Running the key to Soroka's return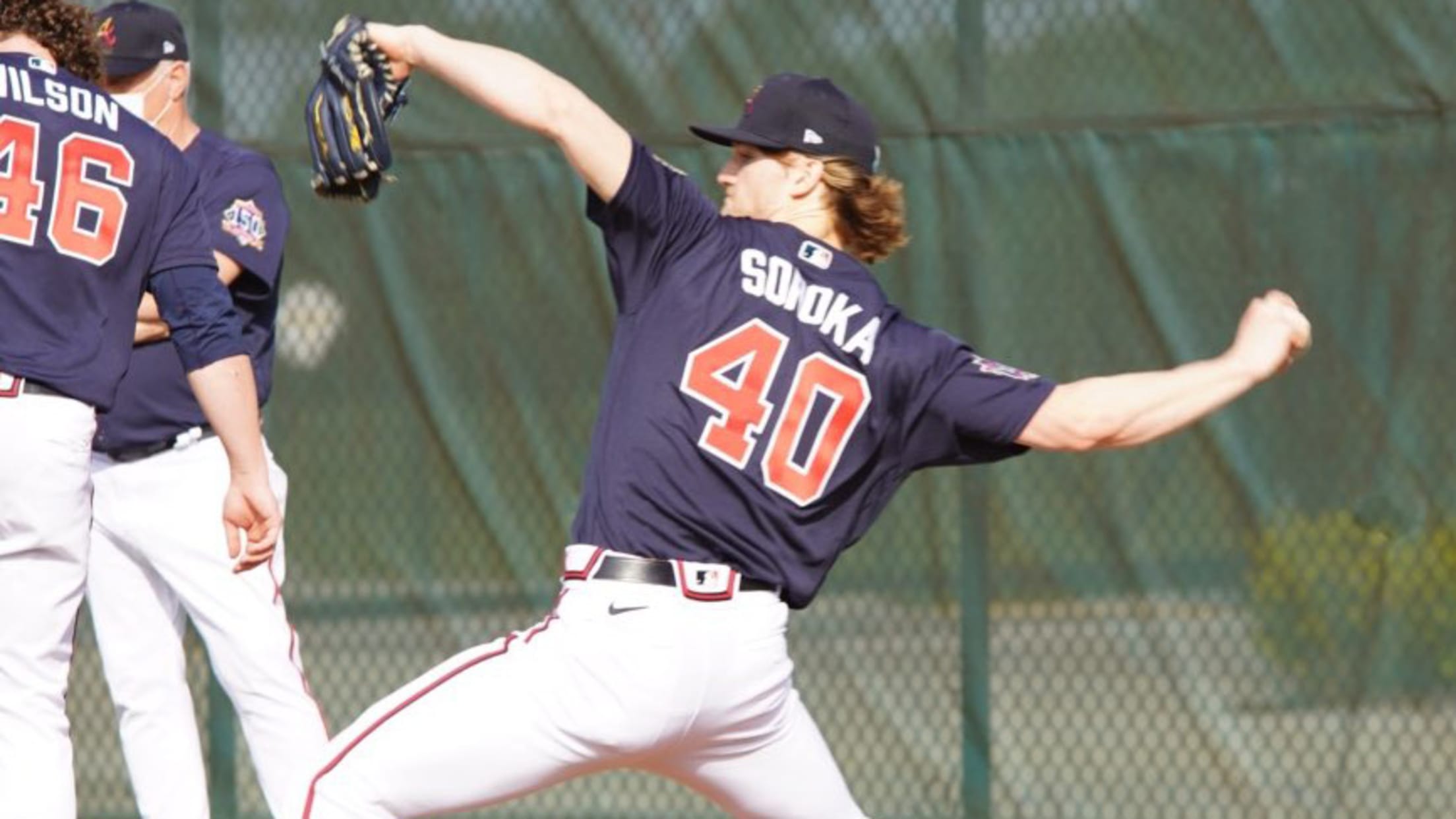 While attempting to return from his own torn Achilles tendon, Mike Soroka has had extra reason to be encouraged by the fact Kevin Durant has returned this year and immediately reestablished himself as a top NBA MVP candidate. "It might have taken [Durant] that extra couple months, but it's all
Braves brace for bad news on Duvall's injury
Just two innings into the Braves' 5-1 win over the Dodgers in Game 1 of the National League Championship Series Monday night in Arlington, Atlanta found itself down an outfielder. Adam Duvall exited after sustaining an oblique injury on a swing against right-hander Walker Buehler.
Acuña slated for G1; Martin (groin) uncertain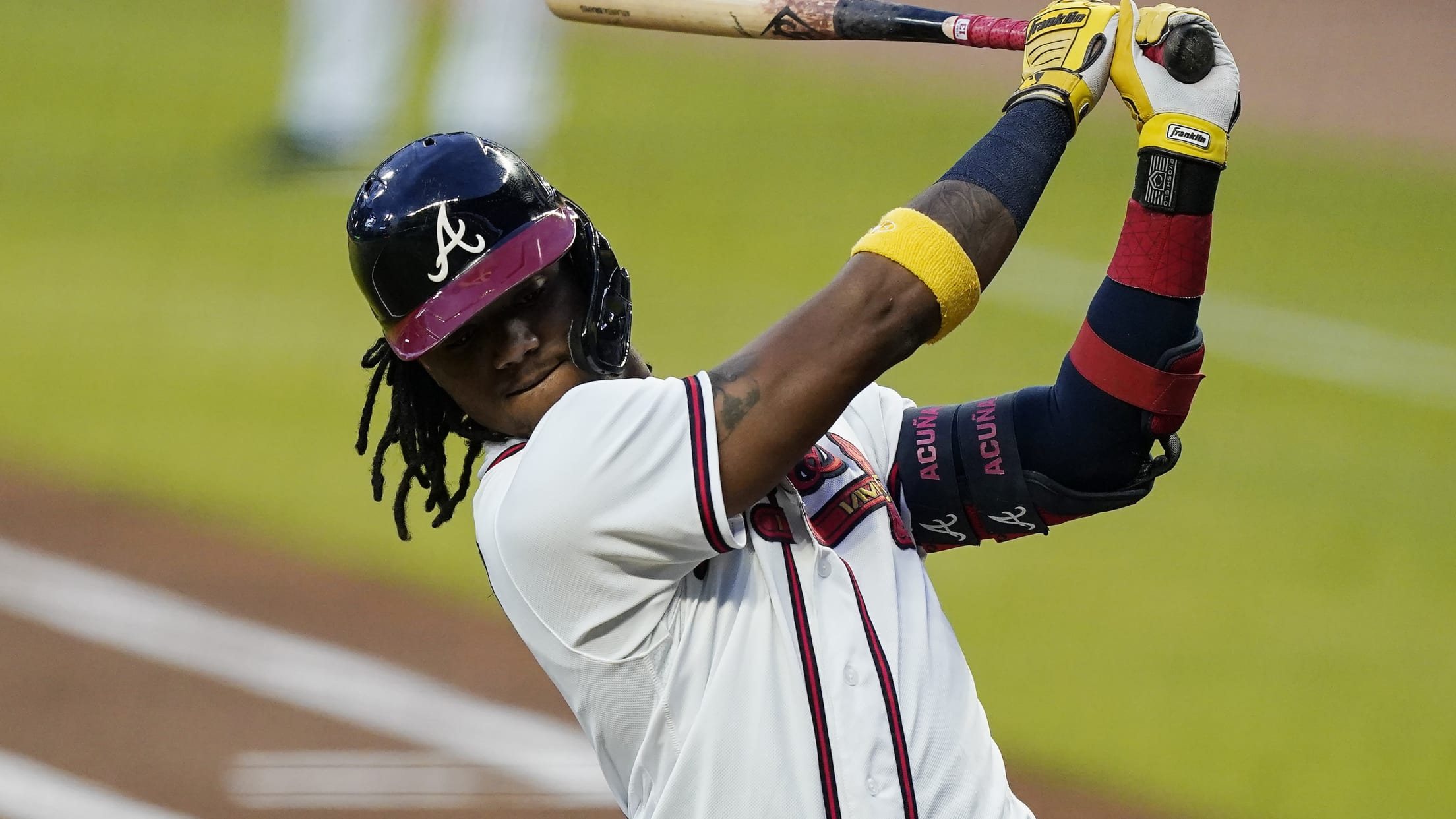 ATLANTA -- Max Fried will start Game 1 of the Wild Card Series, and Ronald Acuña Jr. is expected to be at the top of Atlanta's lineup, but the Braves are heading into the postseason not knowing whether setup man Chris Martin will be available. As the Braves prepared ahead
Riley (quad) to miss end of regular season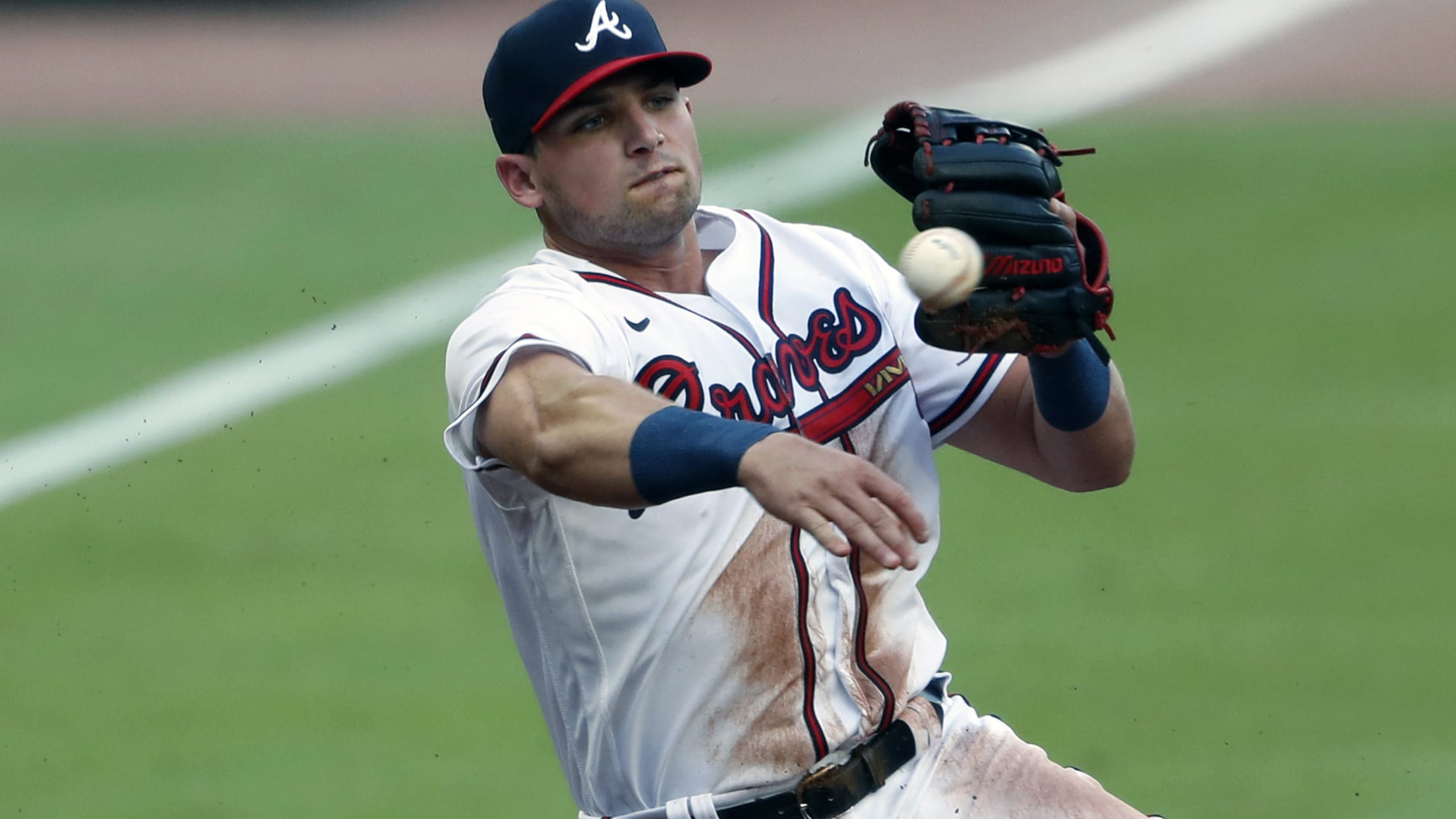 With the National League East Division title locked up, Braves third baseman Austin Riley will miss the final two regular-season games against the Red Sox because of a tight right quad, said manager Brian Snitker on Saturday. Riley has had the quad problem since Tuesday against the Marlins. He missed
Fried hurts left ankle, to be evaluated Thurs.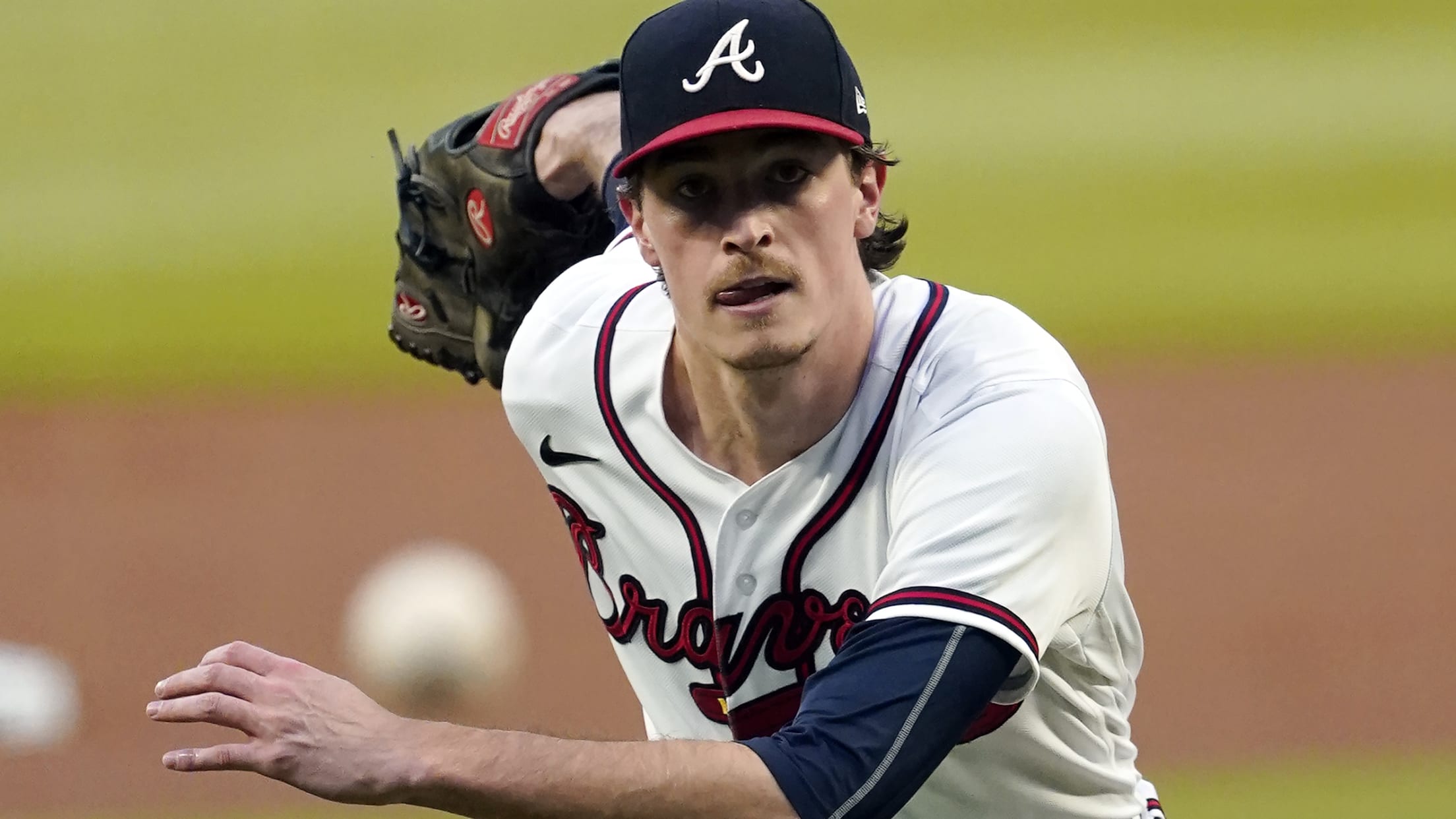 ATLANTA -- Once a left ankle injury forced Max Fried to exit after the first inning of a 9-4 win over the Marlins on Wednesday night, the obvious question was whether he might be ready to start Game 1 of next week's Wild Card Series. "We'll check him out tomorrow
Hamels done for '20 with shoulder fatigue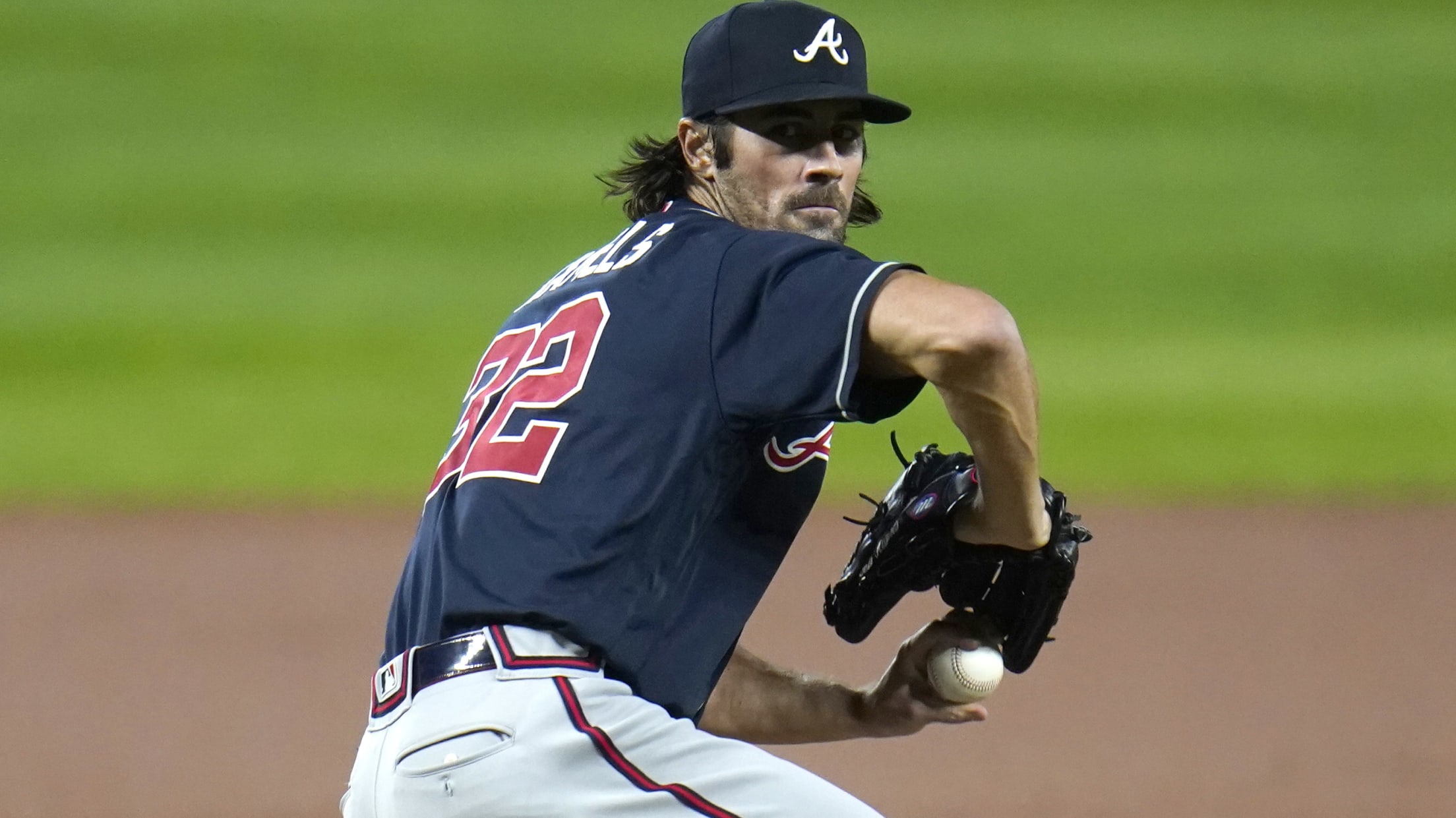 ATLANTA -- Cole Hamels did a Zoom session with media members on Monday afternoon and 90 minutes later essentially ended his forgettable tenure with the Braves. Hamels was placed on the 10-day injured list after he informed the Braves training staff he felt his left shoulder was too weak to
Acuña avoids fracture, in lineup Saturday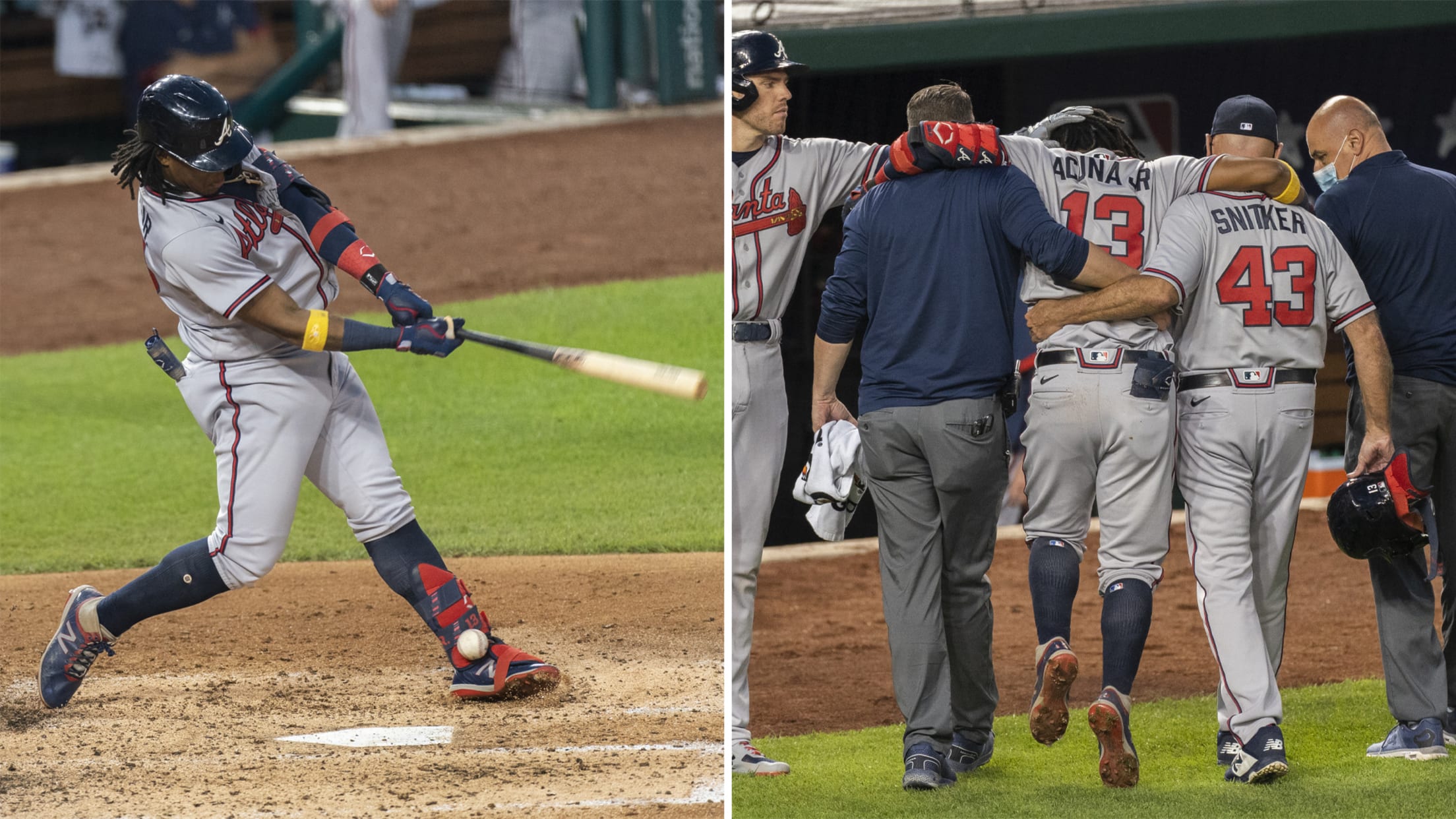 Braves manager Brian Snitker was understandably frustrated after his team squandered far too many opportunities before and after erasing another early five-run deficit in an 8-7 loss to the Nationals in 12 innings on Friday night at Nationals Park. But Snitker was obviously happy to reveal Ronald Acuña Jr. might
Milone (elbow) latest Braves pitcher on IL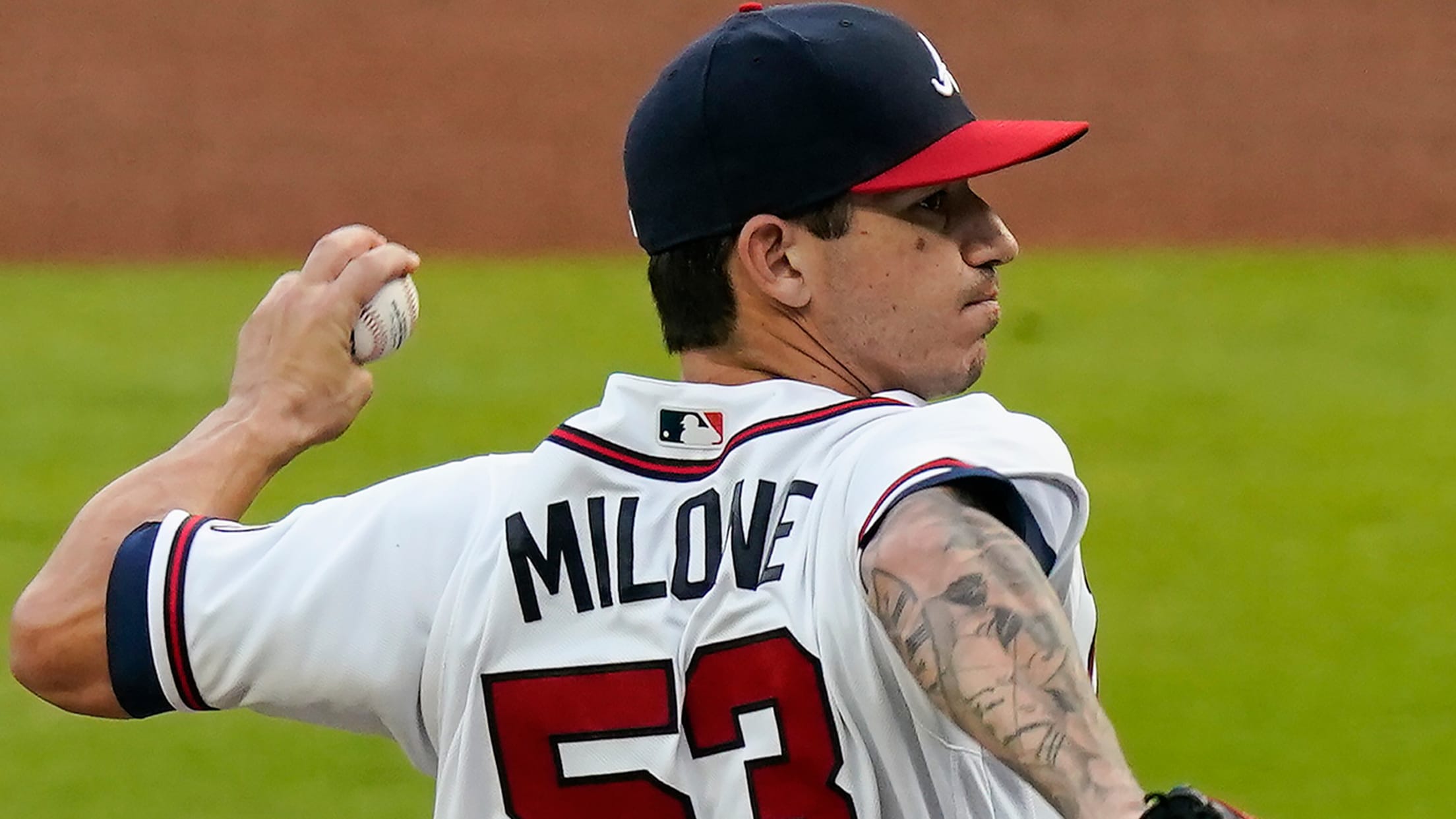 The Braves opened their final road trip of the year on Thursday down yet another pitcher, placing left-hander Tommy Milone on the 10-day injured list with left elbow inflammation. Milone, who has had three outings for the Braves since they acquired him from the Orioles on Aug. 30, was the
Fried goes on IL with back spasm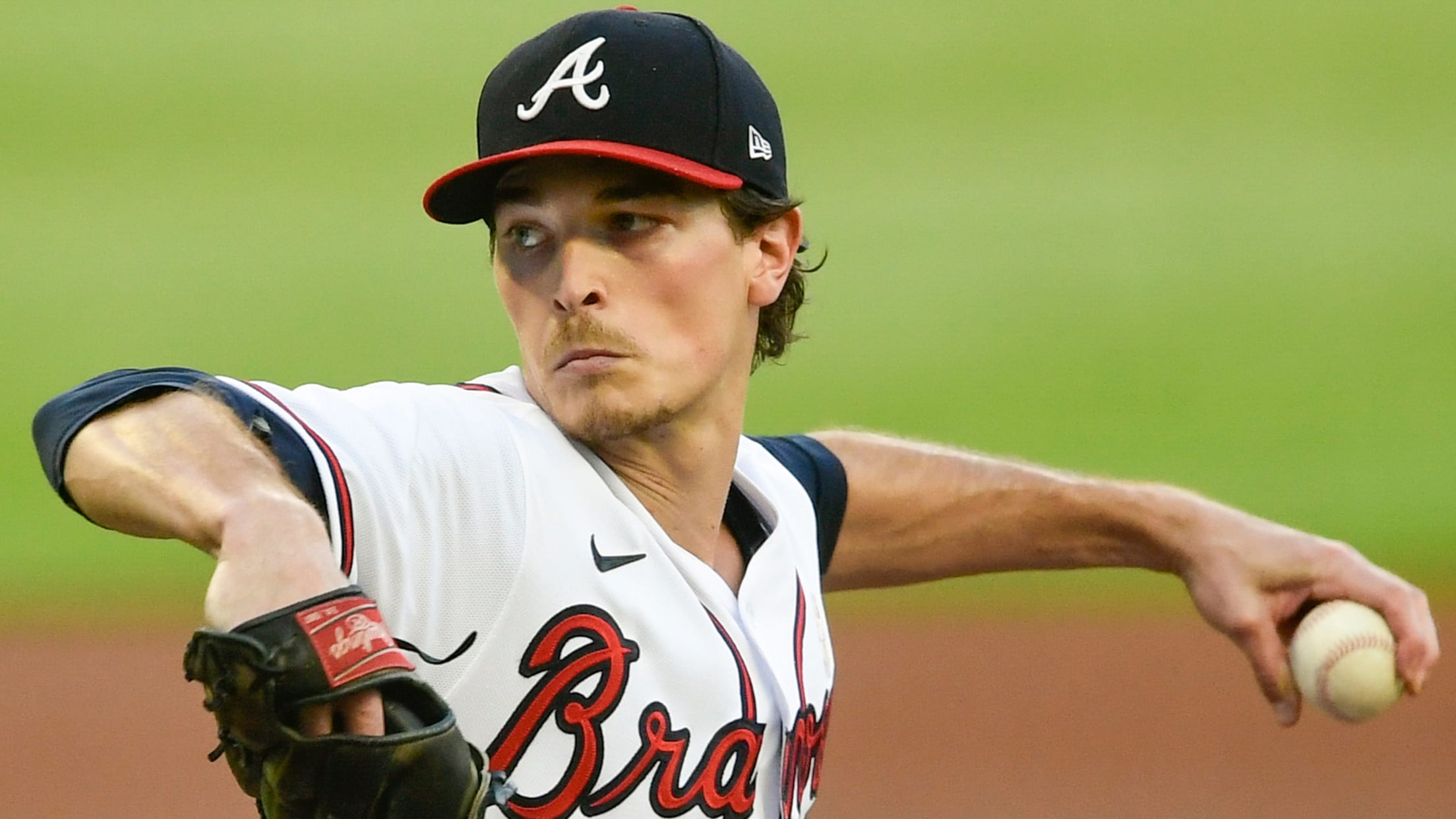 ATLANTA -- Instead of giving Max Fried an extra day or two of rest, the Braves decided to place the National League Cy Young Award candidate on the 10-day injured list with a left side muscle spasm in his lumbar spine. "We're extremely confident this will be a short stint,"
Acuña will return to lineup for series vs. Nats
Albies remains sidelined with bone contusion in right wrist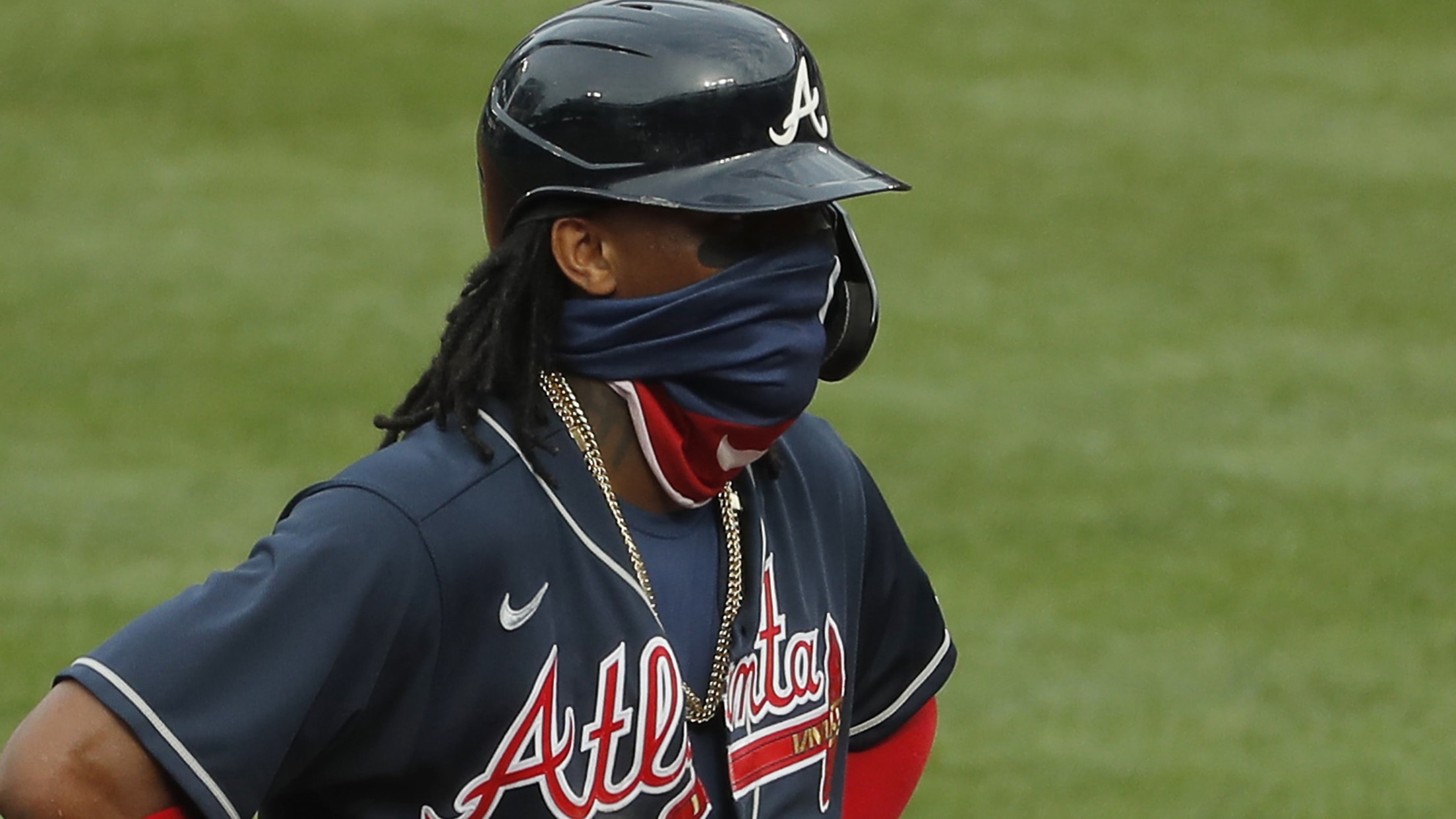 Ronald Acuña Jr. will return to the lineup for Friday's doubleheader against the Nationals at Truist Park, but the Braves will likely be without Ozzie Albies for at least another week. Acuña has not played since exiting the second inning of Sunday night's win in Philadelphia with tightness in his
Acuña departs early with tight hamstring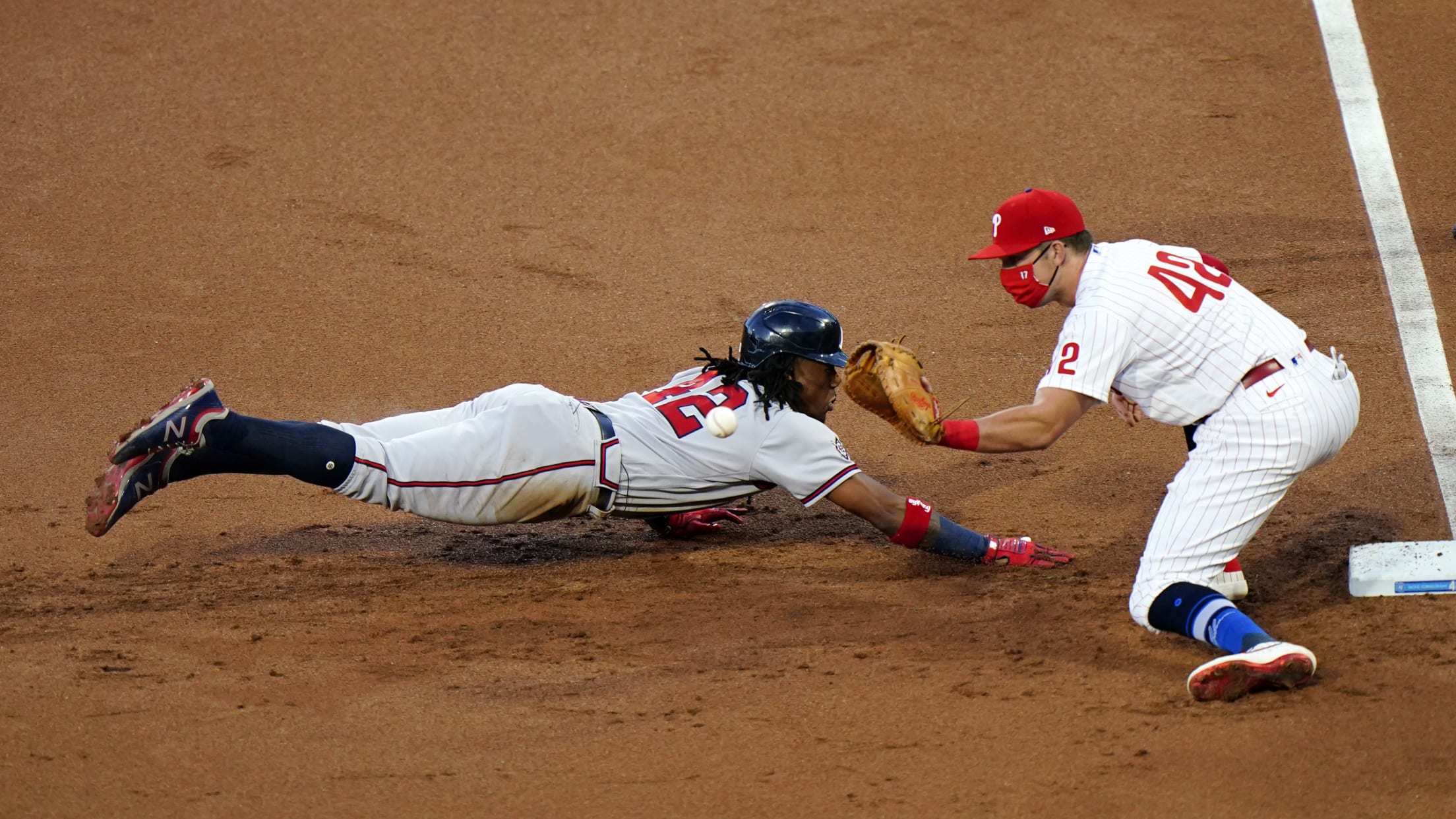 Less than a week after activating Ronald Acuña Jr. from the injured list, the Braves will once again have to take a cautious approach with their young star. Acuña was removed after he felt right hamstring tightness during the 10-run second inning that carried the Braves to a 12-10 win
Notes: Acuña, Albies, Jackson, rotation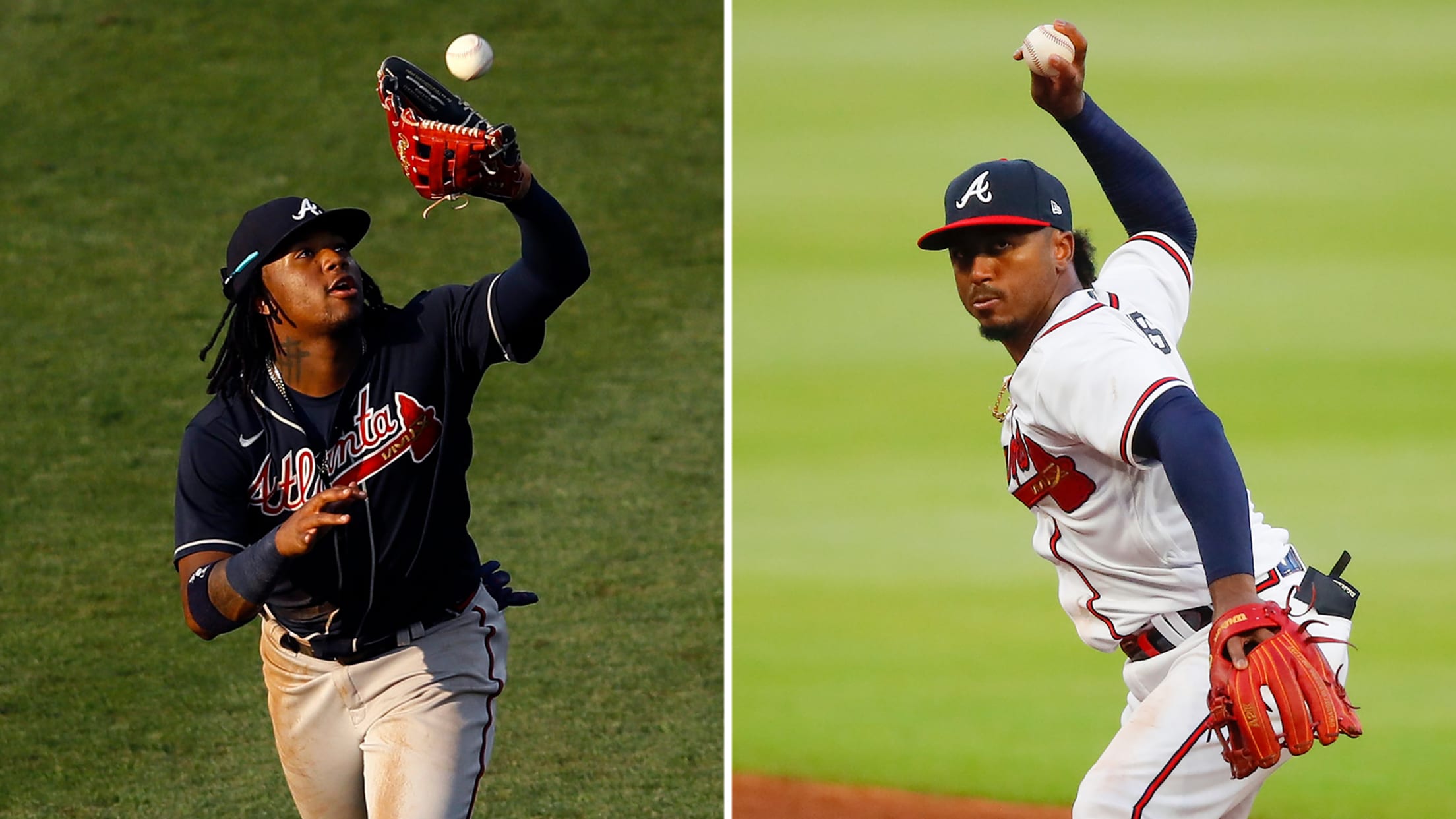 ATLANTA -- The Braves will get a better feel for how Ronald Acuña Jr. and Ozzie Albies are feeling after they are given a chance to begin swinging a bat again this weekend. Both of these young stars are on the injured list with a wrist ailment. Acuña was feeling
Acuña 'still sore'; Albies 'not 100 percent'
Tomlin ready to make first 2020 start; Adams activated from IL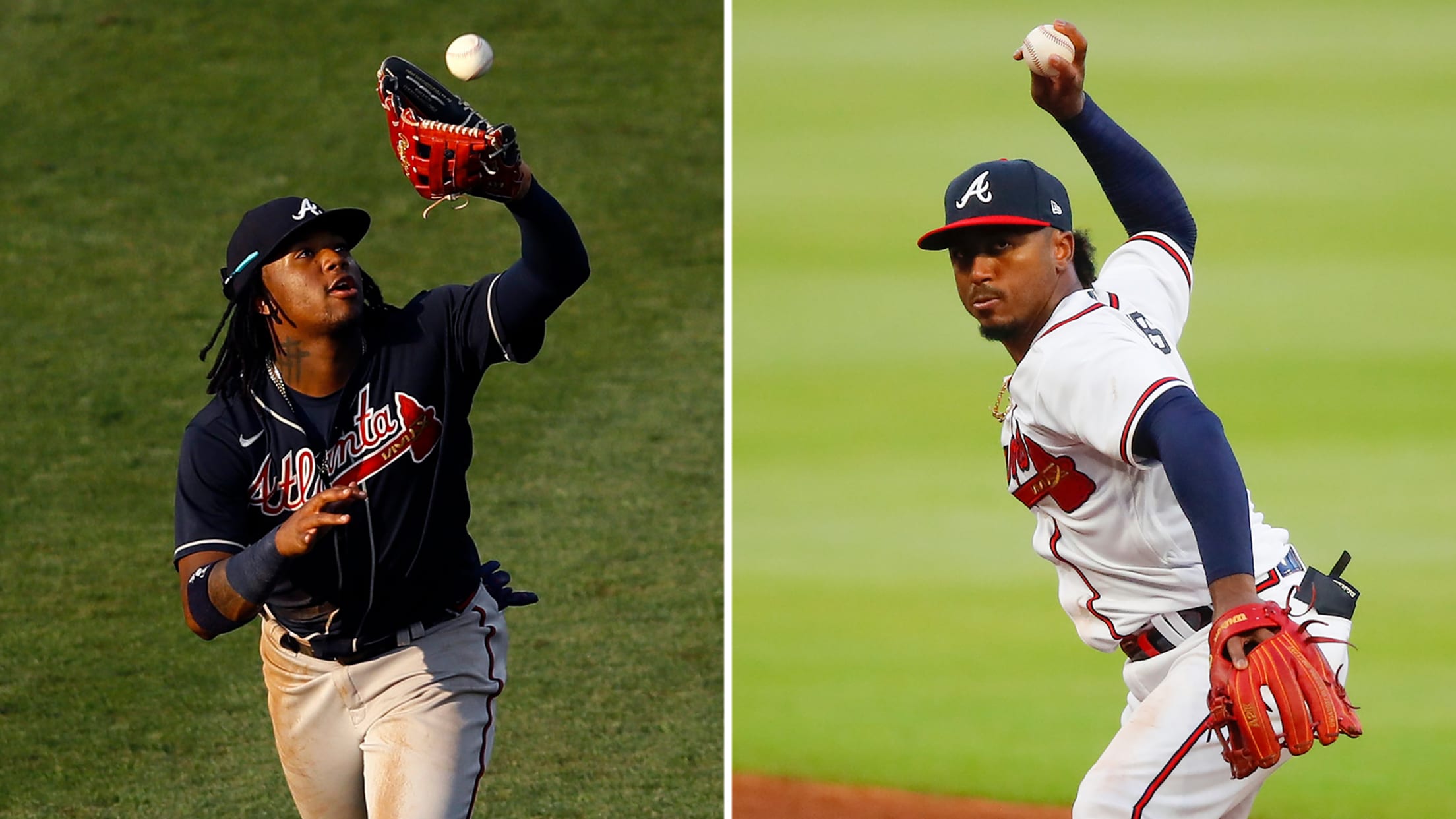 ATLANTA -- The likelihood of Ronald Acuña Jr. returning from the injured list this week has lessened, and the Braves may also give Ozzie Albies more time to recover from his wrist ailment. Braves manager Brian Snitker said Acuña "was still sore" when he arrived at Truist Park to have
Acuña goes on IL with left wrist inflammation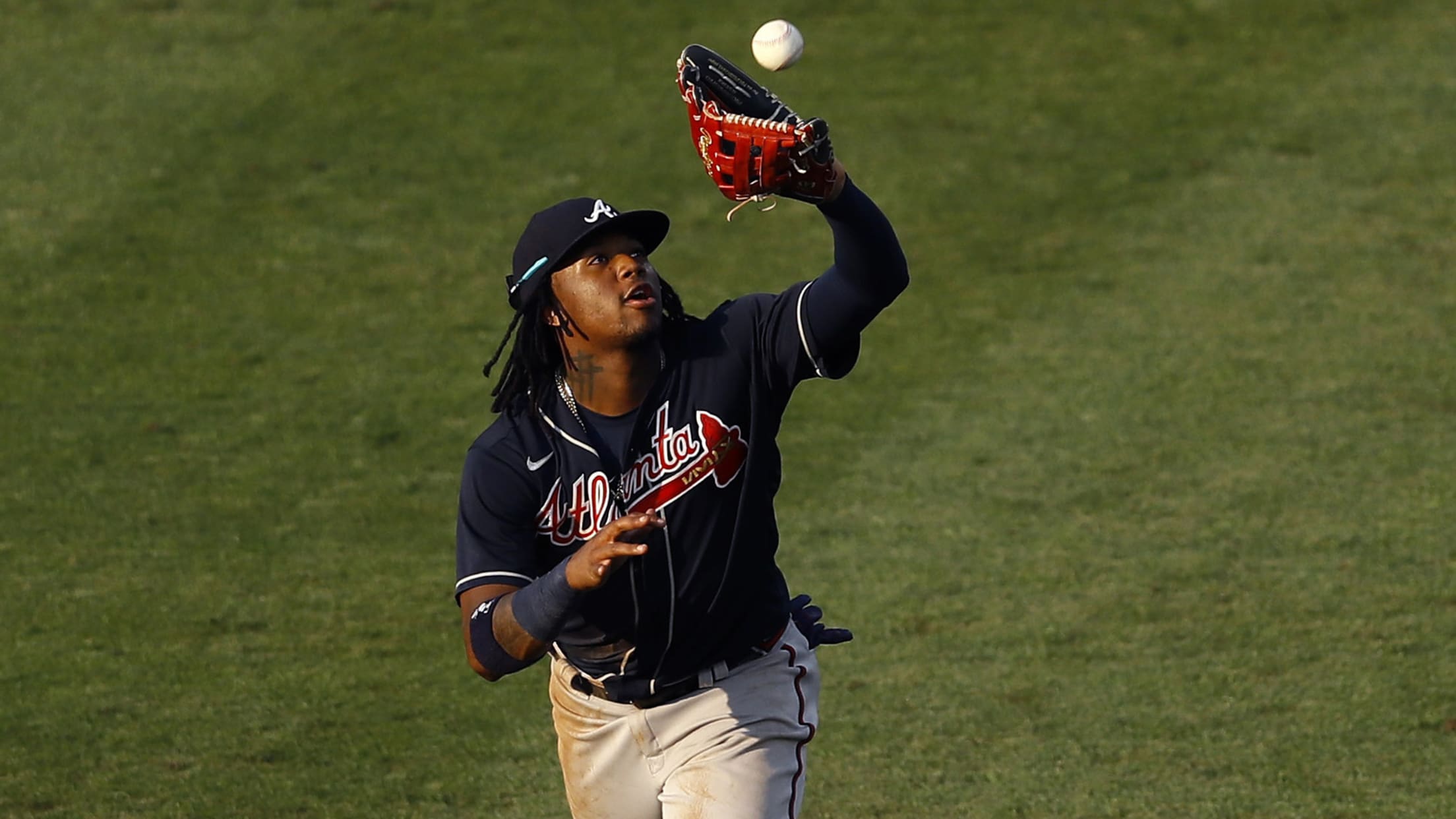 The Braves' hopes for the imminent return of Ronald Acuña Jr. proved too optimistic, as they opted to place the outfielder on the 10-day injured list with left wrist inflammation. Members of the Braves' medical staff evaluated Acuña on Saturday in Atlanta and determined he will need more than two
Acuña to miss weekend series with sore wrist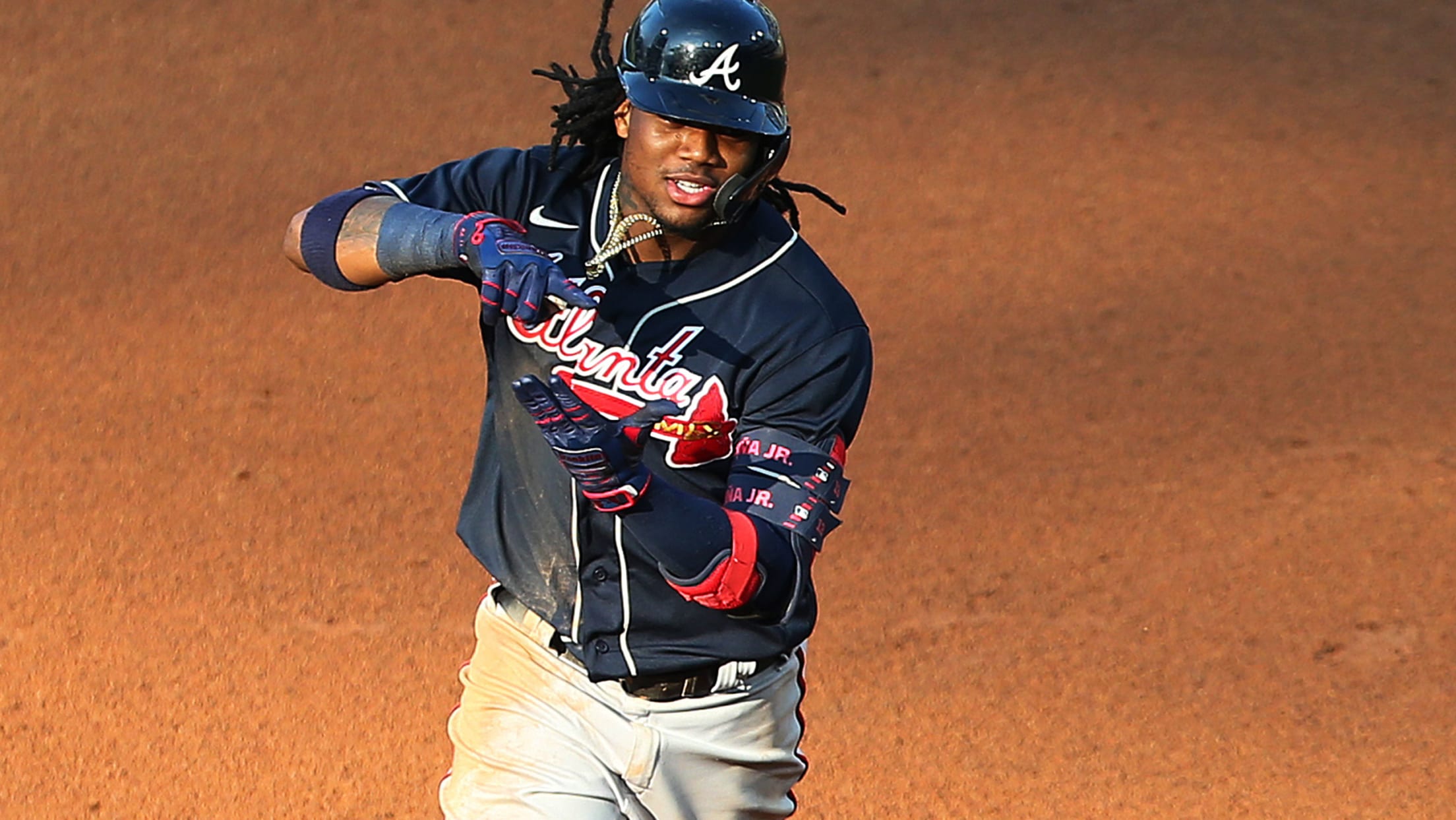 Ronald Acuña Jr. will miss this weekend's series in Miami, but it appears the Braves outfielder will avoid the injured list. Acuña received encouraging news regarding his left wrist on Wednesday night, as an MRI exam and CT scan showed no structural damage. His recent discomfort has been caused by
Soroka undergoes surgery for Achilles tear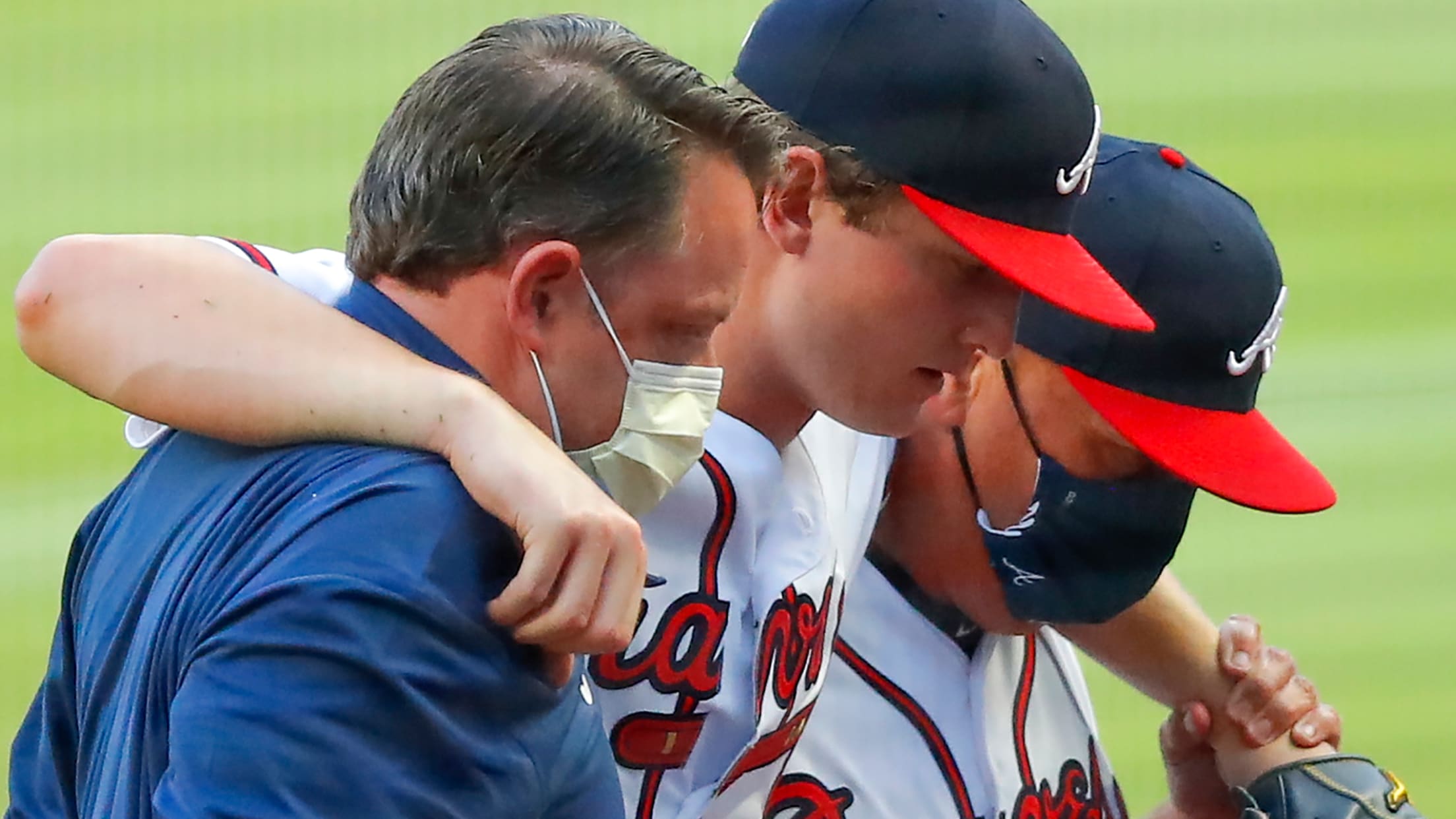 Mike Soroka will now begin focusing on the recovery from his season-ending right Achilles tendon tear that could affect his availability at the start of the 2021 season. Soroka underwent surgery to repair his right Achilles tendon on Friday in Green Bay, Wis. The Braves' ace sustained the injury while
Adams, Albies to IL; Markakis reinstated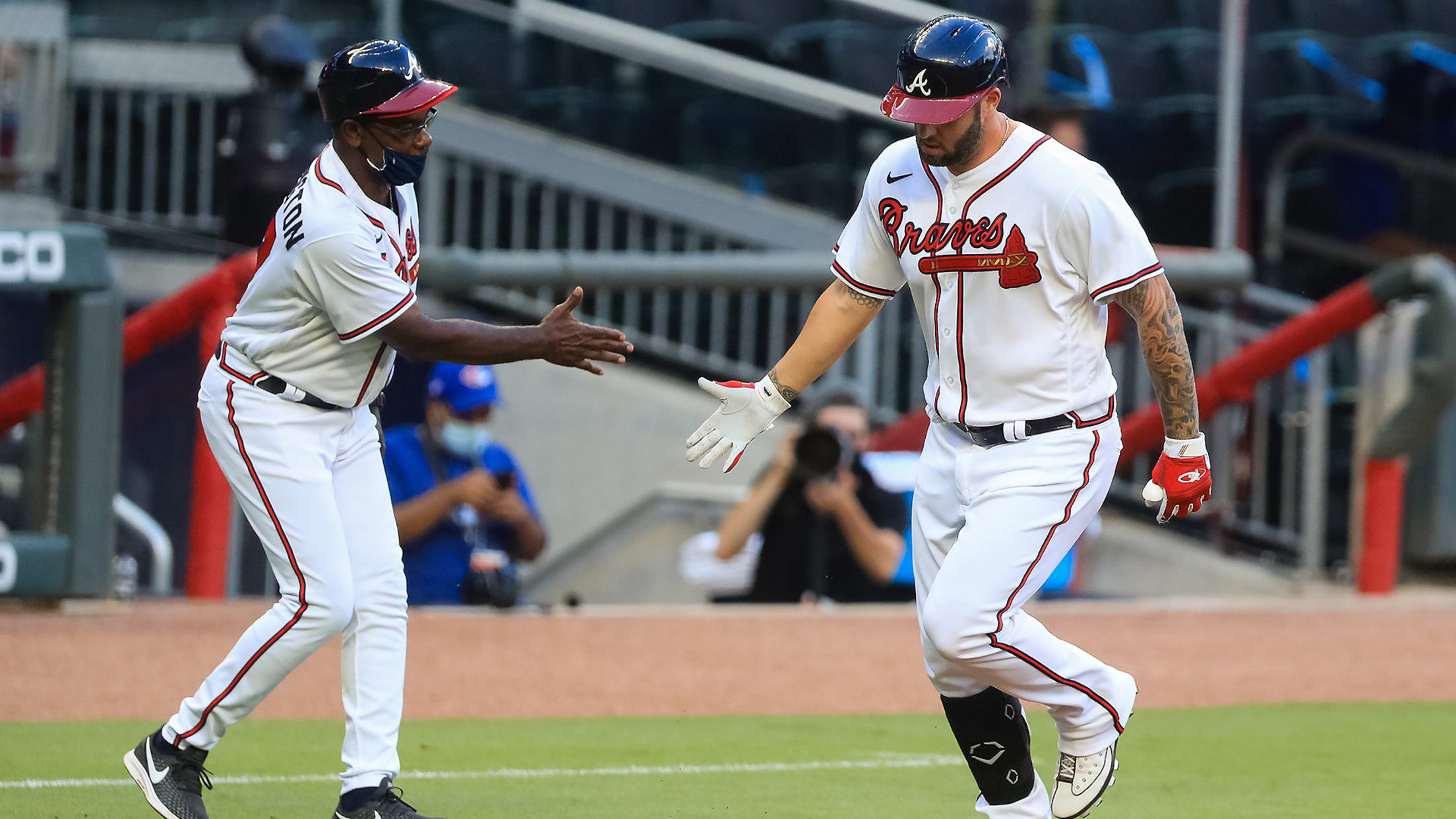 ATLANTA -- Braves manager Brian Snitker does not know exactly how much time Ozzie Albies will need to properly rest his sore right wrist, but he is hopeful the second baseman will resume his productive ways when he returns within the next couple weeks. "We'll shut [Albies] down for a
Soroka tears right Achilles, out for season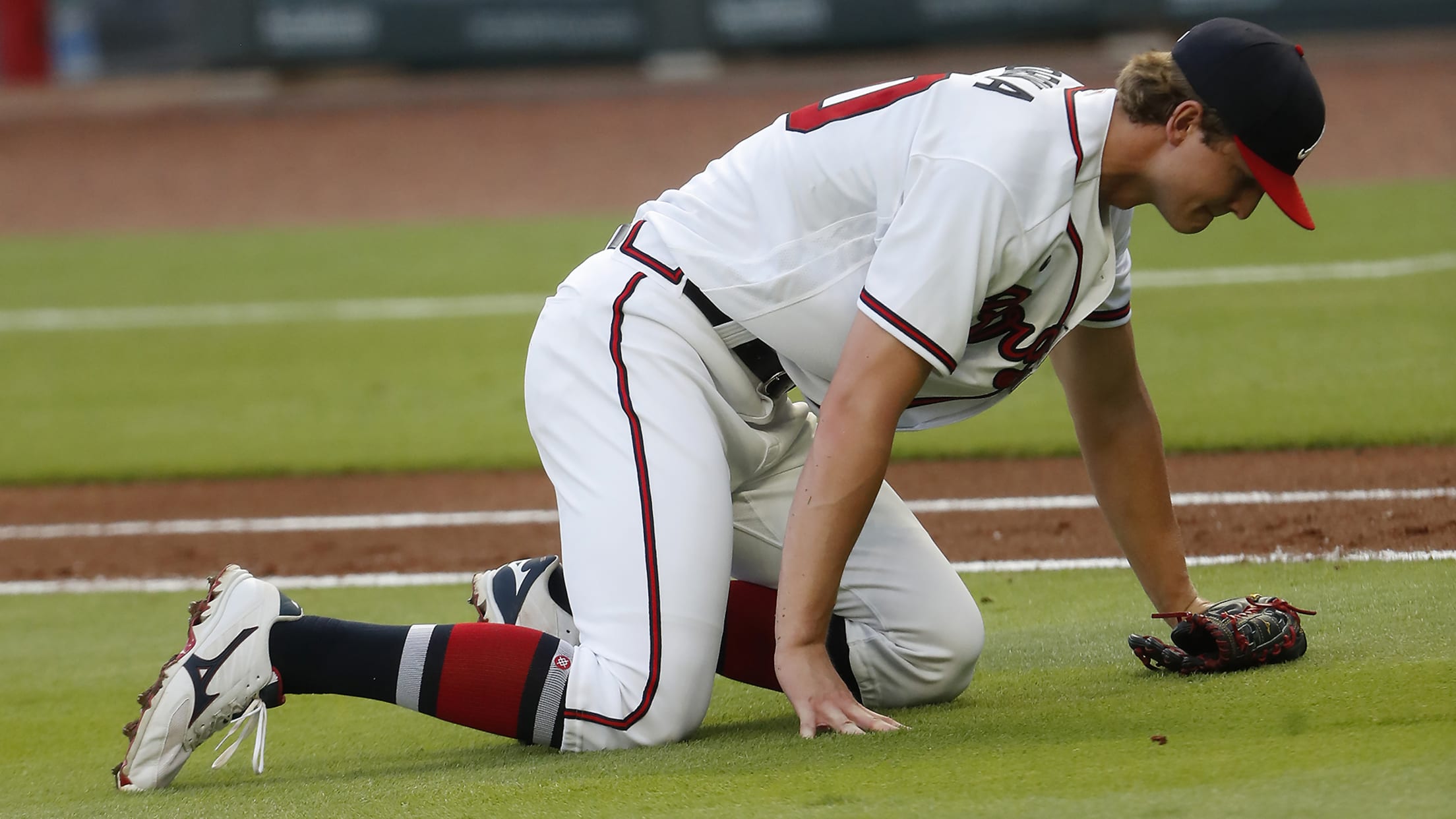 ATLANTA -- Freddie Freeman heard Mike Soroka yell in pain and then looked to see the young hurler on the ground. A short time later, Freeman and his Braves teammates learned they will spend the remainder of this season without their ace. Soroka tore his right Achilles tendon in the
d'Arnaud, Flowers out; 2 catchers join Braves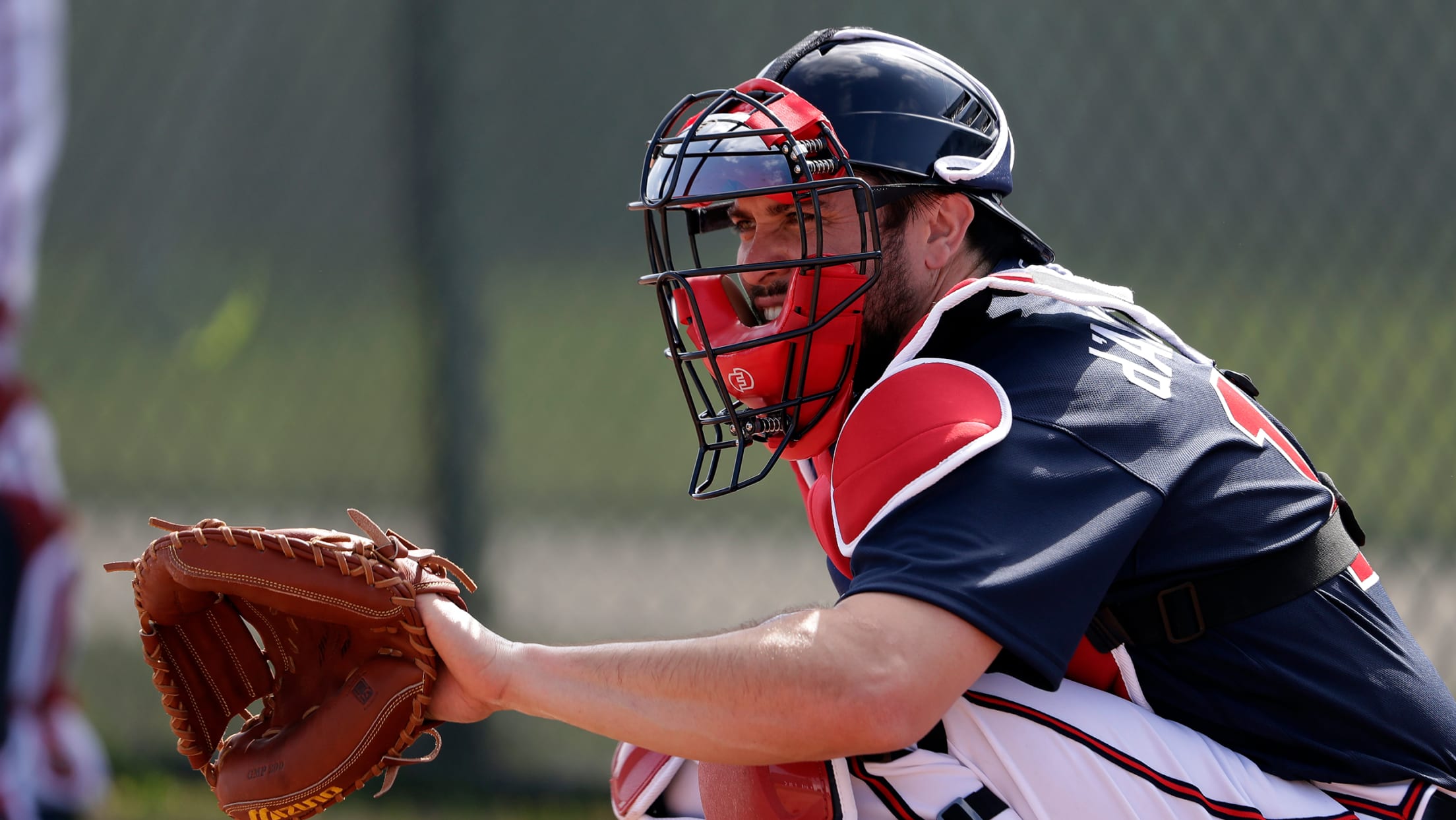 As the Braves opened their season in New York on Friday, both of their catchers were back in Atlanta dealing with symptoms linked to COVID-19. Both Travis d'Arnaud and Tyler Flowers have experienced symptoms over the past couple days, but neither has tested positive for the coronavirus. The Braves had
Hamels (shoulder) arrives, preaches patience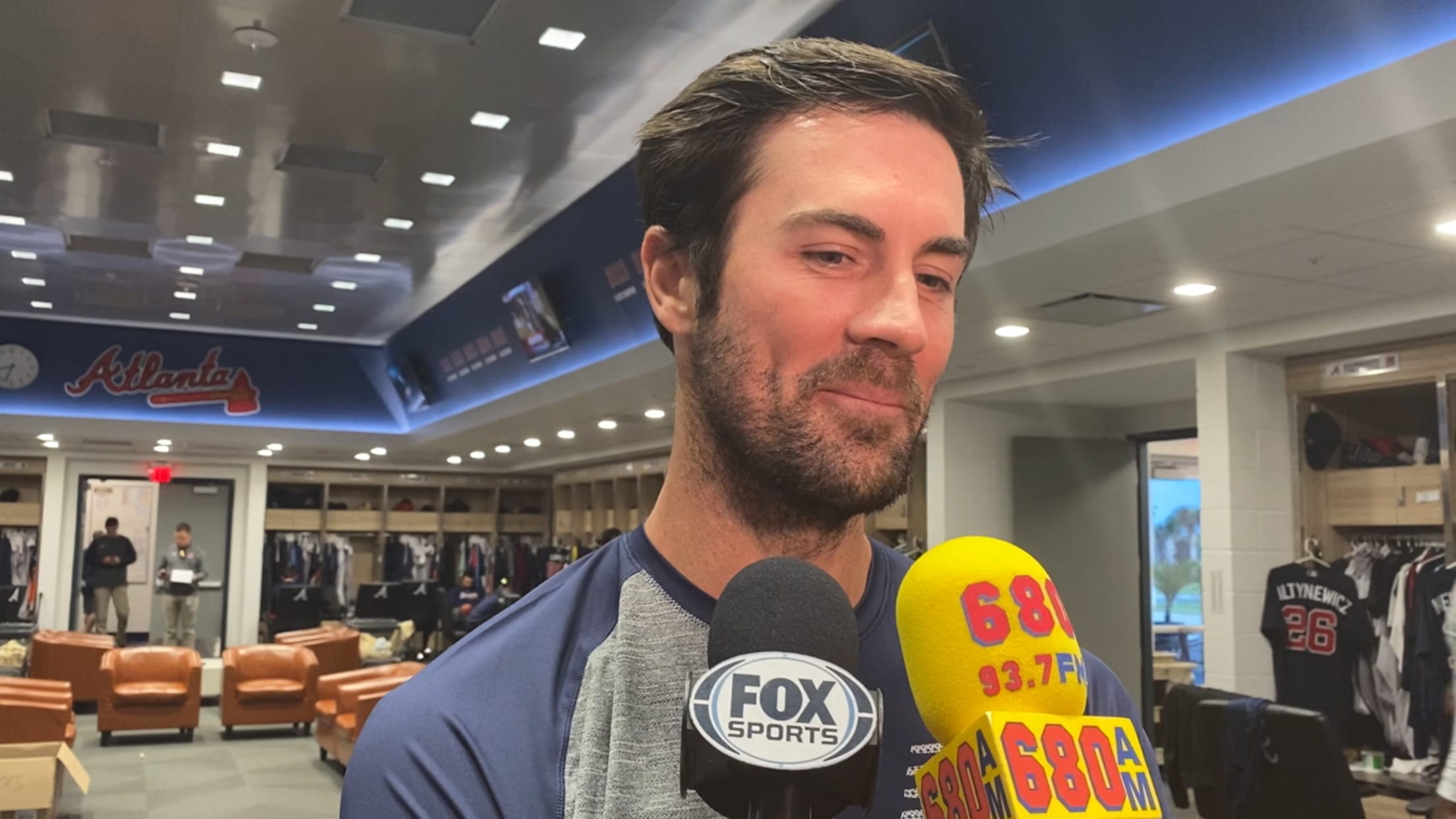 NORTH PORT, Fla. -- Coming off a 97-win season during which they did not utilize any of their three postseason starters through the first half of April, the Braves are not going to rush Cole Hamels. The veteran arrived to camp on Saturday cognizant of the need to remain patient
Martin's sudden exit knocks Braves off balance
Atlanta had its bullpen lined up exactly as intended, but injury struck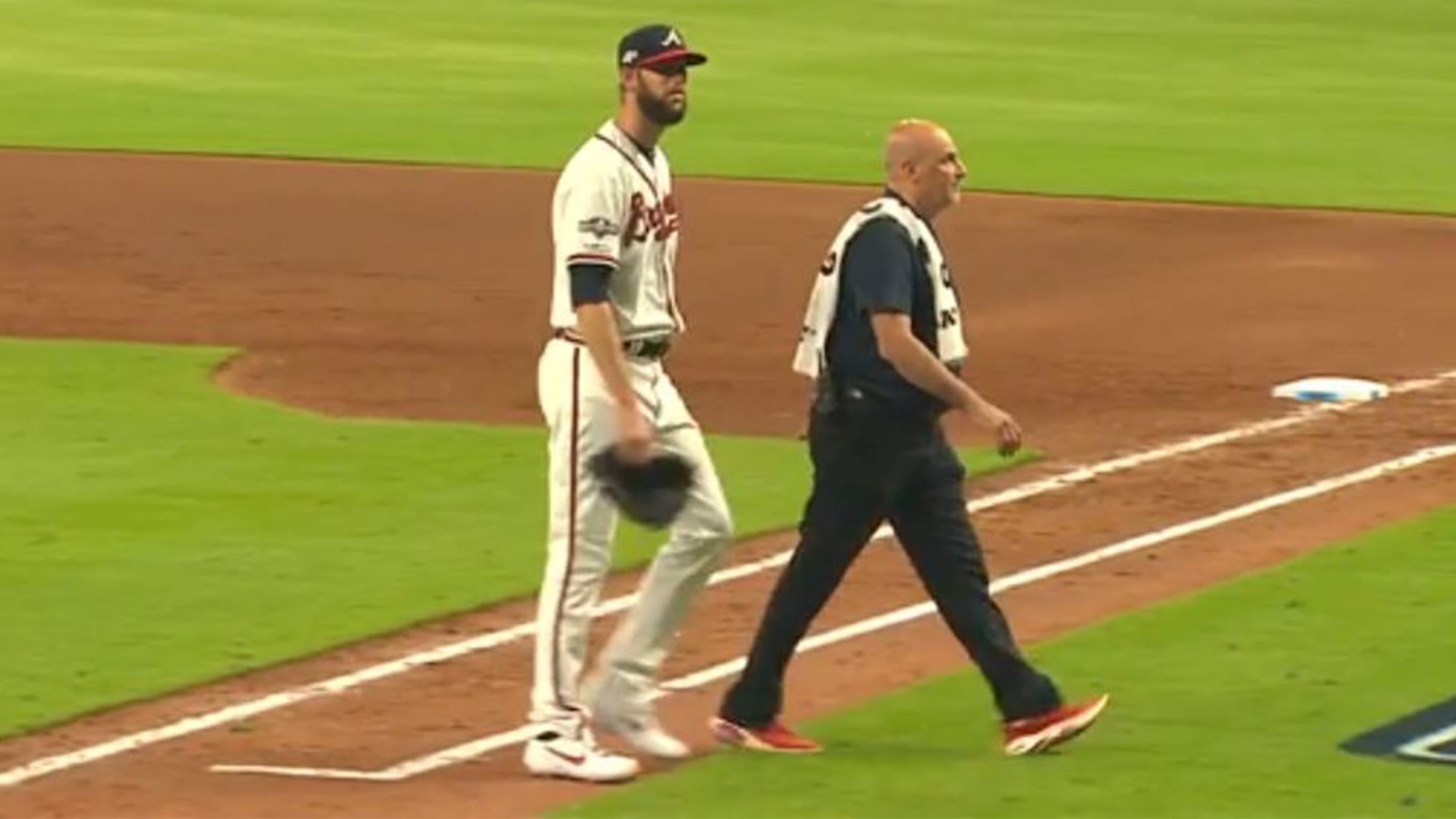 ATLANTA -- For seven innings, Game 1 of the National League Division Series went according to the Braves' plan. They secured an early lead, like they did in 75 of their 97 wins this season. Starter Dallas Keuchel only gave up one run in 4 2/3 innings, then manager Brian
Inciarte to miss NLDS; Freeman, Acuña on track
Braves first baseman returns to lineup vs. Mets; phenom 'feeling good'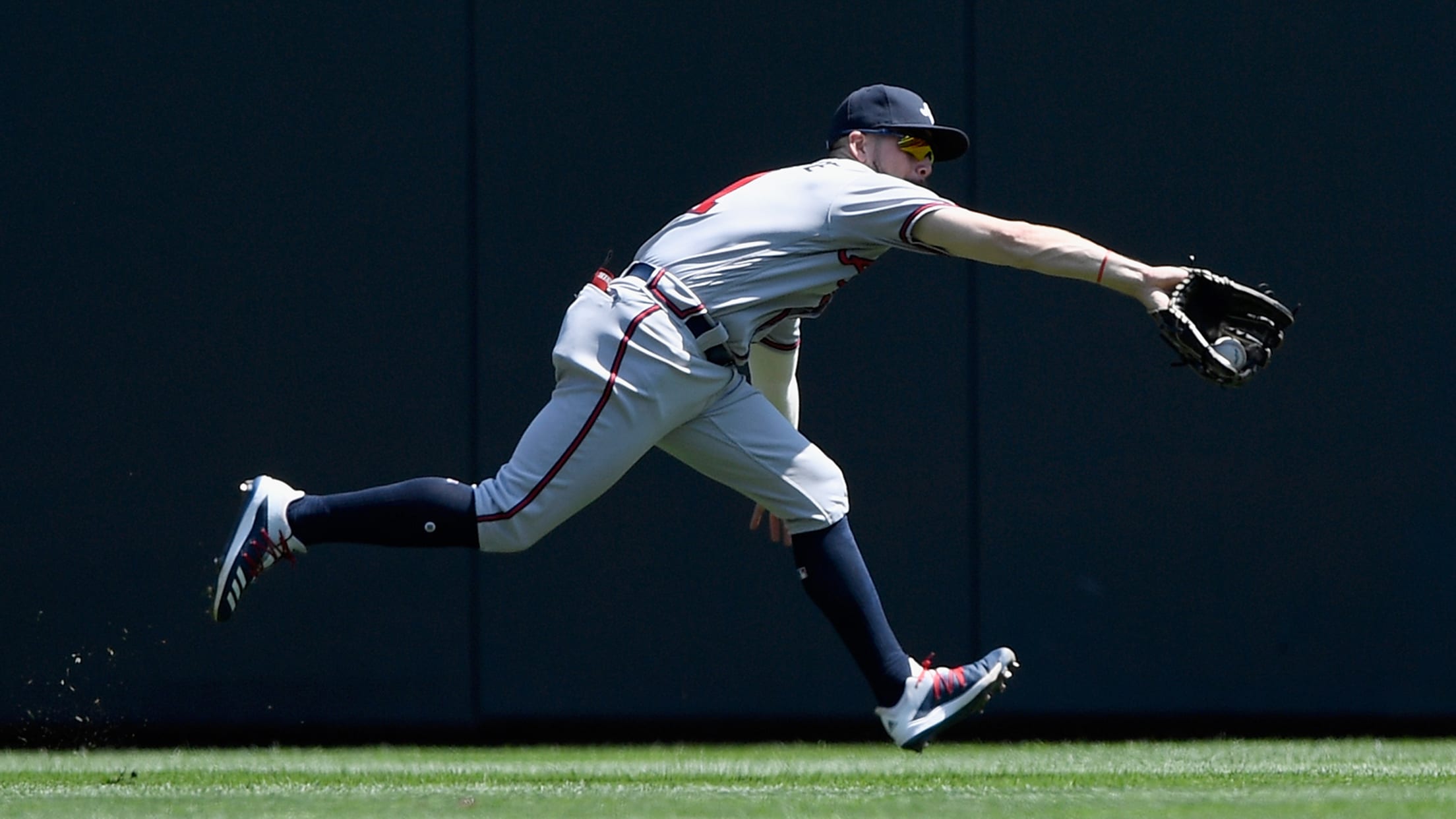 NEW YORK -- Freddie Freeman's right elbow feels better than it has in more than a month. But Ender Inciarte now has to face the fact that he won't be joining Freeman on the Braves' National League Division Series roster. As for Ronald Acuña Jr., the Braves seem even more
Acuña done for reg. season, likely OK for NLDS
KANSAS CITY -- Ronald Acuña Jr. will not play the remainder of the regular season, but the Braves are confident their young National League MVP Award candidate will be ready when the NL Division Series begins on Thursday, Oct. 3. "I don't think anybody feels like he's not going to
Acuña (hip) day to day after exiting Braves' loss
All-Star outfielder felt discomfort chasing fly ball in 2nd inning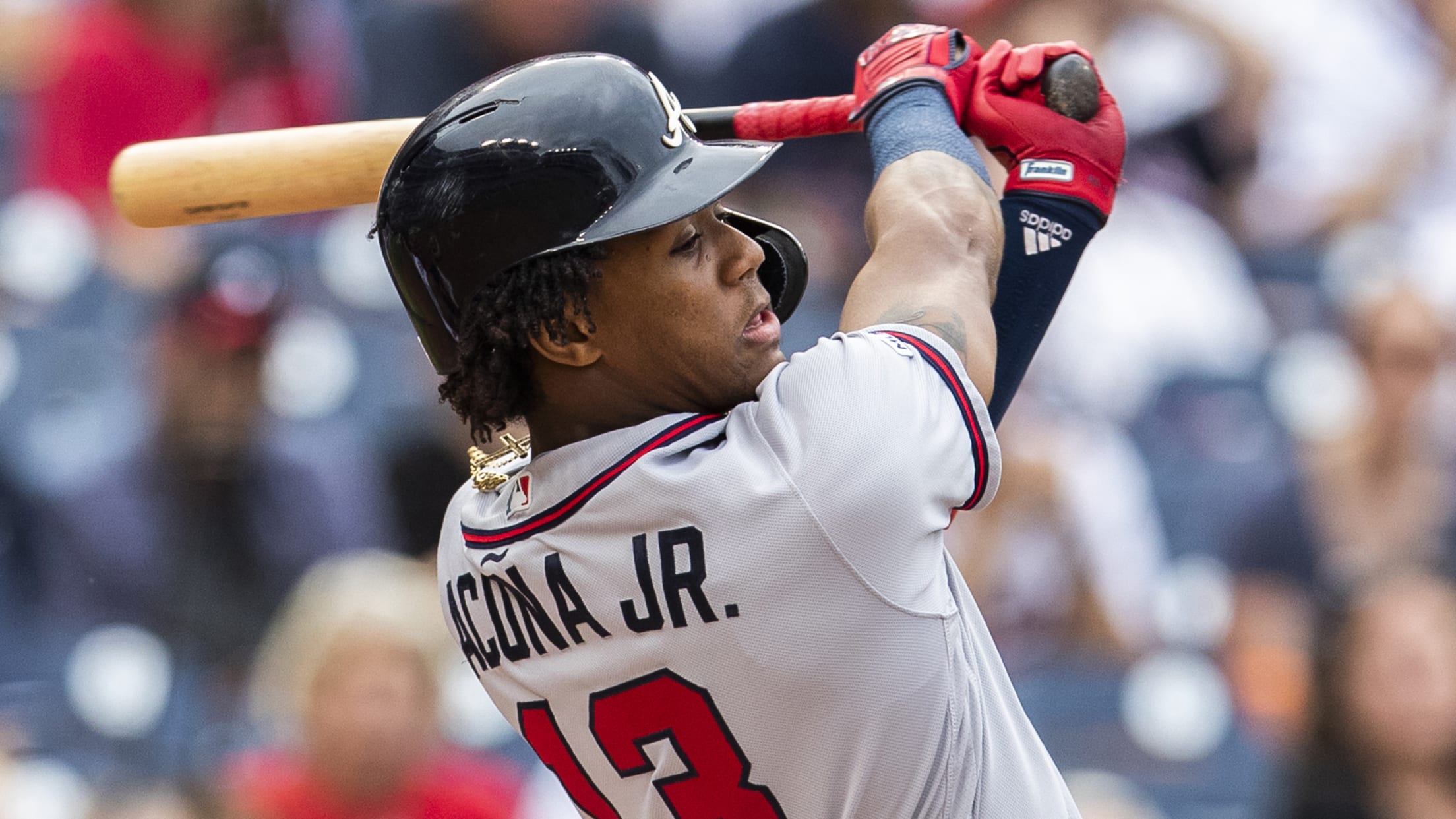 KANSAS CITY -- As much as Brian Snitker would like to achieve a 100-win season and see Ronald Acuña Jr. realize his bid for a 40/40 season, the Braves' manager is much more interested in entering the postseason as healthy as possible. So when Acuña felt tightness in his left
Freeman (elbow) out early, to miss KC series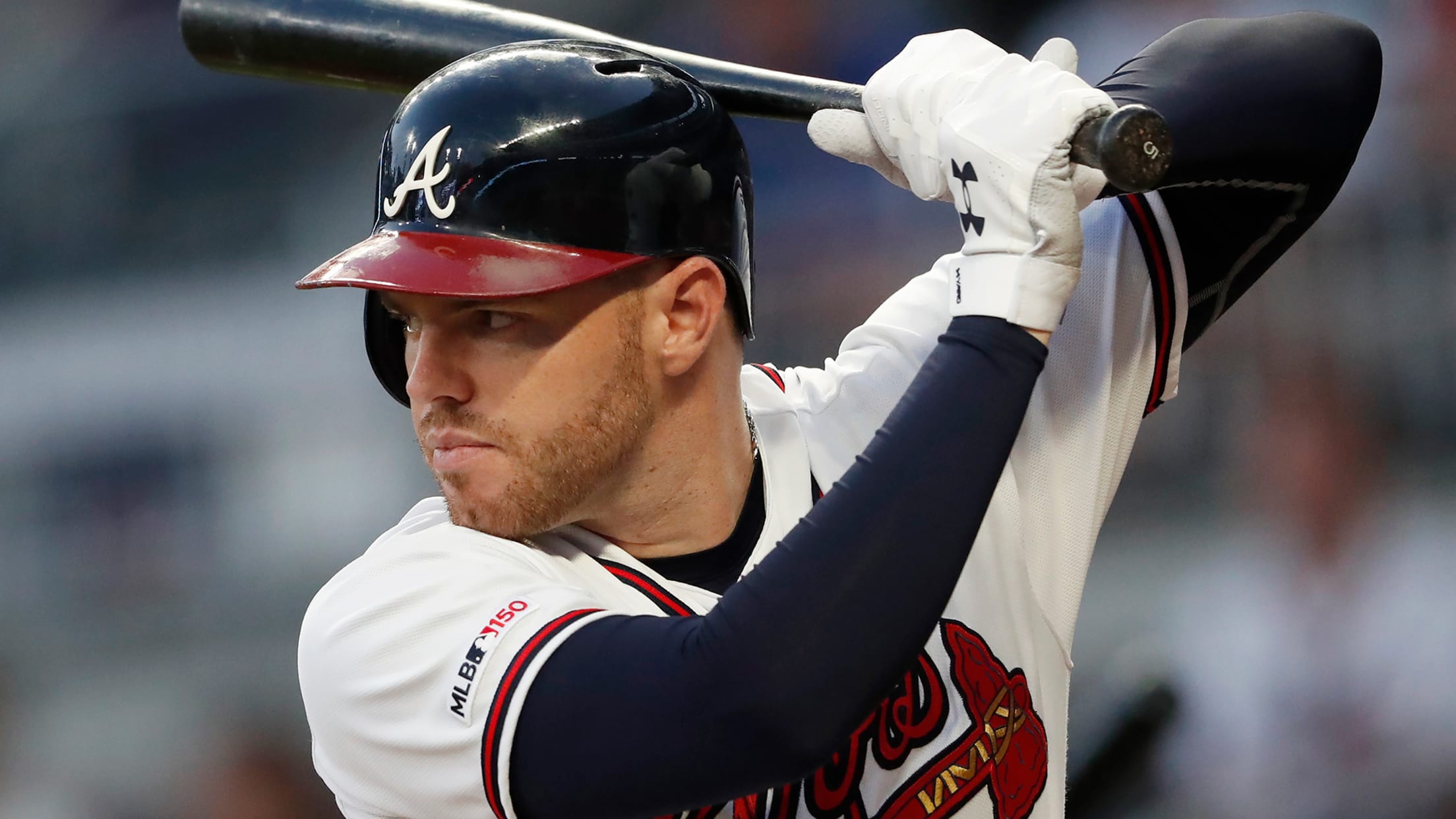 ATLANTA -- Instead of traveling to Kansas City for two-game series this week, Freddie Freeman will remain in Atlanta to undergo treatment on his right elbow, which has been bothered by a bone spur over the past few weeks. The Braves' first baseman is hopeful a few days of treatment