Injuries & Moves: Matzek gets good news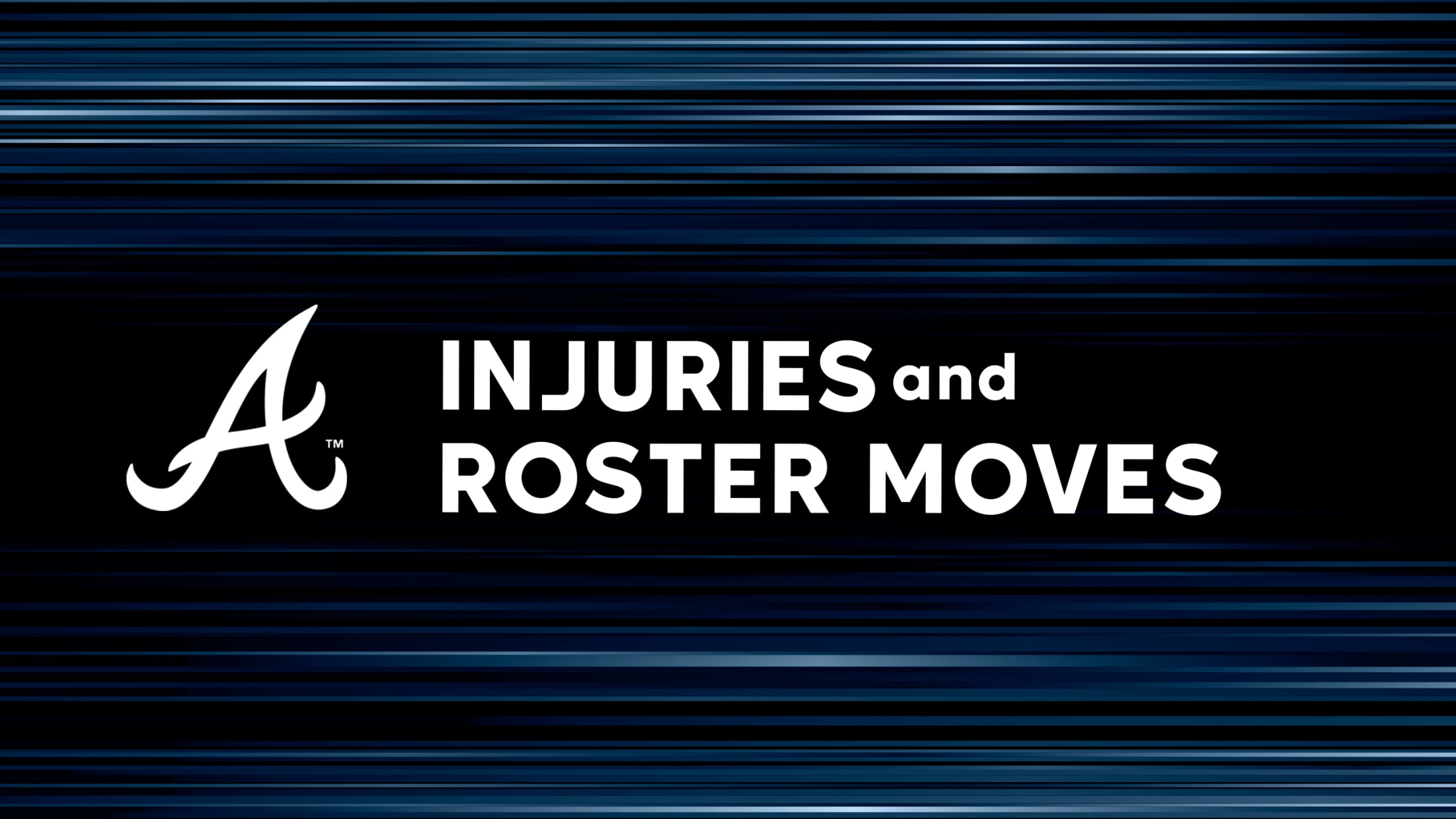 Keep track of the Braves' recent transactions and injury updates throughout the season.
Strider to see major 'pen role with Matzek on IL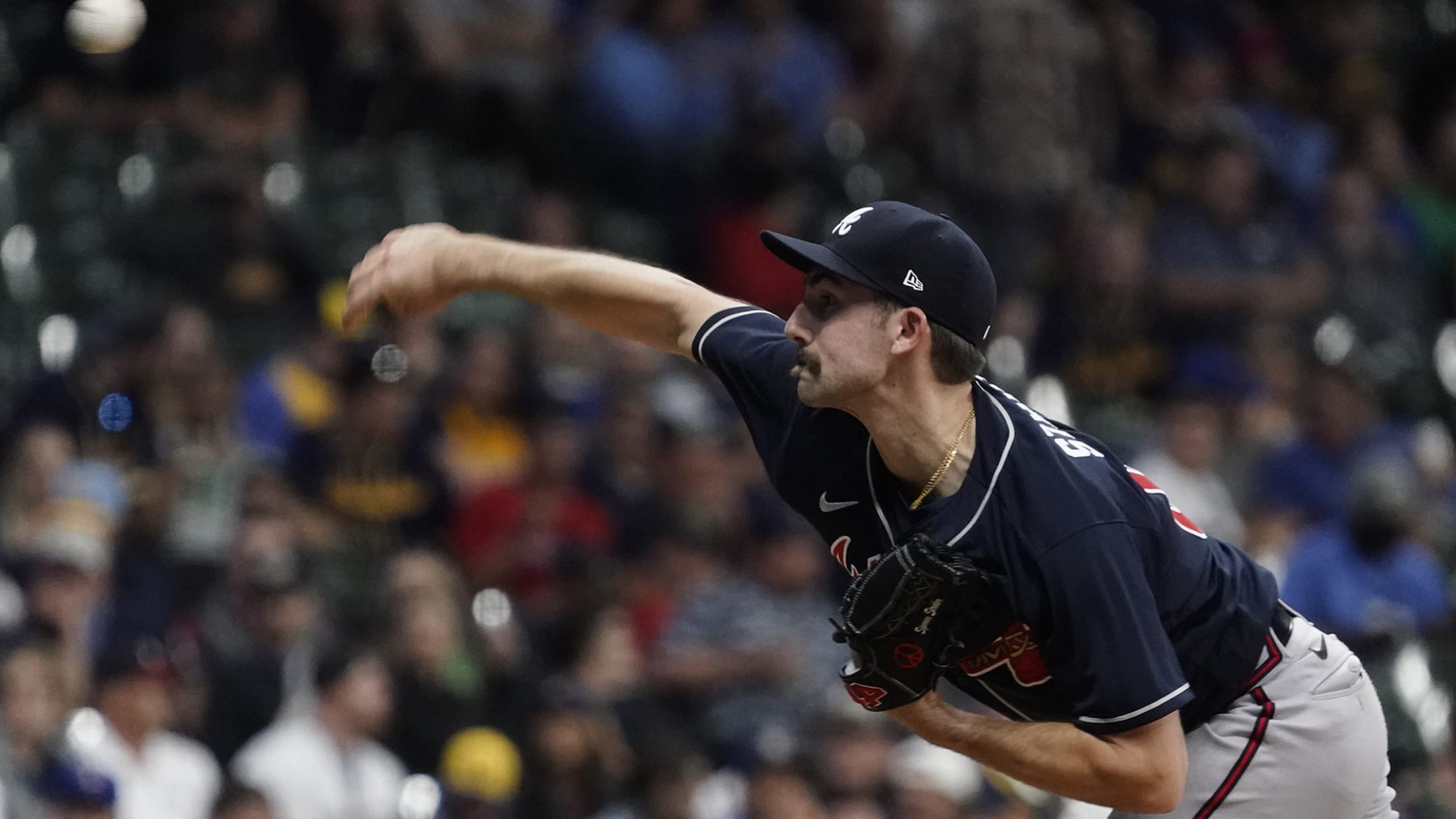 MILWAUKEE -- Spencer Strider could have helped the Braves' rotation while serving as a starter or an opener. But it looks like there is now a greater need for the hard-throwing rookie to fill the latest bullpen void created by Tyler Matzek's left shoulder discomfort. After Ian Anderson's wild pitch
Braves get 'best news possible' from Acuña's MRI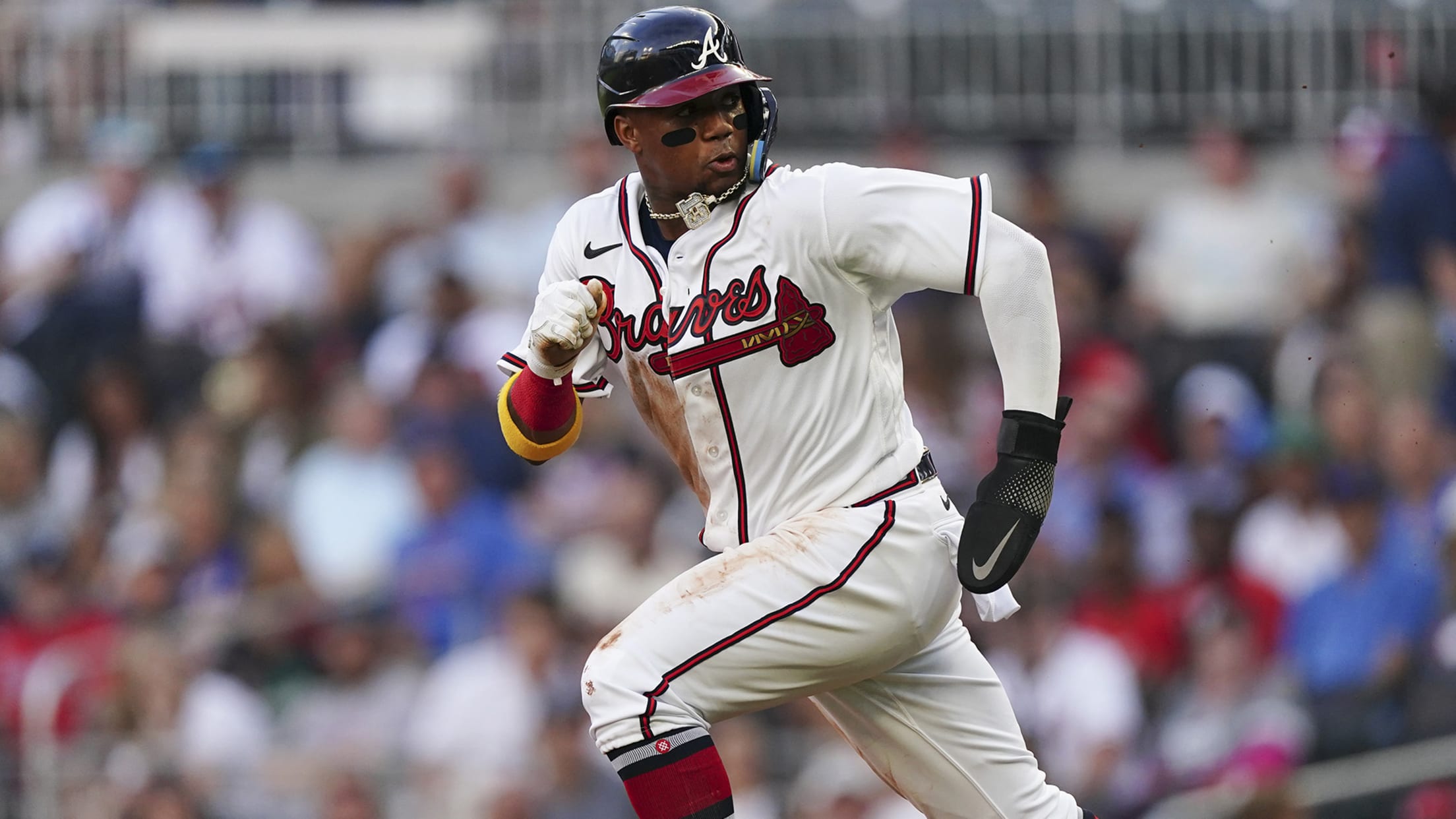 ATLANTA -- Along with being happy about his team's comeback victory, Braves manager Brian Snitker exited Saturday's 6-5 win over the Padres thrilled to reveal Ronald Acuña Jr. received good news after undergoing an MRI exam on Saturday. "It's the best news possible," Snitker said. "There was nothing big. He's
Rosario to miss 8-12 weeks due to eye procedure
Braves' OF visited doctor after experiencing blurred vision; Woods recalled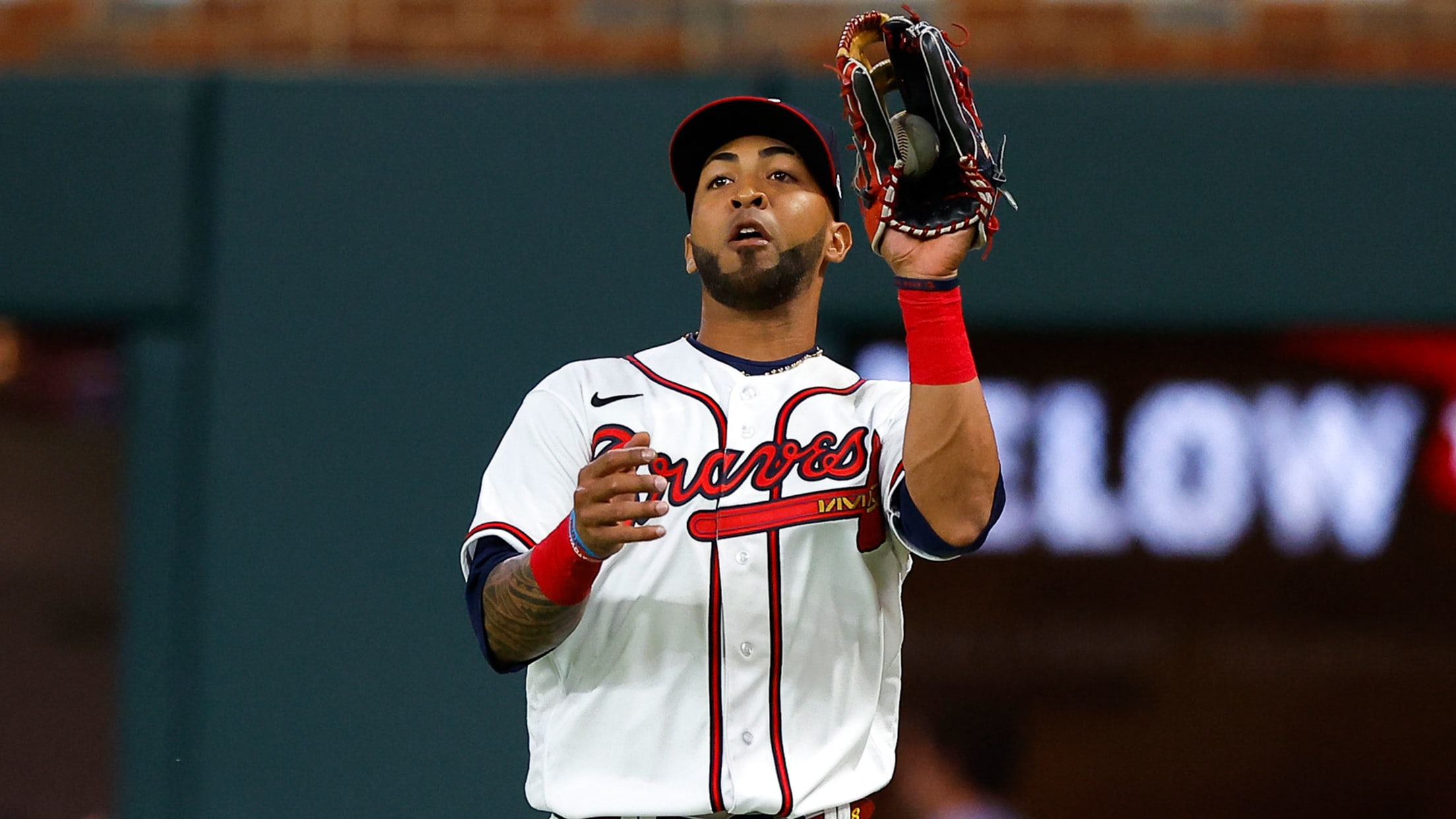 ATLANTA -- Eddie Rosario went to an eye doctor thinking he might need contact lenses. He exited this visit knowing he will not return to the Braves' lineup any time soon. Rosario will miss eight to 12 weeks while recovering from a laser procedure to correct blurred vision and swelling
Jackson may require surgery on UCL, more tests needed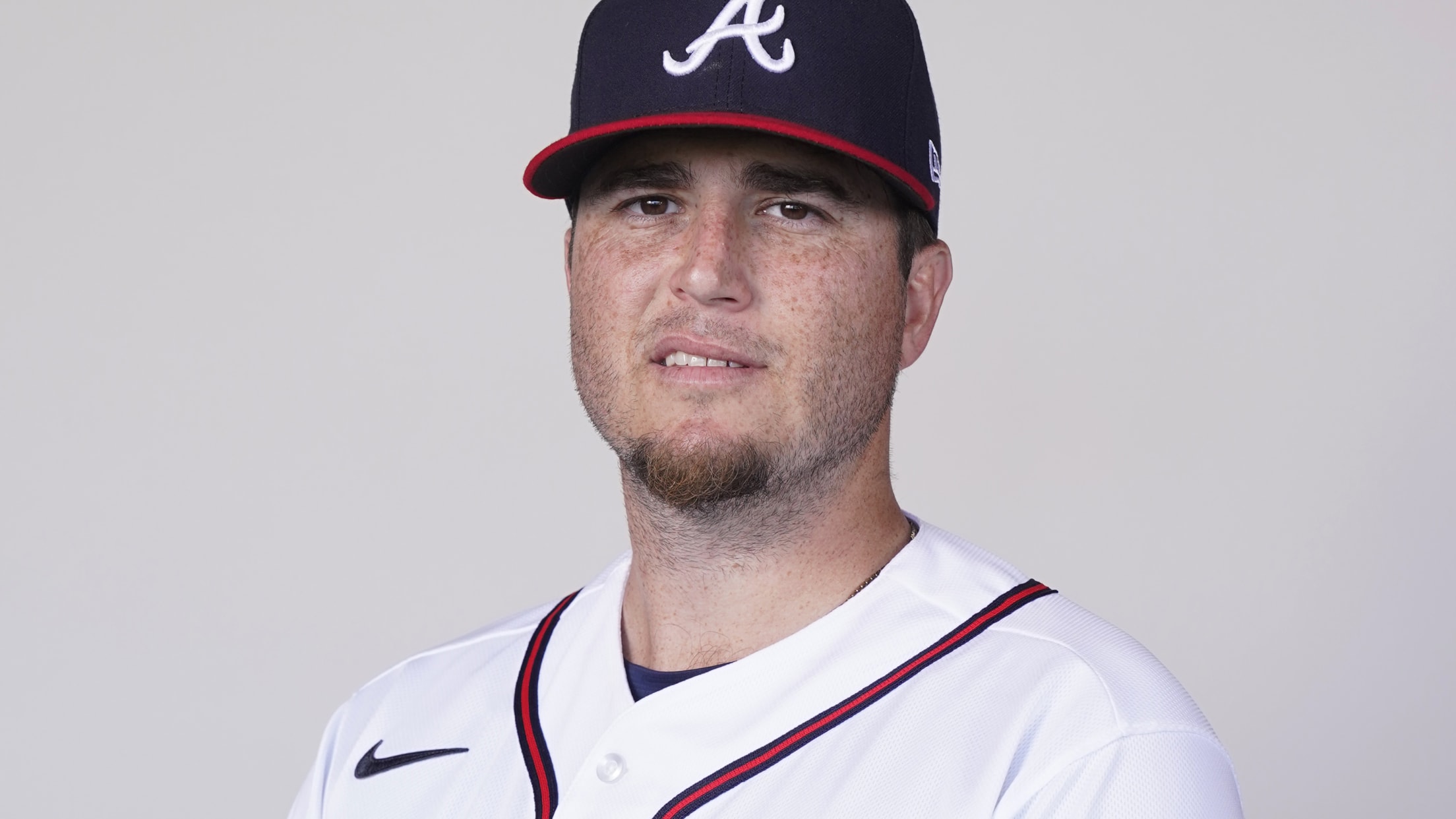 NORTH PORT, Fla. -- The quality bullpen depth the Braves added over the past few weeks has become even more valuable now that it appears Luke Jackson may need Tommy John surgery. Before Saturday's rain-shortened 10-0 loss to the Yankees, the Braves announced a recent MRI revealed damage to the
Morton pitches through pain: 'That's Charlie'
Braves starter retires 3 batters after comebacker, exits with leg fracture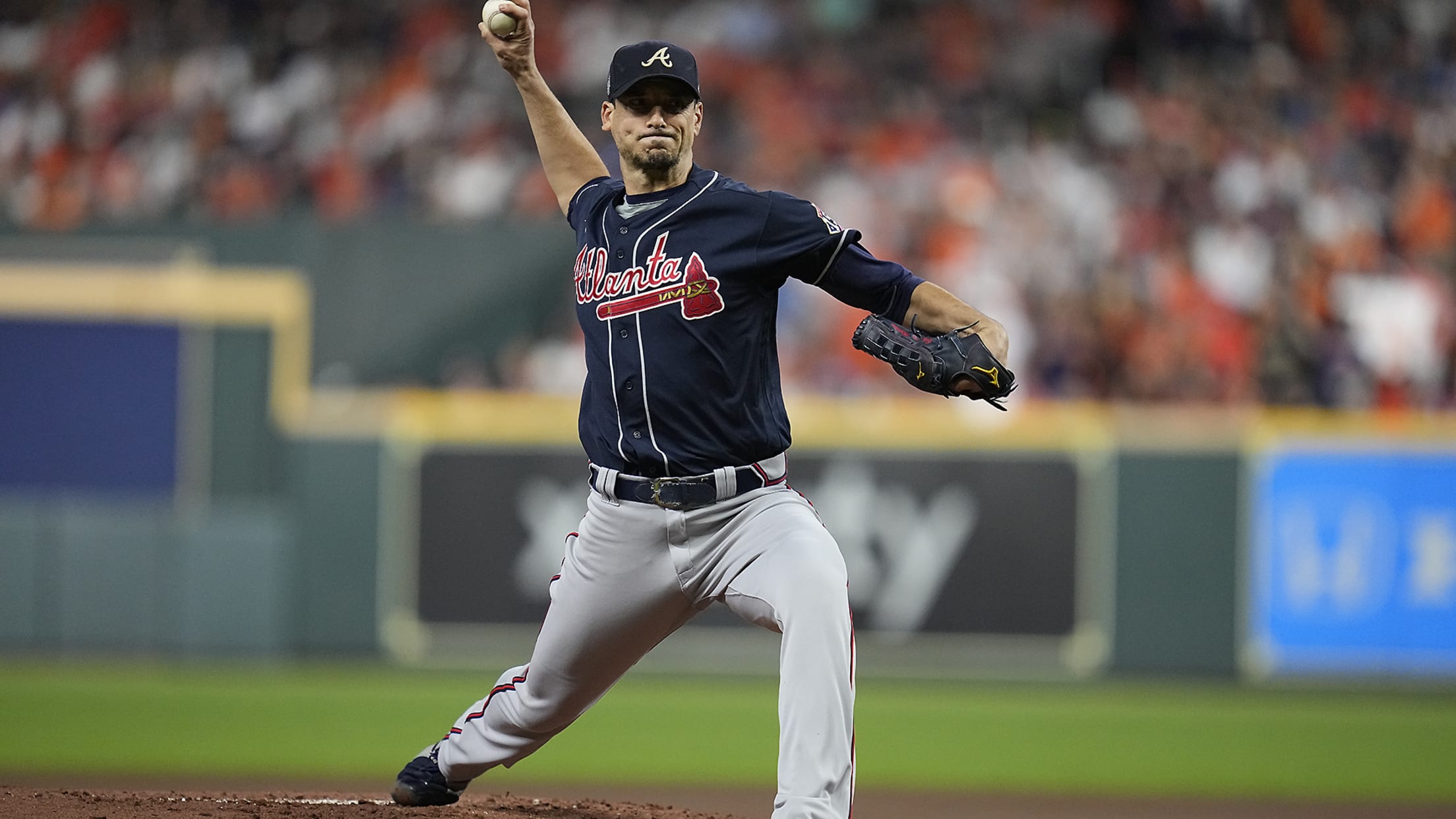 HOUSTON -- The first pitch after Charlie Morton's right leg was either fractured -- or on the way to being fractured -- was a sinker at 94.9 mph. His final pitch on a leg that now was most definitely fractured was a curveball that froze three-time American League batting champion
Morton fractures fibula, out for World Series
Starter's toughness amazes Braves teammates: 'He sacrificed himself'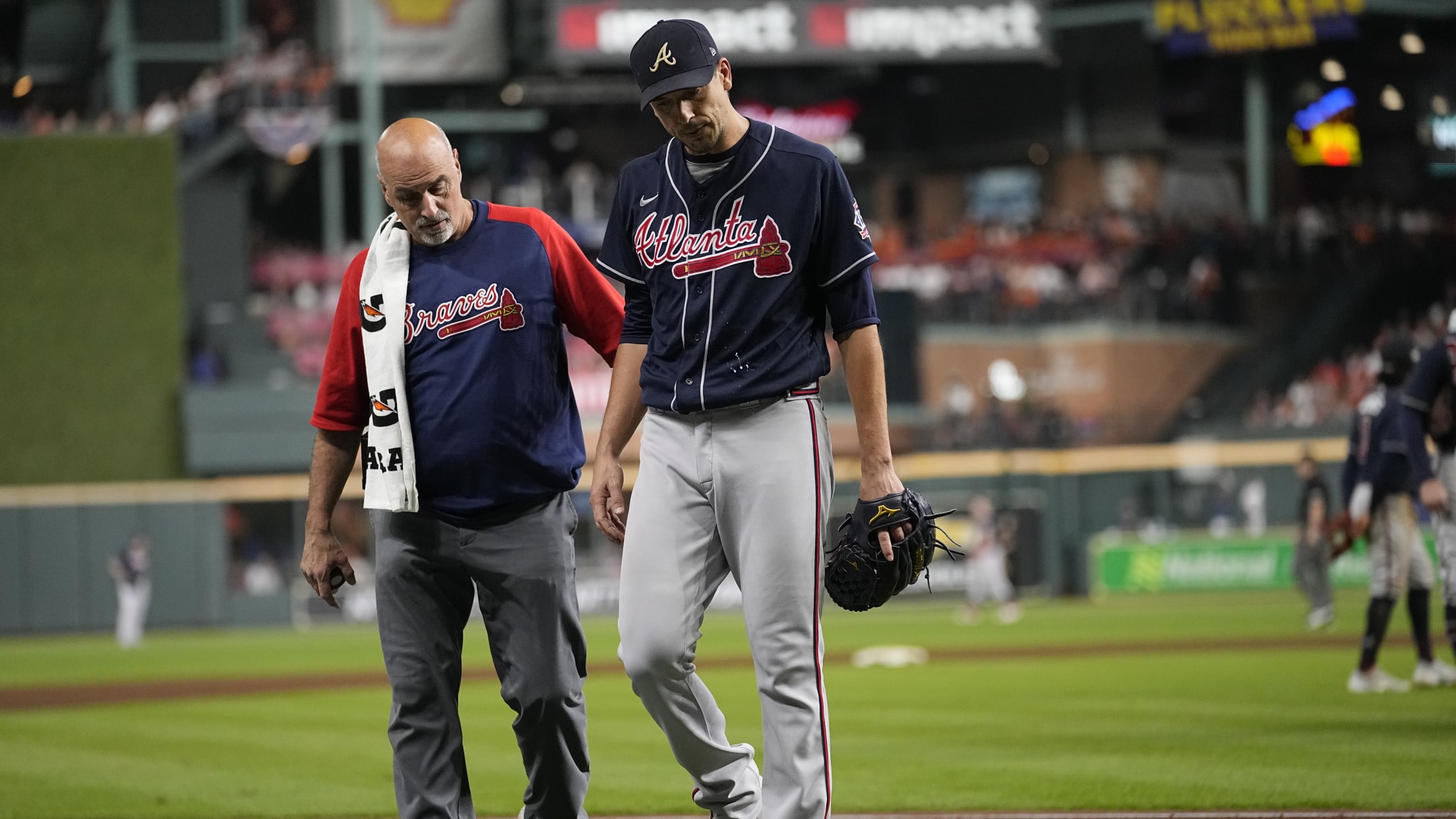 HOUSTON -- Charlie Morton proved in Game 1 of the World Series that he's everything his current Braves teammates and his former Astros teammates have been saying about him. They called him a postseason warrior. They described him as an all-time great teammate. It's all true. Now his season is
Albies (knee) may only need to miss 1 game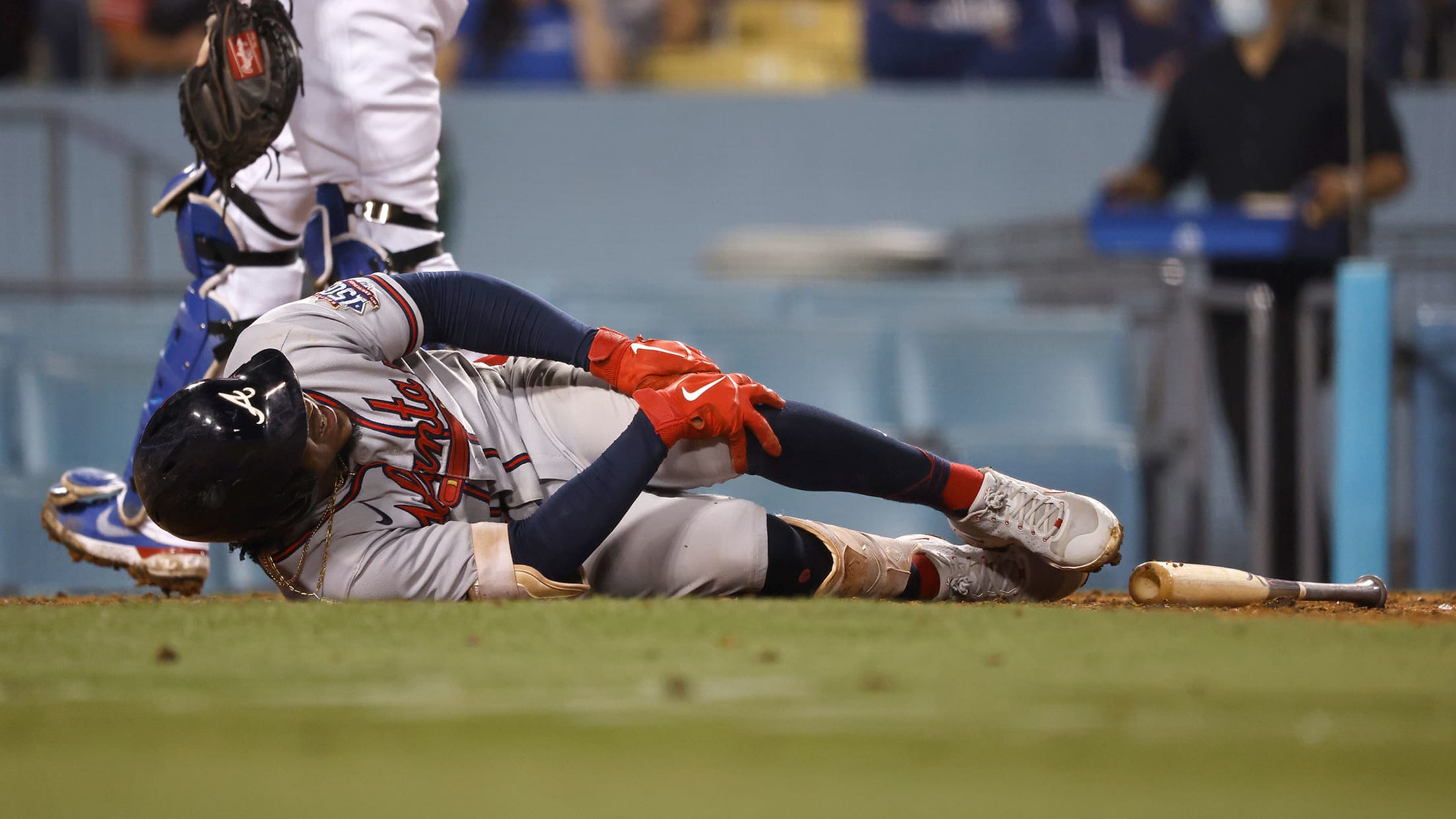 LOS ANGELES -- Less than 24 hours after being carried off the field at Dodger Stadium, Ozzie Albies created reason to think he might end up missing just one game. "He's a lot better today, [better] than we thought he would be," Braves manager Brian Snitker said before Wednesday night's
Albies day to day after foul ball to knee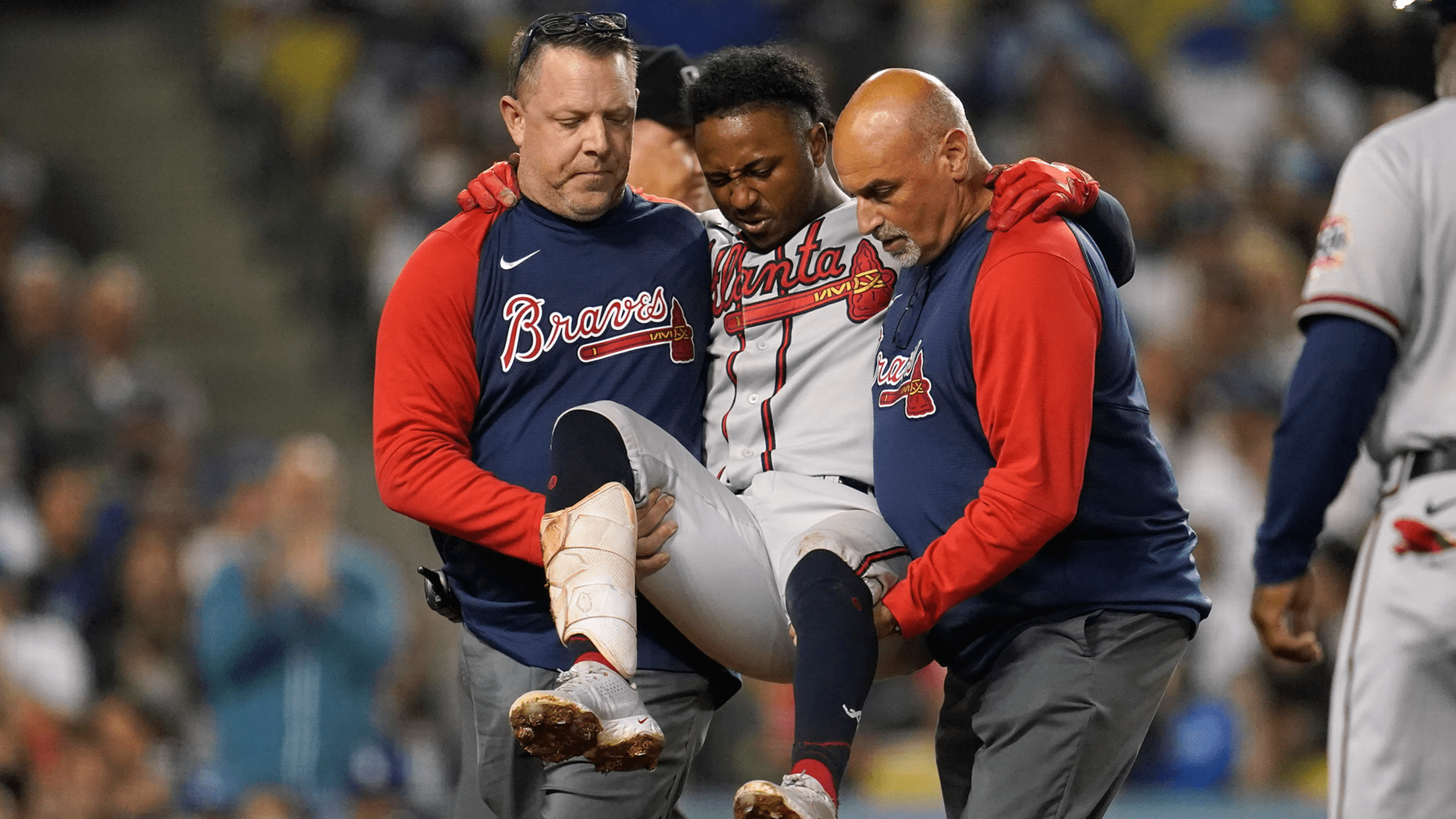 LOS ANGELES -- Less than an hour after seeing Ozzie Albies carried off the field at Dodger Stadium, the Braves were relieved to learn X-rays on the second baseman's left knee were negative. Albies created a scare when he fell to the ground after fouling Walker Buehler's fastball off his
Braves excited for Anderson to return strong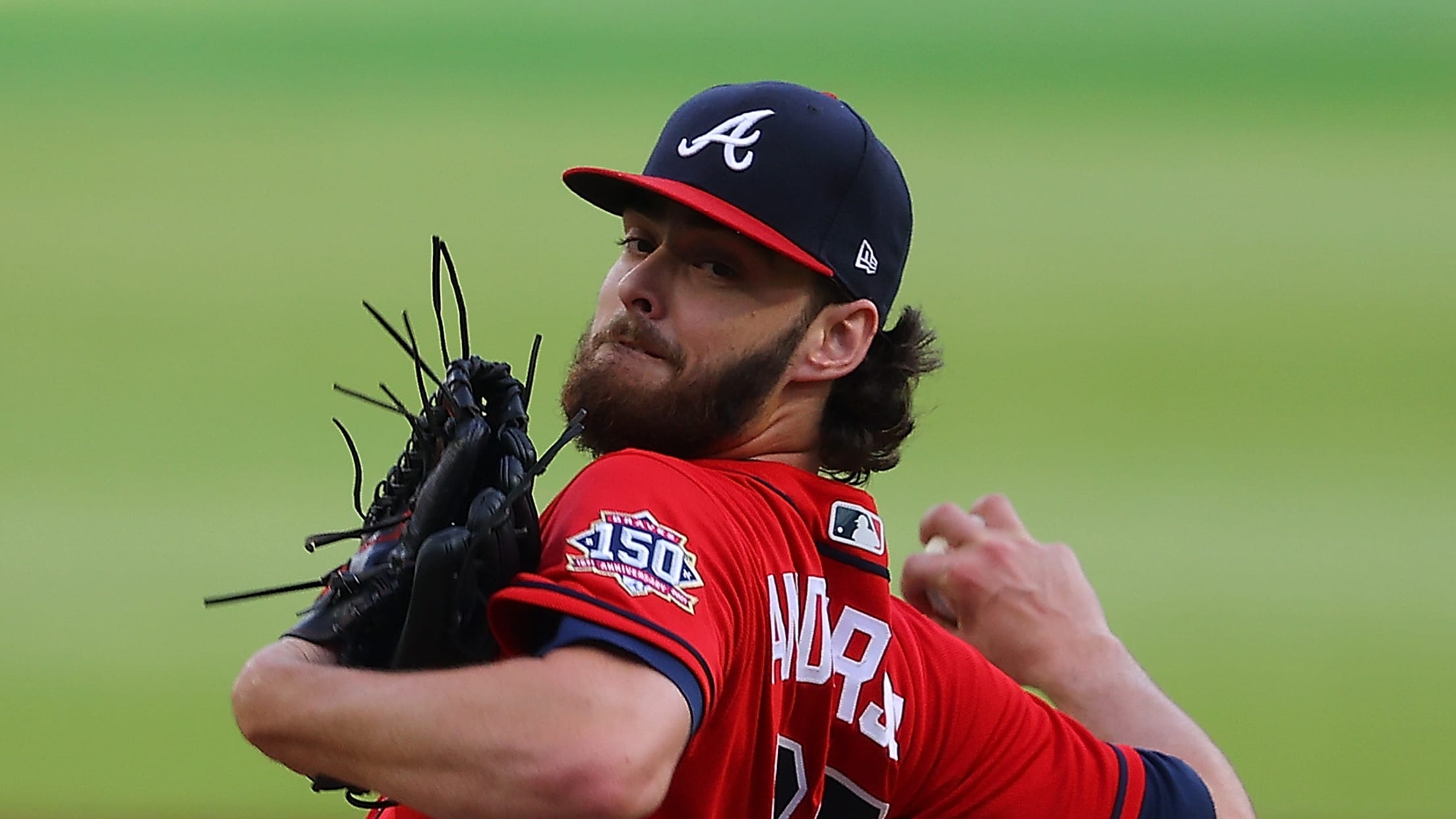 ATLANTA -- As Ian Anderson prepares to end a seven-week stint on the injured list, he is cognizant of the fact he is returning around the same time he debuted during last year's memorable rookie season. "I've thought about that," Anderson said. "If I can replicate that, that would be
Freddie dealing with respiratory infection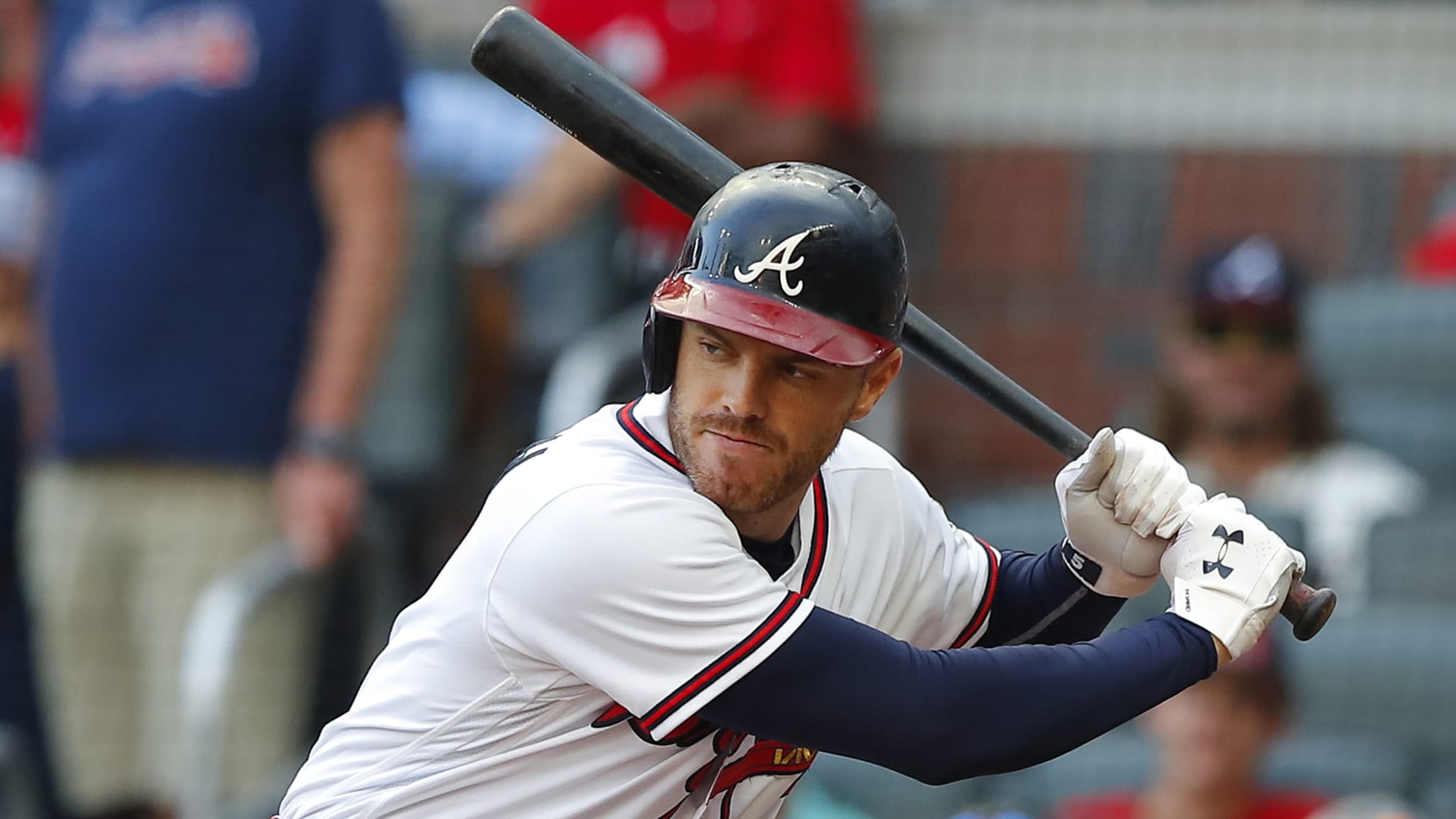 ATLANTA -- Braves first baseman Freddie Freeman is dealing with an upper respiratory infection that forced him to make an early exit from Saturday night's 3-2 loss to the Nationals at Truist Park. Freeman was removed from the game shortly after flying out to center field in his first-inning plate
d'Arnaud's rehab assignment; suspended tilt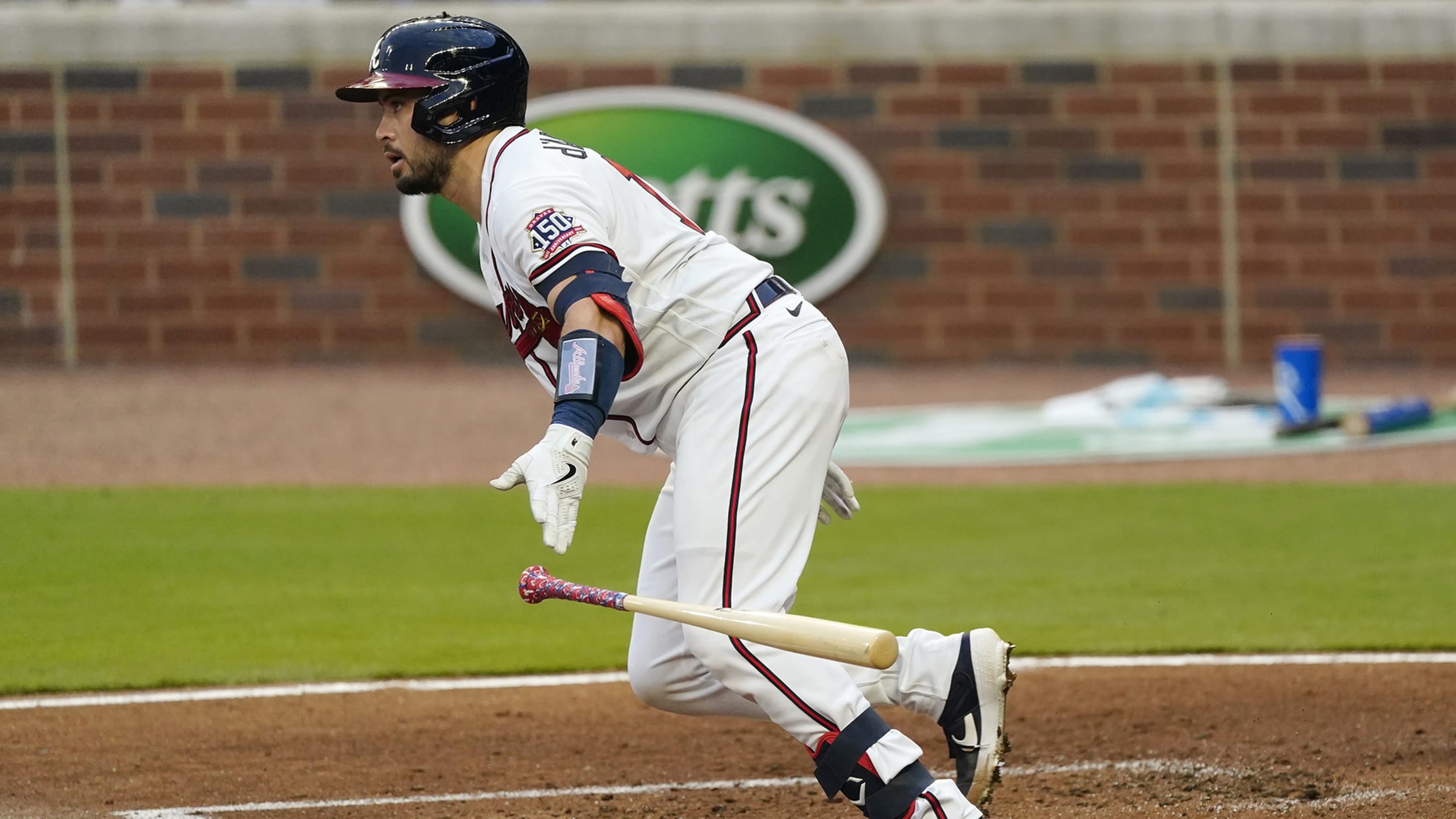 NEW YORK -- After being restricted to bystander status over the past three months, Travis d'Arnaud is eagerly looking forward to the chance to help the Braves down the stretch. "I've been on some crazy runs in August and September with the teams I've been on, and hopefully, I can
Acuña in 'great spirits,' eyes full recovery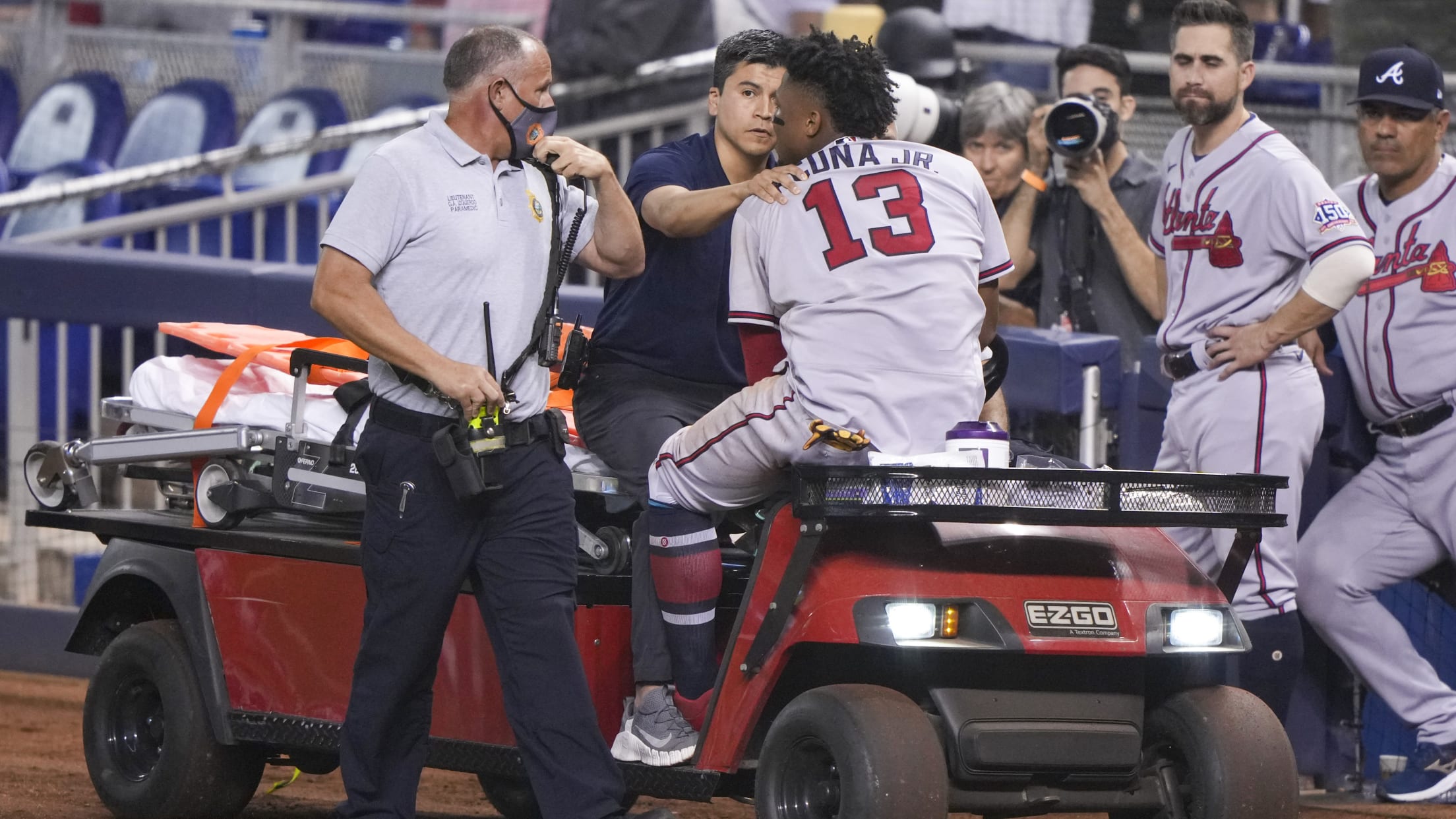 MIAMI -- The Braves placed All-Star outfielder Ronald Acuña Jr. on the 60-day injured list with a torn ACL in his right knee and recalled Johan Camargo from Triple-A Gwinnett on Sunday. An MRI following Saturday's game revealed a complete tear of the ACL. Acuña suffered the injury in the
Acuña out for '21 season with torn ACL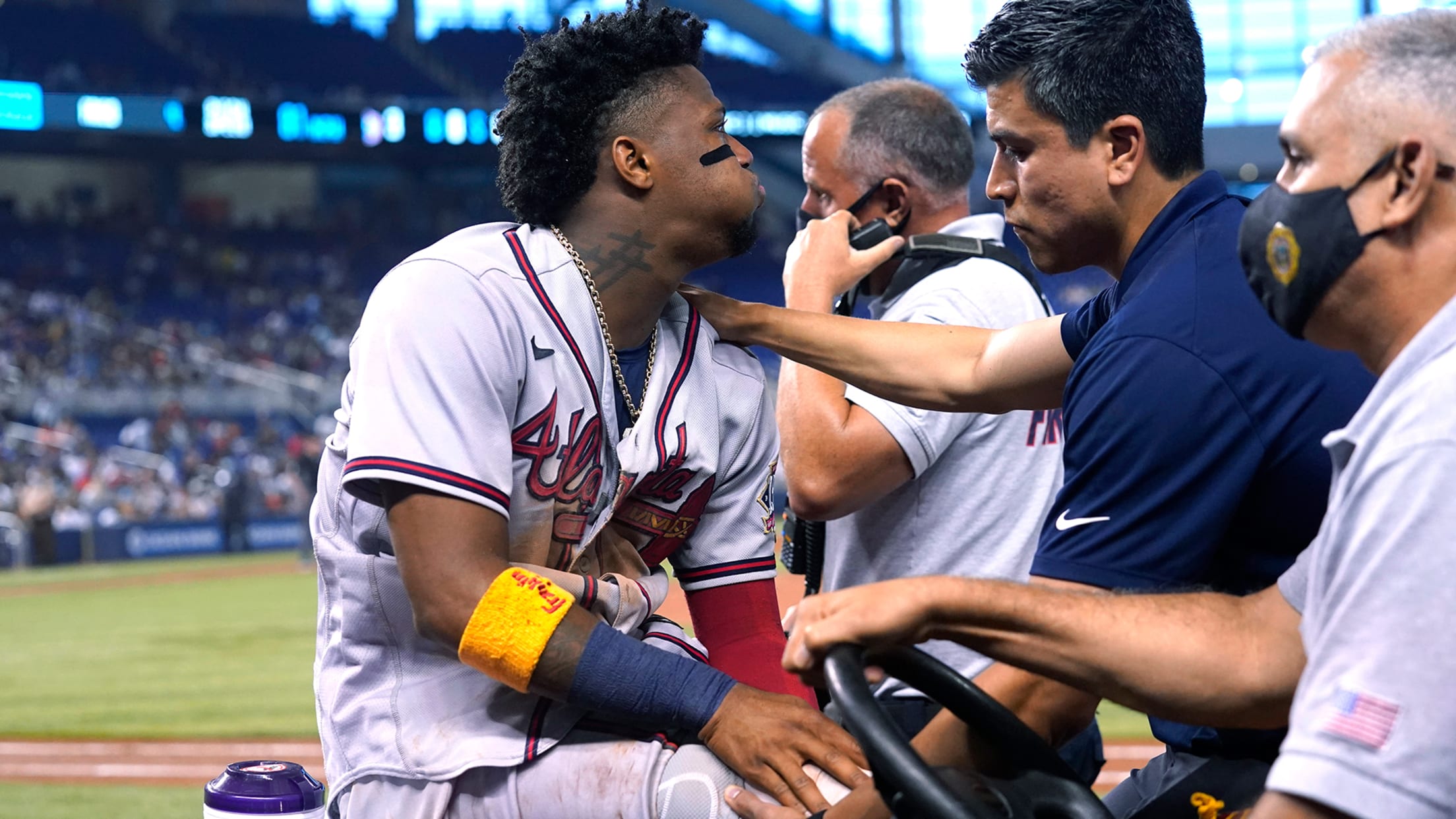 Braves outfielder Ronald Acuña Jr. tore his right ACL and will be out for the season after surgery to repair it, the Braves announced late Saturday night. Atlanta's 5-4 win over Miami on Saturday at loanDepot park lifted the Braves to .500 on the season, but it was a costly
Sandoval back; Soroka's surgery successful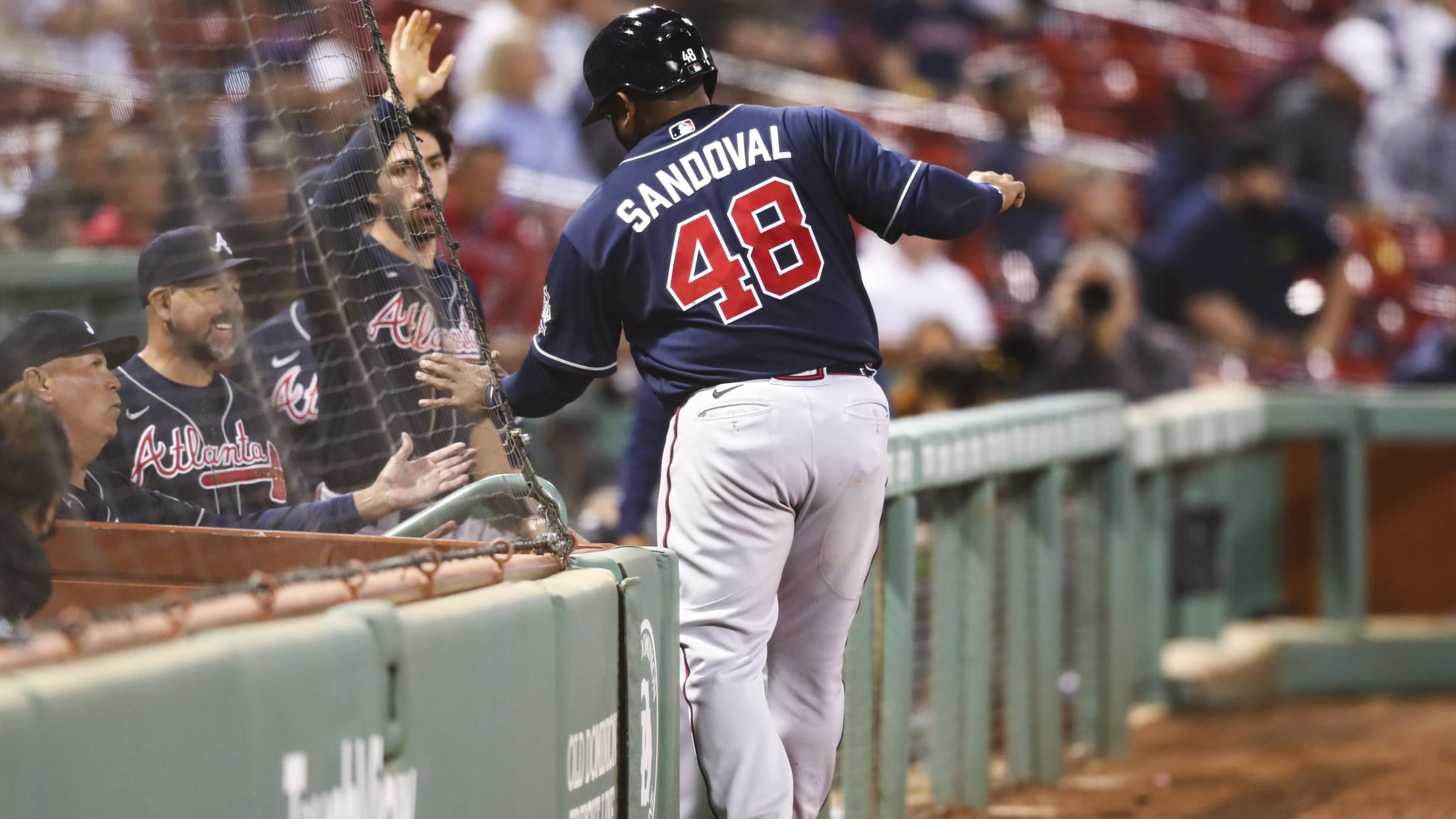 MIAMI -- Panda is back. Head gear and all, infielder Pablo Sandoval was reinstated from the restricted list on Thursday and was back with the club prior to the Braves opening a three-game series at loanDepot park. The 34-year-old missed two games while on the restricted list dealing with a
Soroka re-tears Achilles, done for 2021
Snitker on hurler's future: 'I would never bet against this guy'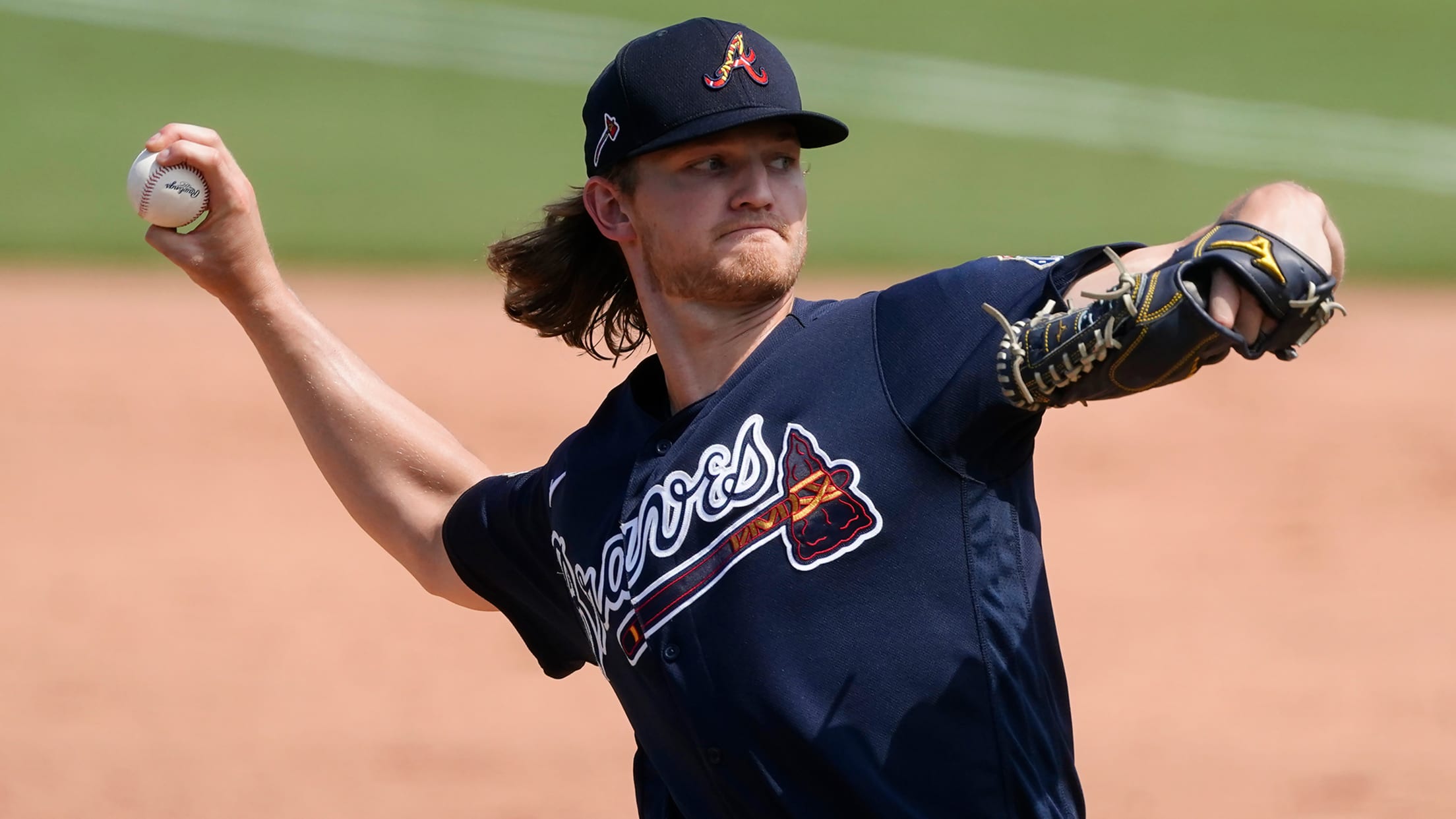 ATLANTA -- Mike Soroka will miss the remainder of this season after once again tearing his Achilles tendon. The right-hander tore his surgically repaired right Achilles tendon while simply walking into the home clubhouse at Truist Park on Thursday, the team announced. An MRI exam showed a complete re-tear of
Acuña (back) day to day; Morton to get rest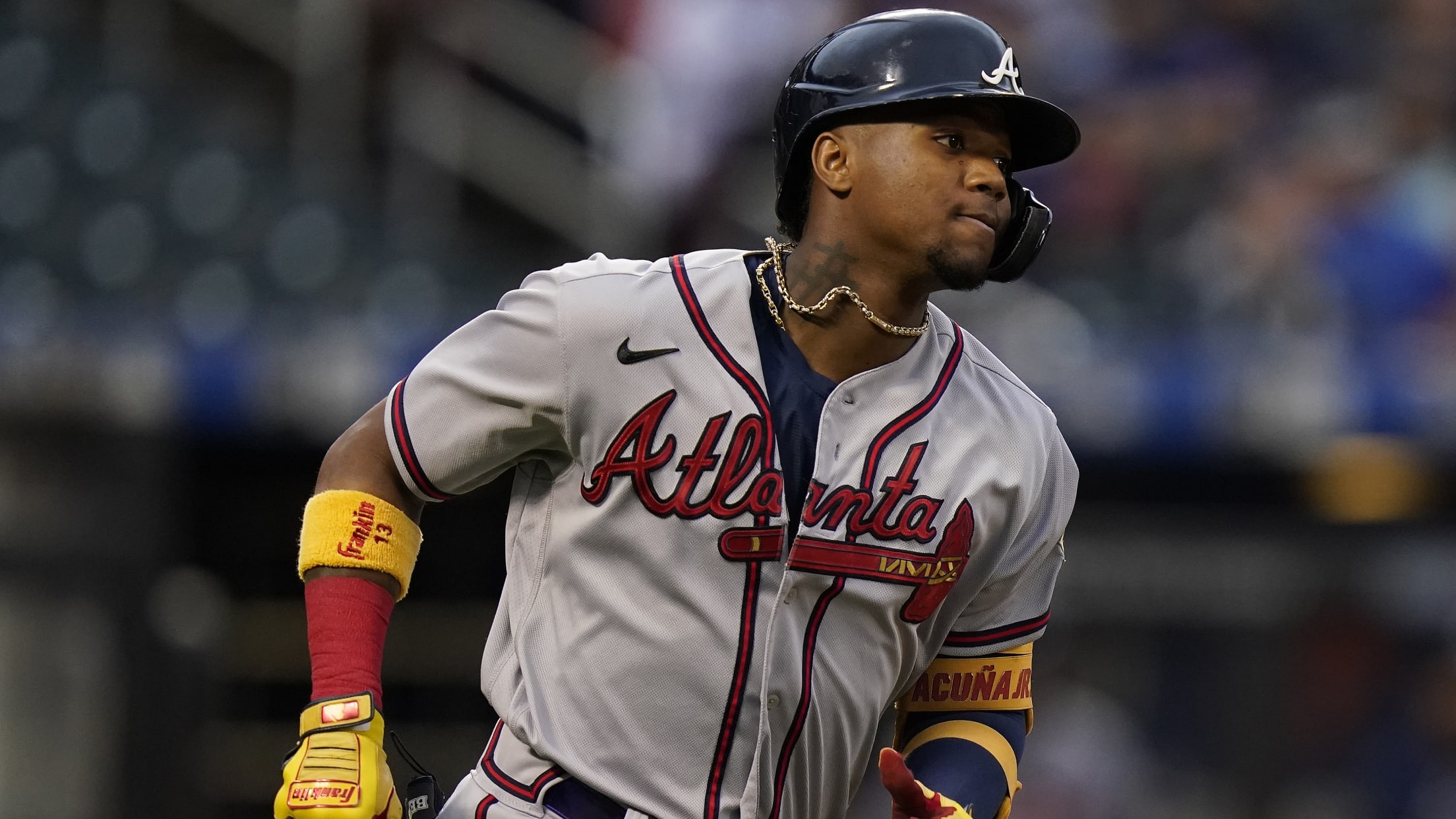 CINCINNATI -- Ronald Acuña Jr. will wait at least one more day before returning to the Braves' lineup. Acuña missed a second straight start when lingering lower back discomfort prevented him from being part of the lineup for Thursday's series opener against the Reds at Great American Ball Park. The
Soroka optimistic as Achilles rehab continues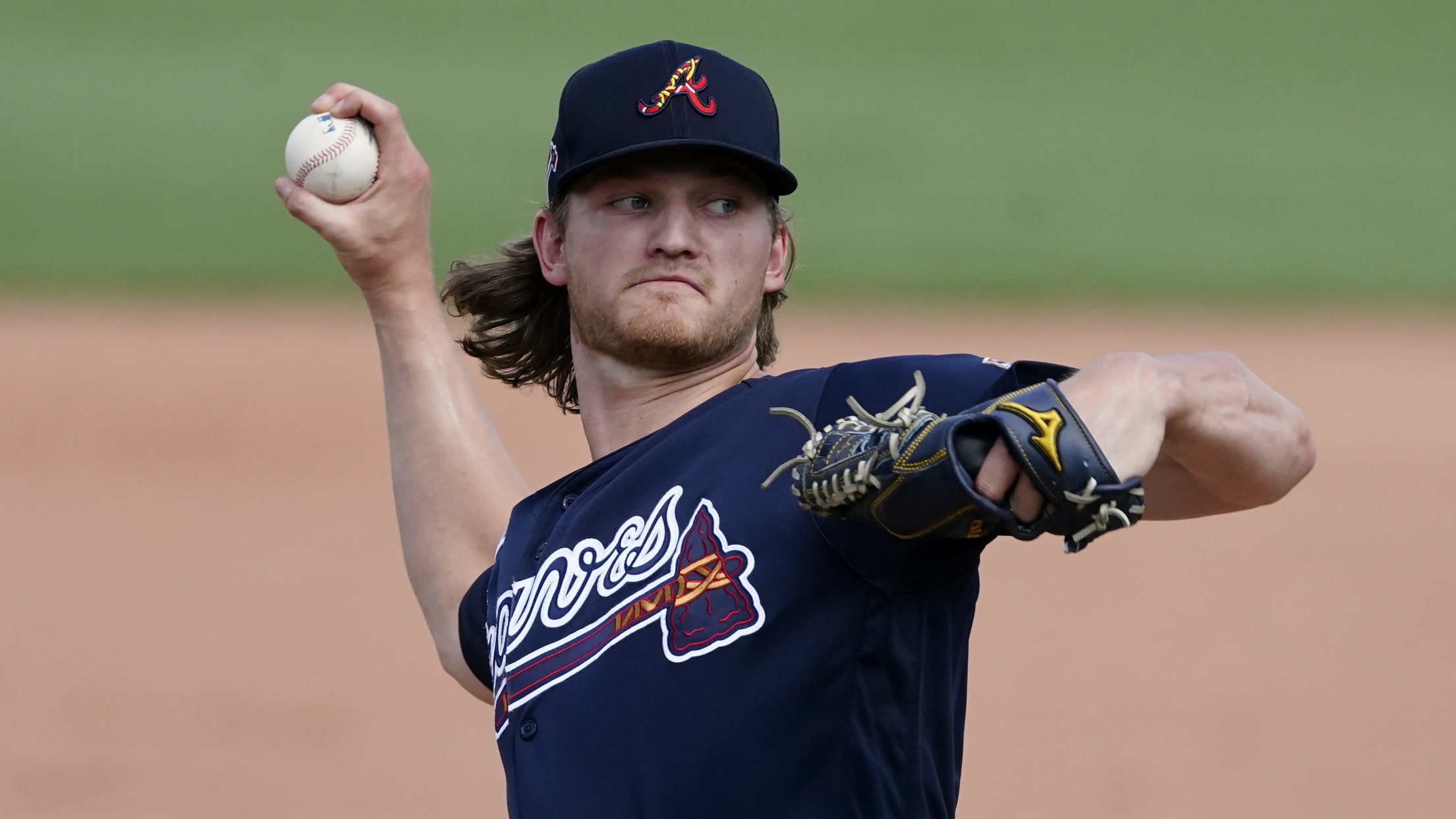 ATLANTA -- Now that Mike Soroka has pinpointed what was ailing his surgically repaired right Achilles tendon, he can extend his long rehab process in pain-free fashion. But it's still too early to know when the Braves hurler might pitch again. "It's going to be something that we're going to
Davidson (forearm tightness) headed to IL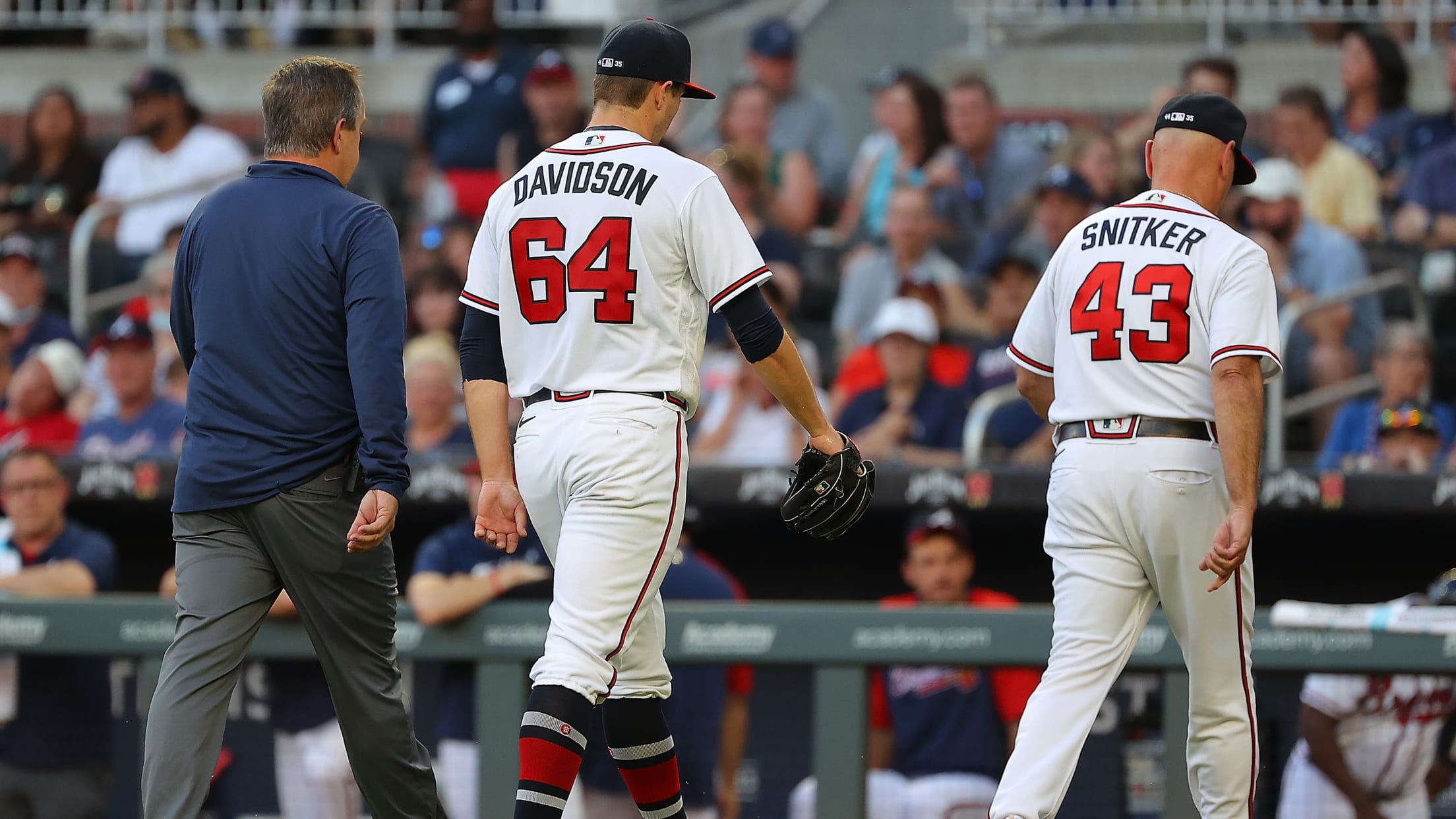 ATLANTA -- Tucker Davidson will be the latest Braves starting pitcher to be placed on the injured list. But there's some hope he'll avoid a significant absence after he undergoes an MRI exam on Wednesday. Braves manager Brian Snitker said Davidson "tested well" after left forearm tightness forced the young
Braves hope Acuña back Tues. after exit
Exercising caution, Snitker pulls RF from Marlins finale with pectoral tightness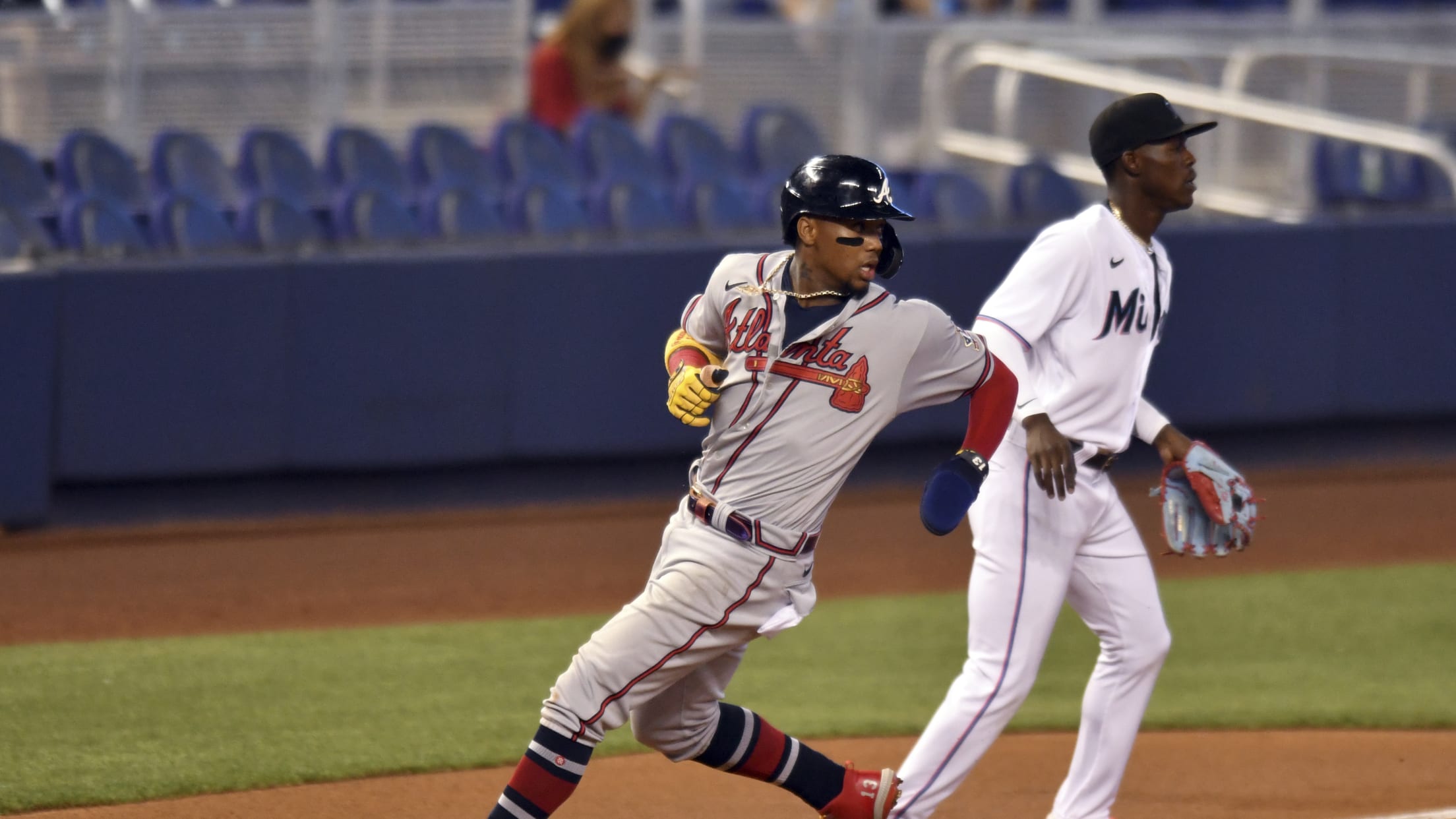 Ronald Acuña Jr. exited the Braves' series finale against the Marlins on Sunday in the bottom of the fifth as a precaution with right pectoral tightness. Acuña was replaced by Ender Inciarte, who played alongside Abraham Almonte and Guillermo Heredia in center field and homered in the top of the
Soroka's status for 2021 to be re-evaluated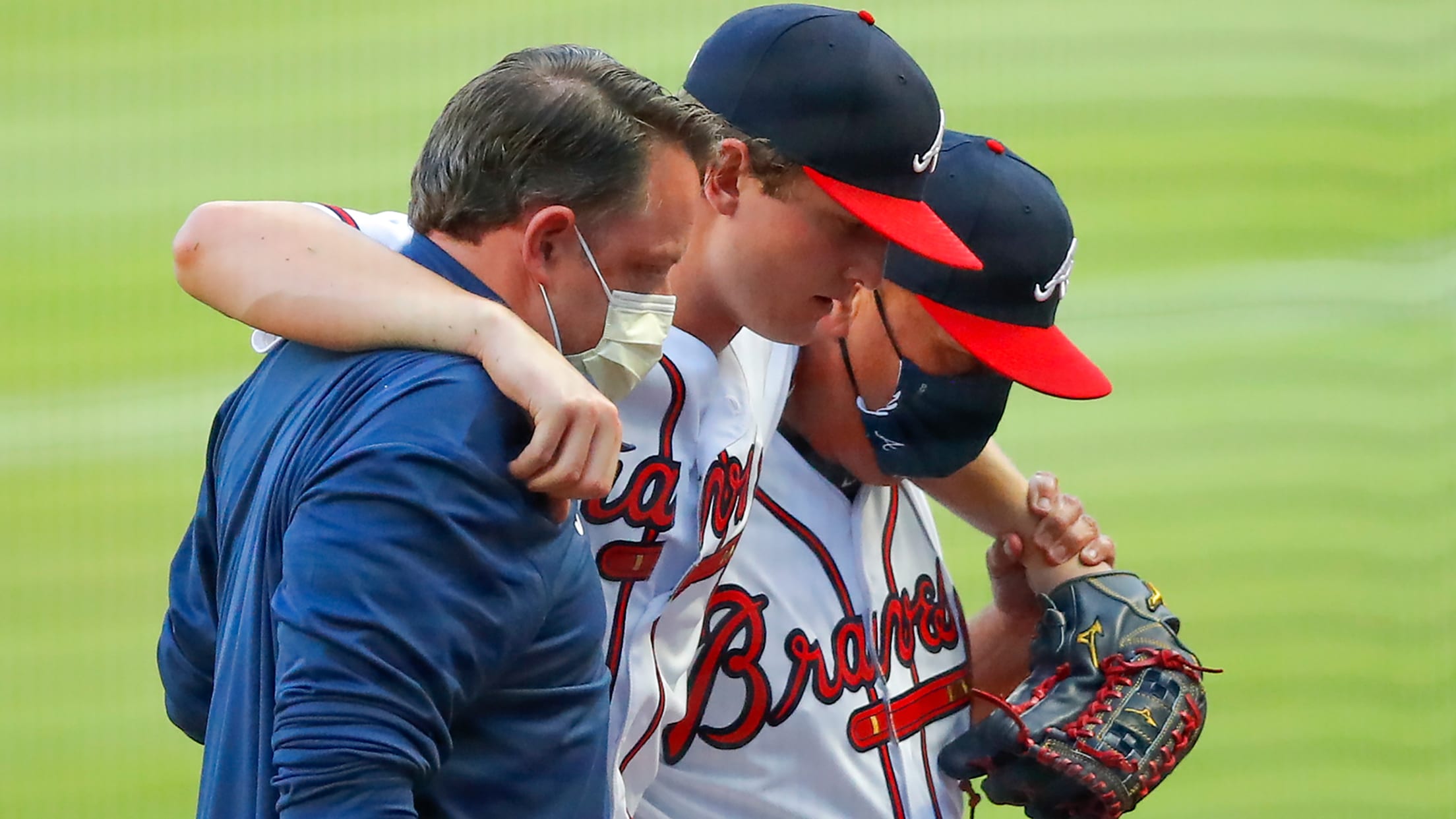 Before beginning a Zoom session with reporters on Friday, Braves manager Brian Snitker apologized for prematurely ruling Mike Soroka out for the season. He made the mistake while appearing on MLB Network's "High Heat" a few hours earlier. "I messed up today when I was on that little TV show
Injuring hand on slide, Ozuna out 6 weeks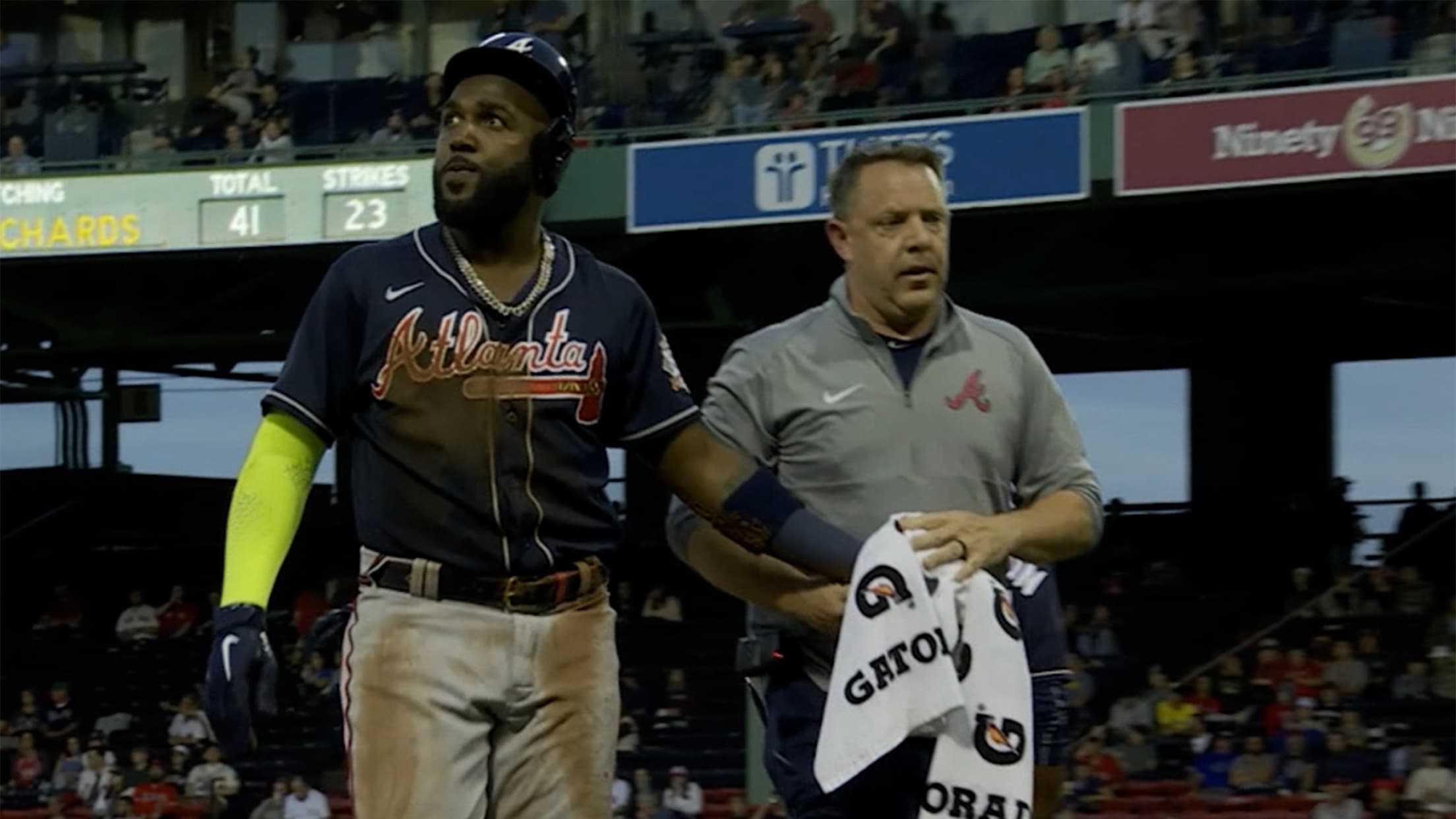 ATLANTA -- Marcell Ozuna will miss at least six weeks because of the two fingers he fractured while helping the Braves claim a 3-1 win over the Red Sox on Tuesday night at Fenway Park. After returning to Atlanta on Wednesday to be evaluated by highly regarded hand specialist Dr.
Ynoa to miss months after punching bench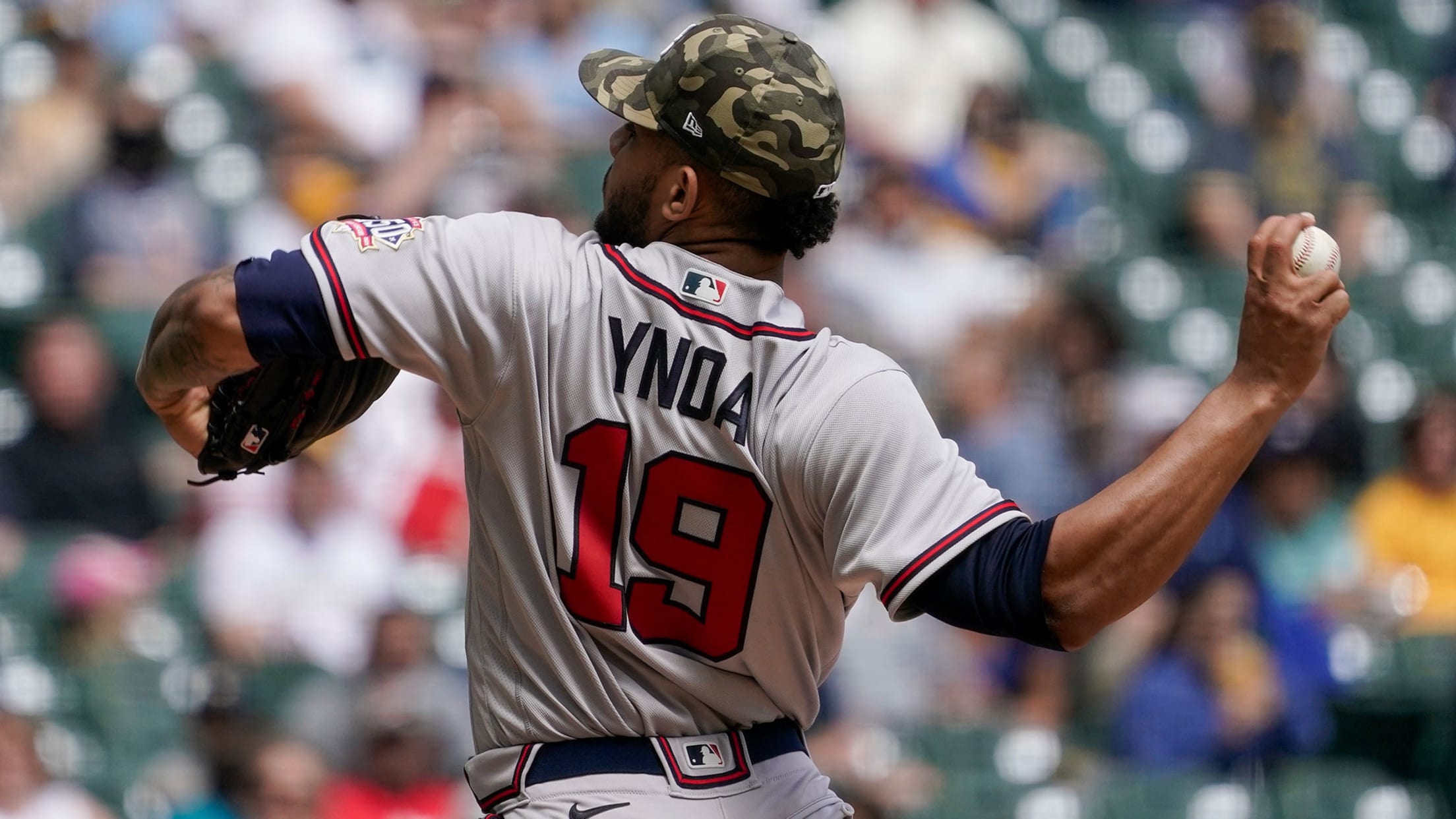 ATLANTA -- Huascar Ynoa was constructing one of baseball's best stories before he broke his right hand by punching the padded dugout bench during Sunday afternoon's 10-9 loss to the Brewers at American Family Field. Now, the Braves right-hander might be sidelined for at least three months. "It's going to
Notes: Acuña not in lineup; Heredia returns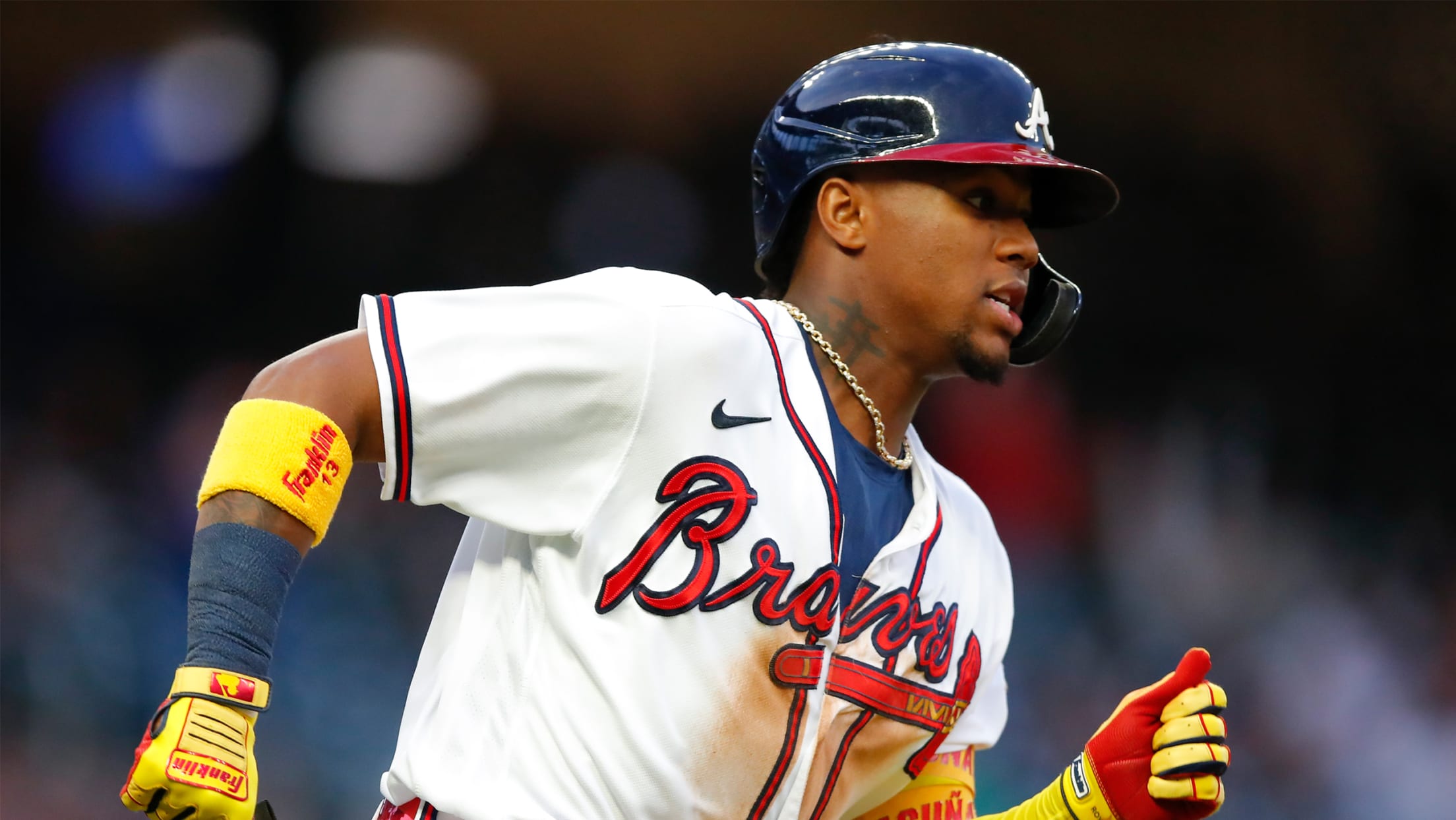 For a second straight game, Ronald Acuña Jr. was not in the lineup Saturday as he works through an ankle injury he sustained Thursday against the Blue Jays. Acuña has made progress over the last few days and also got some time in the cage ahead of Saturday's game against
Acuña (ankle) out Friday, possible for Sat.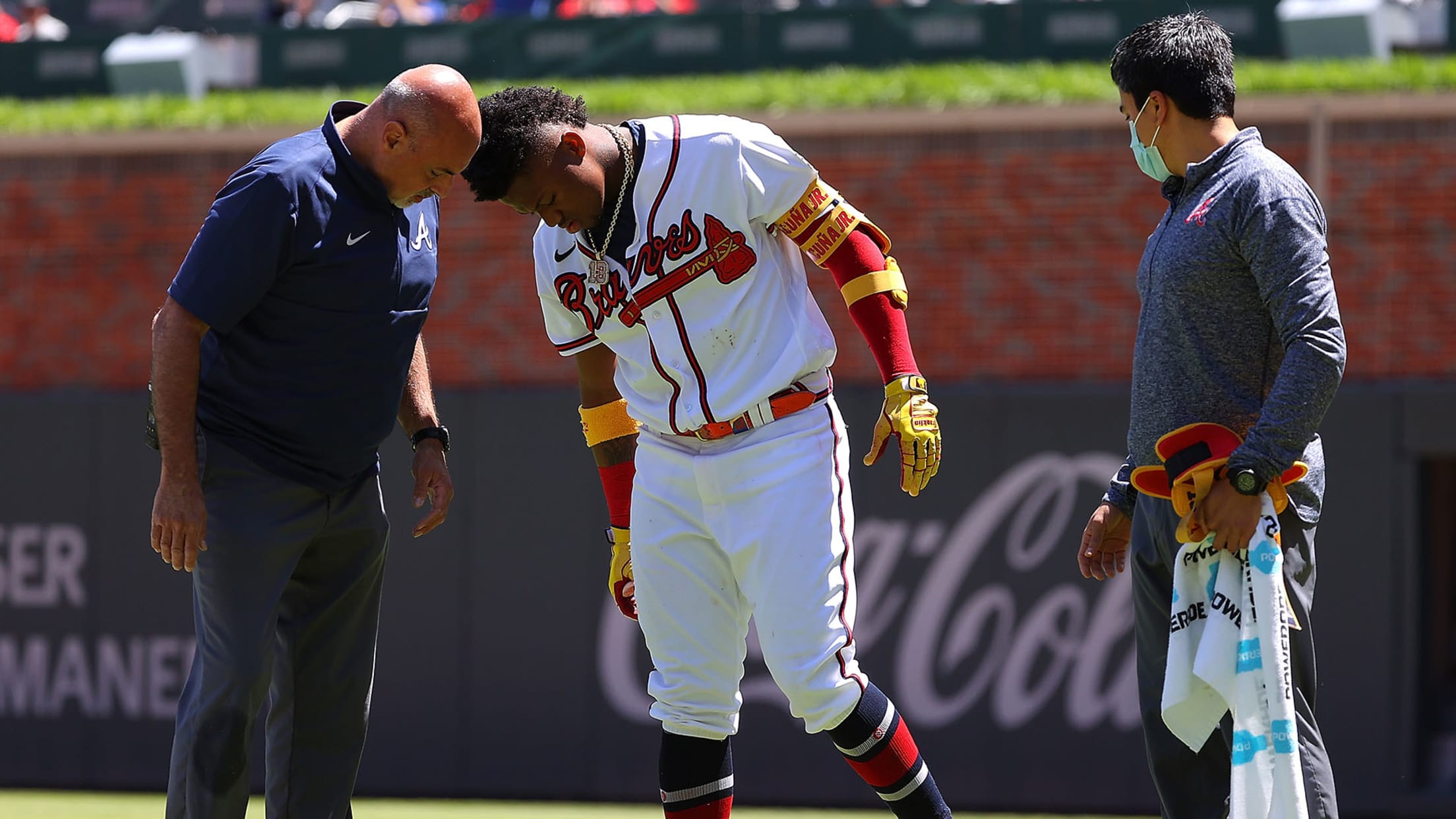 Ronald Acuña Jr.'s left ankle was too sore for him to make an immediate return to the Braves' lineup on Friday night. But there's still a chance the young superstar will be back in right field for Saturday night's game against the Brewers. "The training staff said they'll treat him