5 Braves included on Top 100 Prospects list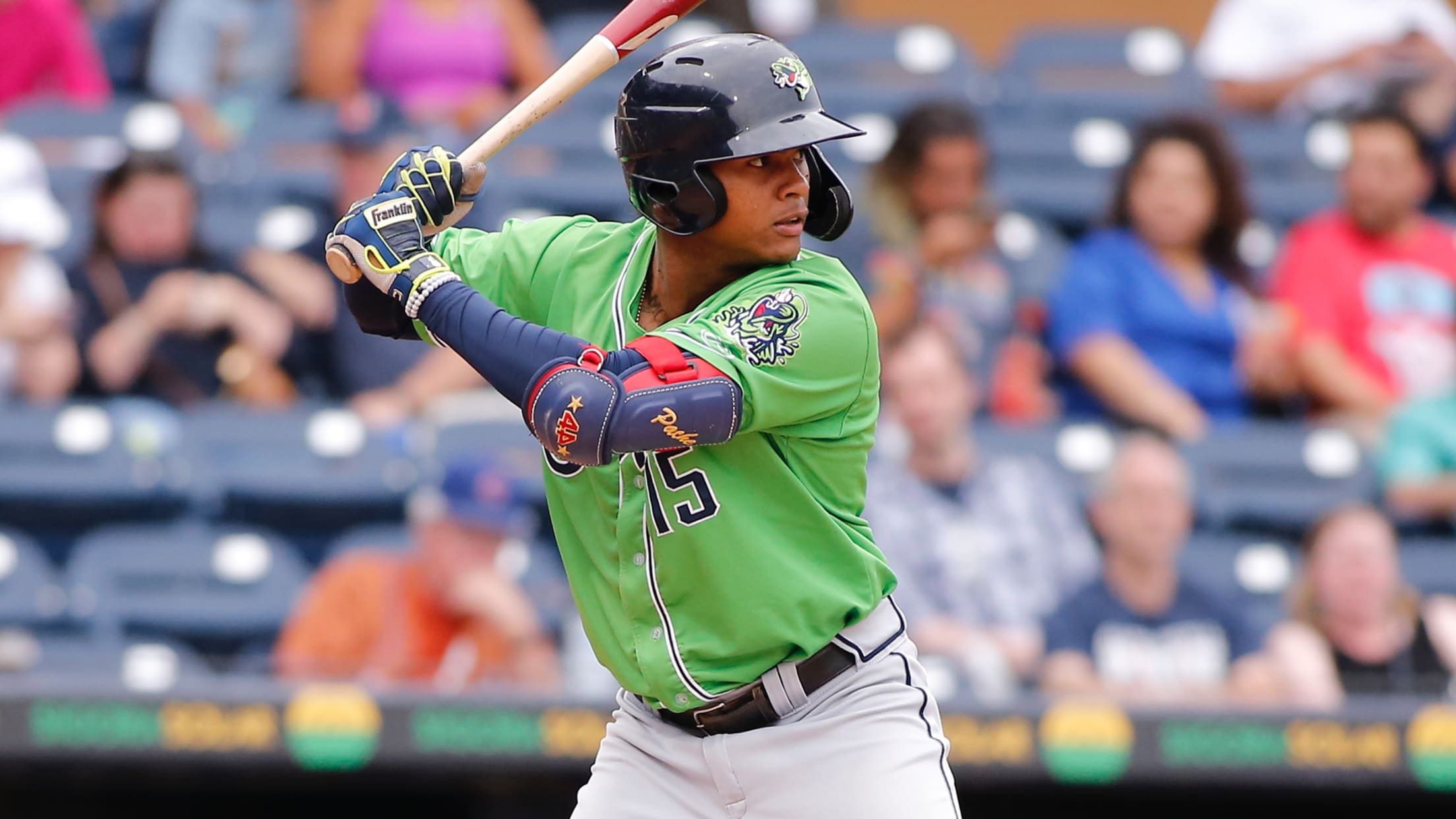 The Braves' talent-rich farm system was given more validation heading into the season on Saturday, when MLB Pipeline revealed its Top 100 Prospects list for 2020. Five Braves prospects made the list, tied for the most in the National League and tied for the second most in the Majors with
Prospects Waters, Anderson head Braves' NRIs
King Félix, Culberson also looking to win spots among 26 invitees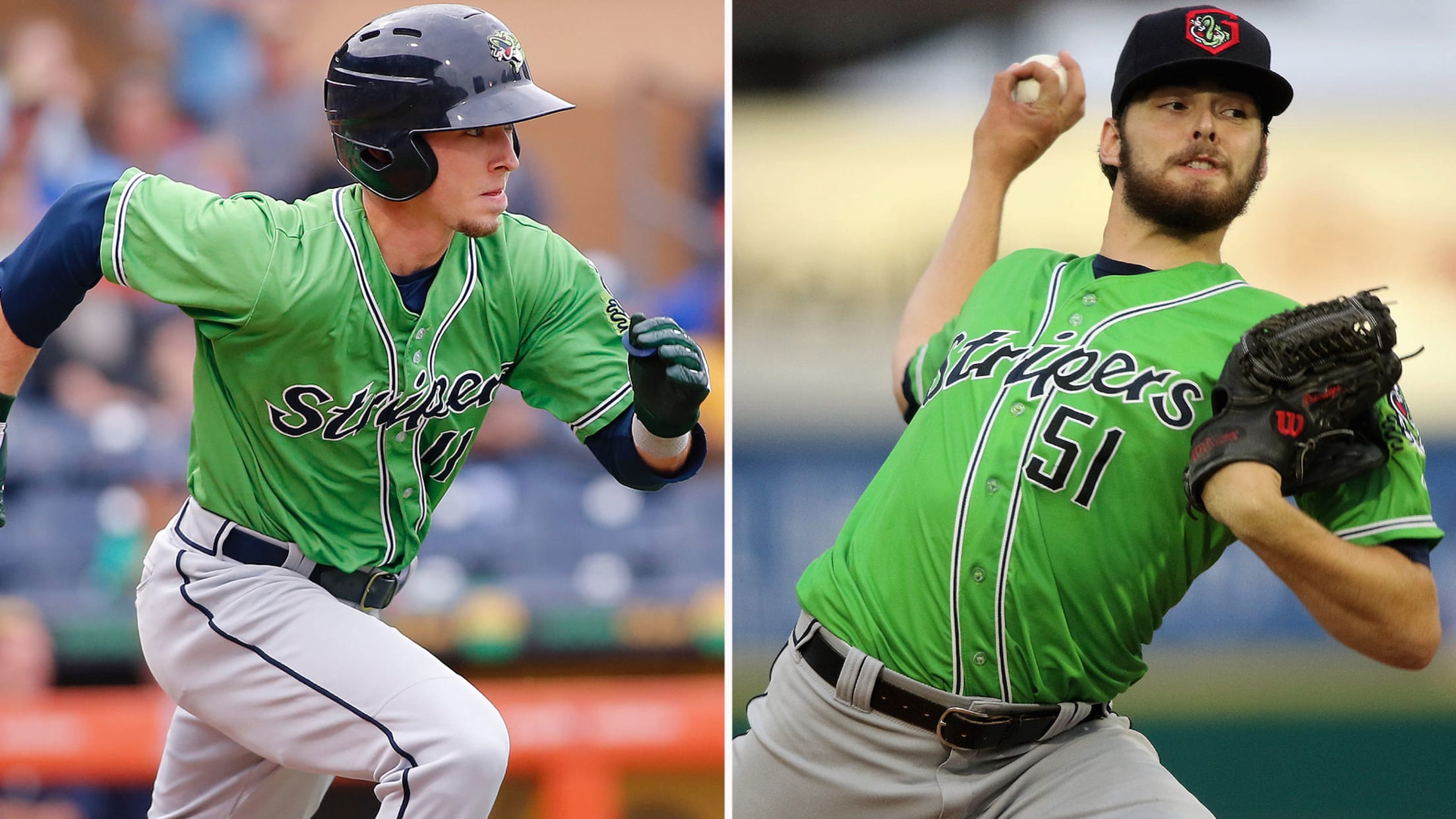 ATLANTA -- Drew Waters and Ian Anderson will be among the prospects who come to Spring Training looking to show how close they might be to being deemed Major League-ready. They'll be working alongside the likes of Félix Hernández and Charlie Culberson, who will be attempting to win a spot
Pache hopes to follow in Andruw's footsteps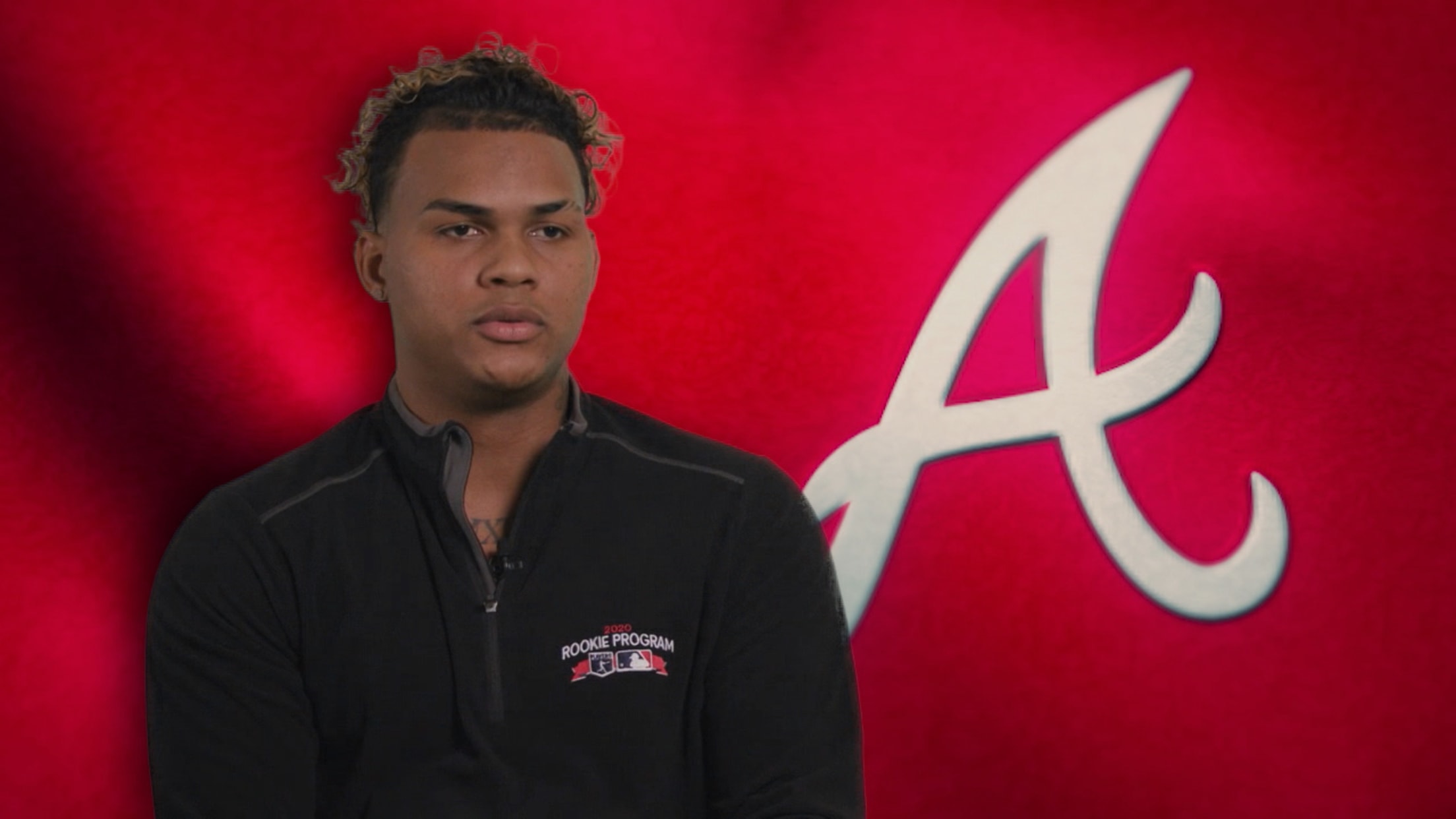 ATLANTA -- Cristian Pache was just 19 years old and had never played a game above the Class A level when Andruw Jones described him to be the best defensive outfielder in the Braves' organization. This high praise from his idol has fueled Pache, who has appreciated the friendship he
10 teams with prospects for blockbuster trades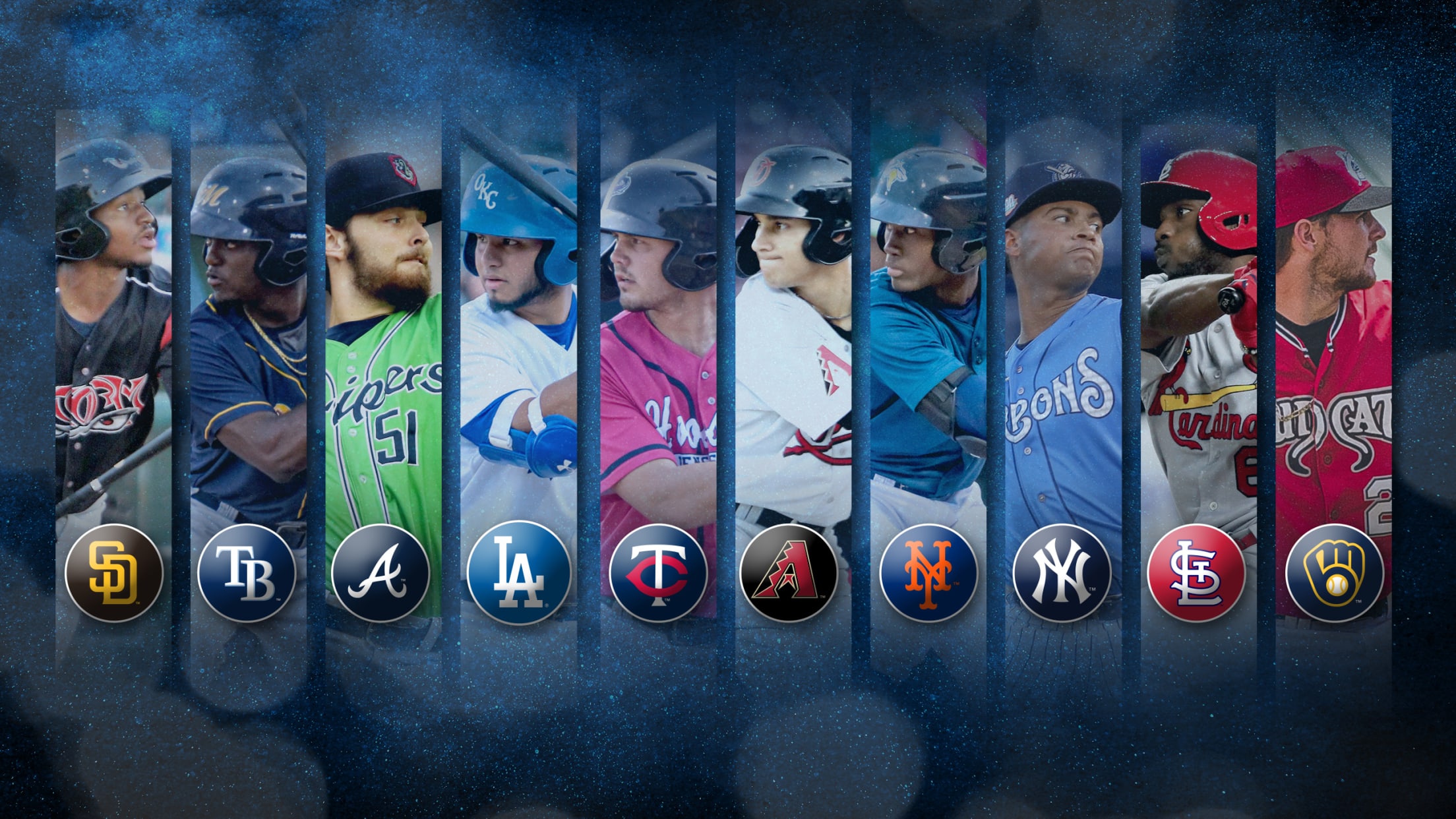 It's been a relatively quiet trade market so far, with only a few notable deals having transpired since the completion of the postseason. But as teams continue to assess their roster ahead of 2020 and weigh which free agents might fit their budget, it shouldn't be long until things pick
Pache joins Braves' roster for Rule 5 protection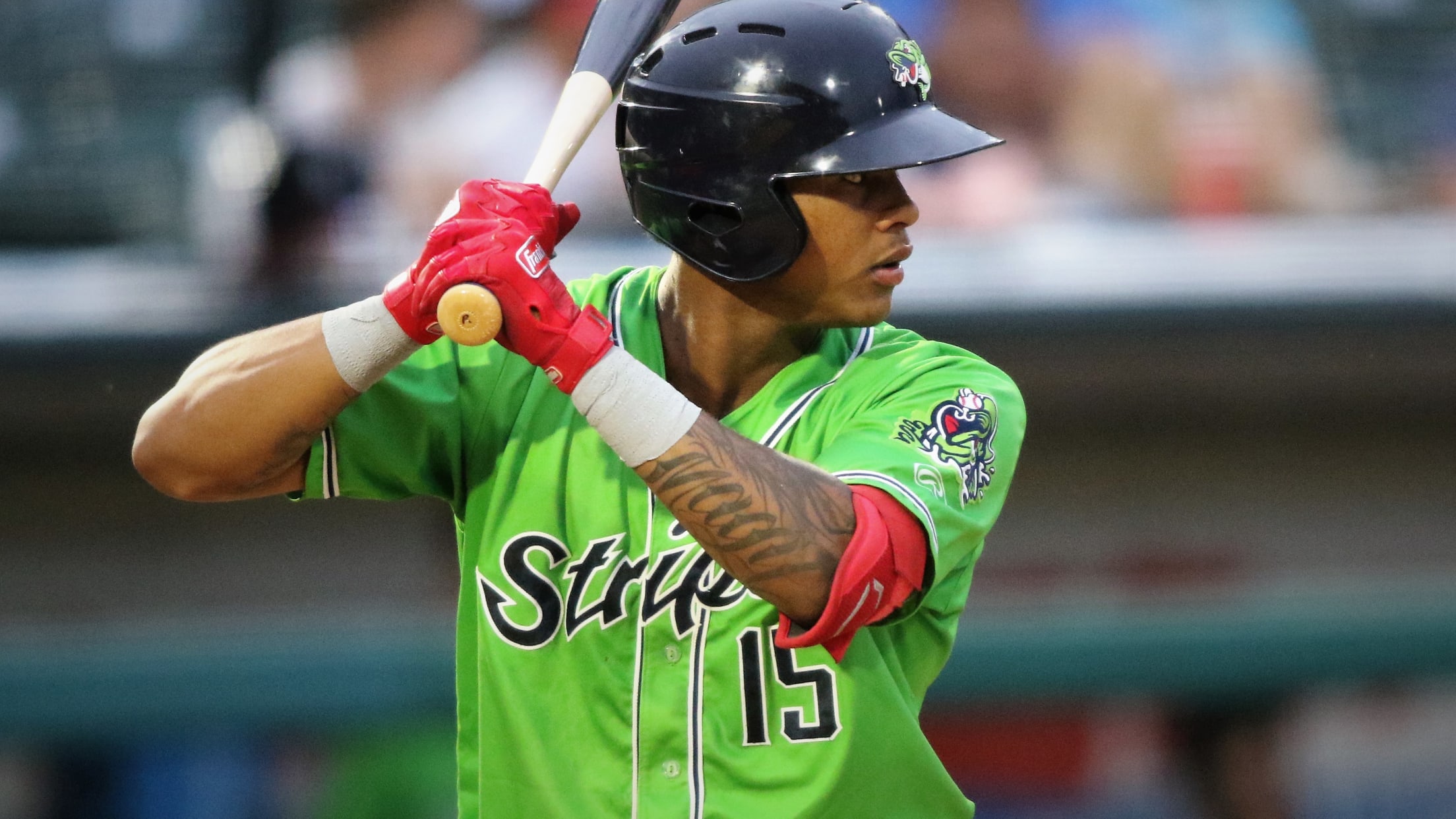 ATLANTA -- Cristian Pache has been drawing attention since retired 10-time Gold Glove Award winner Andruw Jones arrived at Spring Training two years ago and said Pache was already the best defensive outfielder in the Braves' organization. Pache was just 18 at the time and Atlanta had a guy named
Looking ahead to Braves' potential 2020 roster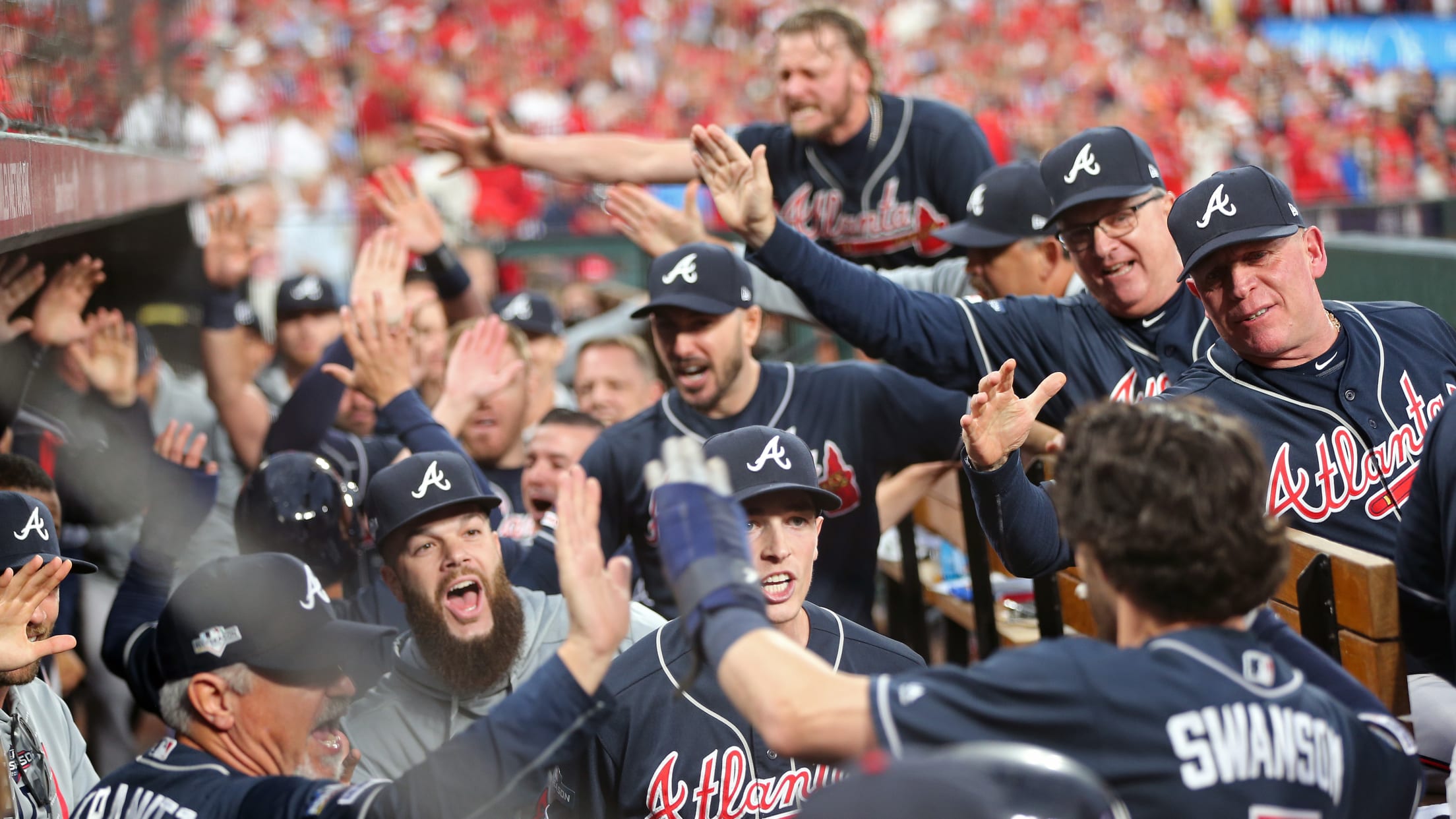 ATLANTA -- Almost immediately after the Braves were eliminated by the Cardinals in the National League Division Series, general manager Alex Anthopoulos and his staff began preparing for what will be a very busy and influential Hot Stove season. Here are some of the primary things you need to know
Braves Arizona Fall League updates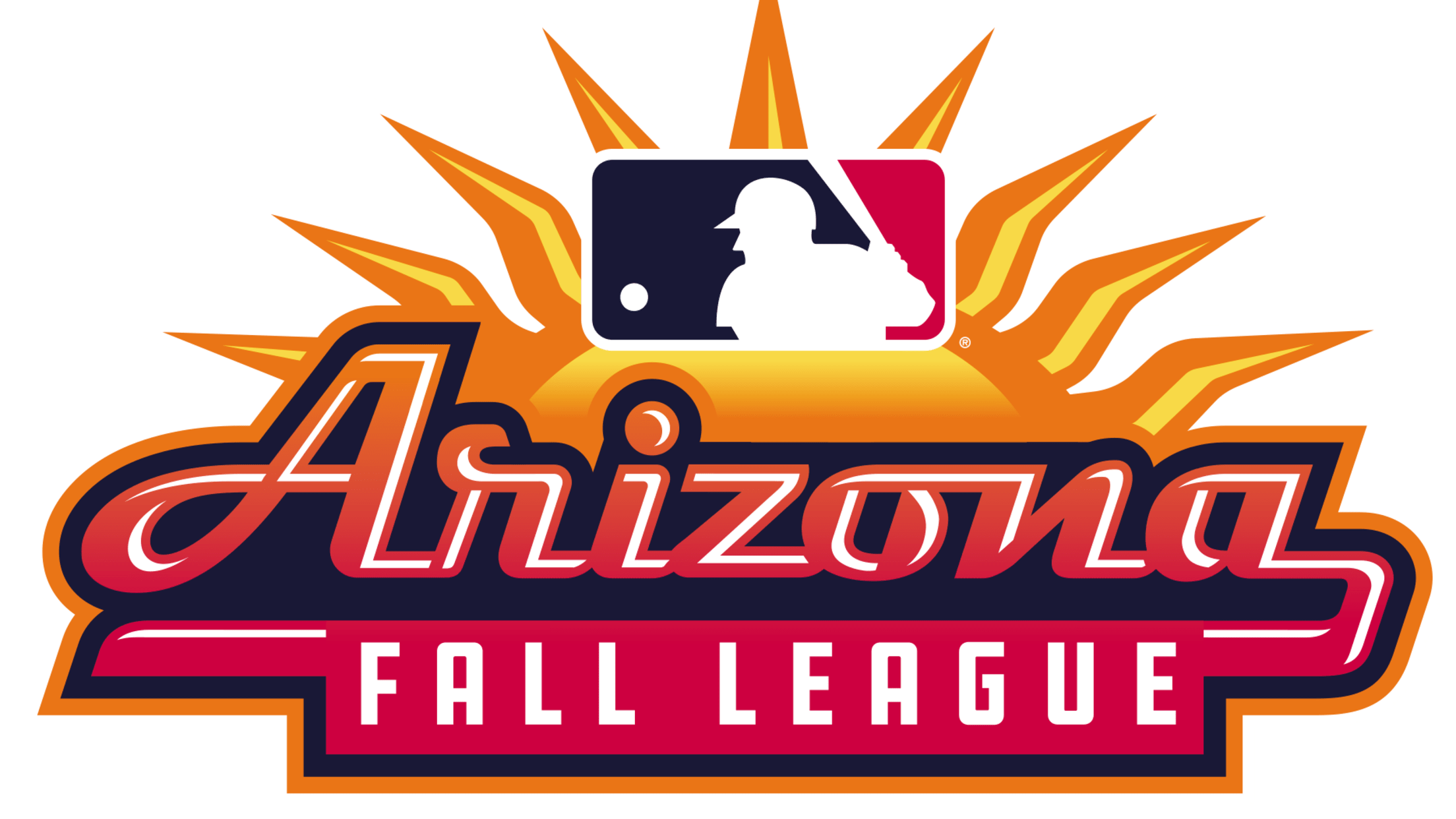 Eight Braves prospects are playing for the Scottsdale Scorpions in the 2019 Arizona Fall League: First baseman Greyson Jenista (No. 11), outfielder Trey Harris (No. 18), right-hander Daysbel Hernandez (No. 20), outfielder Justin Dean (No. 23), right-hander Connor Johnstone, right-hander Brad Roney, outfielder Garrison Schwartz and right-hander Brandon White.
Pipeline names Braves Prospects of the Year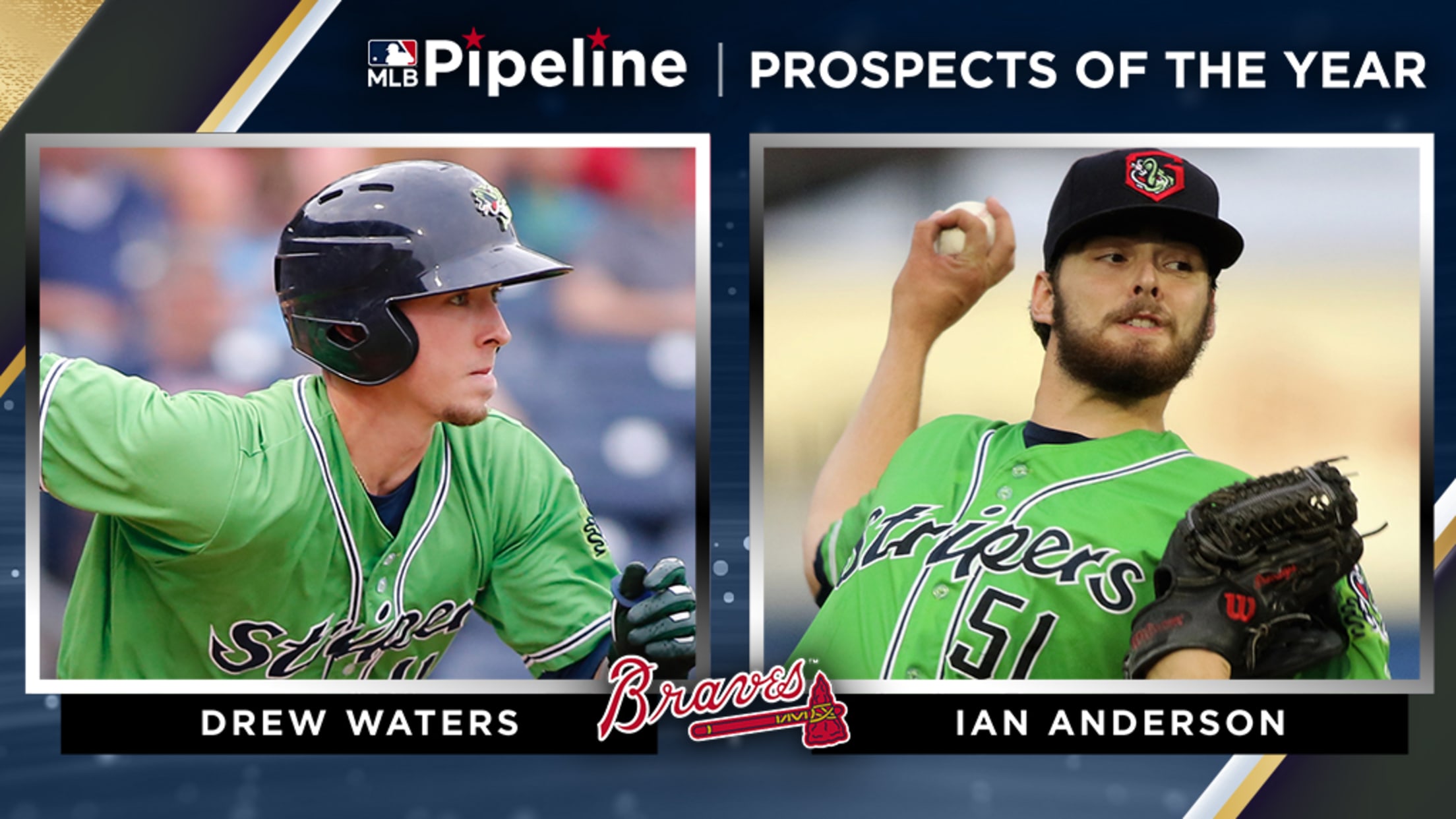 ATLANTA -- Drew Waters has swag like Chipper Jones. Ian Anderson possesses Tom Glavine's poise and John Smoltz's athletic frame. Together, these two young stars headline the next wave of prospects who have the potential to allow the Braves to enjoy another long run of success. Waters has been named
As Braves address rotation, Wright hurts chance
In 1st MLB start in 3 months, rookie chased during Nats' 8-run 3rd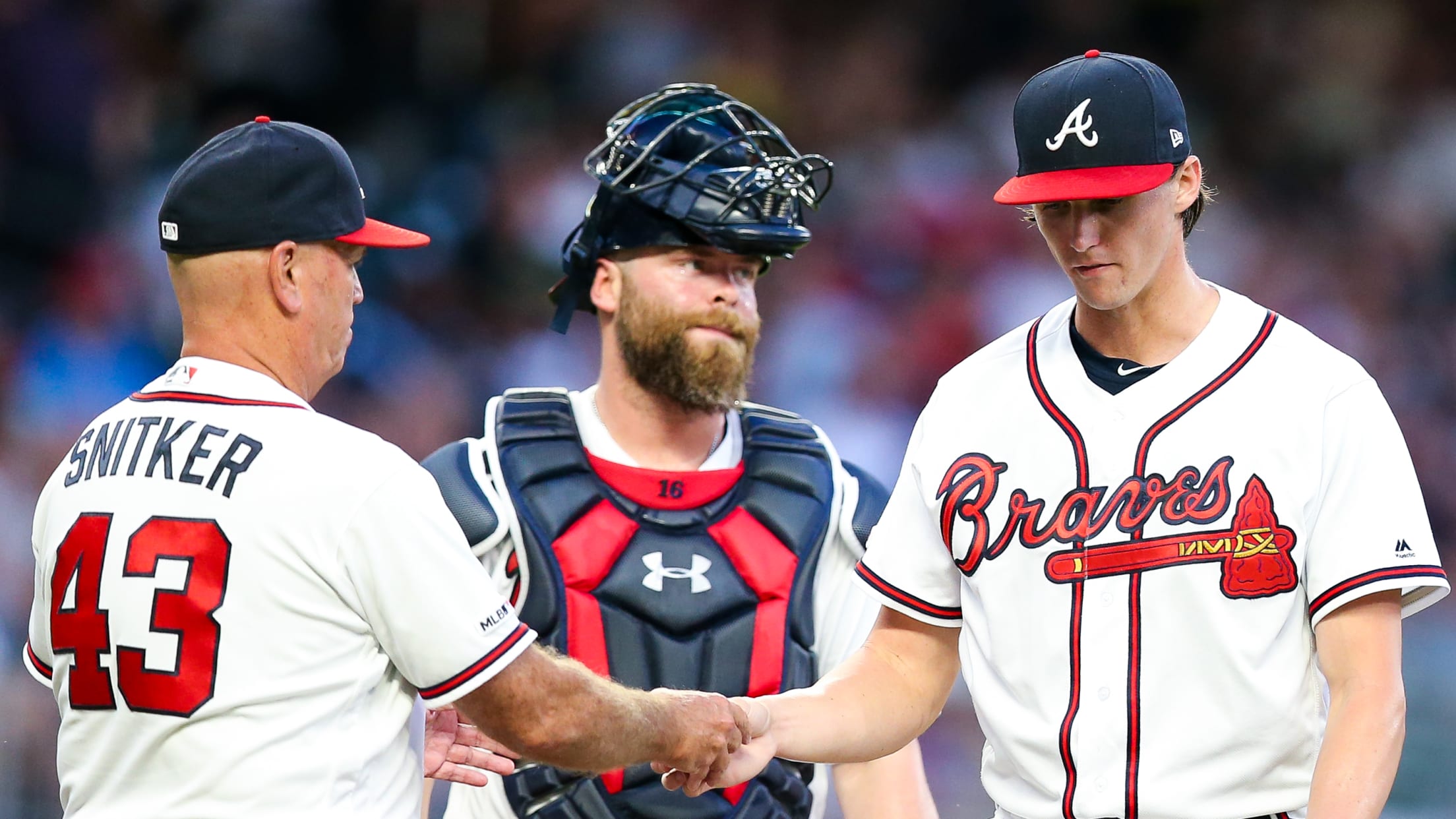 ATLANTA -- As the Braves attempt to exit this weekend maintaining their somewhat comfortable lead over the dangerous Nationals, they will get a better feel for the needs of a starting rotation that might not include Kyle Wright again any time soon. There was absolutely nothing pretty about Wright's performance
Inciarte comes off IL; Braves recall Wright
Teheran, Soroka, Gausman to start final 3 games of set, respectively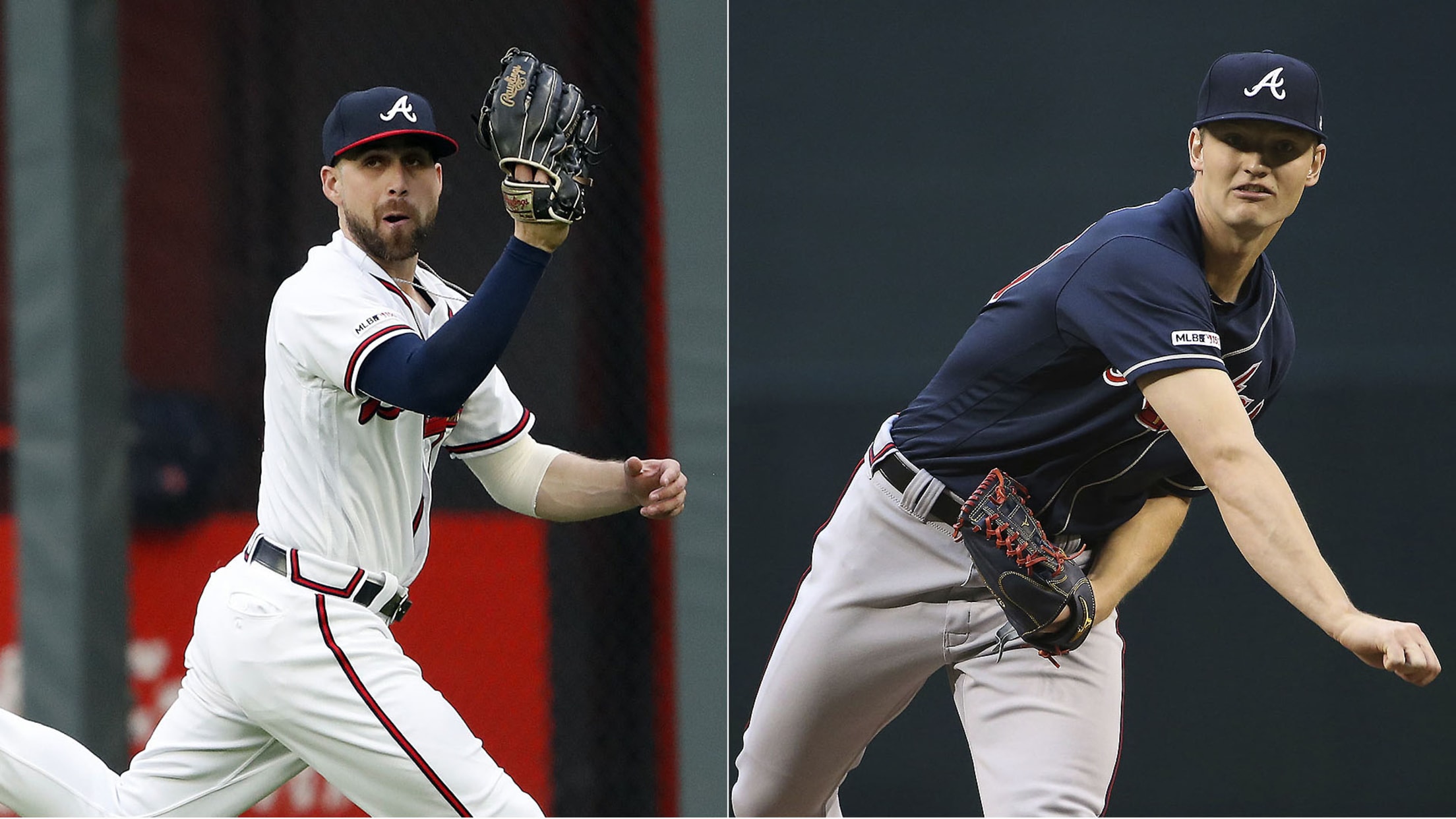 ATLANTA -- Ender Inciarte has returned from his two-month absence, but the Braves' three-time Gold Glove Award winner will now have to adapt to a backup role. "Just filling in," Braves manager Brian Snitker said Thursday, when asked how he plans to use Inciarte. "I'm going to play him today.
Pache, Anderson to rep Braves at Futures Game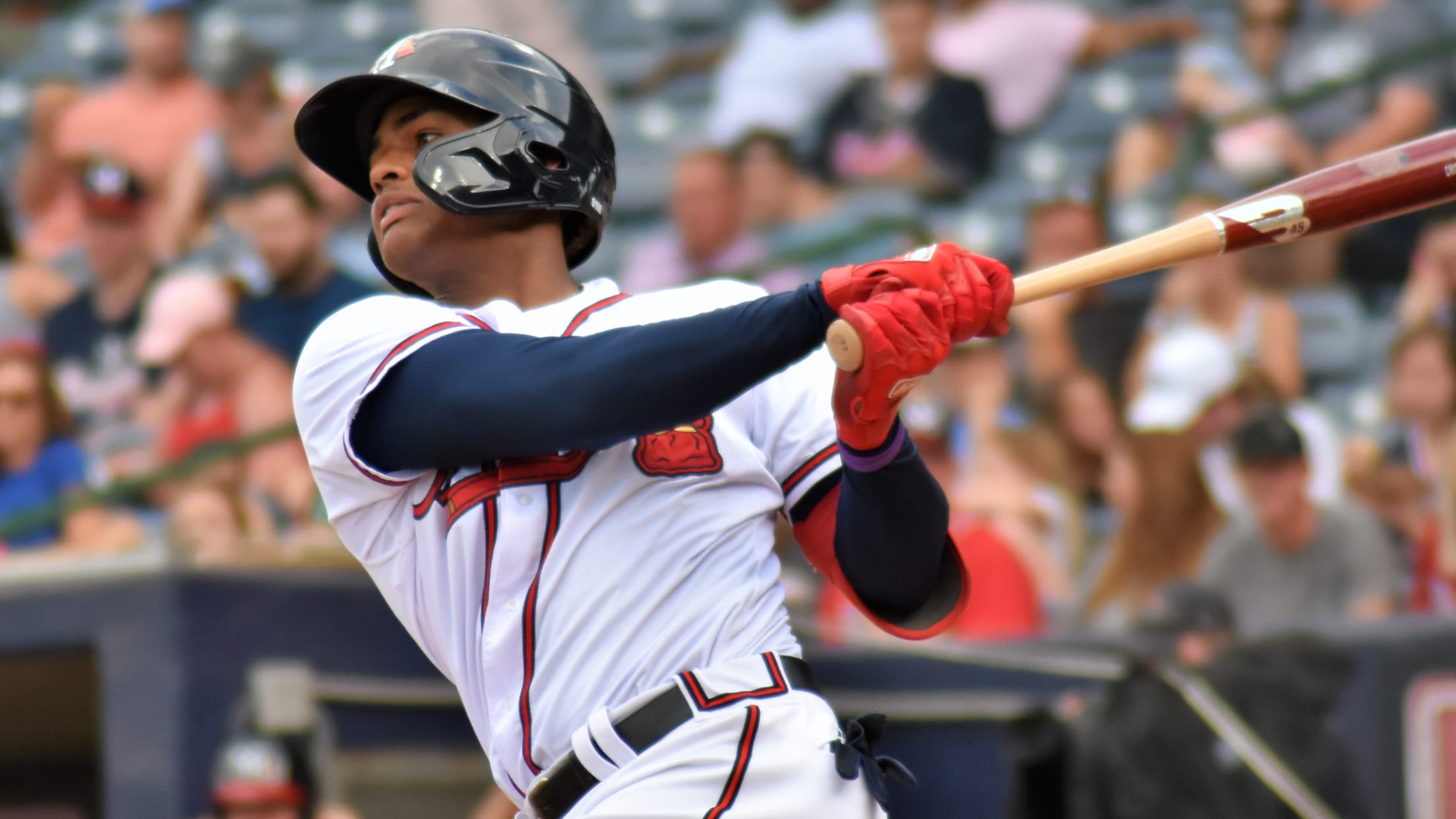 NEW YORK -- Outfielder Cristian Pache and pitcher Ian Anderson will represent the Braves in the 2019 SiriusXM All-Star Futures Game at Progressive Field in Cleveland on July 7. Pache, in his fourth season in the Braves organization, is hitting .297 with 11 home runs for Double-A Mississippi. Pache had
Here are some future All-Stars from NL East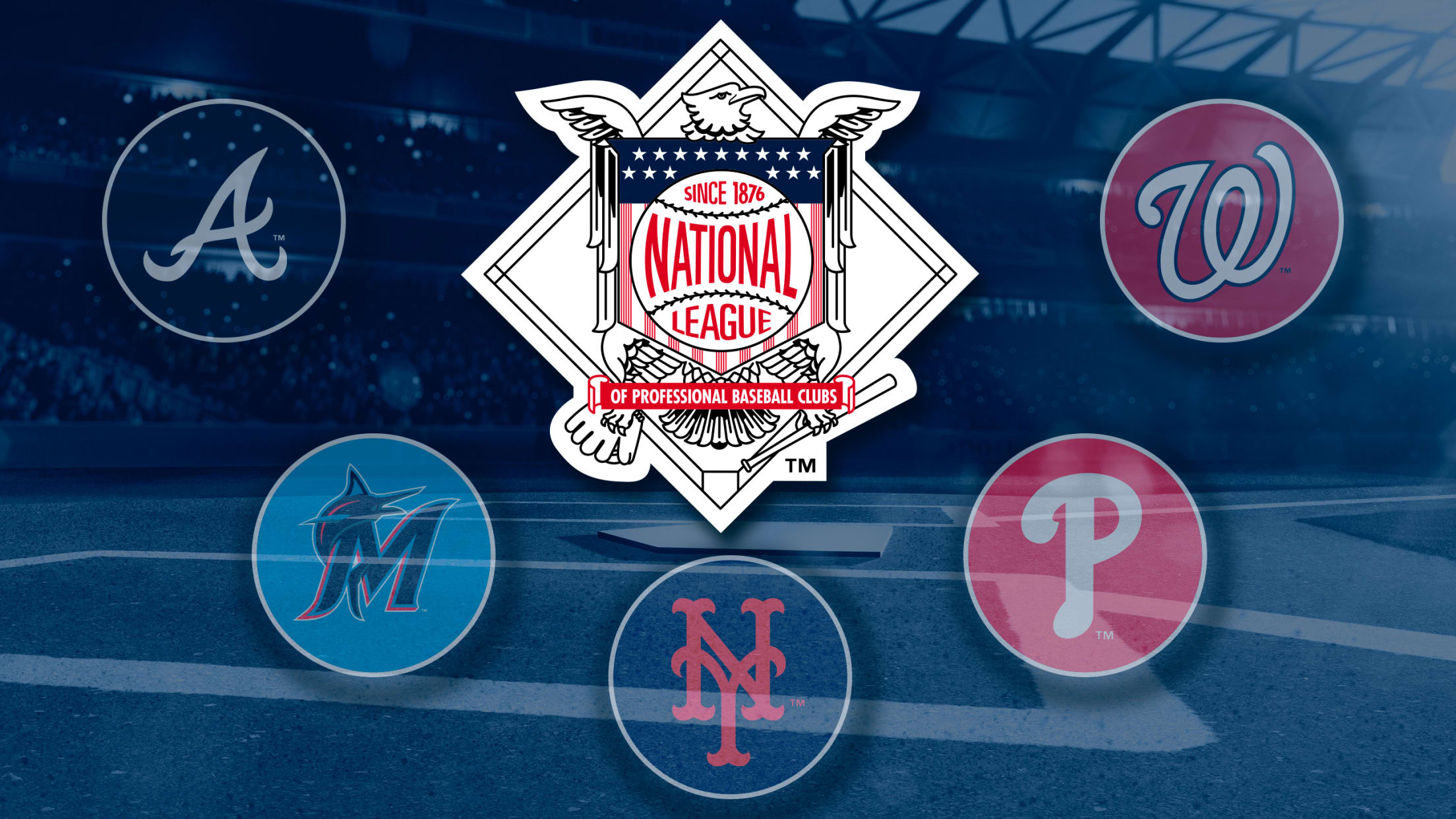 Maybe they're still in the Minors. Maybe they're developing on the big league level. But the next group of MLB All-Stars is on the way. As this year's All-Star Game approaches, MLB.com is taking at look at each club's next player to make the leap to All-Star status. • VOTE
Braves sign No. 9 pick Shea Langeliers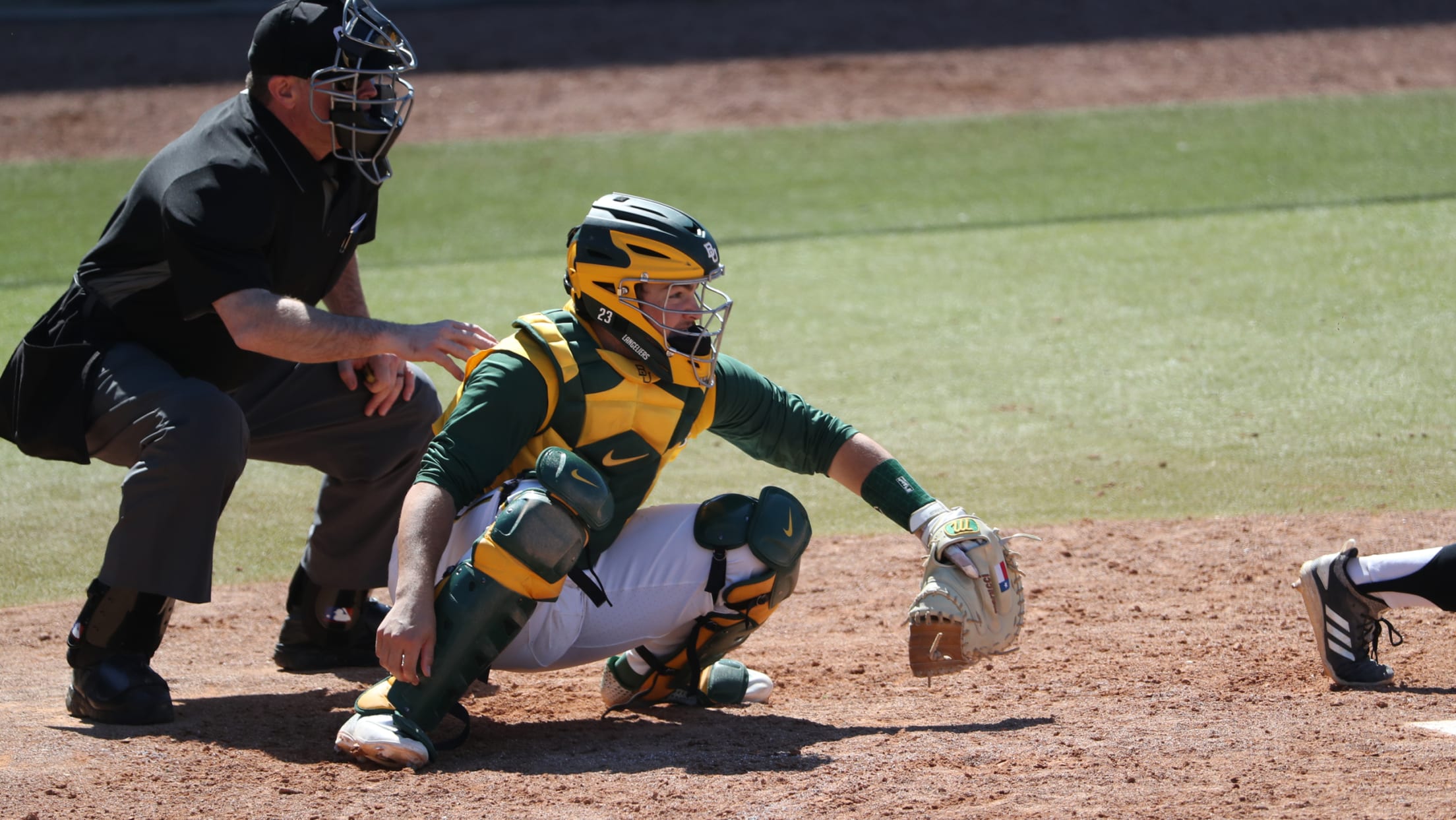 The Braves officially signed Baylor catcher Shea Langeliers on Wednesday. The deal is reportedly for $4 million, which is below the full-slot value of $4.95 million for the No. 9 overall pick in the MLB Draft. Langeliers is considered by many to be better defensively than Oregon State catcher Adley
Chavis, Riley earn May Rookie of Month honors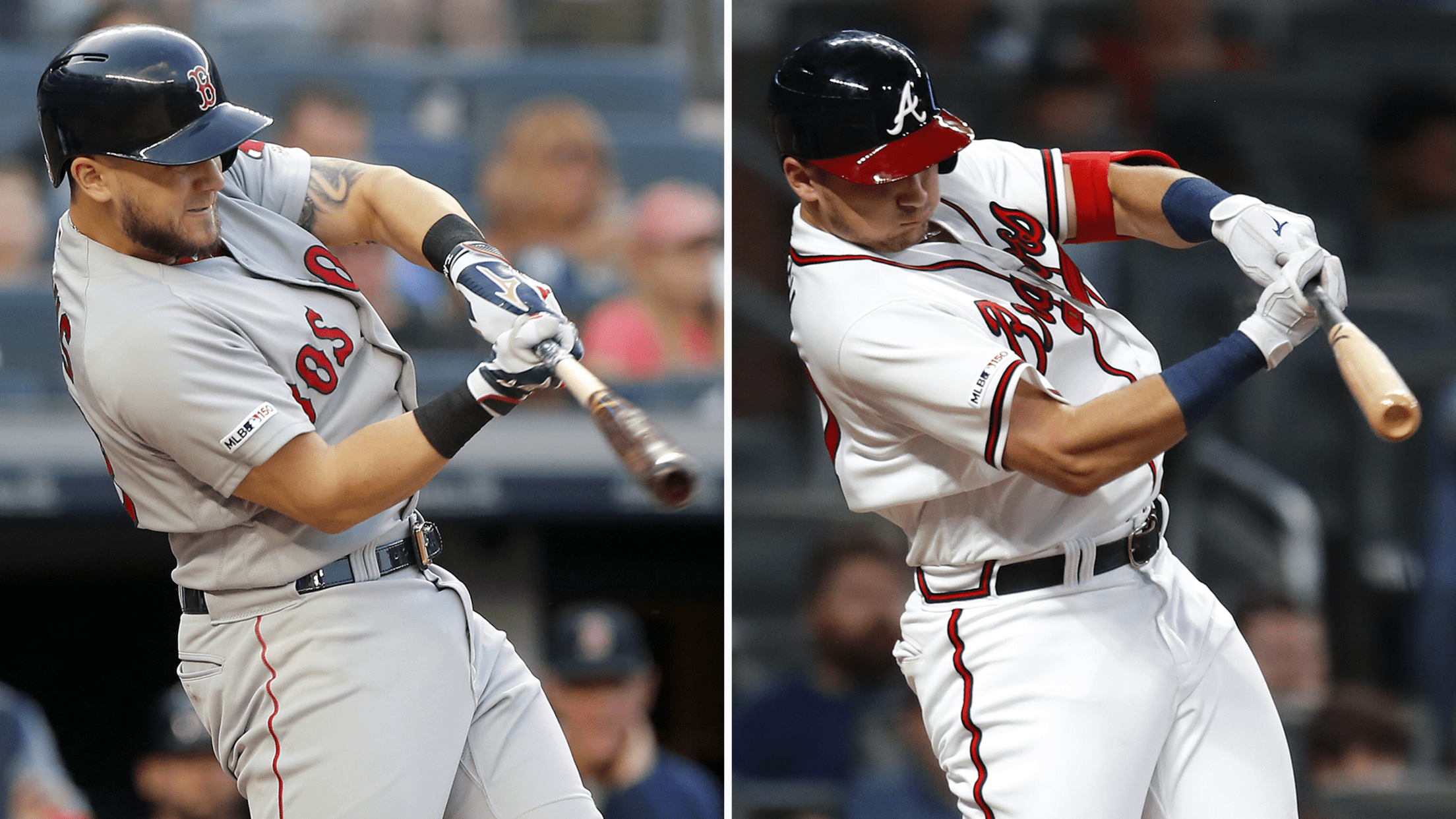 Major League Baseball selected Red Sox second baseman Michael Chavis and Braves left fielder Austin Riley as the American and National League Rookies of the Month for May. Chavis, 23, emerged as another potent slugger for Boston after making his Major League debut on April 20. The Georgia native knocked
Braves nab athletic trio of college bats 
Langeliers (No. 9 pick) known for defense at catcher; shortstop Shewmake regarded for power; Philip boasts versatility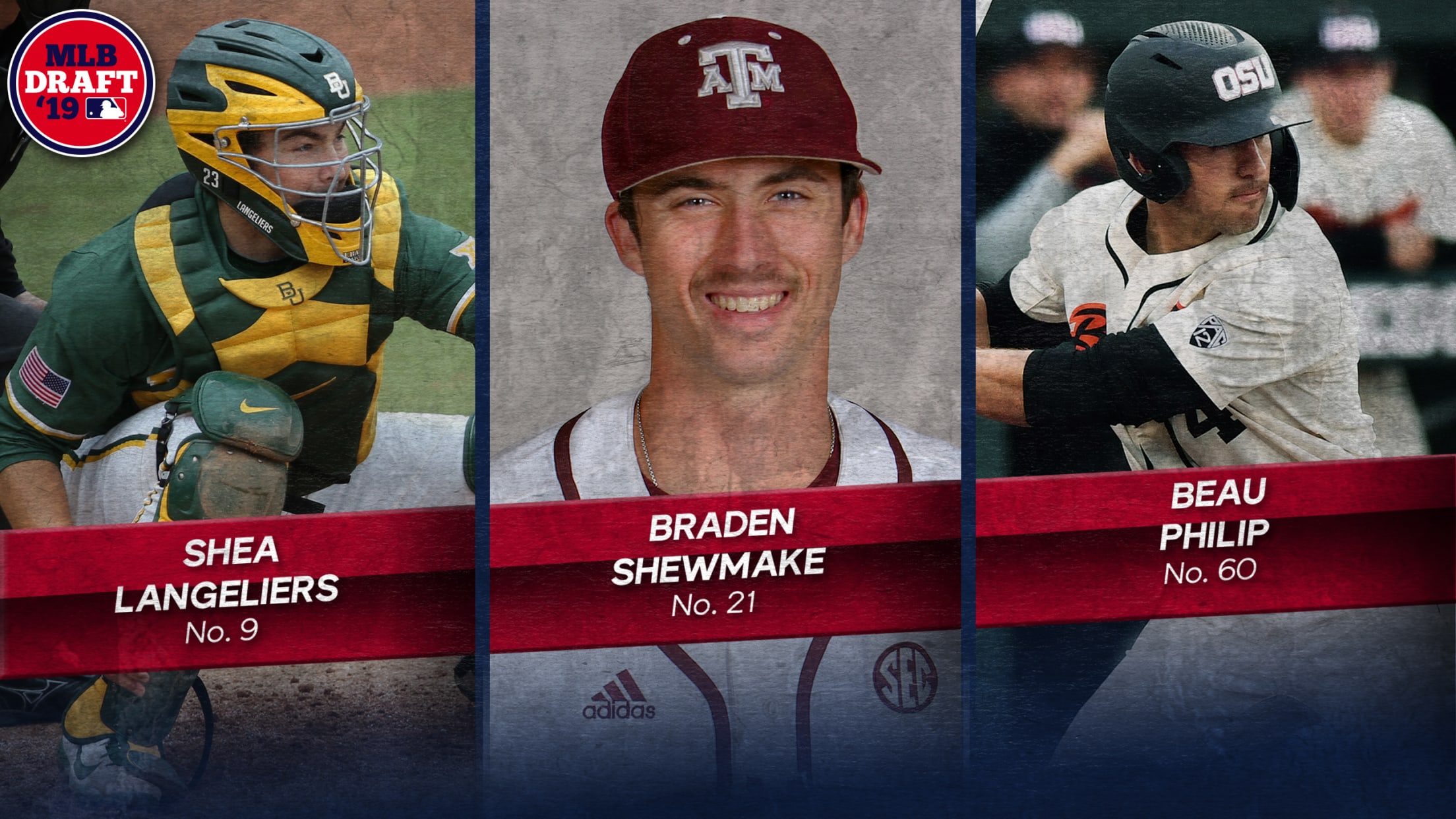 ATLANTA -- The Braves started to worry when Baylor catcher Shea Langeliers hit three homers and tallied an NCAA Tournament-record 11 RBIs in Baylor's win over Omaha Saturday. They didn't share similar concerns regarding Braden Shewmake, the second of the two college position players Atlanta took in the first round
Battery powered: Arms likely Braves' Draft focus
Club has taken pitcher with 1st pick last 4 years. Will Rutledge extend trend?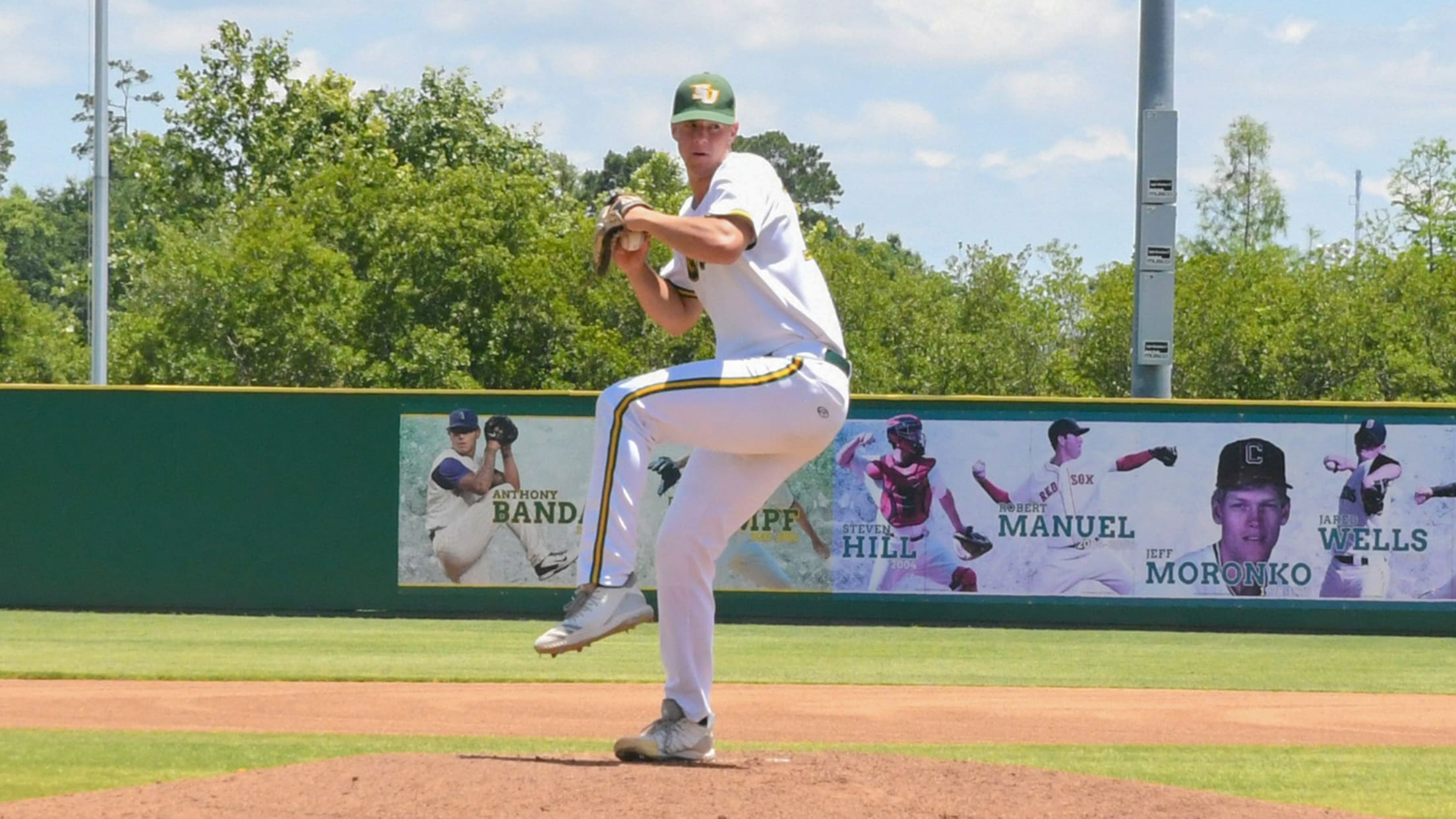 ATLANTA -- Dana Brown will oversee the MLB Draft for the Braves for the first time since being named the team's vice president of scouting in January. In eight seasons (2002-09) overseeing the Draft for the Expos/Nationals, two of Brown's key selections included Stephen Strasburg and Ryan Zimmerman. Now he'll
Braves phenom Riley continues historic start
Touted prospect hits eighth homer in 16 games; 'The kid is really good'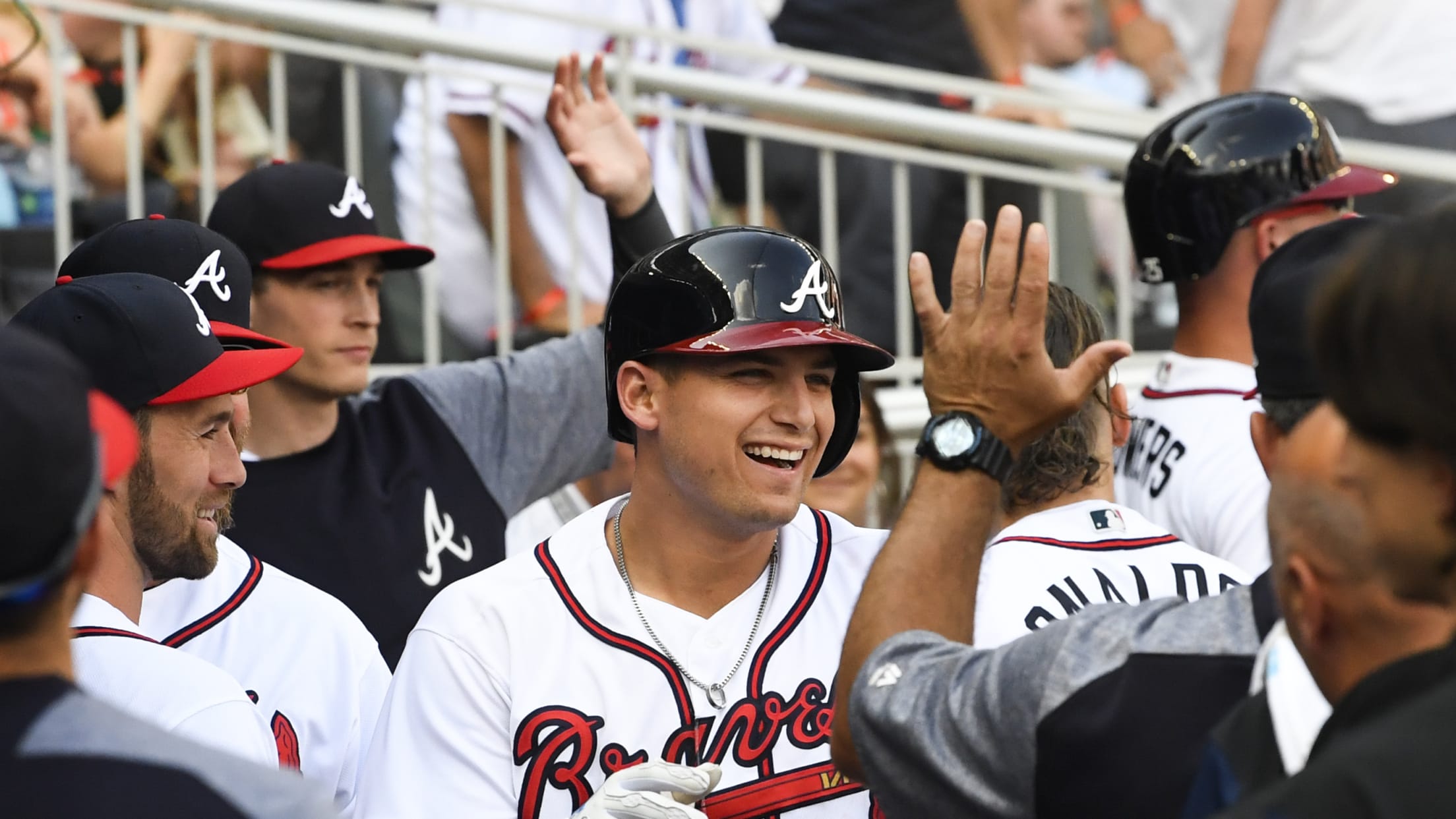 ATLANTA -- Situated between Mike Soroka and Jacob Webb, Austin Riley sat at his locker early Saturday afternoon and marveled at their ability to deal with the regular soreness a pitcher feels after most outings. Meanwhile, the baseball world has spent the past few weeks marveling at the instant impact
Tying HR, winning hit … What can't Riley do?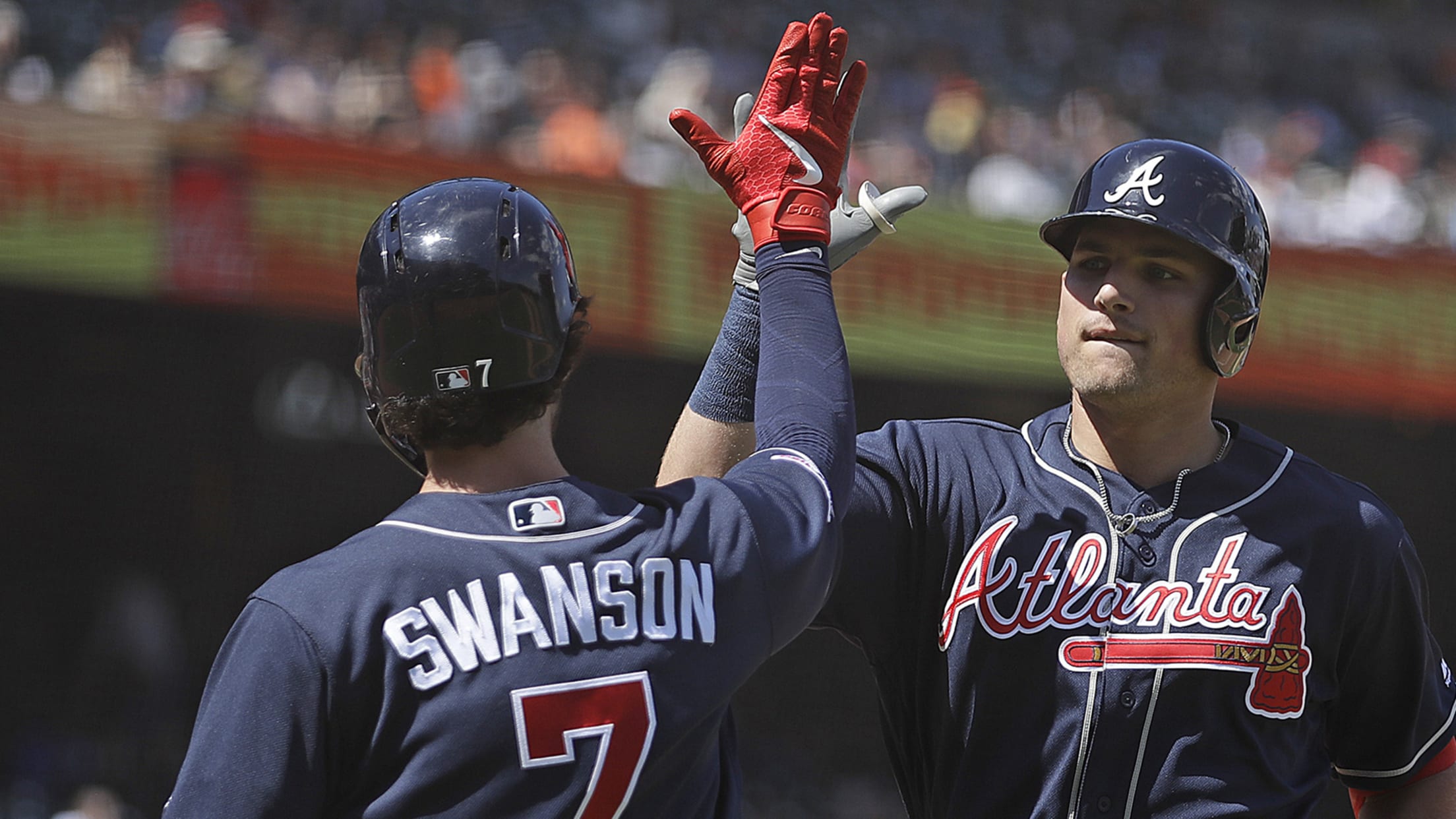 SAN FRANCISCO -- As Thursday's Braves-Giants game settled into extra-inning torpor, it became clear that somebody or something dynamic had to take over to finish it off. This was a job for Austin Riley, who has quickly become one of the most compelling rookies in the Major Leagues. Facing hard-throwing
Another hot prospect comes up raking
Austin Riley 4-for-7 in first two career games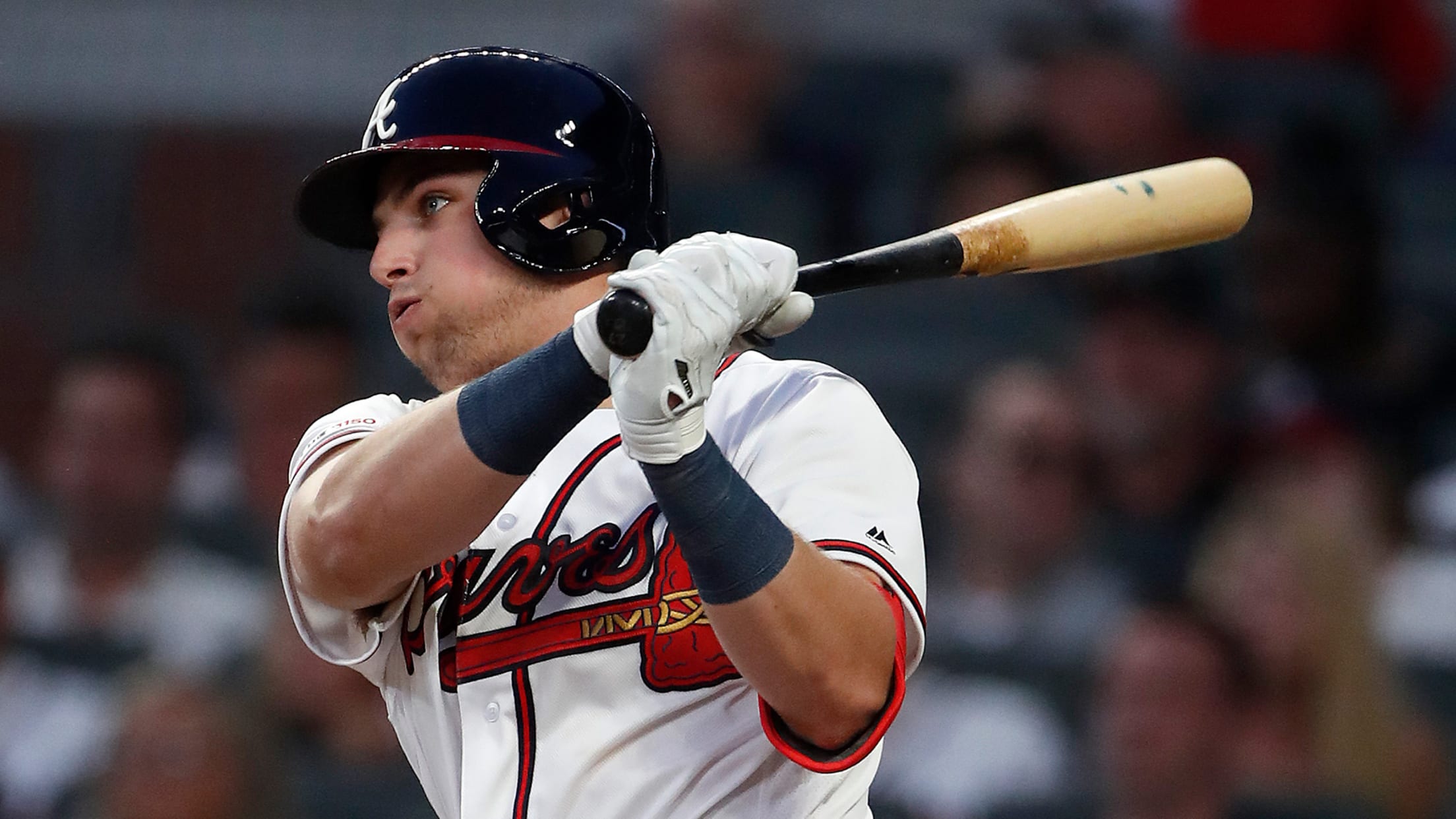 ATLANTA -- Two games into his career, Austin Riley provided an unexpected and encouraging answer when he was asked why the only first-pitch swing he has taken so far came against a curveball Adam Wainwright threw during the third inning of the Braves' 10-2 win over the Cardinals on Thursday
Braves prospect Riley homers in 2nd MLB AB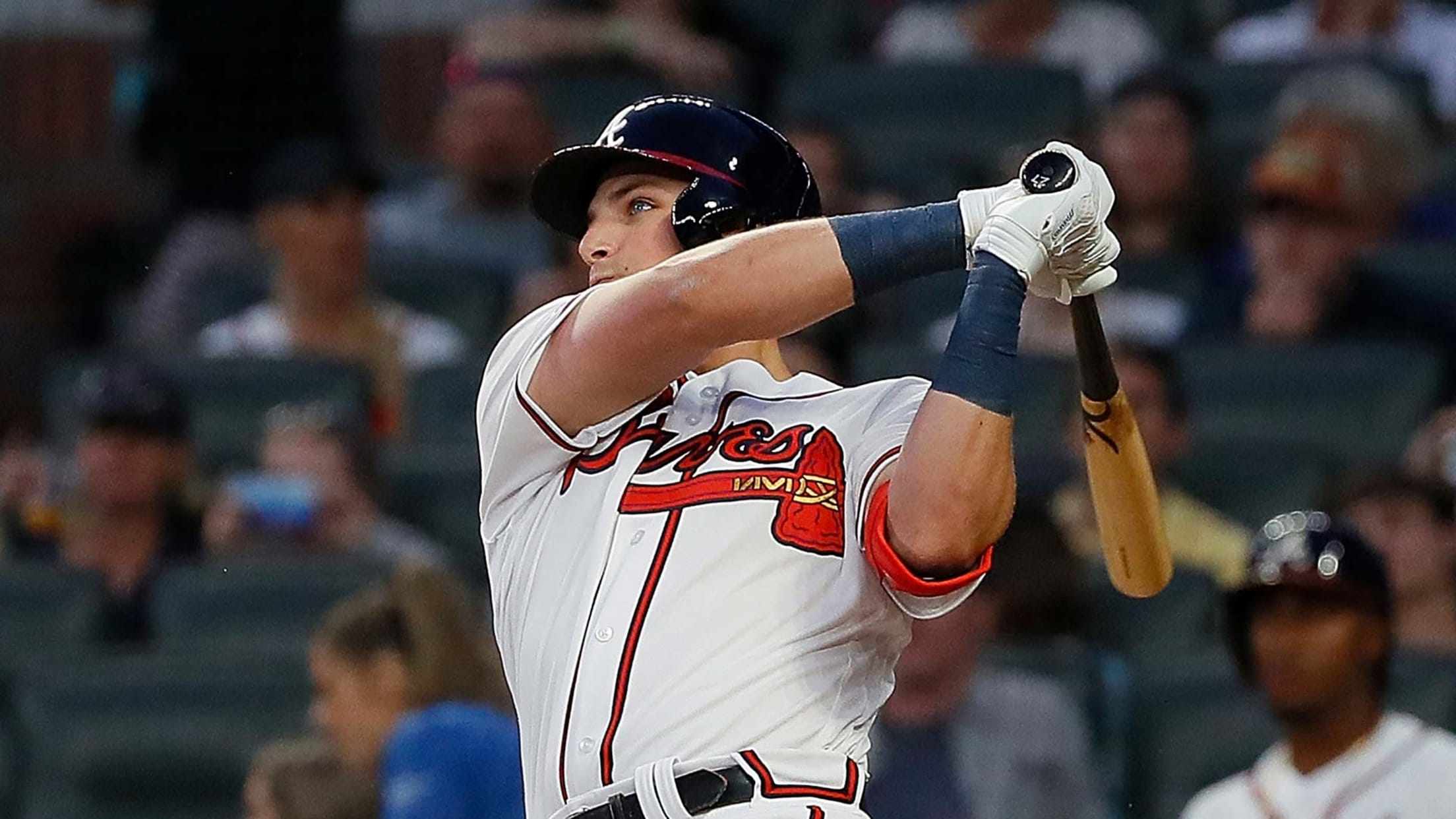 ATLANTA -- As Austin Riley soaked in the excitement of highlighting his Major League debut with a monstrous home run that helped the Braves claim a 4-0 win over the Cardinals on Wednesday night, his good friend Mike Soroka reminisced about where it all began for both of them in
Riley almost misses call to big leagues, literally
Opportunity knocks with Inciarte (lumbar strain) going on IL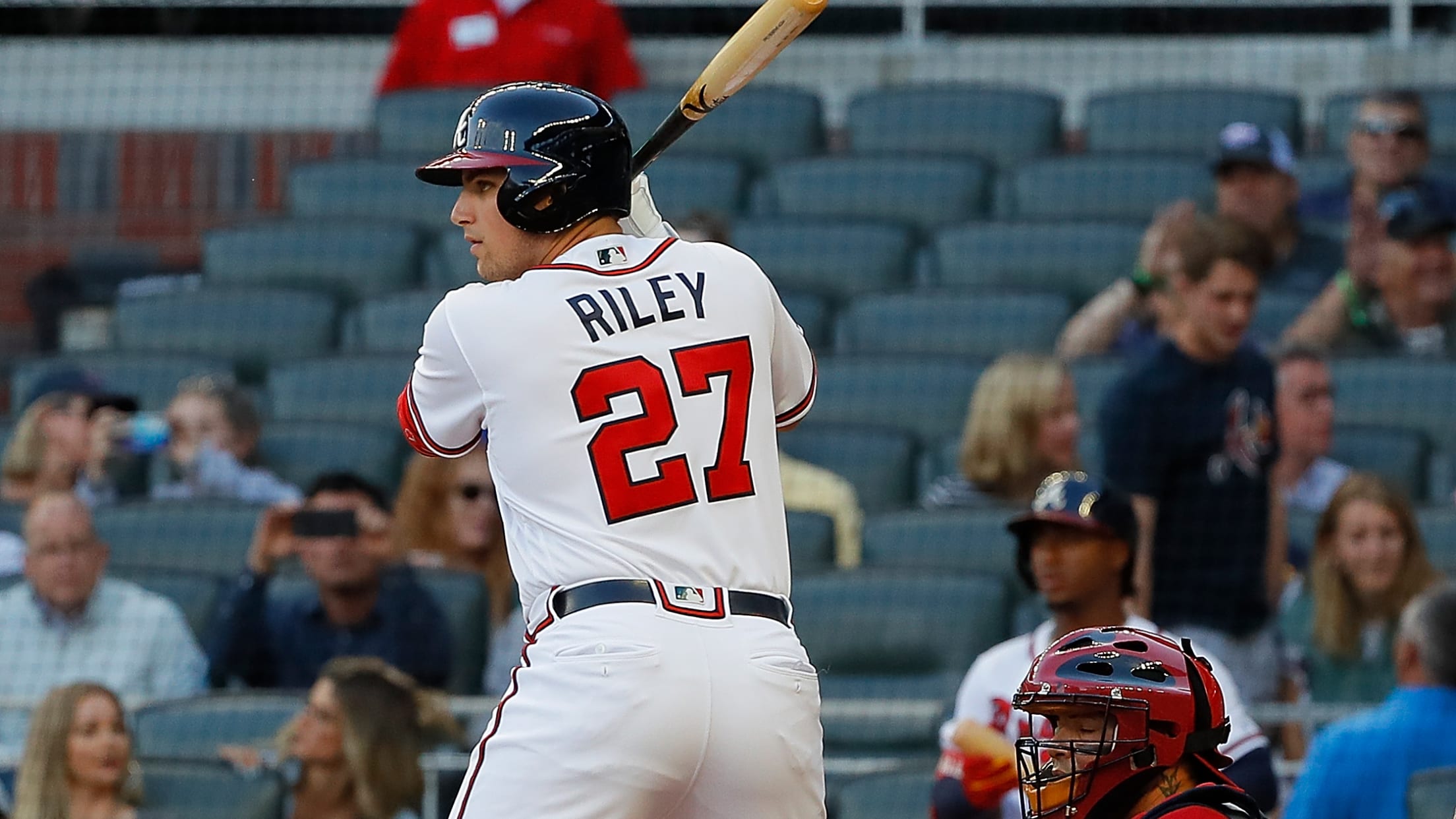 ATLANTA -- As Braves fans anxiously wondered whether Ender Inciarte's early exit from Tuesday's game would lead to Austin Riley gaining a much-anticipated promotion, Triple-A Gwinnett manager Damon Berryhill was having trouble getting in touch with the highly regarded prospect. "I'm thinking he must have my old [cell] number," Riley
What to expect from Braves' Austin Riley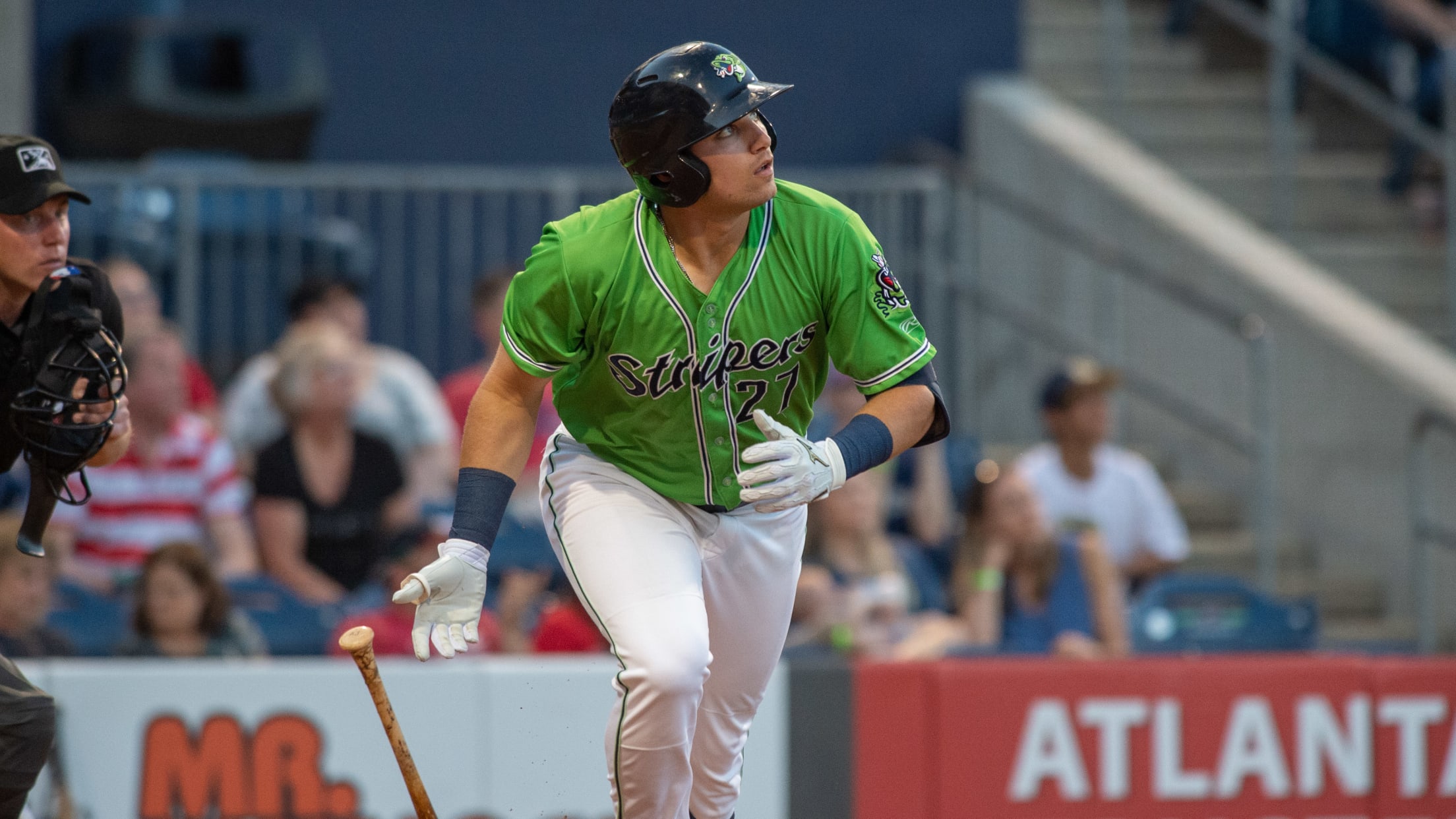 With Ender Inciarte placed on the injured list, the door has opened for Austin Riley to show what he can do for the first time in the big leagues. He'd been beating down that door with his bat, especially of late, and was officially promoted Wednesday ahead of the Braves
Braves 'pen picks up where Soroka left off
Rookie starter fans career-high 8 before relievers finish job; Albies homers again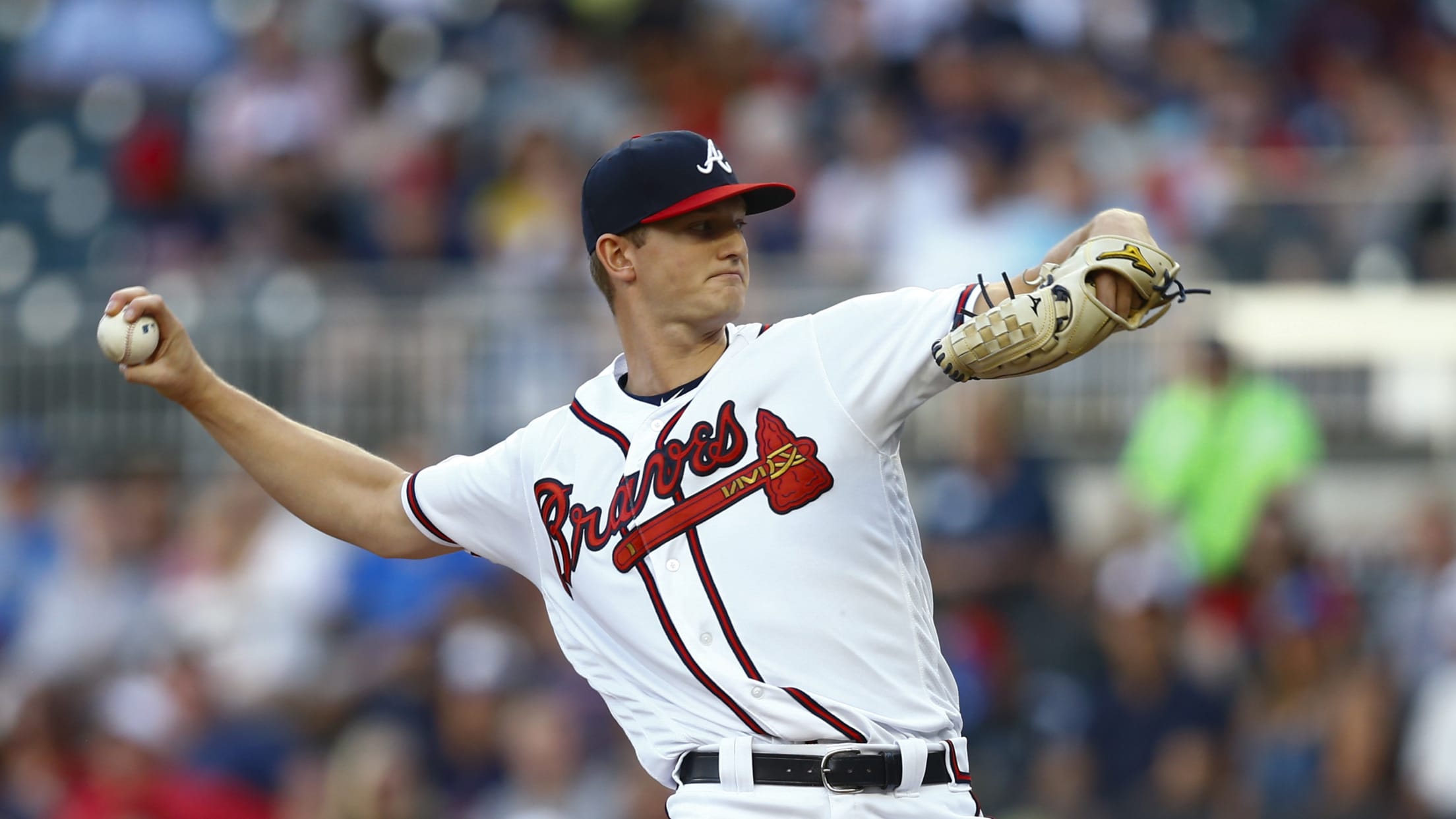 ATLANTA -- As Jacob Webb nervously fielded questions about recording his first save in the Braves' 3-1 win over the Padres on Monday night at SunTrust Park, he was asked if his heart was still racing. "Oh, dude," Webb said. "It's going to be going all night. I probably won't
Mature Soroka bears down in Braves' win
Top prospect throws career high in pitches after being given the chance to remain in game following mound visit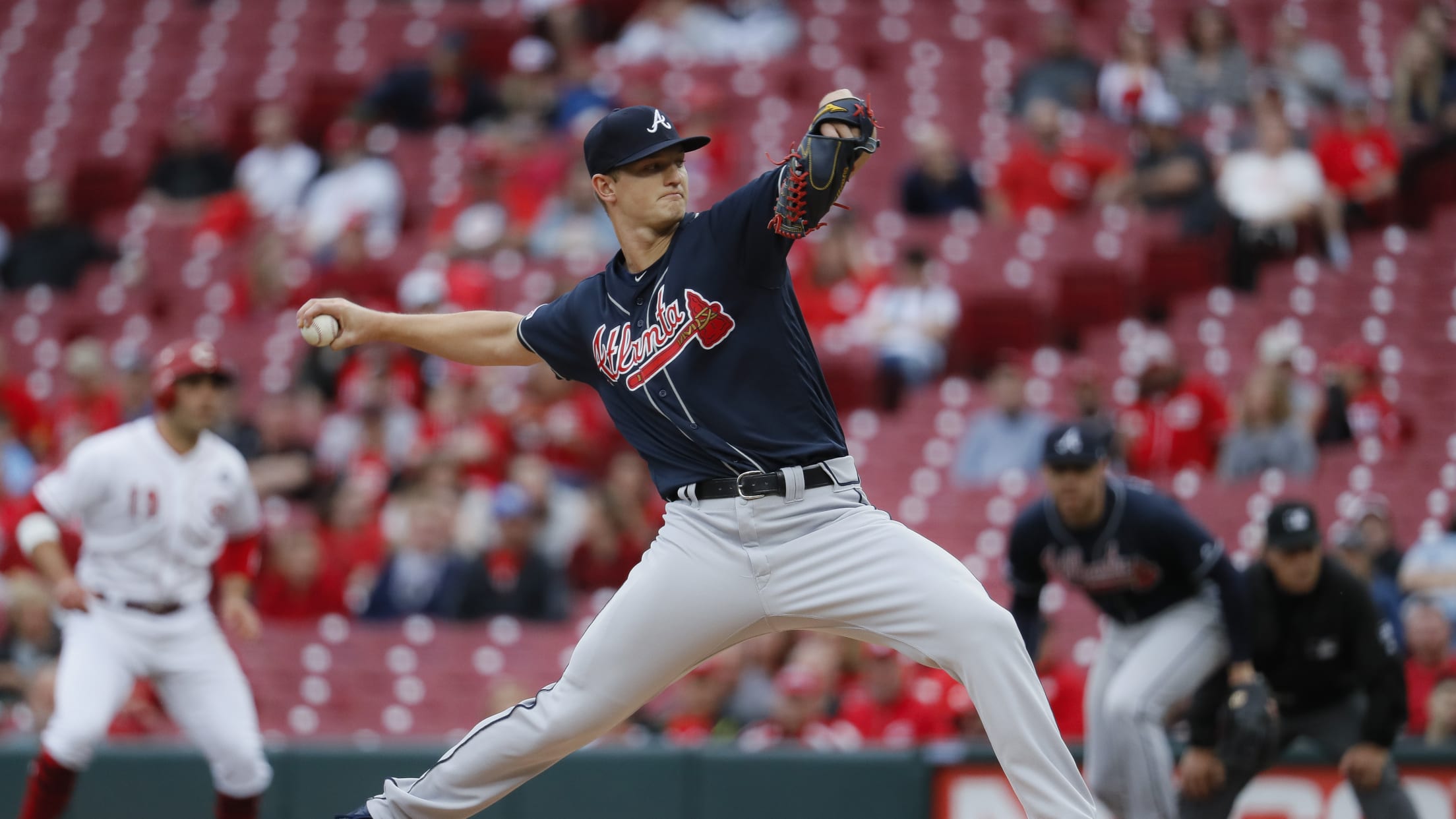 CINCINNATI -- As he strolled toward the mound during the sixth inning of Wednesday night's 3-1 win over the Reds, Braves manager Brian Snitker simply wanted confirmation from veteran catcher Brian McCann, who had the utmost confidence Mike Soroka had the mettle necessary to further extend beyond his limits. "I
Inbox: Will Soroka stay in Braves' rotation?
Beat reporter Mark Bowman answers questions from Atlanta fans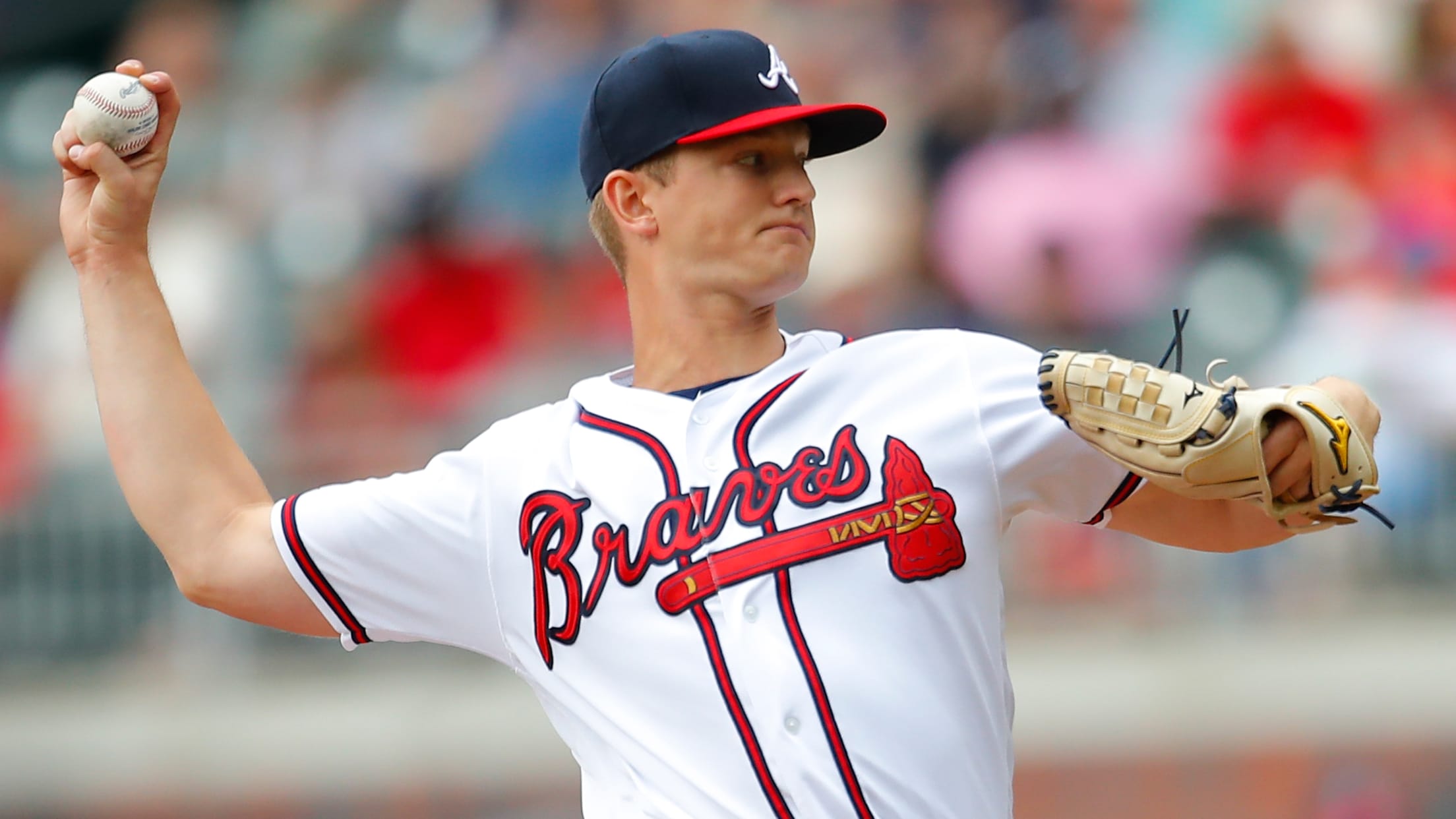 Do you think Mike Soroka stays in the rotation after Mike Foltynewicz comes back? -- Mike W. It likely depends on what Mike Soroka and Sean Newcomb do during this week's series against the Reds. Soroka will start Wednesday's game and Newcomb will be eligible to be recalled from Triple-A