Dakota Hudson to have Tommy John surgery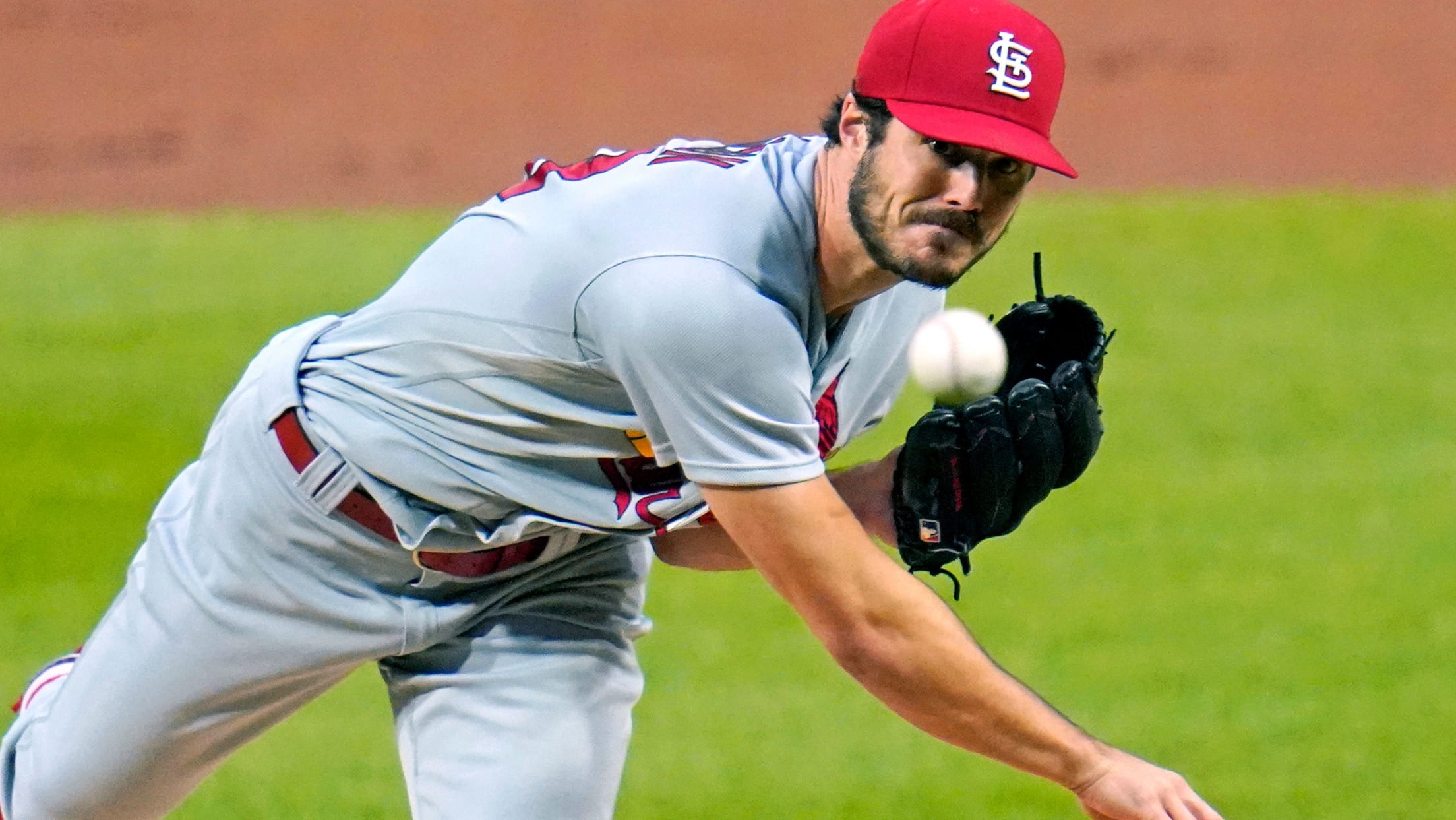 ST. LOUIS -- Dakota Hudson will undergo Tommy John surgery on his right elbow on Monday, the Cardinals announced before Sunday's game. The surgery will come 11 days after Hudson left his start against the Pirates on Sept. 17 with some discomfort in his right forearm, which later turned into
Martínez injury could impede path to playoffs
On the final pitch that Carlos Martínez threw Wednesday night, he fell off to the first-base side of the mound and grabbed his left side. He exited soon after, putting his immediate future in question and leaving the Cardinals in a tough spot. Martínez left the game with a left
Hudson (forearm strain) weighs his next step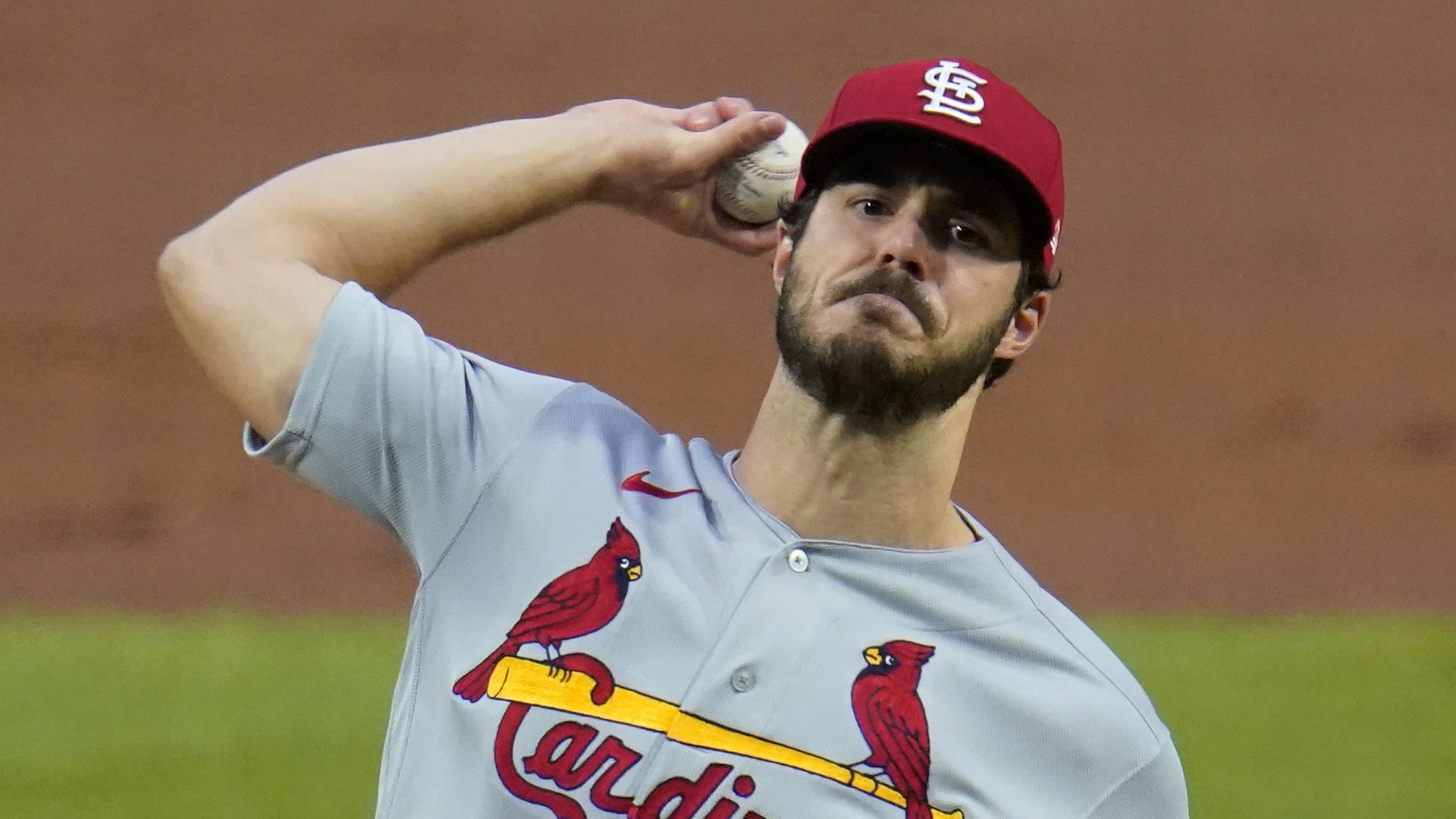 After being placed on the 45-day injured list on Tuesday, Cardinals pitcher Dakota Hudson's season has ended, and the right-hander met Wednesday with the club's head physician to determine possible treatments for the right forearm strain he sustained last week. Manager Mike Shildt said that after Hudson met with Dr.
Molina shakes off wrist scare, slugs homer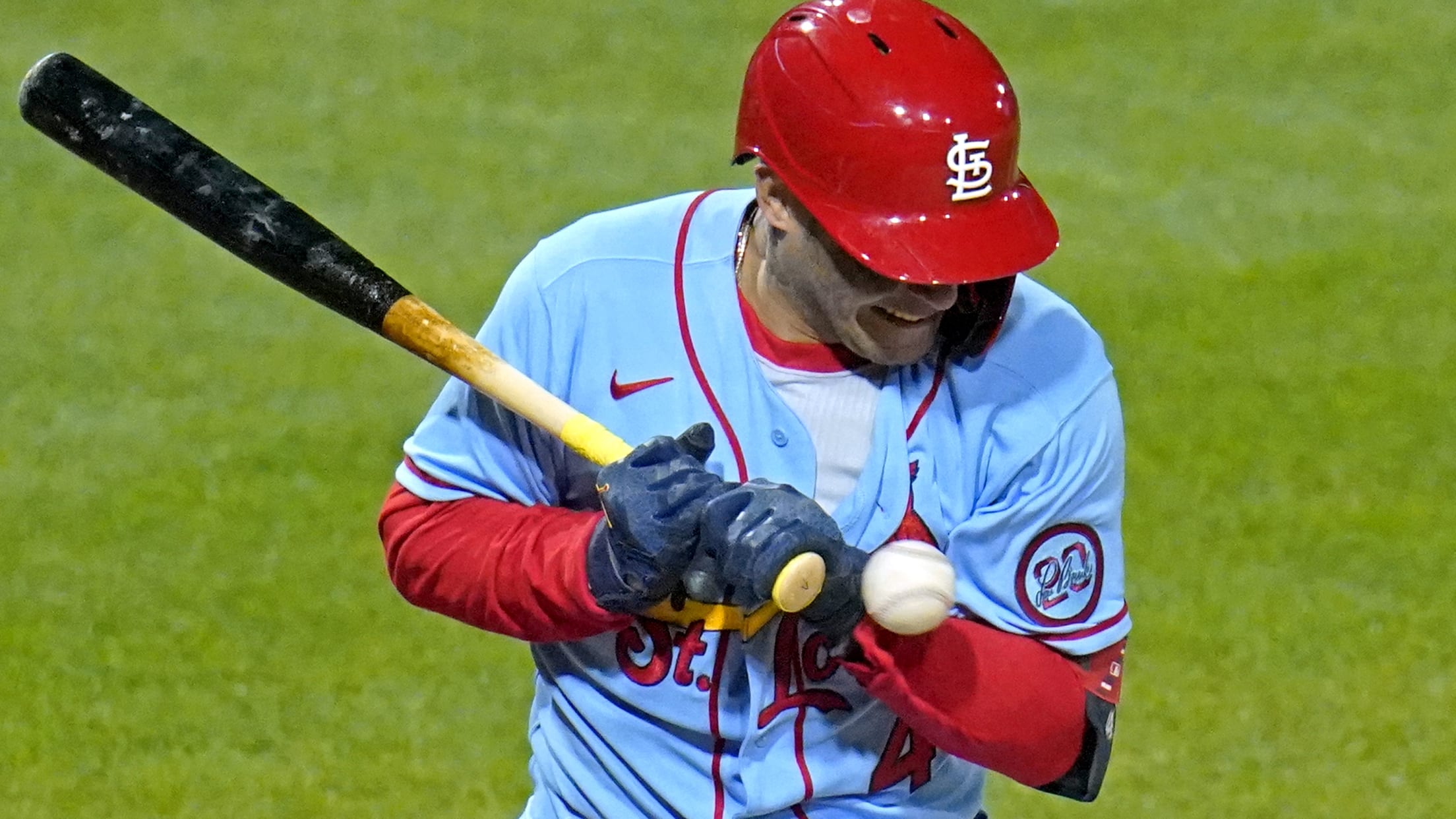 Yadier Molina's left wrist has been hit three times this week, but each time it hasn't stopped him from returning to the lineup the next day. The Cardinals' veteran was back in the lineup to catch Jack Flaherty and hit a go-ahead two-run homer in Sunday's 2-1 win against the
Hudson (forearm) to IL; Carlson rejoins Cards
RHP Crismatt added to active roster; INF Schrock optioned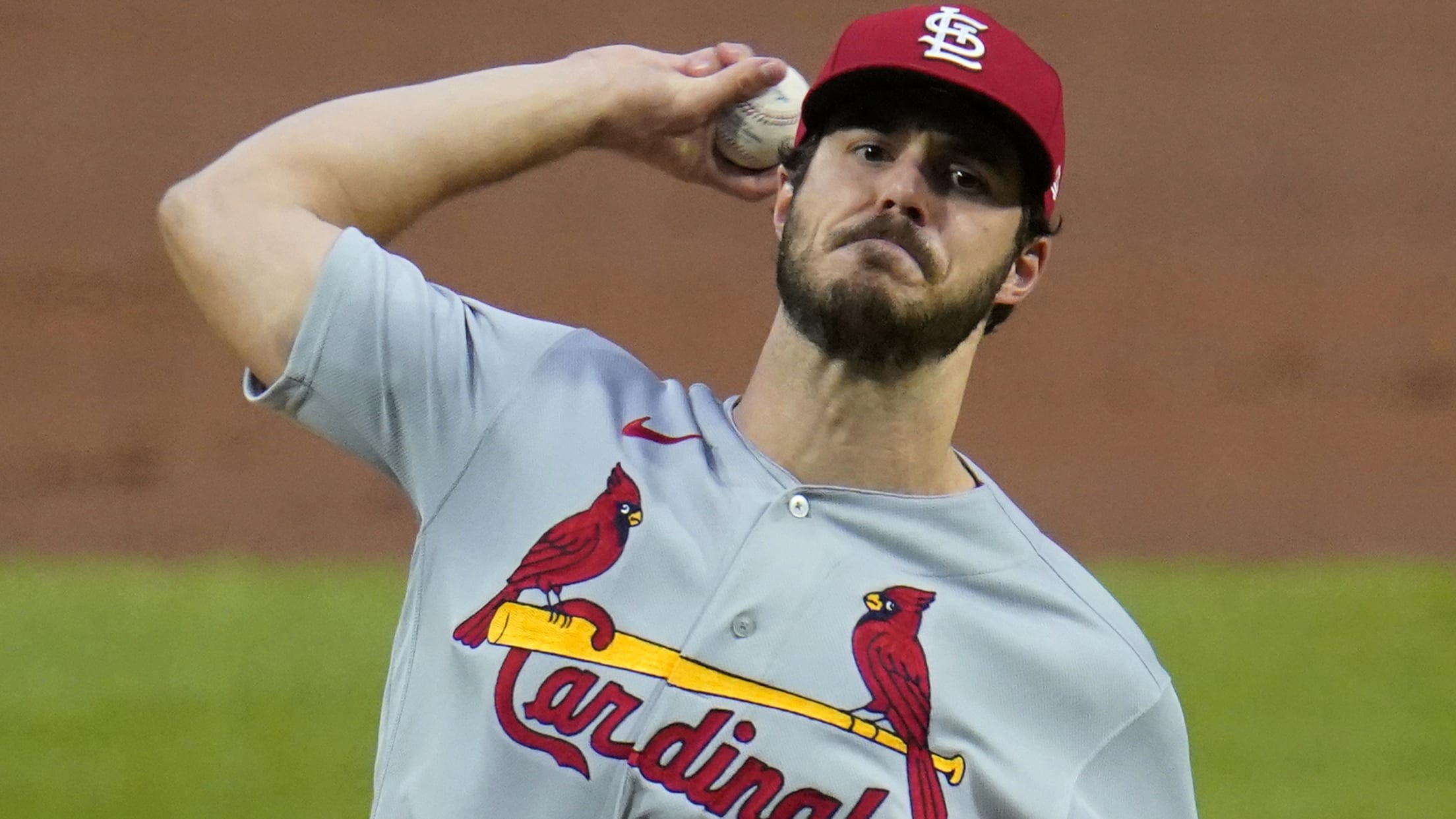 After feeling a tightness in his elbow that couldn't be ignored in Thursday's 5-1 loss to the Pirates, Dakota Hudson was placed on the 10-day injured list with a right forearm strain Friday afternoon, effectively ending his regular season. X-rays taken Thursday showed no structural damage, but Hudson went for
Hudson's 'mild' forearm strain looms large
Shildt on concern: 'All things factored in, it's fairly low'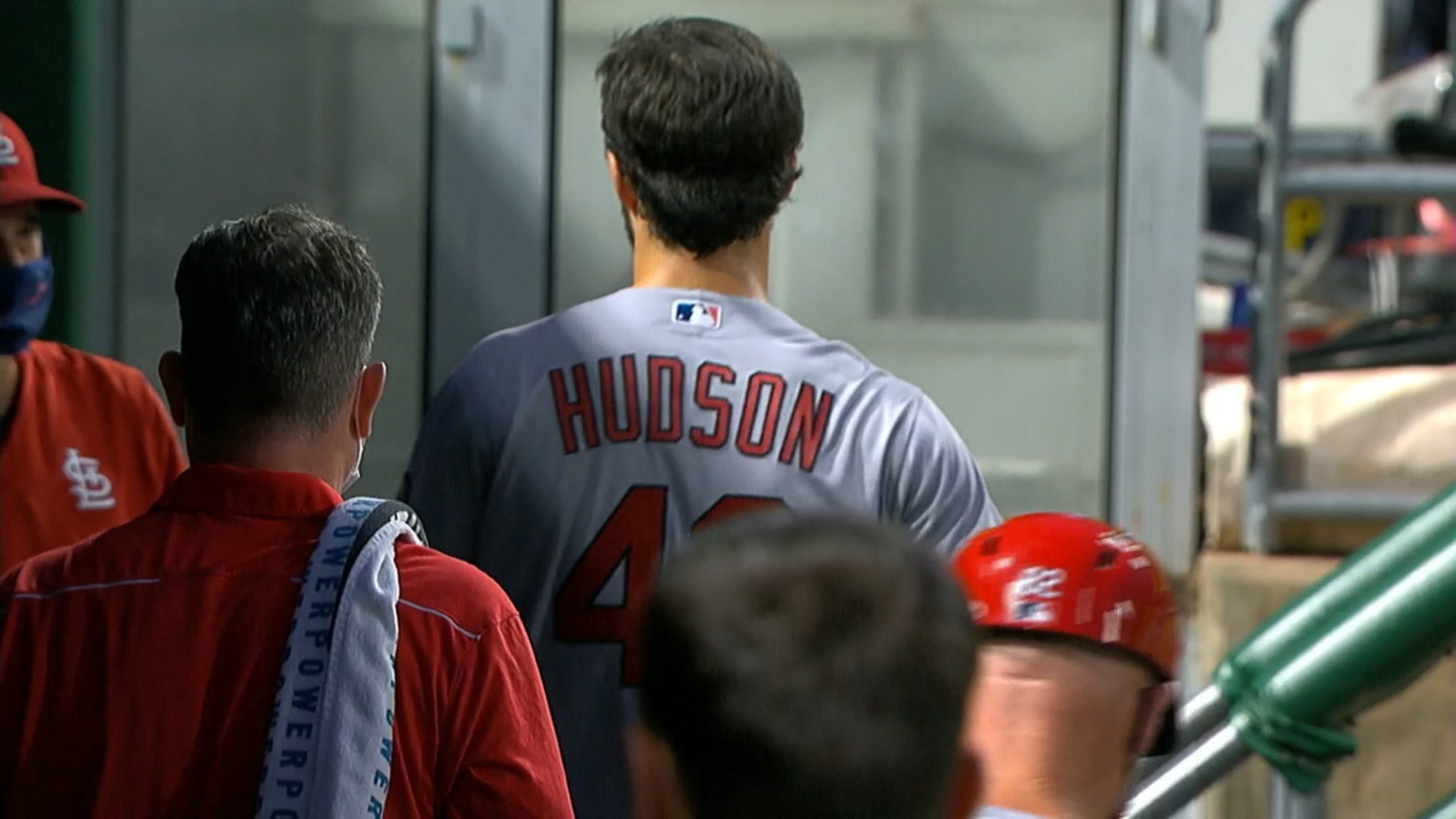 The Cardinals lost some ground in their chase for a postseason berth on Thursday, and they're hoping they didn't lose something even more important. Right-hander Dakota Hudson departed after two innings with what Cardinals manager Mike Shildt called "a mild forearm strain," and things spiraled from there in a 5-1
Wong (left side discomfort) scratched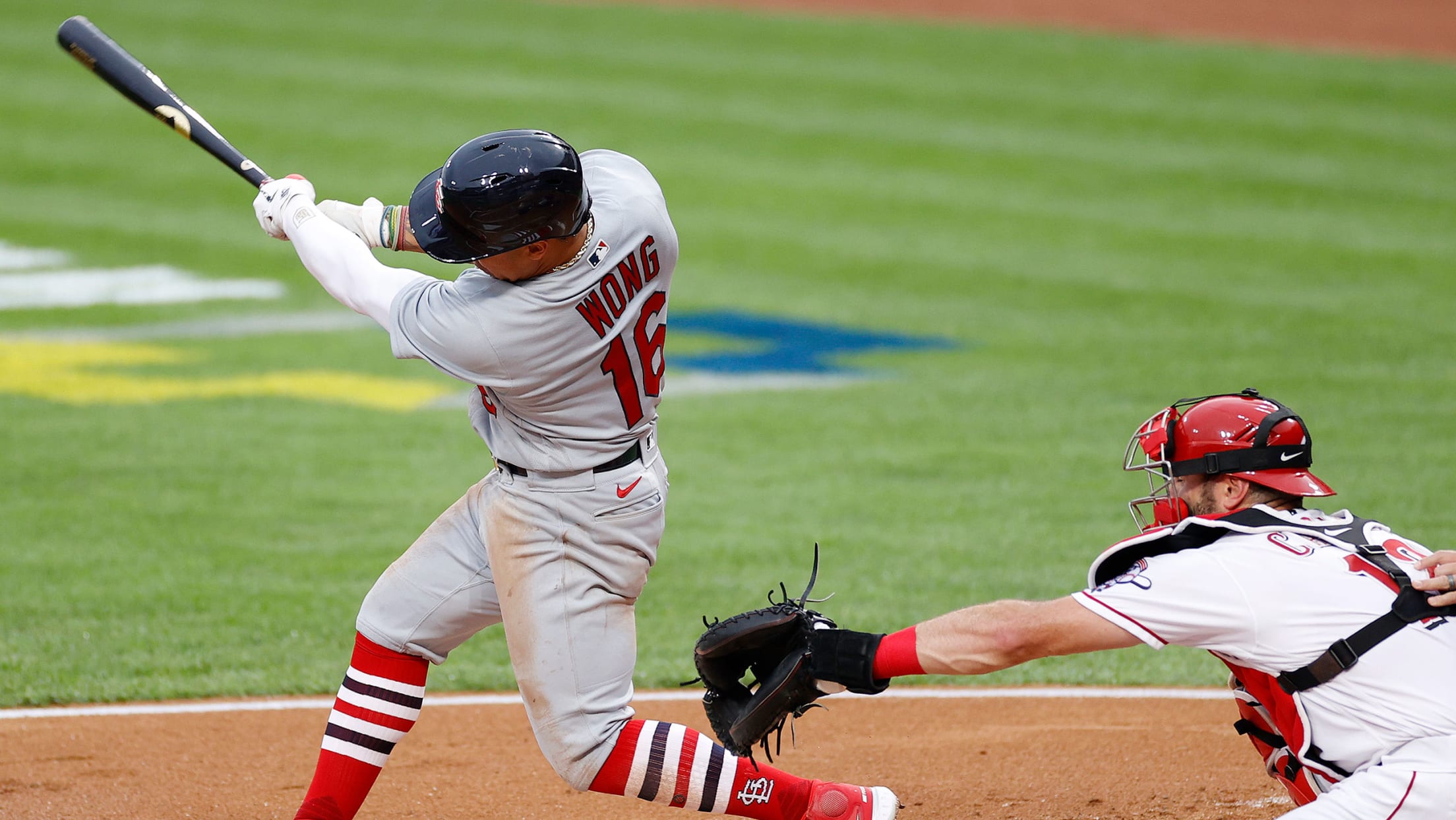 Cardinals second baseman Kolten Wong was a late scratch for Tuesday's game against the Brewers after experiencing discomfort on his left side, the club announced. He is being evaluated and is listed as day to day. Tommy Edman was shifted to second base and took over in the leadoff spot
Dean (elbow) on IL; Kim back with caution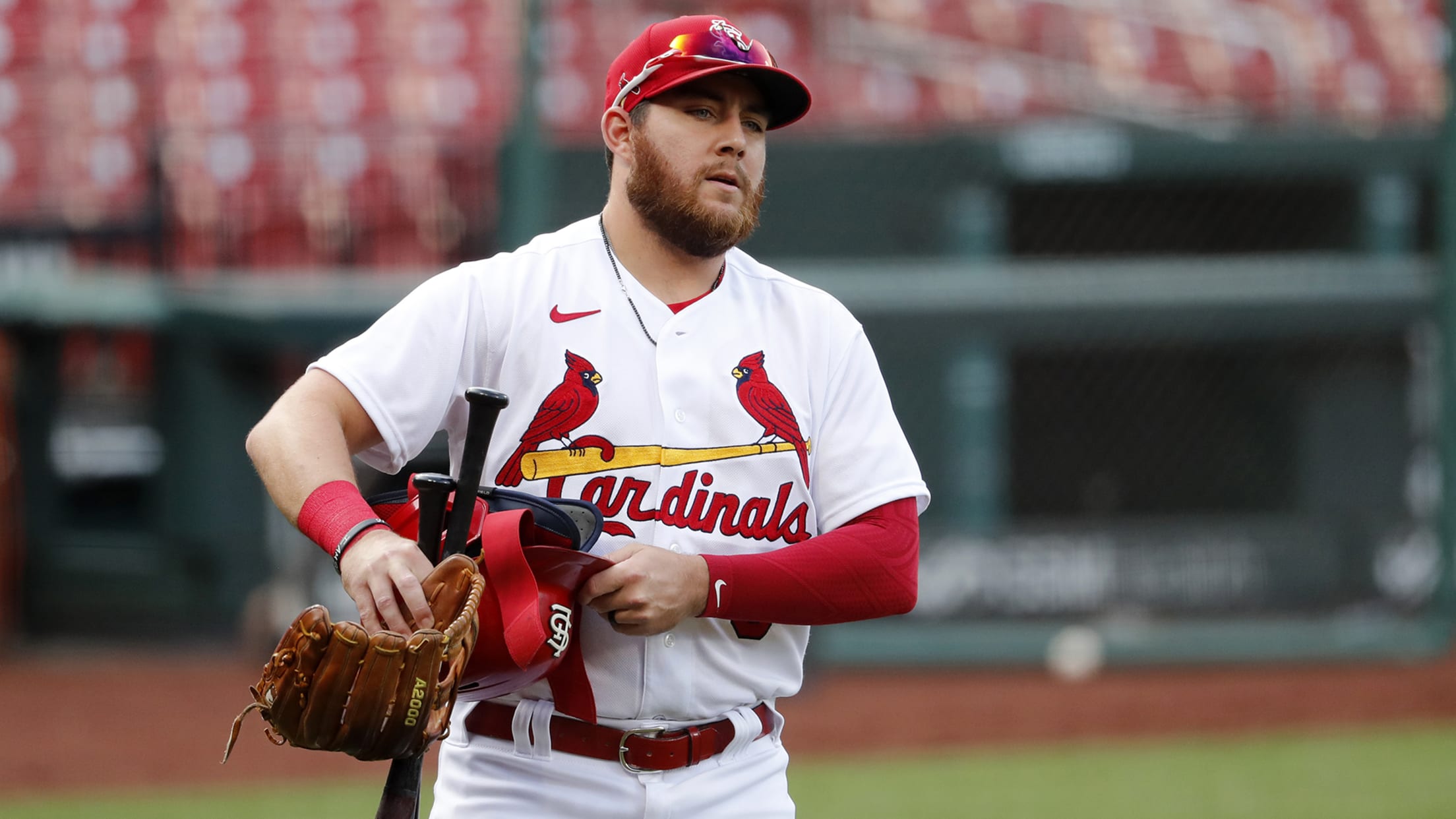 The Cardinals placed outfielder Austin Dean on the 10-day injured list with a right elbow strain, an injury that occurred in Sunday's loss to the Reds when he threw a ball in from left field. In a corresponding move on Monday, the Cardinals activated Kwang Hyun Kim from the 10-day
Cards place Gallegos (groin strain) on IL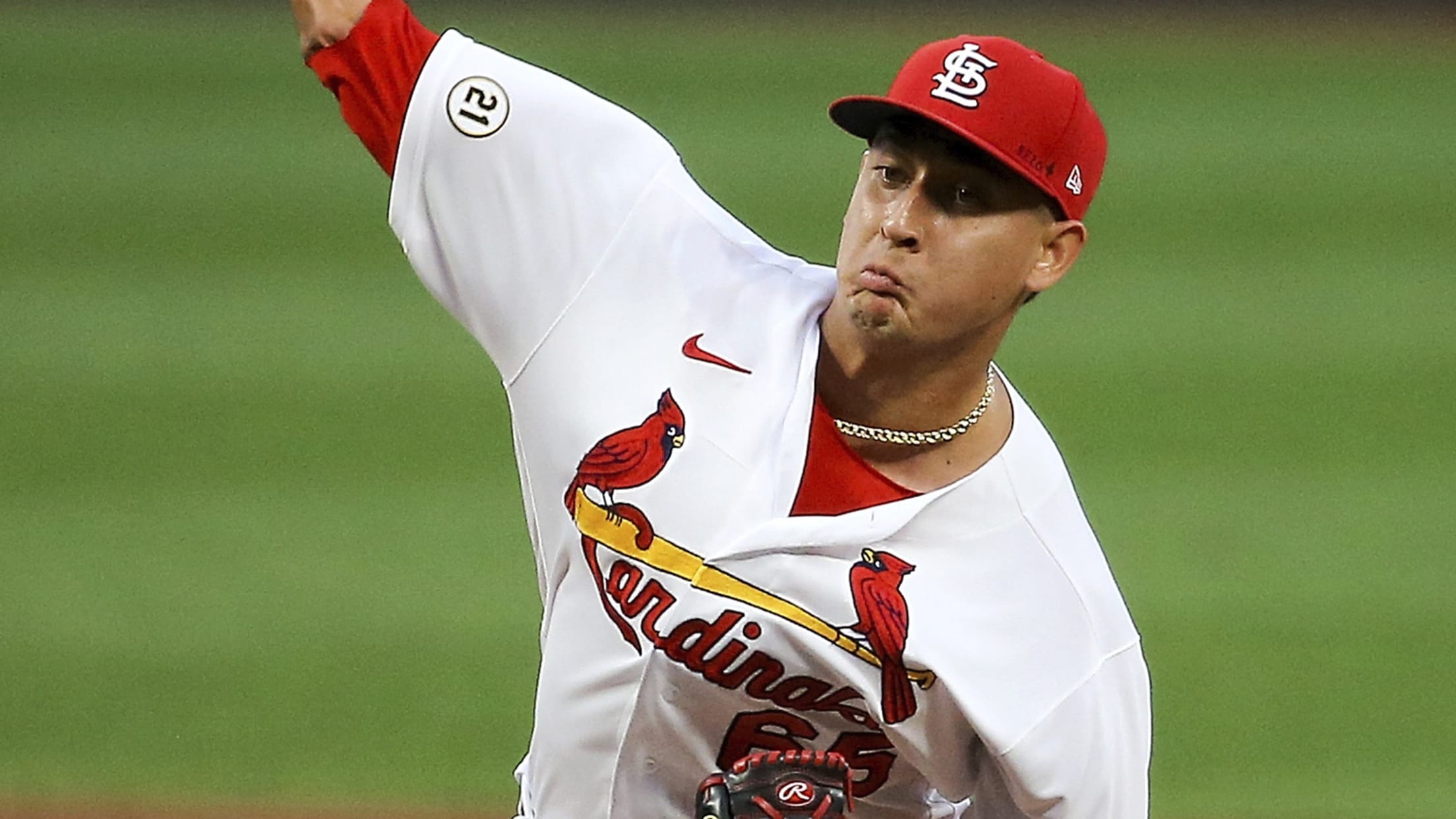 ST. LOUIS -- After exiting Thursday night's game with a trainer, Giovanny Gallegos was placed on the 10-day injured list with a right groin strain, the Cardinals announced before Friday's series opener against the Reds. In a corresponding move, right-hander Nabil Crismatt was recalled from the alternate training site. Gallegos
Cards place Oviedo on IL, activate Dean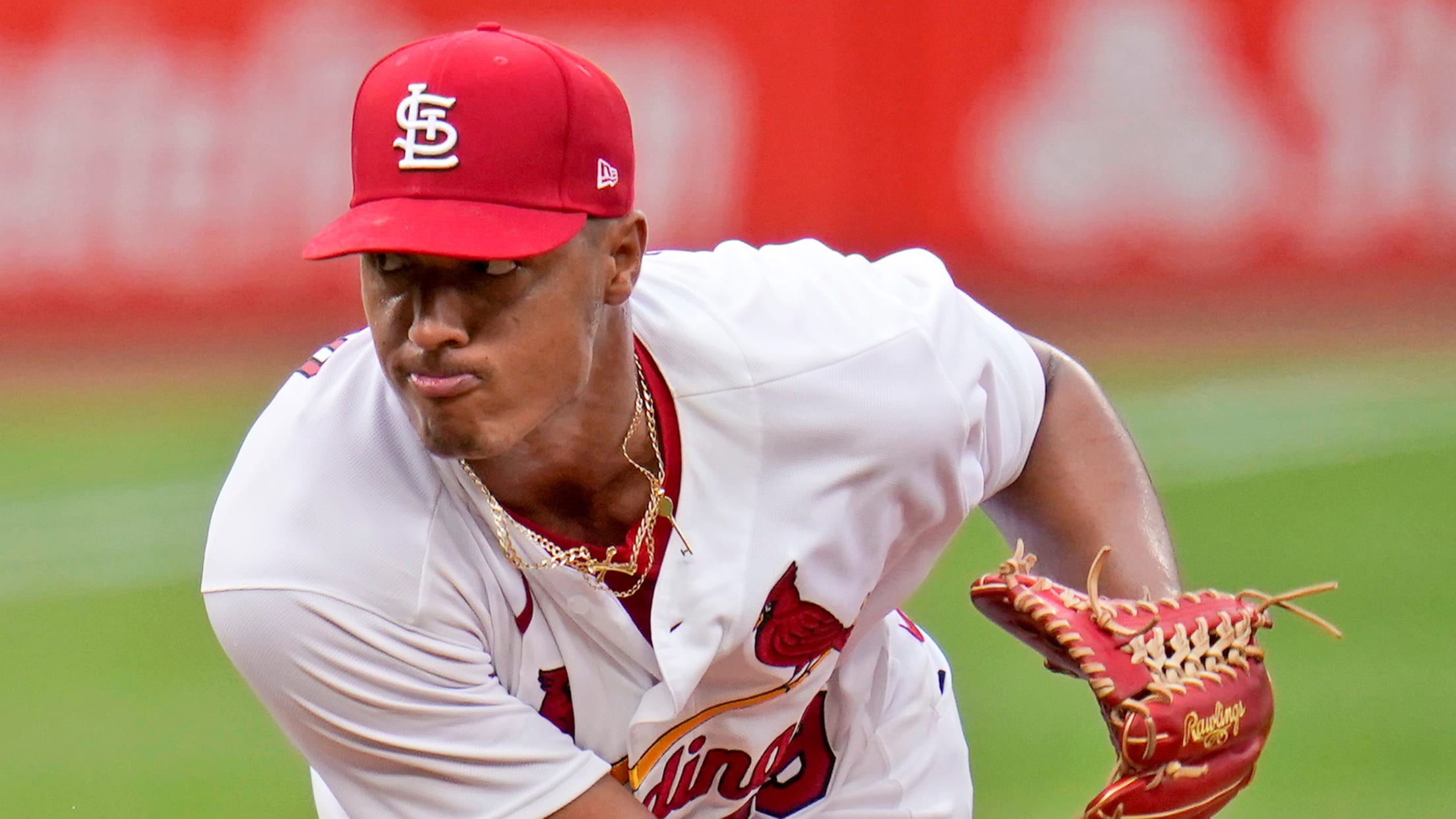 ST. LOUIS -- The Cardinals' roster shifted again Thursday when the club placed rookie right-hander Johan Oviedo on the injured list after he came into contact with someone who tested positive for COVID-19, president of baseball operations John Mozeliak said before Thursday's doubleheader against the Tigers at Busch Stadium. Oviedo
Cards place Kim on IL, activate Andrew Miller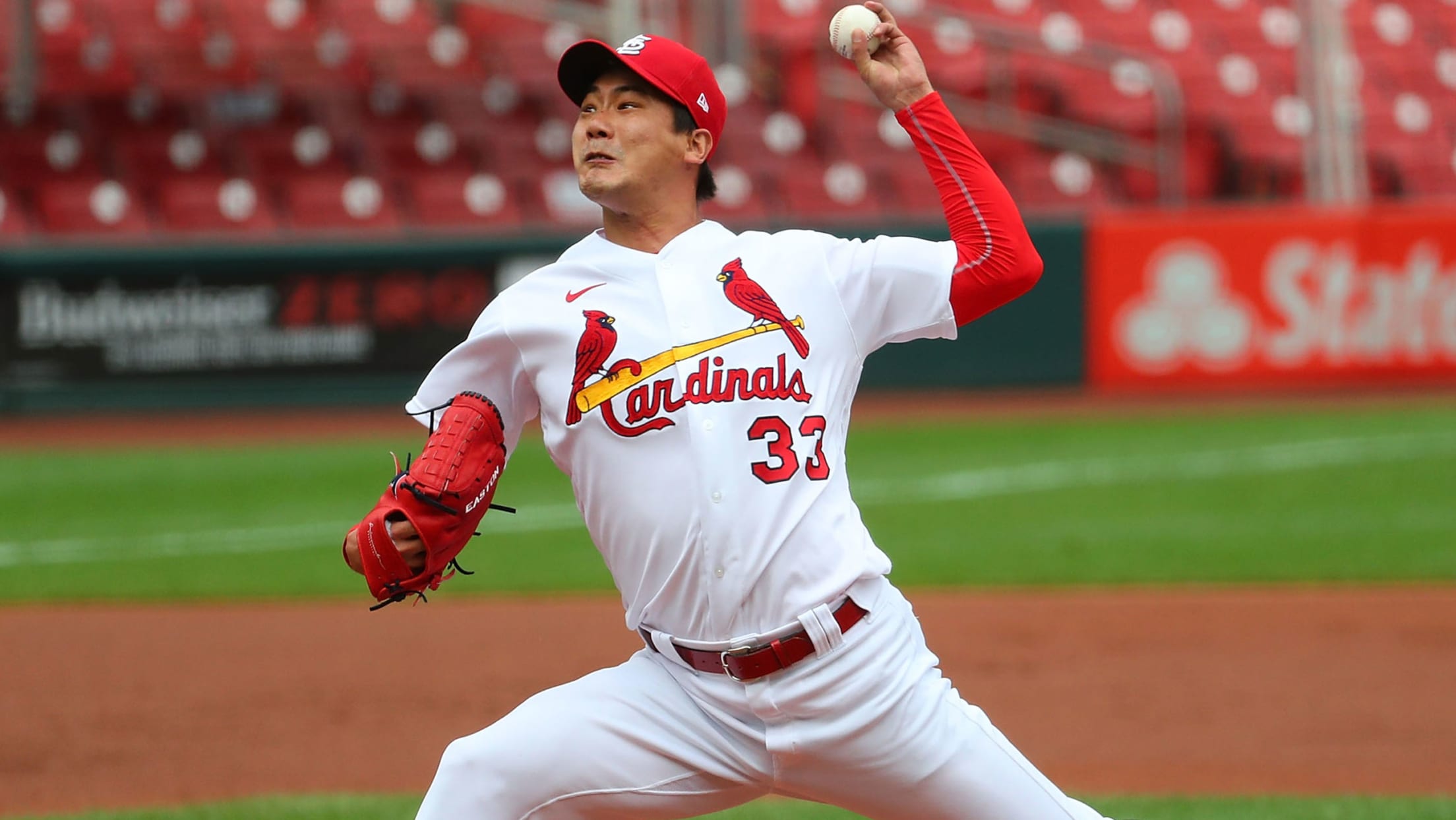 A day before Cardinals lefty Kwang Hyun Kim was set to make his fifth start of the year, an injury has paused his season and caused the team to reshuffle its rotation. The Cardinals placed Kim on the 10-day injured list on Saturday, retroactive to Wednesday. On Friday morning, Kim
Cards place Fowler on IL among moves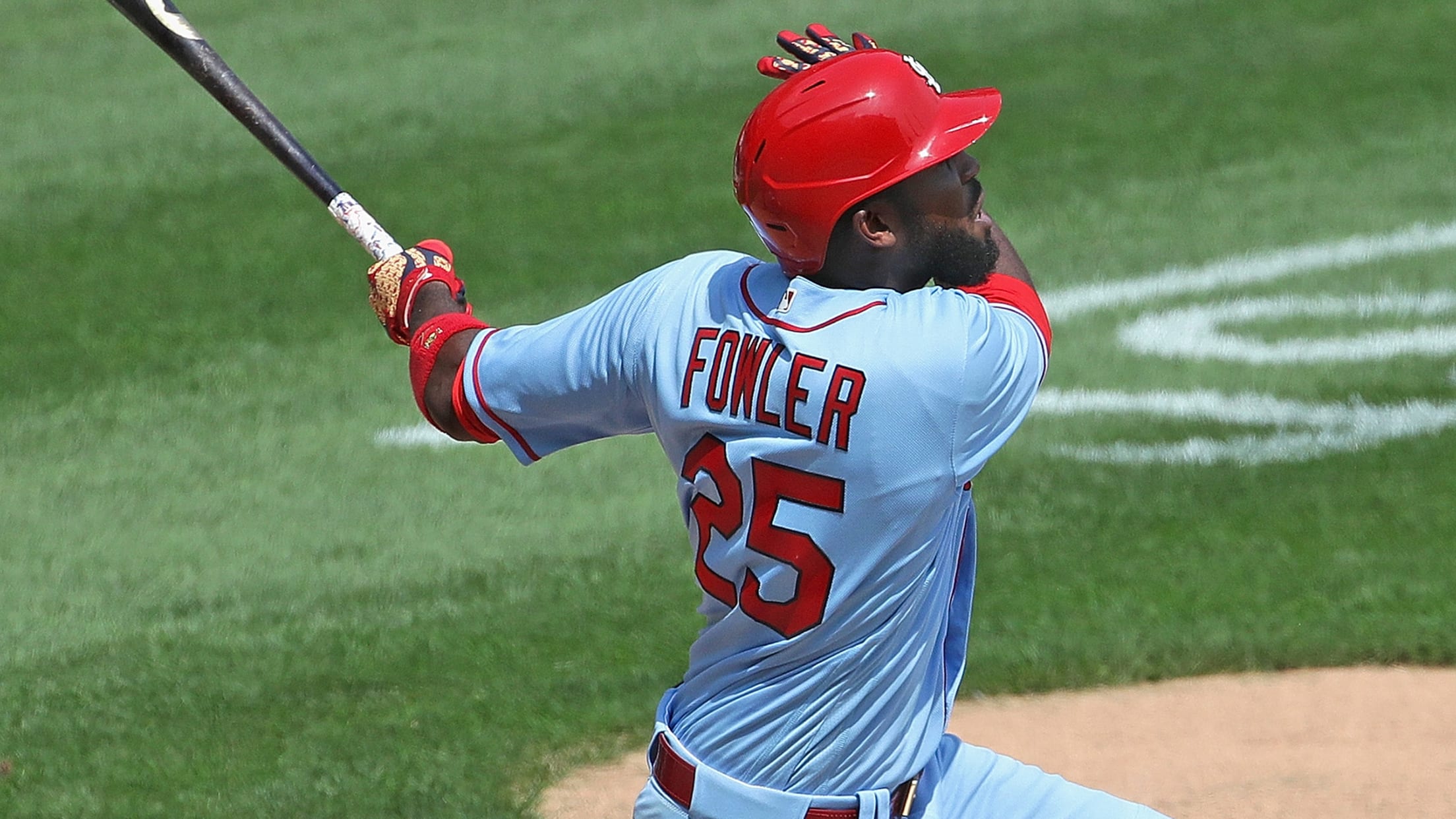 An ongoing stomach ailment and the medication prescribed to treat it has prompted the Cardinals to place veteran outfielder Dexter Fowler on the injured list Wednesday, the team announced as part of a series of roster moves. The medication that Fowler has been prescribed may compromise his immune system, president
Notes: C-Mart working to return as a starter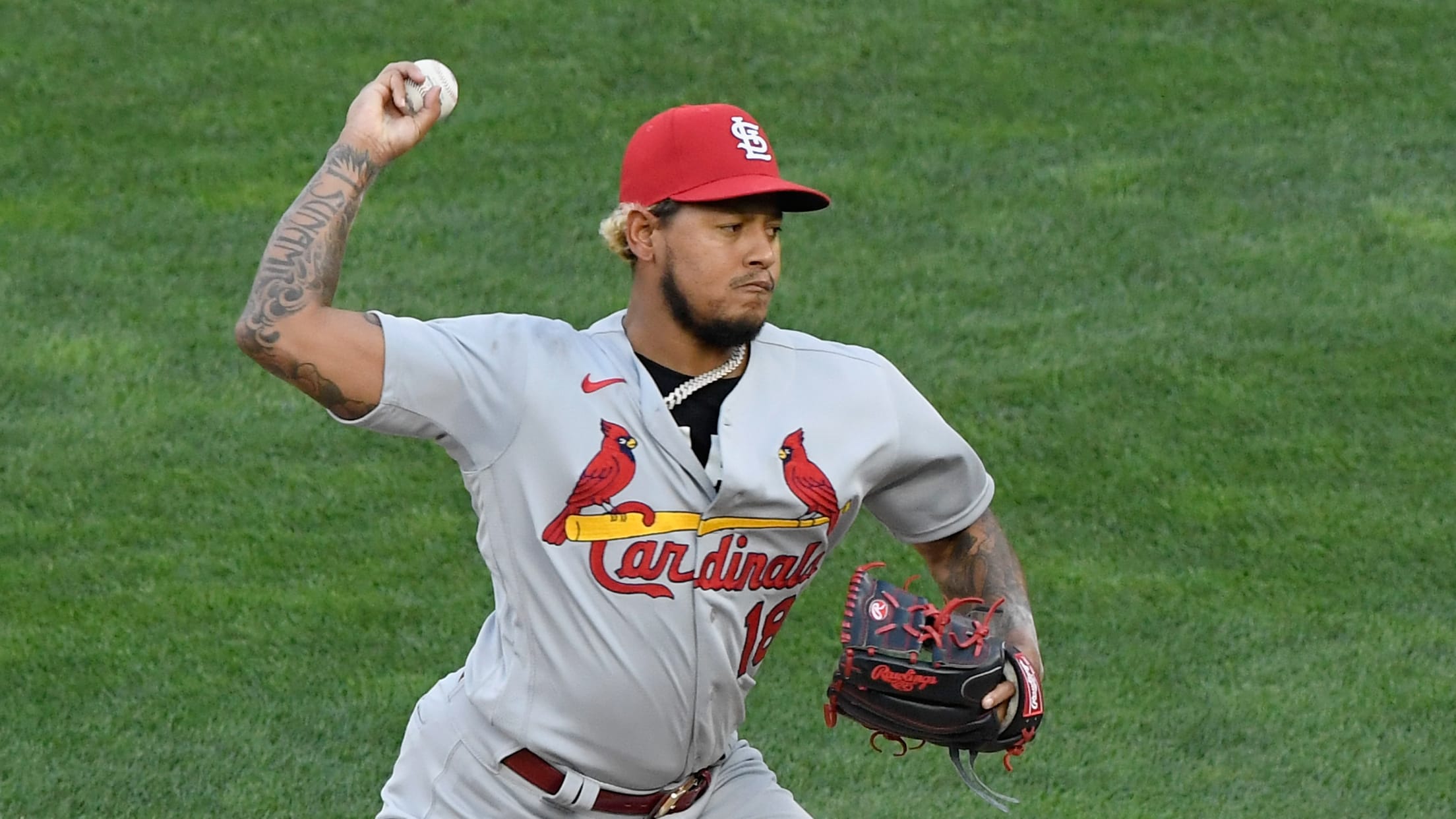 The Cardinals intend to accommodate Carlos Martínez's strong desire to return to the club as a starting pitcher. When he'll be physically ready to do that is what the club is working through. On Monday, Martínez took a step in that direction by throwing what manager Mike Shildt called a
Yadi activated from IL to 'anchor' Cards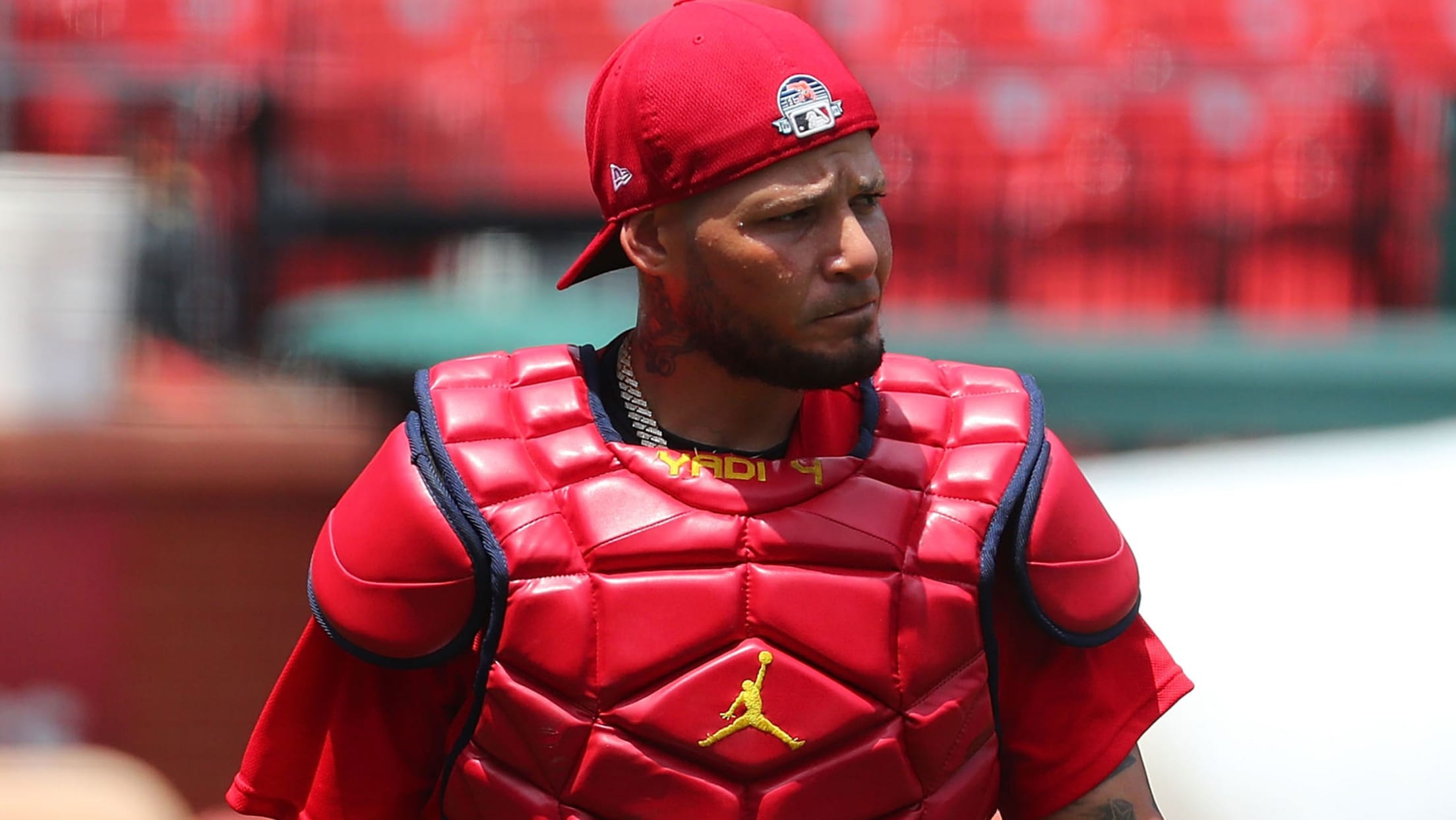 ST. LOUIS -- The Cardinals have their veteran catcher back behind the plate and in the lineup. Nine-time All-Star Yadier Molina was activated off the injured list Thursday before the series opener against the Reds at Busch Stadium and was immediately put in the lineup, batting eighth. "You talk about
Mikolas needs surgery, out for rest of season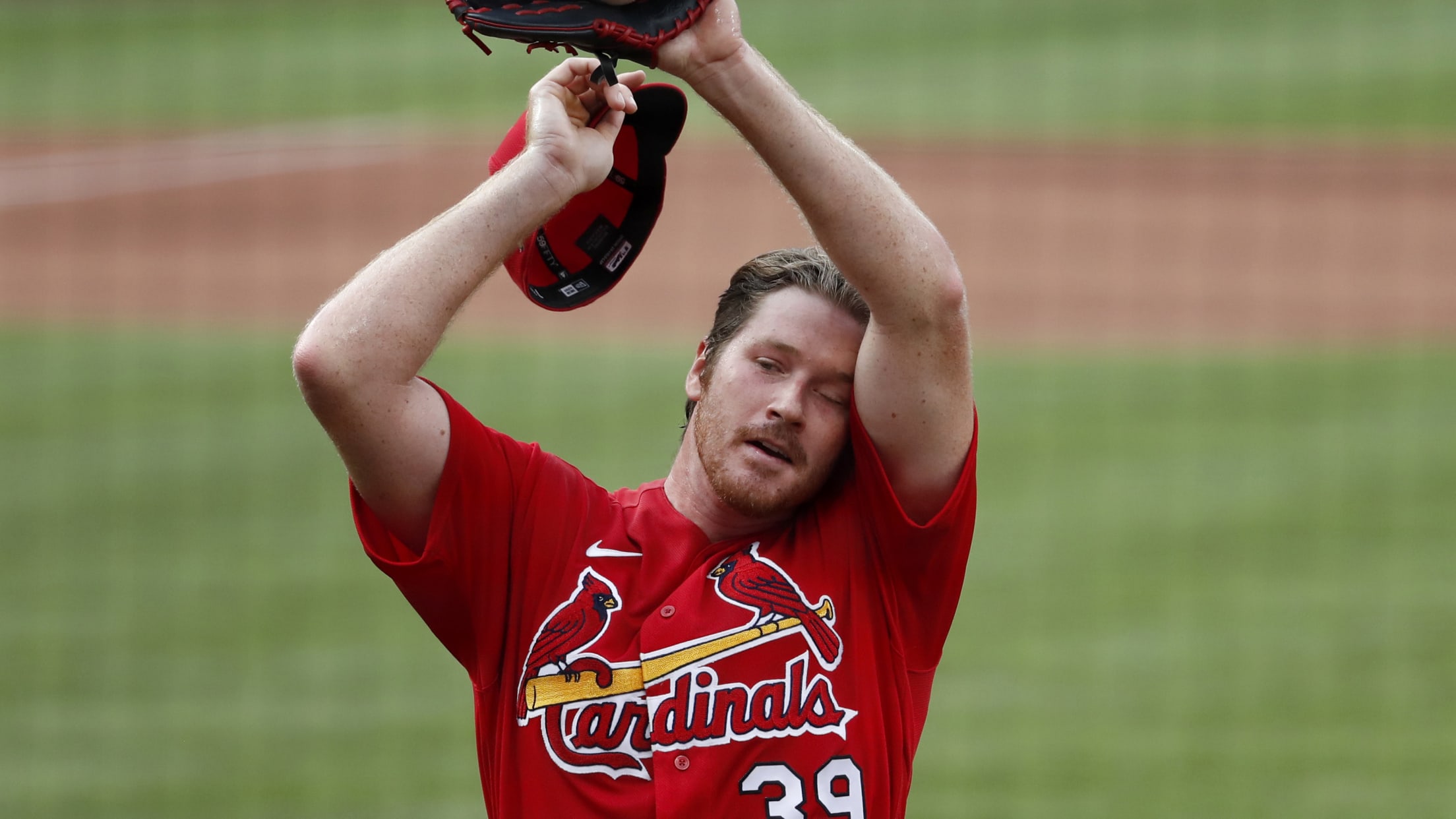 The injury that Cardinals starter Miles Mikolas dealt with in Spring Training did not relent and has ended his season, the club announced Tuesday. The Cardinals placed Mikolas on the 10-day injured list with a forearm strain, which will require surgery to repair the flexor tendon in his right arm.
Cards put Sánchez, Gallegos on injured list
Reyes, Cabrera join Summer Camp workouts
ST. LOUIS -- With less than a week before Opening Day, the Cardinals got clarity on four pitchers absent from Summer Camp on Saturday. Alex Reyes and Génesis Cabrera were on the field participating in Saturday's workout, cleared for the first time since testing positive for COVID-19 during intake testing.
Mikolas delayed 1 month by forearm soreness
RHP gets 2nd PRP injection to aid tendon strain; DeJong attends symphony gala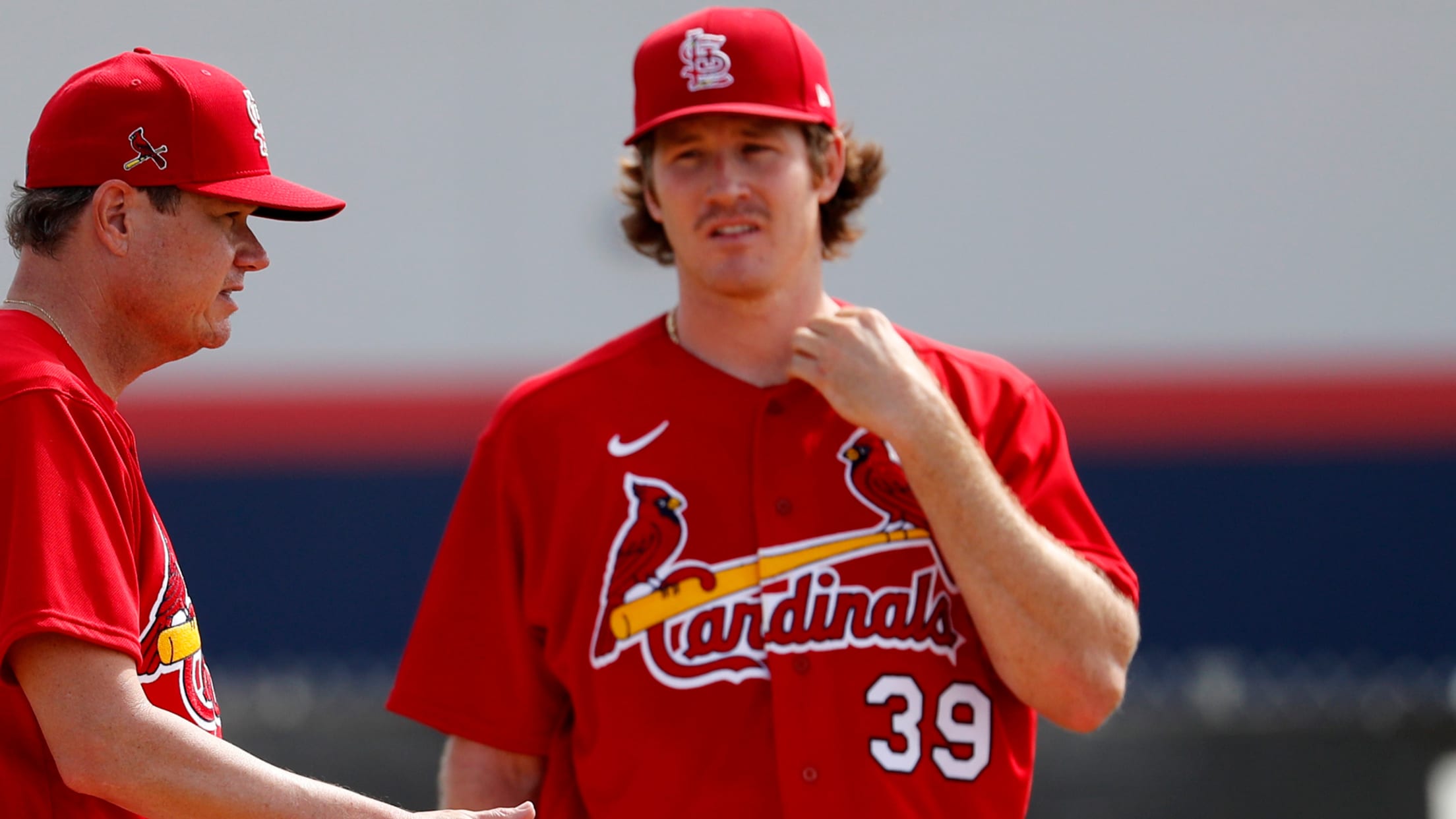 JUPITER, Fla. -- Cardinals right-hander Miles Mikolas had a second platelet-rich plasma injection Tuesday morning to treat his right flexor tendon strain. As a result, his season will be delayed by at least a month. Mikolas received the injection in his right forearm to help heal the flexor tendons, which
106 or bust? Hicks will settle for return to health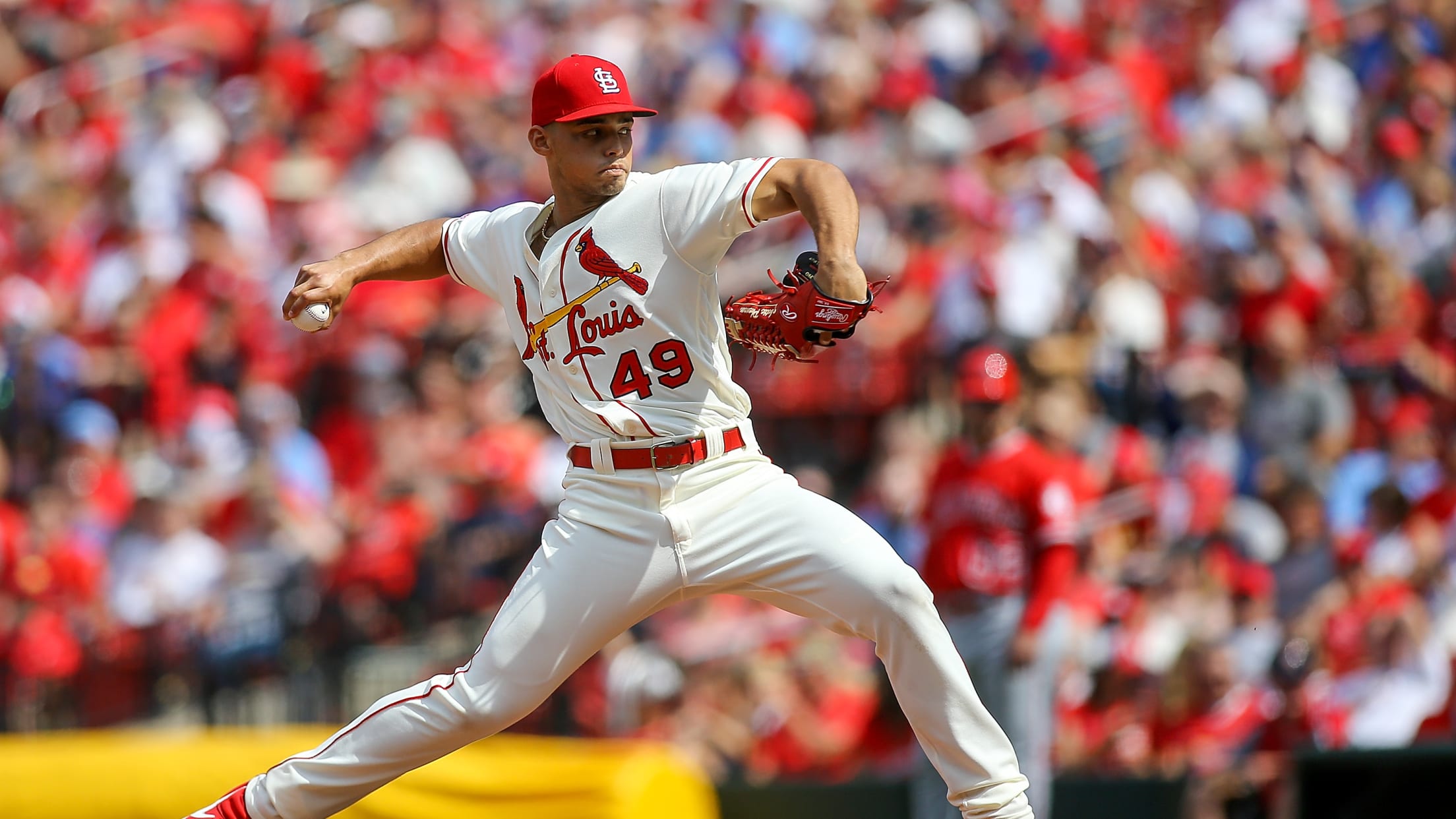 ST. LOUIS -- Cardinals closer Jordan Hicks on Sunday showed off his full right arm extension -- and added in a left arm extension, just for good measure -- demonstrating the health he feels about six months after he had Tommy John surgery. Hicks is still eyeing midseason as the
Off roster, Wacha tests shoulder vs. teammates
After ending no-hit bid, Martínez shows admiration of Sánchez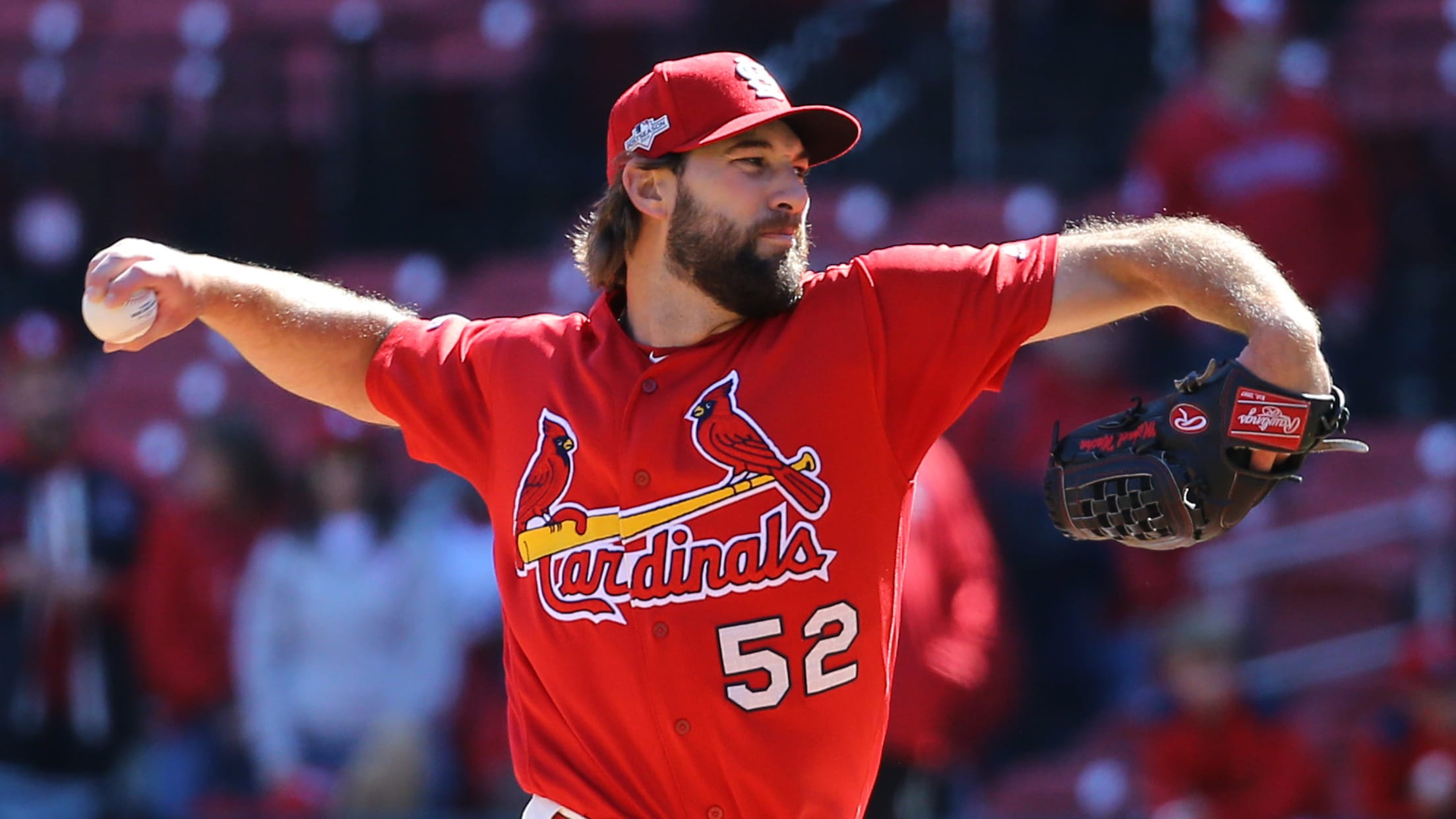 ST. LOUIS -- Although Michael Wacha isn't on the roster for the National League Championship Series presented by GEICO, he's being prepared in case anything were to happen and the Cardinals needed another pitcher.
Shoulder on mend, Martinez set for rehab stint
Wong hopeful toe injury won't land him on injured list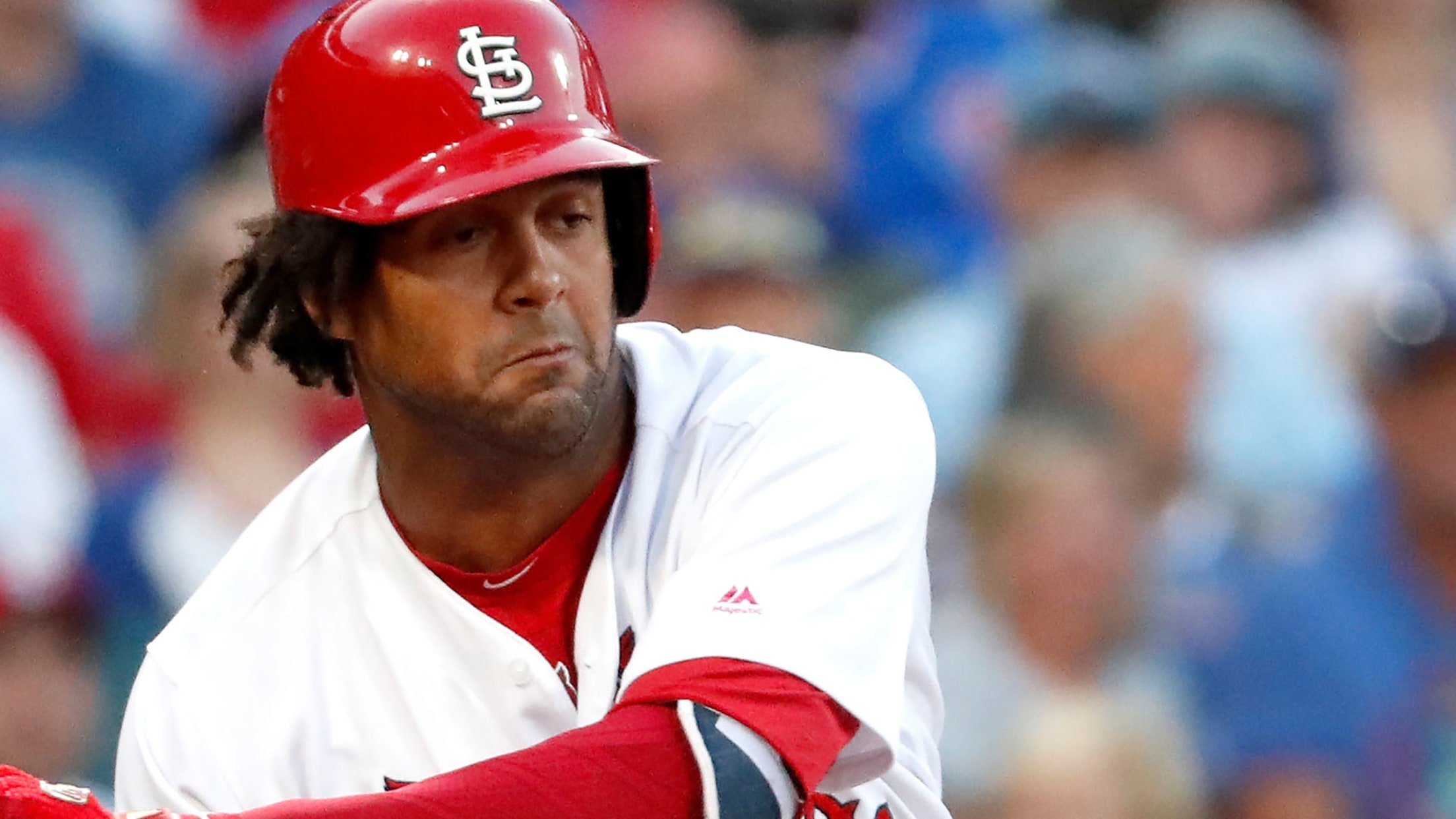 ST. LOUIS -- Cardinals outfielder José Martínez (right AC joint sprain) is set to begin his rehab assignment Monday with Double-A Springfield. Springfield begins a four-game series against Double-A Frisco (Rangers), so Martinez will be the designated hitter Monday as he gets back into game action, Cardinals manager Mike Shildt
Wong day to day after fouling ball off foot
Imaging reveals no fracture for second baseman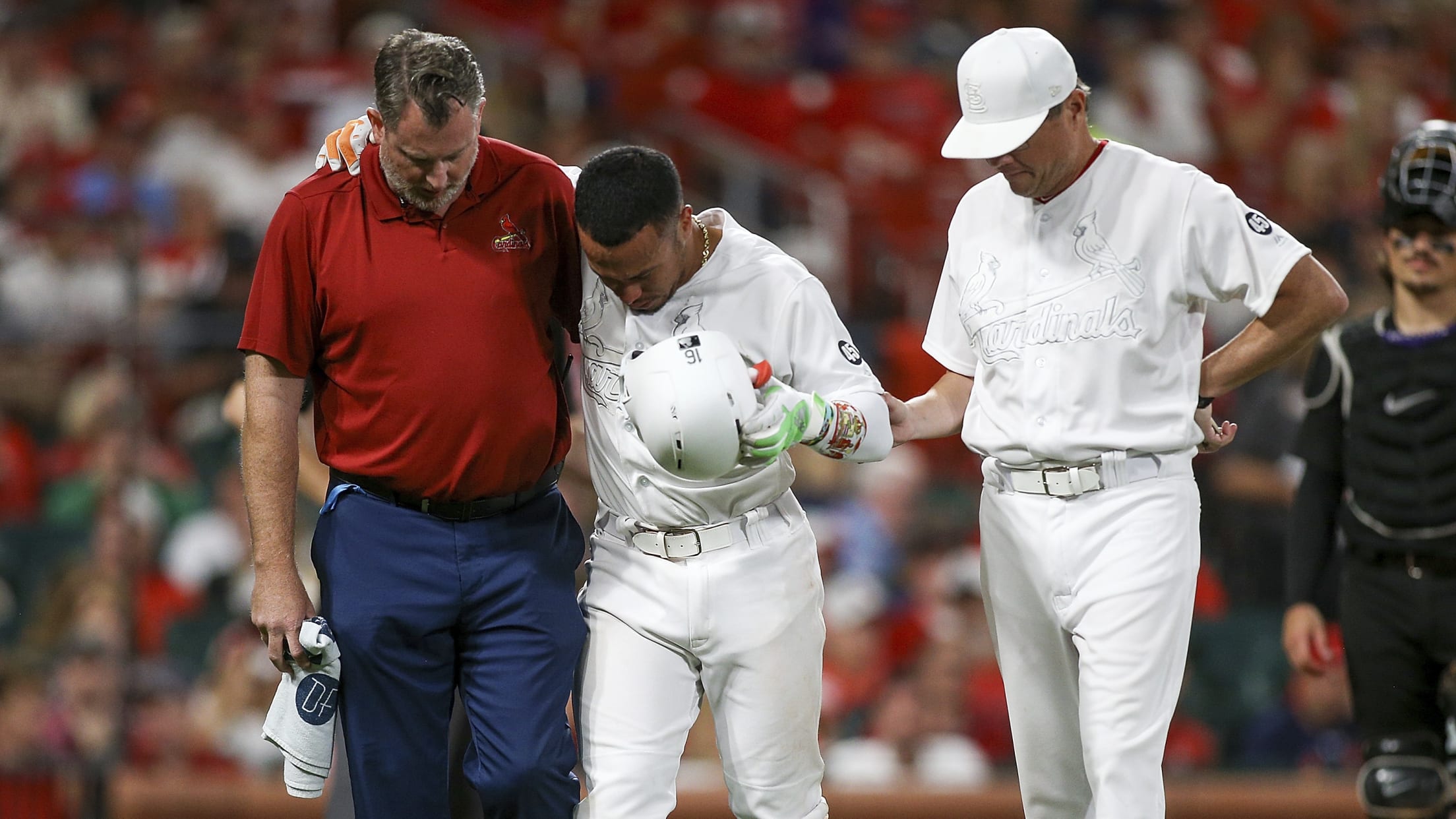 ST. LOUIS -- Kolten Wong is day to day after fouling a ball off his right foot in the bottom of the seventh inning of Saturday night's 6-0 win over the Rockies, but the Cardinals' second baseman is confident he'll be able to return to the lineup soon. Wong had
Martinez 'day to day' with shoulder discomfort
Right fielder experiences pain when he throws, hopes to avoid injured list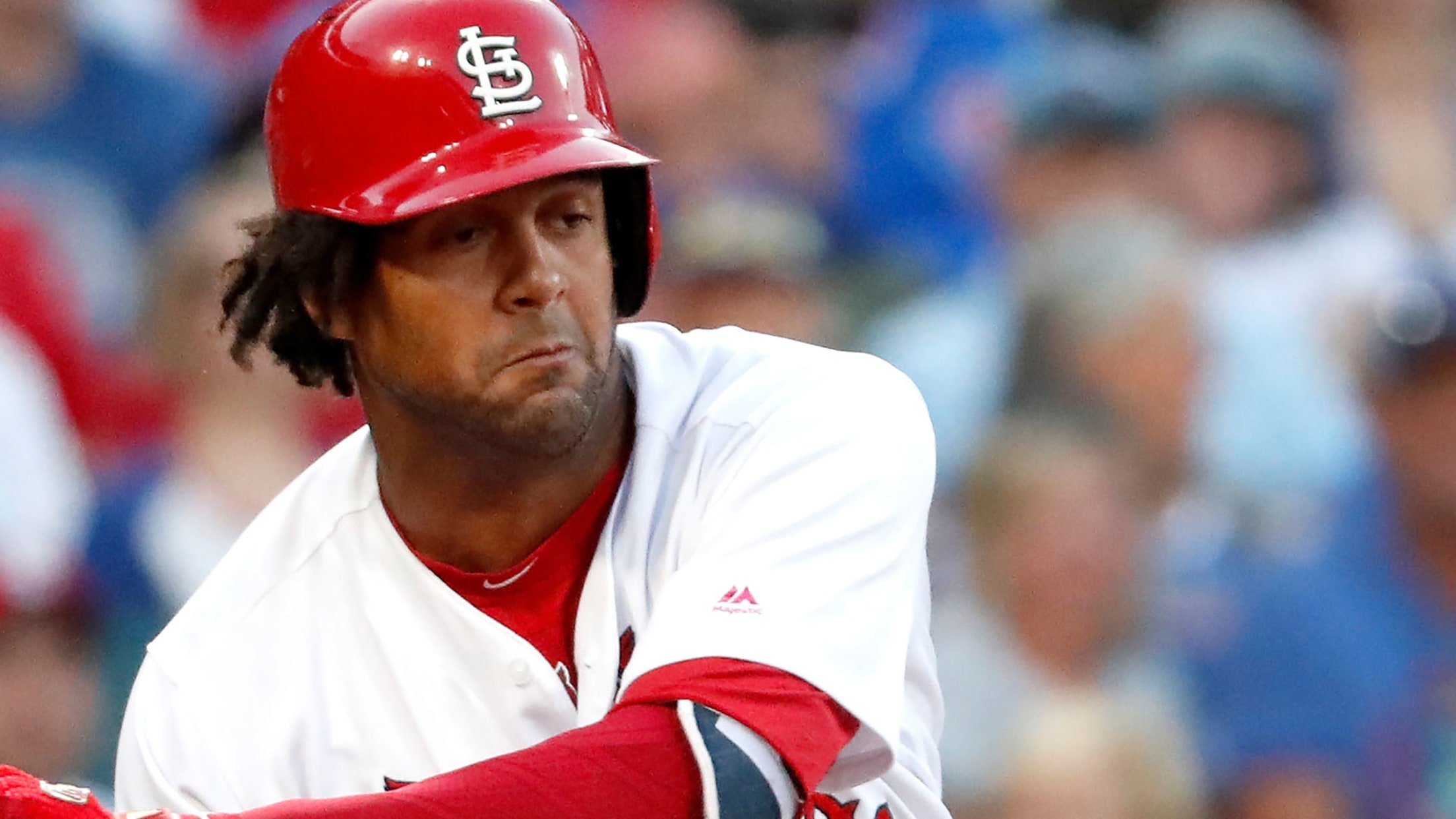 ST. LOUIS -- Jose Martinez exited Sunday afternoon's 11-9 win over the Pirates at Busch Stadium in the top of the fifth inning with right shoulder discomfort. Cardinals manager Mike Shildt said Martinez is day-to-day and will be evaluated again Monday. Before he was removed from the game, Martinez made
Fowler (foot) out of lineup; CT scan negative
Gyorko to begin rehab assignment; Molina dealing with thumb pain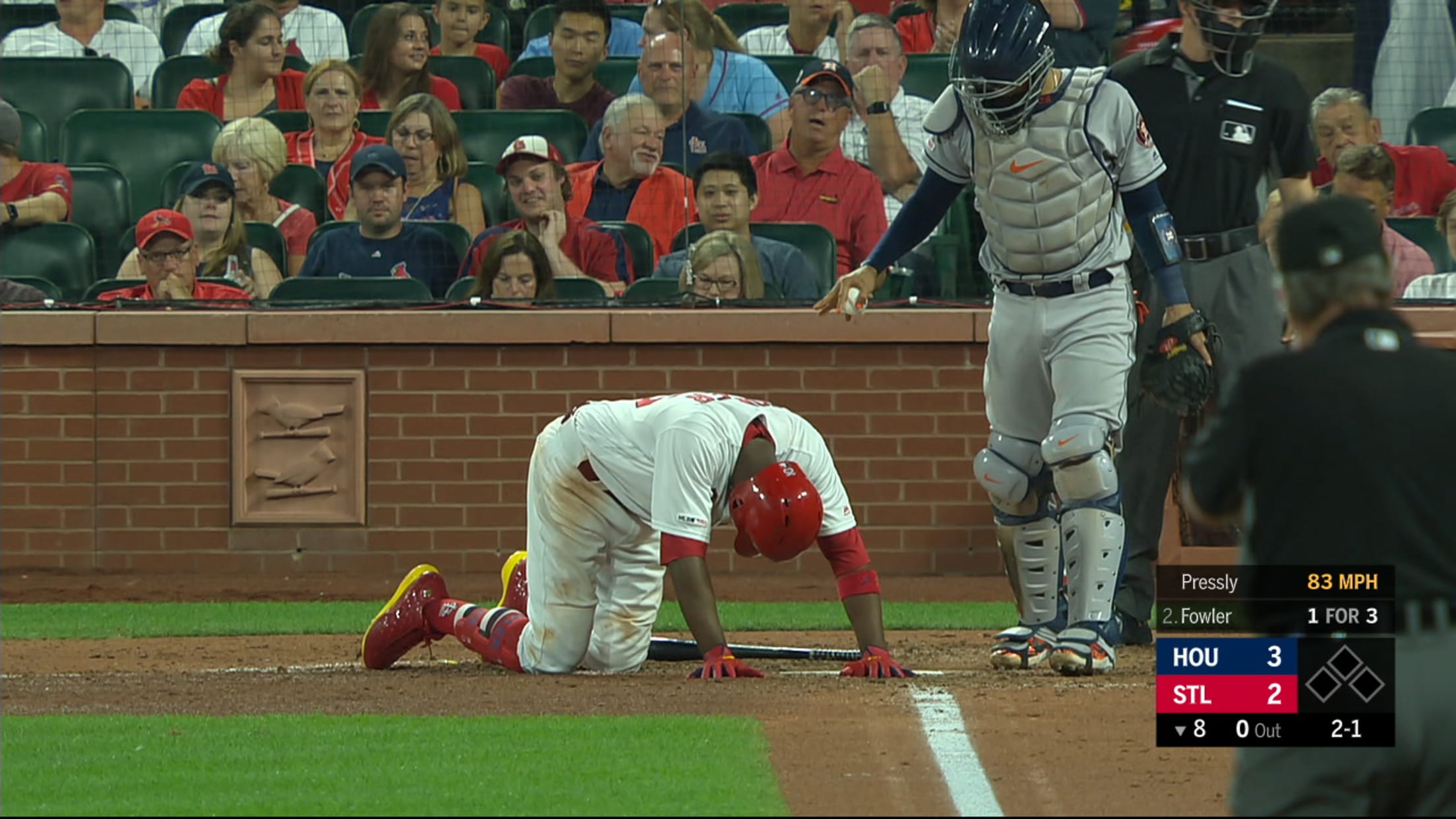 ST. LOUIS -- Dexter Fowler is dealing with soreness and bruising on his left foot after fouling a ball off it Friday night, but the Cardinals don't expect him to miss any significant time. The initial X-ray after the game didn't show anything that signified a fracture, but the Cardinals
Cards place Matt Carpenter on injured list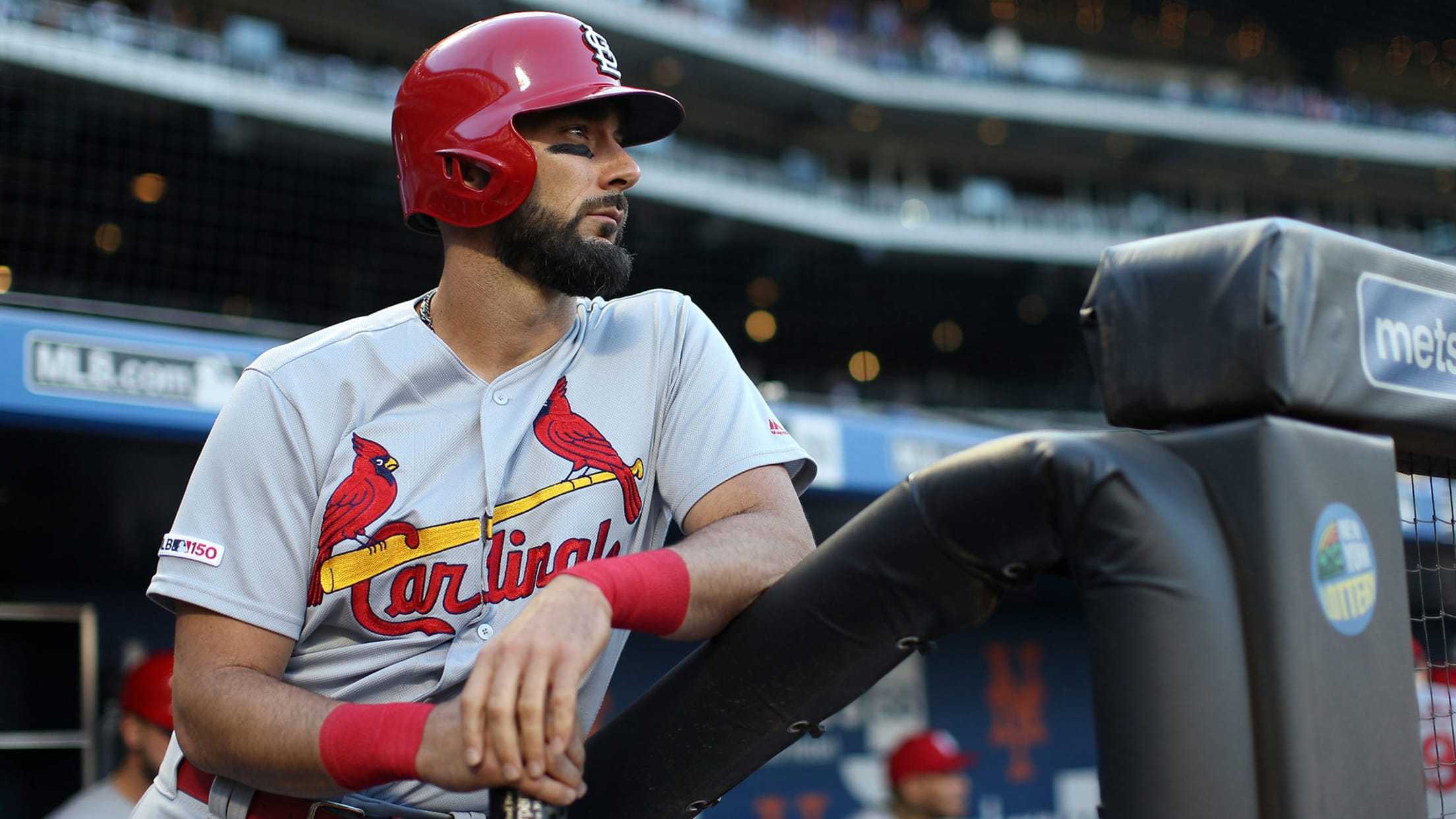 ST. LOUIS -- A frustrating season continues for Matt Carpenter, as the Cardinals' third baseman was put on the injured list with a right foot contusion after fouling a ball off his foot in the seventh inning Monday night. Infielder Edmundo Sosa was called up from Triple-A Memphis to serve
Carpenter day to day after painful foul ball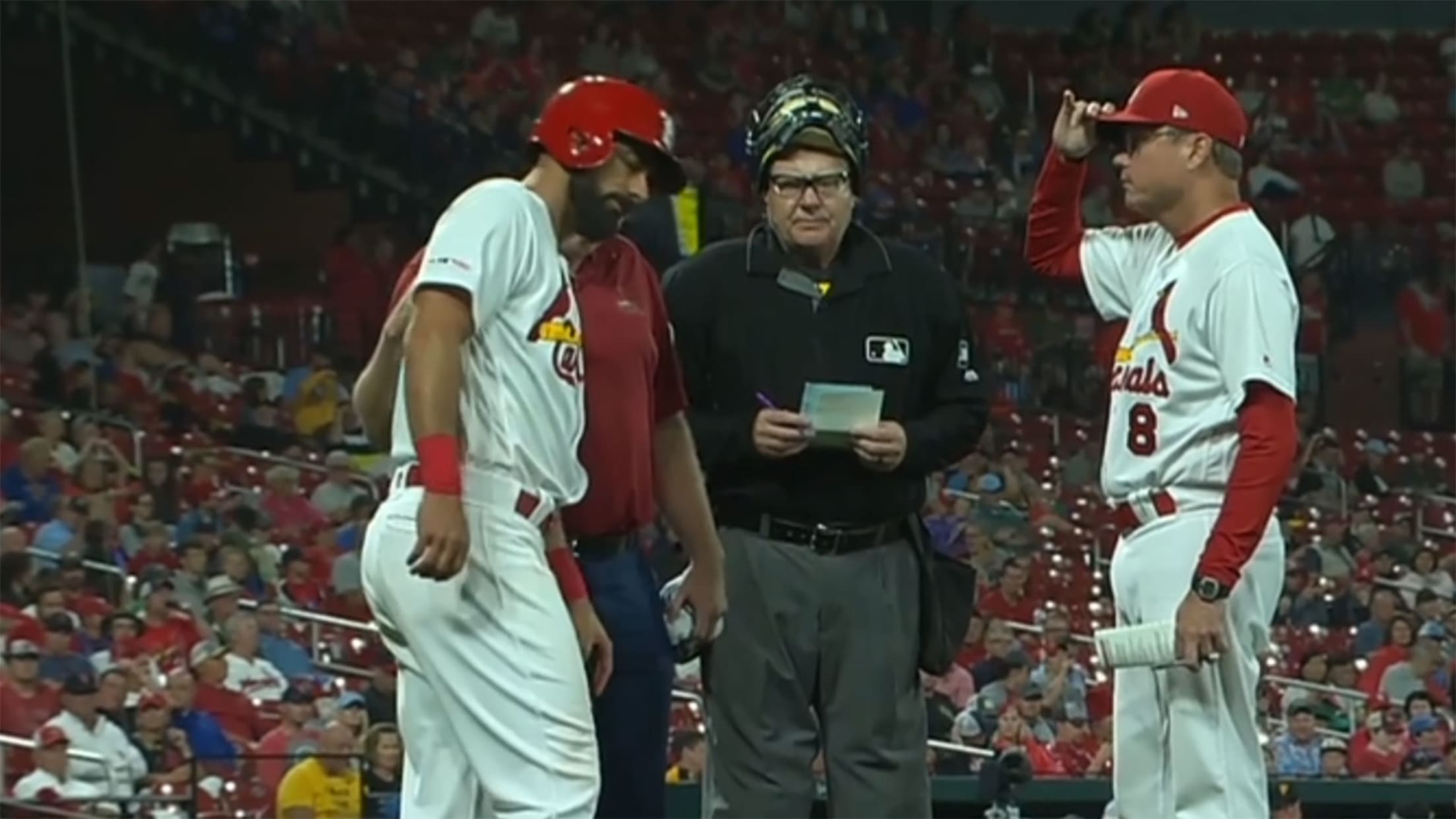 ST. LOUIS -- Matt Carpenter is day to day after leaving Monday night's game with a right foot contusion. He fouled a ball off his foot during the seventh inning in the Cardinals' 7-0 win over the Pirates at Busch Stadium. The initial X-rays came back negative on Carpenter's foot,