Prospect's stock rising after rooftop work in Cuba
22-year-old RHP might claim spot in bullpen with 30-man roster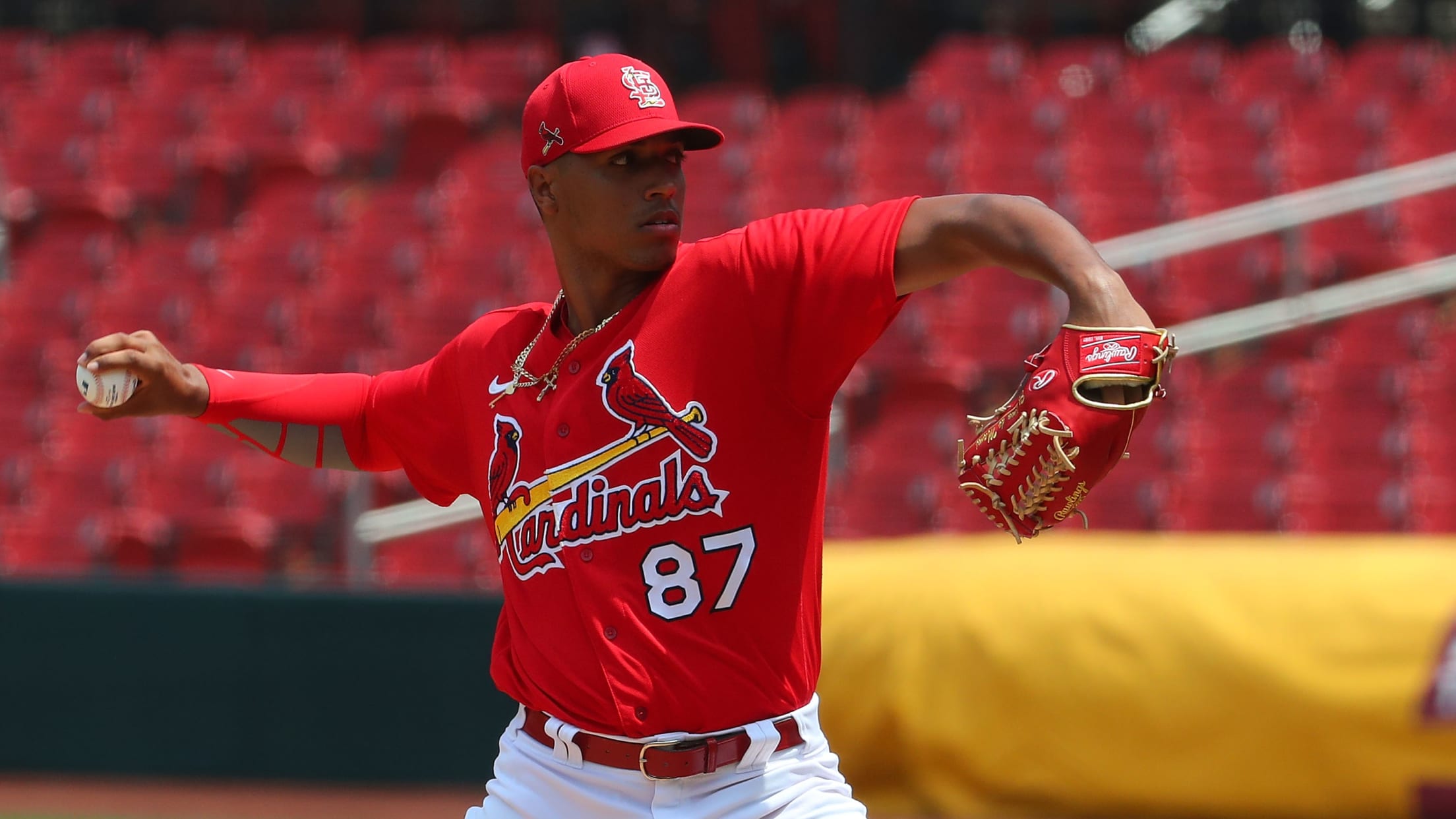 ST. LOUIS -- When Johan Oviedo went back to his home in Havana, Cuba, during baseball's shutdown, he wasn't sure how long he'd be there or if he'd be able to return to the United States because of the coronavirus pandemic. Oviedo did know he had to stay ready. Using
Notes: Carlson impresses; Fowler slowed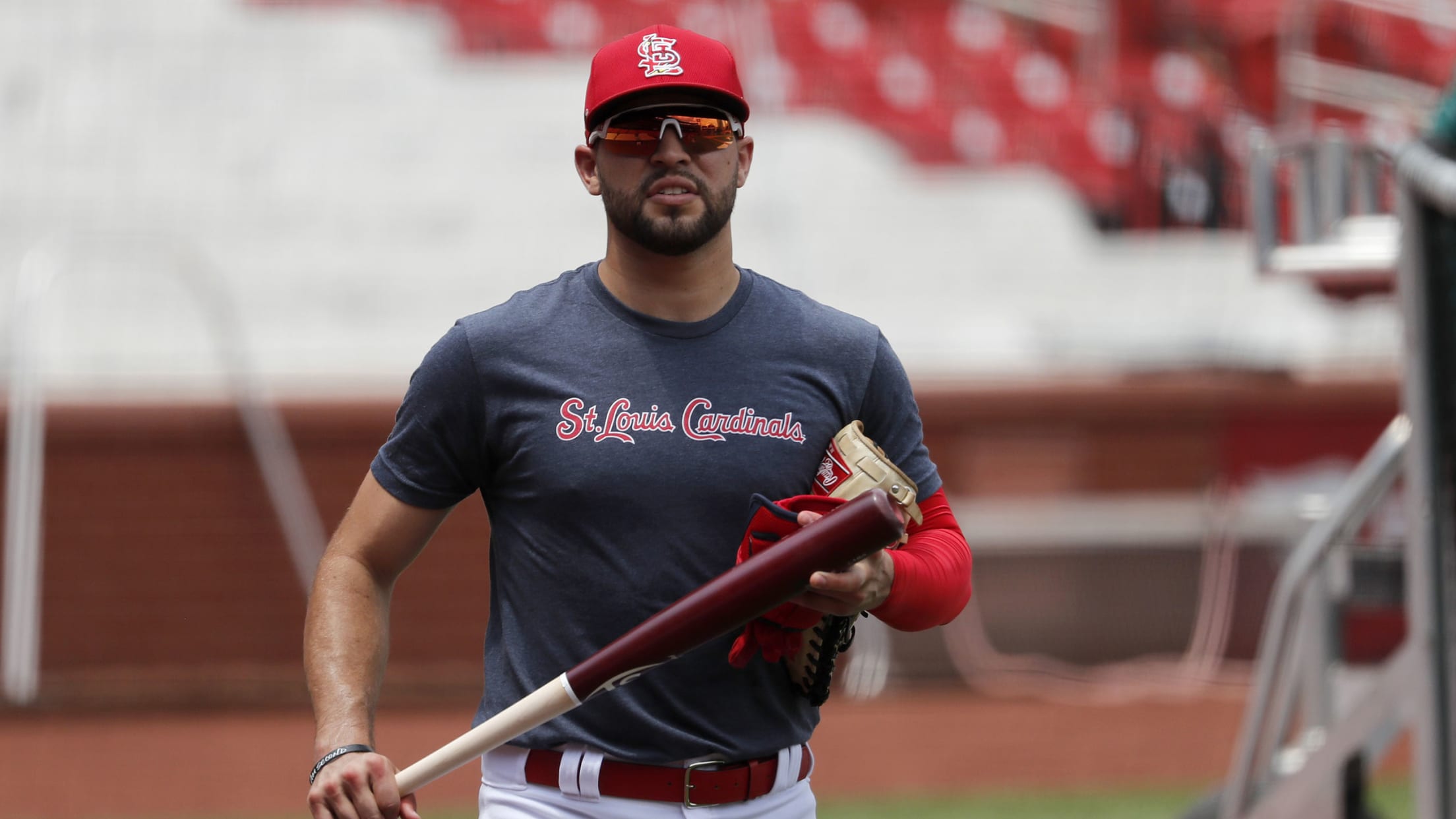 ST. LOUIS -- Even with no fans, in a simulated game during preseason training, hearing a player's name announced for the first time at Busch Stadium is special. "Outfielder Dylan Carlson" still has a ring to it, even in Summer Camp. "Hearing your name called, being announced when you're walking
Fernández's 'time is coming'; Waino confident
Veteran IF/OF Miller day to day with heel discomfort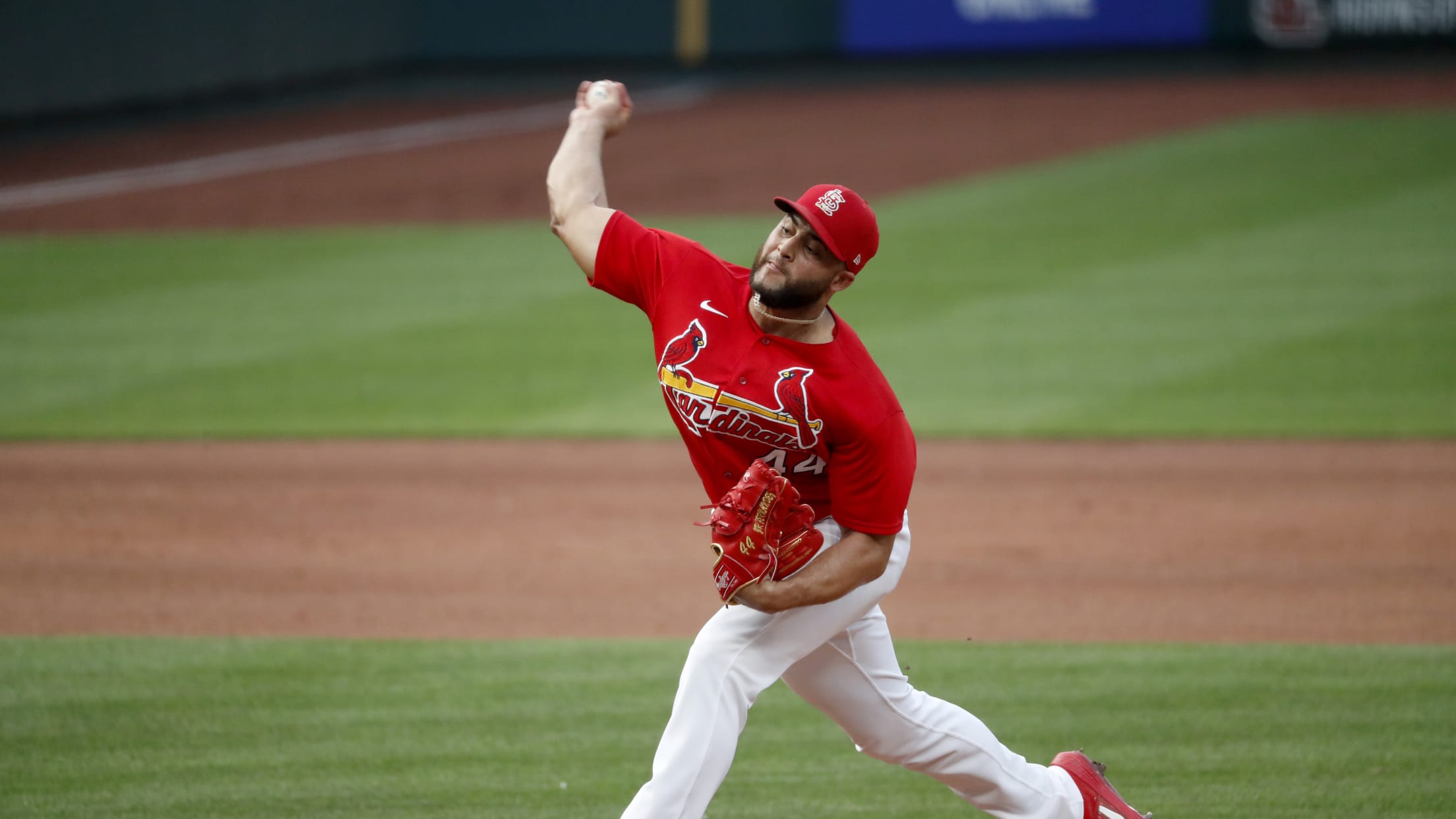 ST. LOUIS -- After making his Major League debut last season and following up with a small but impressive sample at Spring Training, Cardinals reliever Junior Fernández is ready for what the 2020 season will bring. The nearly four-month wait has been long -- and extended slightly because of testing
Cards' top 2020 picks among Springfield invites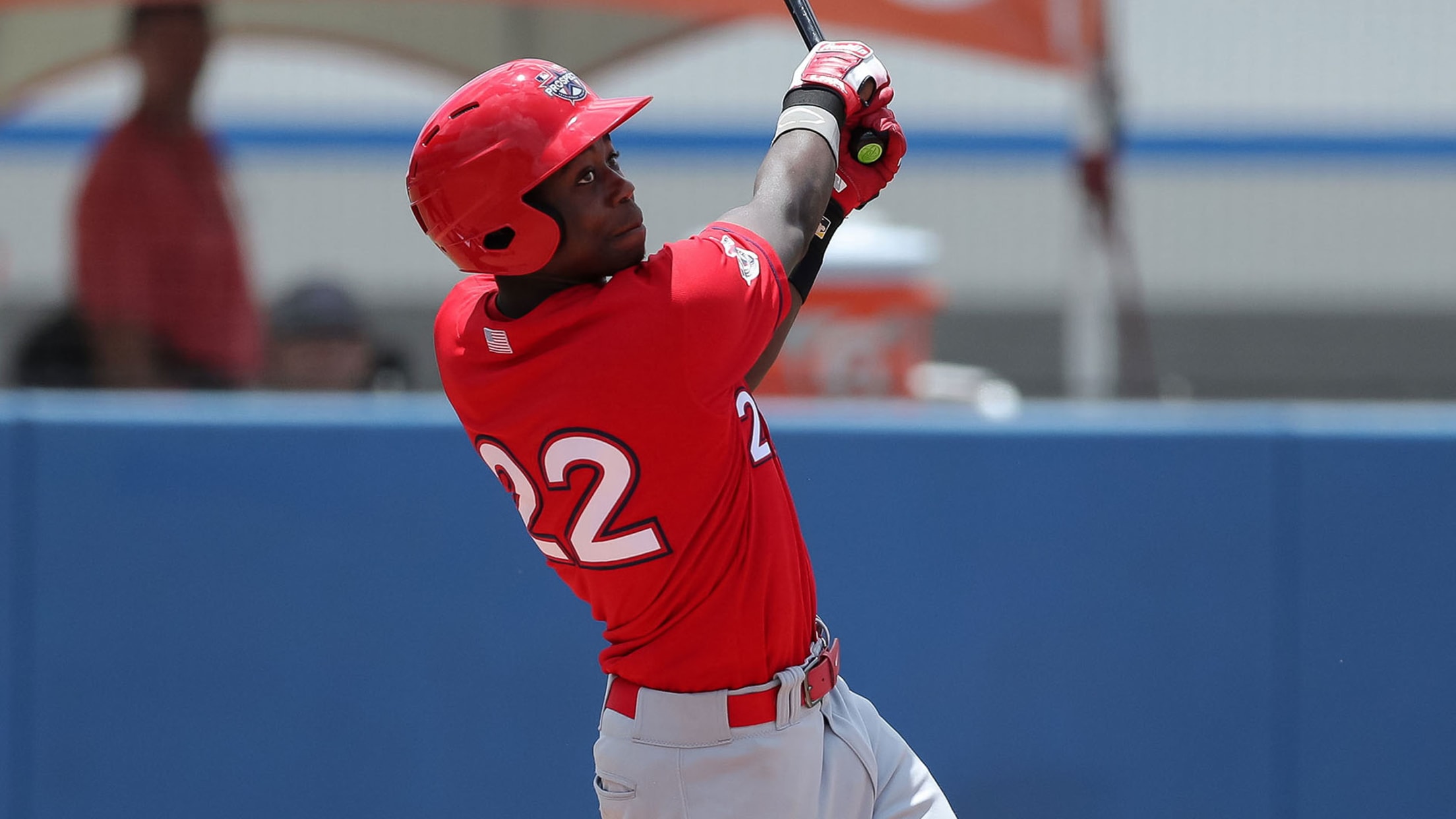 ST. LOUIS -- A prospect-heavy camp will arrive in Springfield, Mo., next week as the Cardinals open their alternate training camp at Double-A Springfield. Jordan Walker and Masyn Winn, the Cardinals' top two picks in the 2020 MLB Draft, were two of the 12 players added to the Cardinals' 60-man
Top farm systems: Left-handed pitchers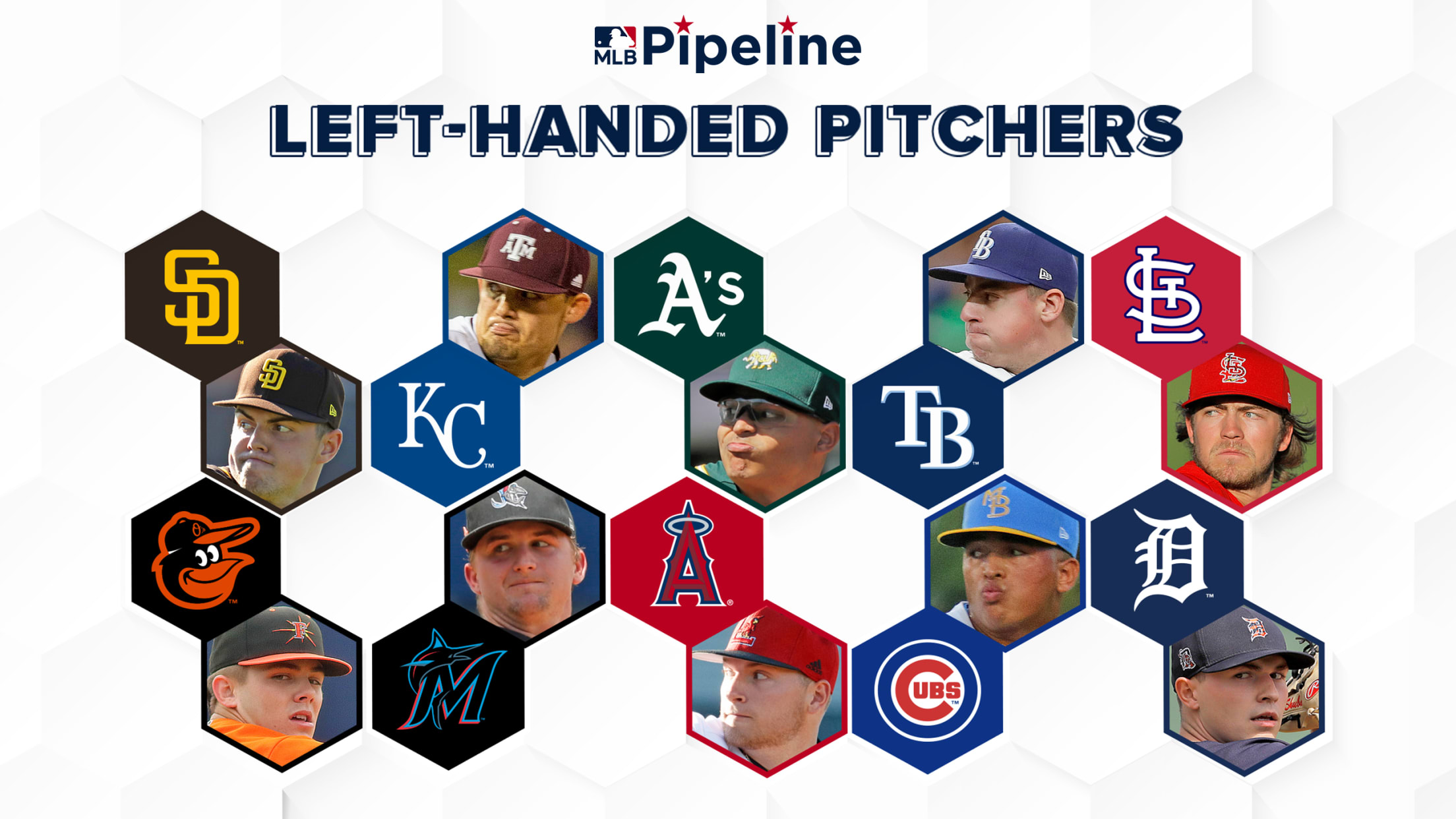 After beginning our deeper dive into all 30 farm systems by ranking the top organizations at catcher, corner infield and middle infield, MLB Pipeline closed out last week with a look at the 10 best systems based on outfield talent. That now brings us to pitchers -- left-handers, specifically, before
Two-way prospect Winn reaches deal with Cards
Hence (63rd overall pick) also agrees to terms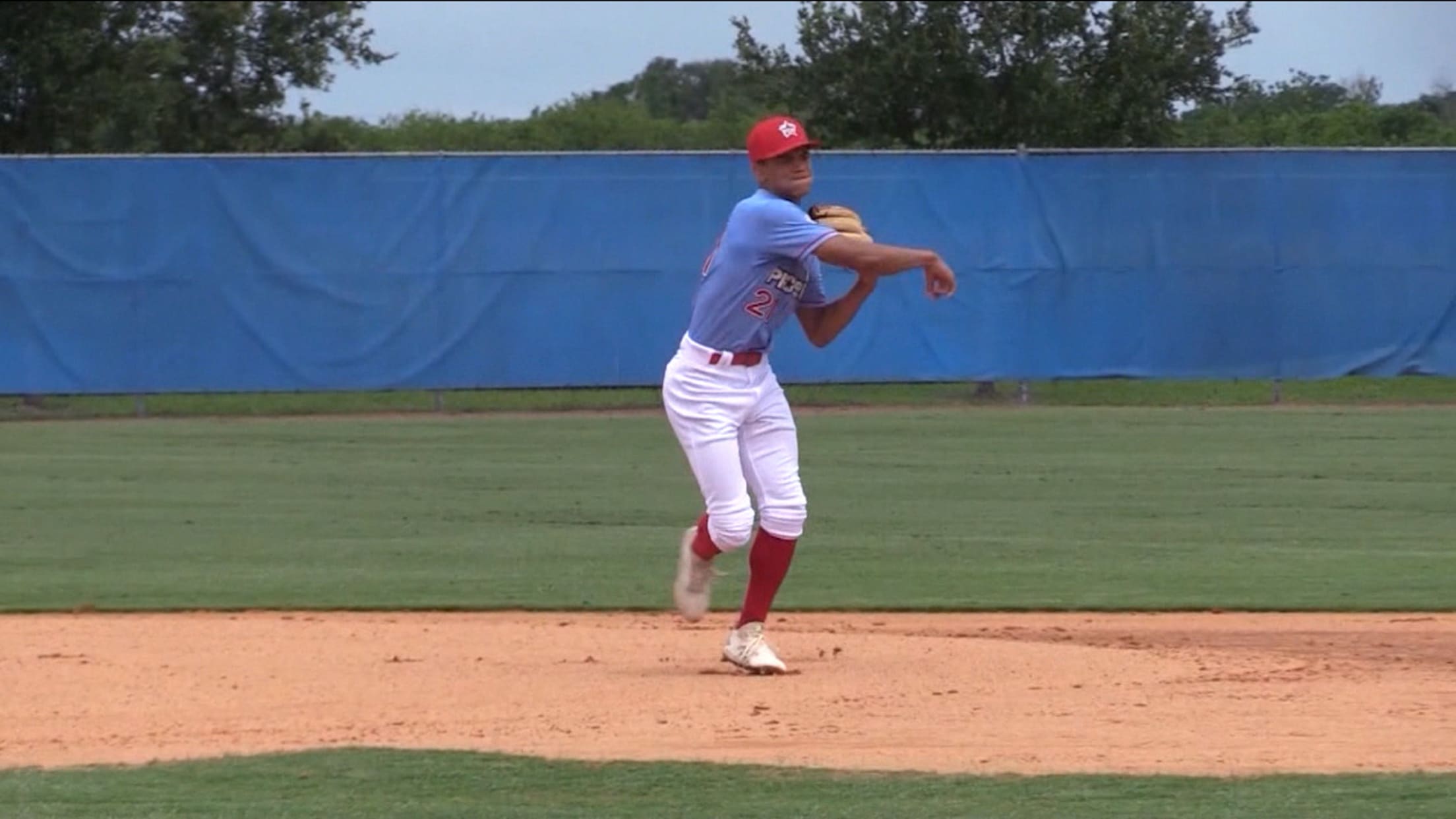 ST. LOUIS -- When Masyn Winn whistled a 98 mph fastball at the World Wood Bat Association World Championship in October, scouts took notice. Suddenly, the 18-year-old from Kingwood, Texas, wasn't seen just as a shortstop prospect, and his two-way player status began to firmly take shape. "Before then, I
Signing with Cards an 'easy decision' for Walker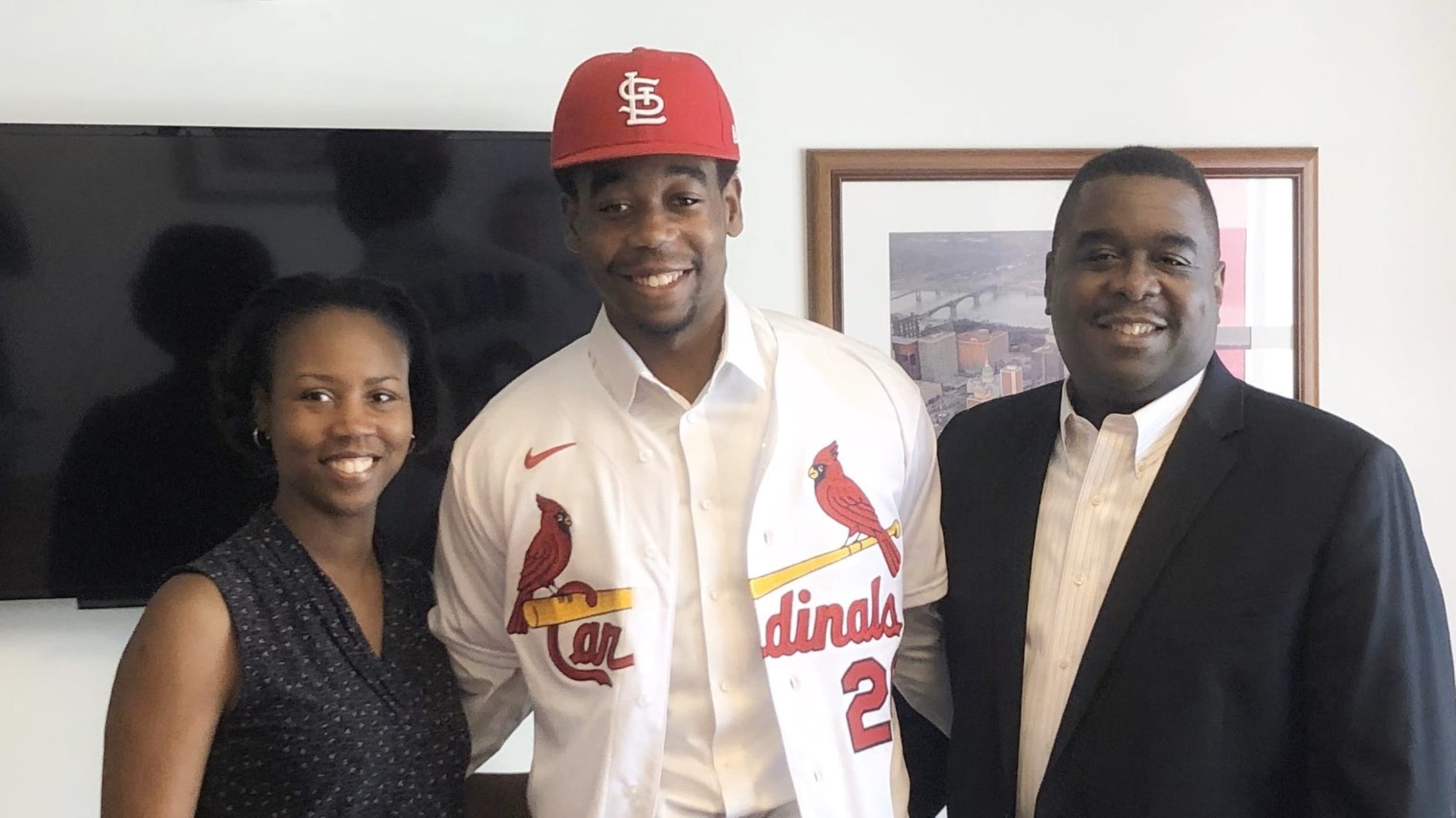 ST. LOUIS -- Nothing about this year has been normal, but the Cardinals wanted to give their first-round MLB Draft pick as close to their usual routine as possible.
Cards agree to deal with third-round lefty Prater
College coach: 'If I had to win a game on my career, I would want him to pitch in it'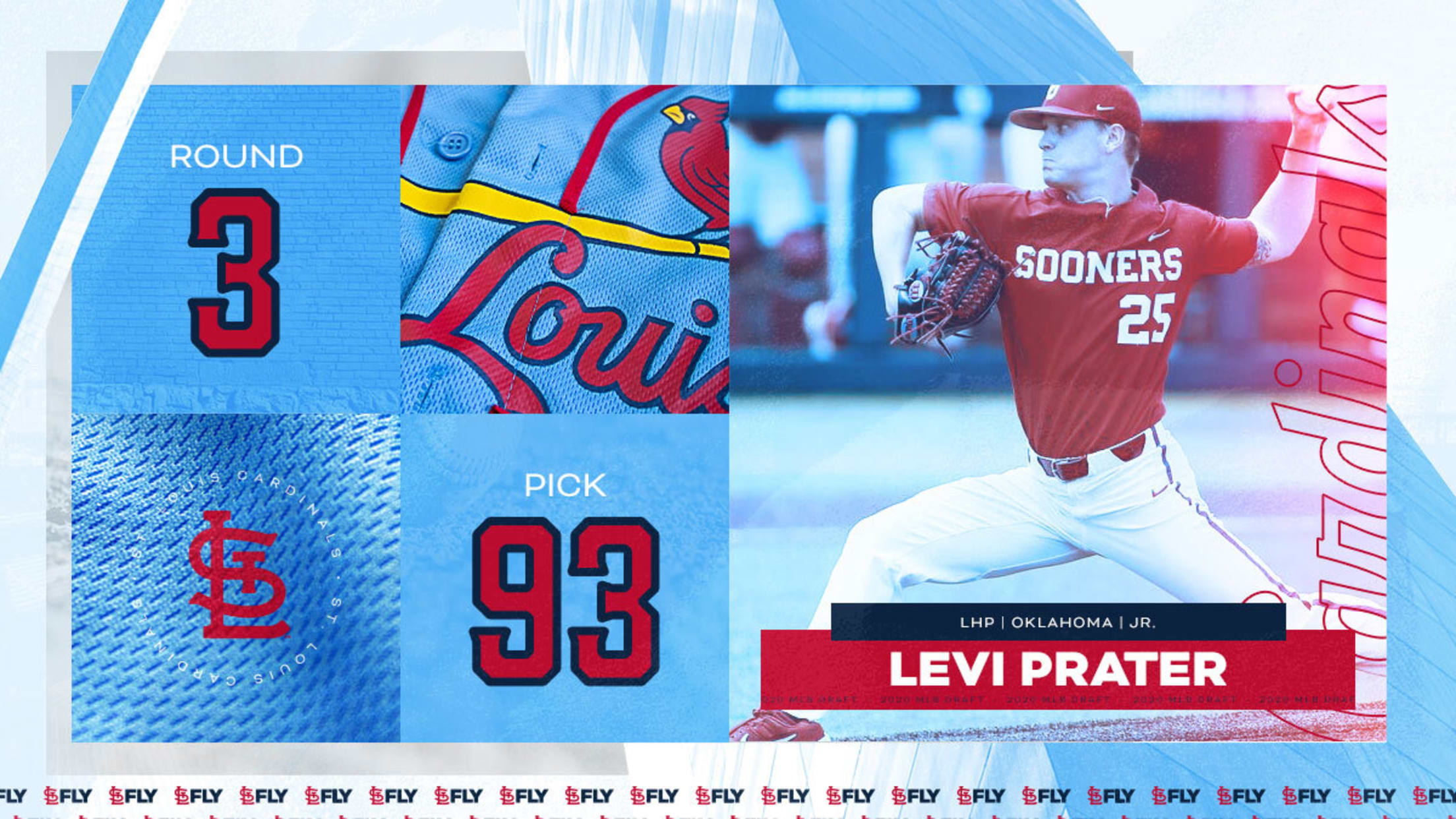 ST. LOUIS -- Skip Johnson firmly believes that the Cardinals "stole" Levi Prater with the 93rd overall pick in this year's MLB Draft. The Oklahoma baseball coach lost his entire weekend rotation in the Draft, including Prater, his Saturday starter, in the third round to St. Louis. Johnson had hoped
Cardinals sign Draft picks Burleson, Jones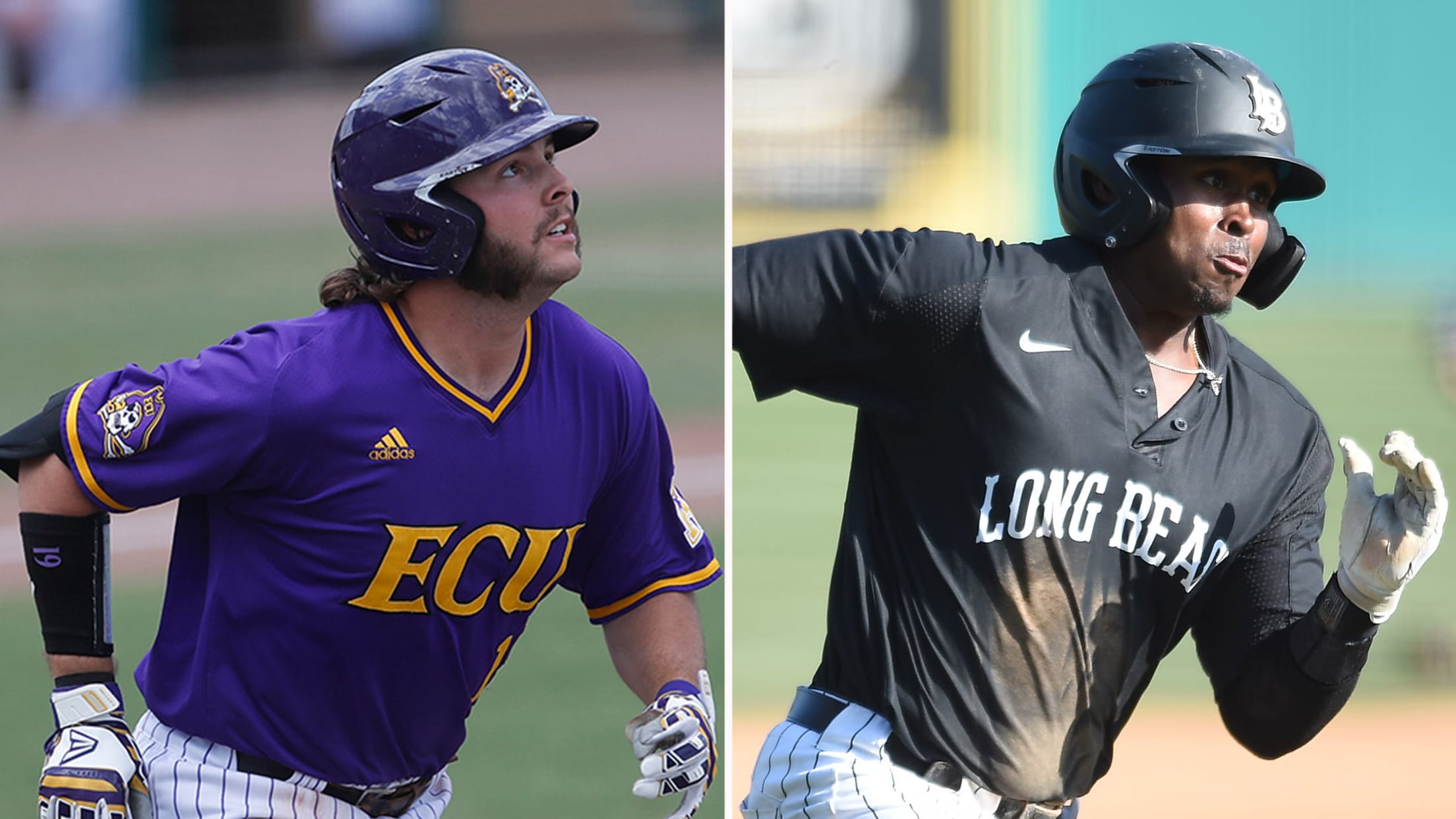 ST. LOUIS -- The night Alec Burleson was drafted was a whirlwind for the East Carolina outfielder, but he knew one thing for sure. His intention was to sign with the Cardinals, who drafted him after Round 2 on Thursday, a pick they had as compensation for Marcell Ozuna leaving
Cardinals agree with 8 undrafted free agents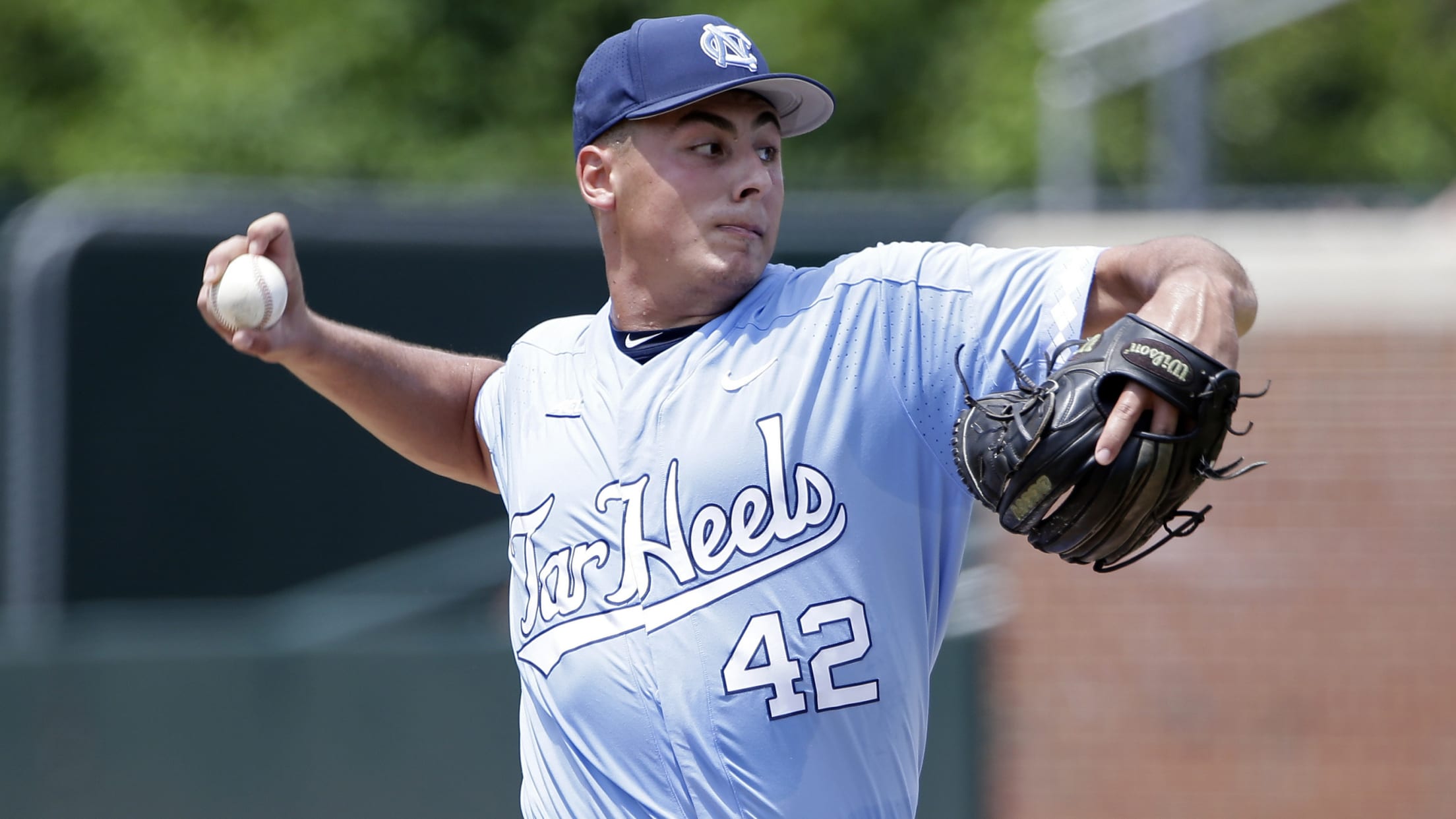 ST. LOUIS -- In a market unique to 2020, Sunday was the first day teams could sign undrafted free agents for up to a $20,000 bonus. Because of the global coronavirus pandemic, the MLB Draft was reduced to five rounds, leaving a large group of athletes who may have been
Livin' the dream: Cards fan Bedell picked by club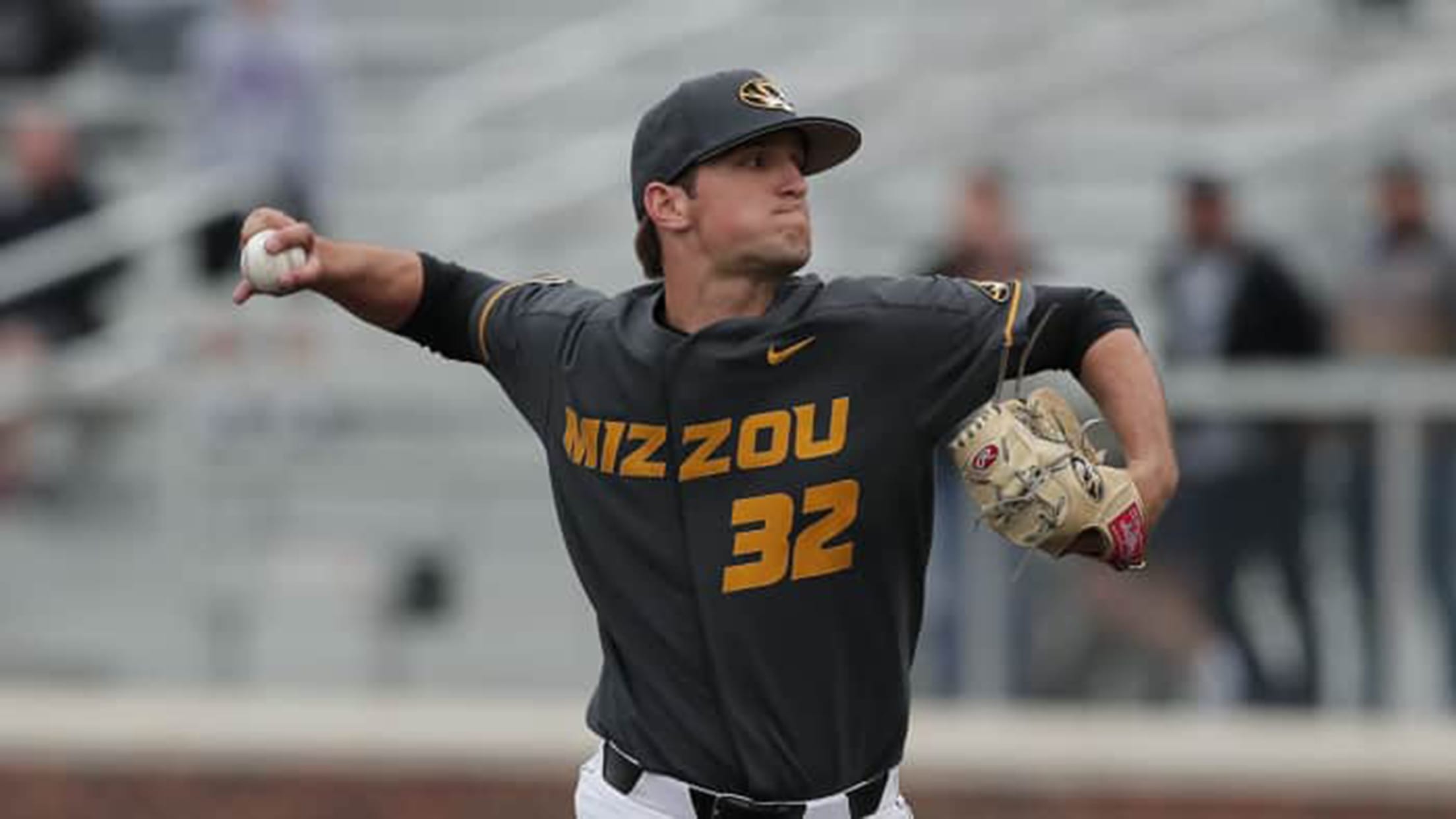 ST. LOUIS -- Baseball fans can rattle off big moments they remember about their favorite team, whether it's an historic feat, an epic postseason game or an excellent single-game performance. Missouri right-hander Ian Bedell is no different. The fourth-round Cardinals Draft pick says Game 6 of the 2011 World Series
What to know about Cards' intriguing '20 Draft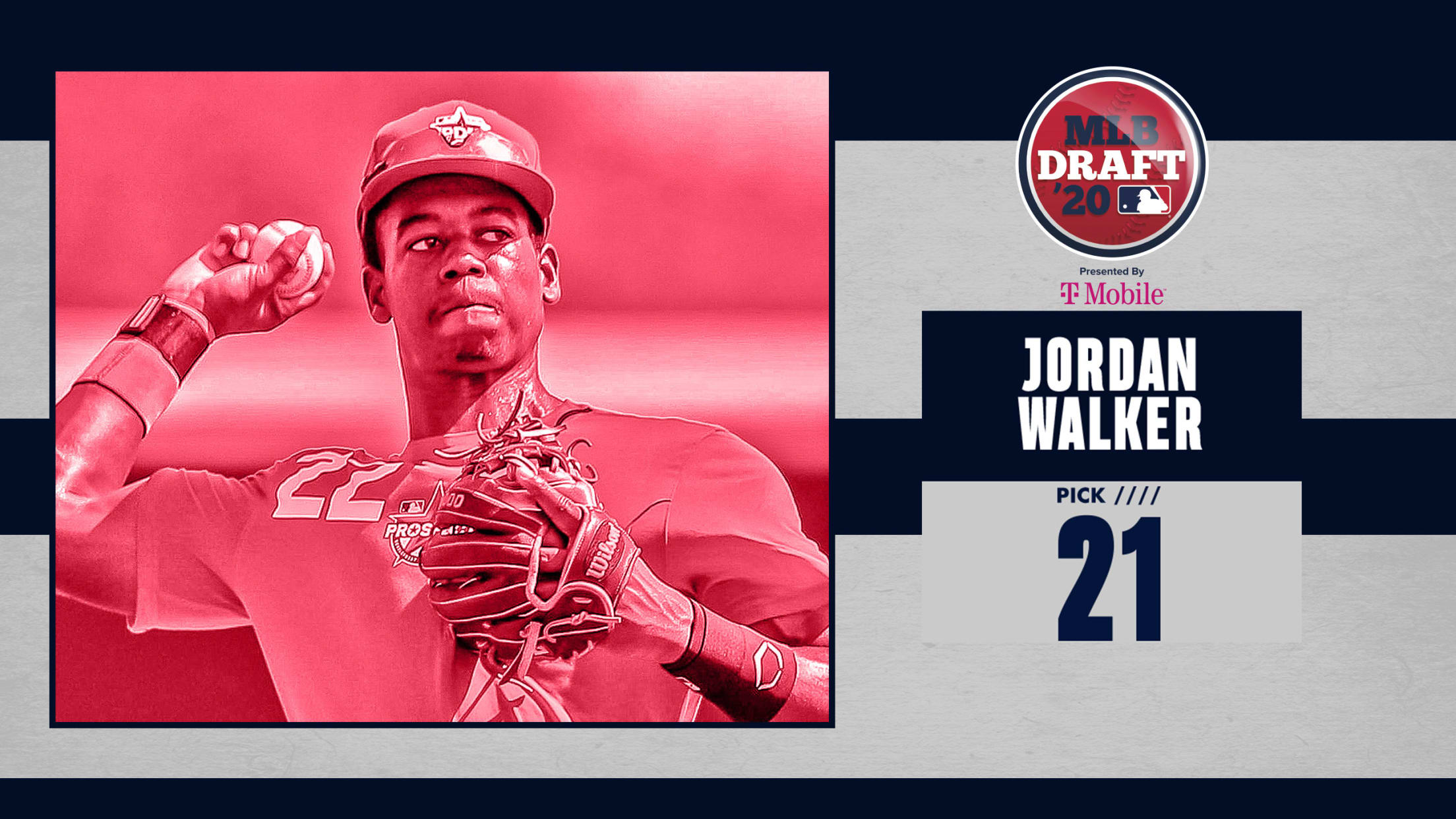 ST. LOUIS -- For the first time in Draft history, the first high school player wasn't taken until eighth overall, and of the 160 players selected in the Draft, 113 were college players.
Cards' Day 2 Draft haul includes 2-way player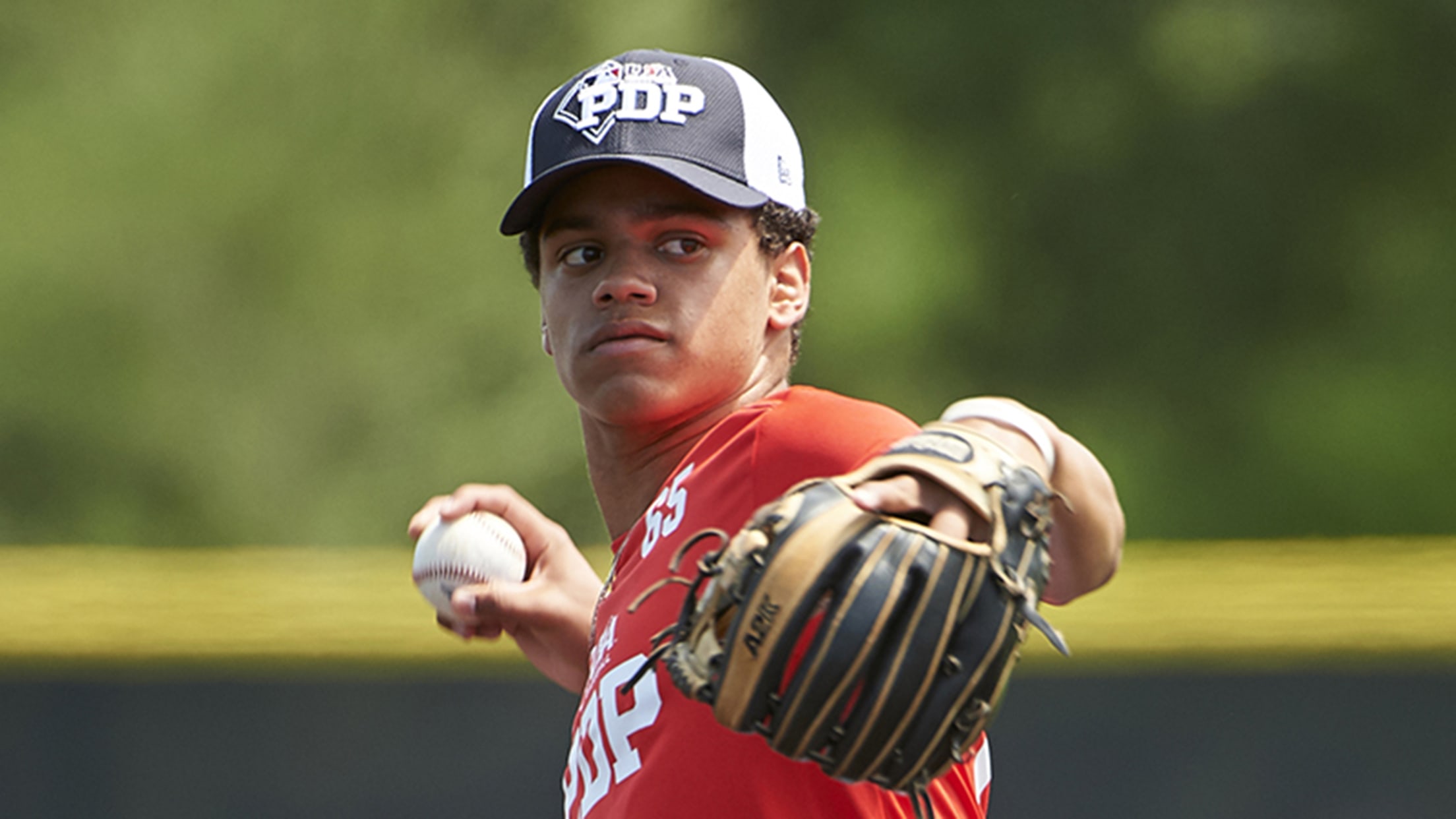 ST. LOUIS -- As Cardinals president of baseball operations John Mozeliak looked through video of Masyn Winn as a shortstop and as a pitcher, there was a moment that he thought the Cardinals should go the "safe route" and just draft Winn the shortstop. He is considered one of the
Recent history preps Cards for new-look Draft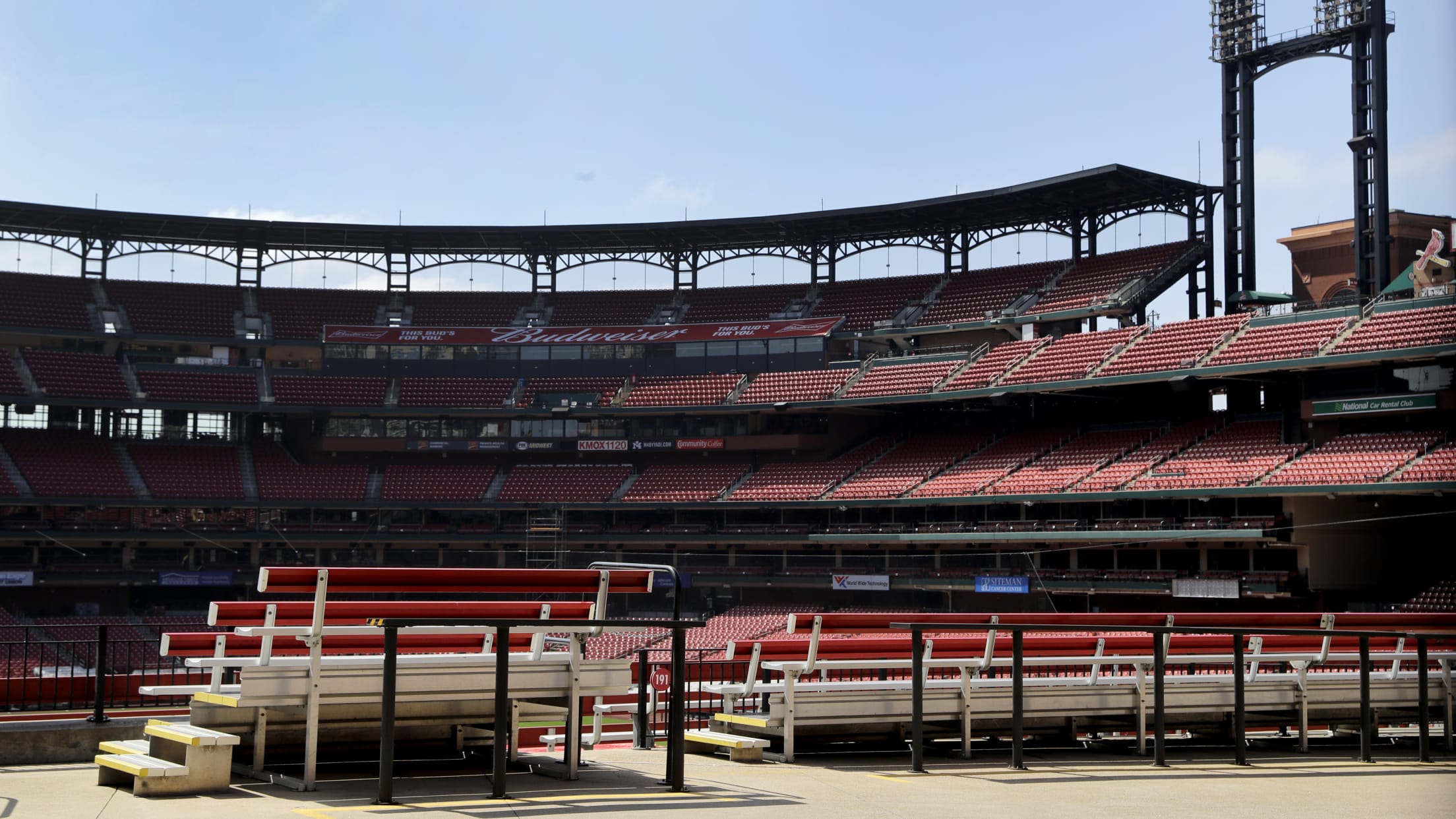 ST. LOUIS -- Randy Flores is no stranger to unusual circumstances with the MLB Draft. Hired as the Cardinals' director of scouting in 2016, his first Draft featured three of the first 34 picks -- which he used on Delvin Perez, Dakota Hudson and Dylan Carlson. The latter two will
Here's the next wave of NL Central closers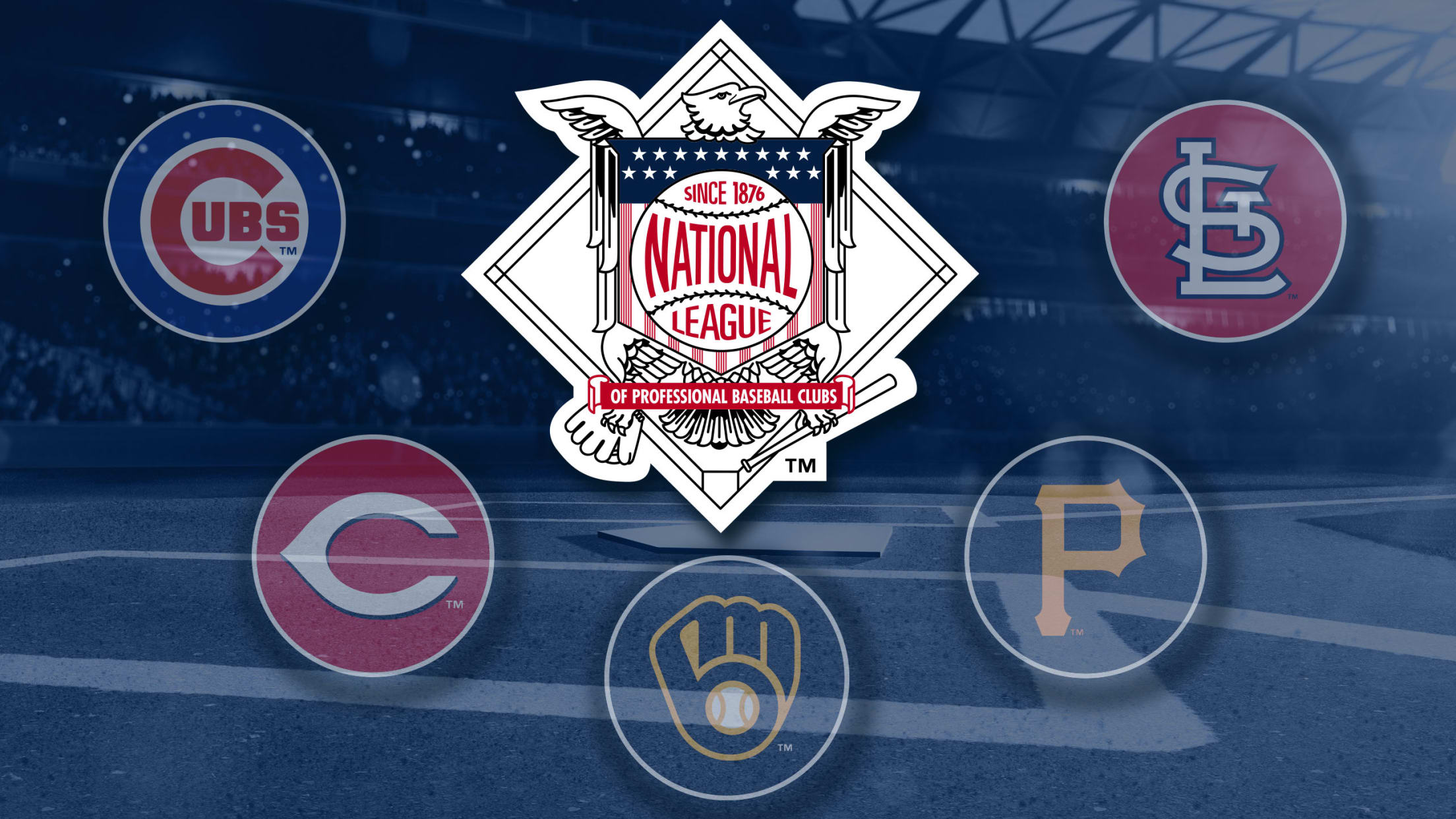 ST. LOUIS -- The closer's role has evolved over time, but there's never been any doubt of the importance of a reliable late-inning relief strategy. That's why closers hold such a key spot on a team's roster -- they're expected to notch the save and solidify their team's win as
30 prospects we'll be talking about in 2022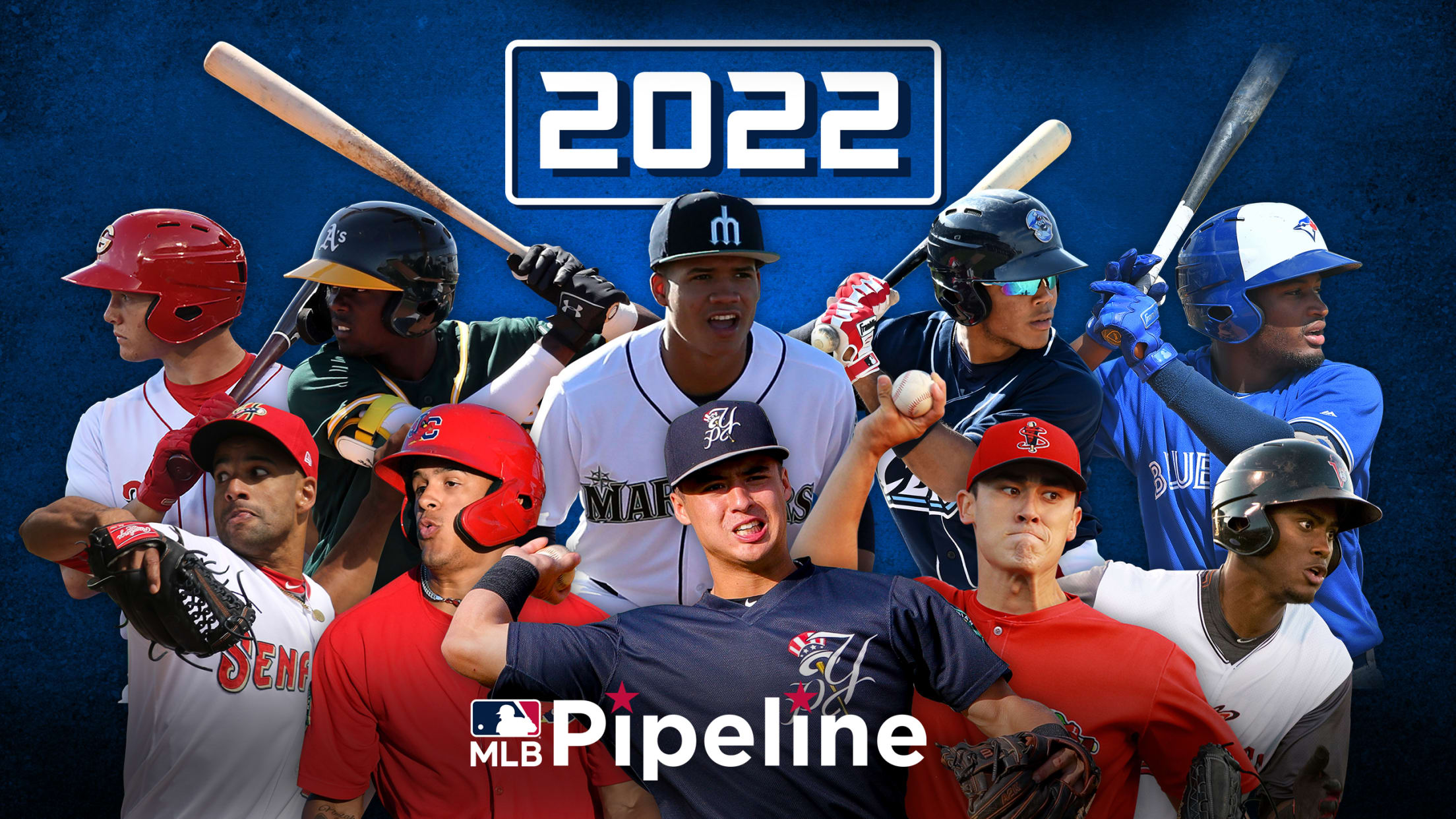 Right now, all baseball fans can do is look ahead to the future. We decided to take that to the extreme by looking two years down the road at which prospects we expect to be big names in 2022. The fact that 14 of the Top 20 players on MLB
Cards option three top prospects to Memphis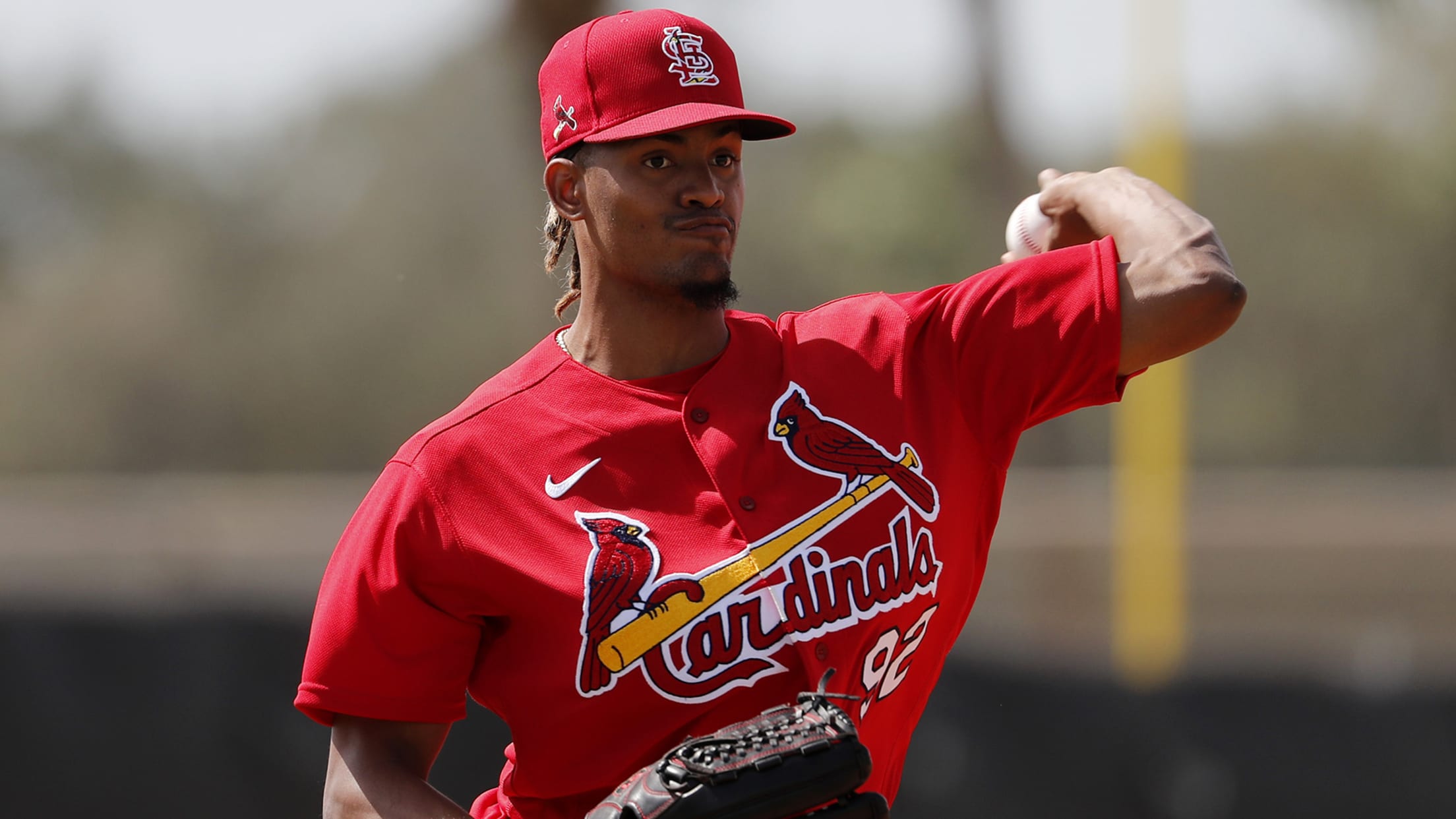 ST. LOUIS -- Though baseball is on hold due to the coronavirus pandemic, clubs are still free to sort out rosters to prepare for when the season begins. The Cardinals made their second round of cuts since the regular season was postponed, optioning Génesis Cabrera, Junior Fernandez, Alex Reyes and
Gorman vs. Liberatore: Who wins BFF battle?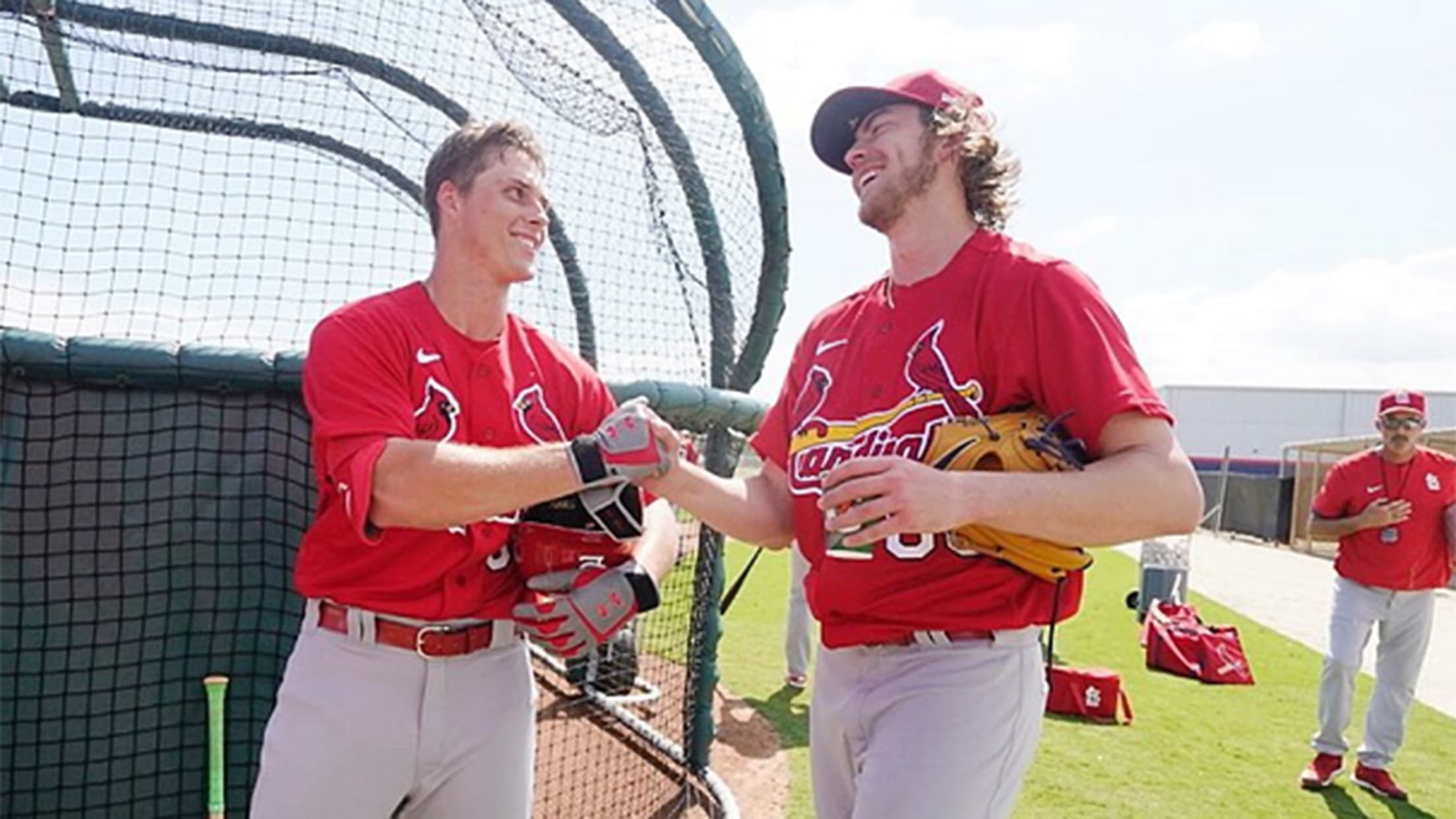 JUPITER, Fla. -- Cardinals prospects Nolan Gorman and Matthew Liberatore go way back.
Cards' top prospect describes typical spring day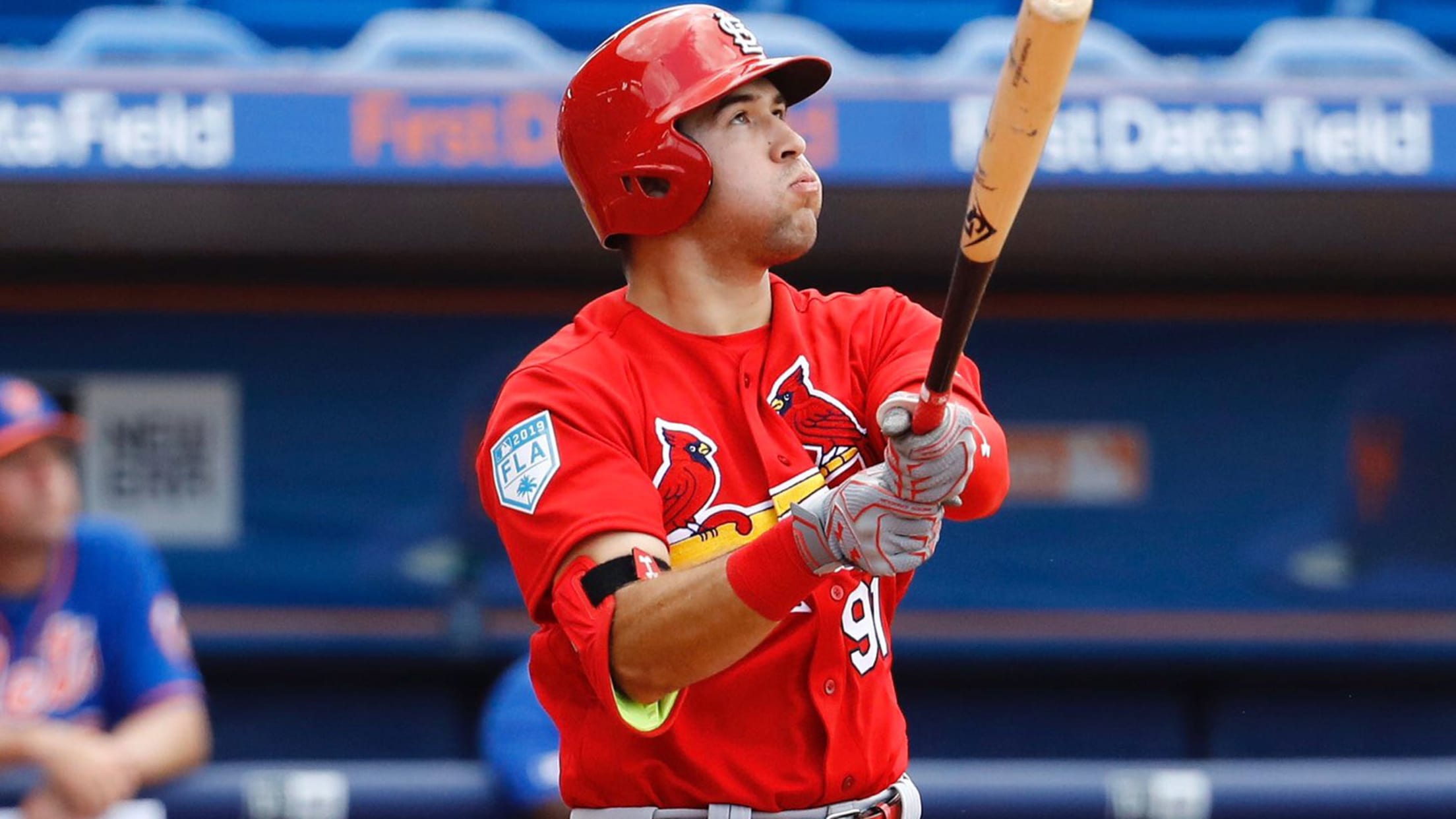 JUPITER, Fla. -- After a breakout 2019 season, Dylan Carlson finds himself on the cusp of reaching the Majors with the Cardinals. Ranked as the No. 17 overall prospect in baseball by MLB Pipeline, the 21-year-old outfielder dished to MLB.com on his daily routine and mindset during his second Spring
Cardinals prospect report from Spring Training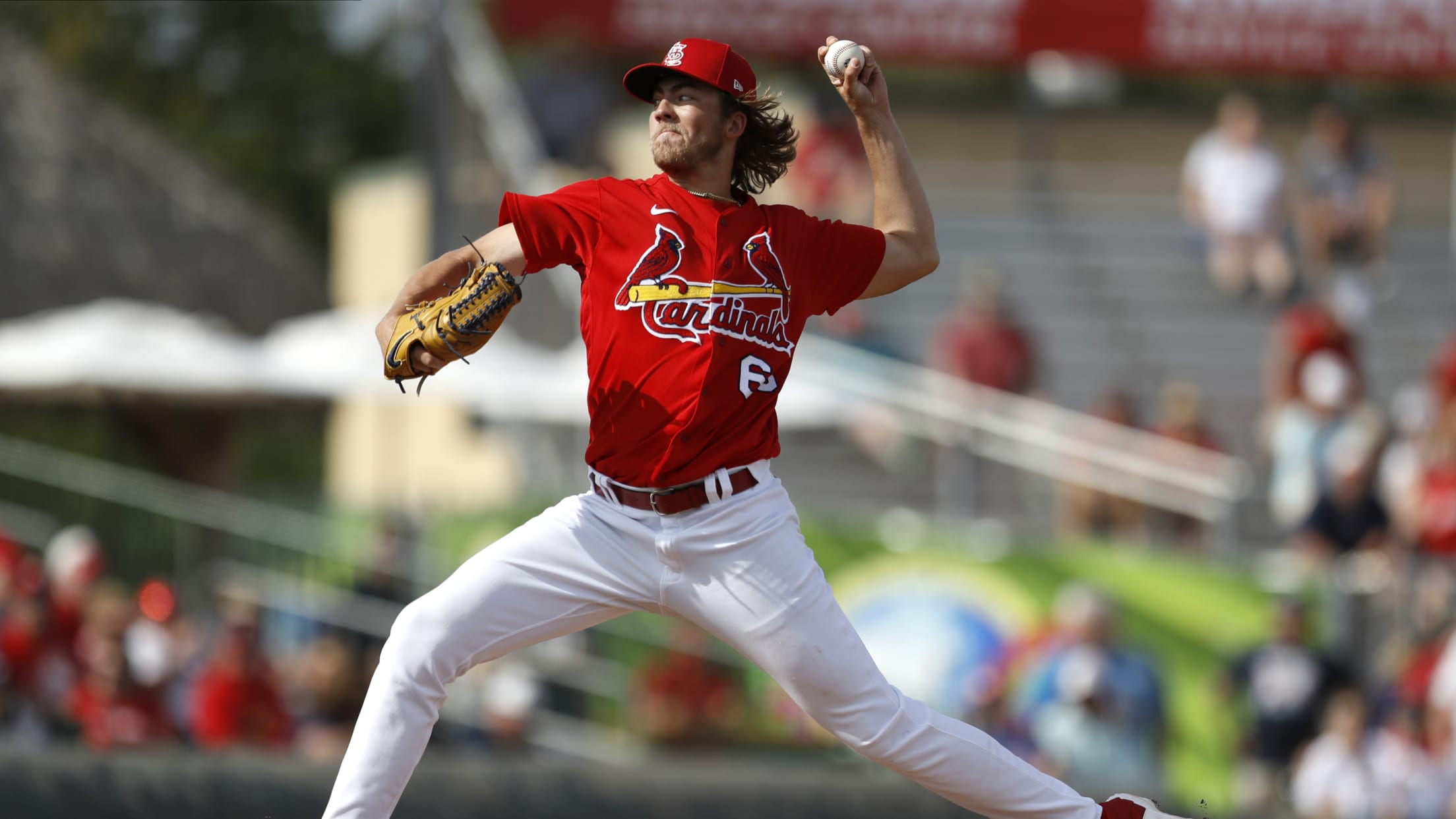 JUPITER, Fla. -- Over the years, thoughts about the Cardinals' farm system success often tend to lean toward pitching. The Jack Flahertys and Carlos Martinezes of the world come to mind most recently. And while there have been some bats -- particularly college ones often drafted shrewdly later in the
Pipeline Q&A: Cardinals prospect Ivan Herrera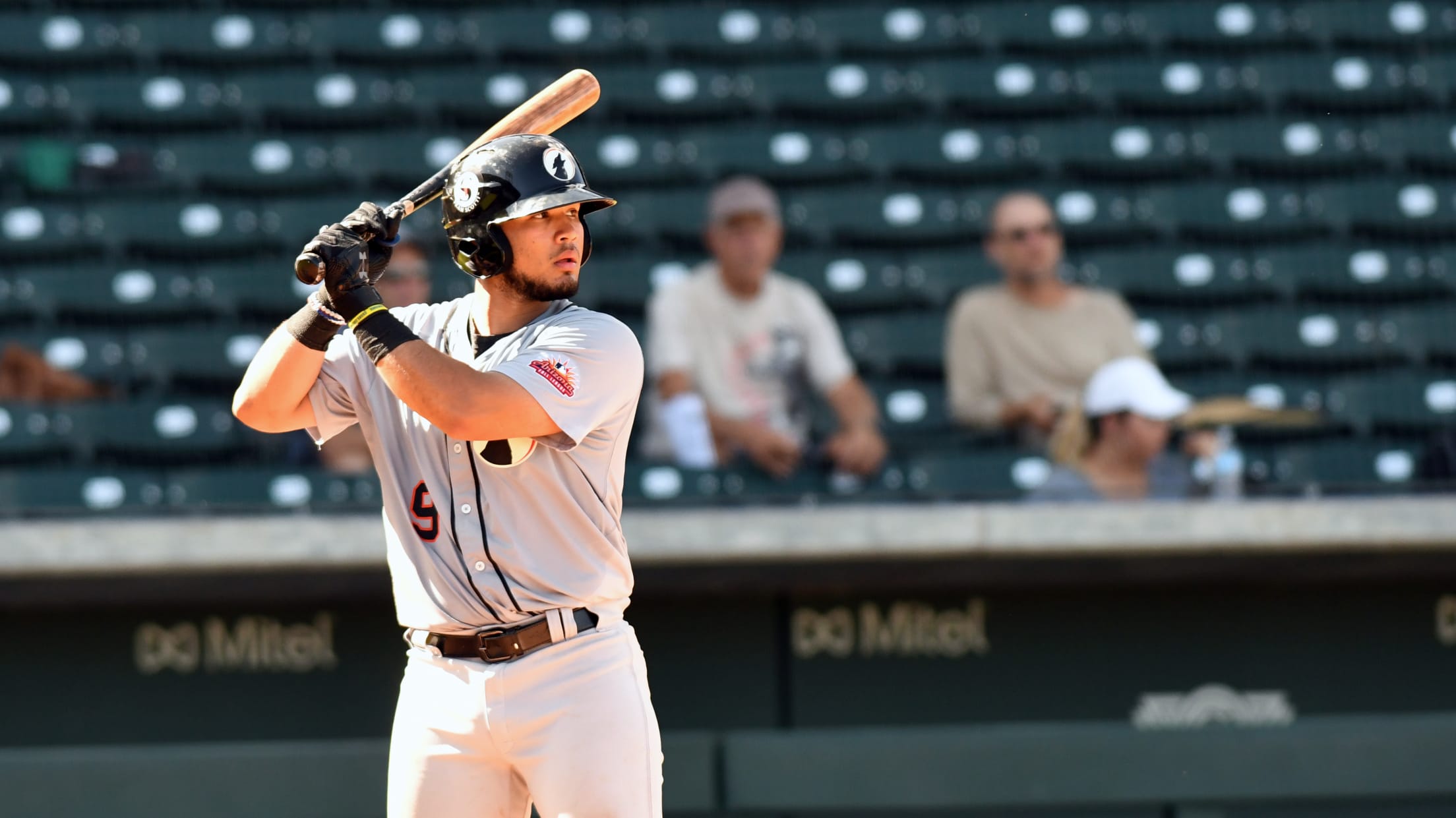 JUPITER, Fla. -- Catcher Ivan Herrera, the Cardinals' No. 4 prospect, signed out of Panama in July 2016 for $200,000. He's quickly established himself as one of the better catching prospects in baseball, one who carries a career .309/.397/.431 line into the 2020 season. Still a teenager, the Cardinals thought
Here are the Cardinals' 2020 Top 30 Prospects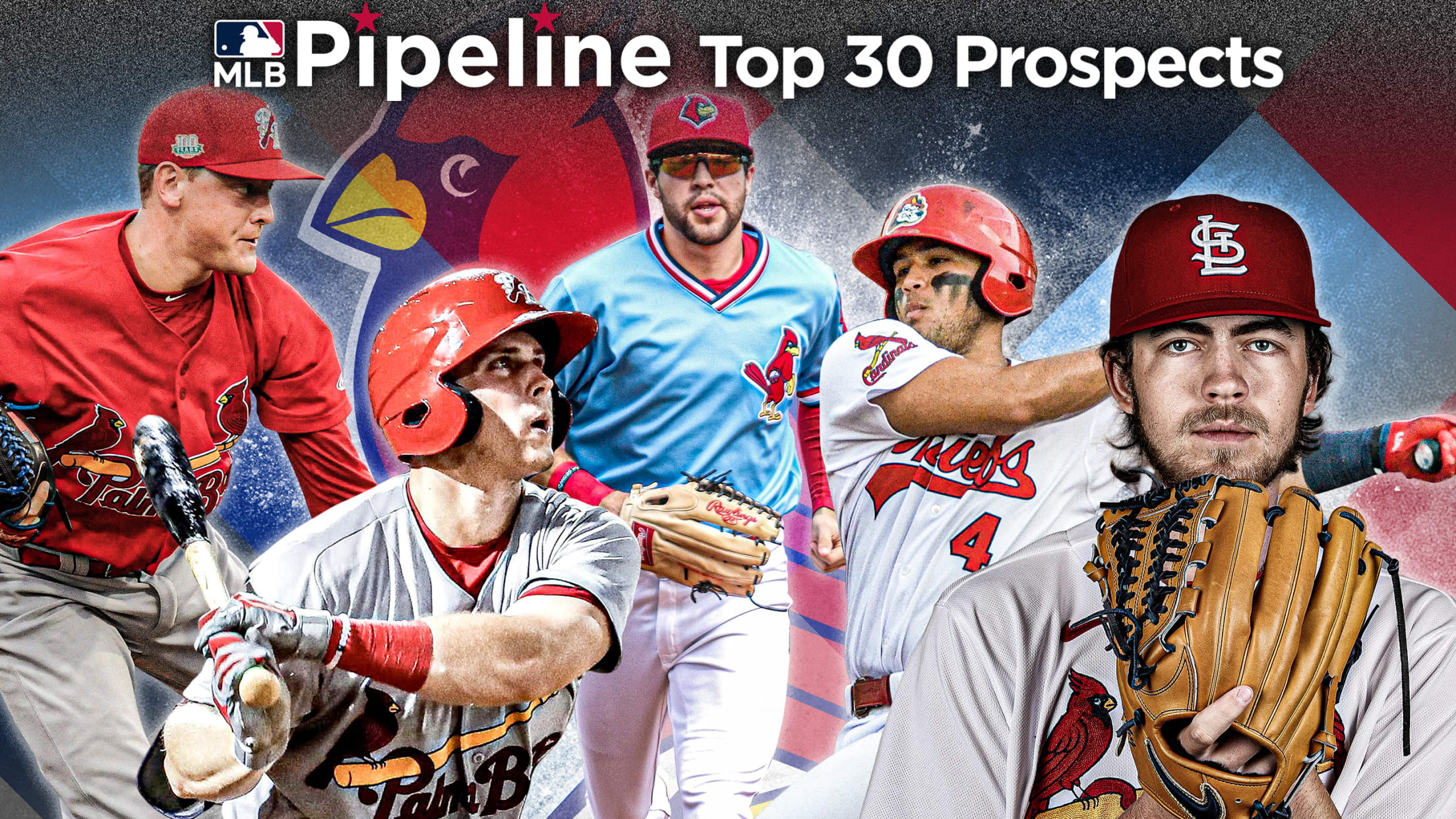 The Cardinals made one of the biggest offseason moves last year when they acquired six-time All-Star Paul Goldschmidt from the D-backs for a trio of young players. In the end, however, it was Cardinals' contingent of homegrown talent that fueled the team to a National League Central title and the
Carlson may be speeding up timetable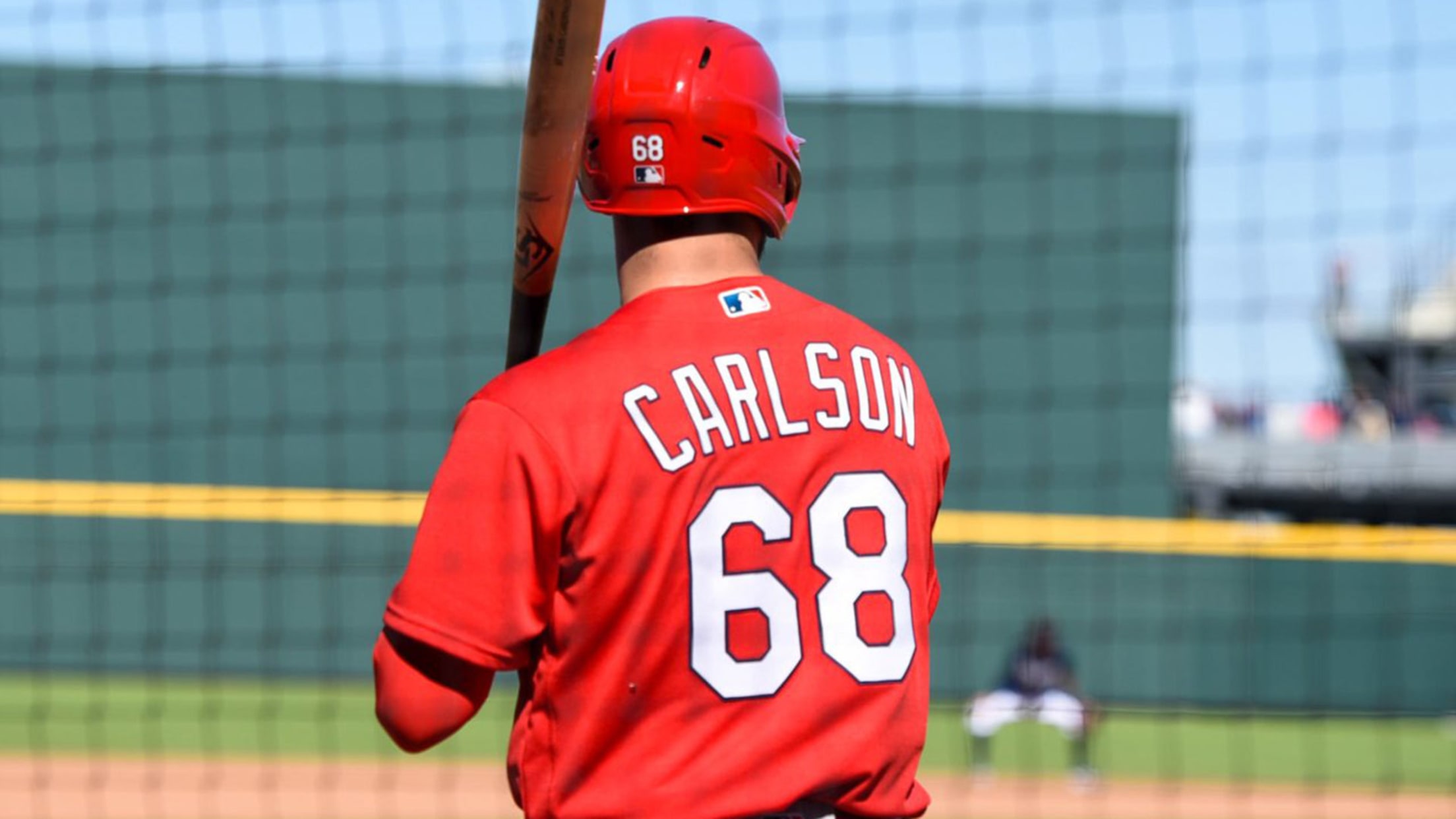 JUPITER, Fla. -- There are still 21 spring games left, and that's a significant amount of time. But if Dylan Carlson continues to play anywhere close to the way he has started Grapefruit League play, it will be difficult for the Cardinals to keep their top prospect off the roster
Inbox: Who will lead the Minors in homers?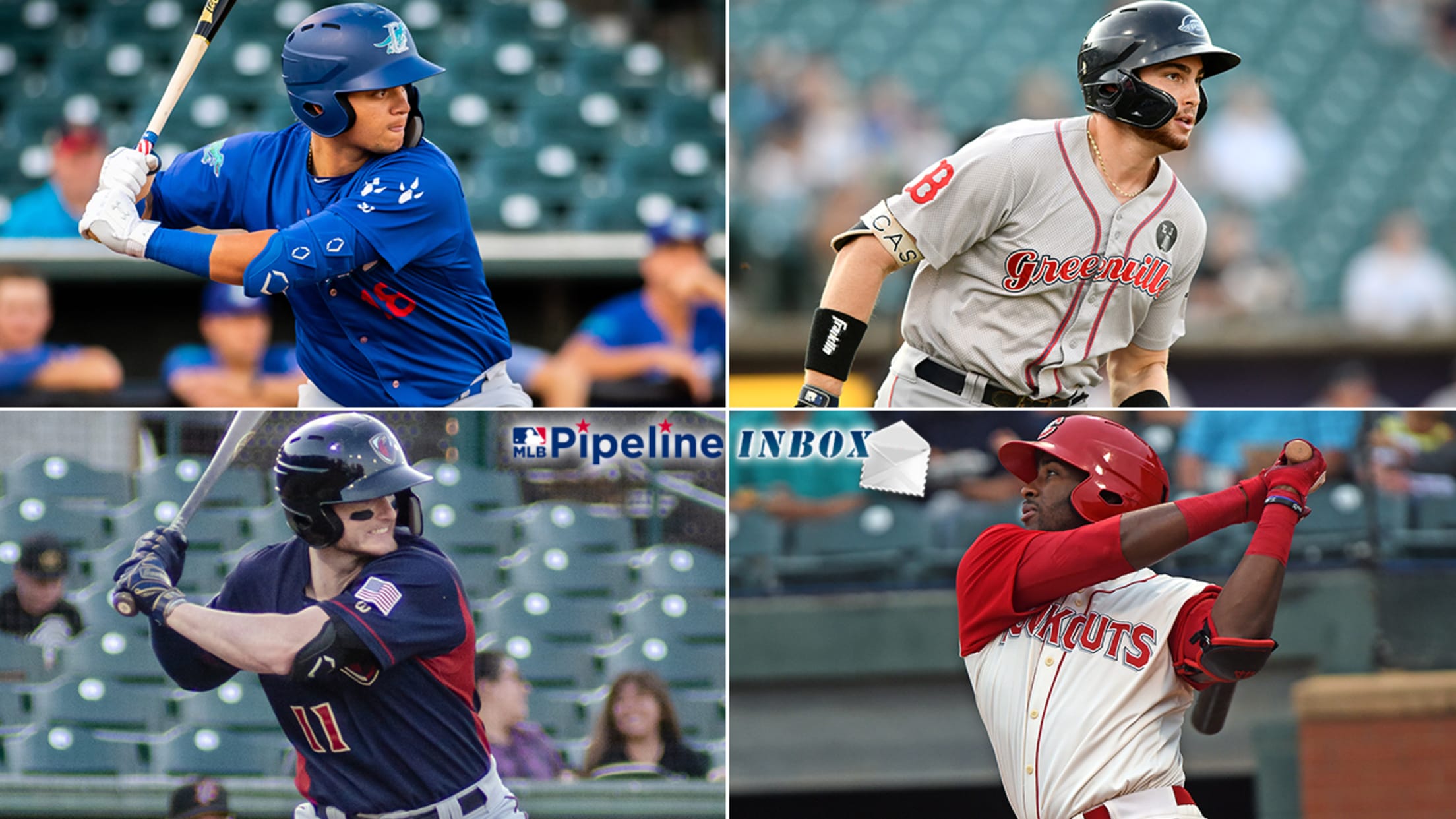 The theme of this week's Pipeline Inbox is offense. You have questions about the best sluggers and contact hitters in the Minors, as well as a guy who just might be the best pure hitter in the 2020 Draft, and my job is to answer them.
Notes: Gorman, Liberatore have friendly BP duel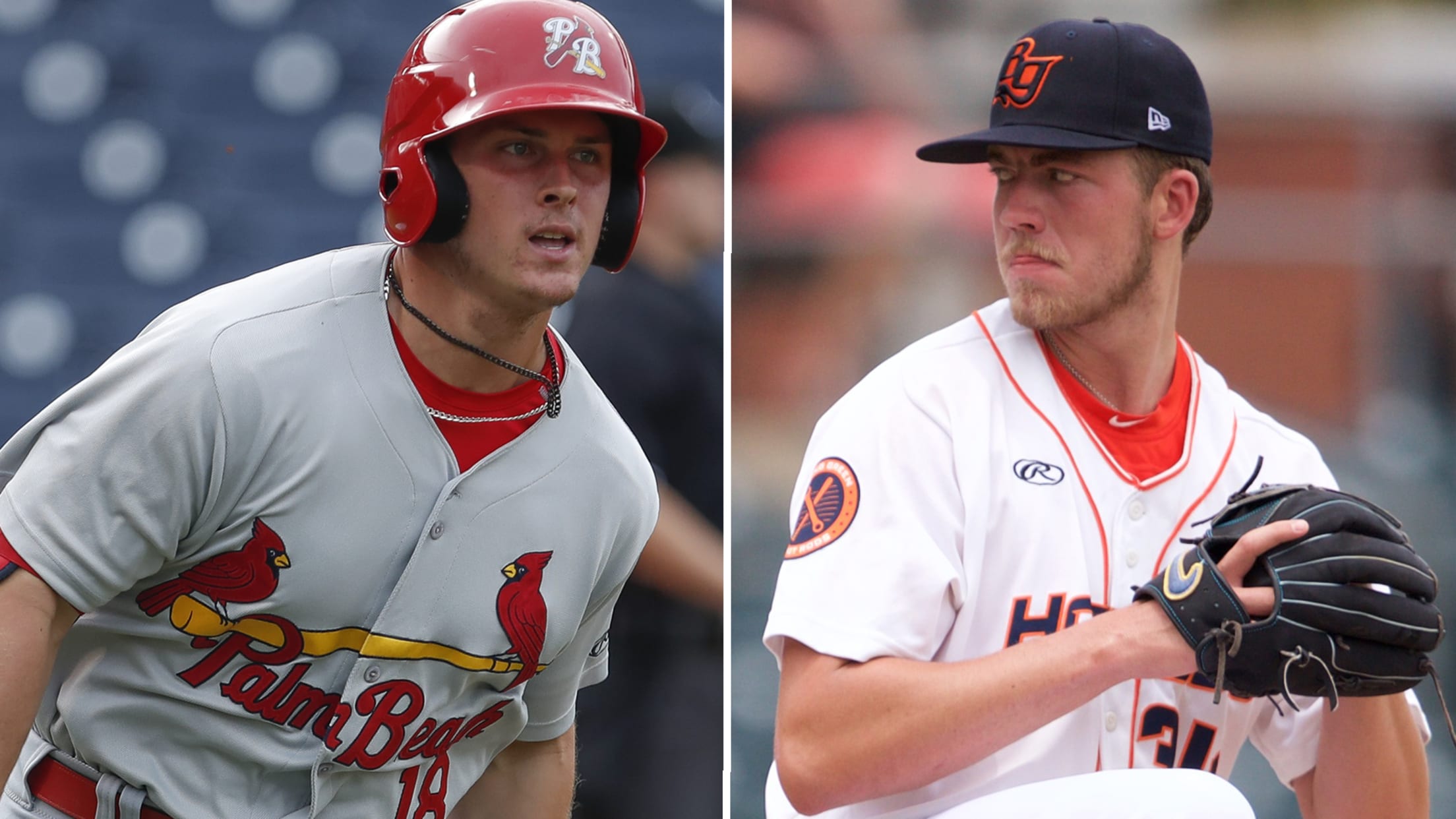 JUPITER, Fla. -- For the first time in around two years, Nolan Gorman and Matthew Liberatore dueled against each other, with Liberatore on the mound and Gorman at the plate.