Cardinals Arizona Fall League updates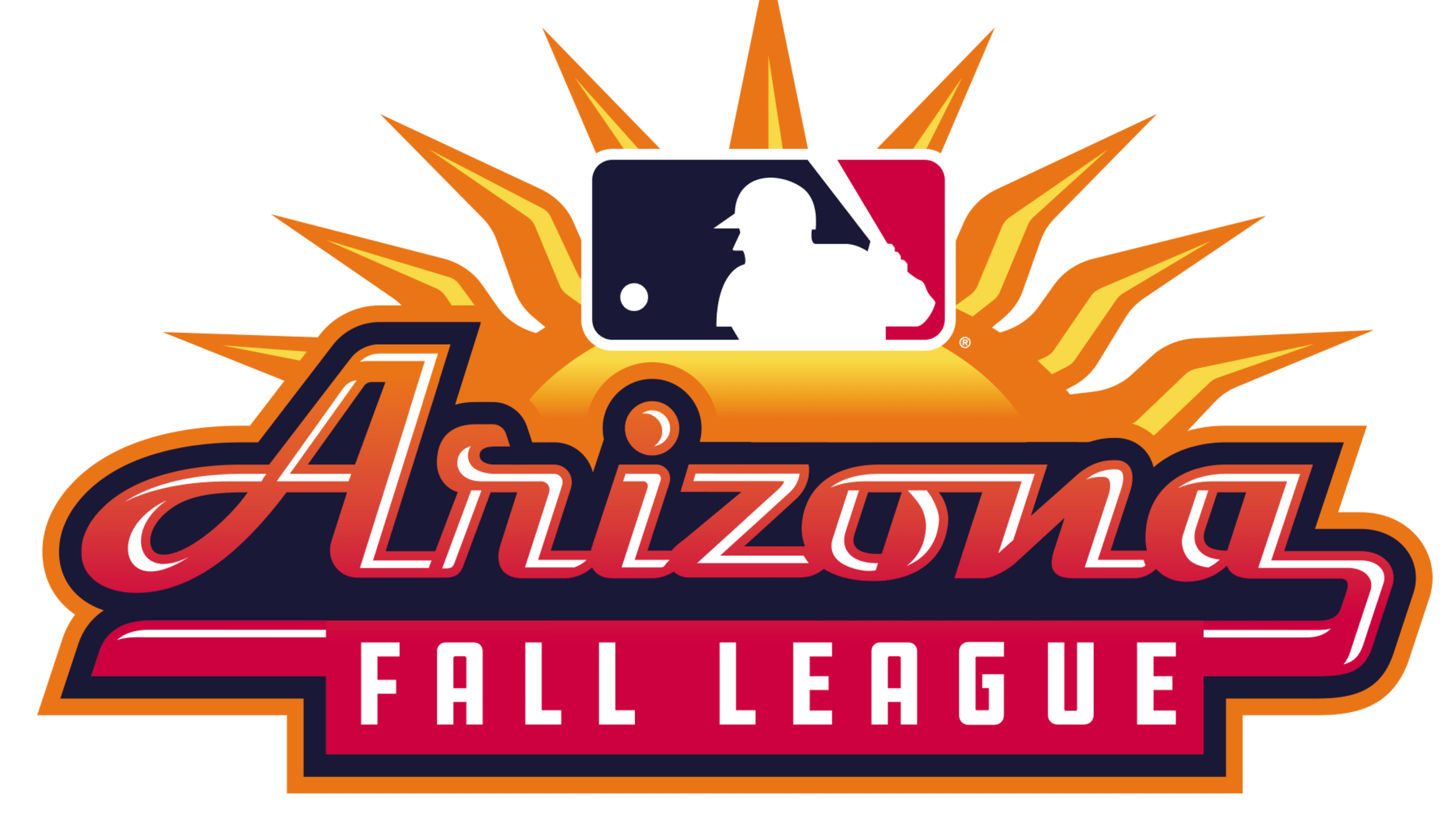 Eight Cards prospects are playing for the Glendale Desert Dogs in the 2019 Arizona Fall League: Third baseman Elehuris Montero (No. 4), catcher Ivan Herrera (No. 6), right-hander Griffin Roberts (No. 19), outfielder Conner Capel (No. 24), right-hander Seth Elledge (No. 25), shortstop Kramer Robertson, right-hander Roel Ramirez and right-hander
Cards' teenage prospect facing big AFL test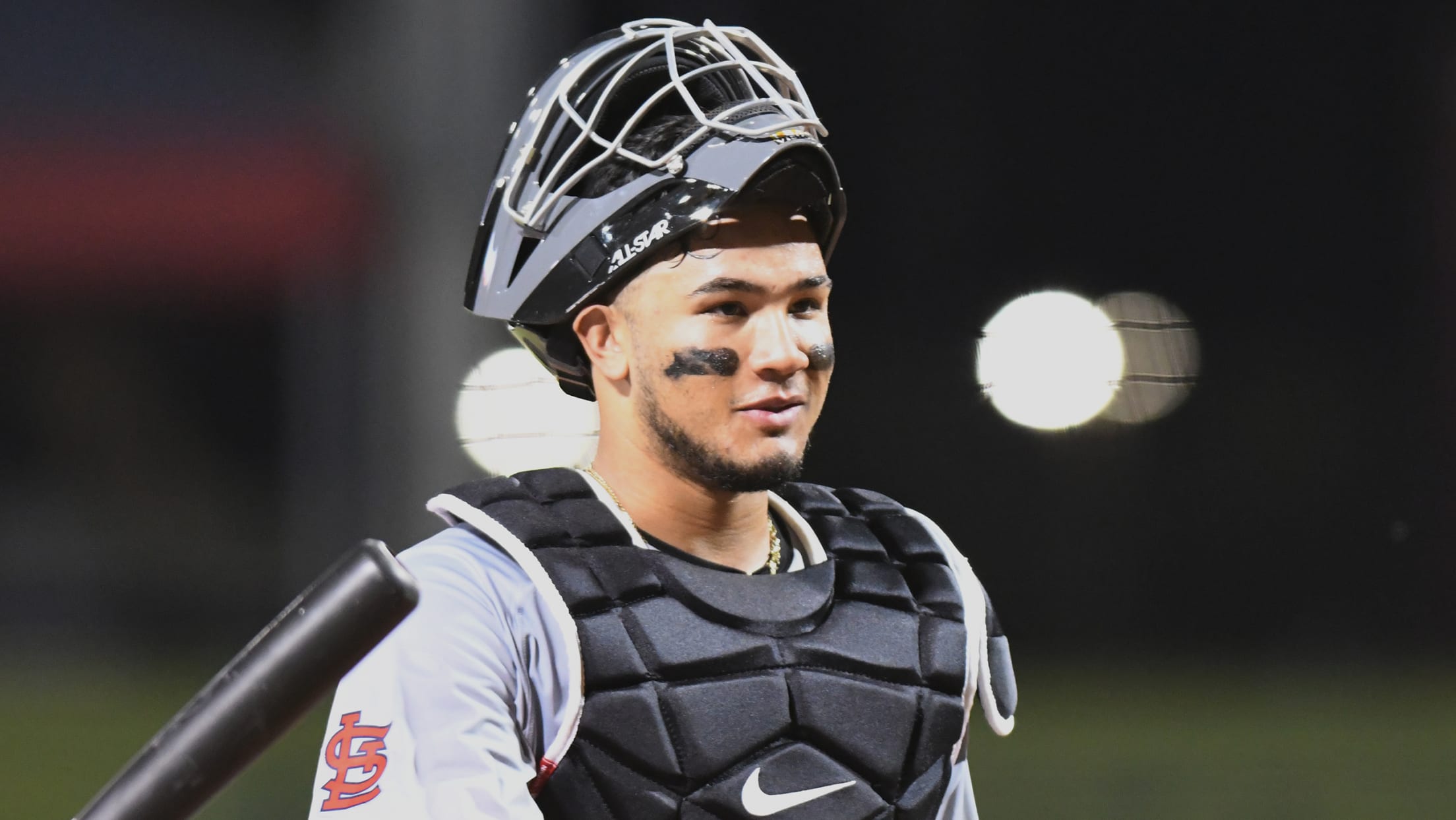 Whenever a team sends a teenage prospect to the Arizona Fall League, it's usually because they view him as a potential impact player who stands to benefit from being exposed to advanced competition early in his career. That's certainly the case this year with the St. Louis Cardinals and 19-year-old
Pipeline names Cardinals Prospects of the Year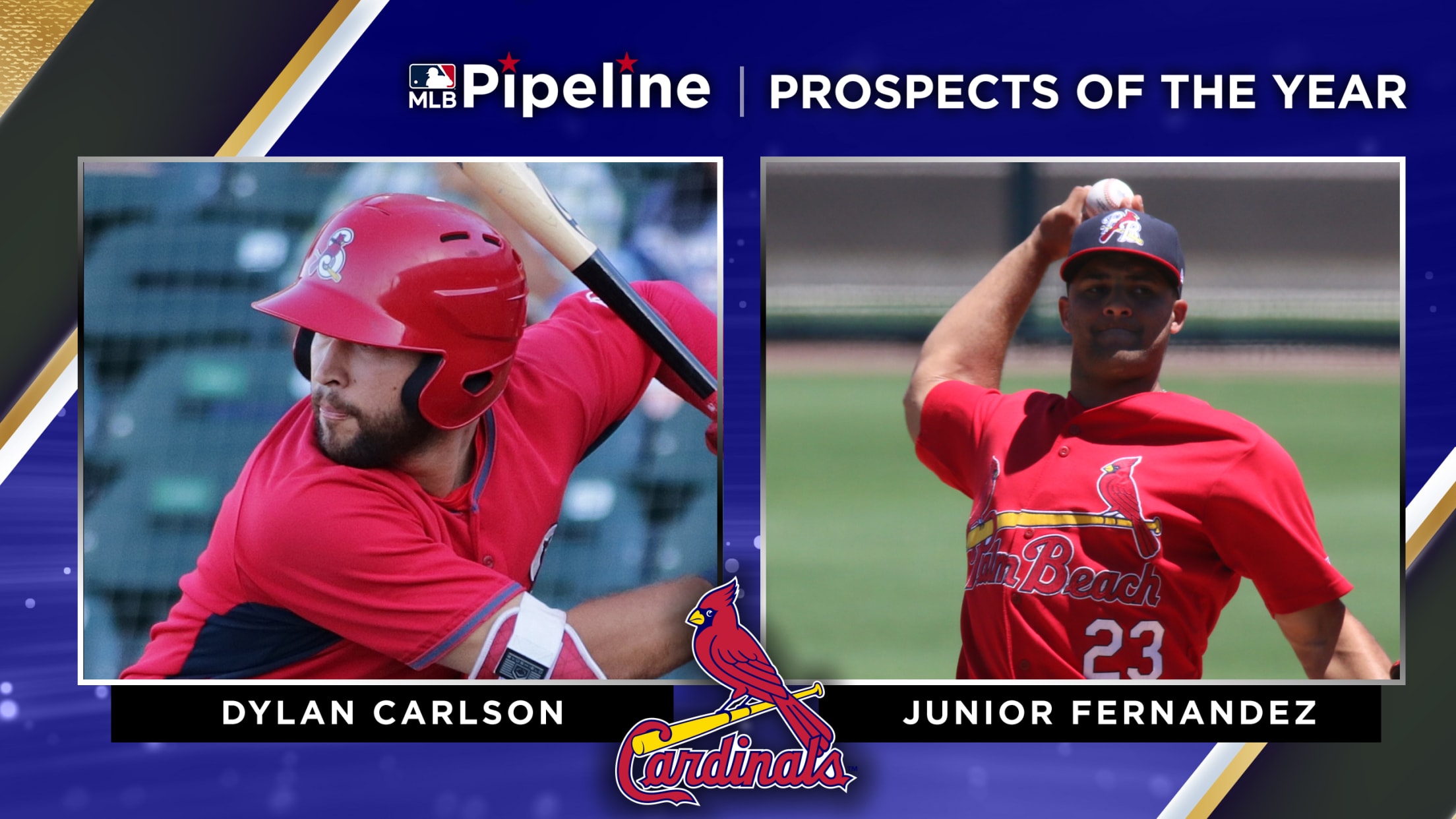 ST. LOUIS -- A showcase of production and power at Double-A Springfield led to Dylan Carlson's promotion to Triple-A Memphis for the final month of the season, where the 20-year-old switch-hitting outfielder found even more success. No one made more of a lasting impression this year than Carlson, which is
Arozarena eager for 1st MLB callup to Cardinals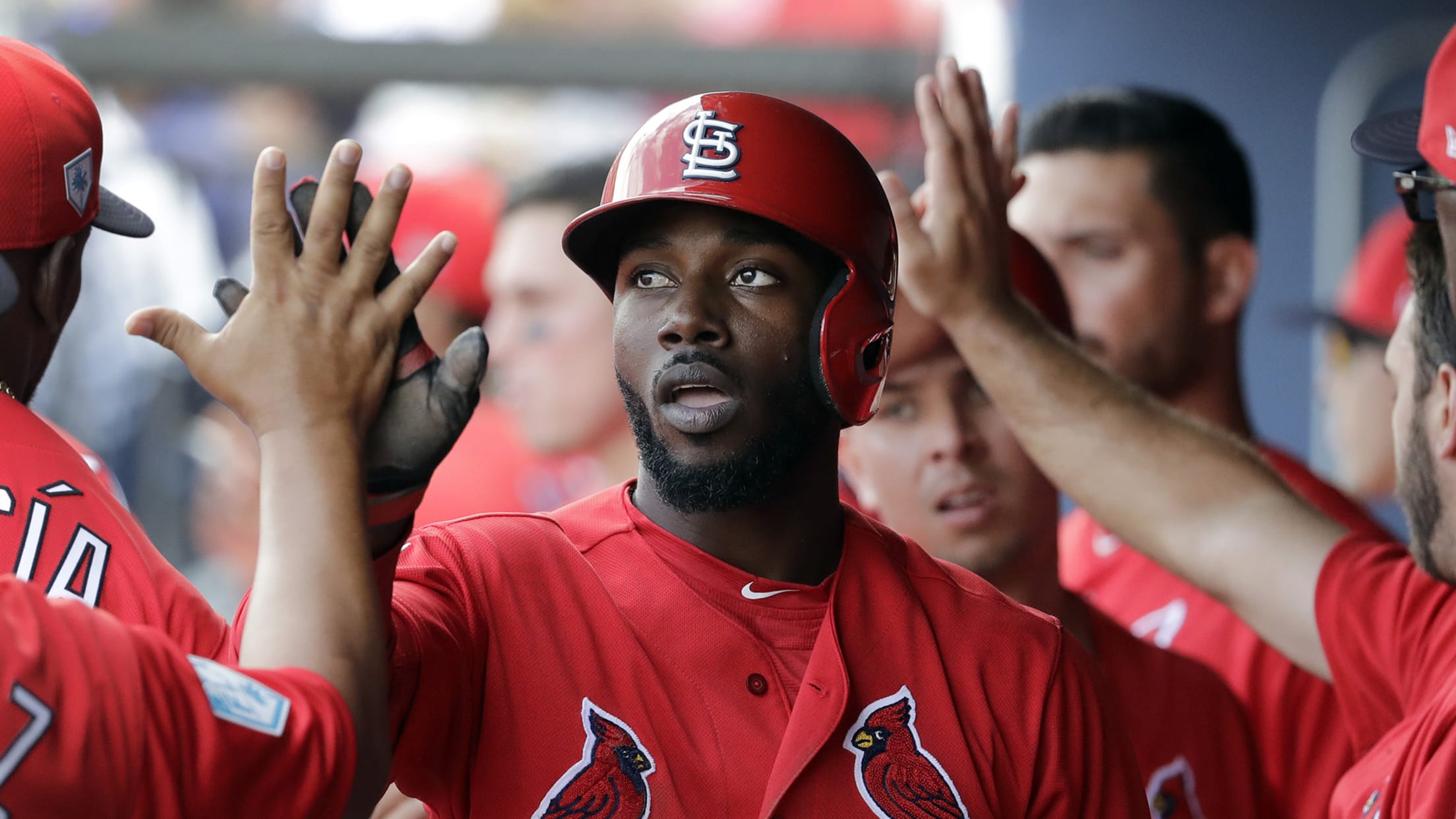 KANSAS CITY -- Randy Arozarena had to do a double-take. He thought he was dreaming when Triple-A Memphis manager Ben Johnson phoned Arozarena while the outfielder was sleeping to tell him he was getting his first callup to the Major Leagues. Add Arozarena's haze with Johnson's inability to speak Spanish
Watch Cards-Dodgers, today on YouTube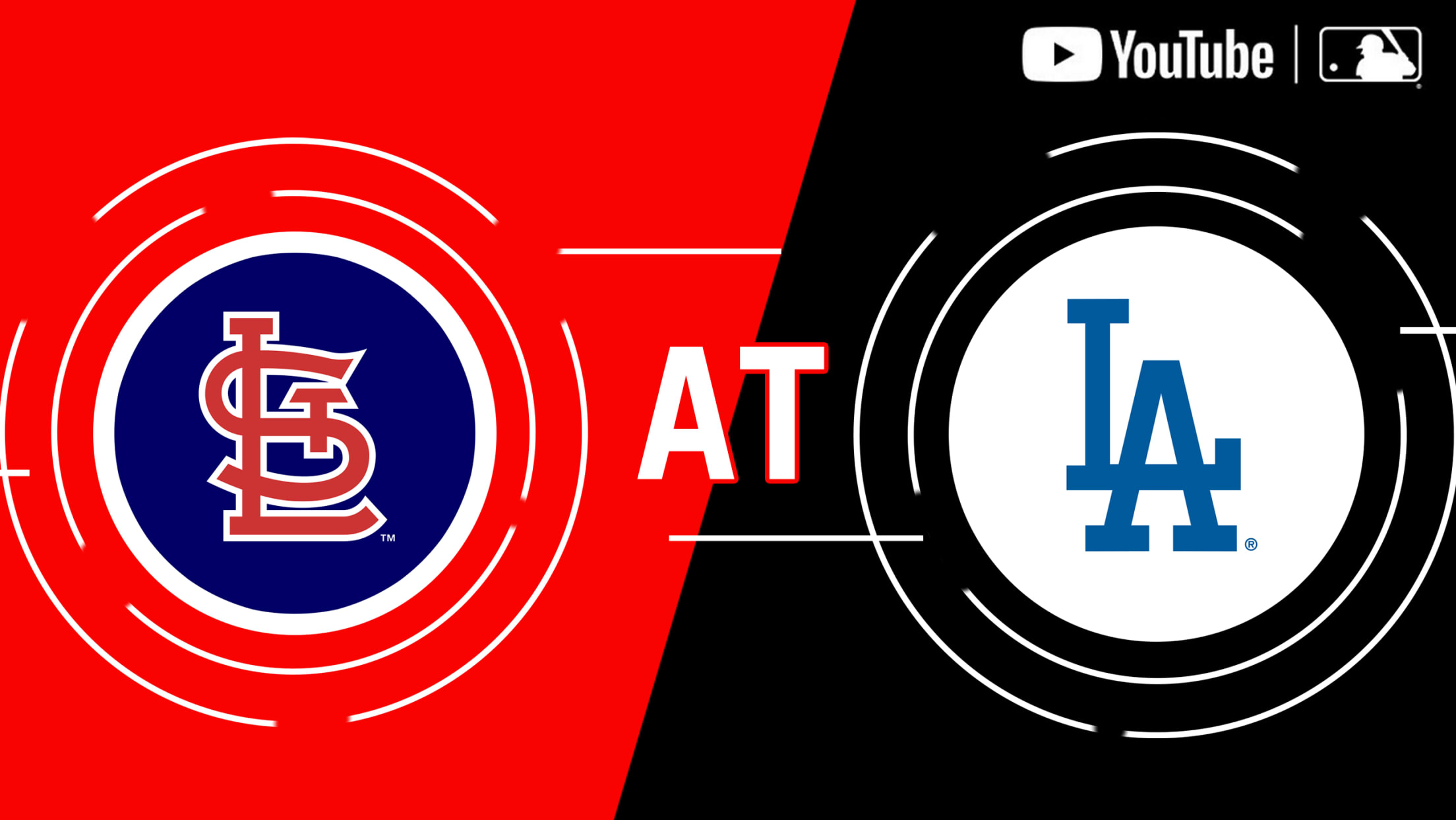 Once again today, baseball fans will be treated to a unique digital viewing experience when the Dodgers host the Cardinals in a game airing exclusively on YouTube. The contest, which is the fourth MLB Game of the Week Live on YouTube, will see the Dodgers and Cards wrap up a
Cards supplement 'pen with prospect Fernandez
Lefty Mejia designated for assignment; Mayers outrighted to Triple-A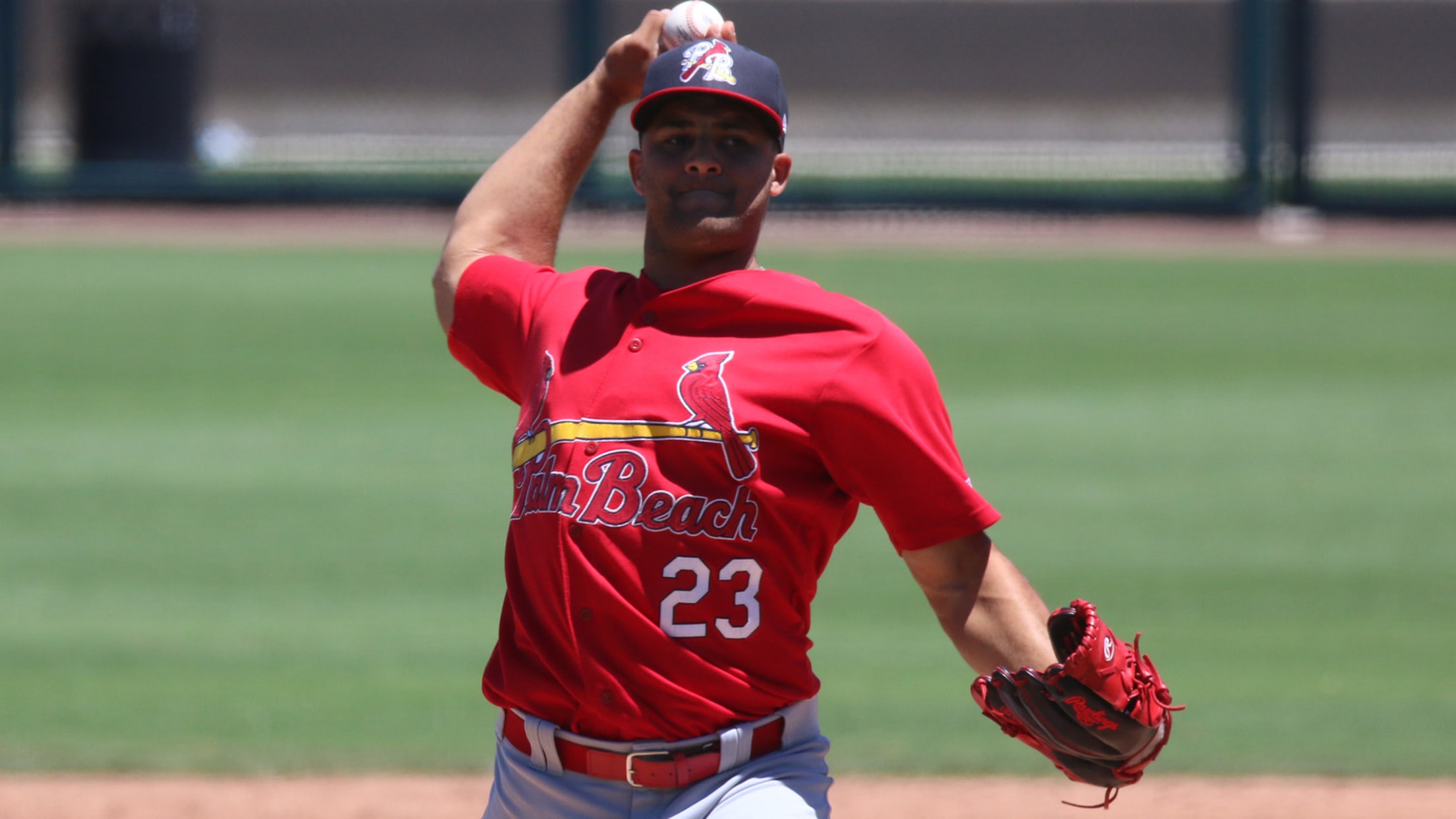 LOS ANGELES -- Junior Fernandez thought he was hearing a joke. But Triple-A Memphis manager Ben Johnson was not messing with him. "He asked me how far away I was from the field," Fernandez said. "So I was like, 'Uh, five minutes?' And he said, 'OK, go get your stuff
A by-the-numbers look at the Cards' romp
A 9-run second helps Redbirds continue charge up NL Central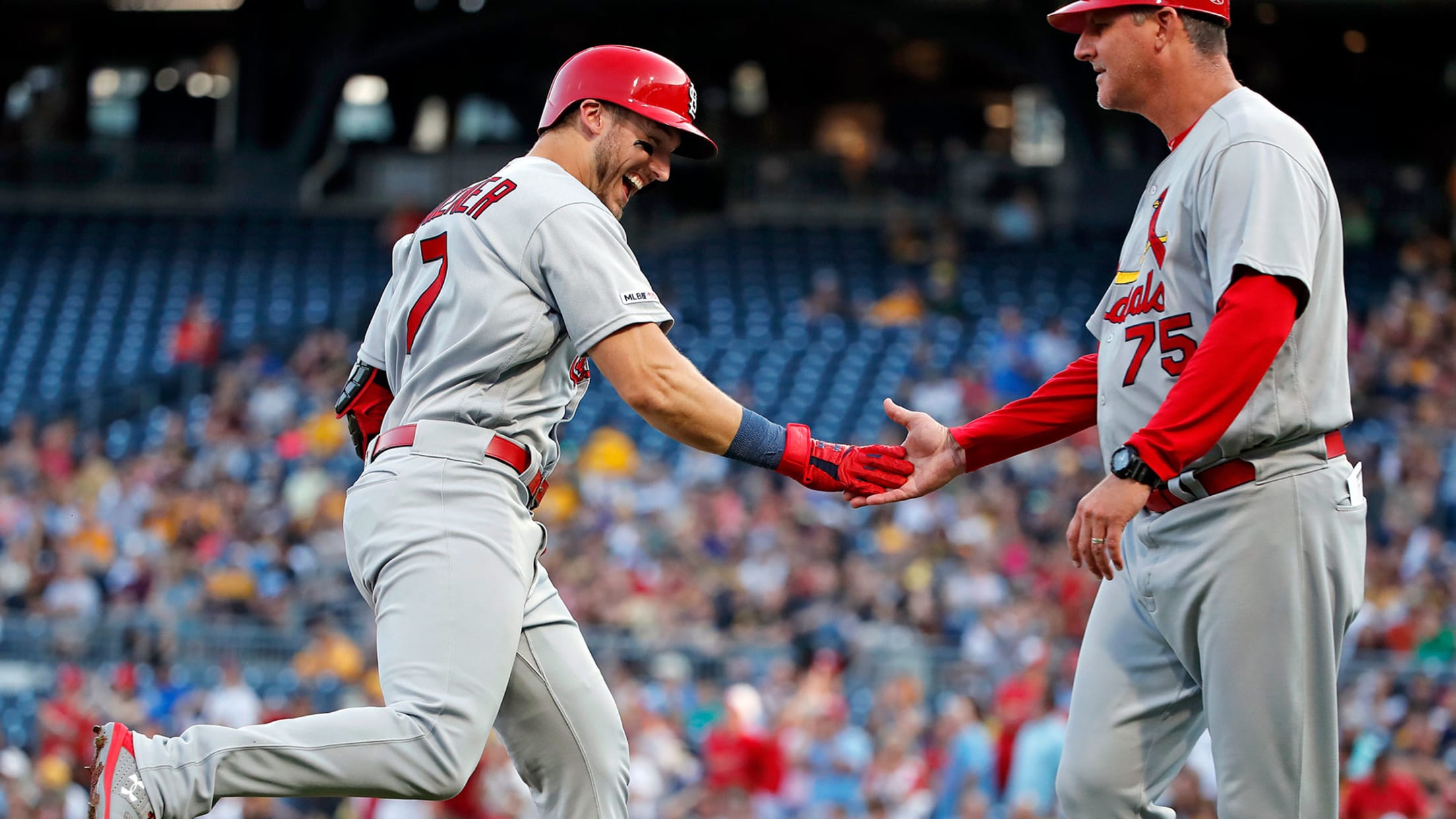 PITTSBURGH -- The Cardinals continued to heat up in one of the hotter months of the year with a 14-8 rout of the Pirates on Wednesday night at PNC Park. They earned their fourth series win of July, and this time, they left no doubts as they set some new
Cardinals' int'l signees led by Venezuela teens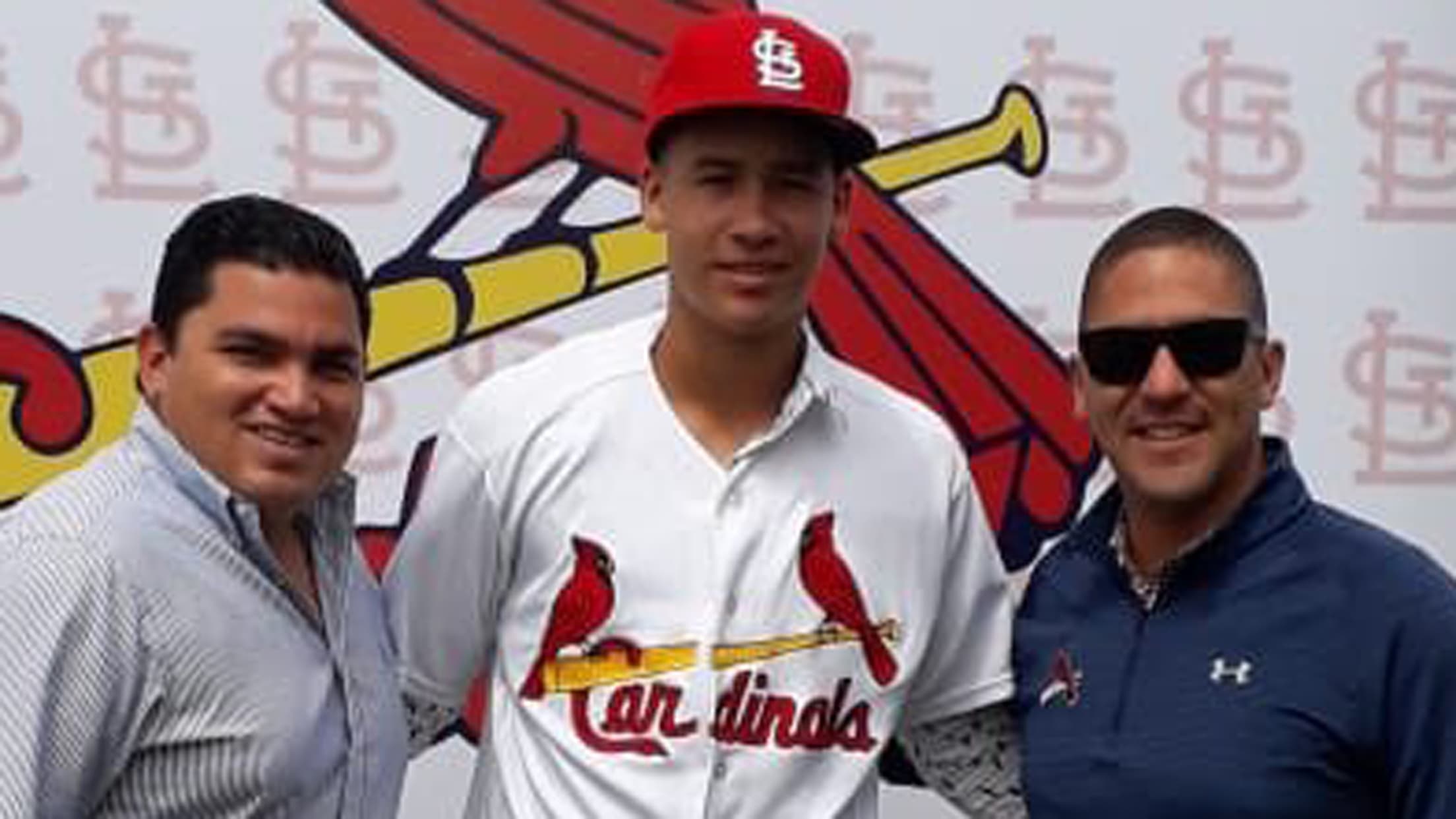 SEATTLE -- A pair of teens from Venezuela headline this year's class of international signees for the Cardinals, who officially signed 23 players to start the international signing period on Tuesday. The club has deals with shortstop Jeremy Rivas from Maracay and right-handed pitcher Jose Davila, who is from Maracaibo.
Cardinals prospects named to Futures Game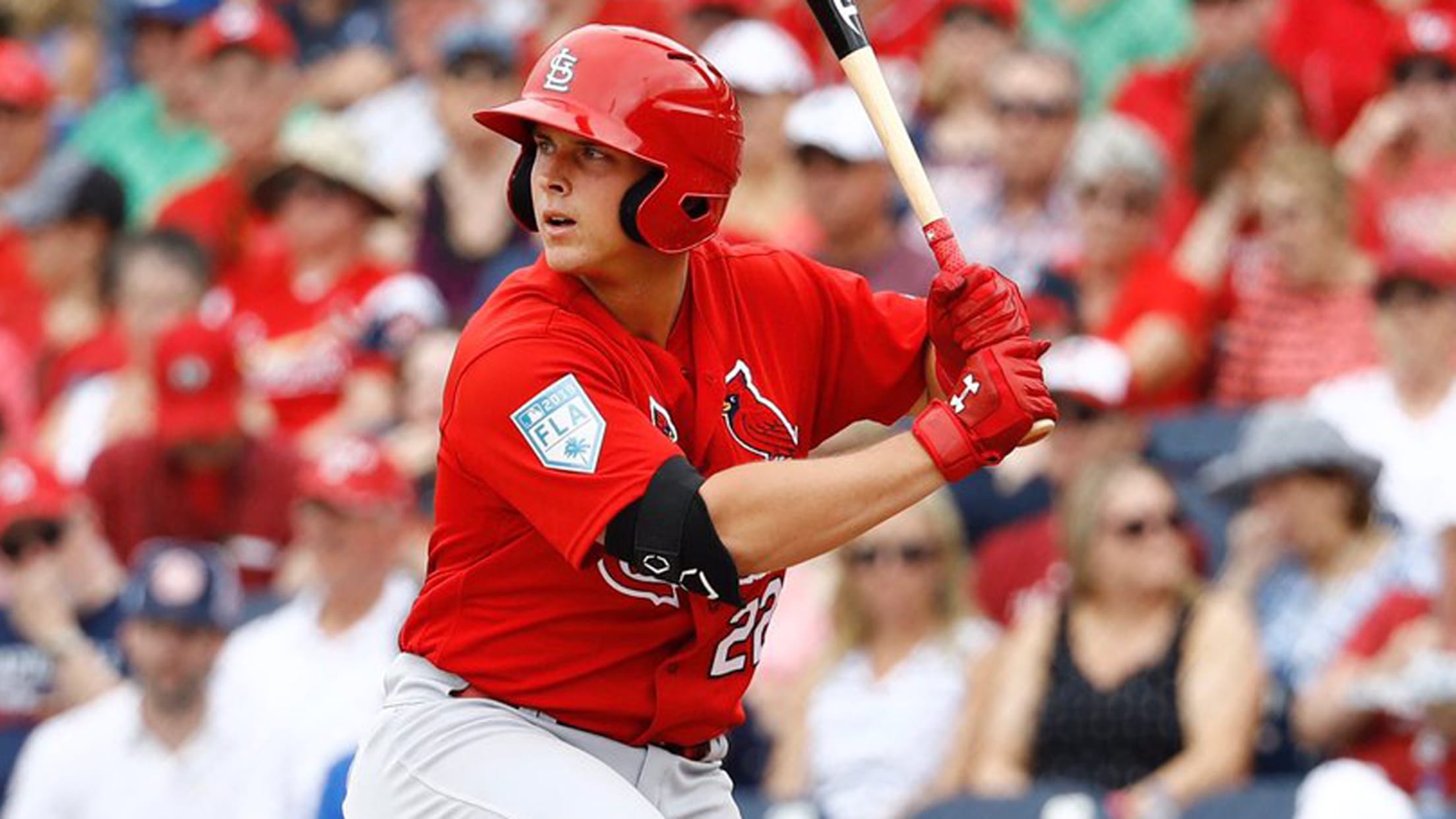 SAN DIEGO -- The Cardinals' top two prospects in the MLB Pipeline rankings will be on the national stage next weekend. No. 1 Nolan Gorman and No. 2 Dylan Carlson were selected Friday to represent the Cardinals in the SiriusXM All-Star Futures Game on July 7, part of the All-Star
Ponce de Leon optioned with 3 off-days ahead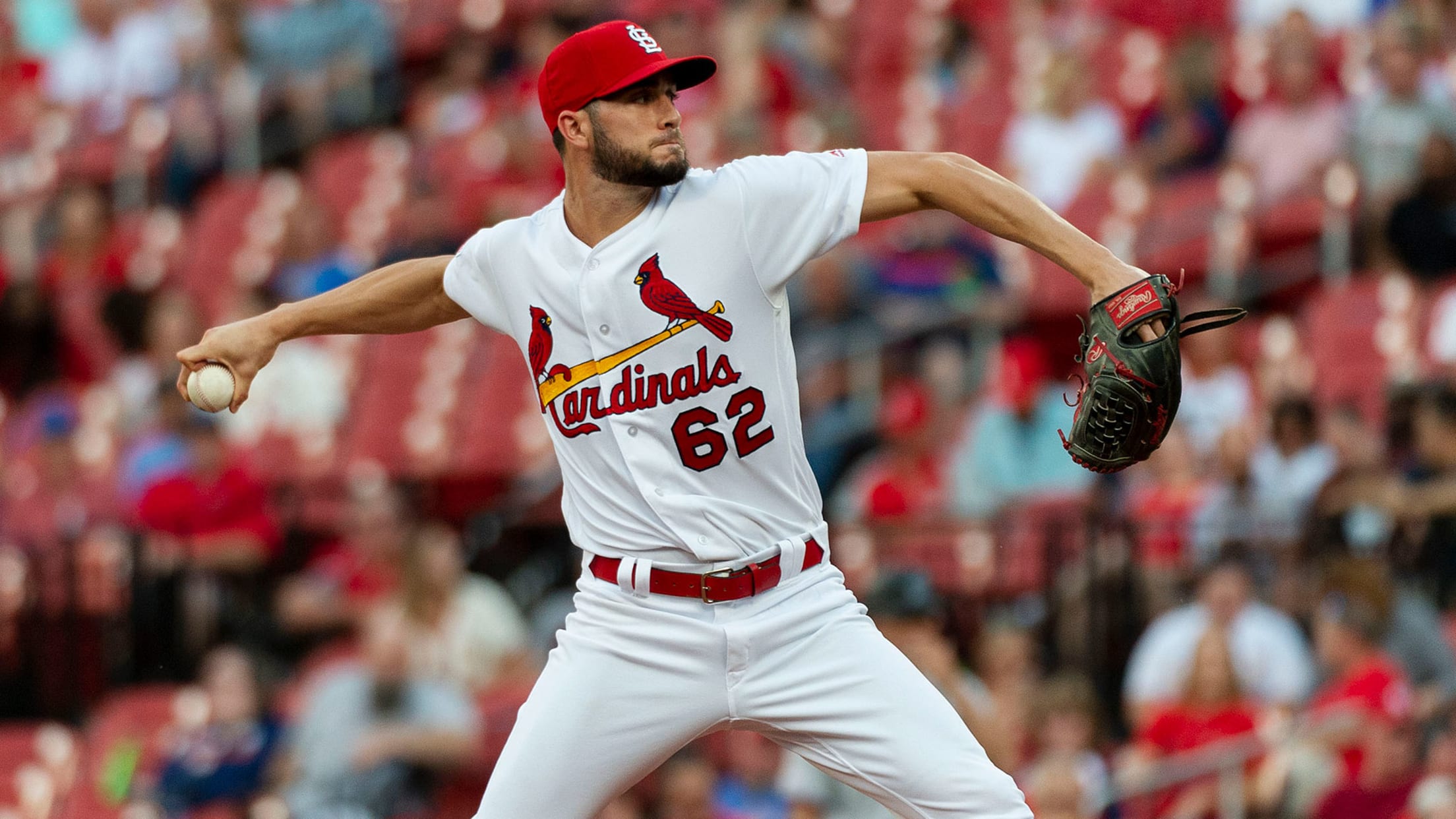 ST. LOUIS -- Daniel Ponce de Leon will get another opportunity to pitch for the Cardinals -- it just won't be right now. The right-hander, who threw six scoreless innings in the Cardinals' 2-1 win over the Marlins on Wednesday, was optioned to Triple-A Memphis on Thursday, as Adam Wainwright
Helsley gets 'best-case' news; Cabrera recalled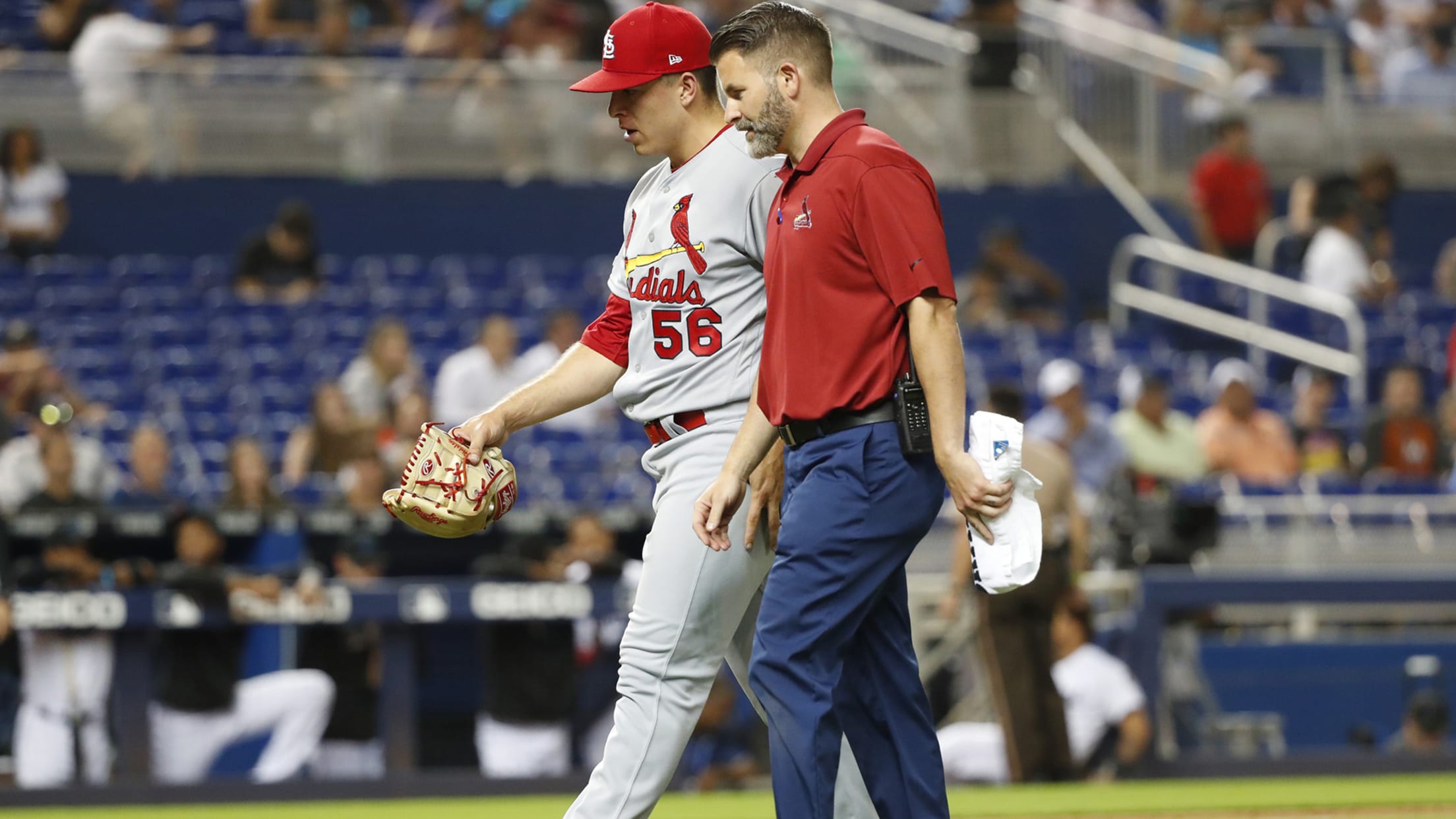 NEW YORK -- A right-shoulder impingement has landed Cardinals reliever Ryan Helsley on the 10-day injured list, and a thinning pitching staff has brought back Génesis Cabrera to the Major Leagues after being sent down to Triple-A Memphis with homework. But manager Mike Shildt doesn't expect Helsley to be down
Helsley hits injured list with shoulder issue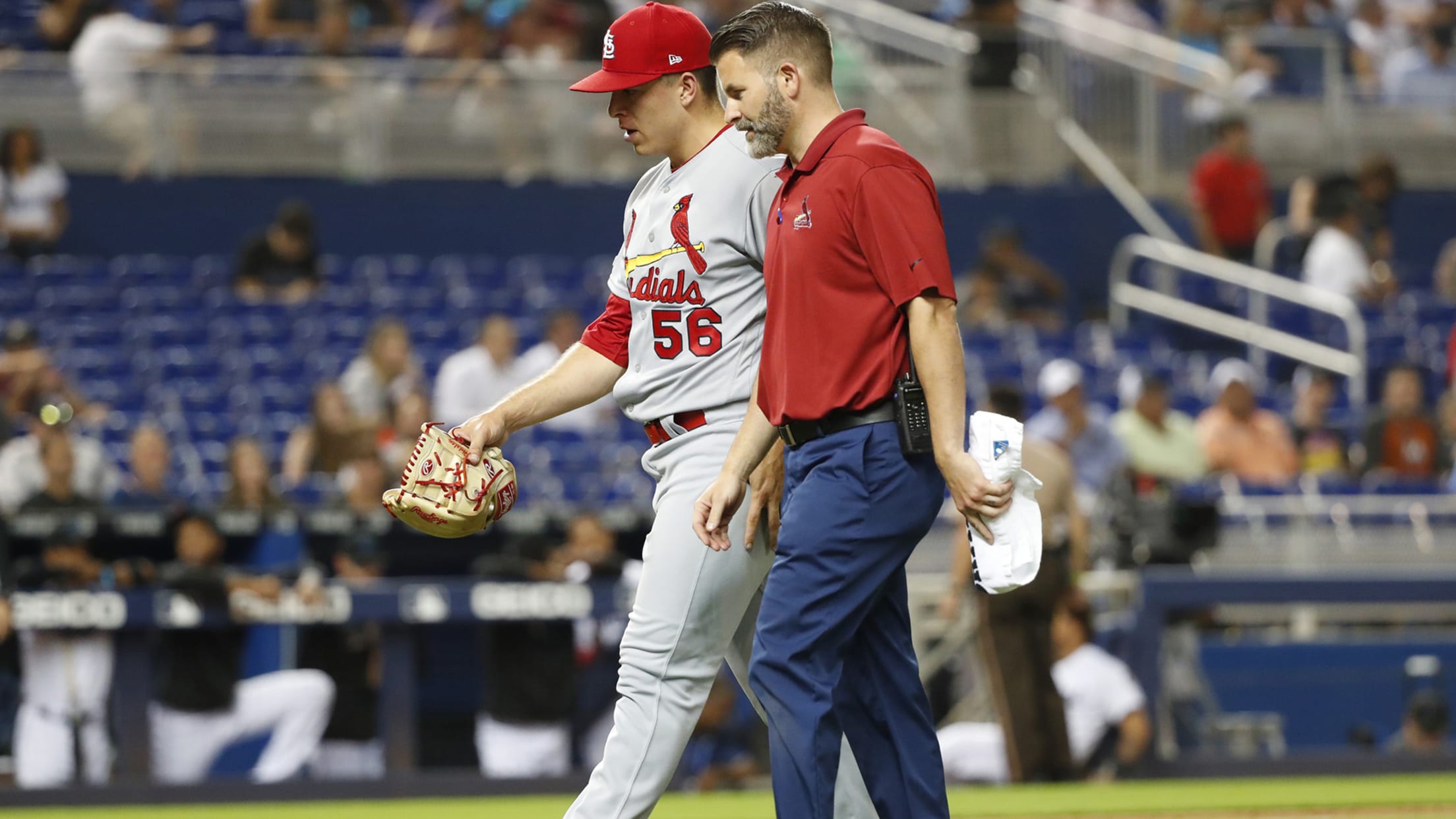 MIAMI -- Reliever Ryan Helsley will head to the injured list with right shoulder impingement after exiting Wednesday night's 9-0 loss to the Marlins at Marlins Park. Helsley, St. Louis' ninth-ranked prospect per MLB Pipeline, will travel with the team to New York, where he will be seen by Dr.
Cardinals sign 1st-round pick Zack Thompson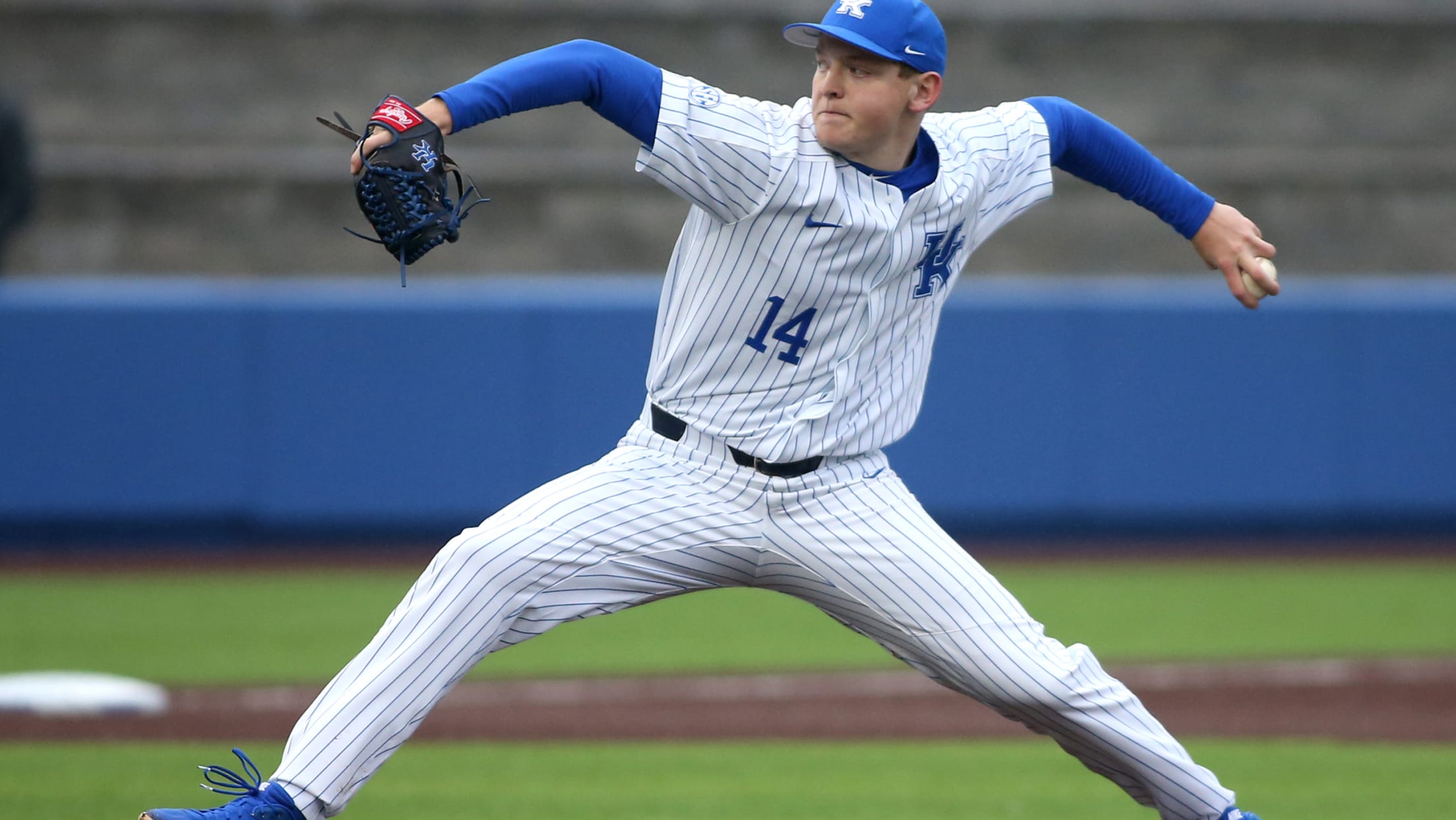 MIAMI -- The first step in Cardinals first-round Draft pick Zack Thompson's professional baseball journey began on Tuesday, as he arrived at Busch Stadium to sign his contract. Thompson, a junior left-hander from the University of Kentucky whom St. Louis chose 19th overall last week, met with assistant general manager
Ponce de Leon recalled with Wacha making start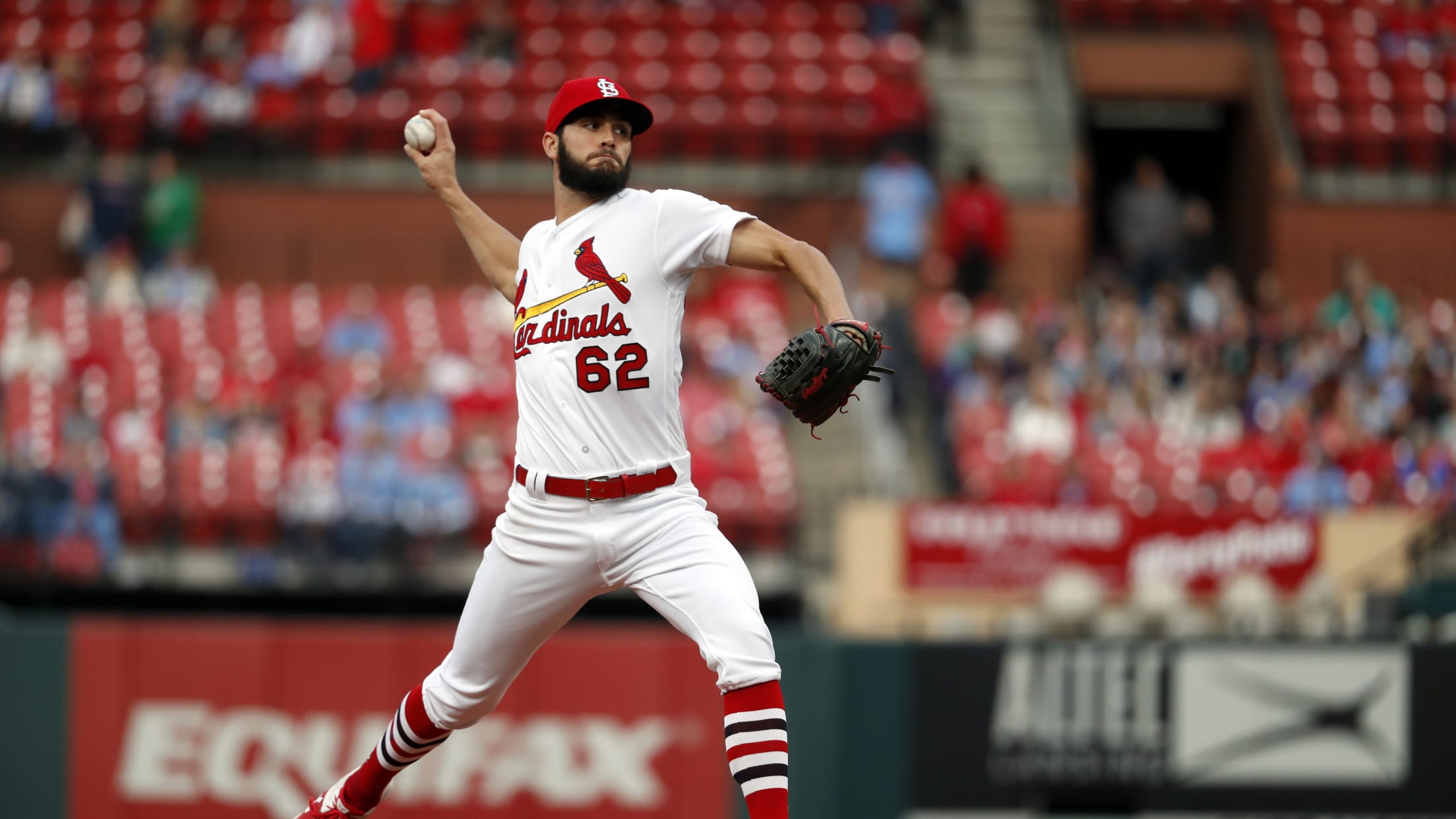 CHICAGO -- After labeling pitcher Michael Wacha as a "heavy pencil" for Monday's start in Miami, the Cardinals' roster move Sunday officially set the plan in motion for Wacha's return. Right-hander Daniel Ponce de Leon was recalled from Triple-A Memphis and will be available immediately out of the bullpen, while
Gyorko (back) on IL; Cards call up Edman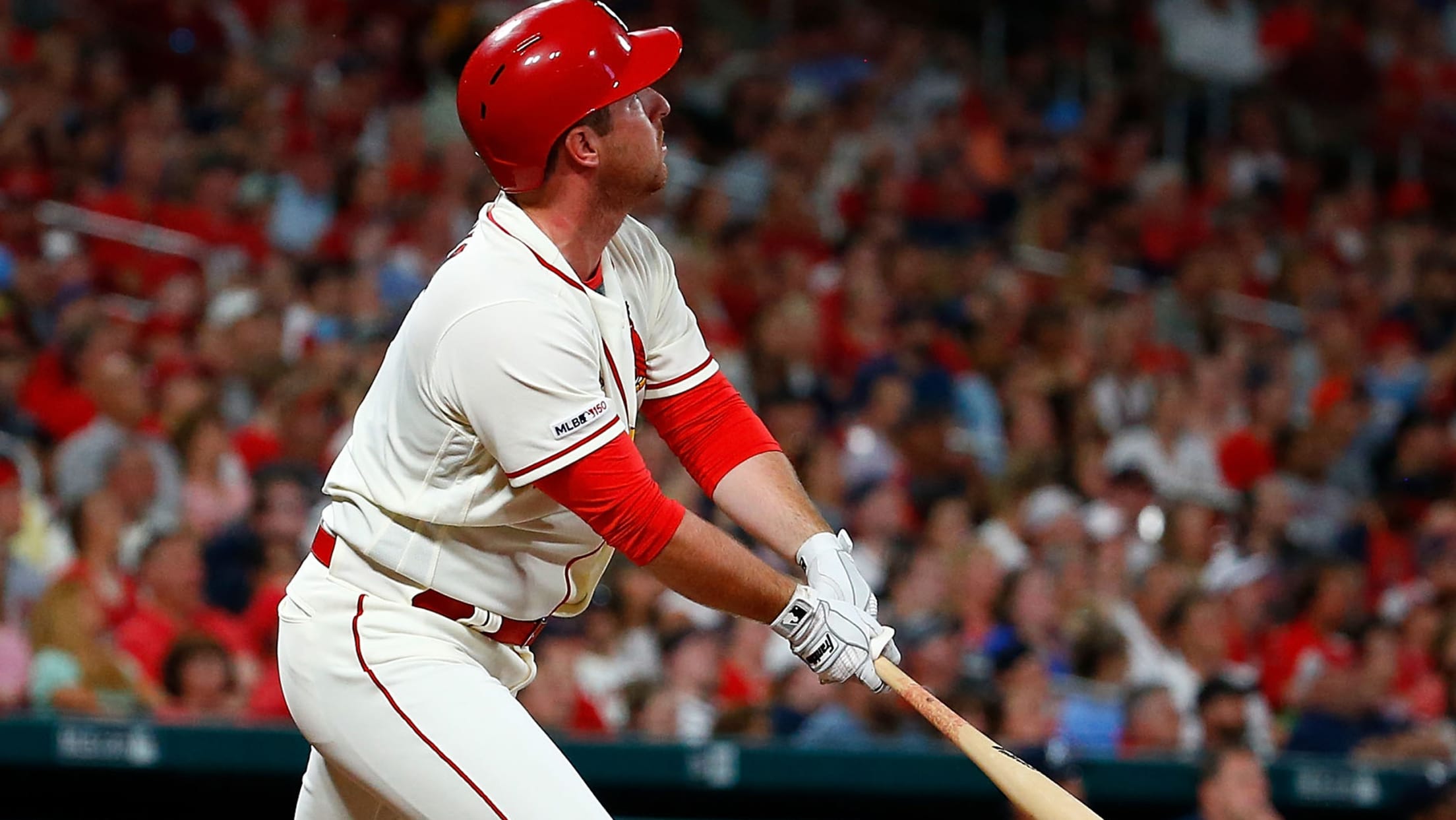 CHICAGO -- A ground ball from Cubs first baseman Anthony Rizzo in the third inning of the Cardinals' 3-1 loss Friday caused third baseman Jedd Gyorko to reach across his body, and in the process of the spin and recording the out at first, Gyorko's back locked up. He was
Cards stick to script with arm-heavy Draft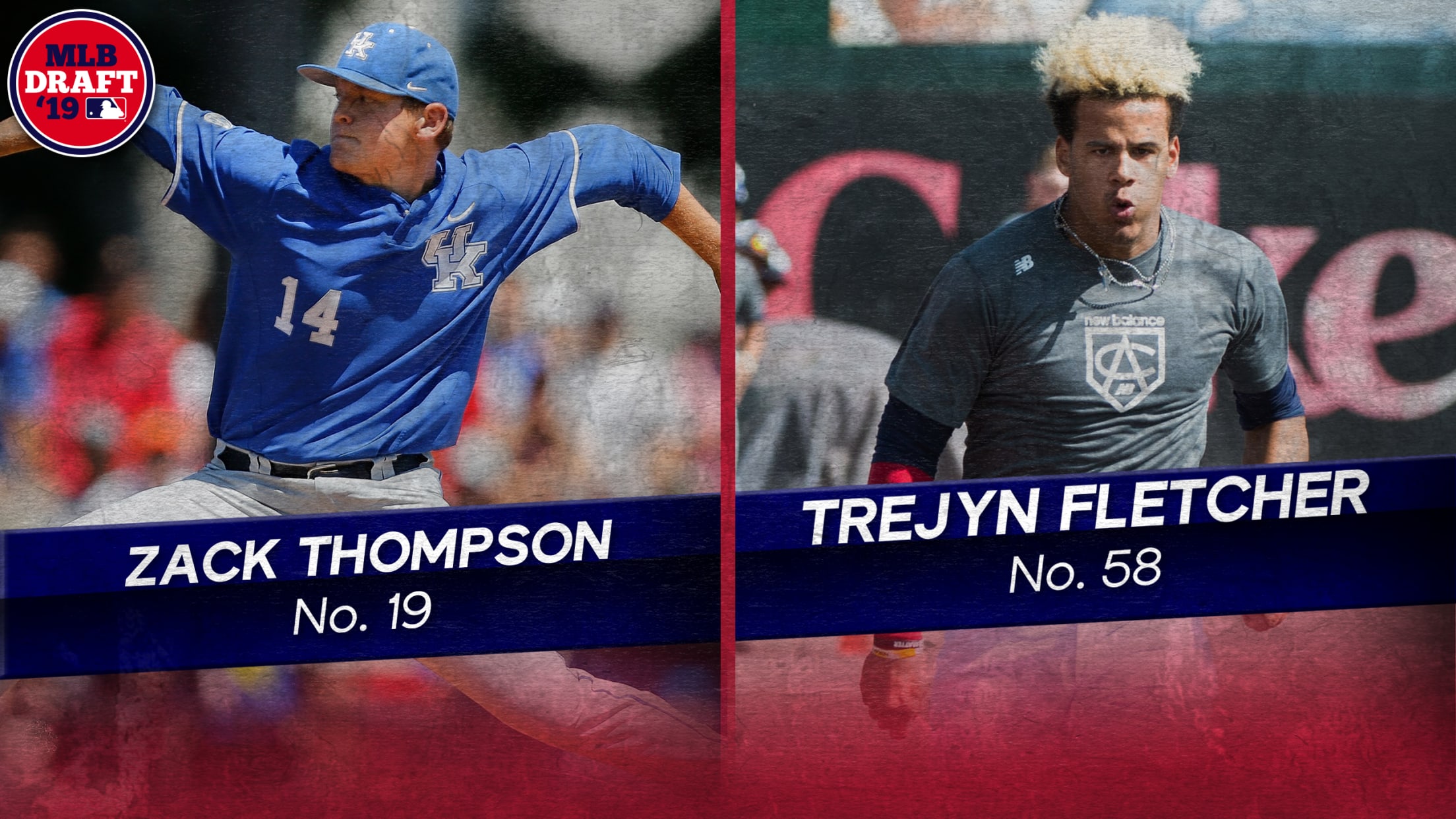 ST. LOUIS -- The Cardinals filled a need and followed history in the 2019 MLB Draft. With eight of their first 10 picks, the Cardinals drafted college pitchers, staying true to form as the organization has a long history developing strong-armed collegians into impactful pitchers in St. Louis. After Day
Cards take 6 more college arms on Day 2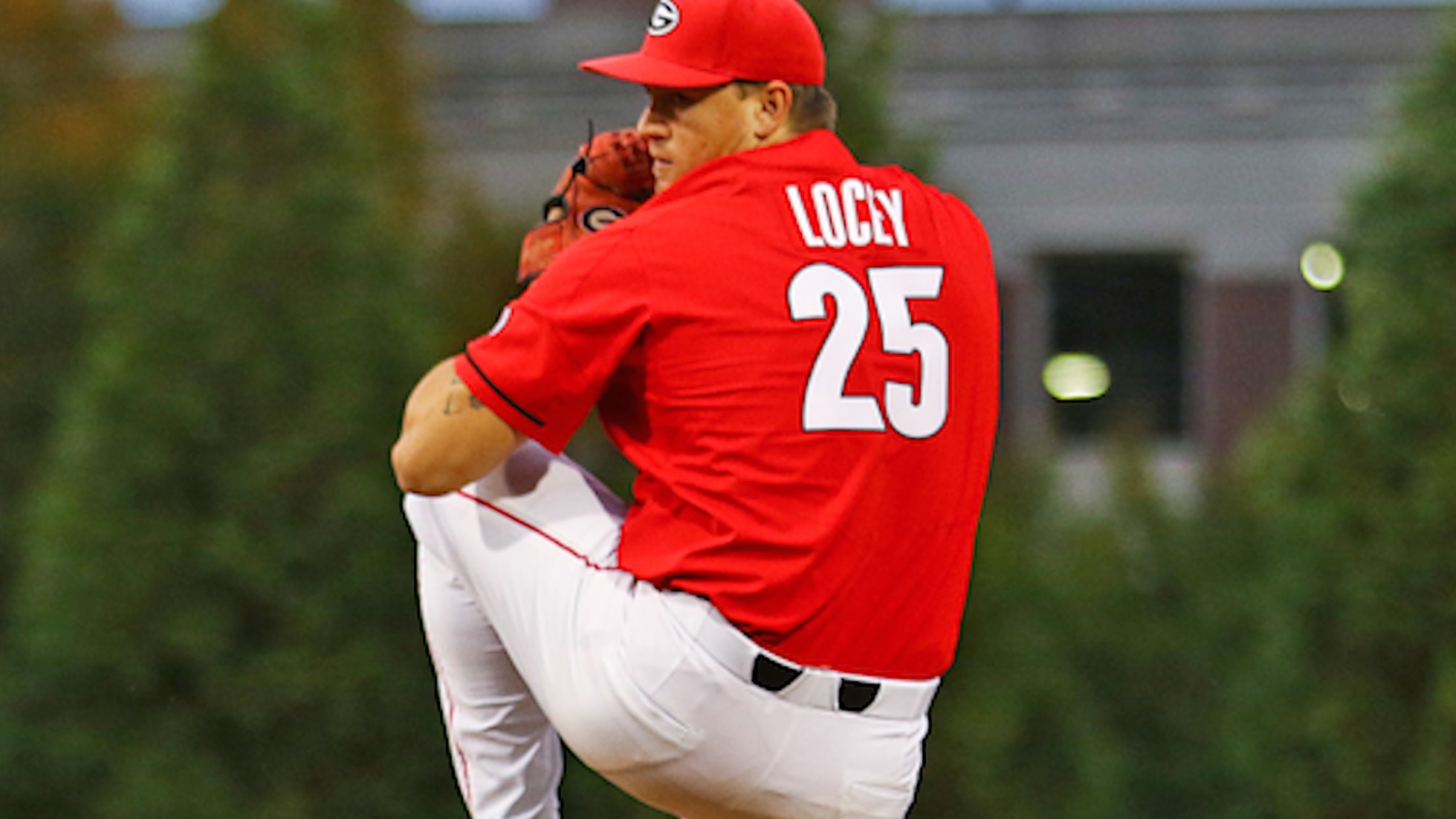 ST. LOUIS -- Cardinals scouting director Randy Flores said after Day 2 of the 2019 MLB Draft that if the situation was close, the Cardinals leaned toward arms. And that they did. • Draft Tracker Out of eight picks in Rounds 3-10, six were college pitchers, adding to the Cardinals'
Cardinals well-prepared for 19th pick in Draft
St. Louis in familiar position, could focus on pitching this year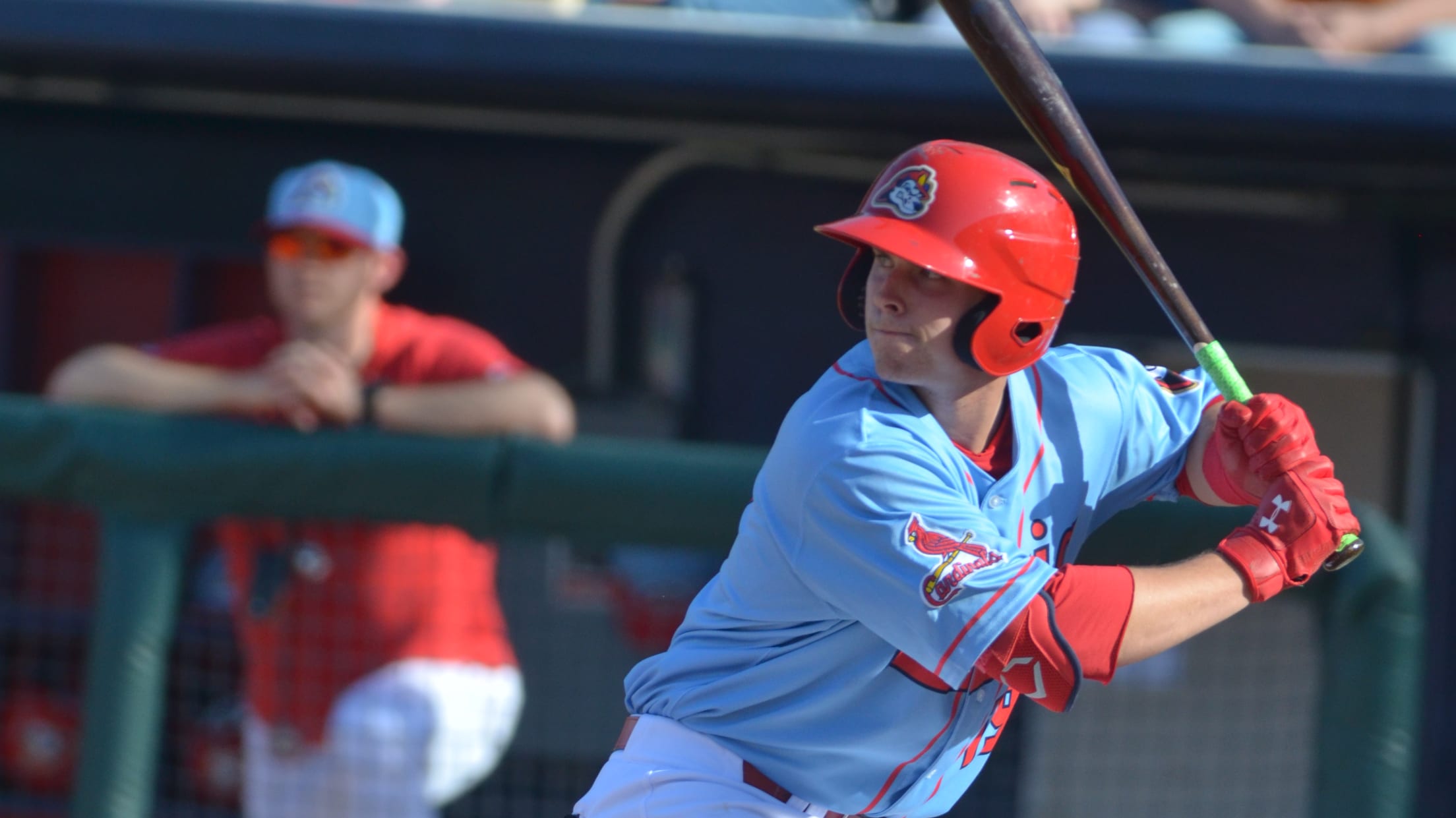 The number 19 might seem familiar when it comes to the Cardinals' Draft process. That's because for the fourth time in the past 10 years, St. Louis will again pick 19th in the MLB Draft. Last year, the Cardinals picked third baseman Nolan Gorman with the 19th pick, who is
Cards' Day 1 Draft picks boast a lot of upside
St. Louis takes college lefty Thompson at pick No. 19, high school phenom Fletcher at No. 58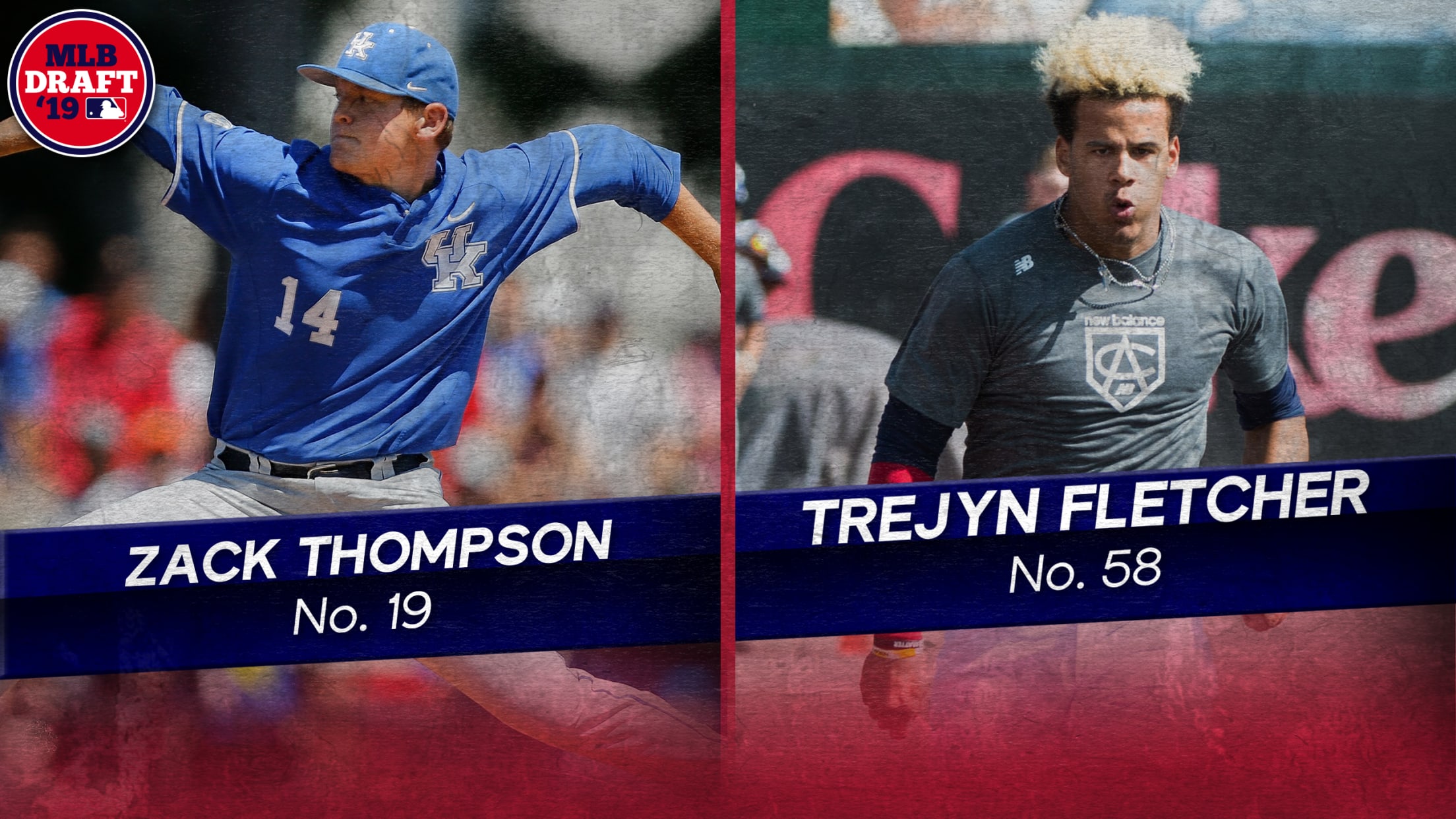 ST. LOUIS -- Zack Thompson's bio on the Kentucky Wildcats website designates the now-Cardinal as a Cubs fan. Uh-oh. "We can work around that," Thompson said. "I think I've got a new favorite team." • Draft Tracker: Complete pick-by-pick coverage Regardless of prior team loyalty, the Cardinals nabbed a top
Knizner has chance to learn from Yadi, Wieters
Cards' No. 2 prospect gets first callup with Molina sidelined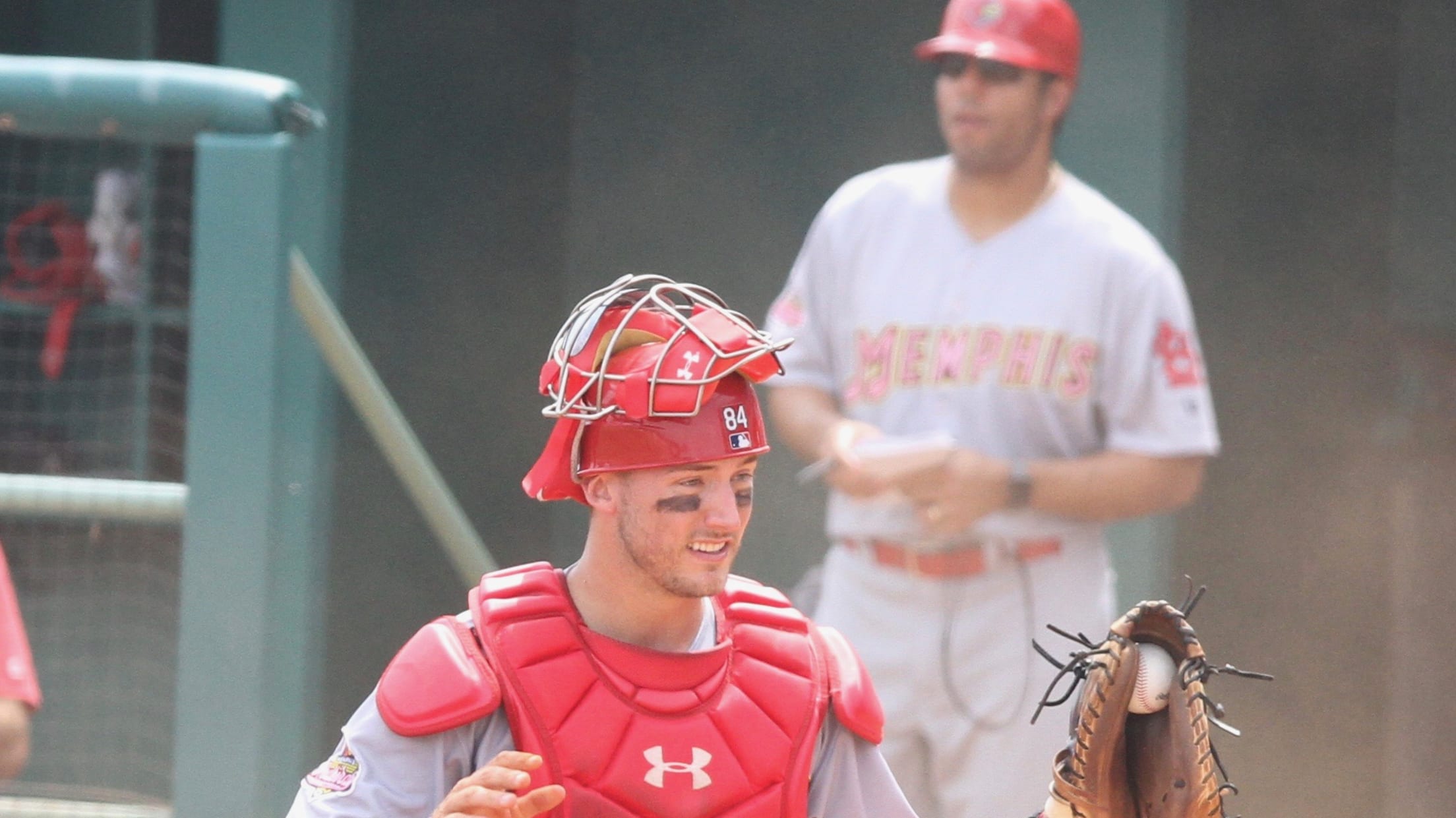 ST. LOUIS -- Andrew Knizner had the best drive of his life Friday afternoon. The 24-year-old catcher made the four-hour drive from Memphis to Busch Stadium after being called up to the big leagues for the first time. Well, the drive might have been a little less than four hours.
Yadi Molina to injured list (thumb tendon strain)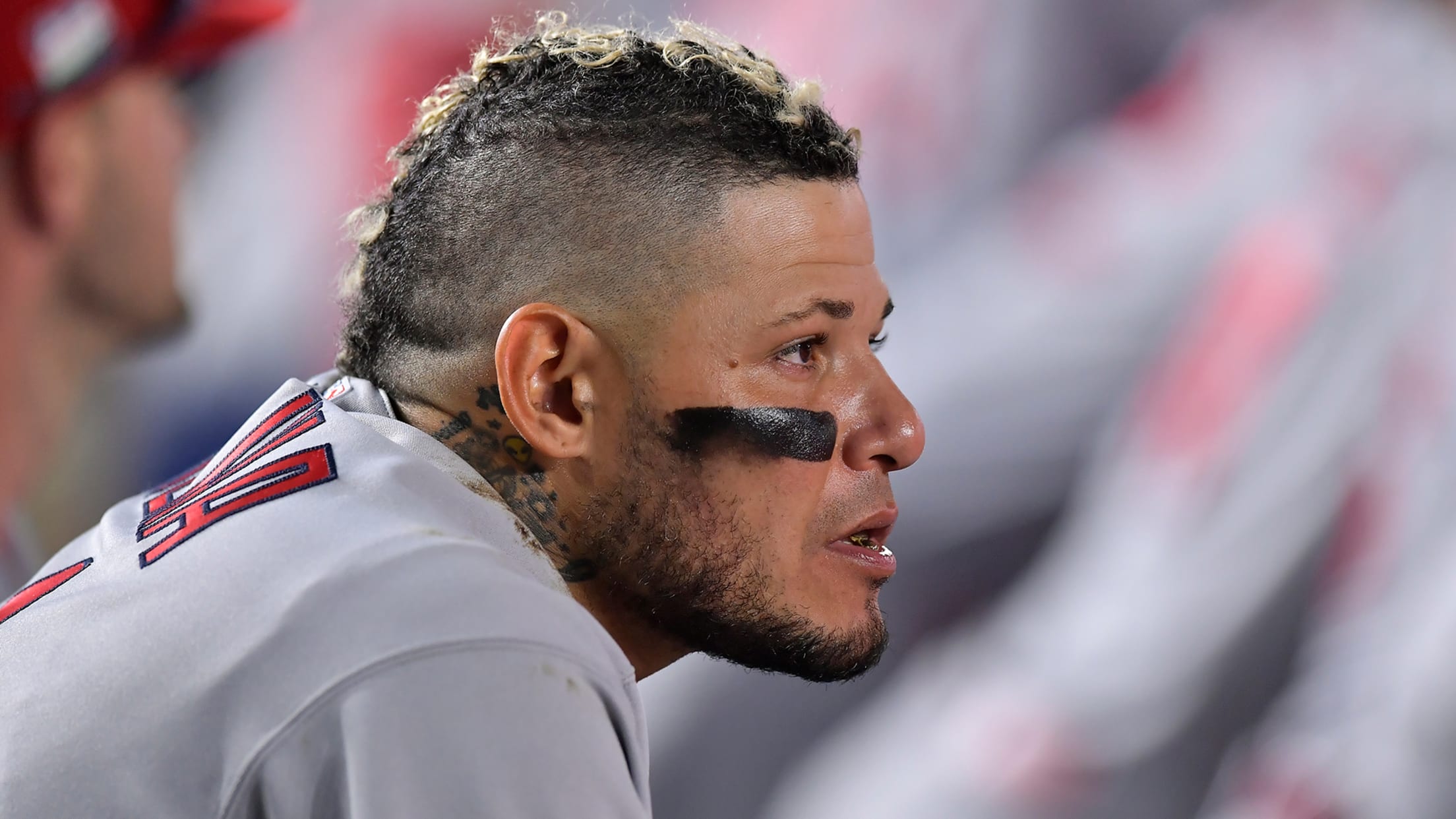 ST. LOUIS -- Catcher Yadier Molina was placed on the 10-day injured list ahead of Friday's opener against the Cubs with a tendon strain in his right thumb. Specifically, it's a tear in between the thumb and the forefinger. There is not yet a timetable for Molina's return or what
Touching 99, Cabrera shows potential in debut
Cards still trying to climb out of rut after 'ugly' loss to Phils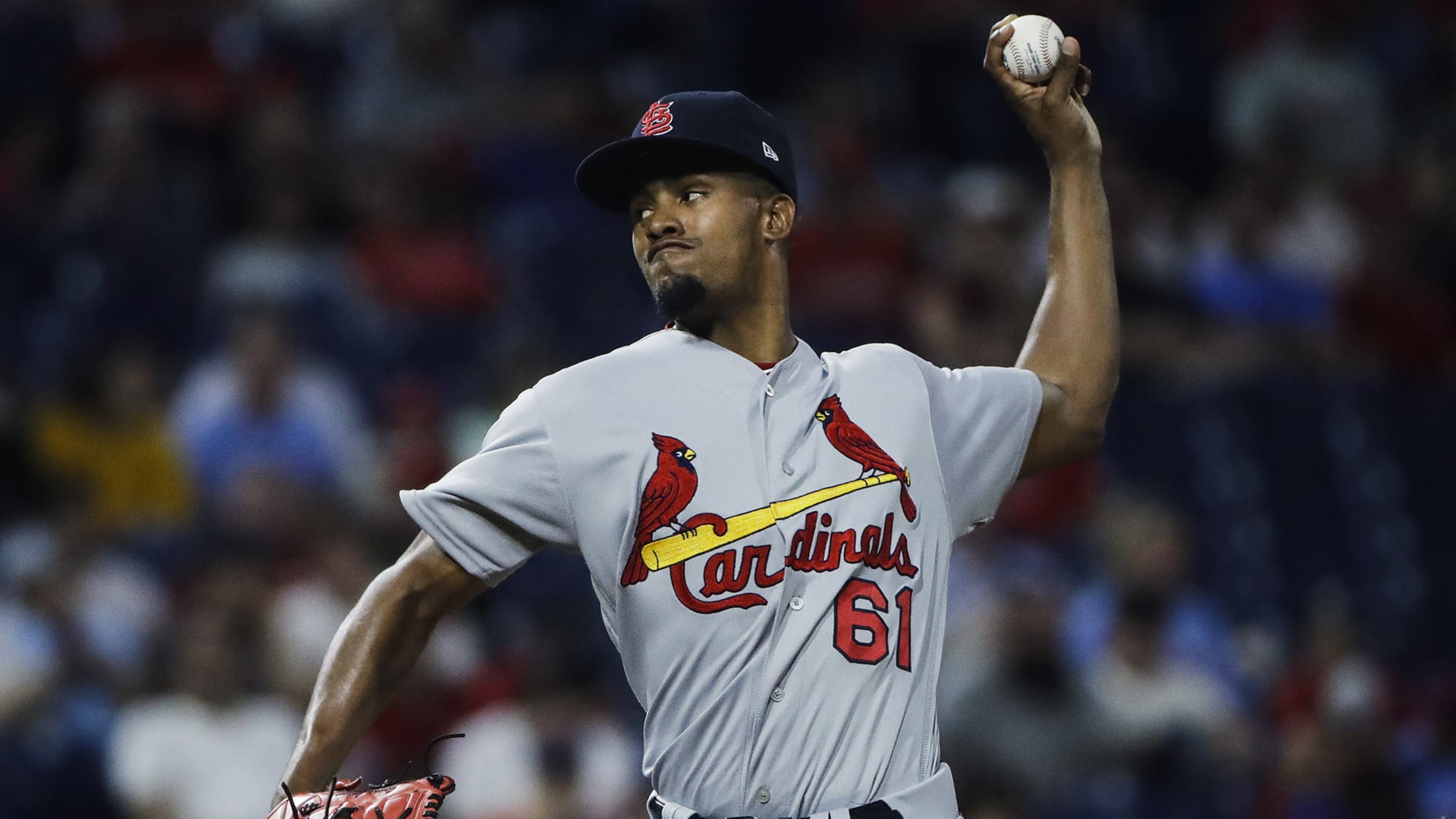 PHILADELPHIA -- Génesis Cabrera's Major League debut may not have gone exactly as he had hoped, but he provided possibly the lone bright spot for the Cardinals in Wednesday's 11-4 loss to the Phillies at Citizens Bank Park. Cabrera struck out the side on just 11 pitches in the second
Cards prospect setting aside nerves for debut
Lefty Cabrera is slated to face the Phillies on Wednesday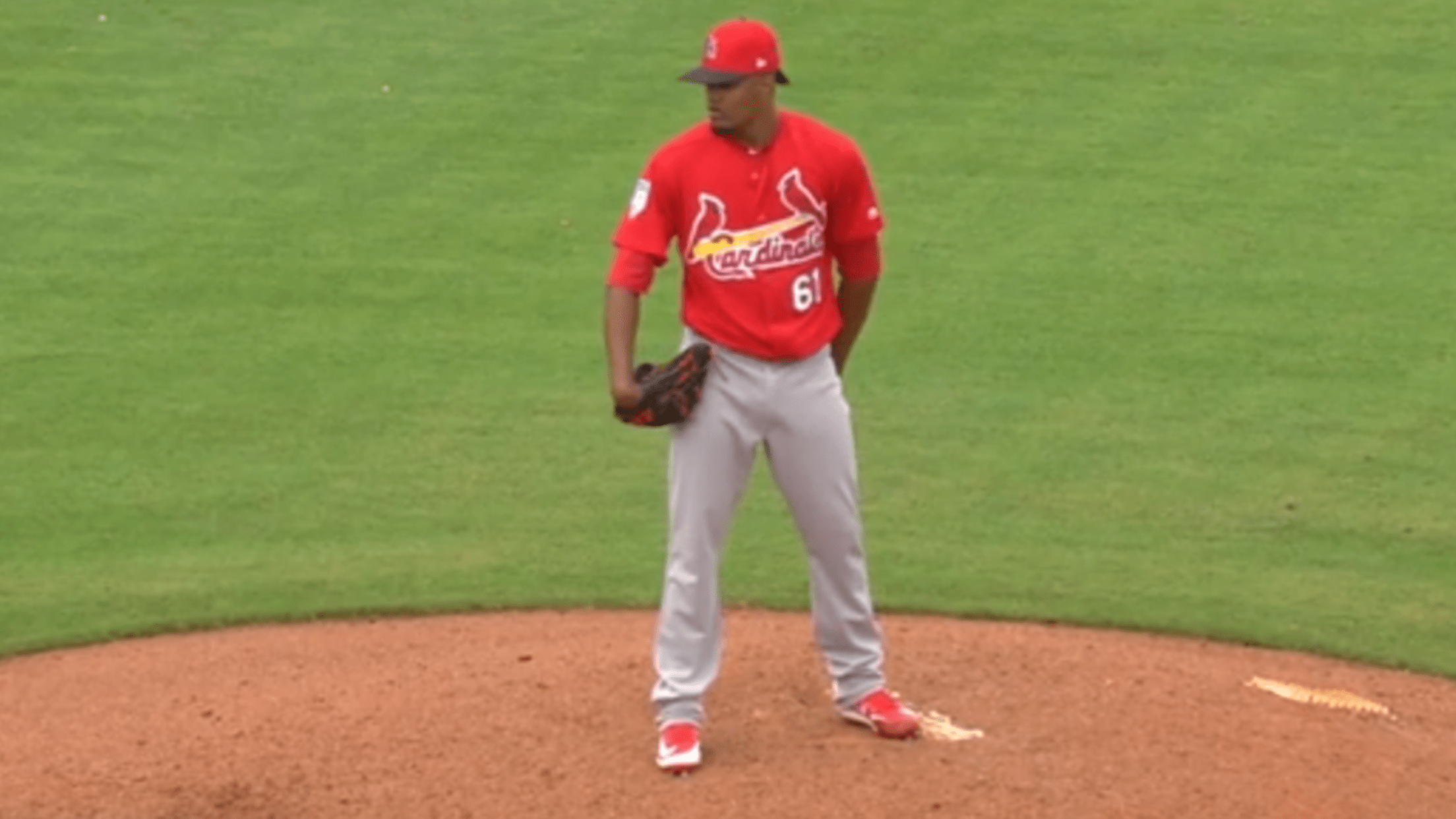 PHILADELPHIA -- On the eve of his Major League debut, left-hander Génesis Cabrera spoke to the media with the help of a translator -- except when asked if he was nervous for his Wednesday start against the Phillies at Citizens Bank Park. "A little bit," Cabrera replied in English, with
No. 8 prospect Cabrera set to join rotation
Left-hander will start in Philadelphia Wednesday, filling Wacha's spot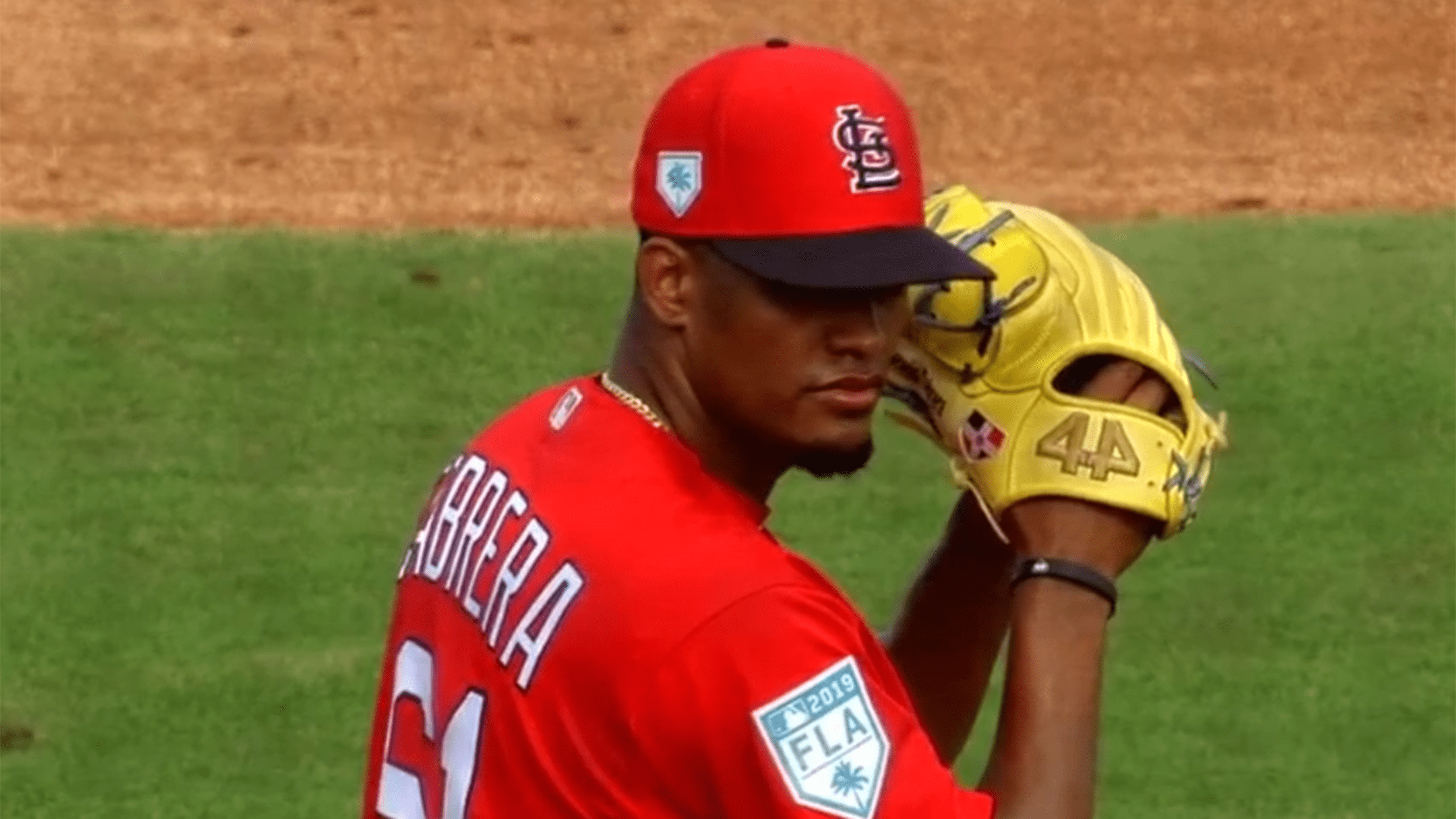 ST. LOUIS -- Though his season numbers don't quite match up to others' in the Triple-A Memphis rotation, it will be left-hander Genesis Cabrera who gets the first opportunity to fill Michael Wacha's vacated rotation spot. Consider the selection a product of recency bias. Though he has a 6.35 ERA
Cards prospect hits HR in eventful 1st career AB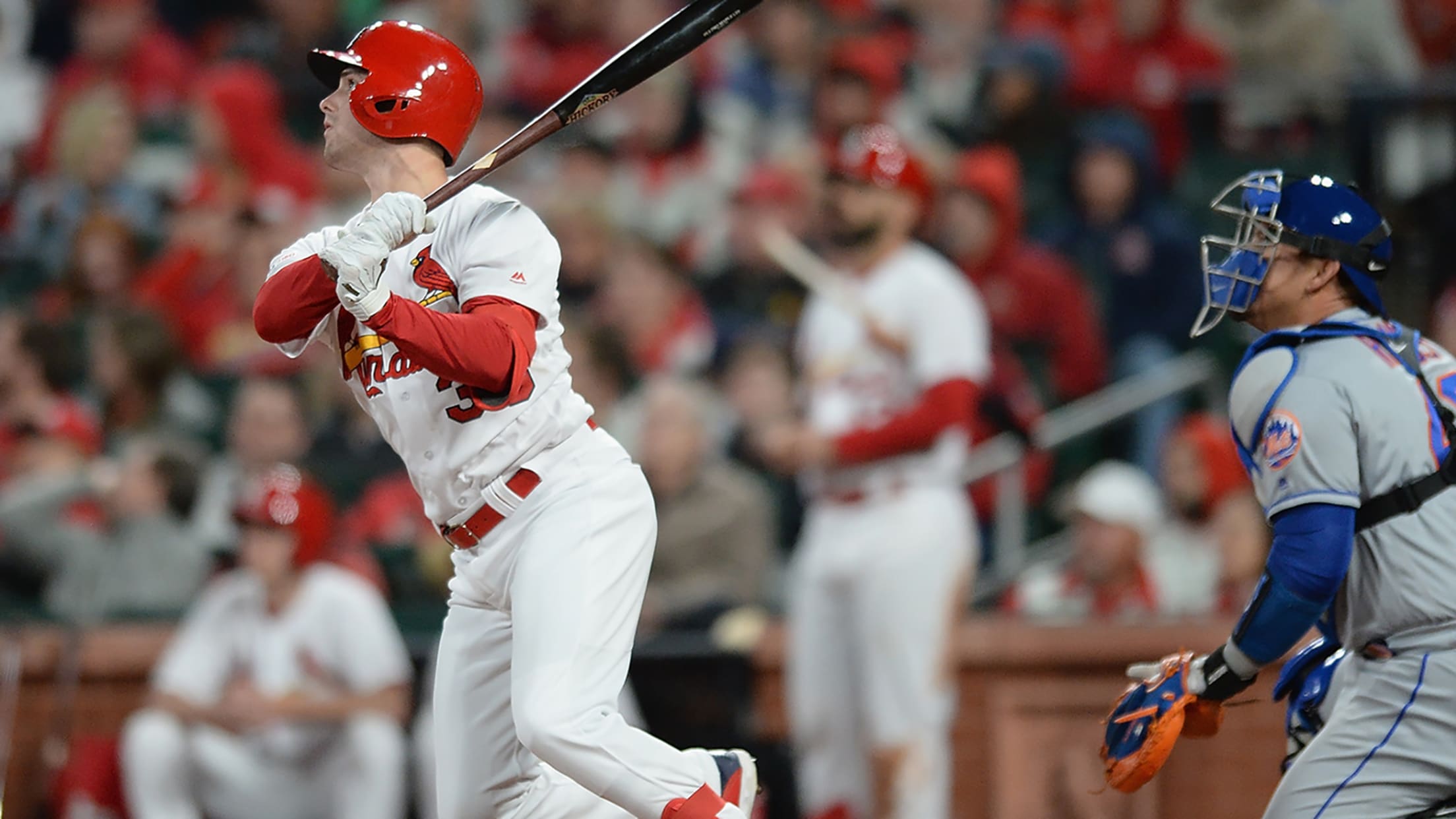 ST. LOUIS -- Lane Thomas had finished his circle around the bases and passed through the mass of giddy teammates who were ready for his return to the dugout when he was reminded that there was one more thing left to do. The crowd, he was told, was waiting for