Notes: Ross offers take on Brailyn Marquez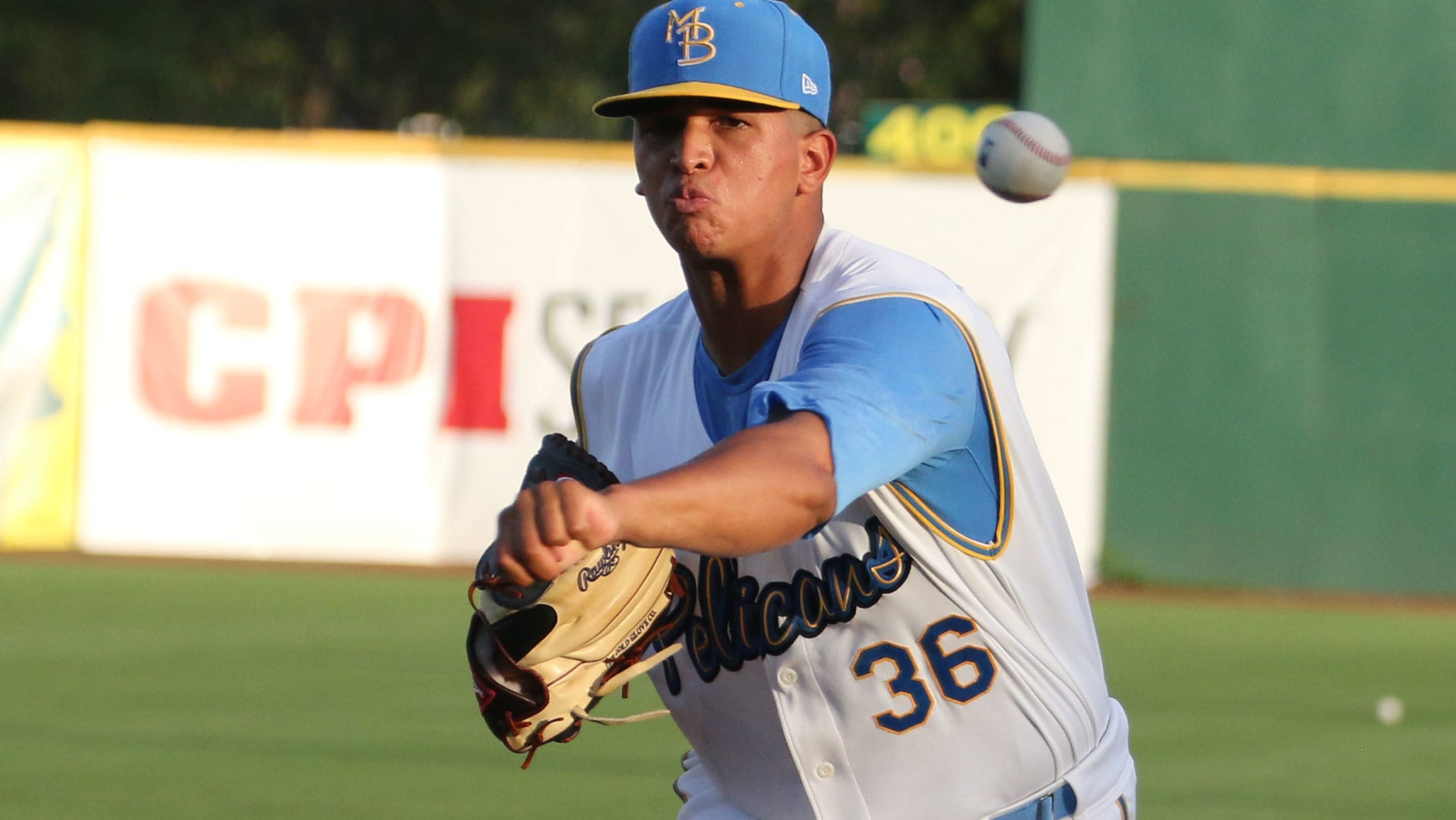 CHICAGO -- Manager David Ross was able to watch 21-year-old lefty Brailyn Marquez -- added to the Cubs' 40-man playoff pool -- throw during a workout on Friday at Wrigley Field. The manager liked what he saw, but it might still be a long shot for the untested prospect to
Notes: Cubs' Gm. 3 outlook; Bryant update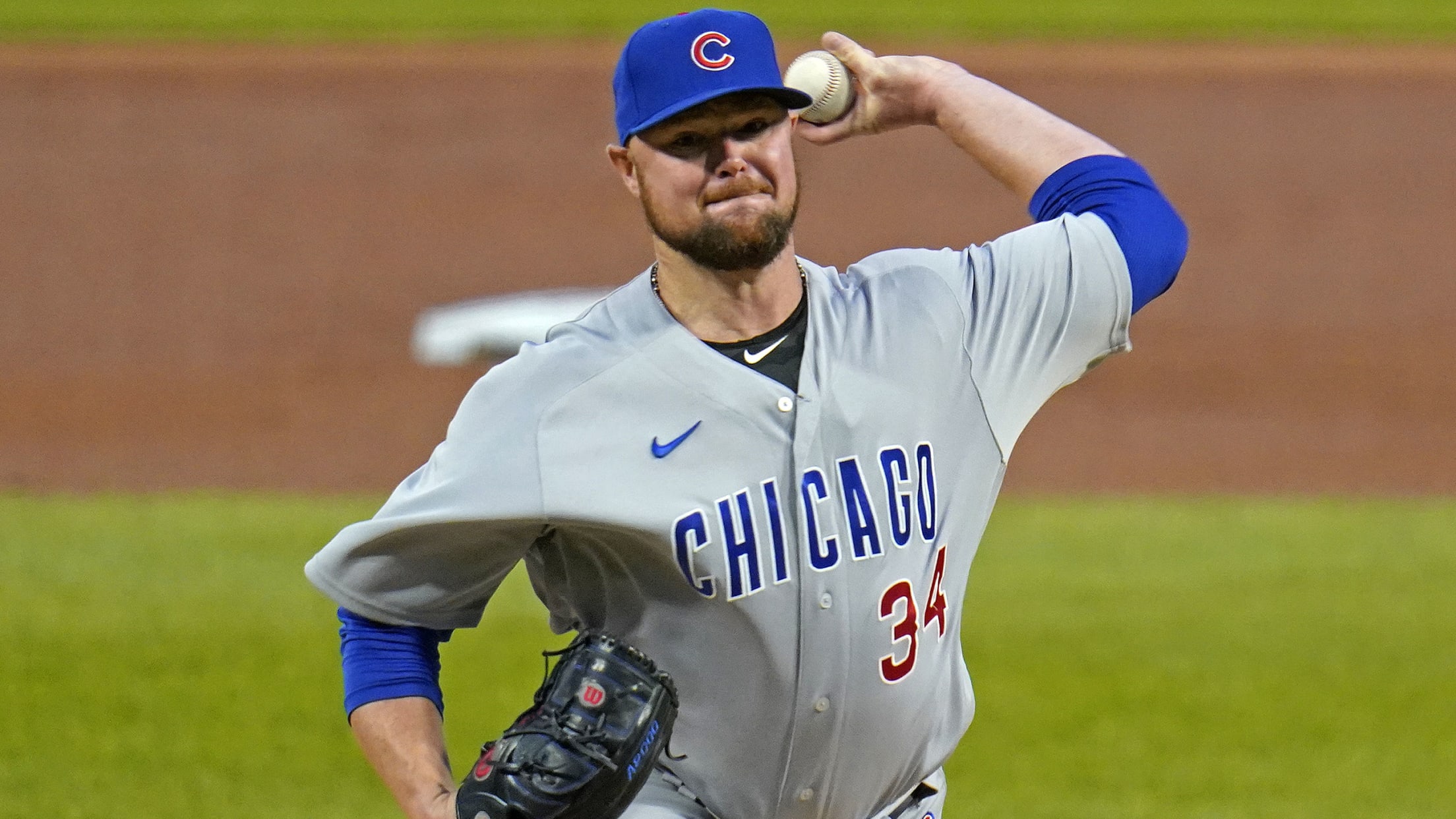 Under the playoff format this year, playing Game 3 in the Wild Card Series is a possibility, not a given. The first round is a best-of-three series, and teams will need to have a third-starter contingency plan in place. For the Cubs, veteran Jon Lester appears to be the likely
Bryant (oblique) 'better', but no timetable
Cubs third baseman optimistic that injury will not be long term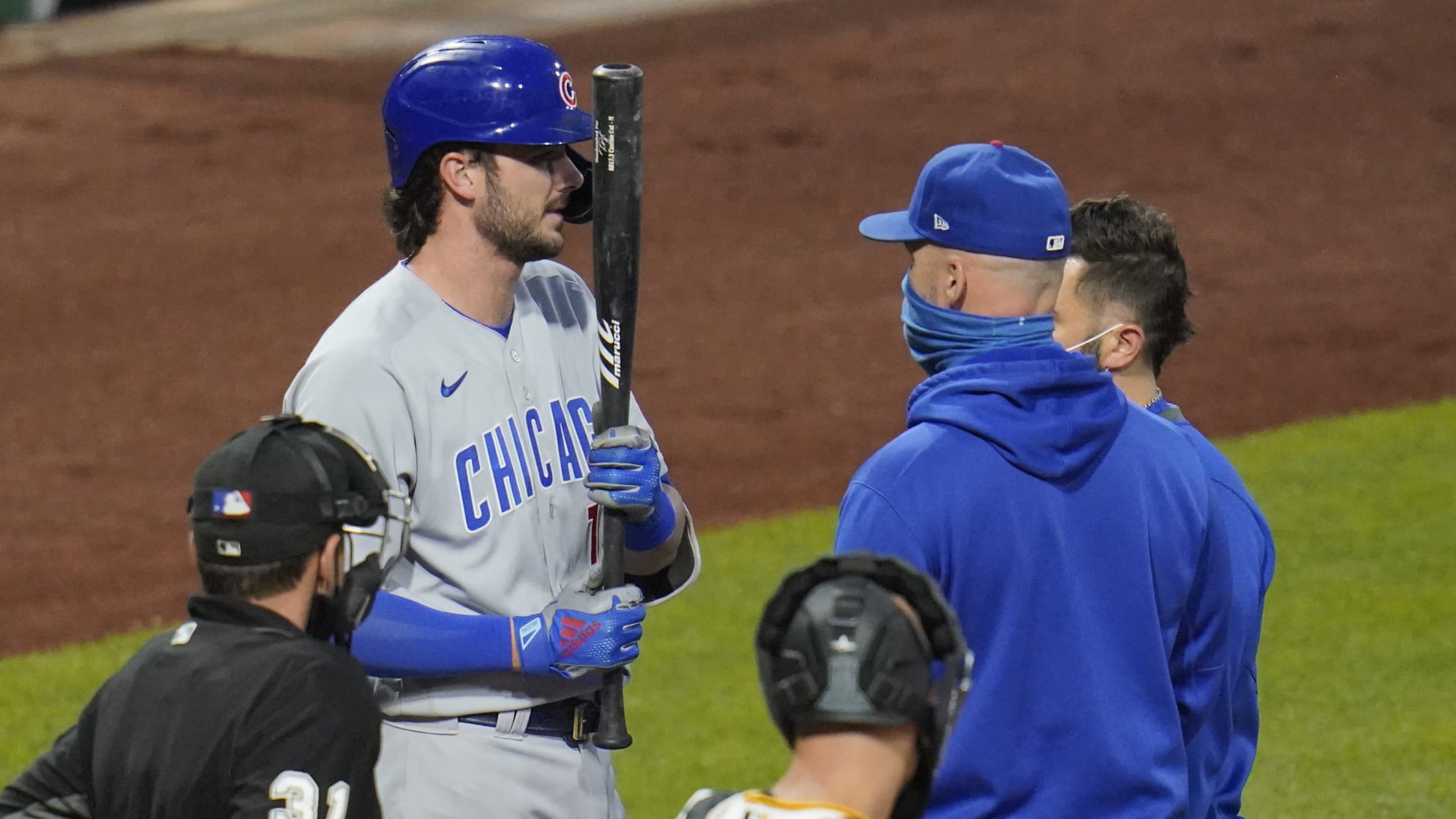 Cubs manager David Ross said the good news right now is that Kris Bryant reported that he was feeling better on Tuesday. Where that leads for Chicago and its third baseman is truly a day-to-day situation with less than a week left in the regular season. Prior to Tuesday's game
Ross 'worried' about Bryant (oblique)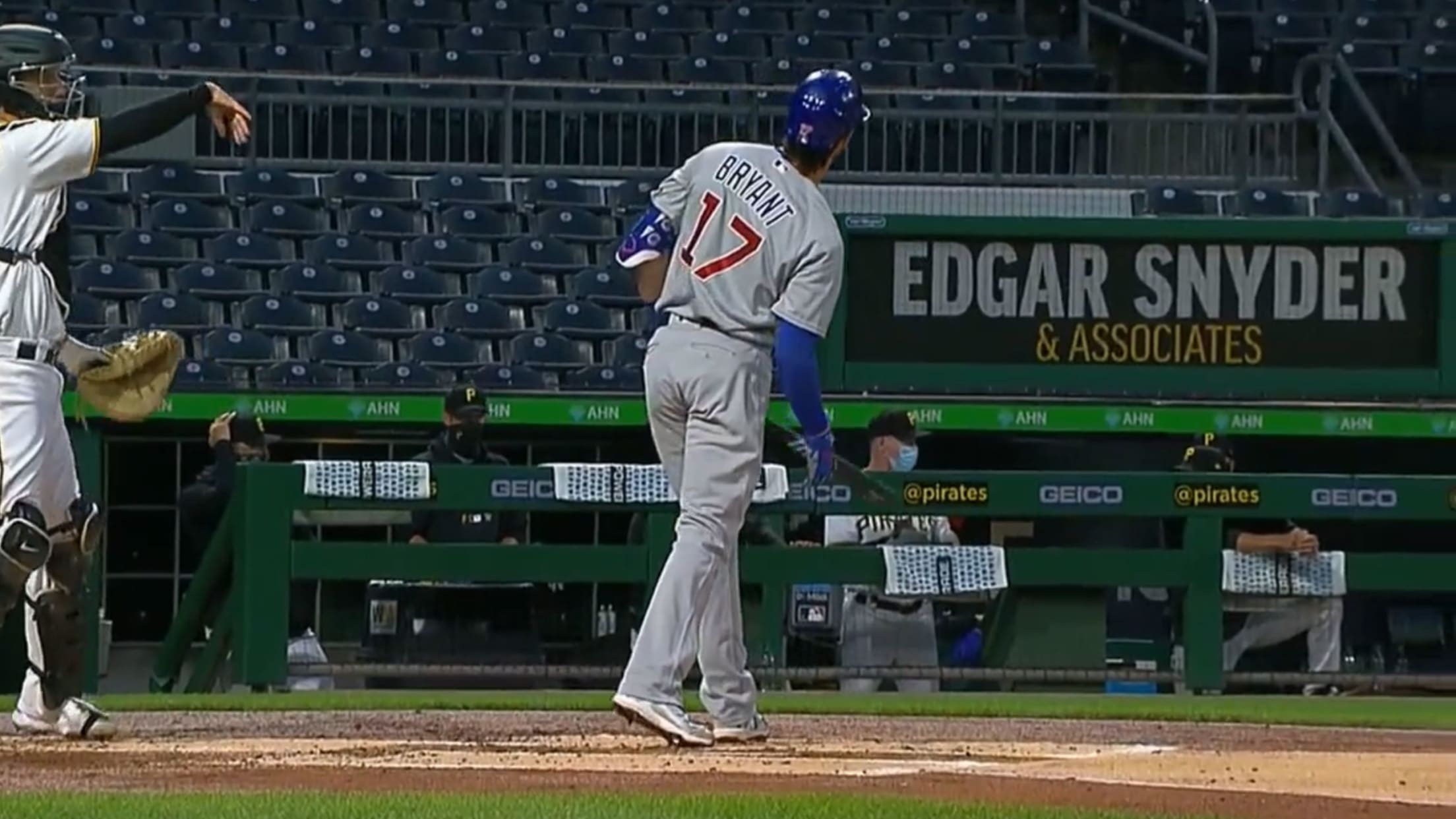 Kris Bryant's campaign with the Cubs this year has been plagued by a series of injury setbacks. Another one arrived on Monday night in Pittsburgh. Bryant was lifted in the third inning of the Cubs' 5-0 win over the Pirates with tightness in his lower right oblique. The injury stemmed
Notes: Wick (oblique) to IL; Chafin activated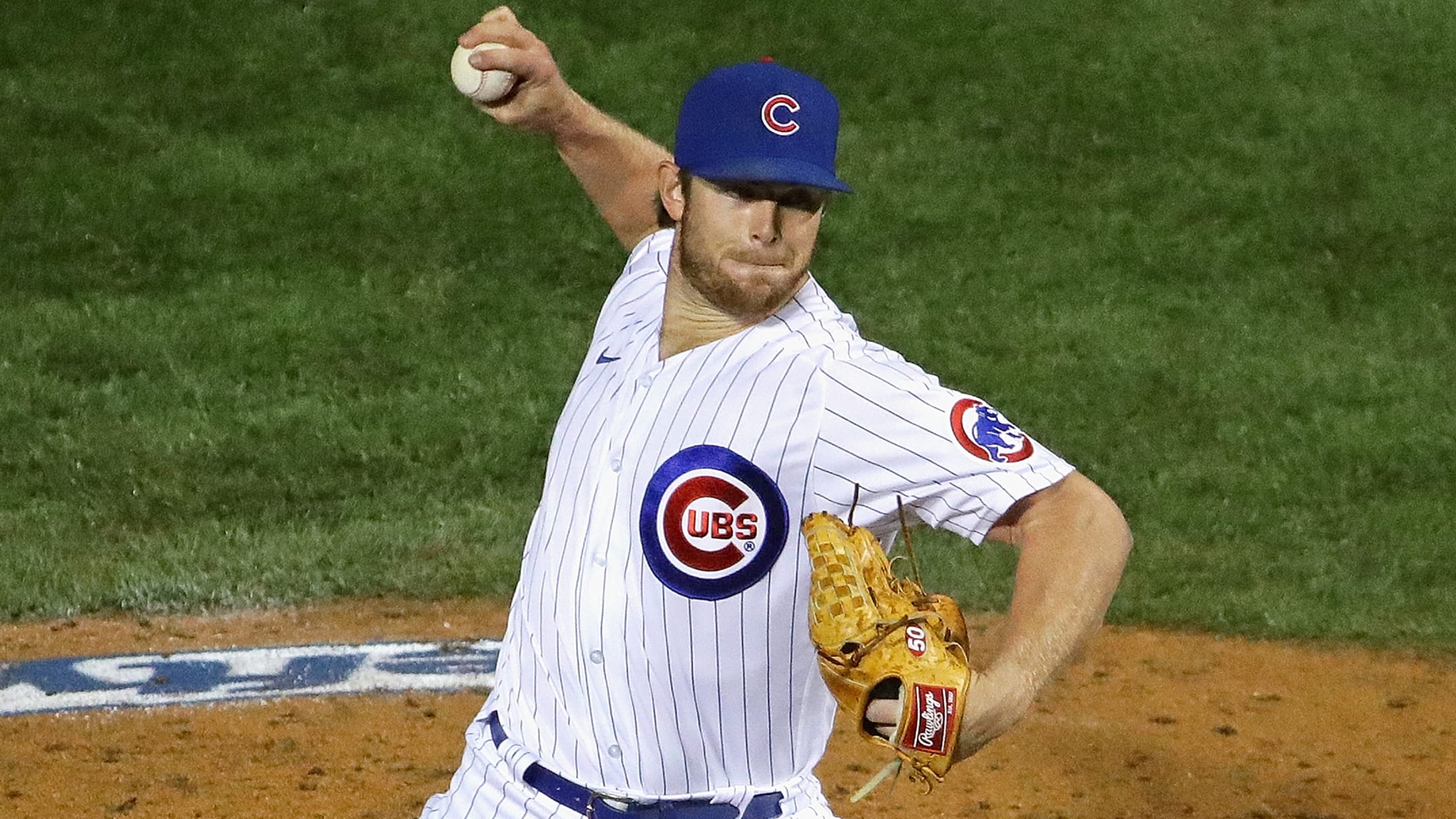 CHICAGO -- Cubs manager David Ross had found a rhythm with his back-end bullpen trio of Jeremy Jeffress, Craig Kimbrel and Rowan Wick. Now, Chicago's relief corps has potentially lost Wick for the season with the playoffs just around the corner. Prior to Saturday's game against the Twins at Wrigley
Chatwood, Quintana face big test to return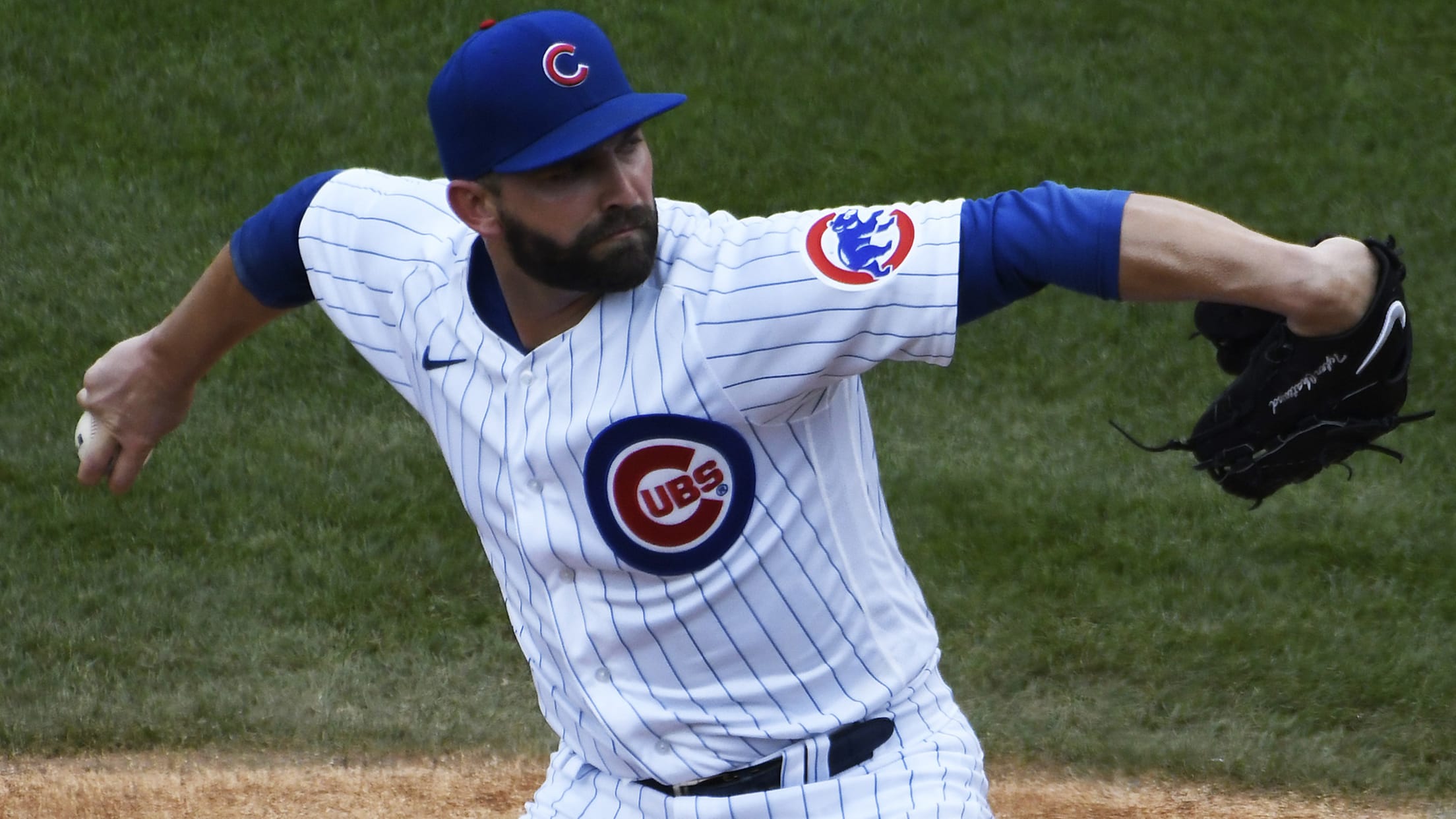 CHICAGO -- At the time Tyler Chatwood landed on the injured list with a right forearm injury earlier this month, the Cubs were not overly optimistic about the pitcher's chances of making an impact on the staff again this season. That has changed. Prior to Thursday's game against the Reds,
Ross: Heyward 'feeling better'; more tests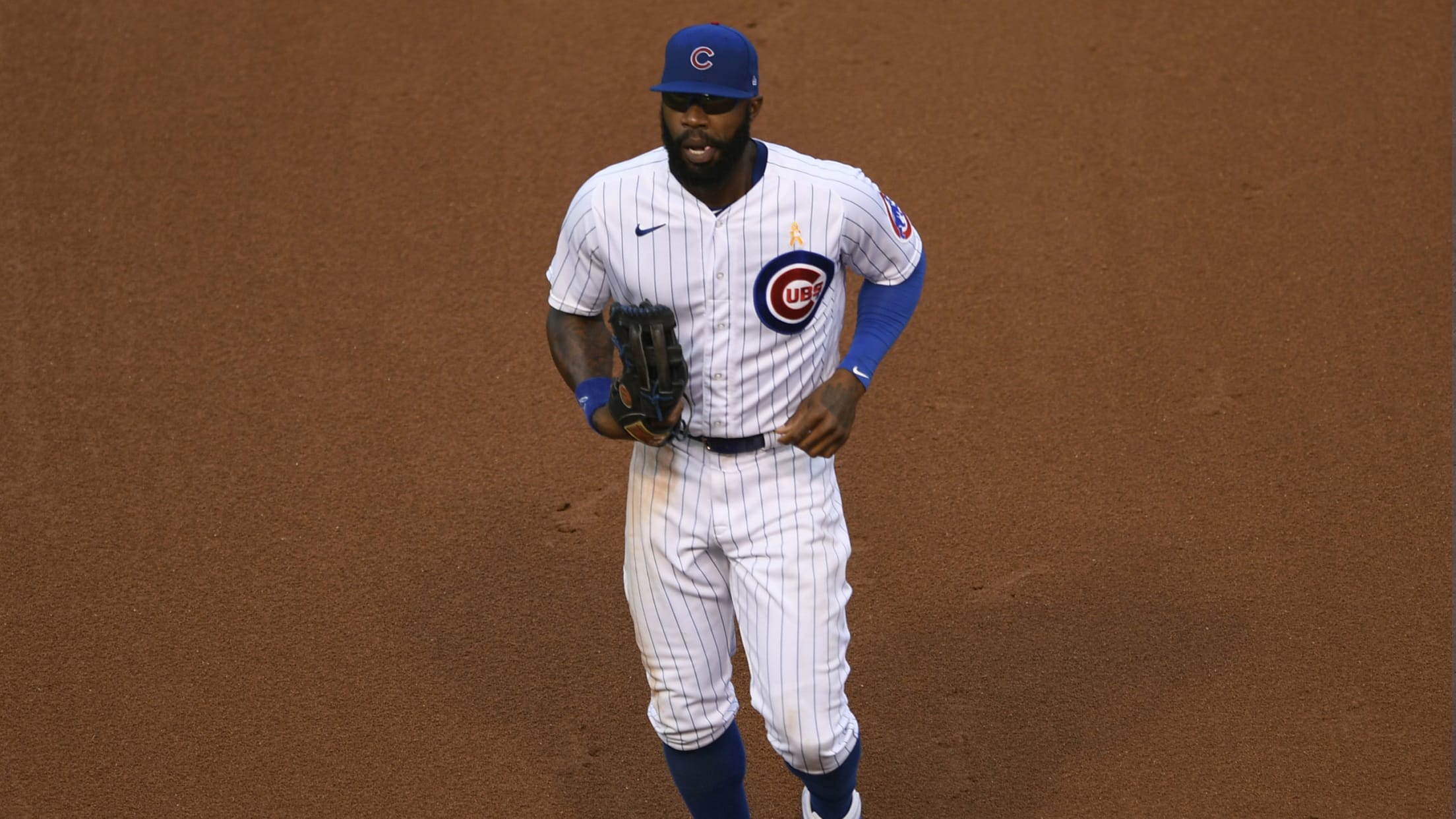 CHICAGO -- Cubs manager David Ross took no chances when outfielder Jason Heyward complained of shortness of breath and light-headedness during Sunday's game against the Cardinals. And by Monday morning, Ross was encouraged by the feedback from Heyward and the team's medical staff about the veteran's recovery from the episode.
Notes: Happ healing; Strop rejoins Cubs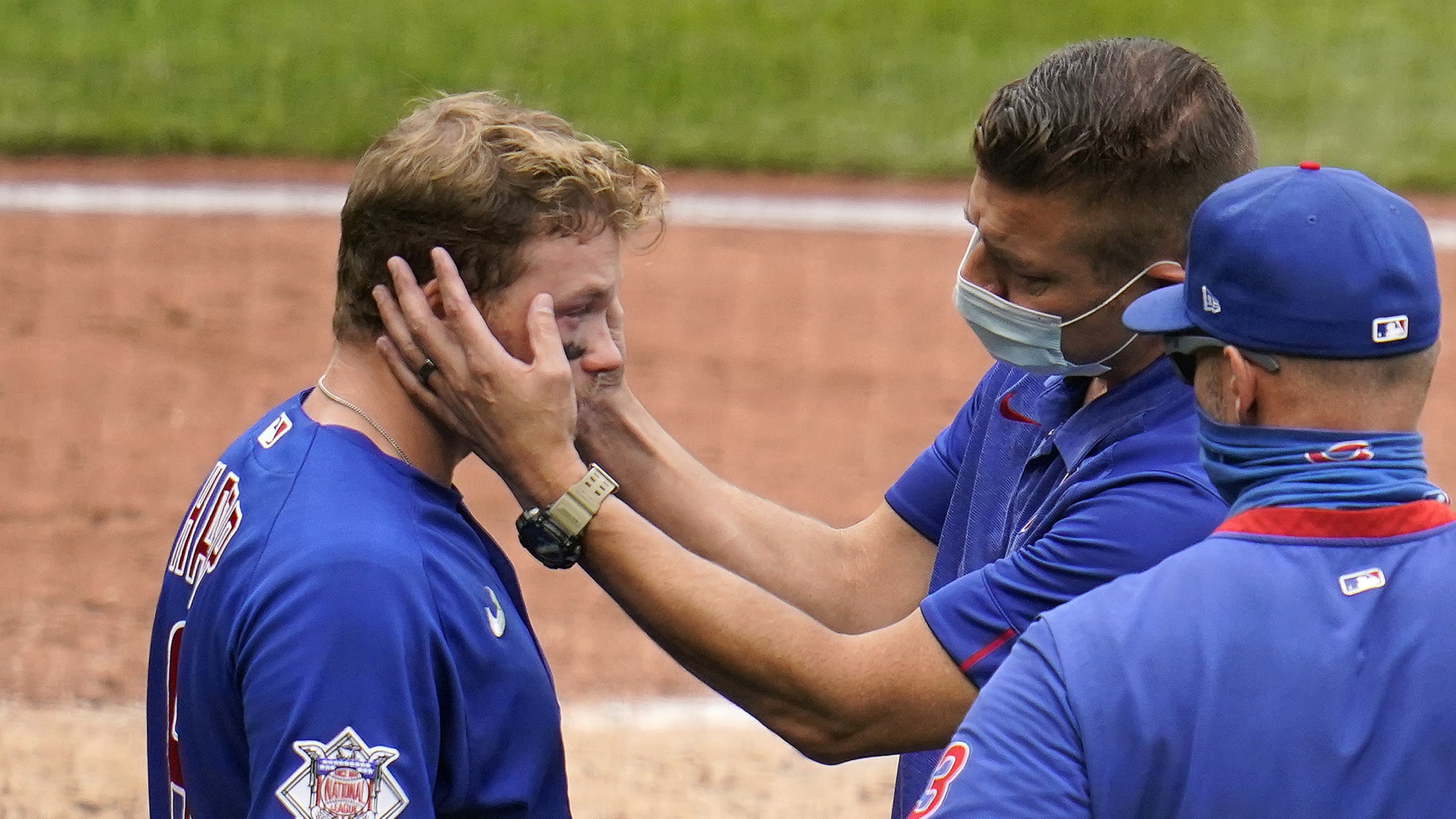 CHICAGO -- Cubs manager David Ross sounded optimistic on Friday about getting Ian Happ back into the lineup in the near future. For the opener of Chicago's weekend set against the Cardinals, Ross felt it made sense to give the outfielder a little more time. In the fourth inning of
Happ's eye bruise spells tough day for Cubs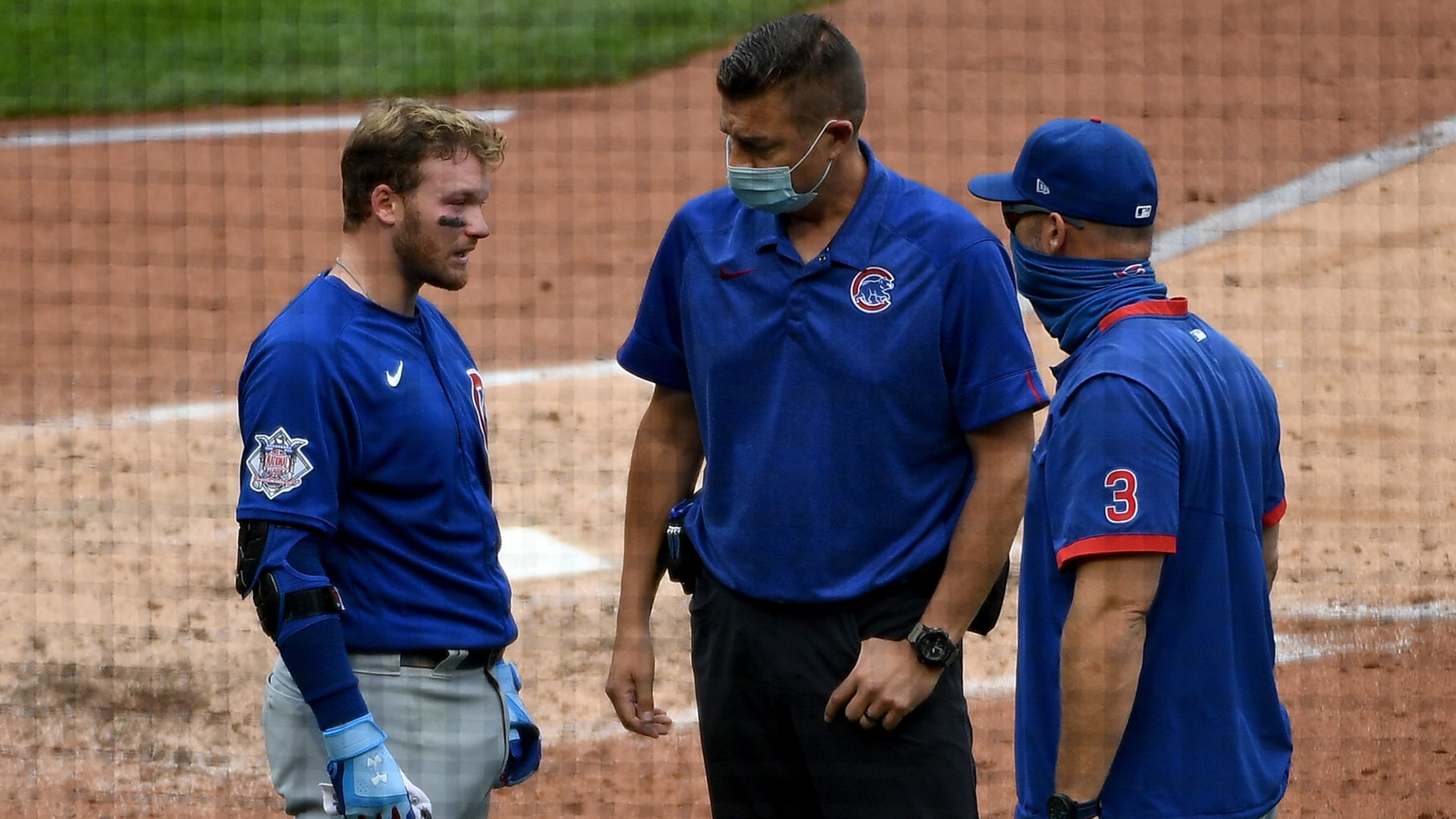 As Ian Happ dropped to his knees in clear pain on Thursday afternoon, Cubs fans surely held their collective breath. Chicago's lineup has gone through what has felt like a season's worth of ups and downs in this abbreviated campaign, but Happ has been a bright spot. The good news
Lat injury forces Quintana to injured list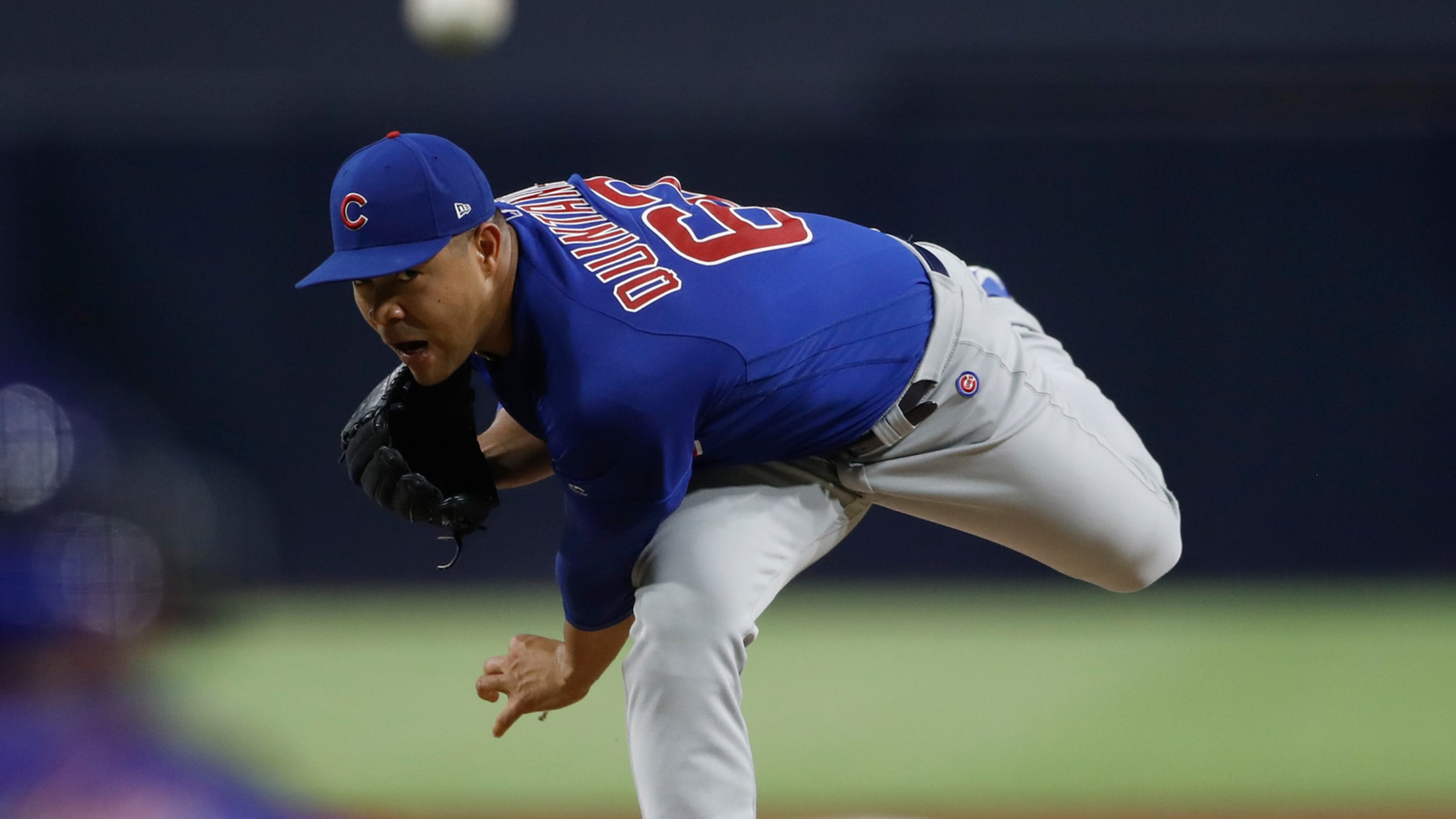 The Cubs' weekend plans were altered a bit on Wednesday with the news that left-hander José Quintana was placed on the 10-day injured list due to left lat inflammation. The move is retroactive to Aug. 31. The 31-year-old Quintana, who was previously sidelined eight weeks with a left thumb injury,
Chatwood (elbow) exits; Q K's 6 in relief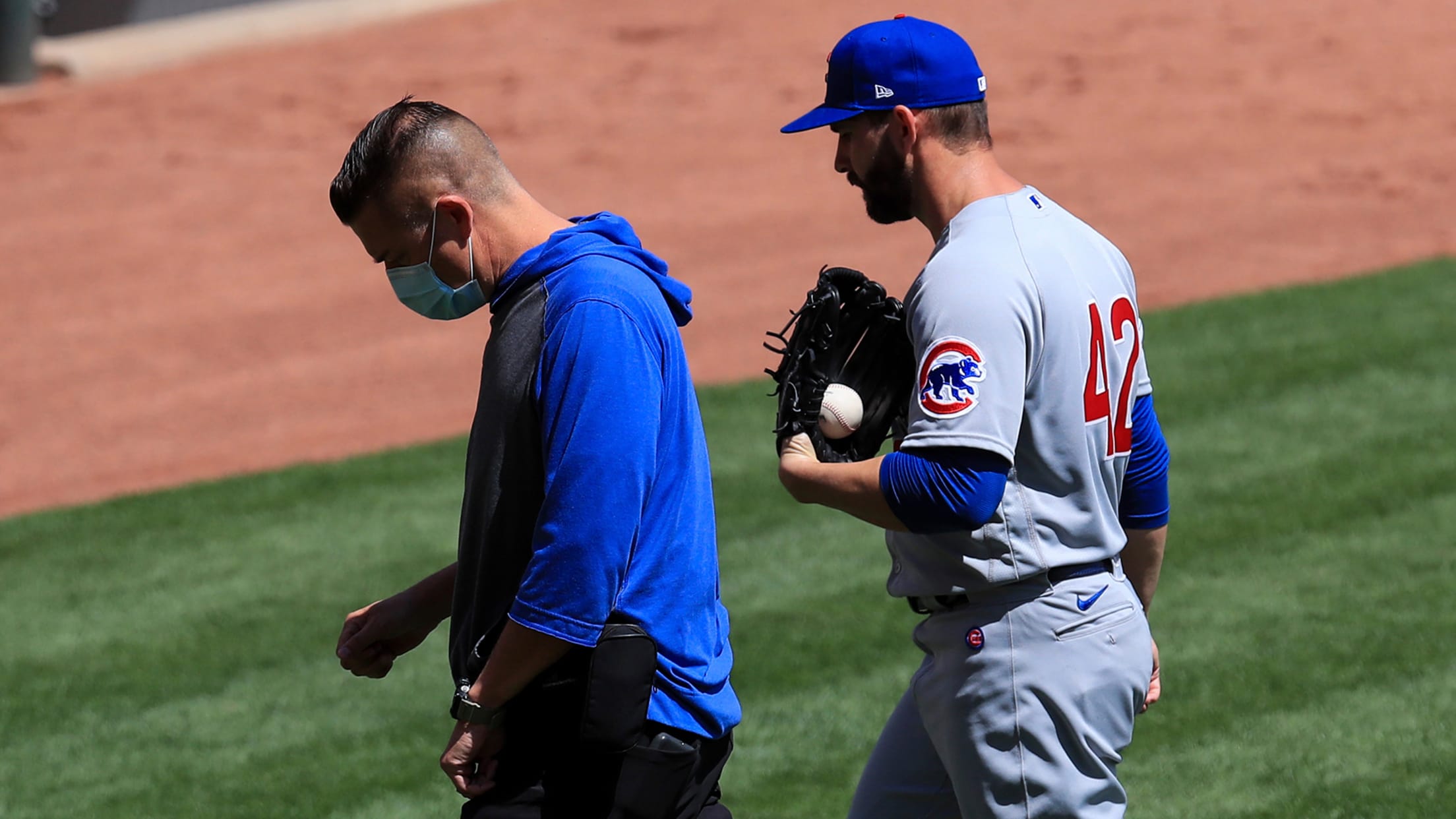 Tyler Chatwood spiked a pitch in the third inning of Sunday afternoon's 10-1 win over the Reds, and he immediately motioned to the Cubs' dugout at Great American Ball Park. The pitcher then walked off with an injury, dealing another setback to Chicago's staff. Chatwood's issue was described as right
Notes: Bryant talks injury; Cubs add Miller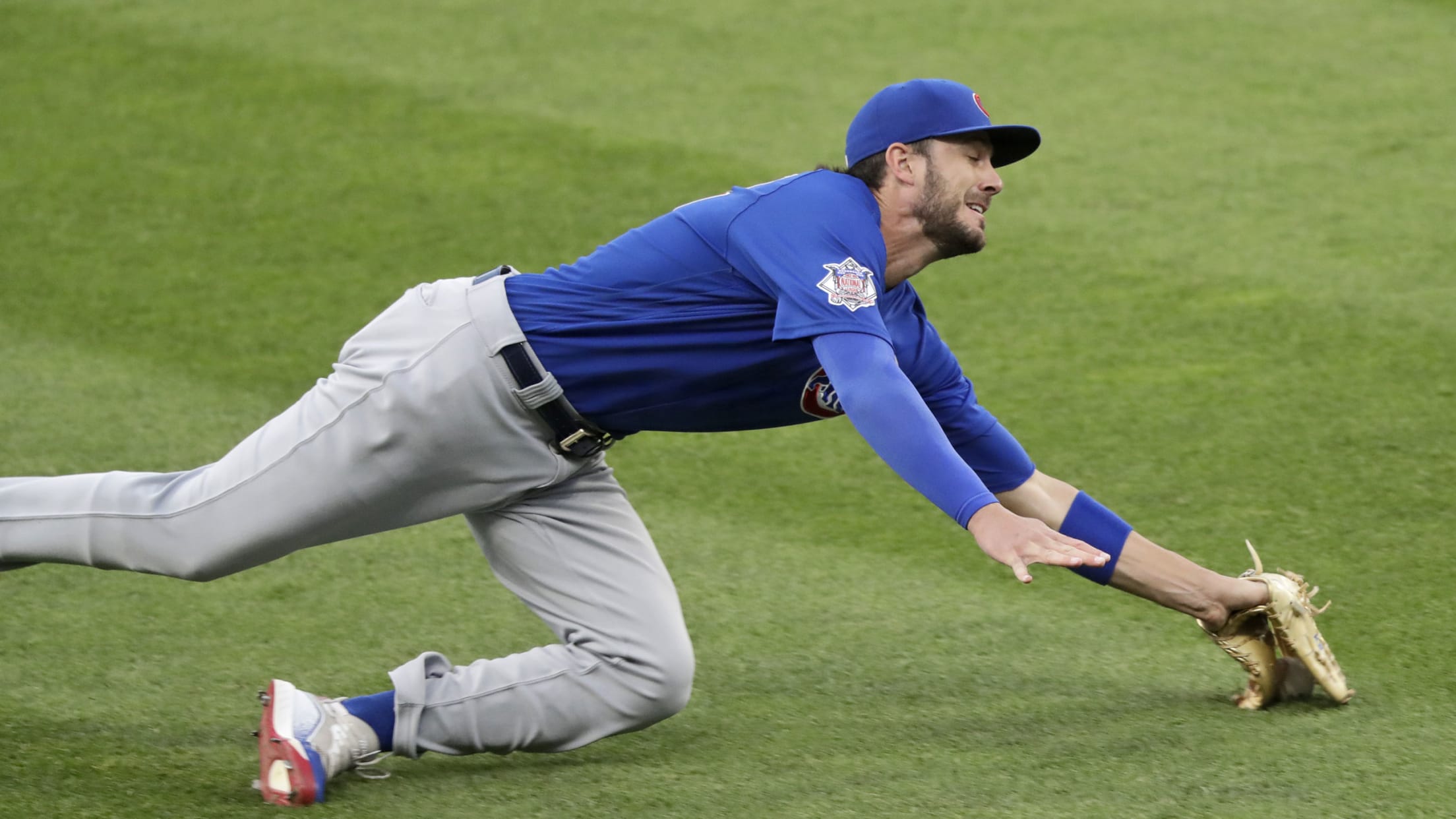 CHICAGO -- Standing in the on-deck circle in the sixth inning back on Aug. 12, Kris Bryant told Anthony Rizzo that his left wrist was not feeling right. A half-inning earlier, Bryant had landed awkwardly attempting a diving catch in left field, tweaking the wrist and his left ring finger.
Cubs change course, put Bryant on IL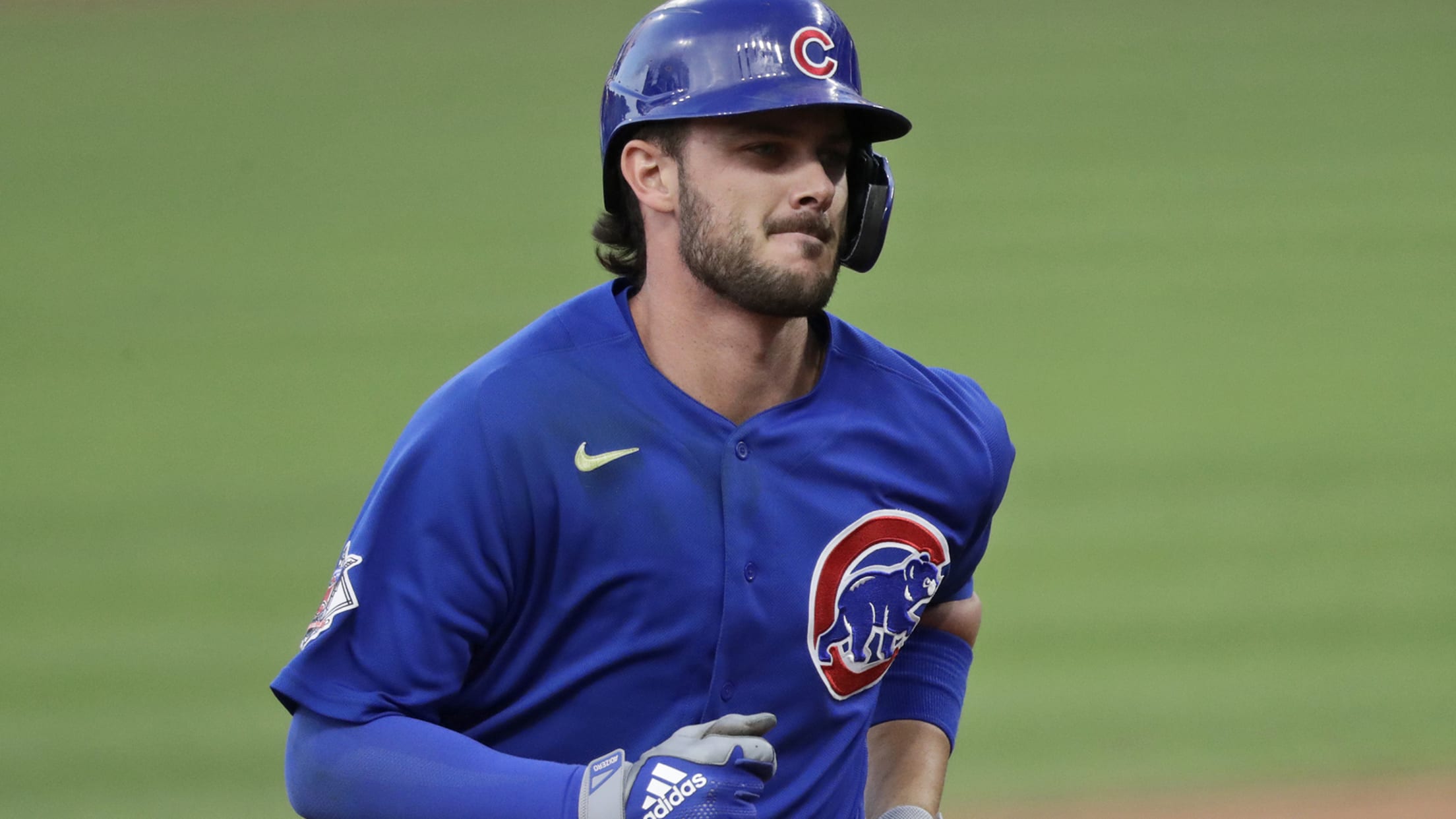 CHICAGO -- A few hours before Saturday's game against the White Sox at Wrigley Field, Cubs manager David Ross reiterated his optimism about star third baseman Kris Bryant avoiding a trip to the injured list. That stance changed shortly before first pitch. The Cubs placed Bryant on the 10-day injured
Quintana returning, but in what role?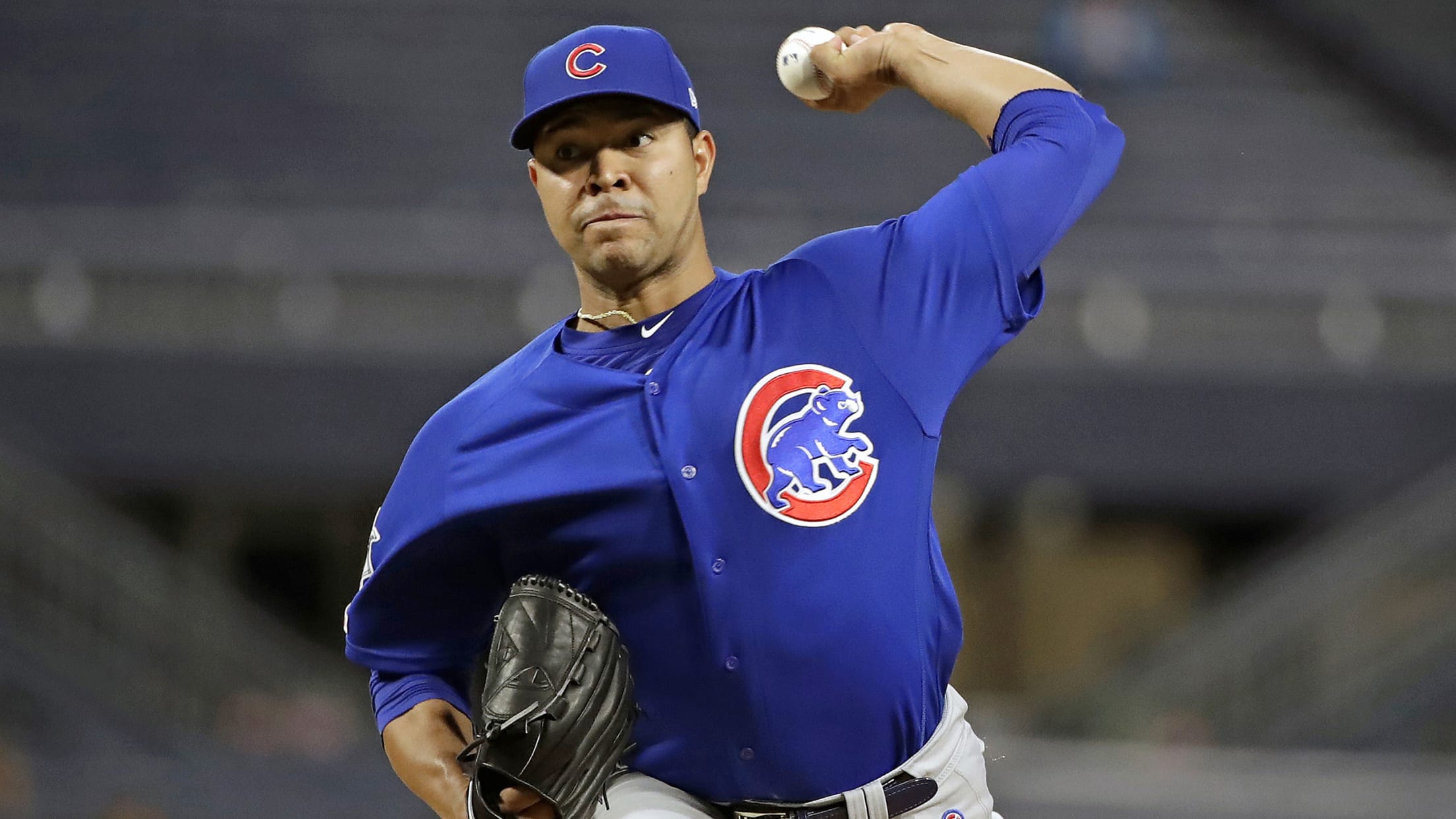 CHICAGO -- Cubs manager David Ross said on Saturday that left-hander José Quintana is ready to rejoin the team's pitching staff. Now Chicago just has to determine the best way to utilize the veteran lefty. "We're still kind of internally talking about those things," Ross said prior to Saturday's game
Bryant still out of action with wrist injury
Cubs give KB time to 'feel comfortable'; Trade Deadline approaches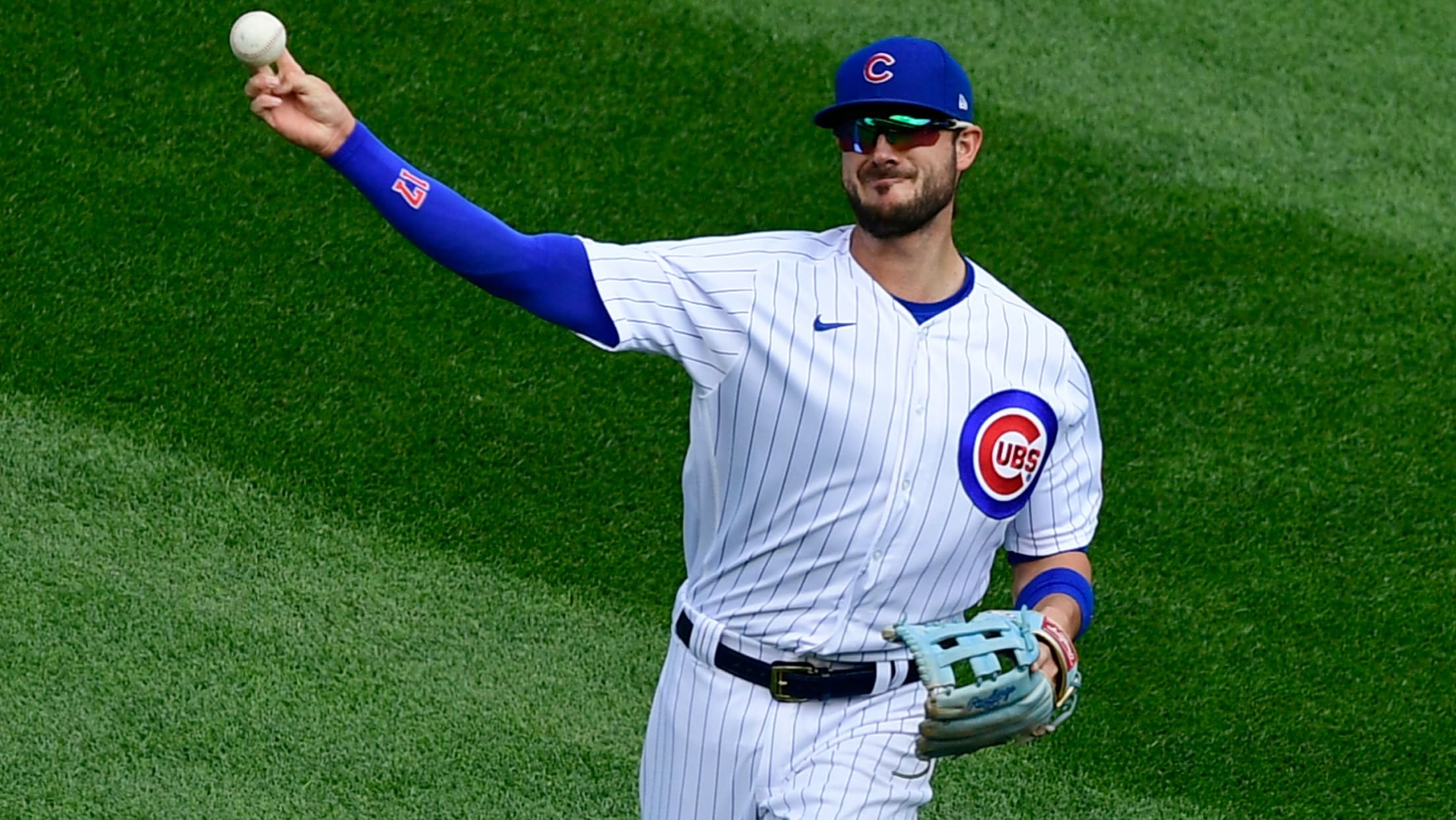 CHICAGO -- Cubs manager David Ross emphasized earlier this week that having Kris Bryant back in the lineup on Friday was a goal, not a guarantee. As it turned out, the star third baseman was out of the mix for the opener against the White Sox. Bryant remains sidelined with
Notes: Quintana close; Miller's debut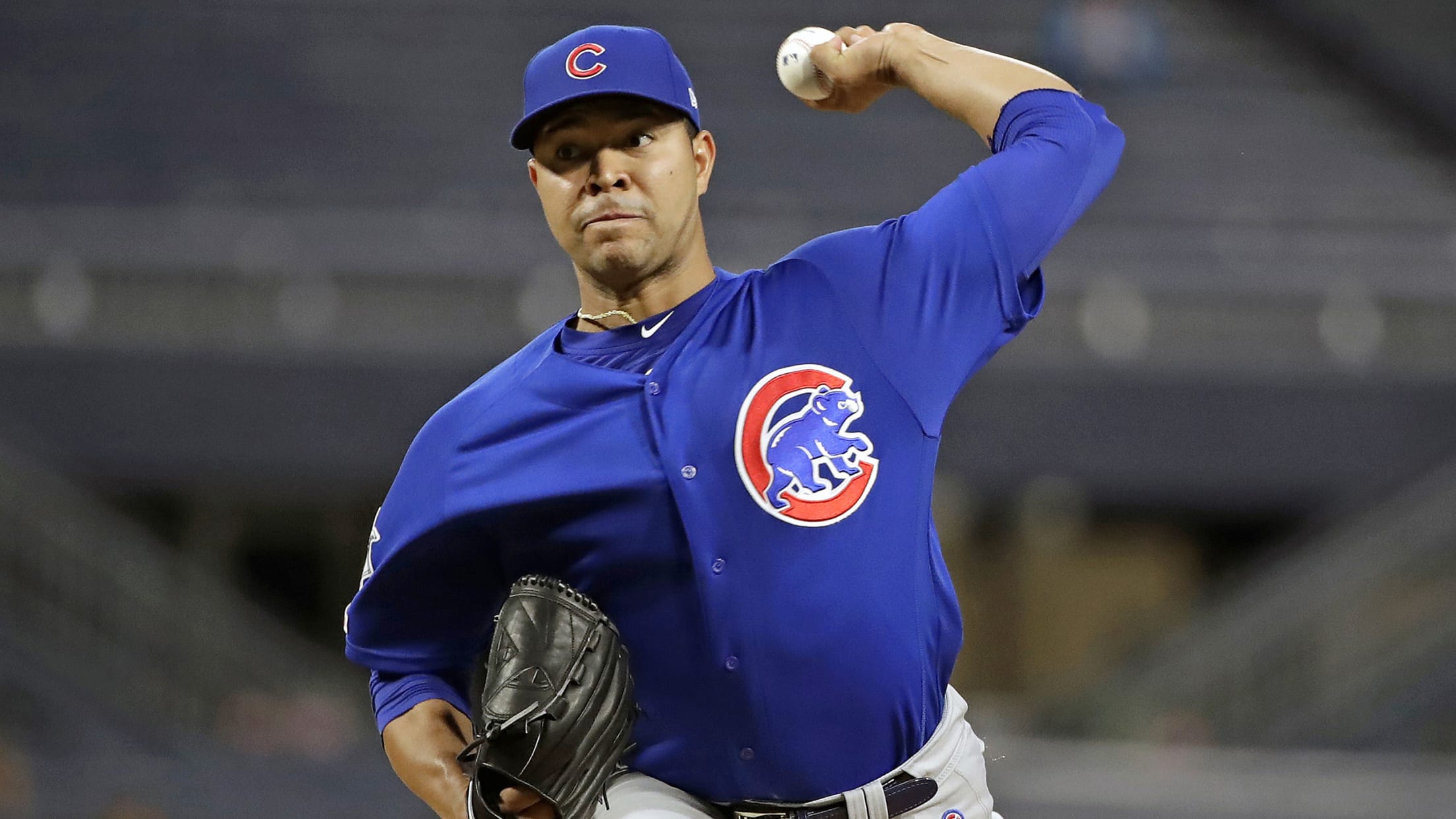 CHICAGO -- Left-hander José Quintana is moving closer to joining the Cubs' rotation, but the specific timetable remains under discussion. On Tuesday, Quintana threw a bullpen session as the latest step in his comeback from a left thumb injury. Cubs manager David Ross noted Tuesday that Quintana was scheduled to
Bryant to sit for 2 days, could return Friday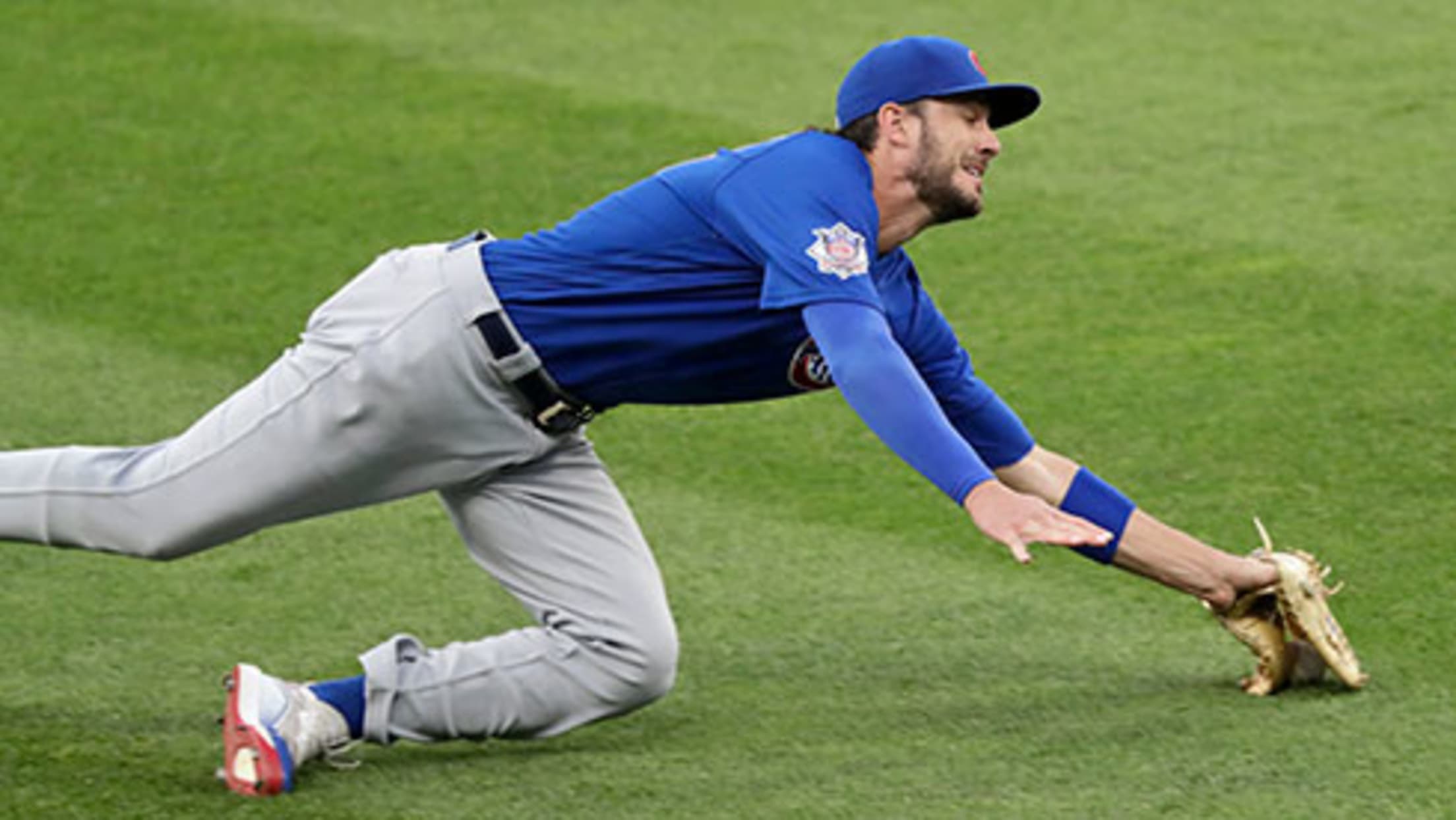 CHICAGO -- Kris Bryant has tried to stay on the field for the Cubs over the past several days. The star third baseman is now doing what he can to avoid the injured list with a nagging left wrist issue. Cubs manager David Ross announced Tuesday that Bryant has received
Impact of Chatwood IL trip on Cubs' rotation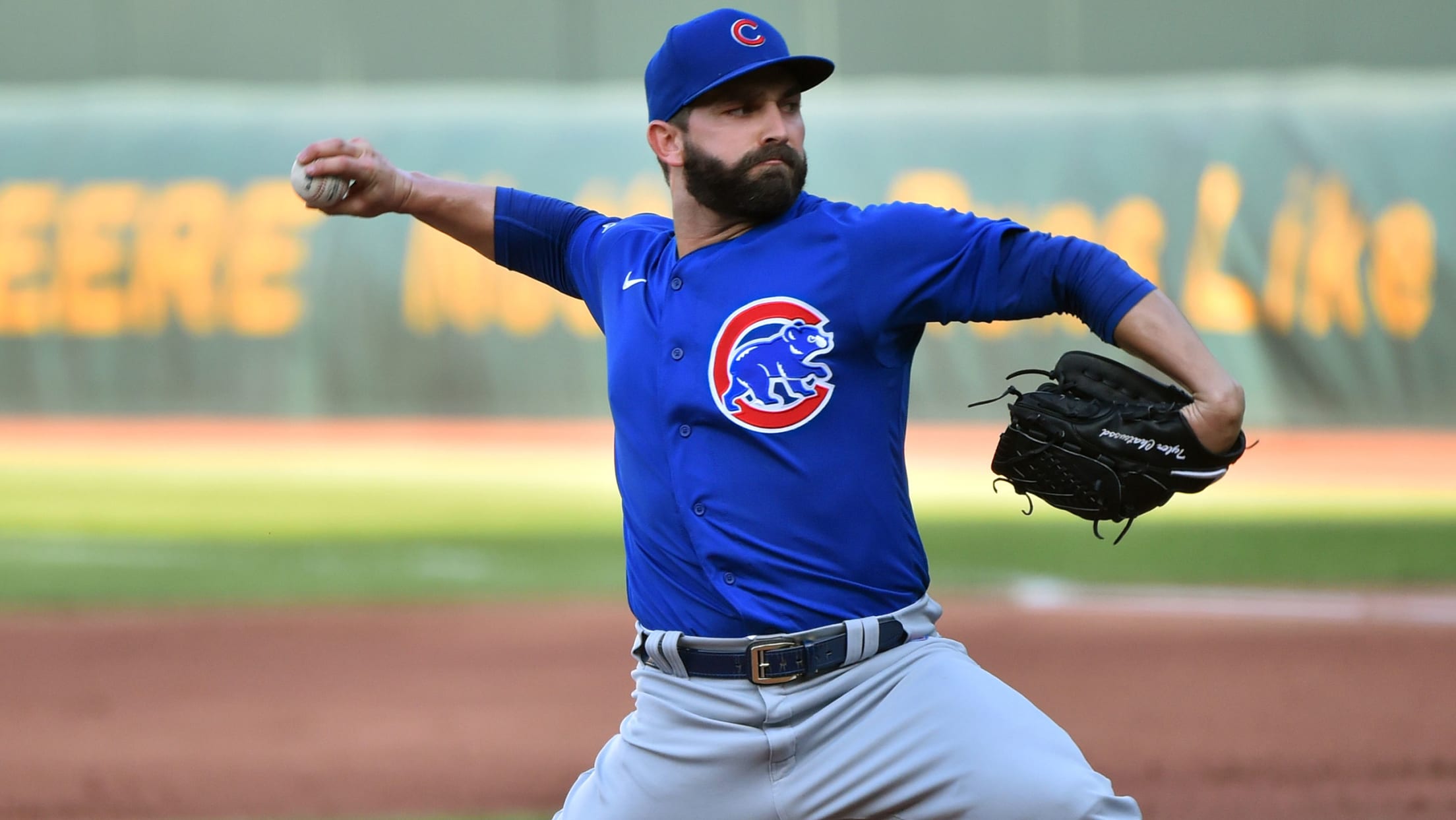 CHICAGO -- On the eve of a doubleheader with the Cardinals, the Cubs are still sorting out their pitching, given the latest setback with starter Tyler Chatwood. Shortly before Sunday's 6-5 loss to the Brewers, the Cubs announced that Chatwood has been placed on the 10-day injured list with a
Super sub: Mills takes loss, but saves staff
Righty starts for Chatwood, cruises early as pitching decisions loom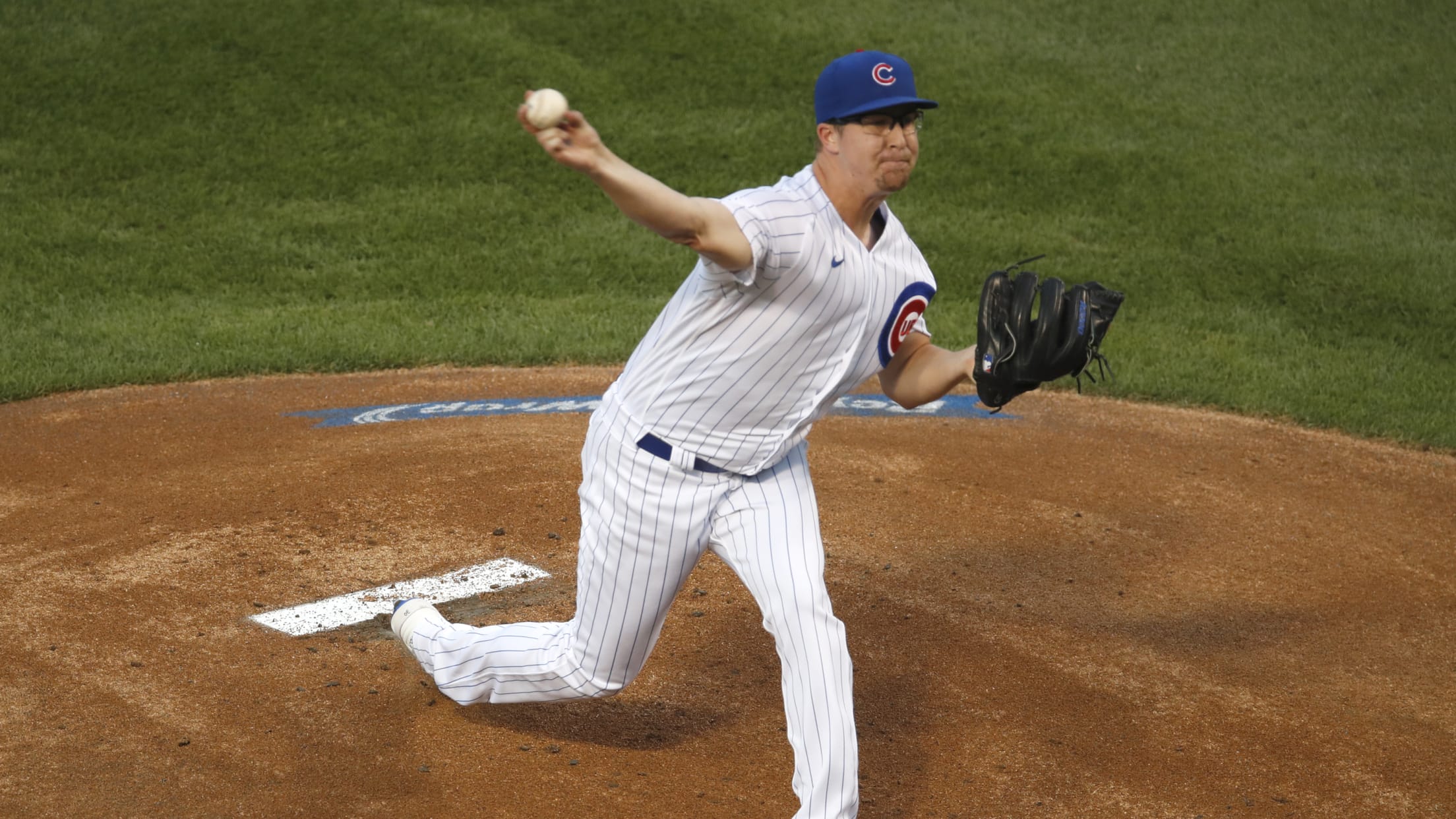 CHICAGO -- Alec Mills did not know he was starting when he arrived at Wrigley Field on Friday afternoon. A few hours before the Cubs' game against the Brewers, the righty learned it was a possibility and immediately went from a day off to diving into scouting reports. "The way
'Abundance of caution': KB kept out of lineup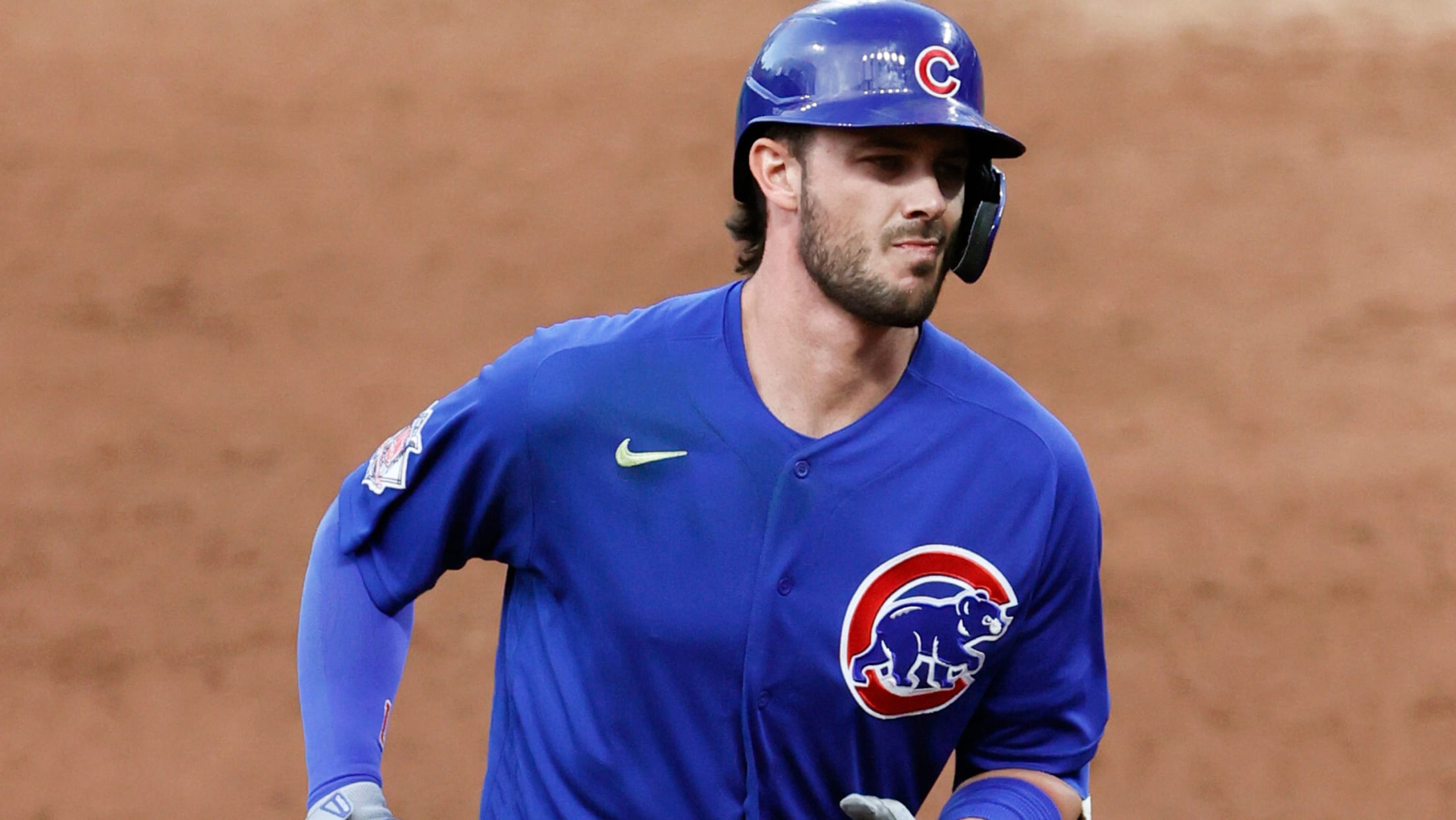 CHICAGO -- Kris Bryant managed to launch a home run with a sore left wrist on Wednesday night, but lingering soreness convinced manager David Ross to hold the star out of the starting lineup against the Brewers in the first two games of this weekend's four-game set. "I want to
Cubs place Norwood on IL; Steele recalled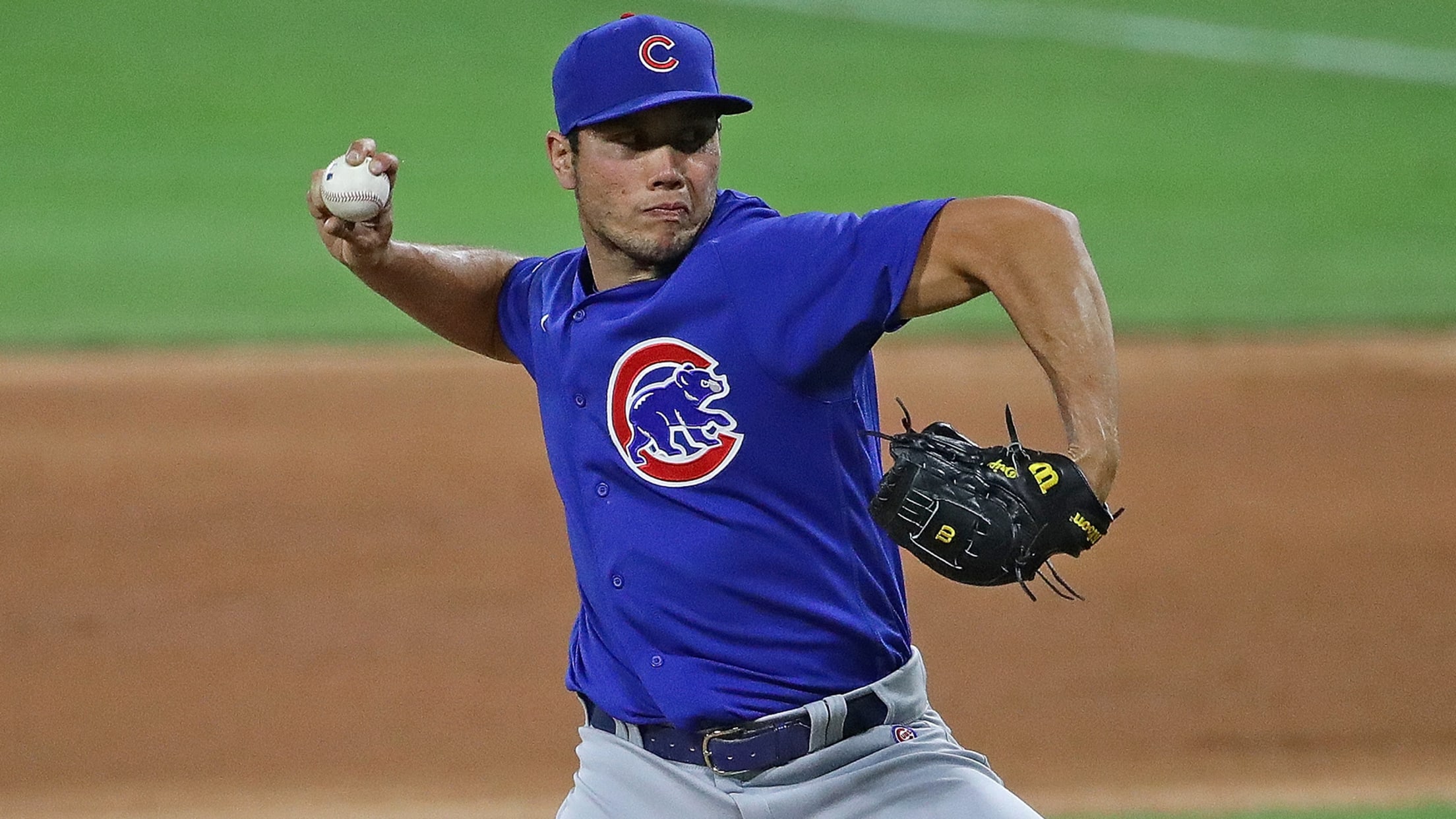 The Chicago Cubs on Sunday placed right-handed pitcher James Norwood on the 10-day injured list (retroactive to Thursday) with right shoulder inflammation and recalled left-handed pitcher Justin Steele from the club's South Bend Alternate Site. Steele, who joins the first major league roster of his career, will wear uniform number
Wieck to IL; Tepera promoted to join bullpen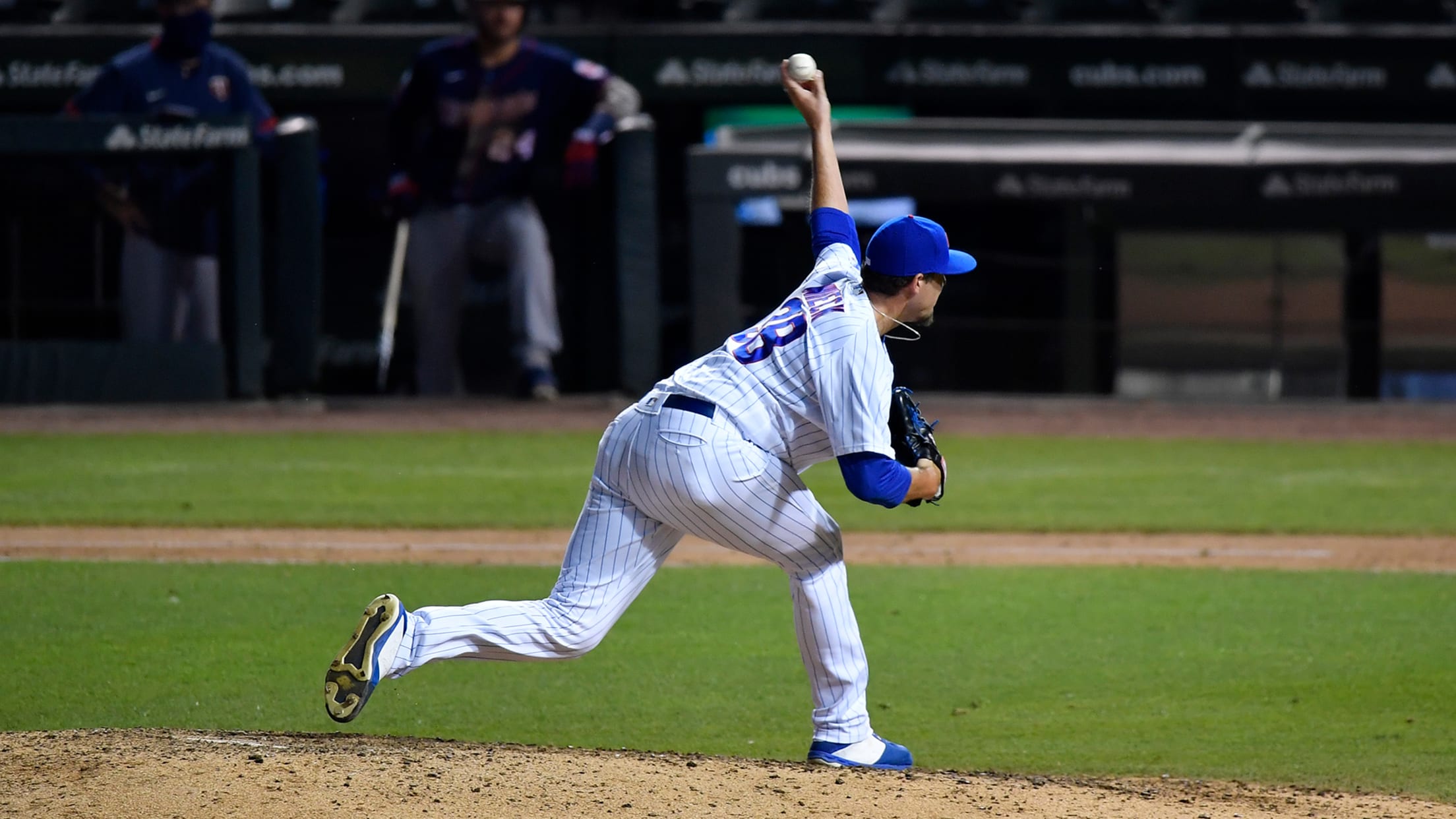 CHICAGO -- Three pitches after giving up a home run to Christian Yelich on Saturday, Cubs lefty Brad Wieck buckled on his follow through and gave his right leg a shake on the mound at Wrigley Field. One day later, Chicago was forced to adjust its bullpen. Prior to Sunday's
Rizzo doesn't believe back issues warrant IL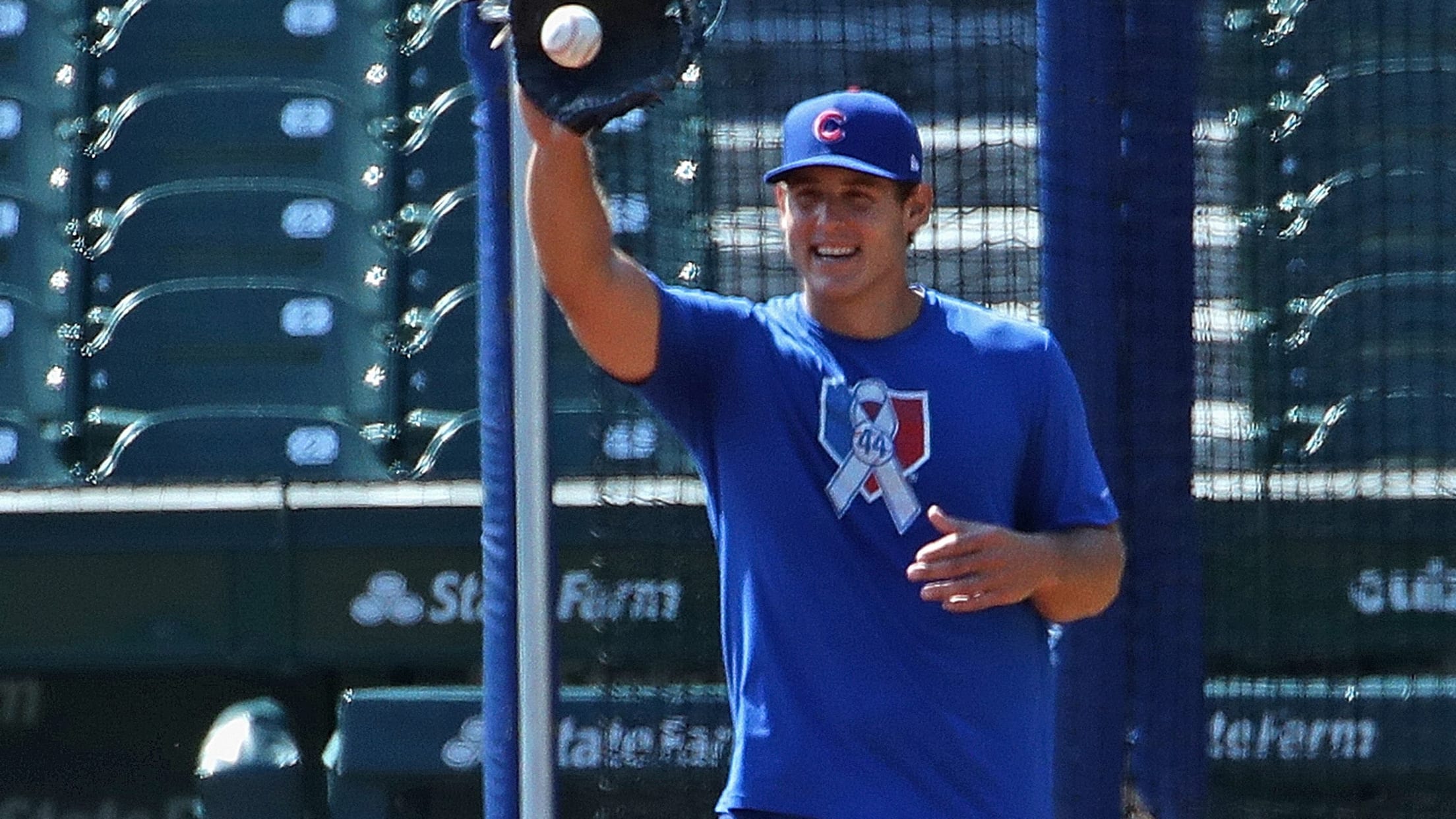 CHICAGO -- The Cubs are hopeful that first baseman Anthony Rizzo will not need to be placed on the injured list for Opening Day, but the team is continuing to take precautions as he works to improve from a nagging back issue. On Wednesday, the Cubs announced that an MRI
Almora returns after scare in intrasquad game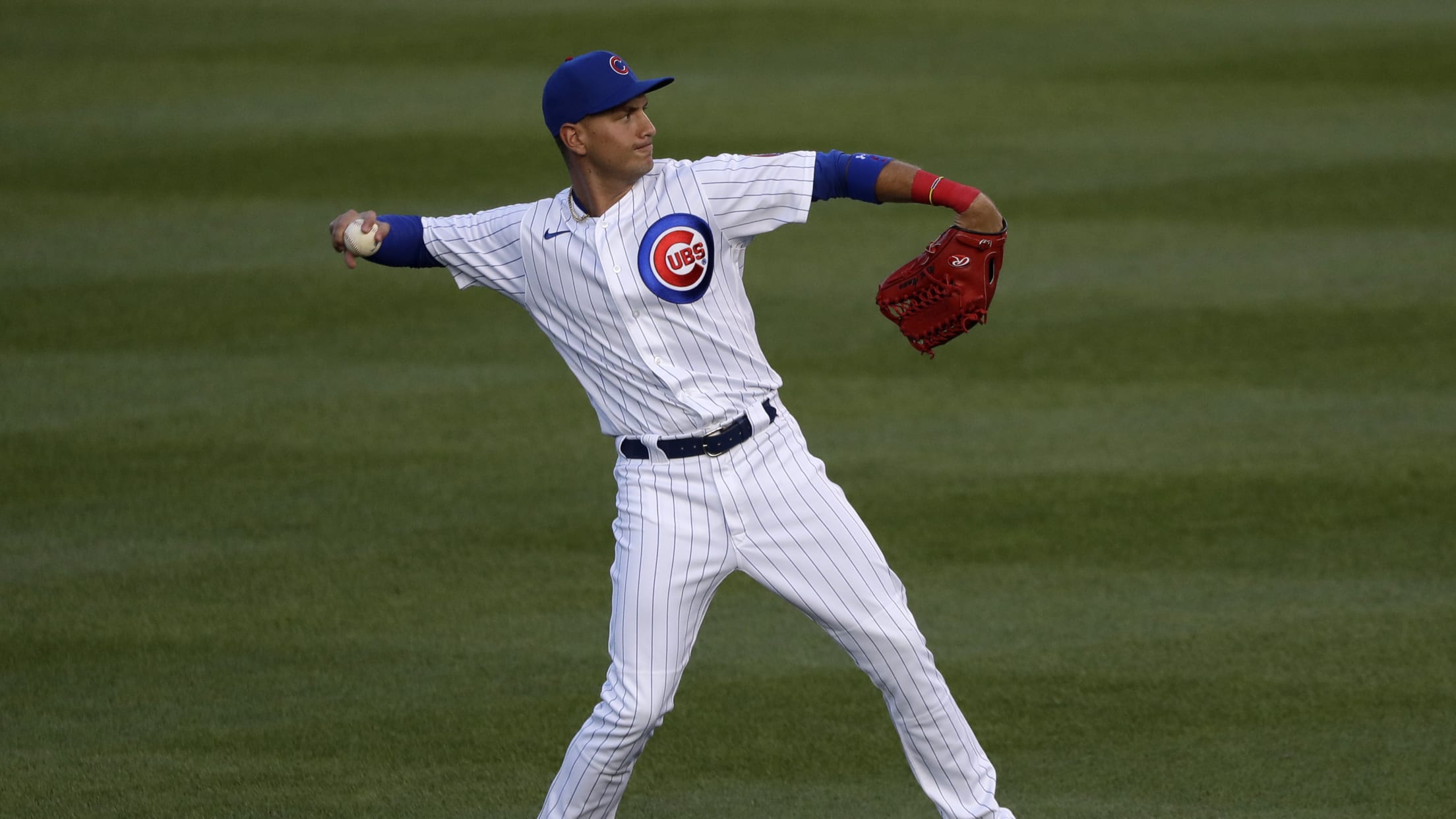 CHICAGO -- Outfielder Albert Almora Jr. gave the Cubs a brief scare on Friday night, when he crashed hard into Wrigley Field's center-field wall and momentarily exited the intrasquad game. In the fifth inning of the Cubs' scrimmage, Kris Bryant drove a pitch from closer Craig Kimbrel deep to straightaway
Quintana (thumb) has surgery; return TBD
Mills poised to fill spot in rotation; Epstein addresses diversity, safety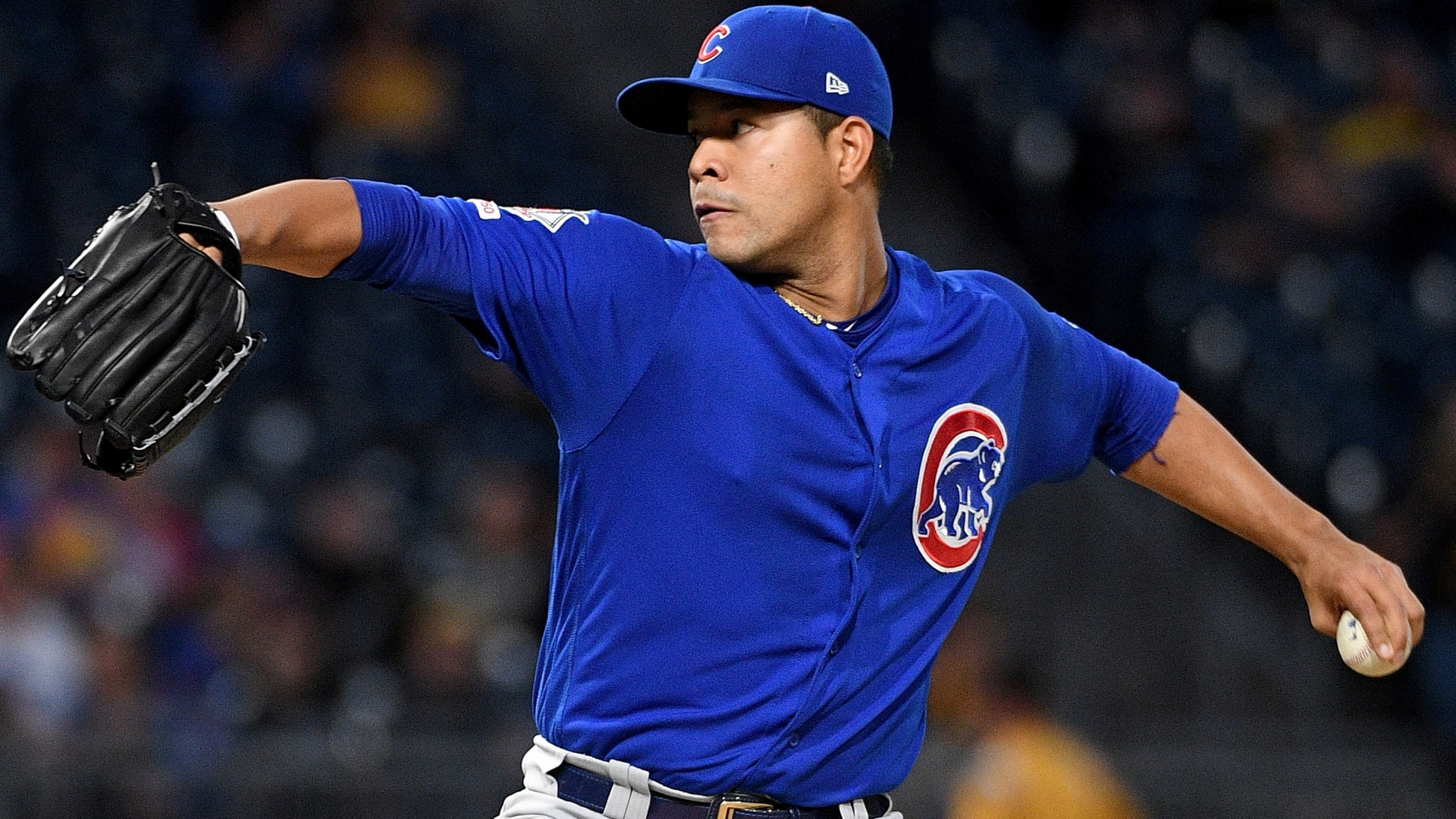 CHICAGO -- On the eve of the Cubs' first Summer Camp workout at Wrigley Field, the team has endured its first setback. On Thursday, the Cubs announced that left-hander José Quintana underwent a procedure that morning to repair a lacerated digital sensory nerve in his left thumb. The starter is