Bellinger pivots: 'I will be a handshake guy'
Dodgers' center fielder arrives confident after offseason shoulder surgery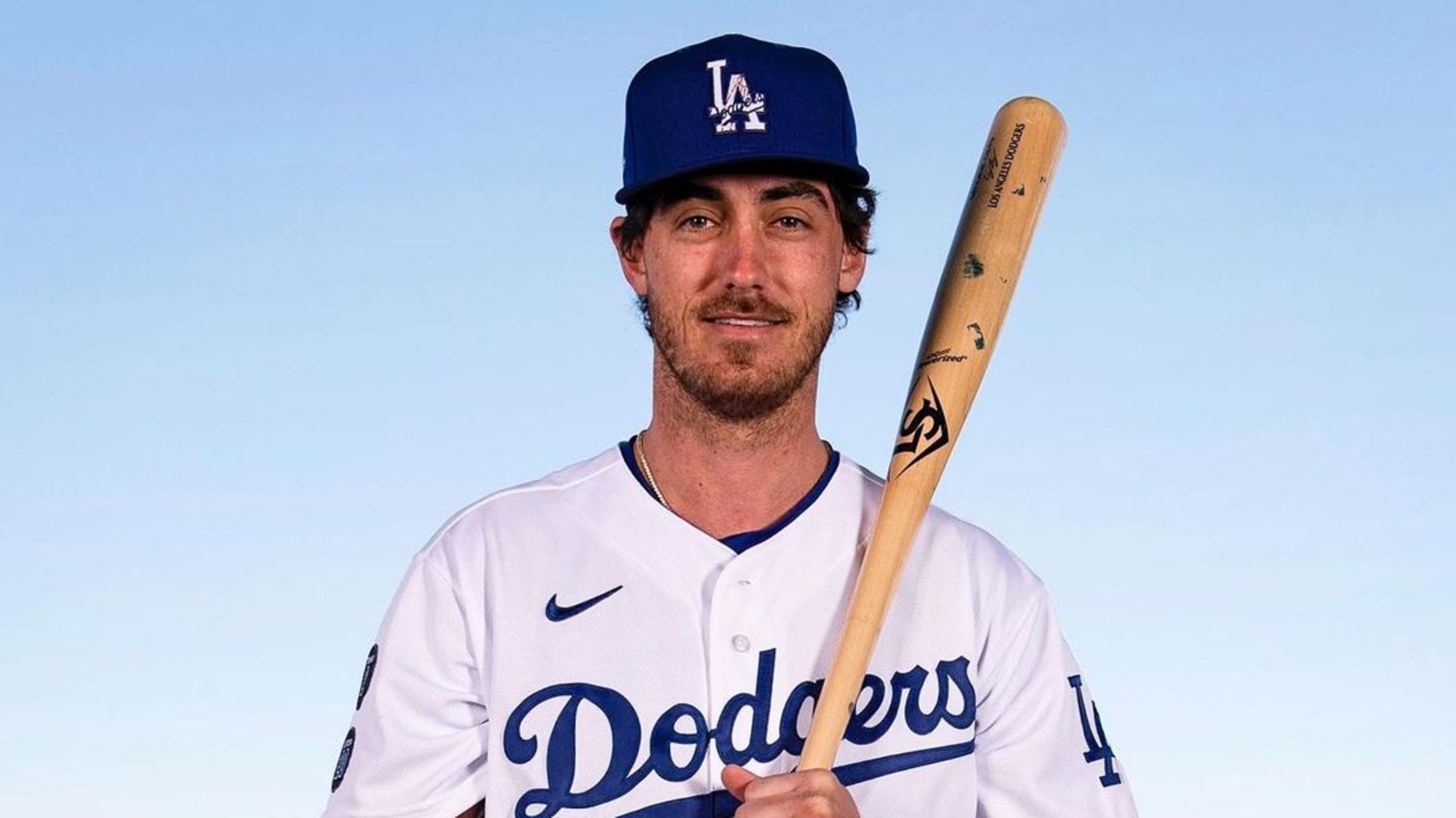 GLENDALE, Ariz. -- After dislocating his right shoulder in Game 7 of the National League Championship Series against the Braves while celebrating a home run with former teammate Enrique Hernández, Cody Bellinger jokingly vowed to retire from forearm-bashing with teammates. "Never again," Bellinger said, with a smile. "I will be
Notes: Bellinger's shoulder; Muncy motivated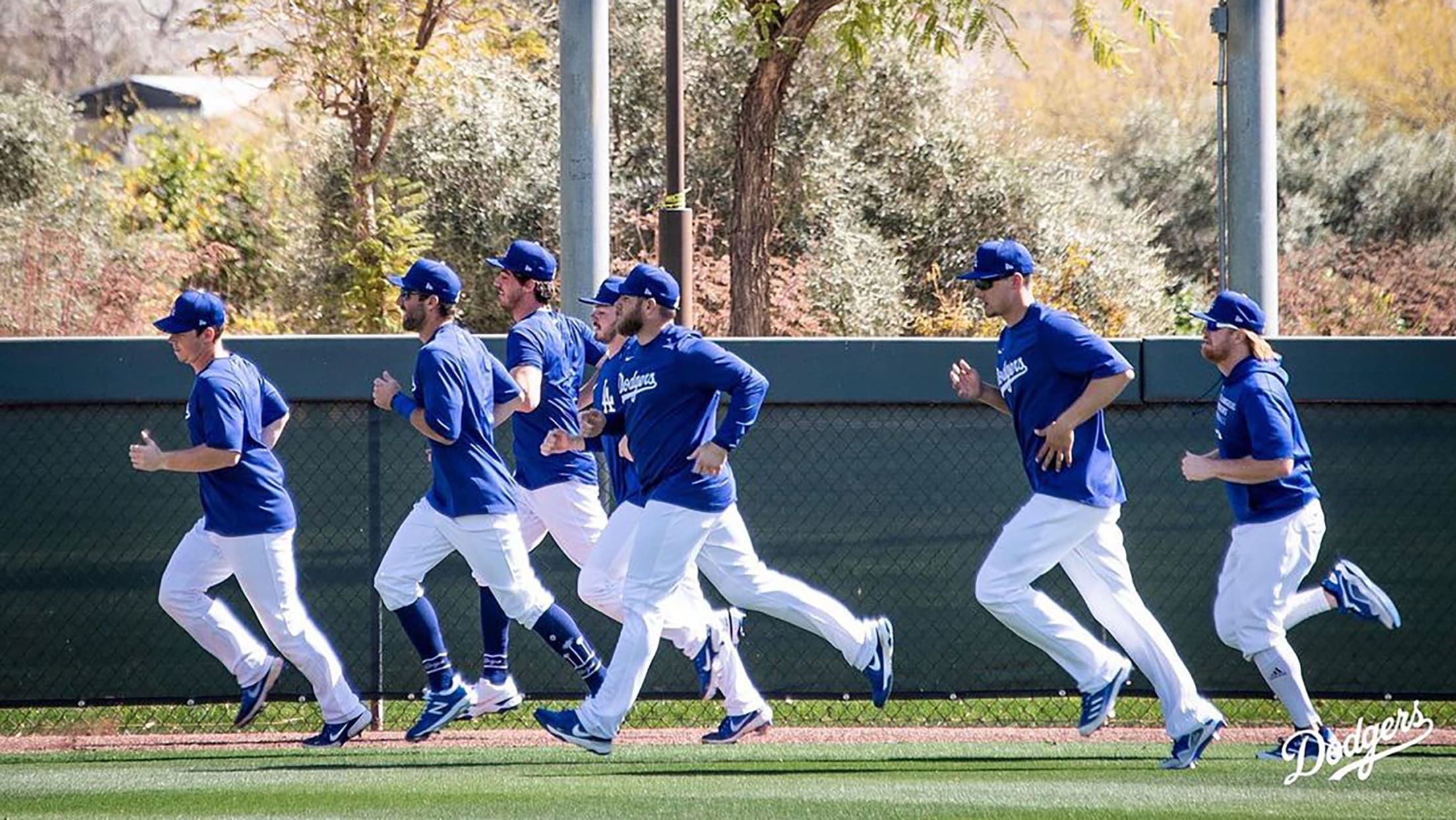 GLENDALE, Ariz. -- Dodgers star outfielder Cody Bellinger underwent right (non-throwing) shoulder surgery this offseason, and manager Dave Roberts is optimistic the 2019 National League MVP will be the starting center fielder when the team takes the field against the Rockies on April 1. "I do expect him to be
Bellinger has surgery for dislocated shoulder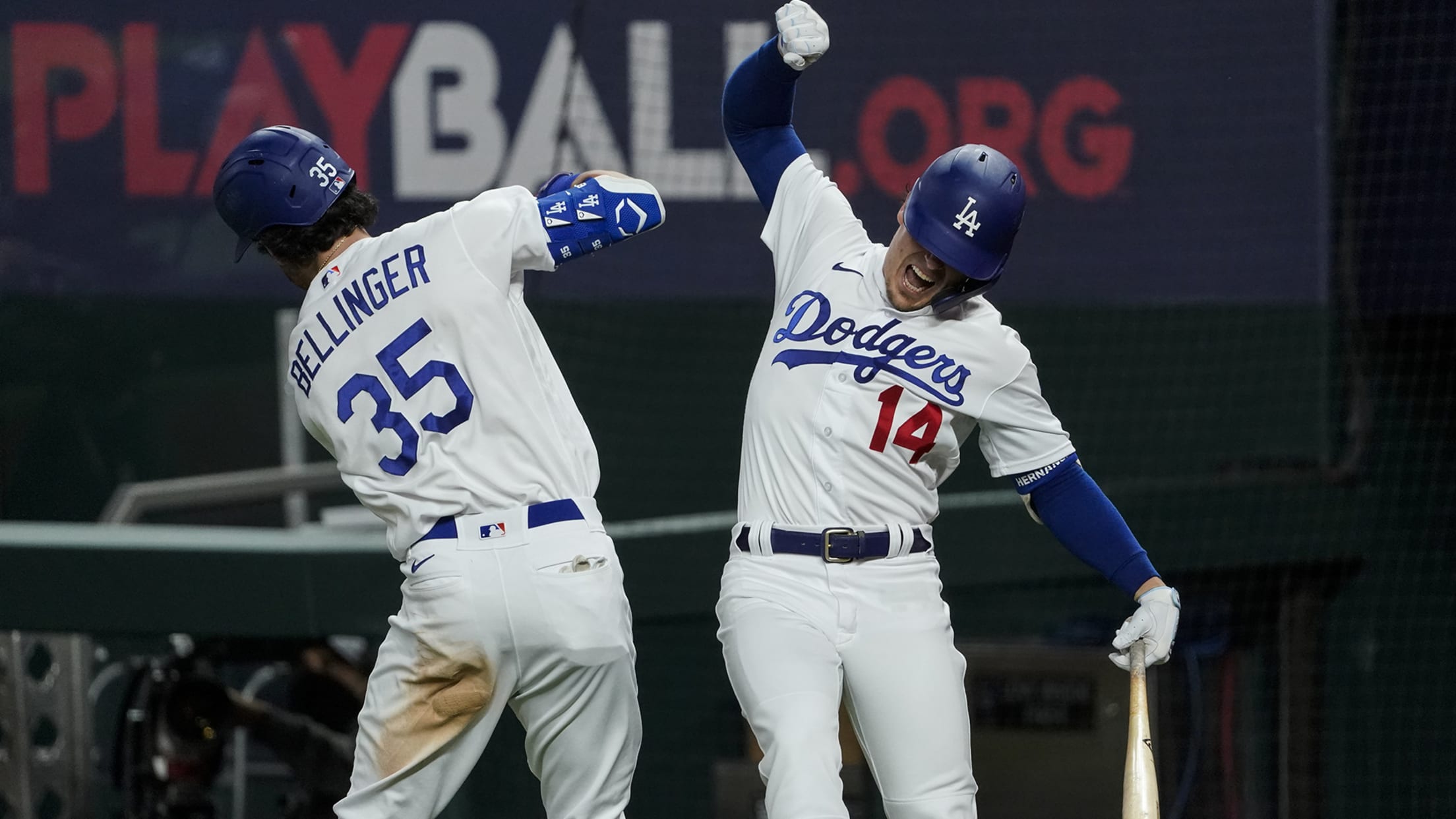 LOS ANGELES -- Dodgers outfielder Cody Bellinger underwent surgery on Tuesday to repair his right (non-throwing) shoulder, but he is expected to be ready for Spring Training, the team announced. Bellinger will begin rehab in Arizona next week, the club added, and he is facing a recovery time of 10
Notes: Bellinger at DH for G4 with stiff back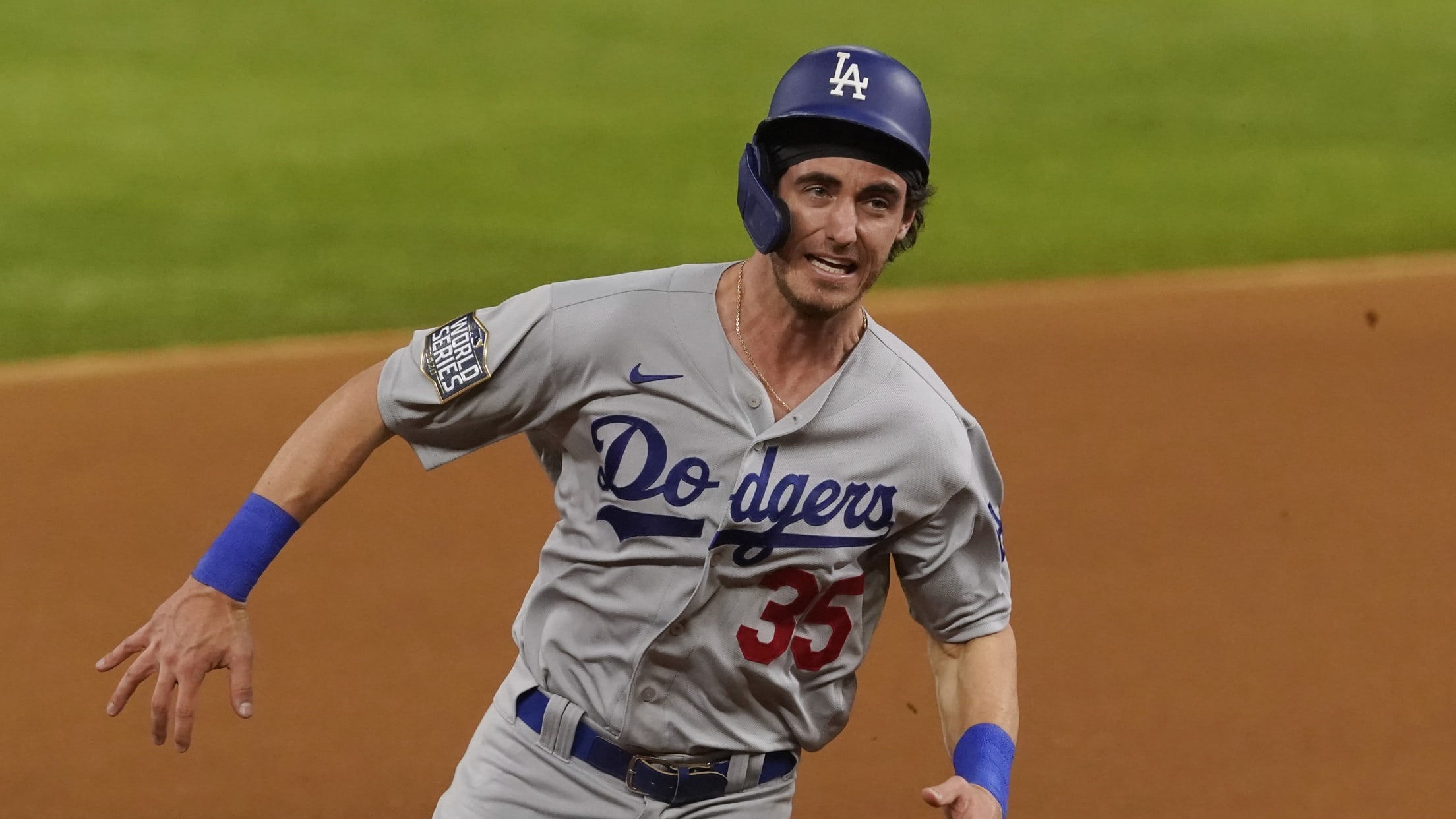 Dodgers Gold Glove center fielder Cody Bellinger awoke with a stiff lower back on Saturday, necessitating his switch from the outfield to designated hitter for Game 4 of the World Series, manager Dave Roberts said.
Taylor day to day after injuring ankle in G5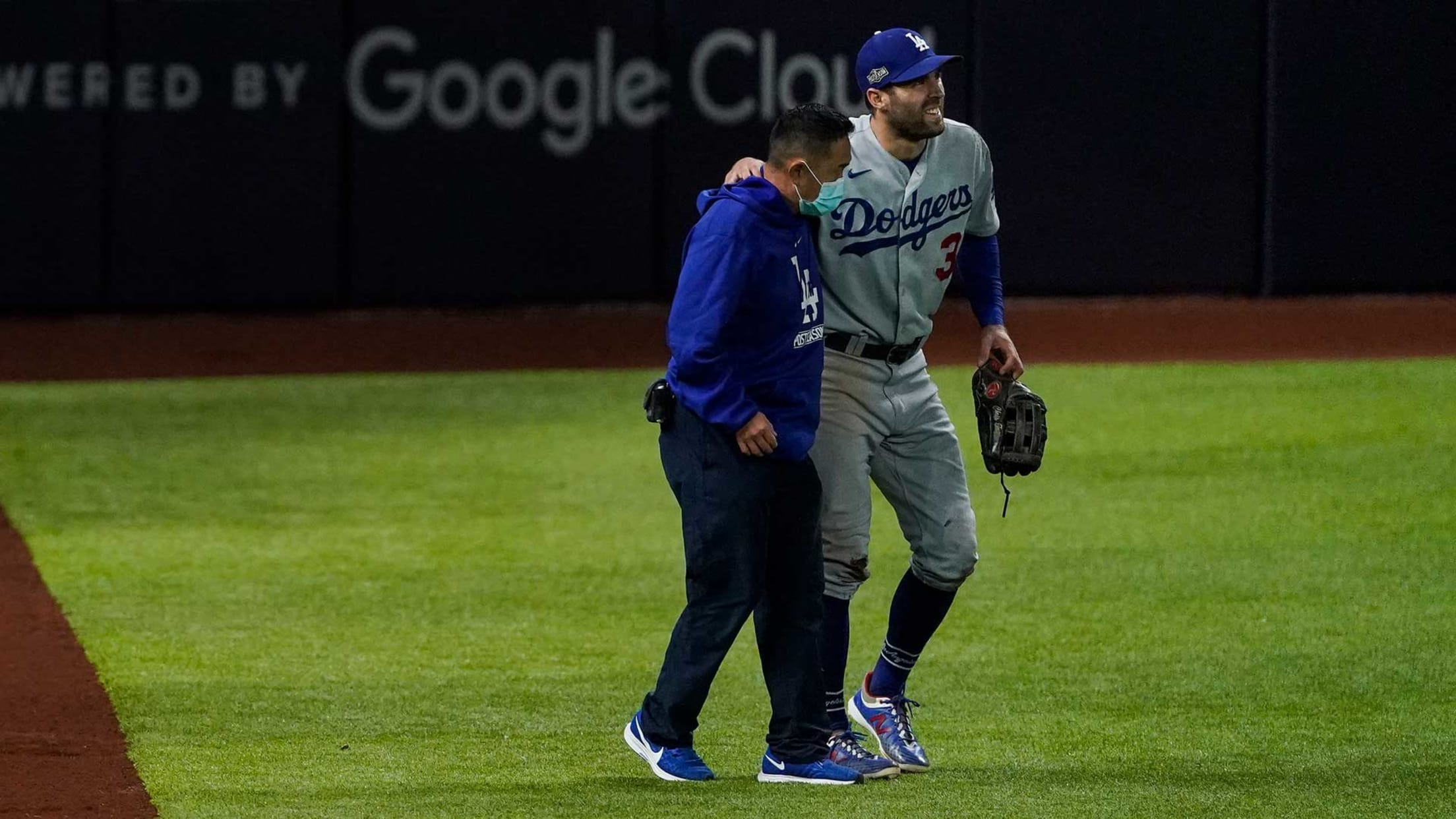 The Dodgers will have to wait and see to determine Chris Taylor's availability for Game 6 of the National League Championship Series against the Braves on Saturday.
After scratch, Kershaw eyes Game 4 return
Gonsolin replaces lefty (back spasms) in Game 2; Urías gets Game 3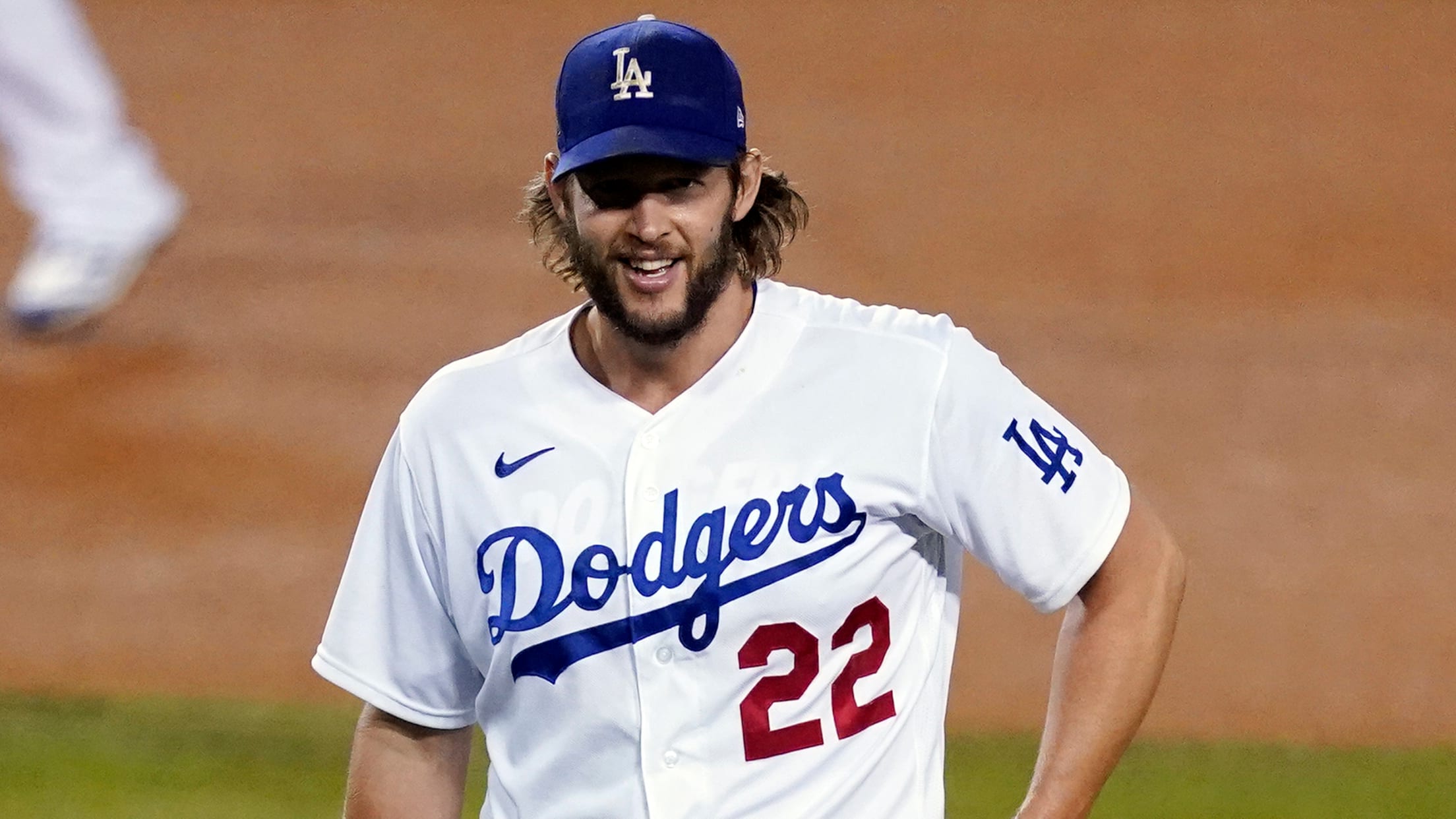 The Dodgers are hopeful that Clayton Kershaw, scratched from his start in Game 2 of the National League Championship Series with back spasms, will be able to go in Game 4 on Thursday, but the injury has nonetheless scrambled their pitching strategy and tested the depth on which the organization
Braves brace for bad news on Duvall's injury
Just two innings into the Braves' 5-1 win over the Dodgers in Game 1 of the National League Championship Series Monday night in Arlington, Atlanta found itself down an outfielder. Adam Duvall exited after sustaining an oblique injury on a swing against right-hander Walker Buehler.
HBP limits Betts' workday to one inning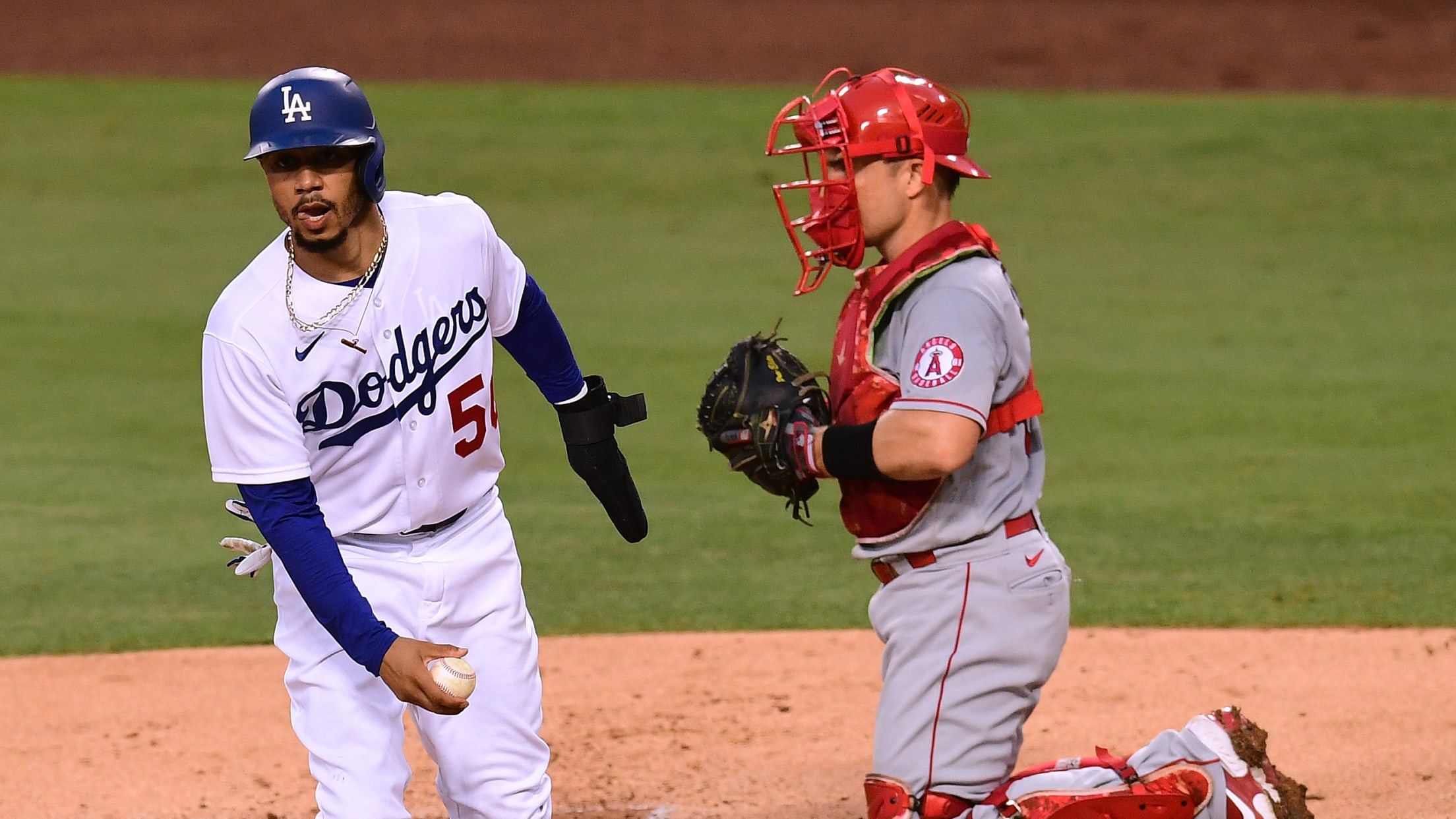 Manager Dave Roberts said National League MVP candidate Mookie Betts is day to day after being removed from the Dodgers' 7-6 victory over the Angels on Saturday night at Dodger Stadium shortly after being hit high on the left hip by a pitch from Julio Teheran. With one game left
Turner scratched with hamstring discomfort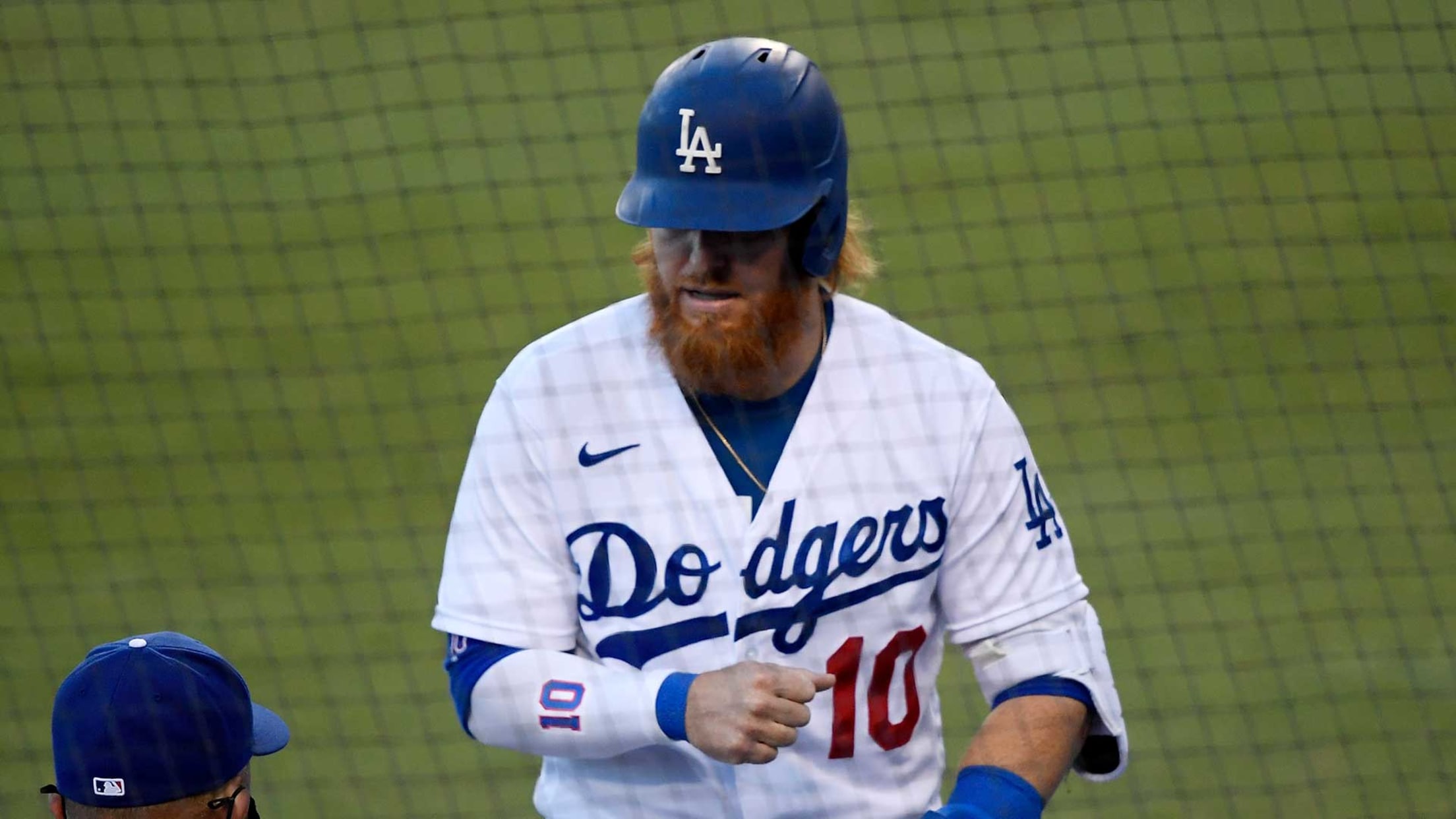 Justin Turner told Dave Roberts he wants to play third base on Wednesday night after being scratched from Tuesday night's lineup with left hamstring discomfort. Turner, who missed almost three weeks with a left hamstring strain, was to start at third base for the first time since his return, after
After sim game, Buehler in line to start Thurs.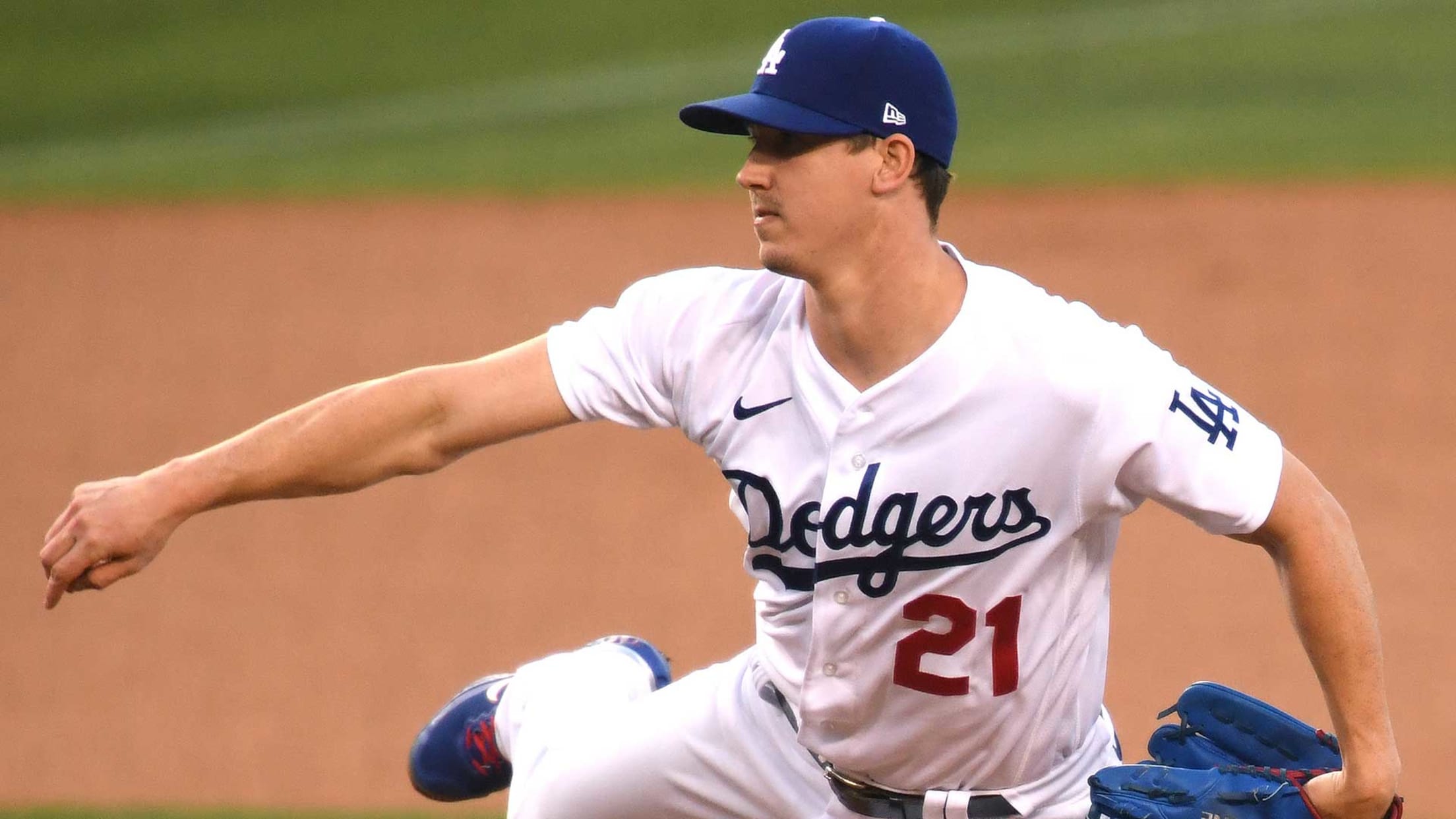 Walker Buehler came out of his Saturday simulated game healthy, manager Dave Roberts said on Sunday, keeping Buehler on schedule to be activated off the injured list and start on Thursday in a tuneup/test for the postseason. Buehler made 90 pitches, 75 of them without a covering on his blistered
Buehler to return for a start before playoffs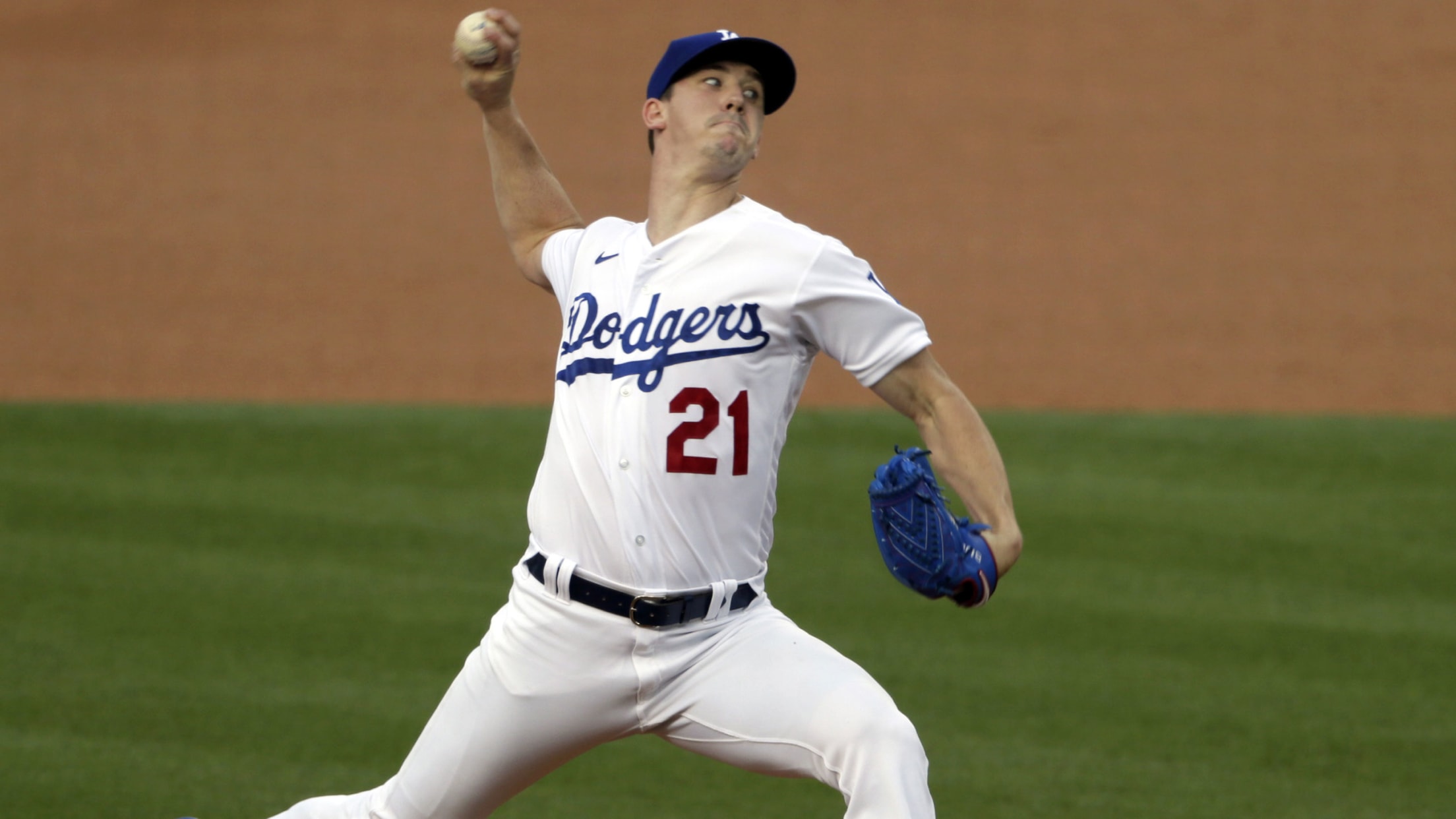 Dodgers pitcher Walker Buehler, the biggest question mark on a club that doesn't have many, is scheduled to return from the injured list to start Thursday night against Oakland at Dodger Stadium in a final tune-up/test before the postseason. Buehler is on the injured list for a second time with
Ferguson to undergo Tommy John surgery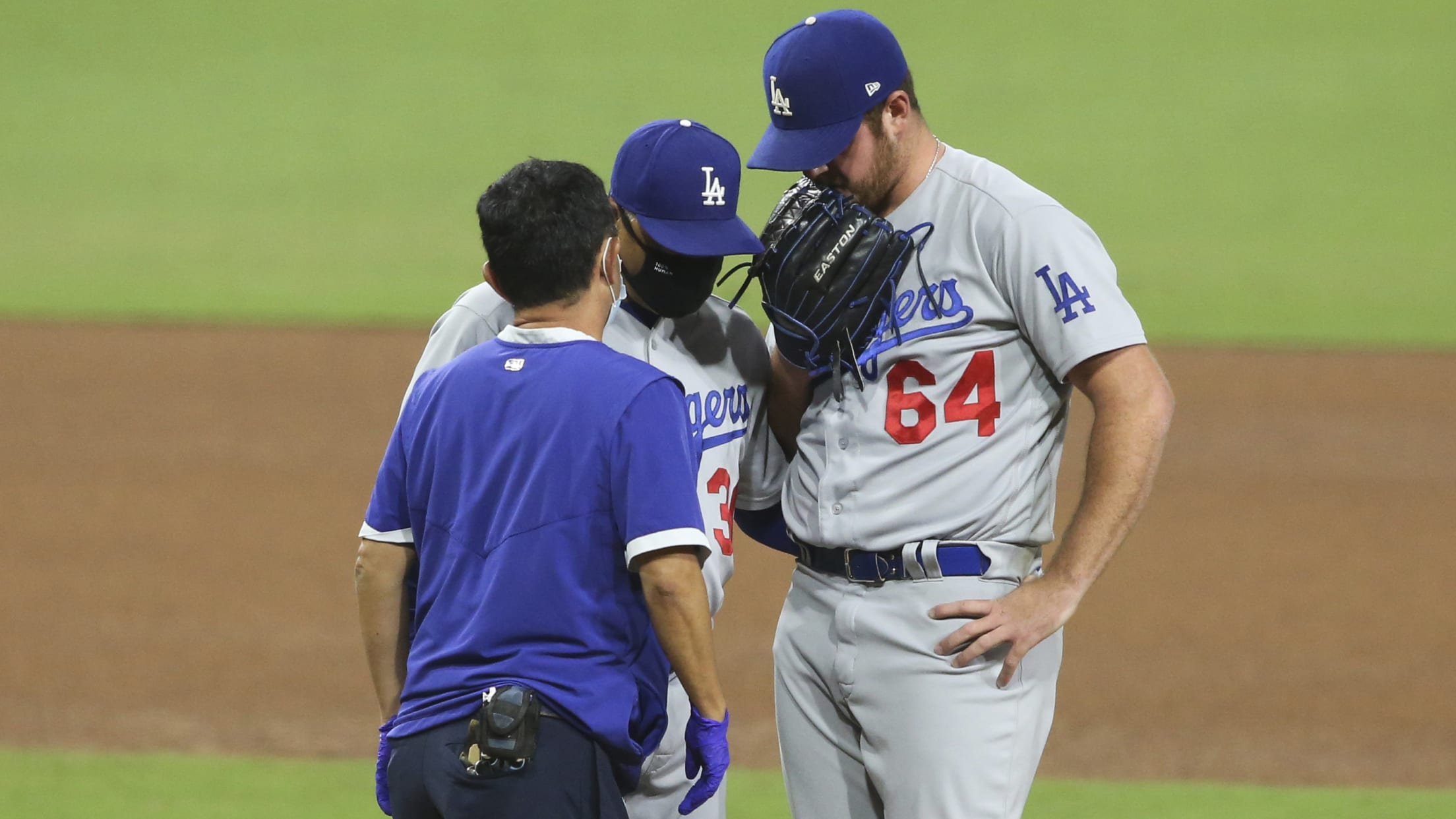 Caleb Ferguson will have Tommy John surgery on his injured left elbow and is out for the season, Dodgers manager Dave Roberts announced before Thursday's game against the Rockies. Ferguson also had Tommy John surgery as a high school senior in 2014. "Surgery is imminent, and I would expect it
Ferguson to return to LA for elbow MRI
Left-hander exits after one batter faced vs. Padres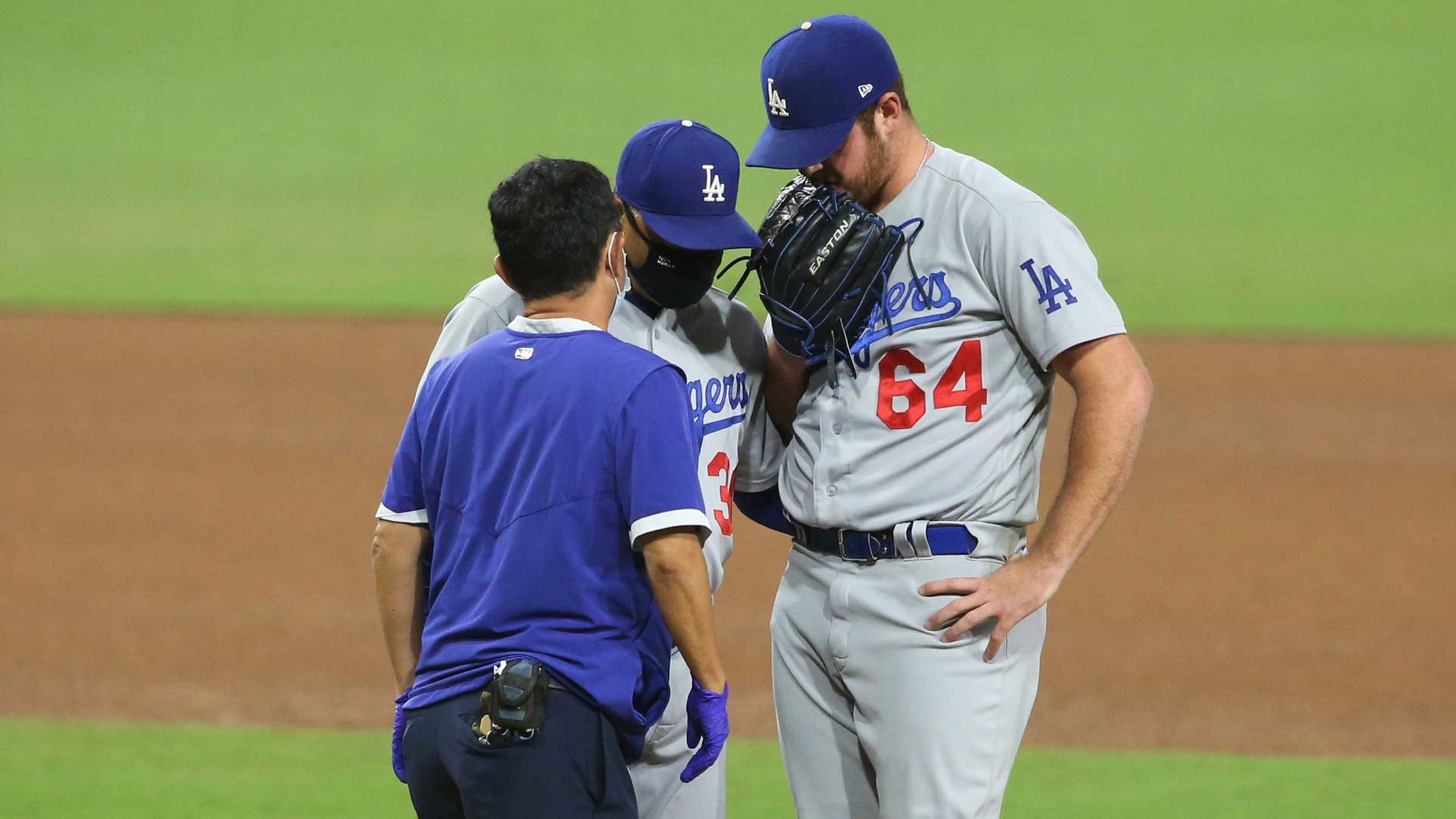 Postgame tests on the left elbow of Dodgers reliever Caleb Ferguson were inconclusive and he will return to Los Angeles for an MRI on Wednesday. Ferguson was injured striking out the Padres' Jurickson Profar on a foul tip leading off the bottom of the eighth inning in San Diego on
May hit by liner on left foot, will get CT scan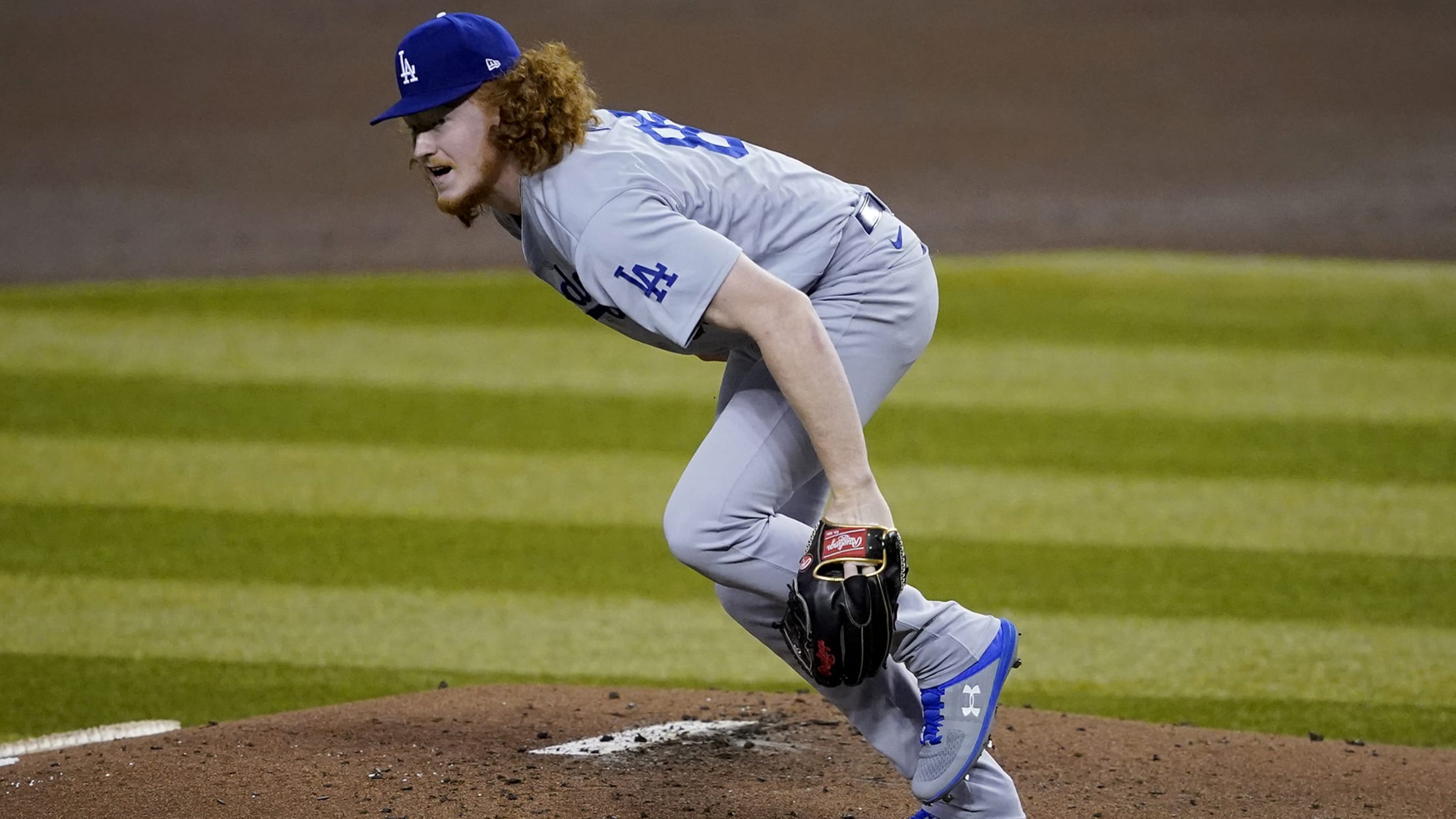 Dodgers starting pitcher Dustin May was removed from Thursday night's 5-2 loss to the D-backs at Chase Field before the bottom of the second inning with a left foot injury. Manager Dave Roberts said that X-rays on May's foot were "inconclusive" and that the right-hander will undergo a CT scan
Dodgers place Buehler on IL, activate Kelly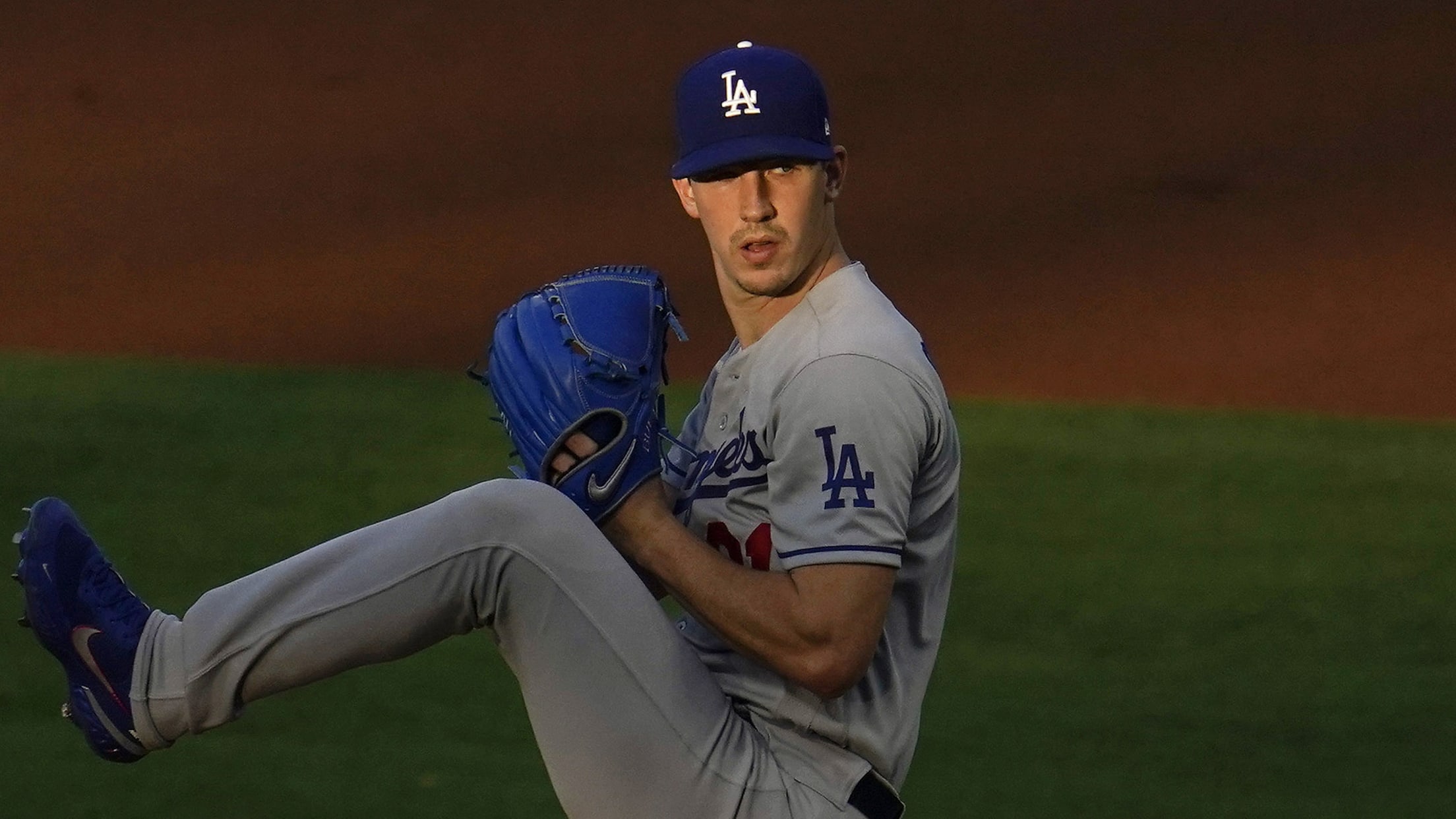 The Dodgers placed starting pitcher Walker Buehler on the 10-day injured list for a second time with a right index finger blister on Thursday. They also activated reliever Joe Kelly from the injured list, and he will begin to serve his five-game suspension for throwing at Astros batters. Buehler came
Notes: Báez, Kelly making progress in rehab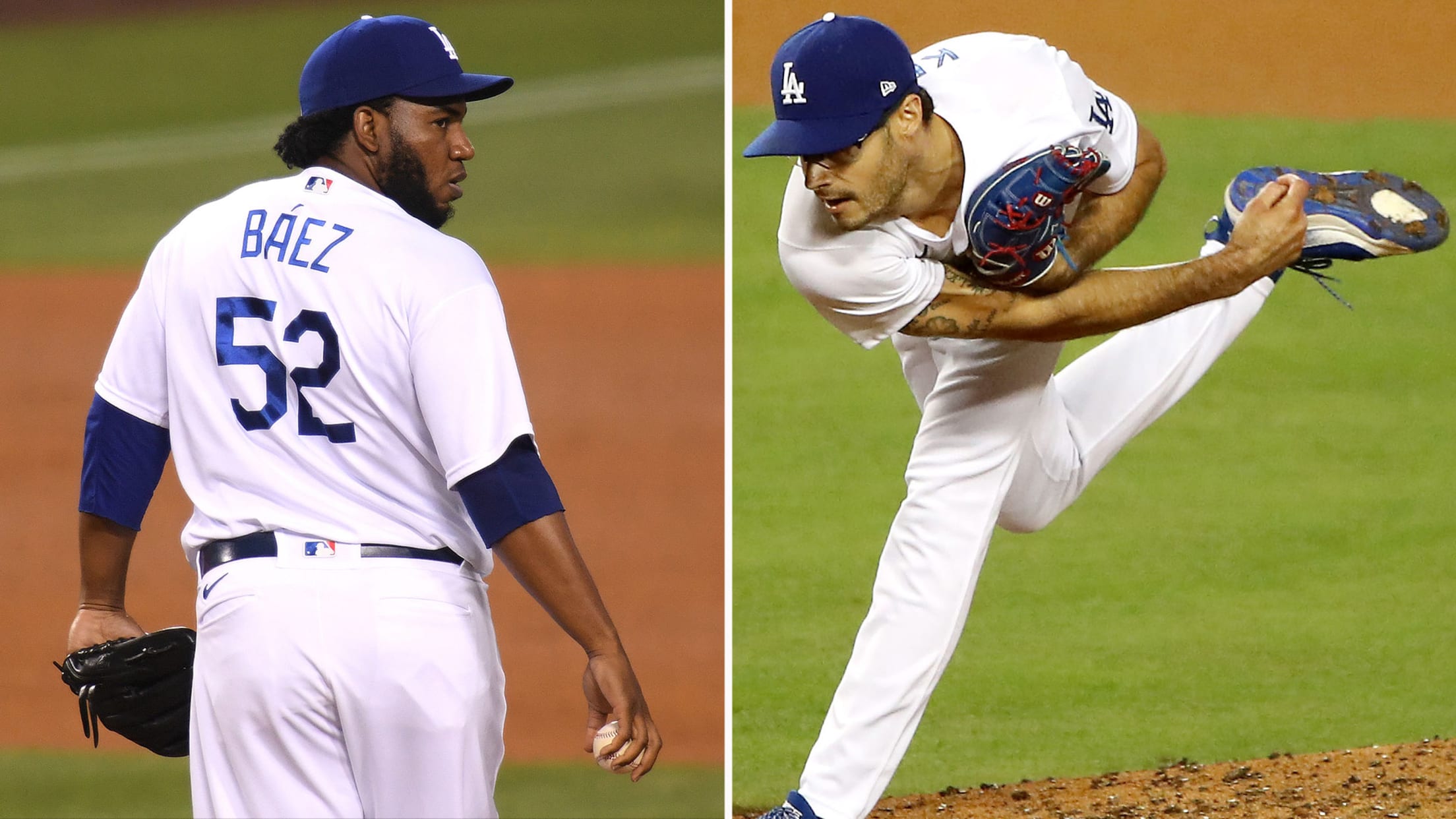 Dodgers relievers Pedro Báez and Joe Kelly continue to make progress toward coming off the injured list, manager Dave Roberts said on Tuesday. Báez, out since Aug. 20 with a right groin strain, will throw to hitters on Wednesday -- and Roberts said, if it goes well, he could be
Notes: Kelly hopeful for playoffs; Betts rests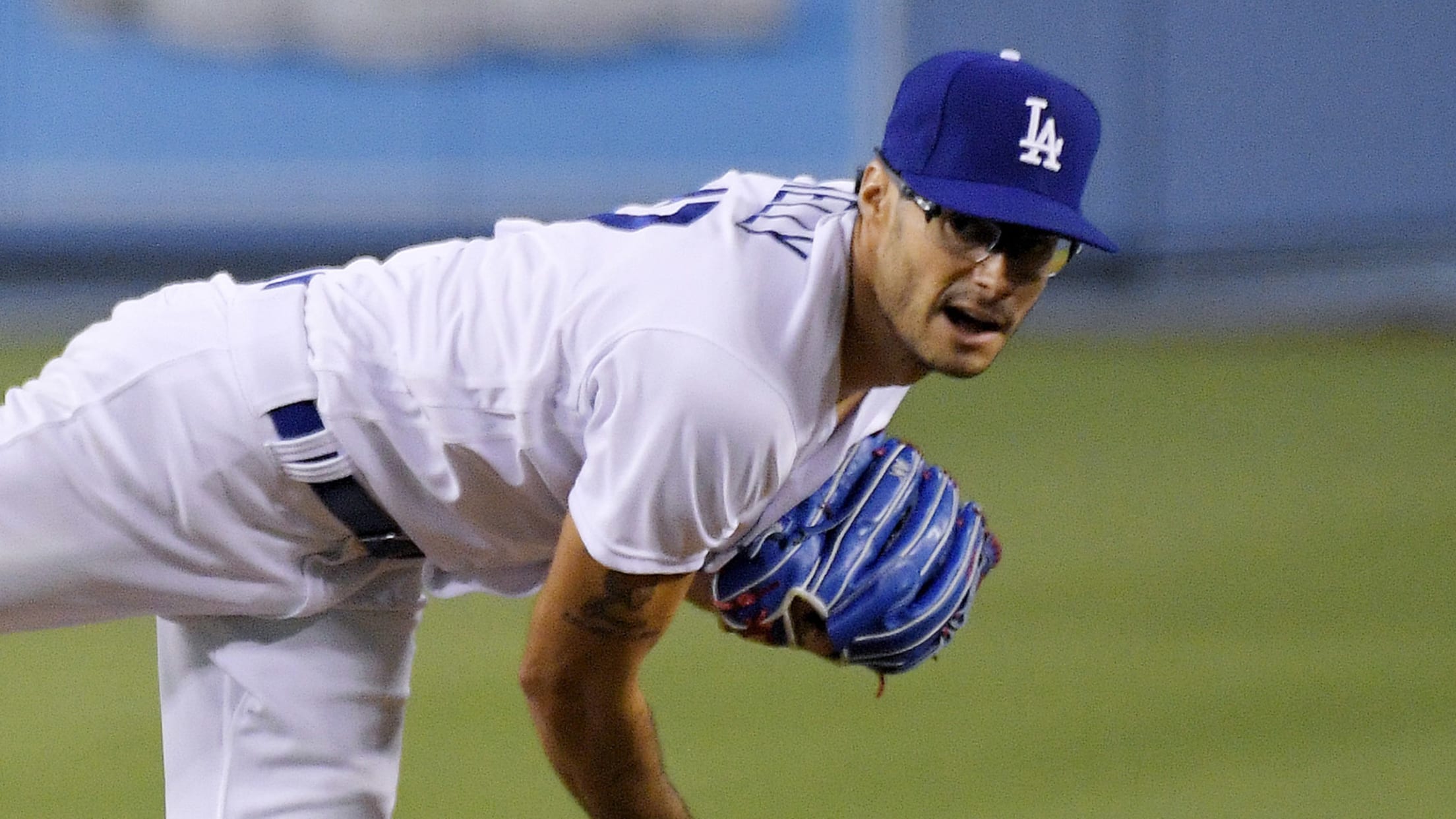 Dodgers reliever Joe Kelly said his scheduled Monday session throwing to batters should put him on the verge of returning from a shoulder injury in time to be a factor in the postseason. Kelly said his shoulder is pain free and he's throwing 97 mph, although wilder than he wants.
Dodgers notes: Turner, Smith, Kelly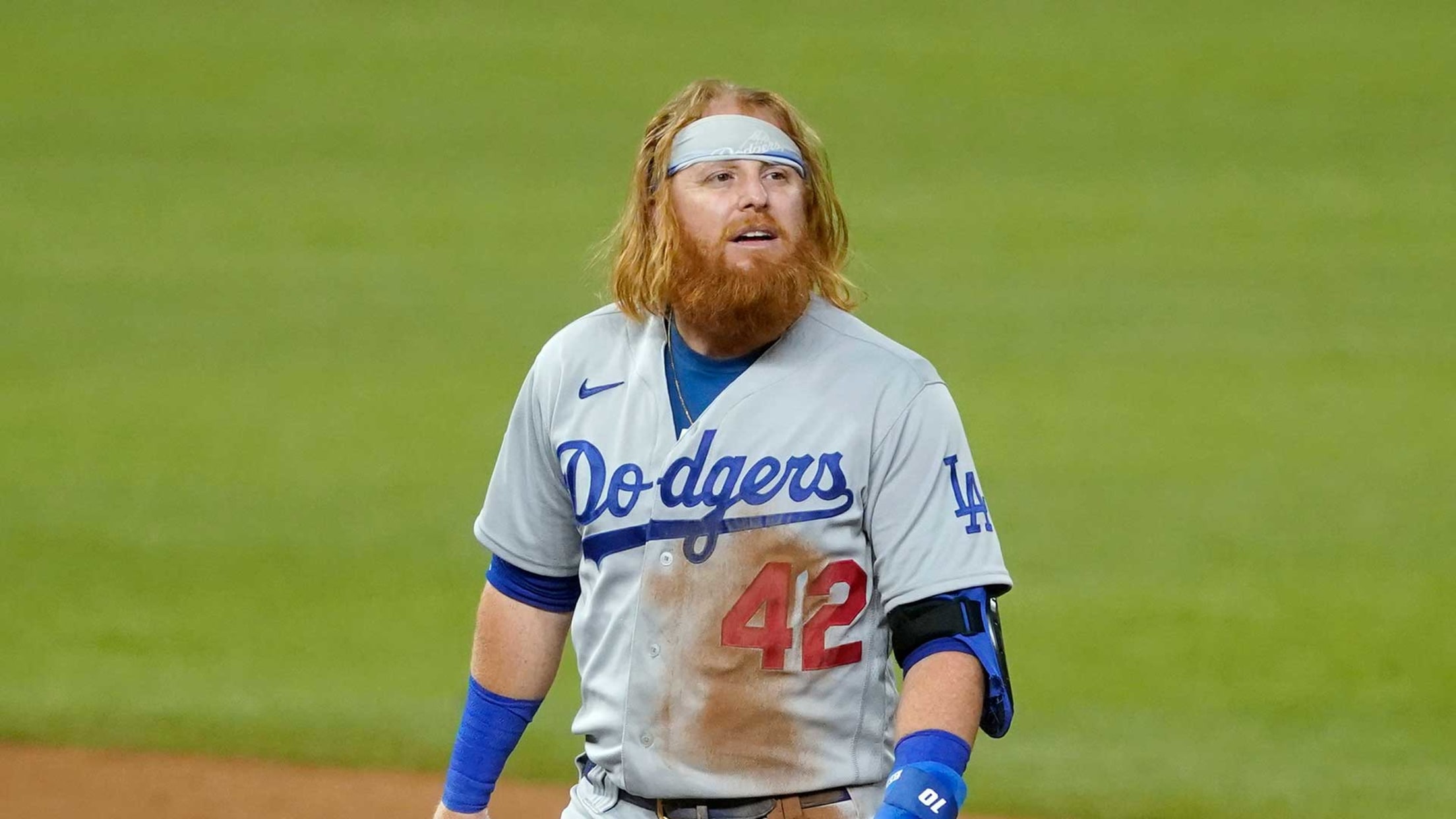 Injured Dodgers third baseman Justin Turner continues his recovery from a strained left hamstring, but manager Dave Roberts said on Saturday he wouldn't put a timetable on Turner's return. Turner sustained the injury stealing second base on Aug. 28. He's eligible to return on Monday, a scheduled day off, but
Turner (hamstring) on track; Bellinger returns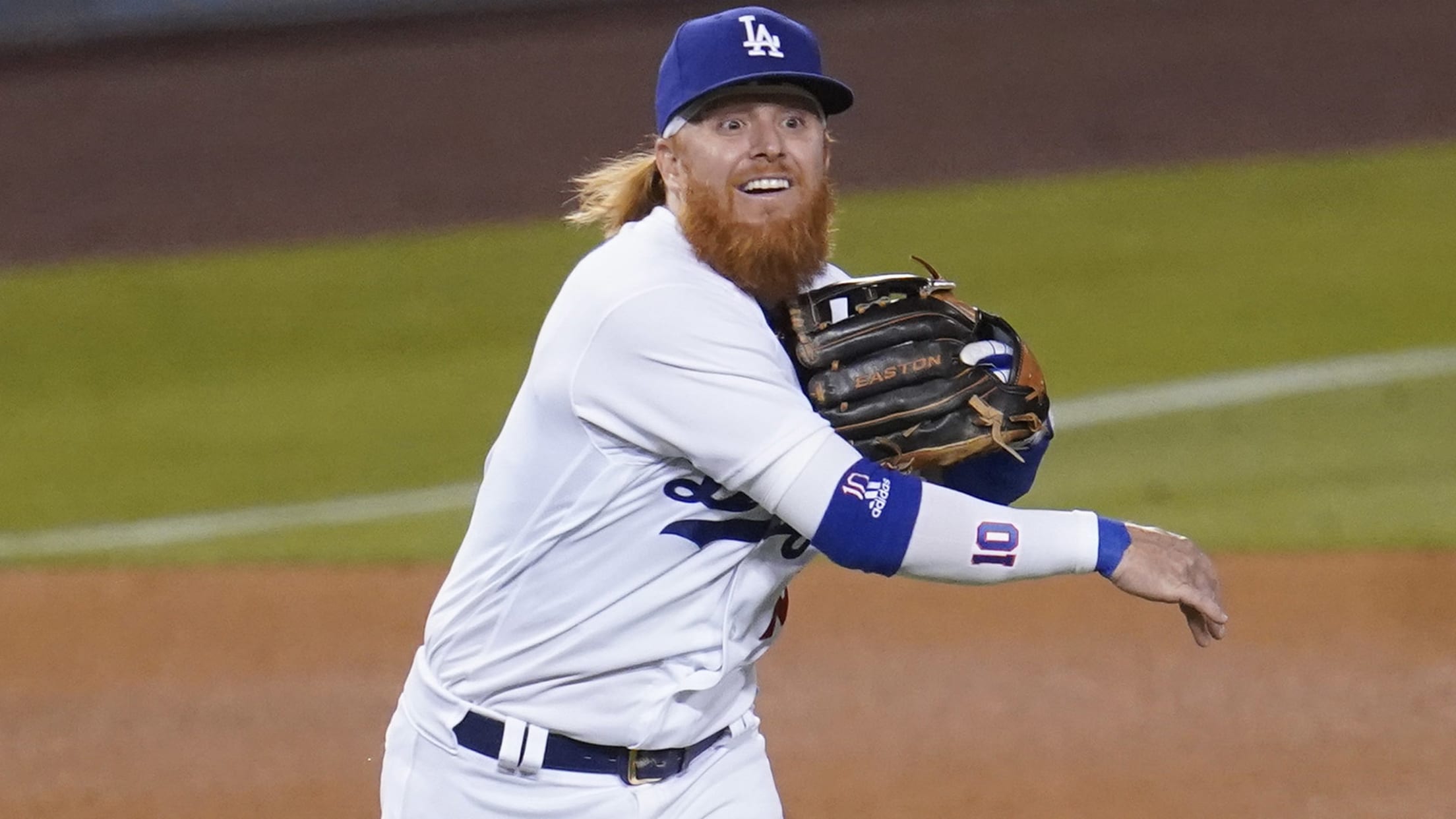 Justin Turner, who was placed on the 10-day injured list retroactive to Aug. 29 with a left hamstring strain, is on schedule and expected to return to action next Tuesday against the D-backs in Arizona. Turner, who has been slowed by hamstring injuries in recent years, was slashing .282/.384/.410 in
Bellinger out again, eyes return on Thursday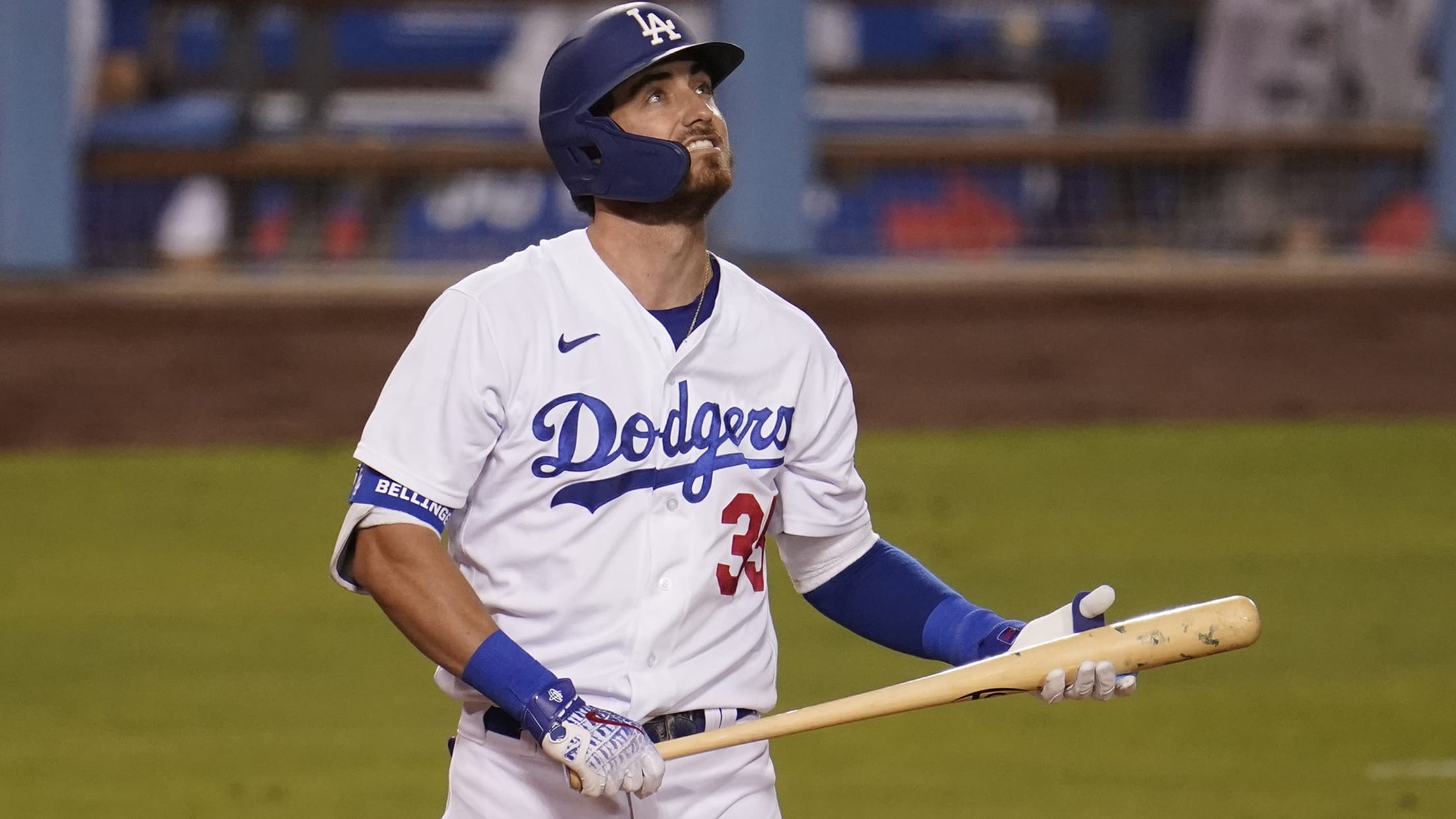 Reigning National League MVP Award winner Cody Bellinger was out of the Dodgers' lineup for a second straight game on Wednesday because of a right lat injury. Manager Dave Roberts said Bellinger tried to take some swings on Wednesday, which is how he was injured on Tuesday. "Cody is going
Bellinger scratched after pregame flareup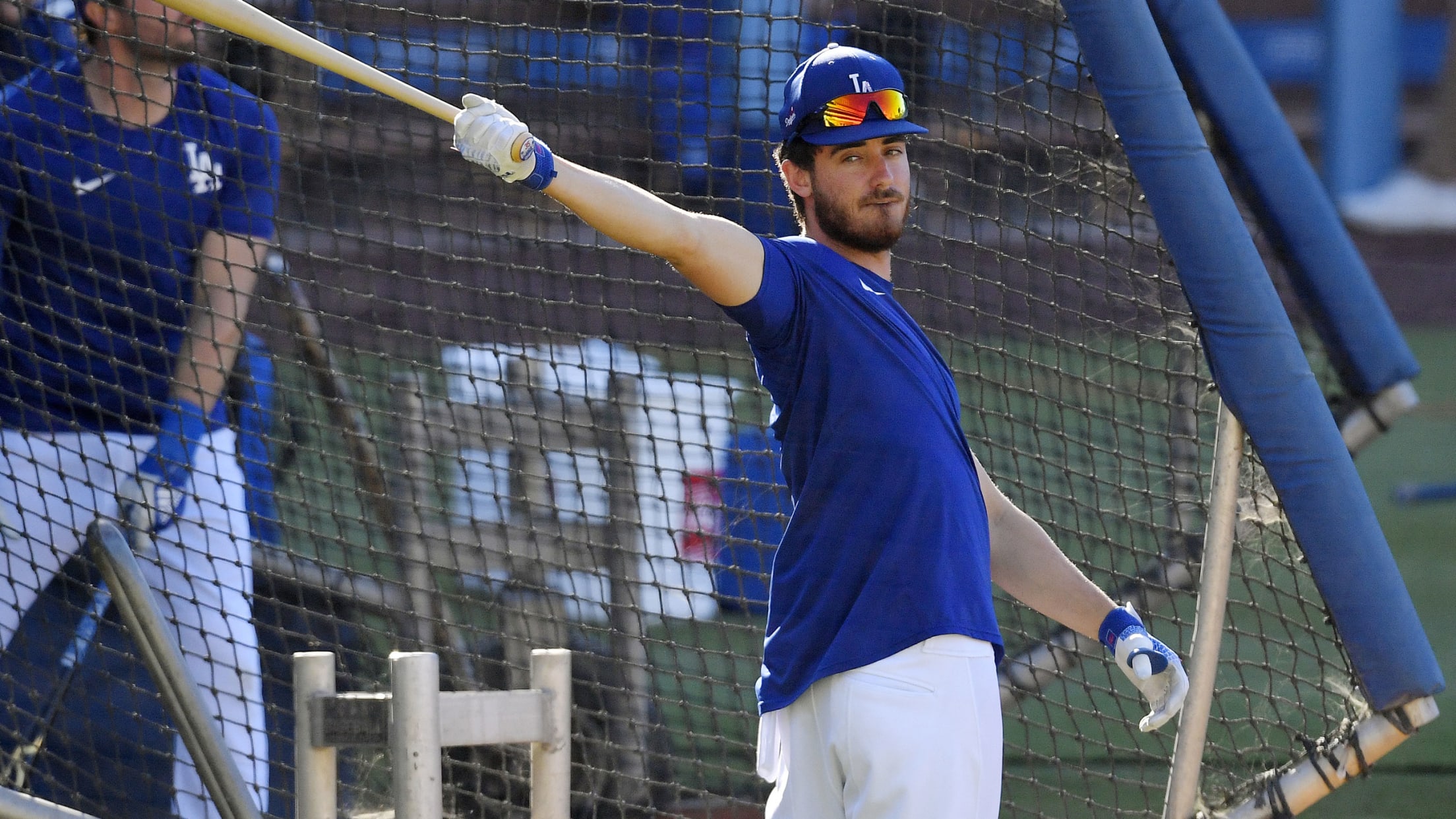 Reigning National League MVP Cody Bellinger was scratched from Tuesday night's Dodgers lineup with a strained right lat muscle, and manager Dave Roberts said it was unclear whether Bellinger would play on Wednesday. "It happened in the cage right before batting practice and he was swinging and felt it on
Dodgers place Turner (hamstring) on IL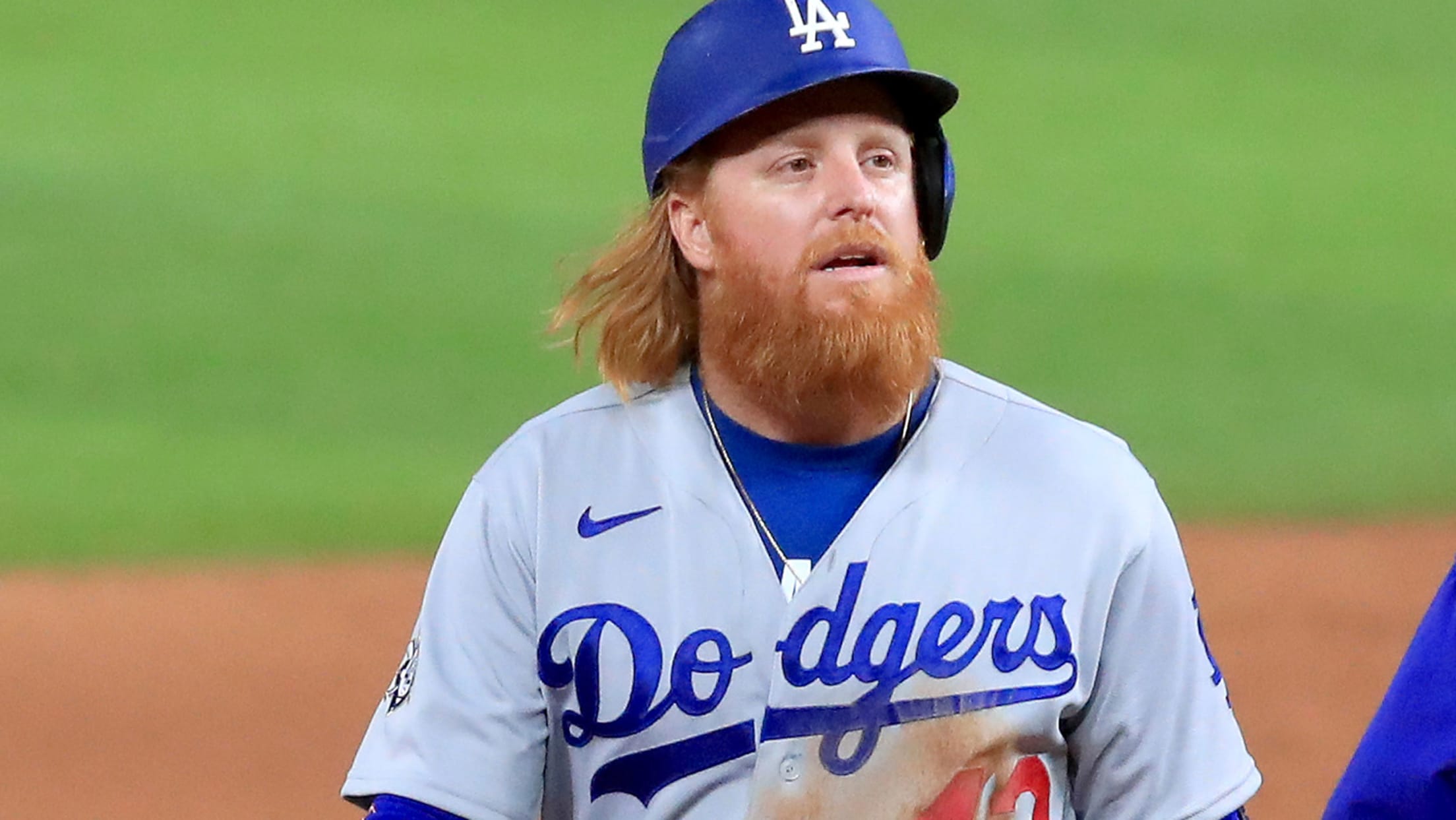 Dodgers third baseman Justin Turner was placed on the 10-day injured list with a strained left hamstring, suffered Friday night stealing second base in Texas. The move is retroactive to Saturday. Edwin Ríos, who had been on the injured list with a left hamstring injury since Aug. 17, was activated
Turner to sit Sat. after injuring leg on SB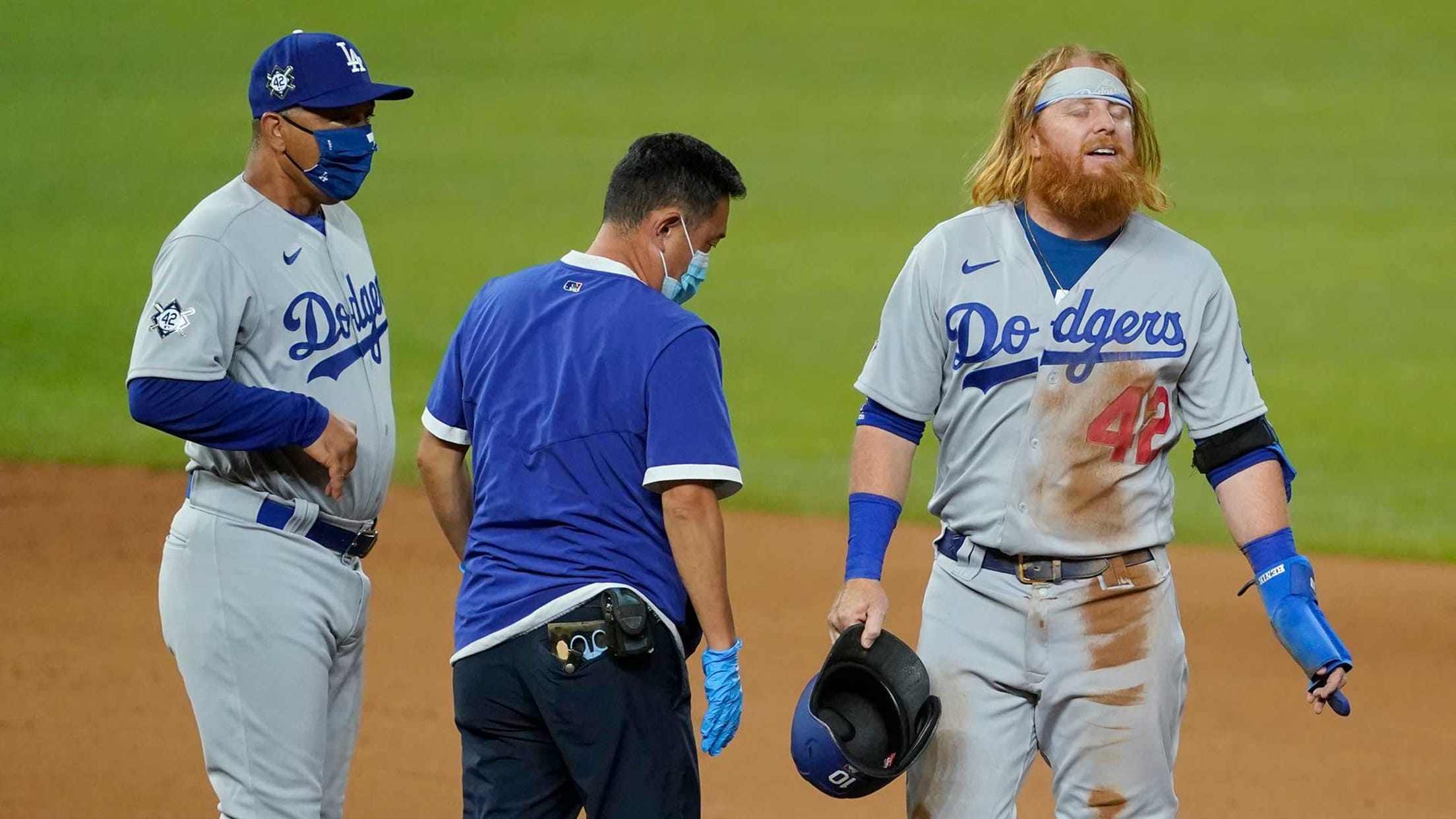 The hamstring injury that forced third baseman Justin Turner from Friday night's 6-2 loss to the Rangers at Globe Life Field is believed to be a cramp and not a strain, manager Dave Roberts said. Turner won't play on Saturday and will be reevaluated on Sunday. "We're thinking more cramp
Blister sends Buehler to IL; White recalled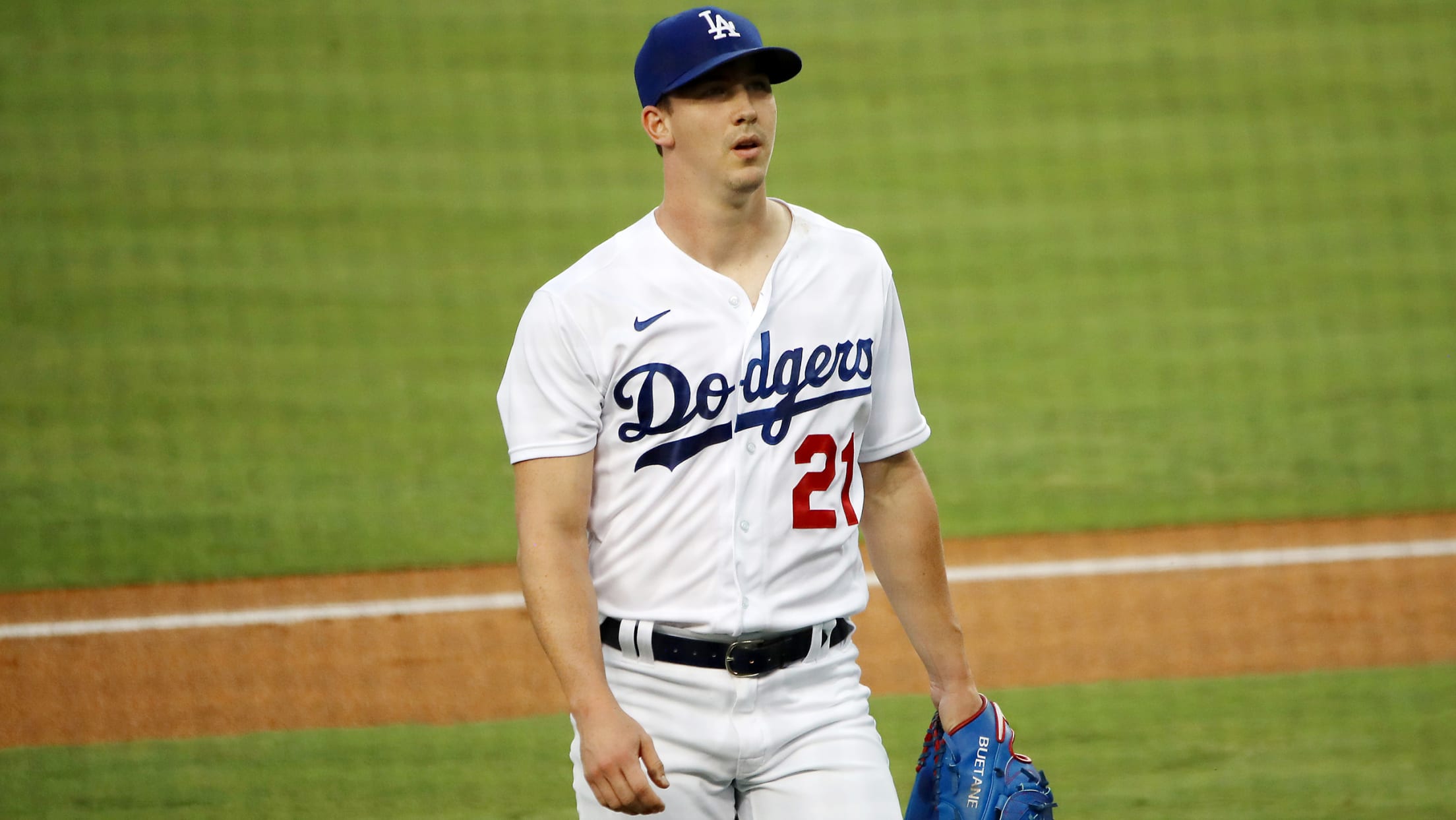 The Dodgers placed All-Star pitcher Walker Buehler on the 10-day injured list with a finger blister on his pitching hand hours before he was scheduled to start Game 2 of Thursday's doubleheader against the Giants. Right-handed pitcher Mitch White was recalled from the alternate training site to replace Buehler on
LA places Báez (groin) on IL, recalls Sborz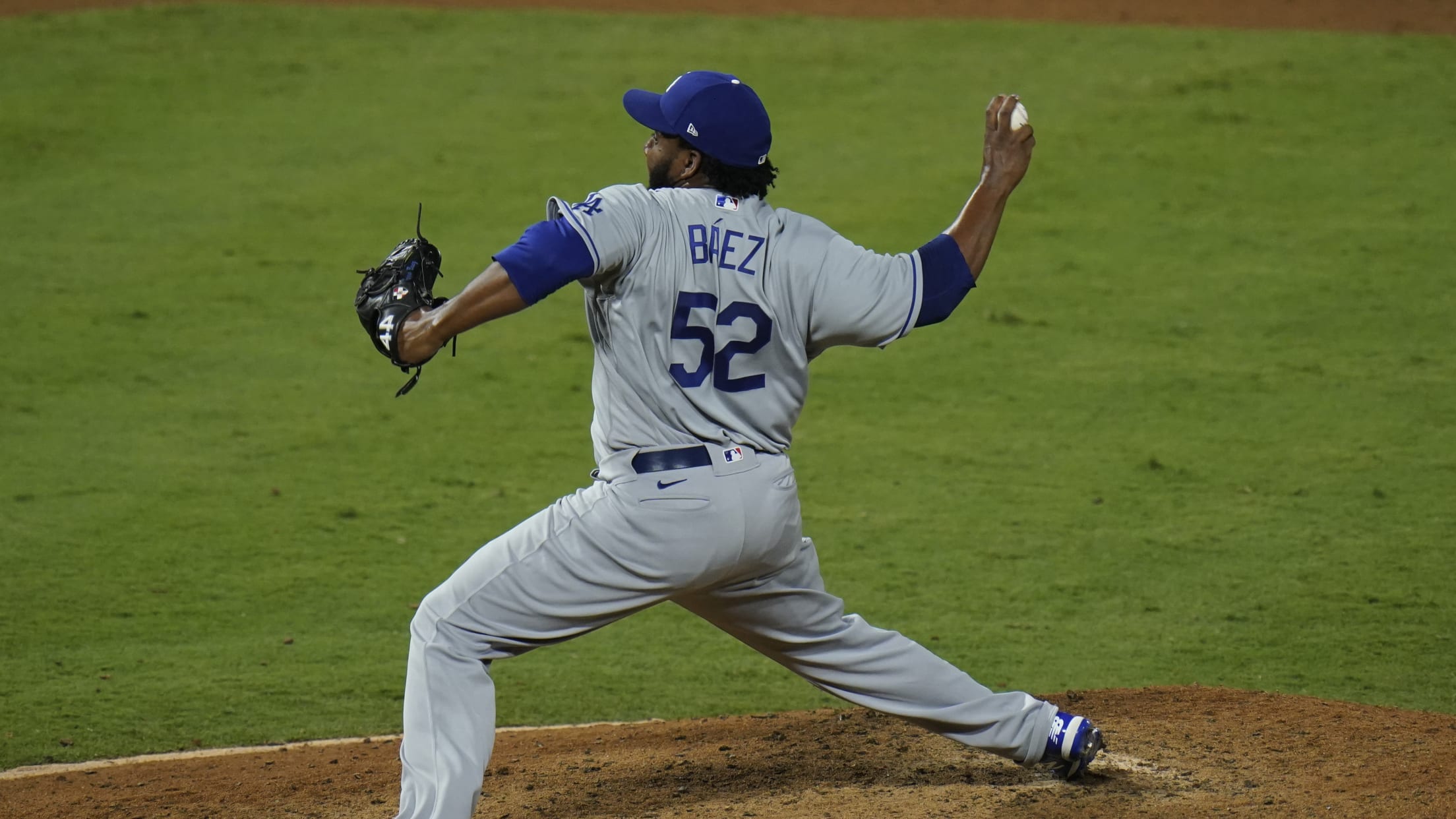 The Dodgers on Thursday placed right-handed reliever Pedro Báez on the 10-day injured list with a right groin strain and recalled right-handed reliever Josh Sborz. In Los Angeles' 6-4 loss to the Mariners on Wednesday, Báez allowed a sixth-inning home run to Dylan Moore -- the second homer he's allowed