Injuries & Moves: Kahnle shut down; Kershaw slowed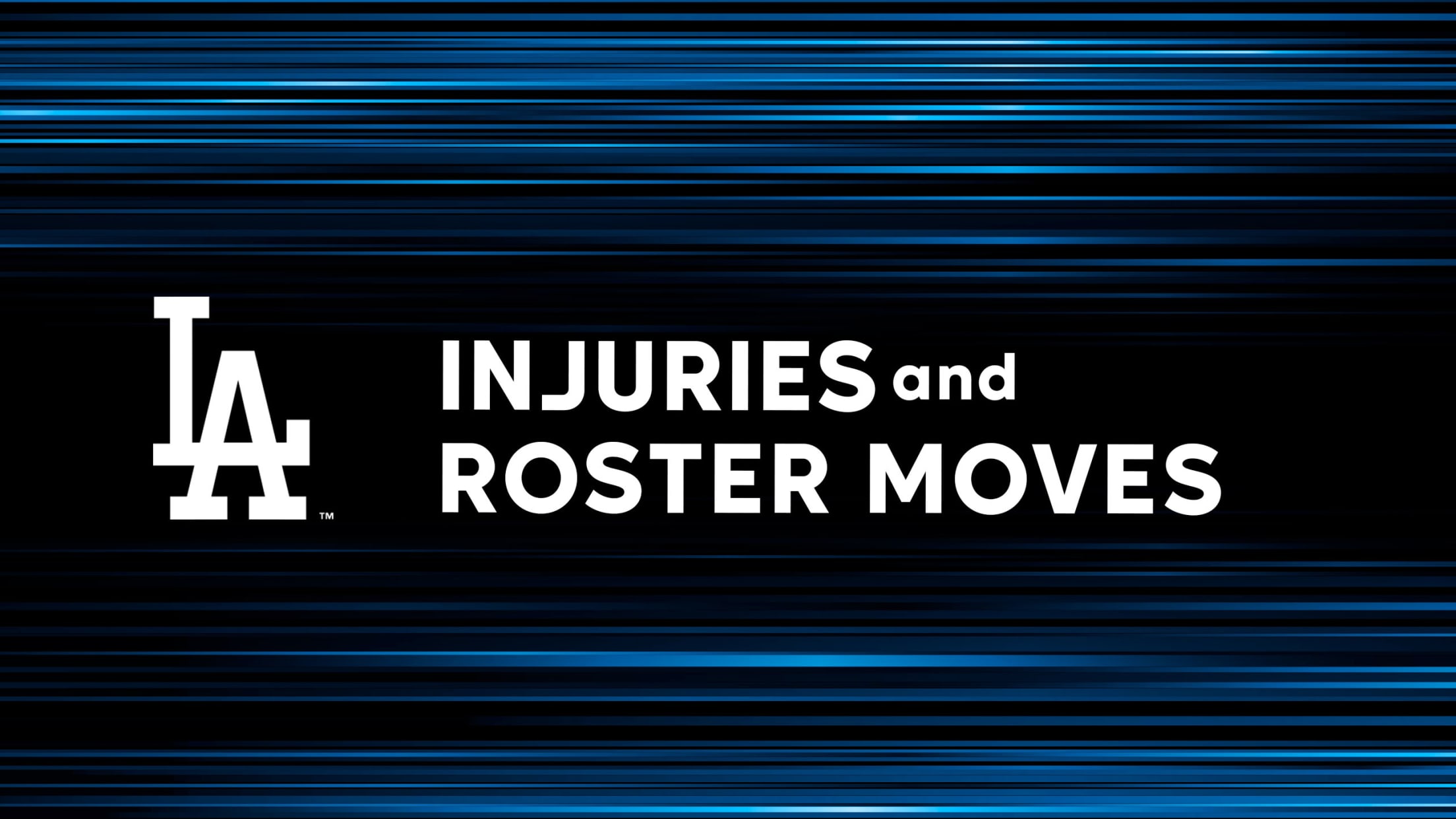 Keep track of the Dodgers' recent transactions and injury updates throughout the season.
Kershaw's IL stint has pitching staff walking tightrope
Veteran ace optimistic he won't miss much time with pelvic joint inflammation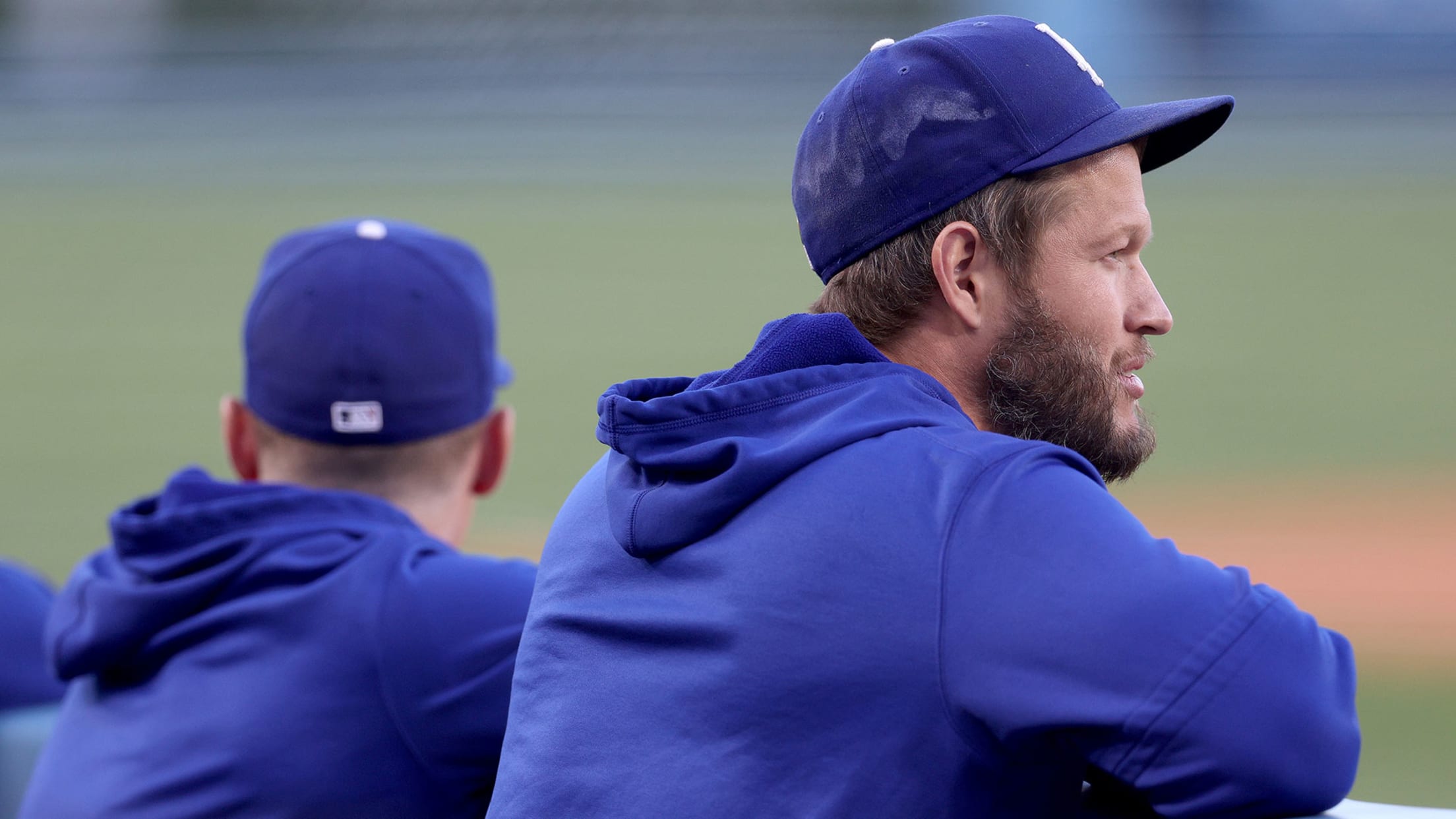 LOS ANGELES -- Clayton Kershaw's resurgent 2022 campaign has been put on hold, at least temporarily. The left-hander, who was slated to pitch Friday against the Phillies at Dodger Stadium, was instead placed on the 15-day injured list with right SI (pelvic) joint inflammation. Left-hander Garrett Cleavinger was recalled from
Treinen out until after All-Star break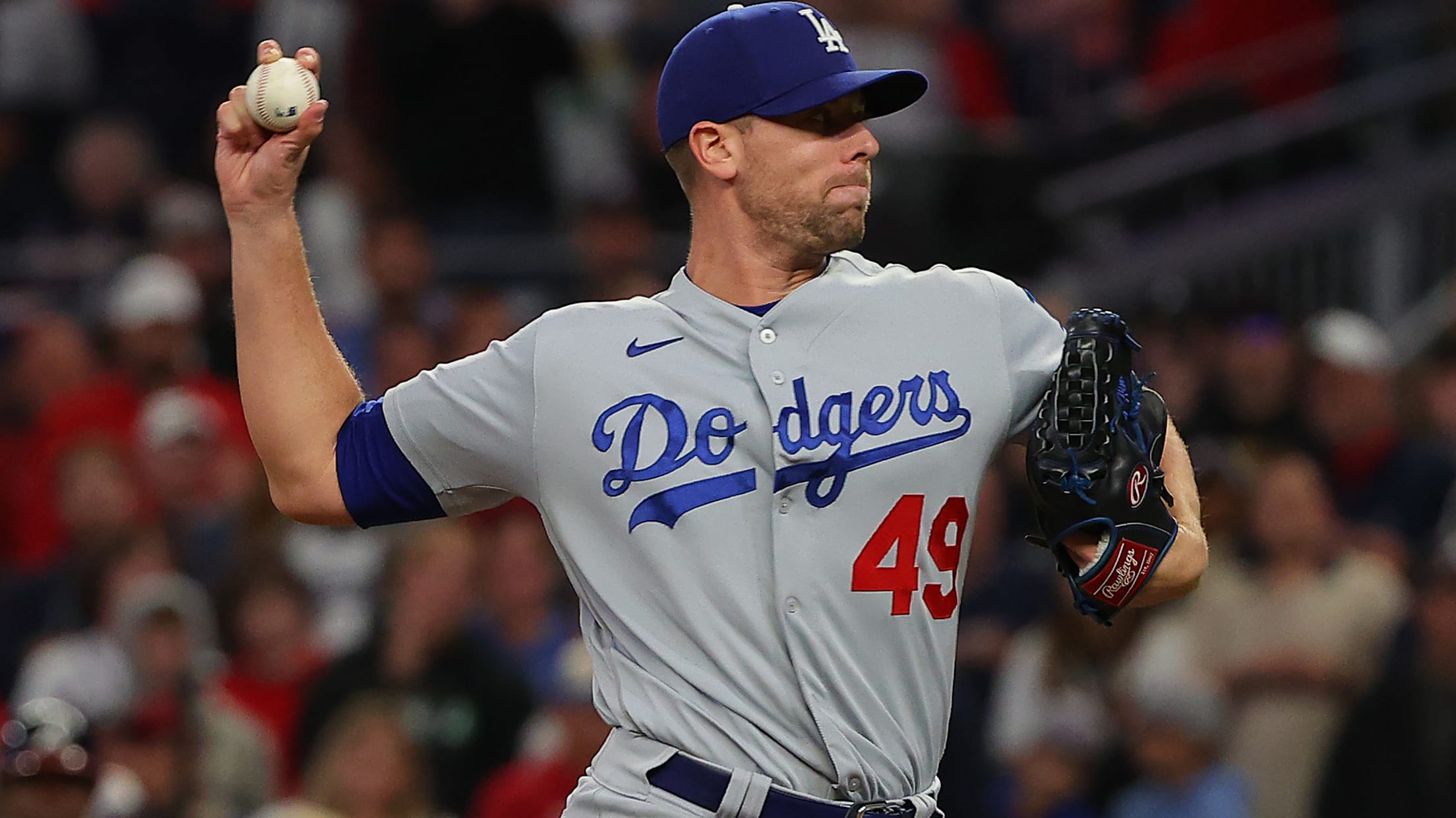 CHICAGO -- Dodgers right-hander Blake Treinen, the team's most important reliever, will be sidelined until at least the All-Star break due to right shoulder inflammation. Treinen, who has been out since April 14, reported shoulder pain following his last appearance. During that outing, Treinen saw a decrease in velocity. Initially,
With Heaney down, Gonsolin steps up vs. Braves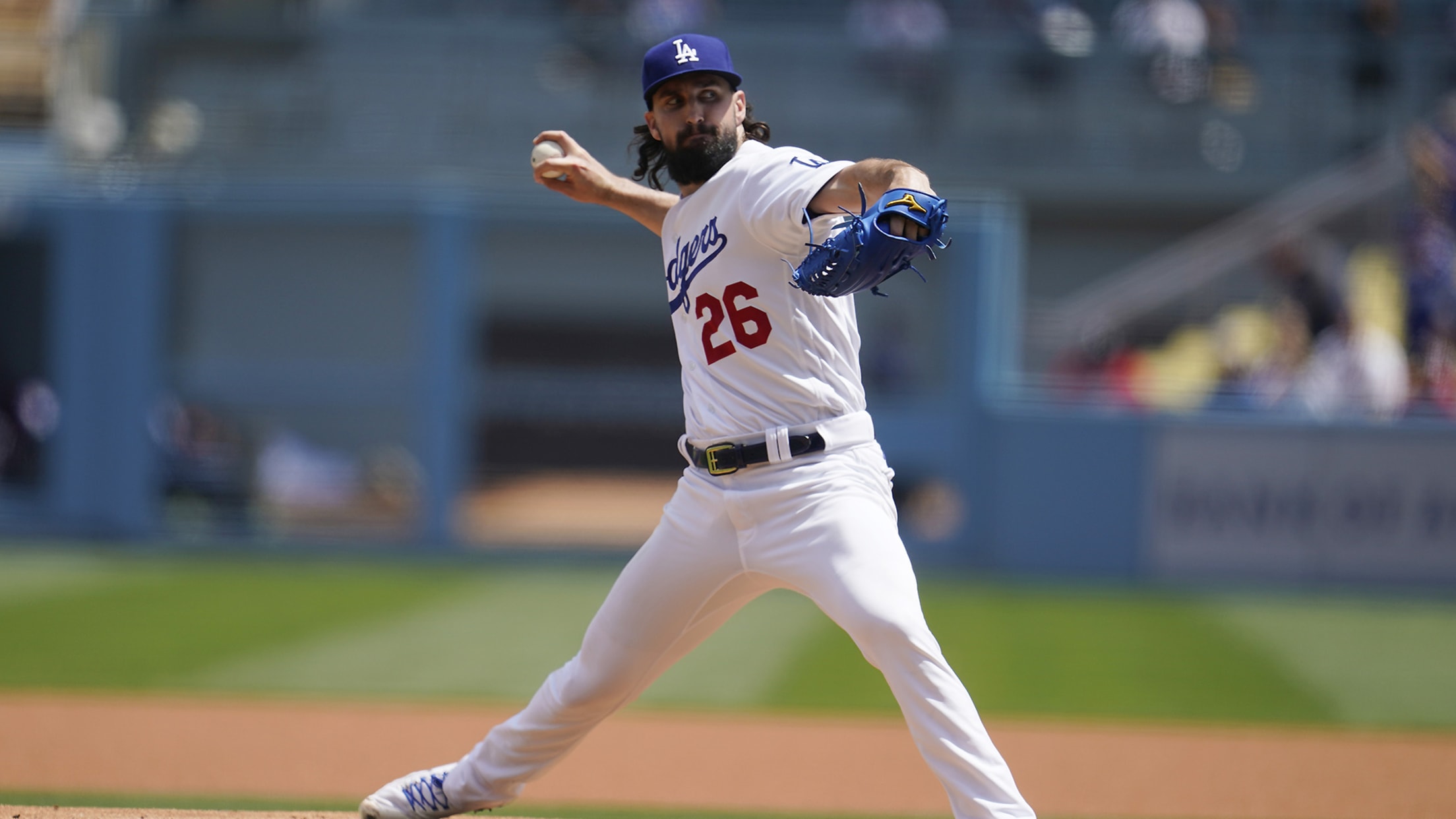 LOS ANGELES -- Before the Dodgers' 5-1 win over the Braves on Wednesday at Dodger Stadium, the team placed left-hander Andrew Heaney on the 10-day injured list with left shoulder discomfort and recalled utilityman Zach McKinstry from Triple-A Oklahoma City. Heaney said he started feeling discomfort in his shoulder on
'Good to be a Dodger again': Kershaw rejoins squad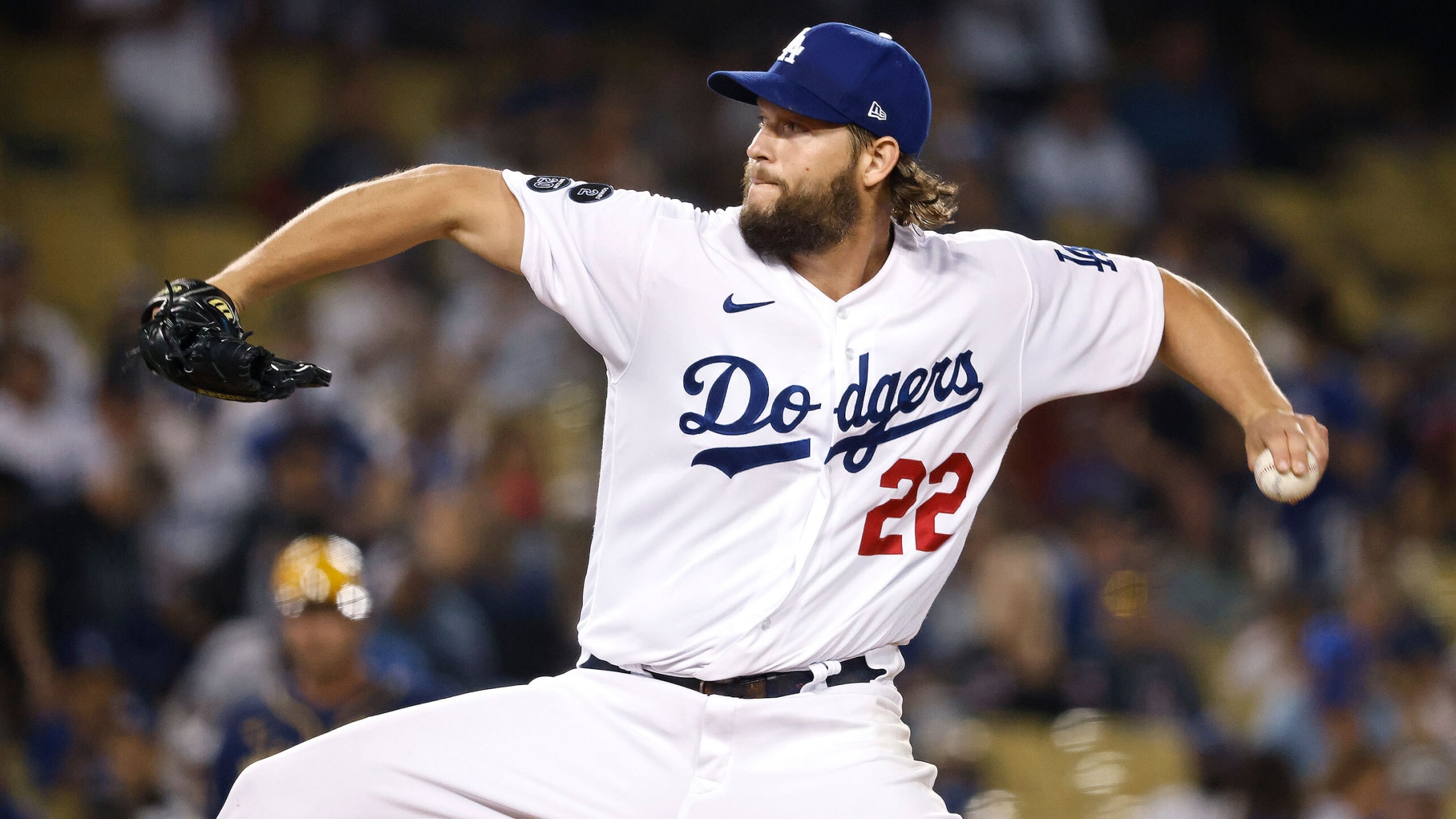 GLENDALE, Ariz. -- Dodgers manager Dave Roberts said it would be "very strange" if Los Angeles opened Spring Training without franchise icon Clayton Kershaw, who entered this offseason as an unrestricted free agent. Roberts and the rest of the Dodgers didn't have to worry about that possibility, as Kershaw and
Muncy reveals torn UCL; healing 'a little slow'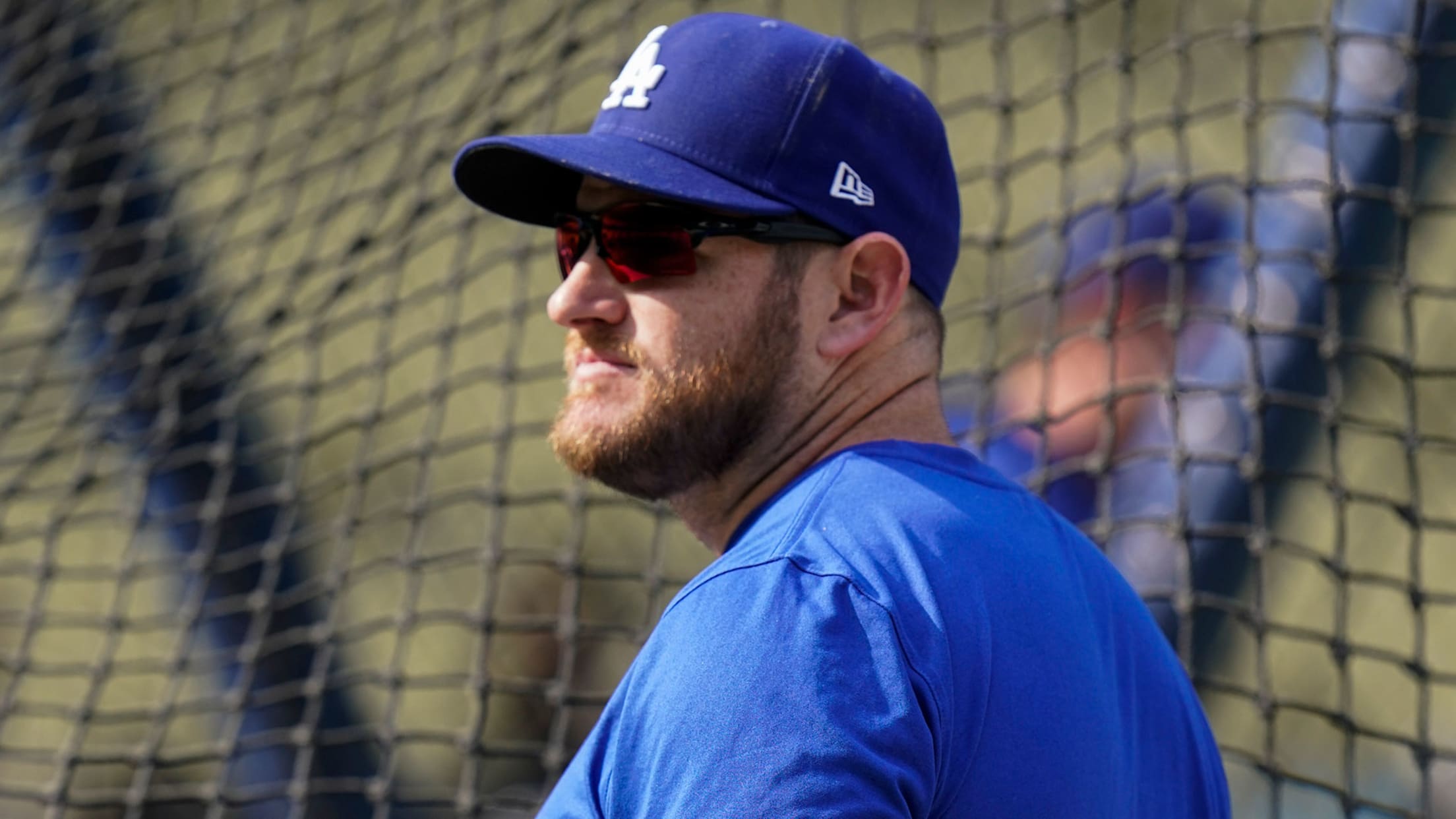 LOS ANGELES -- First baseman Max Muncy's arm is healing slower than he'd hoped -- and as it turns out, the injury that kept him out of the postseason is a lot more serious than was previously reported. Originally described as a dislocated left elbow, Muncy called the injury a
Betts gives encouraging update on hip
Dodgers outfielder 'feels great,' doesn't foresee needing surgery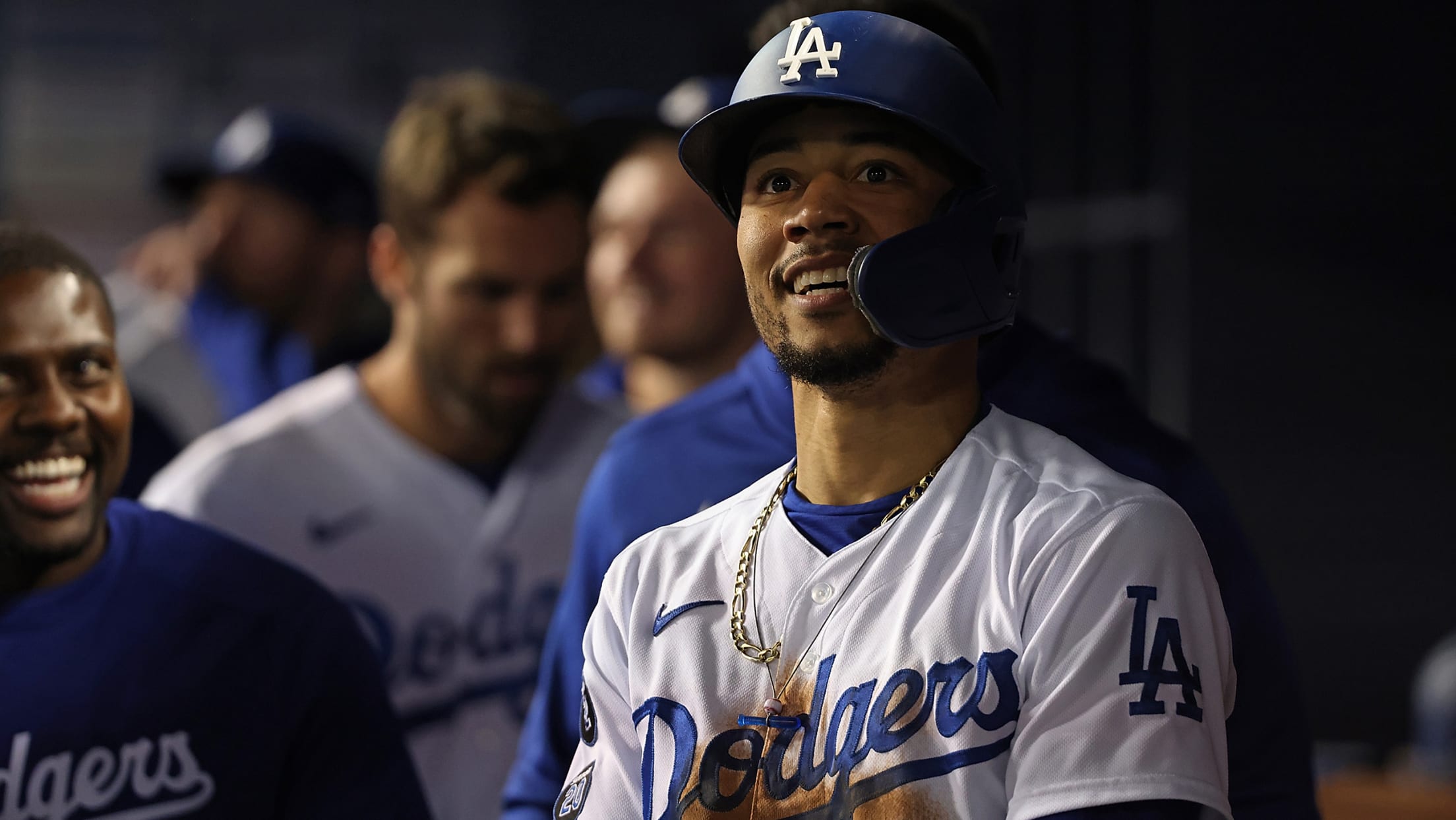 LOS ANGELES -- After playing through a right hip injury for most of the 2021 season, Dodgers outfielder Mookie Betts said on Wednesday that he is recovering better than expected and doesn't foresee undergoing any surgeries this offseason. He will be full-go come Spring Training. "It feels great," Betts said
Kelly (biceps injury) out for postseason
Lefty Price an option to replace righty on roster before Game 6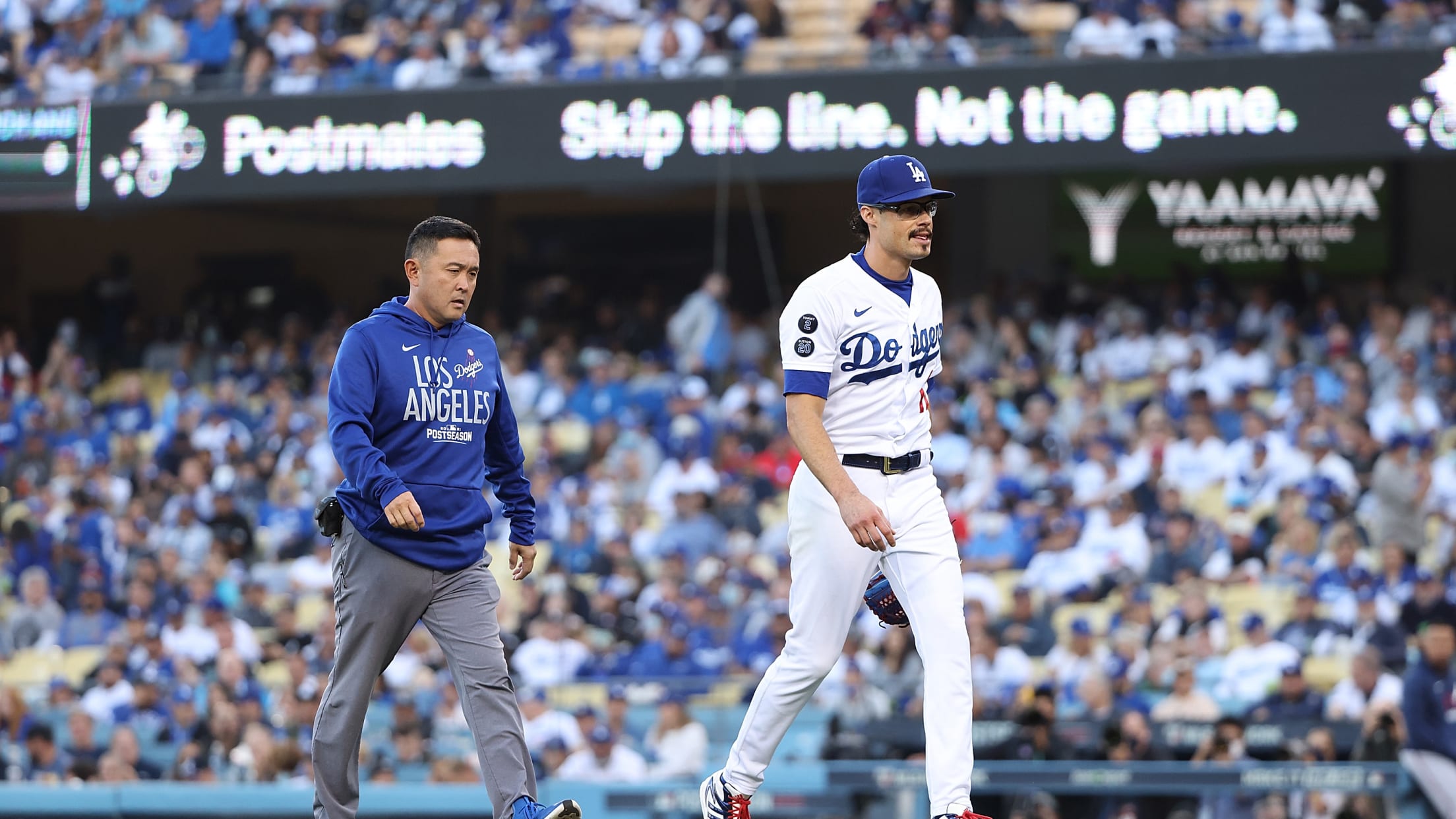 LOS ANGELES -- The Dodgers leaned on their bullpen to keep their season alive on Thursday night, but if they're going to pull off a second consecutive National League Championship Series comeback against Atlanta, they'll have to do so without a key member of their vaunted relief corps. Right-hander Joe
J. Turner (hamstring) likely out for playoffs
LOS ANGELES -- A difficult postseason for Justin Turner took a brutal turn on Wednesday when he sustained what the Dodgers believe is a Grade 2 left hamstring strain. Turner suffered the injury in the seventh inning of Game 4 of the National League Championship Series at Dodger Stadium, which
Muncy looking 'unlikely' to play in NLCS
Dodgers first baseman still sporting brace on left elbow; LA set to face Joc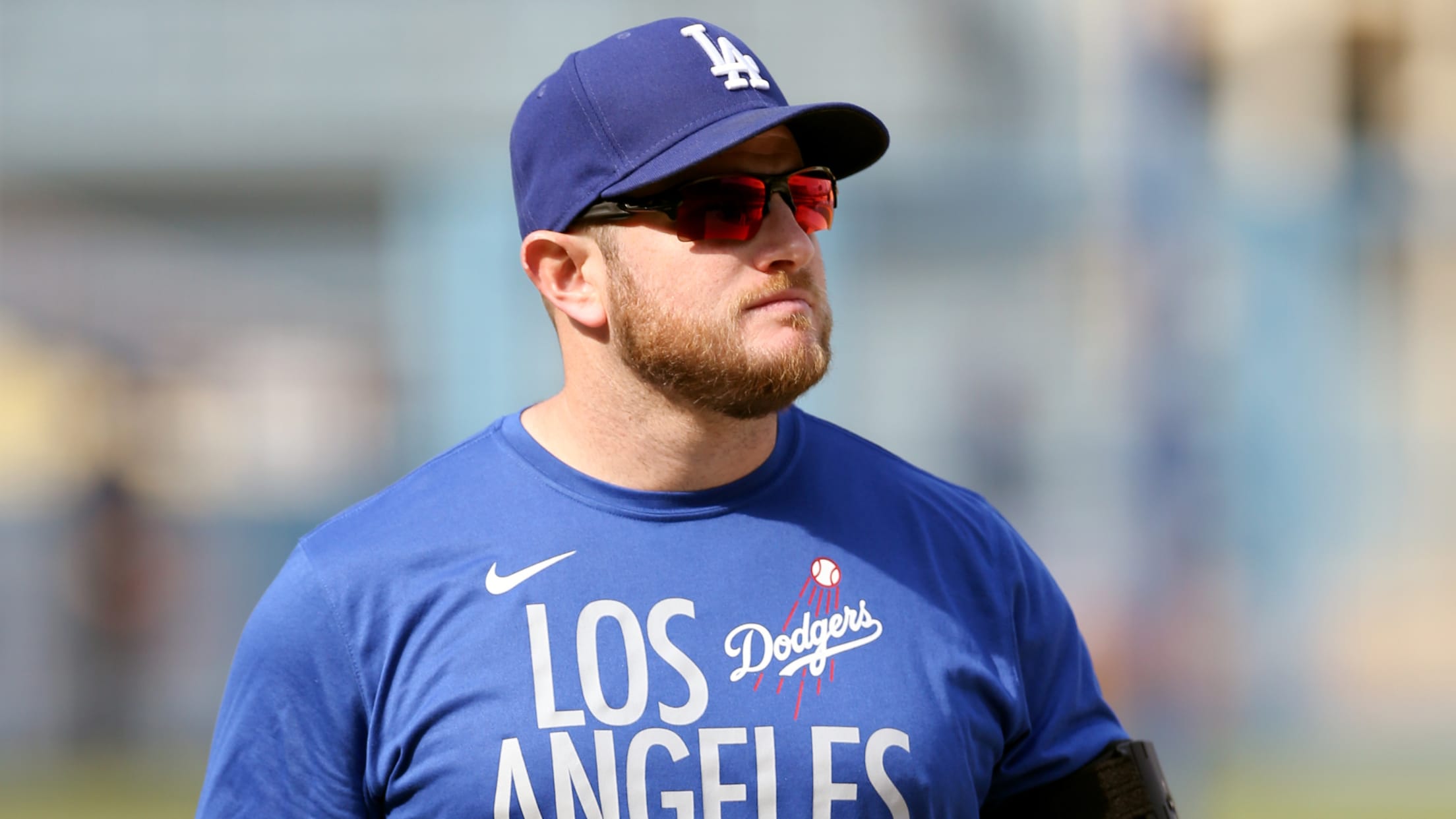 ATLANTA -- Dodgers manager Dave Roberts said it's "still unlikely" that first baseman Max Muncy will be available for the National League Championship Series against the Braves as he continues to recover from a left elbow injury that he sustained during the regular-season finale. Though unlikely, the Dodgers aren't quite
Roberts: 'glimmer of hope' Muncy back in '21
Kershaw won't need Tommy John surgery, but will miss postseason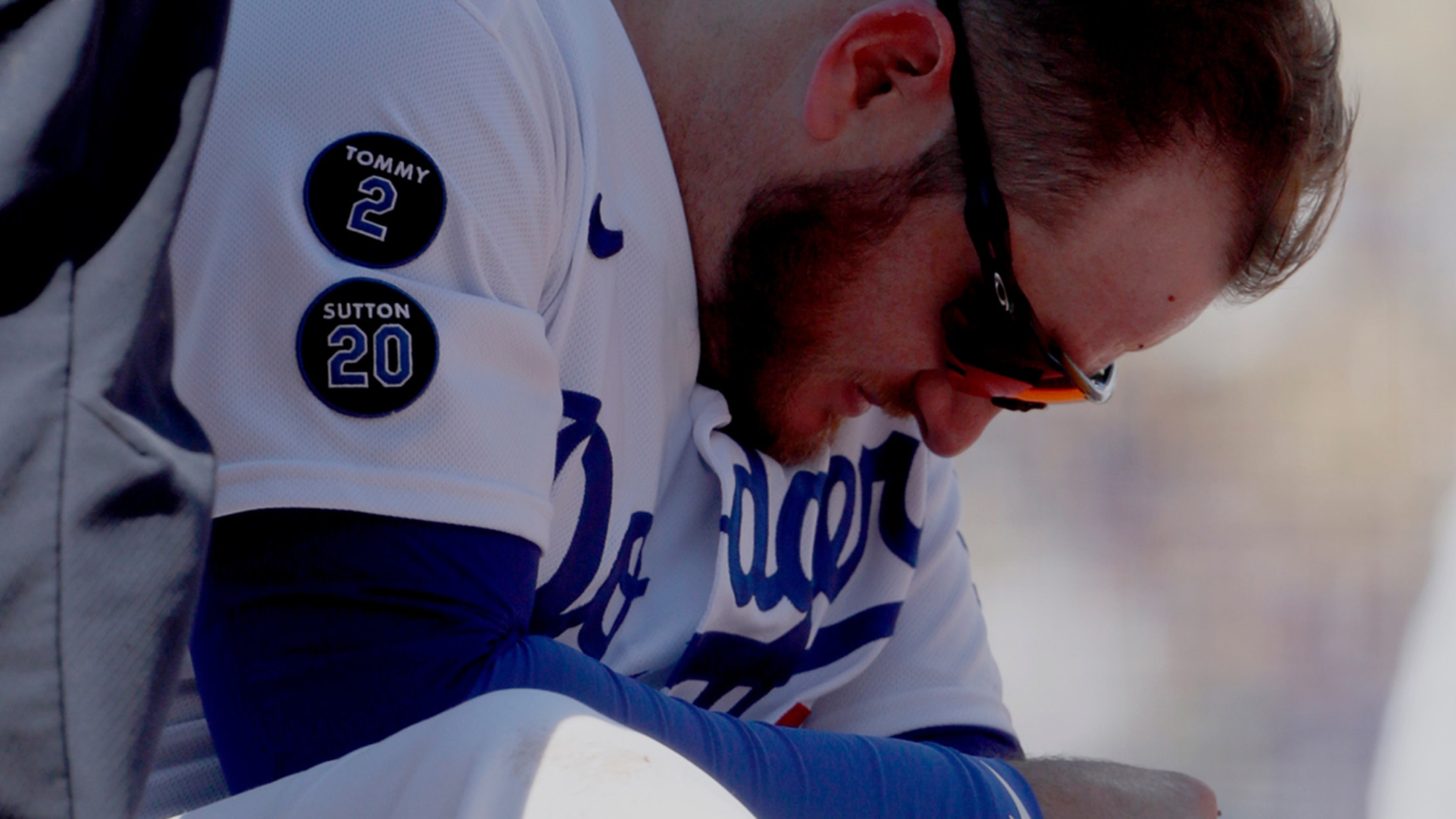 LOS ANGELES -- As expected, Dodgers manager Dave Roberts confirmed Tuesday that All-Star first baseman Max Muncy will not be on the team's roster for Wednesday's National League Wild Card Game against the Cardinals.
Kershaw to avoid surgery, but out for playoffs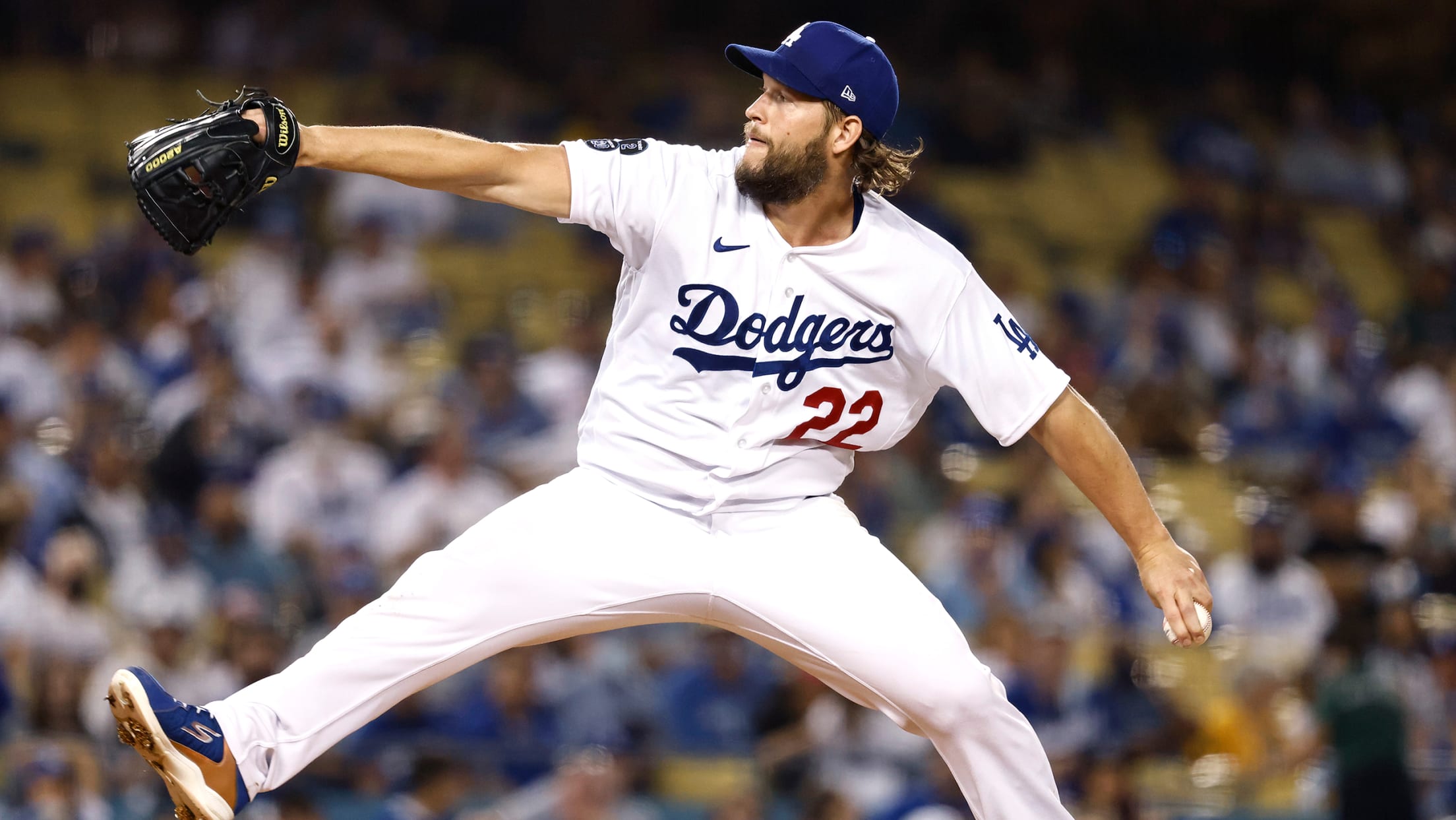 LOS ANGELES -- Unlike Max Muncy, the Dodgers have ruled out left-hander Clayton Kershaw from appearing for them at any point during the 2021 postseason. But the news wasn't all bad for the veteran ace, as scans revealed no ligament damage in his ailing left arm -- meaning he won't
Muncy (elbow) 'very unlikely' for WC Game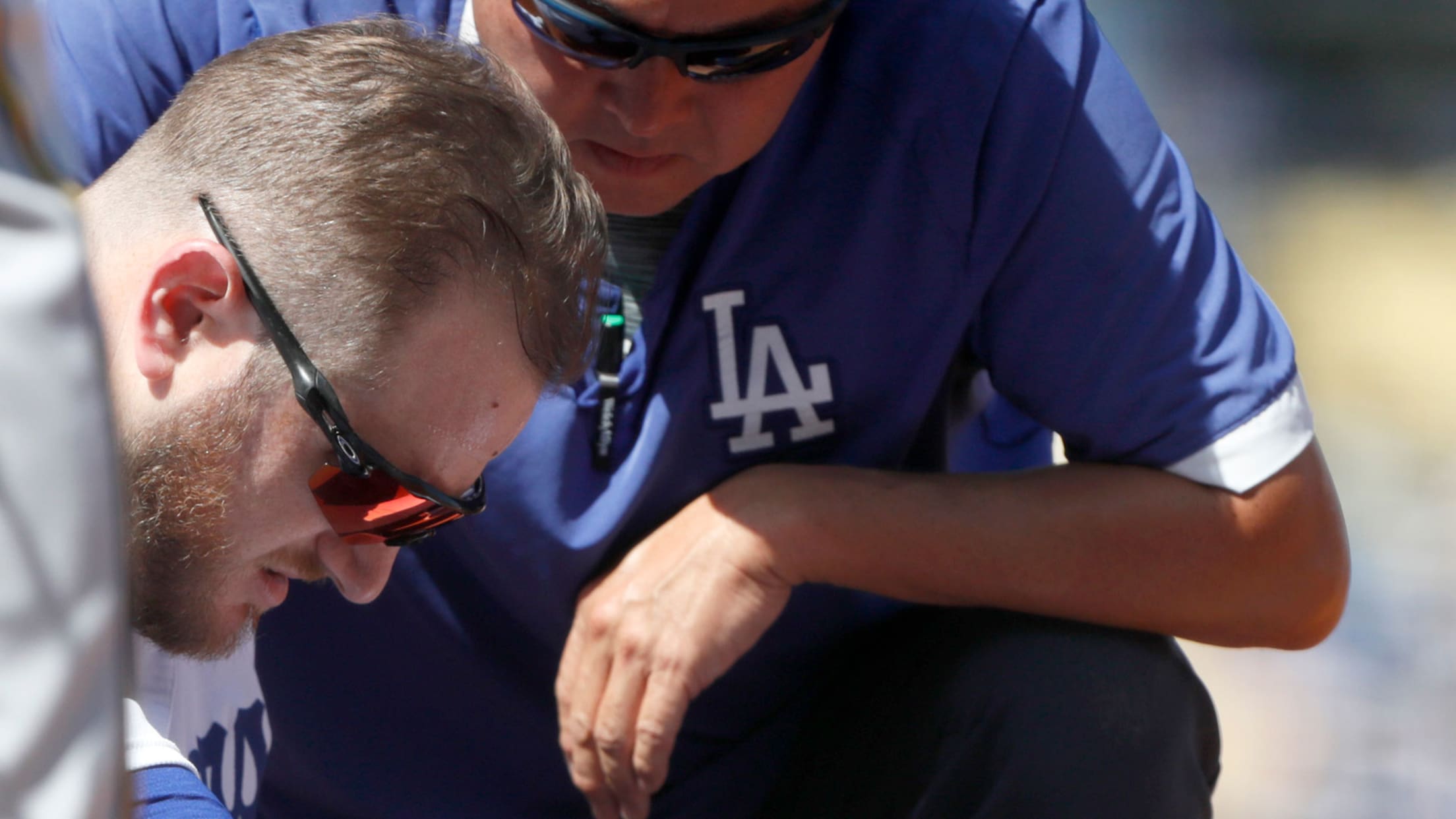 LOS ANGELES -- The Dodgers entered Sunday's game with a chance to force a Game 163 on Monday against the Giants to decide the National League West champion. Instead, the Dodgers will now be without All-Star first baseman Max Muncy for at least Wednesday's NL Wild Card Game against the
Dodgers place Kershaw (left forearm) on IL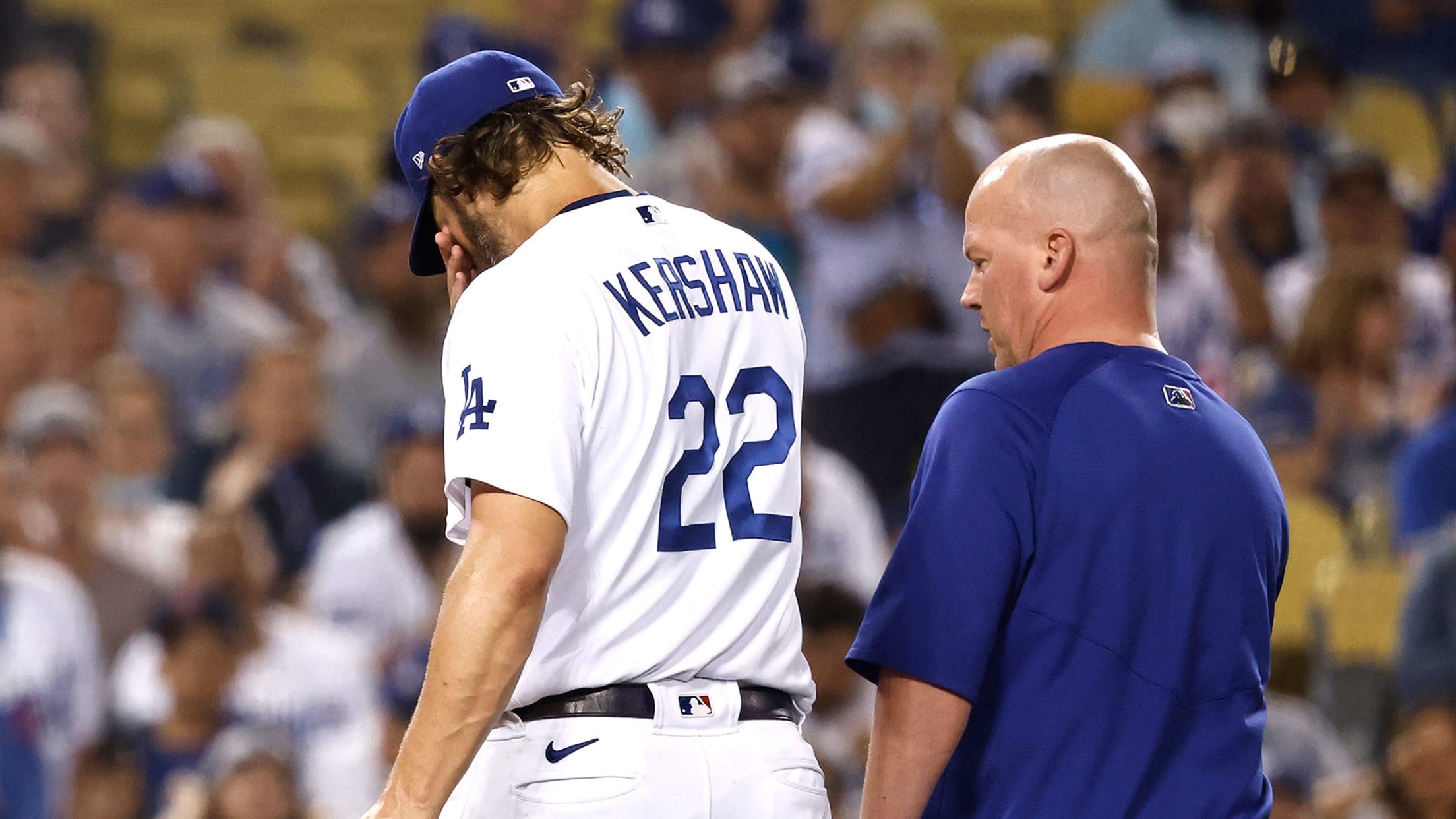 LOS ANGELES -- The Dodgers might have beaten the Brewers on Friday night at Dodger Stadium, 8-6, but a shadow loomed over the comeback win: the loss of Clayton Kershaw for the postseason. Kershaw, who exited Friday's night's game in the second inning with left forearm discomfort, was officially placed
Bellinger (rib fracture) placed on IL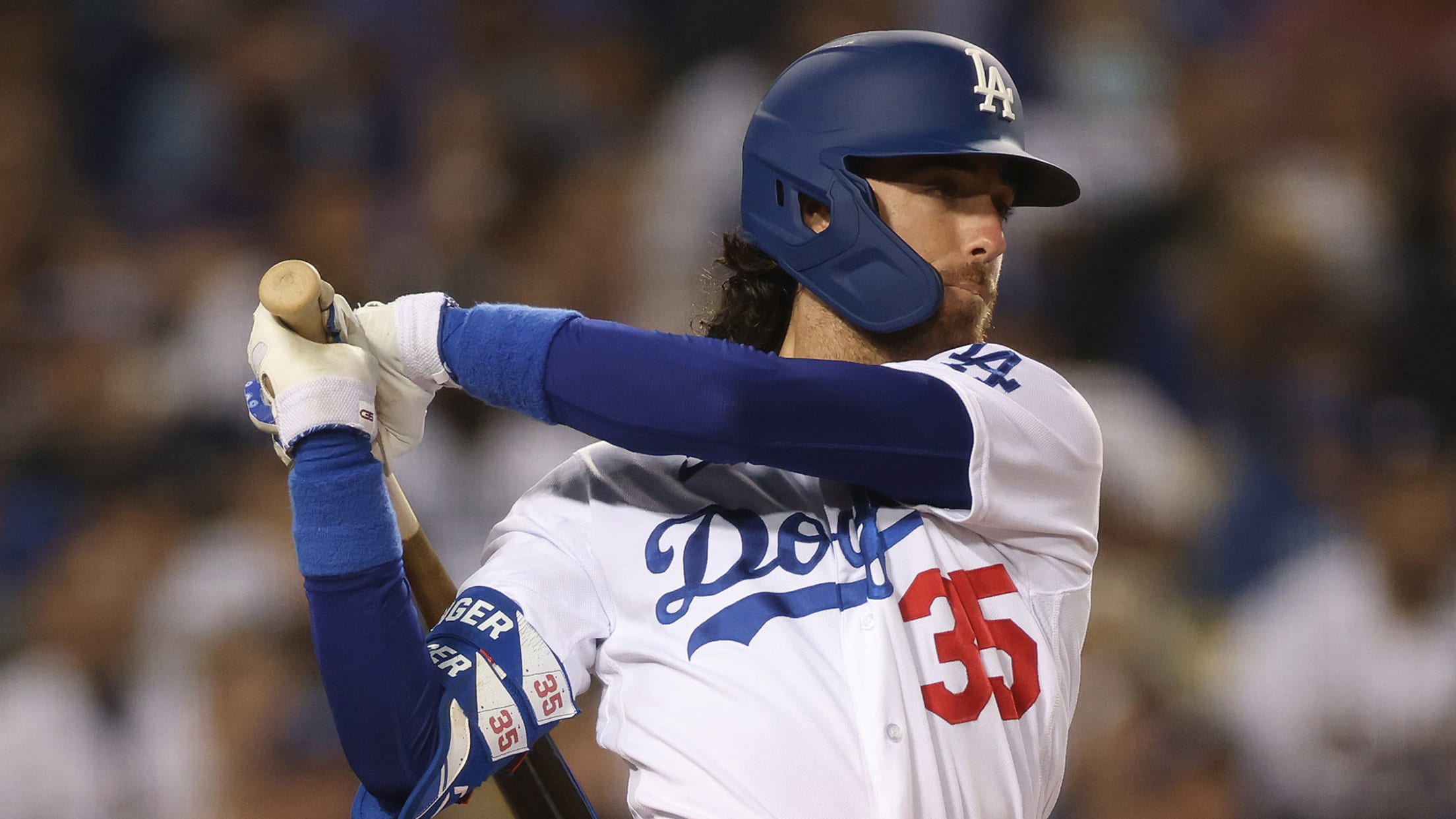 DENVER -- When Cody Bellinger suffered a non-displaced rib fracture last week against the D-backs, the Dodgers were hoping the outfielder wouldn't have to miss any time with the injury. All the tests and imaging came back clean, which was initially encouraging. Dodgers manager Dave Roberts said it would all
Elbow pain likely to end Duffy's season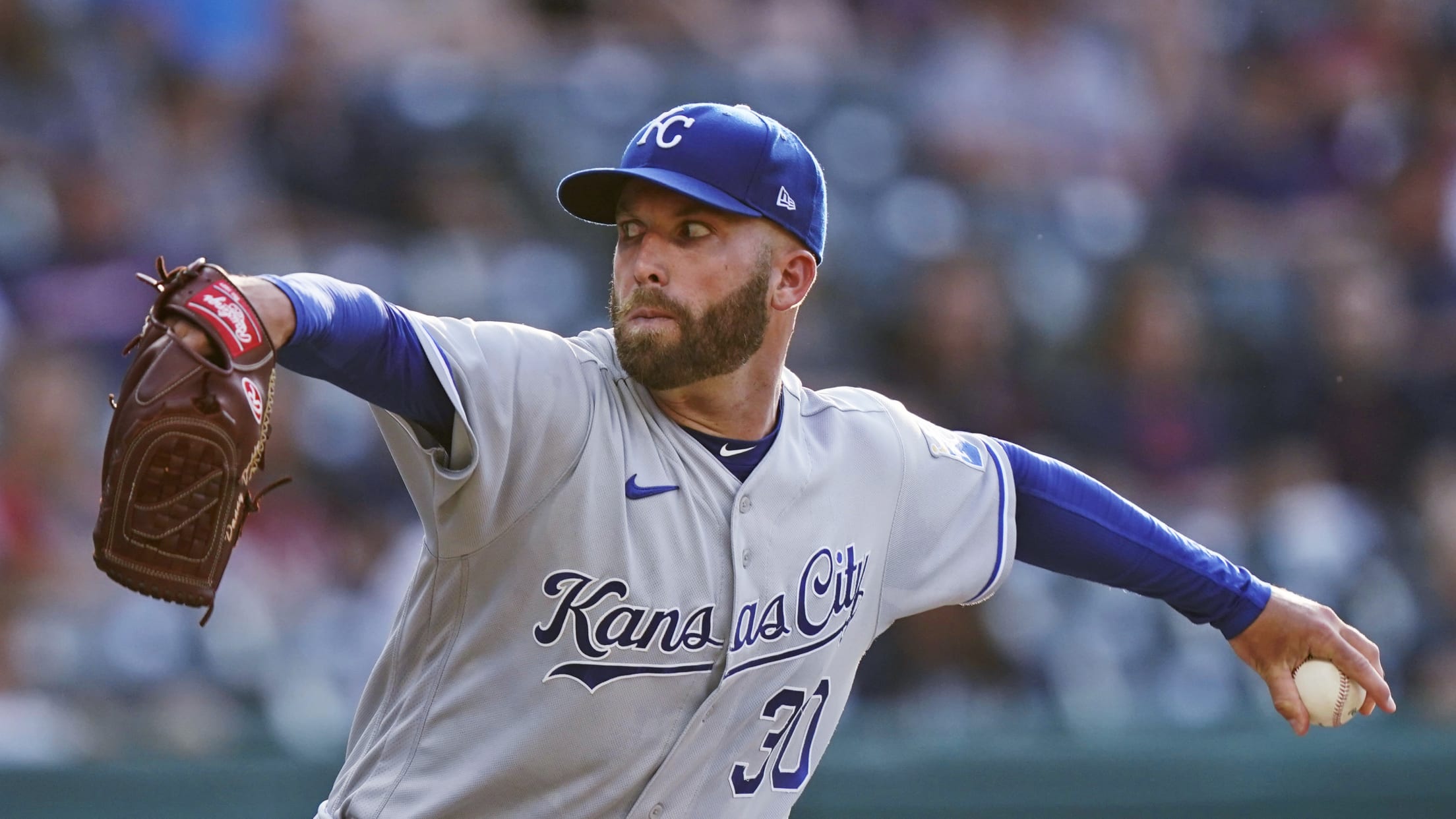 LOS ANGELES -- When the Dodgers traded for left-hander Danny Duffy at the Trade Deadline, they knew sometime in September was the earliest they would see the left-hander take the mound in a big league game. On Friday, Duffy was scheduled to throw a "big" bullpen session, one that would
Kershaw, Gonsolin to give LA 'pen a break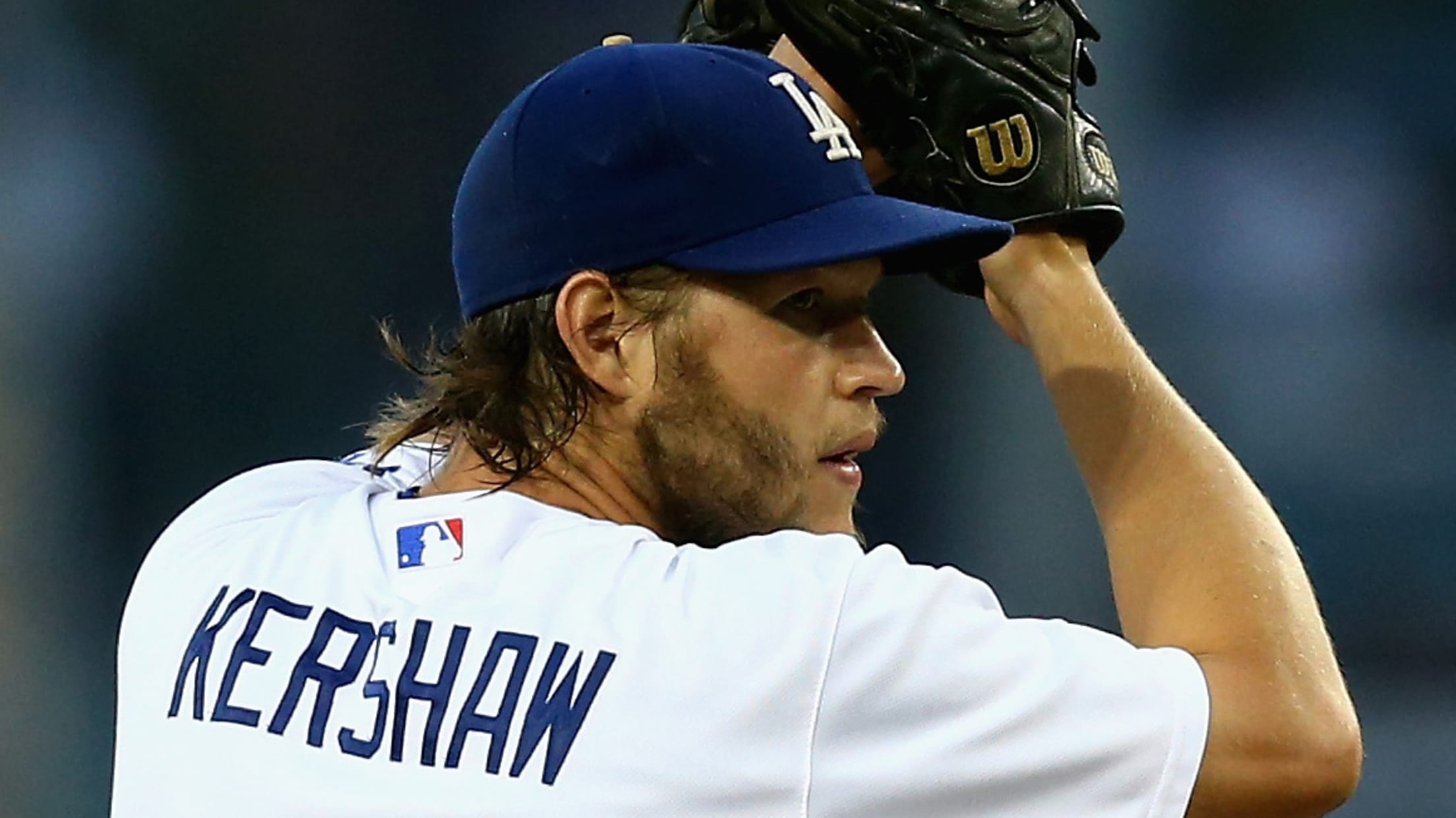 ST. LOUIS -- When the Dodgers entered the 2021 campaign with eight potential starting pitchers, they didn't anticipate having to rely on so many bullpen games this late into the season. But with injuries piling up and Trevor Bauer on administrative leave, those bullpen days have become a necessity for
'A big loss': Pollock heads to IL
Dodgers center fielder injures hamstring on attempted steal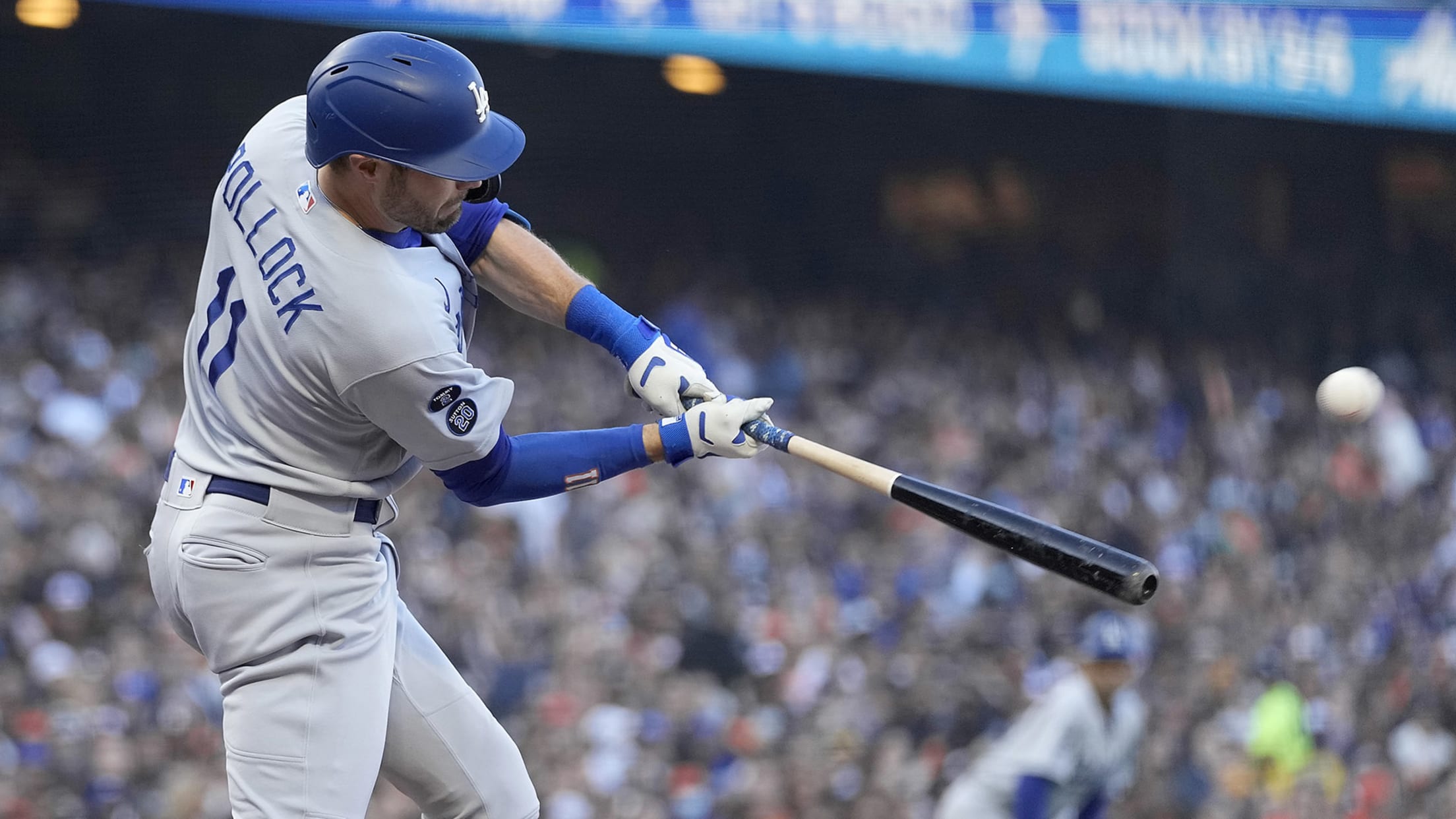 SAN FRANCISCO – The Dodgers placed center fielder AJ Pollock on the injured list before Sunday's game, although manager Dave Roberts is hopeful that the 33-year-old will return before the end of the regular season. Pollock injured his right hamstring attempting to steal third base in the first inning of
Kersh near rehab, but Price could head to IL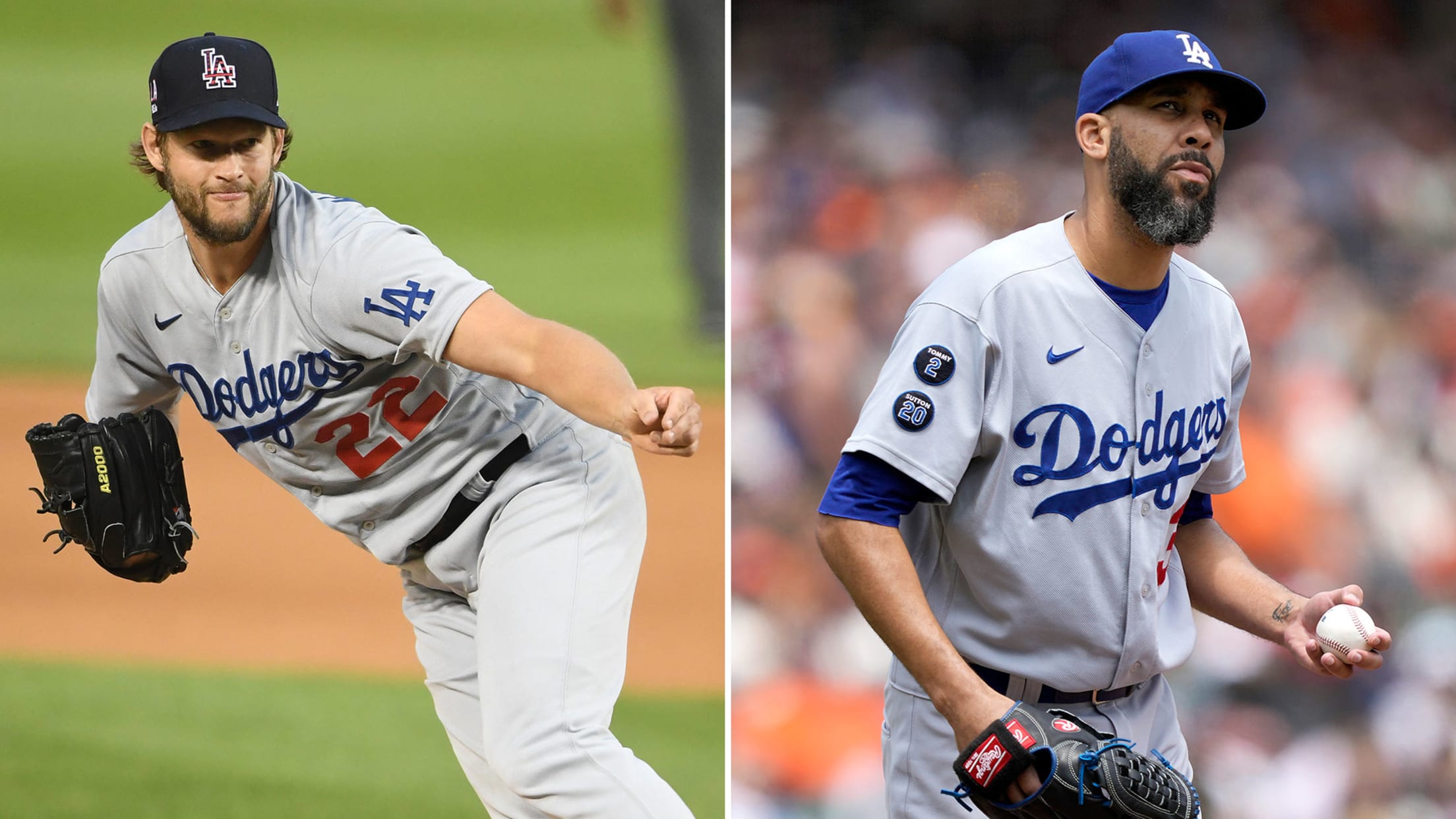 SAN FRANCISCO -- The Dodgers could be getting a key piece to their starting rotation back, just as another might be on his way out. Clayton Kershaw threw two innings of a simulated game on Friday and is expected to begin what team officials hope will be a short rehab
Kershaw throws off mound: 'Really good'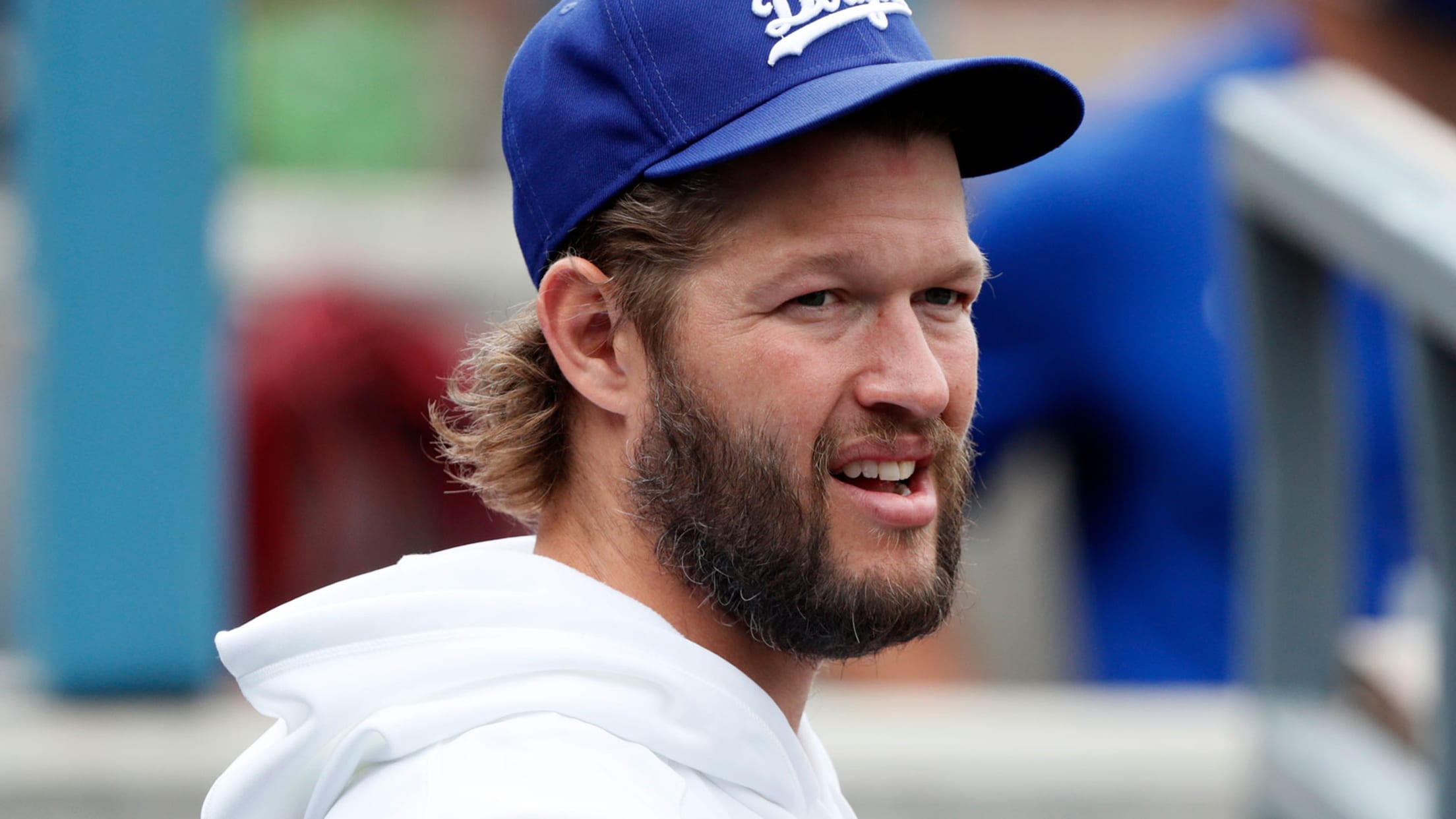 SAN DIEGO -- The last time Clayton Kershaw threw off the mound, the left-hander completed three innings in a simulated game on July 27 in San Francisco. Just after that, Kershaw was shut down for the second time since going on the injured list because his left forearm wasn't responding
Notes: New prospects rankings; Betts update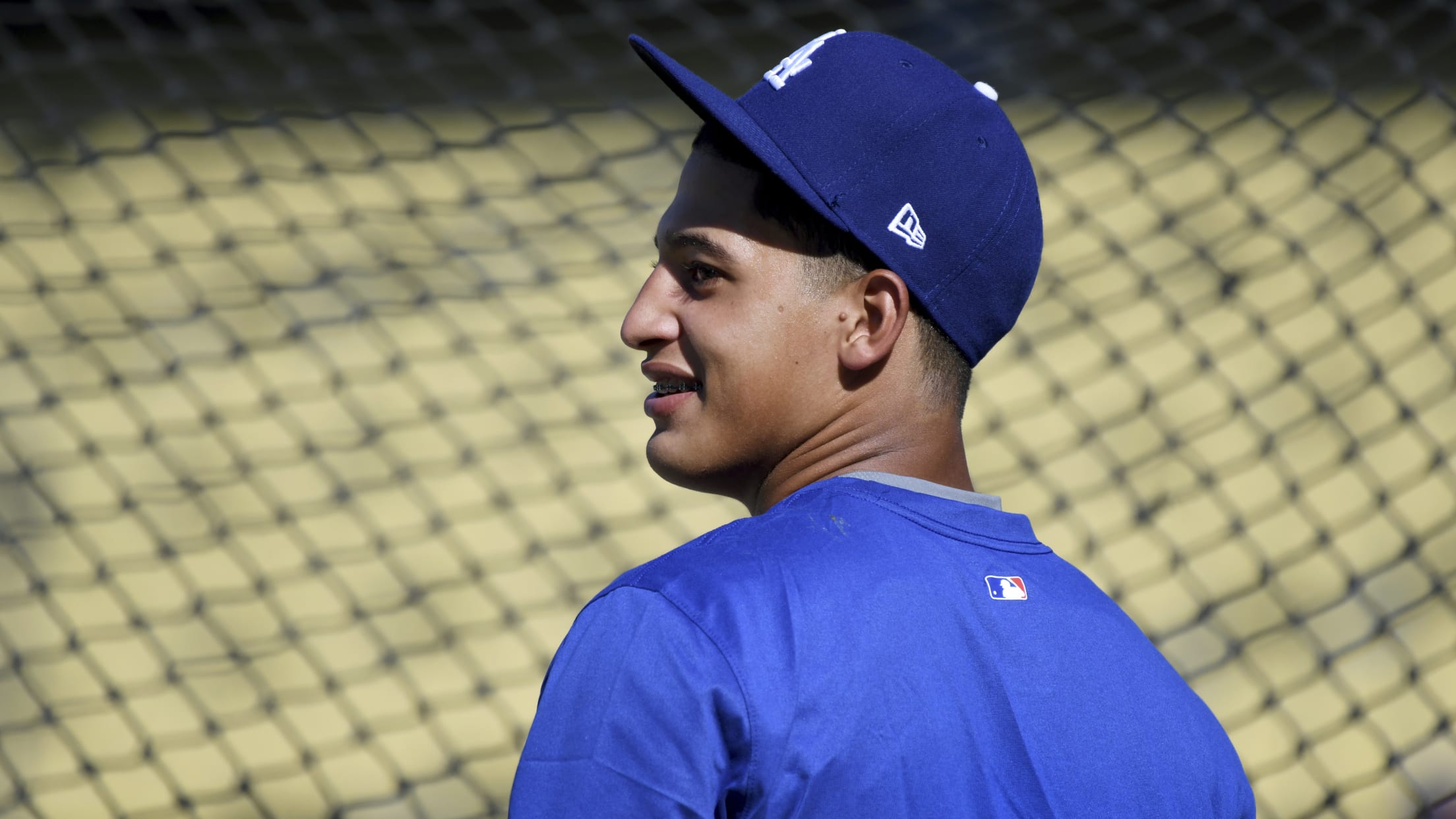 LOS ANGELES -- Once an unranked prospect, catcher Diego Cartaya now is listed as 29th overall prospect in baseball, per MLB Pipeline's new Top 100 Prospects list that was released Thursday. Cartaya, currently playing for Low-A Rancho Cucamonga, is joined in the Top 100 by right-hander Ryan Pepiot (No. 67),
Hamels placed on 60-day IL, ending season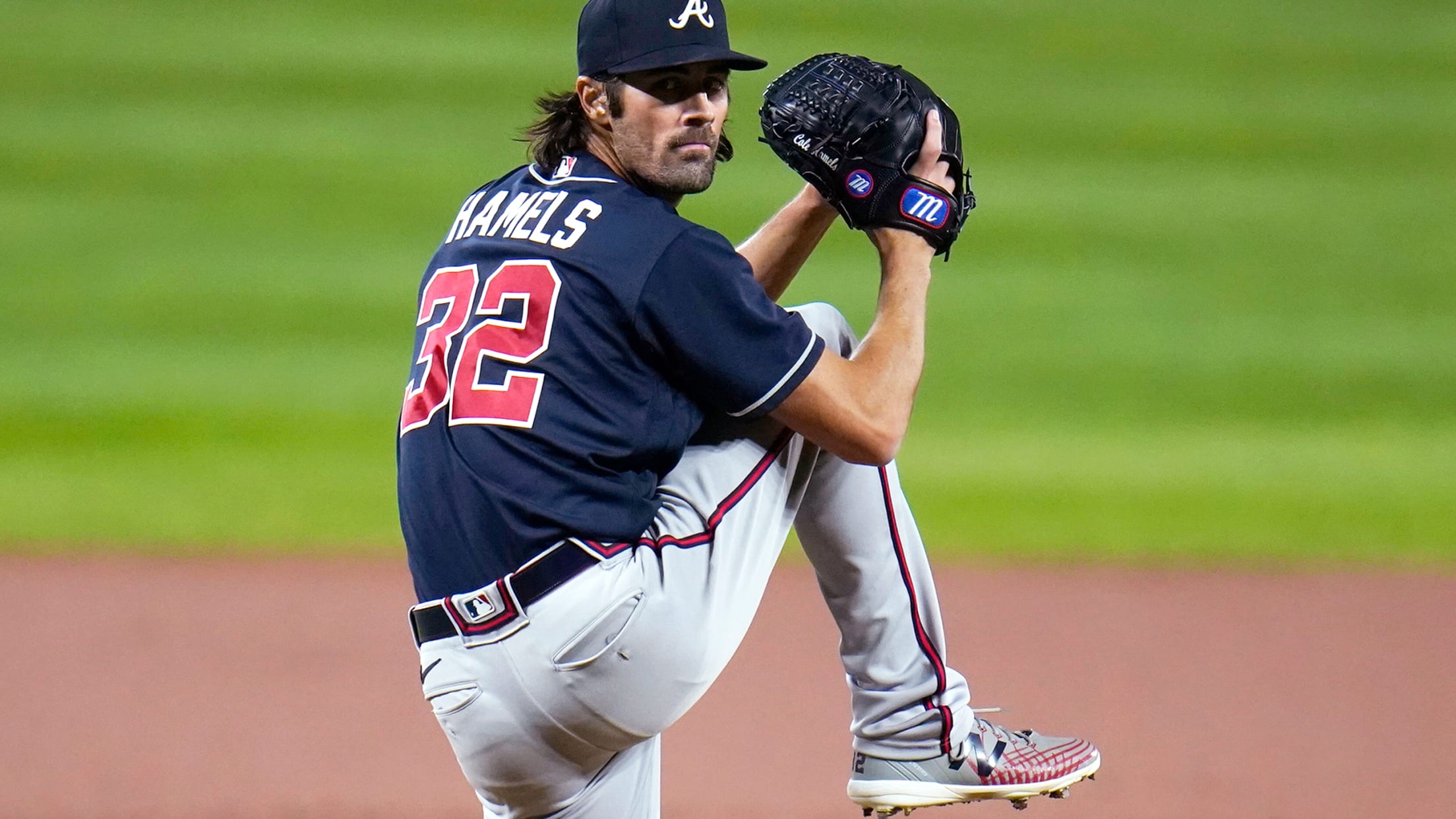 LOS ANGELES -- The Dodgers were hoping Cole Hamels had some gas left in the tank, but the left-hander was placed on the 60-day injured list on Monday, effectively ending his comeback attempt before he was able to throw a single pitch. Hamels threw a simulated game on Aug. 7
Urías (calf) to IL; not expected out long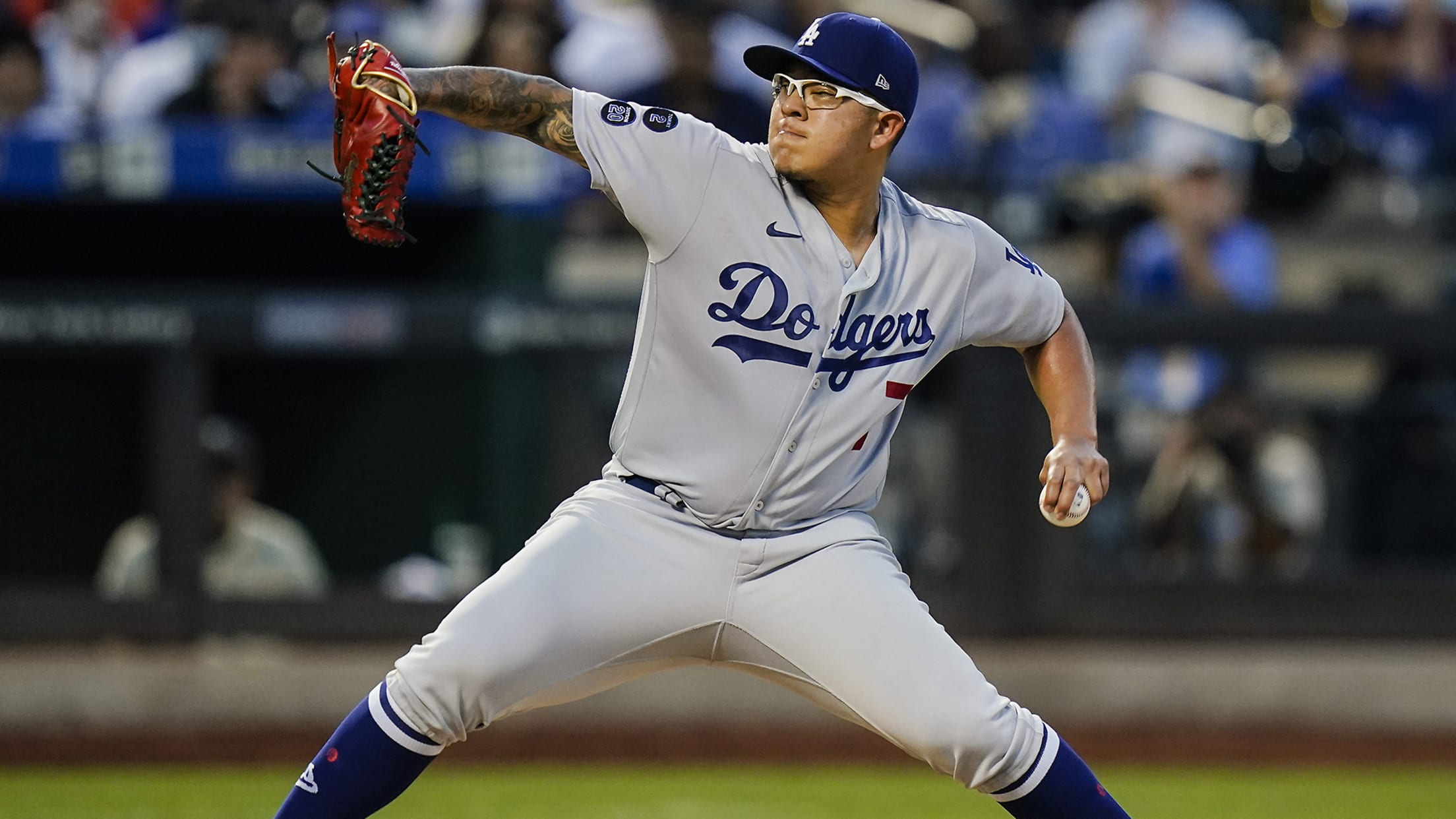 NEW YORK -- The Dodgers have battled plenty of injuries this season. Now Julio Urías is joining that list. Urías was placed on the 10-day injured list on Saturday with a left calf contusion, while infielder Zach McKinstry was recalled to the active roster as the corresponding move. The Dodgers
Betts dealing with bone spur in right hip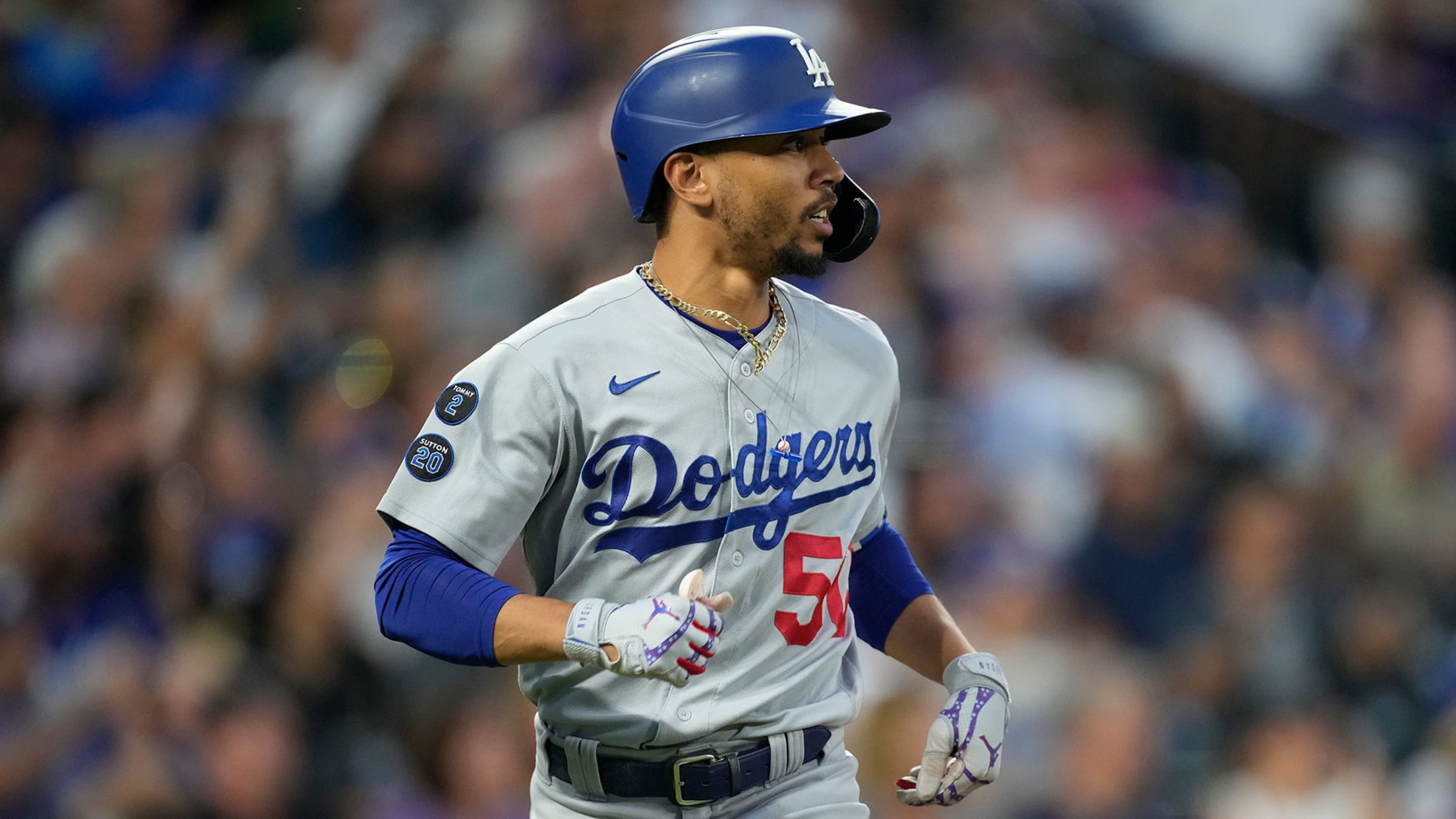 NEW YORK -- Dodgers star outfielder Mookie Betts has landed on the injured list multiple times this season due to a nagging hip injury. On Friday, manager Dave Roberts gave some more clarity on exactly what Betts has been dealing with. Betts has been unable to play at full speed
Betts (right hip) returns to 10-day IL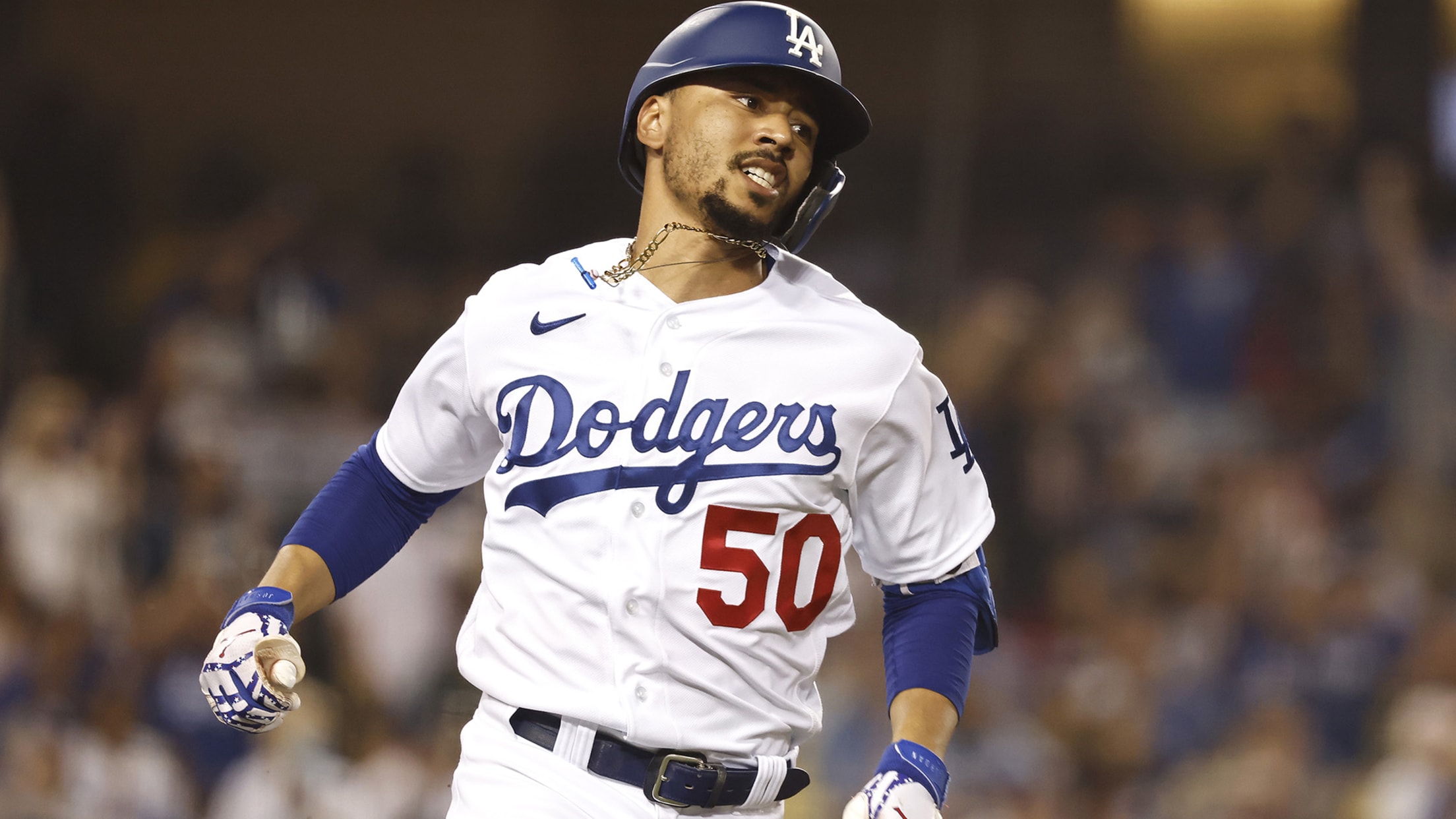 PHILADELPHIA -- Mookie Betts is heading back to Los Angeles to have medical experts "chime in" on his lingering hip injury as the Dodgers try to figure out how to get the former Most Valuable Player back on the field. Betts was officially placed on the 10-day injured list Wednesday,