Kody Hoese talks power burst, Draft, Lux, more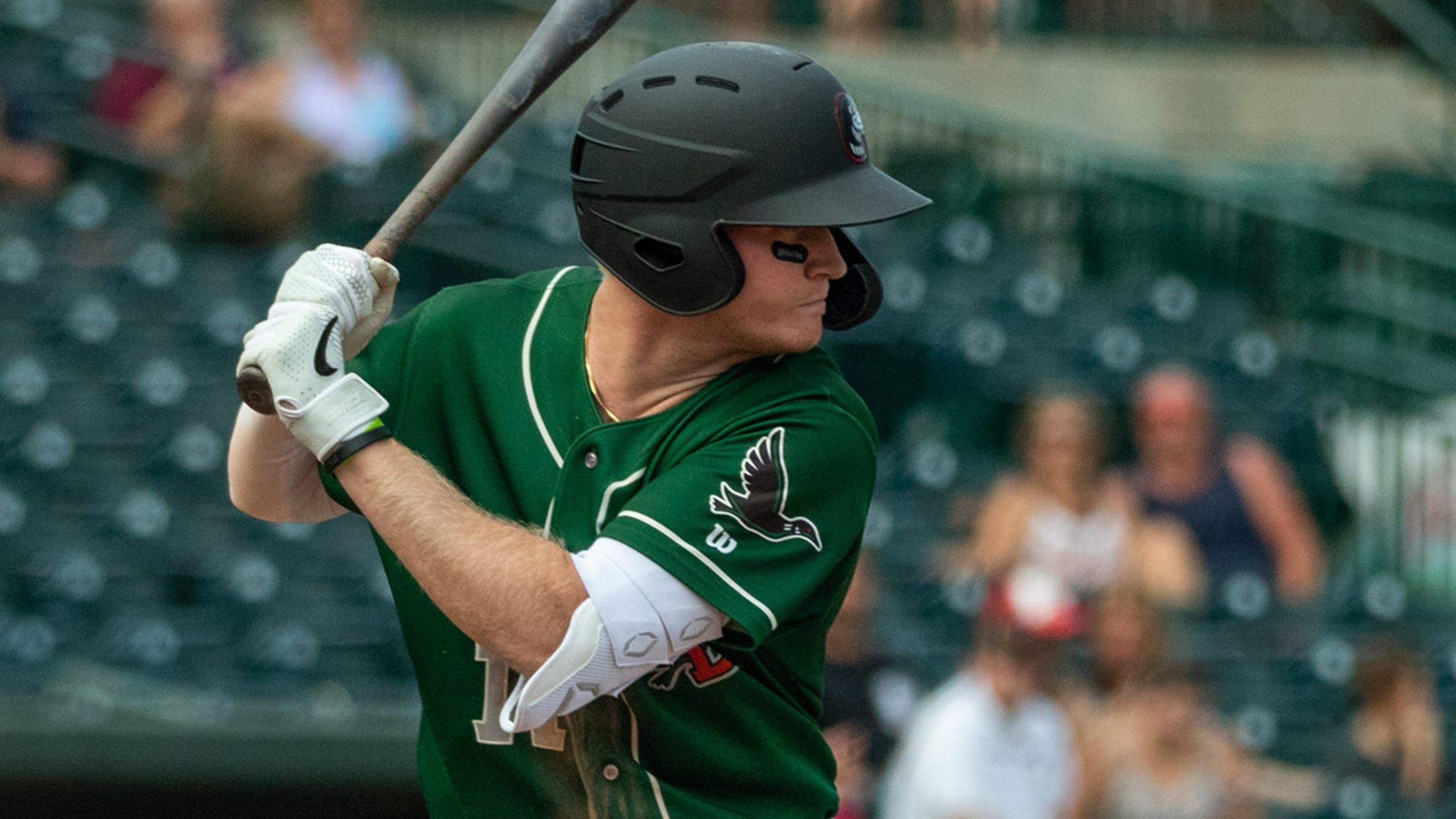 Third baseman Kody Hoese went from zero homers as a Tulane freshman to five as a sophomore to 23 as a junior last spring, when he set American Athletic Conference records for homers, total bases (1,832), slugging (.779) and runs (72). He slugged his way into the first round, signing
Here's a look at the Dodgers' farm entering 2020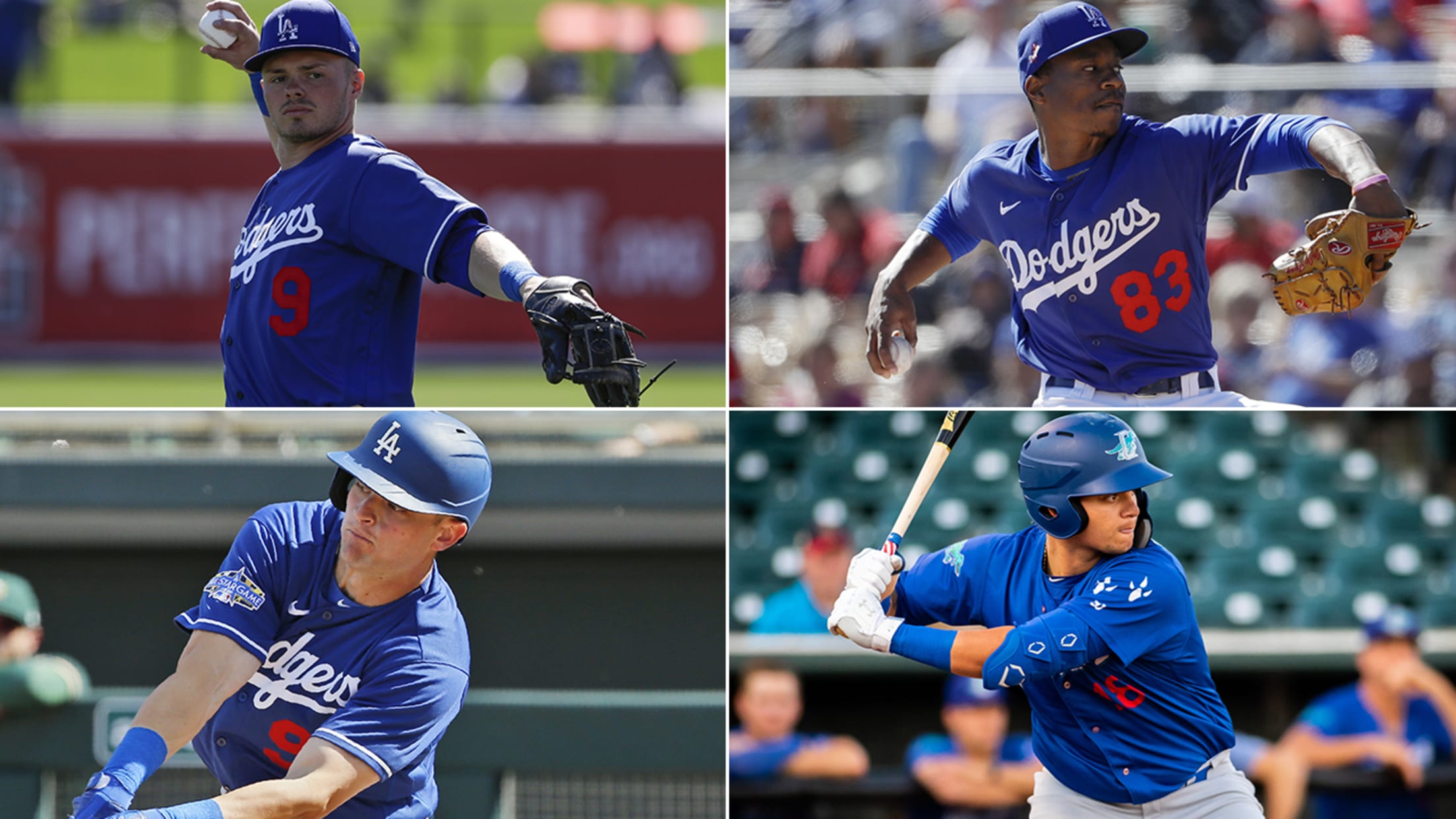 The Dodgers are baseball's most efficient franchise. They keep cranking out wins at the big league level, including a franchise-record 106 last year as they captured their seventh straight National League West title. Their farm system continues to produce Top 100 Prospects who become impact players, including reigning National League
Dodgers boast MLB's third best farm club
Lux leads list of 5 prospects in Pipeline's top 100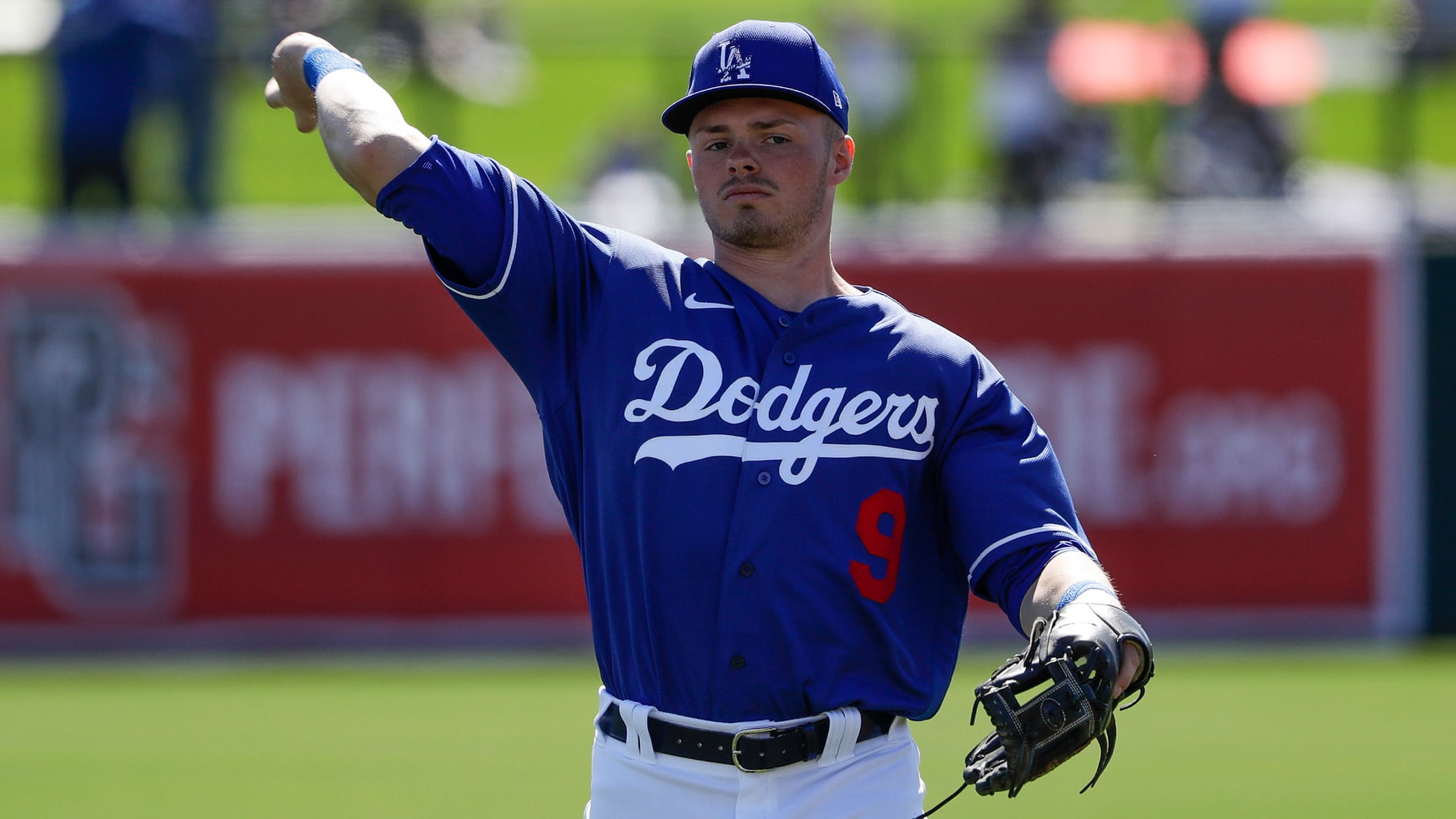 GLENDALE, Ariz. -- When the Dodgers hired Andrew Friedman, the president of baseball operations acknowledged that Job No. 1 was to win a World Series. But he quickly added that he would balance the occupational imperative with a sustainable model reliant on a robust farm system. Job No. 1 remains
Here are the Dodgers' 2020 Top 30 Prospects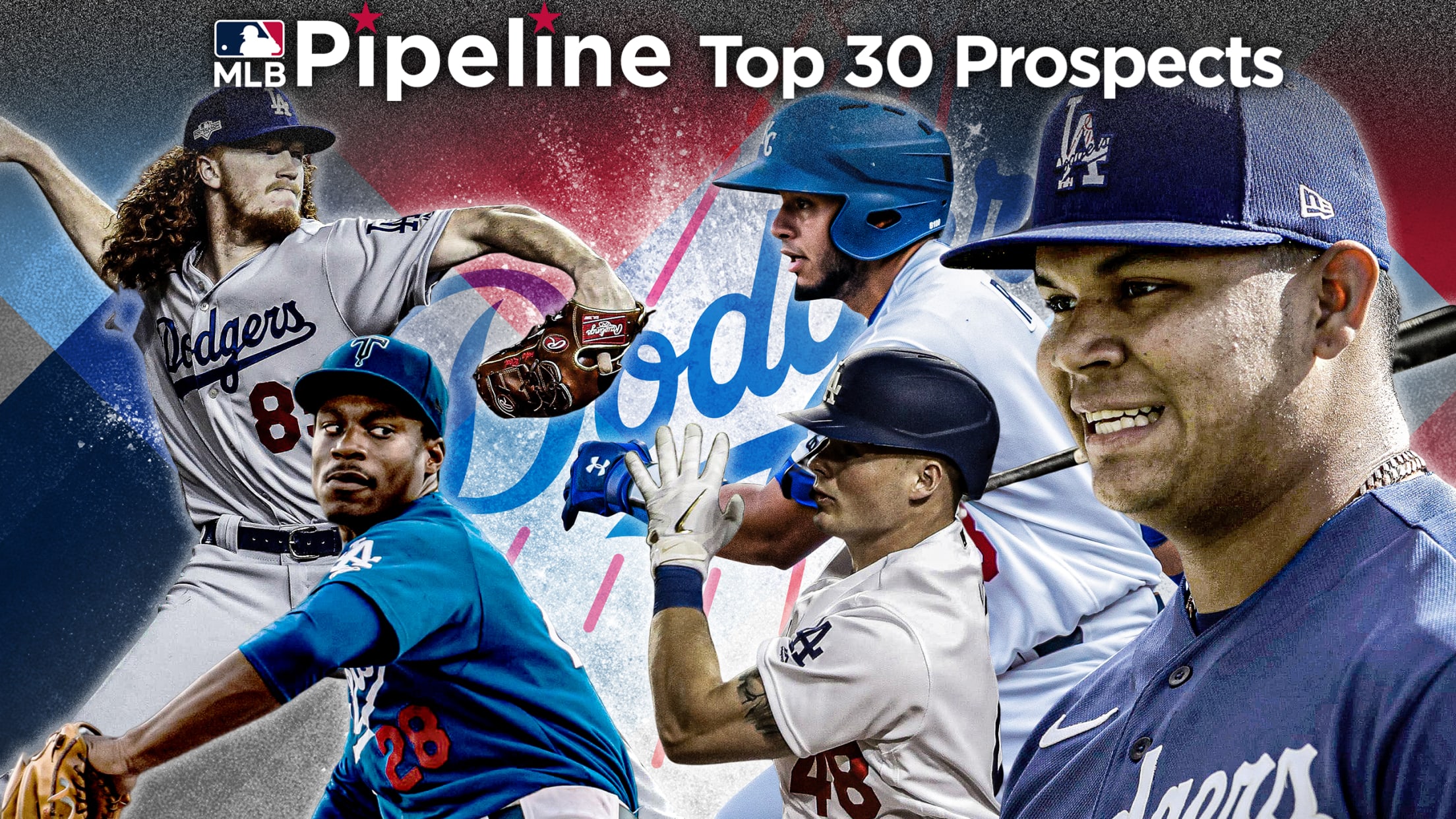 The Dodgers are setting the standard for winning in the Majors while developing impact talent in the Minors. They're still looking to end a World Series championship drought that extends to 1988, but they've captured seven consecutive National League West titles and placed in the top 10 in each of
Dodgers like what these youngsters are showing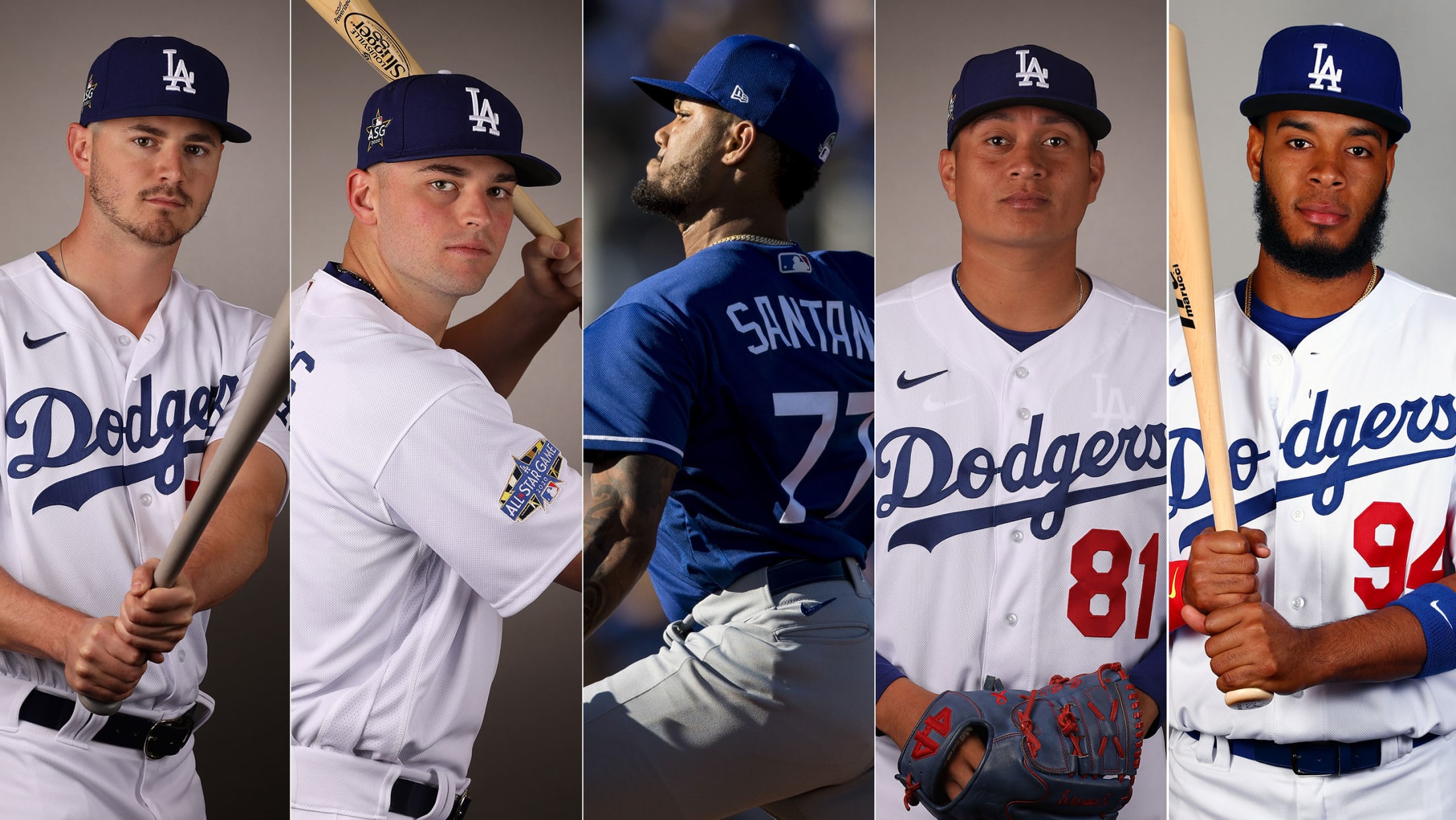 GLENDALE, Ariz. -- As if the Dodgers don't already have enough marquee stars, they also have quite a few under-the-radar types who are making positive impressions at Camelback Ranch this Spring Training. Here are a few who have caught the eye of the veterans they hope to one day join
Notes: Álvarez DFA'd; Thomas has 2-HR inning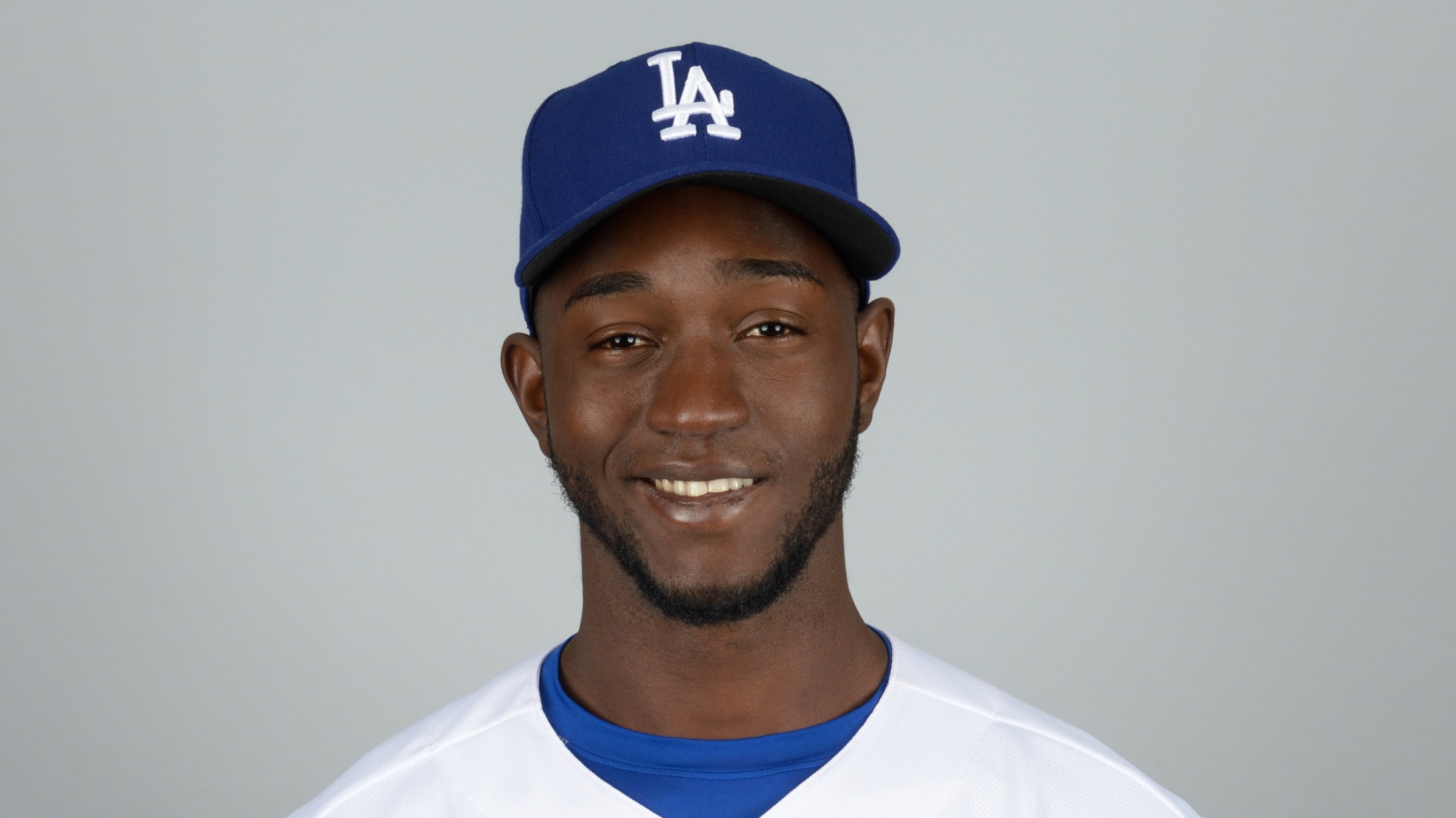 GLENDALE, Ariz. -- The Dodgers finally threw in the towel on Cuban pitching prospect Yadier Álvarez on Saturday, designating him for assignment one day after he was a late scratch from his first scheduled Cactus League appearance. Álvarez, who will turn 24 next week, was signed in 2015 for a
Filthiest secondary pitches among top prospects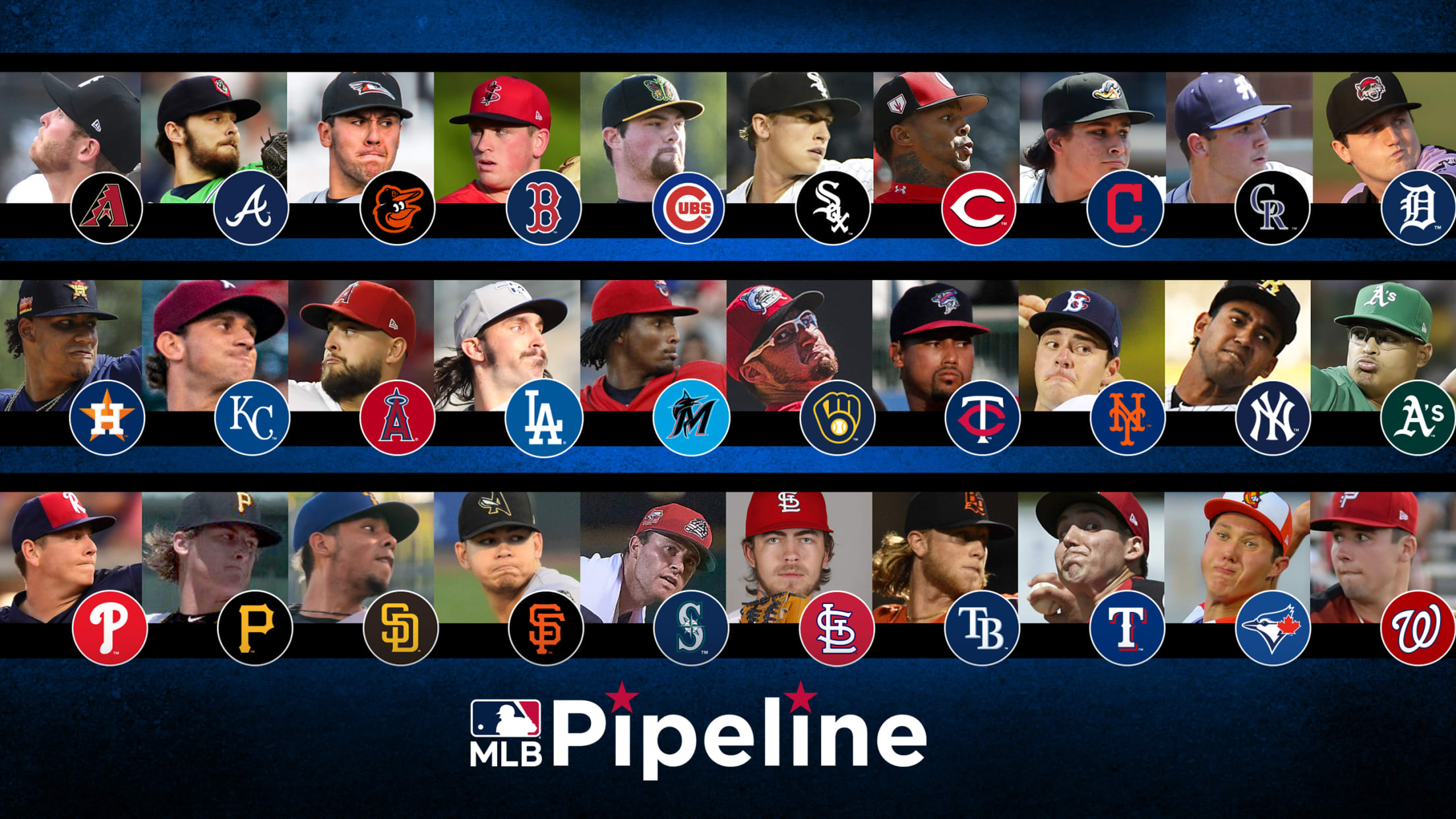 Feel to spin. Deception. Missing bats. Generating weak contact. These are all terms used in describing pitchers' secondary stuff. Whether it's a curveball, slider, changeup or occasionally something like a splitter or cutter, these are the offerings a pitcher often uses to put away hitters. And a lot of pitching
Once Mayfield's backup, this LA NRI turns heads
Betts gets first Dodgers hit; Kershaw, Buehler scheduled for spring debuts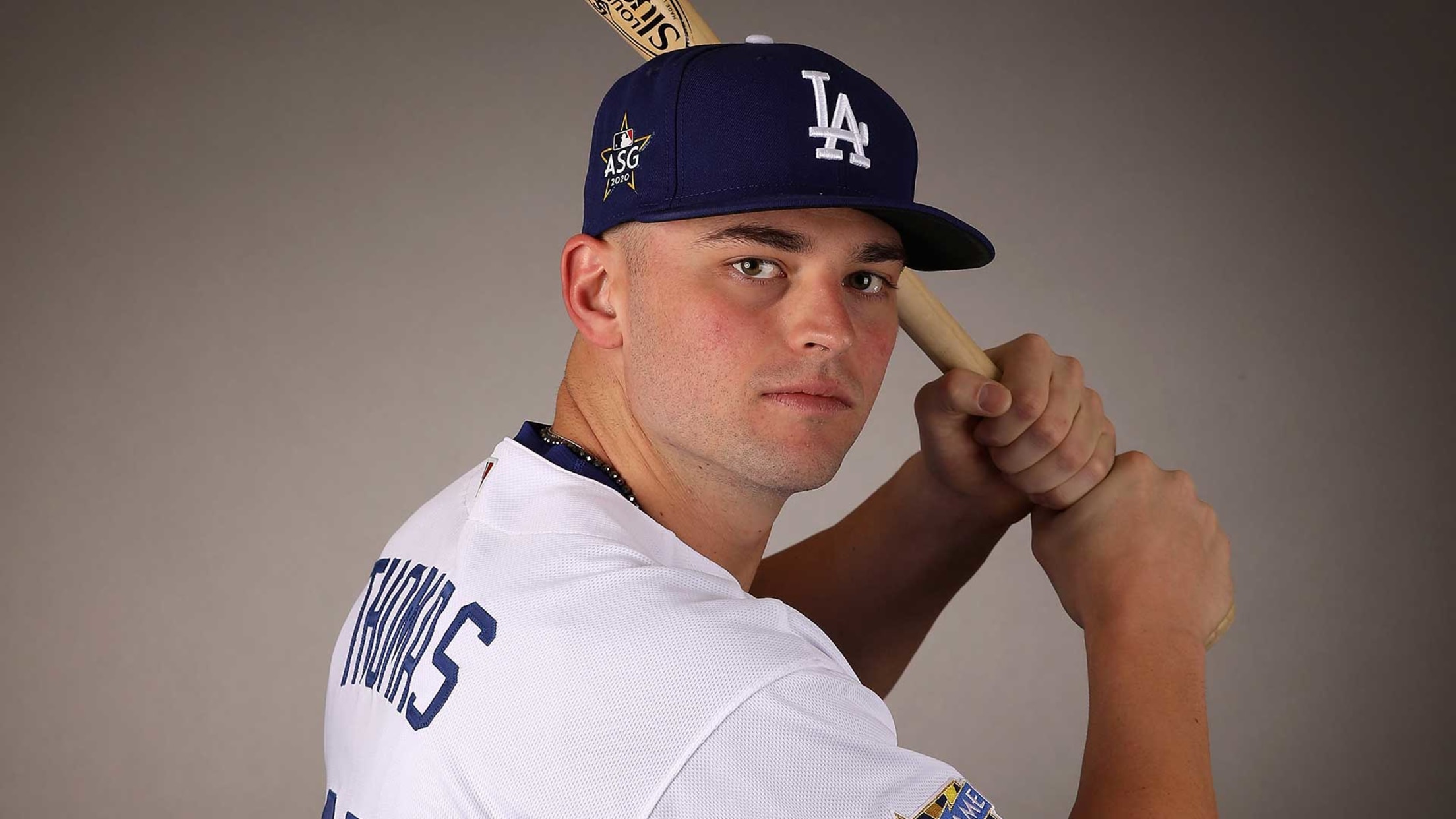 GLENDALE, Ariz. -- Cody Thomas homered to the opposite field on the first pitch he saw on Monday and soon would rob Blake Rutherford of a home run with a leaping catch at the right-field fence in the Dodgers' 2-2 tie with the White Sox. Not bad for the former
Each team's top power-hitting prospect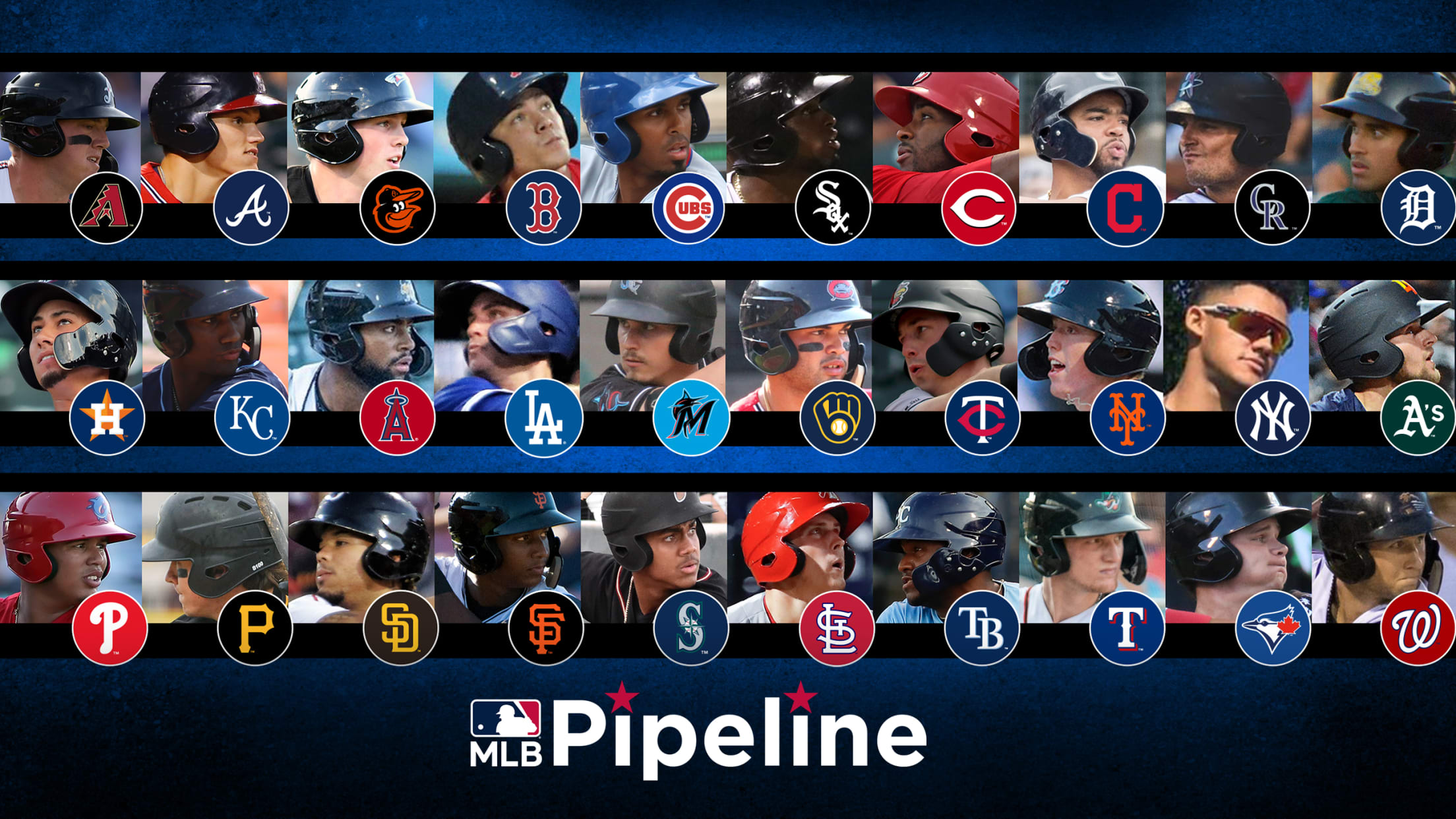 The 2019 Major League season will be remembered as the Year of the Home Run after players across baseball combined to hit a record 6,776 homers -- up from 5,585 in 2018 -- and 14 different teams set a new franchise record. National League Rookie of the Year Pete Alonso
Spring predictions for Price, Jansen, Lux
GLENDALE, Ariz. – Manager Dave Roberts opened training camp Thursday emphasizing the here and now, not what has been. The here and now, he said, is pretty exciting. The offseason ended with the blockbuster acquisitions of Mookie Betts and David Price, setting expectations even higher for a club that won
One prospect to watch on each team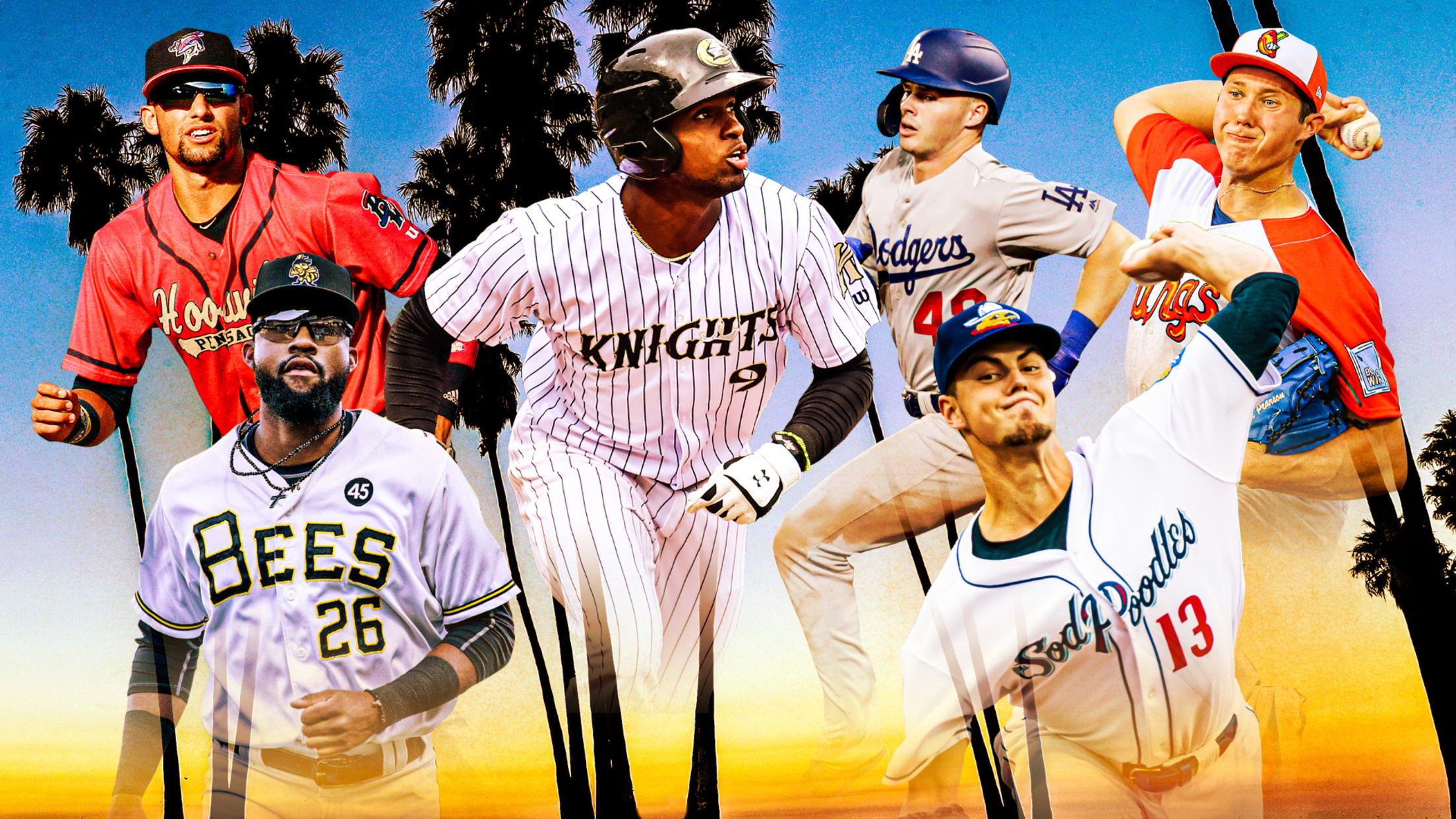 The future is now. As Spring Training gets underway, there will be position battles and players with much to prove. But there will also be highly touted prospects who will be putting their talents on display against Major Leaguers during Cactus League and Grapefruit League action. Here's a guide to
Dodgers land five on Pipeline's Top 100 list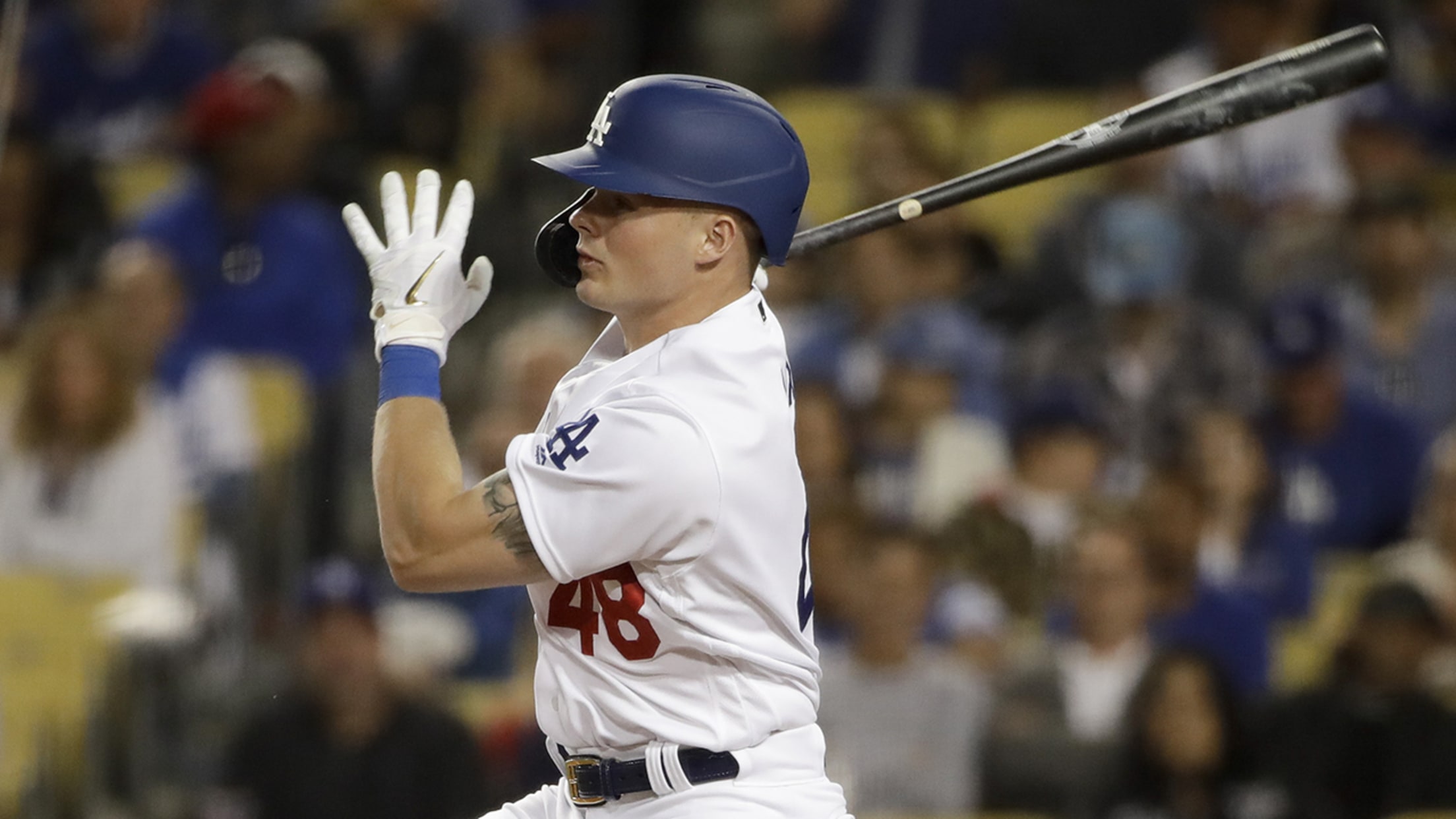 The Dodgers rave about their depth, and their farm system was given more validation on Saturday when MLB Pipeline revealed its Top 100 Prospects list for the 2020 season, which featured five players within Los Angeles' loaded system. That mark ties for the most among National League clubs and ranks
Here are MLB's Top 10 SS prospects for 2020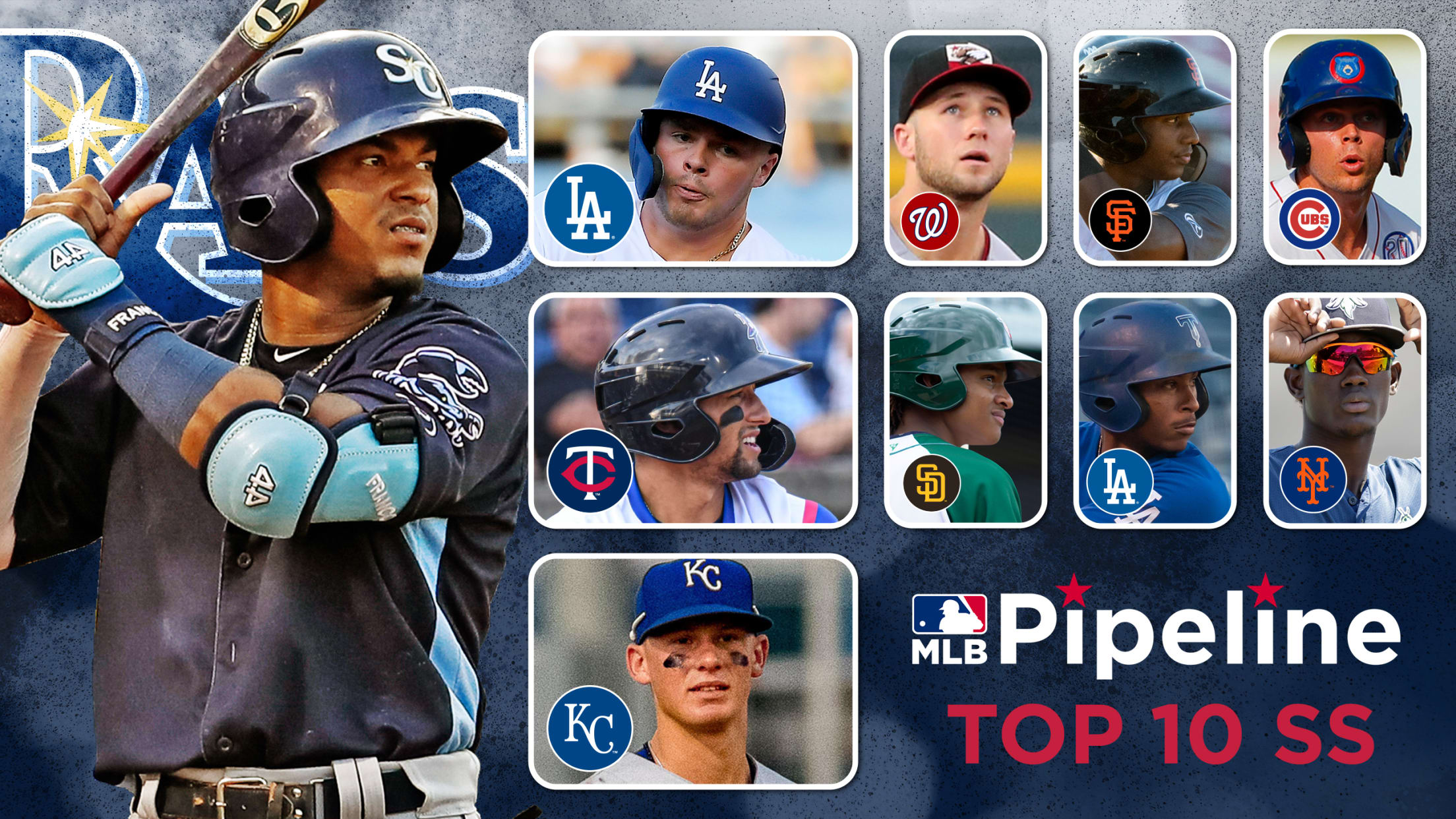 MLB Pipeline will reveal its 2020 Top 100 Prospects list with a one-hour show on MLB Network and MLB.com, which will be broadcast on Saturday at 3 p.m. ET. Leading up to the release of the Top 100, we'll examine baseball's top 10 prospects at each position. Shortstop is unquestionably
Gray seeking to outdo his 'whirlwind' '19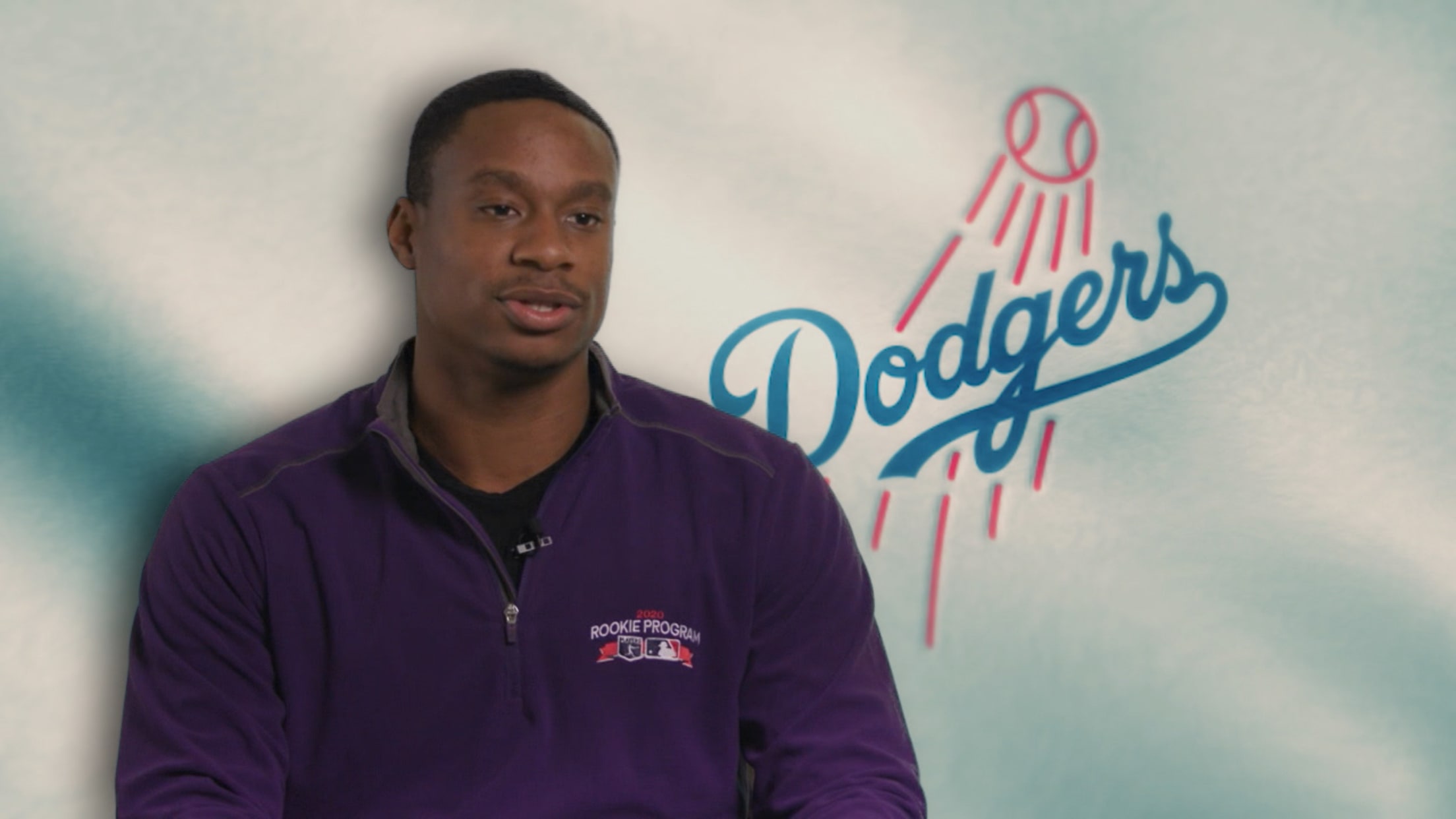 LOS ANGELES -- Last winter's salary swap between the Dodgers and Reds involved three former All-Stars, so the pair of included prospects going to the Dodgers pretty much was overlooked. But Josiah Gray and Jeter Downs aren't being overlooked any more, the latest evidence being Gray's invitation to the recent
10 teams with prospects for blockbuster trades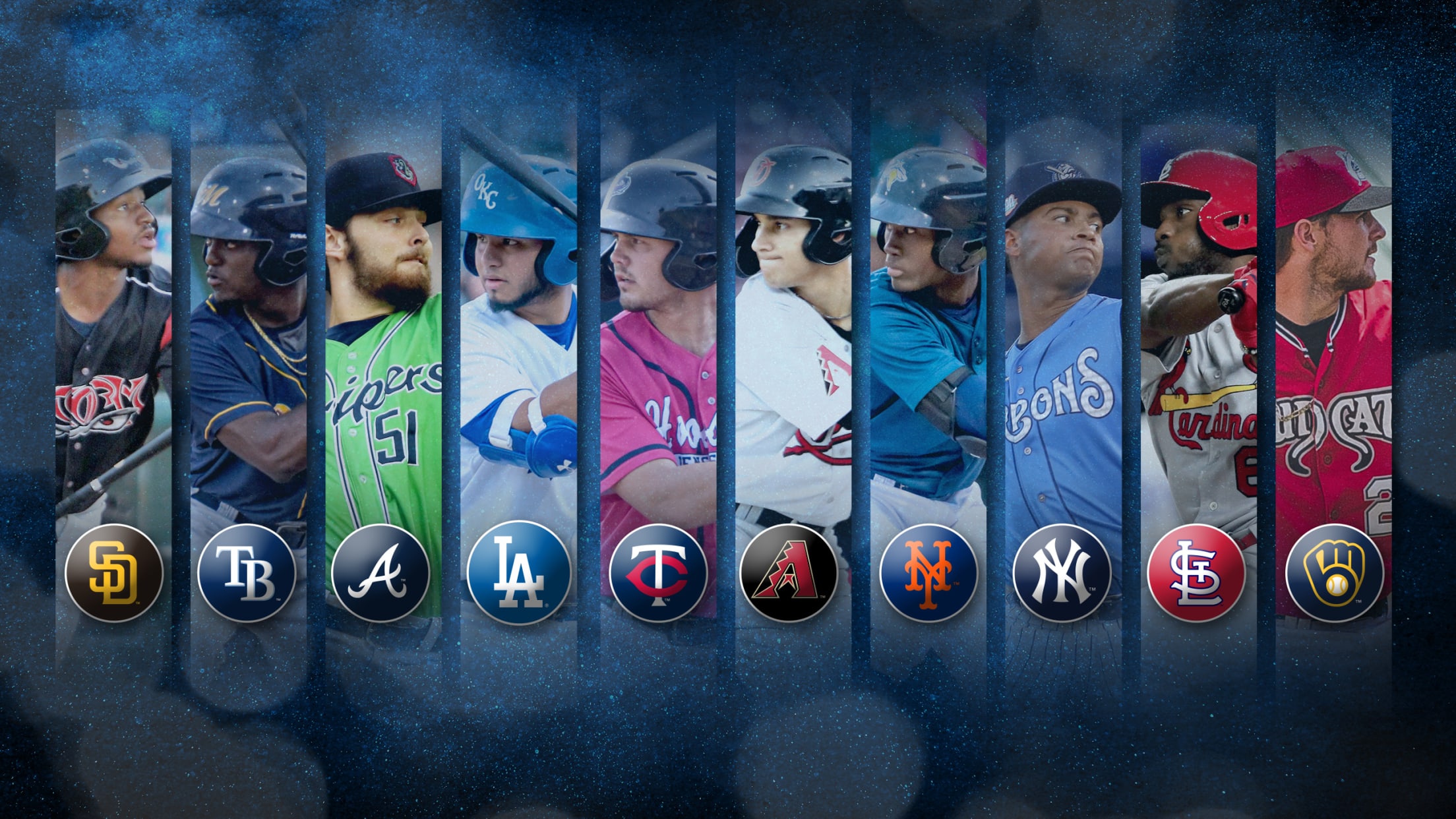 It's been a relatively quiet trade market so far, with only a few notable deals having transpired since the completion of the postseason. But as teams continue to assess their roster ahead of 2020 and weigh which free agents might fit their budget, it shouldn't be long until things pick
Dodgers add three prospects to 40-man roster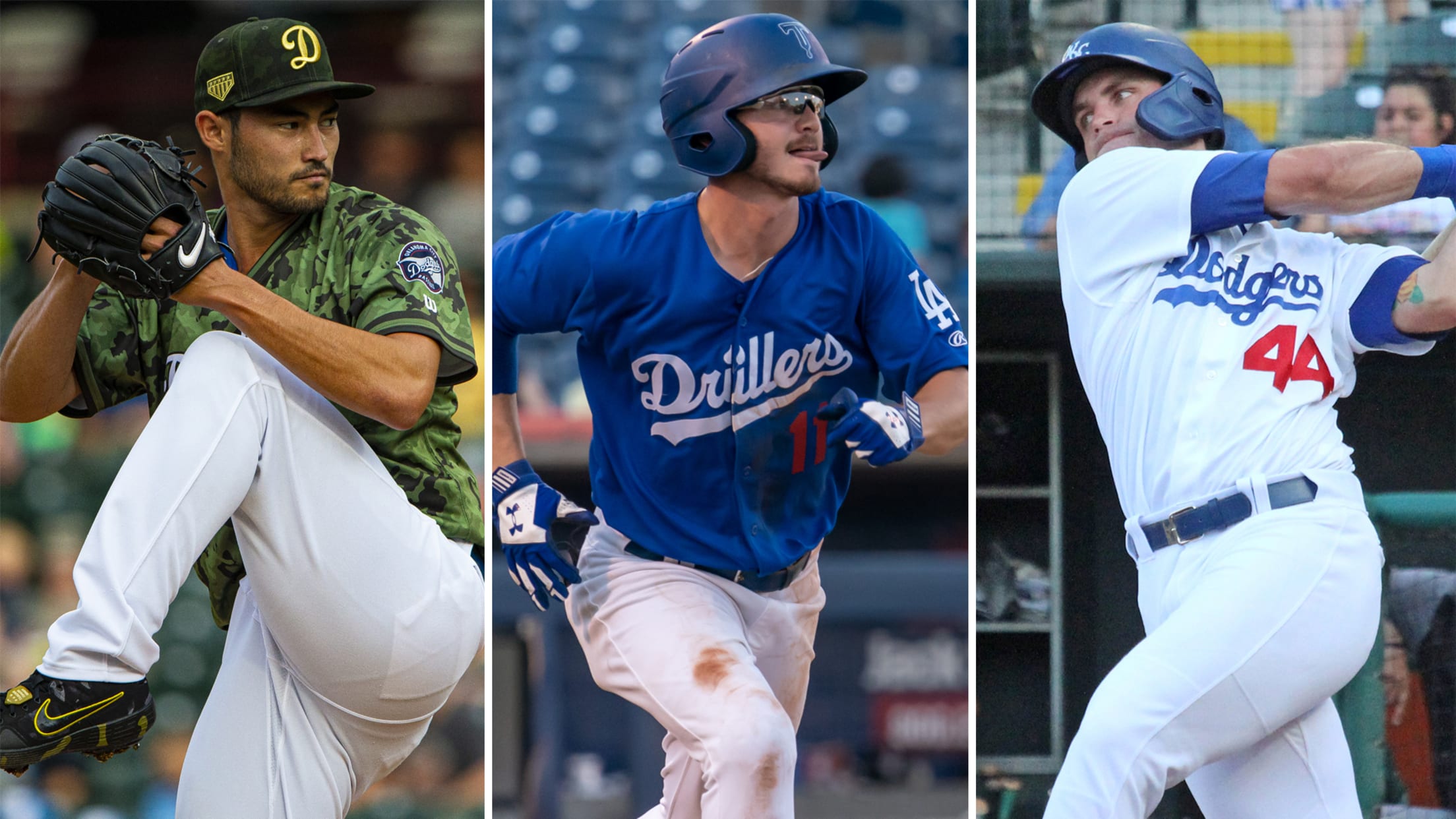 LOS ANGELES -- The Dodgers added right-handed pitcher Mitchell White, infielder/outfielder Zach McKinstry and outfielder DJ Peters to the 40-man roster on Wednesday, protecting them from next month's Rule 5 Draft. The Dodgers' roster is now full. The 24-year-old White, ranked No. 9 on MLB Pipeline's Top 30 Dodgers prospects
Dodgers Arizona Fall League updates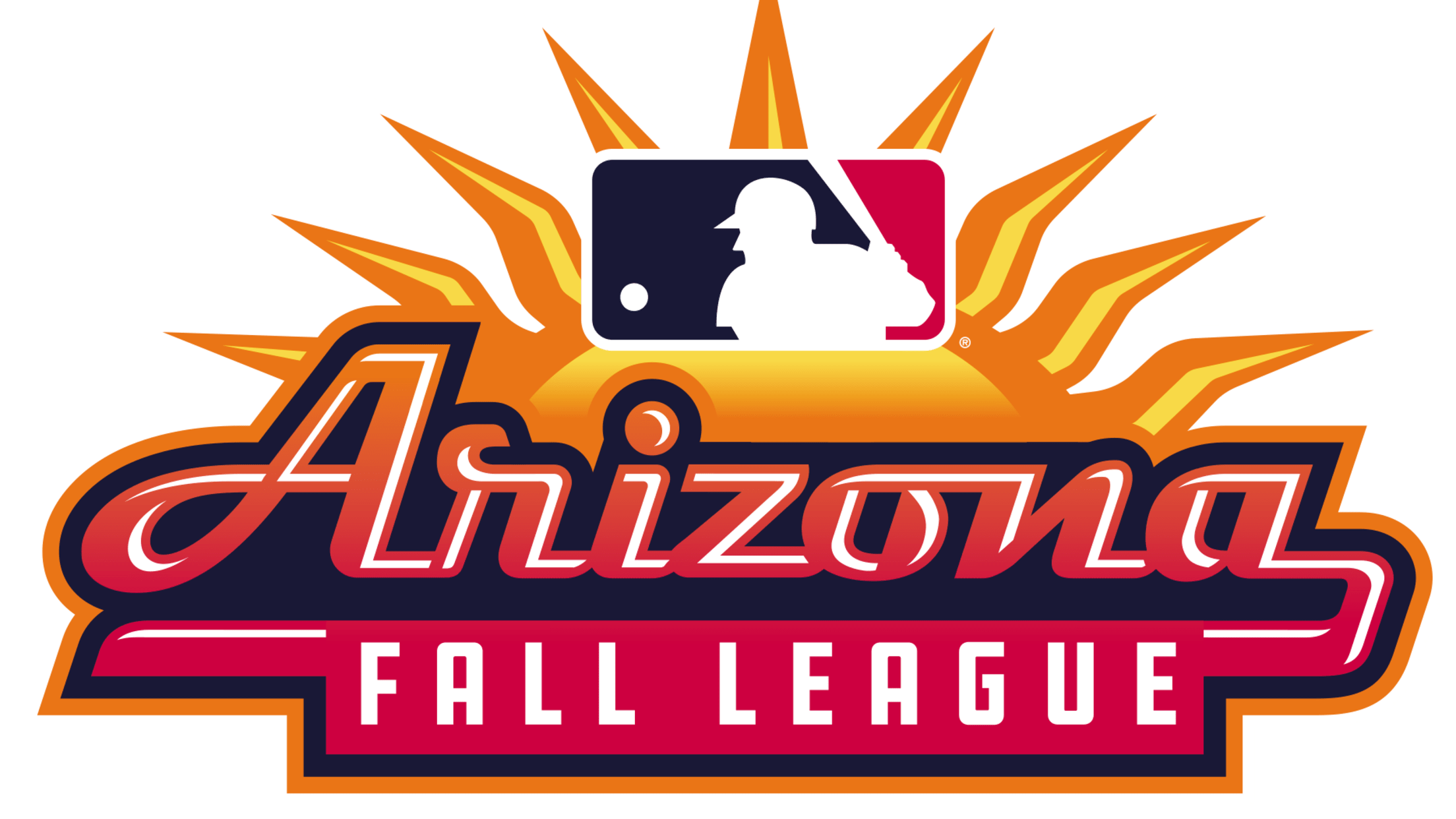 Eight Dodgers prospects are playing for the Glendale Desert Dogs in the 2019 Arizona Fall League: Second baseman Michael Busch (No. 8) right-hander Mitchell White (No. 9), shortstop Omar Estevez (No. 15), second baseman Devin Mann (No. 17), right-hander Gerardo Carrillo (No. 22), right-hander Marshall Kasowski (No. 27), right-hander Brett
Lux homers in October debut ... into trash can?
Dodgers phenom is 4th-youngest to go deep in 1st postseason game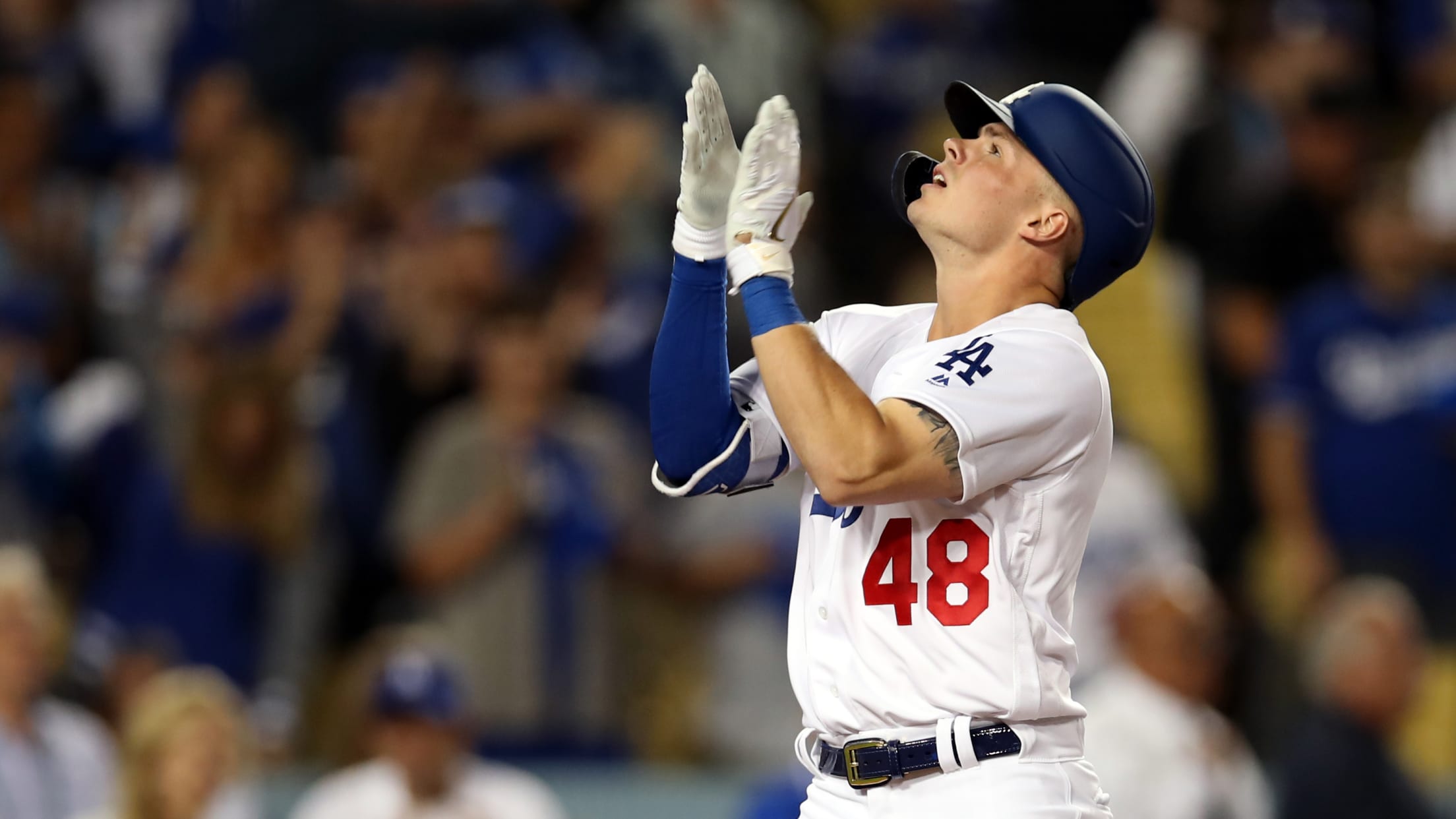 LOS ANGELES -- It was a last-minute decision in the right-field pavilion. The Dodgers had a four-run lead, it was the bottom of the eighth inning and Agustin Nuno figured this was his last chance to check out the postseason merch. He left his section of seats via a stairway
New Mann: 'Most improved' prospect now at AFL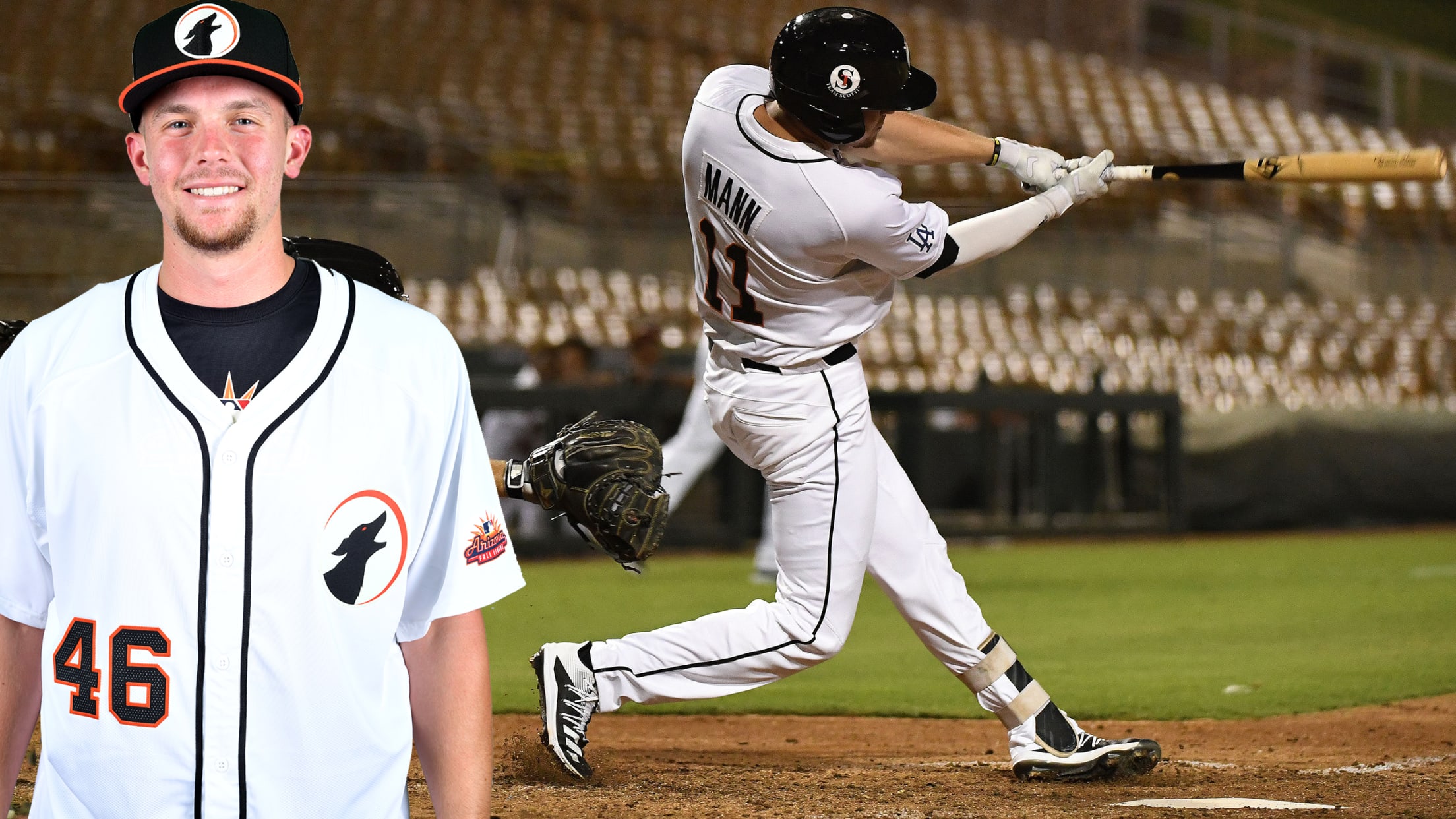 After the Dodgers made Devin Mann a fifth-round pick in 2018, he didn't immediately justify that investment by producing in his pro debut. He batted .240/.348/.332 with two homers in 65 games, mostly in low Class A, and didn't demonstrate much aptitude beyond bat-to-ball skills. Fast forward a year later
Pipeline names Dodgers Prospects of the Year
Lux breaks into big leagues; Gray impresses in 1st year with club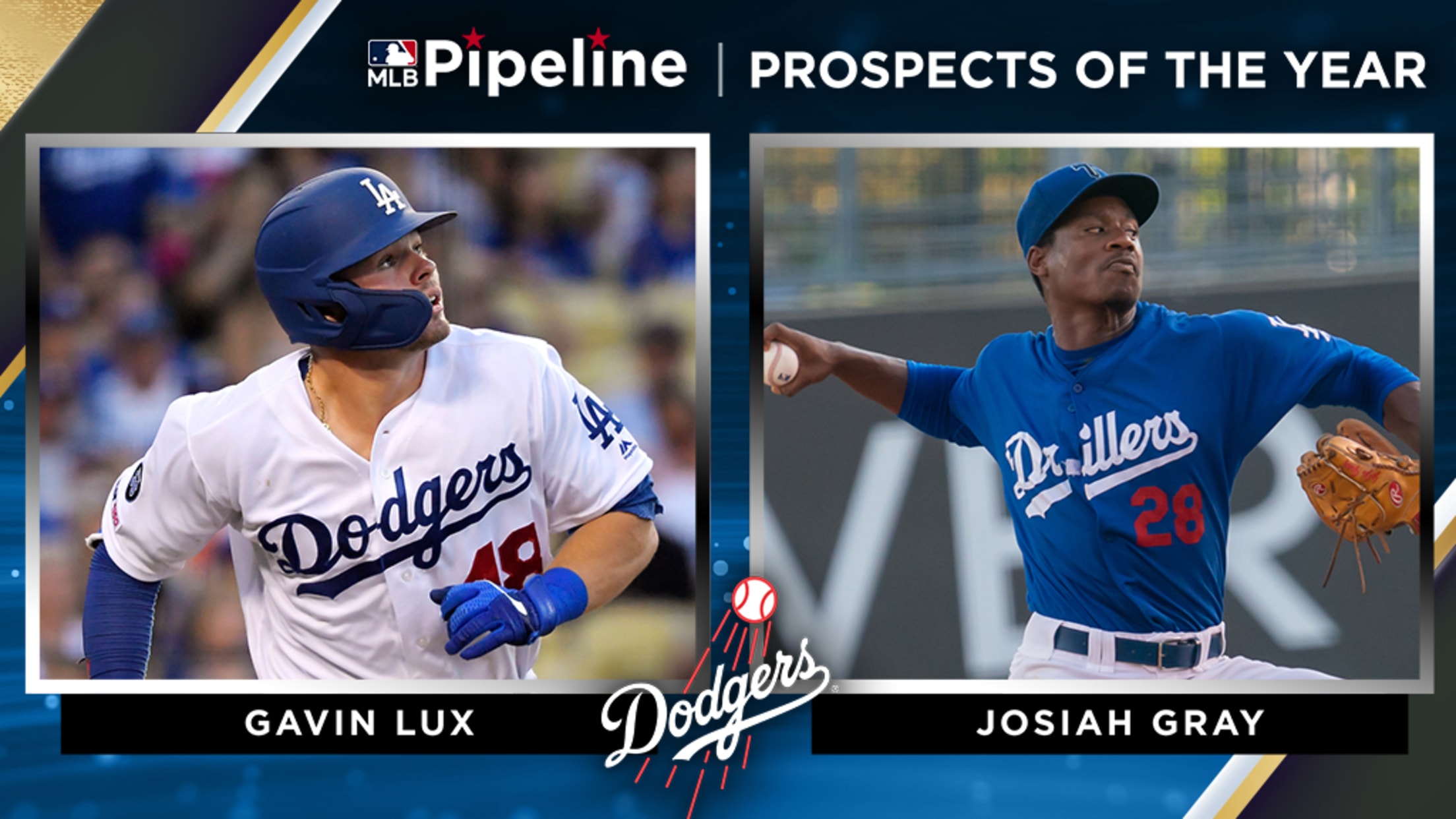 LOS ANGELES -- The Dodgers' Hitting and Pitching Prospects of the Year provide a snapshot of the wide net management casts to keep the talent flowing. Gavin Lux, the club's Hitting Prospect of the Year, was a first-round pick out of a Wisconsin high school in the 2016 Draft, bucking
Lux: 'When I hit it, I kind of knew I got it'
Dodgers top prospect belts first big league home run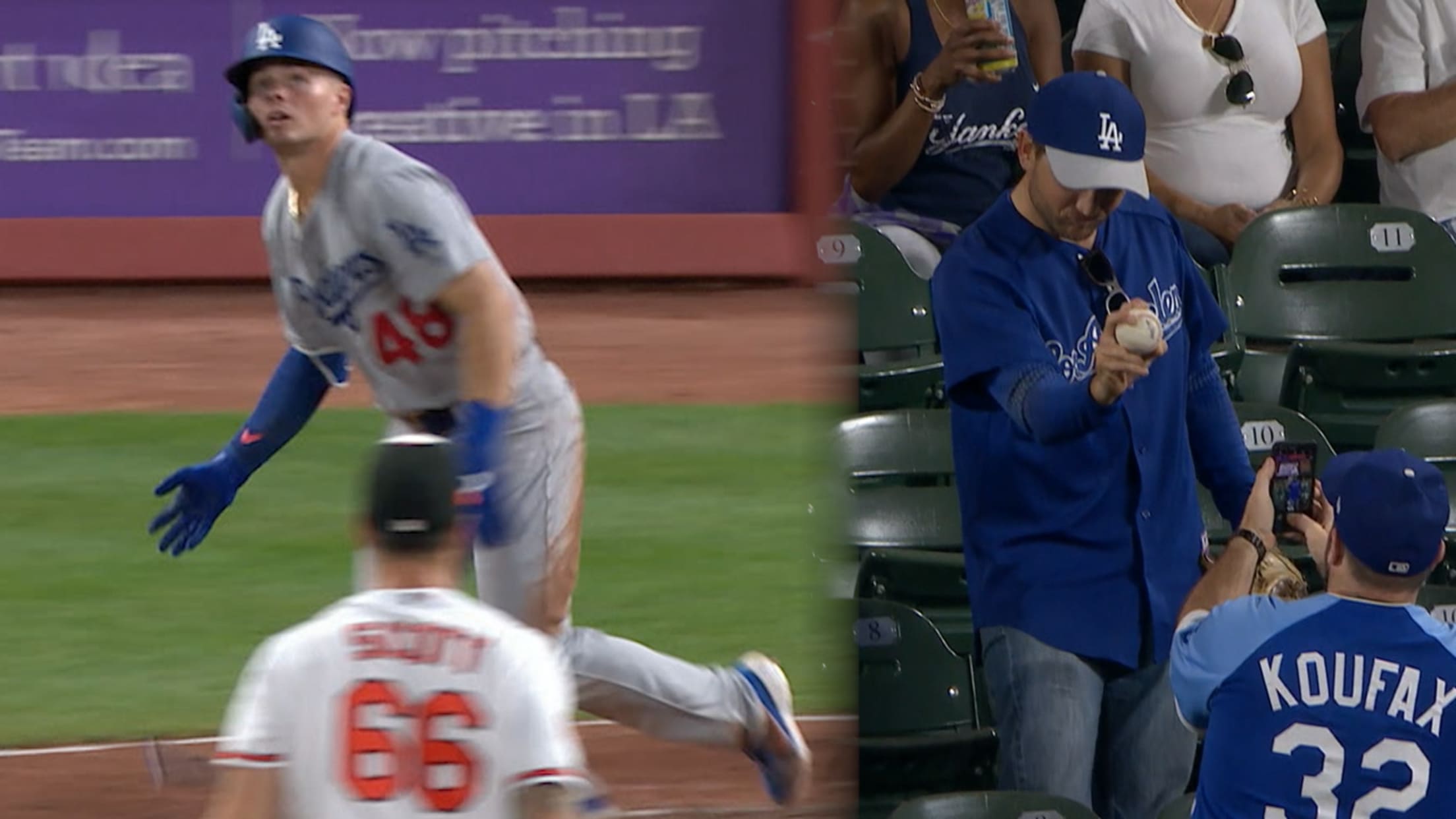 BALTIMORE -- In the months leading up to his eventual callup, Gavin Lux was teasing Dodgers fans with the power he was showcasing at the Minor League level. An OPS north of 1.000 and 26 homers across 113 games tend to have that effect. It took him a minute, but
Top prospect Lux makes impact in MLB debut
21-year-old starts at second base in highly anticipated debut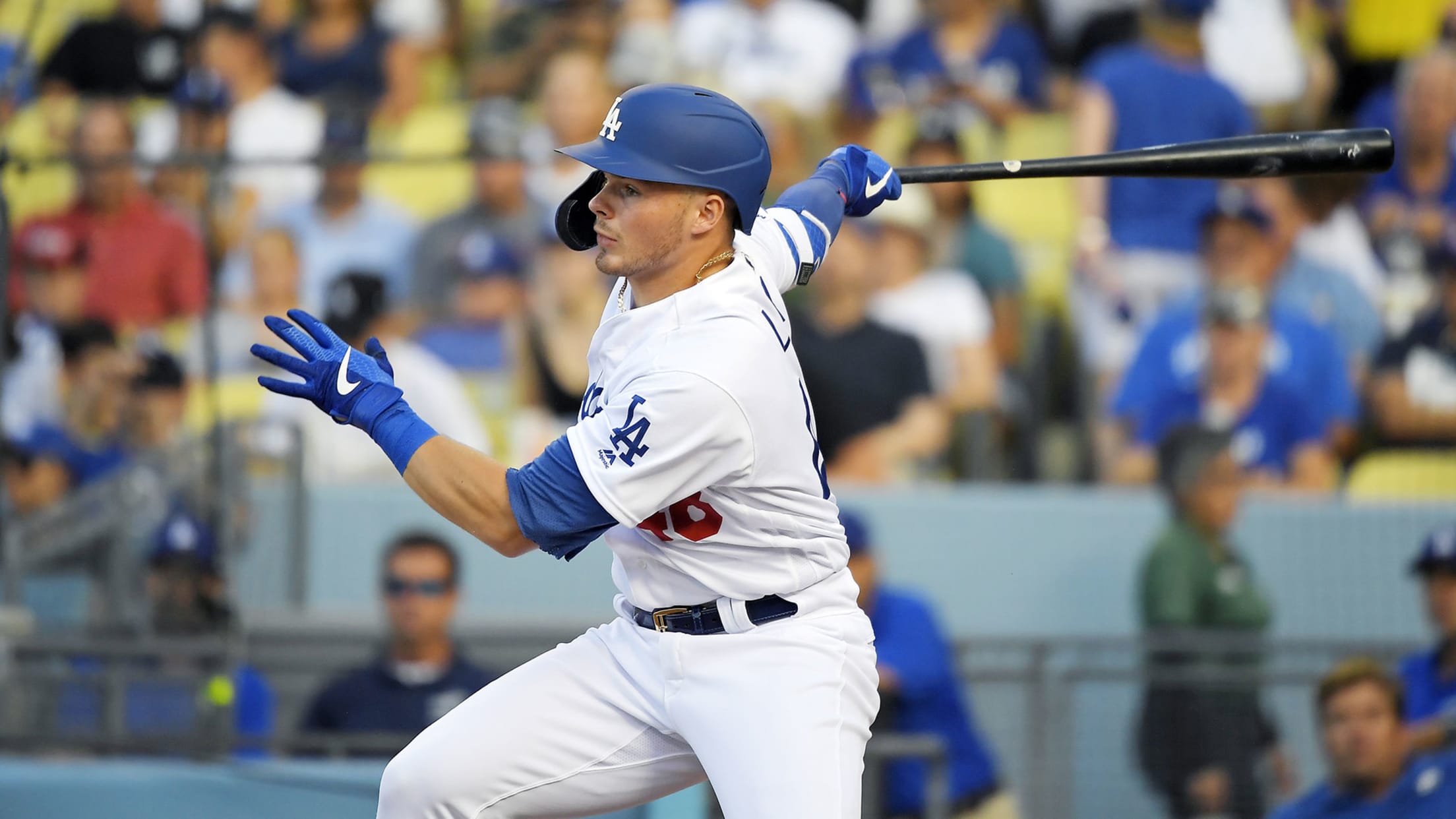 LOS ANGELES -- Gavin Lux has spent this year seemingly ready for anything, including his Major League debut in Monday night's 16-9 win over the Rockies, during which he finally came across something he wasn't at all ready for. The Dodgers' top prospect lined the first MLB pitch he saw
What to expect from Dodgers' Lux in the bigs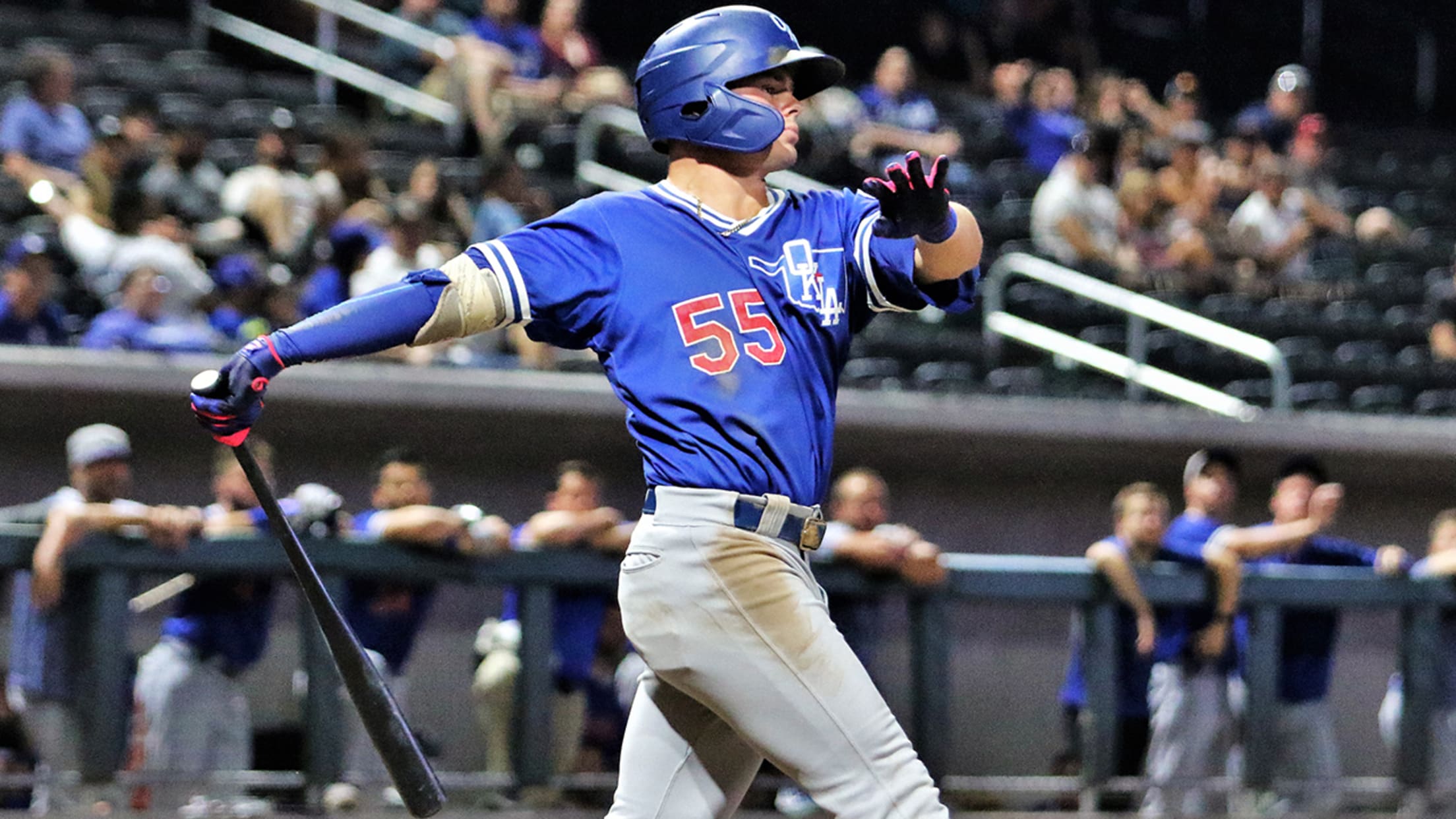 If it's possible, the best team in the National League and perhaps in all of baseball got better on Monday. The Dodgers called up Gavin Lux, one of the top prospects in the game and one of the hottest hitters in Triple-A since he arrived there in late June. He
No. 1 prospect Lux in mix for potential callup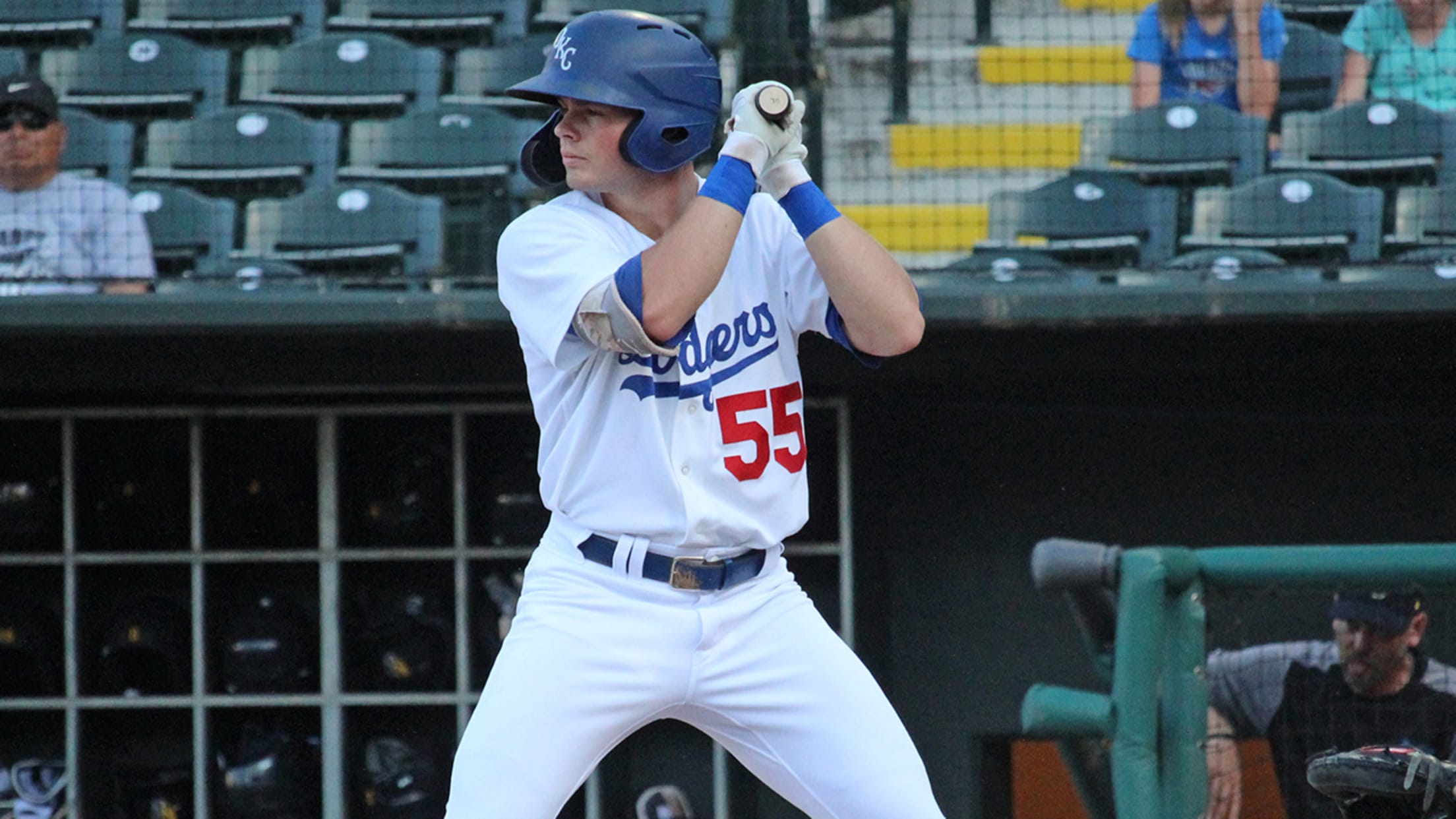 PHOENIX -- The Dodgers will add several reinforcements when rosters expand to 40 players on Sunday, but they will only be guys who are currently on the injured list. Manager Dave Roberts said the club could call up some players from Triple-A Oklahoma City early next week. That still poses
Prospect Lux may not have roster spot in Sept.
Dodgers' No. 1 prospect could serve in 'apprenticeship' role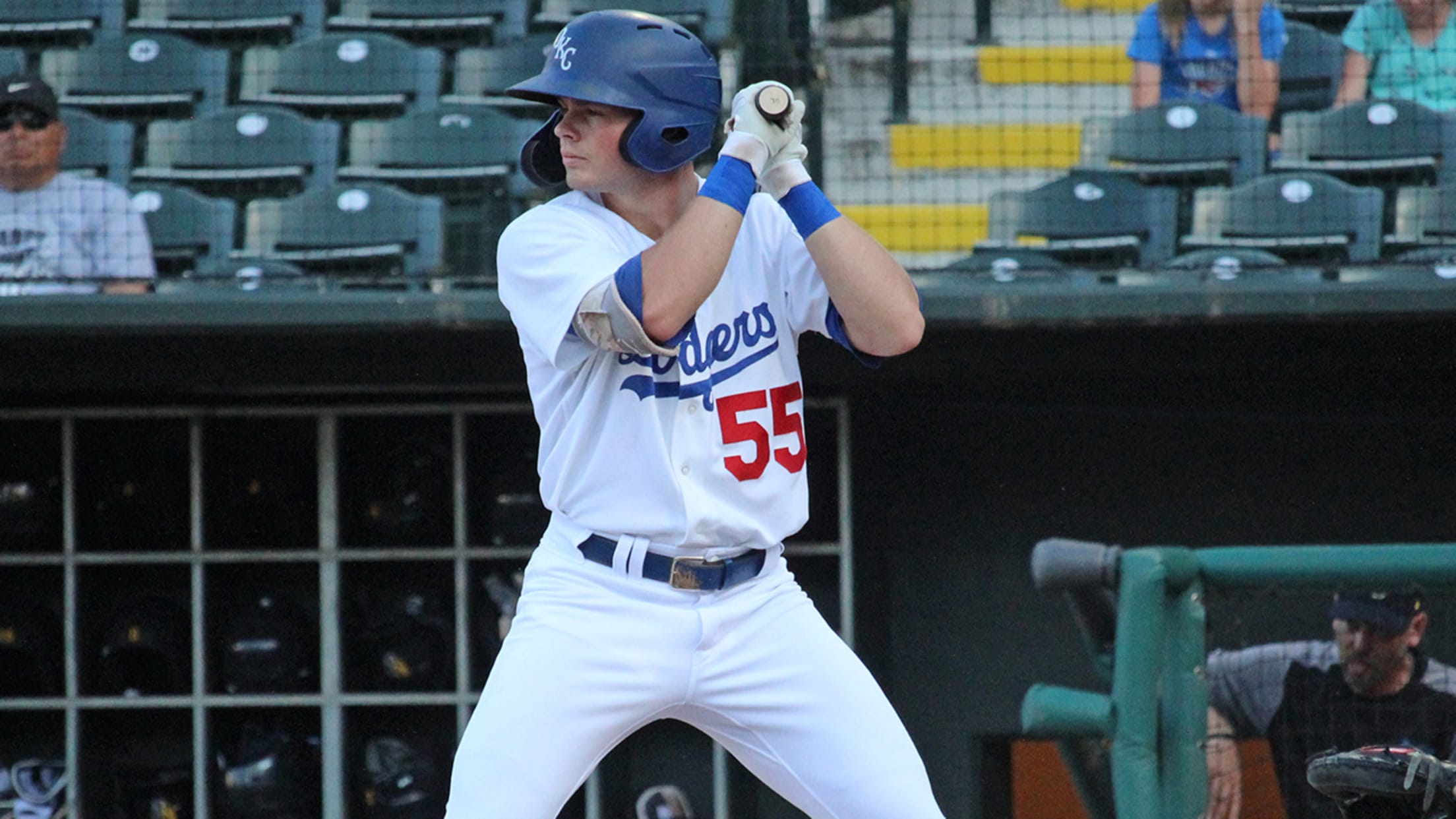 SAN DIEGO -- Infielder Gavin Lux, the Dodgers' No. 1 prospect, per MLB Pipeline, will be with the big league club sometime in September, but he might not be playing. Manager Dave Roberts said the 21-year-old Lux "is in the conversation" for a callup, but would commit only to Lux