Roberts on Lux: 'We don't feel he's ready'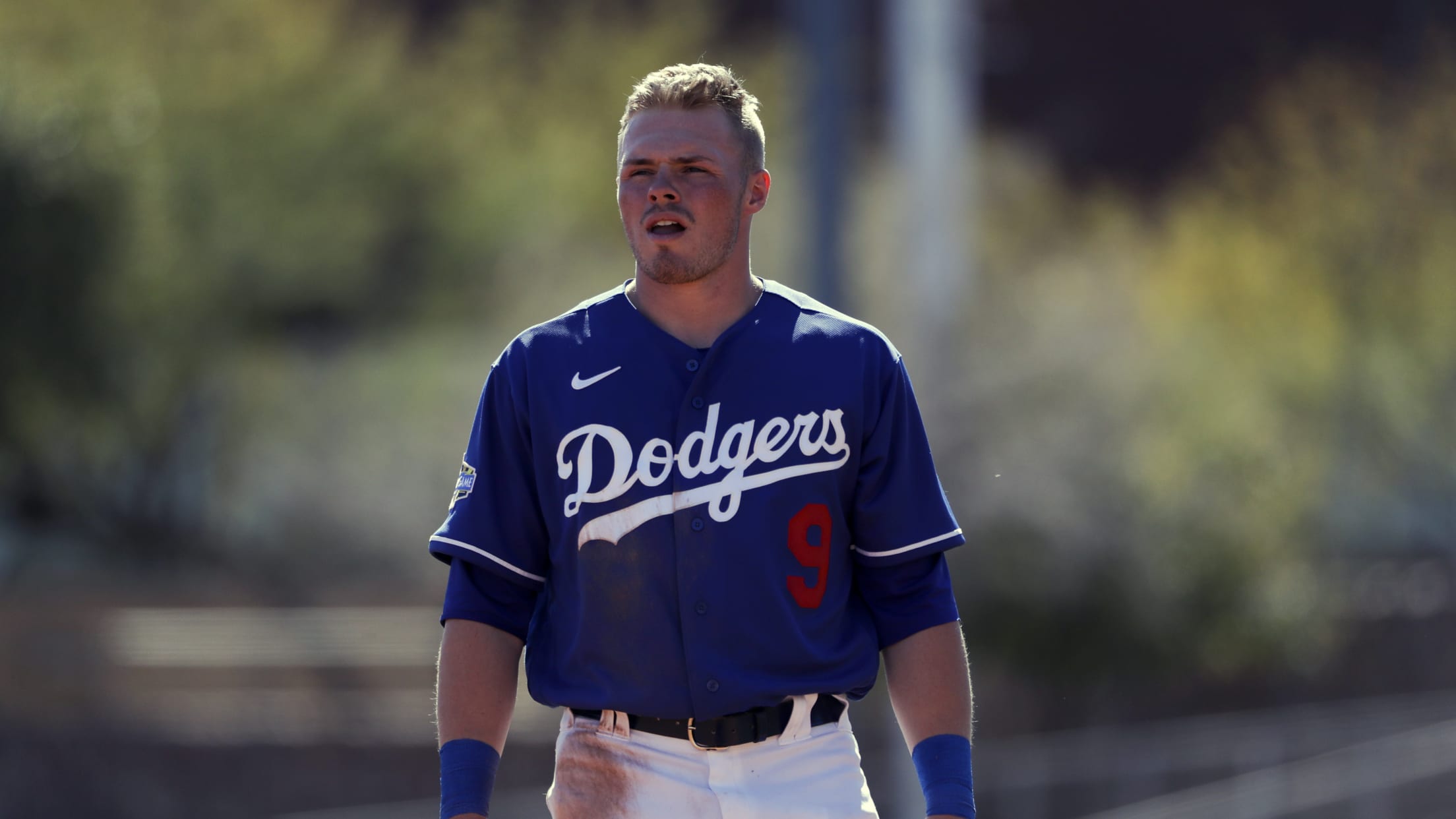 Conspiracy theorists online seem convinced the Dodgers' promotion of infielder Zach McKinstry on Wednesday proves service-time manipulation of top prospect Gavin Lux, who is stationed at the club's alternate training site. The accusation didn't sit well with manager Dave Roberts, who saw Lux arrive late to Summer Camp, had the
Is this rookie the next big star in LA?
You weren't ready for the thunder Dustin May brought on Opening Night at Chavez Ravine. This kid was absolutely nasty. This is the embarrassment of riches the Dodgers have. Clayton Kershaw goes down at the 11th hour, they call up the 22-year-old May as their first rookie Opening Day starter
Life changed 'in a heartbeat' for Knack
Dodgers 2020 Draft pick turned career around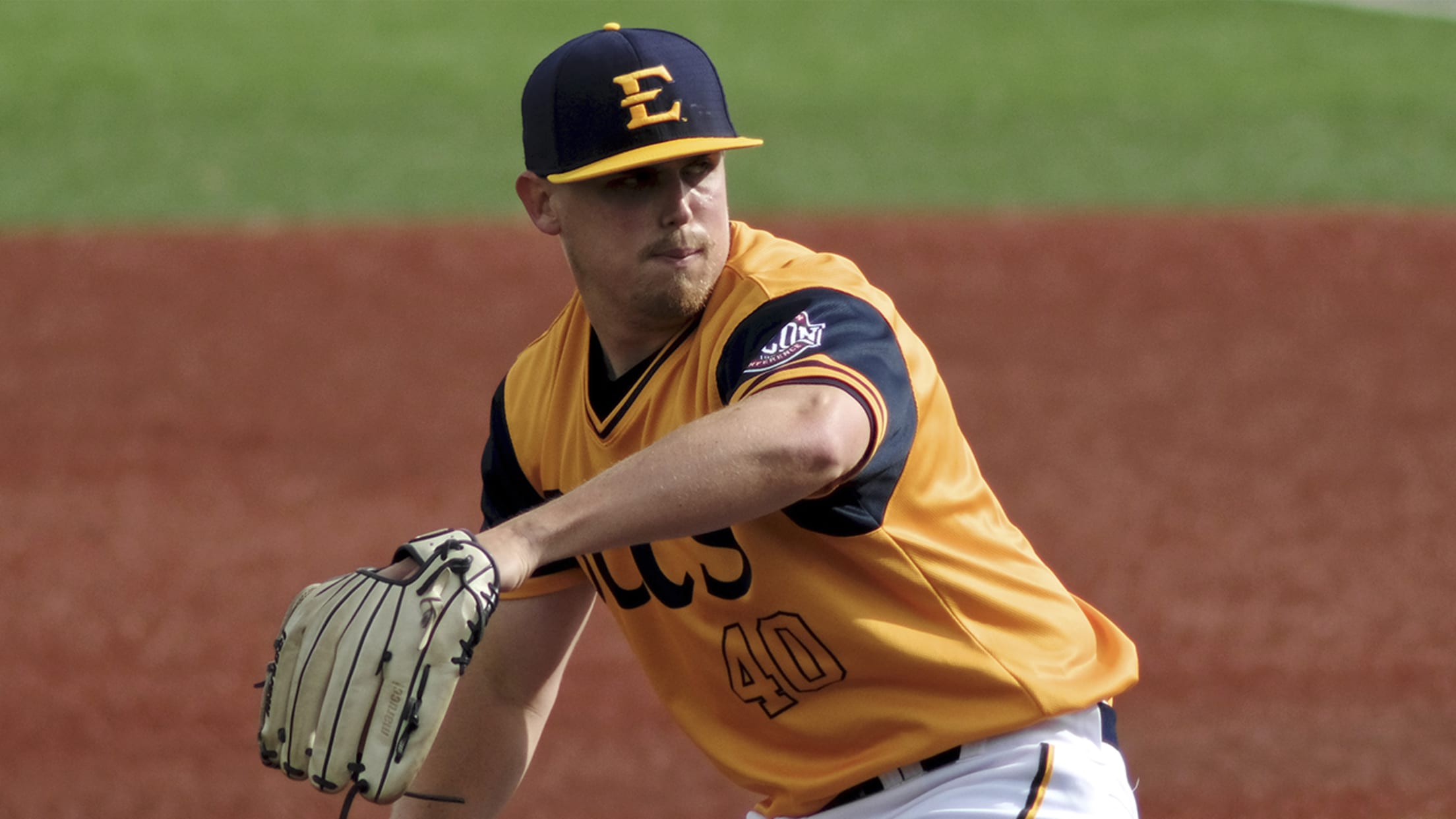 Landon Knack looked forward to the 2019 Draft. He went unselected after starring on a Junior College World Series runner-up team at Walters State (Tenn.) the previous June, but after transferring to East Tennessee State for his redshirt junior year, he performed well against better competition and added some velocity
LA options Lux, inks McGee to 1-year deal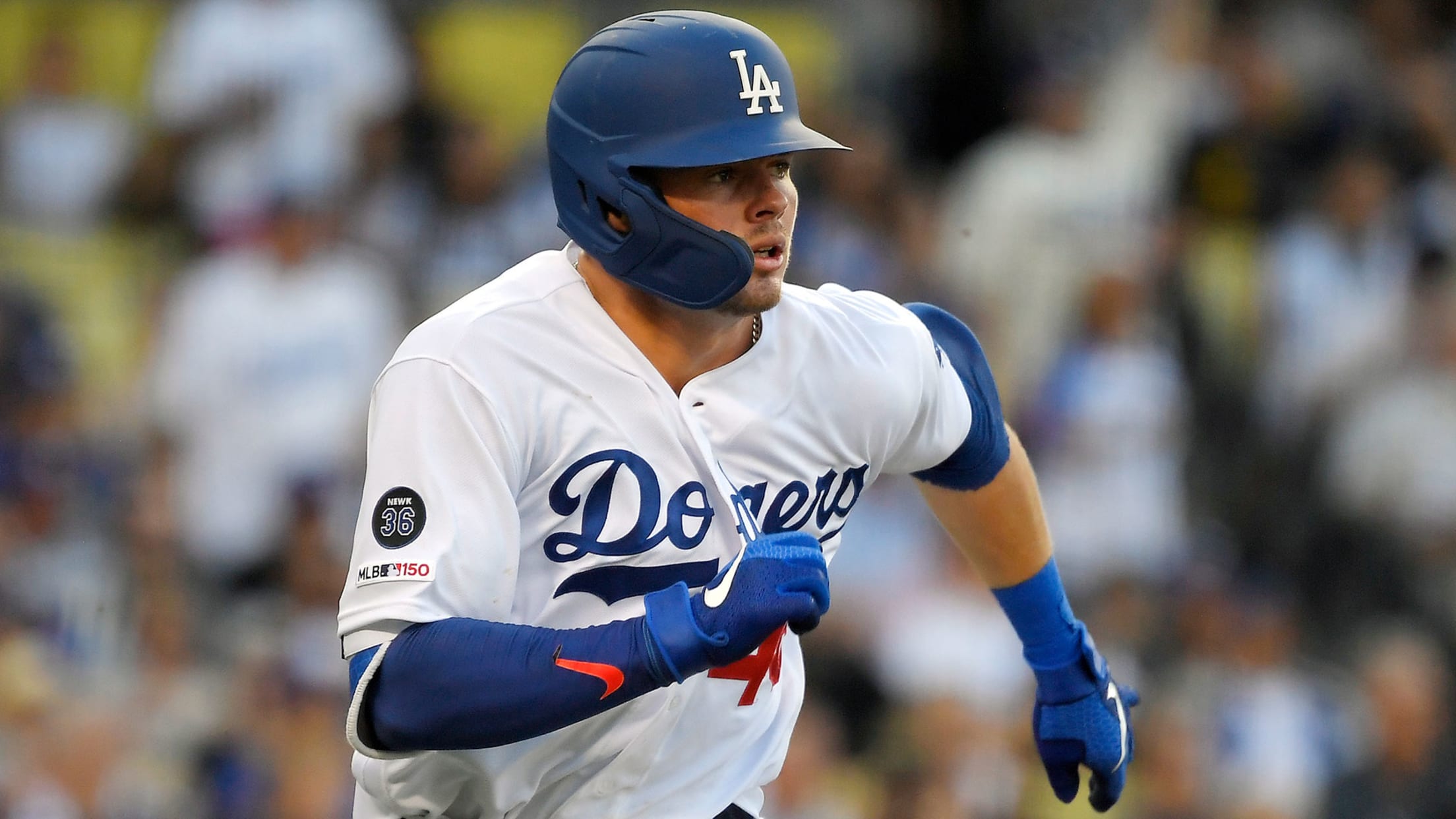 LOS ANGELES – Top prospect Gavin Lux's road to the National League Rookie of the Year Award hit a serious detour on Tuesday when the Dodgers optioned him to their alternate training facility at USC. The Dodgers also announced the signing of free-agent left-handed reliever Jake McGee. The 22-year-old Lux
May, Buehler lining up for tandem action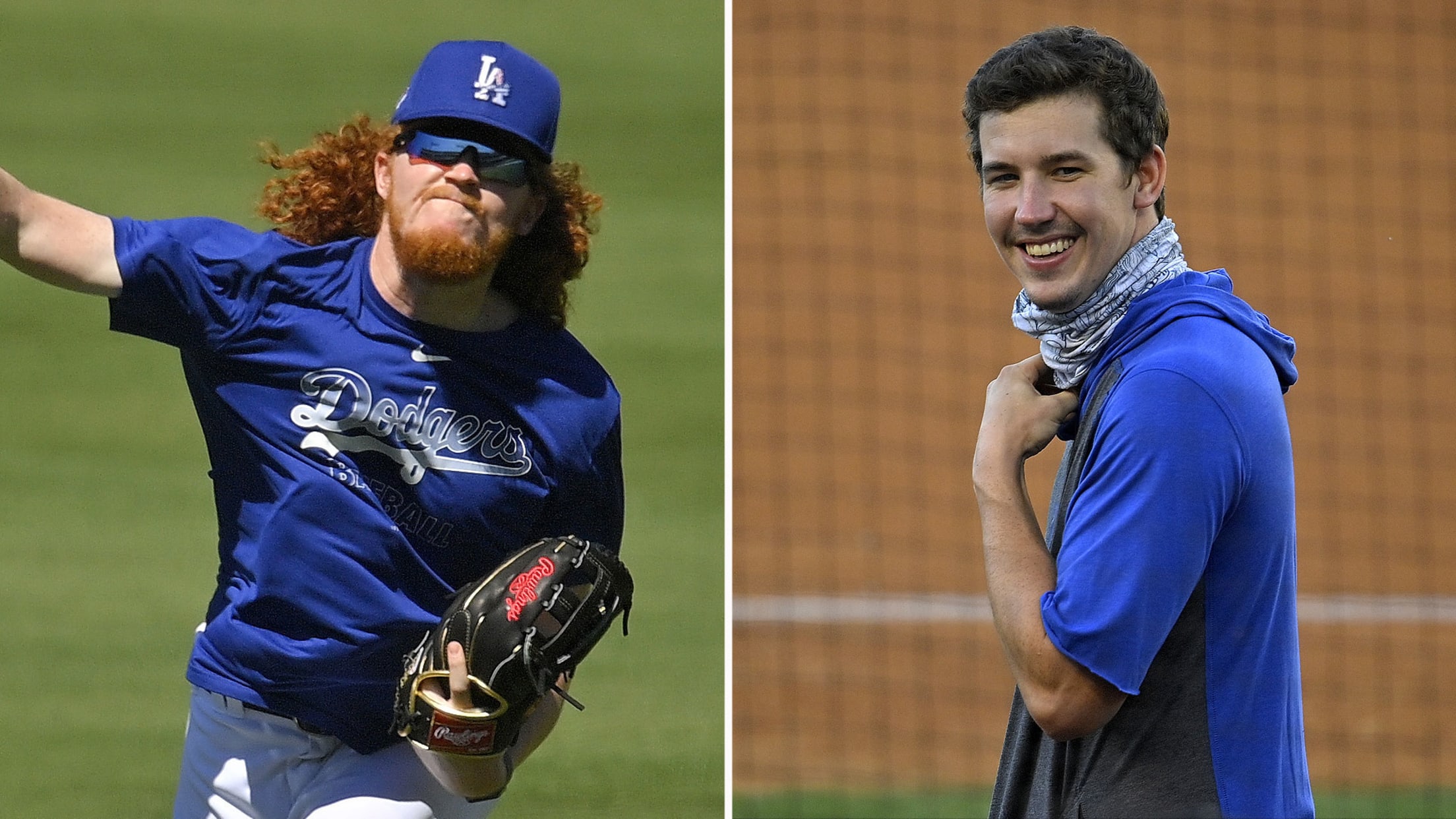 LOS ANGELES -- Along with Walker Buehler, Dustin May will pitch in a simulated game during Wednesday's voluntary workout, and manager Dave Roberts said it is "certainly a possibility" that they will piggyback in the fifth game of the season, July 28 in Houston. May is already built up to
Lux: ROY a goal, 'but it's not THE ONE'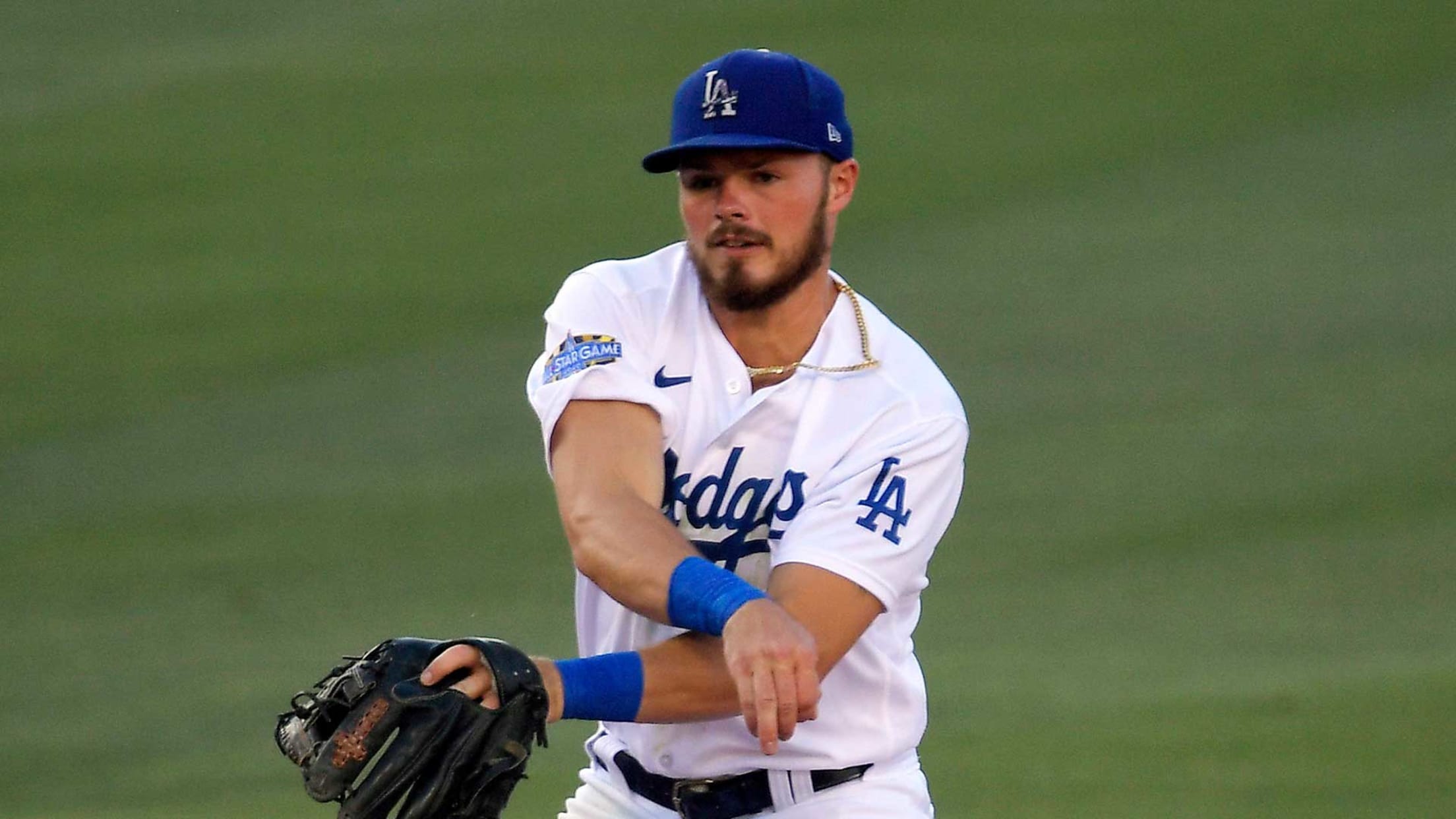 LOS ANGELES -- Gavin Lux wants the focus to be on the Dodgers, their mission of a World Series and how he can help get them there as a Rookie of the Year candidate. Lux wouldn't discuss on Thursday why he was out of camp until this week, calling it
Lux arrives at Dodgers Summer Camp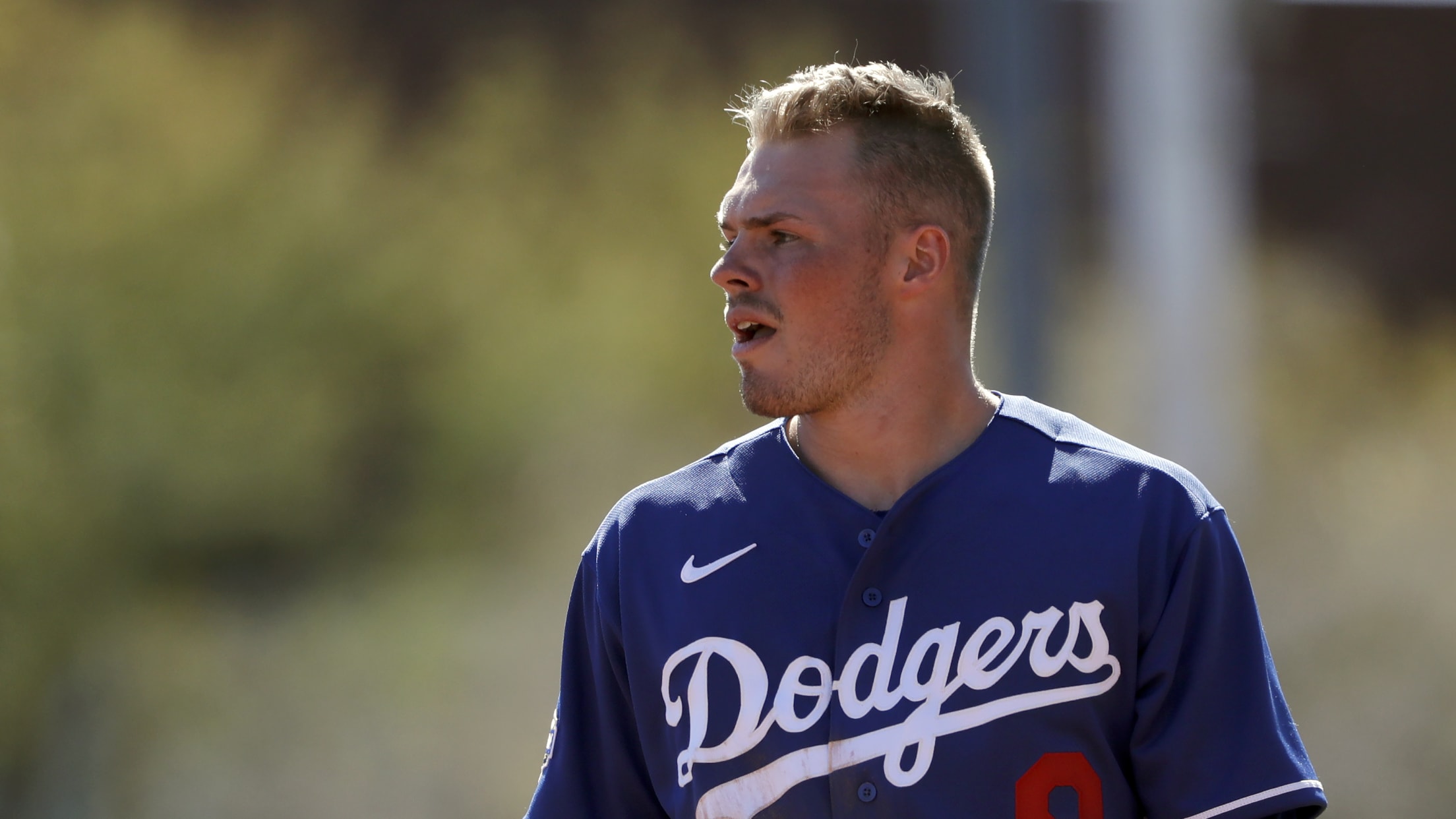 LOS ANGELES -- Second baseman Gavin Lux, the club's top-rated prospect and No. 2 overall in the game according to MLB Pipeline, reported to Dodgers Summer Camp on Friday. Manager Dave Roberts reconsidered after saying Lux would play in Friday night's intrasquad game, choosing instead to give the infielder a
Top farm systems: Right-handed pitchers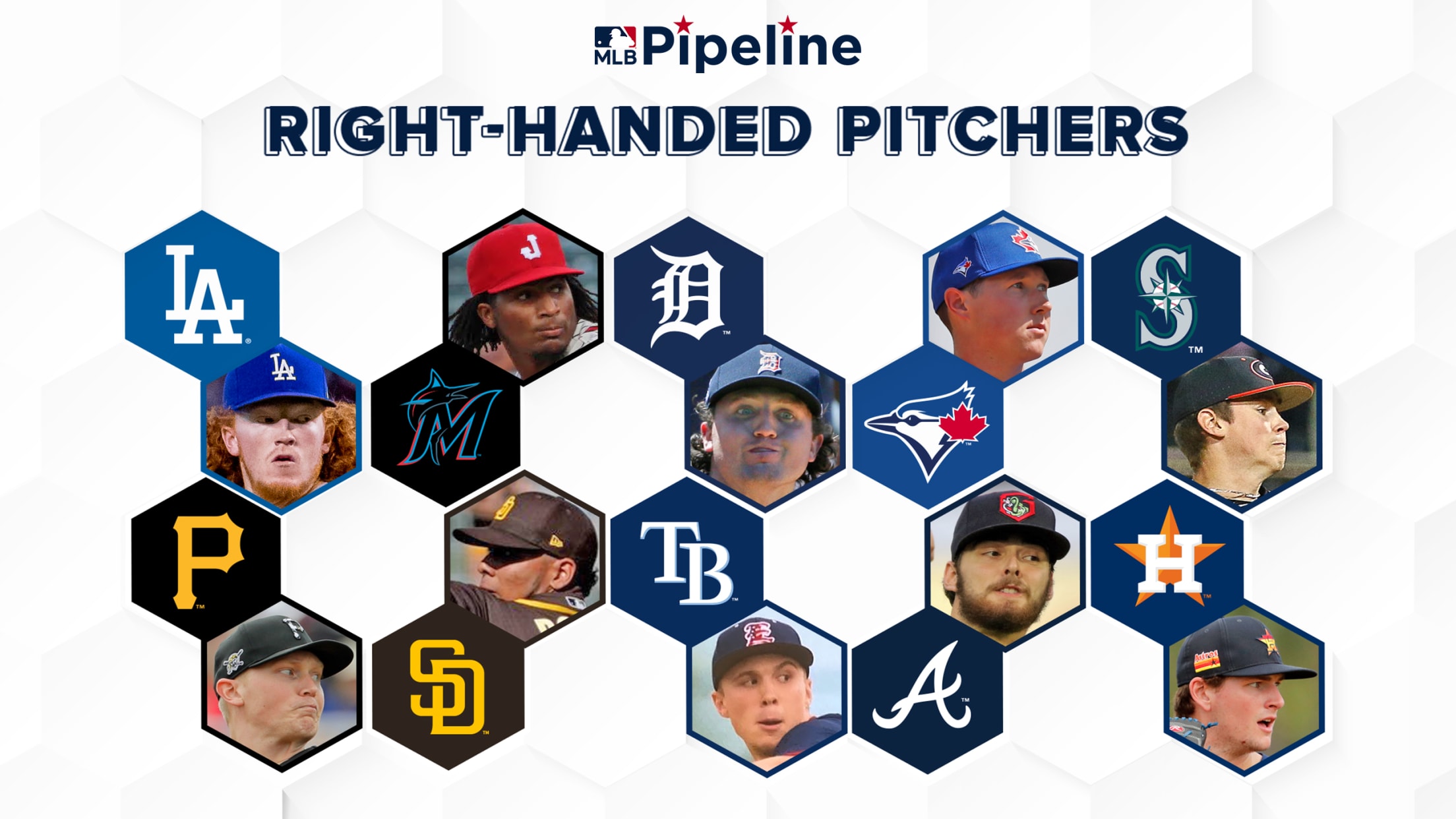 The time has come to put a wrap on our series taking a closer look at how all 30 farm systems stack up when ranked by position. We've already looked at left-handed pitchers, middle infielders, corner infielders and catchers, leaving us with just right-handers left to tackle. Below are our
LA Draft pick Beeter says agreement reached
Texas Tech righty would be final 2020 draftee to join Dodgers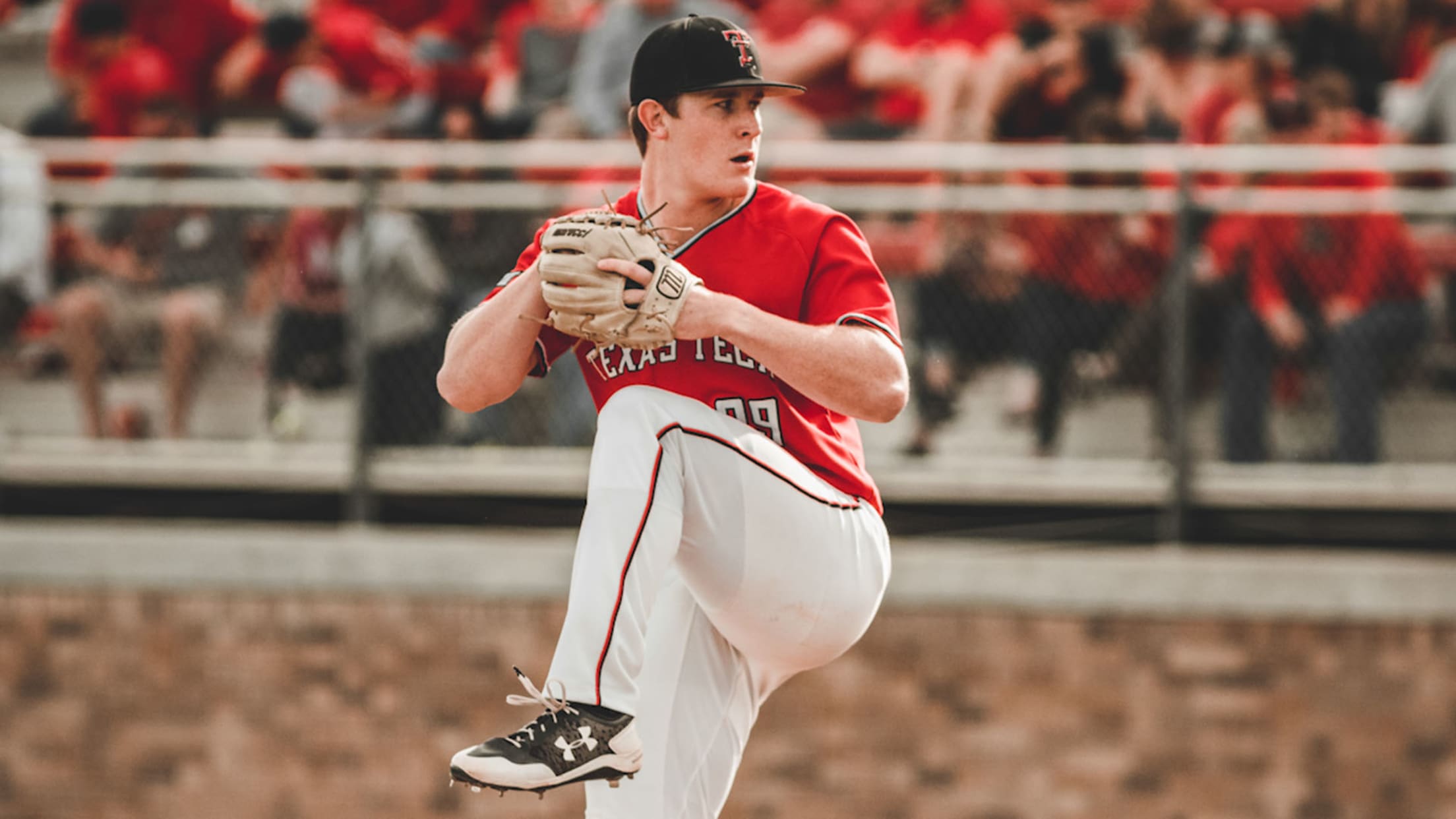 LOS ANGELES -- The Dodgers have apparently reached a bonus agreement with their last remaining Draft pick, as Texas Tech right-hander Clayton Beeter posted an Instagram photo Sunday with the message, "Officially signed." The club did not confirm the agreement.
Dodgers agree to terms with 3rd-round Draft pick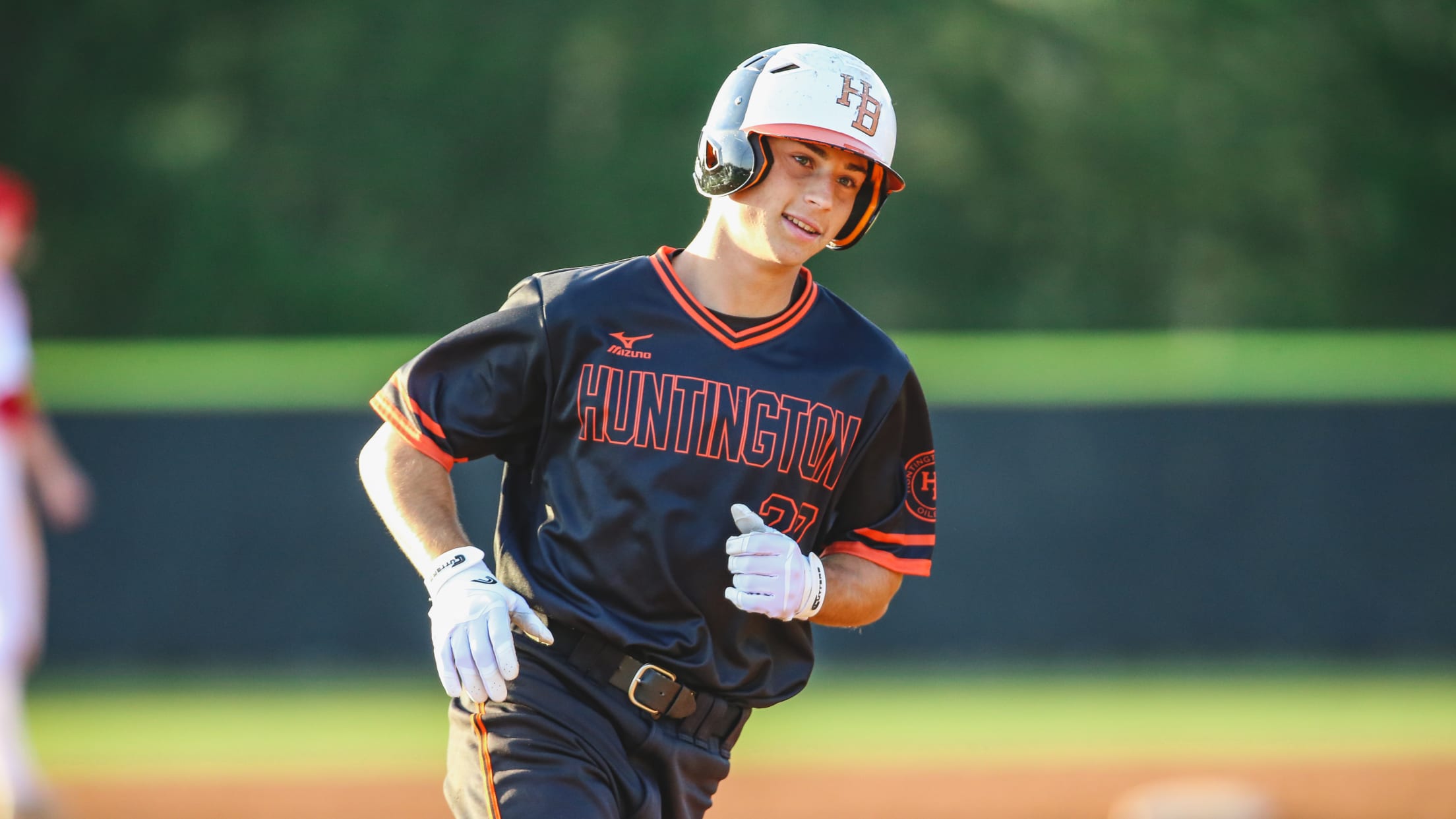 LOS ANGELES -- The Dodgers reportedly reached a bonus agreement with third-round Draft pick Jake Vogel, a speedy high school outfielder who was considered a tough sign because of a commitment to UCLA. The club has not confirmed the deal. According to Jim Callis of MLB Pipeline, Vogel will receive
Dodgers, 2nd-round pick reach agreement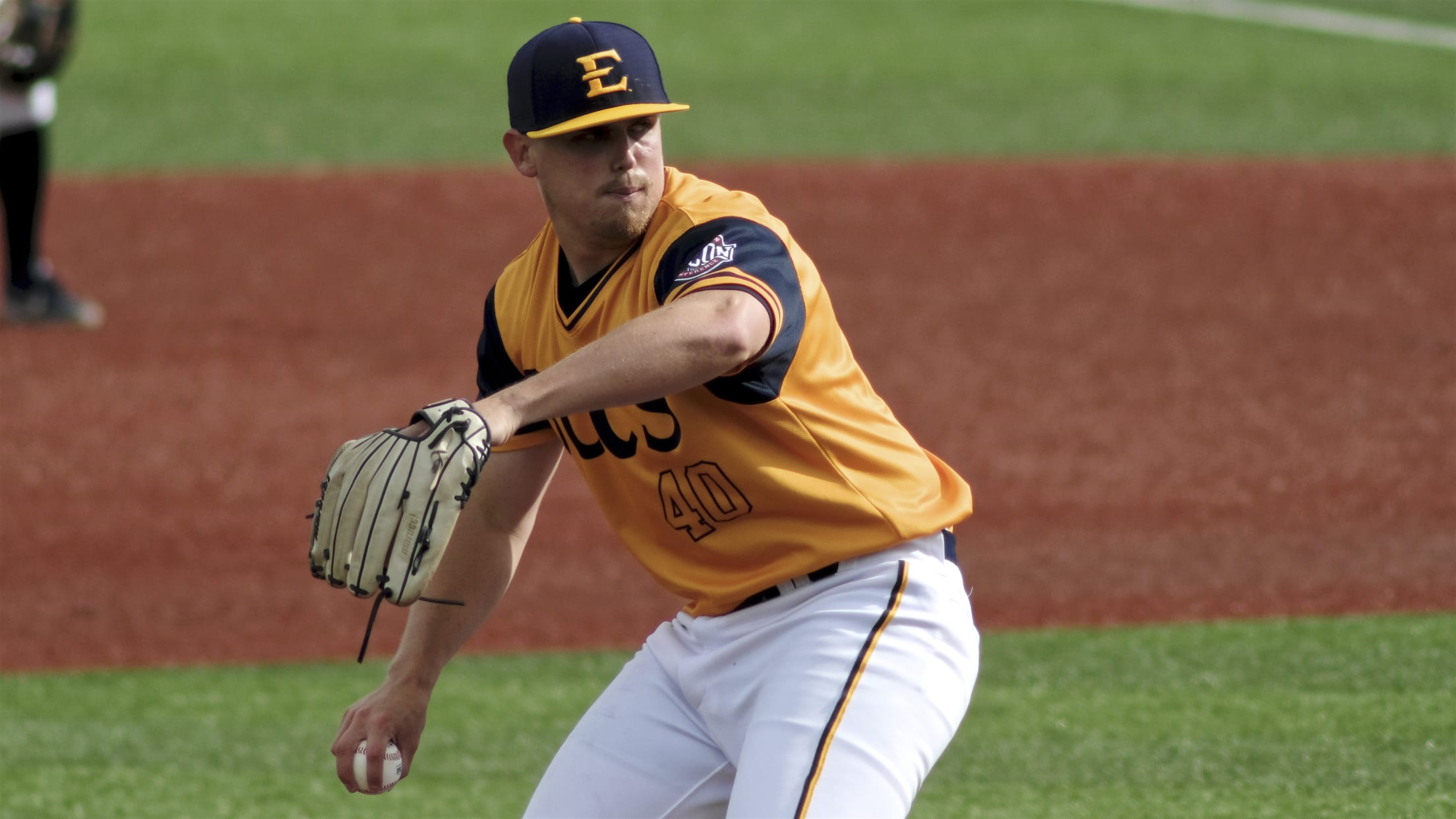 LOS ANGELES -- The Dodgers reached a bonus agreement on Monday with second-round Draft pick Landon Knack, a right-handed pitcher from Eastern Tennessee State. The club has not confirmed the deal, while Knack posted on Twitter that he had signed. The bonus for the fifth-year senior, according to MLB Pipeline's
Dodgers prospect Gray talks pitch grips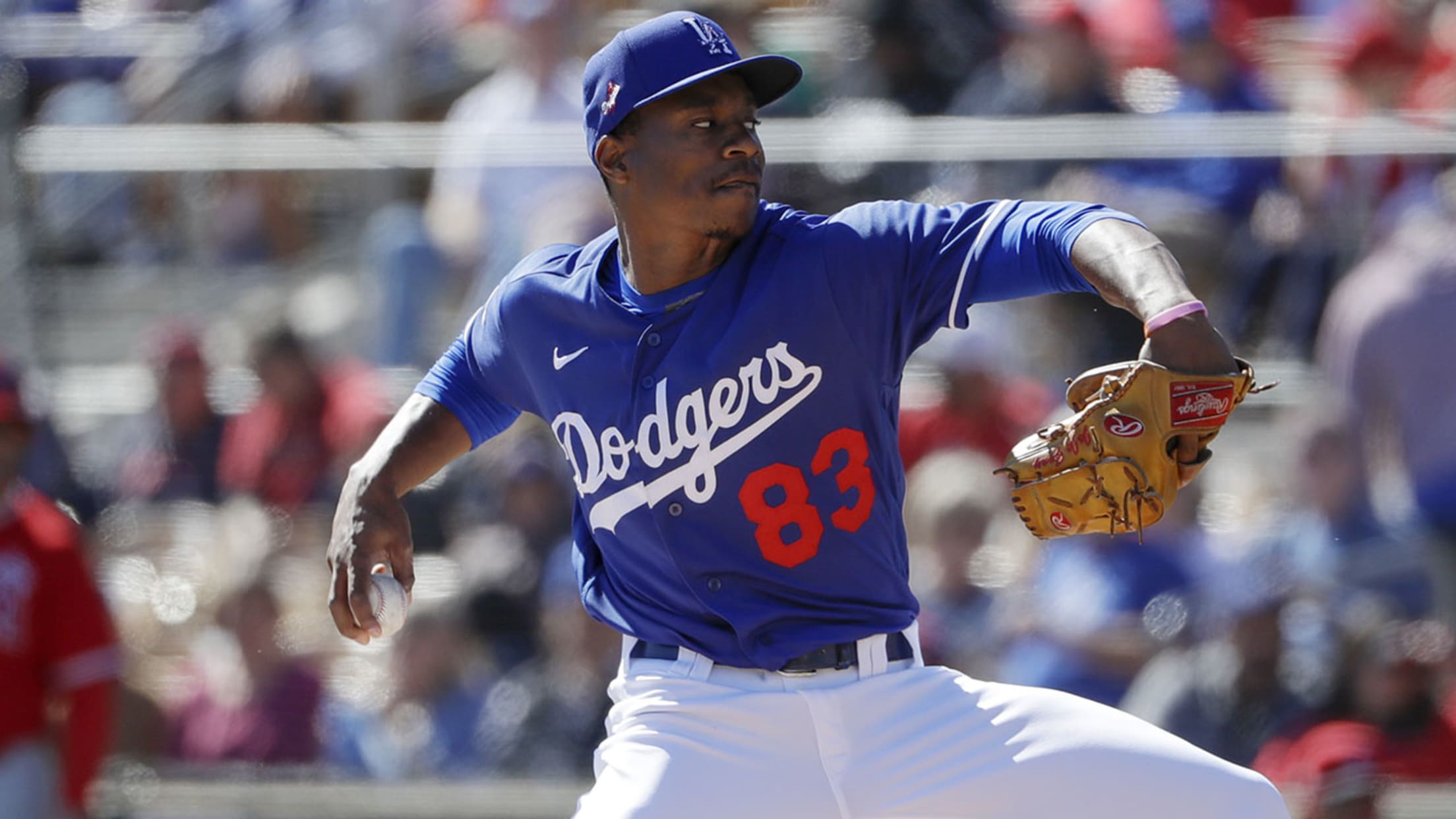 Josiah Gray was preparing to celebrate his 21st birthday on Dec. 21, 2018, when he learned that the Reds, the team that had taken him 72nd overall out of Division II Le Moyne College (N.Y.) that June, had traded him to the Dodgers as part of the deal that sent
Report: First-rounder Miller agrees to terms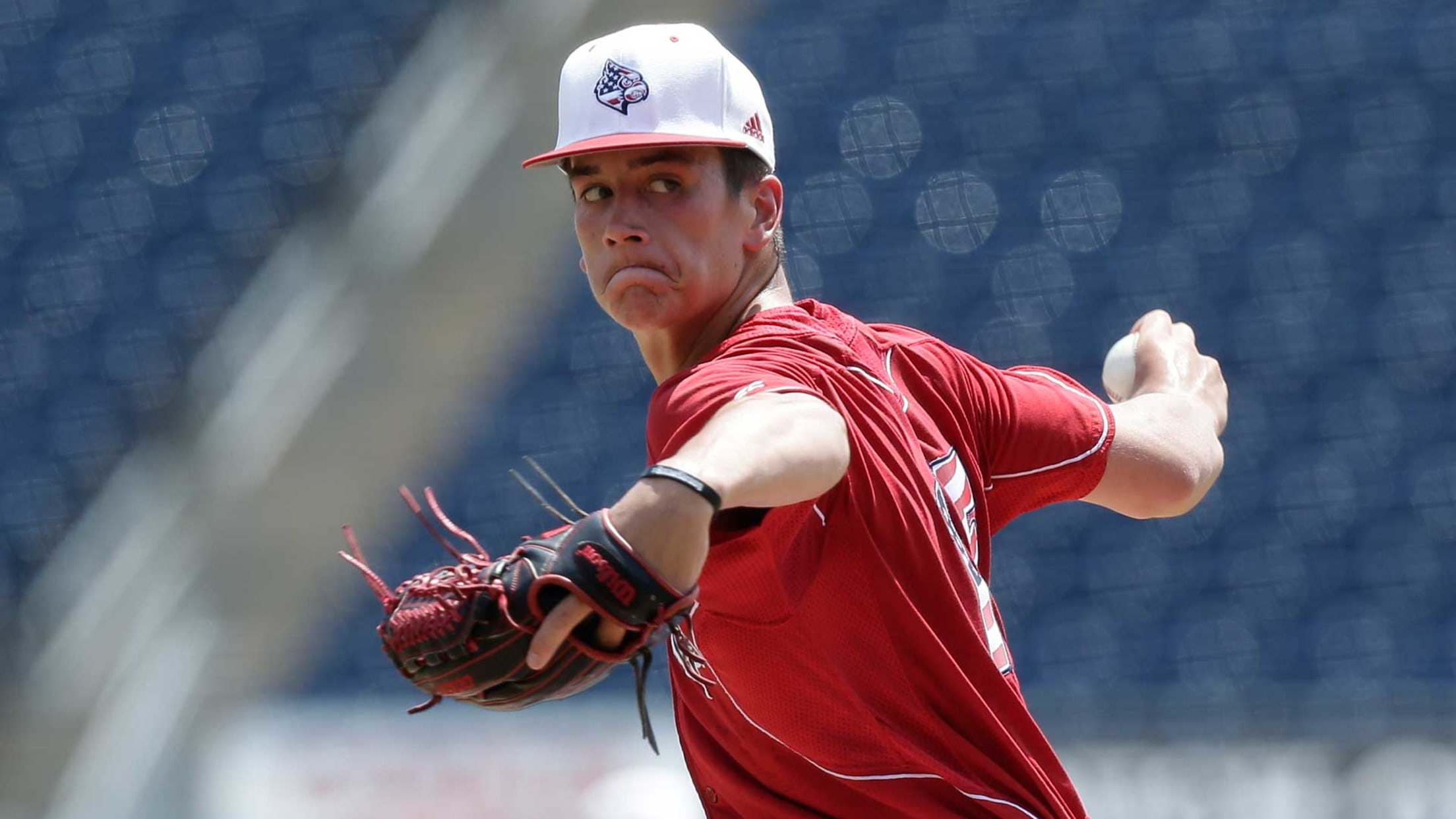 LOS ANGELES -- The Dodgers and first-round Draft pick Bobby Miller reached agreement on a bonus of $2.2 million on Friday, MLB.com's Jim Callis reported. The club has not announced an agreement. Miller, who confirmed the agreement on social media, is a right-handed pitcher from the University of Louisville. He
Everything to know about Dodgers' 2020 Draft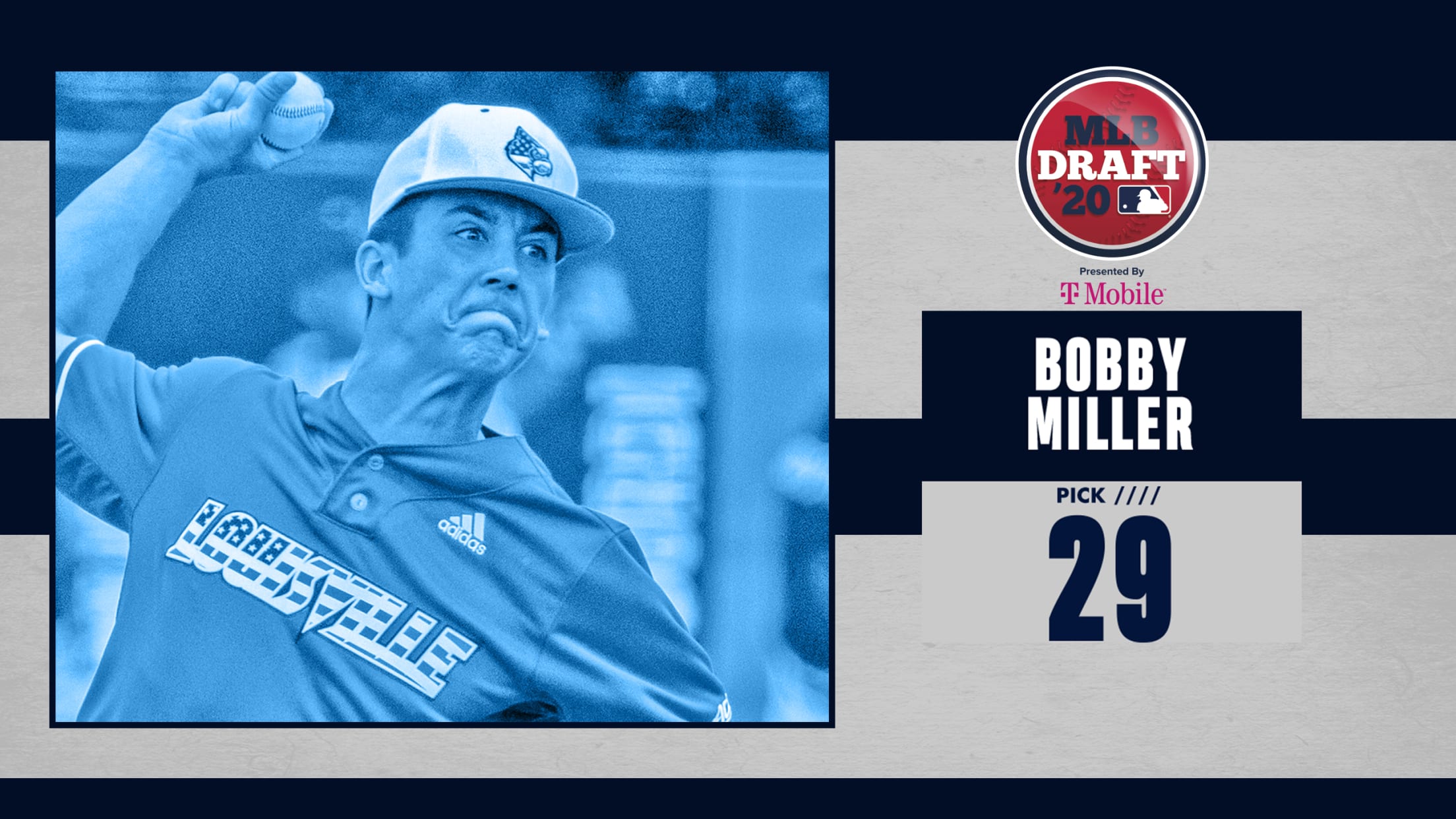 LOS ANGELES -- The Dodgers kept true to their pitching reputation by adding four college right-handers in this week's Draft. They were: first-rounder Bobby Miller from Louisville, second-rounder Landon Knack from East Tennessee State, Competitive Balance Round B pick Clayton Beeter from Texas Tech and fifth-rounder Gavin Stone from Central
Dodgers 'fired up' by pitcher-heavy Draft
LA takes four college righties, plus high school OF, college catcher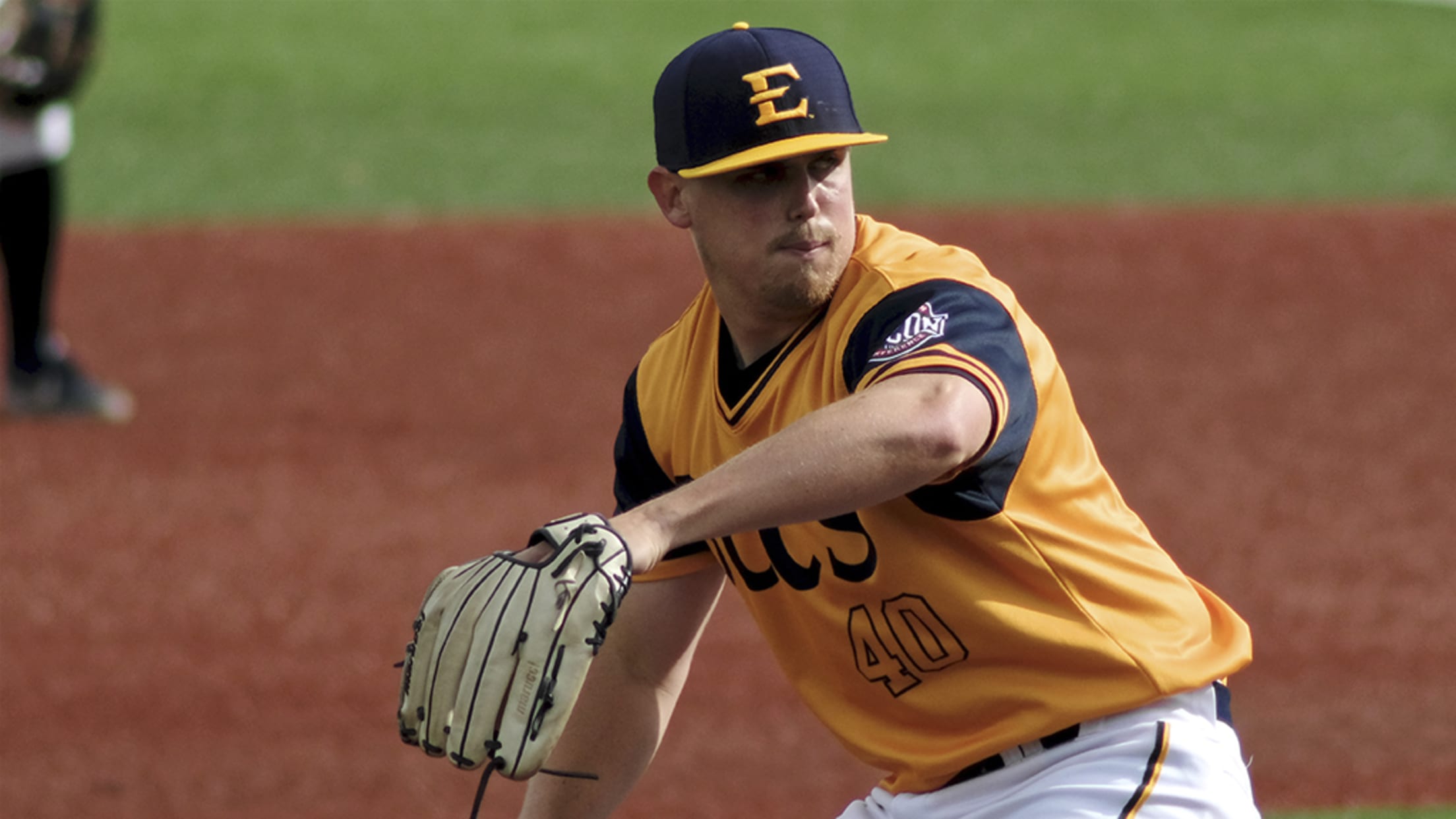 LOS ANGELES -- Dodgers vice president of scouting Billy Gasparino had said that this year's Draft class was deep in college pitching. This week, he took what it gave him. Four of his six picks were college right-handed pitchers that excelled in strike throwing. After taking Louisville's Bobby Miller in
Dodgers 'perfect organization' for top pick Miller
Hard-throwing Louisville righty selected at No. 29 overall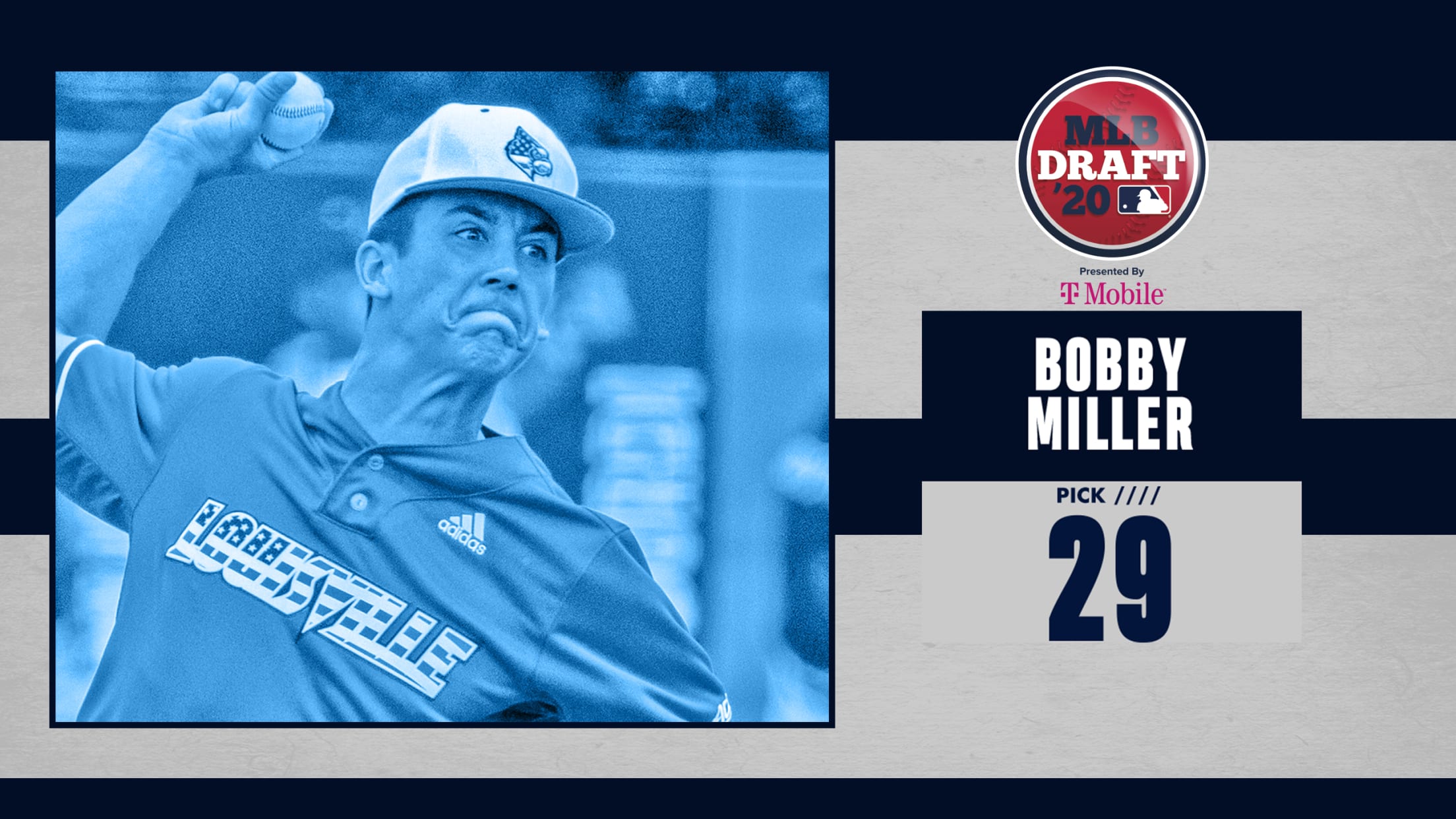 LOS ANGELES -- Some clubs draft for need. Some take the best player available. The Dodgers just rely on the Atlantic Coast and Southeastern Conferences. They took hard-throwing University of Louisville right-handed pitcher Bobby Miller with the 29th overall pick in the first round on Wednesday, keeping the trend alive.
Who has Dodgers' attention in MLB Draft?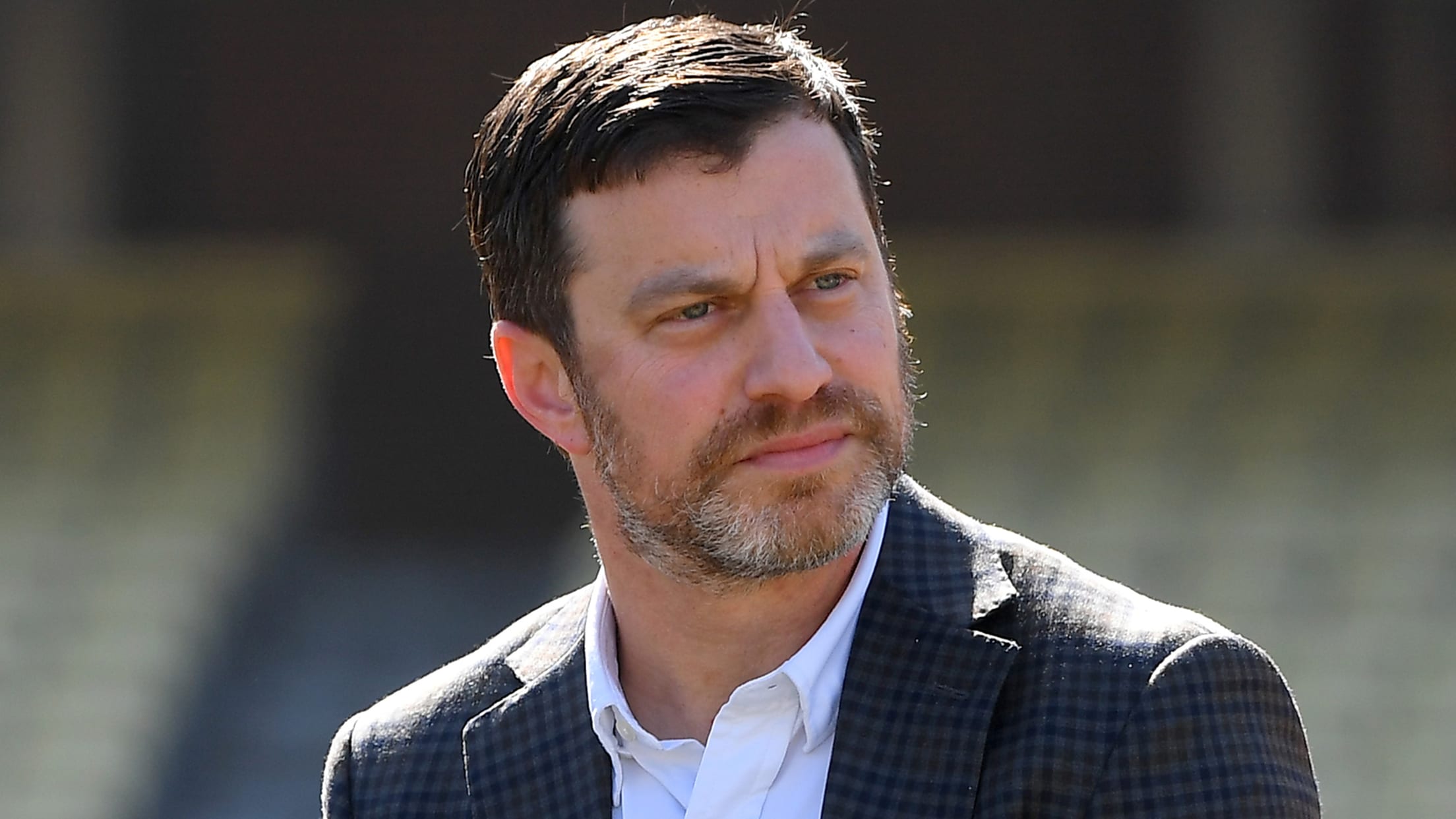 LOS ANGELES -- In this year's Draft, shortened to five rounds because of the coronavirus pandemic, the Dodgers have three of the first 66 picks. Their first-round pick is 29th overall, their second-round pick is 60th overall and they have the 66th overall pick in the Competitive Balance Round B
The Dodgers' all-time top international signings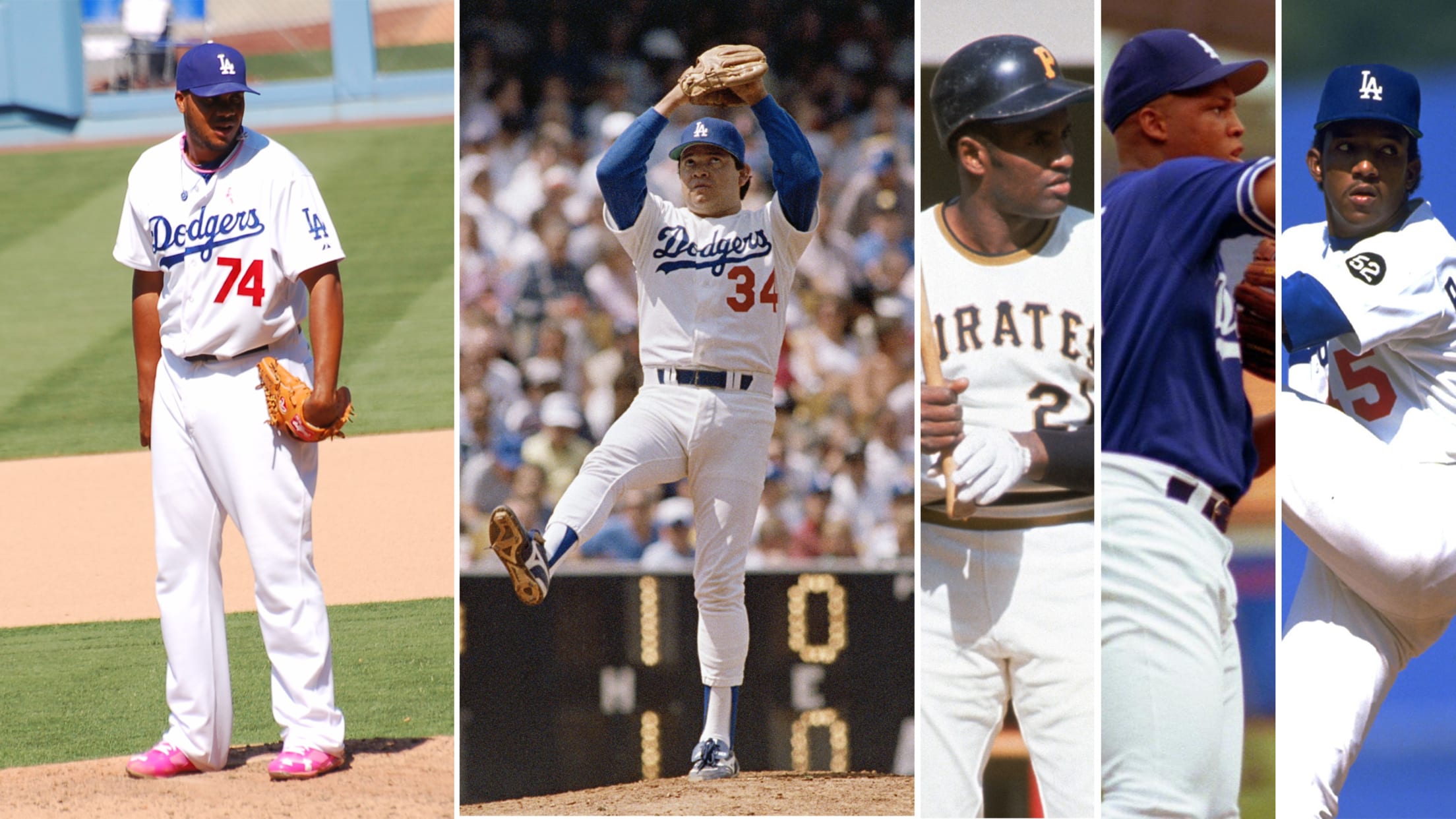 LOS ANGELES -- The Dodgers know how to find future international stars. They don't always know how to keep them, but they find them. The Dodgers' top five international signees -- with "international" including the U.S. territory of Puerto Rico -- consist of two players that made their name in
Graterol brings the heat while keeping fit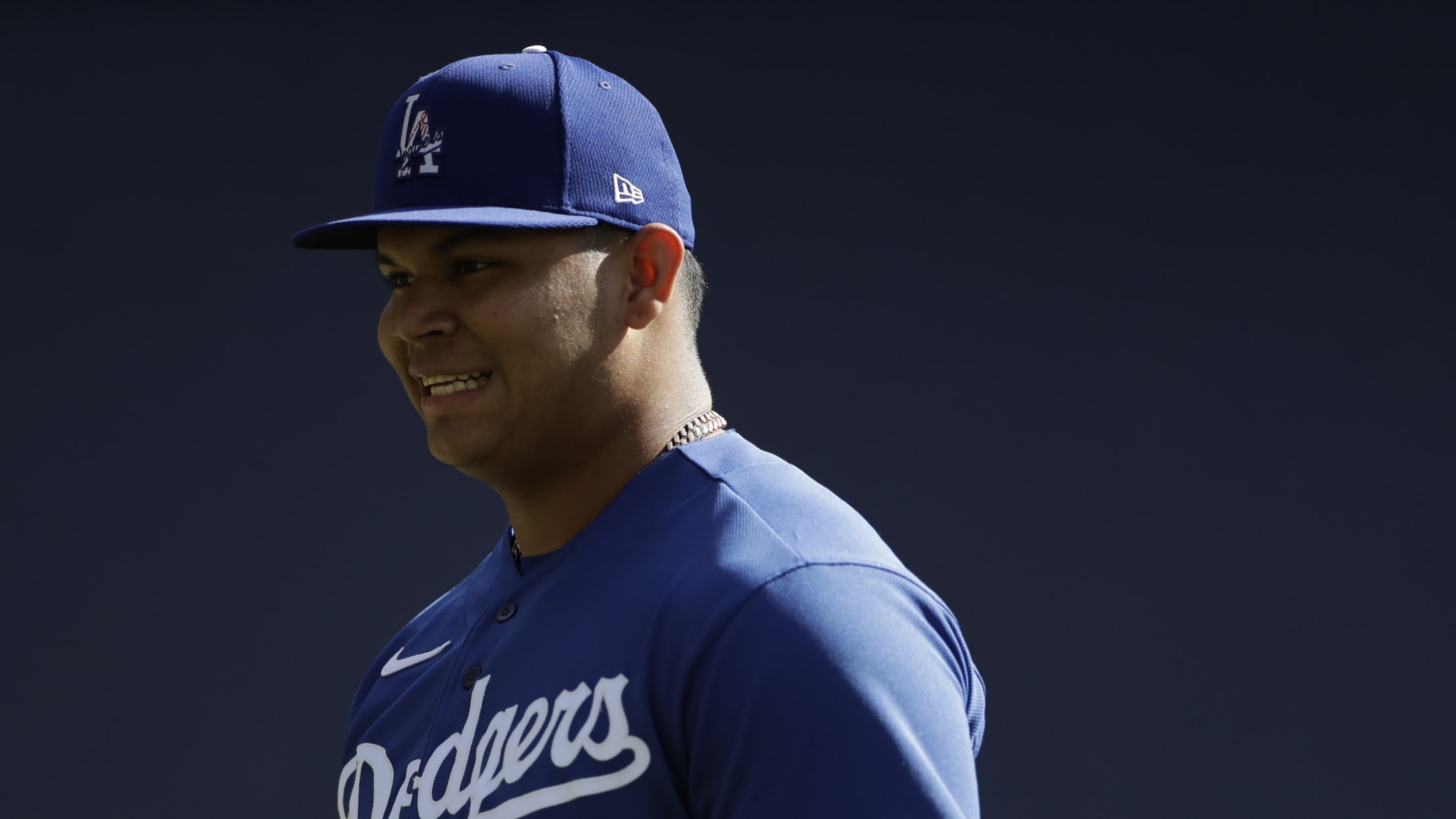 Dodgers high-velocity reliever Brusdar Graterol, acquired from Minnesota in the Kenta Maeda trade in February, is working out in Arizona while waiting for baseball to resume. He posted a video this week of a bullpen session.
30 prospects we'll be talking about in 2022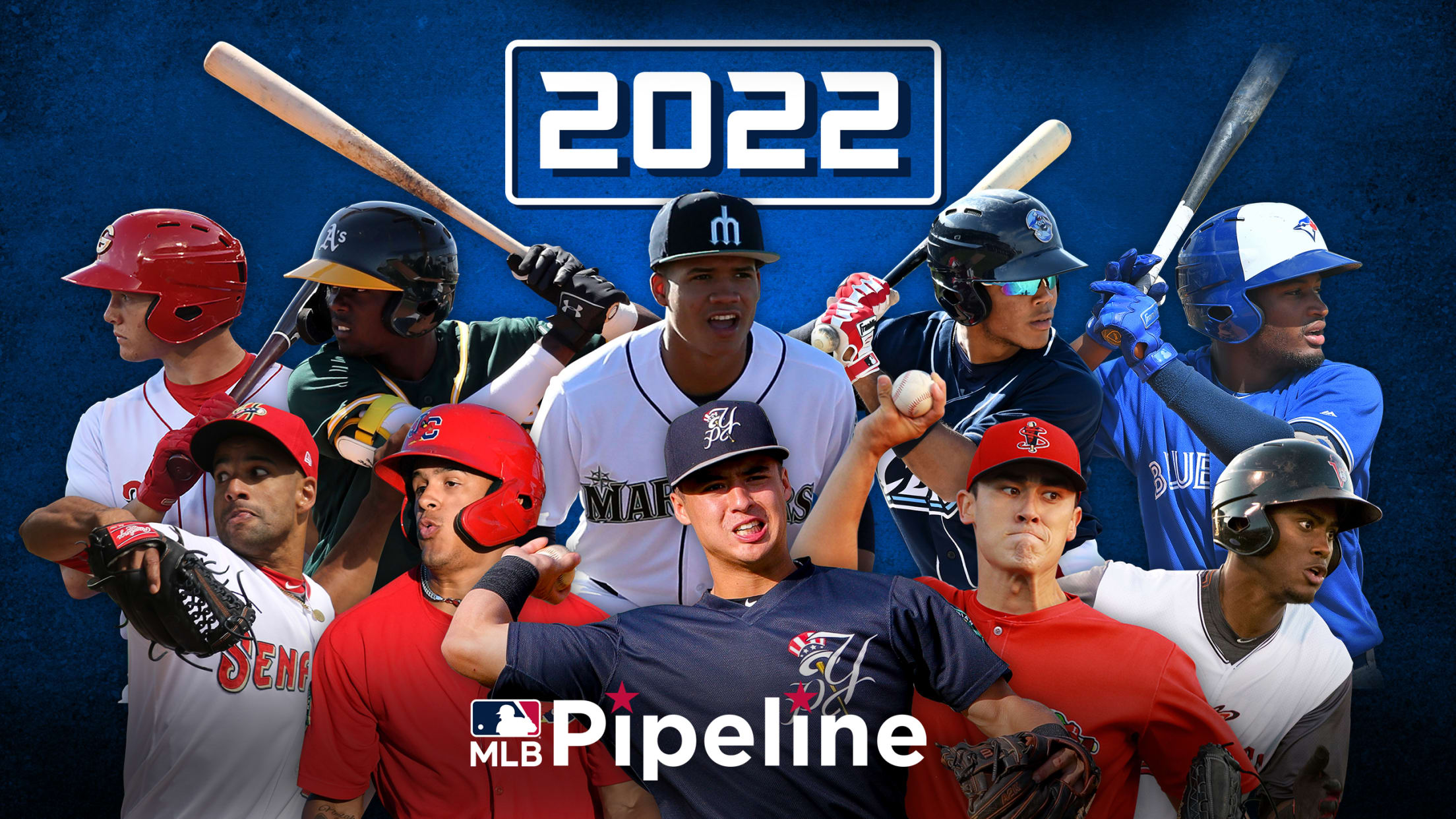 Right now, all baseball fans can do is look ahead to the future. We decided to take that to the extreme by looking two years down the road at which prospects we expect to be big names in 2022. The fact that 14 of the Top 20 players on MLB
Kody Hoese talks power burst, Draft, Lux, more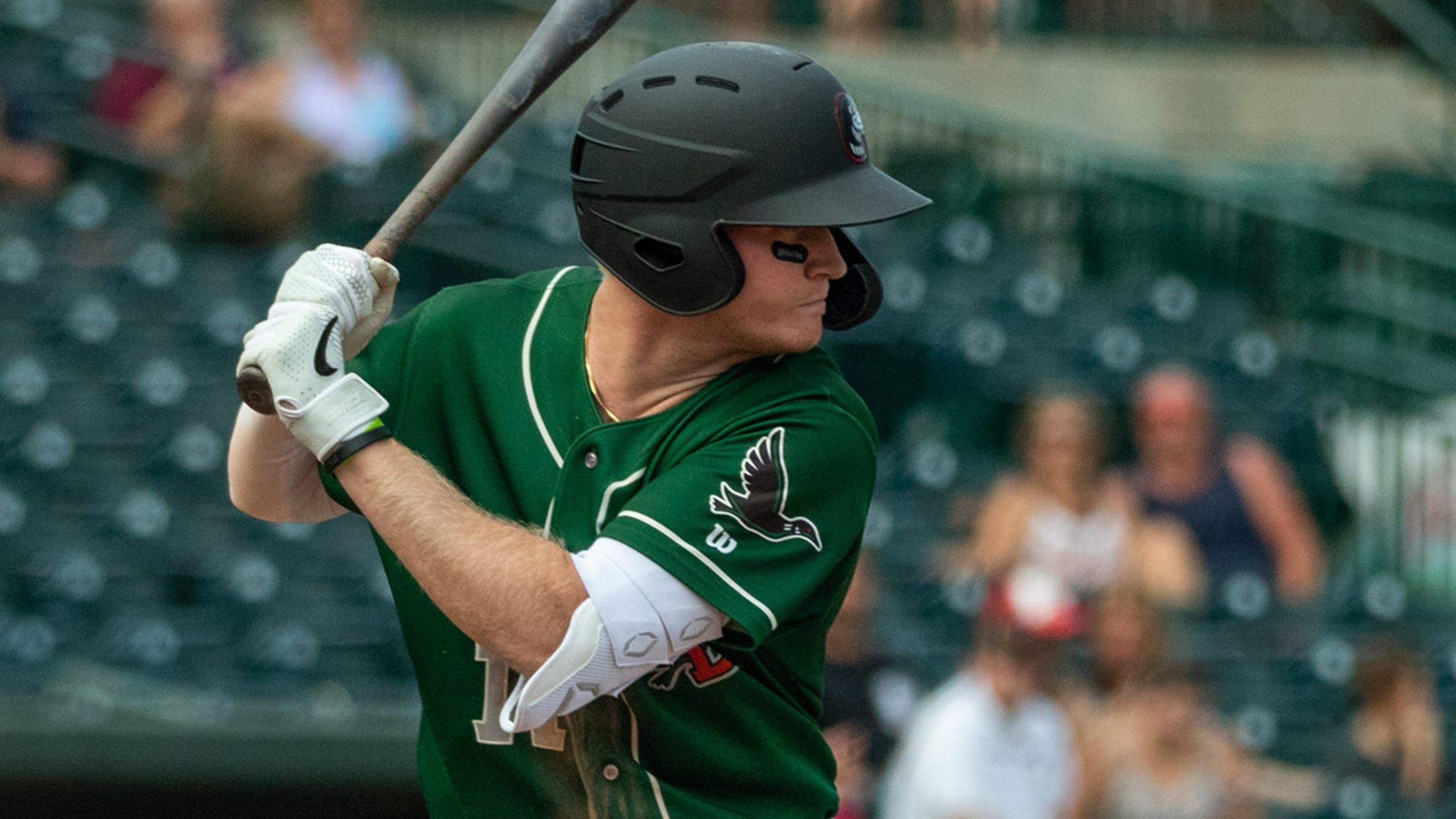 Third baseman Kody Hoese went from zero homers as a Tulane freshman to five as a sophomore to 23 as a junior last spring, when he set American Athletic Conference records for homers, total bases (1,832), slugging (.779) and runs (72). He slugged his way into the first round, signing
Here's a look at the Dodgers' farm entering 2020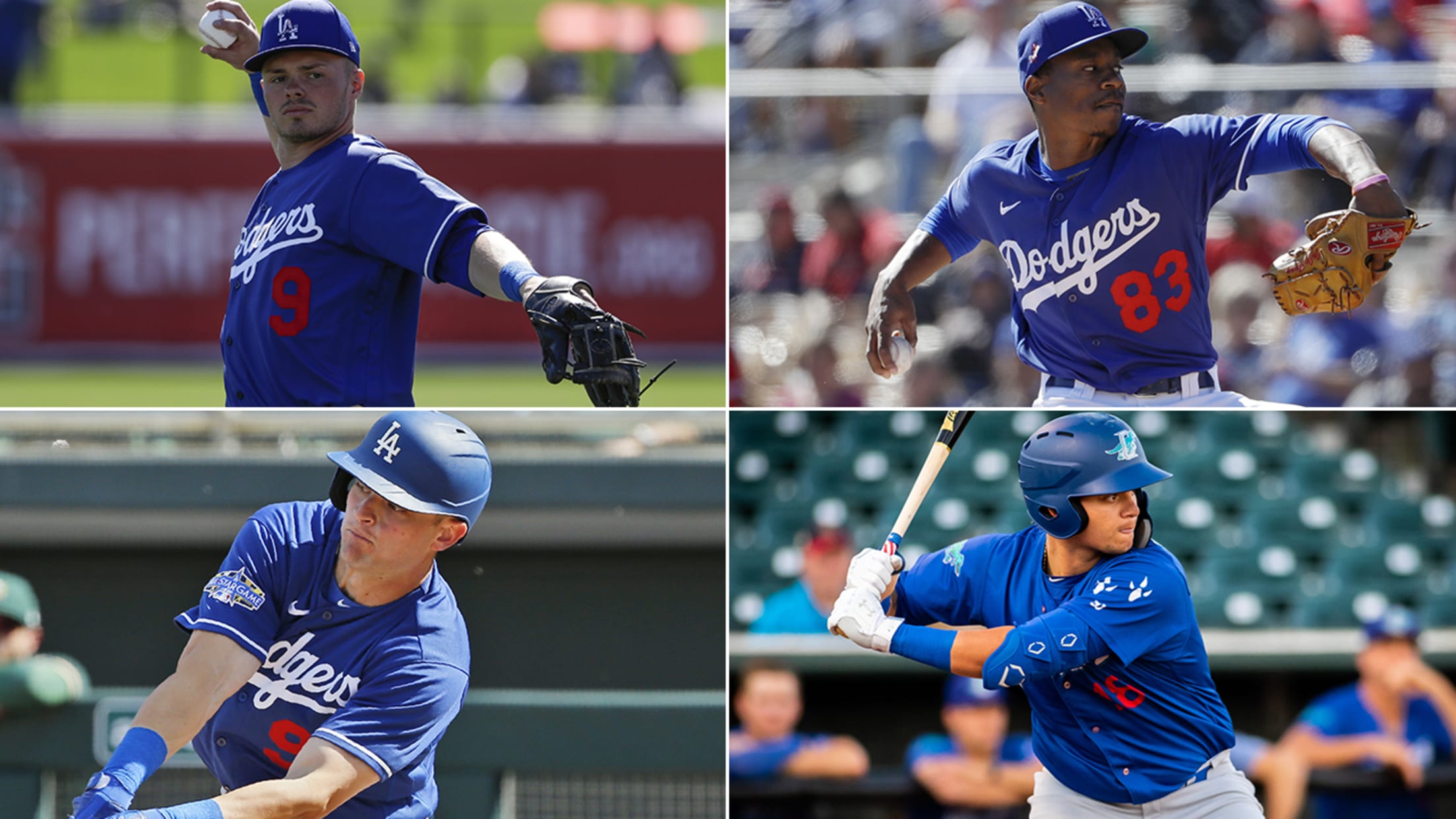 The Dodgers are baseball's most efficient franchise. They keep cranking out wins at the big league level, including a franchise-record 106 last year as they captured their seventh straight National League West title. Their farm system continues to produce Top 100 Prospects who become impact players, including reigning National League
Dodgers boast MLB's third best farm club
Lux leads list of 5 prospects in Pipeline's top 100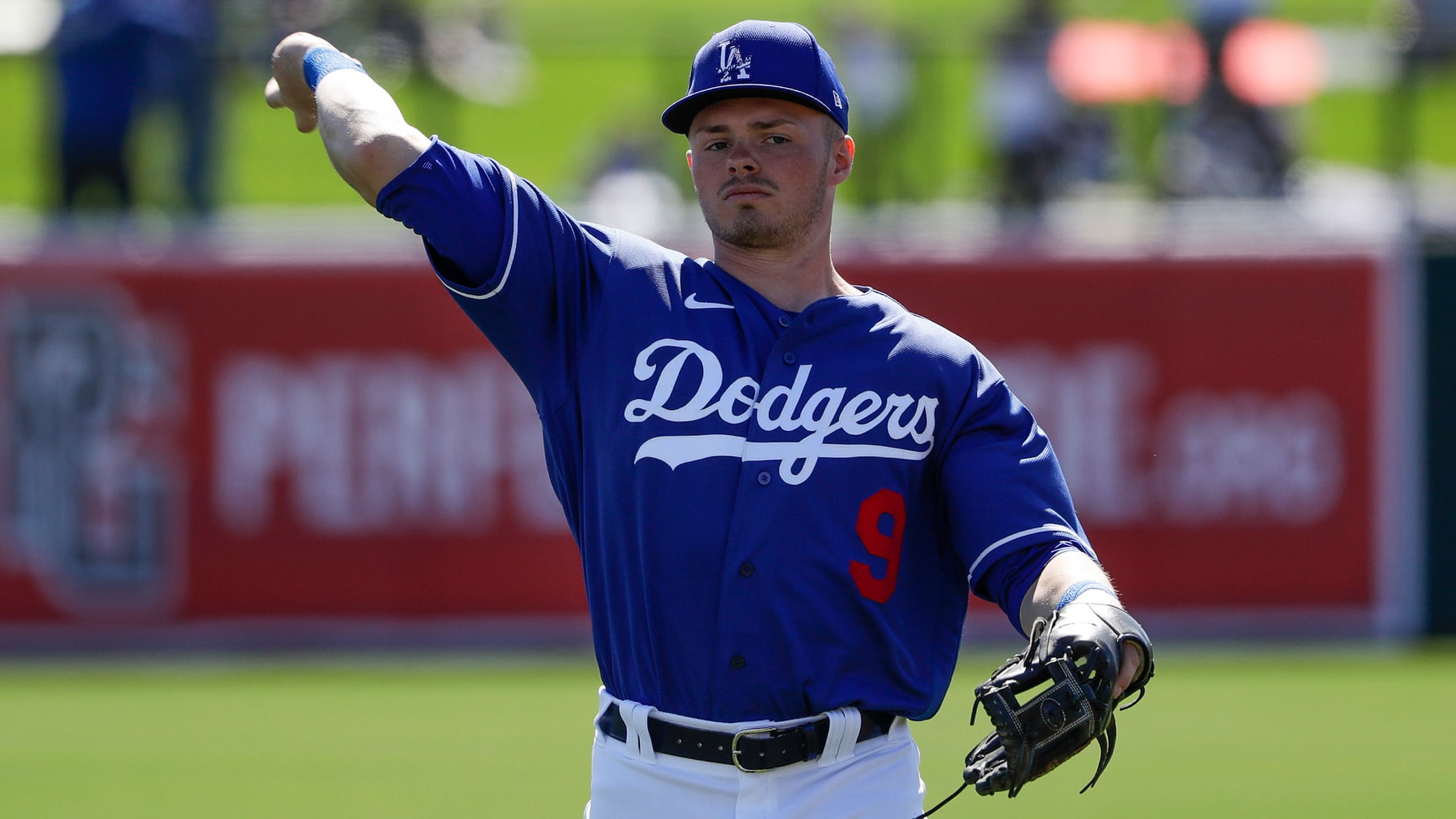 GLENDALE, Ariz. -- When the Dodgers hired Andrew Friedman, the president of baseball operations acknowledged that Job No. 1 was to win a World Series. But he quickly added that he would balance the occupational imperative with a sustainable model reliant on a robust farm system. Job No. 1 remains
Here are the Dodgers' 2020 Top 30 Prospects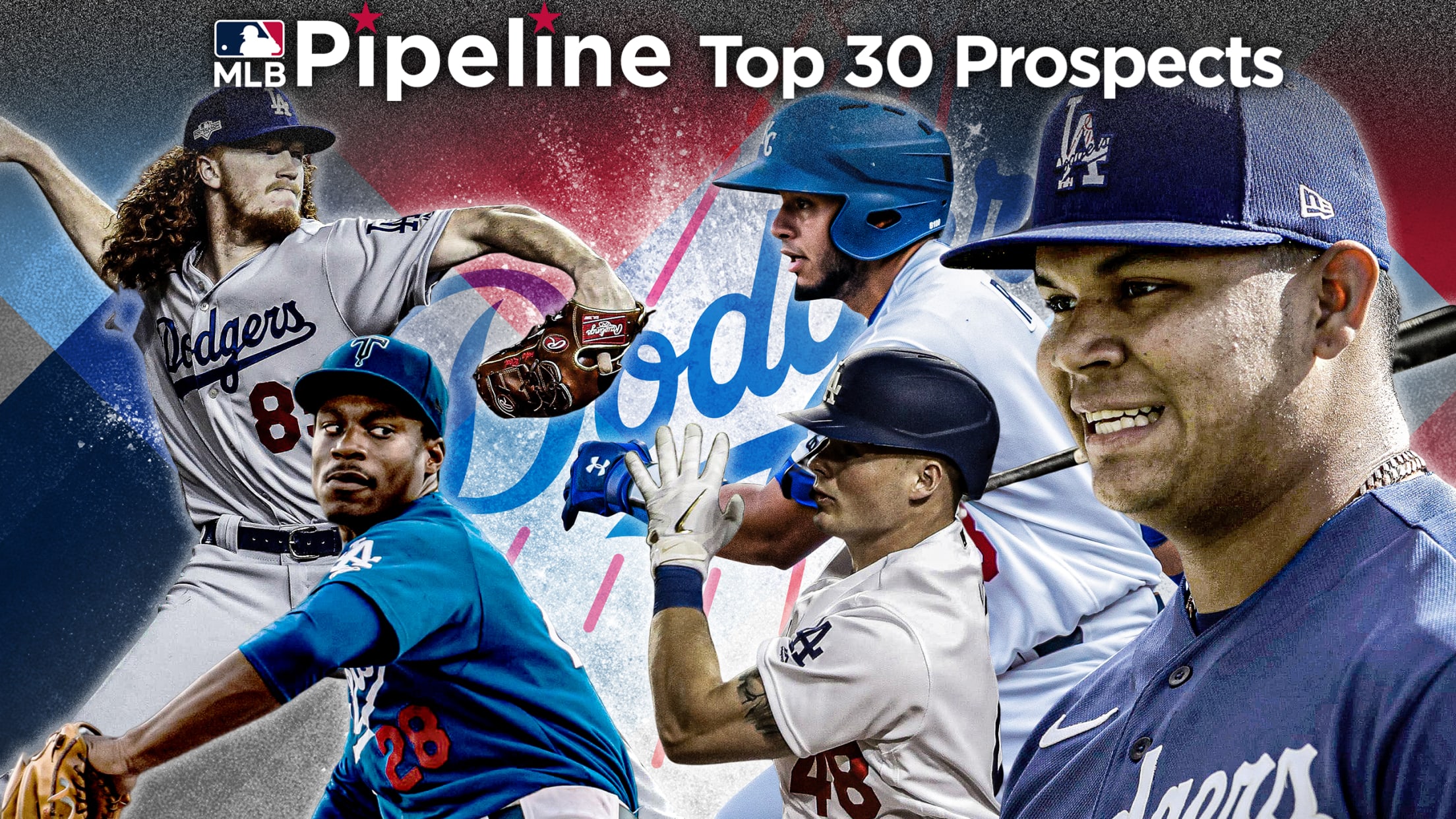 The Dodgers are setting the standard for winning in the Majors while developing impact talent in the Minors. They're still looking to end a World Series championship drought that extends to 1988, but they've captured seven consecutive National League West titles and placed in the top 10 in each of
Dodgers like what these youngsters are showing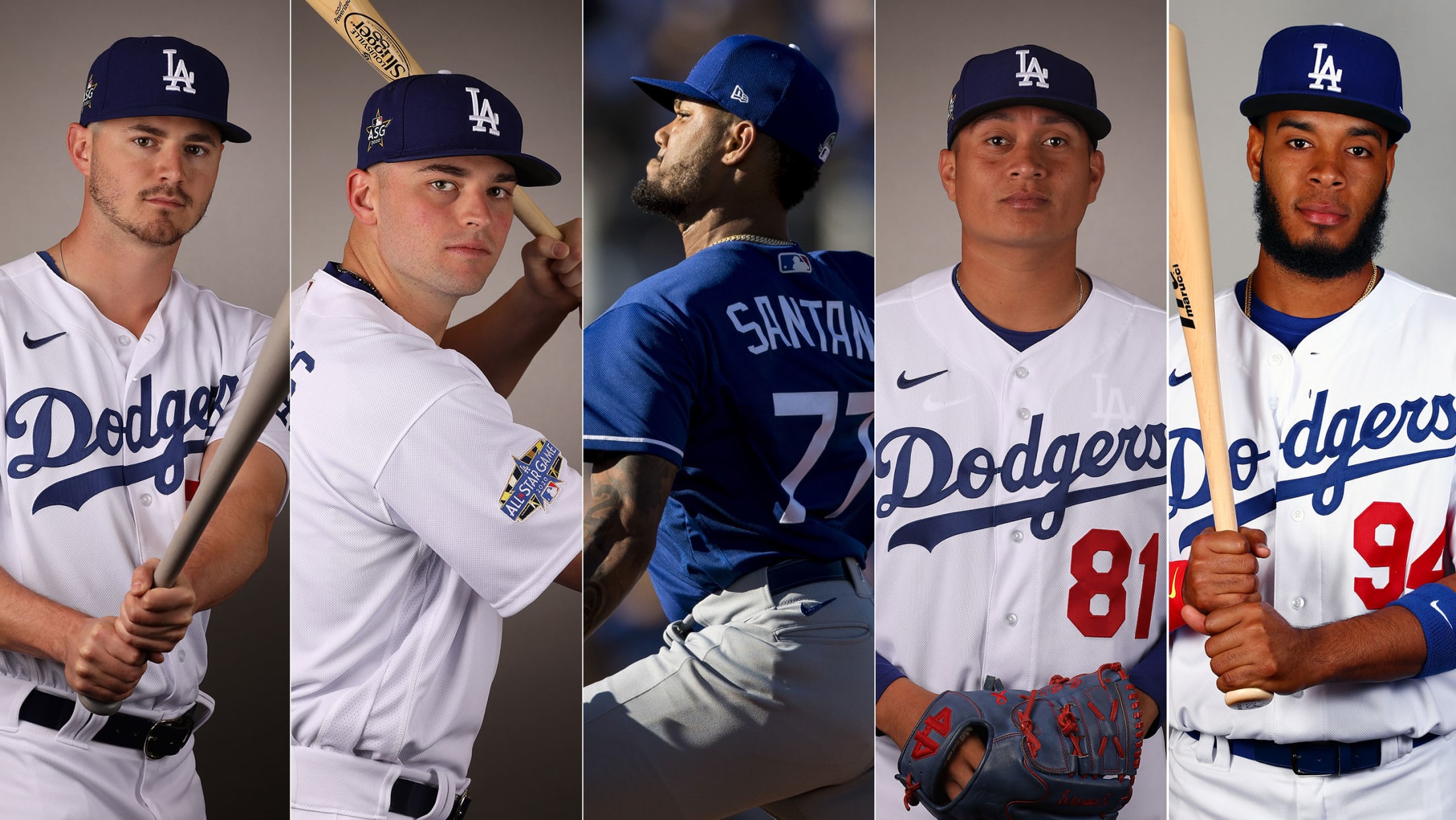 GLENDALE, Ariz. -- As if the Dodgers don't already have enough marquee stars, they also have quite a few under-the-radar types who are making positive impressions at Camelback Ranch this Spring Training. Here are a few who have caught the eye of the veterans they hope to one day join