Genovés powers up in playoff opener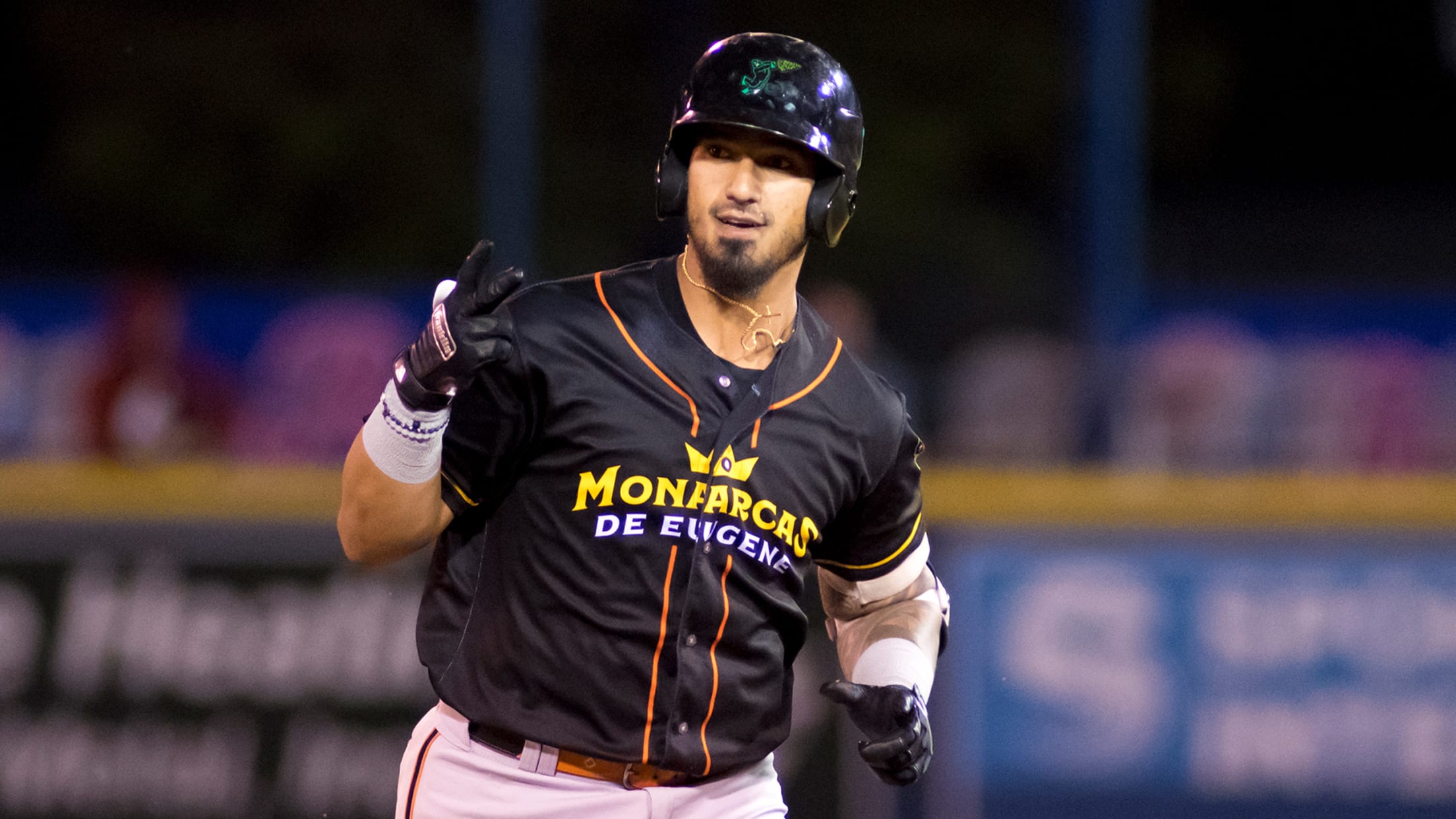 Ricardo Genovés and Eugene started off the High-A West Championship Series in Spokane, but it seemed more like the Emeralds' city. That might have been particularly true for the Giants' No. 18 prospect, who homered 13 times over 103 games in the regular season, but smacked two long balls and
SF's farm system climbs to No. 8 in rankings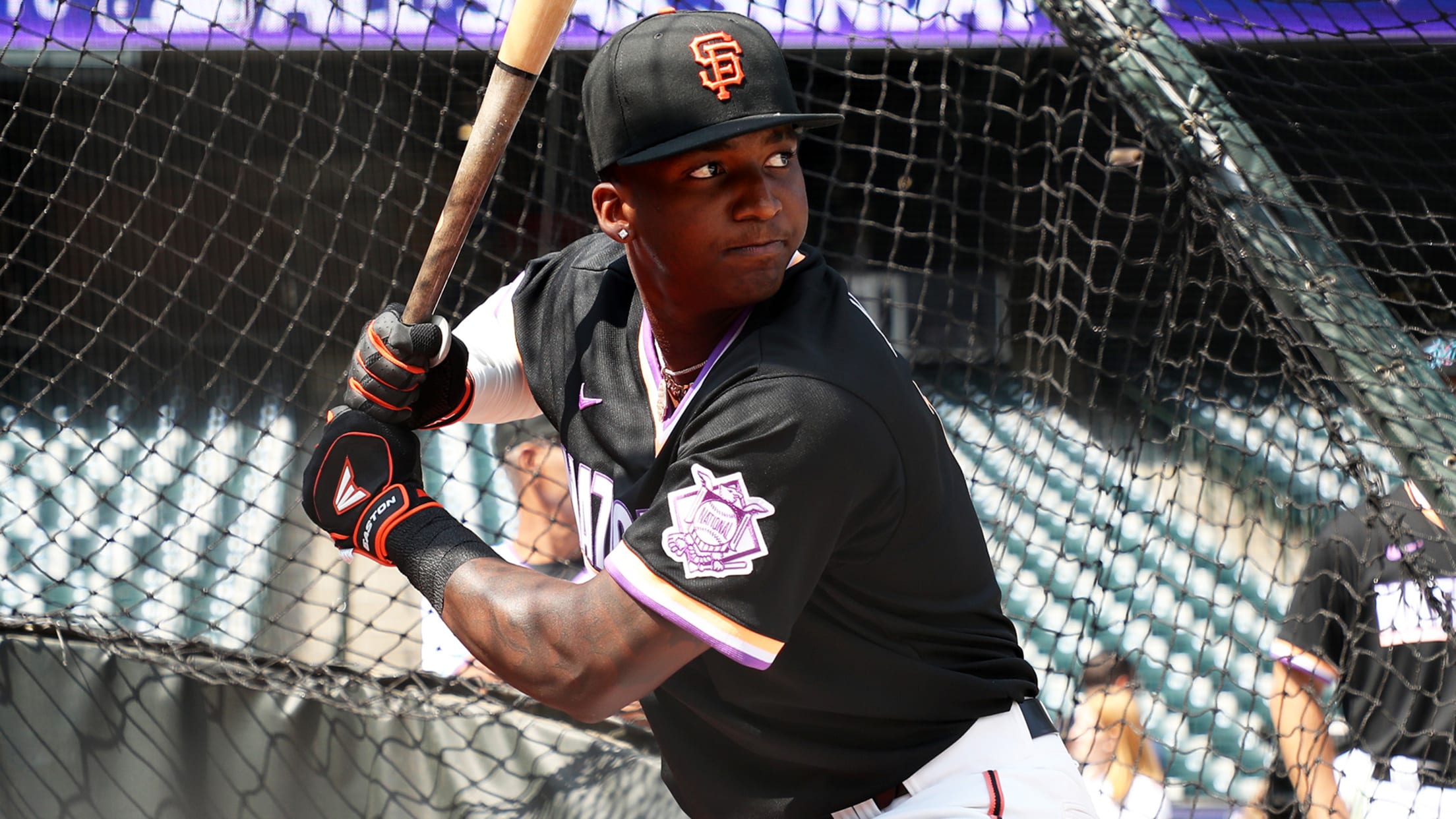 NEW YORK -- Not only do the Giants have the best record in baseball, but they also have a deep and talented farm system that suggests they'll be able to sustain their success for years to come. The Giants came in at No. 8 in MLB Pipeline's updated farm system
Luciano No. 5 in new Top 100 Prospects list
Bart (No. 16), Matos (No. 84), Ramos (No. 87) also make the cut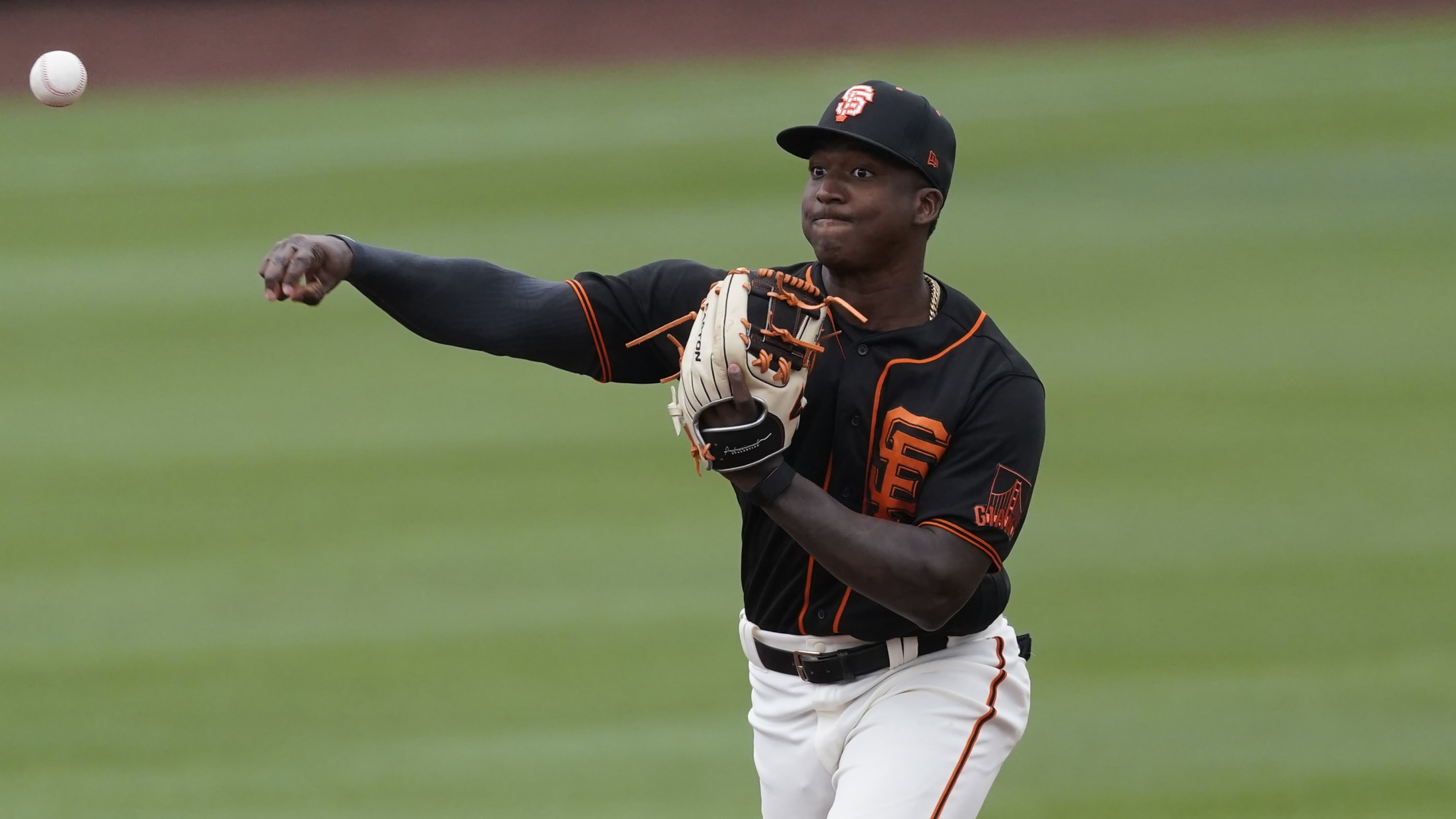 OAKLAND -- Top Giants prospect Marco Luciano's stock continues to rise across the industry. The 19-year-old shortstop is now ranked the No. 5 overall prospect in baseball, according to MLB Pipeline's updated list of Top 100 prospects, which was released on Thursday. Luciano is one of four Giants prospects to
No. 3 prospect Ramos promoted to Triple-A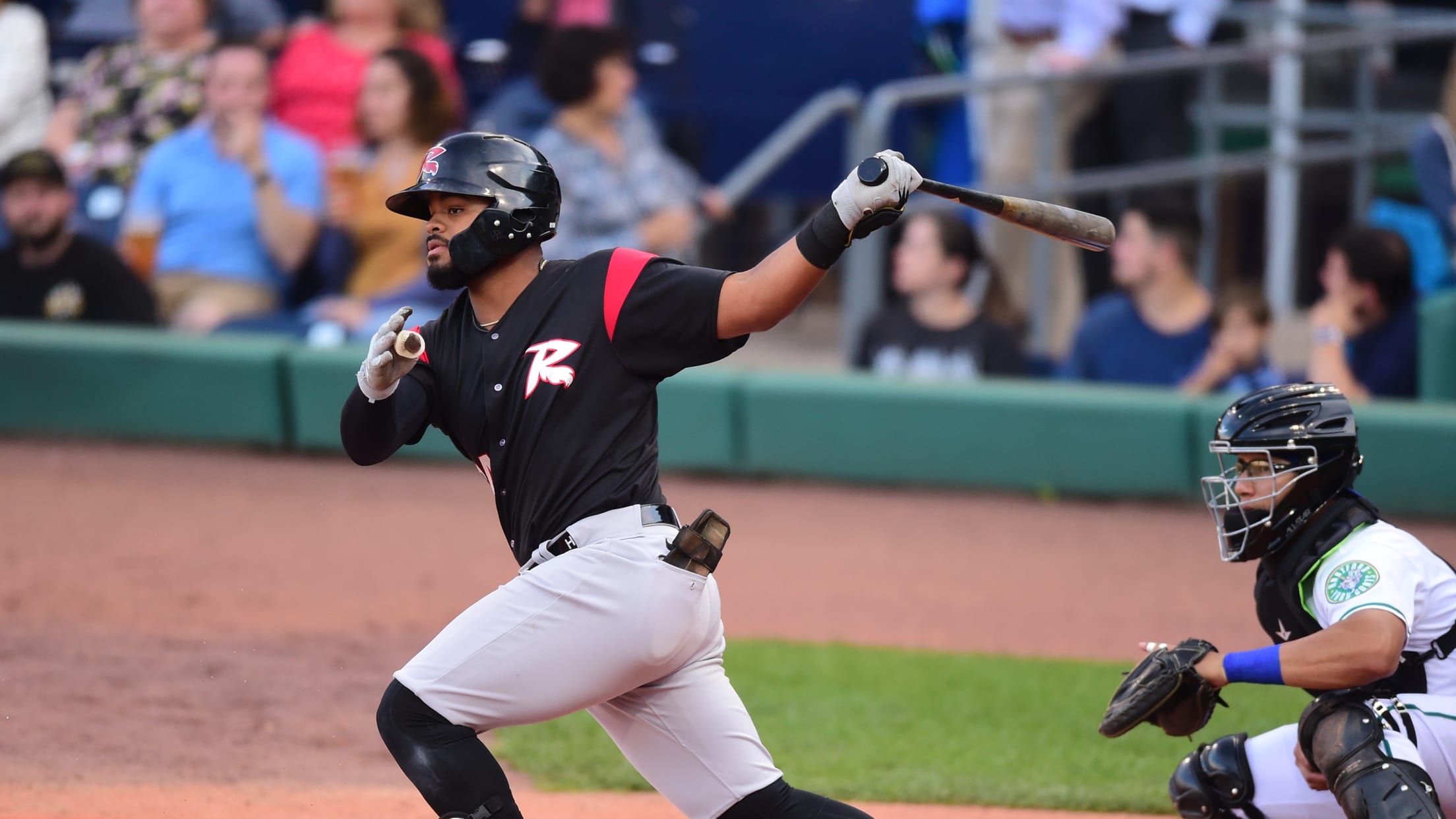 LOS ANGELES -- Giants outfield prospect Heliot Ramos is one step closer to reaching the Majors. Ramos' agency, Munger English Sports Management, announced Tuesday that the 21-year-old from Puerto Rico has been promoted from Double-A Richmond to Triple-A Sacramento.
Giants' Ivy League Draft pick got creative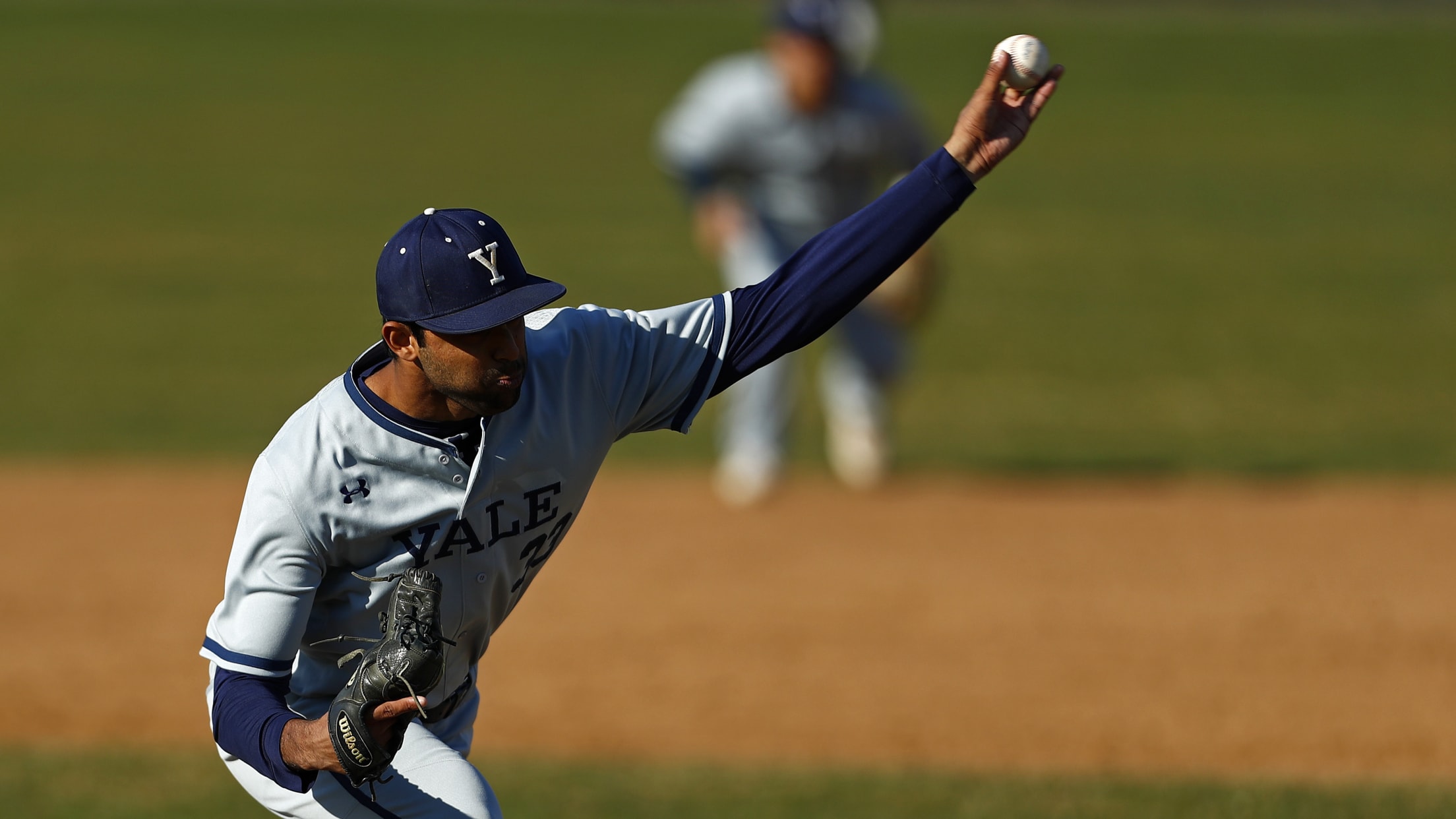 When the pandemic halted Rohan Handa's sophomore season at Yale last year, the 21-year-old left-hander returned home to Charlotte, N.C., and focused on reinventing himself. He joined Tread Athletics, an online pitching development company that helped him clean up his mechanics and improve his arm action, and worked with Houston-based
Mikulski highlights SF's pitching-heavy Day 2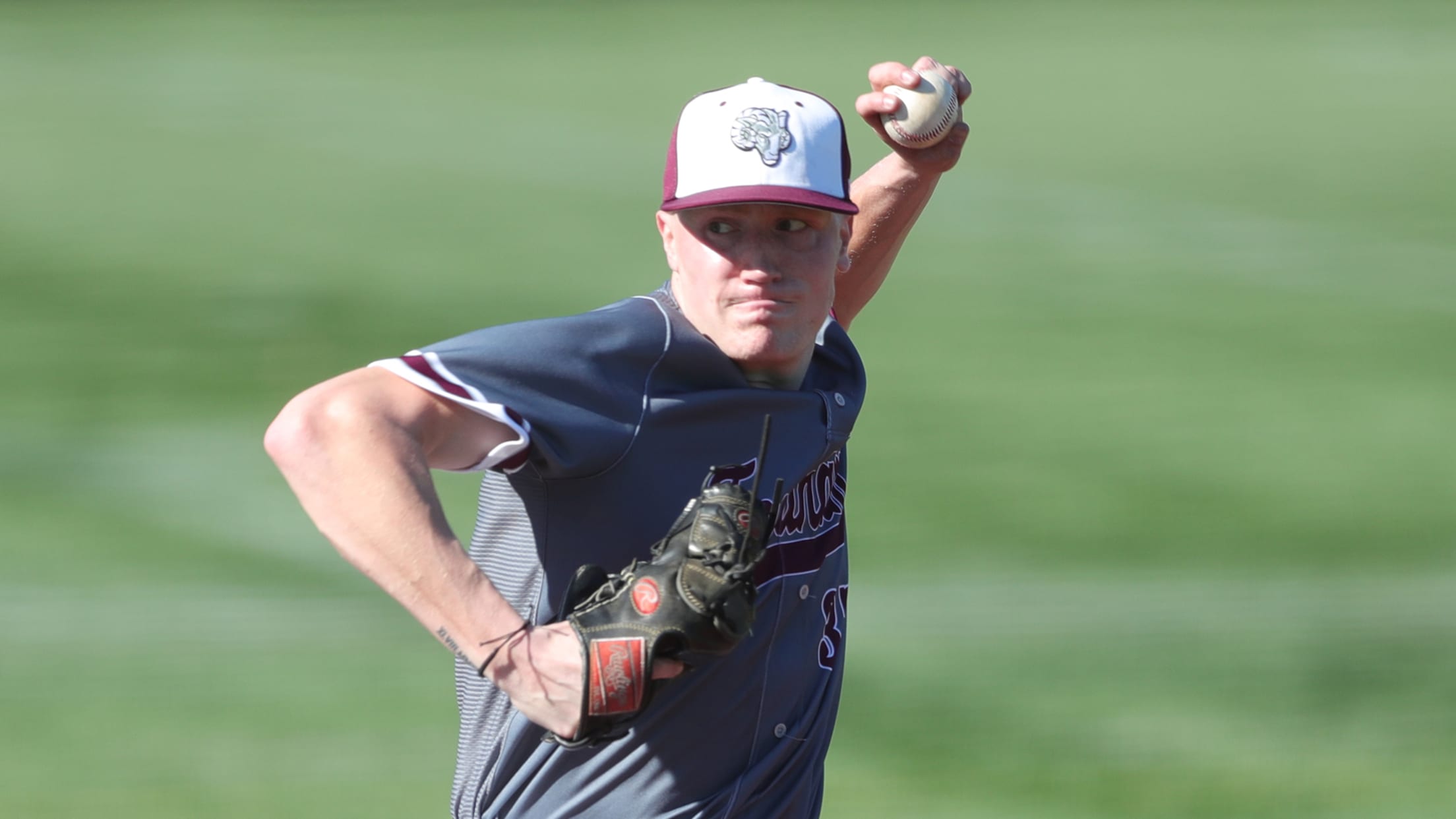 After picking right-handed pitcher Will Bednar from Mississippi State on Sunday, the Giants continued to replenish their pipeline by loading up on arms on Day 2 of the 2021 MLB Draft.
Giants take RHP Bednar from CWS champs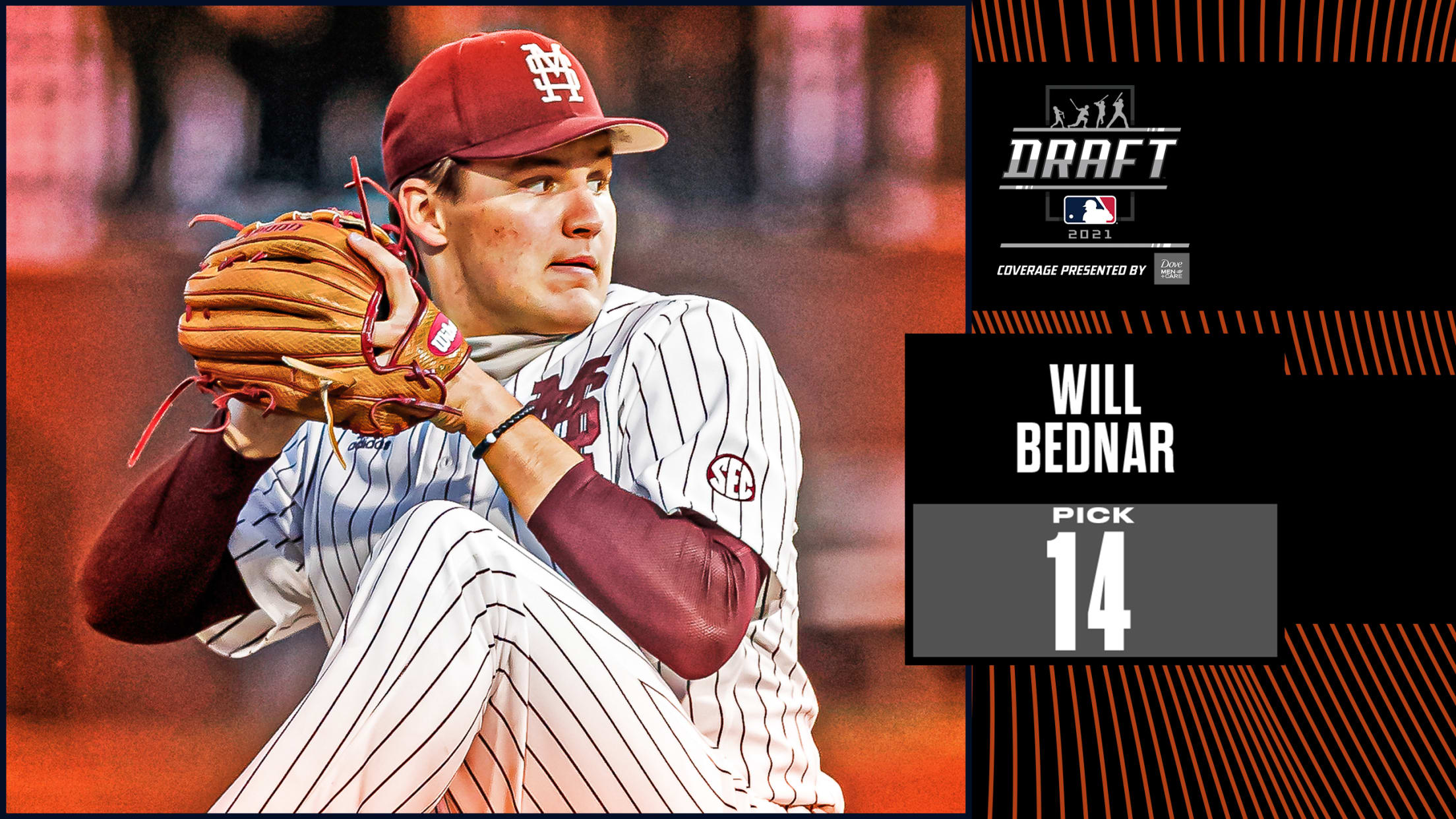 SAN FRANCISCO -- The Giants selected Mississippi State right-hander Will Bednar with the 14th overall pick of the 2021 MLB Draft on Sunday night. Bednar, the first pitcher to be drafted in the first round by the Giants since Phil Bickford in 2015, led Mississippi State to its first College
Bart joins the fun in Giants' romp over Nats
Crawford smacks 18th homer as part of 3-hit day; Estrada goes 4-for-5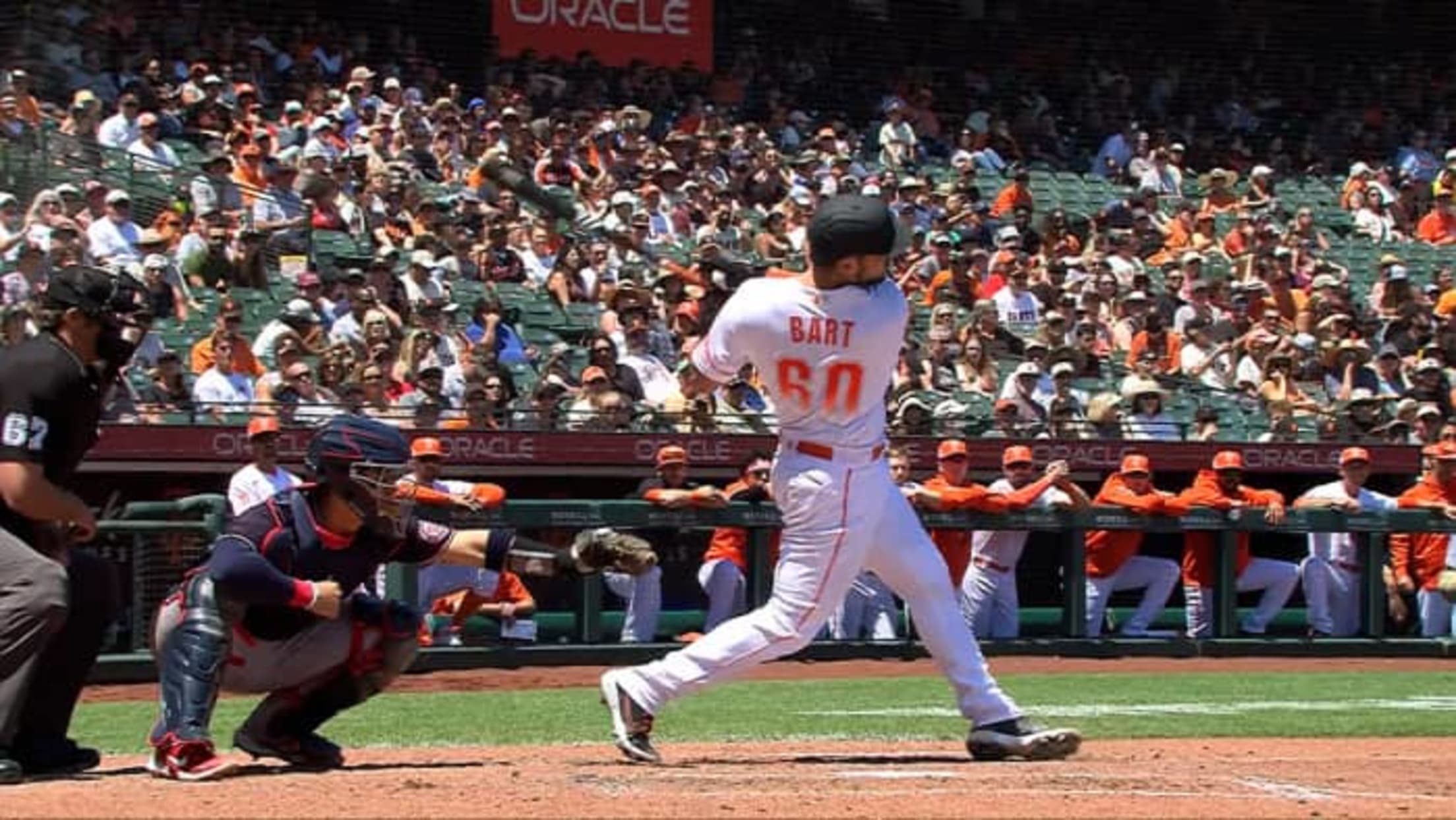 SAN FRANCISCO -- Buster Posey's decision to sit out the pandemic-shortened 2020 campaign accelerated top catching prospect Joey Bart's arrival to the Majors last summer, but Posey's return created few opportunities for Bart to impact the Giants this season. With Posey on the injured list and Curt Casali needing a
Giants look to boost deep system at No. 14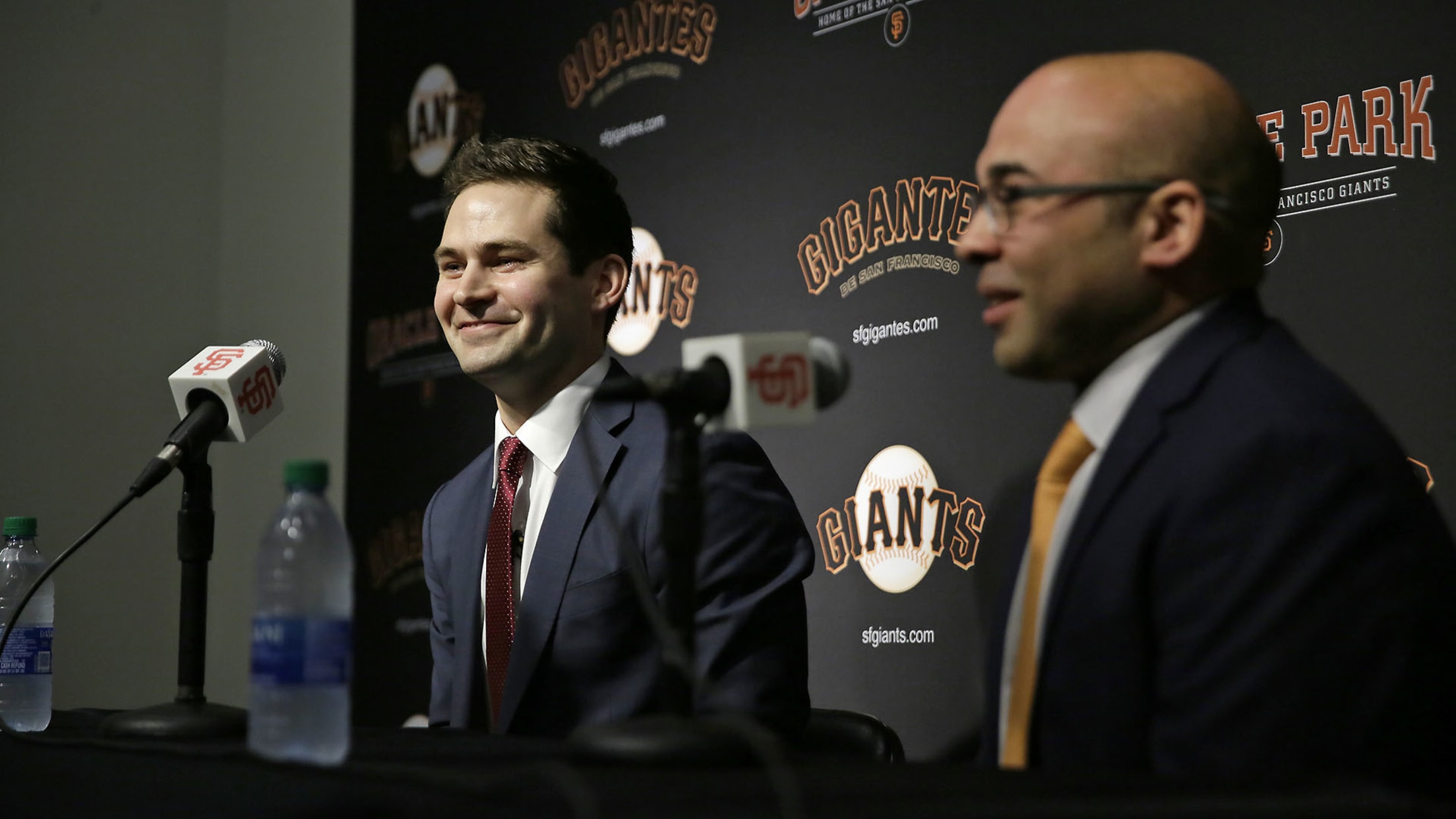 SAN FRANCISCO -- With the 2021 MLB Draft set to begin on Sunday, anticipation is building for Michael Holmes, the Giants' third-year director of amateur scouting, and the rest of his staff. This year's Draft is taking place one month later than usual, giving the Giants' scouting group extra time
Dabovich quickly rising through SF's system
Right-hander impressed for High-A Eugene, earning promotion to Double-A Richmond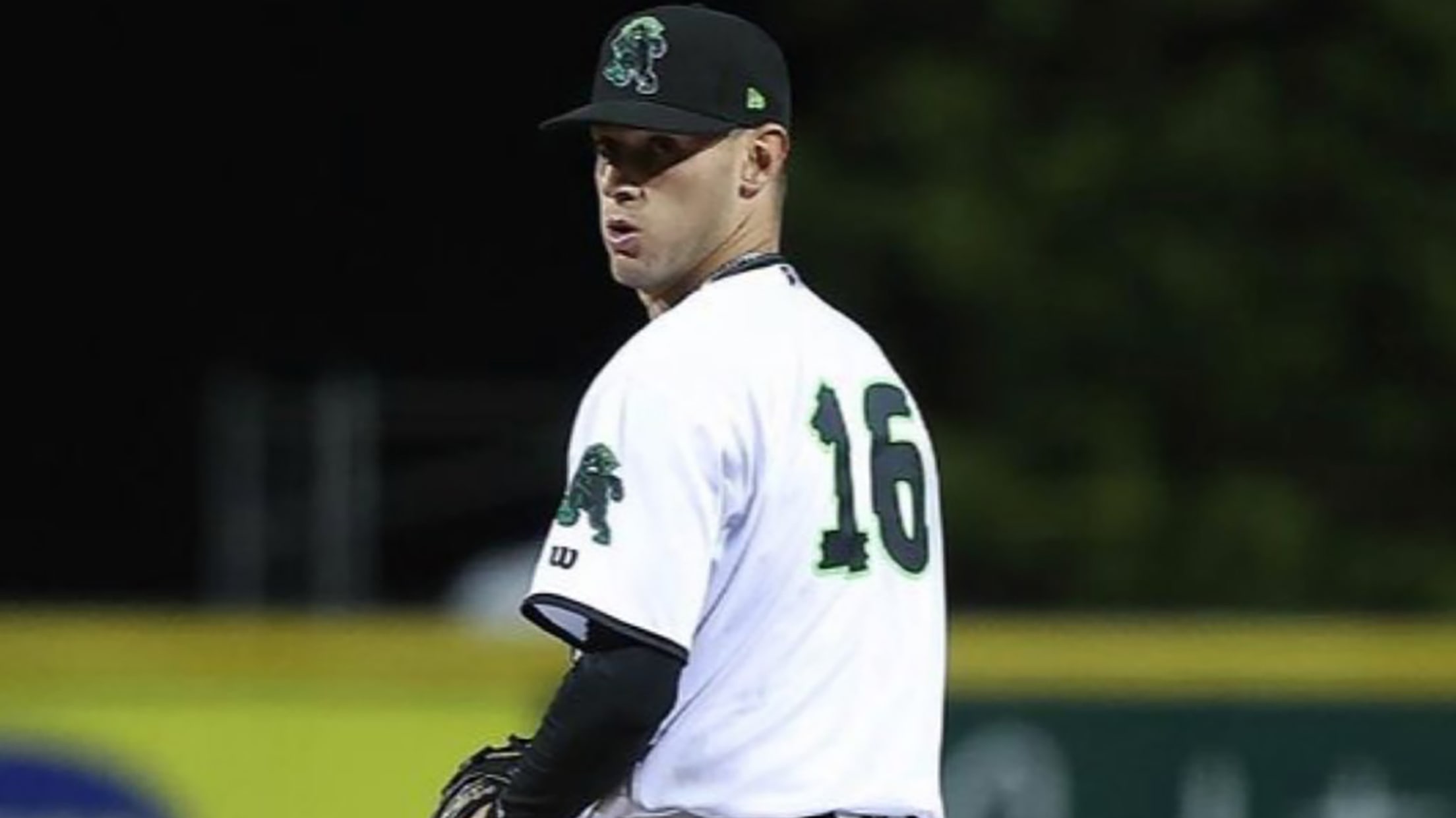 Last month, the High-A Eugene bullpen was abuzz with the news that the Emeralds were planning to use an opener during an upcoming series against Hillsboro. It was a coveted assignment among the relievers, most of whom spent the day lobbying manager Dennis Pelfrey for the chance to earn the
Giants' Santos suspended for PED use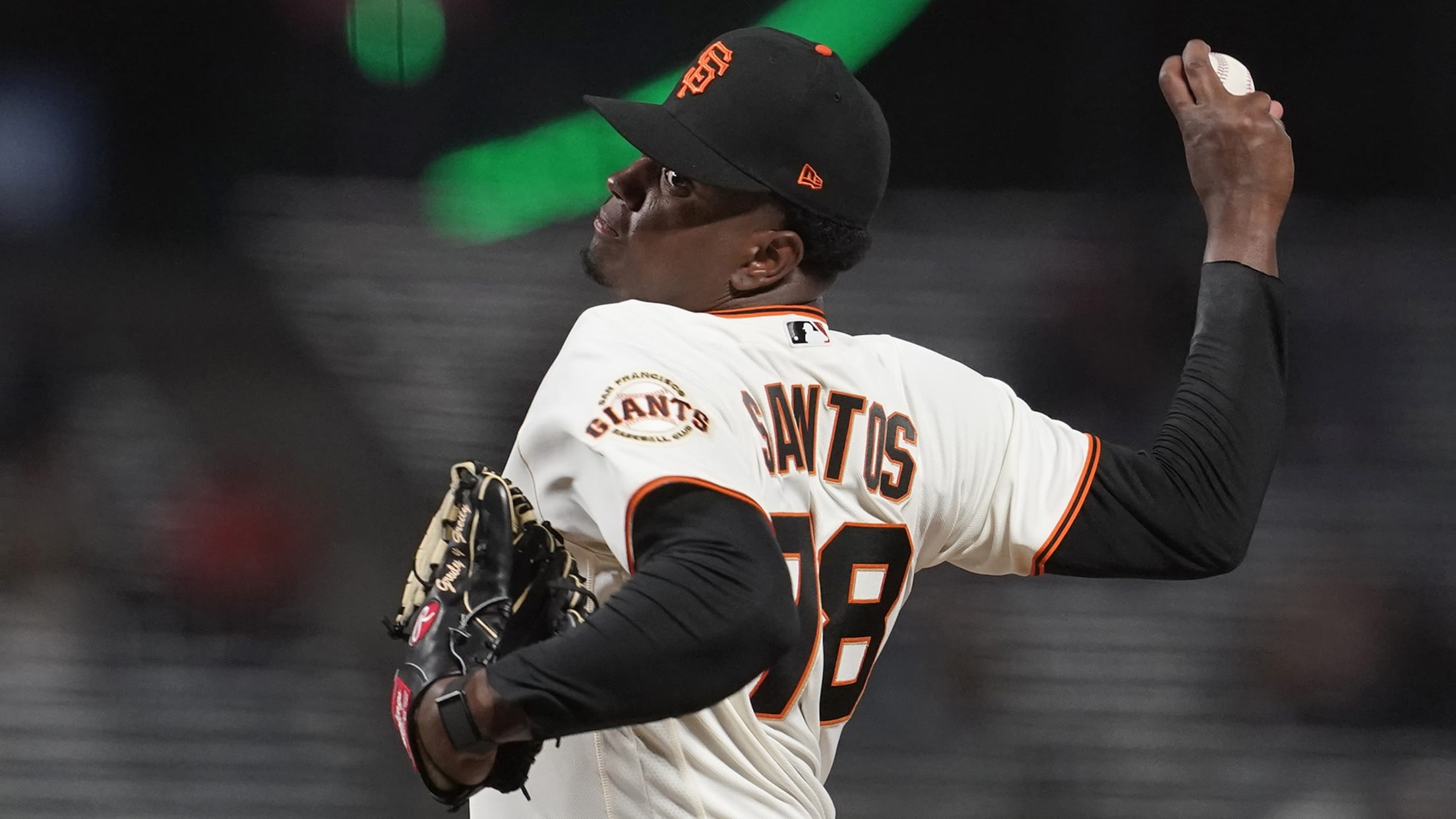 LOS ANGELES -- Giants pitching prospect Gregory Santos received an 80-game suspension on Tuesday after testing positive for Stanozolol, a performance-enhancing substance in violation of Major League Baseball's Joint Drug Prevention and Treatment Program. The Office of the Commissioner announced the suspension, which is effective immediately and without pay. Santos,
This 19-year-old has the makings of a star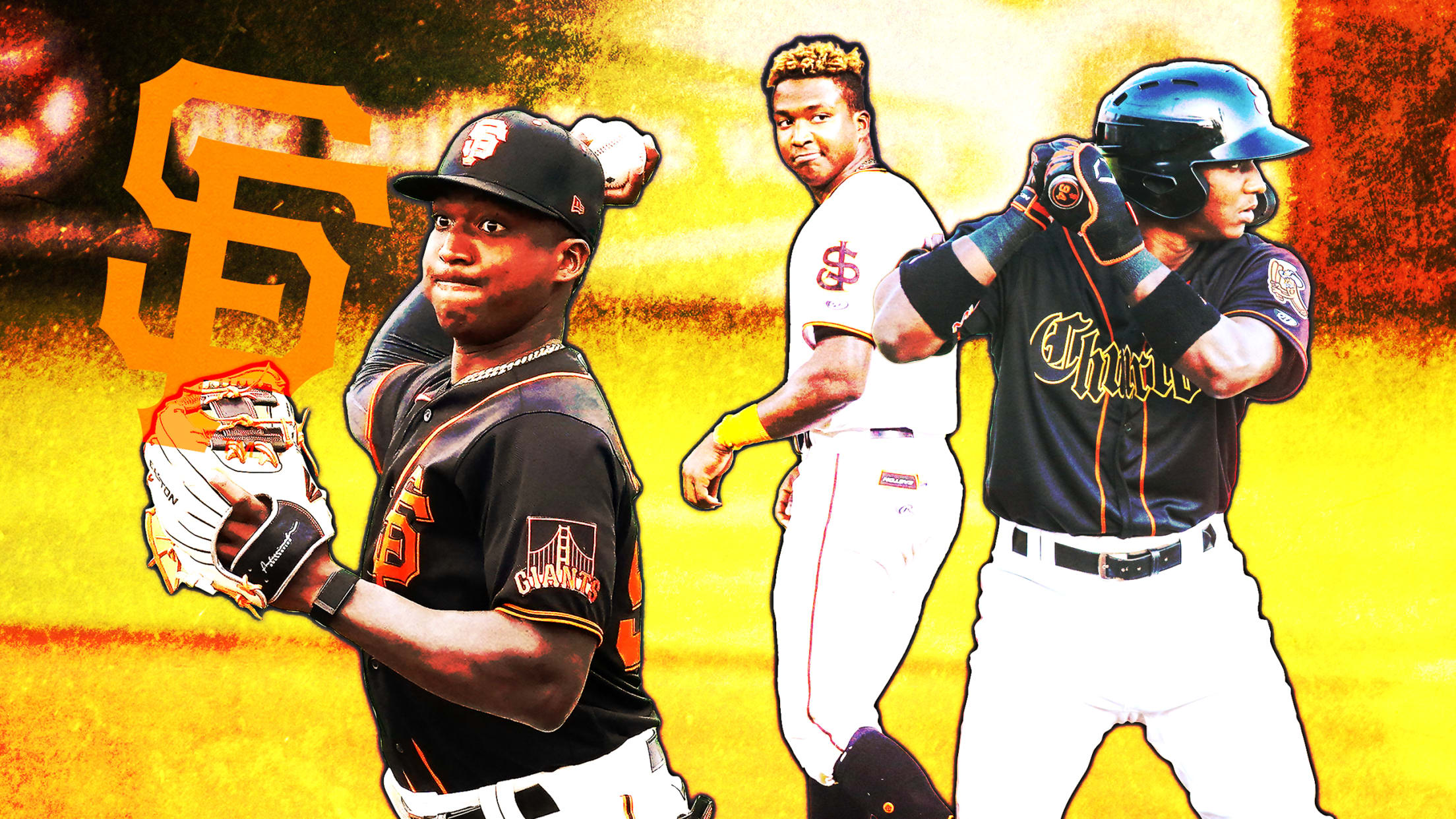 He's just 19 years old and has yet to play above Low-A, but Marco Luciano has all the makings of a star. Some may argue it's too early to label him a future All-Star or MVP candidate, but those who have been there since the beginning have known what everyone
Giants acquire intriguing RHP Delaplane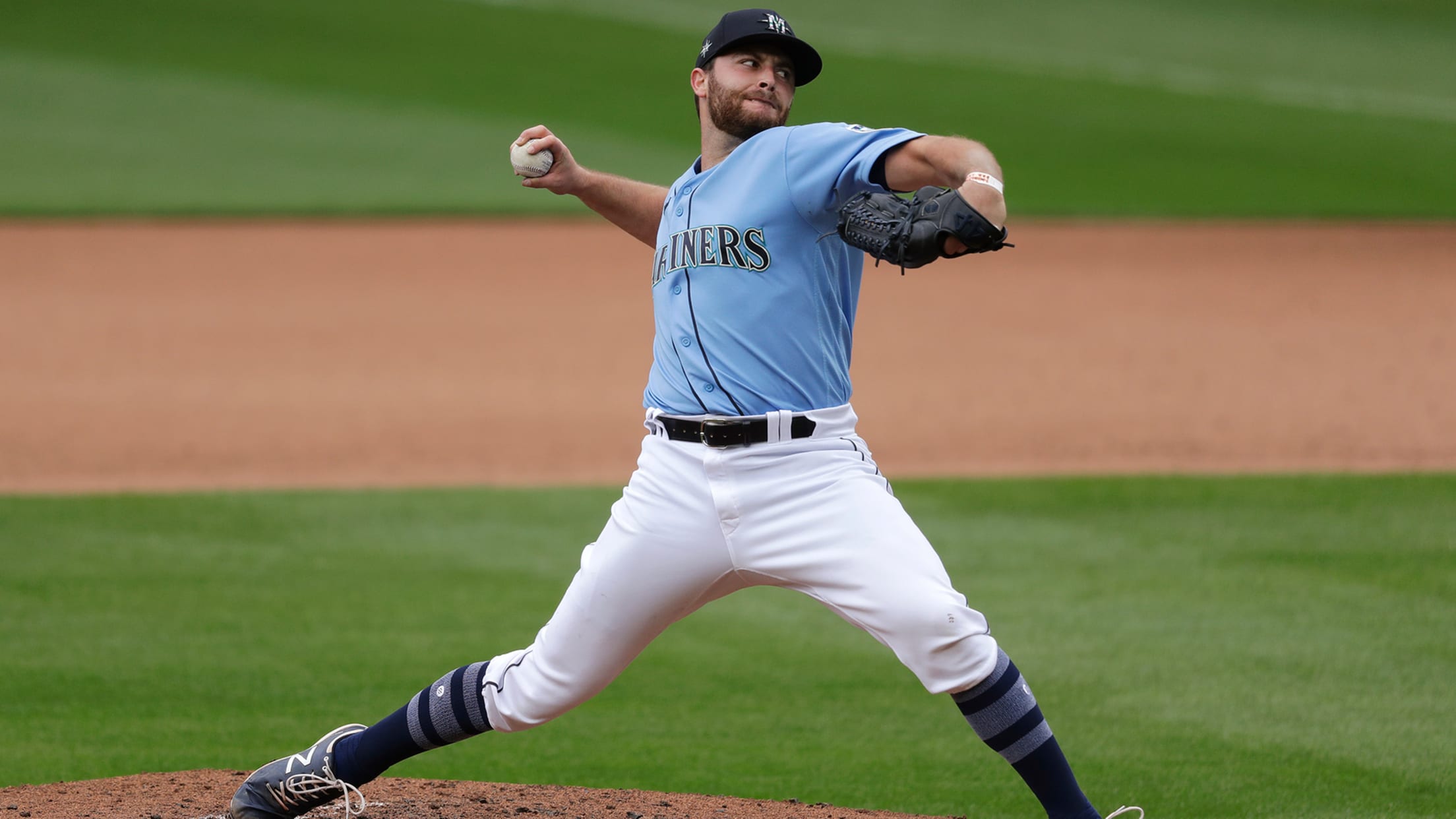 The Giants made a long-term move to bolster their organizational relief depth on Monday, acquiring right-hander Sam Delaplane from the Mariners in exchange for cash considerations. Delaplane, who hails from San Jose, Calif., and attended Leigh High School, was optioned to Triple-A Sacramento. Delaplane, who was ranked Seattle's No. 24
Giants' Luciano homers on three-hit night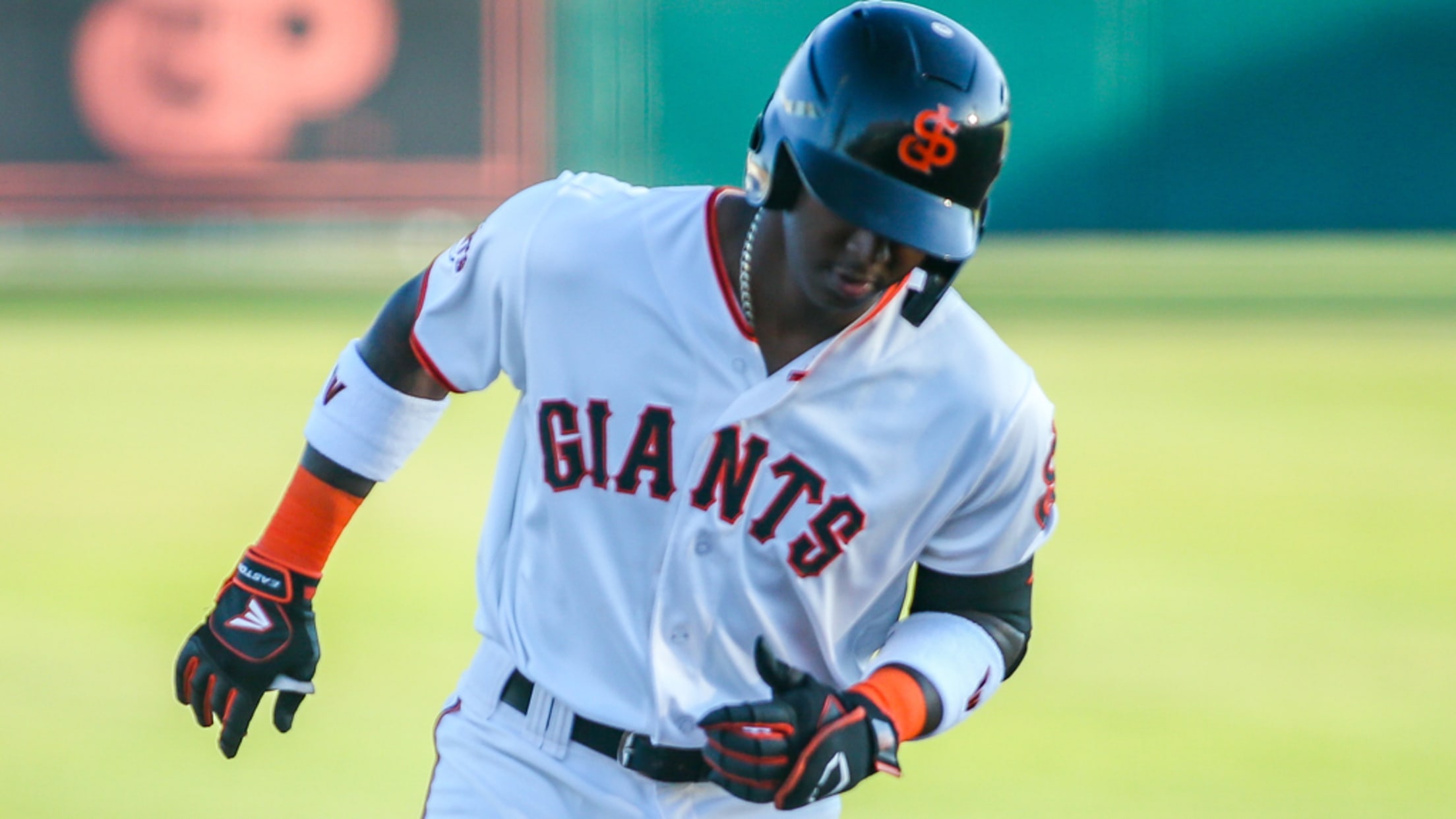 Marco Luciano didn't have a multi-hit game through his first 10 days at the Low-A level. It's safe to say he's heating up. Baseball's No. 13 overall prospect doubled, homered and reached base four times in a 3-for-3 night, his best offensive performance of the season, as Low-A San Jose
Heliot Ramos homers, drives in four runs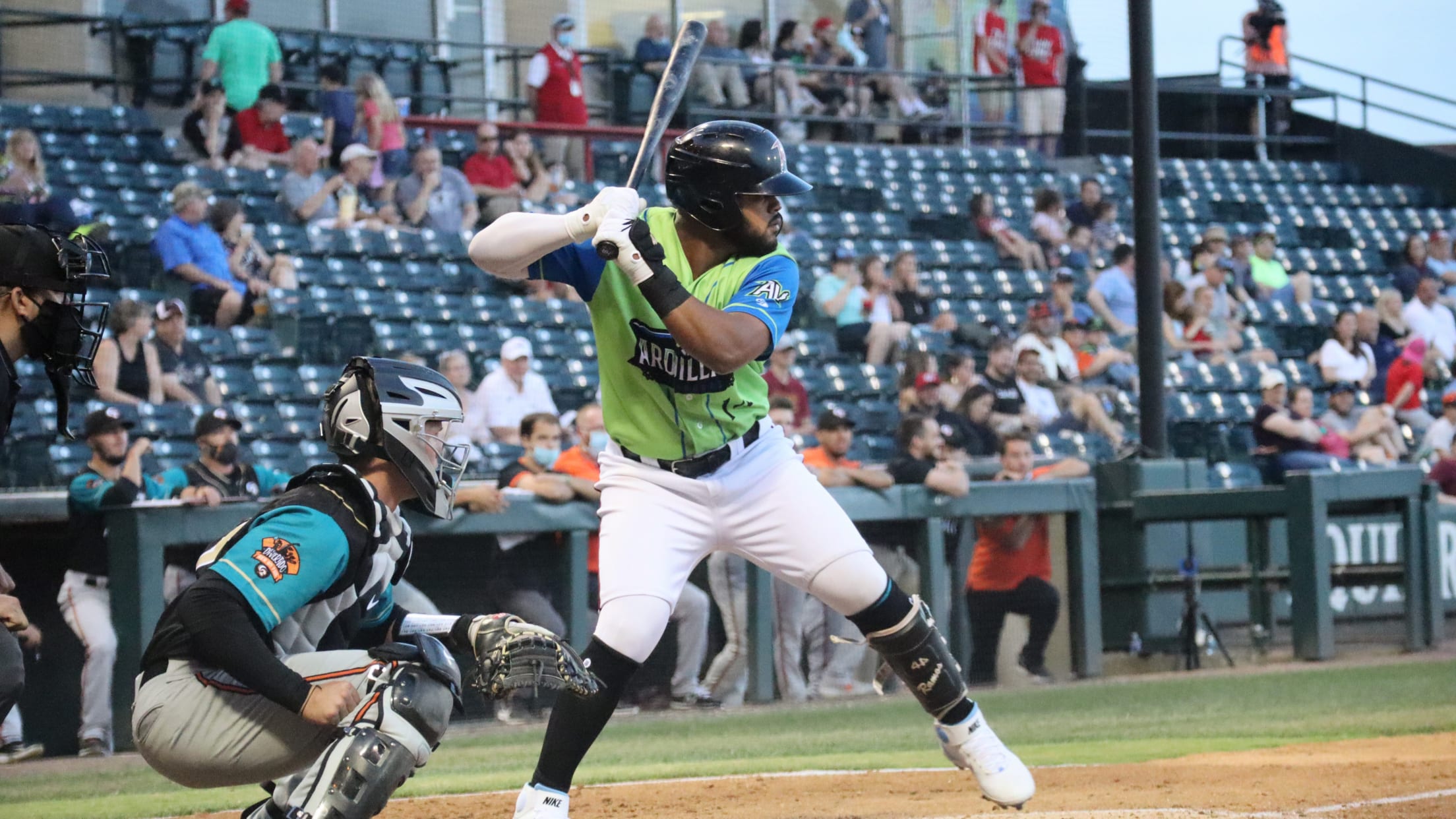 Heliot Ramos snapped out of a two-week dry spell in a big way on Friday night. The Giants' No. 3 prospect racked up three hits, scored three runs and plated four runs, including his first home run and RBIs since his four-RBI night against Hartford on May 6. Richmond picked
Bishop brothers now share common goal
Both with Giants, Braden and Hunter aim to reach Oracle Park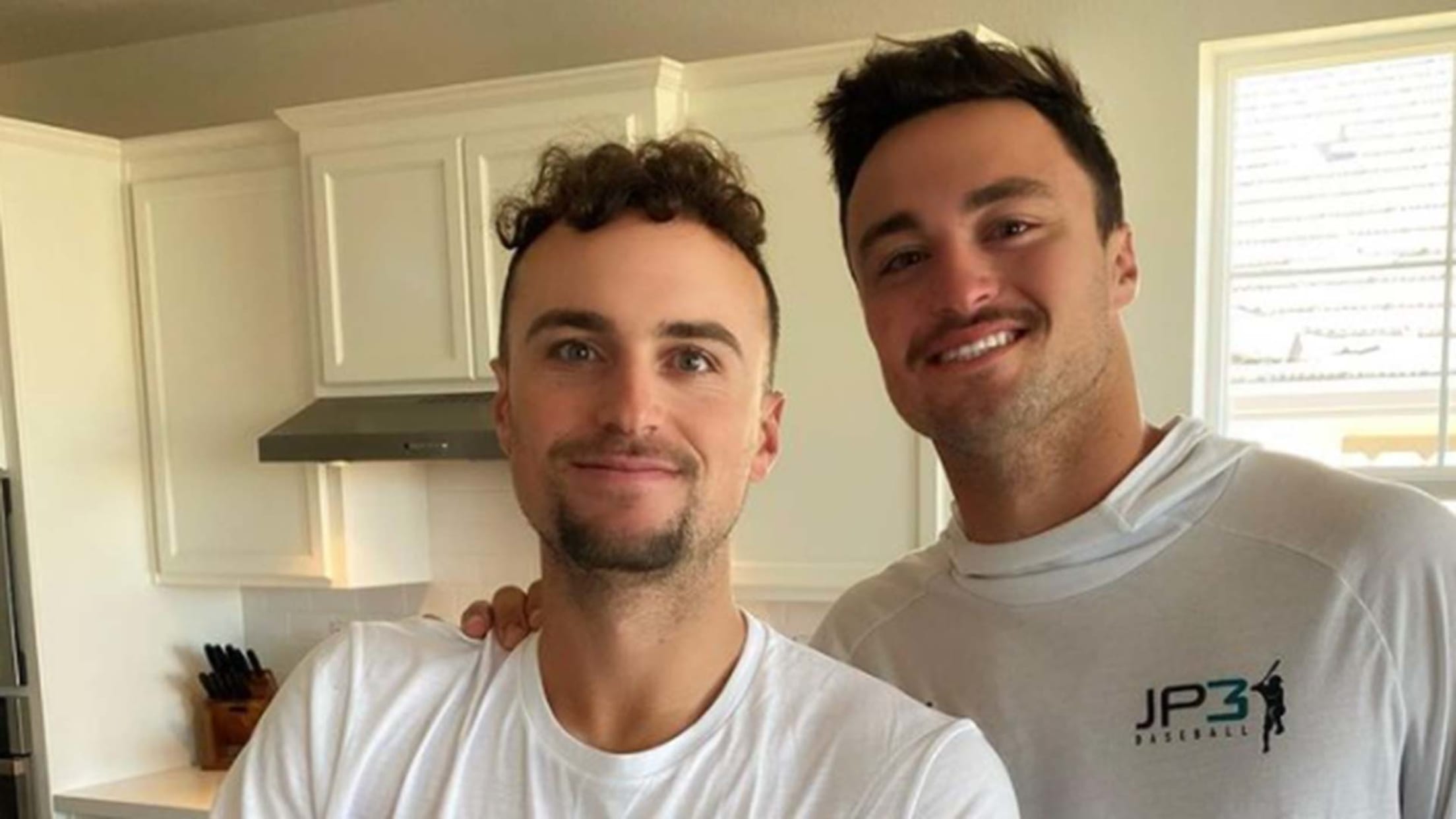 Braden Bishop can't help but marvel at the emotional events that have defined the past few years of his life. In March 2019, he made his Major League debut with the Mariners at the Tokyo Dome in Japan, taking over right field when Seattle icon Ichiro Suzuki ended his legendary
Where top S.F. prospects are starting 2021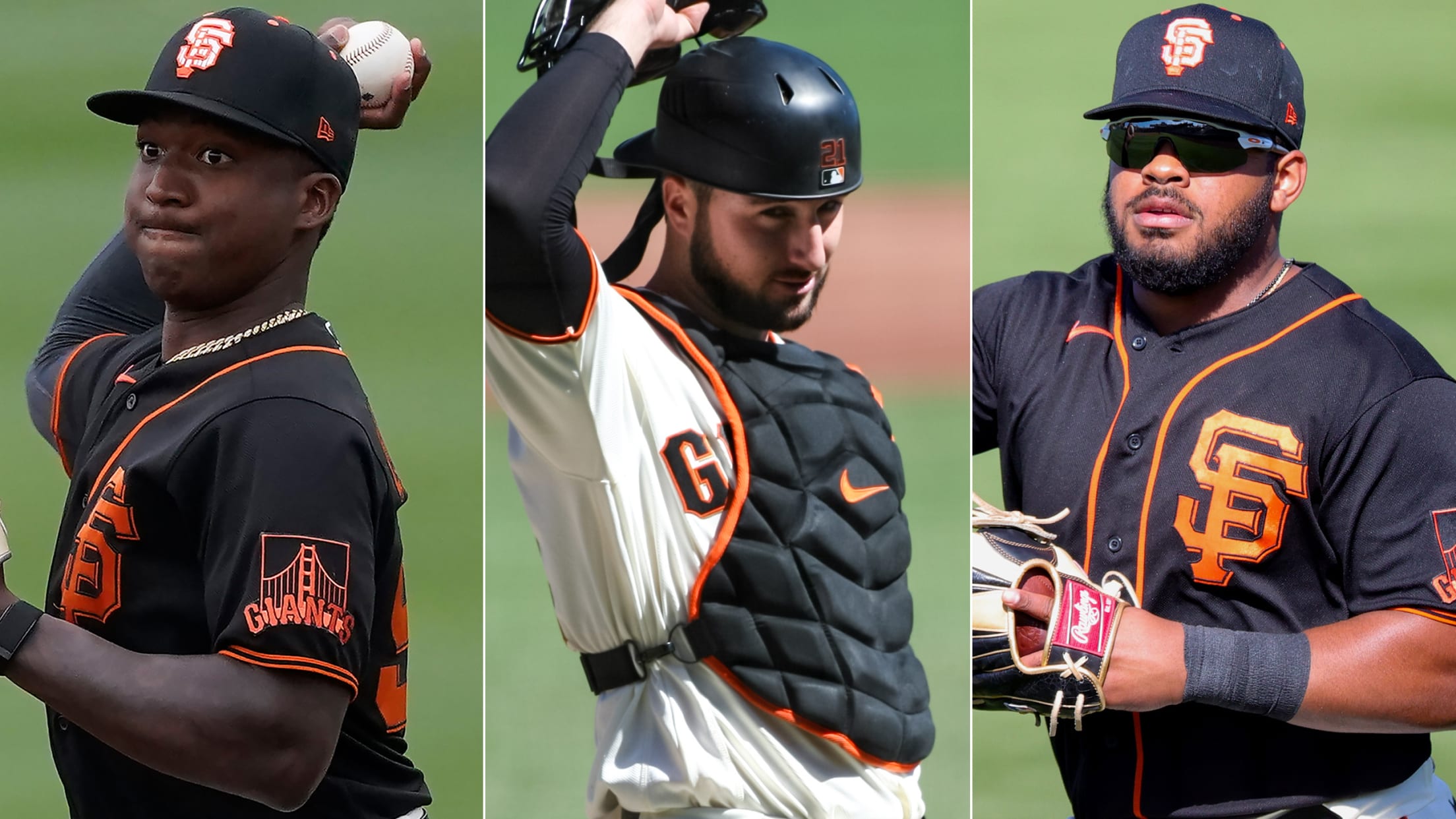 With the Minor League season opening Tuesday, here's where the Giants' Top 30 Prospects are projected to start:
Marco Luciano (MLB No. 14), SS -- San Jose (Low-A)
Joey Bart (MLB No. 19), C -- San Francisco (MLB)
Heliot Ramos, OF -- Richmond (Double-A)
Hunter Bishop,
Giants prospects get Minors assignments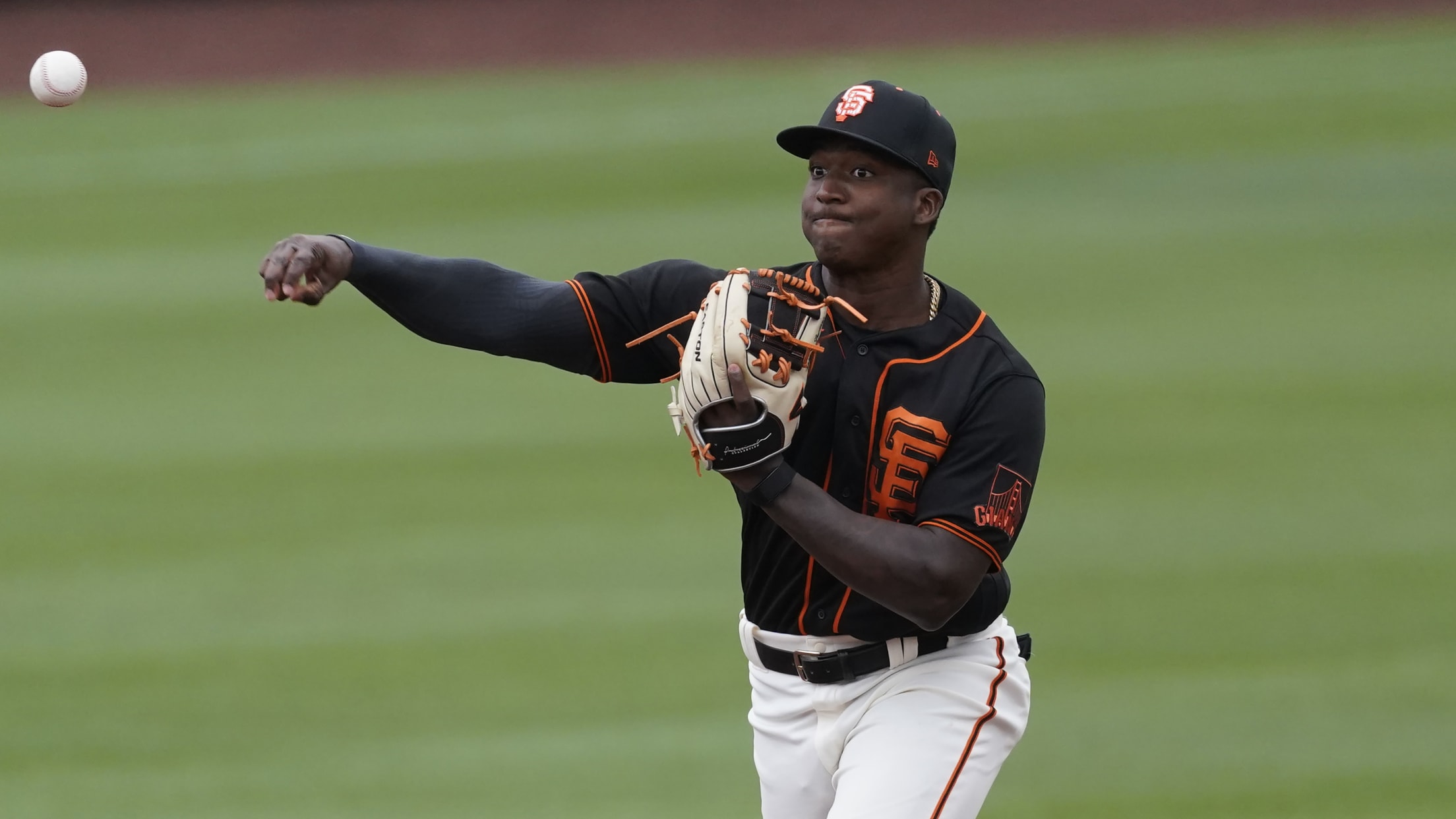 With Minor League Opening Night quickly approaching next week, three of the Giants' affiliates released their initial rosters for the 2021 campaign. For most Giants farmhands, it'll mark the beginning of their first official game action since 2019, as last year's Minor League season was canceled due to the coronavirus
Bart gaining knowledge from Posey, Casali
Catching prospect on SF taxi squad for SD series; Giants make series of roster moves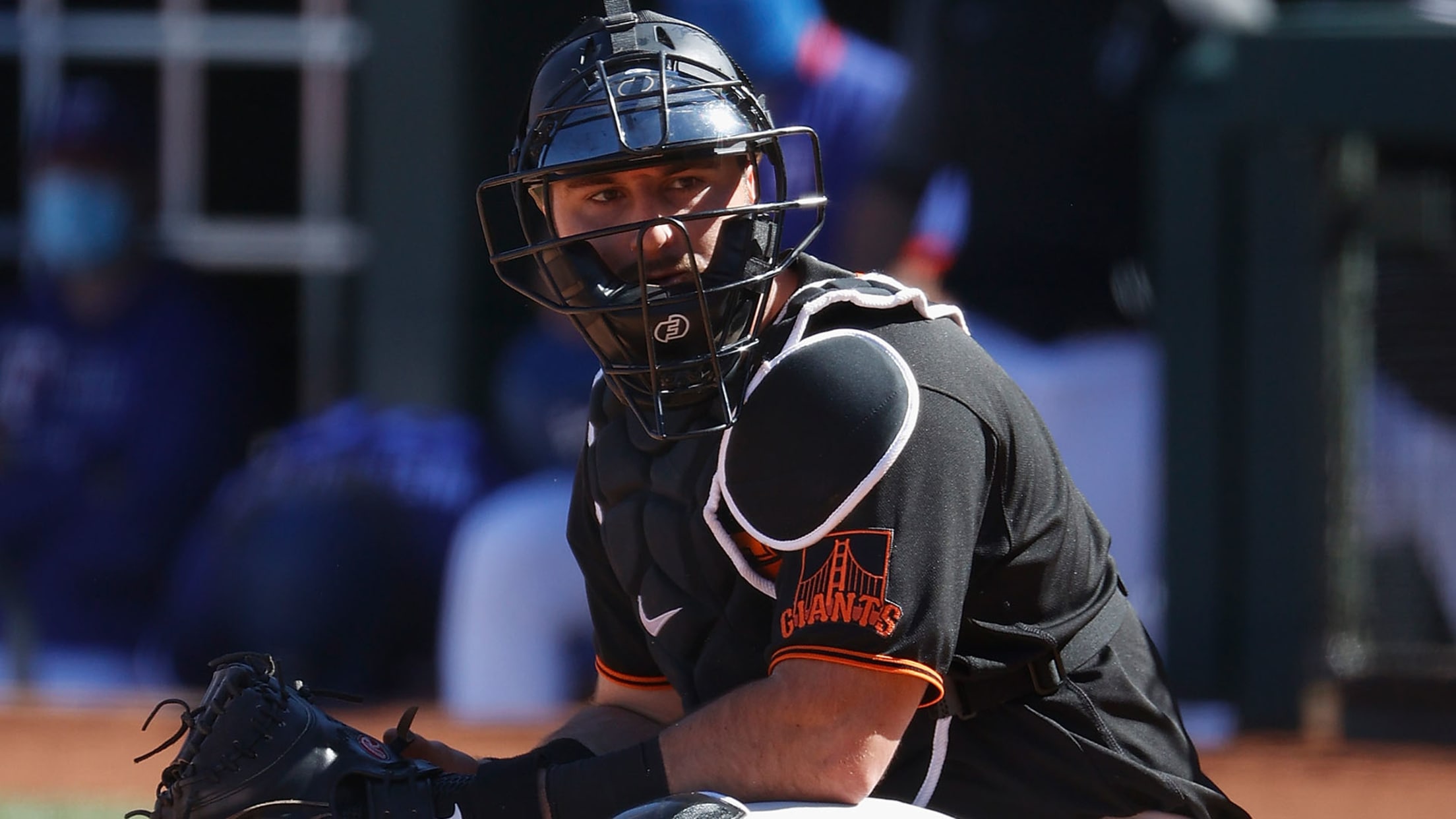 The Giants made several roster moves on Friday, but their decisions about the taxi squad for their final road trip before the Minor League season begins were equally intriguing. Included among the five players working out with the club this weekend in San Diego are catcher Joey Bart and pitching
Fun facts for every Low-A West team
California-based league home to beloved churros, ordained bears and reptile ghosts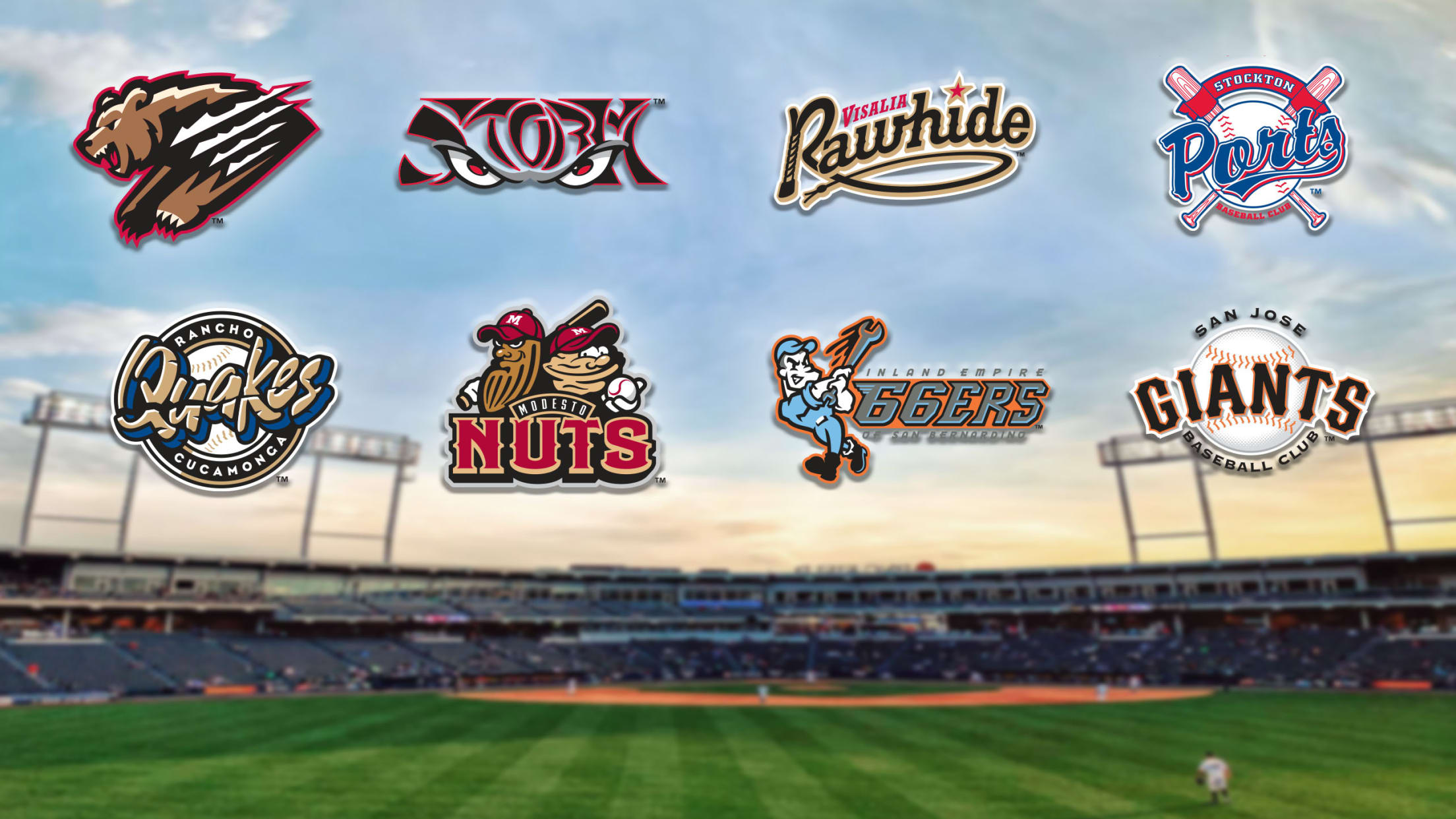 After undergoing a substantial reorganization, Minor League Baseball is embarking upon a new era in 2021. There are now 120 teams competing in 11 newly named leagues, comprising four levels of play (Triple-A, Double-A, High-A and Low-A). This is the 11th -- and final -- edition of a league-by-league article
'Like a dad': Doval, SF scout's special bond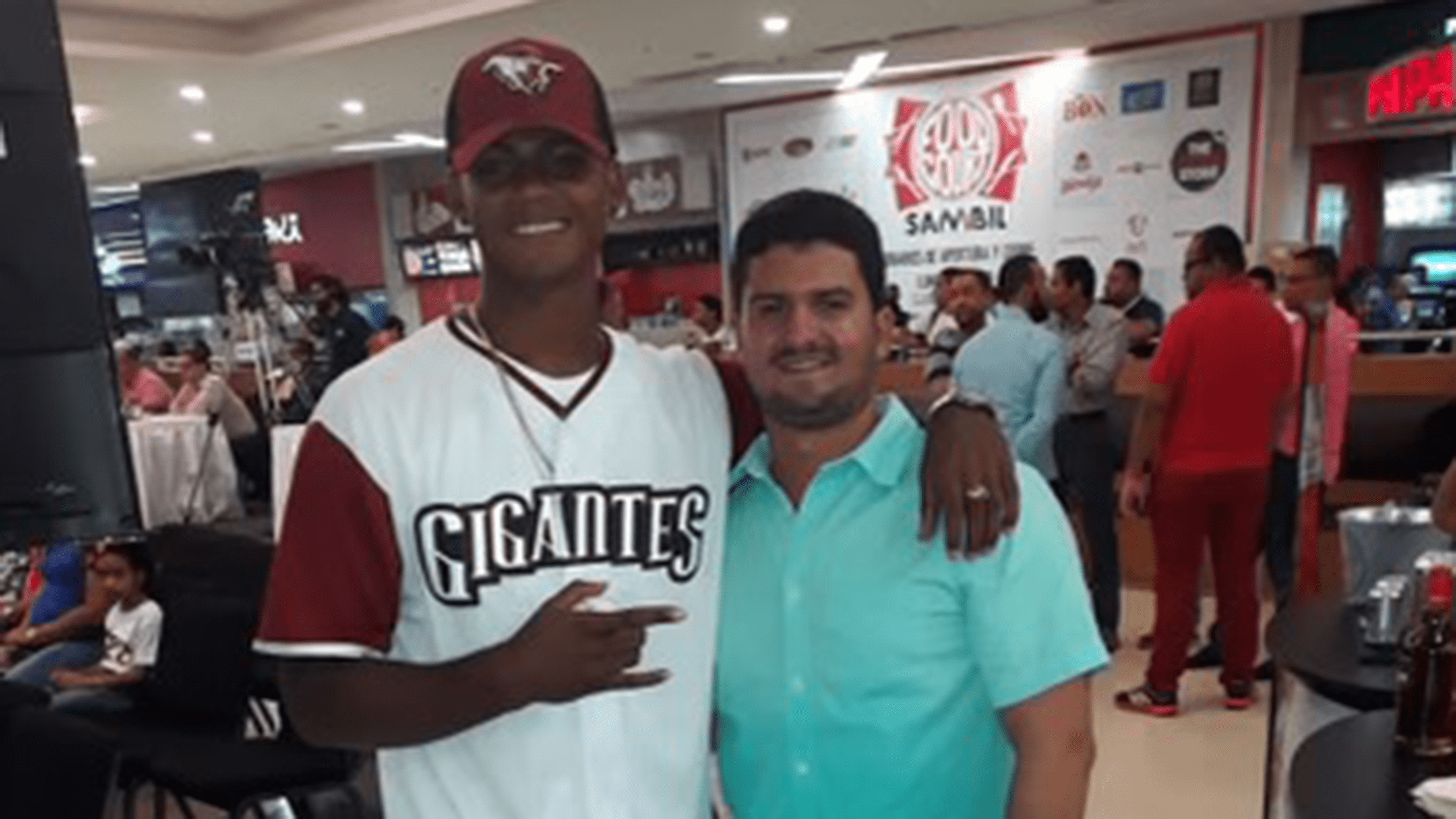 Giants international scout Gabriel Elias was attending a showcase in Monte Plata, Dominican Republic, on April 16 when he received a message from relief prospect Camilo Doval via WhatsApp: "Hey, I got called up. Now you know!" The Giants hadn't officially announced the promotion yet, but Doval wanted to be
These farm systems could jump in 2021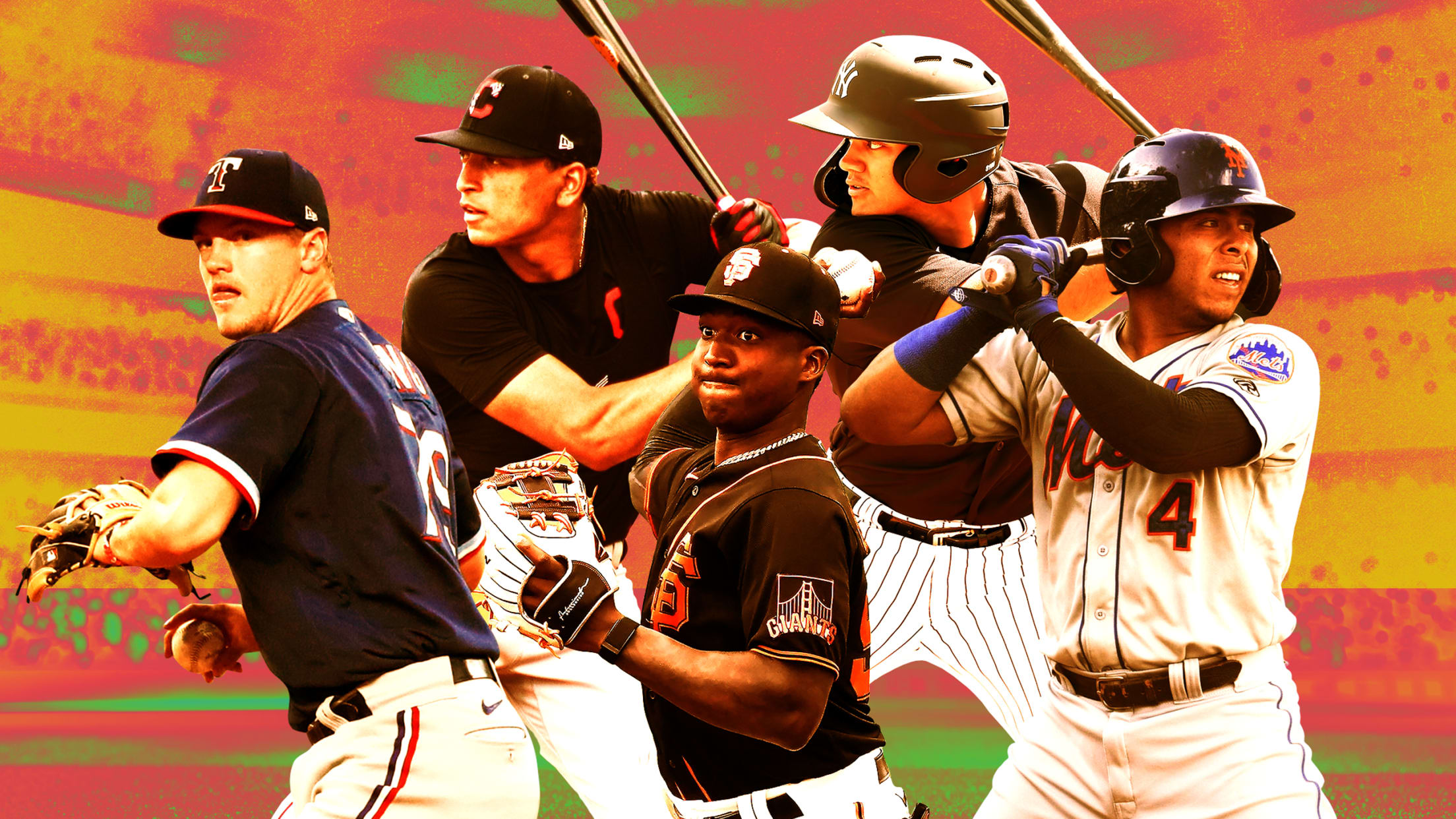 The 2021 Minor League season begins at last next Tuesday, and that is cause for many celebrations. Among the reasons for joy is the fact that wide-ranging prospect evaluations will no longer be static. Games against actual competition will give us the best looks at Minor Leaguers' skills that we've
Giants Minor League Spring Training report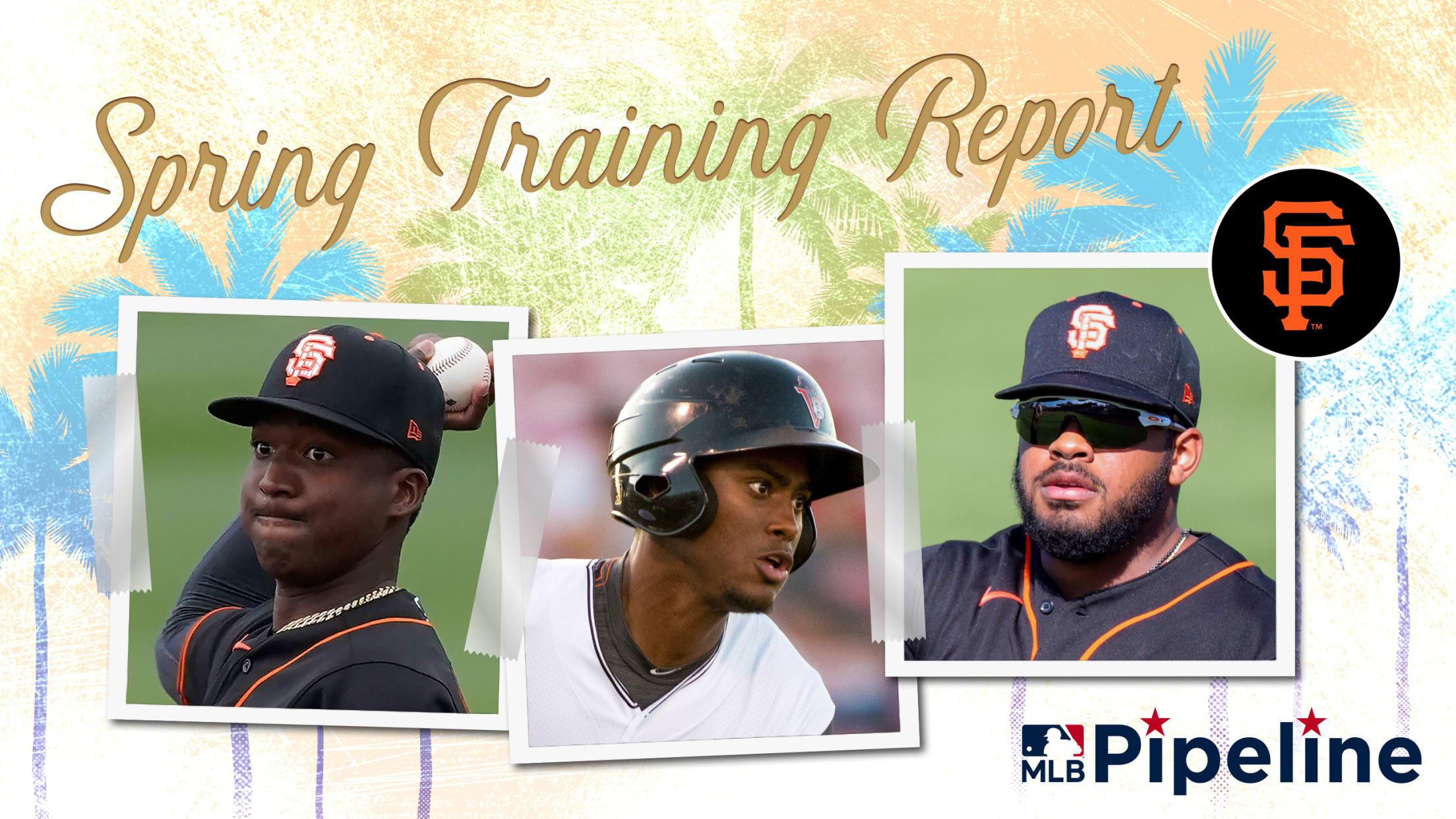 All teams lost out on development opportunities when the coronavirus pandemic wiped out the 2020 Minor League season, but the Giants may have been affected more than most. They have a farm system on the rise and many of their best prospects would have made their full-season debuts last year.
Solano to IL with calf injury; Santos debuts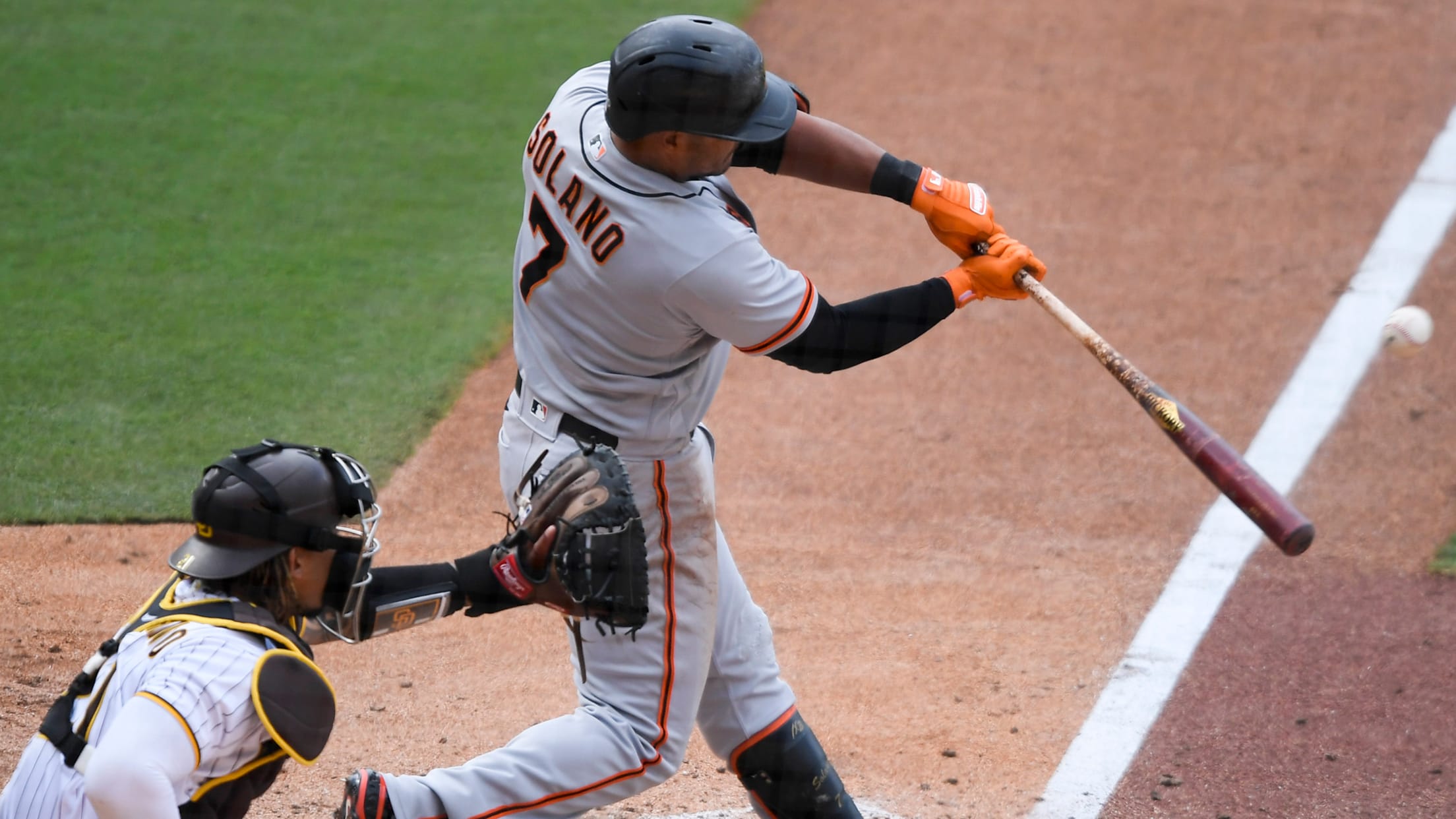 SAN FRANCISCO -- Less than a week after promoting Camilo Doval, the Giants added yet another young fireballer to their bullpen, calling up fellow relief prospect Gregory Santos ahead of Thursday night's series opener against the Marlins at Oracle Park. As expected, second baseman Donovan Solano was placed on the
Fun facts for all six High-A West teams
Minors' smallest league features six teams, two countries, famous alumni and sushi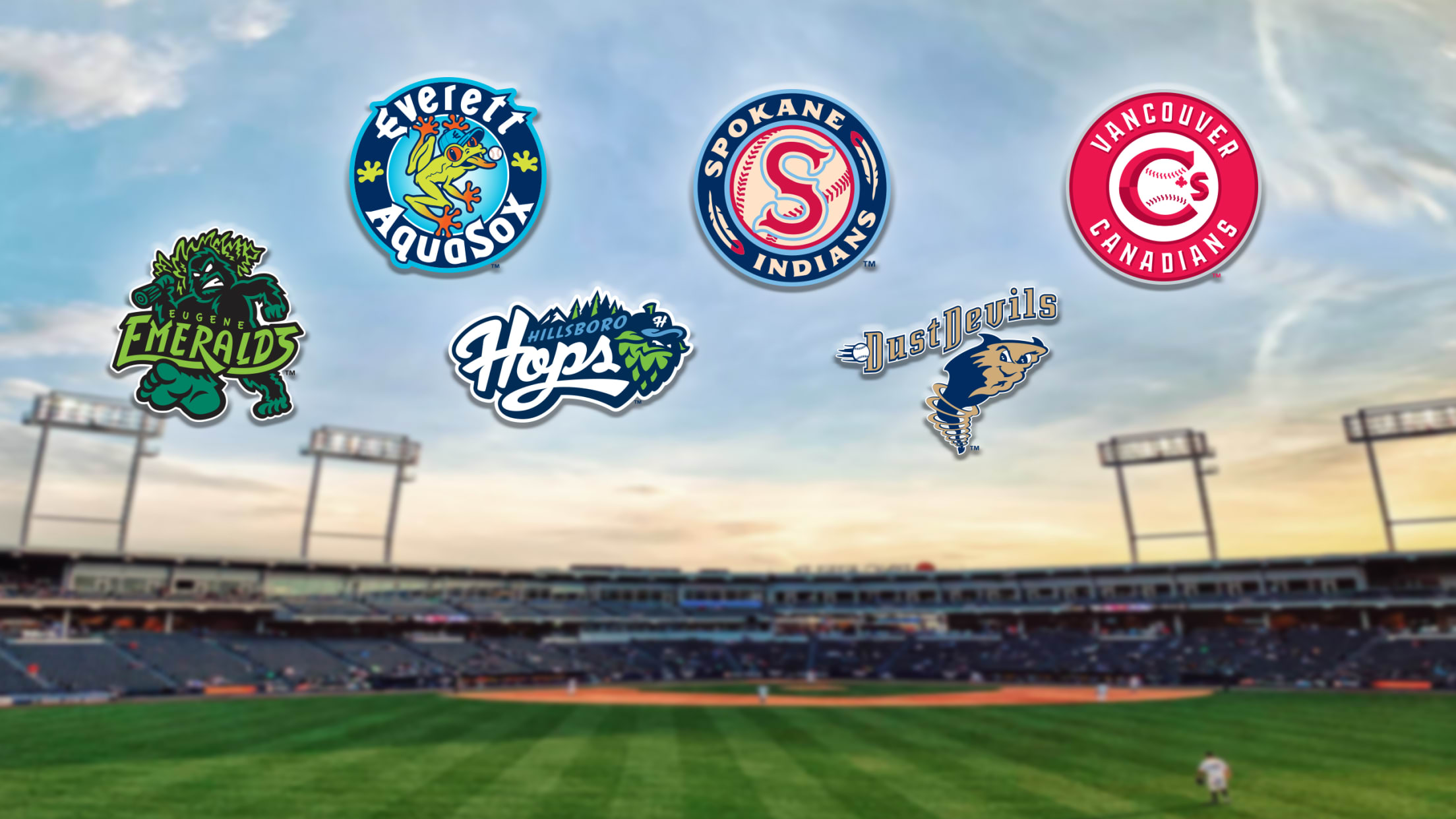 After undergoing a substantial reorganization, Minor League Baseball is embarking upon a new era in 2021. There are now 120 teams competing in 11 newly named leagues, comprising four levels of play (Triple-A, Double-A, High-A and Low-A). This is the eighth in a series of league-by-league articles, highlighting one unique