Indians Arizona Fall League updates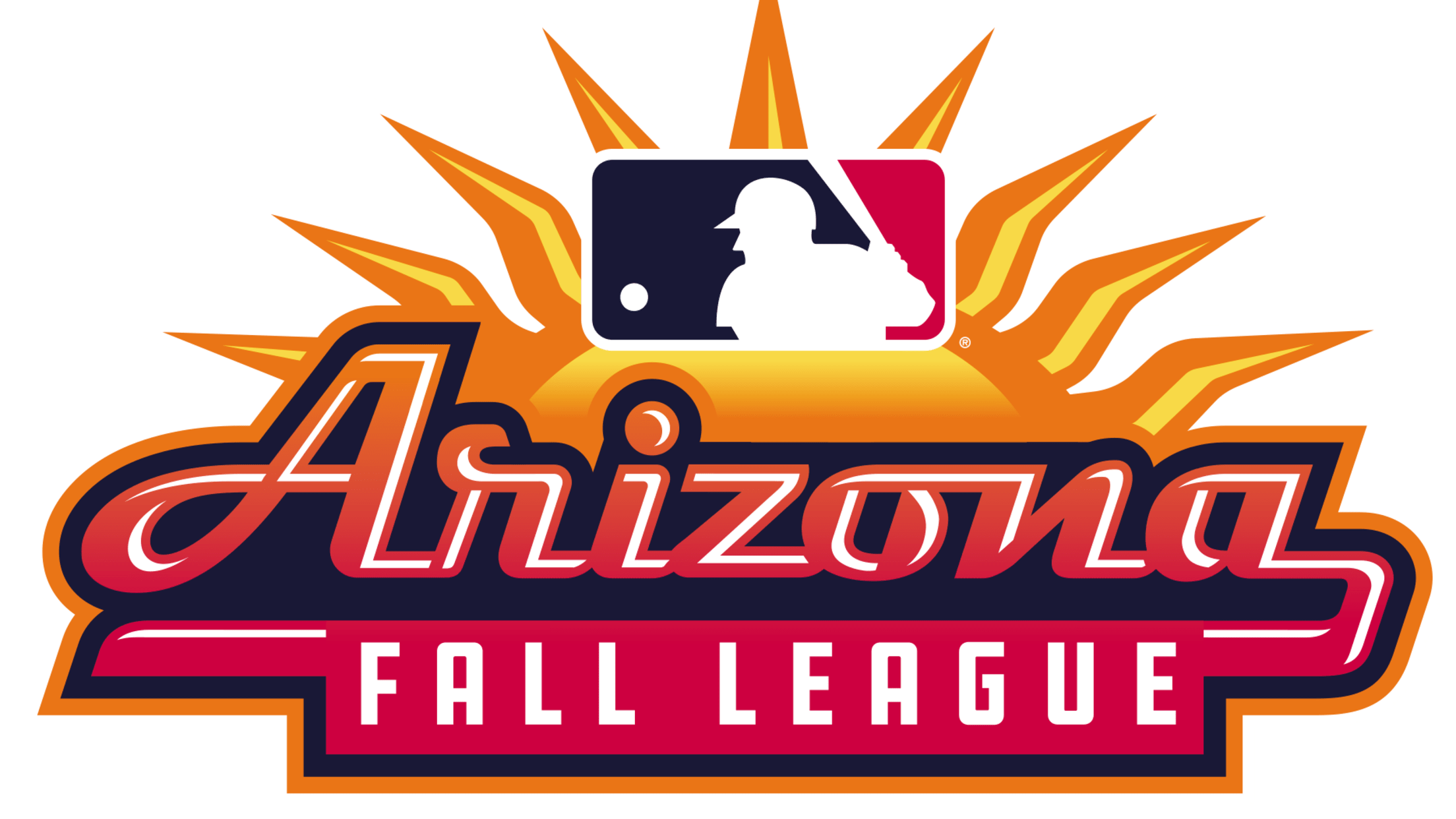 Six Indians prospects are playing for the Mesa Solar Sox in the 2019 Arizona Fall League: Shortstop Ernie Clement (No. 25), catcher Gavin Collins, right-handers Manuel Alvarez, Argenis Angulo and Jonathan Teaney and left-hander Kirk McCarty. Indians top prospect (No. 37 overall) Nolan Jones was removed from the roster on
MLB's No. 3 3B prospect fine-tuning bat in AFL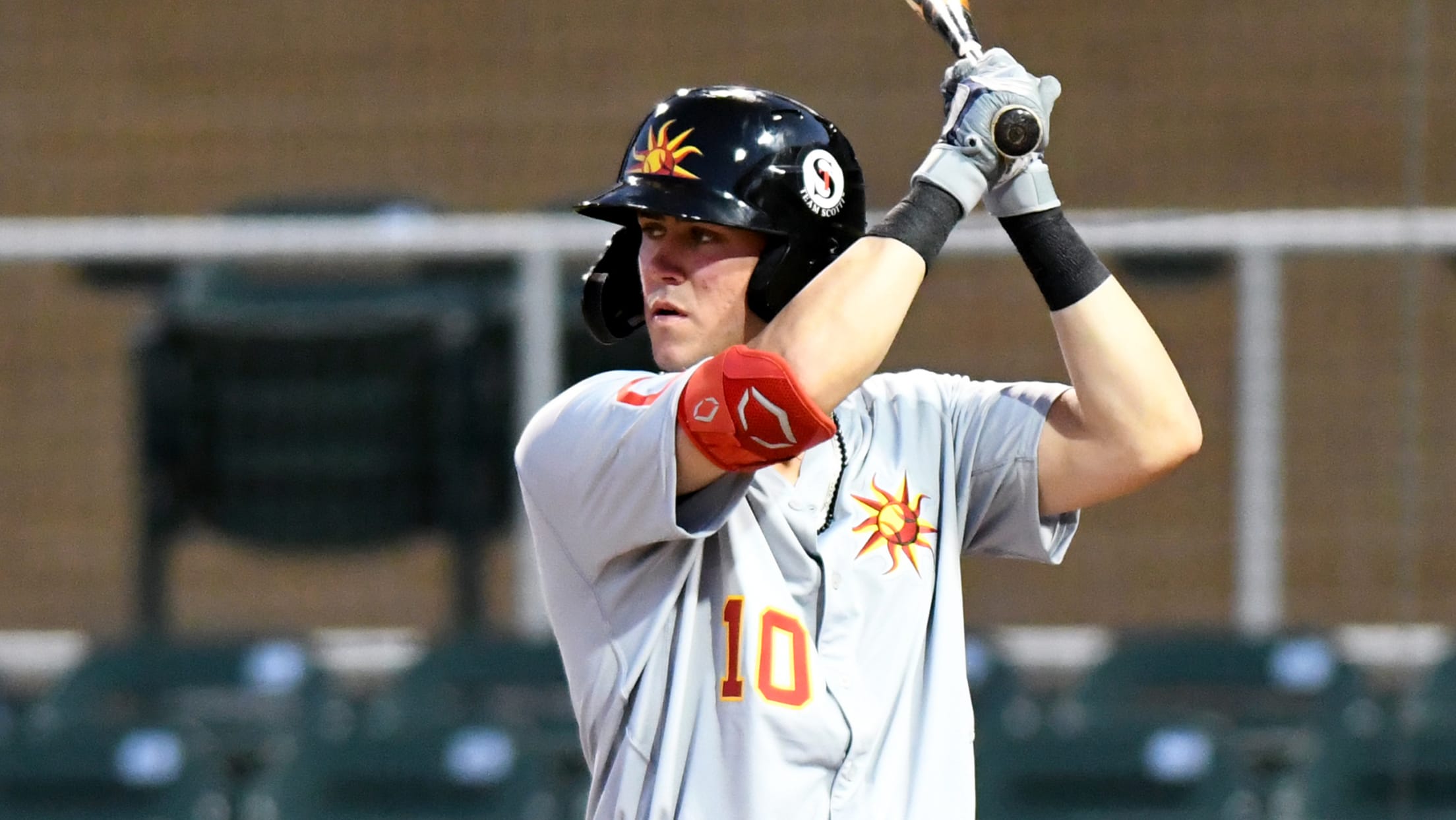 Nolan Jones already has proven he can solve Double-A pitching at age 21 and solidly has placed himself in the discussion of baseball's best third base prospects. But he wants to get even better, which is why he described himself as super excited to get the opportunity to play in
Pipeline names Indians Prospects of the Year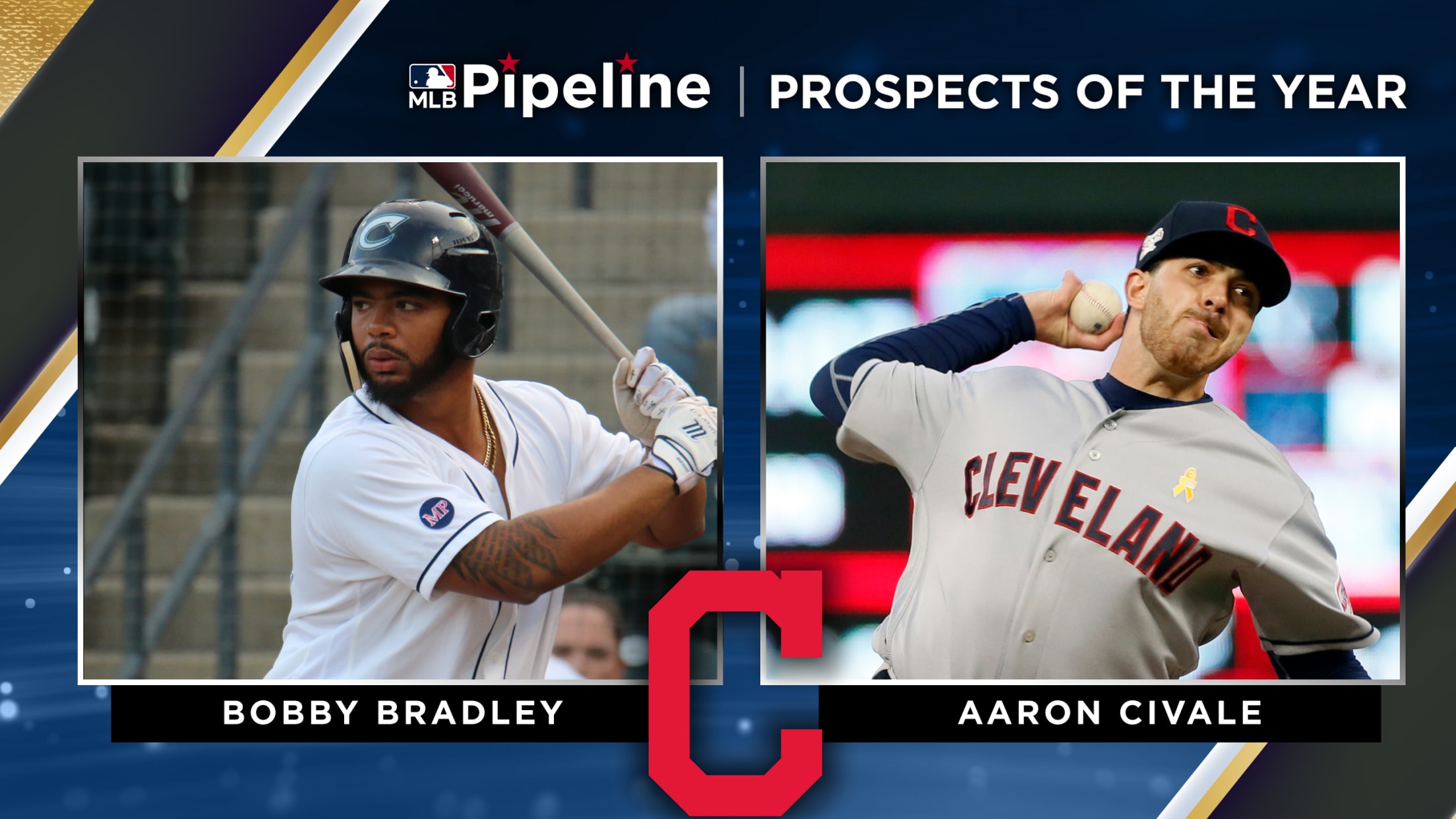 CLEVELAND -- Aaron Civale wasn't on many people's 2019 radars heading into the season, but the 24-year-old has quickly emerged to be one of the most valuable players on the Indians roster. Civale started the year at Double-A Akron, made a quick pit stop at Triple-A Columbus and has since
Prospect Karinchak flashes velo in MLB debut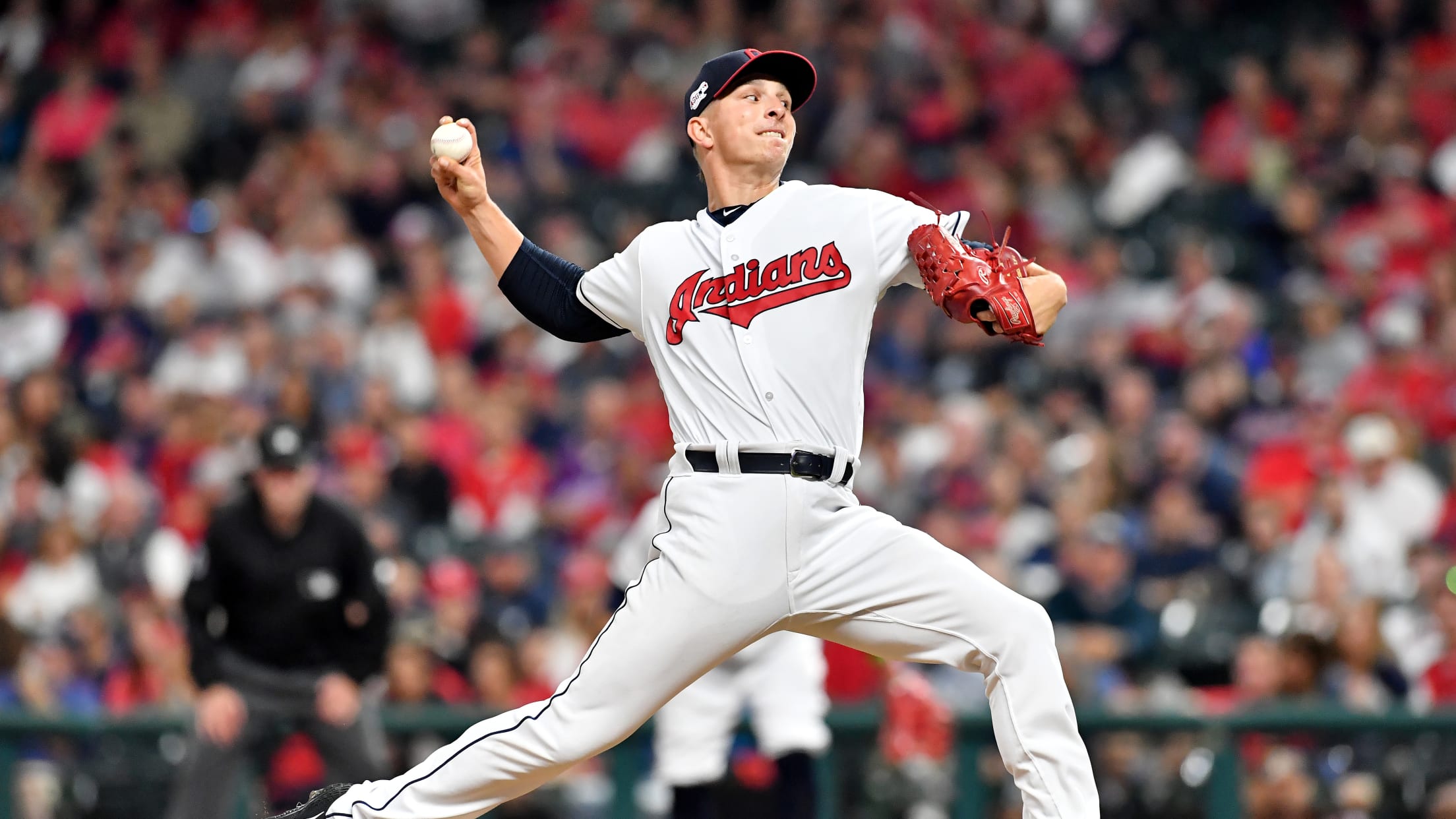 CLEVELAND -- The Indians had a frustrating and disappointing Saturday, dropping both games of a split doubleheader to the first-place Twins. In a day with few bright spots, the one positive takeaway was seeing prospect James Karinchak make his Major League debut. The Twins had tied the nightcap at 5
Indians promote prospect Karinchak
Zimmer recalled, Smith DFA'd; Hand out for weekend series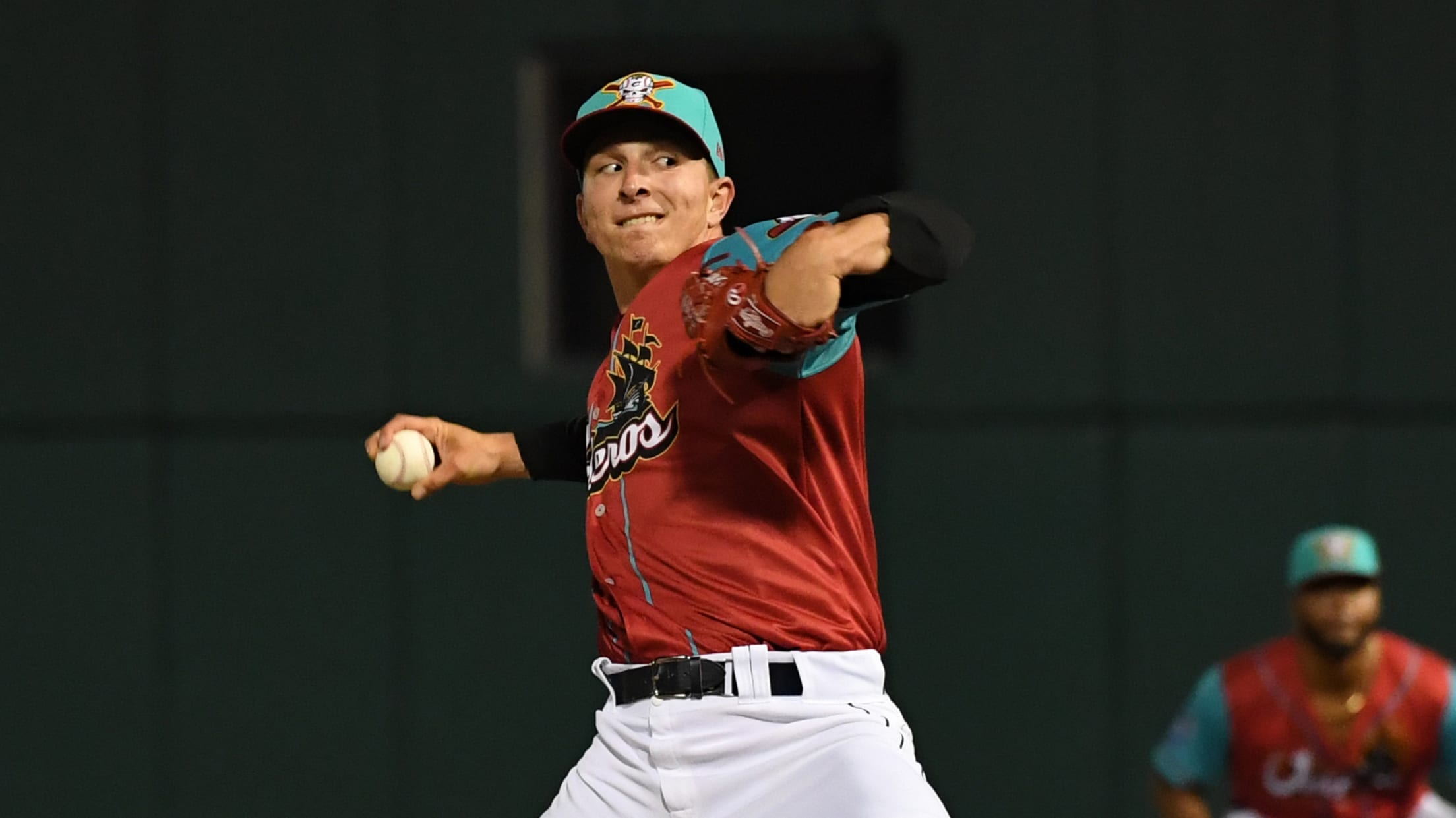 CLEVELAND -- Indians manager Terry Francona has been hesitant to call on his Triple-A prospects, who are in the middle of making a postseason run. Even though he said that a recent MRI for Brad Hand wasn't the determining factor to turn to prospect James Karinchak, it certainly presented the
Chang belts 3-run blast for 1st MLB home run
Indians prospect provides key insurance in win over Angels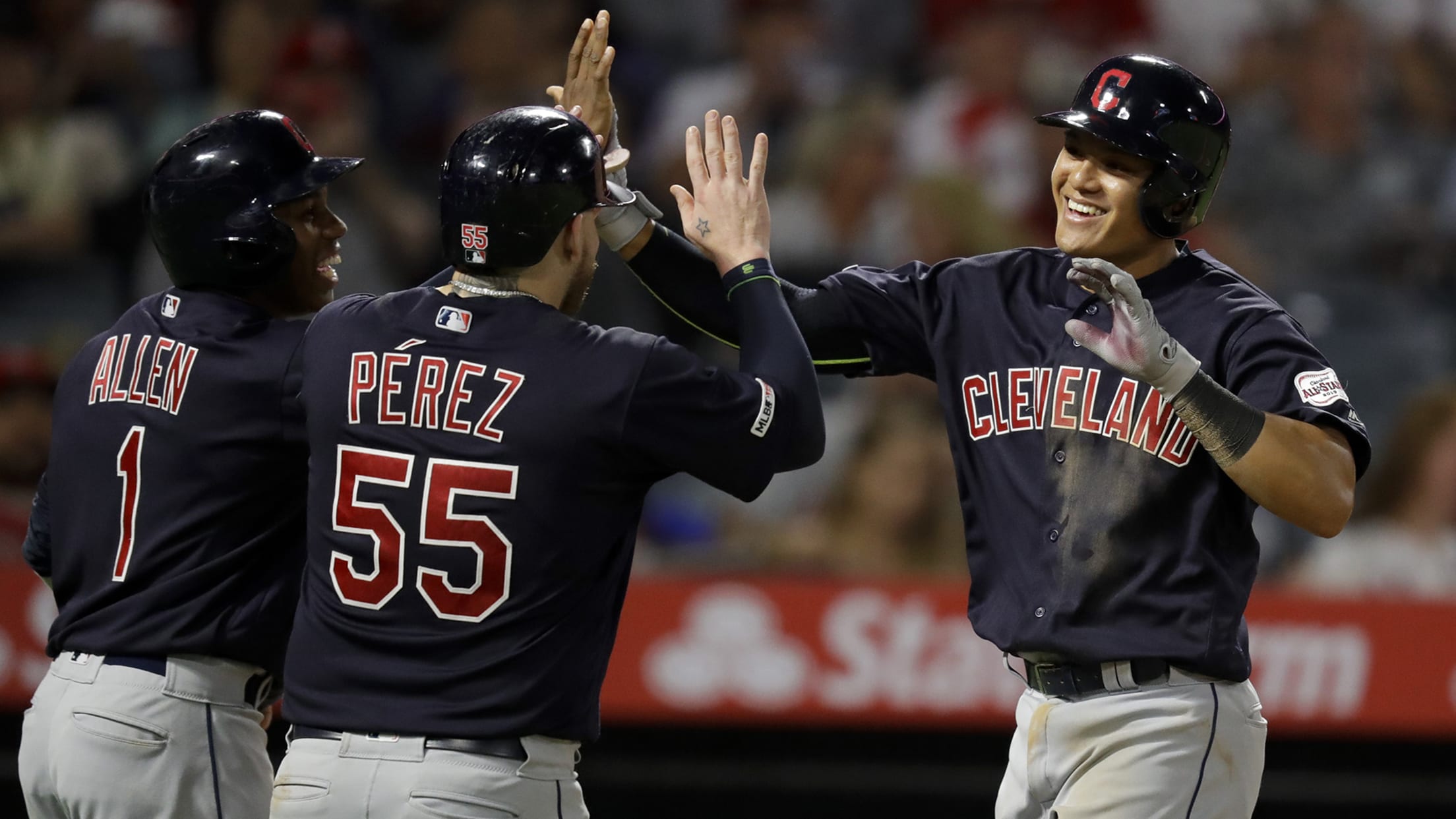 ANAHEIM -- Infielder Yu Chang provided the Indians with some much-needed insurance in Monday's 6-2 win over the Angels at Angel Stadium. It happened to come in the form of his first career home run. With two runners on and two outs in the sixth, Chang drove a 1-2 fastball
Chang gets 1st hit, excels filling in for J-Ram
Indians No. 11 prospect also triples and scores two runs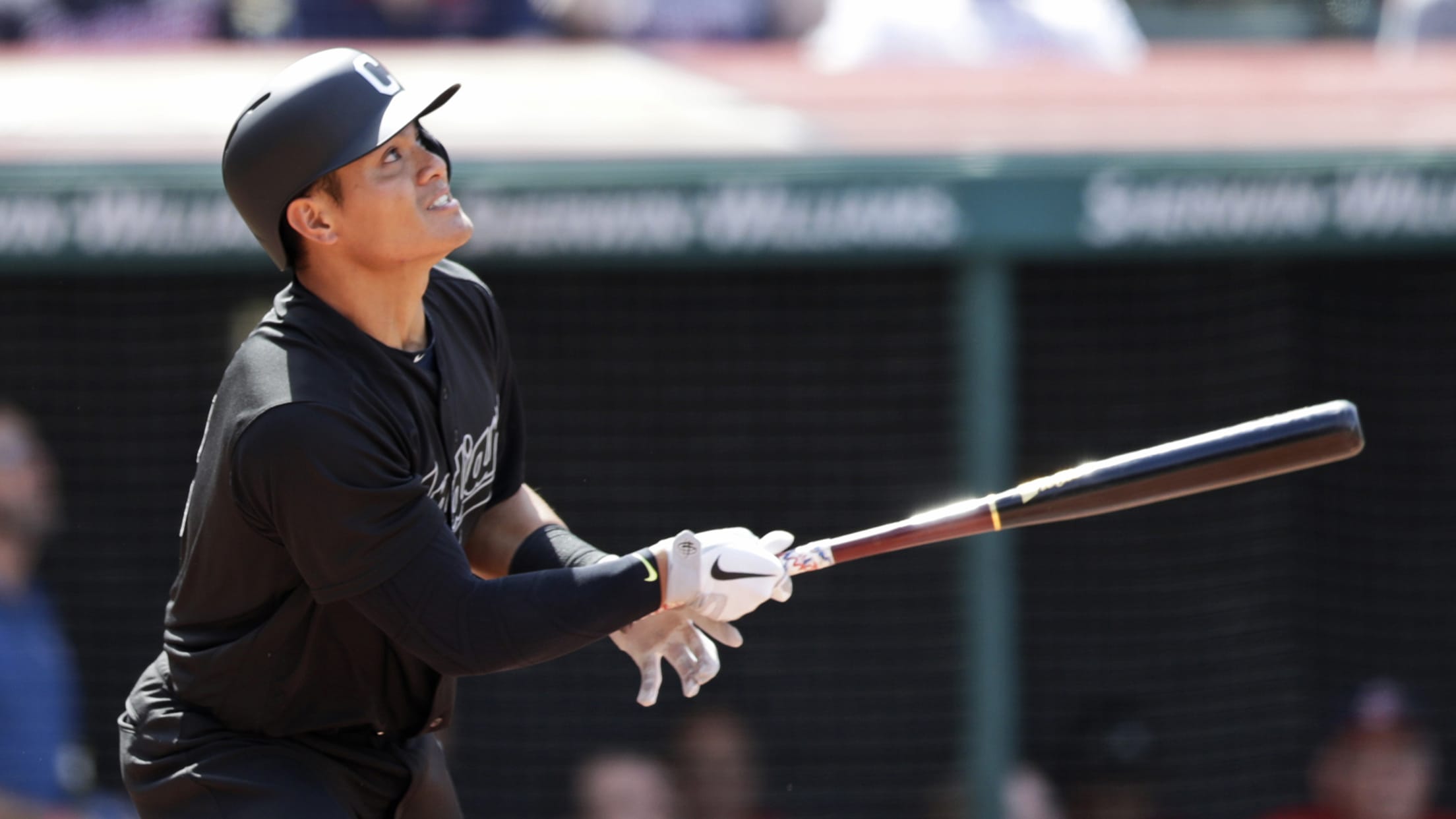 CLEVELAND -- No, those weren't boos. The "Yuuuu" chants that echoed throughout Progressive Field on Sunday afternoon were the sounds of rookie Yu Chang winning over the hearts of Indians fans. It was a day of disappointing news for the Tribe, learning that red-hot third baseman Jose Ramirez needs surgery
Indians to sign No. 25 int'l prospect Pastrano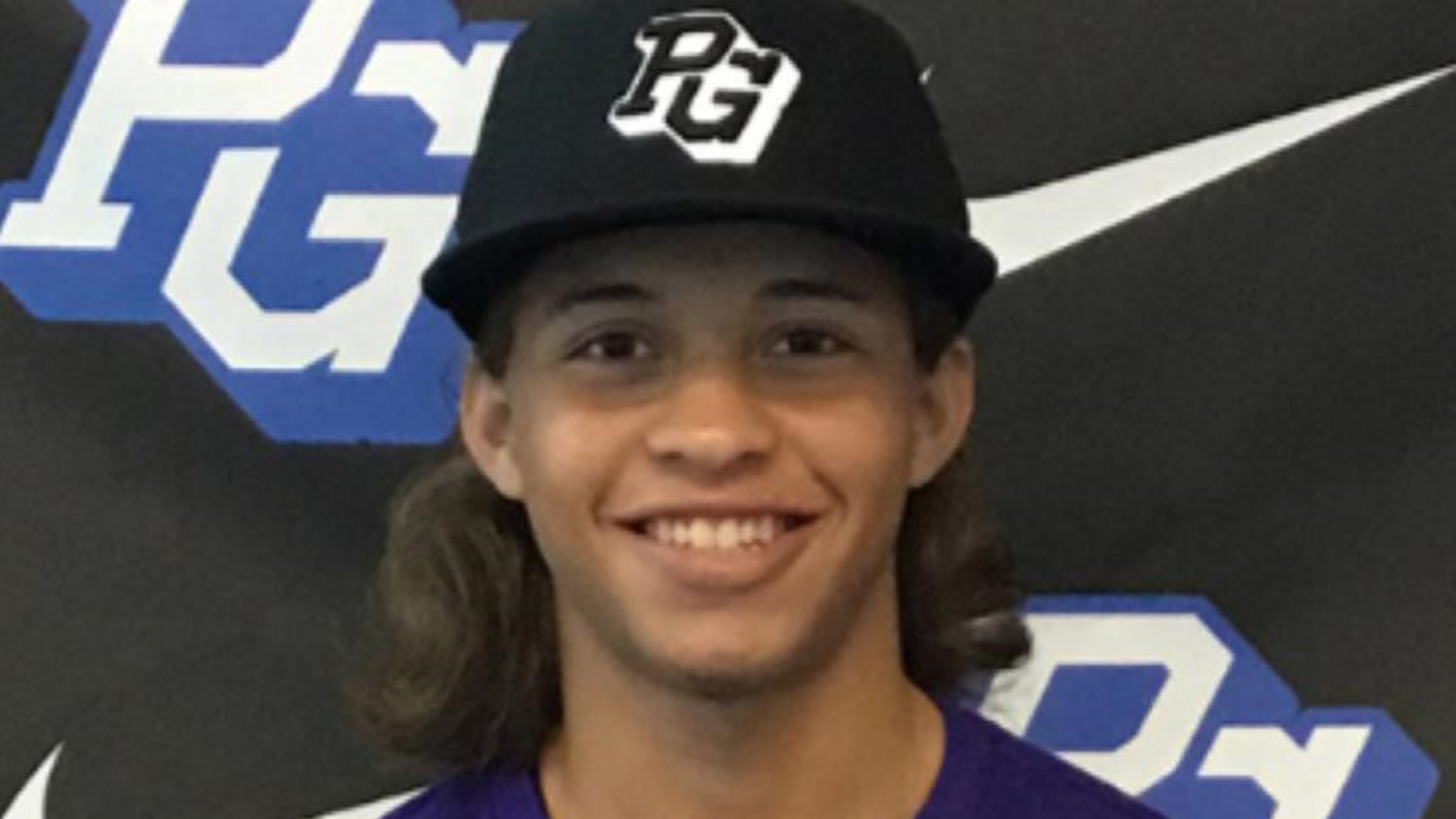 The Indians have emerged as one of the most aggressive teams on the international market in recent years, and that trend is continuing during this year's international signing period. The Tribe announced the signing of 15 international free agents on Tuesday evening, but none of which were shortstop Jose Pastrano.
Tribe's top prospects named to Futures Game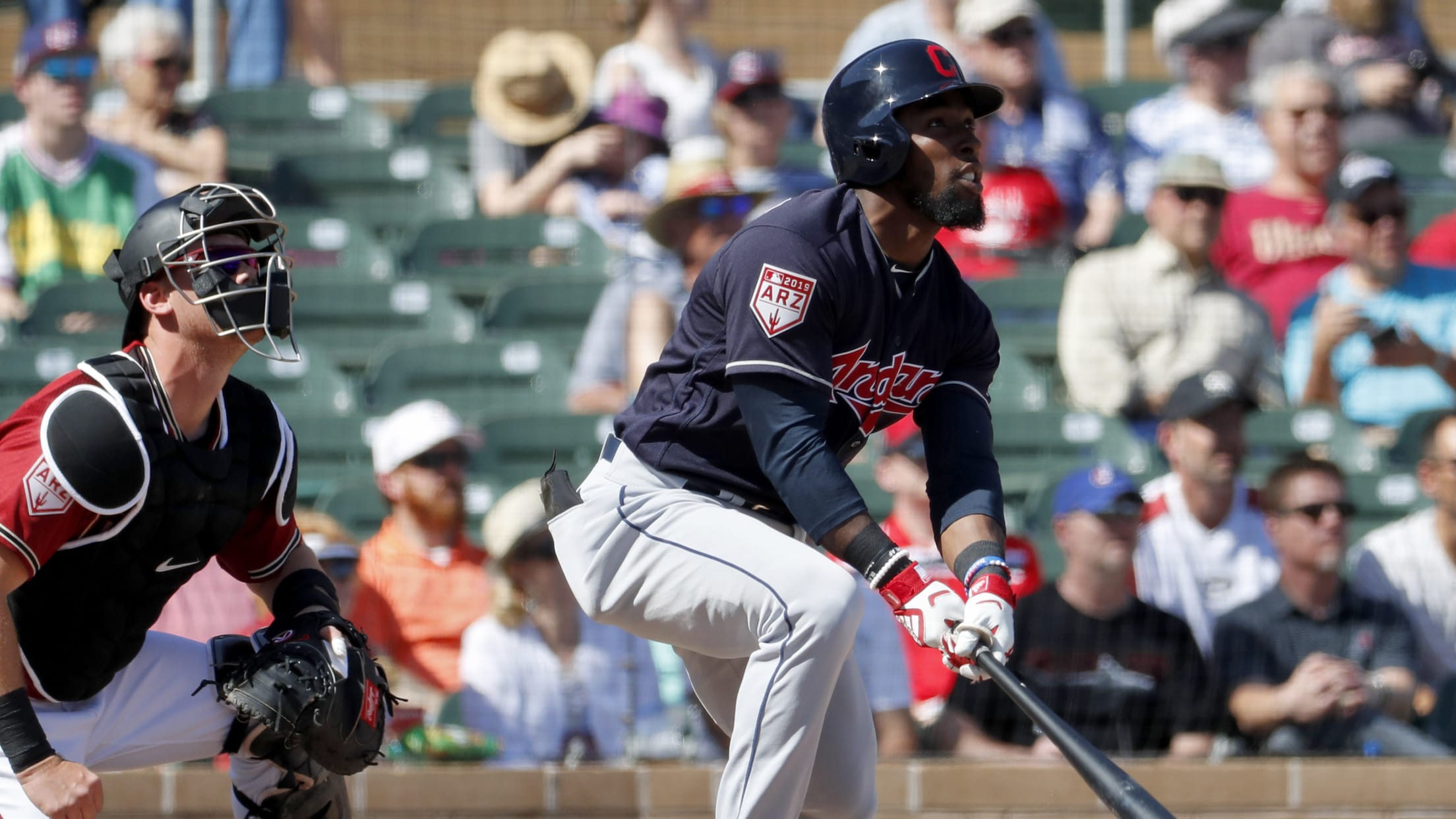 BALTIMORE -- As baseball's biggest names begin rolling in to Cleveland for the 2019 All-Star Game presented by Mastercard, Minor Leaguers with the potential to be the stars of the future will be taking to the diamond at Progressive Field, including two of the Indians' top prospects. Third baseman Nolan
Tribe calls up International League's HR leader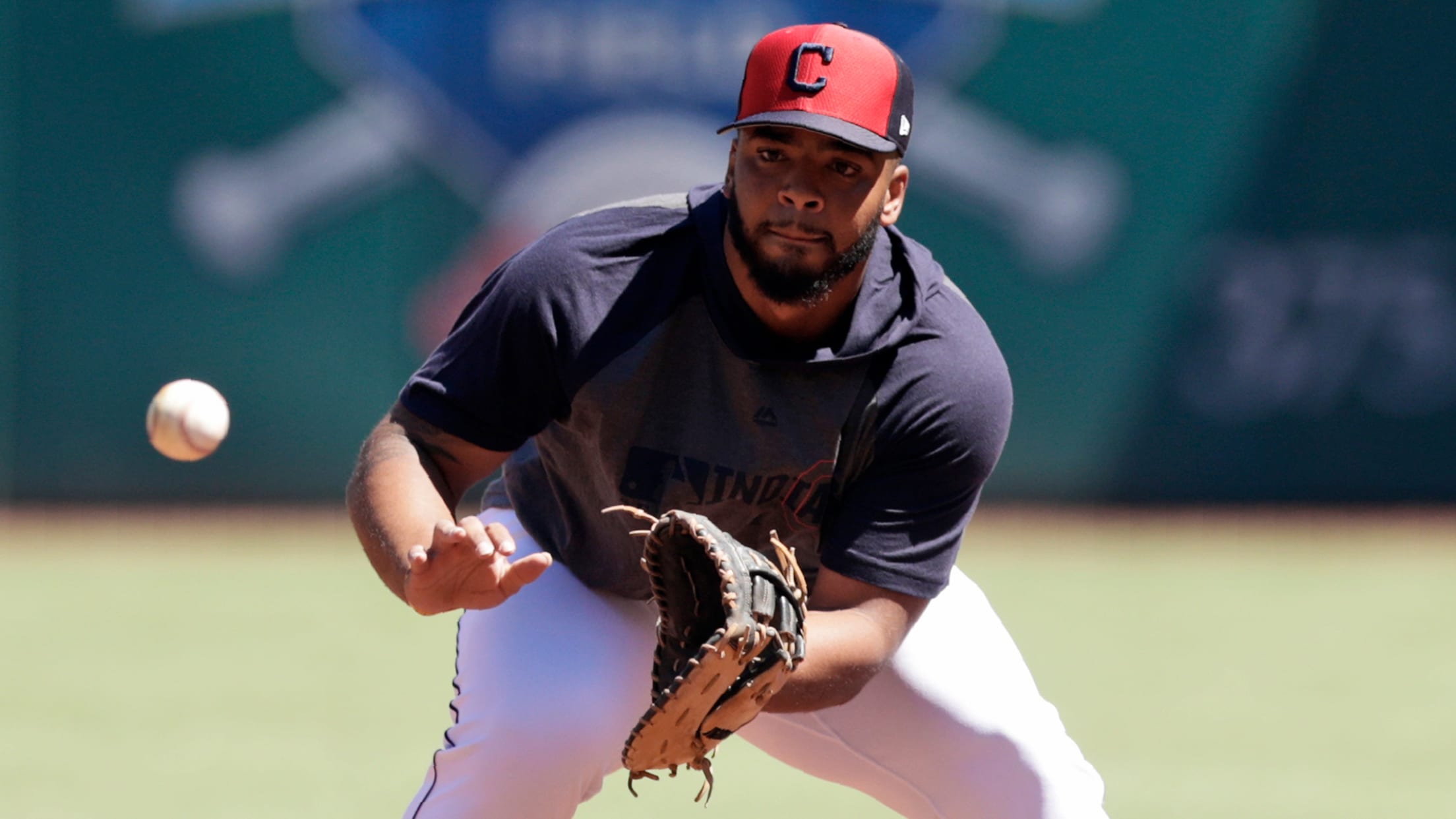 CLEVELAND -- A Sunday morning in a big league clubhouse is often quiet. Players and coaches are still waking up, some are over in the team's chapel and there's no batting practice on the field. But this Sunday, a 23-year-old ball of energy burst into the Tribe's clubhouse. The Indians
Bradley, Indians come up big to sweep Tigers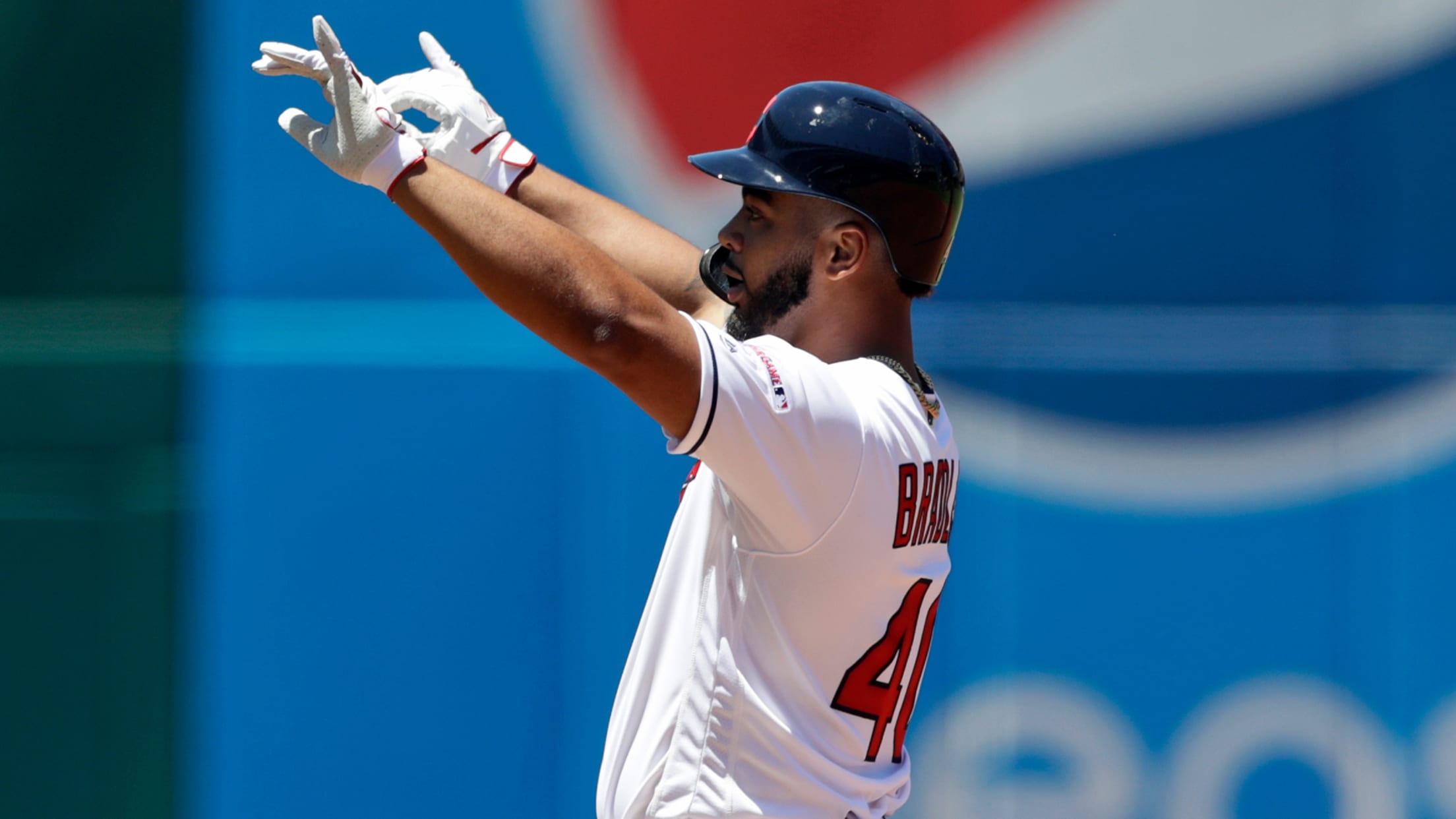 CLEVELAND -- Bobby Bradley expected to be overwhelmed with emotion before his first big league at-bat. He wasn't quite sure how he was going to handle it, saying, "I'm gonna have to take a lot of deep breaths. It might take me a second to get in the box. Just
Another Indians rookie arm shines in debut
No. 24 prospect Civale fans six in six scoreless, earns first MLB win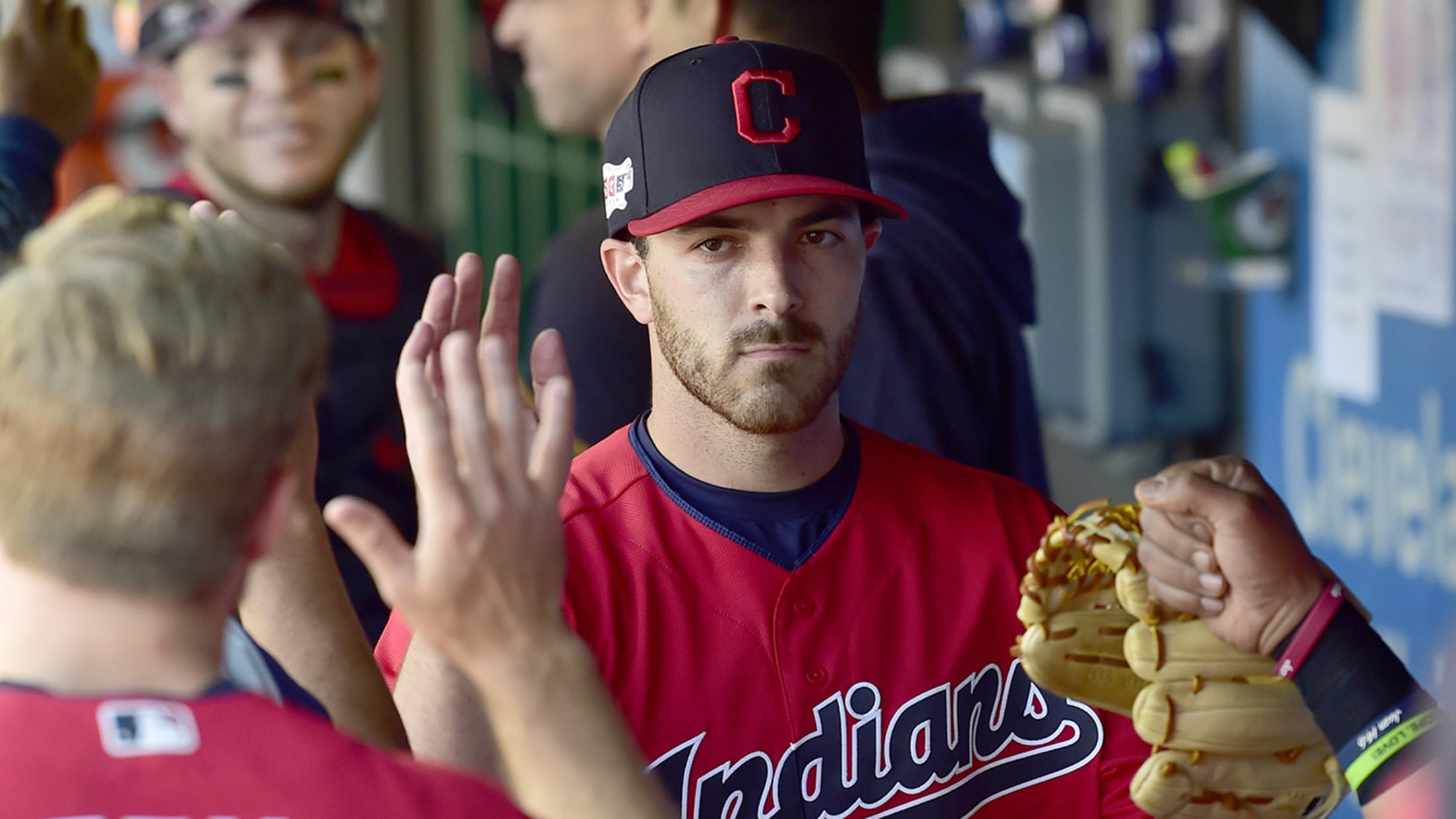 CLEVELAND -- Each time the Indians' starting rotation has suffered a blow this season, the club has been able to quickly find an answer. Not only have the responses been enough to patch the gaping holes left by Mike Clevinger, Corey Kluber and Carlos Carrasco, but the young arms they've
Civale called up to face Tigers; Martin DFA'd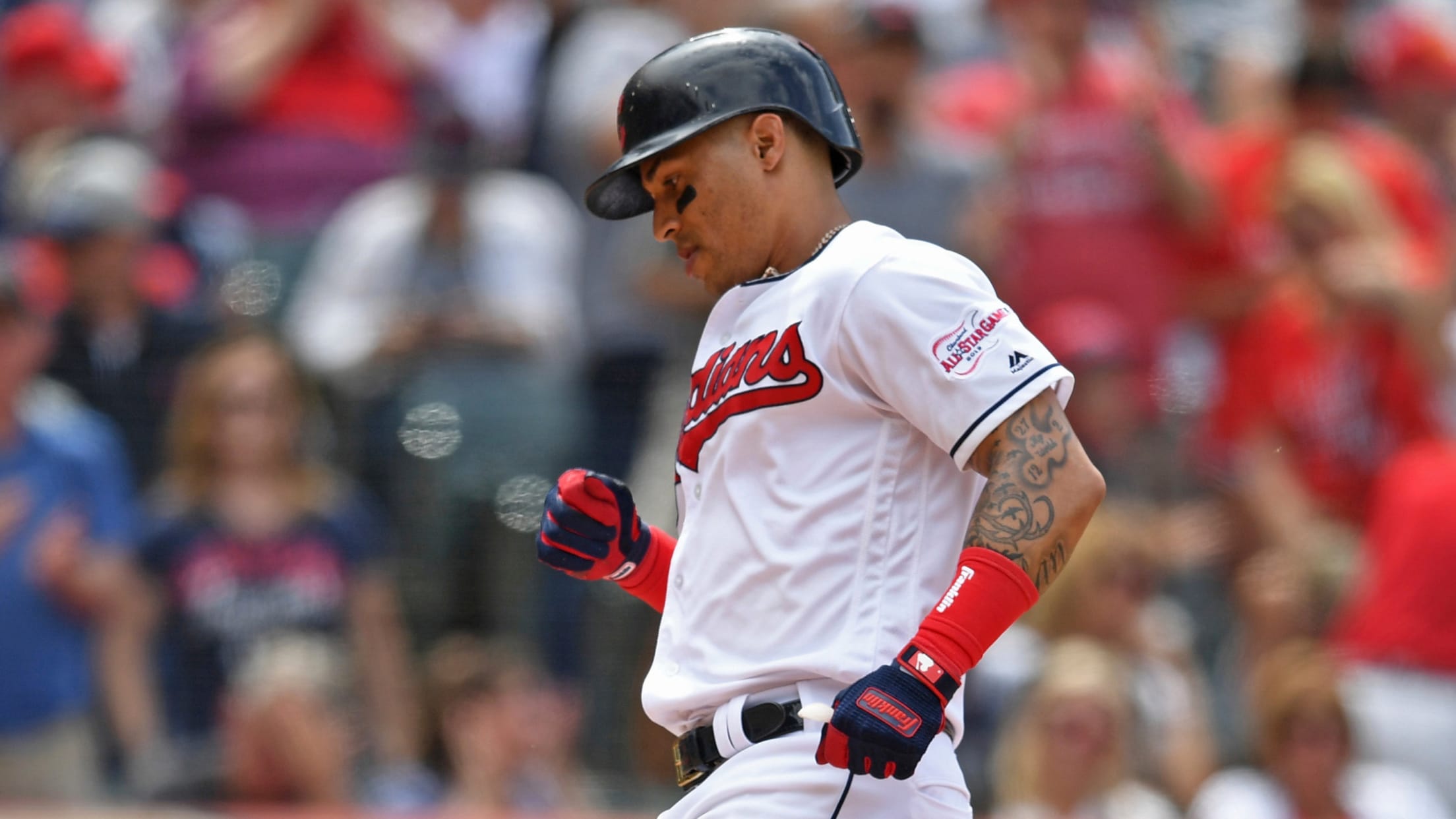 CLEVELAND -- The writing has been on the wall for Leonys Martin. With the immediate impact rookie outfielder Oscar Mercado made during his first month in the big leagues, Martin's struggling bat could only keep him in Cleveland for so long. The Tribe decided to part ways with Martin on
Here are future All-Stars from AL Central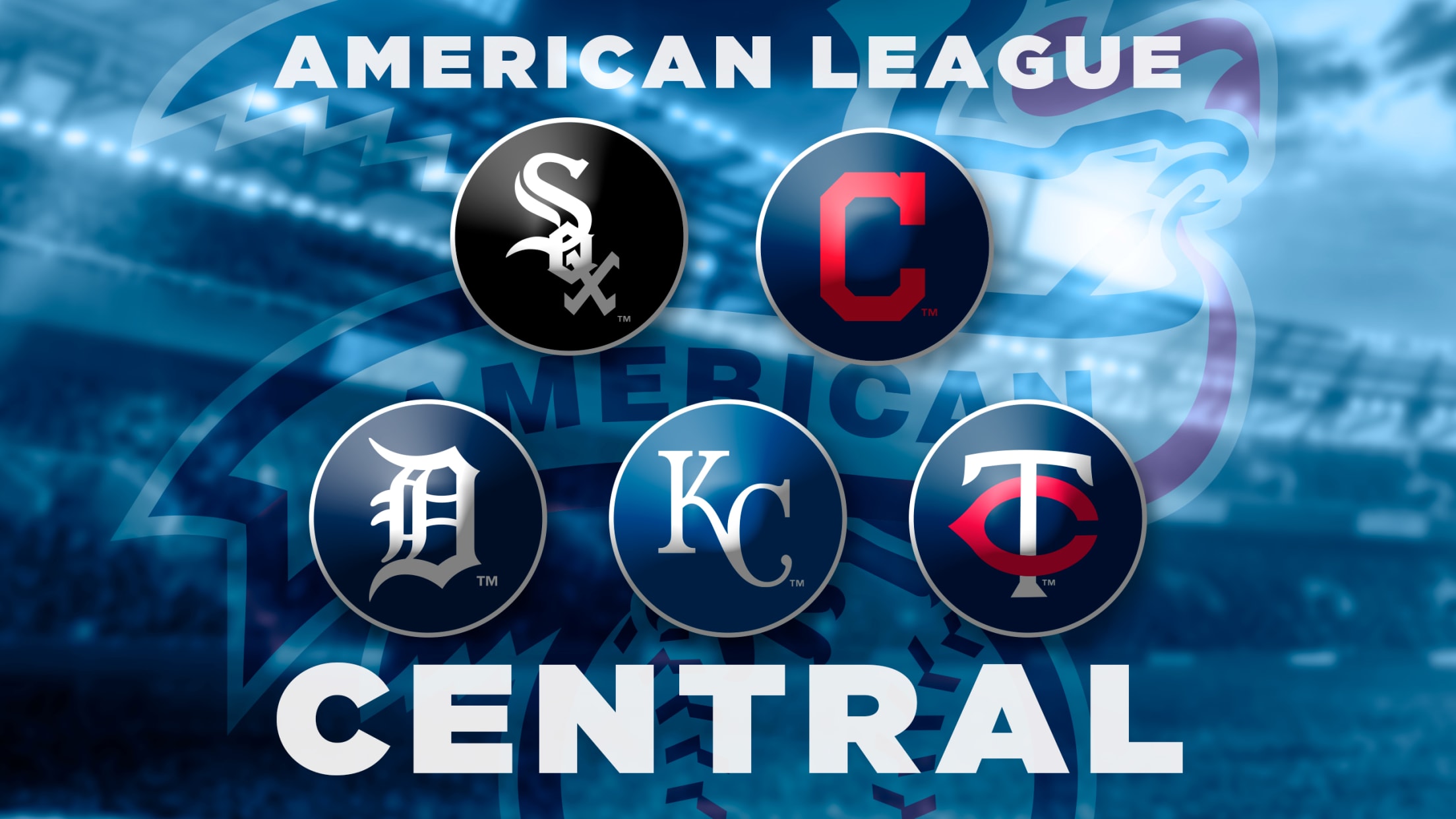 Next month's All-Star Game could feature a whole lot of Minnesota Twins and a selection of players from the rest of the American League Central. That's a reflection of the way the division race has played out. But the AL Central All-Star competition could become a lot more crowded before
Cairo's son among Indians' Day 2 picks
Tribe takes five position players and three pitchers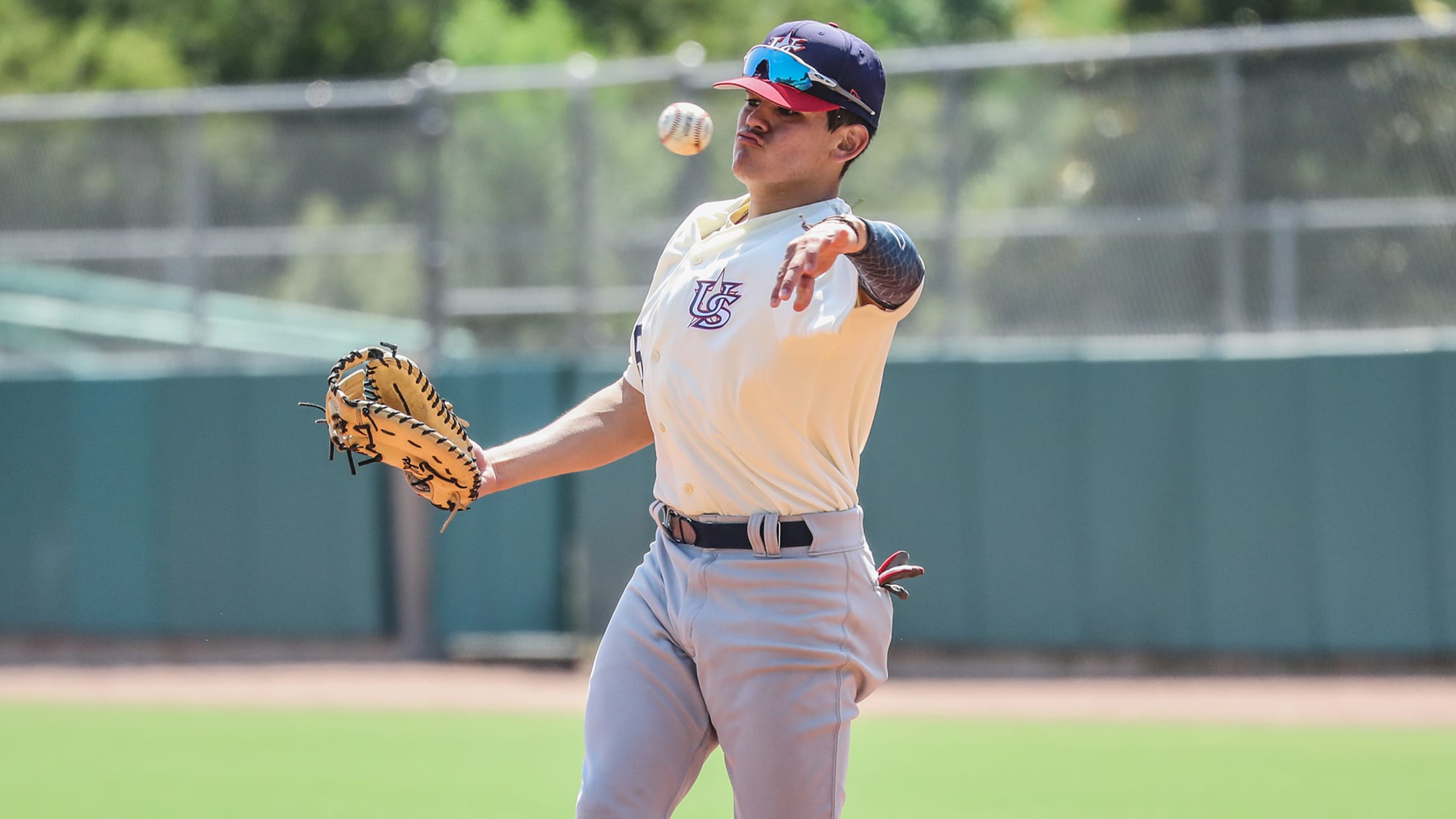 CLEVELAND -- After eight more picks in the 2019 MLB Draft, the Indians walked out of their Draft room pleased with their four high school and four college additions. The Tribe selected five position players and three pitchers, following Monday's first two picks of right-hander Daniel Espino and shortstop Yordys
Tribe takes hard-throwing hurler Espino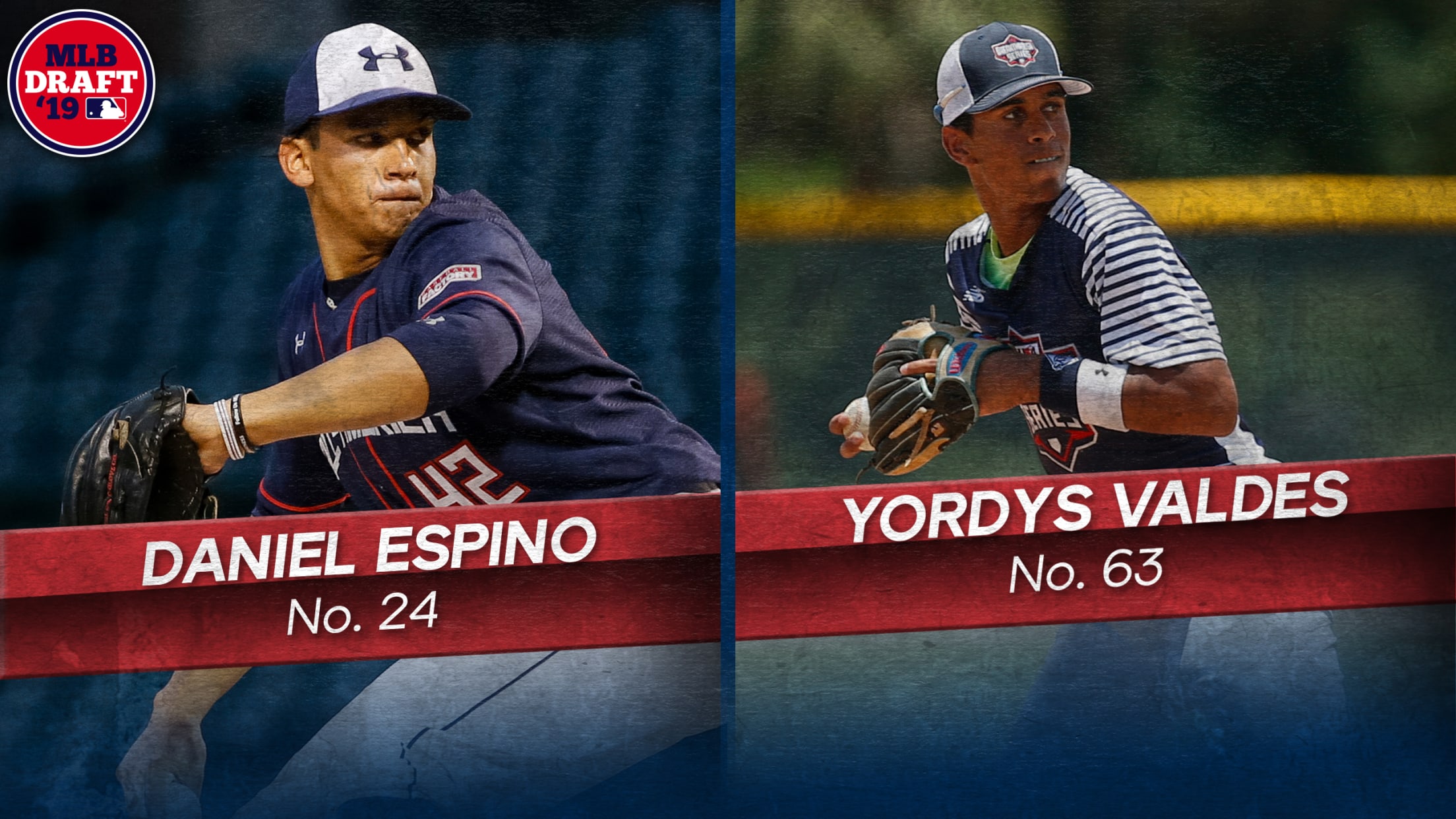 CLEVELAND -- After spending some time in the United States at 10 years old for baseball, Daniel Espino knew he had to make the permanent move. When he was 15, he came out of his room at his home in Panama, telling his parents that he needed to live in
Tribe looks to add to solid core of young talent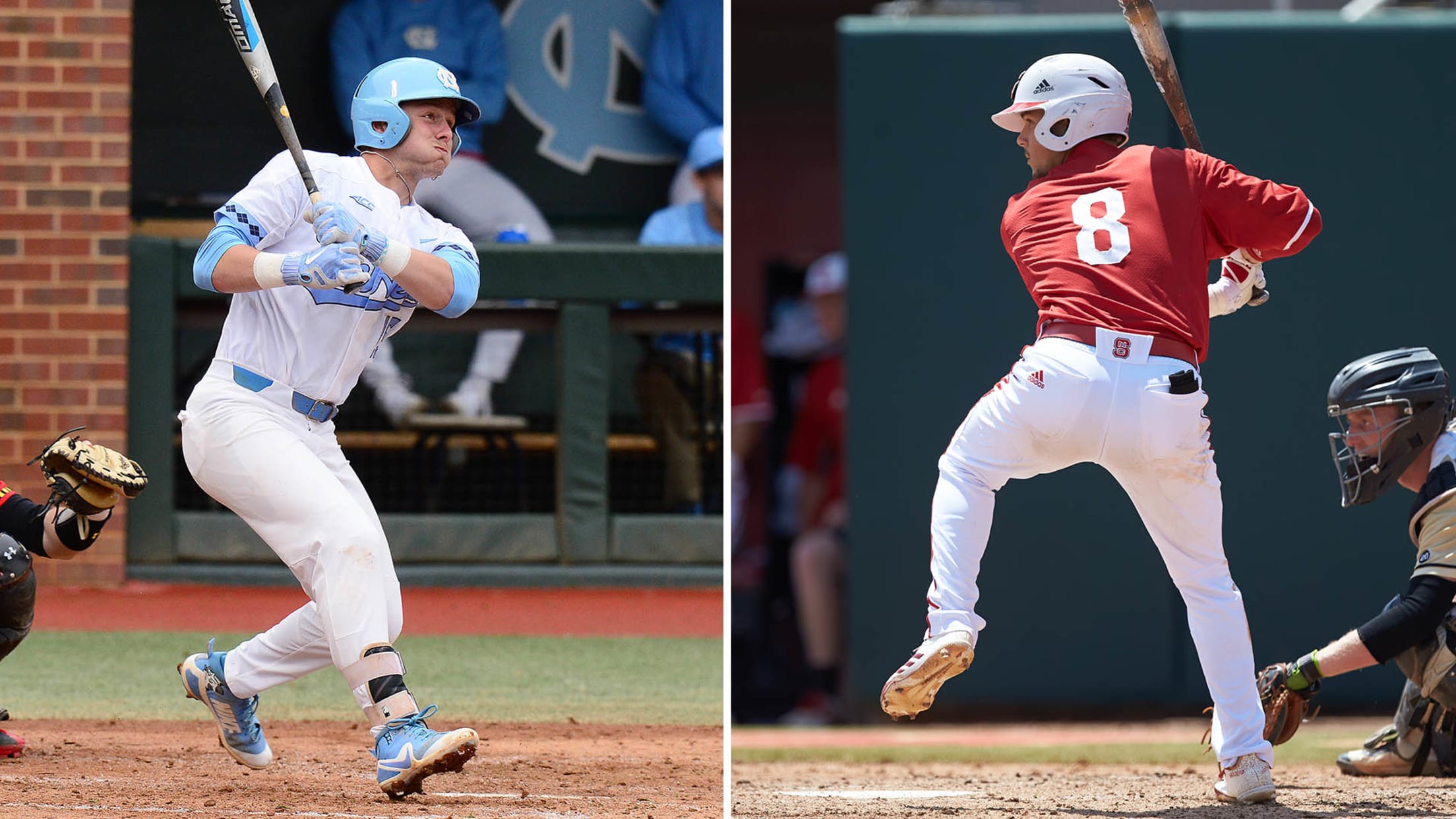 CLEVELAND -- Scott Barnsby now has a year of experience under his belt. Although he's spent the last 20 years in the Tribe's scouting department, it's just his second season as the Indians' director of amateur scouting. Last year, he and his team had to plan for four Day 1
Tribe loses Mercado (hip), then game to Rays
Rookie LF initially remained in game after collision but was later pulled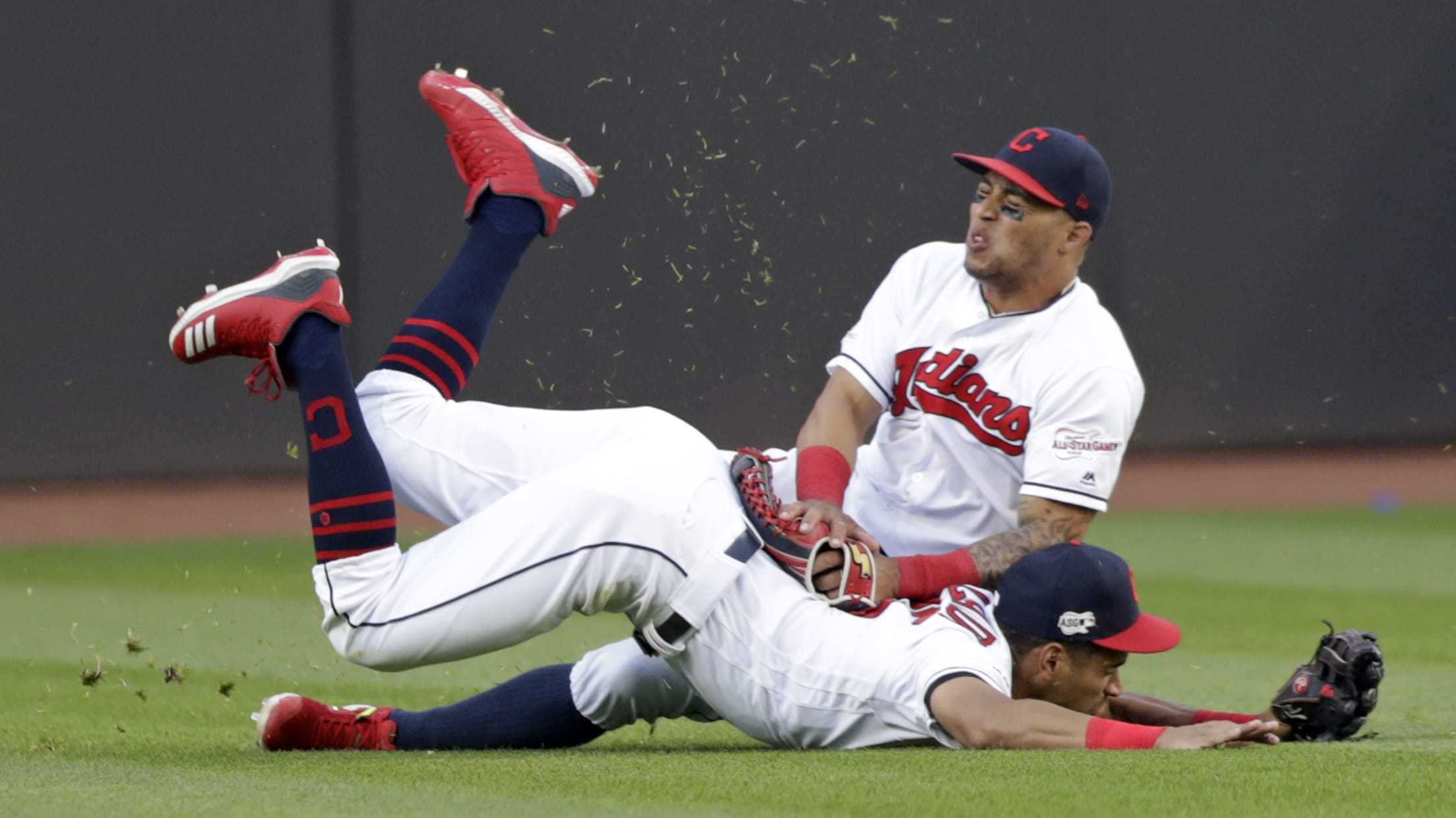 CLEVELAND -- The Indians have made it clear that they want to give their young talent a chance to help their team win, and a large part of that revolves around Oscar Mercado. The last thing the Tribe needs is for the 24-year-old outfielder to be sidelined with an injury,
Mercado doubles to record his first MLB hit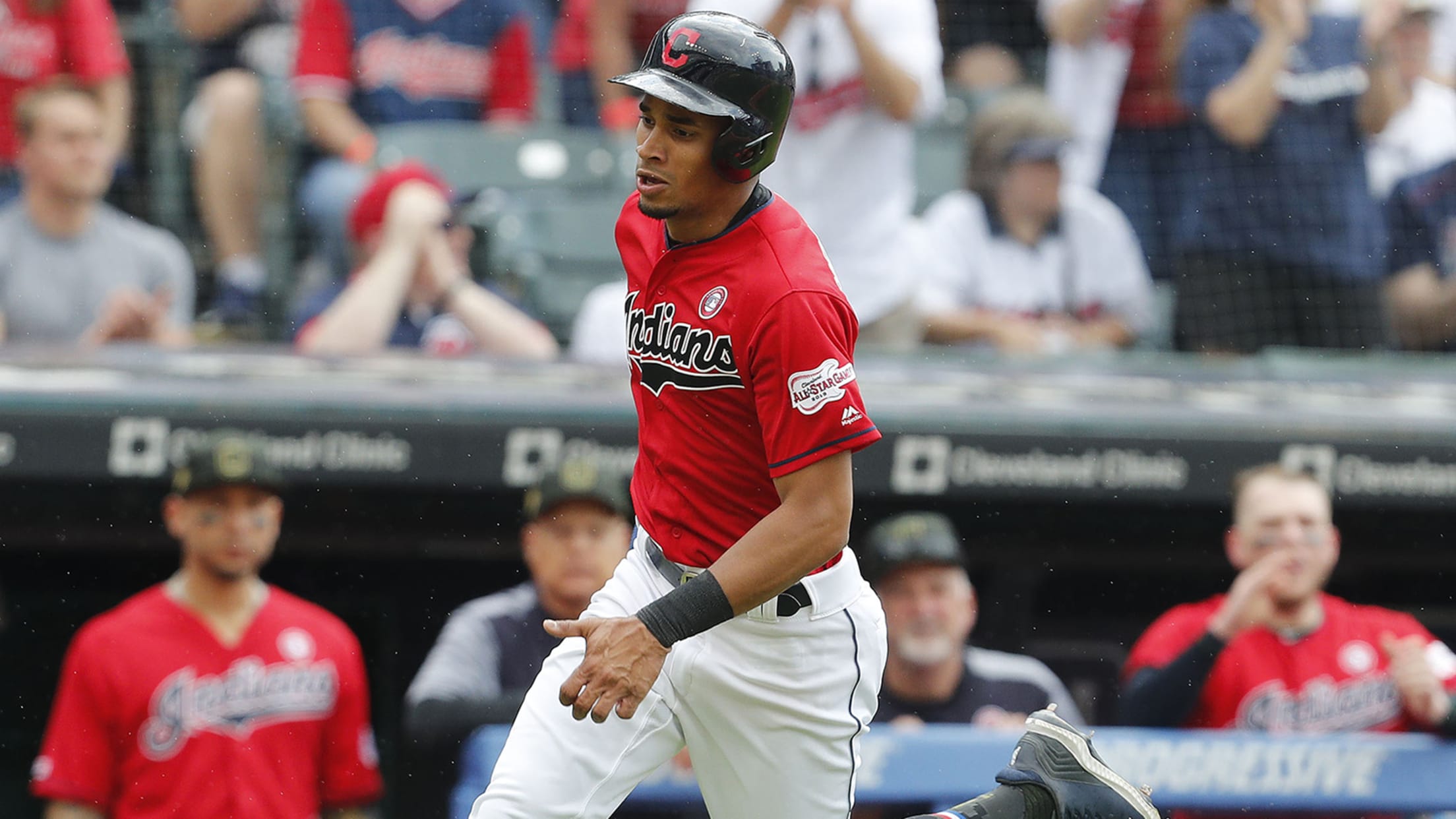 CLEVELAND -- The pressure of recording your first Major League hit is like a black cloud that follows every rookie once they reach the big stage. But after three games, the weight has been lifted off Oscar Mercado's shoulders. In the fifth inning of the Indians 4-1 victory over the
Inbox: When is Mercado getting call from Tribe?
Beat reporter Mandy Bell answers questions from Indians fans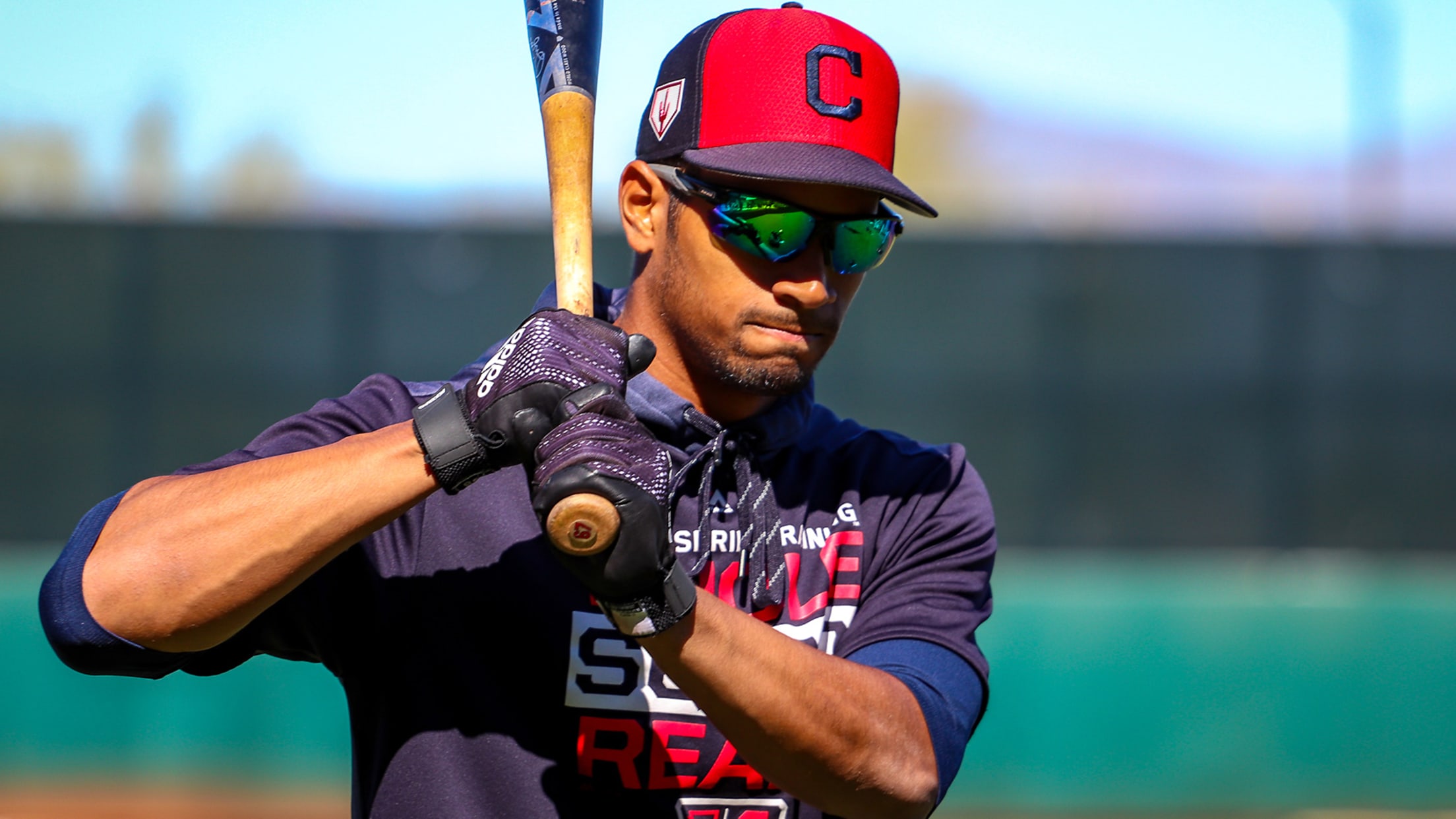 HOUSTON -- The Indians have Francisco Lindor and Jason Kipnis back and healthy, Carlos González has made his way back to the big leagues, and Tyler Clippard has fully recovered from a pectoral strain. Are the Indians satisfied with where the roster stands? Let's take a look in this week's
Indians prospect makes history with 4-HR game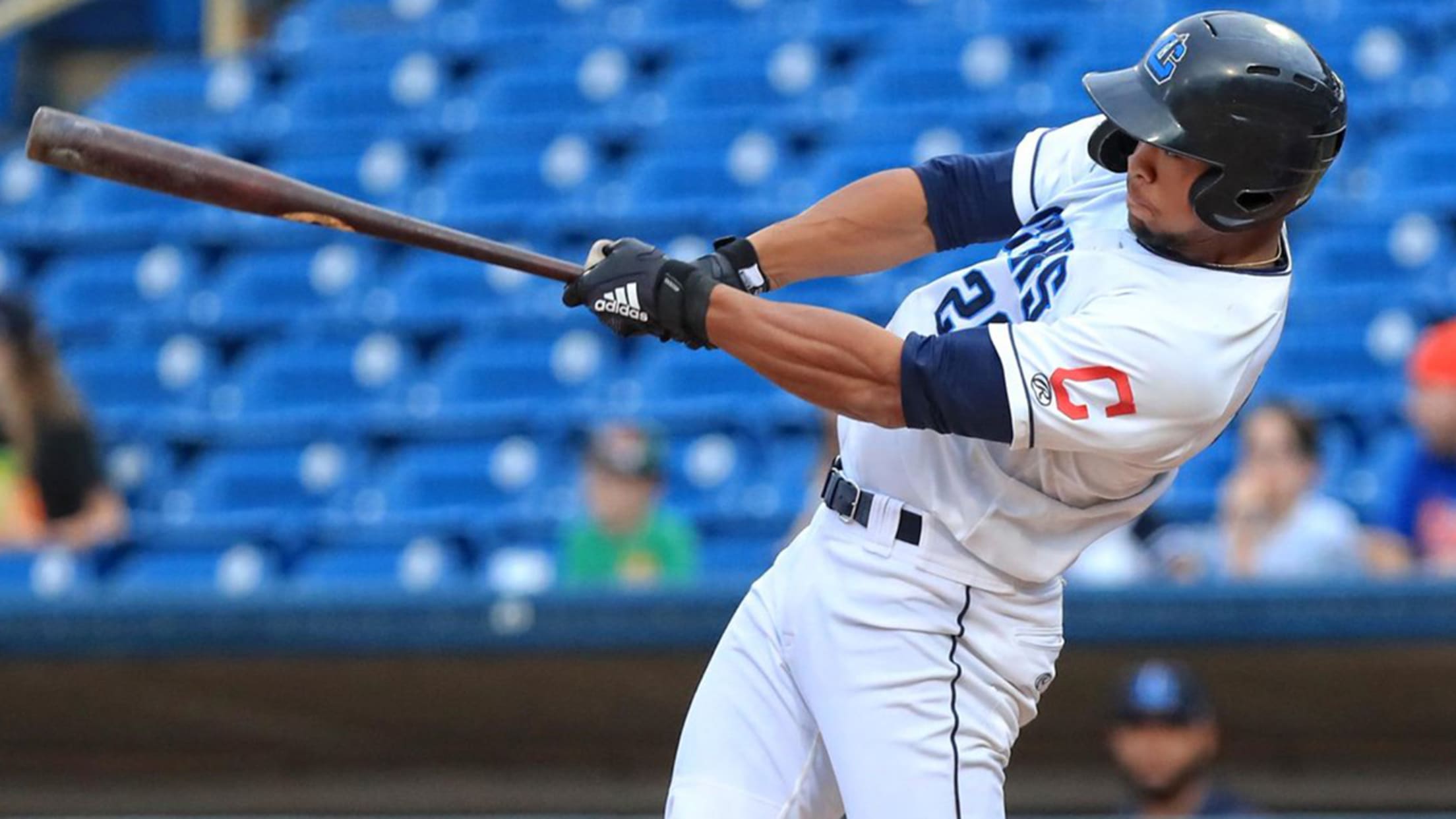 Will Benson, known for his incredible raw power, made history on Thursday night, becoming the first player in Class A Lake County history to homer four times in one night. Benson homered in each of his first four at-bats and finished 4-for-5 with eight RBIs in a 12-6 win over
Five AL Central prospects worth watching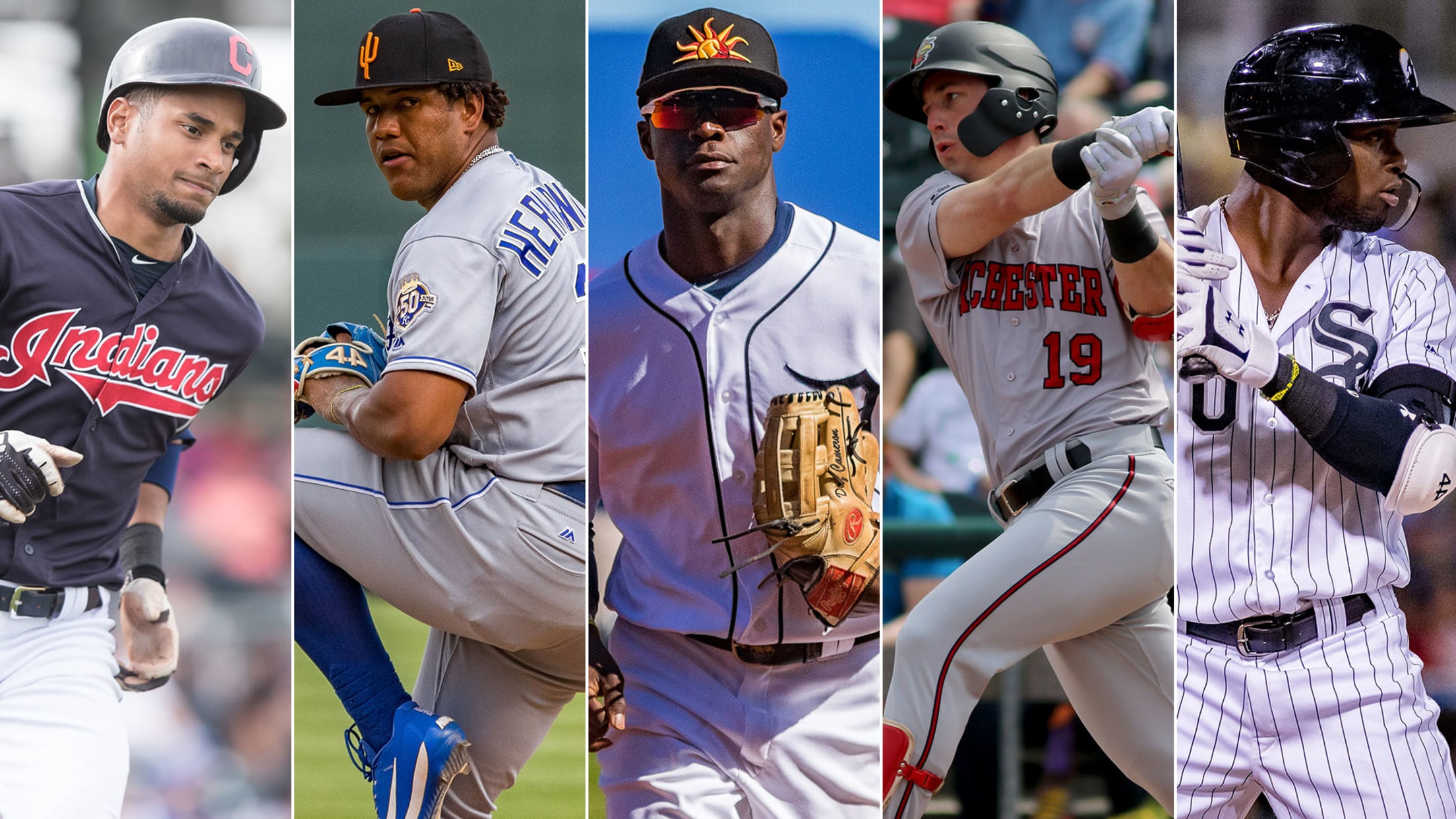 The dig against the American League Central has been the same for the last couple of years: Too many rebuilding teams. Philosophically, the days of teams trying to stockpile veteran free agents to compete with the star-studded Tigers are over. The flip side of that complaint, however, is a wave
Johnson among prospects to be reassigned
Outfielder acquired in Yan Gomes trade has had impressive spring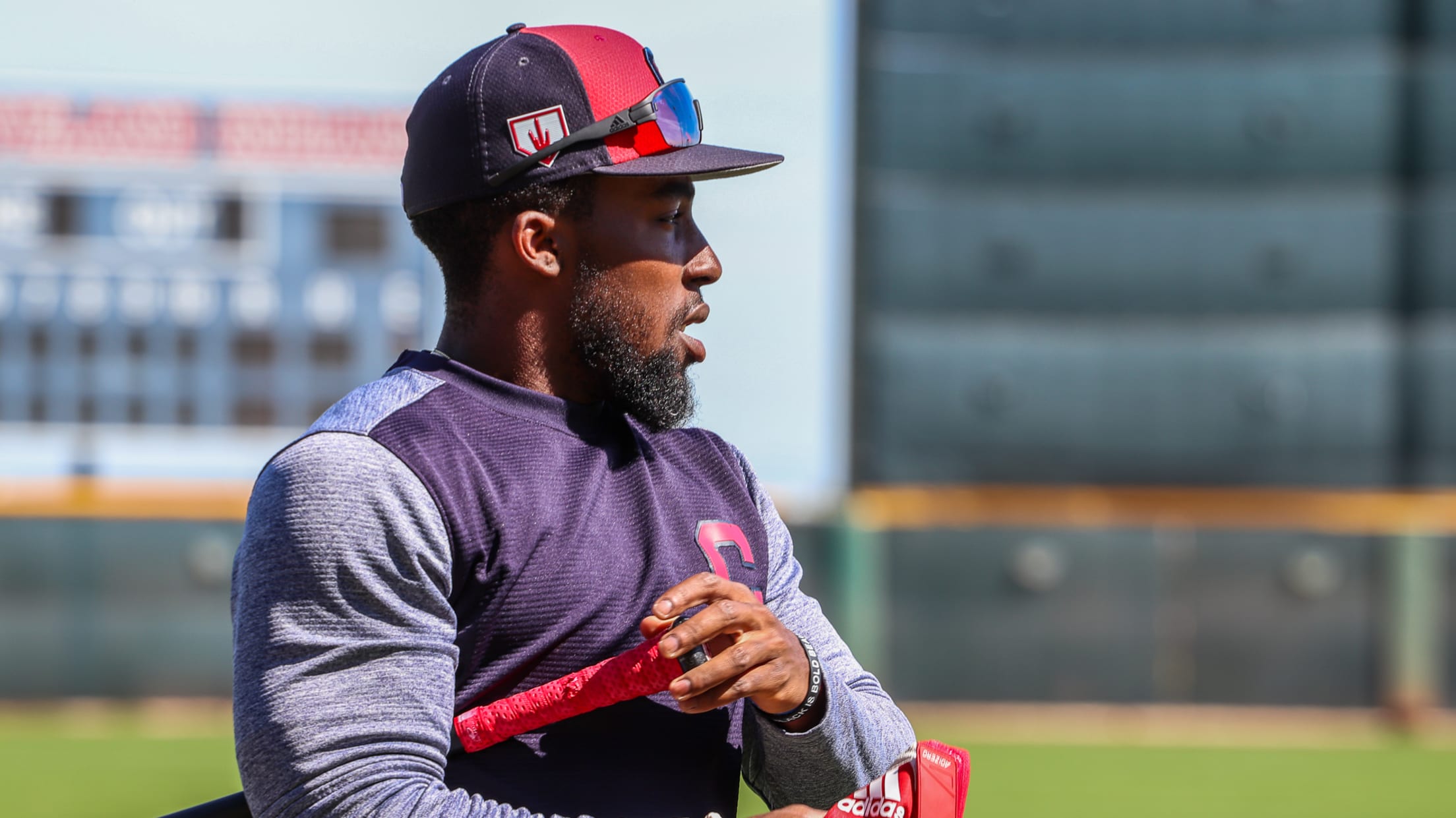 GOODYEAR, Ariz. -- The core group of the Indians' top Minor League prospects have finished up their time at big league Spring Training, including 23-year-old outfielder Daniel Johnson, who made quite a first impression on his new organization. On Friday morning, the Indians announced that they optioned right-hander Chih-Wei Hu
Indians farm poised to crack list of MLB's Top 10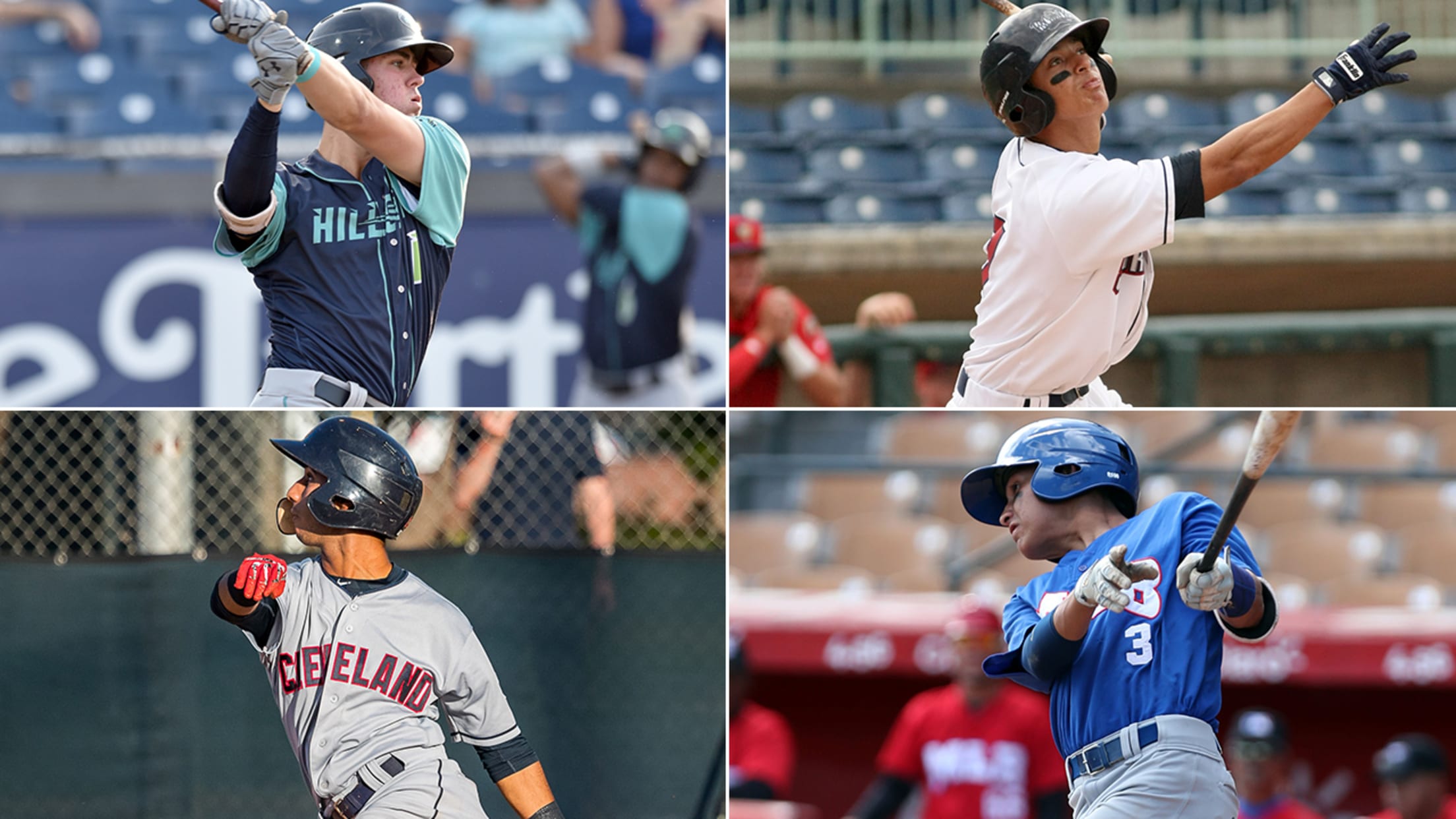 GOODYEAR, Ariz. -- Simultaneously building a winner at the big league level and a strong farm system is difficult because those two goals often can be at cross purposes. It's no coincidence that the organizations in MLB Pipeline's new Top 10 Systems rankings include just three playoff clubs from a
Around the Horn: Perez ready to step up
Former platoon catcher in line for starting spot; Plawecki brings fresh look to Tribe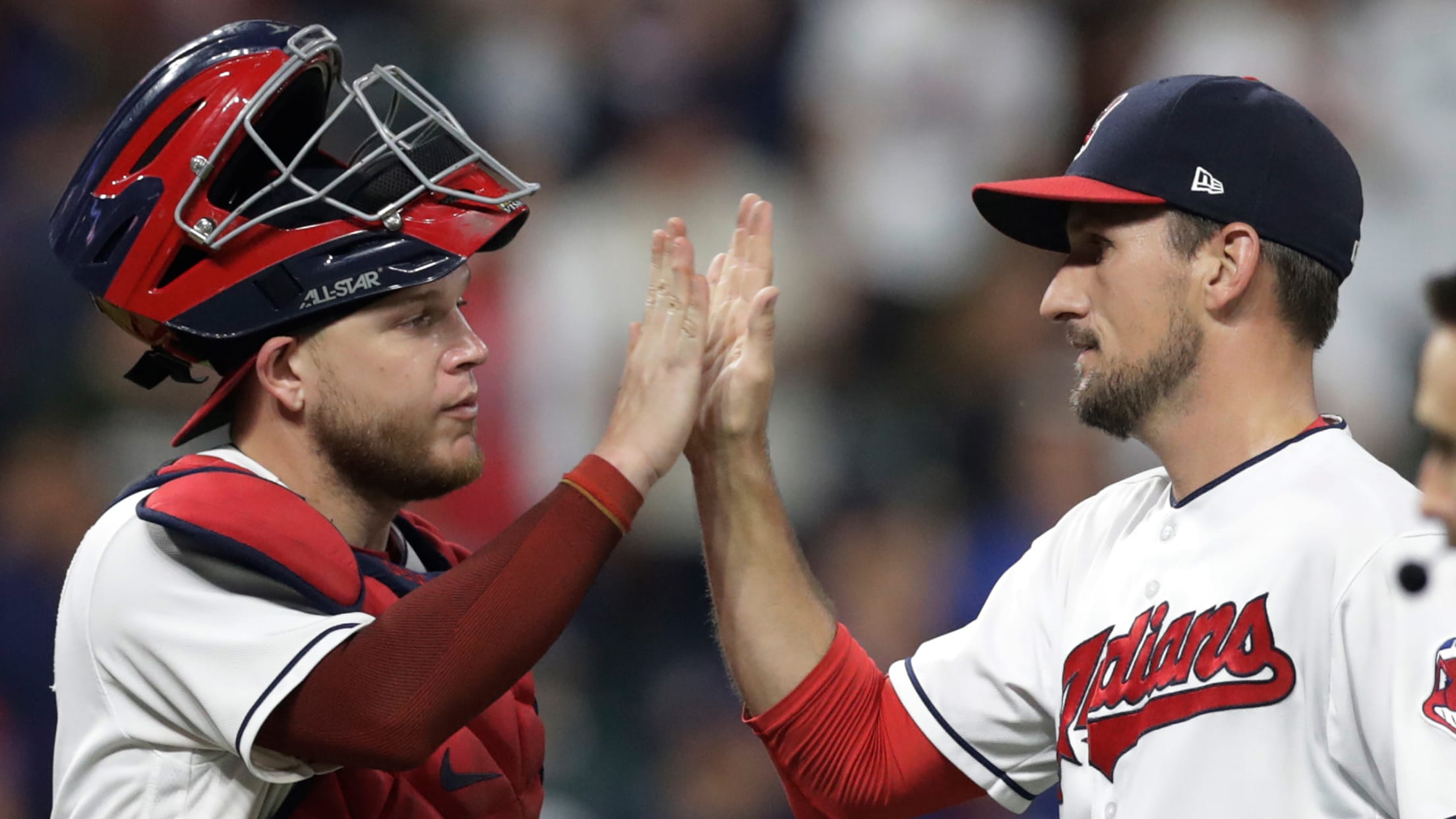 In the final weeks prior to Spring Training, MLB.com will be going around the horn to examine each area of the Indians' 2019 roster. This installment focuses on Cleveland's catchers.When the Indians traded catcher Yan Gomes to the Nationals at the end of November, all eyes quickly turned to Roberto