Tribe invites top prospect Jones to camp
Third baseman has spent offseason rehabbing from thumb surgery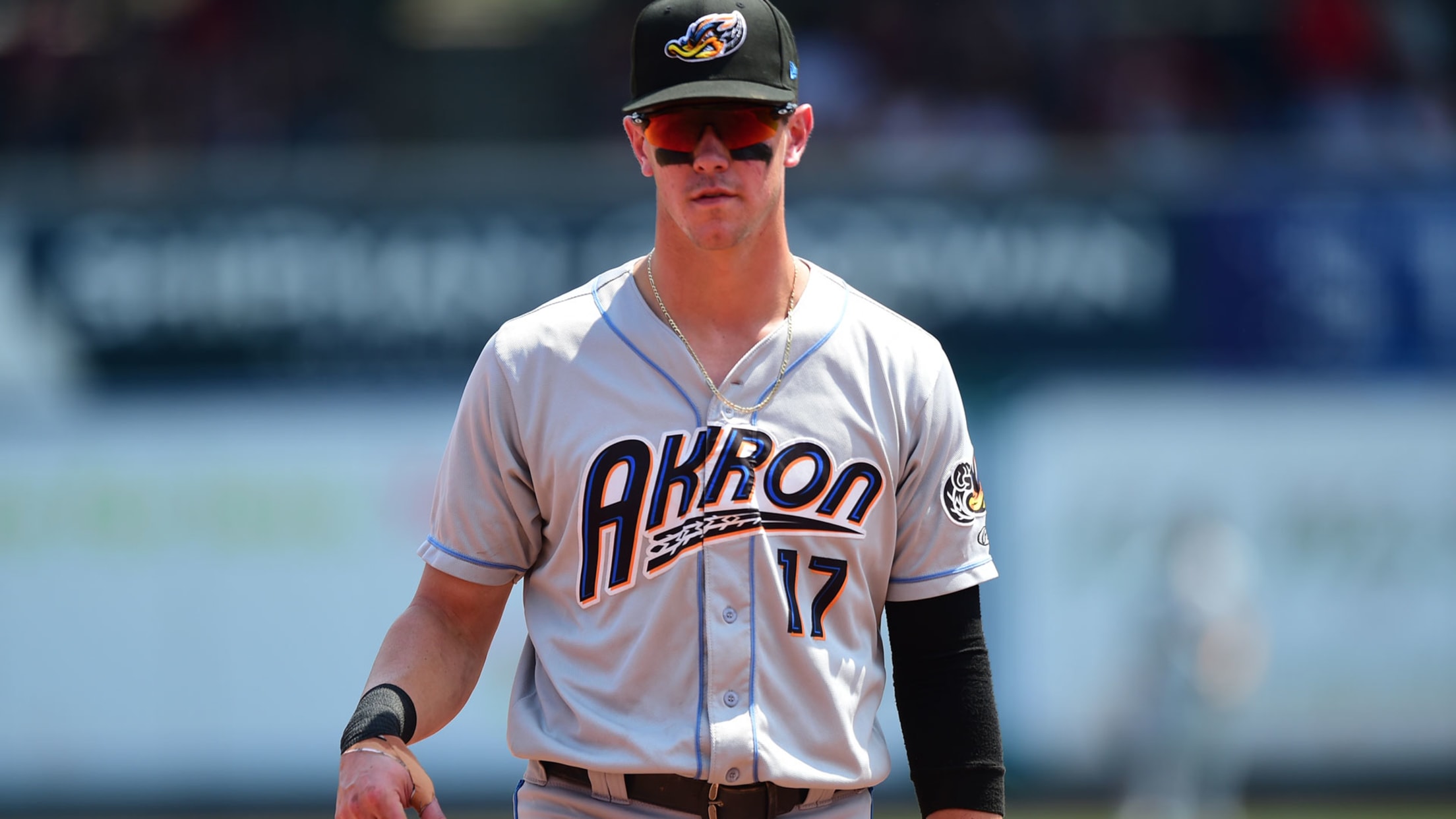 GOODYEAR, Ariz. -- Because Minor League Spring Training camp doesn't begin until the first week of March, third baseman Nolan Jones had time to make a quick trip to State College, Pa., over the weekend to support his older brother, Peyton, in his senior night hockey game at Penn State
Notes: McKenzie eyes Majors; Pérez healthy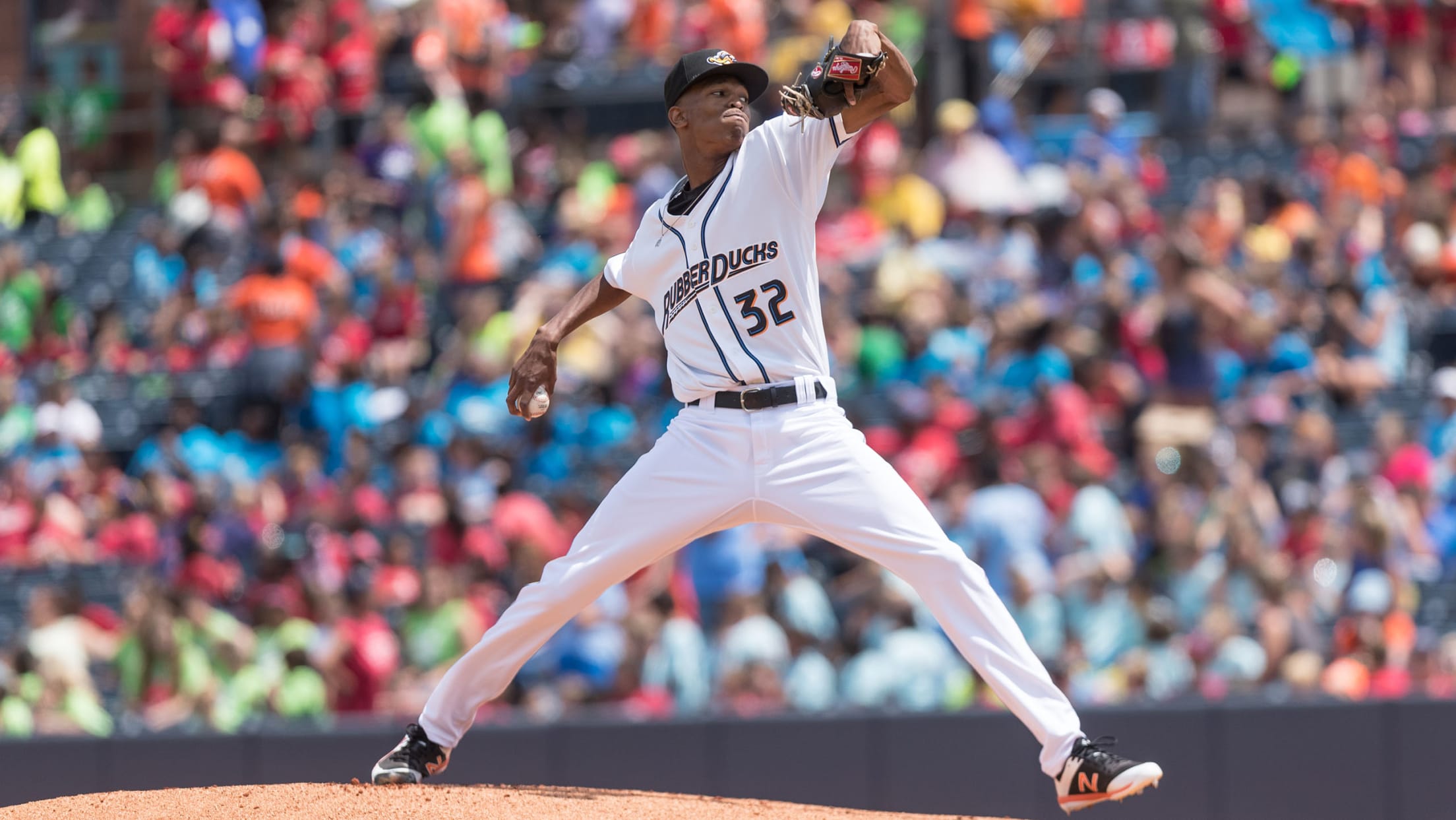 GOODYEAR, Ariz. -- Heading into the 2019 season, right-hander Triston McKenzie was ranked as the Indians' top prospect, according to MLB Pipeline. And in a year where injuries plagued the big league club, it could've been a perfect opportunity for McKenzie to make his way onto the Tribe's roster at
'Happy tears' for Indians' DR academy graduates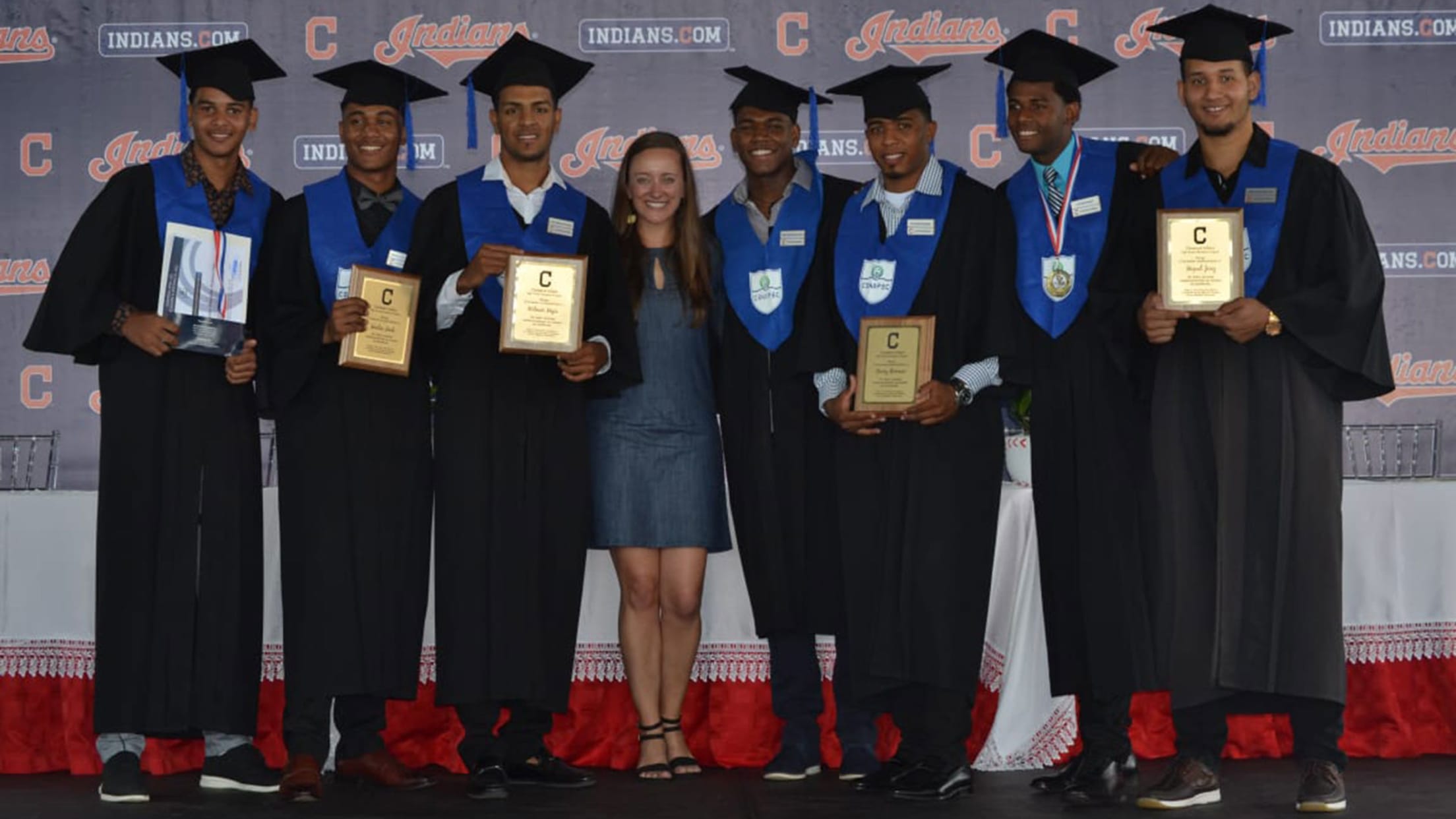 CLEVELAND -- "It's going to be an emotional day." When you think of a baseball academy, it's easy to imagine the hours of practice prospects go through and the time spent in the weight room just so they can have a chance at reaching the Major Leagues. But the Indians
Outfielder Johnson soaks up wisdom from RCDP
Outfielder was one of four prospects selected by Indians to participate in annual program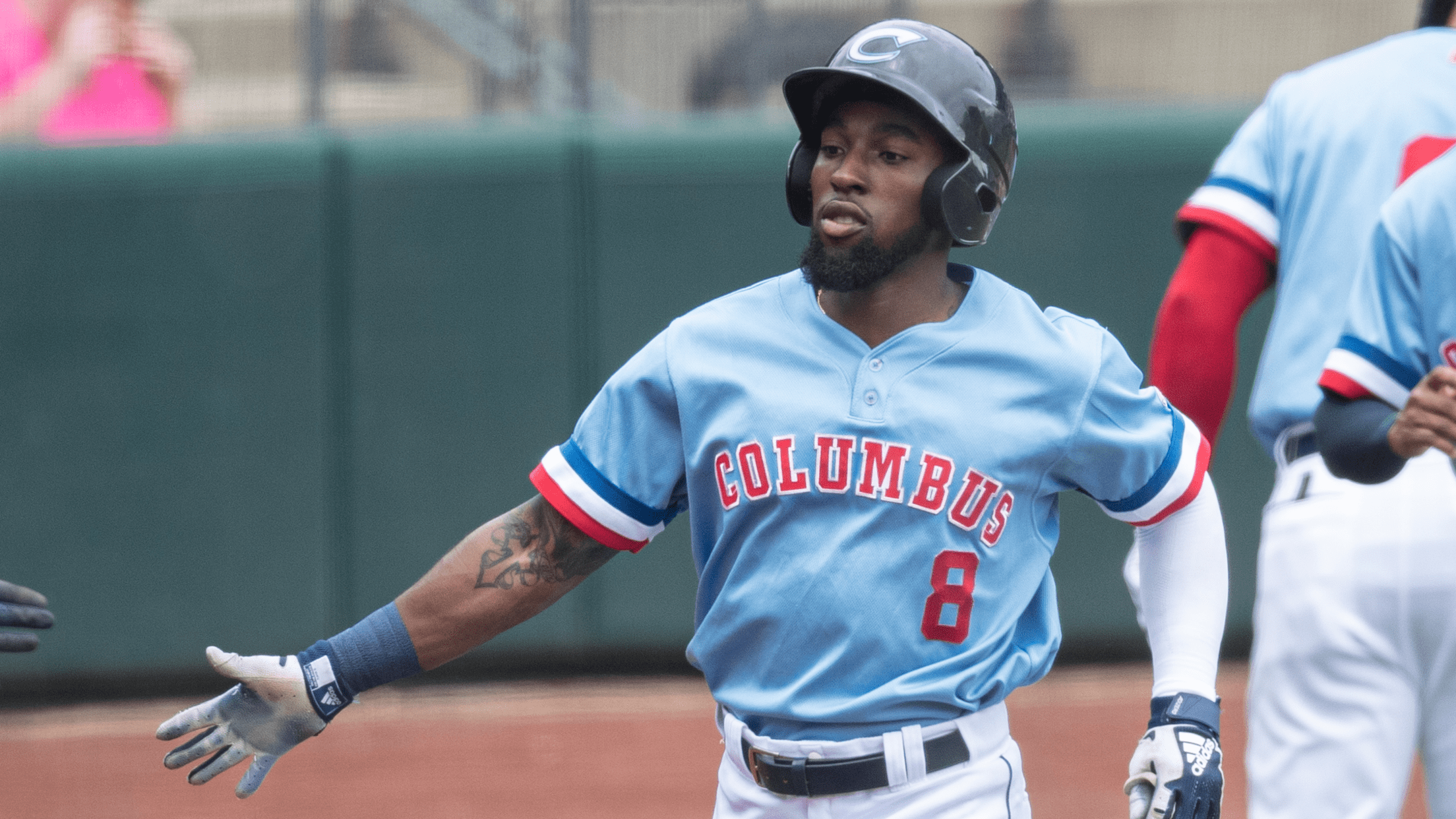 CLEVELAND -- The Indians' outfield could end up being a gigantic jigsaw puzzle in 2020, and No. 16 prospect Daniel Johnson is hoping to be the missing piece. The 24-year-old outfielder was one of four players the Indians sent to the Rookie Career Development Program last week in Miami. Alongside
Former top Draft pick Aiken's return uncertain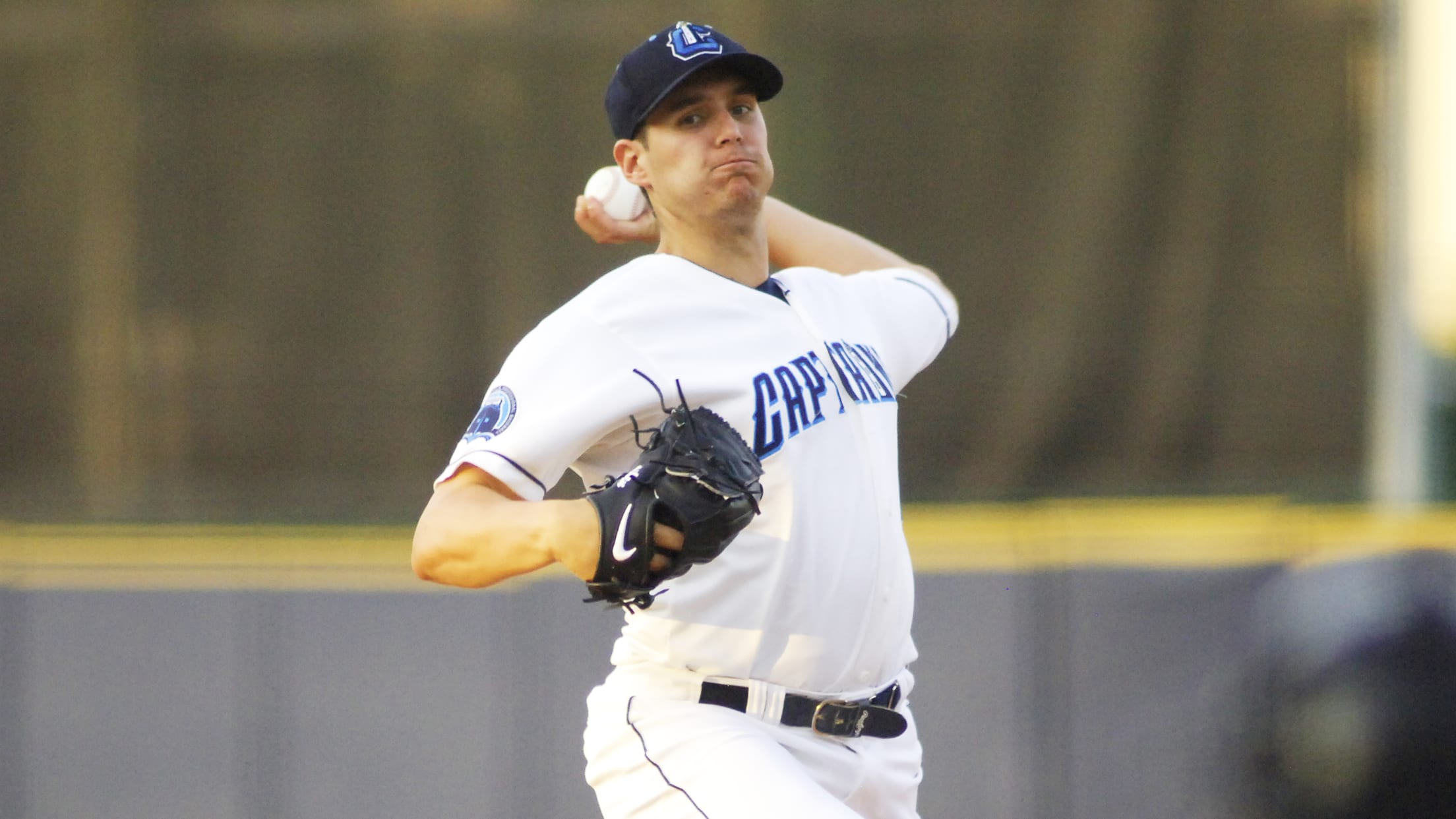 SAN DIEGO -- Brady Aiken was the Indians' first-round Draft pick in 2015 but has since become the team's biggest mystery. The left-hander did not make a Minor League appearance in 2018 and tossed just two-thirds of an inning in '19, prompting questions about the pitcher's condition. On Monday, Indians
Indians add McKenzie to 40-man roster
Two other prospects protected from upcoming Rule 5 Draft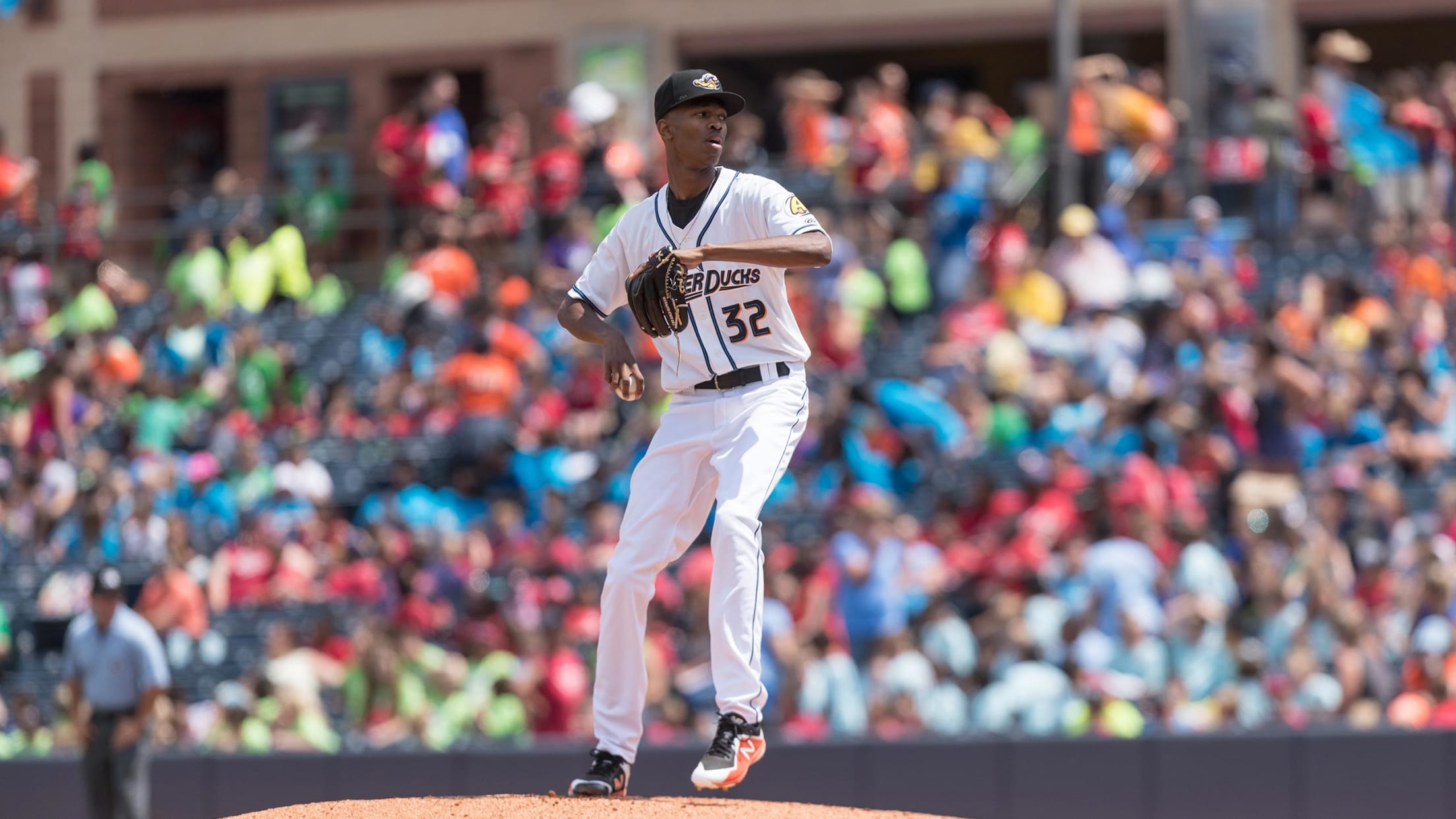 CLEVELAND -- After adding Christian Arroyo, Corey Kluber and Tyler Naquin to the 40-man roster from the injured list at the beginning of the month, the Indians were left with two remaining roster spots to be filled. But Cleveland needed three openings in order to protect its top Minor League
This is the state of the A's farm system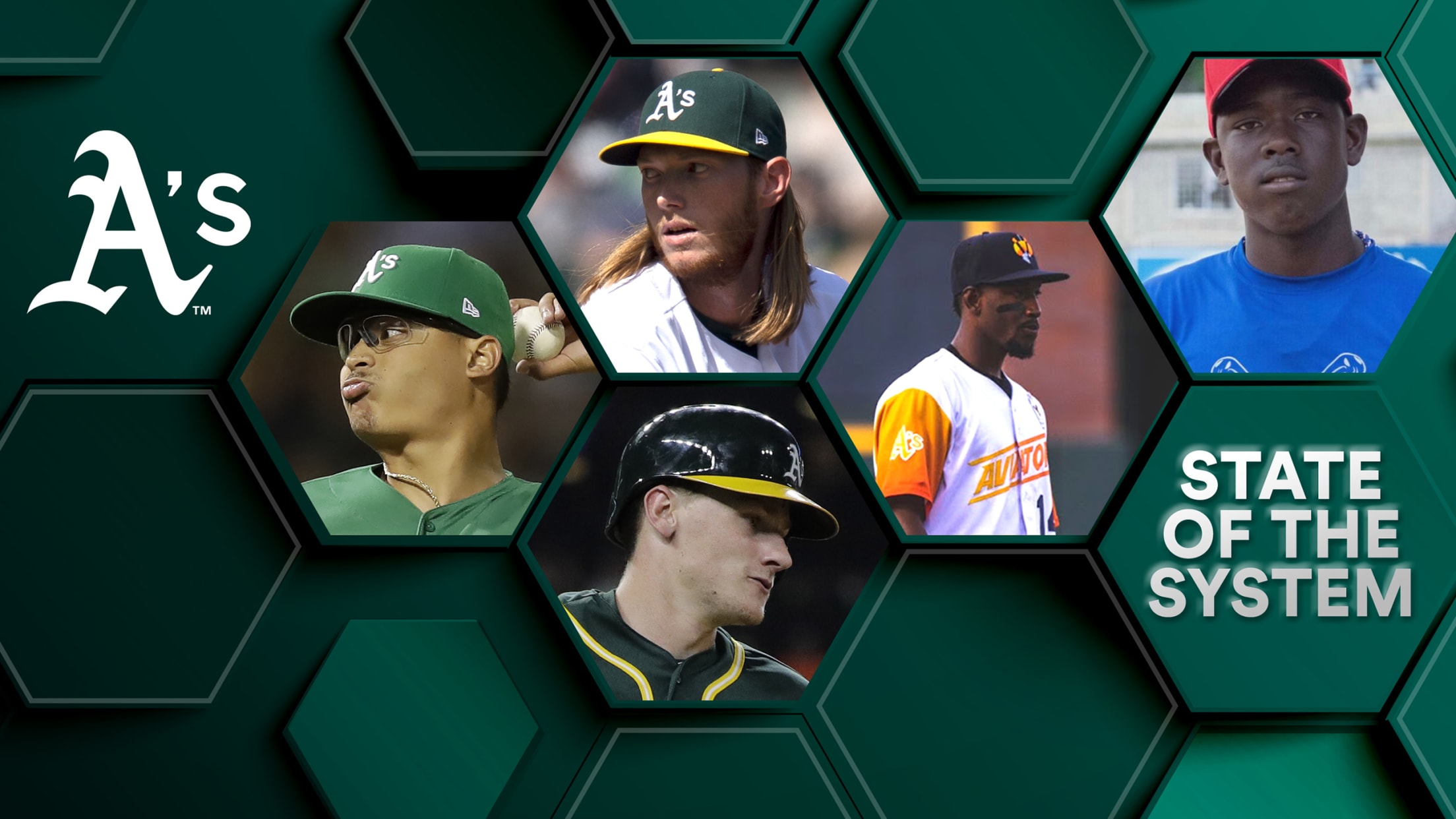 The A's are coming off back-to-back 97-win seasons that resulted in Wild Card Game appearances. Both rosters were largely built via trades, which should give you an idea of what the current farm system will be used for in the future if the A's continue to be competitive in the
Tribe prospects are young and the best since ...
Despite winning 93 games in 2019, the Indians failed to win the American League Central for the first time in four years. They tried to balance returning to the postseason with reducing payroll, and ultimately fell eight games short of another division title and three shy of a Wild Card
Indians Arizona Fall League updates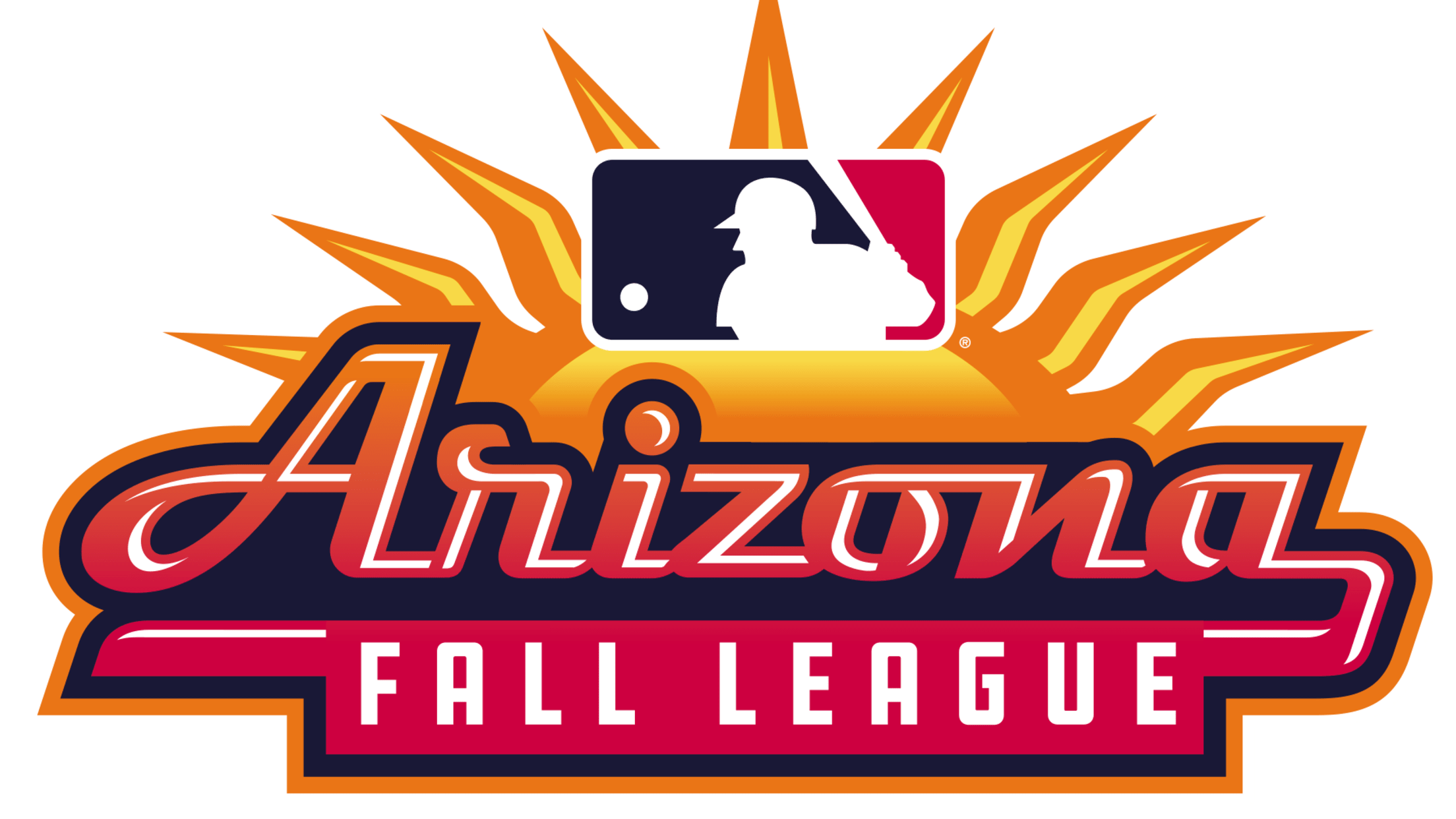 Six Indians prospects are playing for the Mesa Solar Sox in the 2019 Arizona Fall League: Shortstop Ernie Clement (No. 25), catcher Gavin Collins, right-handers Manuel Alvarez, Argenis Angulo and Jonathan Teaney and left-hander Kirk McCarty. Indians top prospect (No. 37 overall) Nolan Jones was removed from the roster on
Tribe top prospect Jones has thumb surgery
Infielder aiming to be unrestricted by start of Spring Training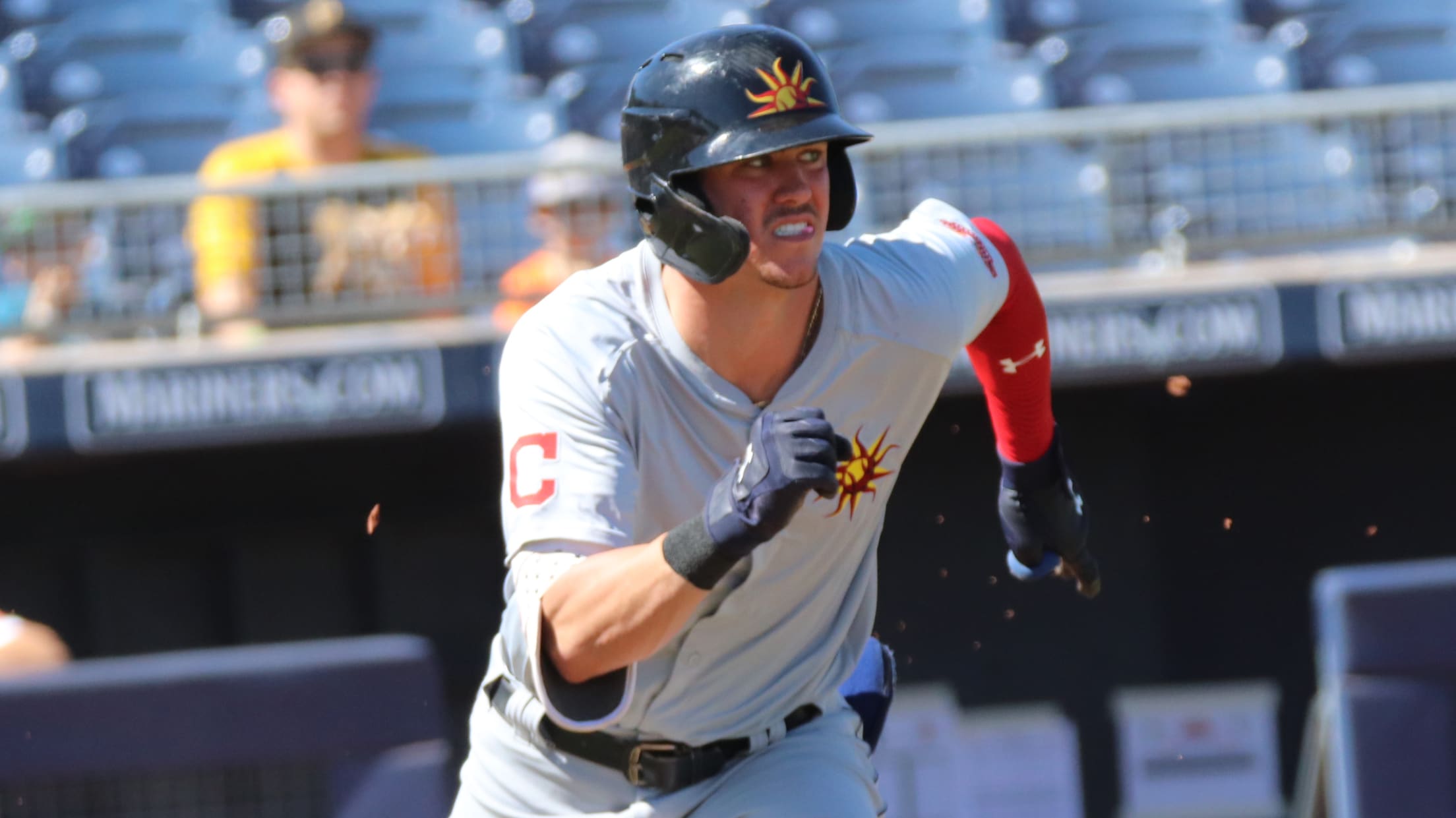 CLEVELAND -- The Indians have become all too familiar with hand specialist Dr. Thomas Graham over the past few weeks. After José Ramírez (right) and Jason Kipnis (right) each underwent hamate surgery in August and September, respectively, the club's top prospect per MLB Pipeline, Nolan Jones, was the most recent
MLB's No. 3 3B prospect fine-tuning bat in AFL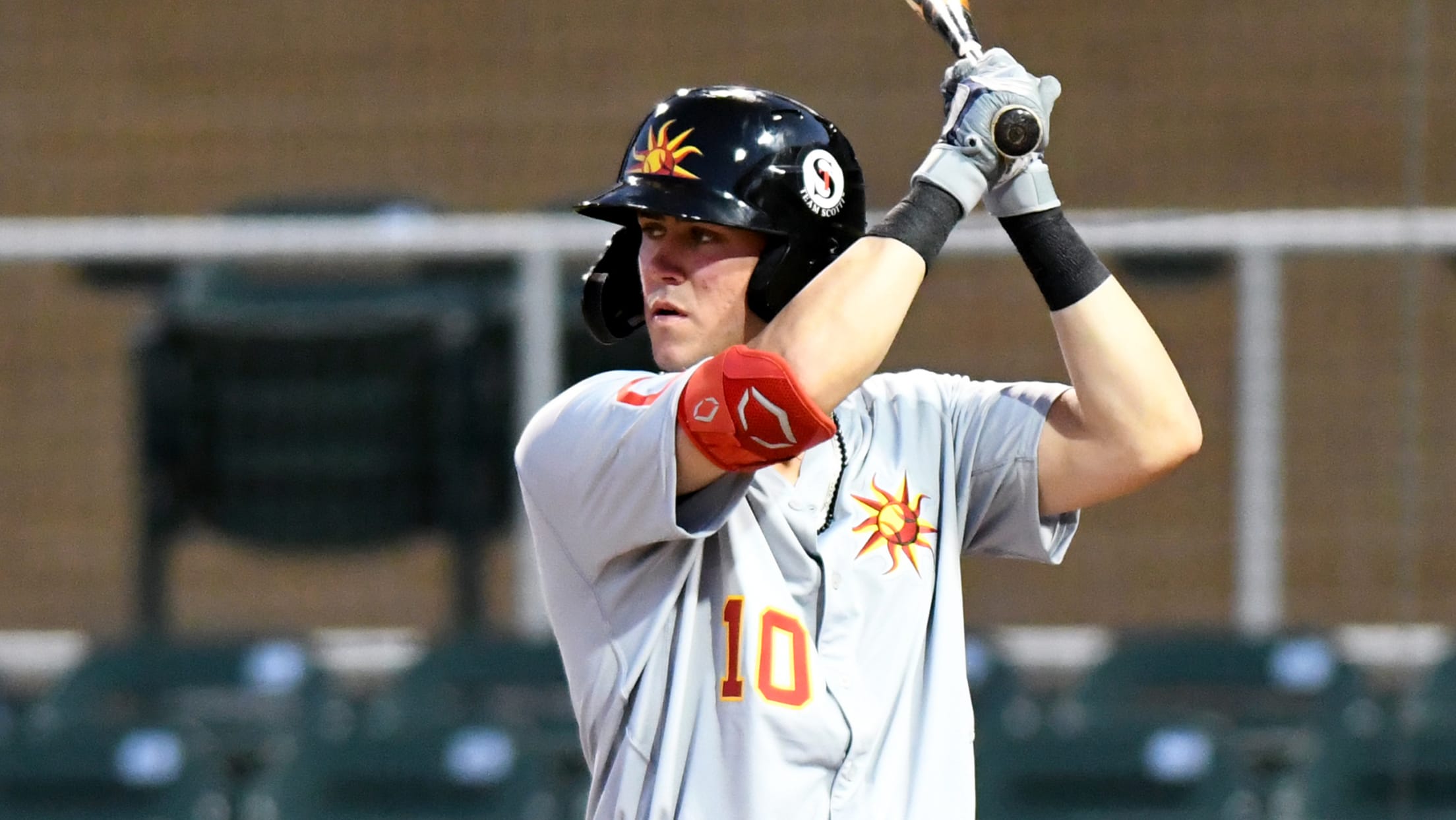 Nolan Jones already has proven he can solve Double-A pitching at age 21 and solidly has placed himself in the discussion of baseball's best third base prospects. But he wants to get even better, which is why he described himself as super excited to get the opportunity to play in
Pipeline names Indians Prospects of the Year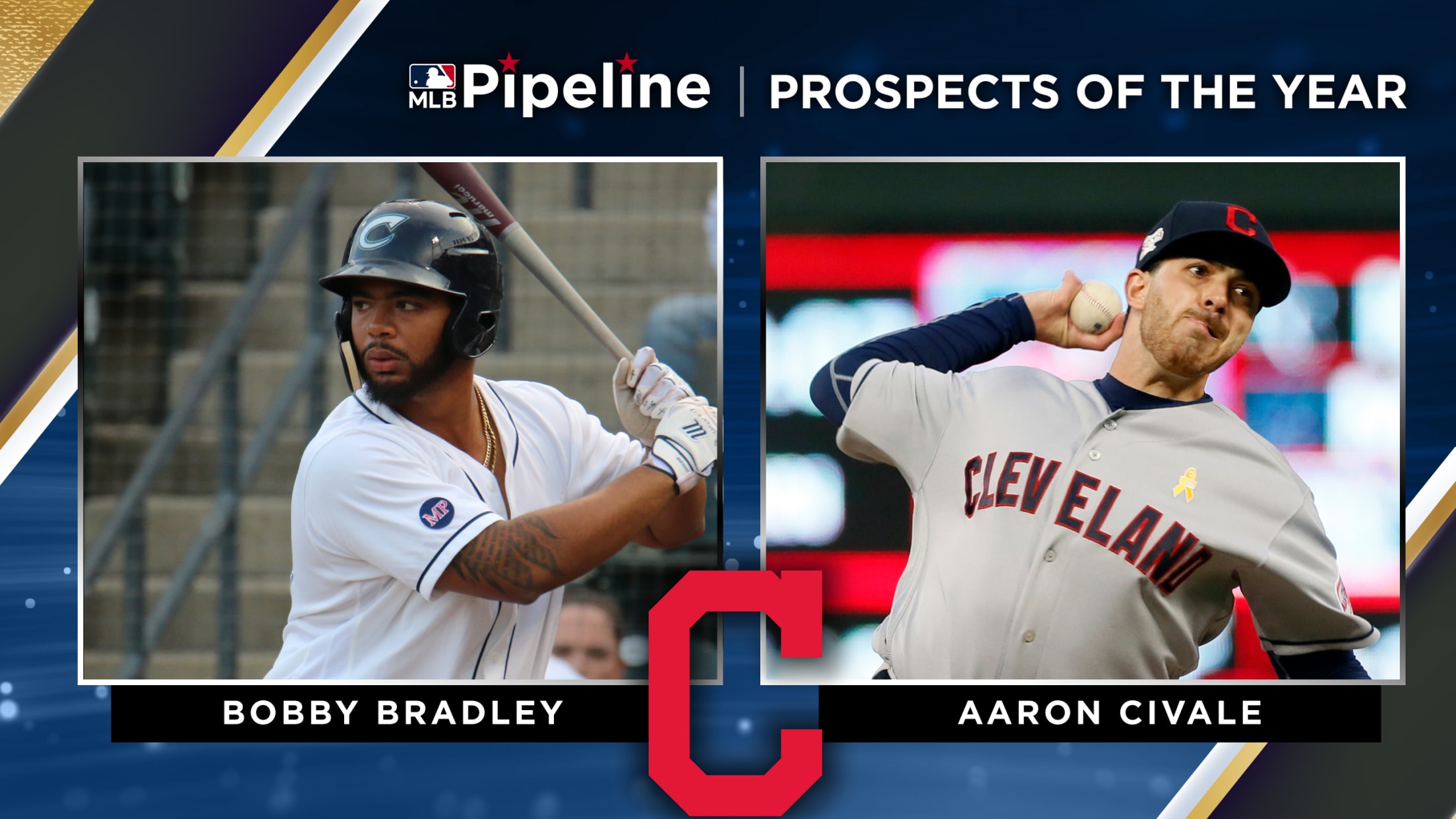 CLEVELAND -- Aaron Civale wasn't on many people's 2019 radars heading into the season, but the 24-year-old has quickly emerged to be one of the most valuable players on the Indians roster. Civale started the year at Double-A Akron, made a quick pit stop at Triple-A Columbus and has since
Prospect Karinchak flashes velo in MLB debut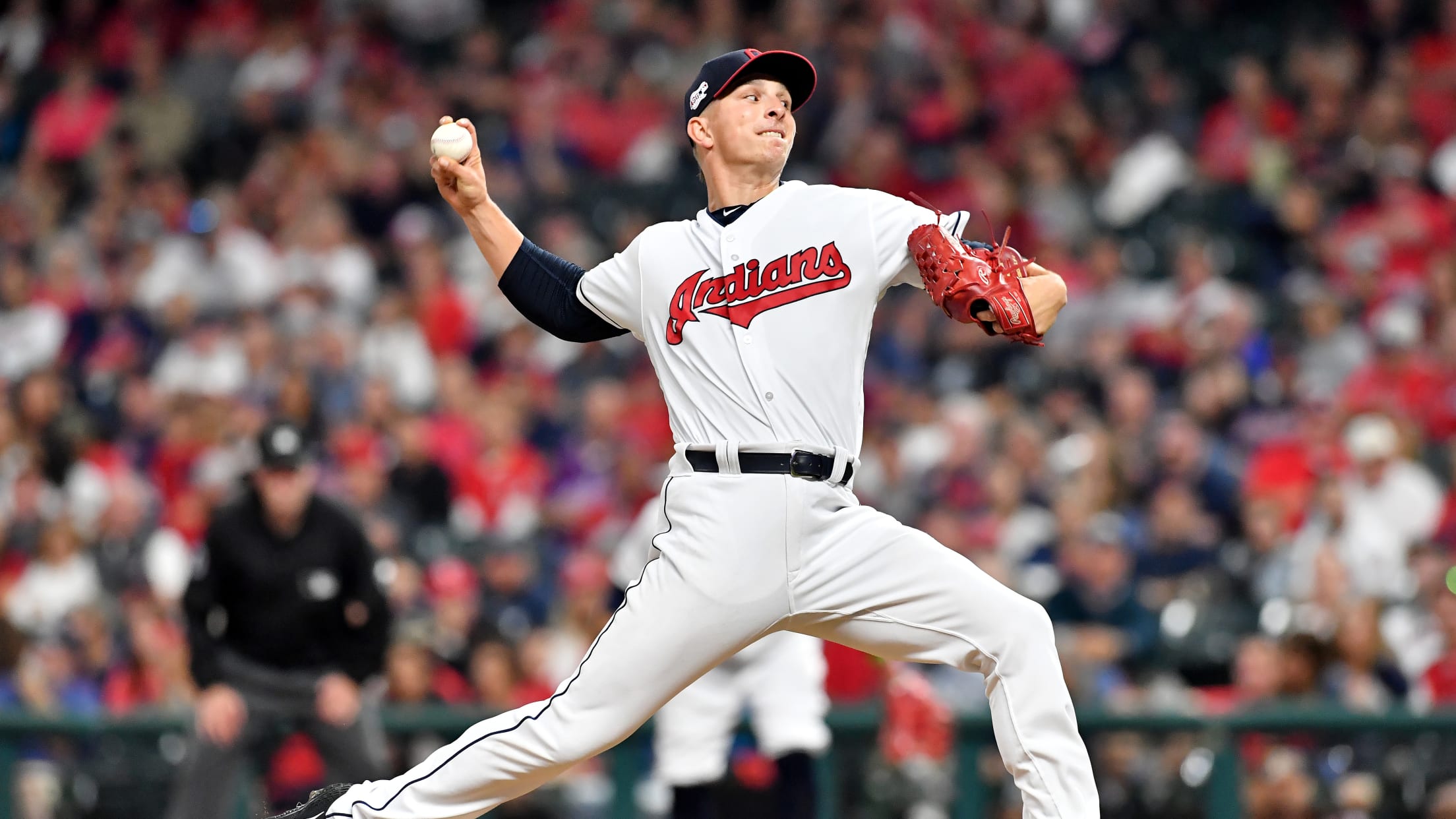 CLEVELAND -- The Indians had a frustrating and disappointing Saturday, dropping both games of a split doubleheader to the first-place Twins. In a day with few bright spots, the one positive takeaway was seeing prospect James Karinchak make his Major League debut. The Twins had tied the nightcap at 5
Indians promote prospect Karinchak
Zimmer recalled, Smith DFA'd; Hand out for weekend series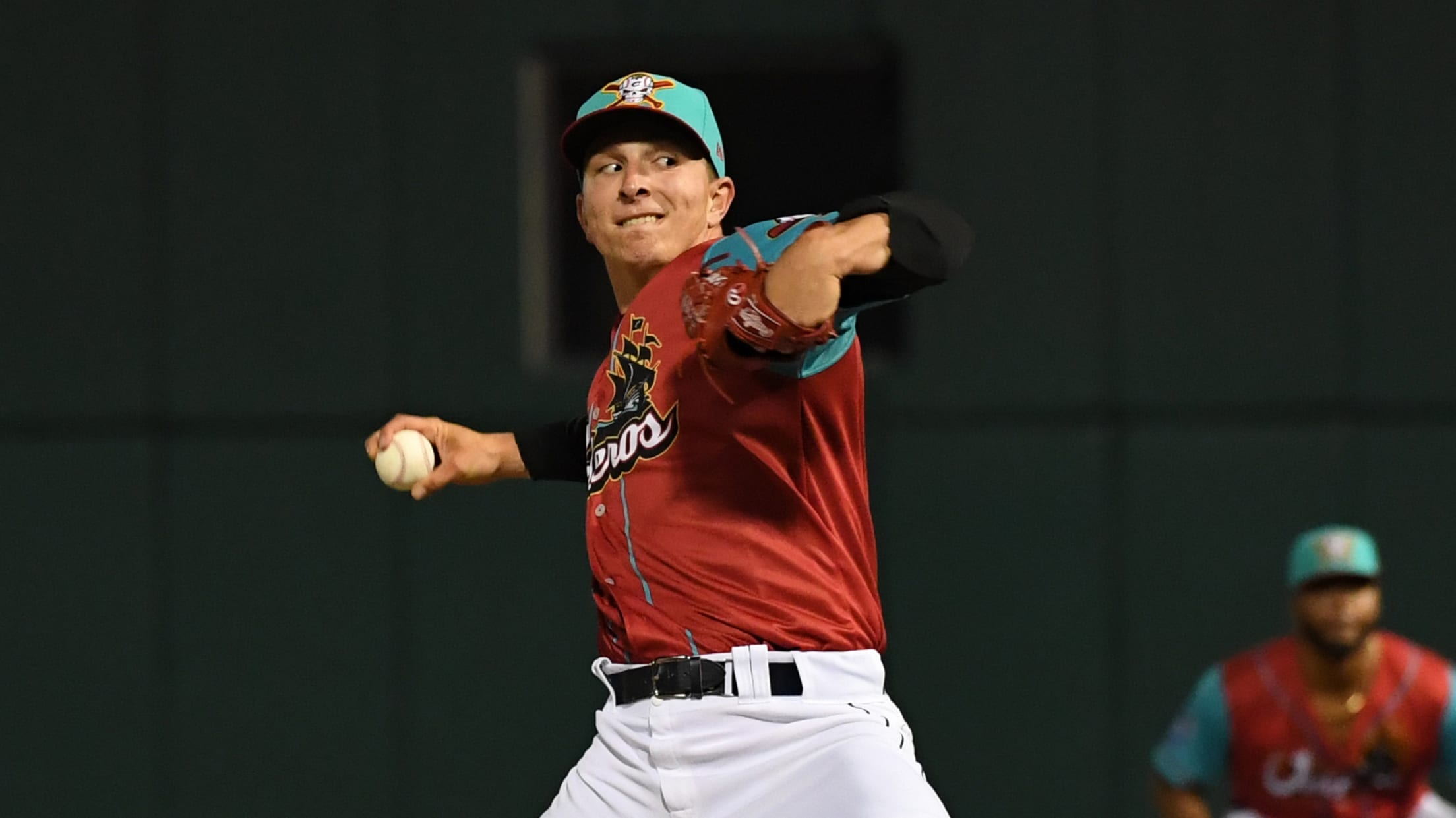 CLEVELAND -- Indians manager Terry Francona has been hesitant to call on his Triple-A prospects, who are in the middle of making a postseason run. Even though he said that a recent MRI for Brad Hand wasn't the determining factor to turn to prospect James Karinchak, it certainly presented the
Chang belts 3-run blast for 1st MLB home run
Indians prospect provides key insurance in win over Angels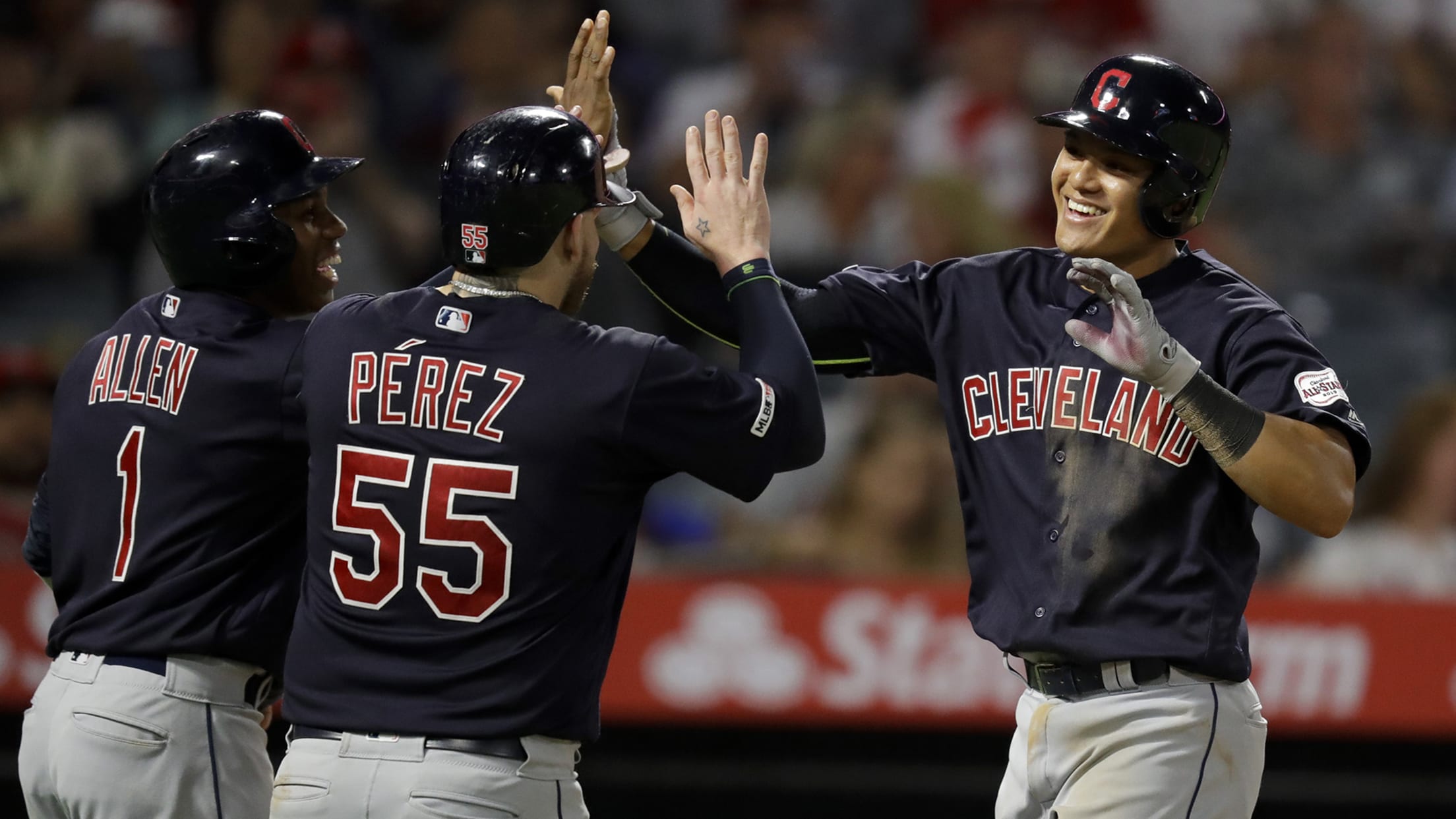 ANAHEIM -- Infielder Yu Chang provided the Indians with some much-needed insurance in Monday's 6-2 win over the Angels at Angel Stadium. It happened to come in the form of his first career home run. With two runners on and two outs in the sixth, Chang drove a 1-2 fastball
Chang gets 1st hit, excels filling in for J-Ram
Indians No. 11 prospect also triples and scores two runs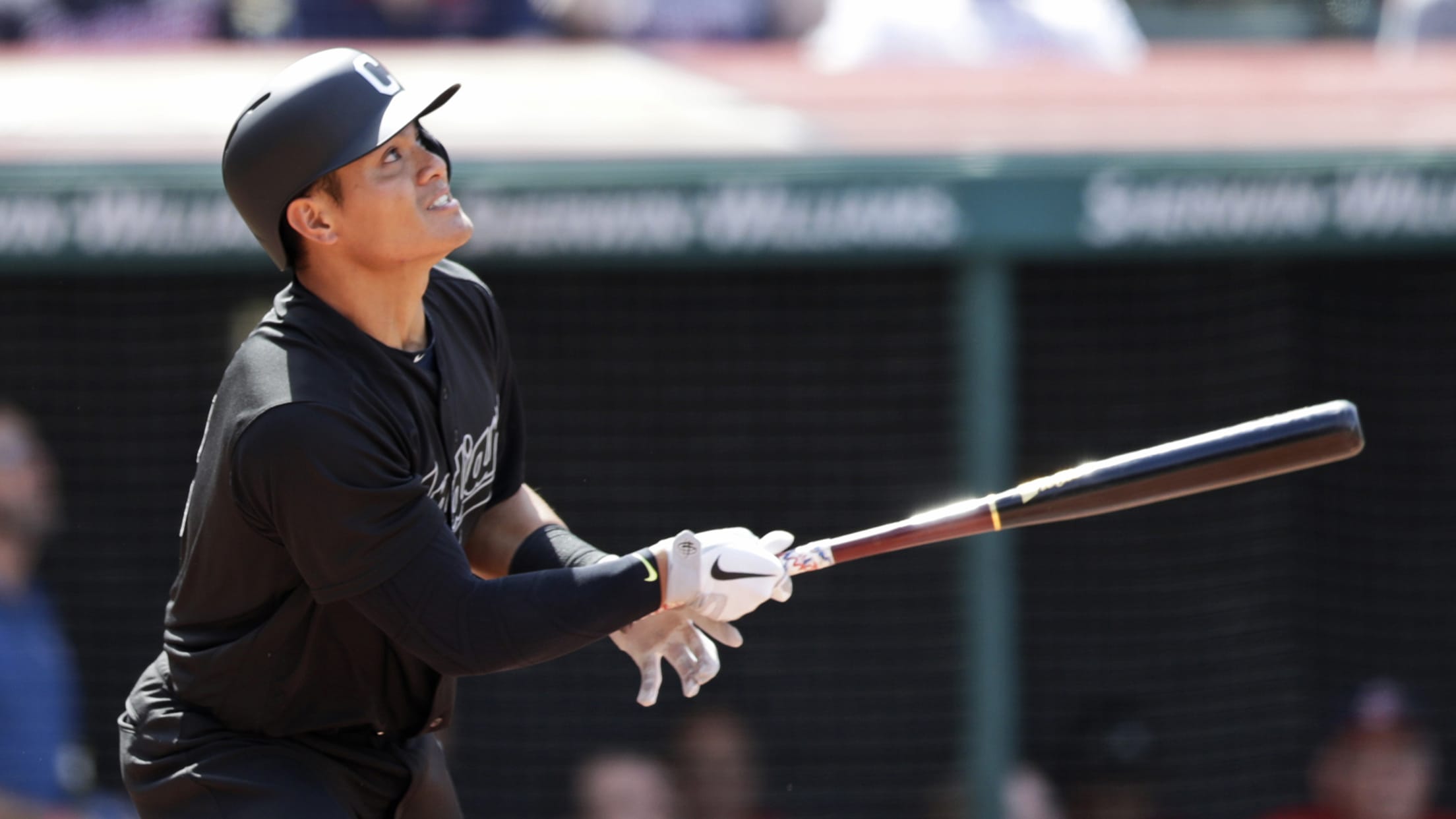 CLEVELAND -- No, those weren't boos. The "Yuuuu" chants that echoed throughout Progressive Field on Sunday afternoon were the sounds of rookie Yu Chang winning over the hearts of Indians fans. It was a day of disappointing news for the Tribe, learning that red-hot third baseman Jose Ramirez needs surgery
Indians to sign No. 25 int'l prospect Pastrano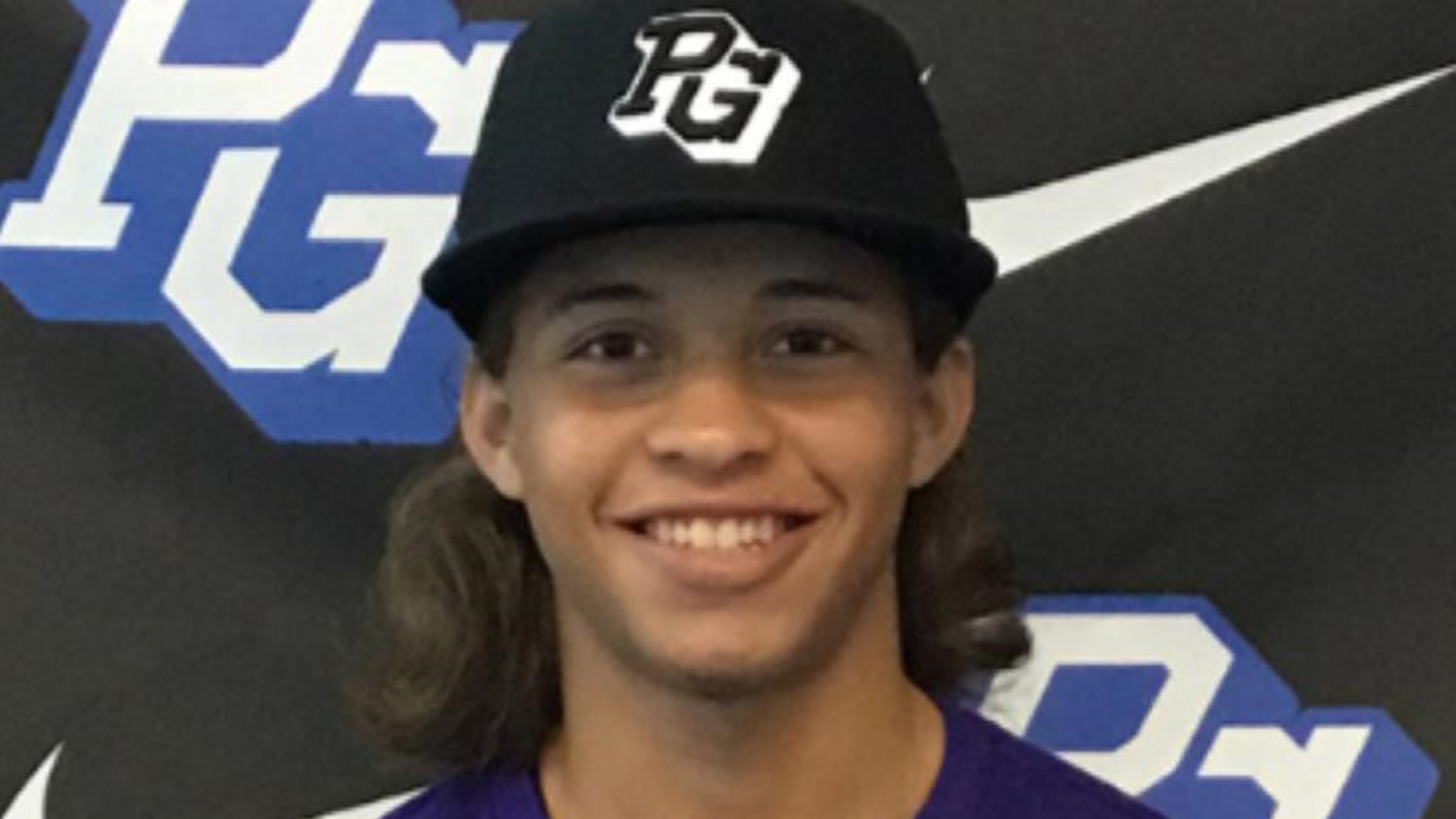 The Indians have emerged as one of the most aggressive teams on the international market in recent years, and that trend is continuing during this year's international signing period. The Tribe announced the signing of 15 international free agents on Tuesday evening, but none of which were shortstop Jose Pastrano.
Tribe's top prospects named to Futures Game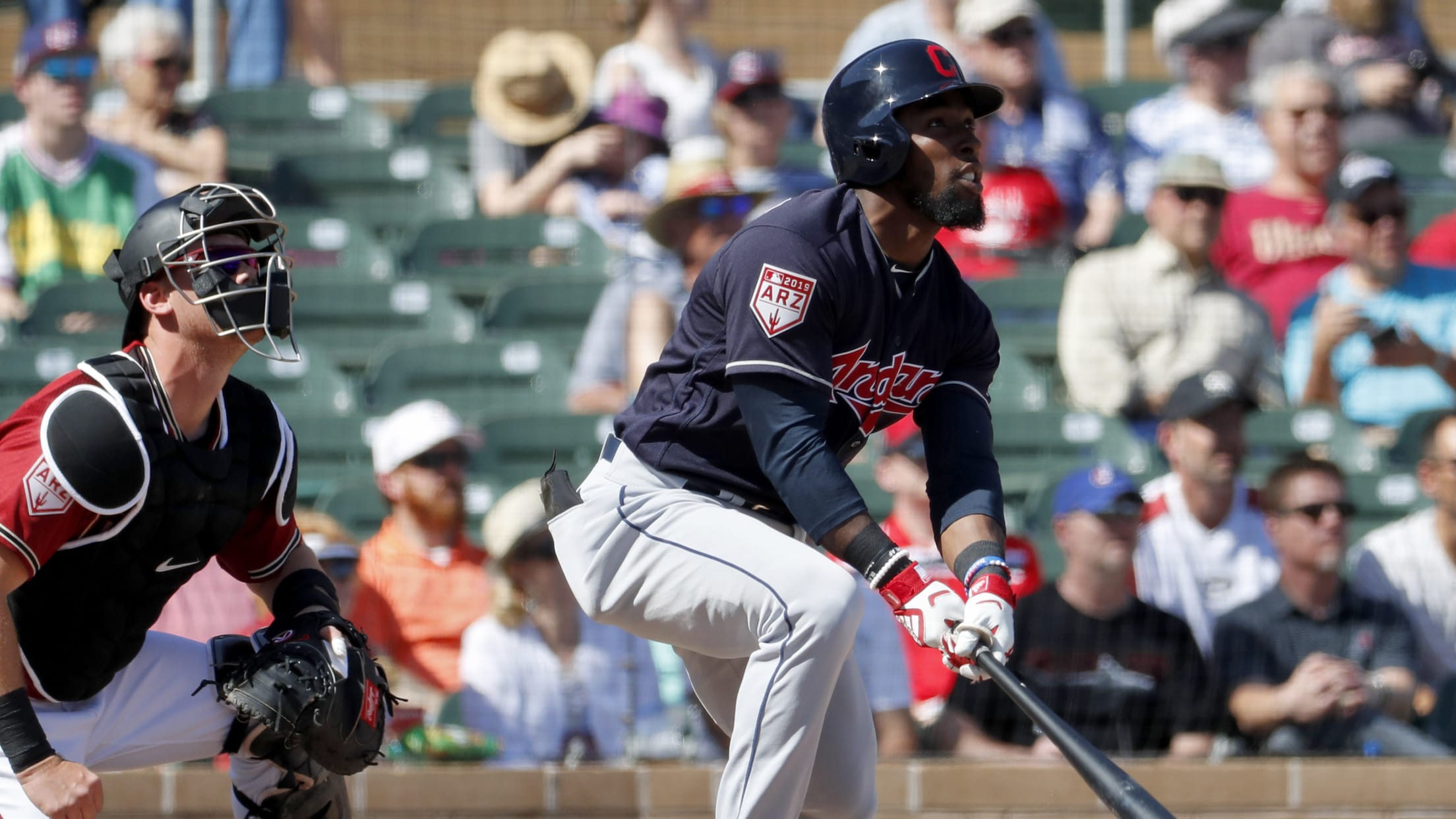 BALTIMORE -- As baseball's biggest names begin rolling in to Cleveland for the 2019 All-Star Game presented by Mastercard, Minor Leaguers with the potential to be the stars of the future will be taking to the diamond at Progressive Field, including two of the Indians' top prospects. Third baseman Nolan
Tribe calls up International League's HR leader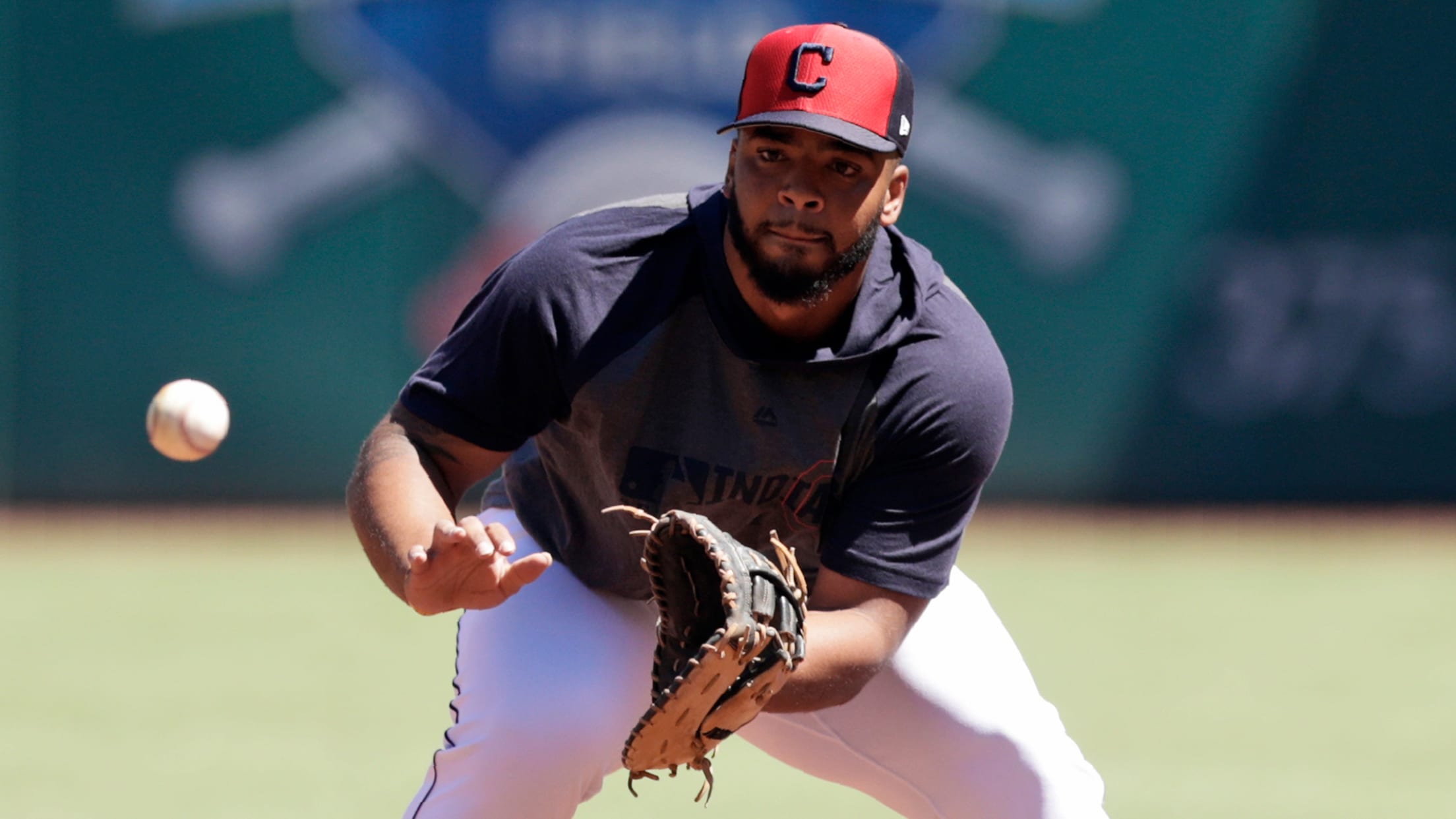 CLEVELAND -- A Sunday morning in a big league clubhouse is often quiet. Players and coaches are still waking up, some are over in the team's chapel and there's no batting practice on the field. But this Sunday, a 23-year-old ball of energy burst into the Tribe's clubhouse. The Indians
Bradley, Indians come up big to sweep Tigers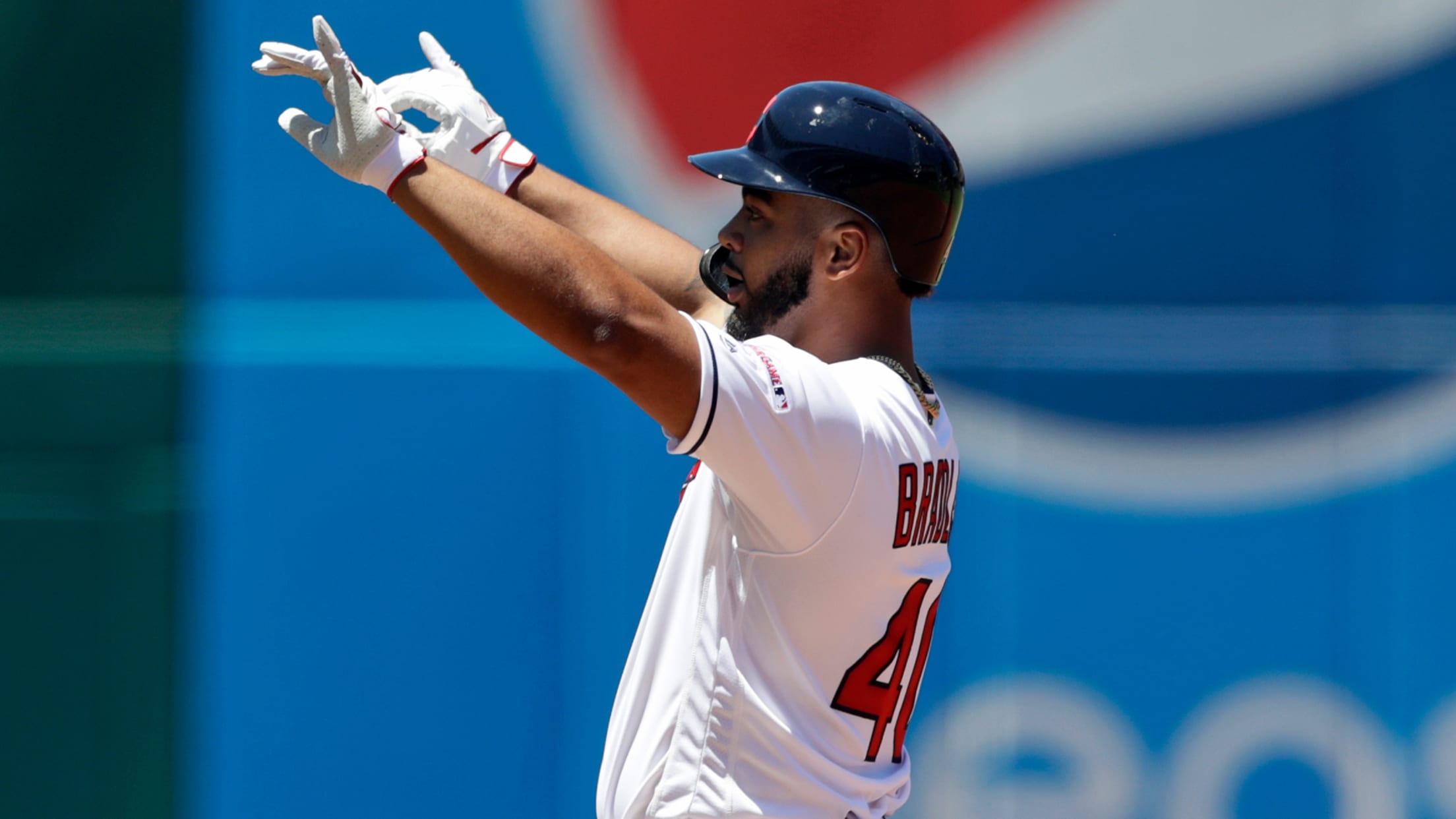 CLEVELAND -- Bobby Bradley expected to be overwhelmed with emotion before his first big league at-bat. He wasn't quite sure how he was going to handle it, saying, "I'm gonna have to take a lot of deep breaths. It might take me a second to get in the box. Just
Another Indians rookie arm shines in debut
No. 24 prospect Civale fans six in six scoreless, earns first MLB win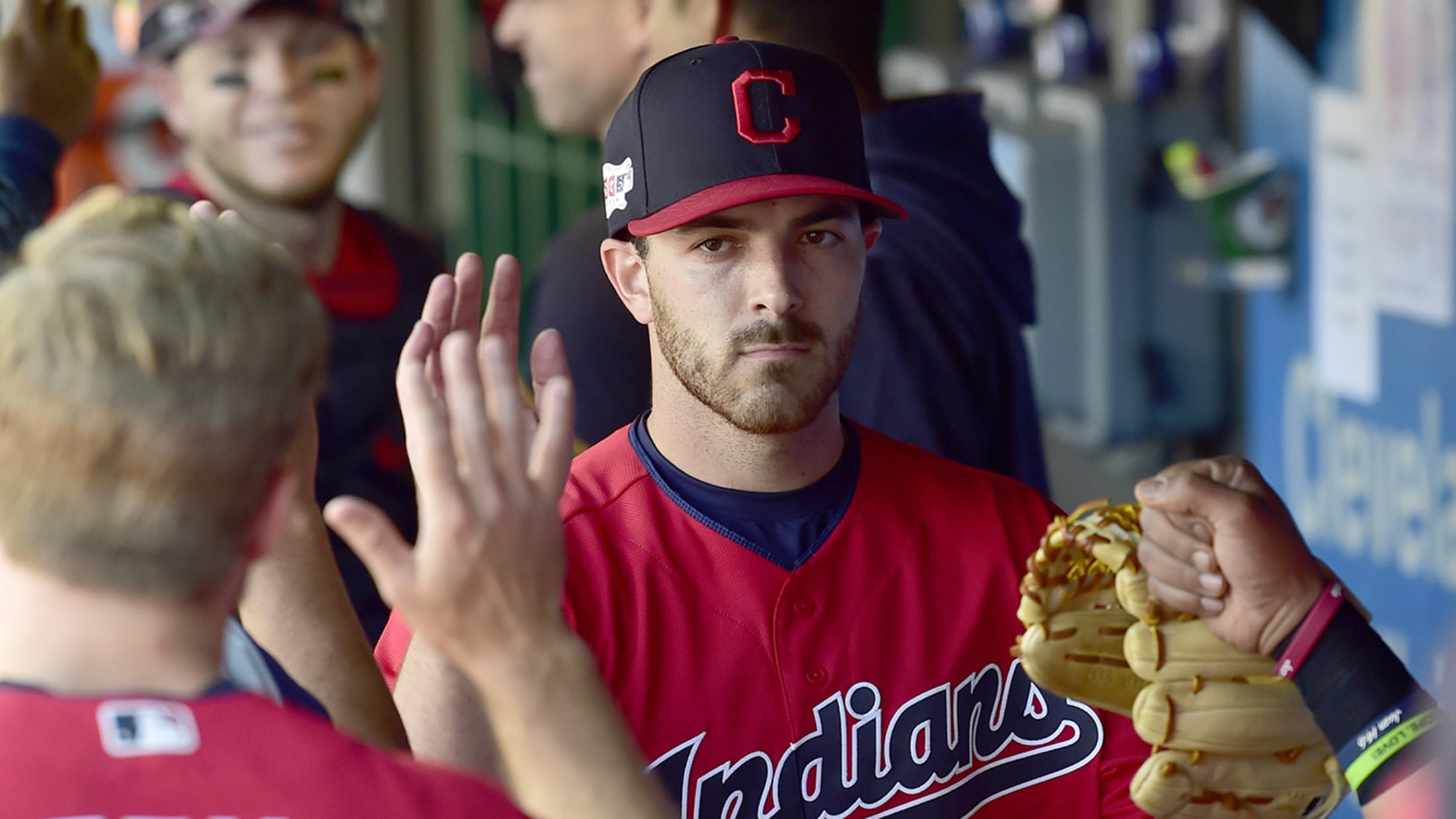 CLEVELAND -- Each time the Indians' starting rotation has suffered a blow this season, the club has been able to quickly find an answer. Not only have the responses been enough to patch the gaping holes left by Mike Clevinger, Corey Kluber and Carlos Carrasco, but the young arms they've
Civale called up to face Tigers; Martin DFA'd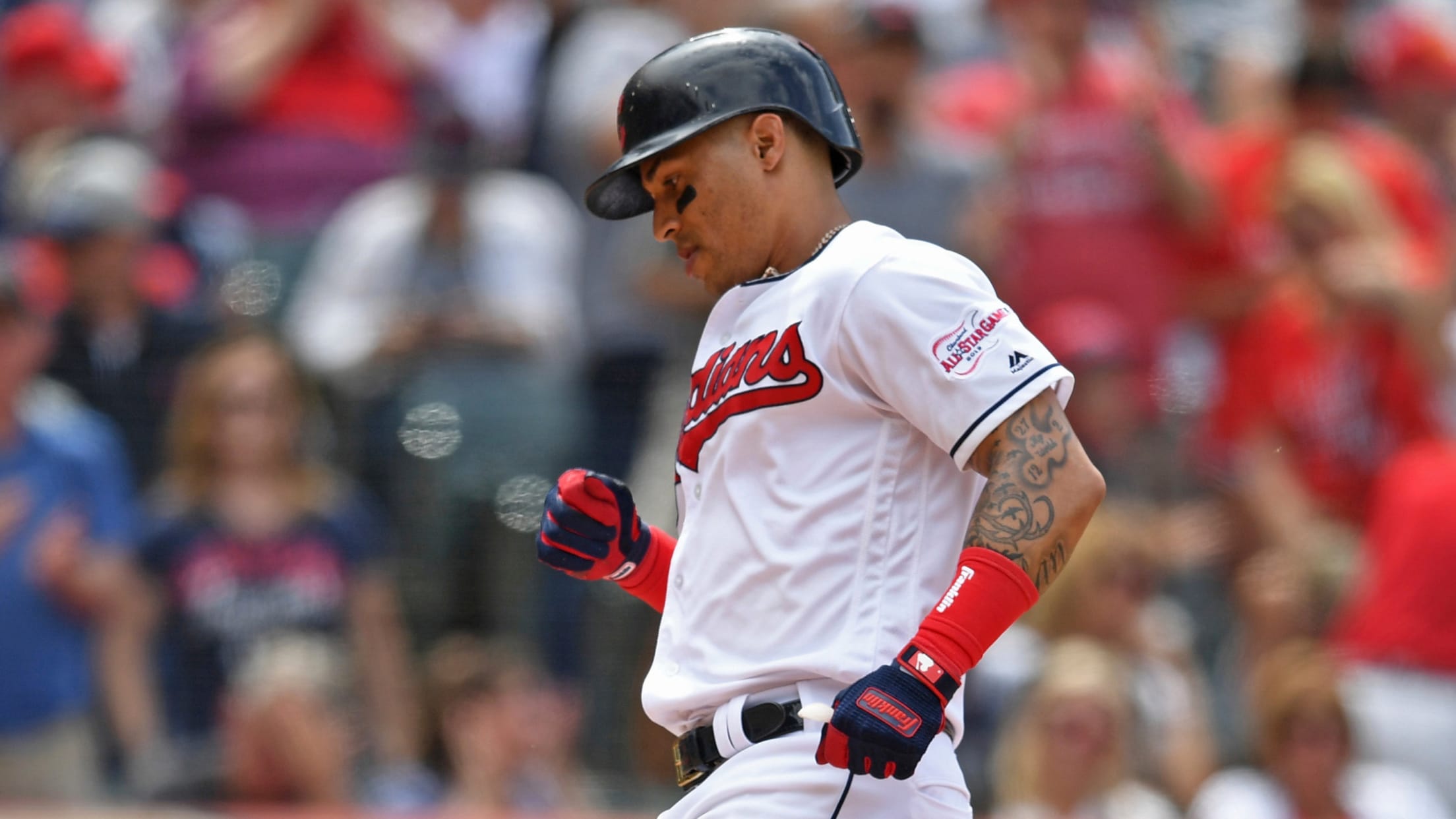 CLEVELAND -- The writing has been on the wall for Leonys Martin. With the immediate impact rookie outfielder Oscar Mercado made during his first month in the big leagues, Martin's struggling bat could only keep him in Cleveland for so long. The Tribe decided to part ways with Martin on
Here are future All-Stars from AL Central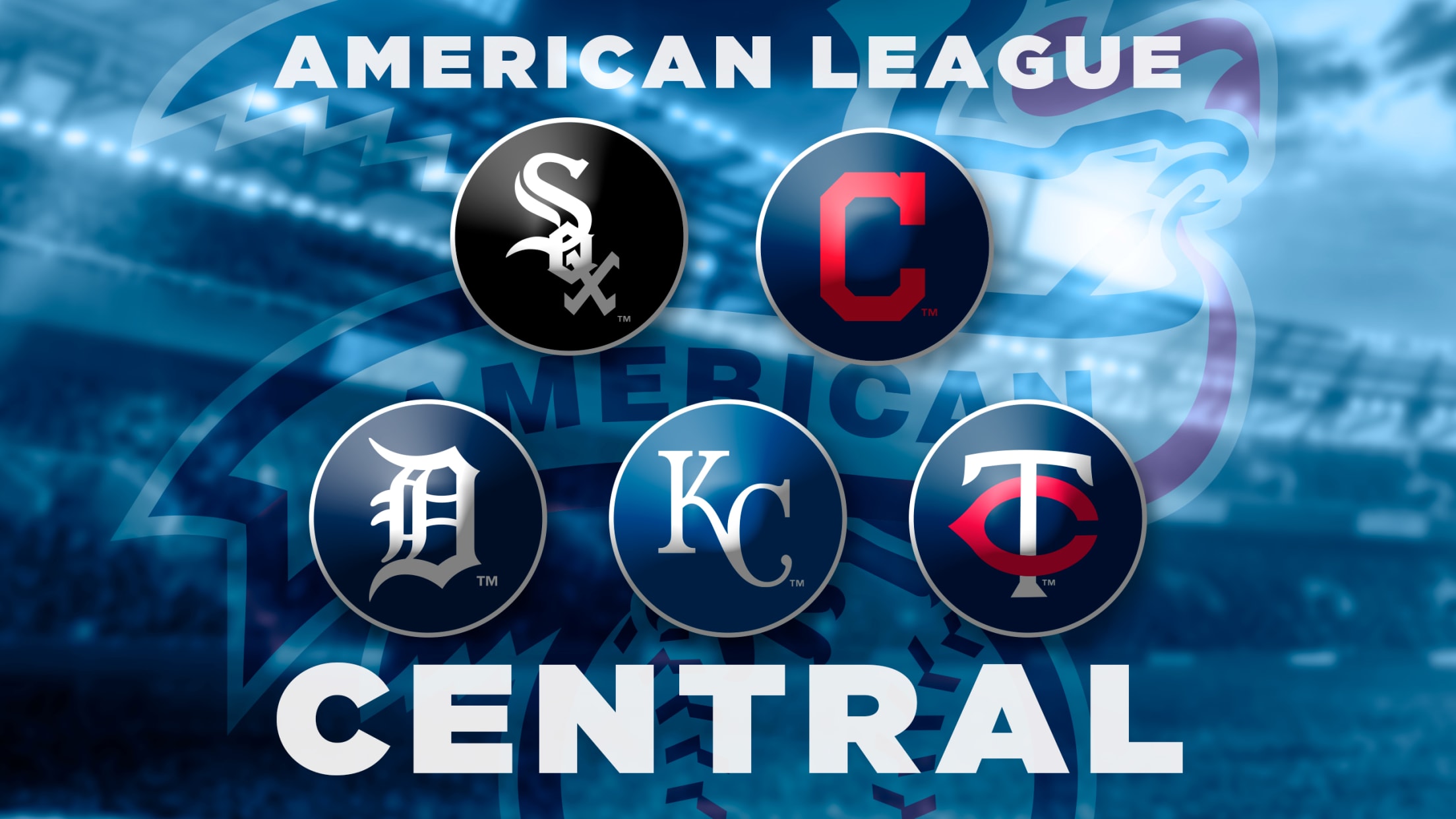 Next month's All-Star Game could feature a whole lot of Minnesota Twins and a selection of players from the rest of the American League Central. That's a reflection of the way the division race has played out. But the AL Central All-Star competition could become a lot more crowded before
Cairo's son among Indians' Day 2 picks
Tribe takes five position players and three pitchers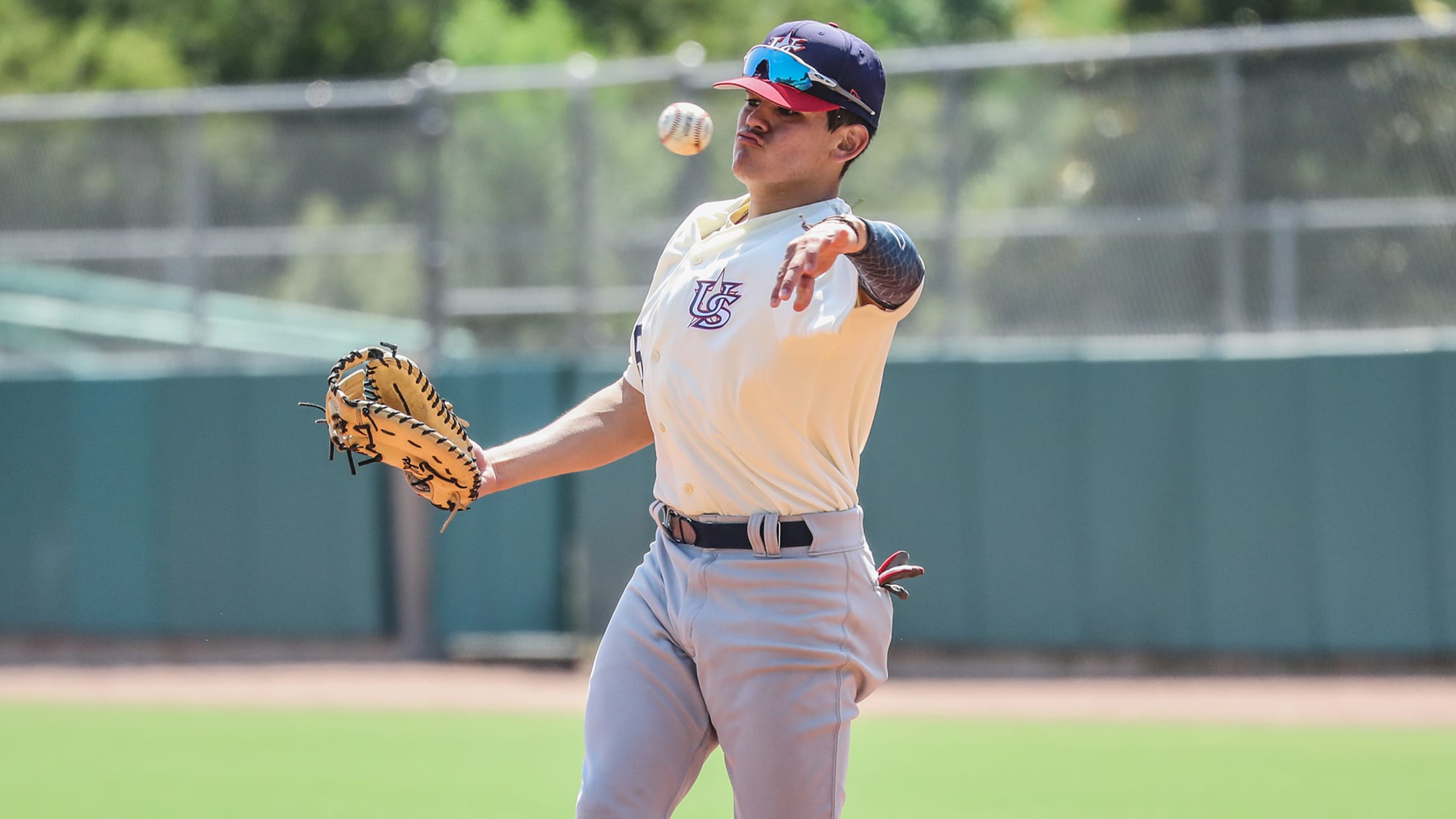 CLEVELAND -- After eight more picks in the 2019 MLB Draft, the Indians walked out of their Draft room pleased with their four high school and four college additions. The Tribe selected five position players and three pitchers, following Monday's first two picks of right-hander Daniel Espino and shortstop Yordys
Tribe takes hard-throwing hurler Espino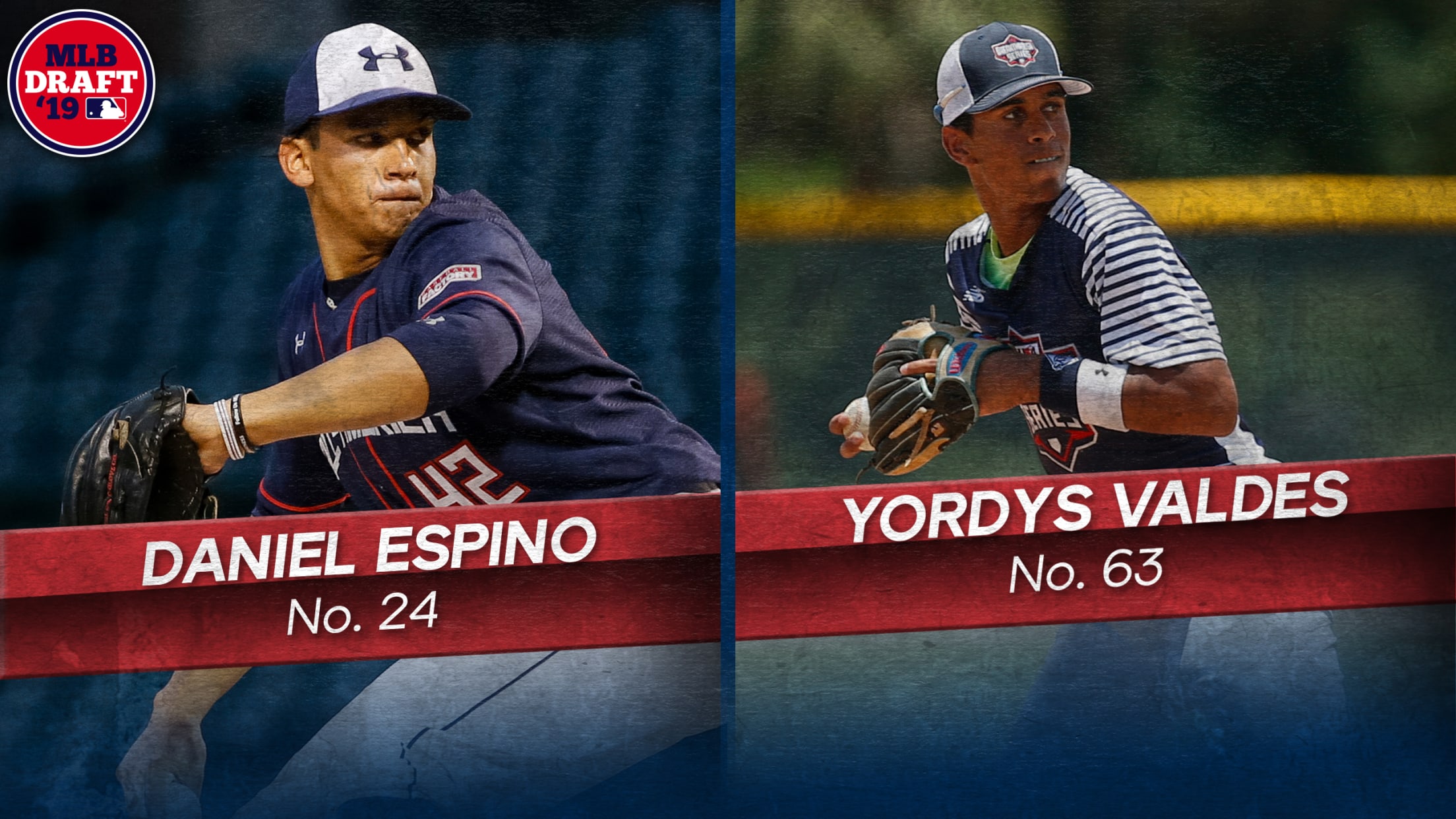 CLEVELAND -- After spending some time in the United States at 10 years old for baseball, Daniel Espino knew he had to make the permanent move. When he was 15, he came out of his room at his home in Panama, telling his parents that he needed to live in