Chang's 'scary' power makes Carrasco a fan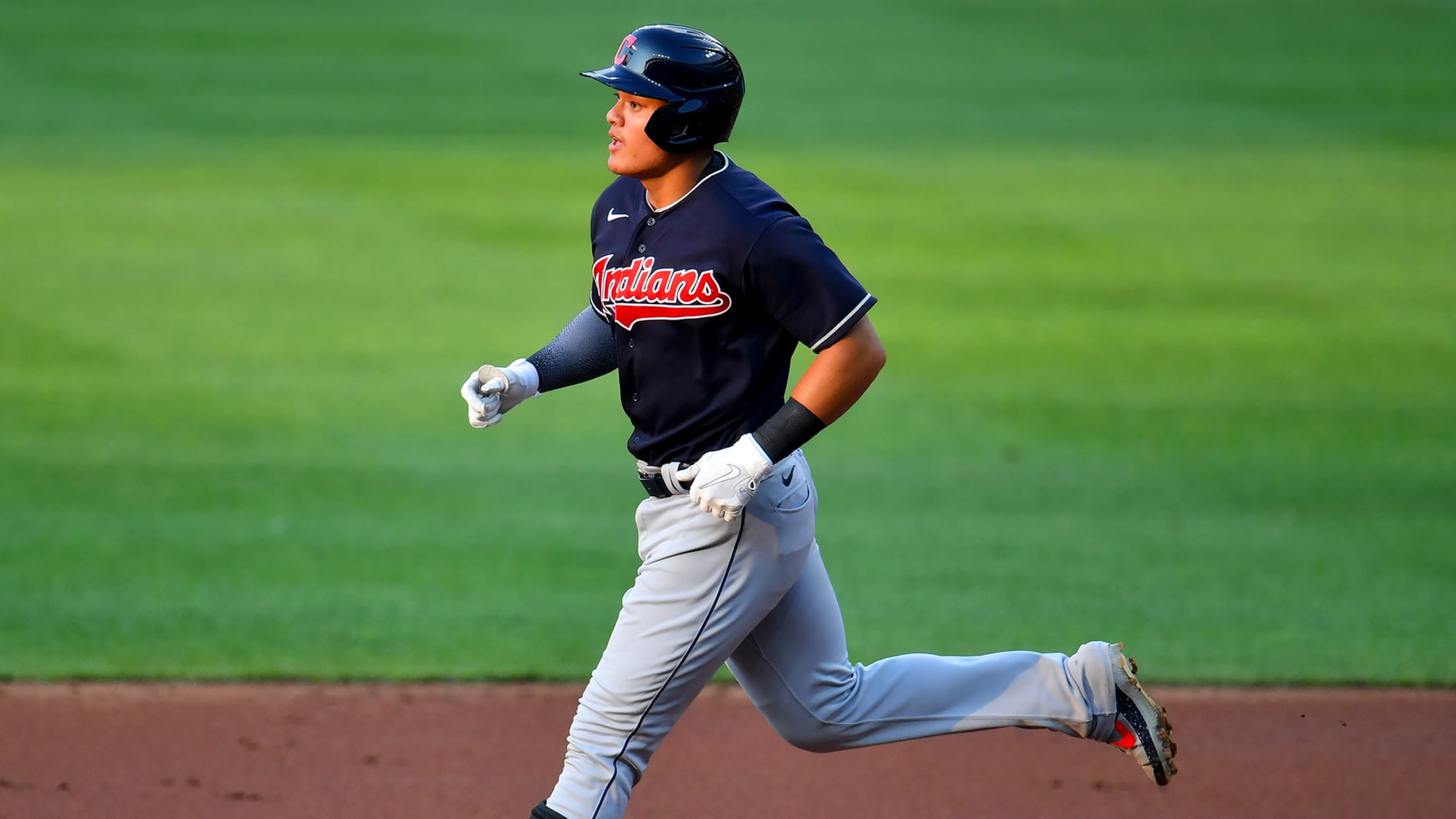 CLEVELAND -- When Yu Chang hit two big flies earlier this week, he was asked whether his power was an underrated part of his game. He answered by explaining that he just had lucky days, and he credited the wind as the reason why the balls carried over the fence.
Third-round pick Halpin signs with Tribe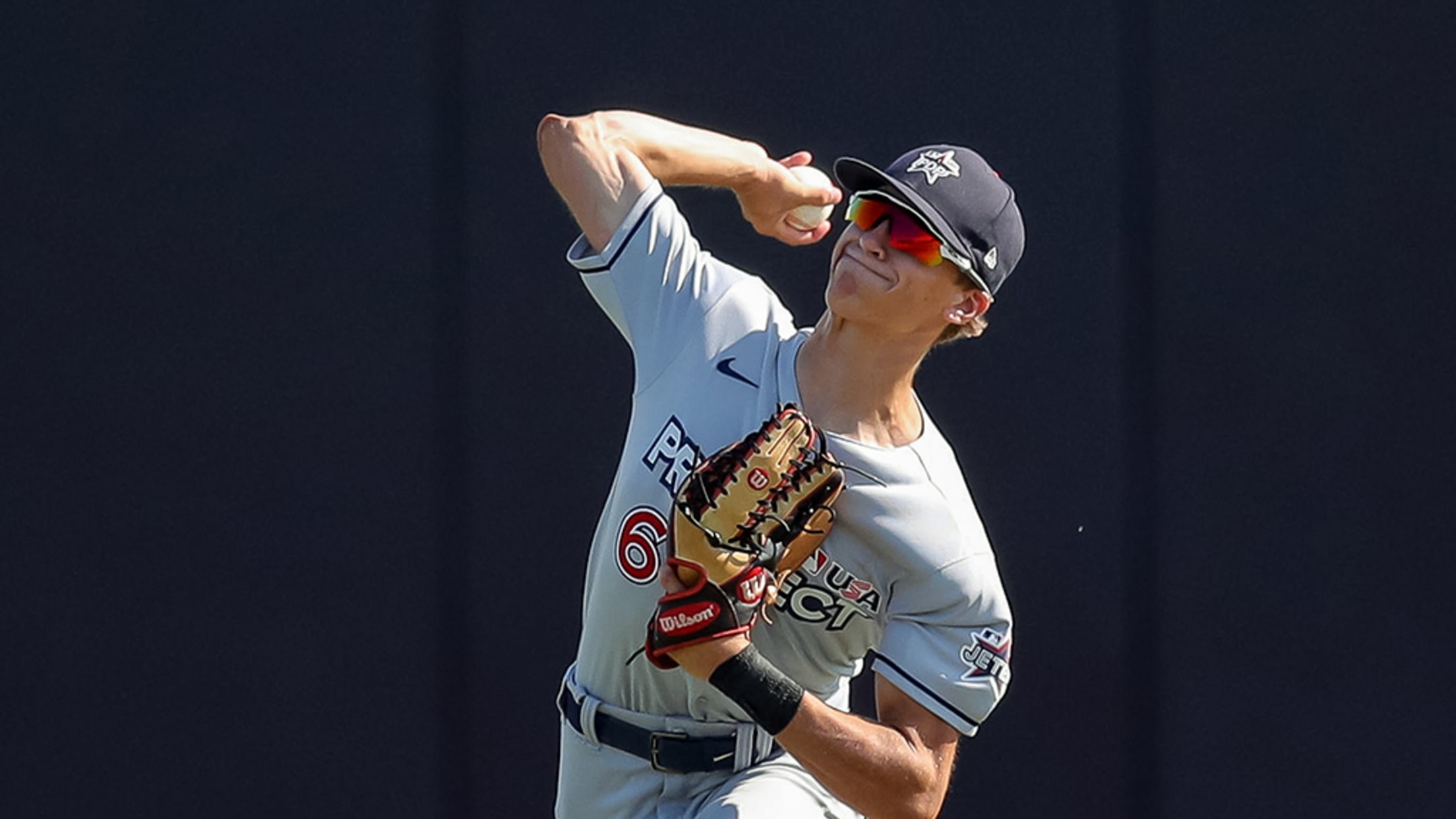 CLEVELAND -- And then there was one. The Indians have now come to terms with five of their six 2020 MLB Draft picks after signing third-rounder Petey Halpin from Mira Costa High School (Calif.) and fourth-rounder Milan Tolentino from Santa Margarita High School (Calif.) on Friday. According to MLB Pipeline's
10 Indians players to watch in Summer Camp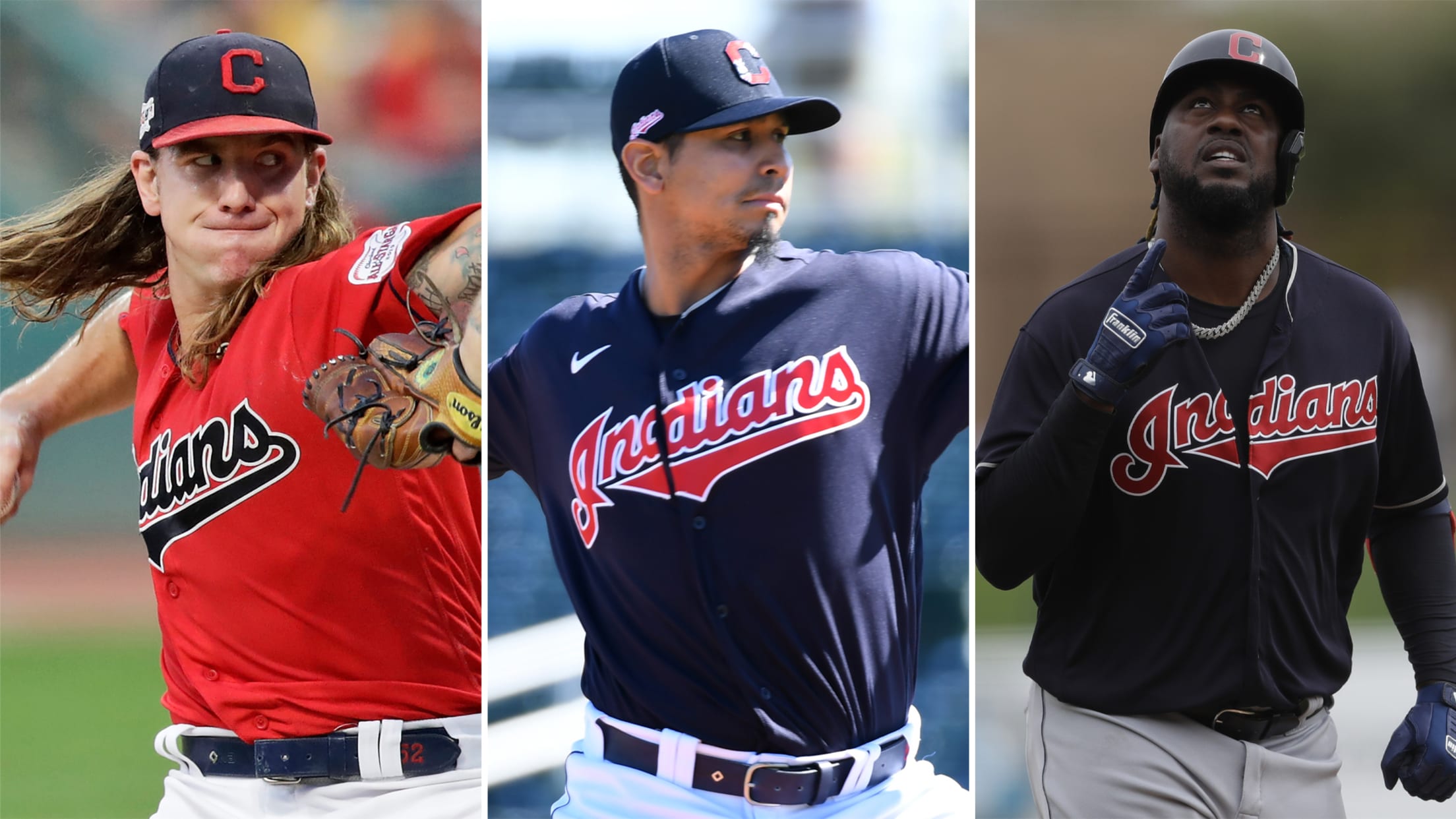 CLEVELAND -- All 55 Indians players have reported to Progressive Field and are in the process of finishing their health screenings, which means they're one step closer to taking the field in the first Summer Camp workout on Friday. Forty players will practice at Progressive Field and the other 15
Indians sign undrafted high school player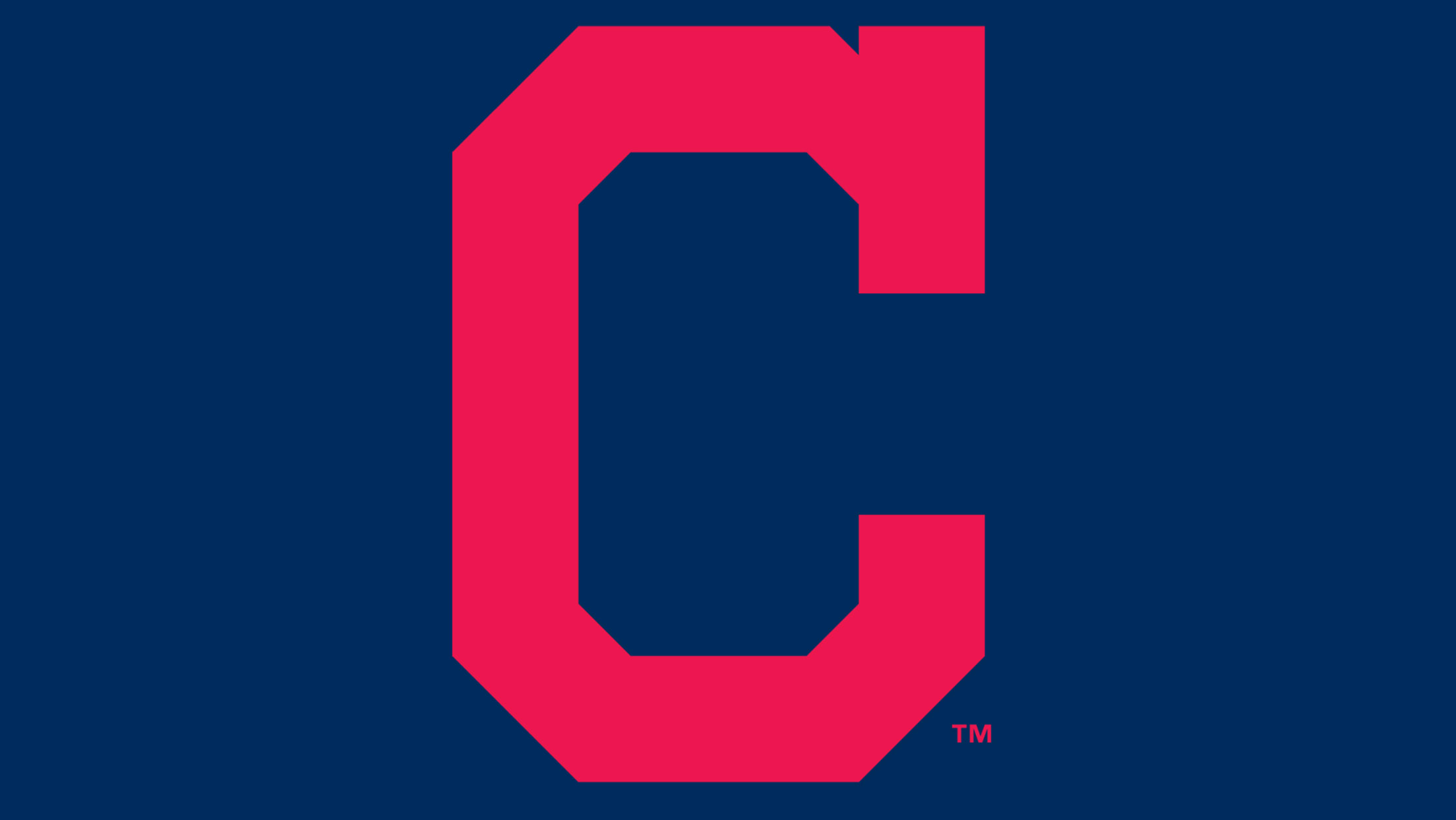 CLEVELAND -- The Indians have added another name to their non-drafted free agents list. On Saturday evening, the club announced the signing of high school infielder Alonzo Richardson. Since Sunday morning at 9 a.m. ET, teams have been able to ink prospects who were not taken in the five rounds
Tucker ready for journey his big bro predicted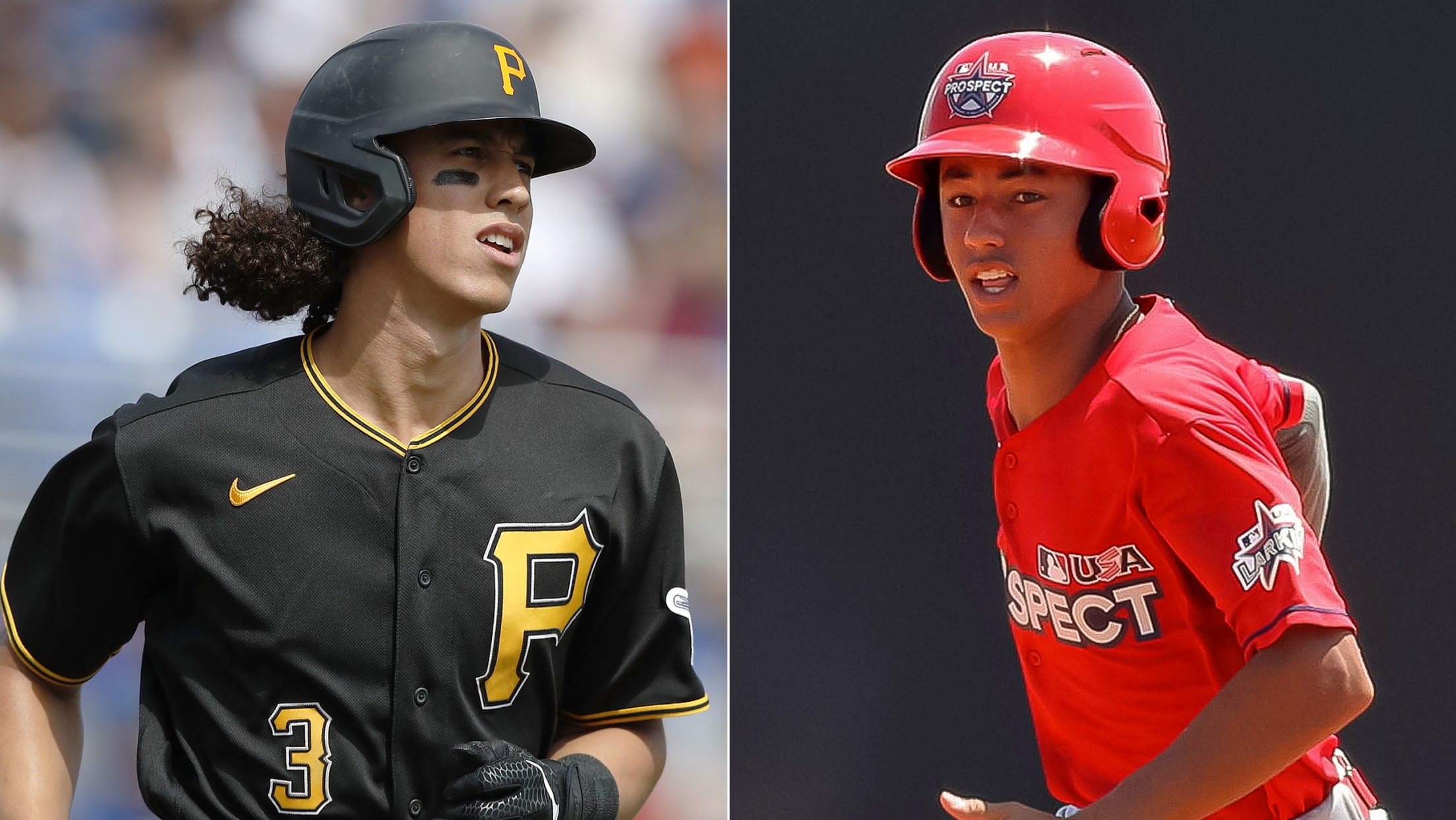 CLEVELAND -- Pirates shortstop Cole Tucker had his celebratory tweet for his younger brother ready to post on Wednesday night. About a month ago, a friend of Cole's dug up a tweet from 2013 where the Pittsburgh infielder predicted that his then-10-year-old brother, Carson, would one day be selected in
Tribe eager to see how '20 Draft class pans out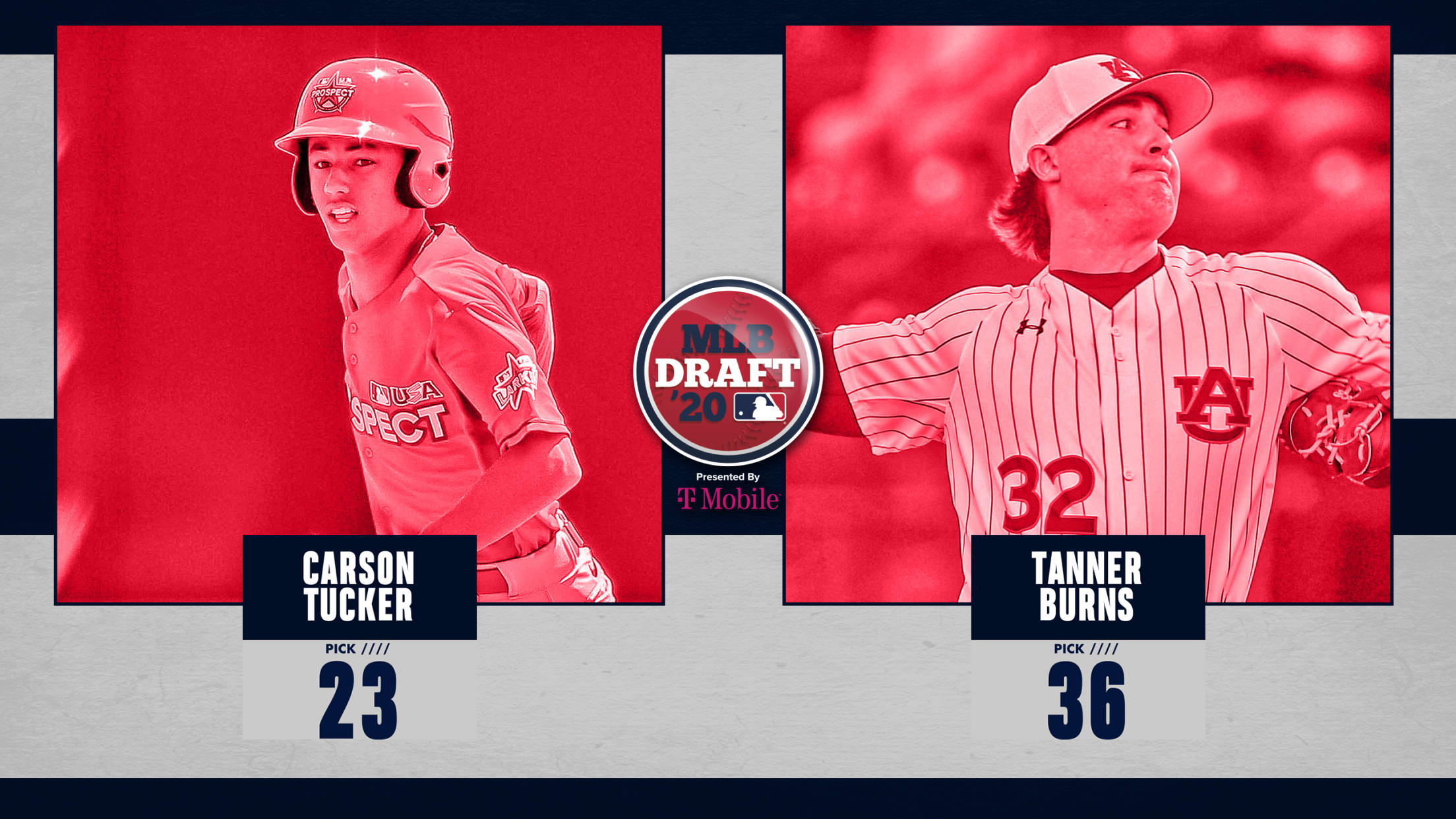 CLEVELAND -- After five rounds of the 2020 MLB Draft, the Indians walked away with one biological brother of a current big leaguer and the long-lost twin of Tribe pitcher Logan Allen.
On Day 2, Indians double Logan Allen allotment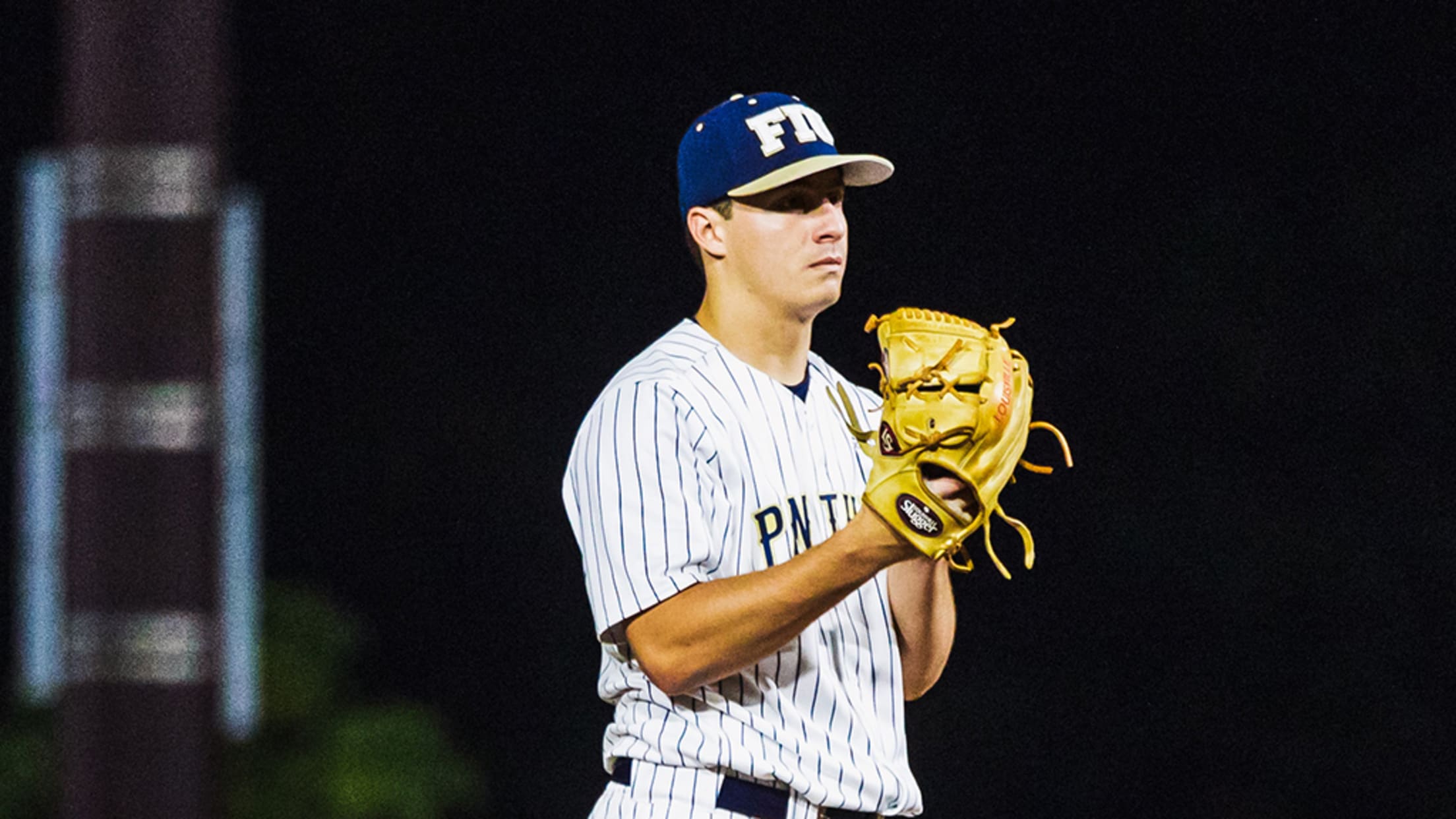 CLEVELAND -- After the Indians made their sixth and final selection of the 2020 MLB Draft on Thursday night MLB Network analyst and former Rockies general manager Dan O'Dowd was straightforward in his description of the club's draft: "Without a doubt, they won Night 2." The Indians felt the same
Tribe 'couldn't be happier' with SS Tucker
Cleveland selects high schooler with No. 23 overall pick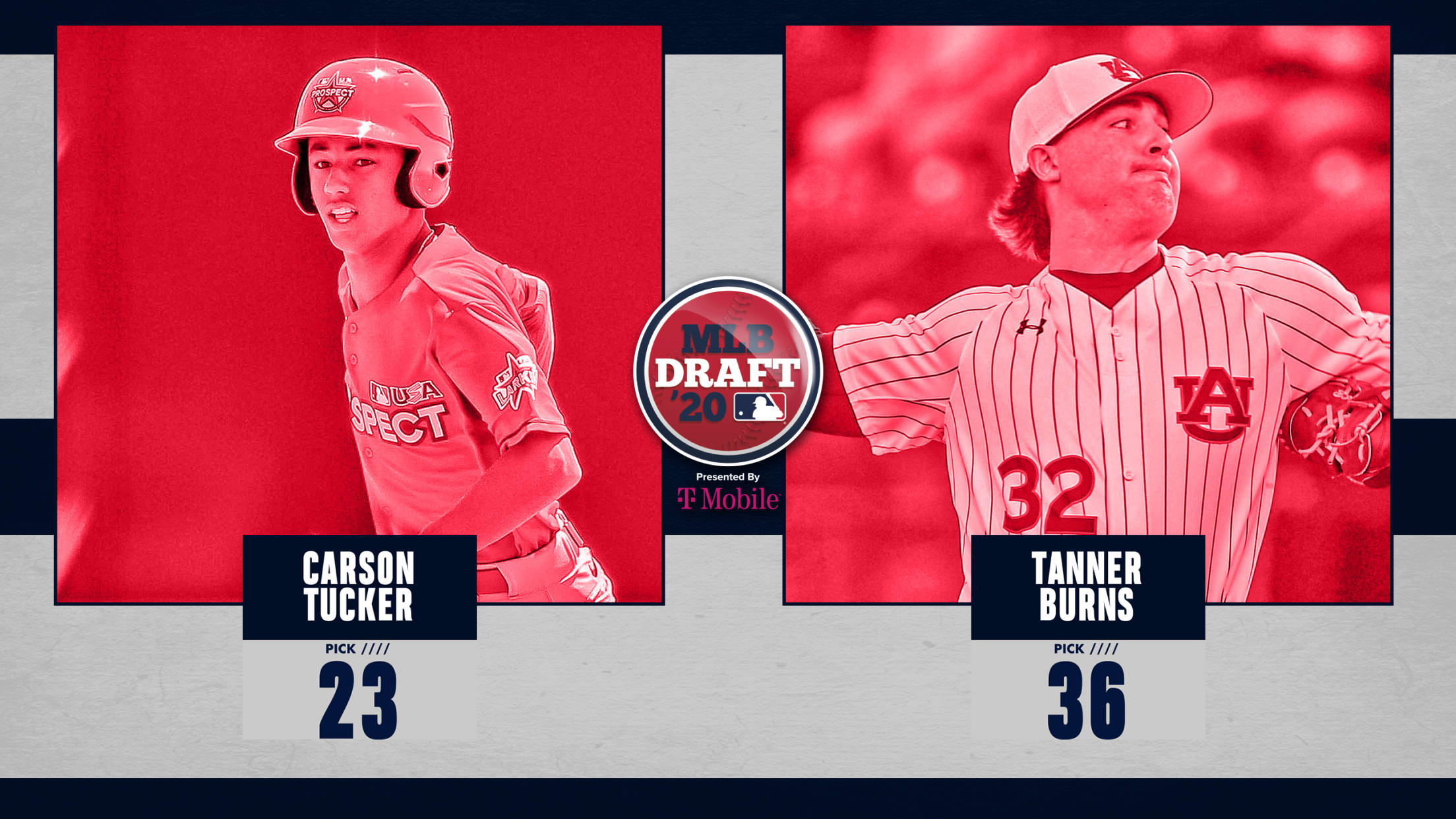 CLEVELAND -- Days before Carson Tucker's 11th birthday in 2013, his older brother, Cole Tucker, tweeted a picture of the two of them working in the batting cages well after the sun had gone down. Cole said, "Little man's gonna go first round." Seven years later, he was right.
Cleveland thrilled to draft 'workhorse' RHP Burns
Tribe selects Auburn pitcher with No. 36 pick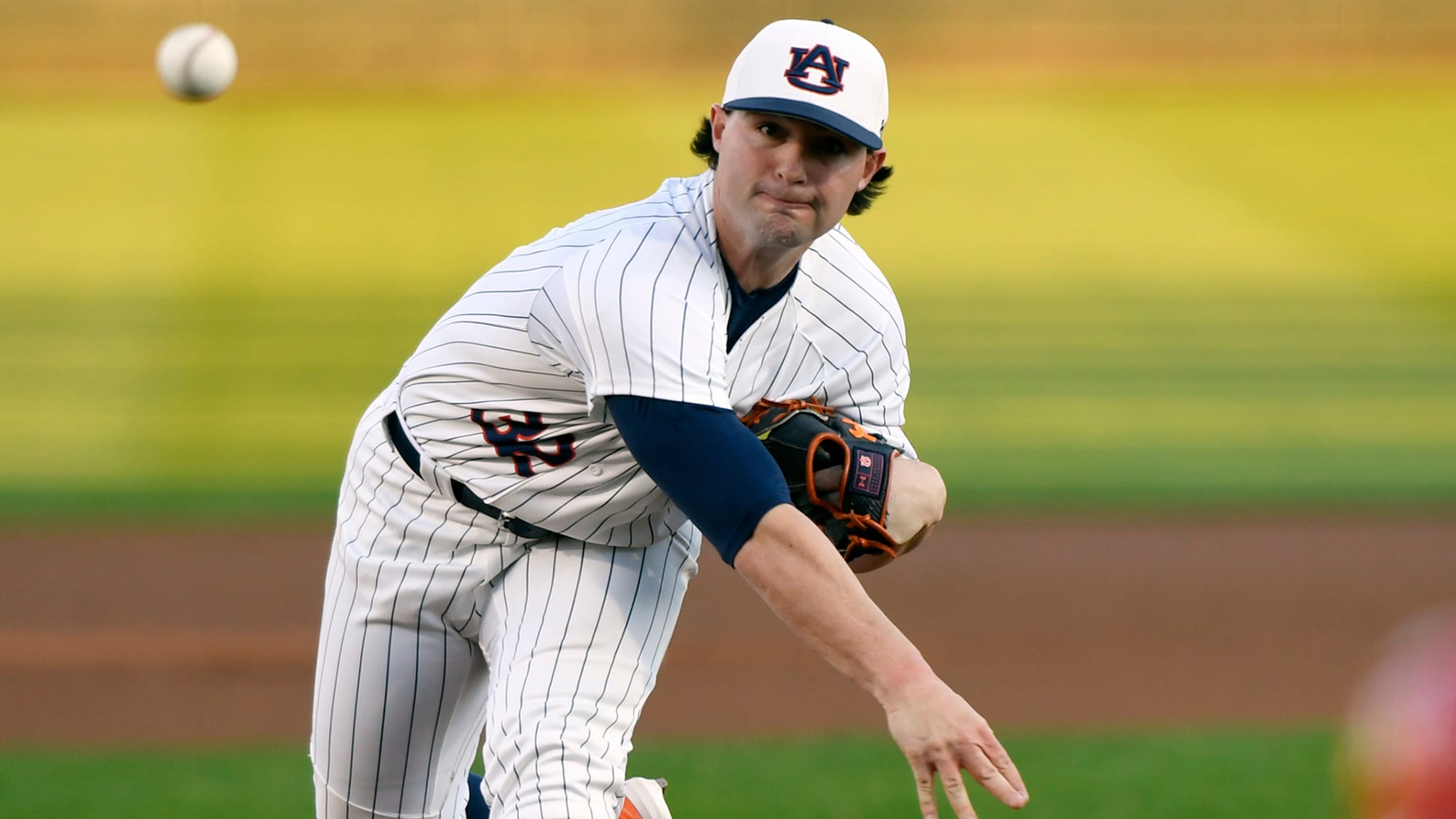 CLEVELAND -- The Indians have showcased their starting-pitching depth over the past few seasons with right-handers like Shane Bieber, Zach Plesac and Aaron Civale, and they still have arms like Triston McKenzie working their way to the Major League level. On Wednesday, that depth may have expanded.
'Told you so': Prediction comes true 7 years later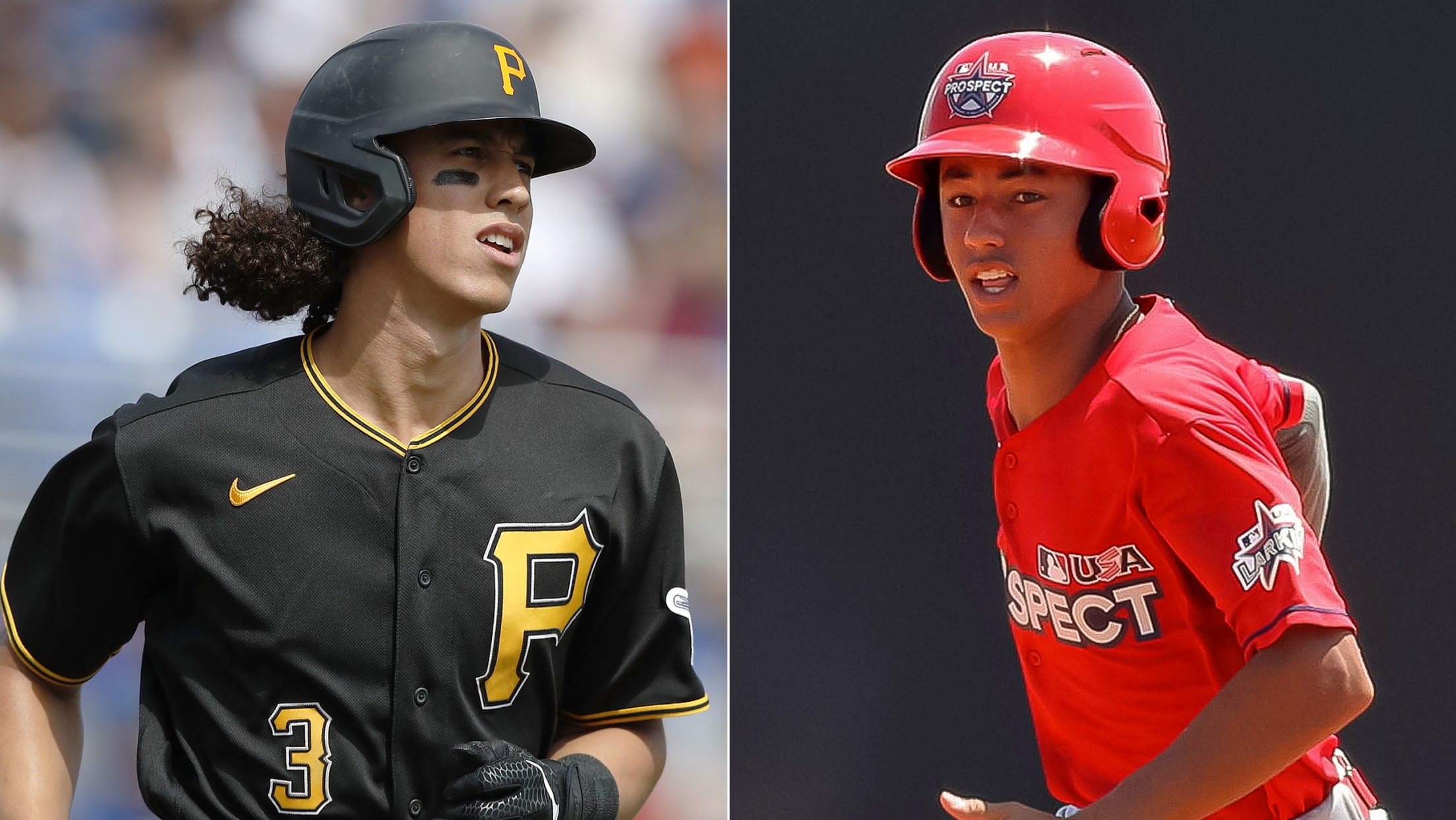 Cole Tucker knew it seven years ago. The Pirates shortstop, whom Pittsburgh chose with the 24th overall selection in the 2014 MLB Draft, tweeted on Jan. 10, 2013, that his younger brother would be a first-round pick himself someday. • Pirates' Tucker helps brother prep for next step
Is Tribe eyeing backstop with first Draft pick?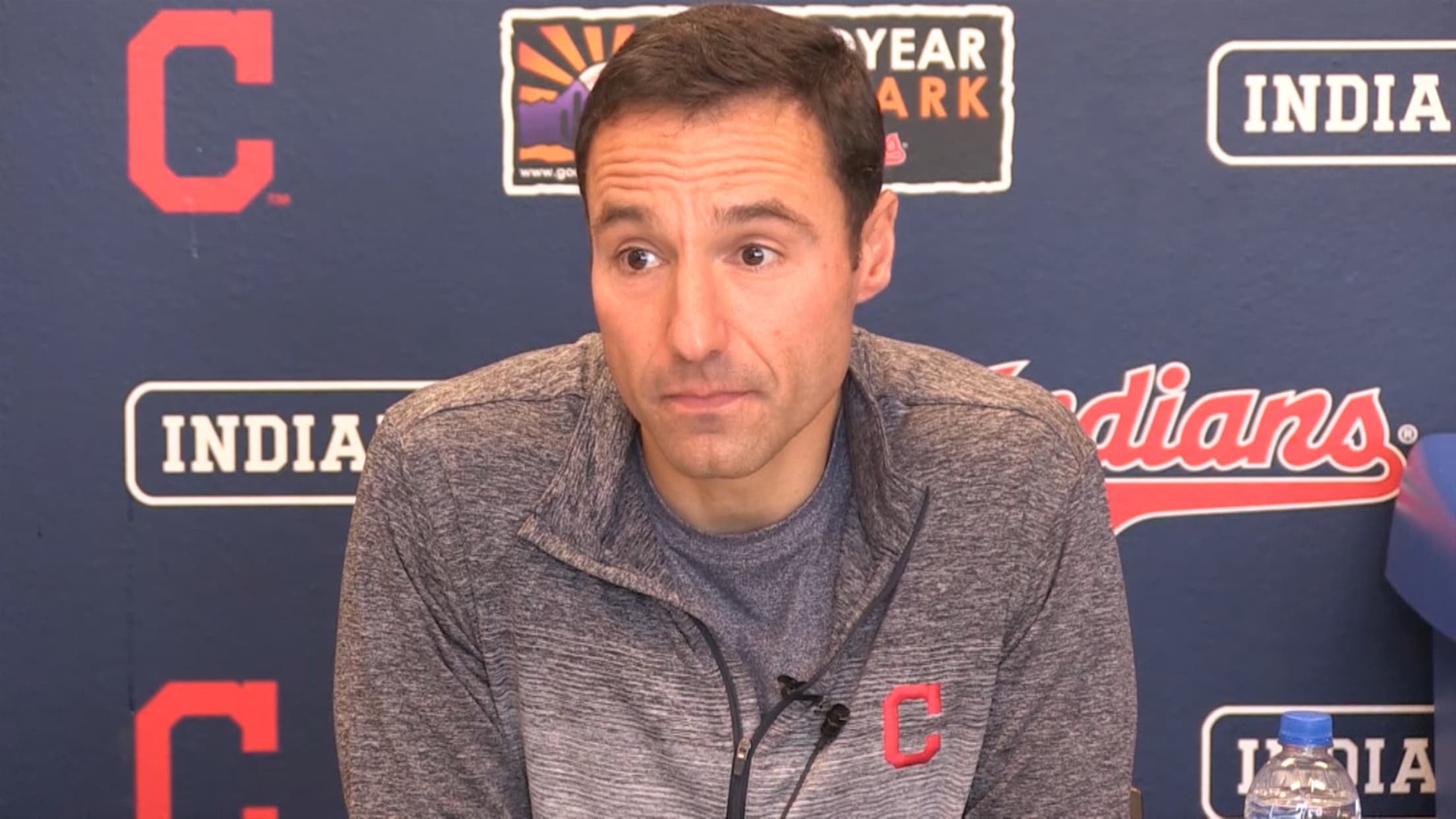 CLEVELAND -- It may look a little different this year, but Major League Baseball's 2020 Draft will go on. Due to the effects from the coronavirus pandemic, this year's Draft will be limited to five rounds instead of its usual 40. The Indians' front-office staff will utilize Zoom to communicate
Top 5 international signings in Indians history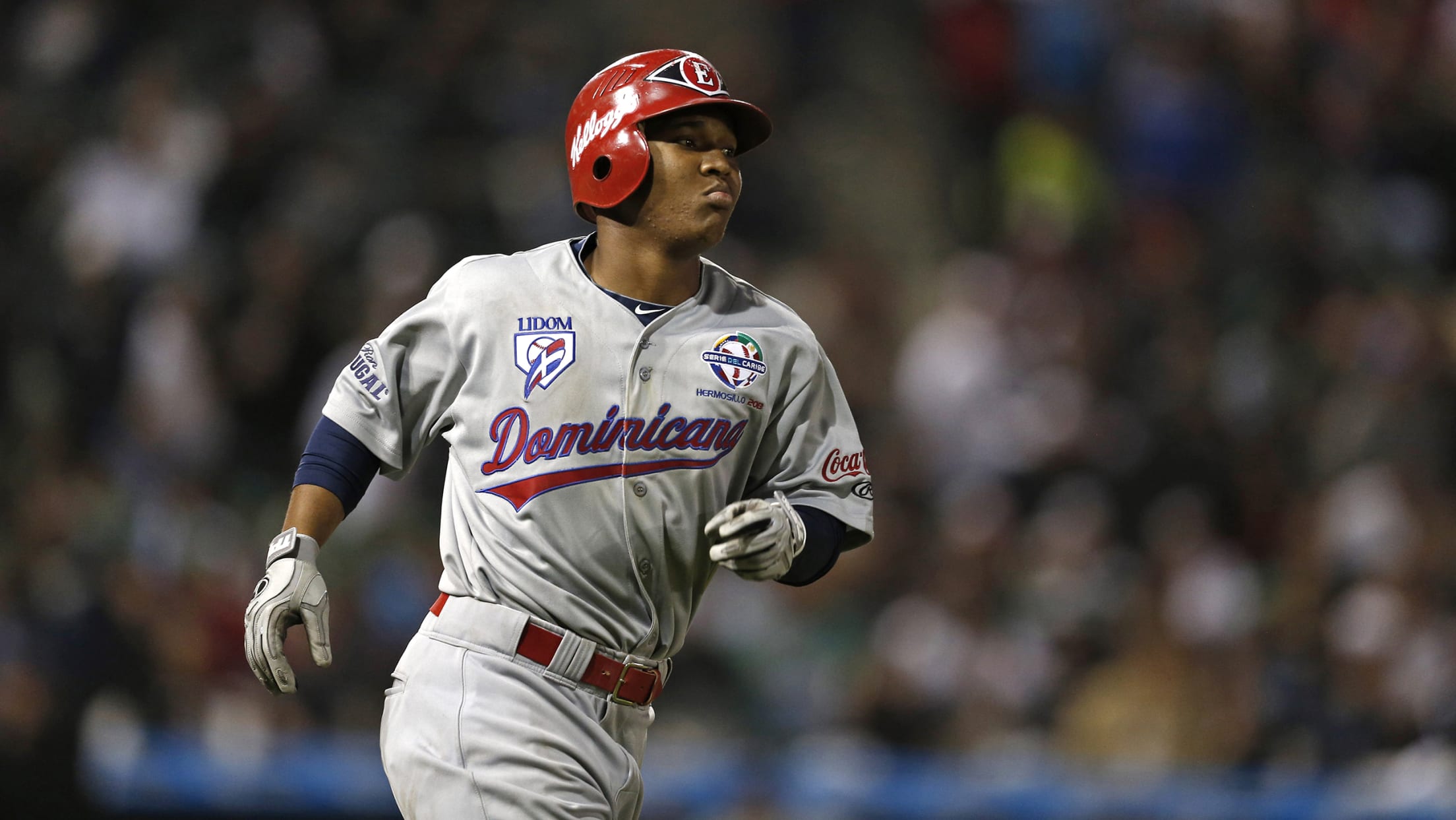 CLEVELAND -- Around this time every year, the Indians' front office begins getting together regularly and is in constant communication with its scouts to make sure everyone is ready for the upcoming MLB Draft. And if it's possible, that crew may put even more effort into each year's international signings
Q&A with Indians prospect Triston McKenzie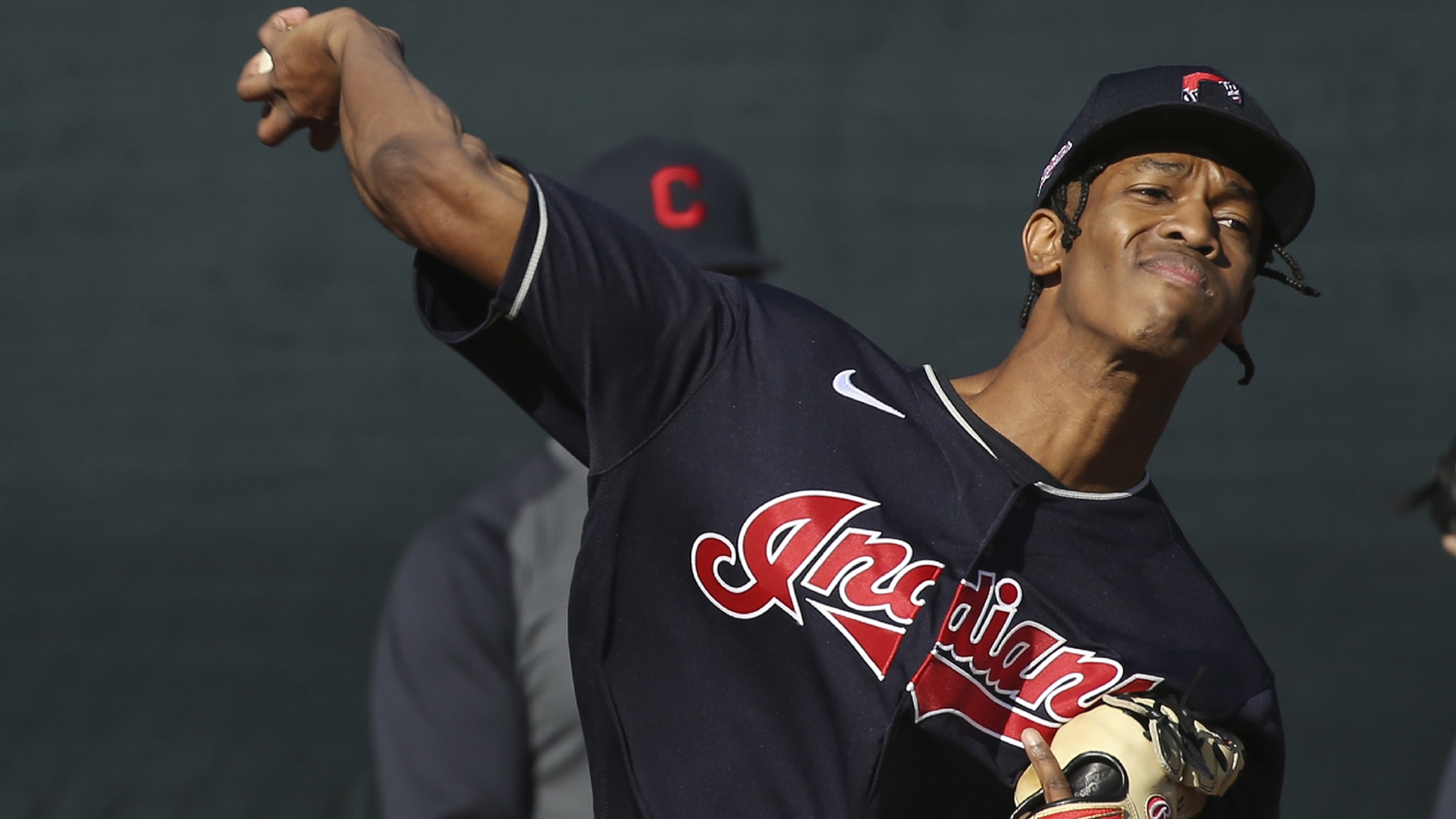 CLEVELAND -- If there's anything Indians prospect Triston McKenzie has learned over the past year and a half, it's patience. Entering last season, McKenzie was the Tribe's top prospect, according to MLB Pipeline, but had to watch his ranking drop to No. 9 after missing an entire season due to
Self scouting report: Indians' Bo Naylor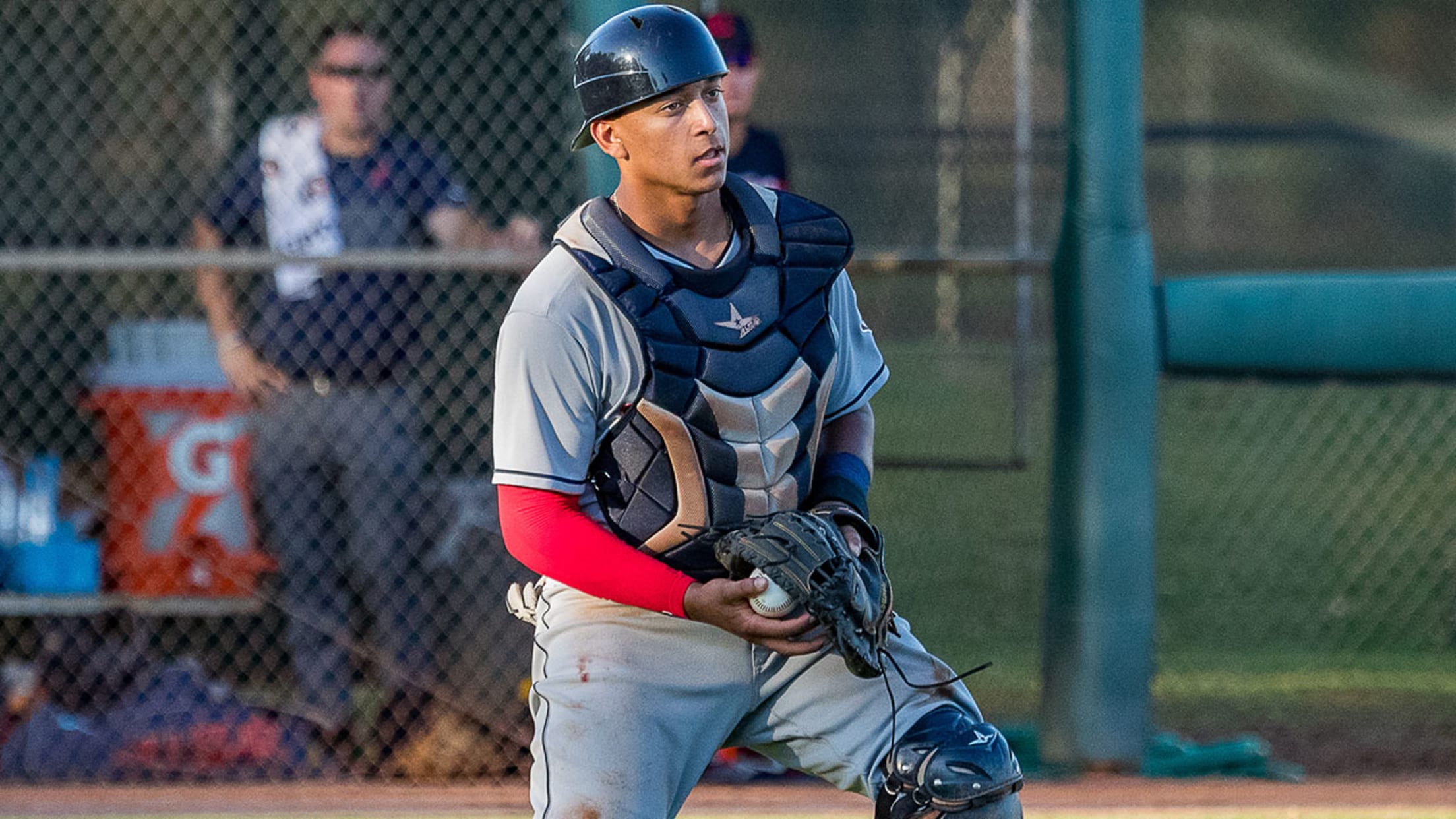 TORONTO -- Bo Naylor is carving out his own path. Though the 20-year-old catcher is often paired in conversation with his Major League brother, Josh -- who made his big league debut for the Padres last season -- the younger Naylor spent the 2019 season making waves of his own.
30 prospects we'll be talking about in 2022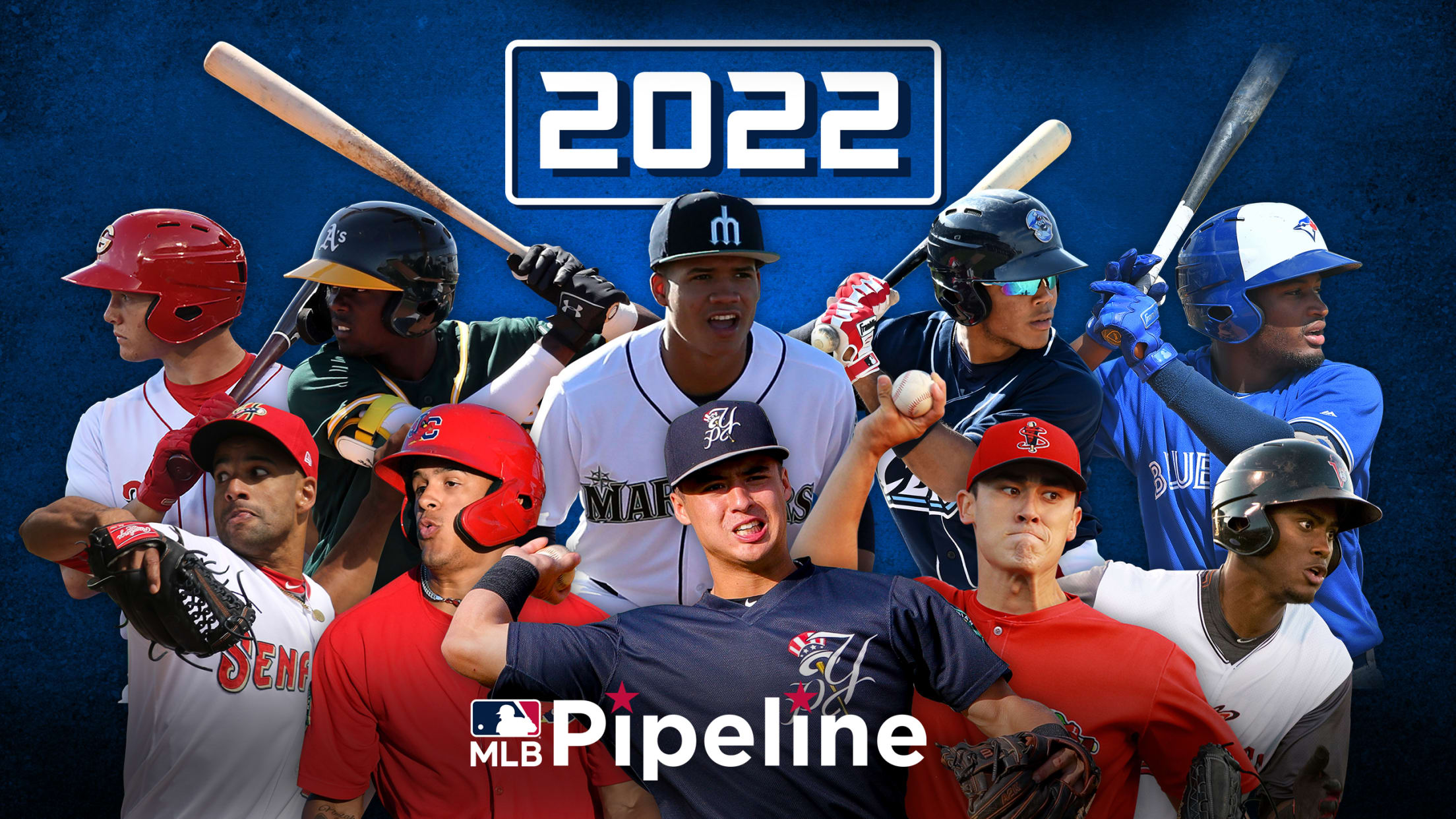 Right now, all baseball fans can do is look ahead to the future. We decided to take that to the extreme by looking two years down the road at which prospects we expect to be big names in 2022. The fact that 14 of the Top 20 players on MLB
The scout who trained Madonna, Hanks, De Niro
Indians' Hughes has worked with Hollywood stars, helped draft Trout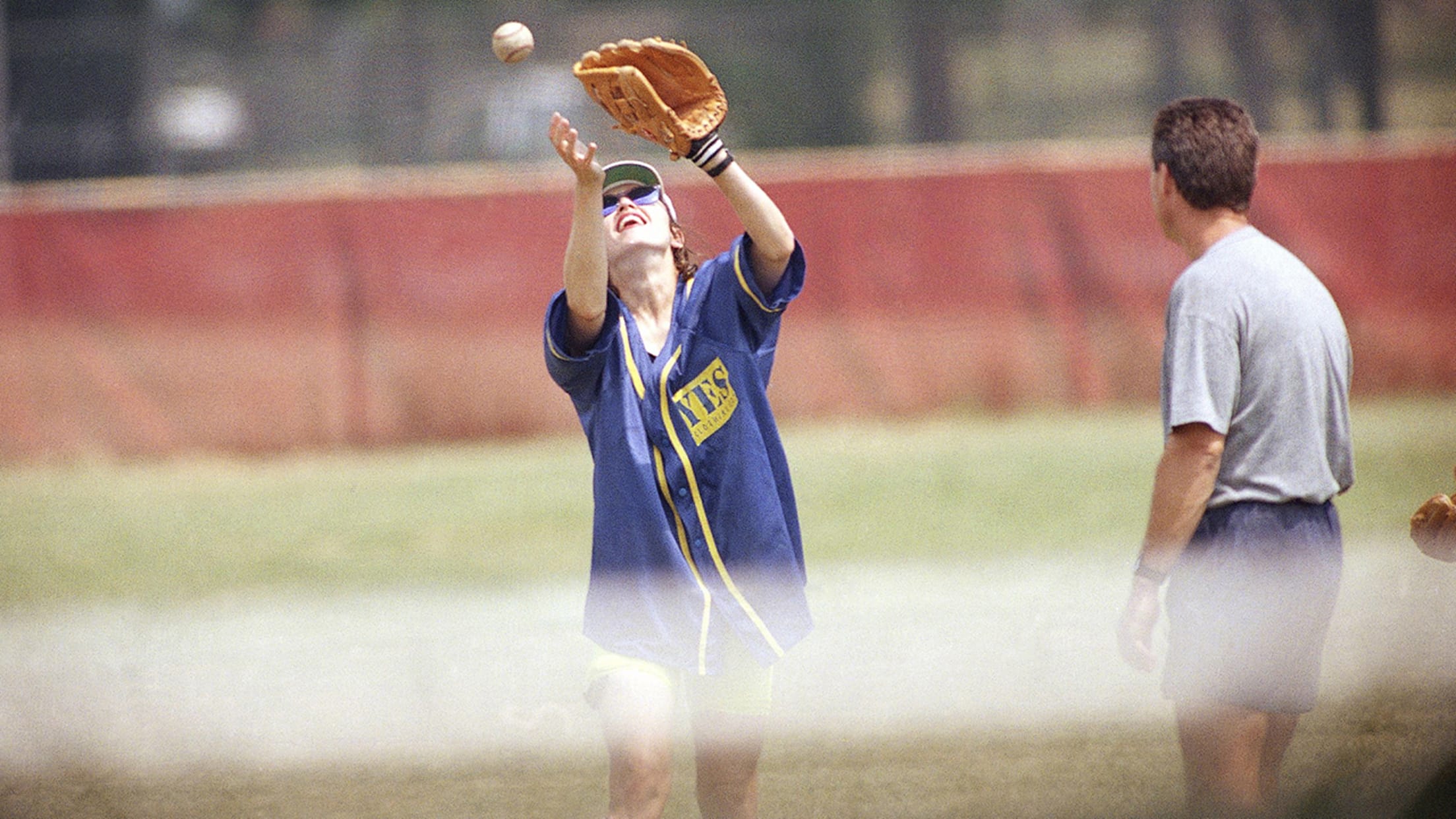 While we wait for the baseball season to get underway and for scouts to get back out on the road for their respective organizations, MLB Pipeline will shine a spotlight on these hard-working evaluators who are typically behind the scenes. We'll talk to scouts across the game about their best
Notes: Clevinger's progress; 3 sent down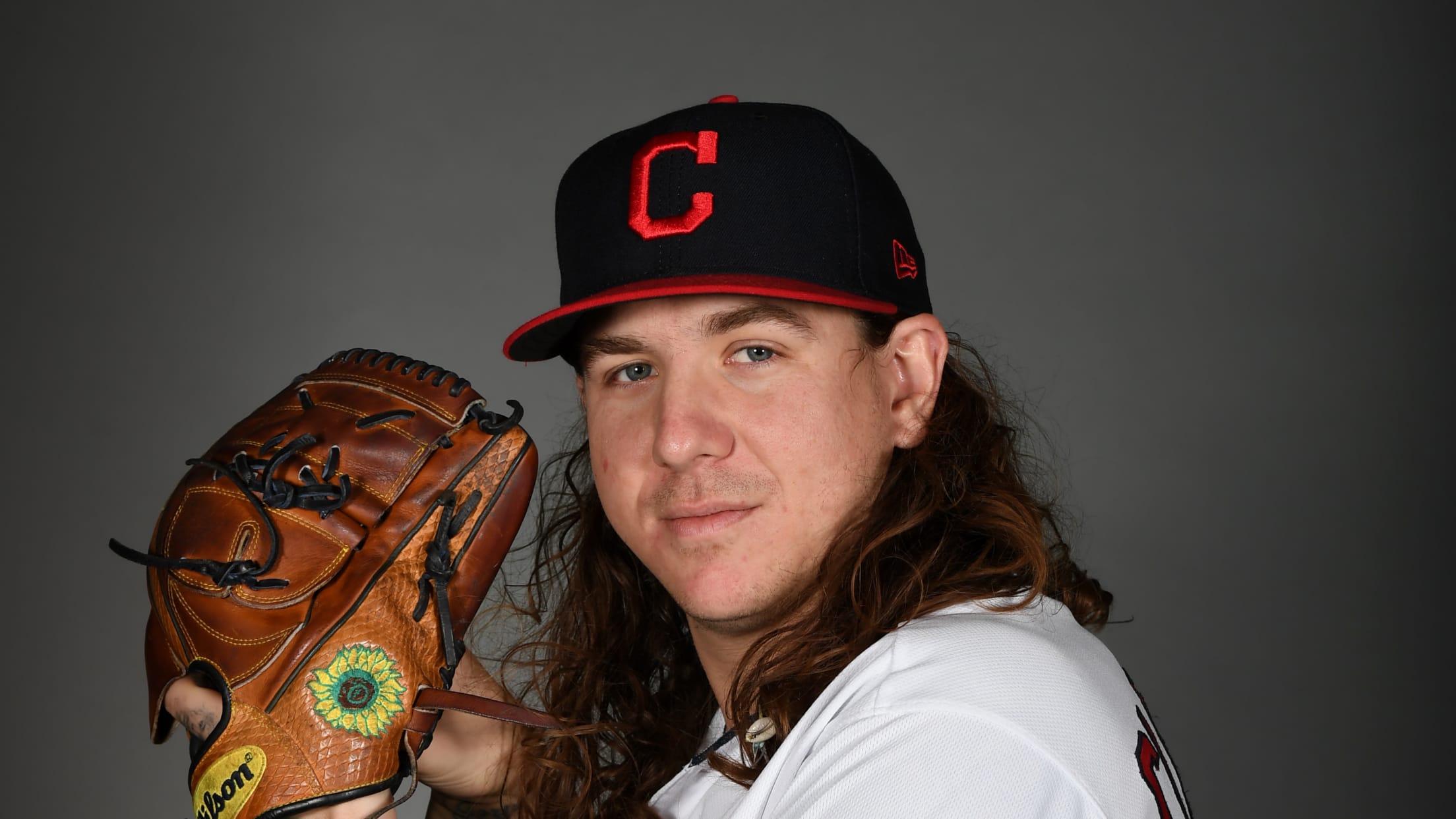 GOODYEAR, Ariz. -- Another day, another milestone for Mike Clevinger. Prior to the Indians' 11-7 split-squad win over the Giants at Goodyear Ballpark on Monday, Clevinger took the mound at the Tribe's Spring Training facility in his first bullpen session since having surgery to repair his partially torn meniscus.
Notes: McKenzie's progress; two teens homer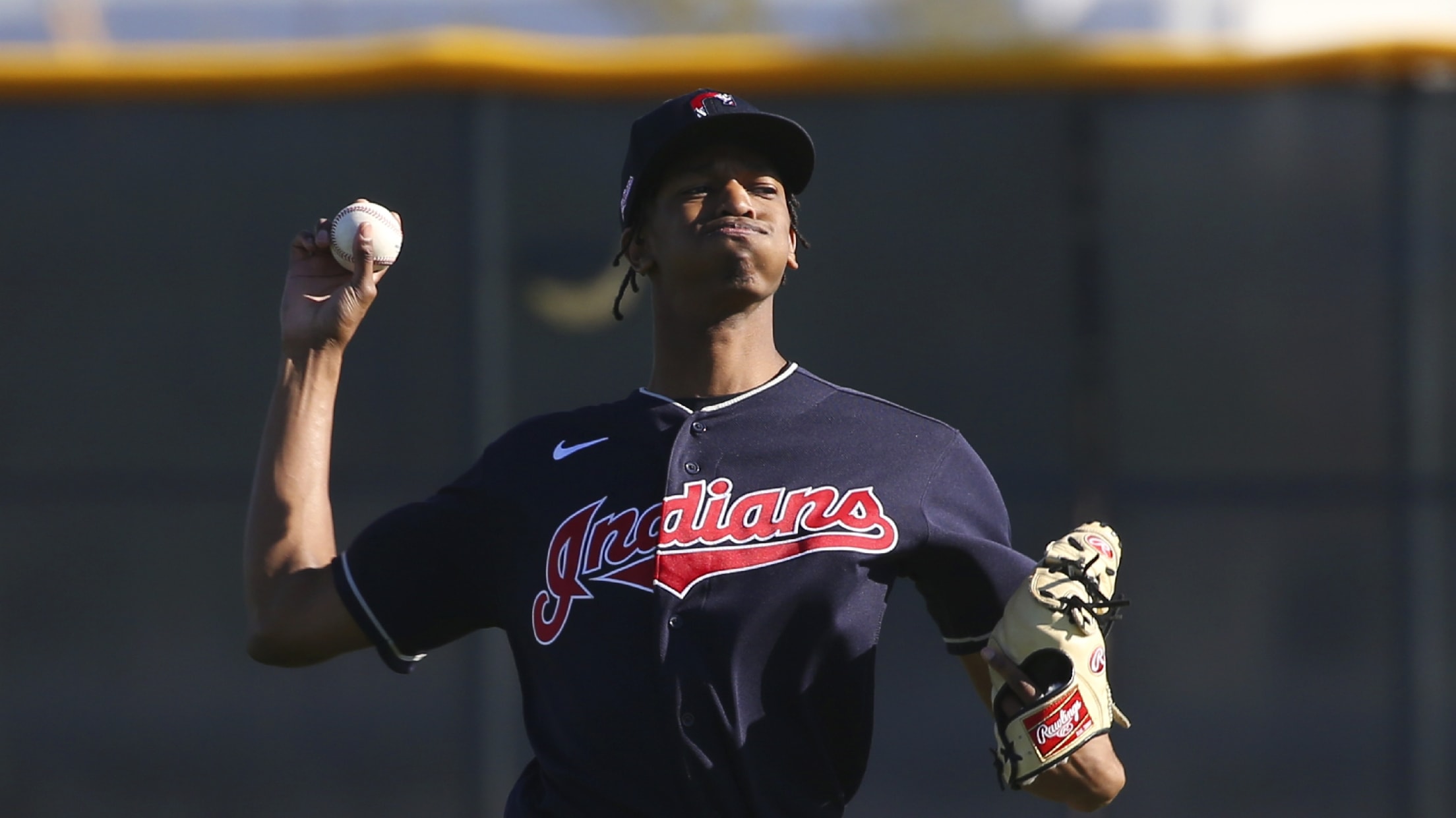 GOODYEAR, Ariz. -- Triston McKenzie walked in from the back fields of the Indians' Spring Training facility on Saturday afternoon unhappy with some of the results from his simulated game. But when he reflected on it Sunday before the Indians' 10-6 victory over the D-backs at Goodyear Ballpark, he made
Notes: Allen, Carrasco, Clase, Clevinger
Young lefty throws 2 scoreless innings; Franmil hits first spring homer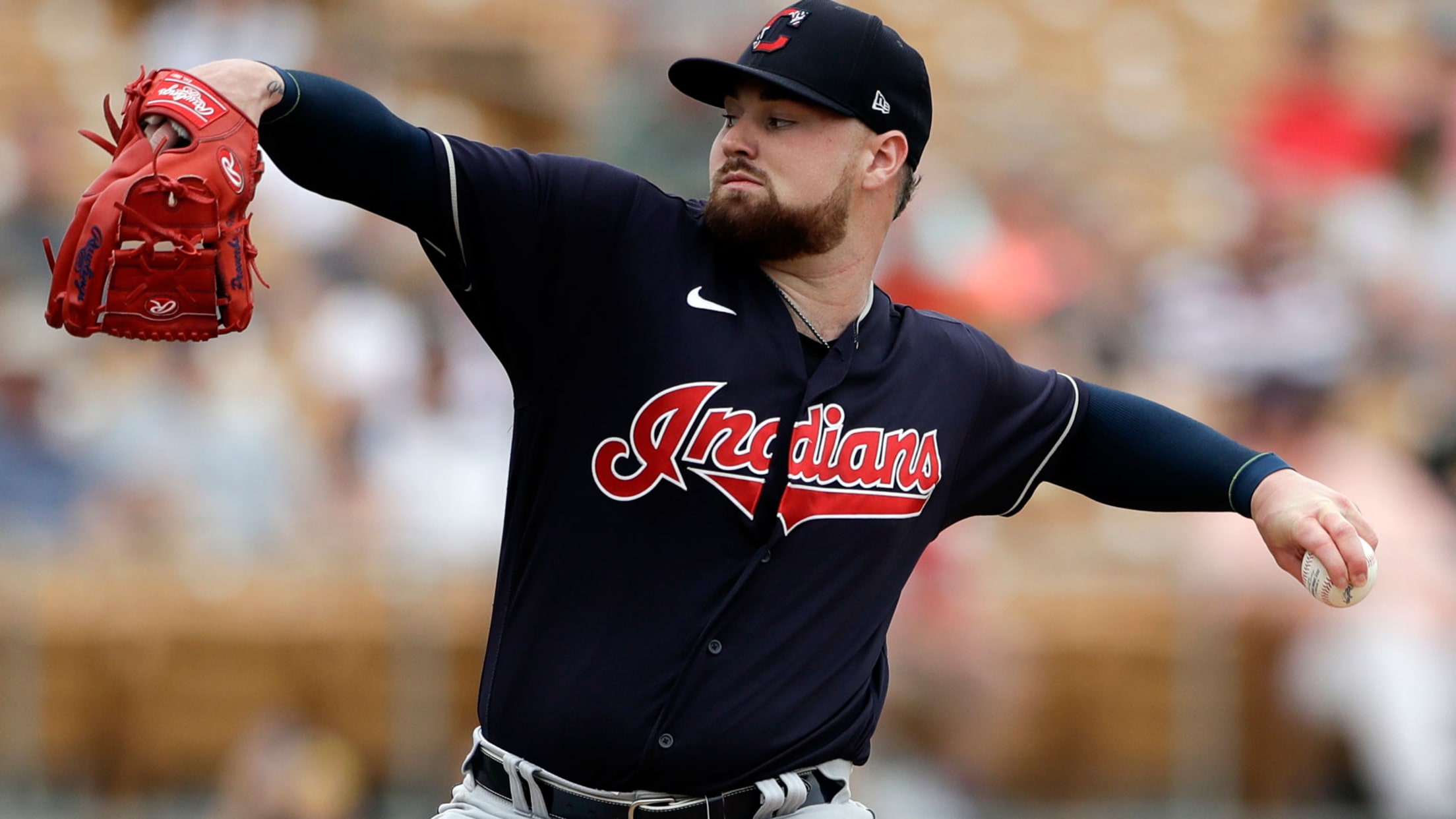 GLENDALE, Ariz. -- Logan Allen continues to give the Indians plenty to consider. The 22-year-old is competing this spring with fellow lefty Scott Moss and right-hander Jefry Rodriguez for a spot in the Indians' rotation, and he had mixed results on Friday during two innings of work against the White
Tribe investing big in international market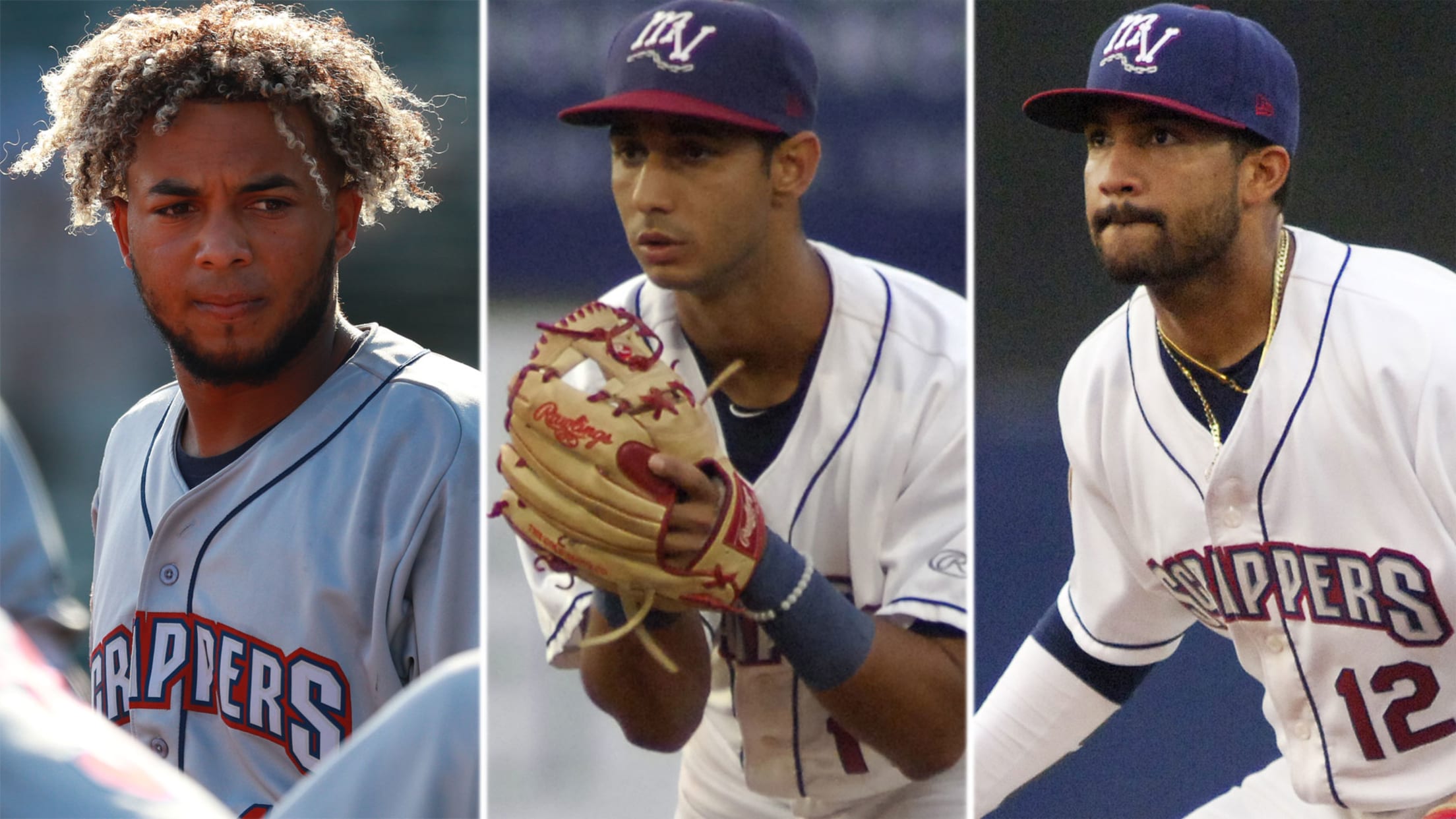 GOODYEAR, Ariz. -- Luis Durango walked into the front door of Indians' Spring Training complex on Friday morning, saw Paul Gillispie, the club's vice president of international scouting, sitting in the lobby and immediately went in for the handshake. Their smiles were ear-to-ear as they exchanged pleasantries. "Buenos días. Cómo
Here are the Indians' 2020 Top 30 Prospects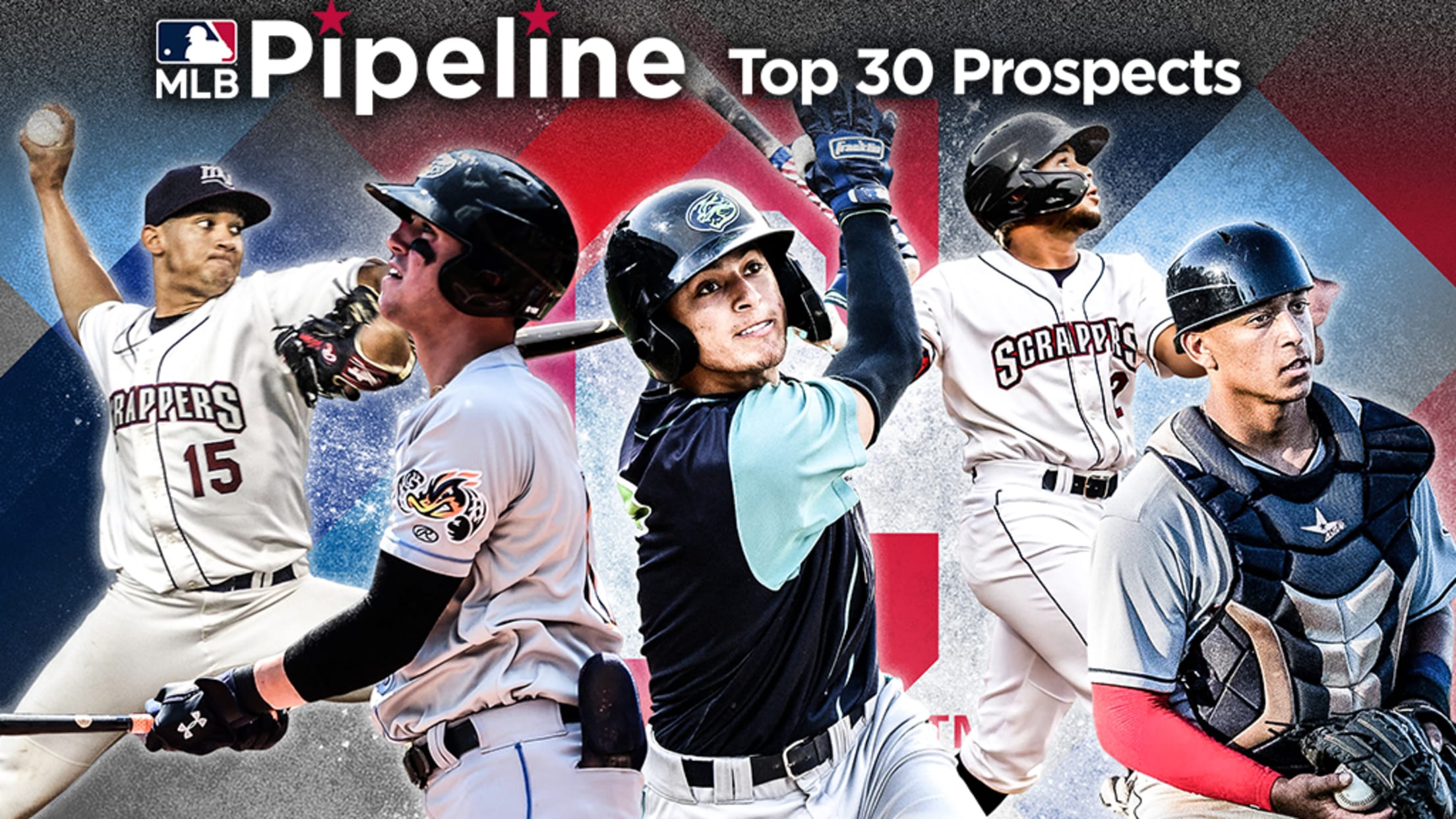 The Indians are trying to pull off the tricky combination of maintaining a contender while reducing payroll. They saved $21.5 million in player salaries a year ago and still won 93 games, yet they failed to win the American League Central and missed the playoffs for the first time in
Inbox: Who will lead the Minors in homers?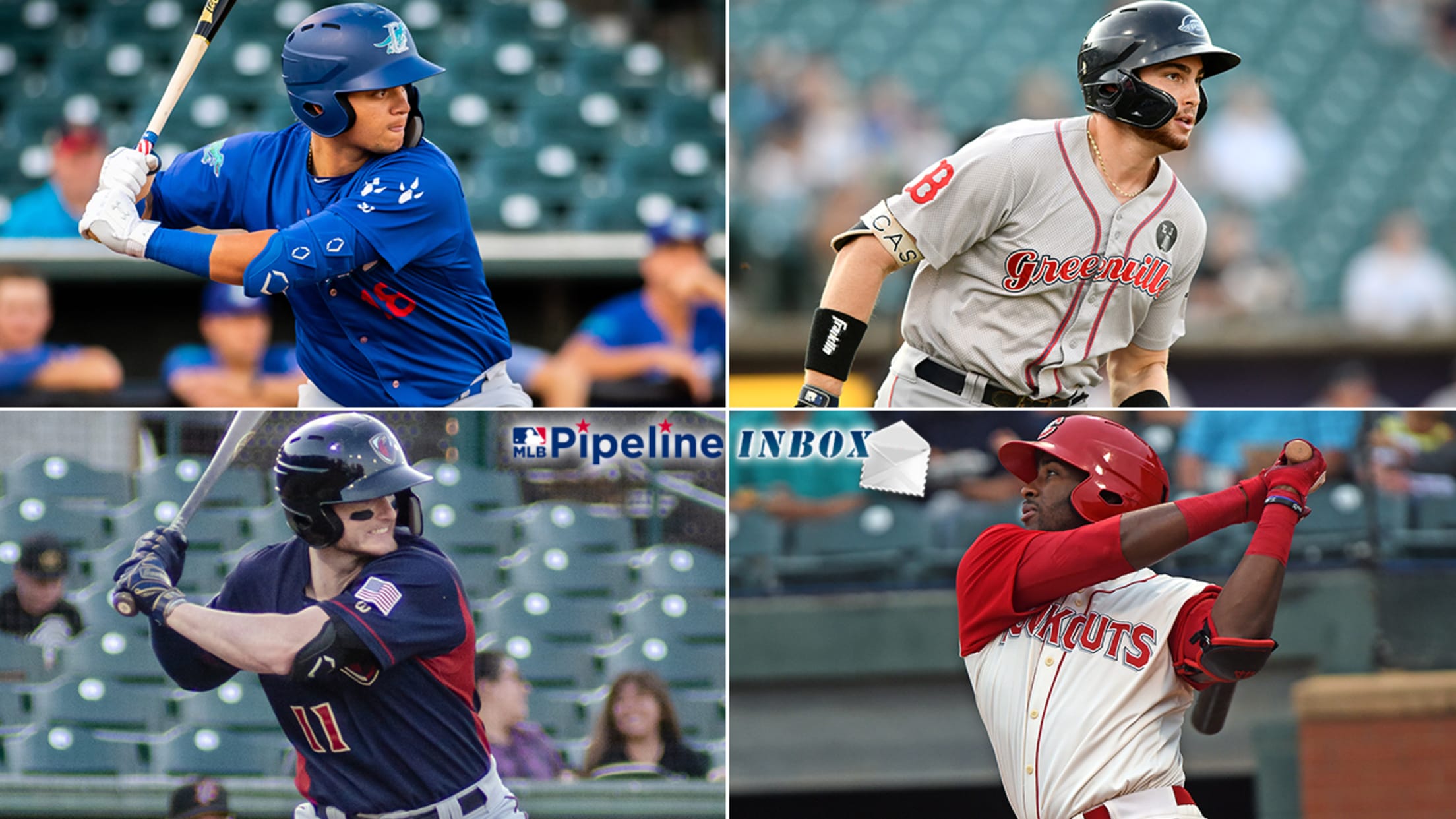 The theme of this week's Pipeline Inbox is offense. You have questions about the best sluggers and contact hitters in the Minors, as well as a guy who just might be the best pure hitter in the 2020 Draft, and my job is to answer them.
Notes: Plutko debuts; Franimal hot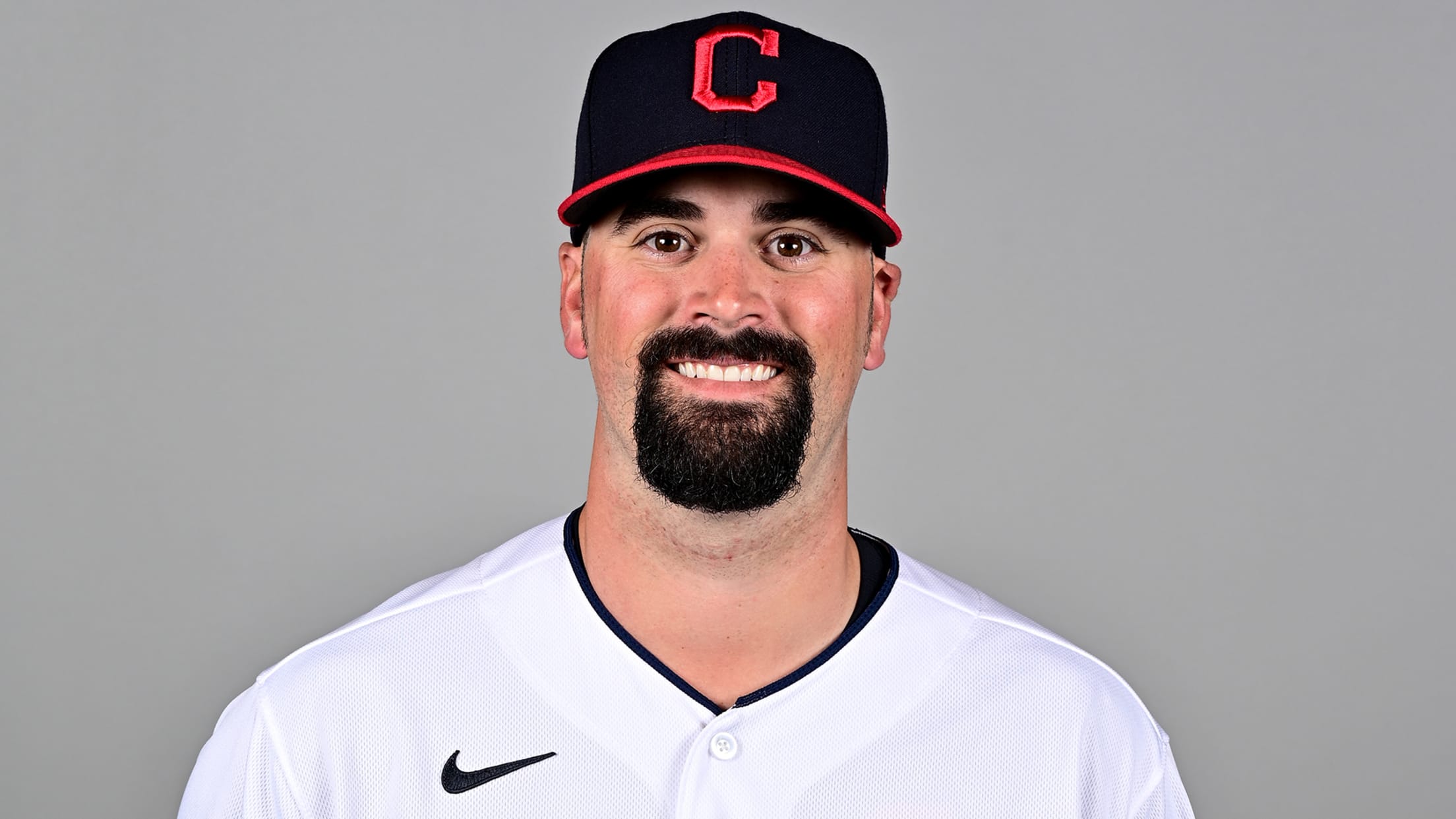 PEORIA, Ariz. -- Indians starter Adam Plutko spent the offseason fine-tuning his curveball and he was able to deliver the pitch with success during his Cactus League debut Wednesday against the Padres. Of the 18 pitches he threw in his two scoreless innings, four were curveballs. He allowed one hit
Tribe invites top prospect Jones to camp
Third baseman has spent offseason rehabbing from thumb surgery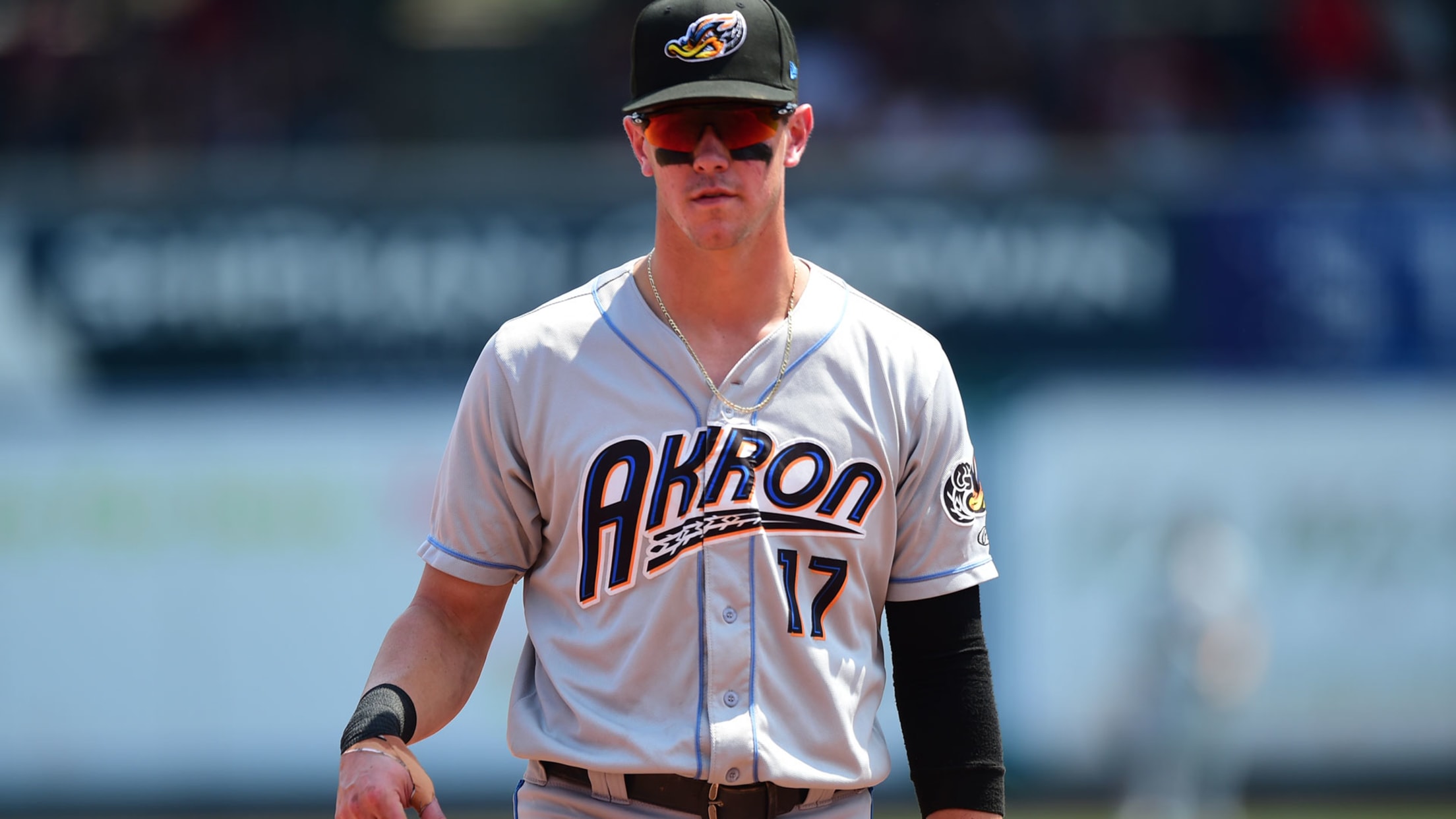 GOODYEAR, Ariz. -- Because Minor League Spring Training camp doesn't begin until the first week of March, third baseman Nolan Jones had time to make a quick trip to State College, Pa., over the weekend to support his older brother, Peyton, in his senior night hockey game at Penn State
Notes: McKenzie eyes Majors; Pérez healthy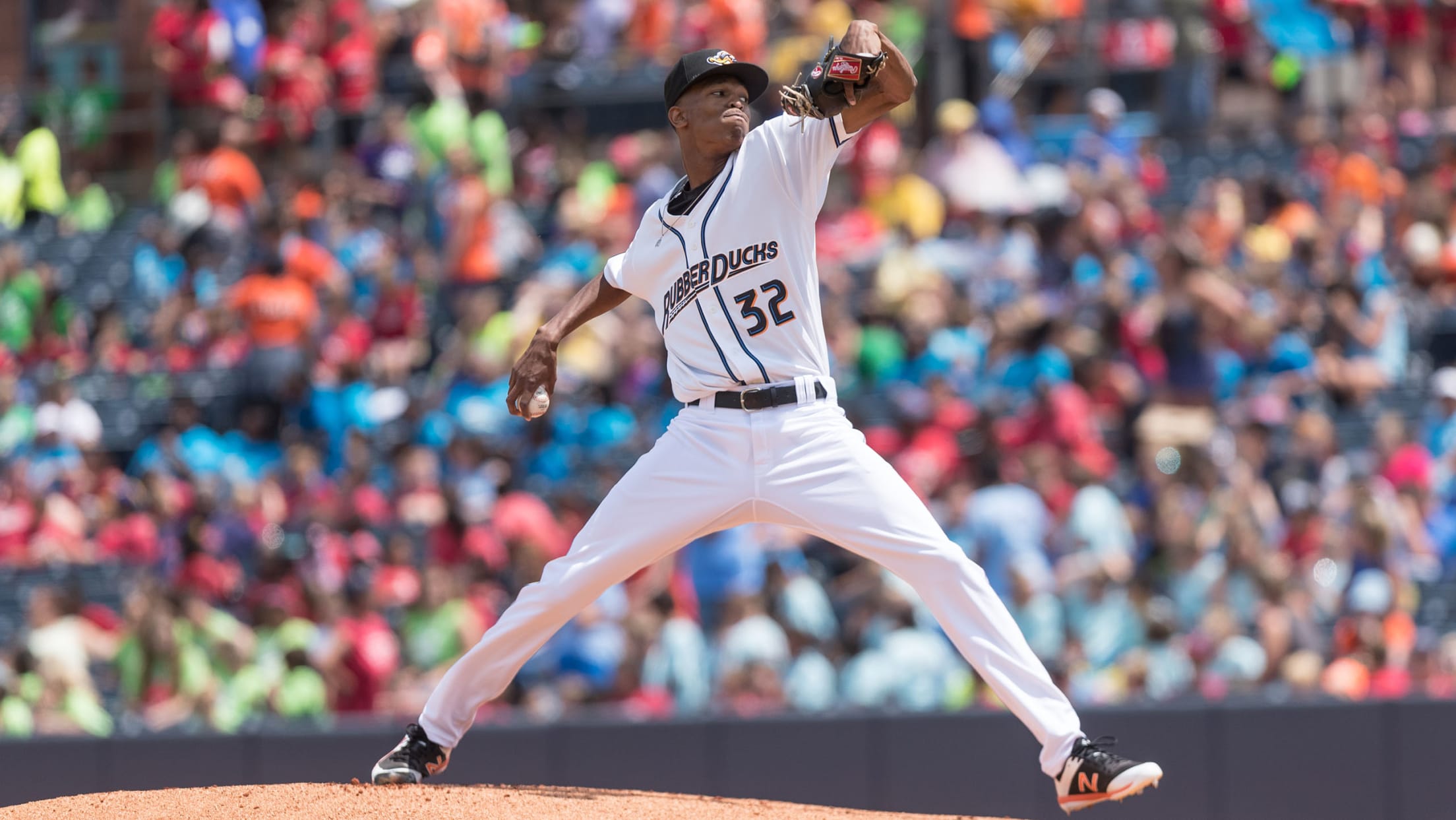 GOODYEAR, Ariz. -- Heading into the 2019 season, right-hander Triston McKenzie was ranked as the Indians' top prospect, according to MLB Pipeline. And in a year where injuries plagued the big league club, it could've been a perfect opportunity for McKenzie to make his way onto the Tribe's roster at