Injuries & Moves: Awaiting MRI results on Murphy (thumb)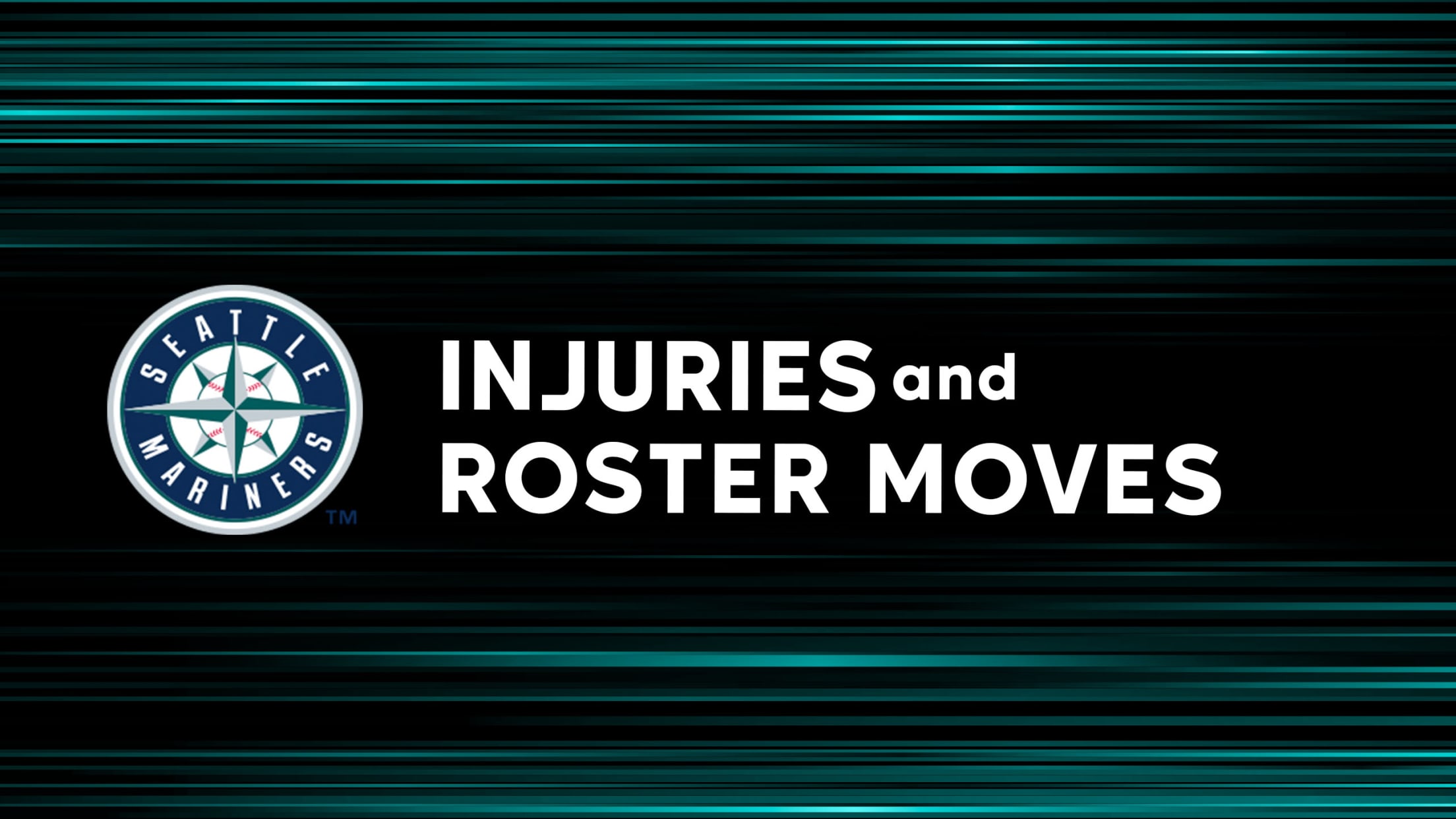 Gonzales to undergo season-ending surgery
Lefty will receive 'cleanout' for nerve issue in pitching forearm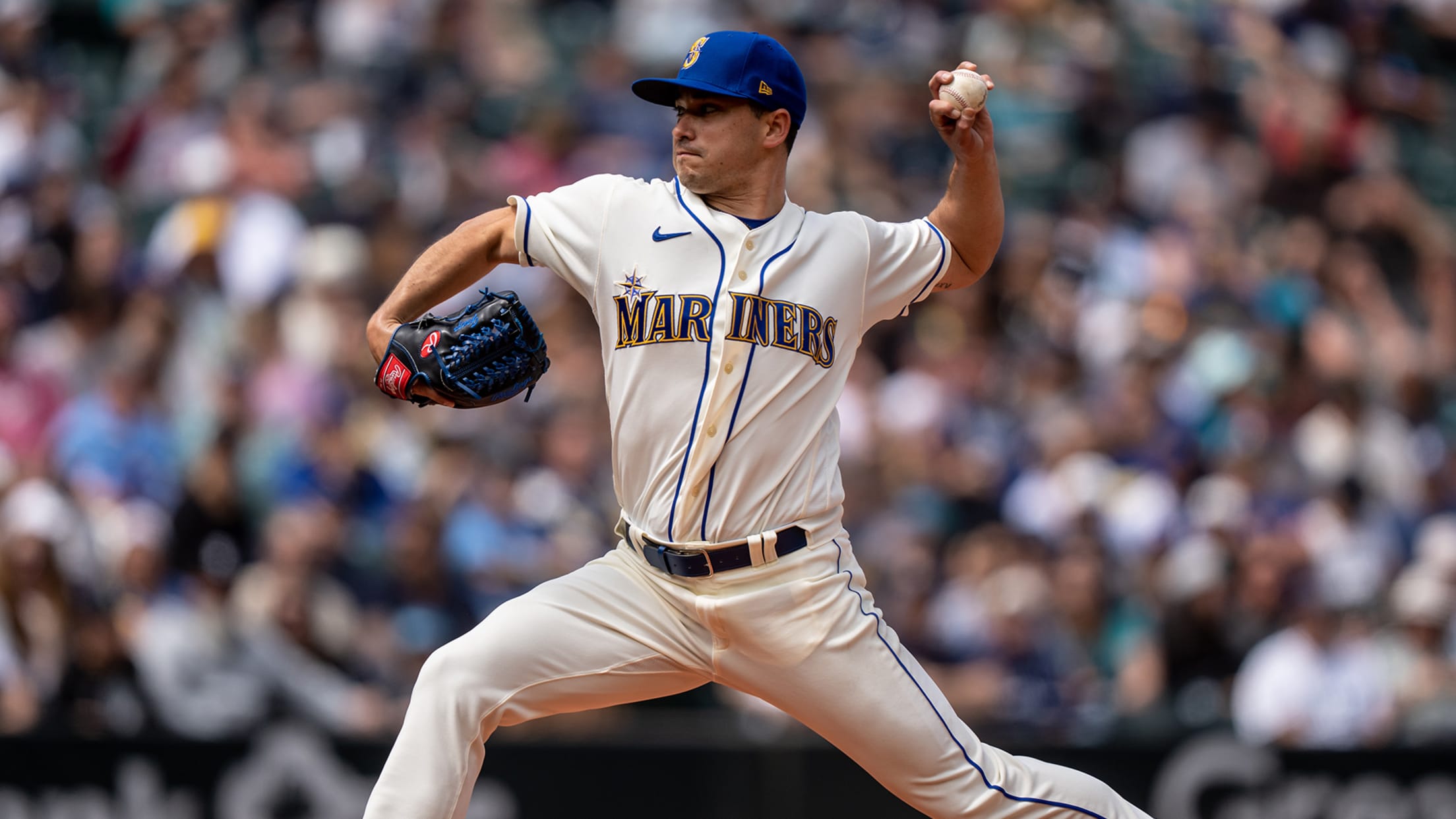 SEATTLE -- Marco Gonzales toed the emotional line between relief and frustration when revealing on Sunday that he'll undergo season-ending surgery to address the nerve issue that's been lingering for more than two months in his pitching forearm. The left-handed veteran had long been looking for answers relating to the
'I just feel terrible': Kelenic fractures foot after kicking cooler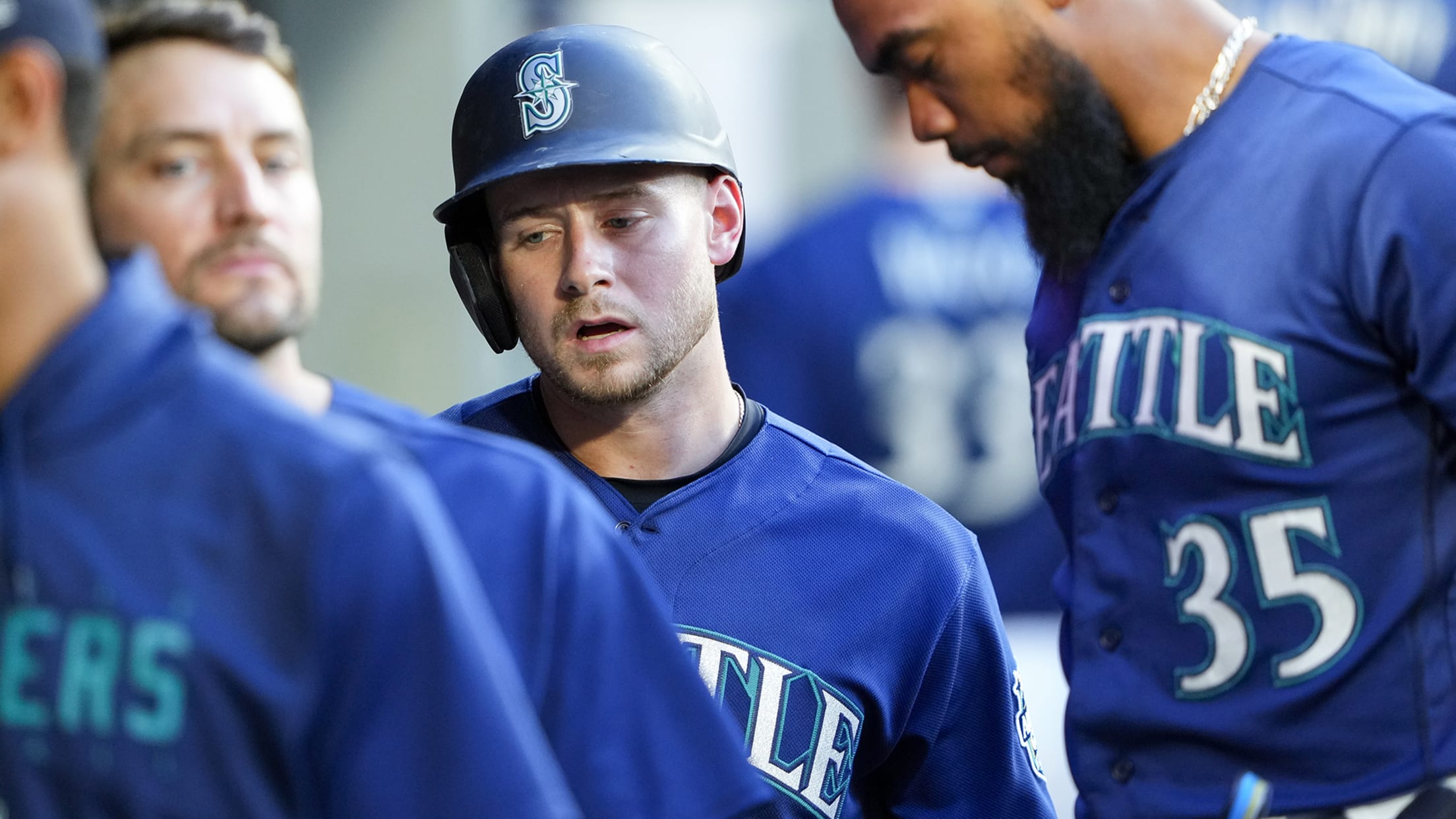 SEATTLE -- Jarred Kelenic has always played with an emotional edge, sometimes admittedly to a fault, and now the Mariners outfielder will be sidelined for the foreseeable future after, in his words, he "let the emotions get the best of me." Kelenic suffered a left foot fracture after kicking a
Crawford's status casts shadow over Mariners' loss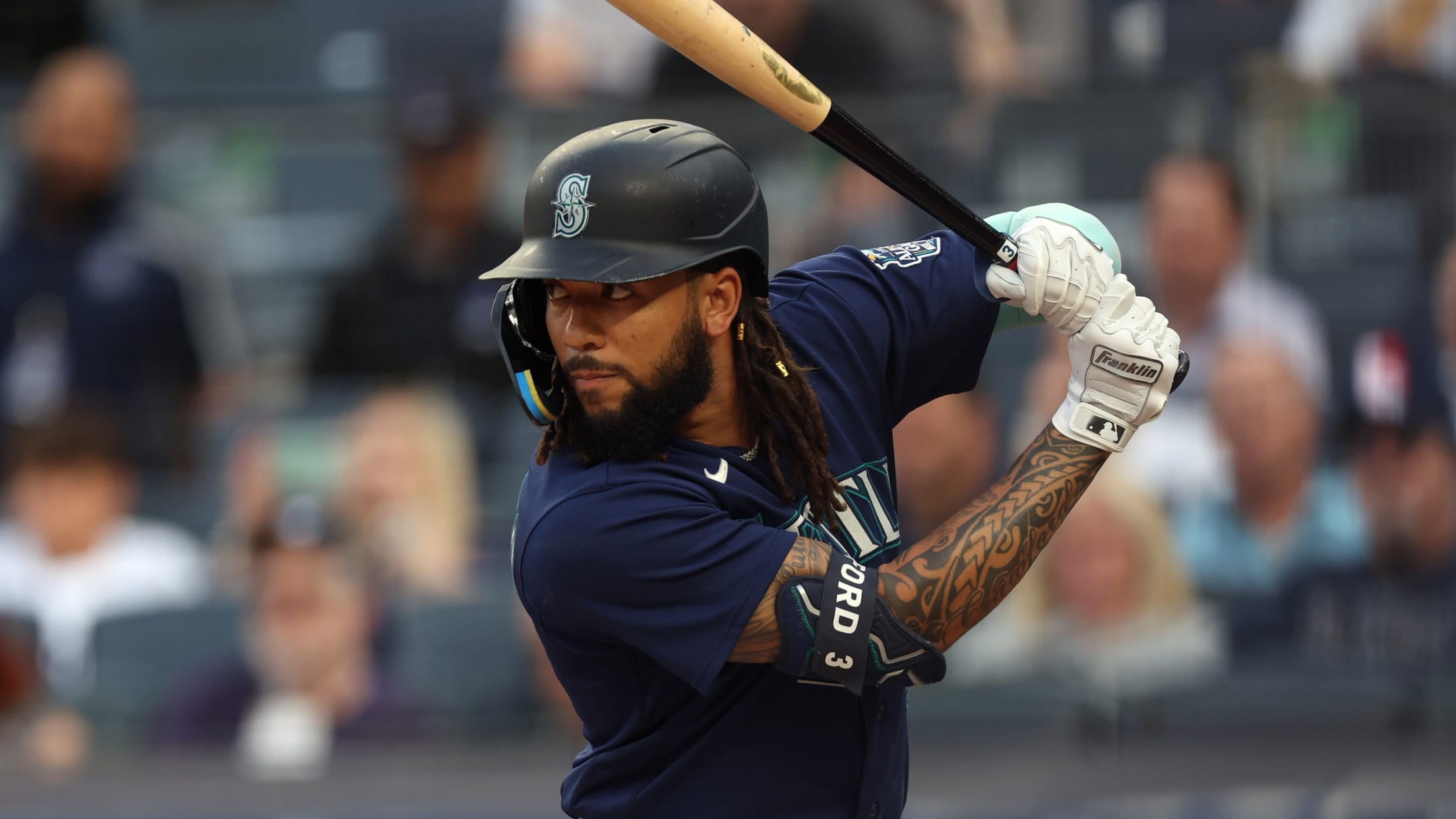 NEW YORK -- The agitated unease in J.P. Crawford's voice loomed larger than the Mariners' 3-1 defeat to the Yankees on Tuesday after Seattle's shortstop exited with a right shoulder contusion in the middle of the third inning. But neither he or the club want to mount more concern over
Mariners prospect Woo to make MLB debut on Saturday
Right-hander slated to face Rangers; Gonzales heading to IL with forearm strain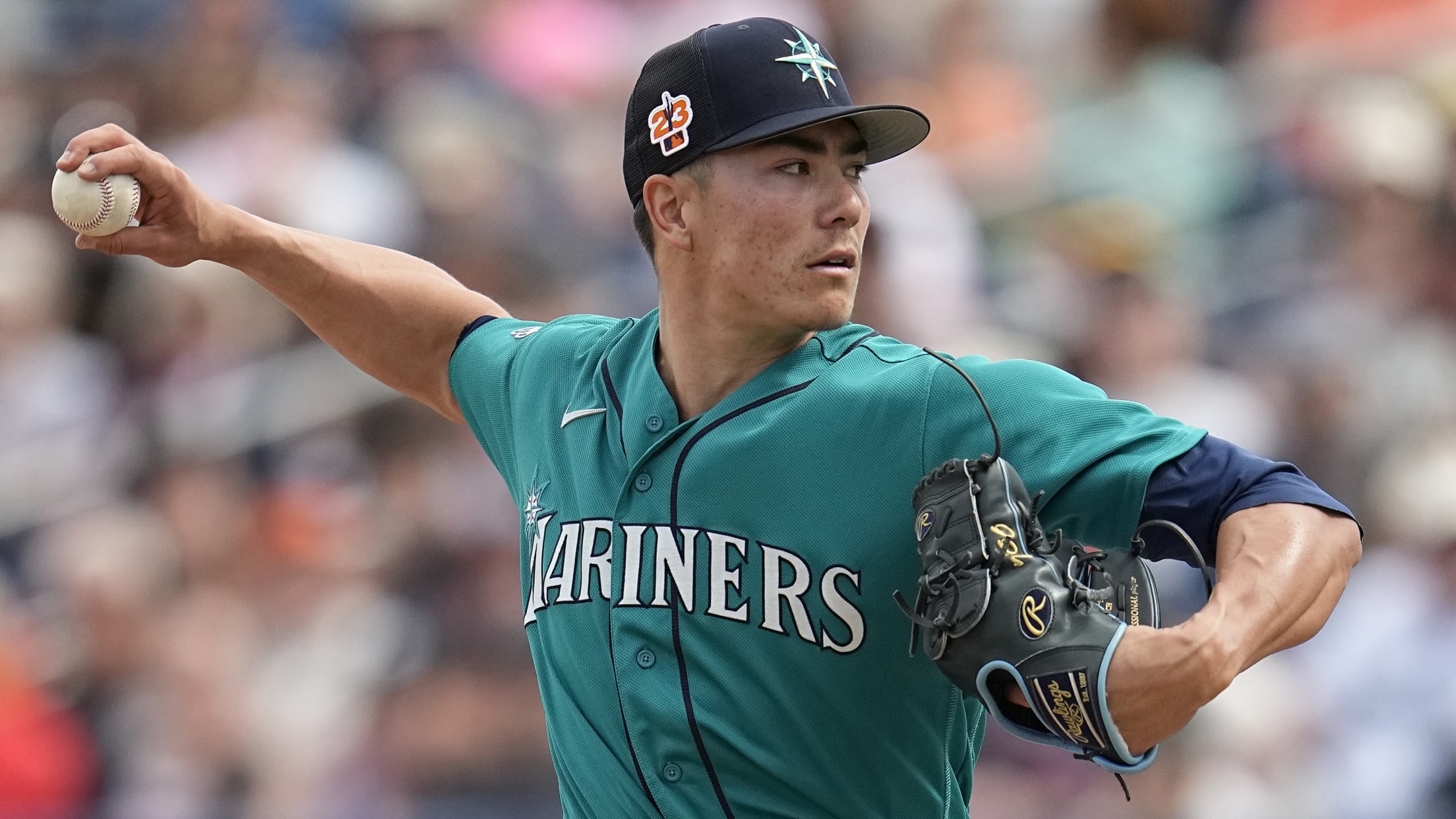 The Bryan Woo era in Seattle is on the forefront, but it comes in light of another injury within the Mariners' rotation. Woo will be recalled from Double-A Arkansas and start Saturday's game against the Rangers in place of Marco Gonzales, who is in the process of undergoing tests on
'They're not sick of me yet': Ray's early rehab days filled with family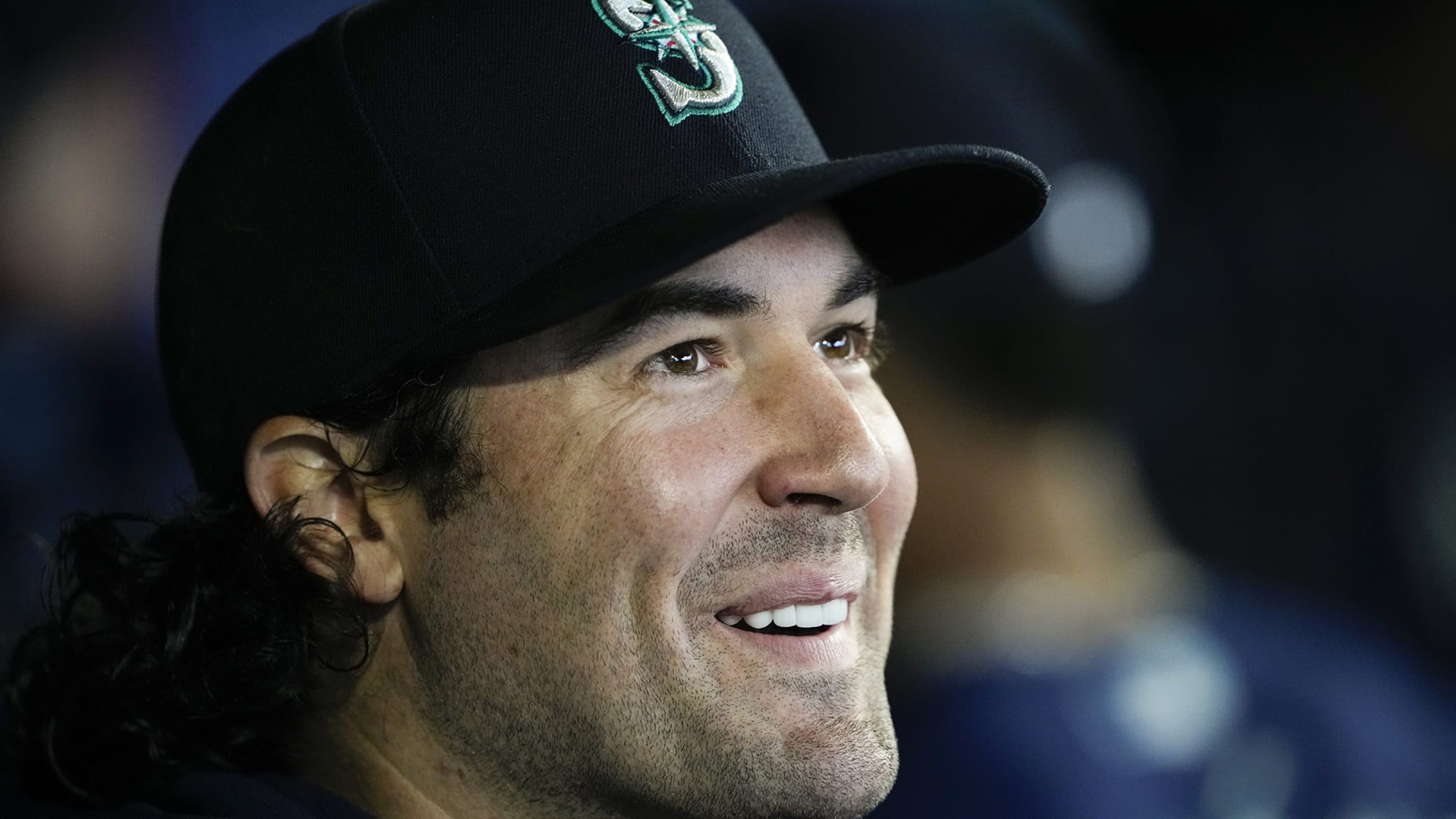 DETROIT -- Robbie Ray is itching to get back -- but not for the reason you might think. "I said [to Mariners teammates] that if they don't start hitting better, I'm going to have to come back," Ray said jokingly before Saturday's game against the Tigers in his first media
Ray (Tommy John surgery) likely to miss start of '24
Left-hander undergoes flexor tendon repair and UCL reconstruction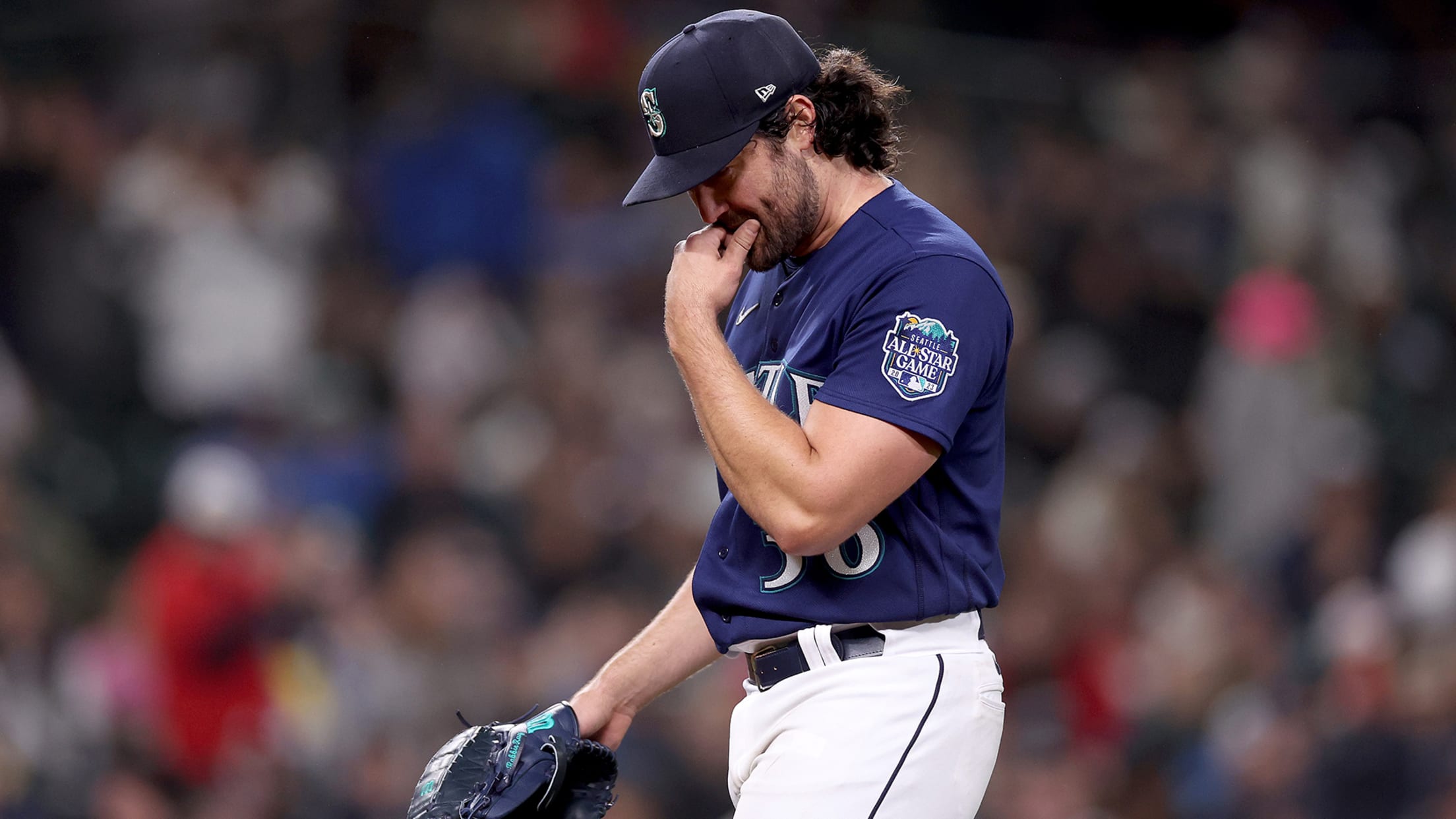 OAKLAND -- The Mariners announced that left-hander Robbie Ray underwent Tommy John surgery on Wednesday, in addition to the flexor tendon repair that was previously expected. He had already been ruled out for the remainder of the 2023 season, but the additional procedure means he's now likely to miss the
Mariners lose Ray (flexor surgery) for rest of season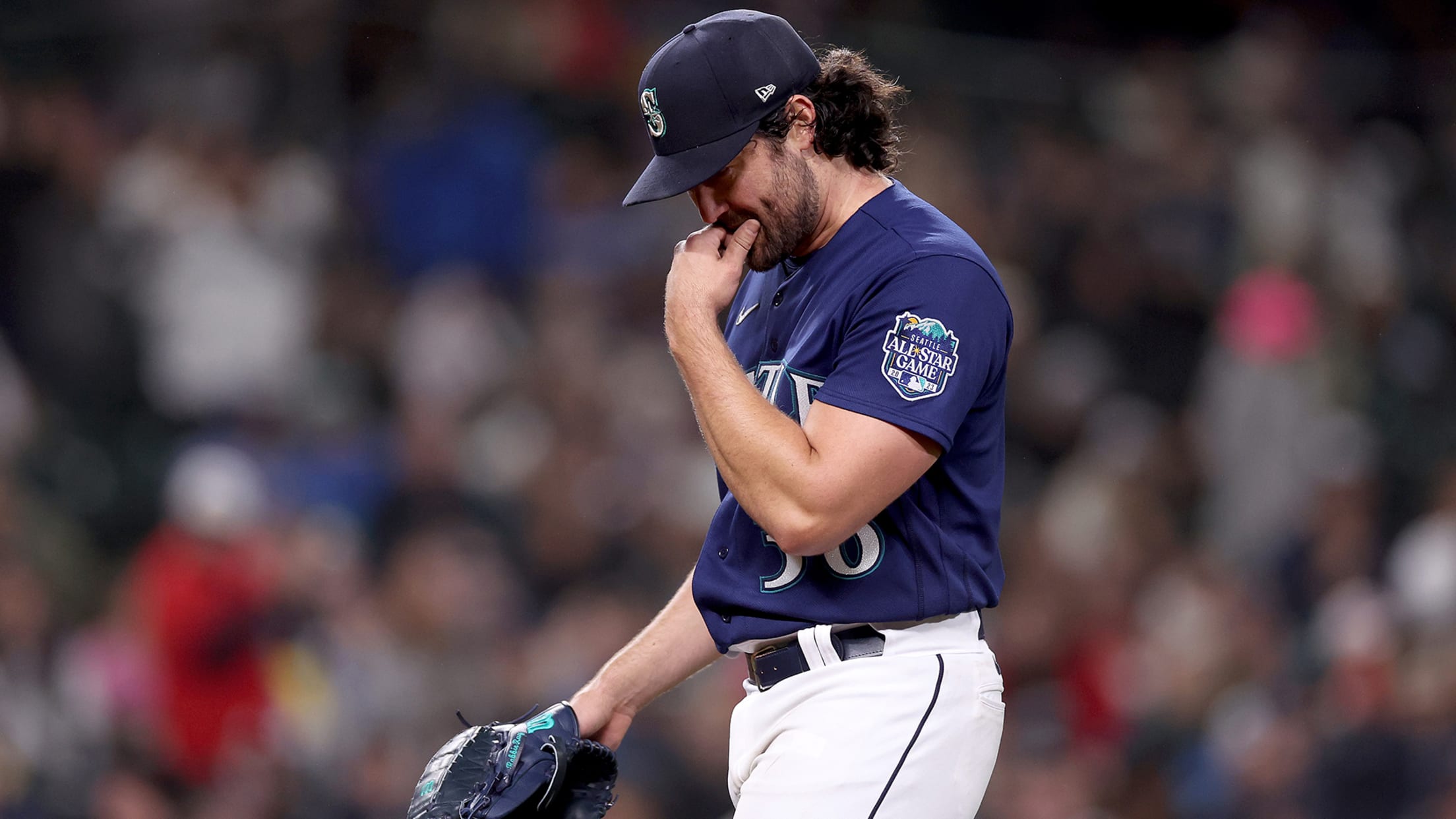 PHILADELPHIA -- Last week, Robbie Ray said his recovery from a left flexor strain was "going really well" and that everything was "definitely encouraging" ahead of an evaluation he was slated to undergo on Monday. Unfortunately, that consultation revealed that Ray will need to undergo season-ending surgery, Mariners manager Scott
Muñoz (shoulder) to IL, shaking up Mariners' 'pen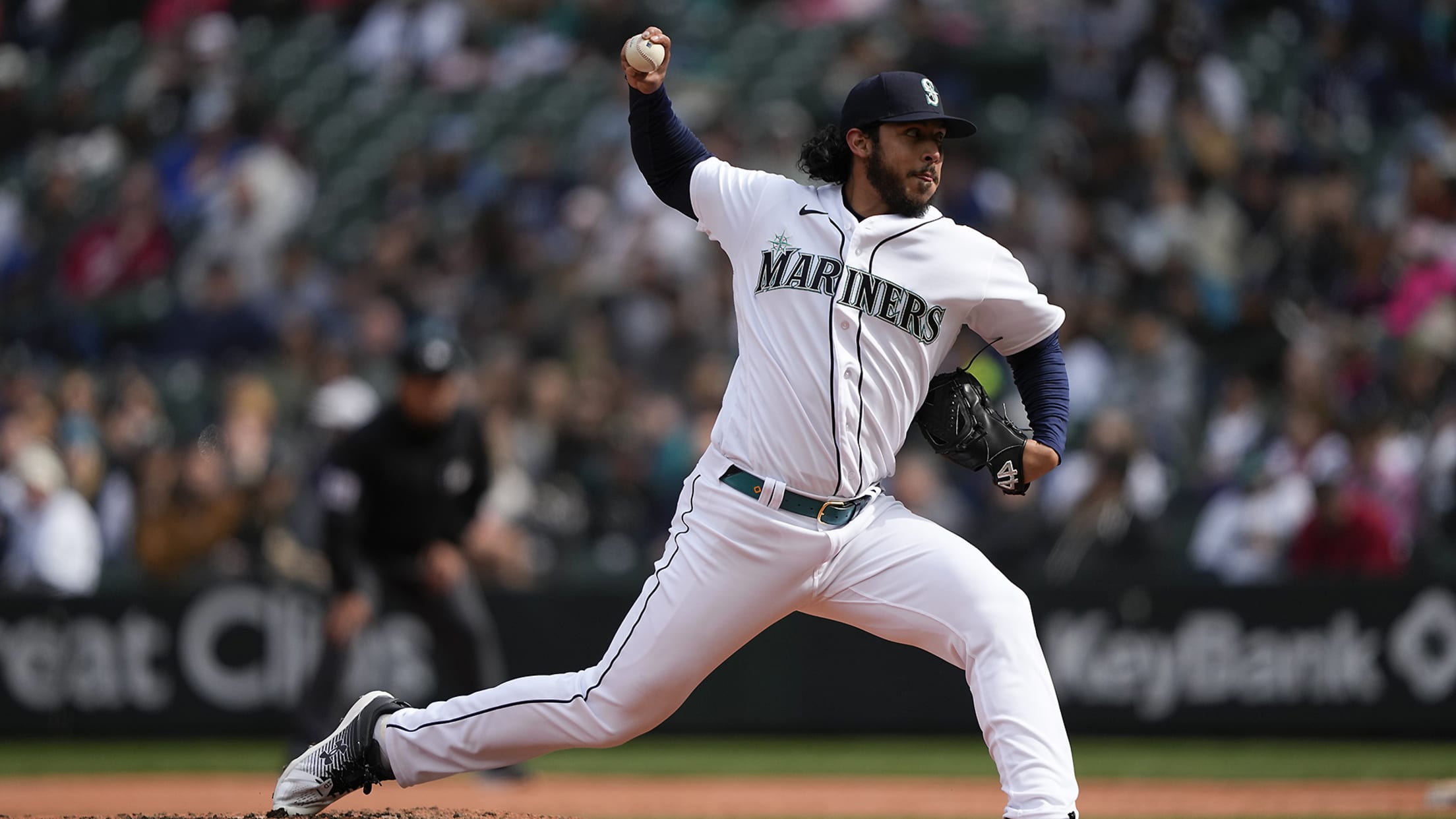 CLEVELAND -- A pitching staff that was remarkably healthy last year will weather another notable injury early, as Andrés Muñoz was placed on the 15-day IL with a right deltoid strain ahead of Seattle's series finale against the Guardians on Sunday. Muñoz last pitched on Friday, throwing a hitless eighth
Mariners place Ray (flexor strain) on 15-day IL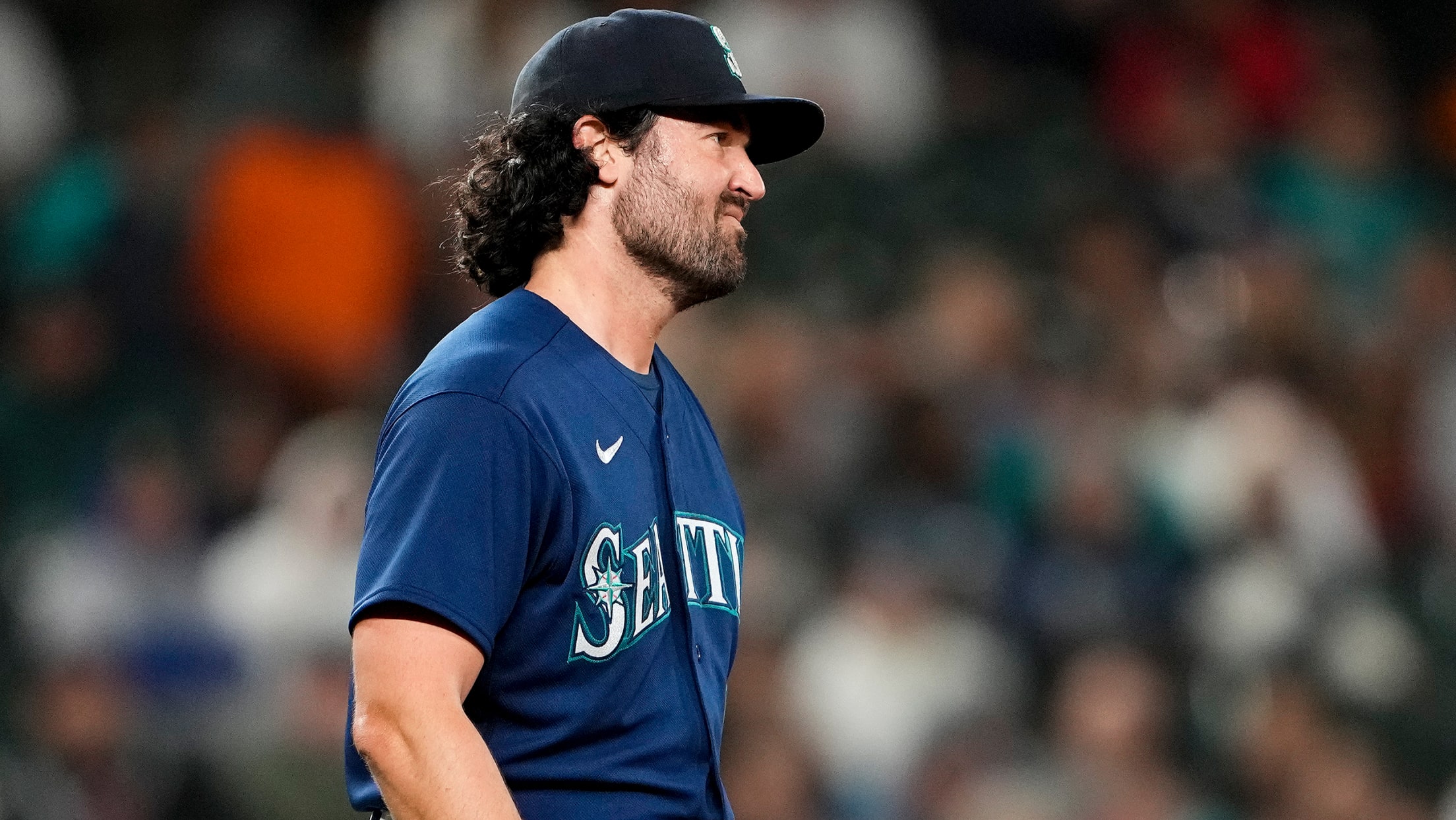 SEATTLE -- One of the Mariners' most notable accomplishments last season was their rotation's remarkable health, not losing a starter to the injured list all season. But just two games into 2023, that streak has ended. Robbie Ray was placed on the 15-day IL with a left flexor strain ahead
Ray sharp as Mariners mull infield decisions
Left-hander logs 5 strong frames in final spring tune-up; Crawford on mend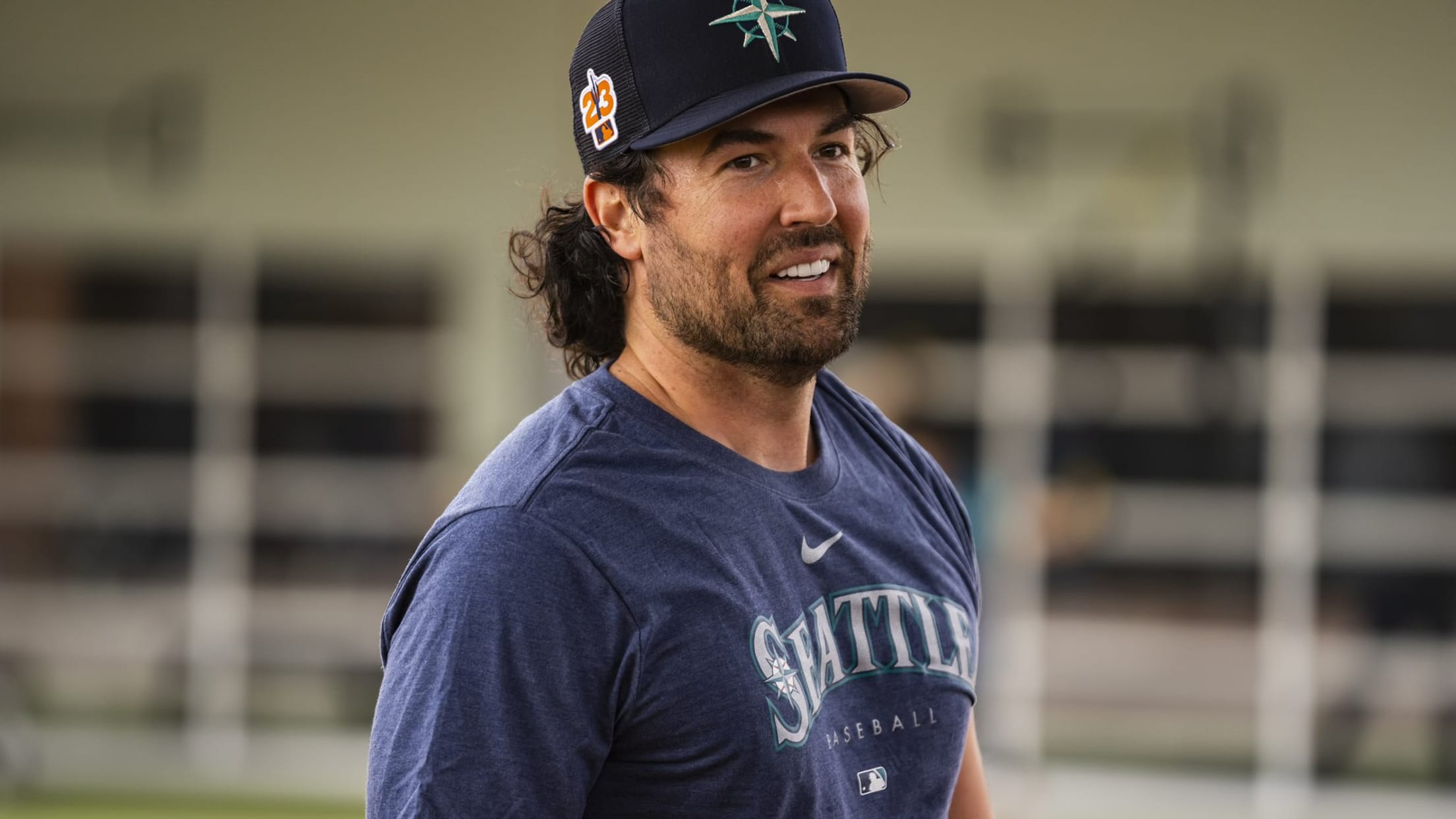 PEORIA, Ariz. -- On their last Spring Training weekend in the desert, the Mariners continue to tinker with the infield. Nagging injuries will do that. Shortstop J.P. Crawford was out of the lineup on Saturday, but he received good news regarding his injured right foot. Infielder Dylan Moore hasn't resumed
How will the Mariners fill D-Mo's role?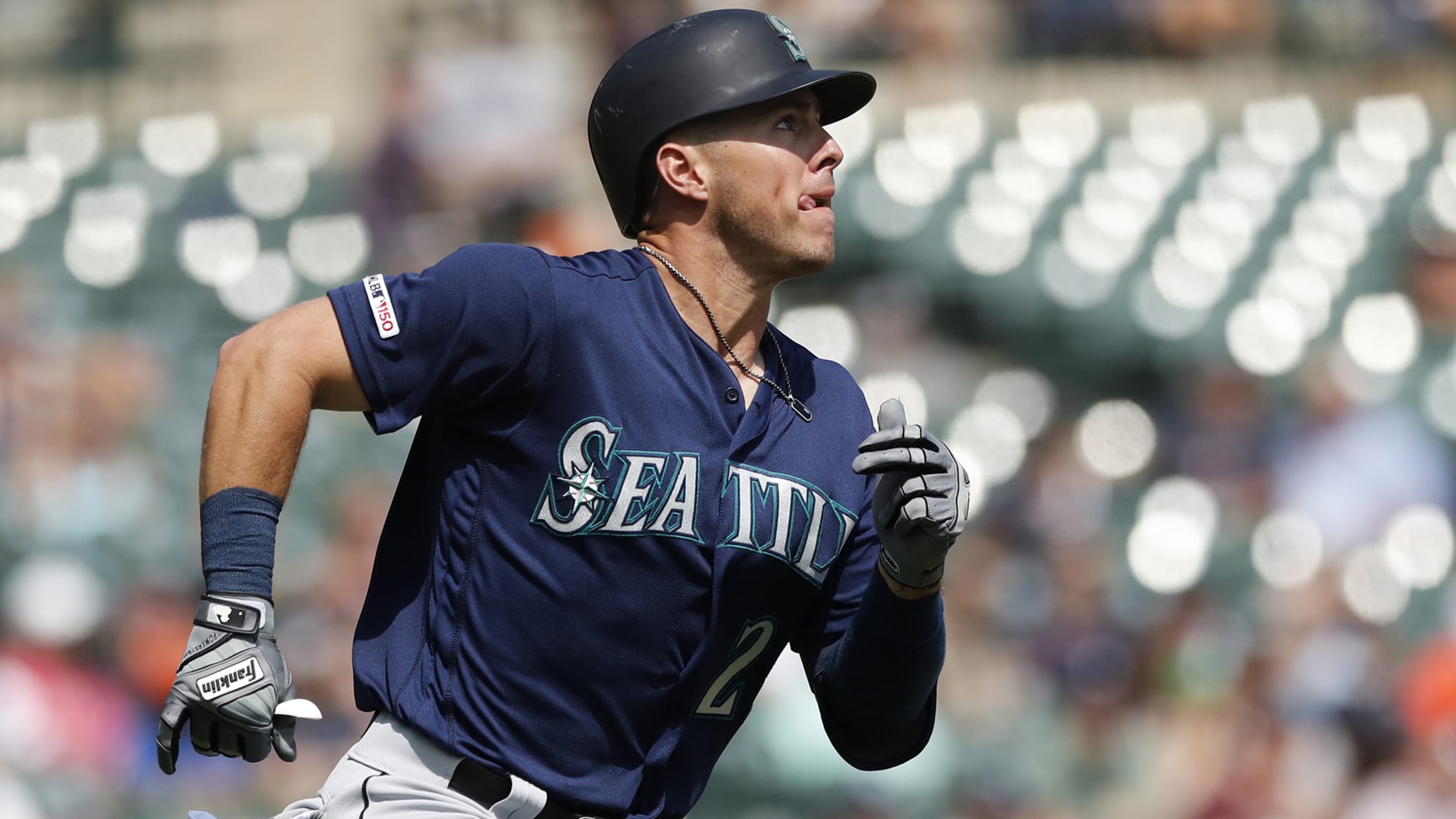 PEORIA, Ariz. -- The Mariners suffered their first significant injury of the season after an MRI on Friday revealed that Dylan Moore is dealing with a Grade 1 left oblique strain and will begin the season on the 10-day IL. Moore, who recently signed a three-year, $8.75 million extension, was
J-Rod lands on IL as Mariners push for WC spot
Servais says AL Rookie of the Year frontrunner should be ready after 10-day stint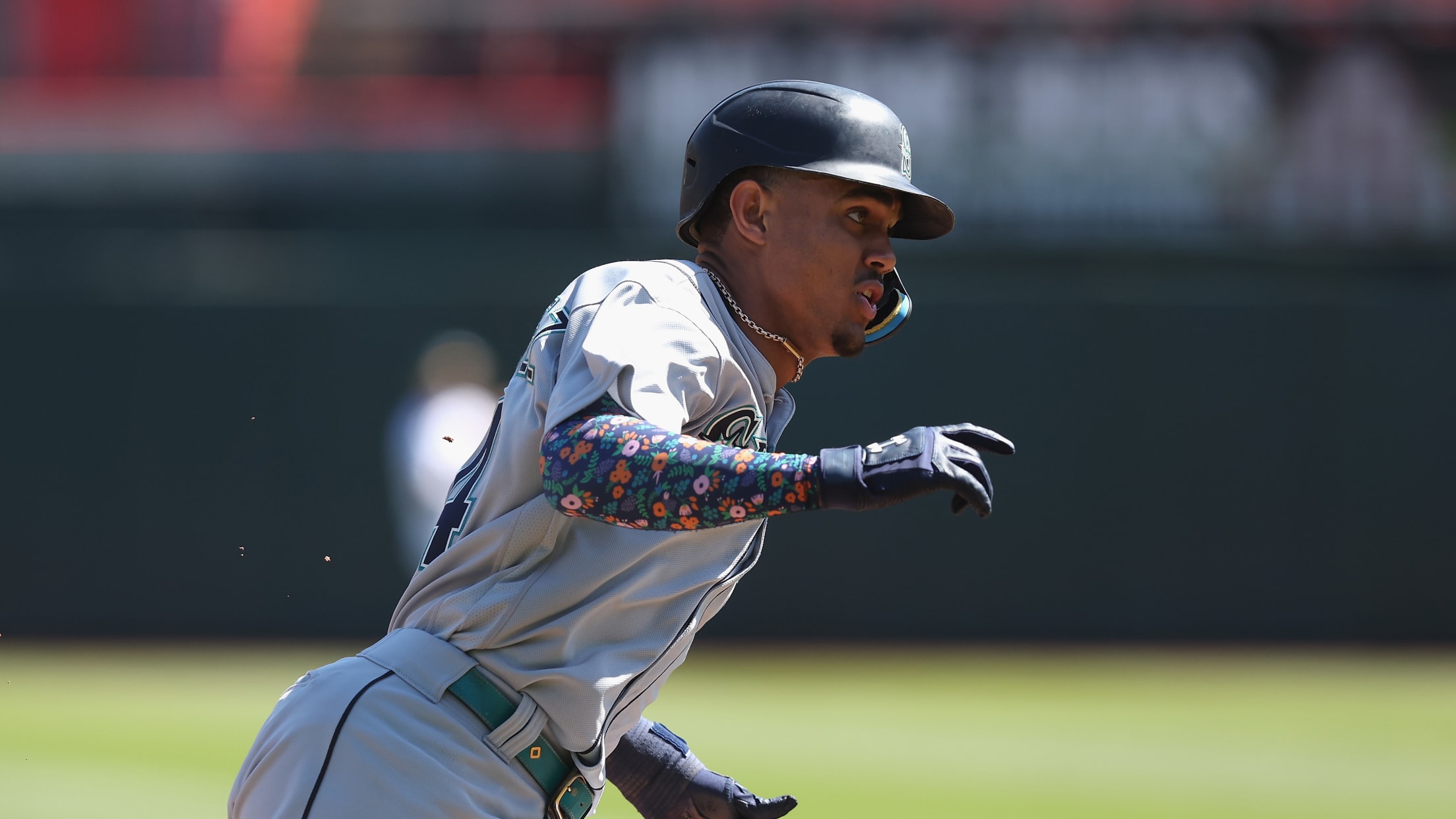 KANSAS CITY -- The fear of Julio Rodríguez heading to the 10-day injured list with a lower back strain is now a reality for the Mariners. Rodríguez underwent testing on Friday afternoon prior to the start of a three-game series against the Royals at Kauffman Stadium, and he landed on
Rodríguez exits with lower back tightness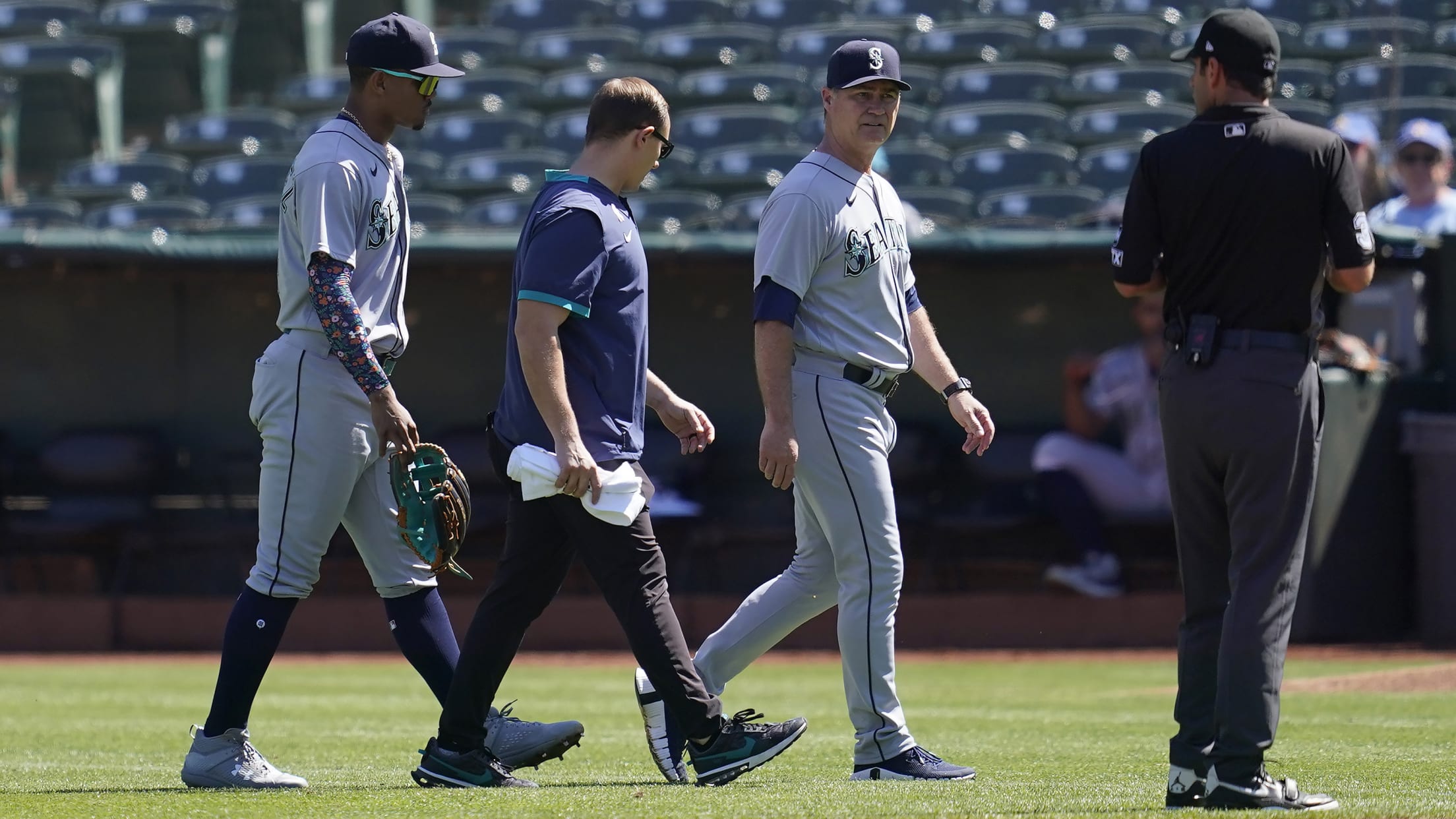 OAKLAND -- In what could be a concerning development for Julio Rodríguez and the Mariners, the AL Rookie of the Year Award favorite exited during the first inning of Thursday's 9-5 win over the A's with lower back tightness, the same issue that forced him to miss three games during
With Suárez to IL, Mariners mull how to replace production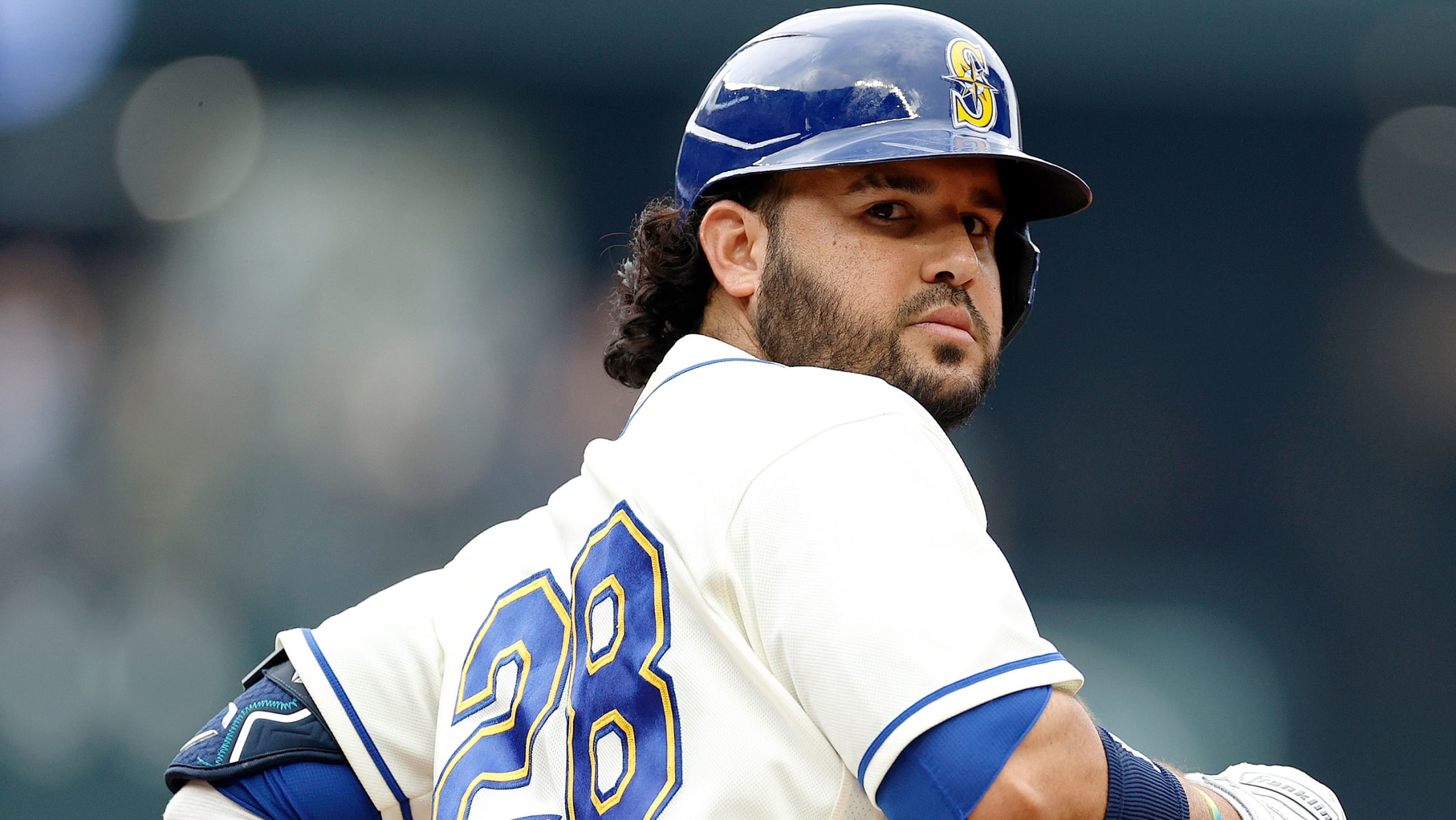 ANAHEIM -- The vibes were not good at Angel Stadium on Saturday, yet Eugenio Suárez still sported his trademark optimism after revealing that he'd been placed on the 10-day injured list with a right index finger fracture, one day after a chopping ground ball led to the injury. It's a
Durable Suárez's injury could pose problems for Mariners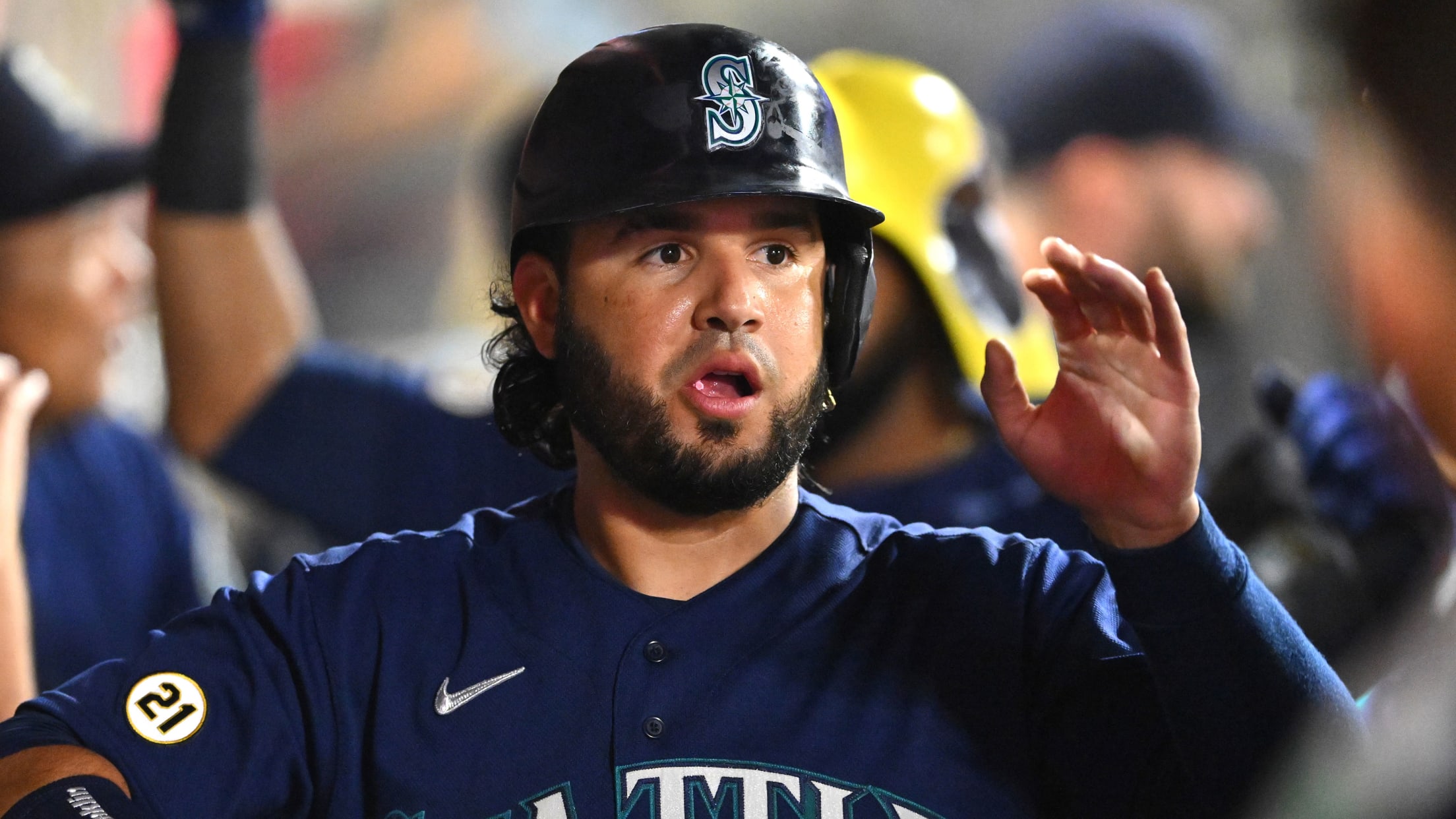 ANAHEIM -- The grimace on Eugenio Suárez's face was an all-encapsulating representation of the pain that the Mariners' most durable player felt after suffering an injury to his right index finger on Friday -- and the distress that his potential absence could cause if he's sidelined for an extended period.
X-rays negative, but J-Rod (wrist) headed to IL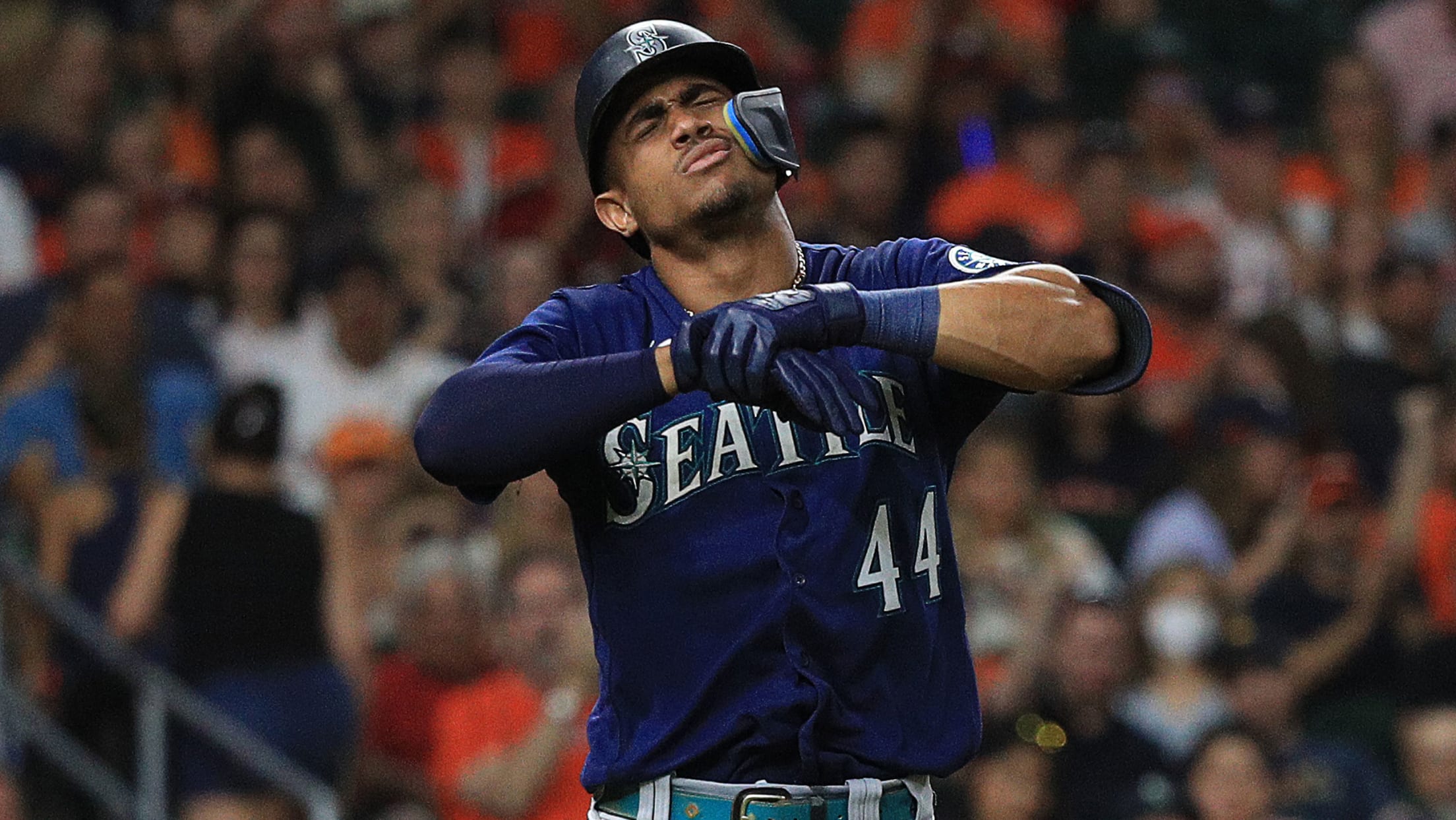 HOUSTON -- Mariners standout rookie Julio Rodríguez is headed to the injured list with a right wrist injury, manager Scott Servais said on Sunday. X-rays were negative after Rodríguez was hit by a pitch in the eighth inning of Saturday's game, but continued swelling and weakness in his wrist will
How Mariners will fill in for France at 1B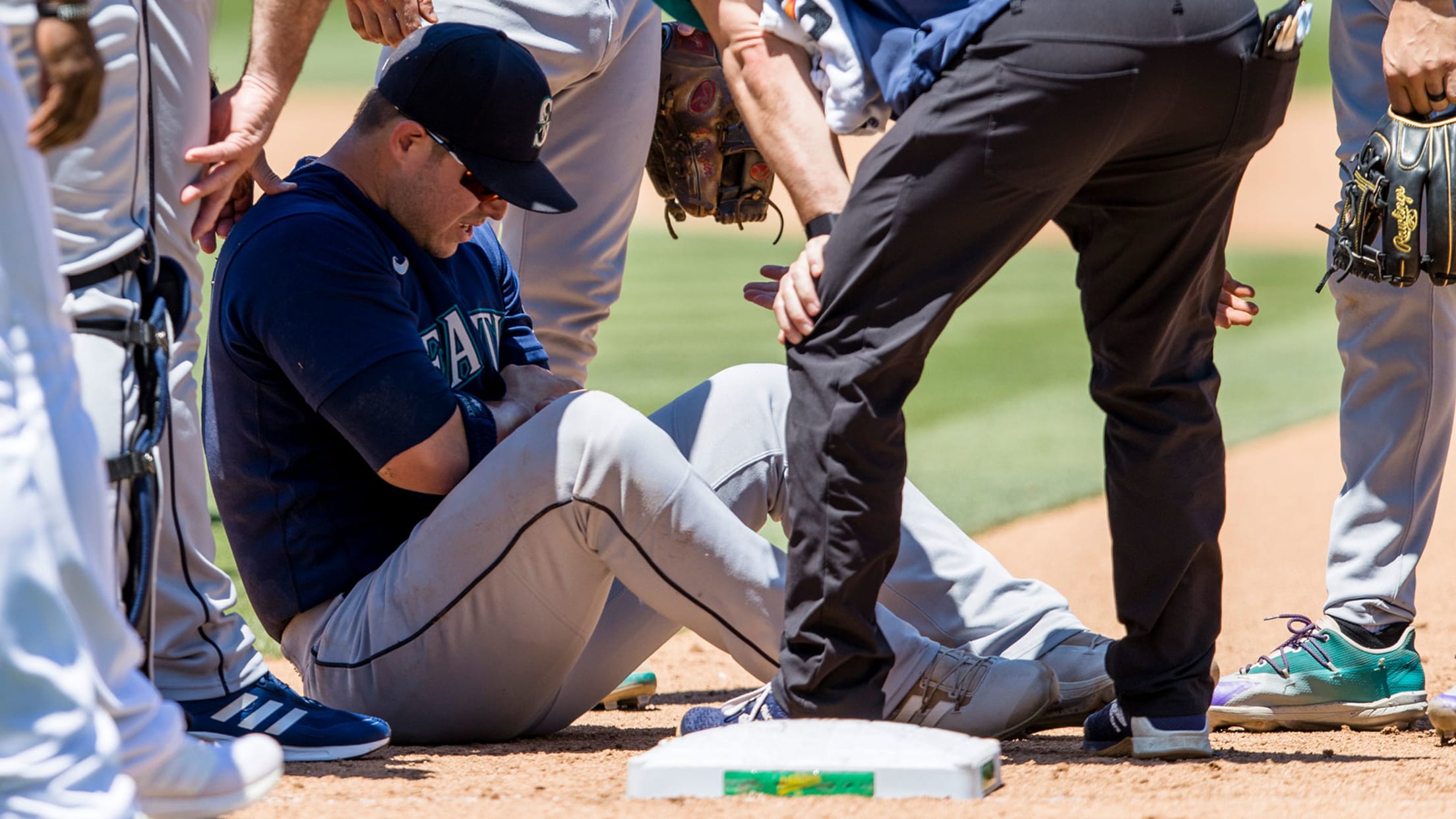 ANAHEIM -- Ty France landed on the 10-day injured list on Saturday with a left elbow sprain, a transaction that removed the most productive hitter in the Mariners' already thin lineup for the immediate future. France said he'll use the next 3-4 days to rest and receive treatment, combat the
Uncertainty about France casts shadow over Mariners' sweep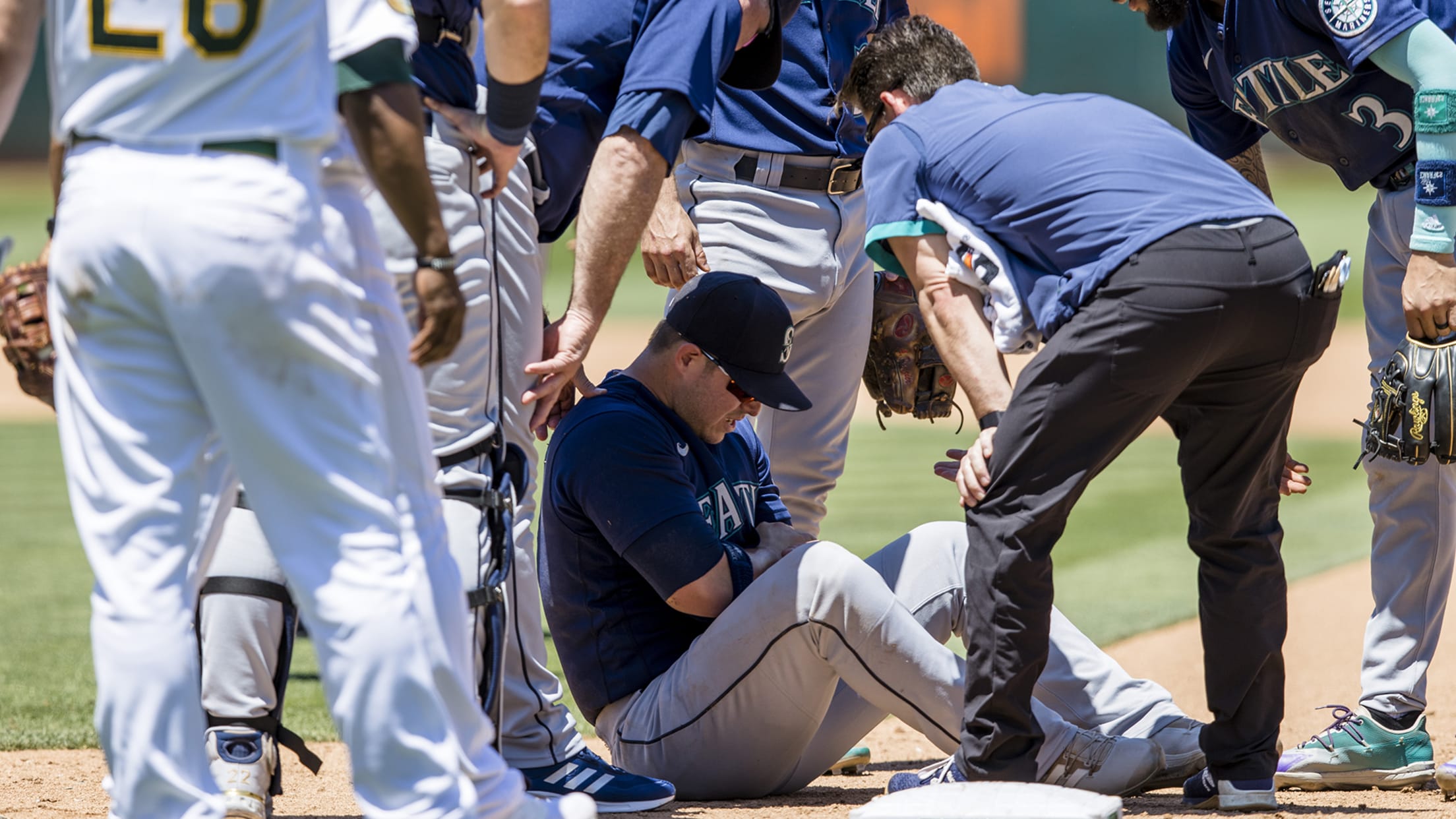 OAKLAND -- Simply put, the Mariners' 2-1 win on Thursday was a nonstop grind. They didn't record their first hit off Oakland starter Frankie Montas until the eighth inning. Then they pulled off the comeback by scoring two runs on three walks and two wild pitches in the top of
Lewis smashes 464-foot HR on first swing of rehab stint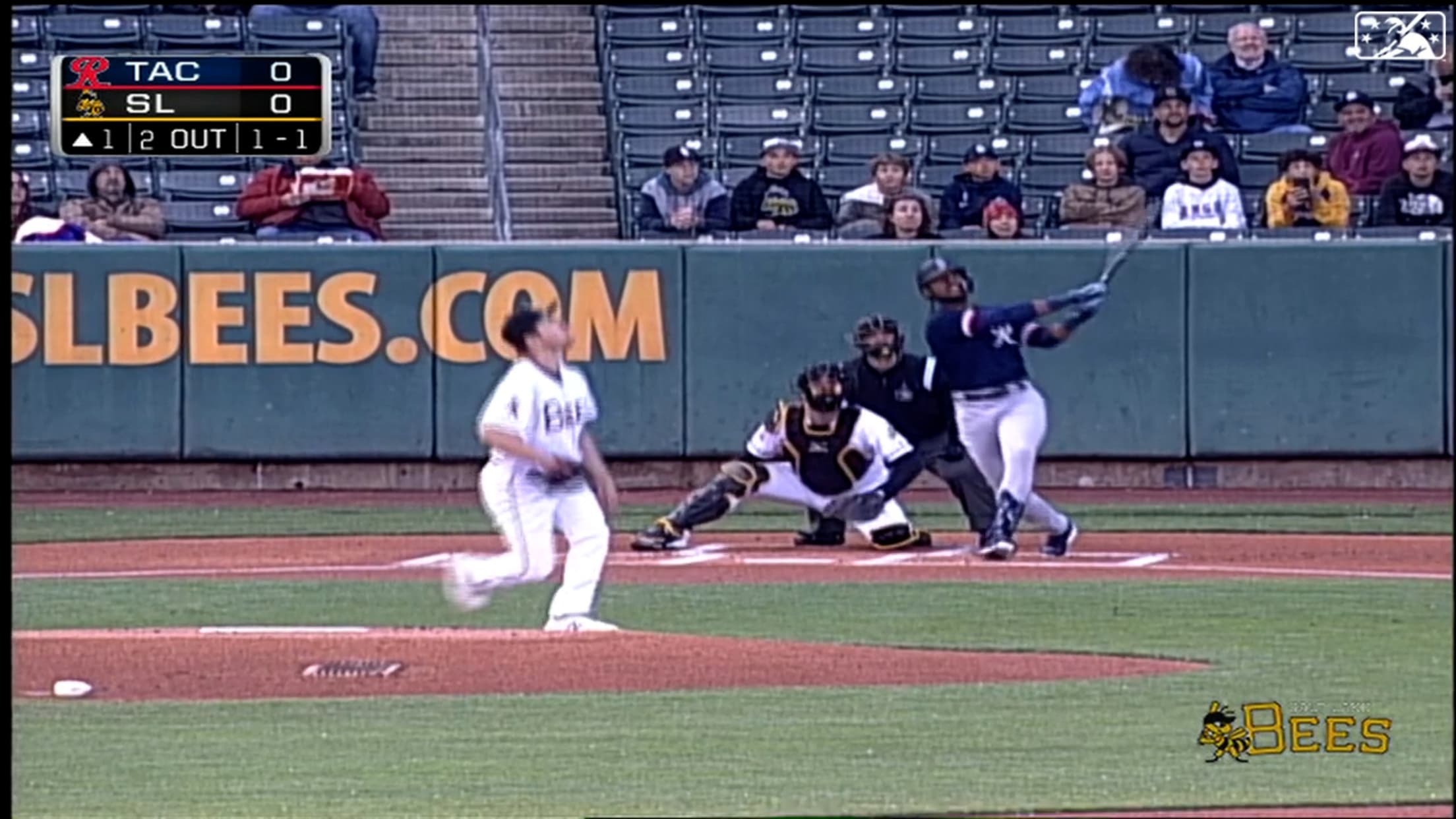 HOUSTON -- Given all that he has been through on his nearly one-year road to recovery, and the unknown of how he'd bounce back following his third knee surgery last summer, what Kyle Lewis did on Tuesday had to be a hugely welcome sight to him and the Mariners. On
Gonzales avoids worst after liner hits wrist
Southpaw leaves game in first but hopes to make his next start Monday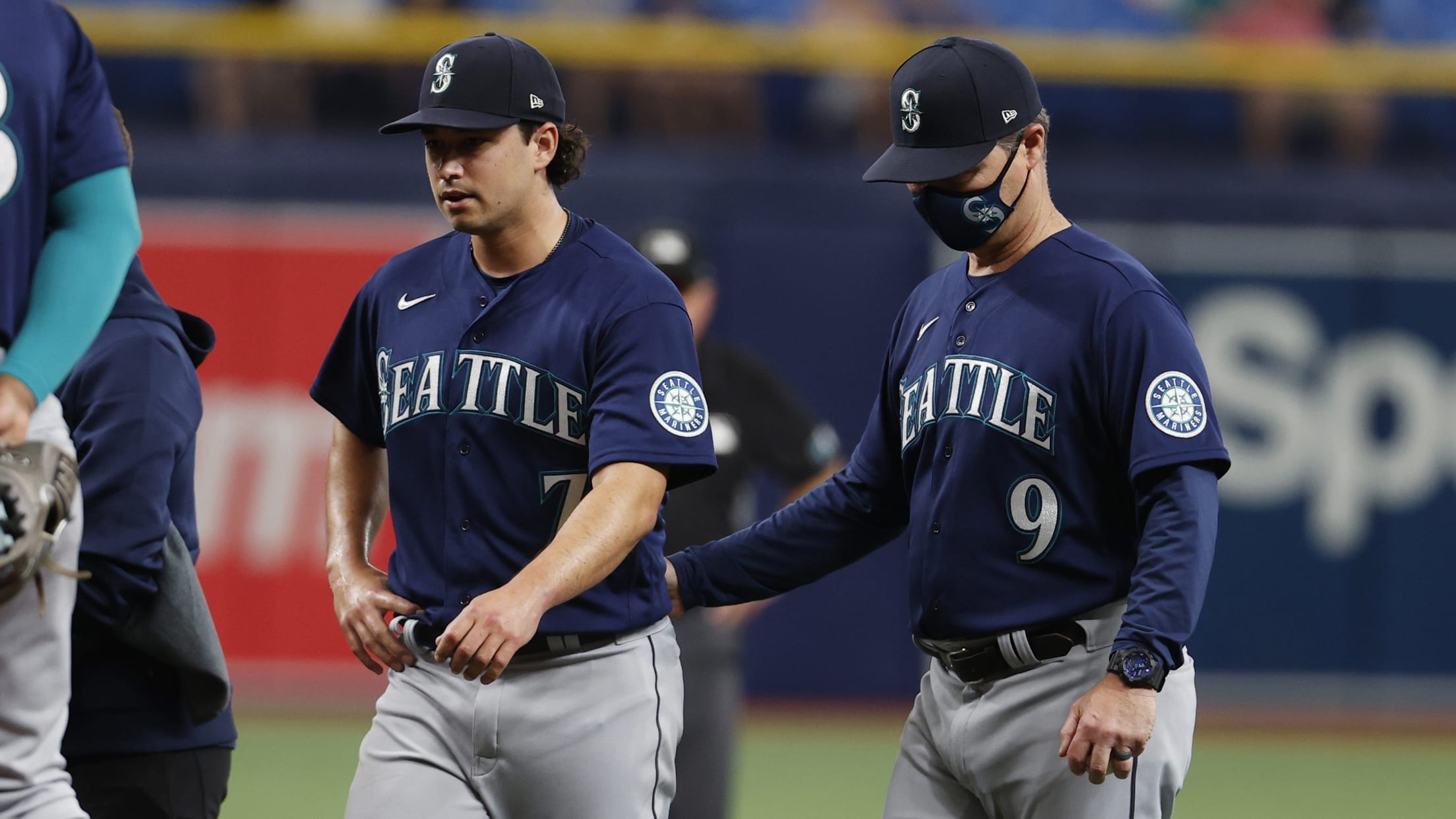 ST. PETERSBURG -- The Mariners avoided a significant injury Wednesday when left-hander Marco Gonzales was hit on his pitching arm by a 109 mph comebacker during the first inning of his start at Tropicana Field. Gonzales was diagnosed with a left wrist contusion, and X-rays were negative, the team announced
Servais, Acta out for Mariners; Sewald on COVID list
Negrón fills in as acting manager; RHP Murfee called up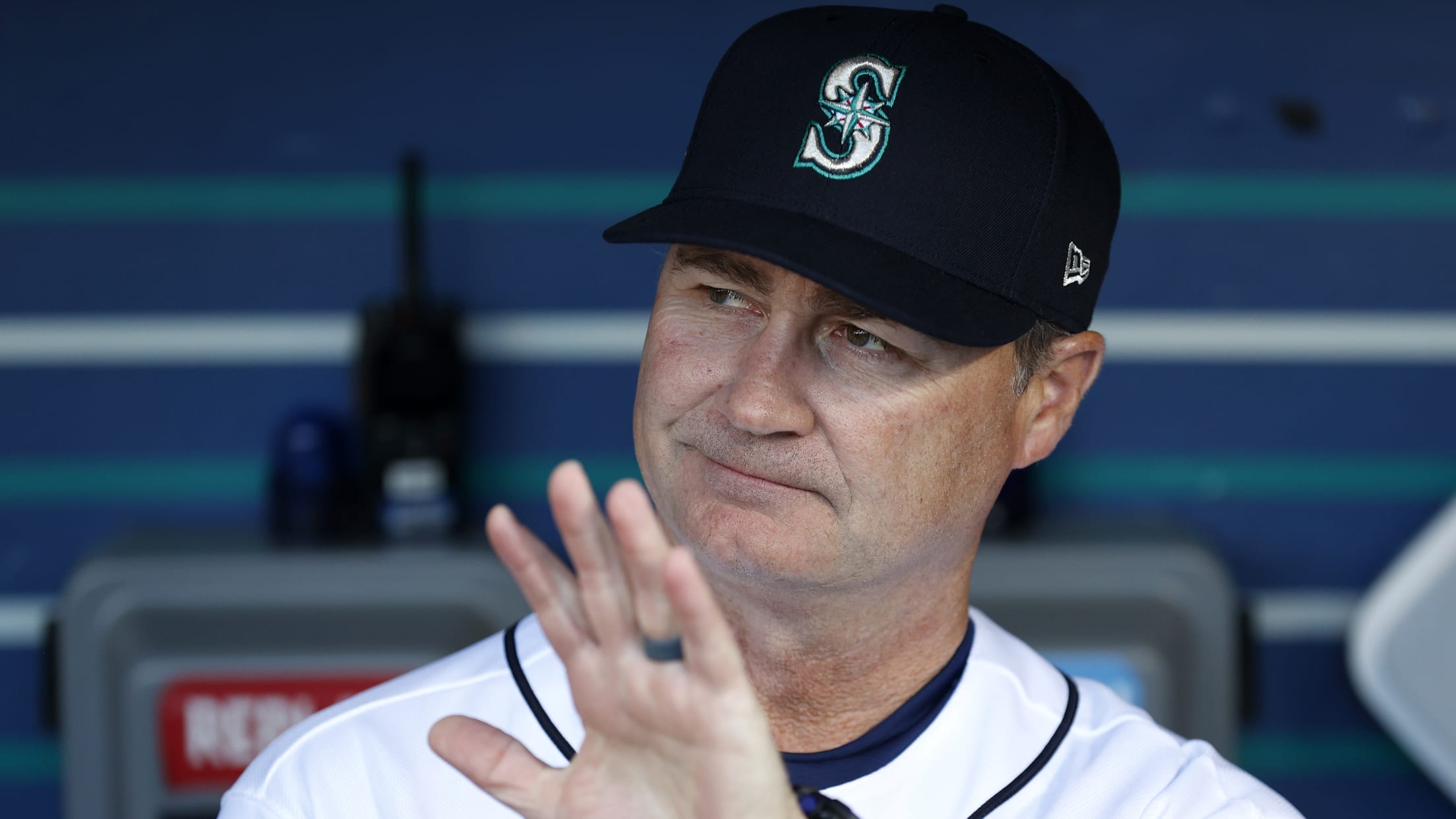 SEATTLE -- The Mariners' COVID-19 outbreak continued on Wednesday, with manager Scott Servais and third-base coach Manny Acta testing positive. Both are vaccinated and must wait two days before undergoing another test. When they do, they'll need to produce negative results on consecutive days and receive approval before returning. Leverage
Torrens lands on COVID list; several staff members also out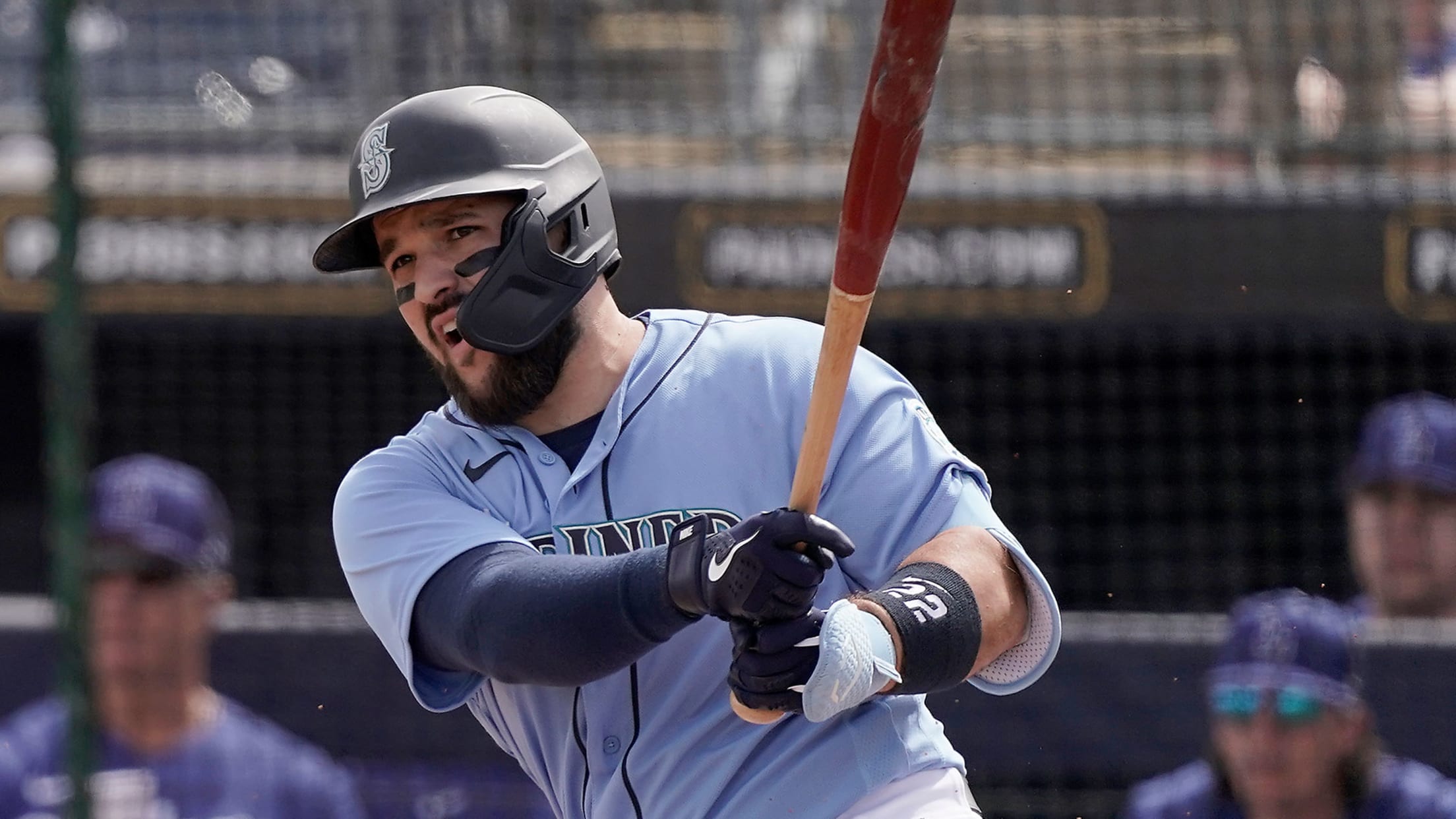 SEATTLE -- The Mariners' bout with COVID continued on Tuesday, as catcher Luis Torrens tested positive and was placed on the injured list, joining right fielder Mitch Haniger, who was shelved on Saturday. In a corresponding move, first baseman Mike Ford was recalled from Triple-A Tacoma. Multiple club support staff
Haniger out after testing positive for COVID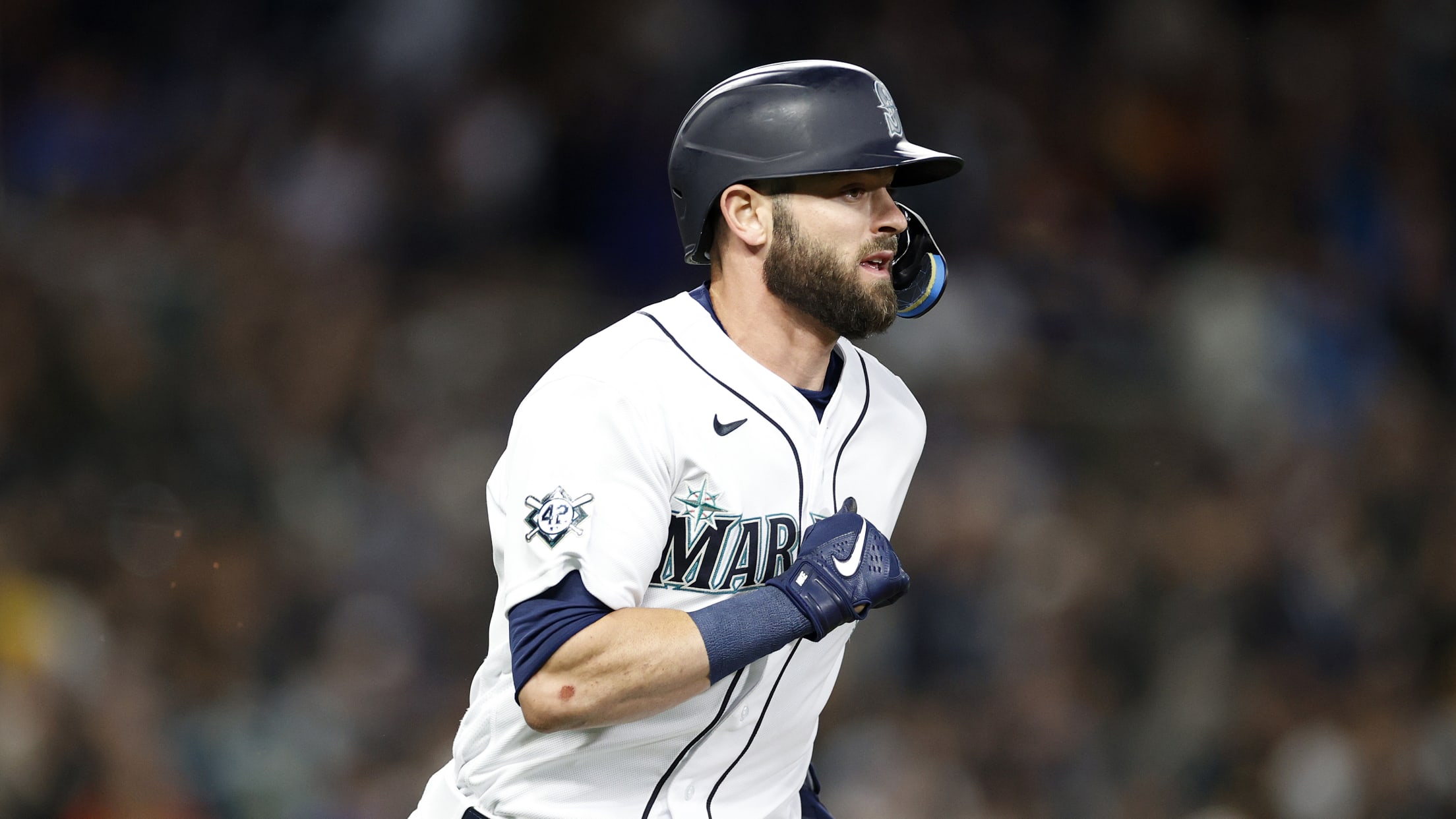 SEATTLE -- The Mariners will indefinitely be without their top run producer, as Mitch Haniger tested positive for COVID on Saturday and was placed on the injured list. Haniger must remain away from the team for at least five days and test negative in consecutive days and show no symptoms
Dunn exits rehab outing, season in question
Mariners were looking for right-hander to help bolster their bullpen for stretch run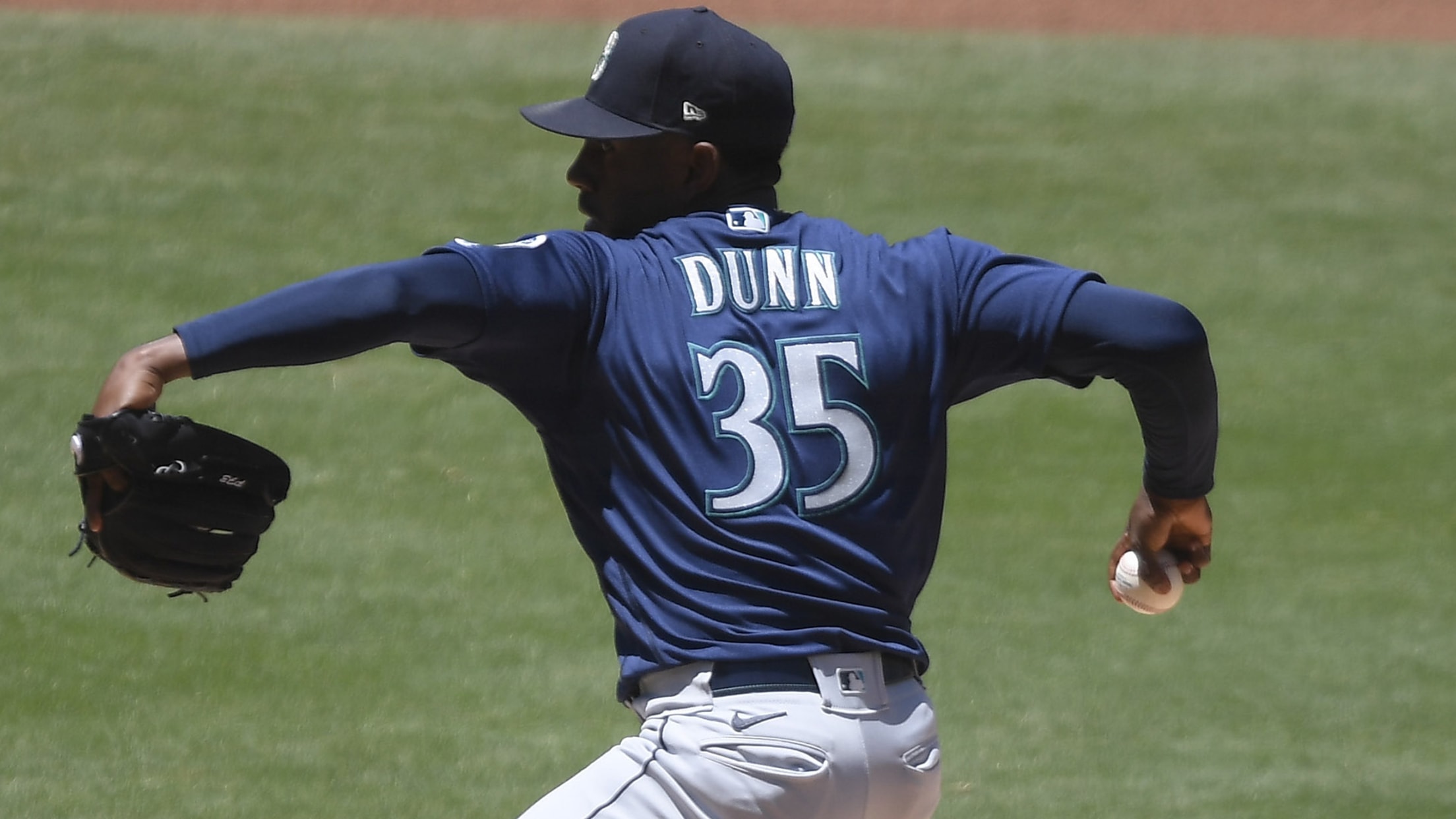 KANSAS CITY -- Justin Dunn started his long-awaited rehab assignment on Thursday night with Triple-A Tacoma, the first steps toward a return to the mound for the Mariners after he had been sidelined since June 17 with right shoulder inflammation. Unfortunately for Dunn and Seattle, though, the right-hander's outing ended