Marlins add OF prospect, RP for García
De La Cruz, Pruitt head to Miami in exchange for closer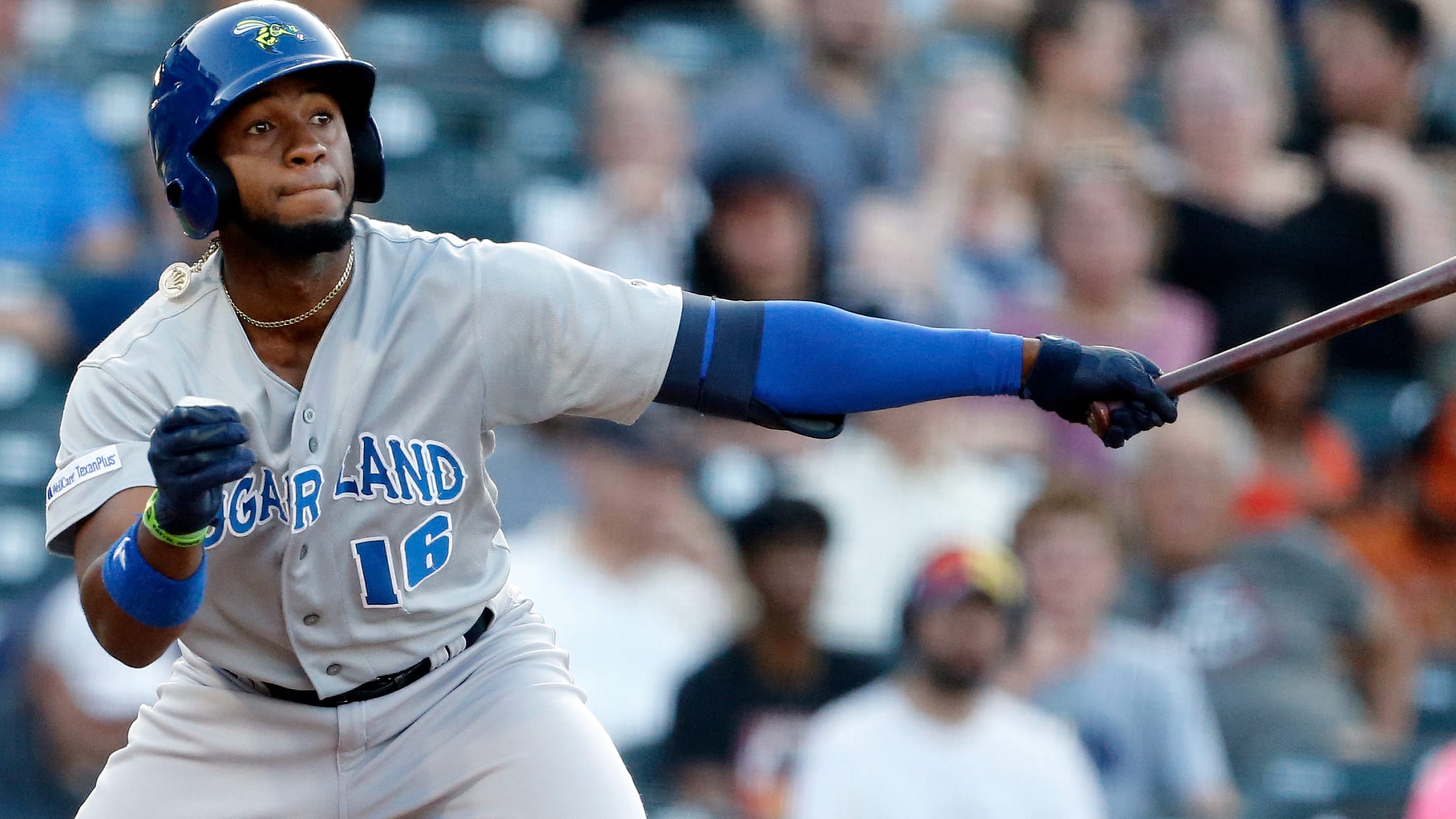 The way Marlins general manager Kim Ng sees it, the organization added a hitter and a pitcher via a pair of deals on Wednesday afternoon. In its second move leading up to the Trade Deadline, Miami sent closer Yimi García to Houston for Minor League outfielder Bryan De La Cruz
'Lucky' Marlins lean on golden Garrett
Rookie fans 10 in 2nd MLB win; replay on wild play seals comeback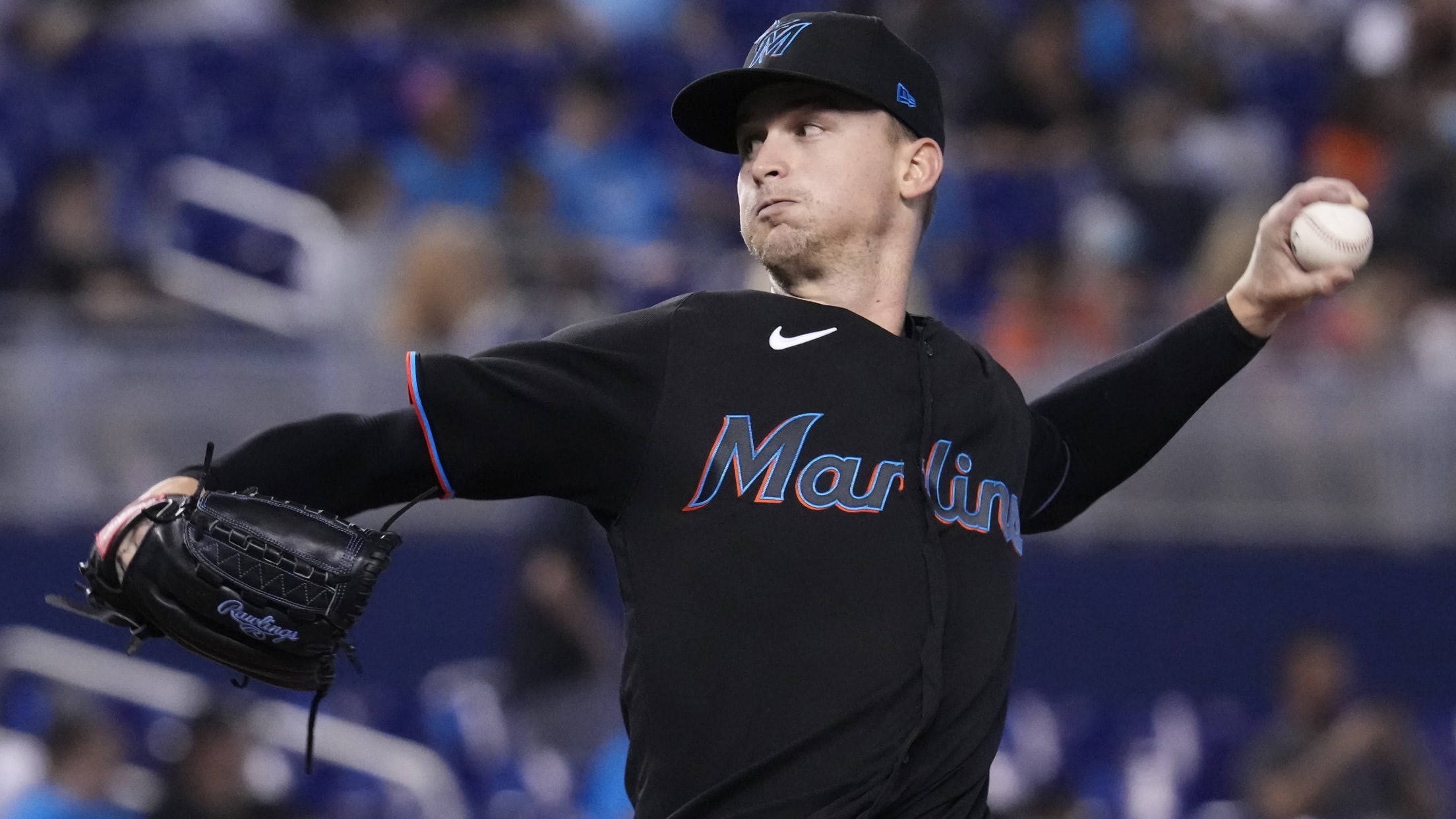 MIAMI -- Though pundits predicted the Marlins (42-57) to finish last in the NL East, where they currently stand, the organization believed it had a chance to contend because of its starting pitching. Miami currently has no members of its projected Opening Day rotation on the active roster, with Sandy
Lionel Messi receives Marlins Mesa jersey
'Dream come true' for Miami prospect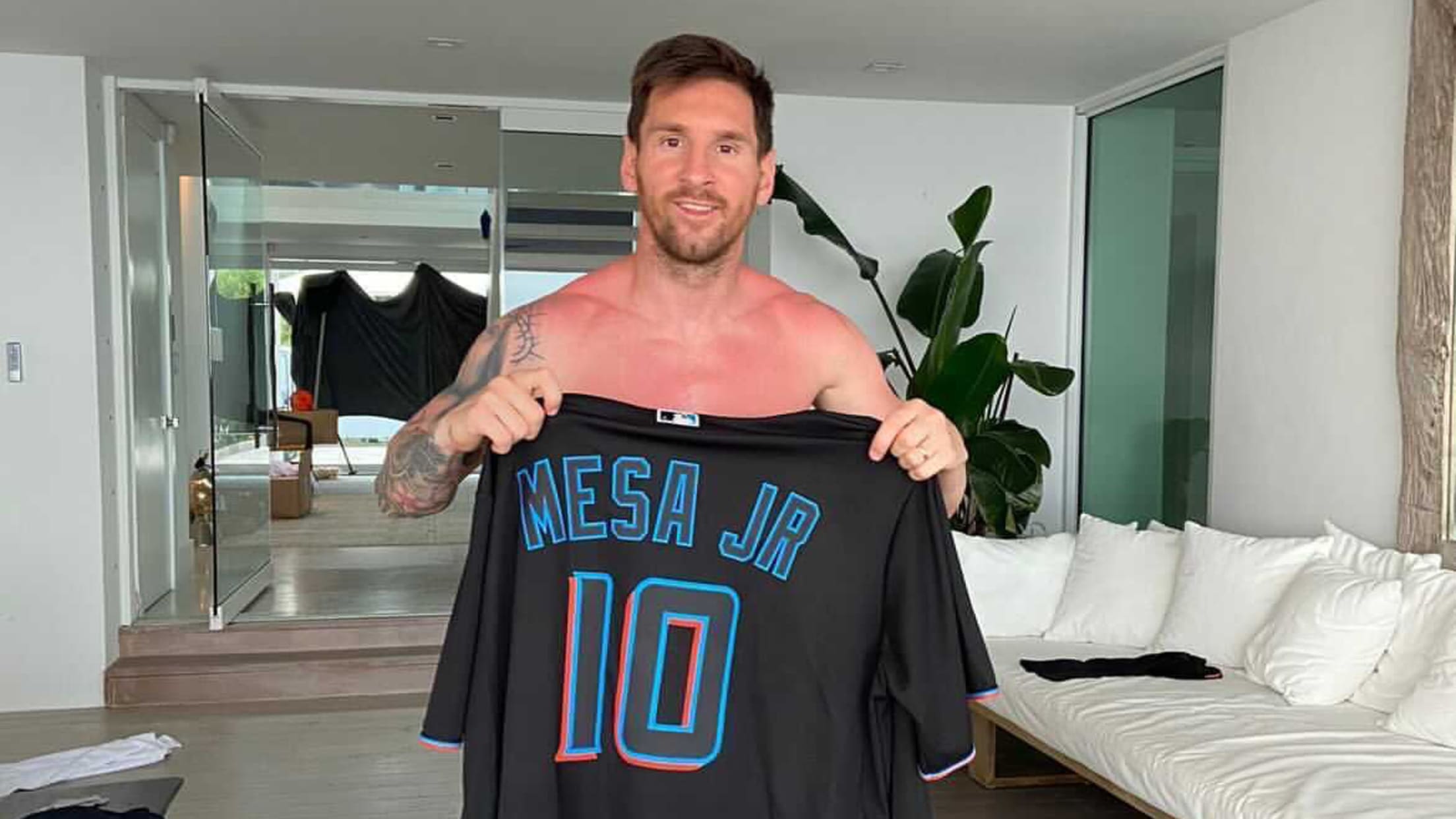 Lionel Messi is no stranger to swapping jerseys with the opposition as one of the world's top soccer players. But the Argentine captain, who has won a record six Ballon d'Or Awards and plays for FC Barcelona, was seen posing for a photo with an unlikely kit: That of Marlins
Sixto (shoulder surgery) looking to 2022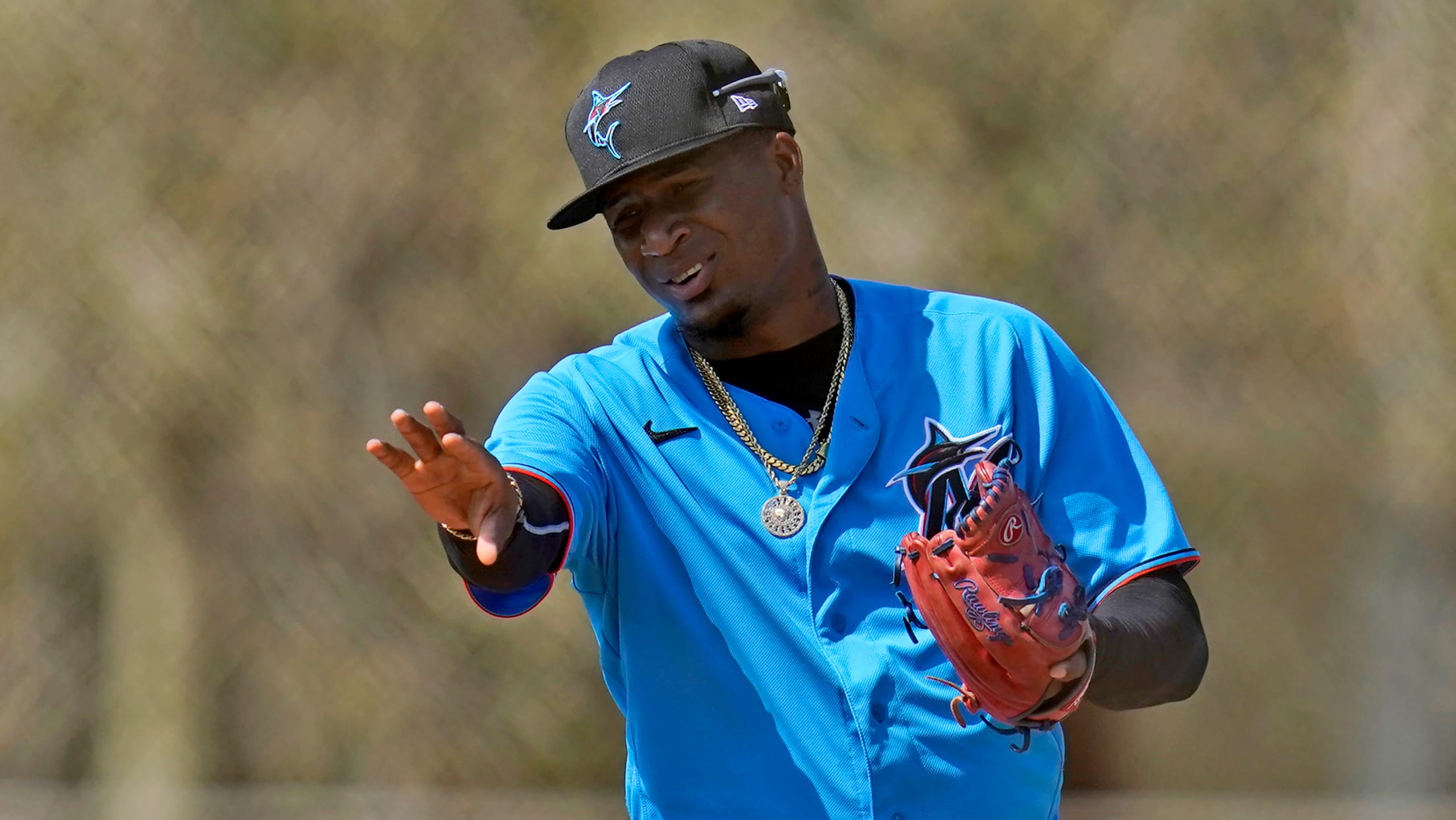 WASHINGTON -- Marlins top prospect Sixto Sánchez underwent surgery on Tuesday to repair a capsular tear and clean out the back side of his right shoulder, general manager Kim Ng revealed prior to Wednesday's road trip finale against the Nationals. Dr. Neal ElAttrache performed the procedure in Los Angeles. "We're
Marlins find 'very interesting' 19th-rounder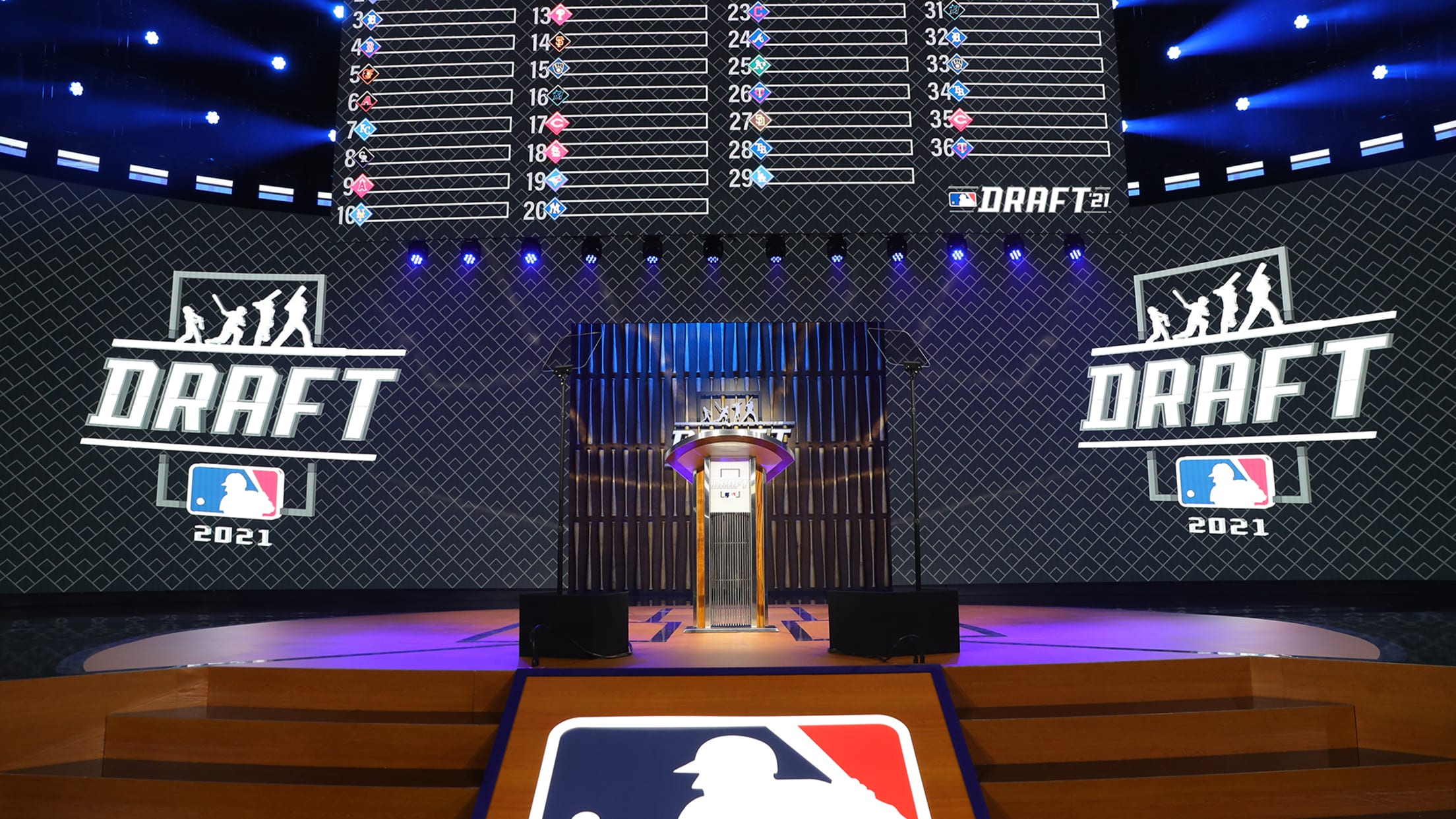 In a day and age when a simple Google search can provide endless information, there were few results for Marlins 19th-round pick Noah Williamson. "What can I tell you about him? He's an interesting story," Marlins director of amateur scouting DJ Svihlik said Tuesday following the 20-round MLB Draft. "We
From 'no way' to No. 16, Marlins land Watson
Prep star SS from North Carolina had potential as No. 1 overall pick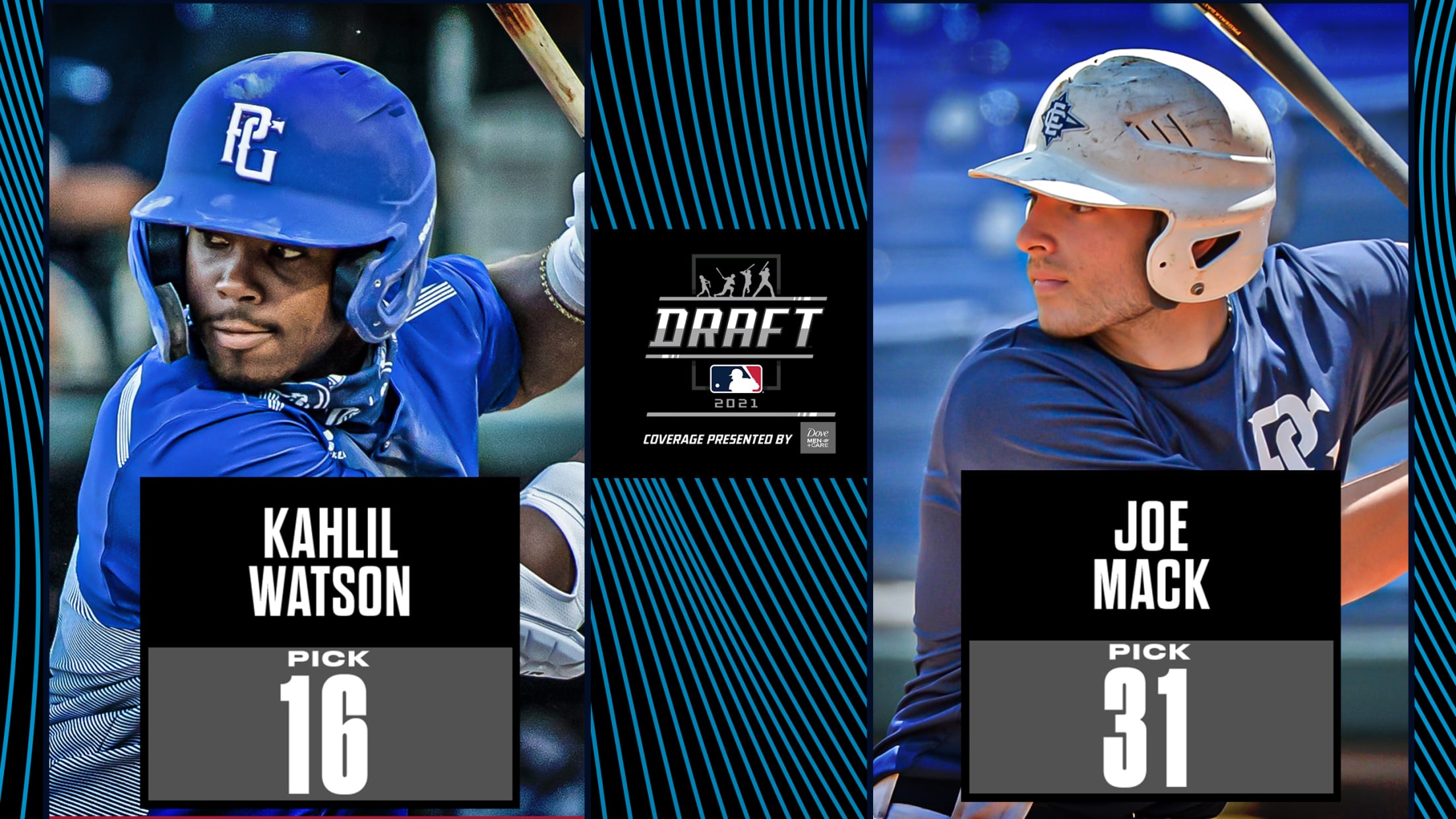 The Marlins' front office, scouts and crosscheckers alike couldn't contain their surprise when director of amateur scouting DJ Svihlik placed the magnet with Kahlil Watson's name on it on the board in the Draft room Sunday. Though the Marlins had their lowest pick in 11 years, the early consensus was
Breaking down Marlins' Day 2 Draft picks
Position players, college pitchers are focus for Miami in Rounds 2-10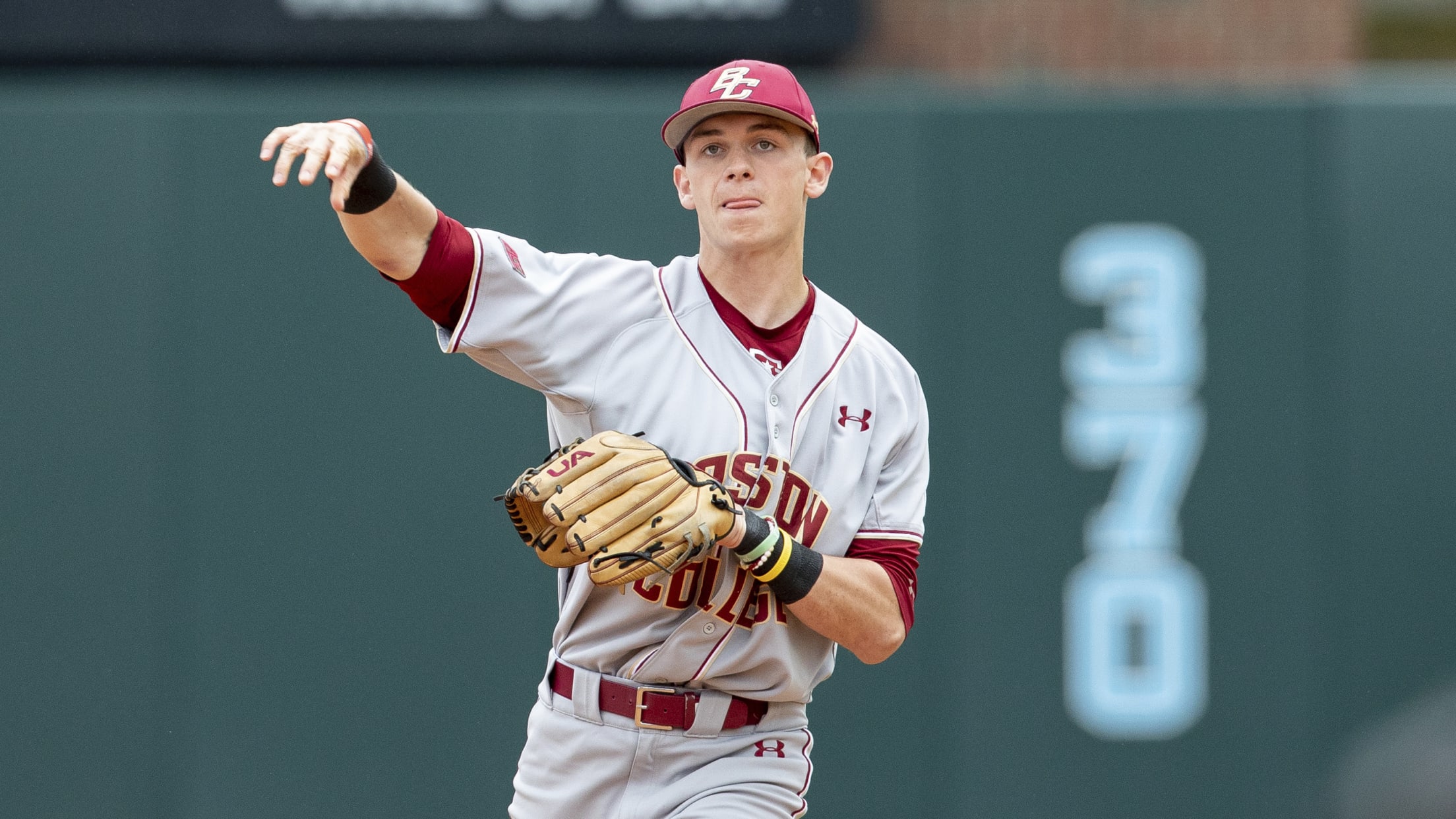 The Marlins had a strong first day of the 2021 MLB Draft, selecting prep shortstop Kahlil Watson (No. 16 overall) and catcher Joe Mack (No. 31). The last time the organization chose high schoolers with its first two picks was 2018.
Marlins land Tanner Allen 2nd time around 
Mississippi State star outfielder who 'can flat out hit' selected in 4th round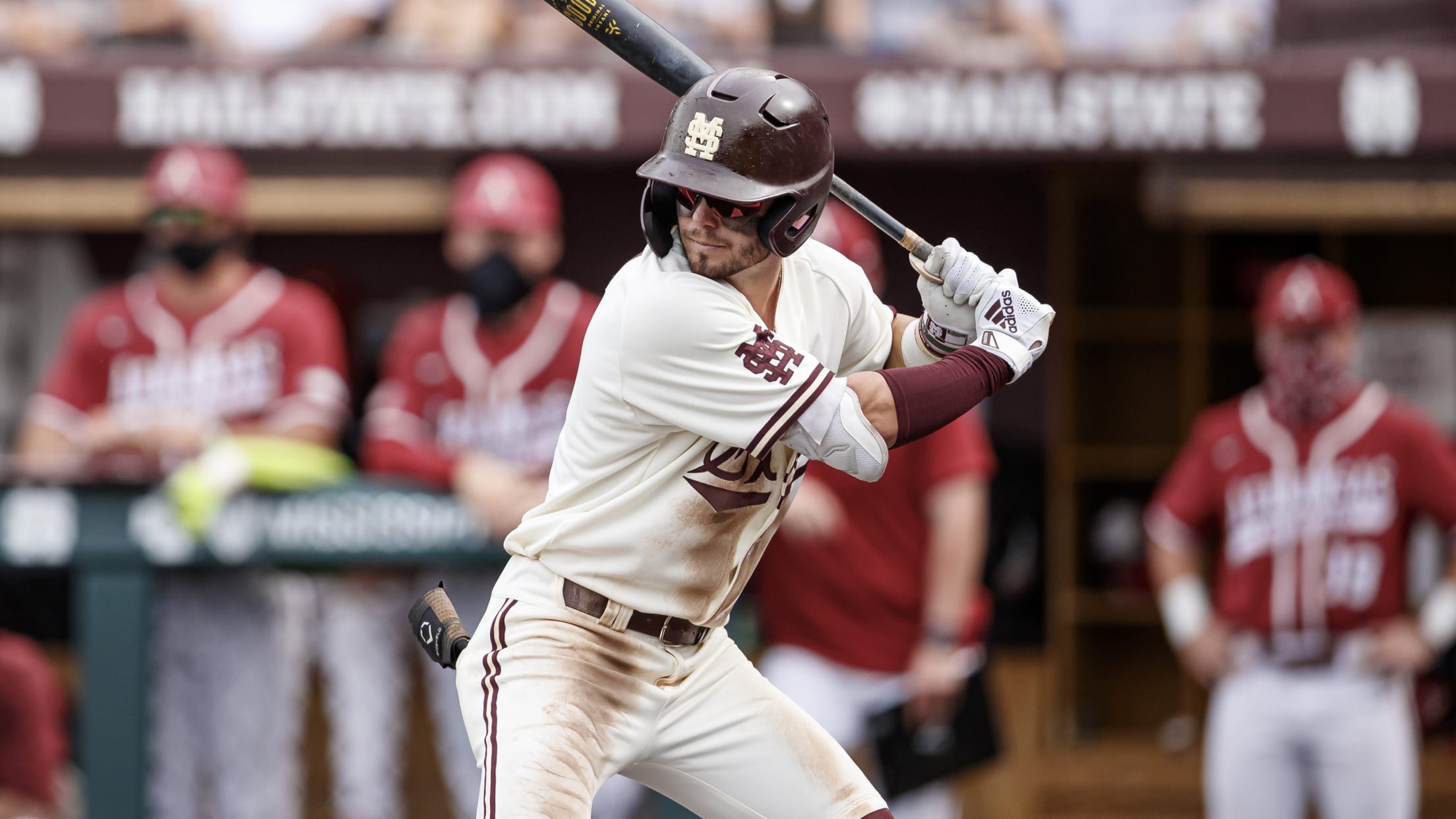 Believe Marlins director of amateur scouting DJ Svihlik when he says he really wanted to select Mississippi State outfielder Tanner Allen a year ago. Despite being one of the best hitters on a U.S. collegiate national team that featured four of the first 14 picks taken in the 2020 MLB
Marlins add HS backstop Mack at No. 31
MLB.com's Mayo: 'Maybe the best all-around catching prospect in this class'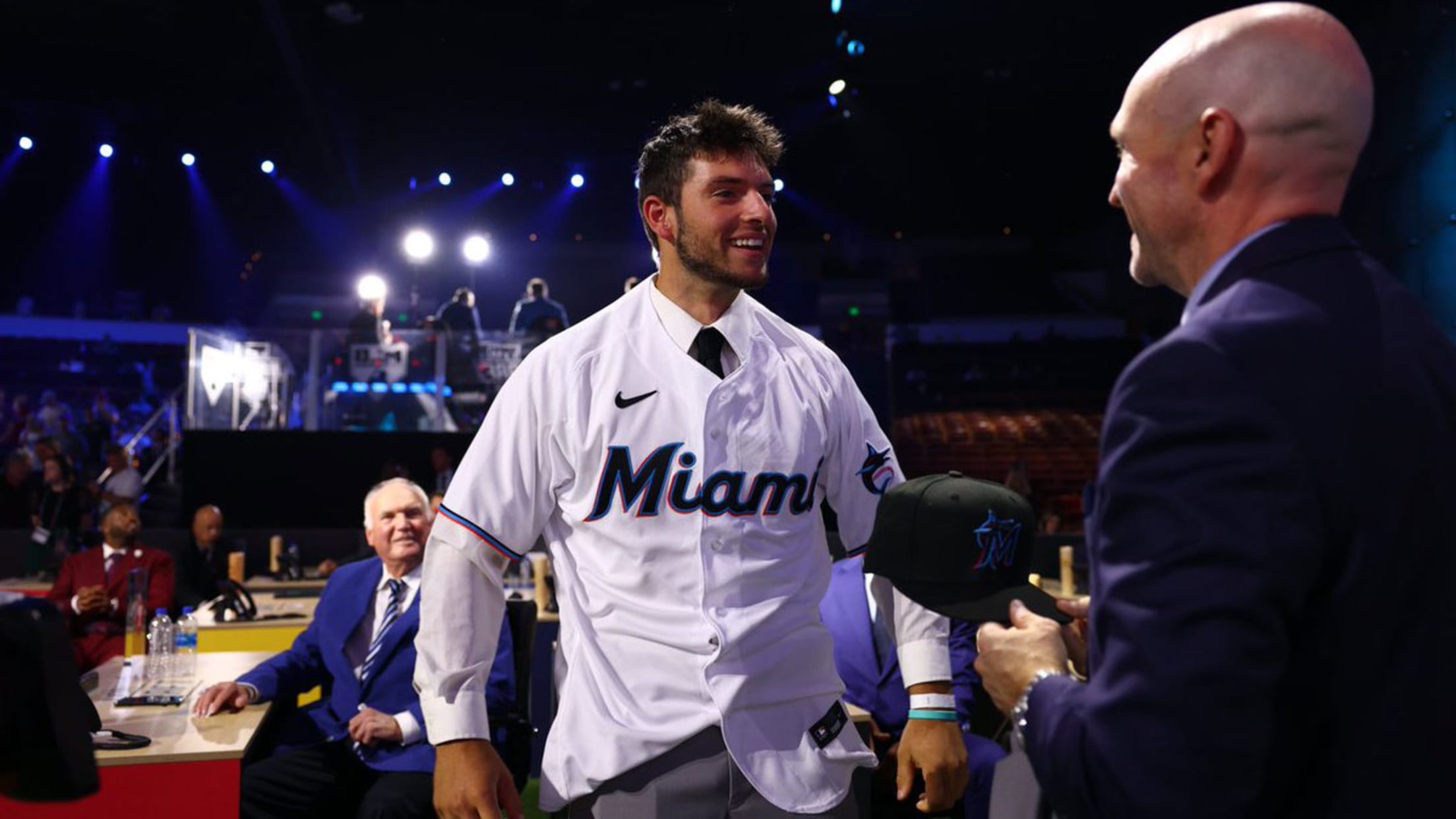 When the Marlins scouted prep catcher Joe Mack, they saw him compete in three sports: basketball, volleyball and baseball. In one particular instance, director of amateur scouting DJ Svihlik returned to upstate New York and caught him taking batting practice the morning after a district championship volleyball match. "It's very
Marlins analyze 'portfolio of players' for Draft
With the 16th and 31st picks in Round 1, club considers need for catching depth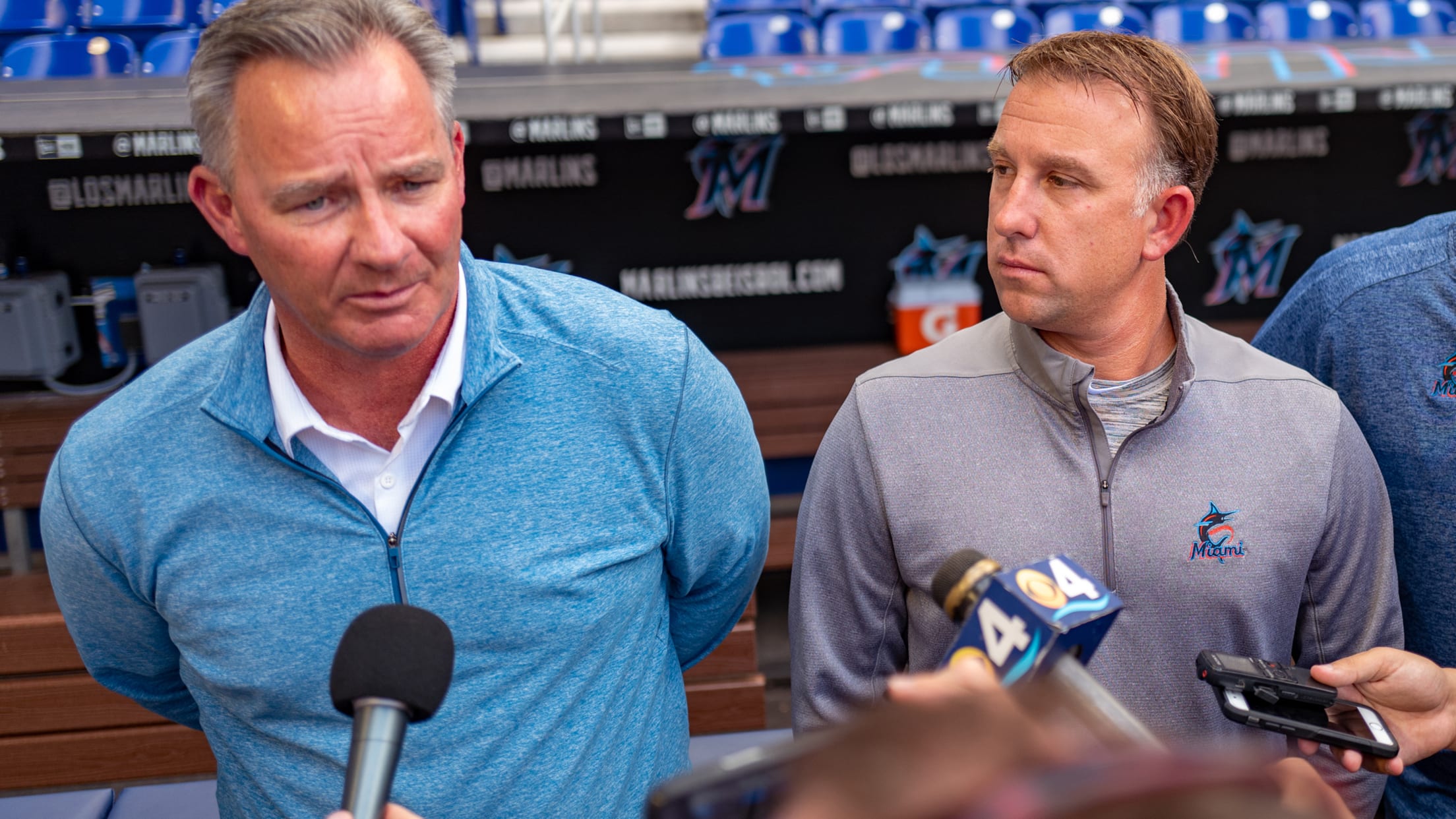 MIAMI -- An extra month of scouting hasn't gotten rid of the uncertainty of this year's MLB Draft. "If somebody on this call can help me with who to select this year, I would more than welcome that information," Marlins director of amateur scouting DJ Svihlik opened a Zoom call
Marlins' Eder heads to Futures as 1st-half star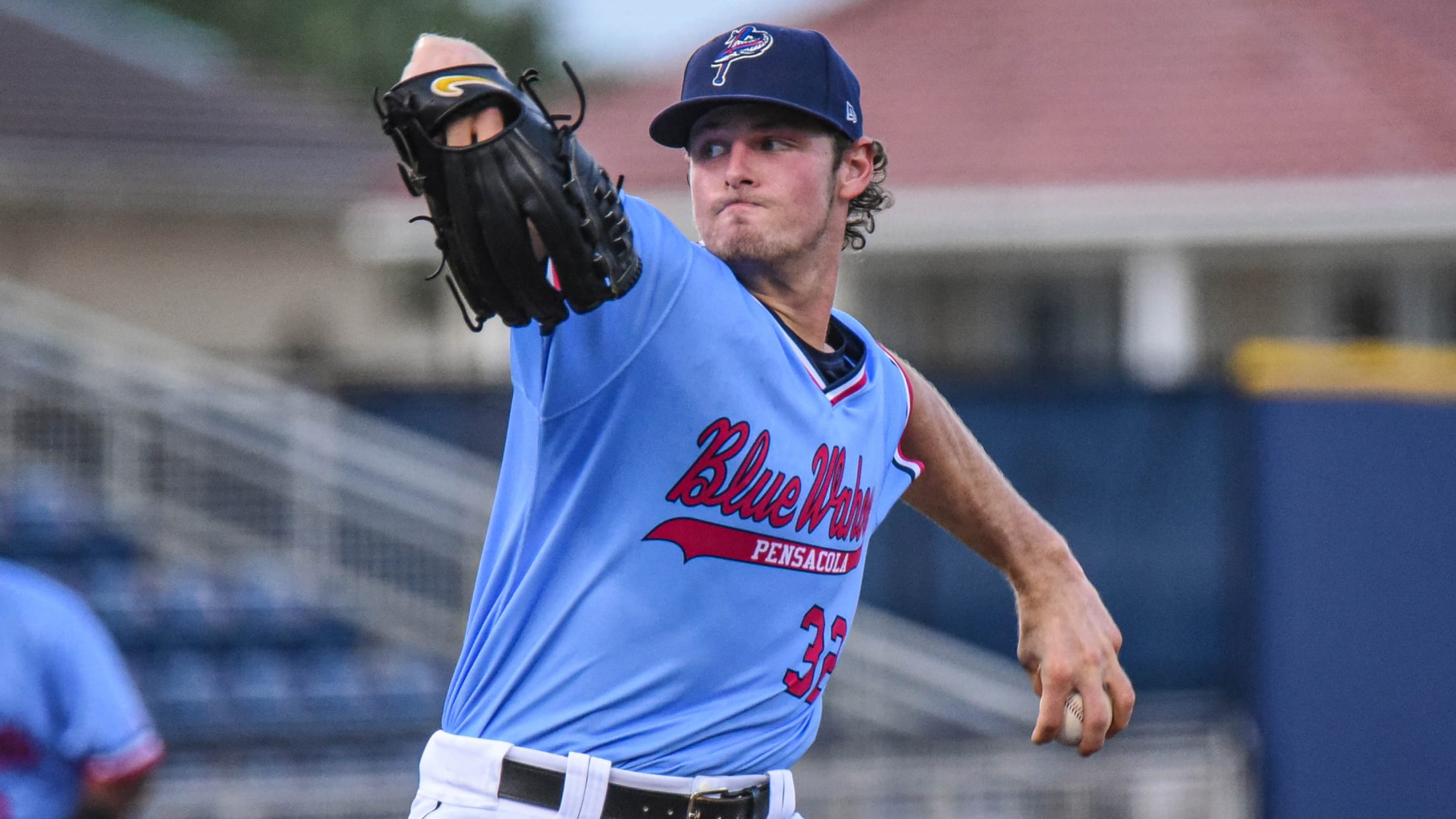 Jake Eder believes in what he calls "moments of truth." These are the instances where something either happens or it doesn't. More specifically, he makes that thing happen, or he doesn't. As his first Spring Training with the Marlins was winding down, the left-hander first saw his name on the
Elite start gets Meyer, Eder to Futures Game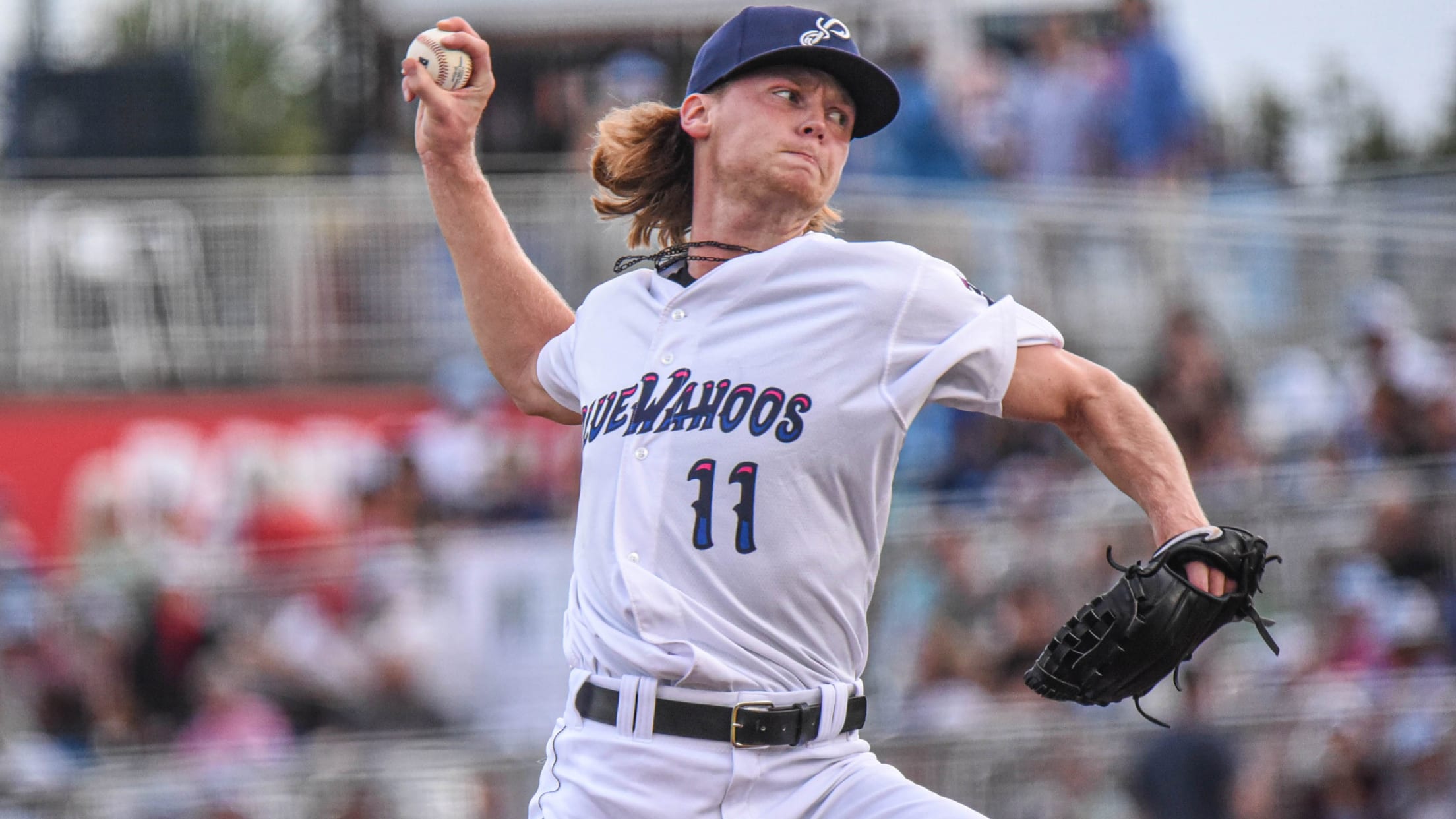 The destination is the Majors for Marlins prospects Max Meyer and Jake Eder, and they will get a taste on Sunday afternoon at the 2021 SiriusXM All-Star Futures Game in Denver. The 22nd installment will pit National League and American League Minor Leaguers in a seven-inning showcase of baseball's future
Top Miami prospect needs shoulder surgery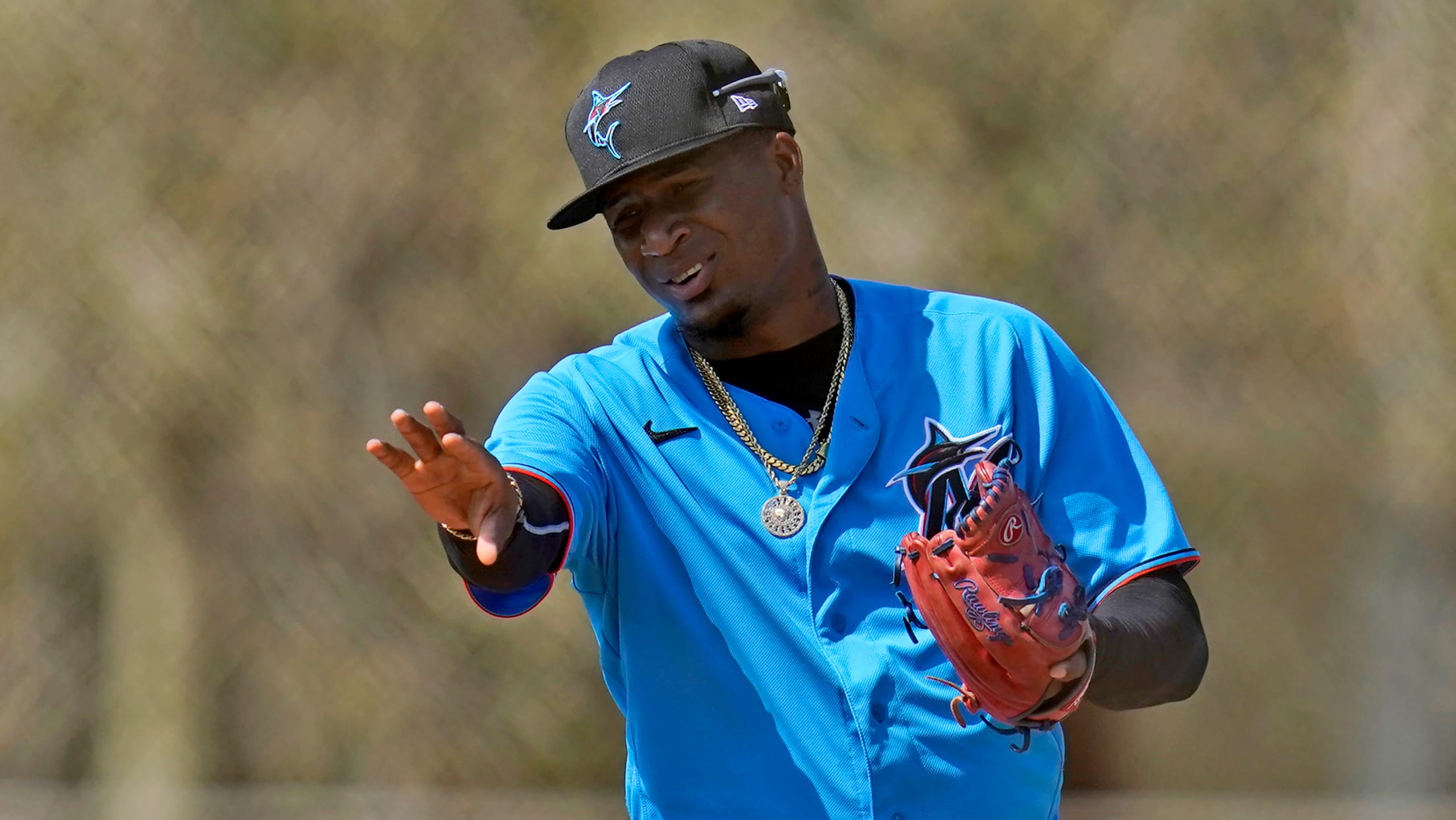 MIAMI -- The Marlins hope top prospect Sixto Sánchez will be able to pick up a baseball again three months after undergoing season-ending arthroscopic shoulder surgery, general manager Kim Ng said Tuesday. A date has not been set for the procedure. Late last week, Sánchez experienced soreness as he increased
Marlins' 2020 picks fueled by competition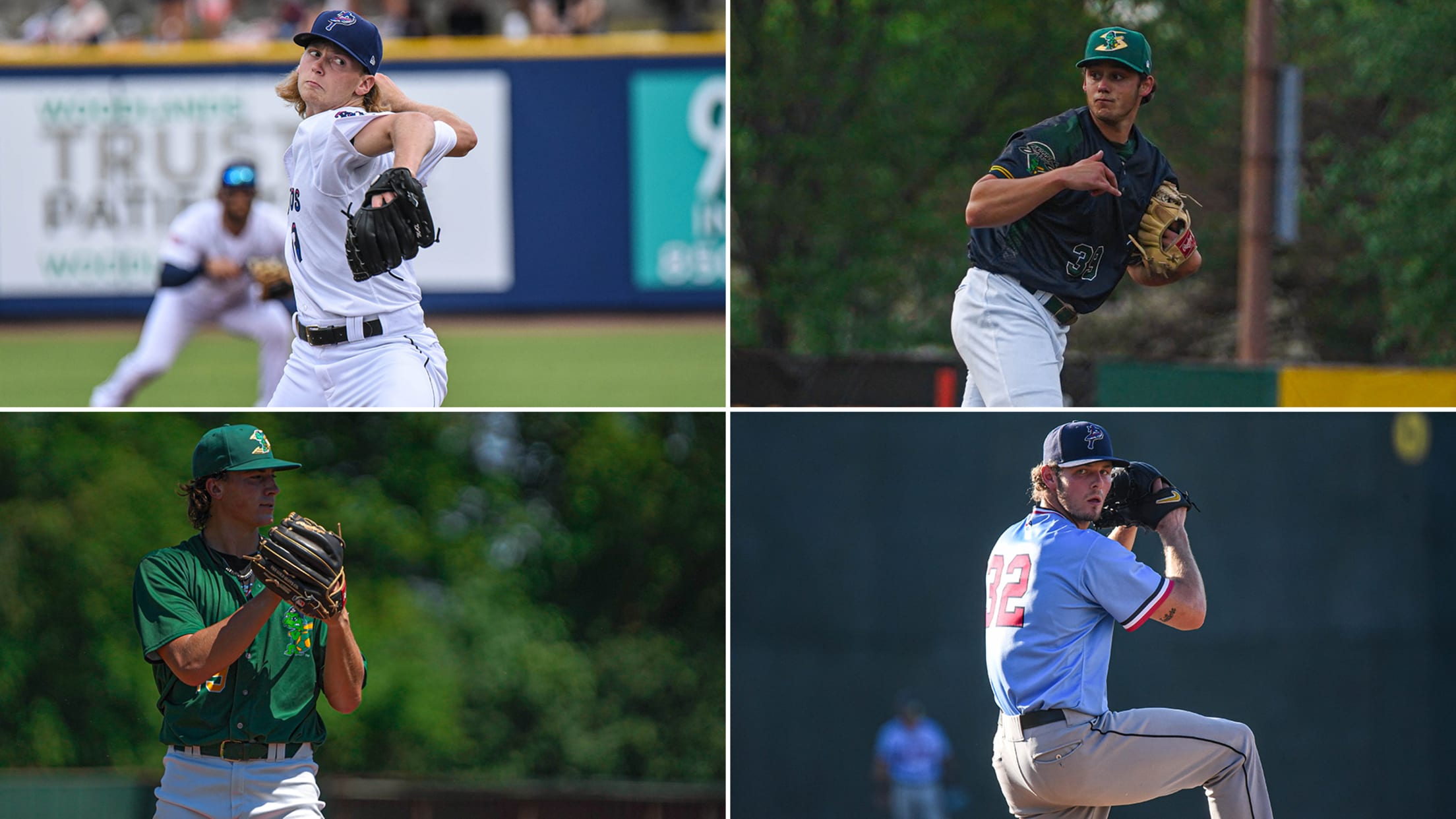 Marlins prospect Max Meyer doesn't need added motivation, but he seizes it by keeping track of how his fellow 2020 MLB Draftees are doing in their first professional season. "It fires you up," Meyer said. "We all really love when each other does well, and it's fun to try to
Marlins recall OF prospect Sánchez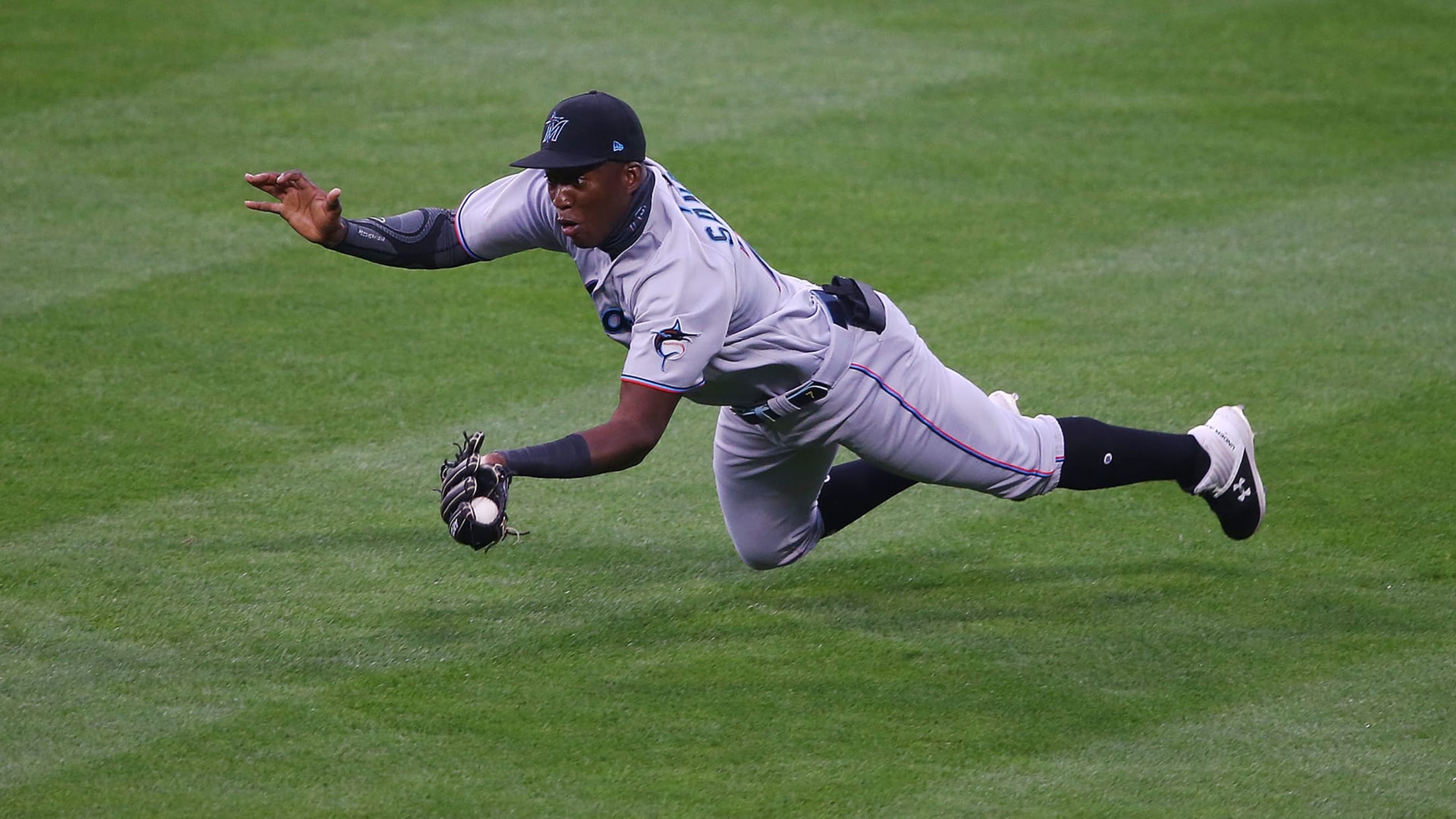 Marlins fans have been clamoring for the return of outfield prospect Jesús Sánchez, and their wish was granted. Miami recalled Sánchez from Triple-A Jacksonville, and he started in left field and hit fifth in Tuesday night's 2-1 loss to the Cardinals at Busch Stadium. MLB Pipeline's No. 99 overall prospect
Prospect Díaz eyes long-term stint in the bigs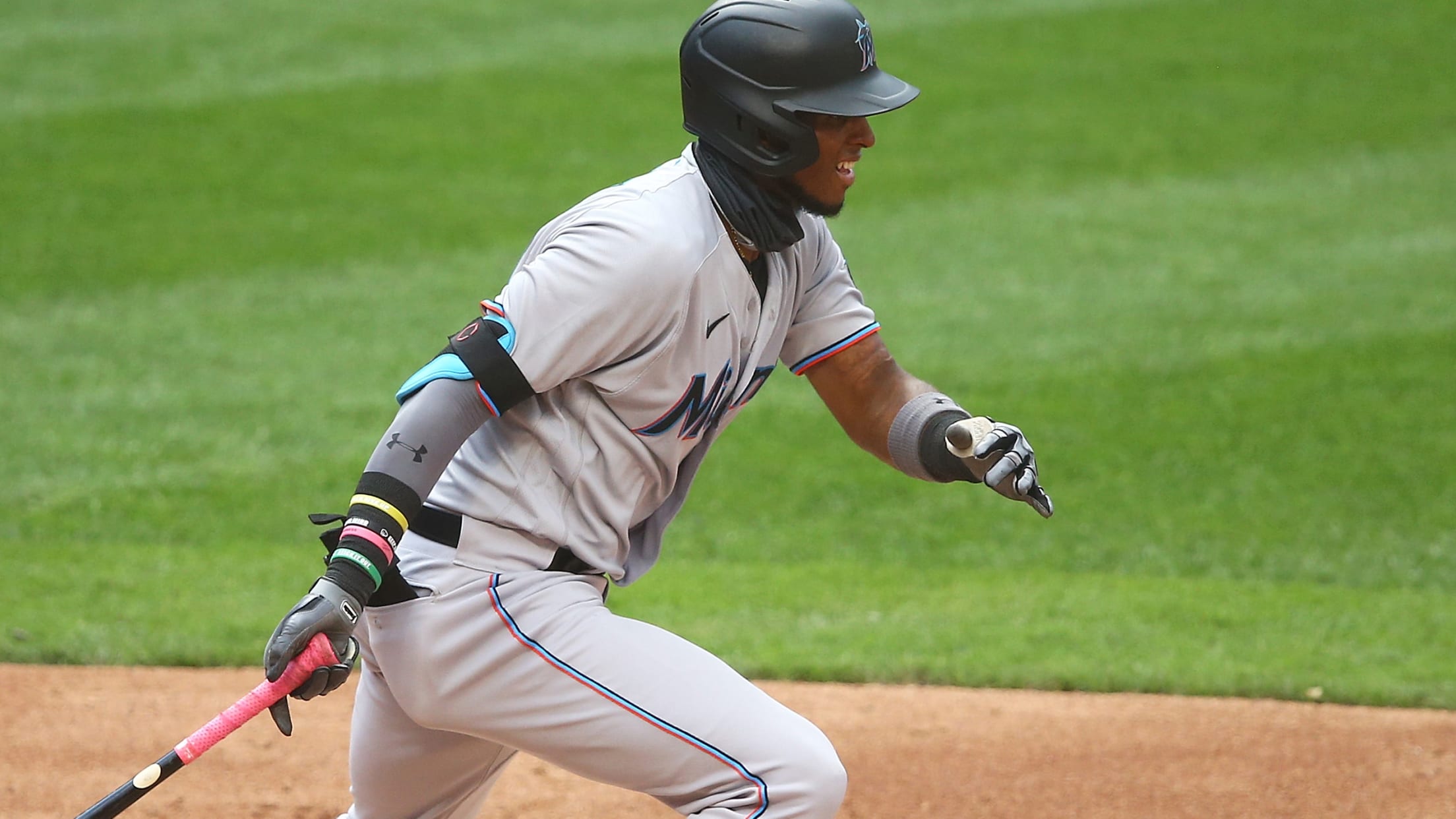 MIAMI -- Ideally, Lewin Díaz would be playing every day at Triple-A Jacksonville to continue getting regular reps. But when first baseman/outfielder Garrett Cooper landed on the injured list Wednesday, the Marlins recalled their No. 5 prospect. Manager Don Mattingly said Díaz can spell Jesús Aguilar when he needs a
Marlins prospect Bleday heating up in Minors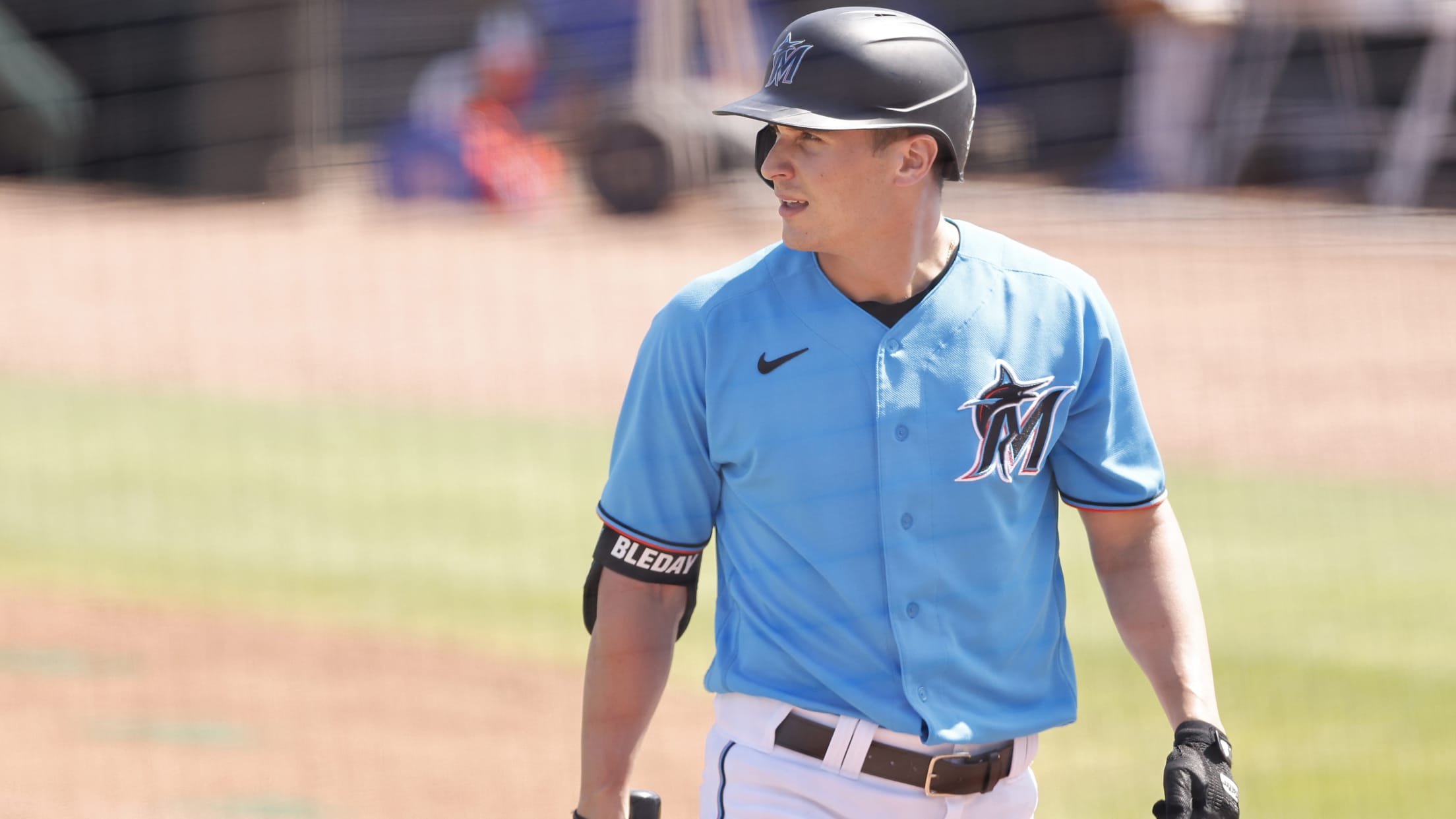 While Jesús Sánchez got off to a torrid start at Triple-A Jacksonville, the same could not be said for JJ Bleday at Double-A Pensacola. In the first month, Bleday slashed .141/.284/.235 in 24 games. It was not what MLB Pipeline's No. 15 overall prospect envisioned entering 2021, but it didn't
Setback for Sixto; good news for Cabrera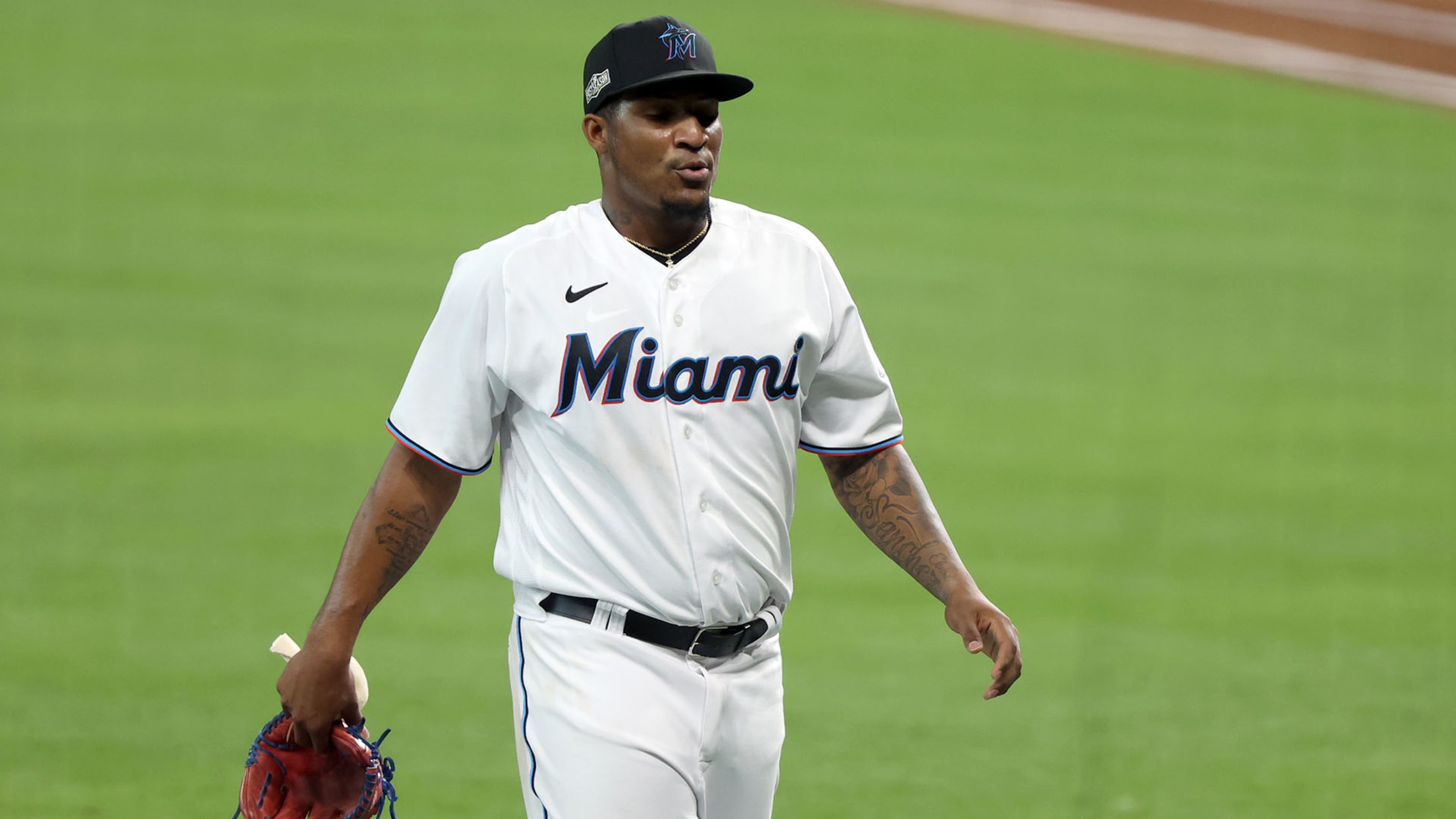 PITTSBURGH -- As the Marlins find their starting-pitching depth tested, two of MLB Pipeline's Top 100 prospects -- Sixto Sánchez (No. 12 overall) and Edward Cabrera (No. 54) -- appear to be trending in different directions. Sánchez, who recently experienced some slight discomfort during his throwing program in between bullpen
Jesús Sánchez earns Triple-A POTM honors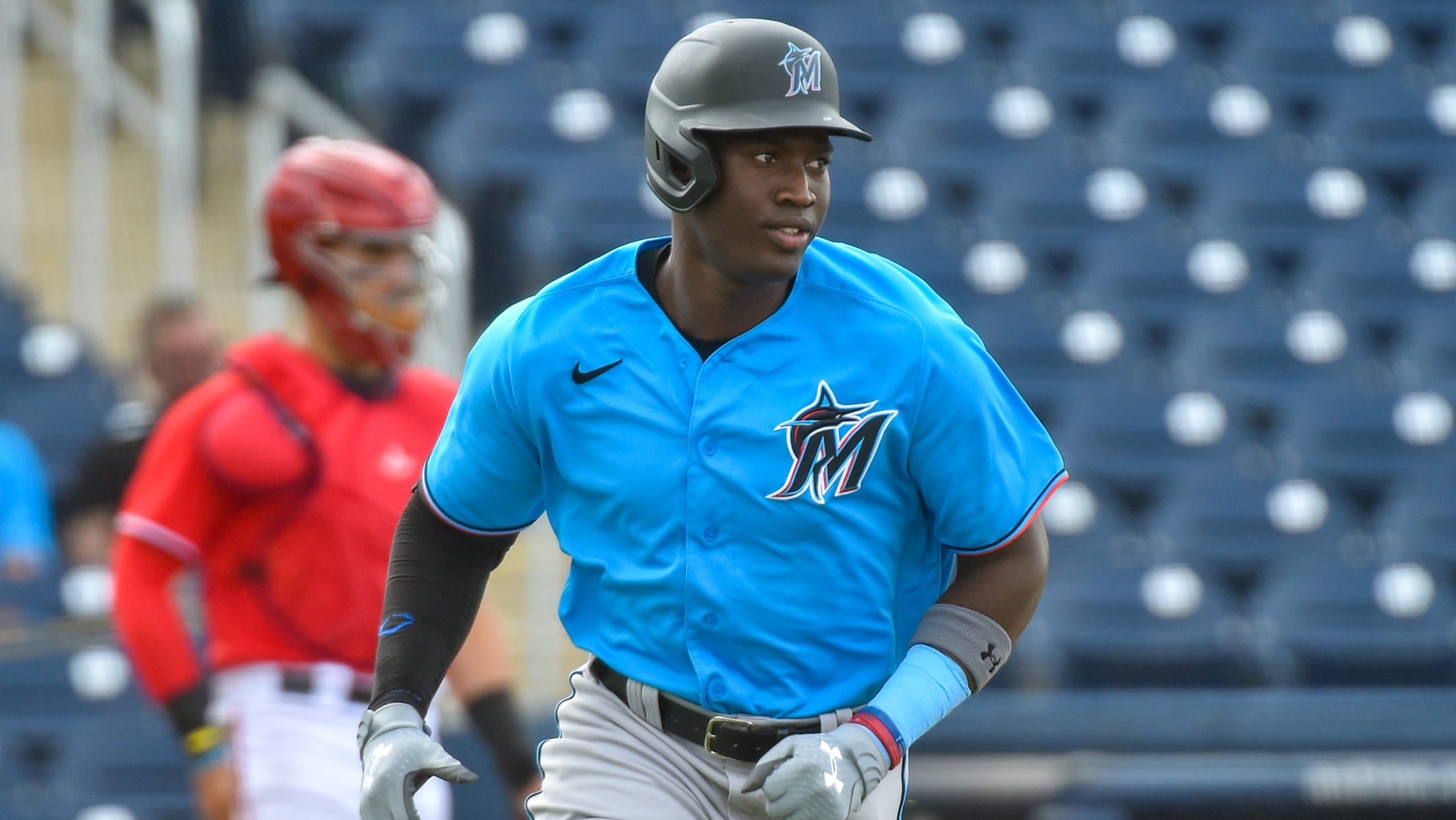 Jesús Sánchez, the Marlins' sixth-ranked prospect, per MLB Pipeline, was named the Triple-A East Player of the Month for May on Wednesday. Sánchez, who is a middle-of-the-order threat for Jacksonville, led Triple-A East in batting average (.410), slugging percentage (.771), OPS (1.214), hits (34) and total bases (64). He finished
'Super exciting' as Devers cousins reunite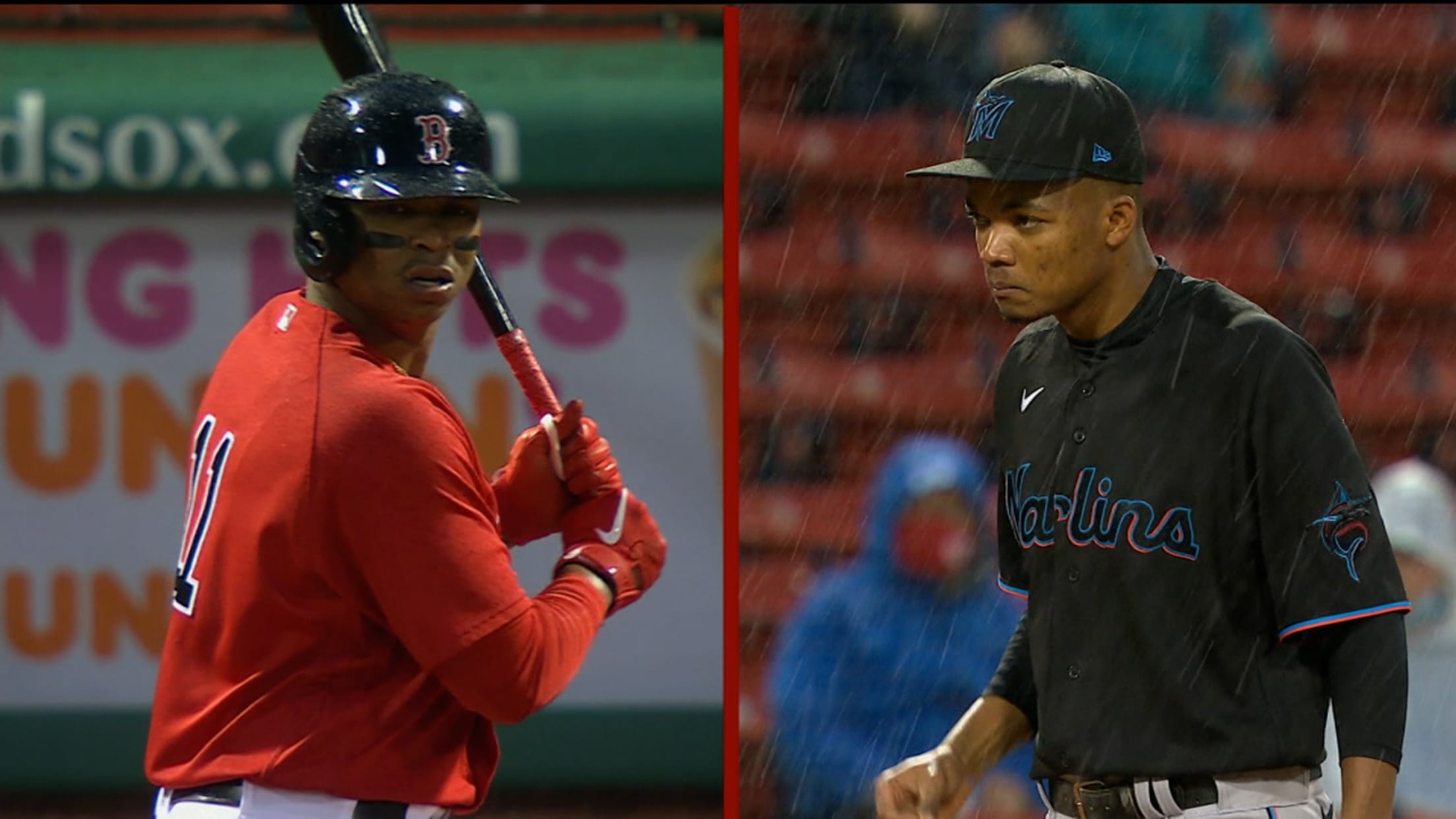 Like many first cousins in the baseball-crazed Dominican Republic, Rafael Devers and José Devers bonded through their favorite sport as kids and dreamt that they would one day reach the highest level of competition. This is why Friday was surreal for both of them, as it was the night they
Marlins to remain cautious with Sixto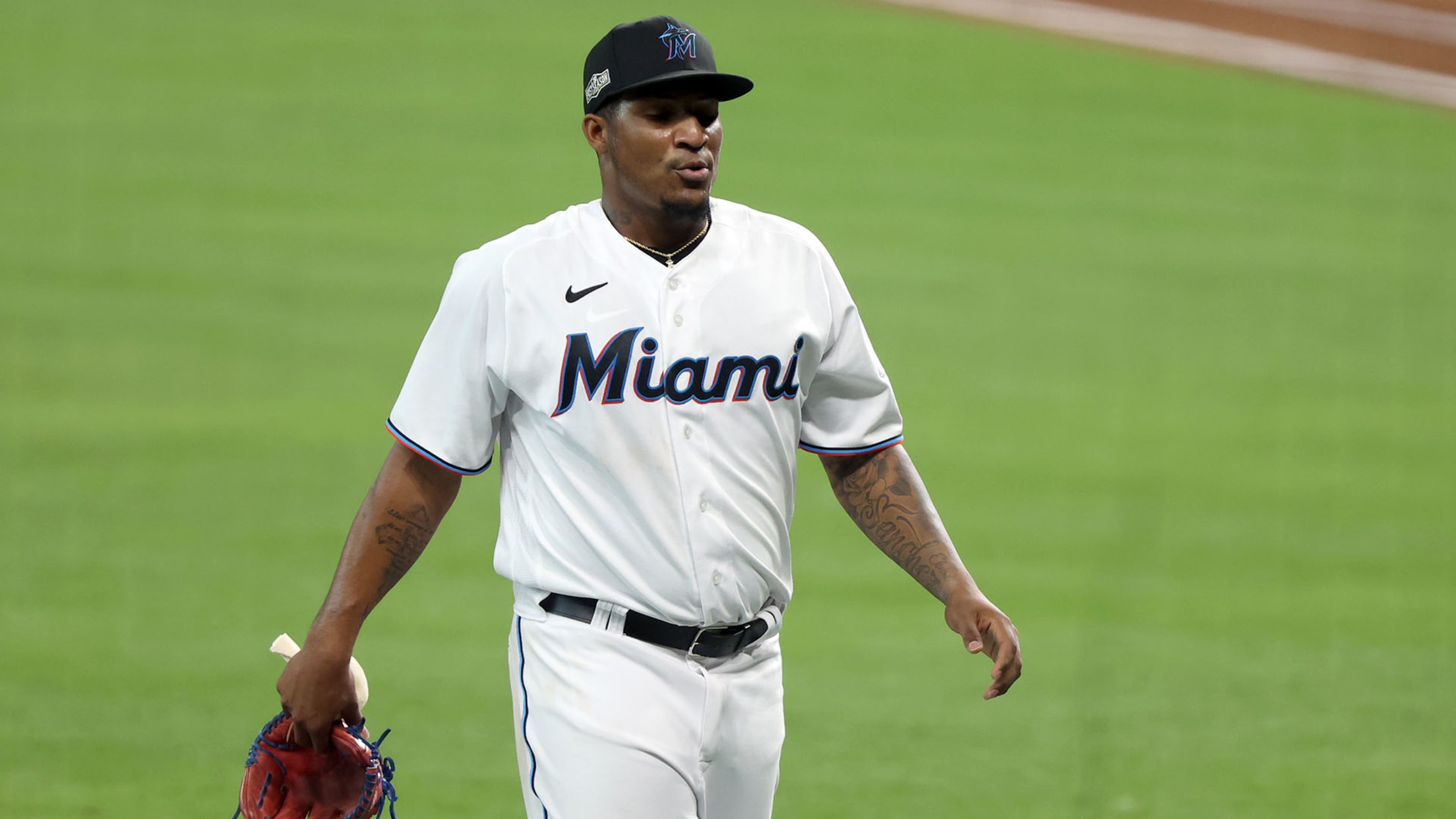 MIAMI -- Piecing together the pitching staff hasn't been an easy task for Marlins general manager Kim Ng during the first two months of the regular season, in particular with top arms like top prospect Sixto Sánchez unavailable. It has been a balancing act of looking out for what's best
Bleday, Burdick learning CF on the farm
Marlins corner-outfield prospects JJ Bleday (MLB Pipeline's No. 15 overall) and Peyton Burdick (Miami's No. 12) have been seeing time in center at Double-A Pensacola. When asked about this development, Geoffrey DeGroot, the Marlins' director of Minor League operations, pointed to the Major League club. Adam Duvall, who had just
Meyer fans career-high 9 in scoreless start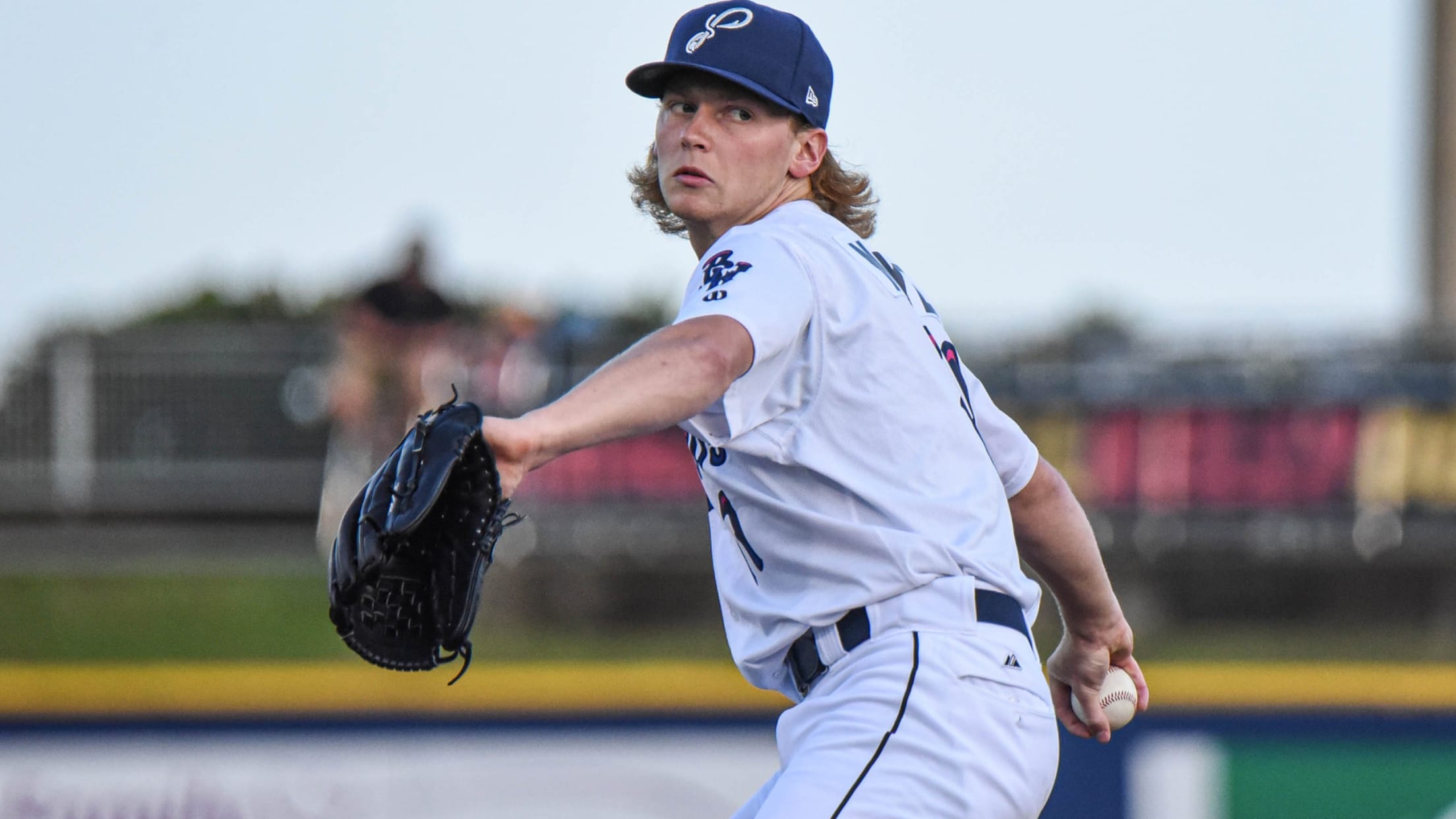 In a matchup of 2020 first round Draft picks, it was Max Meyer who outshined his competition as Double-A Pensacola edged out the Rocket City Trash Pandas, 3-2, in 10 innings at Blue Wahoos Stadium on Tuesday night.
'Those guys rake': Jazz wowed by prospects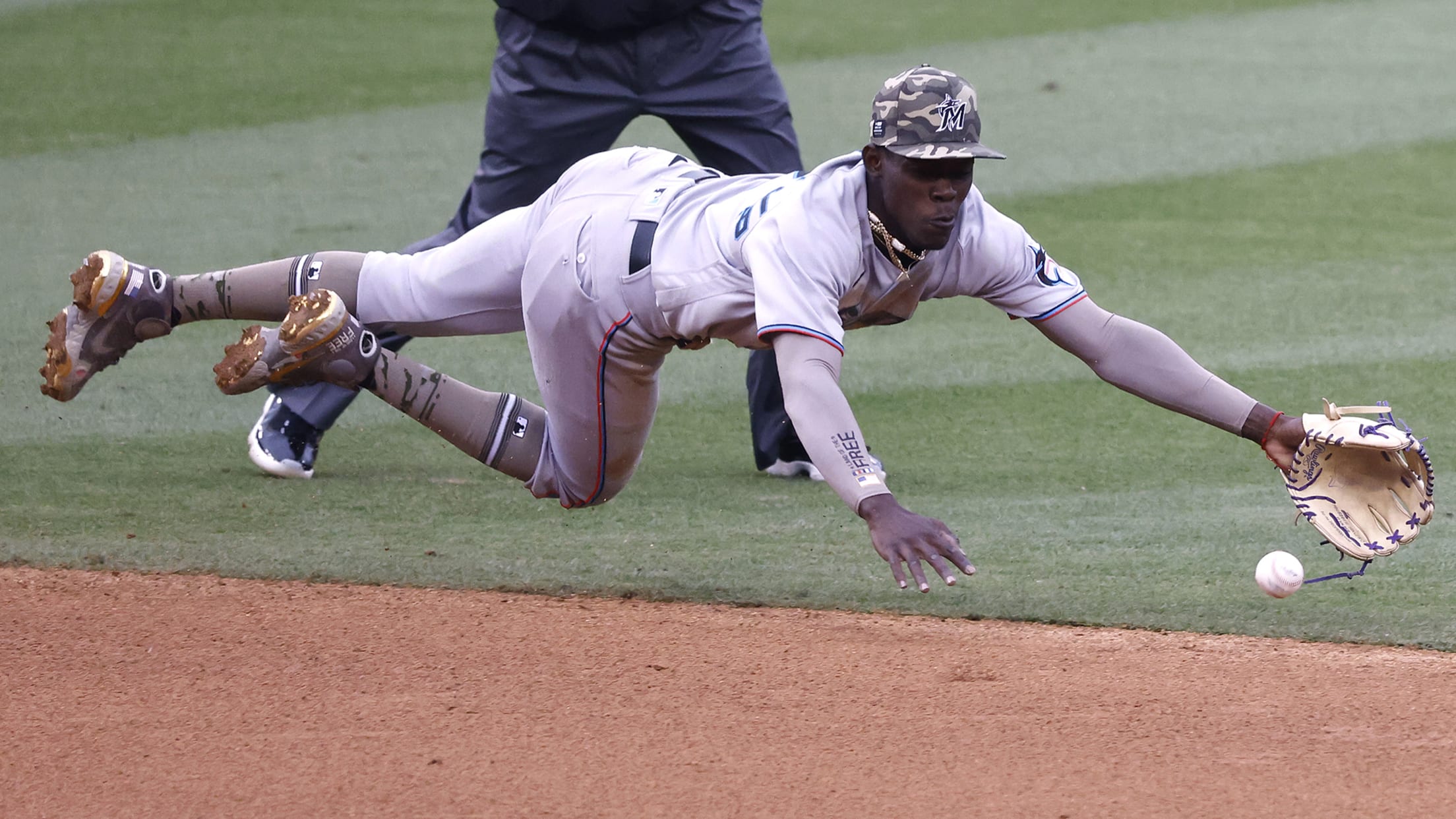 Before Jazz Chisholm Jr. was activated on Sunday, the infielder 's rehab assignment with Triple-A Jacksonville spanned four days. Chisholm recorded four hits, including one home run, for the Jumbo Shrimp, and the club won every game in which he appeared. Chisholm was itching to rejoin the big league team
Camp roundup: Meyer struggles; Sánchez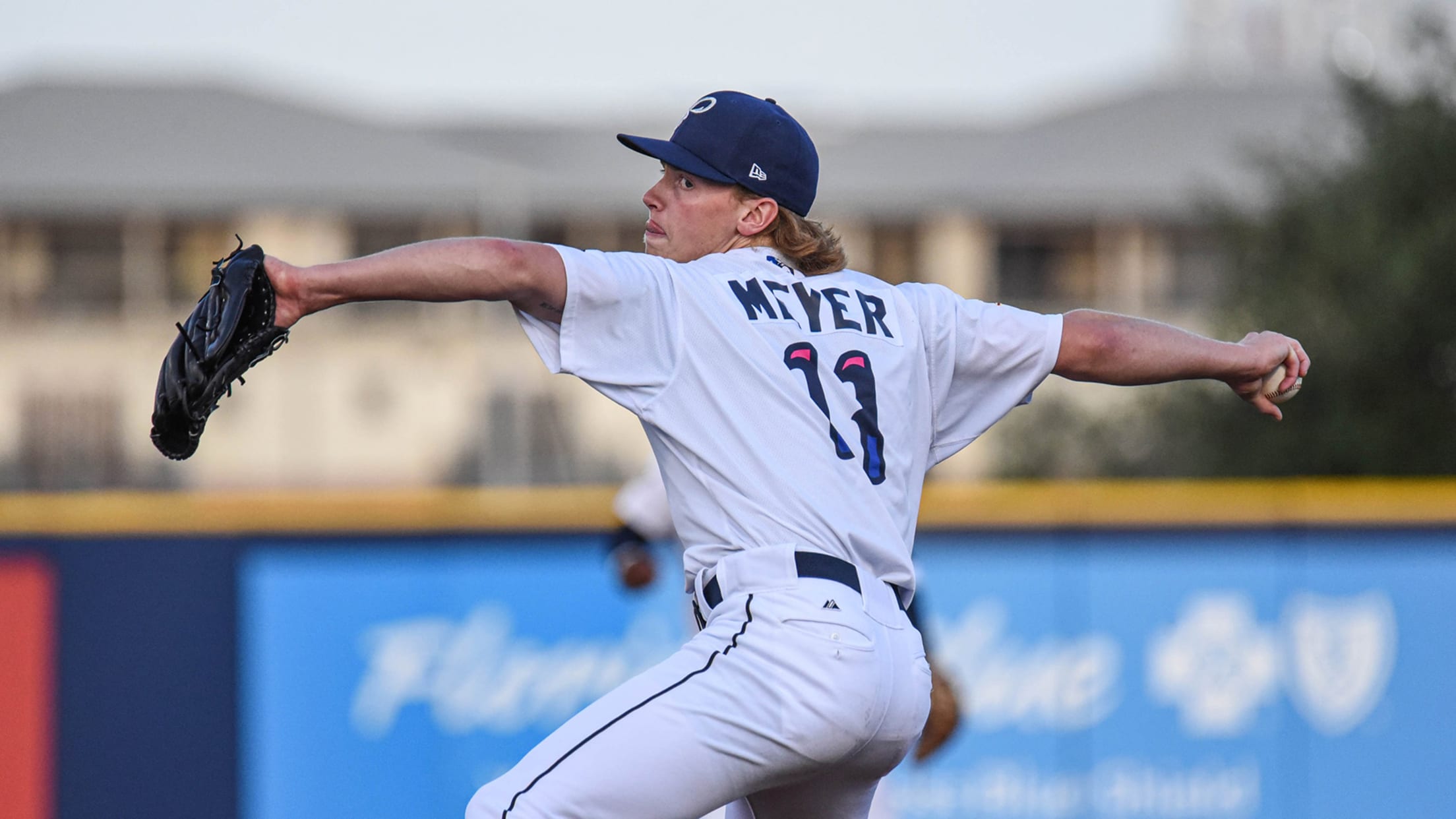 Marlins prospect Max Meyer struggled in his second professional start for Double-A Pensacola on Tuesday, while Triple-A outfielder Jesús Sánchez exited the Jacksonville Jumbo Shrimp's game for precautionary reasons, a source told MLB.com. Meyer, MLB Pipeline's No. 23 overall prospect, allowed five runs on eight hits over four innings in