Injuries & Moves: Quintana continues to progress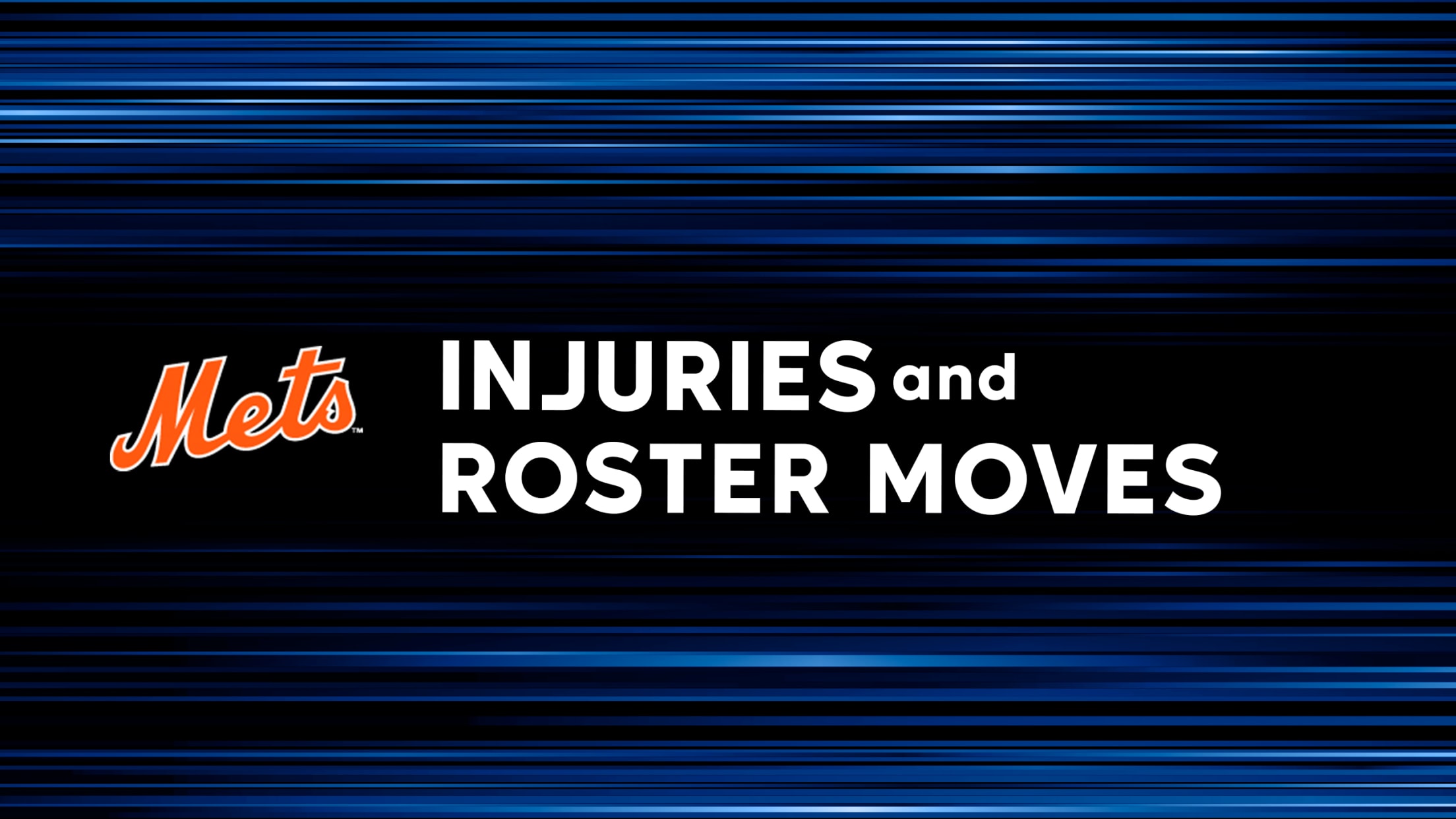 Scherzer scratched with neck spasms; Peterson gets call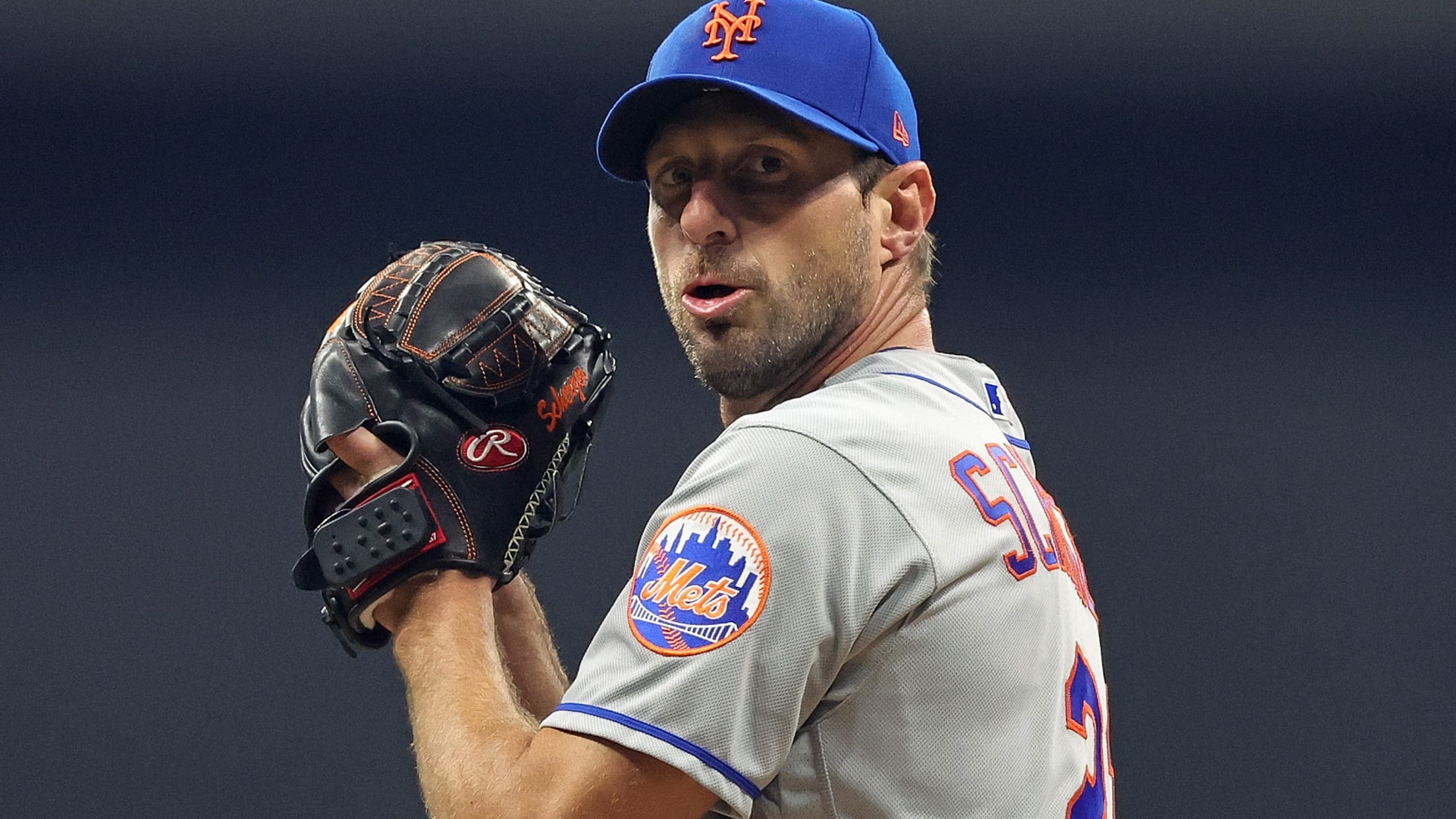 CINCINNATI -- Right-hander Max Scherzer was scratched ahead of his expected start on Tuesday against the Reds. Lefty David Peterson was recalled from Triple-A Syracuse to start in his place. To make room on the active roster, the Mets placed reliever Jimmy Yacabonis on the 15-day injured list (retroactive to
Can Scherzer and Verlander uplift the Mets?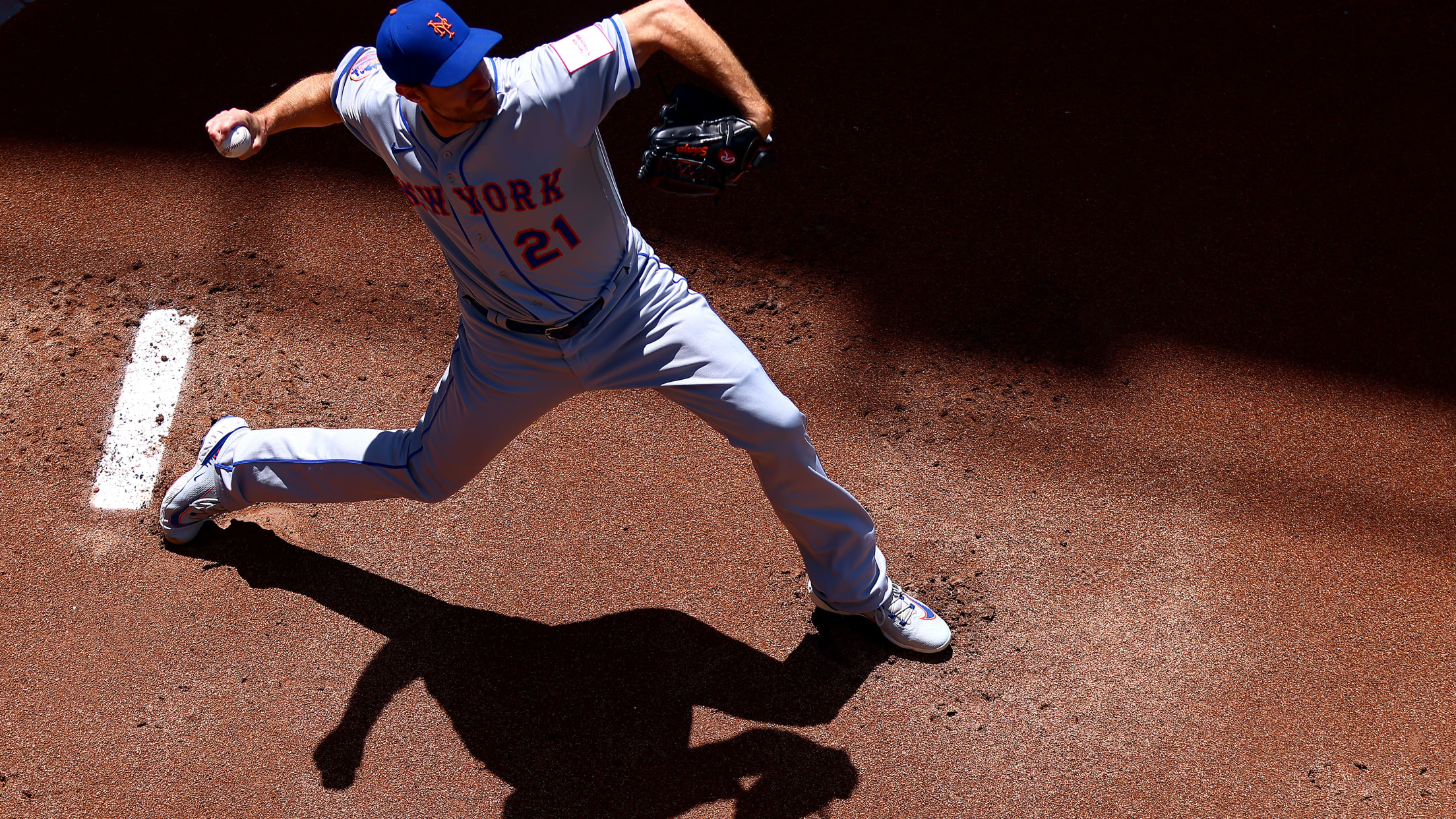 This story was excerpted from Anthony DiComo's Mets Beat newsletter. To read the full newsletter, click here. And subscribe to get it regularly in your inbox.
Verlander close to return after strong rehab start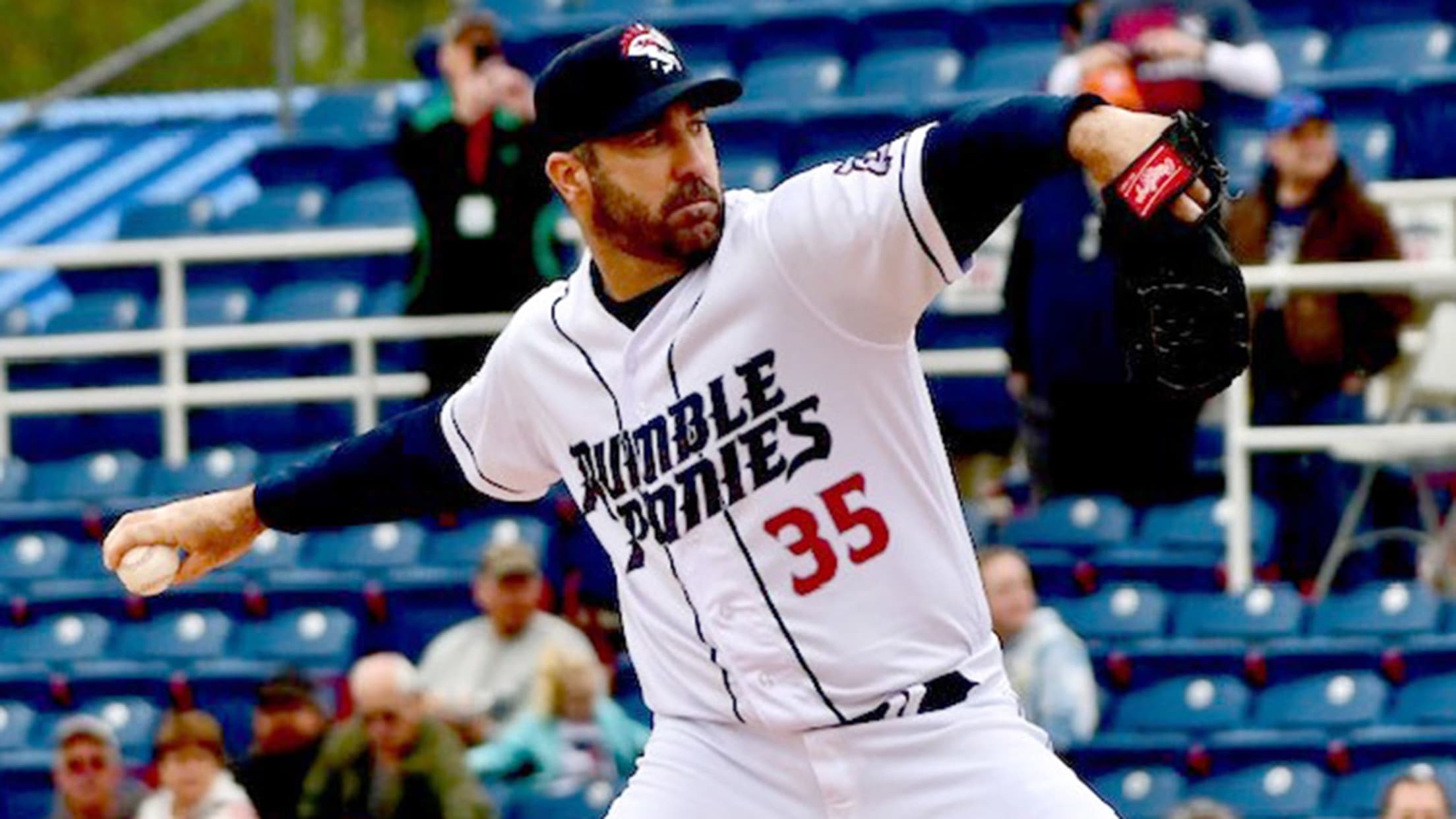 NEW YORK -- Five months after Justin Verlander signed with the Mets, and a little more than a month into this season, Verlander appears ready to make his debut. The 40-year-old Mets ace threw 4 2/3 scoreless innings in a rehab start Friday for Double-A Binghamton, setting him up to
Verlander nearing return, making rehab start Friday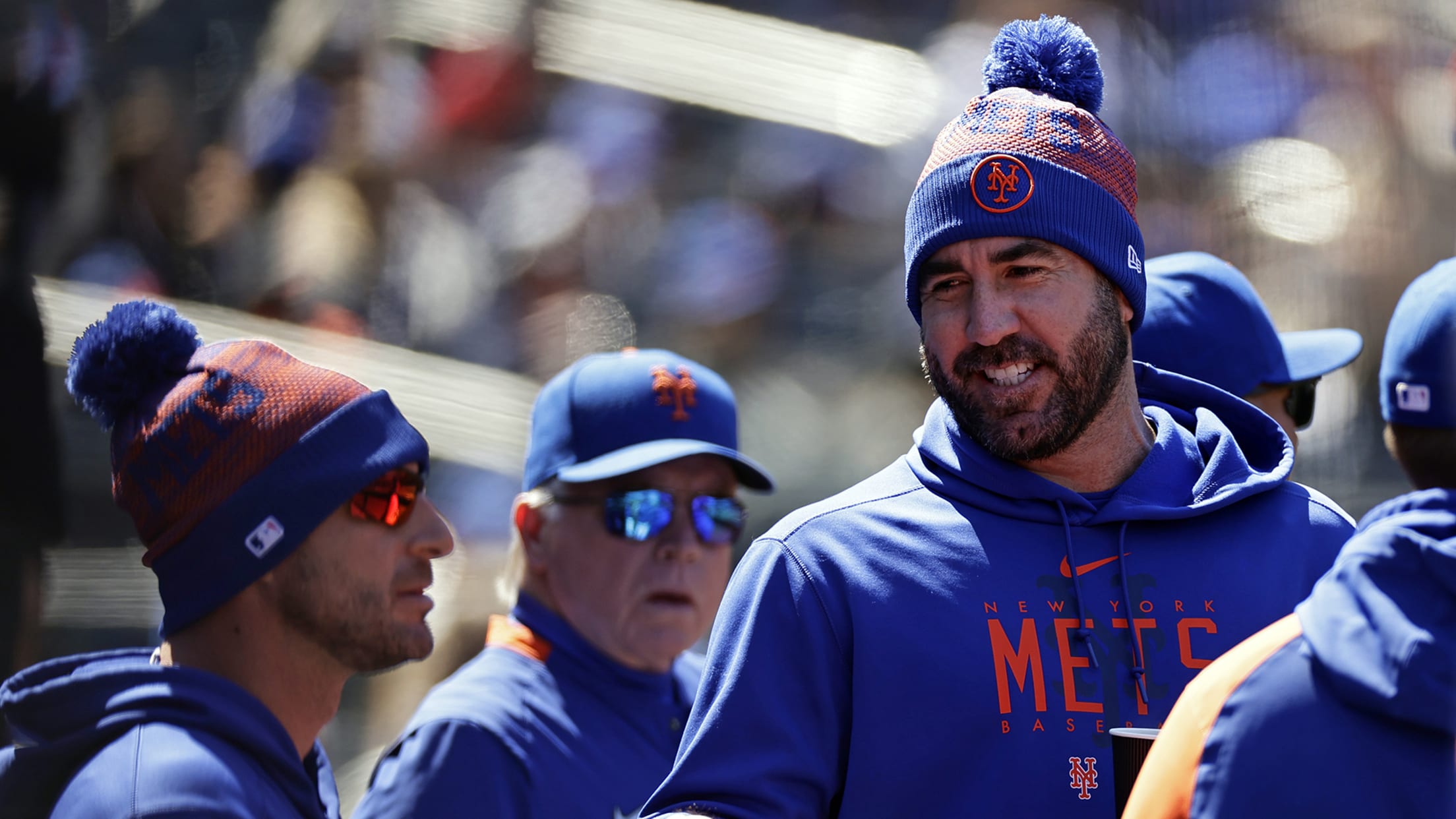 NEW YORK -- Mets right-hander Justin Verlander is expected to make a rehab start on Friday -- location unknown -- before, hopefully, making his season debut against the Tigers next week. Verlander is expected to throw four innings in the rehab start. Verlander has missed the first month of the
Verlander on track for Mets debut vs. Tigers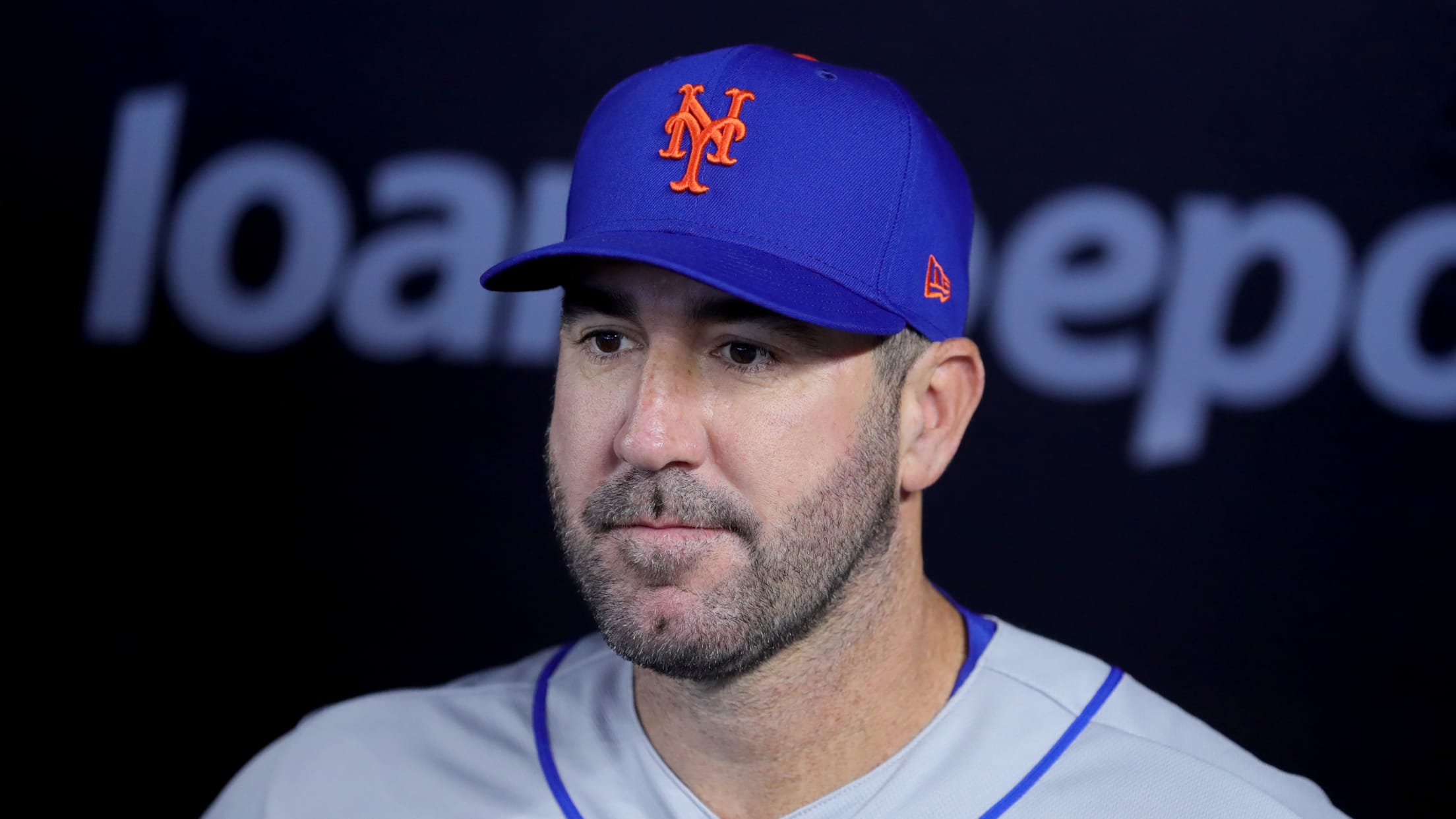 SAN FRANCISCO -- Circle the calendar. Justin Verlander's return date has finally become clear. Verlander threw three innings and 43 pitches in a simulated game Sunday in Port St. Lucie, Fla., taking a significant step forward in his return from a right teres major strain. He is lined up to
Carrasco (elbow) goes on IL as Mets' rotation takes another hit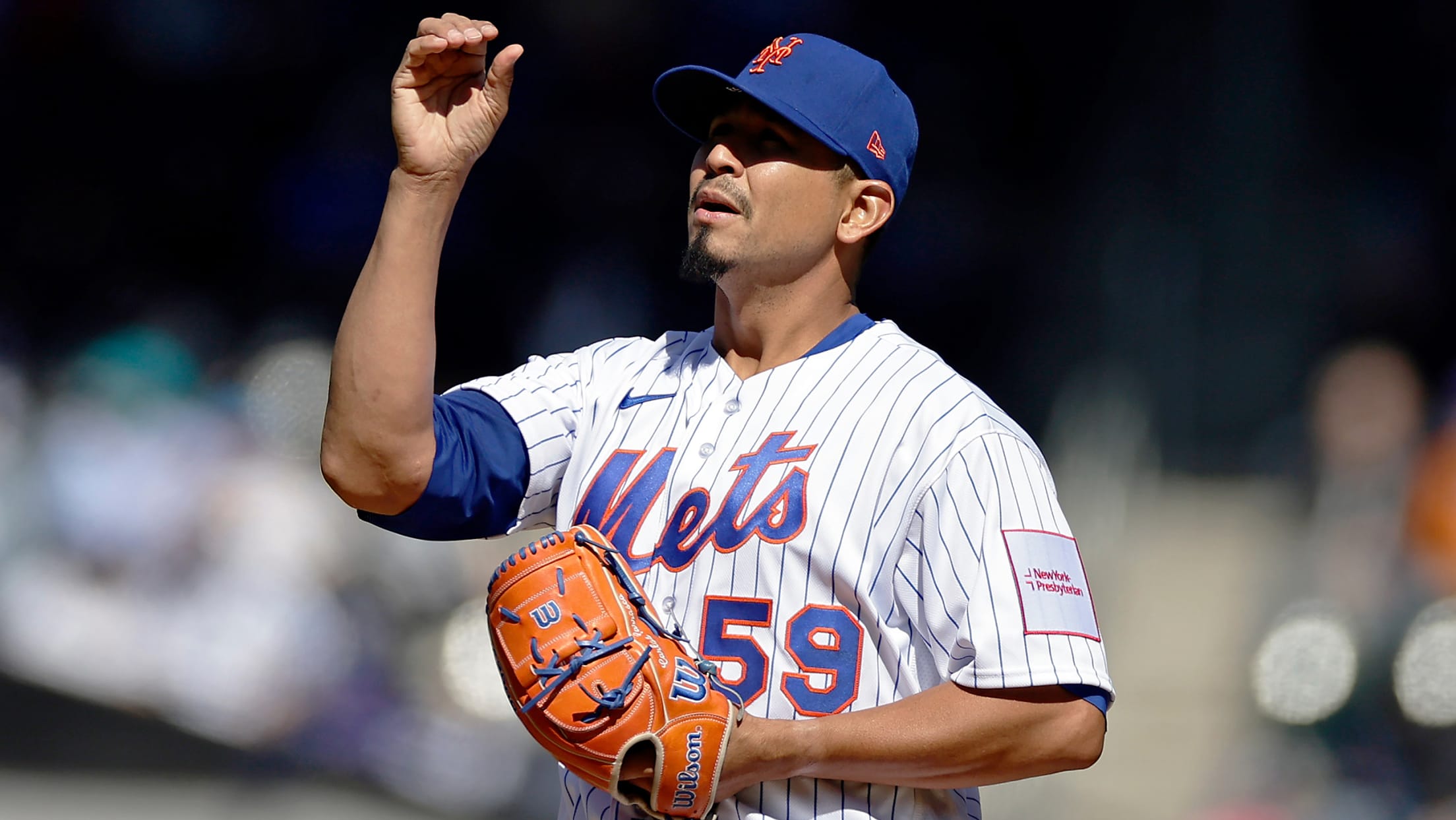 LOS ANGELES -- The Mets' rotation, already thin, absorbed another blow on Tuesday when the team placed Carlos Carrasco on the 15-day injured list due to right elbow inflammation. Carrasco, who had been scheduled to start Friday in San Francisco, went 0-2 with an 8.56 ERA over his first three
Díaz: 'I think I can be back' this season
In first comments since injury, Mets closer says he believes he can beat 8-month timeline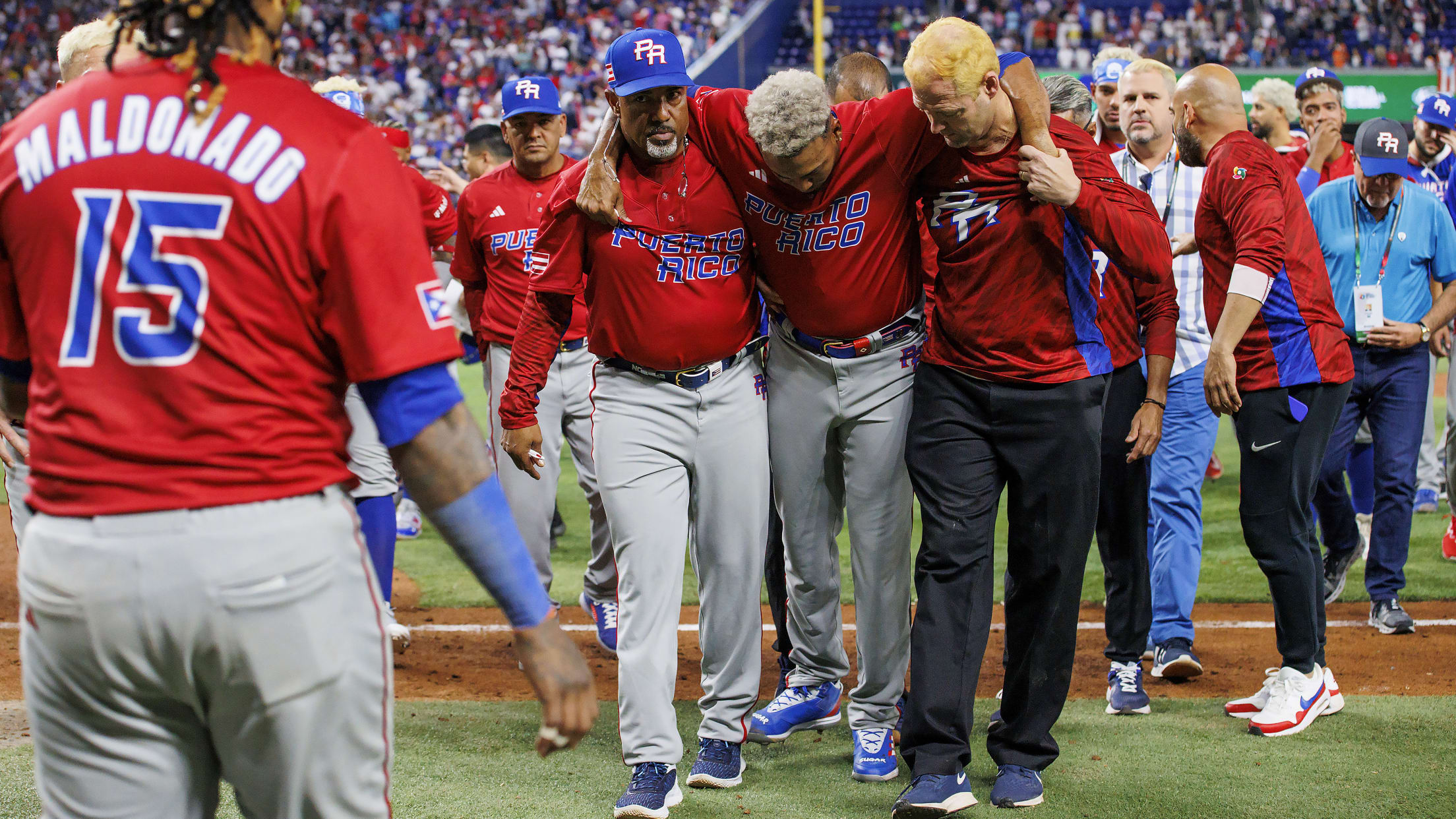 NEW YORK -- It was not long after doctors prescribed Edwin Díaz an eight-month regimen of rest, rehab and ramp-up that the Mets' closer began considering how to defy that timeline. Speaking publicly on Wednesday morning for the first time since tearing the patellar tendon in his right knee on
Verlander turns corner in recovery, anticipates return by late April
NEW YORK -- Although "a teensy" amount of inflammation still exists in Justin Verlander's right side, the three-time Cy Young Award winner is confident he can return to the Mets before the end of April. Verlander rejoined his teammates at Citi Field on Friday for their home opener, after flying
Verlander to injured list with low grade strain in upper arm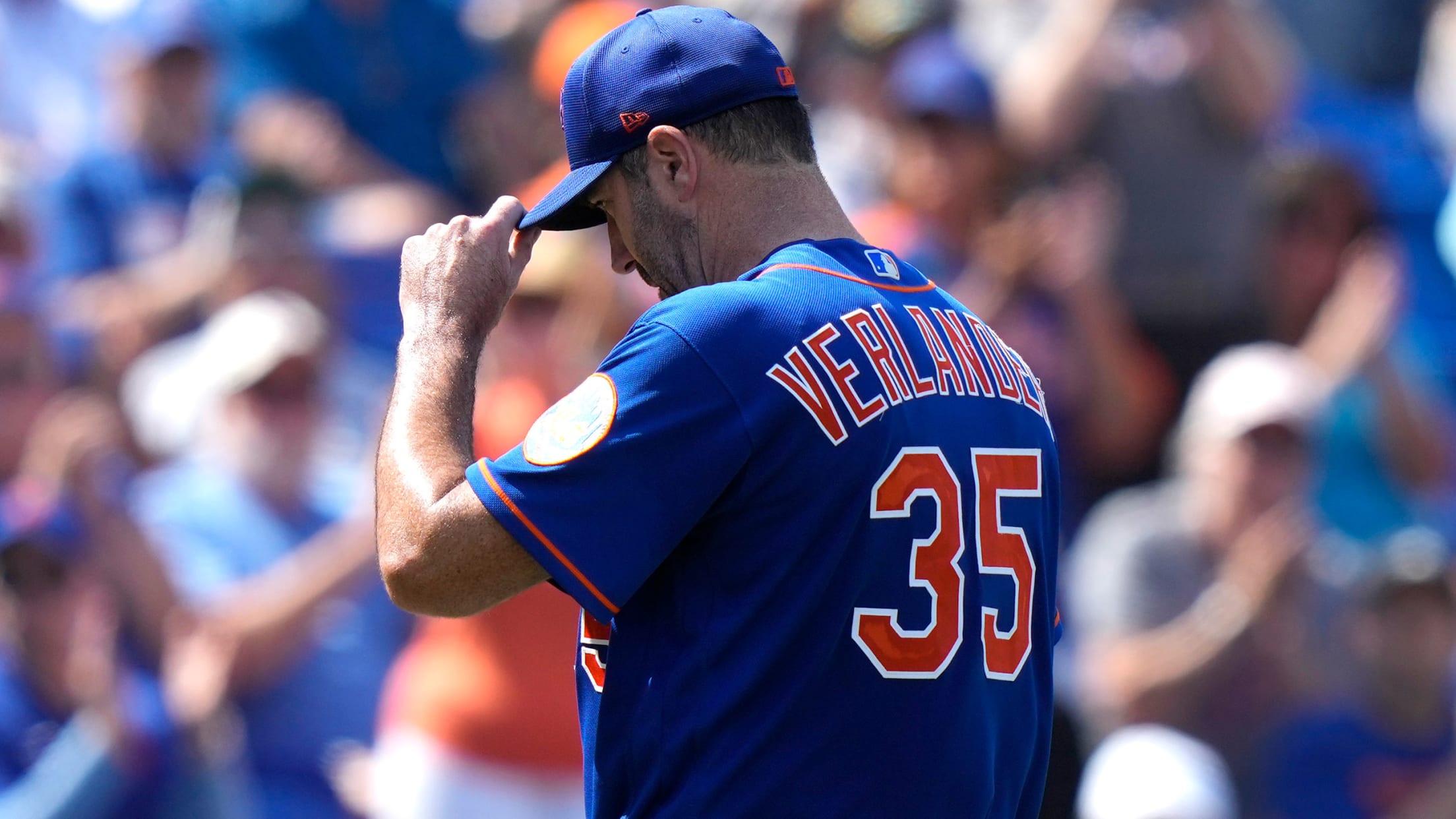 MIAMI -- A little less than 24 hours before the start of the 2023 season, Mets general manager Billy Eppler sat in the visiting dugout at loanDepot park and discussed the viability of what he has taken to calling "the two aces model." Last year, New York understood that the
Nimmo feeling 'a lot better,' aims for Opening Day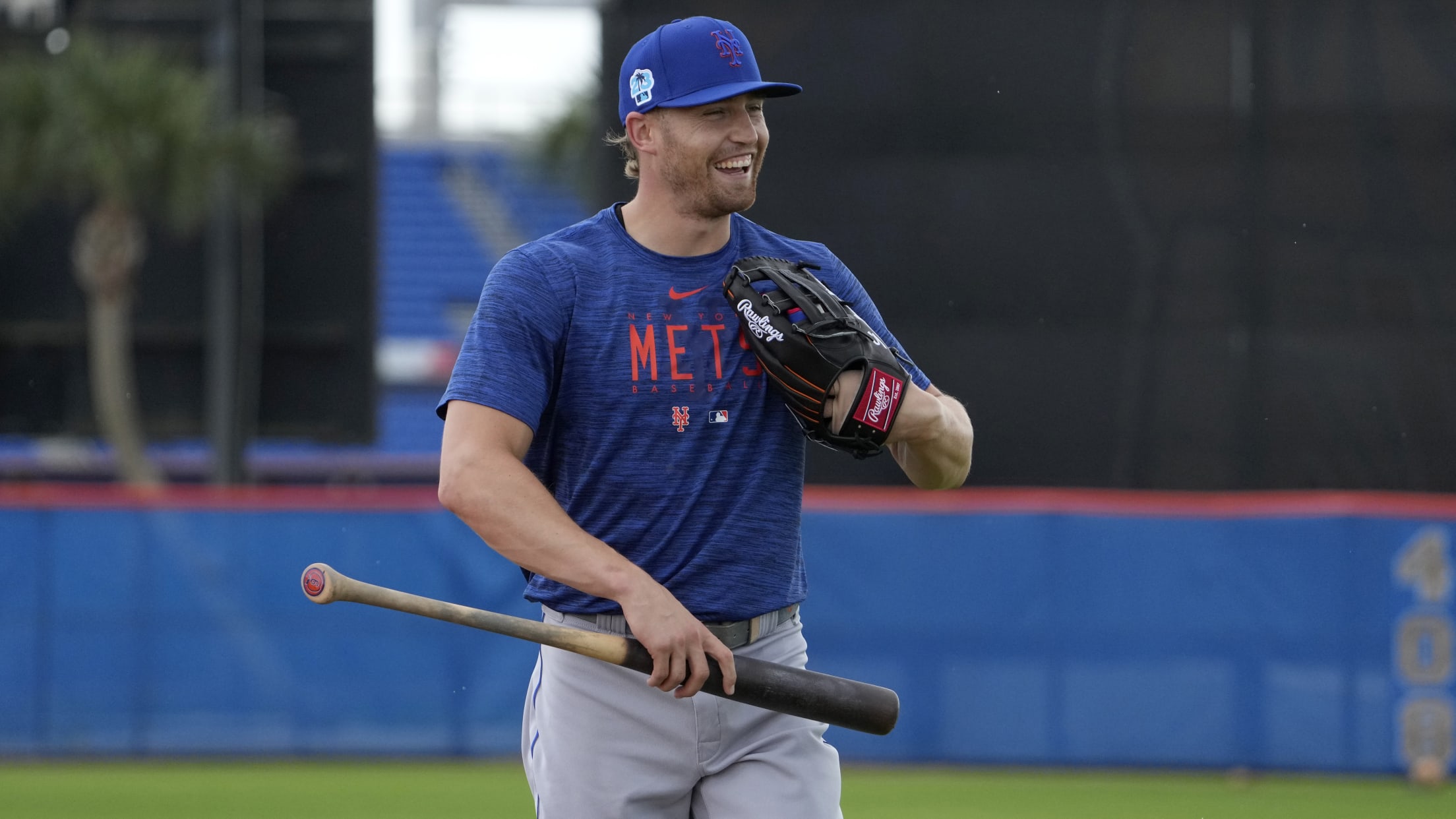 PORT ST. LUCIE, Fla. -- Two days after spraining his right knee and ankle, Mets center fielder Brandon Nimmo was relieved that his injuries were not serious. In fact, he is still hoping that he will be in the Opening Day lineup on March 30 against the Marlins. "I was
Nimmo 'week to week' with knee, ankle sprains
Quintana undergoes surgery to repair stress fracture in rib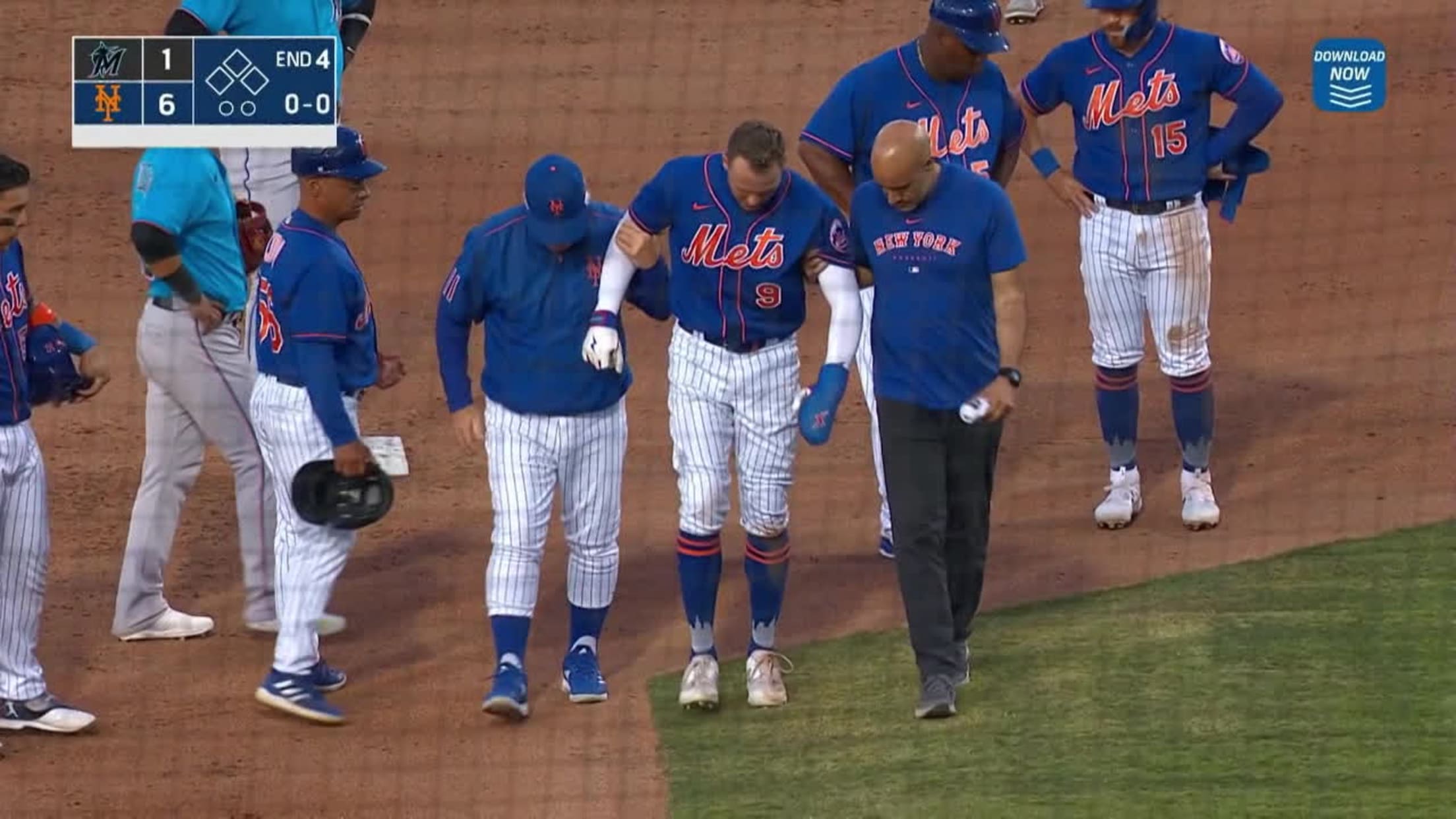 PORT ST. LUCIE, Fla. -- The Mets provided optimistic updates on center fielder Brandon Nimmo and left-hander José Quintana on Saturday afternoon. A day after injuring his right ankle against the Marlins, Mets center fielder Brandon Nimmo woke up to pain in his right knee. He underwent an MRI on
Díaz likely out for season after knee surgery
Mets believe bullpen depth will help weather loss of dominant closer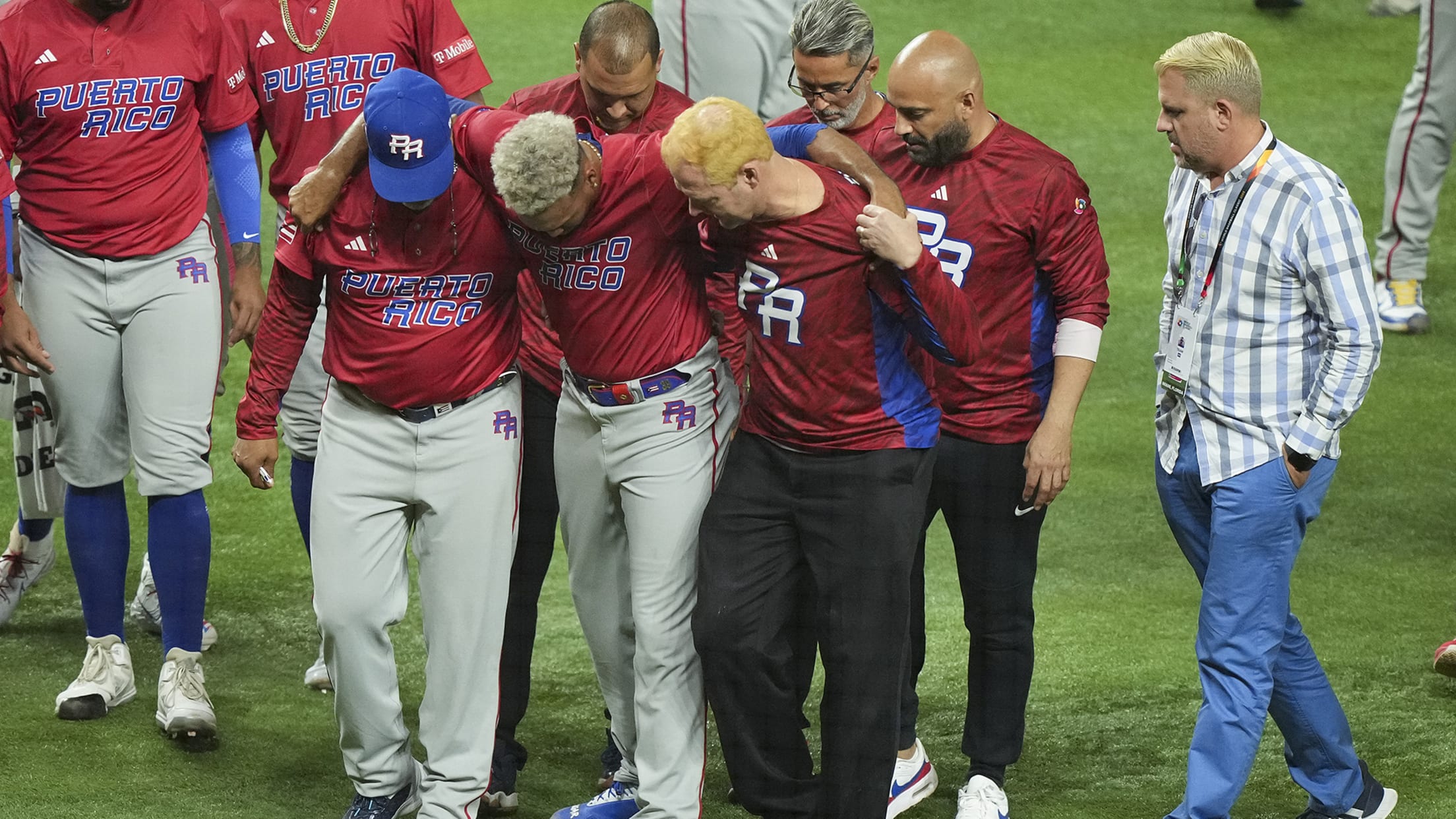 PORT ST. LUCIE, Fla. -- Mets closer Edwin Díaz suffered a complete patellar tendon tear in his right knee during Puerto Rico's celebration after defeating the Dominican Republic on Wednesday night to advance to the quarterfinals of the World Baseball Classic. Díaz underwent surgery to repair the tendon on Thursday
4 options for Mets to fill Díaz-sized hole in bullpen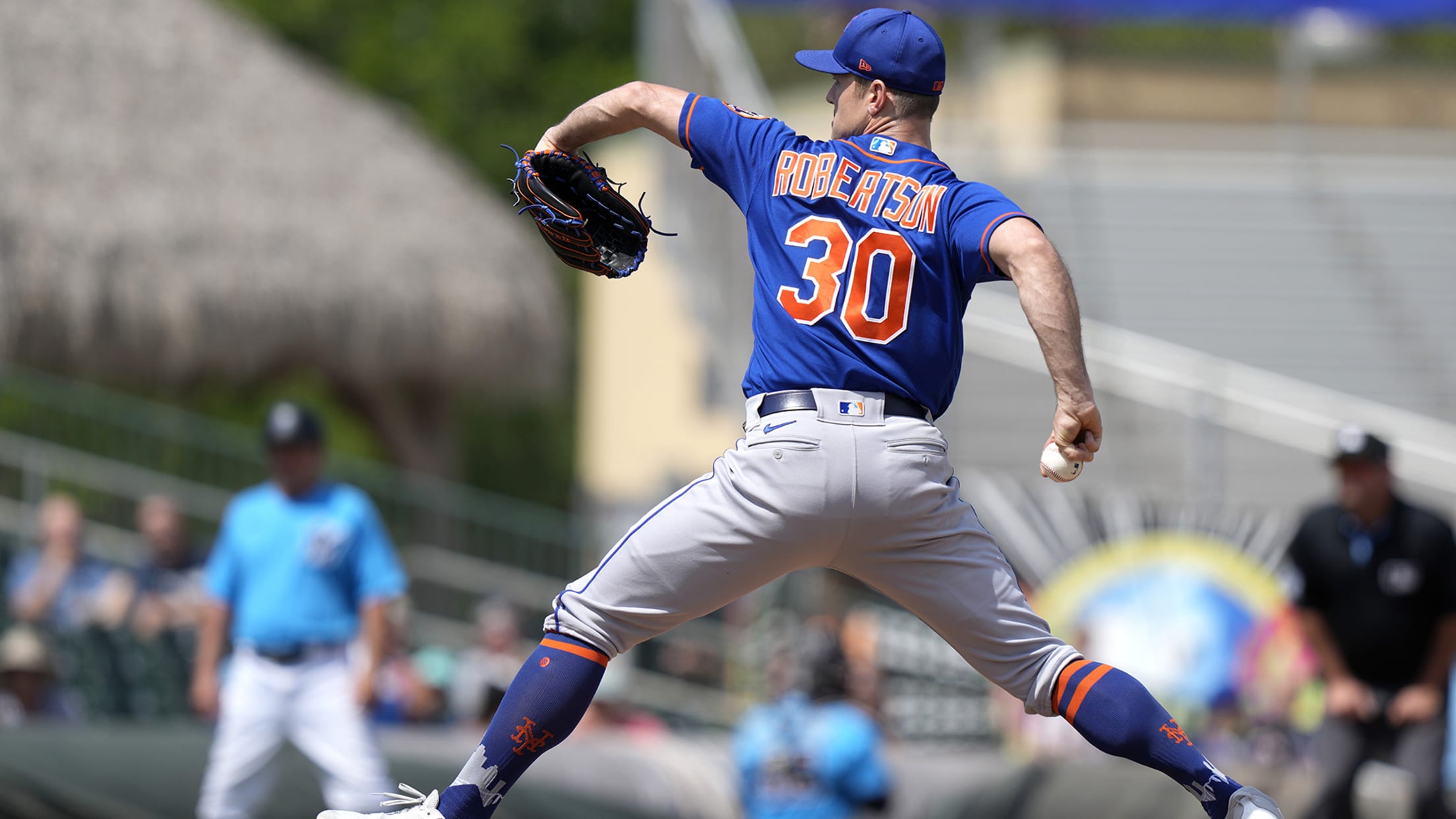 Edwin Díaz's season is likely over after he suffered a right patellar tendon tear Wednesday night while celebrating Puerto Rico's victory over the Dominican Republic in the World Baseball Classic. The stunning injury leaves the Mets with a big hole in the bullpen, where the club was counting on Díaz
Script has changed, and Mets have no choice but to figure it out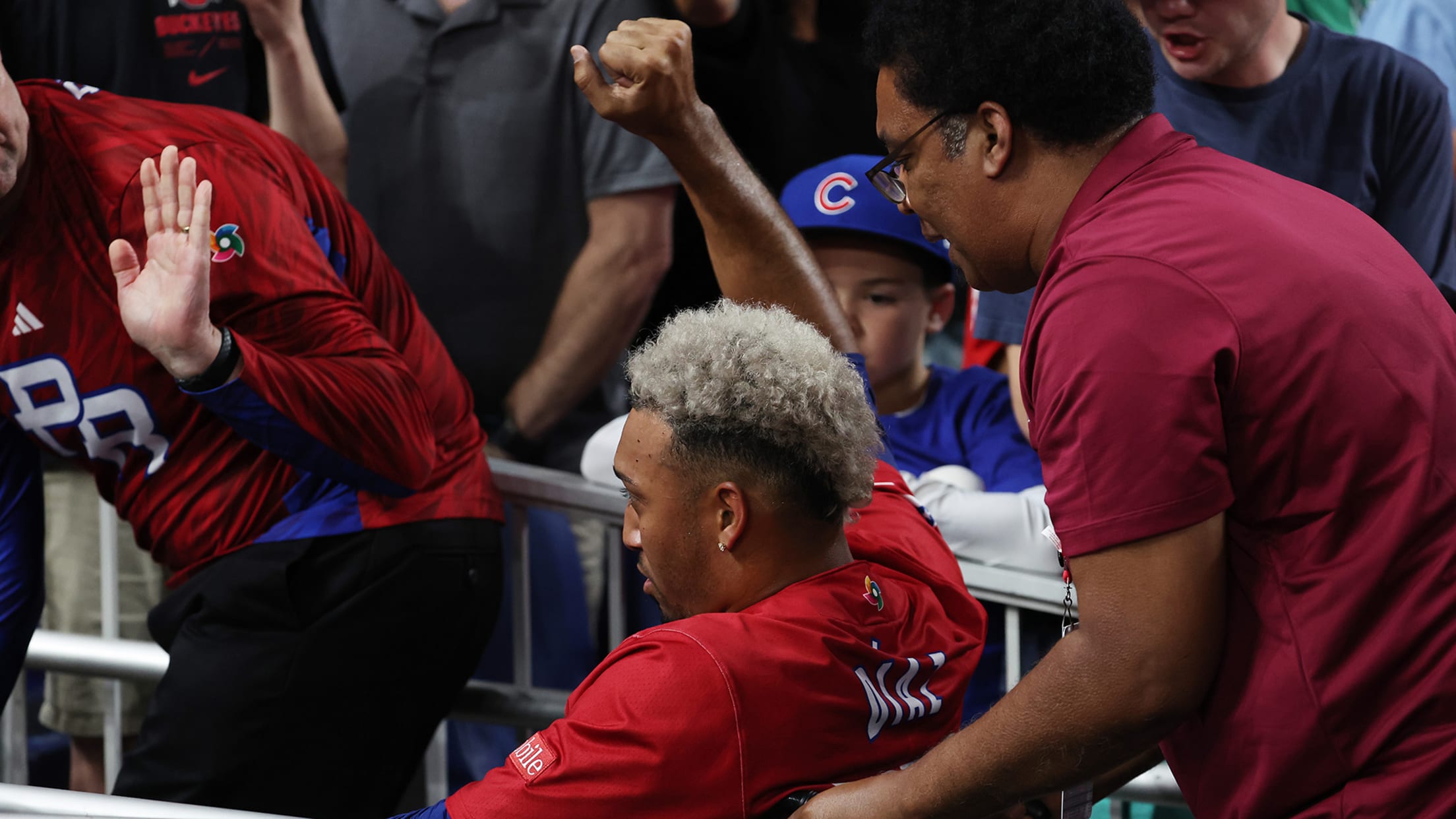 It was late Wednesday night and Edwin Díaz had already been wheeled off the field in Miami after the Puerto Rico vs. Dominican Republic World Baseball Classic game, wheeled off that field and effectively into next season after he'd injured his right knee in a postgame celebration. Already manager Buck
Quintana (lesion on rib) not expected back until at least July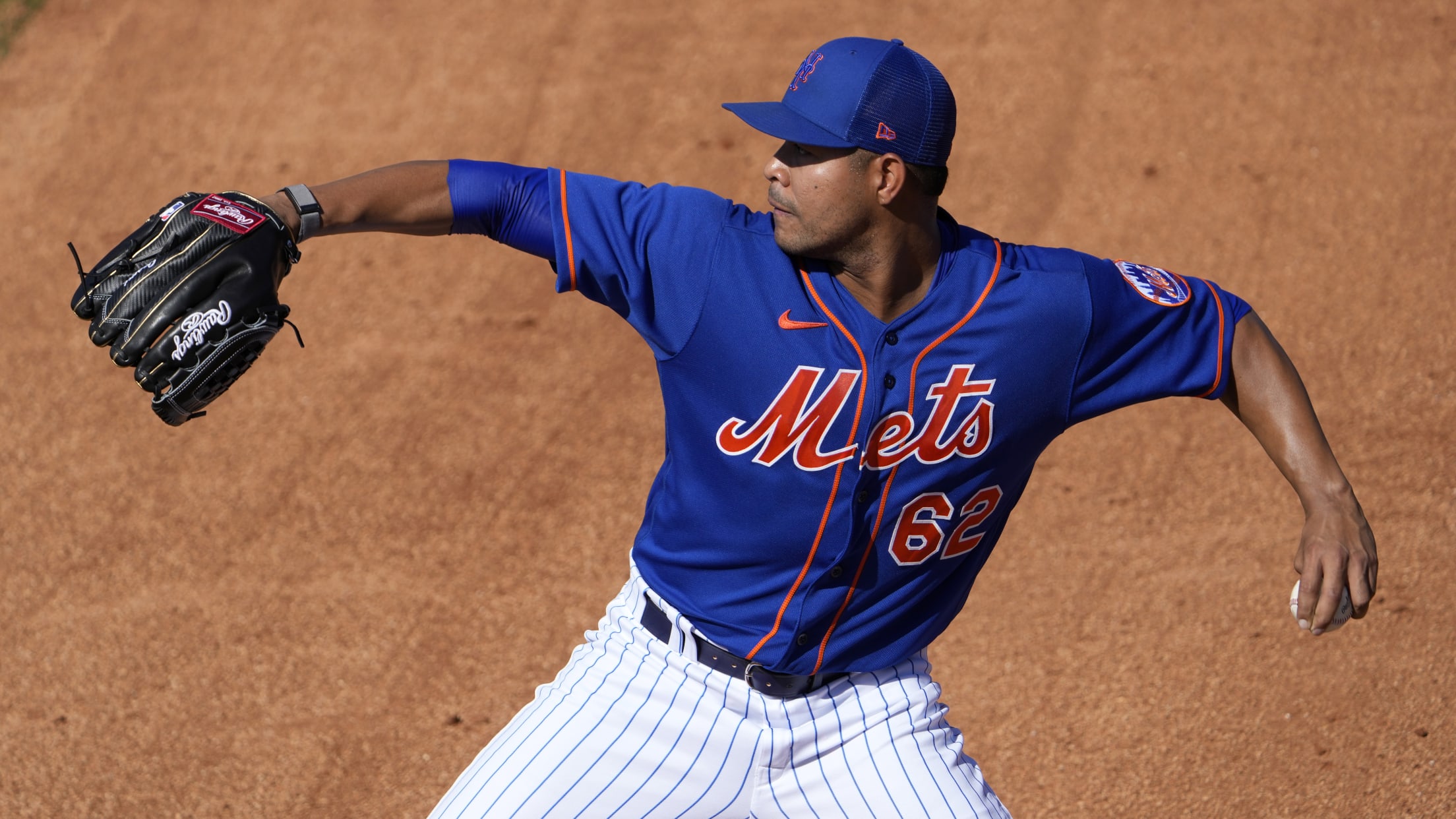 PORT ST. LUCIE, Fla. -- Following more than a week of tests, medical opinions and doctor consultations, including a period in which José Quintana feared a life-altering diagnosis, the Mets have both an answer and a plan of action to address their ailing starter's condition. Quintana will undergo bone graft
Marte going for more tests after beaning
Initial concussion tests come back negative for outfielder: 'He may have gotten lucky'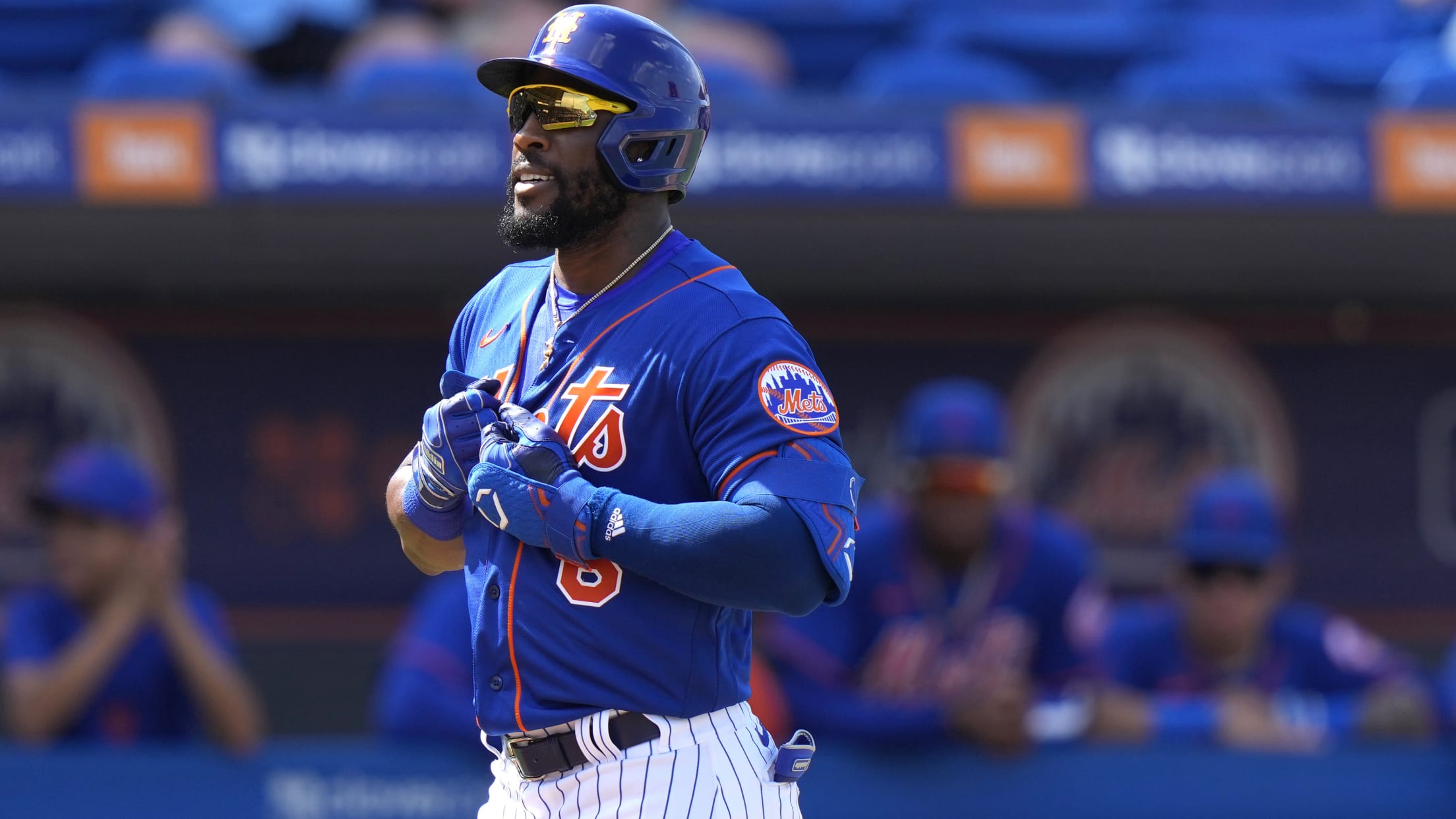 PORT ST. LUCIE, Fla. -- A concerning situation unfolded for the Mets on Sunday, as outfielder Starling Marte departed after taking a pitch off his helmet in the fifth inning. Initial concussion tests came back negative, but the Mets will reevaluate Marte on Monday to be safe. "He may have
Senga scratch Mets' latest spring pitching setback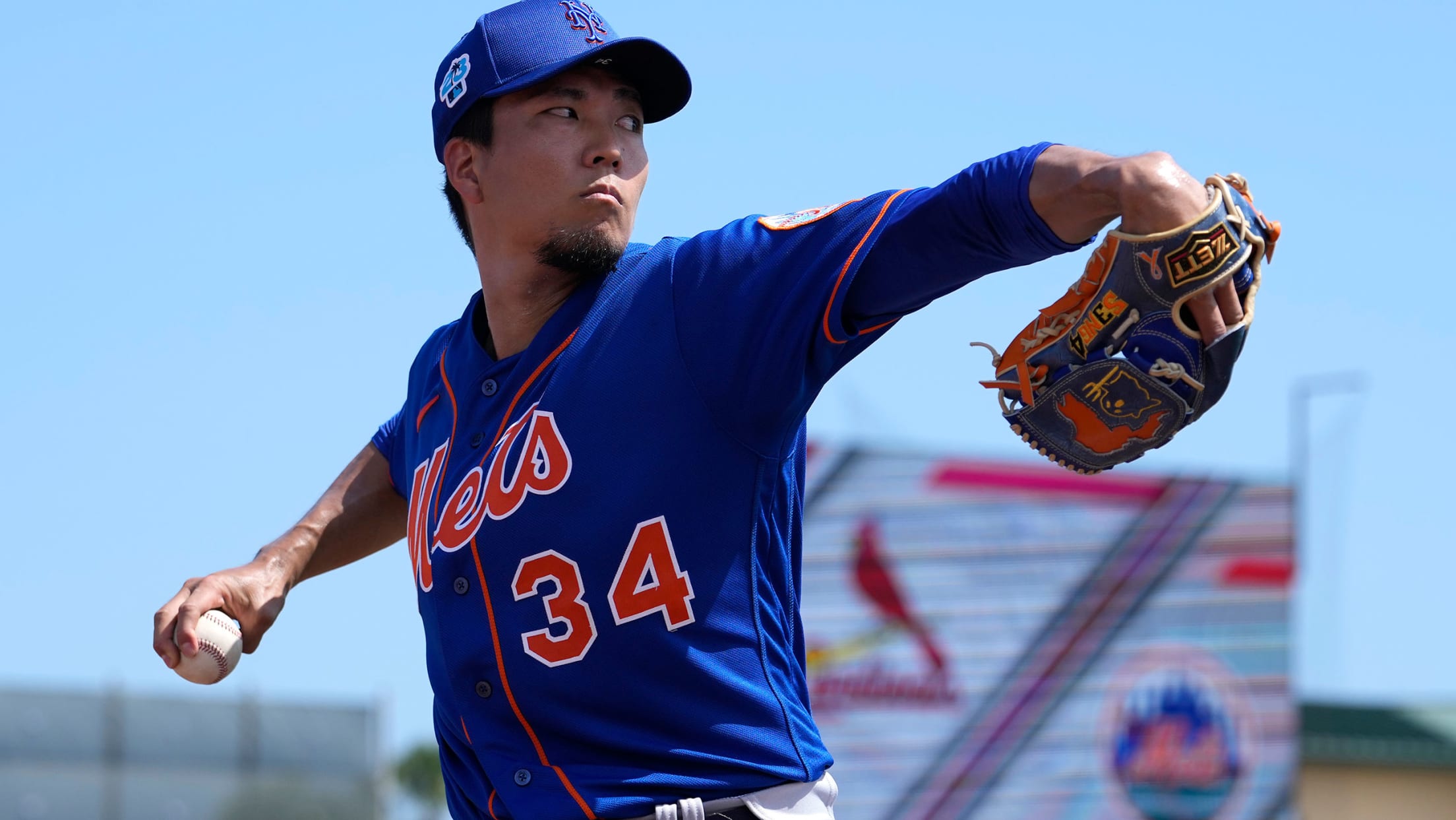 PORT ST. LUCIE, Fla. -- For a brief time, Mets camp was bucolic. With minor exceptions, all 62 players were healthy. Nothing noteworthy went wrong. And while things could still turn back in the Mets' favor, some worrisome cracks have appeared in the team's pitching staff over the past week.
Notes: Replacing Quintana; Ruf debuts; 'pen competition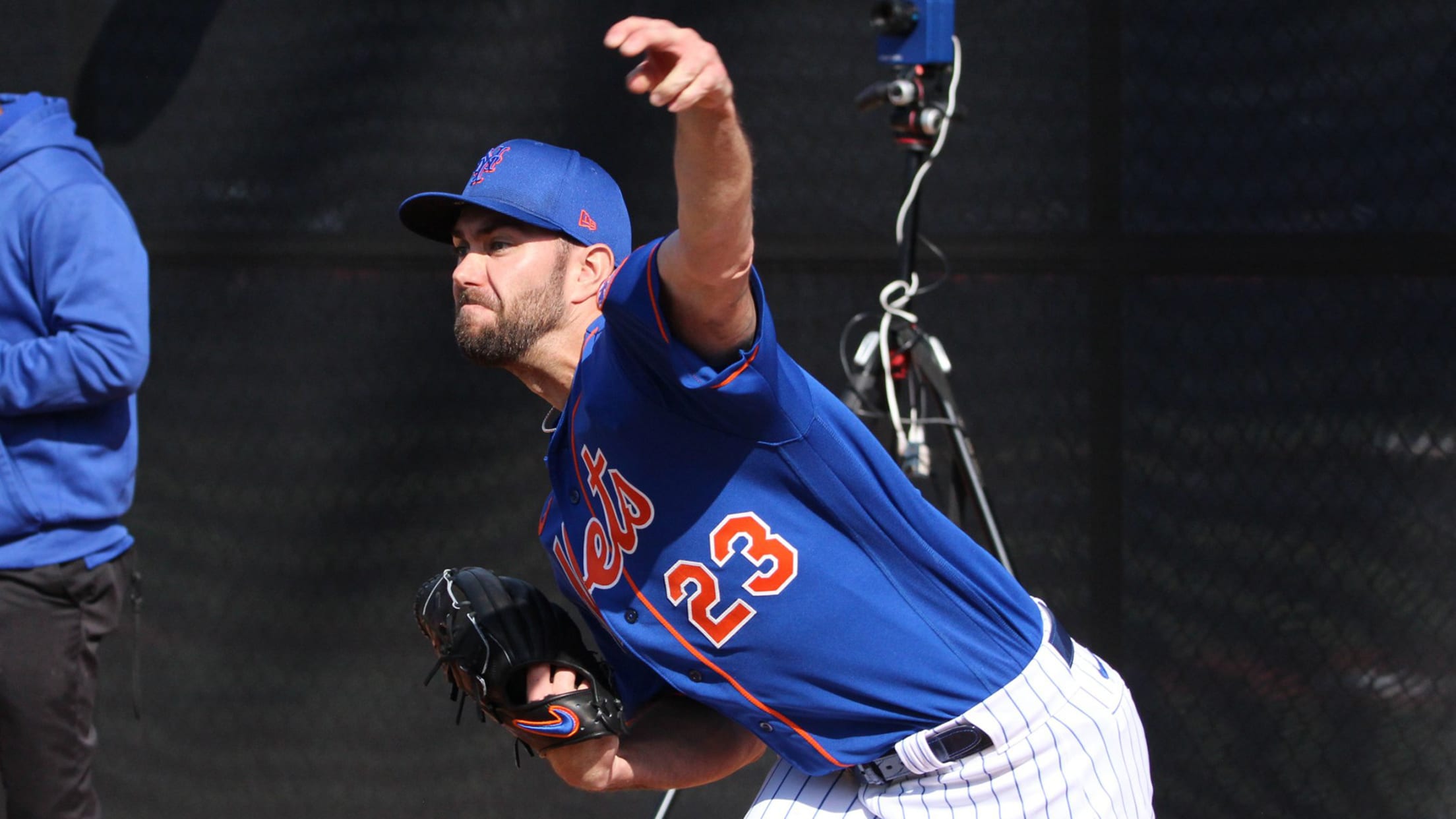 WEST PALM BEACH, Fla. -- A day after learning that fourth starter José Quintana had suffered a stress fracture in one of his ribs, Mets manager Buck Showalter on Tuesday was still "hoping for good news" regarding the left-hander's long-term prognosis. Quintana's original flight back to New York was canceled,
Ruf looks to get back to lefty-crushing old self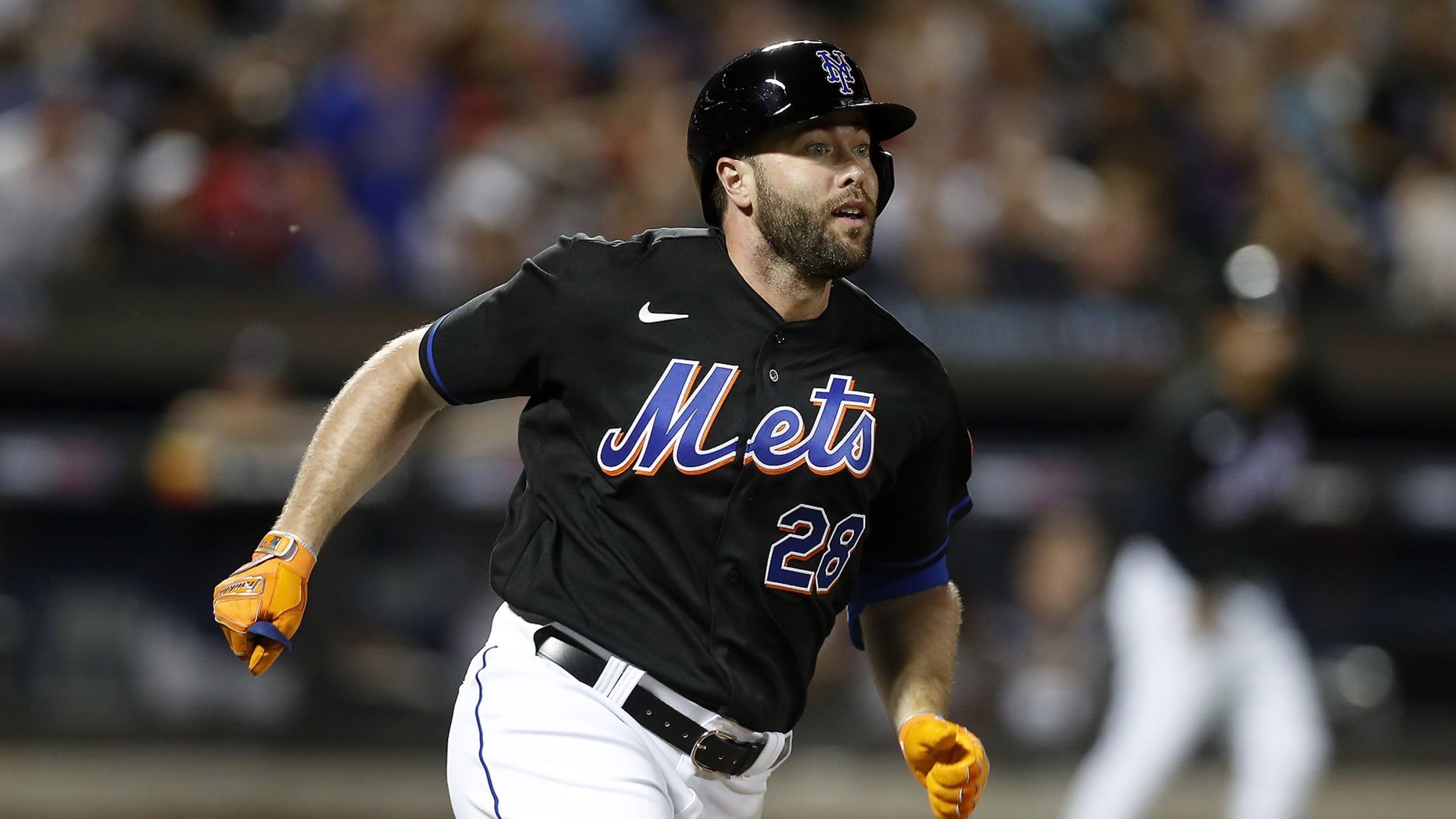 PORT ST. LUCIE, Fla. -- So convinced were the Mets by Darin Ruf's track record heading into last August that they sent the Giants not only J.D. Davis, but three additional prospects in a trade to acquire him. The results quickly teetered toward a worst-case scenario. Ruf did not hit
Allan out until '24 after UCL revision surgery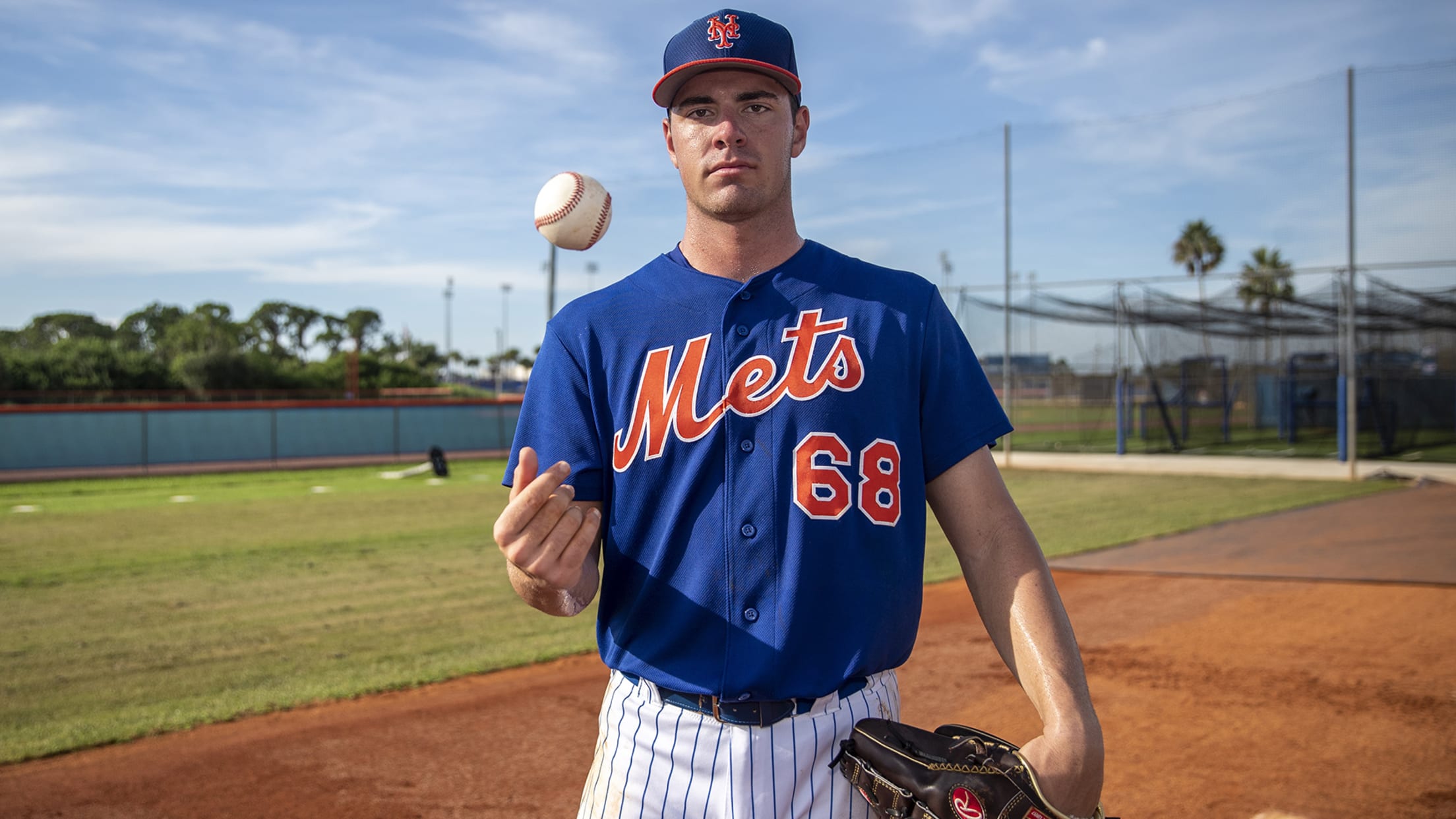 NEW YORK -- Matt Allan, who was briefly the Mets' top pitching prospect before Tommy John surgery derailed the start of his career, has another long rehabilitation in front of him. The Mets announced Saturday that Allan underwent UCL revision surgery in January. The operation is in effect a second
No. 1 prospect Álvarez has ankle surgery, expected to be ready by Spring Training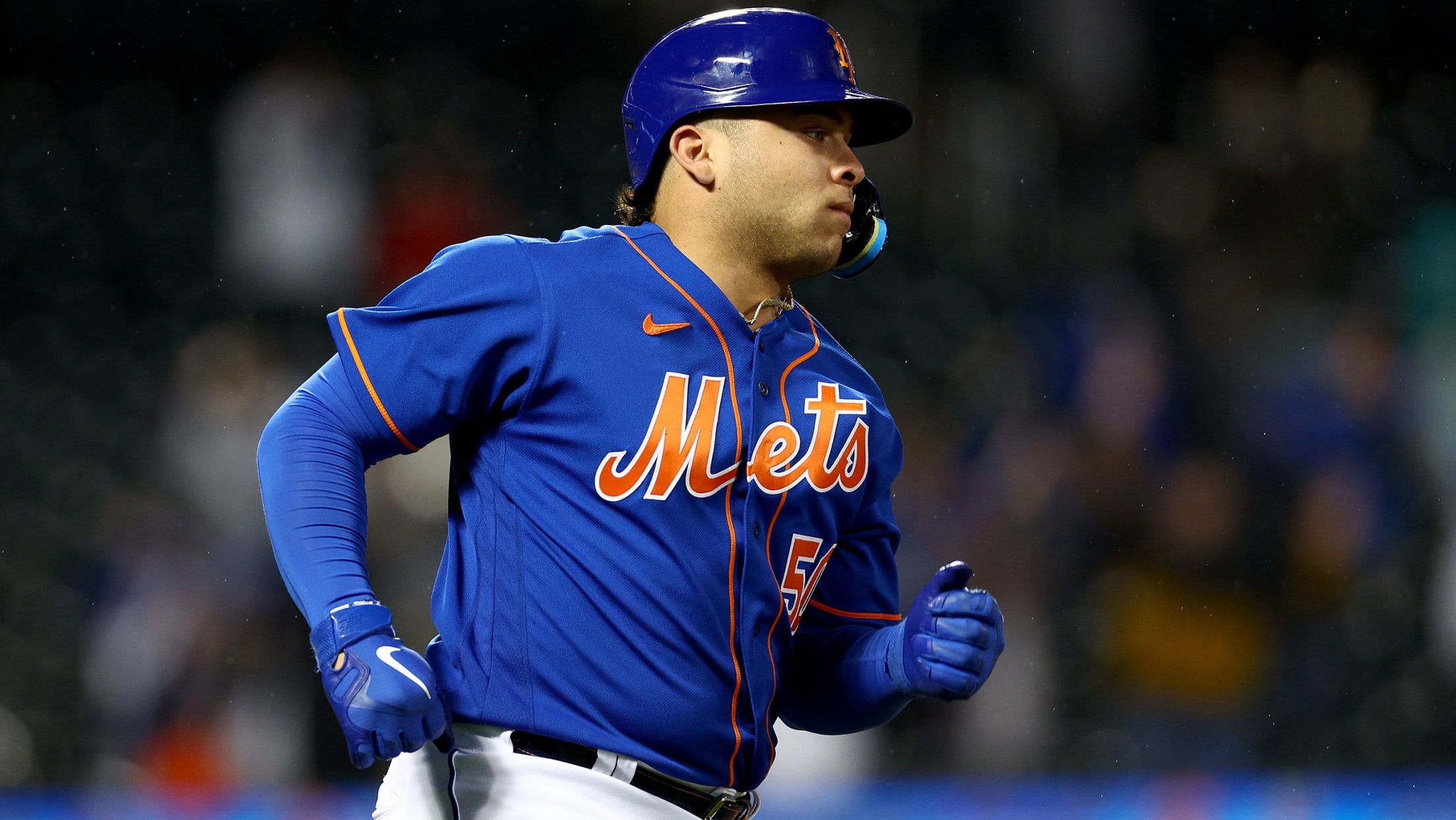 Mets catcher Francisco Álvarez, ranked as the No. 1 prospect in baseball by MLB Pipeline, had surgery to address cartilage damage in his right ankle on Tuesday. The injury, which nearly ended his season in September, stems from the loose body in his ankle. The Mets expect him to be
Scherzer placed on IL; earliest date to return is Sept. 19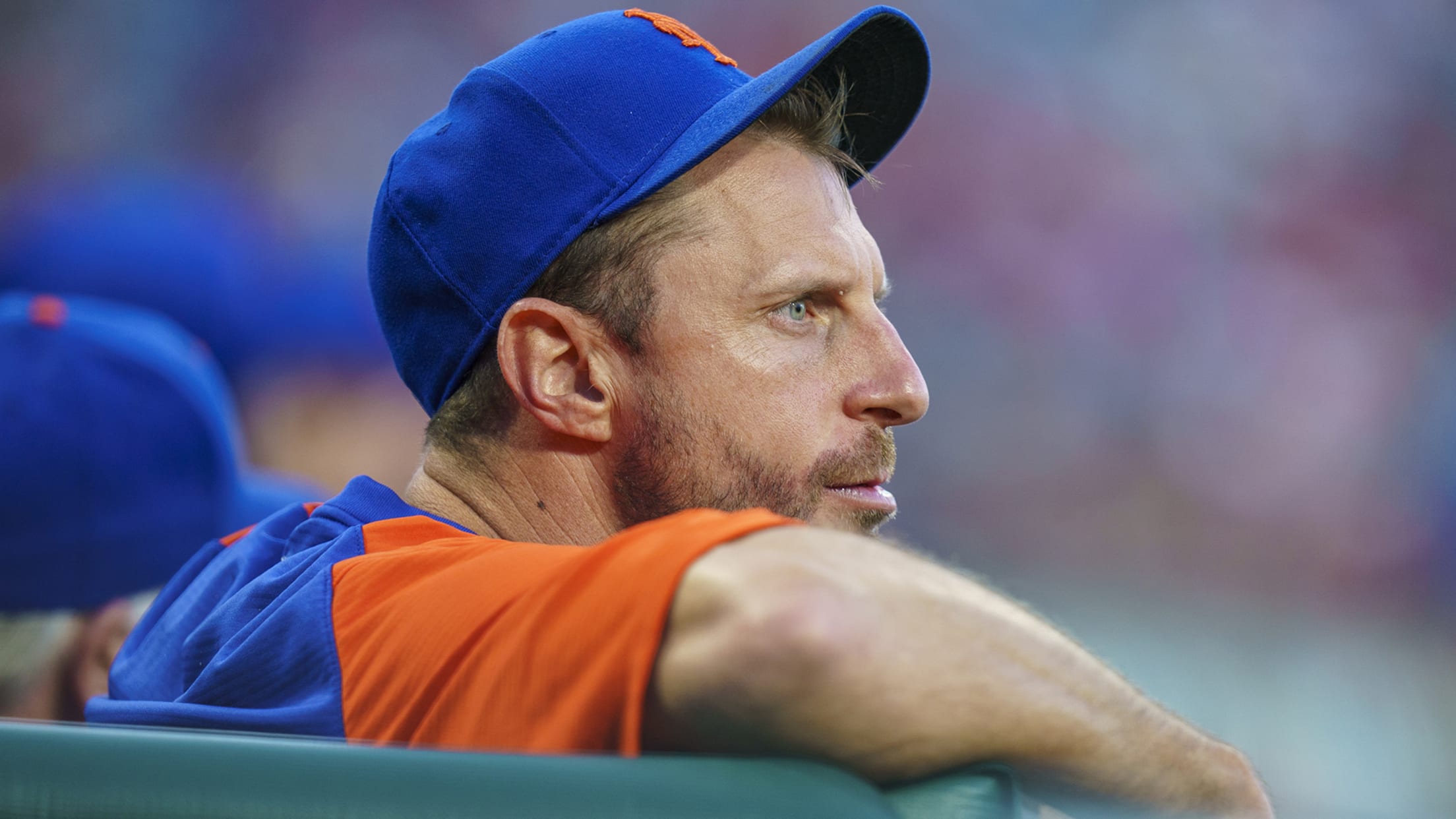 PITTSBURGH -- In what the Mets believe will be only a temporary blow to their stretch-run rotation, the team placed Max Scherzer on the 15-day injured list Wednesday, four days after he exited a start due to left-side fatigue. Both Scherzer and Mets manager Buck Showalter downplayed the severity of
Max, Mets exercise caution after side fatigue prompts exit
Showalter on Scherzer: 'We're hopeful he can make his next start'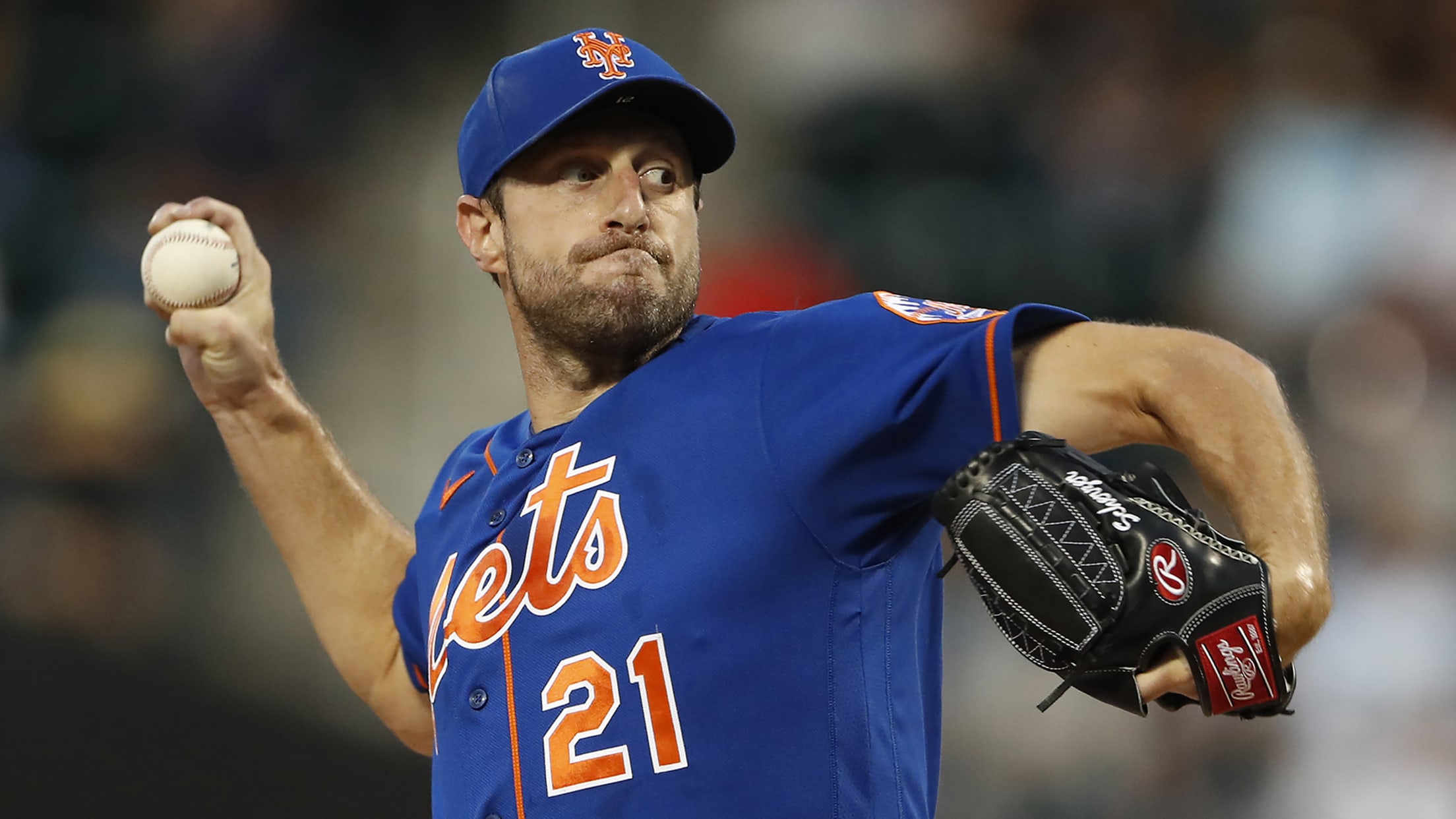 NEW YORK -- For Max Scherzer, a milestone win is proving elusive. Now for the sake of a Mets team hoping to ride Scherzer deep into October, they hope it won't be too long before he gets another bite at that apple. Shades of the oblique issue that shelved Scherzer
Álvarez to receive ankle injection, will not need surgery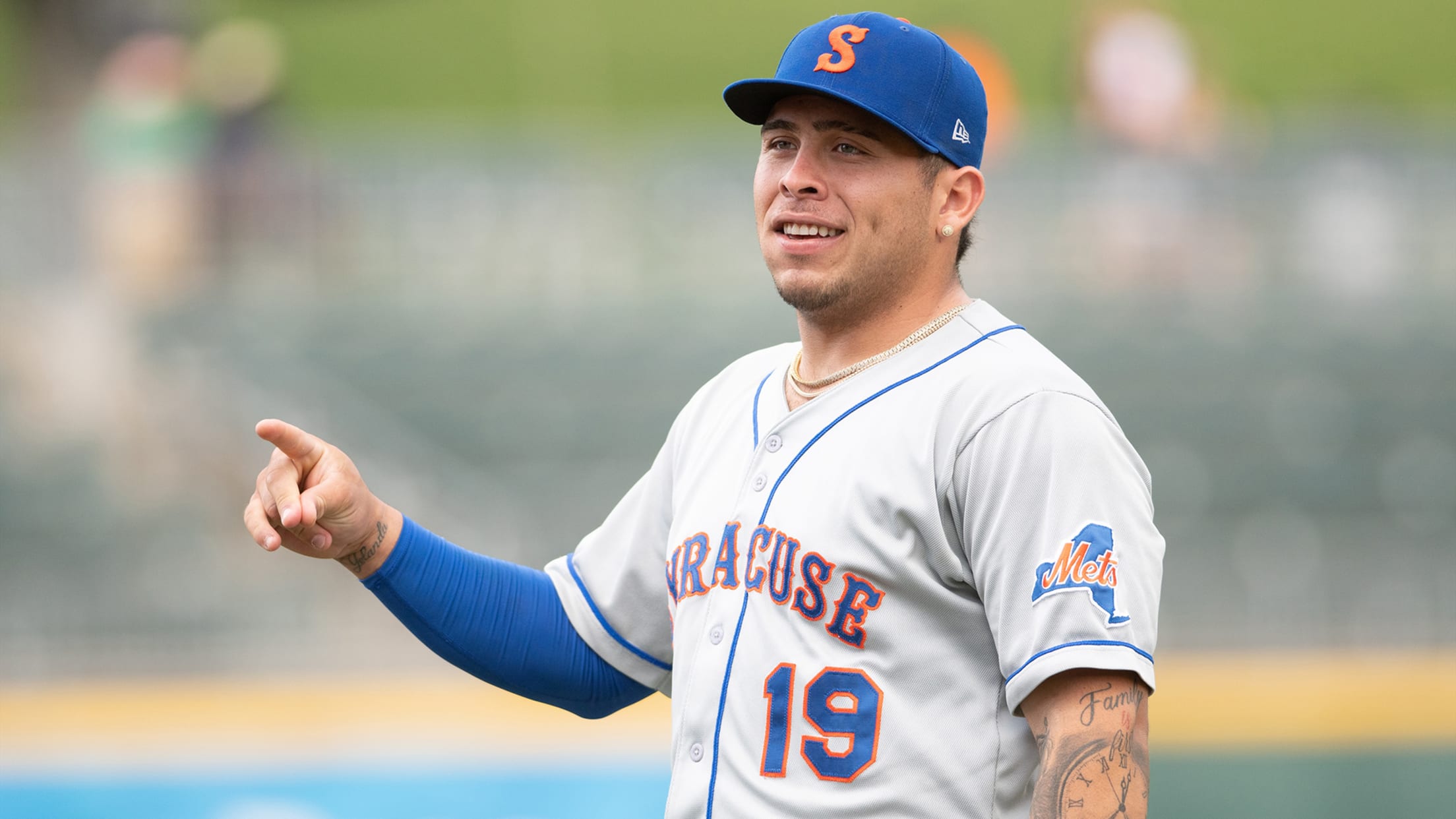 NEW YORK -- The Mets received a jolt of positive news from the farm on Thursday, when the team announced that top prospect Francisco Álvarez will not undergo surgery on his right ankle, which has kept him out of action for more than a week. Álvarez instead planned to receive