Injuries & Moves: Mets sign veteran Cahill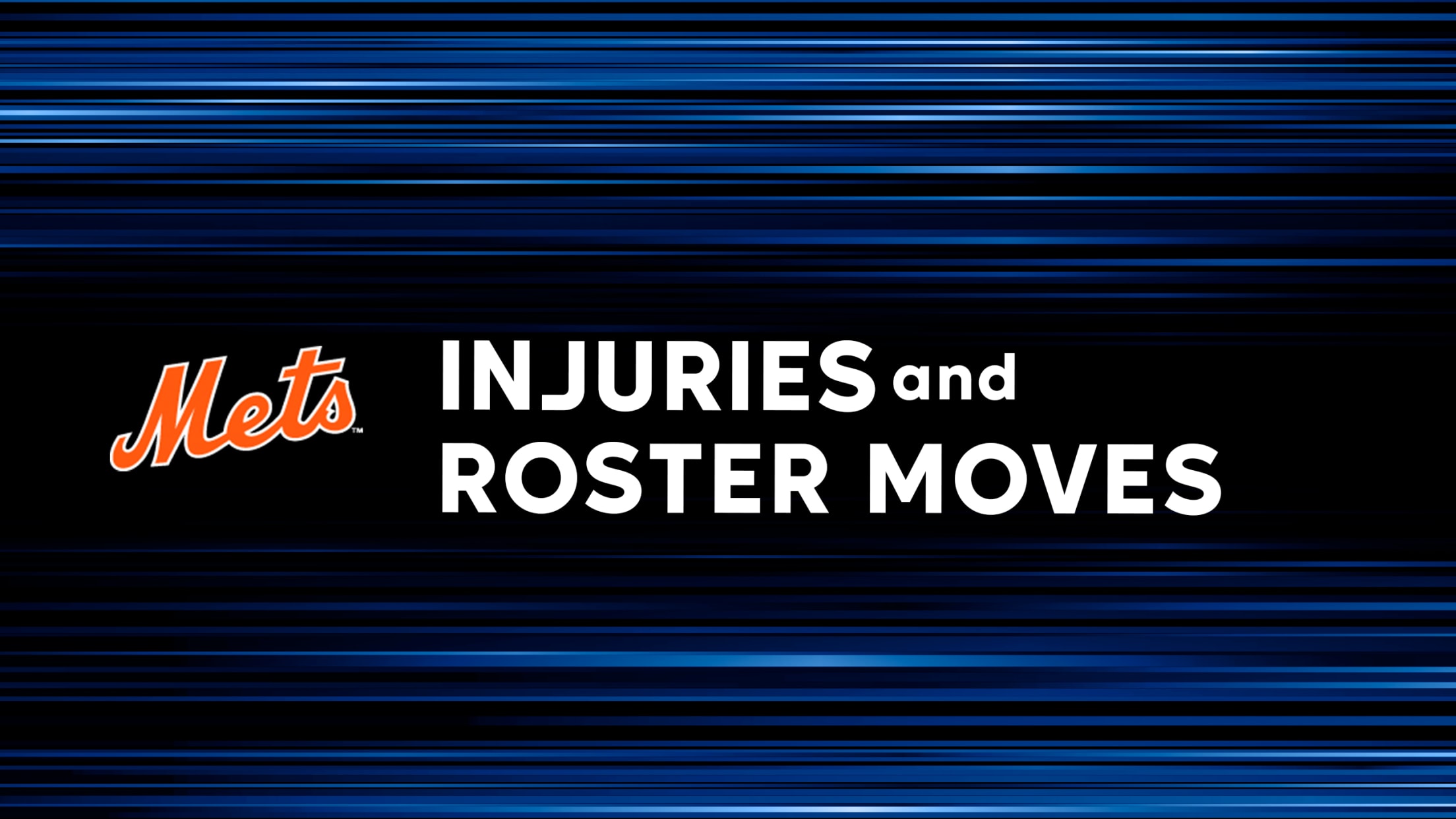 Keep track of the Mets' recent transactions and injury updates throughout the season.
Scherzer to miss 6-8 weeks with oblique injury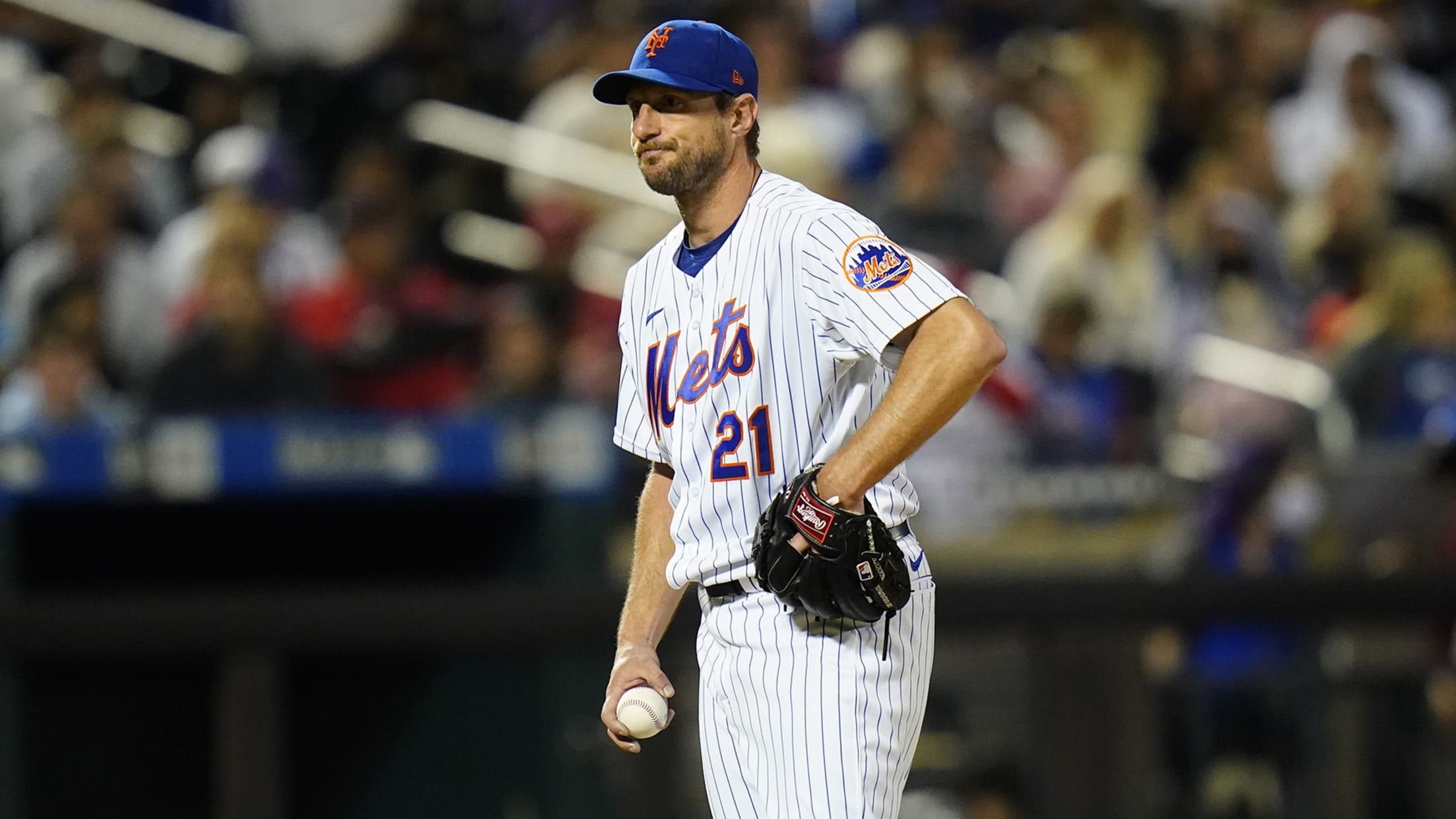 NEW YORK -- In terms of dollars spent, the 2022 Mets entered this season boasting by far the most extravagant roster in franchise history. Their Opening Day payroll edged toward $300 million, opening a gulf between them and most of the rest of the league. That was in large part
deGrom's scapula healing, based on latest tests
Ace right-hander 'doing extremely well,' per pitching coach Hefner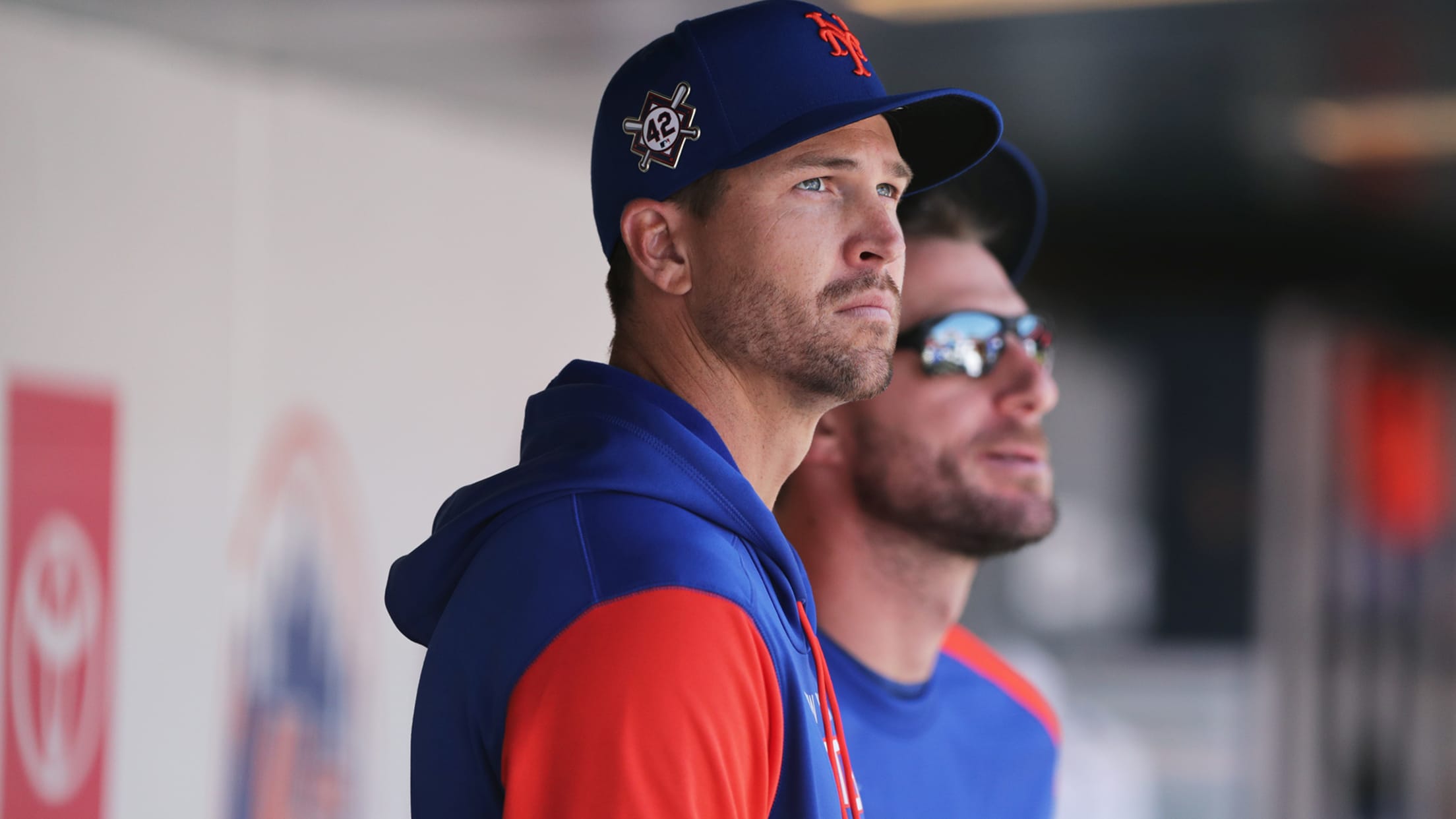 NEW YORK -- Jacob deGrom's progression from a stress reaction in his right scapula has been slow but consistent. deGrom's latest set of imaging tests on Monday came back "pretty clean" and "looked really good," according to Mets general manager Billy Eppler, but that update came with a caveat: deGrom
McCann (hamate) to have surgery, miss about 6 weeks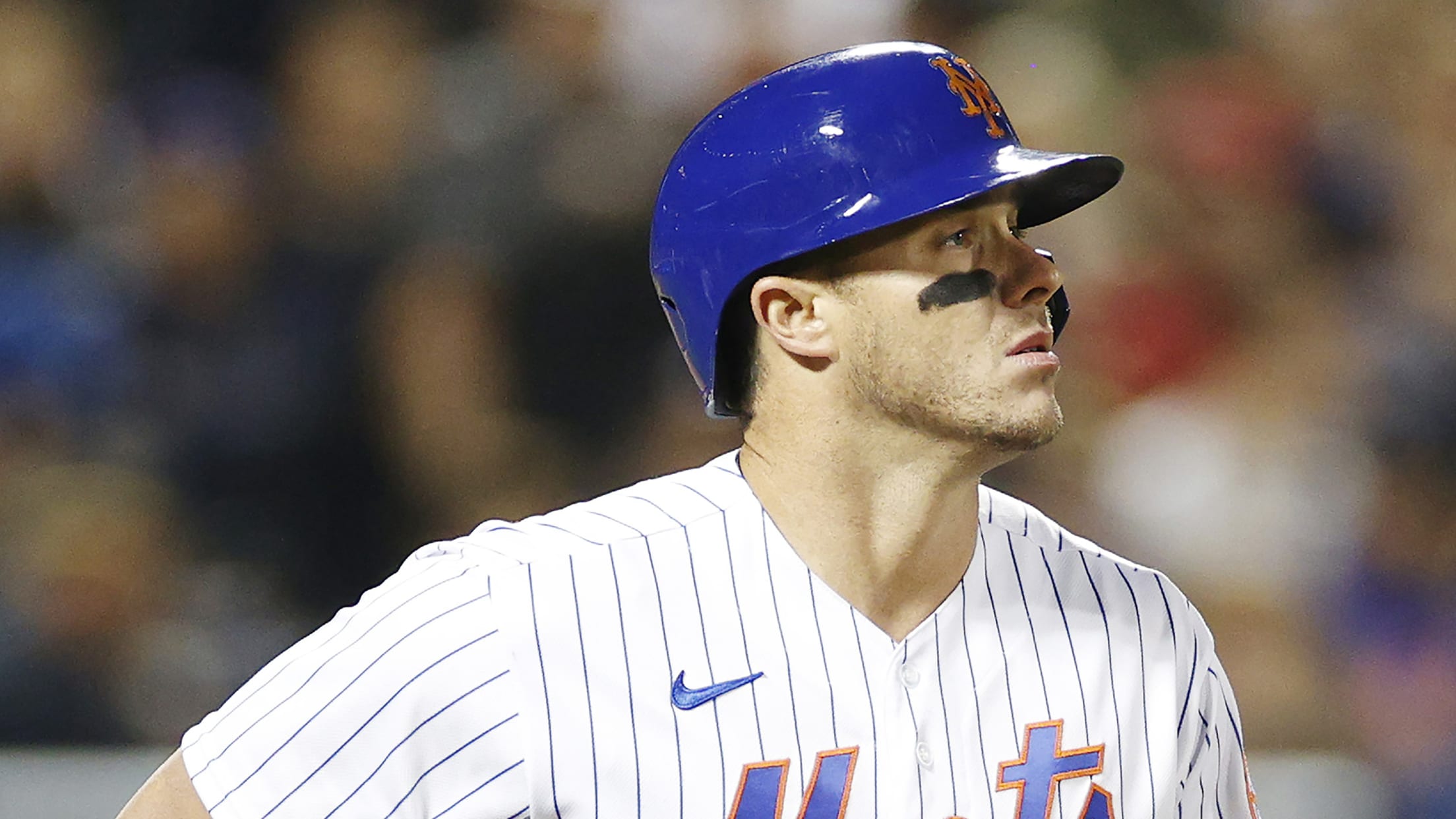 NEW YORK -- What initially appeared to be routine soreness turned out to be something far more sinister. An X-ray taken Friday revealed that Mets catcher James McCann has a broken hamate bone in his left wrist. He will undergo surgery and miss approximately six weeks, which should include most
MRI reveals improvement in deGrom's shoulder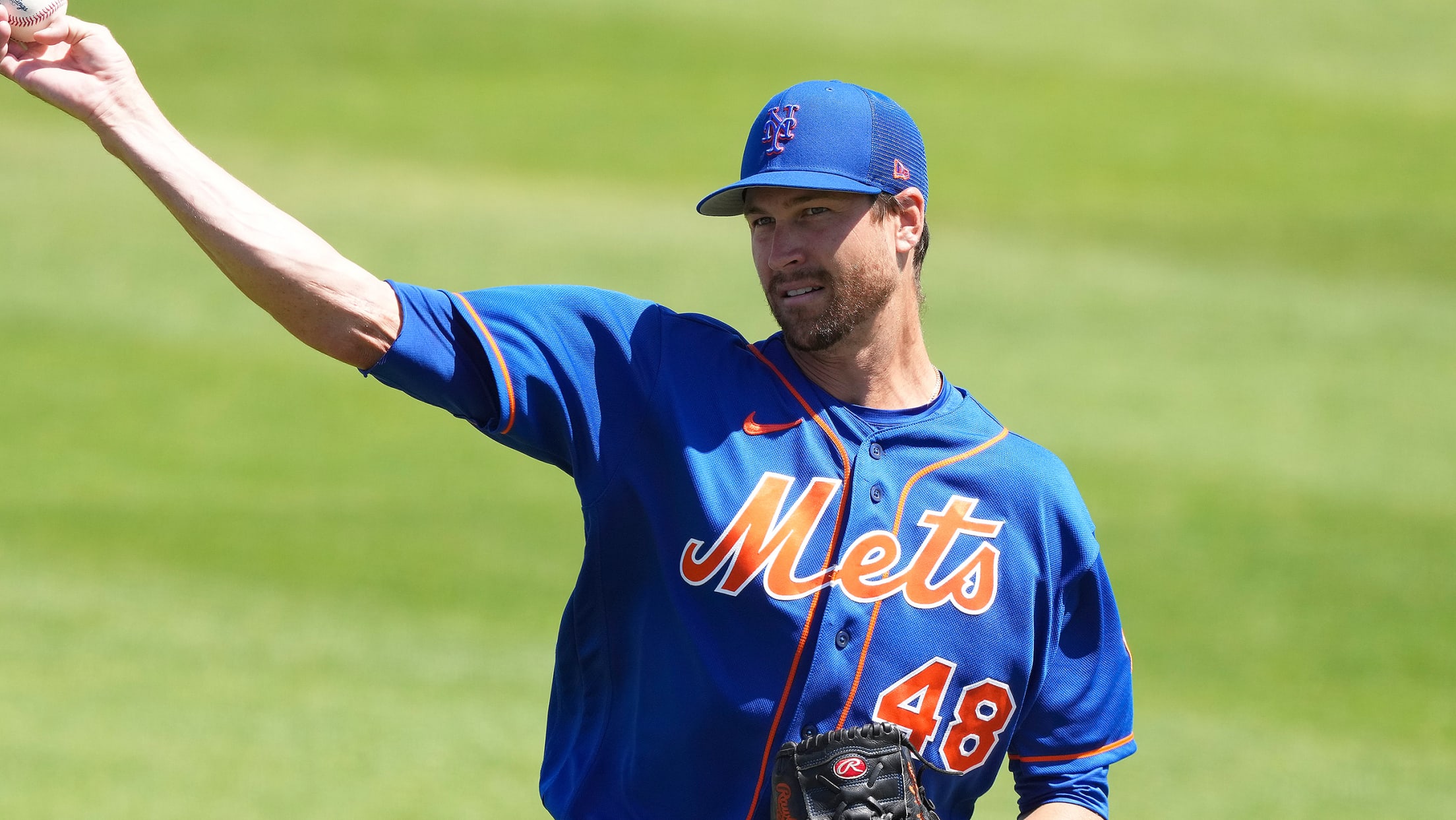 ST. LOUIS -- Although Jacob deGrom is progressing in his road back from a right shoulder injury, the timeline for his return remains as murky as ever. An MRI scan taken Monday of deGrom's right shoulder revealed "considerable healing of the stress reaction on his scapula," according to a team
Peterson steps up after Walker's injury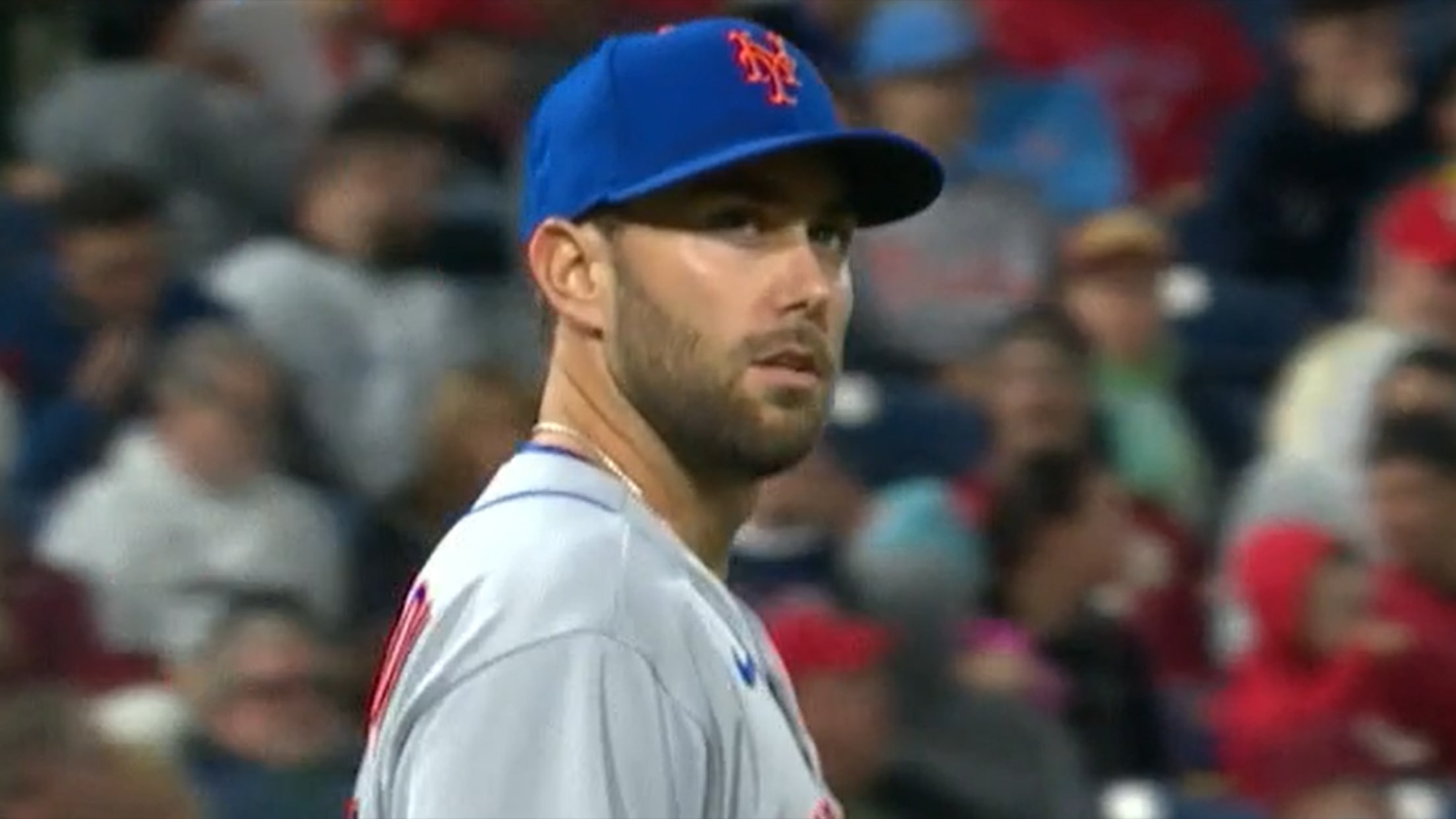 PHILADELPHIA -- The good news, for the Mets, is that their pitching replacements have been something close to perfect. Less than a week after Tylor Megill earned accolades with five scoreless innings on Opening Day, David Peterson delivered four scoreless relief innings in Monday's 5-4 loss to the Phillies. The
Mets-Nats benches clear after Lindor beaned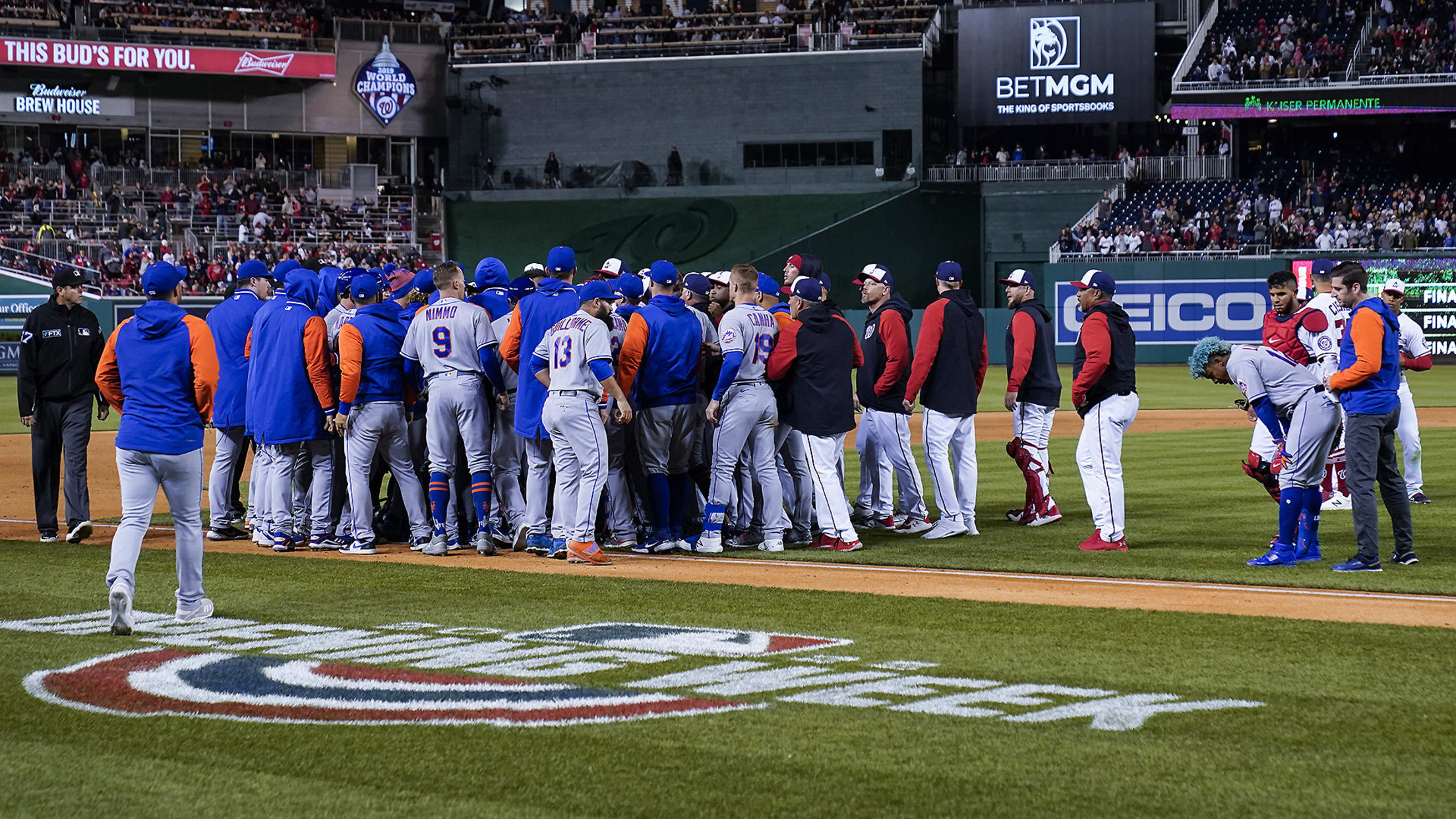 WASHINGTON -- It was Buck Showalter who sprang out of the dugout first, jawing at Nationals reliever Steve Cishek as he stalked directly toward him. Francisco Lindor, who had been struck on the C-flap of his helmet with an 88 mph Cishek fastball, was still lying facedown on the dirt.
Alonso 'all good' after HBP, busted lip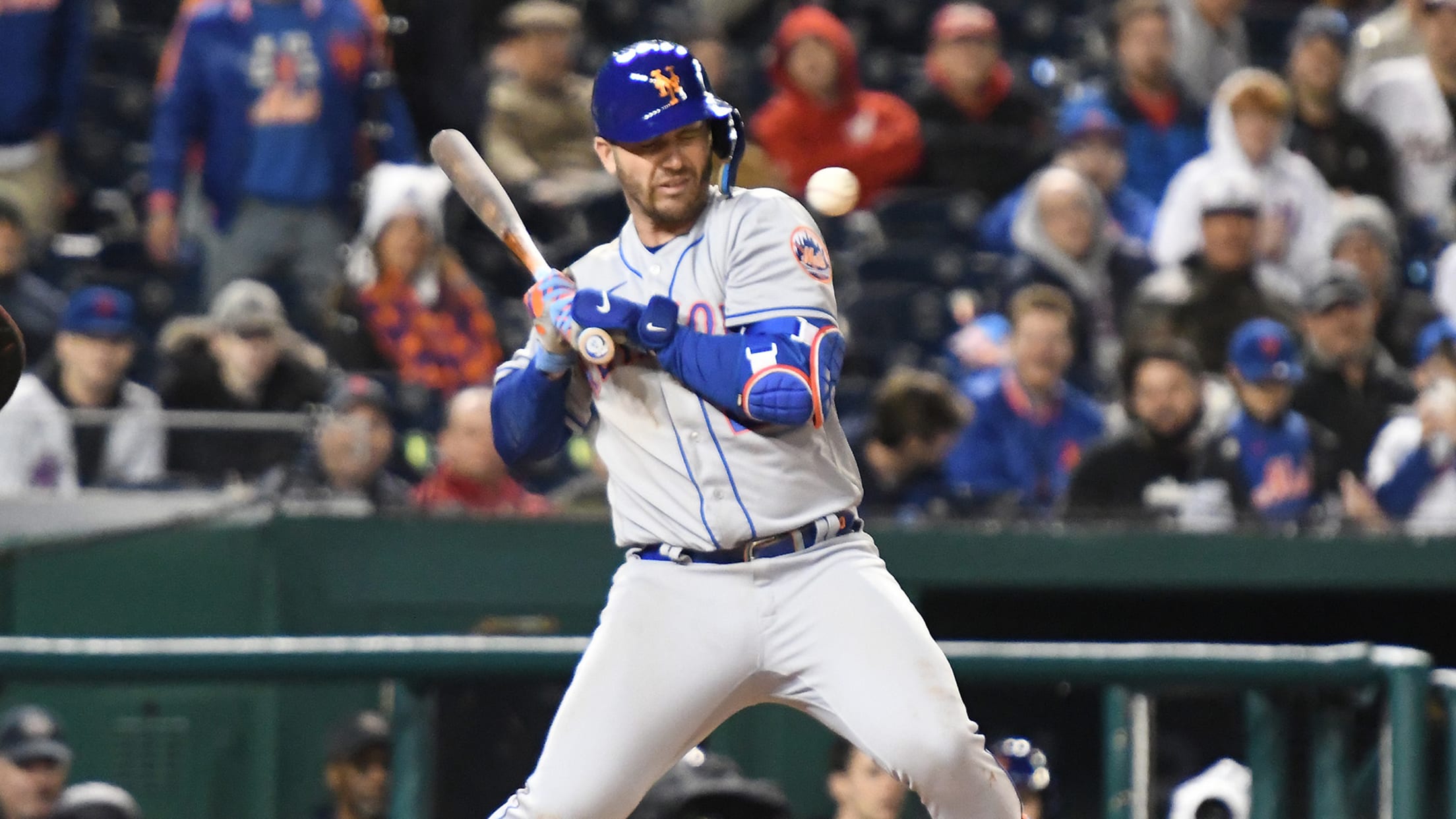 WASHINGTON -- Blood ran off Pete Alonso's lip, concerning all around him, but the scene looked worse than it ultimately was. Alonso had just been struck on the left shoulder with a 95-mph fastball, which ricocheted from there into the faceguard of his helmet. The impact bruised Alonso's bottom lip,
Scherzer starts Game 2 against Nats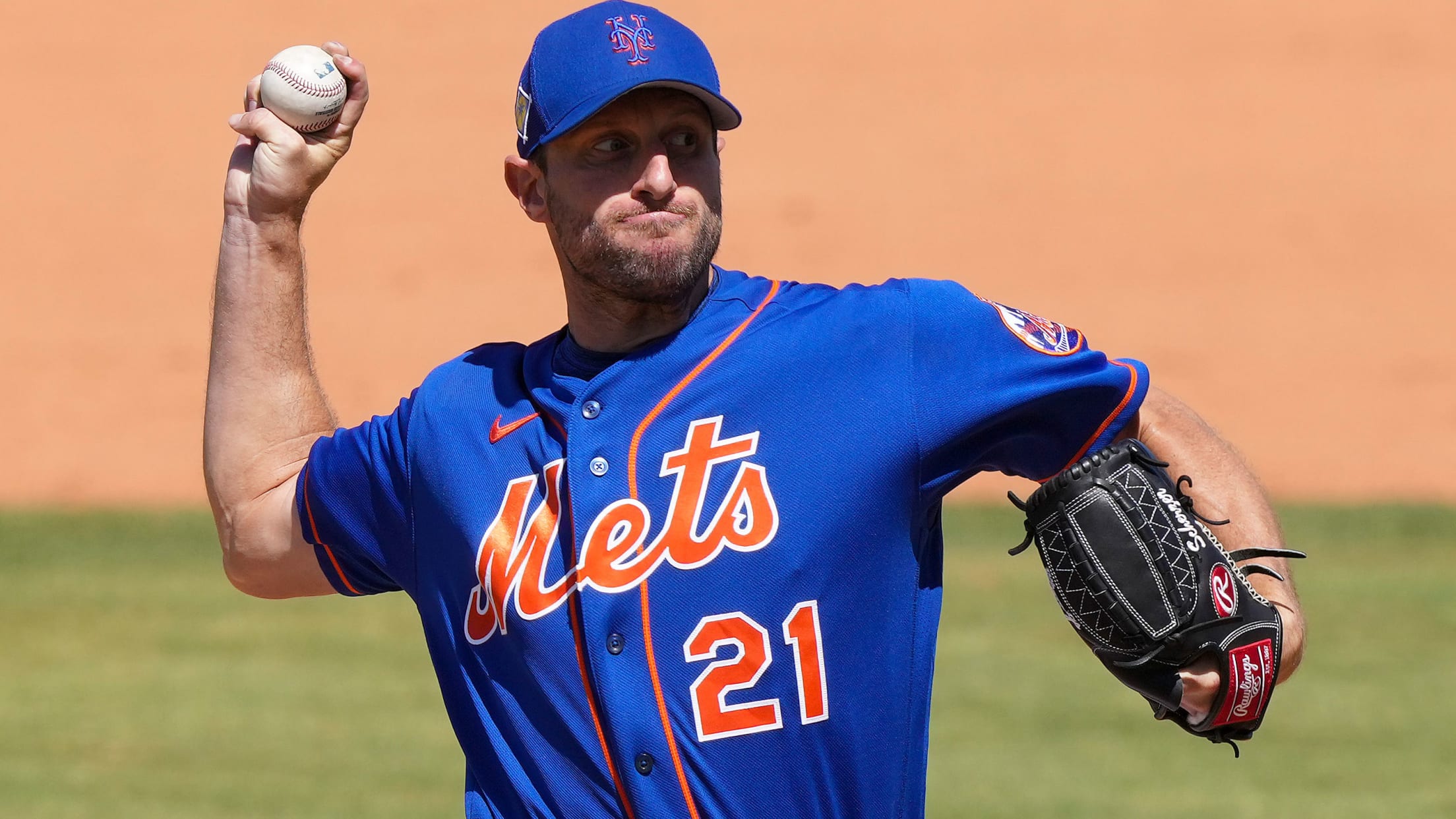 WASHINGTON -- On the eve of Opening Day, Max Scherzer stood in the outfield of his old stomping grounds and delivered throw after throw to bullpen catcher Eric Langill. He grunted and barked out orders, focusing in particular on the shape and action of his slider. Scherzer acted, in essence,
deGrom to be shut down for 4 weeks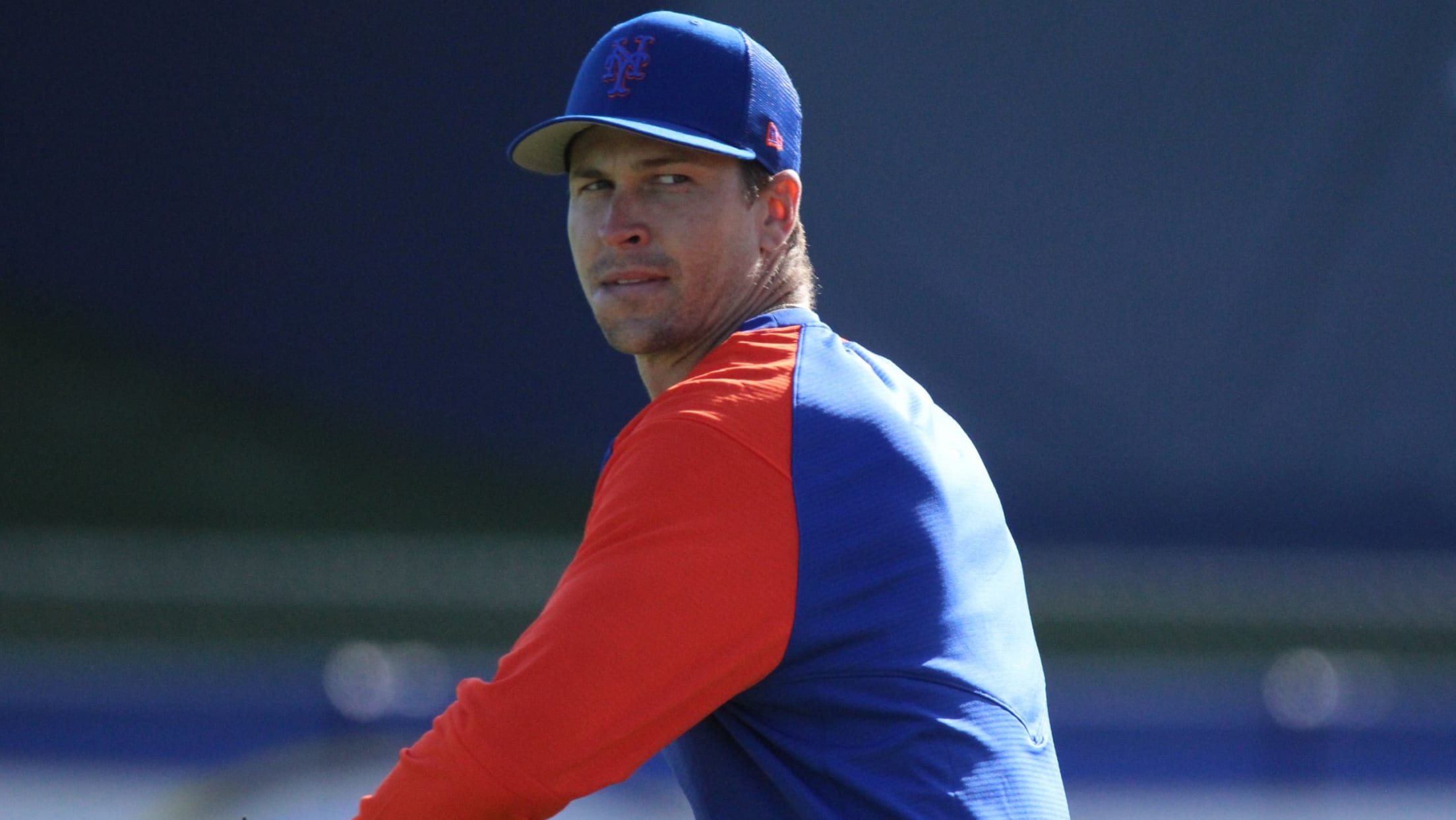 JUPITER, Fla. -- Even before the Mets uncovered details about the stress reaction in Jacob deGrom's right shoulder, which will cost him his Opening Day start and most likely the first two months of the season, a somber mood hung over the clubhouse in Port St. Lucie. There was an
deGrom undergoes MRI on right shoulder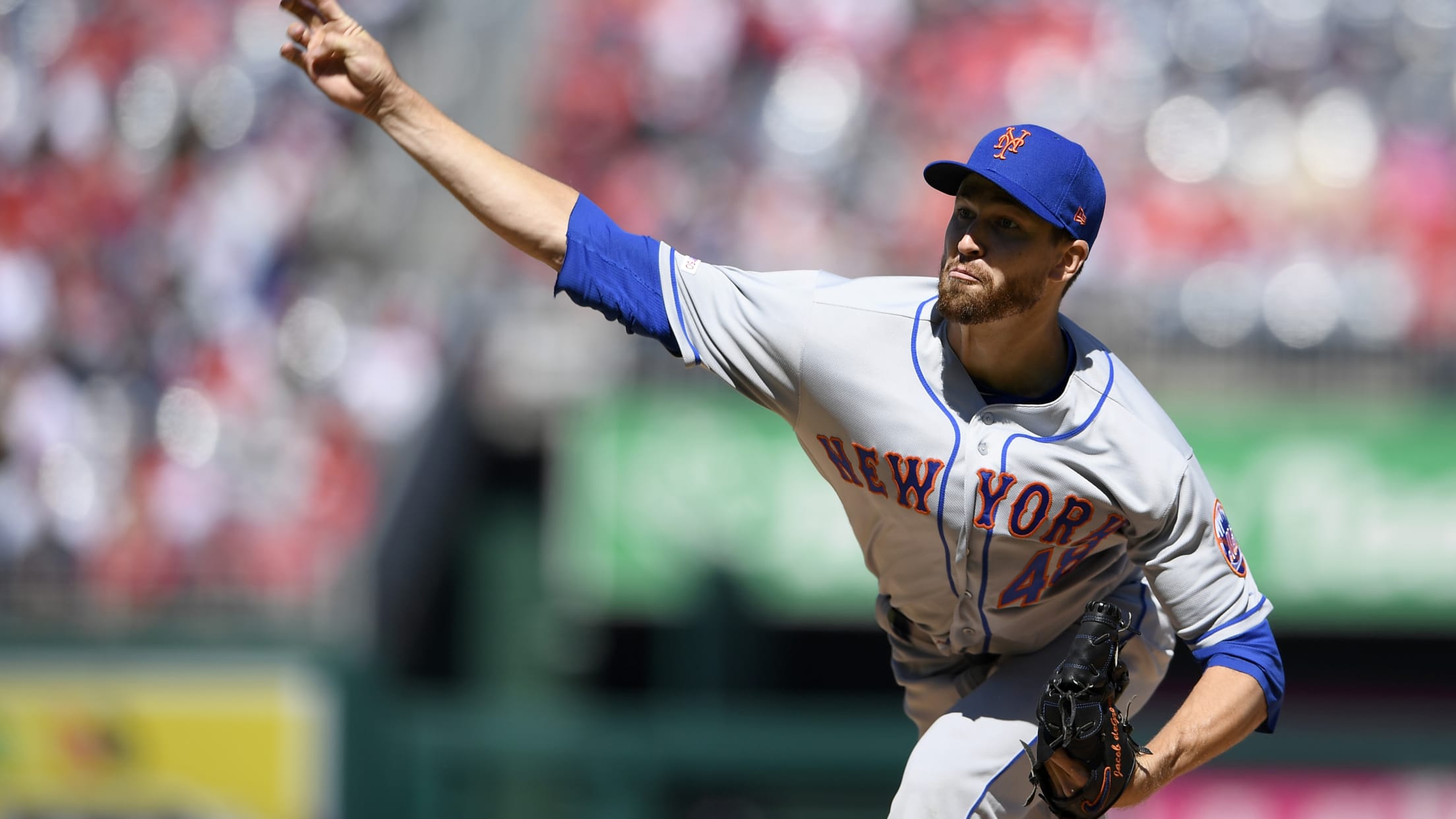 PORT ST. LUCIE, Fla. -- Jacob deGrom underwent an MRI on Friday morning, a day after the Mets right-hander said he felt tightness in the back of his right shoulder while playing catch. The team scratched deGrom from his originally scheduled Grapefruit League start against the Cardinals, replacing him with
deGrom's 5-K return 'reassuring' ... except for batters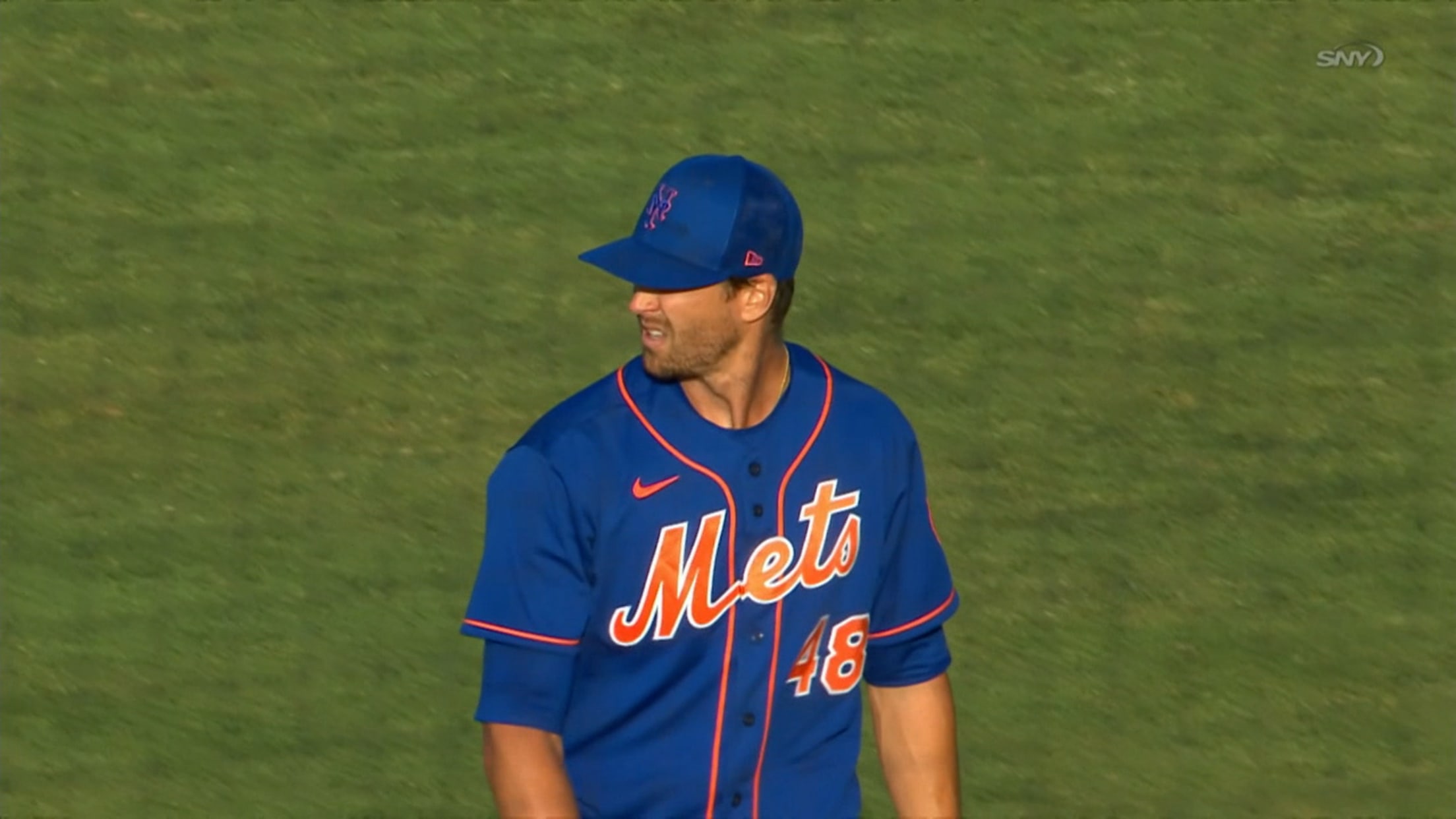 PORT ST. LUCIE, Fla. -- There was an uncommon buzz at Clover Field on Tuesday evening as Jacob deGrom took the mound for the first time in eight months, carrying the weight of a fan base on his shoulders. With each pitch, murmurs rippled through the crowd. Grapefruit League games
Notes: Dom played hurt; Lindor HR; first cut; Cookie throws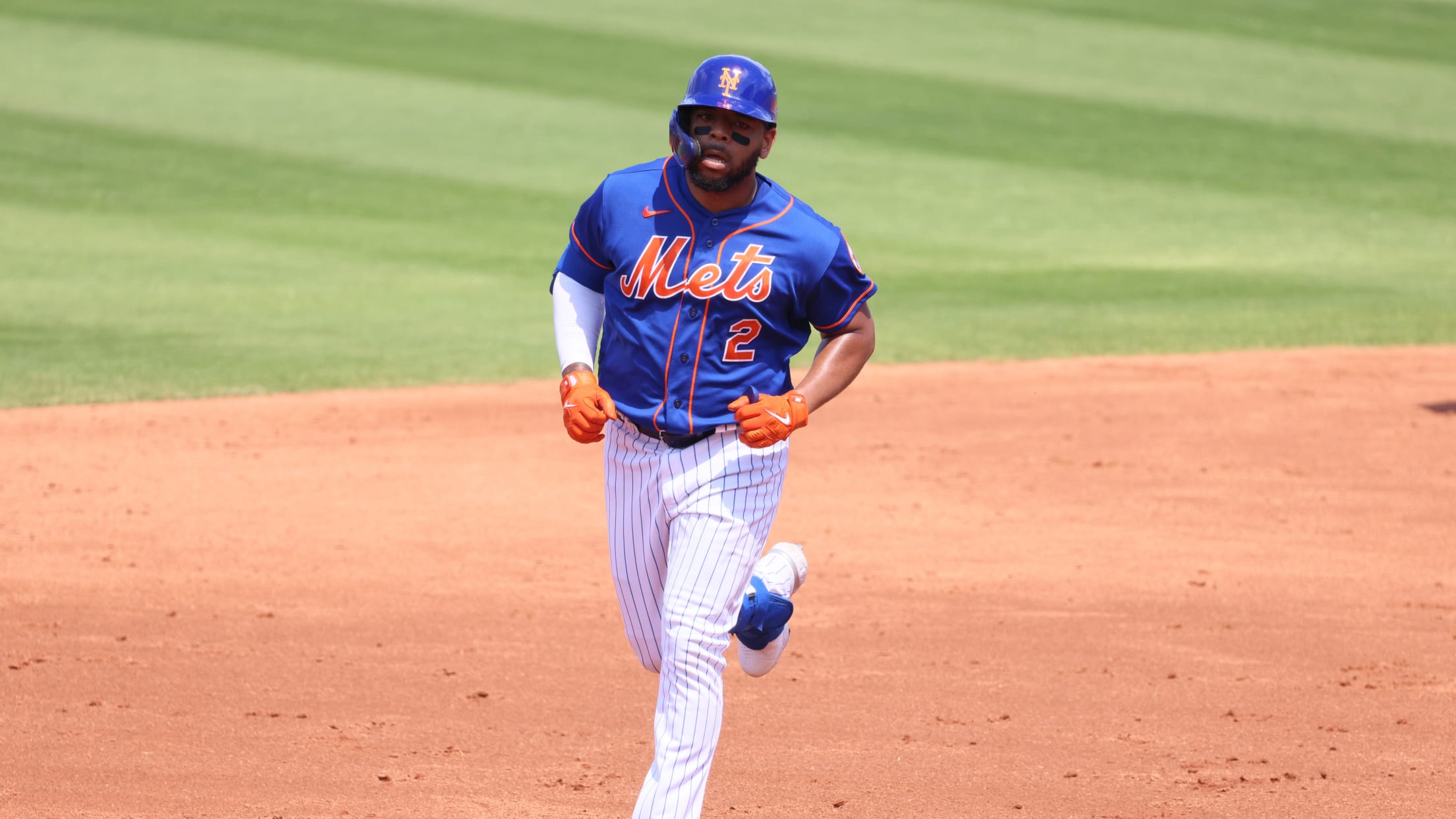 PORT ST. LUCIE, Fla. -- Roll back the tape to the second half of last season, and you'll see Dominic Smith finish most swings a smidge awkward, both hands glued to the bat. This wasn't a planned adjustment nor stylish departure for Smith, who, up to that point, routinely utilized
Carrasco has surgery, expected back for ST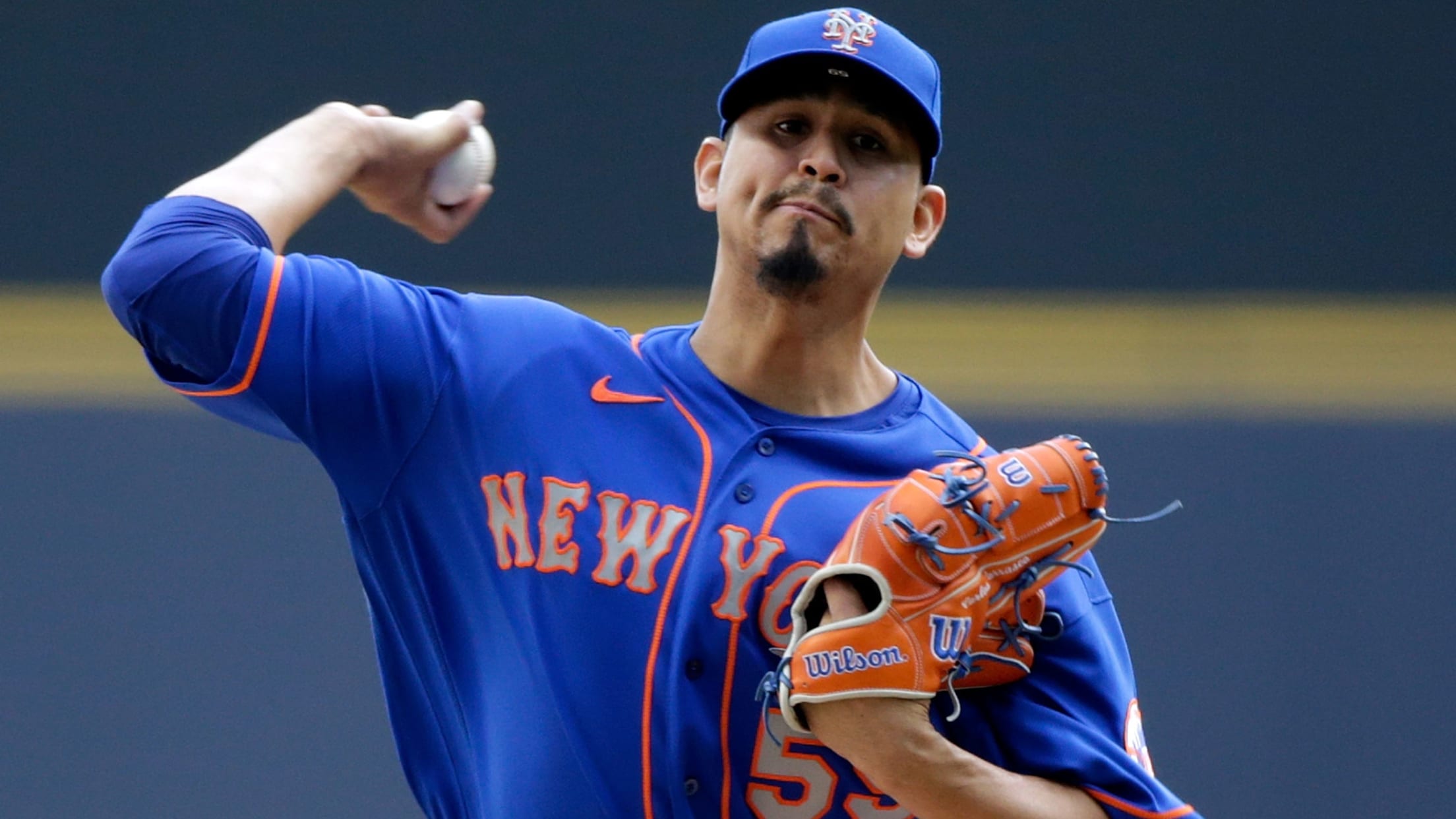 Carlos Carrasco's troublesome year took another turn this week, when the Mets pitcher underwent surgery to remove a bone fragment from his right elbow. The team said in a release that Carrasco "will resume baseball activities later this winter," while a person with knowledge of the procedure indicated the right-hander
Thor reaches goal of coming back healthy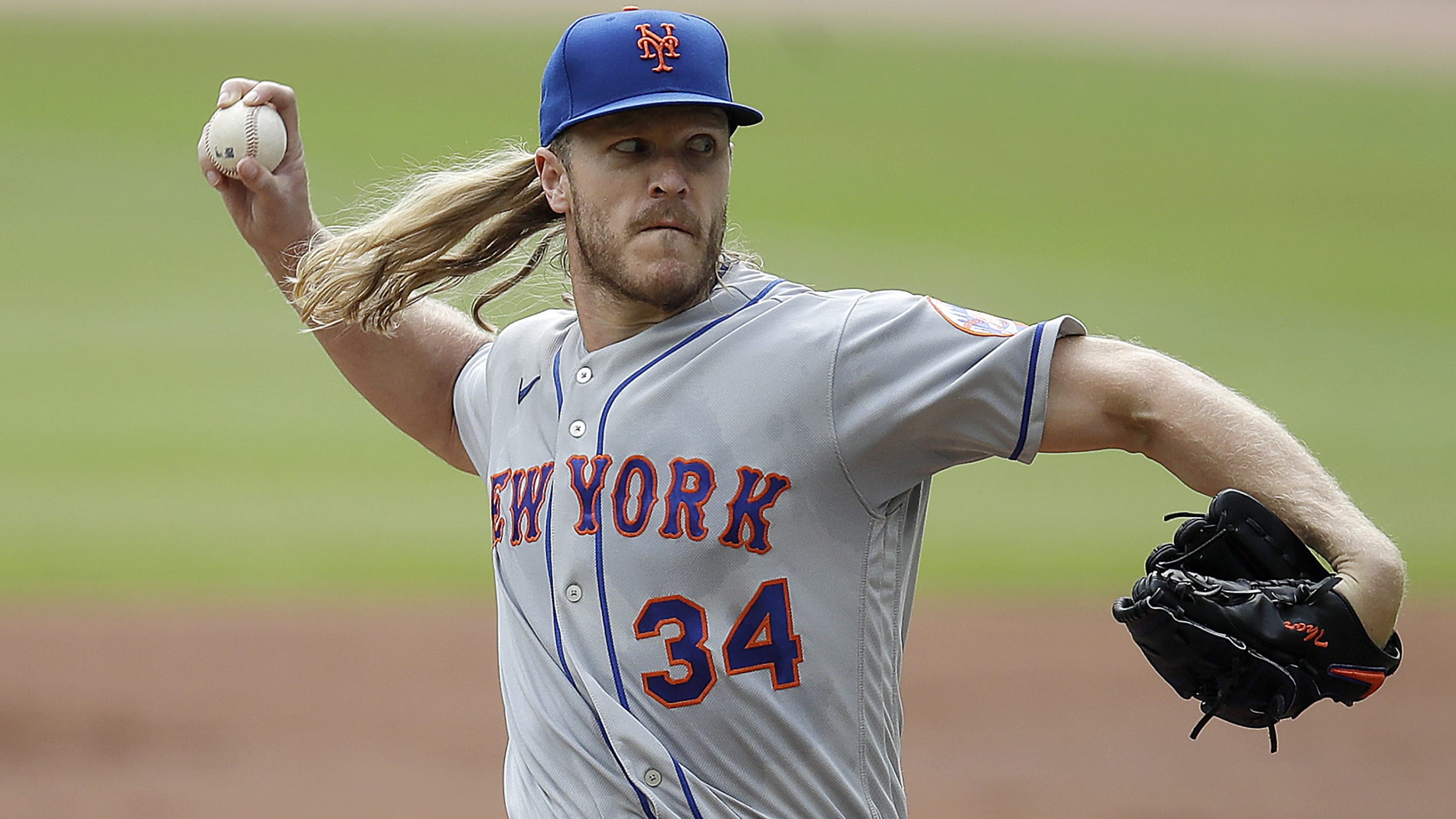 ATLANTA -- The stat lines never mattered much to Noah Syndergaard, considering the Mets were out of contention by the time he finally made it back from Tommy John surgery in late September. Instead, what Syndergaard wanted to prove in making two starts down the stretch was that he was
deGrom won't return to mound this season
Rojas: deGrom 'fine to pitch,' but return 'doesn't make any sense' this late in season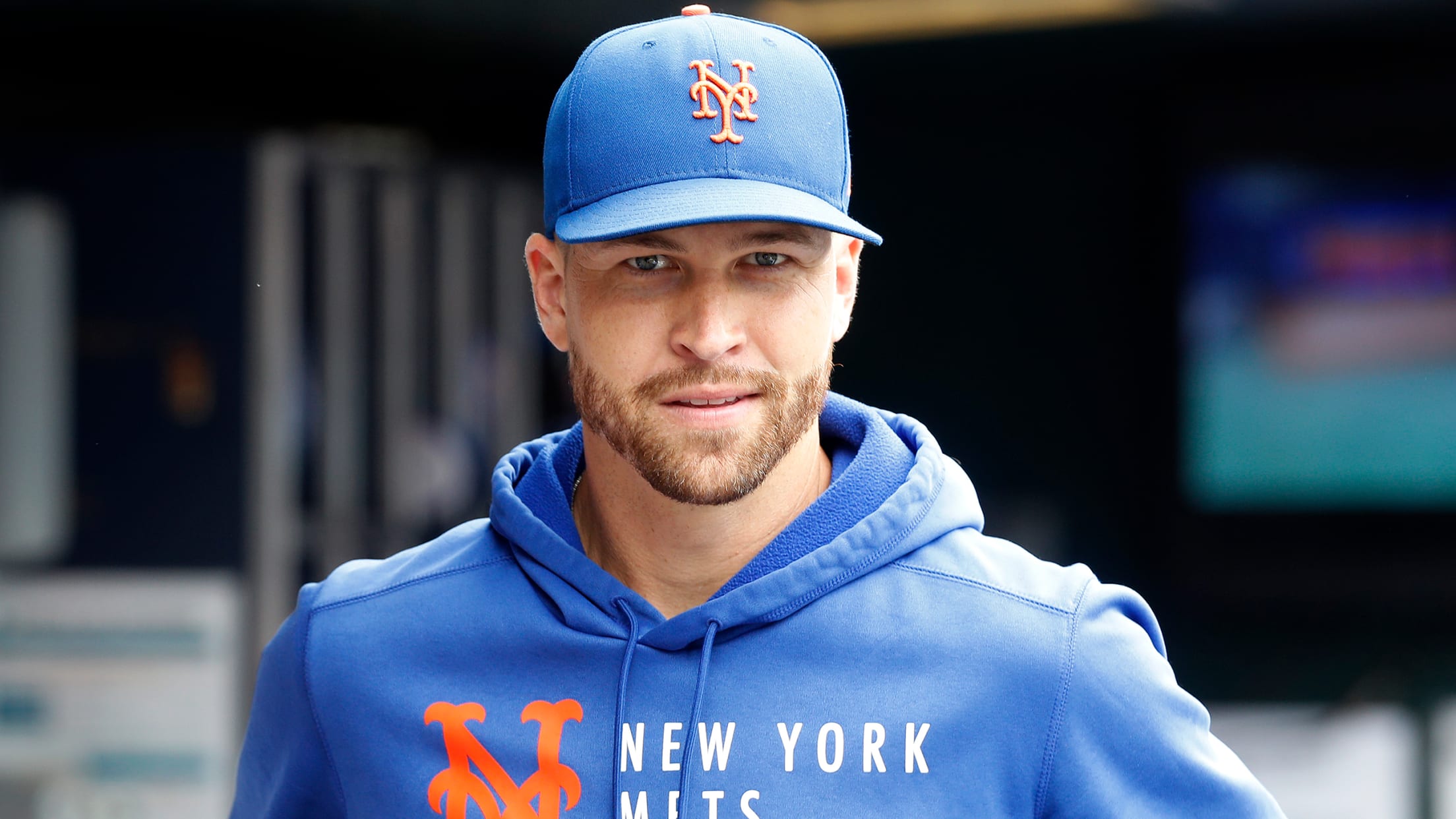 NEW YORK -- On the same day that one prominent member of their rotation returned to action, the Mets set another aside until 2022. Two-time National League Cy Young Award winner Jacob deGrom will not pitch again this season, the team announced on Tuesday afternoon. Thus ends a months-long saga
Syndergaard takes strong step toward return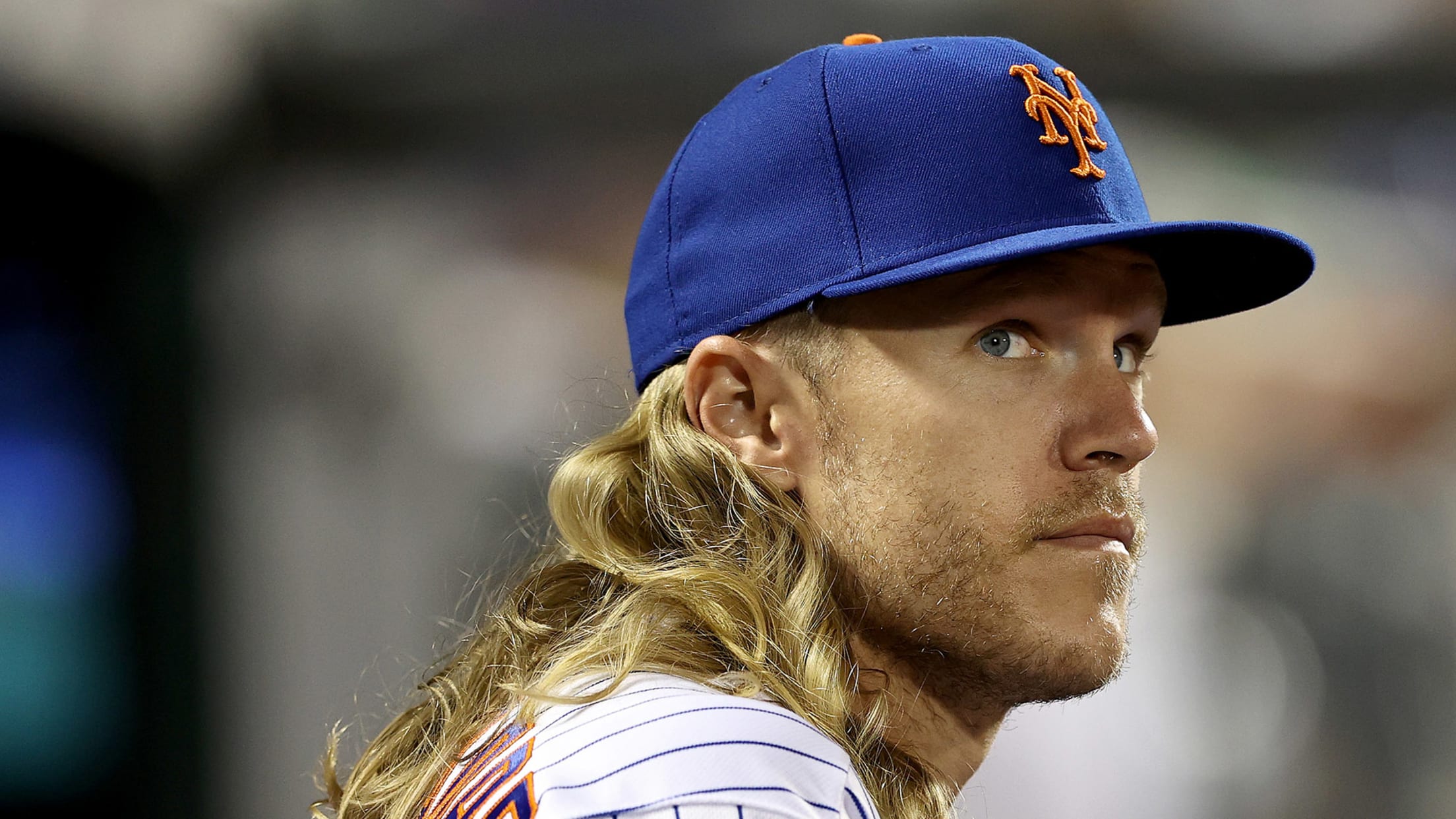 MILWAUKEE -- Noah Syndergaard could be back in a Mets uniform before the regular season wraps up next weekend. The right-hander, who's yet to throw a pitch this season after undergoing Tommy John surgery in March 2020, allowed one hit and struck out a pair of batters during a scoreless
Syndergaard to start at Triple-A on Saturday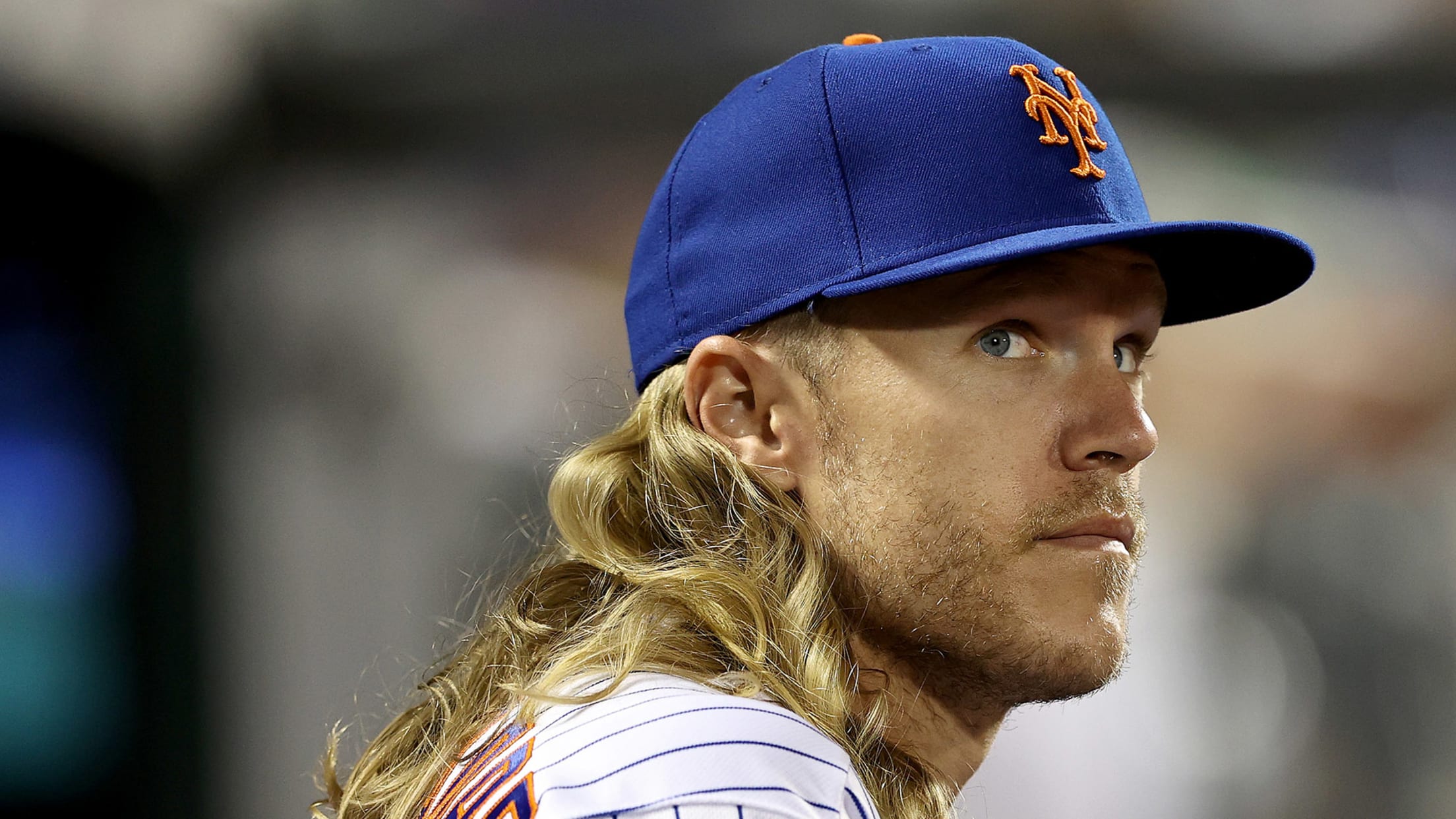 MILWAUKEE -- Noah Syndergaard will start at Triple-A Syracuse on Saturday as he continues his journey back to the Mets' starting rotation after missing more than a year while recovering Tommy John surgery. Syndergaard, whose rehab was delayed by a positive COVID-19 test last month, pitched about as well as
deGrom, Thor on track to return next week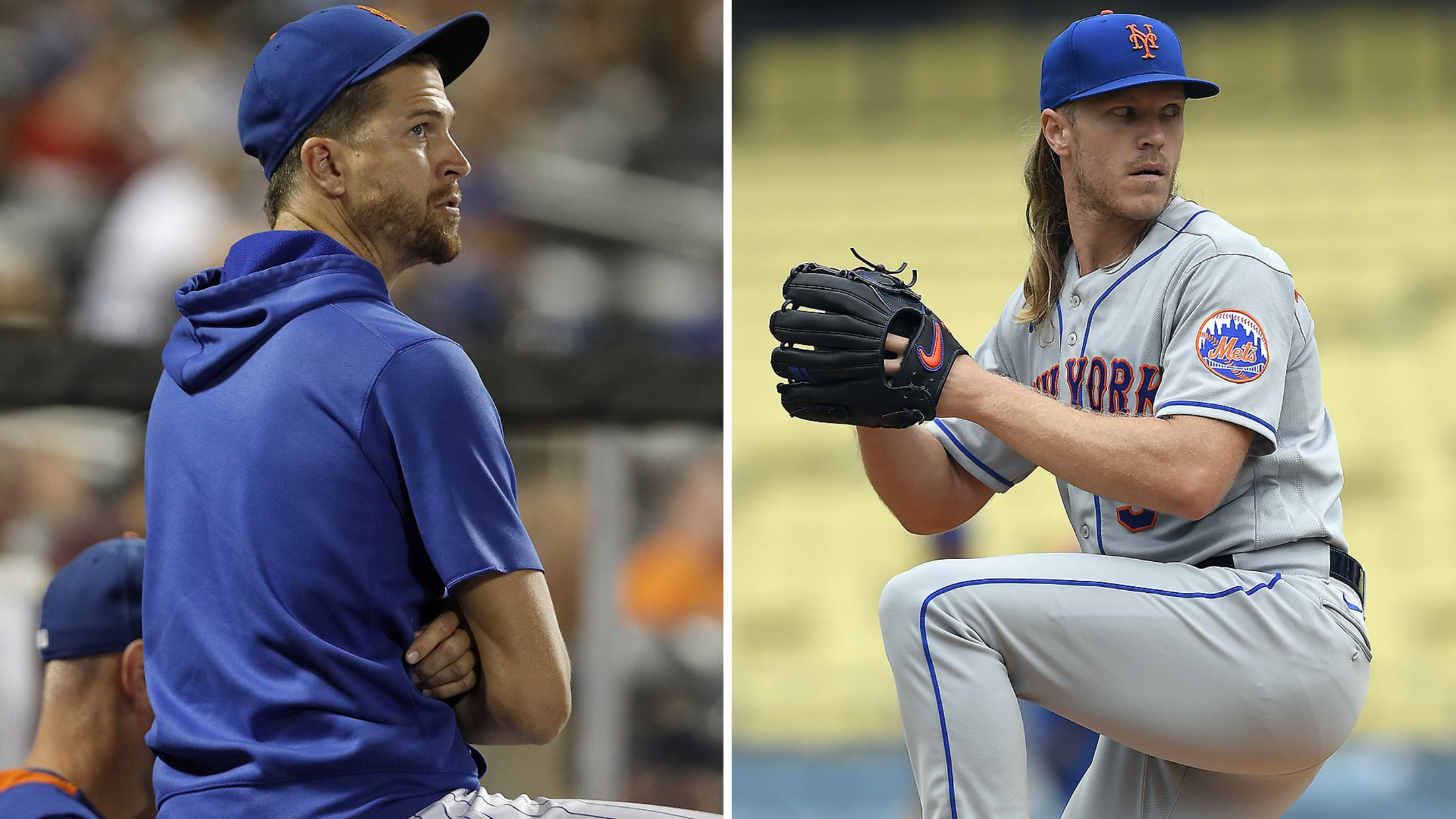 BOSTON -- It is with increasing confidence that the Mets can say their two most prominent pitchers, Jacob deGrom and Noah Syndergaard, will return before the end of the season. Syndergaard is scheduled to make the first of (likely) two Minor League rehab appearances on Wednesday for Triple-A Syracuse, setting
Notes: Sandy's '22 role; Nimmo set to return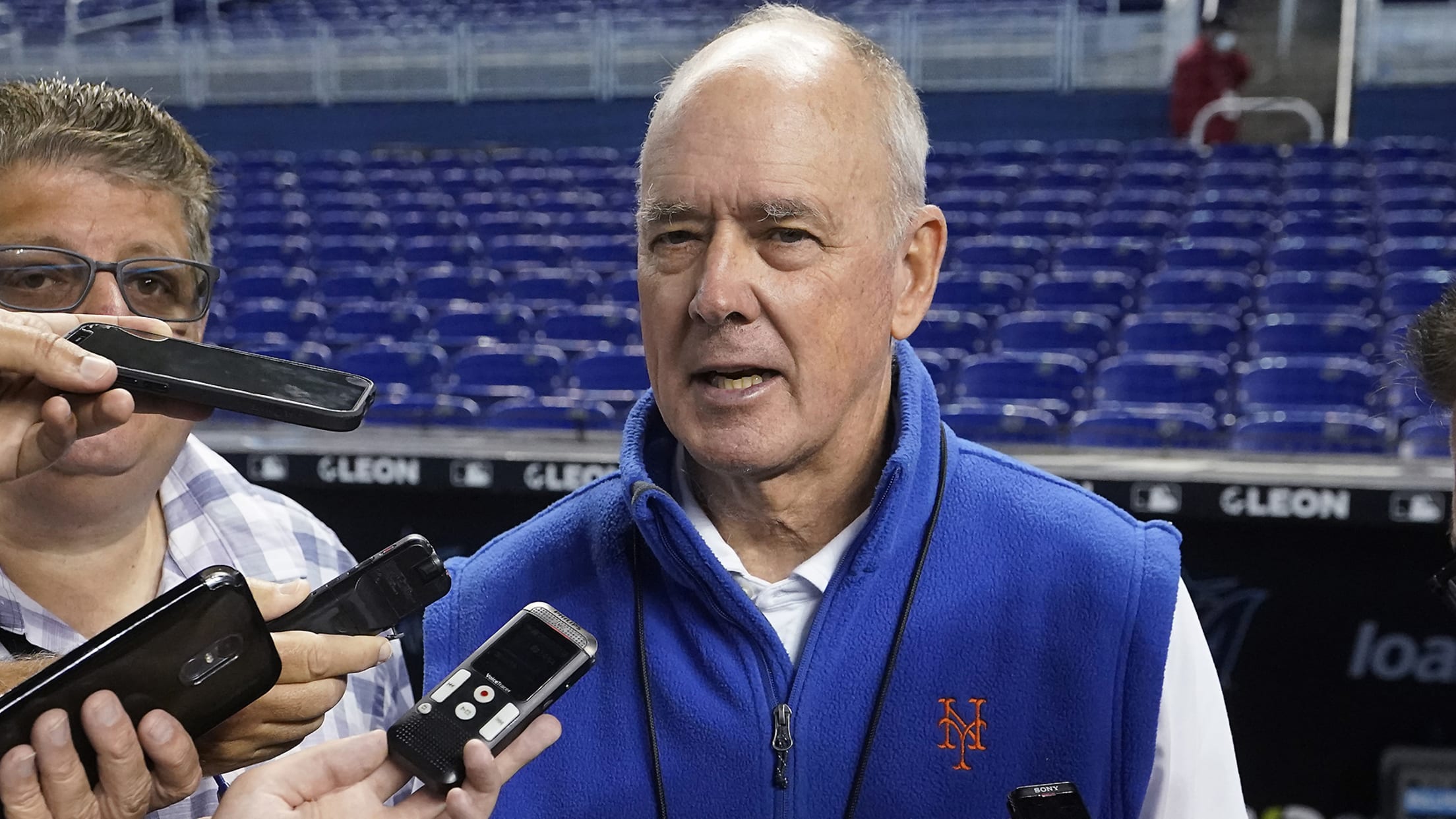 NEW YORK -- Sandy Alderson will remain the boss in Flushing next season, in the role he thought he was signing up for in the first place. A source on Wednesday confirmed a Newsday report that Mets owner Steve Cohen expects Alderson to return as team president. That's the role
Sandy: deGrom's UCL sprain has 'resolved'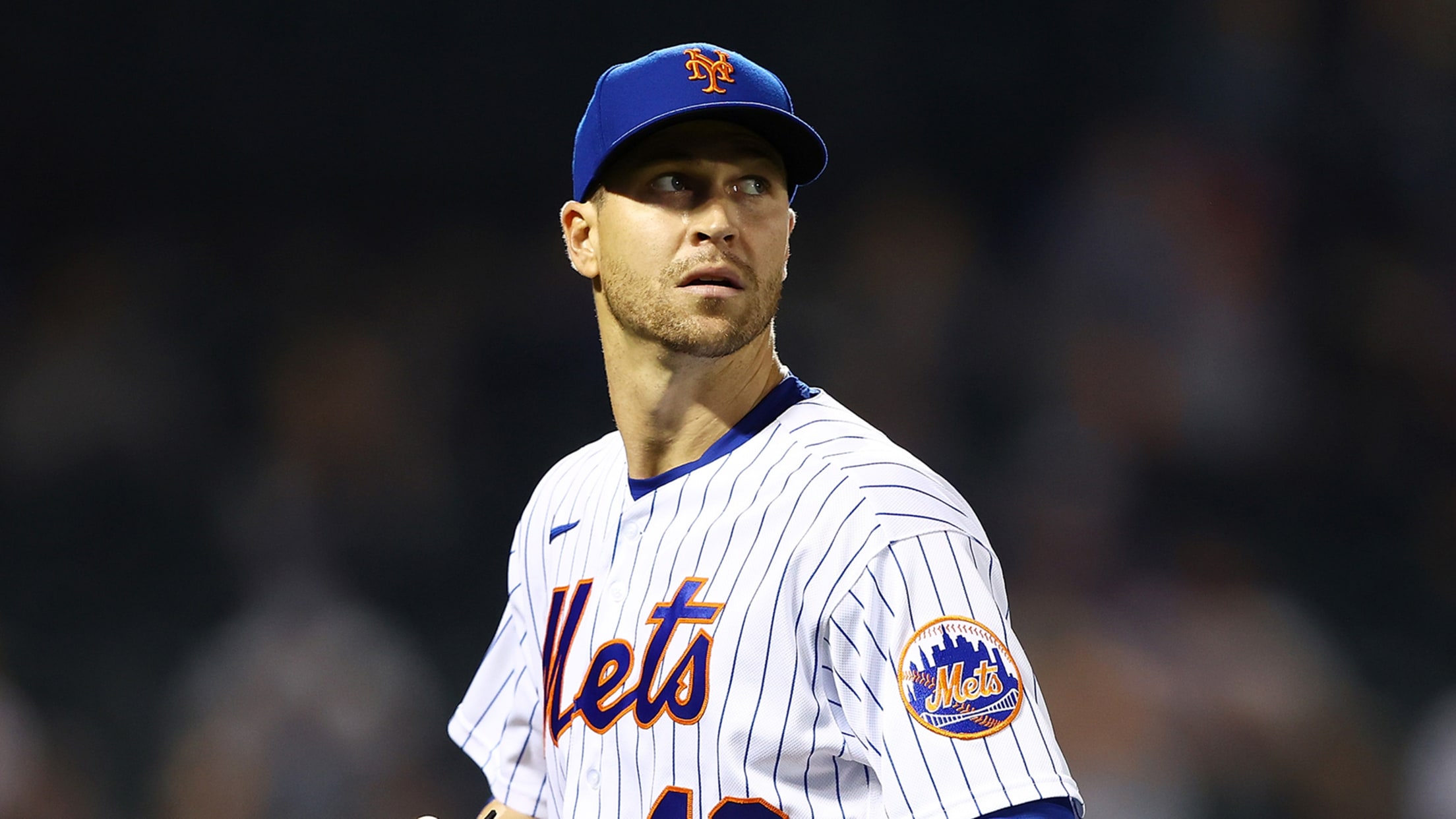 The Mets provided some clarity on the condition of injured ace Jacob deGrom on Tuesday. Team president Sandy Alderson said deGrom has been sidelined with a sprain of the ulnar collateral ligament in his right elbow, but that injury has healed and the ligament is "perfectly intact, based on the
Nimmo back on IL with hamstring strain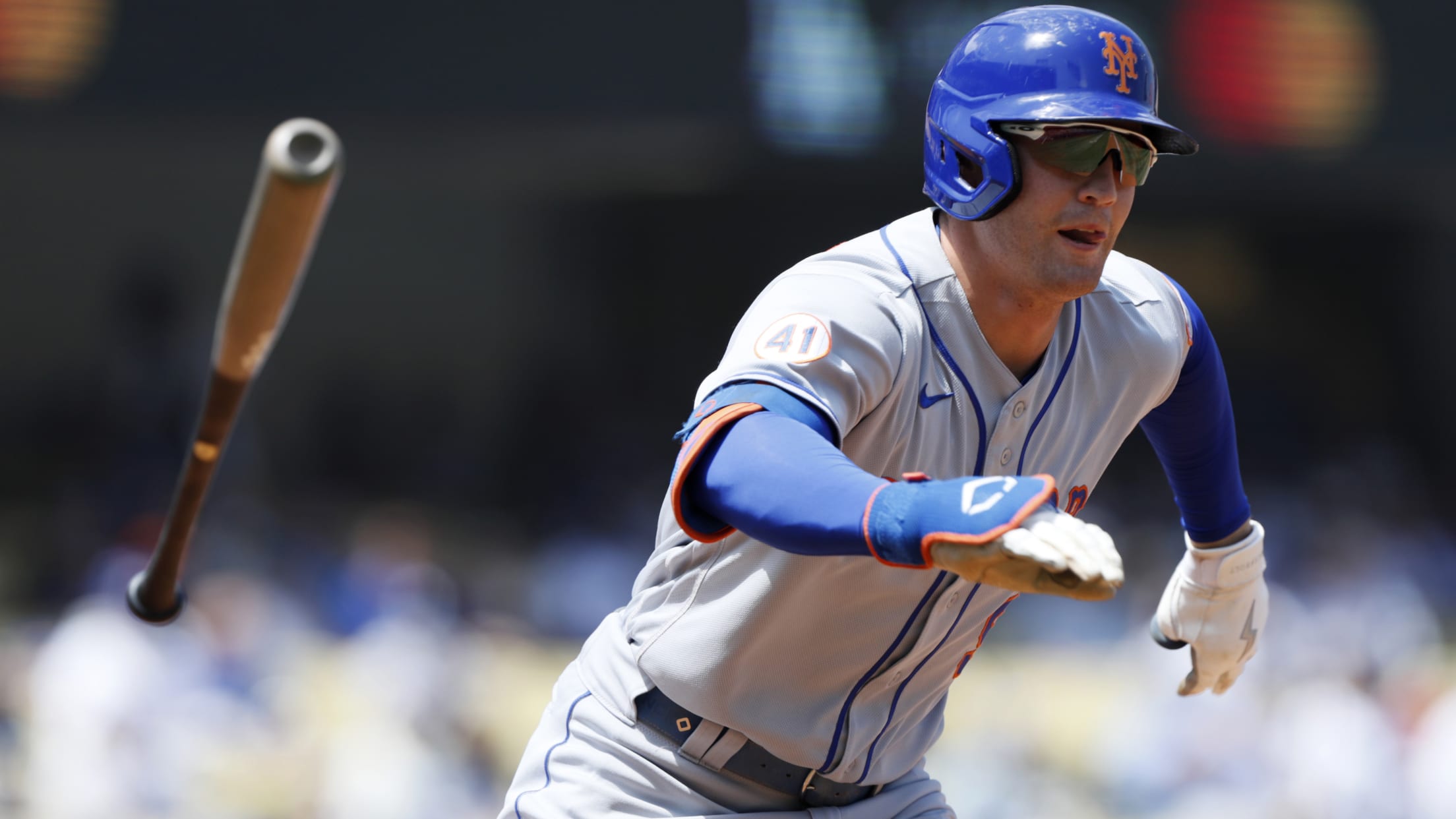 WASHINGTON -- The story of Brandon Nimmo's career -- excellent when healthy, but often not healthy -- continued Saturday with an ill-timed injury as the Mets try to work their way back into serious playoff contention. Between games of a doubleheader at Nationals Park, the Mets placed Nimmo on the
'Frustrated' Syndergaard's rehab delayed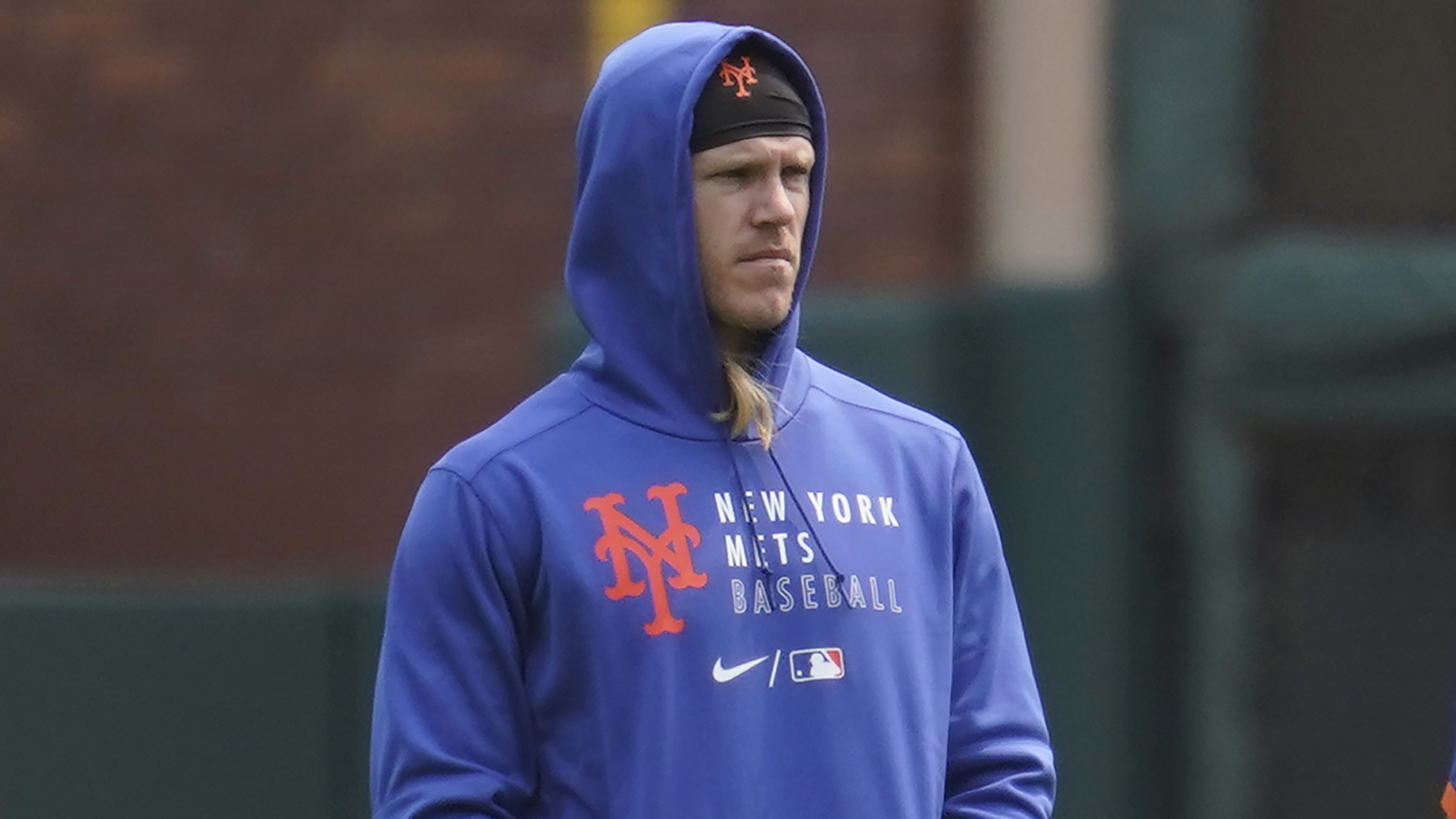 NEW YORK -- Noah Syndergaard did not make his second scheduled Minor League rehab start on Sunday for an undisclosed health reason. Manager Luis Rojas initially made the announcement on Sunday morning, chalking Syndergaard's absence up to a "non-baseball-related injury." Multiple sources later clarified that Syndergaard is not dealing with
No more breaking pitches for Thor in 2021
Mets right-hander resumes rehab, will only be using fastballs, changeups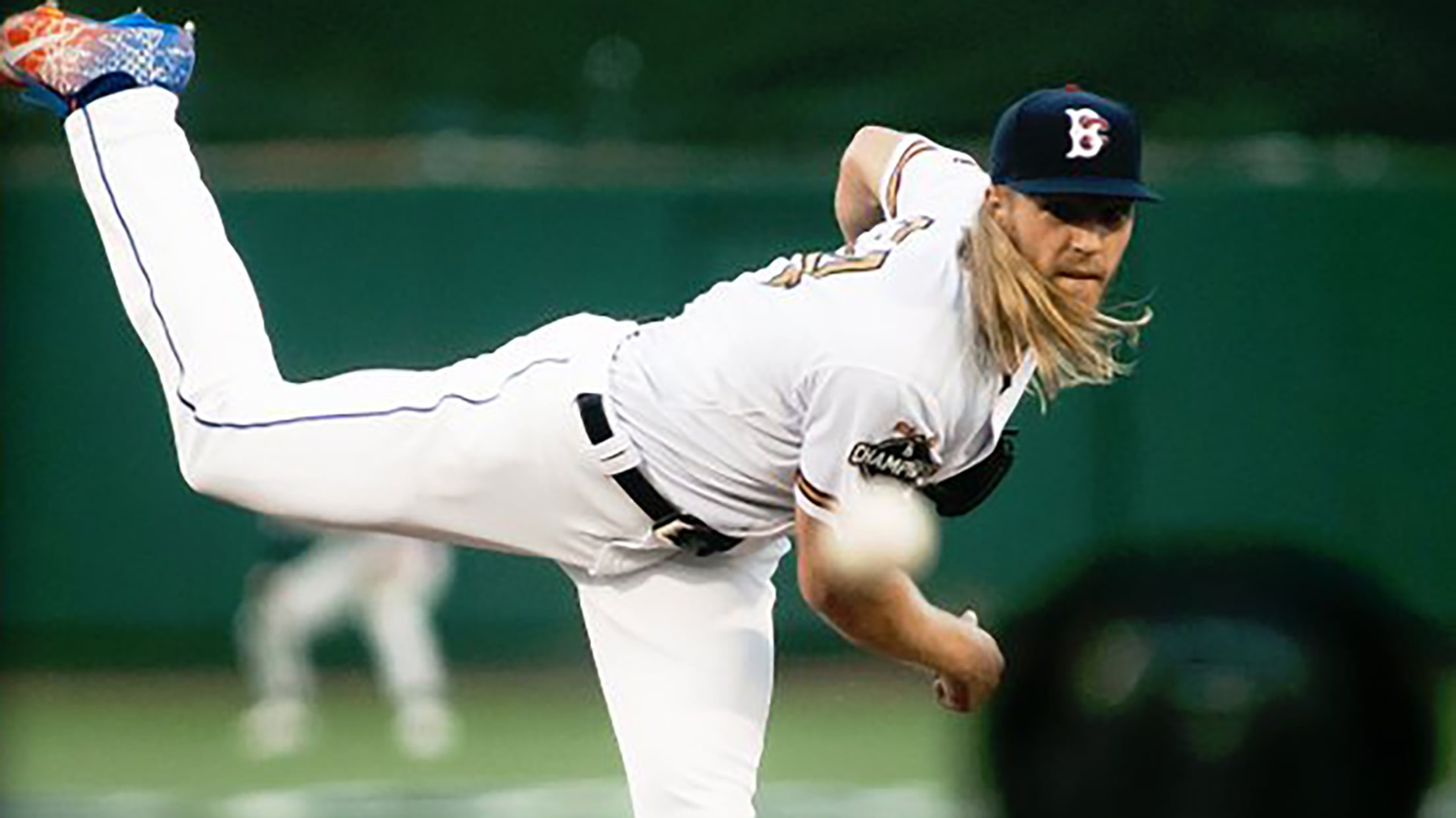 NEW YORK -- The Mets' plans to convert Noah Syndergaard to relief work in his return from Tommy John surgery gained significant clarity on Thursday, when Syndergaard announced that he will refrain from throwing breaking pitches for the rest of this season. The idea initially came from Mets team physician
deGrom plays catch ... what's next for ace?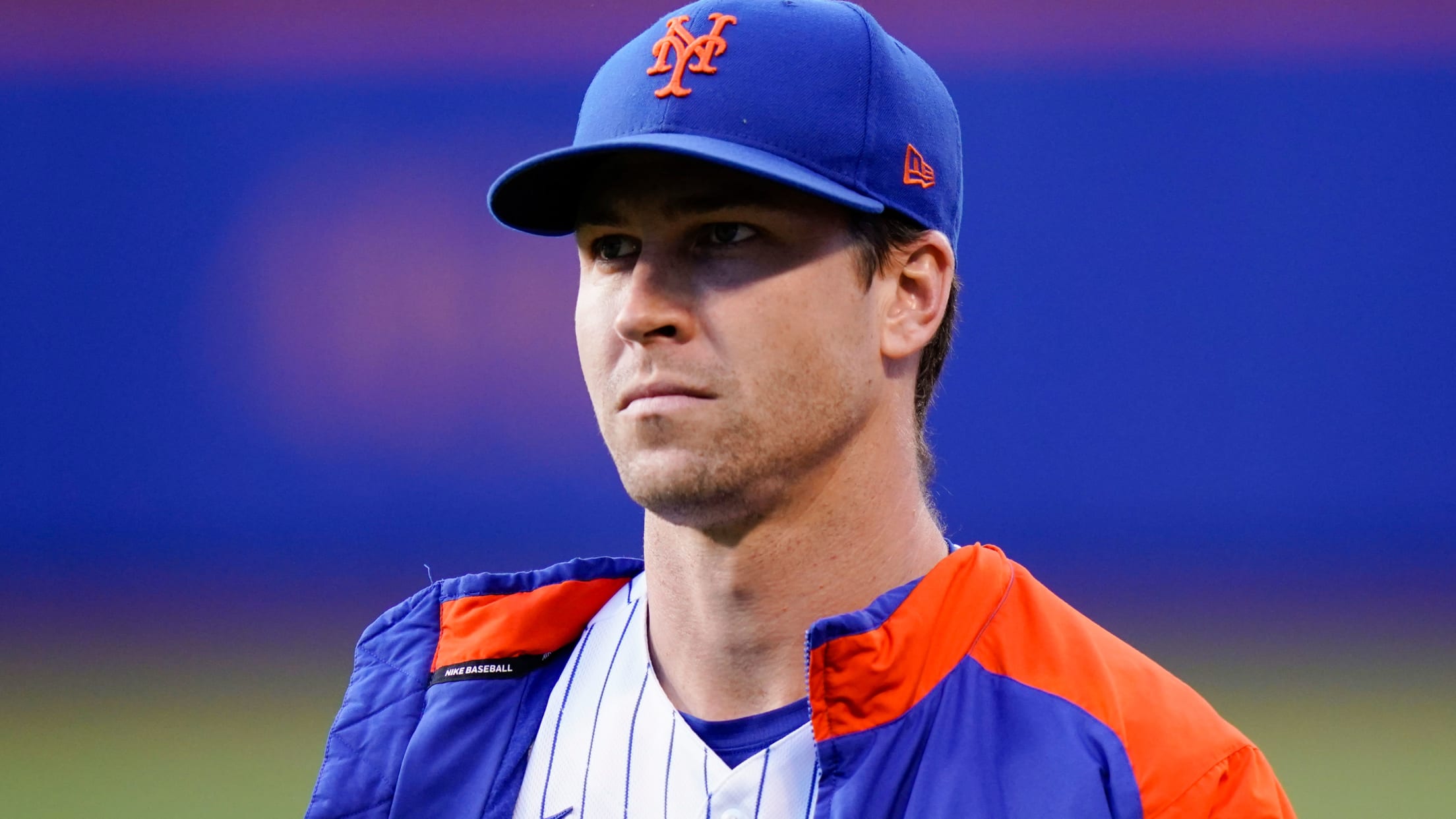 NEW YORK -- What was once a familiar sight at Citi Field became so again on Wednesday, when Jacob deGrom played catch for the first time since July. Dressed in shorts, workout tights and a sleeveless shirt, deGrom let loose only a few throws at what appeared to be minimal