Baty's rise reflected in new prospects list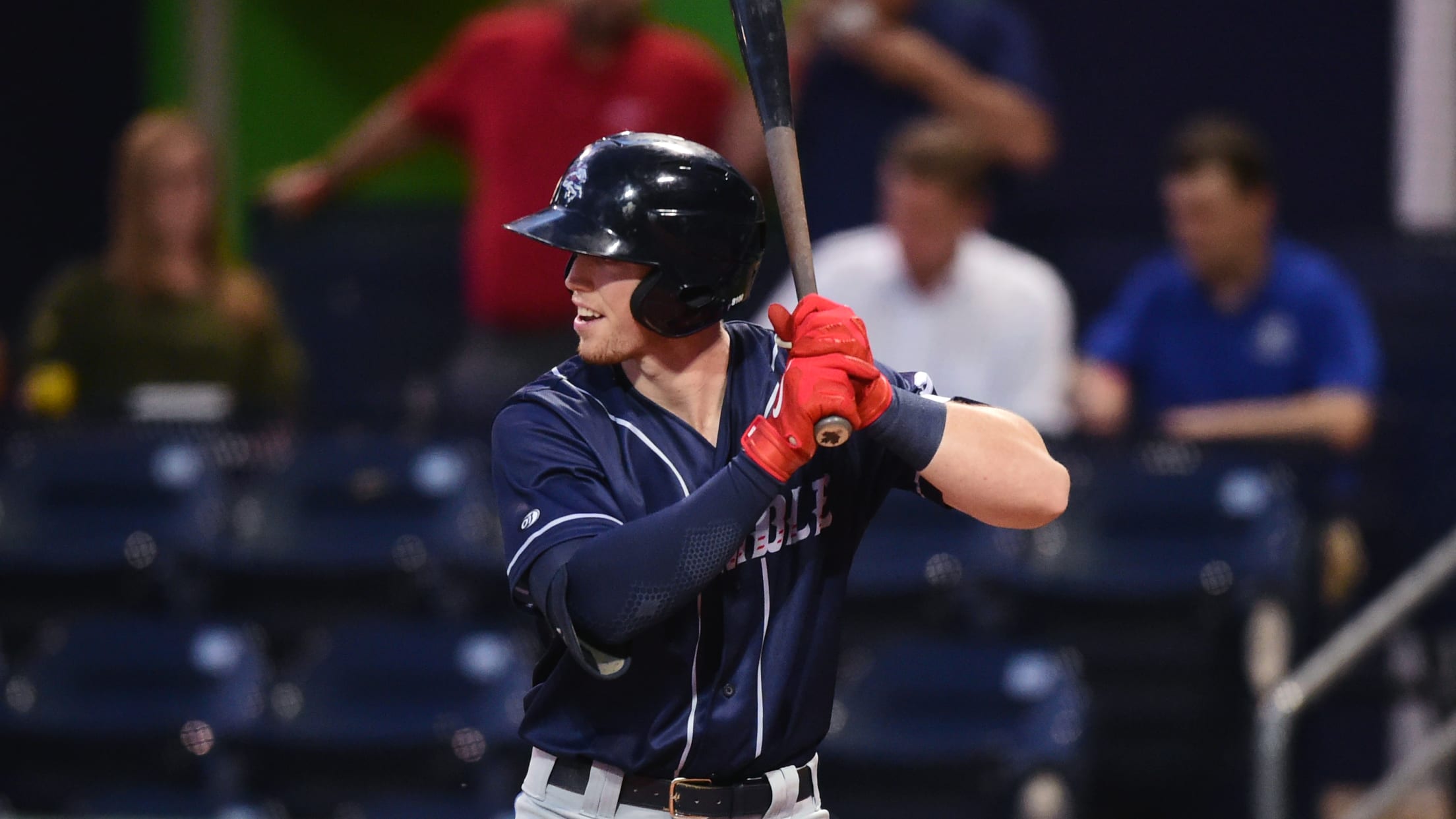 LOS ANGELES -- Brett Baty's hot first full Minor League season has him shooting up MLB Pipeline's Top 100 Prospects lists just as fast as he's rocketing through the Mets' farm system. Baty jumped from No. 94 on Pipeline's preseason list to No. 49 on its midseason update released on
Baty drills 3 extra-base hits, including 2 HRs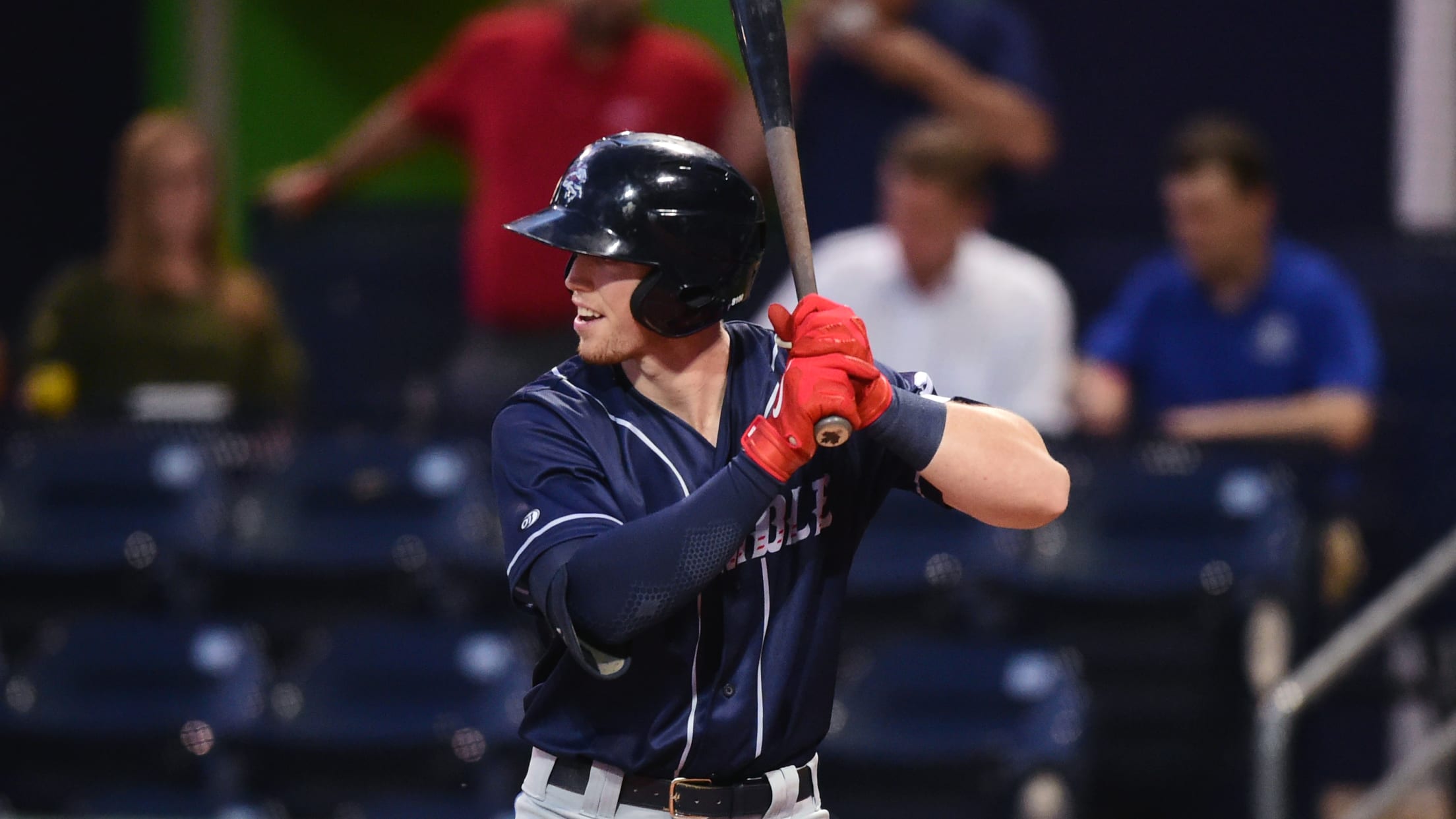 On Wednesday, Brett Baty snapped a nine-game hit streak with an 0-for-4 performance. On Thursday, he started a new streak in emphatic fashion. MLB's No. 70 overall prospect drilled two home runs and added a double to drive in four of Double-A Binghamton's 10 runs in its win over Hartford.
Top prospect Álvarez just misses cycle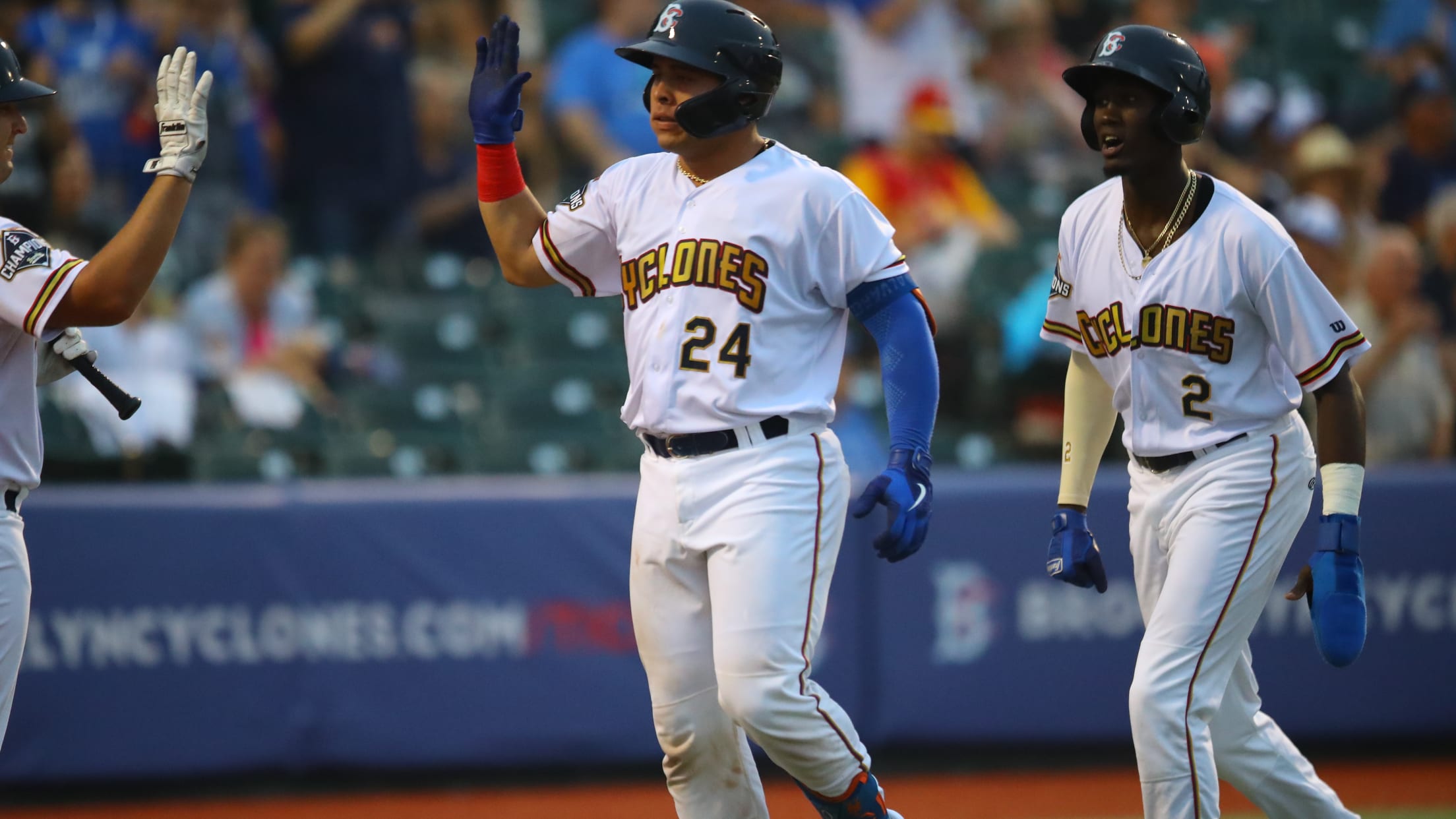 After riding an early season hot streak throughout May that brought a promotion to Brooklyn and an impressive June, Mets top prospect Francisco Álvarez experienced some of the perils playing a full season of baseball will bring. He hit .189 in July and began August 1-for-14 through his first five
Álvarez flexes pair of homers for Cyclones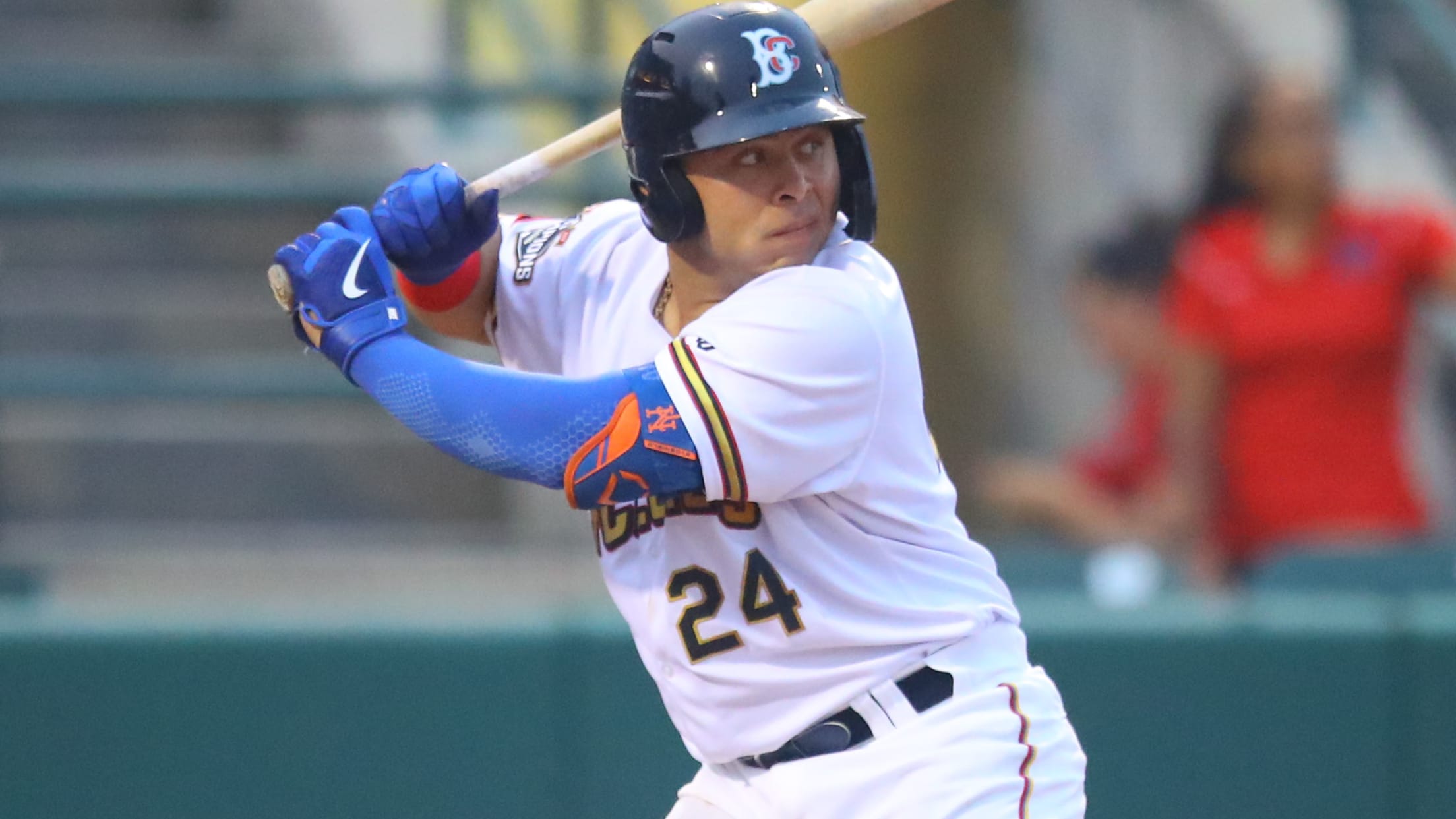 Francisco Alvarez didn't just extend his hitting streak to five games on Saturday -- the 19-year-old put a little swag on it.
Rocker's elbow an issue for Mets (sources)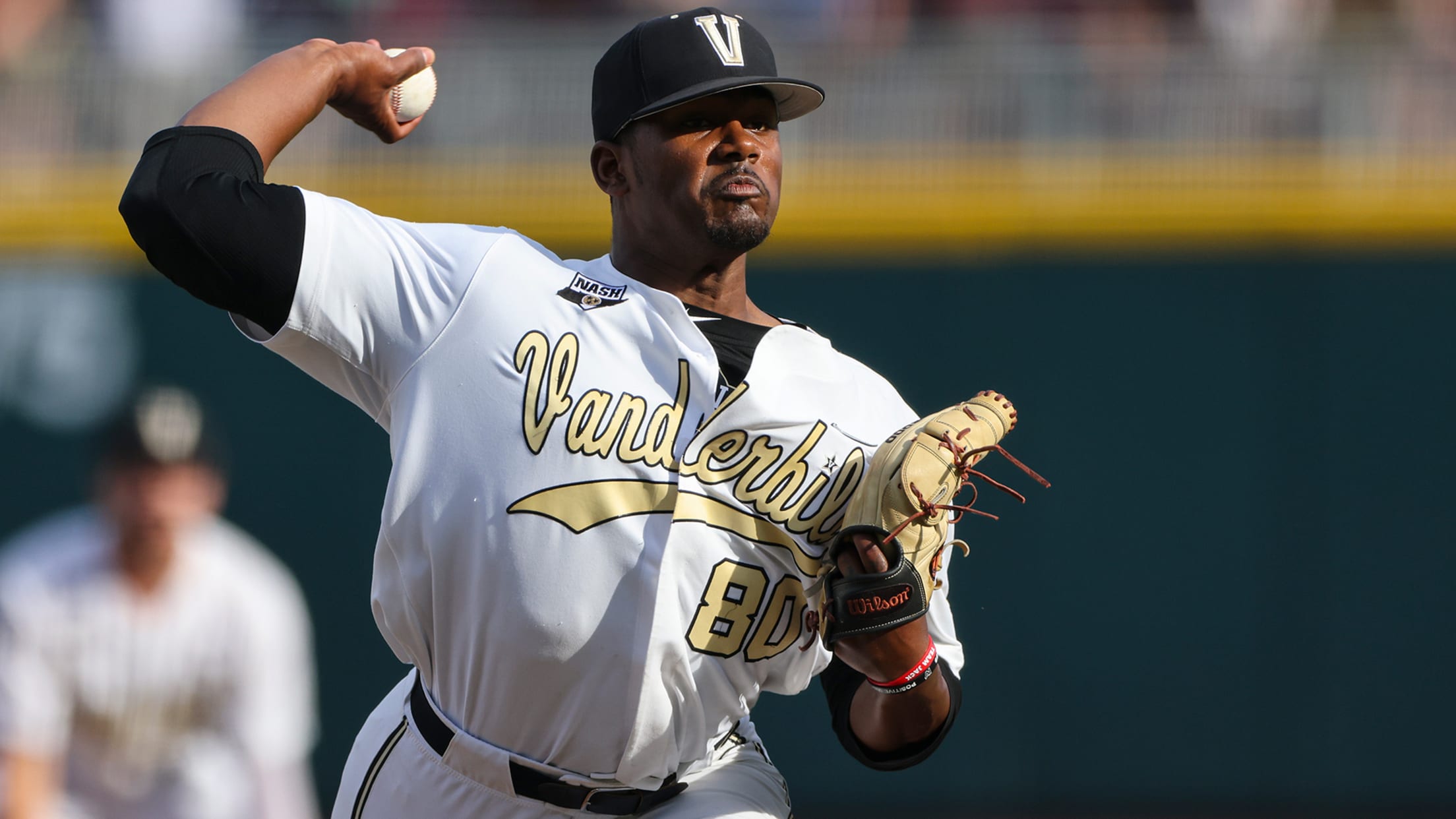 NEW YORK -- The Mets are at risk of not signing their top Draft pick after Kumar Rocker's physical showed an elbow issue, according to multiple sources briefed on the situation. The Mets have not confirmed any details of Rocker's physical. Rocker, the No. 10 overall pick in the Draft
Baty homers, drives in 6 in 4-for-4 game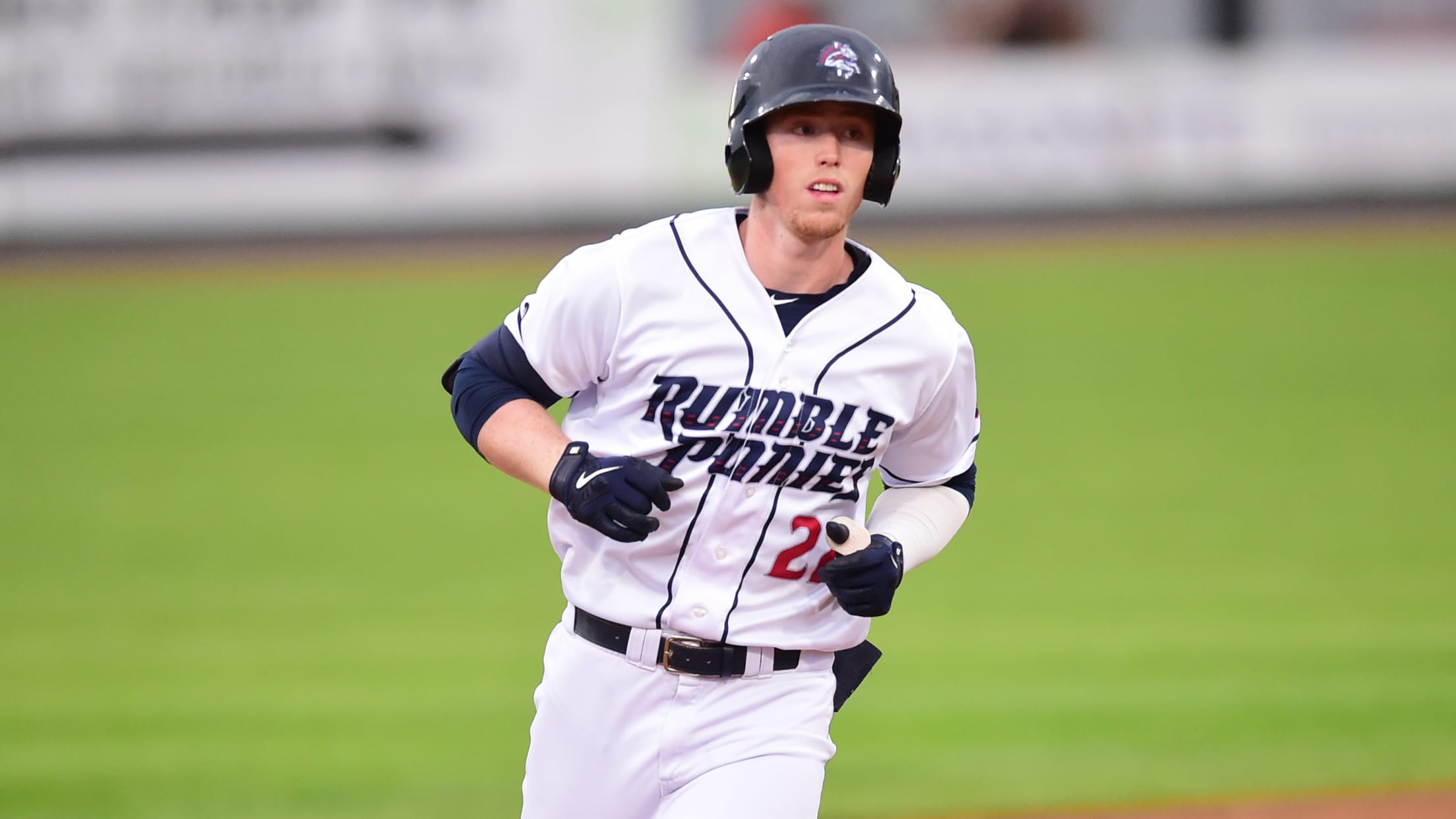 Getting the call up to a higher level of baseball is always an exciting time for any player, but it does not always immediately go as planned. For Mets No. 4 prospect Brett Baty, adjusting to a new level of baseball took time, but he arrived with a career-best performance
Mets Draft: David; Jordan; Fairfield players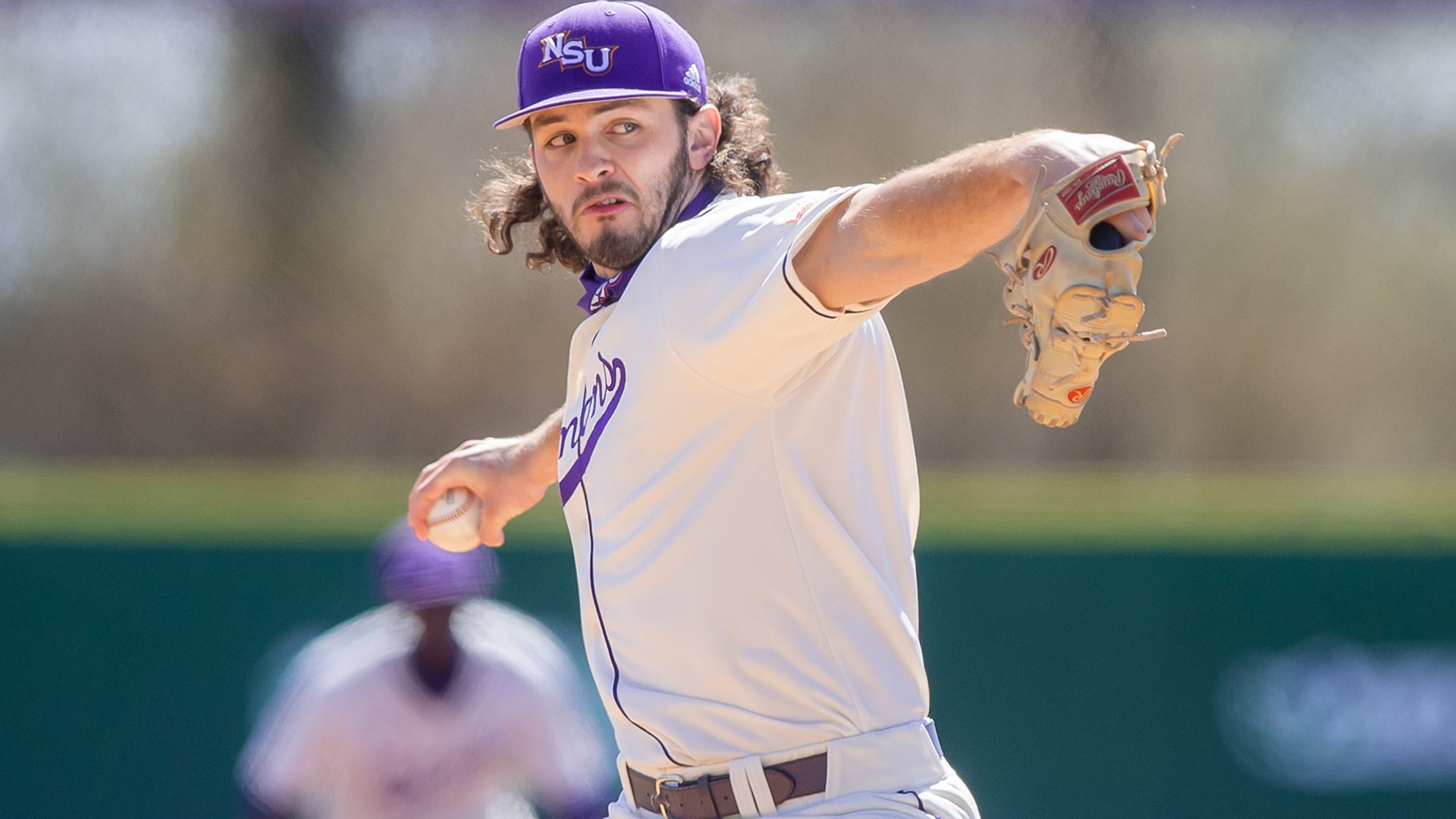 NEW YORK -- Before becoming a Mets draftee with big league aspirations, Levi David could have been an Olympic swimmer. A Texas state champion in the 50-yard freestyle event, David's personal best time was 20.4 seconds -- mere tenths off the minimum needed to qualify for the Olympic trials. Given
Source: Szapucki to have surgery, out for '21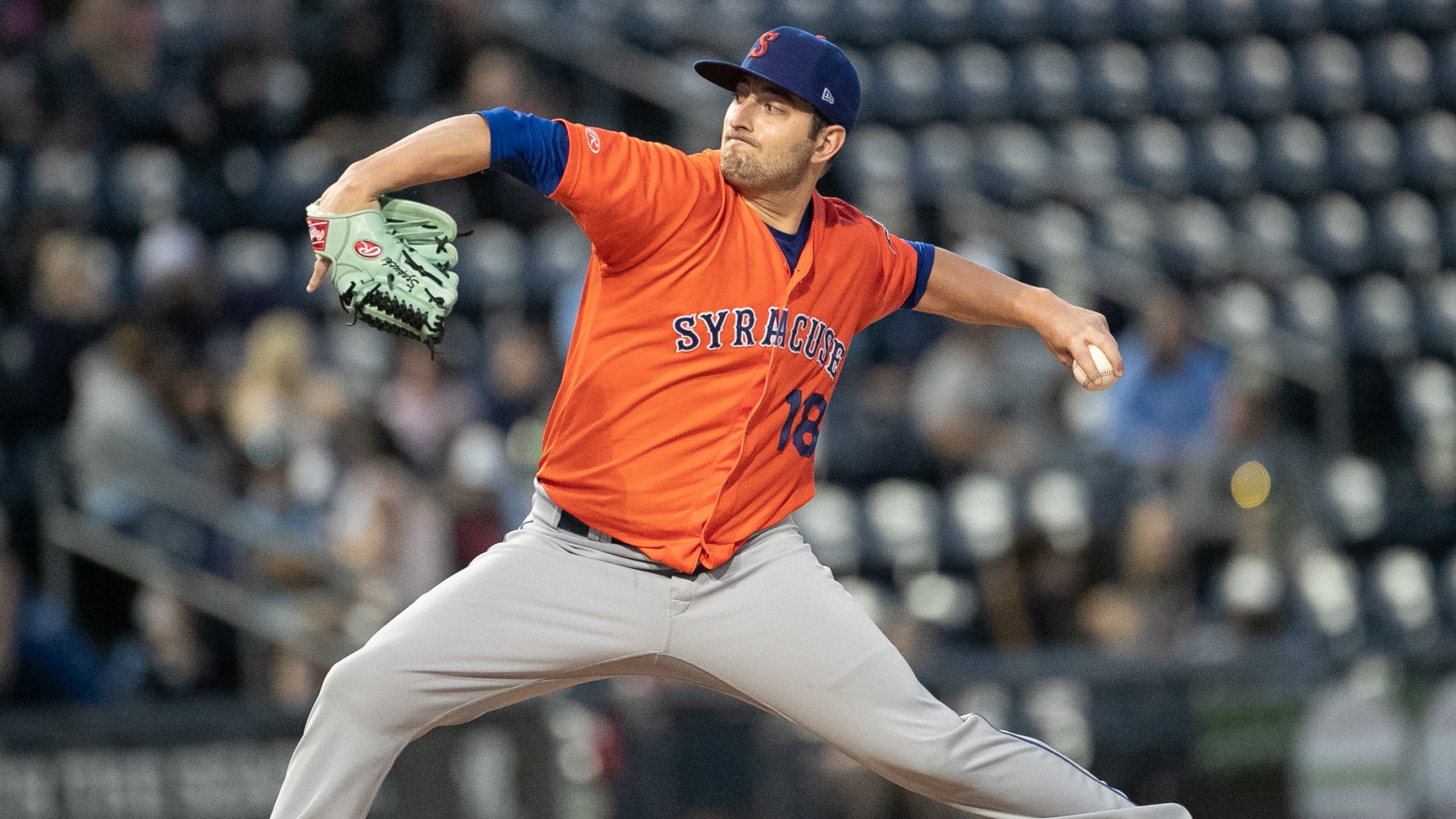 NEW YORK -- The Mets' pitching staff absorbed another blow this week, when Thomas Szapucki underwent season-ending ulnar transposition surgery on his left elbow, according to multiple sources. The Mets haven't announced the news, but team officials expect Szapucki, the organization's 10th-ranked prospect, to be ready for Spring Training. The
Mets draft prep RHP Ziegler, load up on arms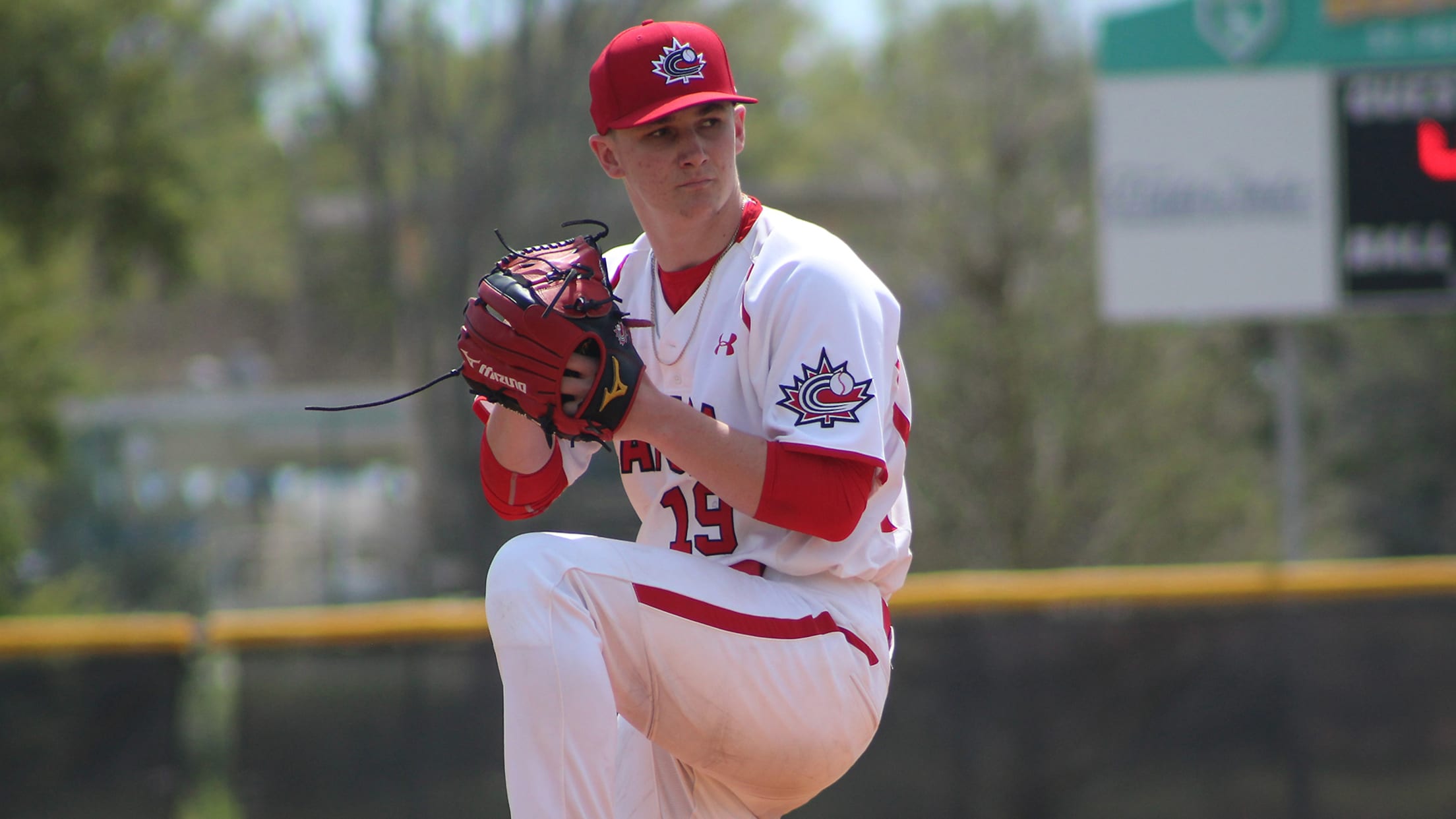 The Mets' elation over landing Kumar Rocker with the No. 10 overall pick in the Draft on Sunday had not even begun to fade by the time team officials returned to their Port St. Lucie, Fla., complex for Day 2 of the event Monday afternoon. Much business still awaited, particularly
Rocker, Mets agree to $6M bonus (source)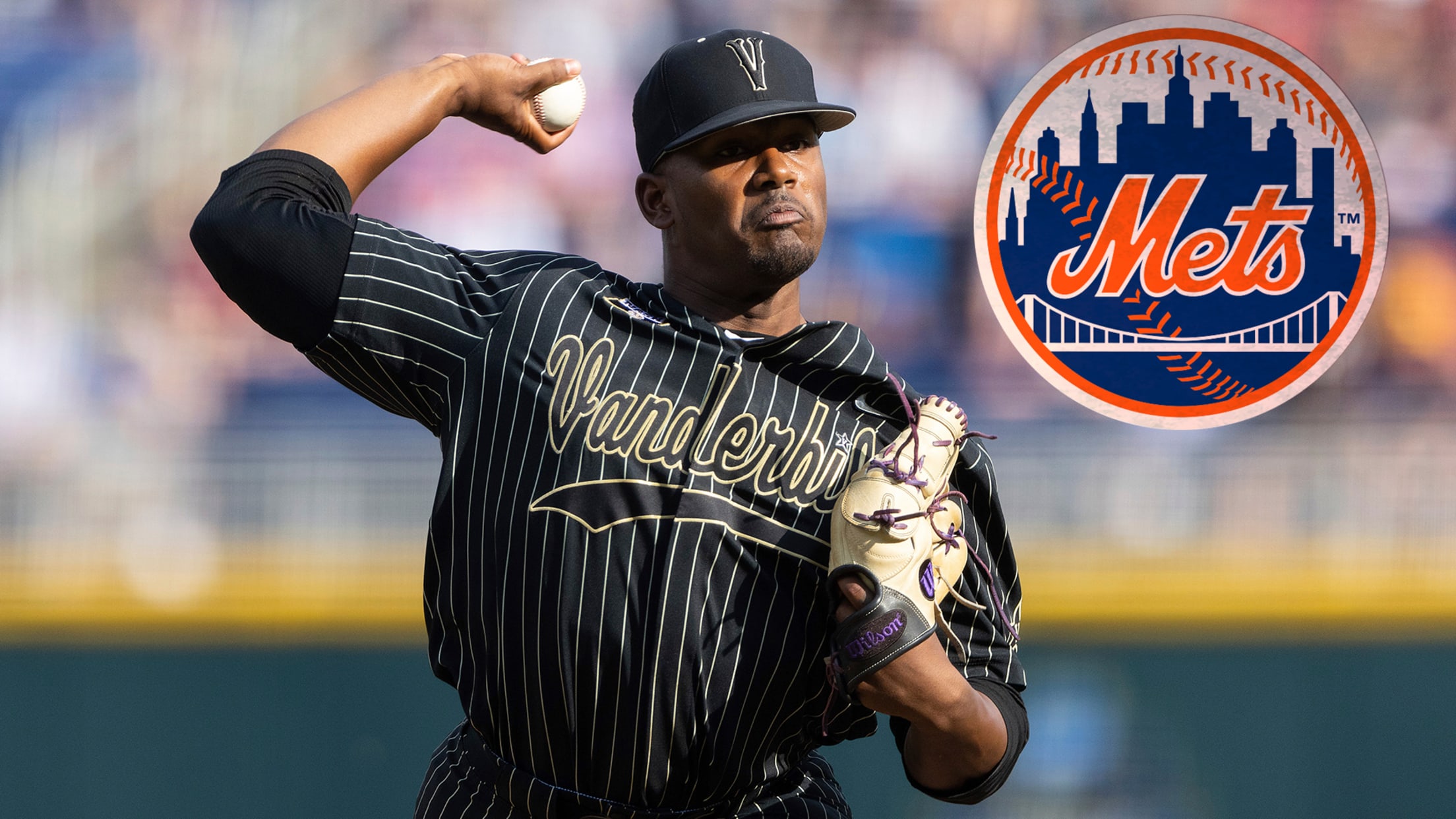 Acclaimed right-handed pitcher Kumar Rocker and the Mets have reached an agreement on a $6 million signing bonus, a source told MLB.com's Anthony DiComo on Monday. The agreement comes less than 24 hours after the Mets selected the Vanderbilt product with the No. 10 pick in the MLB Draft. The
Mets take Vandy fireballer Rocker at No. 10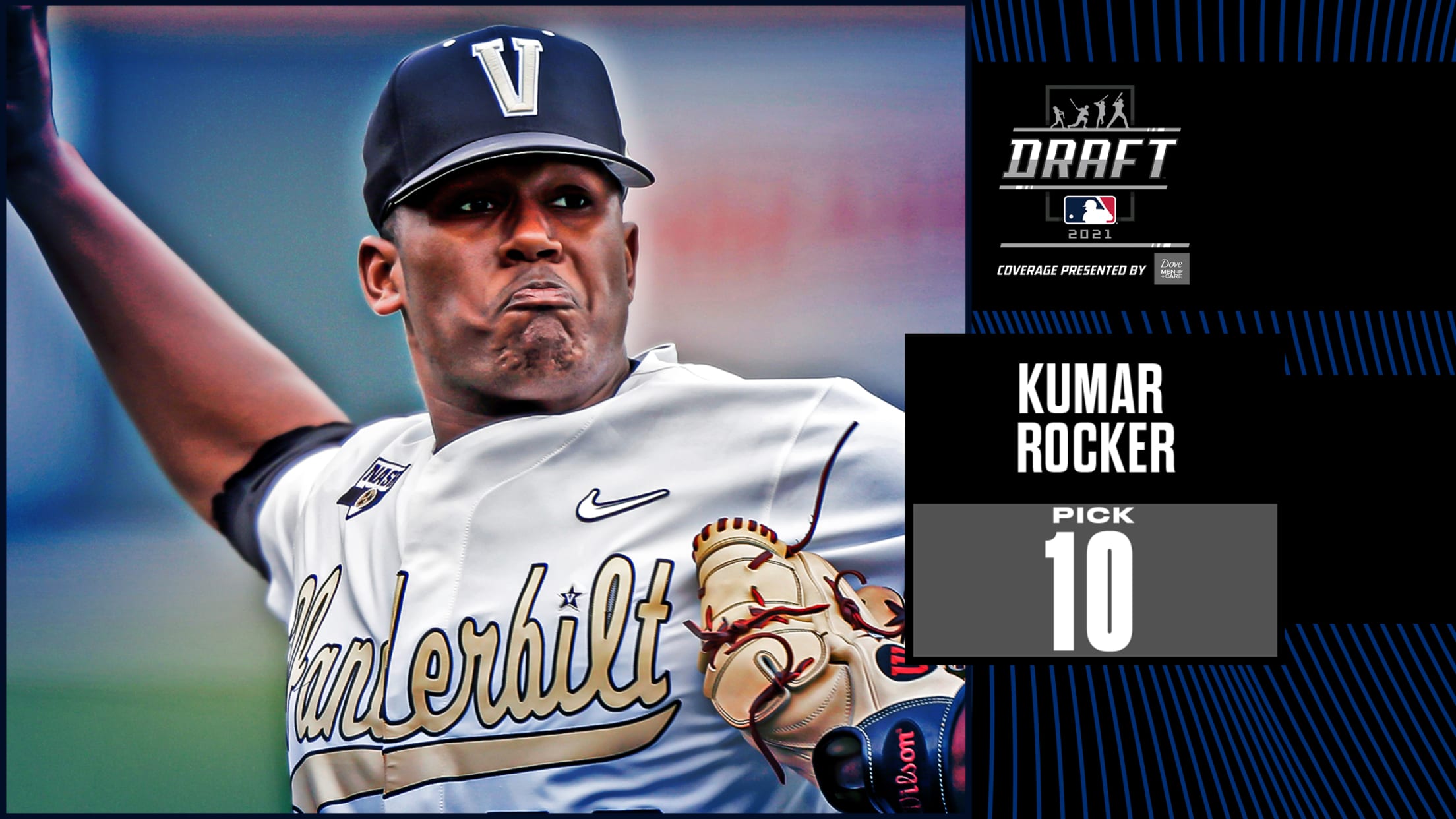 NEW YORK -- For months, the Mets scouted Kumar Rocker as closely as any player eligible for the 2021 MLB Draft, all while understanding there was little chance Rocker would fall to them at No. 10 overall. Not so long ago considered a candidate to be the top pick of
Evaluating Mets' plans for Draft, No. 10 pick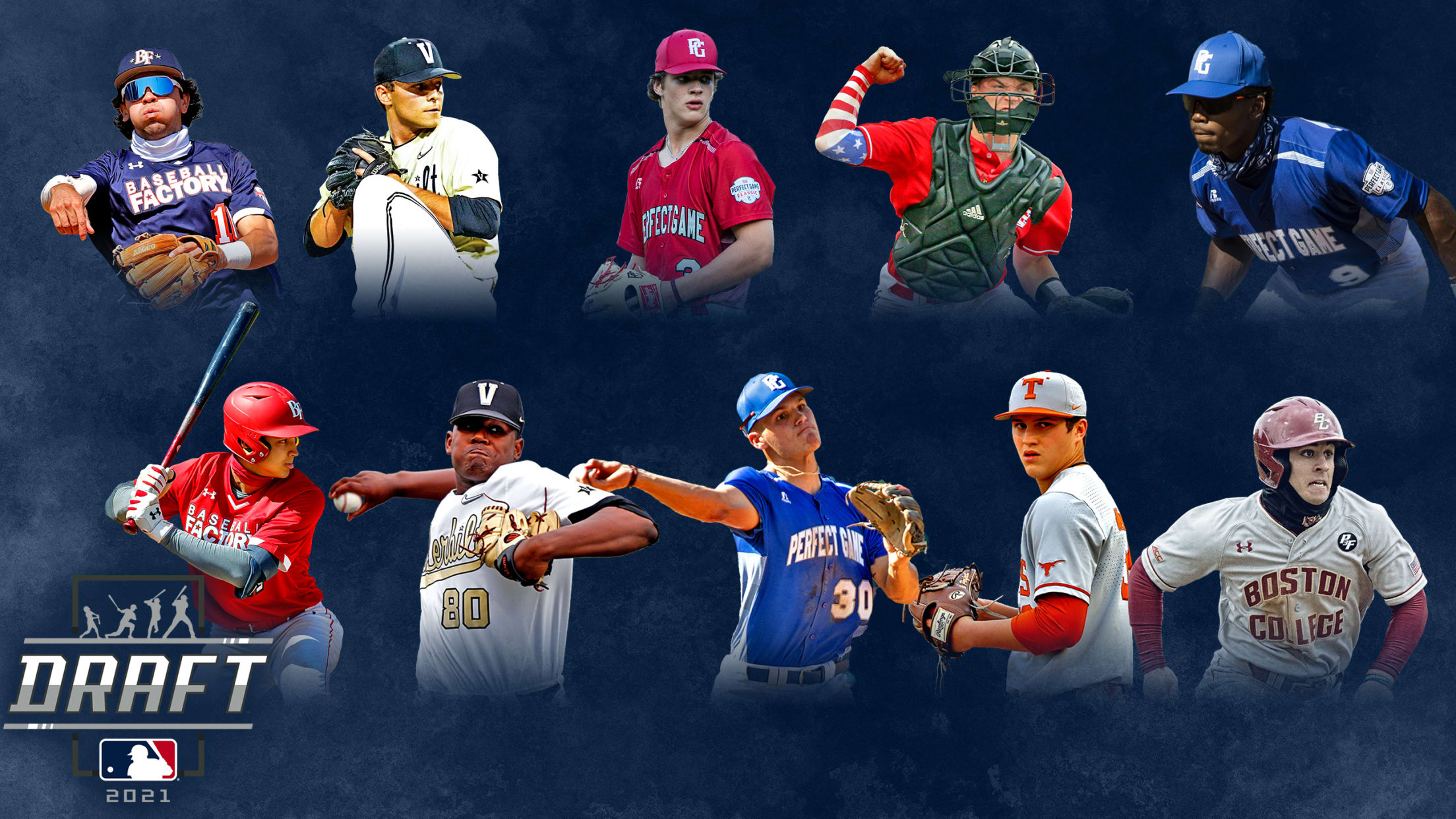 NEW YORK -- In addition to spending tens of millions on player contracts this winter, the Mets, in their first offseason under owner Steve Cohen, made a series of less-heralded additions to build out their front office. That included several analytics hires who have worked to provide a more quantitative
Megill's poise, talent impressing Mets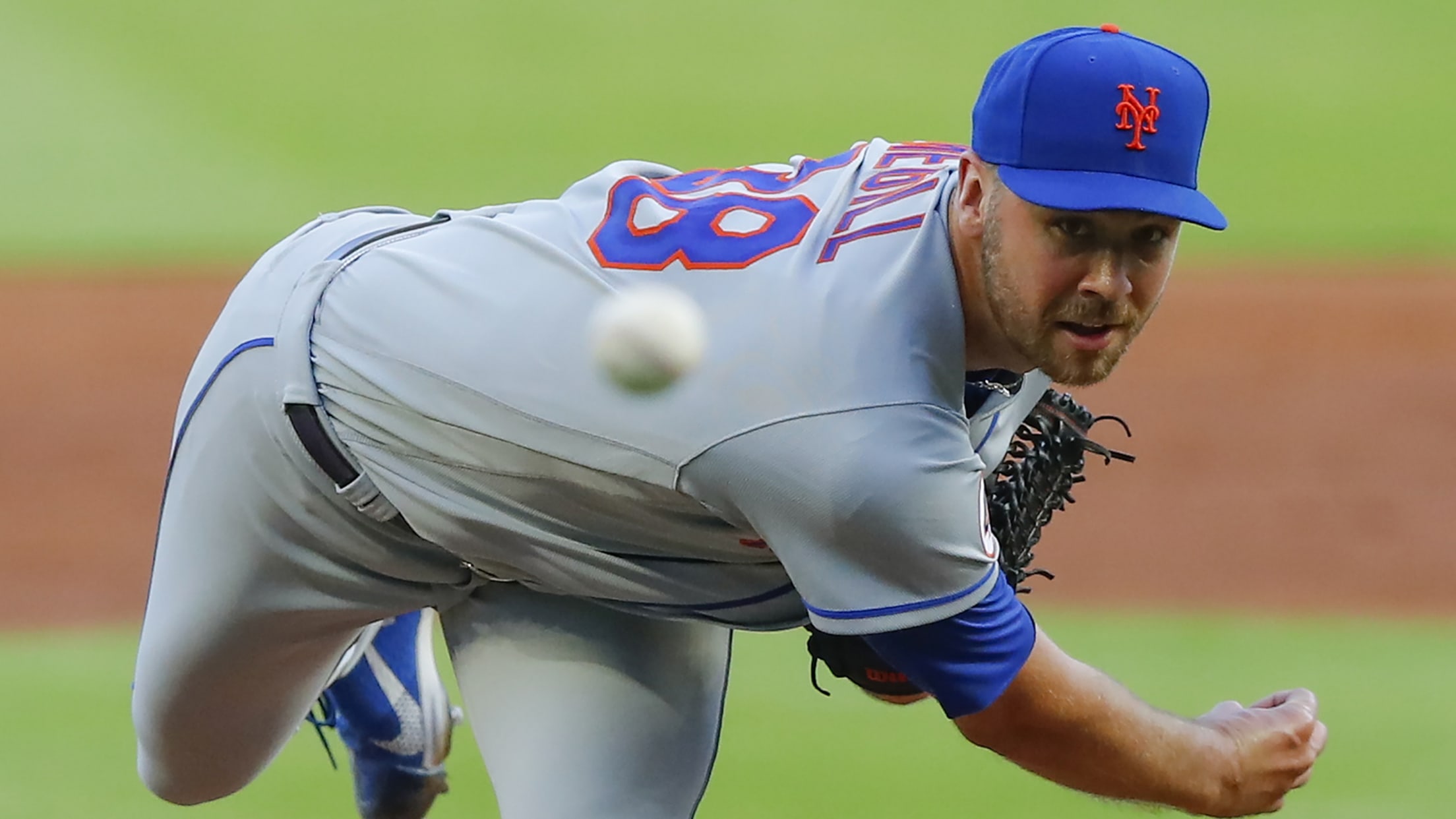 Two starts into his career, something about Tylor Megill has already stood out to Mets catcher James McCann: He's a "slow heartbeat guy." "Even warming up for his first big league start, there was no panic," McCann explained. "There was no stressing on his part. Almost a 'too-cool-for-school-type attitude,' but
Brooklyn's Big 3? Mets future is at High-A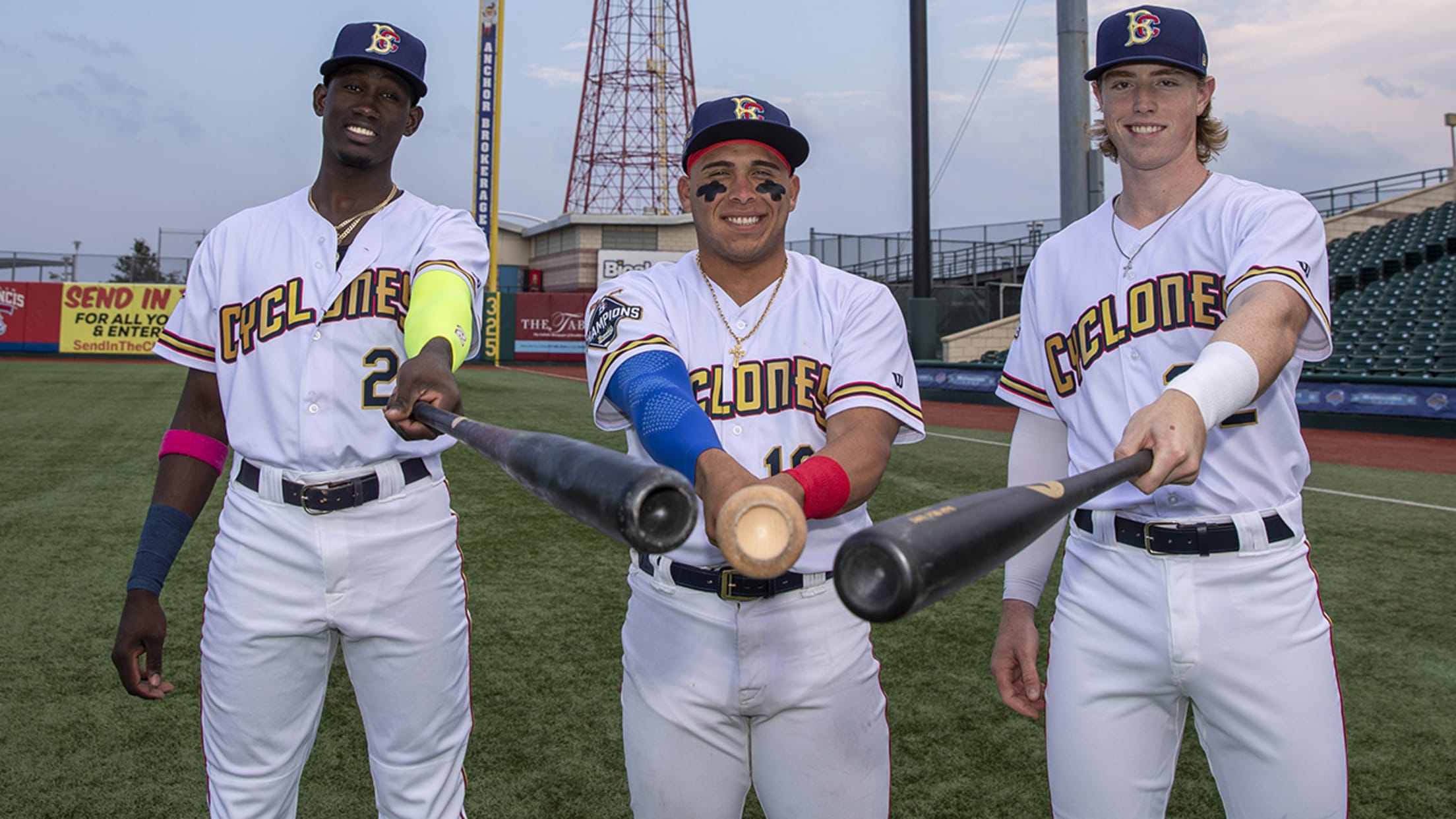 BROOKLYN -- Triple-A is where players are closest to the Majors. Double-A is where they can begin to feel their dreams becoming a reality. Low-A is where they get their first tastes of full-season ball. So what does that make High-A -- the level that is typically defined as the
Álvarez collects 3 hits, season-high 4 RBIs
Francisco Álvarez may be the youngest member of a loaded Brooklyn Cyclones roster, but the 19-year-old has proven he belongs in a premier spot in the lineup with his advanced approach at the plate. The Mets' top prospect recorded three hits and four RBIs in Brooklyn's 11-6 loss to Jersey
Baty stays hot, smacks 2 HRs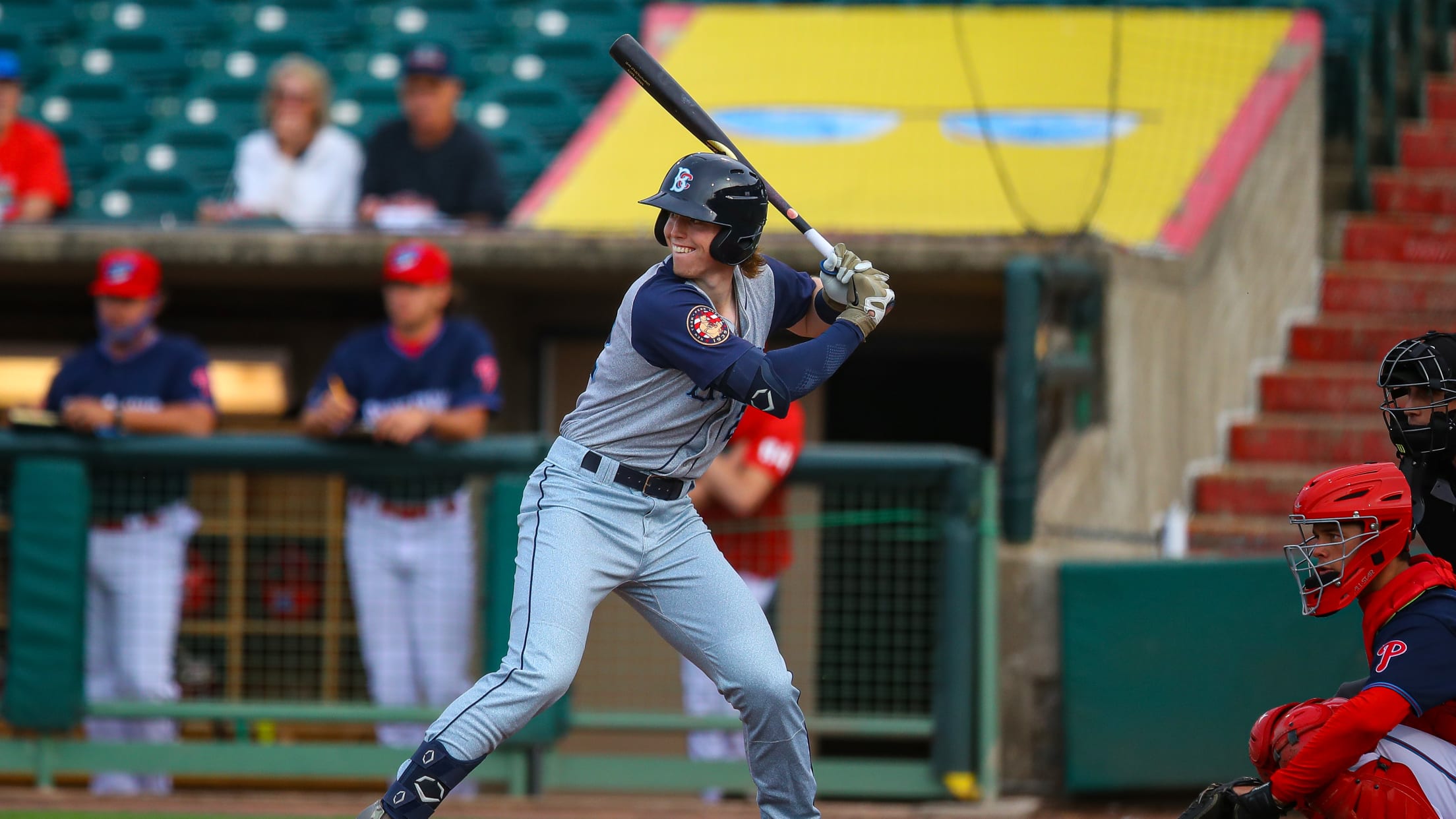 Baty's big night leads charge for Brooklyn
The future looked very bright in the Big Apple on Tuesday. Brett Baty did his best to live up to the hype as the Mets' No. 4 prospect came a triple shy of the cycle in High-A Brooklyn's 11-5 win over Jersey Shore. In the first inning, Baty opened the
Mets prospect Álvarez 'impressive to watch'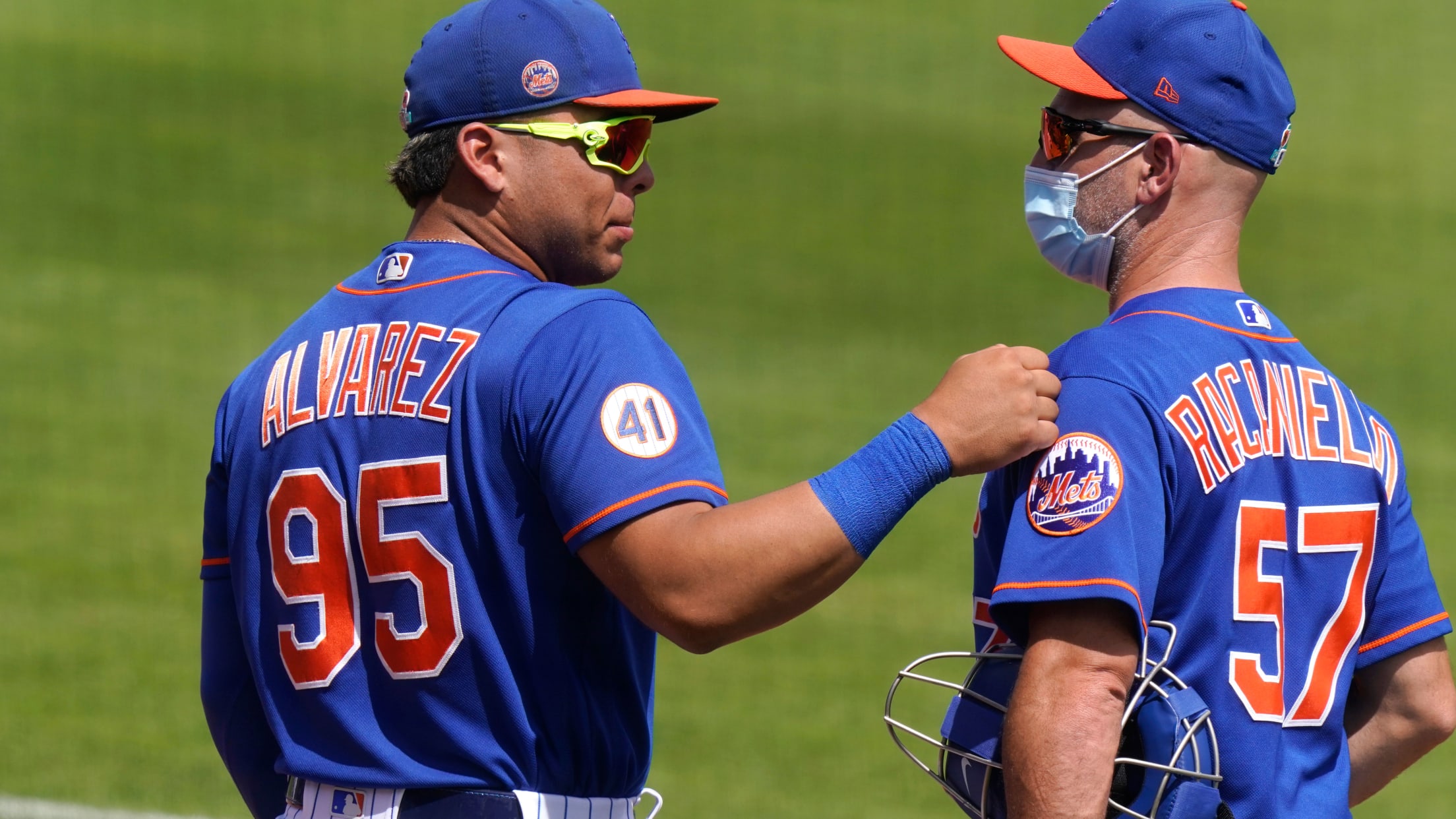 Power-hitting catchers are a rare breed. The Mets have reason to believe they've found one in Francisco Alvarez. New York's No. 1 prospect and No. 38 overall according to MLB Pipeline, Álvarez entered Thursday hitting .455/.578/.636 with one home run, three doubles, six RBIs and 10 walks in 11 games
Bizarre 'slam' highlights Baty's night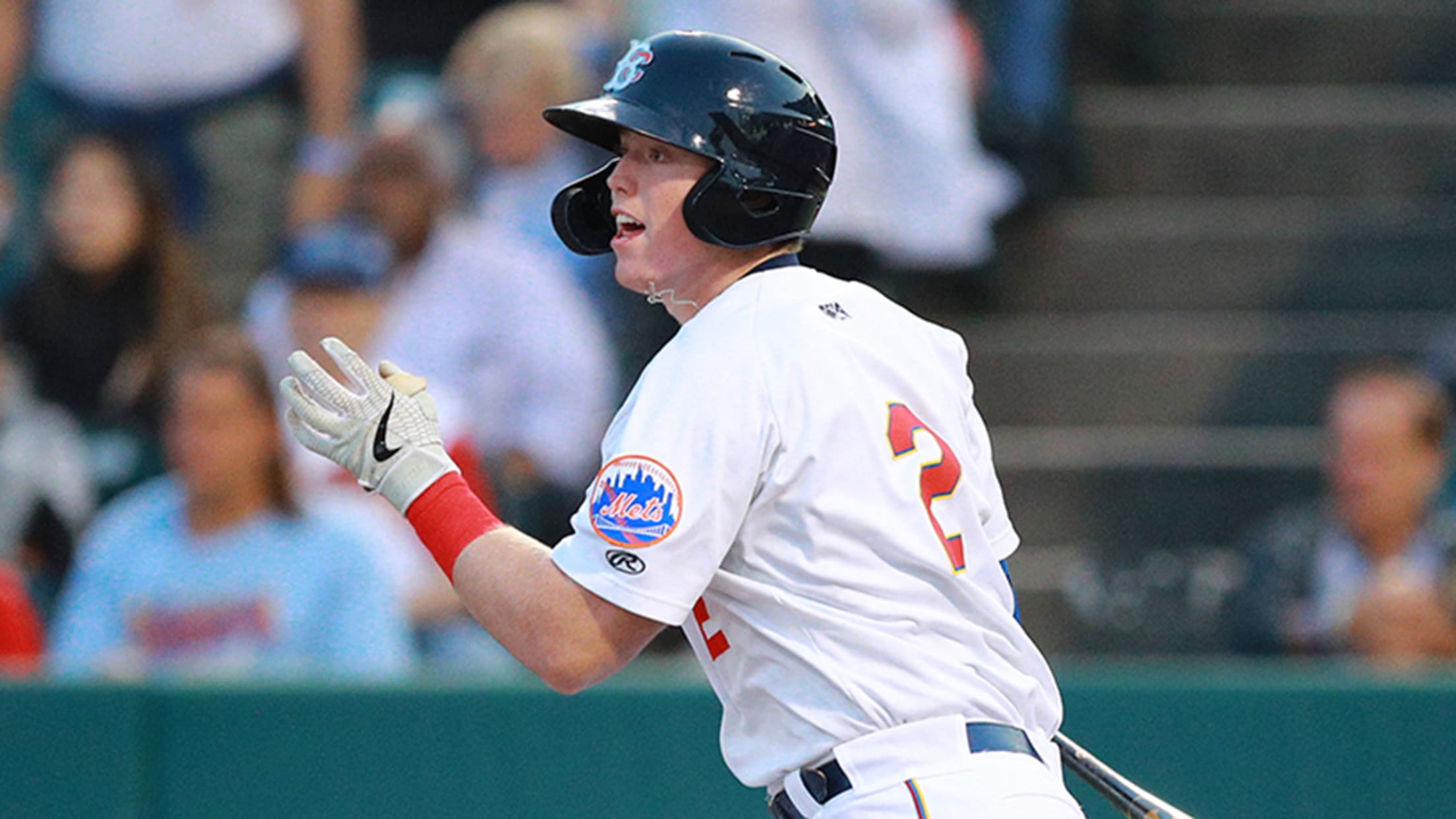 Mets' No. 4 prospect Brett Baty lived up to his ranking for High-A Brooklyn on Wednesday, going 4-for-5 with four RBIs and a Little League grand slam in the Cyclones' 14-0 rout of Hudson Valley. The highlight of his night came in the bottom of the seventh inning. Baty slapped
Pete Crow-Armstrong to have surgery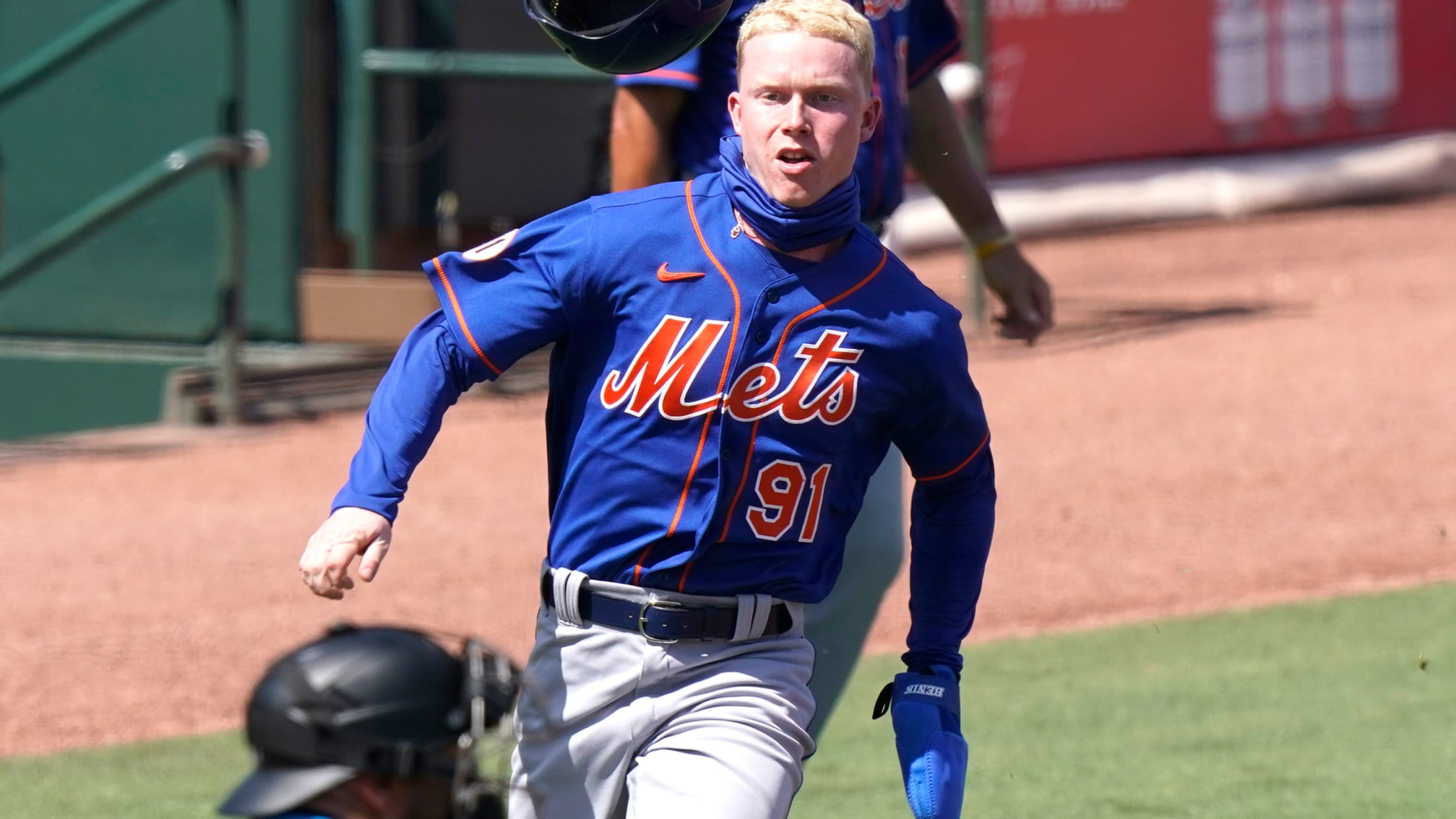 Outfielder Pete Crow-Armstrong, the Mets' No. 5 prospect according to MLB Pipeline, will undergo right shoulder surgery for a GLAD (glenoid labral articular disruption) lesion, the club announced Tuesday. Crow-Armstrong underwent an MRI, which revealed a tear of the labrum as well as damage to the articular cartilage of the
Fargas, Lee debut; deGrom progresses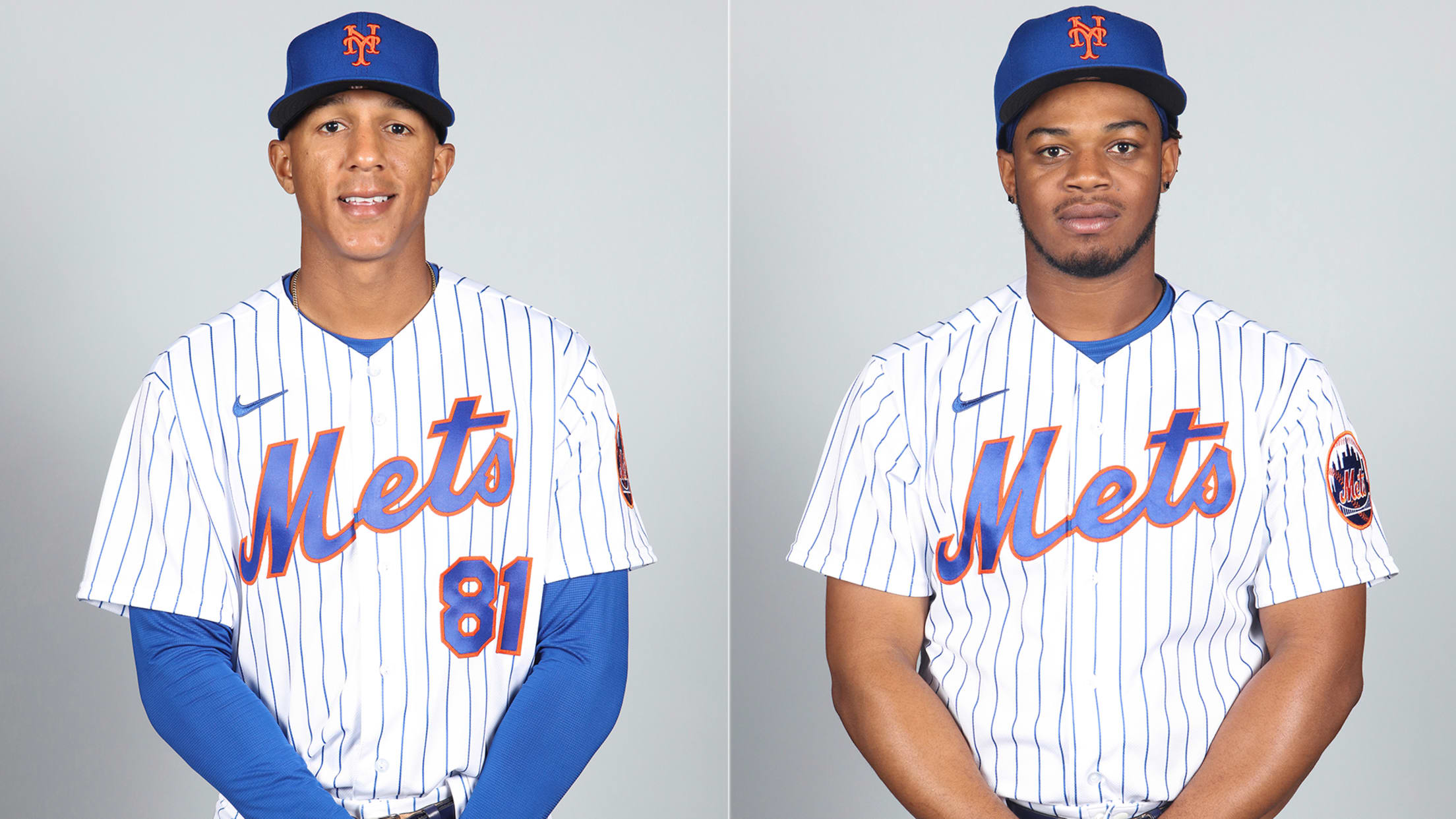 Ahead of Monday's 3-1 win over the Braves, the Mets made several transactions to compensate for a banged-up lineup, which included selecting the contract of Johneshwy Fargas from Triple-A Syracuse. Fargas went 1-for-3 in his Major League debut at Truist Park on Monday night with an eighth-inning RBI double off
Mets call up No. 7 prospect; Almora to IL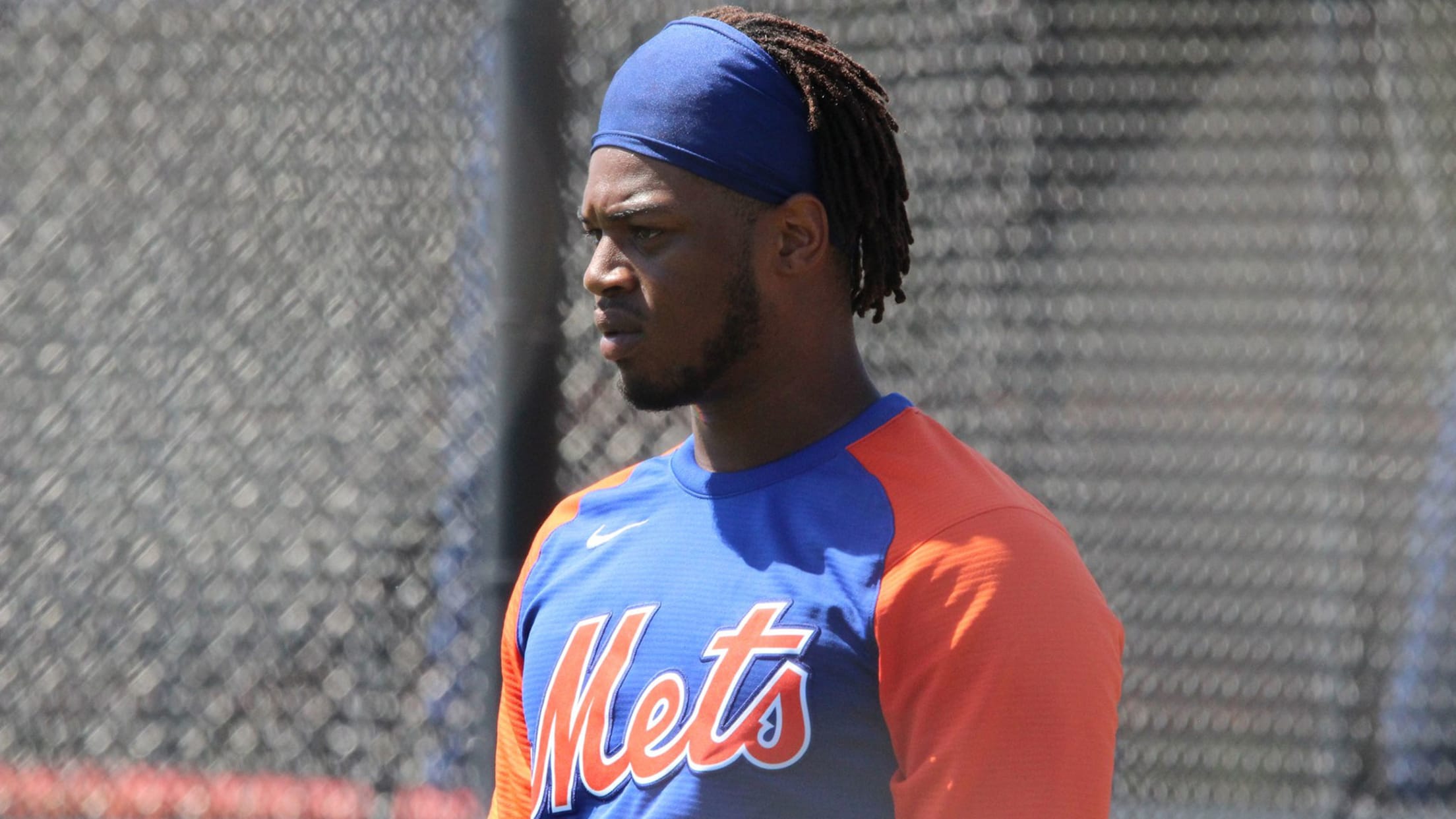 NEW YORK -- With an injury to outfielder Albert Almora Jr. further testing the Mets' position-player depth, the team on Wednesday made a somewhat unconventional move to call up seventh-ranked prospect Khalil Lee from Triple-A Syracuse. Lee was a direct replacement for Almora, who landed on the injured list due
Mets RHP prospect Allan to have TJ surgery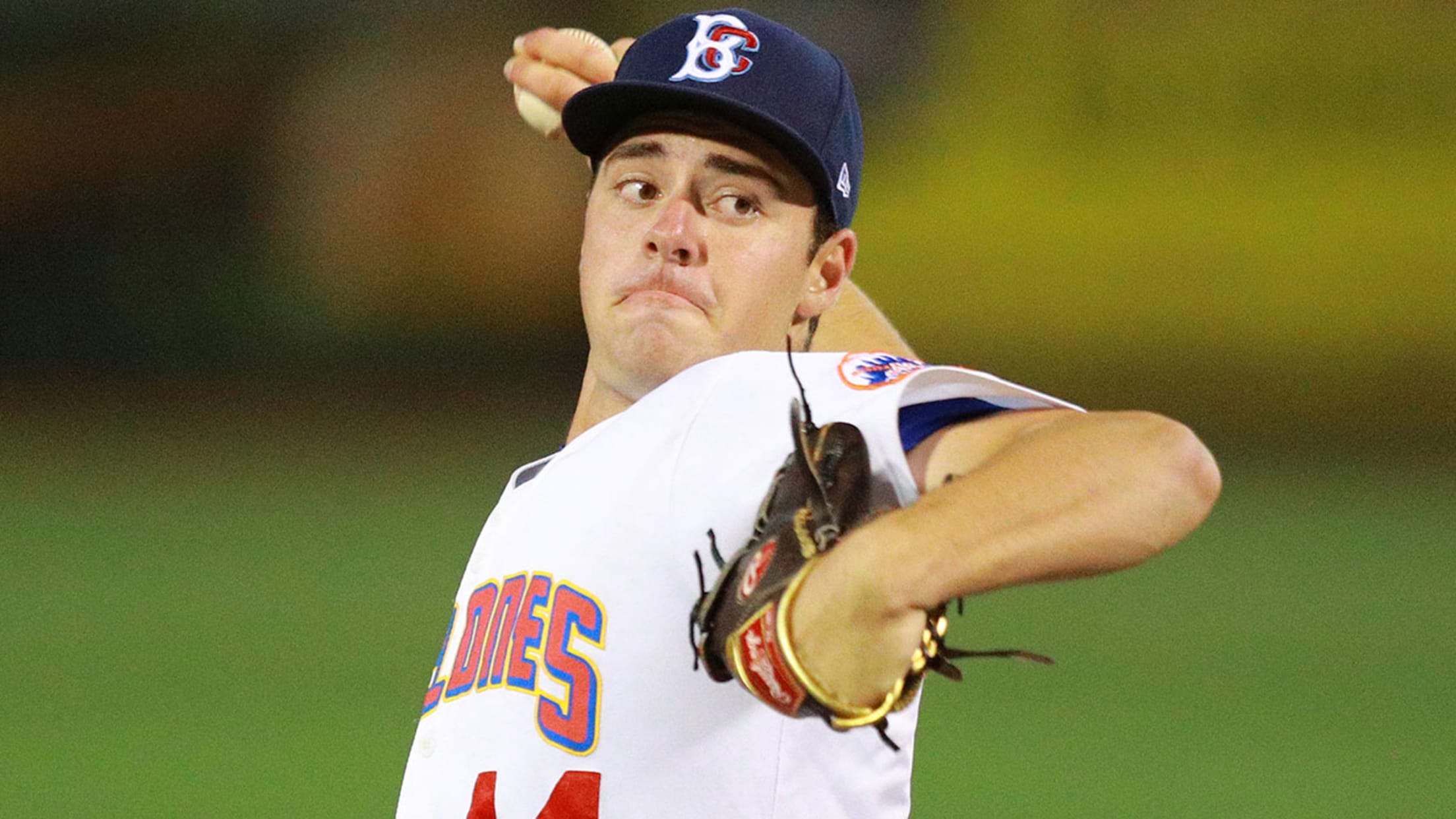 NEW YORK -- Mets top pitching prospect Matt Allan, the linchpin of an aggressive 2019 Draft strategy and the No. 3 prospect in the organization per MLB Pipeline (No. 64 overall), will undergo Tommy John surgery to repair a partial tear of his ulnar collateral ligament, the team announced Friday.
5 prospects who can make NL East impact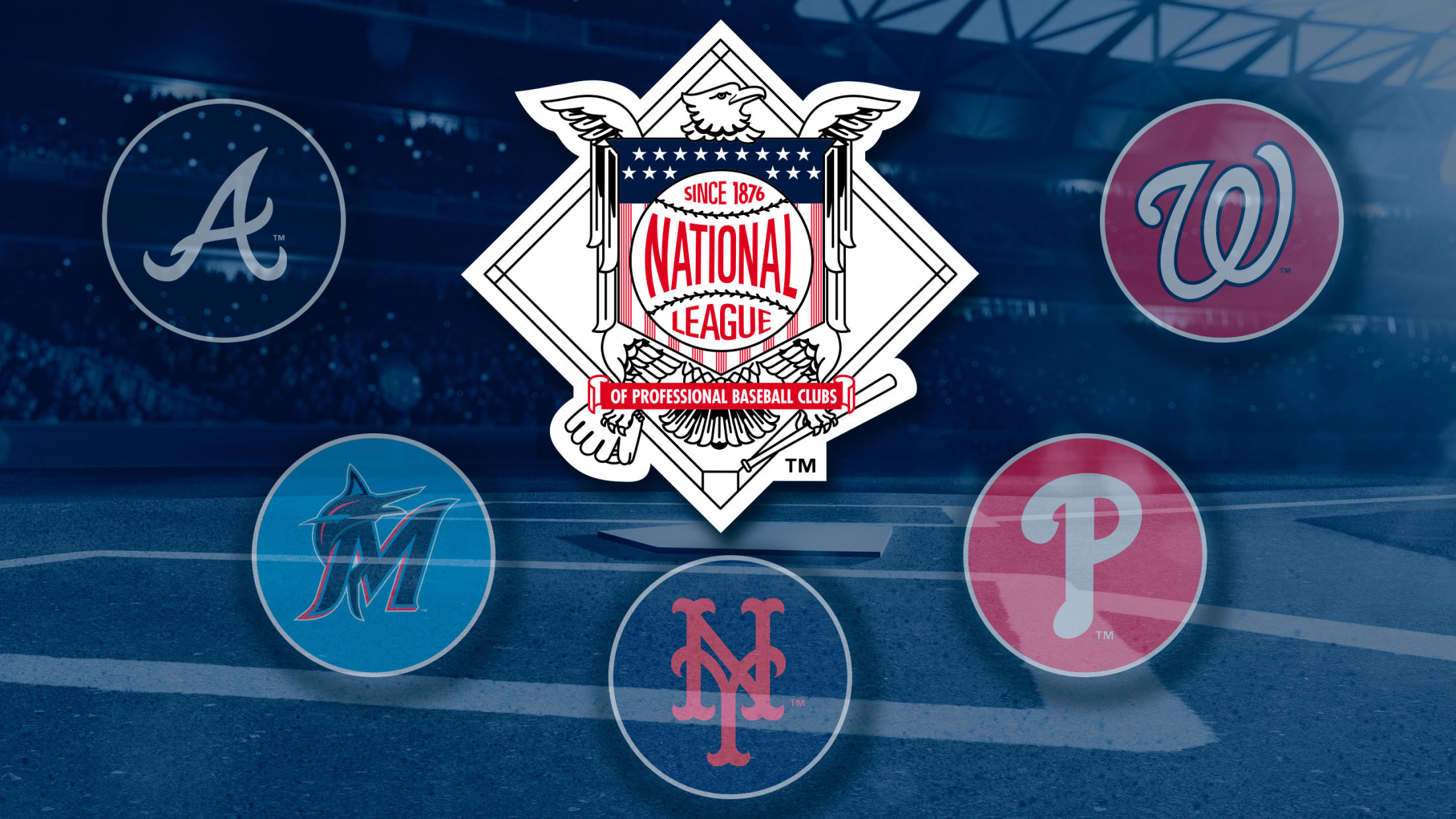 Every National League East is having trouble getting rolling for one reason or another. Each club could use some help. Maybe they will find some in their farm systems. Here is a look at one prospect from each organization who could make an impact with his respective team this season:
Where top Mets prospects are starting 2021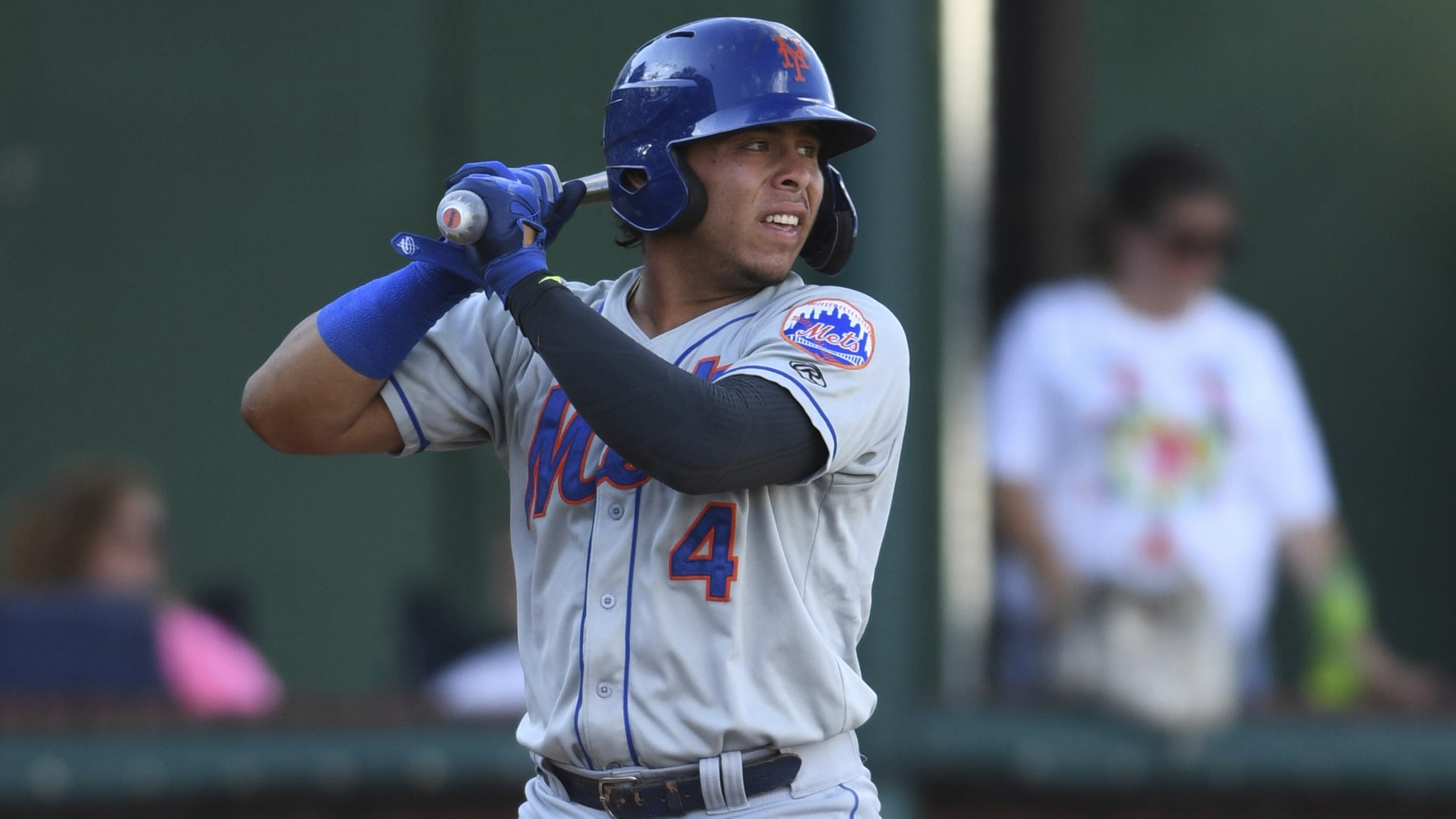 With the Minor League season opening Tuesday, here's where the Mets' Top 30 Prospects are projected to start: