Yanks sign final 2 picks: 2B Hauver, RHP Way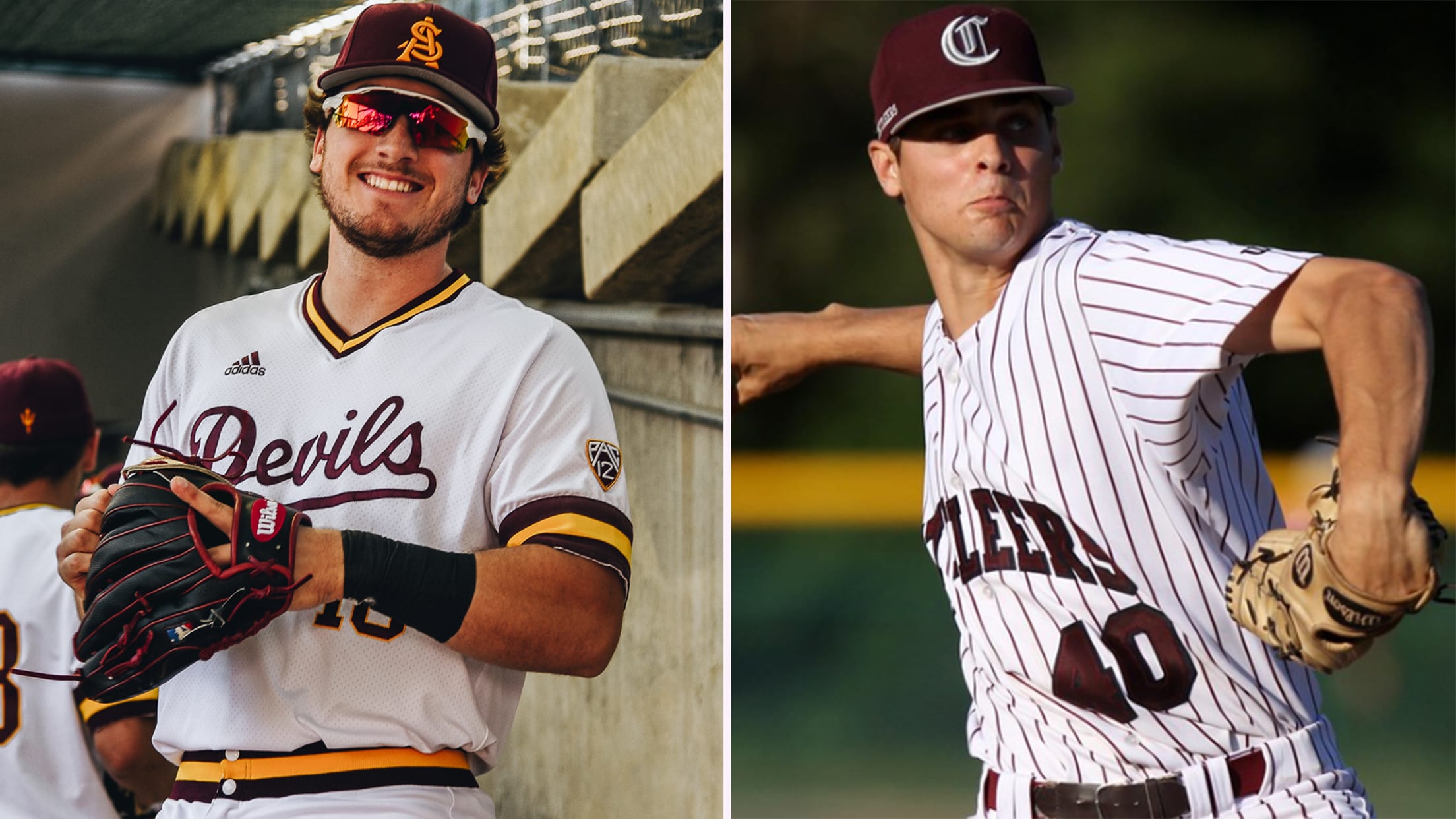 NEW YORK -- The Yankees have signed infielder Trevor Hauver and right-hander Beck Way, their third- and fourth-round selections in the 2020 MLB Draft, the team announced. The club did not provide bonus figures, but MLB Pipeline reported that Hauver signed for $587,400, the full slot value for the 99th
Non-drafted free agent signing tracker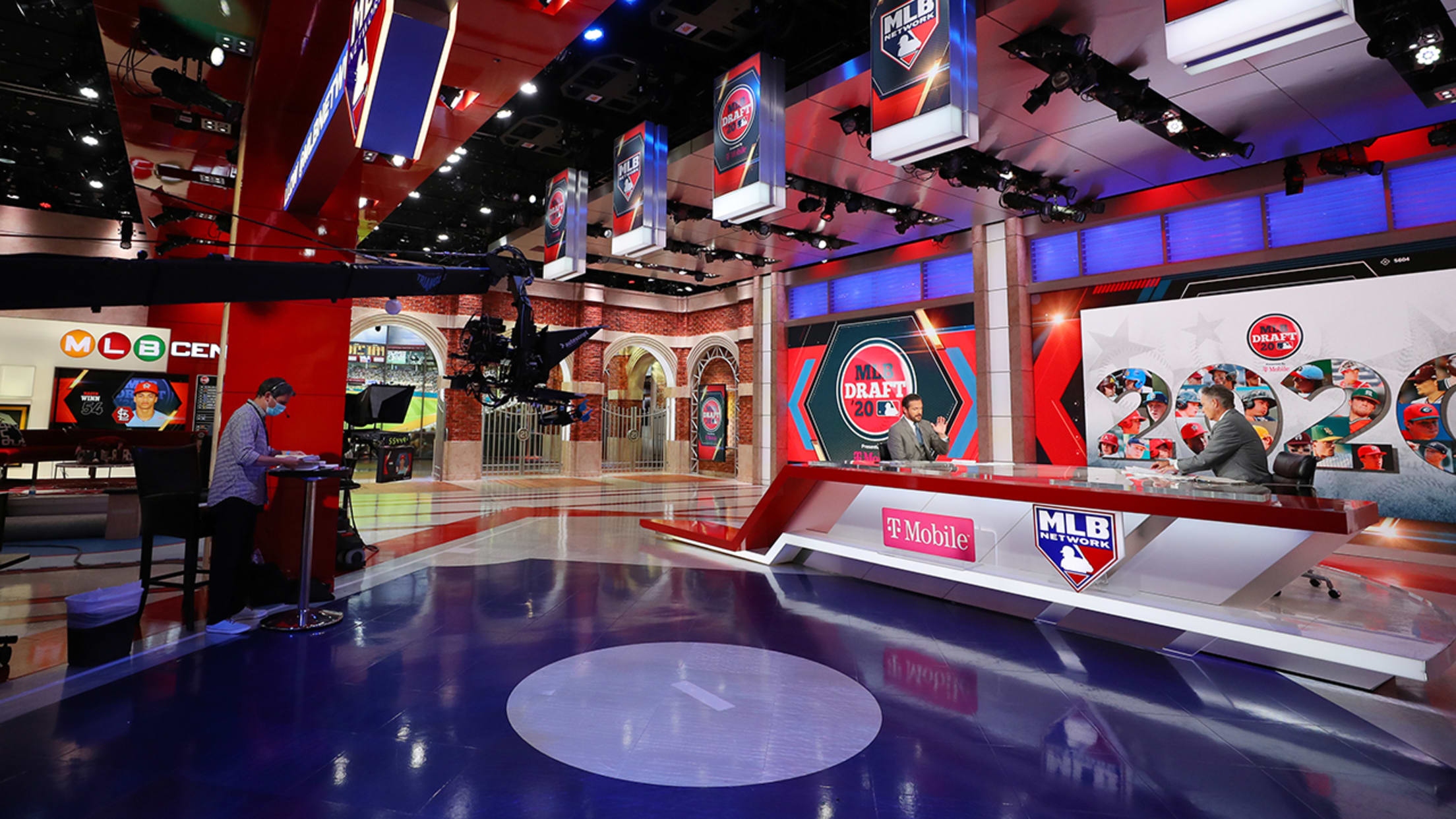 The 2020 Draft concluded on June 11, but that doesn't mean teams are done acquiring talent. This year, due to the shortened Draft, all 30 teams may sign an unlimited number of high school and college players who went undrafted for a maximum of $20,000 each. We'll be keeping track
No. 5 pick Austin Martin signs with Blue Jays
Toronto also announces signing of 4th-round selection Frasso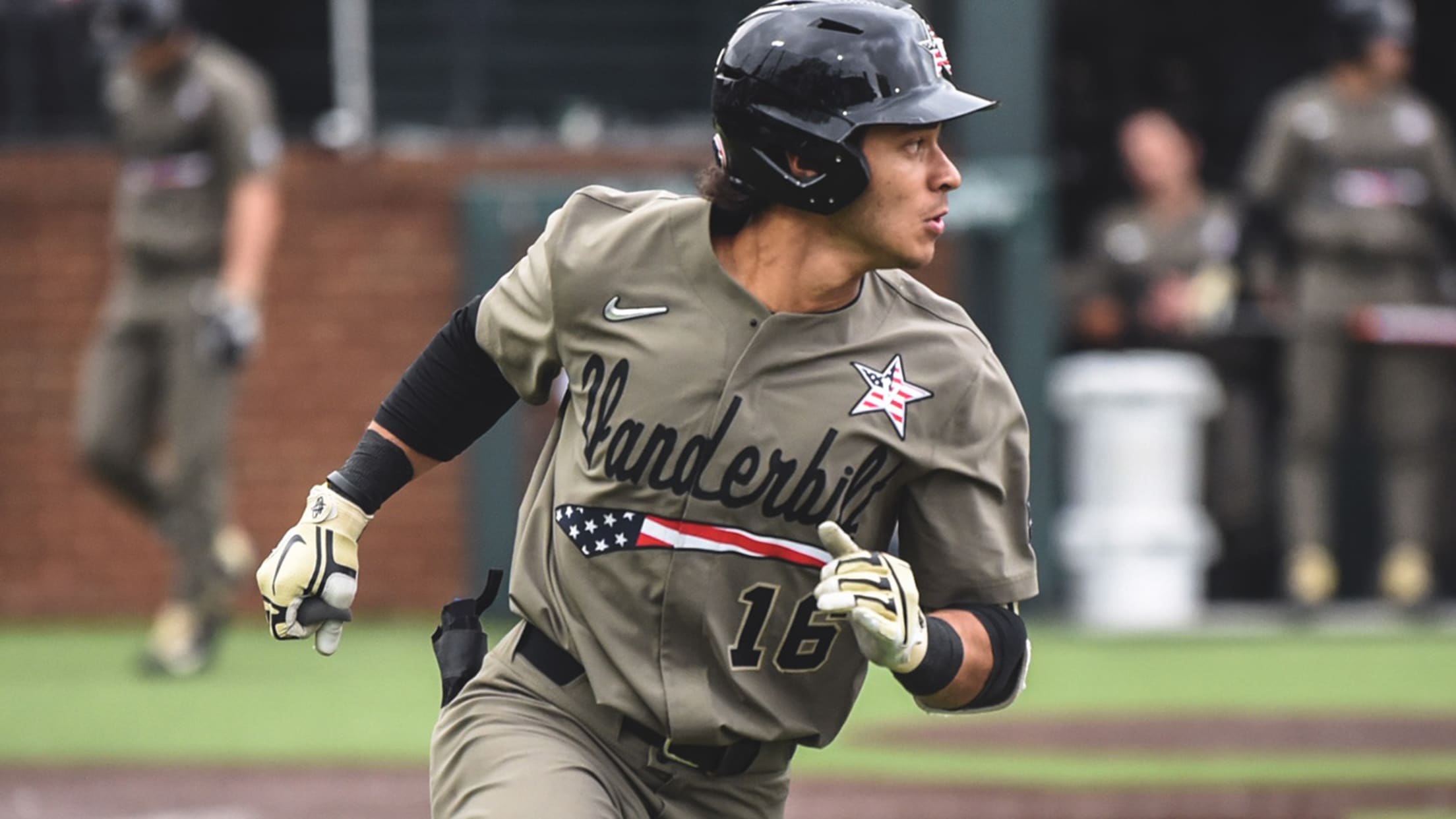 TORONTO -- The Blue Jays announced the signing of first-round Draft pick Austin Martin on Wednesday, locking up the No. 5 selection in the 2020 MLB Draft with the highest bonus in club history. Martin's bonus is for $7,000,825, a source told MLB.com, which comes in well above the slot
Giants agree to deal with 4th-rounder Dabovich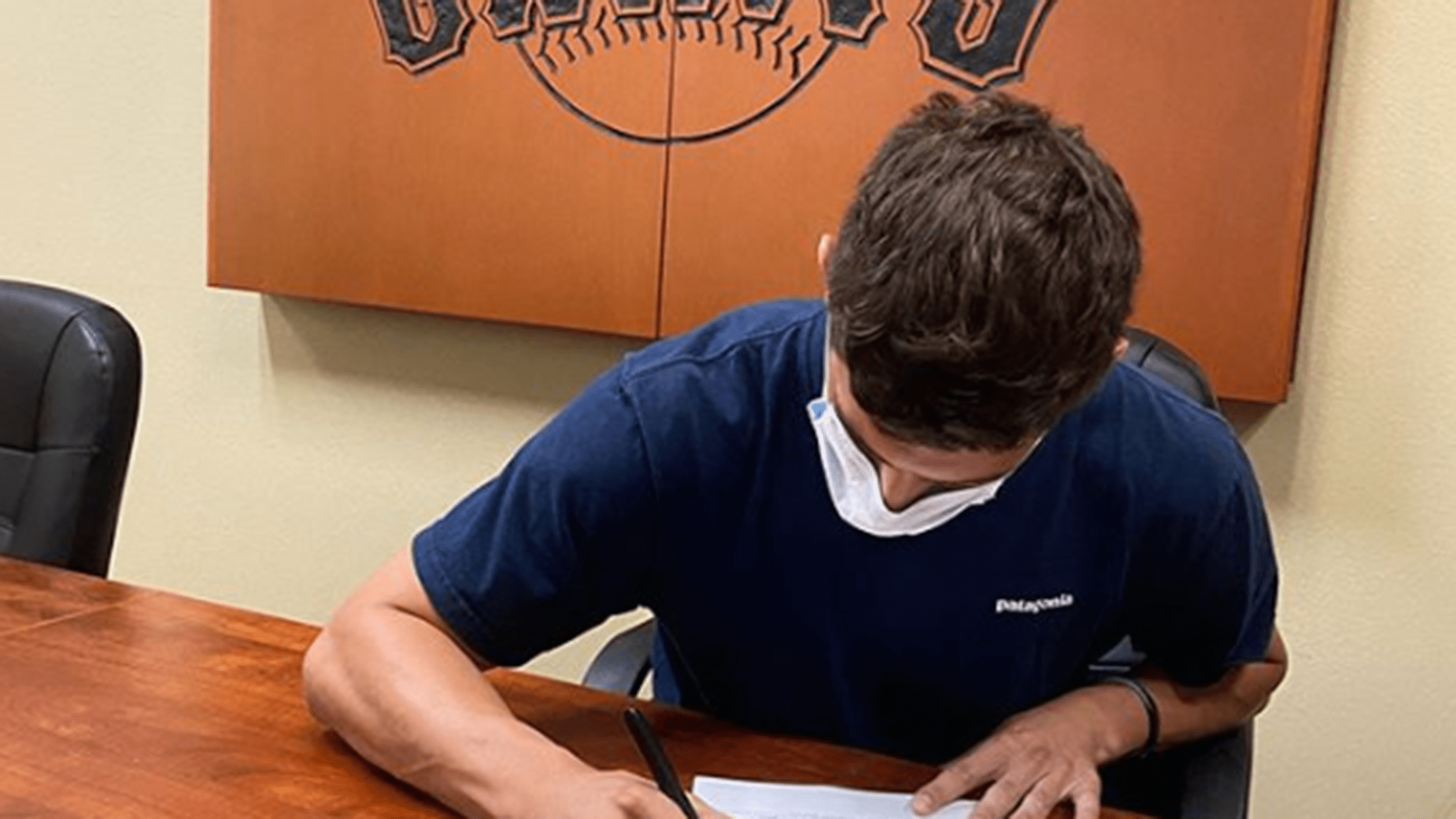 SAN FRANCISCO -- The Giants brought another member of their 2020 Draft class into the organization on Tuesday, announcing that they've finalized a deal with fourth-round pick R.J. Dabovich.
4th-rounder Blakely signs contract with Angels
Suarez, Sandoval, Walsh among players yet to arrive for camp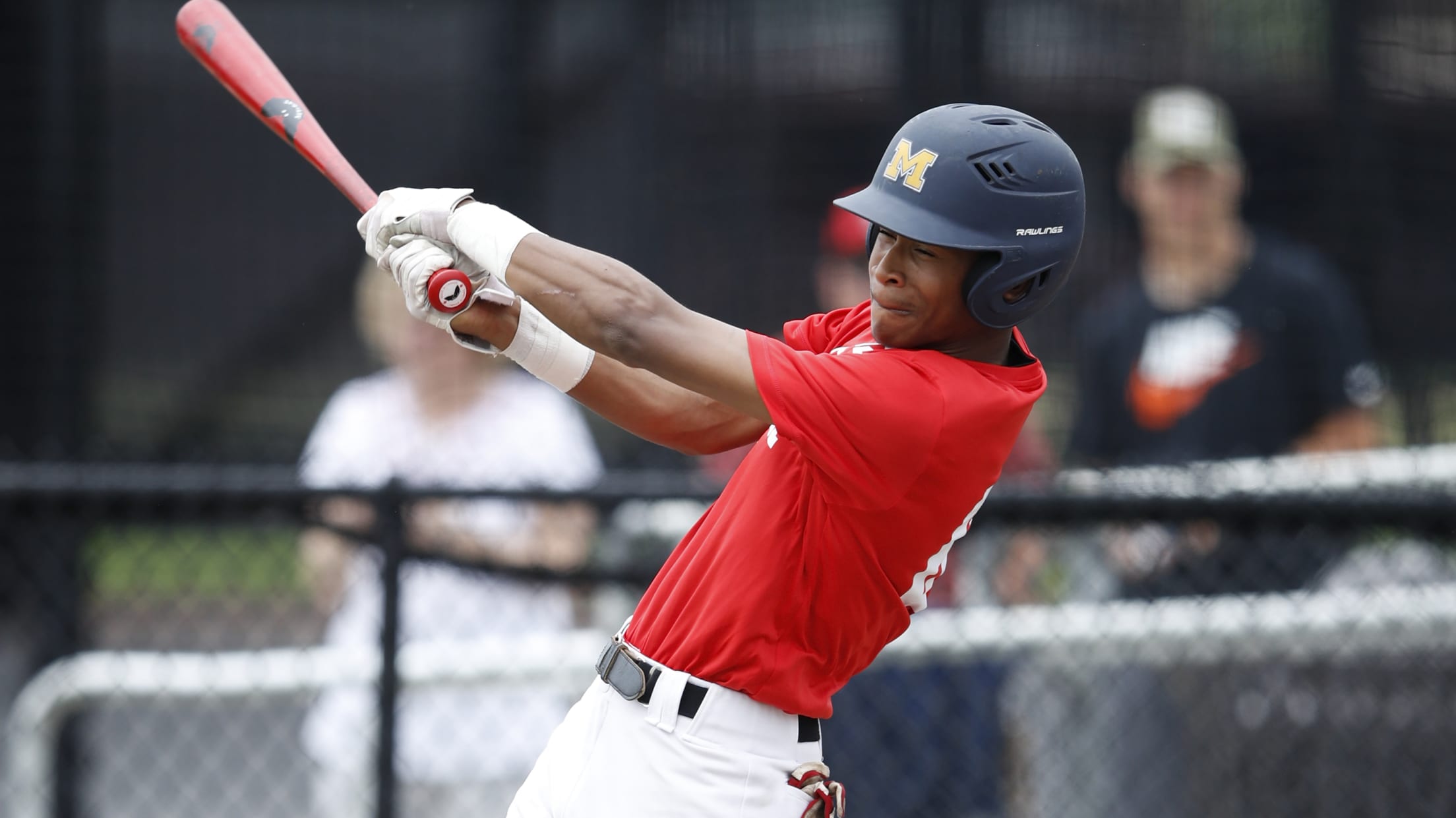 ANAHEIM -- The Angels agreed to terms with fourth-round 2020 MLB Draft selection Werner Blakely on an over-slot deal worth $900,000, according to MLB.com's Jim Callis, and the club officially announced the signing Tuesday. The No. 111 overall selection carried a slot value of $522,600, but Blakely, an Auburn commit,
'Juices were flowing' -- Meyer takes mound
Marlins' top Draft pick throws first bullpen session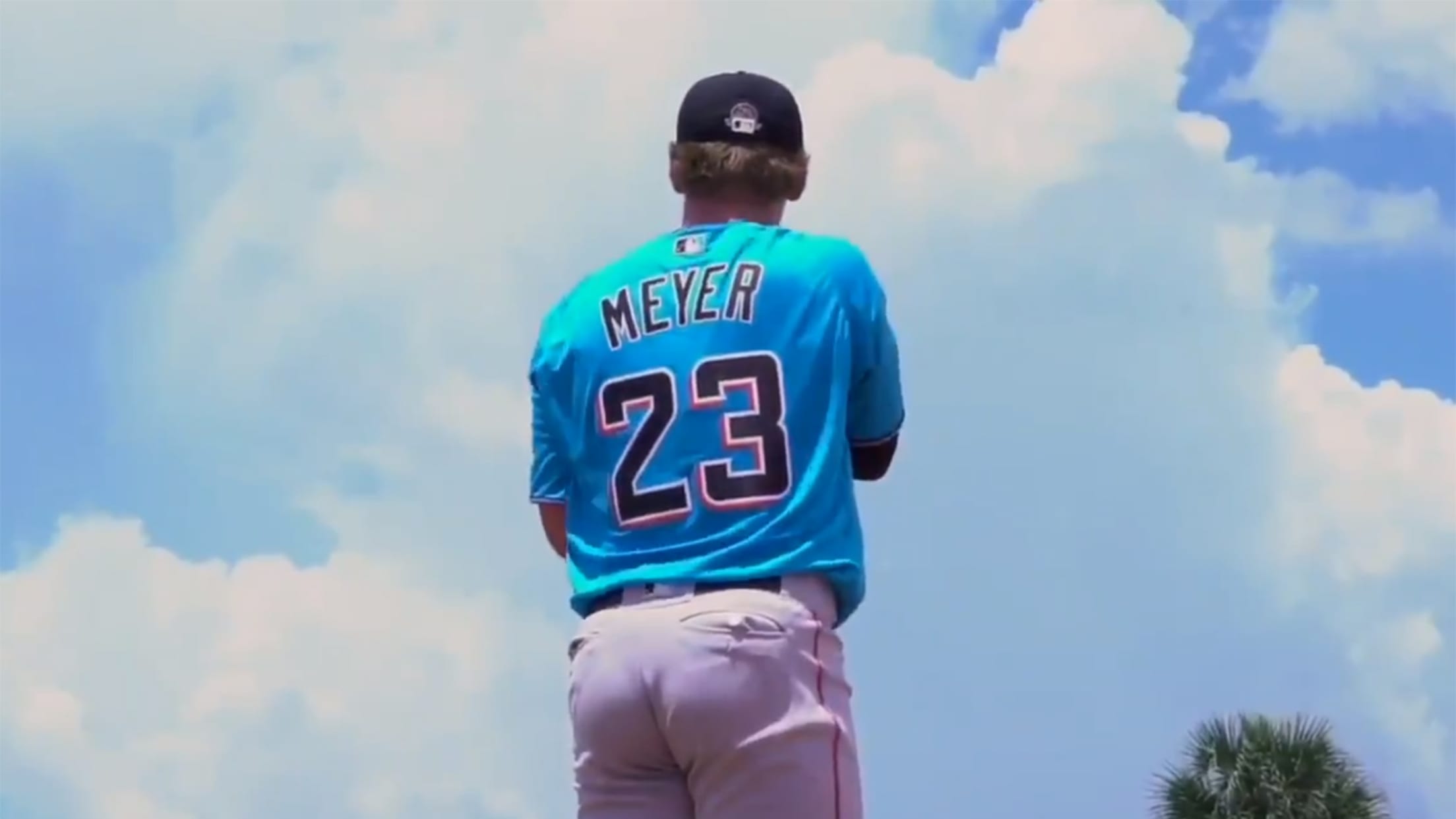 MIAMI -- Keeping his emotions in check was the tricky part for Marlins pitching prospect Max Meyer on Tuesday during his first bullpen session as a professional ballplayer. Everything else came naturally to the 21-year-old right-hander from the University of Minnesota, the No. 3 overall pick in the 2020 MLB
LA Draft pick Beeter says agreement reached
Texas Tech righty would be final 2020 draftee to join Dodgers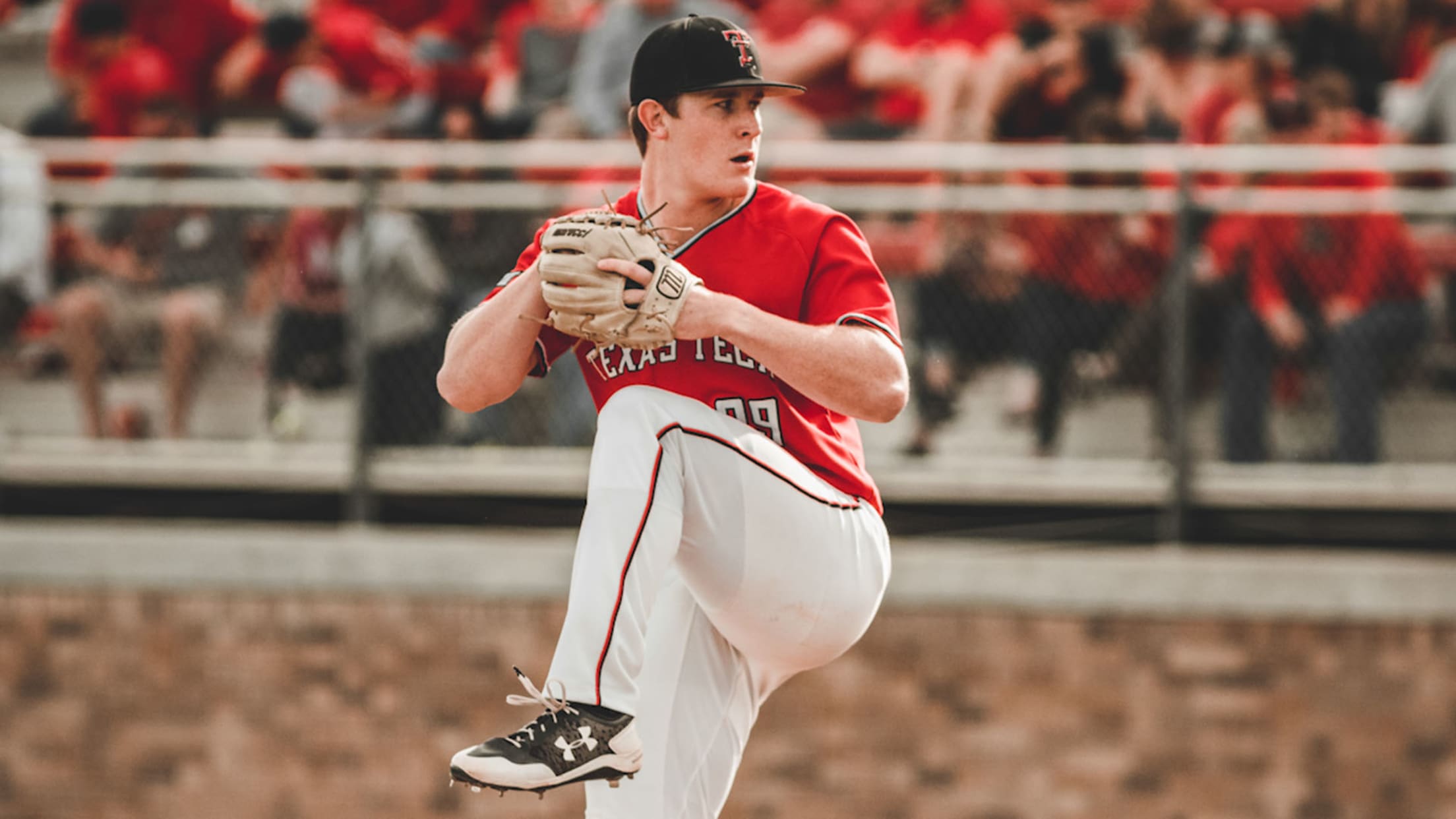 LOS ANGELES -- The Dodgers have apparently reached a bonus agreement with their last remaining Draft pick, as Texas Tech right-hander Clayton Beeter posted an Instagram photo Sunday with the message, "Officially signed." The club did not confirm the agreement.
Third-round pick Halpin signs with Tribe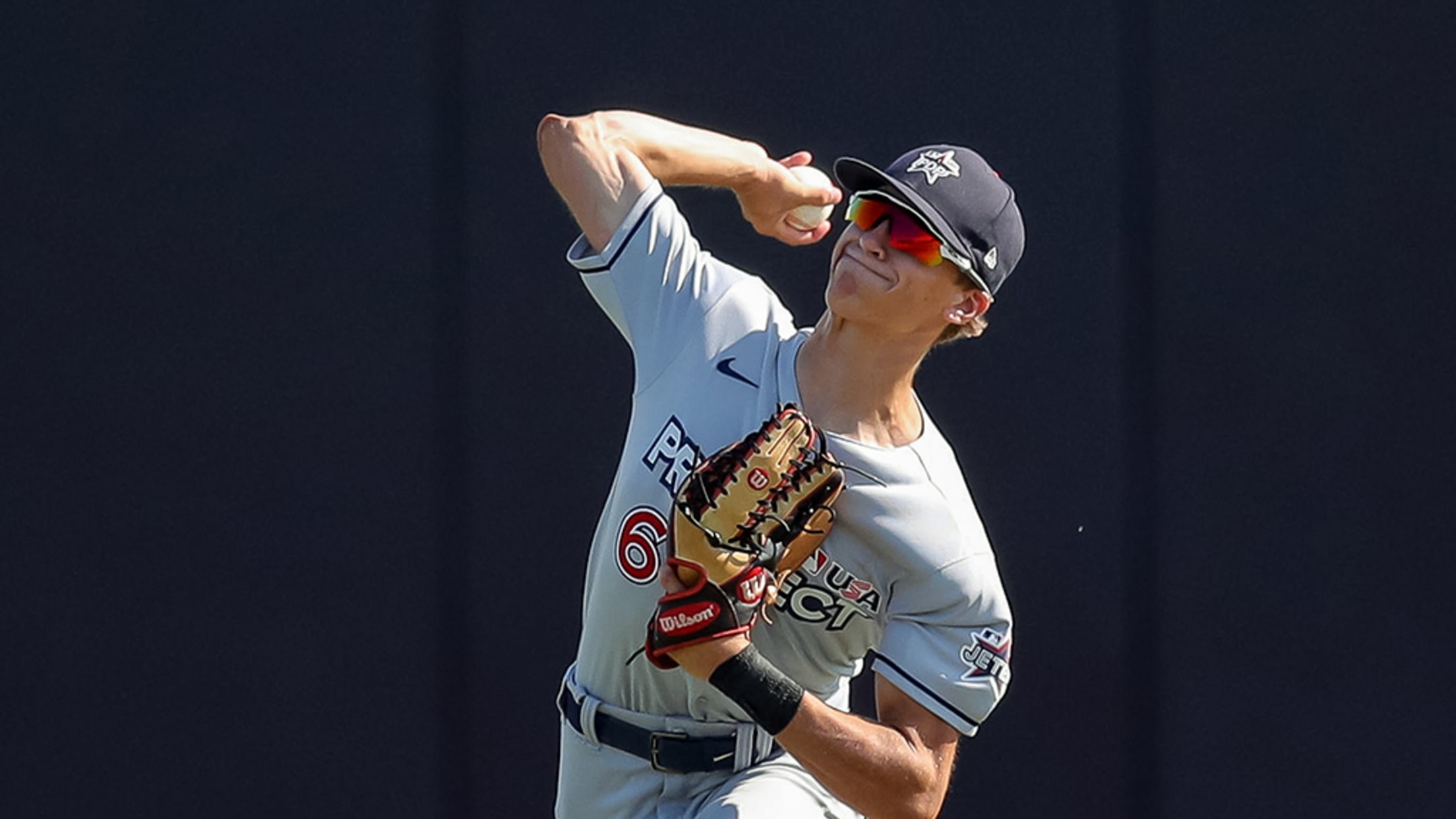 CLEVELAND -- And then there was one. The Indians have now come to terms with five of their six 2020 MLB Draft picks after signing third-rounder Petey Halpin from Mira Costa High School (Calif.) and fourth-rounder Milan Tolentino from Santa Margarita High School (Calif.) on Friday. According to MLB Pipeline's
Dodgers agree to terms with 3rd-round Draft pick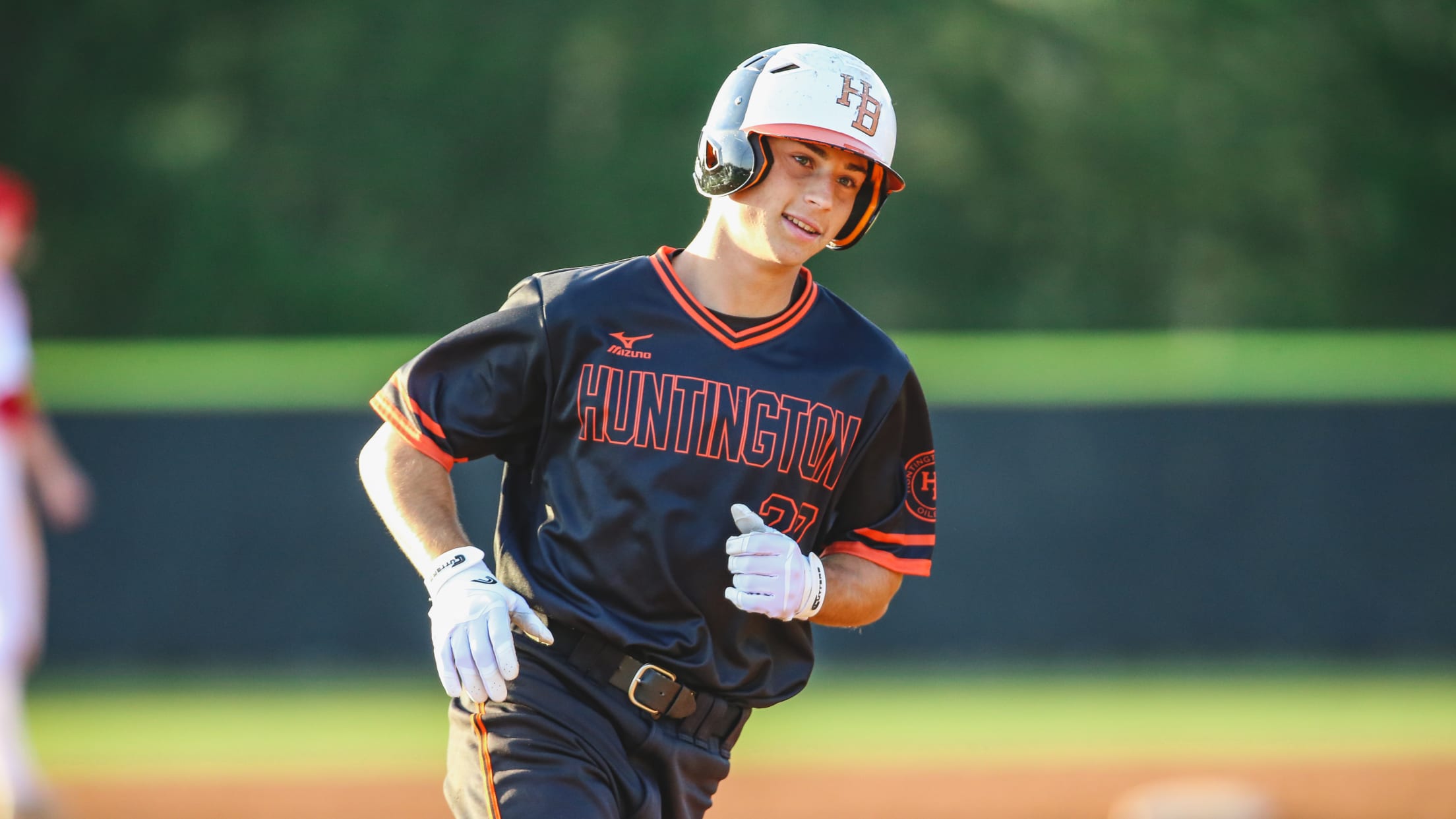 LOS ANGELES -- The Dodgers reportedly reached a bonus agreement with third-round Draft pick Jake Vogel, a speedy high school outfielder who was considered a tough sign because of a commitment to UCLA. The club has not confirmed the deal. According to Jim Callis of MLB Pipeline, Vogel will receive
Giants sign 4 more players from 2020 Draft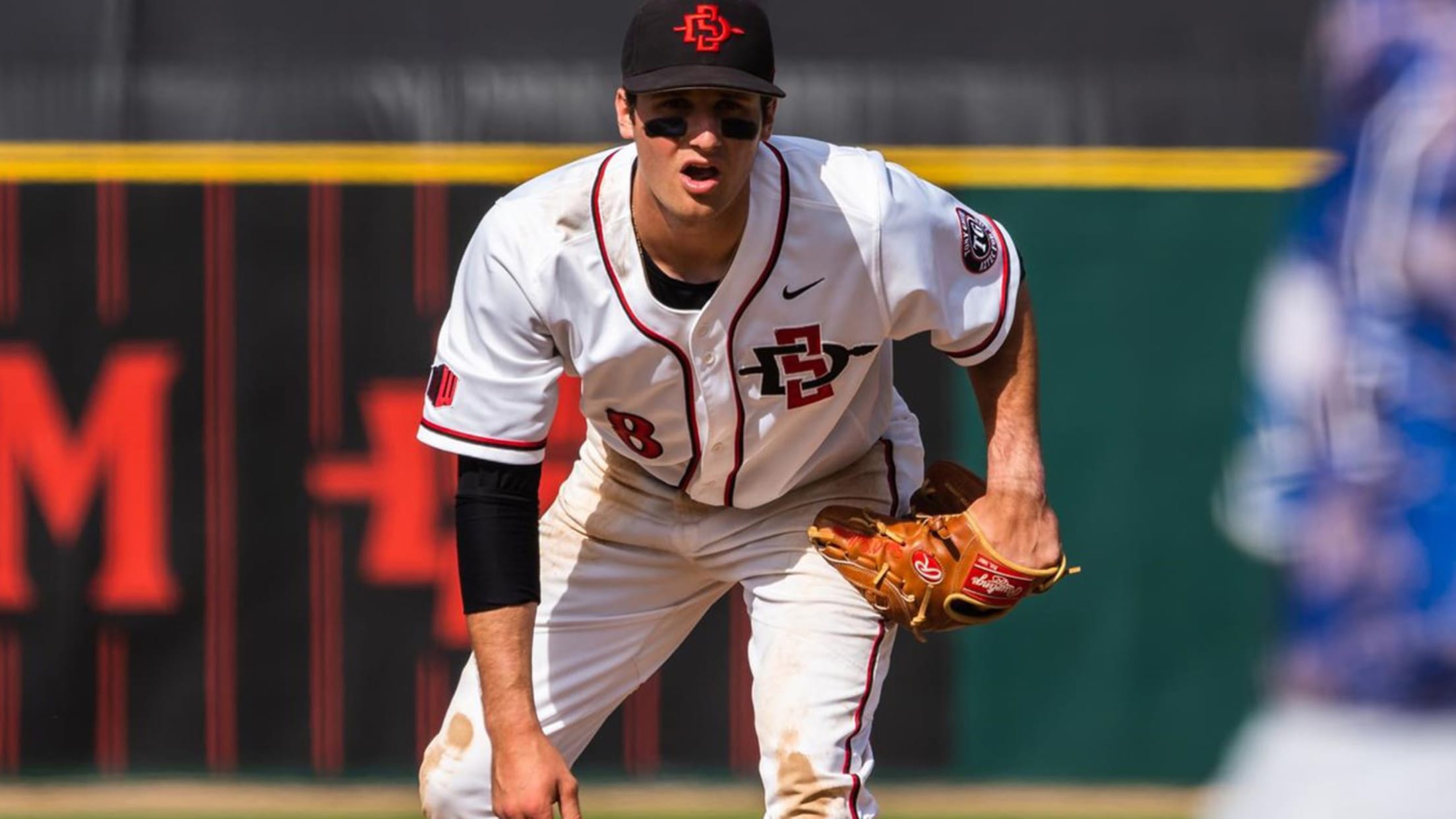 SAN FRANCISCO -- The Giants finalized deals with four more Draft picks this week, announcing that they've agreed to terms with second-rounder Casey Schmitt, compensation picks Nick Swiney and Jimmy Glowenke and fifth-rounder Ryan Murphy. The quartet joins first-rounder Patrick Bailey, who signed for $3.8 million on Wednesday and is
Bucs sign draftees Mlodzinski, Jones, Garcia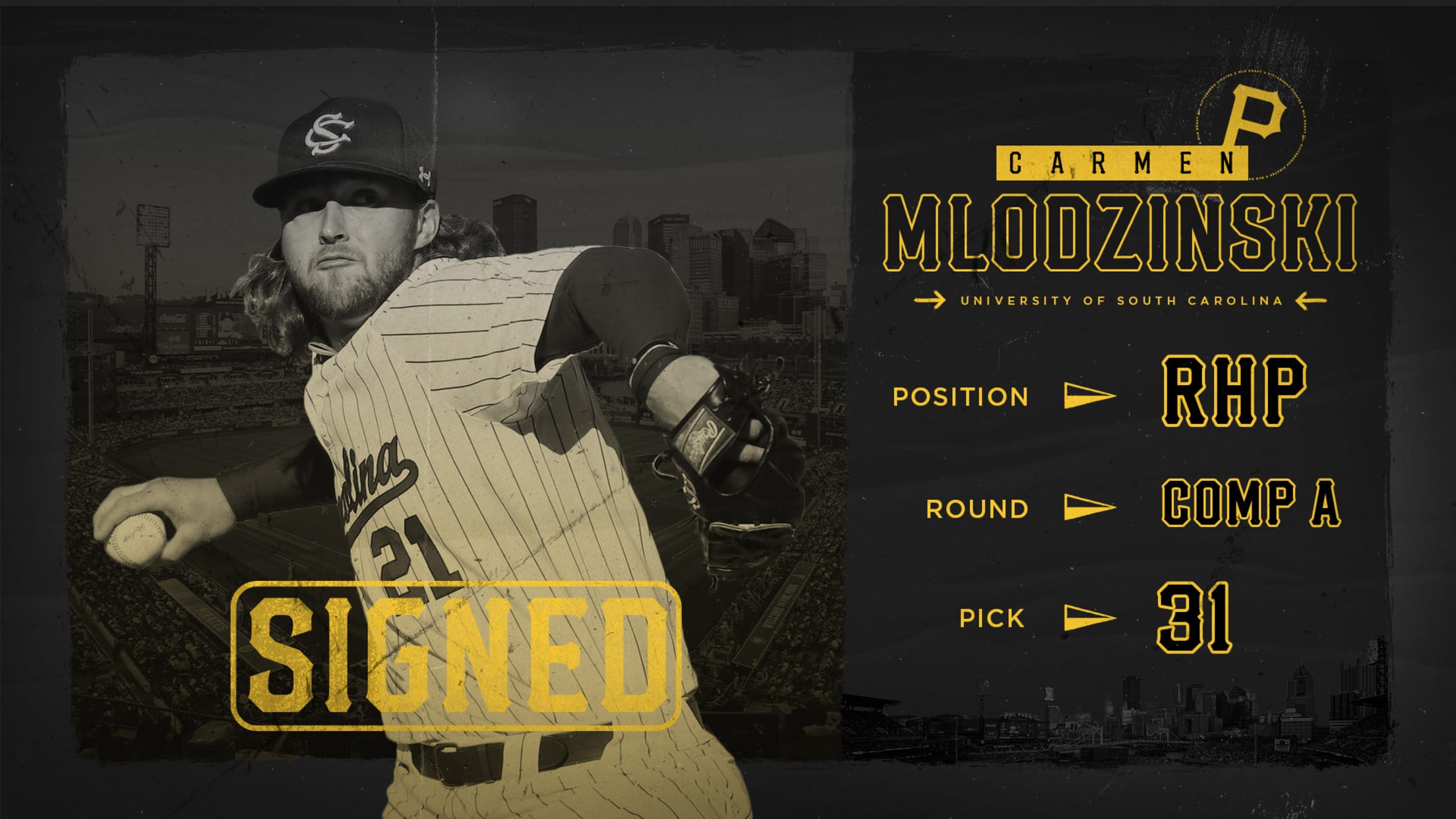 PITTSBURGH -- The Pirates finished the process of signing their MLB Draft class on Thursday, officially announcing deals with right-handers Carmen Mlodzinski, Jared Jones and Nick Garcia. Mlodzinksi, the Pirates' Competitive Balance Round A selection, received a $2.05 million bonus, according to MLB.com's Jim Callis. The slot value of the
Reds agree with second-round Draft pick Roa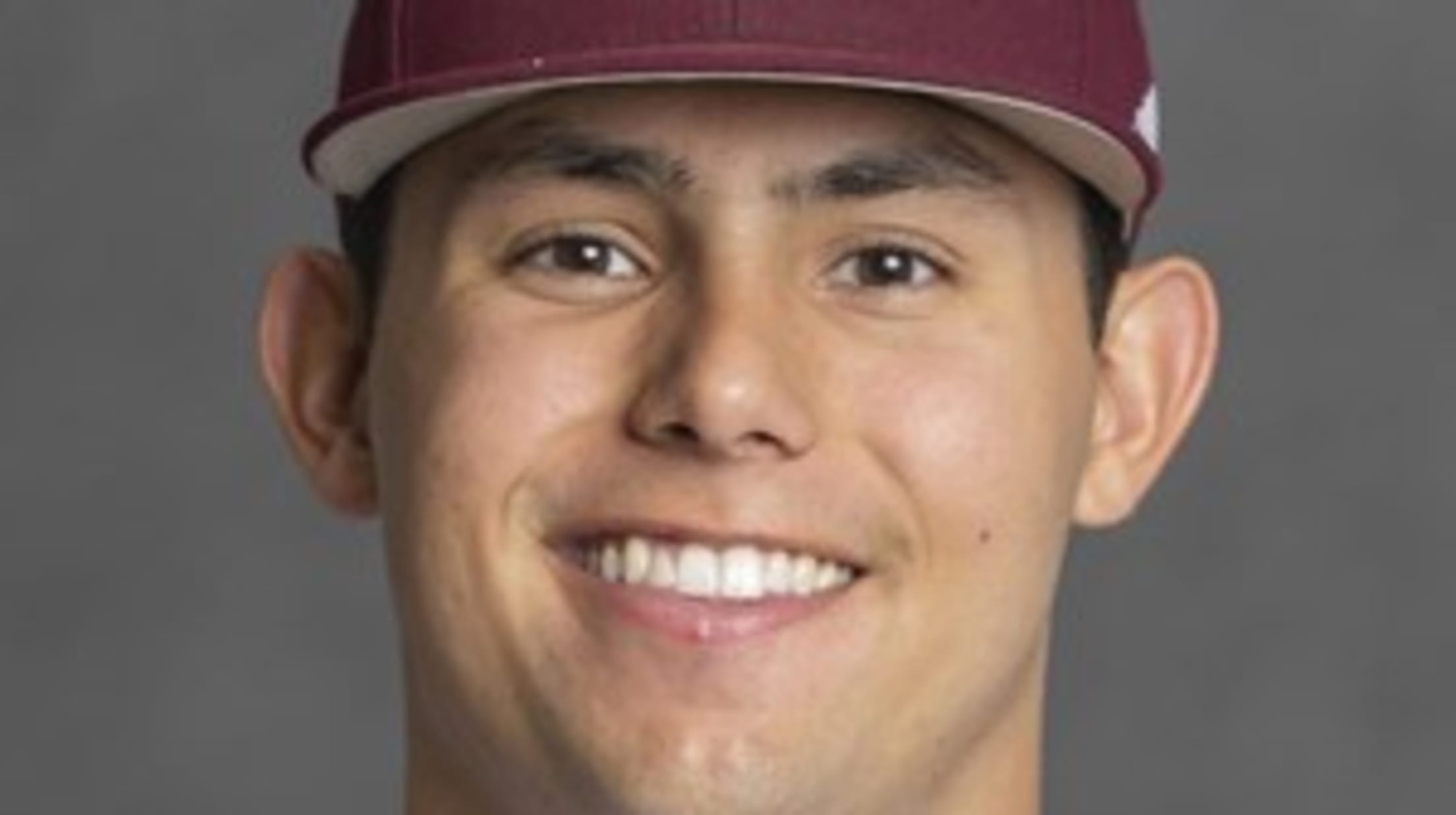 CINCINNATI -- The Reds have agreed to terms with right-handed pitcher Christian Roa, the club's second-round selection in the 2020 MLB Draft. The club will not make a formal announcement until the deal is finalized with a physical. • Meet the newest Reds: Austin Hendrick | Mac Wainwright | Bryce
Undrafted righty Goldsberry agrees with Rockies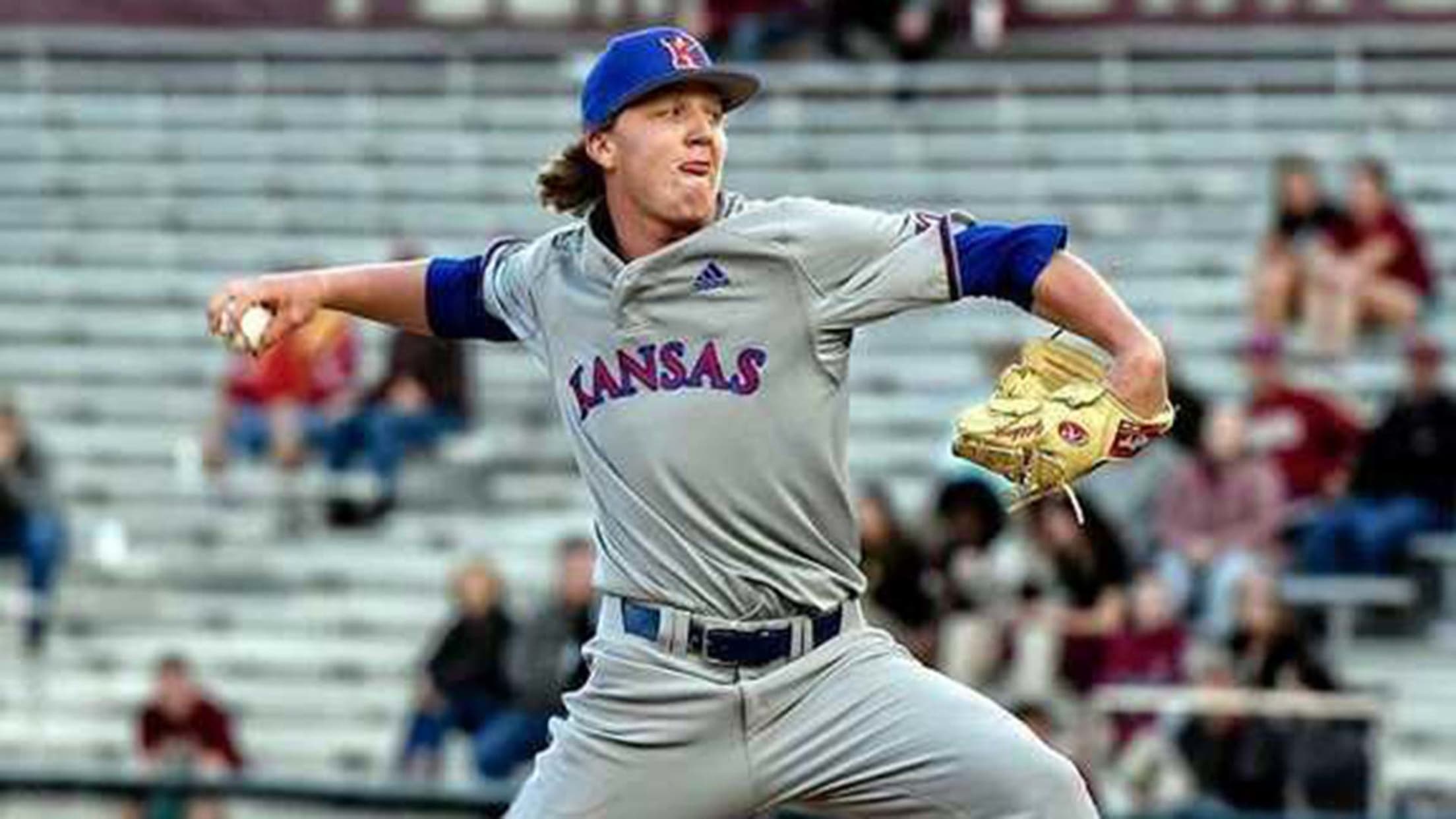 DENVER -- The Rockies' scouting relationships with players from the Denver area have paid off in another non-drafted free agent -- University of Kansas right-handed relief pitcher Blake Goldsberry, who agreed to terms with the club. The Rockies have not confirmed. During this past shortened collegiate season, Goldsberry -- an
Twins sign fifth-round Draft pick Rosario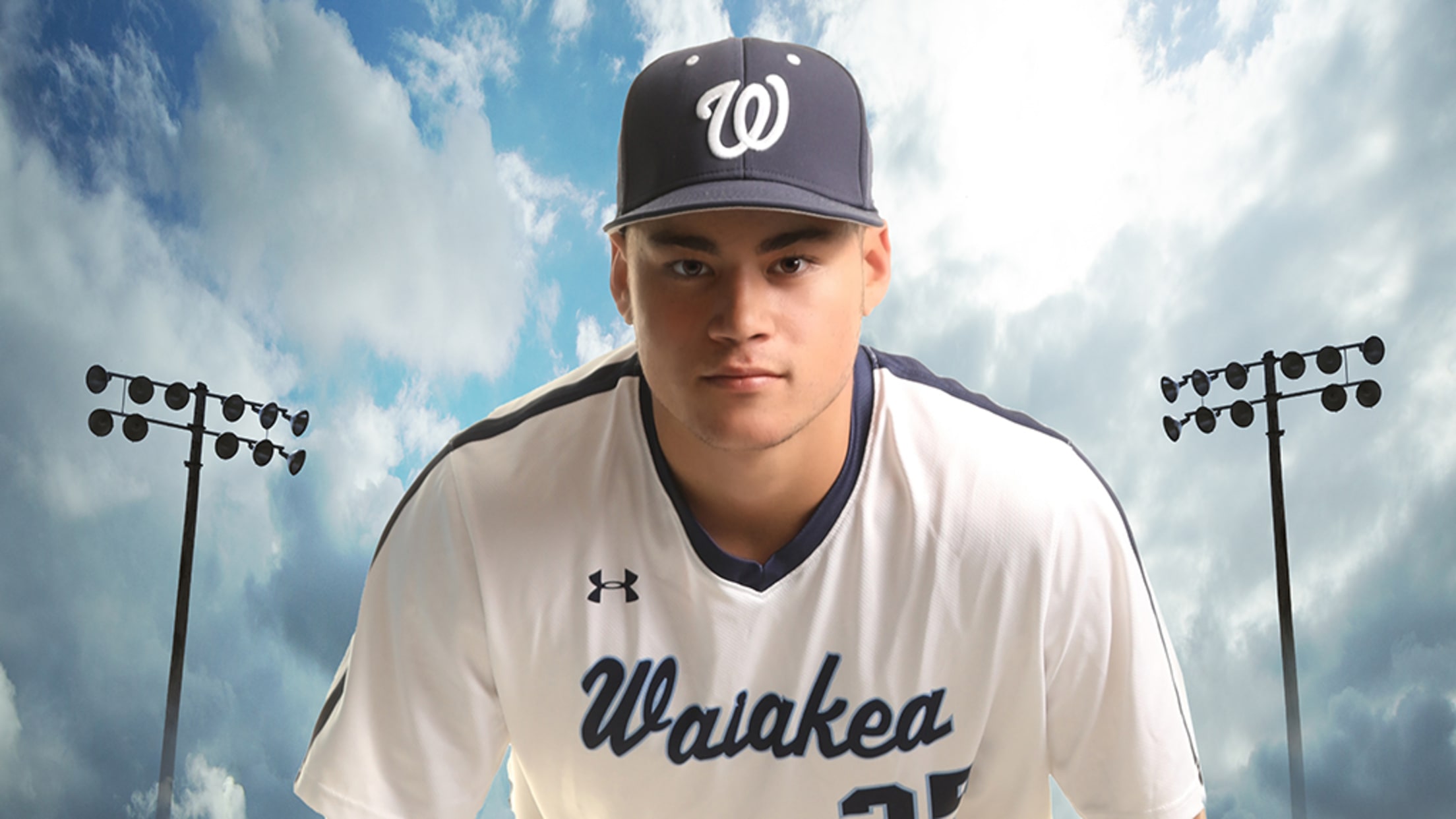 MINNEAPOLIS -- The Twins announced on Wednesday that they have officially signed Kala'i Rosario, their fifth-round selection from the 2020 MLB Draft. The high school outfielder from Hawaii was the fourth and final member of Minnesota's Draft class to agree to terms.
D-backs, 3rd-rounder Liam Norris agree to deal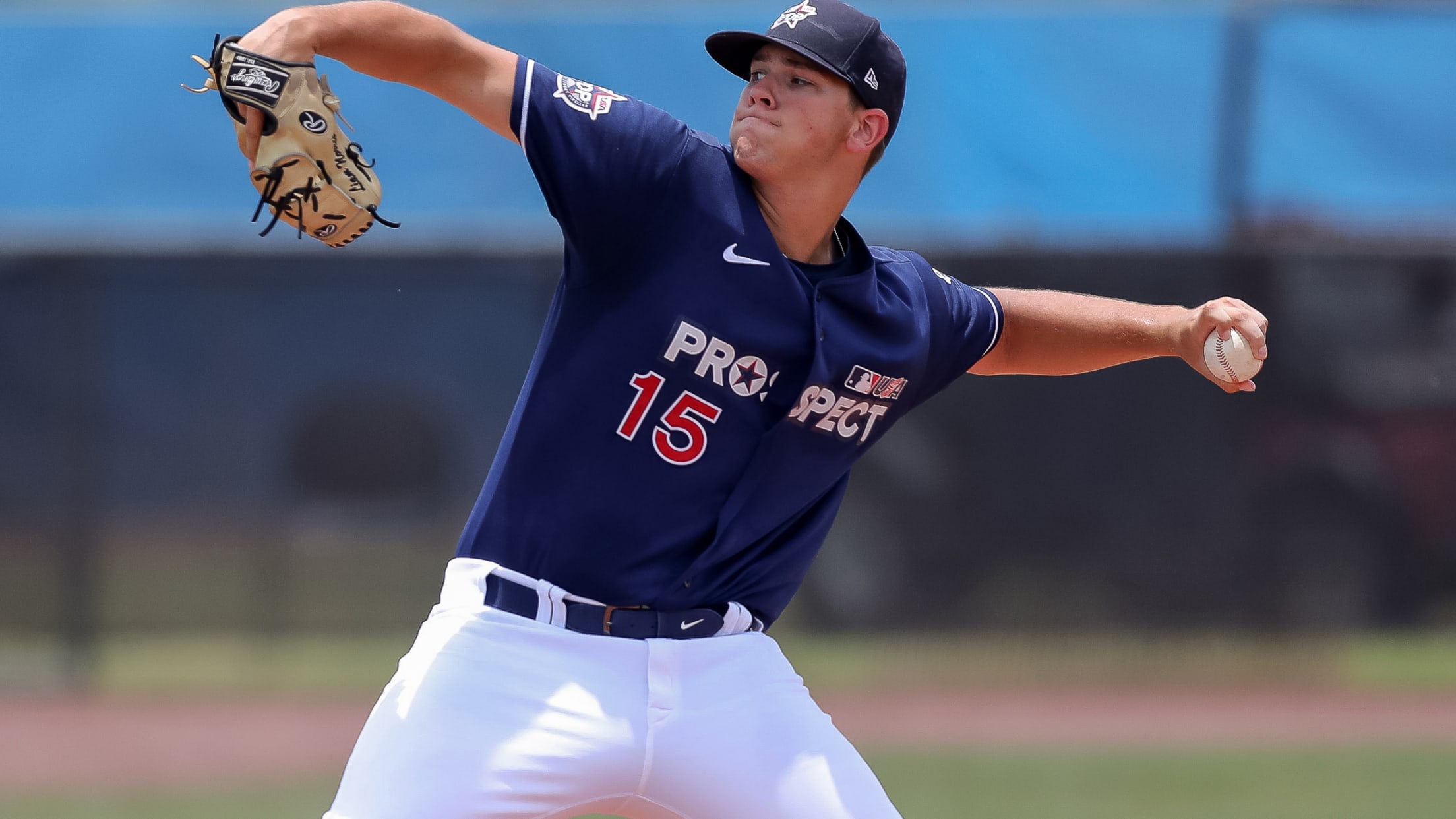 The D-backs on Wednesday agreed to a deal with 2020 third-round Draft pick Liam Norris that includes an $800,000 signing bonus, a source told MLB.com's Jim Callis. The club has not confirmed. A 6-foot-4 left-hander, Norris went 90th overall to Arizona out of high school in last month's Draft. The
Orioles sign No. 2 overall pick Kjerstad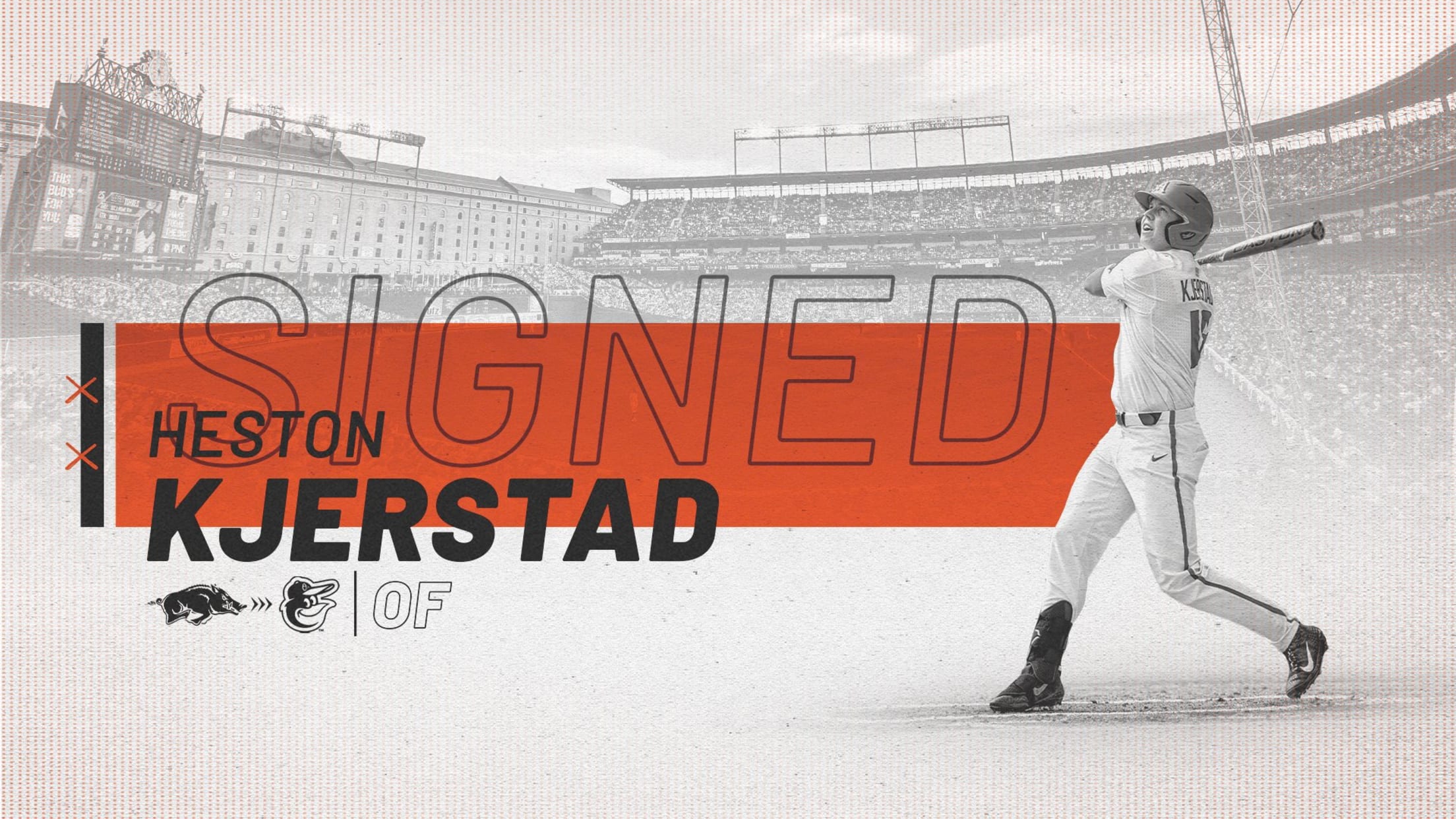 Seeking to execute one of the more creative approaches at the top of this year's Draft, the Orioles on Tuesday consummated the deal most necessary to turn that goal into reality by signing first-round pick Heston Kjerstad. Kjerstad, a consensus top 10 Draft prospect the O's surprised many by selecting
Padres sign Wilcox; bonus sets record (source)
Georgia righty earns richest bonus for third-rounder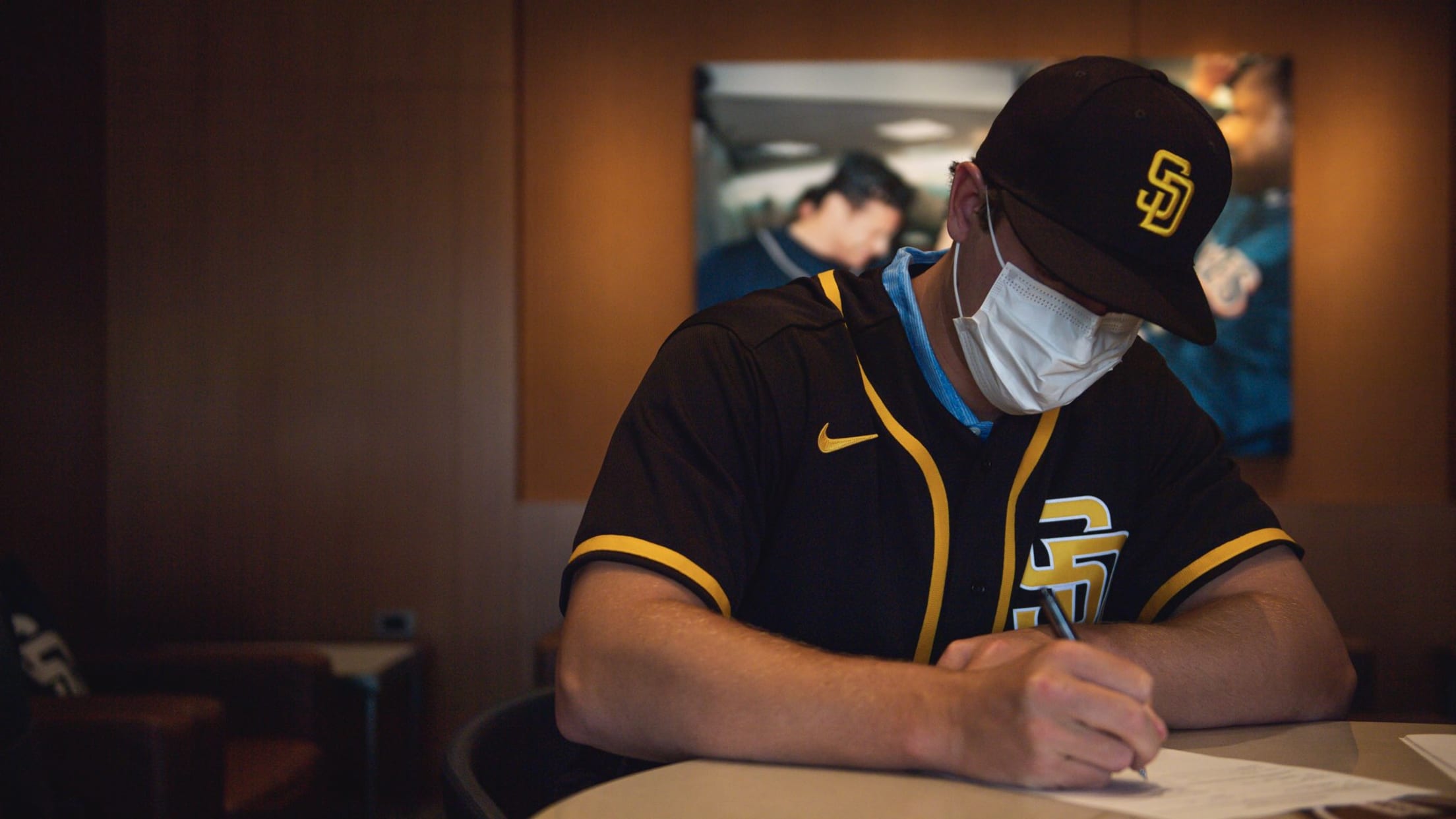 SAN DIEGO -- The final piece of A.J. Preller's 2020 MLB Draft puzzle fell squarely into place on Tuesday. The Padres and right-hander Cole Wilcox have agreed to a record third-round signing bonus of $3.3 million, according to MLB Pipeline's Jim Callis. San Diego, which did not officially announce the
Dodgers, 2nd-round pick reach agreement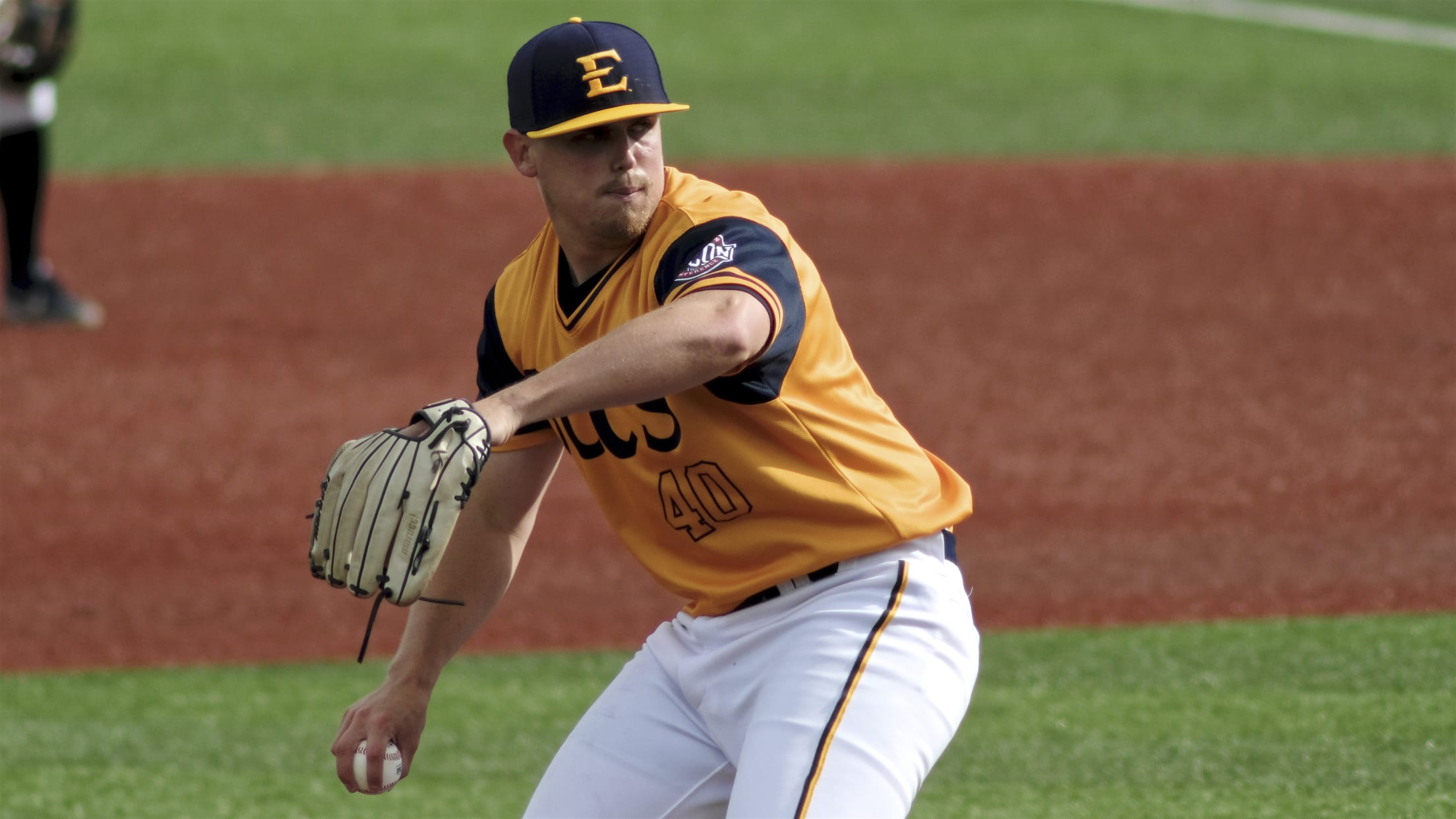 LOS ANGELES -- The Dodgers reached a bonus agreement on Monday with second-round Draft pick Landon Knack, a right-handed pitcher from Eastern Tennessee State. The club has not confirmed the deal, while Knack posted on Twitter that he had signed. The bonus for the fifth-year senior, according to MLB Pipeline's
D-backs agree to deal with top pick Bryce Jarvis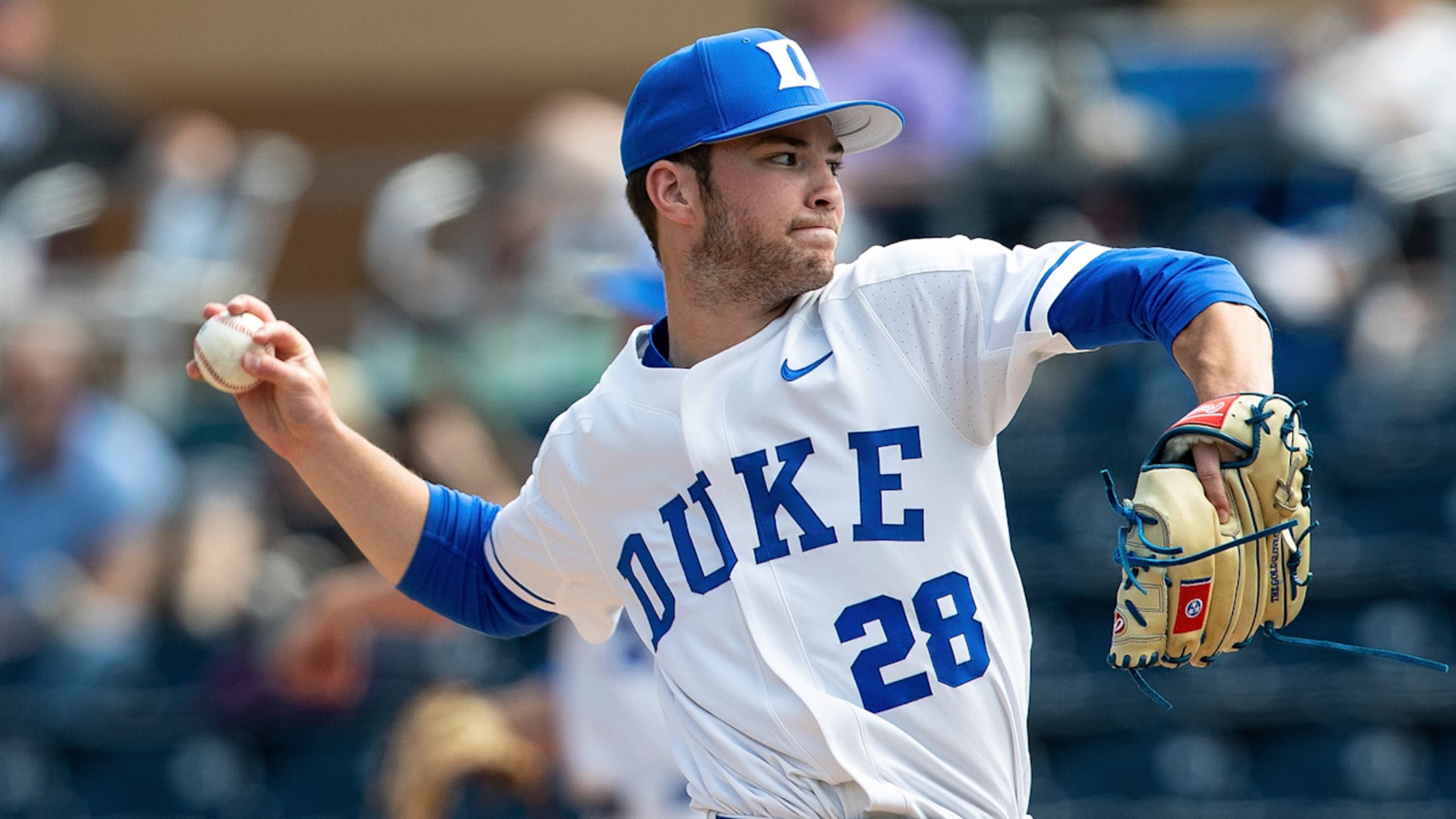 PHOENIX -- The D-backs announced the signing of this year's first-round pick, Bryce Jarvis, just in time to include the former Duke right-hander on their initial 60-man summer camp roster. Jarvis, who was selected with the No. 18 overall pick, signed for $2.65 million, which was under the slot value
A's sign 1st-rounder Soderstrom, 4 others
Club also signs 5th-rounder Emanuels, 3 non-drafted FAs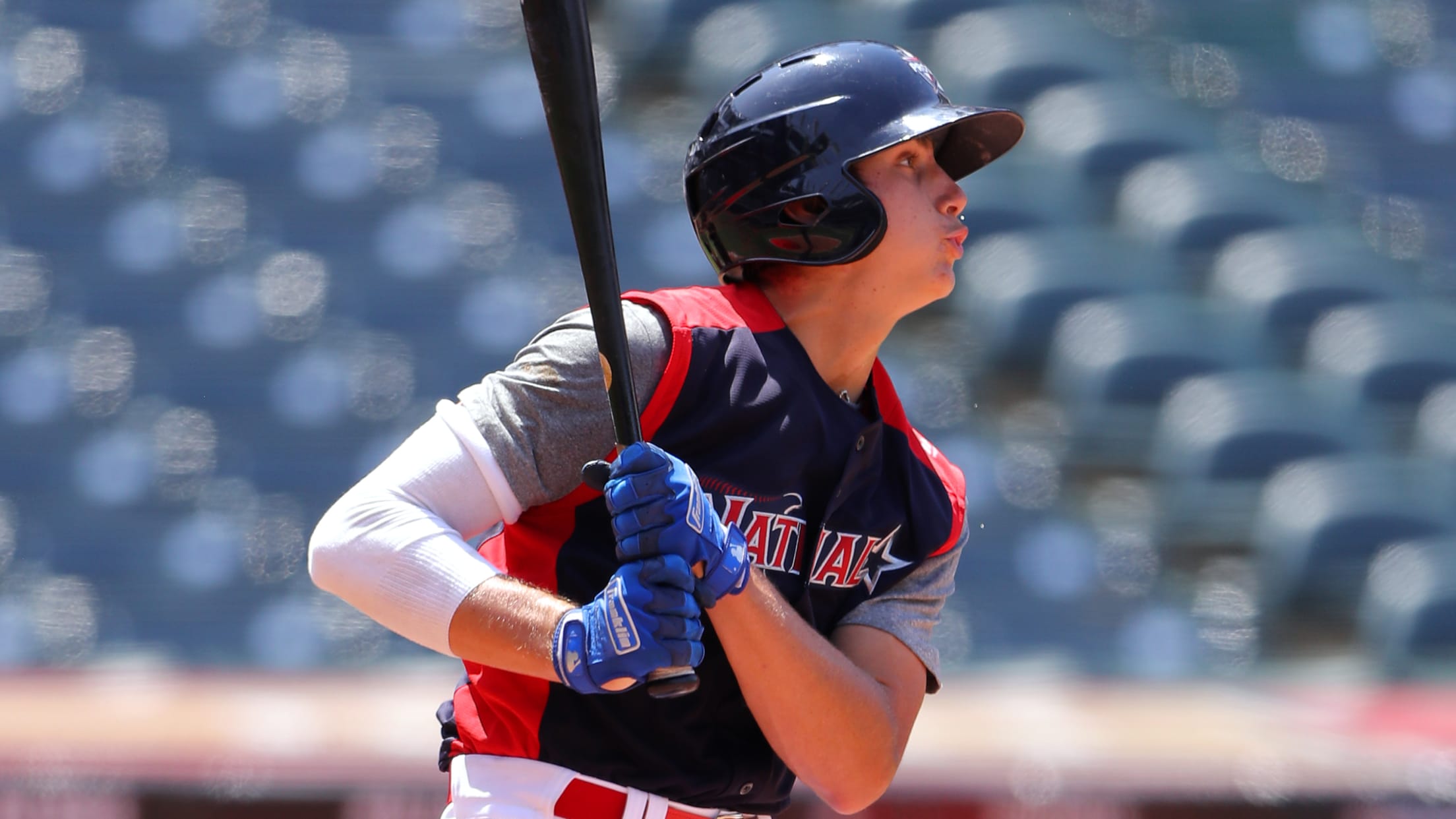 OAKLAND -- Tyler Soderstrom will not have to travel far from his hometown of Turlock, Calif., to begin his professional career. The Turlock High School catcher selected by the A's with the No. 26 overall pick in the 2020 MLB Draft reached a deal with the club on Monday. Sources
Mariners complete Draft signings with Phillips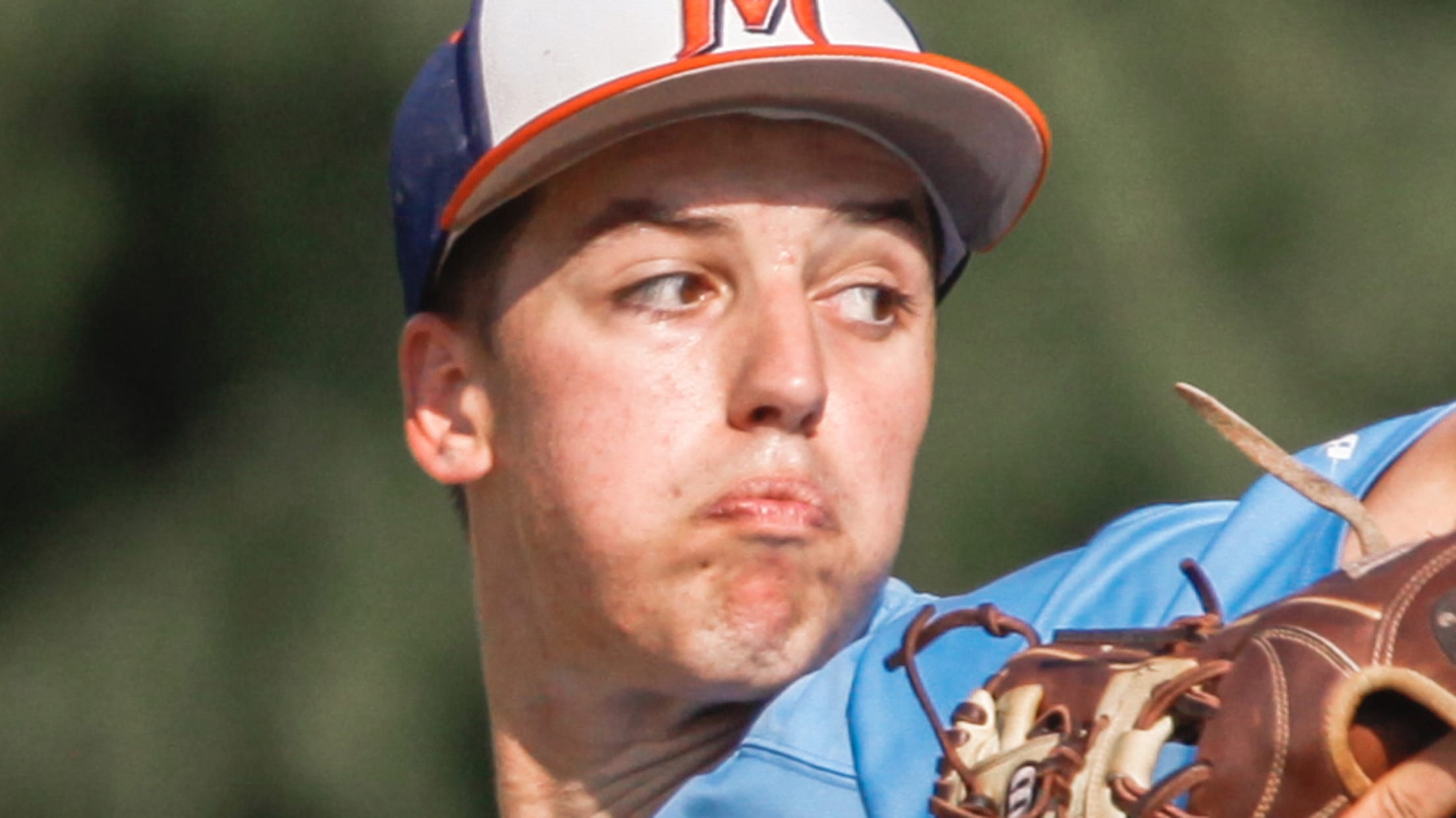 SEATTLE -- Connor Phillips, the Mariners' Competitive Balance Round B Draft pick, became Seattle's final 2020 MLB Draft pick to sign when he completed his agreement with the club on Monday. The Mariners now have all six of their selections from this month's Draft under contract. According to MLB Pipeline's
Halos, No. 10 overall pick Detmers agree to deal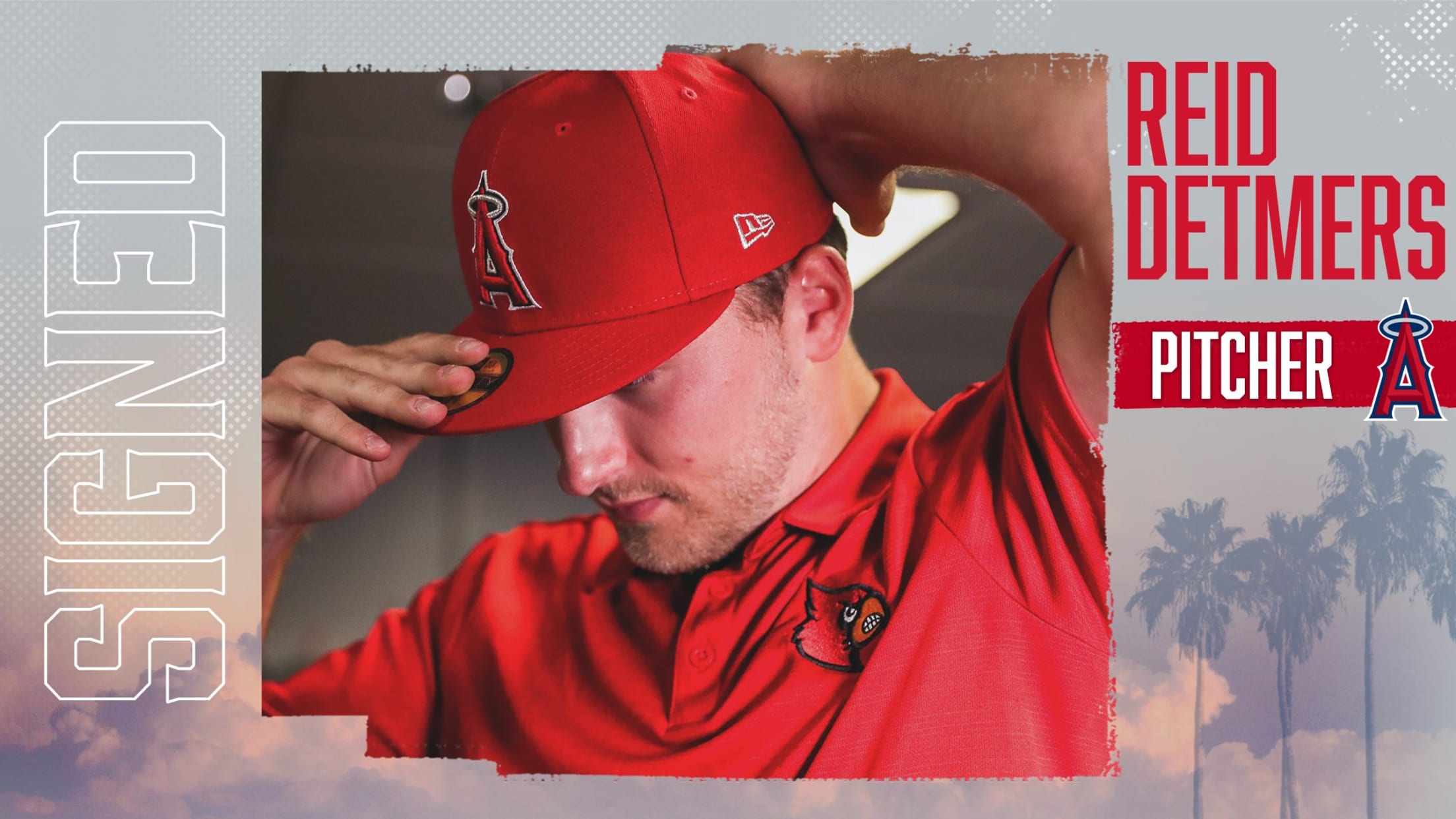 ANAHEIM -- The Angels agreed to terms with first-round pick Reid Detmers, the team announced on Sunday. Terms of the deal were not disclosed, but MLB.com's Jim Callis reported that it included a $4,670,000 signing bonus. Detmers, the No. 10 overall selection in the 2020 Draft, is also expected to
These '20 Draft picks will be quickest to the bigs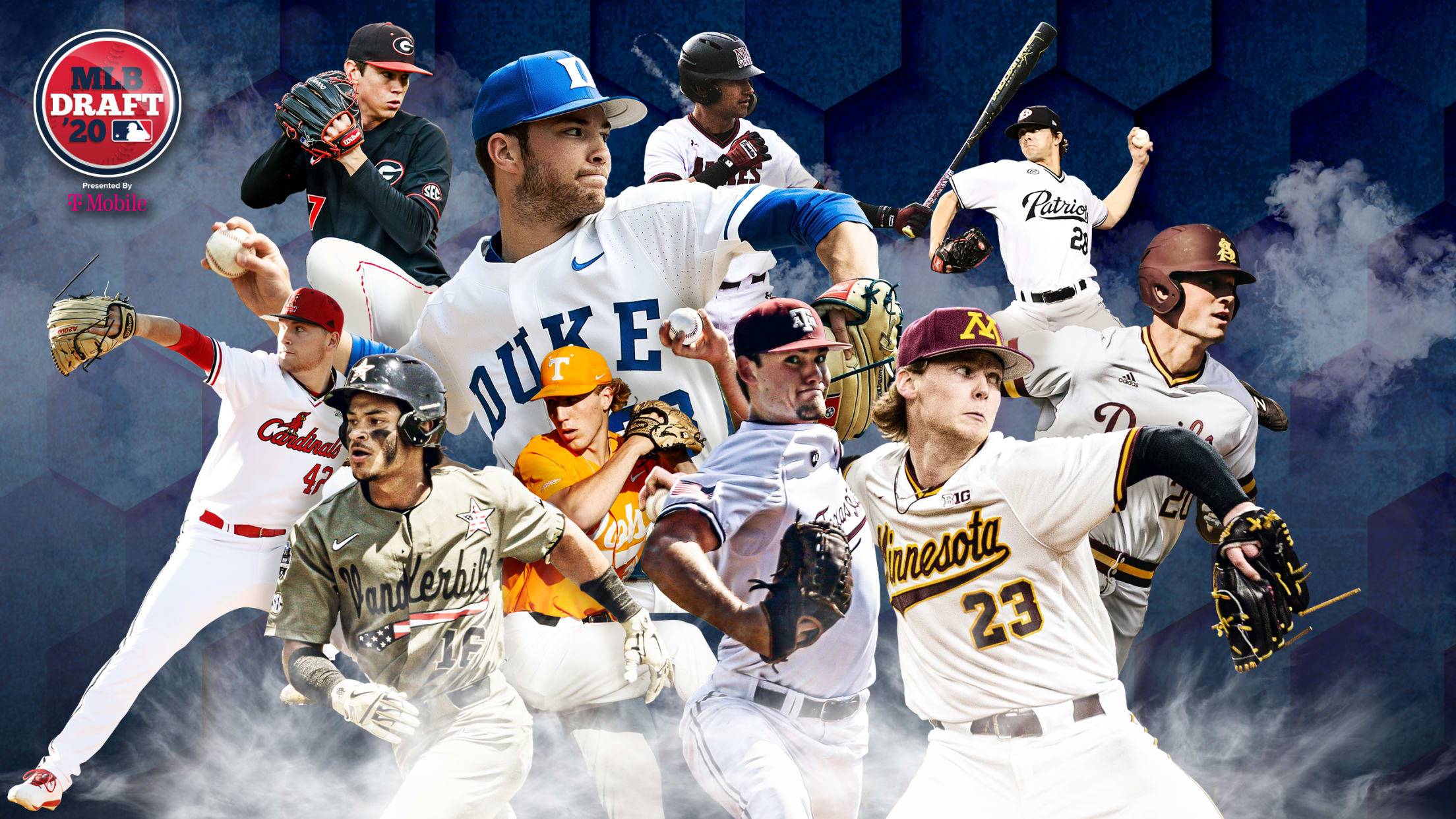 The never-ending need for help on the mound means that a pitcher usually is the first player to reach the big leagues from a Draft class. Cubs infielder Nico Hoerner, a first-round pick in 2018, is a recent exception, but eight of the fastest debuts from the previous nine Drafts
5th-round righty Hofmann signs deal with Bucs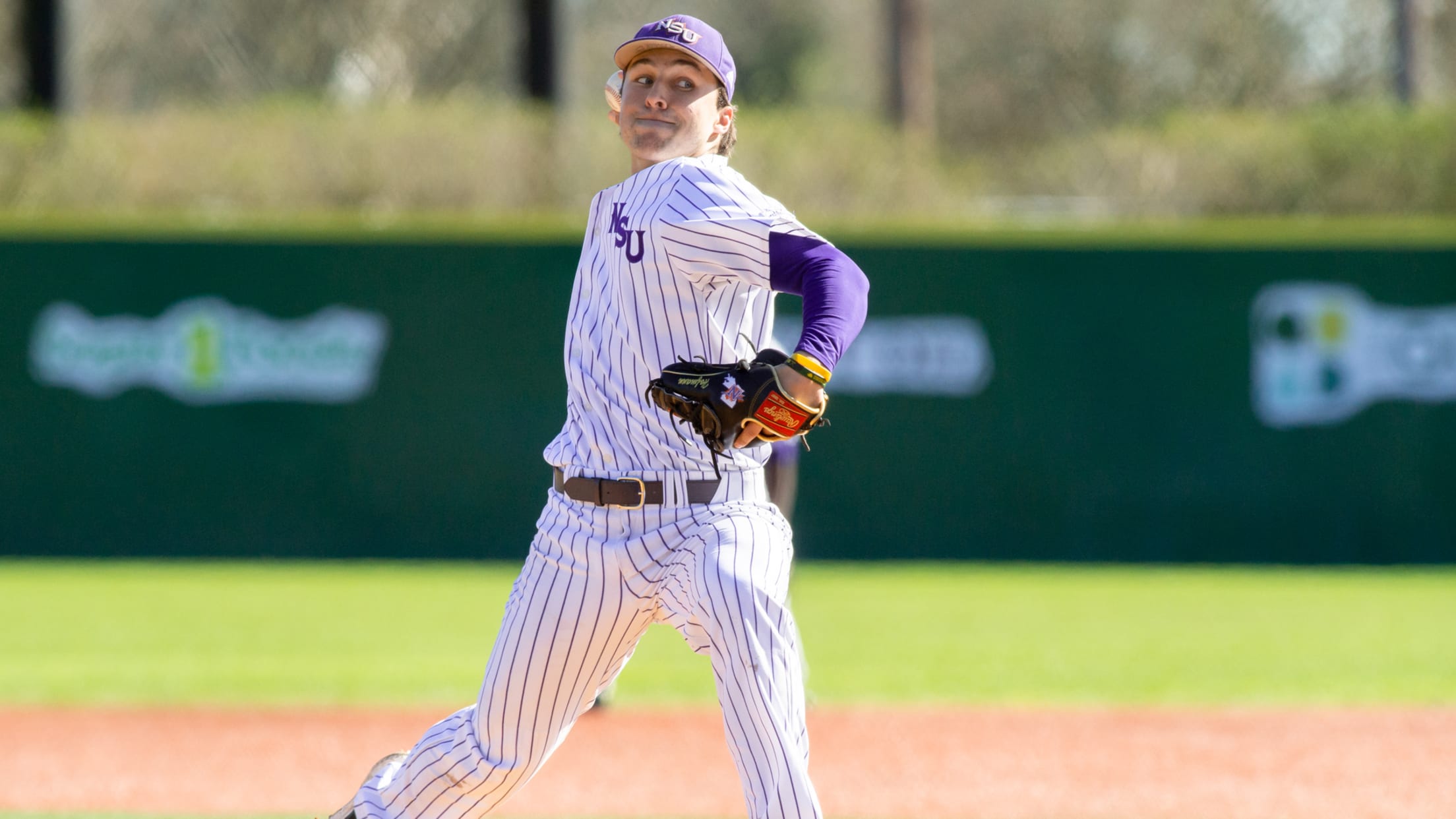 PITTSBURGH -- After locking up first-round Draft pick Nick Gonzales on Wednesday, the Pirates officially signed fifth-round right-hander Logan Hofmann on Saturday afternoon. Hofmann, 20, was selected 138th overall in this year's MLB Draft. He received a signing bonus of $125,000, MLB.com's Jim Callis reported, below his pick's assigned slot
Tribe signs 1st-rounder Tucker, 2 more picks
2nd-rounder Allen, 5th-rounder Hickman also reach deals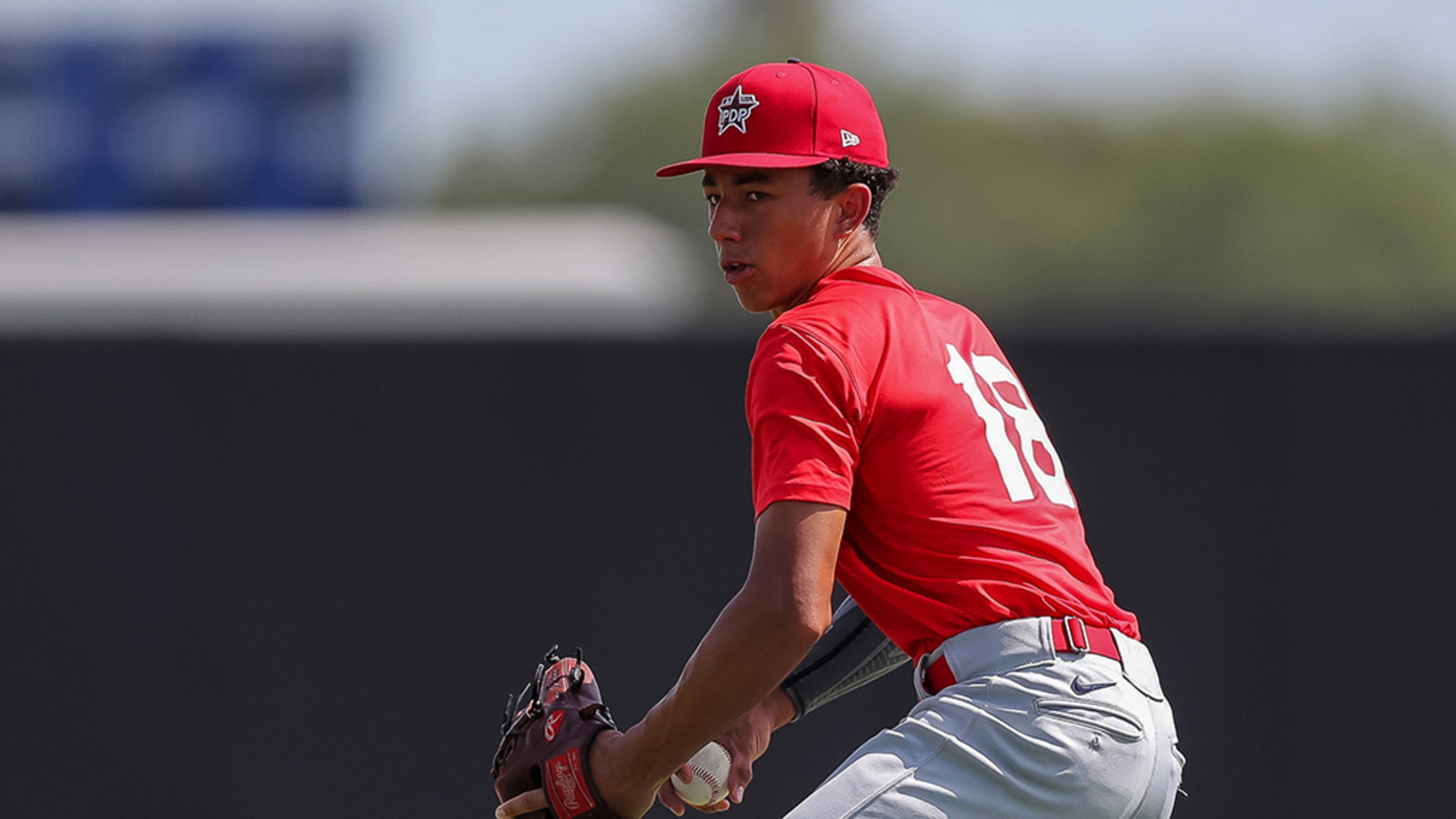 CLEVELAND -- The Indians had an eventful evening Friday, signing half of their 2020 MLB Draft picks, including first-rounder Carson Tucker. Tucker, who was the 23rd overall pick, signed for $2 million, according to MLB Pipeline's Jim Callis, which is less than his $2.93 million slot value for the pick.