The top Twins Draft pick from every season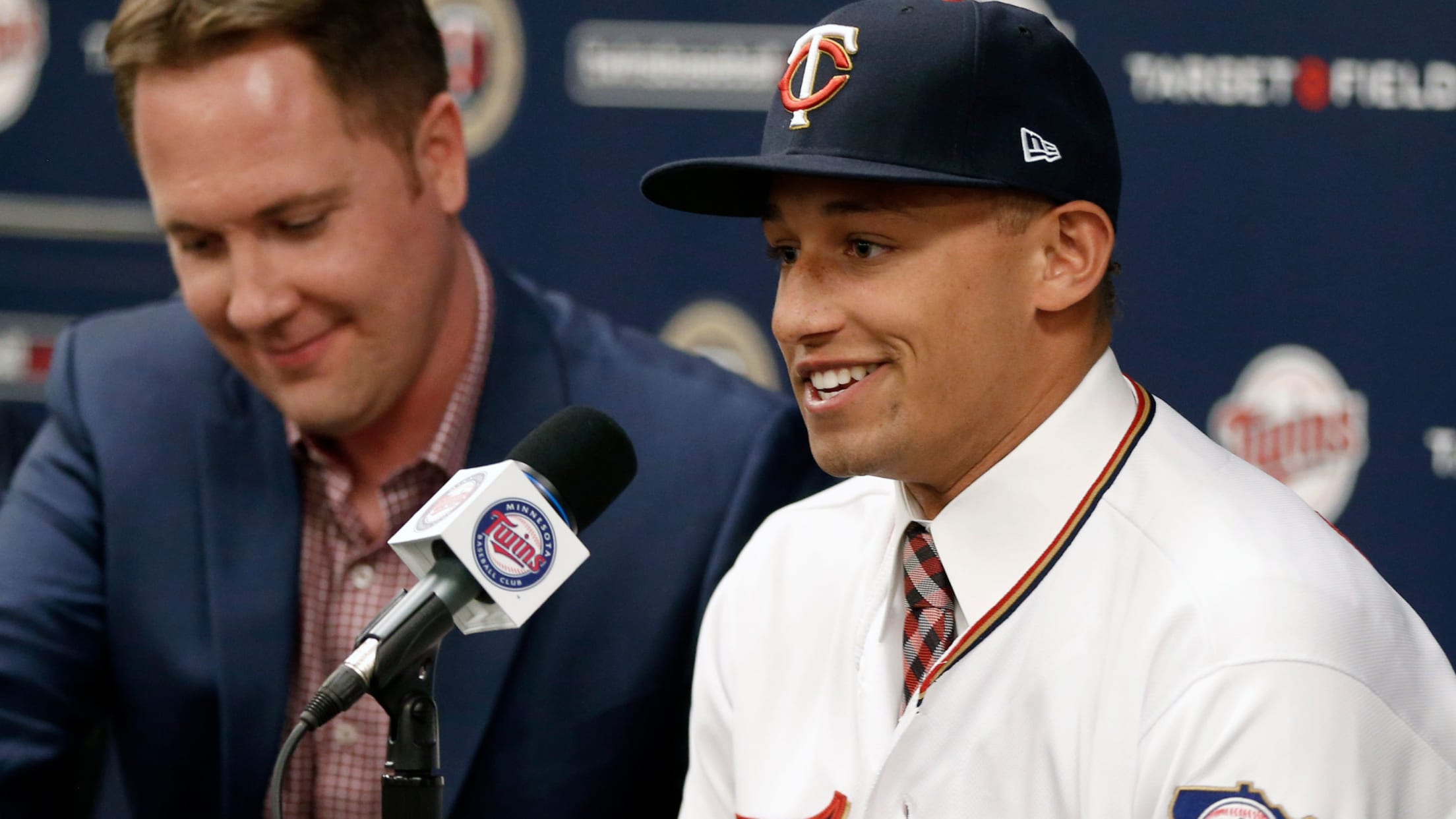 From Chuck Knoblauch to Torii Hunter, from Joe Mauer to Alex Kirilloff, the Twins have found some of their most impactful players in club history through the amateur Draft -- along with a fair share of misses, too, as is the case with any team around the league. In advance
The top Cubs Draft pick from every season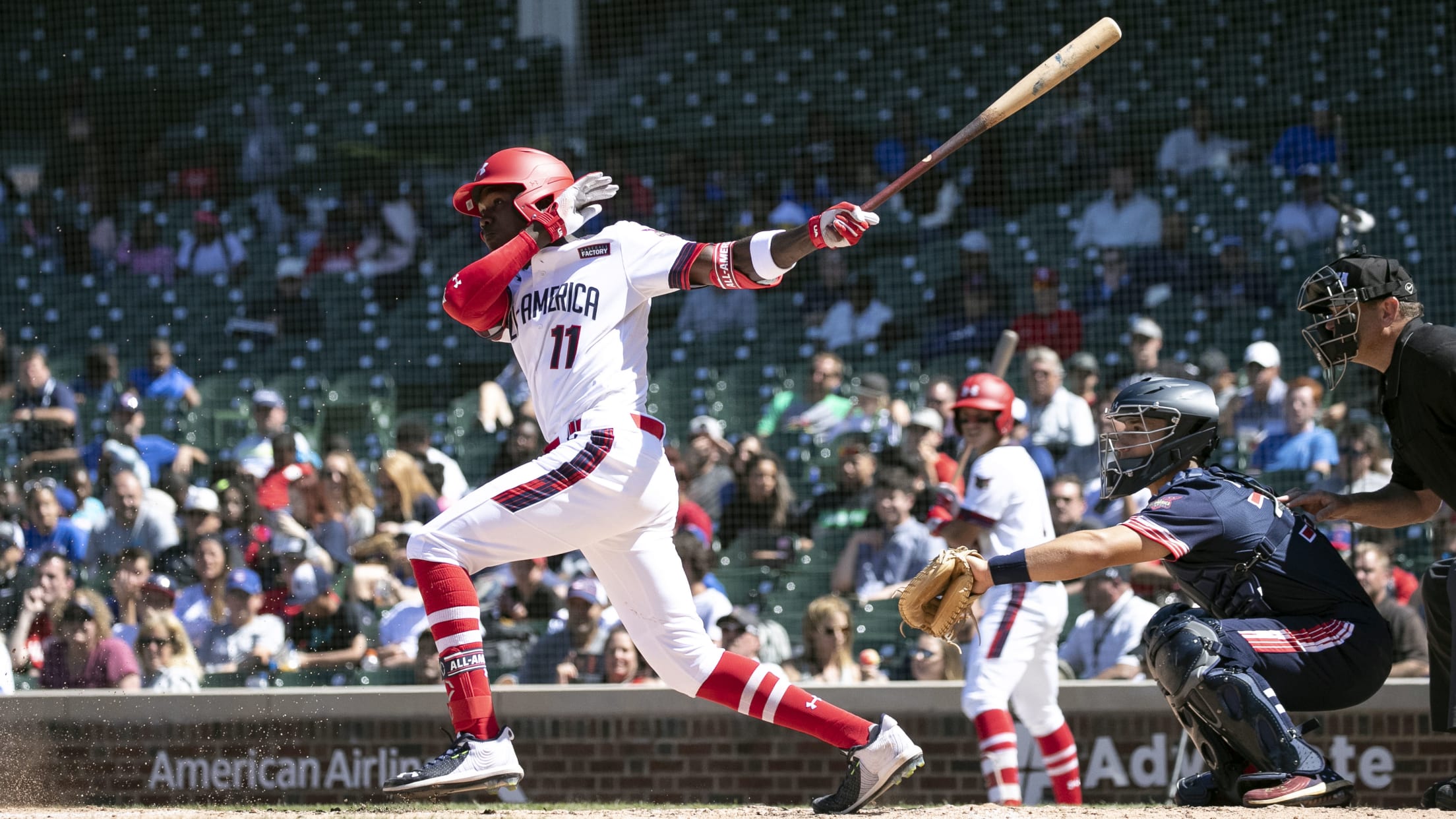 CHICAGO -- The Cubs' all-time picks in the MLB Draft range from a National League MVP to plenty who never saw The Show. There are All-Stars and October heroes, as well as cup-of-coffee players you probably have forgotten. Going back to the first June selection process in 1965, here is
The top Reds Draft pick from every season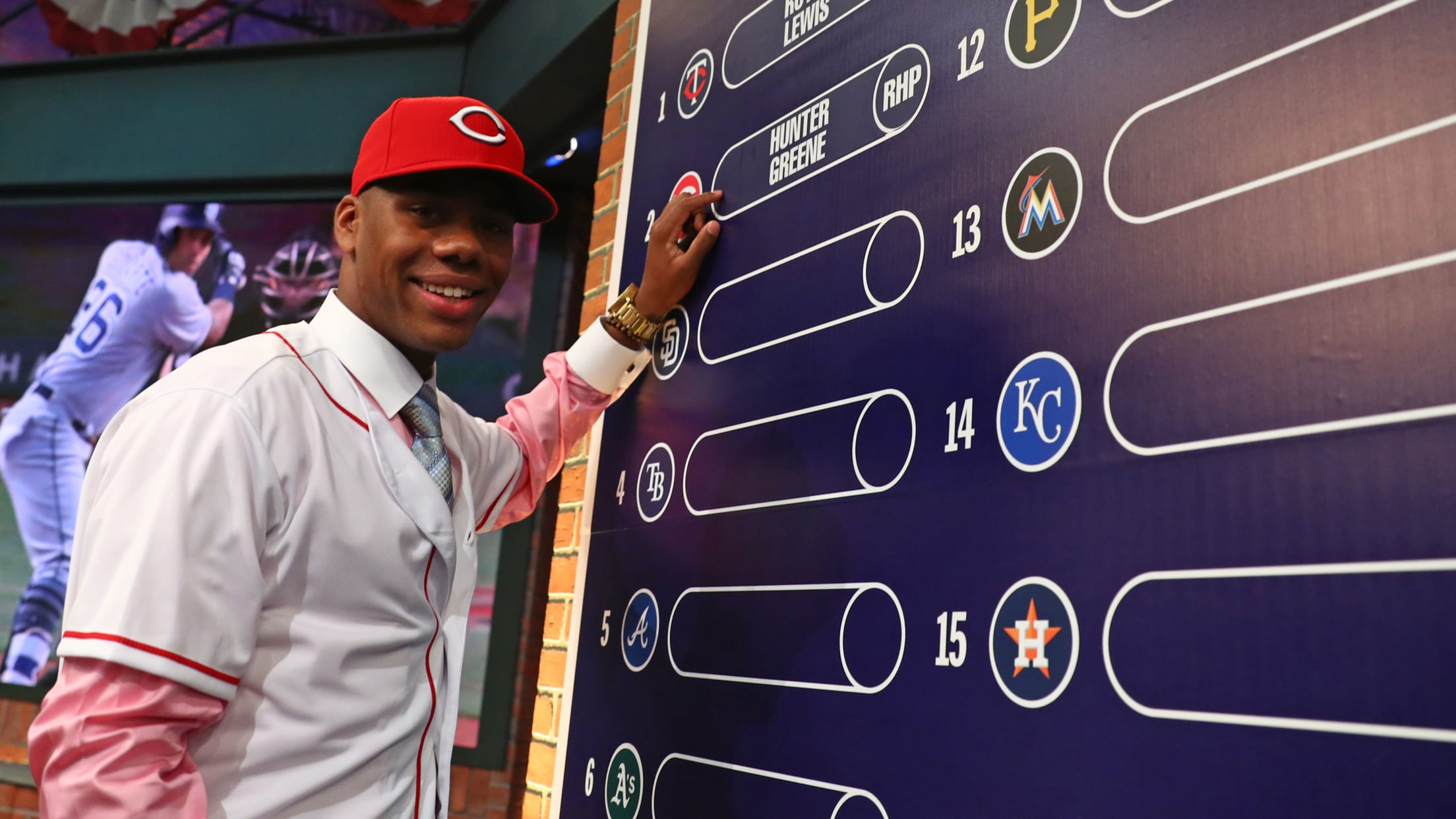 Although teams select dozens of players each year during the annual MLB Draft, most of the attention is focused on who was taken in the first round. The hits and misses are certainly given more scrutiny. Cincinnati has selected a Hall of Famer and several mainstay players who became fan
Allen rallies Miss. State with three-run HR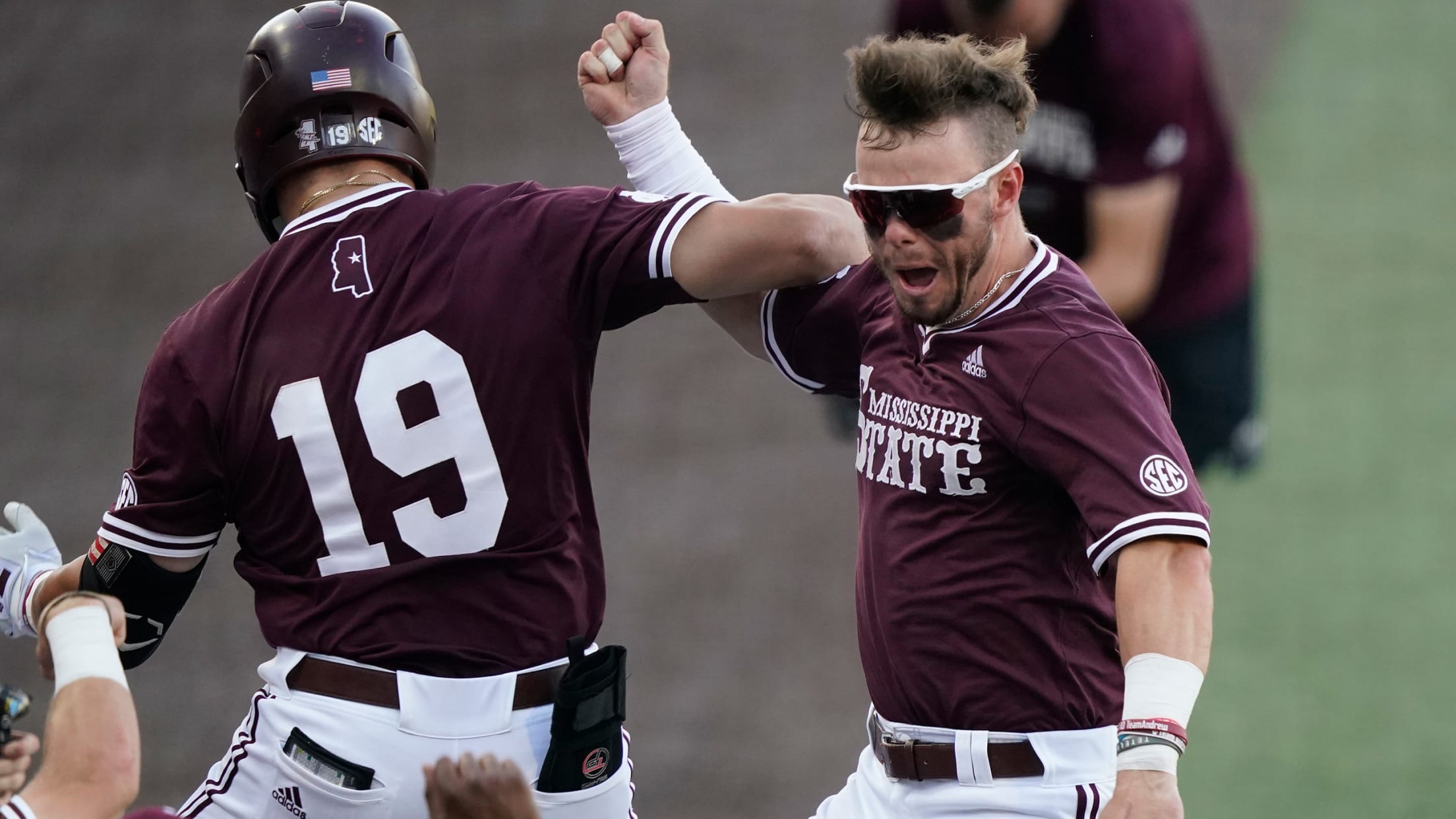 Mississippi State's baseball program is one of the most storied in the country. The school has produced many Major League players over the years, and its rich history had a chapter added to it Tuesday night. In the eighth inning of the Bulldogs' College World Series matchup against Virginia, No.
Top Red Sox Draft pick from every season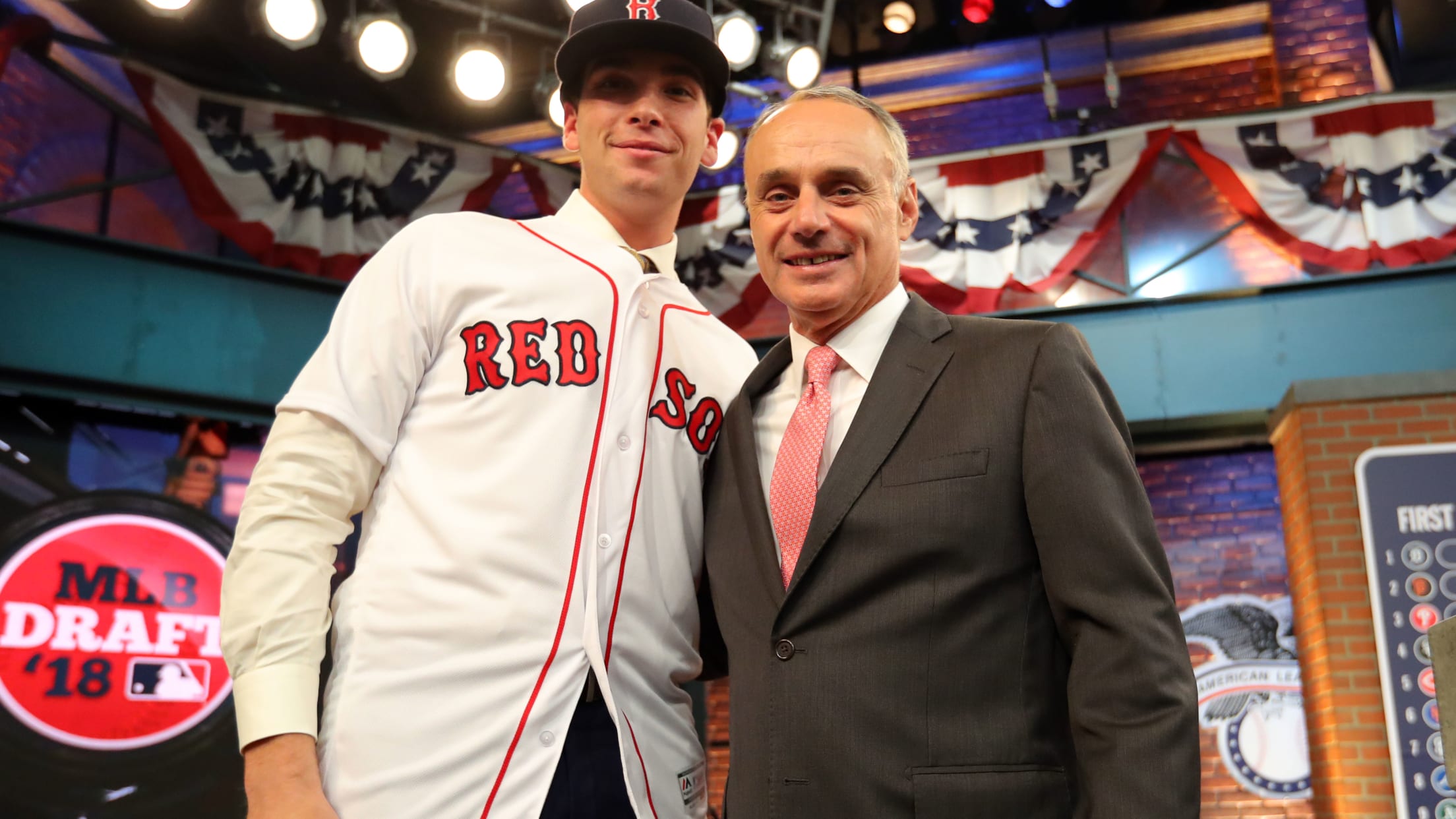 The Red Sox have had an interesting history of first selections in the Draft, beginning in 1965, when they took Billy Conigliaro, who had a more famous older brother you might have heard of. Other top selections include Hall of Famer Jim Rice, seven-time Cy Young Award winner Roger Clemens,
The top Cards Draft pick from every season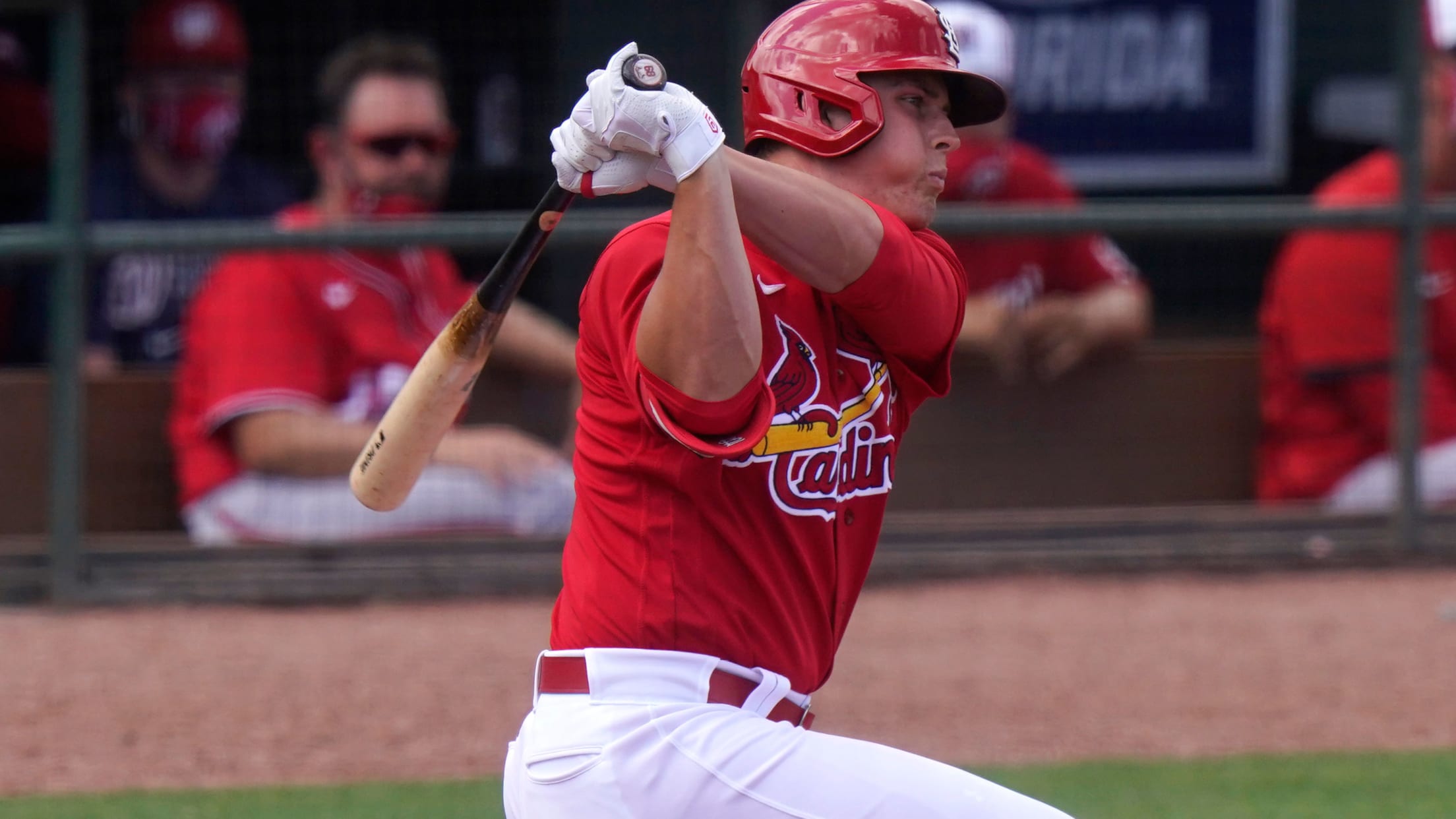 The Cardinals have prided themselves on being able to build talent through their illustrious pipeline, developing raw talent into bonafide big leaguers, and in several cases, Hall of Famers. So, how has the team fared with its top overall pick from each season? Let's dive into it, considering solely the
The top Nats Draft pick from every season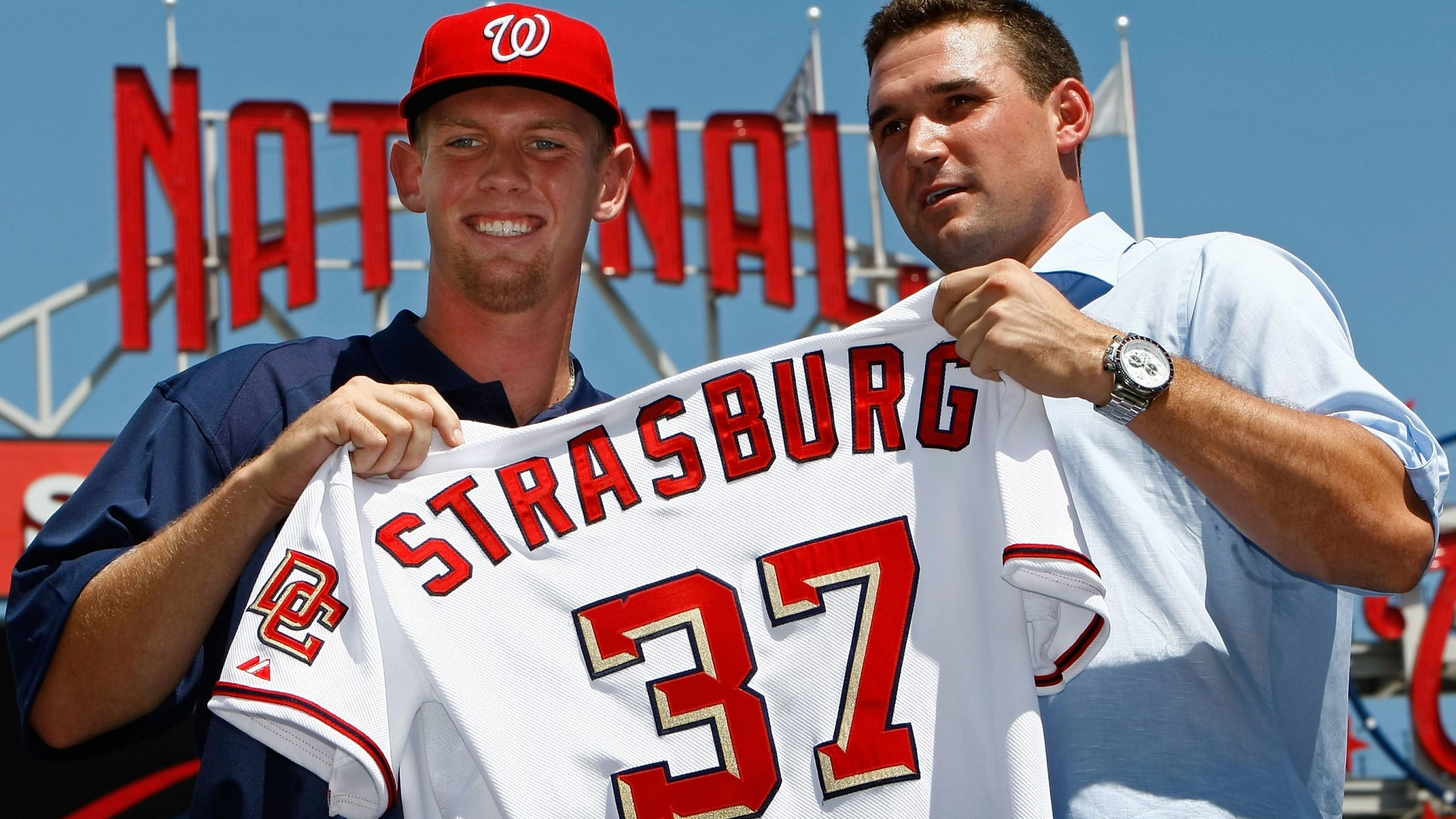 The Nationals will look to add to their future talent when the MLB Draft begins on July 11. This, while their first-ever pick, Ryan Zimmerman, still is playing at a high level with them in his 16th season. Ahead of the 2021 Draft, take a look back at the Nationals'
Are these 5 Draft prospects first-rounders?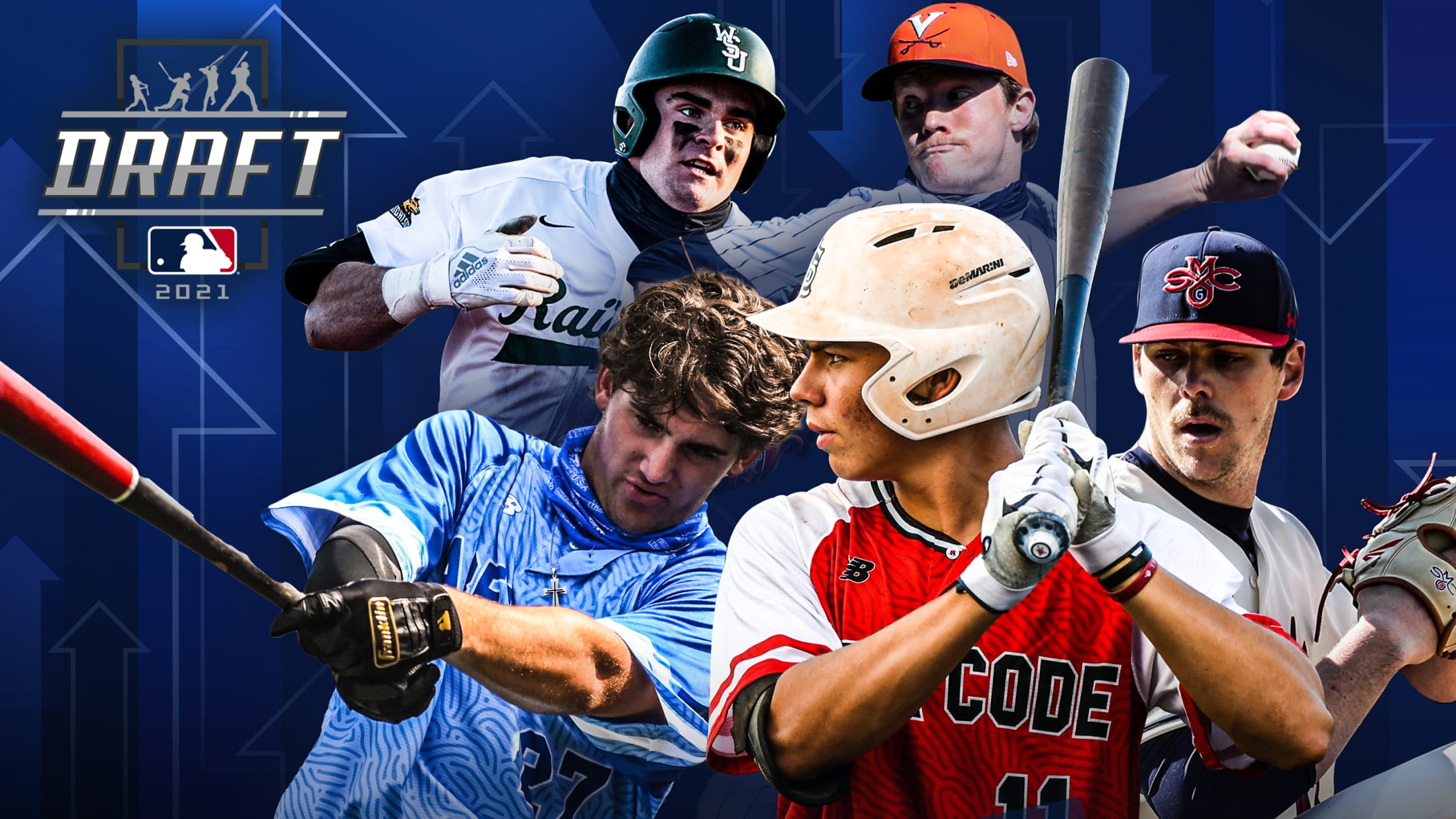 We're now less than three weeks away from the start of the 2021 Draft, and Jim Callis and I have continued to work to uncover as much info about how the first round will unfold in our weekly mocks. It's typically difficult to pinpoint the back end of the first
The top Bucs Draft pick from every season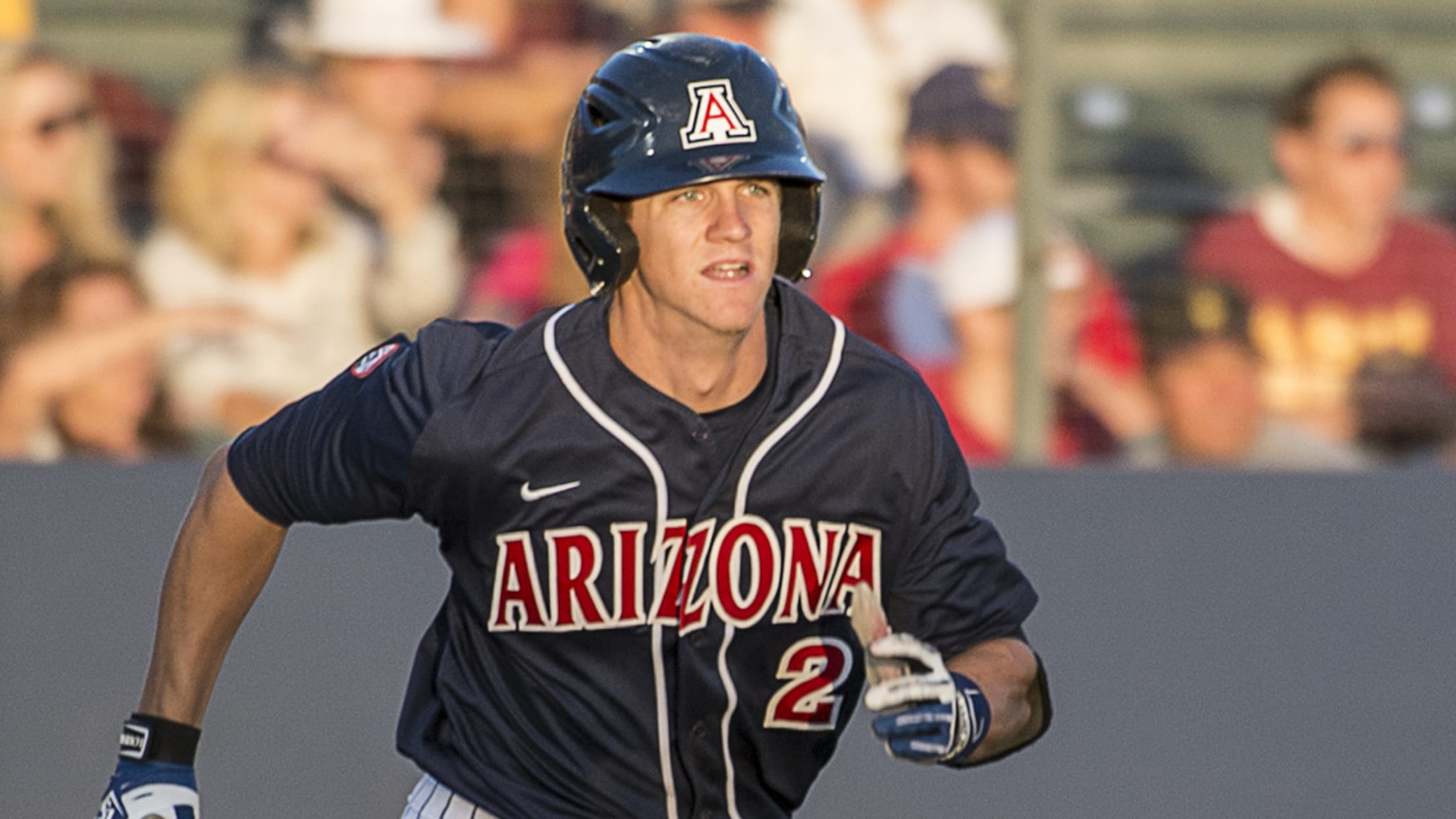 PITTSBURGH -- The Pirates have the No. 1 pick in the 2021 Draft, a spot which netted them a great Major Leaguer 10 years ago. How have they fared with their first selection in past Drafts? Here is a list of the Pirates' top pick in each year's Draft (only
Leiter whiffs 15 over 8 frames in CWS action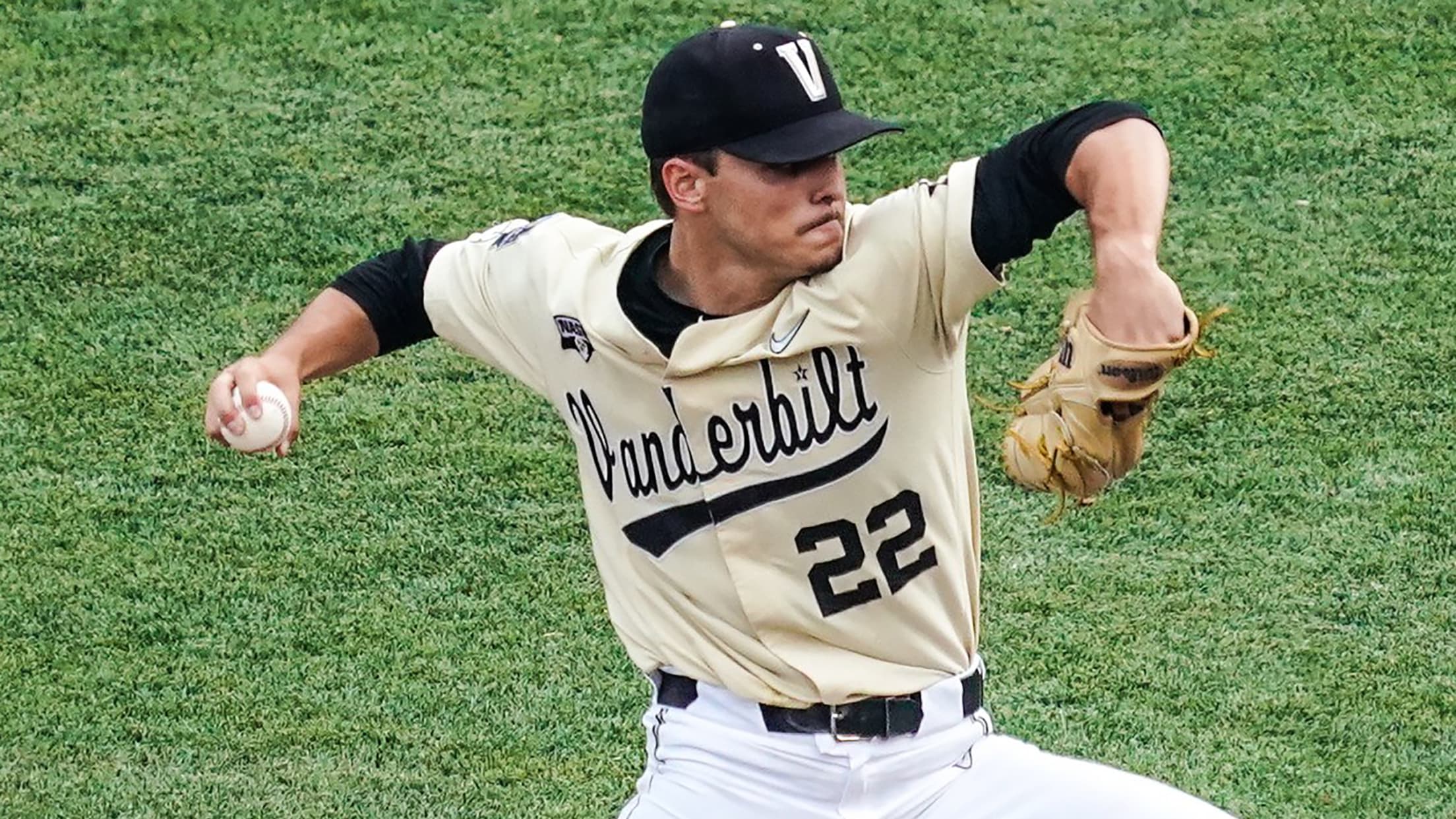 Flashing that dominant form that helped him climb to or near the top of Draft boards everywhere this season, Jack Leiter was brilliant again for Vanderbilt in the College World Series on Monday night.
Podcast: Wander, Draft Combine and Futures Game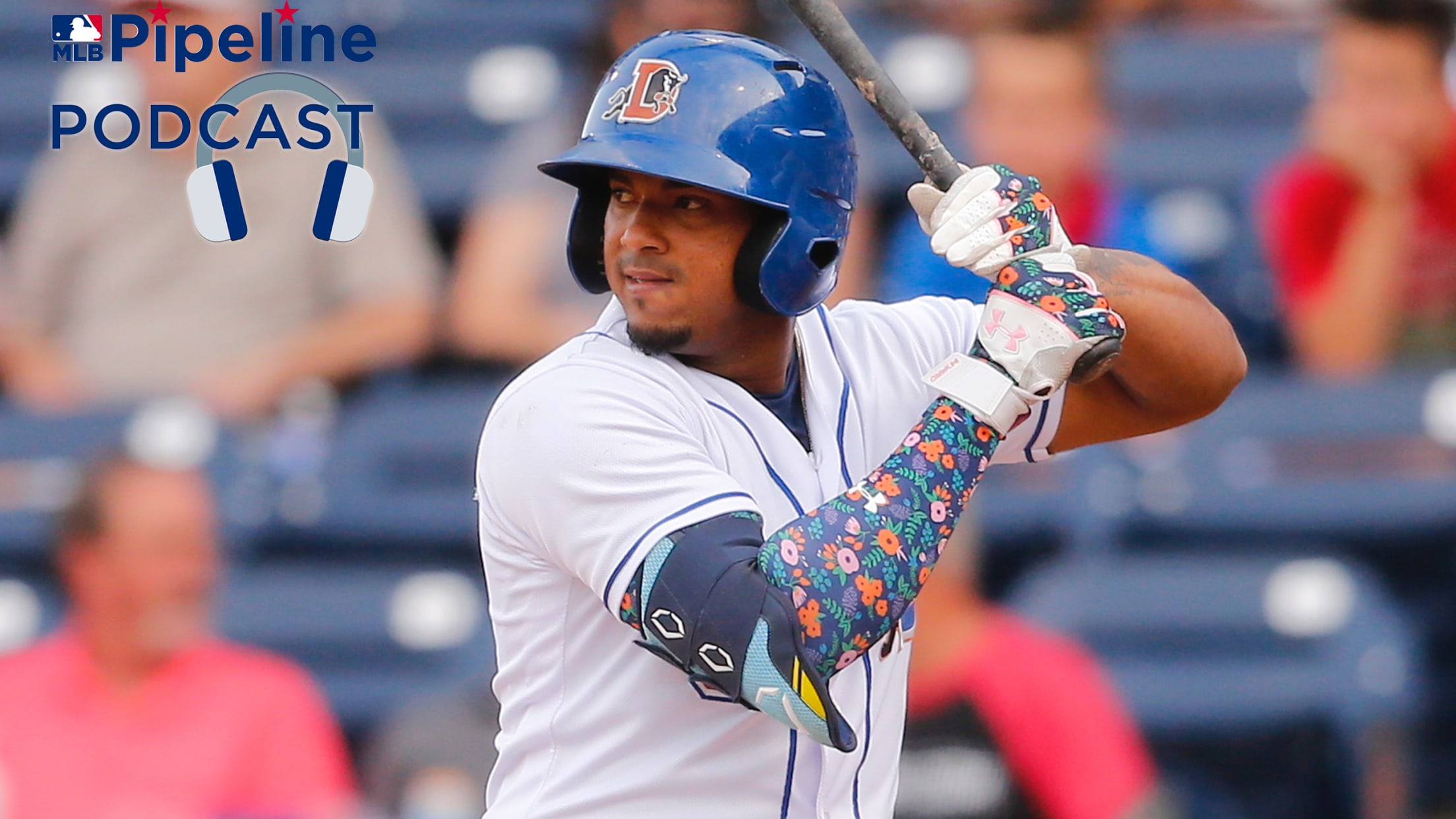 The Pipeline crew -- Jason Ratliff, Jim Callis and Jonathan Mayo -- sets expectations for baseball's No. 1 prospect Wander Franco ahead of his big league debut, updates Draft news with a focus on the MLB Draft Combine, lobbies for a few Futures Game picks (including Marco Luciano and Bobby
Top prospects head for first Draft Combine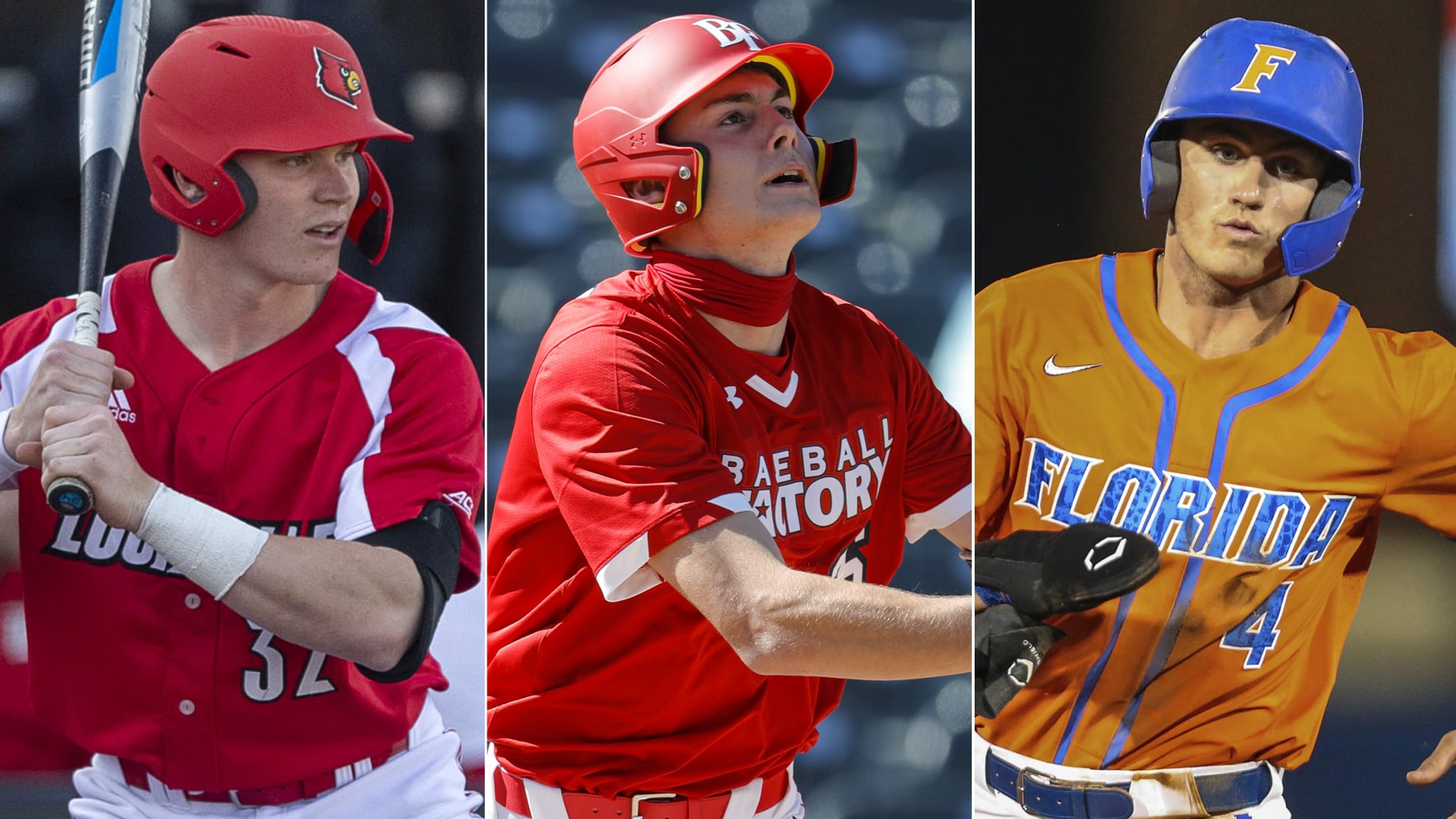 More than 100 players are slated to attend the first-ever MLB Draft Combine this week in North Carolina, including two dozen ranked in the top 100 on MLB Pipeline's Draft Top 250 Prospects list. Seventy-four from the Top 250 are scheduled to take part in the event. Florida outfielder Jud
What O's fans should expect in the '21 Draft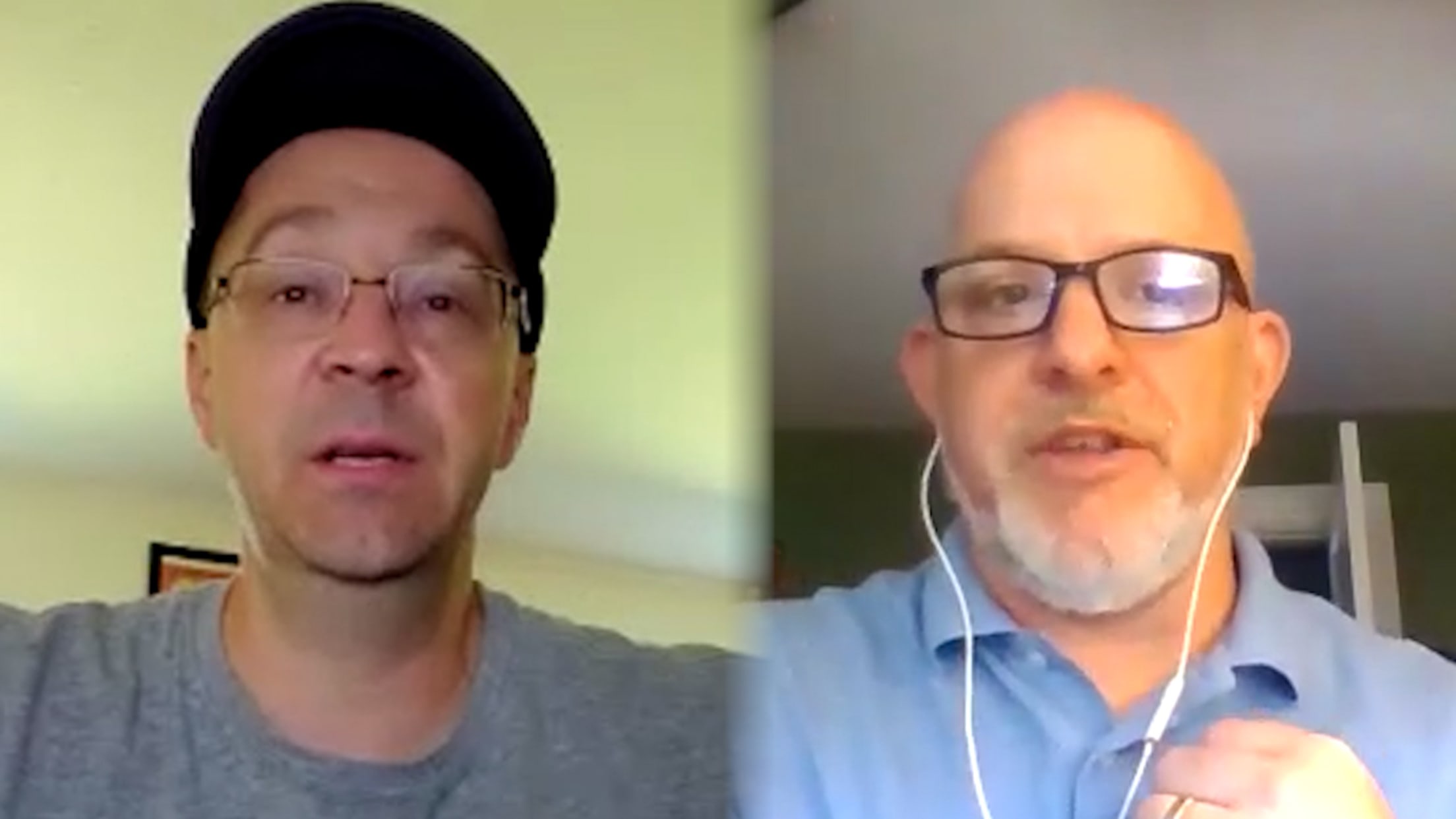 For a rebuilding club like the Orioles, one of the most important events of the year is rapidly approaching: the 2021 MLB Draft. The 2021 MLB Draft will be held from July 11-13 and consist of 20 rounds. The Orioles have the fifth overall selection in the Draft and the
Bednar fans 15 in College World Series action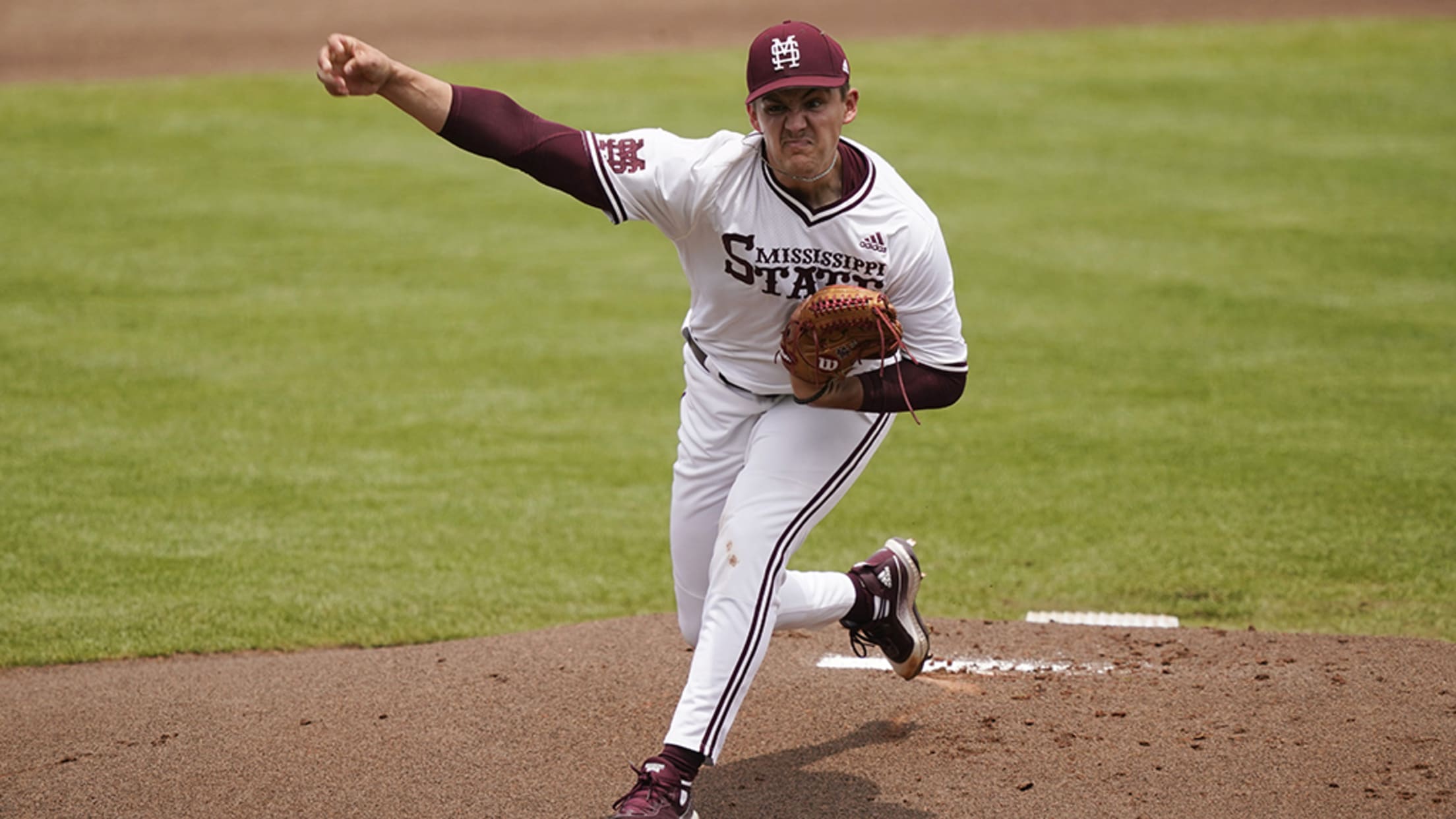 The first weekend of the College World Series wrapped up with a record-setting pitching performance for the ages Sunday night. Mississippi State's Will Bednar, MLB Pipeline's 36th-ranked Draft prospect, struck out 15 Texas Longhorns in six innings as the No. 7 Bulldogs prevailed, 2-1.
'Family affair': Father's Day at CWS for Leiters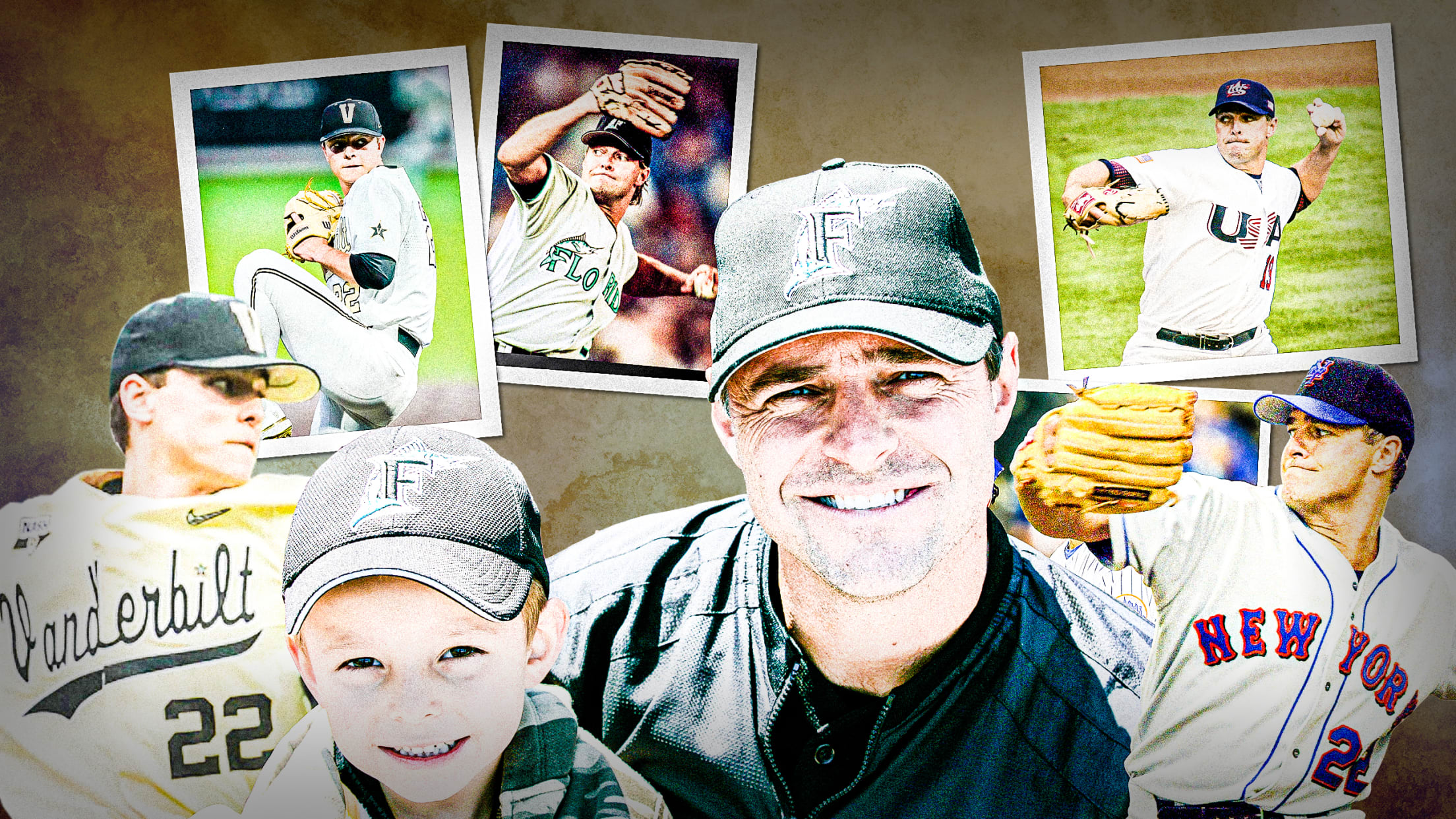 The father-son interviews have been happening a bit more frequently these days. And they're only going to increase. "I get it," Al Leiter said. "It's Father's Day. I played 19 seasons in the big leagues, and my son's pretty good." Al, of course, did pitch in the big leagues for
Top Draft prospects in College World Series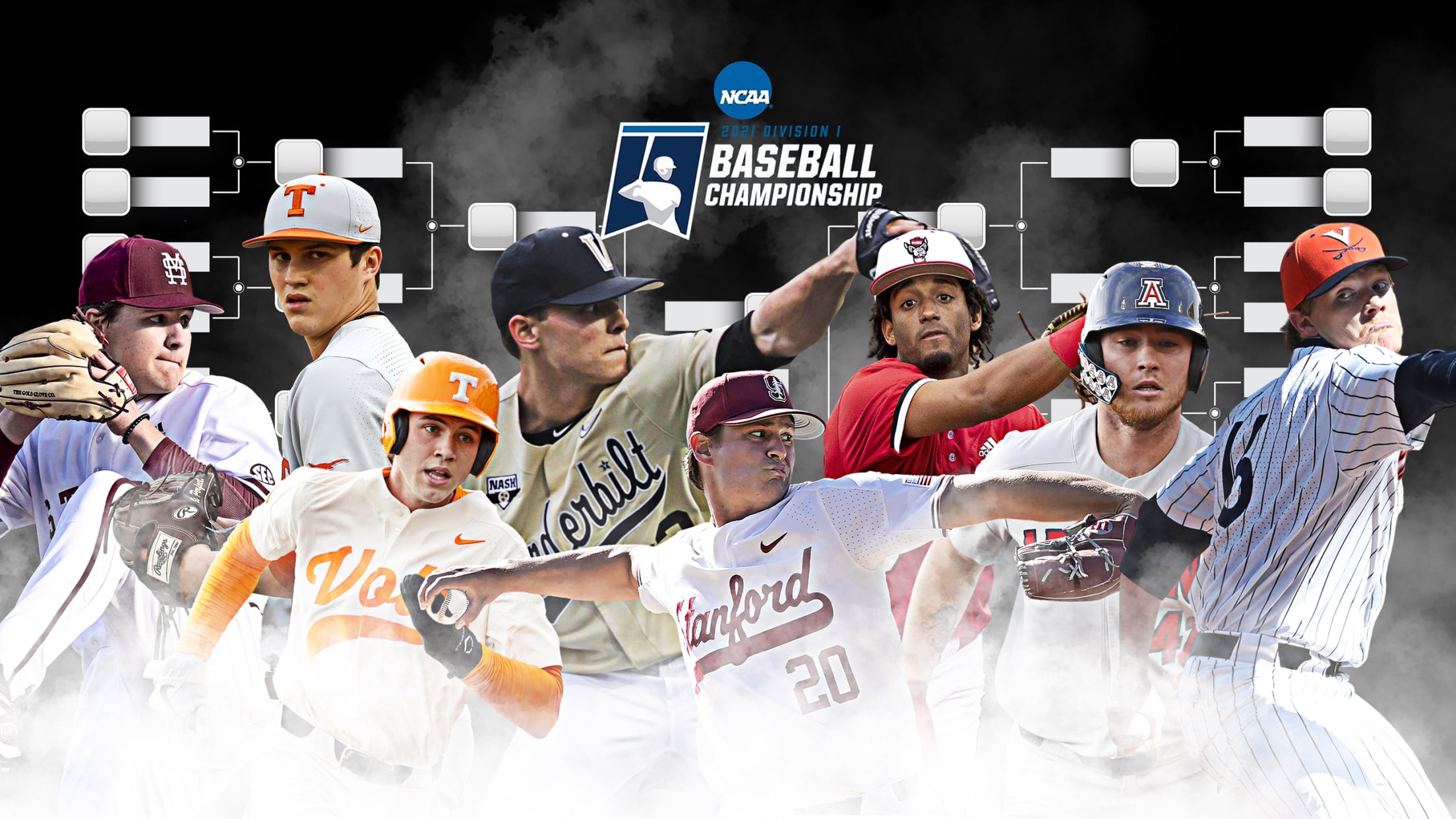 The College World Series is back after a coronavirus-induced hiatus, and Vanderbilt will have the chance to defend its 2019 national title. The Commodores lead the eight teams in Omaha with seven players on MLB Pipeline's Draft Top 250 Prospects list, led by right-handers Jack Leiter and Kumar Rocker, both
Mock Draft: Changes in the top 10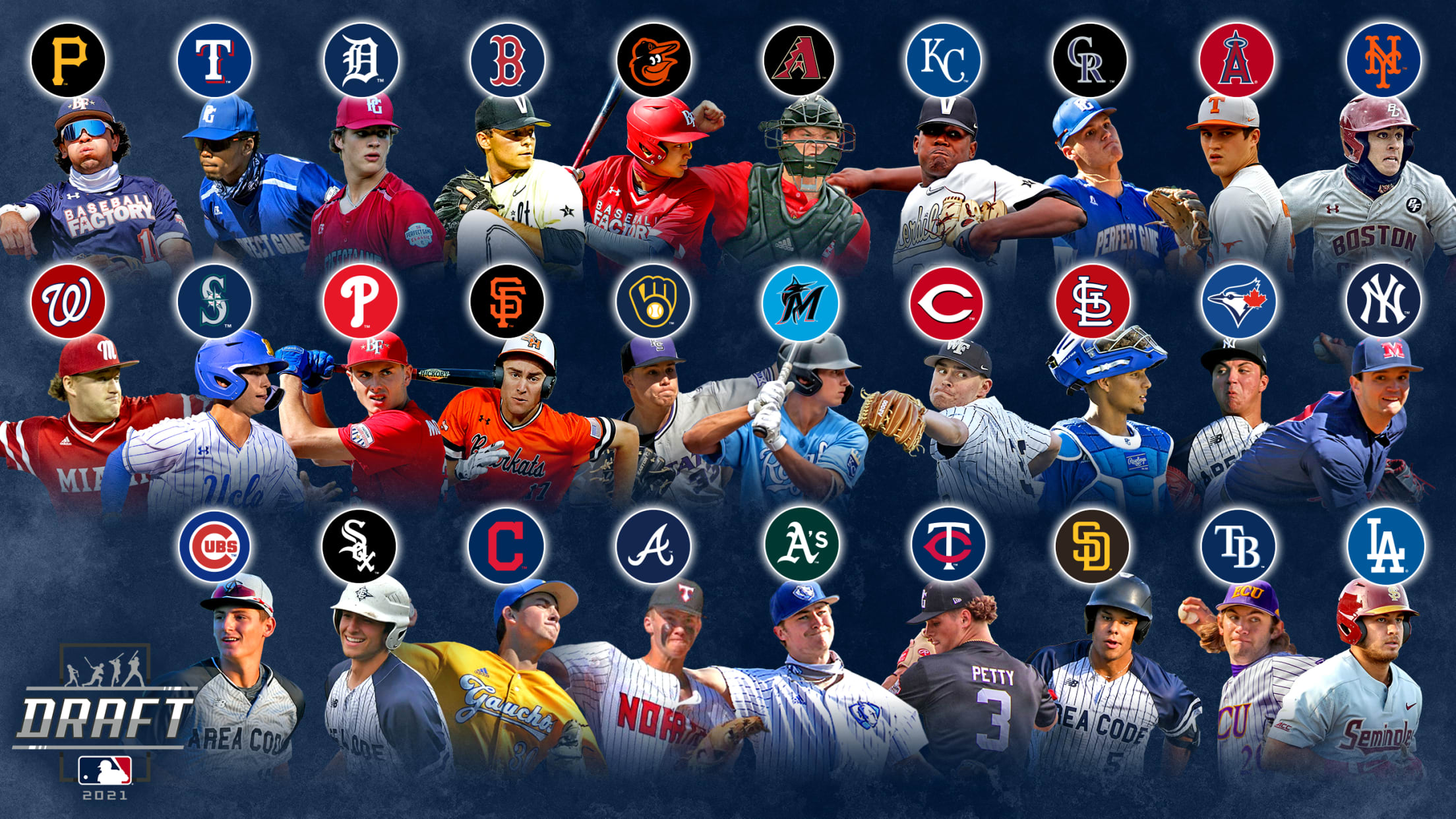 Let's mix things up a bit, shall we? No, that doesn't mean a new name in the top spot, but there are several changes in the top 10, most notably moving North Carolina prep shortstop Kahlil Watson up to reflect the buzz he's been getting. Many in the industry aren't
Inbox: Rising pitchers, young shortstops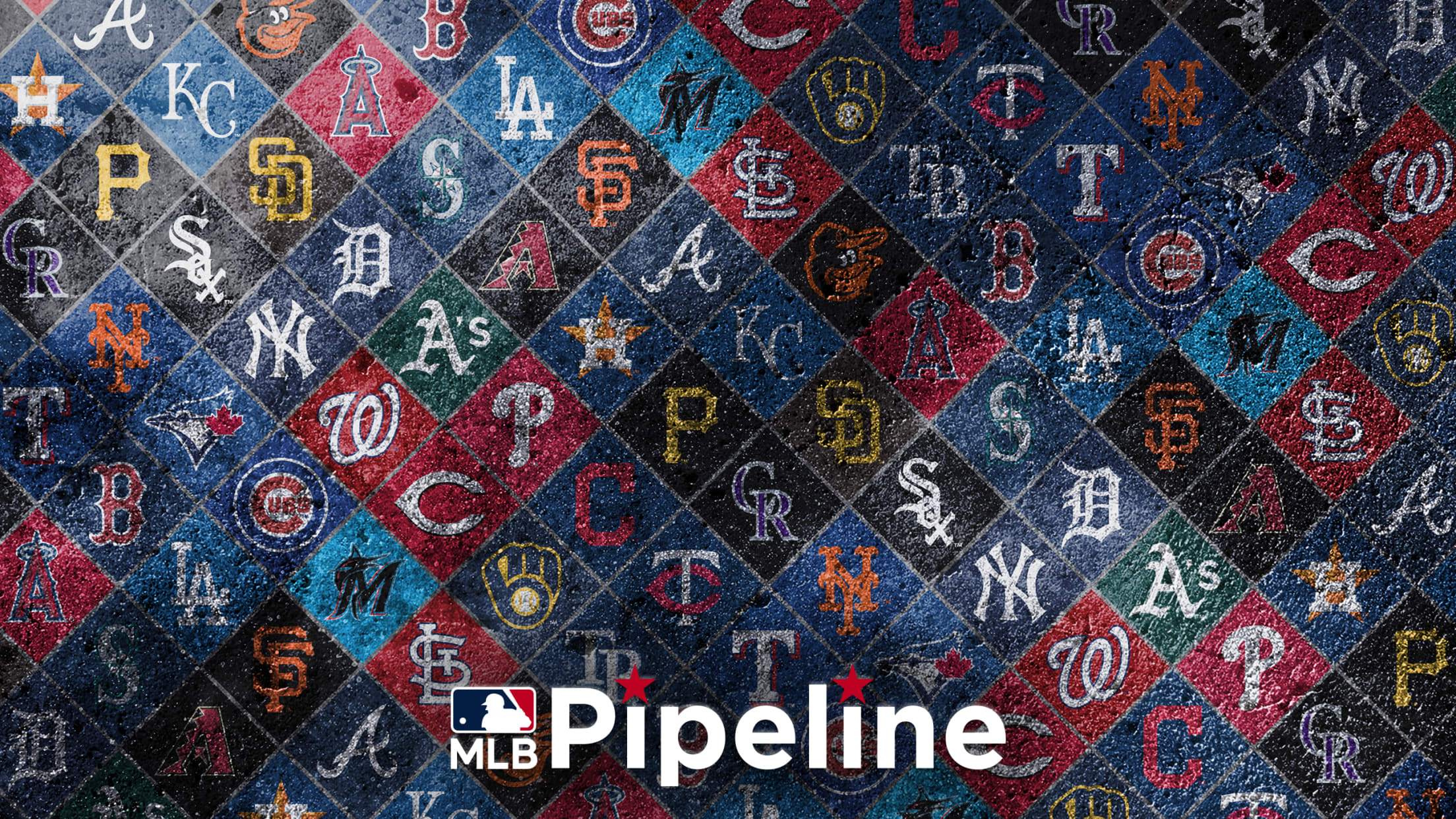 My favorite baseball event of this or any year -- the College World Series -- starts on Saturday. I'm picking an all-Southeastern Conference final, with Vanderbilt successfully defending its 2019 championship by defeating Mississippi State. I also predict that Commodores right-hander Kumar Rocker will become the first player to win
NEW Draft Top 250: Top Tools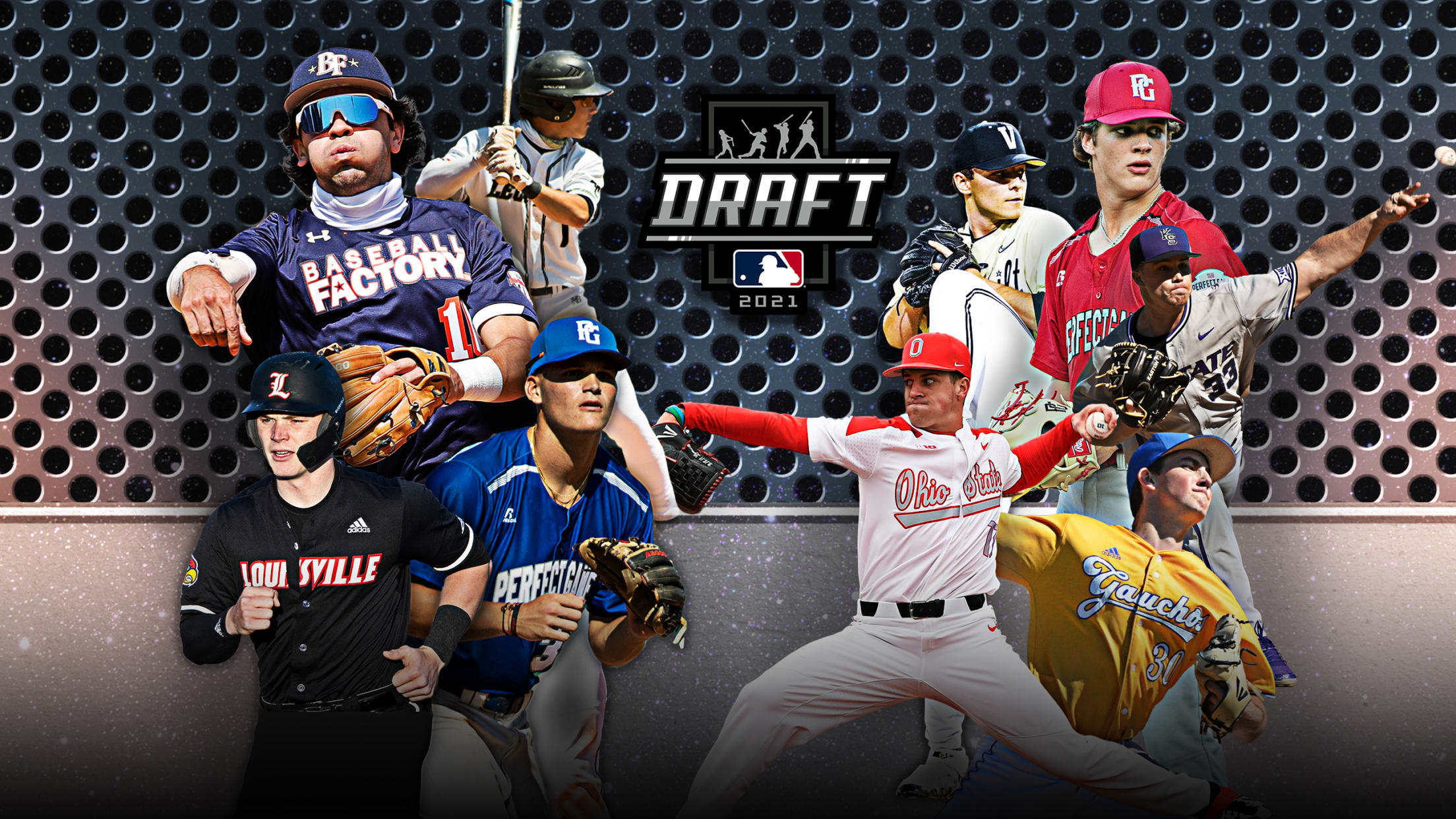 When it comes to evaluating prospects, the most important tools are hitting ability and the fastball. It's hard for a position player to have much impact if he doesn't have enough bat to make a difference, and most of the game's best pitchers build a foundation off their heater --
5 Draft prospects with helium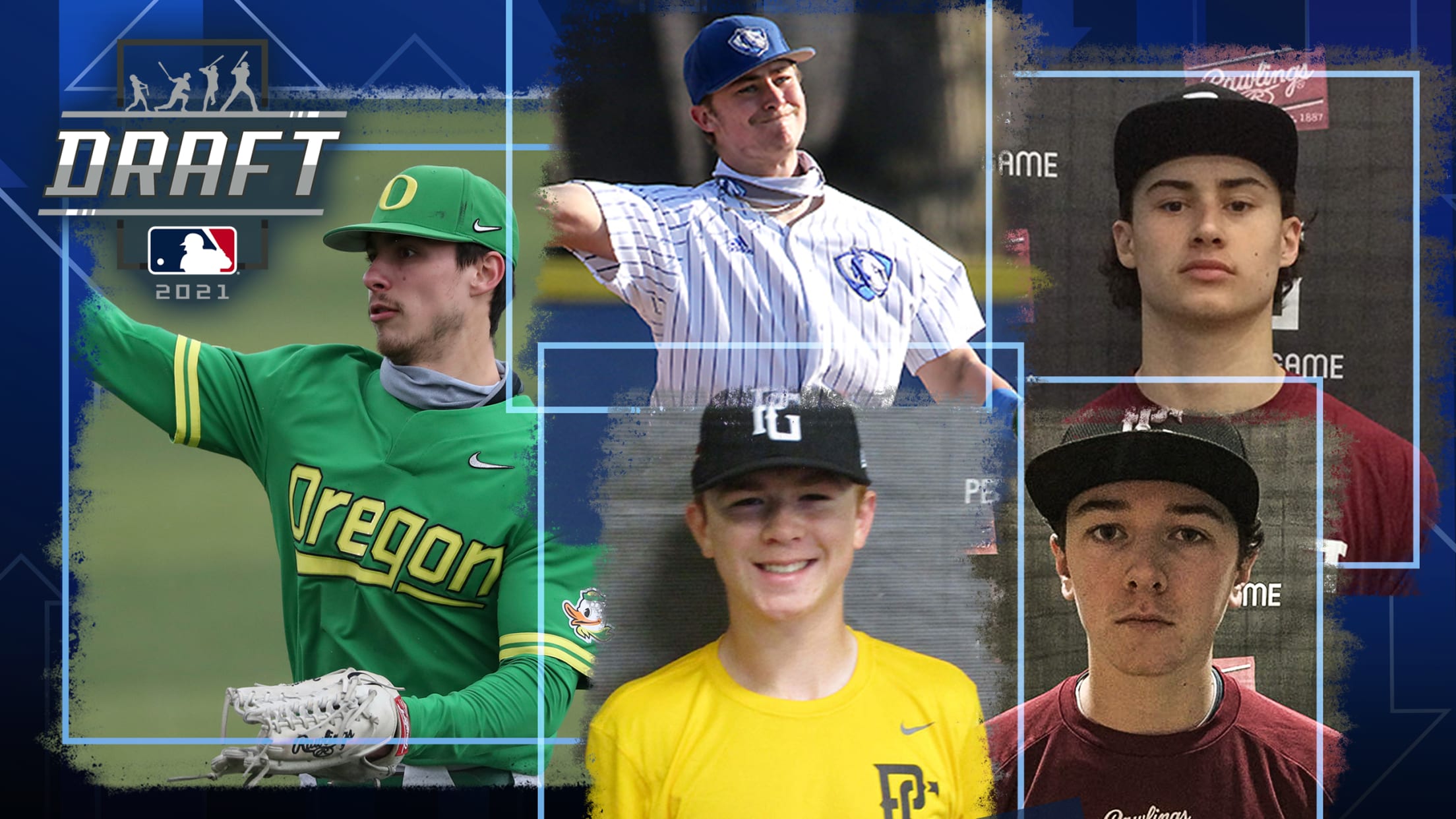 Normally, the Draft would have concluded by now and MLB Pipeline would be in signing reporting mode. But with three and a half weeks still to go before the Draft begins in Denver, there's still plenty of time for players to move up boards. The term for that, "in the
Podcast: Draft list expansion, prospects with helium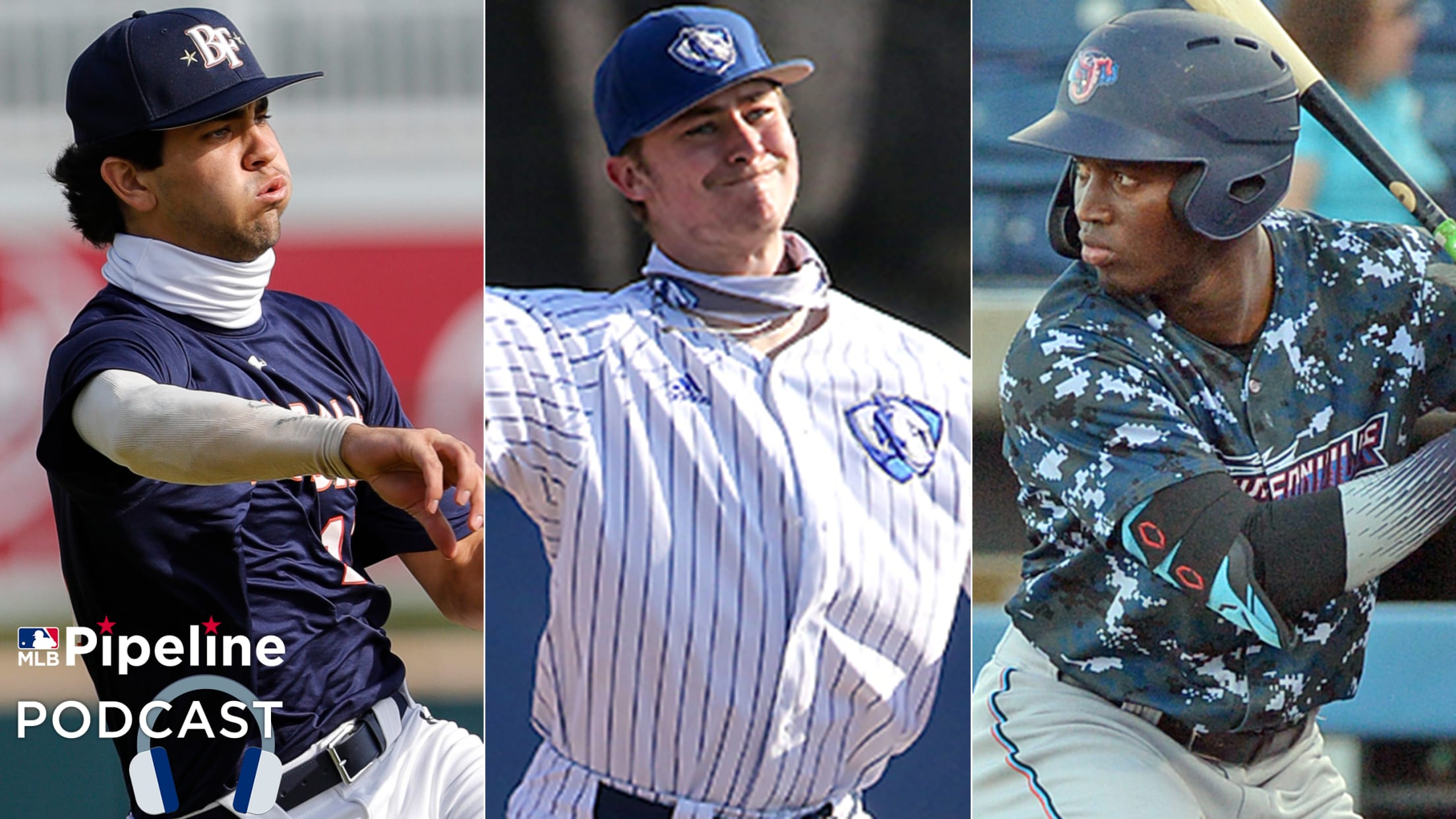 Jason Ratliff returns to shepherd Jim Callis and Jonathan Mayo through a ton of Draft talk, from the expansion of MLB Pipeline's Draft rankings to 250 for the first time ever, to the top tools in the Draft class and a discussion of five guys who have helium. Then the
Allen sparks Mississippi St. to CWS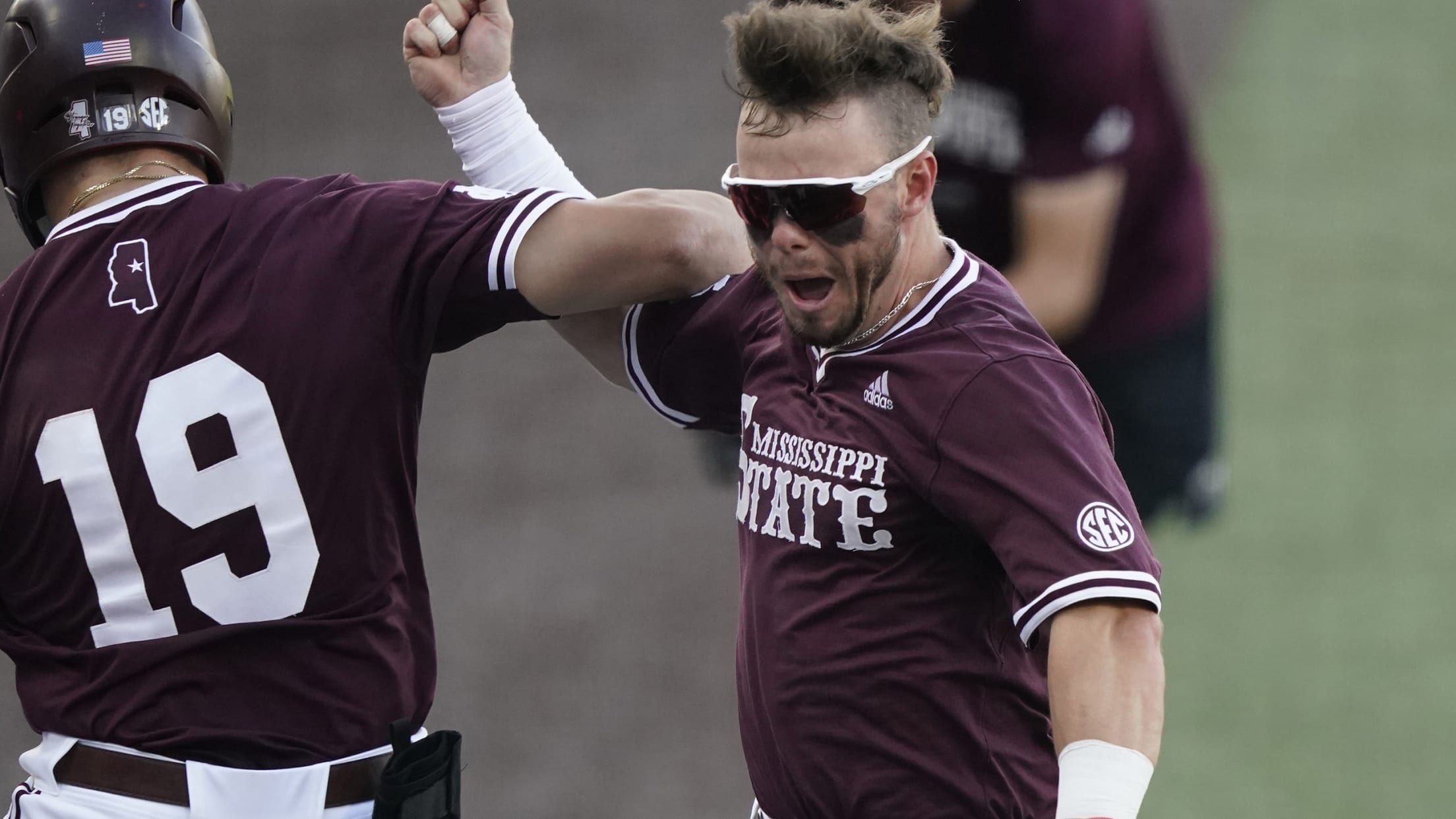 Tanner Allen would not go quietly into the night.
Torres blasts NC State to CWS in stunner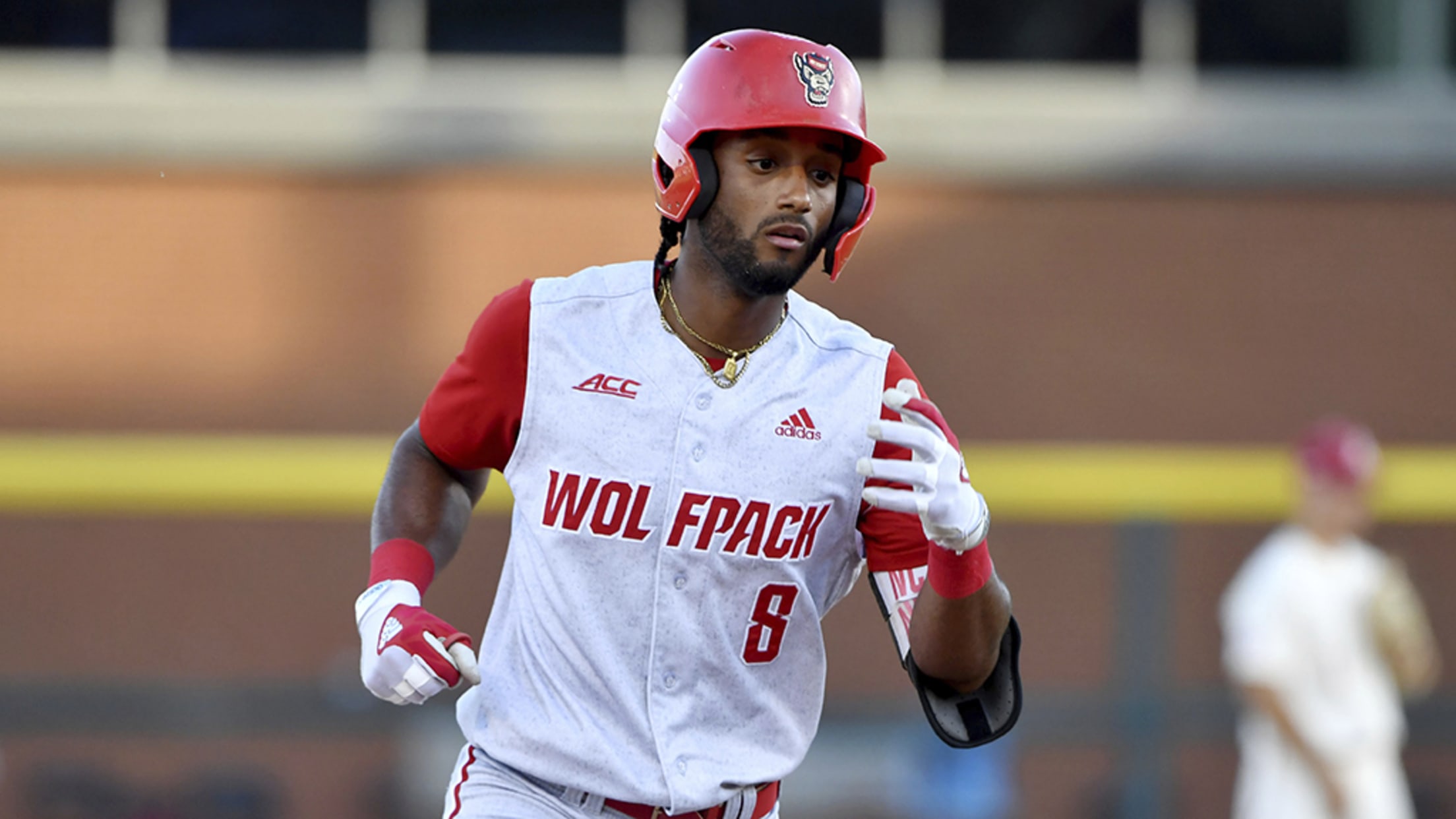 Sometimes all it takes is one swing of the bat to etch your name in the history books. North Carolina State shortstop Jose Torres will go down in Wolfpack lore for blasting a go-ahead solo homer in the ninth inning against top-ranked Arkansas, sending North Carolina State to the College
Leiter follows Rocker's Super Regional gem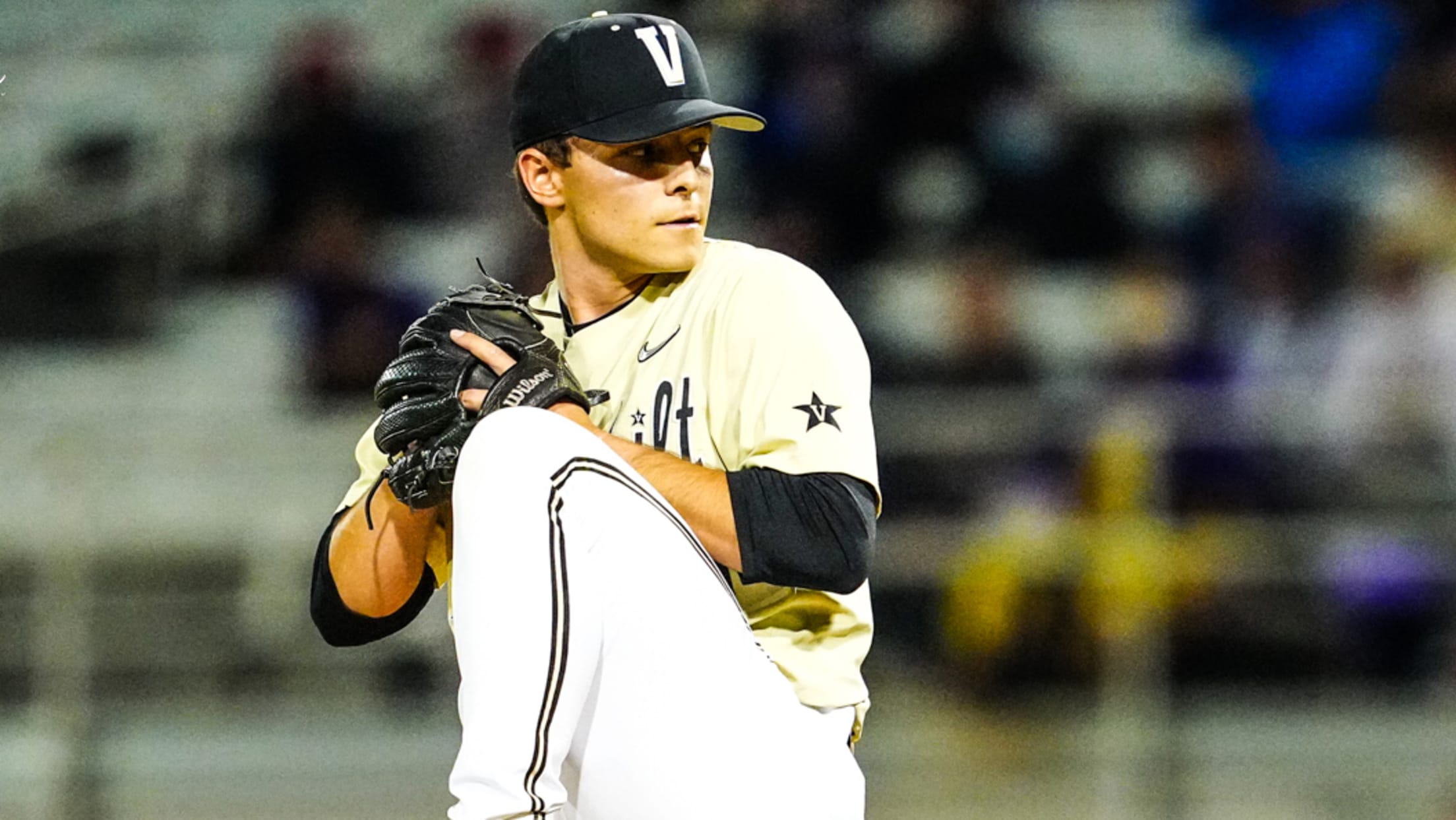 As it has been for much of Vanderbilt's season, so it went in NCAA Super Regional play. After Commodores fireballer Kumar Rocker tossed a gem on Friday, teammate and fellow likely first-rounder Jack Leiter went to the bump on Saturday and punched out 10 over seven innings of two-hit ball,
Rocker wins battle of potential 1st-rounders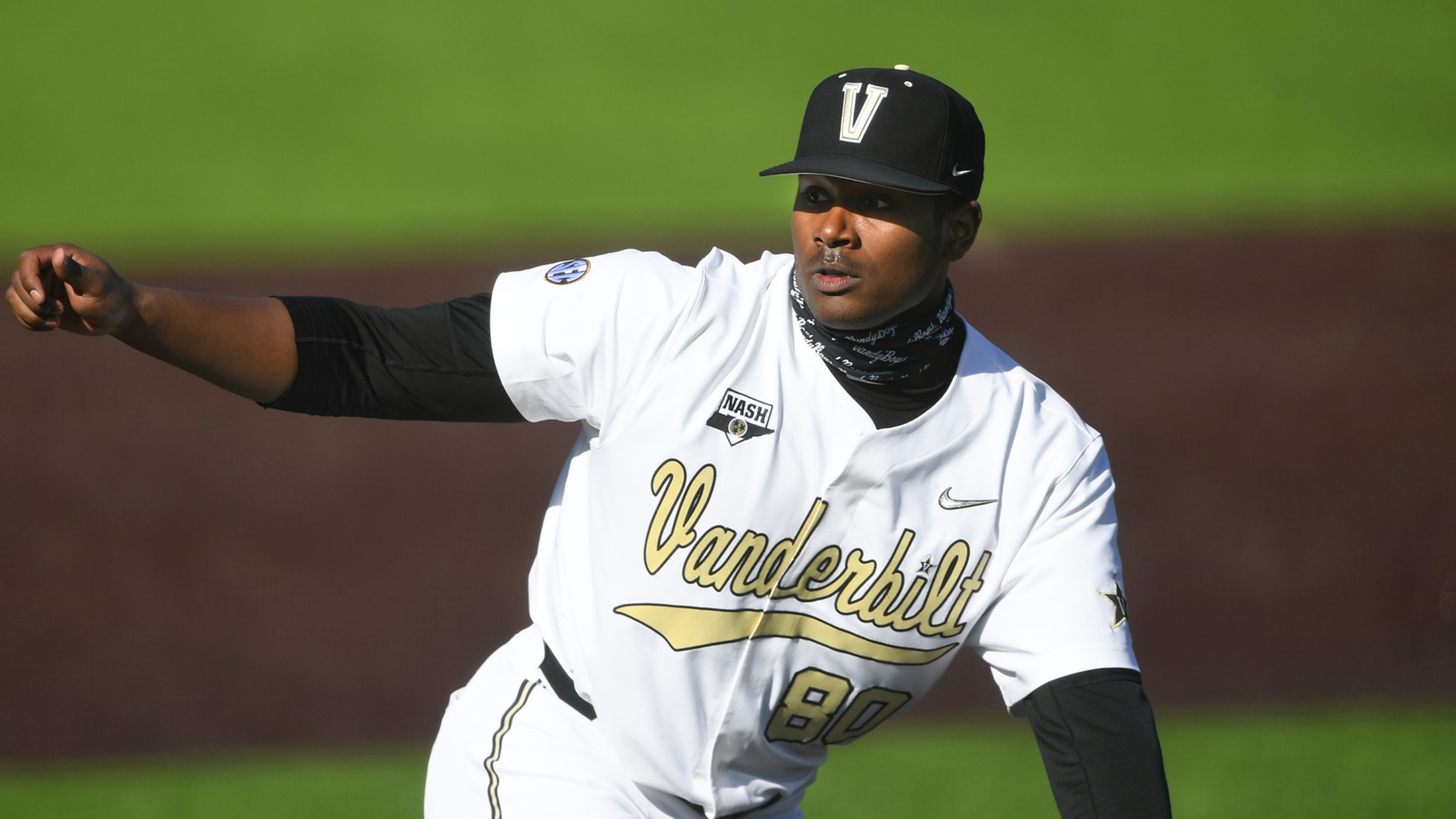 The showdown between two of the 2021 MLB Draft's top pitching prospects did not disappoint on Friday, as Vanderbilt's Kumar Rocker and East Carolina's Gavin Williams went back and forth for seven-plus innings in an incredible pitcher's duel that lived up to the billing. In the end, Rocker outpitched Williams