Prospects with best secondary pitches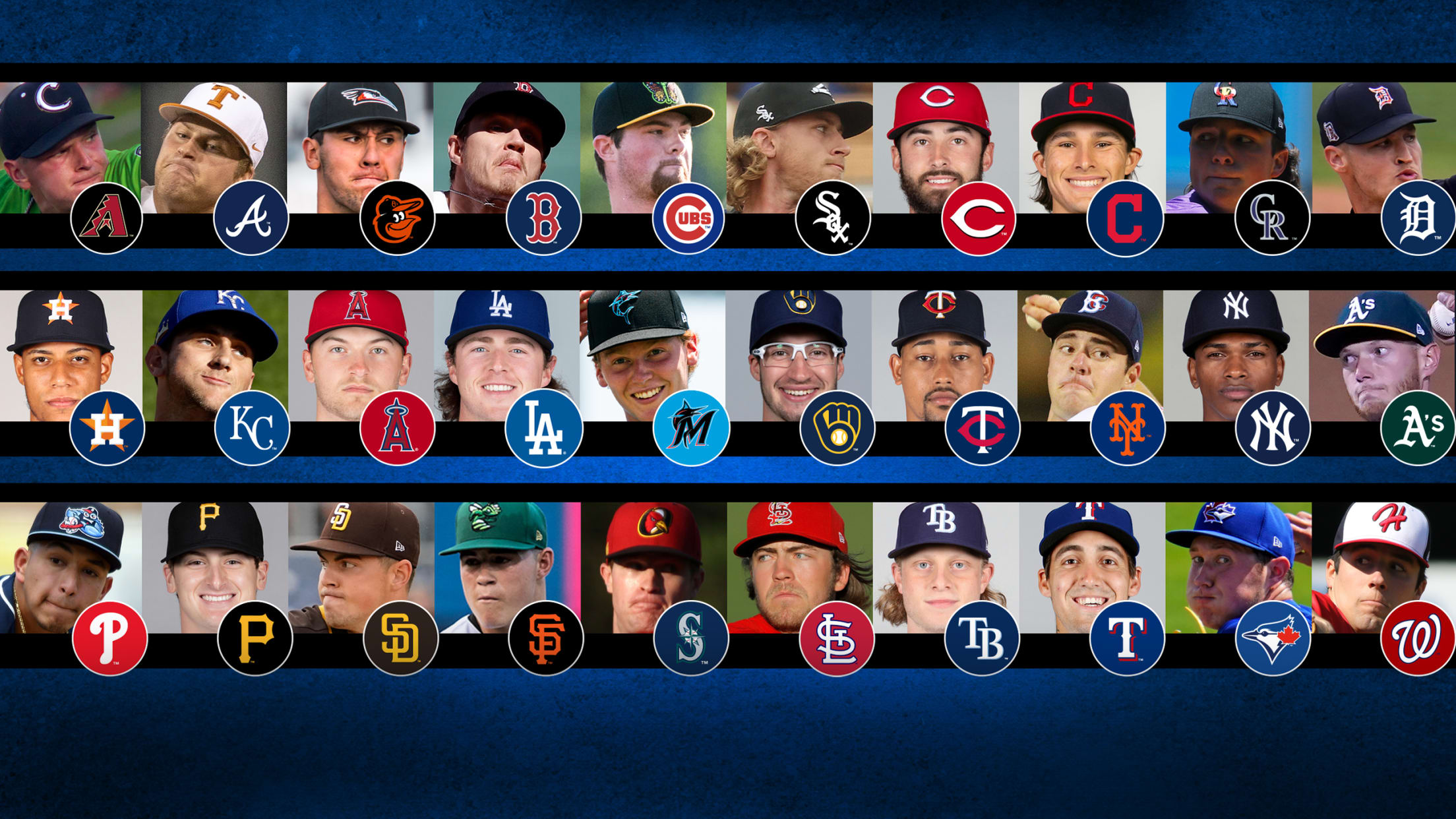 Velocity, velocity, velocity. It's all the rage these days. But pitching is an art, and what makes it so isn't just the reading of the radar gun. It's what else you can add to the mix. Bob Gibson and Randy Johnson had the slider. Sandy Koufax and Clayton Kershaw leaned
New Jackie mural overlooks Tulsa ballpark
Greenwood District artwork, acknowledging centennial, aims to educate and inspire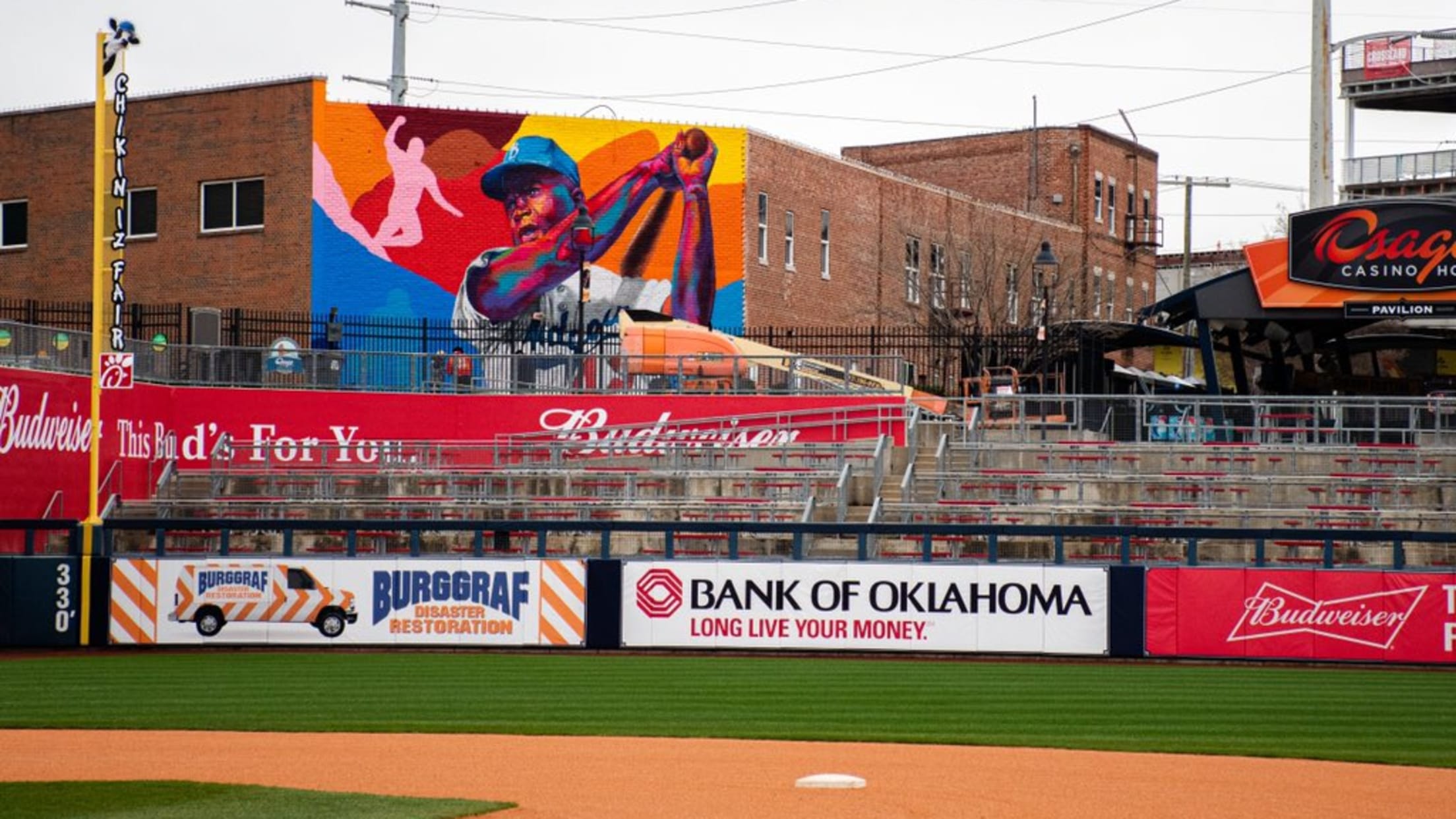 When the Tulsa Drillers open their 2021 season, fans will be treated to a dazzling new sight: a massive, vividly-rendered mural of Jackie Robinson beyond the outfield wall. The Drillers are a Dodgers affiliate, which makes Robinson a natural fit for such an honor. But the significance of this large-scale
These rookies are early Statcast standouts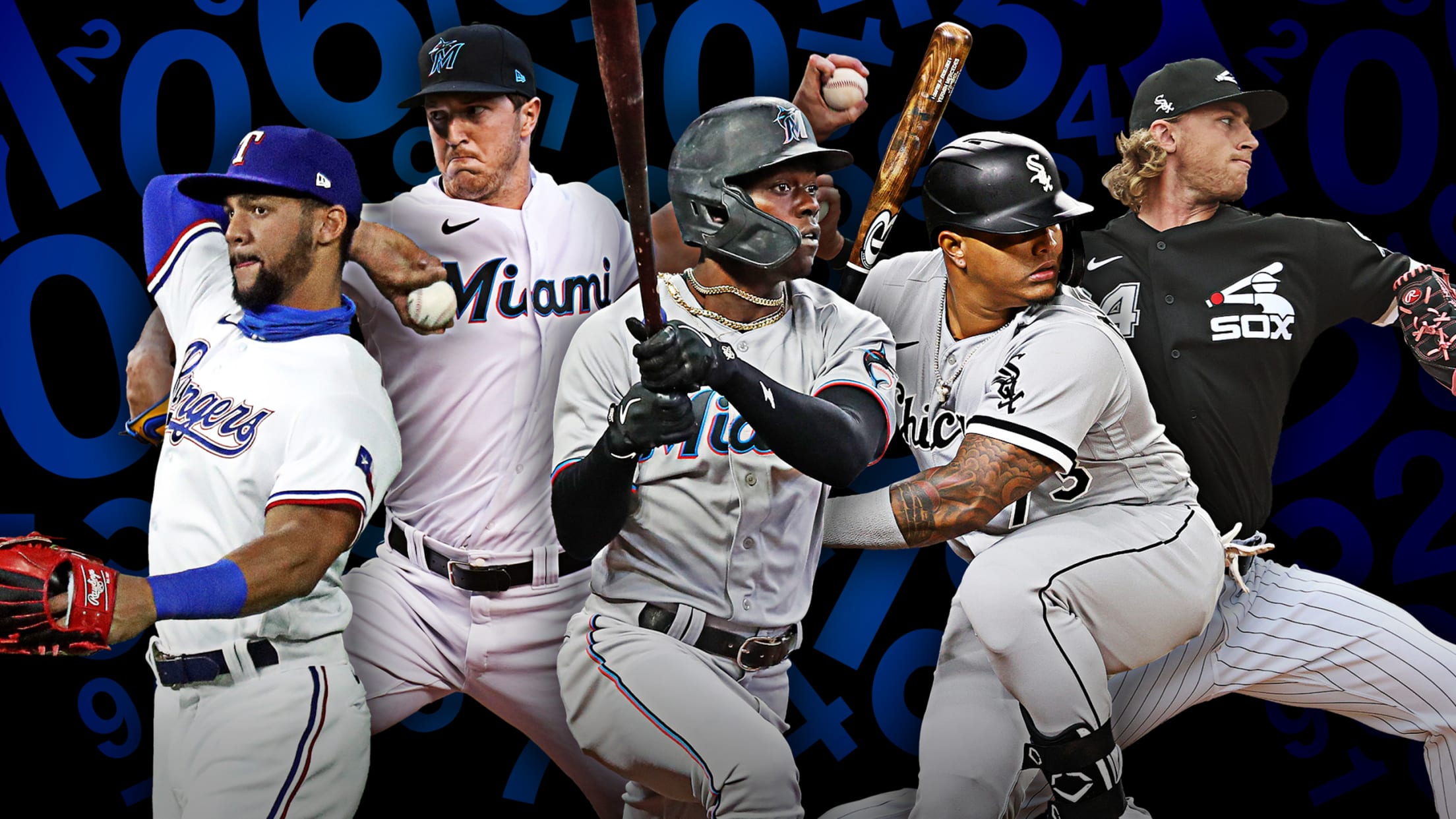 Anything feels possible in a small sample. A No. 9 hitter can have a four-hit day. A struggling pitcher can have a clean inning. The slowest runner can pull off a delayed steal for his one theft of the season. But that's not entirely true. Not every pitcher can pump
Inbox: Who will shake up the elastic Top 100?
It's hard to tell which duo is getting more attention from prospect fans these days: The Vanderbilt phenom combination of Kumar Rocker and Jack Leiter or the American League rookie sensations Yermín Mercedes and Akil Baddoo. Both groups are garnering a ton of headlines these days, and for good reason.
Brooklyn-born Palacios inspired by Robinson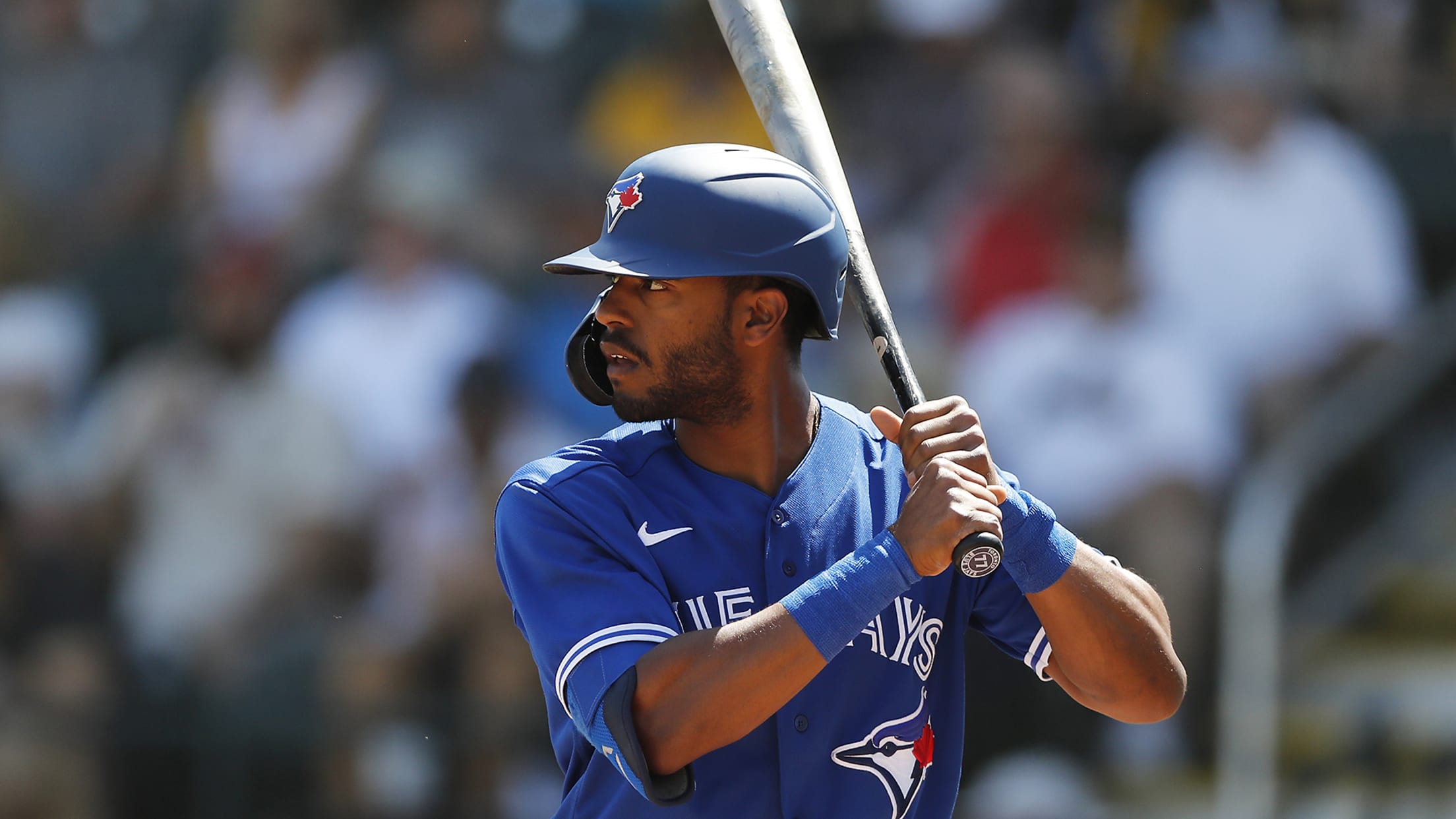 For Josh Palacios, growing up in Brooklyn, N.Y., meant dealing with some seriously harsh winters. As a result, his offseason practices took place inside a gymnasium, which happened to be right across the street from the grounds of old Ebbets Field, once the home of Jackie Robinson and the Brooklyn
Mercedes' 431-foot HR gave Rodón a cushion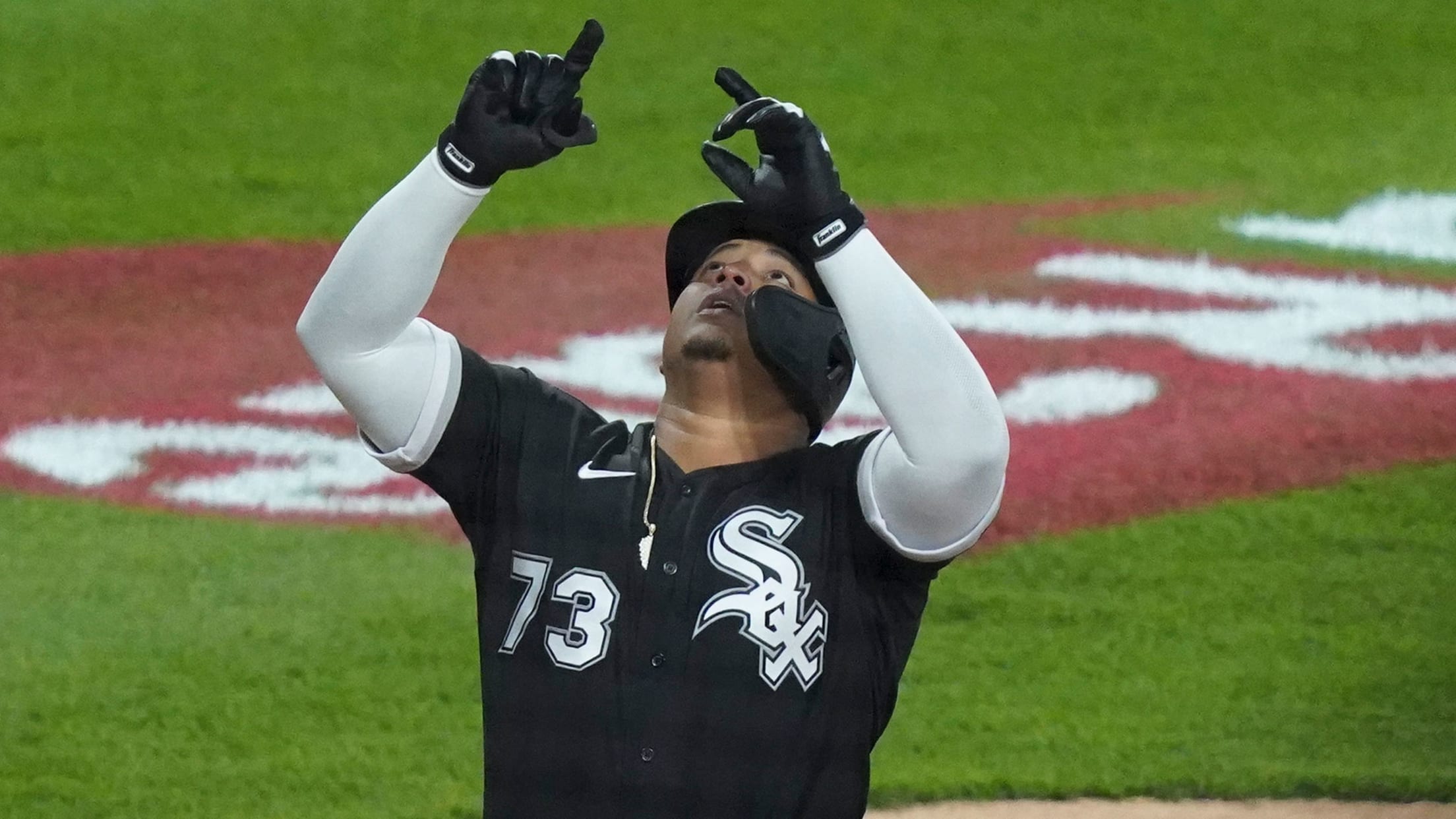 CHICAGO -- For the first time during the 2021 season, Yermín Mercedes was not the story of the night during an 8-0 White Sox victory over Cleveland on Wednesday at Guaranteed Rate Field. That honor belonged to starting pitcher Carlos Rodón, who retired the first 25 hitters he faced and
Notes: Baddoo's energy; Mazara day to day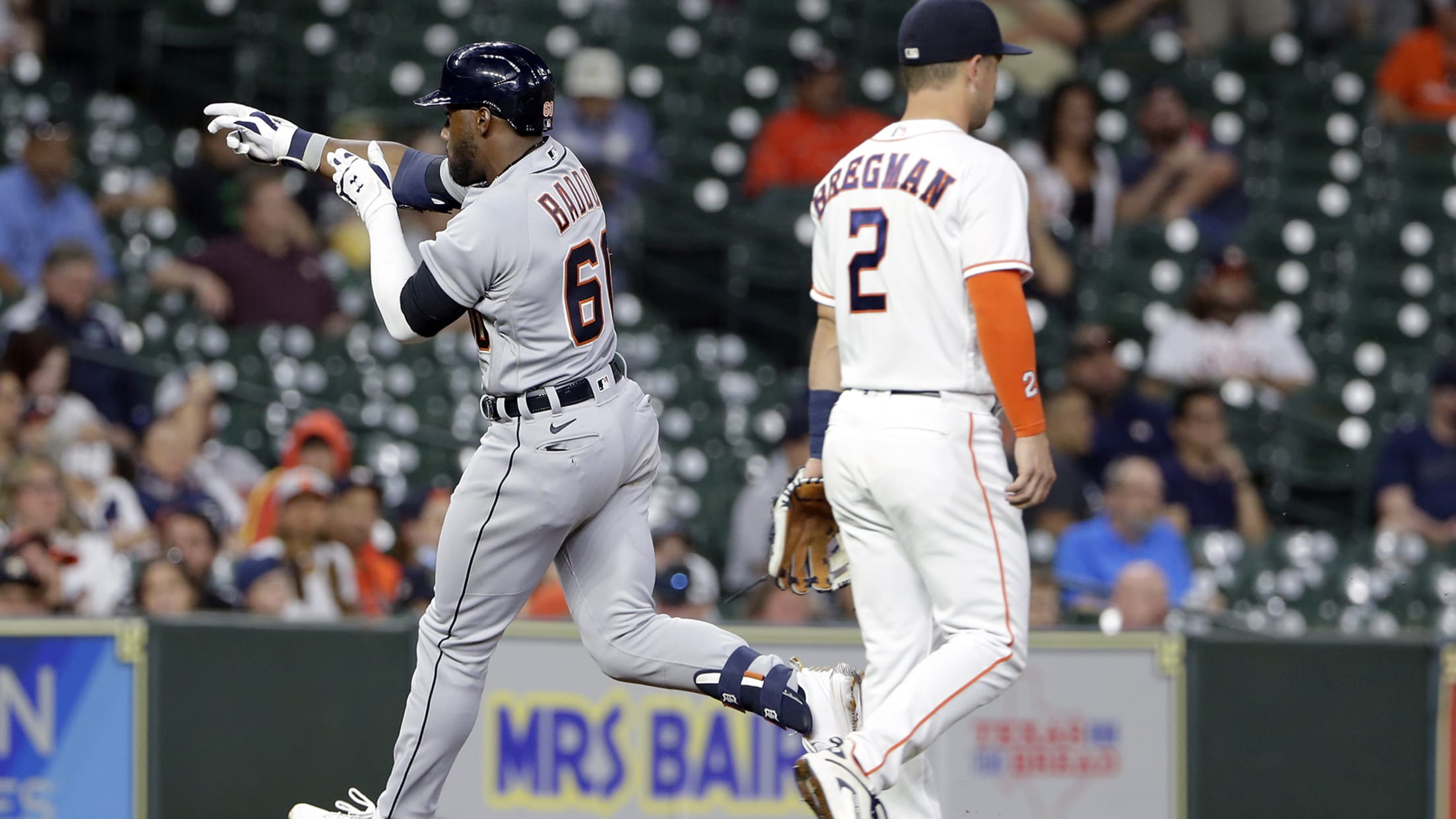 HOUSTON – The sight was a bit bizarre: Akil Baddoo, the surprise star of the Tigers' first two weeks, walking back to the dugout after a called third strike he clearly saw differently. Stu Scheurwater, the home-plate umpire who called the third strike, was with him step for step, giving
Sox prospects provide offense in no-no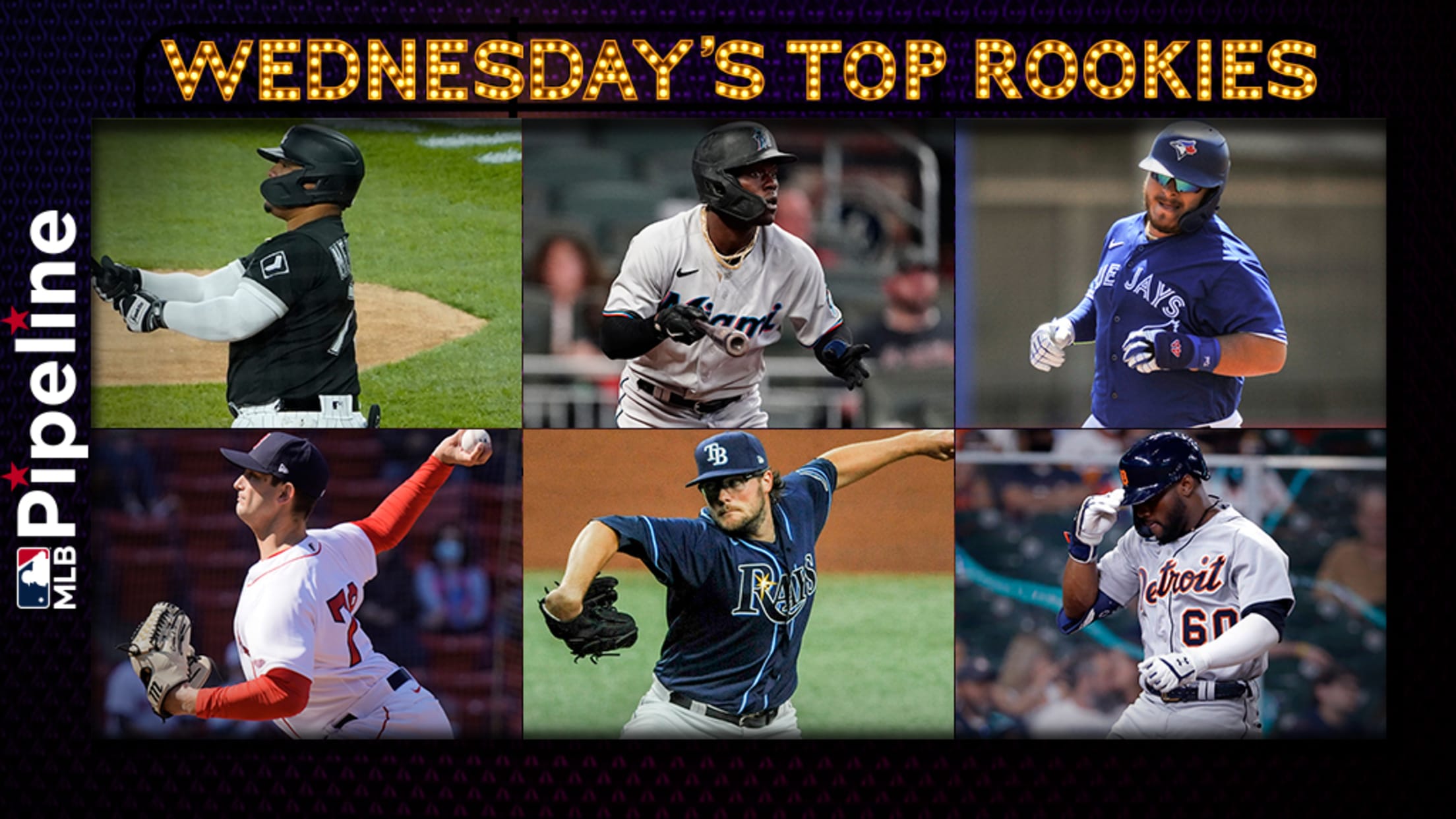 Wednesday was nearly a perfect night to be a White Sox fan. While Carlos Rodón fell just short of perfection, he still made history with his 114-pitch (75 strikes) no-hitter in a 8-0 win over the Indians. Rodón was obviously the story of the night -- not only in Chicago,
'Very encouraging' signs during Hayes' rehab
Rookie star making progress, nearing return to Pirates' lineup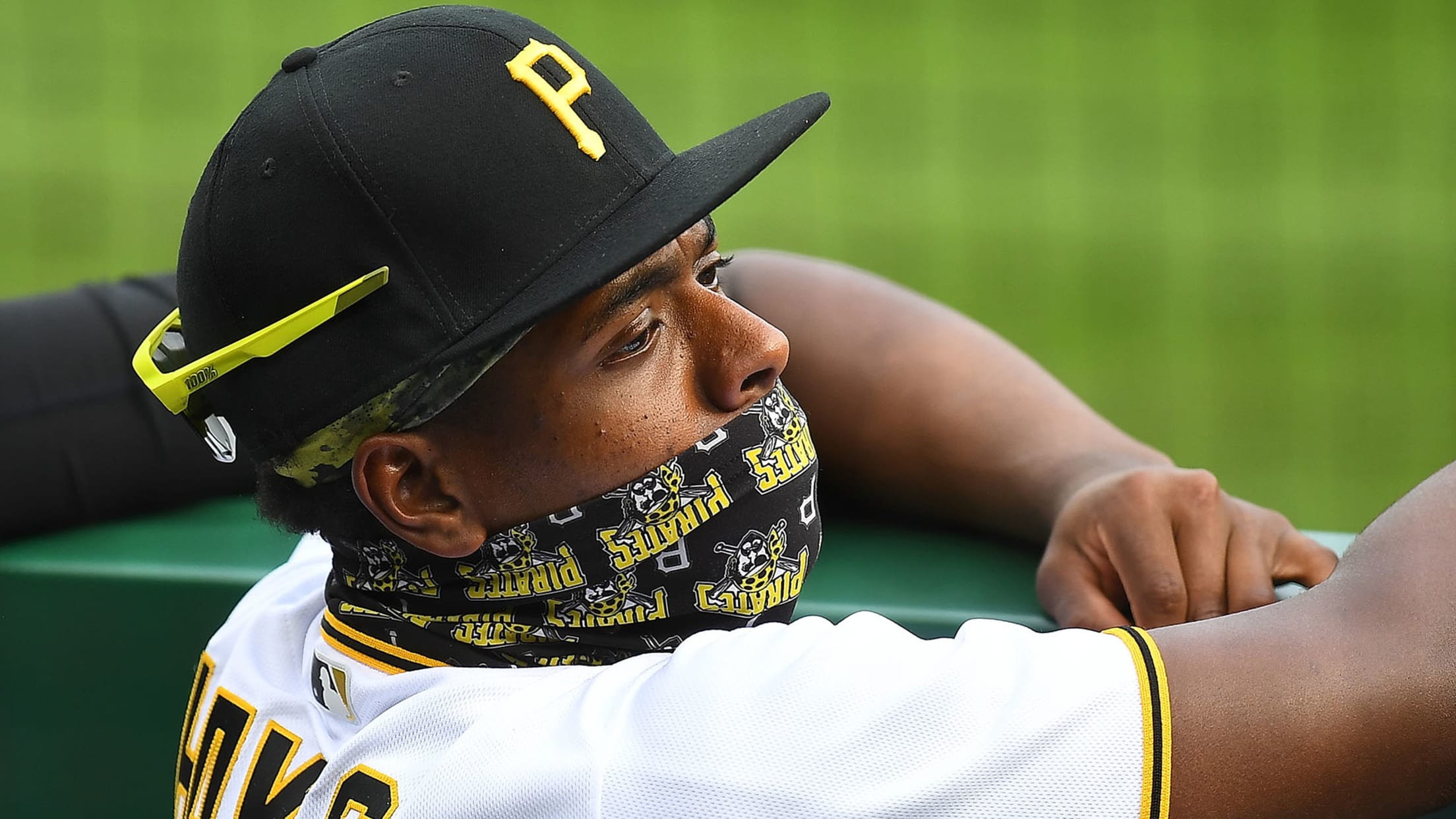 PITTSBURGH -- The return of Pirates rookie star Ke'Bryan Hayes appears to be near. Pirates director of sports medicine Todd Tomczyk said Wednesday that Hayes, who sustained a left wrist injury in the second game of the season on April 3, began swinging a bat on Tuesday and continued to
Notes: Moniak fills OF spot; Bradley update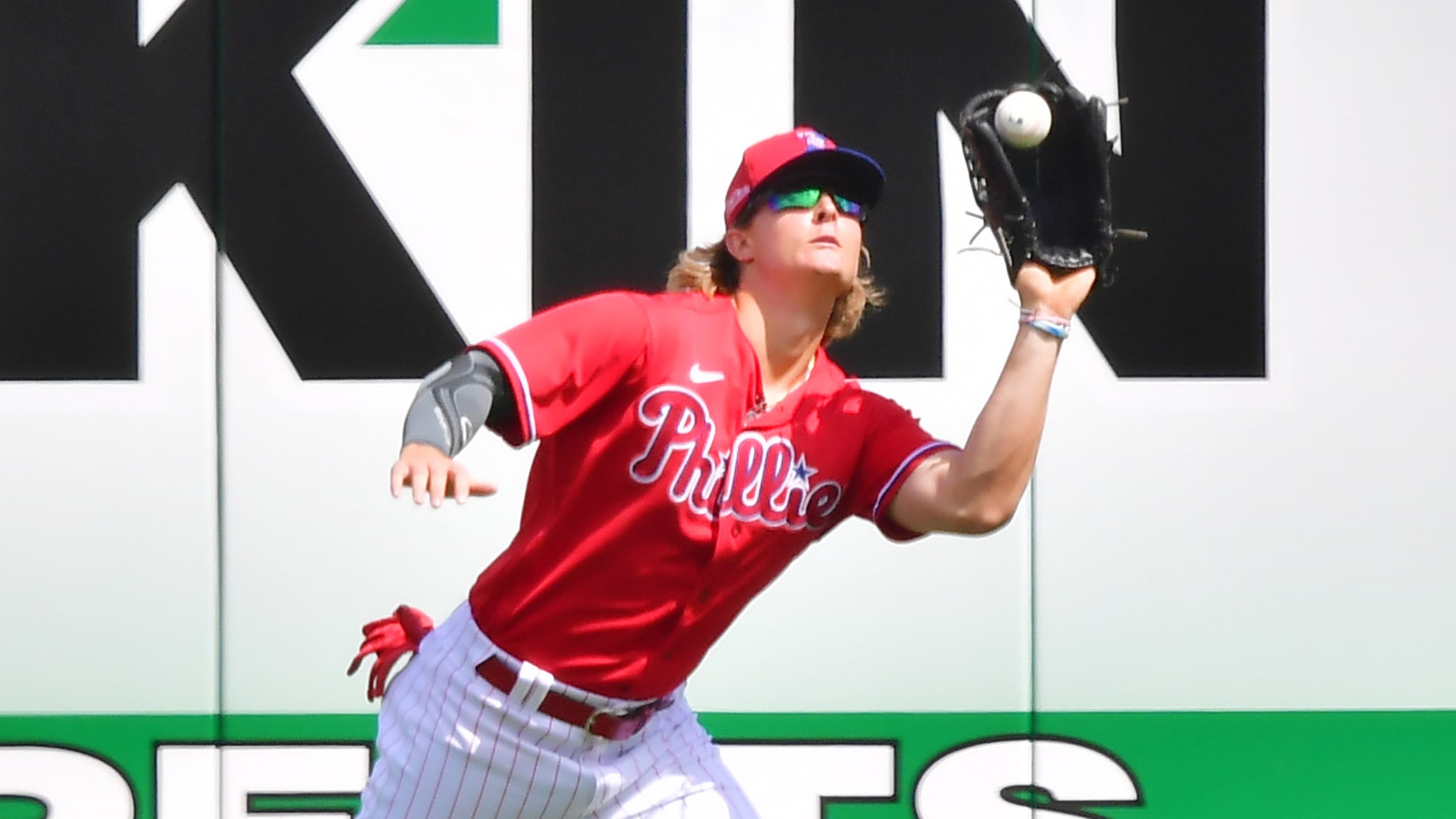 Though the Phillies have struggled to generate offense from the center-field position thus far this season, their shakeup in that spot Wednesday was due to personal, not performance, reasons. Adam Haseley has decided to leave the team for personal reasons for an undetermined amount of time, making the way for
Fun facts for all 12 High-A Central teams
A dozen teams, six states and plenty of interesting nuggets from America's heartland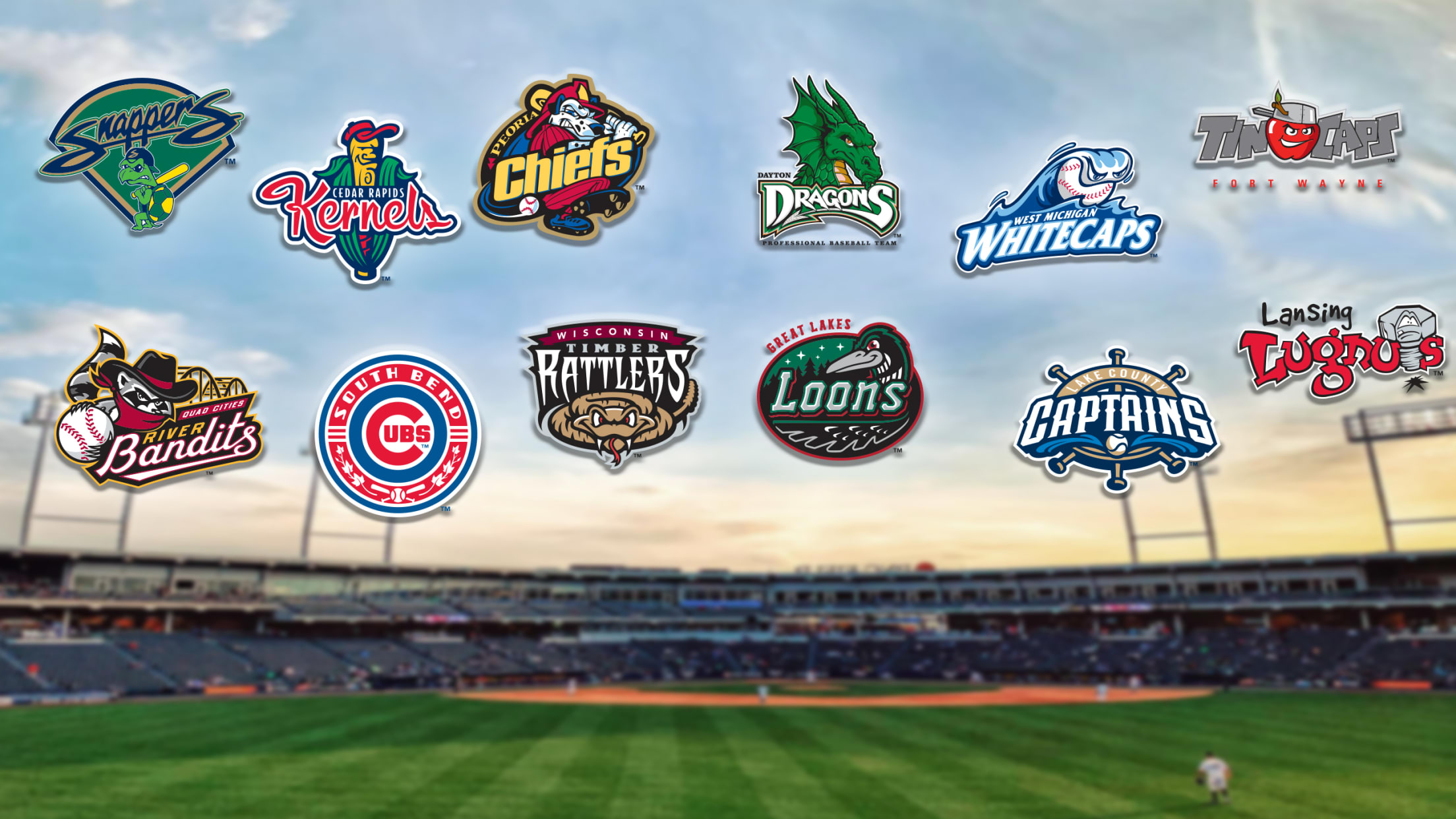 After undergoing a substantial reorganization, Minor League Baseball is embarking upon a new era in 2021. There are now 120 teams competing in 11 newly named leagues, comprising four levels of play (Triple-A, Double-A, High-A and Low-A). This is the sixth in a series of league-by-league articles, highlighting one unique
Baddoo (who else?) sparks Tigers' 5-HR feast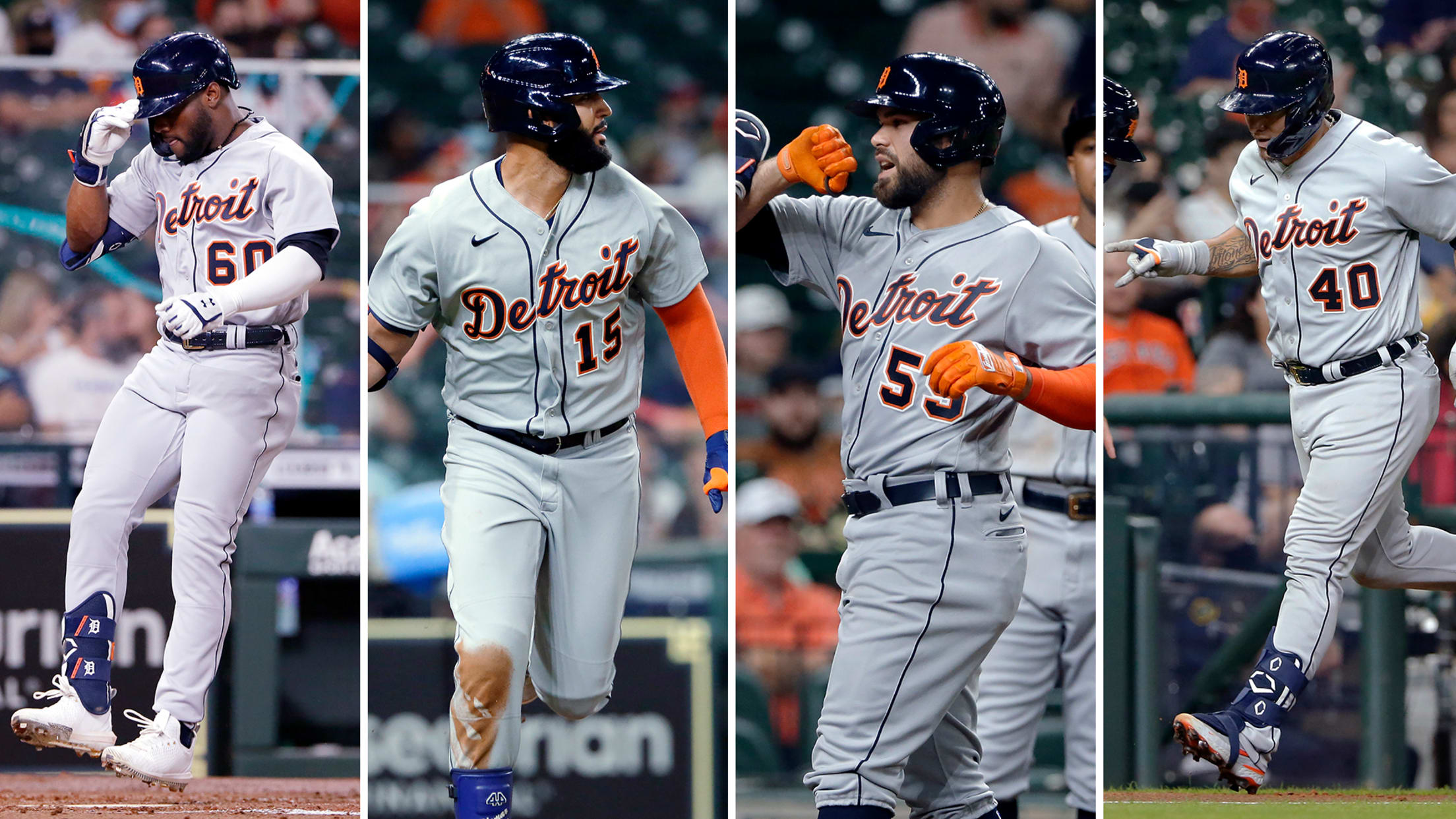 HOUSTON -- Akil Baddoo apologized to Detroit manager A.J. Hinch on Monday night after going into a home run trot and slapping hands with first-base coach Ramon Santiago on what turned out to be a 403-foot double to the depths of Minute Maid Park. So when Baddoo lofted a pitch
Rowdy, Palacios flex power in win over Yanks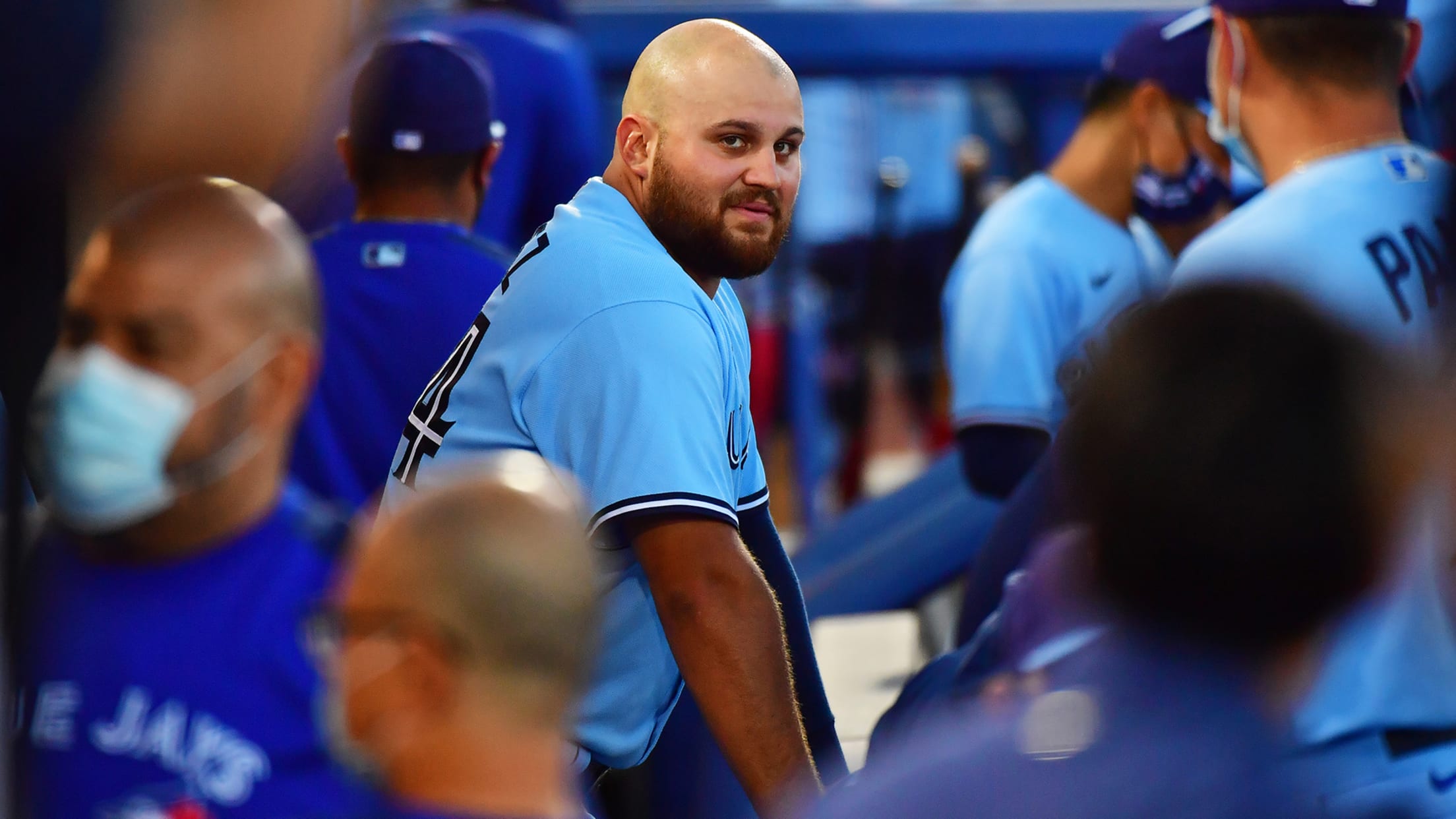 On a night where Hyun Jin Ryu dominated the Yankees and the top of the Blue Jays' lineup did damage, the most encouraging moment of the game was a solo home run off the bat of Rowdy Tellez. He needed it. Tellez opened the season 0-for-21 before breaking the goose
Pache headed to IL with groin tightness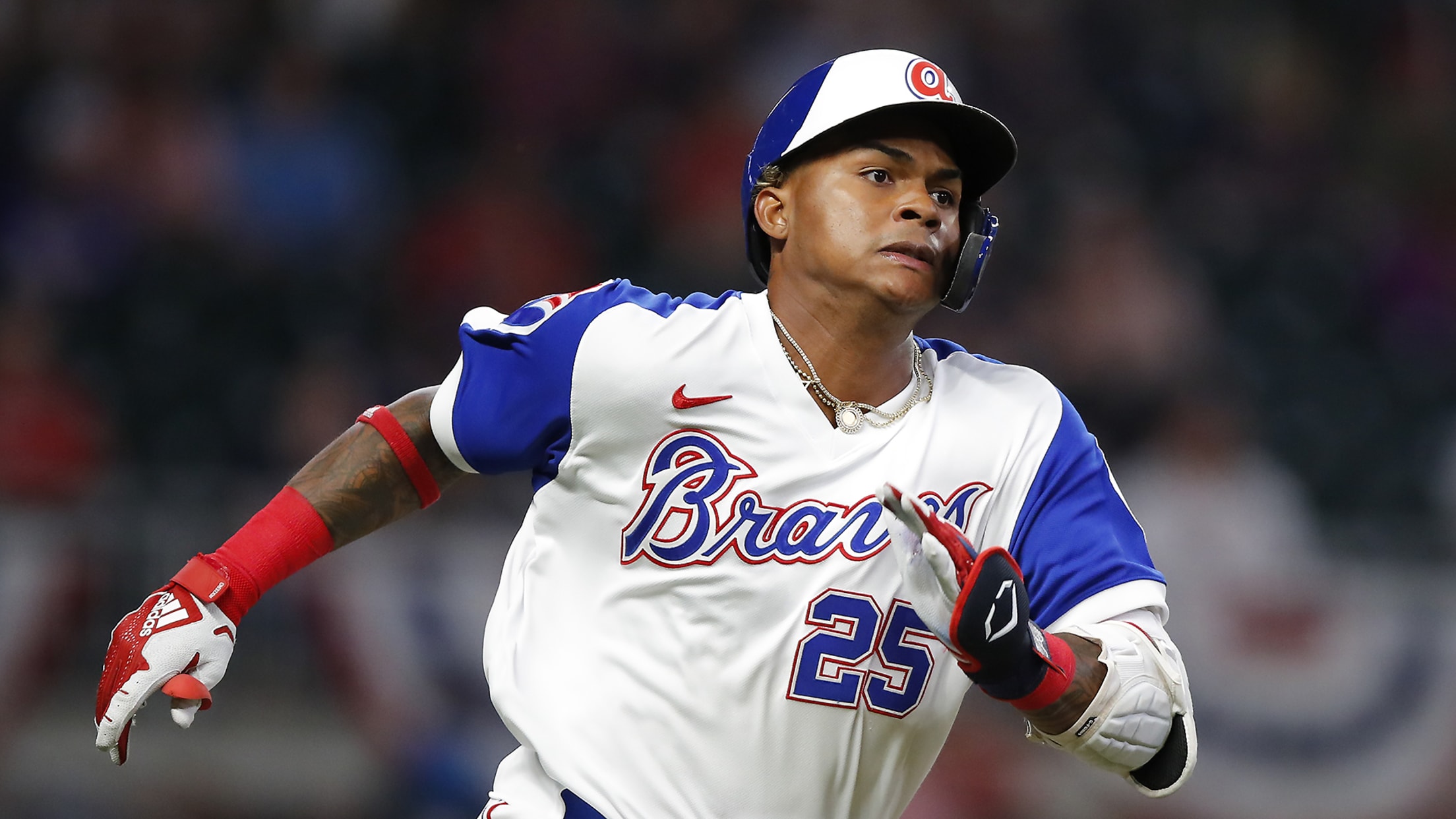 ATLANTA -- Instead of halting his alarming offensive struggles, Braves top prospect Cristian Pache will spend the next couple of weeks recovering from a strained left groin. Braves manager Brian Snitker said that Pache will be placed on the injured list and a corresponding move will be made Wednesday. The
Dalbec, Brown lift teams to victory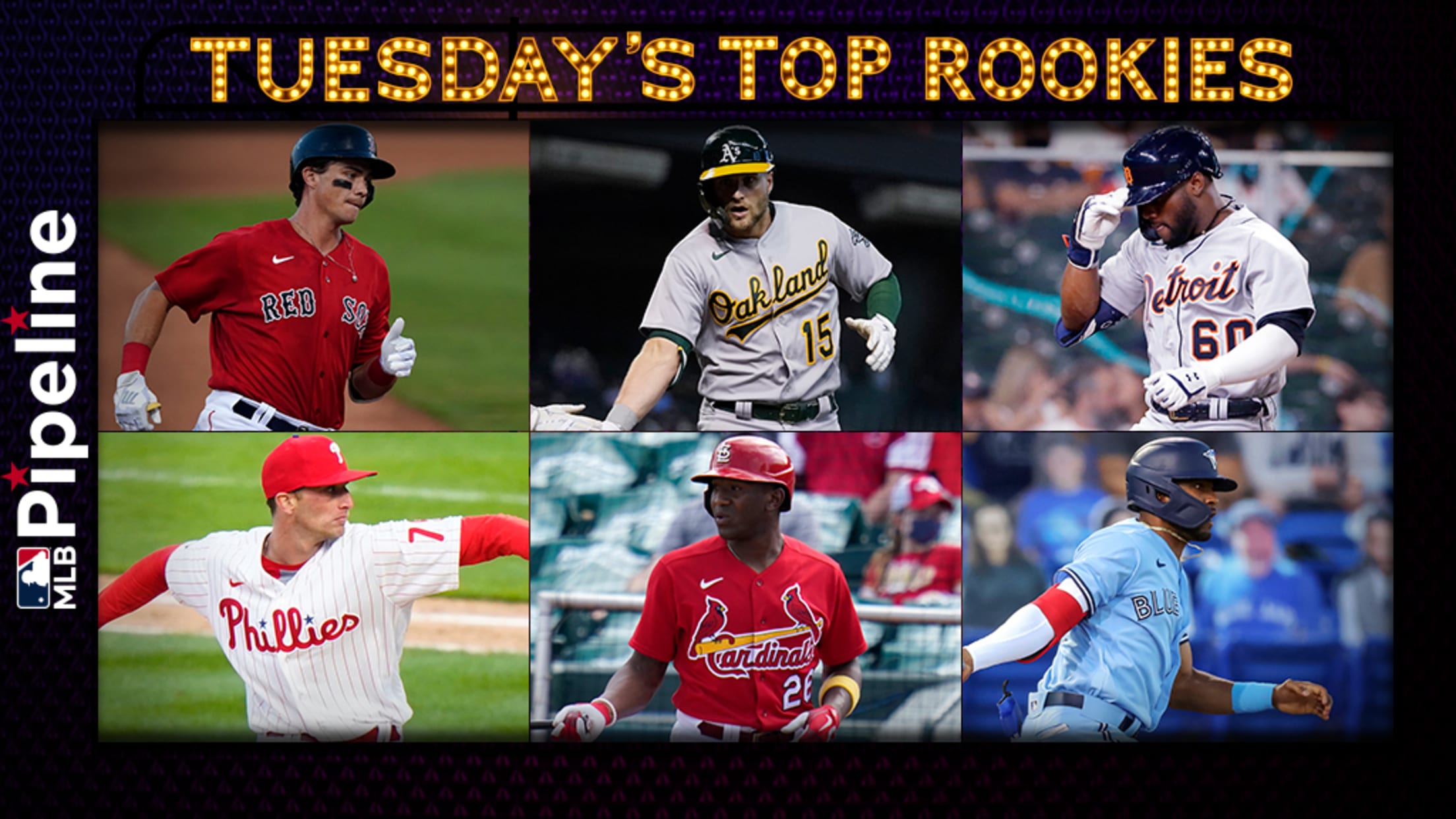 A pair of rookies helped put their teams in the win column on Tuesday as Bobby Dalbec and Seth Brown each came through with go-ahead hits in the eighth inning for their respective clubs.
Alzolay on Steele debut: 'I get chills'
Duffy placed on COVID-19 injured list; Romine progressing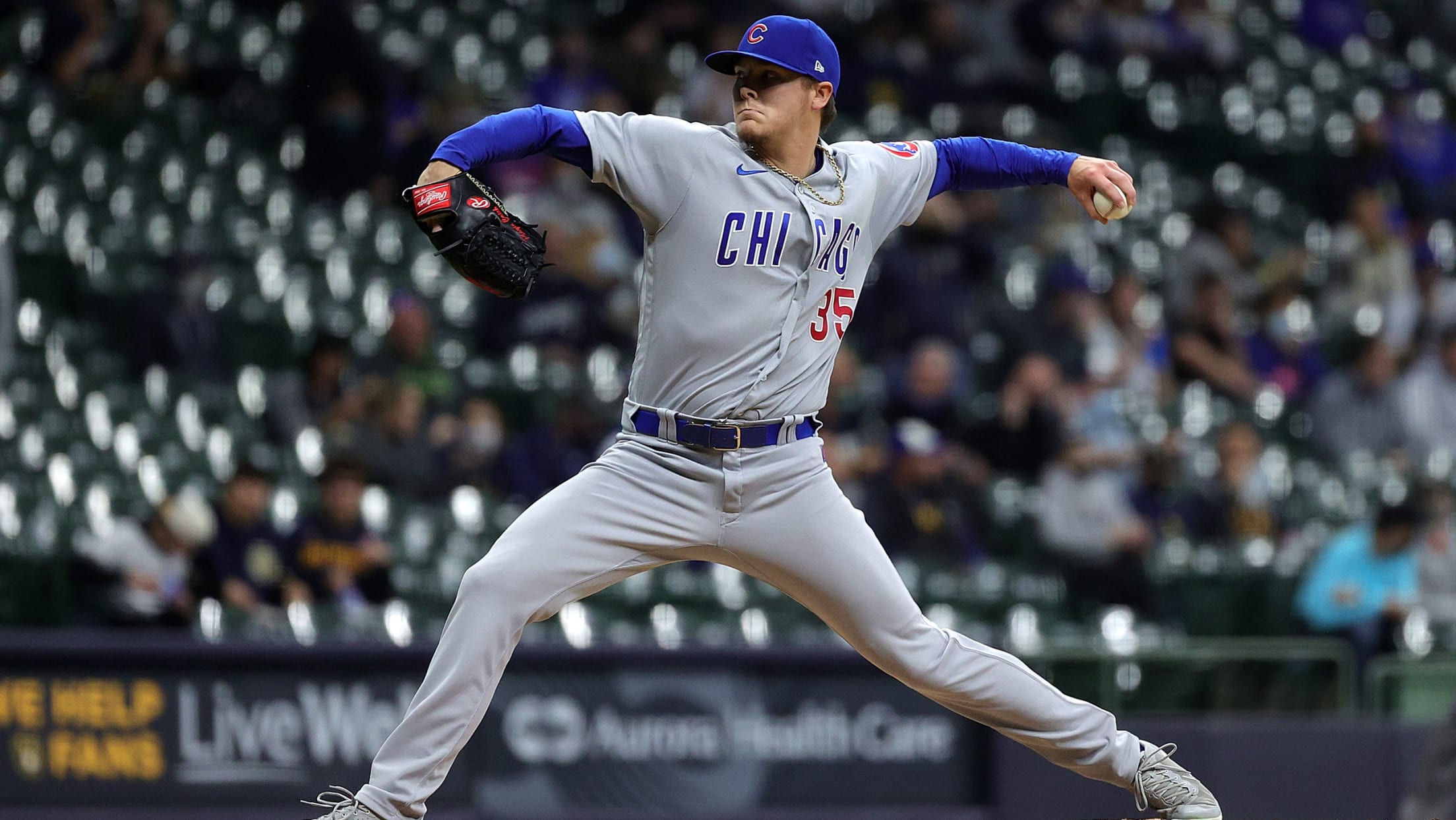 After Cubs lefty Justin Steele made his Major League debut on Monday night in Milwaukee, he found his long-time friend, Adbert Alzolay, in the dugout. "Me and him had the biggest hug," Steele said on Tuesday afternoon. "We're just very proud of each other. We've pushed each other to get
Notes: Patience with Vaughn, Kopech in 'pen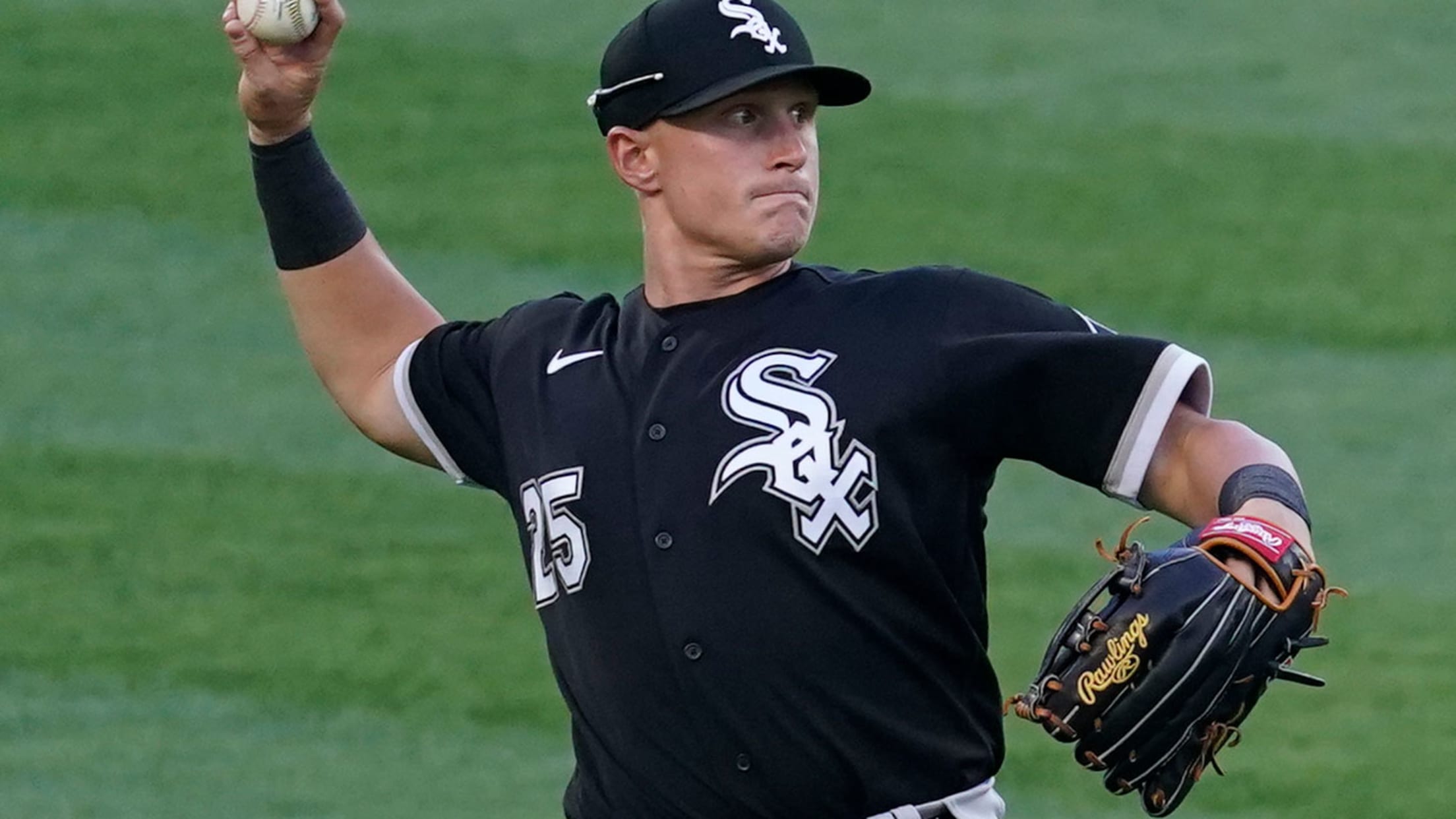 CHICAGO -- Andrew Vaughn will start the final two games of the Cleveland series at Guaranteed Rate Field, according to manager Tony La Russa's pregame Zoom comments on Tuesday. "He'll get quite a bit of playing time on that road trip as well," said La Russa of the White Sox
Notes: Hayes rehab slow; Evans solid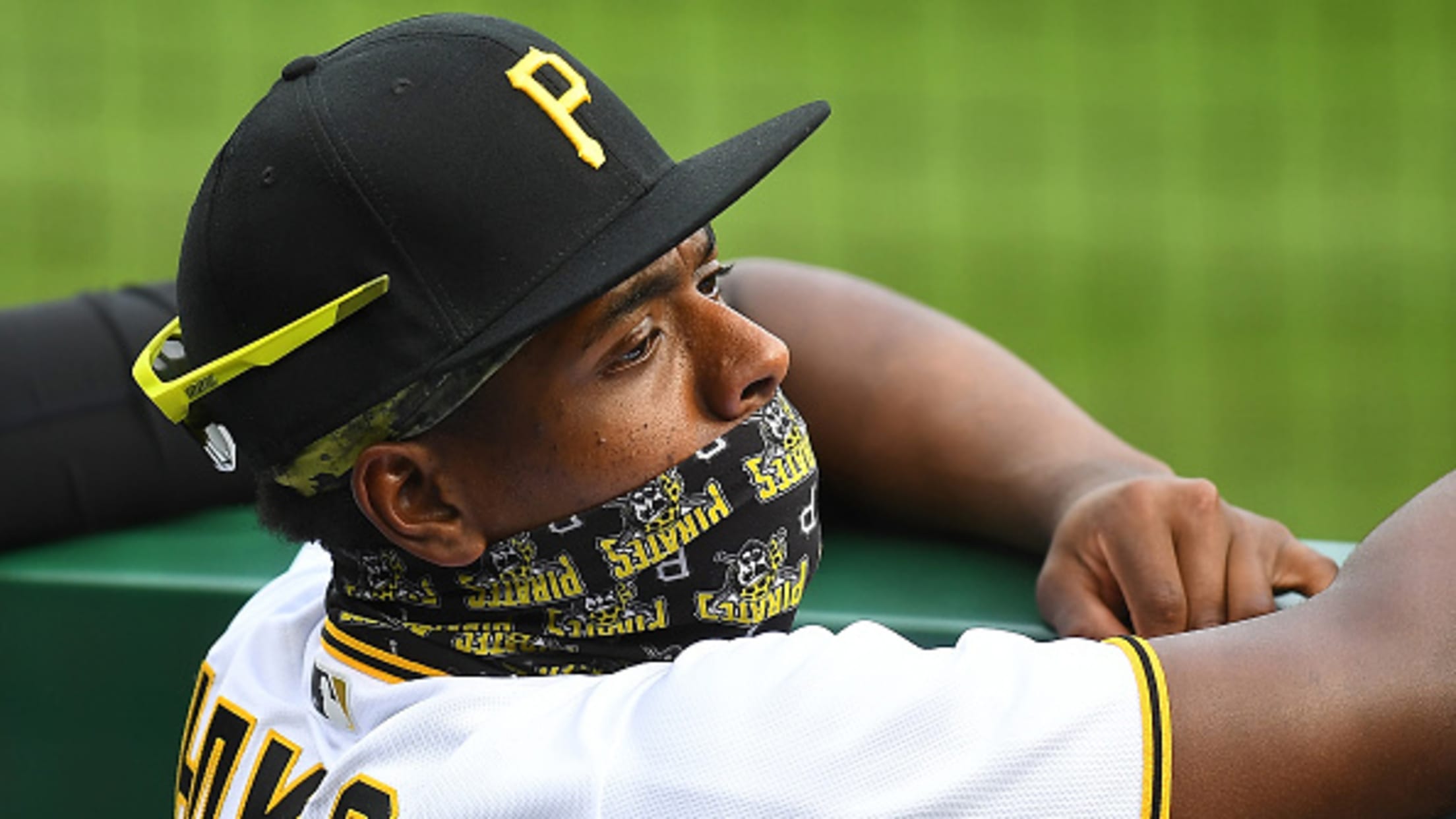 PITTSBURGH -- The latest update on Pirates third baseman Ke'Bryan Hayes seems to point to the National League Rookie of the Year Award contender being kept out of the lineup longer than the team hoped. Manager Derek Shelton said Tuesday that Hayes had not yet swung the bat ahead of
Podcast: Prospects off to fast starts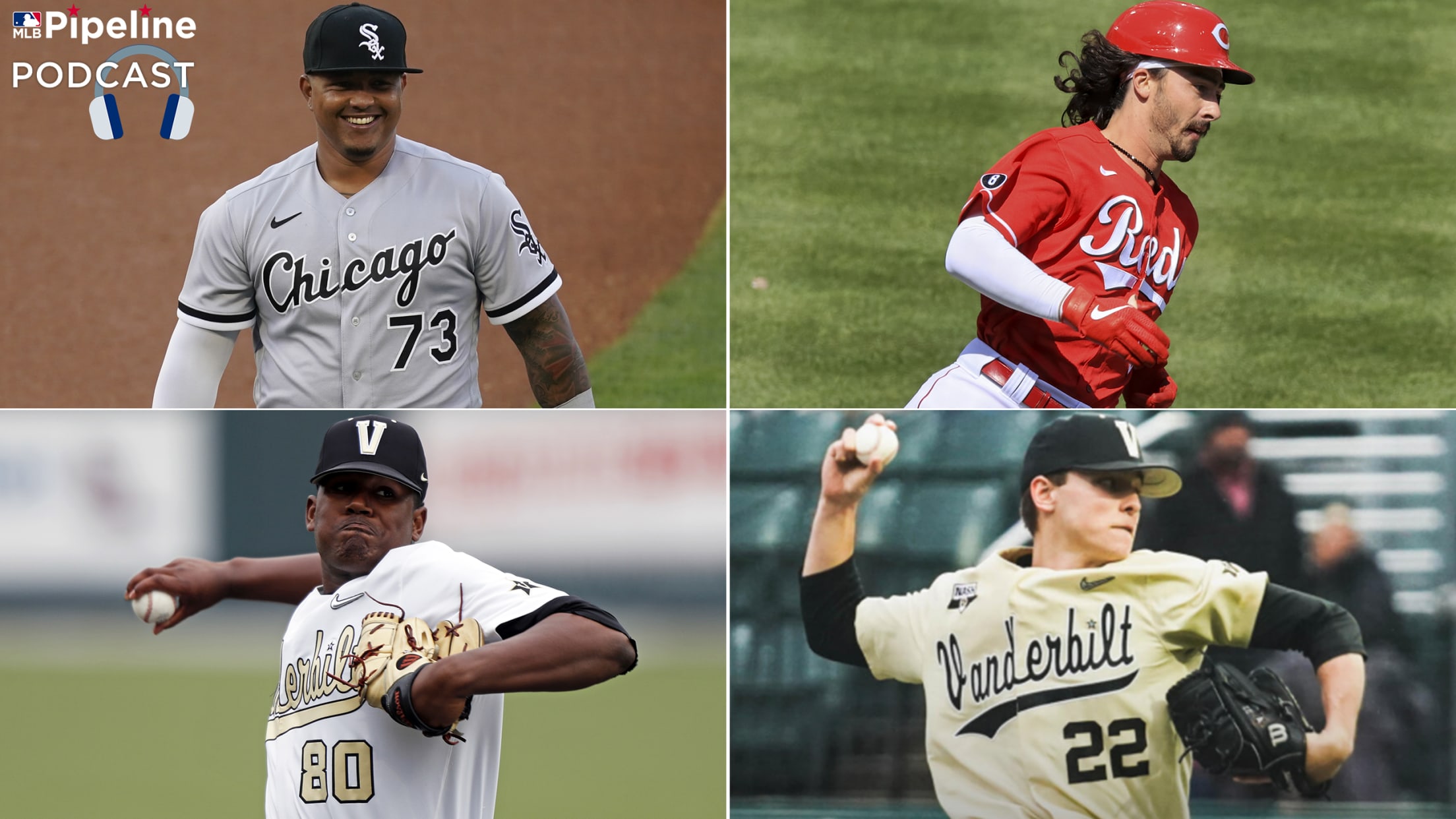 Jim Callis, Jonathan Mayo and Jason Ratliff discuss prospects off to fast starts ... as well as a few who are still looking to find their rhythm. The guys also take a look at some of the new additions to MLB Pipeline's Top 100 Prospects list, provide an update on
Here are baseball's hottest rookies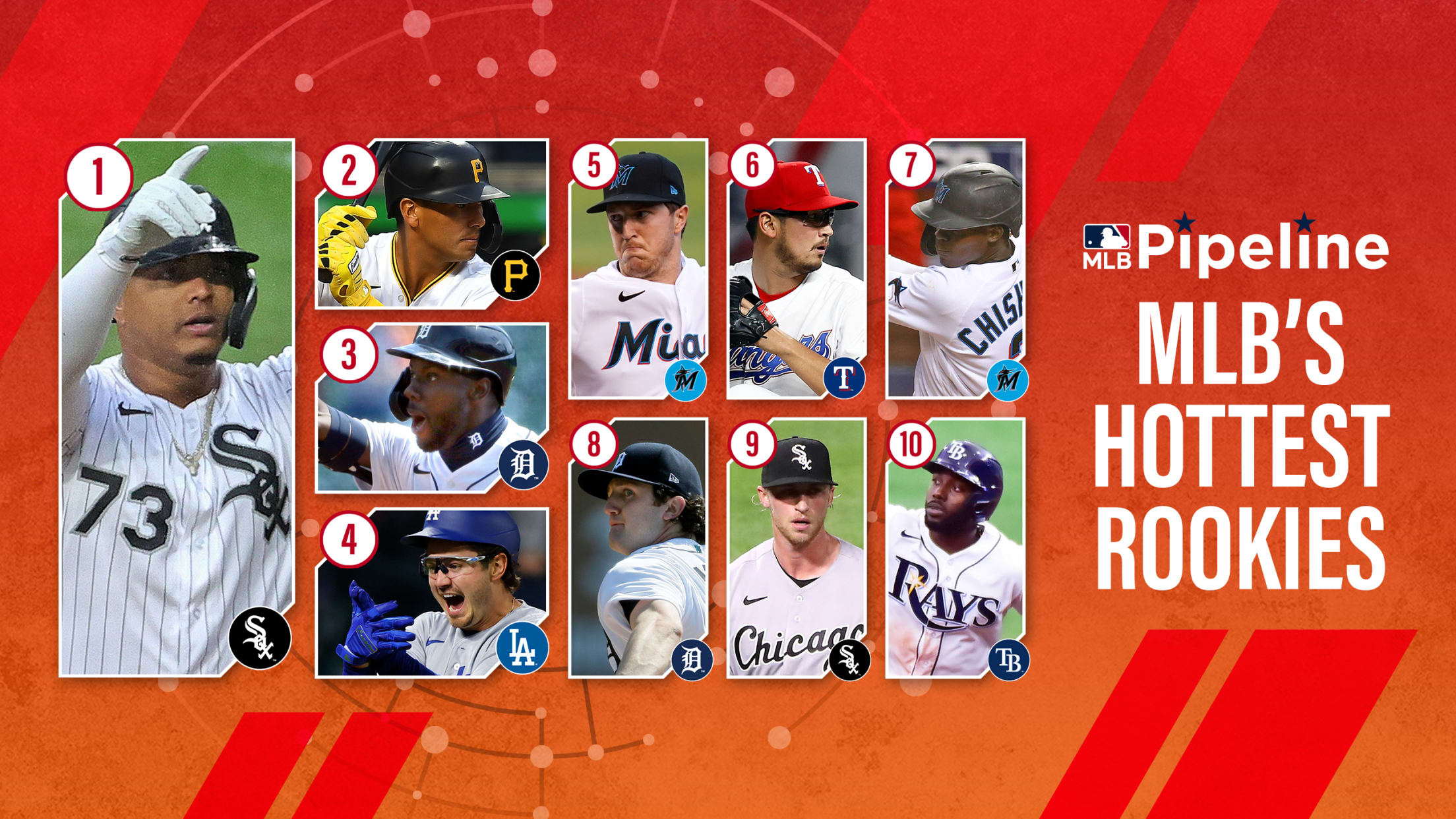 Like anything in baseball, there are always surprises. The 2021 season brought talk of clear Rookie of the Year favorites, but once the season actually got going, there were more than a fair share of rookie standouts that didn't appear on those early lists. Consider the top three hottest rookies
Notes: Could Houck return vs. White Sox?
Cora says 2021 Red Sox are 'a bunch of grinders'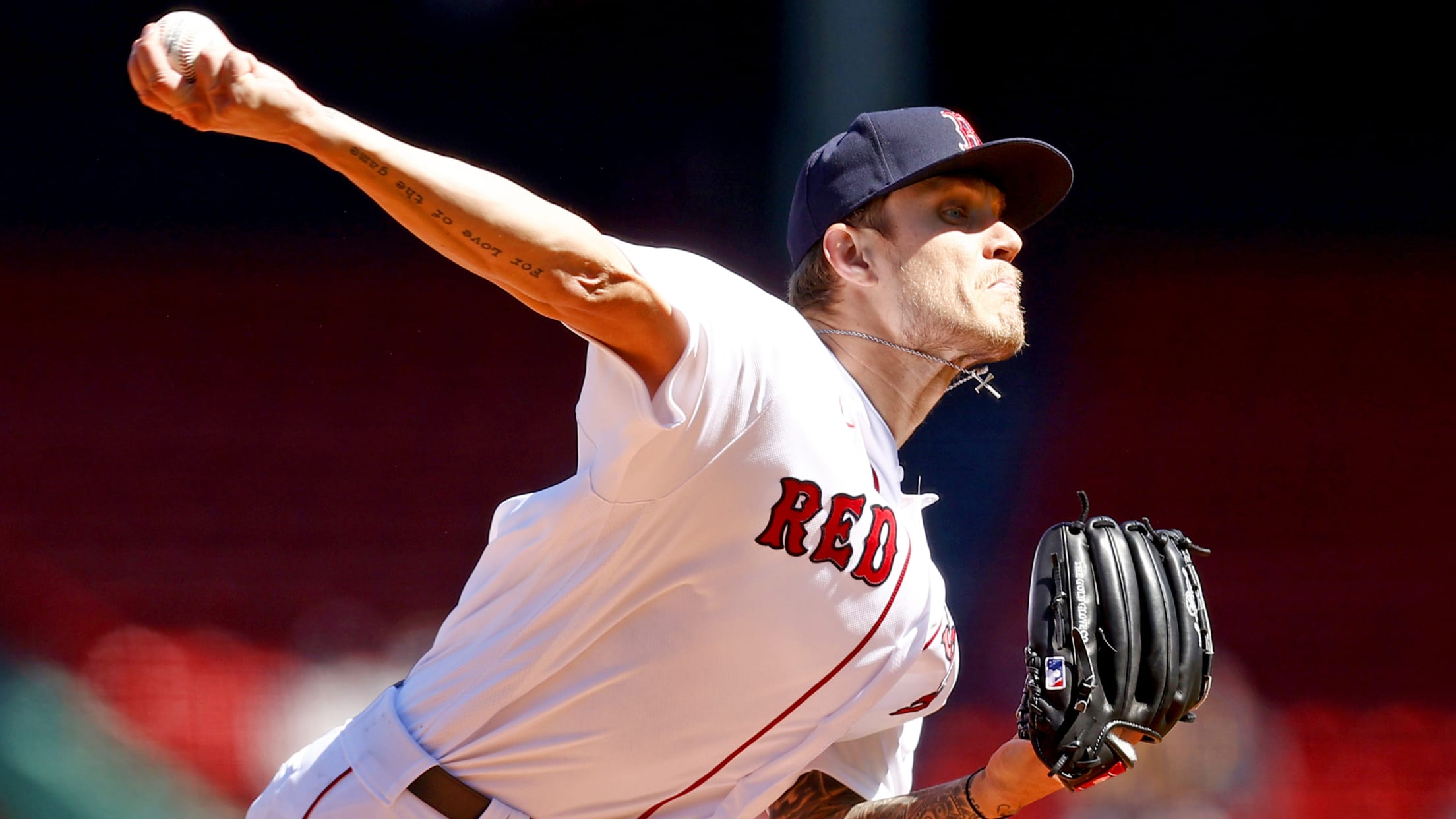 The postponement of Monday's Red Sox-Twins game to be made up as part of a doubleheader on Wednesday has created a log-jam in manager Alex Cora's rotation that could lead to another start this weekend for highly-touted prospect Tanner Houck. With Martín Pérez's start getting pushed from Monday to Tuesday,
Bats leaving Cubs with no wiggle room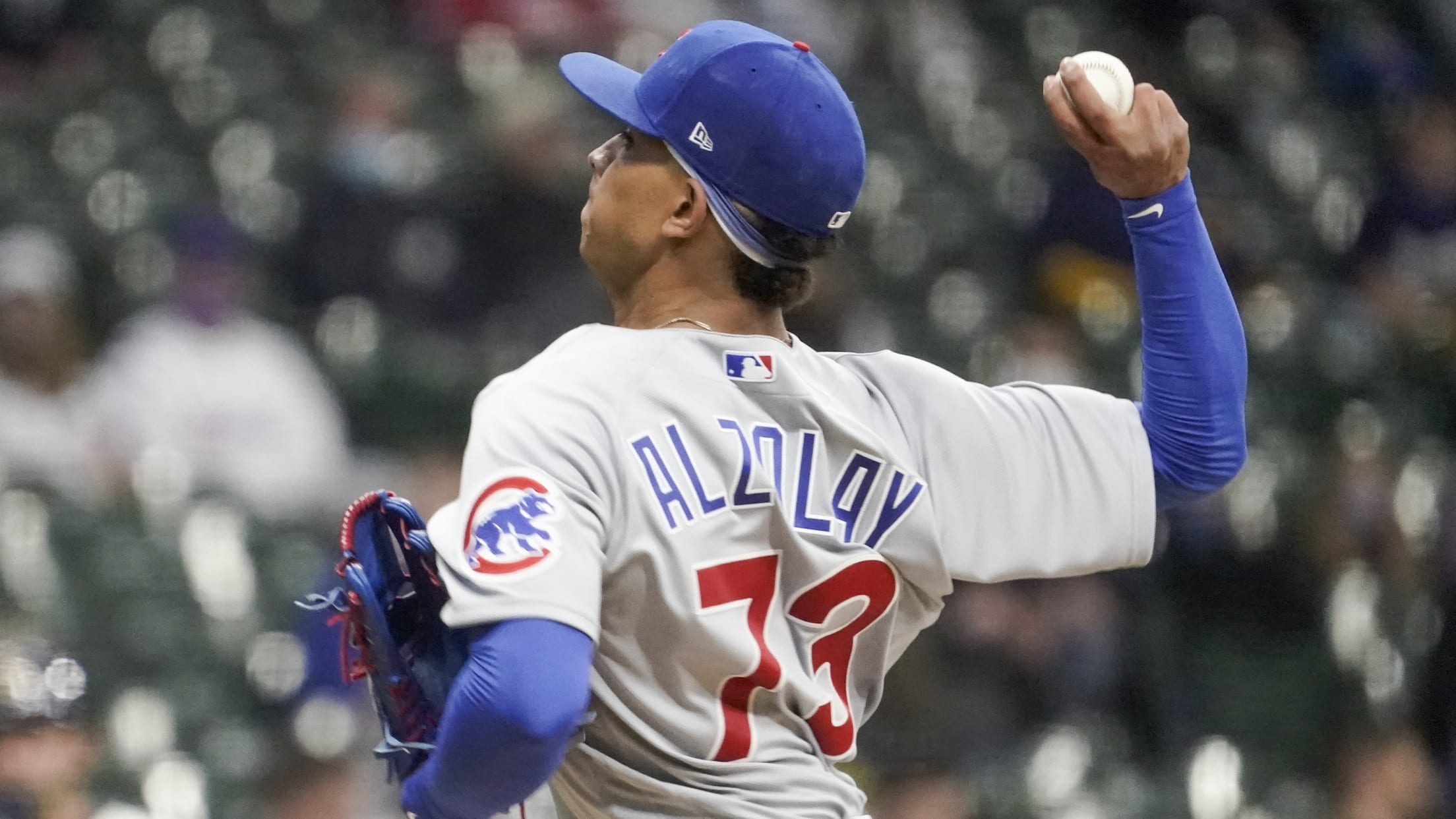 The lack of overall output by the Cubs' offense is creating a razor-thin margin for error. It increases the importance of every play made in the name of run prevention, given the corresponding issues with run creation. In the sixth inning of Monday night's 6-3 loss to the Brewers at
Baddoo, Garcia light it up in Lone Star State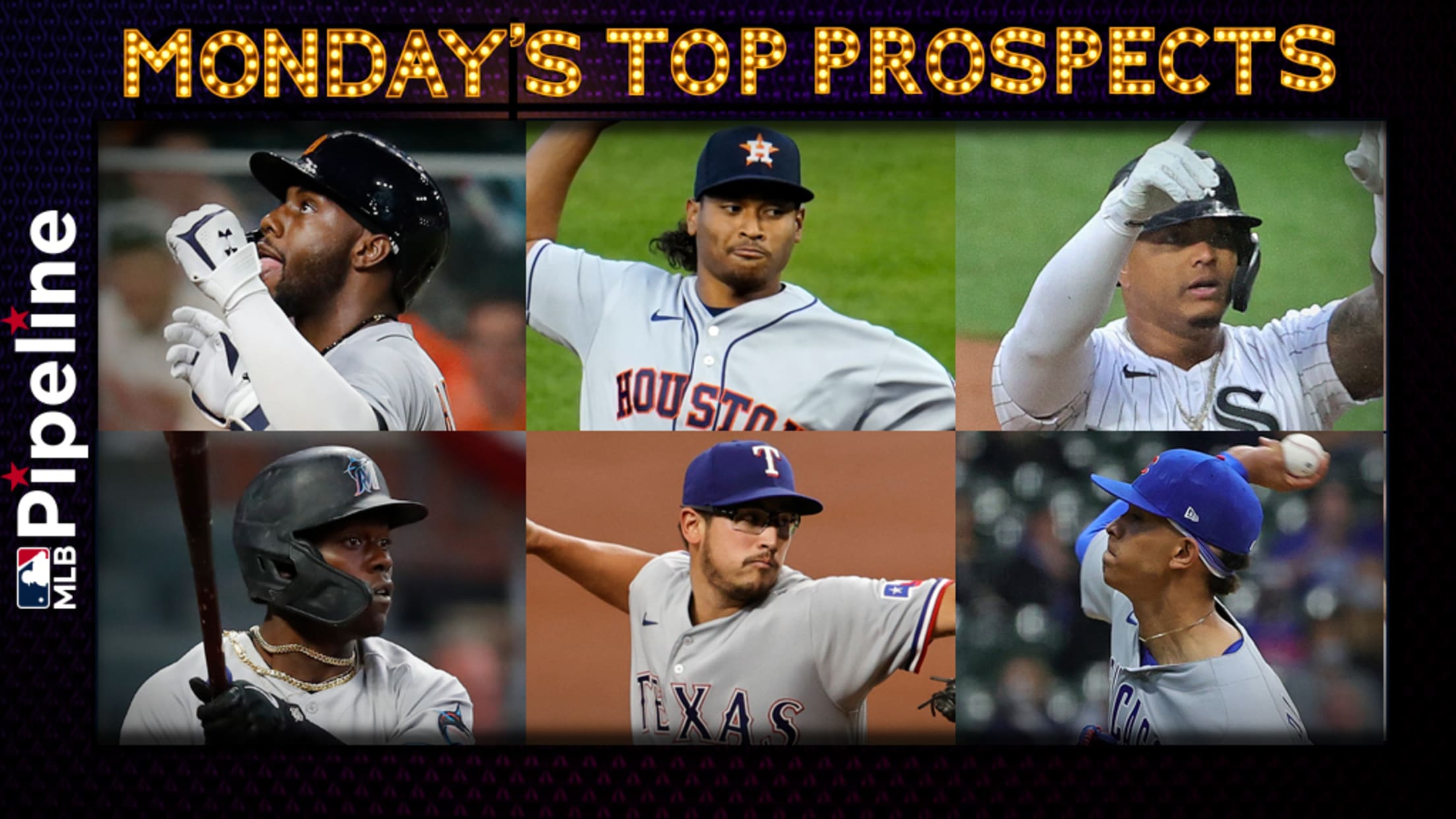 The stars of today and of tomorrow morphed into one Monday night at Minute Maid Park. Detroit's Akil Baddoo continued what has been as surreal start to his Major League career while Houston's Luis Garcia provided further evidence he's ready for prime time. Playing in his seventh big league game,
Rangers can't pick up Dunning, fall to Rays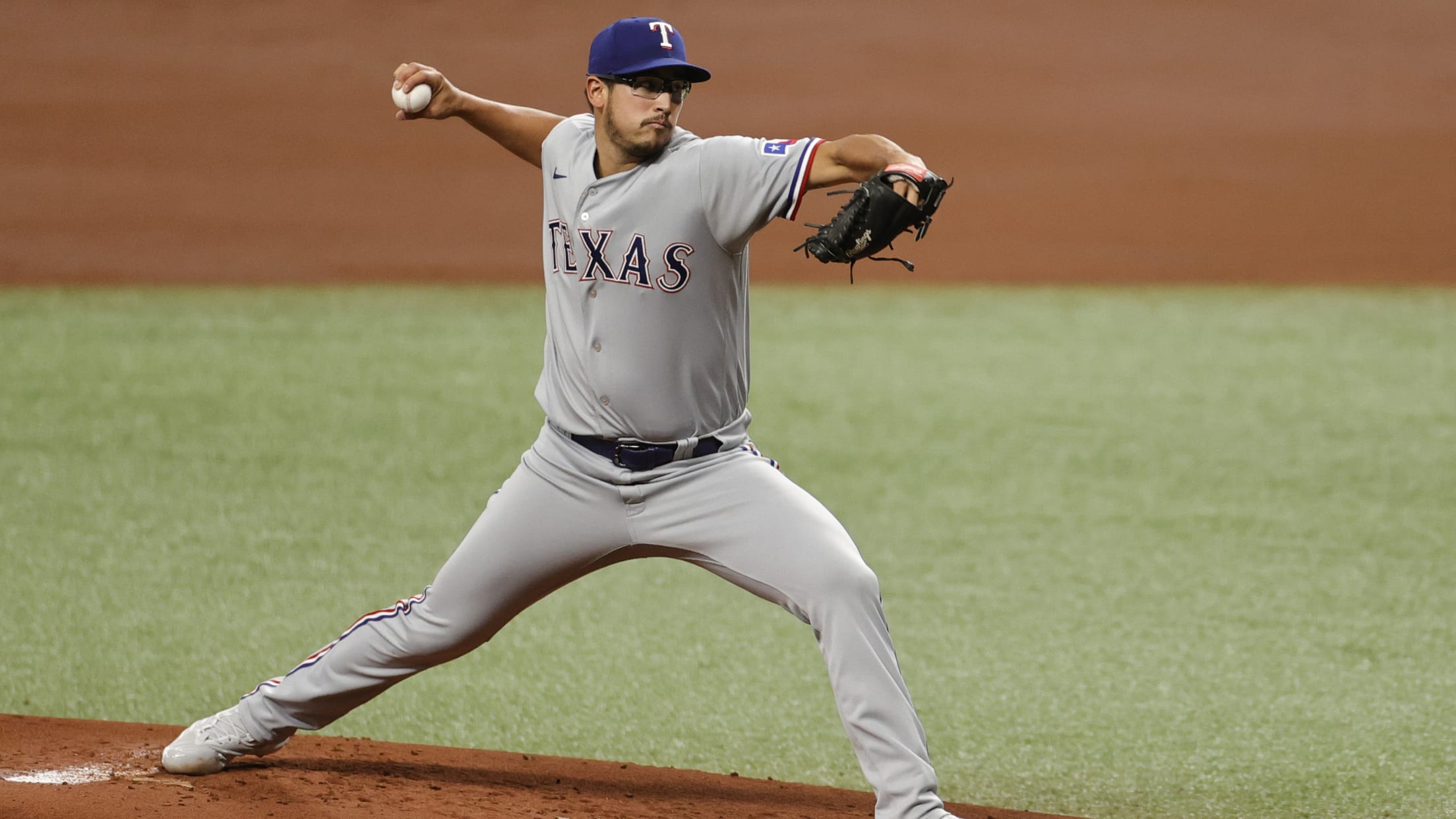 The Rangers have had some offensive struggles of late. They finished a six-game homestand where they slashed a team collective .193/.252/.326 against the Blue Jays and Padres and were no-hit by San Diego on Friday night. Those offensive struggles continued on Monday against the Rays with power pitcher Tyler Glasnow
Notes: Brogdon's role; Monday's game PPD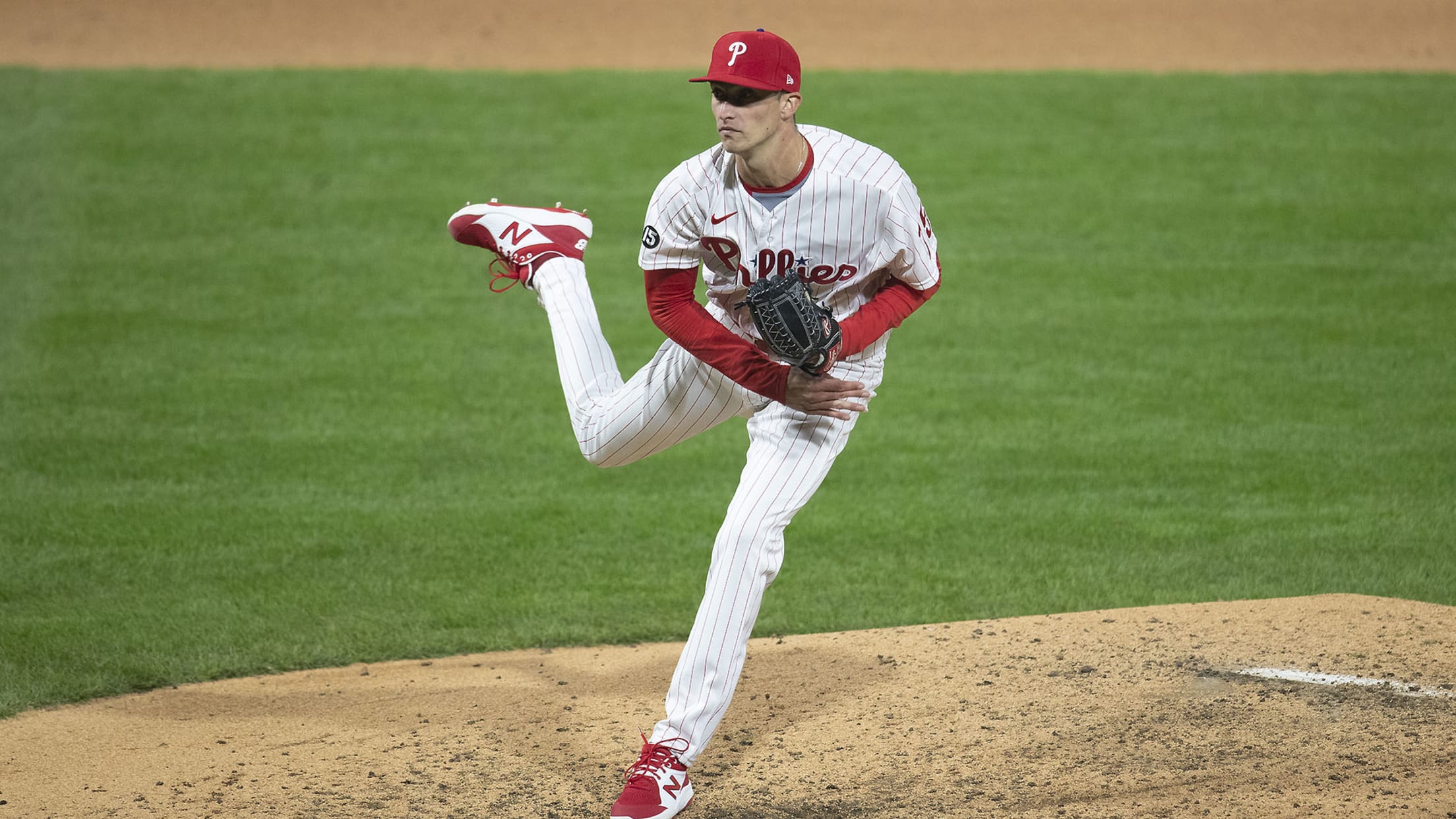 Phillies right-hander Connor Brogdon already opened the season as one of manager Joe Girardi's most trusted relievers. Archie Bradley's oblique injury only elevated his status. "It increases Brogdon's opportunity," Girardi said before Monday's series opener against the Mets at Citi Field was postponed because of rain. The teams will play