Sky's the limit for Nats 2018 first-rounder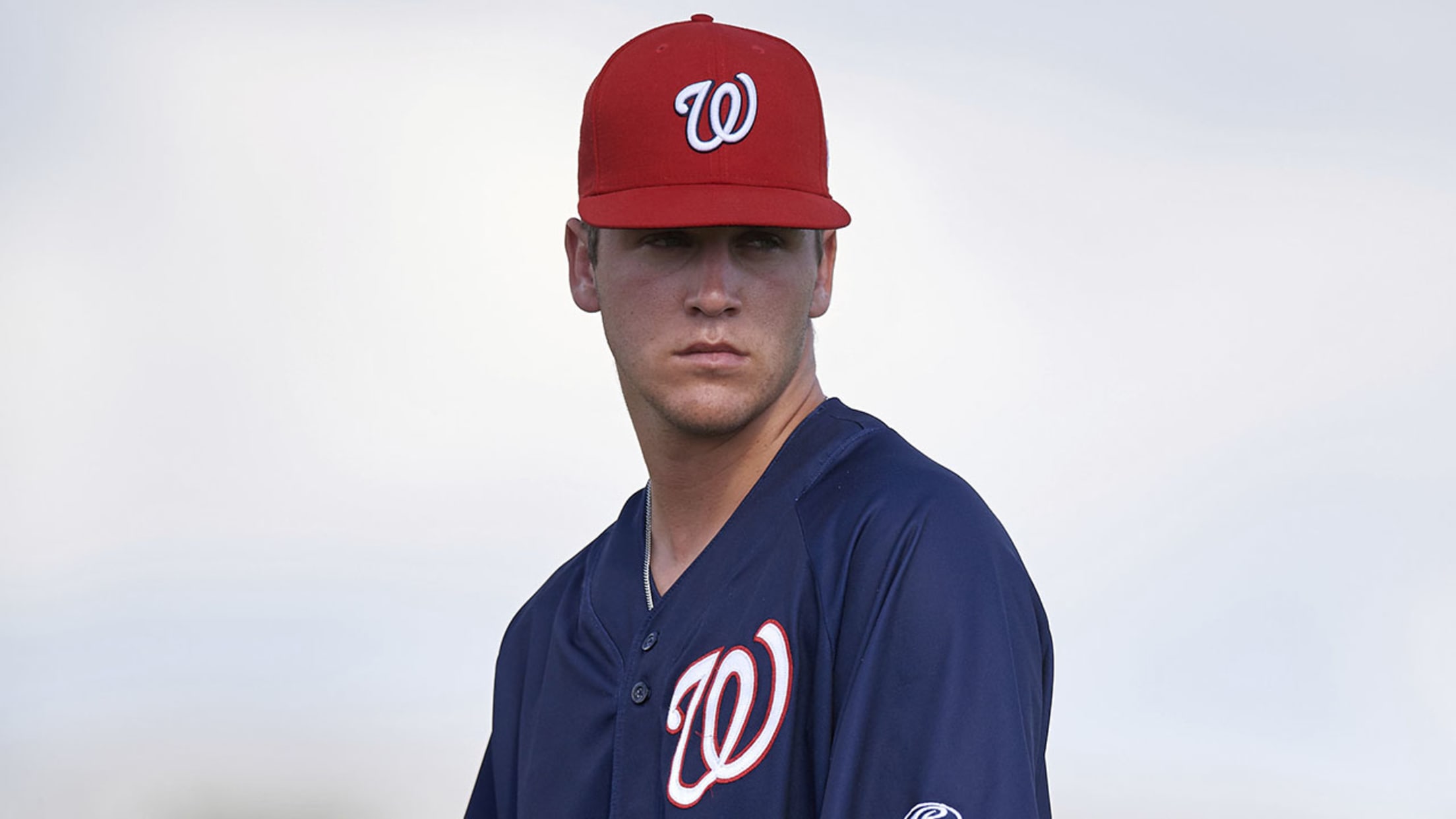 The beginning of Mason Denaburg's career hasn't been ideal. The Nationals' No. 7 prospect has logged just 20 1/3 innings since being selected 27th overall in the 2018 Draft and has dealt with injuries in each of the past two seasons. The right-hander battled through biceps tendinitis prior to the
Nats prospect Barrera suspended 80 games
Nationals catcher Tres Barrera has received an 80-game suspension without pay for violating Major League Baseball's Joint Drug Prevention and Treatment Program. Barrera tested positive for Dehydrochlormethyltestosterone (DHCMT), a performance-enhancing substance. The 25-year-old catcher, who is ranked as the Nationals' No. 19 prospect by MLB Pipeline, was on Washington's 40-man
Nats' new third baseman? Their No. 1 prospect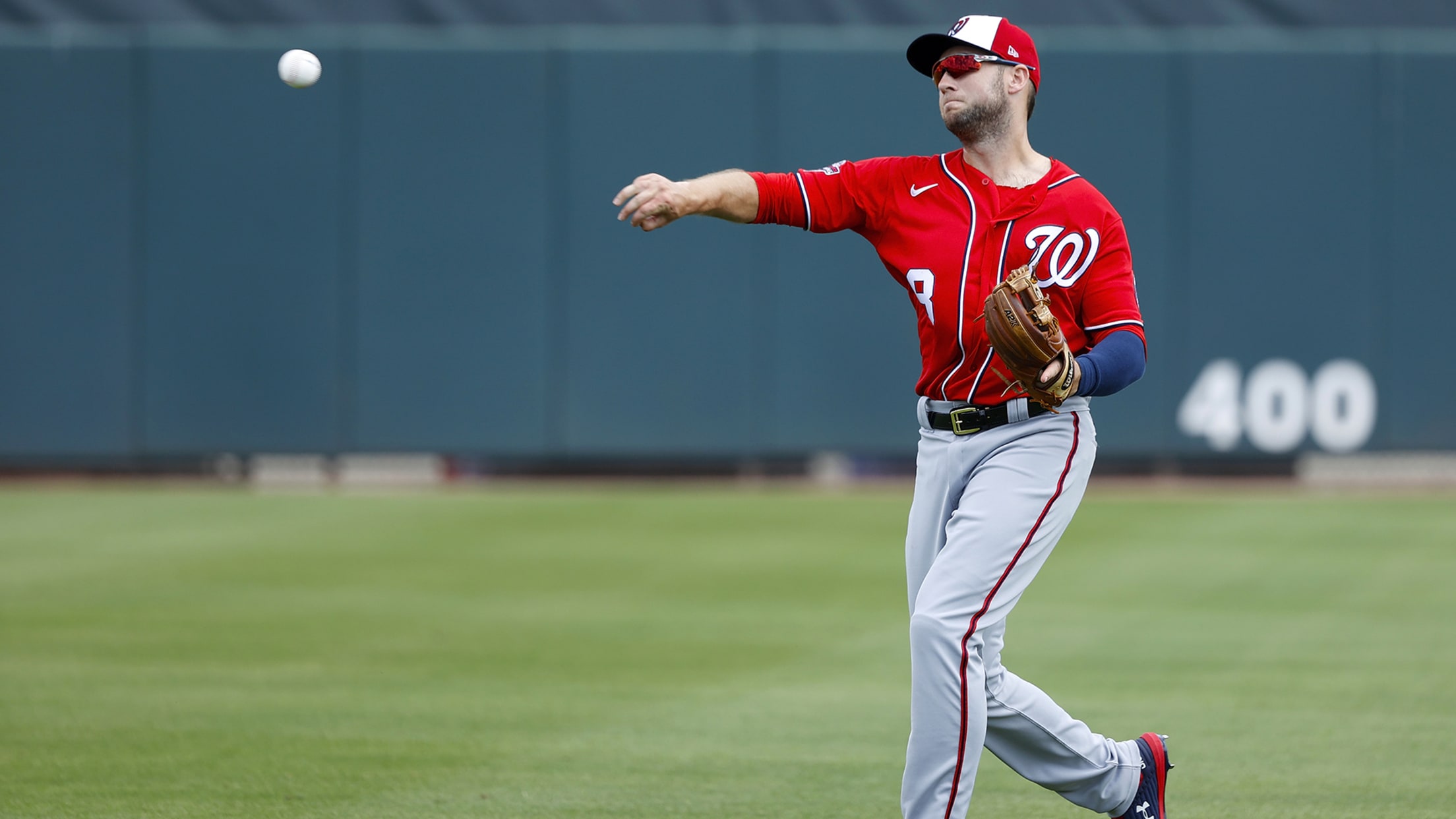 WASHINGTON -- Turns out, the question of who will start on the hot corner for the Nationals doesn't have to wait until the end of Summer Camp to be answered. "We're definitely looking at Carter Kieboom to play third base for us," manager Dave Martinez said on Day 2 of
Nationals agree to terms with 6 Draft picks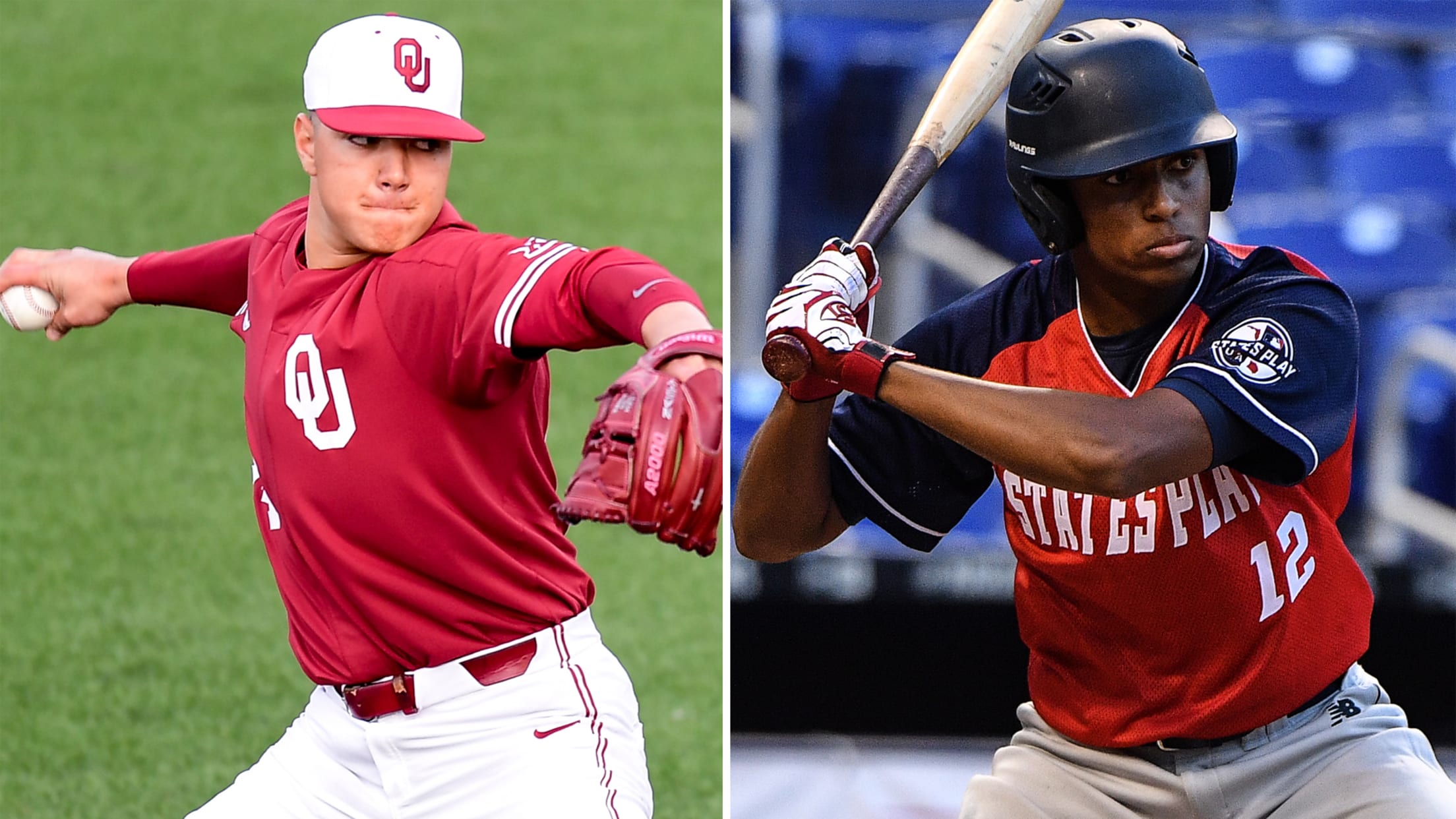 The Nationals' new wave of talent has joined the organization. The team announced on Tuesday it has agreed to terms with all six of its picks from the 2020 MLB Draft.
Nats agree to deals with 4th-, 5th-round picks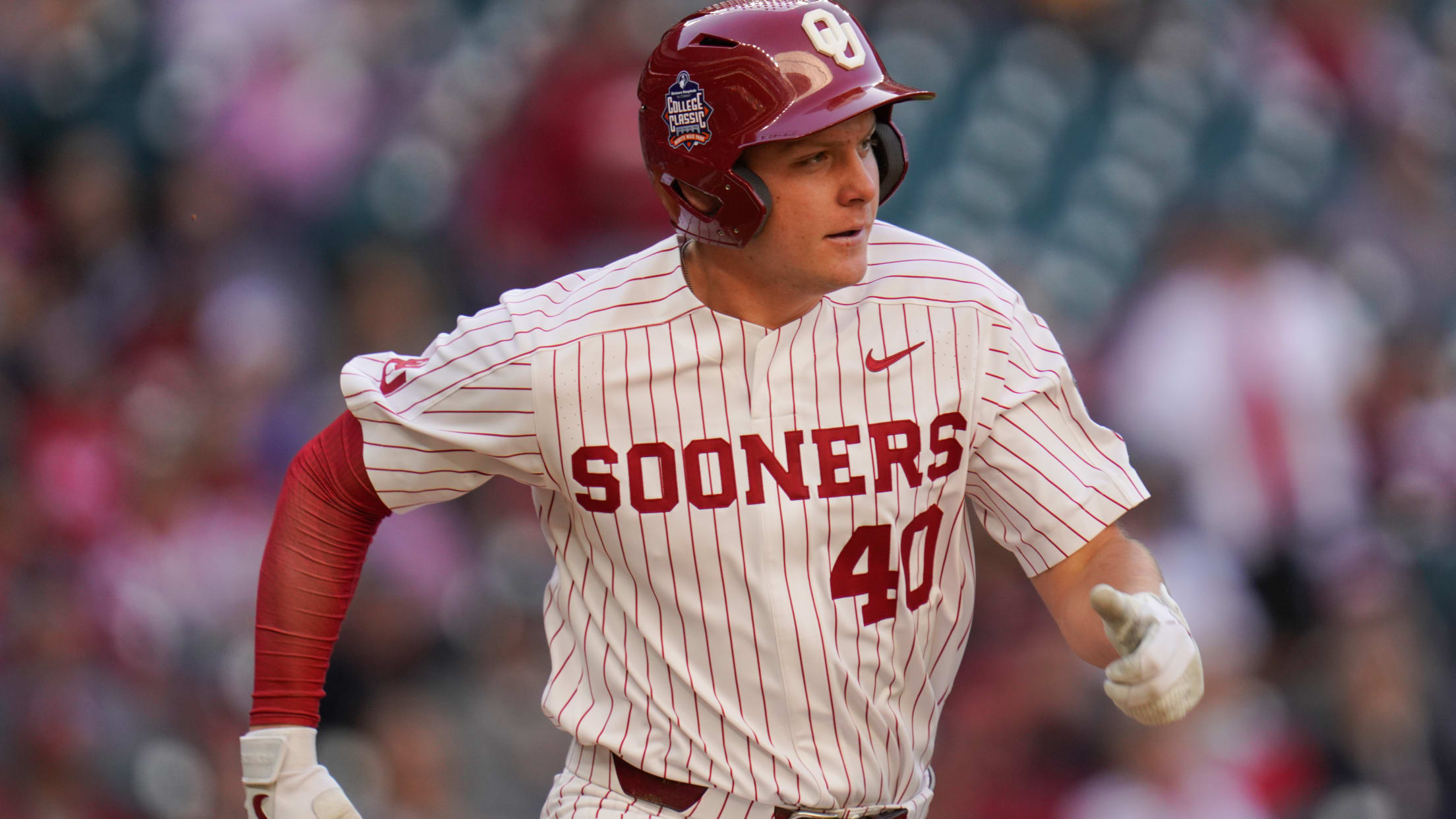 WASHINGTON -- Brady Lindsly didn't expect to hear his name called in the 2020 MLB Draft. Just days later, he agreed to a deal with the Nationals on Monday. Washington got started by signing its fourth- and fifth-round selections, catcher Lindsly and left-hander Mitchell Parker, pending physicals. The Nationals have
Nats agree with 3 non-drafted free agents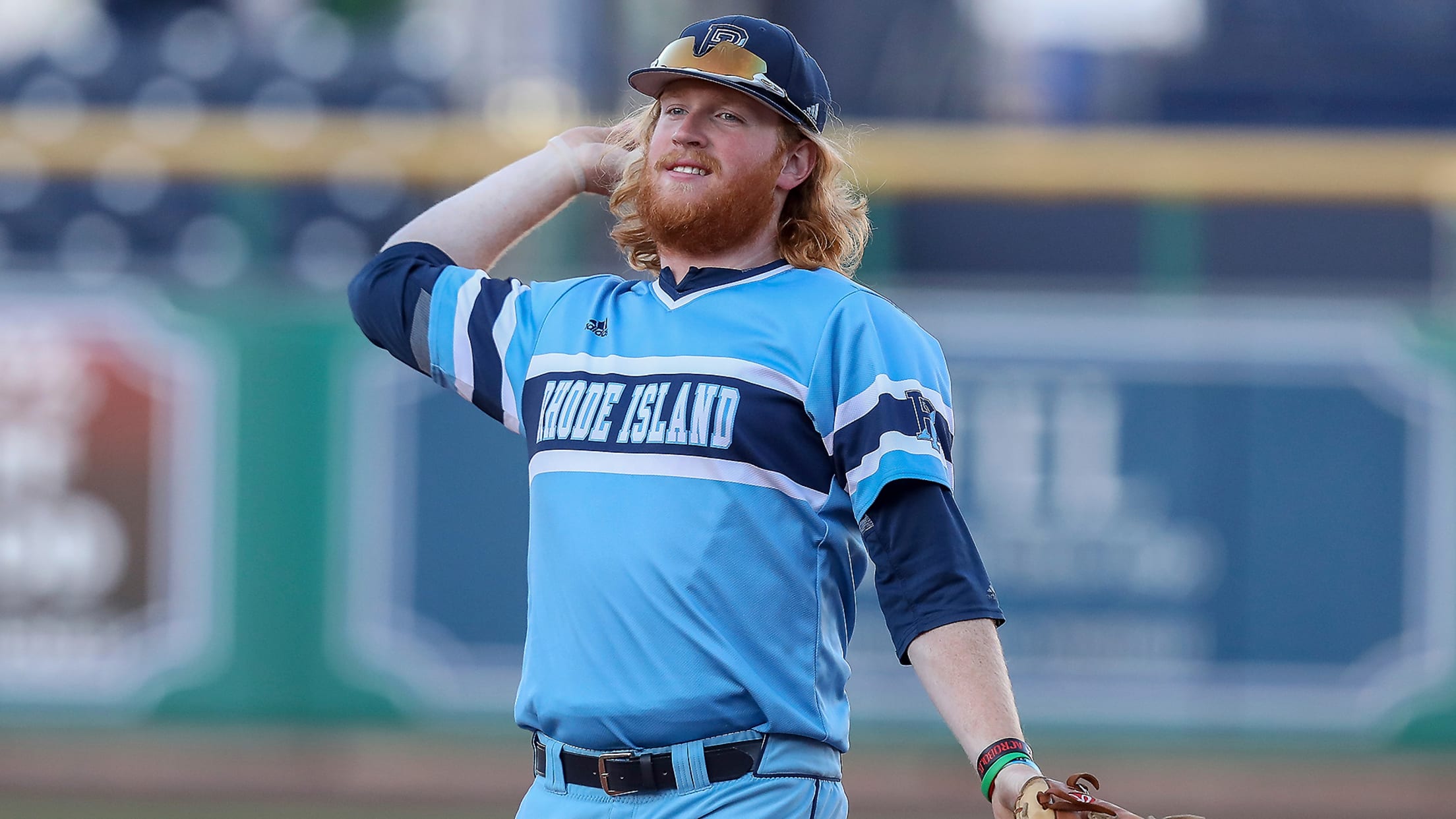 The Nationals made it clear following a condensed five-round Draft that they intended to bulk up their prospect pool in the non-drafted free-agent market. "We have the freedom to sign all the players we want that we like," general manager Mike Rizzo said. "And we're going to be very aggressive
Everything to know about Nationals' 2020 Draft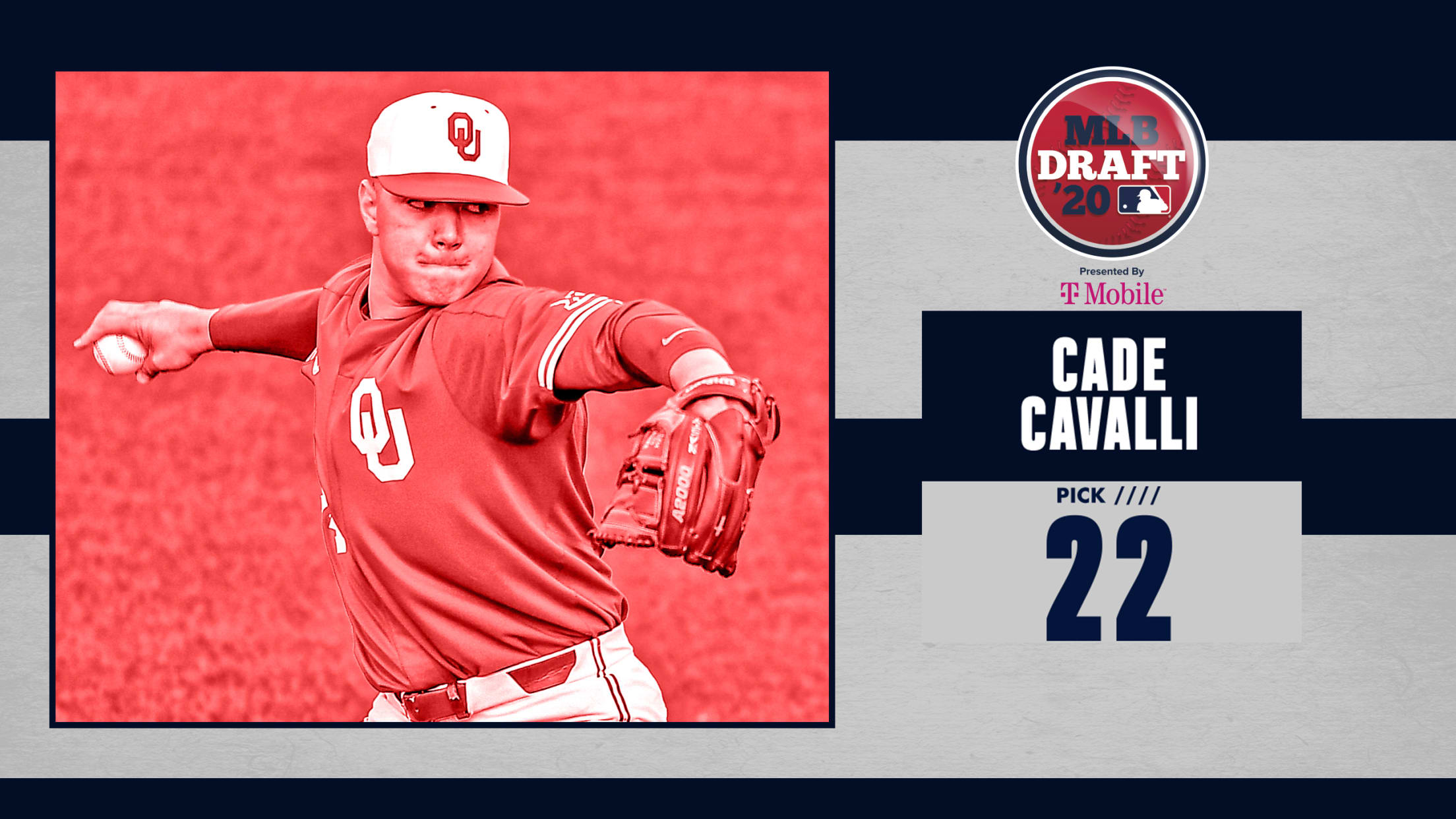 From four-year players to high schoolers, starters to closers, the Nationals added six players in this week's five-round 2020 MLB Draft. The Nationals began the shortened Draft on Wednesday by selecting right-hander Cade Cavalli with the 22nd overall pick. The next day, they drafted righty Cole Henry (No. 55), shortstop
Nats think they have a 'jackpot' after Day 2 haul
LSU righty Cole Henry led Draft picks Thursday, with shortstop Sammy Infante not far behind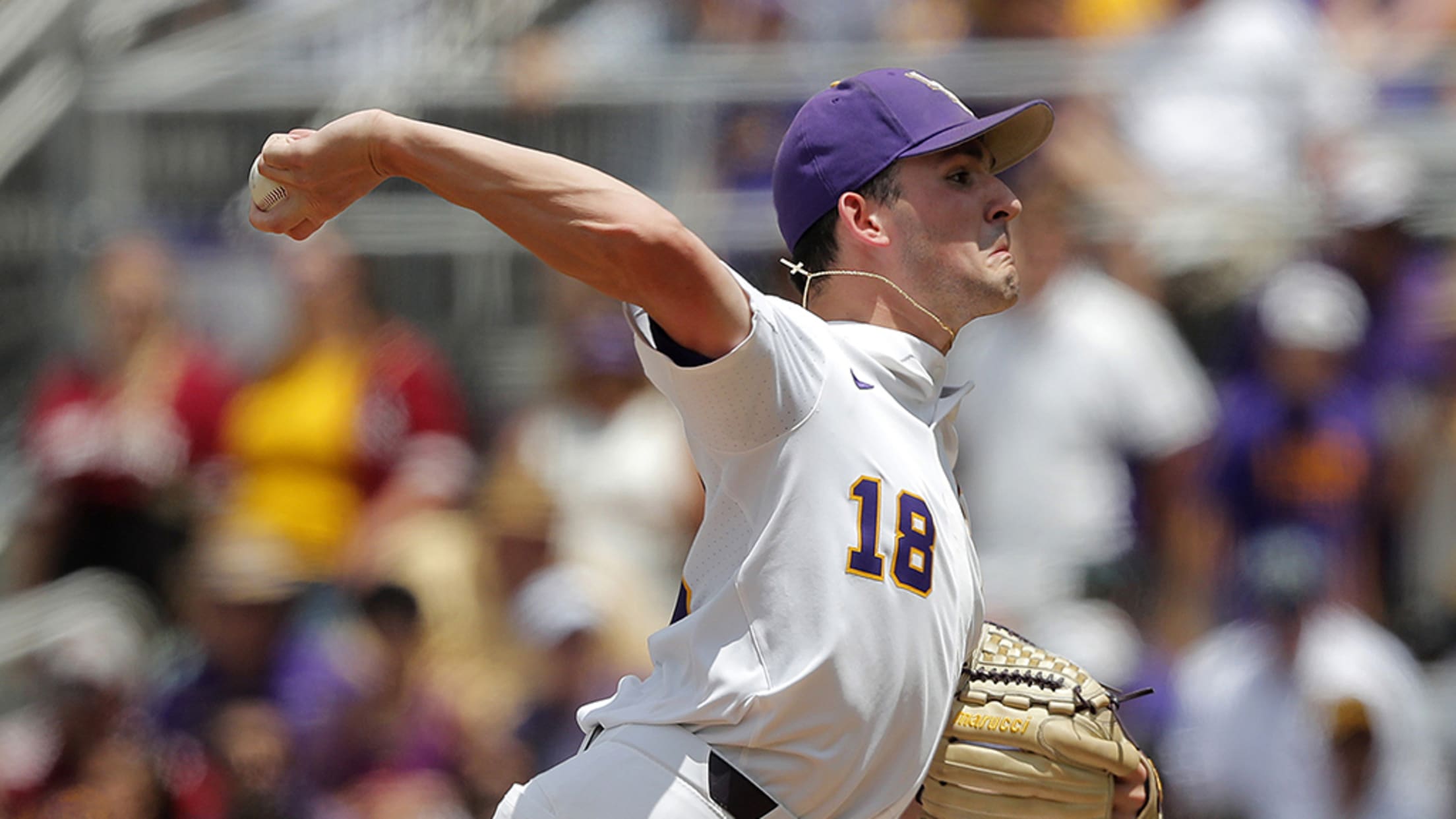 Five rounds and six picks later, the Nationals had added to their newest wave of talent in the 2020 MLB Draft. Washington made five selections during Day 2 of the condensed event on Thursday, bolstering their prospects with three pitchers, a catcher and an infielder after kicking off festivities with
Nats draft Oklahoma RHP Cavalli at No. 22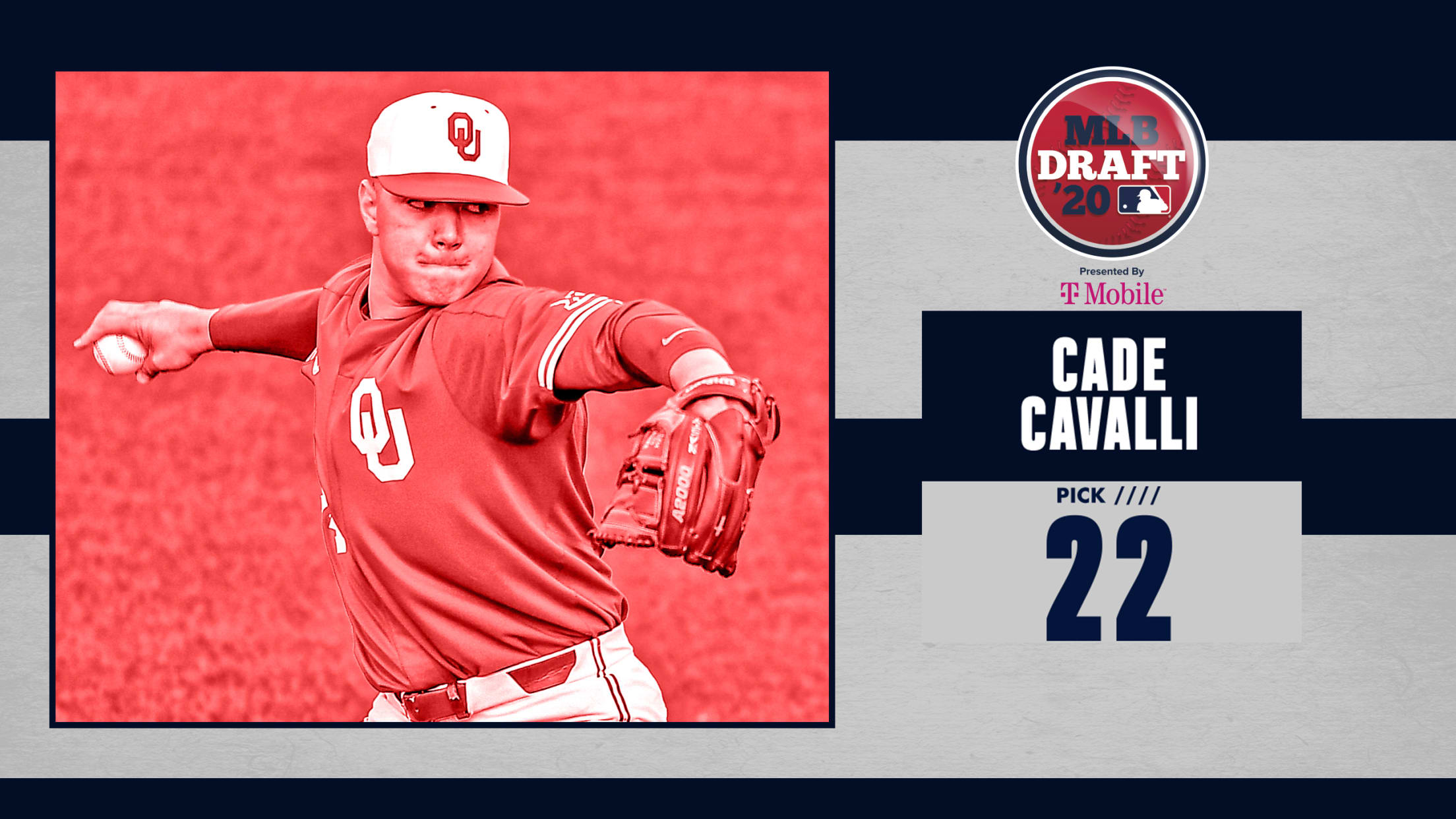 Cade Cavalli didn't know what was going to happen. When would he be picked? How would he feel when he heard his name called? For all the scenarios he considered, they didn't compare to the realness of the moment when the Nationals selected him with the 22nd overall pick in
Champion Nats ready to build for future in Draft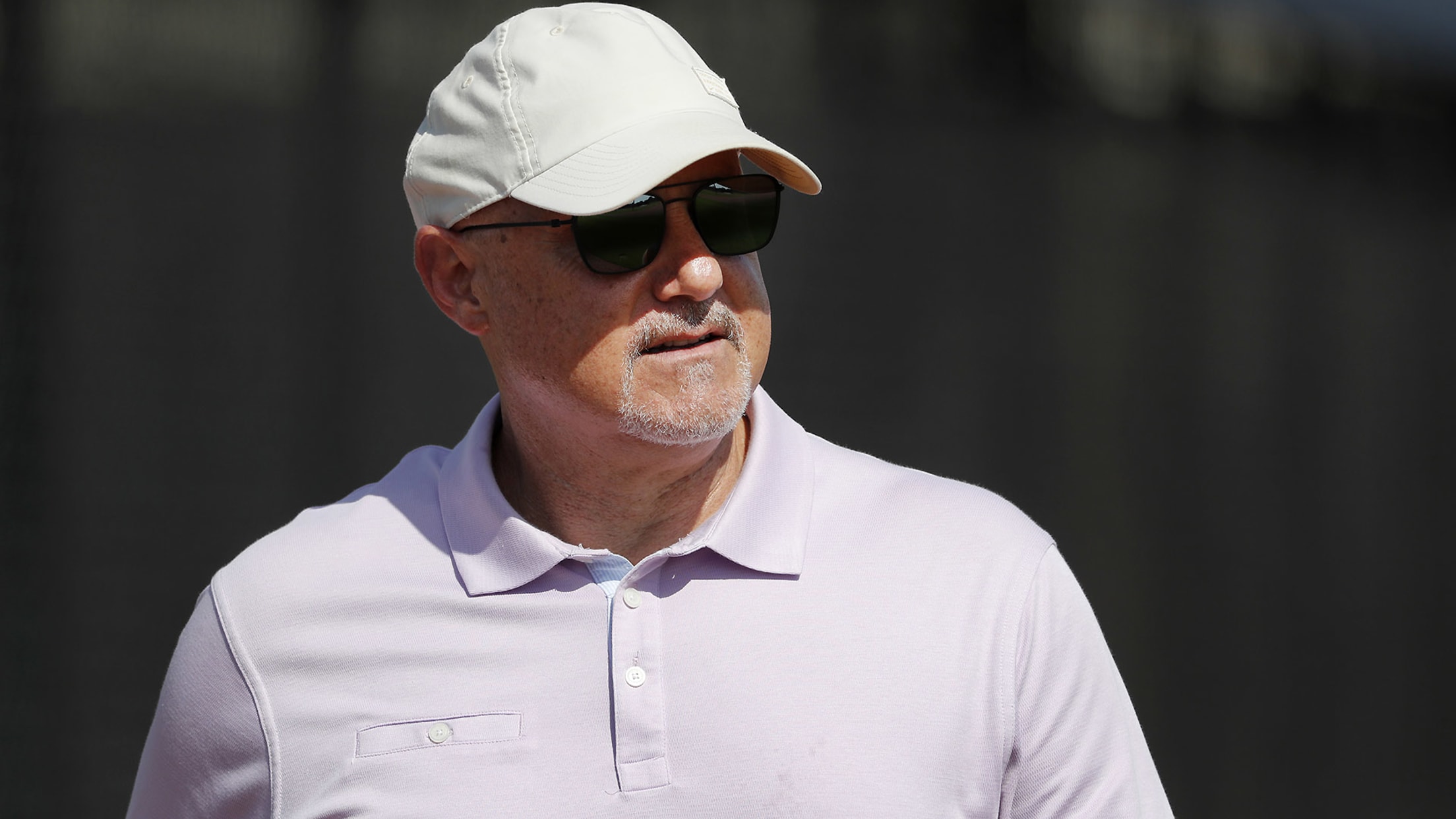 Who will be part of the next chapter in Nationals baseball? After winning the 2019 World Series, the Nats will build toward their future in the 2020 MLB Draft next week. While the goals are the same, this year's Draft will have a different look -- it has been condensed
Nats stars, Expos legends top club's int'l history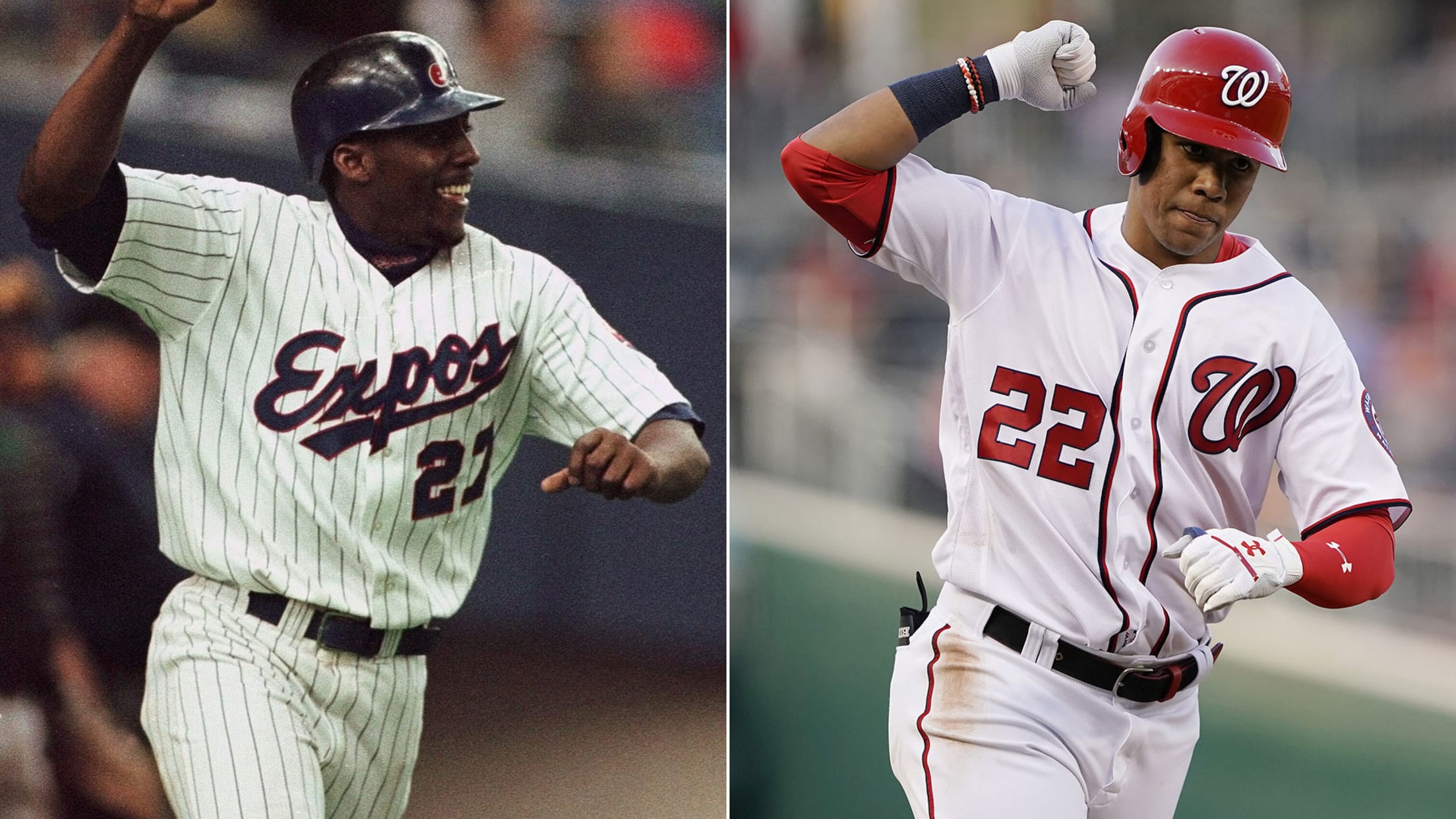 MLB Pipeline recently released its annual Top 30 International Prospects list for players eligible to sign in the 2020-21 signing period. These young players are the game's international stars of tomorrow and are following in the footsteps of thousands of international players who laid the groundwork before them. One day,
Scout tells terrific tales from his 53-year career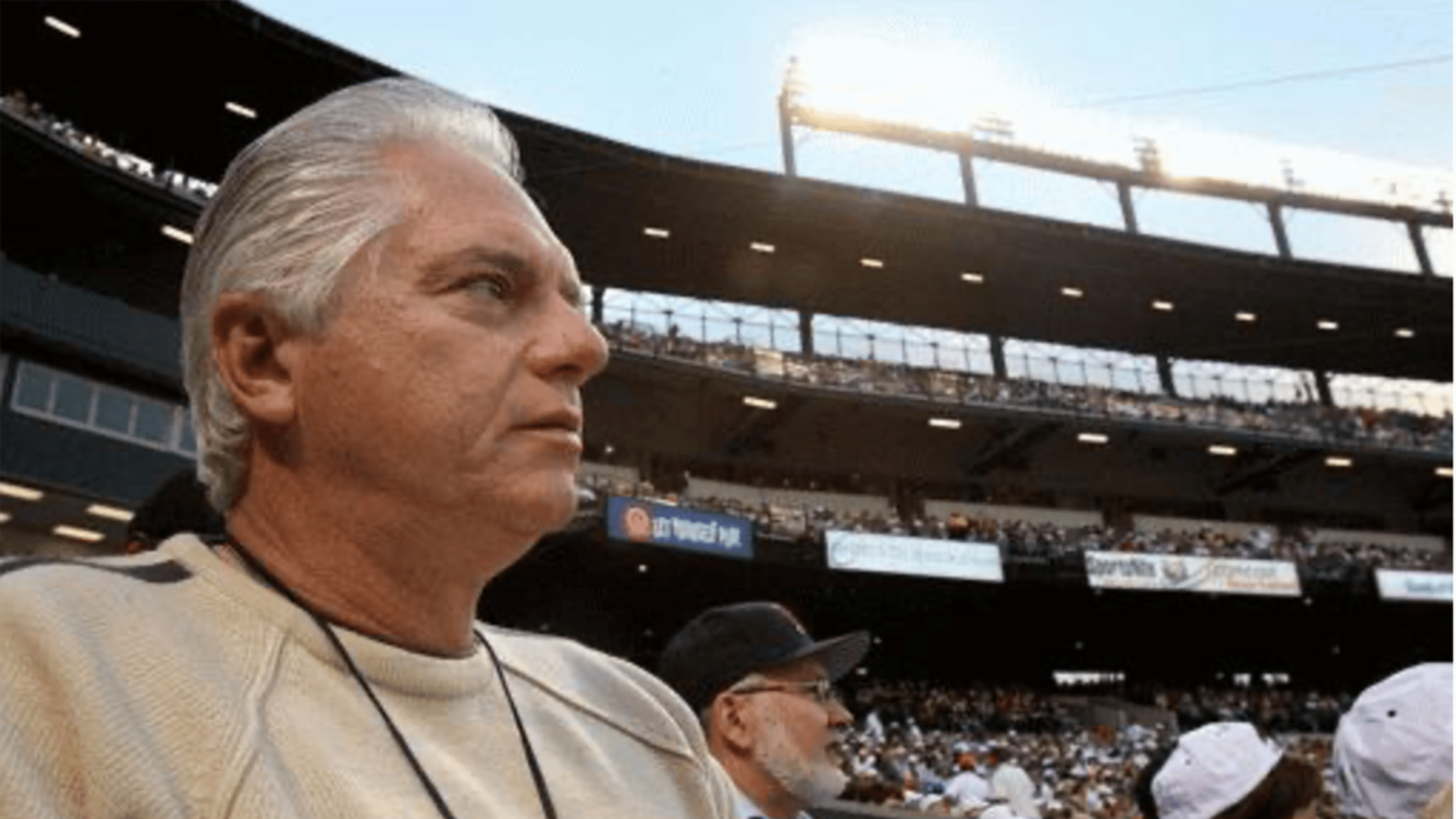 While we wait for the baseball season to get underway and for scouts to get back out on the road for their respective organizations, MLB Pipeline will shine a spotlight on these hard-working evaluators who are typically behind the scenes. We'll talk to scouts across the game about their best
30 prospects we'll be talking about in 2022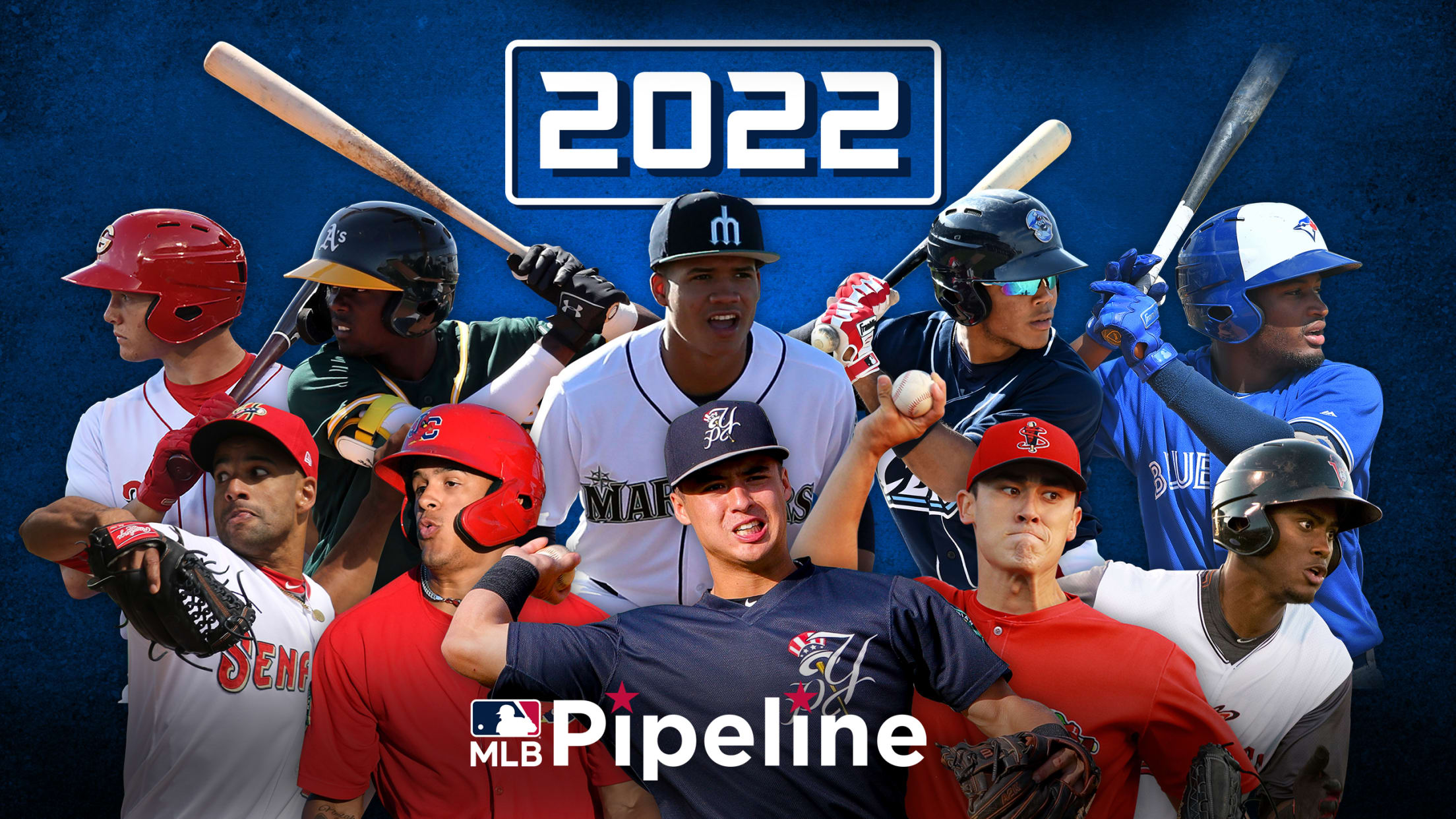 Right now, all baseball fans can do is look ahead to the future. We decided to take that to the extreme by looking two years down the road at which prospects we expect to be big names in 2022. The fact that 14 of the Top 20 players on MLB
Pipeline Q&A: Nats prospect Jackson Rutledge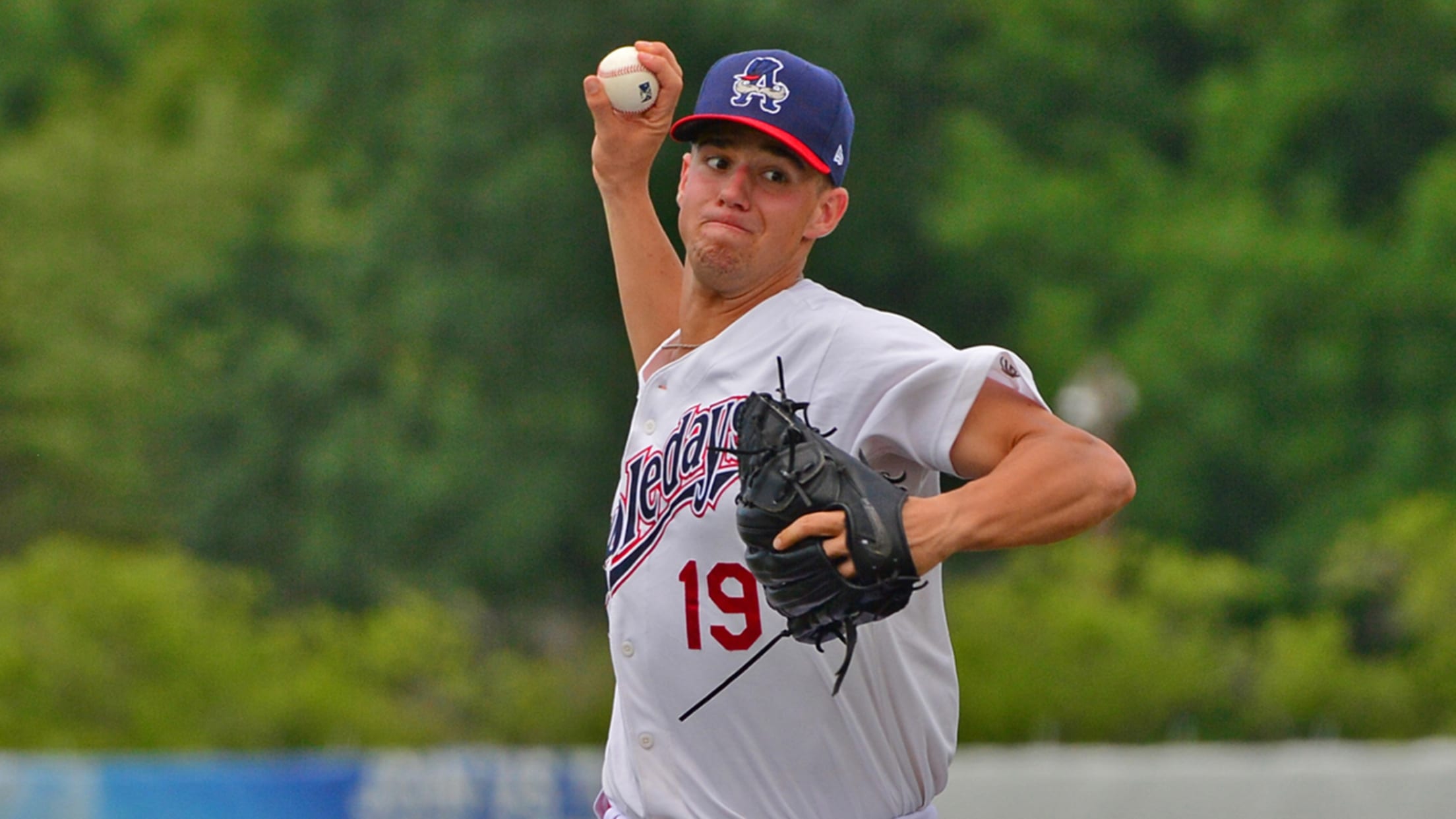 WEST PALM BEACH, Fla. -- Jackson Rutledge was the Nationals' first-round pick of the 2019 Draft, taken No. 17 overall out of San Jacinto Junior College. The No. 3 prospect on Washington's newly released Top 30 prospects list, the 6-foot-8 right-hander had a 3.13 ERA and .169 batting average against
Here are the Nationals' 2020 Top 30 Prospects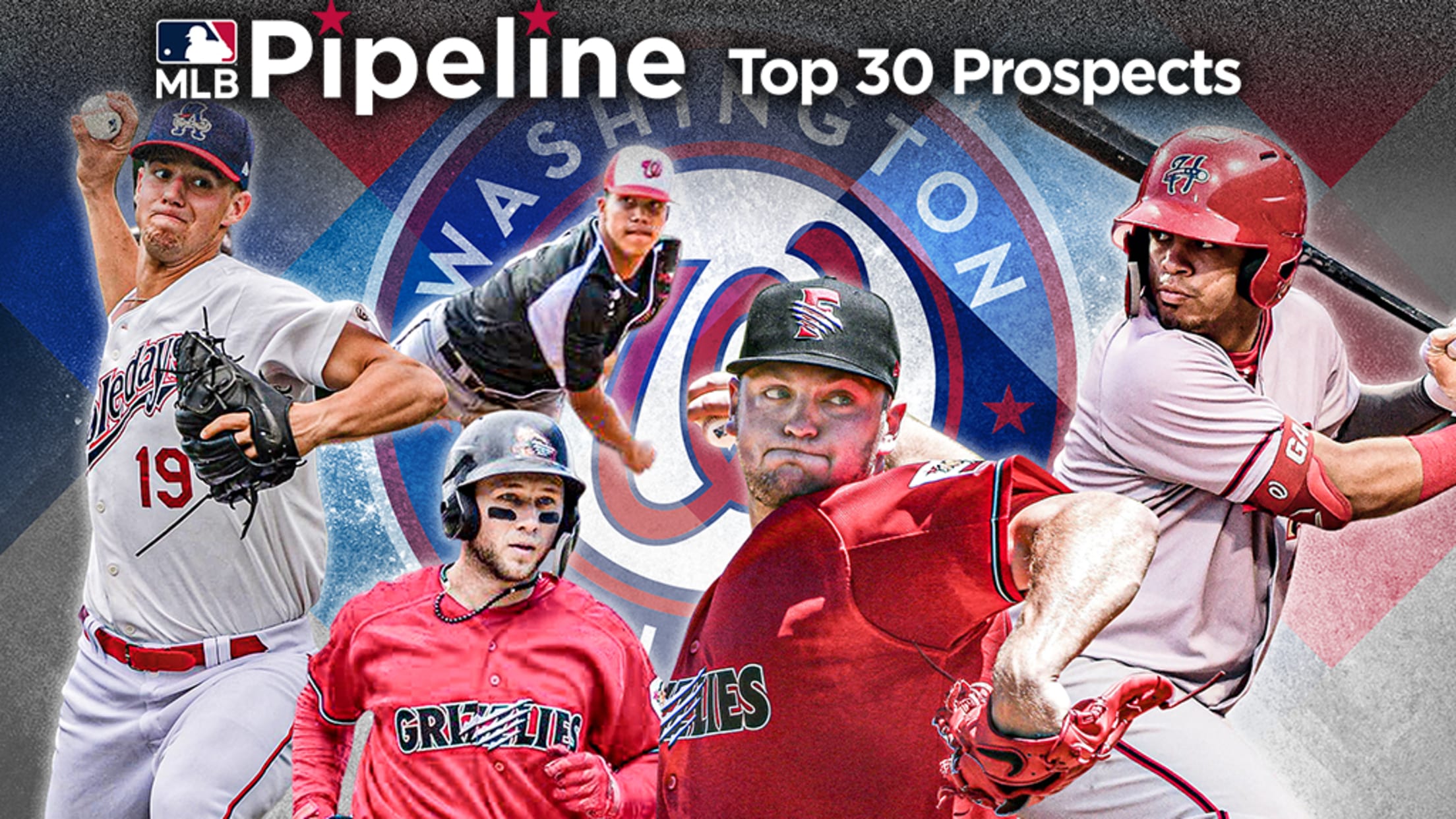 A torrid 80-game stretch (54-26) to finish the 2019 regular season helped the Nationals secure the top National League Wild Card spot with a 93-69 record. From there, they defeated the Brewers, Dodgers and Cardinals in consecutive playoff series before finally edging Houston in Game 7 of the World Series
Notes: Garcia's growing; Robles taking it slow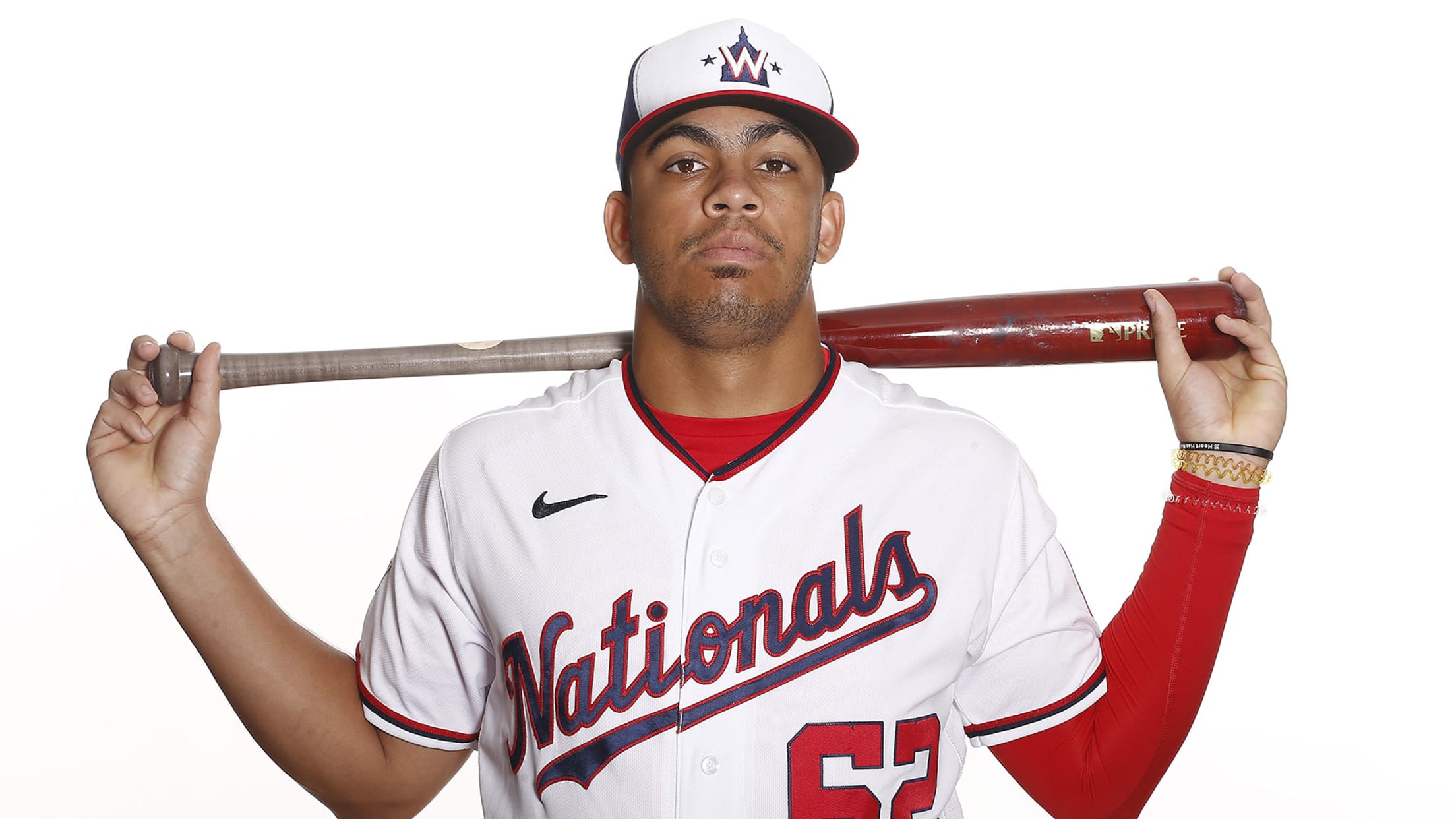 JUPITER, Fla. -- Just hours before the Nationals faced the Cardinals on Saturday, manager Dave Martinez reflected on the ongoing transformation of 19-year-old Luis Garcia. "Man, he's growing," Martinez said. "I saw this little, skinny kid when I first got here that everybody talked about. Now, man, he's just filling
Kieboom at 3B? 'He'll get every opportunity'
Strasburg takes mound, makes his first throws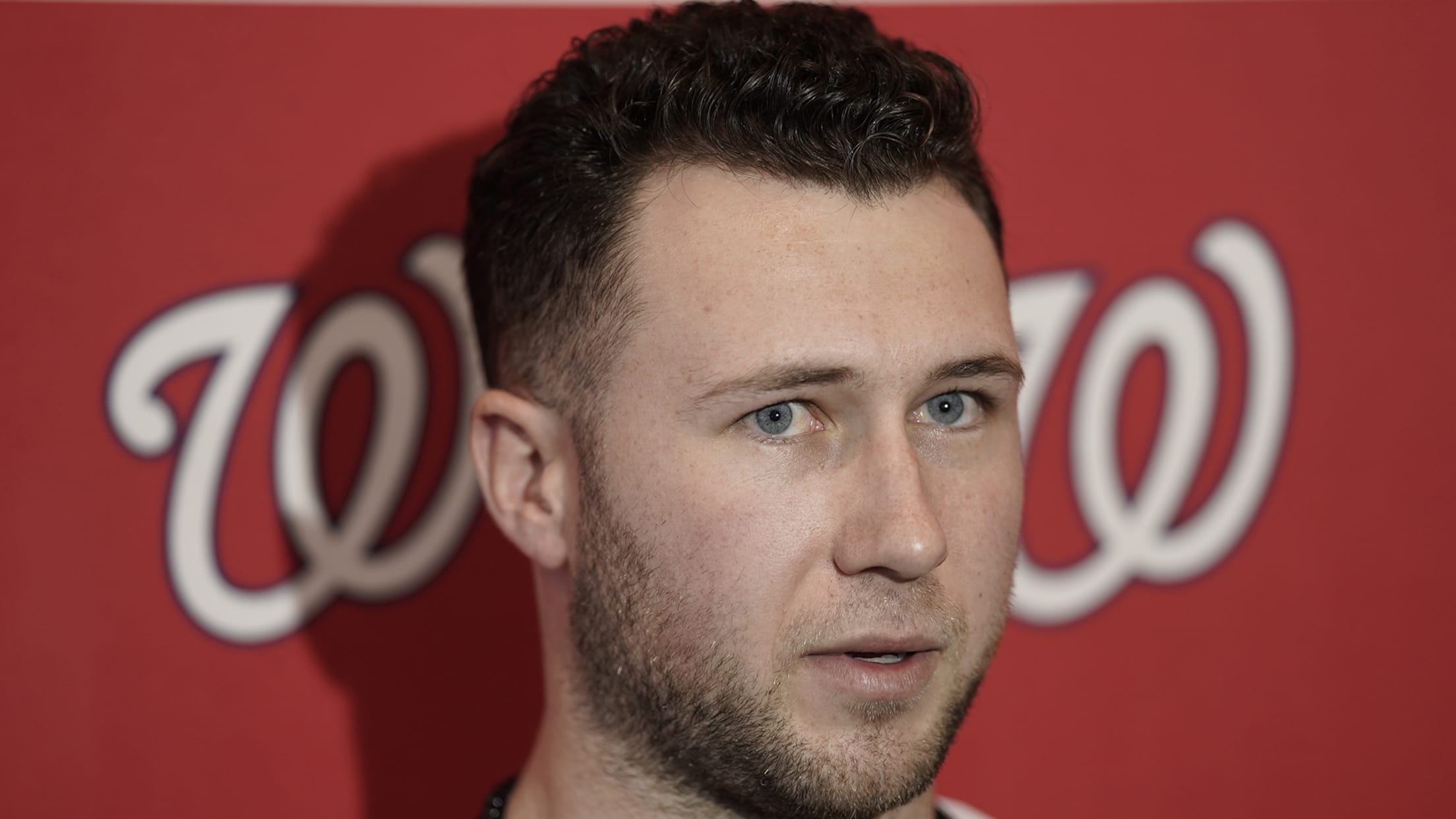 WEST PALM BEACH, Fla. -- The Nationals believe their 2020 starting third baseman is already in the organization, and they won't need to look outside to fill the role. "We're not looking to make a trade," Nationals general manager Mike Rizzo said on Friday at FITTEAM Ballpark of the Palm
10 prospects who rebounded in 2019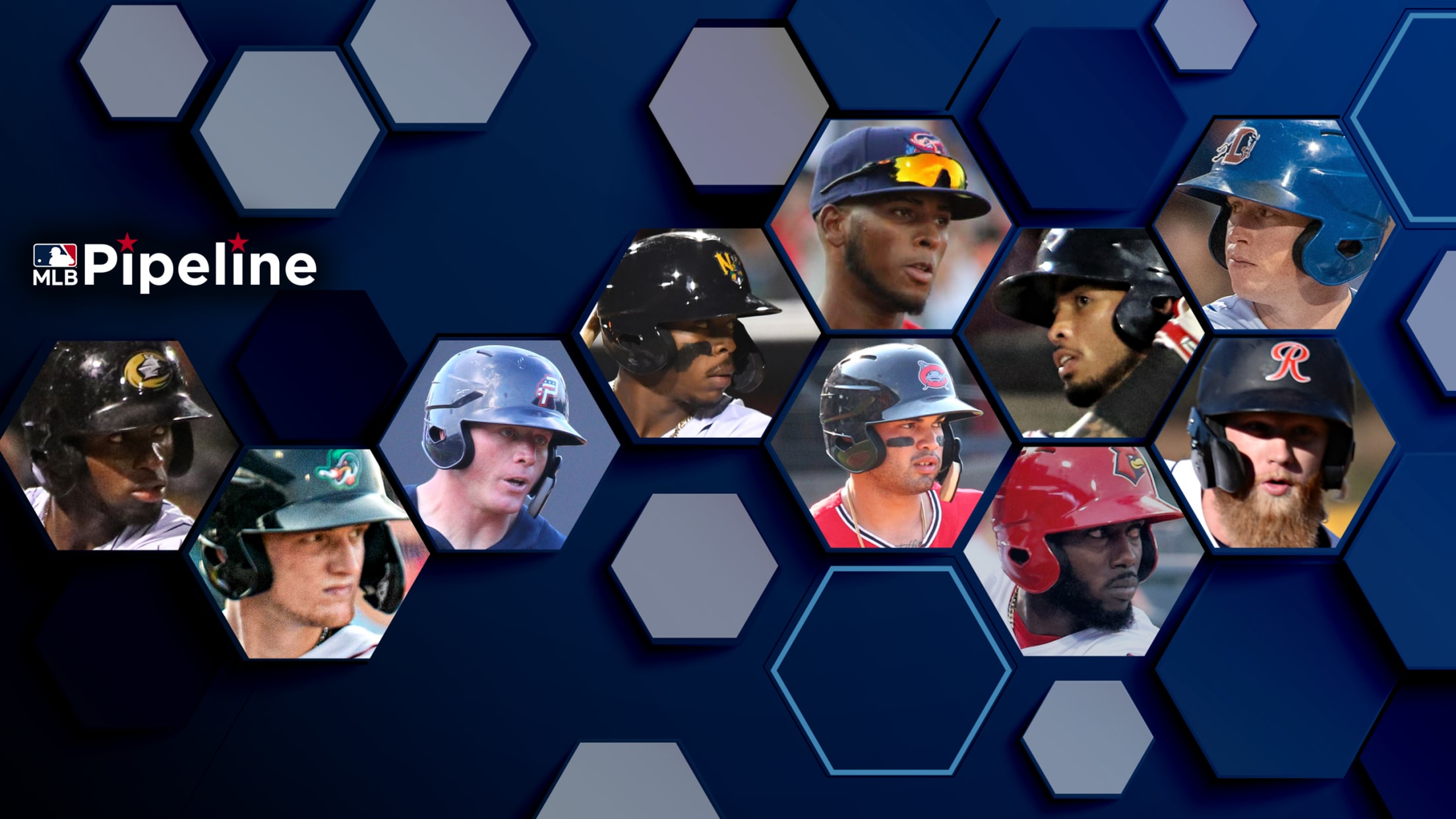 Perhaps no prospect rebounded more in 2019 than Trent Grisham. Grisham, Milwaukee's first-round pick in the 2015 Draft, batted .241 with 19 home runs in 1,488 plate appearances across his first four pro seasons before finally putting it together last season, slashing .300/.407/.603 with 26 homers in 441 plate appearances
Garcia shines in Fall League finale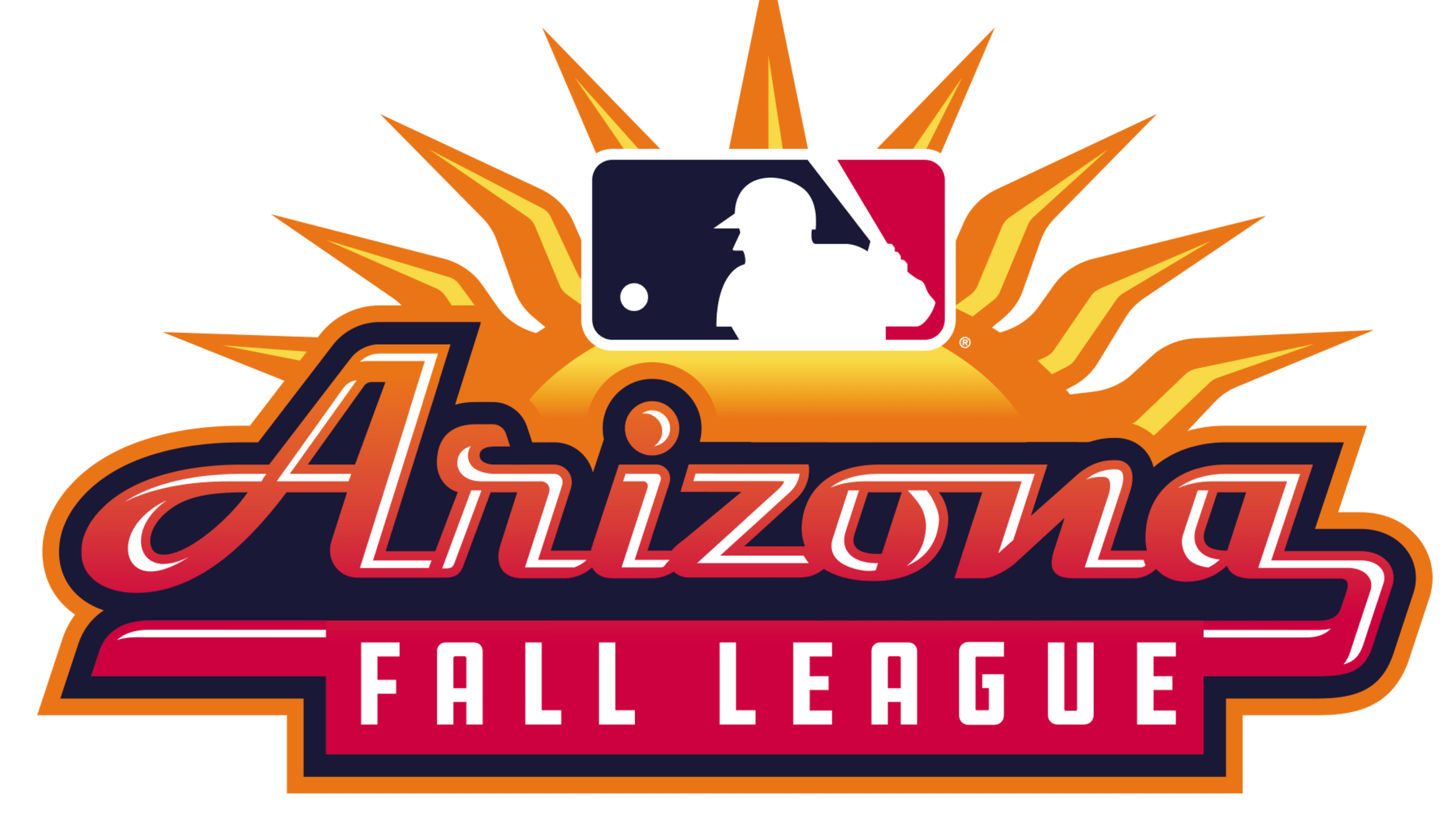 Eight Nationals prospects are playing for the Surprise Saguaros in the 2019 Arizona Fall League: Infielder Luis Garcia (No. 2, MLB No. 91), right-hander Sterling Sharp (No. 13), outfielder Cole Freeman (No. 26), left-hander Nick Raquet (No. 29), outfielder Nick Banks, and right-handers Andrew Lee and Pearson McMahan. Catcher Jakson
No. 2 prospect Garcia eyes 2020 arrival in DC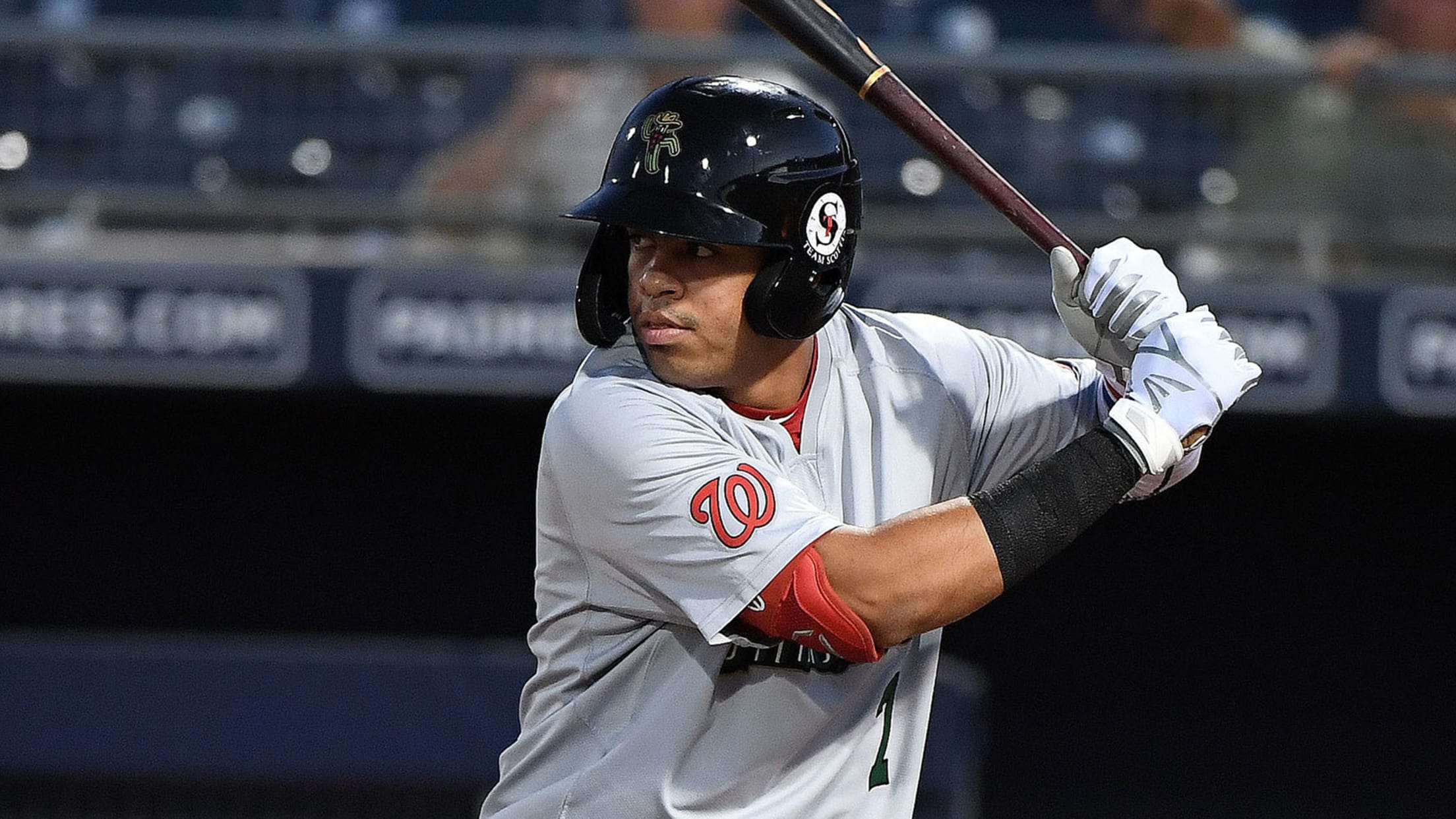 PEORIA, Ariz. -- Nationals prospect Luis Garcia isn't sure where he is going to watch Game 5 of the National League Division Series between his parent organization and the Dodgers on Wednesday, but he knows that he's going to be glued to a television, eating popcorn somewhere. Playing in the
Pipeline names Nationals Prospects of the Year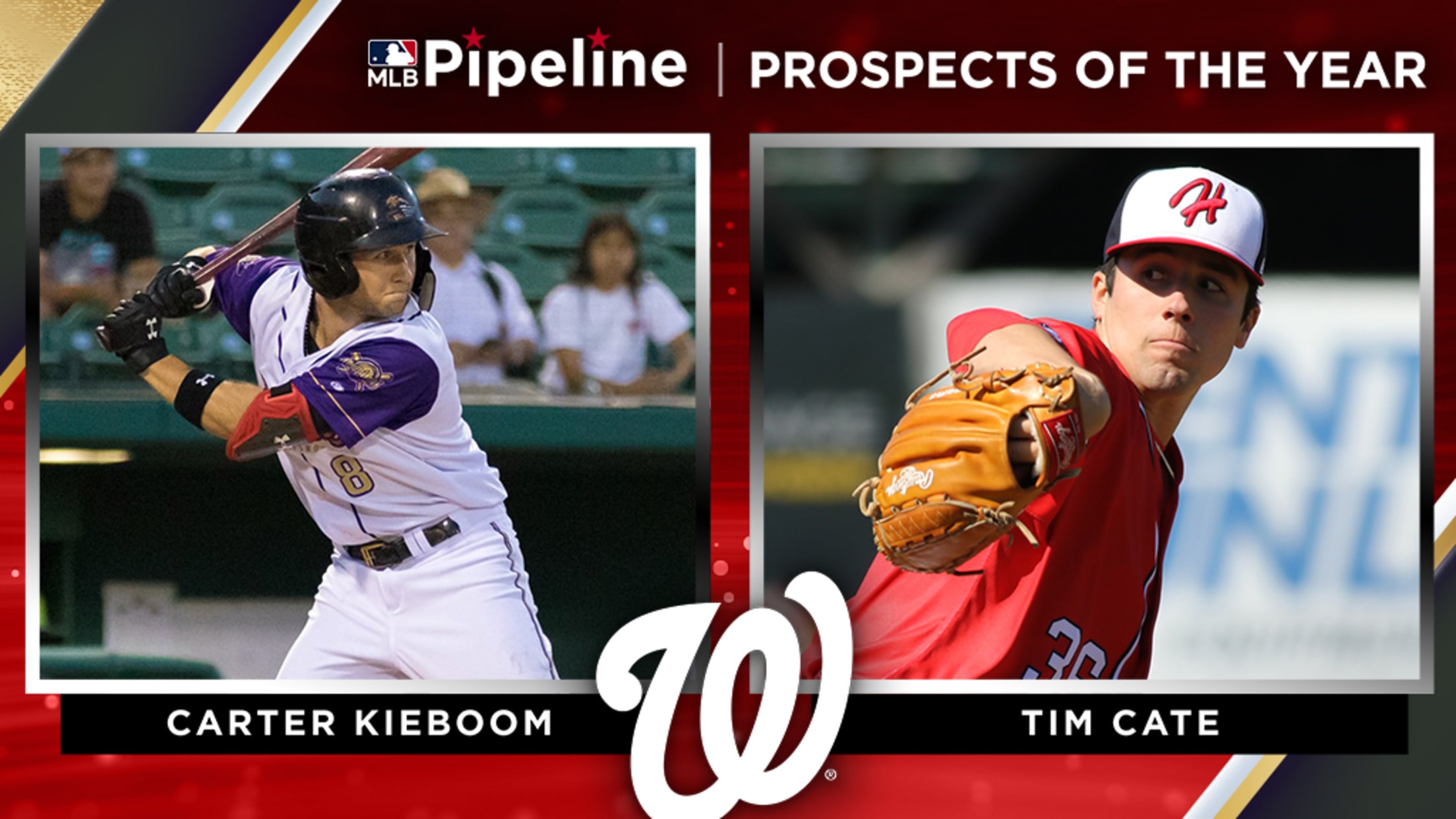 WASHINGTON -- Carter Kieboom's first stint in the big leagues did not go as smoothly as the Nationals would have hoped for their top prospect, but judging from the way he finished out his 2019 season, the team has reasons to feel encouraged. In 109 games for Triple-A Fresno, Kieboom
Nats prospects shine in Fall League opener
No. 2 prospect Garcia piles up 4 hits; righty Sharp tosses 3 scoreless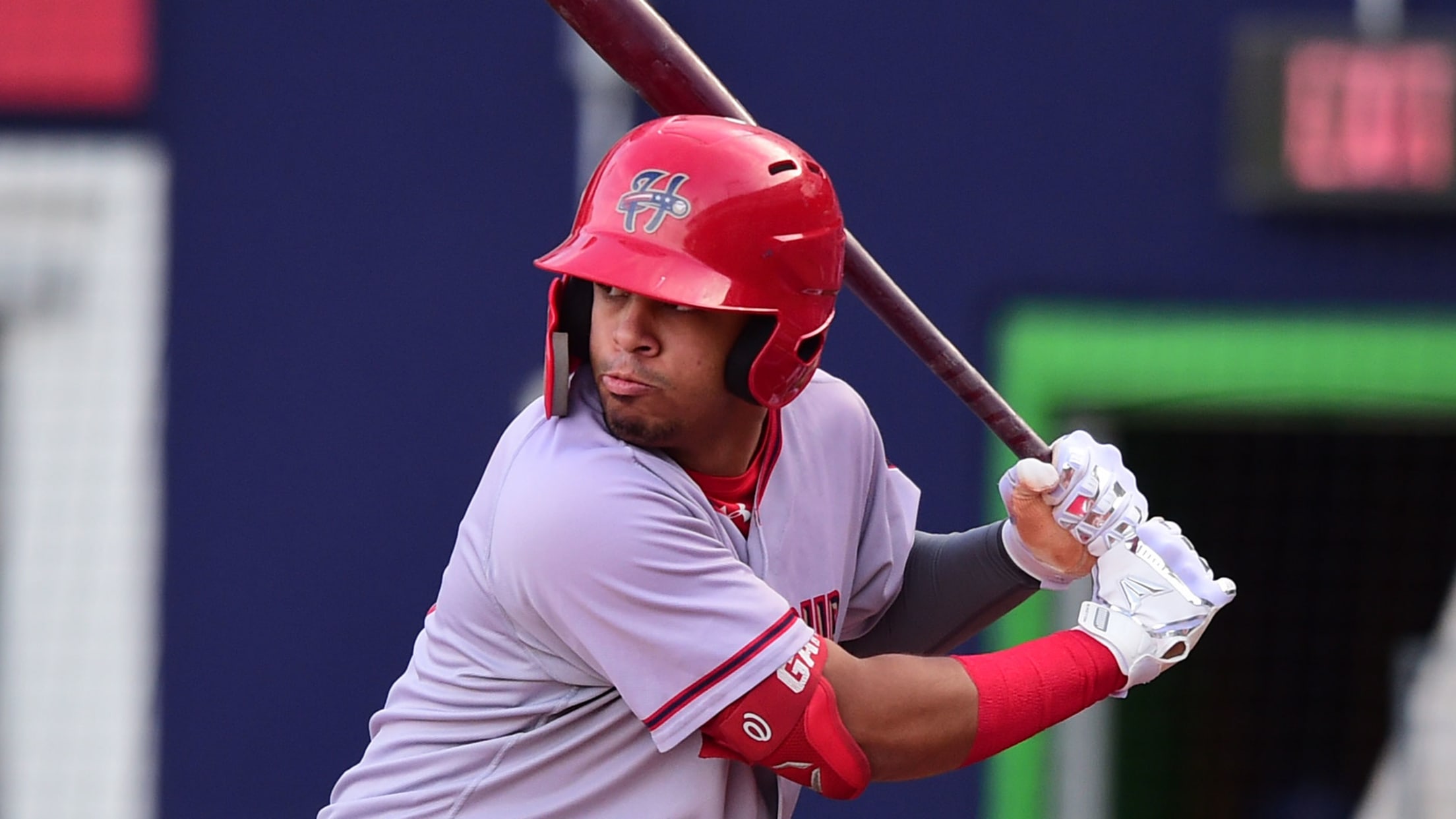 PHOENIX -- Less than 30 minutes before the start of Monday night's matchup between the Surprise Saguaros and the Glendale Desert Dogs, Washington infield prospect Luis Garcia was busy signing autographs for the lucky fans that recognized him at Camelback Ranch. He was cheered by another group near home plate
Nats' Carter Kieboom shines in Futures Game
Washington's No. 1 prospect notches hit, makes dazzling play at short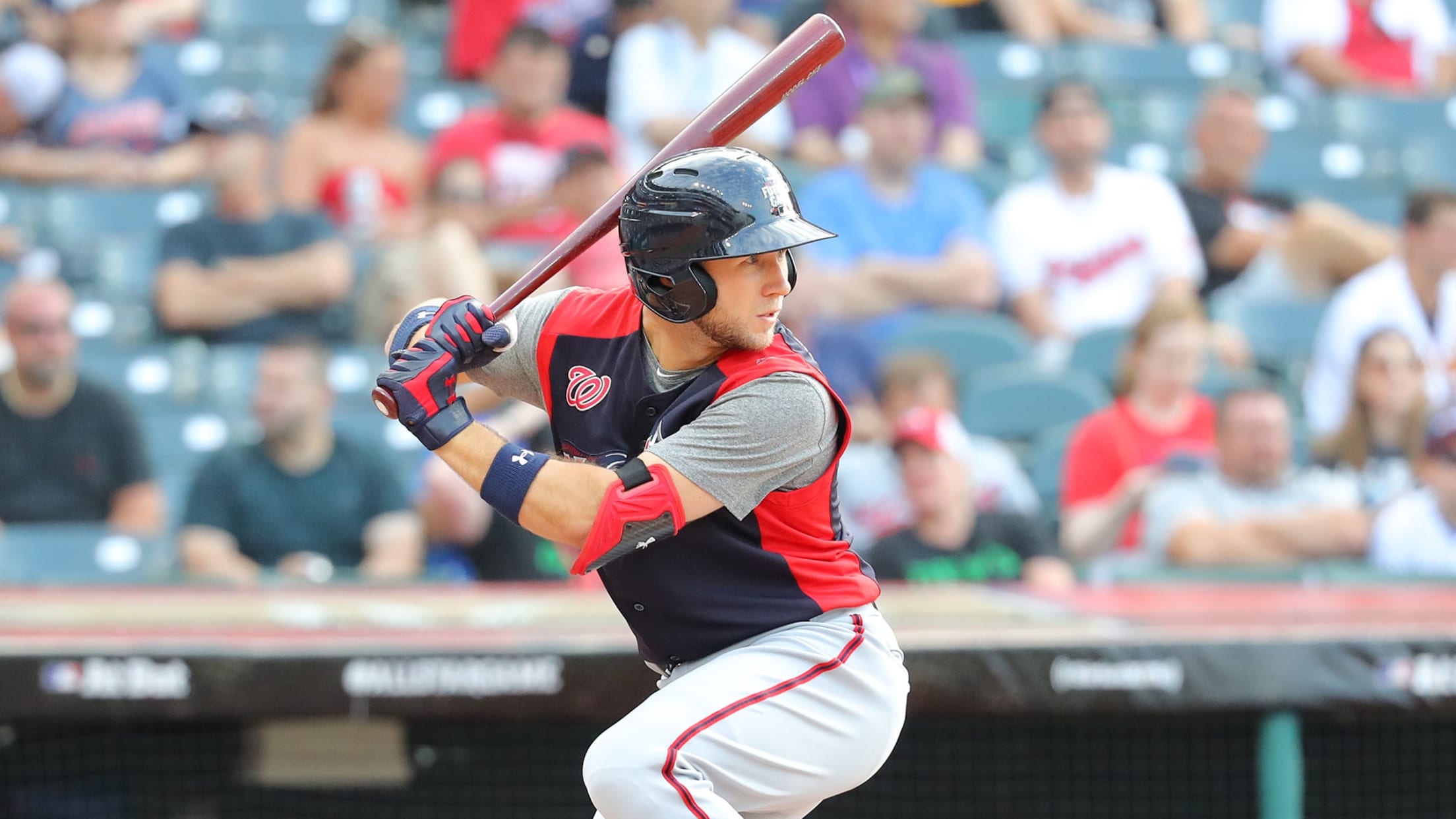 CLEVELAND -- Carter Kieboom has already made it to the Majors, having played in 11 games for the Nationals earlier this season, so perhaps he was better prepared for the spotlight of the SiriusXM All-Star Futures Game on Sunday night. He certainly looked comfortable.
No. 16 prospect headlines Nats' int'l signings
Washington also lands OF Quintana (Venezuela), shortstop Garcia (DR)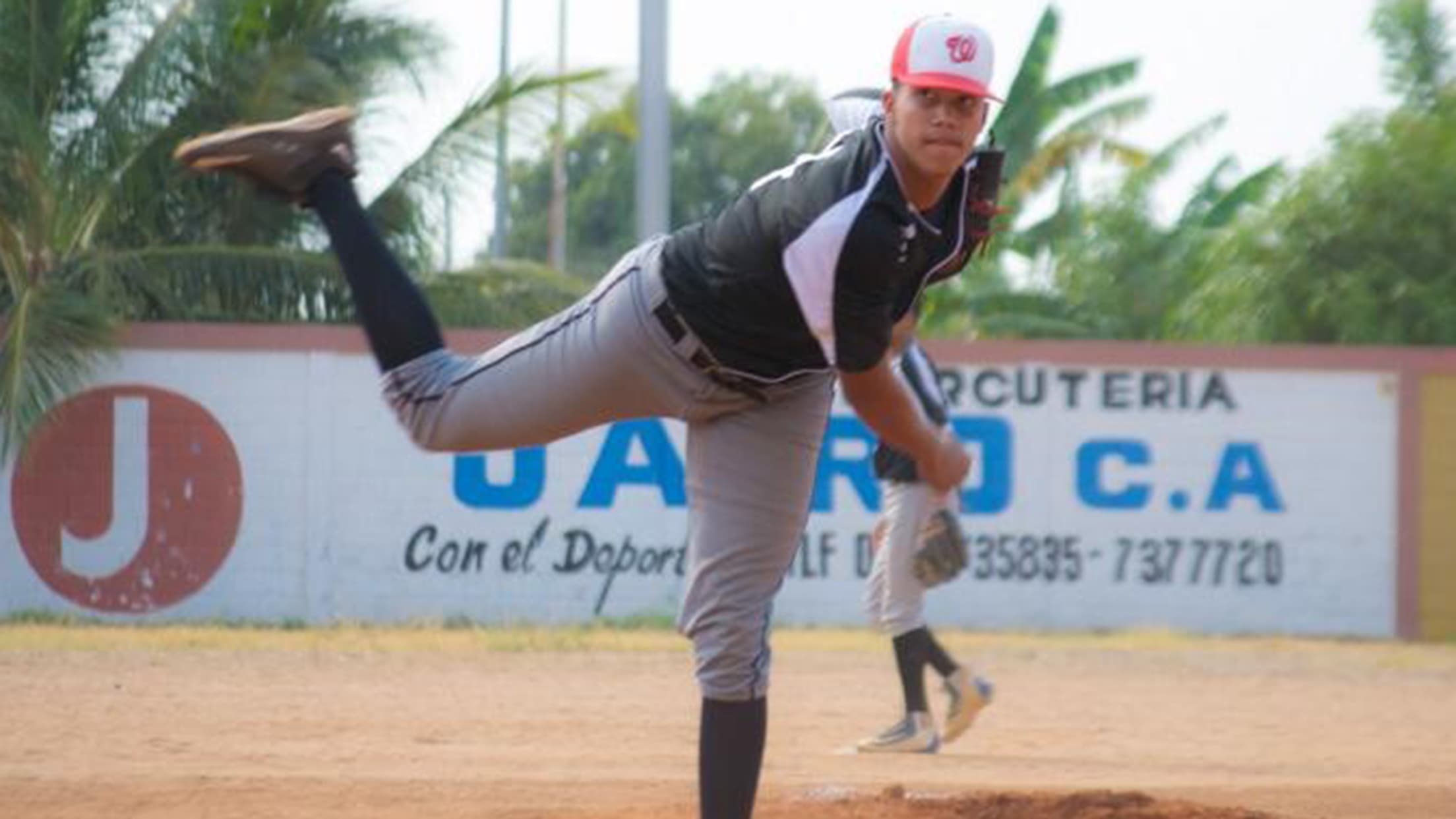 WASHINGTON -- The Nationals agreed to terms with seven international free agents on Tuesday, a smaller class than they have brought in compared with recent seasons, but a group that Nats vice president of international operations Johnny DiPuglia was still extremely excited about. After spending the past two seasons using
Nats' Carter Kieboom heads to Futures Game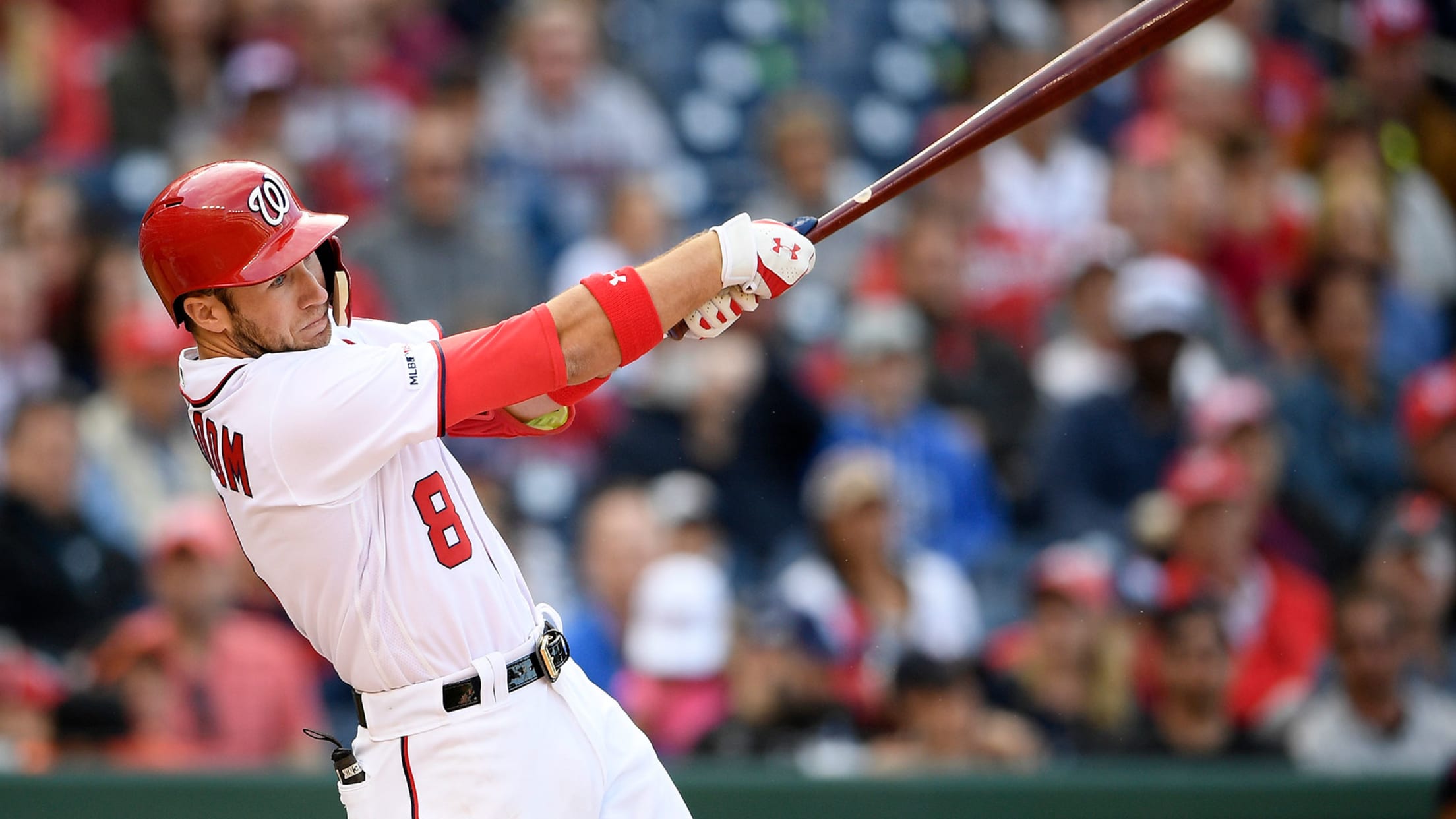 WASHINGTON -- One of Carter Kieboom's first experiences at Nationals Park came in the Futures Game last summer, when Washington hosted Team USA's 10-6 victory over the World squad. Even though Kieboom struck out in both of his at-bats, getting the experience of a big league clubhouse and playing in