Padres silence Mets, move on to NLDS
Friars to face Dodgers after Musgrove leads way to Game 3 shutout win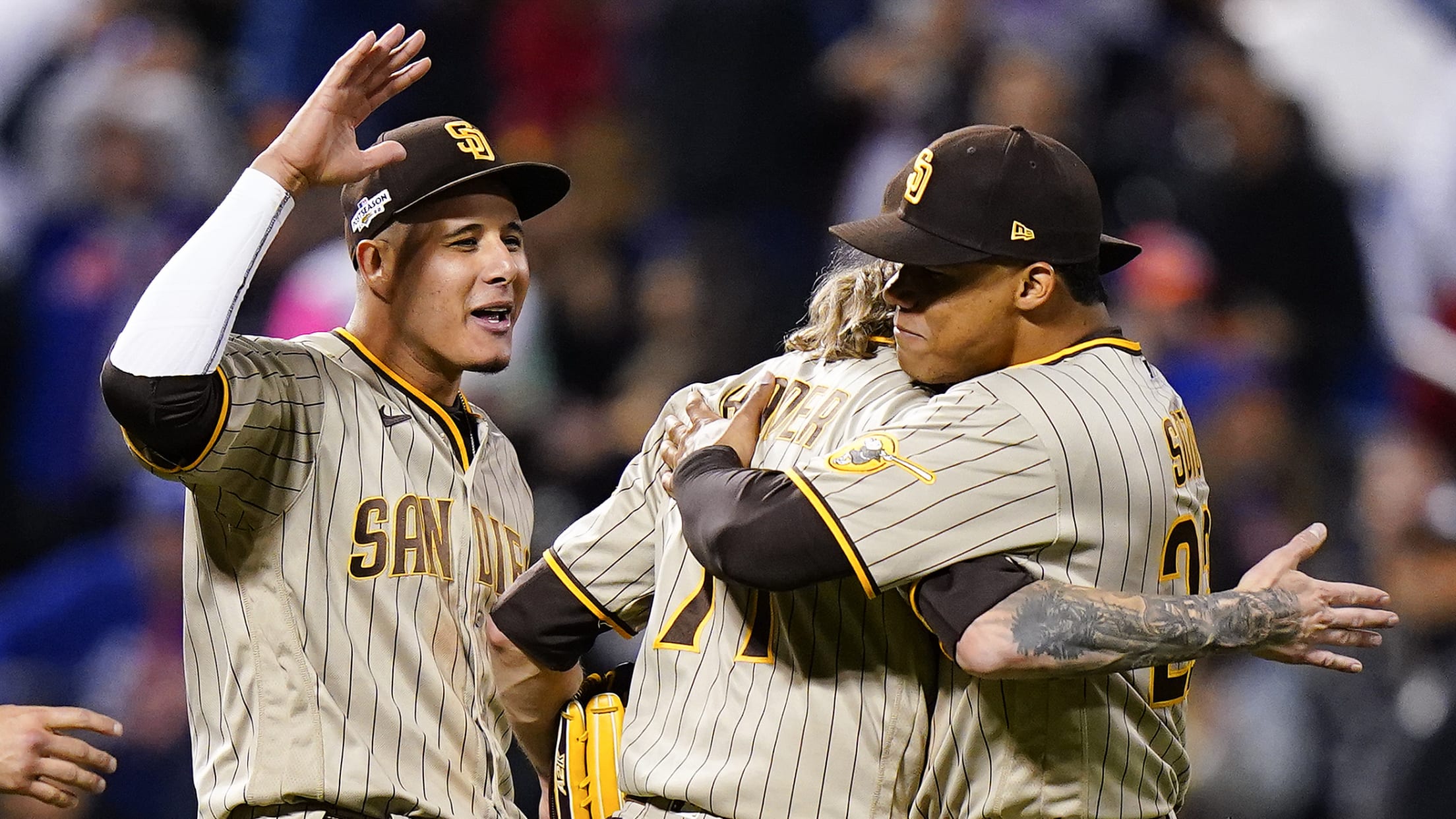 NEW YORK -- Hours after he'd thrown seven innings of one-hit ball in a winner-take-all postseason game -- hours after he'd been the subject of a bizarre check for sticky stuff behind his ears -- Joe Musgrove stood at the center of a party that was still raging in the
deGrom, Mets start uncertain offseason: 'Future is a mystery'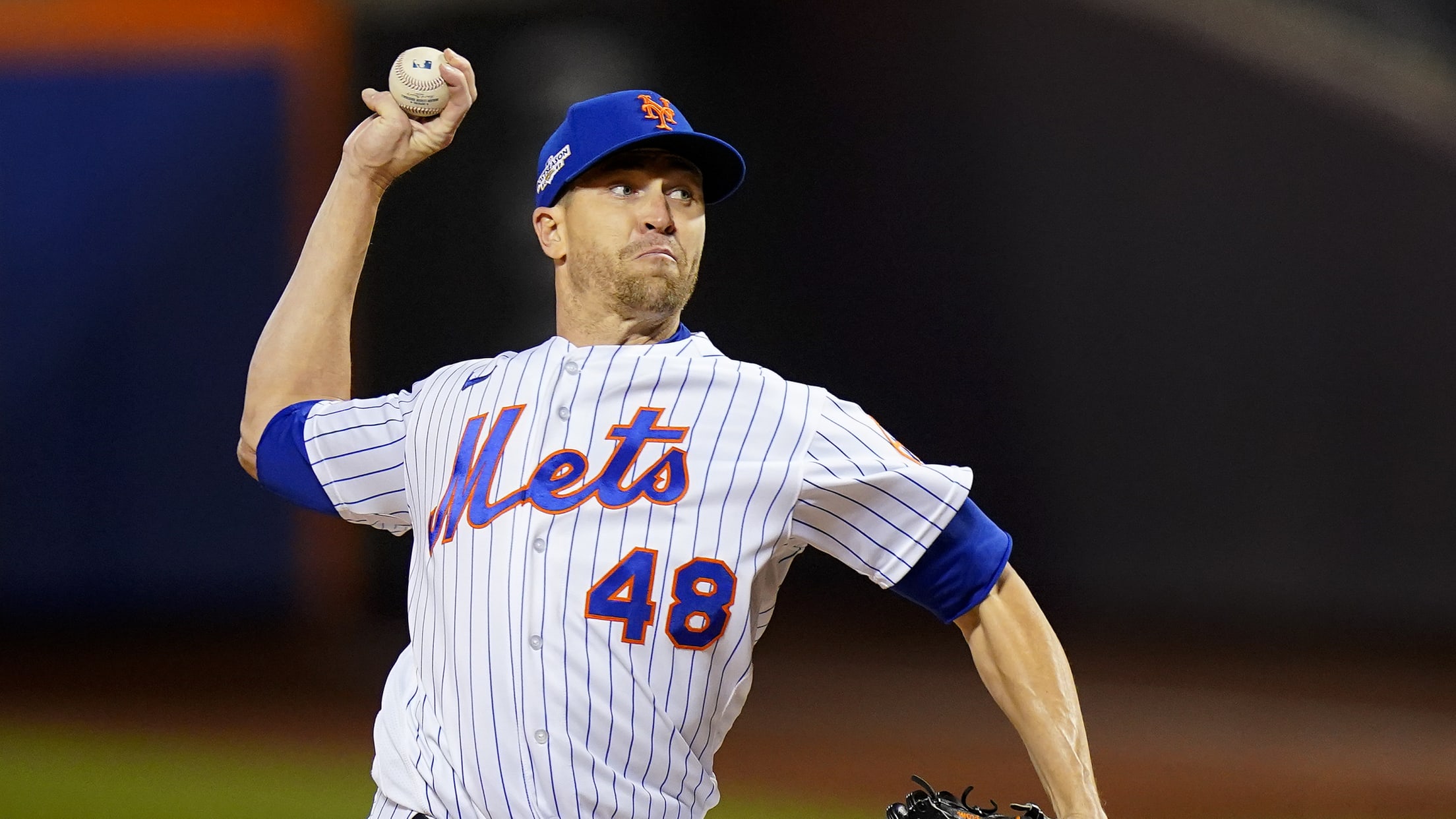 NEW YORK -- Shortly after the Mets were eliminated from the NL Wild Card Series on Sunday night with a 6-0 loss to the Padres in Game 3, multiple teammates approached Jacob deGrom's locker with baseballs and other gear for him to sign. Around the room, other players packed boxes
Nola a key factor at, behind plate: 'He is a leader'
Padres' backstop hopeful to meet up with brother Aaron in NLCS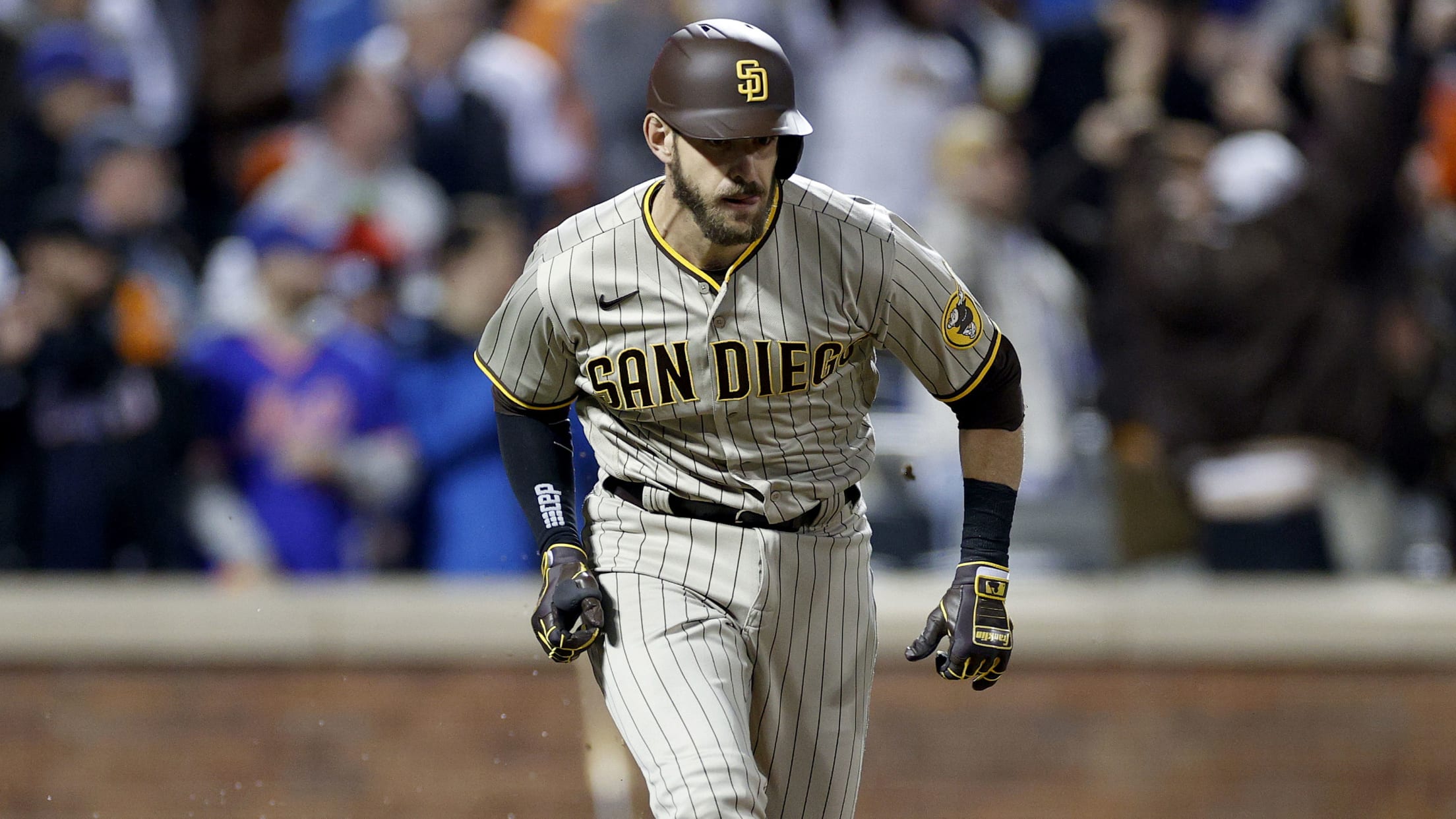 NEW YORK -- Padres catcher Austin Nola did it all in Game 3 of the National League Wild Card Series against the Mets on Sunday night at Citi Field, driving in the winning run, calling a great game behind the plate and helping San Diego advance to the National League
Umpires inspect Musgrove's ears after request from Mets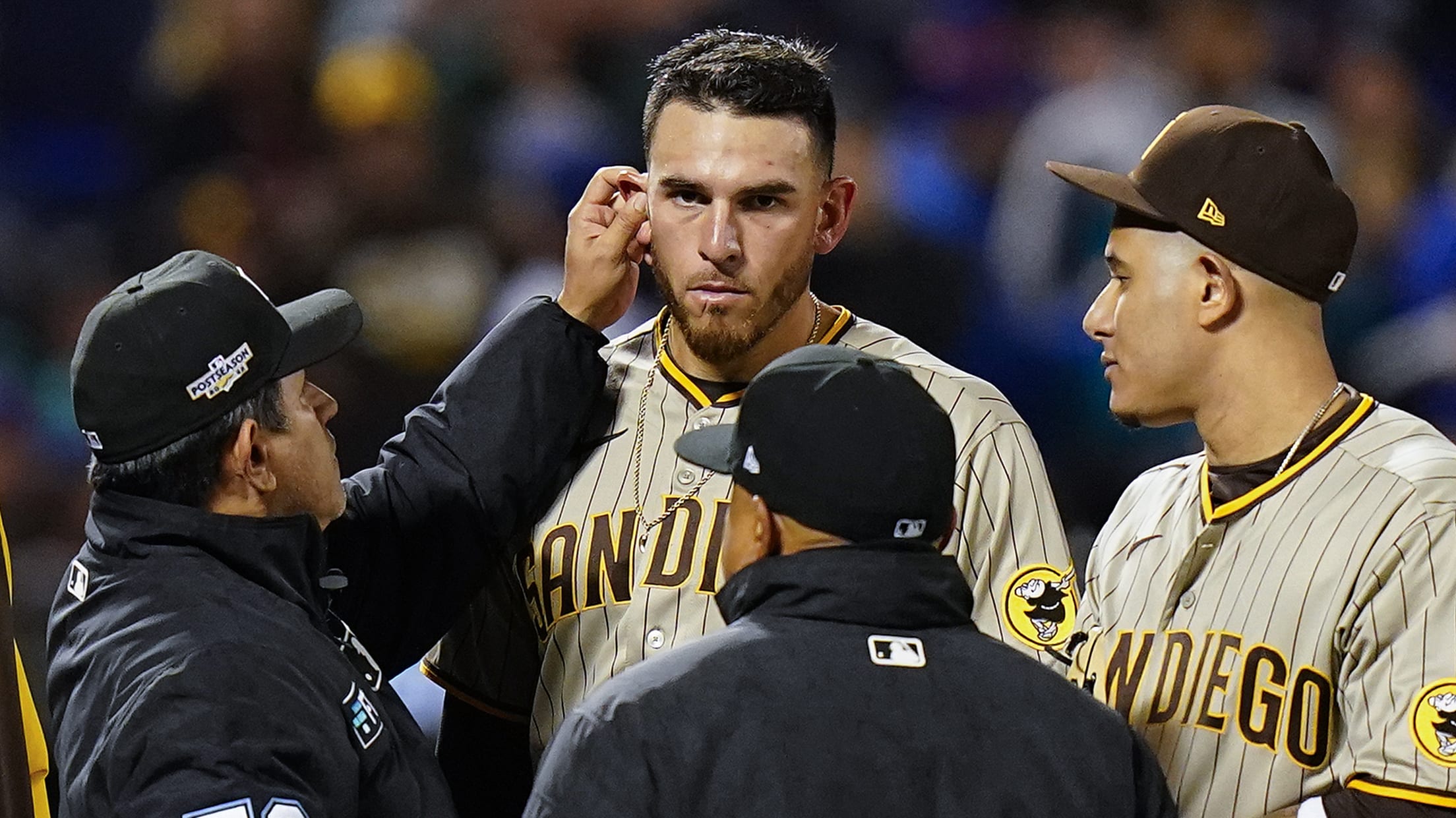 NEW YORK -- Through five innings in Game 3 of the National League Wild Card Series on Sunday night, Joe Musgrove had limited the Mets to one hit. The Padres' right-hander was as dominant as he's been since he put pen to paper on a $100 million contract extension two
Mets frustrated by finish to 101-win campaign
Scherzer: 'Our goal was to win the World Series ... we had a ballclub that could do it'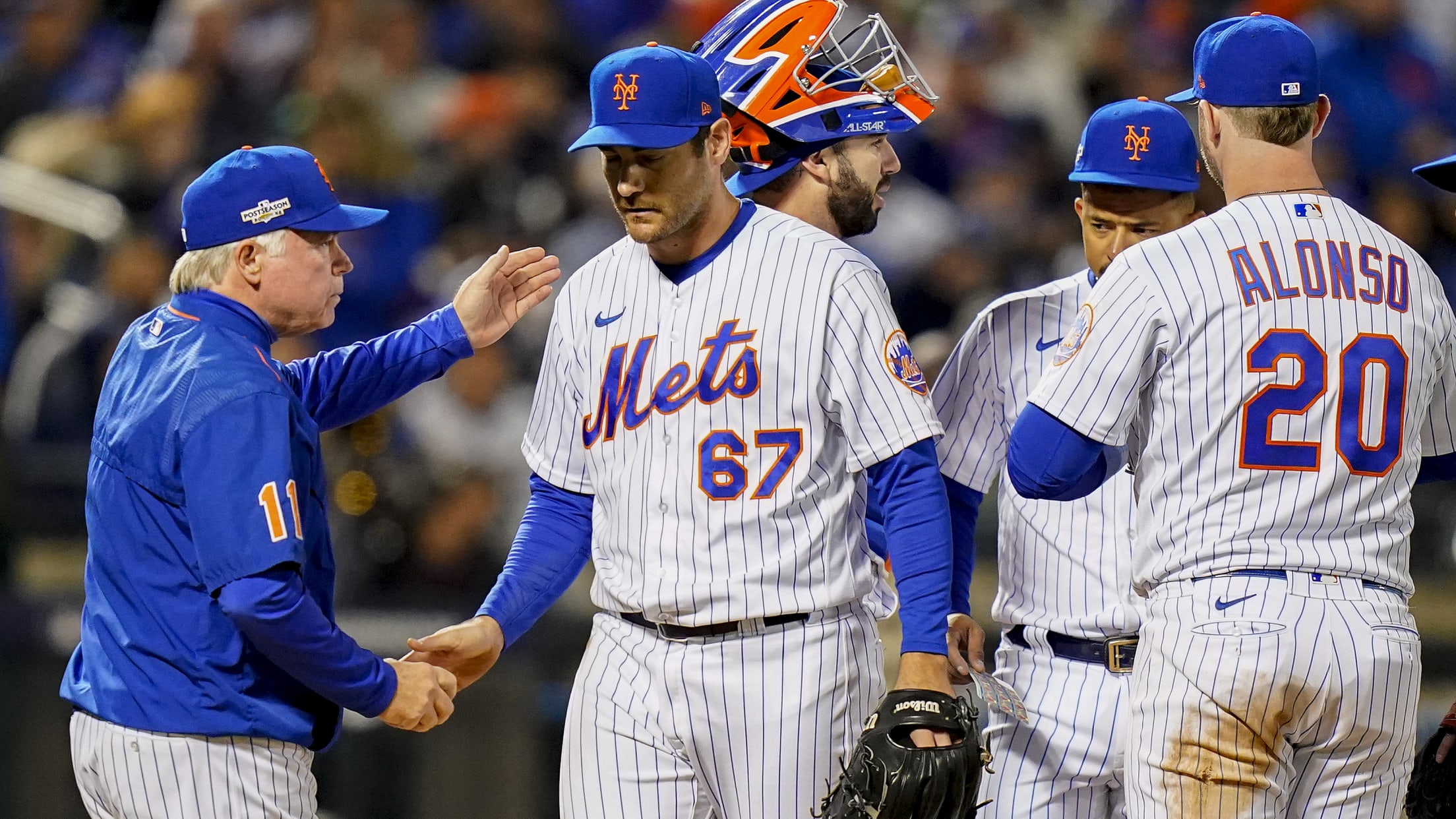 NEW YORK -- For so many, for so long, the 2022 Mets season felt different. The changes were obvious and widespread, beginning in the ownership box and trickling down to every corner of the organization. In signing Max Scherzer, the Mets purchased a prepackaged winning culture. In hiring Buck Showalter,
Padres-Mets Game 3 FAQ (LIVE on ESPN)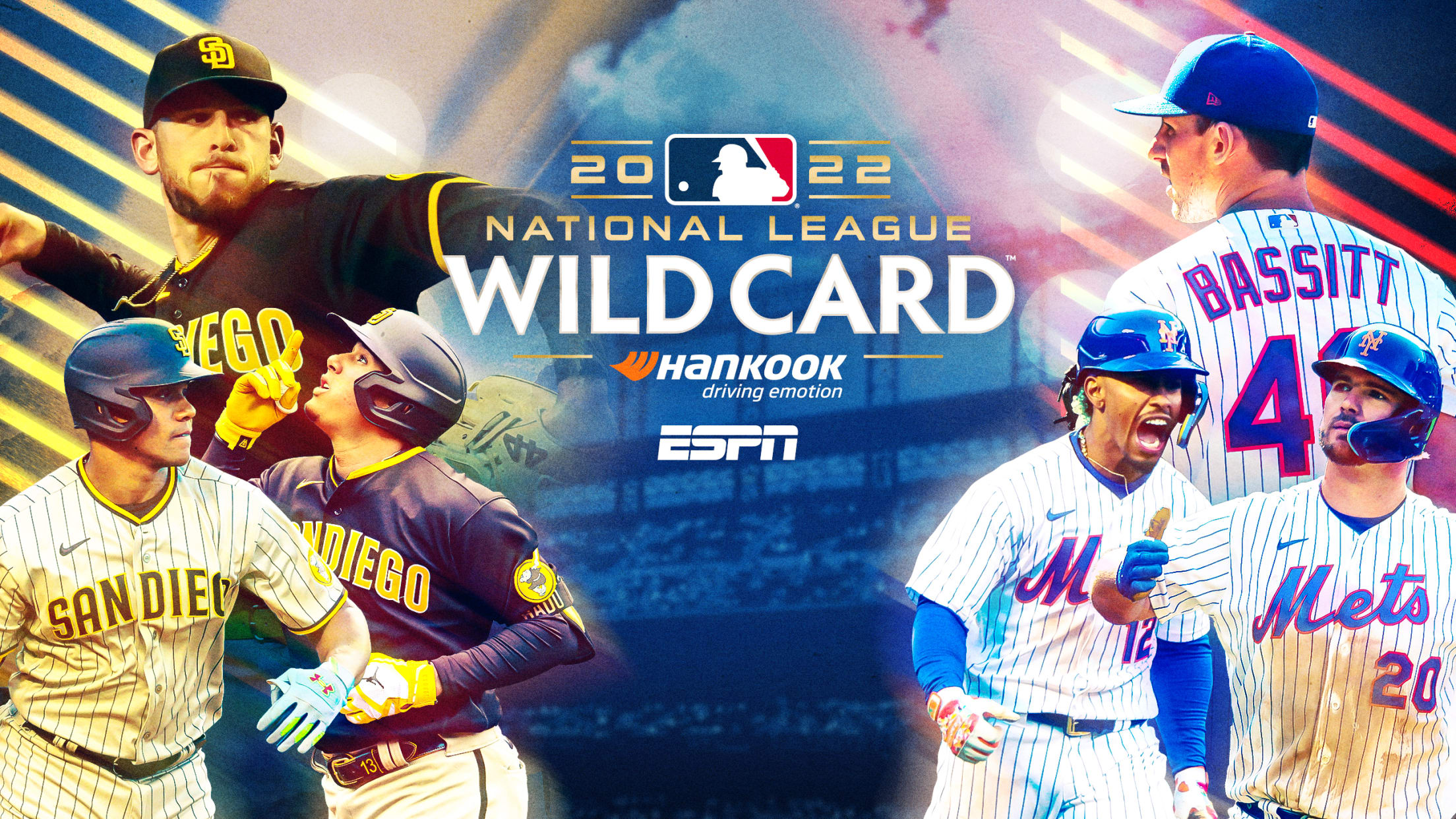 NEW YORK – As outfielder Brandon Nimmo put it, Major League Baseball's new best-of-three Wild Card format is no longer relevant to the Mets and Padres. San Diego won Game 1 of this National League Wild Card Series. New York won Game 2. That means both teams will line up
Sunday showdown showcases 'madness' of new format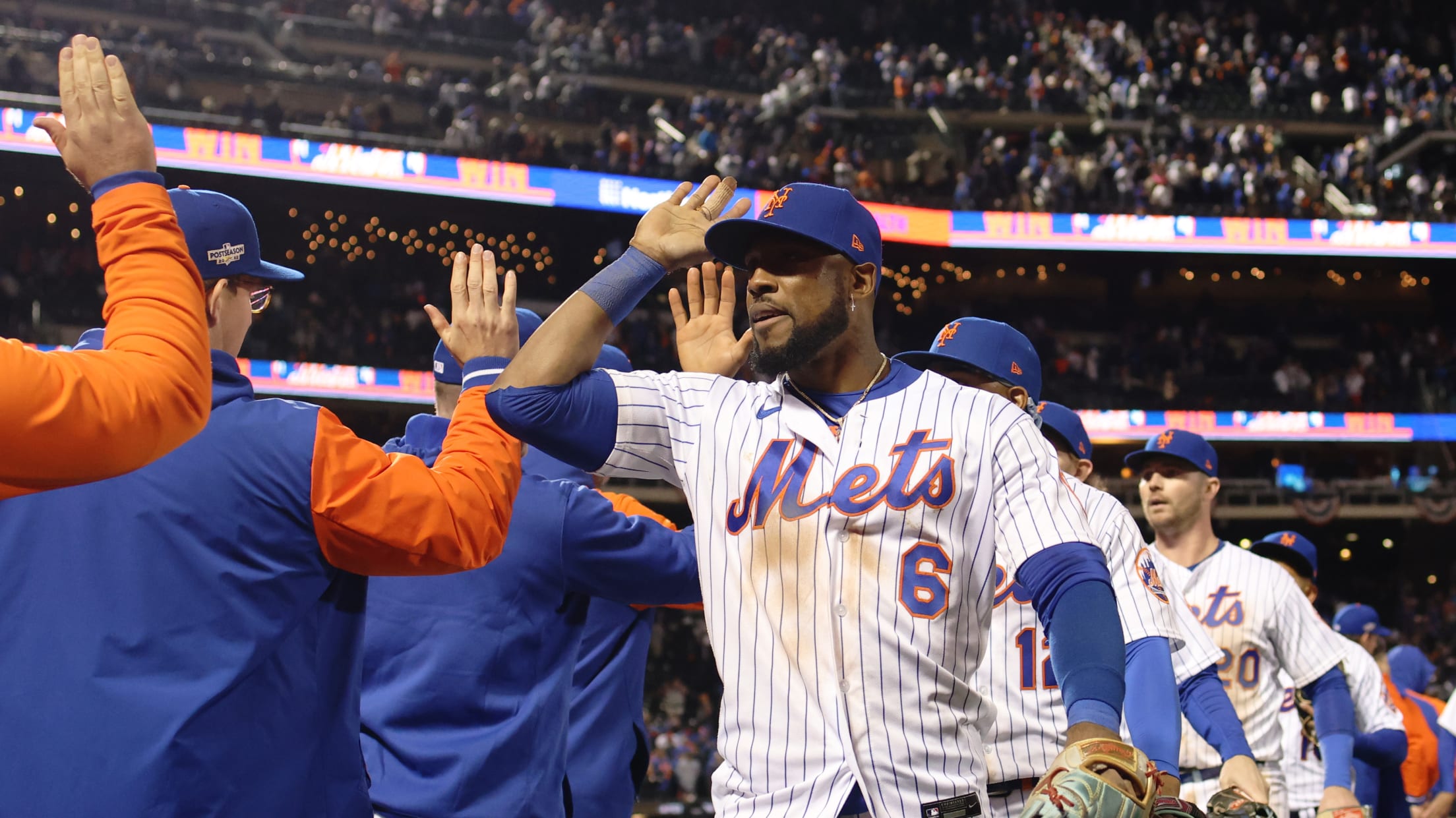 What has been such a surprising and dramatic and pretty wonderful weekend of October baseball comes to a fitting ending on Sunday night, like it's the last game of the first weekend of March Madness. We get the only Game 3 of the first round of baseball's postseason tournament, the
Storied careers of Pujols, Molina come to a close: 'We left a mark'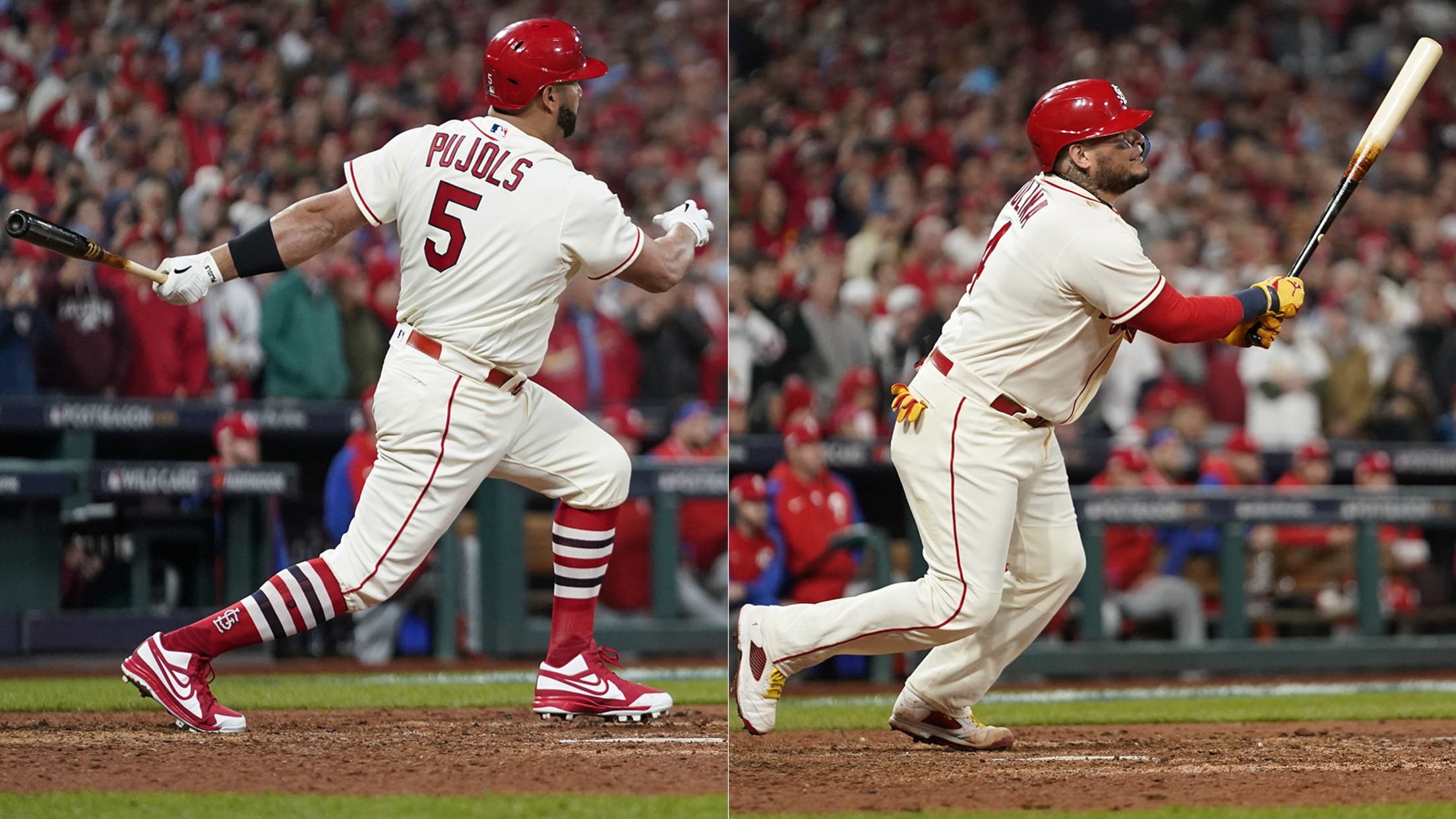 ST. LOUIS -- Smiles were in short supply on a cold Saturday at Busch Stadium when the end of two historic careers came much sooner than expected. However, Albert Pujols chuckled -- even if it was just for a second -- when close friend and teammate Yadier Molina refused to
'We're not going to lose': Harper's blast backs mantra
Superstar's towering homer lifts Phillies to 1st postseason series win since 2010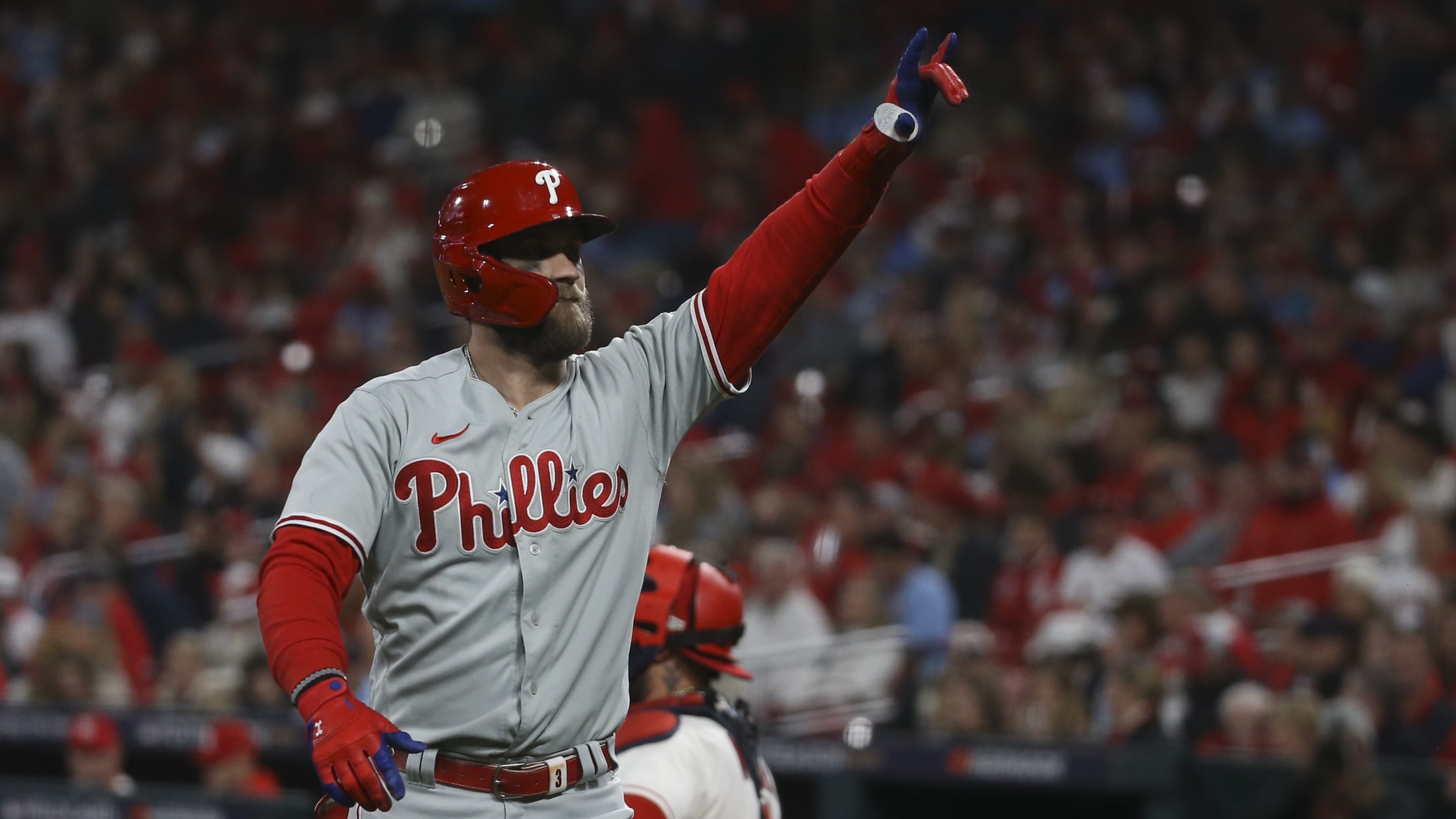 ST. LOUIS -- Bryce Harper wore a Phillies jersey and cap for the very first time on March 2, 2019, during an introductory news conference in Clearwater, Fla. It is there where he laid out his hopes and dreams for the next 13 years. "You're always remembered for winning and
deGrom 'poured his heart out there for us'
Mets ace delivers 6 strong IP in must-win spot, setting up Bassitt for finale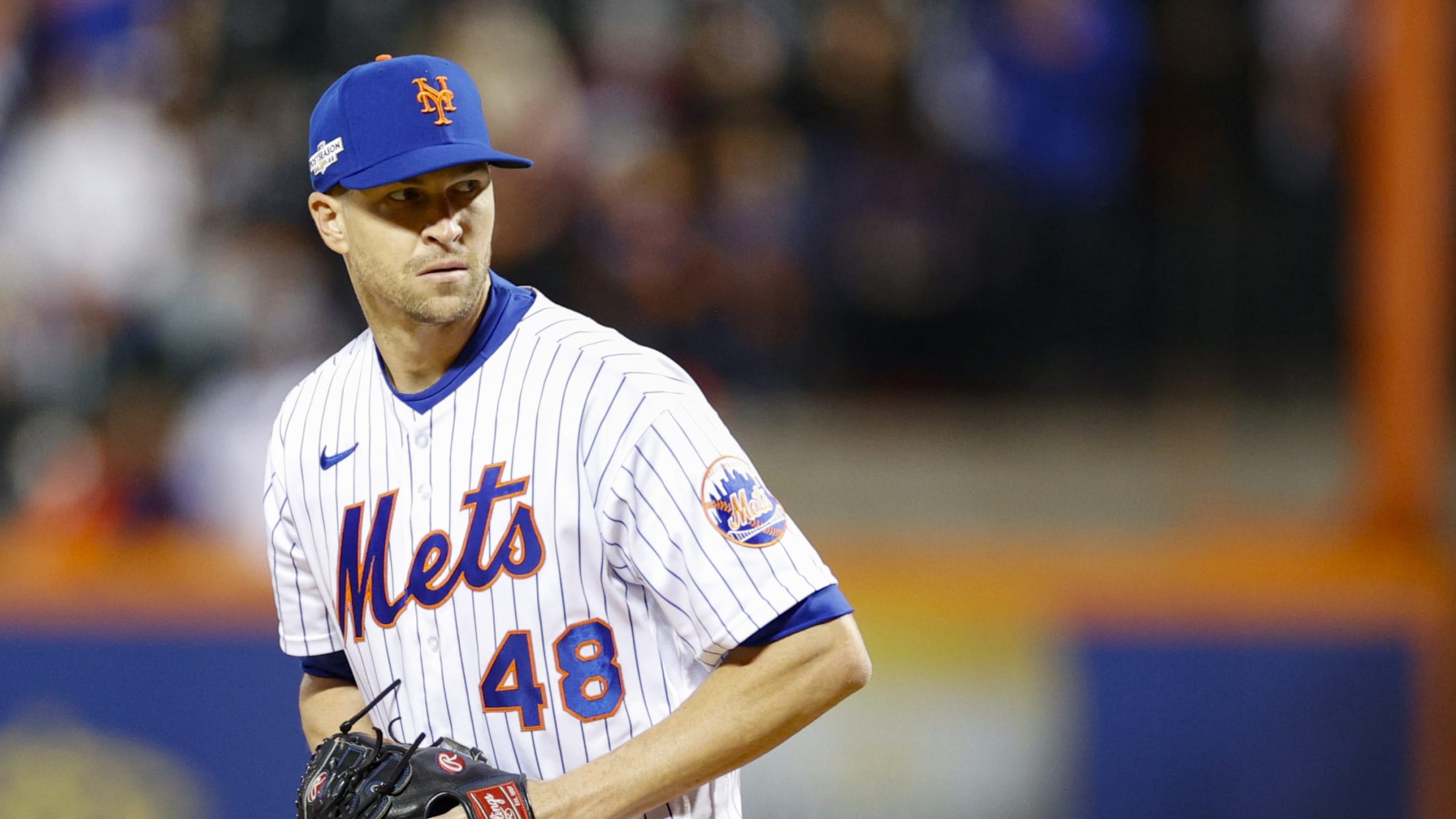 NEW YORK -- Jacob deGrom knew what was at stake for the Mets on Saturday night at Citi Field. If they lost to the Padres in Game 2 of the National League Wild Card Series, the Mets would be eliminated from postseason play and go home.
Grisham's October revival produces another HR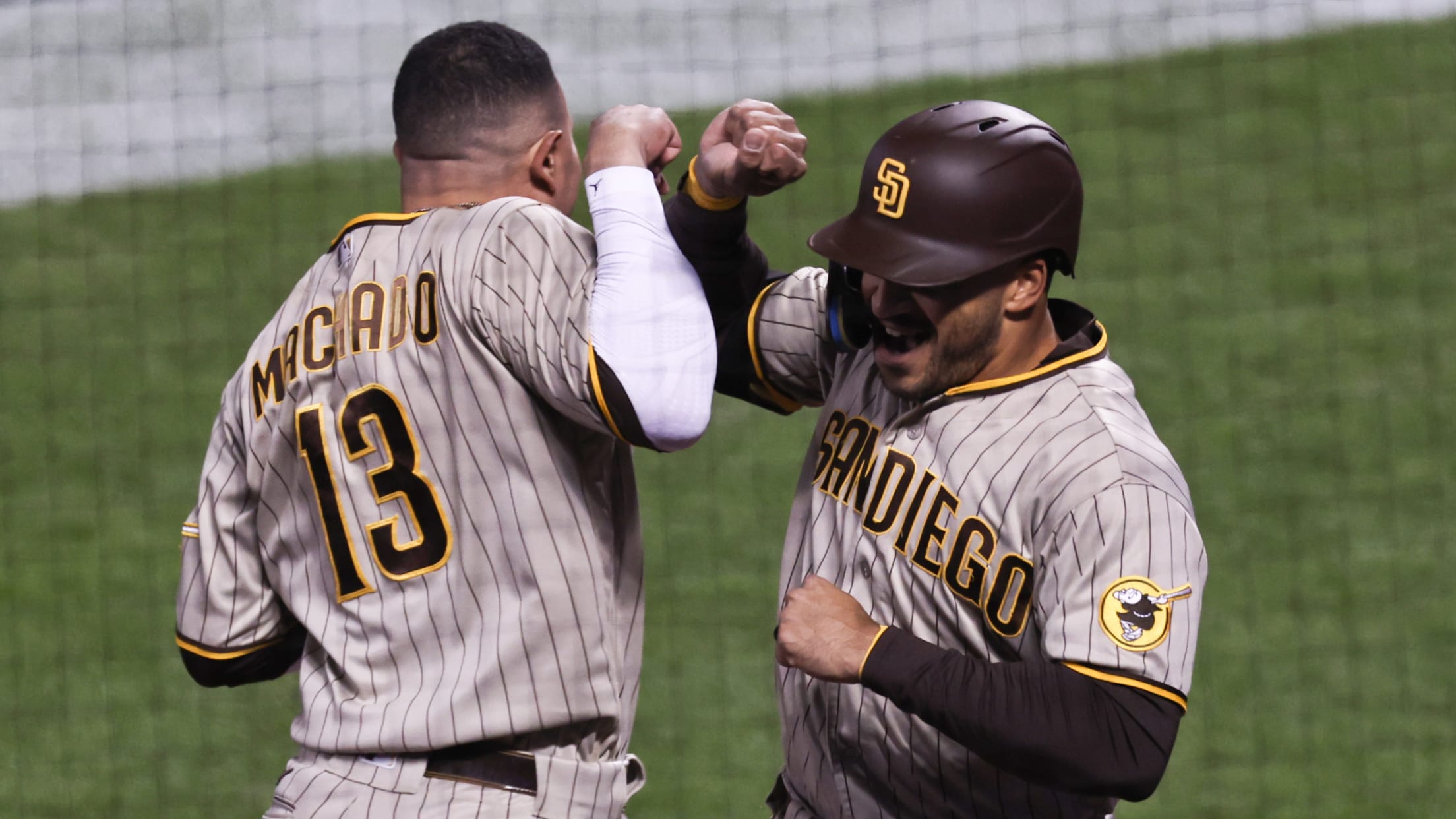 NEW YORK -- Jacob deGrom hit his spot. A 100.3 mph fastball on the black, at the knees. There's not much you can do with a pitch like that, right? You just tip your cap to a two-time Cy Young Award winner and possible Hall of Famer. Well, unless you're
Cards missing one more magic moment in season-ending sweep
Offense finishes Wild Card Series just 1-for-11 with RISP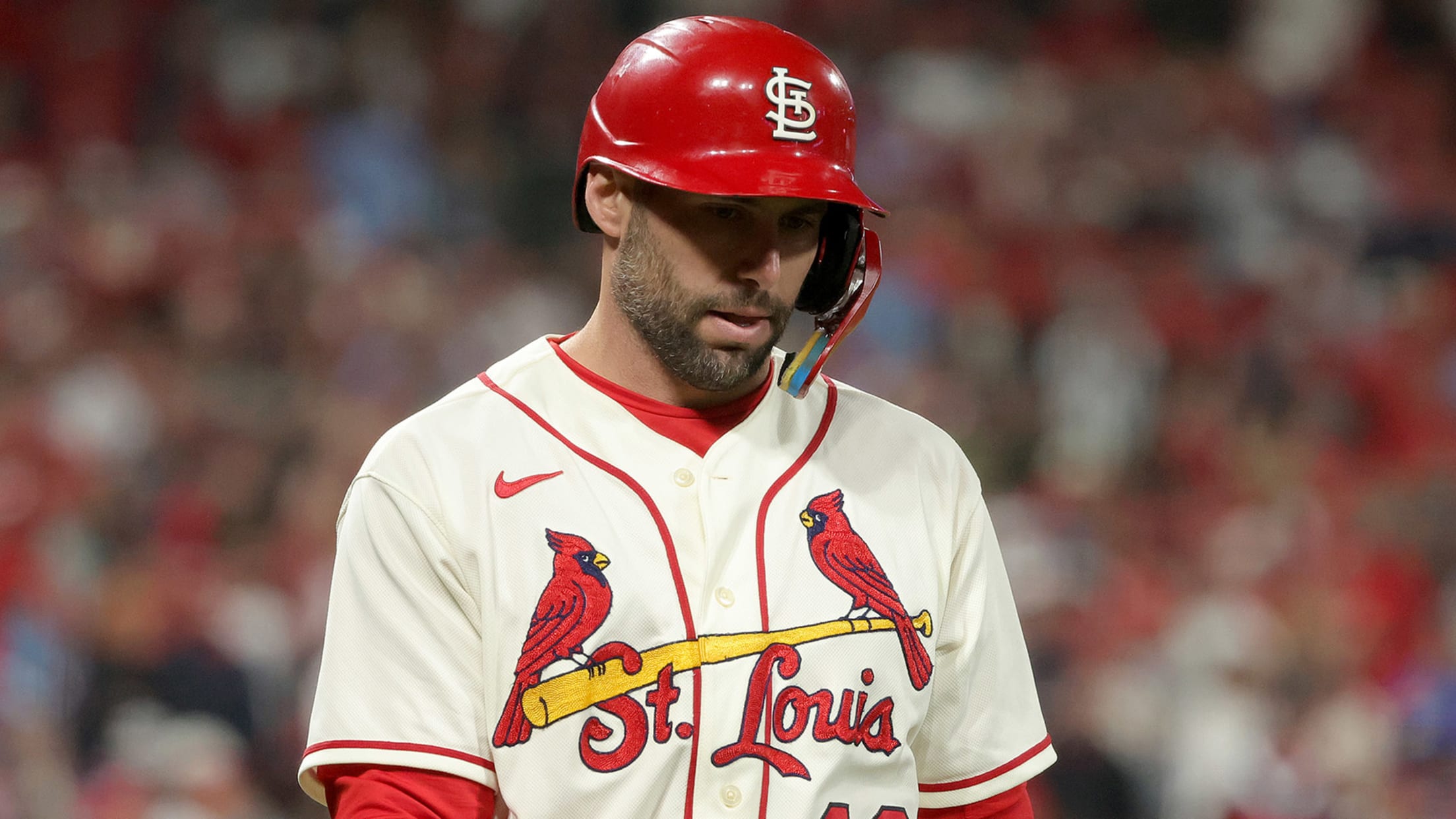 ST. LOUIS -- In a season full of magical moments provided by Albert Pujols' run to 700 home runs, Adam Wainwright and Yadier Molina's push to becoming the most durable battery in NL/AL history and Paul Goldschmidt making a strong case for the NL MVP Award, the St. Louis Cardinals
Steady Nola rewriting narrative, sends Phils to NLDS
Longtime Phillies righty tosses 6 2/3 scoreless innings to secure sweep vs. Cards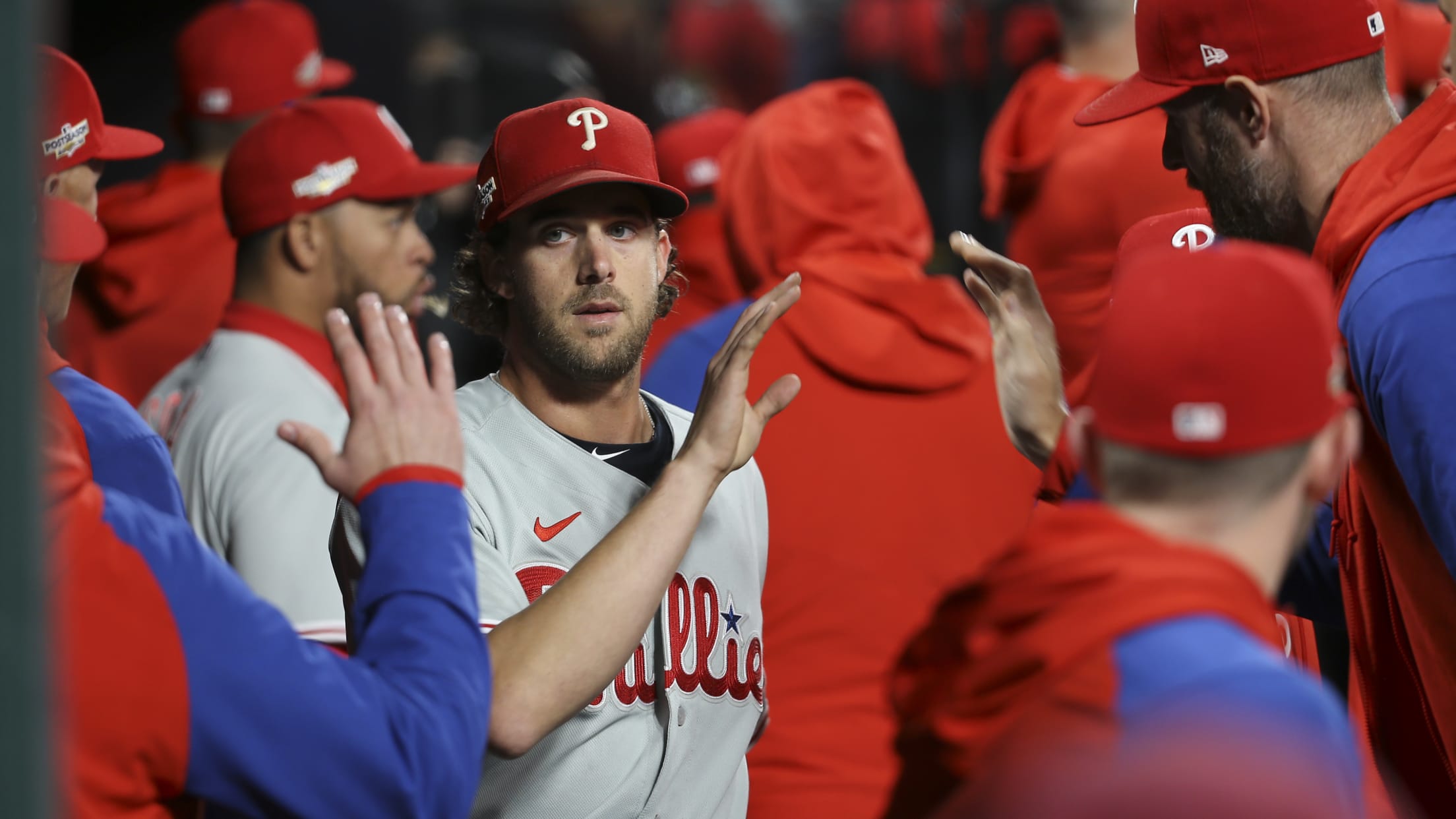 ST. LOUIS -- Aaron Nola remained in character, even throughout the champagne-soaked party in the visitors' clubhouse Saturday night at Busch Stadium. Nola stood in the corner as his teammates hopped up and down and celebrated their trip to the NL Division Series. He watched and smiled.
The 5 defining storylines for Padres-Mets Game 3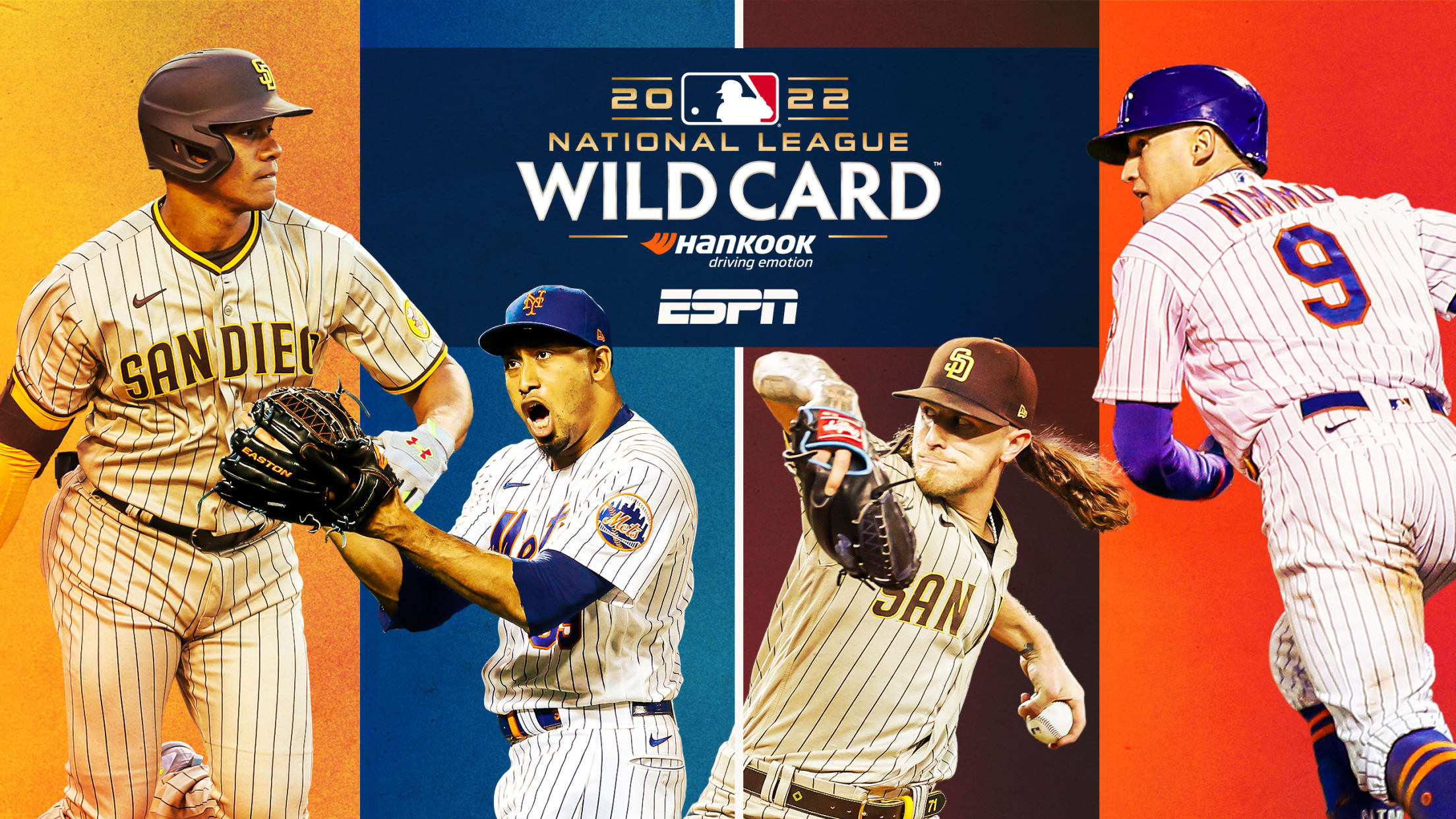 Alas, we only ended up with one deciding game in the Wild Card Series on Sunday. Congratulations to the Mariners, Guardians and Phillies: We hope they enjoy their days off, as much fun as it might have been to see four win-or-go-home games on the schedule. But one is plenty,
Mets force Game 3 with early call to Díaz
Closer enters in 7th inning before NY offense rallies to widen lead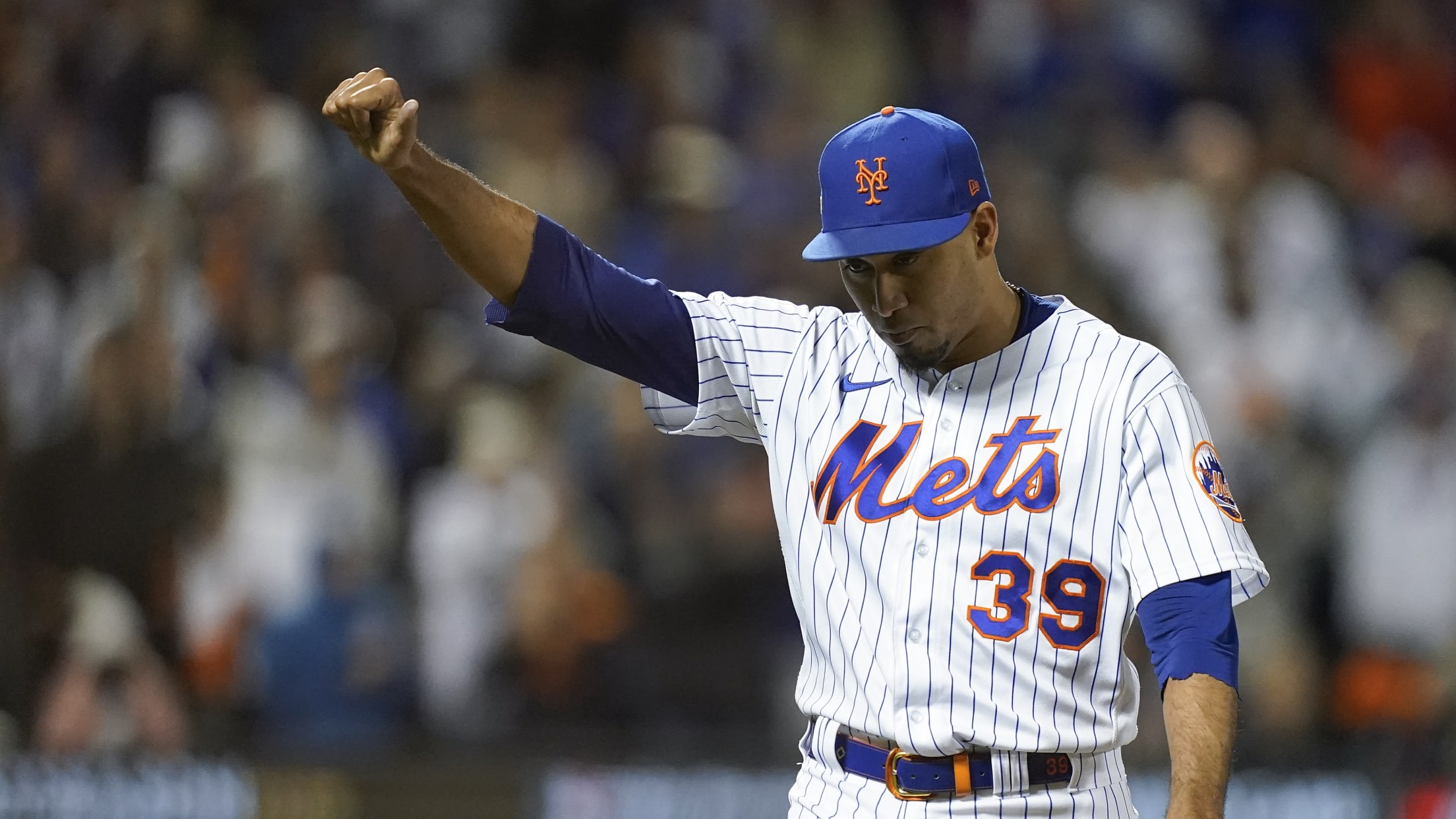 NEW YORK -- With each pitch that Edwin Díaz threw on Saturday night, the Mets grew more self-assured that there would be a Sunday. Pound-for-pound, Díaz is their best pitcher, capable of striking out batters at a rate largely unseen in the history of baseball. The more outs that manager
Helsley's MRI clean, but closer not available for Game 2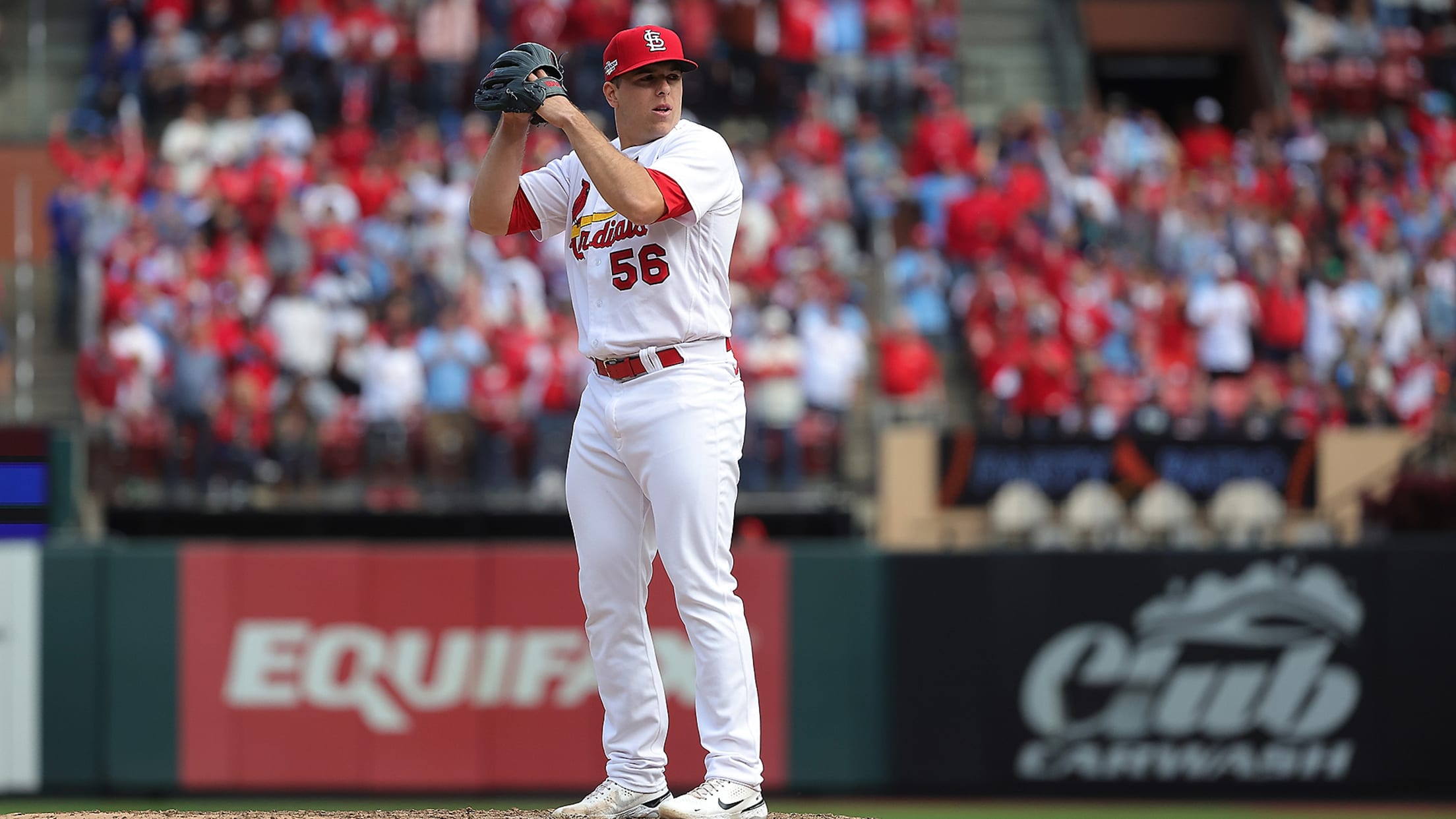 ST. LOUIS -- Though an MRI of Ryan Helsley's right middle finger came back clean Friday night, manager Oliver Marmol said that Helsley would not be available for Game 2 of the Wild Card Series against the Phillies since he threw 33 pitches in Game 1. Helsley was to play
Padres well positioned for win-or-go-home Game 3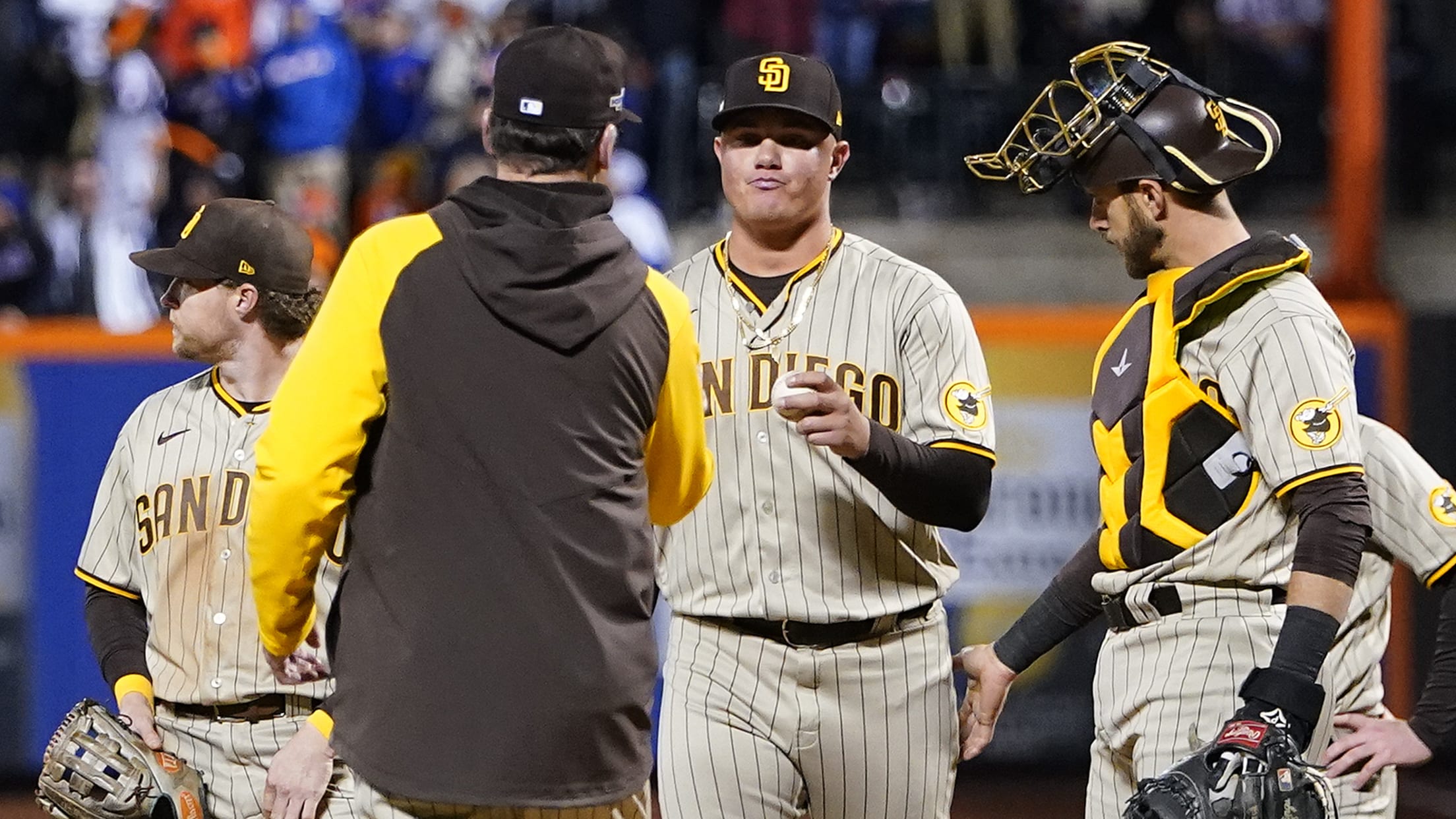 NEW YORK -- The trumpets blared early at Citi Field on Saturday night. The bullpen gates opened for Mets closer Edwin Díaz after the sixth inning. And when Díaz escaped trouble in the top of the seventh, the Padres had a decision to make. Trailing by a run, manager Bob
Phillies-Cardinals Game 2 FAQ, lineups (Live, ESPN2)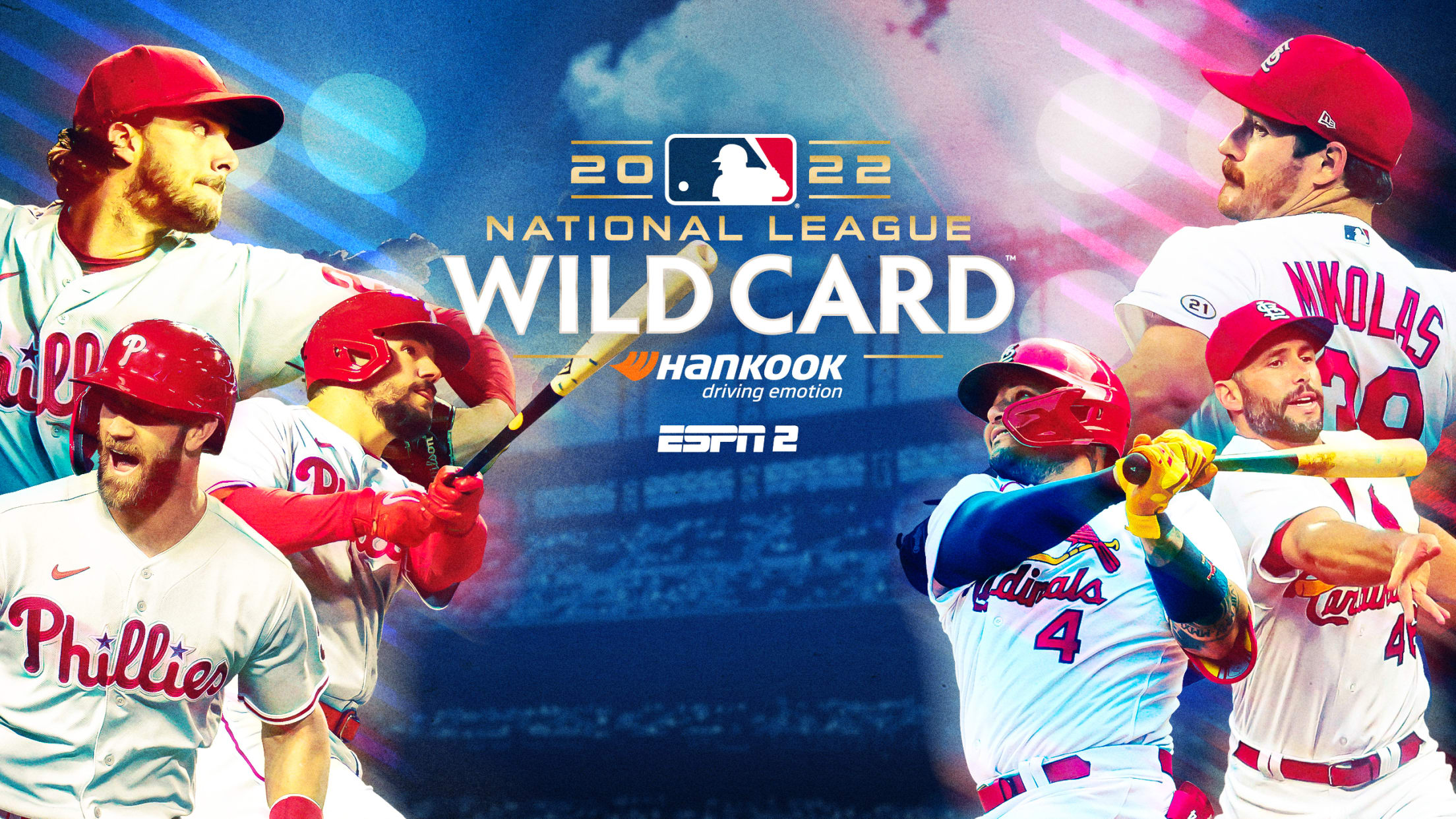 ST. LOUIS -- When choosing his starting rotation for the Wild Card Series, Cardinals manager Oliver Marmol knew immediately that he wanted Miles Mikolas in position to start Game 2. His reasoning? Marmol is confident Mikolas has the right mentality to pitch in an elimination game.
LIVE on ESPN: Padres-Mets Game 2 FAQ, lineups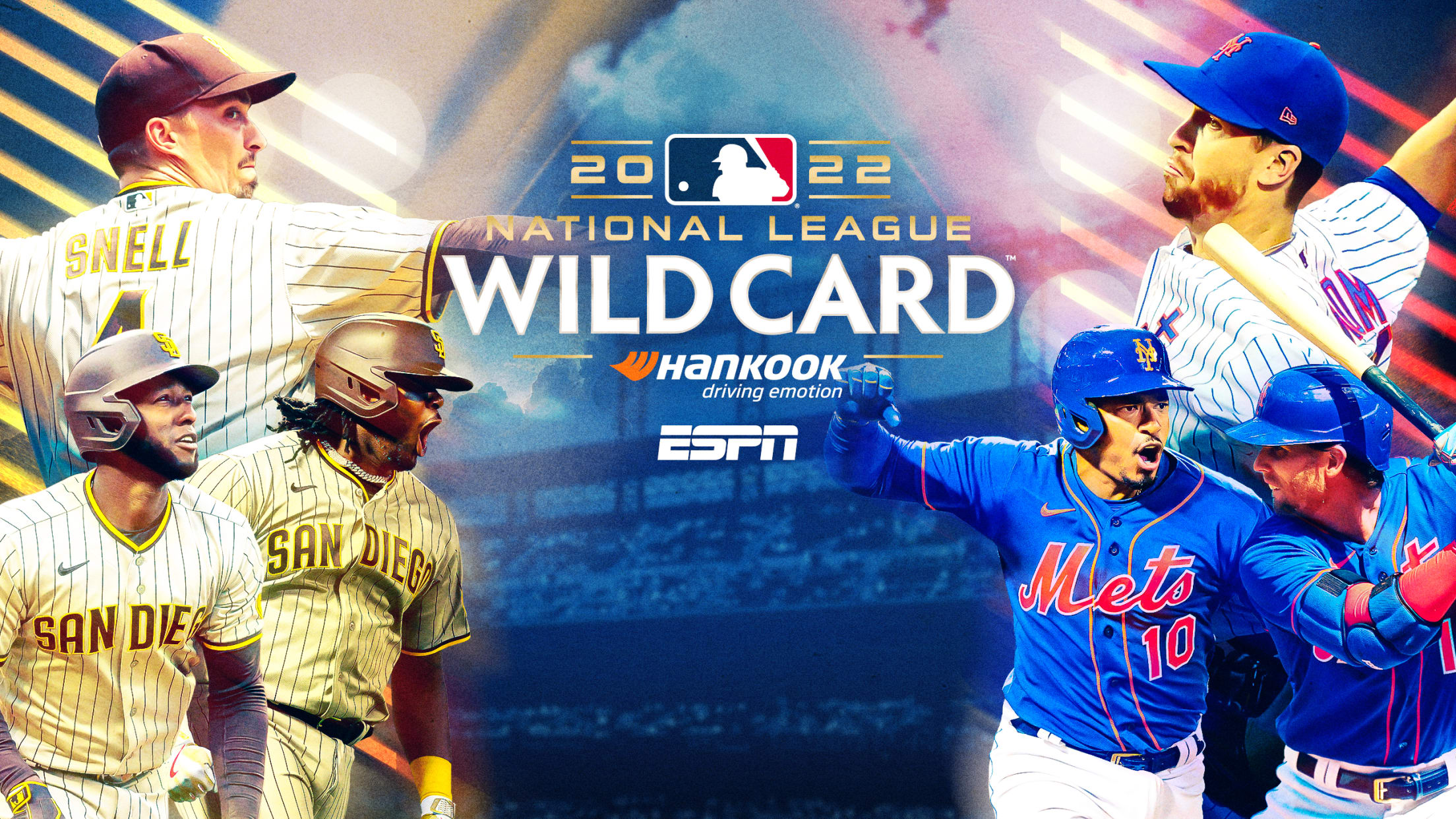 NEW YORK -- So Jacob deGrom is starting Game 2, after all. The Padres made sure of that with their runaway 7-1 victory over the Mets on Friday night in Game 1 of the National League Wild Card Series. With their season on the line, the Mets turn to deGrom
The key storyline for each Wild Card Game 2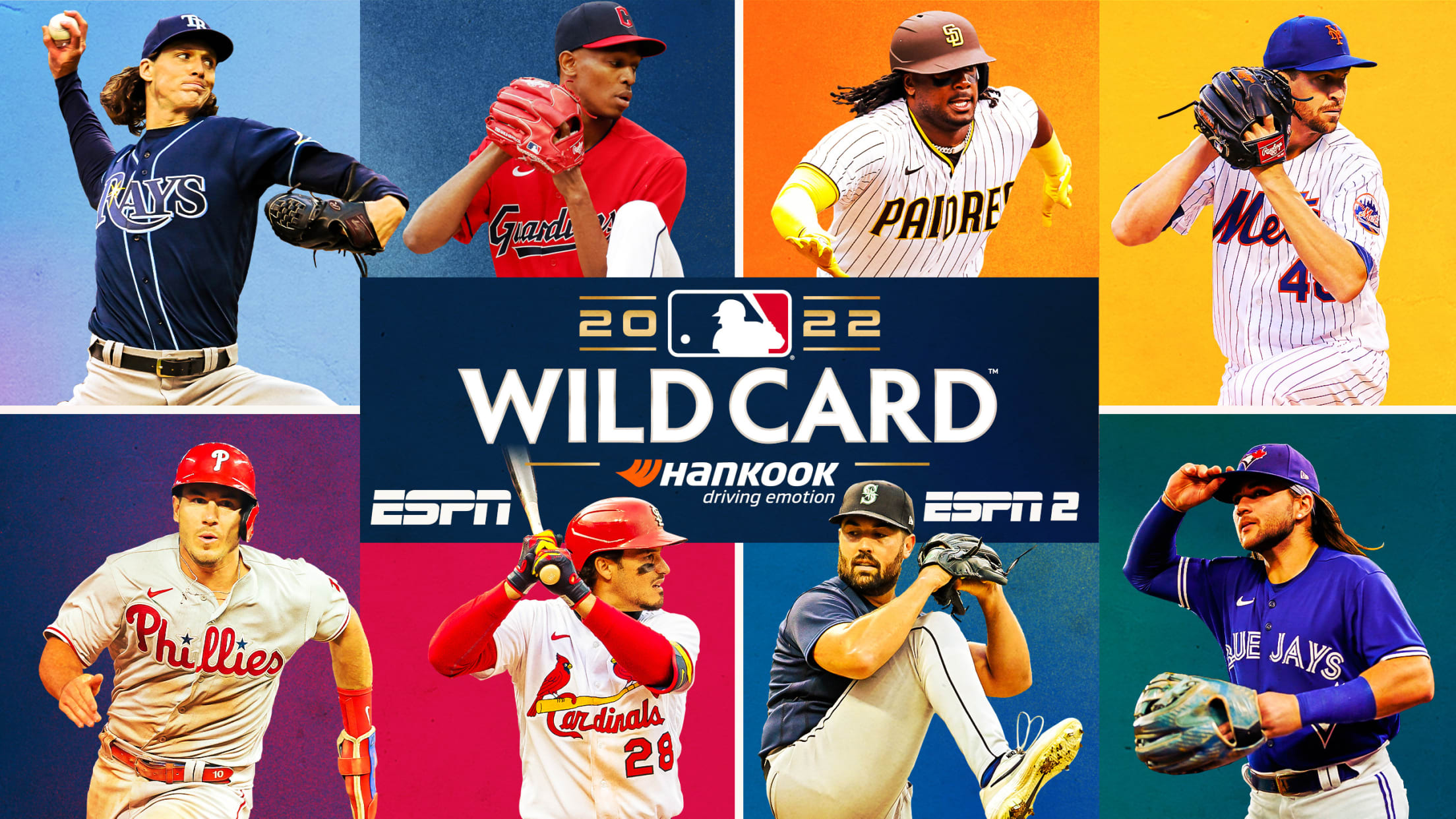 It was a wild, exhausting, exhilarating first day of the Wild Card Series, and the craziest thing is that now, Saturday … there are four elimination games. For four teams it's do-or-die, and if they survive, well, they have to go through the same thing Sunday.
Darvish silences Mets' bats and crowd: 'It's just noise'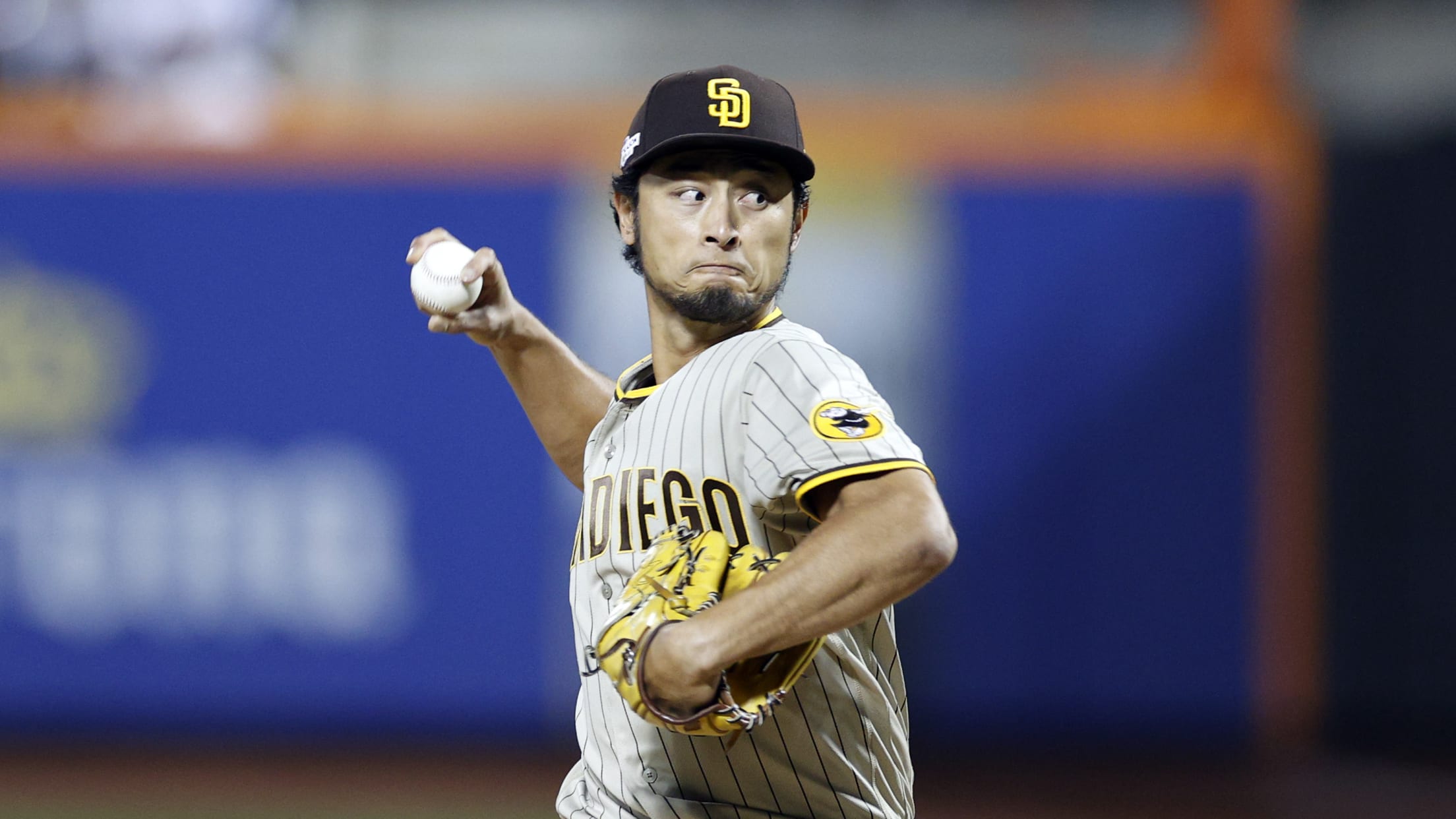 NEW YORK -- Yu Darvish has had some tough luck in the postseason. Before Friday night, he was 2-5 and had lost three straight starts. That included a terrible Game 7 loss to the Astros in the 2017 World Series. Darvish, then pitching for the Dodgers, lasted 1 2/3 innings
Mets turn to deGrom with backs against wall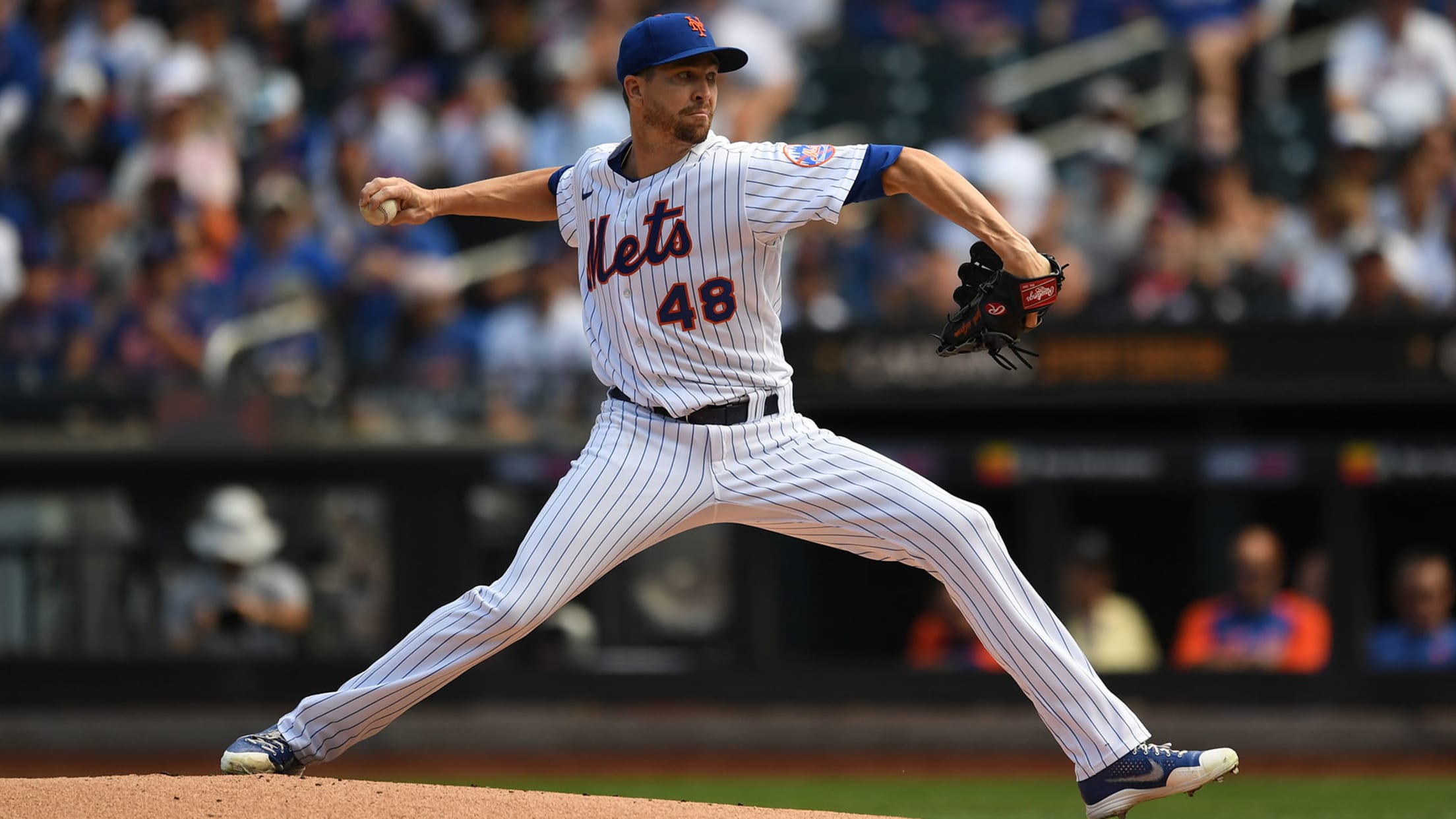 NEW YORK -- Before winning two NL Cy Young Awards, before earning billing as the likely greatest pitcher of his moment in time, Jacob deGrom forged his first bits of legend during the 2015 postseason. In Game 1 of the National League Division Series against the heavily favored Dodgers, deGrom
Friar power! SD slugs 4 homers off Max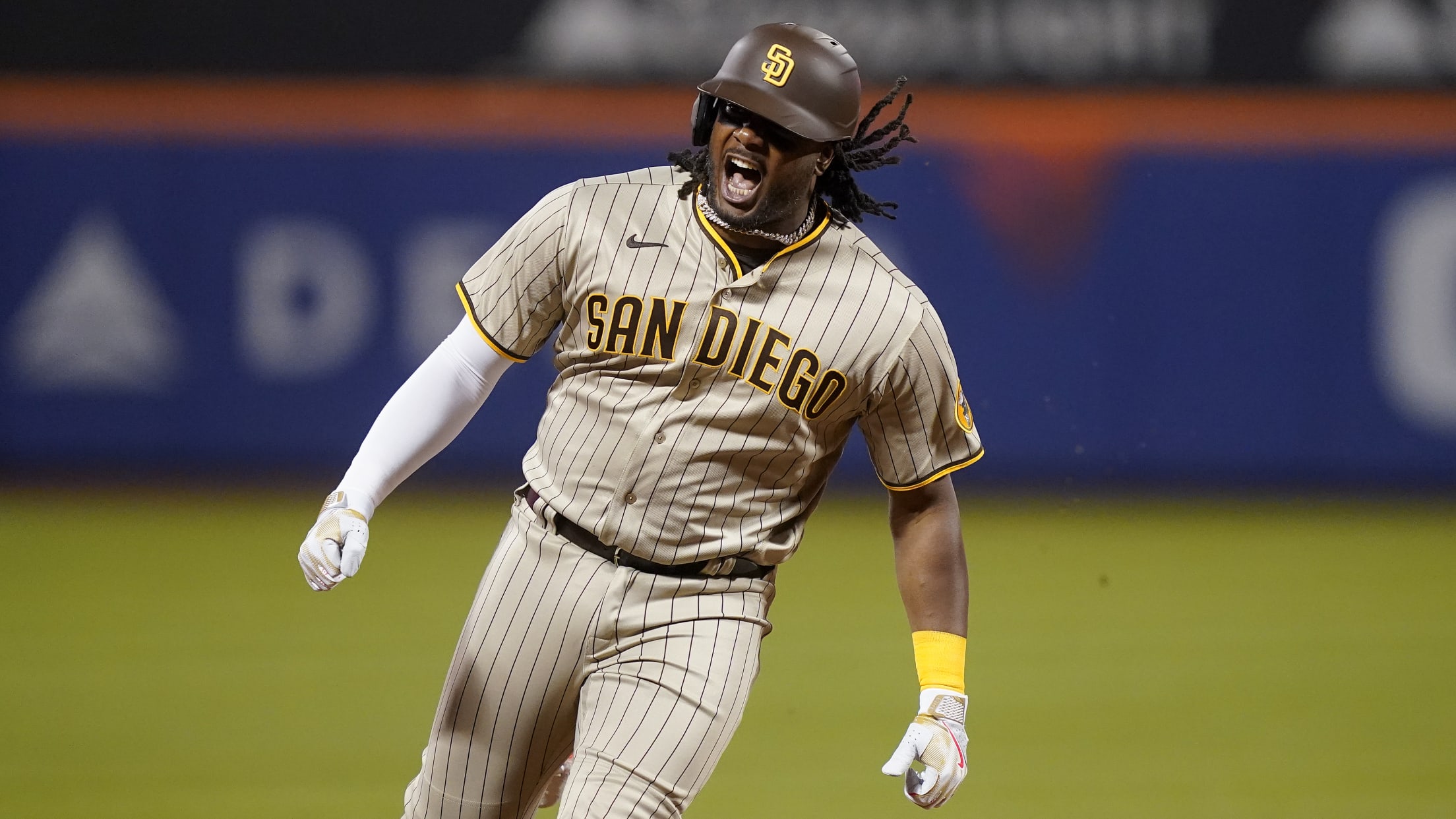 NEW YORK -- Hours before first pitch at Citi Field on Friday night, Padres manager Bob Melvin sat in front of a throng of media and answered questions about his starting lineup. Why Josh Bell at cleanup? Why Trent Grisham at all? They had struggled. This was the postseason. Too
Bullpen implodes in 9th as Cards stunned by Phils in Game 1
With concern for Helsley, St. Louis ready to embrace urgency of must-win Game 2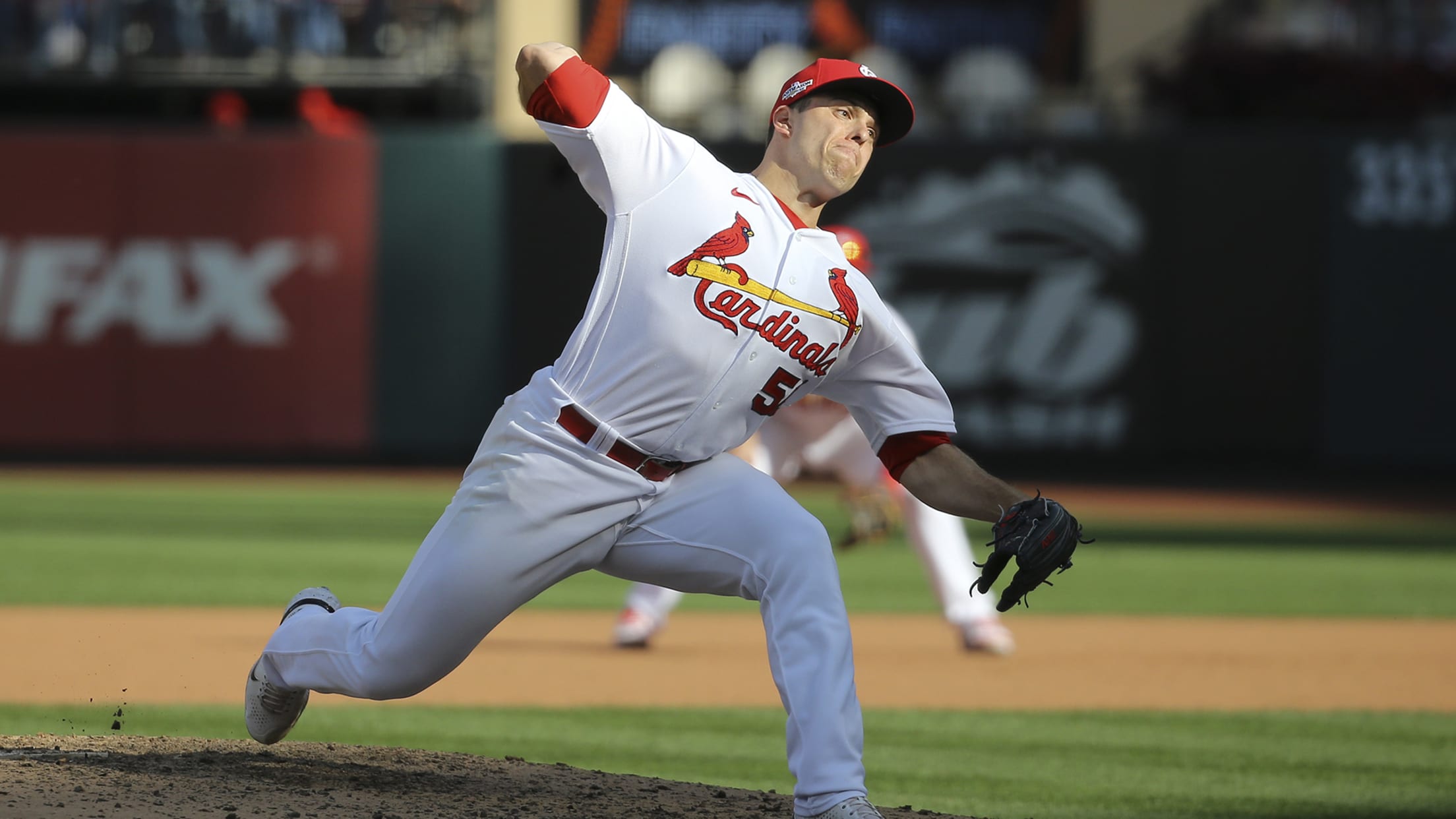 ST. LOUIS -- As if seeing All-Star closer Ryan Helsley struggle -- first with his command, then his health -- wasn't enough of a shock to their system, the Cardinals looked on mostly in stunned disbelief as everything they had worked to build over 8 1/3 innings in Game 1
Historic pinch-hit HR by Yepez not enough for Cards in Game 1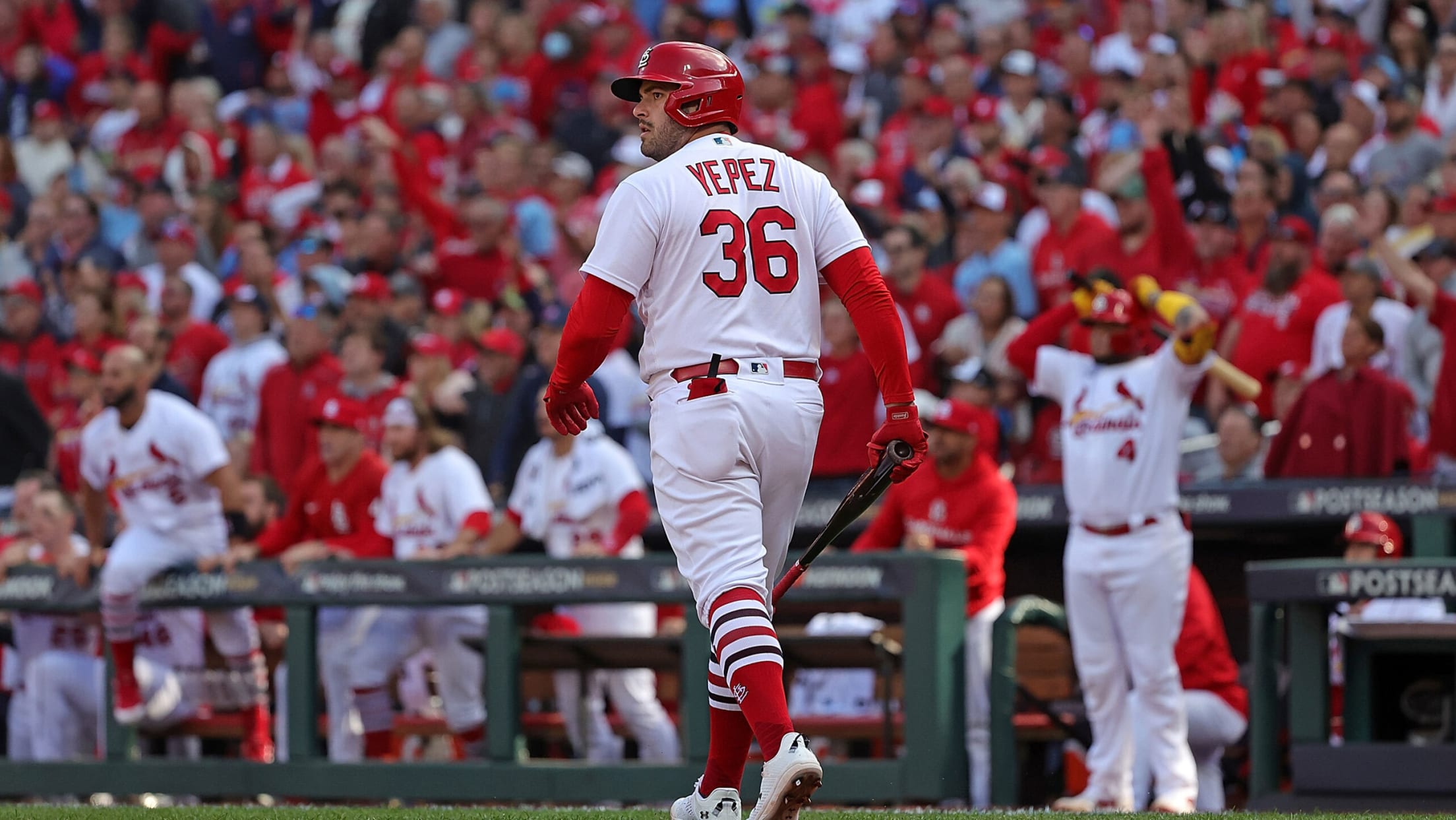 ST. LOUIS -- Having toiled in the Minor Leagues for seven seasons, including another extended stretch this season after suffering a forearm injury, Cardinals rookie Juan Yepez was more than ready when he got the opportunity he had waited for on Friday. However, not long after delivering a pinch-hit go-ahead