'I'm giving him some superpowers': Artist talks viral Stott clip
Tai Verdes loves being part of Phillies postseason run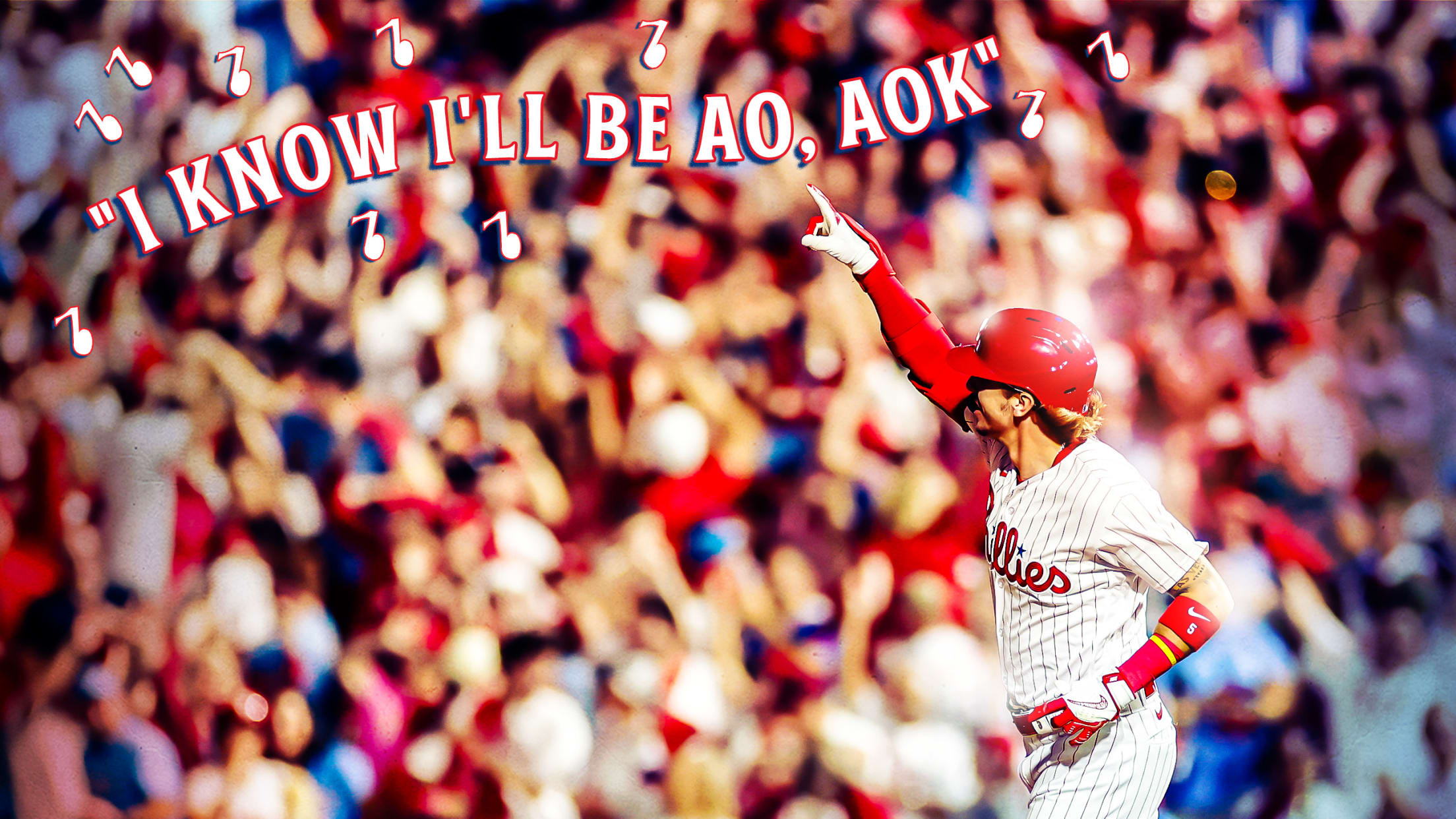 The timing was perfect for it. Bryson Stott walked up to the plate with the bases loaded and the Phillies up, 3-0, on the Marlins in Game 2 of the National League Wild Card Series. It was a giant opportunity for Philadelphia to put the game away and punch its
Carroll 'rising to the occasion' on postseason stage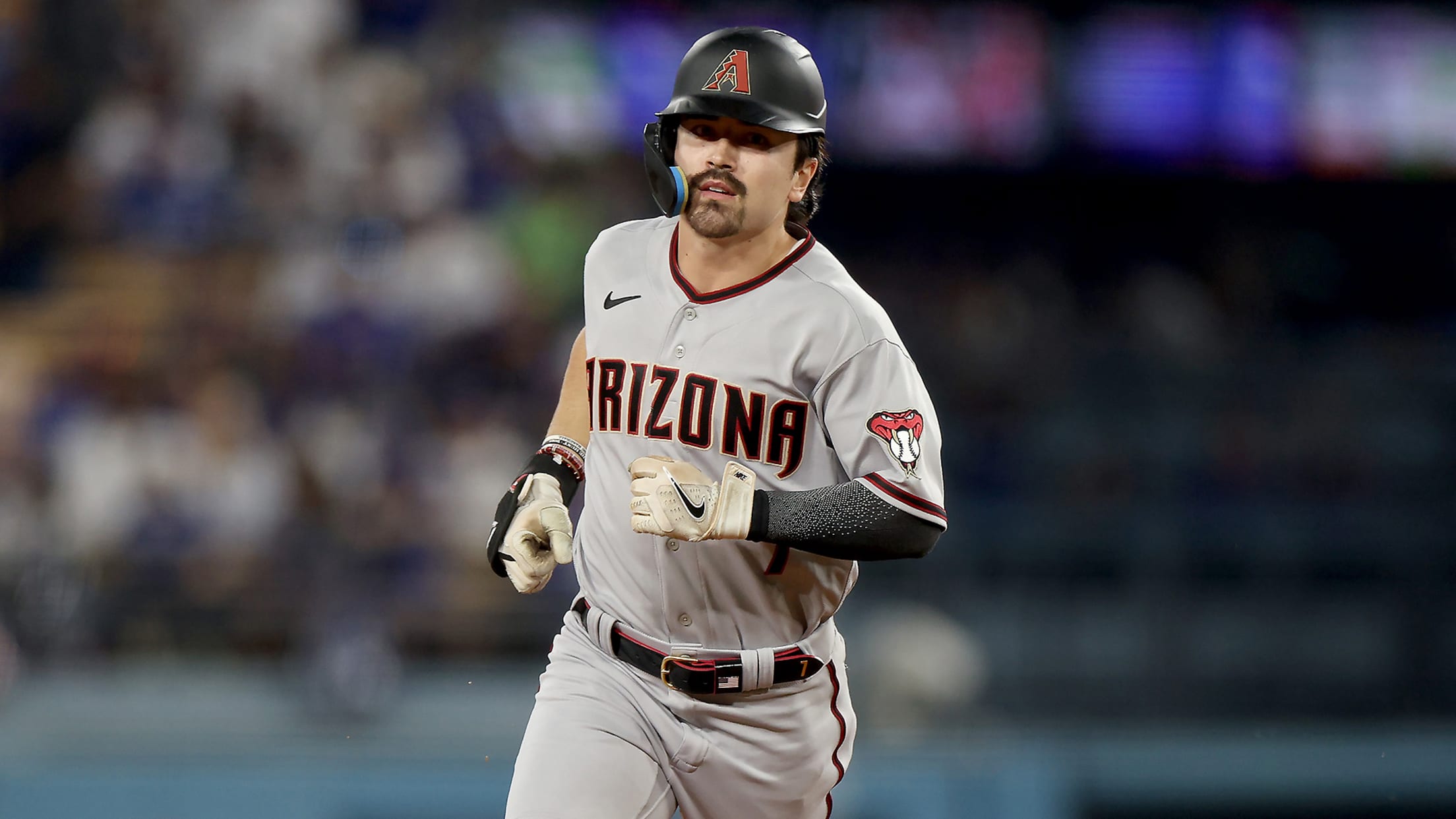 PHOENIX -- Plenty was made about the Dodgers superstars who struggled in the National League Division Series. Not enough about the D-backs superstar who assuredly did not. That would be Corbin Carroll. And if you take issue with the moniker of "superstar" being applied to Arizona's 23-year-old catalyst, well, consider
Pfaadt's scoreless start sets D-backs' course in Game 3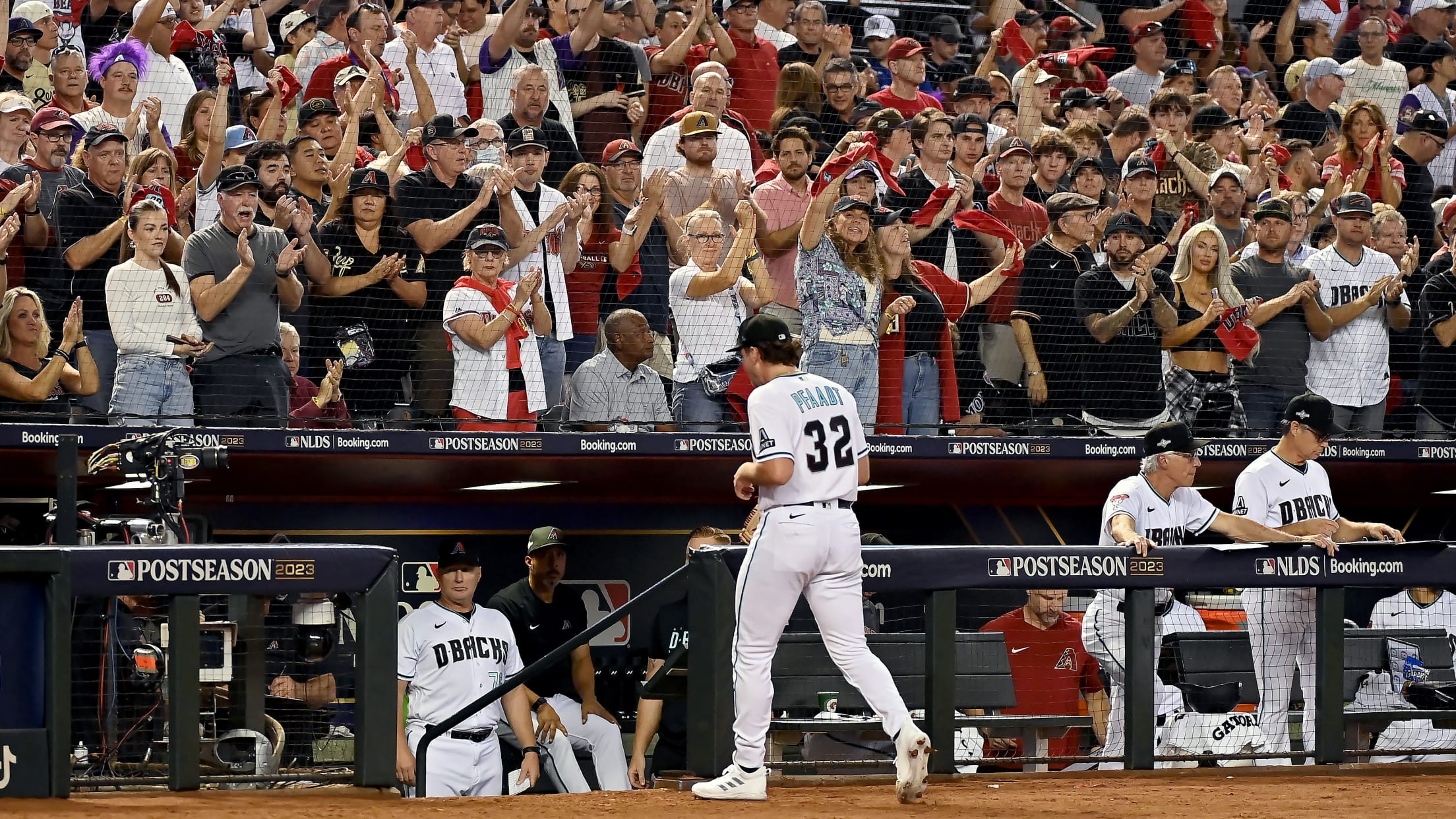 PHOENIX -- In their first home playoff game in six years, with a chance to advance to their first National League Championship Series since 2007, facing the division-rival Dodgers fresh off their 100-win season, the D-backs handed the ball to a 24-year-old rookie on Wednesday night at Chase Field. Did
D-backs pool their power in stunning NLDS sweep of Dodgers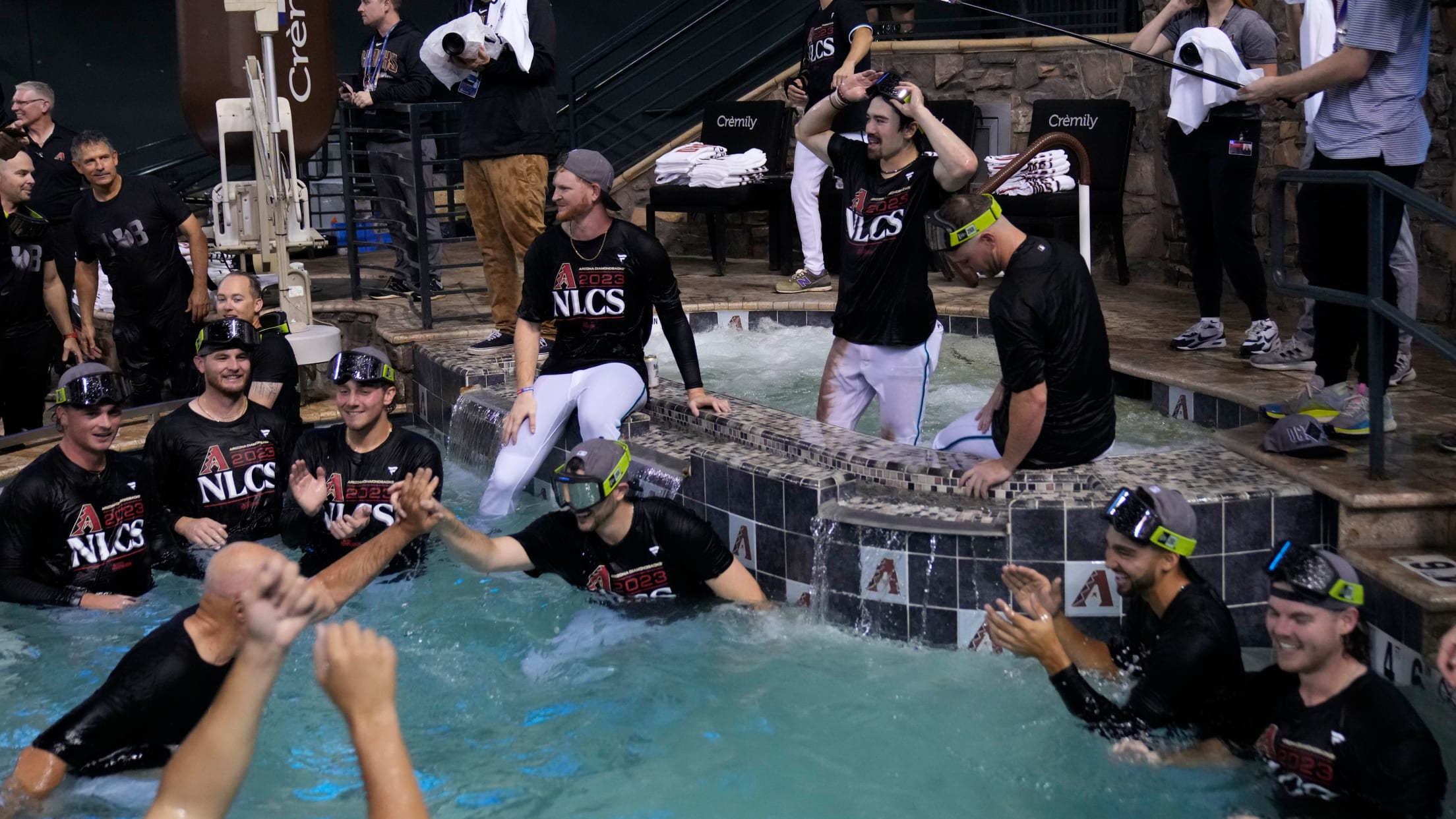 PHOENIX -- For the first time since 2007, the D-backs are headed to the National League Championship Series as they beat the Dodgers, 4-2, on Wednesday night to complete a three-game sweep in the NL Division Series. Arizona fans packed Chase Field to the hilt to see whether the D-backs
D-backs get 1st 4-HR inning in playoff history in coolest way possible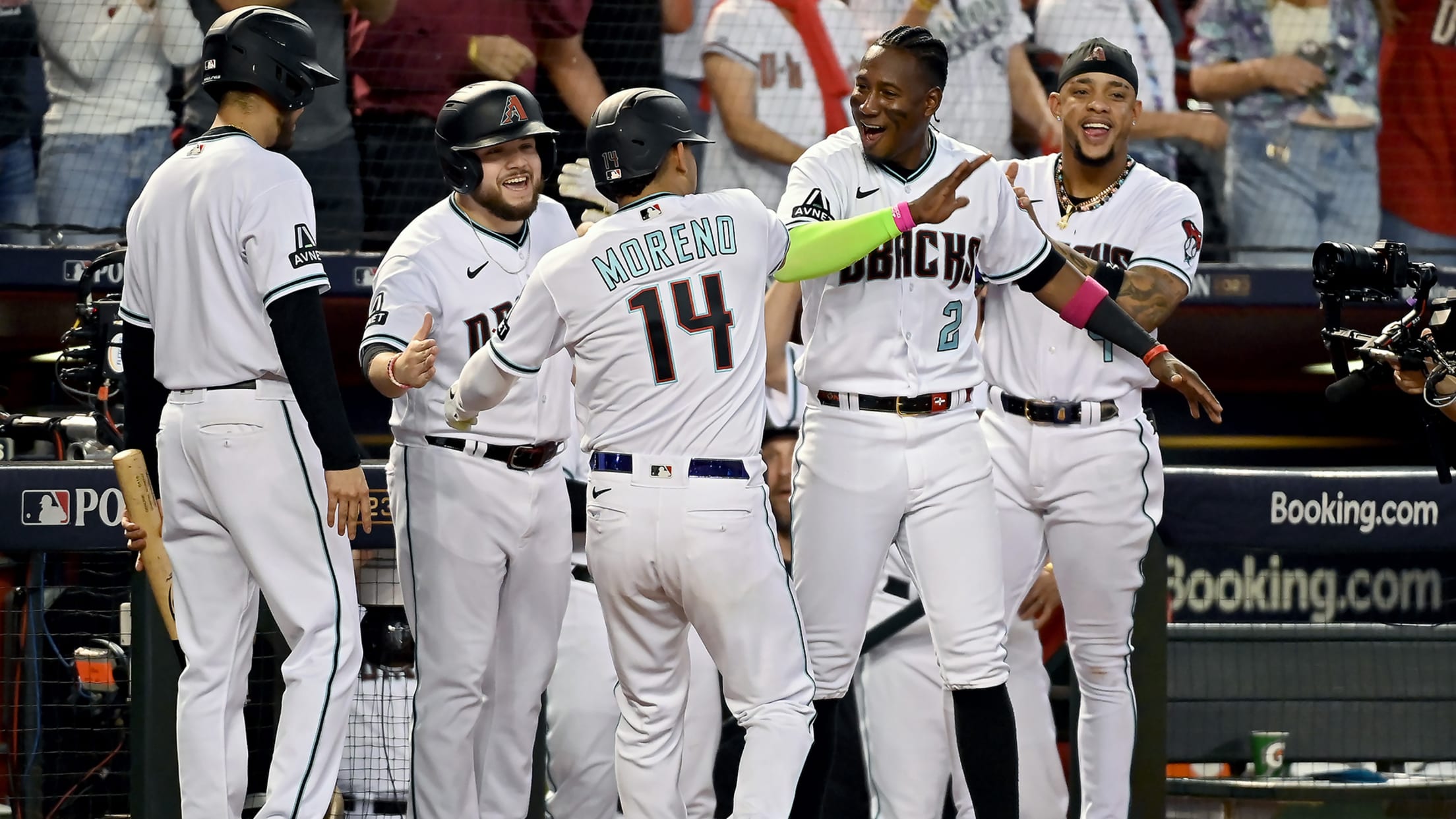 PHOENIX -- The D-backs knew they were going to need to get off to a hot start in Game 3 of the National League Division Series against the Dodgers on Wednesday night at Chase Field.
'It's hard to find words right now': Freeman, Betts at a loss after quiet NLDS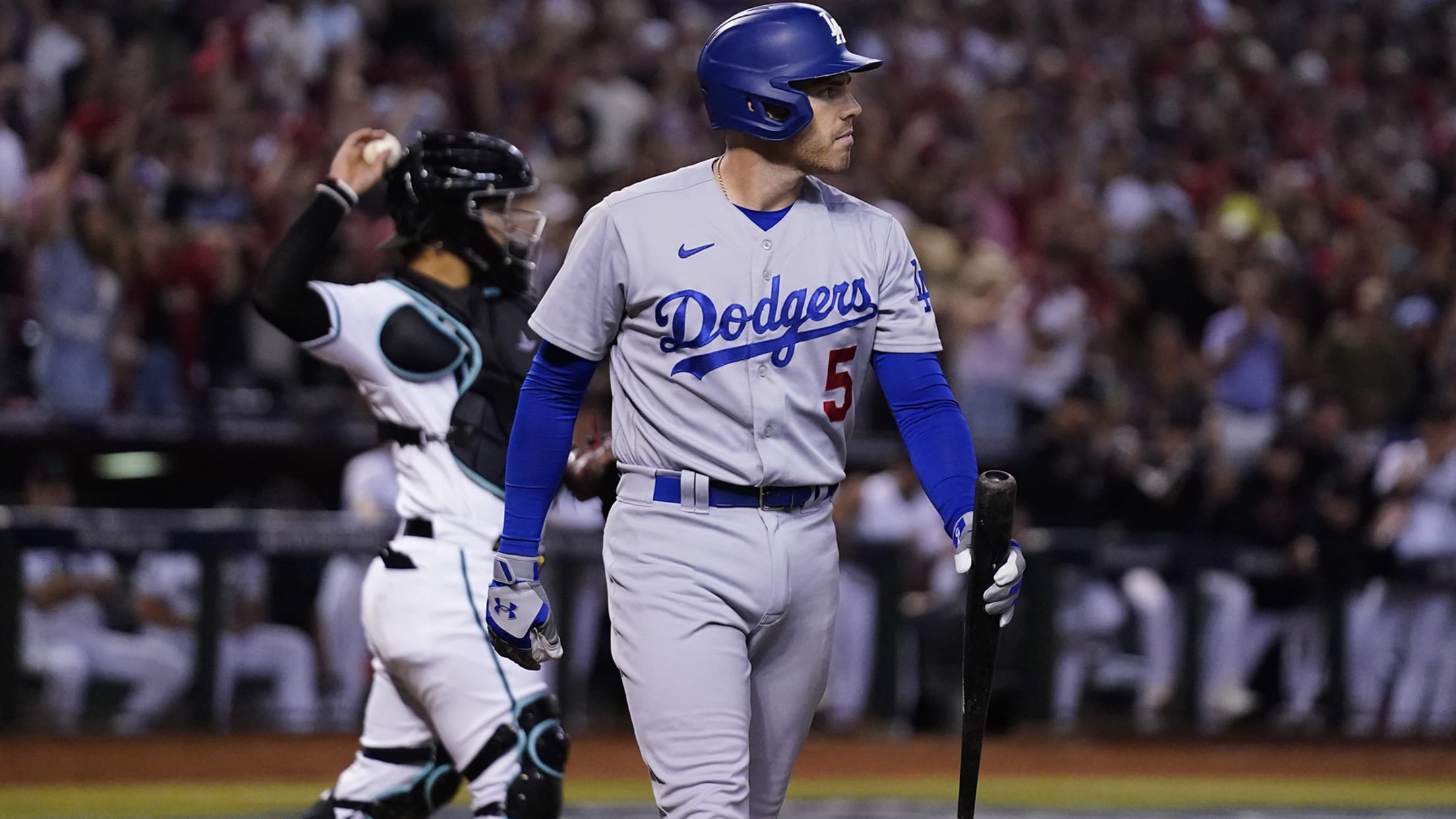 PHOENIX -- Coming into the postseason, if you would've told the Dodgers that Mookie Betts and Freddie Freeman would be at the plate in crucial at-bats, the club would've been ecstatic. Betts and Freeman are the two best players on the Dodgers. They're two of the faces of Major League
Fair or foul? For Moreno, both?!
PHOENIX -- It was an eventful night for D-backs catcher Gabriel Moreno. Moreno went deep to cap Arizona's historic four-homer barrage against Dodgers starter Lance Lynn in the third inning of Wednesday's National League Division Series-clinching 4-2 win at Chase Field, but he ended up exiting the game after taking
Dodgers' woes reaffirm postseason's unmatched unpredictability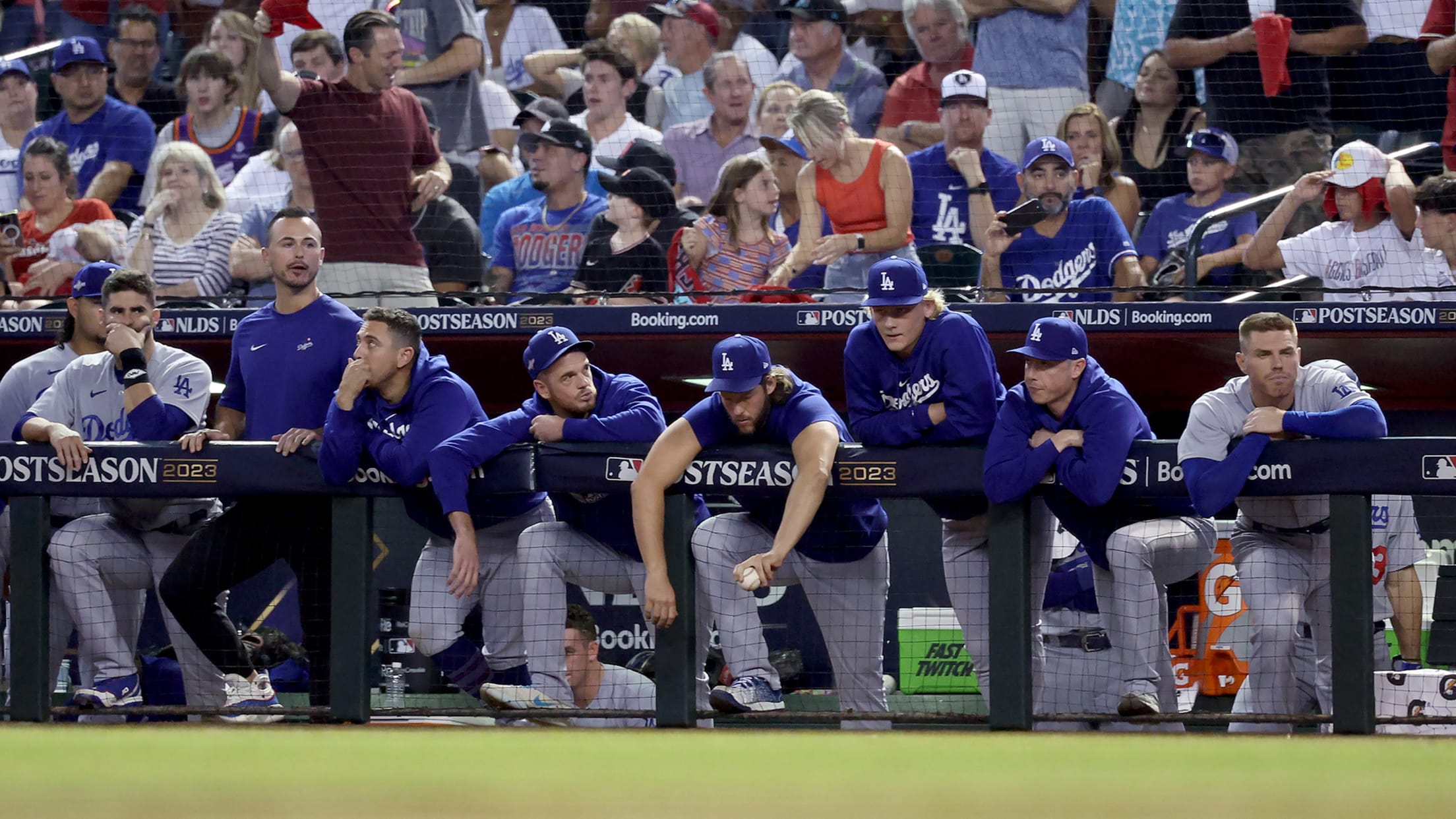 The Dodgers are the epitome of excellence and of agony. A model and a mystery. A dynasty and a disappointment. This 100-win team's season ended with an NLDS sweep at the hands of the D-backs on Oct. 11. That's a date that would not be so damning if this were
Dodgers shocked by D-backs in NLDS sweep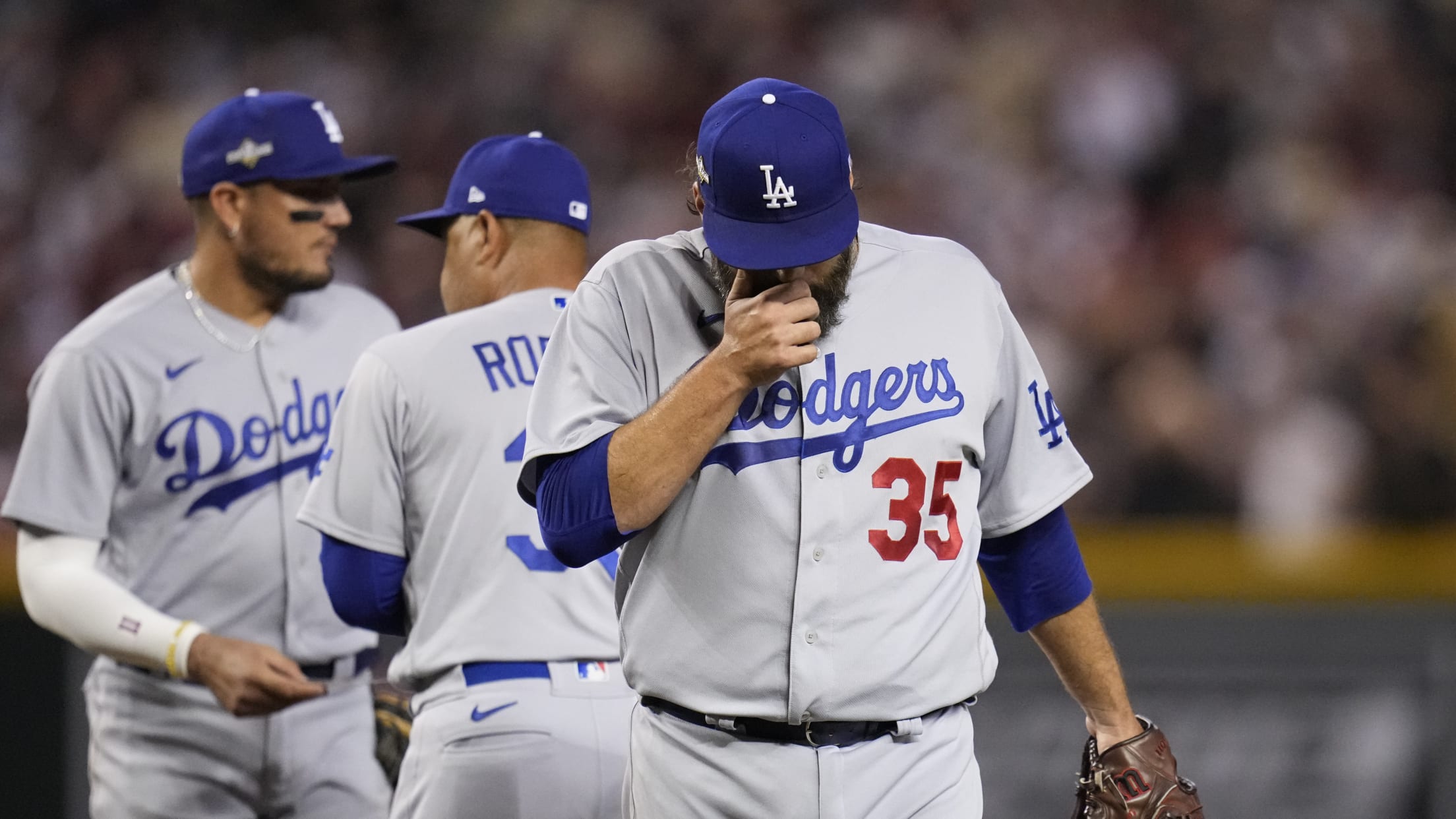 PHOENIX -- After racking up 100 wins in the regular season, the Dodgers came into this postseason with plenty of confidence. They were ready to wash away the anger that stuck with them all winter after losing in the 2022 National League Division Series to the Padres. The Dodgers' pitching
Dodgers vs. D-backs NLDS Game 3 FAQ (LIVE, TBS)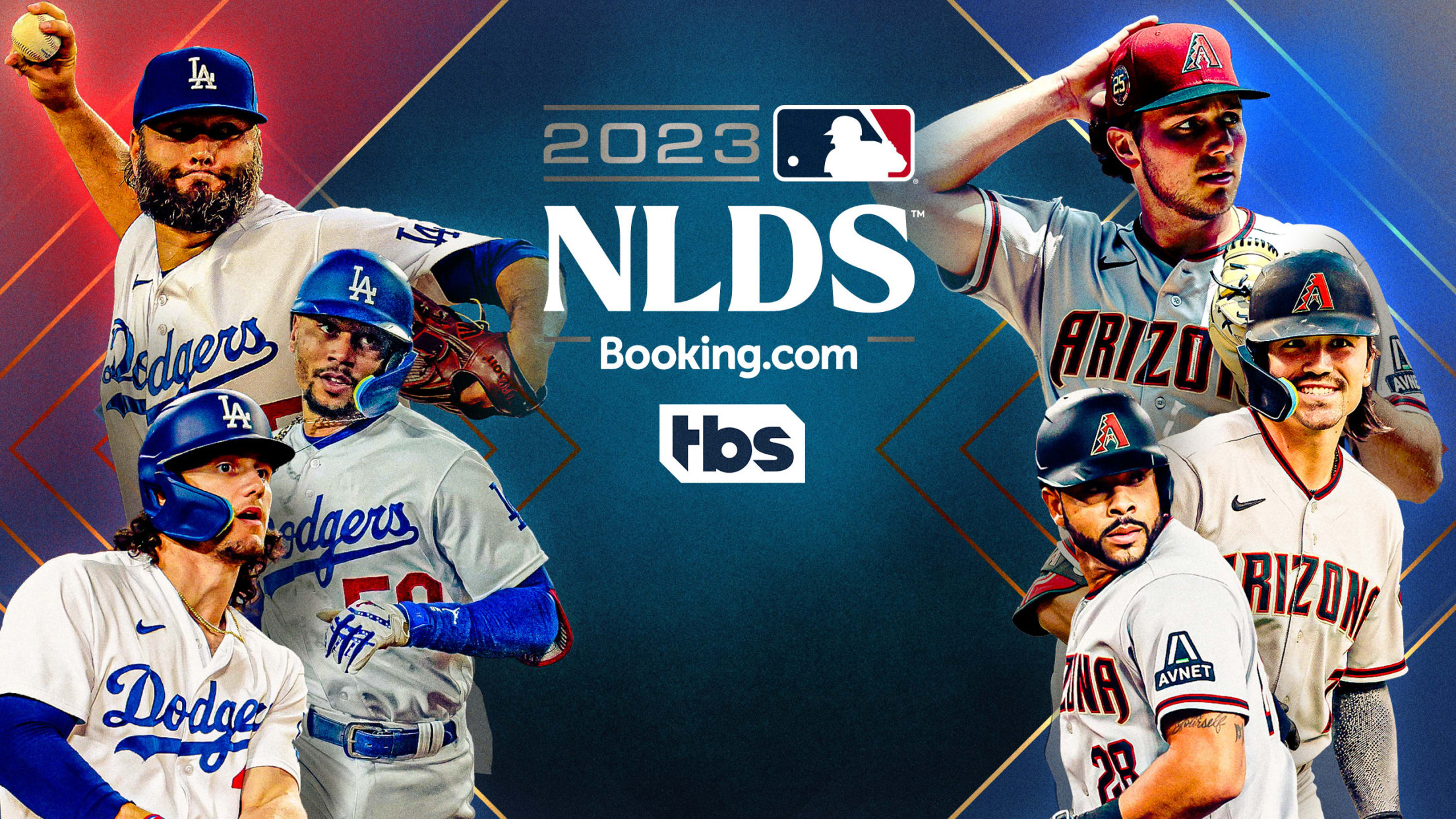 The only thing standing between the D-backs and another pool party tonight? Lance Lynn and the Dodgers in Game 3. Arizona stunned Los Angeles by taking Games 1 and 2 of this best-of-five National League Division Series at Dodger Stadium. Now, the Dodgers need to repay the favor by beating
'Definitely underrated' Gurriel leading D-backs' aggressive NLDS attack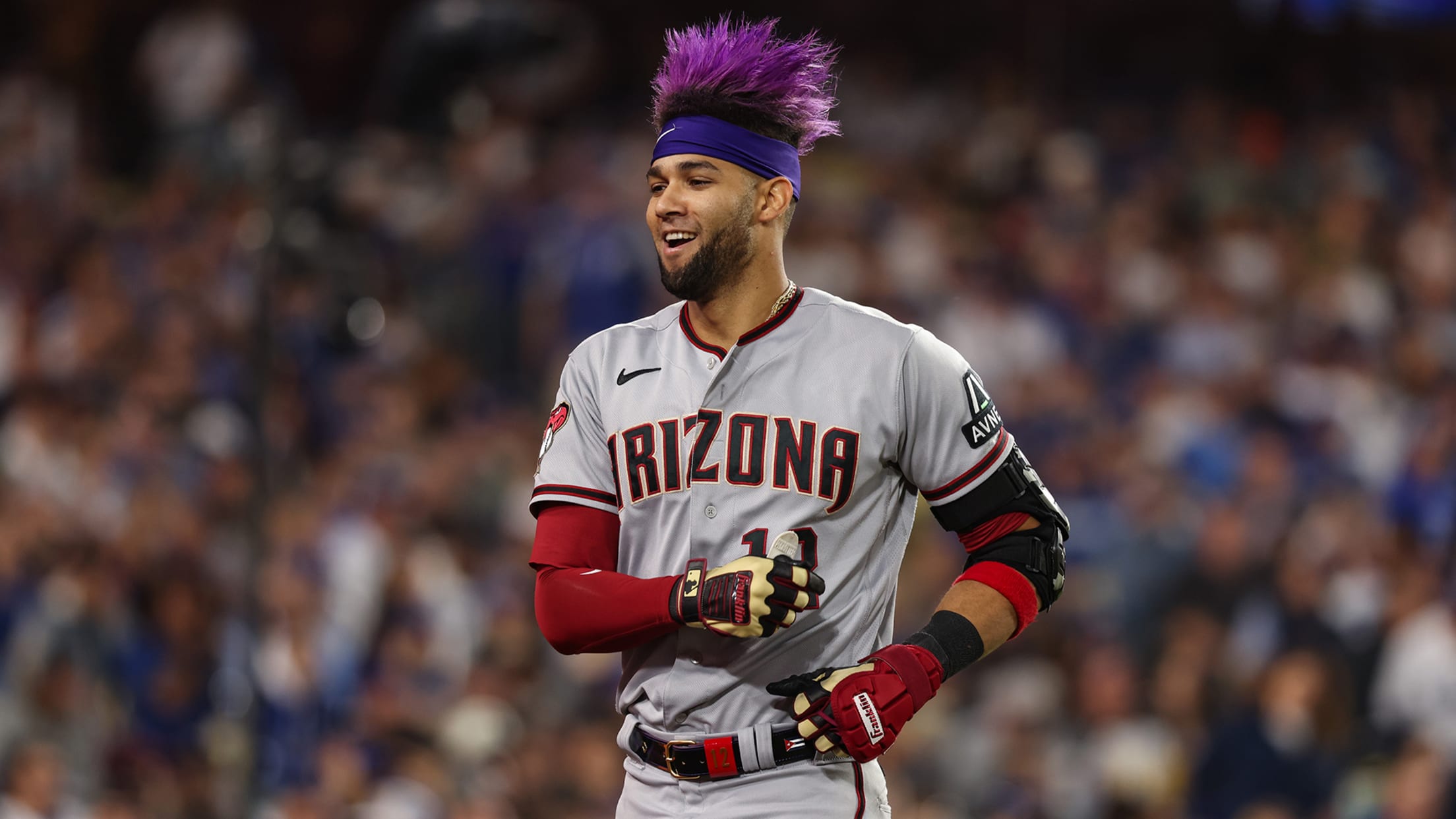 LOS ANGELES -- The D-backs have enjoyed a well-timed power surge this October, slugging an MLB-high nine home runs through their first four playoff games. On Monday night, it was Lourdes Gurriel Jr.'s turn to join the party. Gurriel delivered an RBI single to cap a three-run first inning before
Crafty Lovullo's belief in bullpen arms pays off
Saalfrank, Thompson neutralize Dodgers' uprising in crucial Game 2 sequence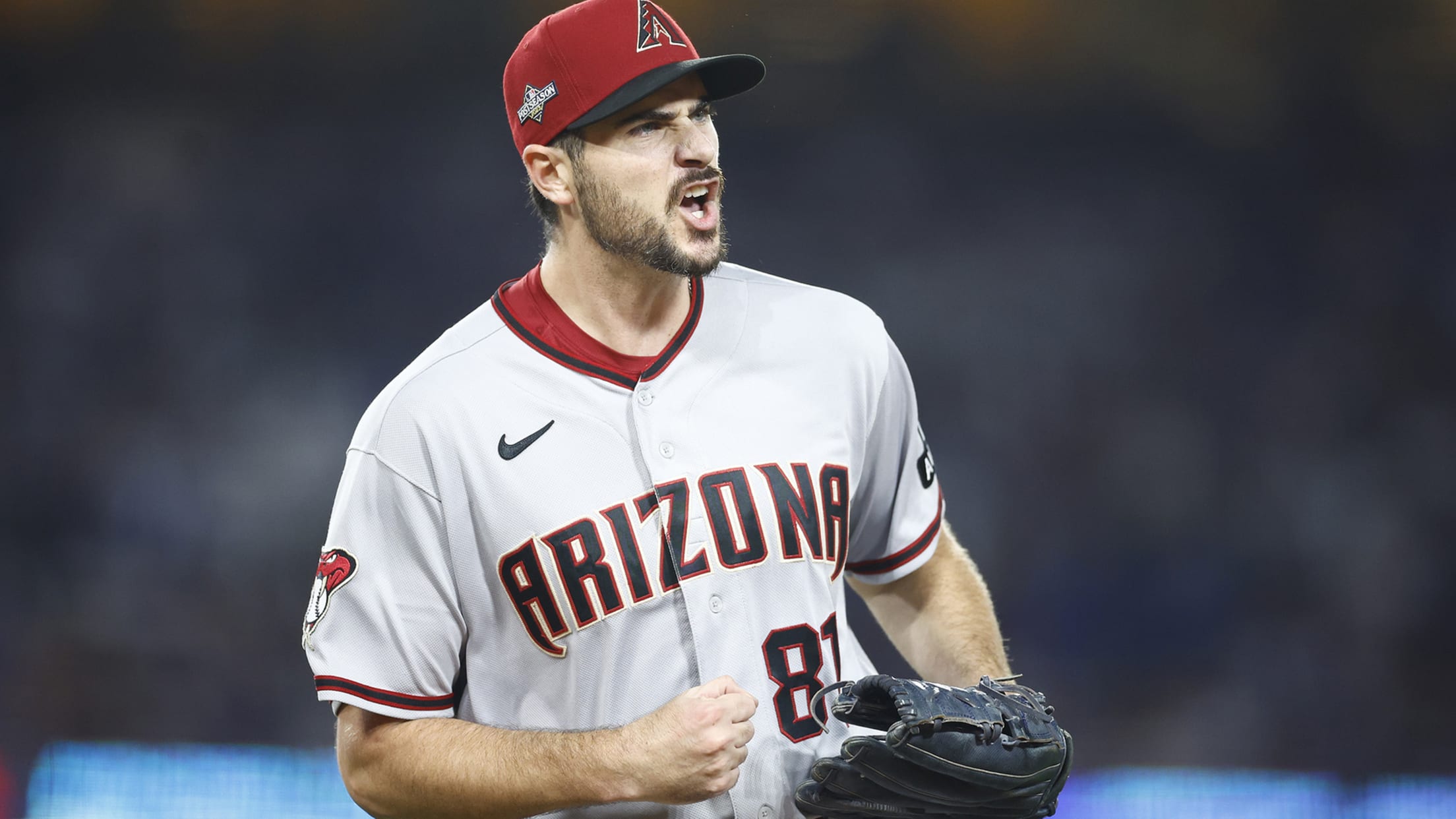 LOS ANGELES -- It couldn't have been easy for Torey Lovullo. The D-backs' manager had his best pitcher on the mound in perhaps the most important inning of his team's season. Yet there was Lovullo, walking up the dugout steps and raising his left hand to call for an unproven
Can lineup tweaks help save the Dodgers' season?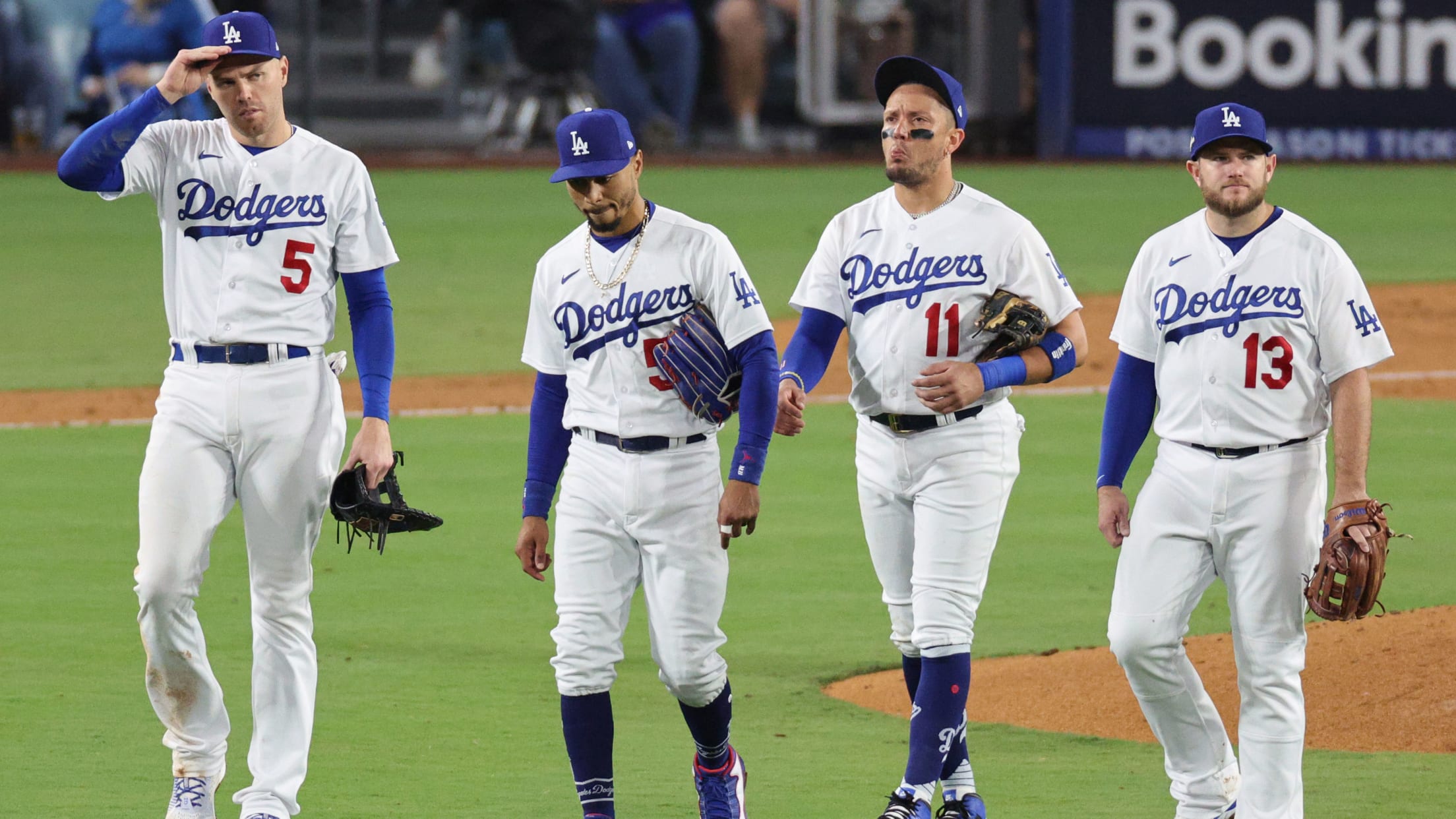 This story was excerpted from Juan Toribio's Dodgers Beat newsletter. To read the full newsletter, click here. And subscribe to get it regularly in your inbox.
D-backs' mantra: 'Job's not finished'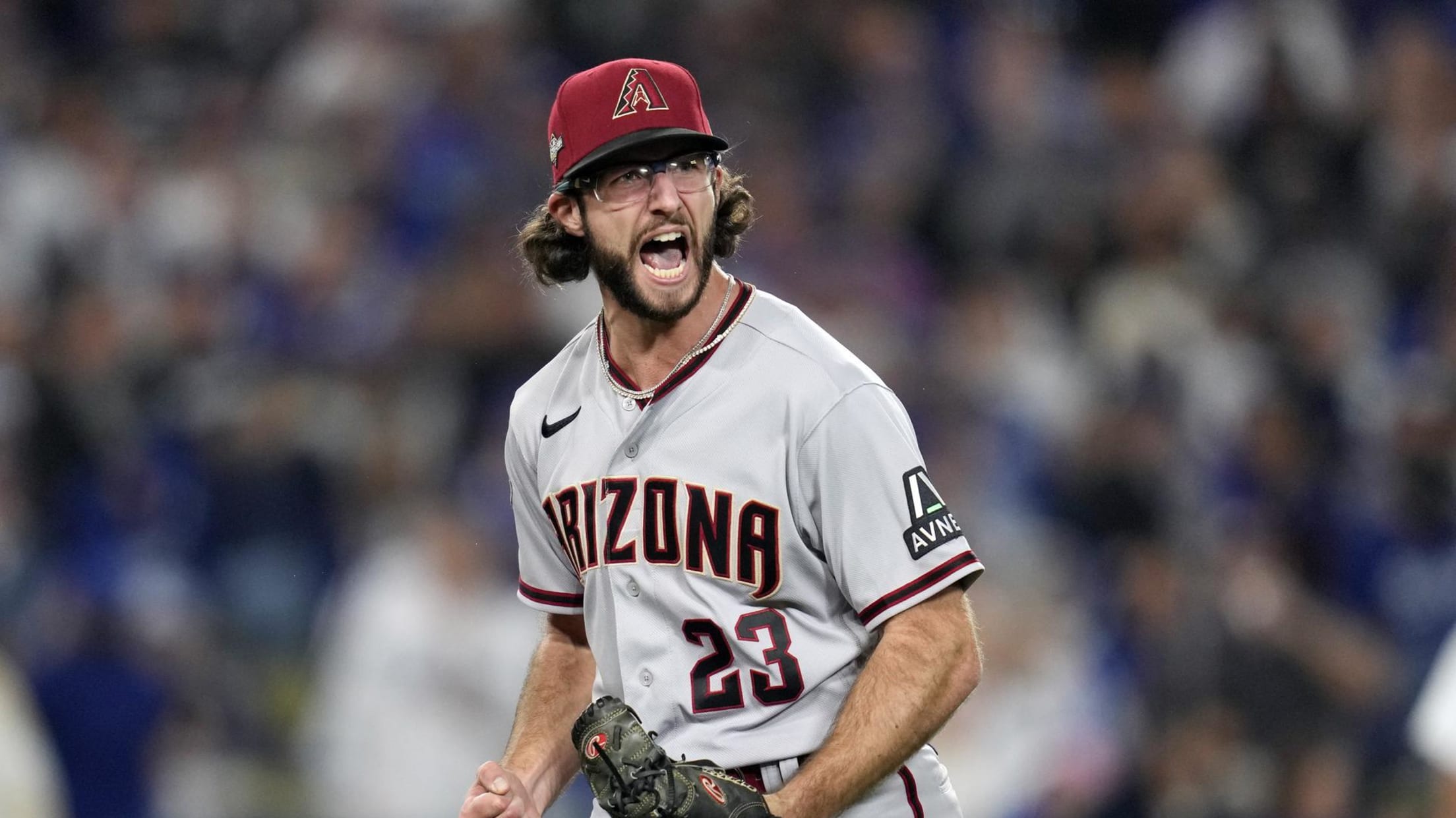 This story was excerpted from Steve Gilbert's D-backs Beat newsletter. To read the full newsletter, click here. And subscribe to get it regularly in your inbox. PHOENIX -- It appears the D-backs are using the words of a legendary Los Angeles sports figure to keep themselves focused heading into Game
Key storylines for a thrilling 3-game slate of postseason action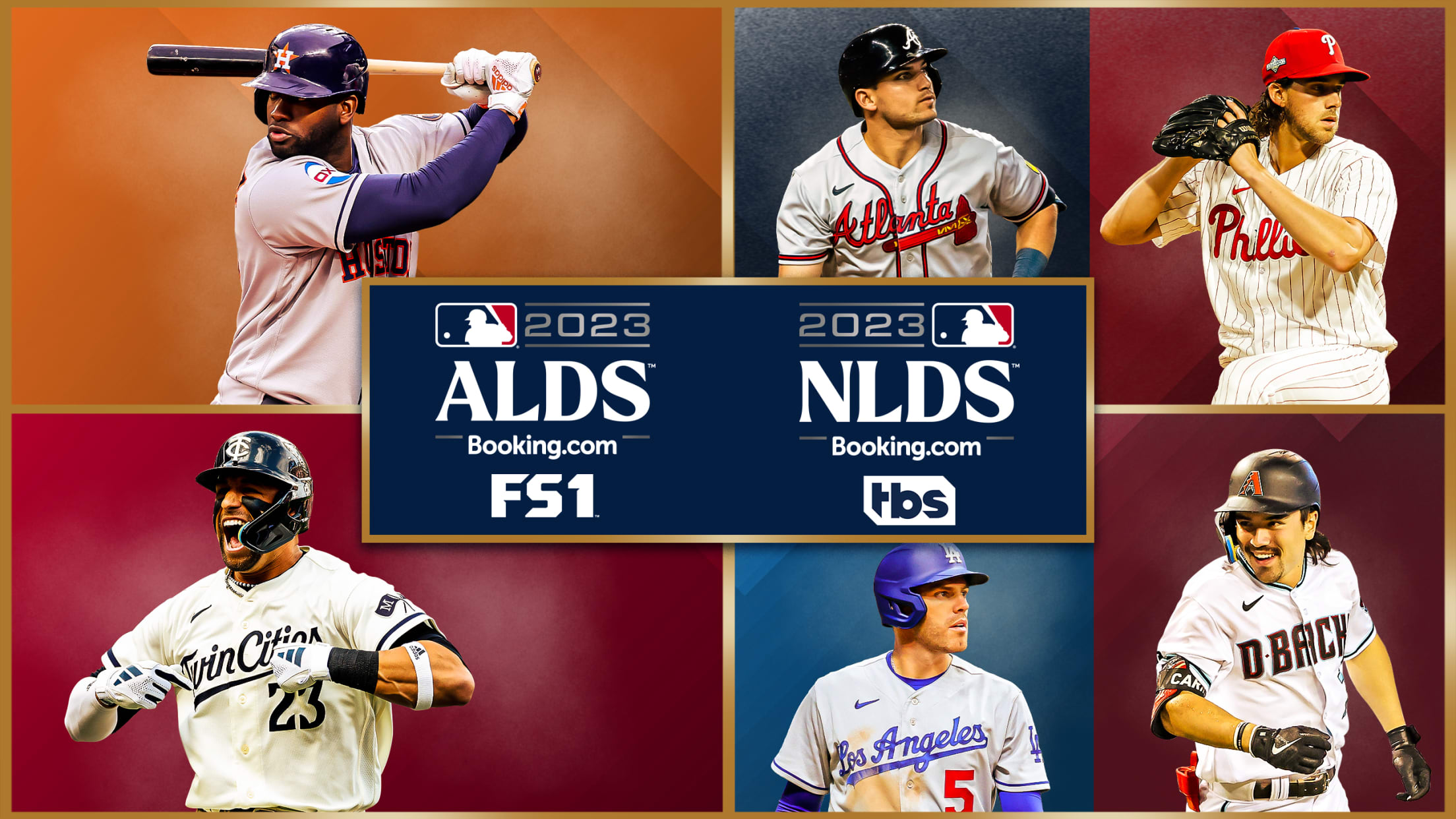 As a result of the Rangers finishing off the Orioles in a three-game sweep in their ALDS -- here is your reminder the Rangers have yet to lose a postseason game this year -- we have three games on Wednesday, rather than four. And what a slate of games it
D-backs pumped for Chase Field's raucous atmosphere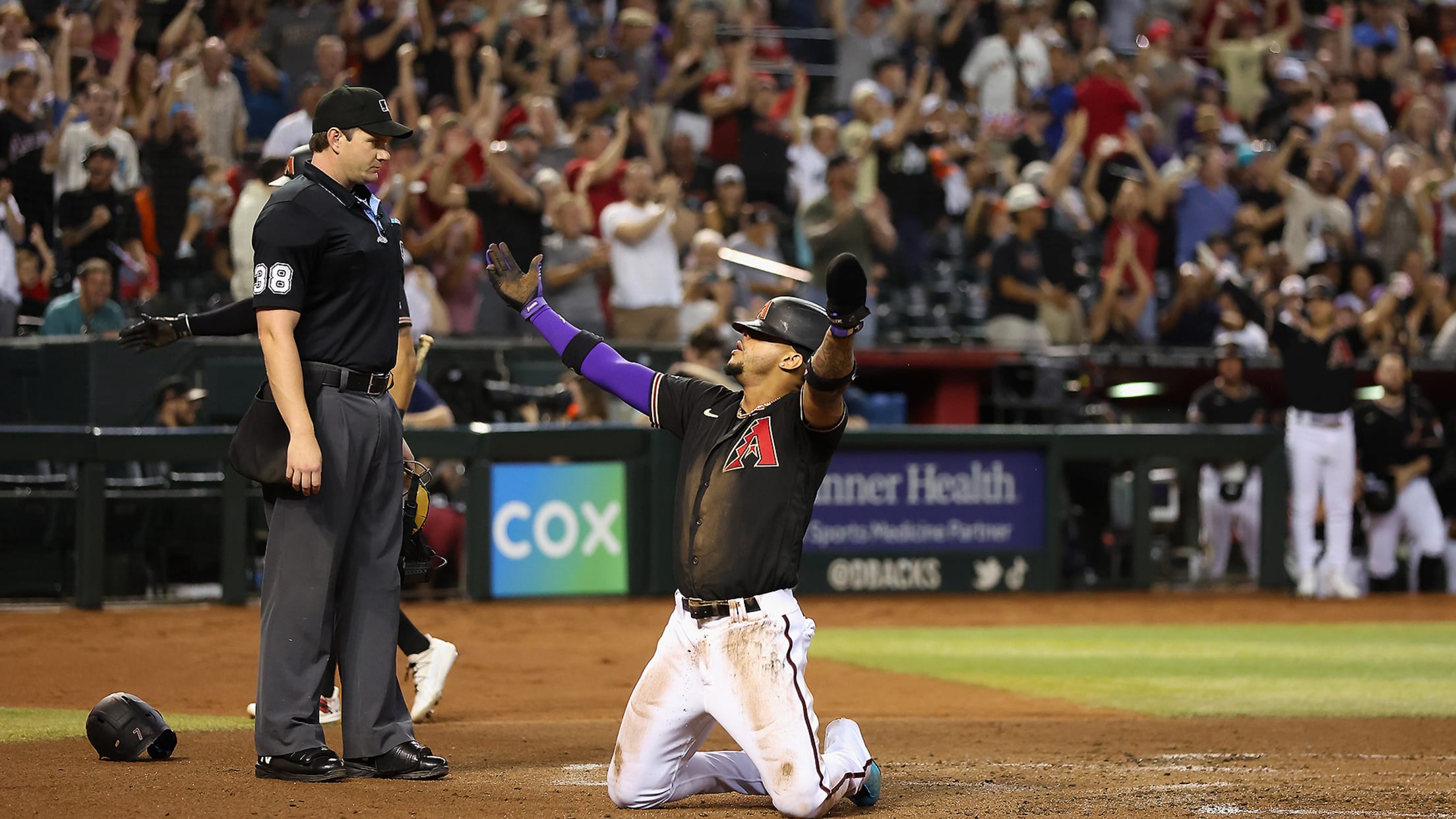 PHOENIX -- After wrapping up their regular-season slate at Chase Field on Oct. 1, the D-backs hit the road with no guarantee that they'd be back to play in front of their home crowd this year. But after taking care of business in the National League Wild Card Series at
D-backs push Dodgers to the brink in Game 2 win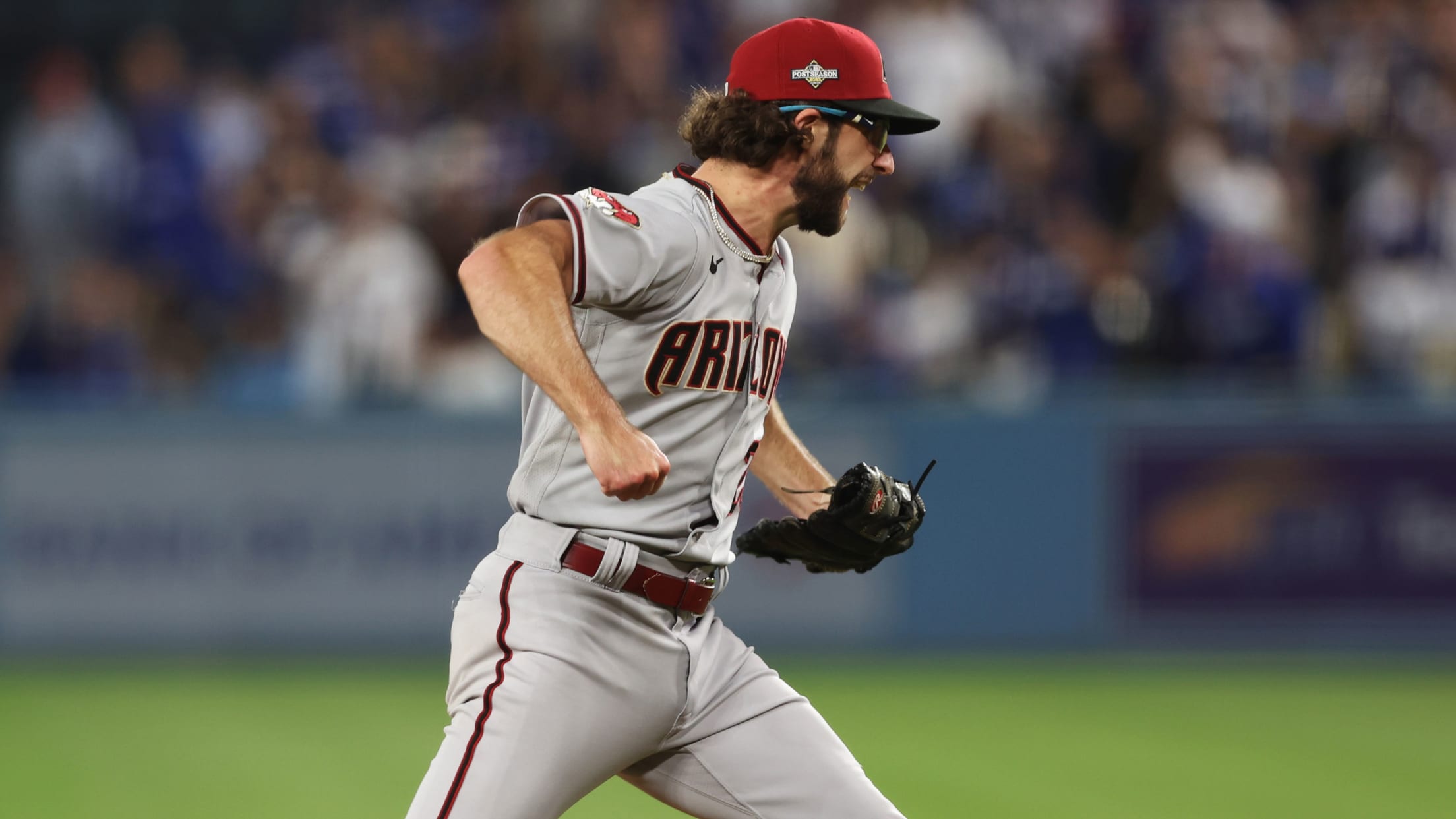 LOS ANGELES -- Two days after banishing the ghosts of Dodger Stadium that had haunted them, the D-backs on Monday night crept ever so close to sending the Dodgers to an early winter vacation. The D-backs once again jumped out to a first-inning lead and they beat the Dodgers, 4-2,
Pfaadt ready to seize spotlight with Game 3 start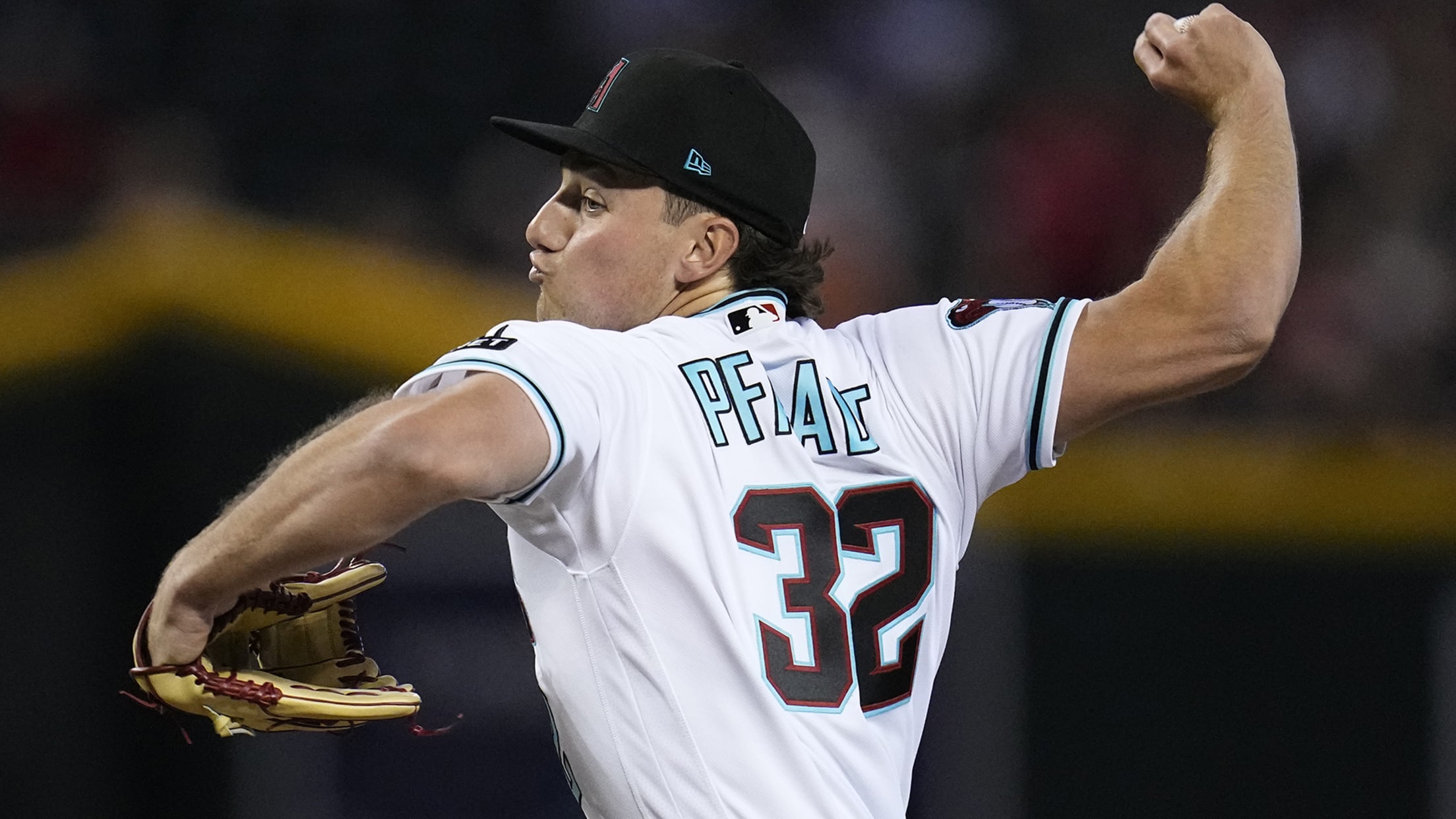 PHOENIX -- Brandon Pfaadt was at home in Kentucky over the All-Star break when his phone rang. The D-backs' right-hander checked the caller ID and saw that it was Arizona pitching coach Brent Strom on the other end. Pfaadt wasn't in the big leagues when Strom called him -- he
Bullpen's back end clocks in early after rookie's short start
Dodgers' high-leverage arms cover 7 1/3 innings in NLDS Game 2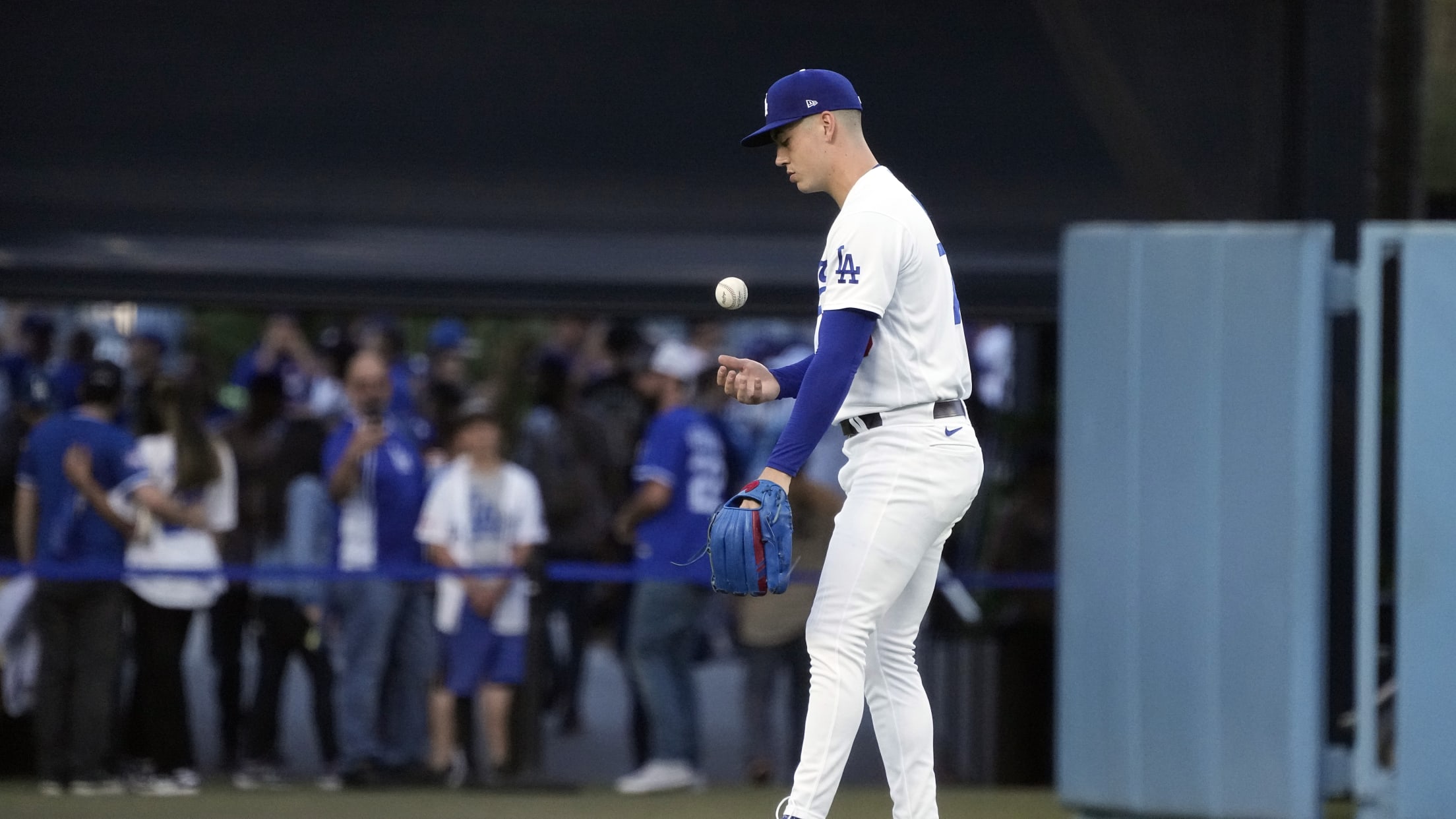 LOS ANGELES -- Another early deficit, another short night for the starting pitcher and a far cry from how the Dodgers envisioned the beginning of their postseason run. After Clayton Kershaw managed only one out against the D-backs in Game 1 of the National League Division Series, Bobby Miller made
Offense scuffles again as Dodgers fall into 0-2 NLDS hole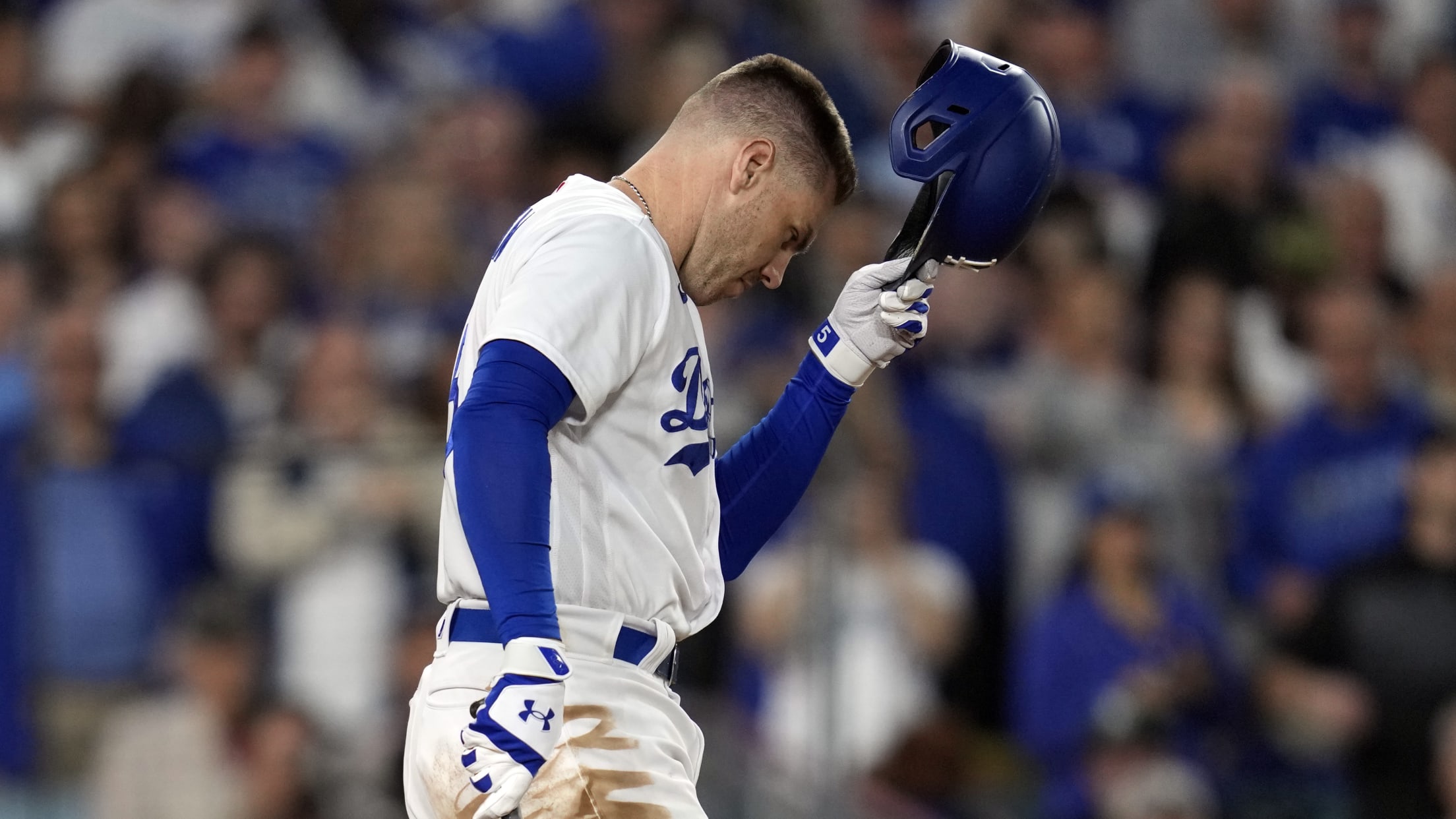 LOS ANGELES -- For weeks, the Dodgers have been adamant that their lineup was built for the postseason. An order that scored more than 900 runs during the regular season was motivated to put a disappointing loss to the Padres in last year's National League Division Series behind it. Through
How the Dodgers can 'flip the script,' starting with Game 3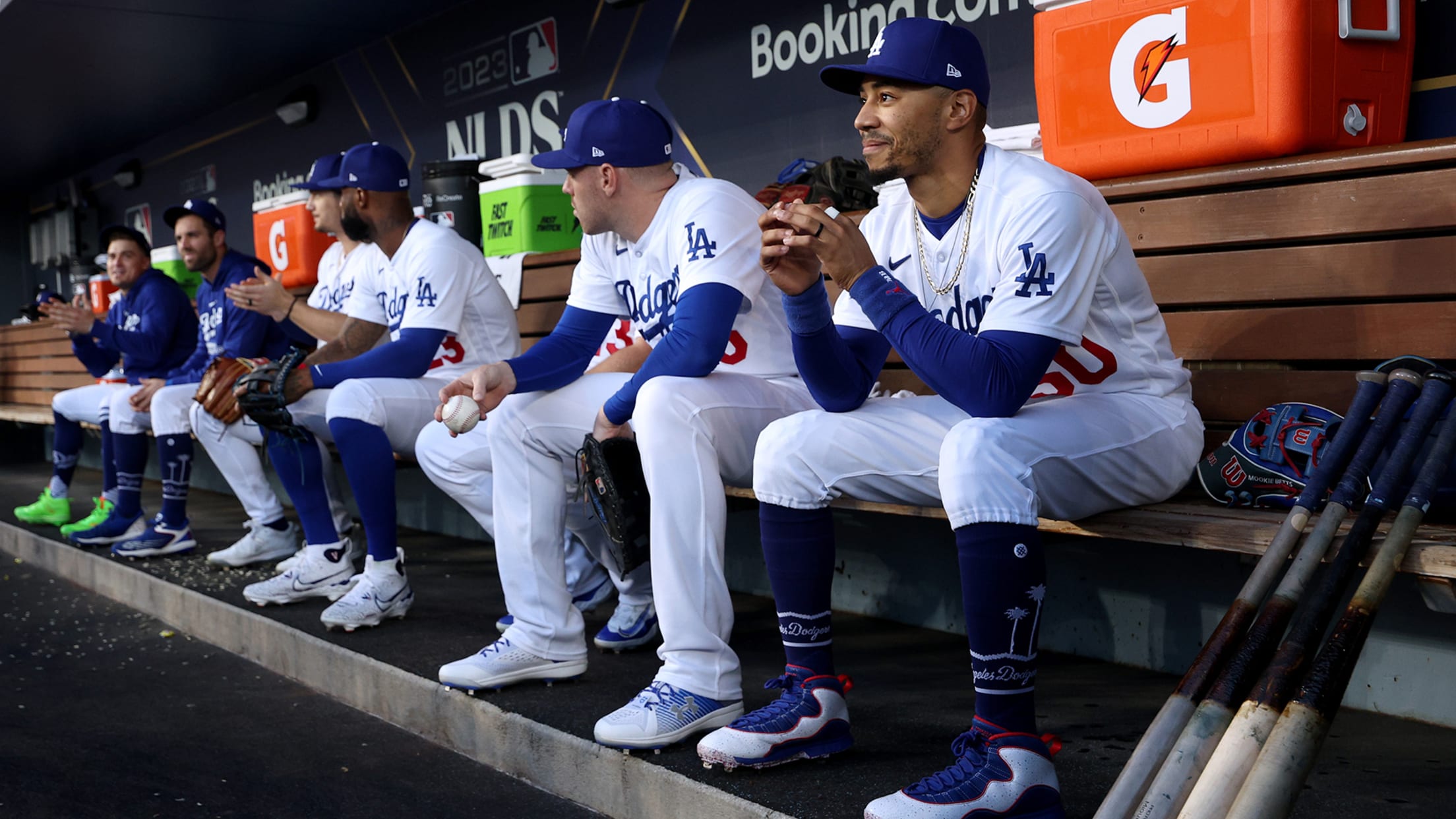 PHOENIX -- En route to 100 wins during the regular season, the Dodgers won three consecutive games in a series eight times in 2023. If they want their season to continue past the National League Division Series, they're going to have to find a way to do it for a
Dodgers 'very confident' in Lynn for big Game 3 start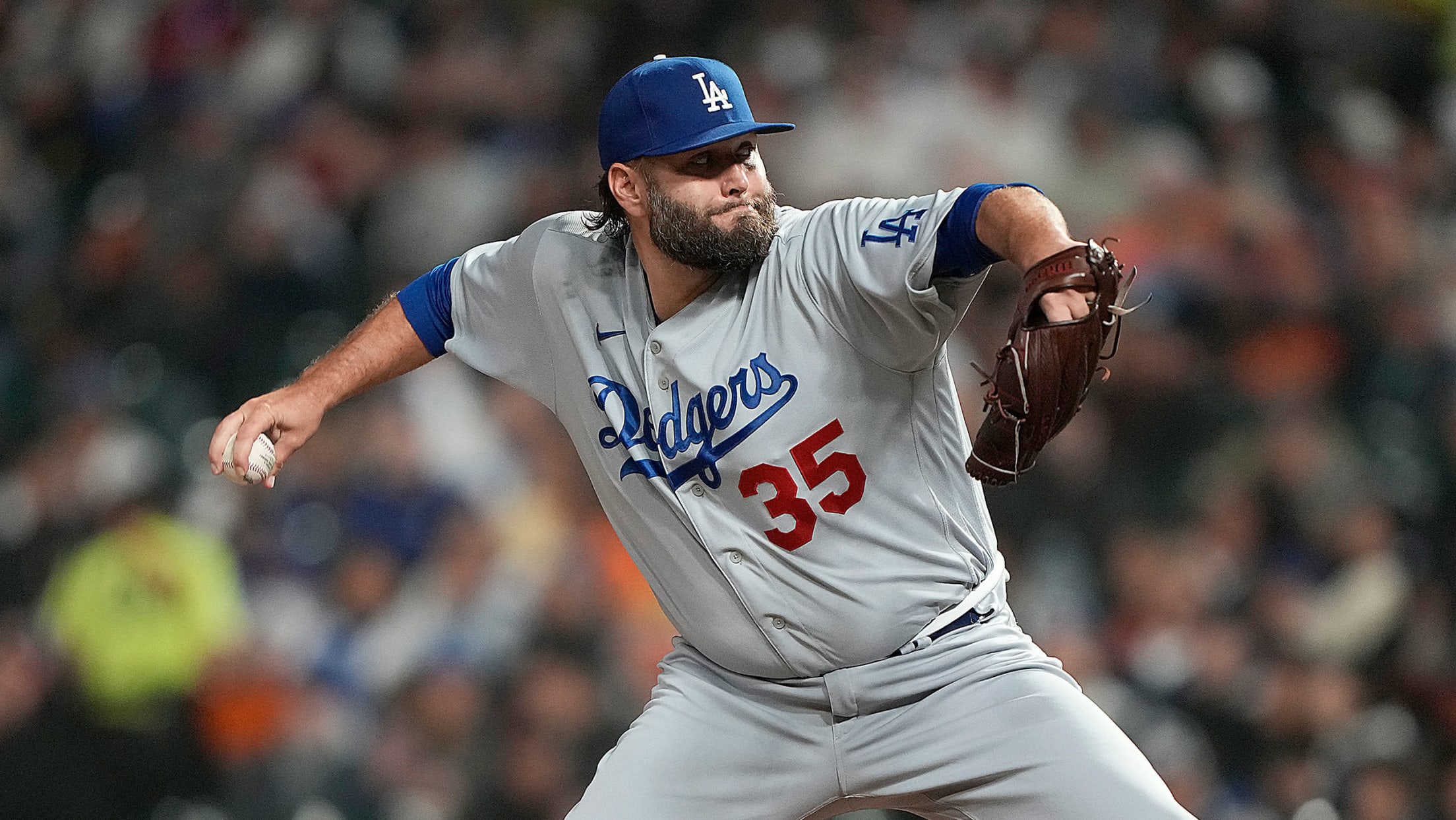 LOS ANGELES -- As the Dodgers whiffed on some of their other targets, Lance Lynn turned out to be their biggest addition to the starting rotation before the Trade Deadline in August. With the Dodgers now staring at a daunting 0-2 series hole in the National League Division Series vs.
LIVE: D-backs vs. Dodgers NLDS Game 2 on TBS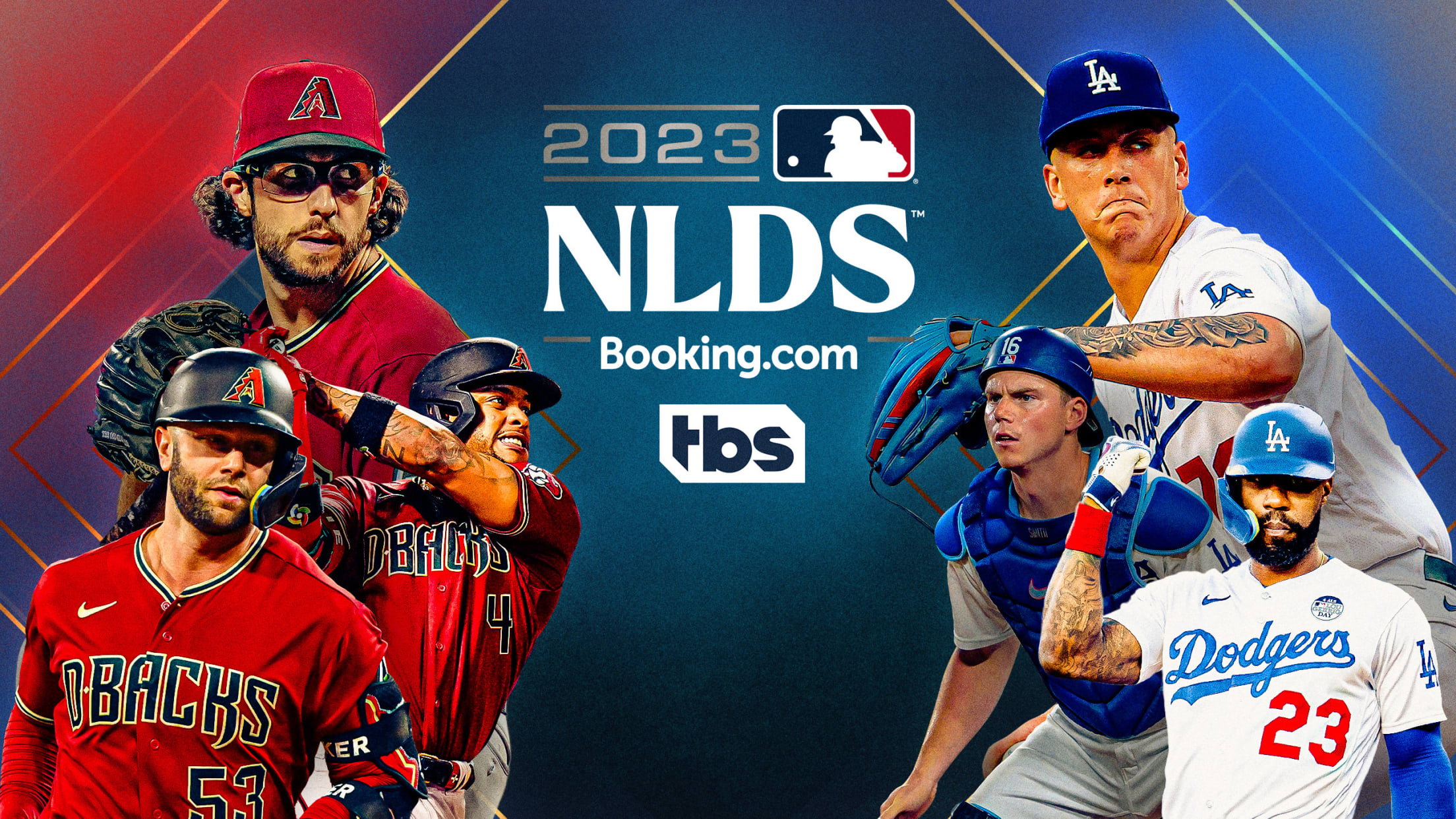 LOS ANGELES -- The D-backs delivered an early haymaker. It wasn't a knockout. Arizona's stunning nine-run victory in Game 1 of the National League Division Series on Saturday night sets up a wildly unpredictable Game 2 on Monday at Dodger Stadium. Think you know where this series is headed? Think
Key storylines for NLDS action with 2 juggernauts on the ropes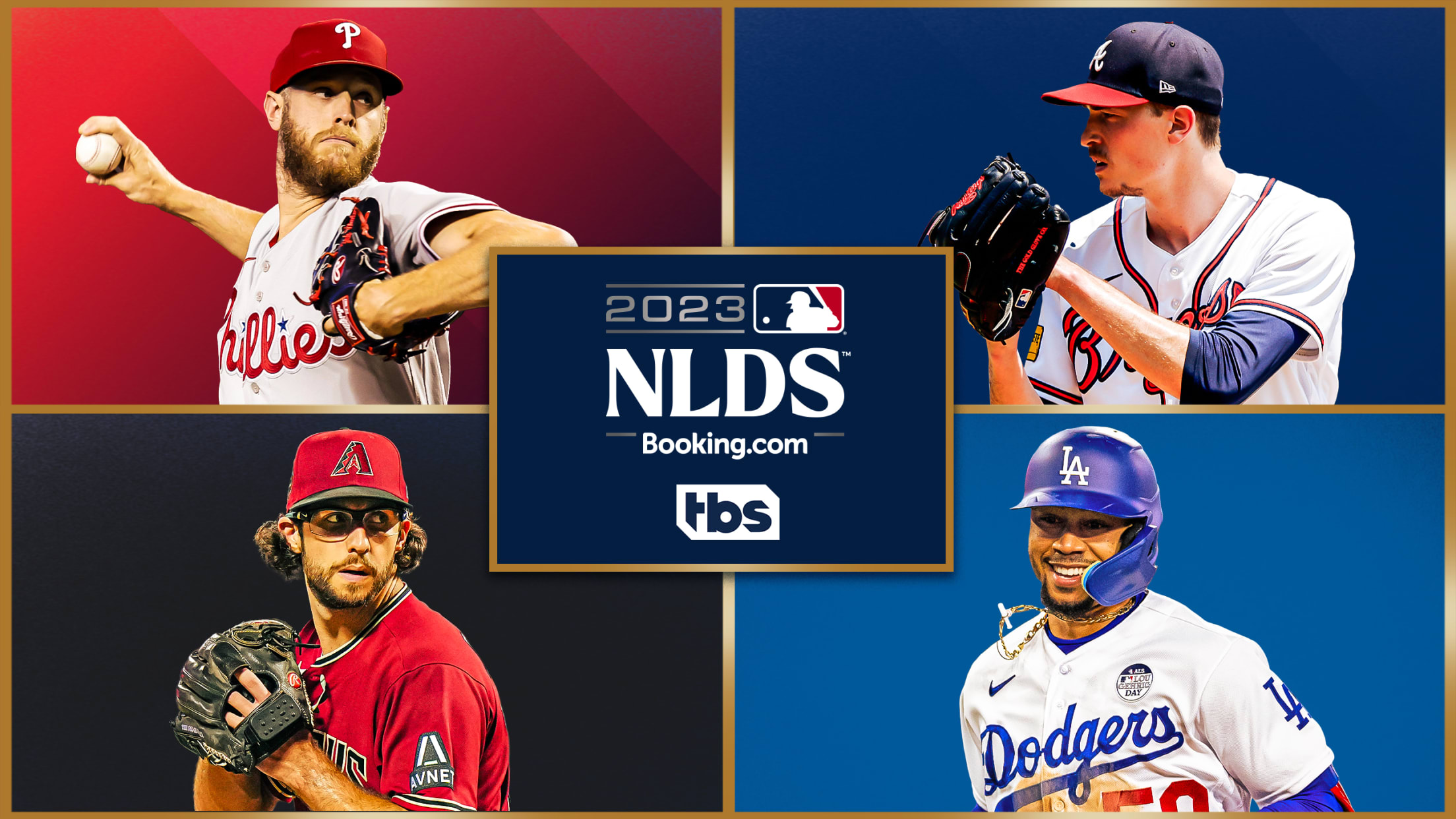 Because of the way the postseason schedule lined up, the two teams that lost Game 1 of their respective National League Division Series (and their fans) had a full day off, more than 24 hours, to sit and stew. And these two teams just so happened to be the best
Gallen looks to keep up D-backs' 'easy, carefree' mindset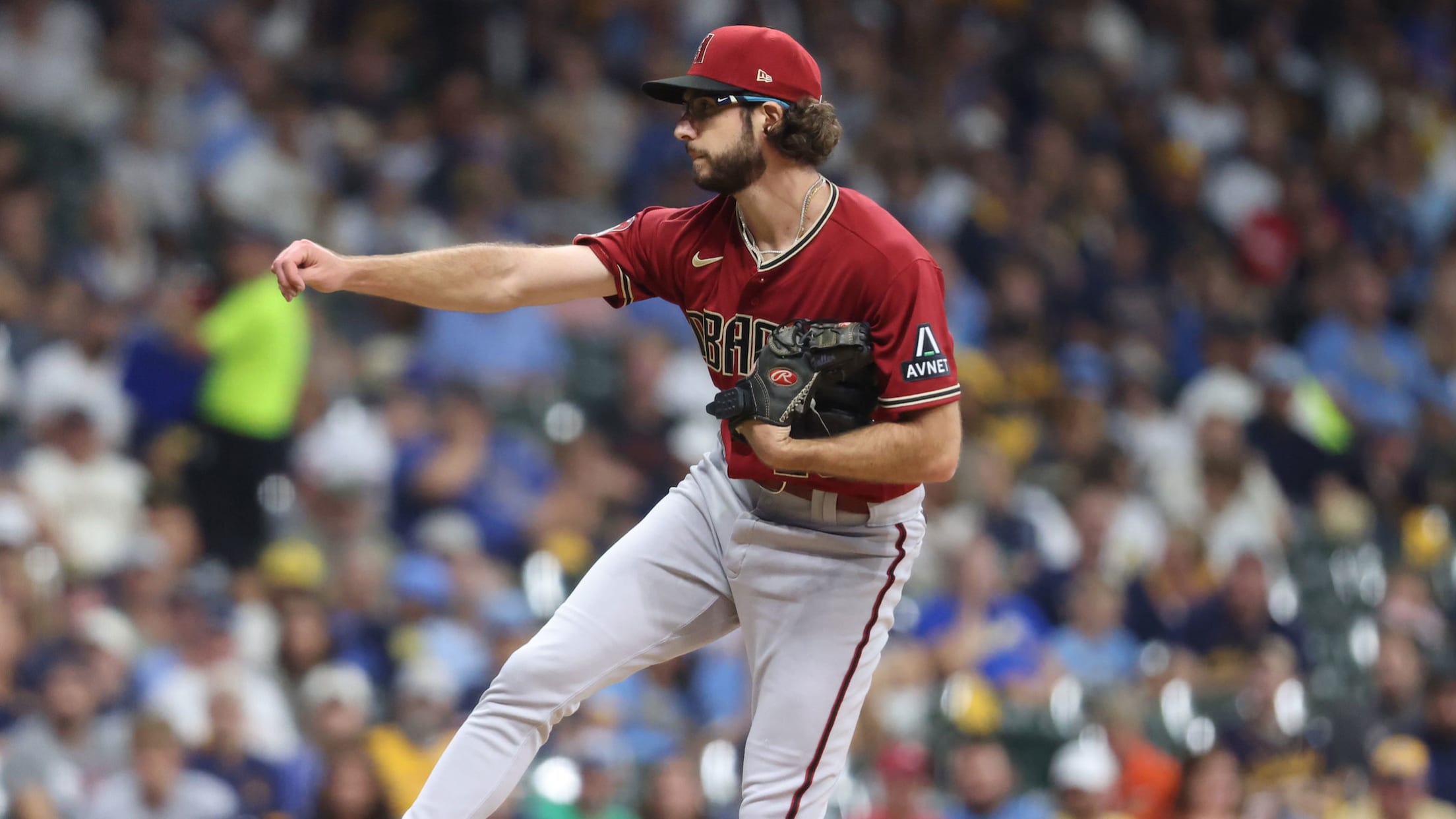 LOS ANGELES -- D-backs ace Zac Gallen has always pitched with a bit of a chip on his shoulder, using any perceived slights to fuel his rise to one of the best starters in the National League over the past five years. As he prepares to take the mound for