Top 10 performers from the postseason so far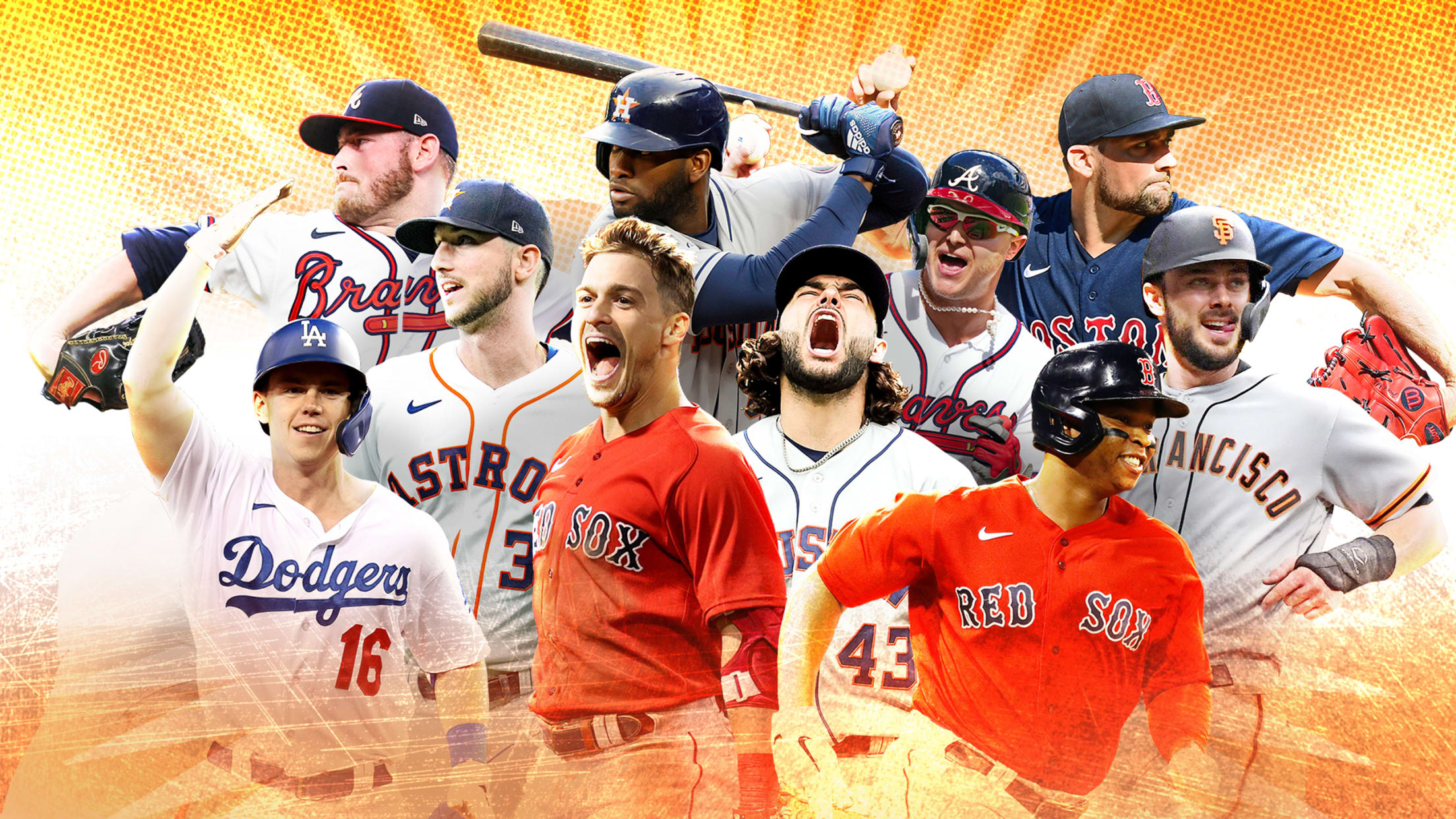 Wednesday is a rare -- and, to be honest, unwelcome -- October day without baseball. It's a day to rest, reflect and, if you've been staying up as late as I have for the last week, maybe catch up on a little sleep. And it's as good a time as
Soler to be unavailable for portion of NLCS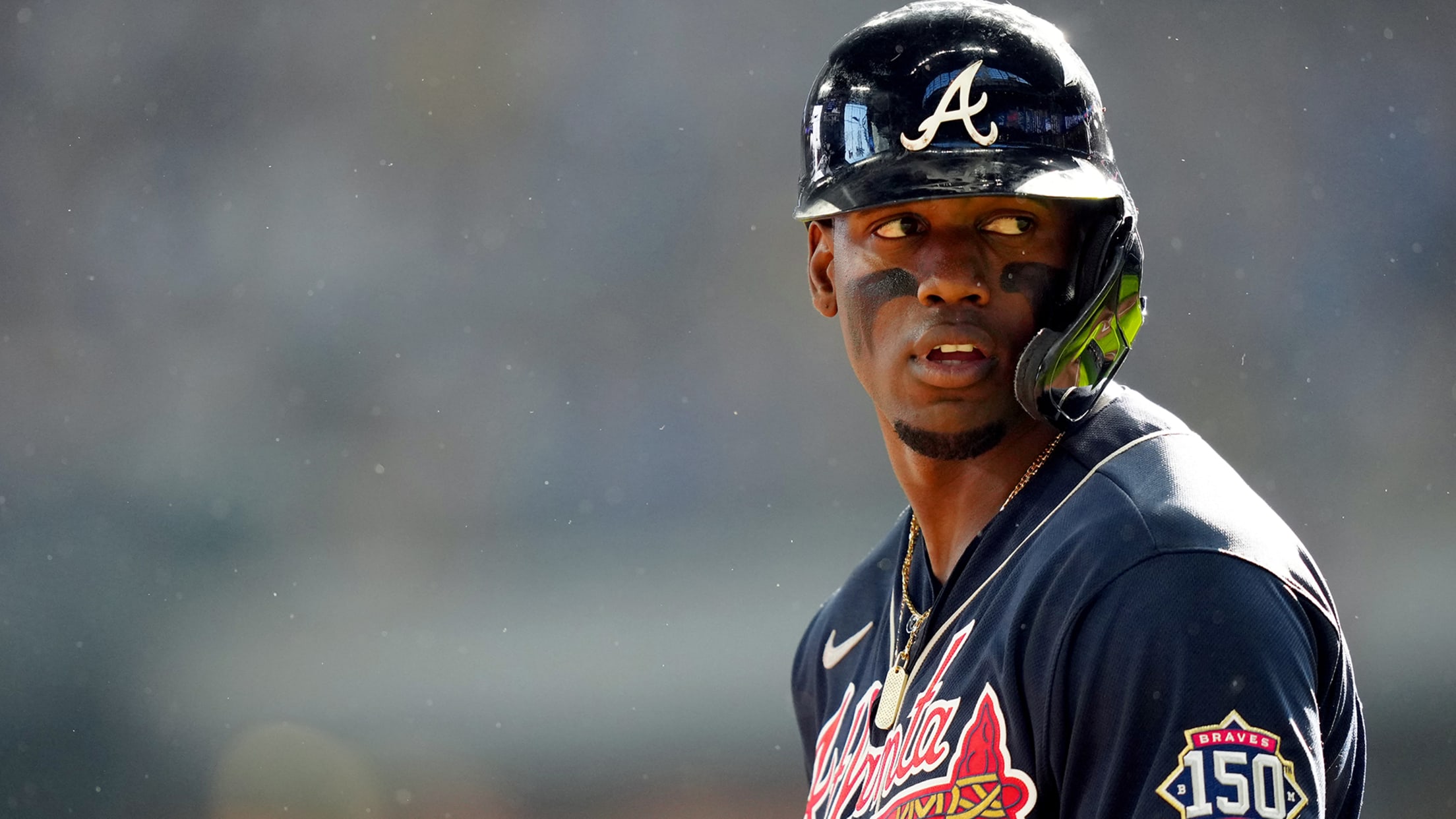 ATLANTA -- Braves outfielder Jorge Soler was removed from the team's National League Division Series roster prior to Game 4 on Tuesday after testing positive for COVID-19. MLB approved a roster substitution, so Cristian Pache replaced Soler on Atlanta's NLDS roster. Pache may remain on the roster until Soler meets
Smith, Braves' 'pen cap 'unbelievable' NLDS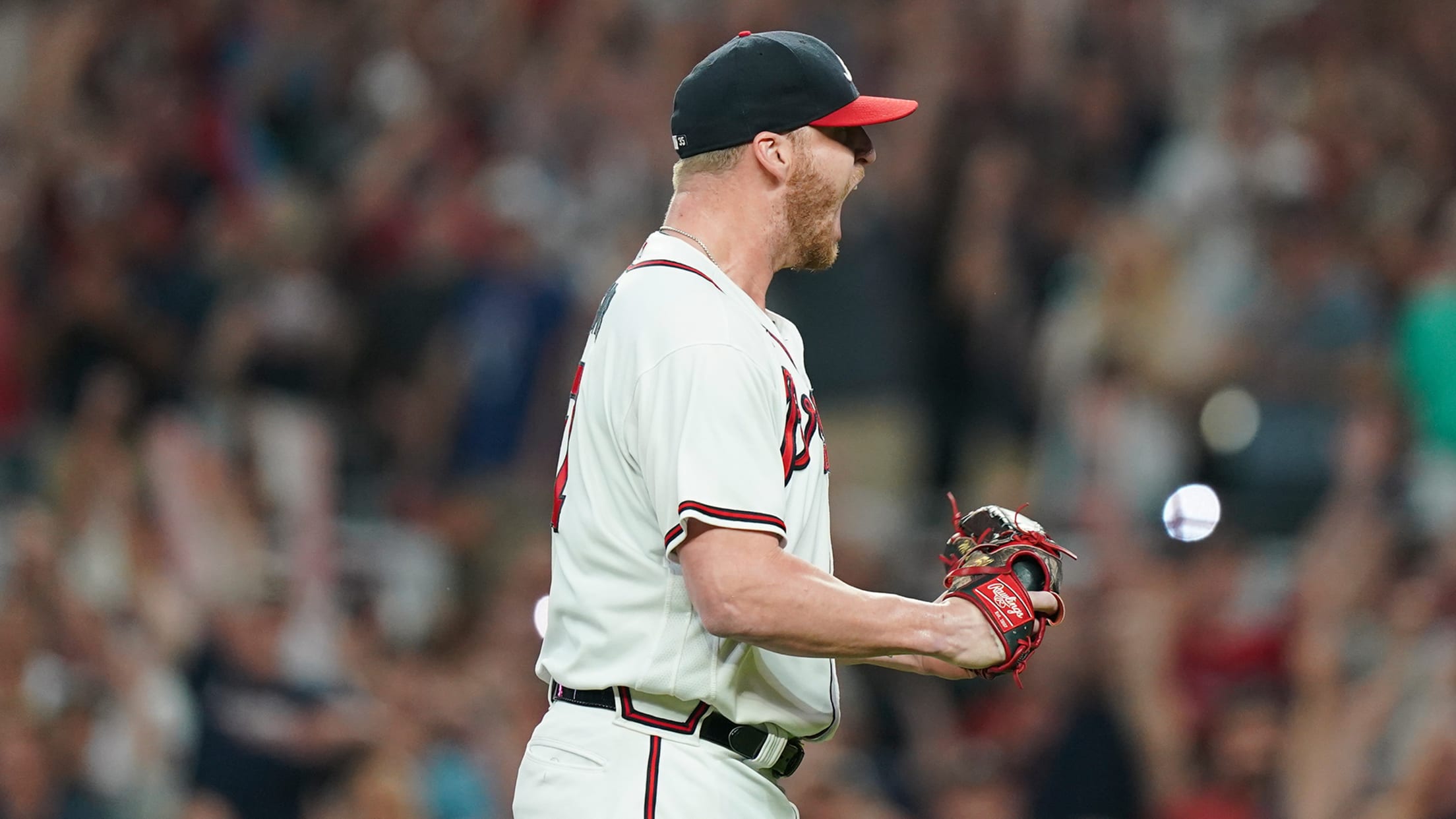 ATLANTA -- Braves closer Will Smith planned to pitch the ninth inning on Tuesday night at Truist Park, regardless of whether Freddie Freeman jumped a first-pitch slider from Brewers closer Josh Hader and smashed a ground-rattling go-ahead home run to left-center field in the bottom of the eighth. Of course,
Freddie! Late HR sends Braves back to NLCS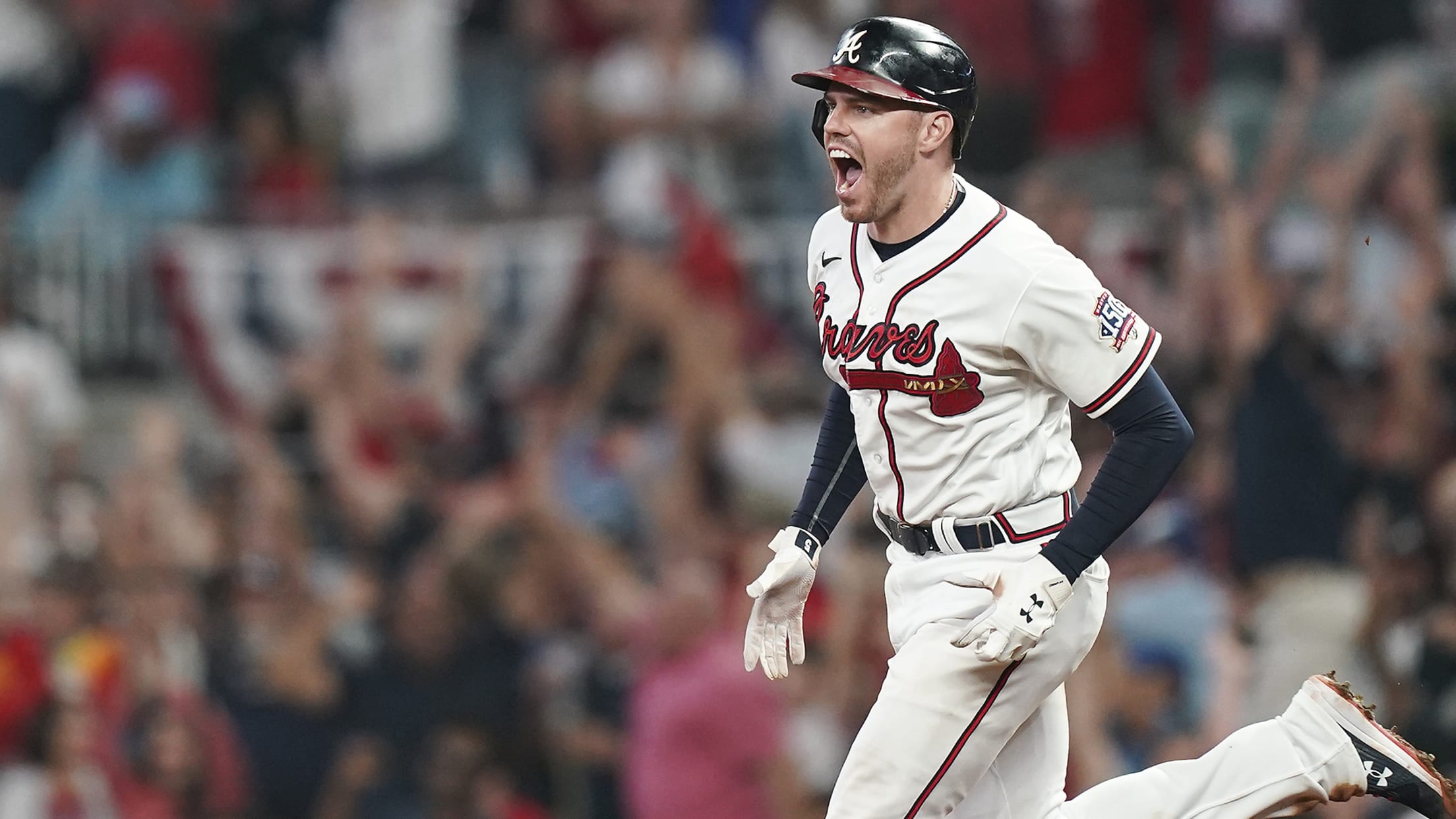 ATLANTA -- Staring at the possibility of experiencing his final at-bat as a Braves player at Truist Park, Freddie Freeman slayed one of baseball's nastiest pitchers and gave the city of Atlanta further reason to appreciate his greatness. Freeman's tiebreaking solo homer with two outs in the eighth inning off
Narváez's clutch hit helps Crew avoid 'history'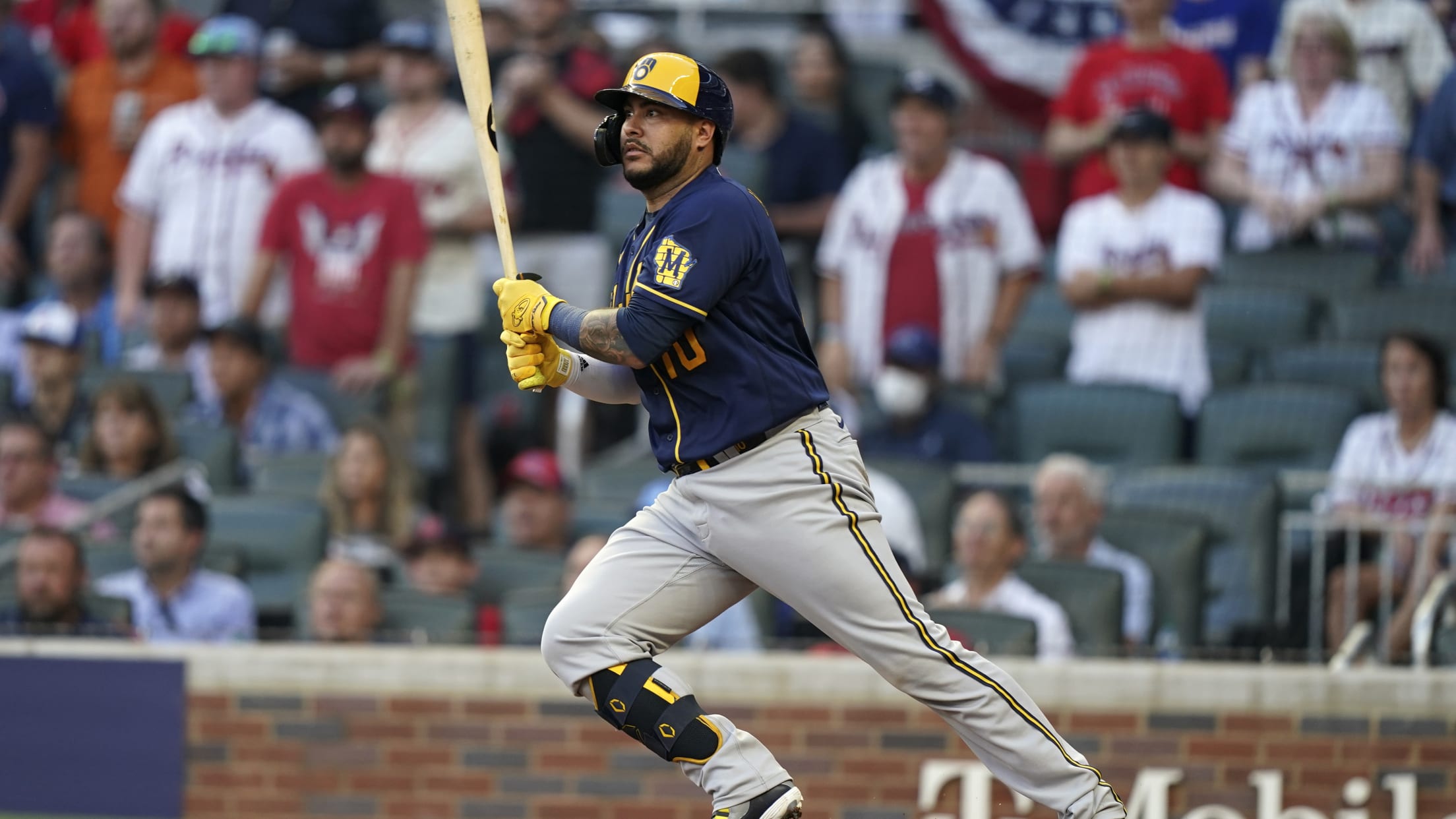 ATLANTA -- By the time Brewers catcher Omar Narváez reached base, he had his hands up and aimed toward the visitors' dugout at Truist Park. They were pantomiming claws, as had become the rallying cry of their postseason run, but also an auspicious sign for what else his base knock
Yelich after Crew's exit: 'I have to play better'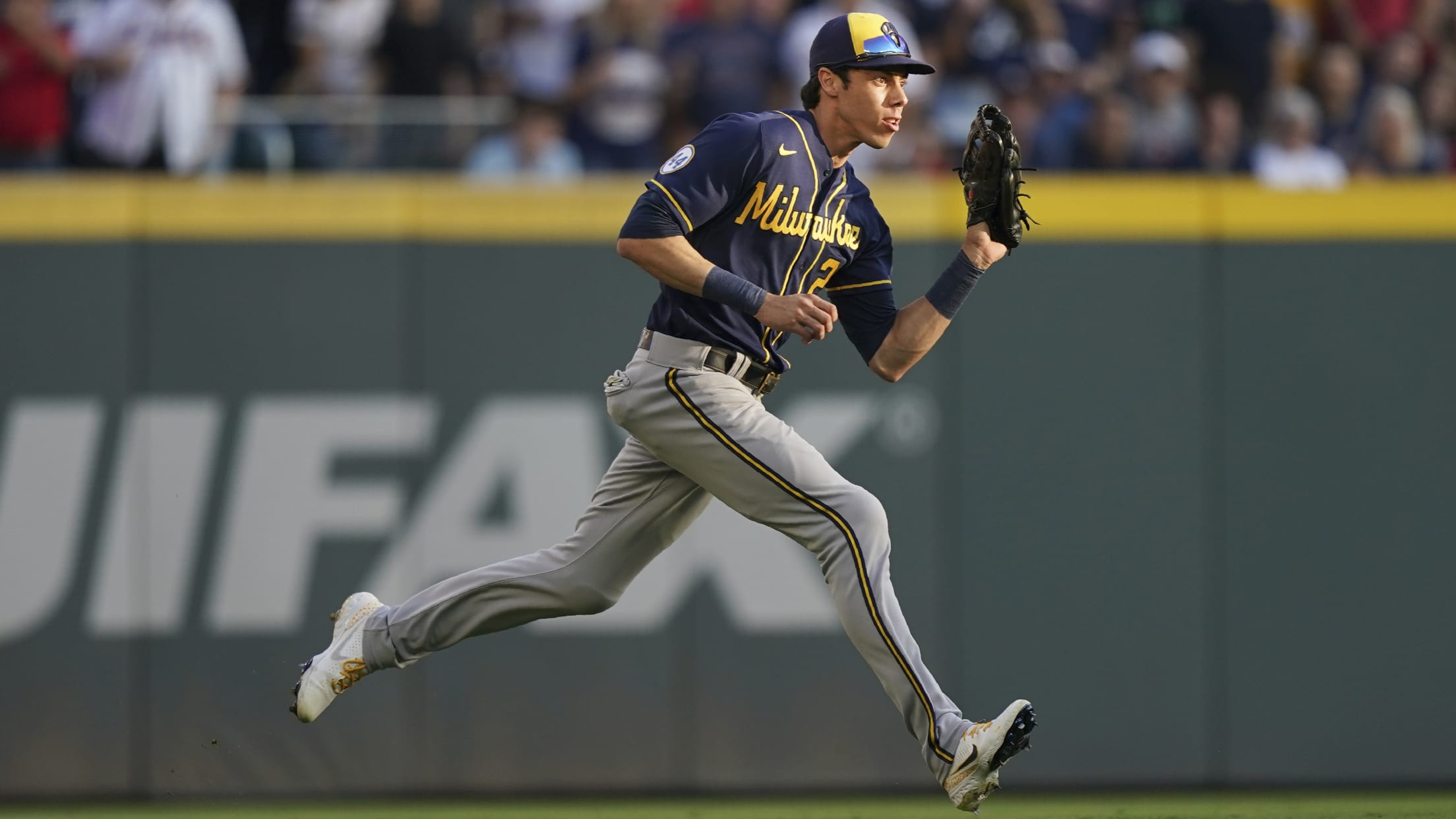 ATLANTA -- Christian Yelich will need some time to process 2021 from both a team and an individual standpoint, but he was sure of one thing after watching a Will Smith slider go by for the final out of the Brewers' season. "I understand that I have to play better,"
Woodruff gives Crew 'heroic' relief outing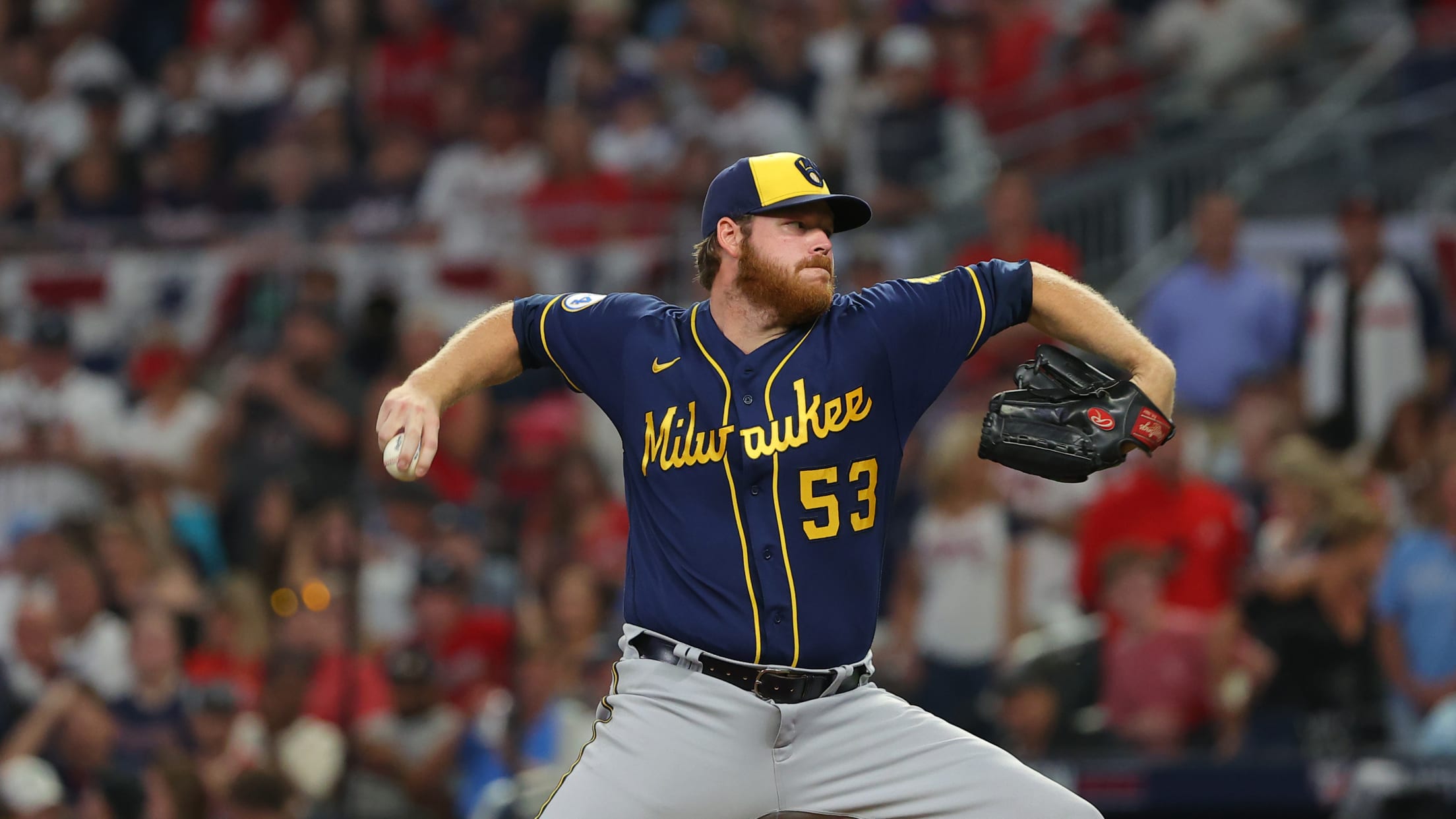 ATLANTA -- With each passing day of the National League Division Series, the conversations within the Brewers' clubhouse regarding how each pitcher would be used grew more intense and often complex. Starter Adrian Houser accepted a crucial role out of the bullpen in Games 1 and 3 against Atlanta. Freddy
Urías makes diving catch in G4 -- or does he?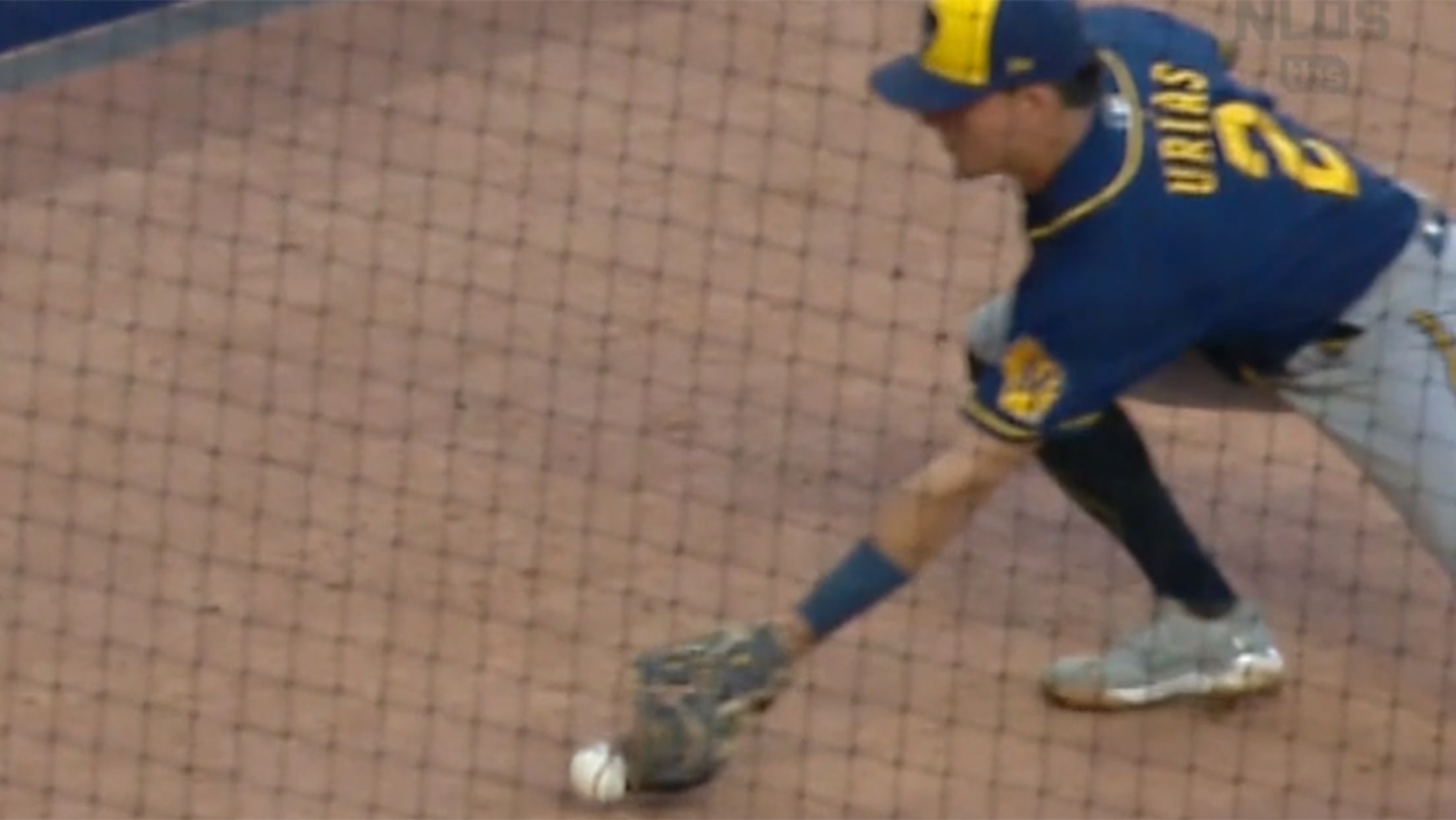 ATLANTA -- It looked like a heck of a highlight-reel catch. Brewers catcher Omar Narváez ripped off his mask and charged toward the on-deck circle near the visitors' dugout as he pursued Adam Duvall's popup in foul territory in the fourth inning of Game 4 of the National League Division
Crew KO'd in Atlanta: 'Our best vs. their best'
Hader gives up Freeman's go-ahead HR in 8th inning of back-and-forth Game 4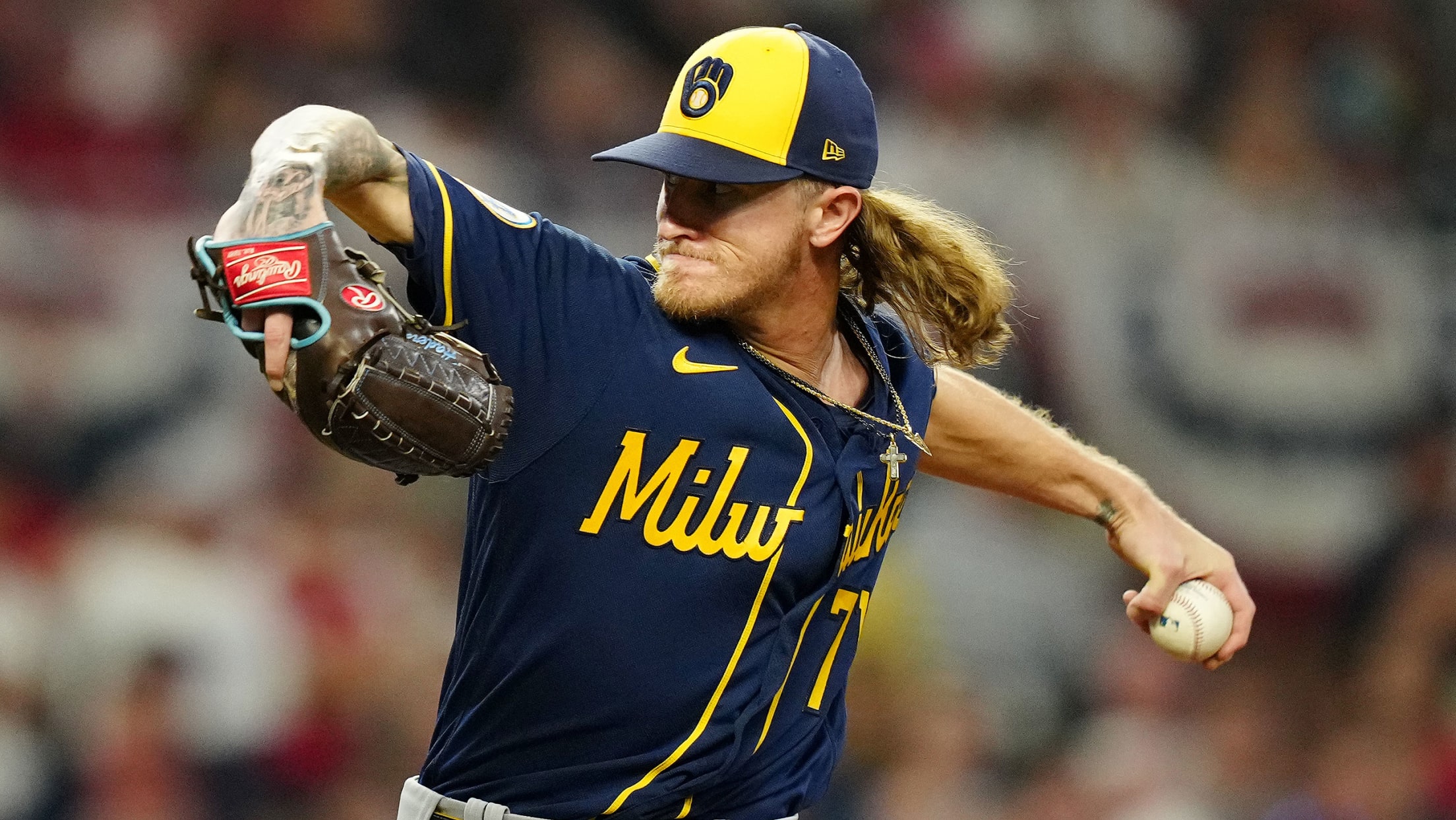 ATLANTA -- Now Josh Hader knows two types of postseason heartbreak. It can happen in a series of small cuts like the 2019 National League Wild Card Game against the Nationals, with a disputed hit by pitch, a broken-bat base hit and a game-winning single that touched the outfield turf
Burnes 'just not physically ready' for Game 4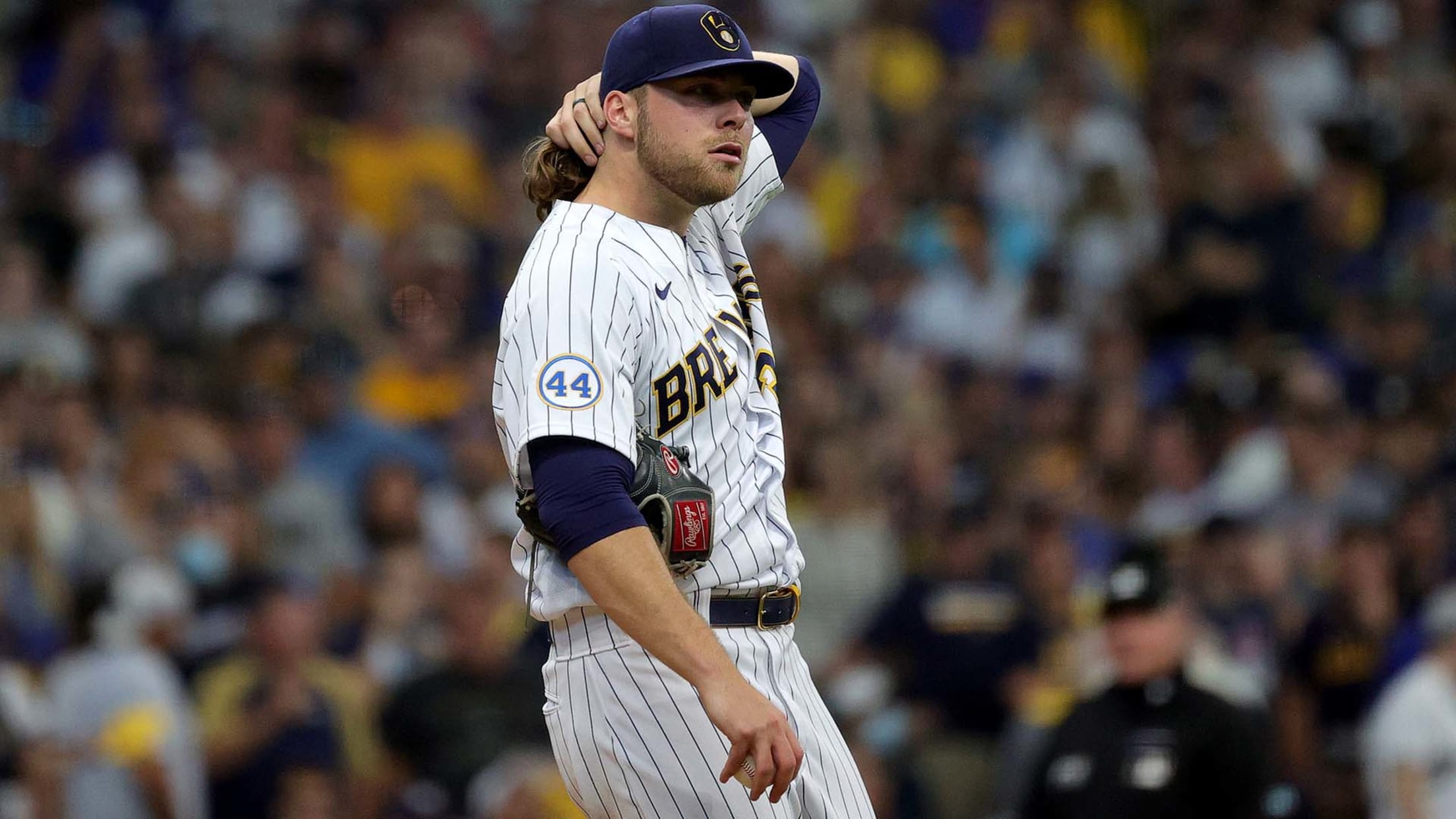 ATLANTA -- Shortly after Corbin Burnes led the Brewers to victory with six scoreless innings in Game 1 of the National League Division Series on Friday, he met with Milwaukee's coaching staff about how he could impact the series once more. He had interest in pitching again on short rest,
Brewers-Braves G4 lineups, FAQ (Live, TBS)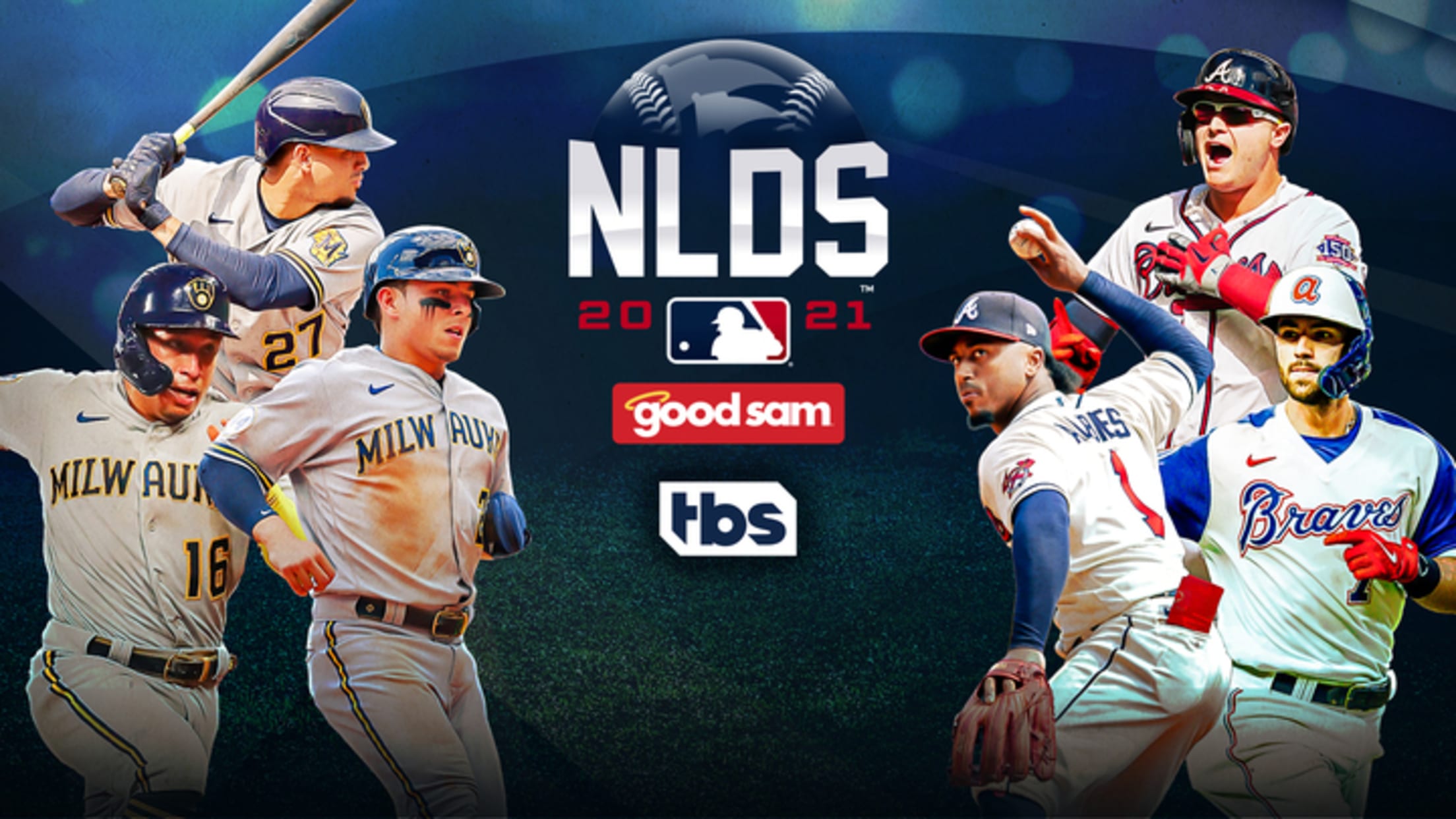 ATLANTA -- The Braves are looking to advance and the Brewers are looking to send their National League Division Series back to Milwaukee, with Game 4 underway at Truist Park. With back-to-back victories in this best-of-five format, Atlanta is one win away from advancing to a second straight NL Championship
Cain makes all-out effort, negated by fence 
Outfielder feels OK: 'I plan on being in there' for Game 4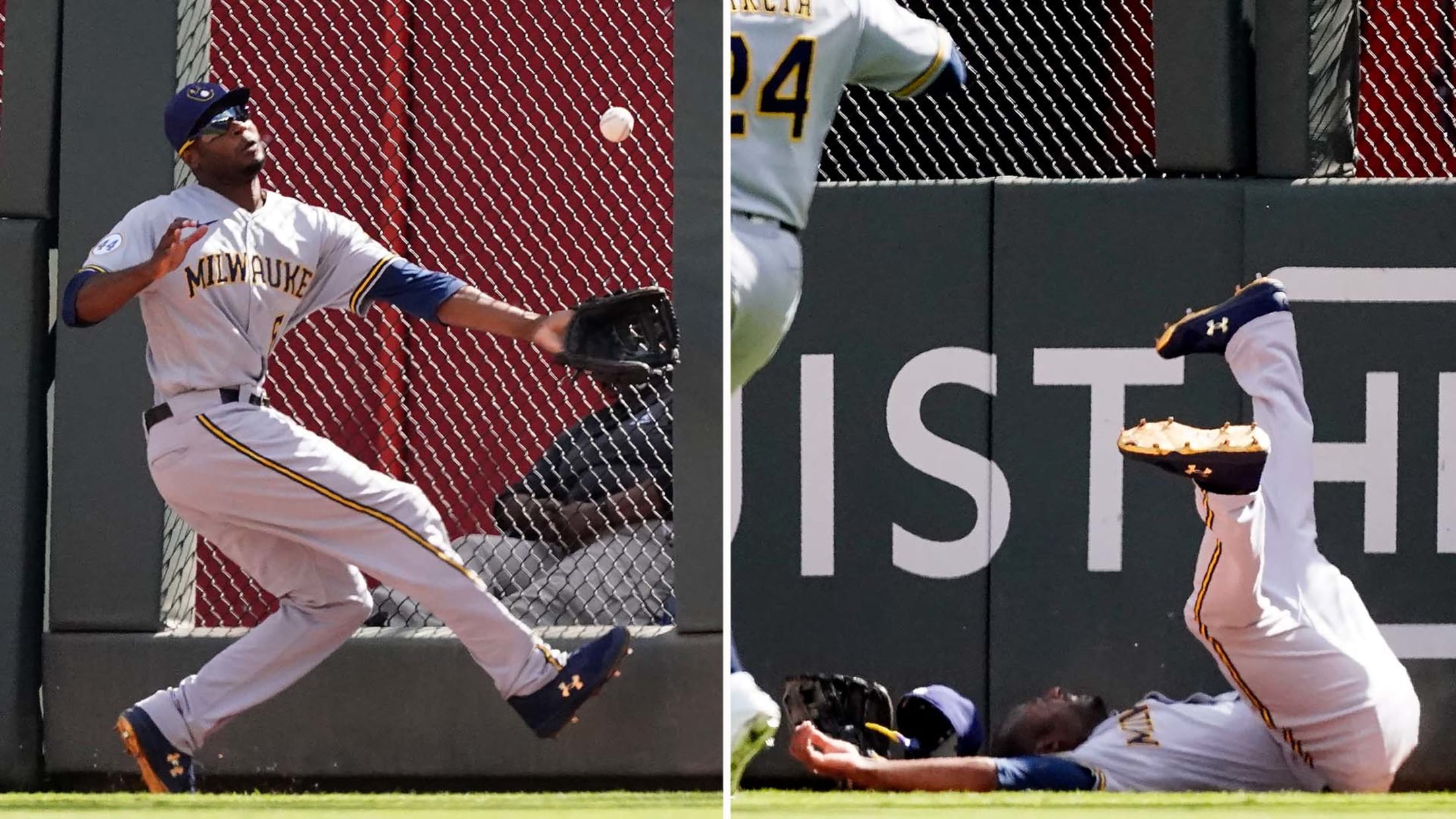 ATLANTA -- Lorenzo Cain has a long highlight reel of incredible catches in center field. And the 2019 Gold Glove Award winner nearly made another one in the fourth inning of the Brewers' 3-0 loss to the Braves on Monday afternoon in Game 3 of the National League Division Series,
If not Burnes, who will Brewers turn to in G4?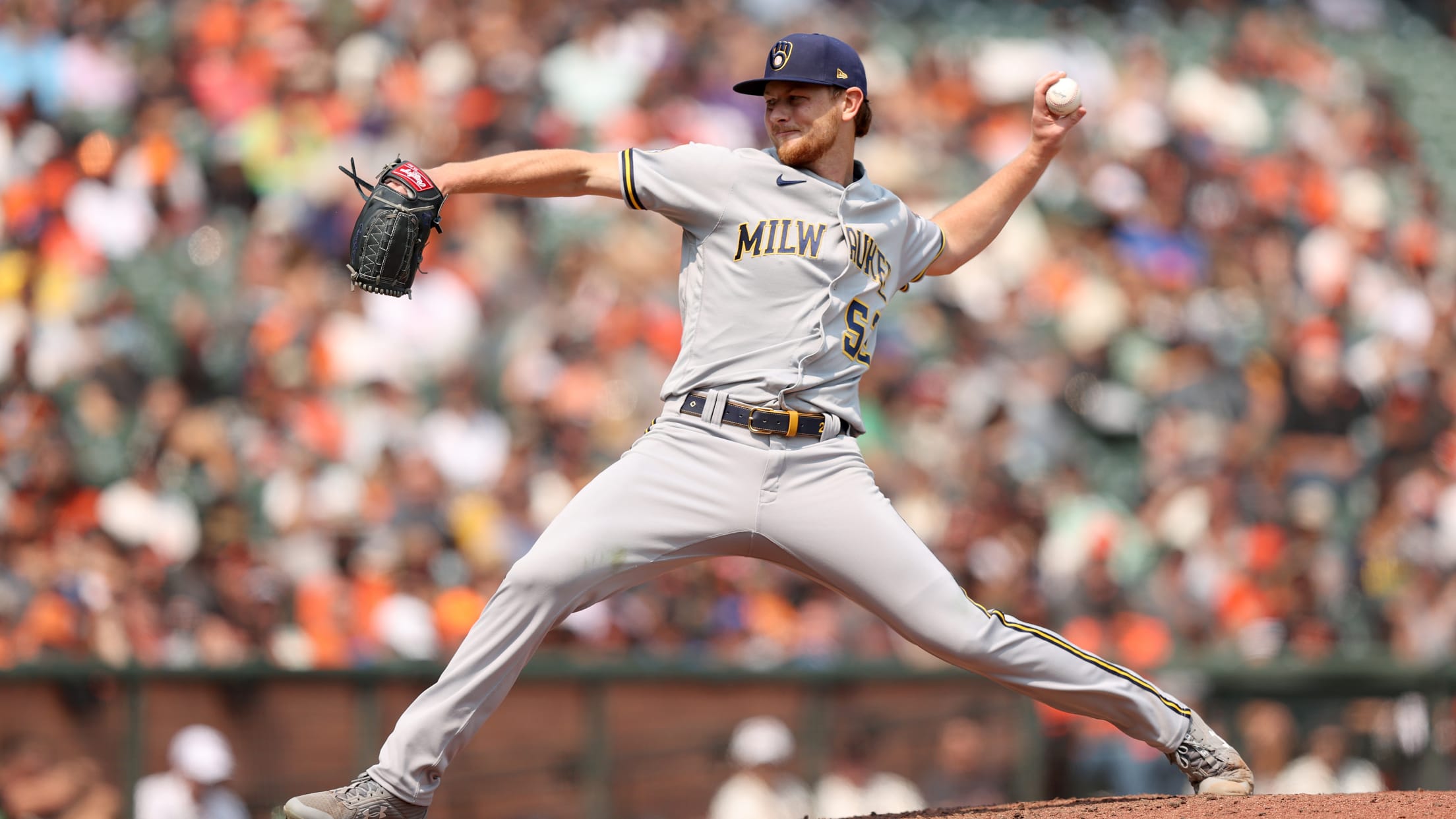 ATLANTA -- The message is simple. "It's all hands on deck," said Brewers right-hander Adrian Houser. The goal is even clearer. "We've got to find a way to win," said outfielder Lorenzo Cain. But the plan is a little hazier. "It's not going to be Corbin [Burnes]," said manager Craig
Brewers cornered after bats stay silent in G3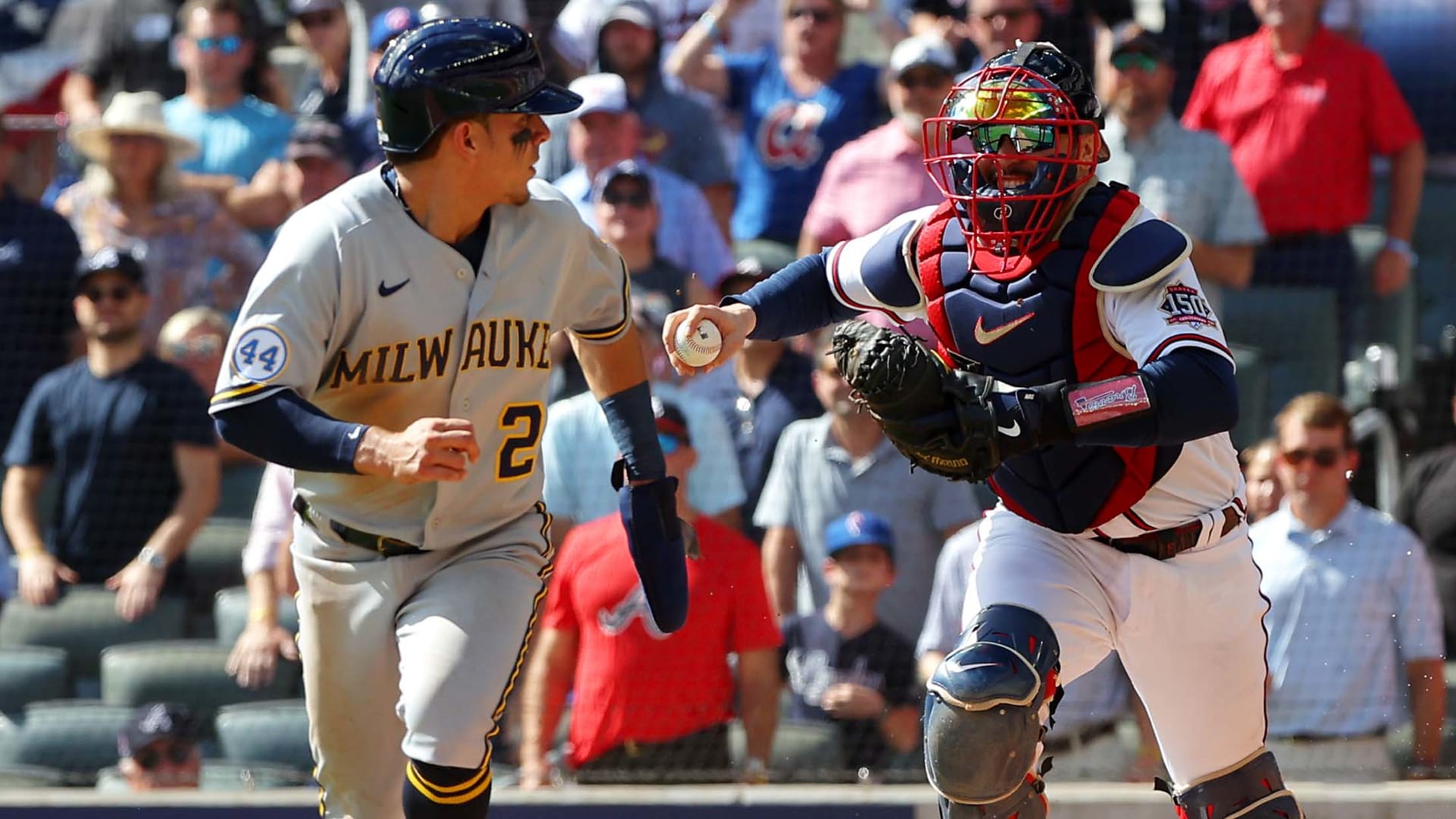 ATLANTA -- This is what happens when a team doesn't hit. Every pitching change has the potential to backfire. Every hesitation on the basepaths can make a difference. Every hard-luck line drive hurts a little more. With the Crew's lineup stuck in a slumber that dates back a month now,
Joc rocks pearls, lifts Braves with pinch HR
Pederson's blast puts Atlanta 1 win from NLCS; 'It's like he's on the playground'
ATLANTA -- If the early days of Joctober are a sign of things to come, Braves fans might be wearing pearls for the rest of this month and celebrating finally having Joc Pederson on their side this time of year.
Who starts G4? 'Everybody's on the table'
Morton, Minter, Ynoa options for potential NLDS clincher vs. Brewers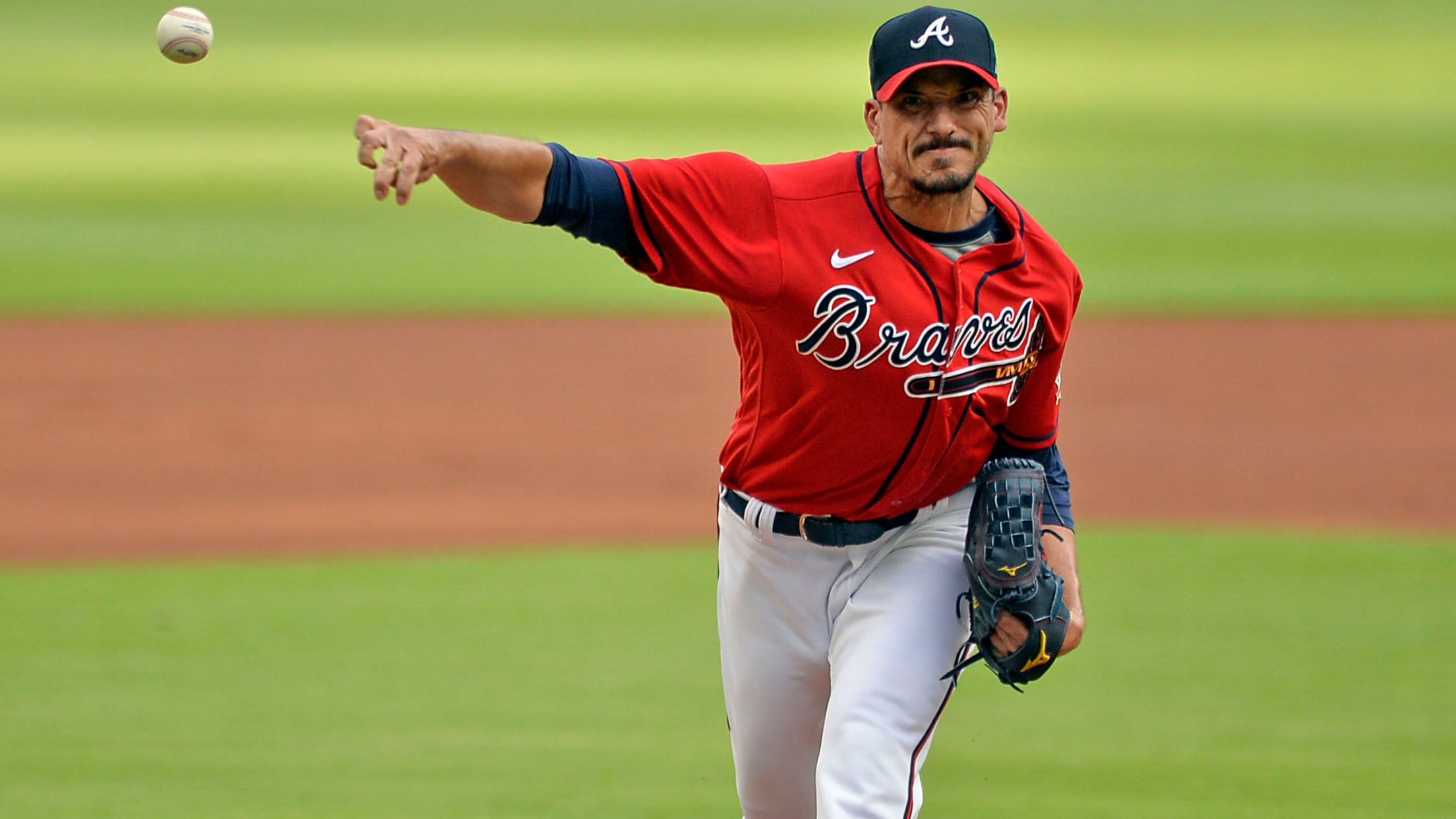 ATLANTA -- Braves right-hander Charlie Morton has not pitched on short rest in more than 13 years. But Game 4 of the National League Division Series at Truist Park could be the perfect time to snap the streak. The Braves took a 2-1 lead in the best-of-five series with a
Anderson's playoff mystique grows after gem
23-year-old boasts 0.76 ERA through first five postseason starts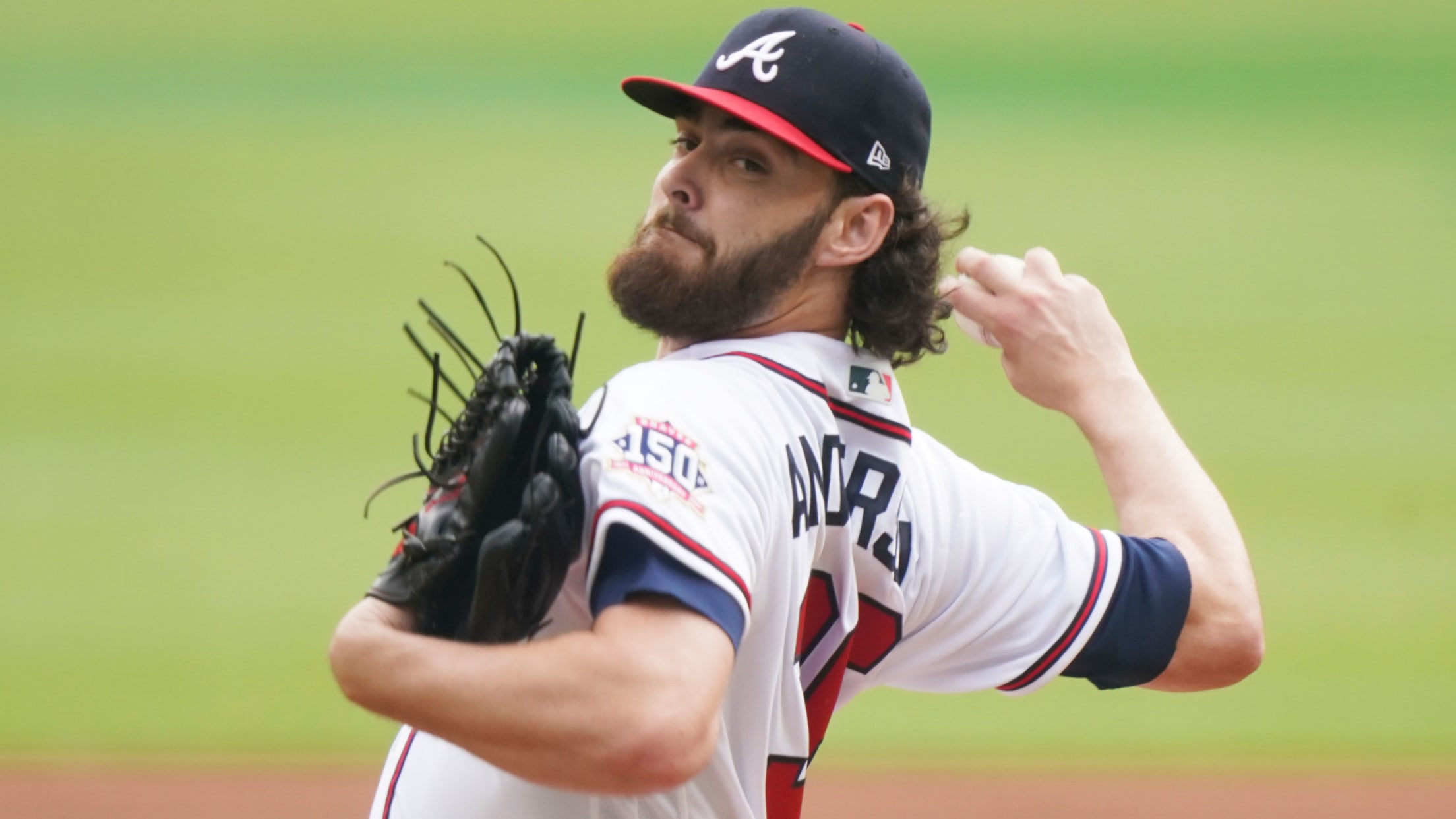 ATLANTA -- Ian Anderson's name does not lend itself to an autumnal play on words like Joc Pederson's "Joctober." He doesn't own a pearl necklace, either. Well, not as far as anybody knows anyway.
Joc stole Rizzo's bat, and it paid off big time
Talent borrows, genius steals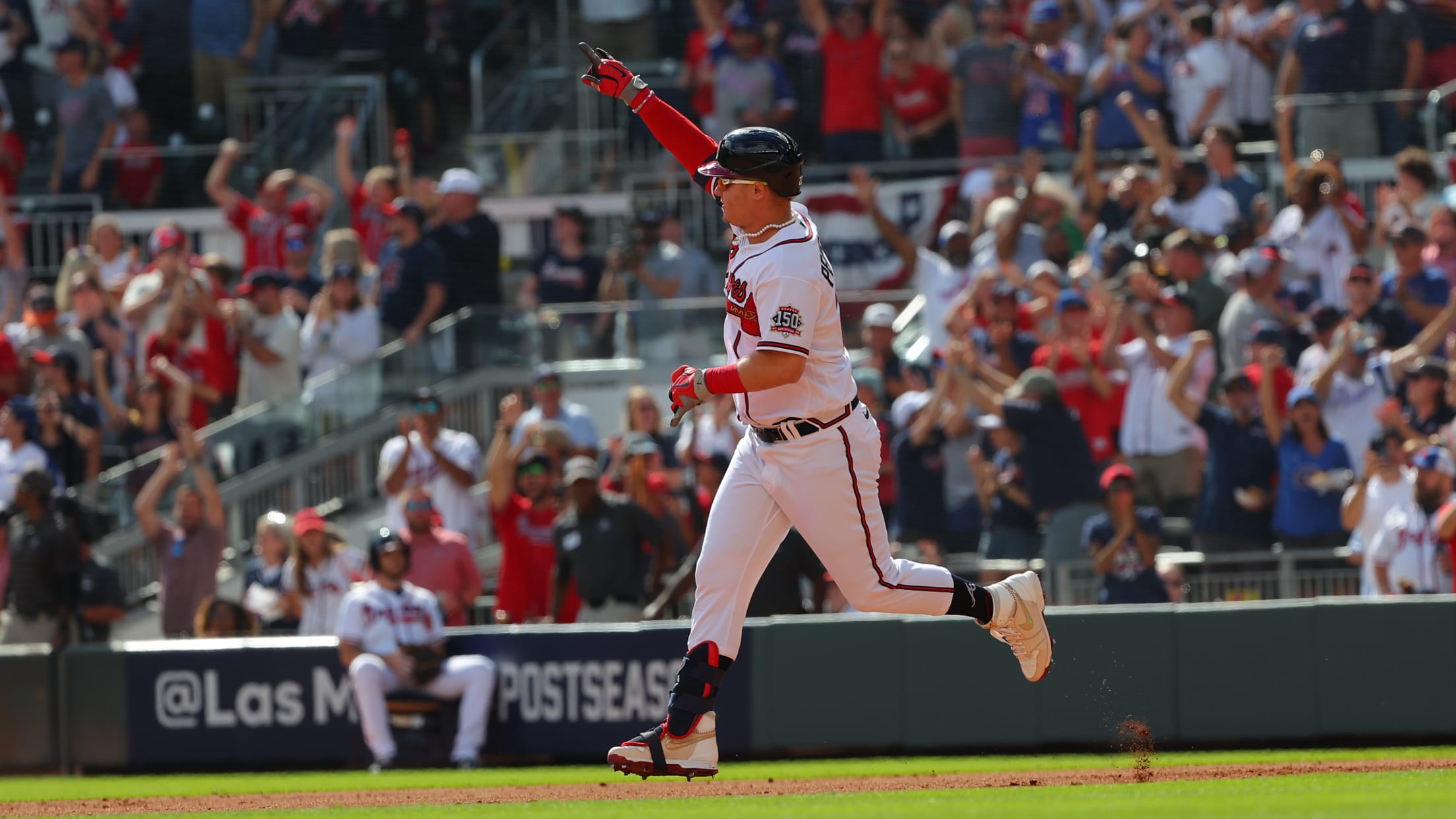 The Yankees might be out of the postseason, but Anthony Rizzo is still coming up with big hits -- thanks to Joc Pederson, at least. On Monday afternoon, Pederson hit a pinch-hit three-run home run to give the Braves a 3-0 victory over the Brewers and an all-important 2-1 lead
Baserunning faux pas leads to unique DP
Milwaukee left fielder Yelich nabs Duvall at second to prevent a Braves run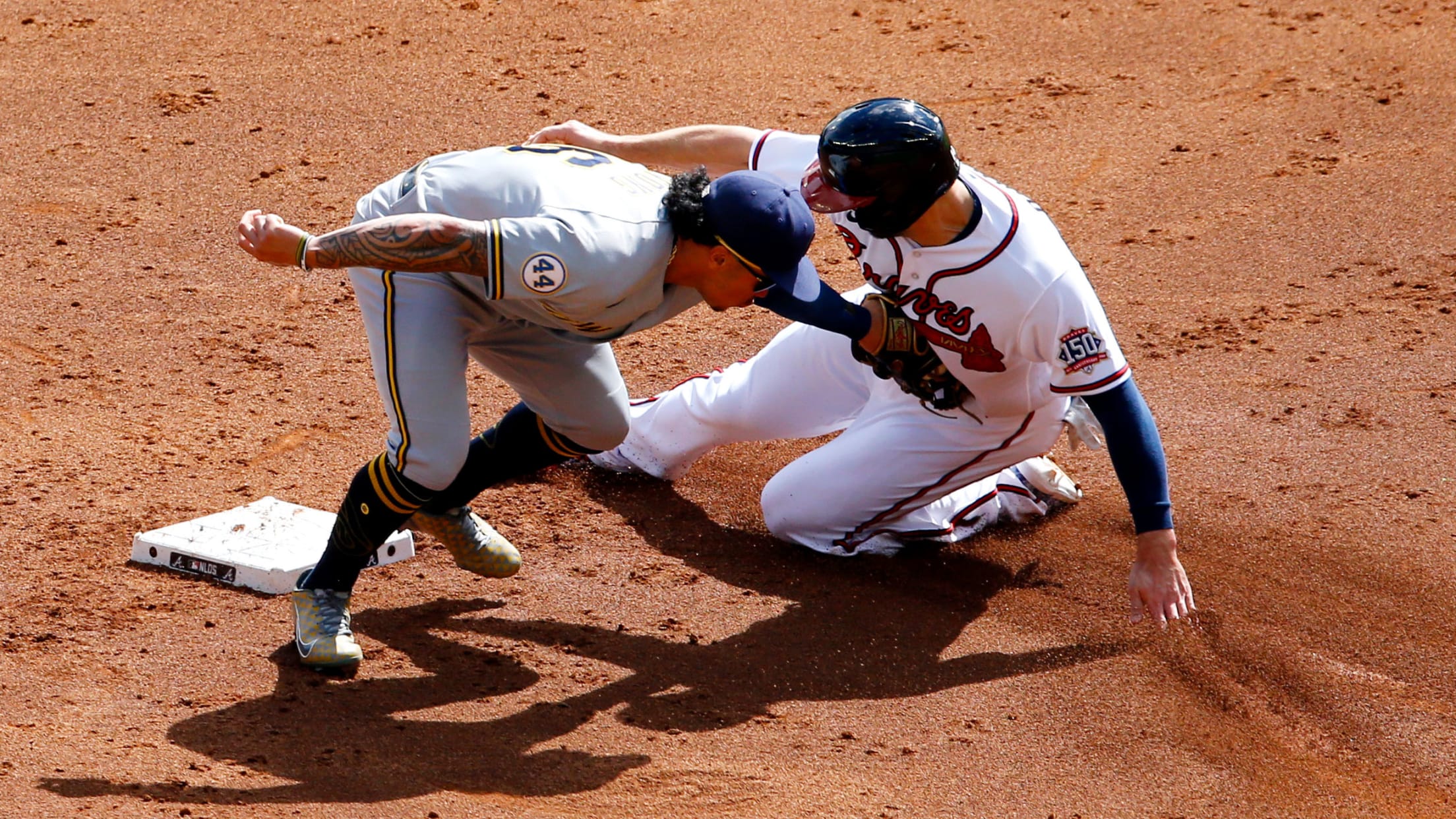 ATLANTA -- Baserunners have been testing Christian Yelich's arm in left field more and more in recent weeks. The Braves tried again in the second inning Monday afternoon at Truist Park during Game 3 of the National League Division Series, but this time, it cost them the game's first run.
HOFer Chipper Jones cannot handle foul ball
Catching a baseball is hard, even for an 8-time All-Star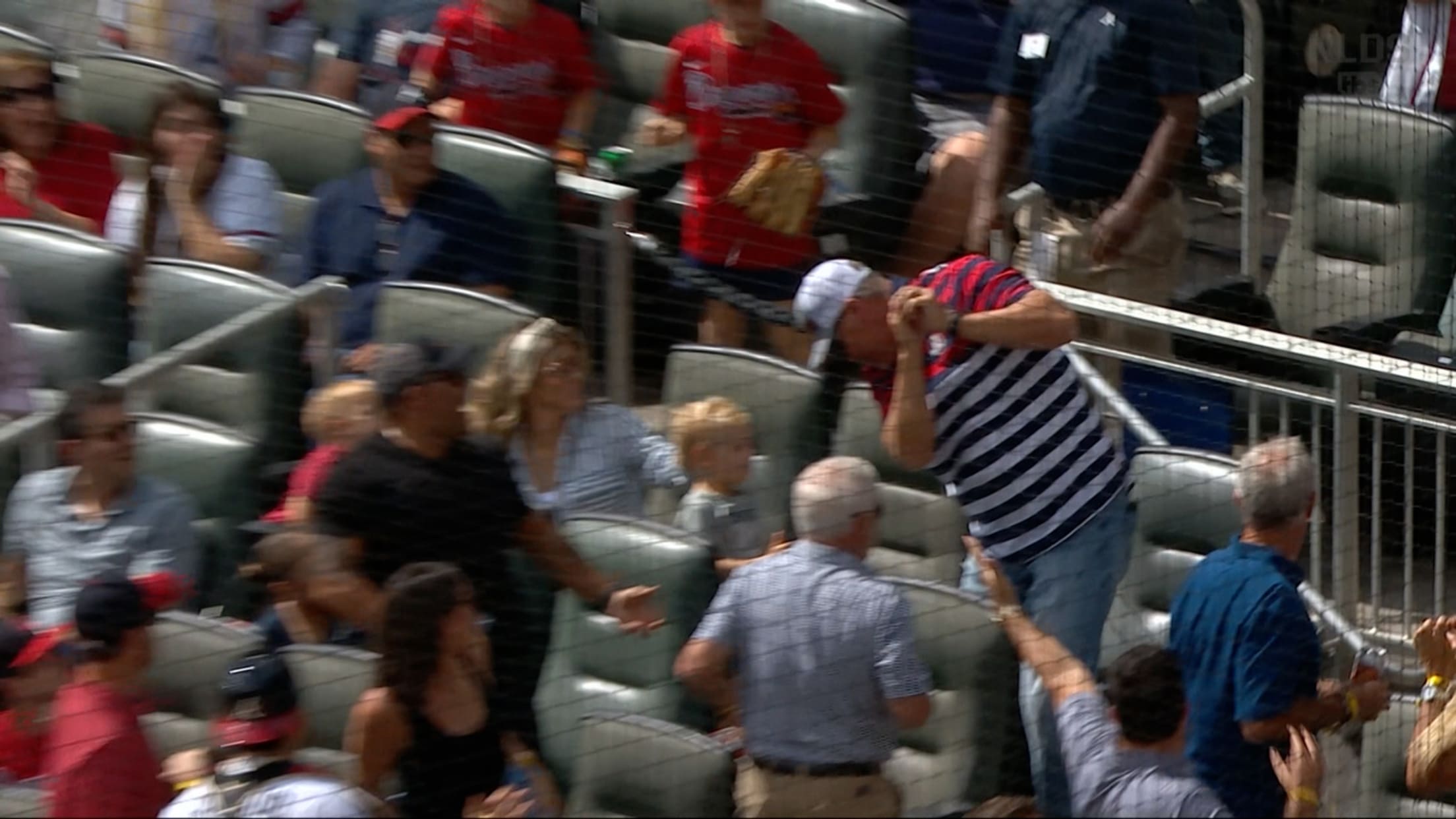 Chipper Jones hasn't played in a Major League Baseball game in nearly 10 years. Sure, maybe he's played catch with kids or taken a couple of grounders with the town softball team, but he hasn't been thrown into big league action since 2012. So, how would Chipper do if a
Crew can't back Woodruff, stifled by Braves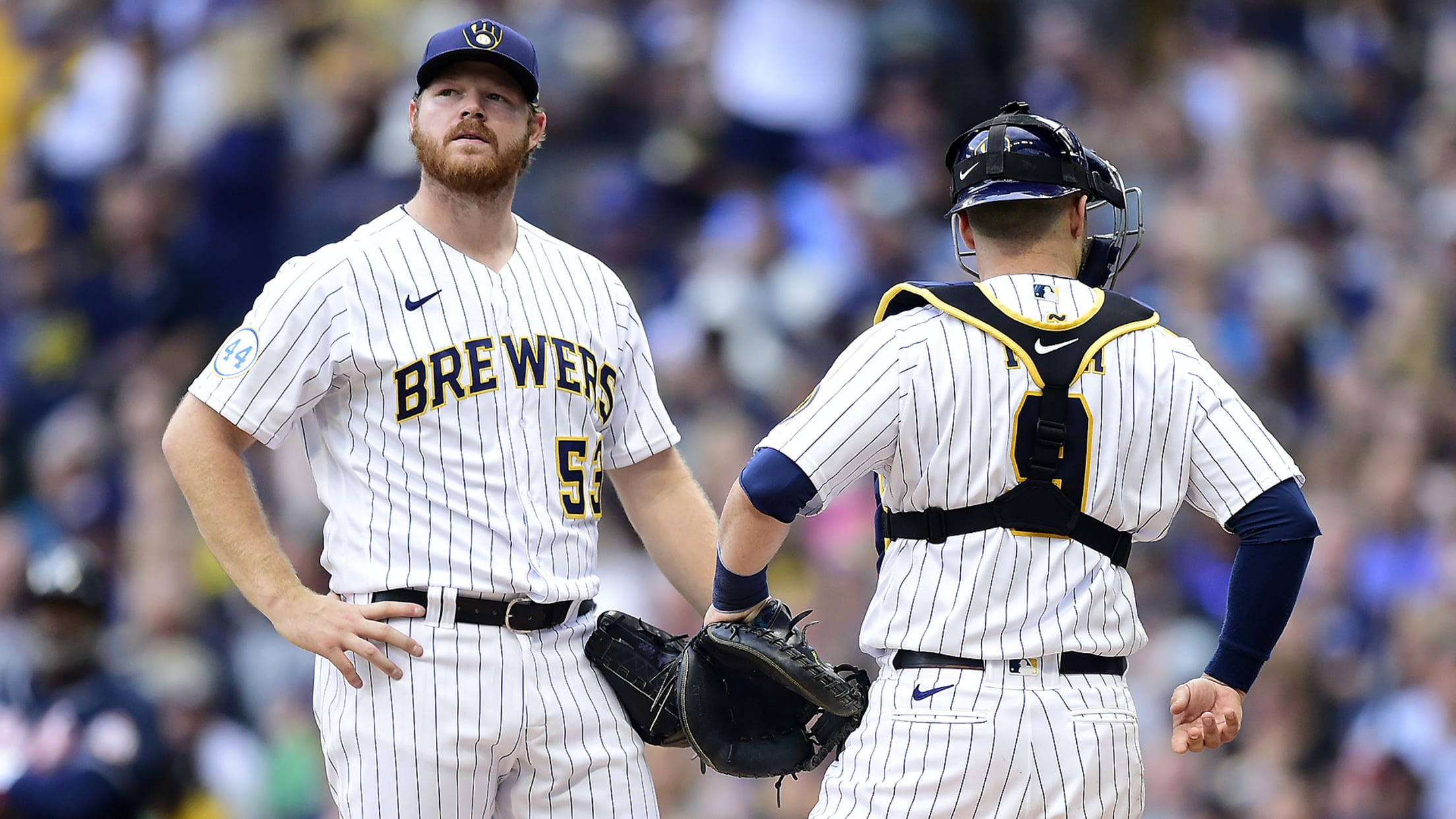 MILWAUKEE -- The Brewers still have not won a Brandon Woodruff start since August, and now the National League Division Series moves to Atlanta all square. A 3-0 Brewers loss to the Braves on Saturday at American Family Field was Woodruff's 2021 season -- and particularly his closing month of
Brewers-Braves G3 FAQ (LIVE on TBS)
MILWAUKEE -- The Braves are back in Atlanta with home-field advantage in the National League Division Series. After splitting two games with the Brewers, the Braves now get two games at home, beginning with today's Game 3 at Truist Park. So far, each team's top starting pitchers have delivered. Milwaukee's
Dream come true: Crew tabs Peralta for G3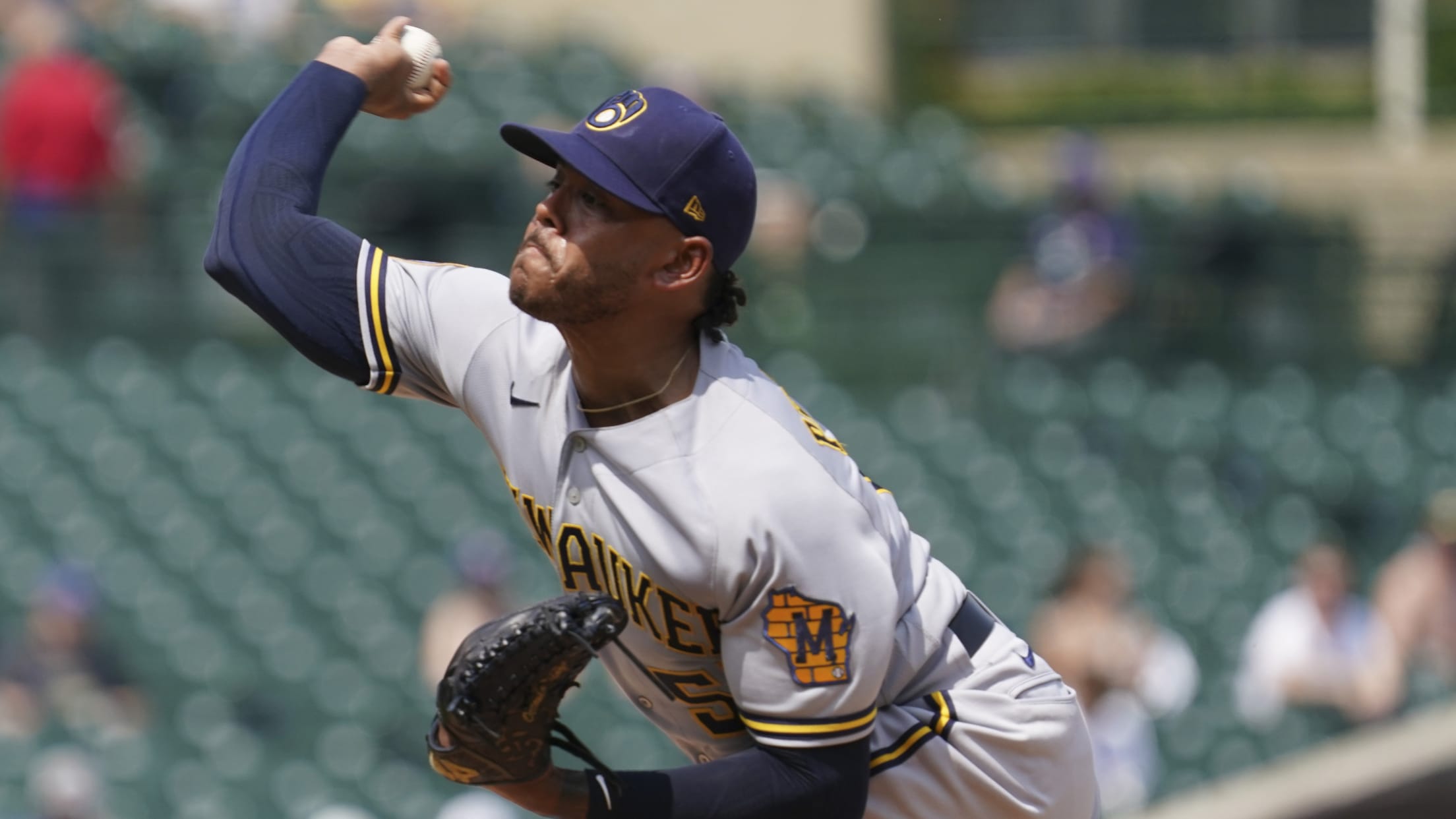 ATLANTA -- The sound of the final school bell was the start of Freddy Peralta's day. It signaled when he was allowed to rush home and plop himself in front of the family television, catching some of the epic postseason battles between the Yankees and Red Sox that helped form
3 keys for sparking Brewers' bats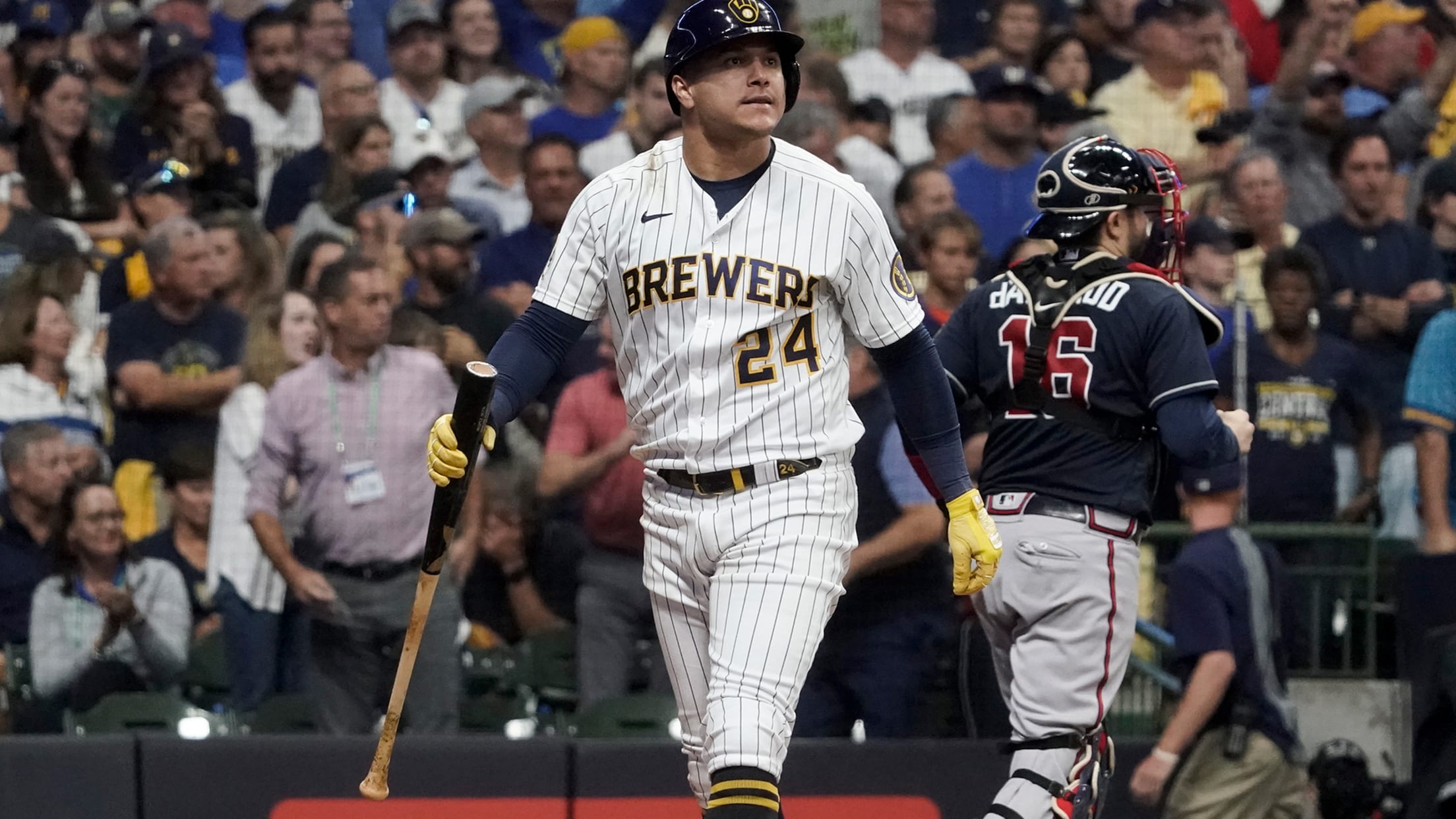 ATLANTA -- Brewers hitters combined for 66 plate appearances in the first two games of the National League Division Series, and only one of those produced any runs. Without Rowdy Tellez's two-run home run off Charlie Morton in the seventh inning of Game 1, Milwaukee could be down a pair
Aaron's presence felt as DS shifts to Atlanta
ATLANTA -- Craig Counsell didn't have the pleasure of enjoying the decades-long friendship Braves manager Brian Snitker shared with Hank Aaron. But the Brewers skipper will forever cherish the day the iconic slugger was so interested in learning how Counsell became a Major Leaguer after growing up in Milwaukee's cold