Rutschman stars in first full pro season
Keeping tabs on baseball's top prospect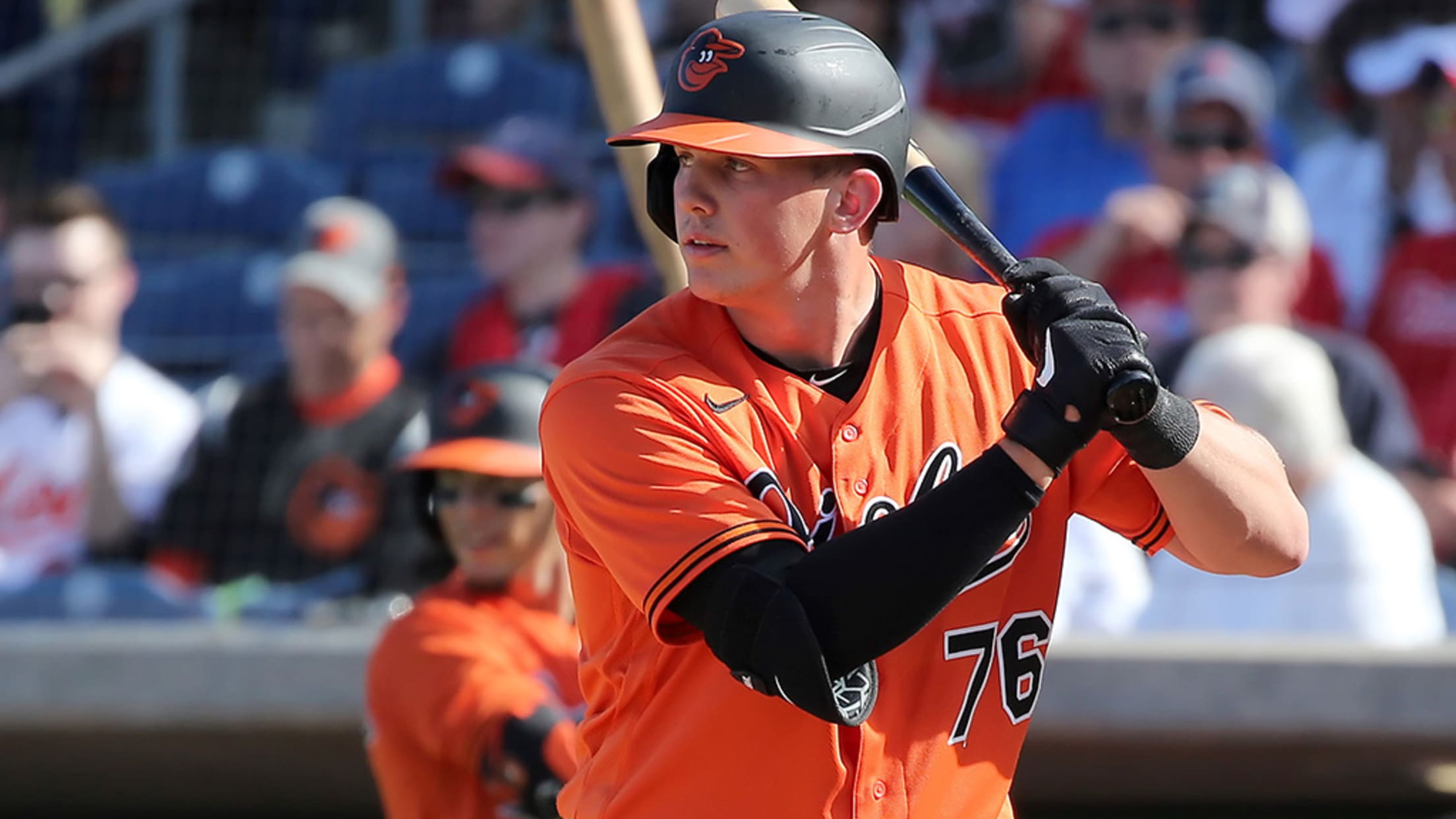 Oct. 5: Strong 2021 has Rutschman on verge of debut For Adley Rutschman and the Orioles, the future is nearly here. Rutschman completed a terrific first full professional season this weekend at Triple-A Norfolk, one that should have him knocking on the big league door come Spring Training in February.
Stowers back on O's radar after big year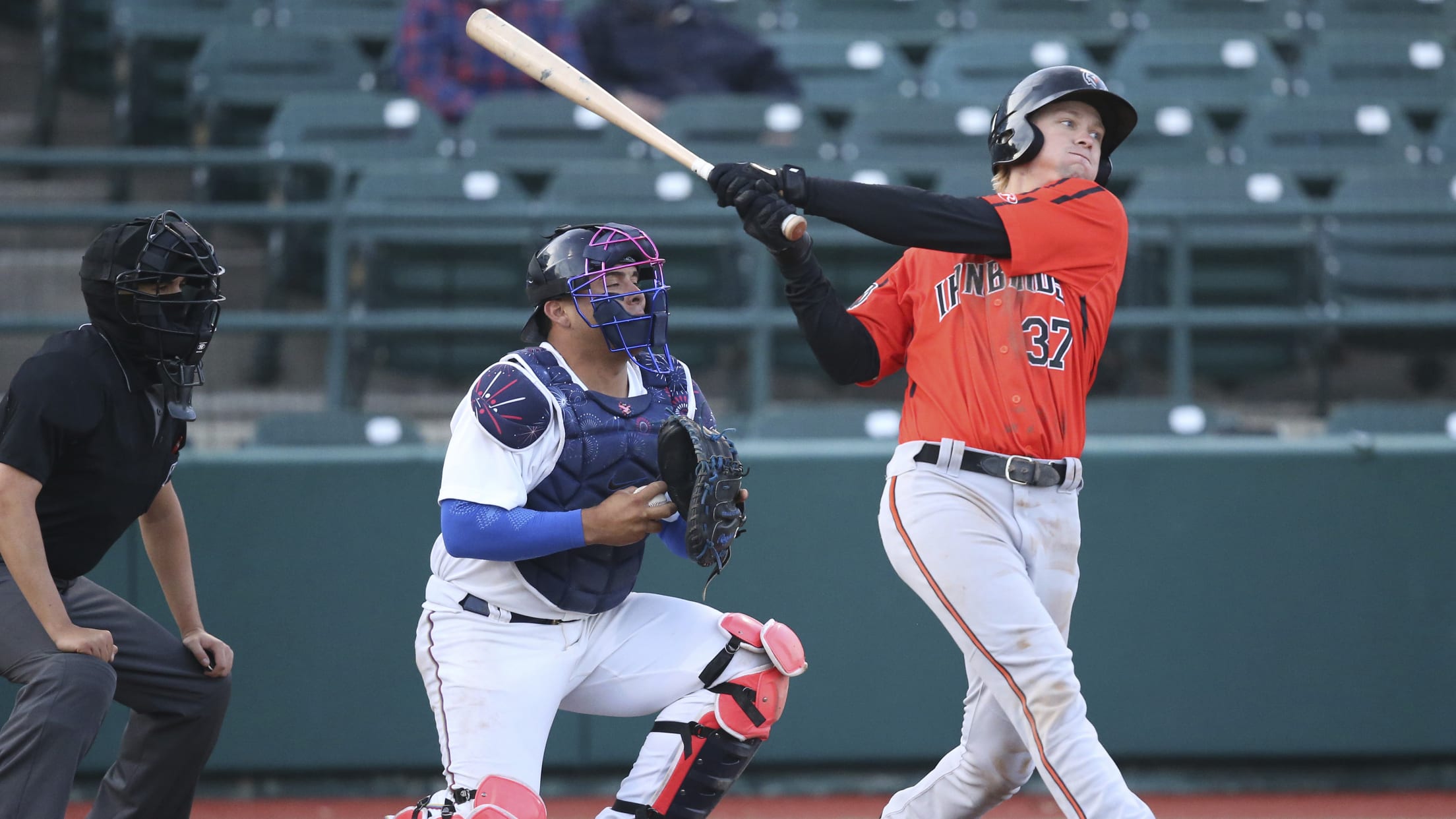 TORONTO -- The Orioles' farm system rose to the top of MLB Pipeline's rankings in 2021 on the strength of its top prospects, headlined by MLB No. 1 Adley Rutschman and baseball's top pitching prospect, Grayson Rodriguez. But those aren't the only two players in the system to be excited
Adley's accolades: O's honor top prospect
Rutschman, Kyle Stowers named Brooks Robinson Minor League Co-Players of the Year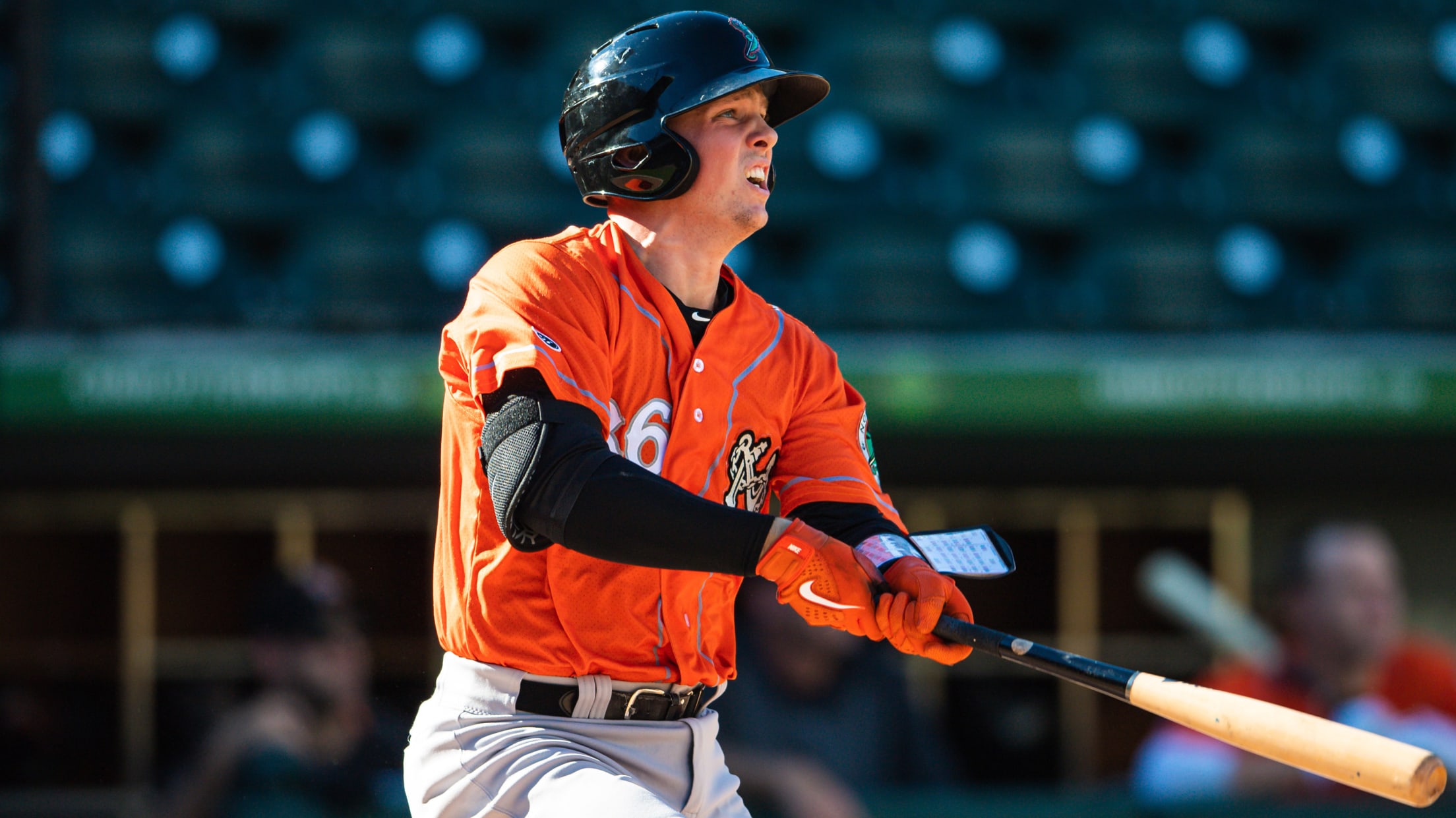 BALTIMORE -- Some of the Minor Leagues' most decorated prospects added to their hardware Sunday, when the Orioles announced the recipients of their yearly player development awards. Here is the full slate of winners from the organization that boasts baseball's best farm system, per MLB Pipeline:
Notes: Kjerstad takes BP; arms sharp in Philly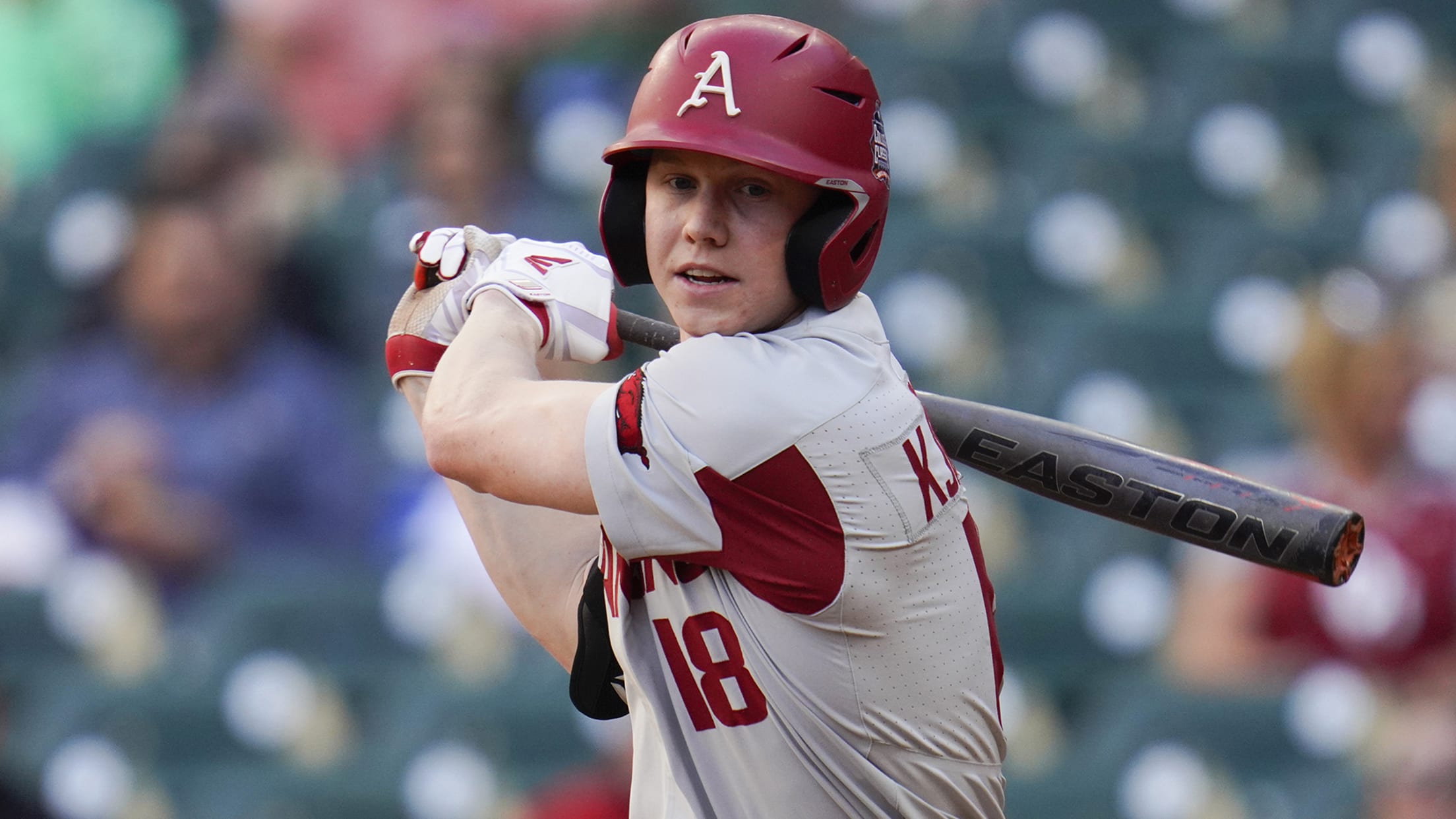 PHILADELPHIA -- Heston Kjerstad is back on the field. Fifteen months after the Orioles selected him second overall in the 2020 MLB Draft, Kjerstad resumed baseball activity this week at the club's complex in Sarasota, Fla., marking a milestone in one of it's most highly-rated prospect's recovery from myocarditis.
Here are the O's fastest-rising prospects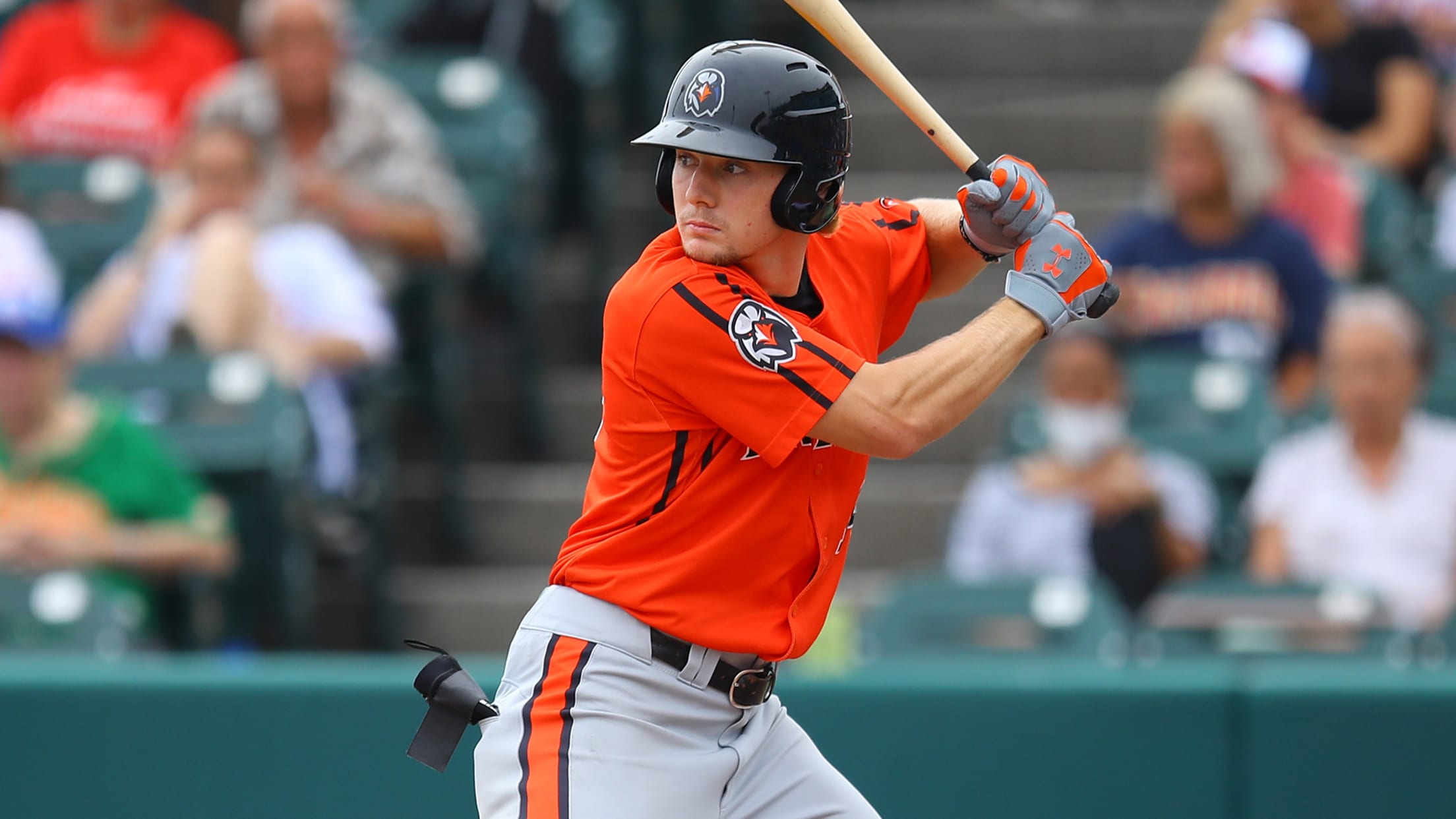 BALTIMORE -- In yet another signal of what was a year of rapid development on the farm, the Orioles this week promoted fast-rising infield prospect Gunnar Henderson to Double-A Bowie for the Baysox's stretch run. It's the third level achieved this season for Henderson, 20, who began 2021 at Low-A
Mountcastle not your typical rookie slugger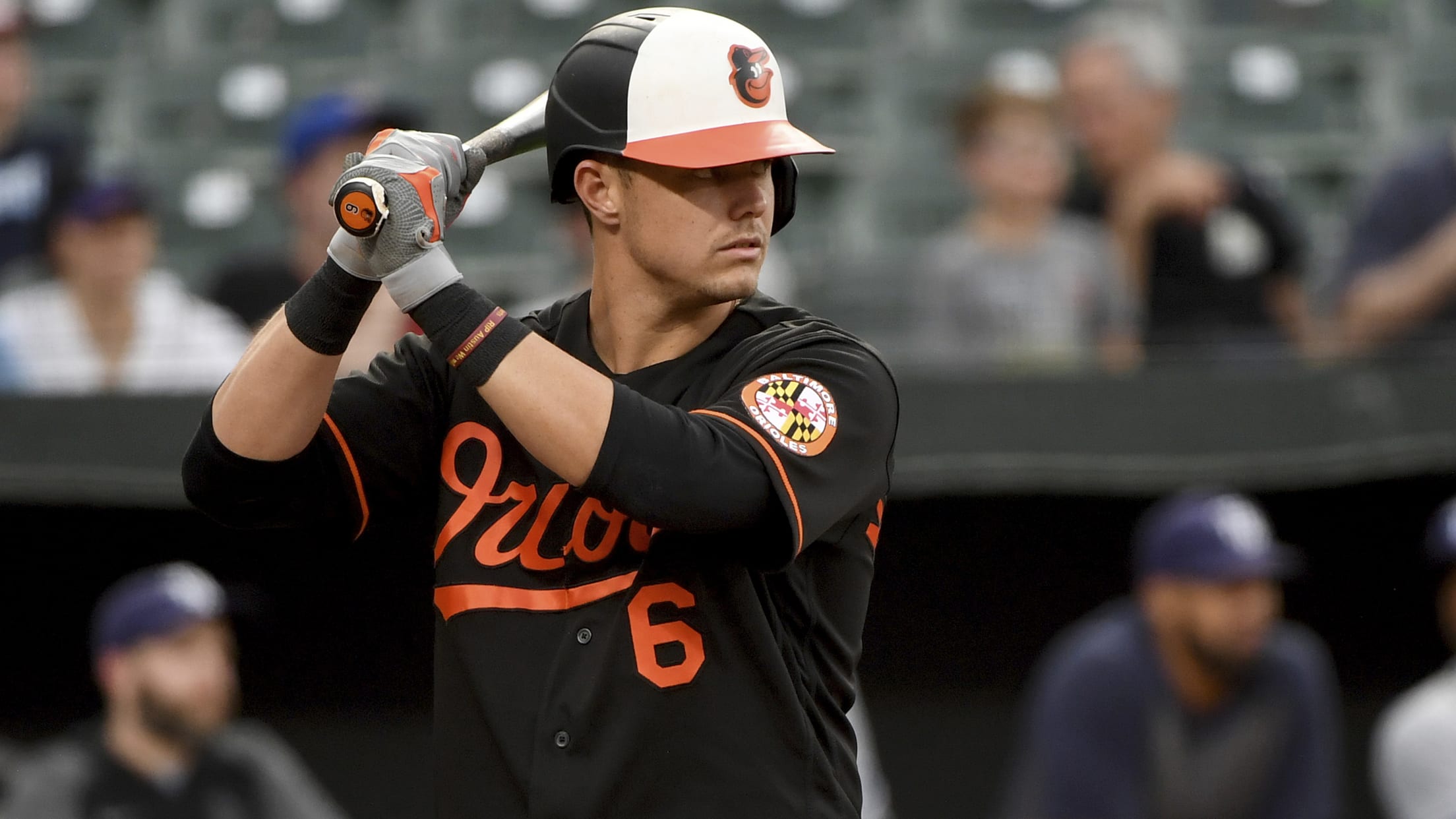 BALTIMORE -- "We need to start talking about him more for [American League] Rookie of the Year," Orioles manager Brandon Hyde said on Thursday. "Write that down, M-O-U-N ..." The skipper didn't need to finish spelling his name to know exactly who he was talking about: Ryan Mountcastle. Mountcastle smacked
Barreda hits 'pinnacle' after O's 9-run rally
Baltimore is first club to have relievers win their MLB debuts back-to-back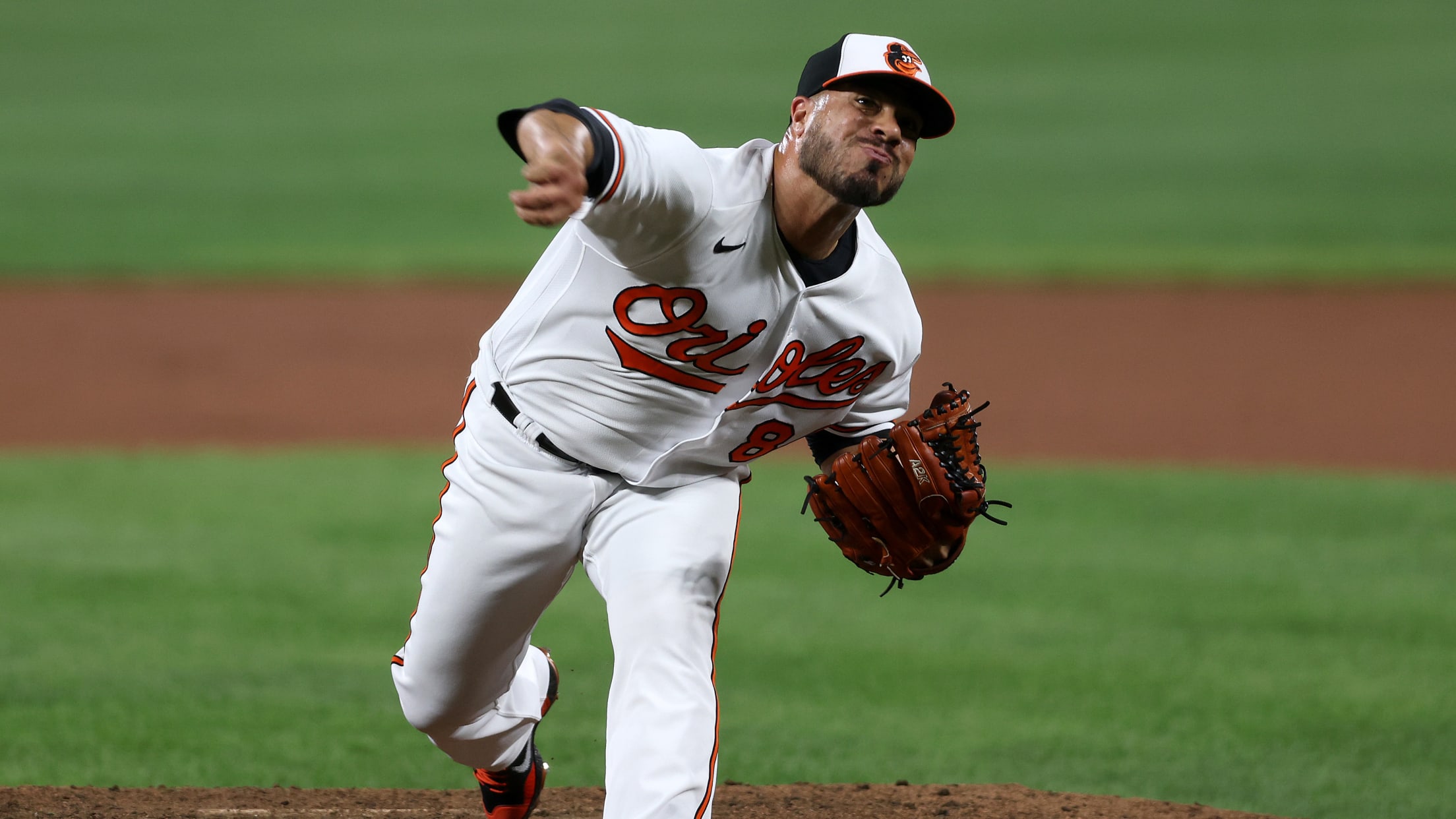 BALTIMORE -- Manny Barreda ran from the bullpen to the pitcher's mound to start the eighth inning. He took a big, deep breath before tossing a fastball to start off against the bottom of the Royals' lineup. It was a moment 14 years in the making for the Orioles pitcher.
'Cool moment' as Baumann wins MLB debut
Right-hander attacks zone, logs 3 2/3 strong IP after promotion from Triple-A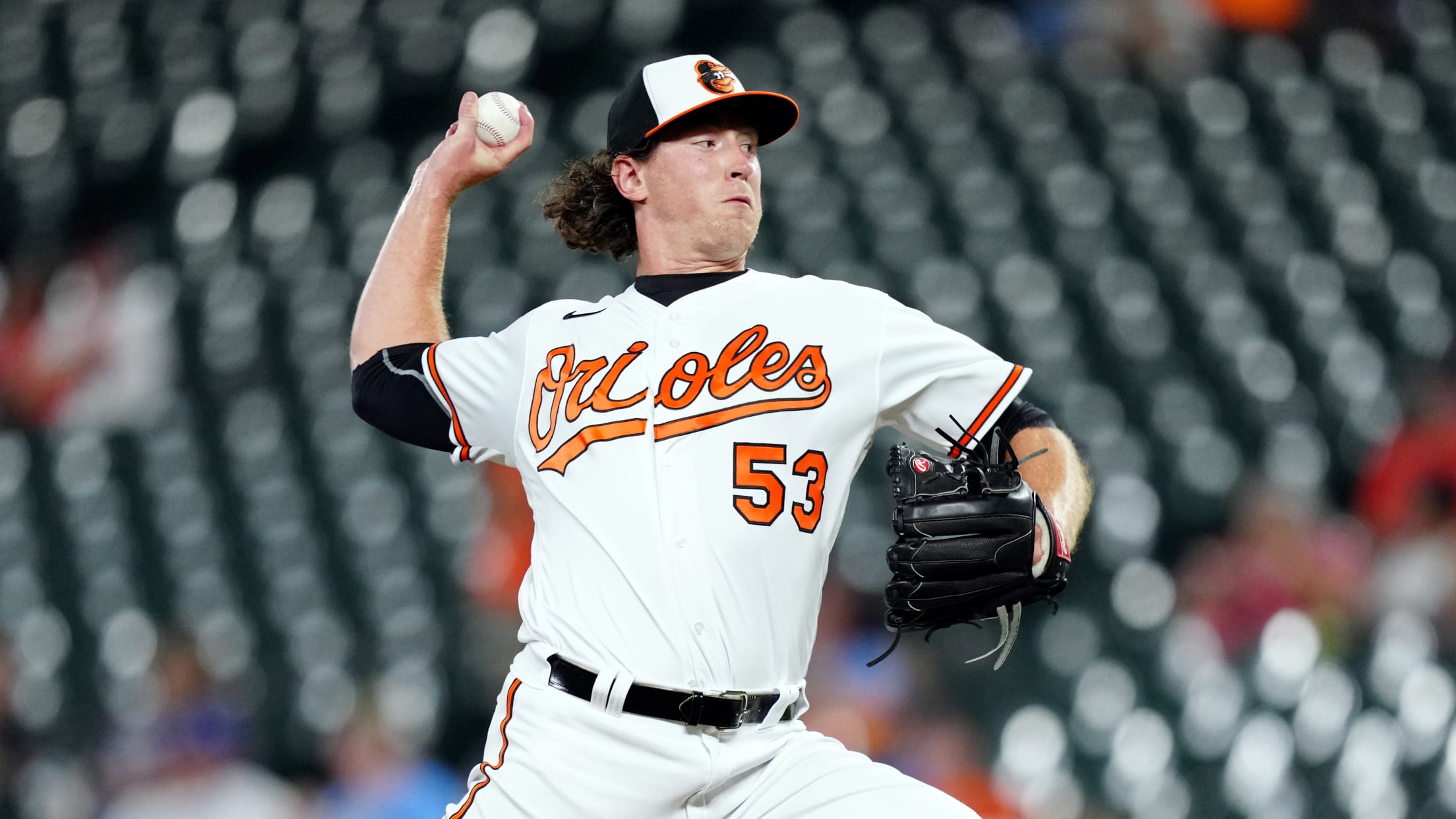 BALTIMORE -- Mike Baumann gave Orioles fans a potential preview of better days ahead, pitching 3 2/3 strong innings to win his big league debut as Baltimore rolled to a 7-3 victory over the Royals on Tuesday night at Camden Yards. The 25-year-old right-hander, ranked as the club's No. 10
Youngsters to eye as O's head into Sept.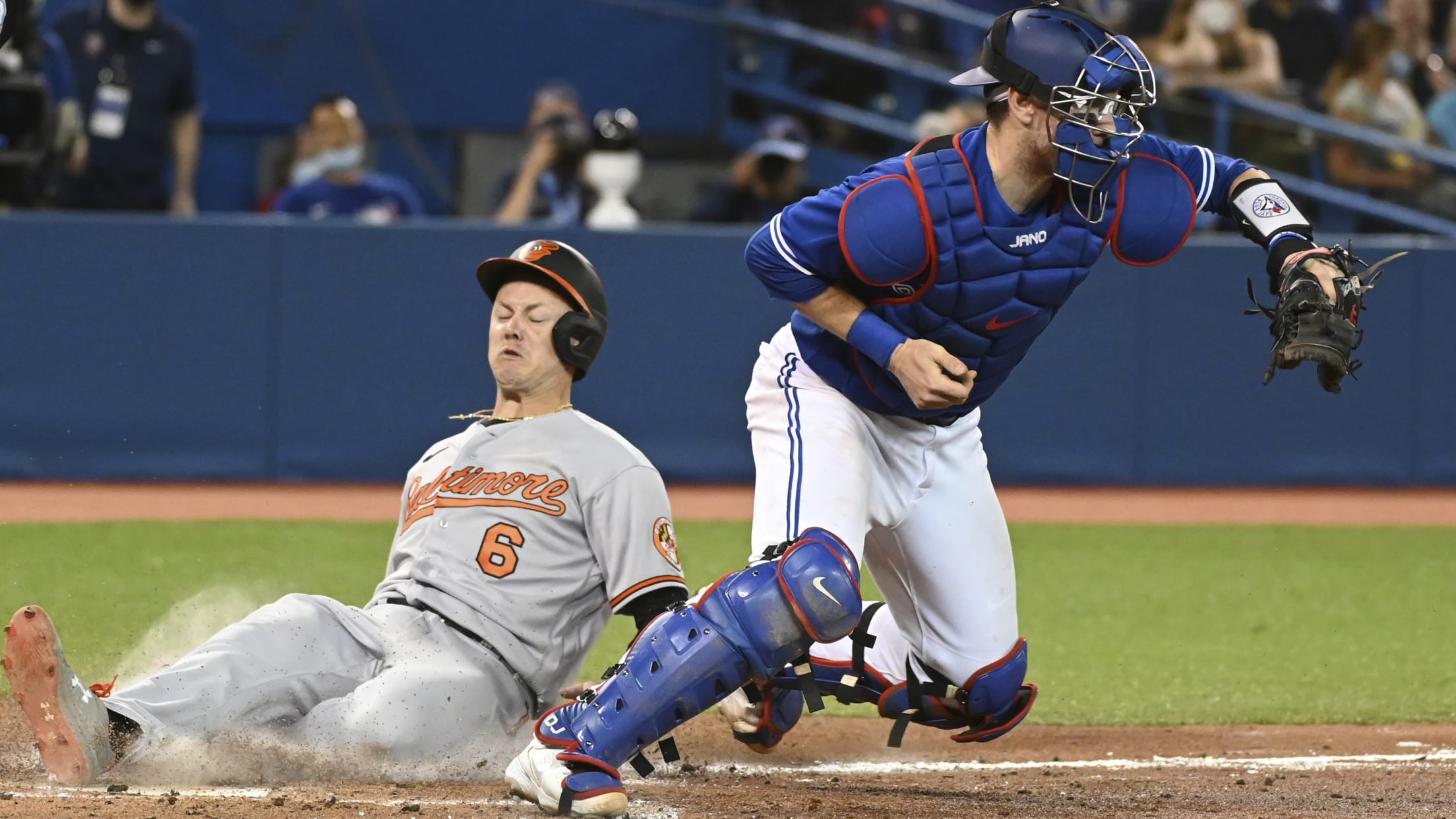 The Orioles say, "Bring on September." They closed a trying August on Tuesday night with a 4-2 win over the Blue Jays at Rogers Centre, ushering in the regular season's final full month on a high note. Tuesday's win -- just the O's fourth in 28 August games -- came
Daily updates on Adley Rutschman from Aug.
Keeping tabs on baseball's top prospect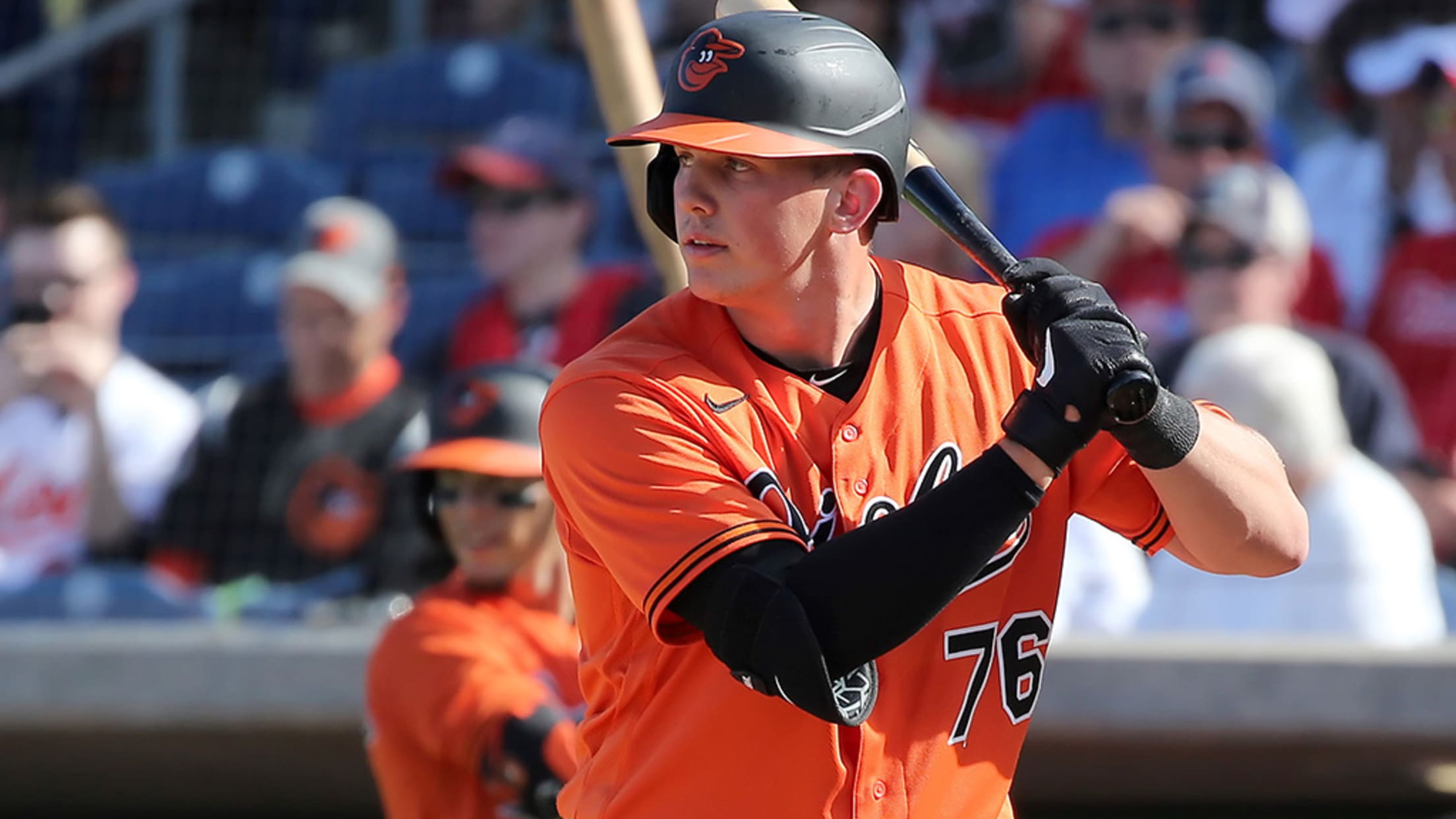 Aug. 31: Extends on-base streak by reaching twice Adley Rutschman reached base twice in Triple-A Norfolk's 1-0 loss to Charlotte, extending his on-base streak to a dozen games. Rutschman went 1-for-3 on the day, tallying a single and a hit-by-pitch. He was thrown out at second trying to stretch his
This week's top O's Minor League performers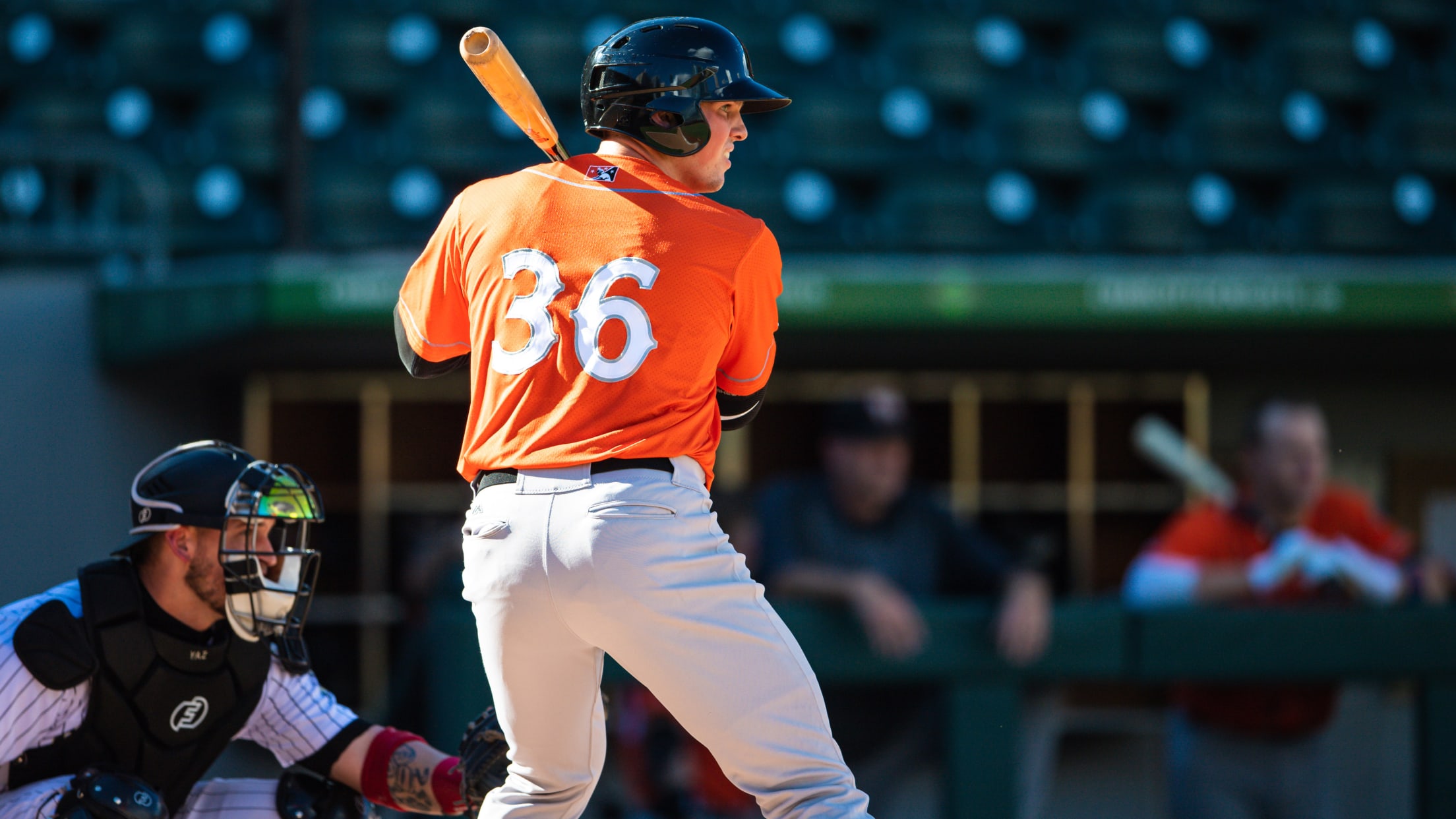 With the Orioles' Minor League system now ranked No. 1 in baseball by MLB Pipeline, it's time to pay attention. All summer at MLB.com we'll be keeping tabs on the top performers from each rung of the Minor League ladder with weekly Sunday roundups. Think of it as a way
López's stuff trending up out of bullpen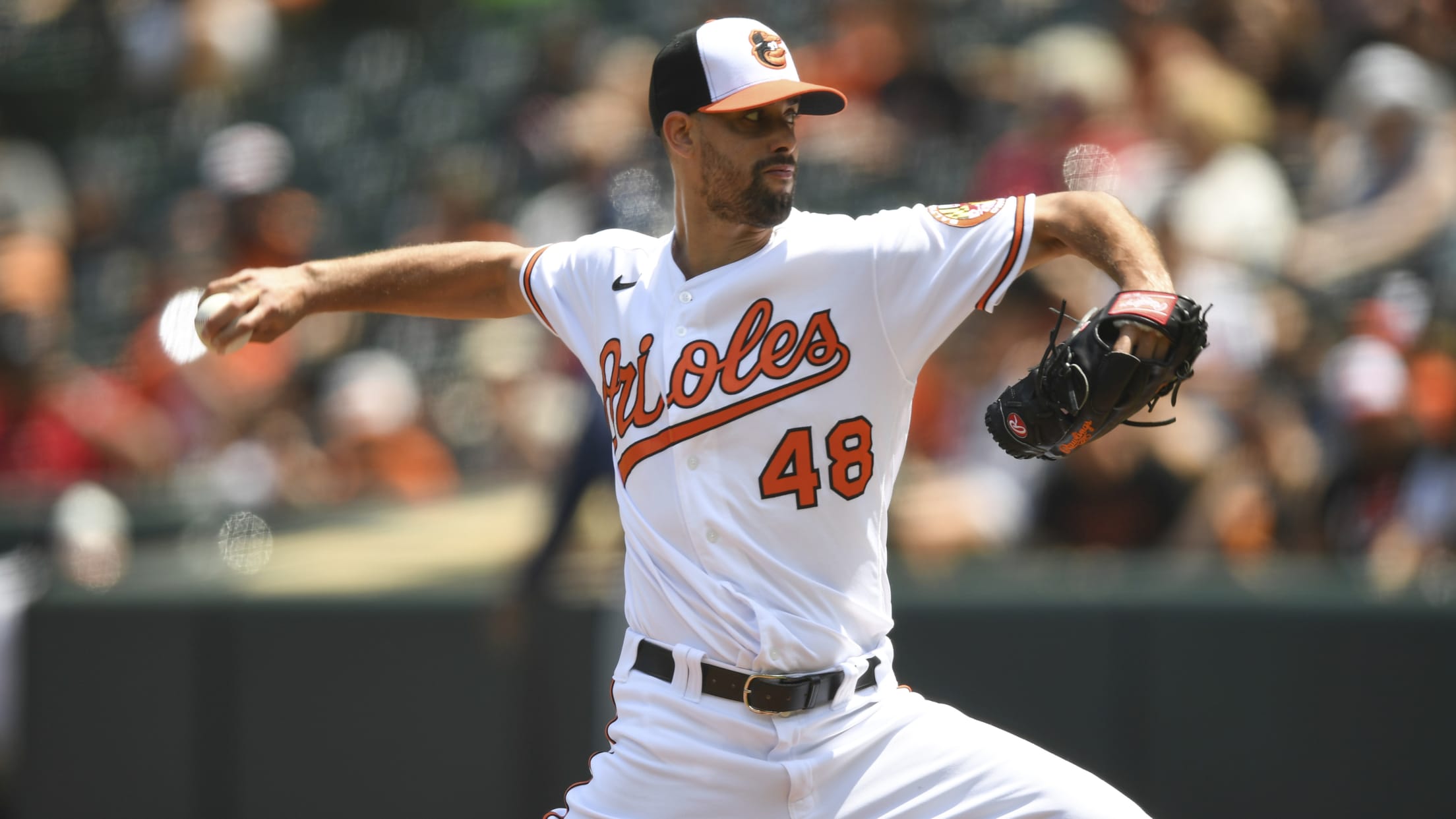 BALTIMORE -- It has been only two appearances, but manager Brandon Hyde is already happy with the relief work he has seen from Jorge López. In Thursday's 13-1 win over the Angels, the righty reliever tossed two innings of shutout ball, walking one and fanning four in his second appearance
Breaking down the O's top-ranked system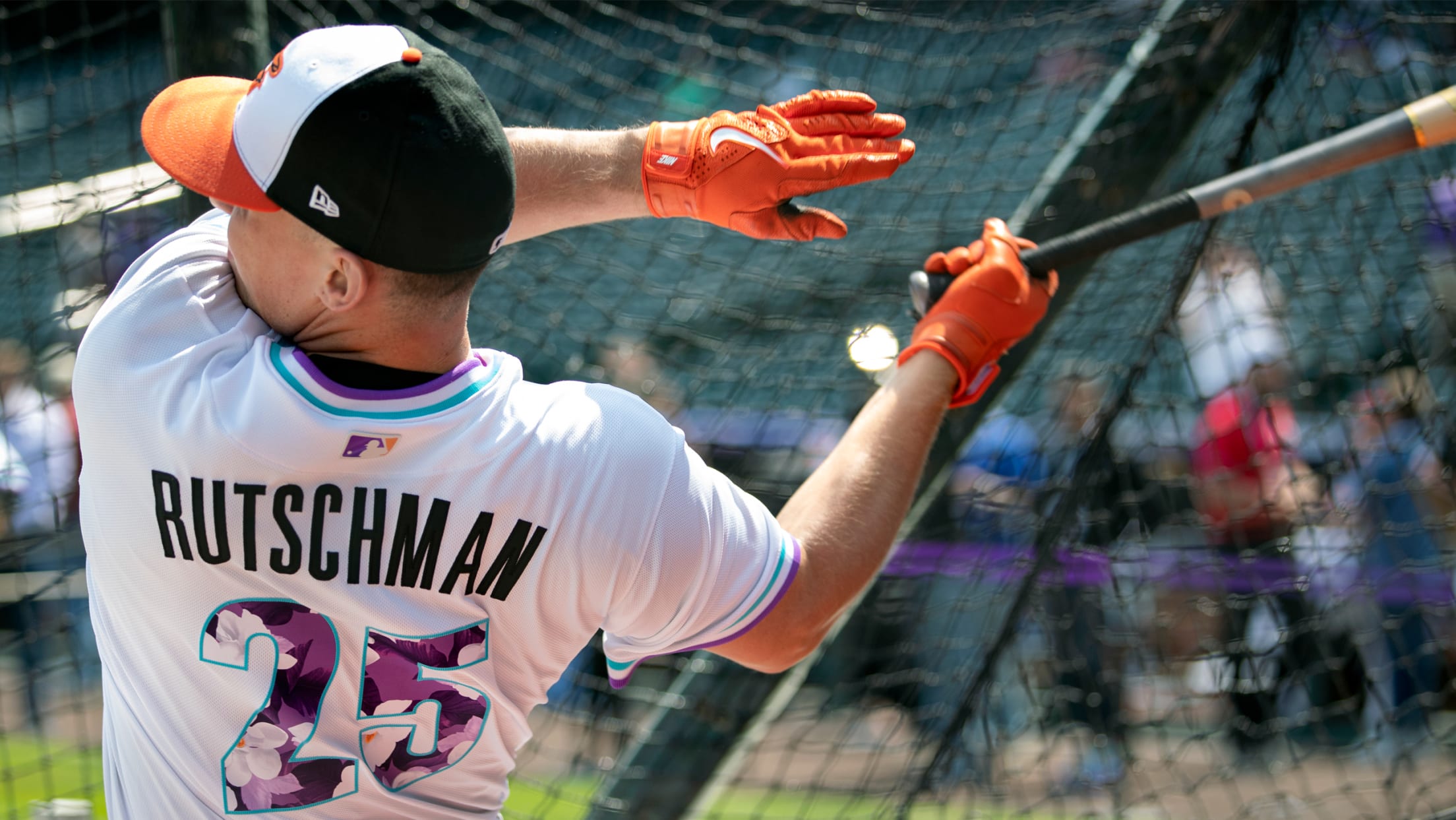 BALTIMORE — To the Orioles, being crowned baseball's top farm system by MLB Pipeline is less of an achievement and more of a marker, a step toward the type of sustainable success at the big league level they've been building toward now for years. Headlined by Adley Rutschman and Grayson
O's call up No. 18 prospect Jahmai Jones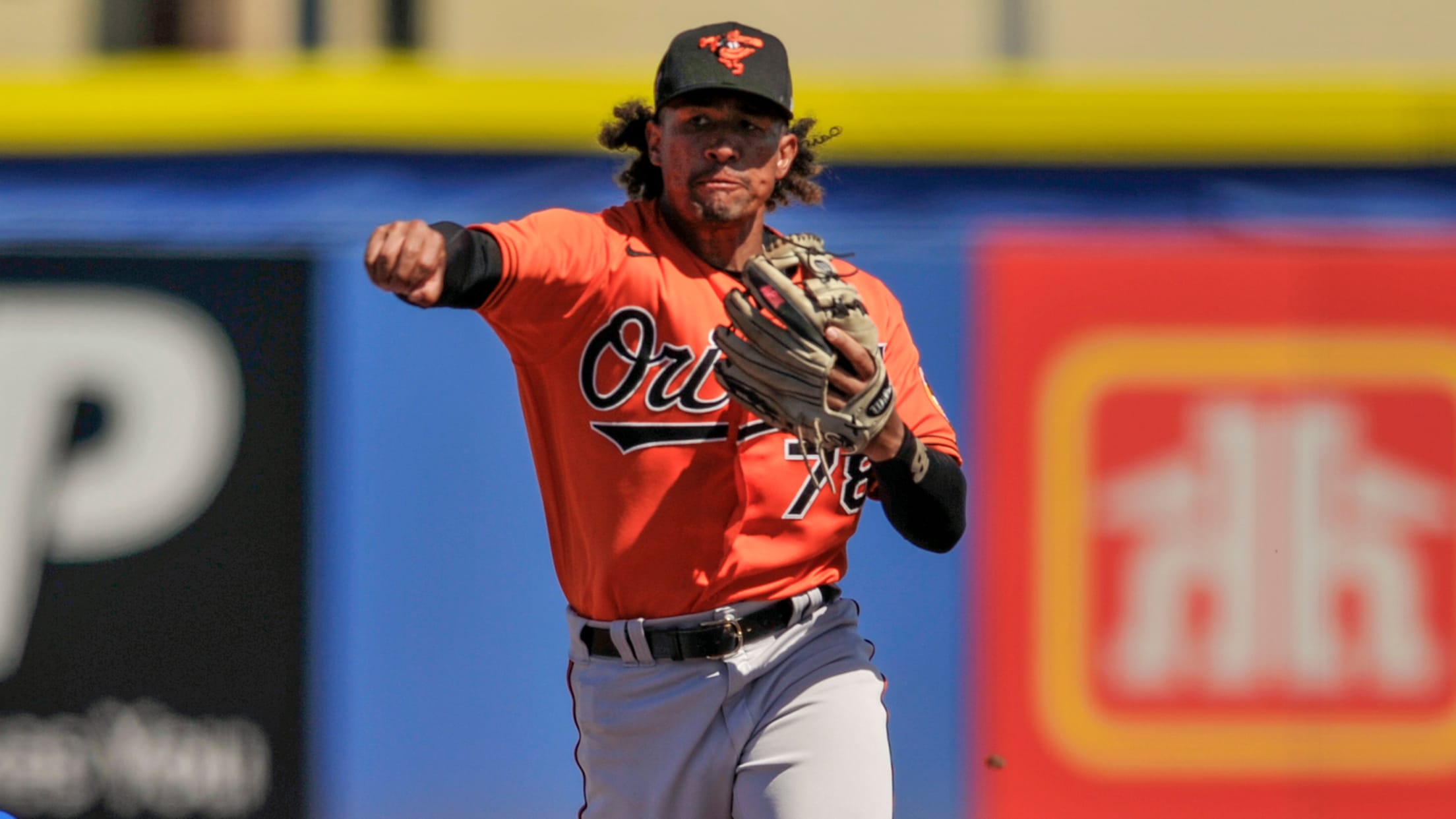 BALTIMORE -- No team has gotten less production out of second base than the Orioles this season, with the eight players they've given an opportunity to combining for the lowest collective OPS of any team at the position. Is Jahmai Jones the answer? In one of their most highly anticipated
O's Minor League update: latest stars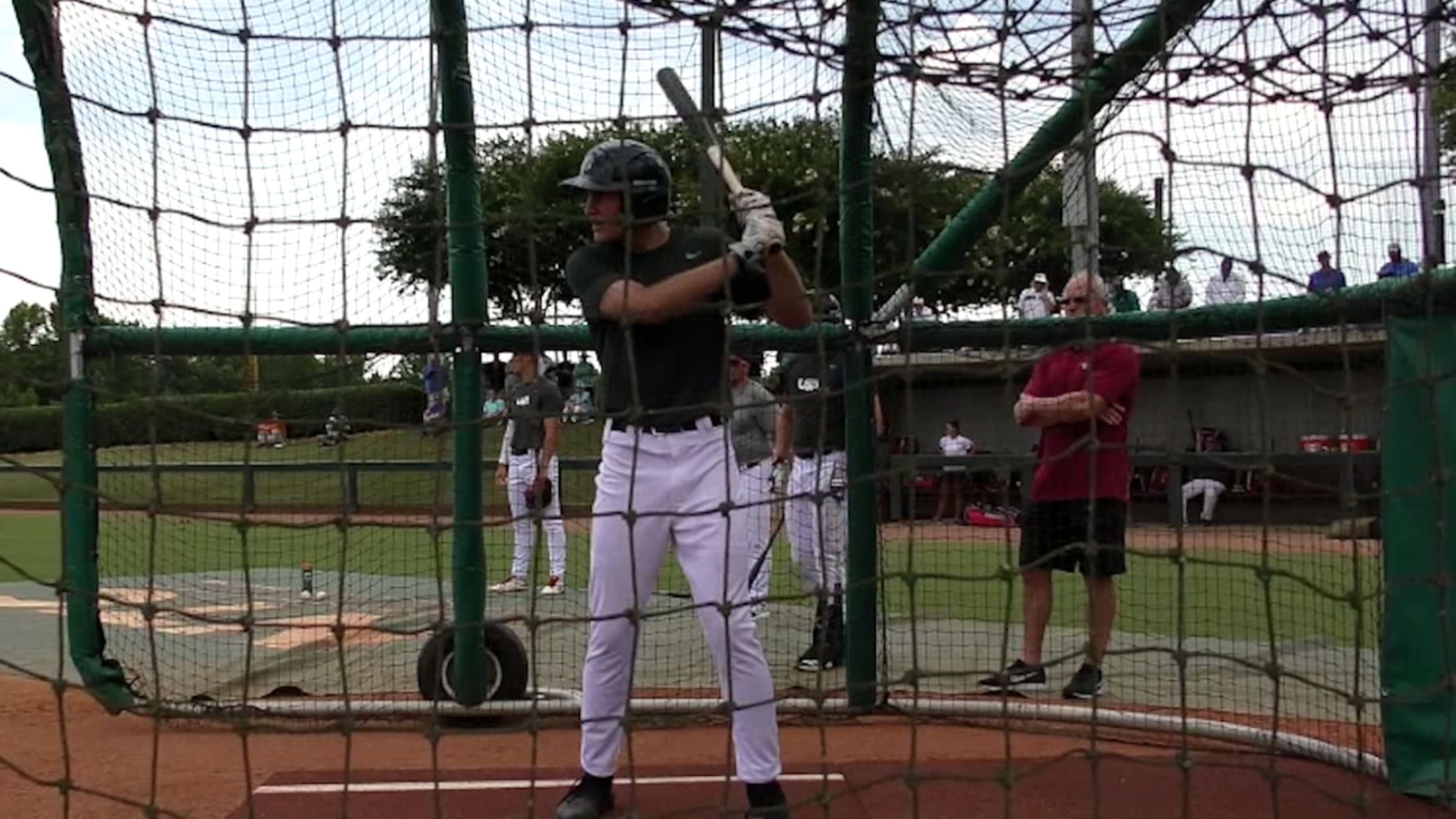 With the Orioles' Minor League system now ranked the fifth-best in baseball by MLB Pipeline, it's time to pay attention. All summer at Orioles.com, we'll be keeping tabs on the top performers from each rung of the Minor League ladder with weekly Sunday roundups. Think of it as a way
Kjerstad begins physical activity in Sarasota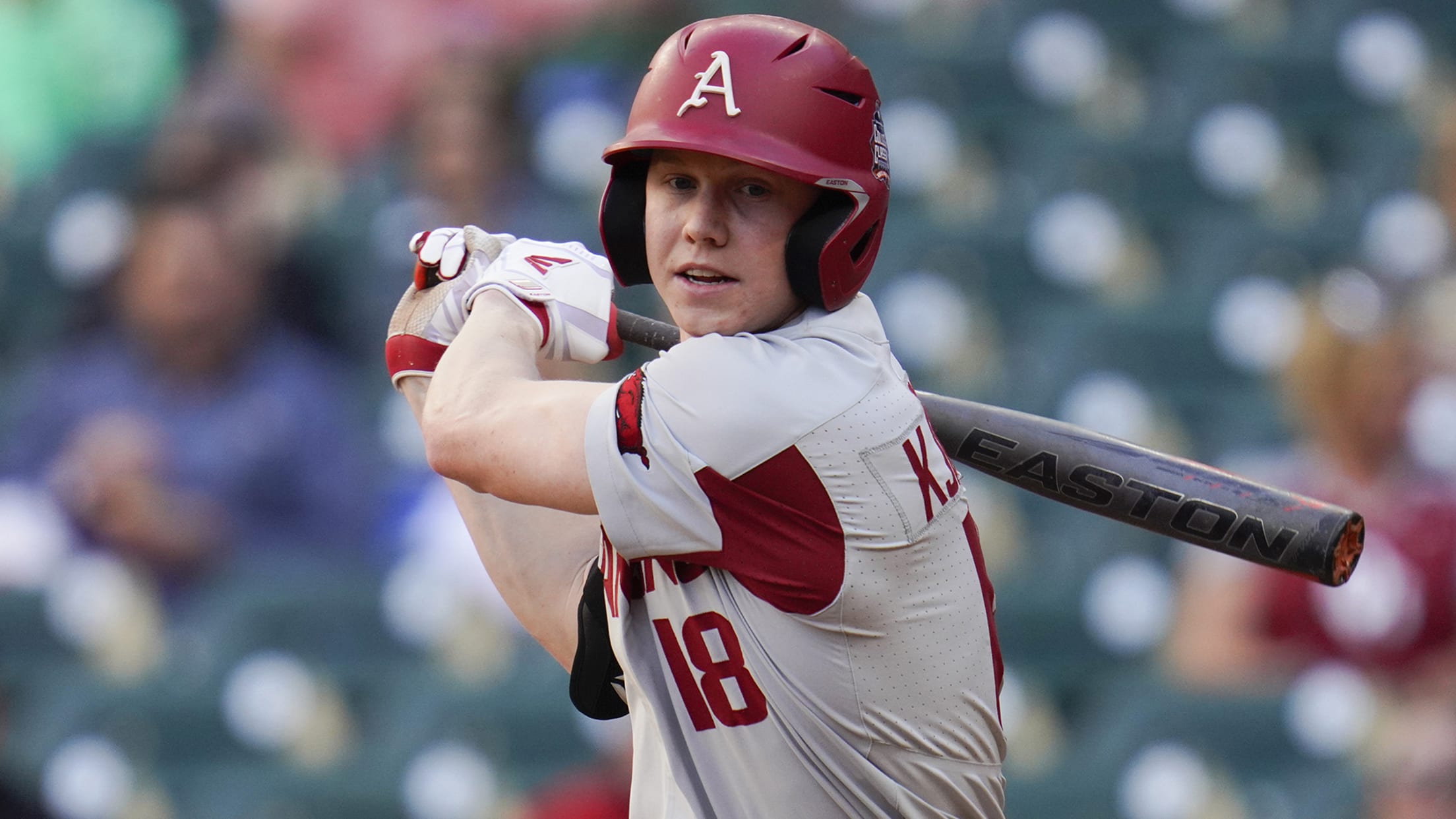 BALTIMORE -- It's been more than 14 months since the Orioles drafted Heston Kjerstad second overall in the 2020 MLB Draft, and he's still yet to play professionally. But the club's No. 7 prospect is now trending in that direction. Orioles general manager and executive vice president Mike Elias said
Rutschman, Rodriguez top MLB rankings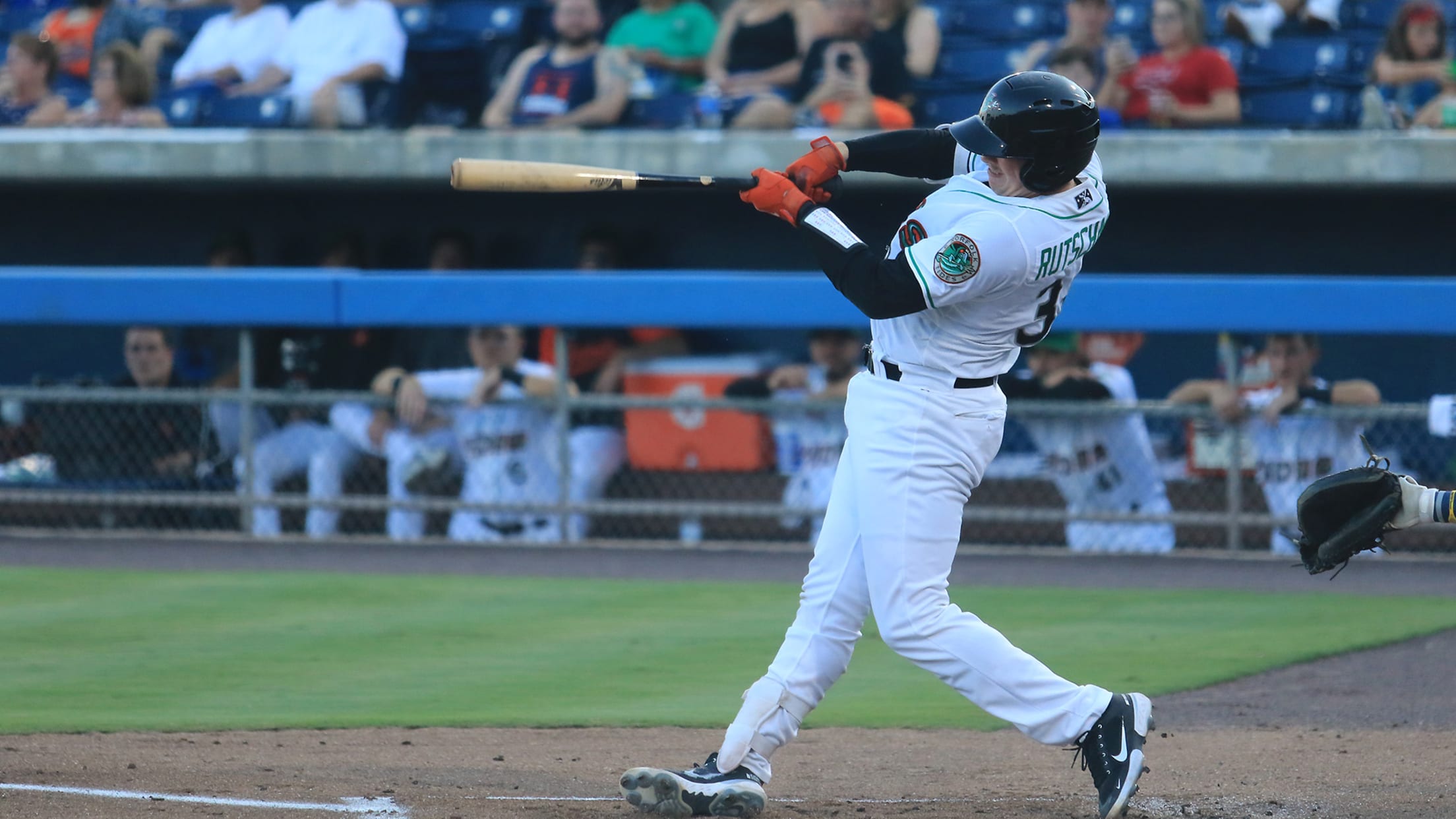 ST. PETERSBURG -- After improving for years, the Orioles' farm system has hit a new milestone: Per MLB Pipeline's new midseason rankings, the game's best position player and pitching prospect both belong to Baltimore. Adley Rutschman and right-hander Grayson Rodriguez claim those spots in Pipeline's updated rankings, released Wednesday, with
No. 1 for a reason: Adley hits 1st Triple-A HR
Orioles unable to halt skid despite homers from Mullins, Mountcastle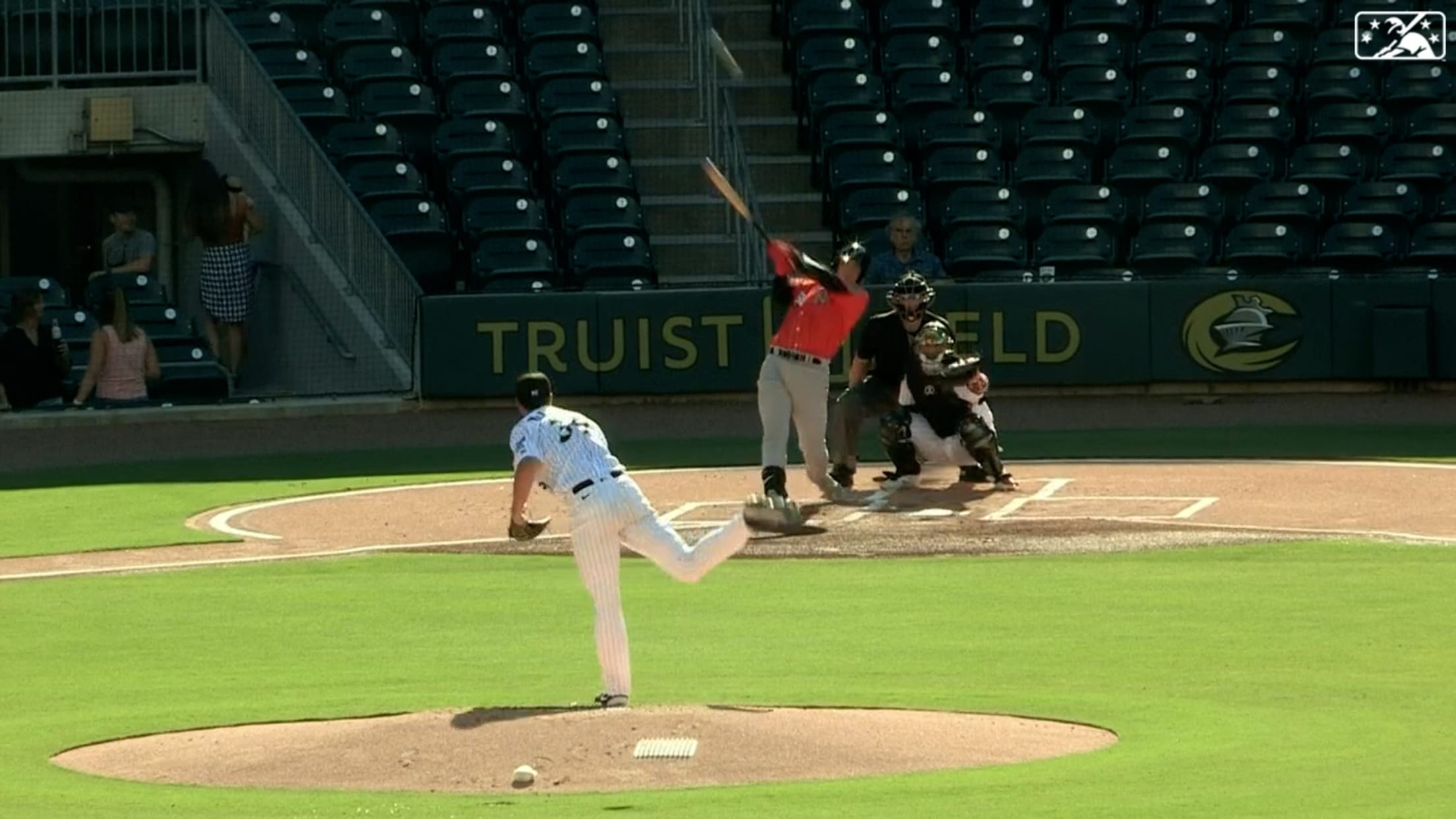 ST. PETERSBURG -- Now at Triple-A Norfolk, Adley Rutschman is one step away from the big leagues. And he isn't wasting any time. Baseball's top overall prospect continued introducing himself to Triple-A on Wednesday, hitting his first home run in his sixth game with the Tides during their 9-5 doubleheader
Orioles lose 13th straight; farm report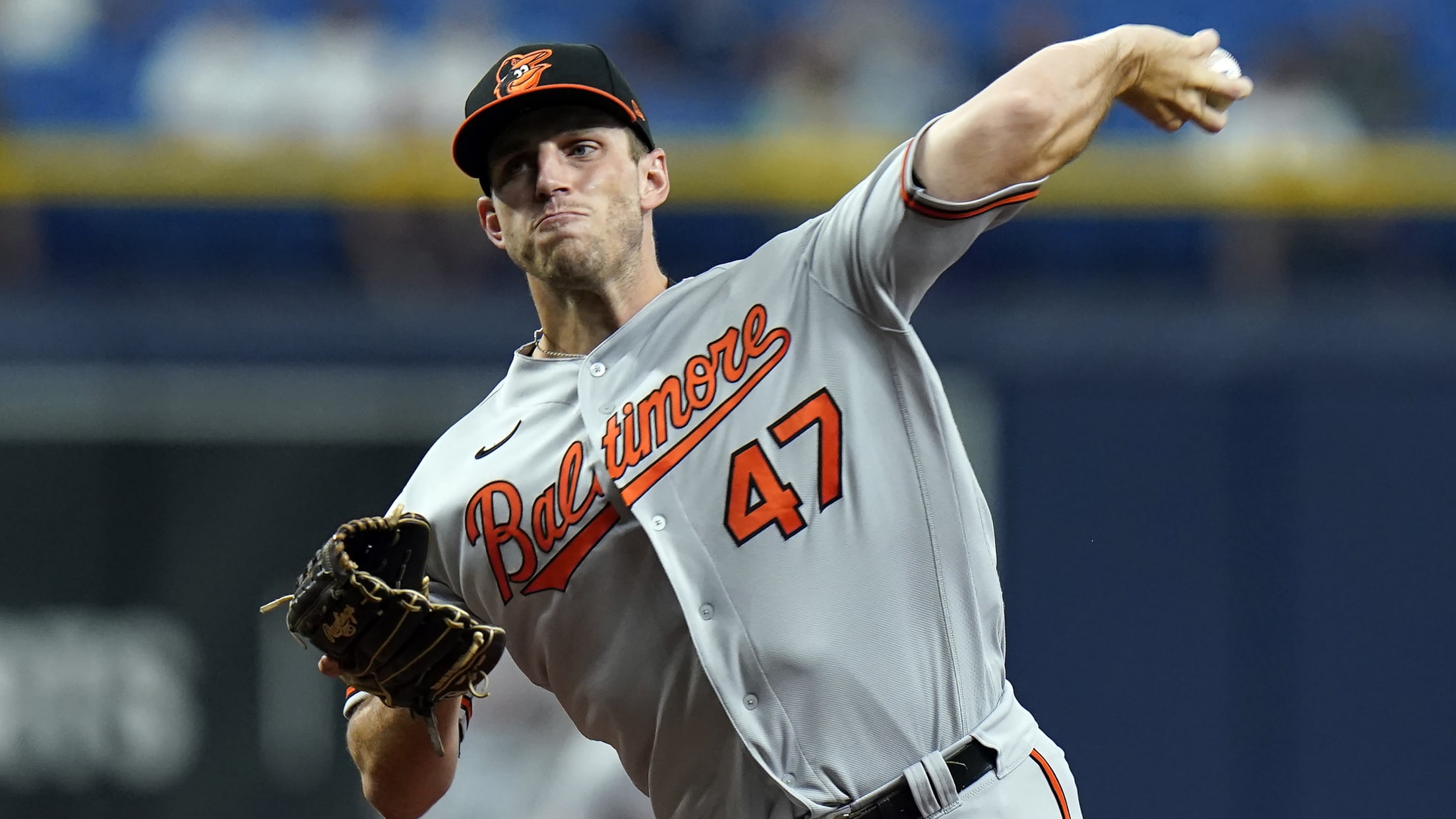 ST. PETERSBURG -- The first few months of 2021 were a dream for John Means. The season's middle months were a grind. Now, the final stretch will be a process as the Orioles' ace looks to get back to form. This after Means was hit hard again Tuesday night at
O's MiLB moves: No. 6 prospect to Double-A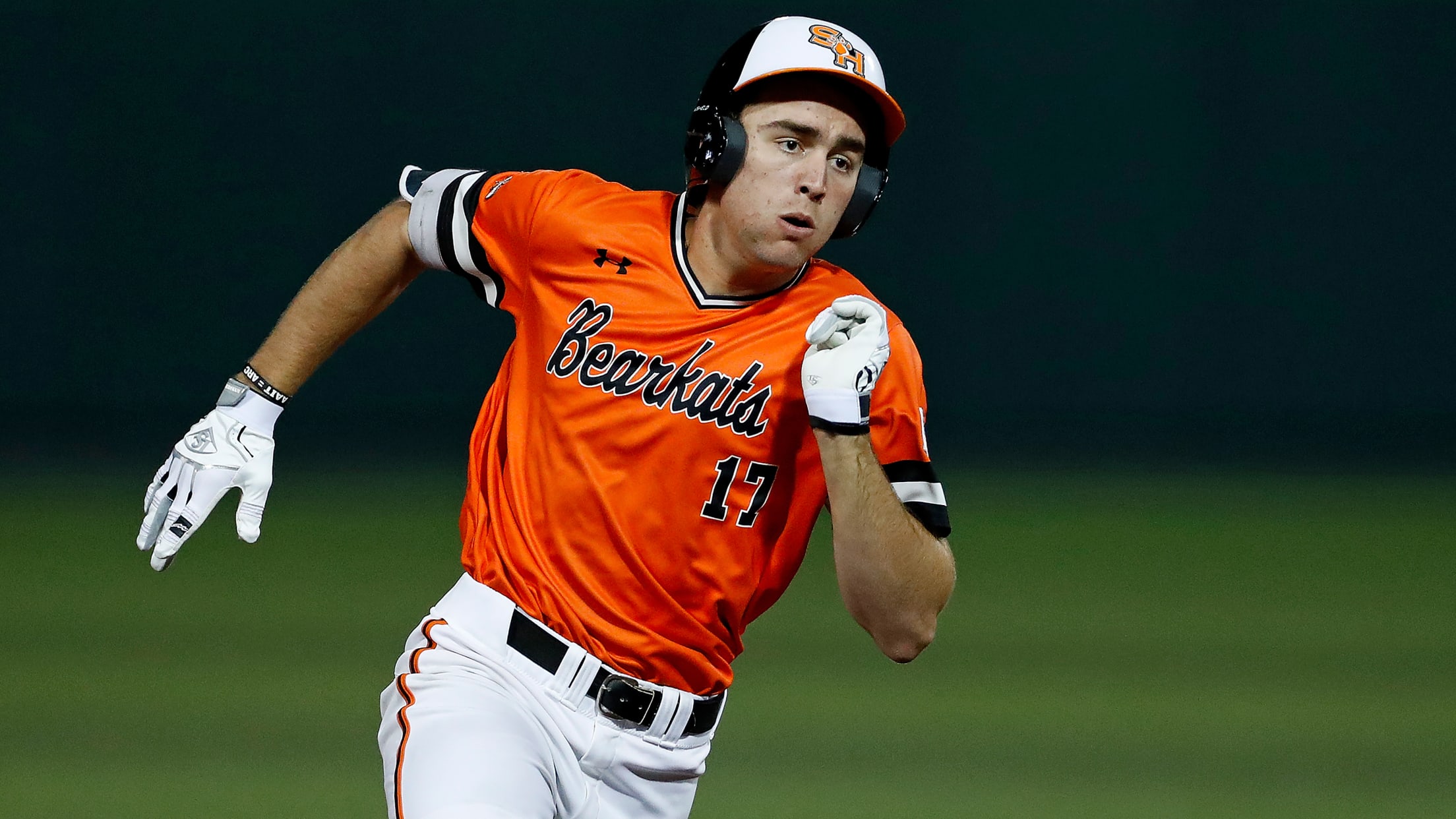 ST. PETERSBURG -- Looking ahead to the final stretch of the Minor League season, the Orioles promoted a wave of prospects across their farm system on Monday. The headliners are top 2021 Draft picks Colton Cowser and Connor Norby, who will join No. 14 prospect Coby Mayo and 10 other
Rutschman 'very happy' with Triple-A debut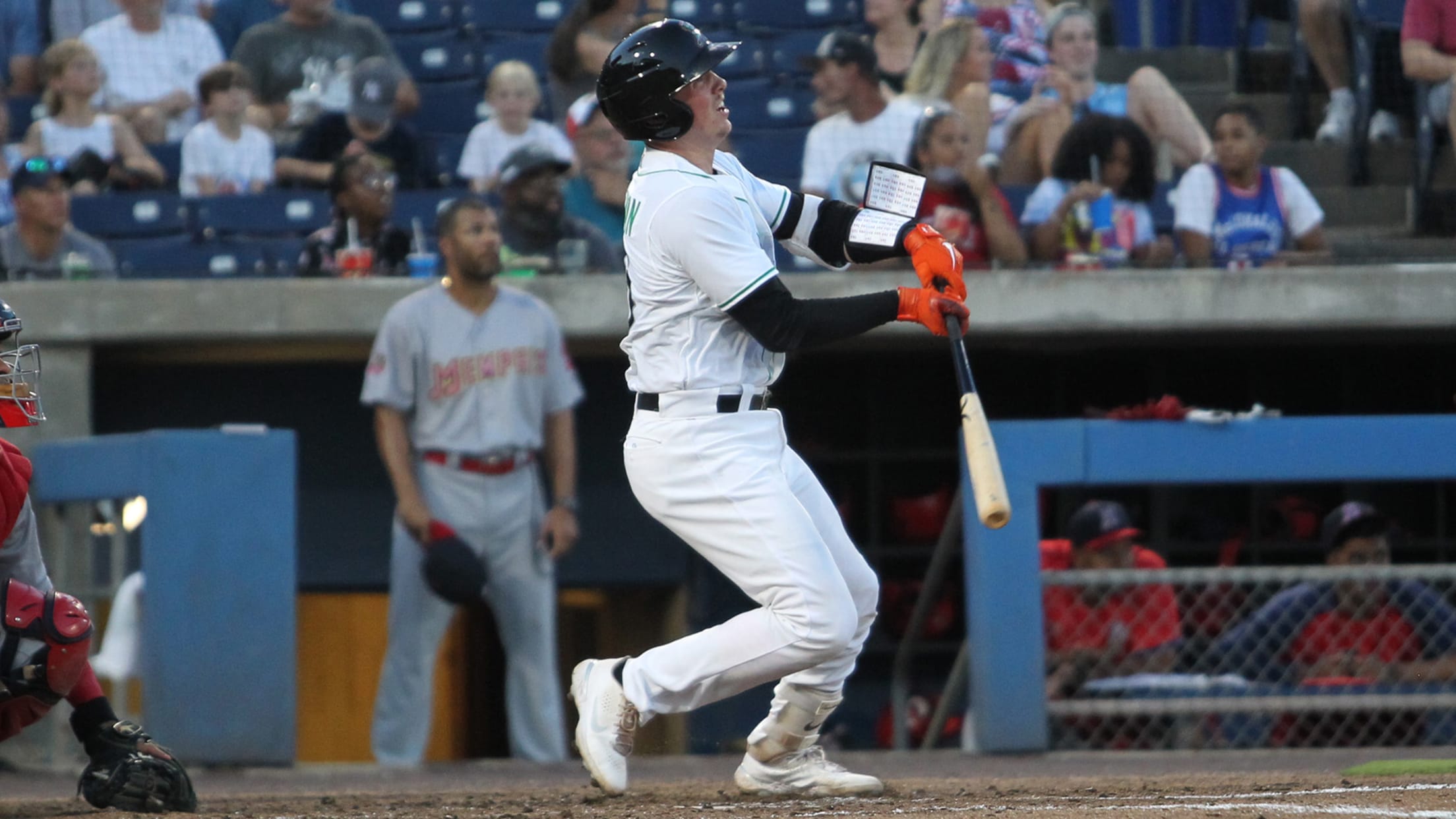 BALTIMORE -- Adley Rutschman's Triple-A career couldn't have started much better than it did Tuesday, with MLB's top overall prospect collecting two hits and catching a one-hit shutout in his debut at Norfolk. Now the question is, how long will he be there? That speculation will follow Rutschman for as
Rutschman stars in Triple-A debut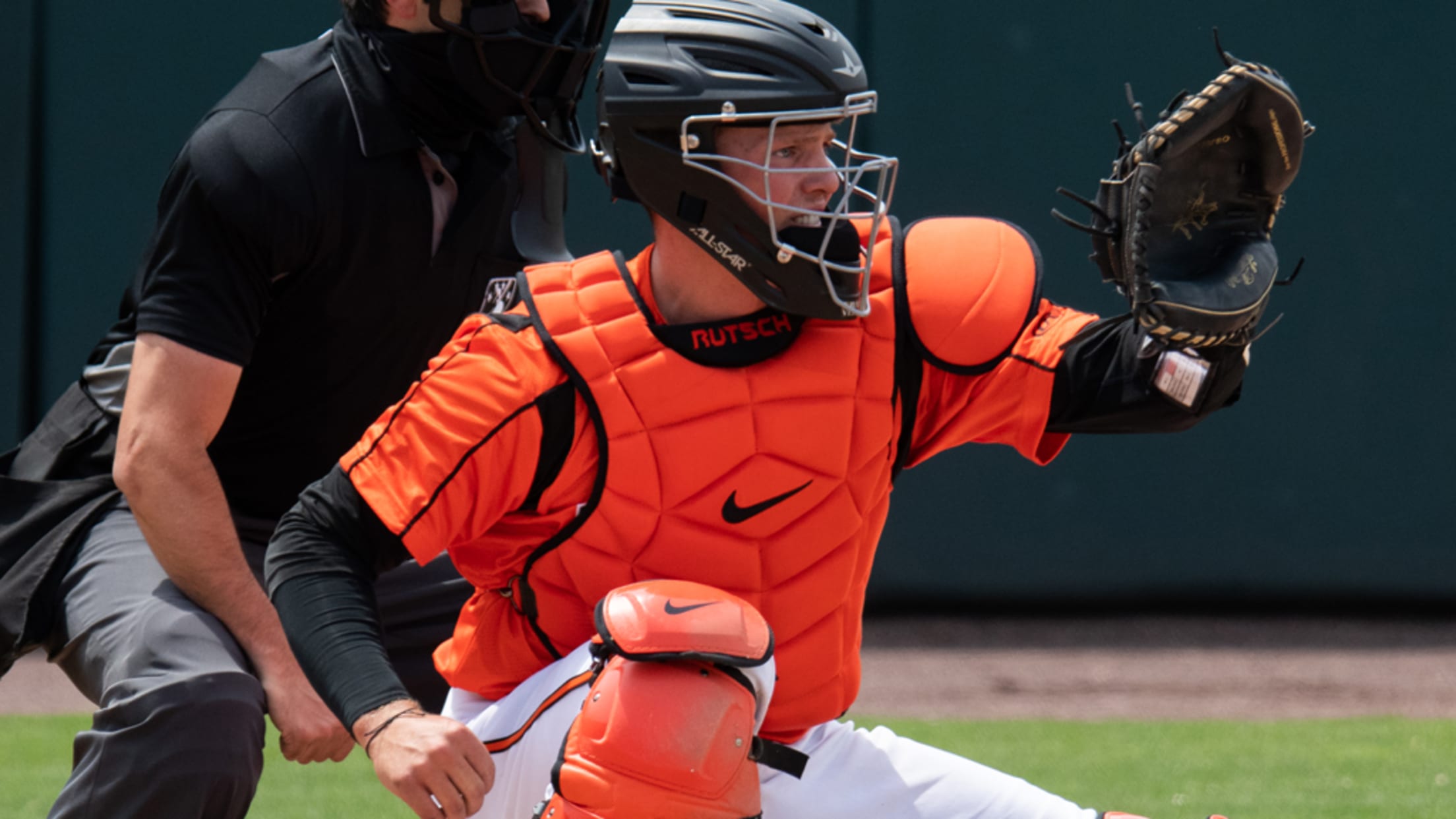 Adley Rutschman's highly anticipated Triple-A debut arrived on Tuesday. It was worth the wait. Baseball's top overall prospect went 2-for-4 with a double and an RBI, and his work behind the plate helped lead his team to a one-hit shutout as Norfolk beat Memphis, 4-0. Rutschman arrived in Norfolk as
O's promote Rutschman to Triple-A
Catcher recently named baseball's top prospect by MLB Pipeline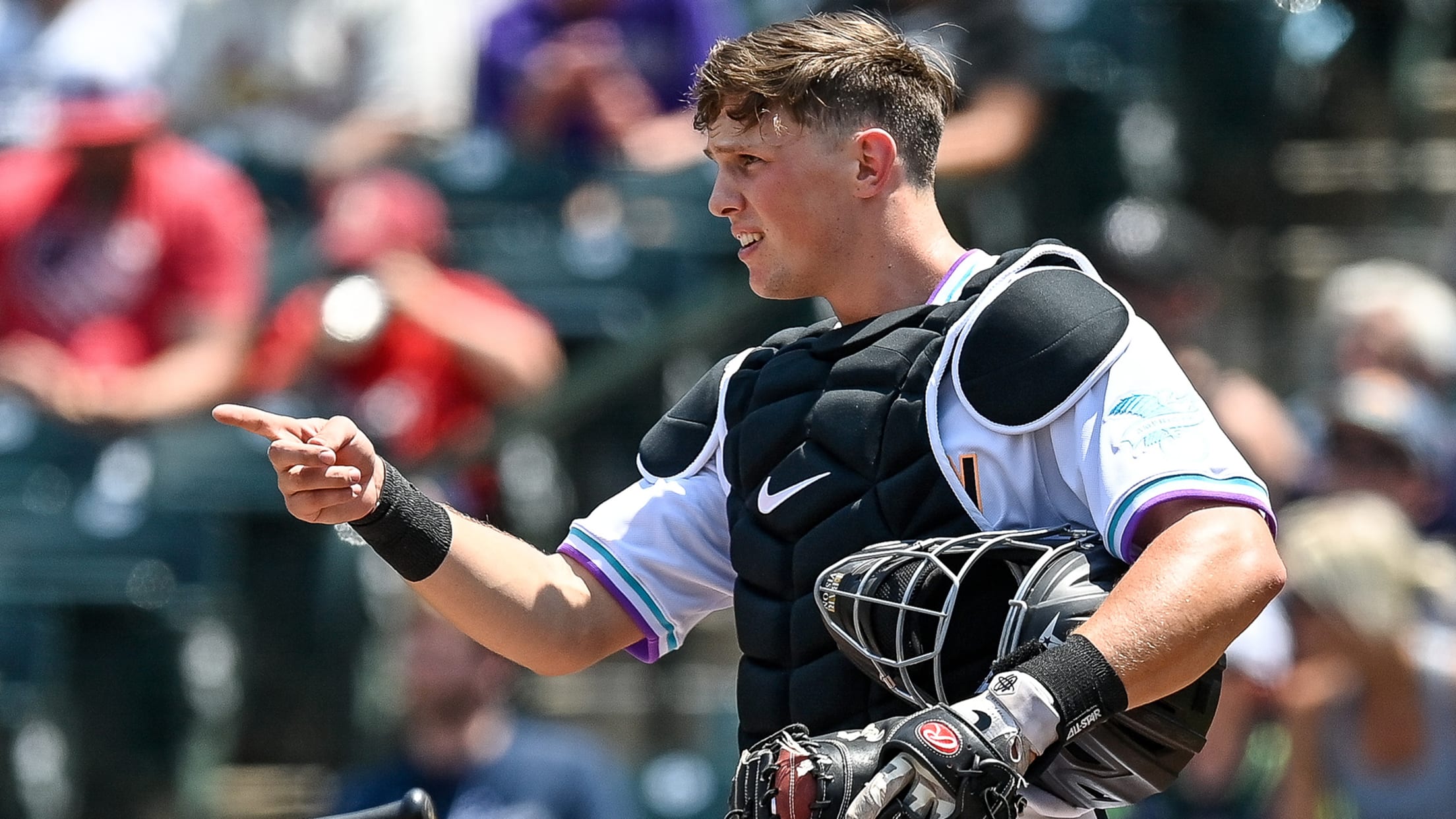 Baseball's top prospect is one step closer to The Show: The Orioles are promoting switch-hitting catcher Adley Rutschman to Triple-A Norfolk. Rutschman, the top overall Draft pick in 2019, was named the new No. 1 prospect following the graduation of Wander Franco from MLB Pipeline's Top 100. The 23-year-old phenom
This week's top O's Minor League performers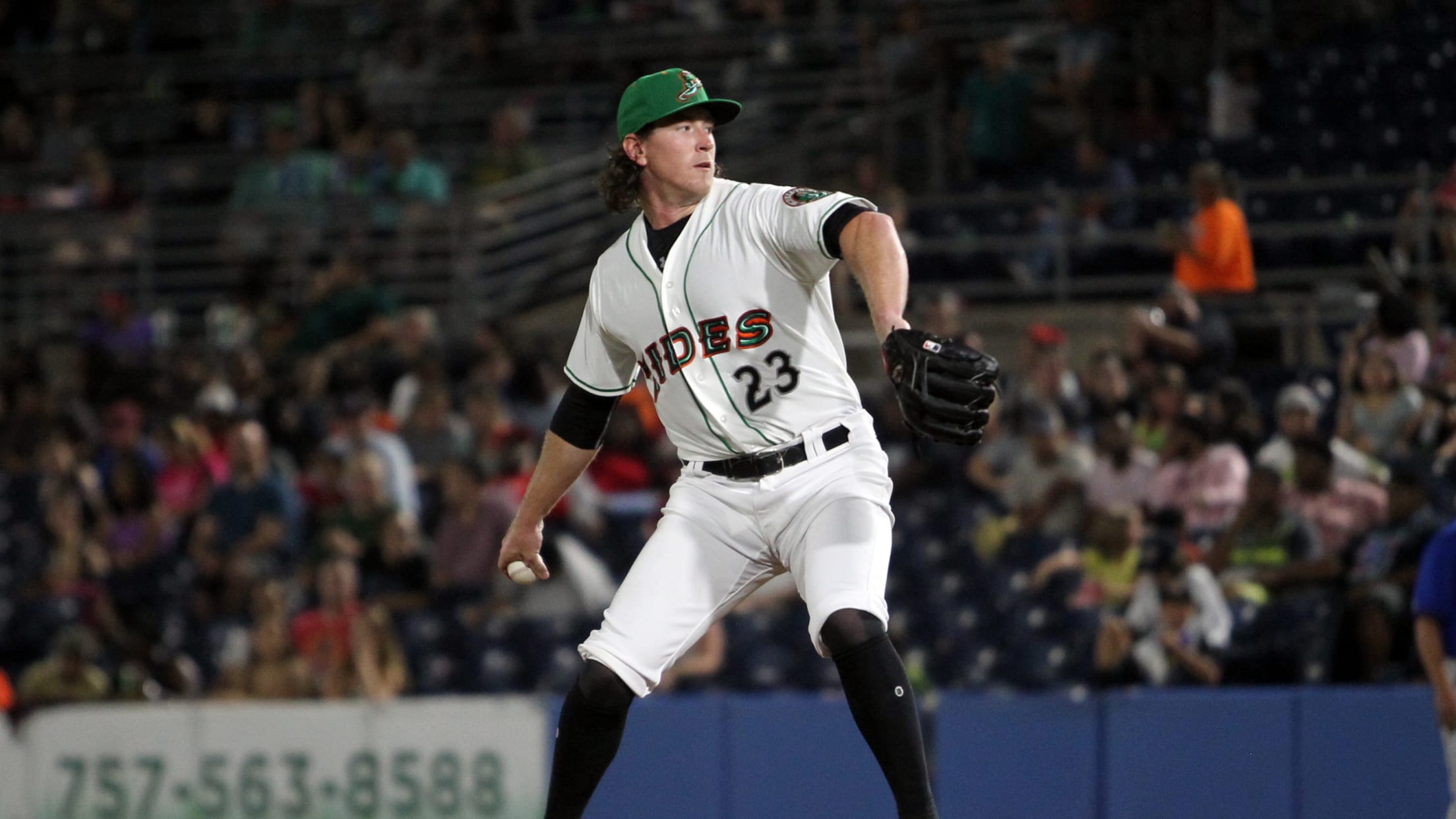 With the Orioles' Minor League system now ranked the fifth best in baseball by MLB Pipeline, it's time to pay attention. All summer at orioles.com, we'll be keeping tabs on the top performers from each rung of the Minor League ladder with a weekly Sunday roundup. Think of it as
Diplán dominates in Major League debut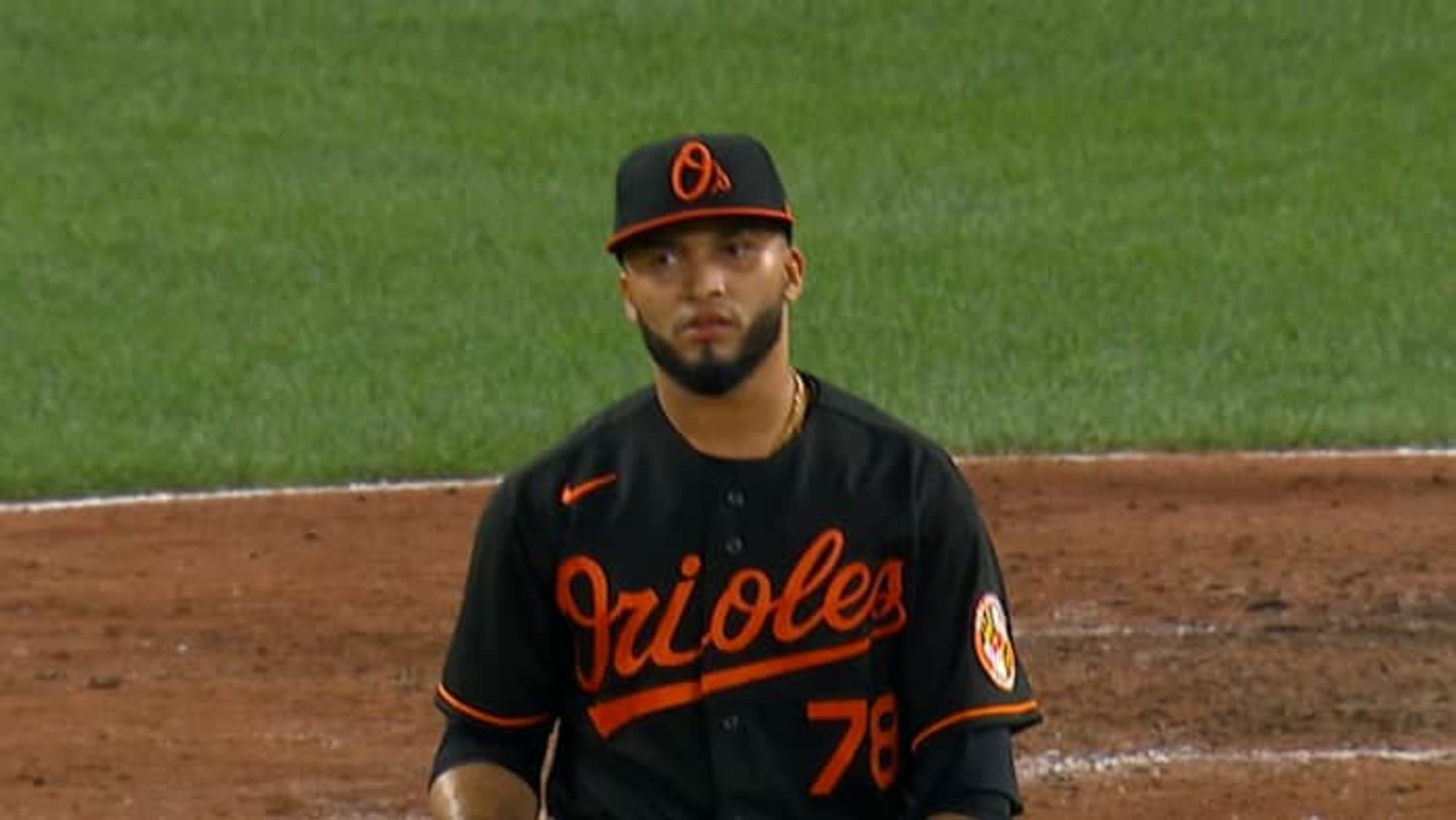 No matter if you're a future Hall of Famer or just getting a cup of coffee, you never forget your Major League debut. They are always unforgettable for the players making them, regardless of the outcome, context or circumstance. And sometimes they offer glimpses of greatness to come. They are