Orioles Arizona Fall League updates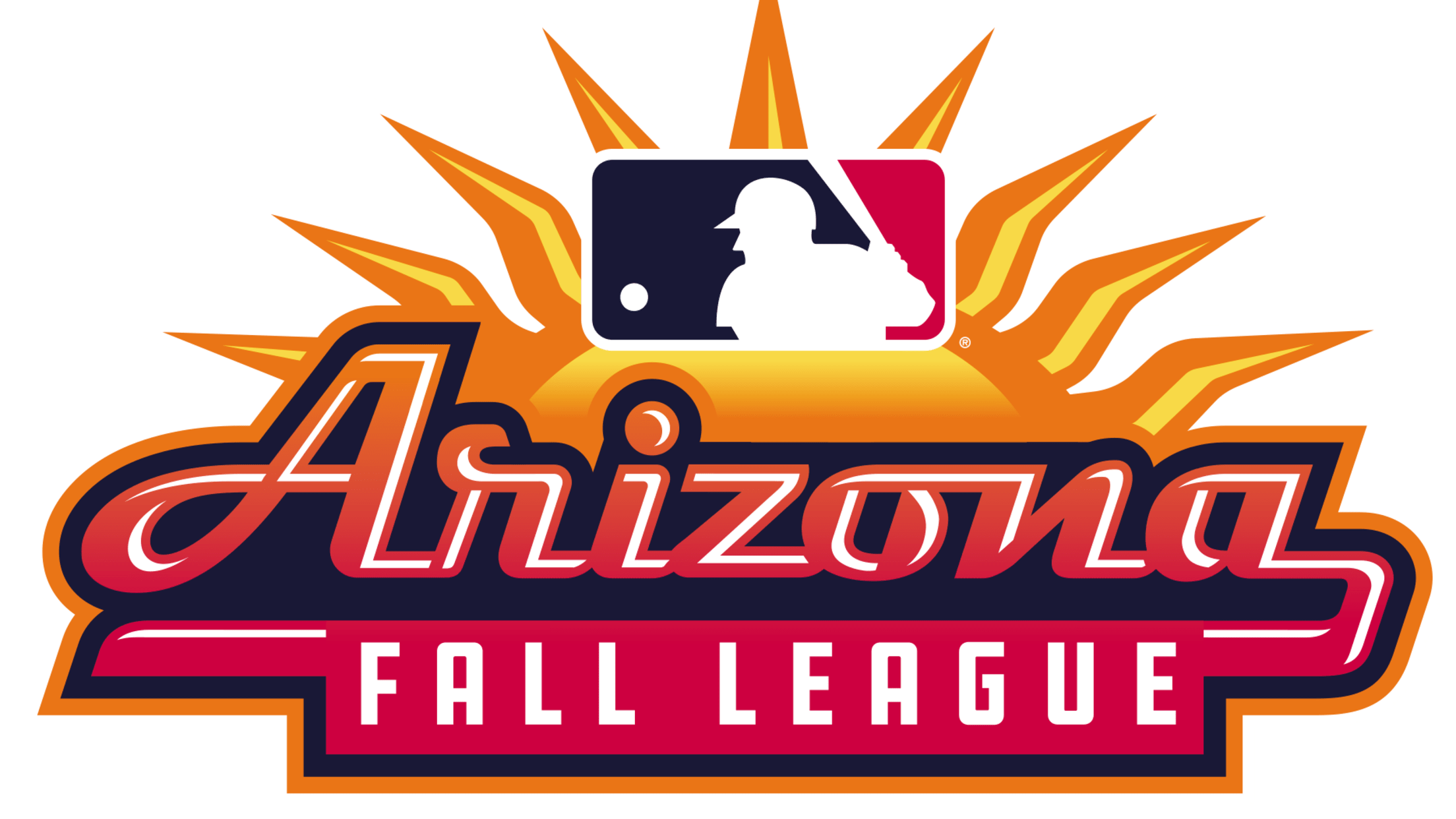 Seven O's prospects are playing for the Surprise Saguaros in the 2019 Arizona Fall League: Right-hander Dean Kremer (No. 8), left-hander Alex Wells (No. 20), second baseman Rylan Bannon (No. 23), second baseman Mason McCoy (No. 24), right-hander Cody Carroll, right-hander David Lebron and outfielder T.J. Nichting.
Kremer carries late-season '19 success into AFL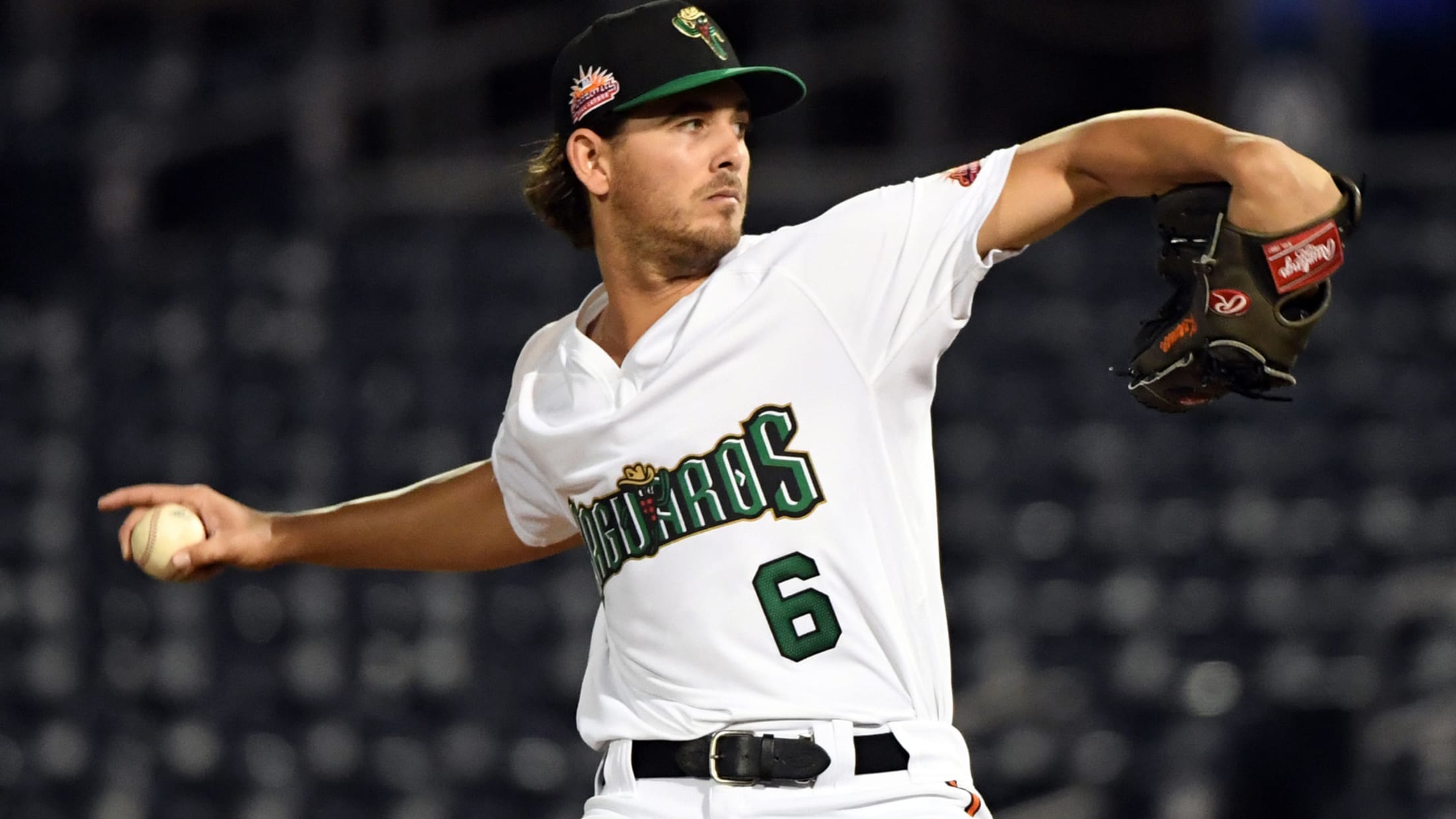 PEORIA, Ariz. -- Dean Kremer had, by pretty much any measure, an eventful 2018 season. It was a breakout campaign that saw the right-hander lead the Minor Leagues in strikeouts and finish with a nifty 2.88 ERA while reaching Double-A for the first time. He also was involved in the
Hays dazzles again, but O's lose in extras
No. 6 prospect hits game-tying HR after Givens' eighth blown save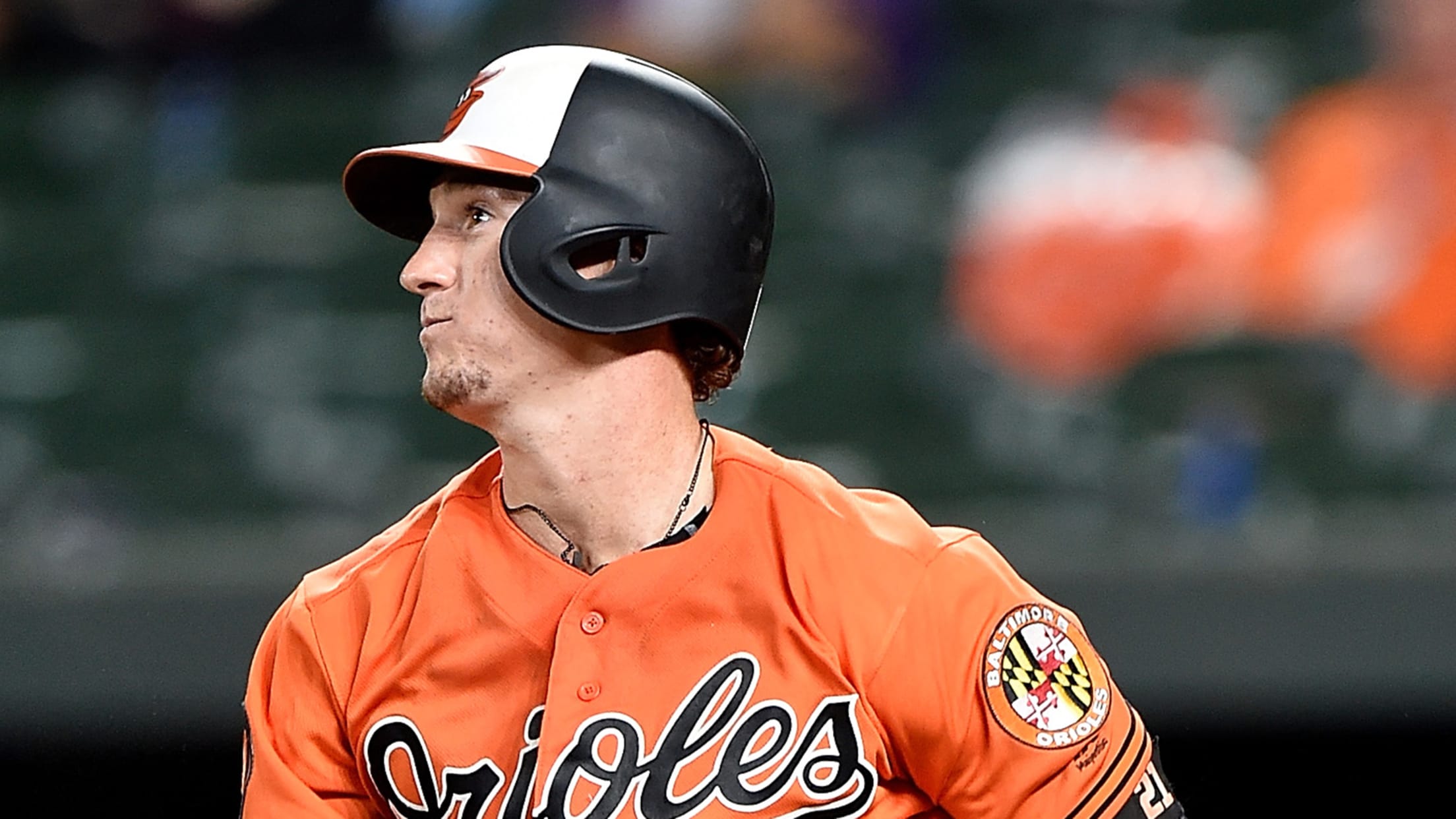 BALTIMORE -- Another night, another Austin Hays moment. The Orioles' rookie center fielder is making a habit of stealing the spotlight, and he did so again in their 7-6 loss to the Mariners on Saturday night at Camden Yards. In his season debut on Sept. 7, it was with a
Pipeline names Orioles Prospects of the Year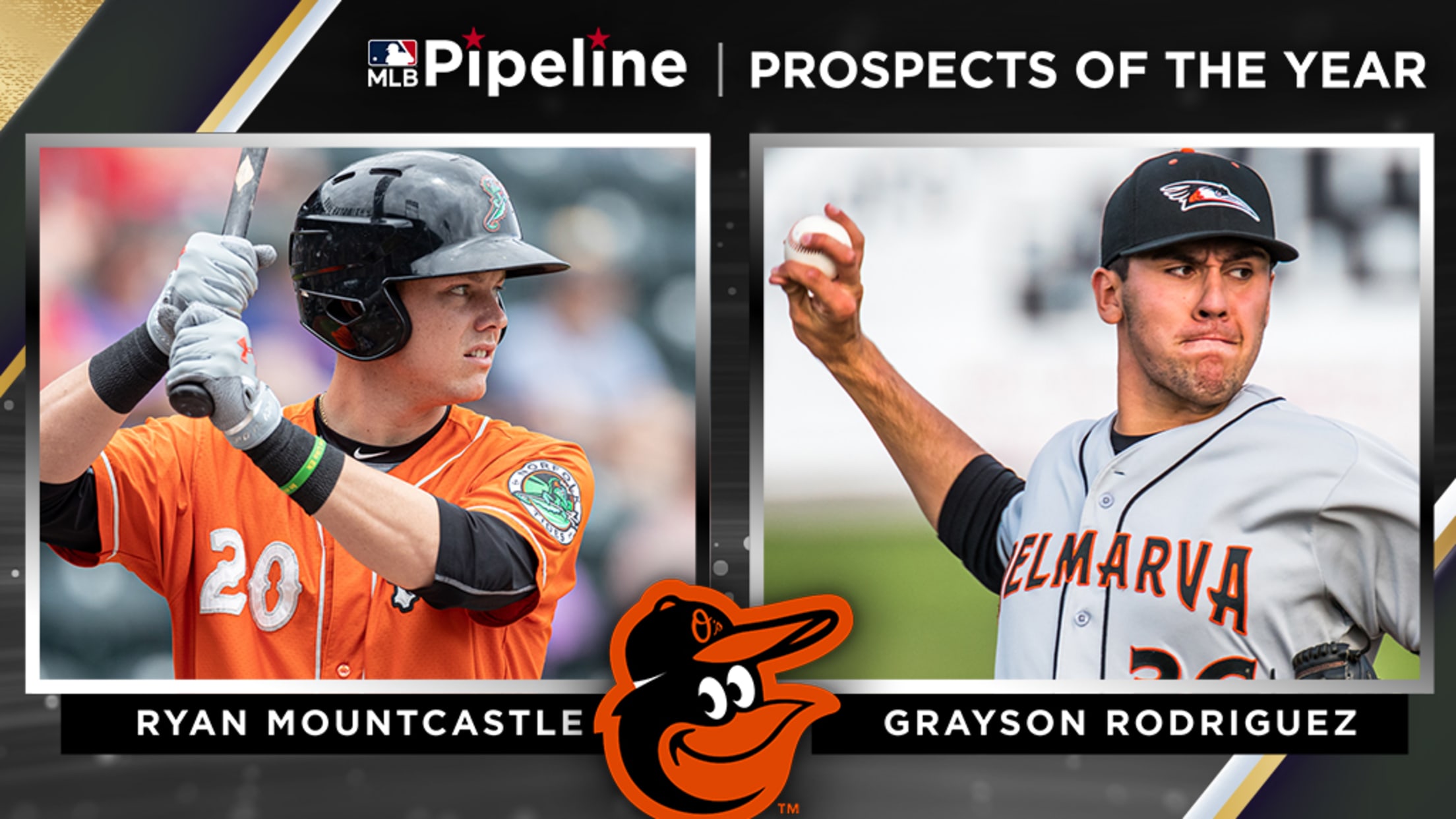 BALIMORE -- For the Orioles, the 2019 season was all about building blocks, identifying the pieces that'll factor heavily into their plans for 2020 and beyond. In that sense, they were thrilled about what developed down on the farm. Armed with new tools and development philosophies brought in by Mike
Hyde sees Hays developing like Pollock
'That's a huge compliment' says O's outfield prospect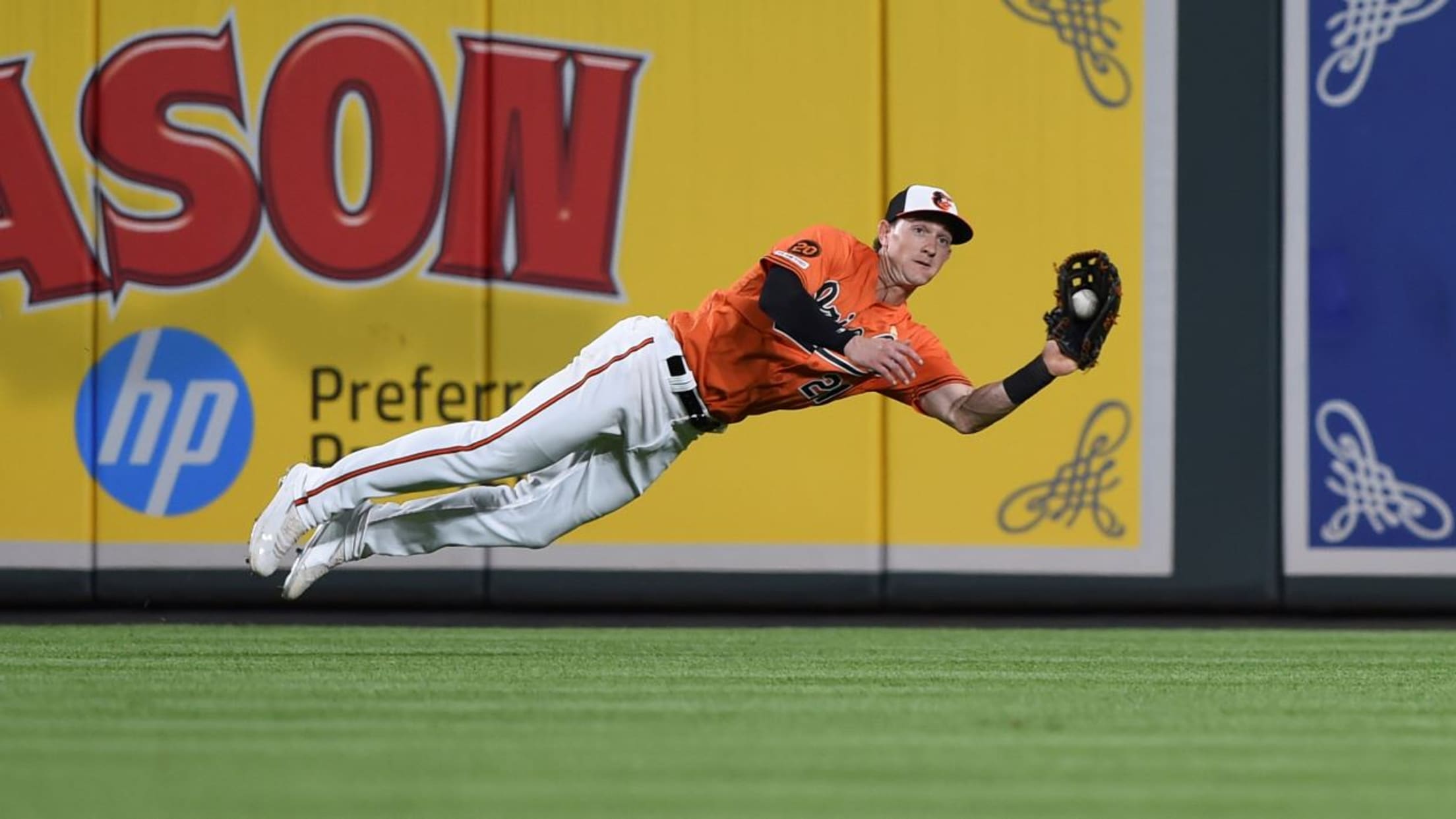 BALTIMORE -- It's been less than a week since Austin Hays returned to the Majors, courtesy of a surprise September callup that's doubling as an audition for 2020 and beyond. The early returns have him running with it -- Hays notching his first three-hit game and several highlight-reel defensive plays
Prospect Hays gets defensive in season debut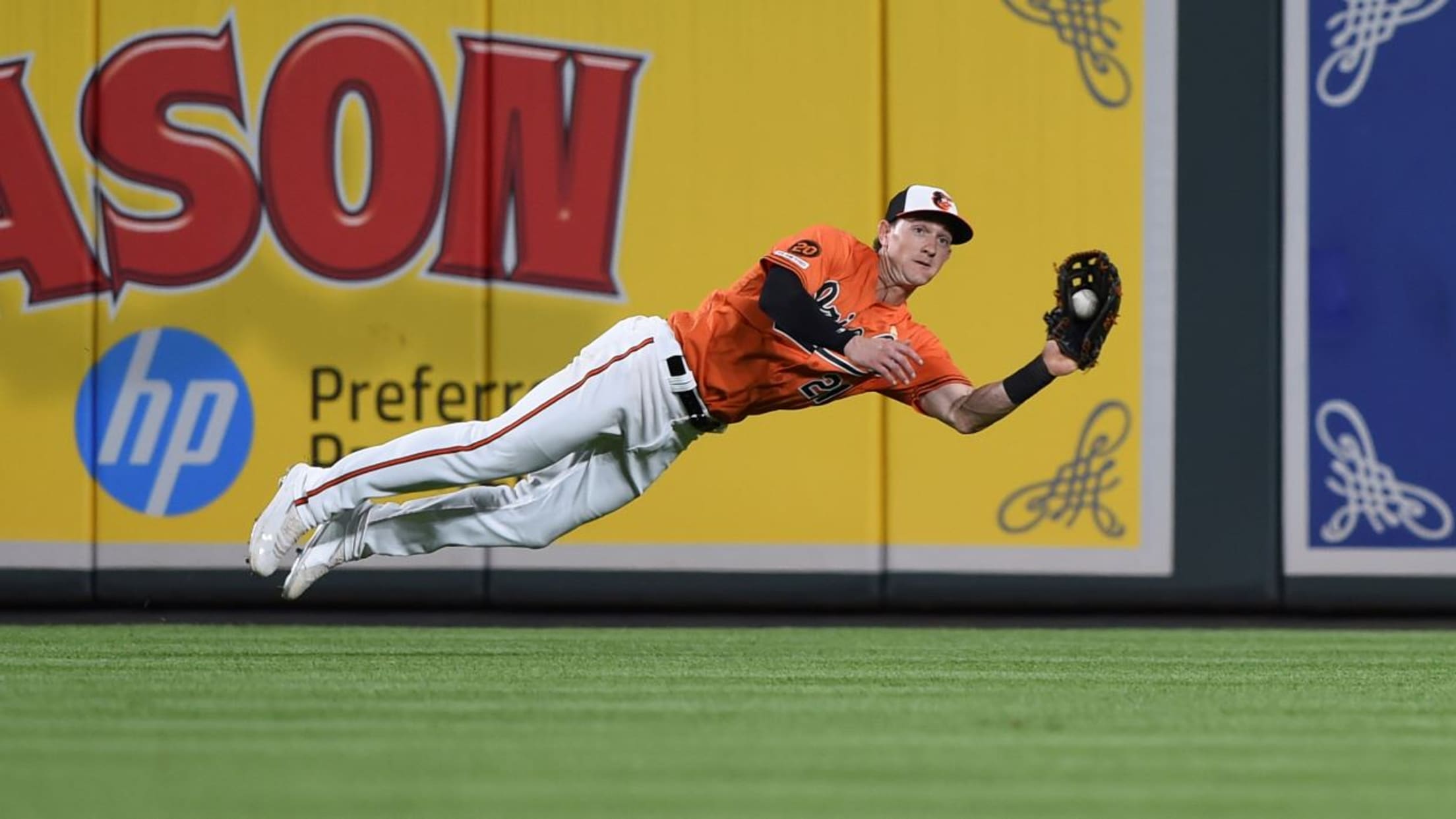 BALTIMORE -- Big league grass back under his spikes for the first time in two years, Austin Hays had his "legs loose, ready for anything." On the inside, a jumbled web of emotion, which Hays described as "excitement, nerves, all mixed in." In his head, a timeless baseball adage that
O's focus on prospects' development vs. debuts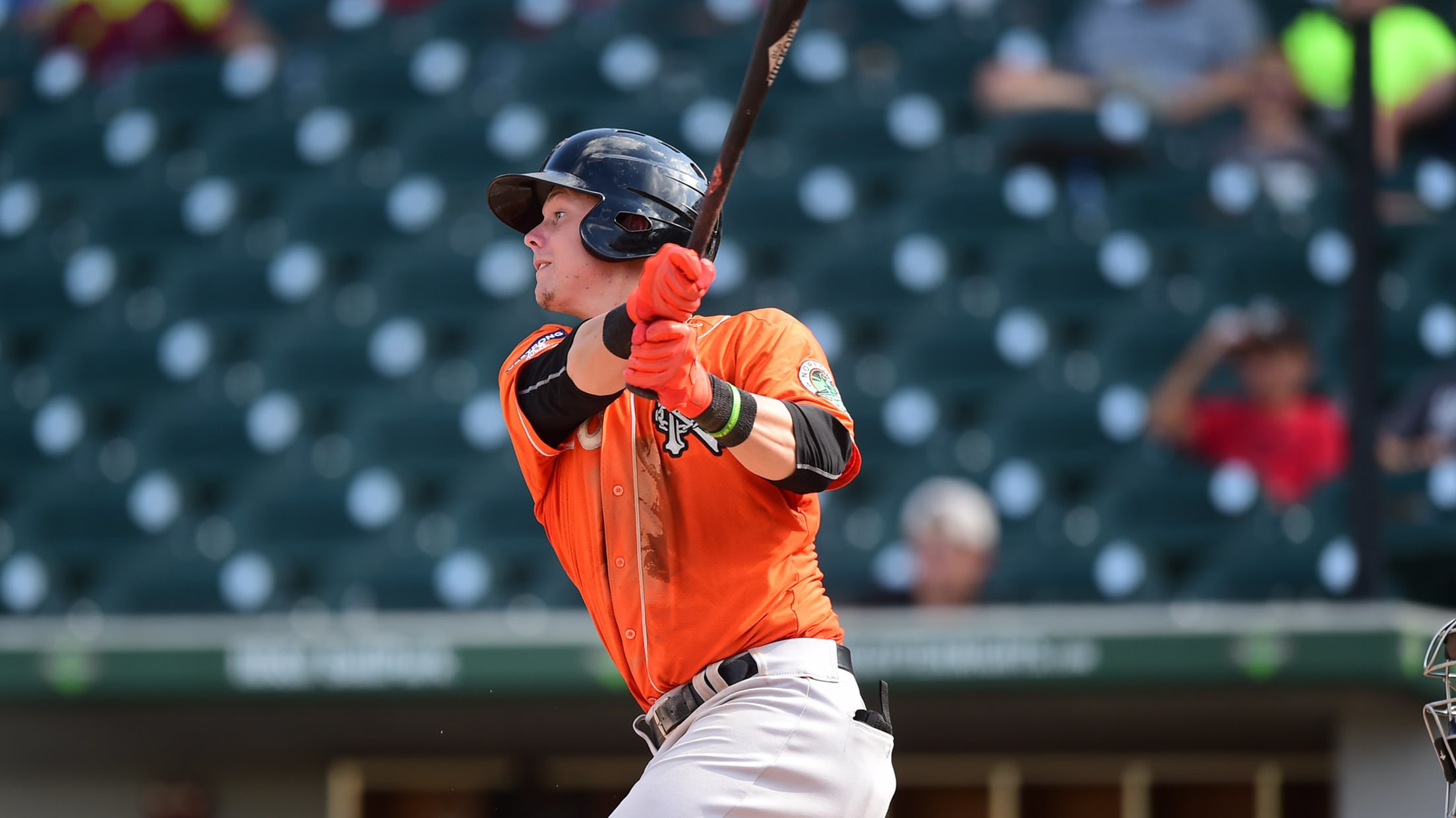 BALTIMORE -- A late rule change with regards to Arizona Fall League participation gave the Orioles an unexpected chance to get their eyes on one of their prime blue-chippers Saturday, when the club promoted Austin Hays to the Majors. But similar maneuvers are not on the horizon for two other
Which O's prospects took steps forward in 19?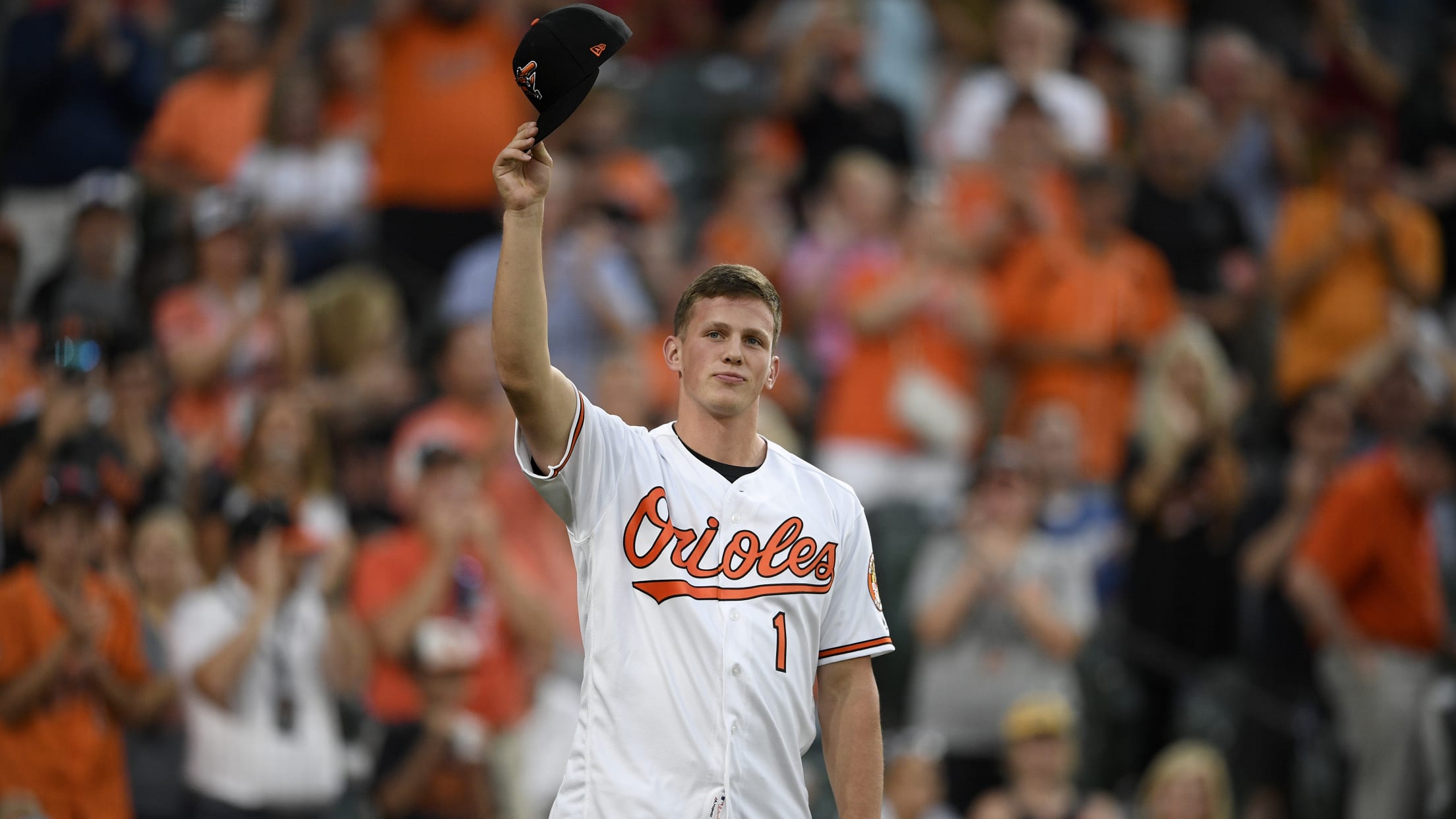 At the big league level, this season for the Orioles was always about evaluation and transition rather than wins and losses. While at the Minor League levels, the Orioles' new regime viewed this campaign as critical: their first chance to infuse a system with talent and revitalize it by implementing
More than a game: O's prospect does it for dad
If you think the story of the Delmarva Shorebirds is special -- the one that details how the Orioles' Class A affiliate went from barely scraping .500 last year to a playoff-bound powerhouse atop the South Atlantic League this go-round -- then wait until you hear about their shortstop. Chief
O's prospect Mountcastle named MVP in Minors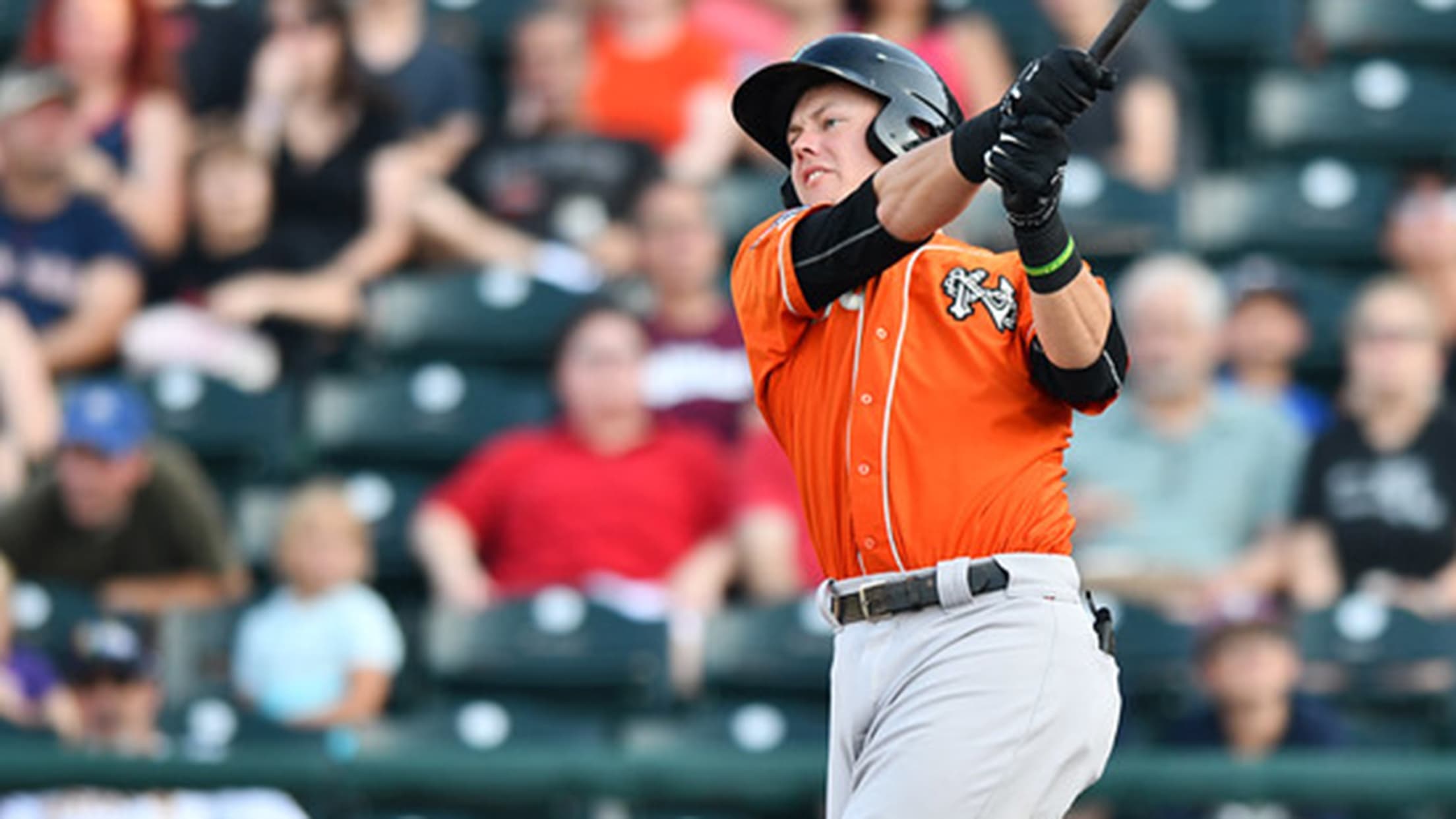 WASHINGTON -- From wall to wall, Ryan Mountcastle's success at the upper rungs of the Minor Leagues was plain to see. On Tuesday, it became official. Is a call to the big leagues next? Mountcastle was rewarded for his monster season at Triple-A Norfolk with the International League's Most Valuable
Podcast: HS '20 Draft prospects, Rutschman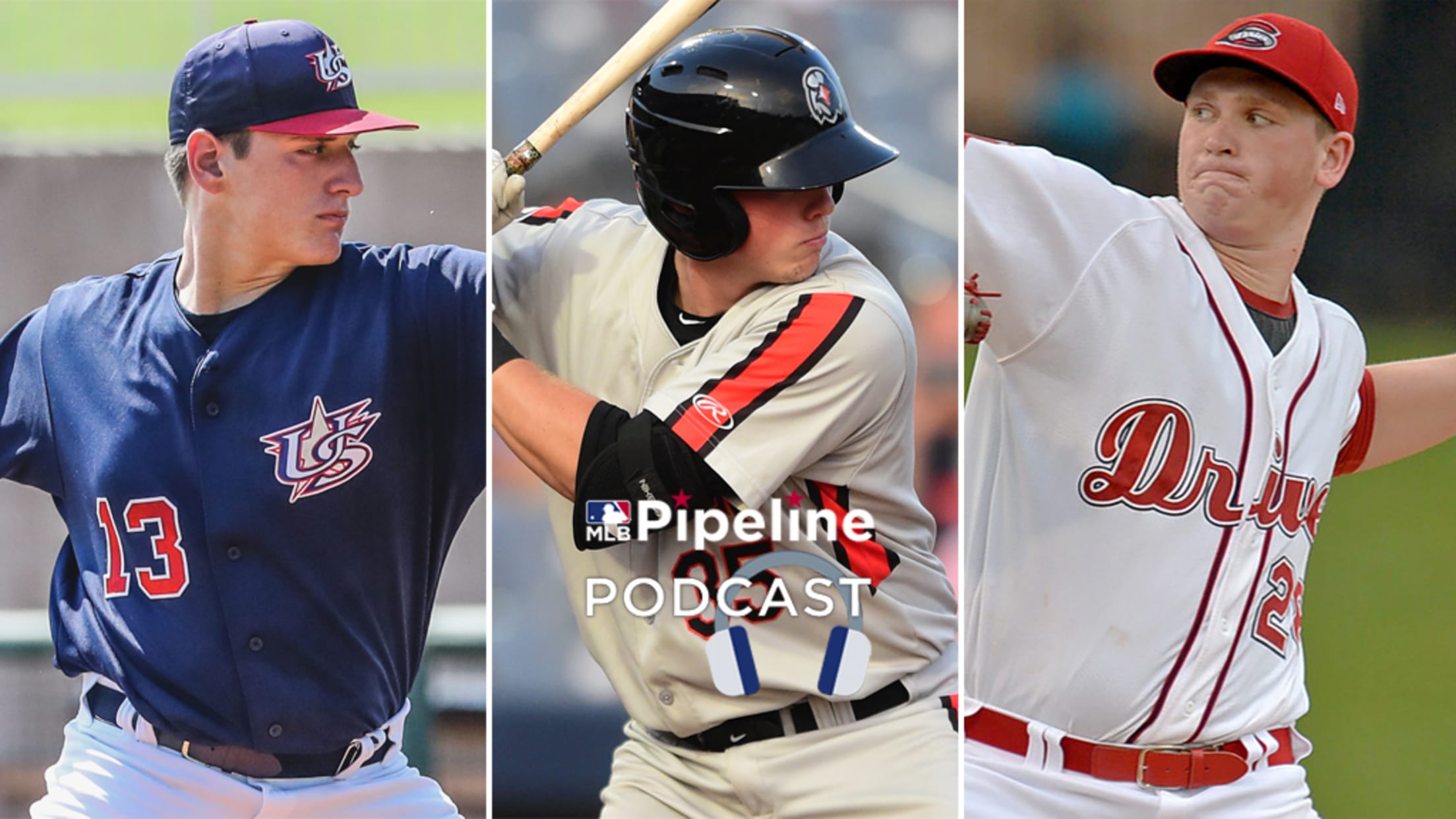 MLB Pipeline's Jim Callis and Jordan Shusterman of Cespedes Family BBQ discuss where the 2020 high school Draft class stands as the summer showcase events have wrapped up, and why RHP Jared Kelley (Refugio, TX) earned the top spot on Jim's list of the top 15 HS prospects. Next, they
Rutschman earns promotion to Delmarva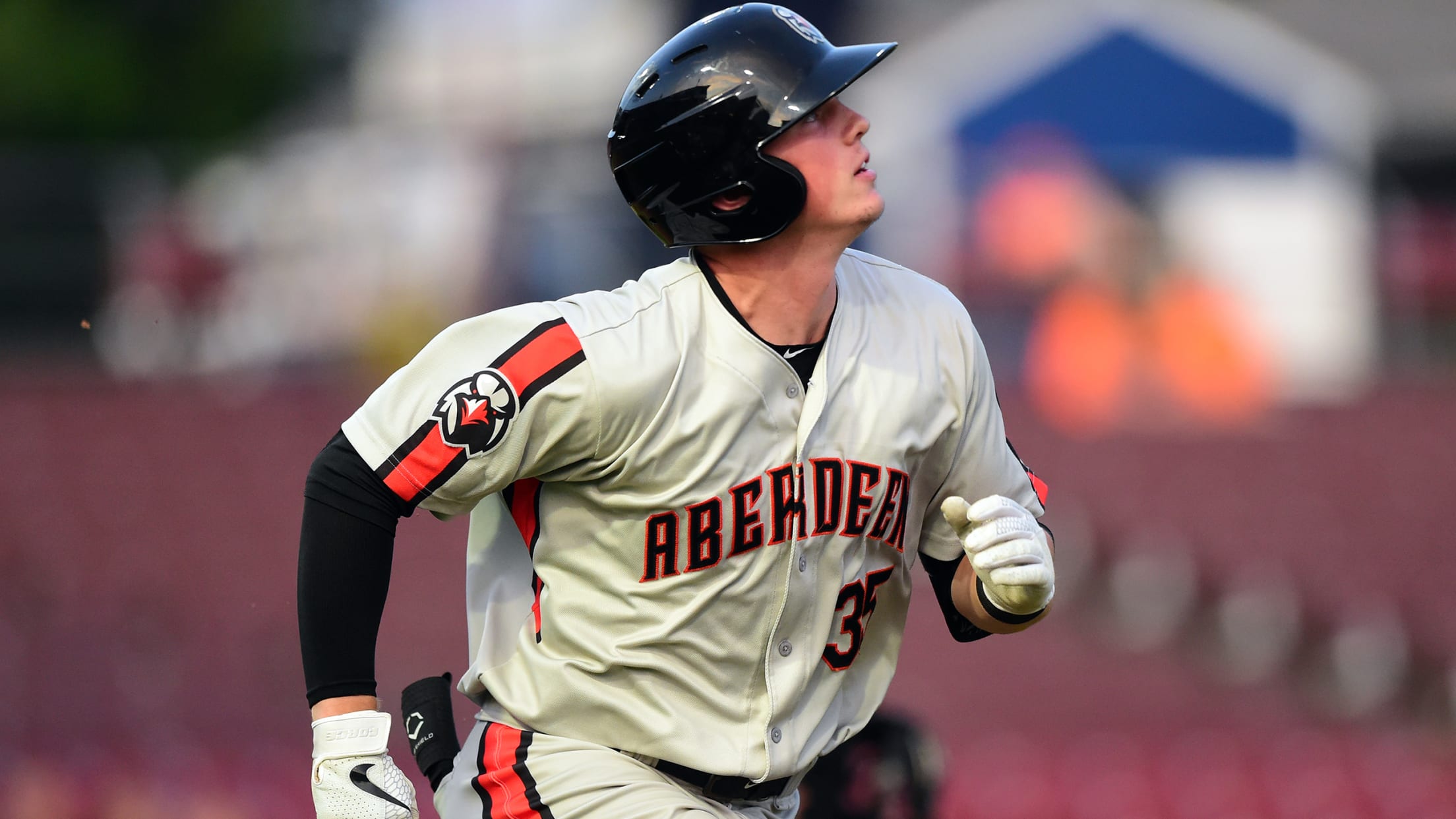 BALTIMORE -- It didn't take long for Adley Rutschman to begin climbing the Orioles' organizational ladder. The O's promoted their top overall prospect -- and No. 6 in the Majors per MLB Pipeline -- to Class A Delmarva on Tuesday. The promotion comes on the heels of a torrid three-week
No. 2 prospect Rodriguez visits Orioles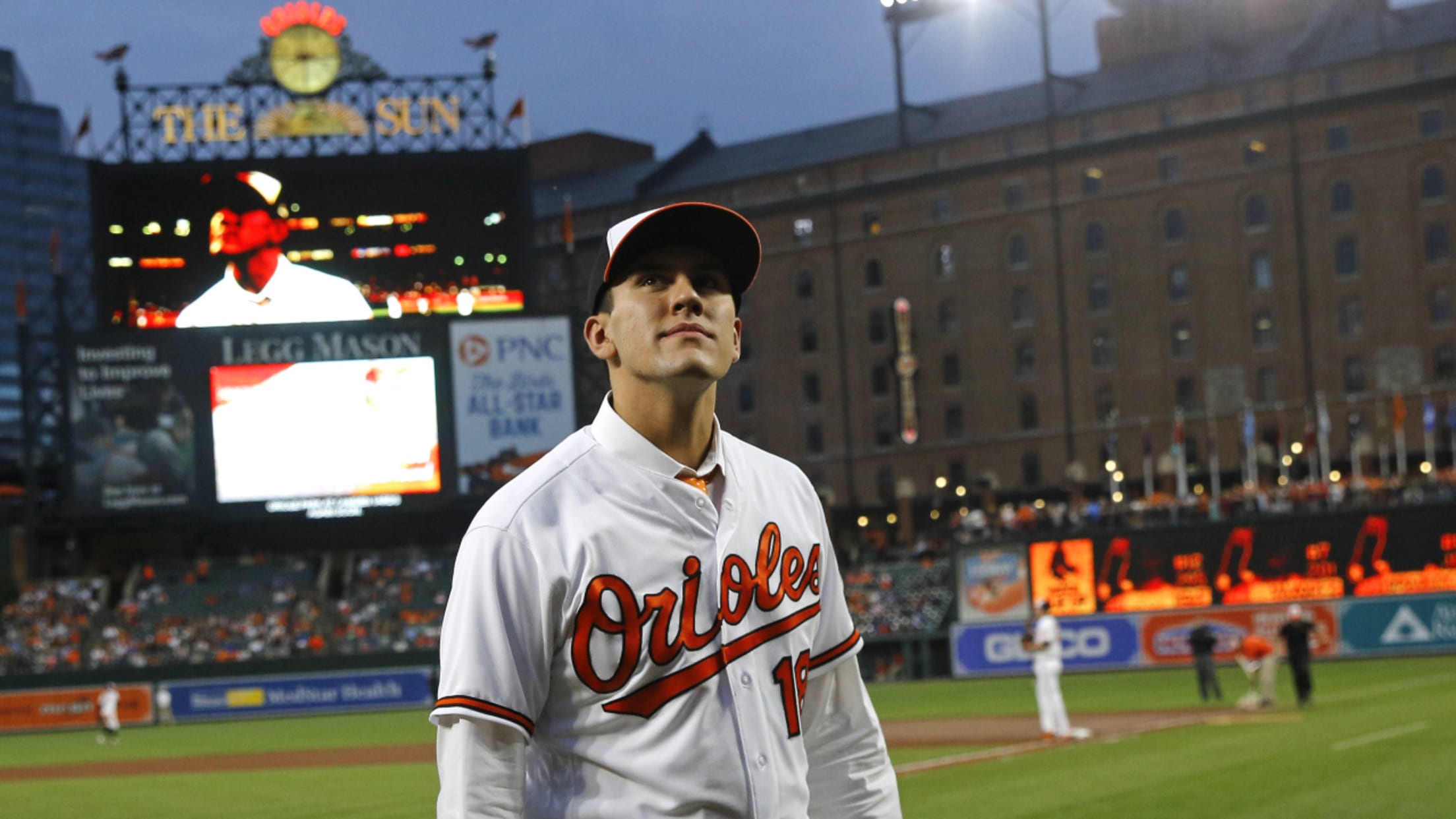 BALTIMORE -- Shortly before they opened their three-game series with the Royals on Monday, the Orioles welcomed a visitor into their daily pregame pitching meeting: right-hander Grayson Rodriguez. The club's No. 2 prospect, per MLB Pipeline, became the latest in a line of blue chippers the club has hosted at
Season comes to early end for O's prospect Hall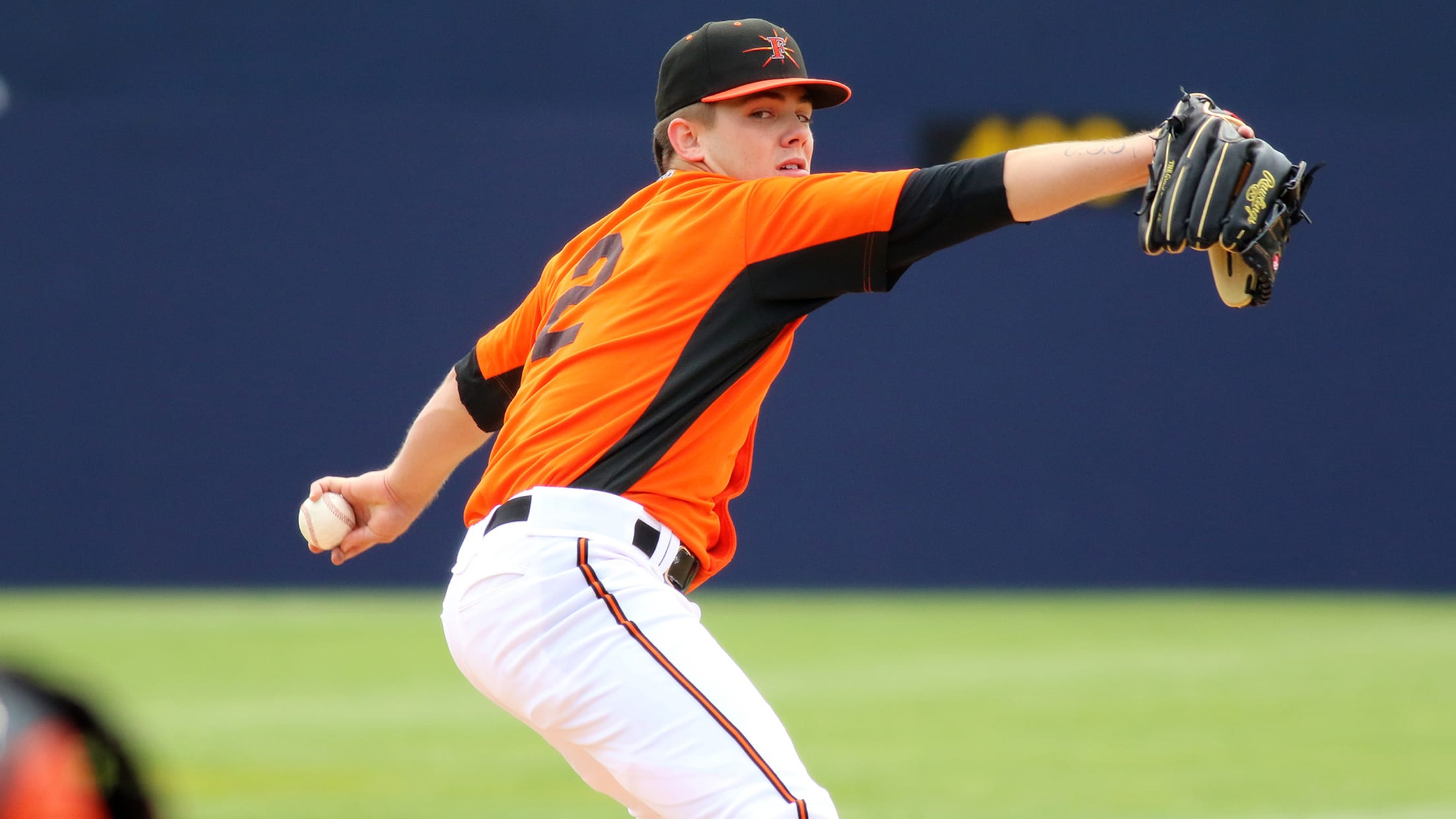 For left-hander DL Hall, one of the top blue-chippers in the Orioles' farm system, the 2019 season has come to an early end. A team source confirmed Sunday that Hall, the club's No. 3 prospect and No. 62 overall per MLB Pipeline, has been shut down with a left lat
Harvey impresses in long-awaited MLB debut
Orioles' No. 15 prospect picks up 2 K's in relief as father, former big leaguer, looks on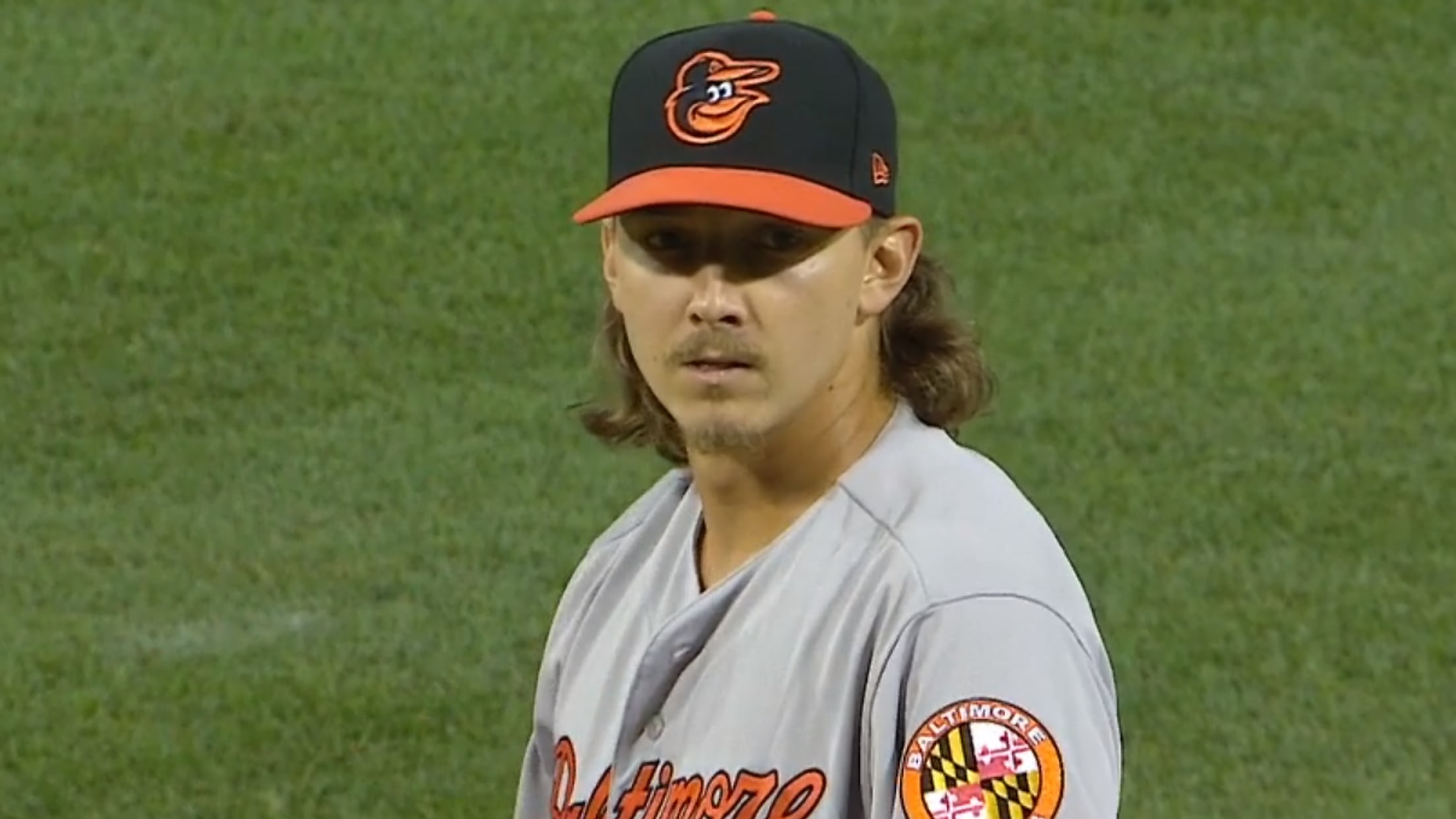 BOSTON -- Hunter Harvey was hoping the call would come, but he didn't think it would happen in mid-August. Around 10:30 p.m. on Friday, the Orioles informed Harvey he was being promoted from Triple-A Norfolk for Saturday night's game against the Red Sox. He didn't think he'd be called up
Stewart back from concussion injured list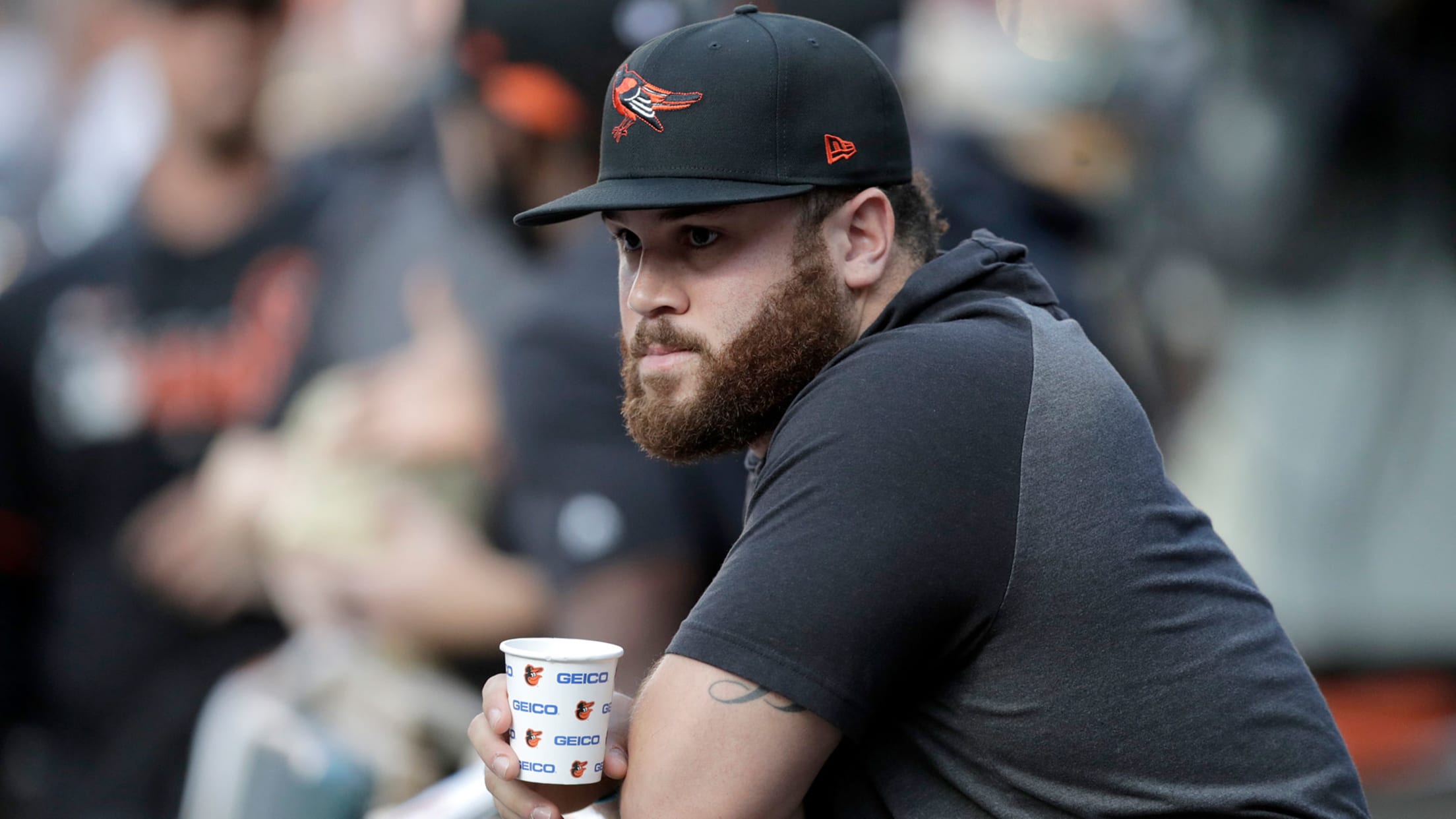 After a week sidelined with a concussion, Orioles outfielder DJ Stewart was reinstated from the injured list on Friday. To make room for Stewart, the club optioned right-hander Chandler Shepherd to Triple-A Norfolk. The club's No. 23 prospect per MLB Pipeline, Stewart was concussed diving for a fly ball in
Stewart suffers concussion in first game back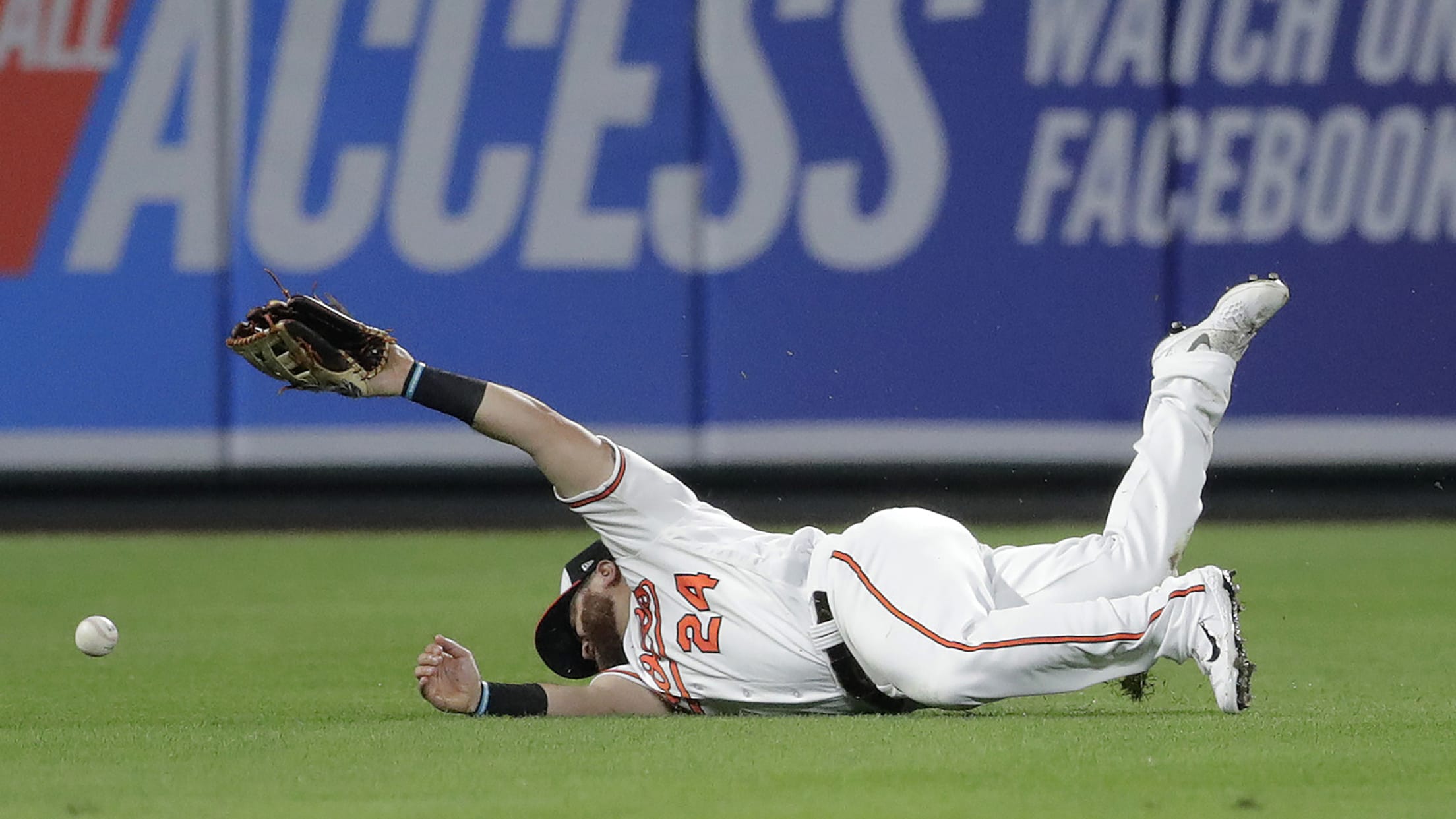 BALTIMORE -- When DJ Stewart was recalled from Triple-A Norfolk on Tuesday, it marked the second big league opportunity this season for the outfielder after his first was derailed by injury. Now Stewart finds himself sidelined again. Stewart was removed from Tuesday's 9-4 loss against the Yankees after he was
Orioles glimpse into future with Tate's outing
Hyde loves rookie reliever's stuff in 2nd career appearance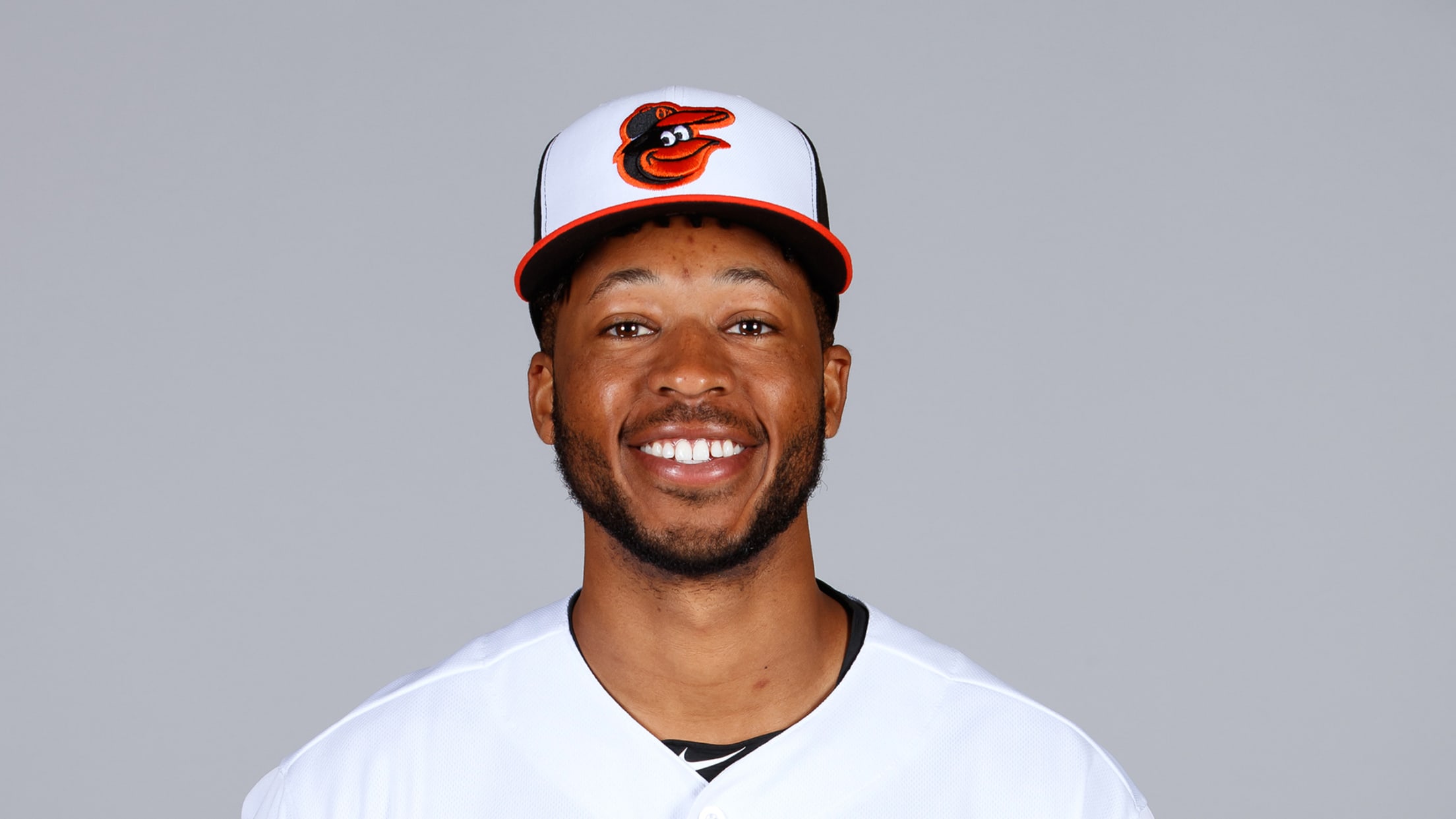 BALTIMORE -- Coming off their first non-losing month in nearly two years, the O's can look toward the dog days of August knowing there is written-in-pen proof that they can be competitive, at least in spurts. And they'll do so while continuing to give opportunities to young players who could
As Deadline nears, who's on the move for O's?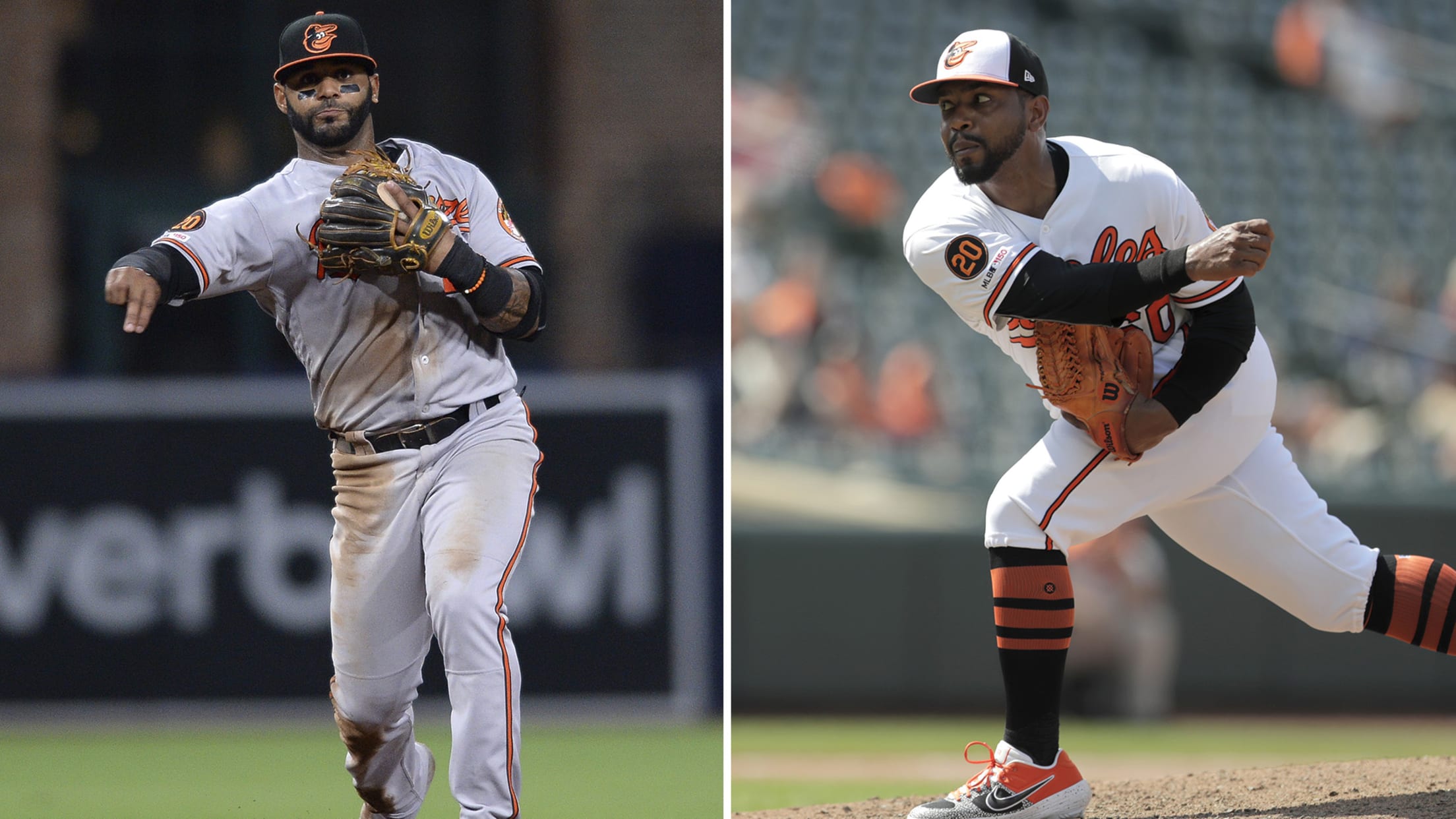 Last year at the non-waiver Trade Deadline, the Orioles shipped off much of their core in a series of franchise-altering deals. This year, there is no Manny Machado, Zack Britton, Kevin Gausman or Jonathan Schoop. That said, Baltimore remains one of MLB's clearest sellers as Wednesday's 4 p.m. ET Deadline
Top Draft pick Rutschman makes IronBirds debut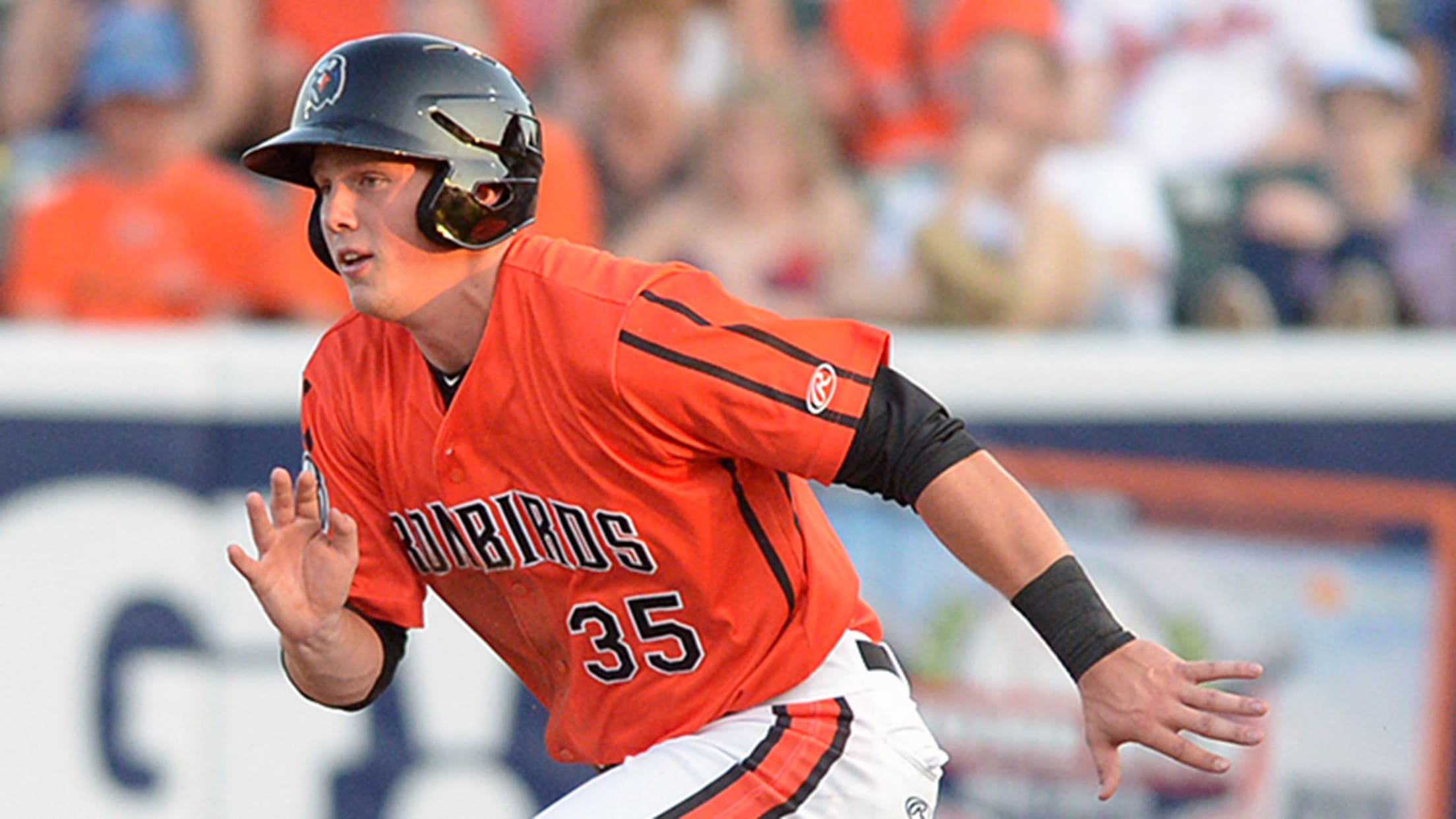 ABERDEEN, Md.-- Adley Rutschman stepped out of the clubhouse after his debut with the Aberdeen IronBirds on Saturday night with a big smile on his face. He was not thrilled with his 0-for-5 performance in his first game with the Orioles' Class A Short Season team, but he felt good
Means hits IL; No. 17 prospect Tate recalled
Phillips promoted; Scott optioned; Karns designated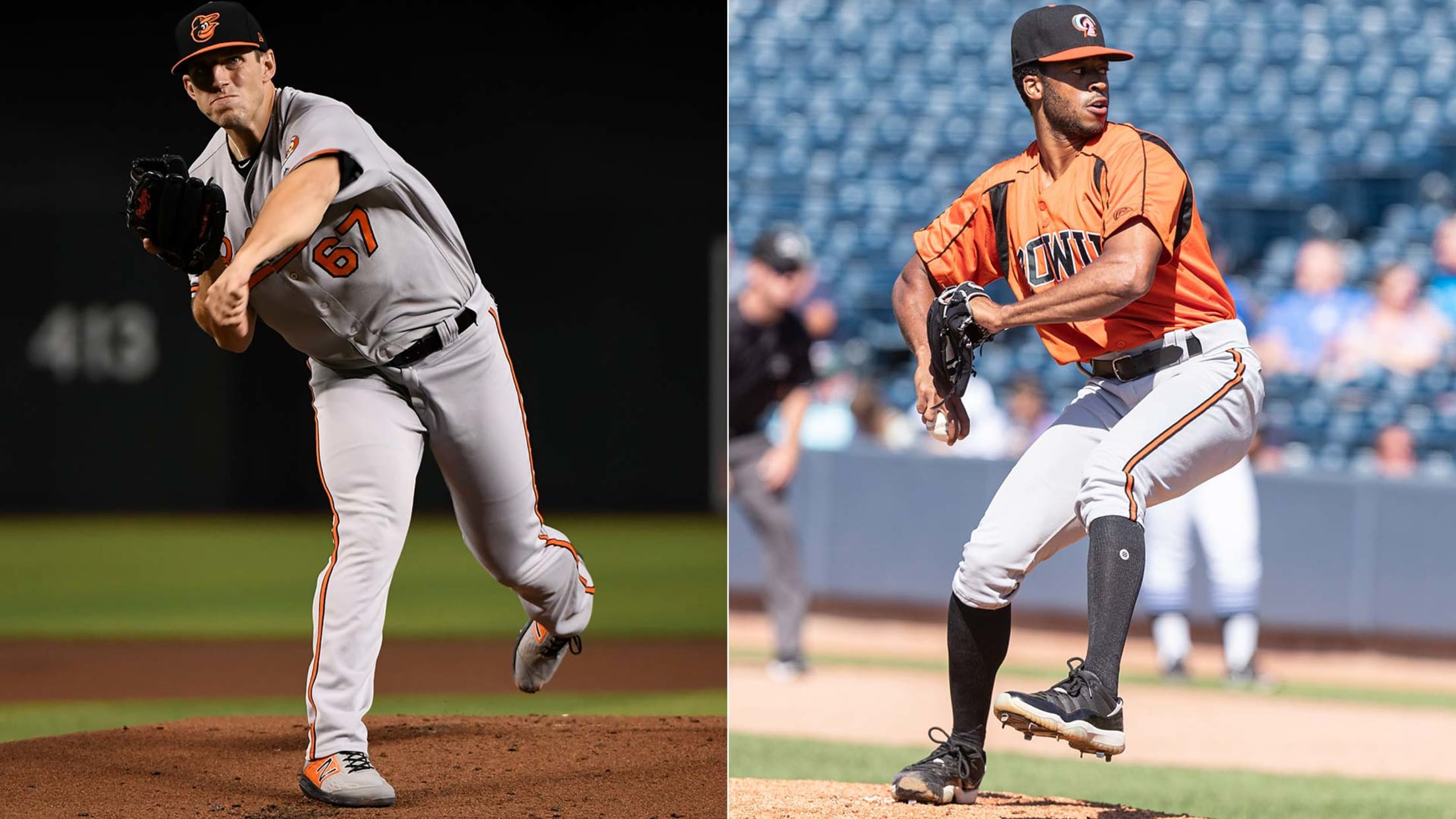 ANAHEIM -- A day after outlasting the Angels in a 16-inning classic that exhausted their bullpen, the Orioles made a flurry of roster moves Friday that touched nearly every corner of their pitching staff. They were both related and unrelated to Thursday night's classic, and had Baltimore scrambling to rearrange
Rutschman gets Class A promotion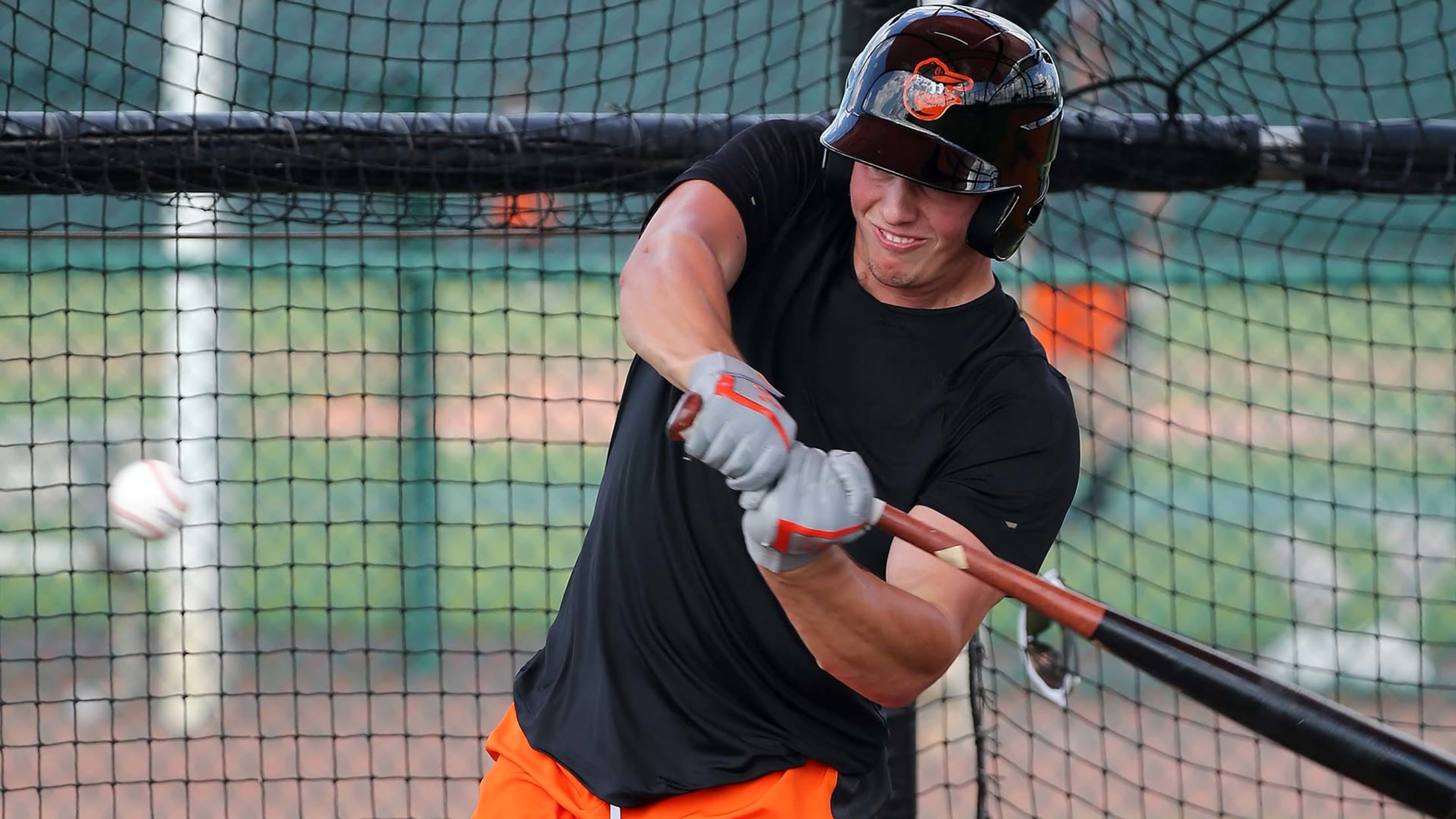 ANAHEIM – The Adley Rutschman show is about to hit Maryland. After a week of getting his feet wet in Rookie League, the Orioles are moving this year's No.1 overall Draft pick to Class A Short Season Aberdeen this weekend, and thus, begin his climb up their system ranks in
Rutschman homers in his professional debut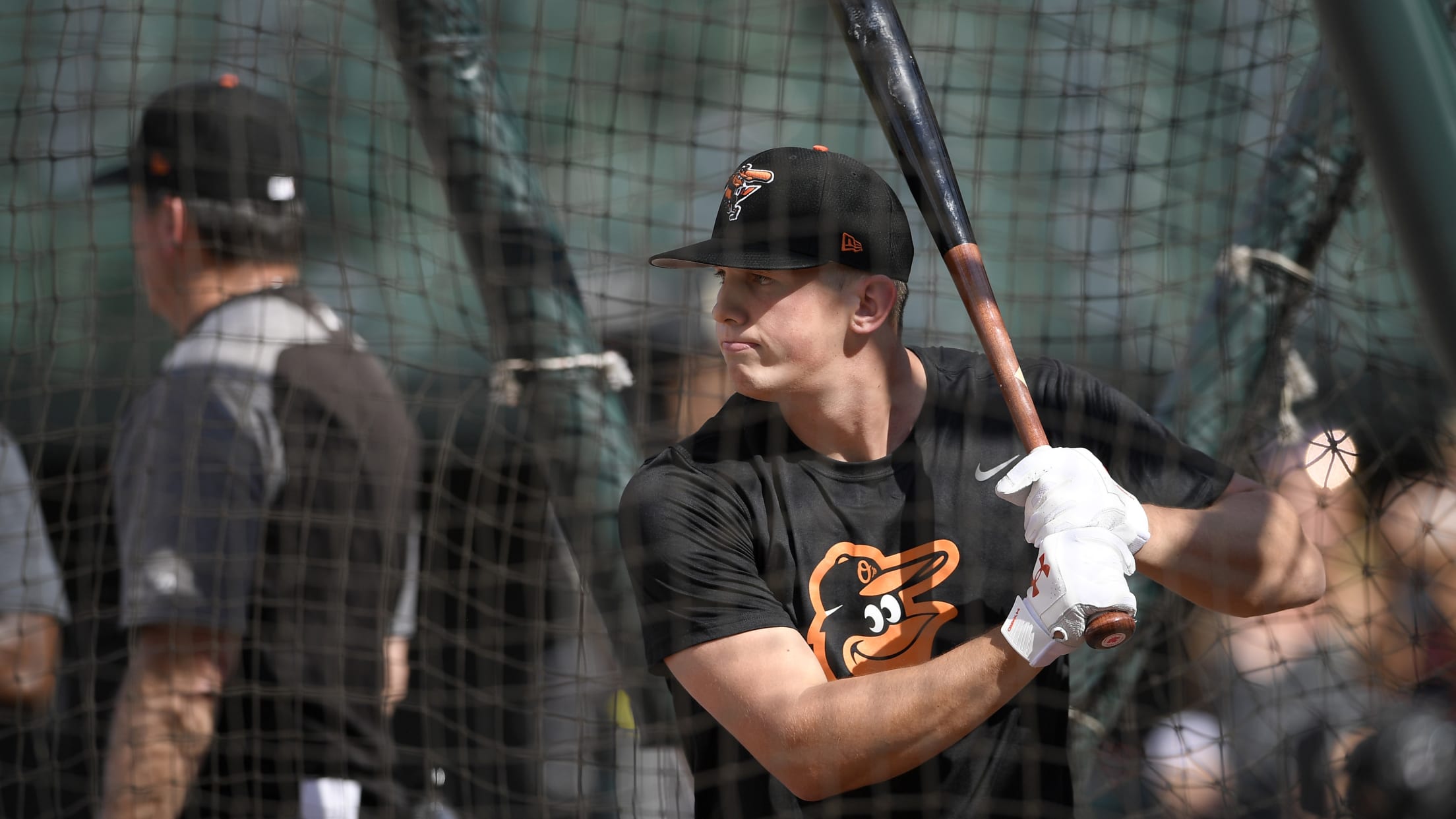 BALTIMORE -- One game in, Adley Rutschman's pro career is already off and rolling. And in a big way. Nearly seven weeks after the Orioles made him their second No. 1 overall pick in franchise history, Rutschman homered while making his professional debut for one of the club's Gulf Coast
Stowers tours 'beautiful' Camden Yards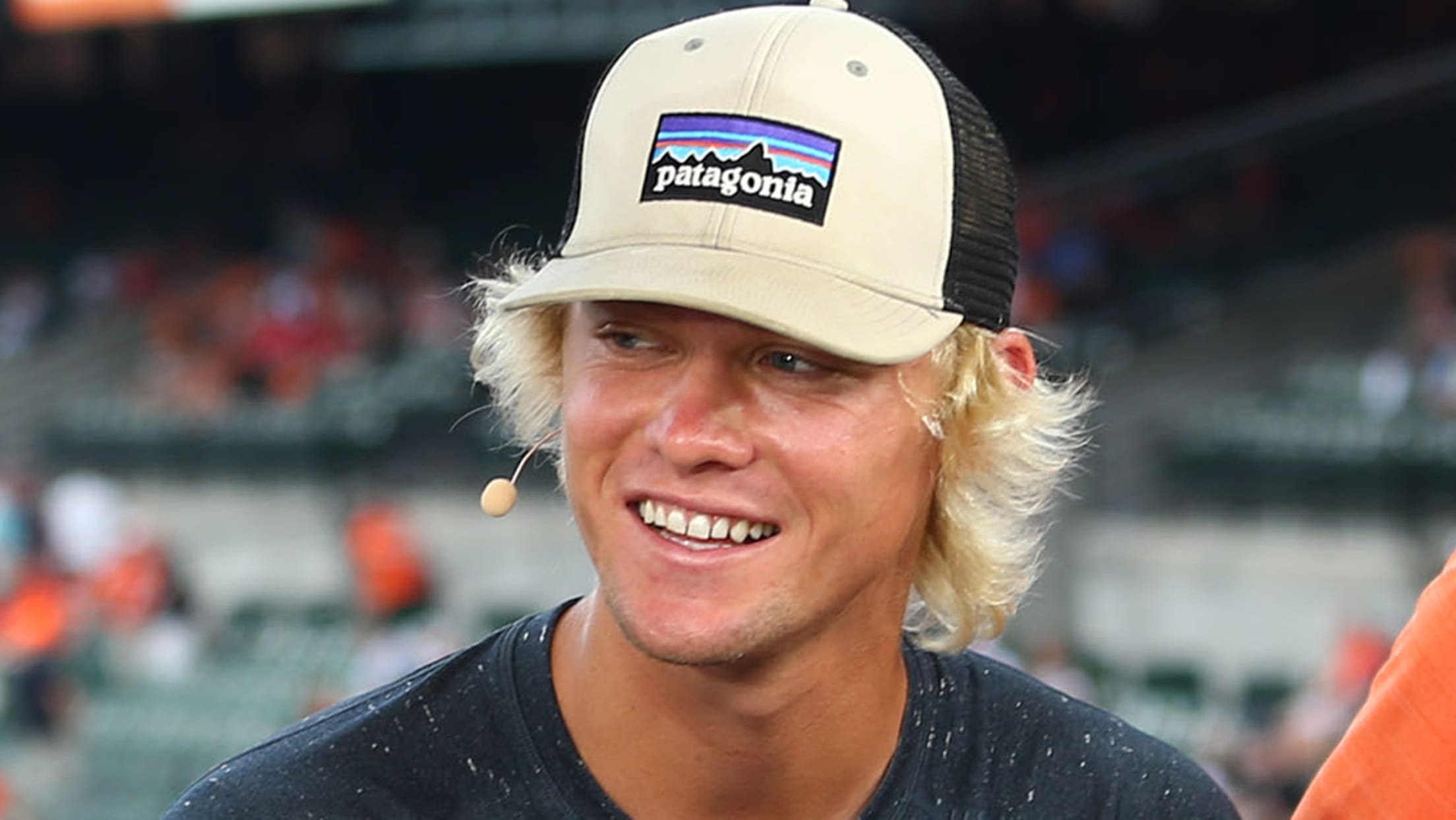 BALTIMORE -- The bleached blond hair stuck out from his cap, standing out against the brick backdrop of Oriole Park at Camden Yards. The Orioles hope to see it in black and orange a whole lot more going forward. The locks belong to Kyle Stowers, the Orioles' Competitive Balance Round
How much dealing will O's do prior to Deadline?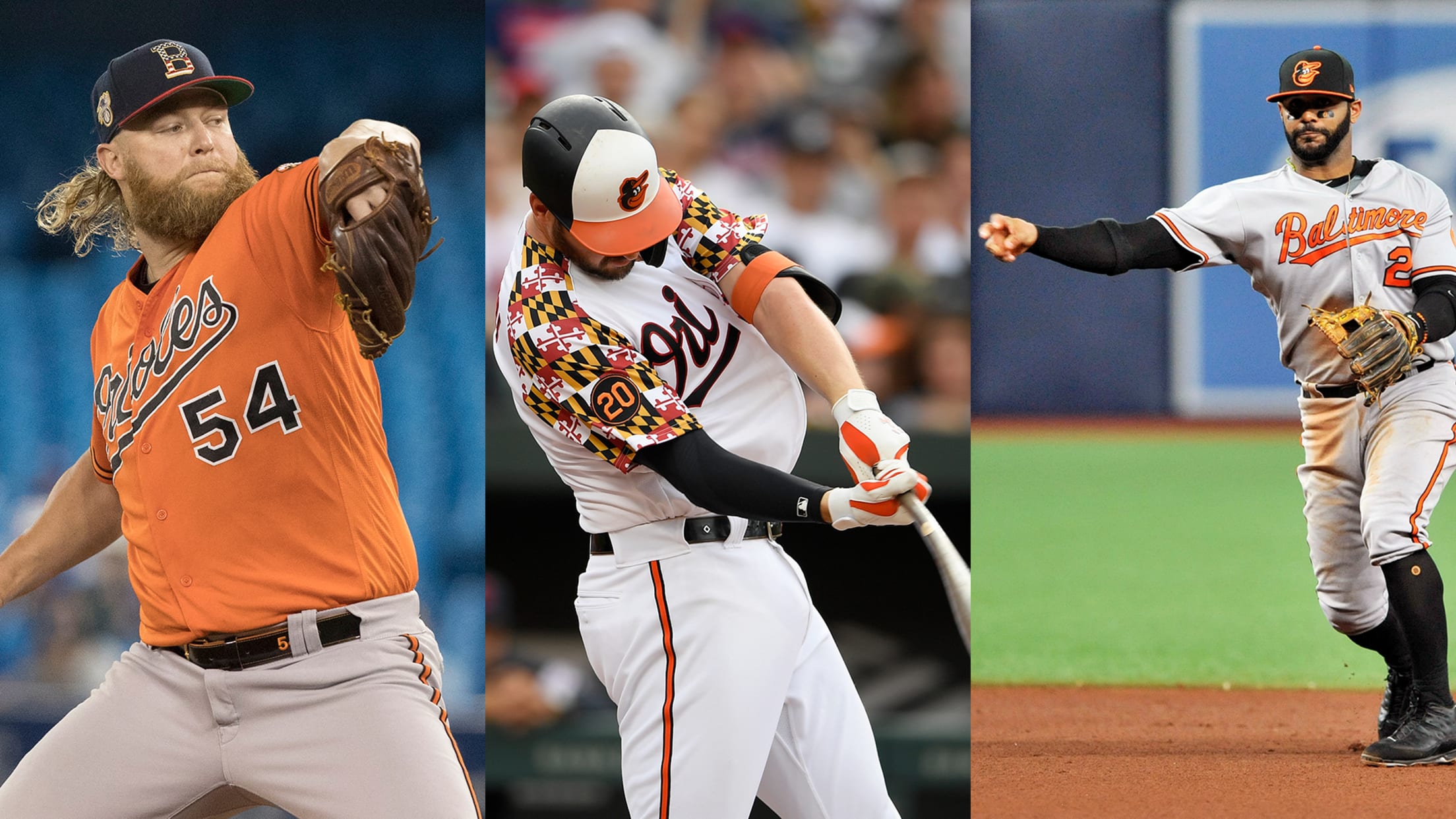 One year ago this week, the Orioles finally acquiesced. As the 2018 All-Star break wound down, the rumors ceased and Manny Machado was shipped out of town to Los Angeles. Almost the instant the face of the franchise was gone, in his place came a word long avoided by the