Akin first O's prospect to be called up in '20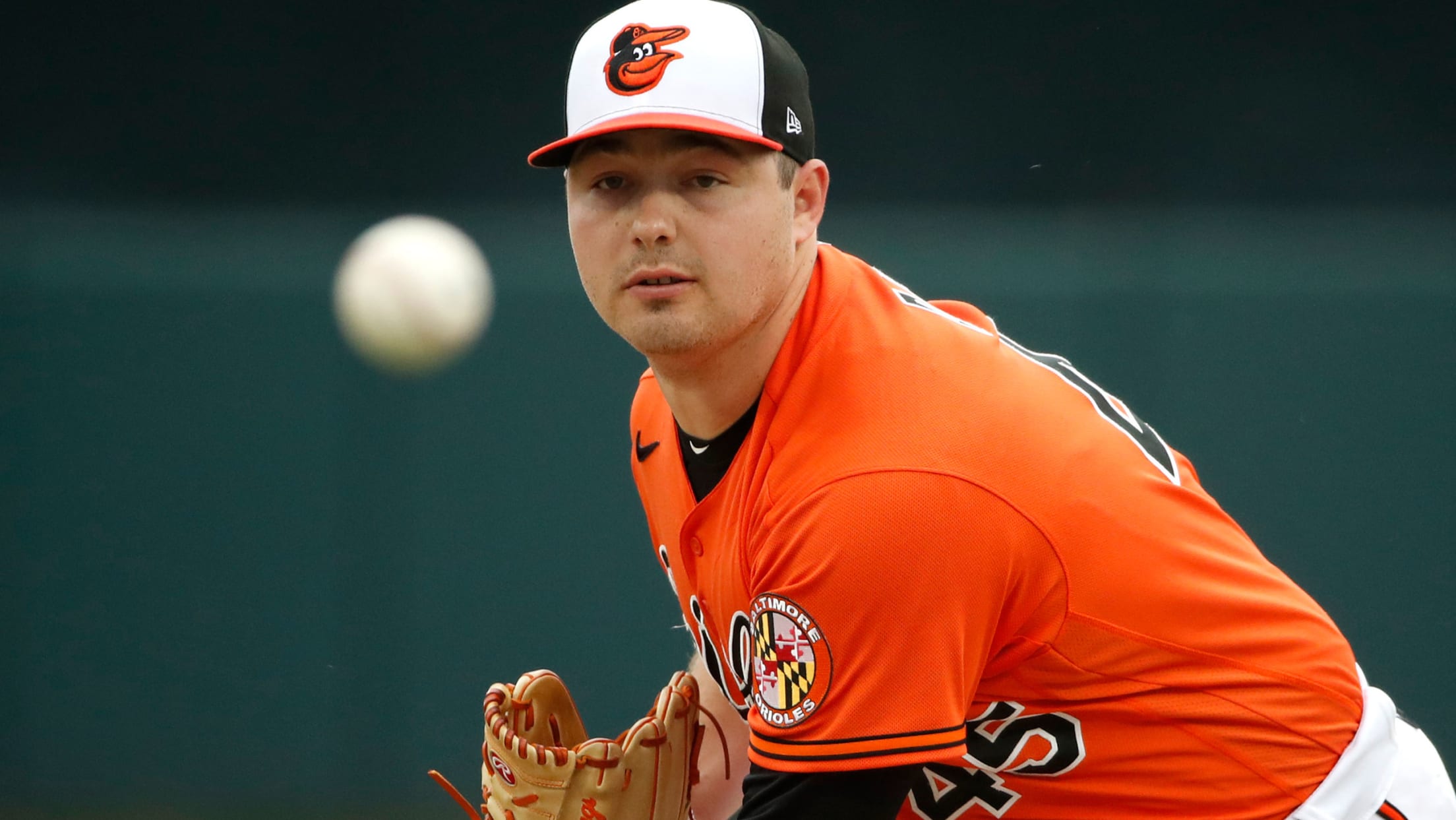 The first of what should be a wave of Orioles prospects to debut in 2020 has arrived. The club on Saturday recalled left-hander Keegan Akin, summoning their No. 13 prospect per MLB Pipeline from their alternate training site in Bowie, Md. Akin, Baltimore's second-round Draft pick in 2016, is considered
O's add No. 6 prospect to 60-man pool
Henderson will continue development at alternate training site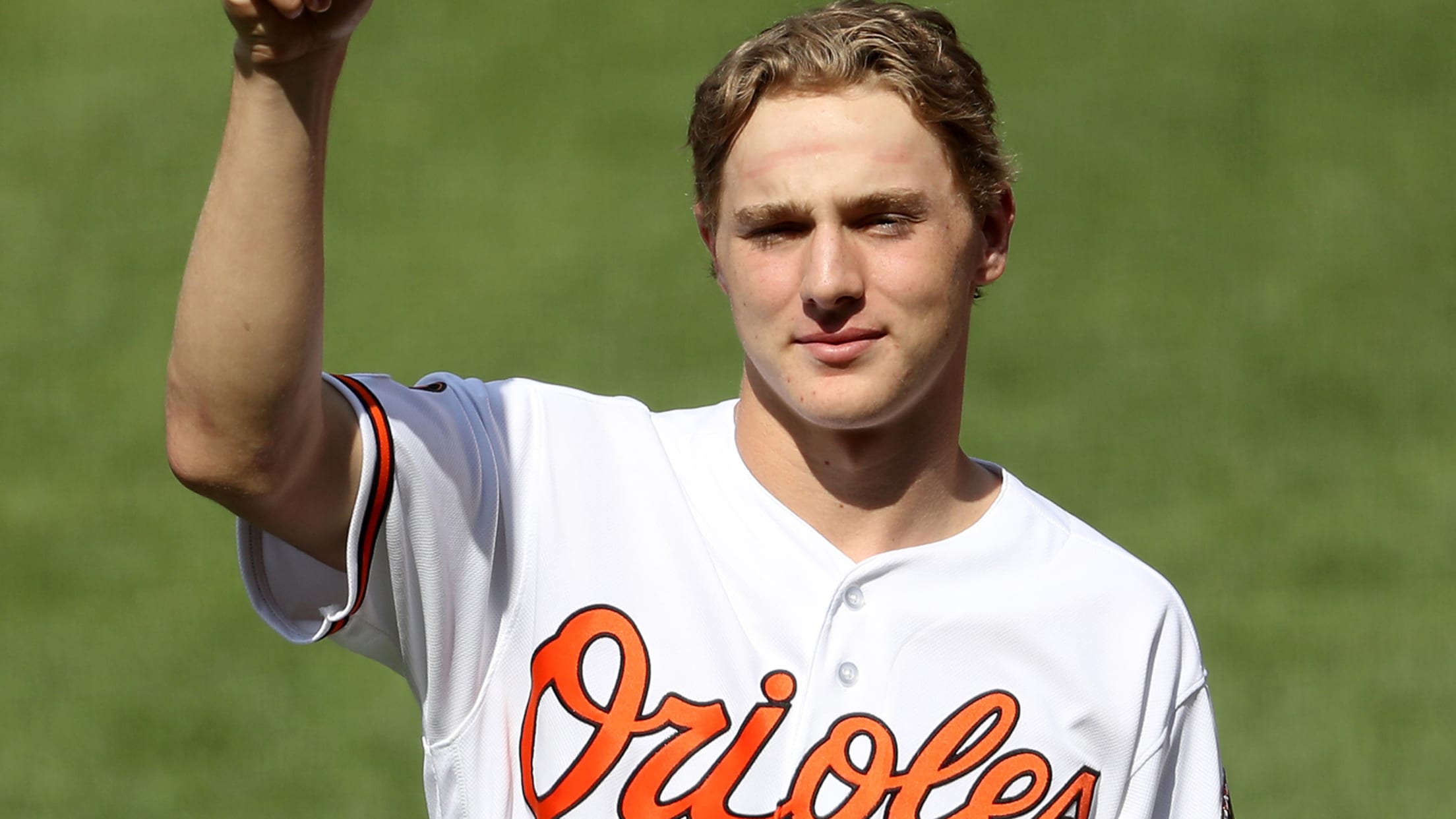 The Orioles on Friday added another top prospect to their 60-man player pool for developmental purposes, sending shortstop Gunnar Henderson (ranked No. 6 by MLB Pipeline) to their alternate training site in Bowie, Md. They also added 24-year-old left-hander Brian Gonzalez to their pool, which now has one open spot
Wells twins talk rivalry, Aussie slang, more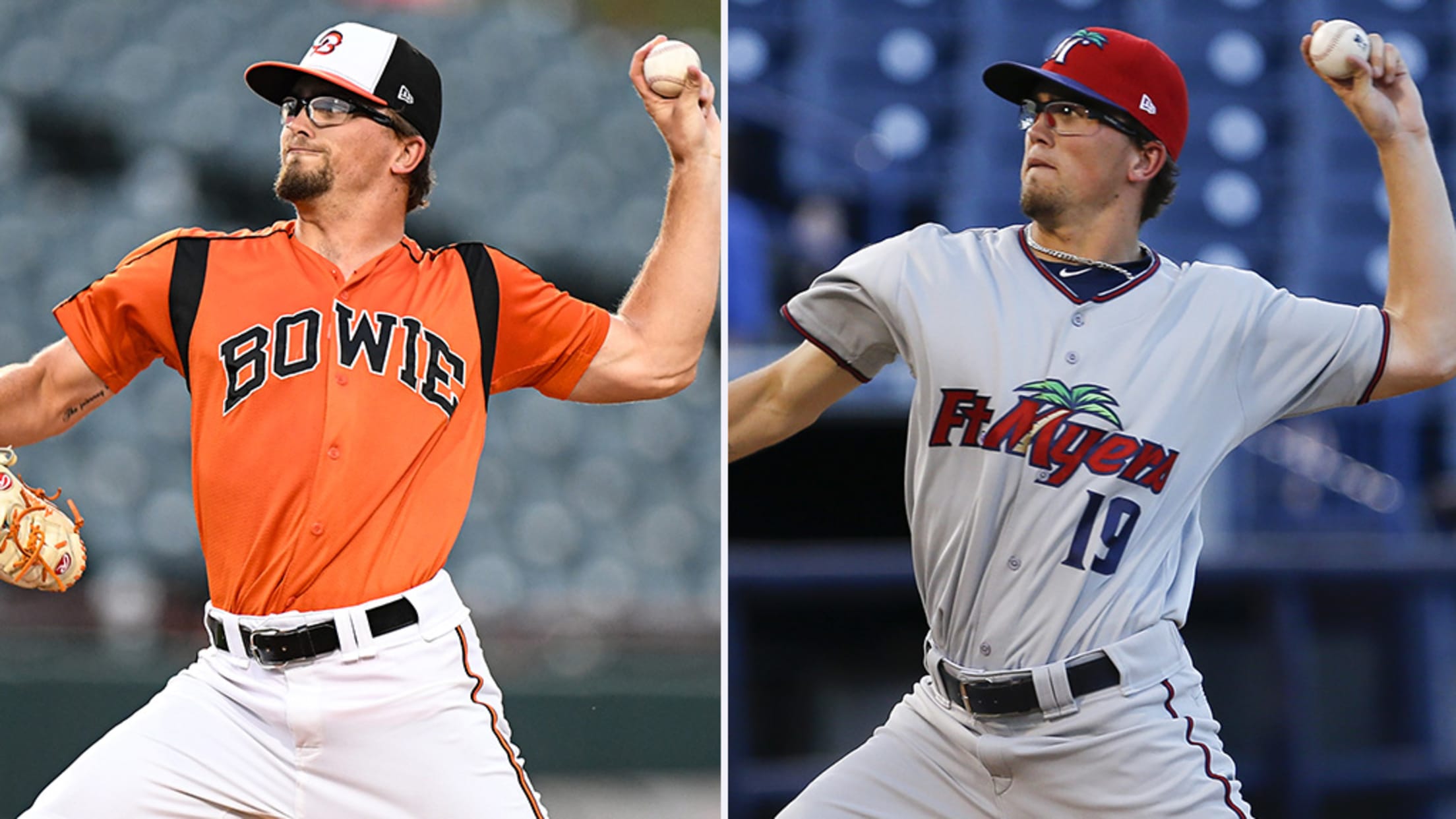 If training at home through a global pandemic has taught Lachlan and Alexander Wells anything, it's that their sibling rivalry is still alive and well. It's been more than half a decade since the Aussie left-handers have played on any team together, but after years of battling in the backyard,
Inbox: What prospects could debut in '20?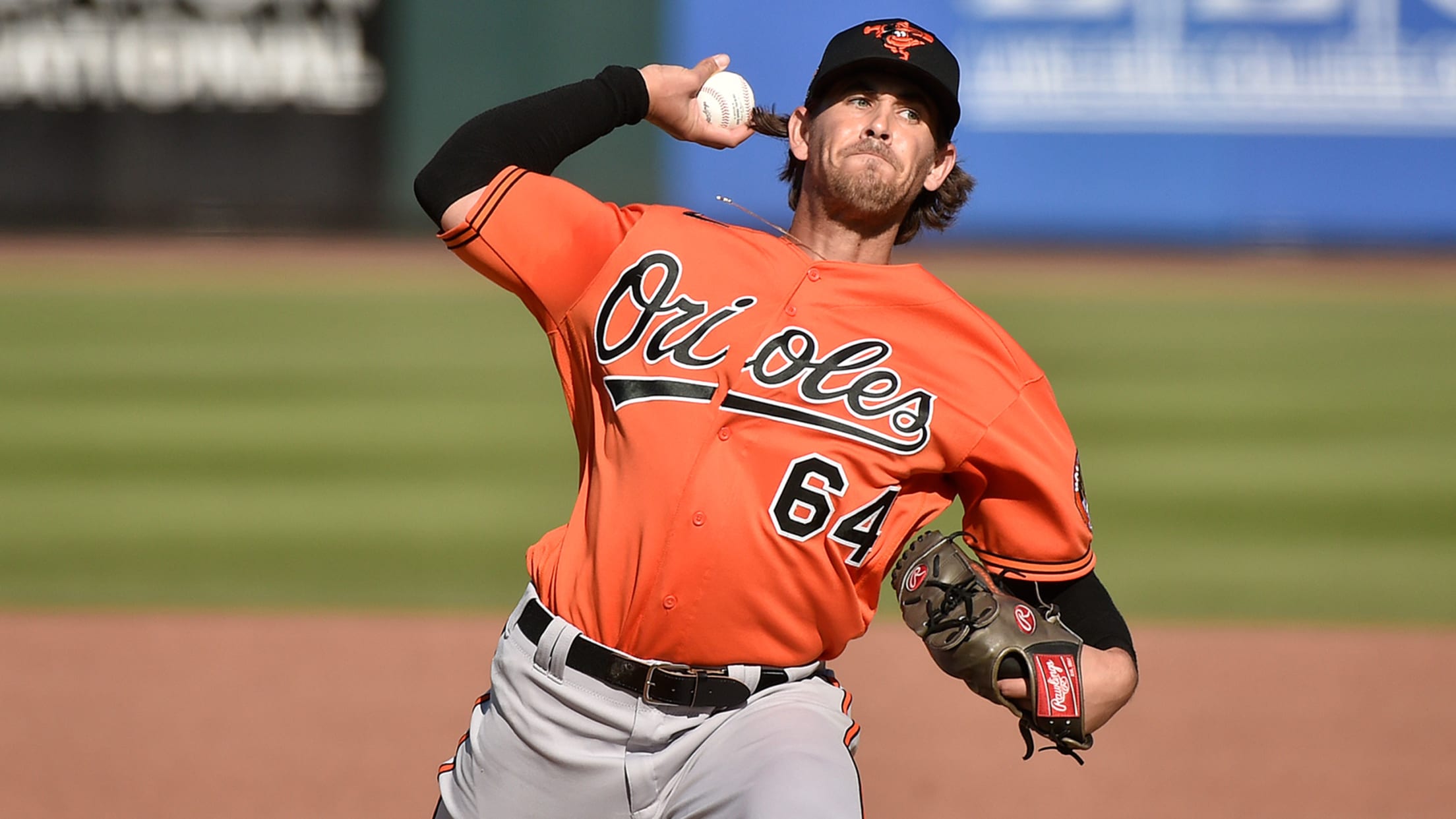 Summer Camp has passed its halfway point, which makes this a great time to dig into another batch of questions and answers in an Orioles Inbox. Things on your mind include which prospects could make their debut this season, the alternate training site in Bowie, Md., the club's closer situation
O's add RHP prospect Kremer to player pool
One of 8 assigned to alternate training site; Martin (wrist) to IL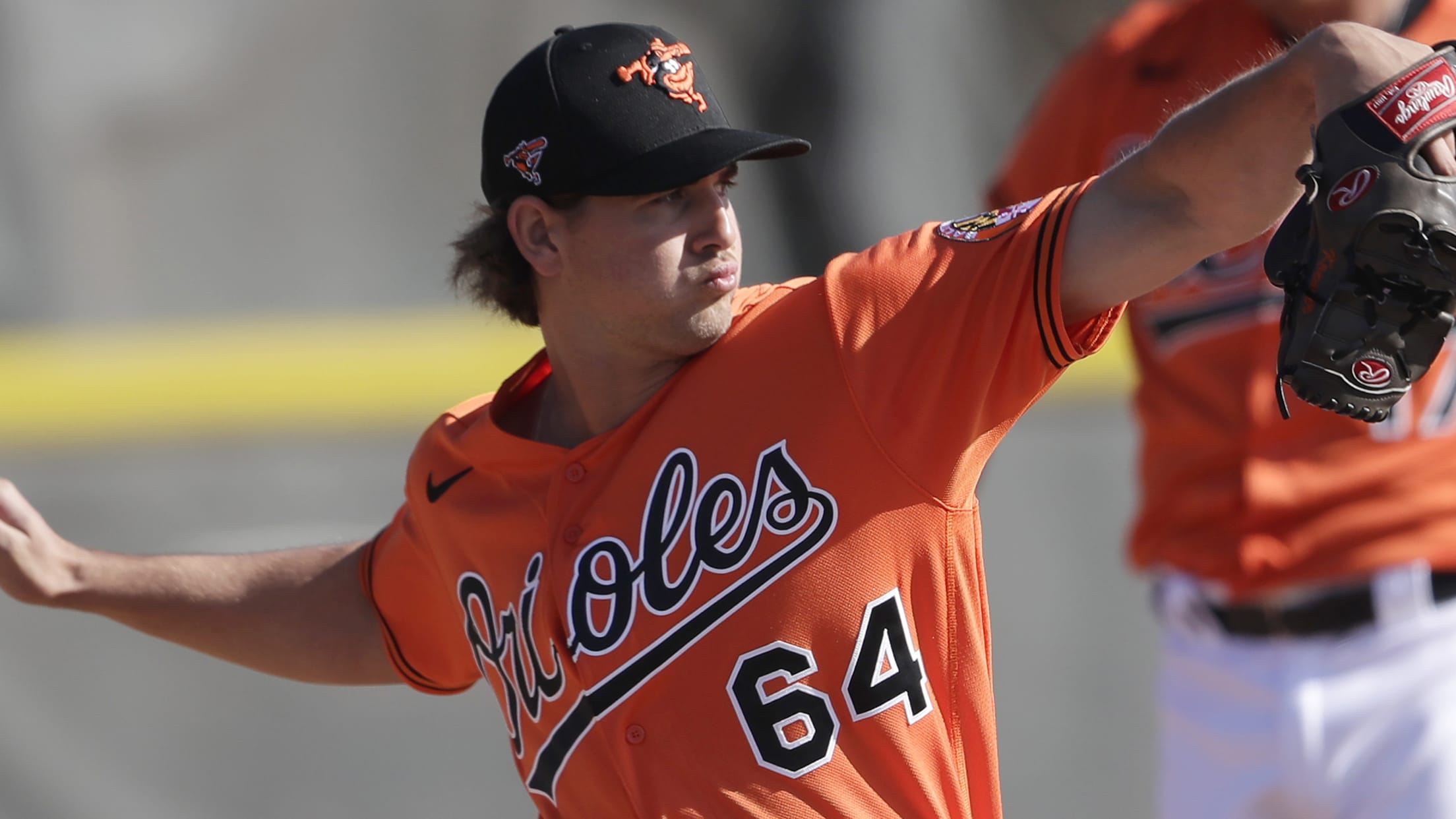 About 25 miles south of Camden Yards, the Orioles on Tuesday opened their alternate training site at Prince George Stadium in Bowie, Md., where prospects not ticketed for the Opening Day roster -- but with a chance to make the team at some point this season -- will train. In
Adley relishes 'unbelievable' time at camp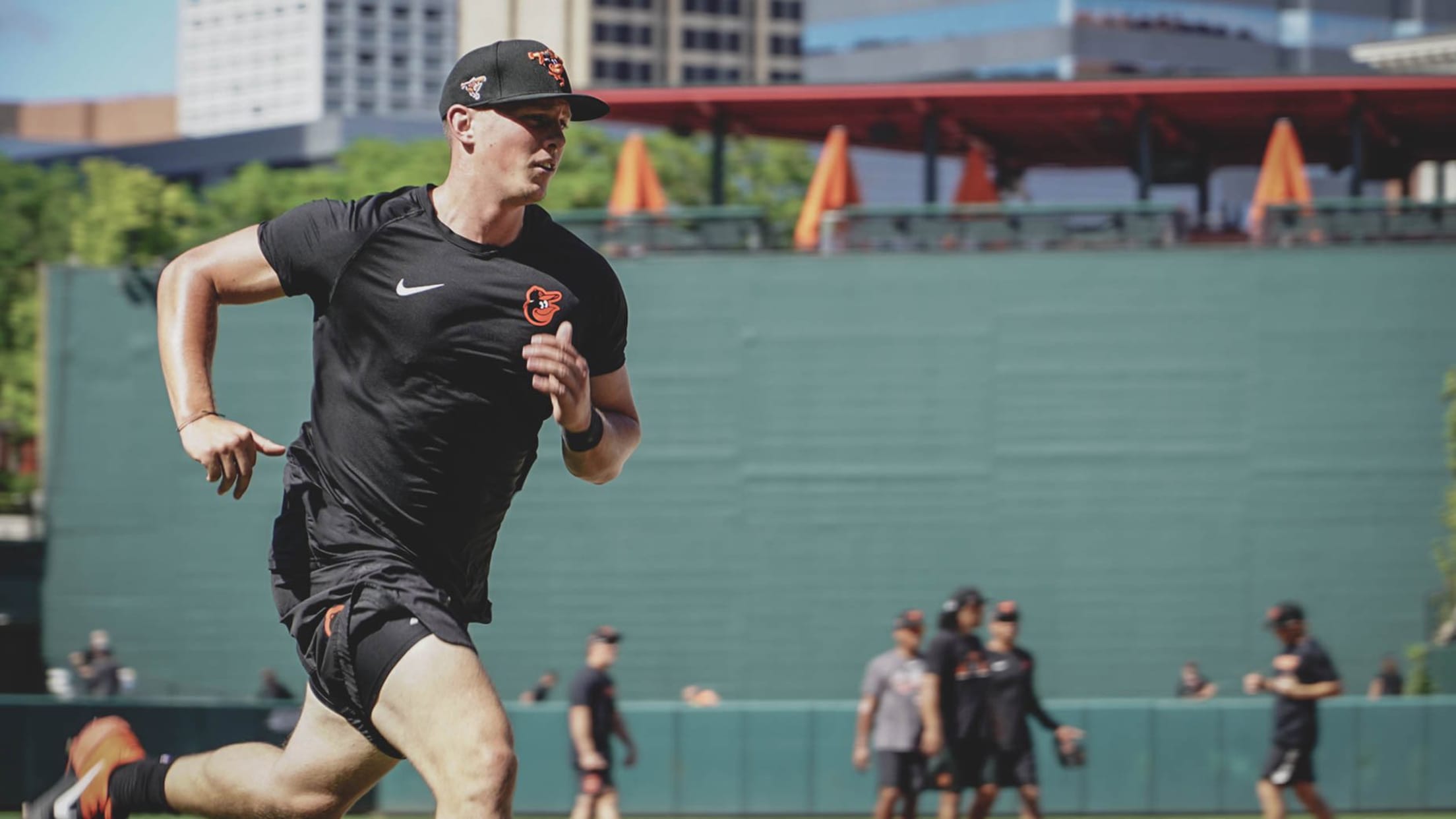 One day, the idea that Adley Rutschman stood in the box to face live pitching at Camden Yards will be just a footnote. But for the moment it is a thrill, even without fans in the stands and only the kind of bragging rights that come with intrasquad competition on
Notes: Mountcastle 'close'; Blach surgery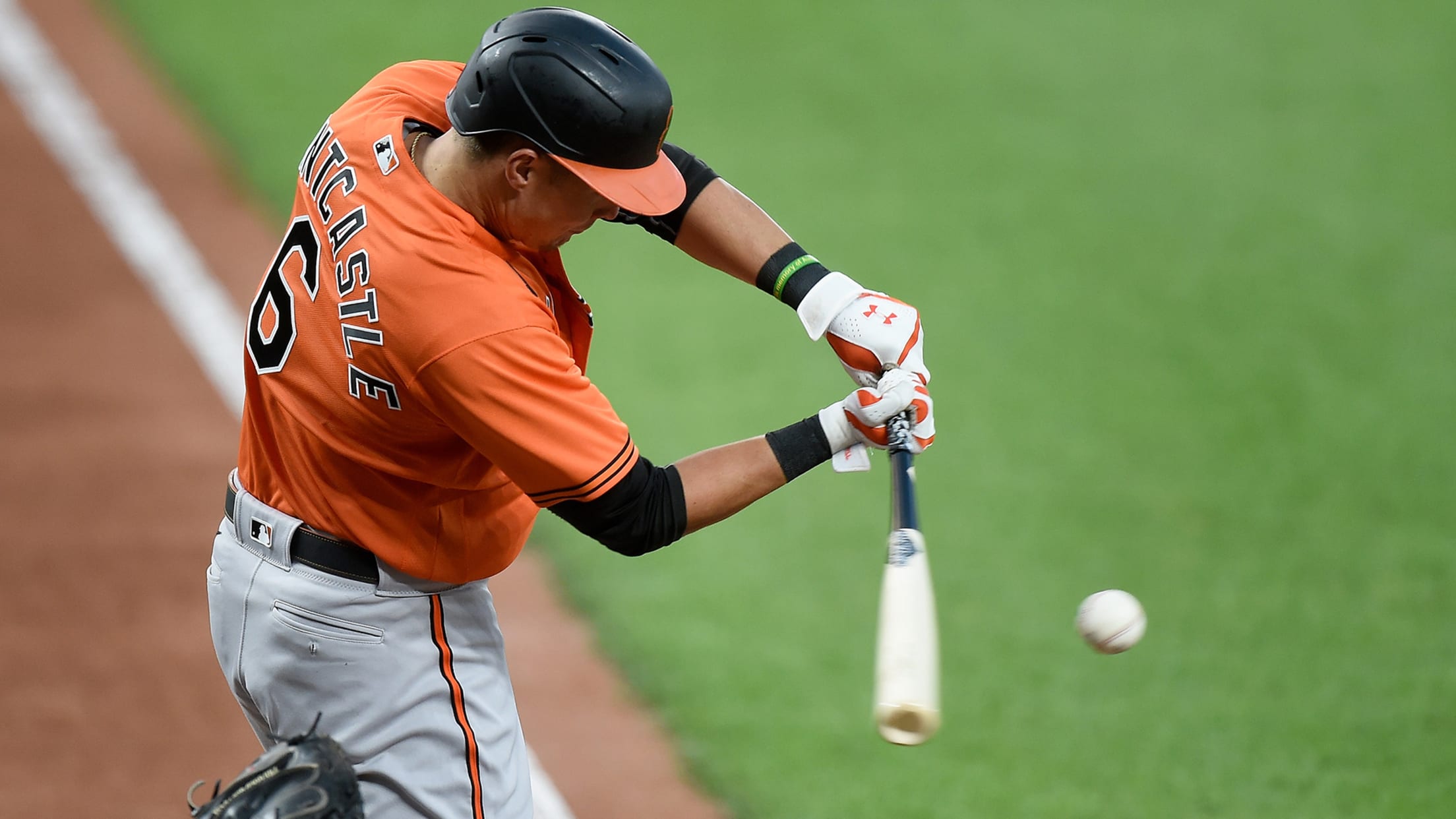 BALTIMORE -- In Brandon Hyde's estimation, he'll have Ryan Mountcastle at his disposal sometime this season. That's what the Orioles' most advanced offensive prospect is hoping for -- to debut in 2020. For now, Mountcastle is just going to have a wait a little longer. "I think he's close," Hyde
O's add Rutschman, five others, to player pool
No. 3 prospect Hall expected to be added, too; Gov. Hogan supports Mancini's #F16HT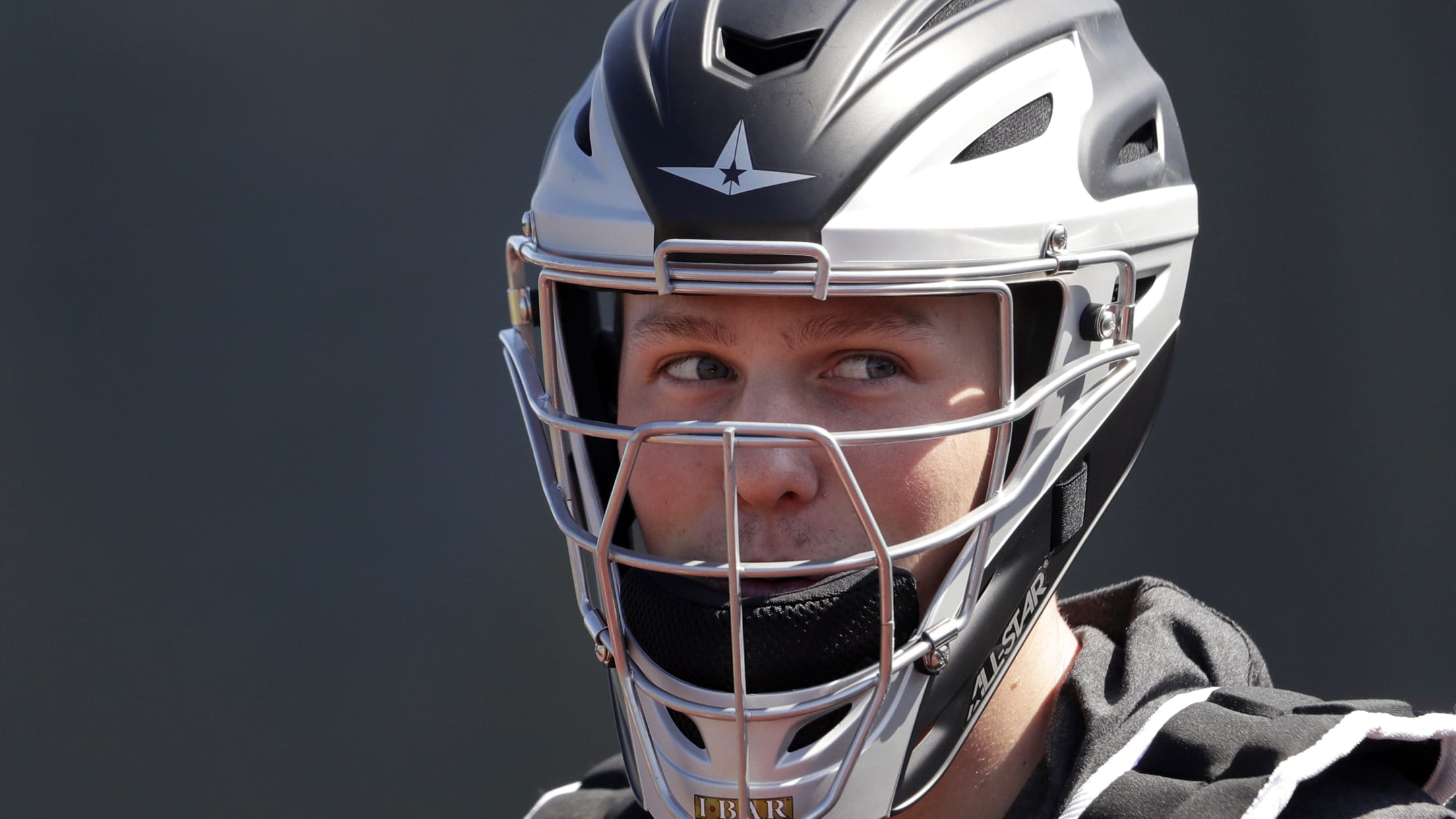 The first wave of blue-chippers many expected to eventually trickle into Orioles Summer Camp have arrived. Baltimore on Friday added top prospect Adley Rutschman and five others, including two more from its top 30 prospects, to its player pool, manager Brandon Hyde said. Joining Rutschman at Summer Camp beginning Friday
Mountcastle, Williams added to O's player pool
Baltimore holds 1st intrasquad game; Iglesias nears debut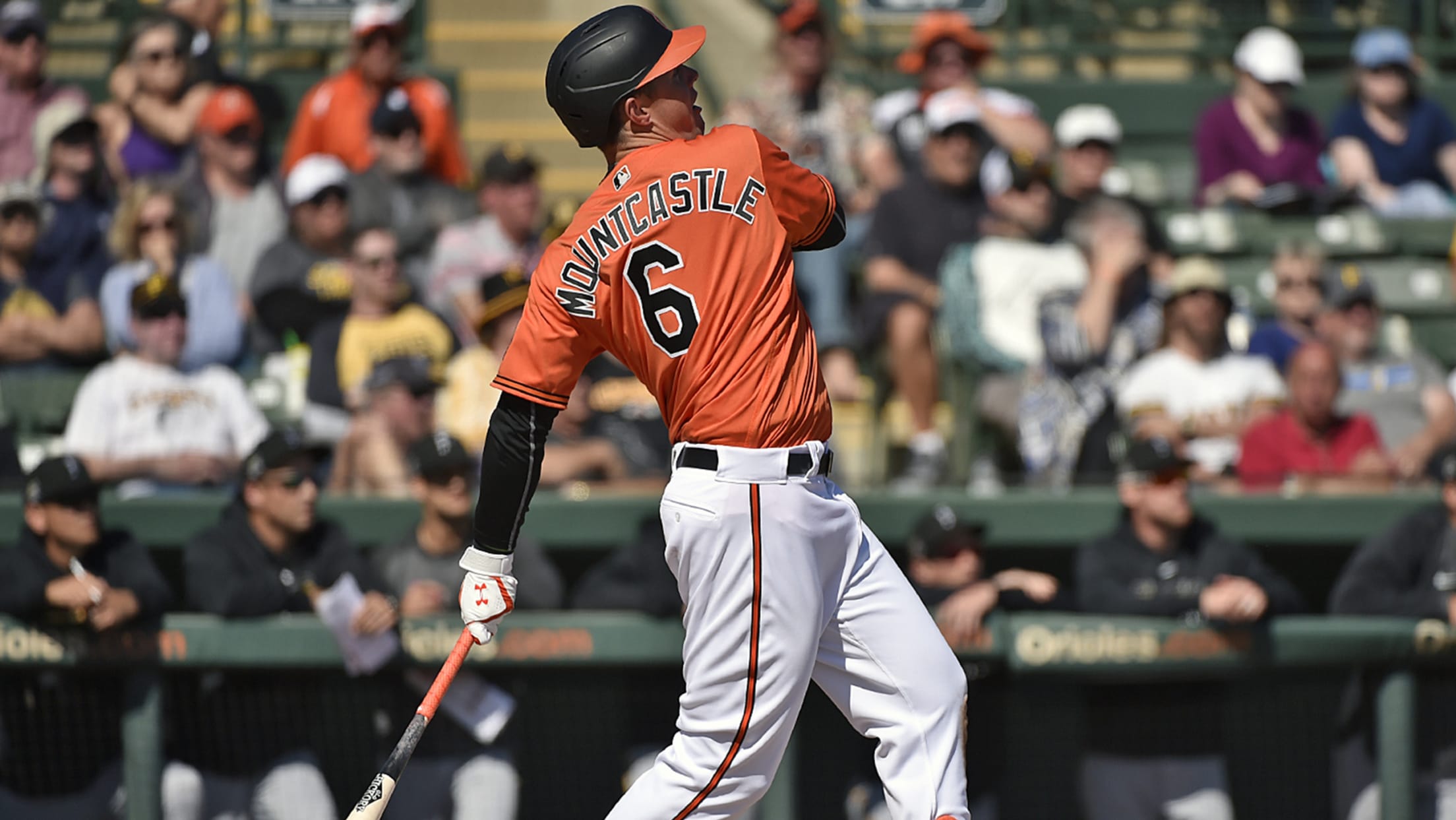 BALTIMORE -- The Orioles added first baseman Ryan Mountcastle and outfielder Mason Williams to their player pool on Wednesday. Manager Brandon Hyde said both players will be reassigned to the team's secondary camp once it opens. Mountcastle and Williams completed their COVID-19 intake screenings on Wednesday. "We're going to have
Notes: Servideo agrees to above-slot bonus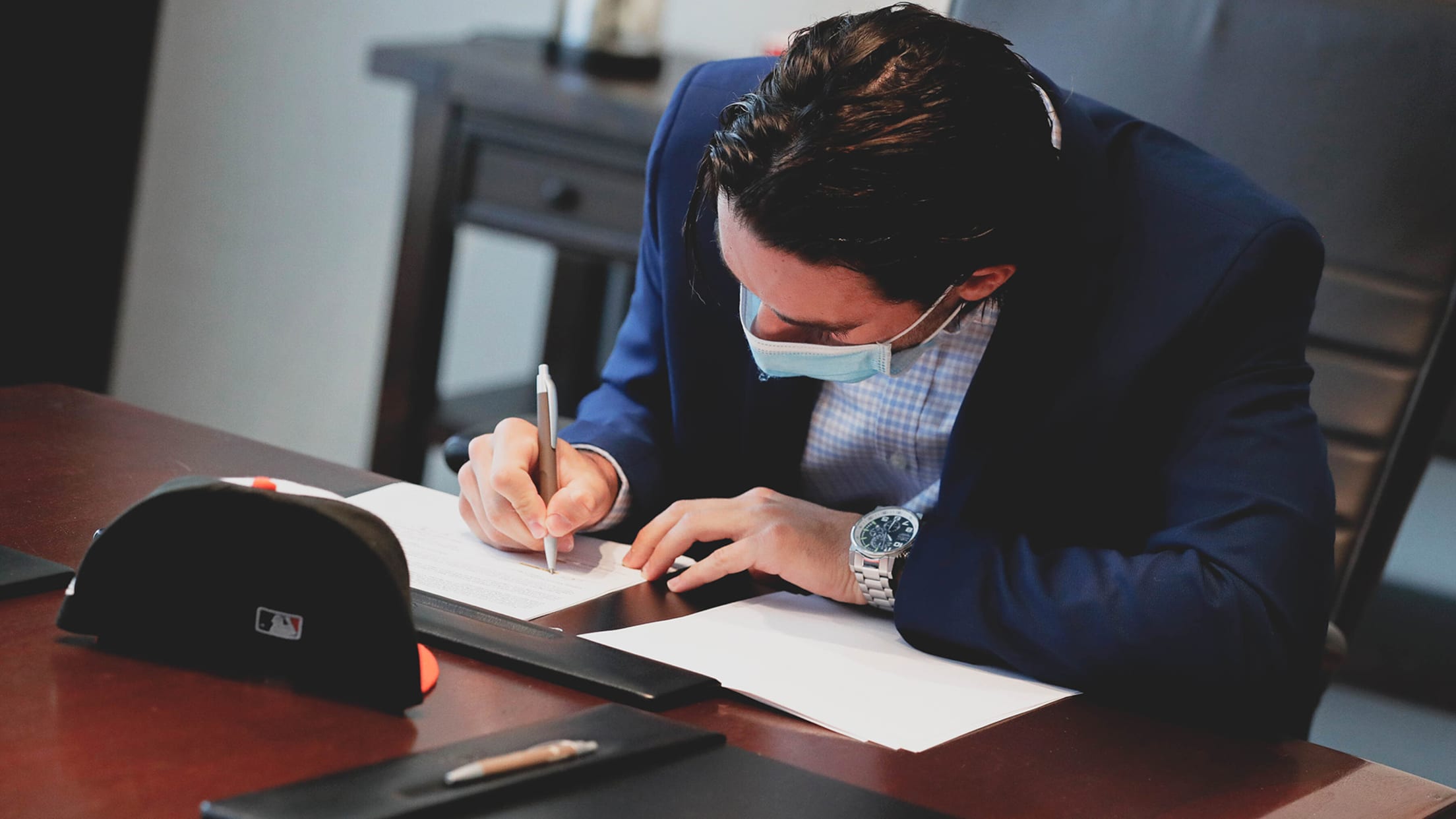 The Orioles on Tuesday signed two of their 2020 Draft picks, inking third-round shortstop Anthony Servideo and fourth-rounder Coby Mayo to above-slot deals. They have now agreed to terms with all six of their 2020 picks and have signed five. Servideo received a $950,000 bonus, according to sources, slightly above
Top farm systems: Left-handed pitchers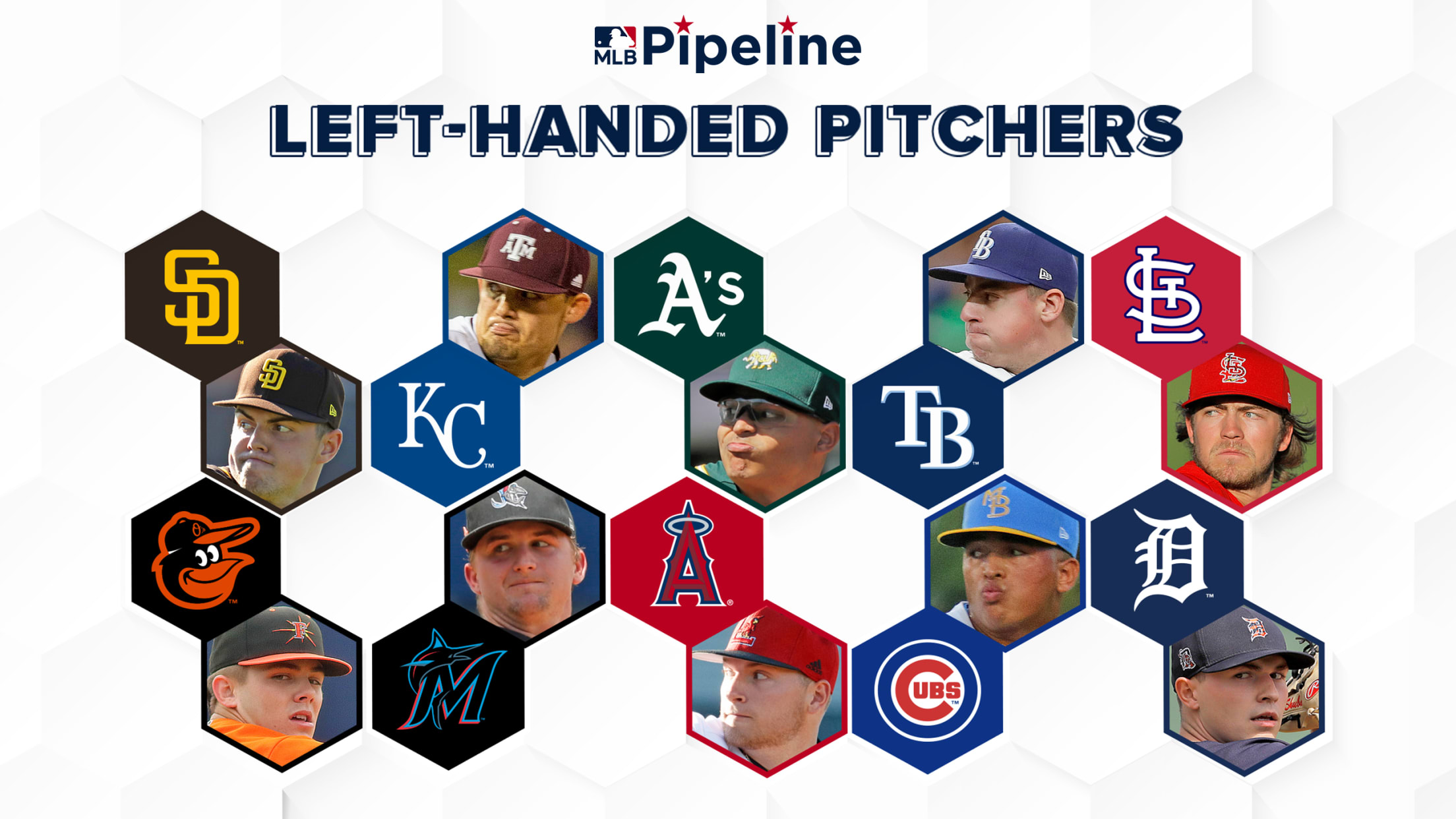 After beginning our deeper dive into all 30 farm systems by ranking the top organizations at catcher, corner infield and middle infield, MLB Pipeline closed out last week with a look at the 10 best systems based on outfield talent. That now brings us to pitchers -- left-handers, specifically, before
Orioles sign No. 2 overall pick Kjerstad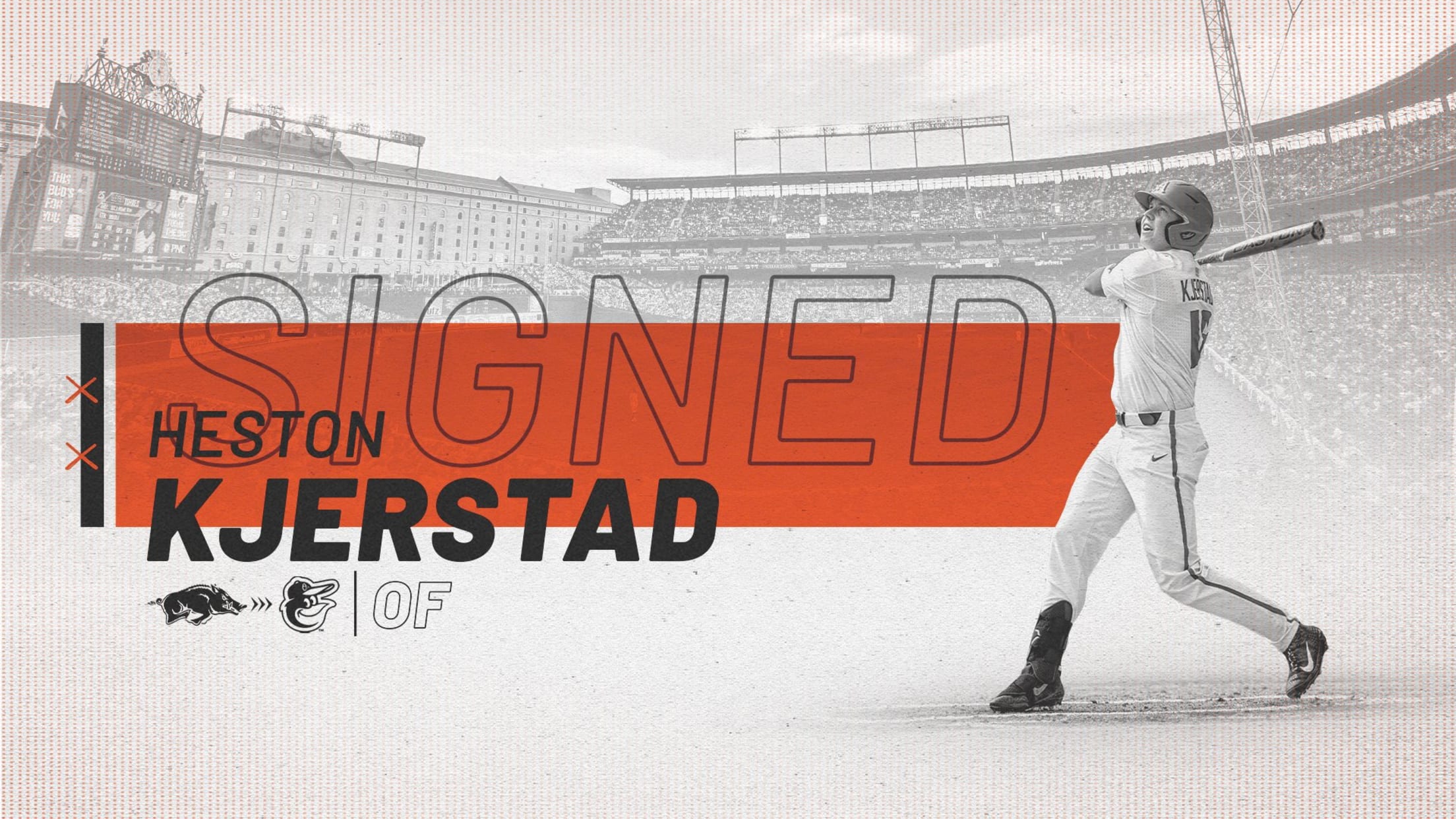 Seeking to execute one of the more creative approaches at the top of this year's Draft, the Orioles on Tuesday consummated the deal most necessary to turn that goal into reality by signing first-round pick Heston Kjerstad. Kjerstad, a consensus top 10 Draft prospect the O's surprised many by selecting
O's ink comp pick Westburg, 2nd-rounder Haskin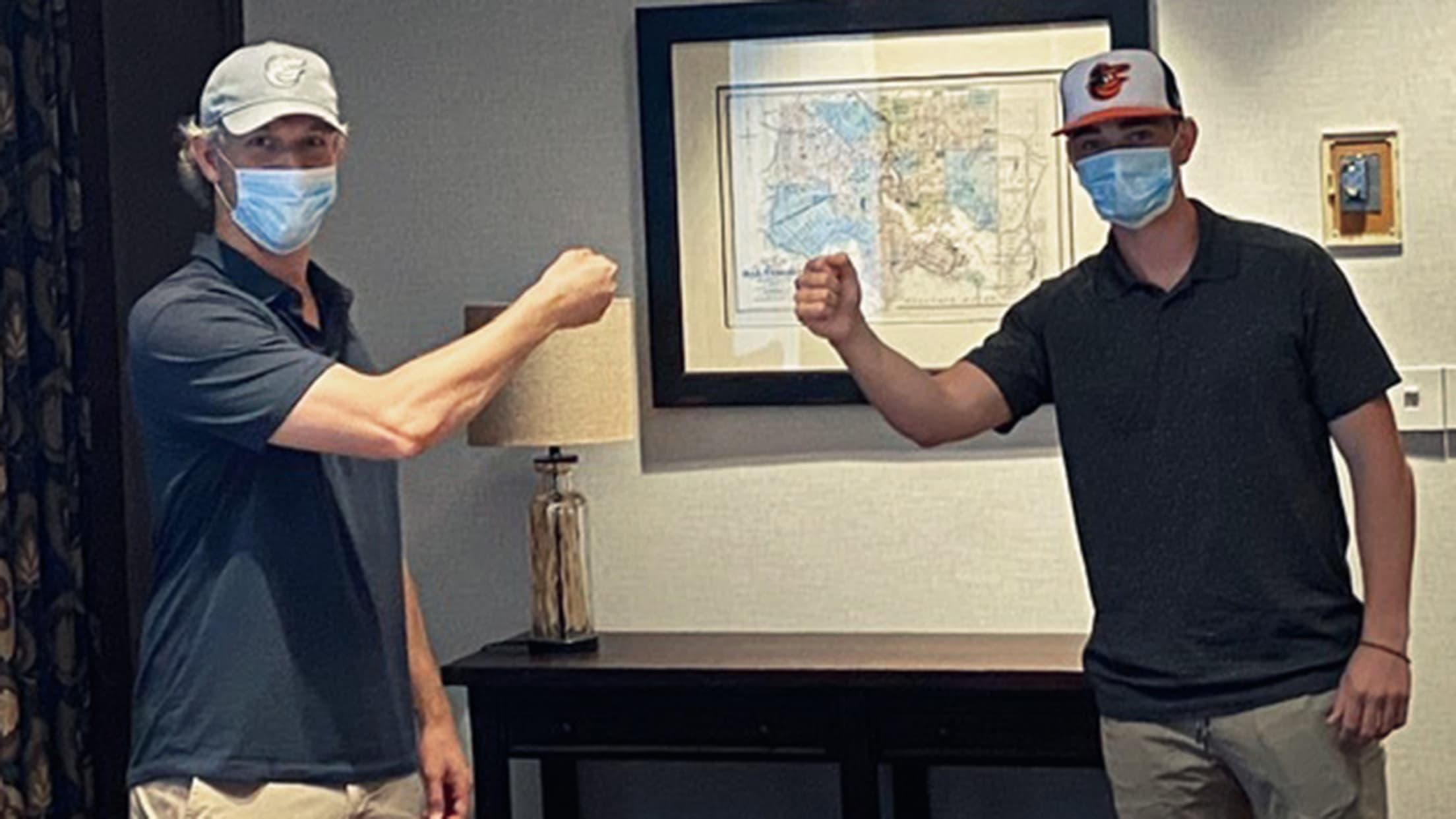 The Orioles officially welcomed two of their 2020 MLB Draft picks to the organization on Saturday, signing Competitive Balance Round A infielder Jordan Westburg and second-round outfielder Hudson Haskin. A toolsy and high-performing shortstop from Mississippi State, Westburg signed a $2,365,500 deal that matched his slot value as the 30th
Orioles agree with 7th undrafted player (source)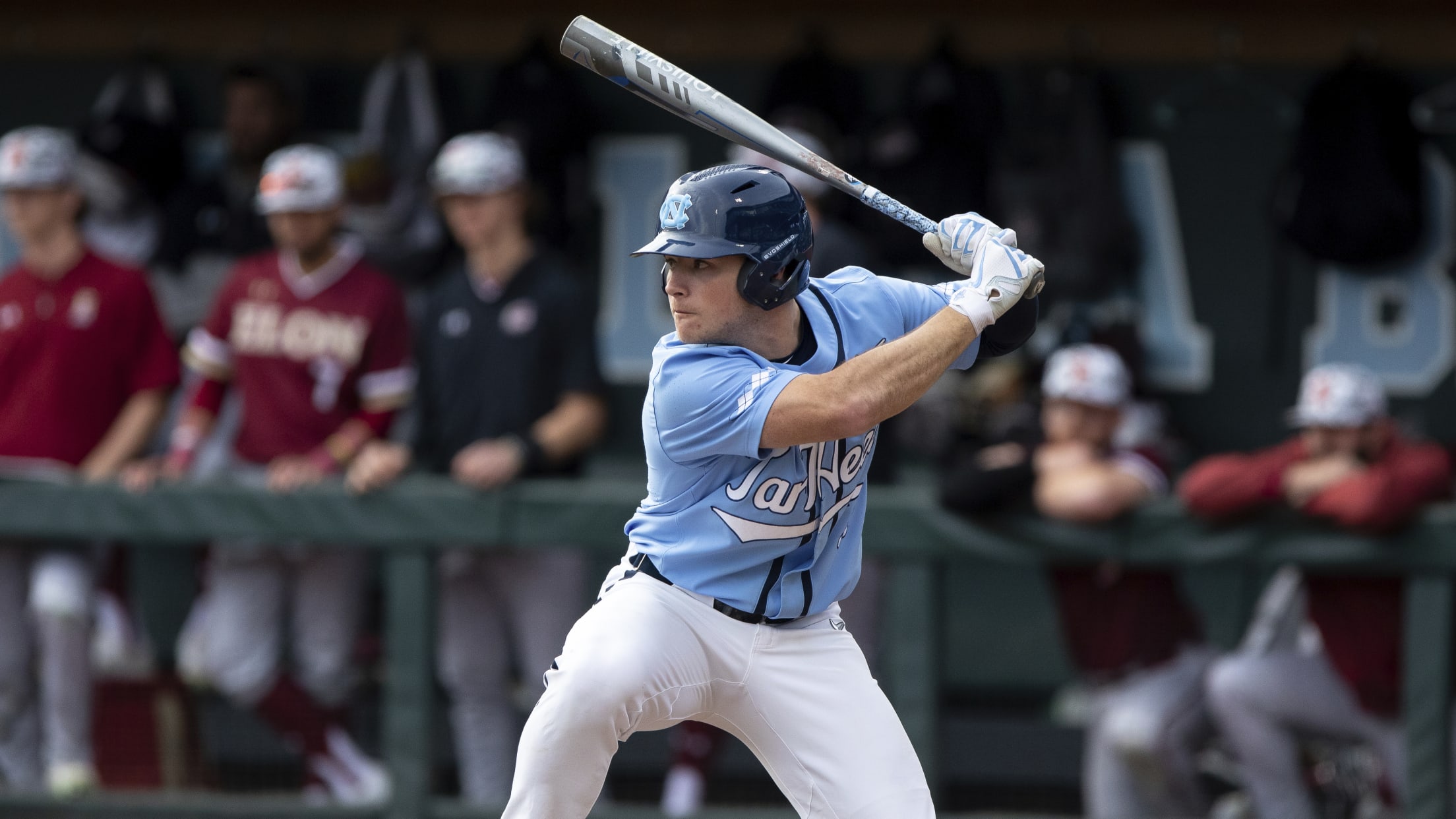 The Orioles have agreed to terms with University of North Carolina center fielder Dylan Harris, a source told MLB.com's Joe Trezza. The club has not announced a deal. • Team-by-team: Undrafted free agent signing tracker Harris hit .274 with a .404 OBP and clubbed five homers in 19 games for
O's Draft pick Servideo has franchise family ties
Grandson of Curt Blefary, who won 1965 ROY and '66 WS with O's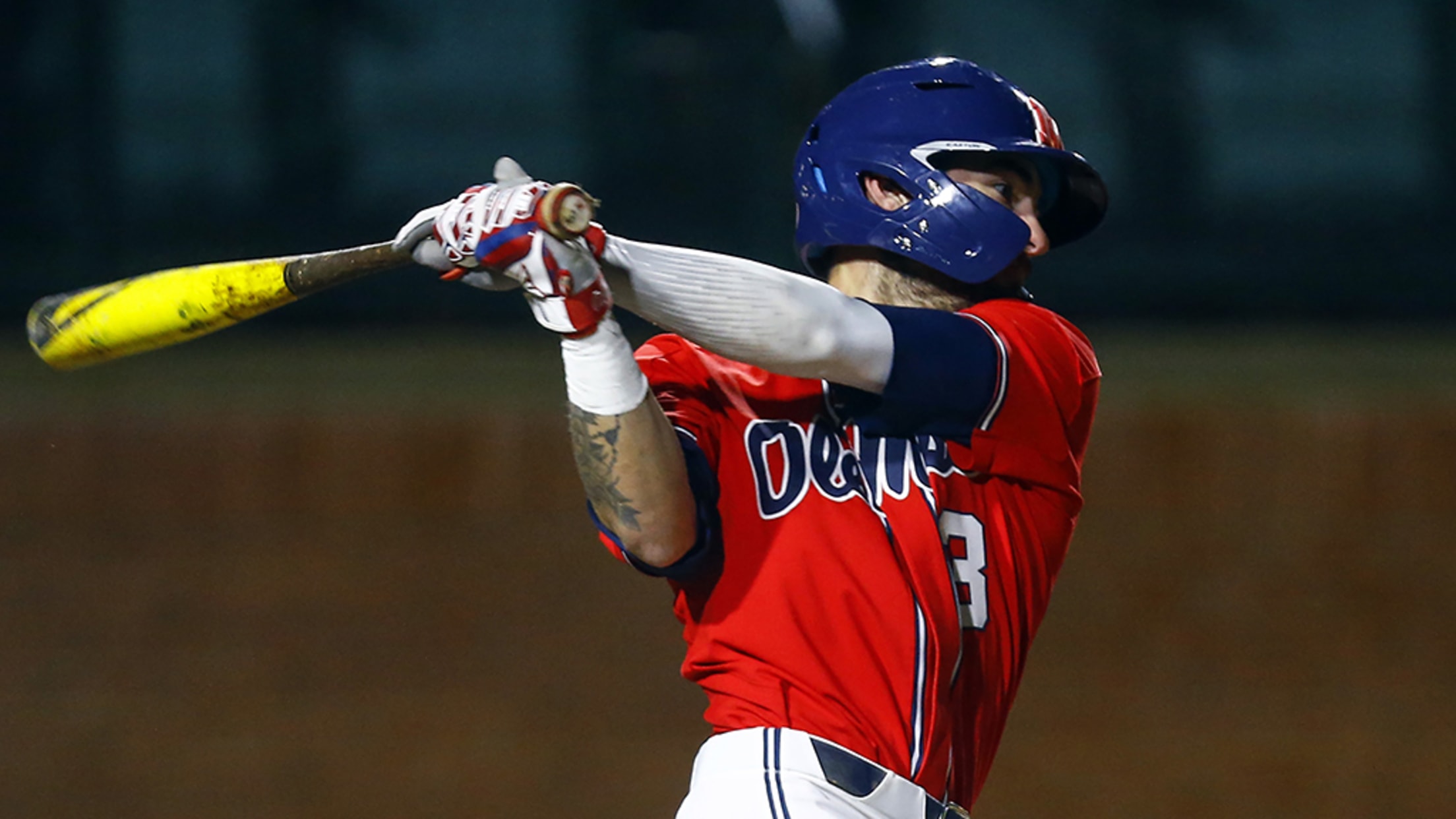 When the Orioles drafted Mississippi shortstop Anthony Servideo with their third-round pick in Thursday's MLB Draft, they didn't just add a glove-first shortstop and one of the better defenders in the Draft. They also got a player with a longtime family connection to the club. The Orioles also got the
Everything you need to know about O's '20 Draft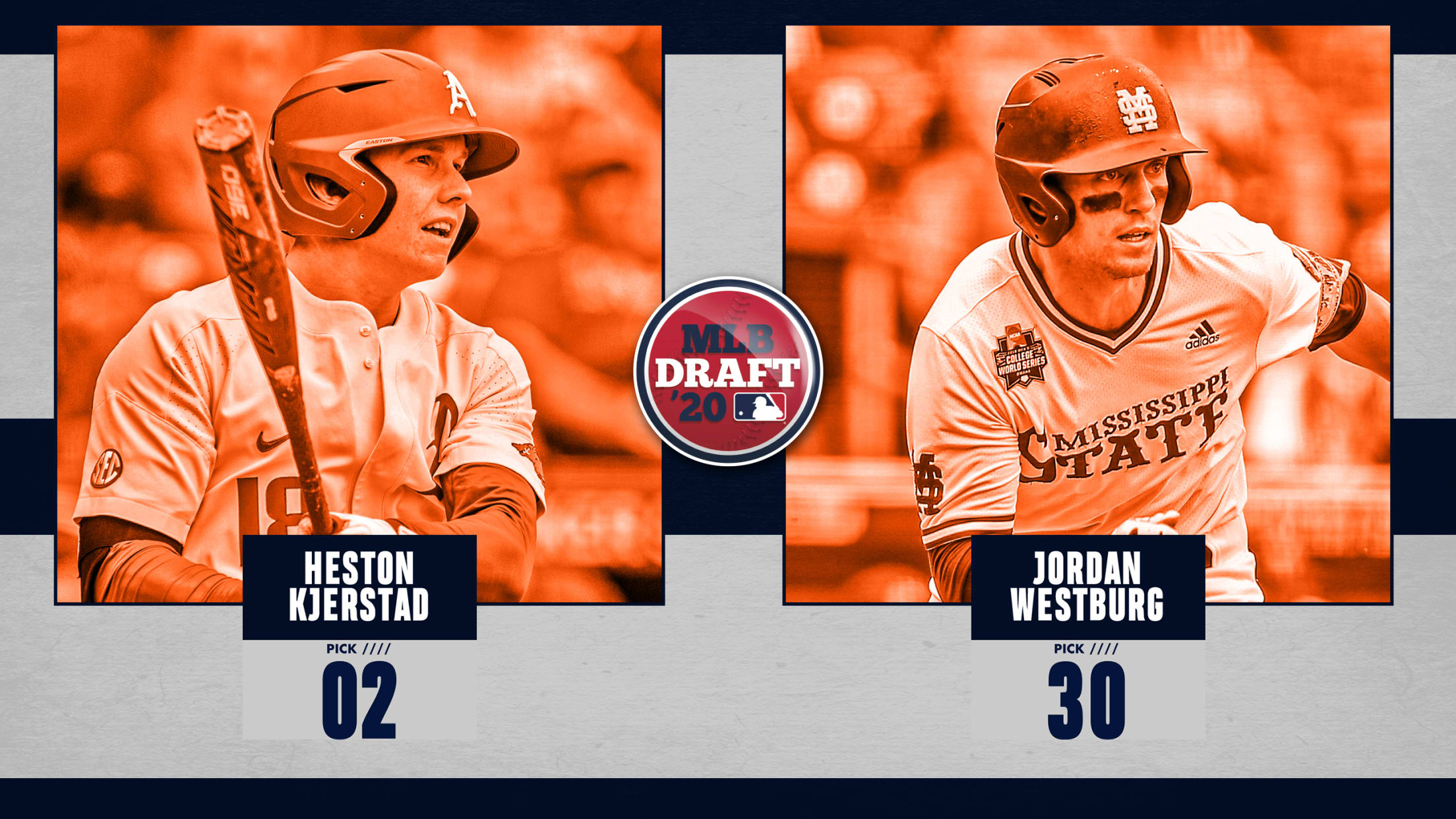 Going into the 2020 MLB Draft with as much to gain as any team, the Orioles wrapped up on Thursday with one of their more interesting classes. When the dust settled, the O's had selected four college bats and made two high-upside plays on high schoolers, headlined by their taking
O's continue position player strategy in '20 Draft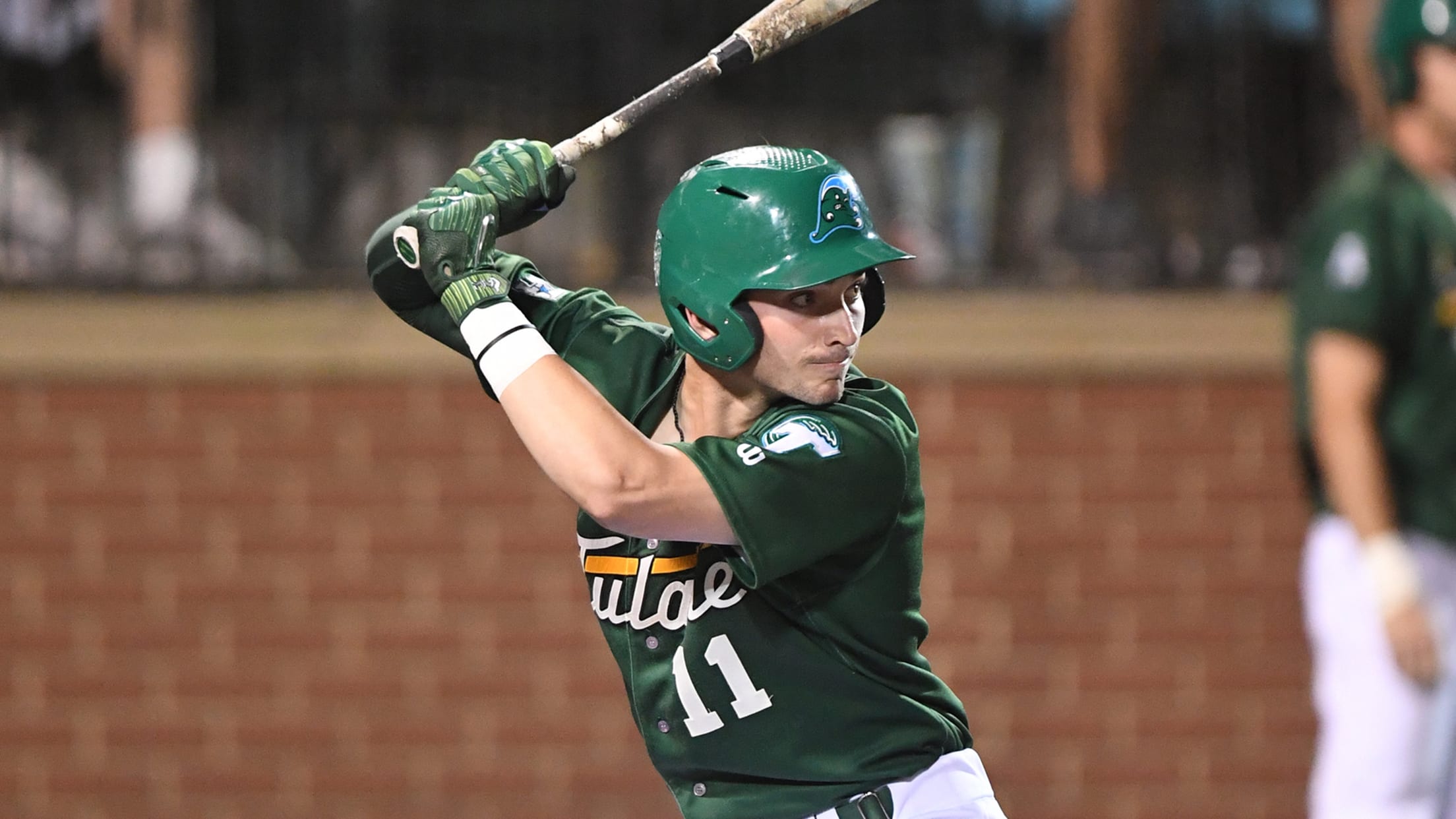 It'll be years until we can properly assess Mike Elias' first two years at the helm of the Orioles' draft, until which picks hit and which didn't can be accurately gauged. But zoom out and analyze even on a surface level, and an overriding trend is plain to see. If
Orioles get college shortstop Westburg at No. 30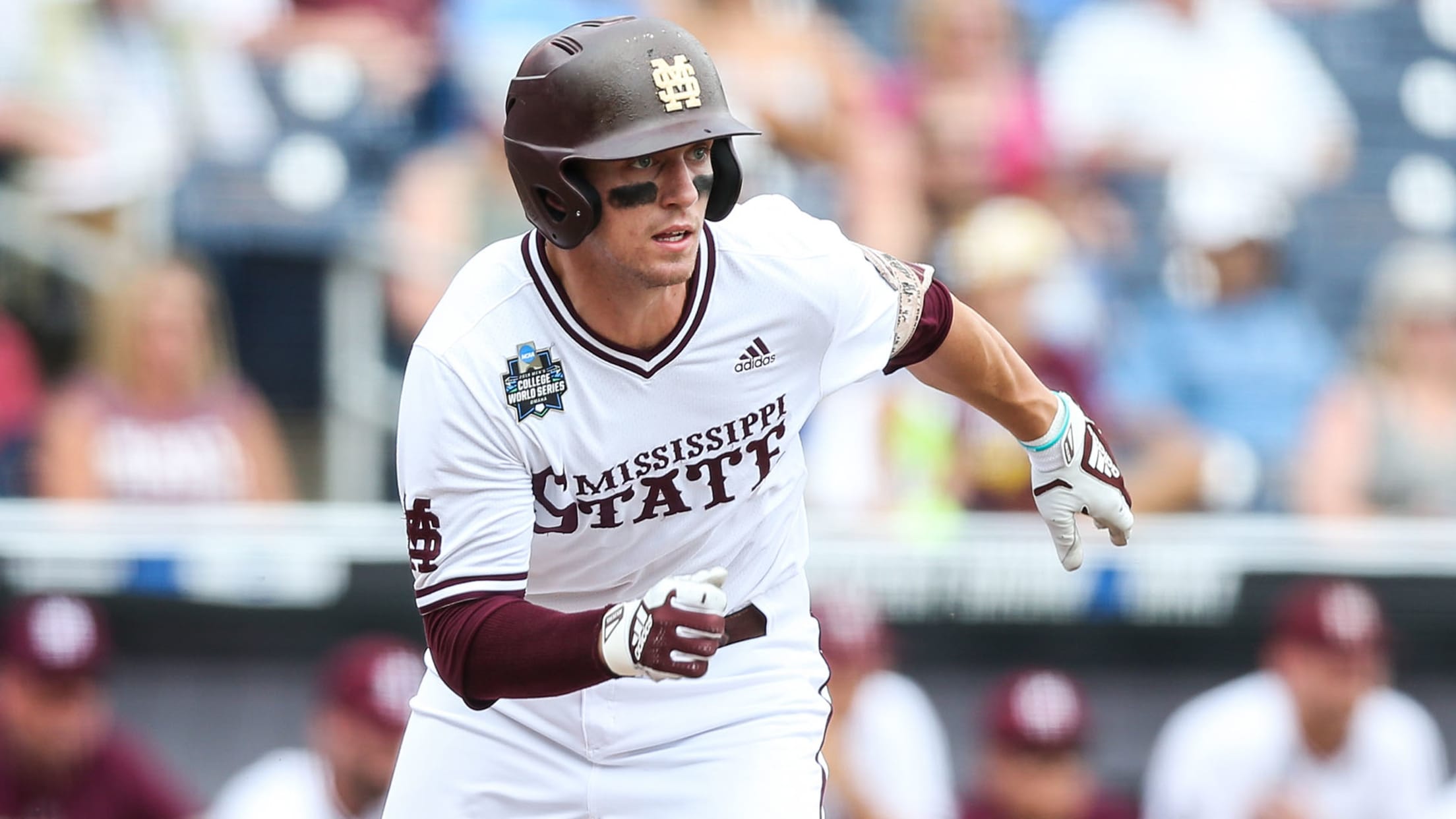 If one thing is already clear about Mike Elias and company's strategy from their first two Drafts at the helm of the Orioles, it's their love for position players. The O's system needs them, and Elias keeps going back to the well again and again.
O's shock at No. 2 with 'favorite bat' Kjerstad
Club chooses Mississippi State SS Westburg 30th overall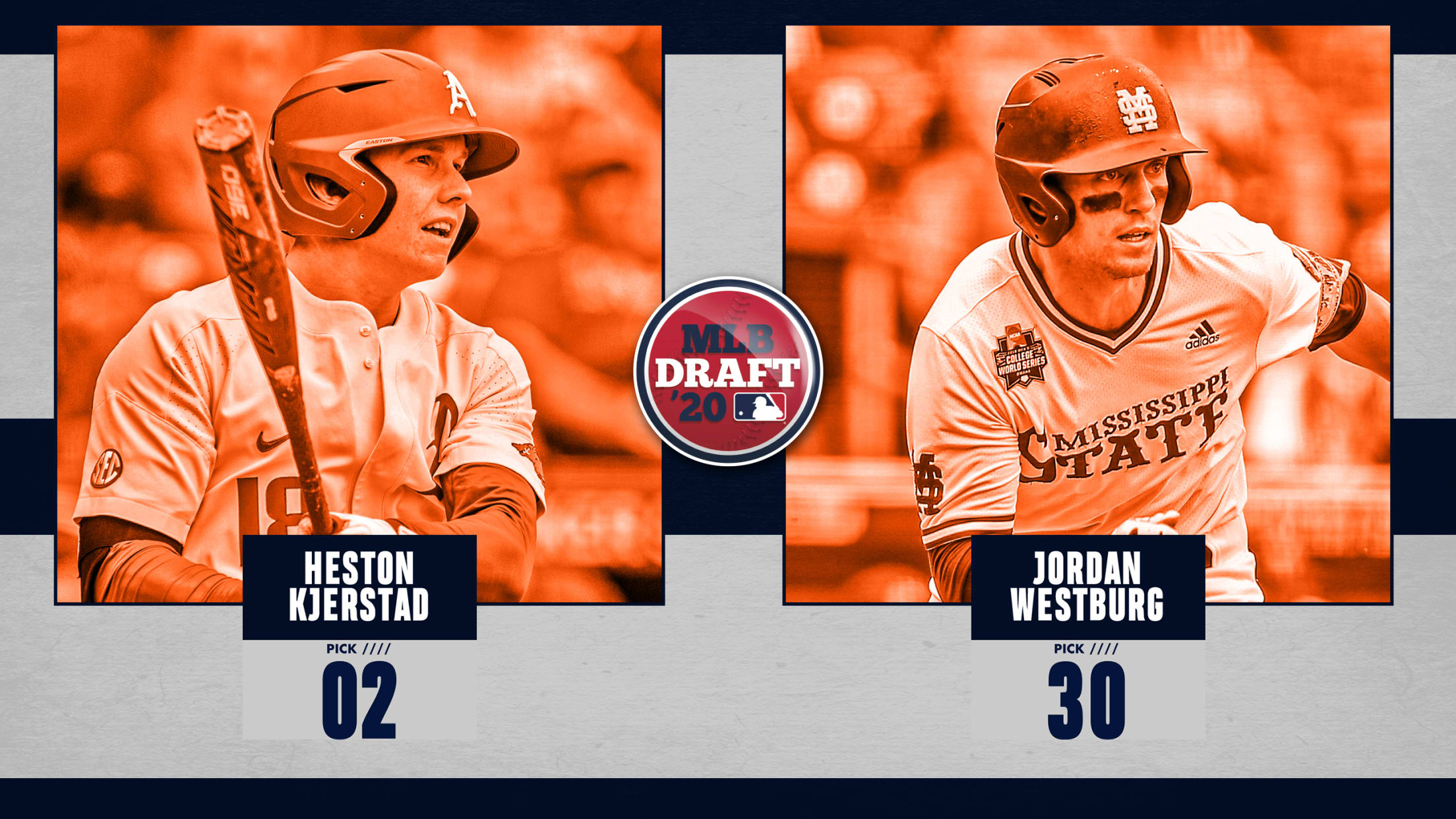 In a surprise decision that could set them up to spend big on pitching on Day 2, the Orioles selected Arkansas center fielder Heston Kjerstad with the second overall pick of Wednesday's MLB Draft, using their top pick to infuse their system with the most highly touted left-handed college power
Elias preparing to 'maximize our Draft class'
Orioles eyeing five possibilities for No. 2 overall pick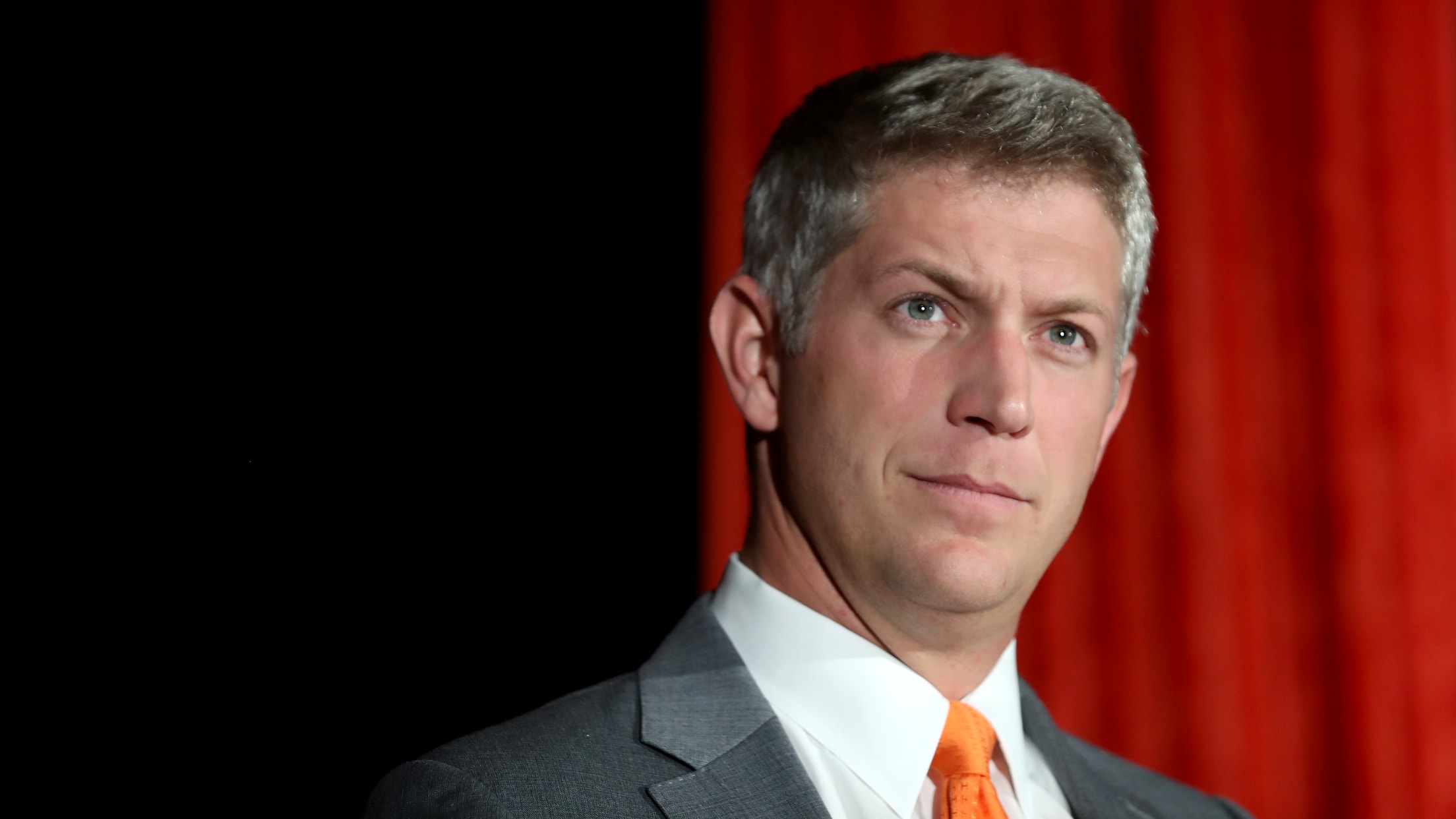 The Orioles are preparing for an array of scenarios at the top of the 2020 MLB Draft, with five players remaining in serious discussion for Baltimore's selection with the No. 2 pick, executive vice president and general manager Mike Elias said. Speaking on a conference call Monday afternoon, Elias said
Who will Orioles take with No. 2 Draft pick?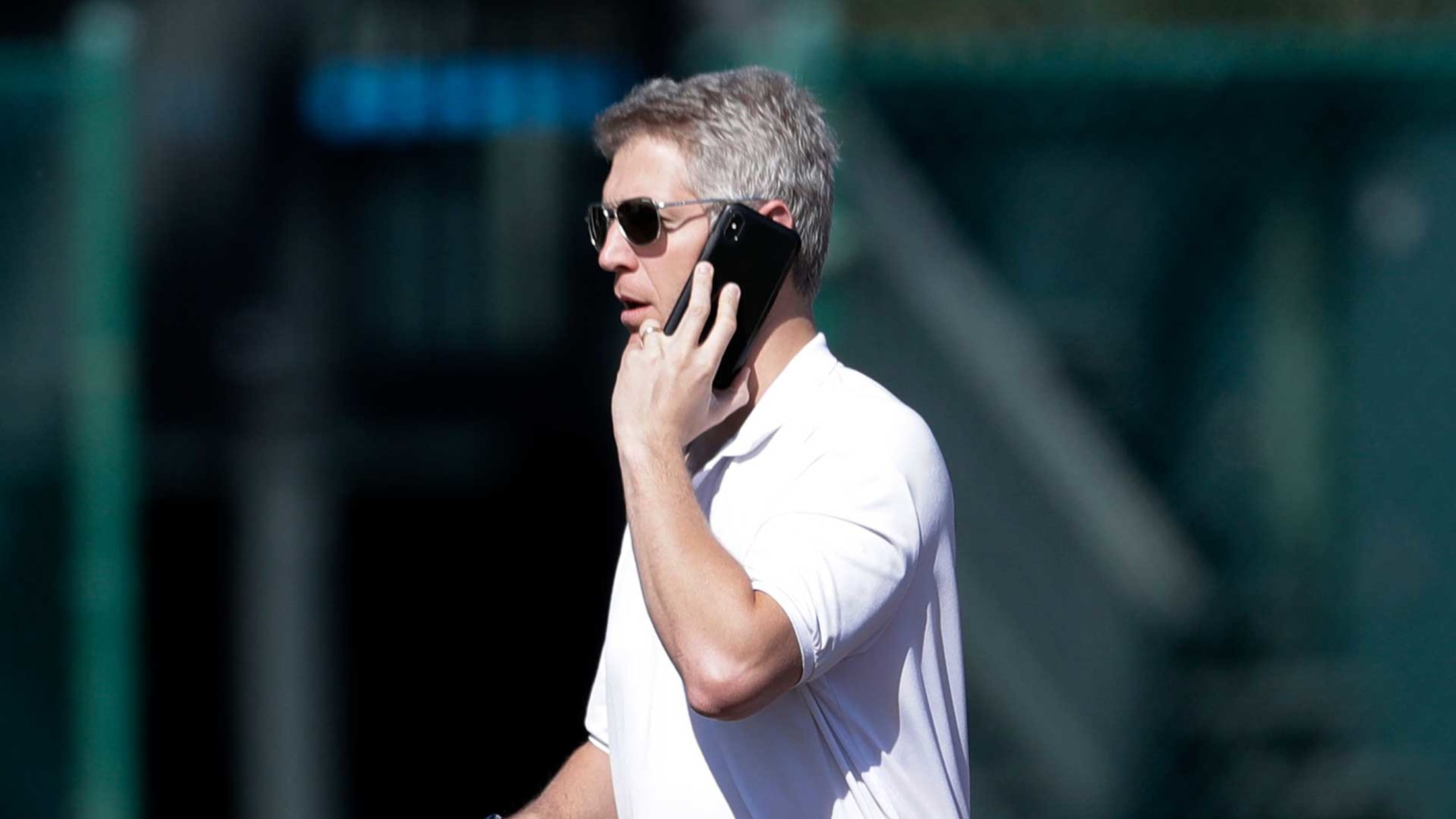 Were these normal times, the Orioles' scouting operation would be descending on Baltimore this weekend, set to congregate in the warehouse offices for a comprehensive pre-Draft cram session. In the war room, they'd share intel collected from months spent on the road, debate over takeout food and, in the process,
Self scouting report: O's Adam Hall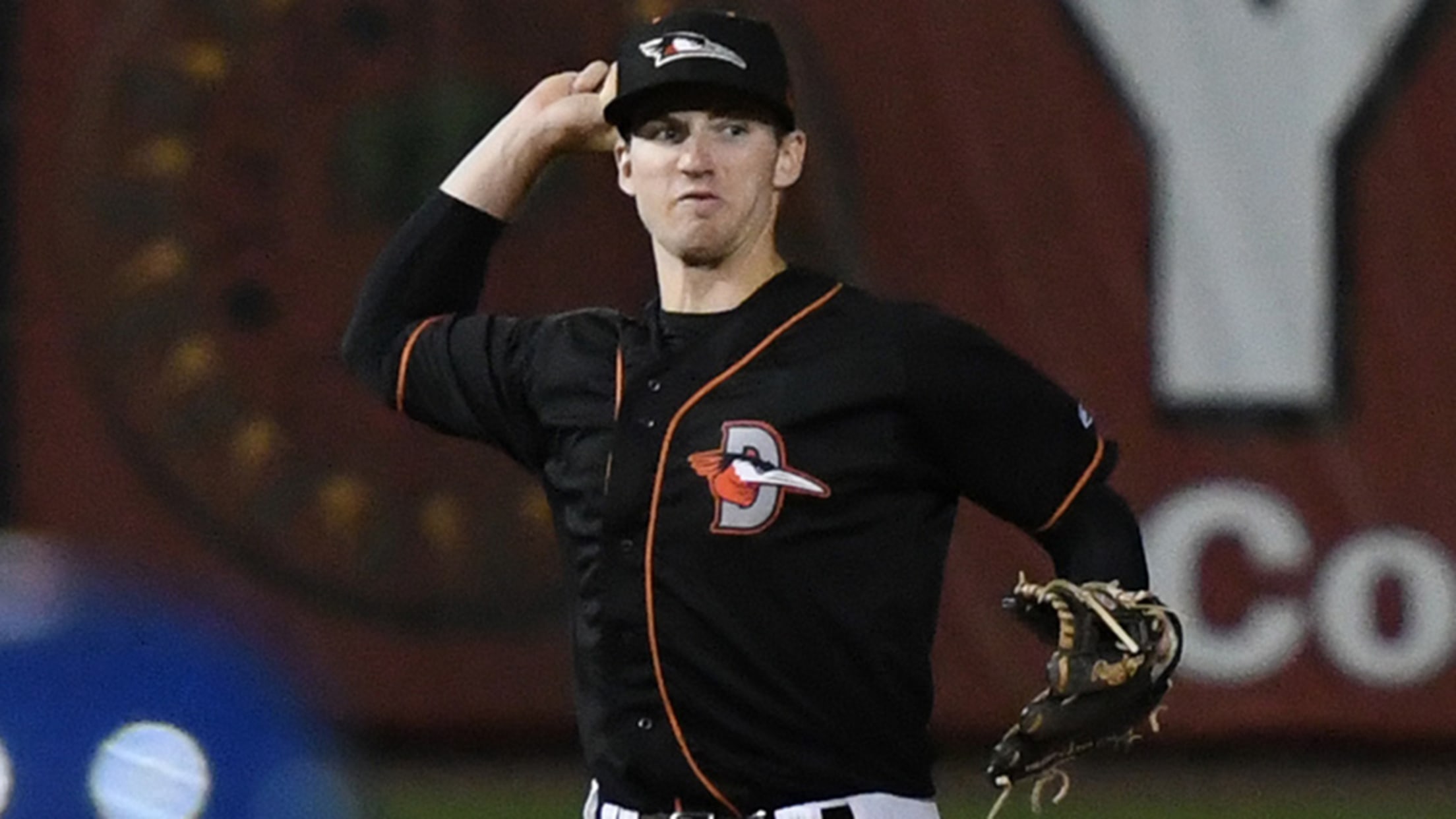 After finishing 2018 with a base knock in 21 of his final 24 games -- including a 19-game hit streak in August -- with the Class A Short-Season Aberdeen IronBirds, Adam Hall took his game up a notch in '19. In his first full season last year, Baltimore's No. 13
The O's Top 5 international signings of all time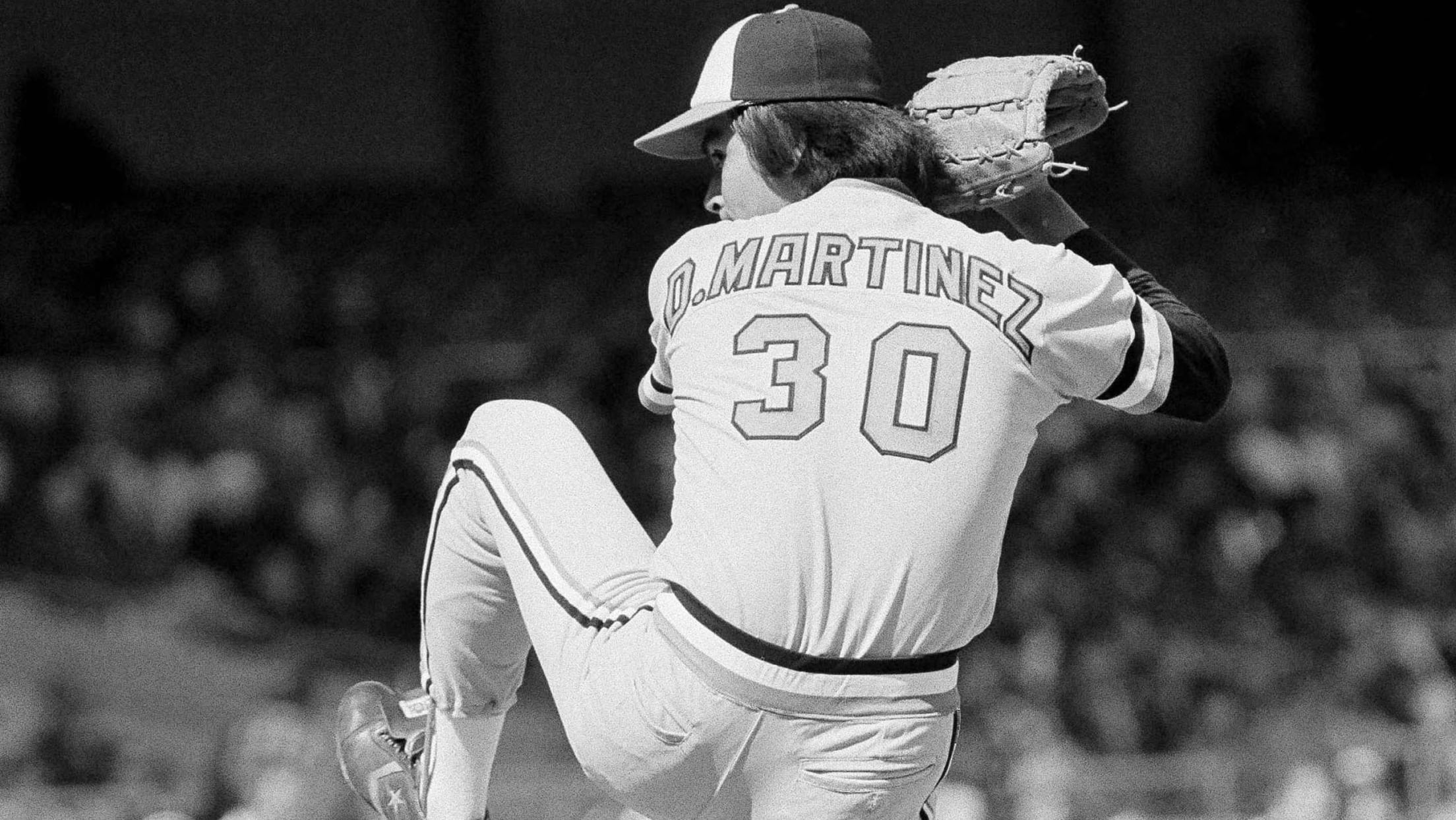 While the baseball world continues to wait out the coronavirus pandemic, one goalpost on the normal calendar unlikely to be affected is July 2, when the Orioles plan to announce a slew of signings meant to mark their continued emergence as a major player in the international market. Though the
O's prospect shows off unreal arm strength
Lake challenge completed. What's next?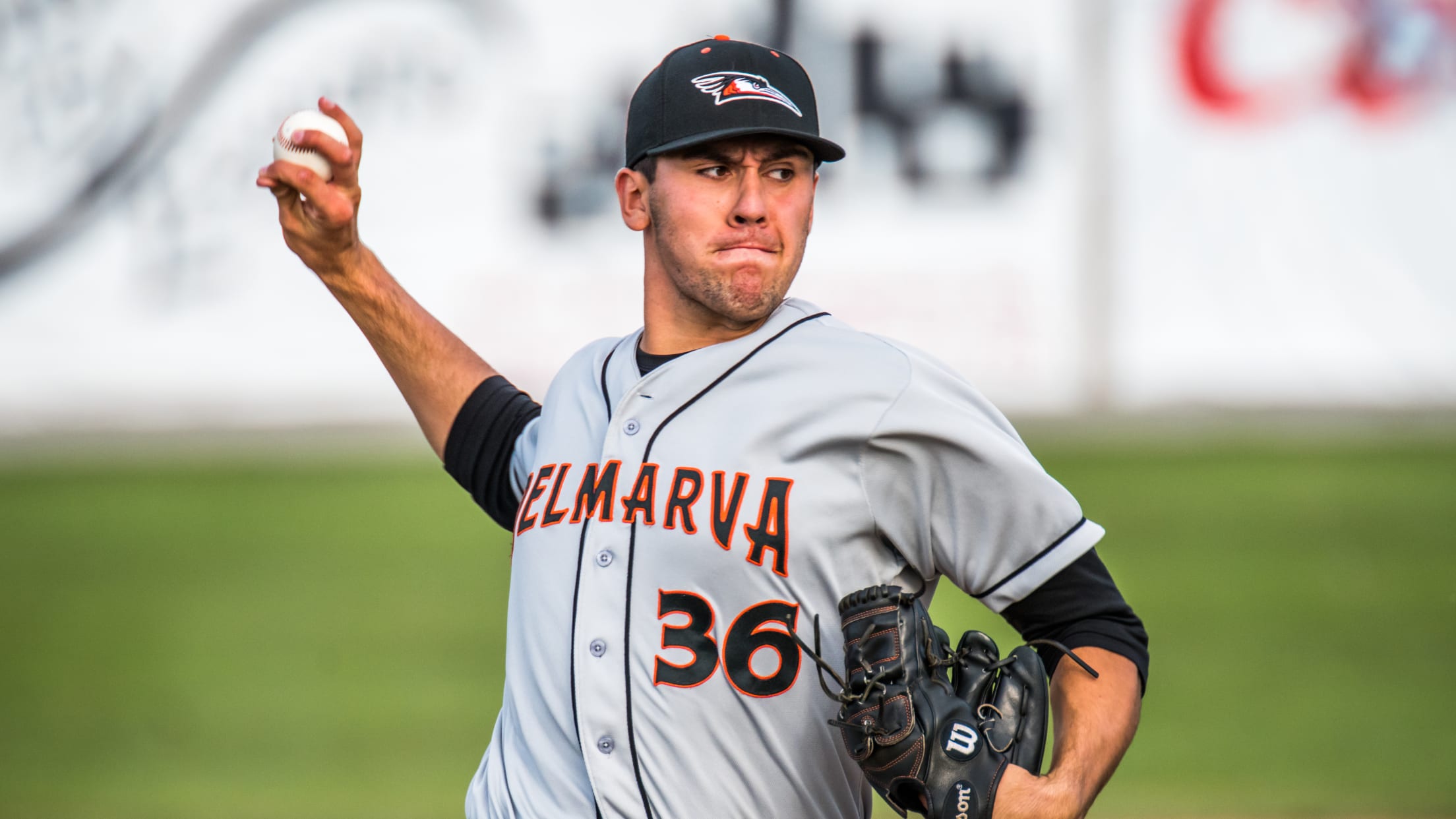 Orioles prospect Grayson Rodriguez is definitely social distancing -- and in style. It was no secret Rodriguez, the No. 11 overall Draft pick in 2018 and the O's No. 2 prospect per MLB Pipeline, had a live arm. But did you know it was this live, like, long-toss-over-a-lake live? It
30 prospects we'll be talking about in 2022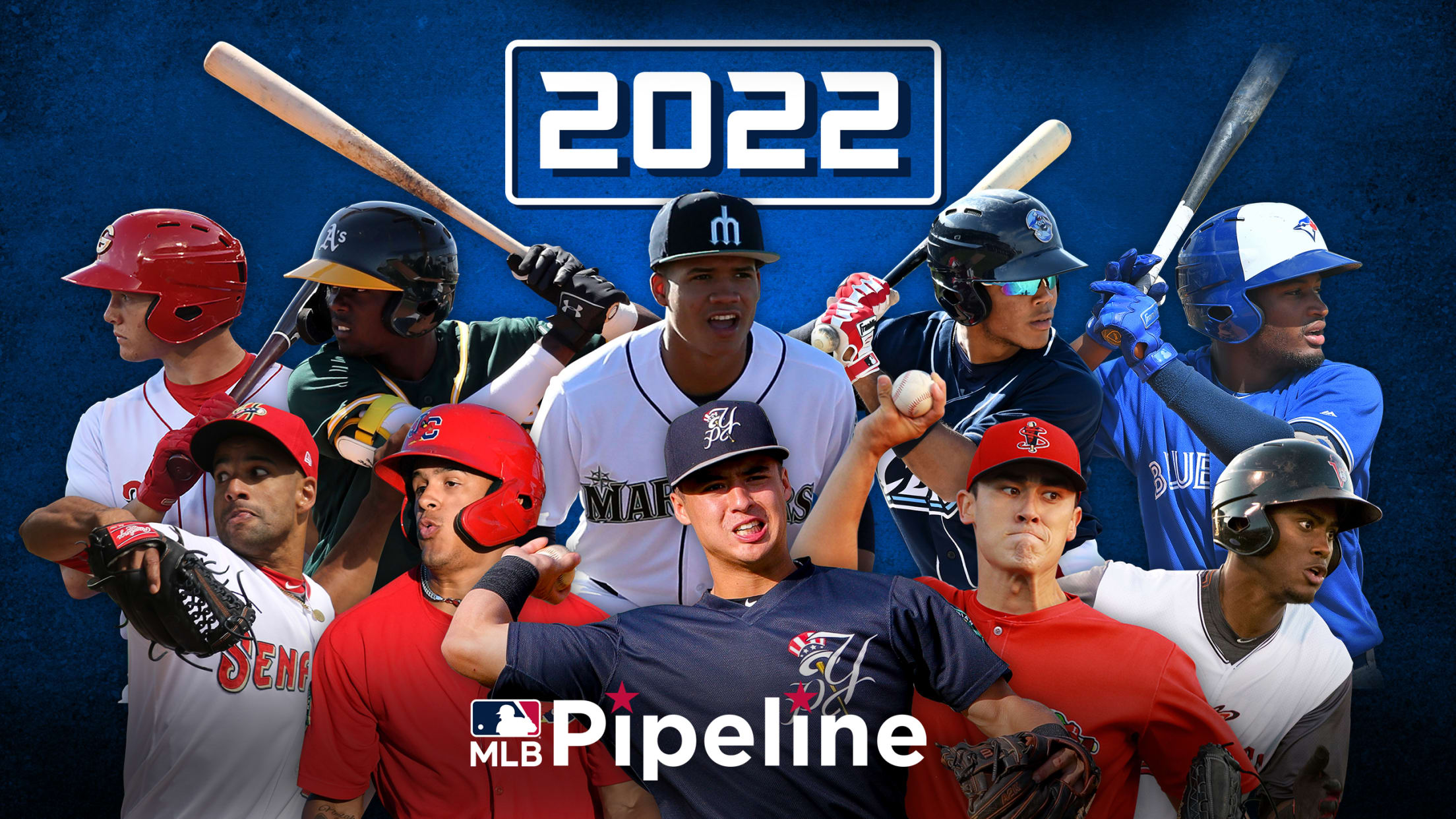 Right now, all baseball fans can do is look ahead to the future. We decided to take that to the extreme by looking two years down the road at which prospects we expect to be big names in 2022. The fact that 14 of the Top 20 players on MLB