Injuries & Moves: Bogaerts, Odor hope to avoid IL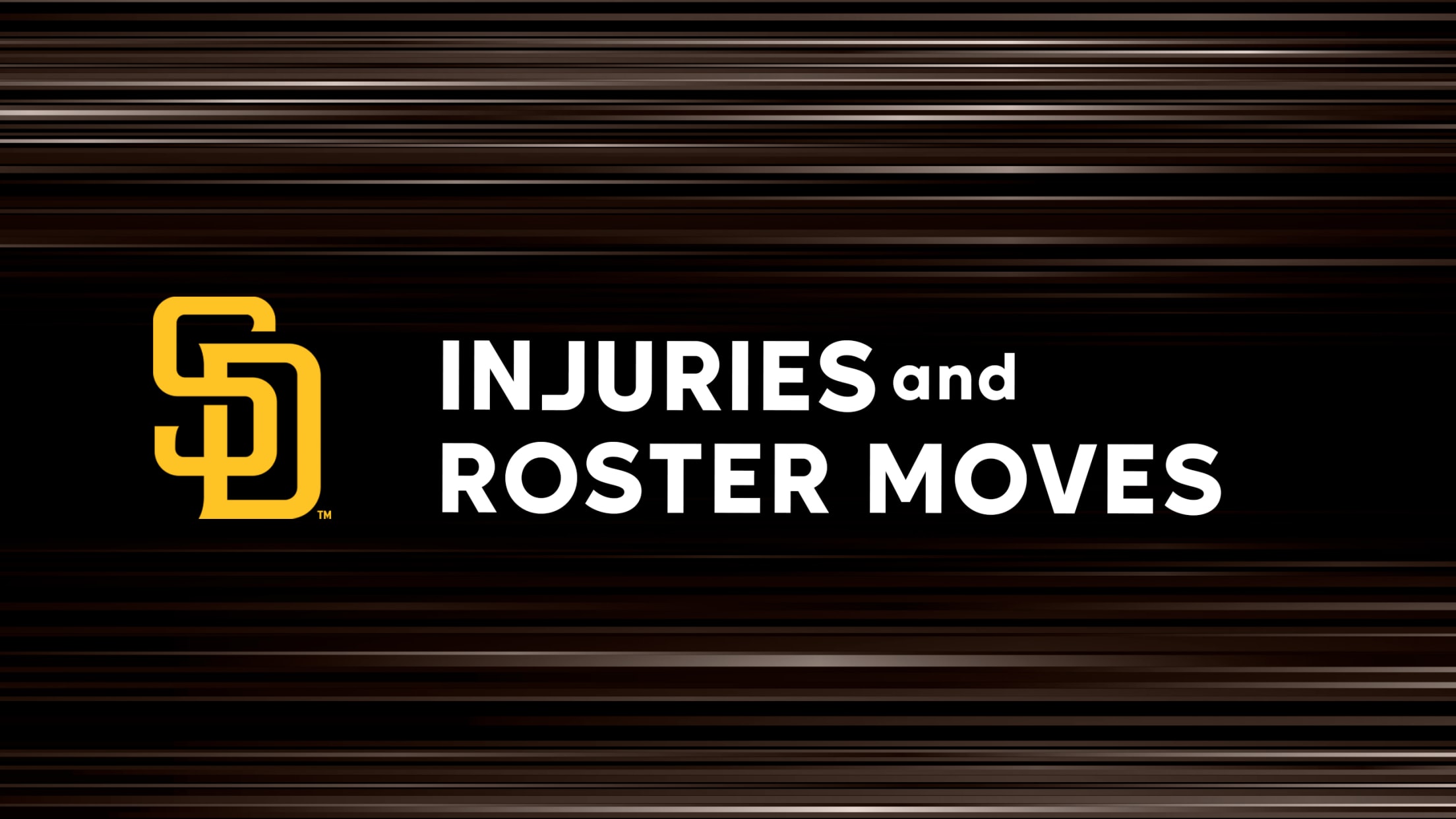 With Padres' offense rounding into form, Machado activated
SAN DIEGO -- The Padres' offense has been trending upward of late, and on Friday, they welcomed one of their biggest bats back into the fold. Star third baseman Manny Machado was activated from the 10-day injured list ahead of Friday's series opener against the Cubs at Petco Park. The
Kim crumples in pain but avoids the worst
Padres infielder exits after fouling ball off left knee; X-rays are negative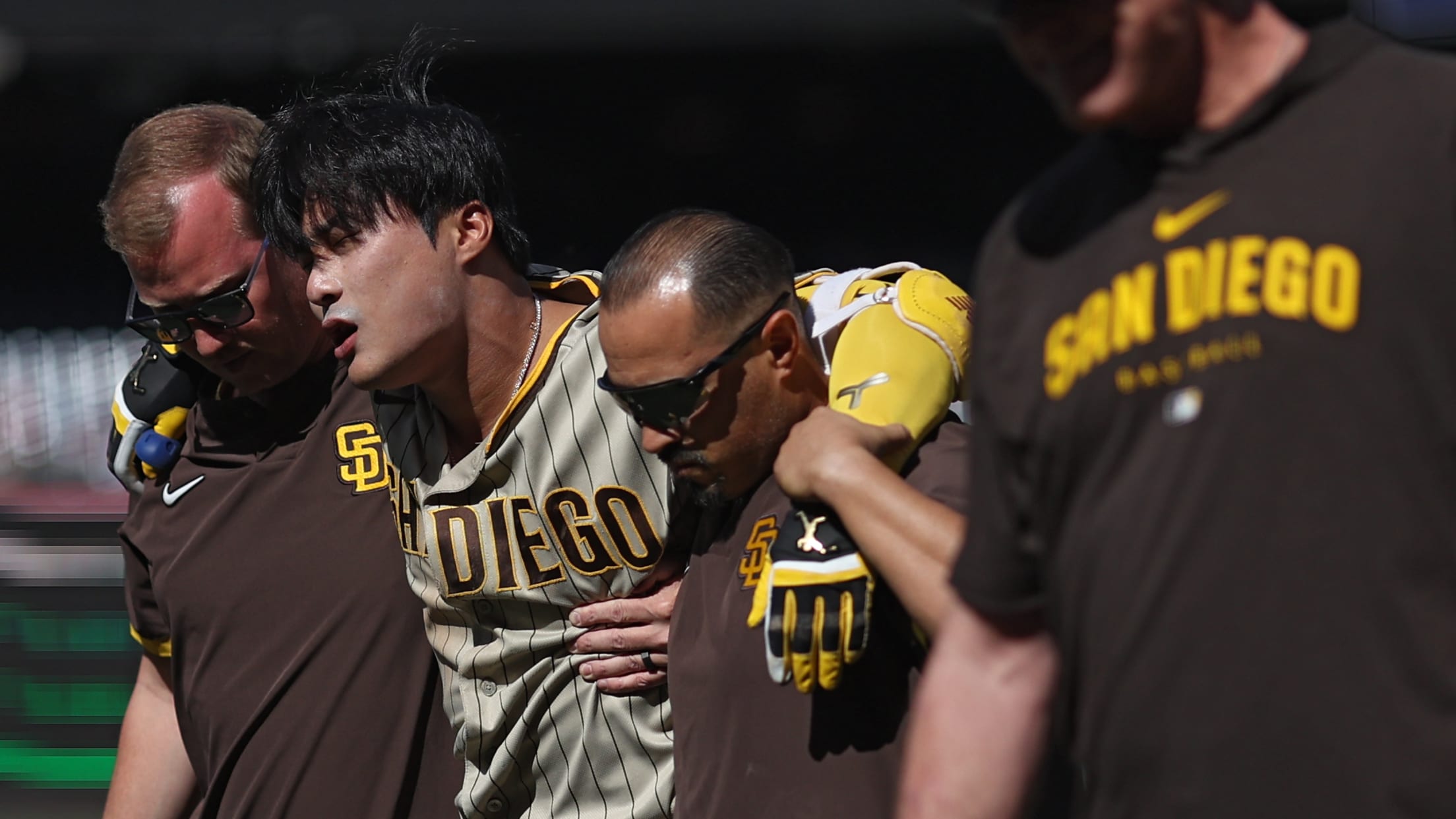 WASHINGTON – Already without Manny Machado, the Padres' infield took another hit on Thursday afternoon. Ha-Seong Kim exited the team's 8-6 victory over the Nationals in the top of the second inning after fouling a ball off the inside of his left knee. Kim crumpled to the ground at Nationals
Machado placed on IL with fractured left hand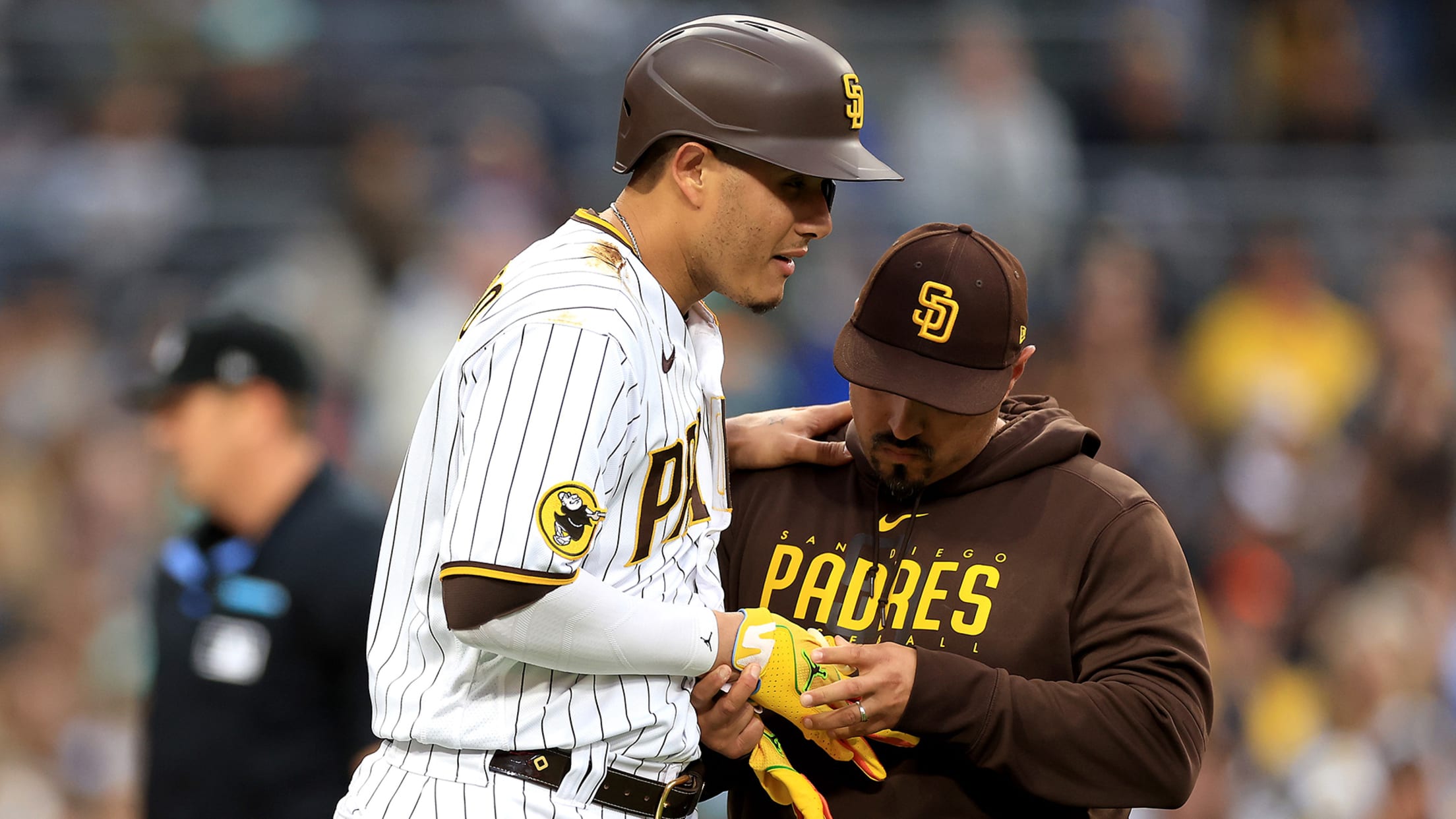 SAN DIEGO -- It had been nearly nine years since the last time Manny Machado found himself on the injured list. The Padres superstar third baseman prides himself on his availability, so, yes, Friday's transaction pained him greatly. But a fractured metacarpal is a fractured metacarpal -- and Machado landed
X-rays clear for Machado after HBP to hand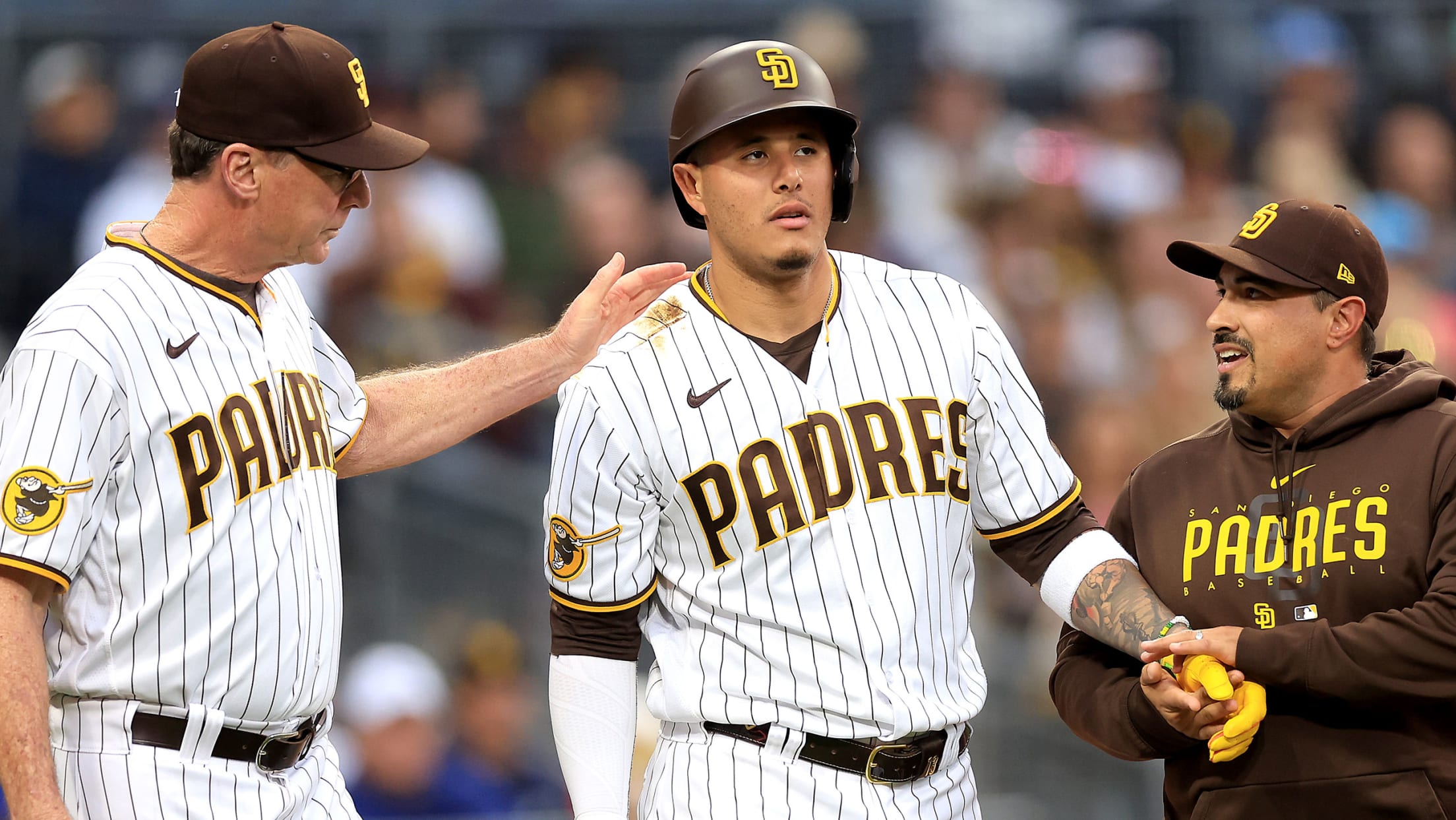 SAN DIEGO -- Brad Keller's wildness helped lift the Padres' offense out of the doldrums Monday night. But it also knocked Manny Machado out of the game. Machado exited the Padres' 4-0 victory over the Royals during the fourth inning at Petco Park after Keller plunked him on the left
Campusano (thumb surgery) likely out until around All-Star break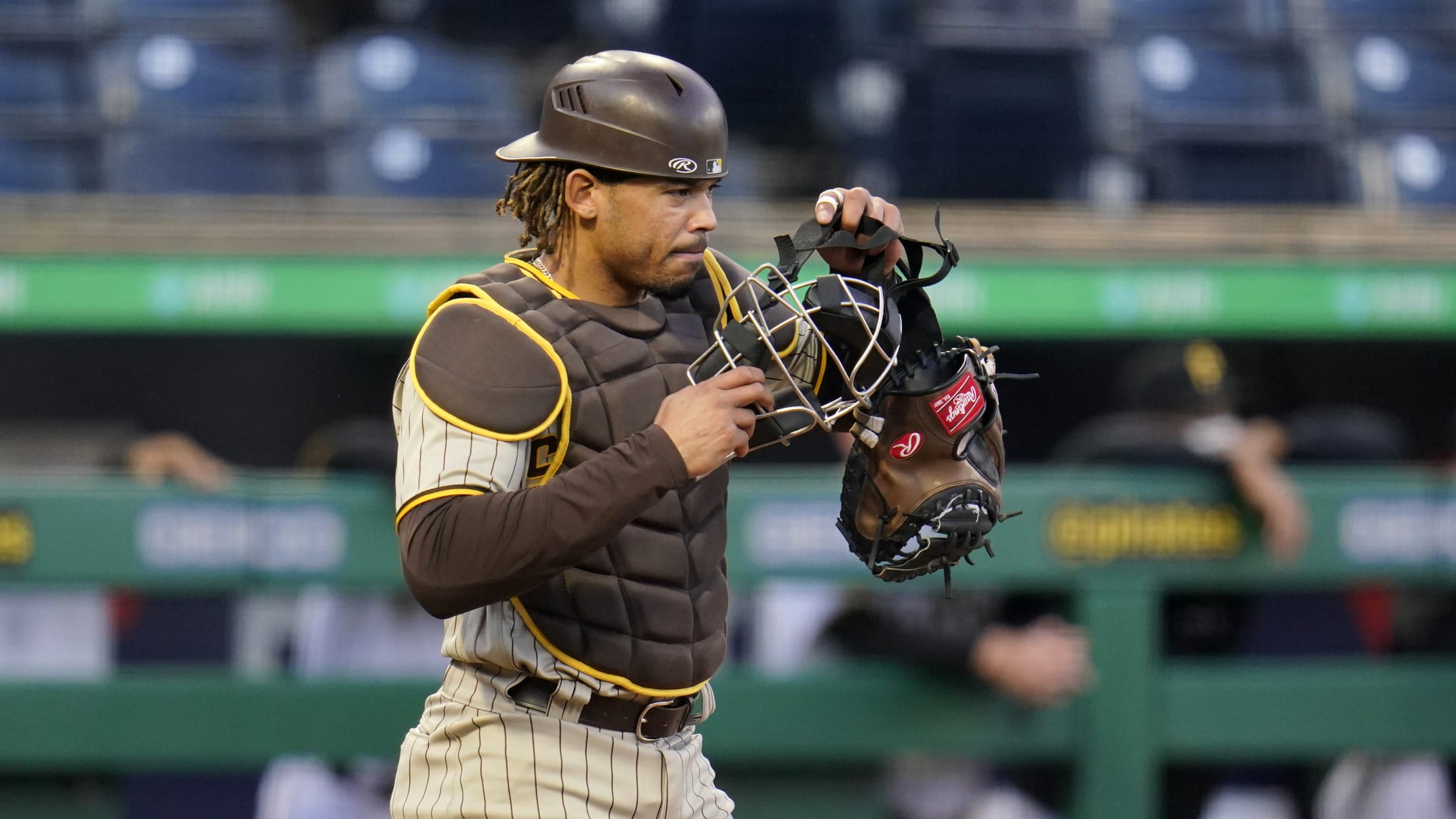 LOS ANGELES -- The Padres' already-thin catching situation took a major hit on Friday. Luis Campusano had surgery to repair a ligament in his ailing left thumb, manager Bob Melvin said, setting a timetable of at least eight weeks before Campusano's potential return. That would rule Campusano out until sometime
Darvish eyes Mexico after cramps end his start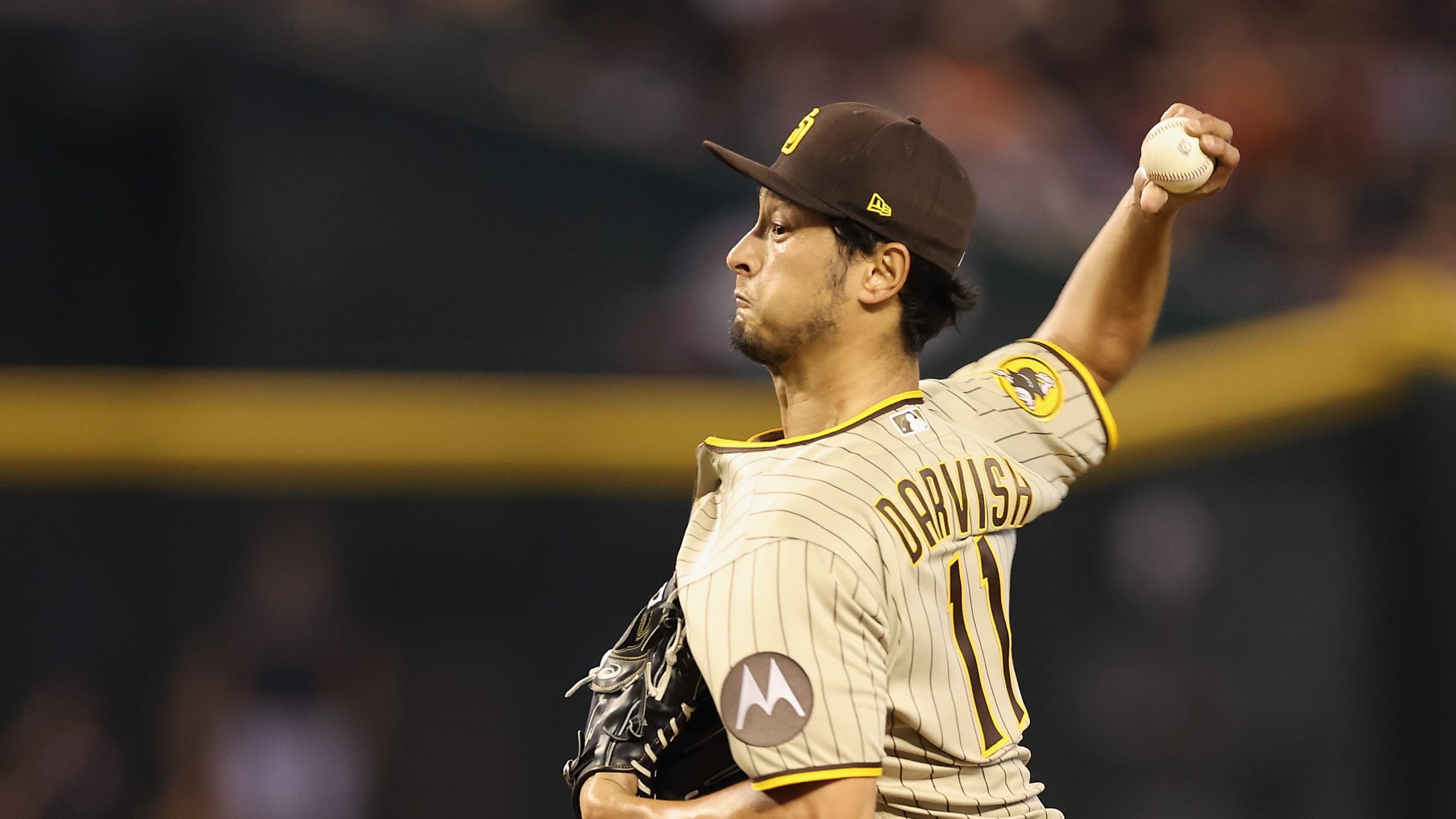 PHOENIX -- Padres right-hander Yu Darvish expects to make his next start, after a brief injury scare Sunday afternoon in a 7-5 victory over the D-backs at Chase Field. Darvish exited in the sixth inning in visible discomfort with a right hamstring issue, but he later said that he'd only
Padres 'in for something special' as Tatis rejoins club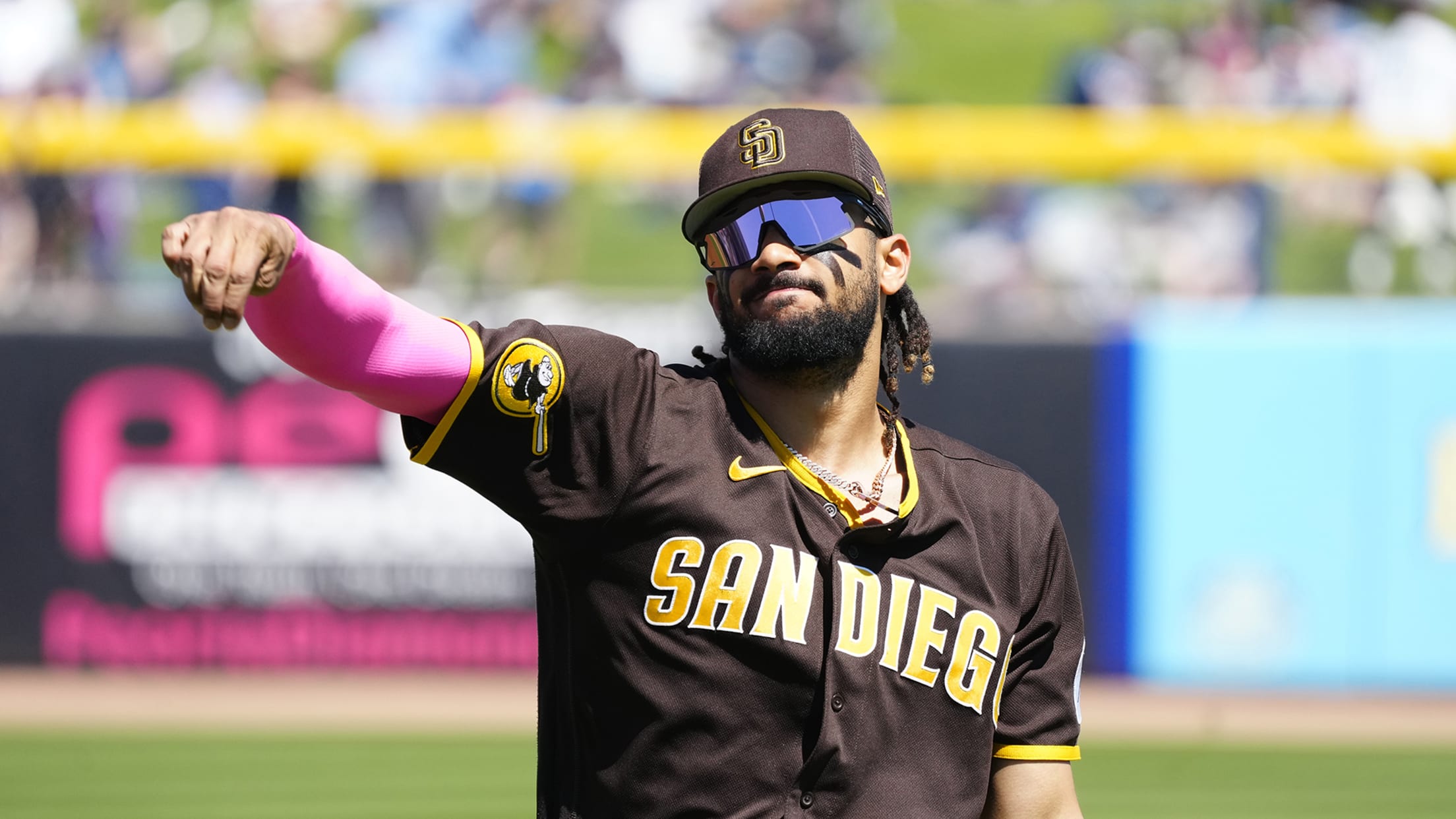 SAN DIEGO -- At long last, Fernando Tatis Jr. is back in San Diego with the Padres. With three games remaining on his PED suspension, Tatis rejoined the team at Petco Park on Monday and will not play any additional Minor League games before his return. Tatis worked out with
Musgrove 'feeling much better' after setback in rehab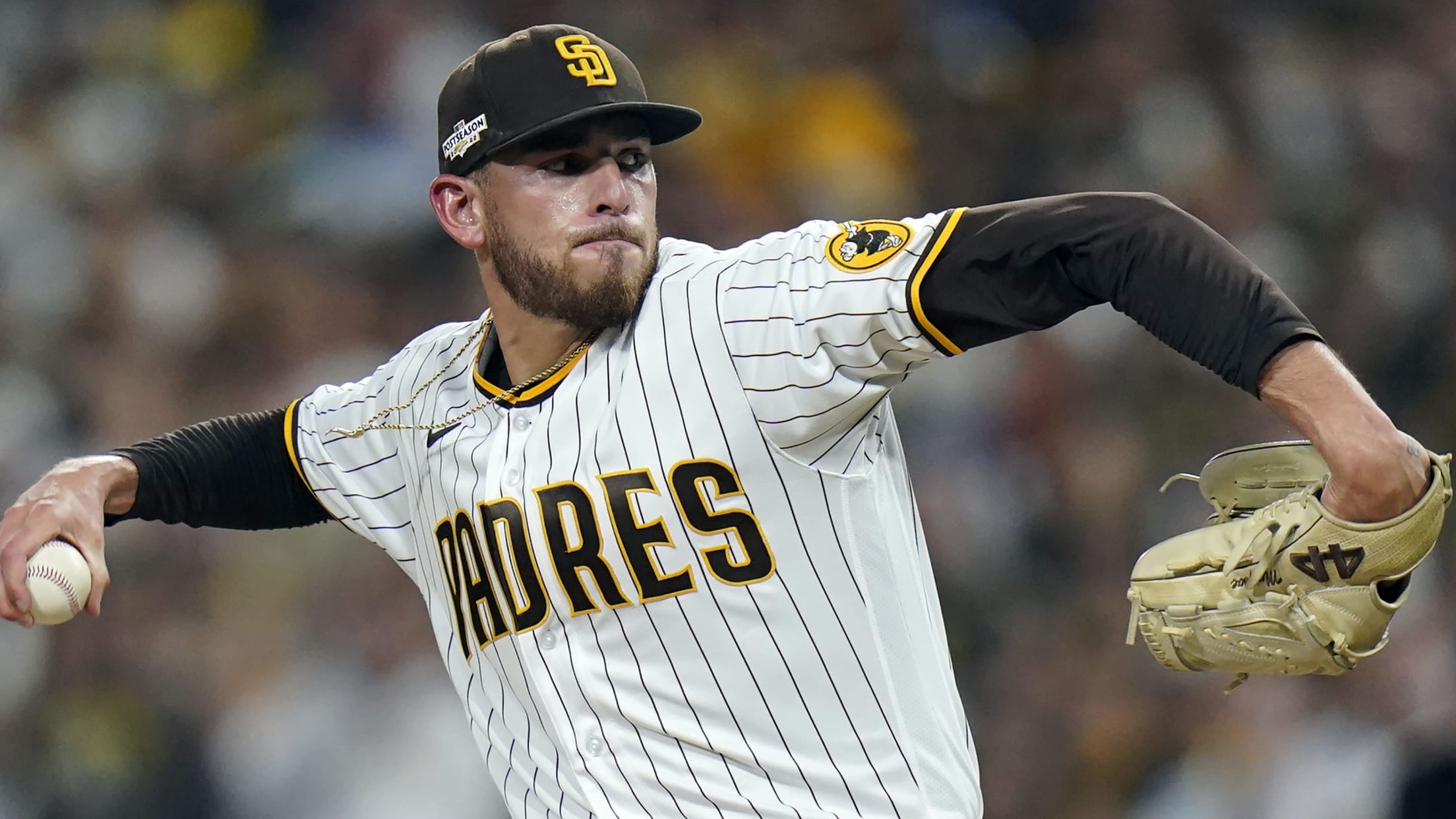 NEW YORK -- The Padres are back at Citi Field this week, back at the site of their National League Wild Card Series triumph over the Mets, back where a shiny-eared Joe Musgrove held New York to one hit over seven innings in a winner-take-all playoff game on Oct. 9,
Suarez likely to begin season on IL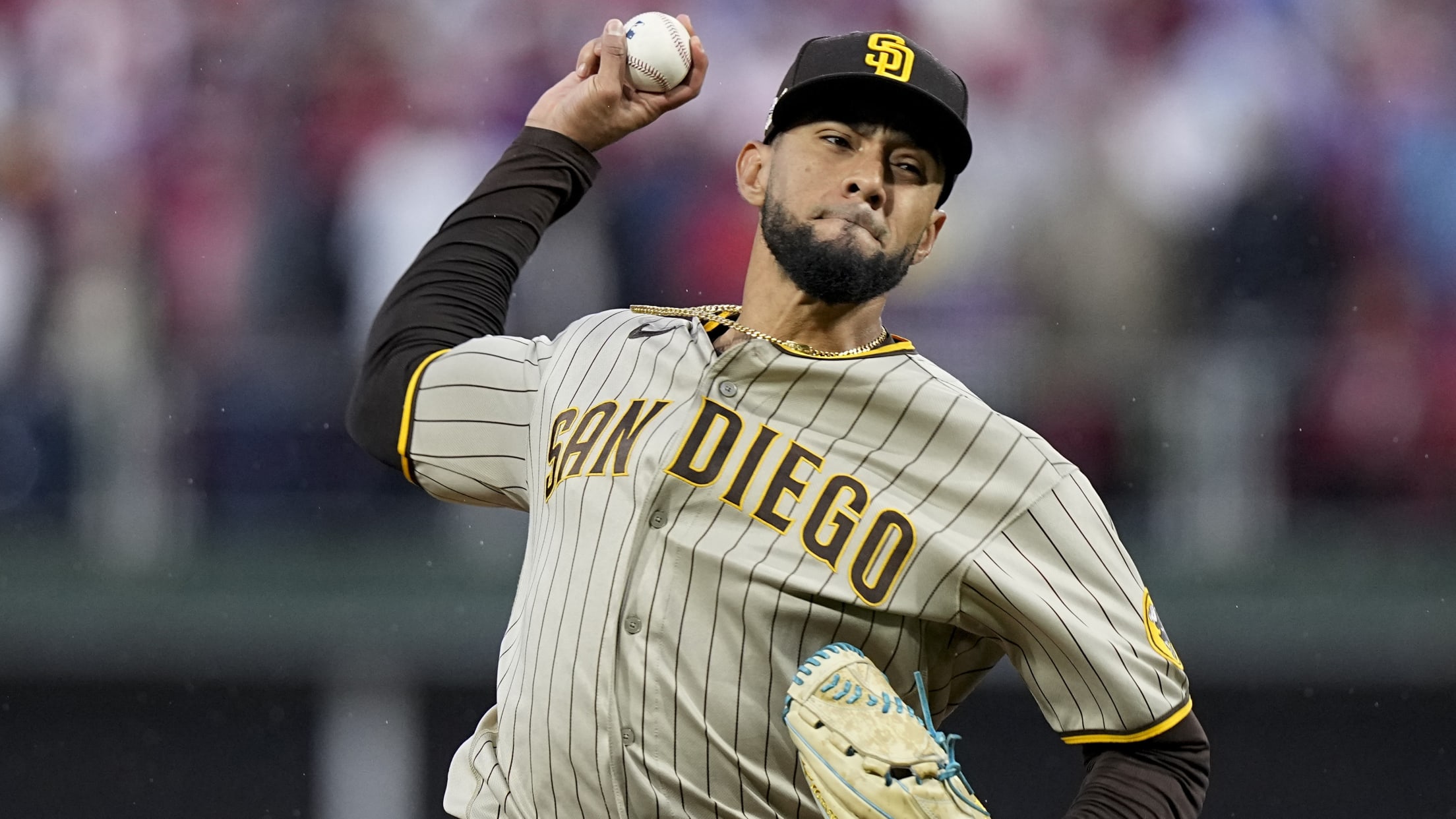 PEORIA, Ariz. -- The Padres spent their offseason constructing a deep bullpen with a few electric arms at the back end. That depth, it seems, is going to get an early test. Because another one of those electric arms is likely to open the season on the injured list. Right-hander
Nola diagnosis encouraging, but SD injury list is deep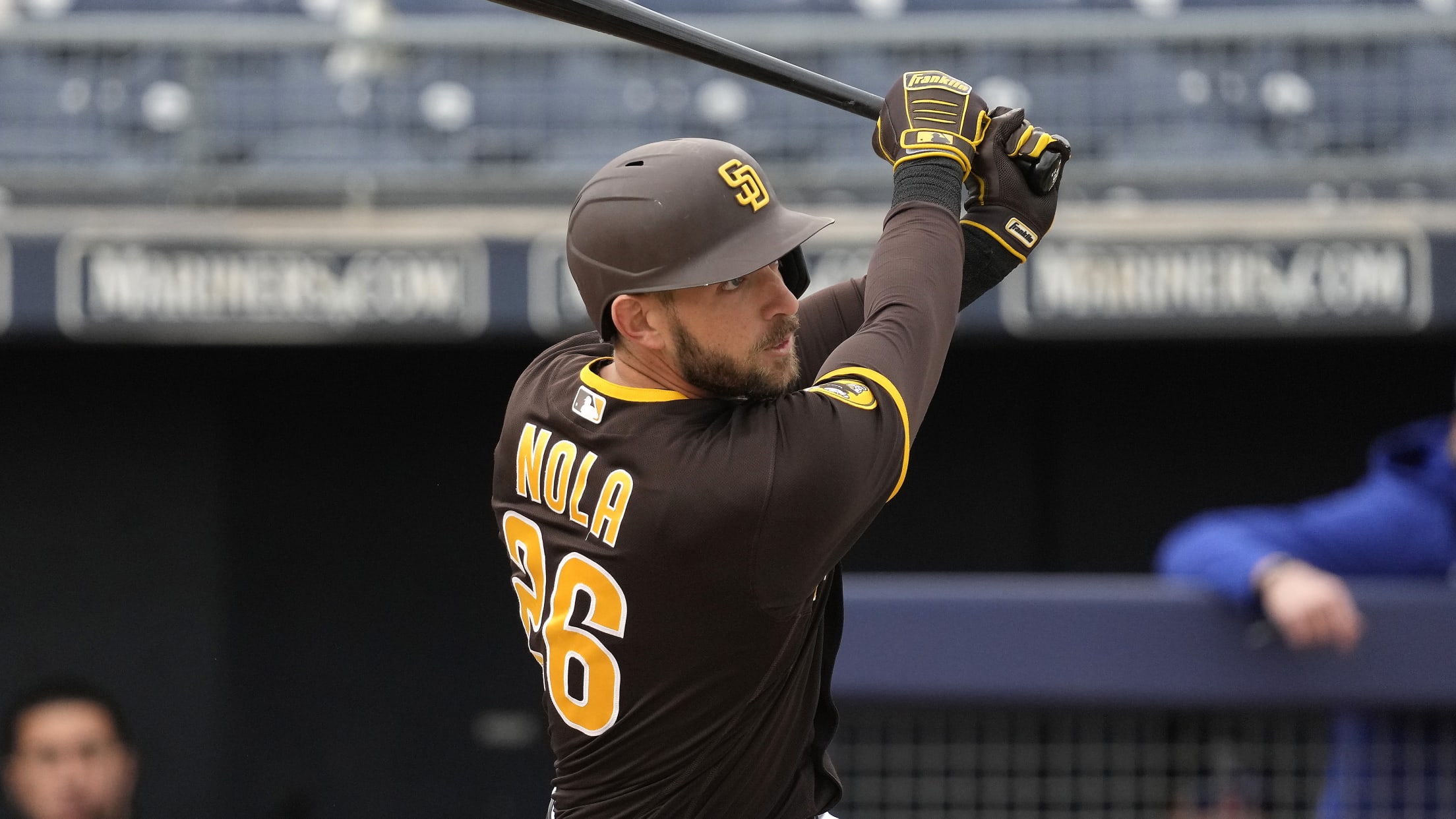 PEORIA, Ariz. -- With less than a week until the Padres break camp in Peoria, their Opening Day roster picture is suddenly as murky as it has been all spring. San Diego caught a couple of rough injury breaks on Sunday, when catcher Austin Nola was hit in the nose
Soto's oblique injury 'minimal,' MRI shows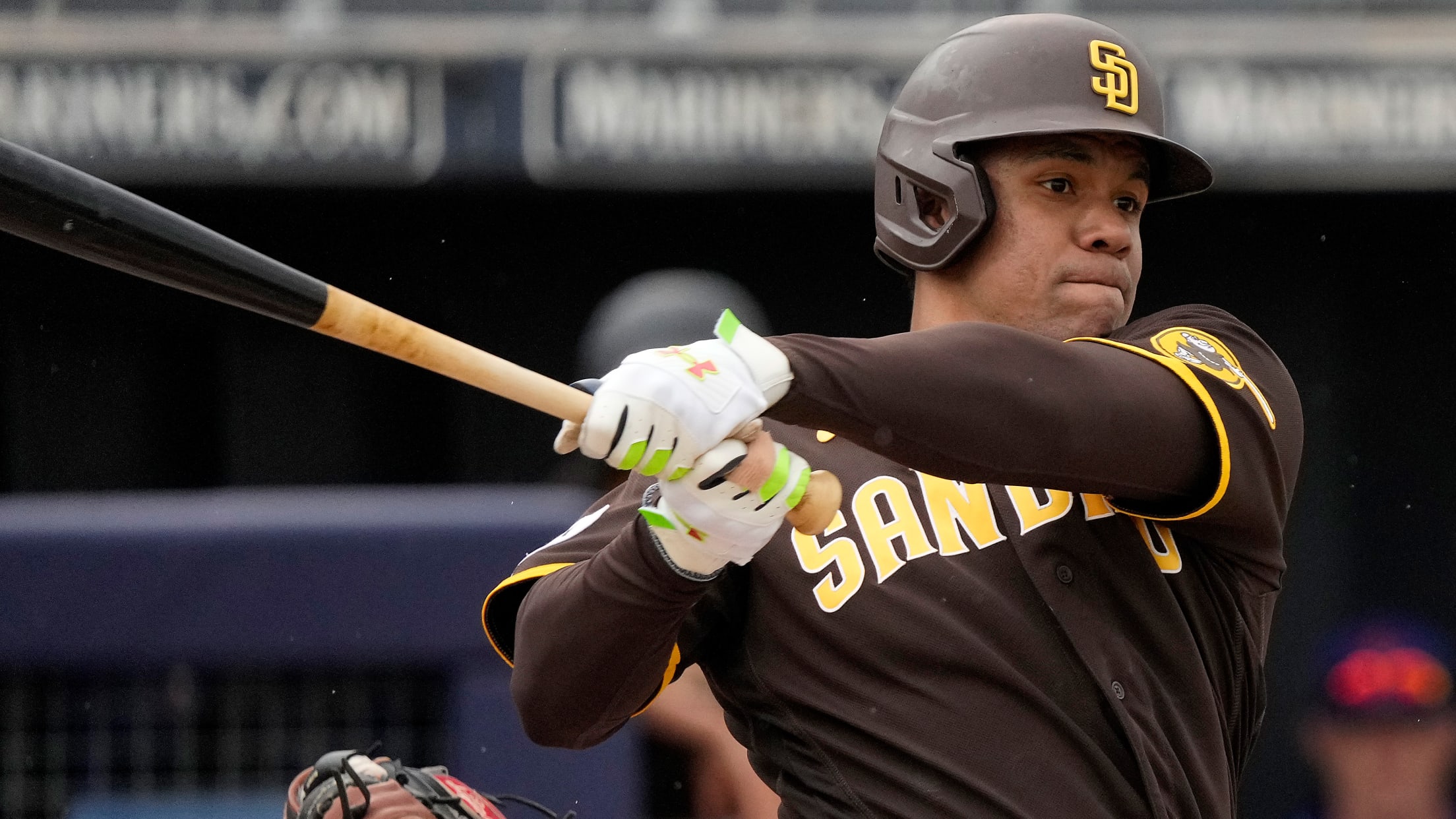 PEORIA, Ariz. -- The Padres, it appears, can breathe a sigh of relief about star left fielder Juan Soto's ailing left oblique. Soto underwent an MRI on Tuesday after he sustained a mild strain of that oblique while taking a swing during a backfield "B" game at the Peoria Sports
Padres evaluating Nola after scary HBP, pondering catching depth
Backstop hit directly on nose by pitch, causing excessive bleeding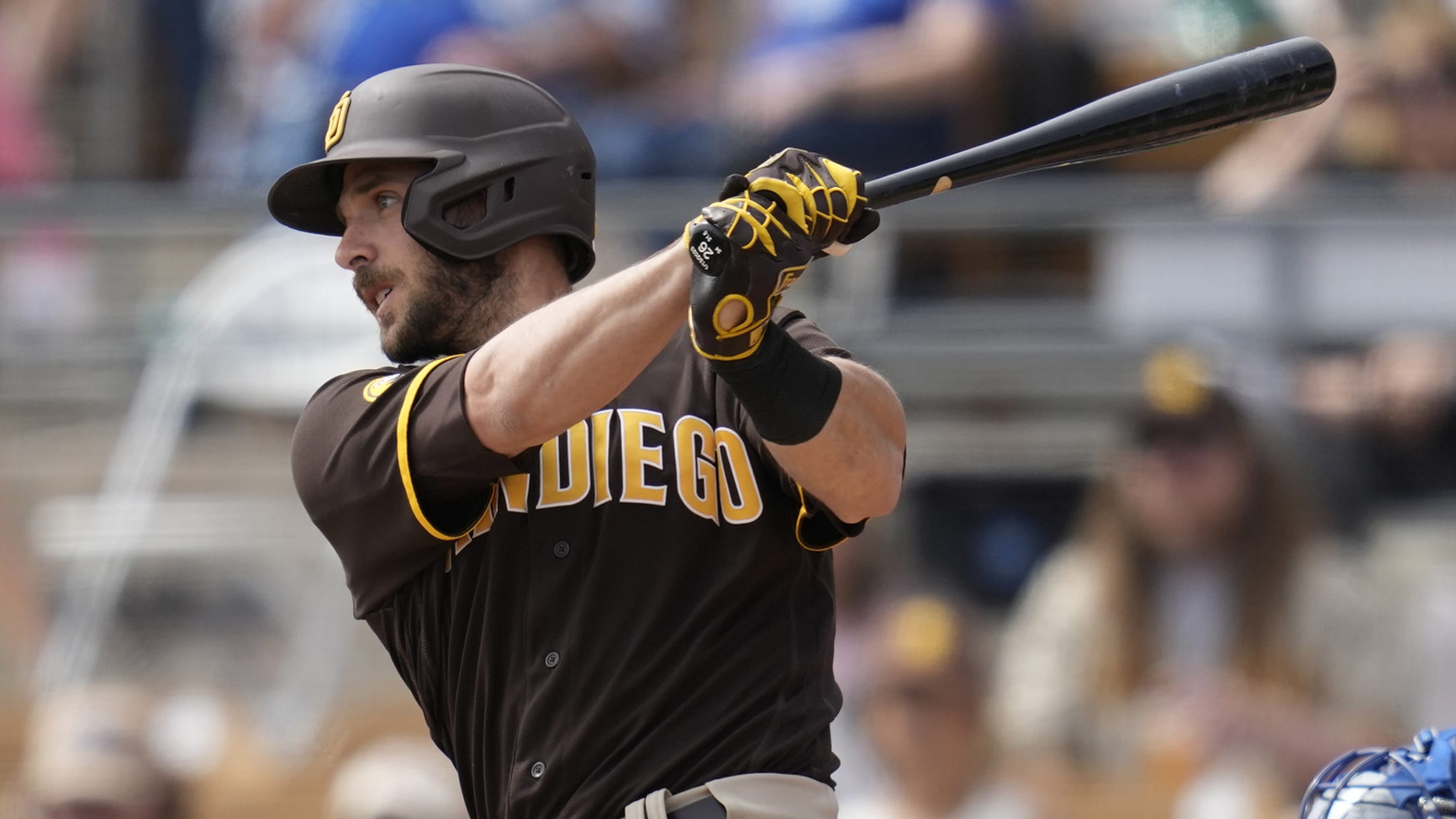 MESA, Ariz. -- Padres catcher Austin Nola exited Sunday's Cactus League contest vs. the Cubs early after he was hit in the face by a pitch from Chicago reliever Michael Fulmer in the top of the fourth inning. Nola immediately received medical attention and remained fully conscious, as he was
Darvish, Musgrove come with scheduling wrinkles
Spring planning for co-aces complicated by Classic, toe injury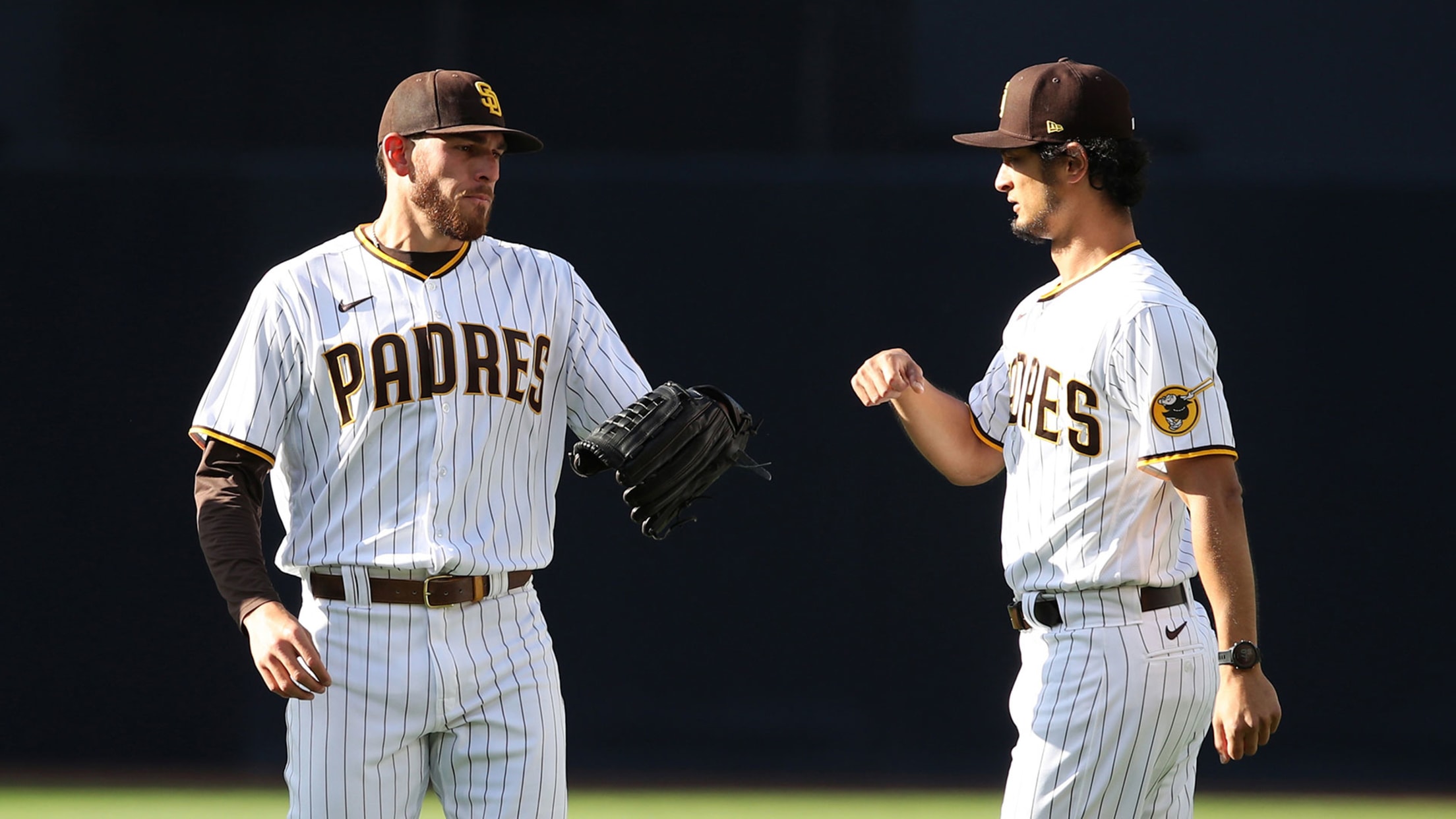 PEORIA, Ariz. -- The Padres, it seemed, had quite an Opening Day decision on their hands. Give the ball to the man they extended for five years and $100 million last summer. Or give the ball to the man they extended for six years, $108 million in January. One ace
Tatis gets first spring knocks: 'I remember how to hit'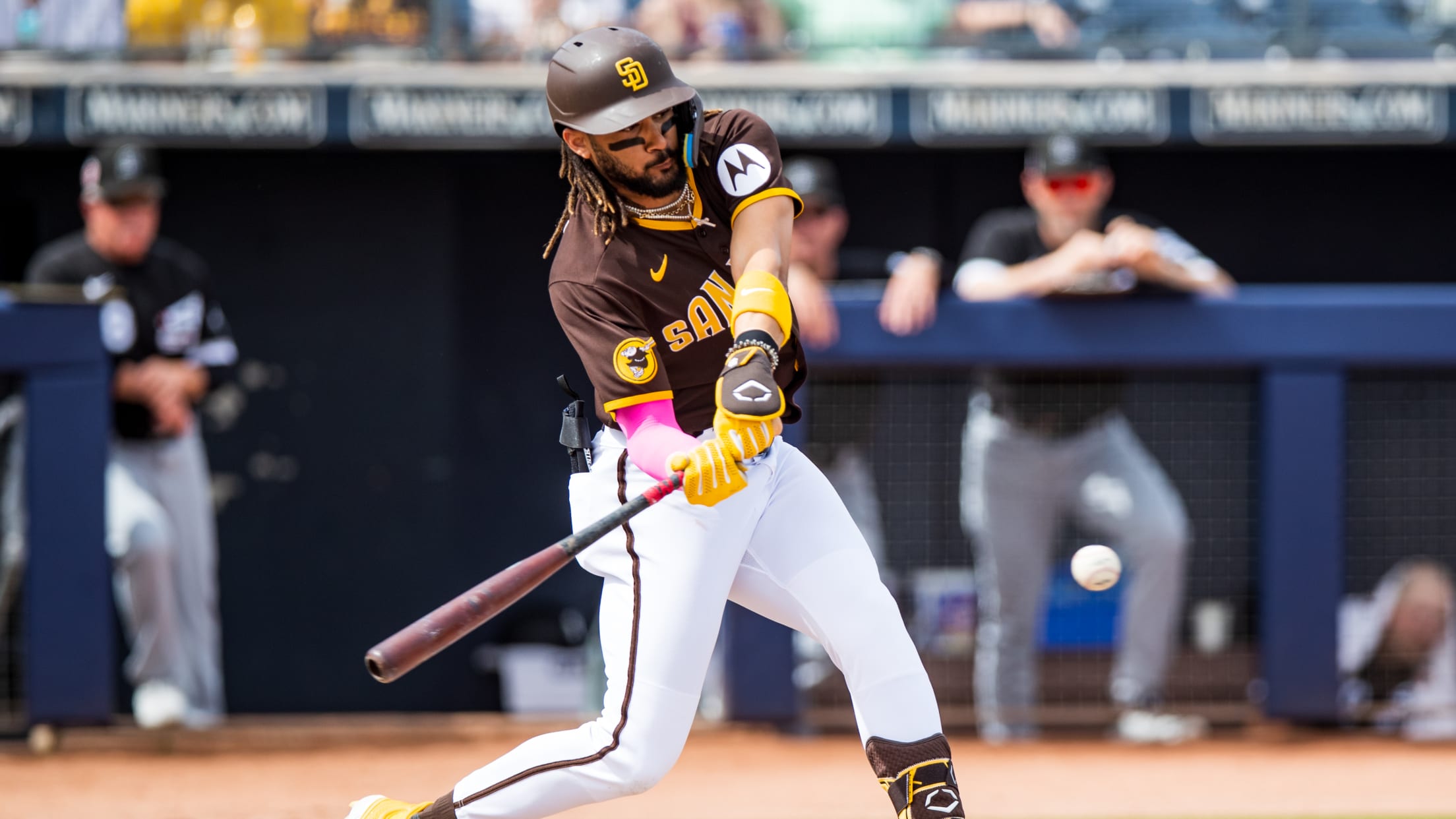 PEORIA, Ariz. -- After he lined a single up the middle and a double off the right-center-field wall on Saturday afternoon, Fernando Tatis Jr. wanted to make one thing clear. "I remember how to hit," the Padres' superstar said with a smirk.
Soto expected to be full-go in Classic play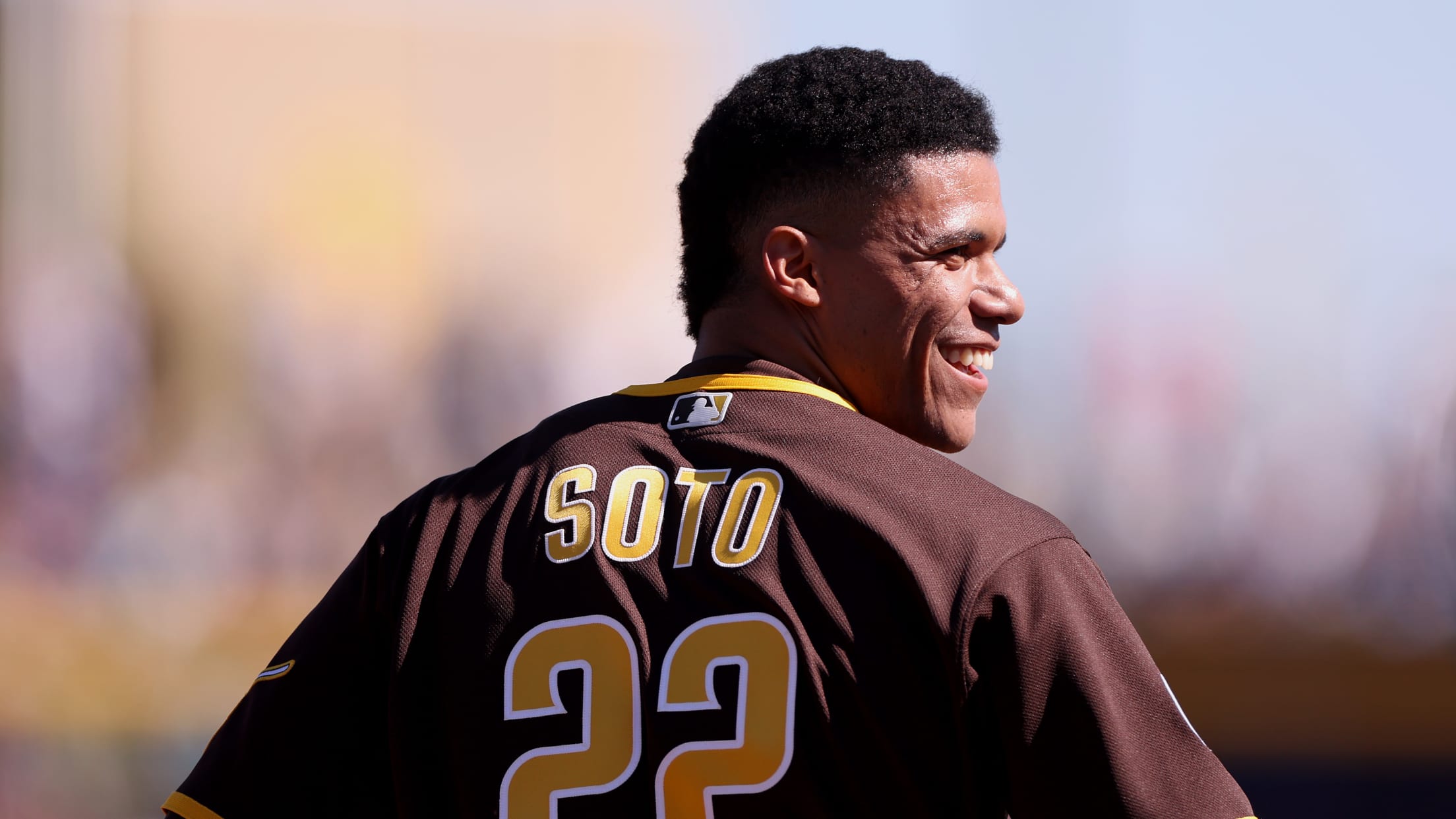 SURPRISE, Ariz. -- A loaded Team Dominican Republic just got more impressive. Juan Soto left Padres camp Thursday night to join the Dominican Republic for the World Baseball Classic, giving the Pool D favorite another big bat in a lineup that also includes San Diego teammates Manny Machado and Nelson
Why getting booed felt 'great' for Tatis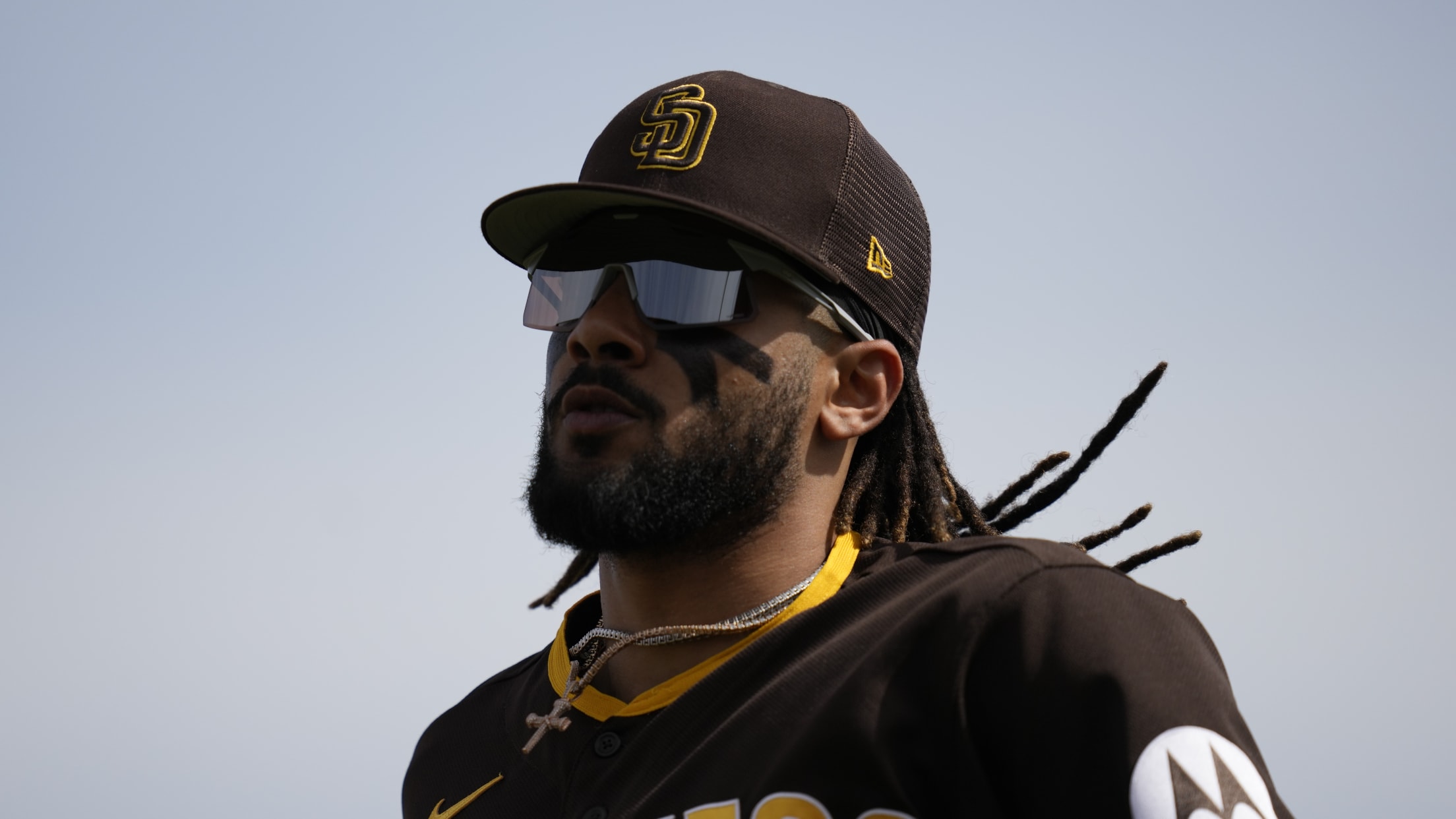 This story was excerpted from AJ Cassavell's Padres Beat newsletter. To read the full newsletter, click here. And subscribe to get it regularly in your inbox.
Tatis shows arm, inexperience in right field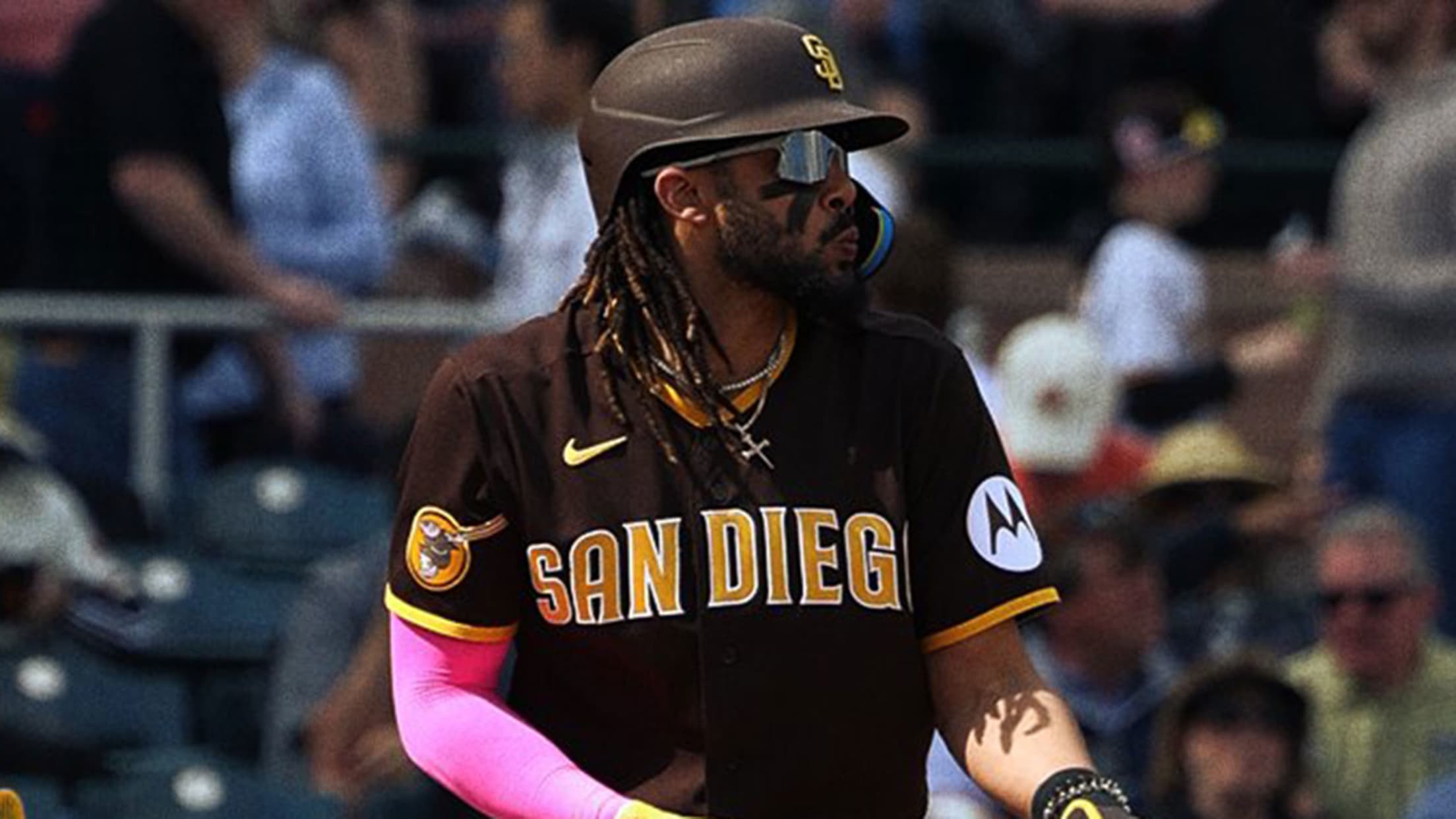 PEORIA, Ariz. -- Behind the scenes, Fernando Tatis Jr. has drawn rave reviews for his work in right field this spring. Padres officials are eager to see the finished product: Tatis -- his rocket arm, his elite speed, his penchant for the spectacular -- applying that skill set as a
Tatis off and running in spring debut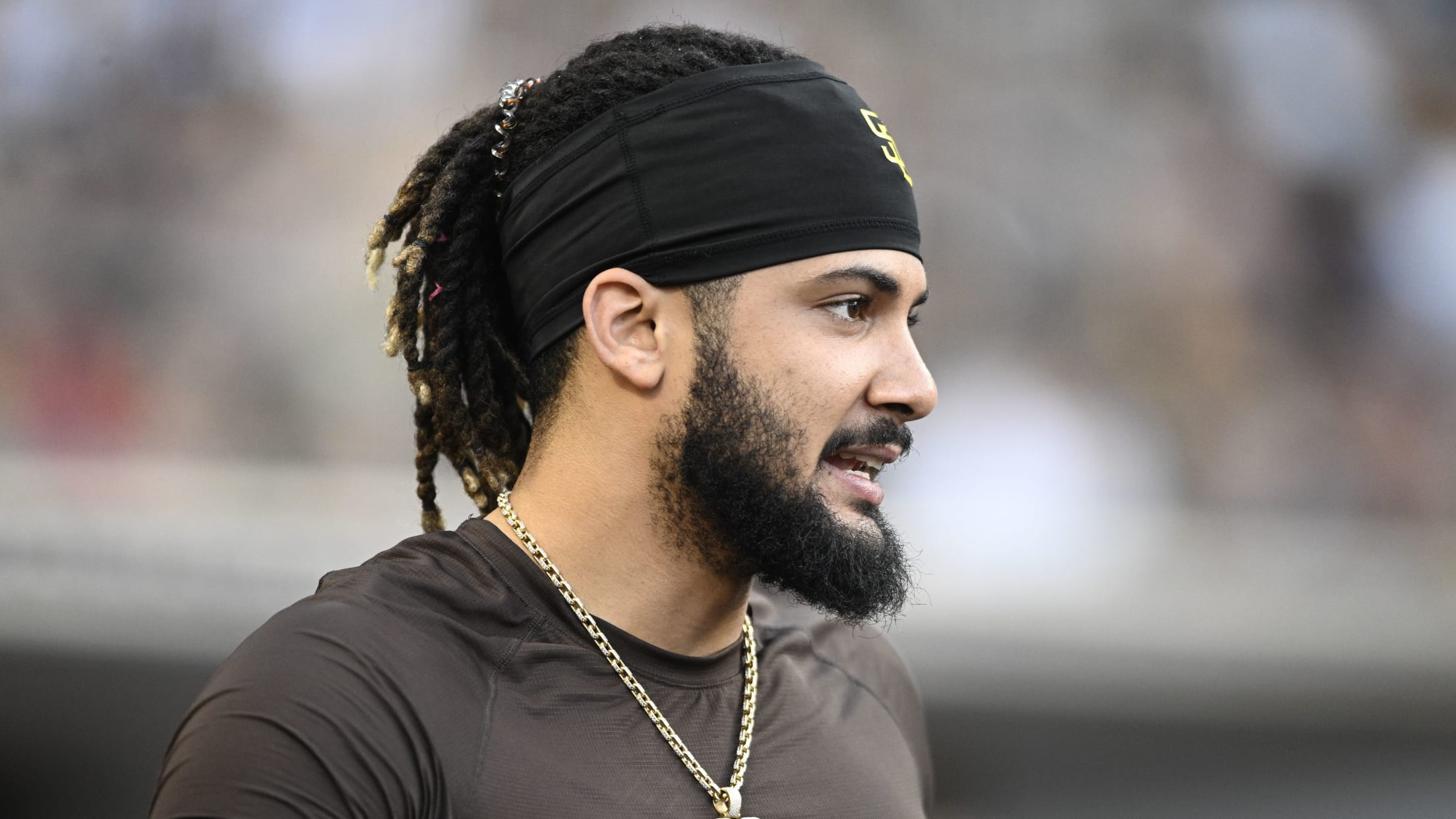 PEORIA, Ariz. -- It had been 17 months since Fernando Tatis Jr. last donned a Padres uniform and played a baseball game. Moments before he did so, manager Bob Melvin informed Tatis he had a green light to steal, if he were to reach base. Tatis' response? He revved an
Musgrove breaks big toe in gym, won't throw for 2-plus weeks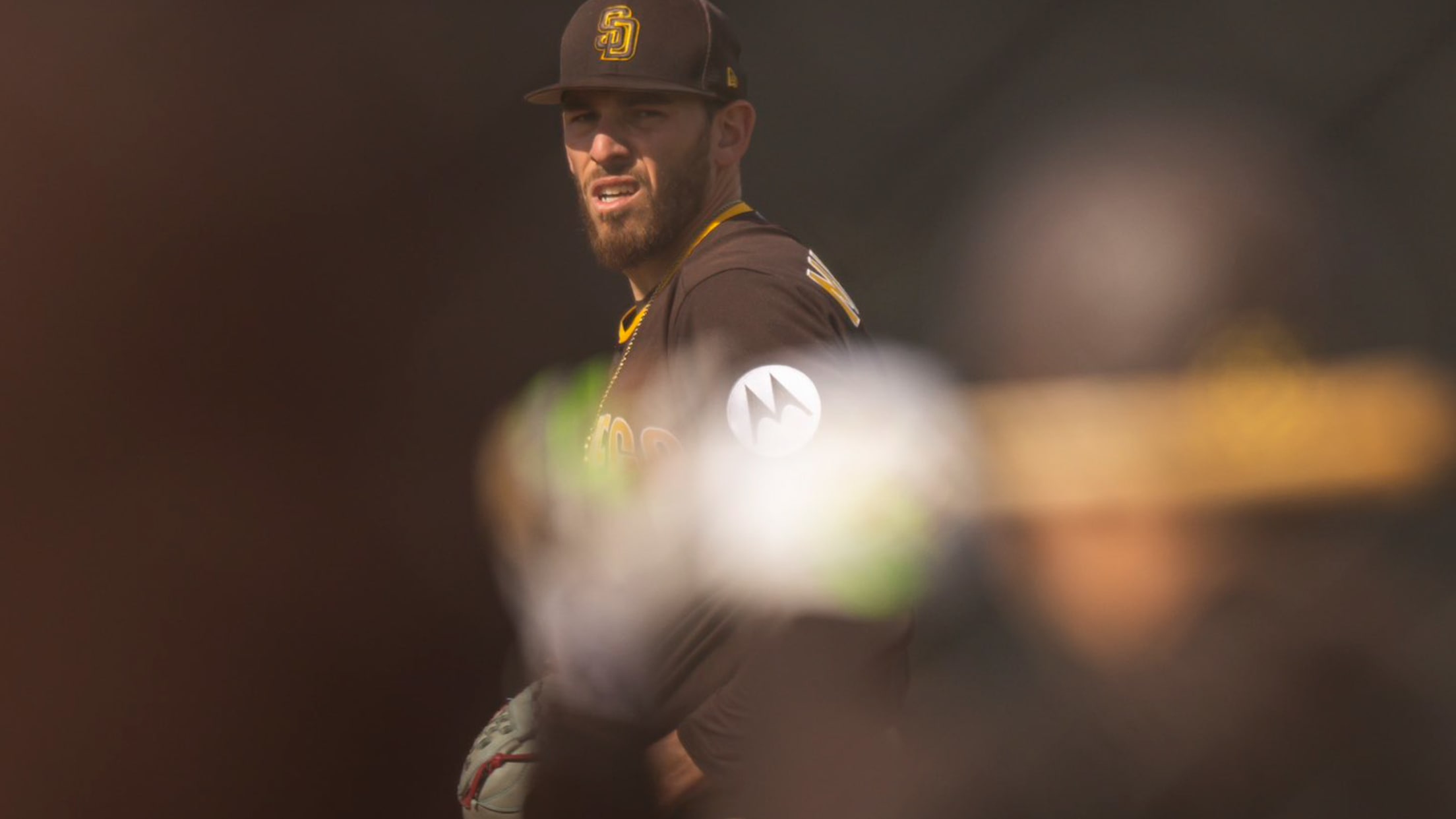 PEORIA, Ariz. -- Padres right-hander Joe Musgrove fractured his left big toe on Monday, the team announced early Tuesday morning, putting his status for Opening Day in serious doubt. Musgrove sustained the injury in the team's weight room when he dropped a kettlebell on his foot while working out. Manager
Tatis buoyant in camp: 'Going to be a great year'
Padres star pronounces shoulder 100 percent, wrist 'really close'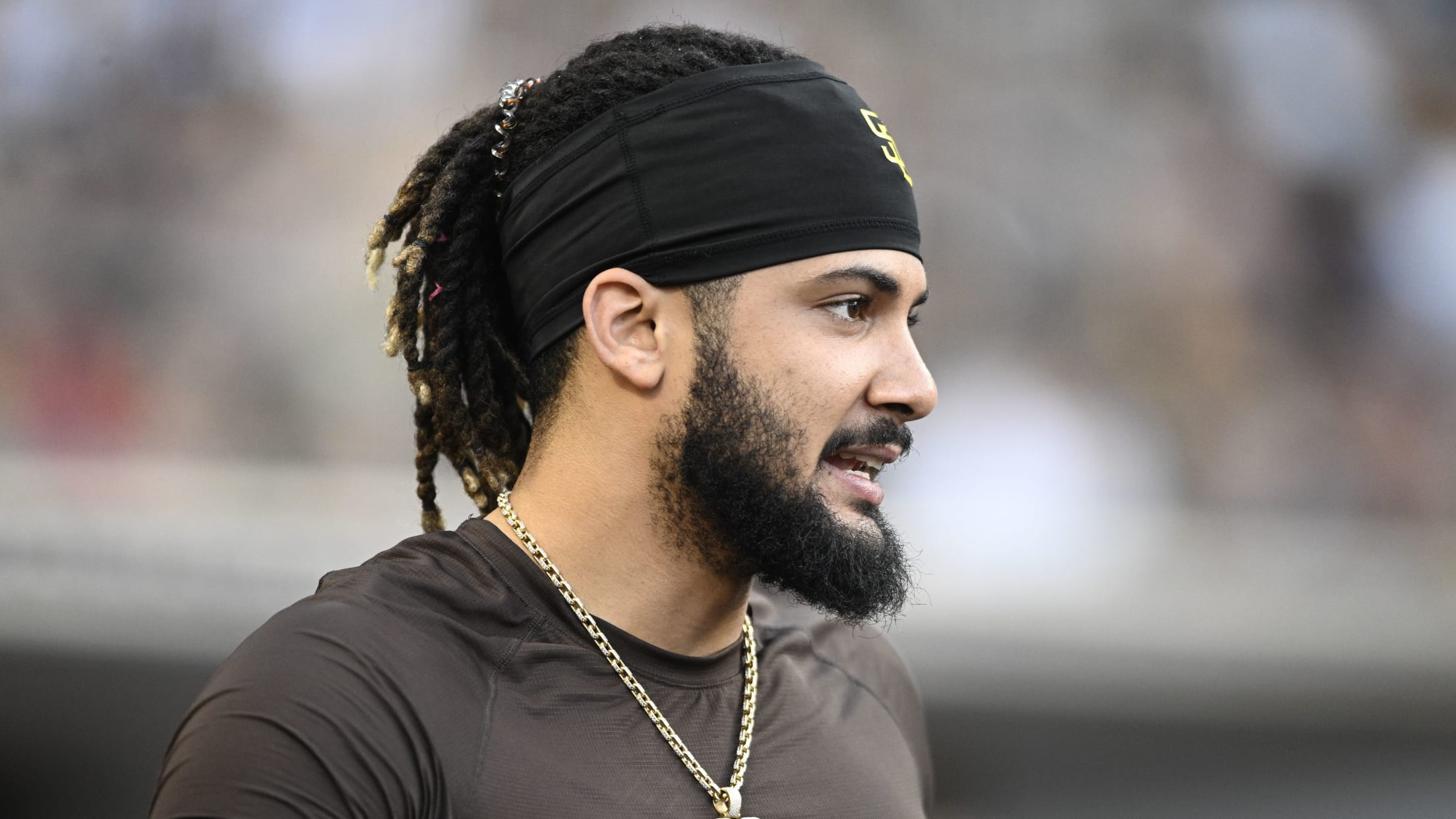 PEORIA, Ariz. -- Maybe it is the mended shoulder. Maybe it is simply being back in spikes again. Padres camp in 2023 features a free and frisky Fernando Tatis Jr., a familiar Fernando Tatis Jr.
Tatis has 2nd wrist surgery, still set for spring return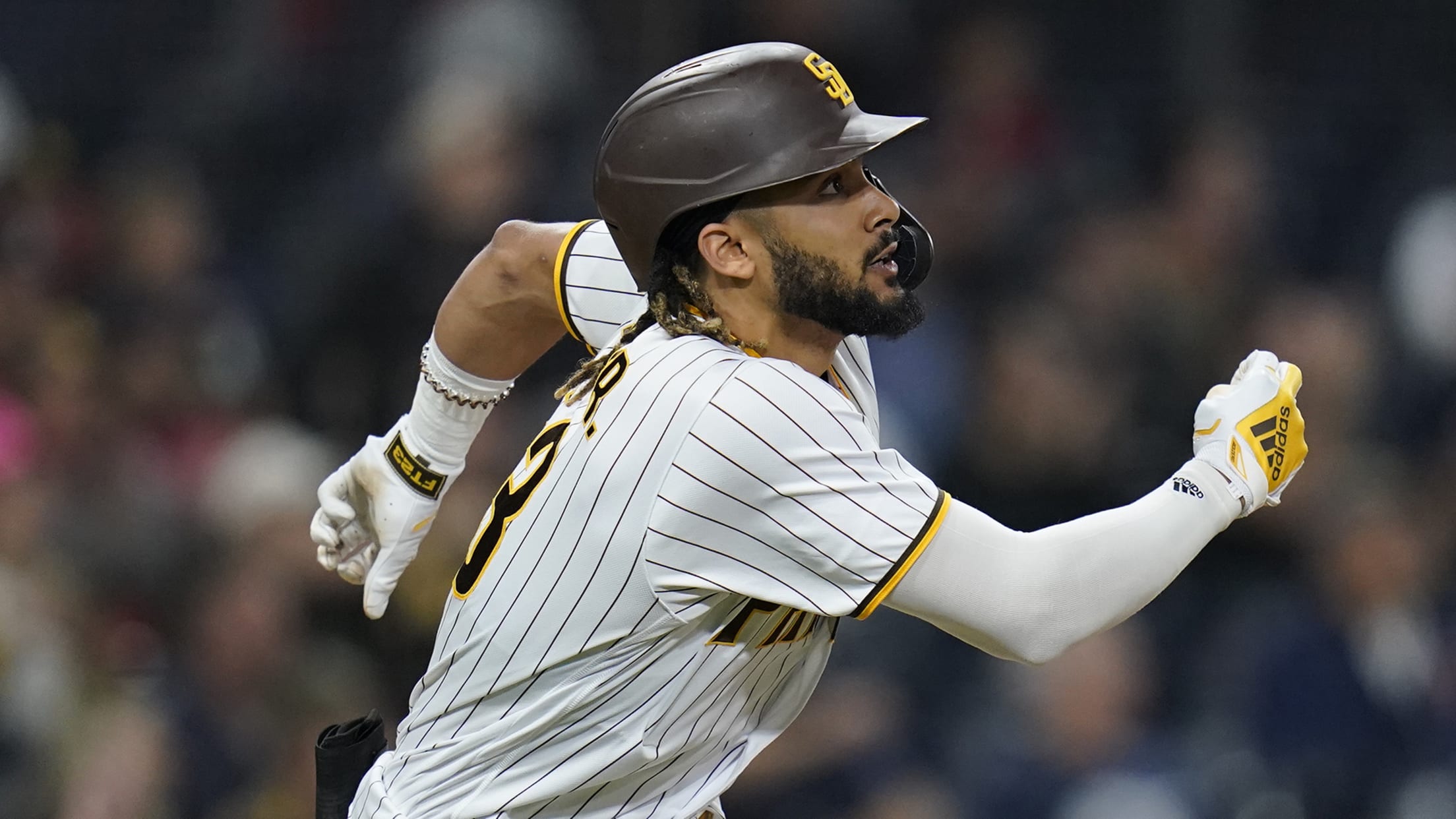 SAN DIEGO – Padres shortstop Fernando Tatis Jr. underwent a second wrist surgery last week, the team confirmed, a further repair of the fractured scaphoid bone in his left wrist. Tatis is currently serving an 80-game suspension after testing positive for a performance-enhancing substance and is not with the team
Tatis undergoes surgery on left shoulder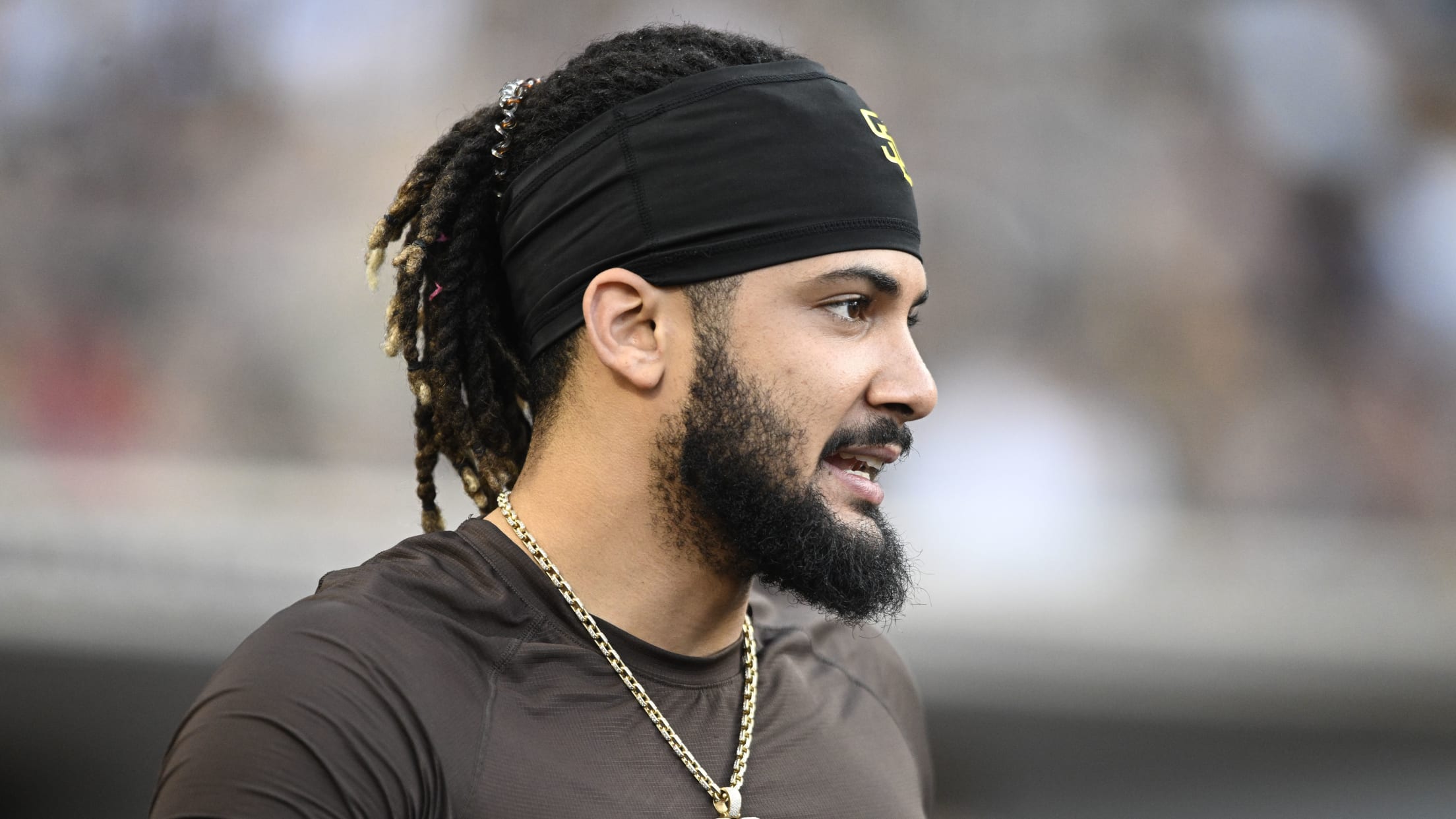 SAN DIEGO -- Fernando Tatis Jr. underwent successful surgery to repair the labrum in his left shoulder on Tuesday, the Padres announced. Tatis had been slated to undergo surgery last week but was dealing with a non-COVID illness at the time. Instead, he had the operation on Tuesday in Los
Soto hopeful that back issue won't linger
Without star right fielder, Padres' offense continues to scuffle in loss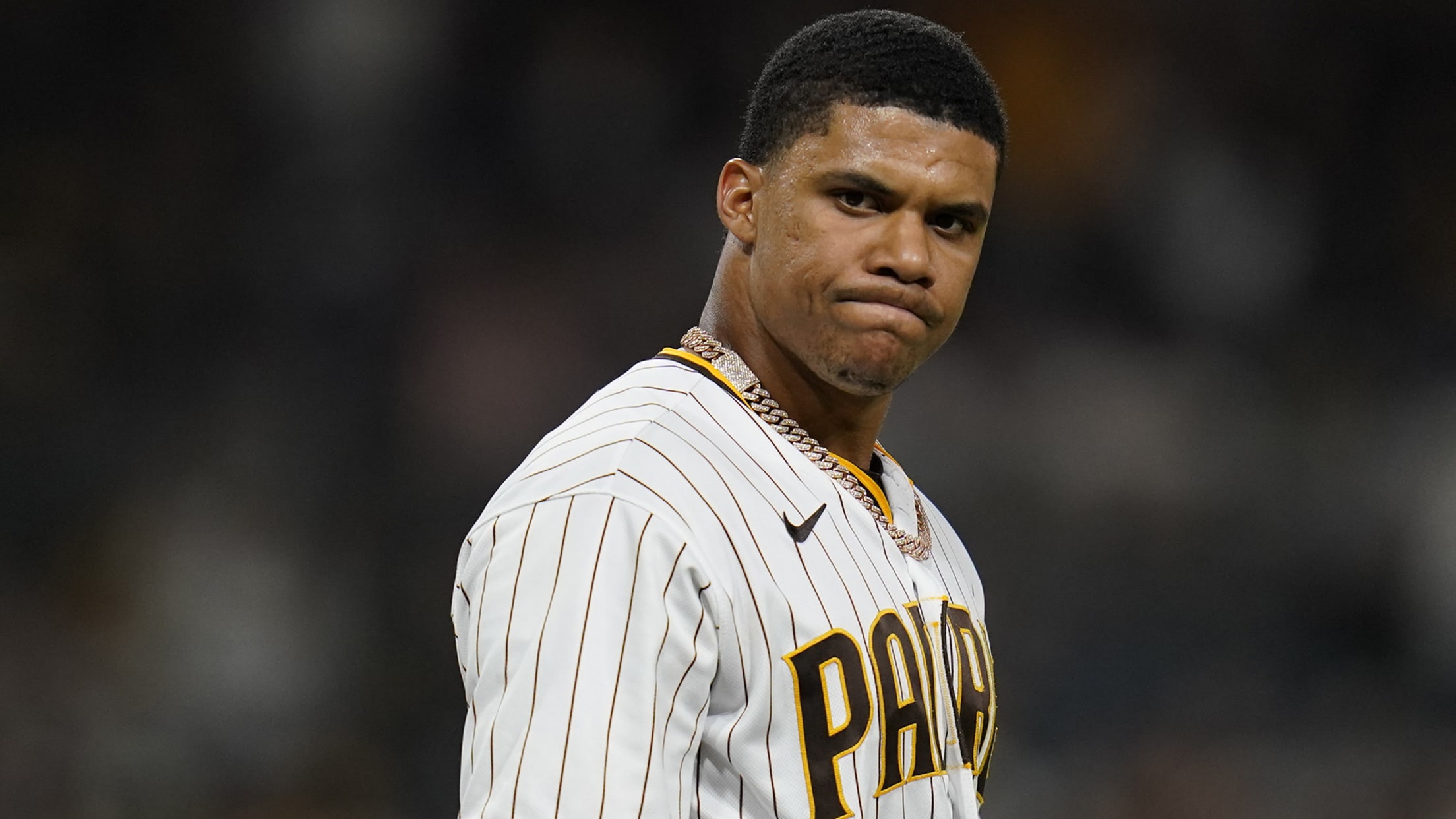 SAN DIEGO -- The Padres' offense was already struggling. Then, moments before first pitch Tuesday night, star right fielder Juan Soto was scratched with left mid-back tightness. An hour after that, Brandon Drury was ejected for arguing what appeared to be a missed call. And sure enough, the offensive struggles
Eyeing future, Tatis to get shoulder surgery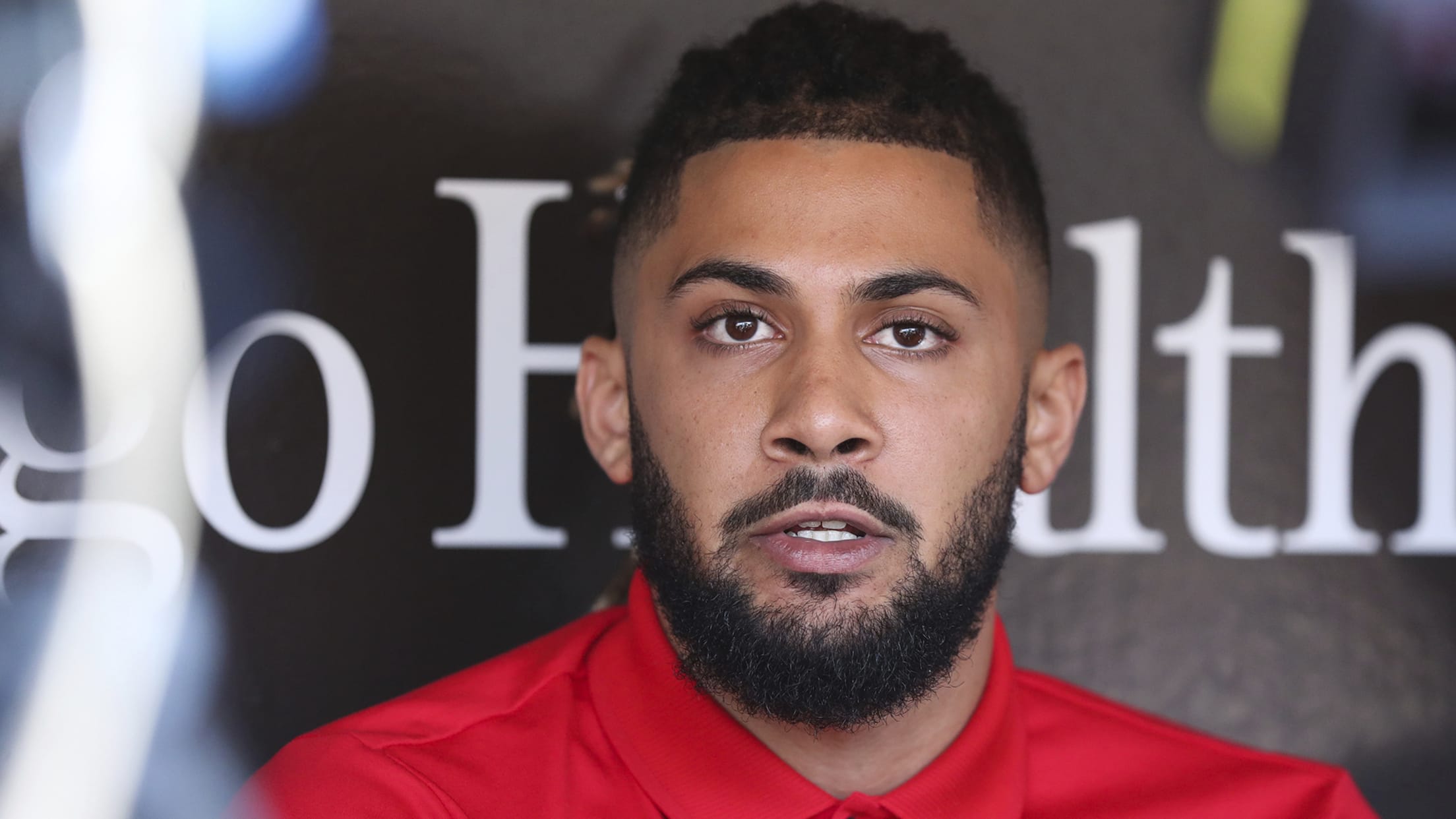 SAN DIEGO -- Fernando Tatis Jr. will have surgery to repair the labrum in his left shoulder, he said Tuesday -- a surprise reversal of his decision to avoid surgery last offseason. Speaking with reporters for the first time since his suspension, Tatis was contrite, offering apologies to his teammates,