Gore on Paddack's path, even if not same speed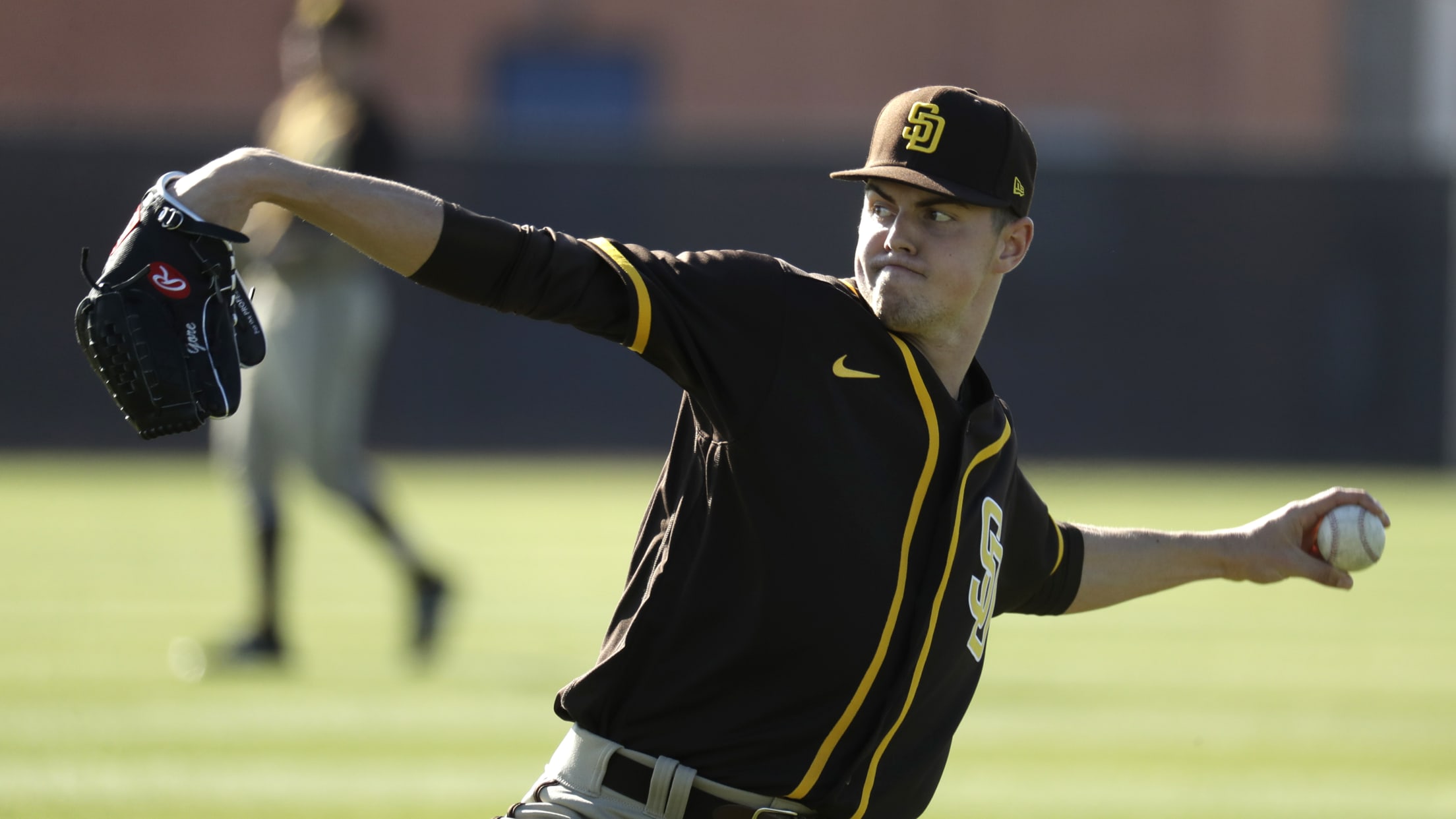 PEORIA, Ariz. -- MacKenzie Gore is the top-ranked pitching prospect in baseball, on a team starved for a championship. He's in big league camp at age 20, in an organization with a reputation for shuttling its young players quickly to the big leagues. Gore knows these things, of course. The
Prospects Gore, Patiño invited to Padres camp
Top-ranked pitchers in organization among club's 27 NRIs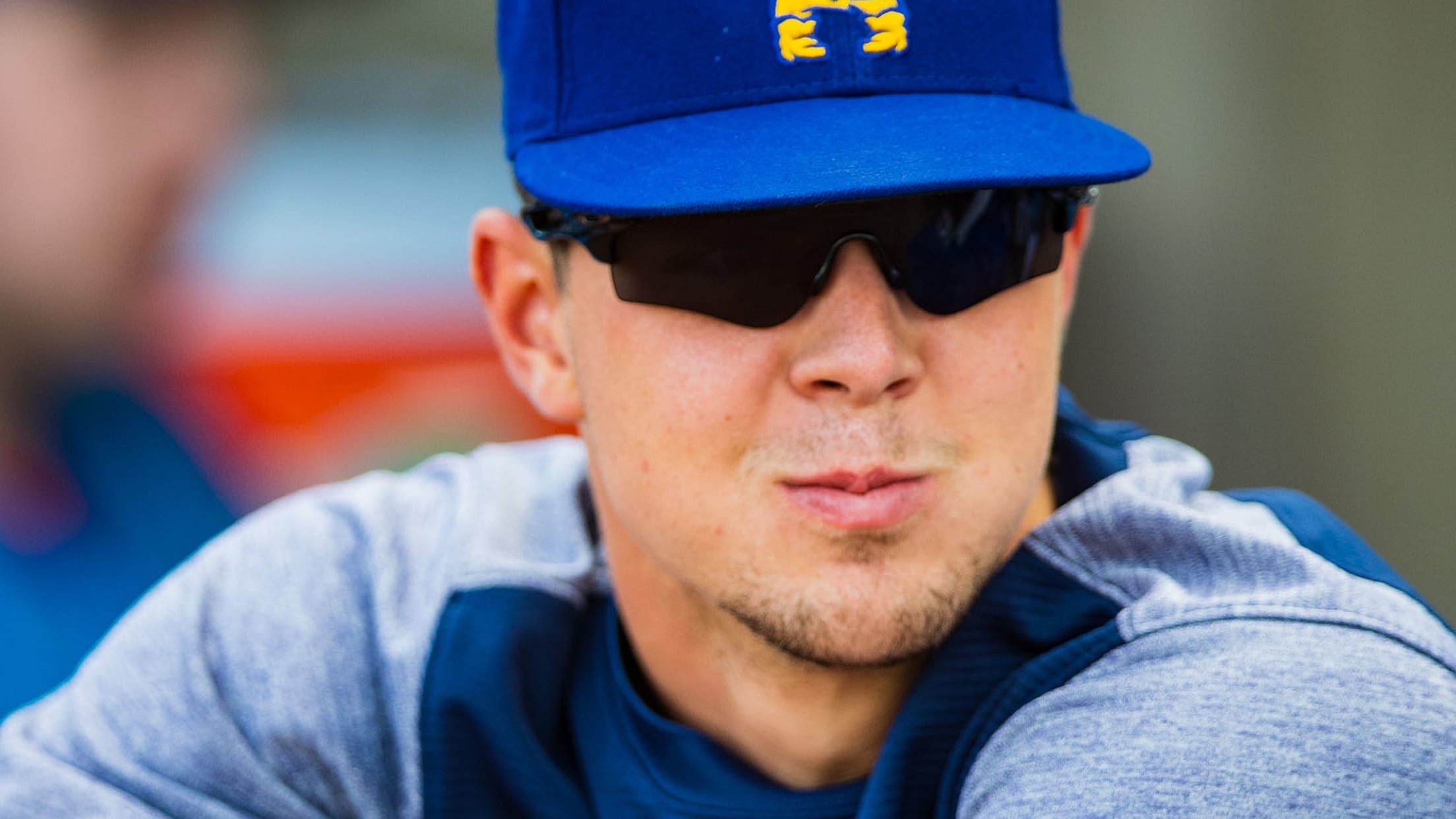 SAN DIEGO -- MacKenzie Gore and Luis Patiño have entered the Padres' spring rotation race. San Diego unveiled its full list of non-roster invites to Spring Training on Thursday, with top pitching prospects Gore and Patiño headlining a group of 27 players. Along with their full 40-man roster, the Padres
For top prospect Gore, 2020 could be huge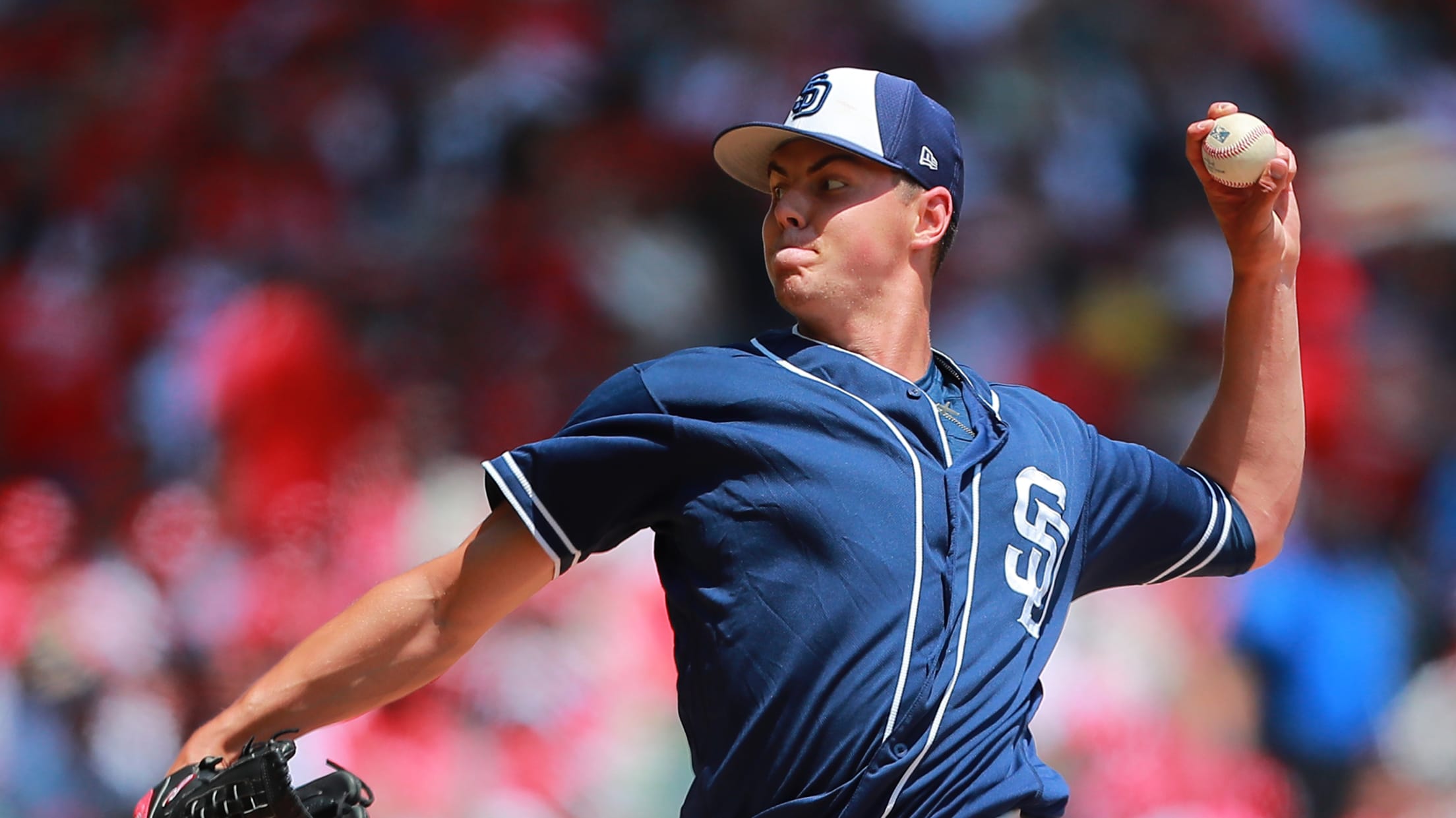 SAN DIEGO -- The Padres haven't overhauled their rotation this offseason, as many expected they would. But they might still have an ace up their sleeve. Top prospect MacKenzie Gore, ranked No. 4 overall by MLB Pipeline, should arrive in 2020. The Padres have never been shy about promoting their
Patiño looks to build on standout '19 season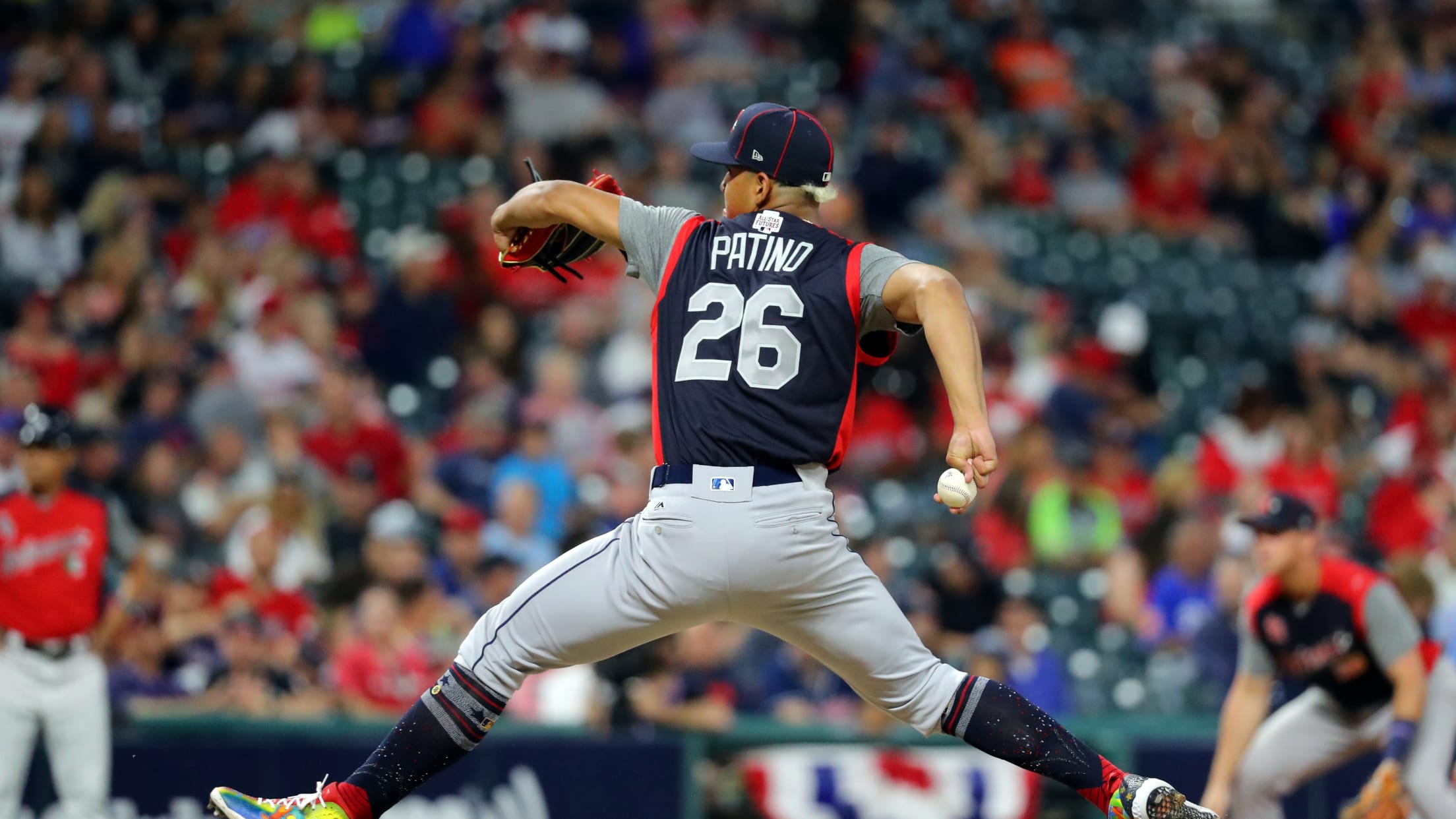 Luis Patiño put the baseball world on notice last July while representing the Padres in the SiriusXM All-Star Futures Game at Cleveland's Progressive Field, pitching 1 2/3 perfect innings with three strikeouts -- including a punchout of Angels top prospect Jo Adell (No. 5 on MLB Pipeline's list for all
10 teams with prospects for blockbuster trades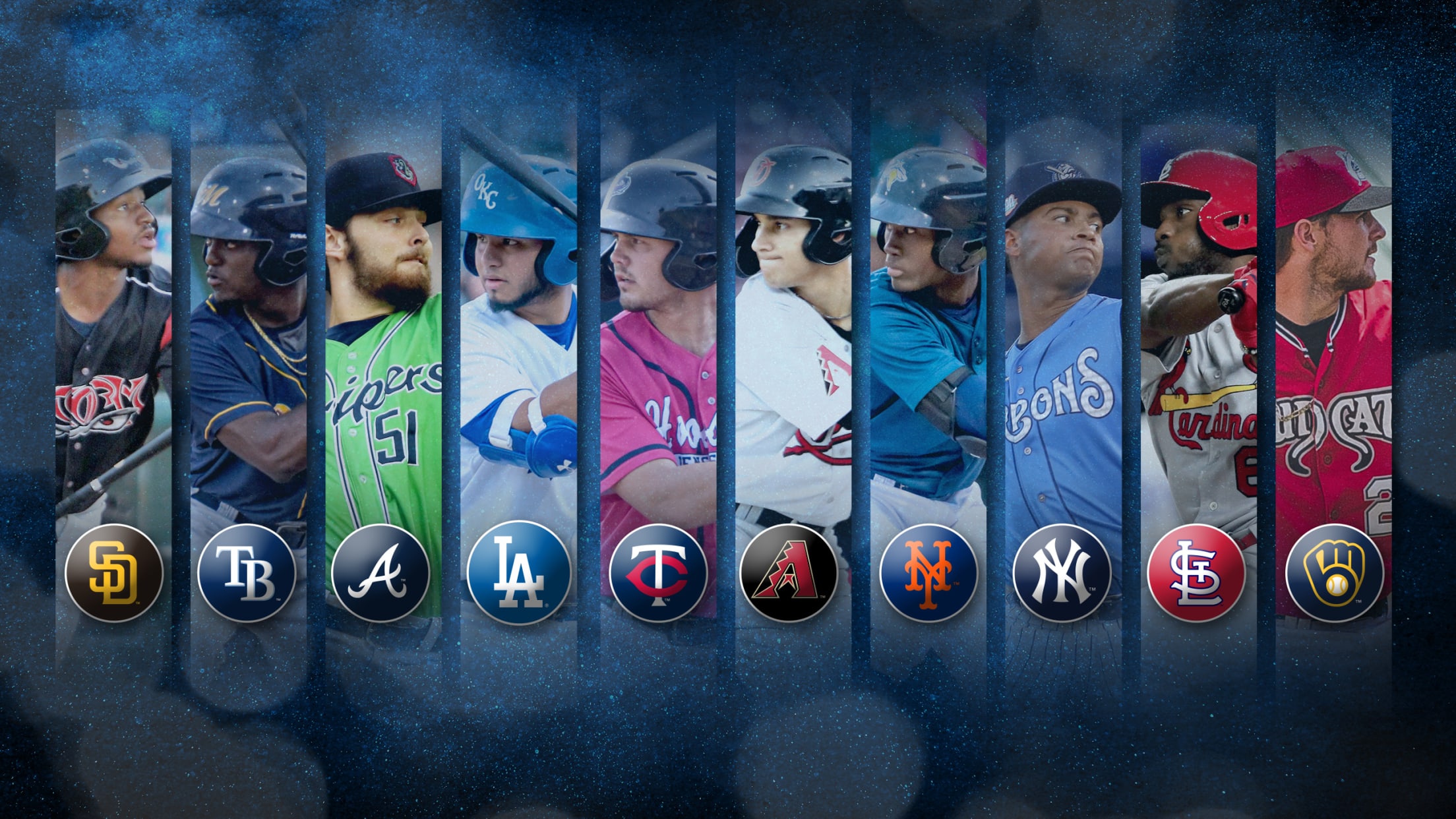 It's been a relatively quiet trade market so far, with only a few notable deals having transpired since the completion of the postseason. But as teams continue to assess their roster ahead of 2020 and weigh which free agents might fit their budget, it shouldn't be long until things pick
Crew acquires Urias, Lauer in deal with Padres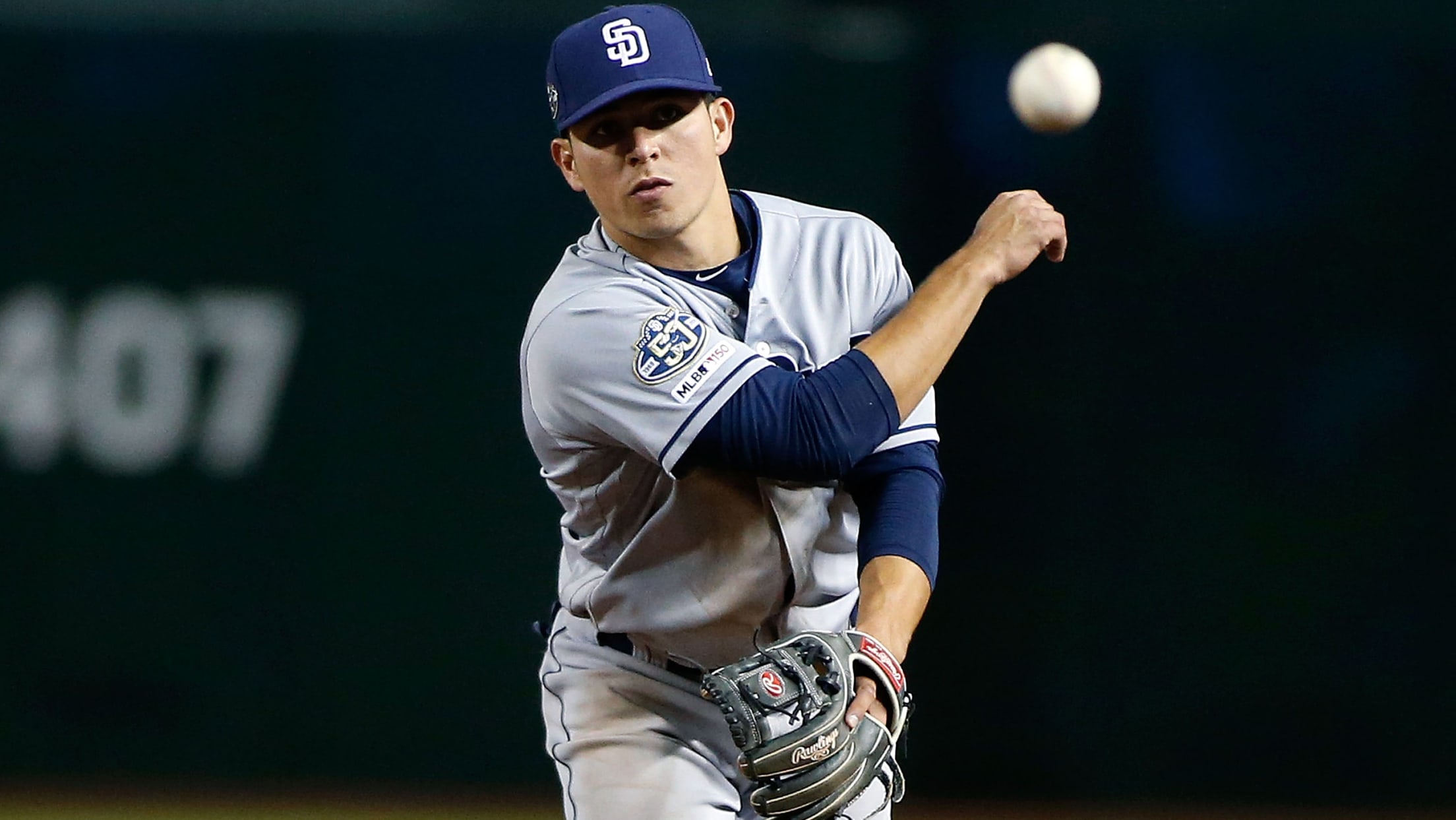 MILWAUKEE -- The Brewers and Padres made a pre-Thanksgiving splash on Wednesday with a five-player trade centered around infielder Luis Urías, who entered 2019 as the 16th-ranked prospect in baseball by MLB Pipeline. In a deal first reported by MLB.com's Jon Paul Morosi, the Brewers are getting 22-year-old Urias, left-handed
10 prospects who rebounded in 2019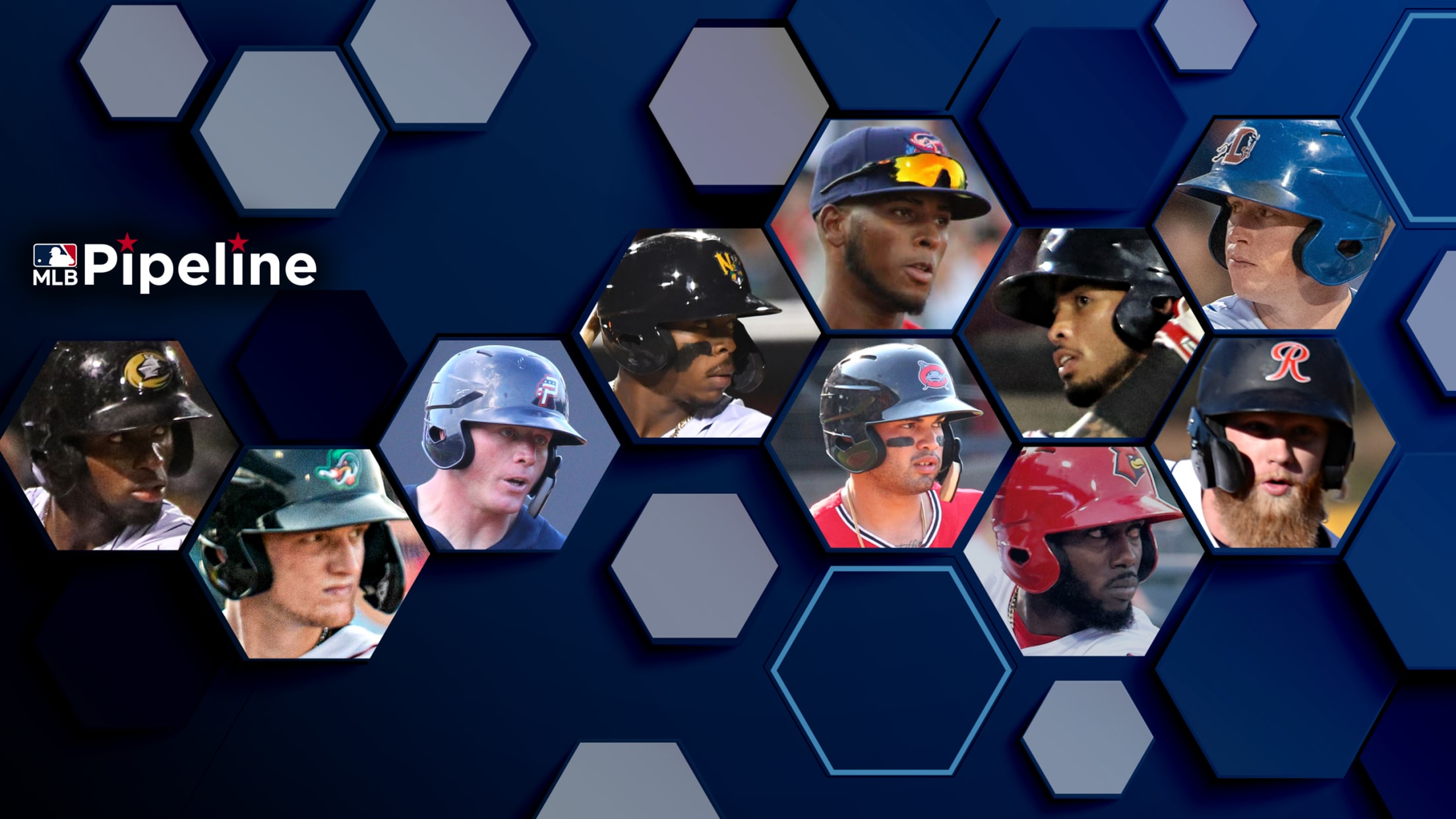 Perhaps no prospect rebounded more in 2019 than Trent Grisham. Grisham, Milwaukee's first-round pick in the 2015 Draft, batted .241 with 19 home runs in 1,488 plate appearances across his first four pro seasons before finally putting it together last season, slashing .300/.407/.603 with 26 homers in 441 plate appearances
Padres prospect Salinas set for 2-way role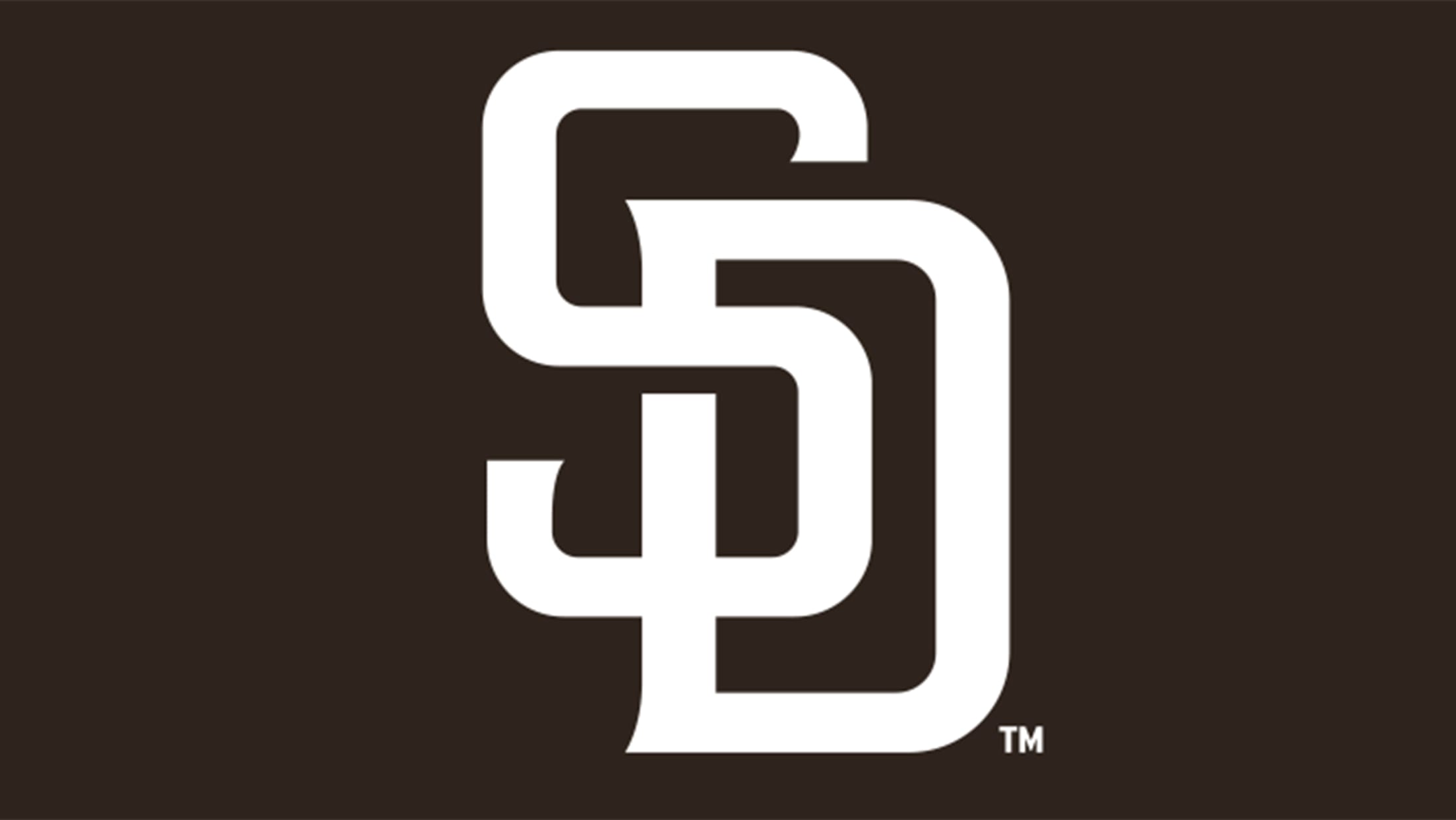 The Padres landed 16-year-old outfielder/left-hander Zayed Salinas for an $800,000 signing bonus earlier this month, making a splash on the international market. It now appears they're intent on letting Salinas develop as a two-way player. Salinas is a local product and could become something of a fan favorite if he
Inbox: What's on Preller's holiday shopping list?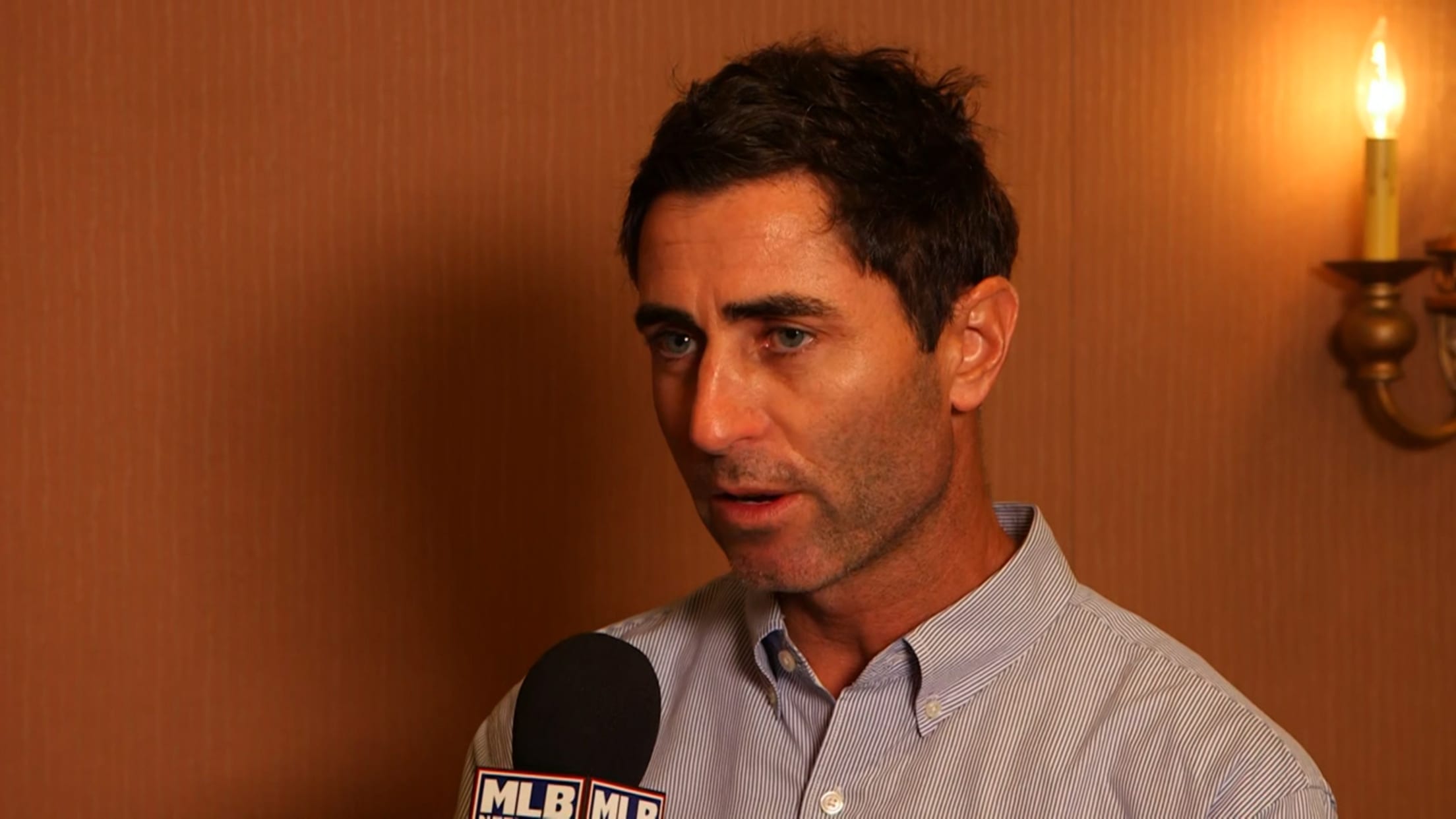 SAN DIEGO -- Padres fans seem to be coming to grips with the fact general manager A.J. Preller will soon be trading pieces from his highly touted farm system. "You build up depth and you have a good farm system with the idea that not everybody is going to play
This is the state of the Padres' farm system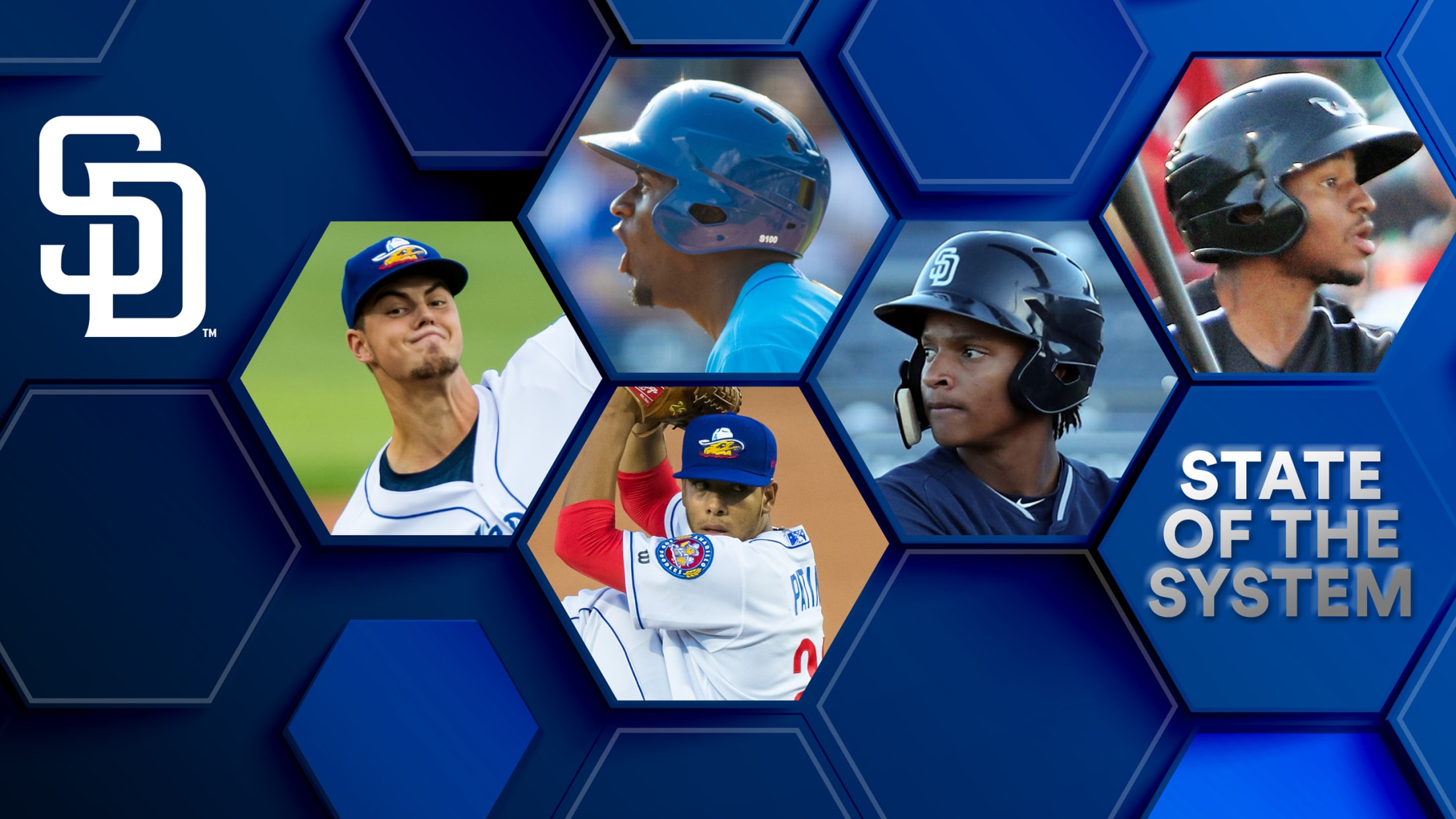 High hopes followed the Padres into 2019 after the team's offseason signing of free agent Manny Machado, and that hype only grew when they opted to break camp with top prospects Fernando Tatis Jr. and Chris Paddack. The duo emerged as two of the best rookies in baseball, fueling San
Padres Arizona Fall League updates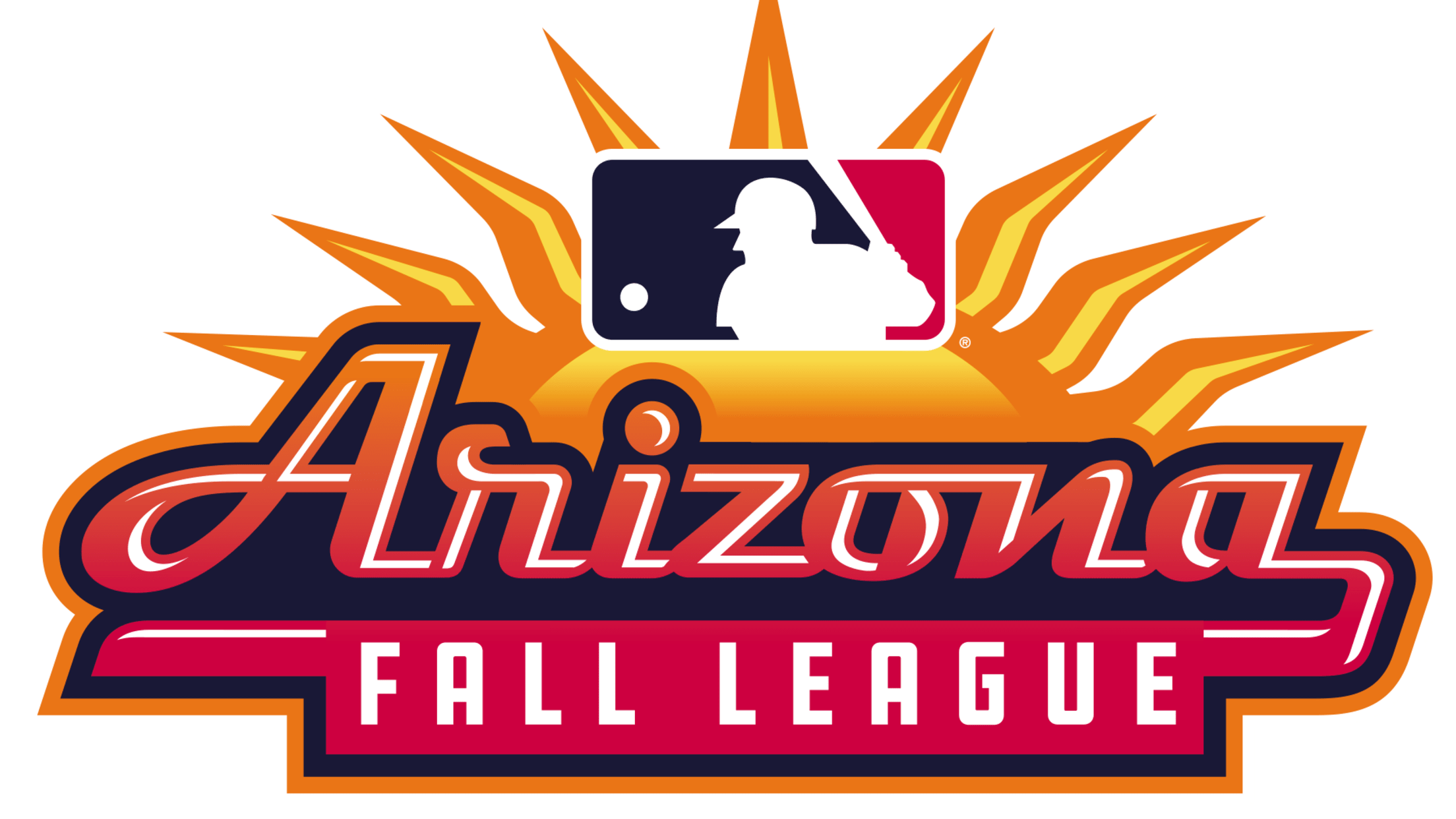 Eight Padres prospects are playing for the Peoria Javelinas in the 2019 Arizona Fall League: Shortstop Owen Miller (No. 10), third baseman Hudson Potts (No. 11), right-hander Reggie Lawson (No. 21), catcher Logan Driscoll, and left-handers Elliot Ashbeck, Osvaldo Hernandez and Reiss Knehr. Southpaw Adrian Morejon (No. 7) joined the
Padres' Driscoll homers twice in AFL debut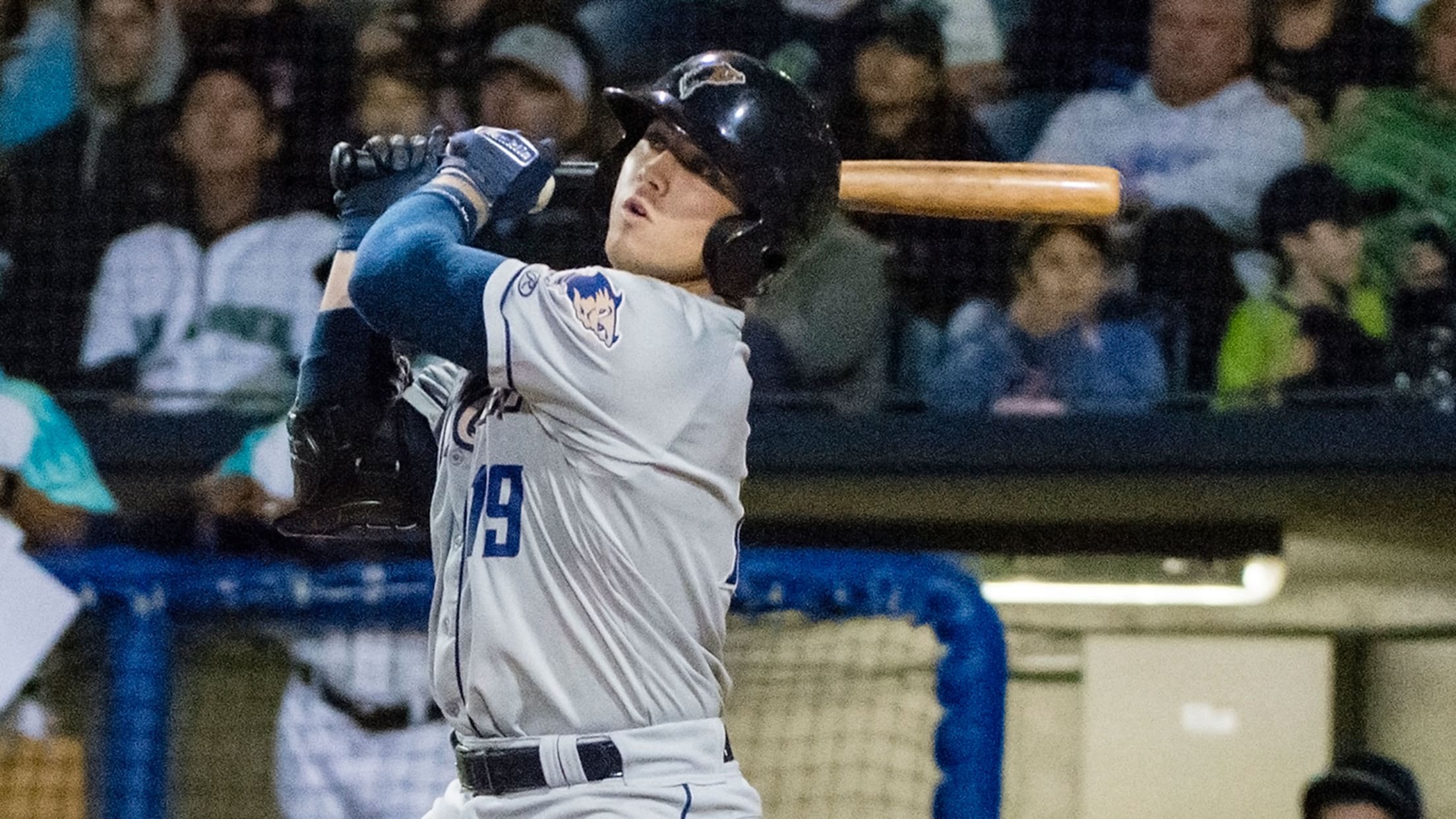 PEORIA, Ariz. -- There is no scenario more ideal than cranking a home run in your first Arizona Fall League at-bat. In the third inning Thursday, Peoria catcher Logan Driscoll did just that. What could be sweeter than that? Doing so again -- just slightly to the left of his
Welke Classic gives glimpse at Padres' future
Top prospects on display in three-game set vs. group of Rangers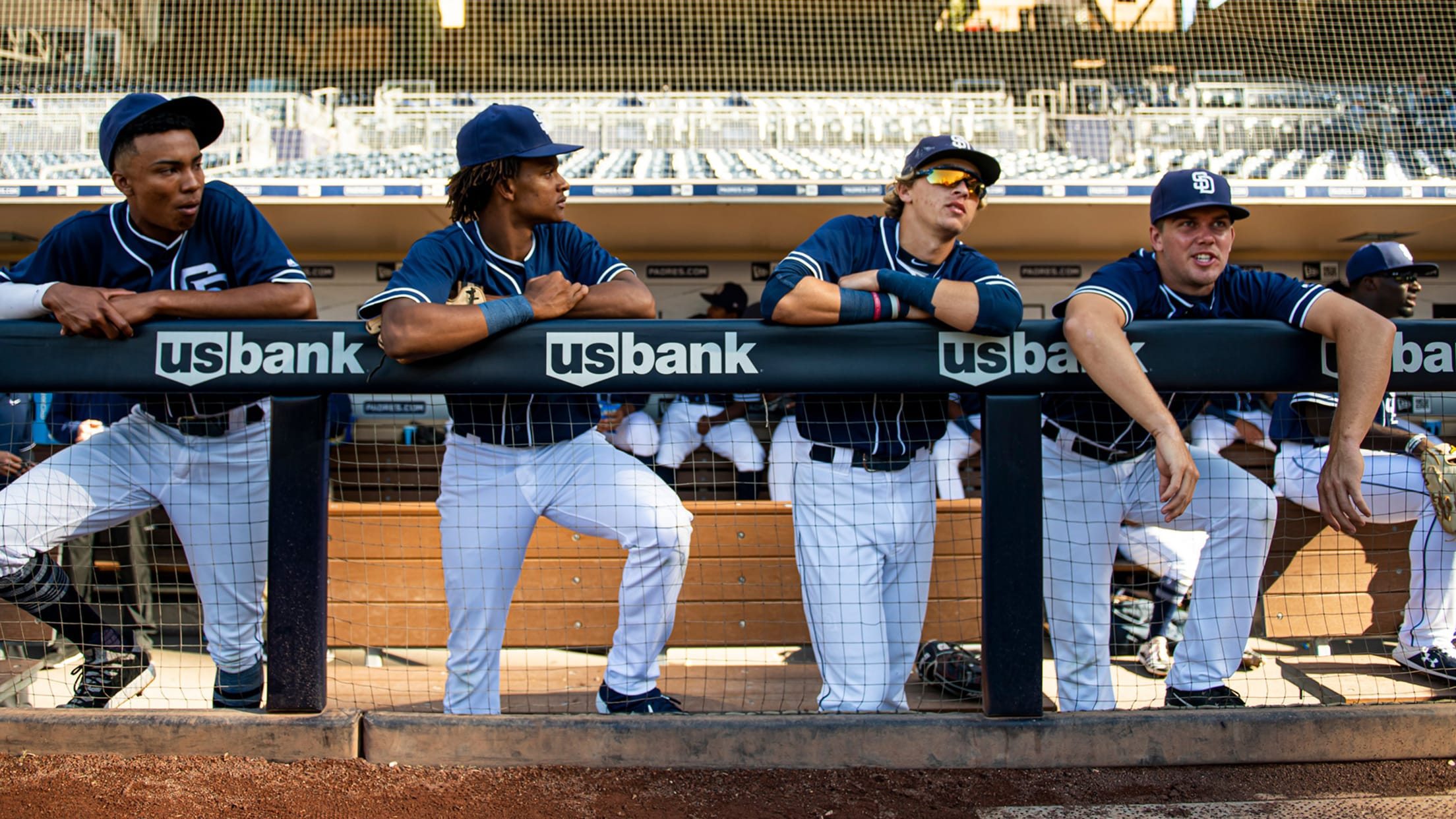 SAN DIEGO -- The Padres' future was on display this week, where a handful of top prospects took part in the fourth annual On Deck Game against the Rangers at Petco Park. The event has been dubbed the "Don Welke On Deck Classic" after the late scouting legend who passed
Matijevic has big night at the plate in AFL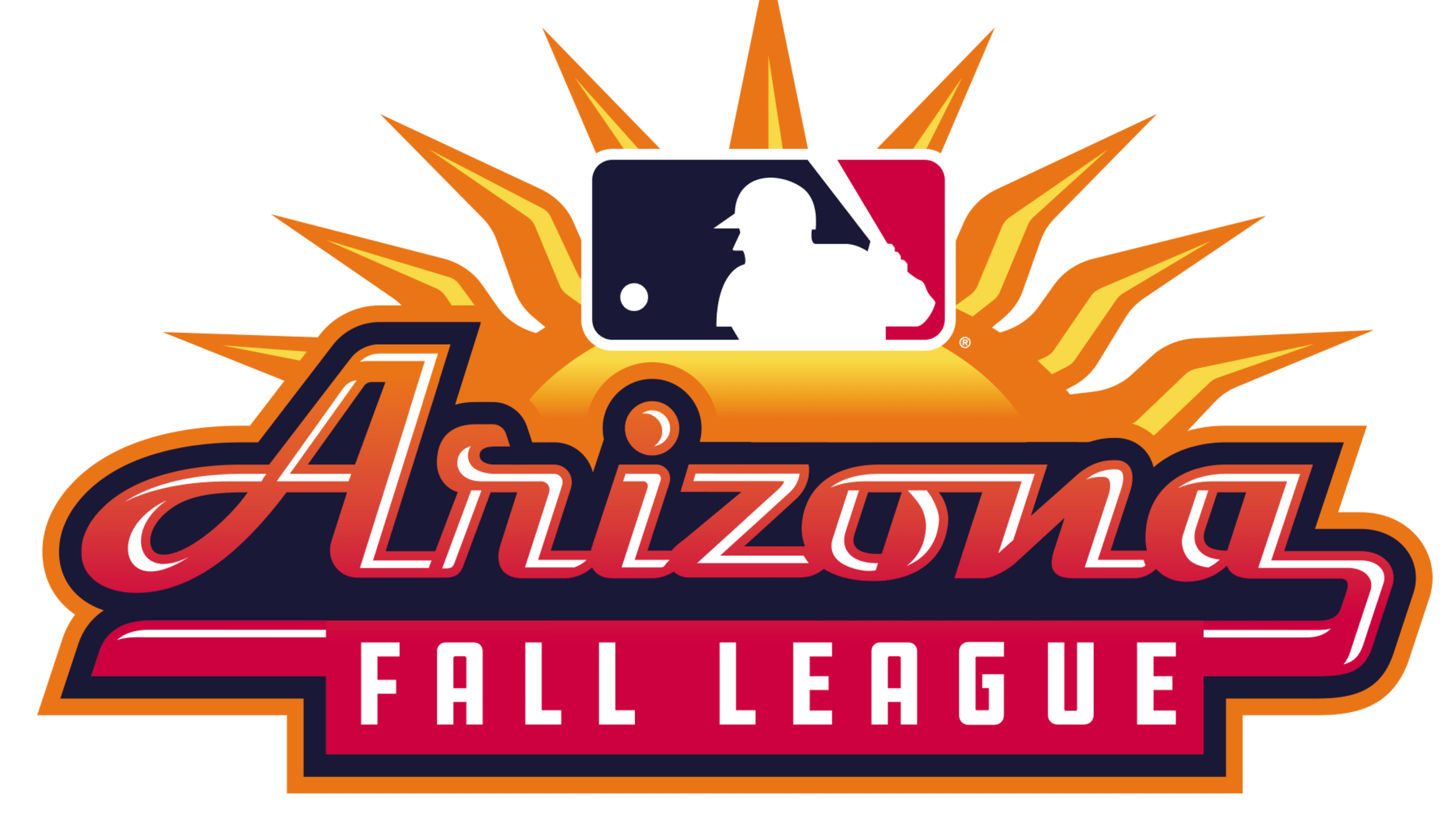 MESA, Ariz. -- If Astros prospect J.J. Matijevic looks comfortable playing under the bright lights and hot sun in Arizona, it's because he is. The former University of Arizona star is off to a strong start in Arizona Fall League play and on Friday, his hot bat led to a
Pipeline names Padres Prospects of the Year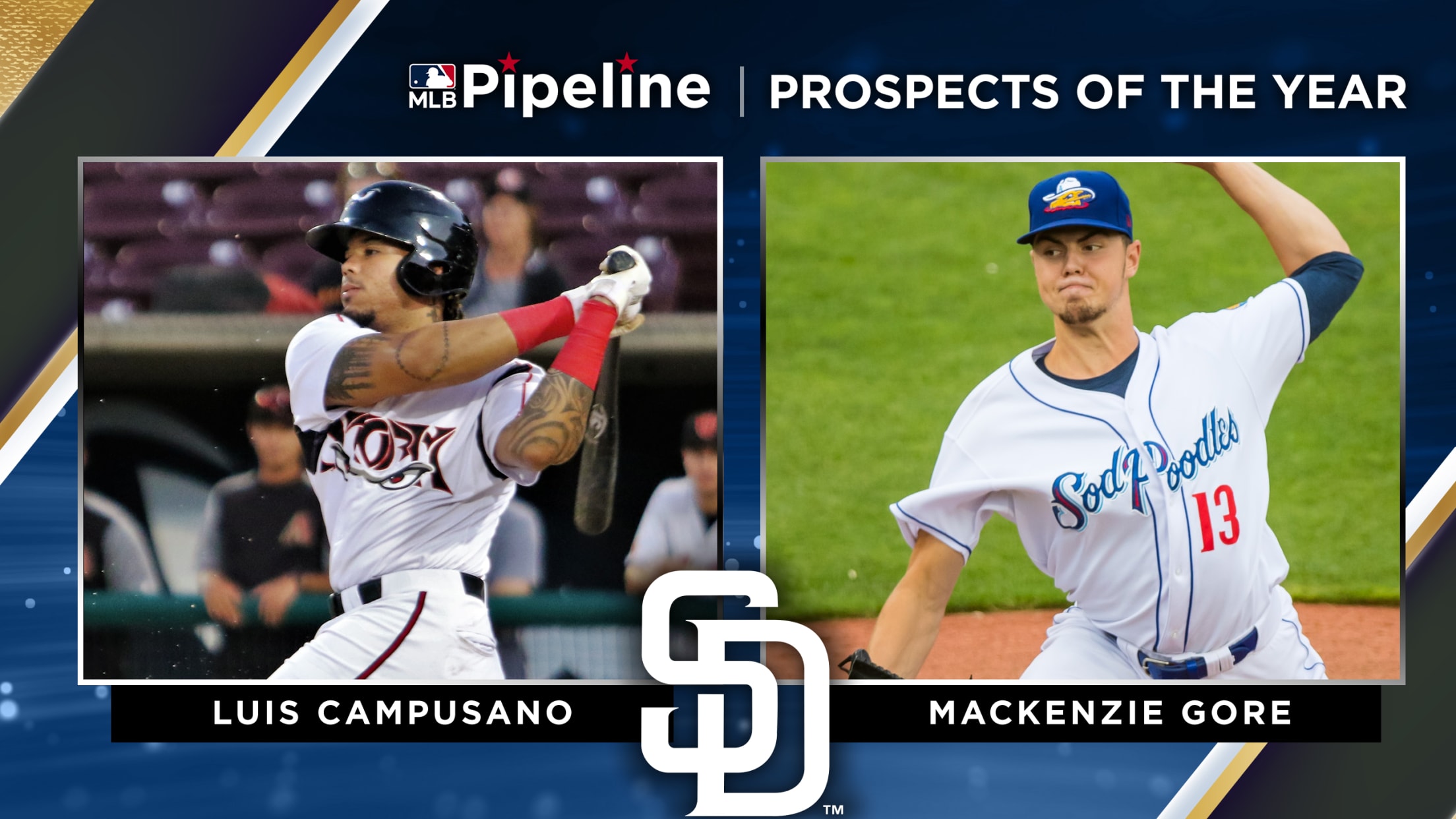 SAN DIEGO -- Even in a crowded Padres farm system widely regarded as the best in baseball, left-hander MacKenzie Gore and catcher Luis Campusano stood out this year. On Thursday, they were recognized by MLB Pipeline as the Padres' Pitching and Hitting Prospects of the Year, respectively. Gore is arguably
Gore named MLB Pipeline Pitcher of the Year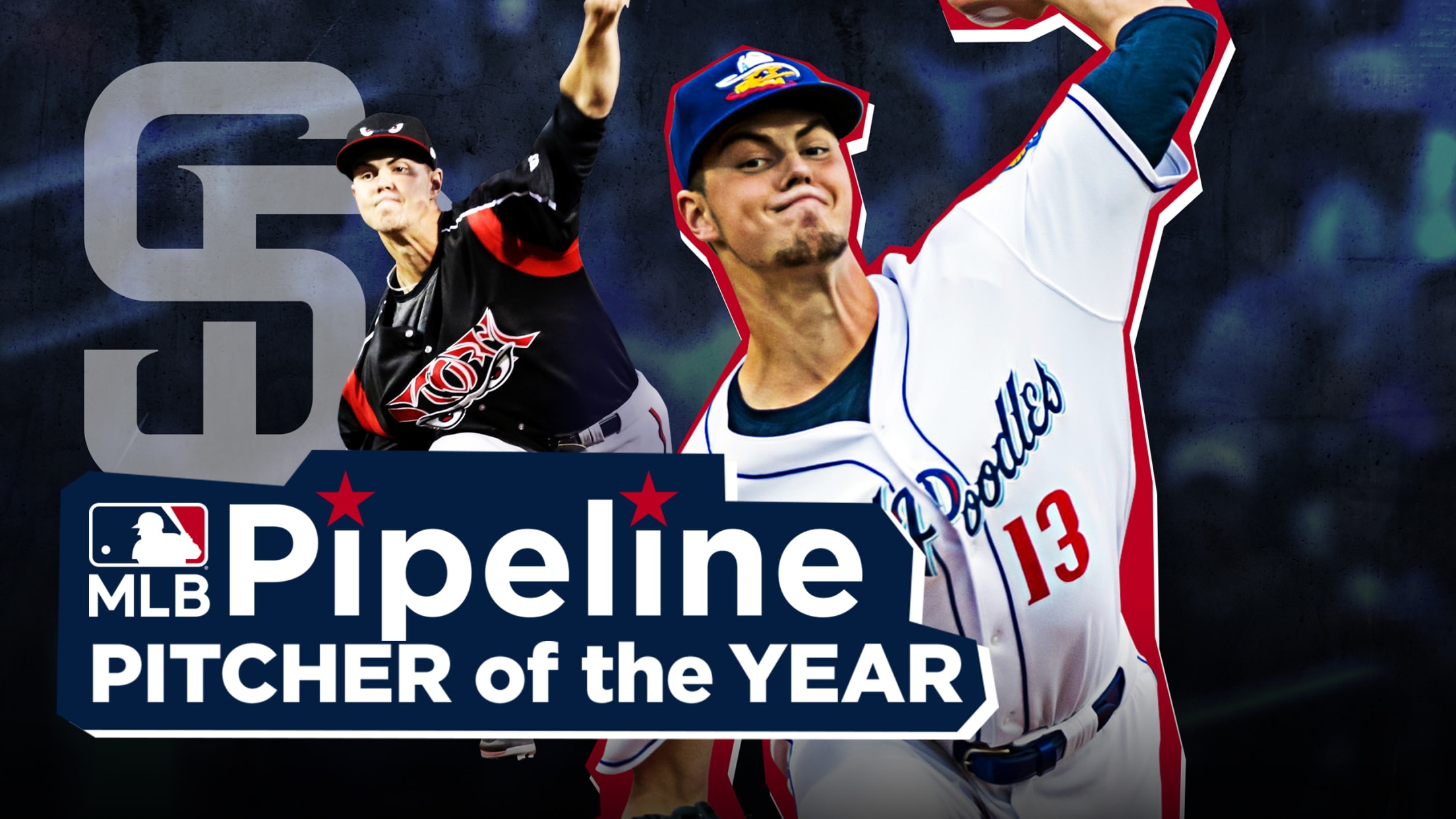 When the Padres selected high school pitcher MacKenzie Gore with the No. 3 overall pick in the 2017 Draft, they knew they were getting a special talent. In just his second full season, the 20-year-old left-hander began to realize his potential, turning in a dominant campaign across two levels en
Bolanos' mettle on display in promising debut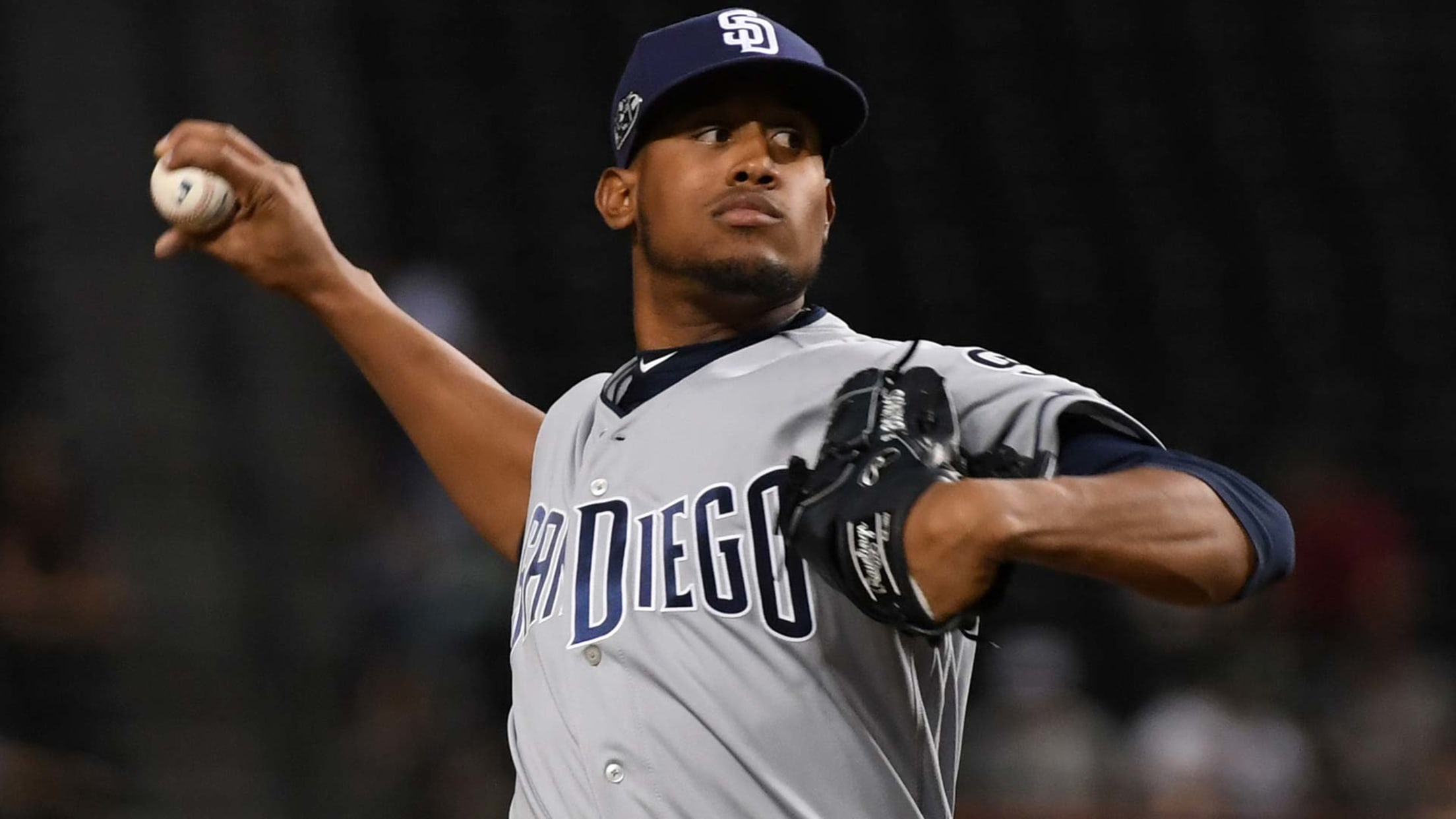 PHOENIX -- Another day, another big league debut. They've become frequent for the Padres over the past two seasons. This time, it was 23-year-old right-hander Ronald Bolanos, San Diego's No. 15 prospect per MLB Pipeline. He became the 16th Padres player to make his Major League debut this season, which
Bolanos jumps from Double-A for first start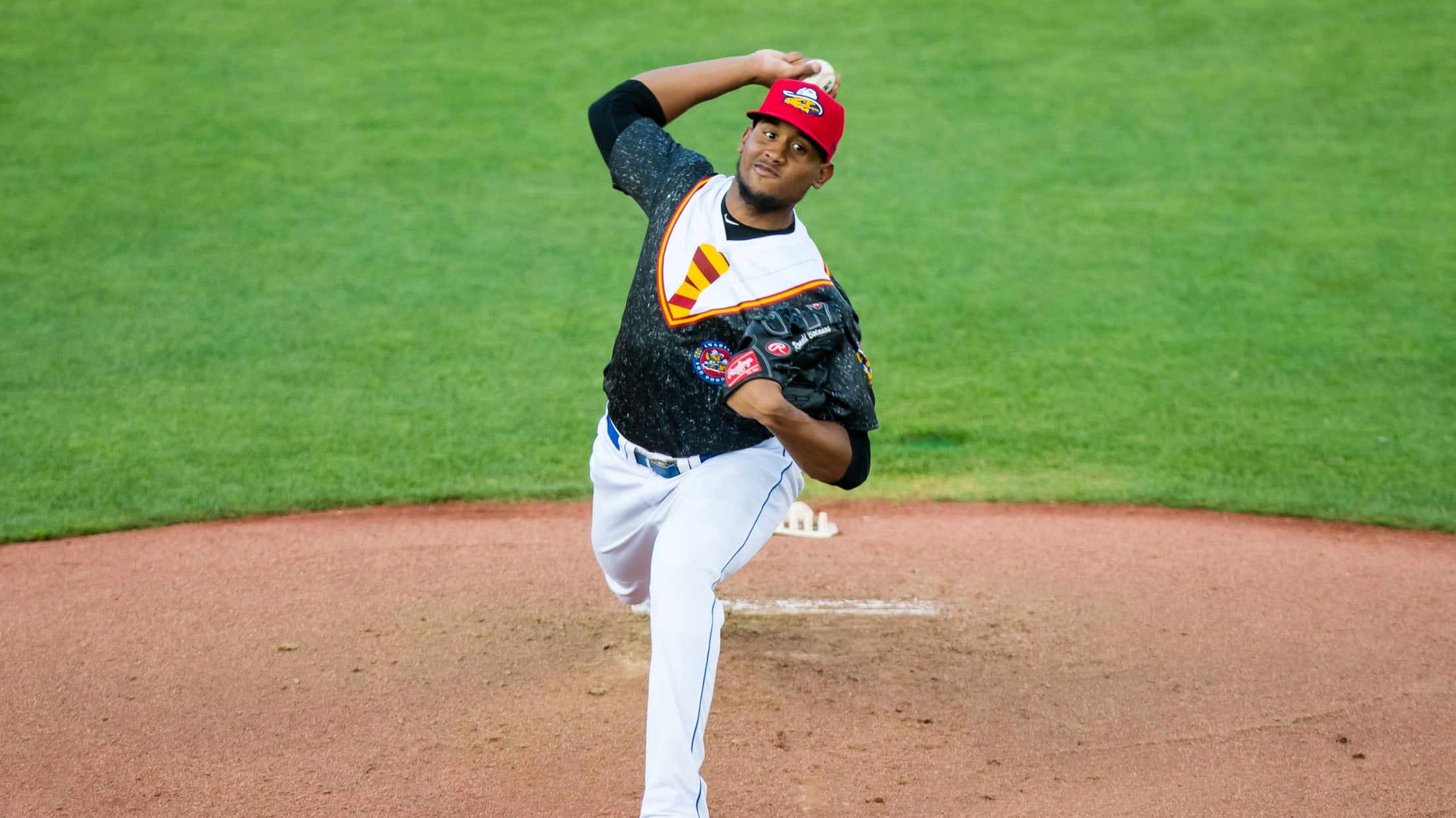 PHOENIX -- Ronald Bolaños pitched one inning during his start for Double-A Amarillo on Saturday, then came out of the game and was told he wasn't going to pitch there anymore. That's because, for the first time, the Padres' No. 15 prospect, per MLB Pipeline, was heading to the big
3 reasons Allen is a perfect fit for Padres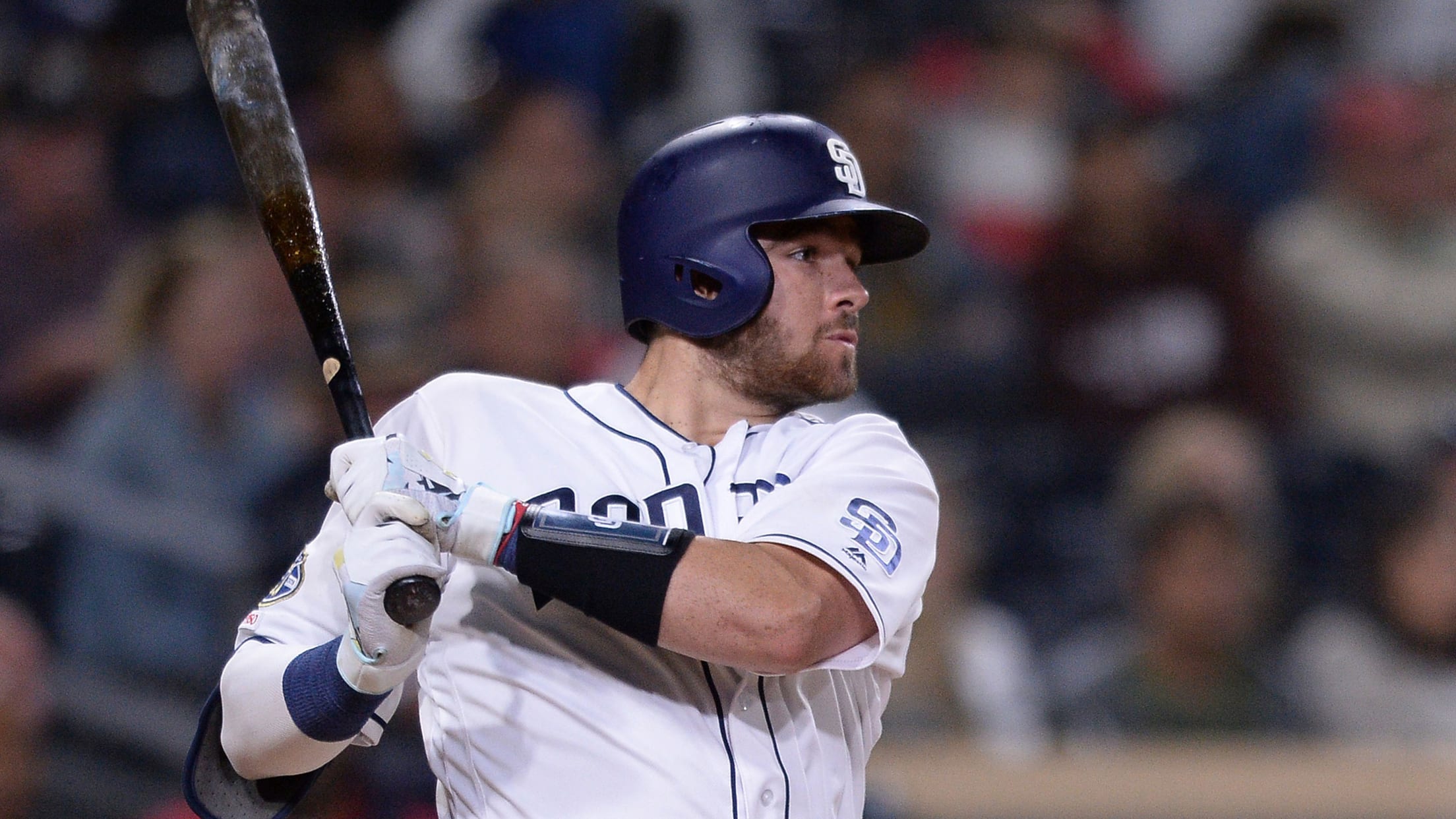 SAN DIEGO -- As an organization, the Padres have spent time studying the rosters of recent World Series champions. That's only natural. They'd like to build a World Series-caliber roster themselves, and no piece is too small to ignore. Which brings us to Austin Allen, the Padres' newly promoted third
Cordero moves closer to September return to SD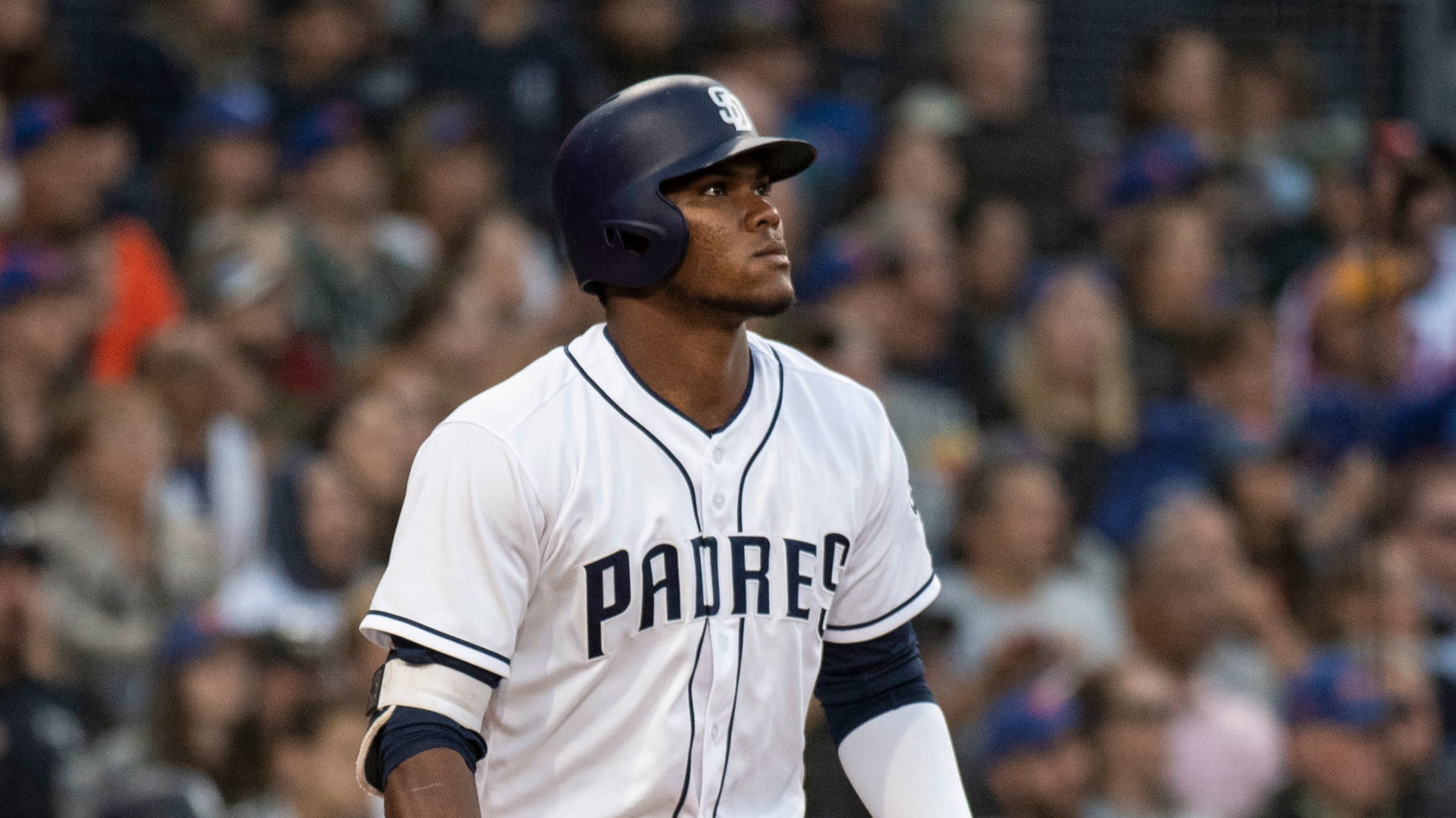 SAN DIEGO -- For nine games in March and April, Franchy Cordero's dynamic skill set balanced the Padres' outfield and their righty-heavy lineup. When healthy, Cordero is a weapon. But keeping him healthy hasn't been easy. The Padres have spent the past four months waiting for Cordero to return from
Padres recall No. 19 overall prospect Urias
San Diego will call up pitchers Morejon, Baez on Sunday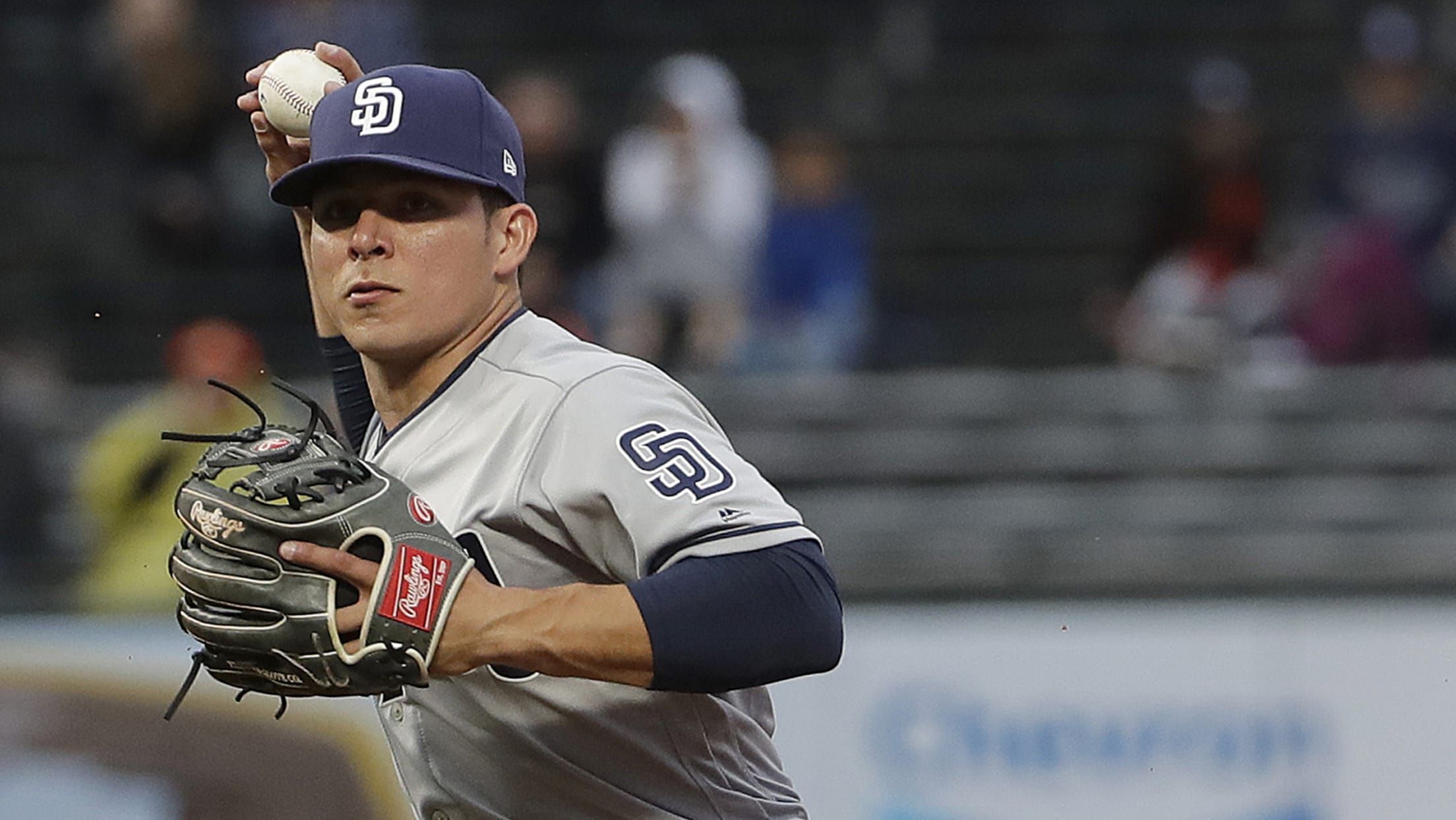 CHICAGO -- It was only a matter of time before Luis Urias got another chance to be back in the big leagues. The Padres recalled their No. 2 prospect from Triple-A El Paso prior to Saturday's 6-5 loss against the Cubs at Wrigley Field. Urias was in the starting lineup
Munoz gearing up for big spots with Padres
Tatis already an award winner; Hedges reinstated; Allen optioned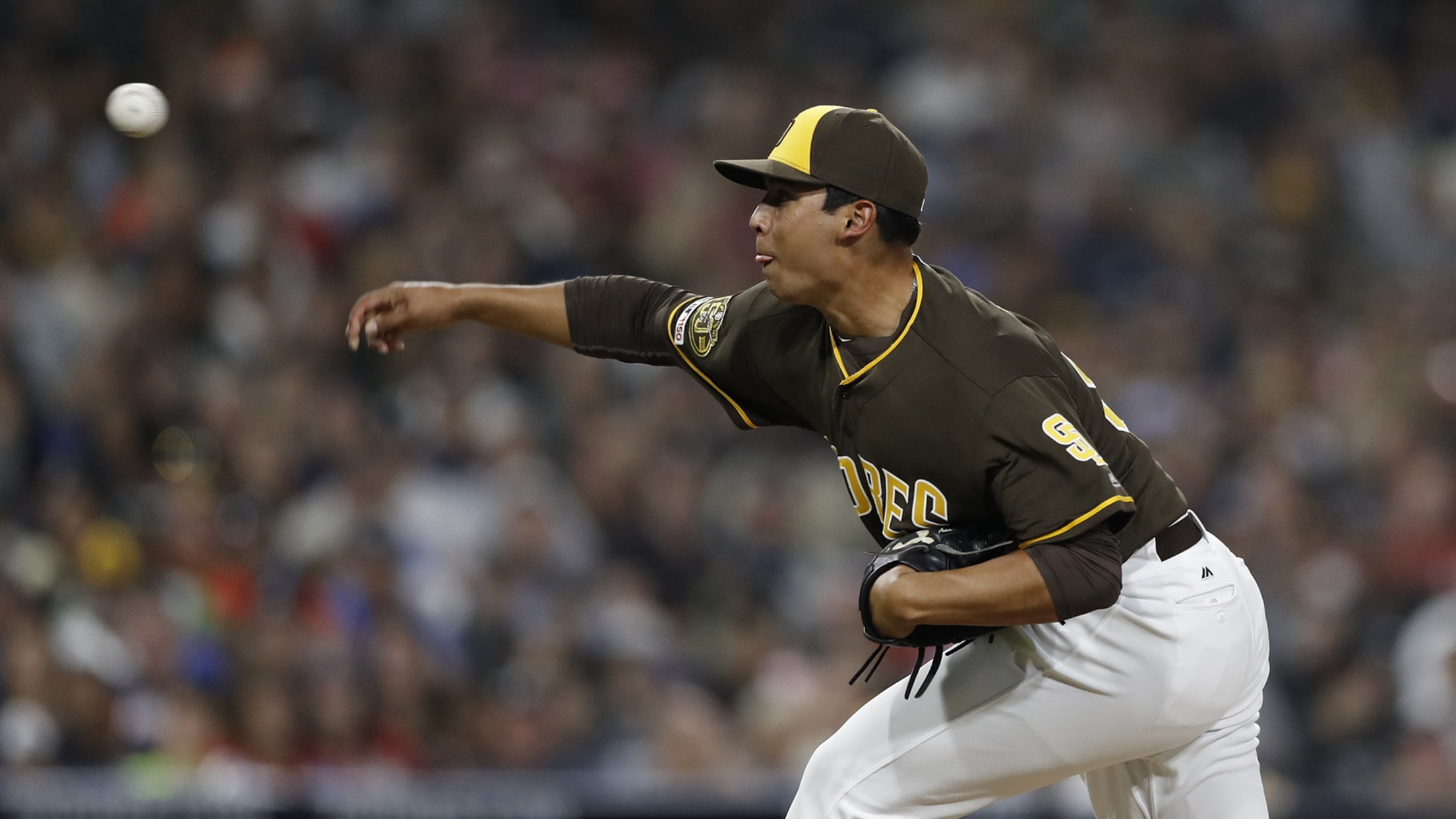 MIAMI -- Sooner or later, Andres Munoz is going to pitch high-leverage relief innings for the 2019 Padres. Given the way he's started his big league career, sooner seems like the better bet. Munoz, the Padres' No. 18 prospect per MLB Pipeline, has made two appearances since he was called
Padres reshape bullpen with Munoz, Strahm
SAN DIEGO -- After a taxing first half, the Padres' bullpen needed a boost. It arrived Friday in the form of two very intriguing roster decisions. San Diego promoted flame-throwing right-hander Andres Munoz and then announced that lefty Matt Strahm, who had spent the entire season in the rotation, will
Gore impressive on mound in Futures Game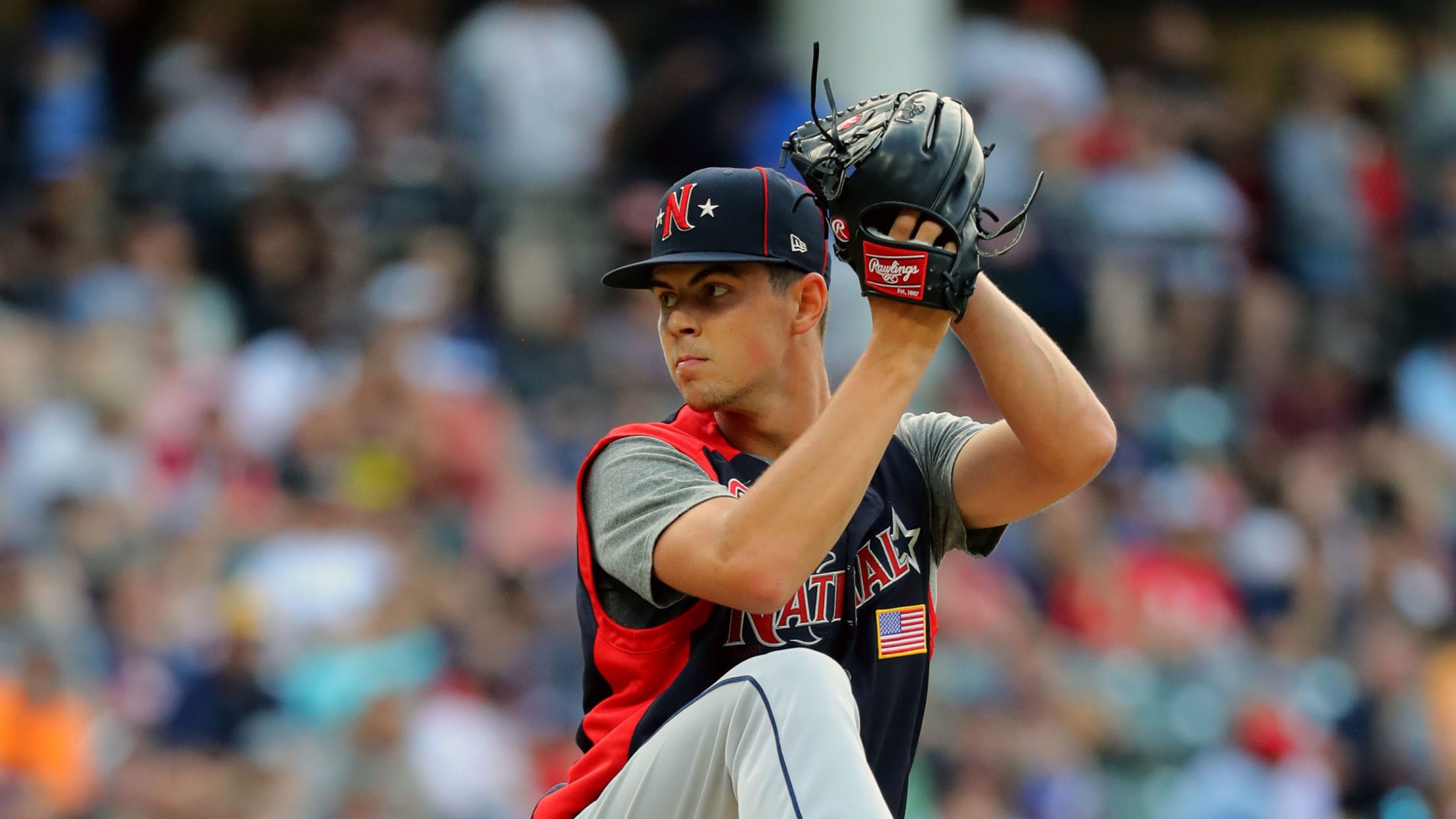 CLEVELAND -- MacKenzie Gore needed one inning on a big stage to remind the Padres why they believe the 20-year-old left-hander is going to be so special. In an organization flush with quality pitching, Gore is projected to be the best of them all.
Padres sign 3 of 4 top int'l prospects
Outfielder Mena, righty Medina, shortstop Preciado, lefty Gutierrez on Top 30 list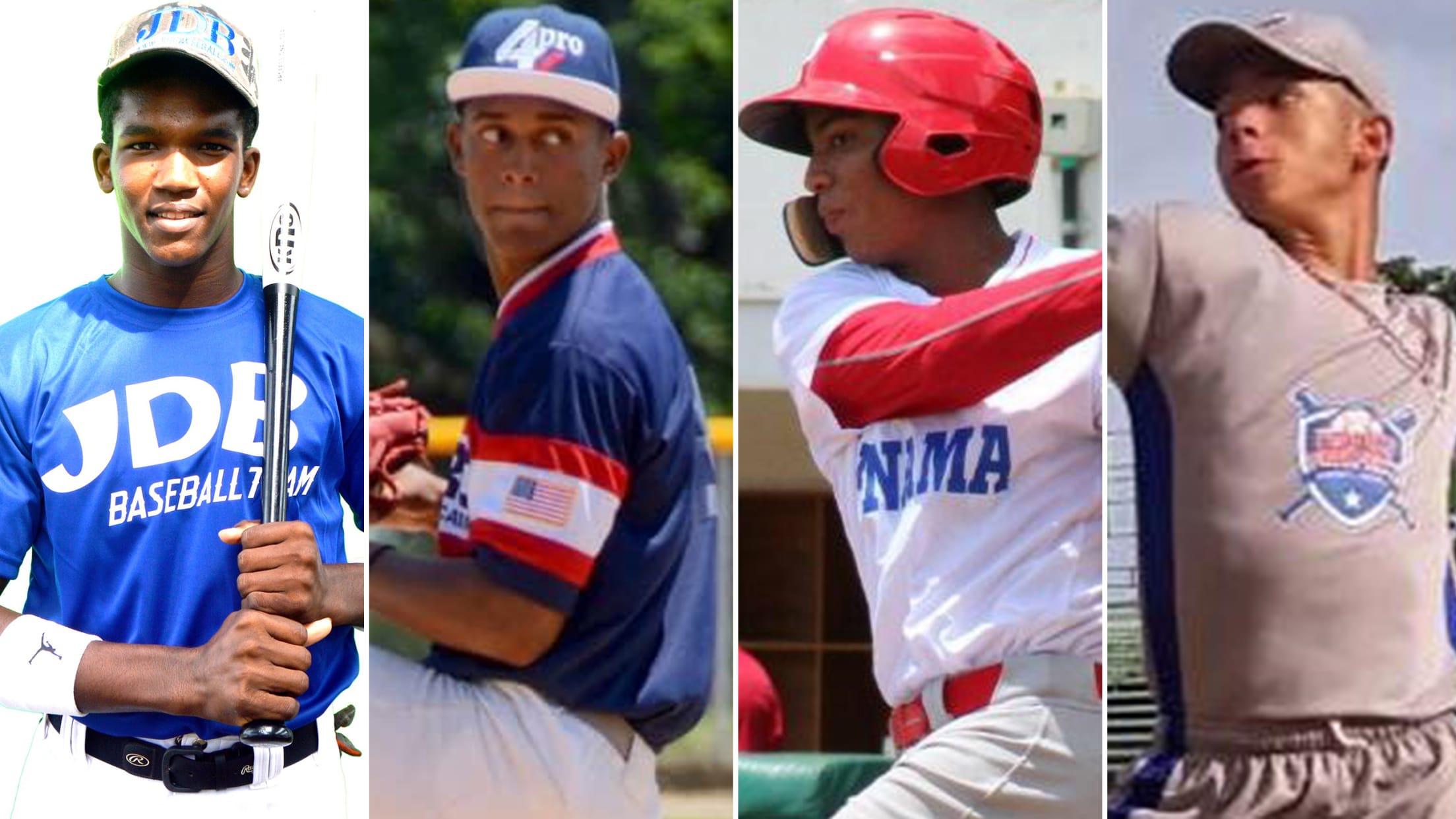 The Padres are generally considered one of the most active teams on the international market, and the club is living up to its reputation once again. According to sources, the Padres have a $2.2 million deal with outfielder Ismael Mena, ranked No. 15 on MLB Pipeline's Top 30 International Prospects