If needed, who are Phils' options behind J.T?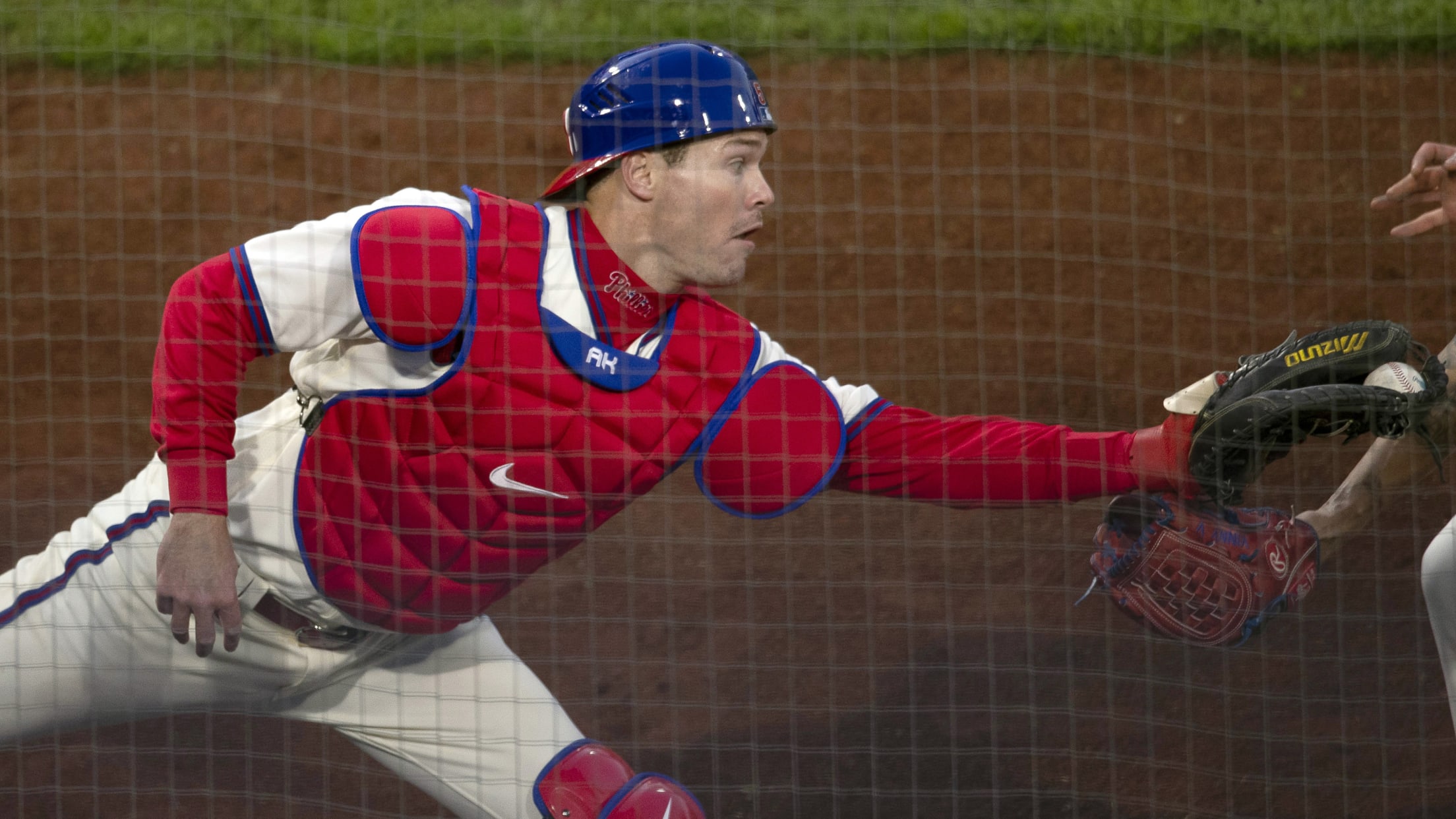 PHILADELPHIA -- J.T. Realmuto said he thinks he can be ready to play by Opening Day. But if his fractured right thumb needs more time to heal, what do the Phillies do? Andrew Knapp would move into the No. 1 spot. Knapp entered Spring Training as Realmuto's backup, and slashed
Realmuto breaks thumb, hopeful for opener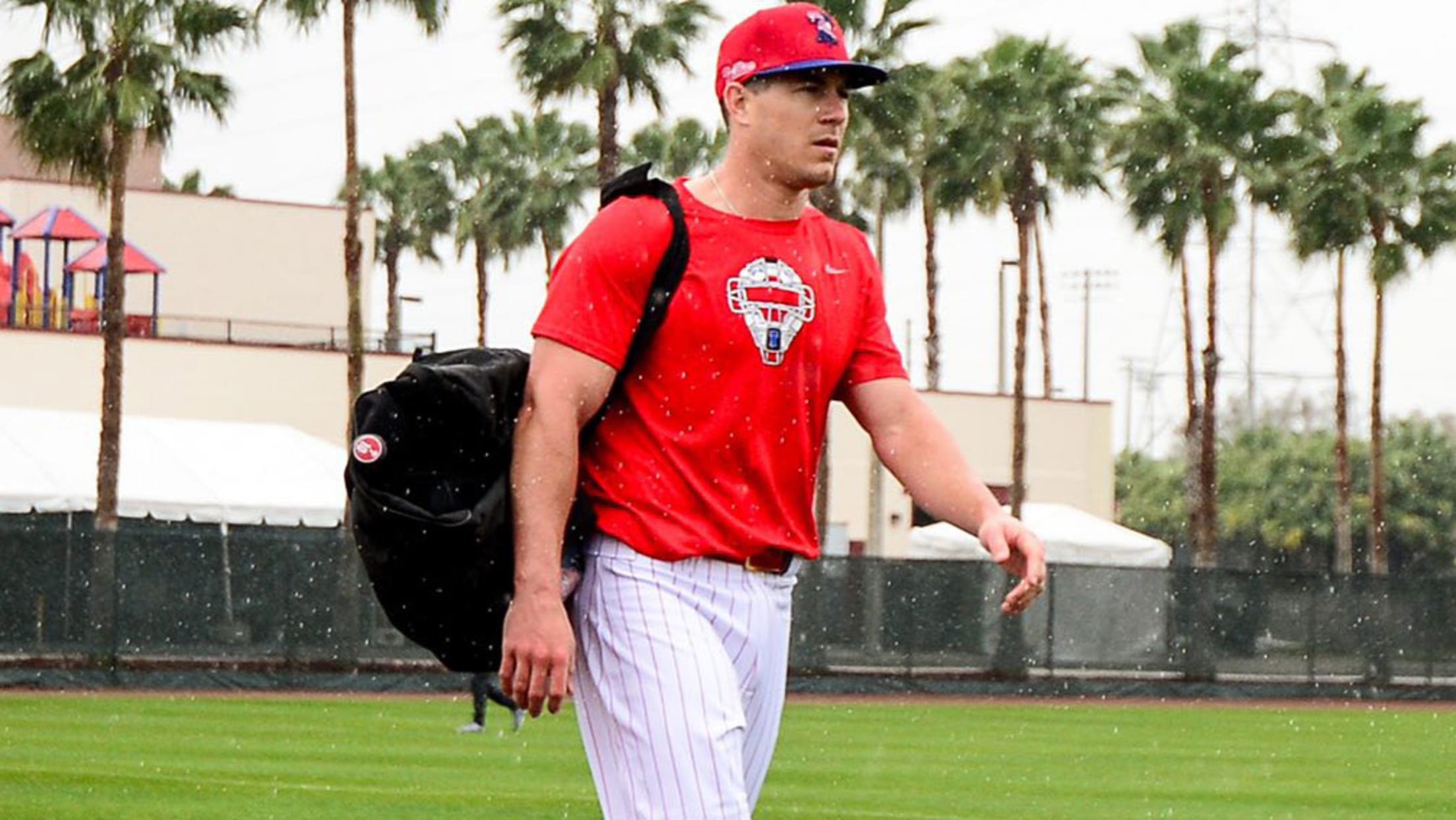 PHILADELPHIA -- J.T Realmuto is not worried, so he said nobody else should worry, either. But he still fractured the base of his right thumb last week when he tried to block a ball in the dirt at Carpenter Complex in Clearwater, Fla. Realmuto said Thursday that he hopes to
Wheeler undergoes fingernail procedure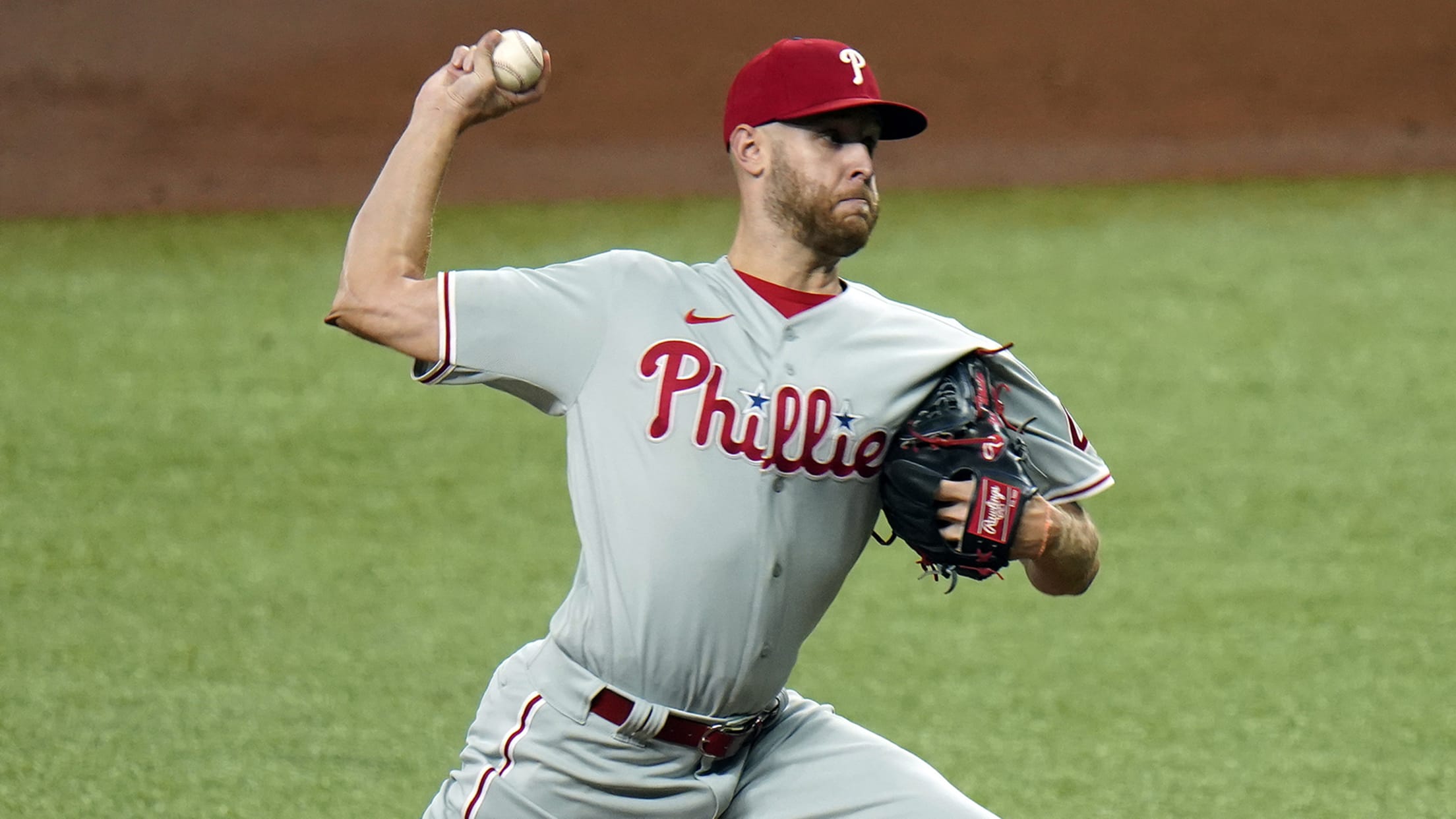 Zack Wheeler underwent a successful right middle fingernail resection procedure on Oct. 12 to address the freak injury that forced him to miss a start in September, the Phillies announced on Wednesday. Wheeler is projected to be ready for the start of Spring Training. Dr. Gary Lourie performed the procedure
Hoskins has surgery on non-throwing elbow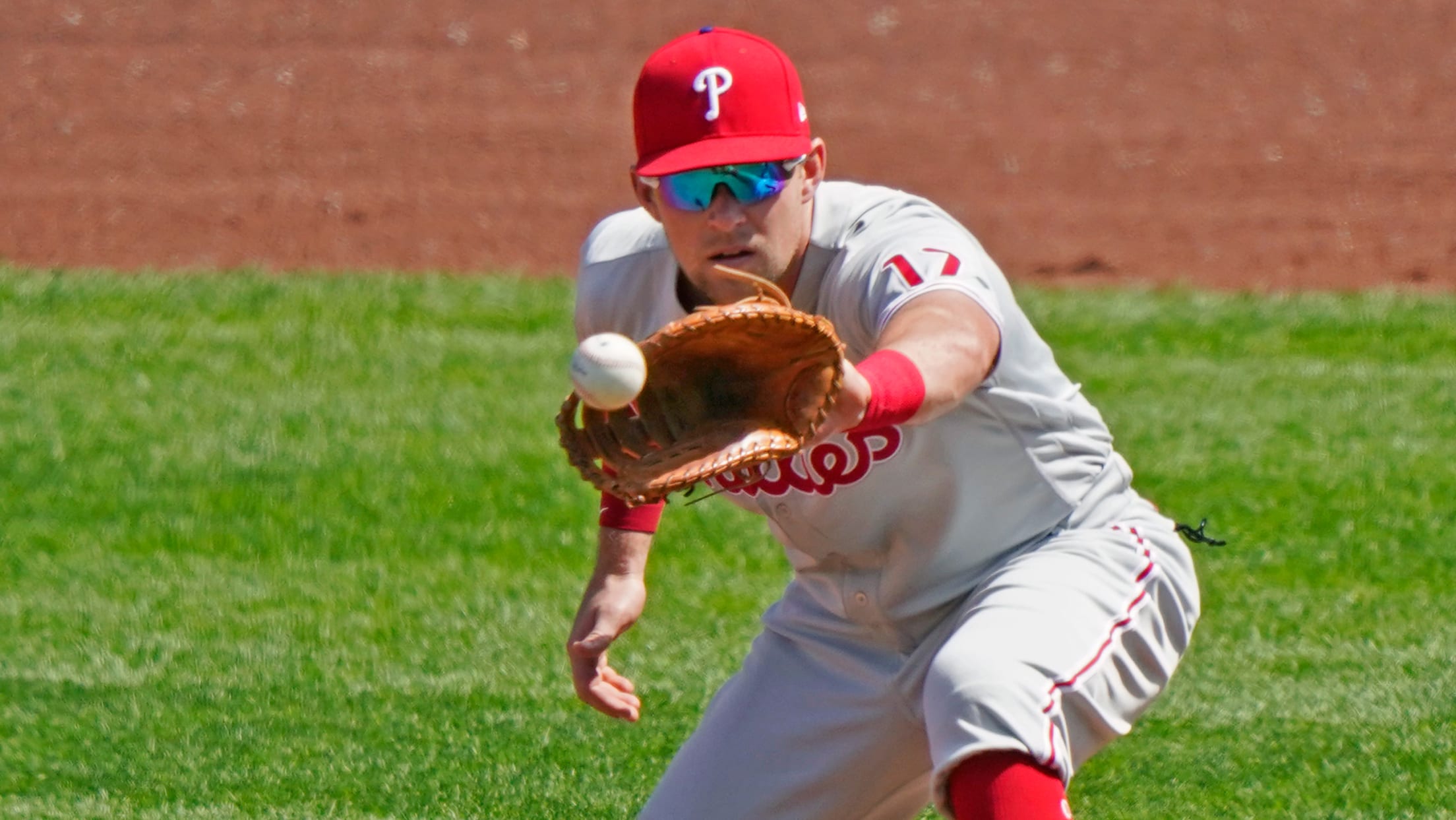 PHILADELPHIA -- The Phillies announced Monday that Rhys Hoskins had successful surgery on Friday to repair the ulnar collateral ligament in his left elbow. Hoskins is expected to be ready to play in four to six months, according to the team, which puts his return sometime between early February and
Bryce at DH for 3rd straight game; J.T. at C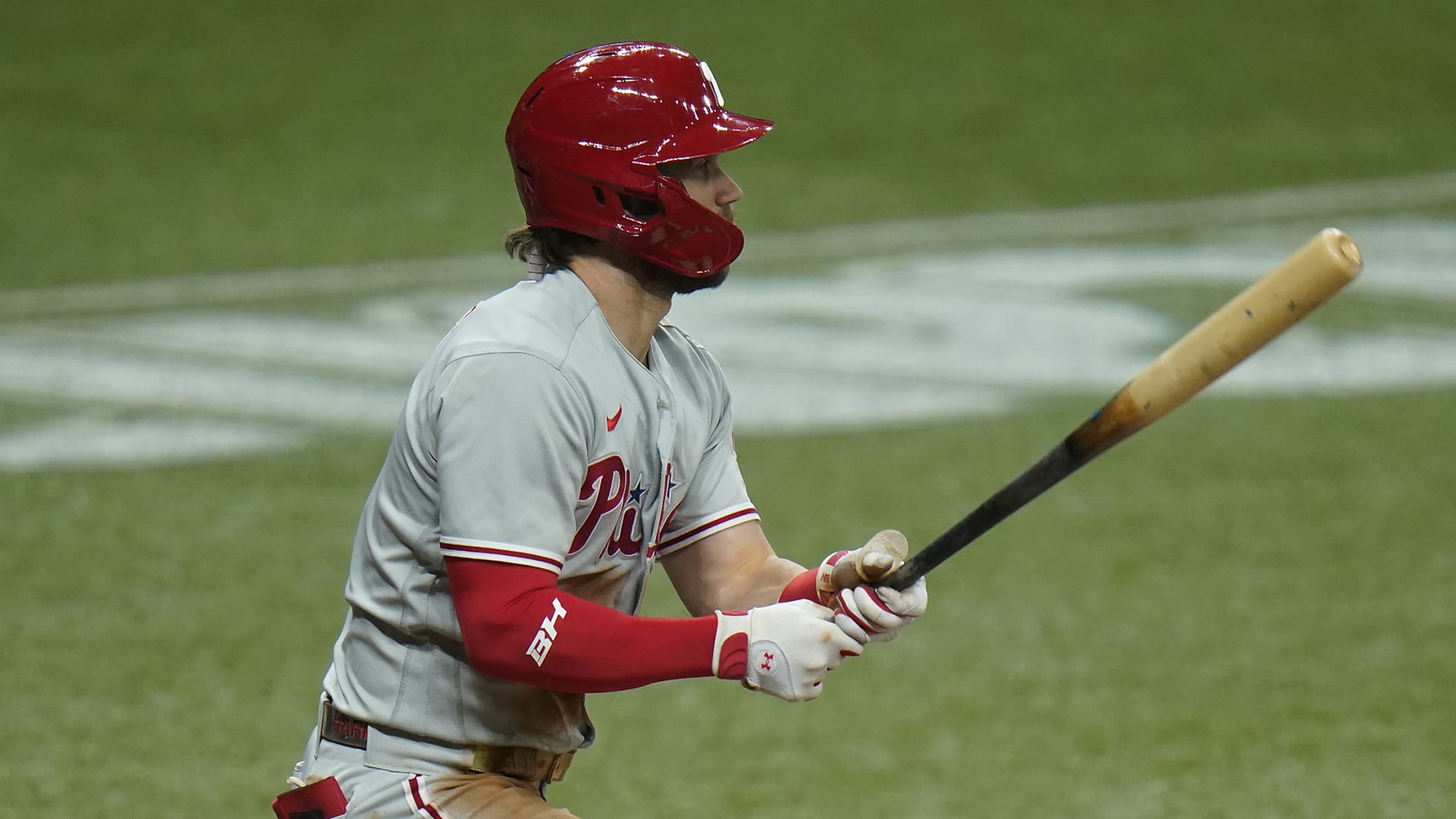 Bryce Harper and J.T. Realmuto are healthy enough to finish the season in the Phillies' lineup, even if they aren't always manning their usual positions. Harper started as the Phillies' DH on Saturday against the Rays at Tropicana Field. It was his third consecutive game at DH. Realmuto caught after
Harper's status after injury exit: 'We'll see'
Phillies outfielder left Sunday's game due to lower back stiffness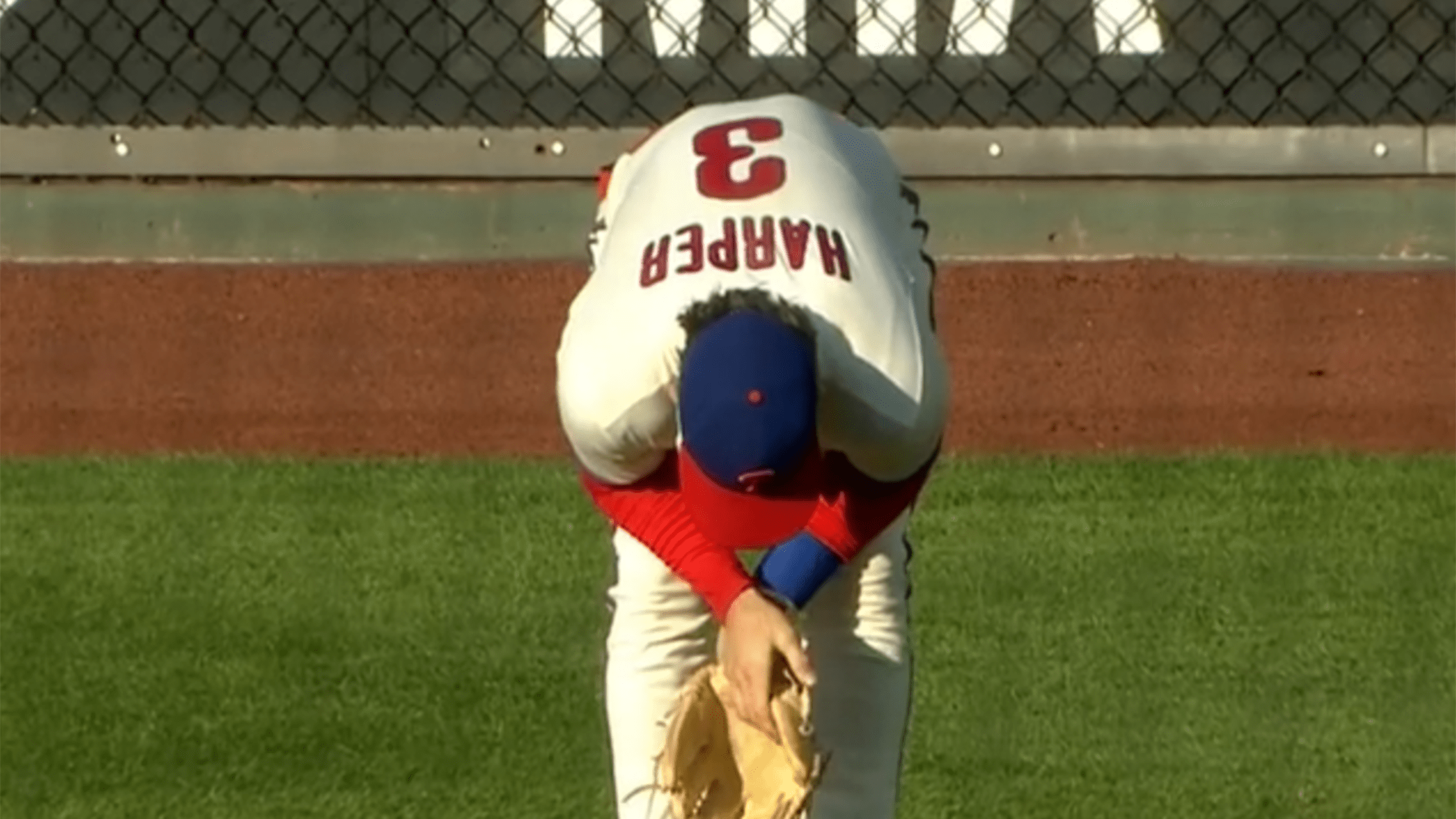 PHILADELPHIA -- Bryce Harper could not continue Sunday at Citizens Bank Park. His ability to play the final week of the Phillies' season could determine their postseason fate with only seven games to play. Harper left the 6-3 loss to the Blue Jays in the seventh inning because of stiffness
Phils bring in Lucroy, Bird as reinforcements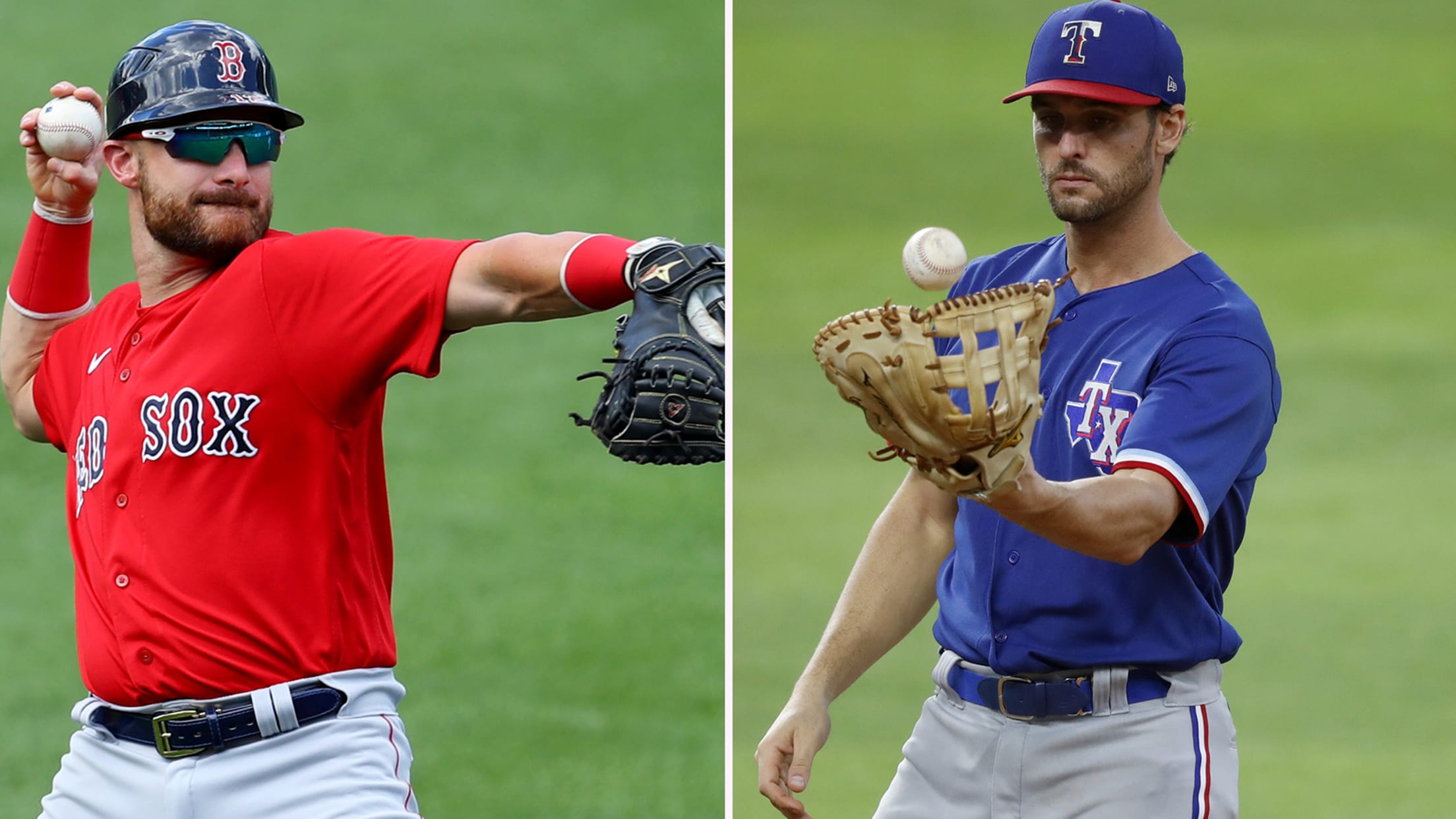 PHILADELPHIA -- Phillies manager Joe Girardi got asked on Tuesday if he had seen Major League Baseball's postseason schedule. He had not. He said he had other things on his mind. Like Zack Wheeler, J.T. Realmuto, Rhys Hoskins, Spencer Howard, Jay Bruce and Roman Quinn. They each had injury issues
Phils' big win vs. rivals comes with hefty price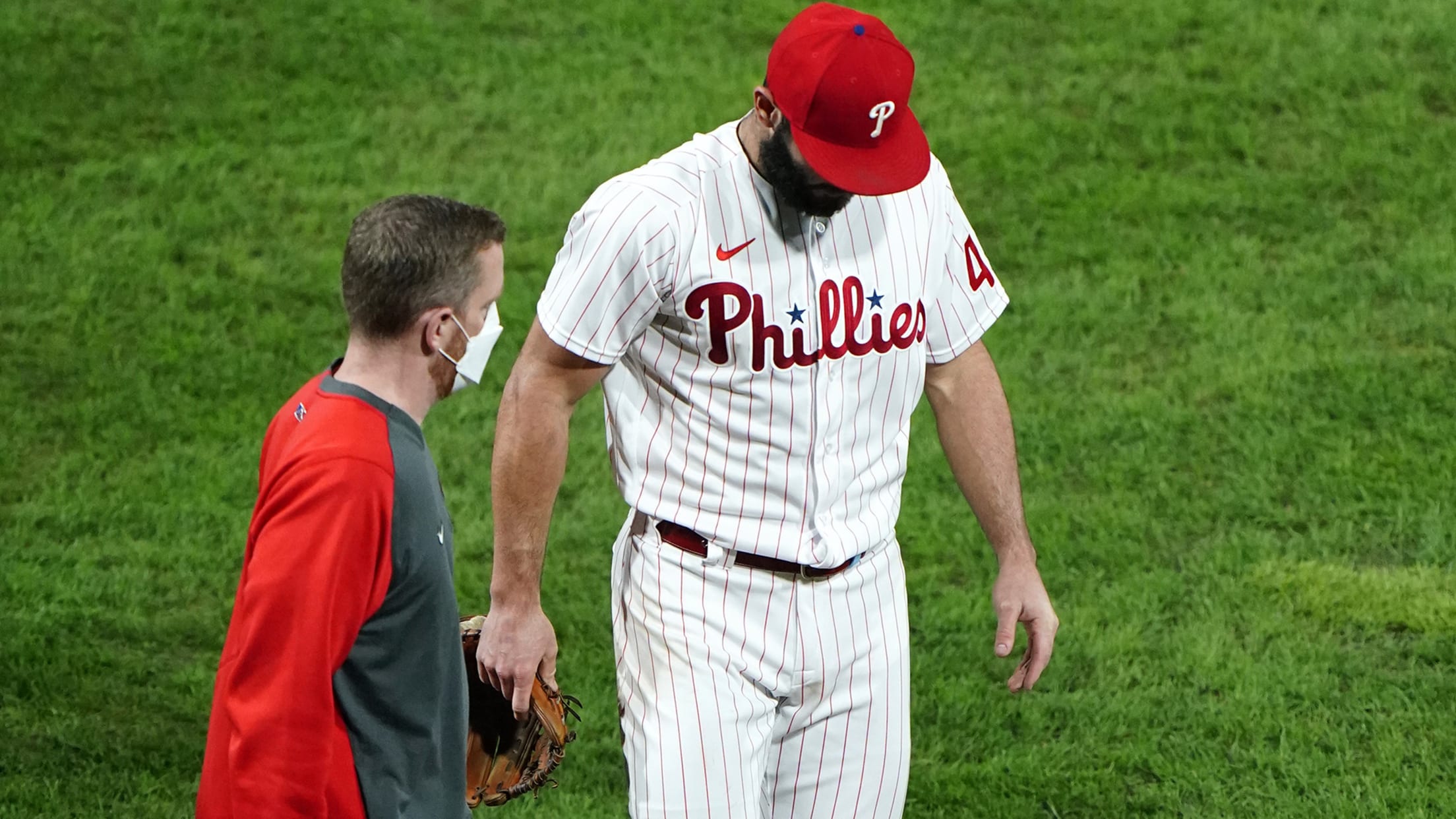 PHILADELPHIA -- Jake Arrieta pulled his 97th and final pitch Tuesday night at Citizens Bank Park into the right leg of Mets shortstop Andrés Giménez. Arrieta immediately grabbed the back of his own right leg. "It kind of felt like I got shot," he said, following a 4-1 victory over
Hoskins has UCL injury; no IL for Realmuto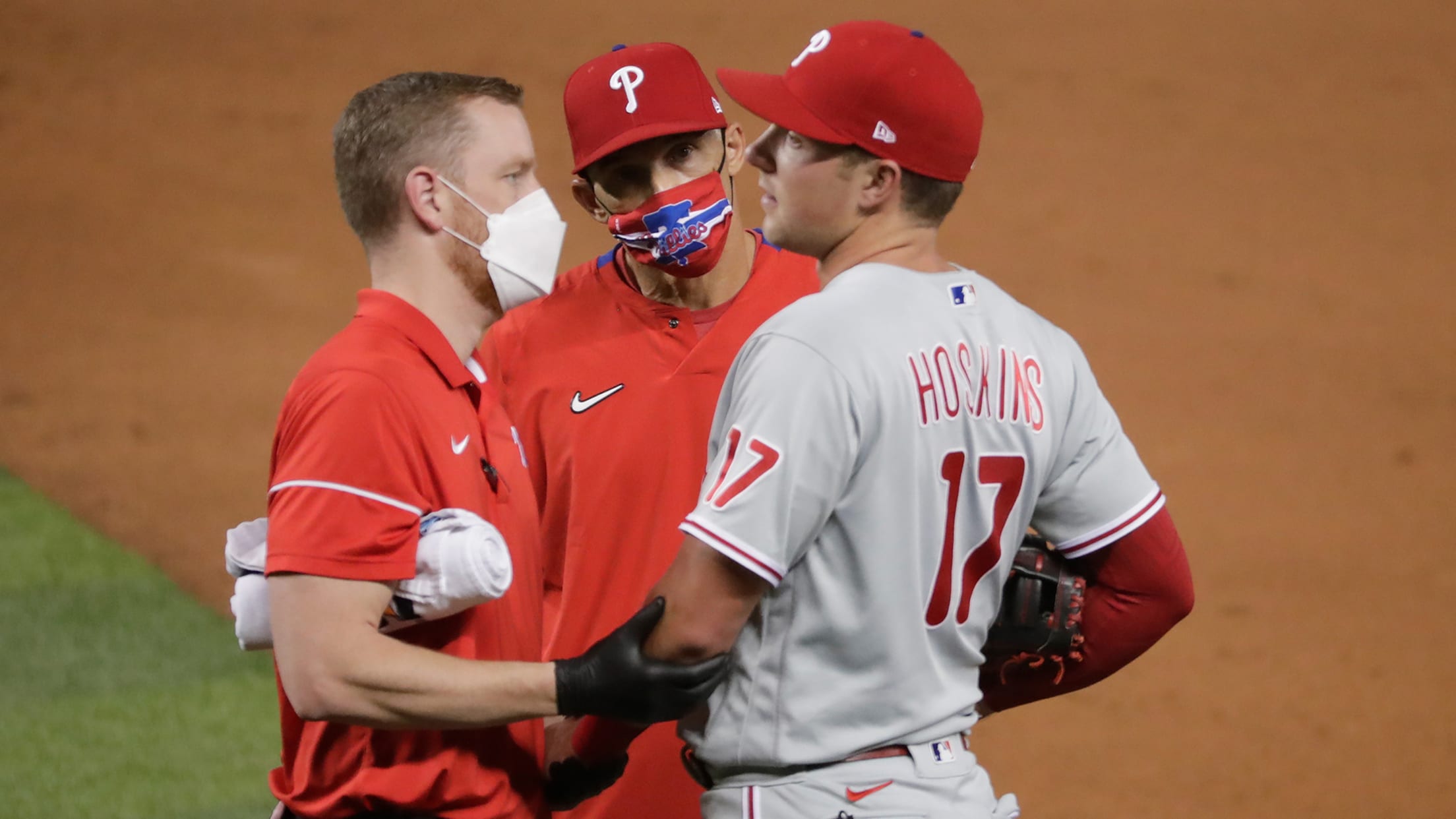 The Phillies are not ready to say that Rhys Hoskins played his final game in 2020, but he will be cutting it close. They got better news on Monday about J.T. Realmuto and Zack Wheeler. The Phillies will place Hoskins on the 10-day injured list on Tuesday because of an
Howard, J.T. exit; Wheeler to miss next start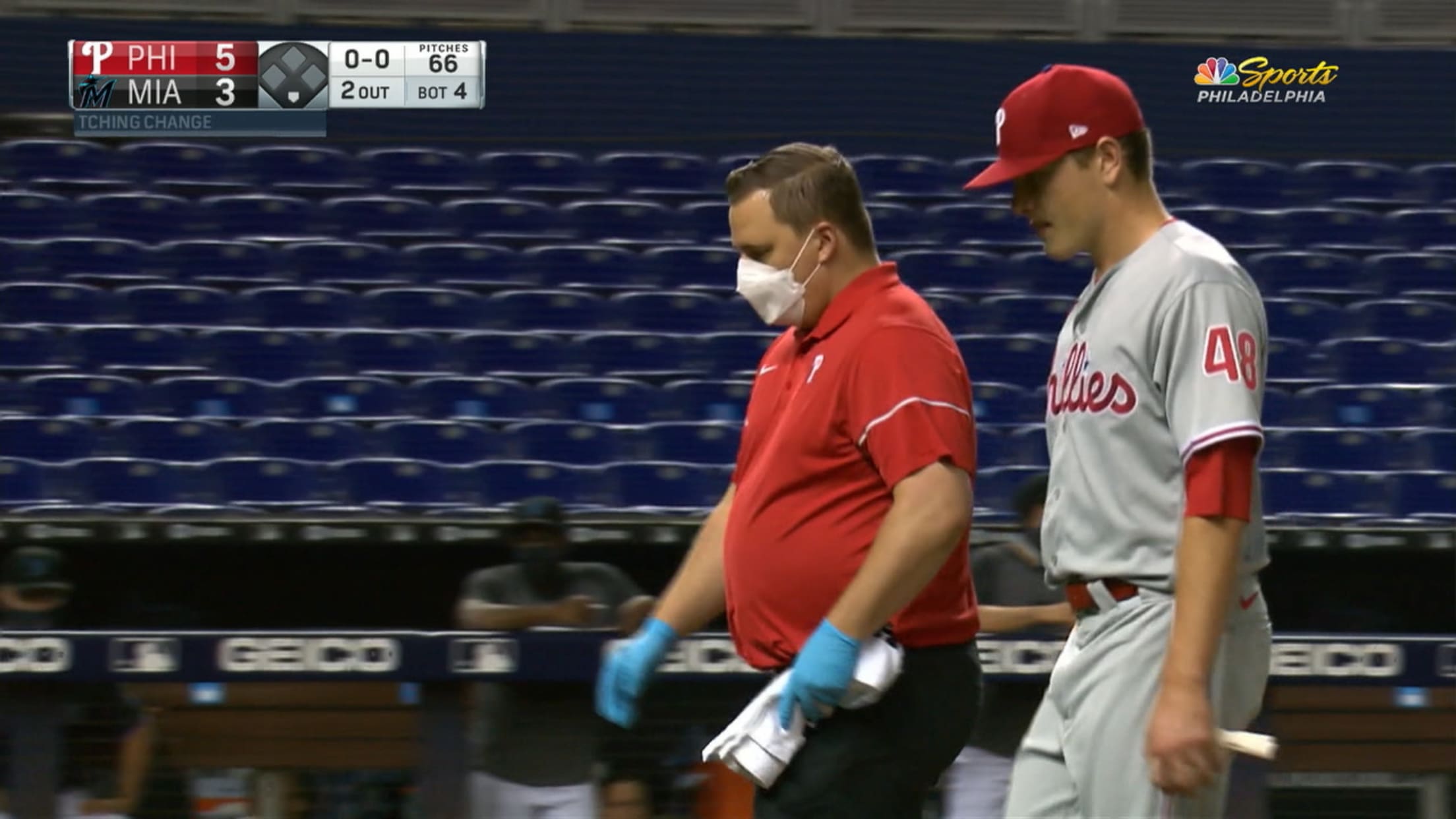 The Phillies have rotation concerns with 17 games to play. Top pitching prospect Spencer Howard left Saturday night's 12-6 win over the Marlins in the fourth inning because of stiffness in his right shoulder. Howard had felt tightness in the shoulder the past couple days, then had difficulty getting loose
Wheeler injures fingernail getting dressed
Phils bring up Torreyes, DFA veteran Walker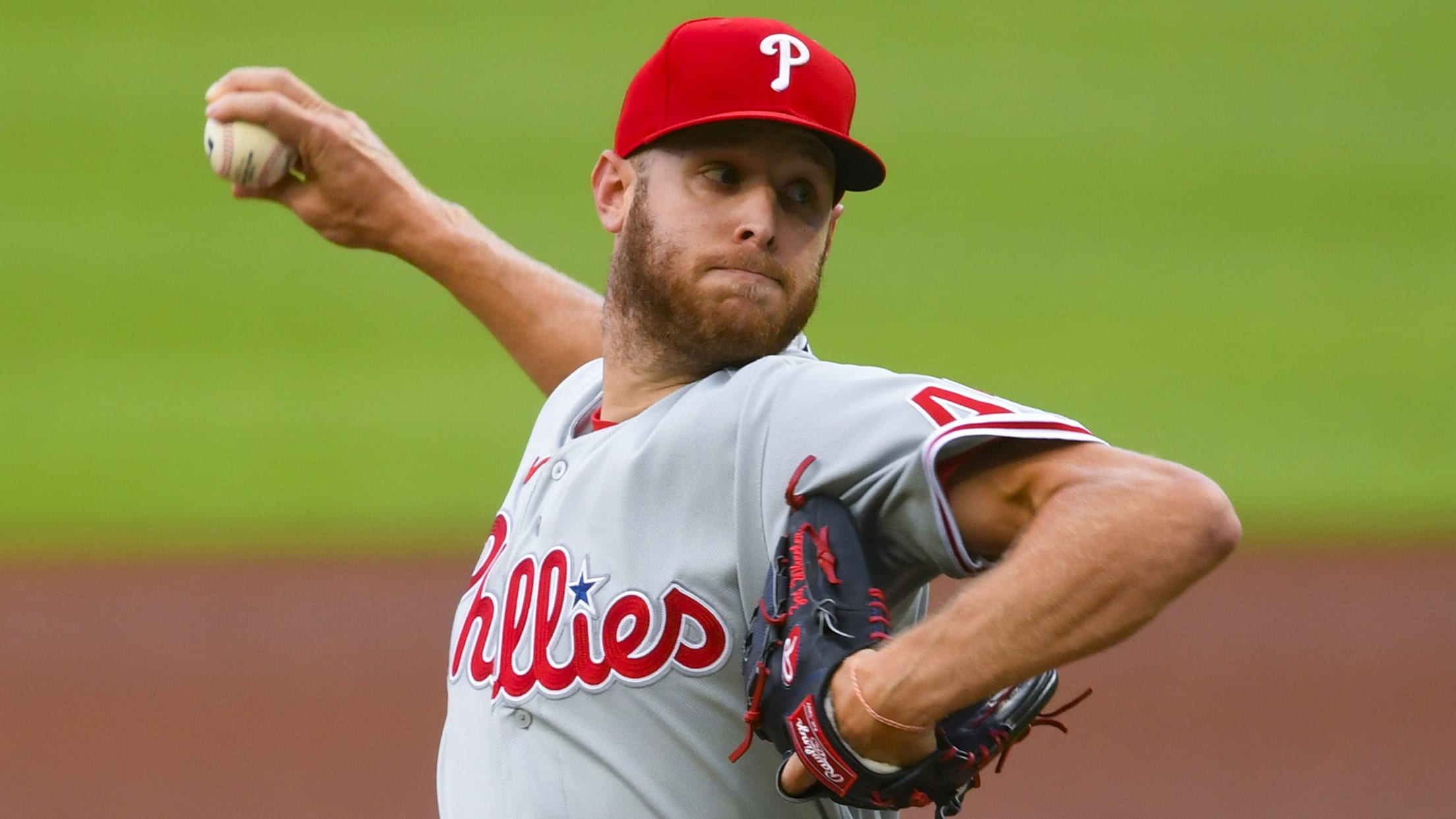 In the midst of a nail-biting playoff push, the Phillies are trying to save the middle fingernail on Zack Wheeler's throwing hand so that he can pitch again this season. Wheeler lost his balance while putting on his jeans Wednesday night, and the nail caught the lip of the belt
The latest on Álvarez, Bruce, Kingery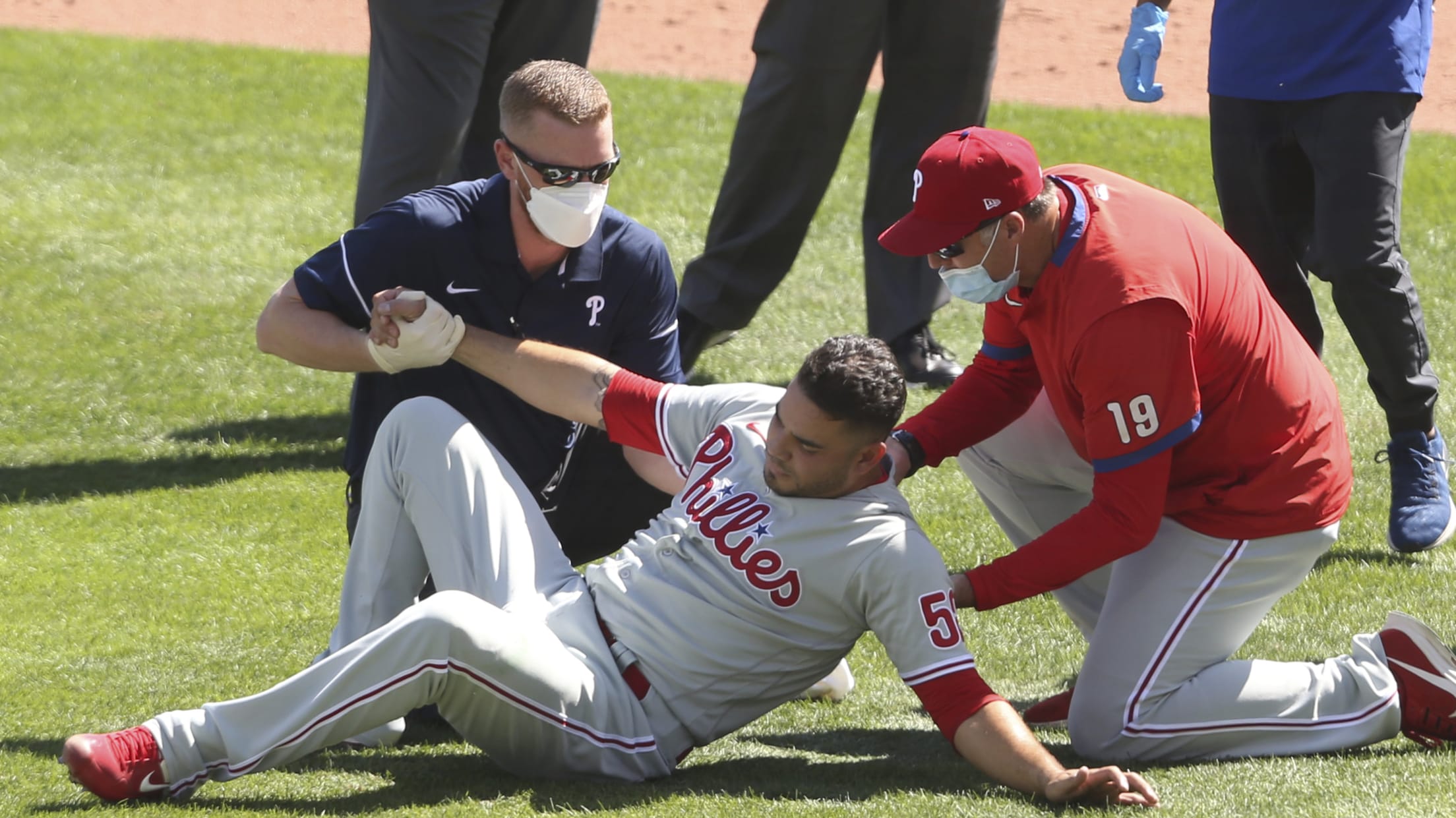 The Phillies need help in their bullpen, which is saying something because they acquired four relievers in three trades before the Aug. 31 Trade Deadline. Specifically, they need left-hander José Álvarez. But Álvarez is unlikely to pitch again in the regular season. "If we were to get him it would
Phillies place Bruce, Quinn on injured list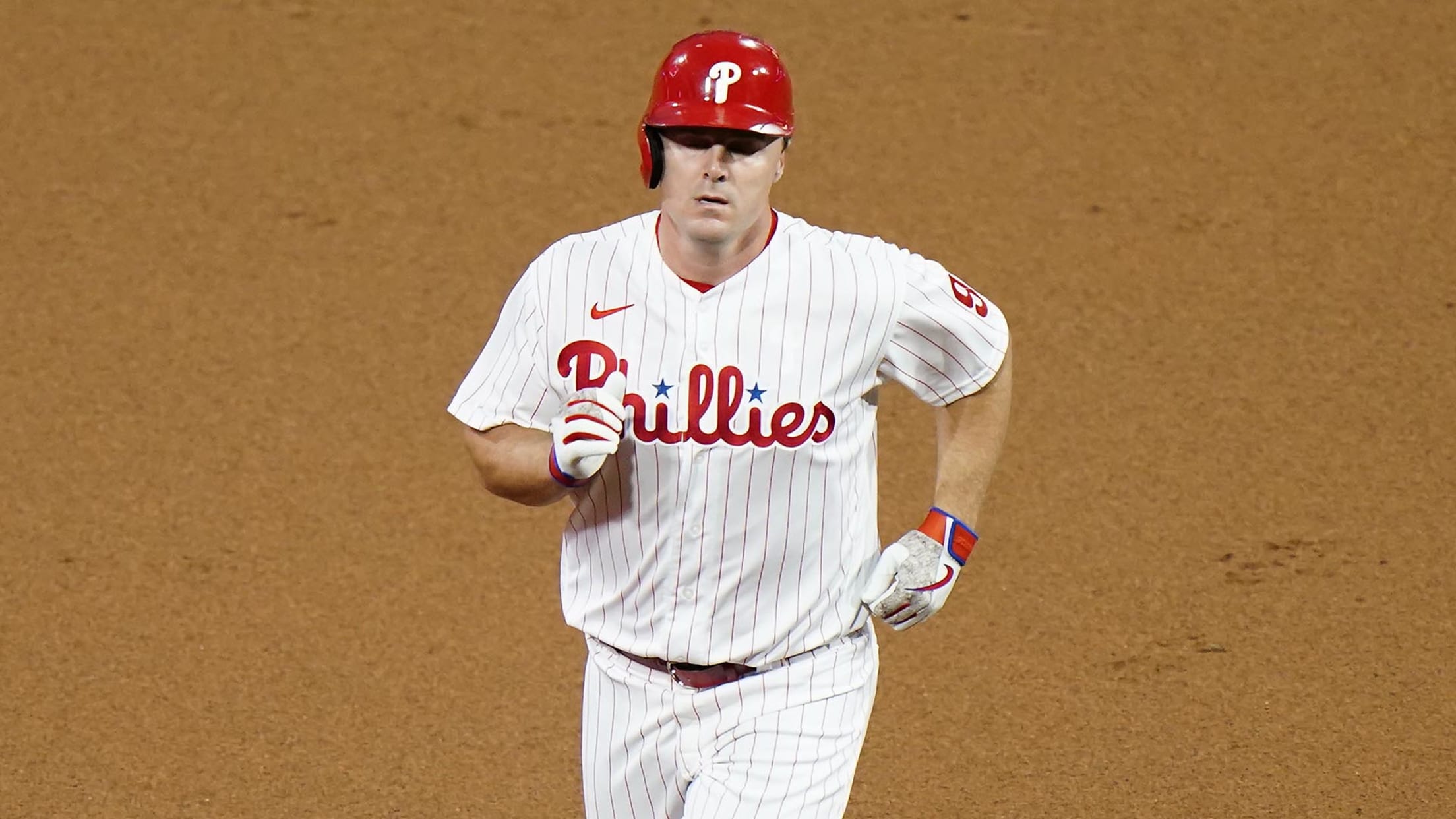 The Phillies will push their outfield depth for at least the next few days because they are out of bodies. They announced on Sunday afternoon that they placed outfielder Jay Bruce on the 10-day injured list with a left quadriceps strain and outfielder Roman Quinn on the seven-day concussion IL.
Notes: Álvarez to IL; relievers work to return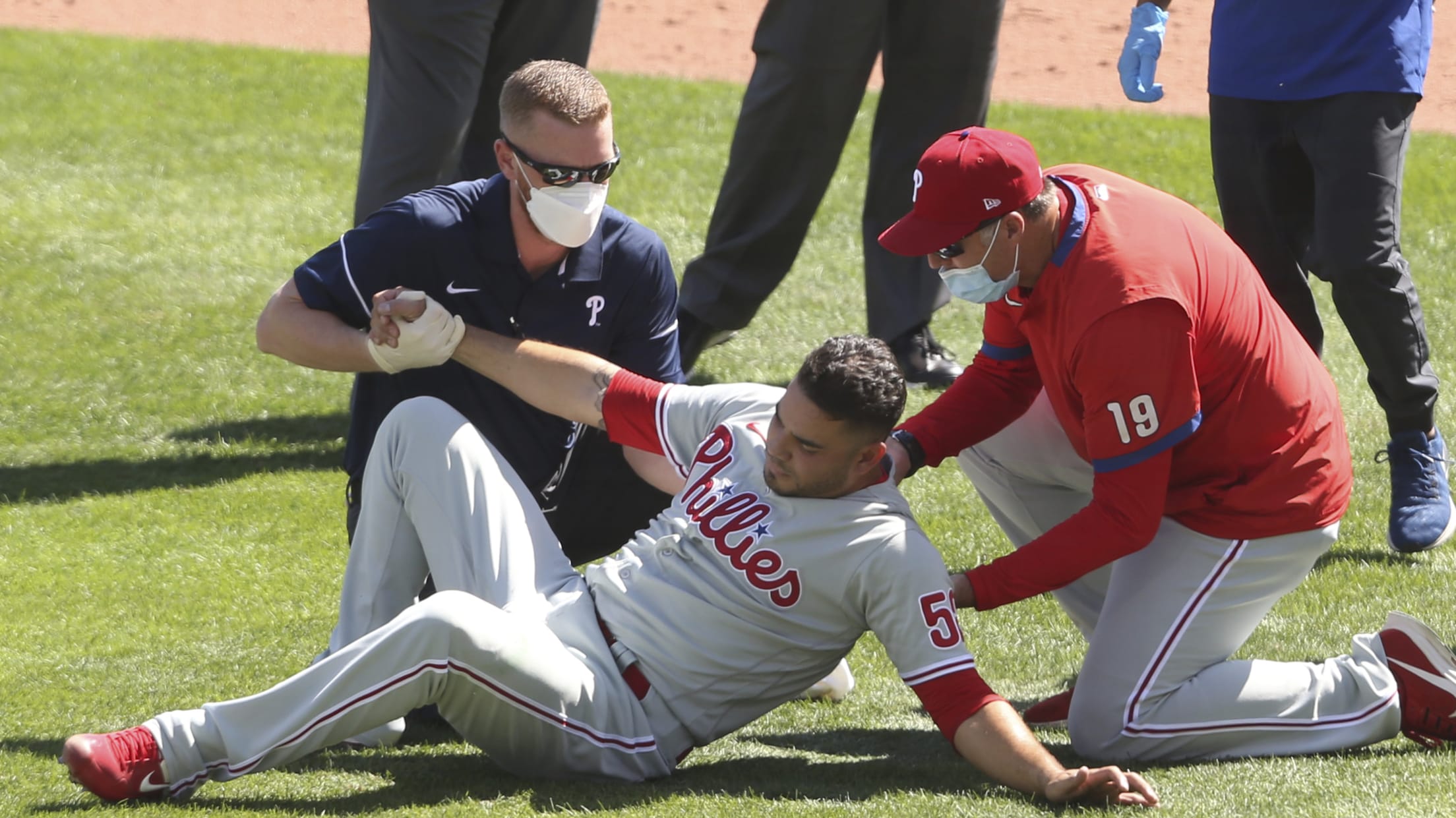 The Phillies placed left-hander José Álvarez on the 10-day injured list Friday with a testicular contusion. He was drilled with a 105.3 mph line drive in Game 1 of Thursday's doubleheader against the Blue Jays in Buffalo, N.Y. Álvarez has been the team's best reliever this season, posting a 1.42
Álvarez OK after taking liner to groin in G1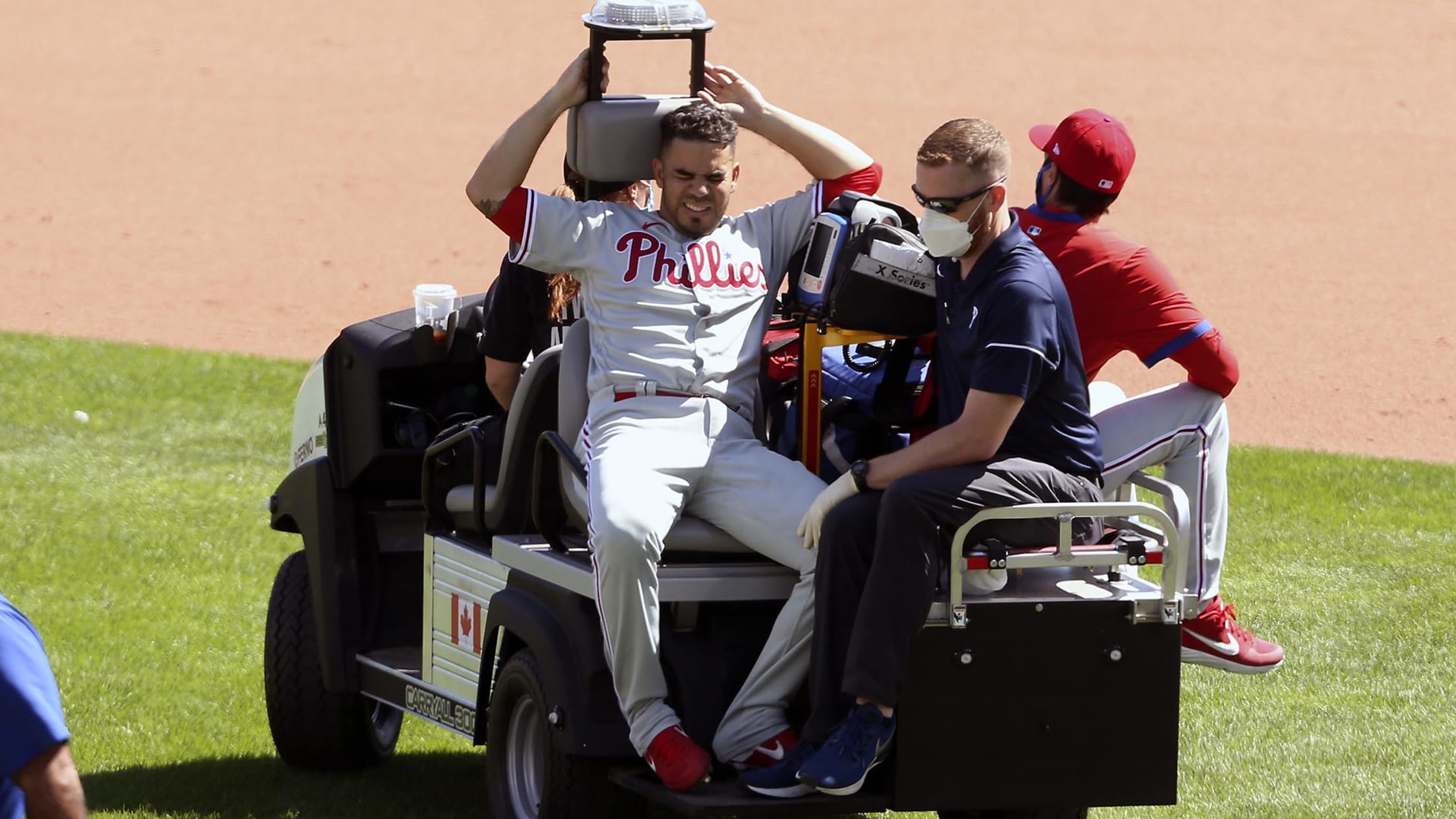 Somehow, José Álvarez still managed to make the play. He got hit in the groin with a 105.3 mph line drive in the fifth inning of a 3-2 loss to the Blue Jays in Game 1 of a seven-inning doubleheader Thursday at Sahlen Field in Buffalo, N.Y. Álvarez scrambled to
Segura, Bruce exit early with leg injuries
PHILADELPHIA -- The Phillies might find themselves short in the field as they begin a four-city, 10-game road trip on Tuesday in Boston. Jay Bruce left Sunday's 6-2 victory over the Mets at Citizens Bank Park in the fifth inning because of a left quadriceps issue. Second baseman Jean Segura
Howard on blister: 'I don't think it's a big deal'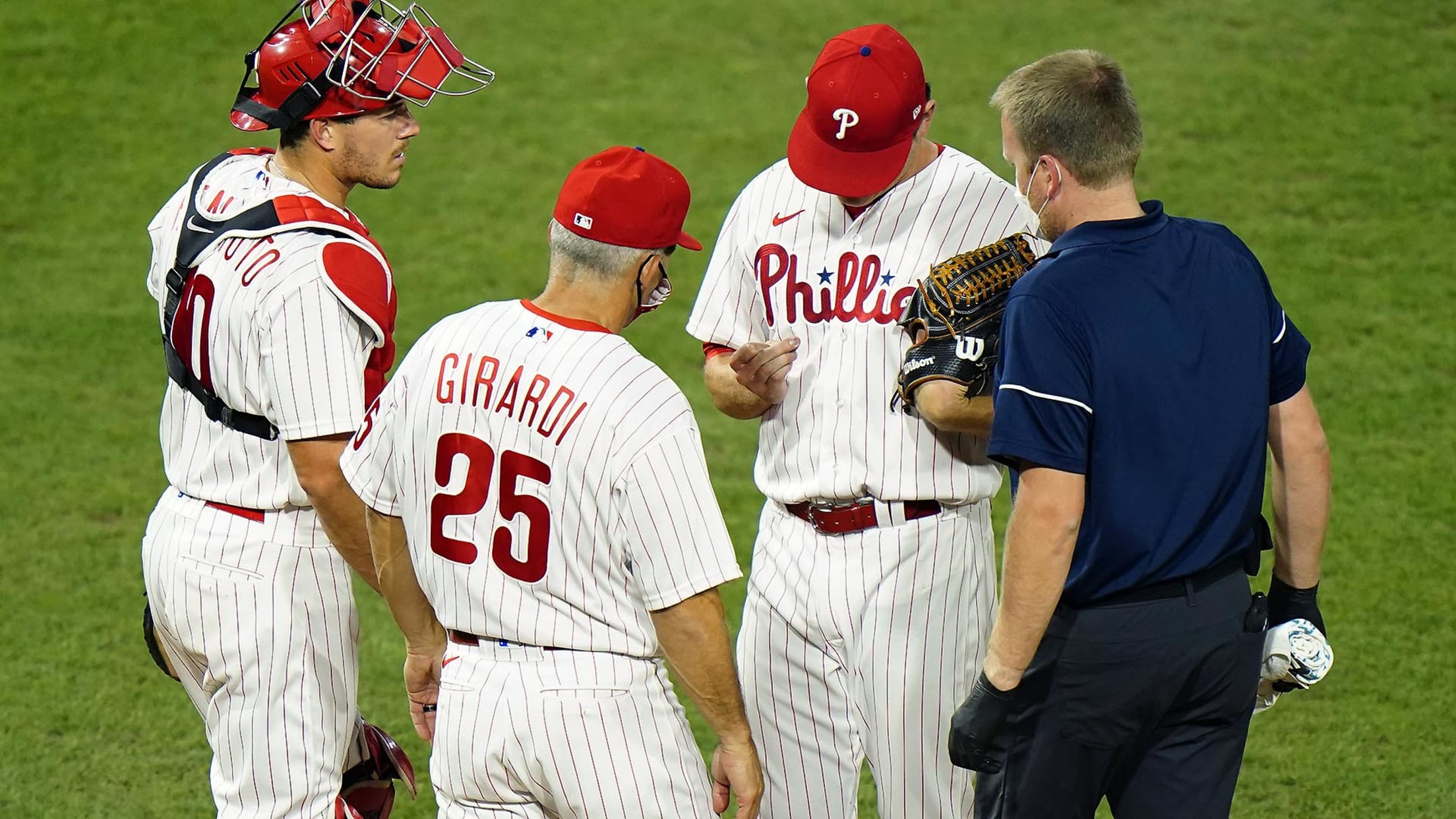 PHILADELPHIA -- Spencer Howard hoped for better in his second big league start, but it lasted shorter than his first. Howard left the Phillies' 6-5 win over the Mets in the fourth inning Friday because of a blister underneath the nail on his right middle finger. He said he does
Seranthony Domínguez to have TJ surgery (source)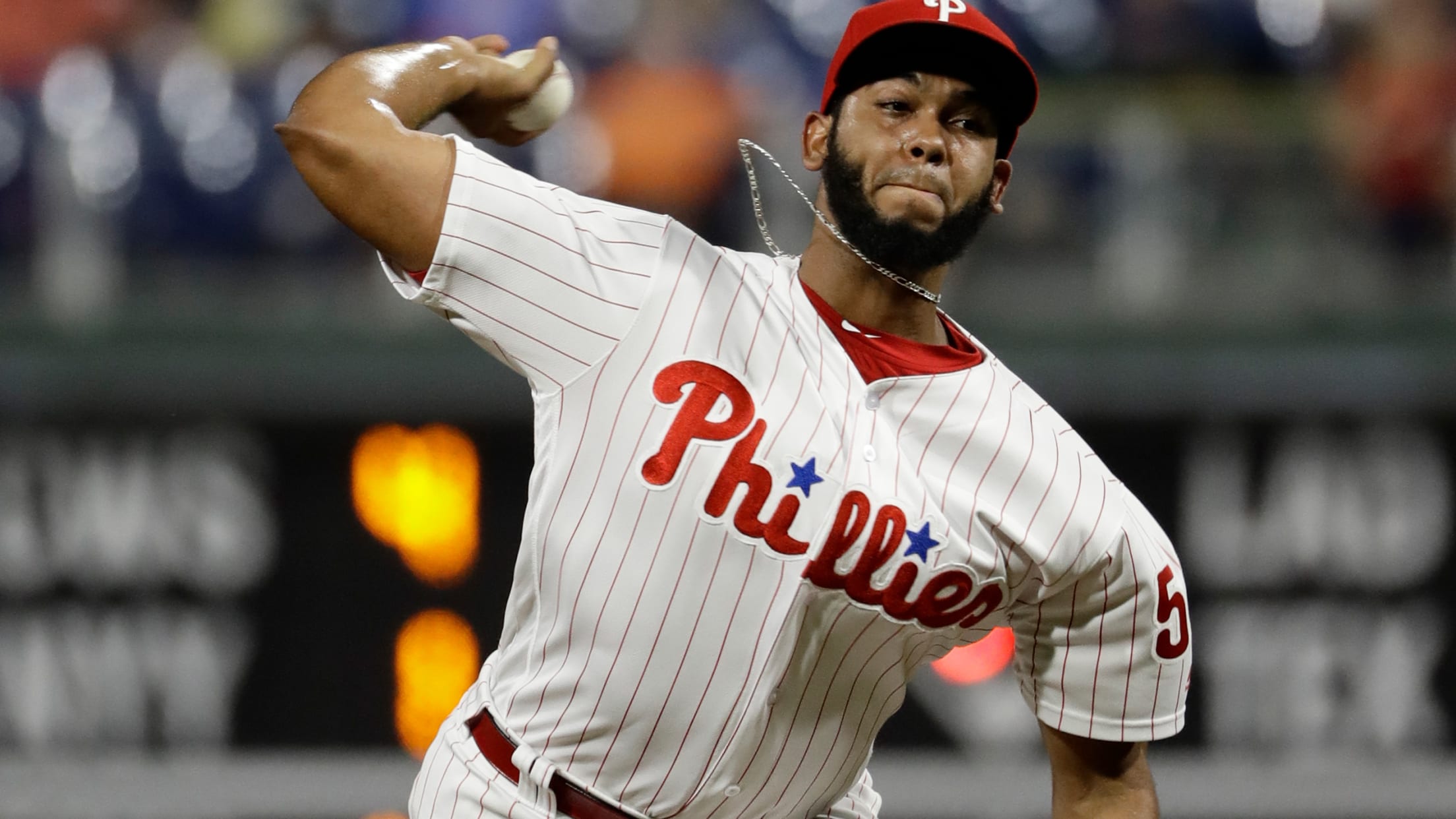 PHILADELPHIA -- Phillies right-hander Seranthony Domínguez will have Tommy John surgery as soon as it can be scheduled. It is a blow to the Phillies, but not an unexpected one. A source confirmed a report in The Athletic (subscription required) that Domínguez returned to the United States on Thursday after
Knee procedure to end Realmuto's season
Phillies weighing whether to give Nola one more start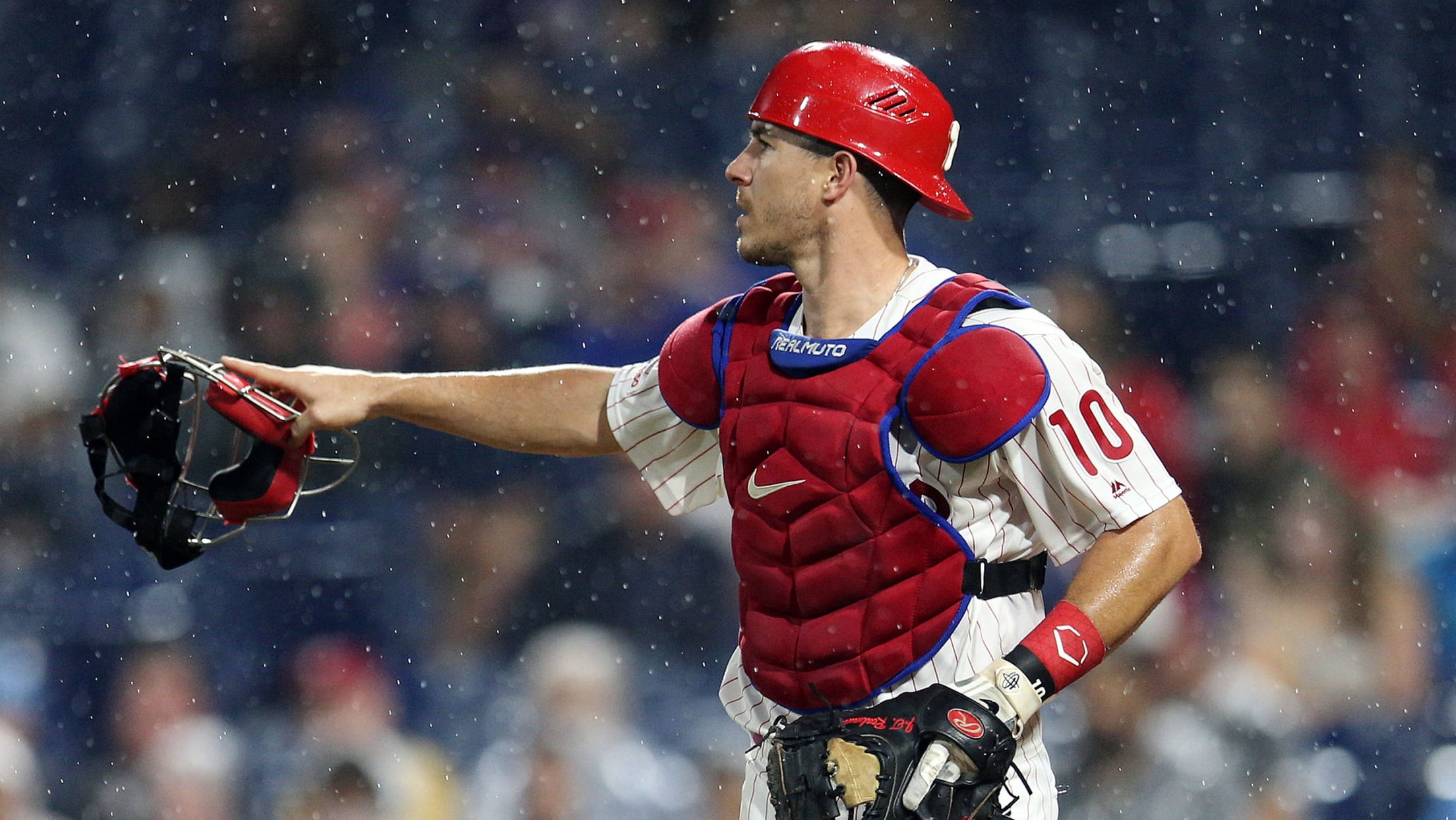 WASHINGTON -- The only things remaining for J.T. Realmuto are seeing whether he wins his first Gold Glove and a second consecutive National League Silver Slugger Award. Phillies manager Gabe Kapler said Wednesday afternoon that Realmuto "most likely" will have a meniscus cleanup in his right knee Friday in Philadelphia,
Realmuto to undergo MRI on sore right knee
WASHINGTON -- J.T. Realmuto said he does not believe the popping in the back of his right knee is a serious concern. The Phillies scheduled an MRI exam for Realmuto on Monday night to be certain. Realmuto said he aggravated his knee running to first base on a double-play ground
Corey Dickerson (foot fracture) out for season
Phillies will need to navigate left field over the final two weeks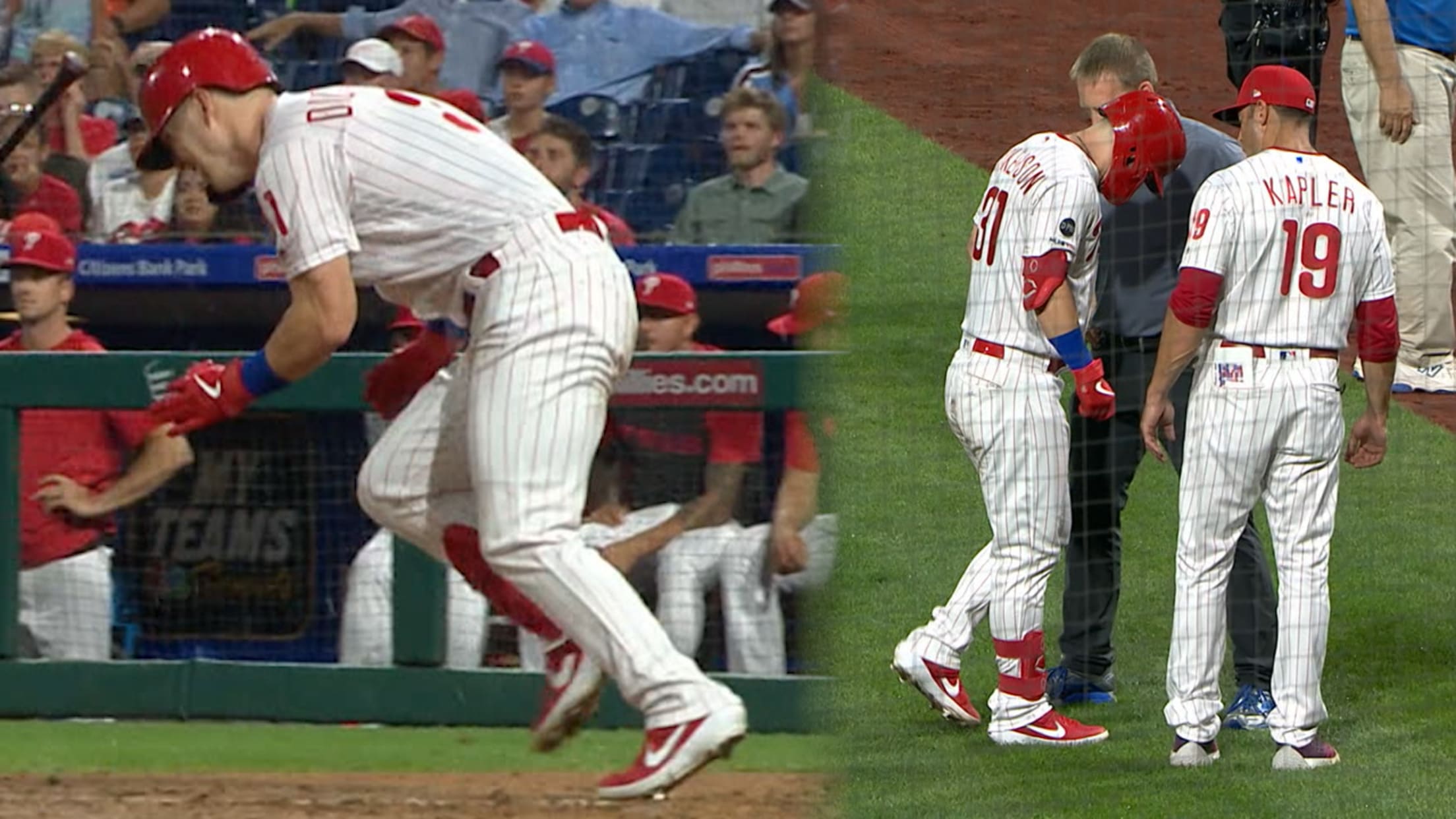 ATLANTA -- The Phillies will be without Corey Dickerson's bat, as the outfielder will miss the rest of the season with a broken left foot. In a corresponding roster move, Philadelphia reinstated Edubray Ramos from the 60-day IL. Dickerson fractured it on Sept. 4, but he played with the injury
Dickerson exits game with left foot soreness
X-rays negative, will undergo further tests Thursday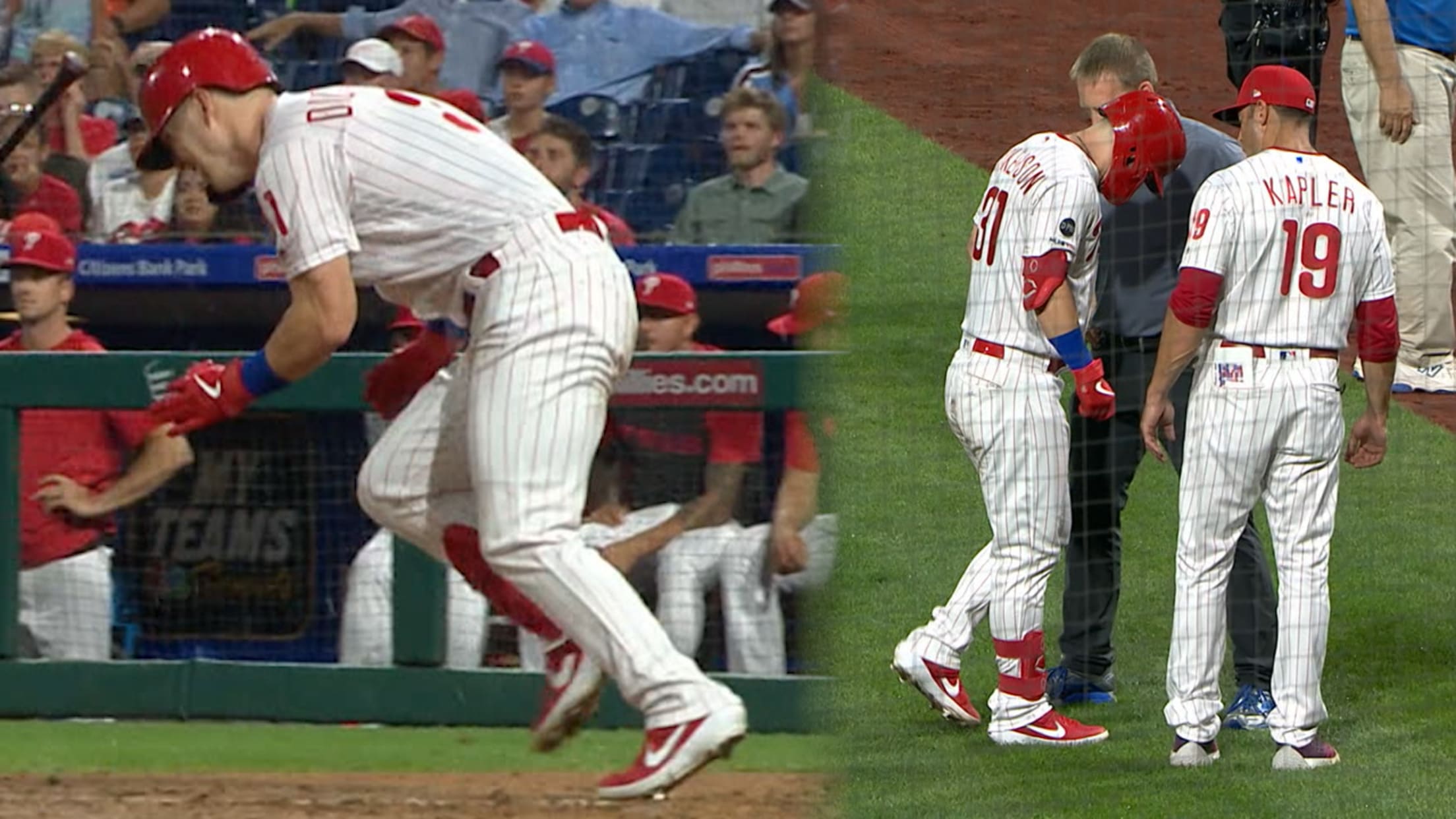 PHILADELPHIA -- Phillies left fielder Corey Dickerson left Wednesday night's 3-1 loss to the Braves at Citizens Bank Park with soreness in his left foot. X-rays were negative, but he will receive further imaging on Thursday. There is reason for concern because after Dickerson fouled a ball off the foot
Harper 'definitely sore,' day to day after HBP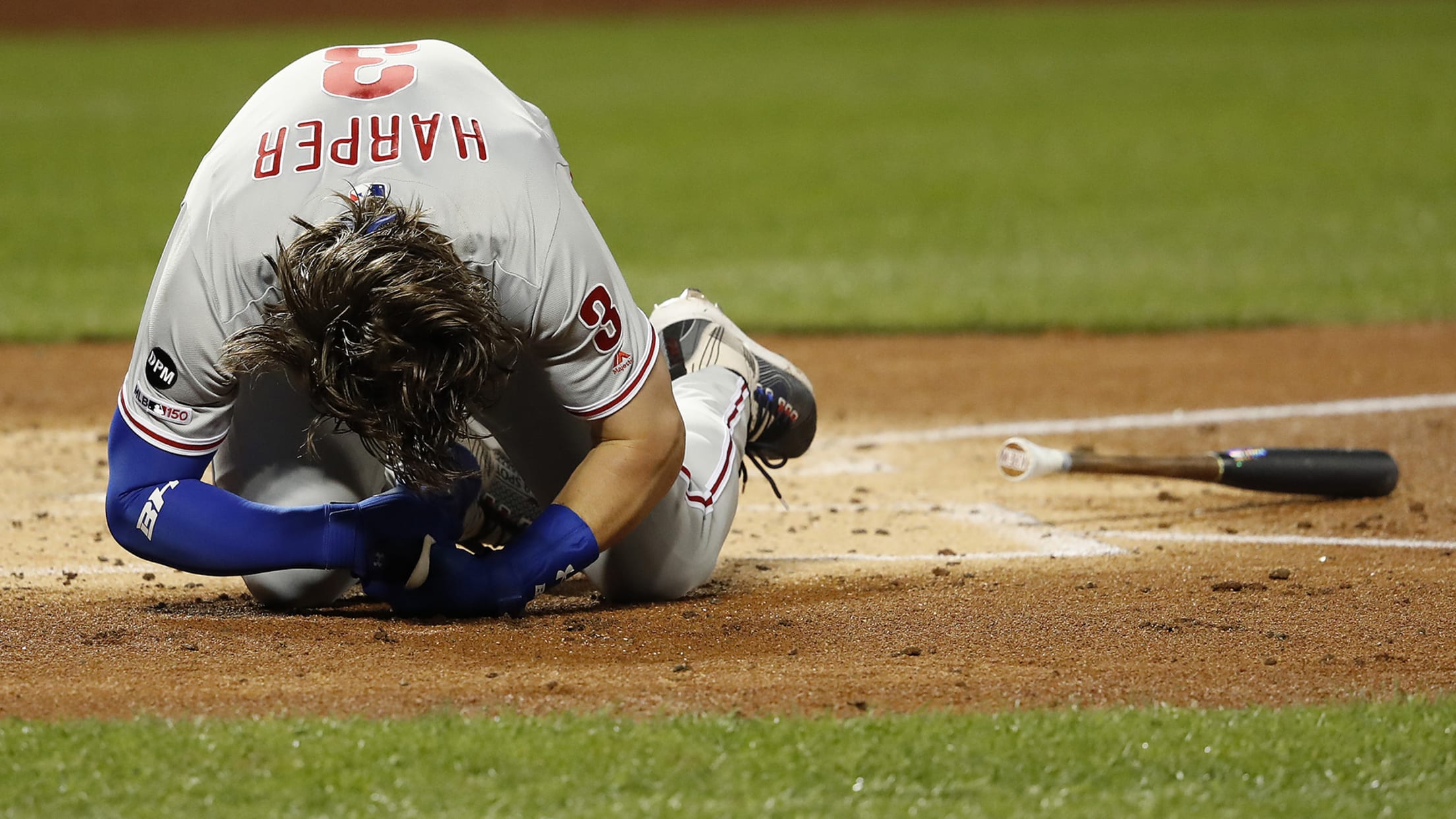 NEW YORK -- Bryce Harper left Friday night's 5-4 loss against the Mets at Citi Field in the bottom of the third inning with a right hand contusion after he was hit by a pitch in the top of the inning. The Phillies later announced X-rays on Harper's hand were
Dickerson exits with sore foot; X-rays negative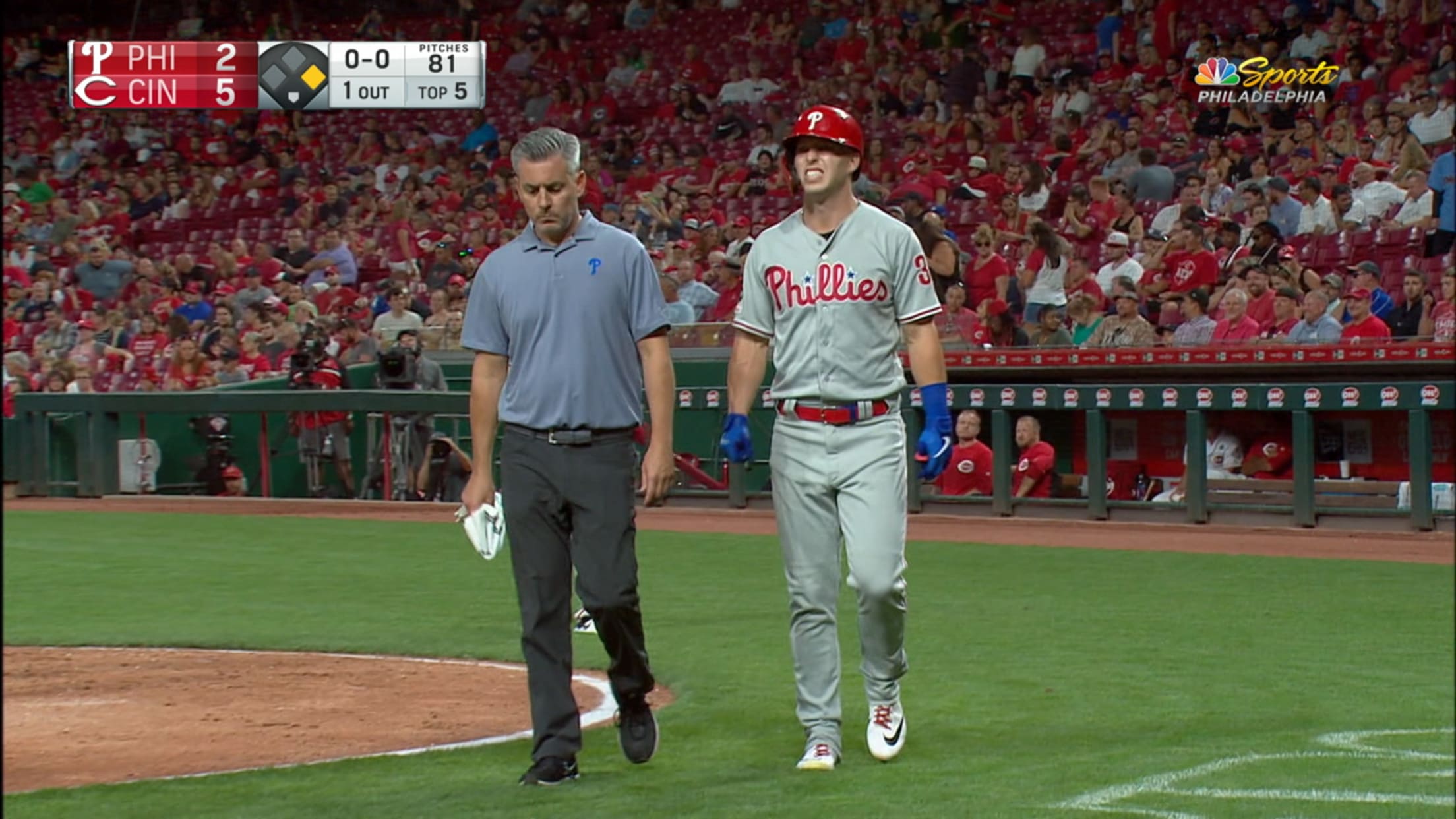 CINCINNATI -- Corey Dickerson said he plans to play Thursday. Dickerson pulled up lame running to first base after singling to right field in the fifth inning of Wednesday night's 8-5 loss to the Reds at Great American Ball Park. He left the game with a sore left foot. "Just
Nicasio exits with right shoulder soreness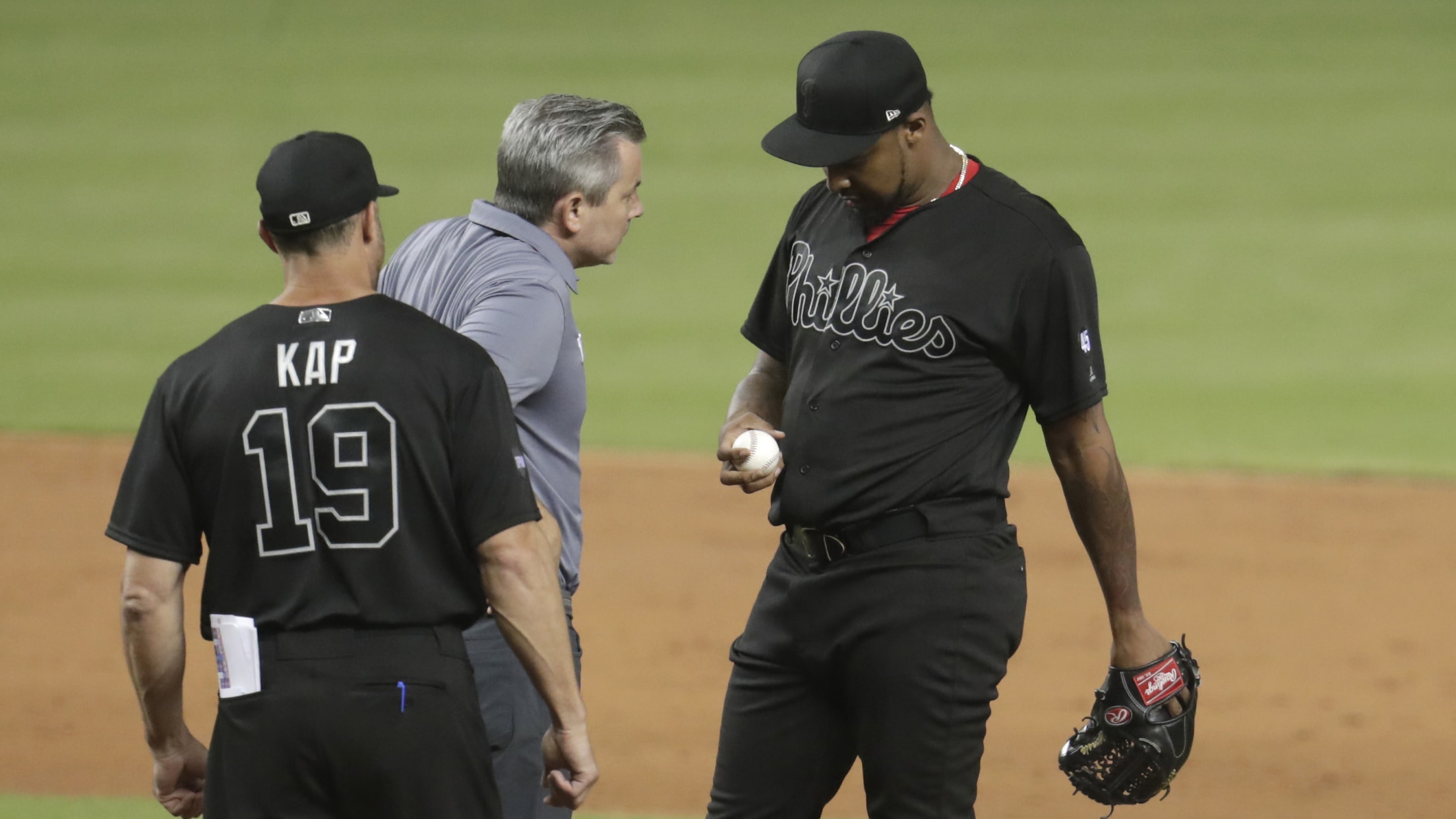 MIAMI -- Phillies right-hander Juan Nicasio left Friday night's game after throwing only two pitches in the third inning of Philadelphia's 19-11 loss at Marlins Park as a precautionary measure because of soreness in his right shoulder. Niasio replaced Phillies starter Vince Velasquez, who allowed seven runs in the third