Prospect Hayes tests positive for COVID-19
Williams to start second game of regular season; Polanco staying in shape during quarantine
PITTSBURGH -- Pirates third-base prospect Ke'Bryan Hayes has tested positive for COVID-19, manager Derek Shelton confirmed. Hayes has not been able to participate at all in the Pirates' Summer Camp workouts at PNC Park. His absence remained unexplained until he gave the team permission to share news of his positive
Bucs to add Gonzales, Peguero to pool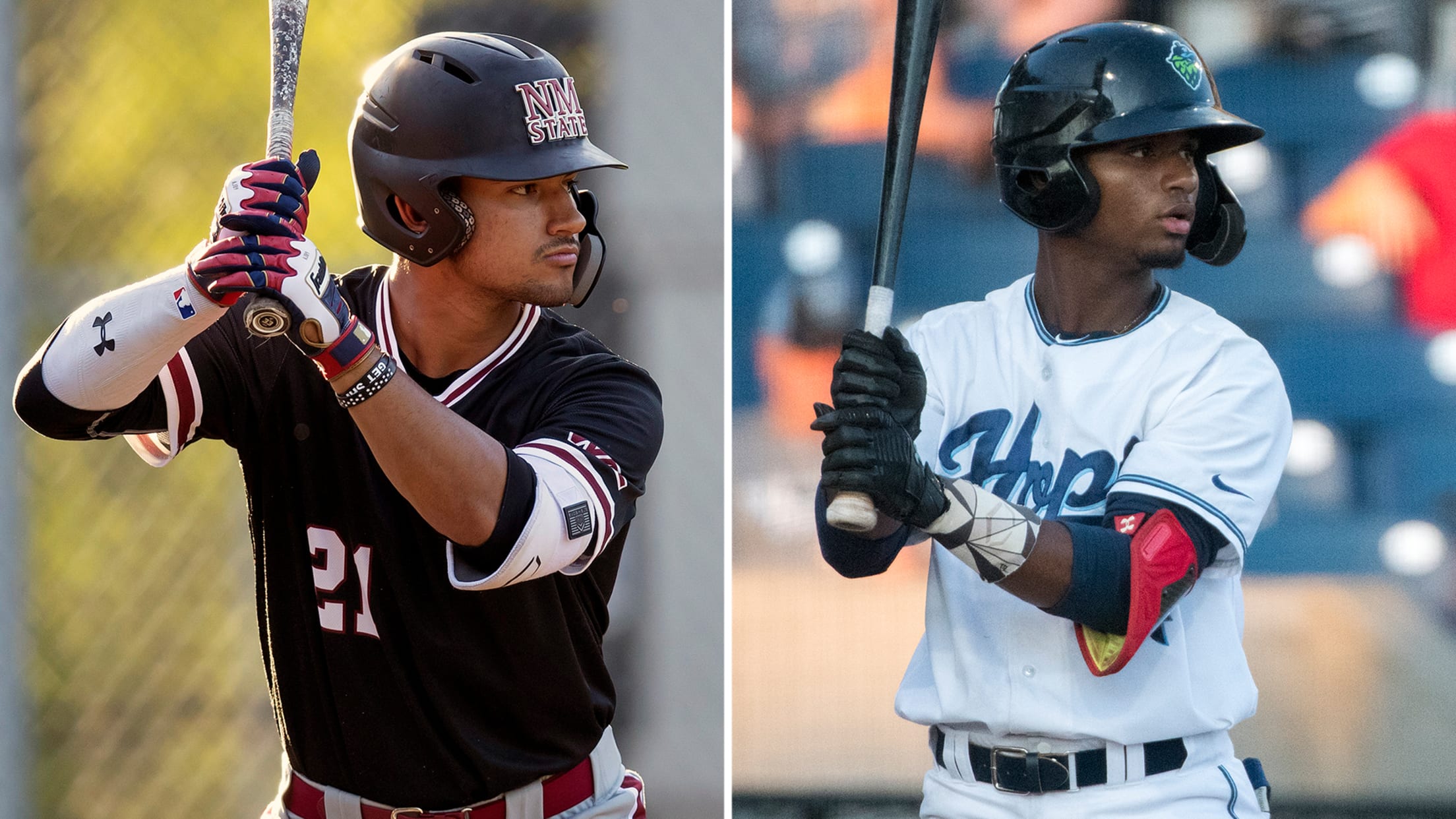 PITTSBURGH -- With two open spots in their 60-man player pool, the Pirates are planning to bring a pair of their top position-player prospects into camp. General manager Ben Cherington said Wednesday that the Pirates expect to add 2020 first-round Draft pick Nick Gonzales and shortstop prospect Liover Peguero to
Top farm systems: Right-handed pitchers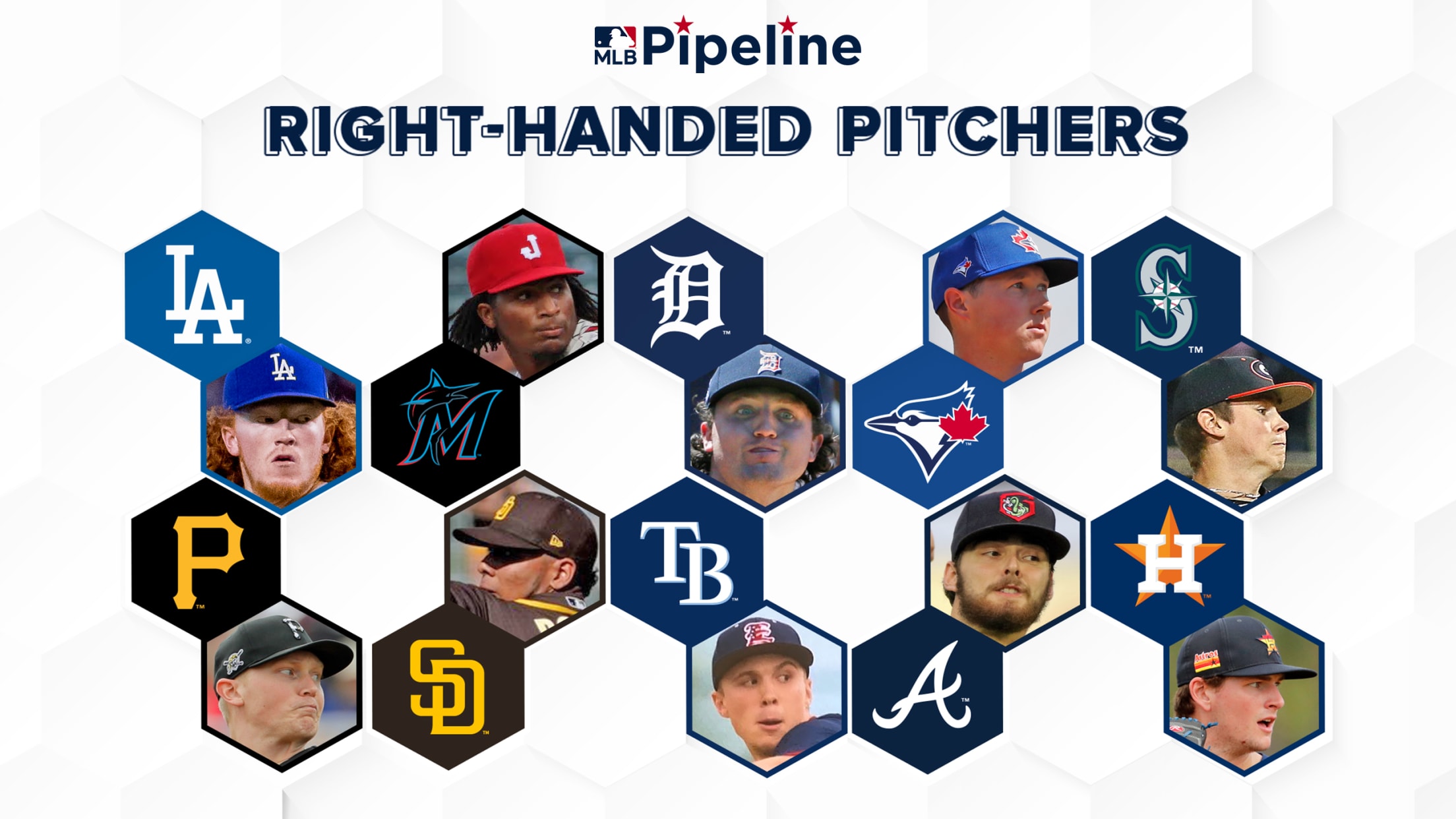 The time has come to put a wrap on our series taking a closer look at how all 30 farm systems stack up when ranked by position. We've already looked at left-handed pitchers, middle infielders, corner infielders and catchers, leaving us with just right-handers left to tackle. Below are our
Bucs sign draftees Mlodzinski, Jones, Garcia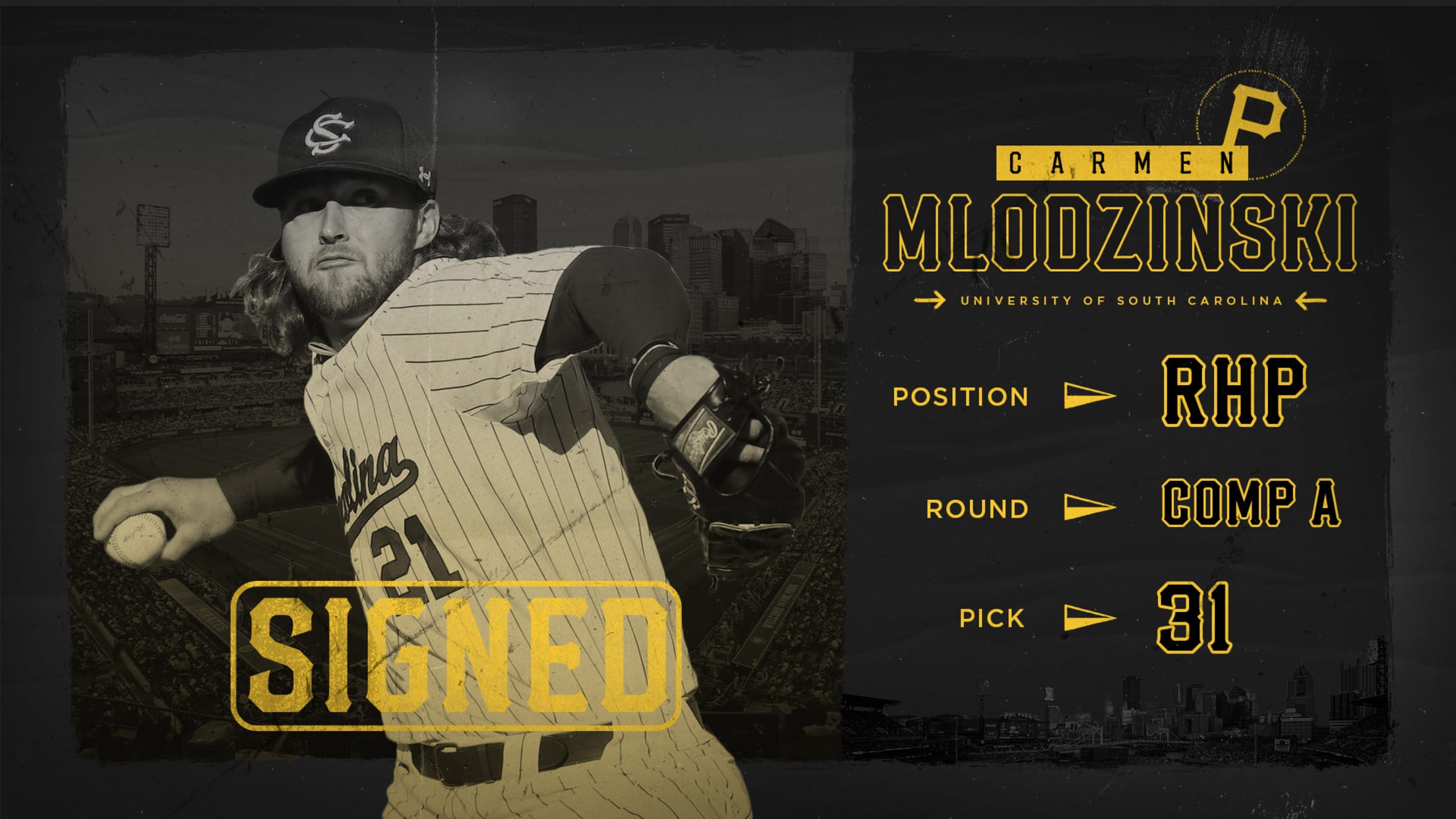 PITTSBURGH -- The Pirates finished the process of signing their MLB Draft class on Thursday, officially announcing deals with right-handers Carmen Mlodzinski, Jared Jones and Nick Garcia. Mlodzinksi, the Pirates' Competitive Balance Round A selection, received a $2.05 million bonus, according to MLB.com's Jim Callis. The slot value of the
Bucs sign fourth-round pick Hartman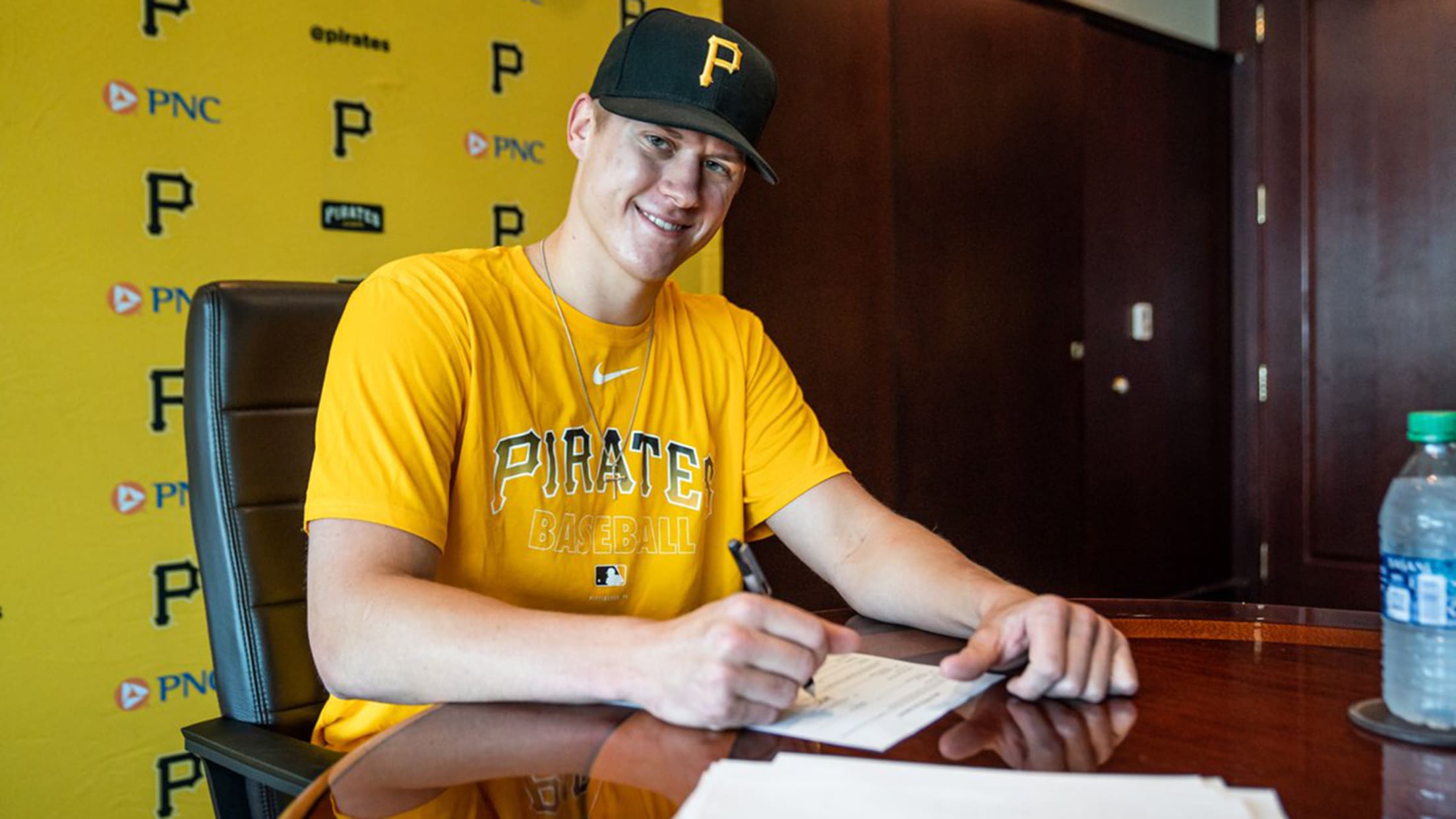 PITTSBURGH -- The Pirates have signed half of their 2020 Draft class after announcing the signing of right-hander Jack Hartman on Monday afternoon. Hartman, 21, was the Pirates' fourth-round selection (108th overall) in this year's Draft. He joins first-rounder Nick Gonzales and fifth-rounder Logan Hofmann, who also signed with the
5th-round righty Hofmann signs deal with Bucs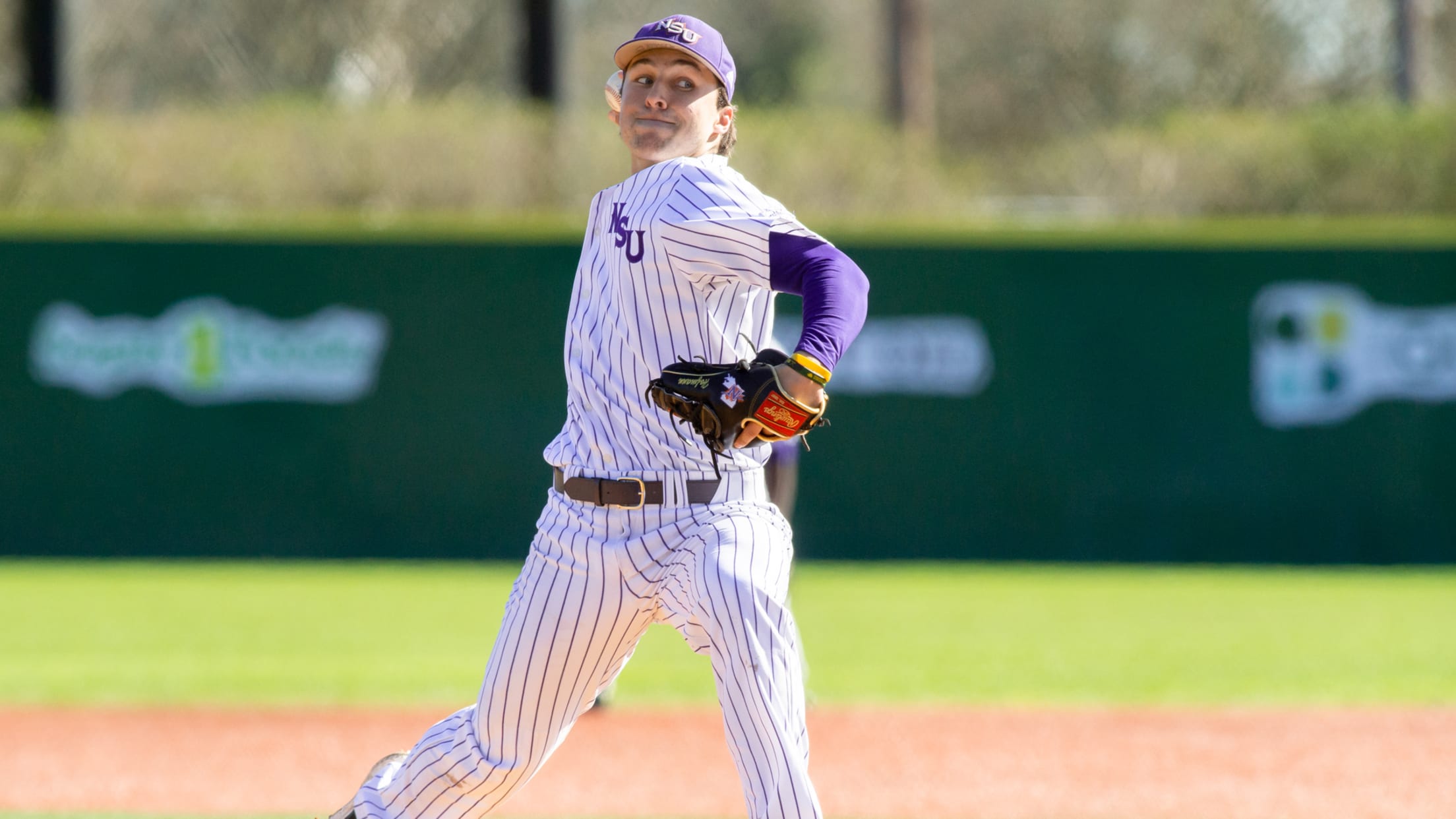 PITTSBURGH -- After locking up first-round Draft pick Nick Gonzales on Wednesday, the Pirates officially signed fifth-round right-hander Logan Hofmann on Saturday afternoon. Hofmann, 20, was selected 138th overall in this year's MLB Draft. He received a signing bonus of $125,000, MLB.com's Jim Callis reported, below his pick's assigned slot
'Unbelievable': Gonzales thrilled to be with Bucs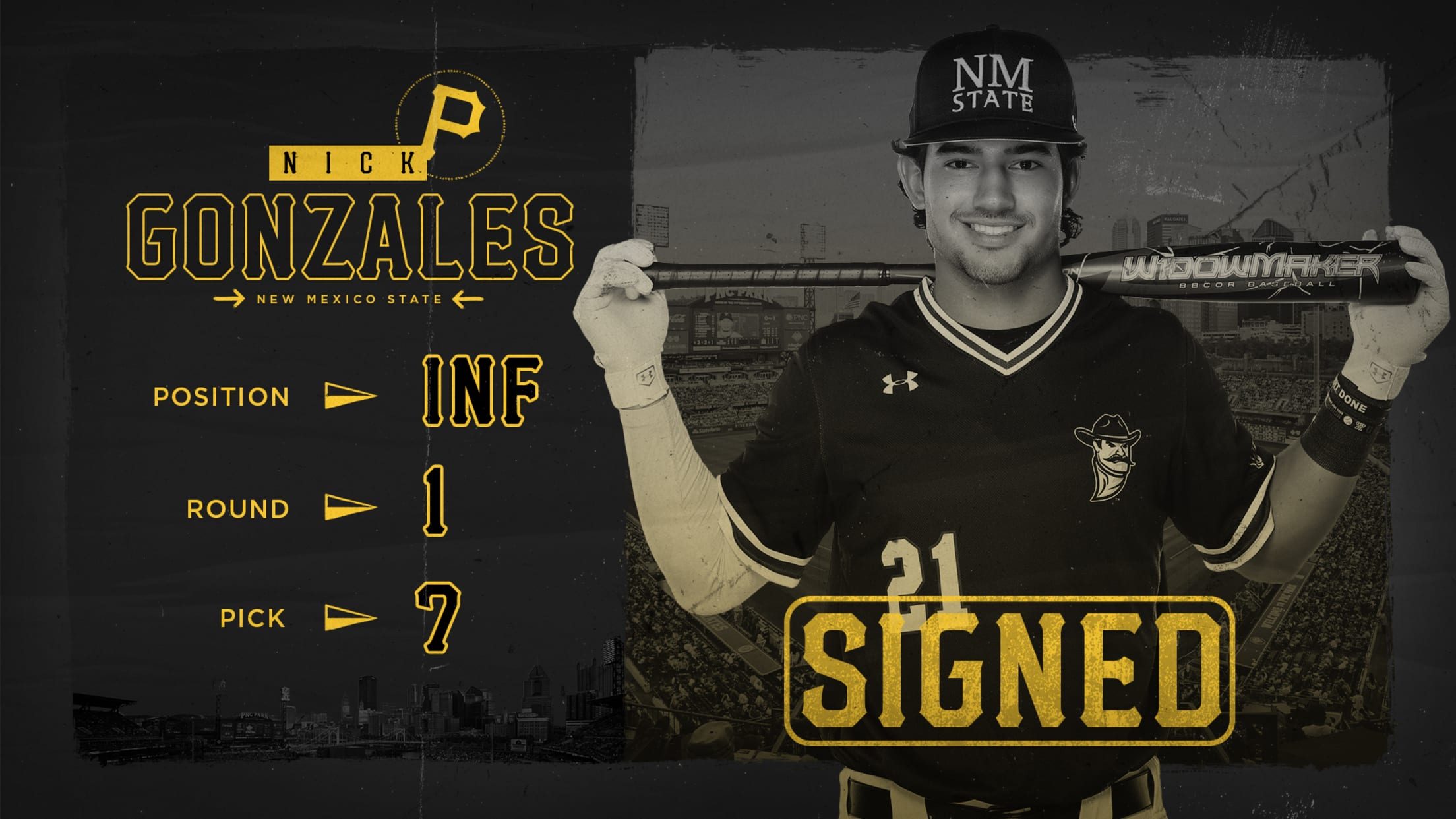 PITTSBURGH -- On Wednesday, Nick Gonzales completed his comeback story. Once an undrafted walk-on at New Mexico State University, Gonzales worked to become a collegiate baseball star and the seventh overall pick in this year's MLB Draft. On Wednesday, he passed a physical examination and signed with the Pirates to
How Bucs 3rd-rounder dropped bat, became ace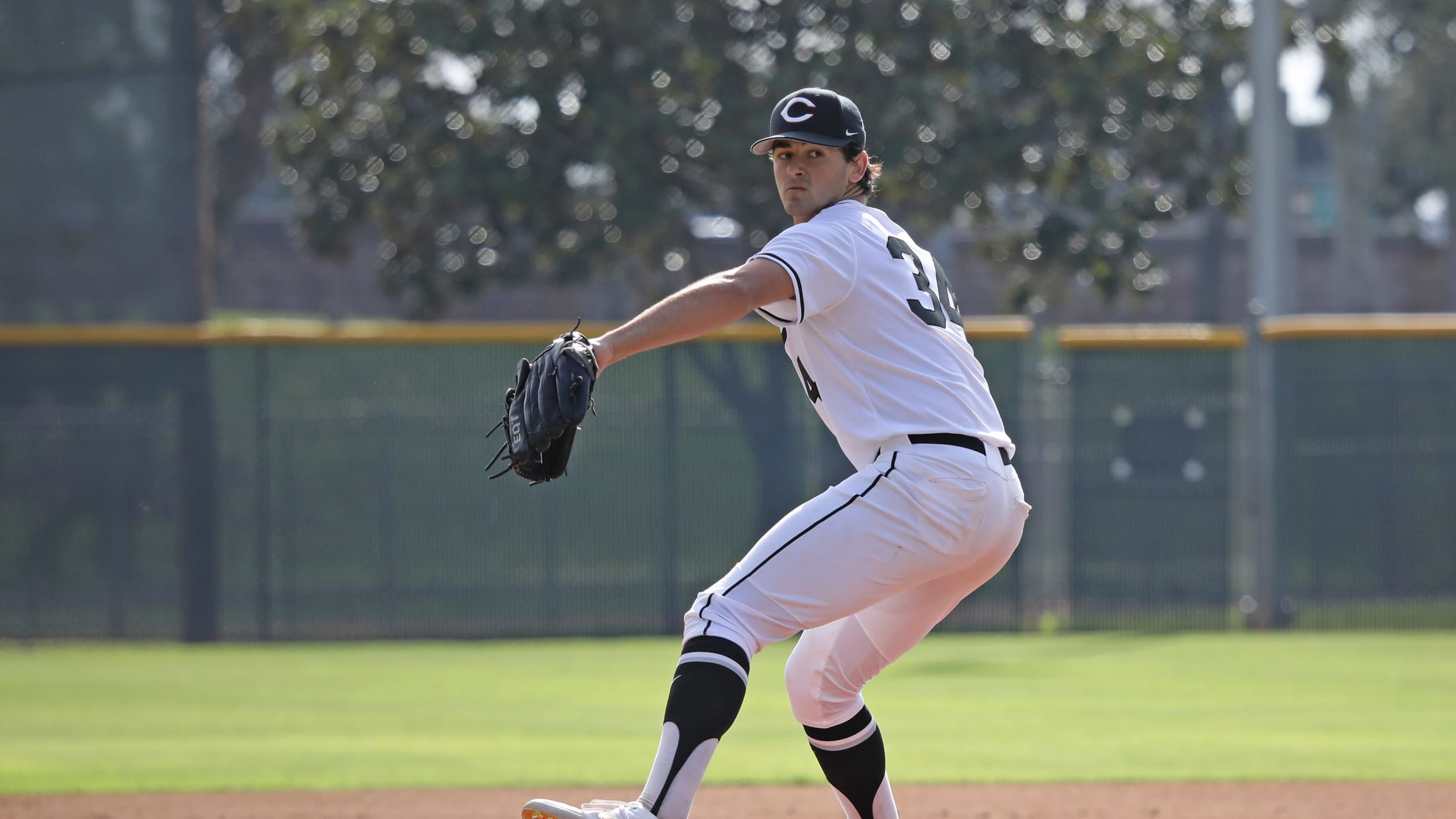 PITTSBURGH -- On Feb. 9, 2019, Nick Garcia scaled the mound in an unenviable position: one out, bases loaded, his team clinging to a two-run lead in the ninth inning of his first regular-season collegiate outing as a pitcher. The previous spring, Garcia was a struggling hitter wondering if he
Bucs agree with Sacramento State RHP Brahms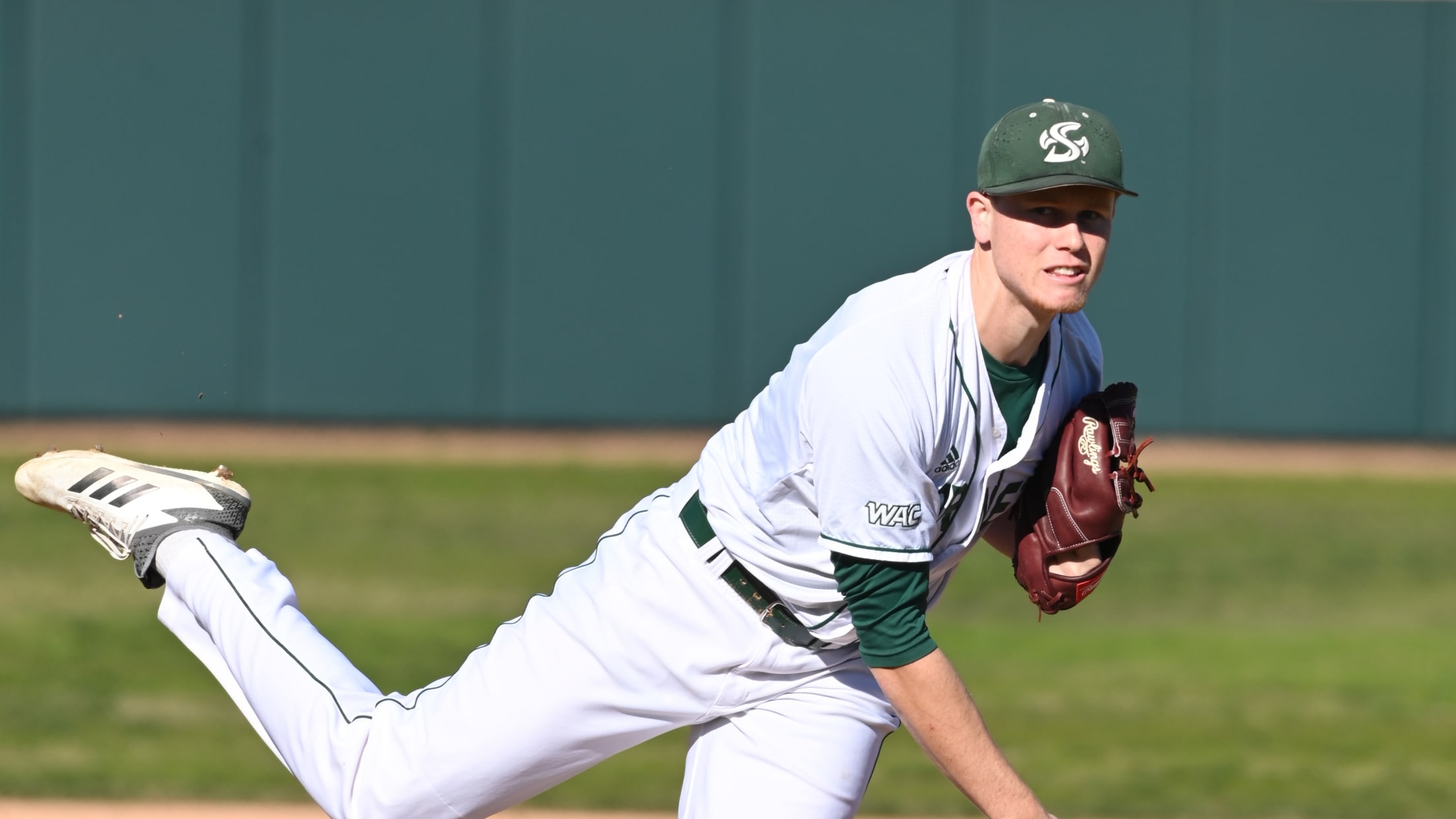 PITTSBURGH -- After finishing last week's five-round MLB Draft, the Pirates went to work on further whittling down their list of Draft-eligible prospects. They're wading into the pool of non-drafted free agents with specific players in mind, and they matched up with one of their targets on Tuesday. The Pirates
Here's what to know about the Bucs' 2020 Draft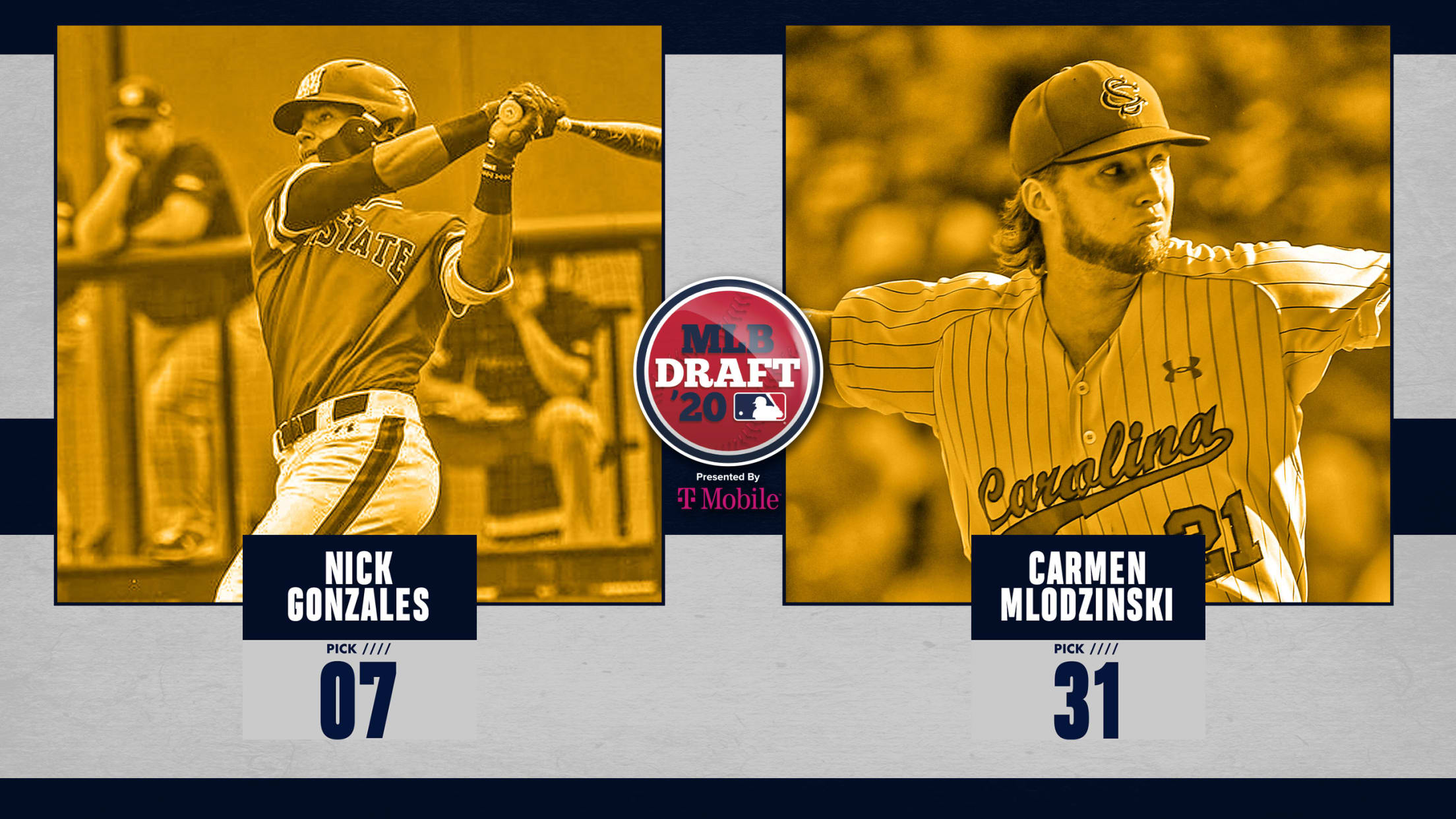 PITTSBURGH -- No matter what, this year's MLB Draft was going to be different for the Pirates. There were five rounds, not 40. Their evaluation period was cut short this spring by the coronavirus pandemic. They'd been meeting with prospects via Zoom. It was their first Draft under general manager
Pirates draft Jones among four righties on Day 2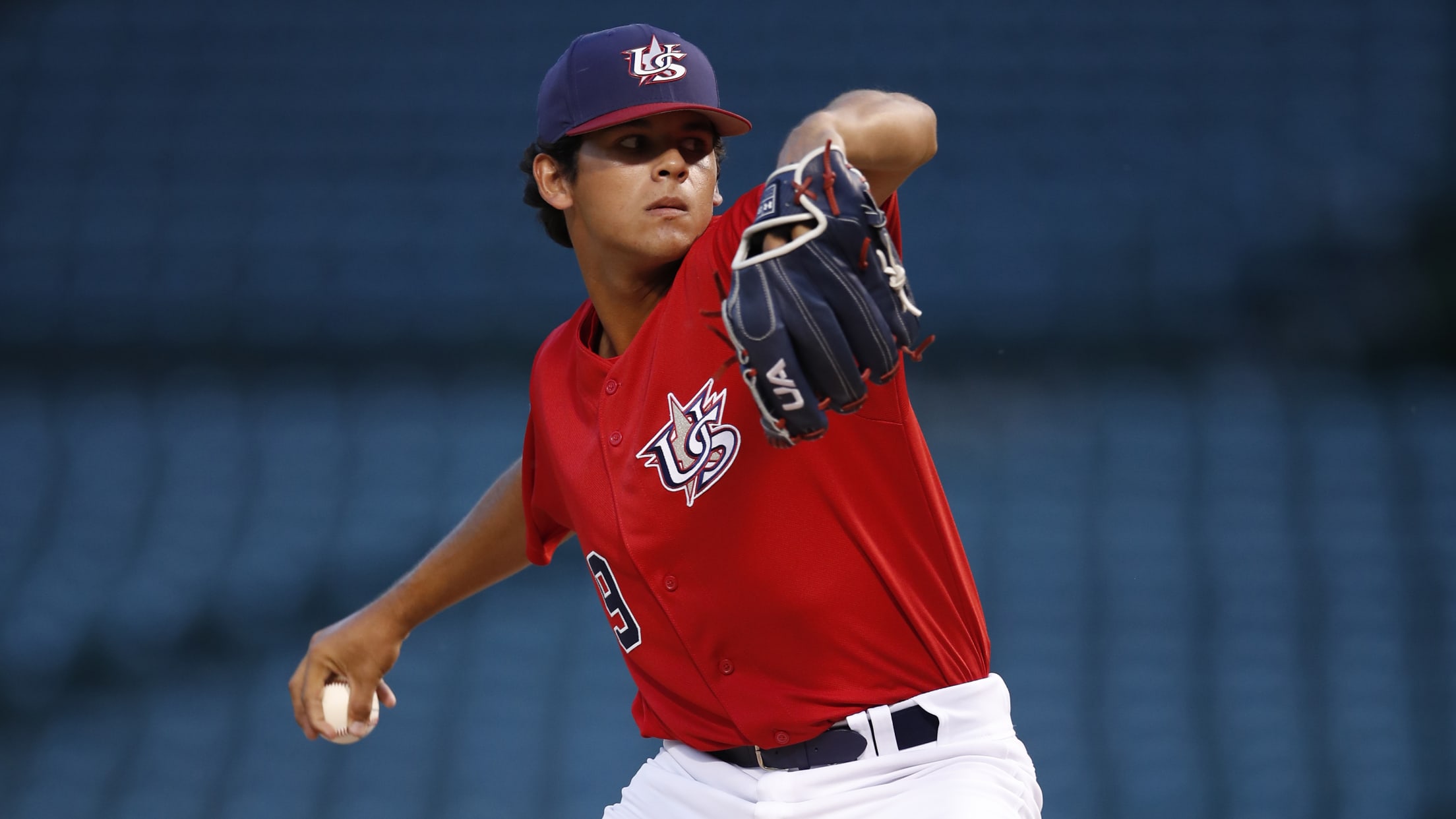 PITTSBURGH -- Pirates general manager Ben Cherington said last week that college pitching was the strength of this year's MLB Draft class. Pittsburgh's picks on Thursday reflected that belief.
Bucs' new execs gearing up for unique Draft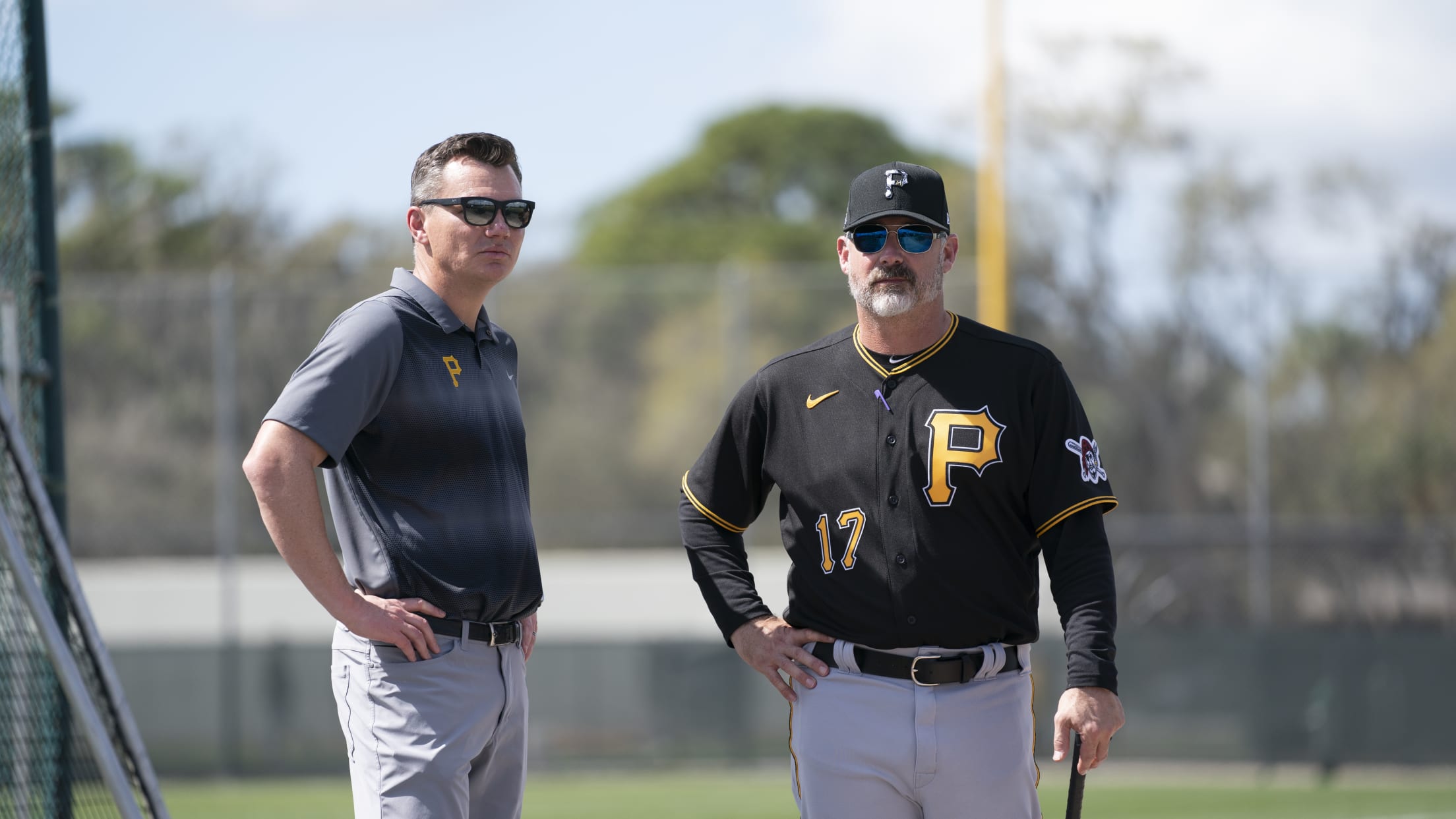 PITTSBURGH -- In years past, Pirates executives and scouts would spend this time of year hunkered down in their Pirate City offices in Bradenton, Fla. They'd be packed into their war room, poring over scouting reports and talking about player evaluations, as amateur scouting director Joe DelliCarri finalized their Draft
Pirates' Tucker helps brother prep for next step
No. 52 Draft prospect Carson Tucker also has Texas commitment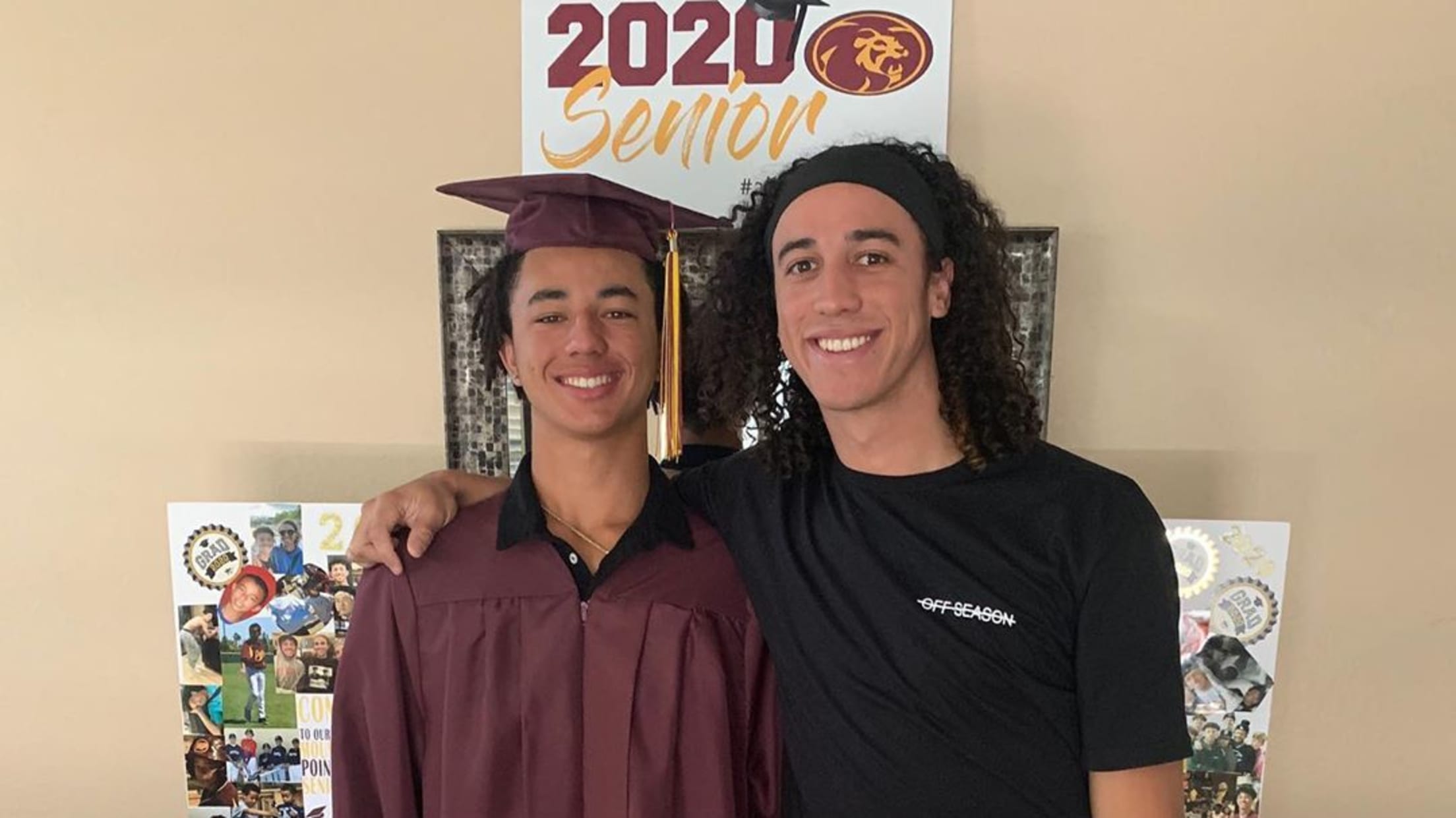 PITTSBURGH -- When scouts visited Cole Tucker and his family before the 2014 MLB Draft, Carson Tucker would usually sit in on the meetings -- for a couple minutes, at least. Carson was only 12 years old when his big brother was drafted, so it didn't take much time for
Bucs' top 5 international signings of all time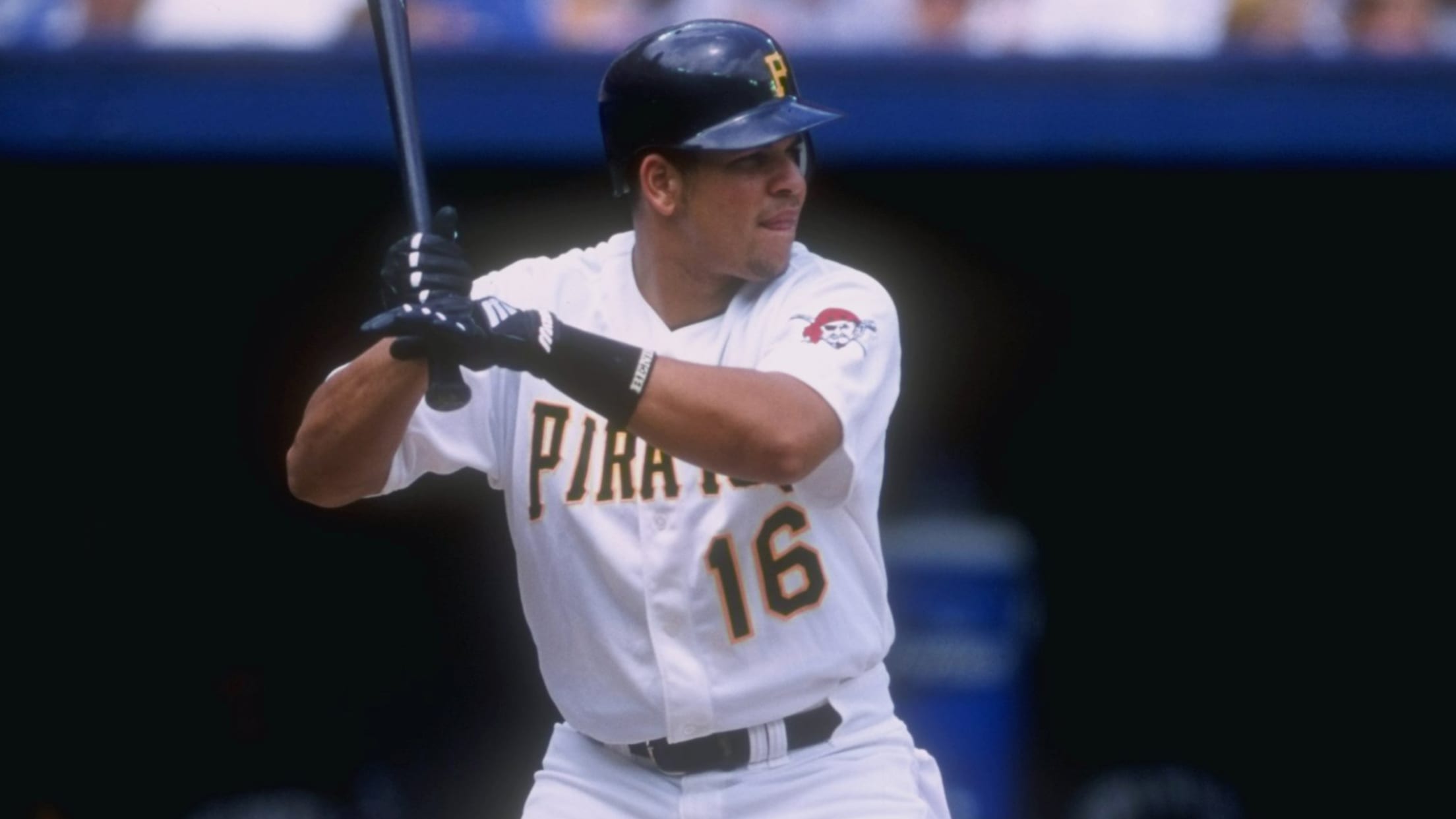 PITTSBURGH -- Roberto Clemente is inextricably linked to the Pirates, the only Major League team he ever played for, yet it was another club that gave him his first shot. The Dodgers signed Clemente out of Puerto Rico in 1954 for a $10,000 bonus, but that signing bonus made him
Here's the next wave of NL Central closers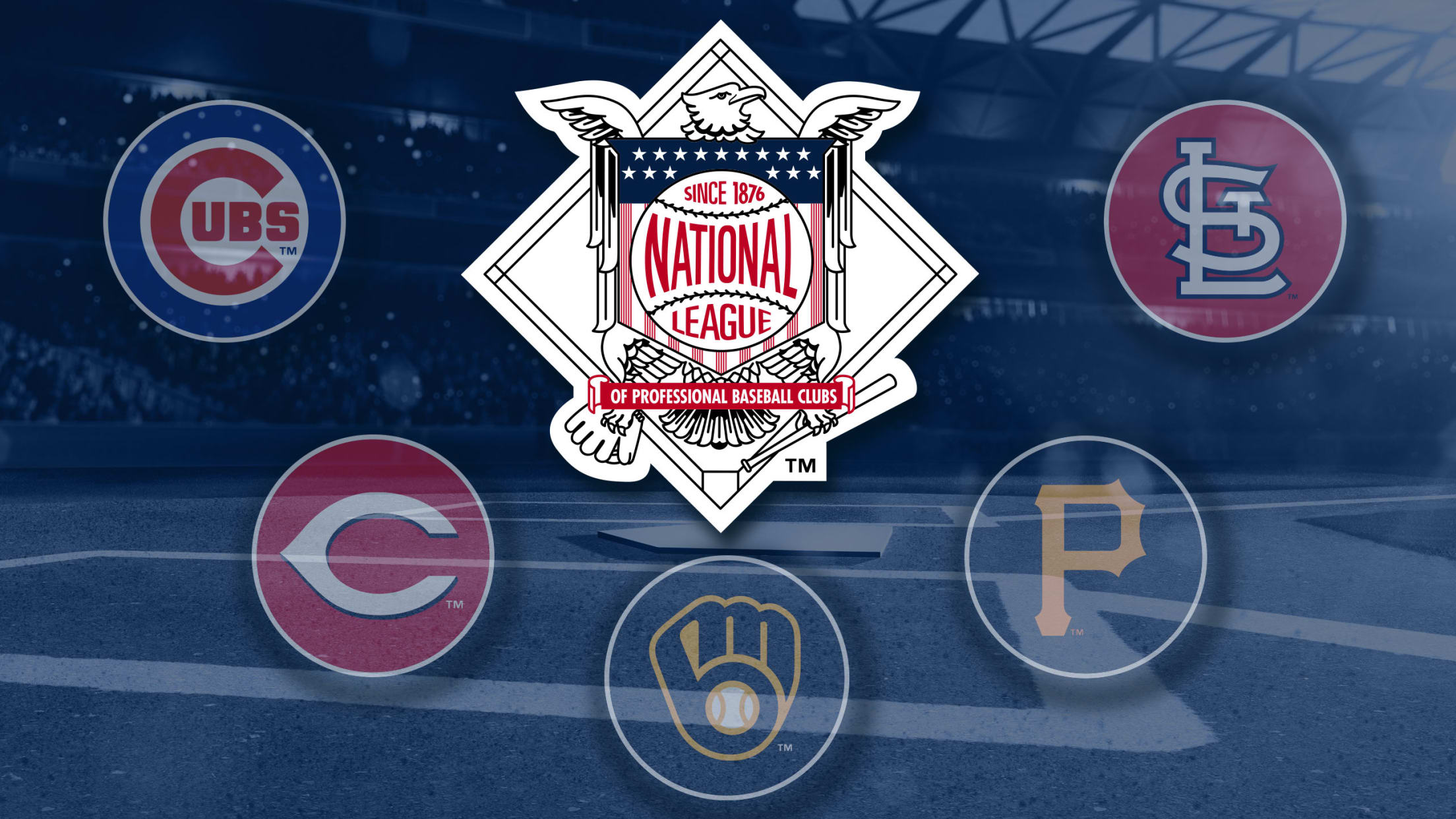 ST. LOUIS -- The closer's role has evolved over time, but there's never been any doubt of the importance of a reliable late-inning relief strategy. That's why closers hold such a key spot on a team's roster -- they're expected to notch the save and solidify their team's win as
30 prospects we'll be talking about in 2022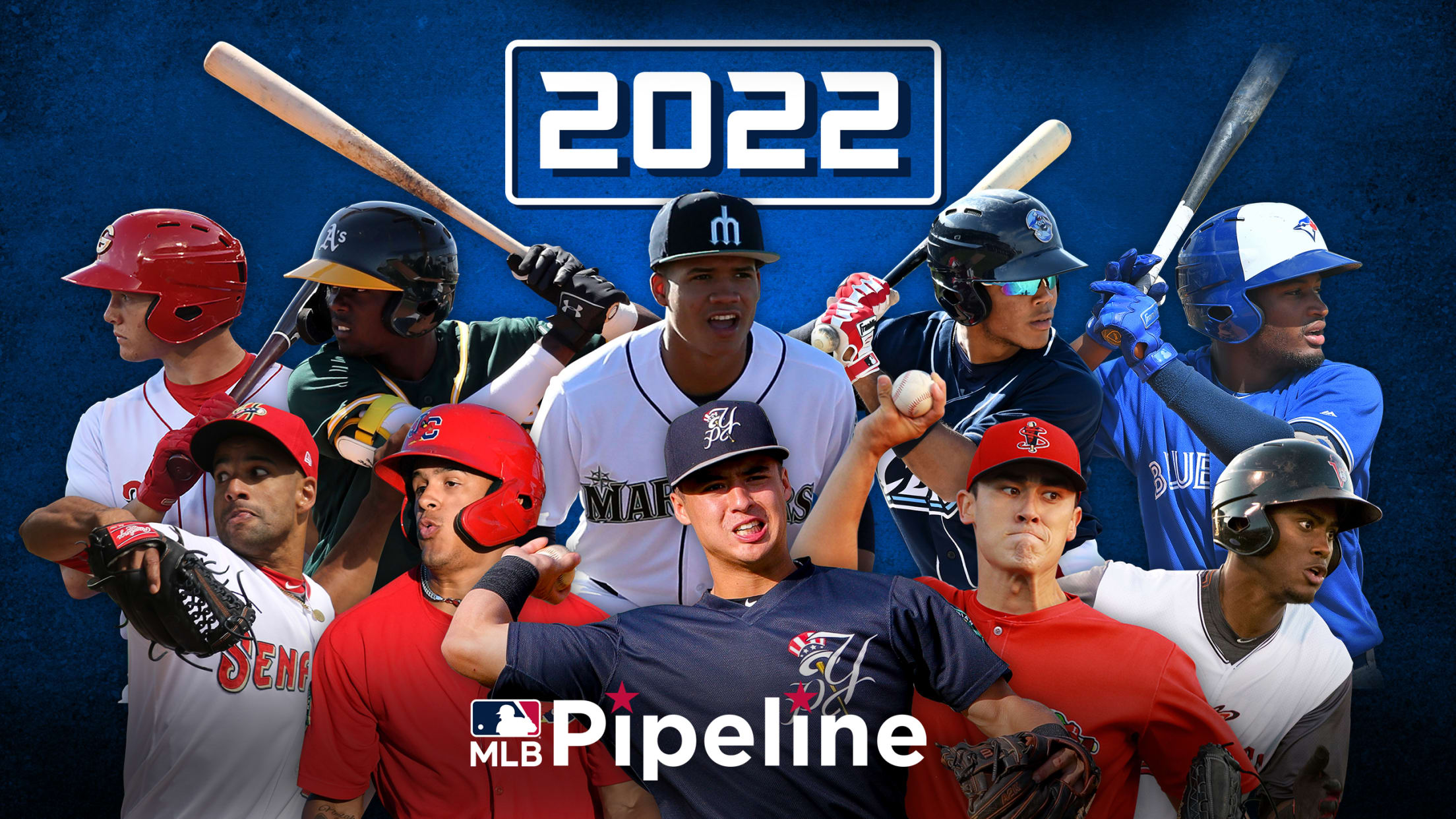 Right now, all baseball fans can do is look ahead to the future. We decided to take that to the extreme by looking two years down the road at which prospects we expect to be big names in 2022. The fact that 14 of the Top 20 players on MLB
Oneil Cruz, Will Craig among Bucs' roster cuts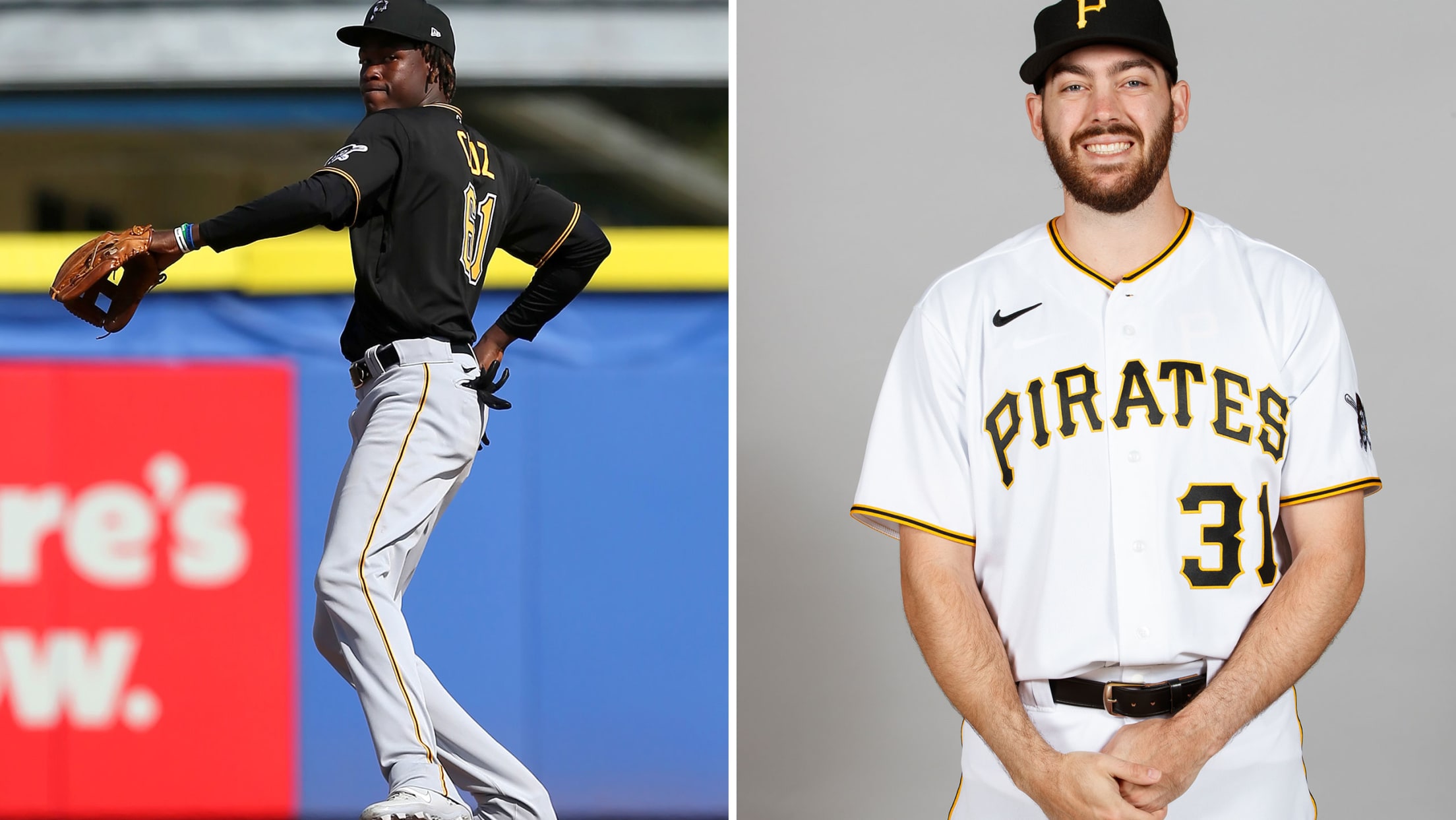 BRADENTON, Fla. -- The Pirates made their first round of Spring Training roster cuts on Monday morning, sending out six pitchers who are projected to begin the season with Triple-A Indianapolis. Eight hours later, they cut another group of young players, including two of their Top 30 Prospects. The Pirates
Hayes performing at Spring Training -- again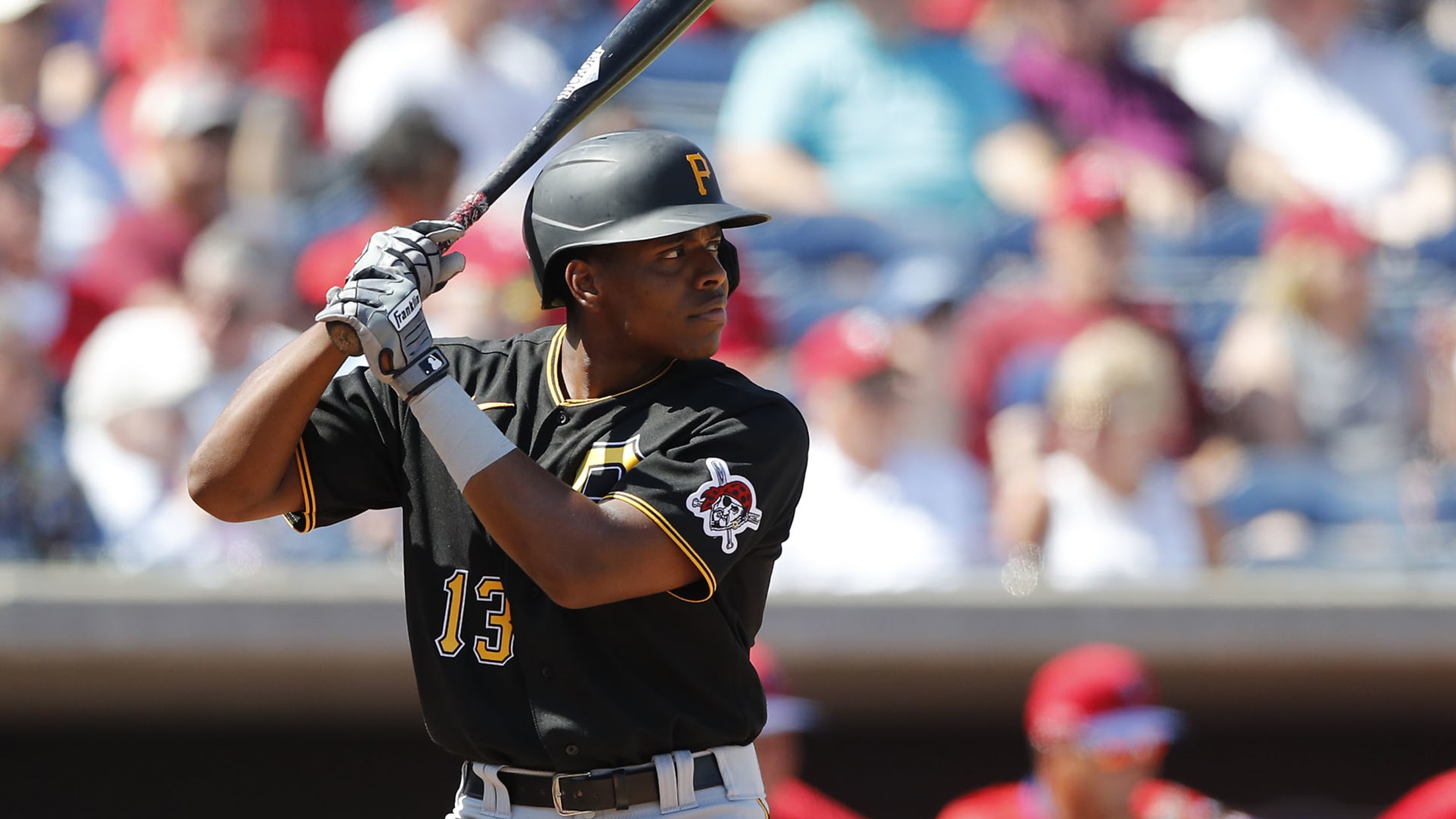 PORT CHARLOTTE, Fla. -- Ke'Bryan Hayes stepped into the right-handed batter's box at Charlotte Sports Park just after noon on Sunday for his final round of batting practice. The 23-year-old pulled a towering fly ball to left field on his first swing, launching it into the visitors' bullpen just beyond
Who's having most impressive spring for Bucs?
Pirates players reveal which teammates are turning heads in camp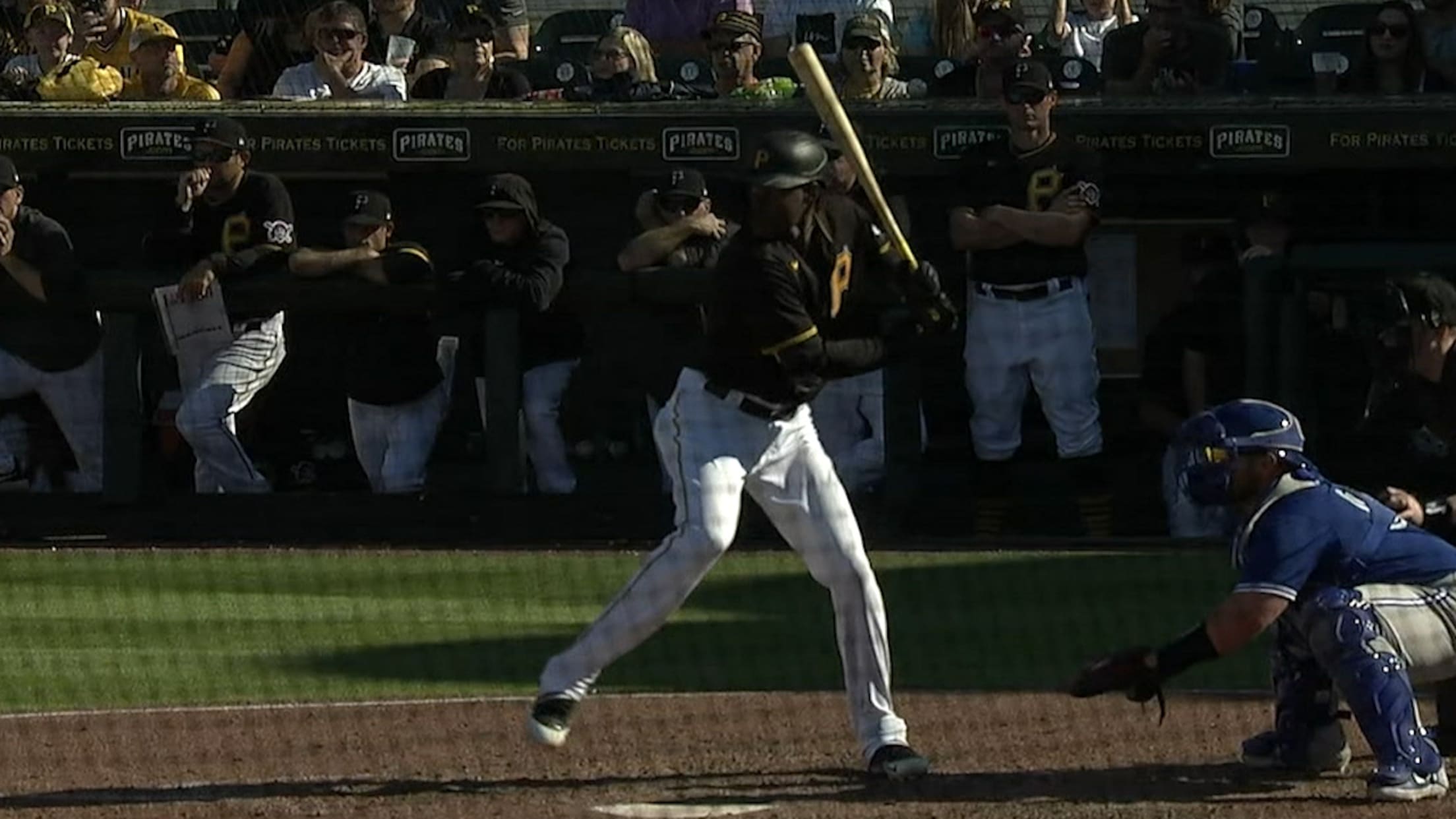 BRADENTON, Fla. -- It's a simple question: Who around here has impressed you the most this Spring Training? Halfway through Major League camp, players have seen enough of their teammates to form opinions. They've evaluated the prospects they hadn't seen before, and they've watched familiar faces demonstrate their offseason improvements
Here are the Pirates' 2020 Top 30 Prospects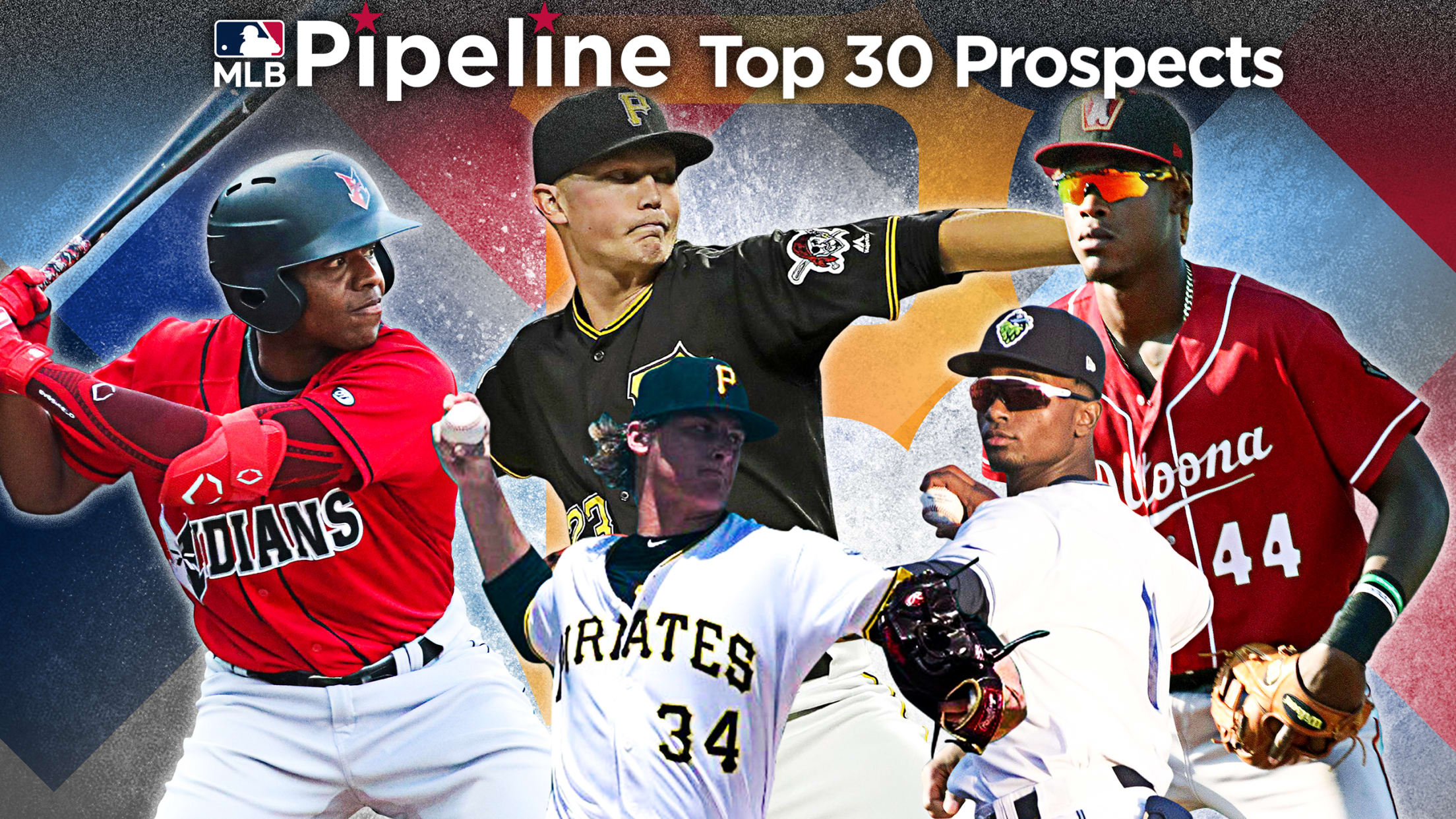 Has the rebuild begun? That remains to be seen on the field, though there are signs pointing that way. But there's definitely a new direction in the front office. Neal Huntington had been the general manager since September 2007, but was let go last October. He's been replaced by Ben
Pipeline Q&A: Pirates prospect Jared Oliva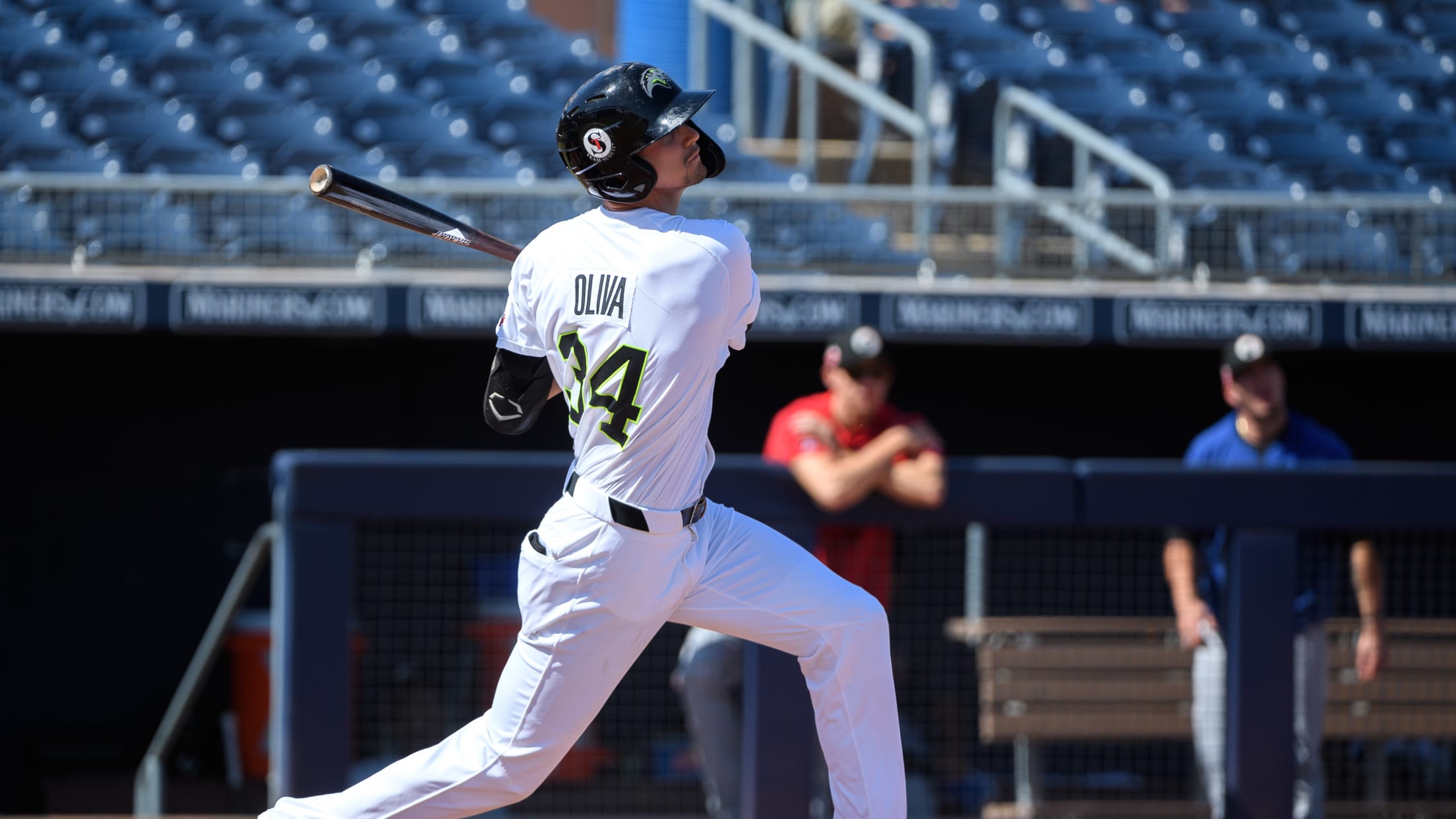 BRADENTON, Fla. -- Jared Oliva was the Pirates' seventh-round pick in the 2017 Draft out of the University of Arizona. After a strong first full season in the Florida State League, he moved up to Double-A Altoona in '19 and overcome a slow start, batting .325/.387/.446 in the second half
Pirates prospect report from Spring Training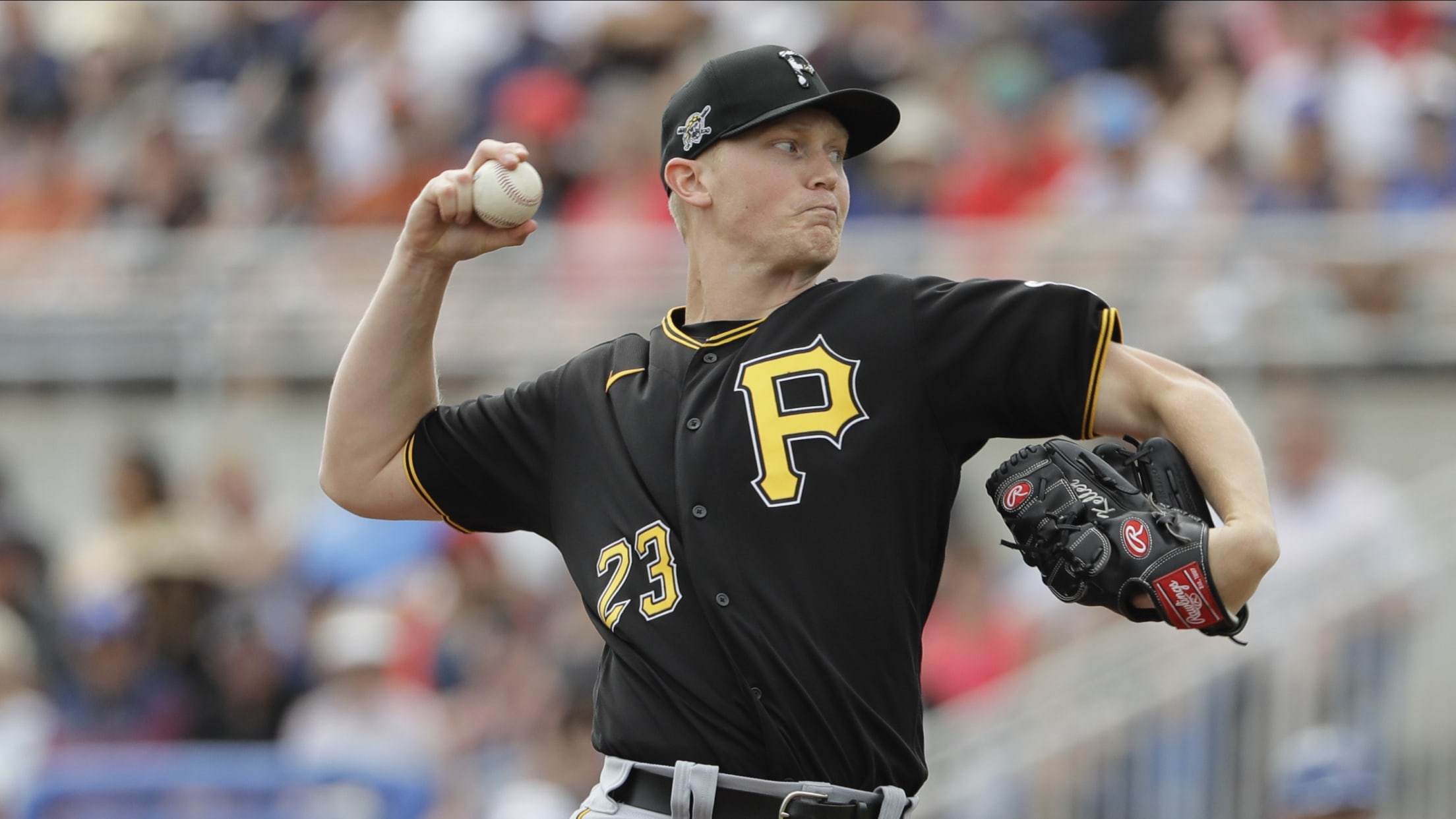 BRADENTON, Fla. -- The Pirates have produced their share of impact pitching prospects in recent years in the likes of Jameson Taillon and Gerrit Cole, the club's respective first-round picks in the 2010 and '11 Drafts, and, to a lesser extent, Tyler Glasnow. But it's hard to remember the last
Filthiest secondary pitches among top prospects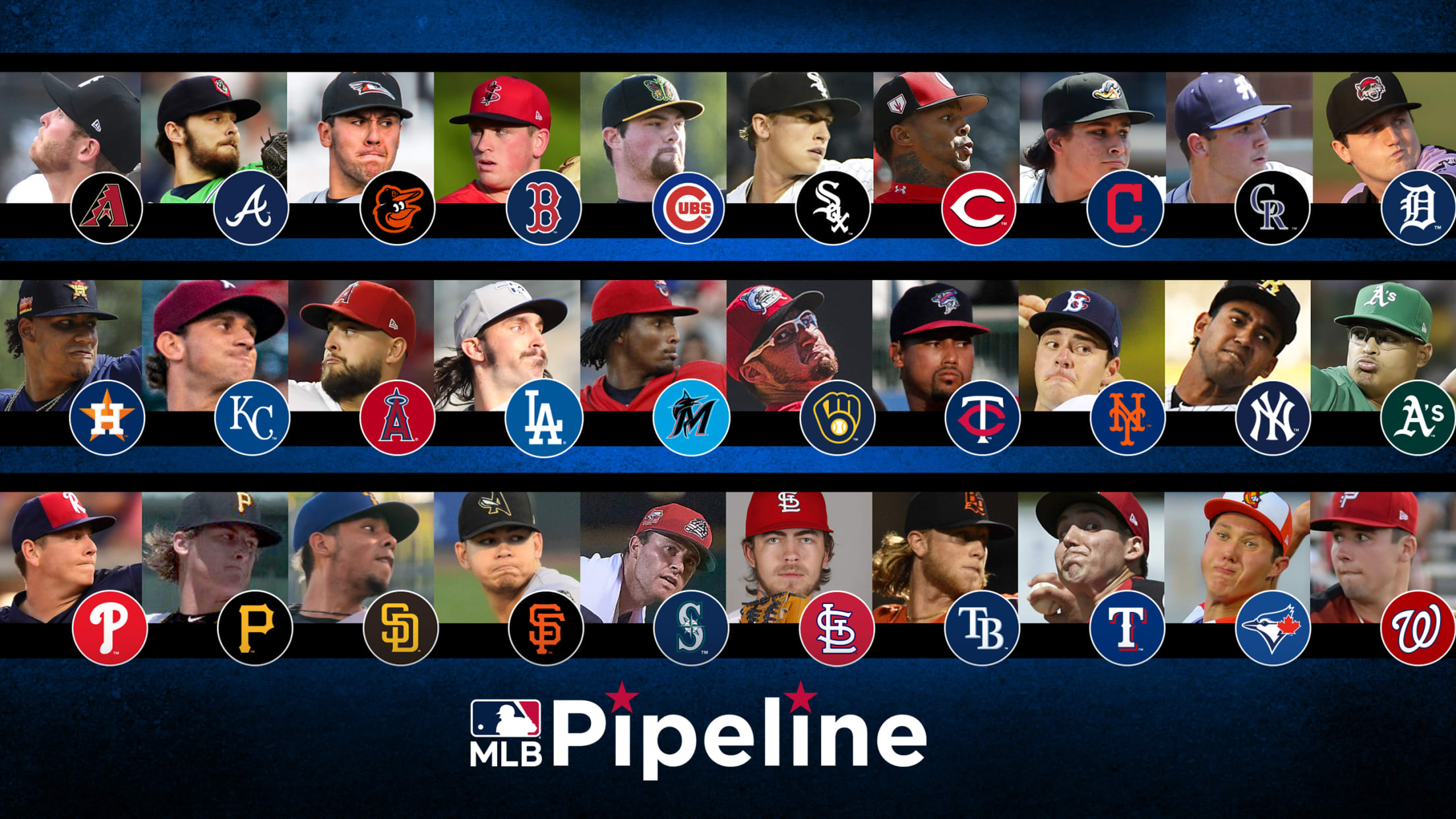 Feel to spin. Deception. Missing bats. Generating weak contact. These are all terms used in describing pitchers' secondary stuff. Whether it's a curveball, slider, changeup or occasionally something like a splitter or cutter, these are the offerings a pitcher often uses to put away hitters. And a lot of pitching
Inbox: Who will lead the Minors in homers?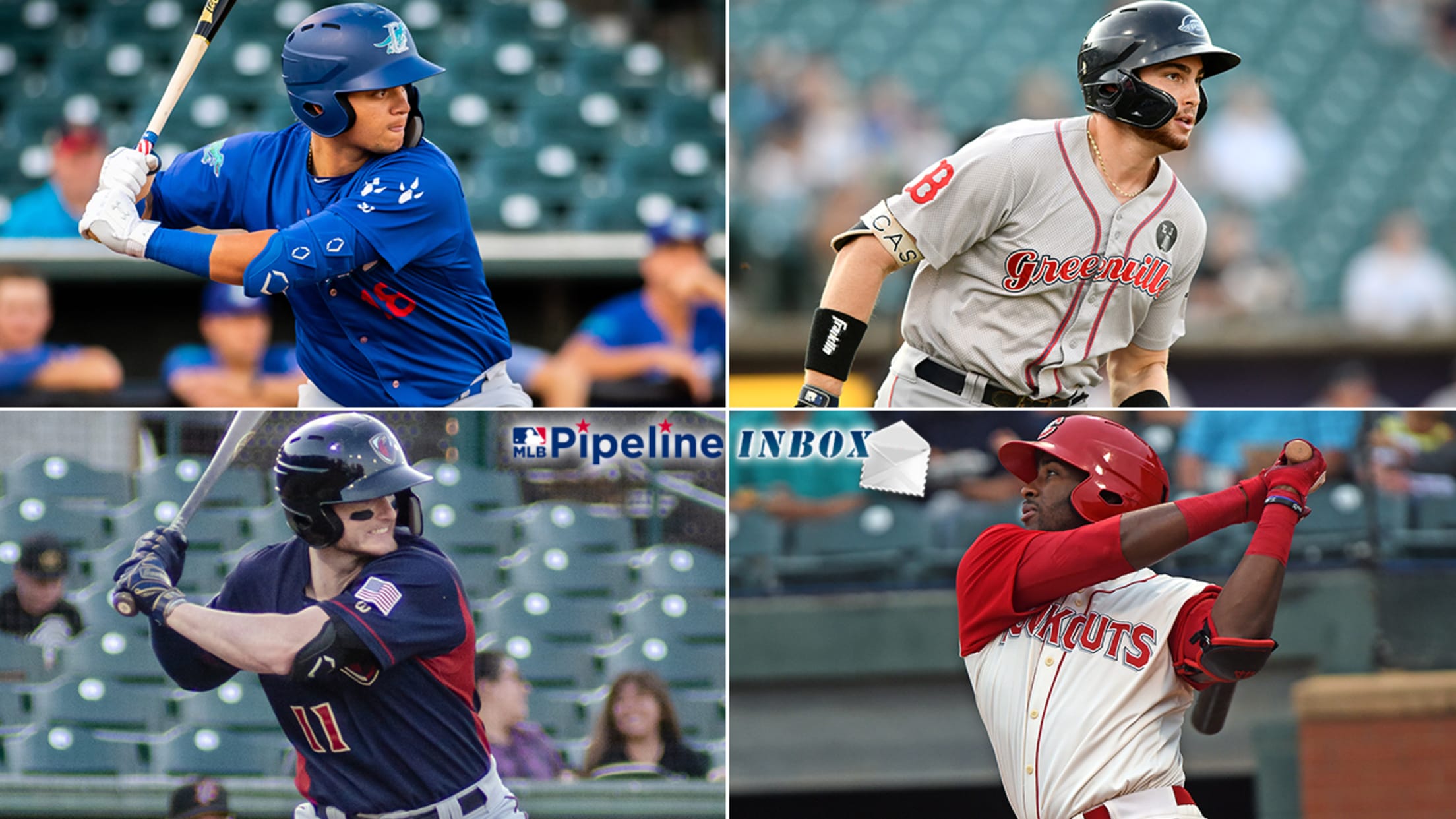 The theme of this week's Pipeline Inbox is offense. You have questions about the best sluggers and contact hitters in the Minors, as well as a guy who just might be the best pure hitter in the 2020 Draft, and my job is to answer them.
Prospect Keller: 'One day I want to be the ace'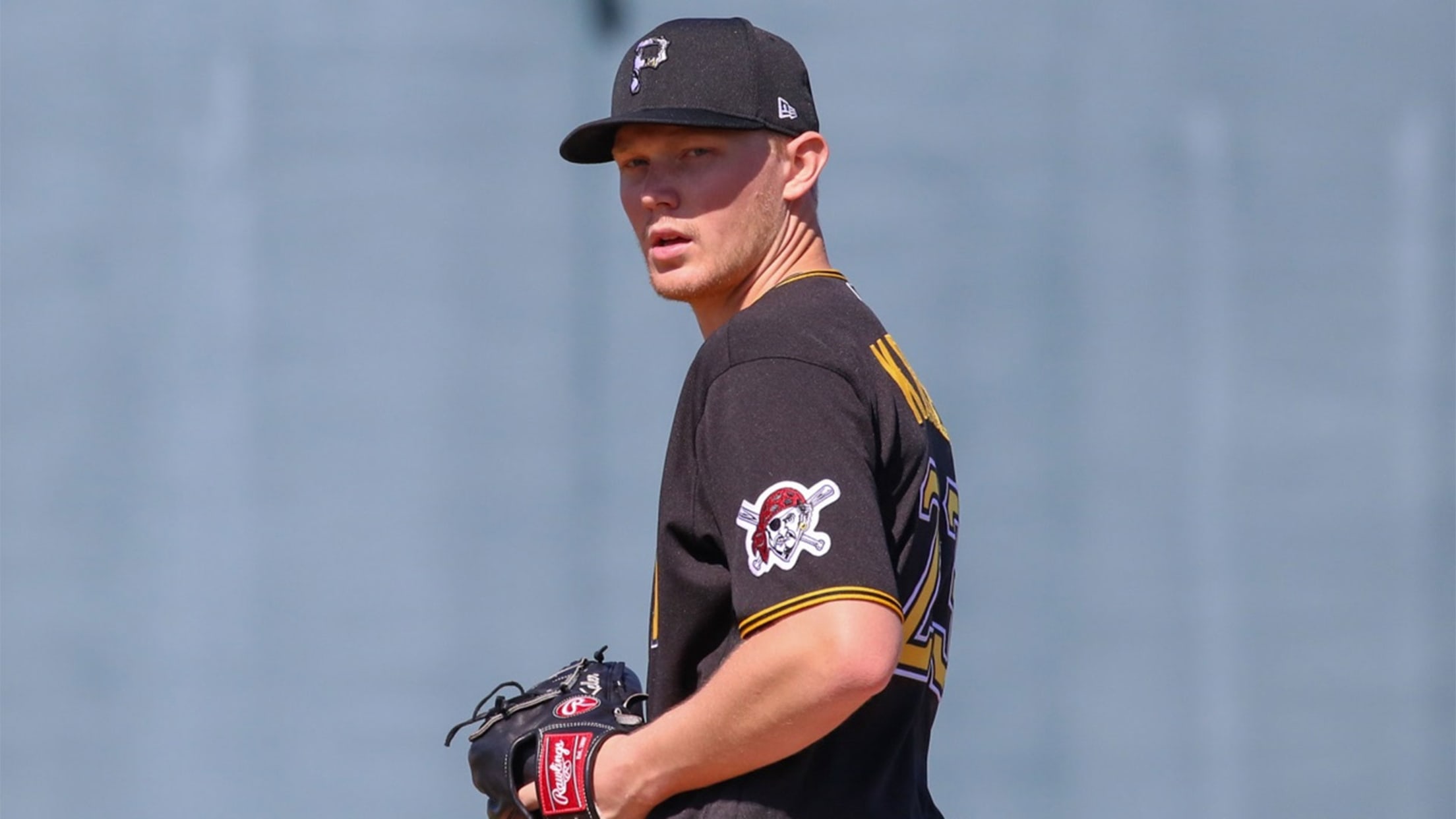 BRADENTON, Fla. -- Mitch Keller scaled the mound on Field 4 at Pirate City late Tuesday morning, staring down four of his own teammates during a round of live batting practice. There was a protective screen set up just behind him to provide cover for coaches, staff and several of