No. 1 pick Henry Davis homers in pro debut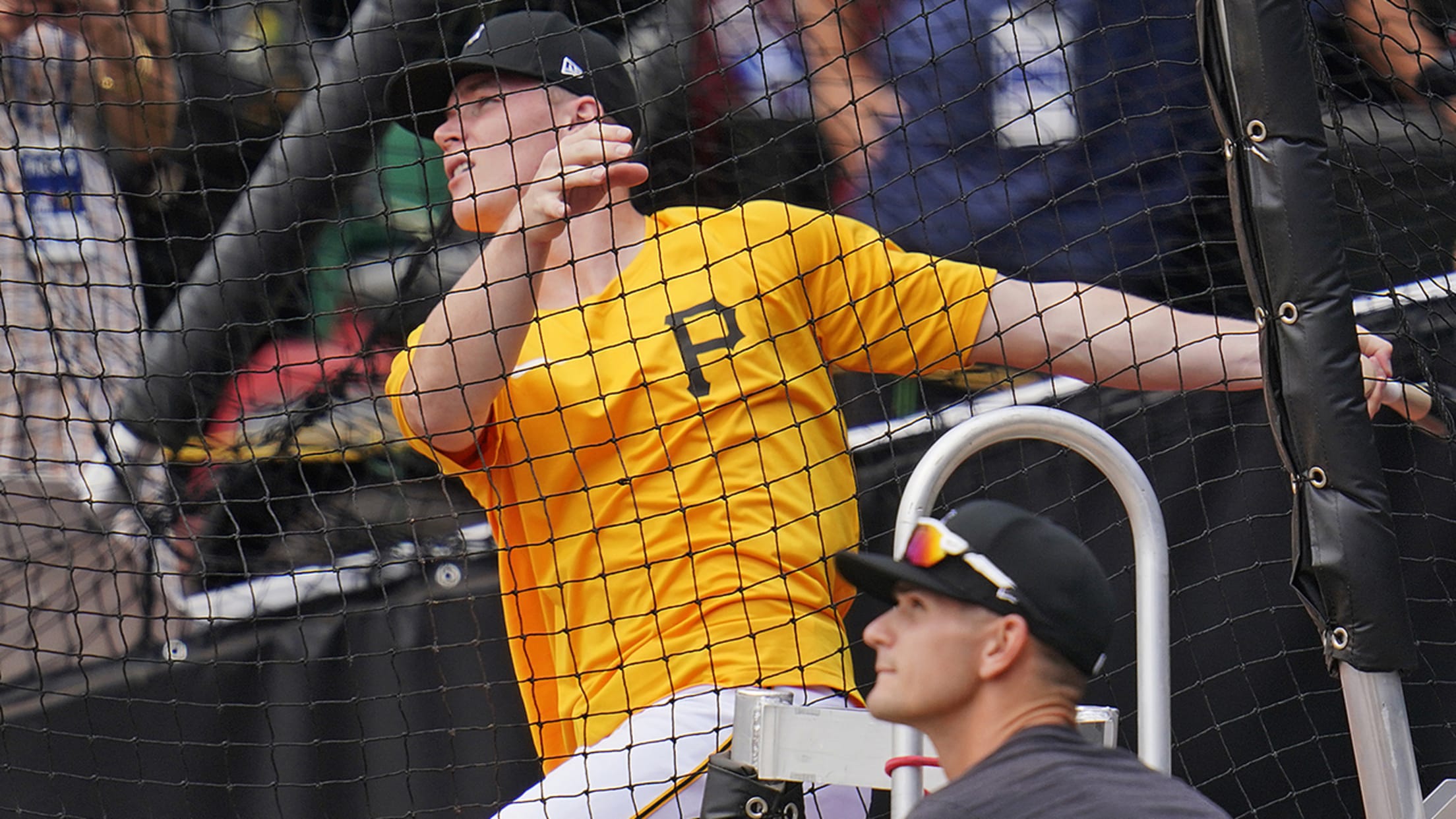 Talk about not wasting time. Henry Davis, the Pittsburgh Pirates' No. 1 overall pick in the 2021 Draft, homered and doubled in his professional debut on Tuesday in the Florida Complex League. Starting at catcher and batting third against the FCL Rays, Davis doubled in a run in his second
Risks pay off as Bucs ink 19 of 21 picks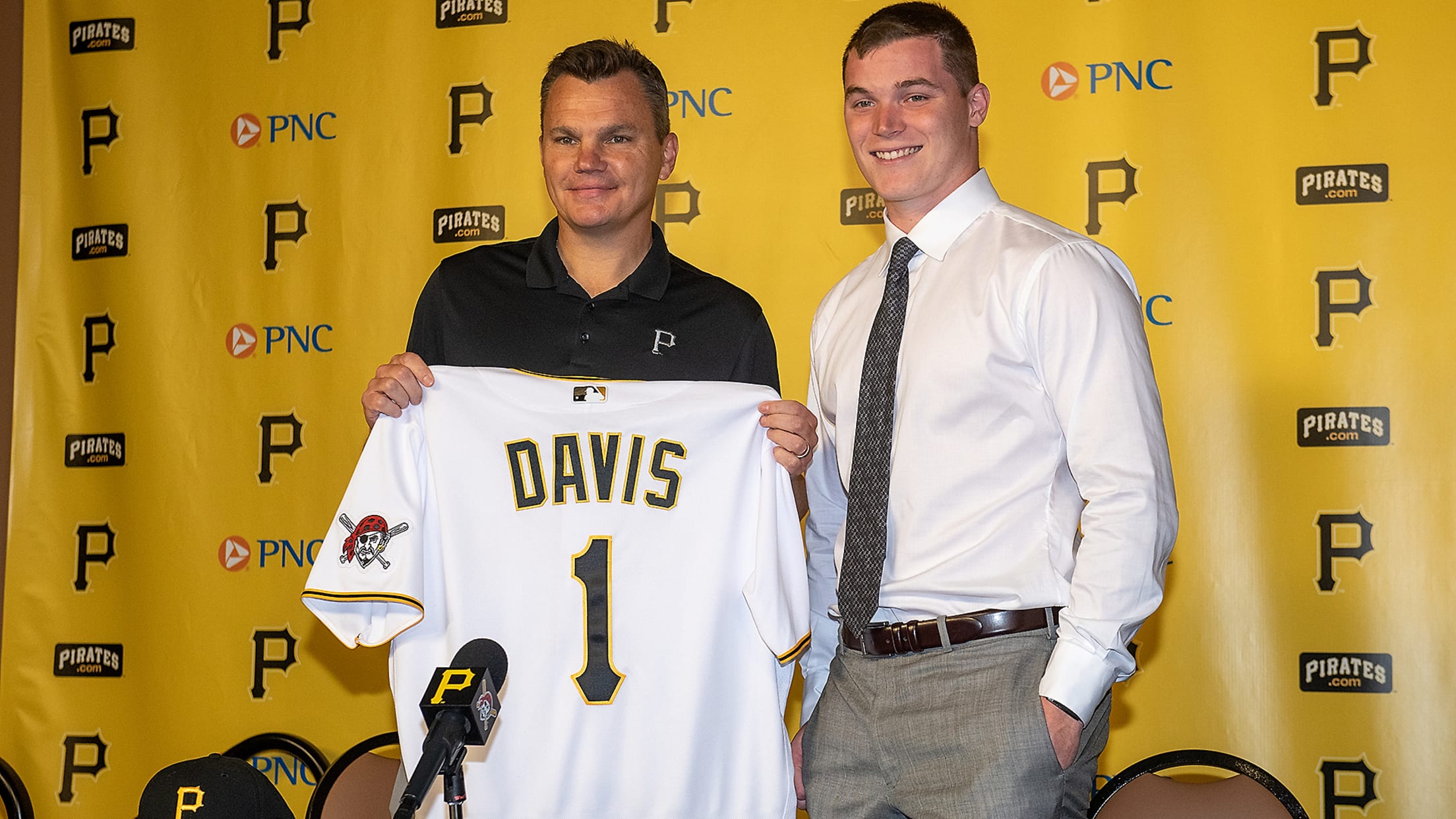 PITTSBURGH -- The Draft signing deadline has passed, and Pittsburgh was able to bring a lot of fresh talent into the organization in the process. The Pirates ended up signing 19 of their 21 selections in the MLB Draft. The two who didn't sign were junior college lefty Chazz Martinez
Peguero continues surge with 2 more HRs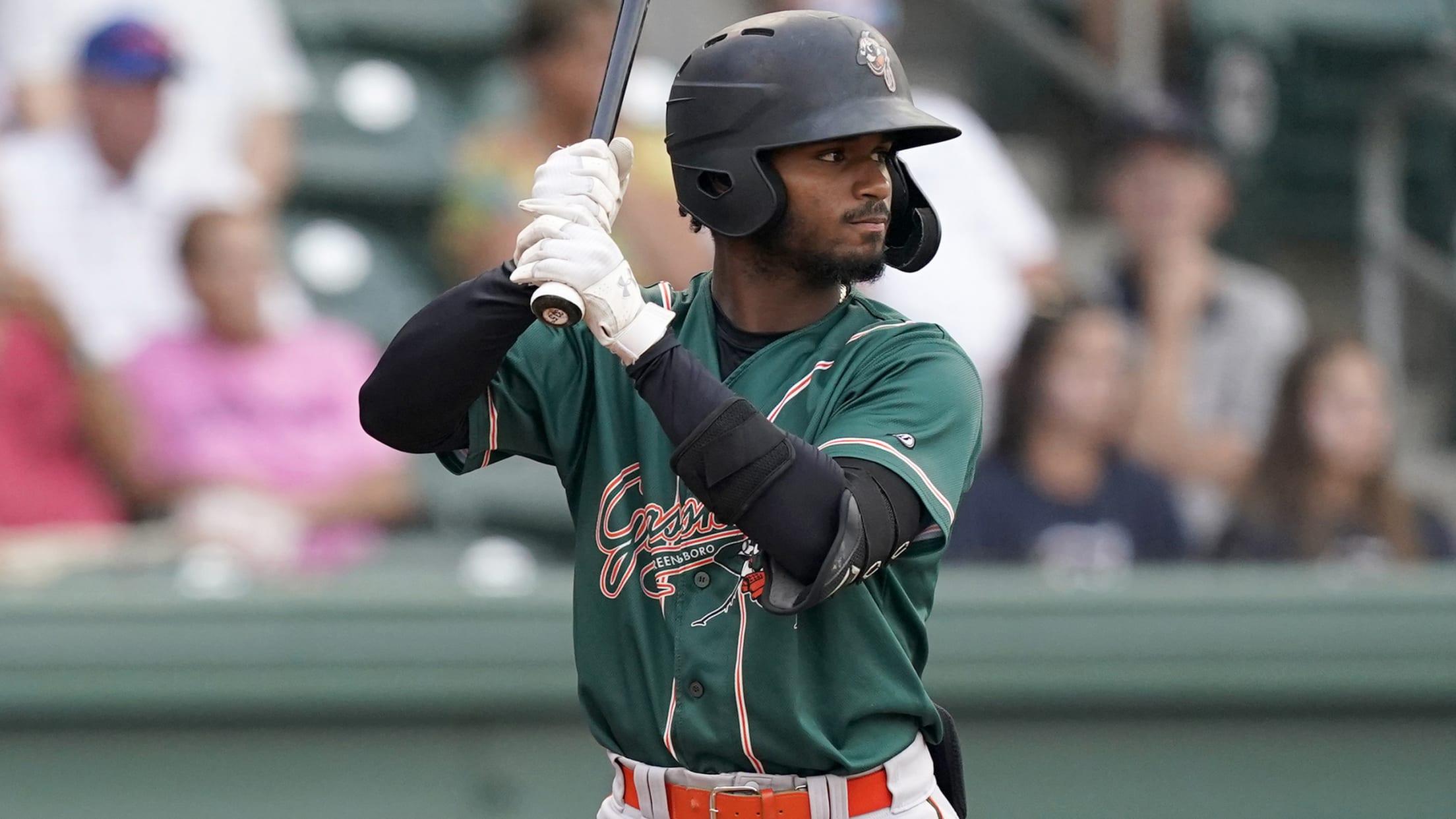 The next time Liover Peguero steps to the plate, it might be with some yellow caution tape around him.
Pirates, No. 64 Draft pick White have deal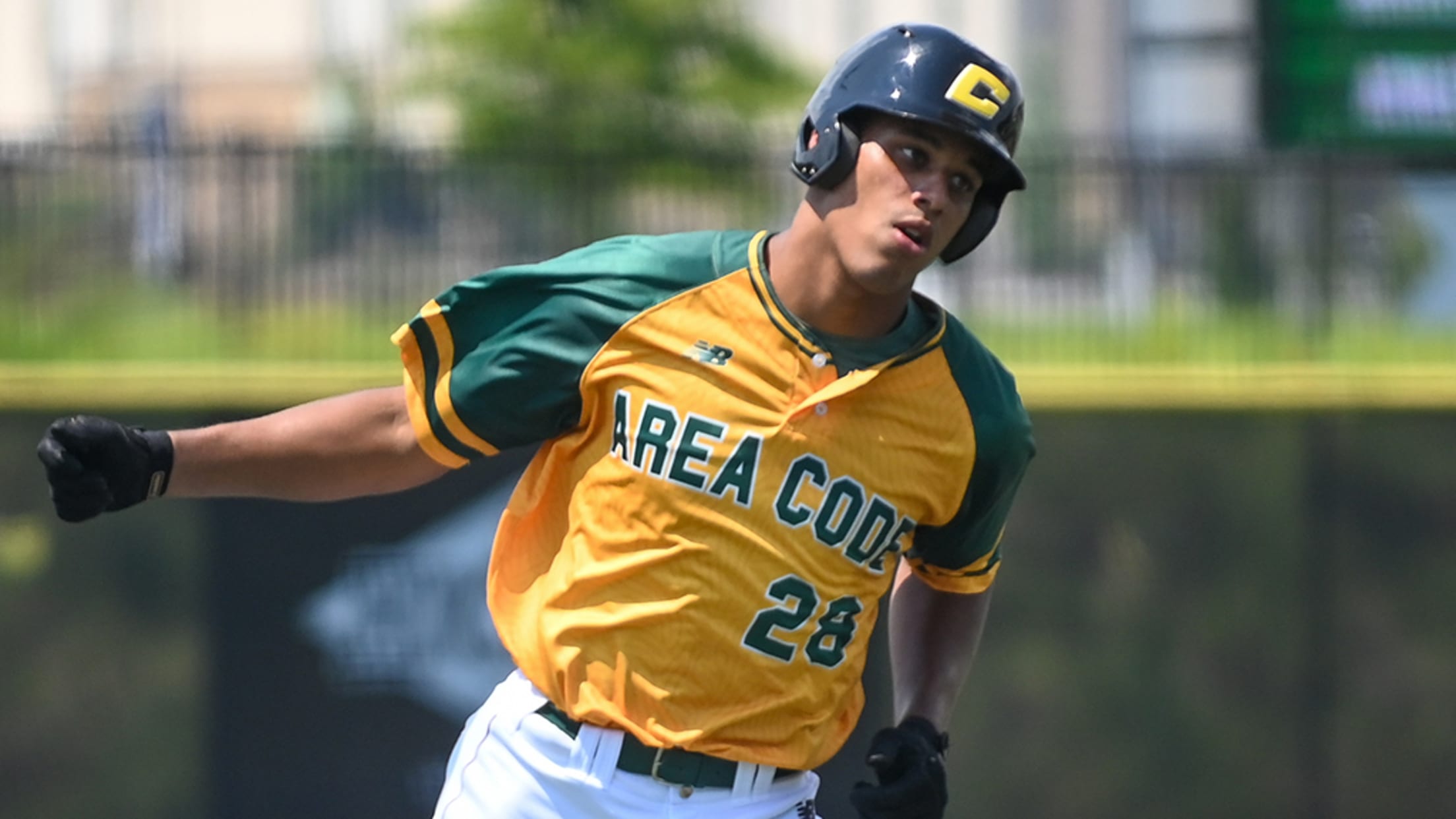 The Pirates have signed their highly touted top four selections in this year's MLB Draft, rounding out the group by inking Competitive Balance Round B pick Lonnie White Jr., the club announced on Monday. White's signing bonus will be $1.5 million, according to MLB Pipeline's Jim Callis, nearly 50 percent
Pirates get 3 prospects, send Frazier to SD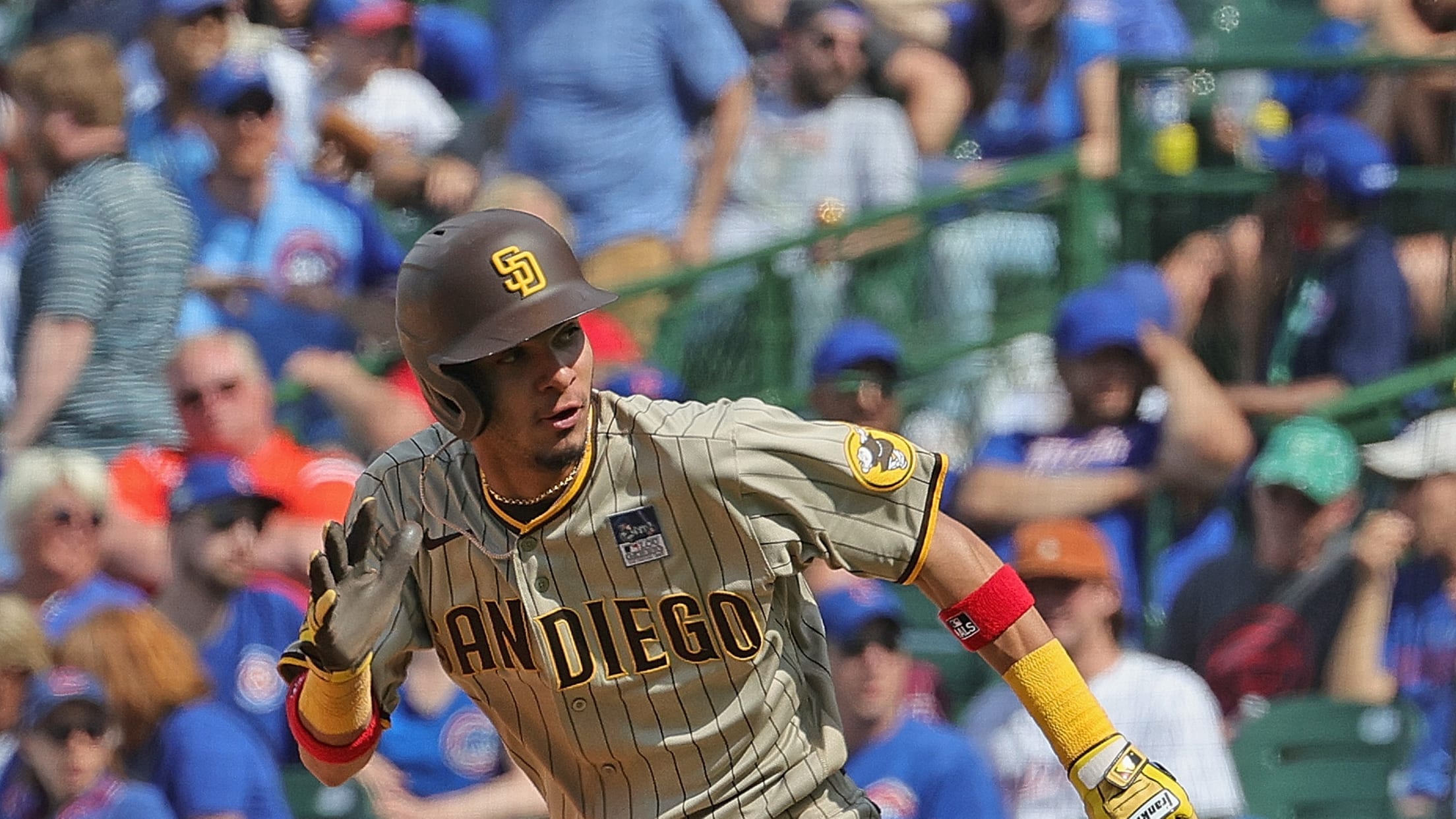 The Pirates traded All-Star second baseman Adam Frazier and cash to the Padres in exchange for three prospects: infielder/outfielder Tucupita Marcano, right-hander Michell Miliano and outfielder Jack Suwinski, the team announced on Monday. A source told MLB.com that Pittsburgh is sending $1.4 million to San Diego. SD gets: INF/OF Adam
Bucs sign Clemson QB recruit Chandler
Pirates go over slot value to ink potential two-way player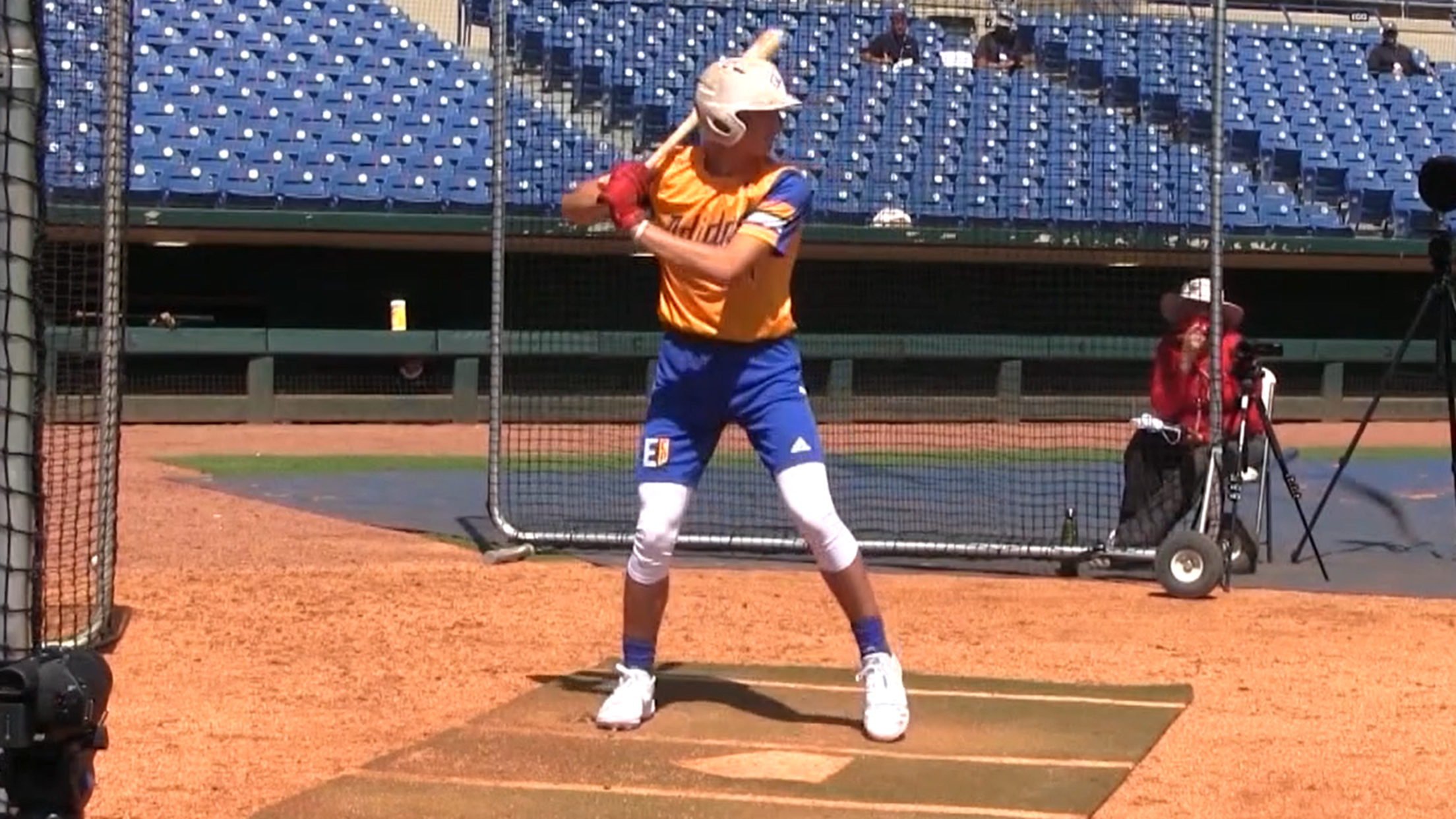 PHOENIX -- The Pirates have signed another top-end high school talent from this year's Draft. The club agreed to terms with third-round pick Bubba Chandler on Thursday morning at PNC Park. A source told MLB.com's Jonathan Mayo the deal came with a signing bonus of $3 million, which is well
Pirates ink 'funky' left-hander Solometo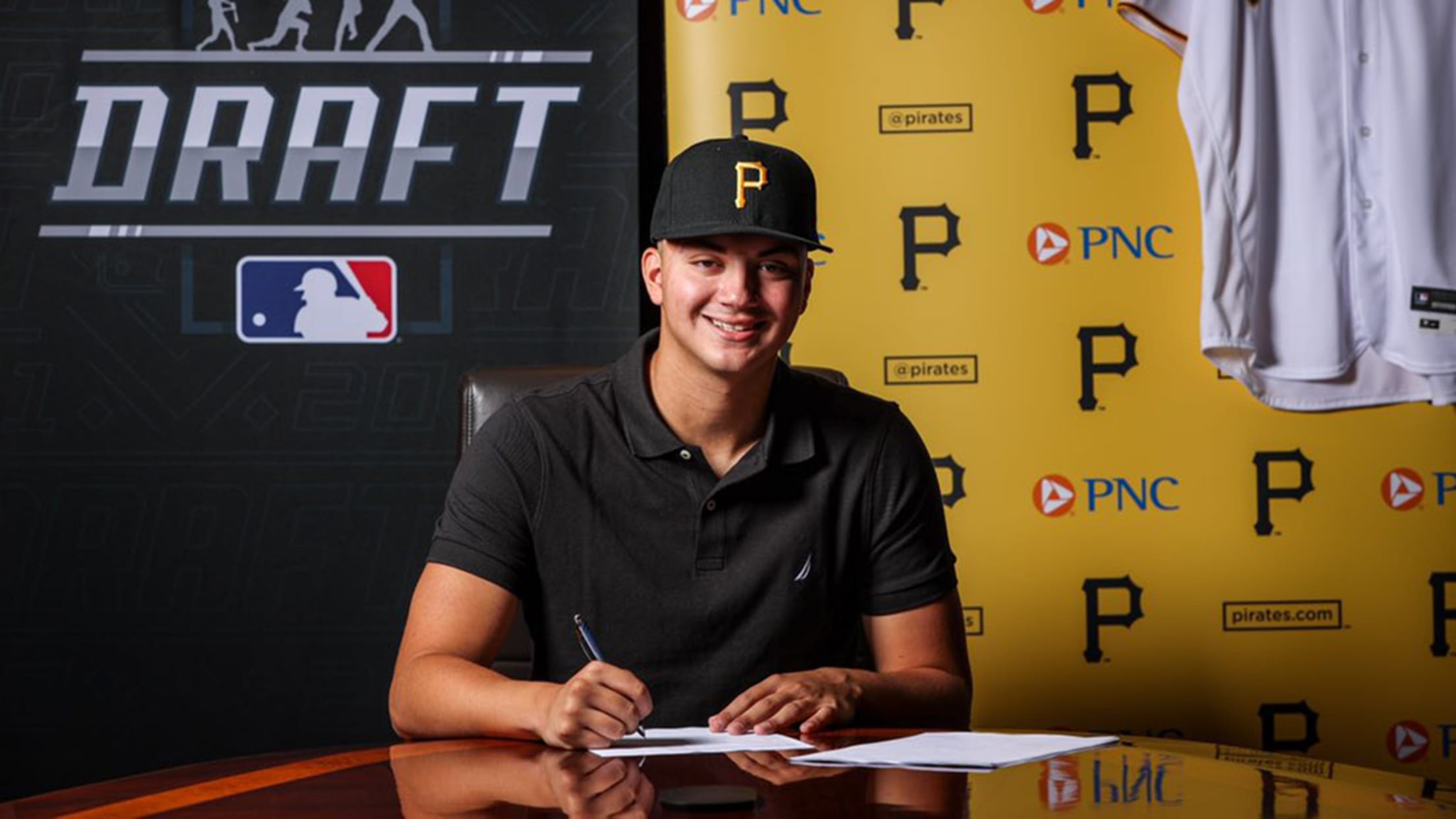 PHOENIX -- The Pirates signed their No. 37 overall pick in the 2021 Draft on Monday, and he may be the most energetic -- and competitive -- player in this year's class.
Bucs sign No. 1 pick Davis: 'No time to waste'
PITTSBURGH -- If Henry Davis had it his way, he'd probably be in Bradenton, Fla., already getting to work with the Pirates, instead of being unveiled as the top overall Draft pick on Sunday morning at PNC Park. But the Pirates' No. 1 pick in the 2021 MLB Draft got
Major preparation: Davis caught big leaguers
During shutdown, No. 1 overall pick worked out with MLB pitchers to stay sharp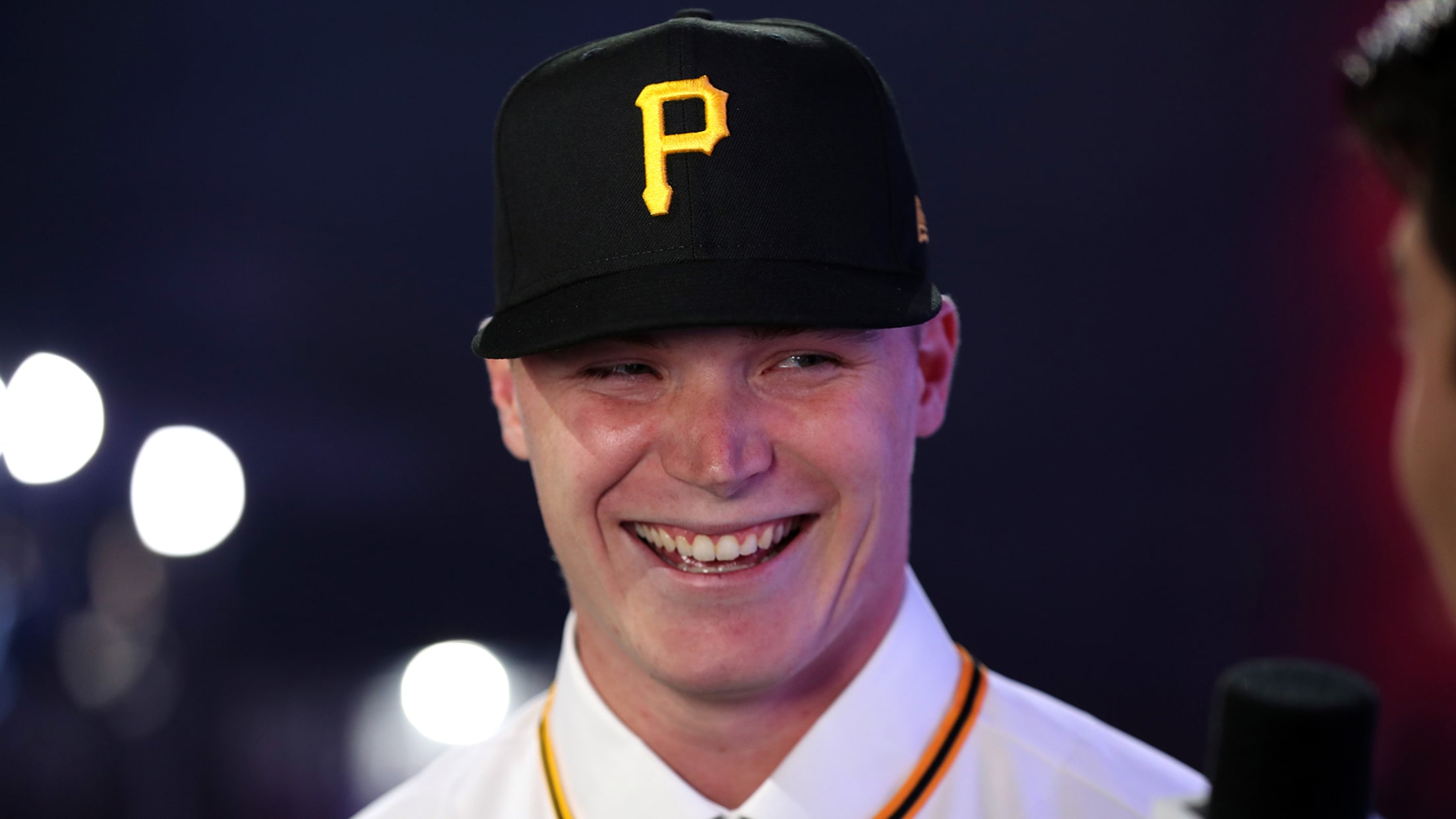 Henry Davis, the Pirates' No. 1 overall selection in the 2021 MLB Draft, has a history of catching Major League-caliber arms at Louisville, including recent first rounders Reid Detmers and Bobby Miller. But Davis also has a history of catching a couple of standout Major League relievers -- thanks to
Stats just part of story for Vermont HS star
4th-rounder had 133 K's in 49 IP, but it's stuff, makeup that impressed Pirates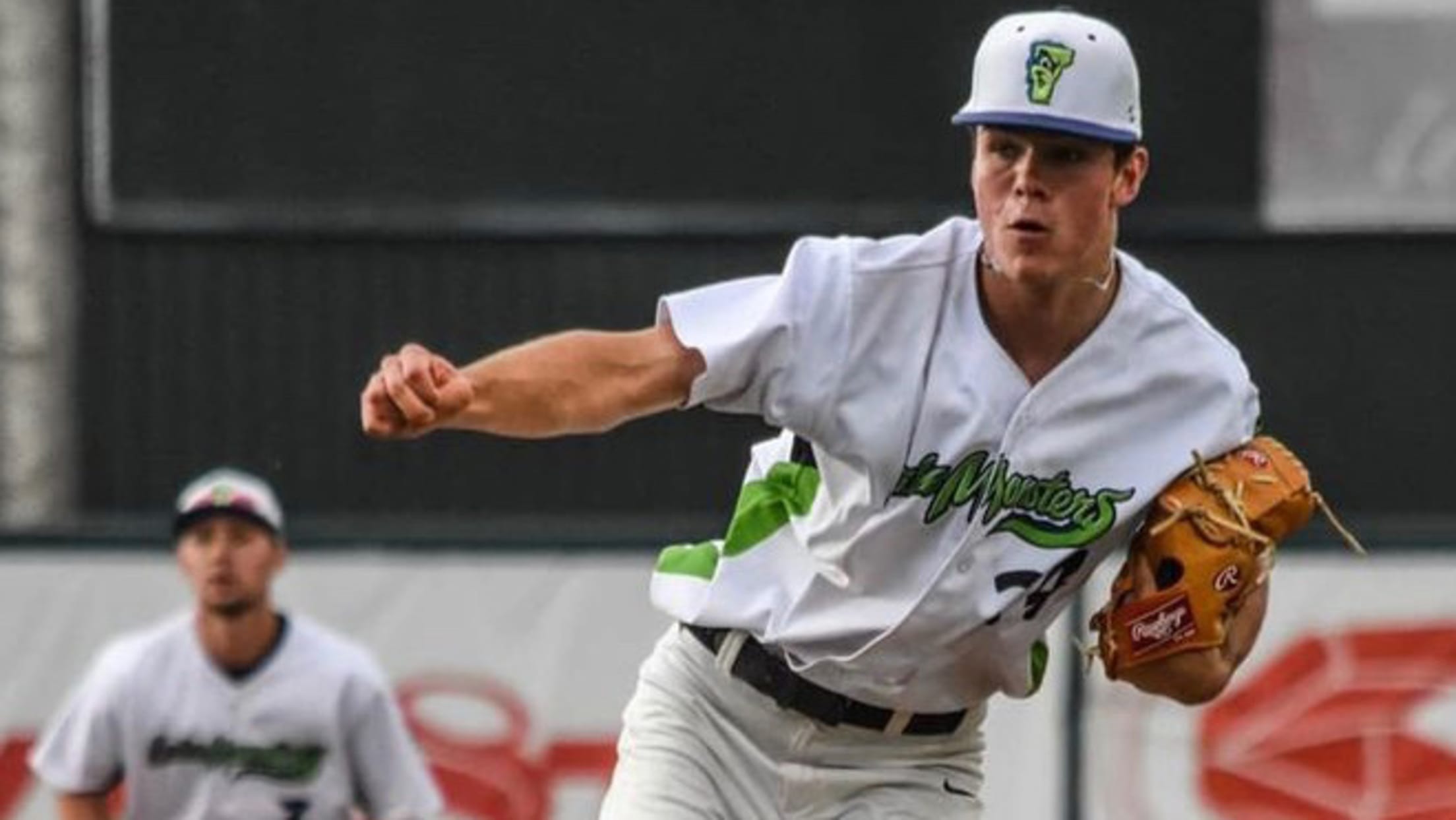 There was only one player drafted out of Vermont in the 2021 Draft, and he made history when he was selected. Right-hander Owen Kellington, who was not among MLB Pipeline's Top 250 Draft Prospects, was taken by the Pirates with the No. 102 overall pick to begin the fourth round.
Breaking down the Pirates' Day 2 Draft picks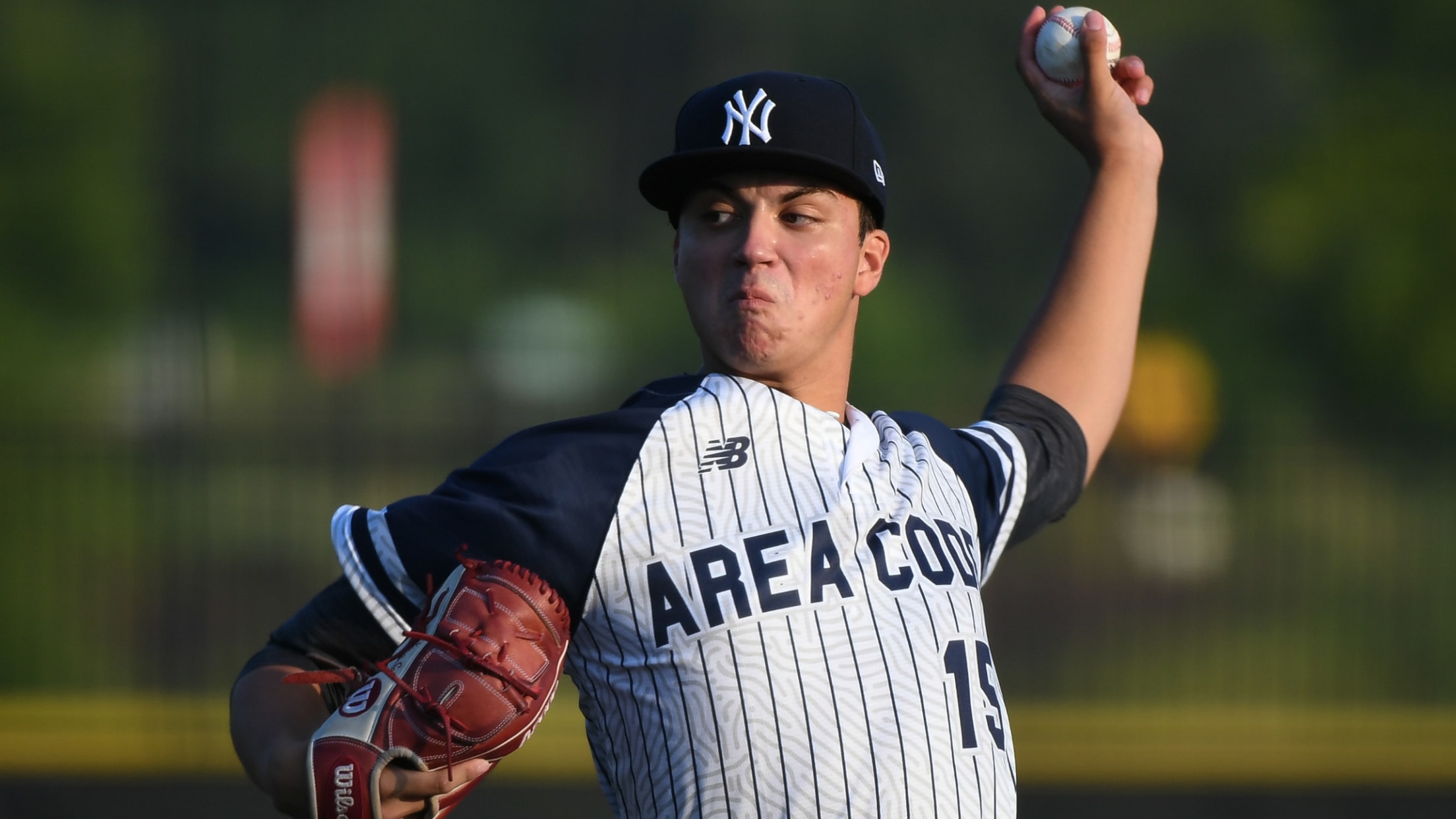 Day 2 of the MLB Draft has wrapped up in Denver, and the Pirates were able to net some high-end talent in Rounds 2-10, including three players within the top 75 of MLB Pipeline's list of best Draft prospects.
Pirates pick catcher Henry Davis No. 1 overall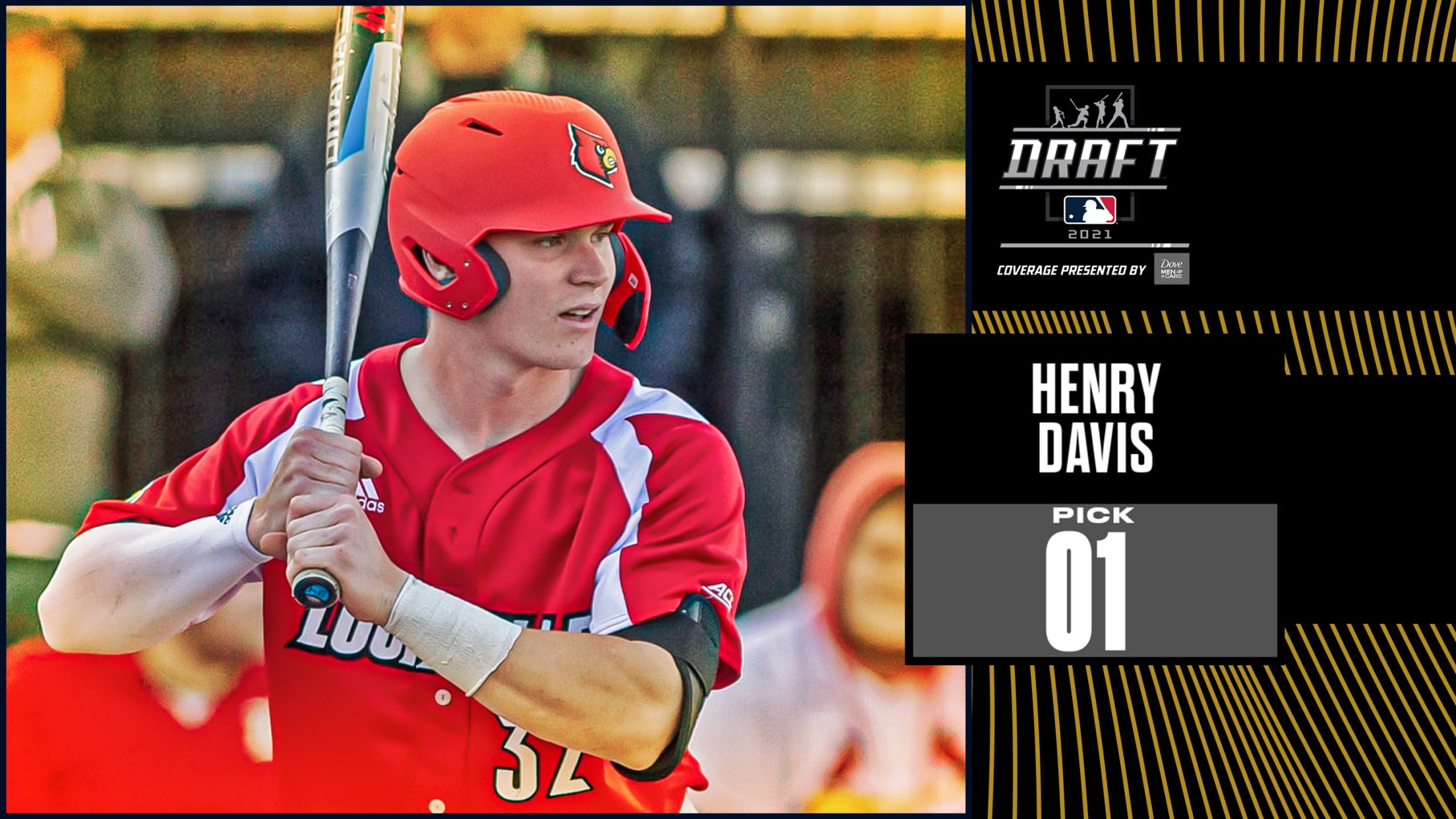 Henry Davis got the call he'd been waiting to hear for nearly a lifetime about an hour before the Draft began in Denver on Sunday night. He couldn't tell anyone, but he didn't hide it well, as his family immediately knew something was up. "My mom actually picked it up
Kranick battles in G2 as Bucs split twin bill
Right-hander labors early in 2nd MLB start after Anderson's homer wins G1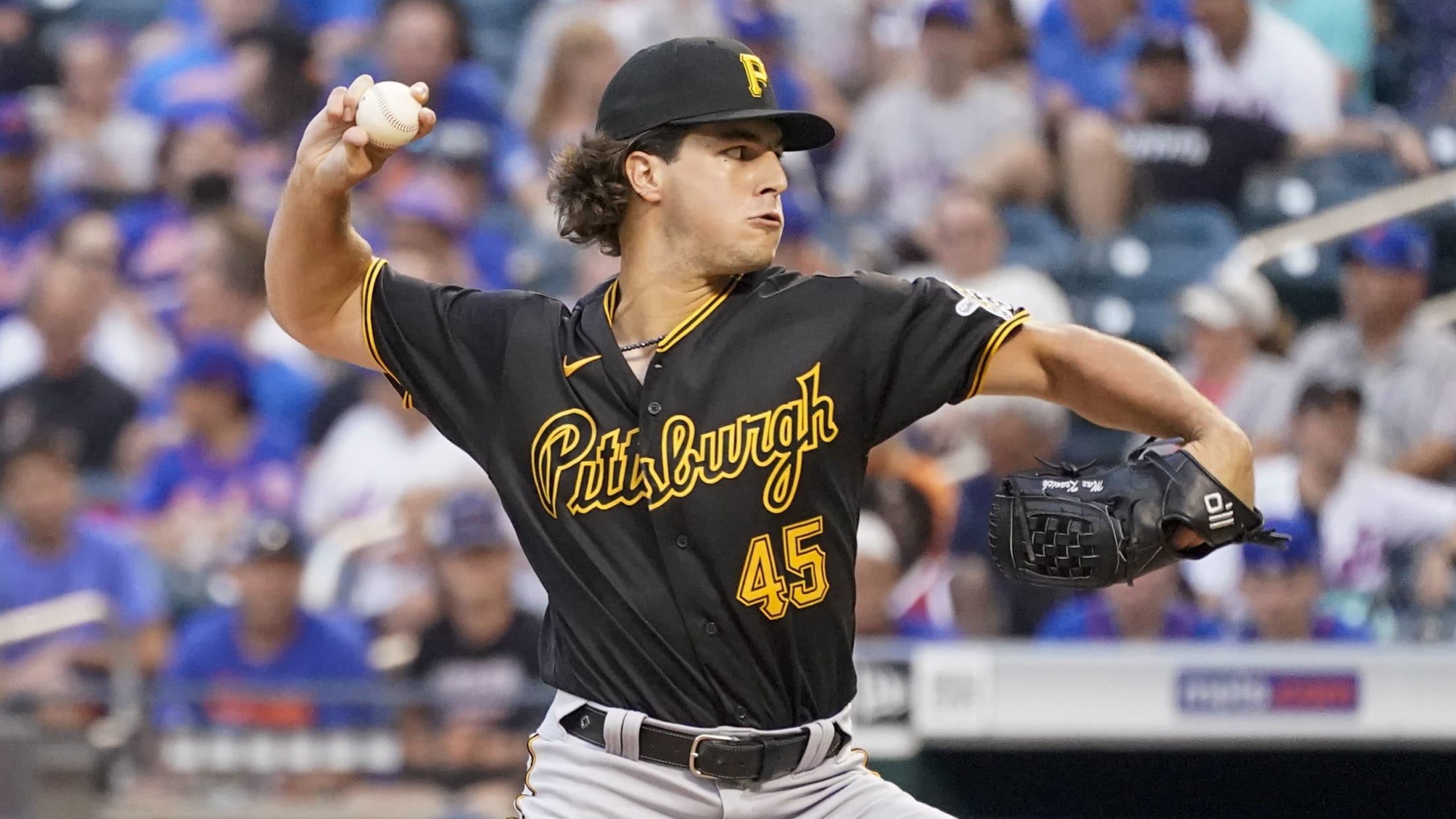 It was going to be hard for Pirates' No. 26 prospect Max Kranick to top his MLB debut when he stepped to the mound on Saturday to make his second start against the Mets. Honestly, it was going to be tough to simply top Tyler Anderson's two-way day in Game
Bucs' Draft: 1st pick, names to know, more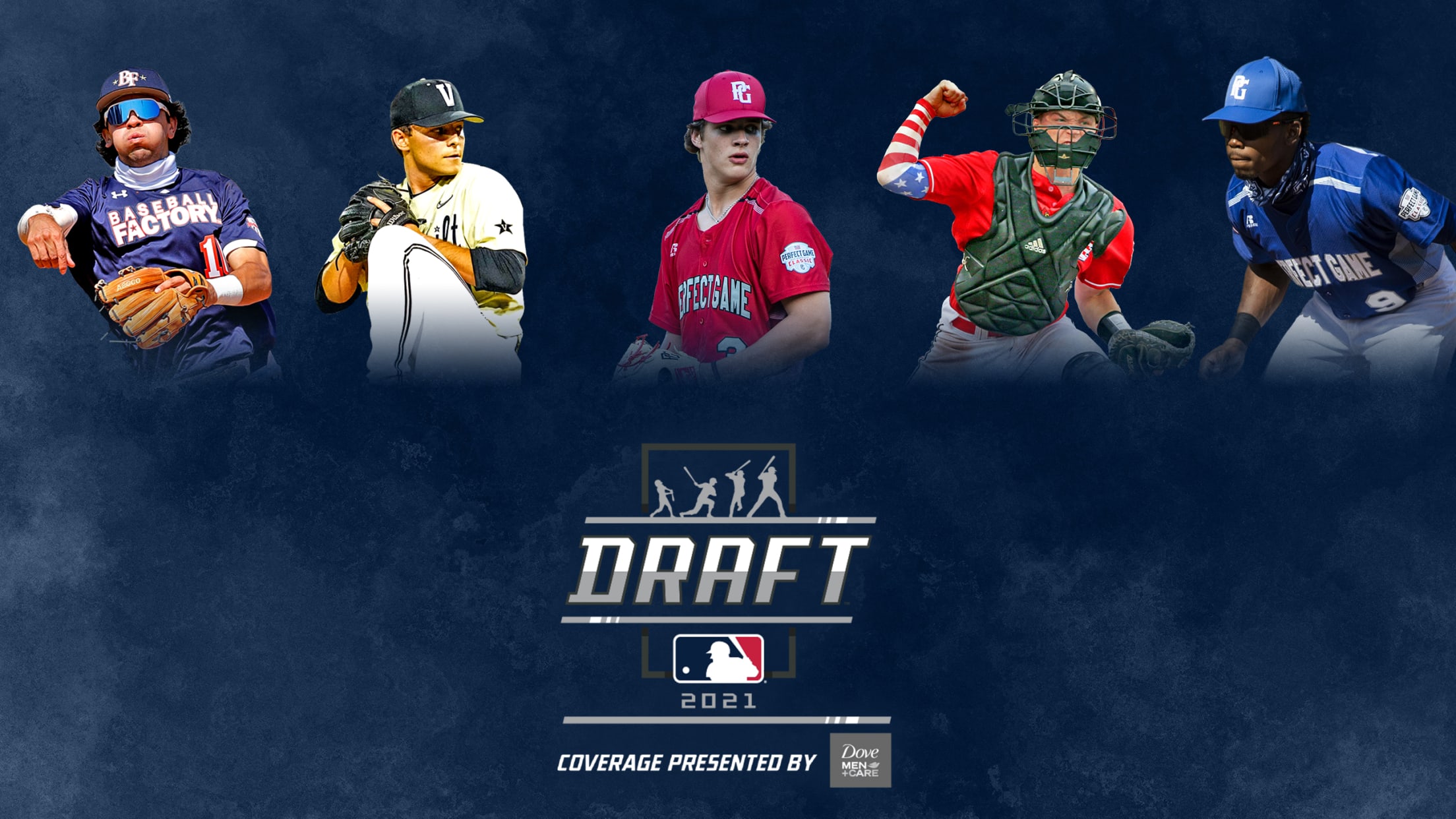 PITTSBURGH -- The Pirates have one of their best shots in the past few seasons of acquiring a franchise-altering player, as they hold the No. 1 overall pick in the MLB Draft. There is a lot of pressure, but general manager Ben Cherington knows that putting incredibly lofty expectations on
Notes: Cruz, Contreras; Trade Deadline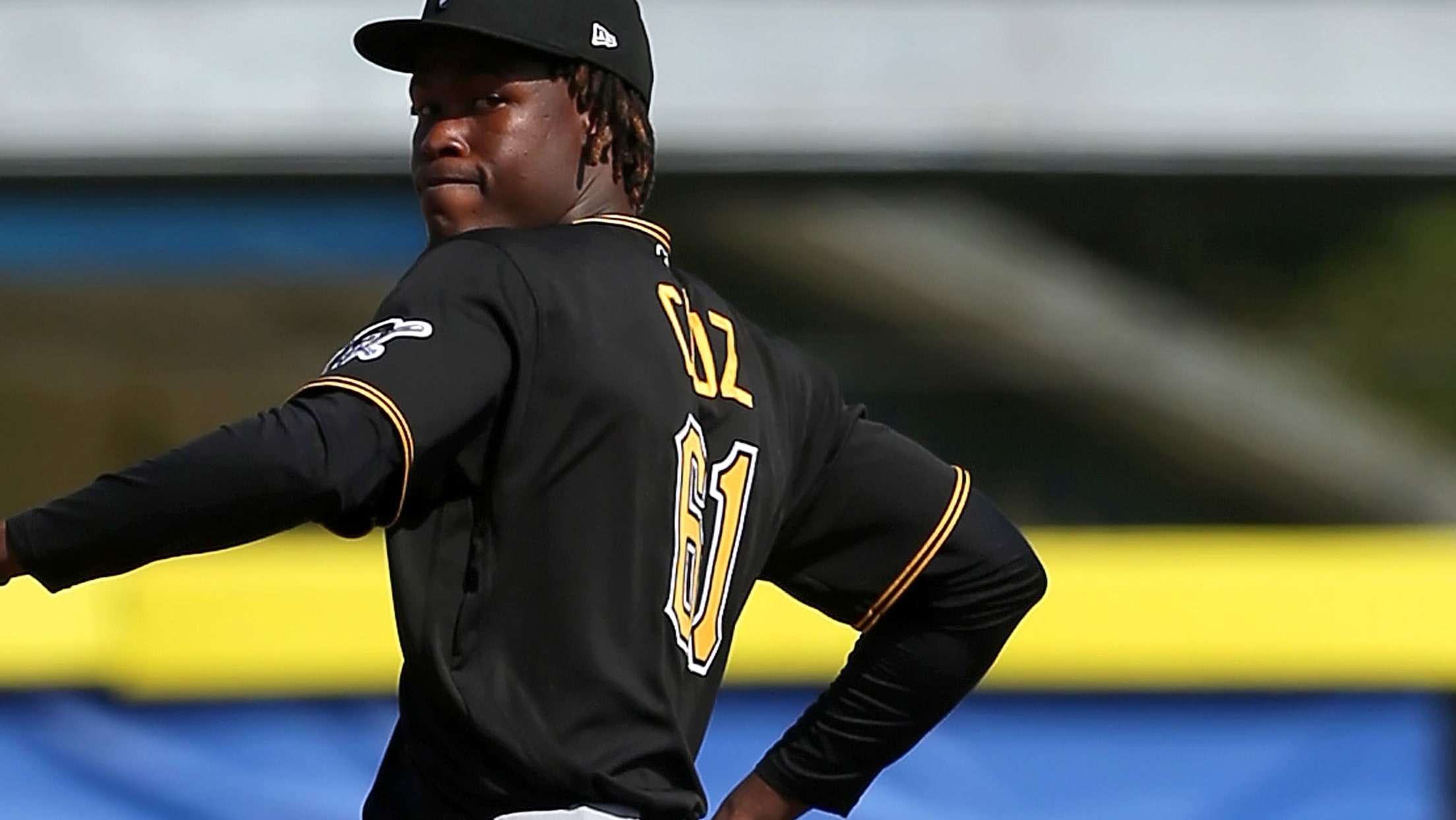 PITTSBURGH -- The Pirates are optimistic that two of their top prospects have avoided major injuries after dealing with dreaded bouts of forearm soreness. No. 3 prospect Oneil Cruz and No. 19 prospect Roansy Contreras were evaluated in Pittsburgh this week by Dr. Patrick DeMeo and Dr. Darren Frank from
Bucs seeking 'most possible talent' in Draft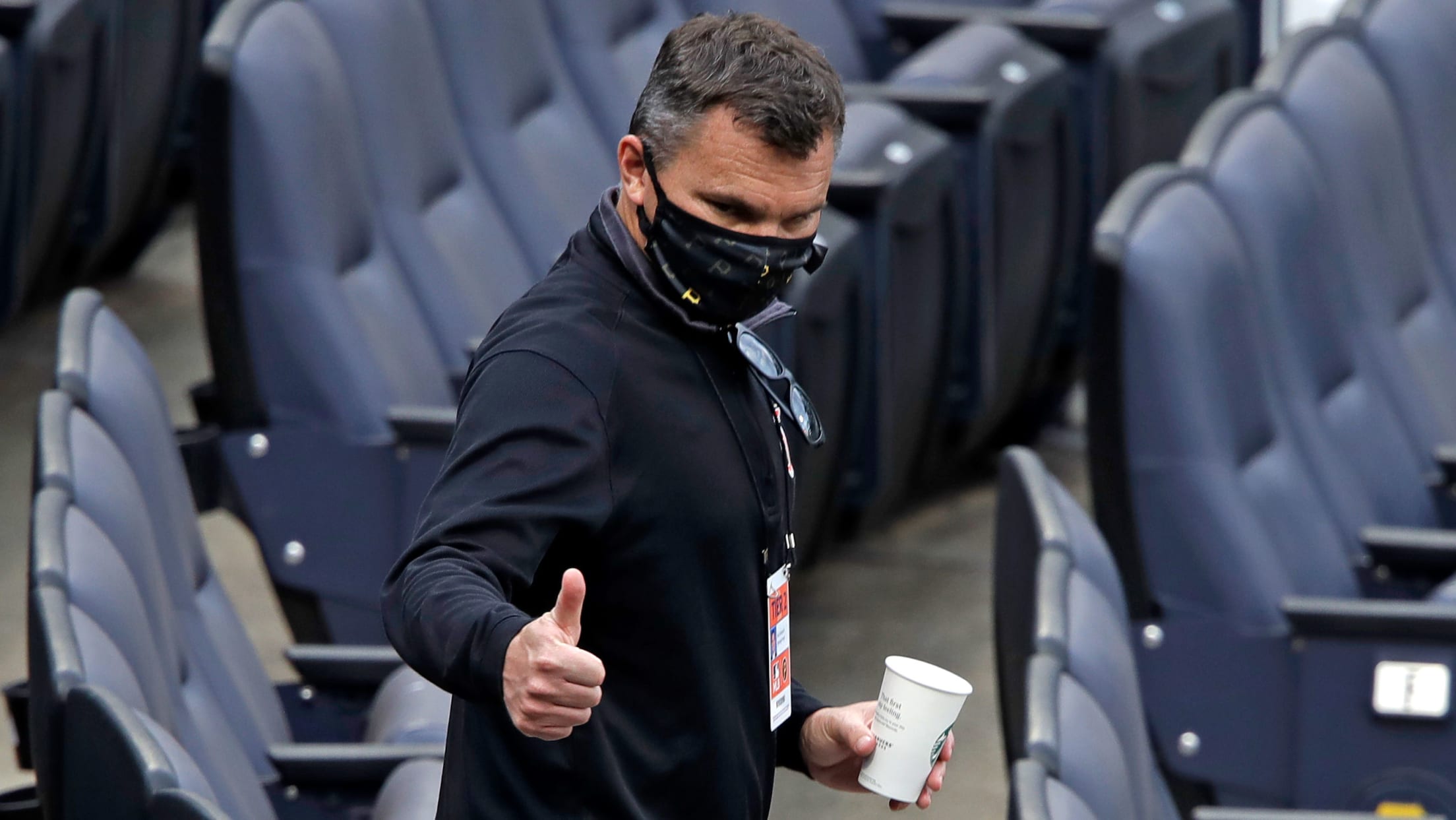 PITTSBURGH -- Welcome to July. In Pittsburgh, this month will be arguably the most pivotal of any on the calendar. With the Draft pushed back to July 11-13 and the Trade Deadline arriving on July 30, general manager Ben Cherington and the Pirates' front office are entering a weeks-long grind.
Pair of Pirates hurlers set for Futures Game
No. 2 prospect Priester, No. 19 Contreras will join All-Star Week festivities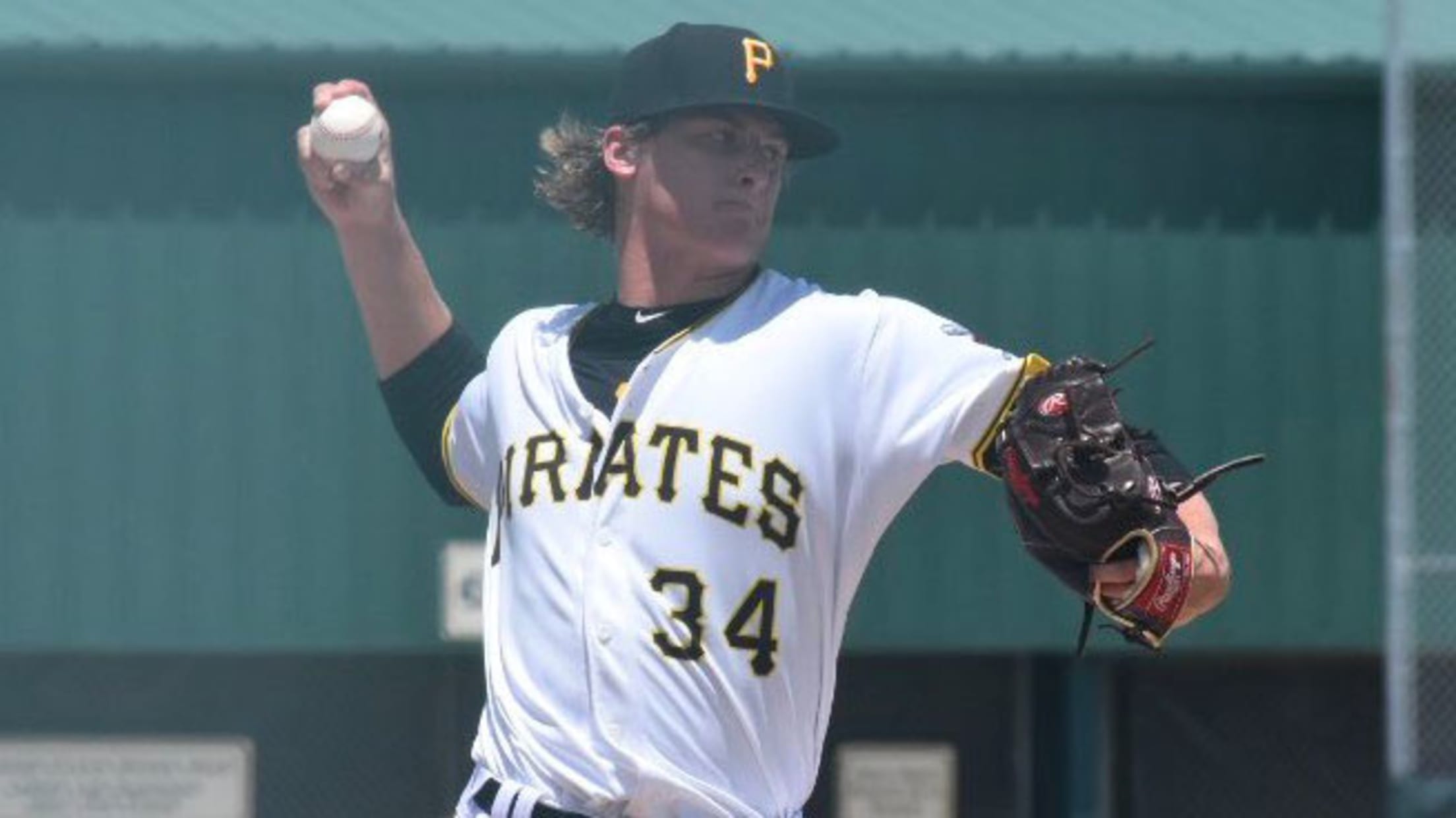 A pair of right-handers will represent the Pirates in this year's SiriusXM All-Star Futures Game at Coors Field on July 11, as part of All-Star Game festivities leading up to the 91st Midsummer Classic on July 13. Quinn Priester, the club's No. 2 prospect per MLB Pipeline (No. 37 overall),
GM on No. 1 pick: 'We need to get this right'
Pirates narrow down choices 2 weeks out from 2021 MLB Draft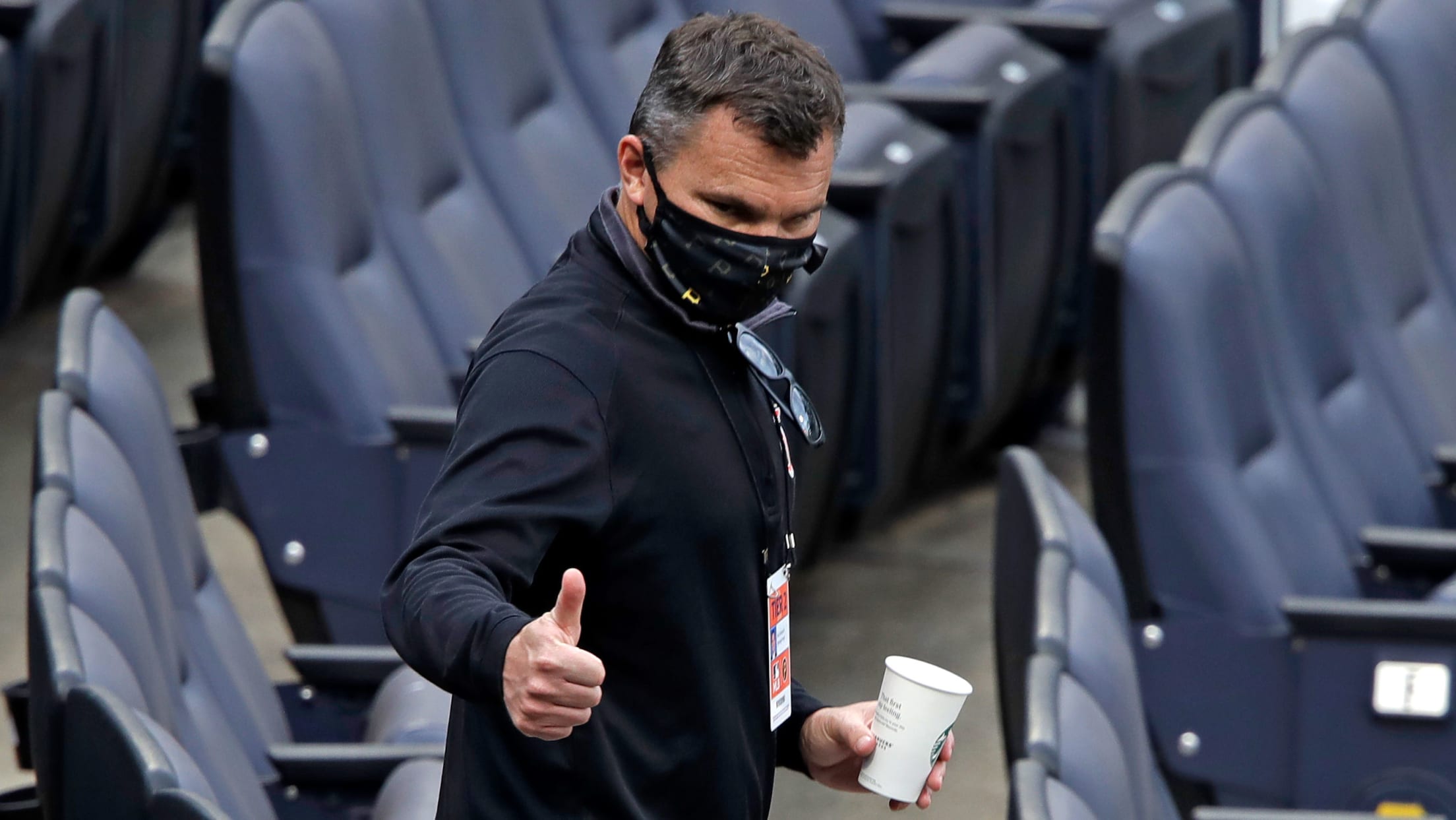 ST. LOUIS -- How close are the Pirates to narrowing down whom they will select with their No. 1 overall pick in this year's MLB Draft? "I think I can say that we've gotten it down to single digits," said general manager Ben Cherington, who made the remarks on his
Kranick to make MLB debut Sunday vs. STL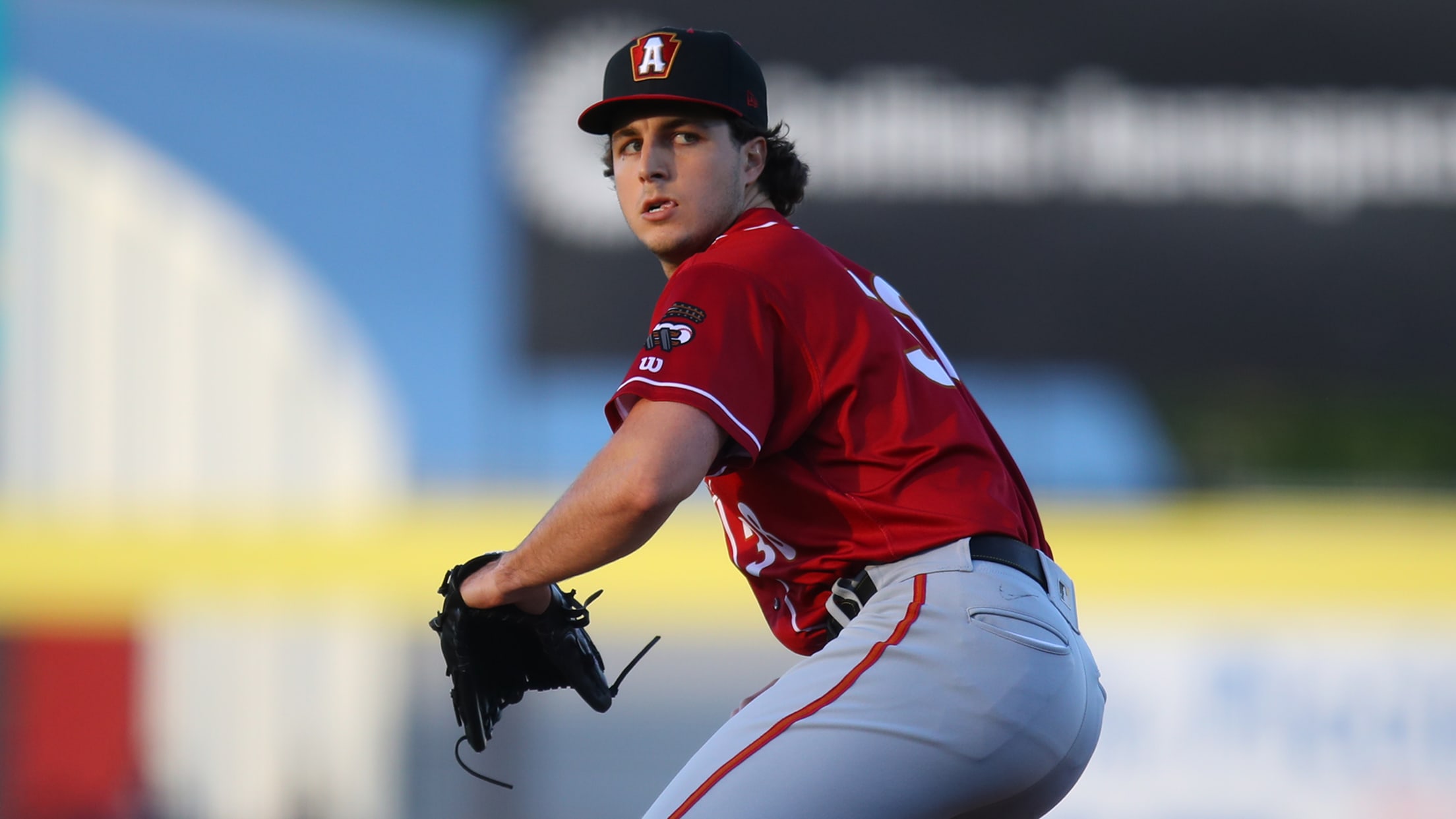 ST. LOUIS -- One of the Pirates' top prospects will make his Major League debut on Sunday at Busch Stadium. Max Kranick, the club's No. 26 prospect per MLB Pipeline, will start for the Pirates on Sunday, manager Derek Shelton confirmed. Shelton said right-hander Geoff Hartlieb is expected to be
Game of inches: Hayes misses 1st on HR trot
Rookie remains unfazed; 'His heartbeat stays the same'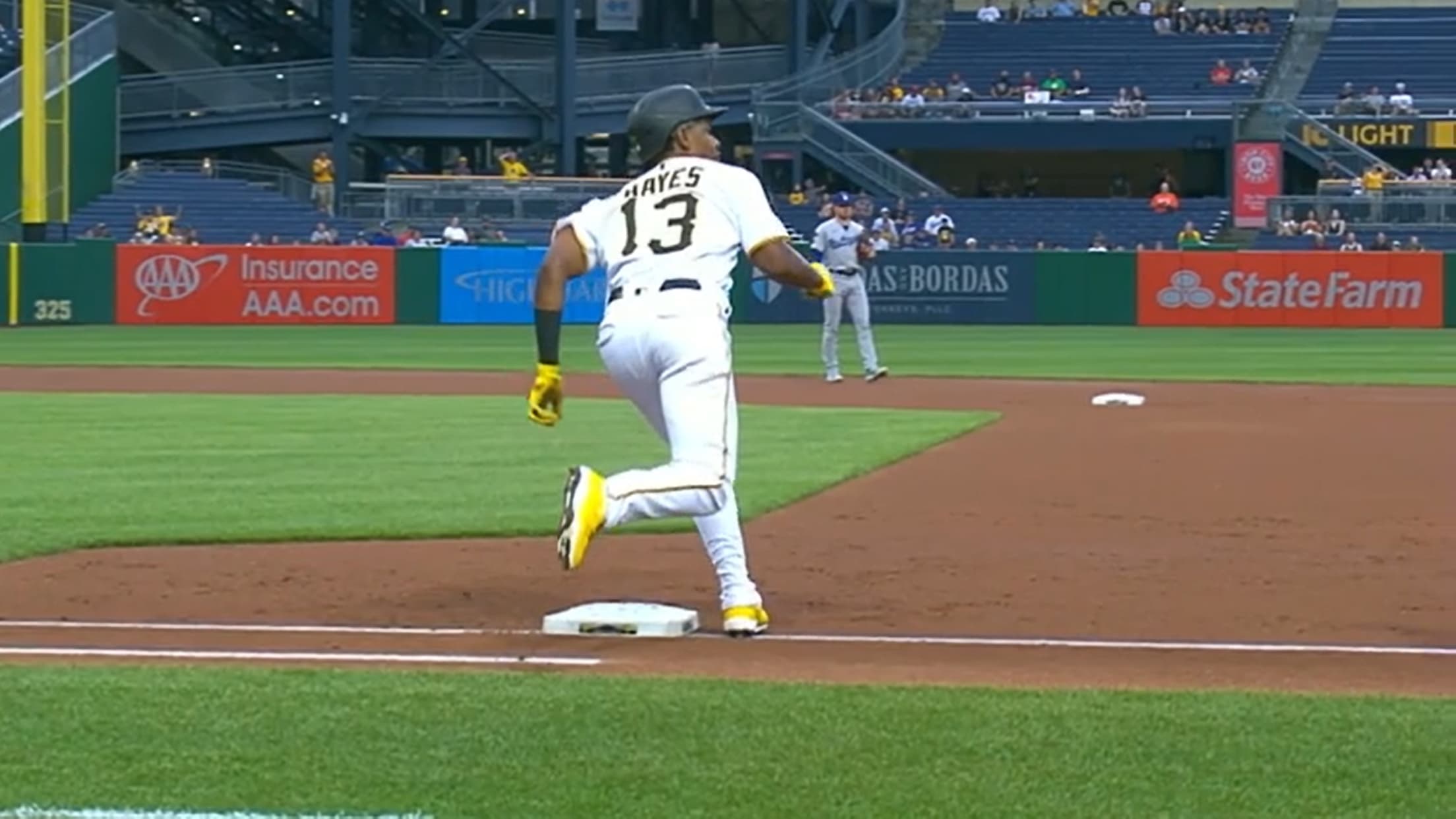 PITTSBURGH -- A few weeks after a blunder at first base for the Pirates, another struck on Tuesday in a 5-3 loss to the Dodgers at PNC Park. Except this time, it was their star player, and it was a moment of celebration until it wasn't. Third baseman Ke'Bryan Hayes,
Proud pop: Charlie watches Ke'Bryan hit HR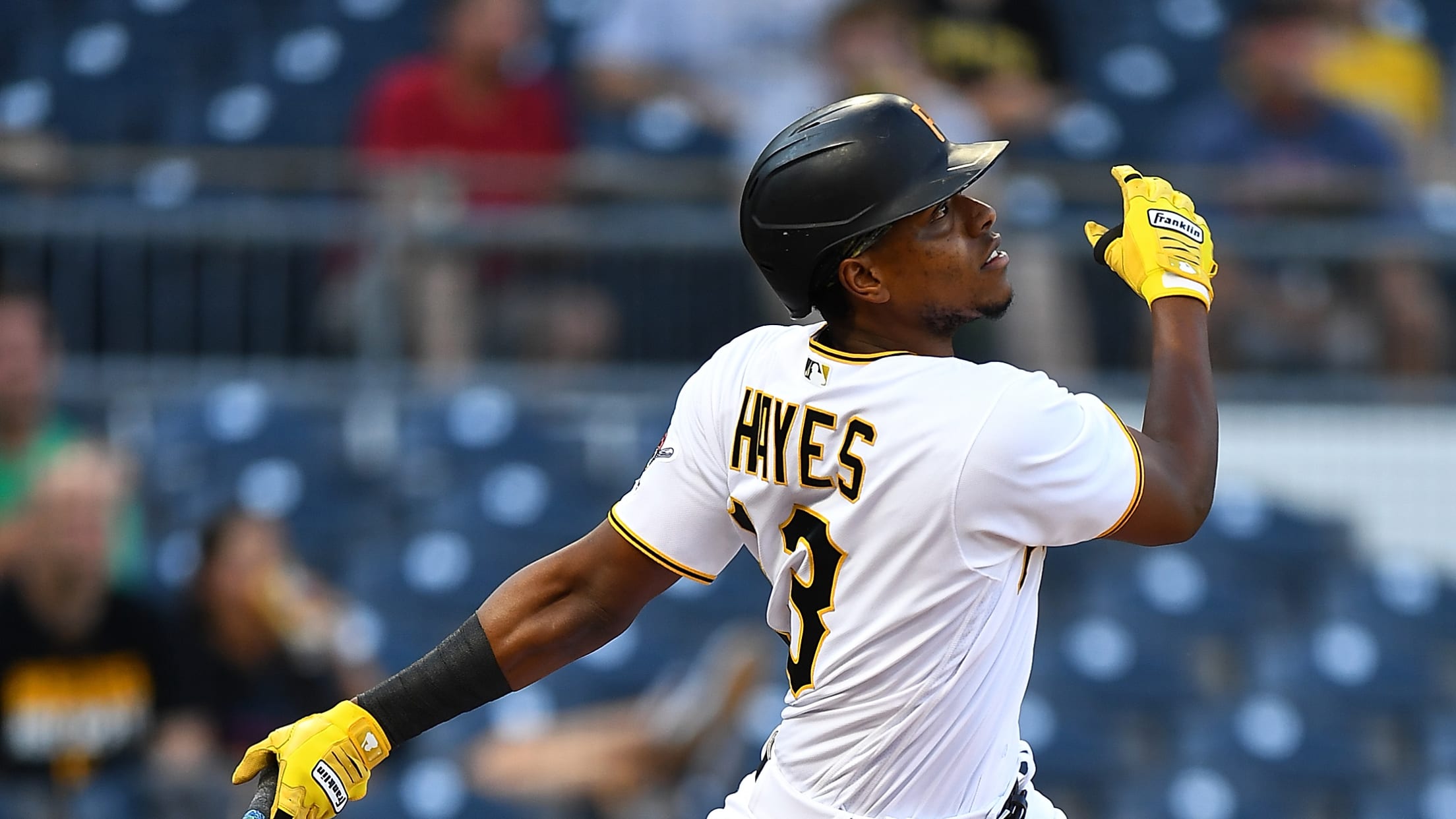 PITTSBURGH -- Ke'Bryan Hayes hit his first homer since coming off the 60-day injured list on Friday, and one special person was there to capture it on camera. In Friday's 9-2 win, Hayes hit a slider from Marlins starter Cody Poteet just shy of the bushes in center field to
Ke'Bryan flashes leather and wheels in return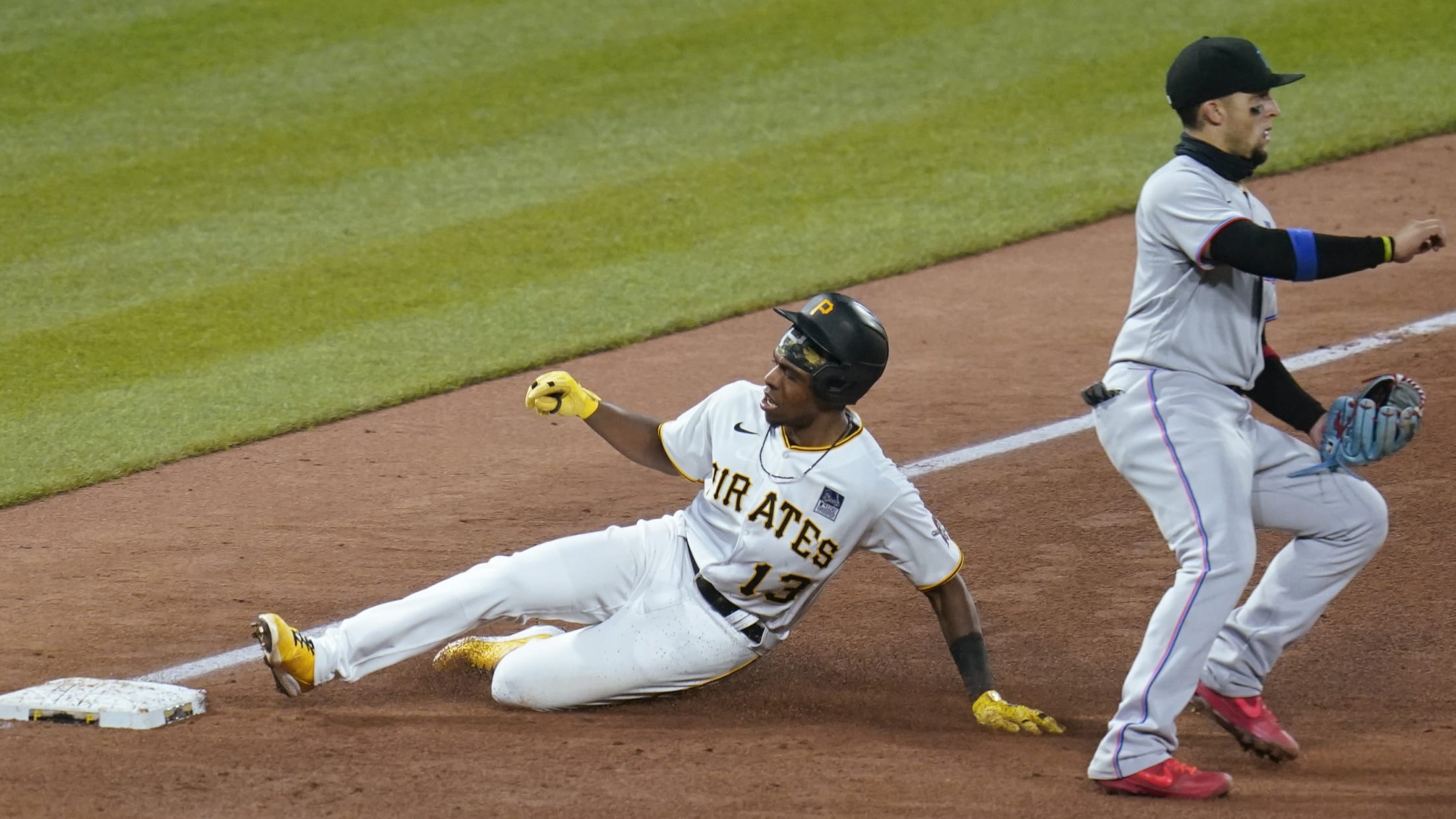 PITTSBURGH -- One game back and Ke'Bryan Hayes is already showing the many ways he can provide a spark to the Pirates' offense in the coming days. The rookie third baseman went 2-for-3 and wowed with the glove in his first game off the 60-day injured list in a 5-3
GM: Hayes likely to return to Bucs this week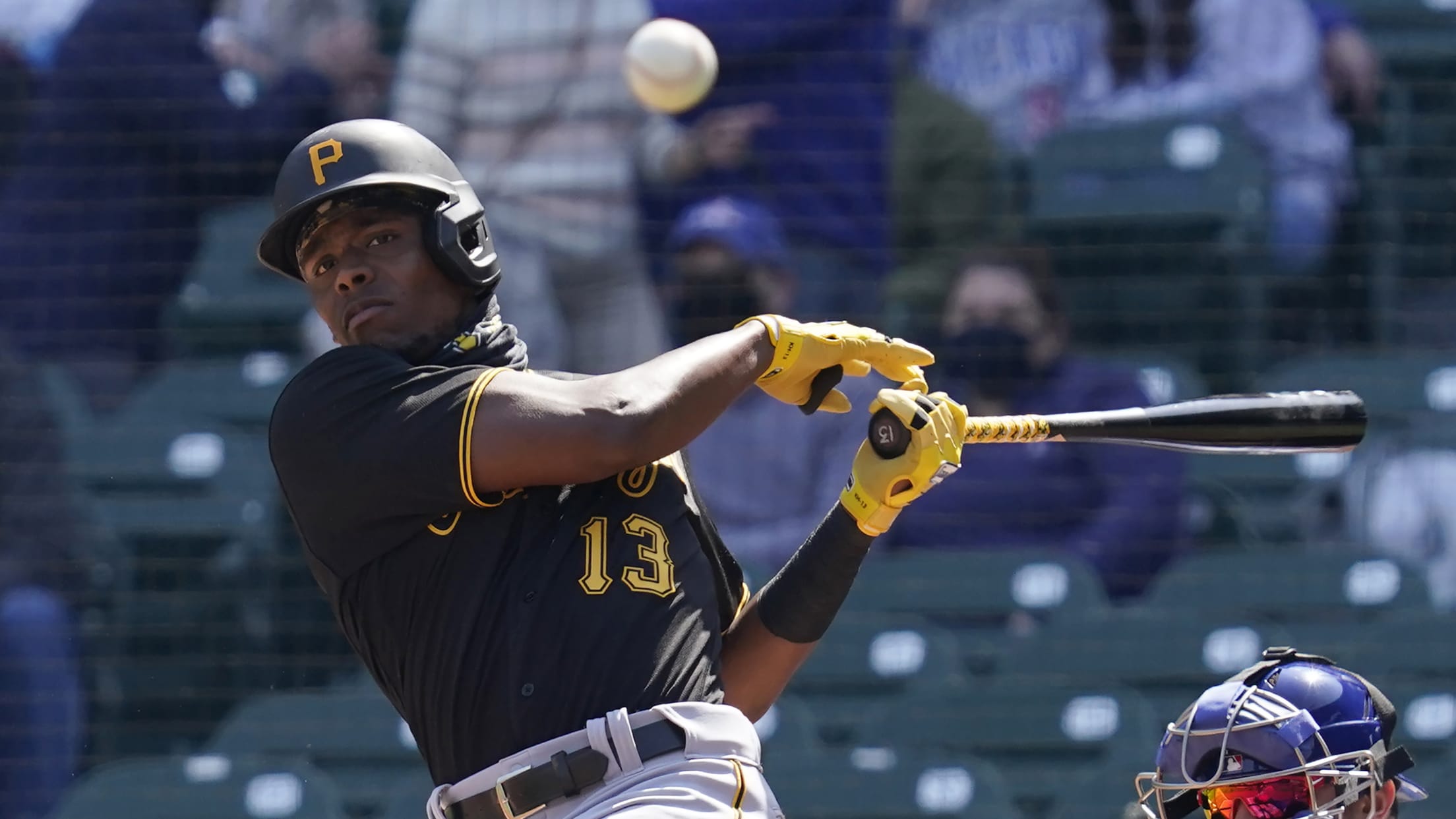 PITTSBURGH -- Pirates general manager Ben Cherington expects Ke'Bryan Hayes to make his return on Thursday (when he's eligible to come off the 60-day IL), barring something unforeseen. Cherington provided the update on his Sunday radio show on 93.7 The Fan after speaking with reporters earlier in the morning about
Notes: Hayes begins rehab; Cahill (calf) to IL
No timeline for top prospect's return to Majors; Crick returns from triceps injury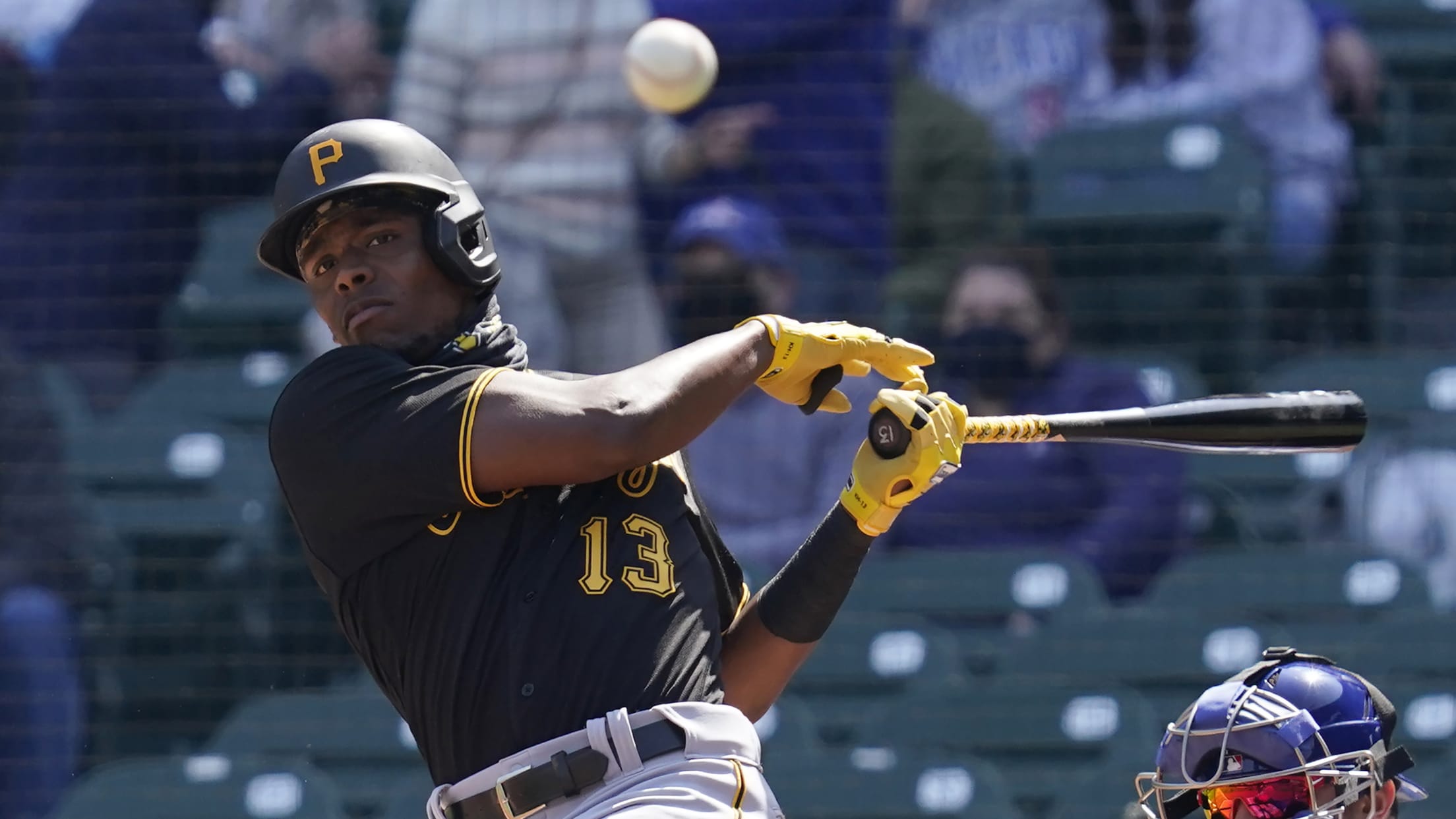 The countdown is finally over for Ke'Bryan Hayes's return to game action. The No. 9 prospect in baseball will begin a rehab assignment with Triple-A Indianapolis on Saturday in their game against the St. Paul Saints. "Today is the first step to him rejoining us," manager Derek Shelton said. "He's
Bednar's report on little bro's stuff: 'Electric'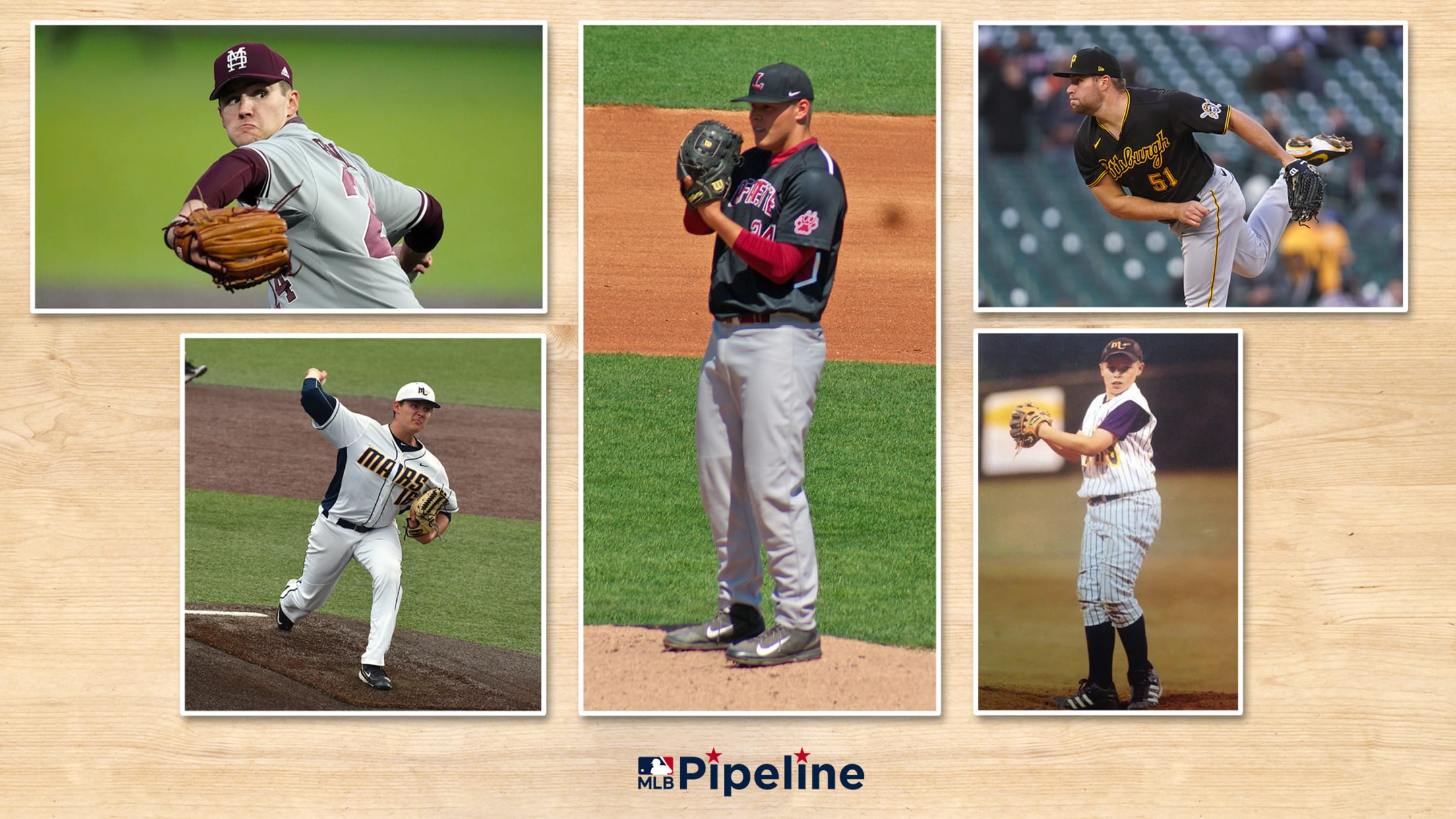 PITTSBURGH -- David Bednar has jumped on the radar of MLB fans this season. With a high-spin heater, a well-tunneled curveball and a splitter he learned from Hideo Nomo, he's produced a 2.51 ERA and a 0.98 WHIP in 14 games with his hometown Pirates. But there may be an