No time to change socks, still time for 1st hit
Apostel takes roster spot of Andrus (back), whose return is in doubt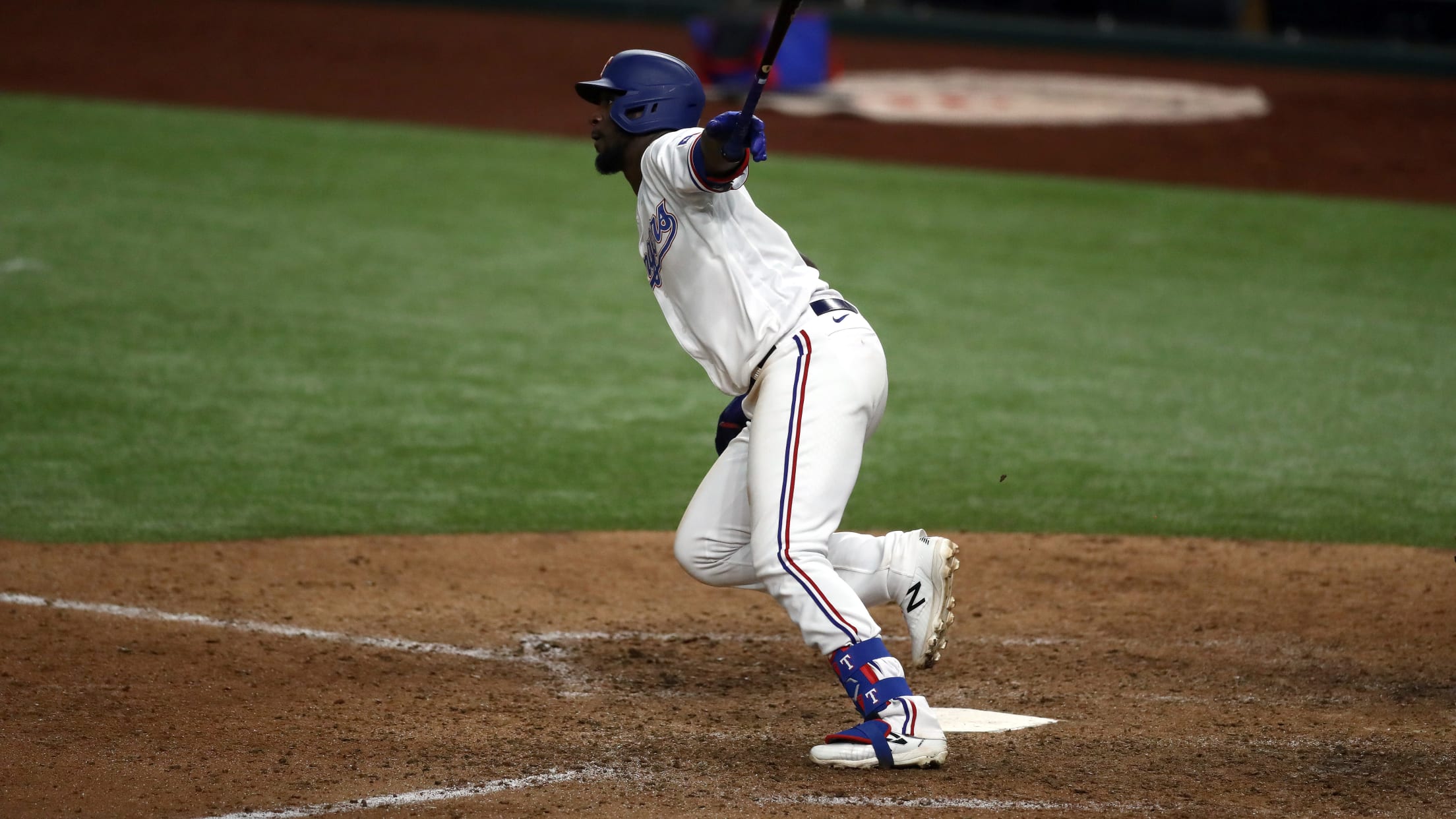 ARLINGTON -- Rookie infielder Sherten Apostel had a normal Saturday at the Rangers' alternate training site across the street from Globe Life Field. "Batting practice, everything, running, sprinting, taking ground balls -- everything," Apostel said. "I was like, 'I'm done for the day.' So I got home, I ate ...
Trevino's injury opens door for Huff's debut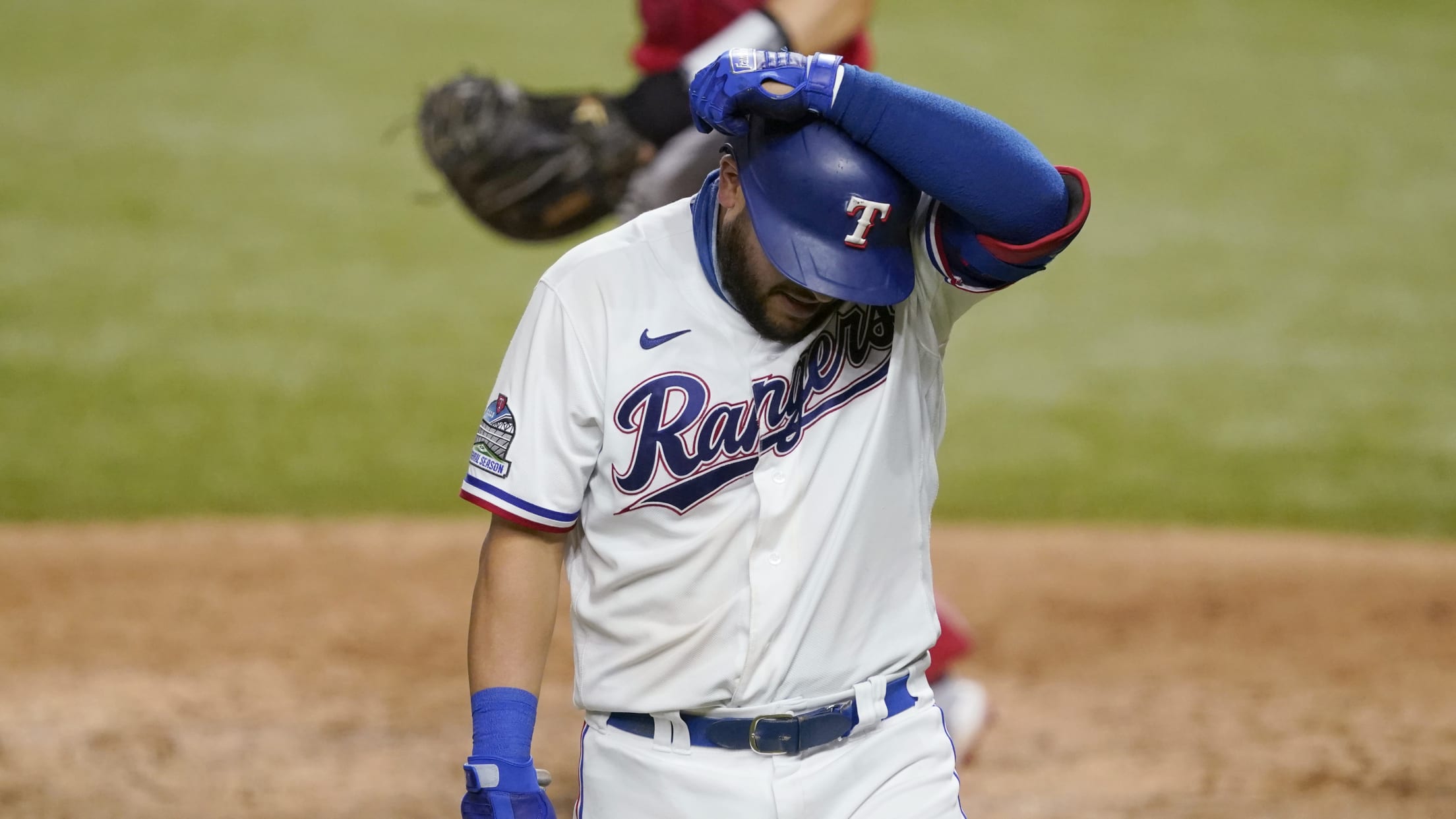 ARLINGTON -- Catcher Sam Huff will be the next player to make his Major League debut for the Rangers this season after Jose Trevino sustained a sprained left wrist in Wednesday's 7-3 win over the Angels on Wednesday night at Globe Life Field. • Slugging prospect Sam Huff joins Rangers
Choo's wrist sprain adds to Rangers' woes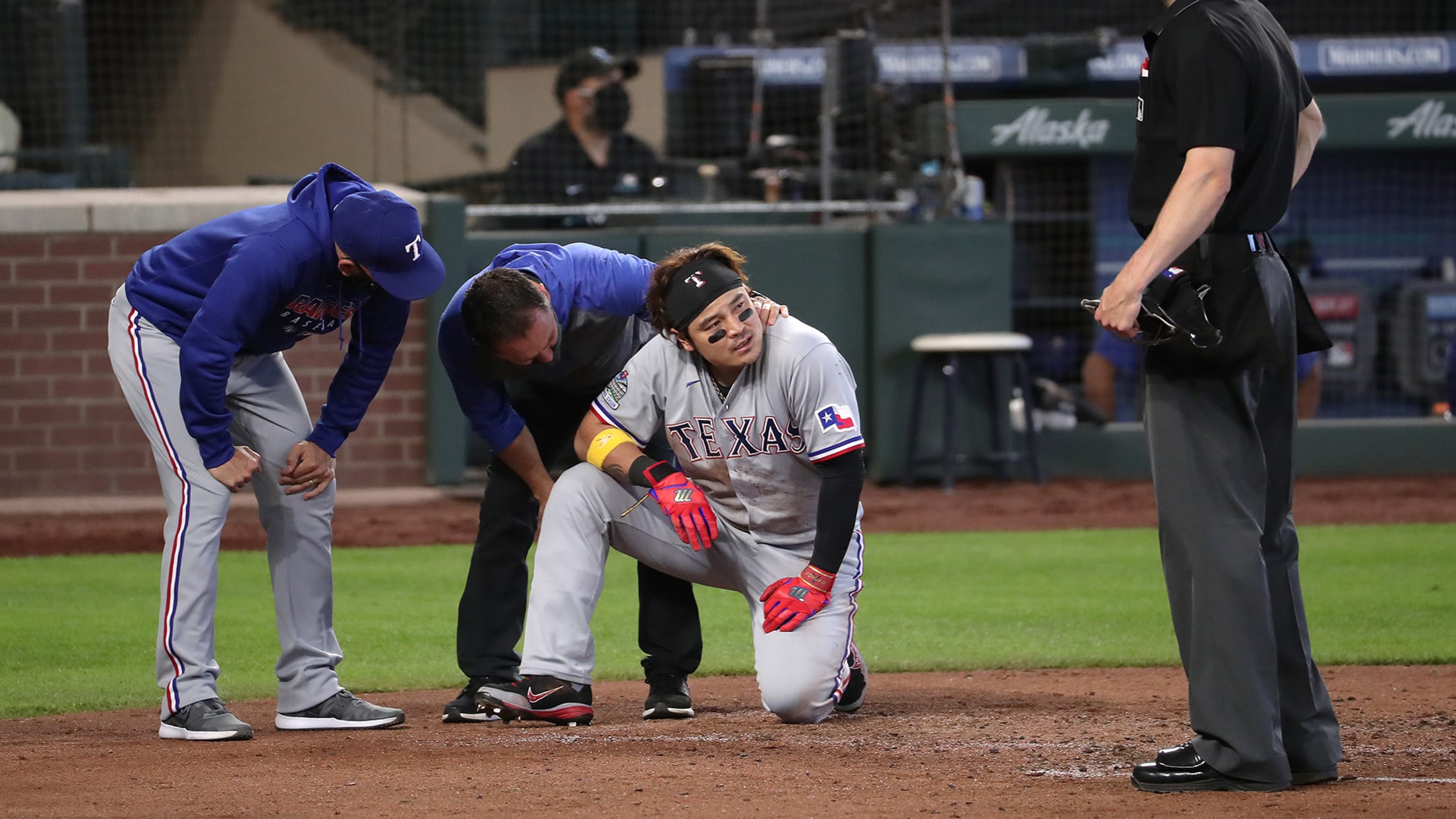 Rangers designated hitter Shin-Soo Choo sprained his right wrist in the fourth inning and had to leave Monday's 8-4 loss to the Mariners at T-Mobile Park. The injury to Choo made a bad road trip worse, as the Rangers lost their sixth straight game after opening the trip with a
Rodríguez exits, return this season in doubt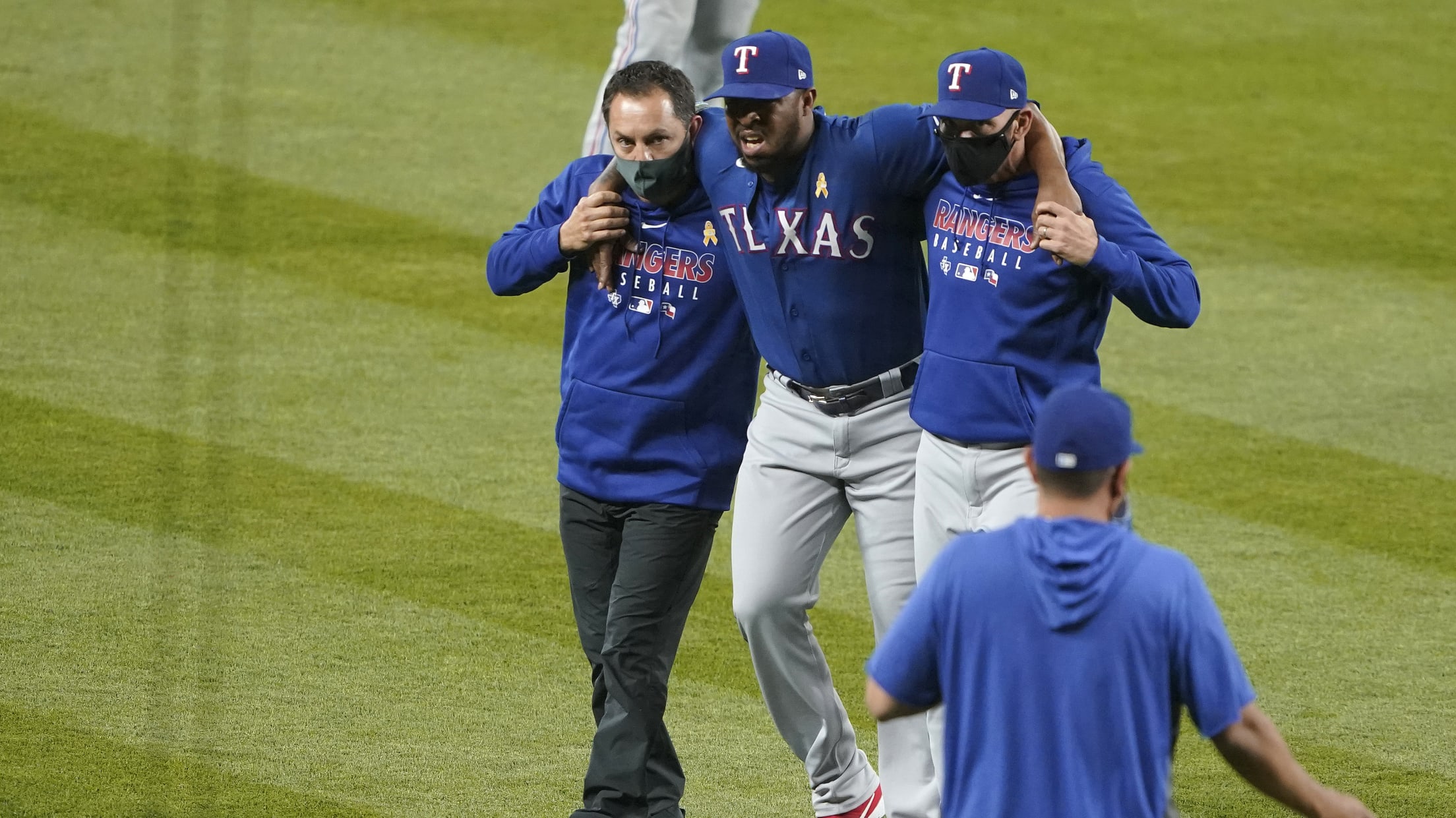 Rangers reliever Joely Rodríguez may not pitch again this season after suffering a strained left hamstring in the seventh inning of a 5-3 loss to the Mariners on Saturday at T-Mobile Park. Rodríguez retired the first two hitters he faced before obviously feeling something bad on an 0-1 pitch to
Calhoun (hamstring), Andrus (back) to IL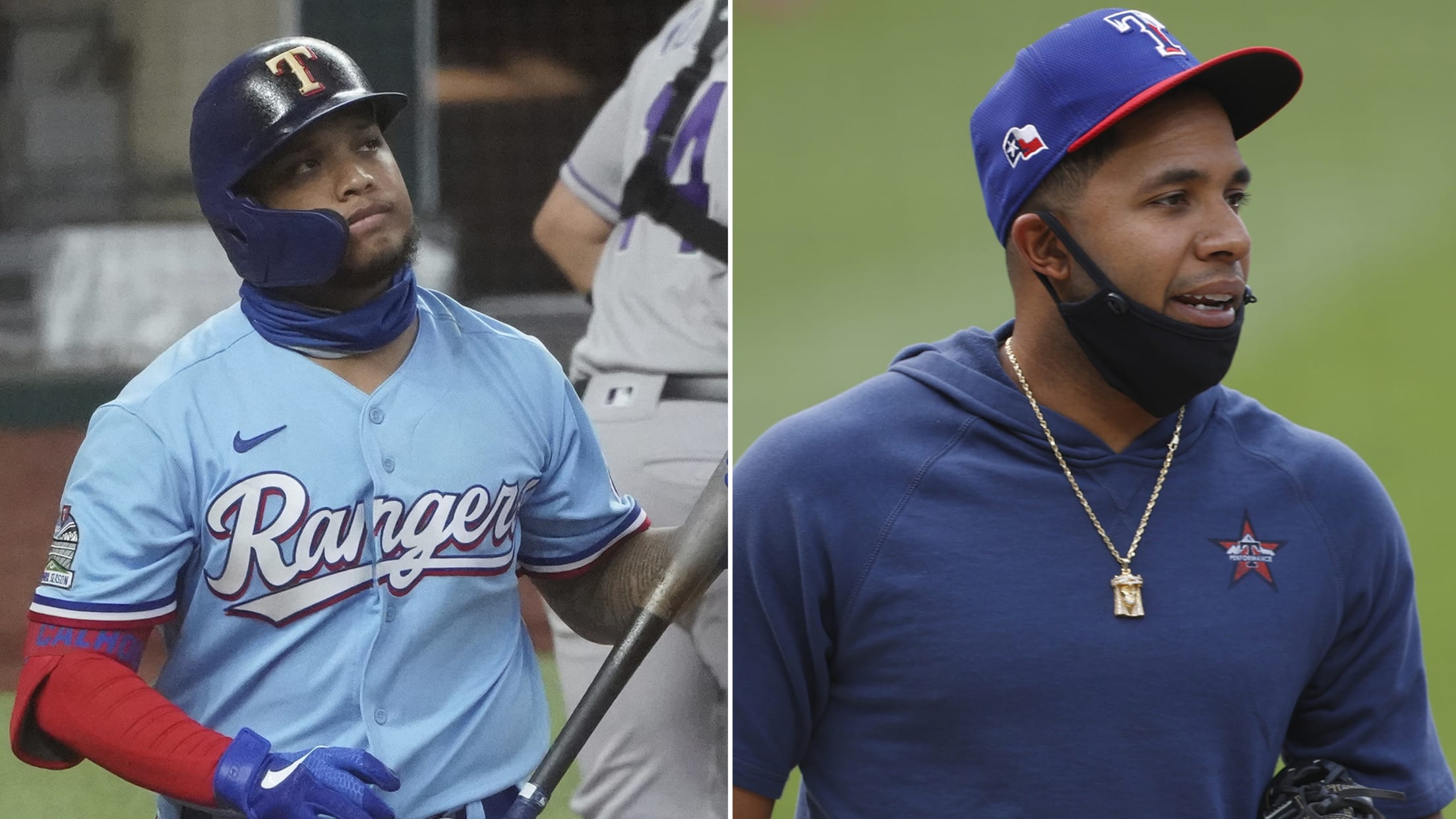 The Rangers made several roster moves prior to their finale with the Padres in San Diego on Thursday, including placing outfielder Willie Calhoun on the 10-day injured list with a left hamstring strain. In a slightly less expected move, the Rangers also put shortstop Elvis Andrus on the IL with
Elvis Andrus, Willie Calhoun head to IL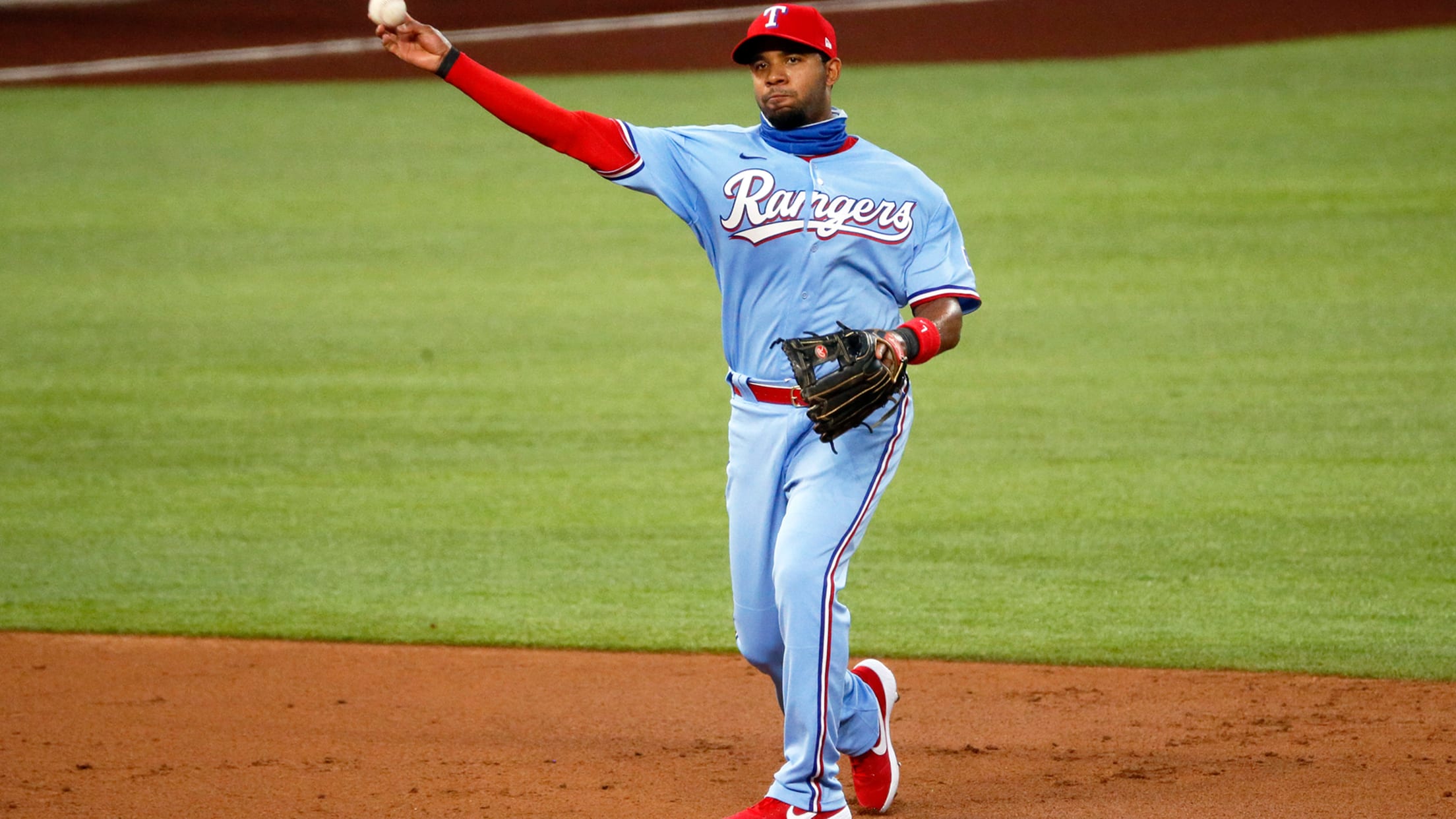 The Texas Rangers announced the following roster moves prior to Thursday night's game against the Padres in San Diego: • Shortstop Elvis Andrus placed on the 10-day Injured List with a lower back strain. • Outfielder Willie Calhoun on the 10-day Injured List with a left hamstring strain. • Right-handed
Calhoun hurts hamstring: 'Doesn't look great'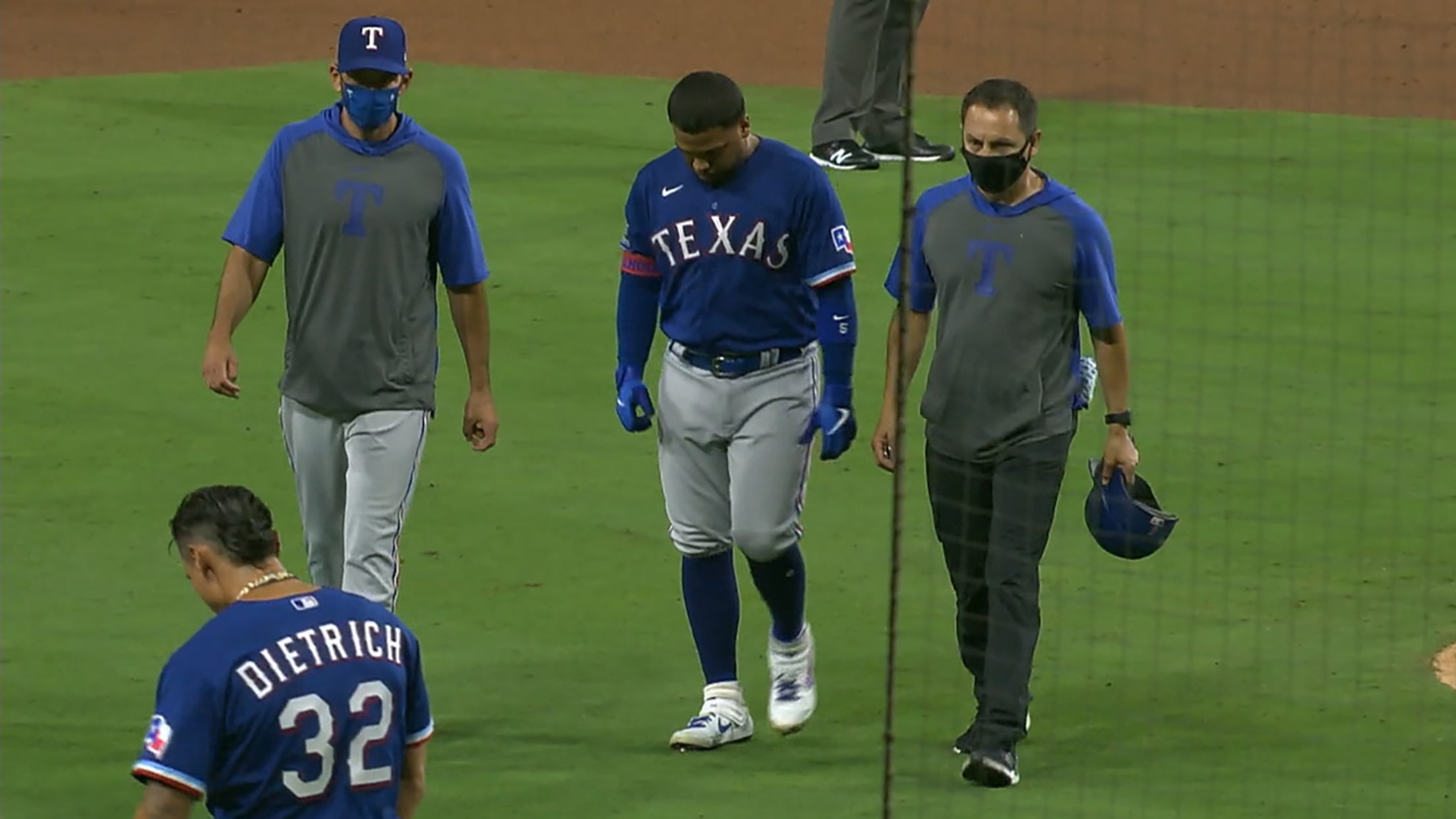 Rangers outfielder Willie Calhoun is likely heading to the injured list after straining his left hamstring in the 10th inning of Wednesday's 6-3 loss to the Padres at Petco Park. Calhoun got hurt while running out a bases-loaded infield single that gave Texas a 3-2 lead with two outs in
Santana's return can boost Rangers' depth
LHP Martin (0-0, 1.93 ERA) placed on IL with inflammation in left rotator cuff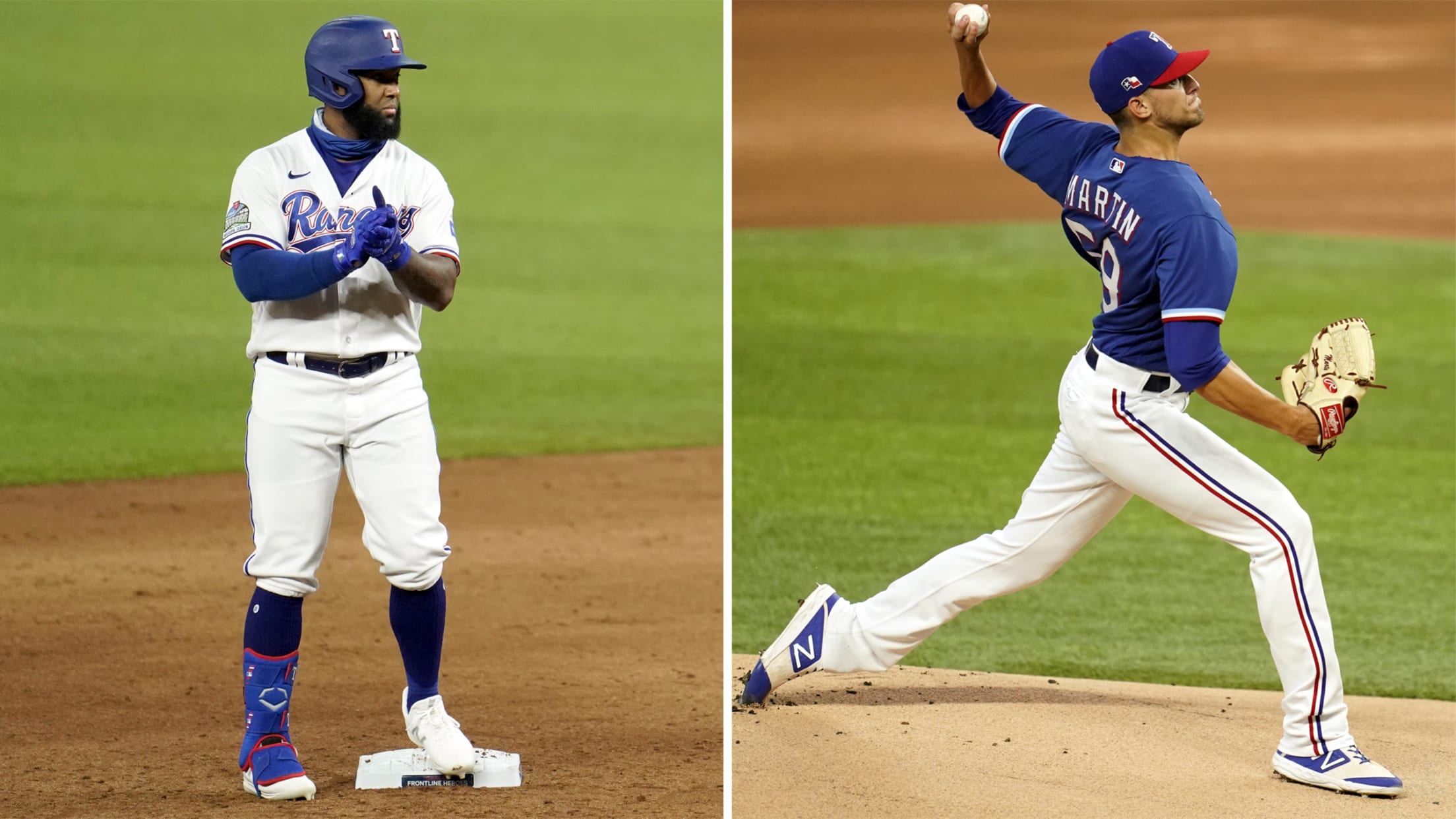 The Rangers activated Danny Santana off the injured list prior to Sunday's loss to Colorado after he was sidelined since Aug. 2 with a right forearm strain. To make room, left-hander Brett Martin has been placed on the injured list with inflammation in his left rotator cuff, retroactive to Aug.
Chirinos on injured list; end for Vólquez?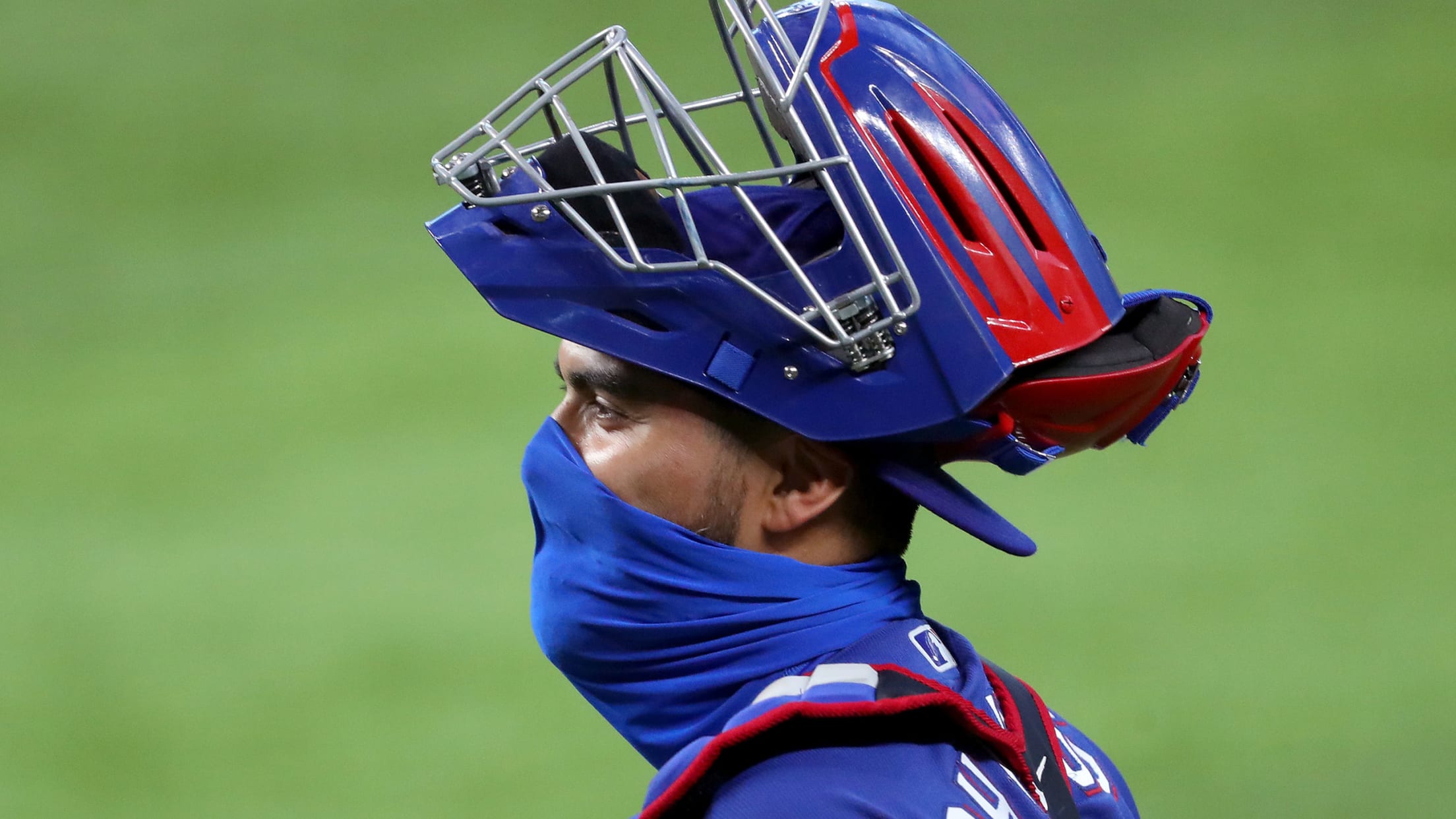 The Rangers have placed catcher Robinson Chirinos on the 10-day injured list with a sprained left ankle and called up Jose Trevino from the club's alternate training site. Chirinos began the season with a sprained right ankle, and that didn't go well. He was 4-for-31 at the plate and then
Vólquez (oblique) placed on 45-day IL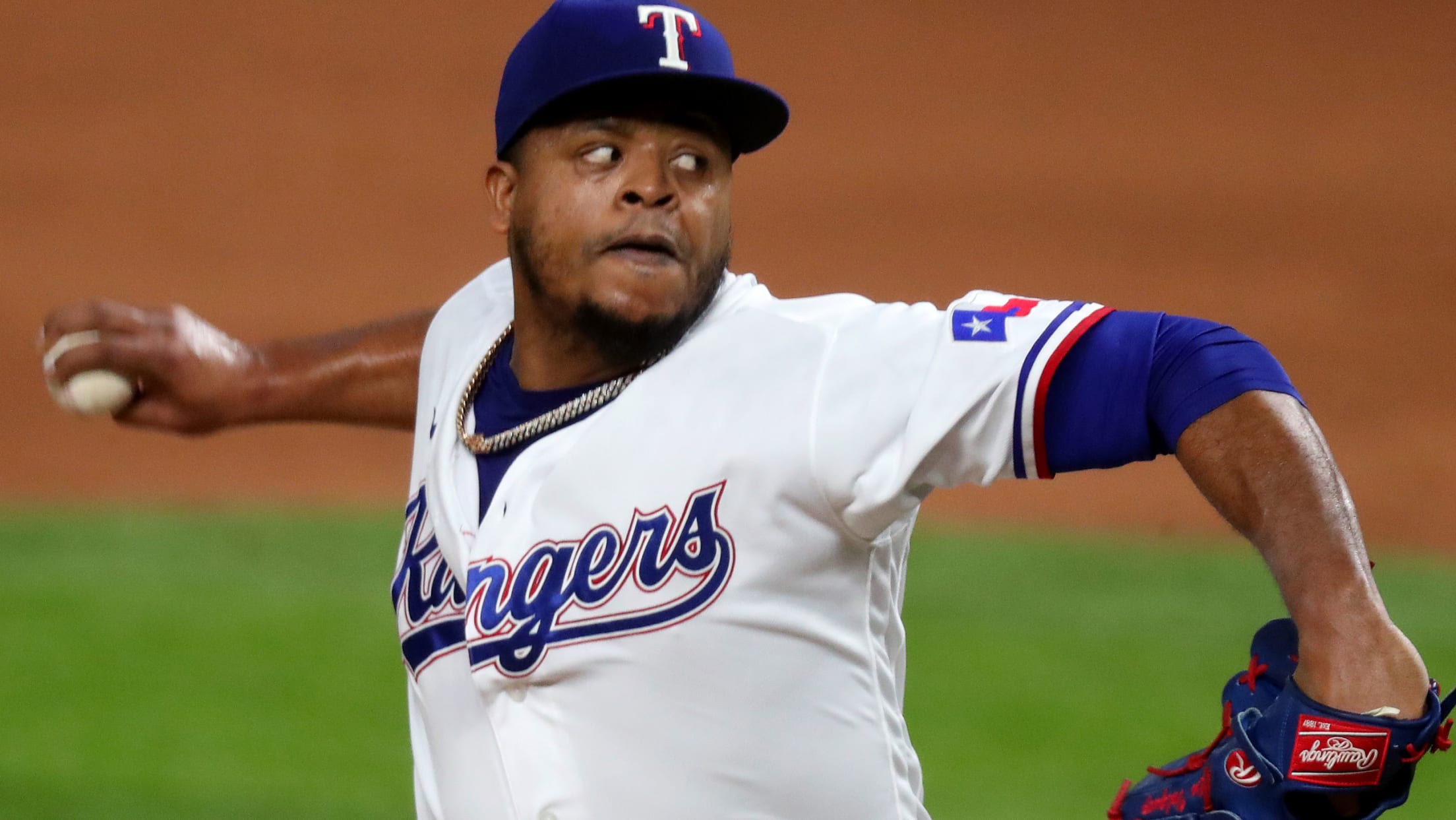 The Rangers placed veteran right-hander Edinson Vólquez on the 45-day injured list with a right oblique strain on Thursday, the club announced. He sustained the injury during the fifth inning of Tuesday night's 4-2 victory over the Mariners at Globe Life Field, during which he was credited with the win.
Gallo rests with sore wrist; Odor returns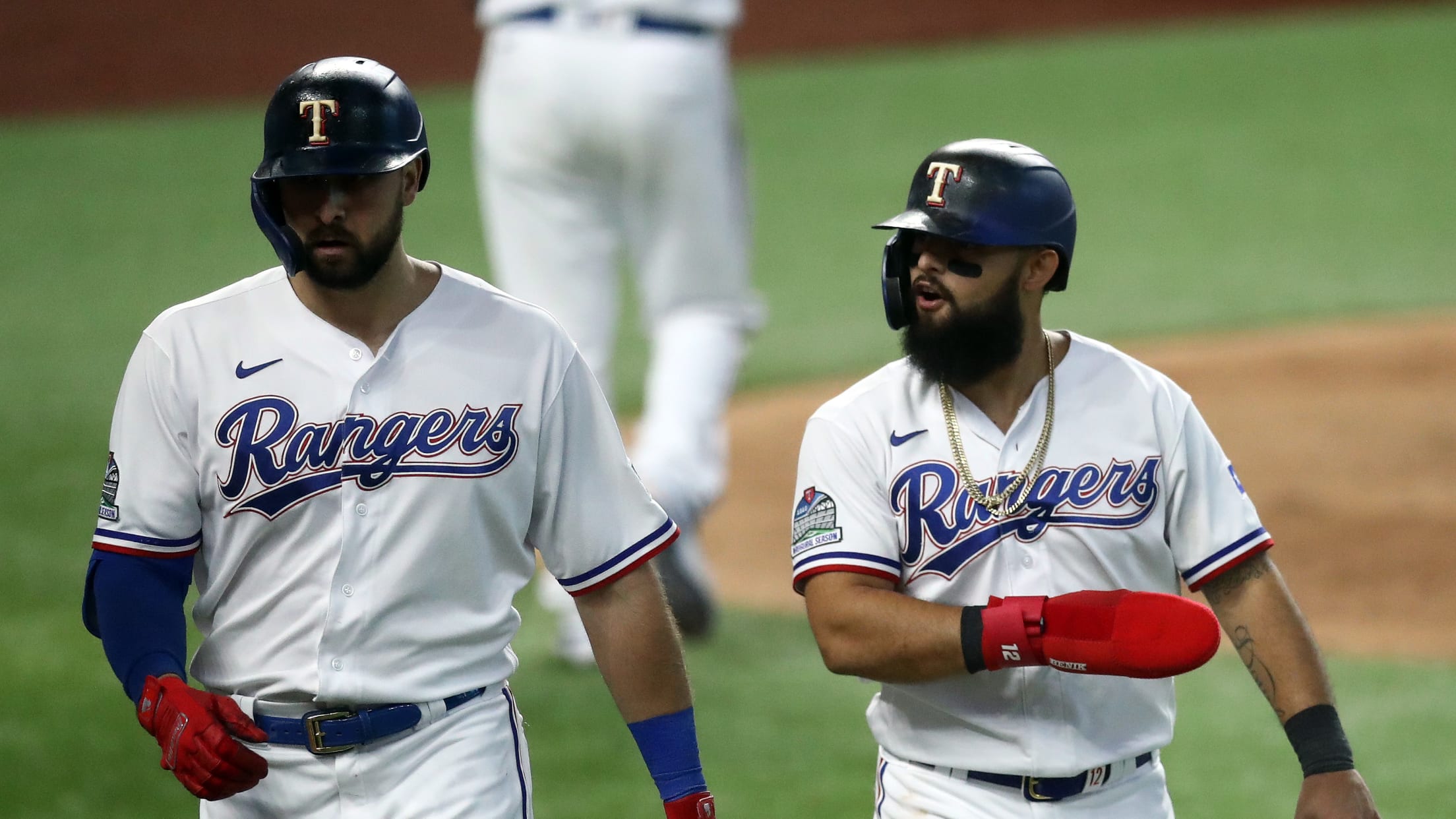 ARLINGTON -- Rangers outfielder Joey Gallo was out of the Friday's lineup against the Angels with a sore right wrist that bothered him during the three-game series against the Athletics earlier this week. Gallo sat on the same day Rougned Odor returned to the lineup after missing four games with
Odor (oblique) could soon be heading to IL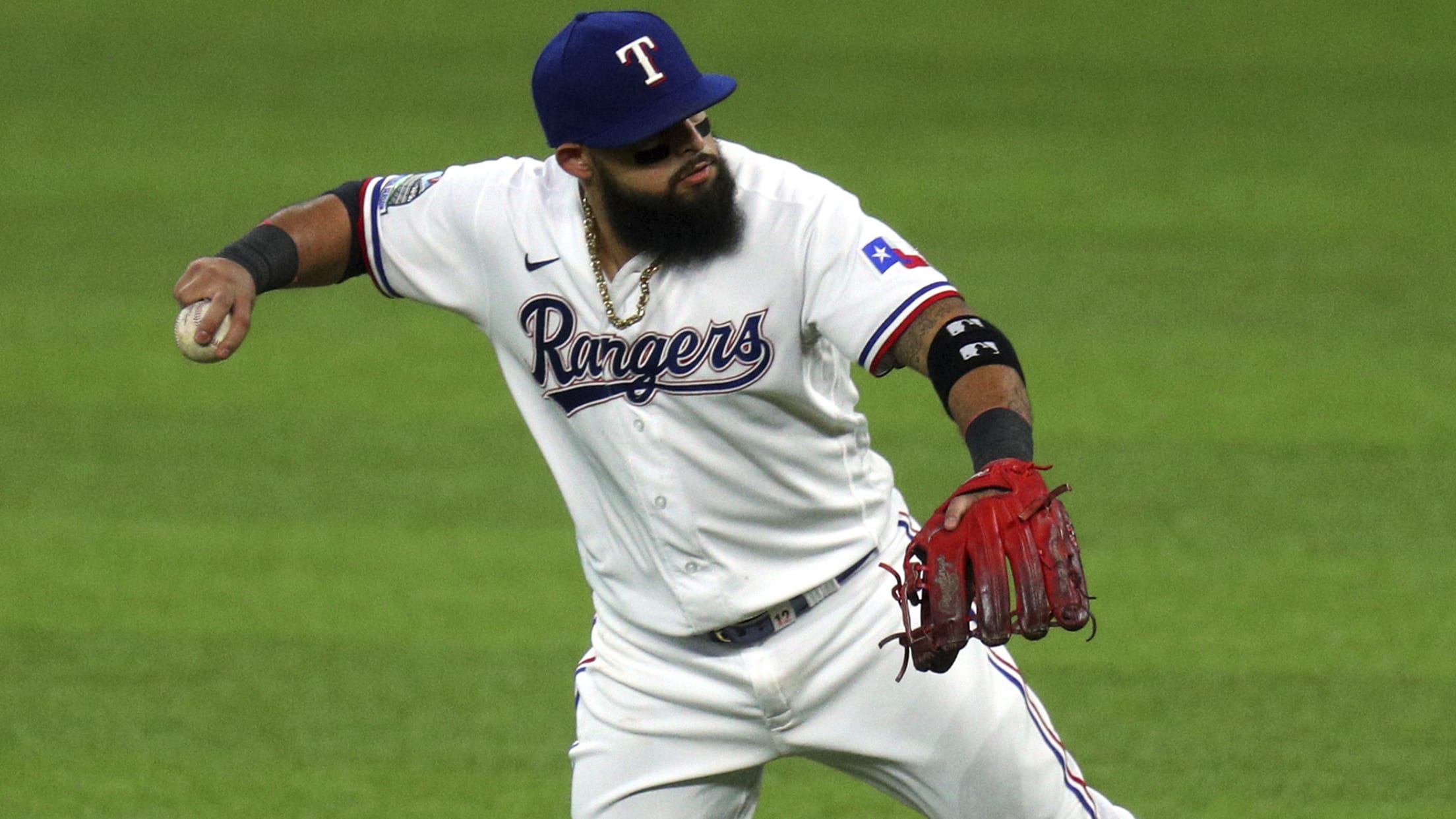 The Rangers have to cut down their 30-man roster to 28 before Thursday afternoon's game against the A's. The loss of two players may force Texas to put second baseman Rougned Odor on the injured list, and it may mean the team can no longer carry three catchers. Odor has
Notes: Santana, Tejeda, Odor, Heineman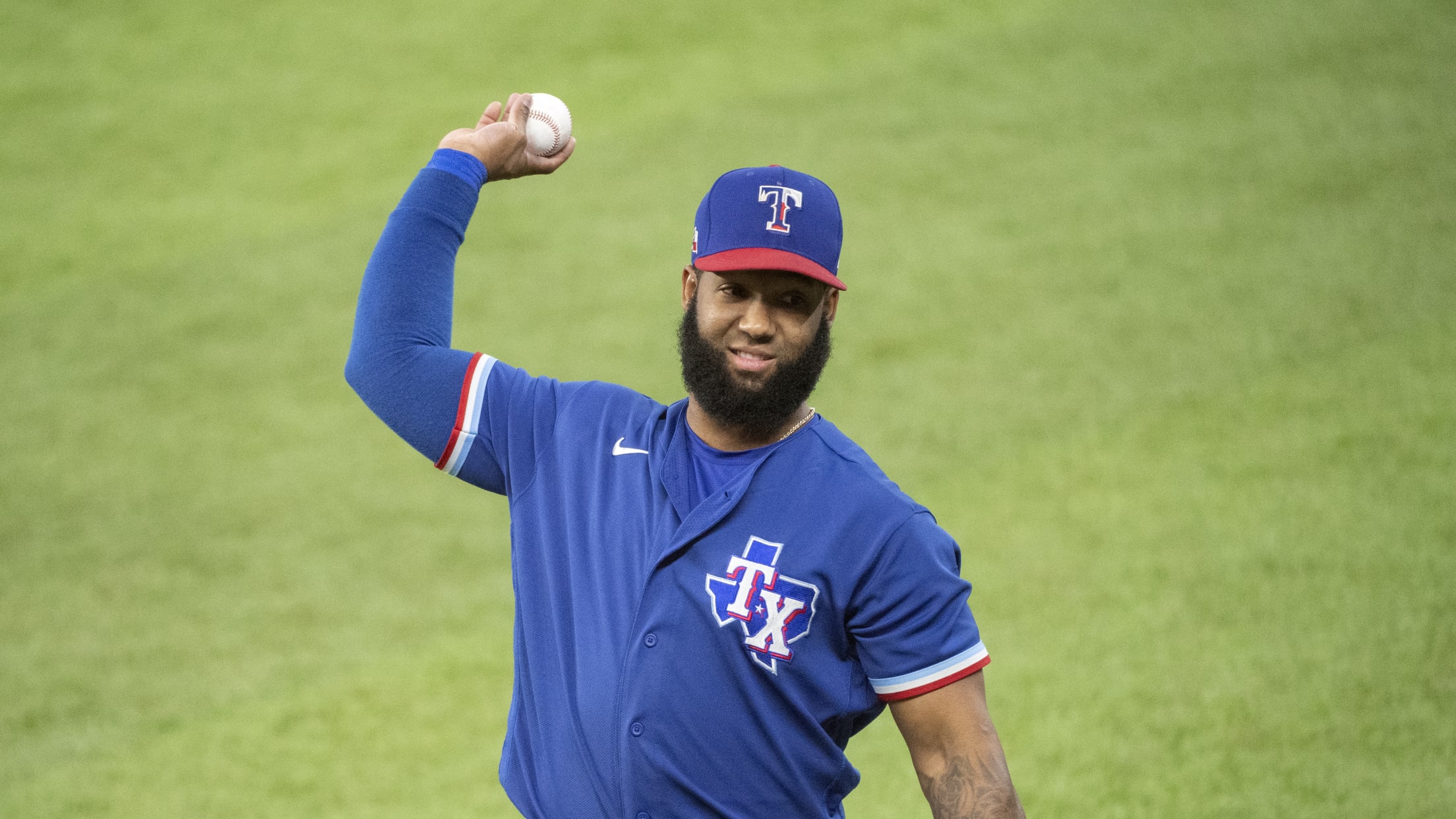 The Rangers on Sunday placed outfielder Danny Santana on the injured list with soreness in his right forearm and have activated infielder Anderson Tejeda off the taxi squad. Santana, a switch-hitter, was only available as a left-handed pinch-hitter since the arm started bothering him last week. He is supposed to
Odor's oblique injury 'better than anticipated'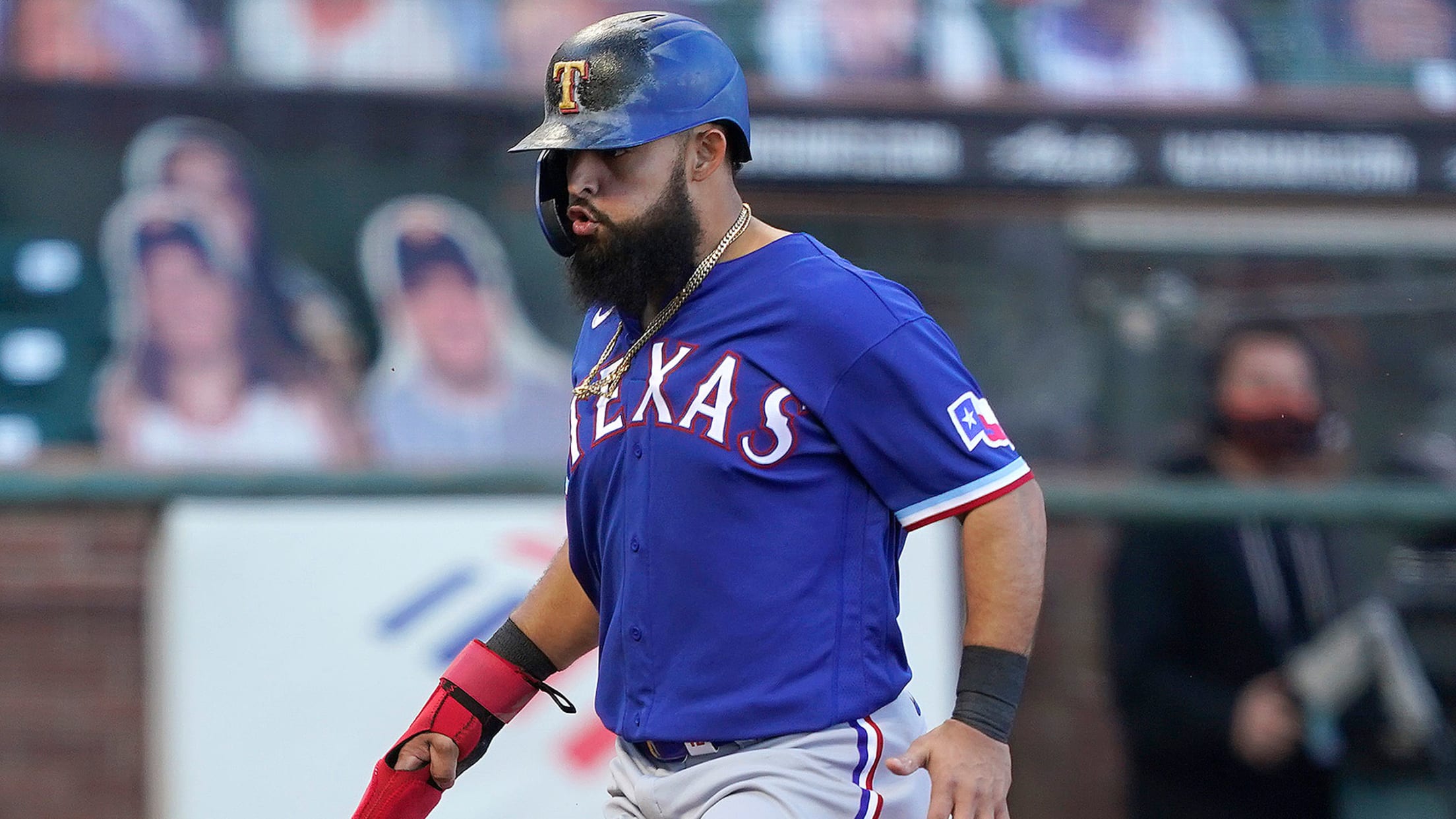 The Rangers are cautiously optimistic about second baseman Rougned Odor after he left Saturday's 7-3 loss to the Giants with tightness in his right oblique muscle. Odor batted in the top of the third and grounded out to short. He did not go out on defense in the bottom of
Notes: Santana limited; Allard won't go long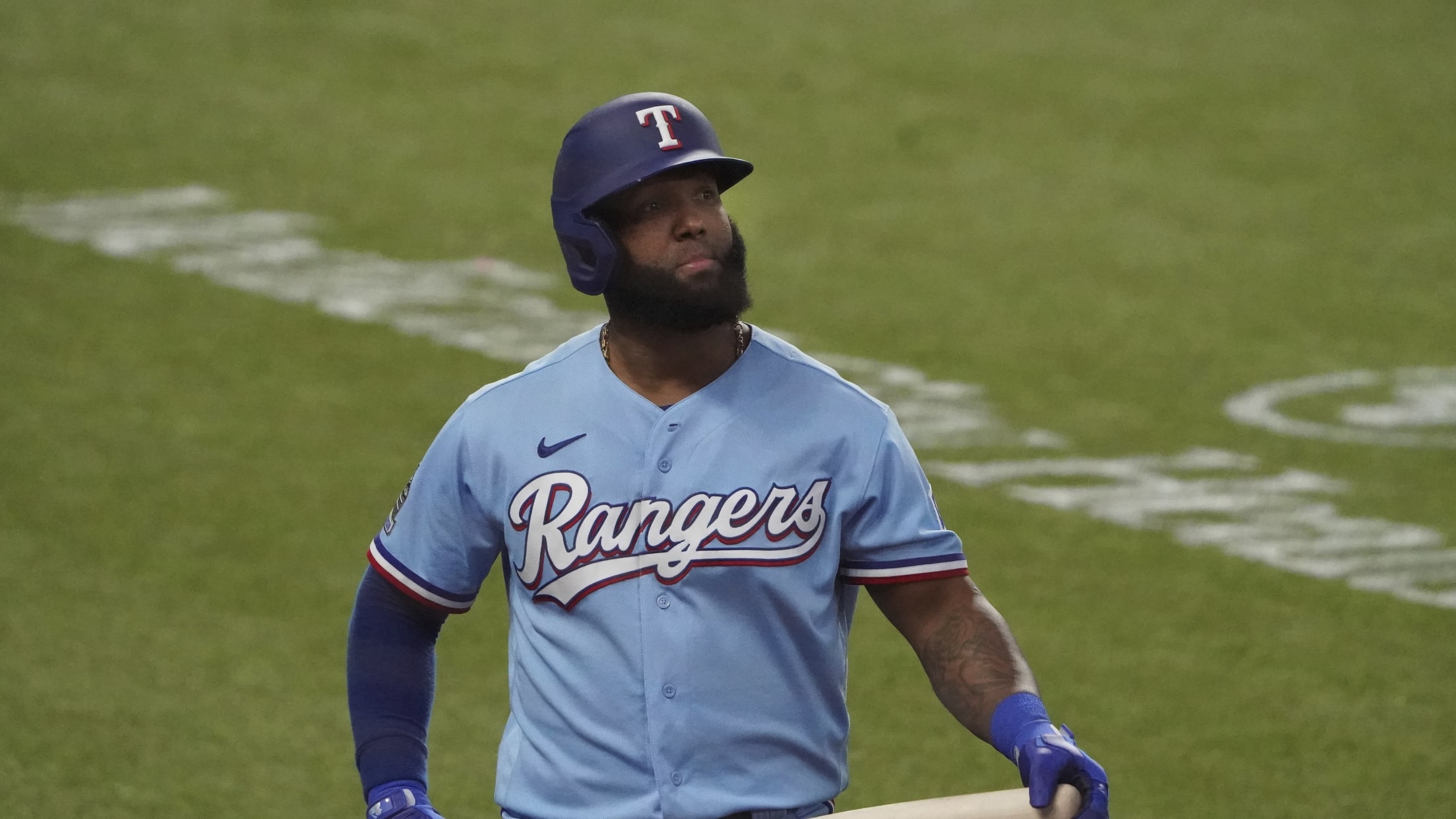 The Rangers are without the defensive version of switch-hitting outfielder Danny Santana because of a strained right forearm and he was out of the lineup for the third straight game on Saturday against the Giants. The Rangers are also limiting his offensive duties to being a left-handed pinch-hitter off the
Leclerc to miss time with shoulder tear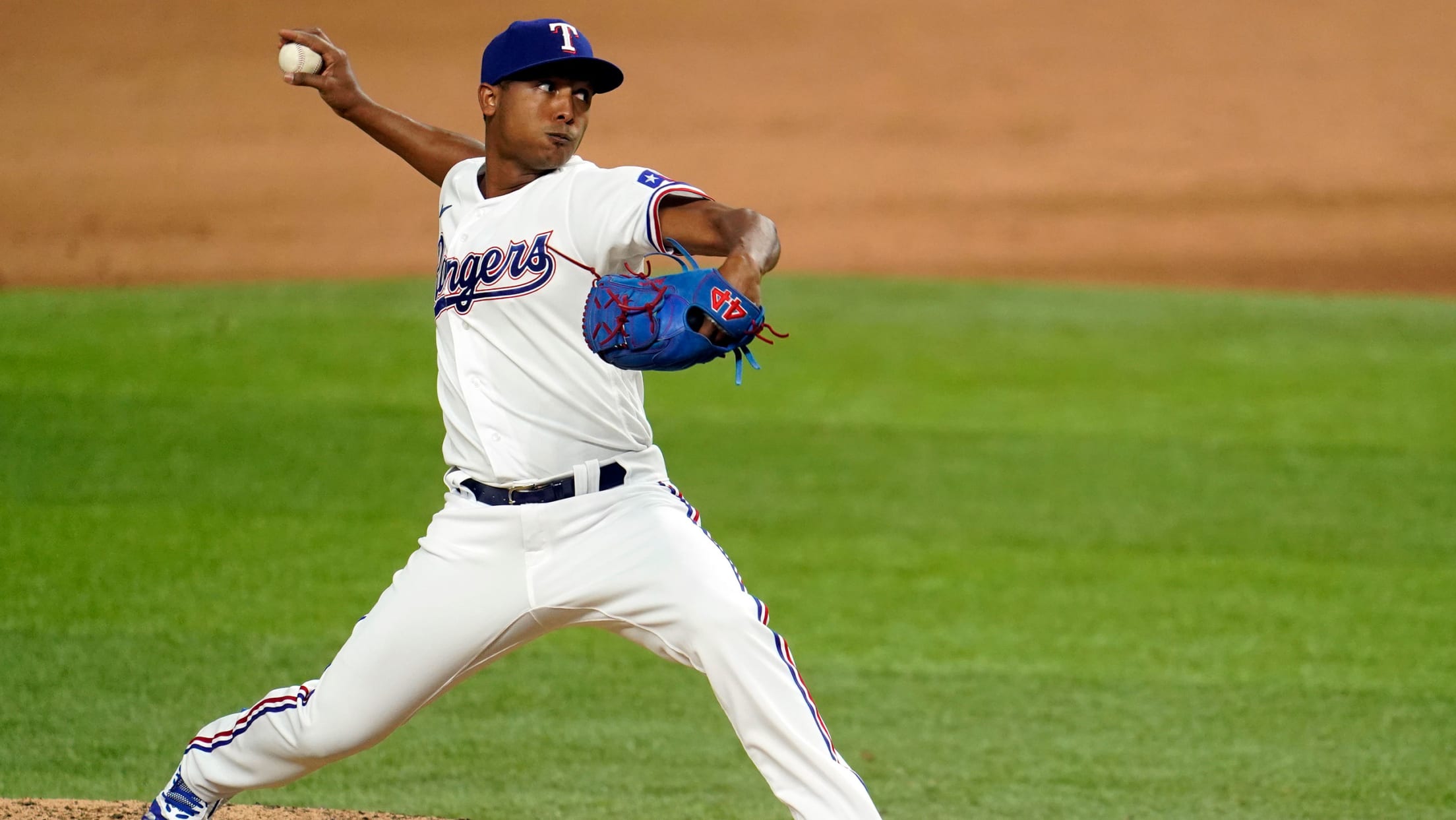 ARLINGTON -- The Rangers' pitching staff took another big hit on Thursday when closer José Leclerc was diagnosed with a torn teres major muscle in the back of the right shoulder. He will miss an "extended period of time," general manager Jon Daniels said. The injury is similar to the
Leclerc held back with shoulder tightness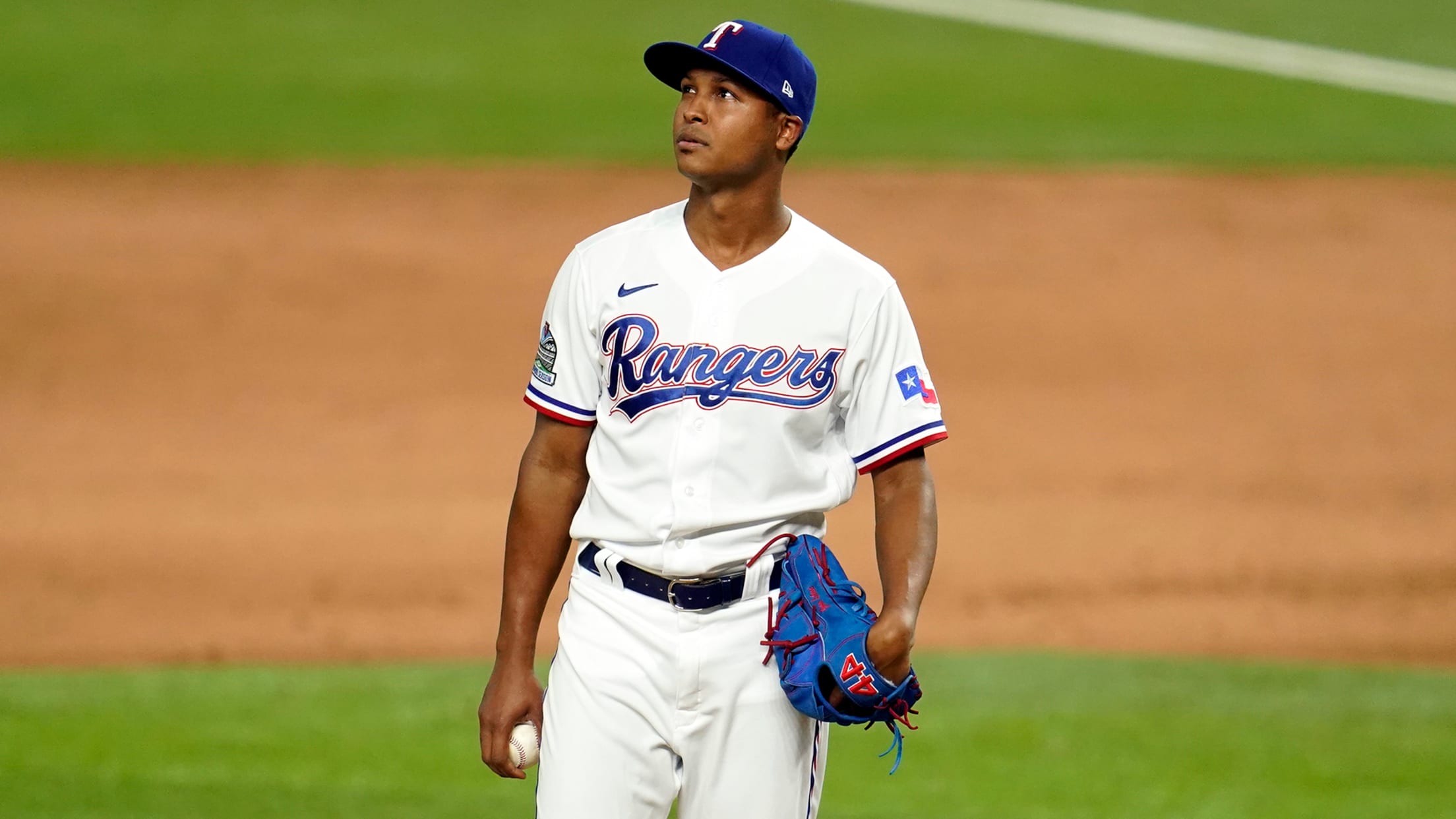 ARLINGTON -- Rangers closer José Leclerc was unable to pitch the ninth inning of Wednesday's 7-4 win over the D-backs because of tightness in his right shoulder. Right-hander Nick Goody had to close out the game and earn the save after Leclerc felt the tightness warming up in the bullpen.
Kluber (shoulder tear) out at least 4 weeks
LHP Allard expected to slot into rotation spot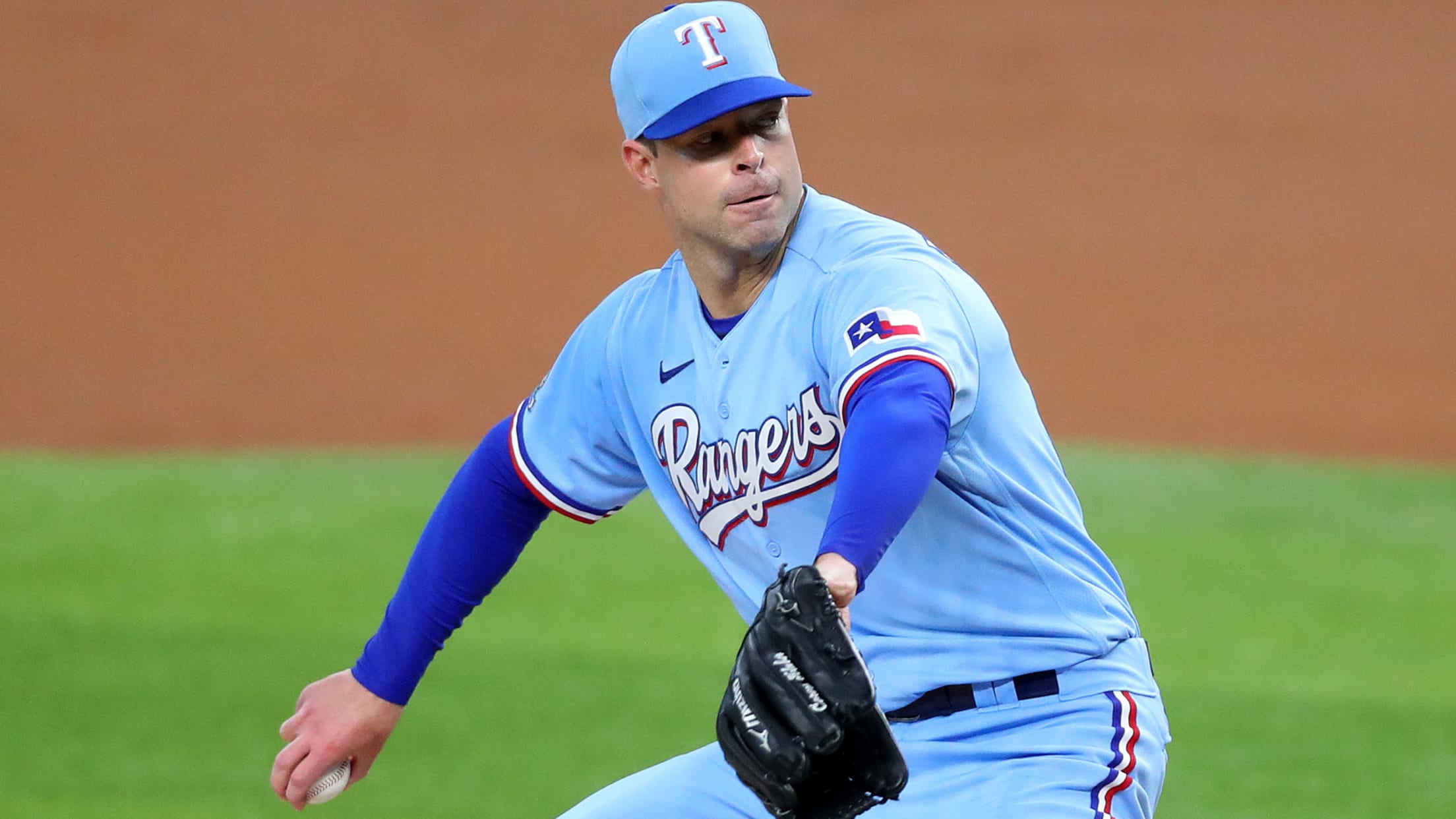 ARLINGTON -- The Rangers are bracing for the possibility right-handed pitcher Corey Kluber could miss the rest of the season after being diagnosed with a Grade 2 tear of the teres major muscle in the back of his right shoulder. Surgery is not planned, but Kluber will receive a platelet-rich
Rangers 'concerned' after Kluber exits debut
Righty pulled after one inning in first start with Texas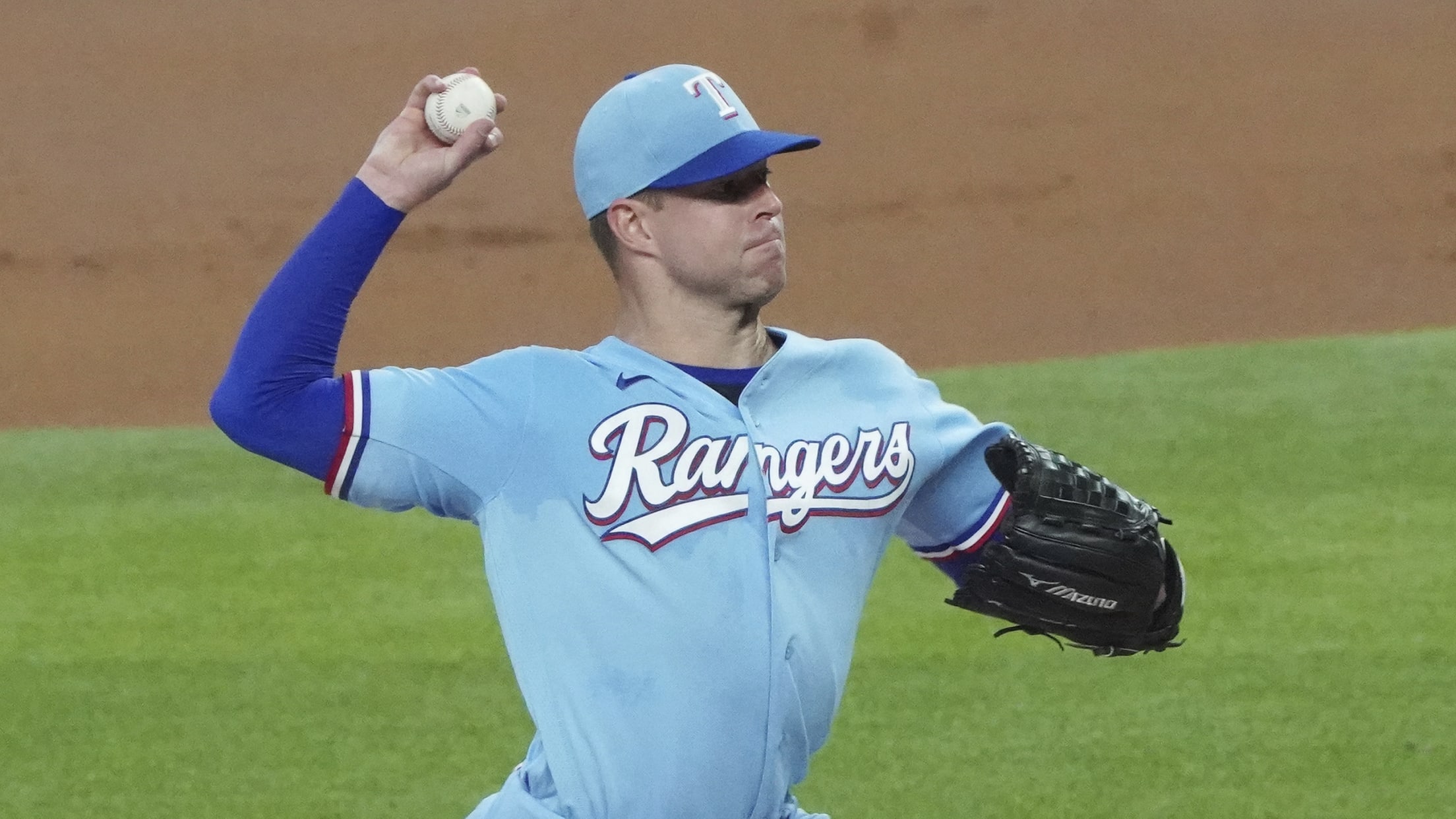 ARLINGTON -- The Rangers are counting on starting pitching to be their strongest asset this season, but their rotation may have taken a big hit on Sunday afternoon. Right-hander Corey Kluber, a two-time American League Cy Young Award winner who is trying to come back from an injury-plagued 2019 season,
Calhoun (hip), 3 relievers unlikely for opener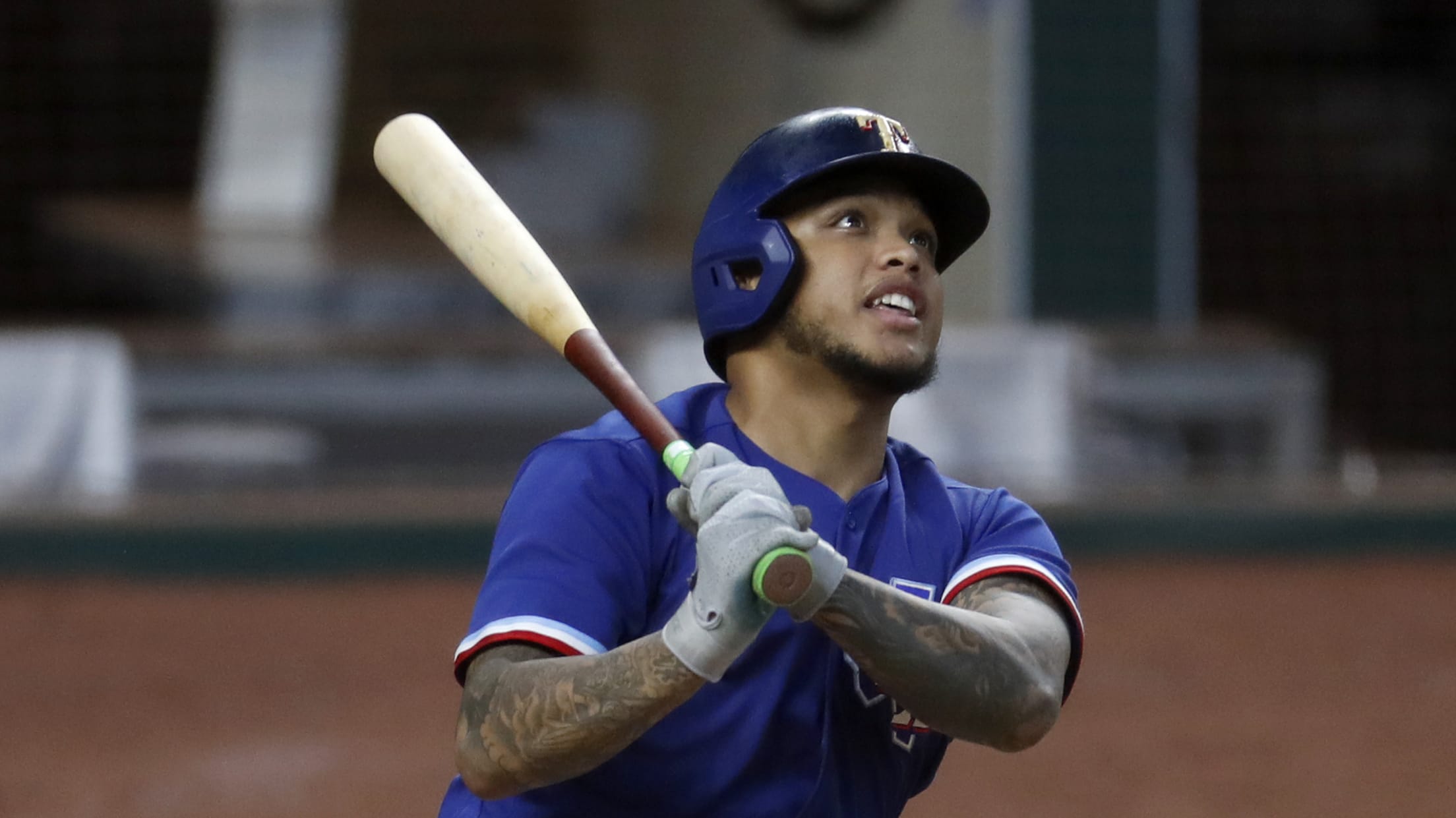 ARLINGTON -- The Rangers are bracing for the possibility that outfielder Willie Calhoun and three key relievers won't be ready for the July 24 opener against the Rockies. The Rangers are optimistic catcher Robinson Chirinos will be ready for Opening Day, but that is still unknown while he continues to
Chirinos, Calhoun exit intrasquad game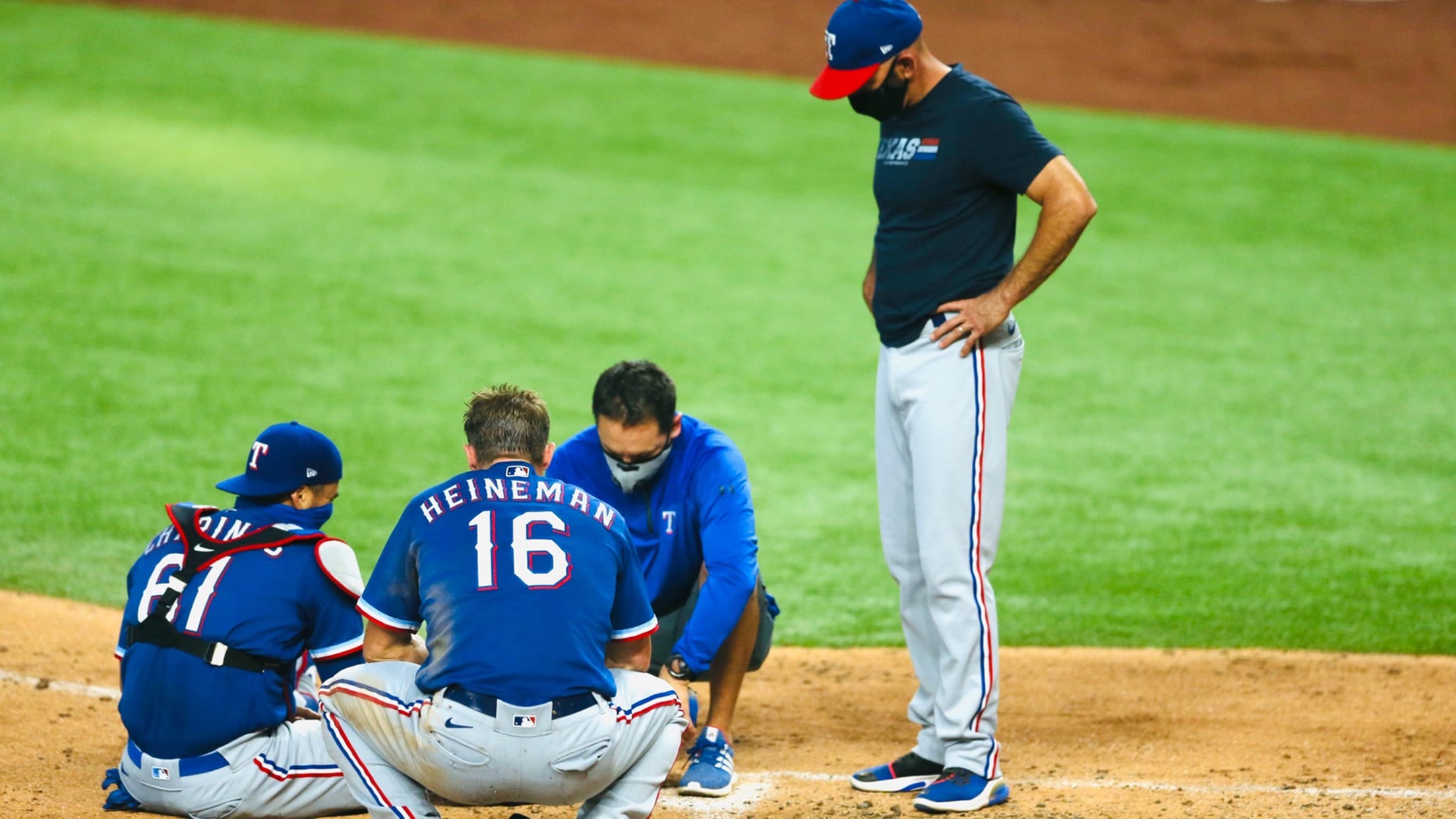 ARLINGTON -- The Rangers were left with tangible concerns about catcher Robinson Chirinos and outfielder Willie Calhoun after both left Monday's intrasquad game with injuries. Chirinos left in the second inning after rolling his right ankle on a play at home plate when Scott Heineman slid in hard. He was
Notes: Mathis, Chavez injuries; Allard cut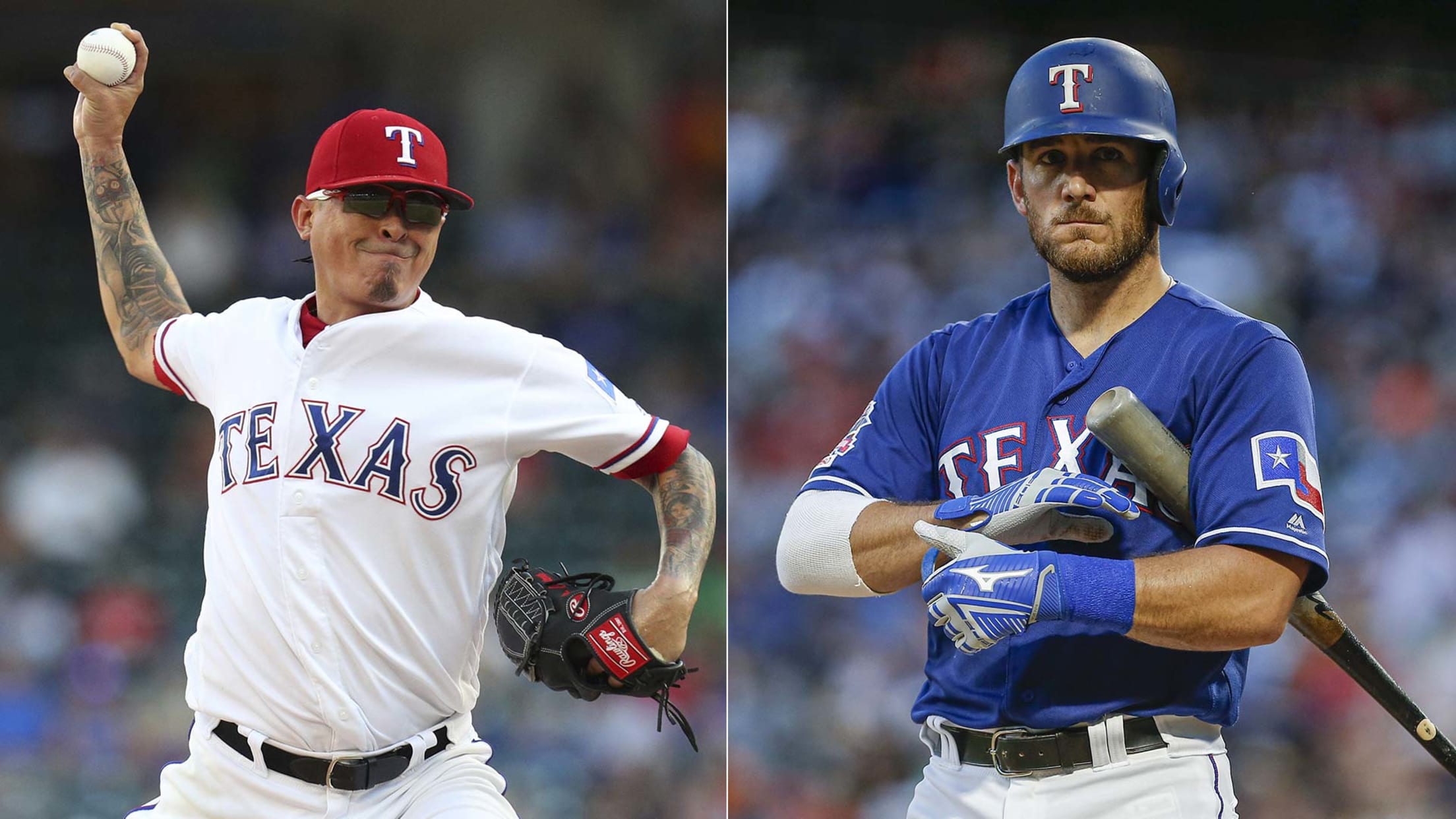 SURPRISE, Ariz. -- There is a possibility that both catcher Jeff Mathis and pitcher Jesse Chavez will not be ready for Opening Day. News of their injuries, roster moves involving top Minor League players and a suspension for injured pitcher Yohander Méndez were all part of a busy, rain-soaked Wednesday
Rangers optimistic after Calhoun's jaw surgery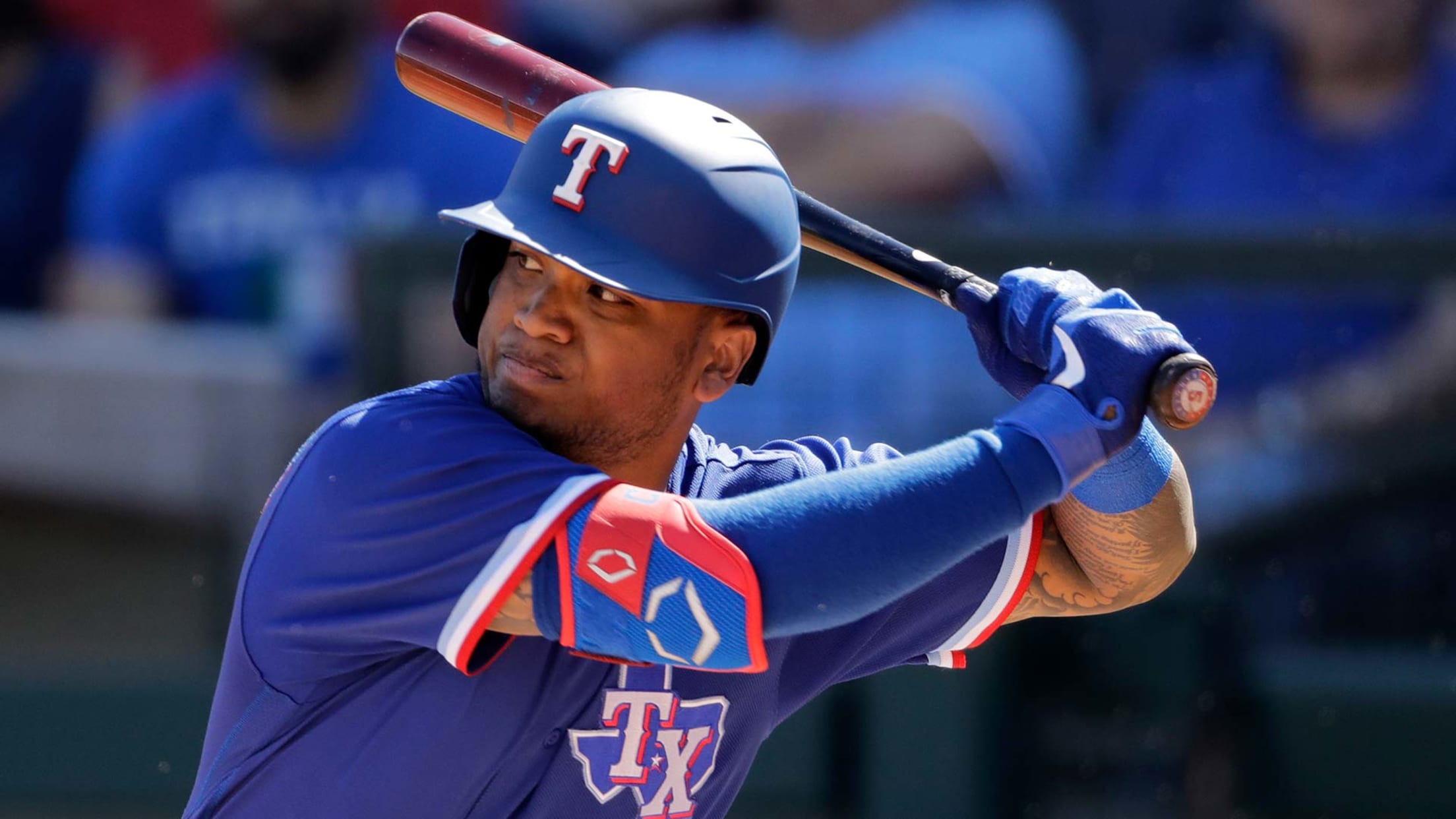 SURPRISE, Ariz. -- Rangers outfielder Willie Calhoun underwent surgery on Monday for a non-displaced fracture in his jaw and club officials are expressing hope that the injury is not as serious as initially feared. Calhoun did have a single plate inserted to stabilize the fracture, but he did not need
Calhoun has fractured jaw after being hit by pitch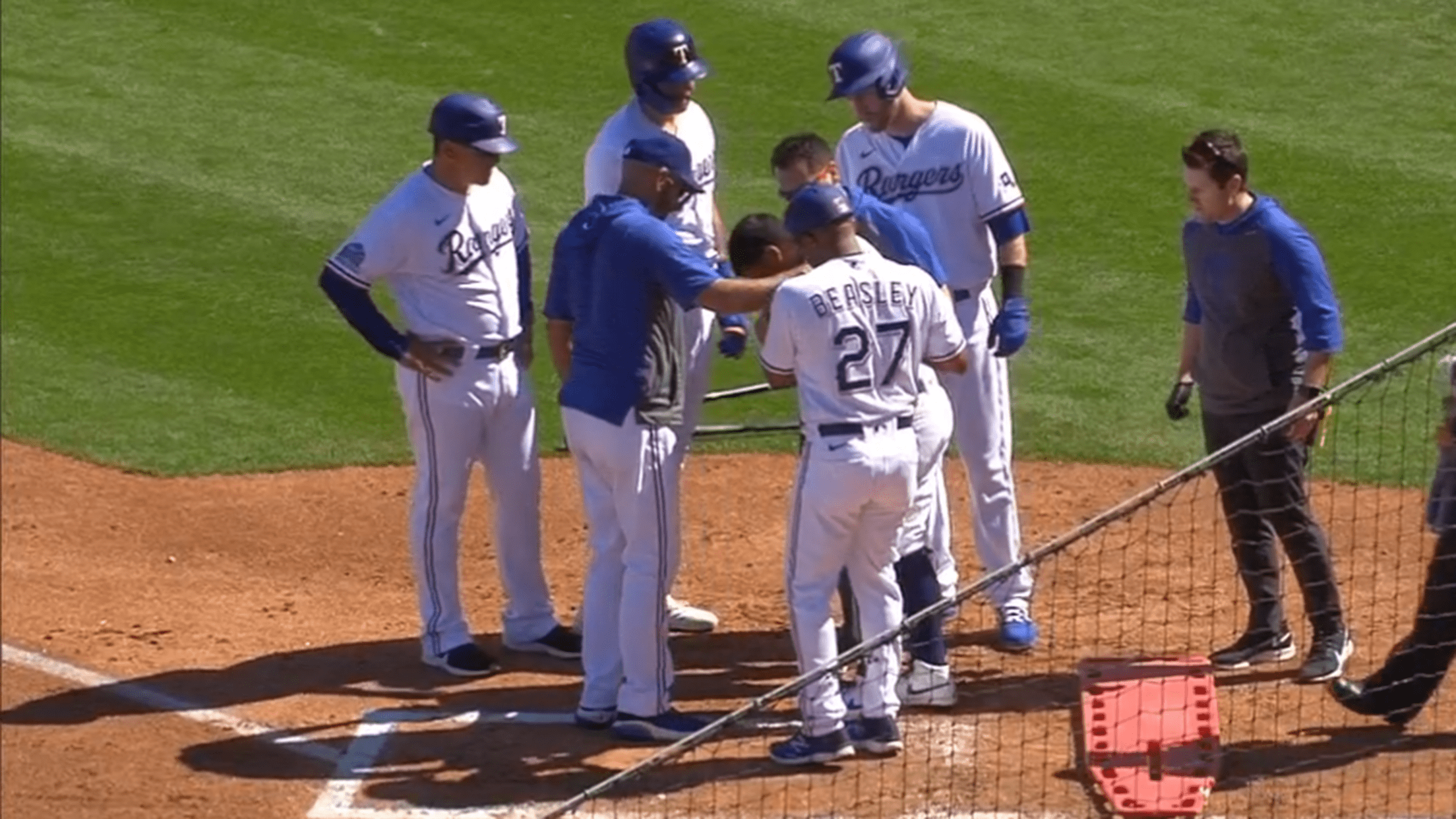 SURPRISE, Ariz. -- The Rangers were left shaken up as a team after outfielder Willie Calhoun was hit in the mouth by a 95-mph fastball during Sunday's 9-8 win over the Dodgers. The club announced that a CT scan and examination revealed a fractured jaw. Calhoun underwent surgery on Monday
Gallo a full go in camp: 'I feel normal'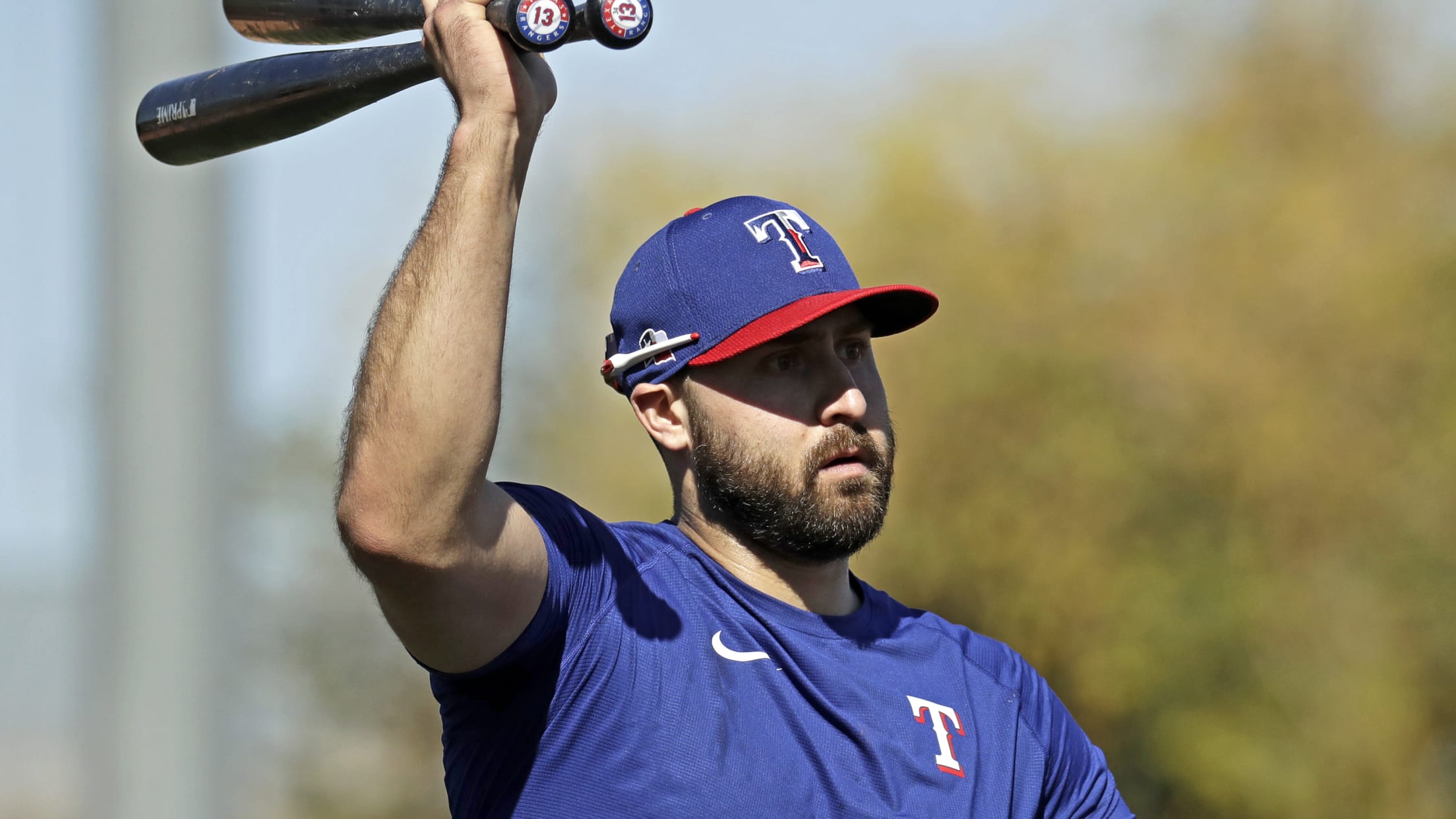 SURPRISE, Ariz. -- Joey Gallo's mission is simple: Pick up where he left off last year and keep it going for a full season. If he does that, the Rangers will take their chances.