Baz gives 97-win Rays food for thought
Rookie continues push for spot on postseason roster as club ties franchise mark for wins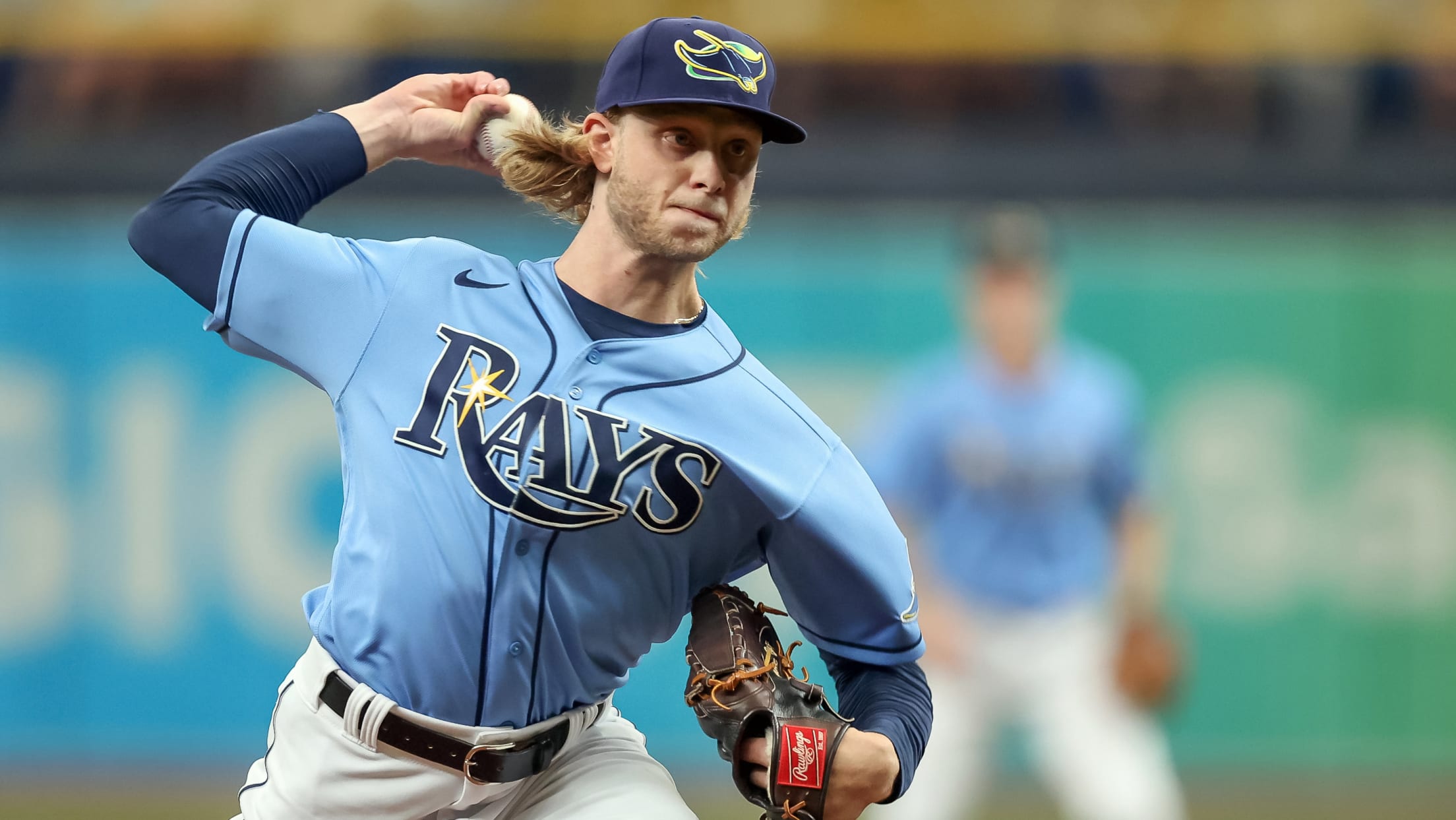 ST. PETERSBURG -- The American League East champion Rays haven't finalized any postseason pitching plans yet, but in only two starts, top prospect Shane Baz has given them a lot to think about. The 22-year-old right-hander was downright dominant again Sunday afternoon, holding the Marlins to three hits and a
Franco reports to Triple-A, nears Rays return
Baz set to make second start; club's longtime staffer to step down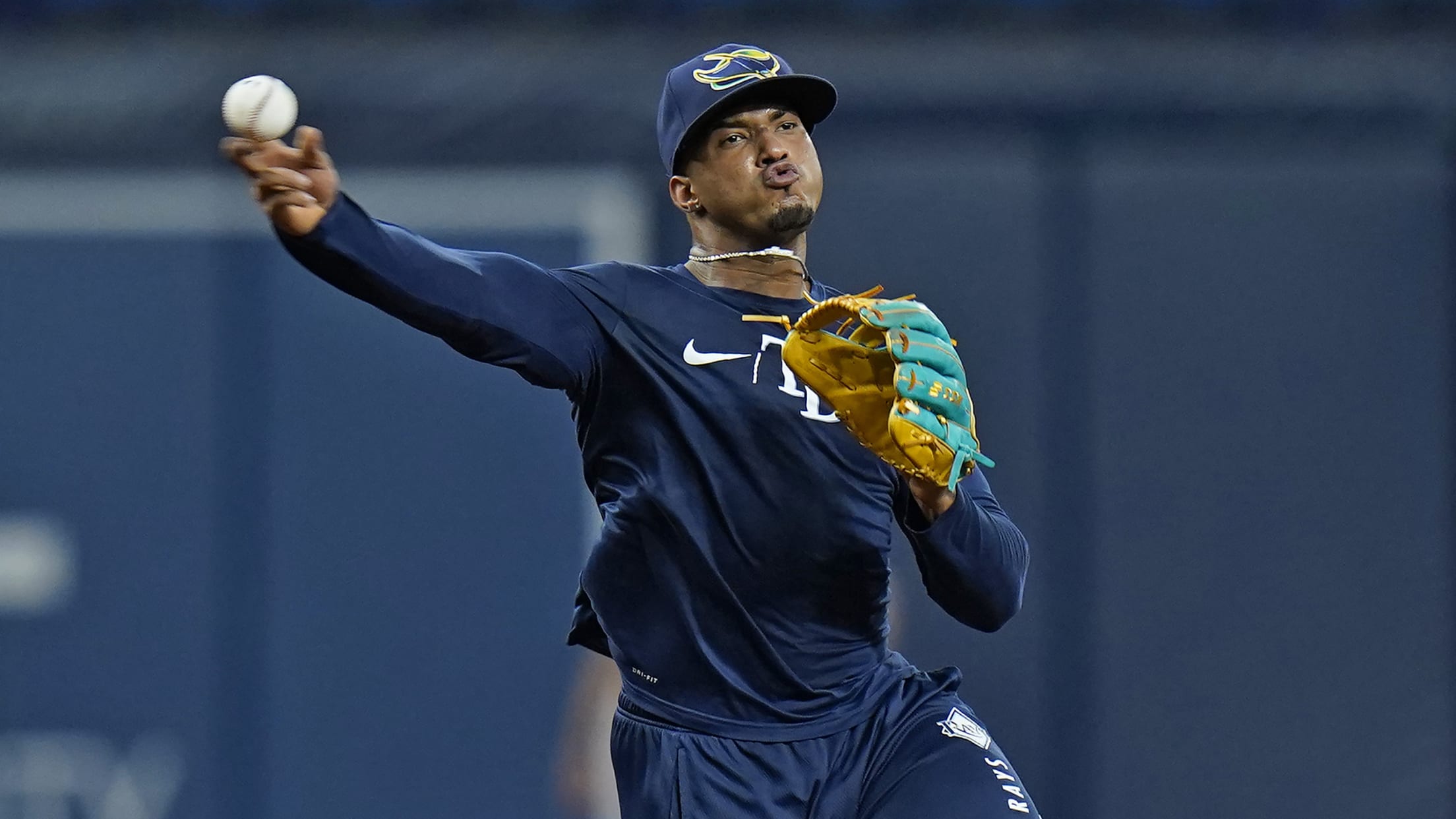 ST. PETERSBURG -- Rookie phenom Wander Franco is nearly ready to rejoin the Rays lineup. Franco, Tampa Bay's switch-hitting shortstop, reported to Triple-A Durham on Tuesday to begin his Minor League rehab assignment and took part in an afternoon workout on the field at Durham Bulls Athletic Park. Manager Kevin
'Dream come true': Baz electric in debut
Top prospect maintains composure over five strong IP, picks up first MLB win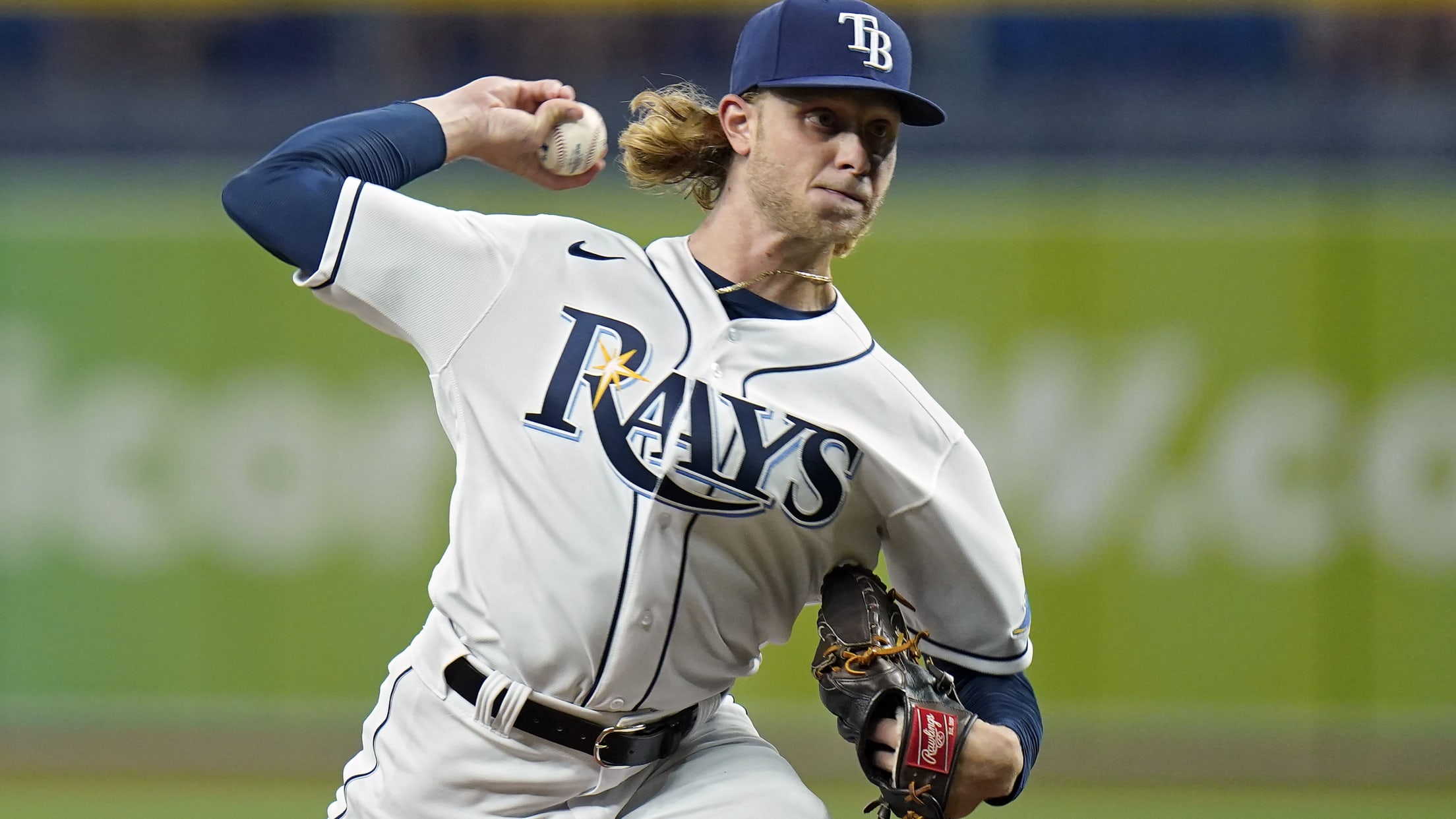 ST. PETERSBURG -- Before Shane Baz could walk, his mother Tammy has said, he could throw a baseball. He's wanted to throw a baseball for a living since he was a young child. Pitching in the Major Leagues, the 22-year-old right-hander said Sunday, is "kind of what I feel like
What to expect from Shane Baz in bigs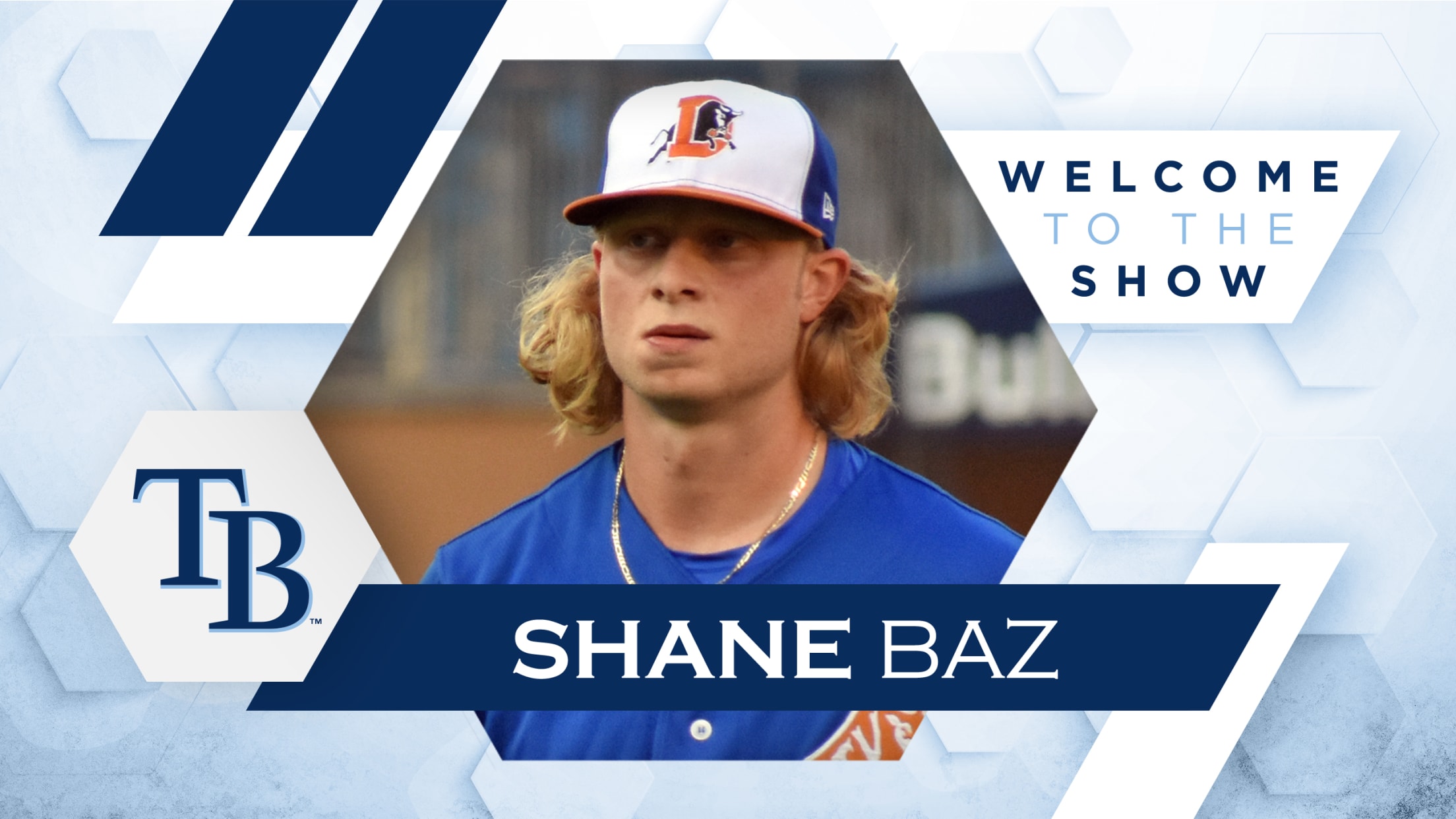 The Rays hold a comfortable lead over the Red Sox, Yankees and Blue Jays in the AL East but have sputtered a bit in September. Perhaps adding one of the best pitching prospects in baseball and one of the most effective arms from the 2021 Minor League season will provide
Rays' No. 1 prospect Baz set to debut Monday
22-year-old RHP: 'I was pinching myself this morning when I woke up'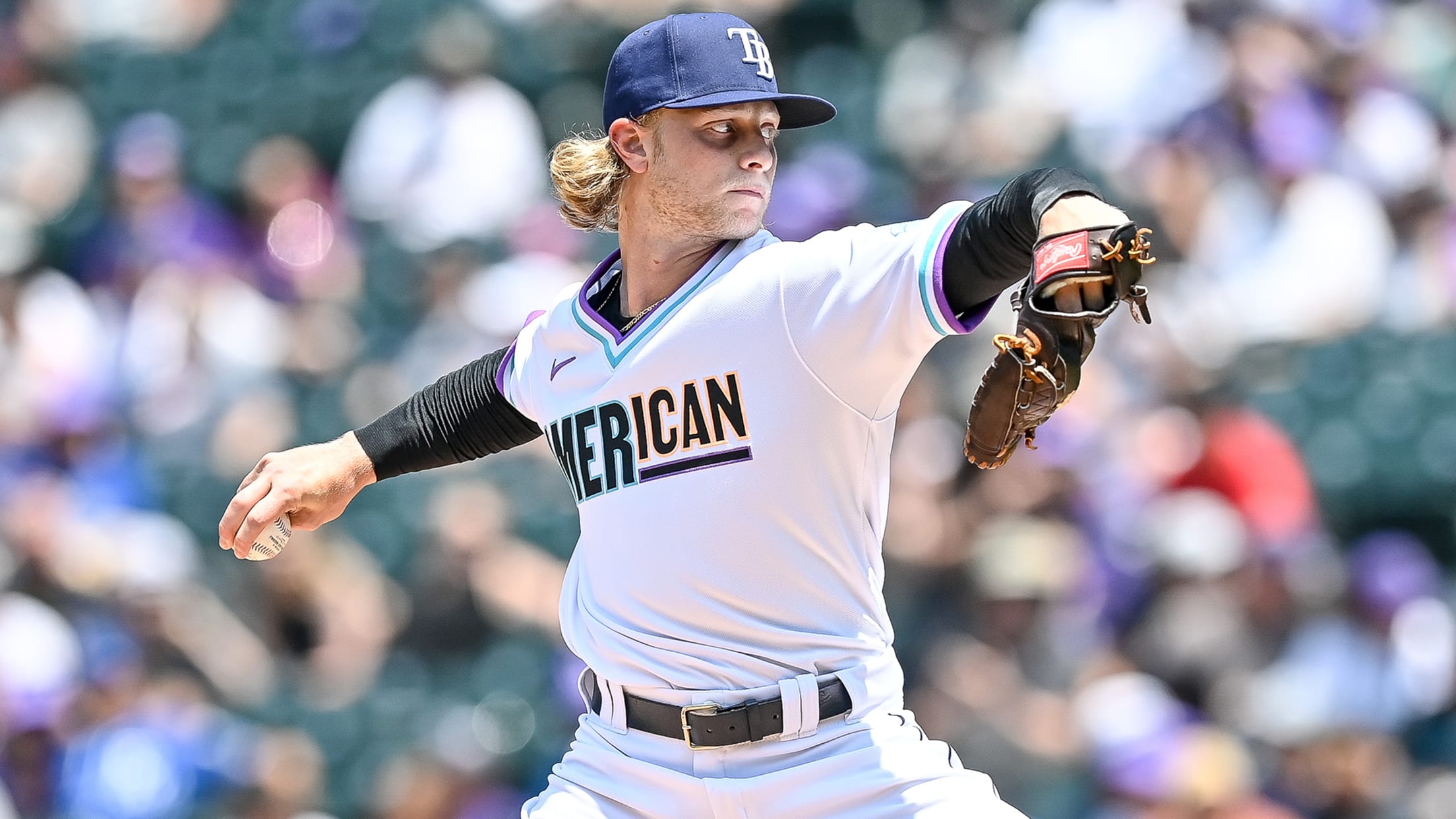 ST. PETERSBURG -- This has already been an eventful season for Shane Baz. The 22-year-old right-hander pitched in big league Spring Training, quickly earned a promotion from Double-A to Triple-A, took part in the All-Star Futures Game and represented his country with Team USA in the Tokyo Olympics. The top
No. 4 prospect Lowe gets 1st hit in debut
Arozarena to paternity list; Choi, Wisler reinstated; Archer to come out of 'pen vs. Detroit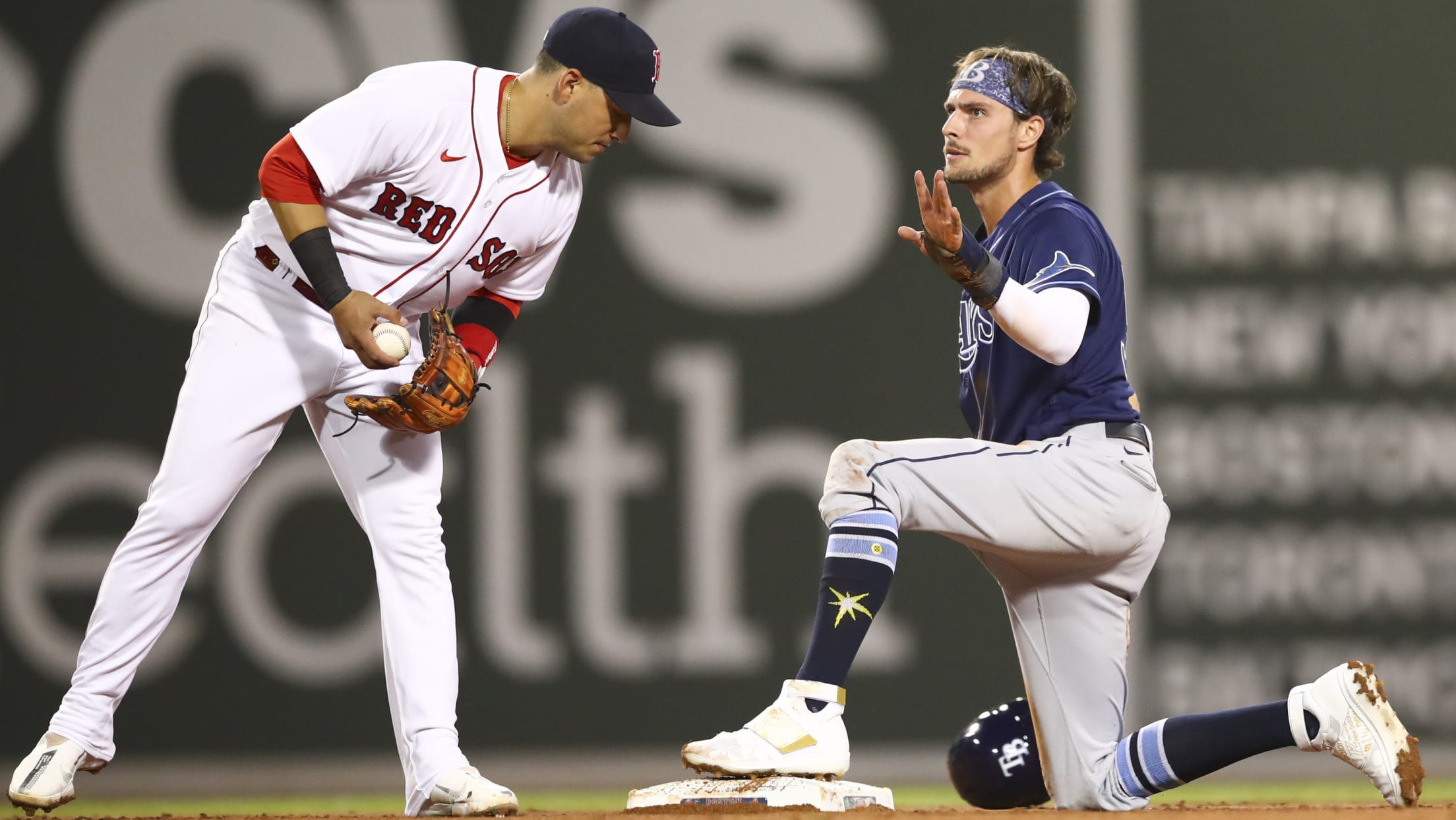 BOSTON -- The Rays took a look at another one of their top prospects Wednesday night, as outfielder Josh Lowe made his Major League debut in a 2-1 loss to the Red Sox at Fenway Park hours after being officially called up from Triple-A Durham. Lowe, the Rays' No. 4
What to expect from Josh Lowe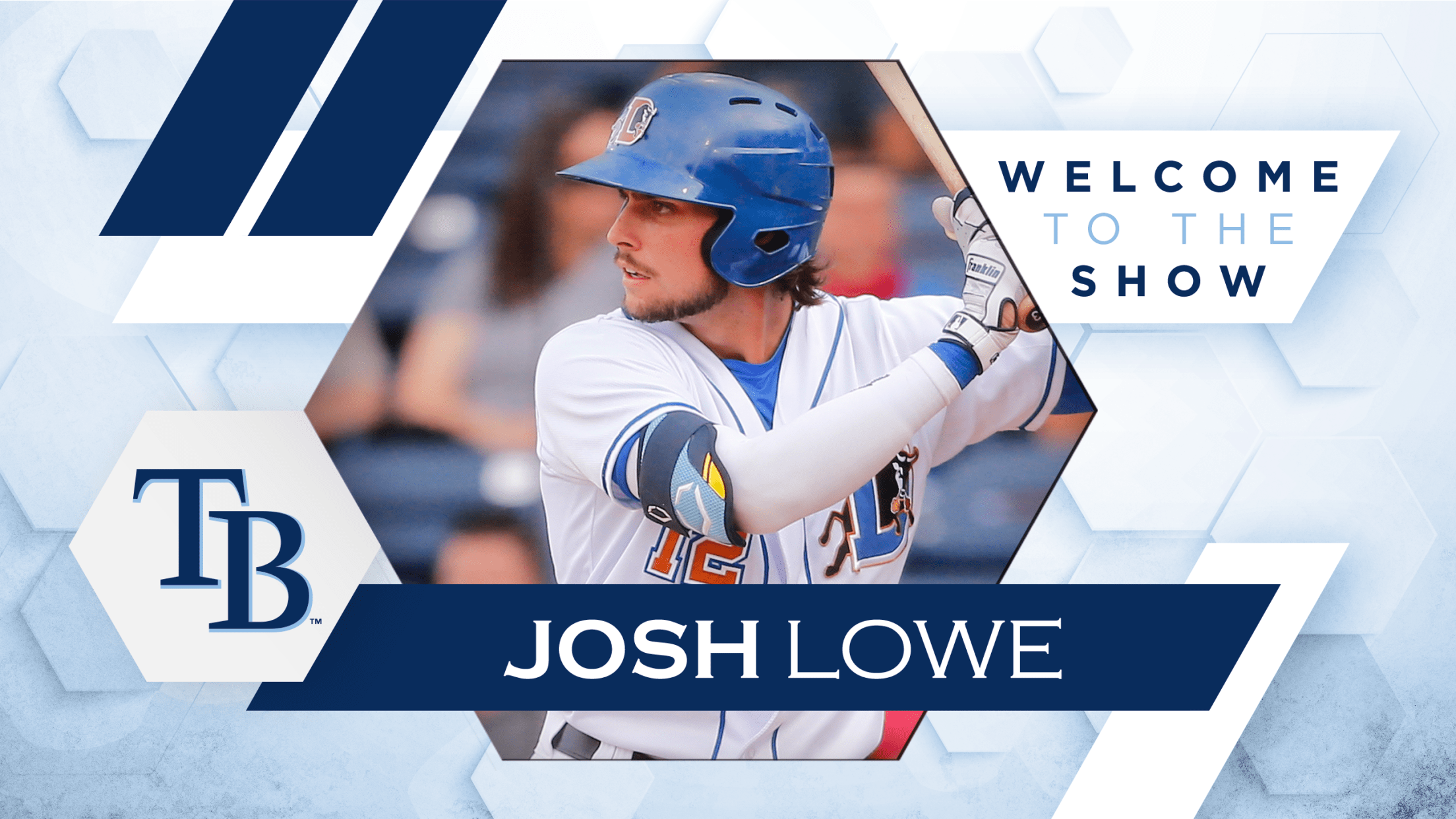 The Rays have a temporary opening in the outfield. They're going to fill it with a Top 100 prospect because that's what one of the most successful player-development systems in recent memory can do. Tampa Bay is calling up No. 76 overall prospect Josh Lowe for his Major League debut,
Wander's game draws high praise from Sale
Red Sox's ace tips his cap to Rays' rookie shortstop for impressive home run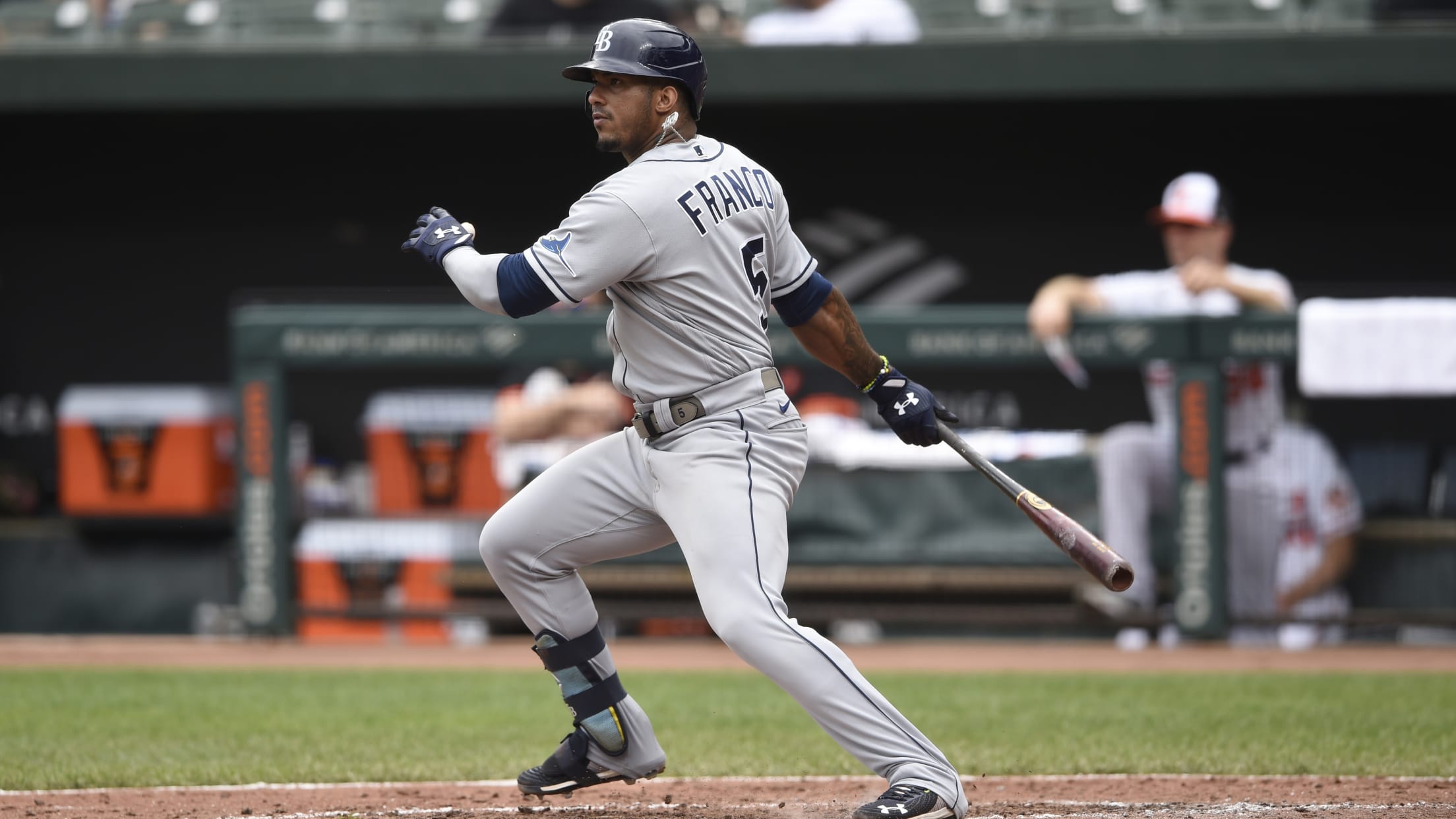 ST. PETERSBURG -- It was not a pitch that should have been hit out, Chris Sale said. The Red Sox's ace fired a 94.5 mph fastball outside the strike zone, 3.44 feet off the ground, presumably too far up and away for Wander Franco to do anything with it. And
Wander feels better but gets night off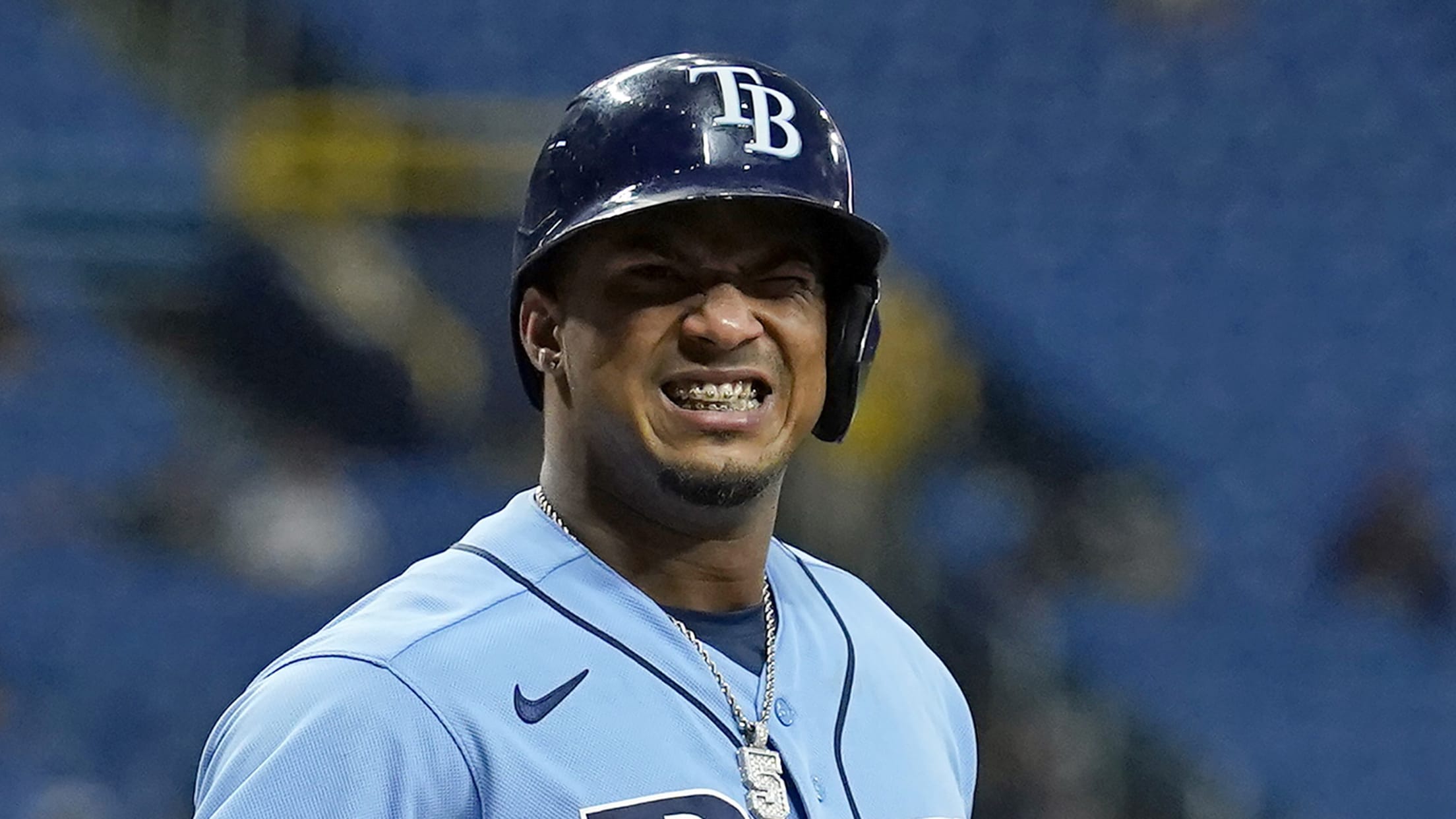 ST. PETERSBURG -- A day after having to leave the Rays' 4-0 loss to the Red Sox due to a headache, Rays rookie shortstop Wander Franco was feeling better but was not in Tampa Bay's starting lineup against the Twins on Friday night. Manager Kevin Cash said Franco slept well,
Farm kings fallen? Not hardly, say Rays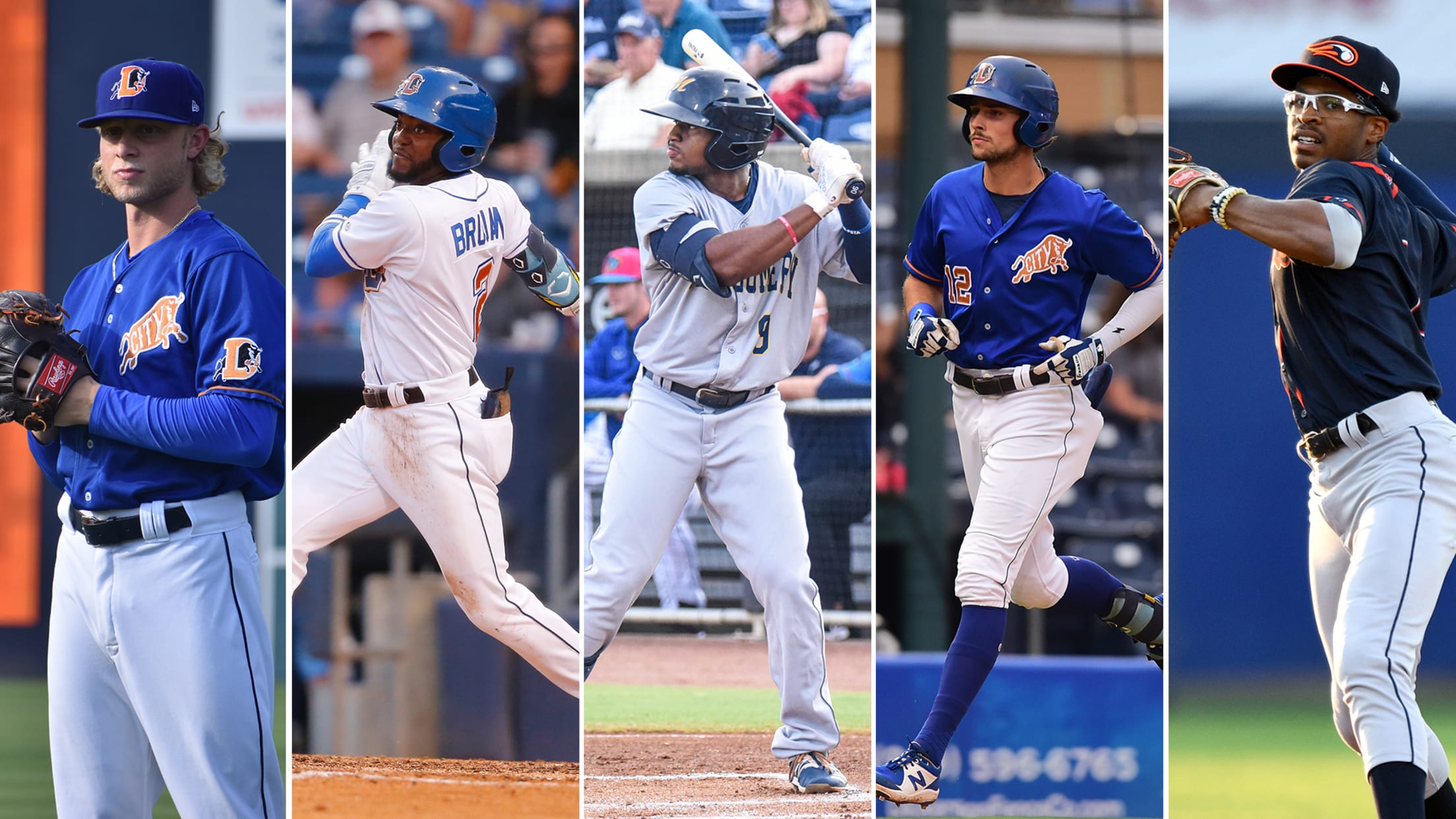 PHILADELPHIA -- For more than a year, the Rays owned baseball's top-ranked farm system. Tampa Bay stood atop three consecutive lists released by MLB Pipeline: before last season, at midseason last year and before this season. They finally ceded that title this week, when MLB Pipeline ranked the Orioles' farm
Baz ascends to top of Rays' prospect ranks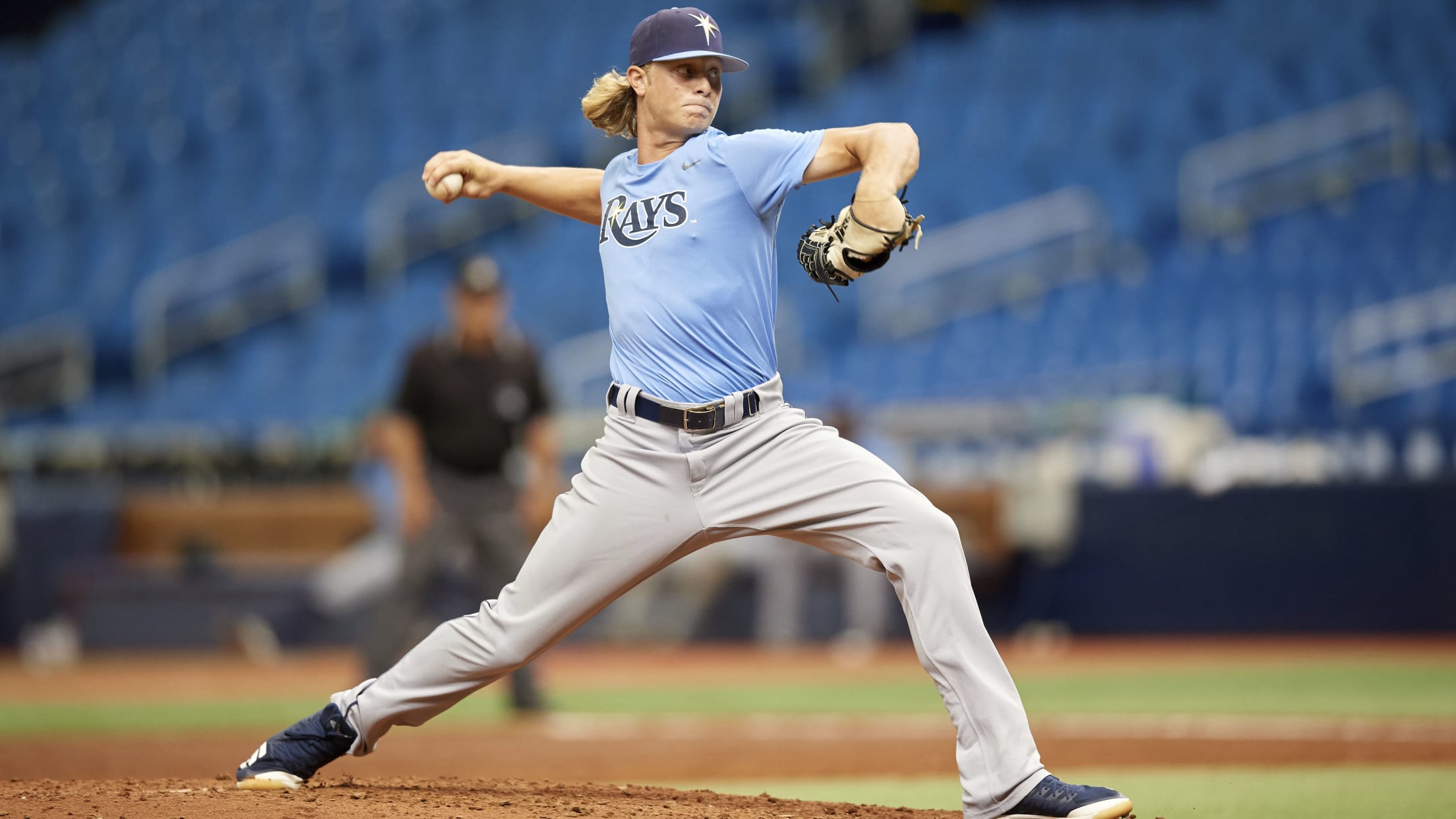 ST. PETERSBURG -- There's a new name at the top of the Rays' incredibly deep farm system. MLB Pipeline unveiled its midseason prospect rankings on Wednesday, revealing right-hander Shane Baz as Tampa Bay's new No. 1. Baz also took a significant jump up MLB Pipeline's list of Top 100 Prospects,
Notes: Fenway debuts; Kiermaier rests knee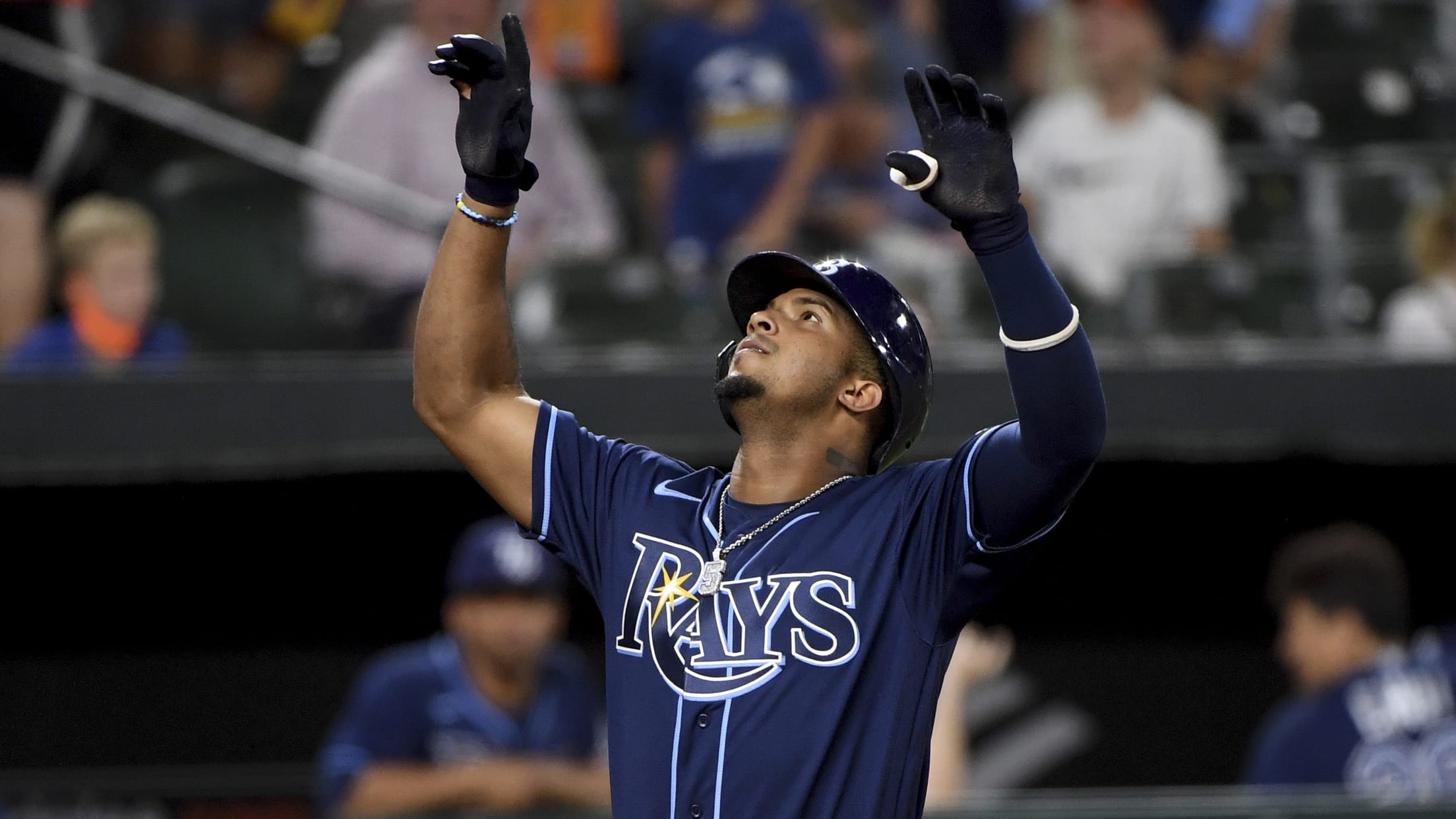 Rays rookies Wander Franco and Luis Patiño are looking forward to making their Fenway Park debuts against the Red Sox on Tuesday night. "I think it will be a great experience," Rays manager Kevin Cash said. "I think they'll really appreciate it. Just watching Boston play at home, there are
Luplow leads things off in Rays debut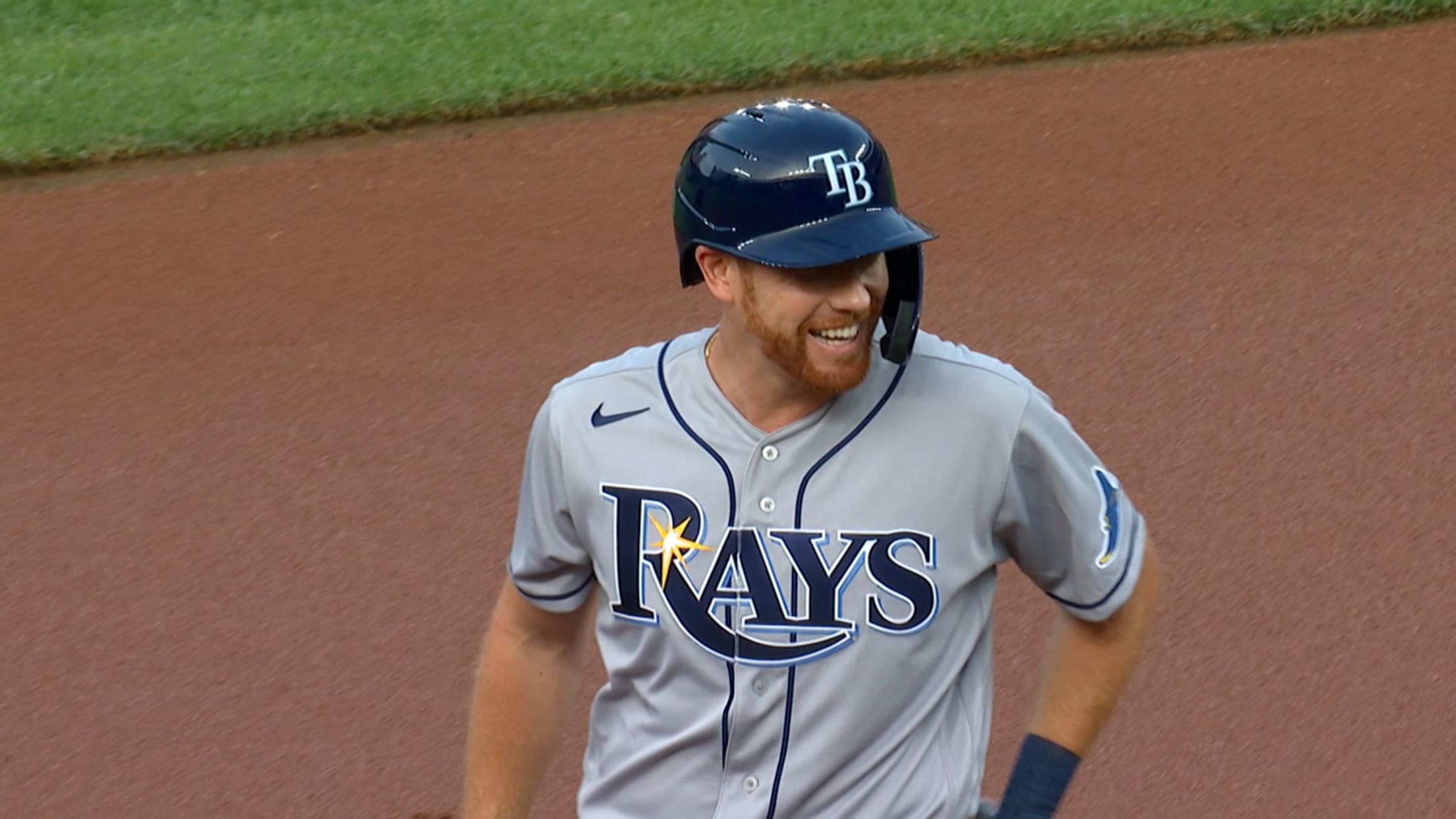 BALTIMORE -- The Rays have a new leadoff hitter in Jordan Luplow -- at least for now. The outfielder was recalled from Triple-A Durham after Randy Arozarena was placed on the COVID-related injured list prior to Friday's series opener against the Orioles at Camden Yards. Acquired at the July 30
'Special' Franco propels Rays into first
Baseball's top prospect brings home 2 as Tampa Bay passes Red Sox atop AL East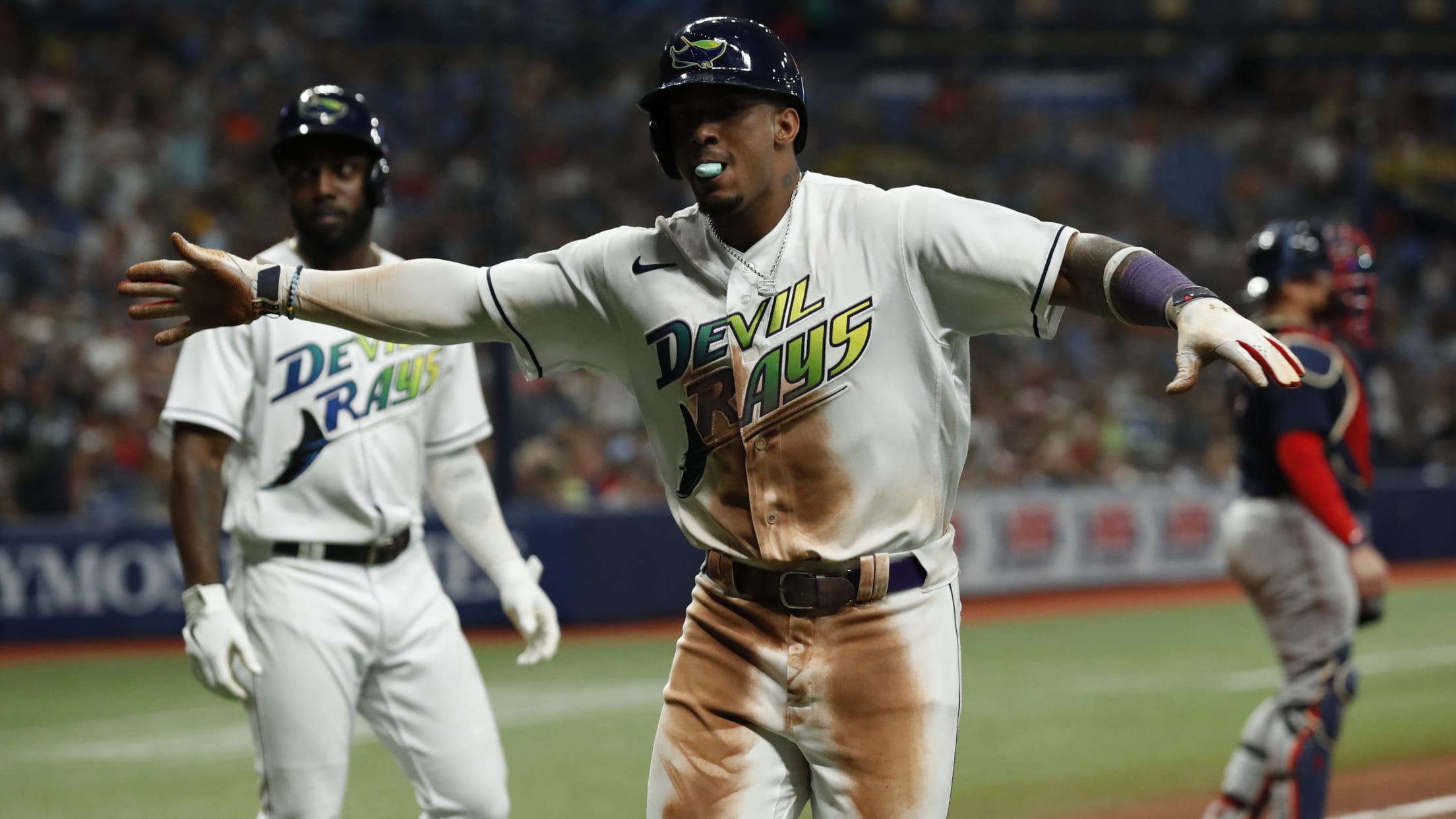 ST. PETERSBURG -- Wander Franco slid headfirst into third base, stared into the Rays' dugout, pumped his right fist six times and slammed his hand on the bag once. The game's top prospect had just put Tampa Bay on top in another duel with Boston, one that ended with the
Notes: Another first for Wander; Patiño's role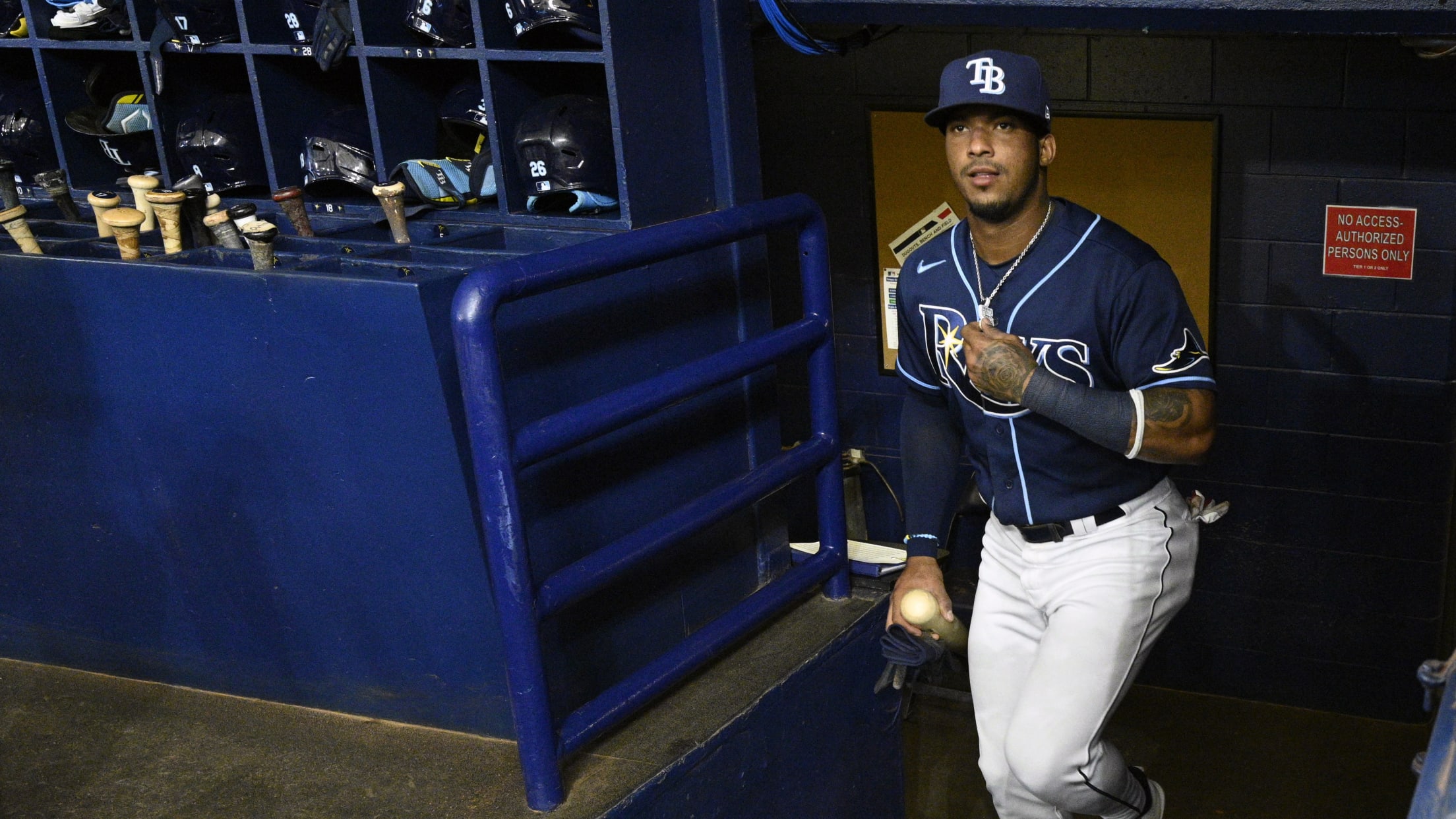 ST. PETERSBURG -- More than a month into his Major League career, Wander Franco is still checking off career firsts. During the Rays' 4-3 loss to the Yankees on Tuesday night, for instance, he faced a 103 mph fastball for the first time -- and proved once again why he
Baz pitching for USA 'once in a lifetime'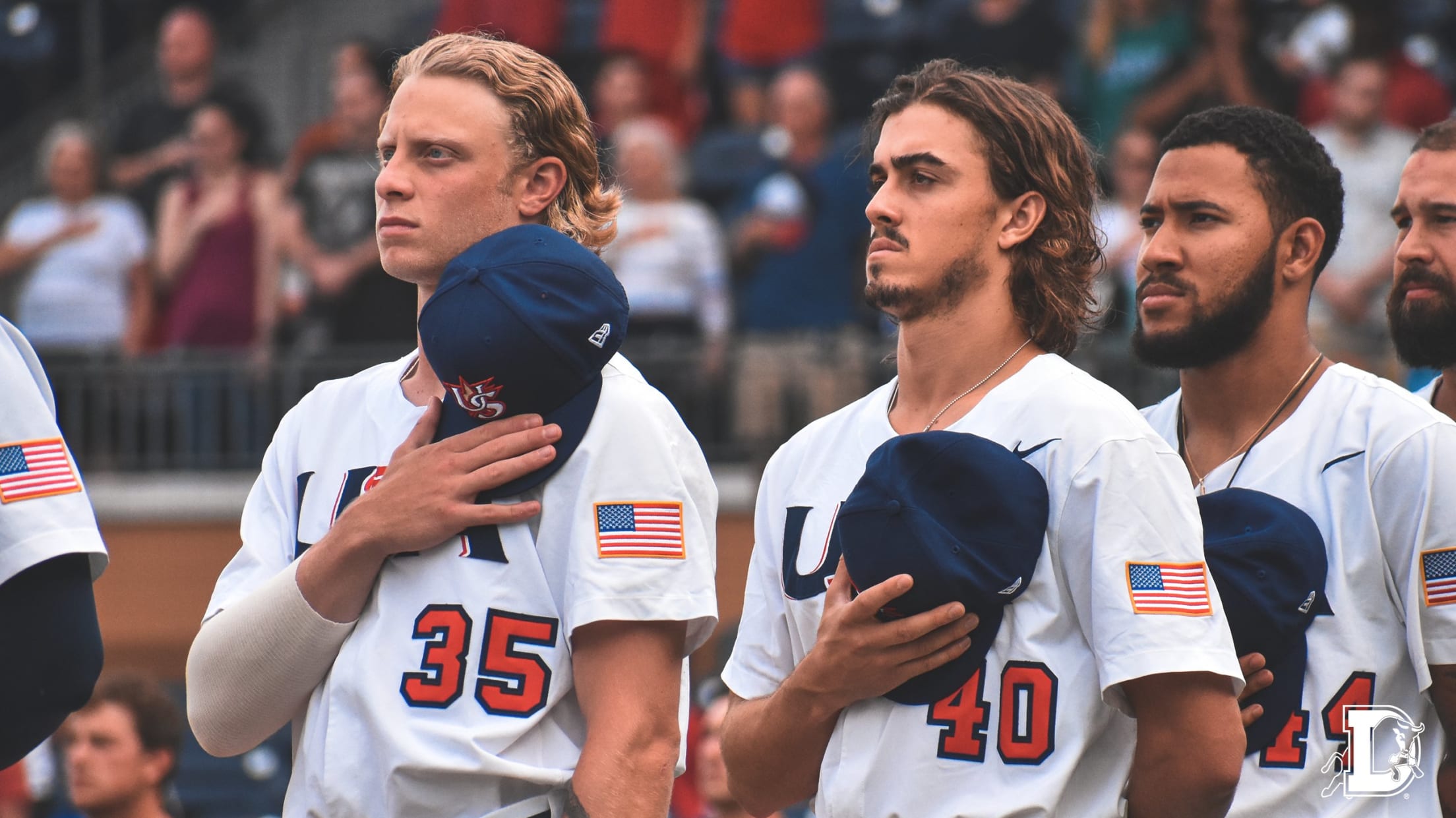 ST. PETERSBURG -- Last summer, Shane Baz and Joe Ryan lived together while working out at the Rays' alternate training site in Port Charlotte, Fla. In that environment amid the COVID-19 pandemic, Baz said, they had "no choice but to get to know each other." They haven't spent much time
Rays' top pick Williams signs, 'ready to go'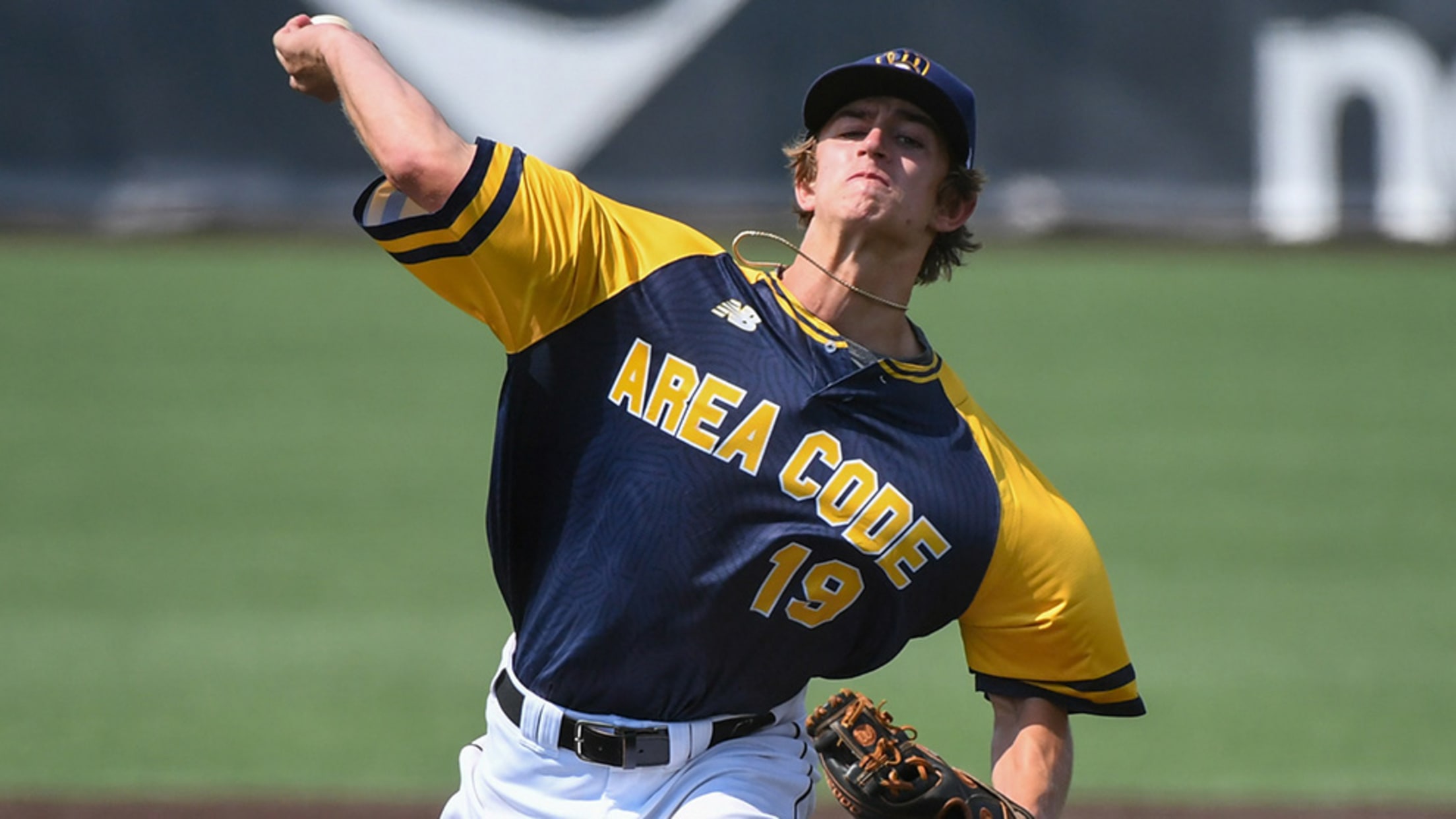 ST. PETERSBURG -- The most exciting part of Carson Williams' day at Tropicana Field was not necessarily putting pen to paper and officially signing his contract with the Rays. It certainly wasn't the physical exam, which the first-round Draft pick summarized as "a long day of needles and MRIs." And
Rays ink Kinney, second Day 1 pick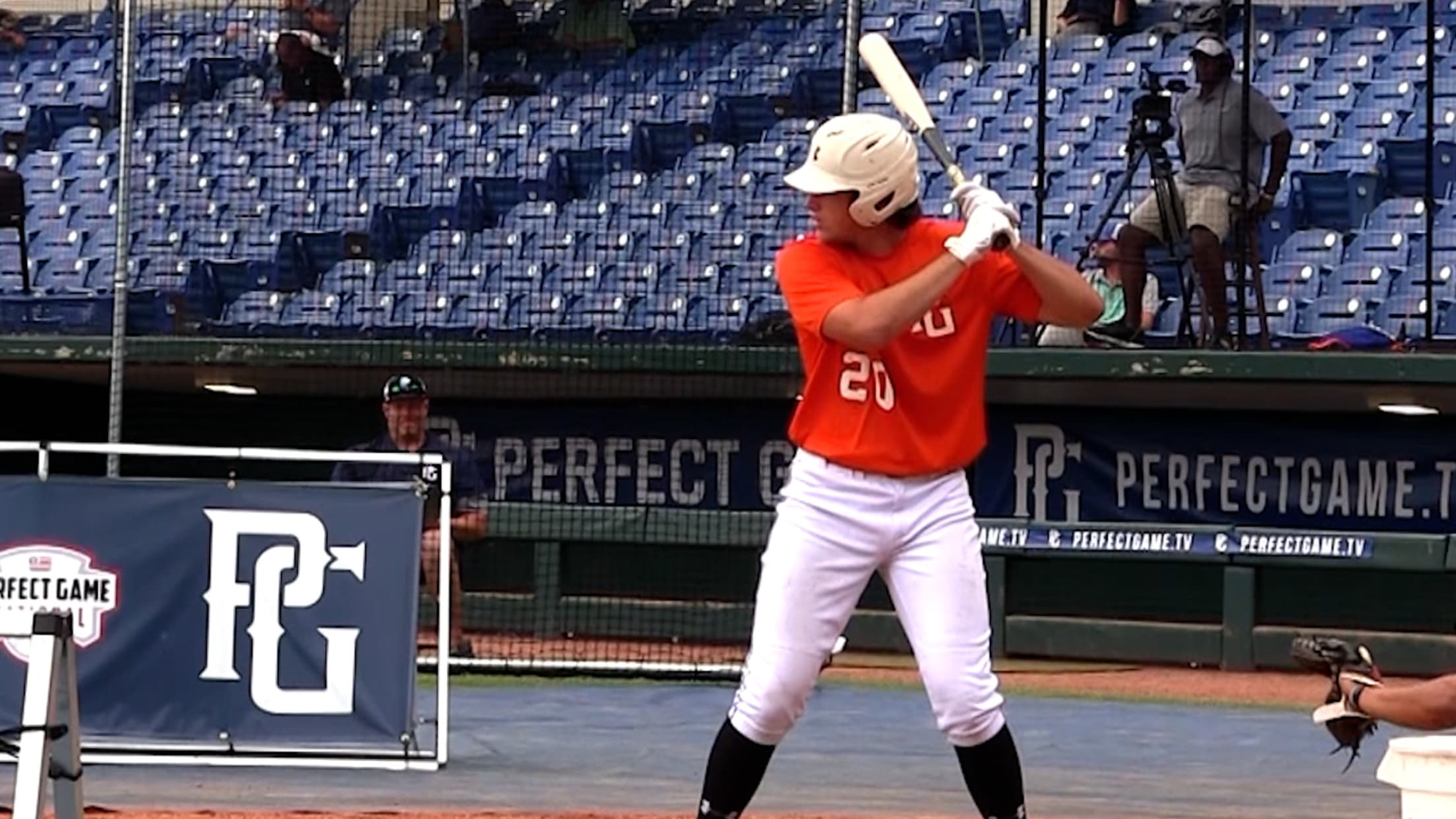 ST. PETERSBURG -- Eight days after hearing his name called on Day 1 of the MLB Draft, Cooper Kinney made his way around Tropicana Field wearing a Rays cap with his father, Mike, and the rest of his family. He didn't want to wait long to start his professional baseball
Franco makes first appearance at second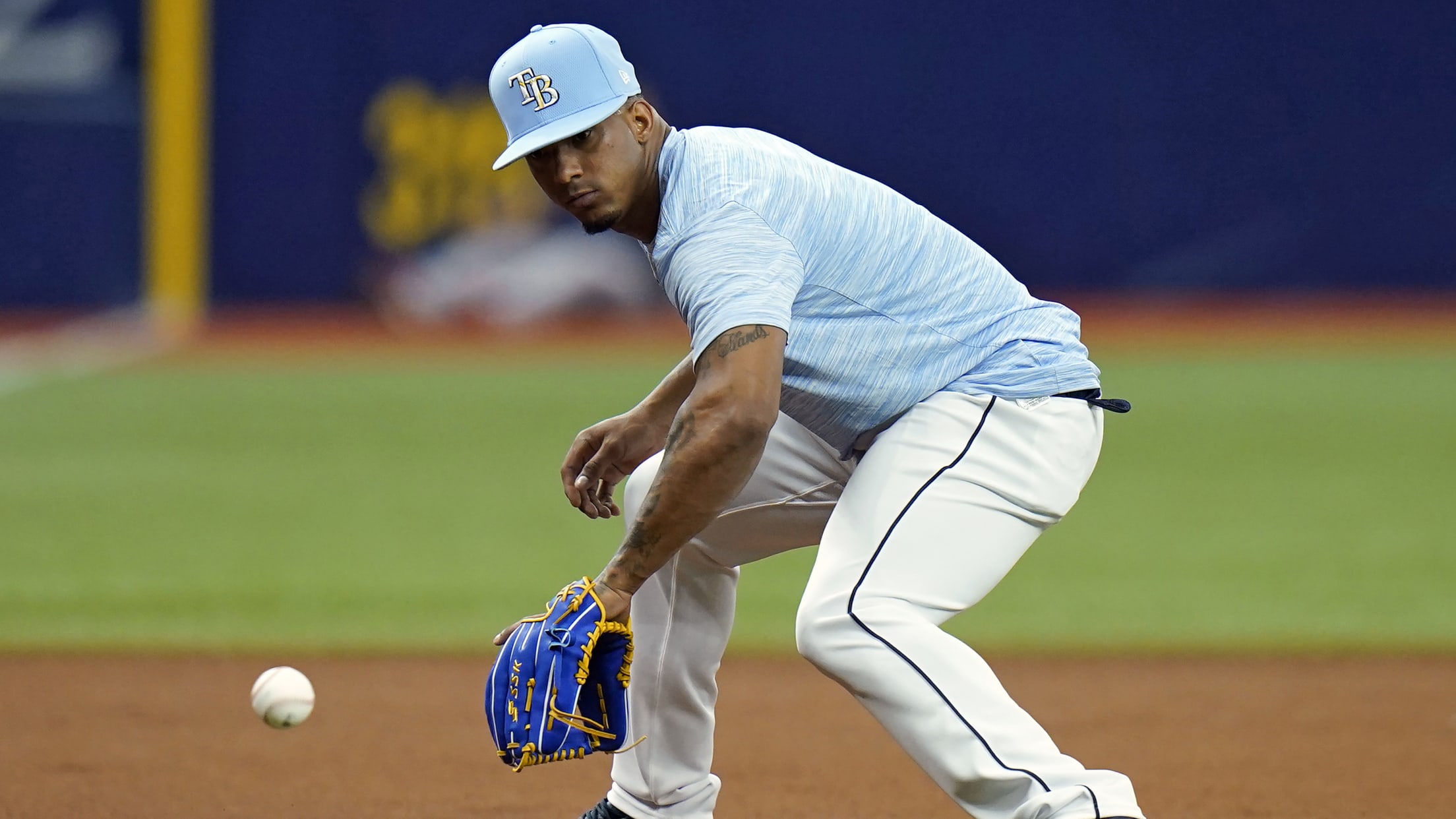 ATLANTA -- Not quite a month into his Major League career, top prospect Wander Franco is still checking off career firsts. On Friday night, he smacked a ball to the right-field corner at Truist Park and legged out his first big league triple. On Saturday night, he made his first
'Deathbed' to Draft: Rays take P Wicklander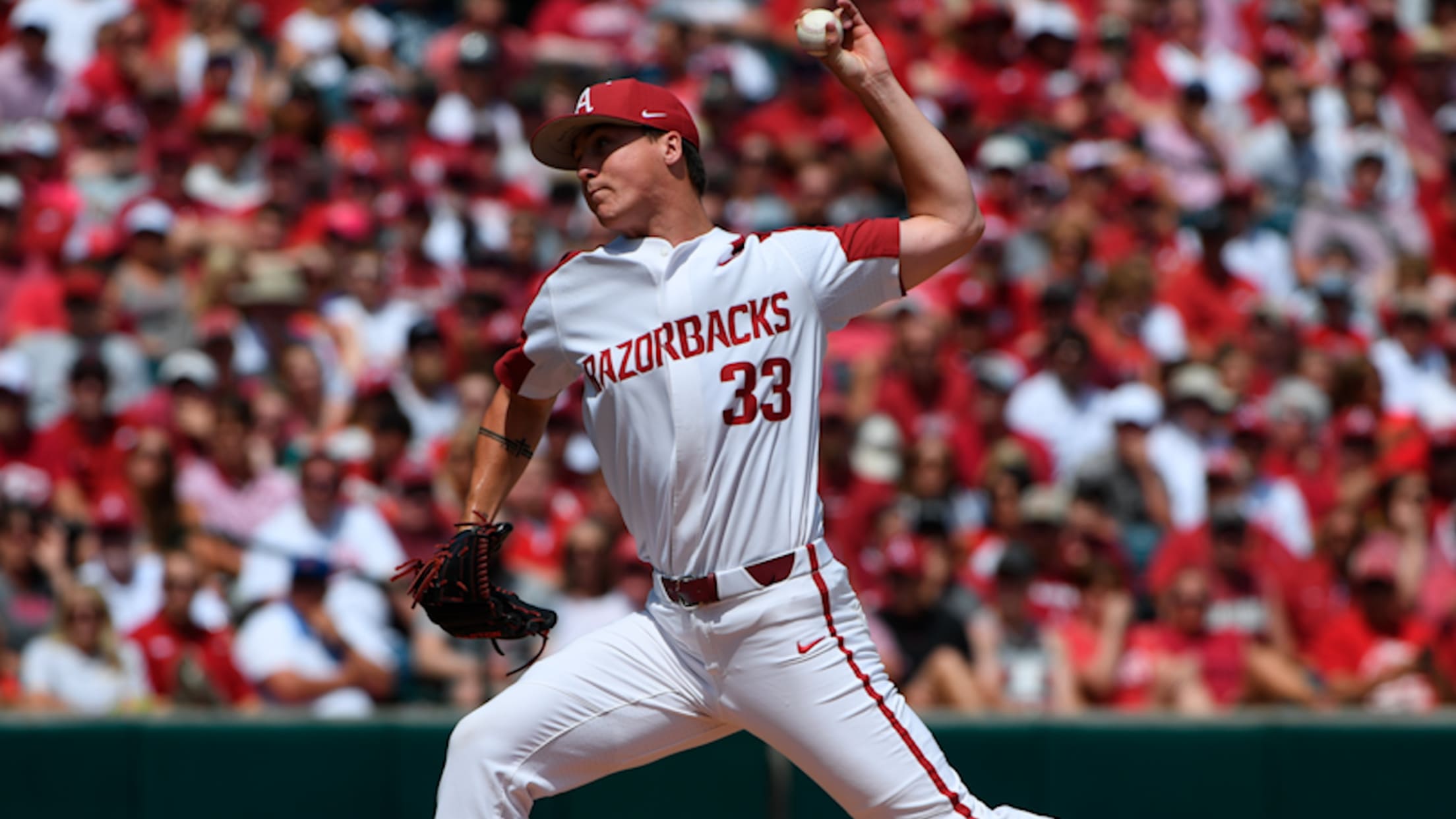 ST. PETERSBURG -- One Saturday last May, Patrick Wicklander was scheduled to throw a bullpen session in Fayetteville, Ark. He'd been feeling bad for weeks, dropping a lot of weight in little time. It finally reached the point that he called his bullpen catcher and told him he couldn't make
Rays land hot-hitter Manzardo on Day 2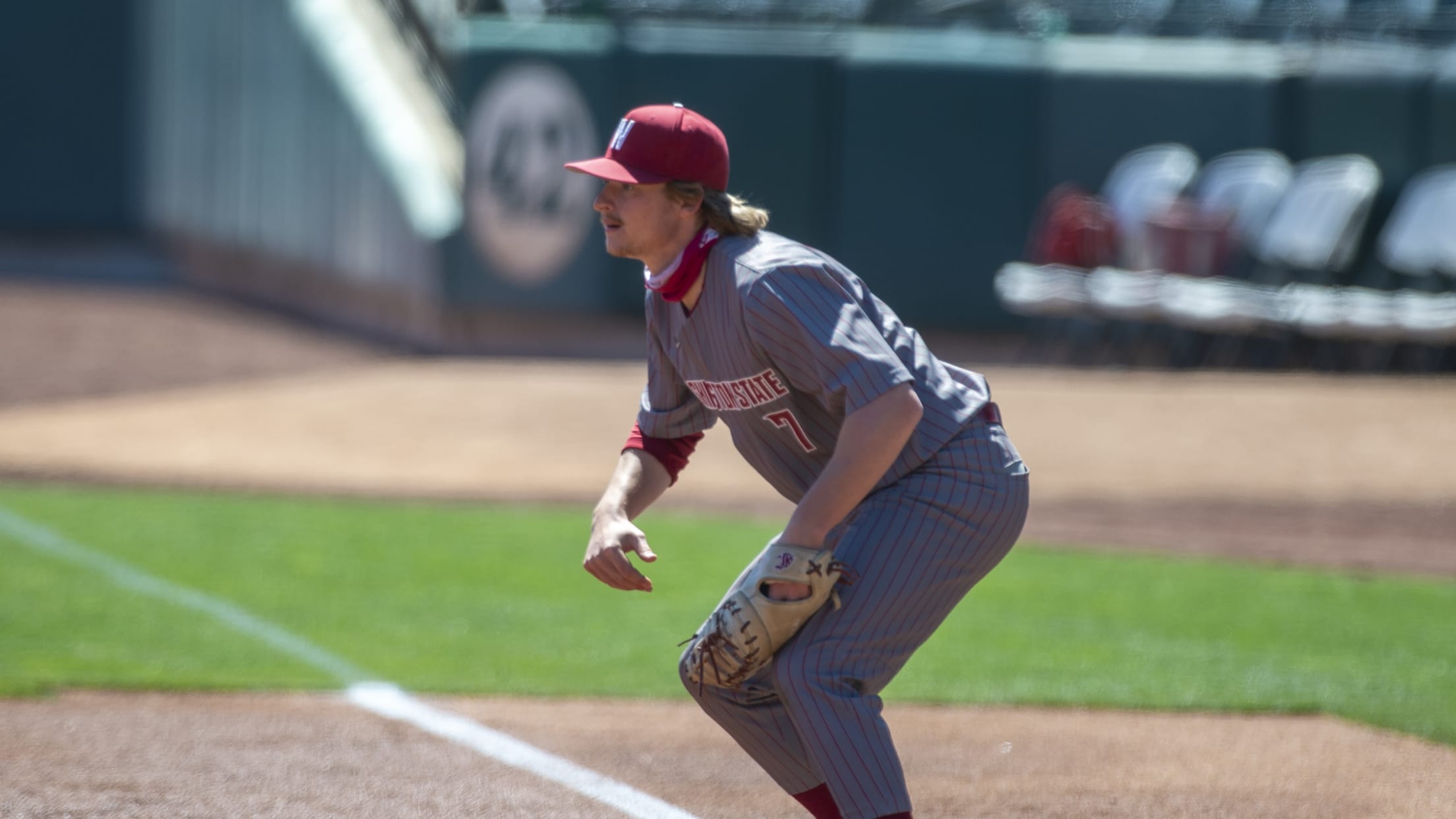 ST. PETERSBURG -- A day after the Rays added to their collection of middle infield talent by selecting high school shortstop Carson Williams with their first-round pick then taking infielder Cooper Kinney 34th overall on Day 1 of the Draft, they picked up a few more intriguing position players then
Rays add to INF depth on Day 1 of Draft
Tampa Bay takes prep infielders with first two picks, boosting an organizational strength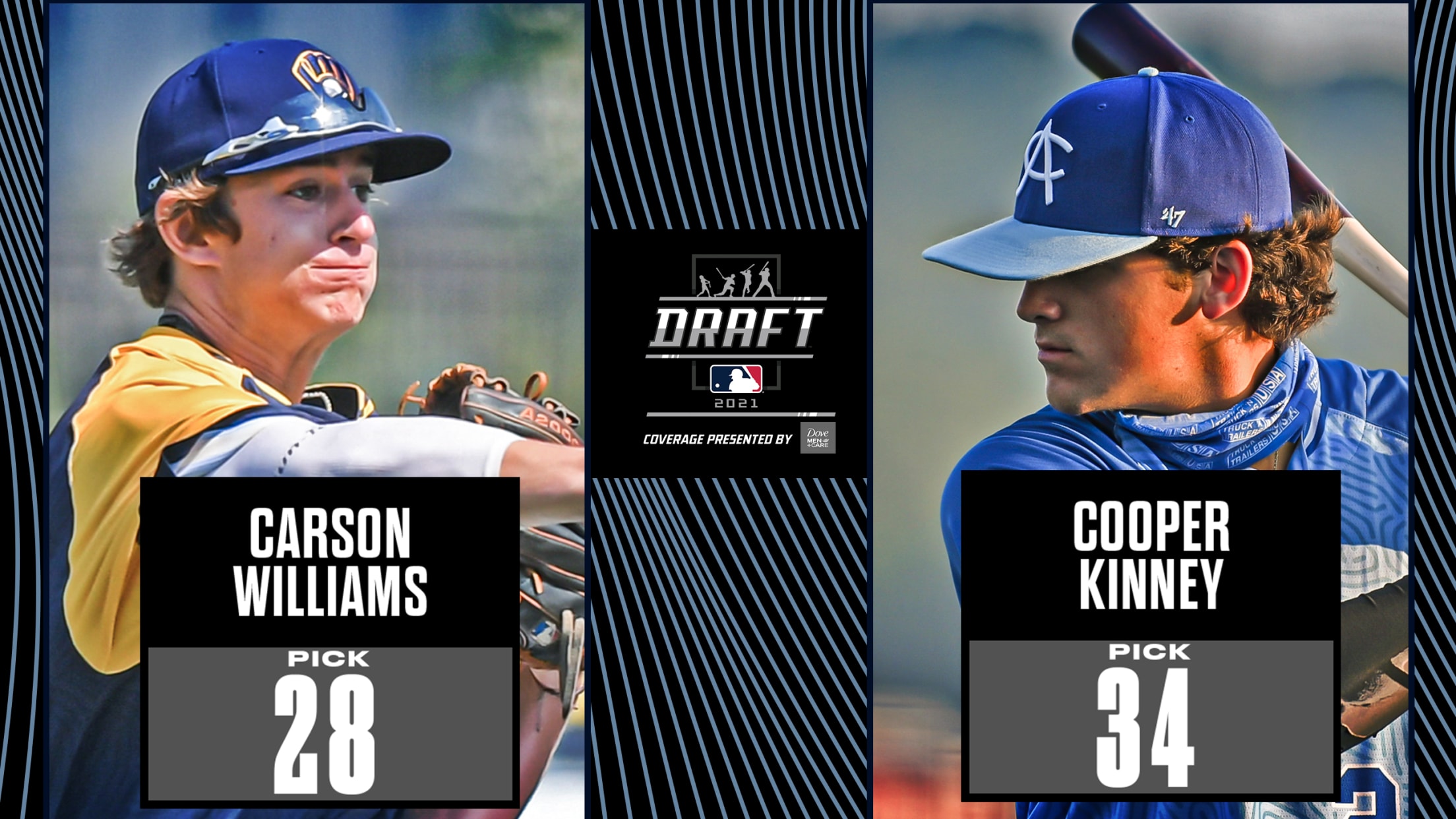 ST. PETERSBURG -- Looking to add talent and depth to the game's top-ranked Minor League system, the Rays selected two high school middle infielders Sunday on Day 1 of the MLB Draft.
'Dream come true': Bruján gets call
Rays' No. 2 prospect has immediate impact with glove, bat in DH opener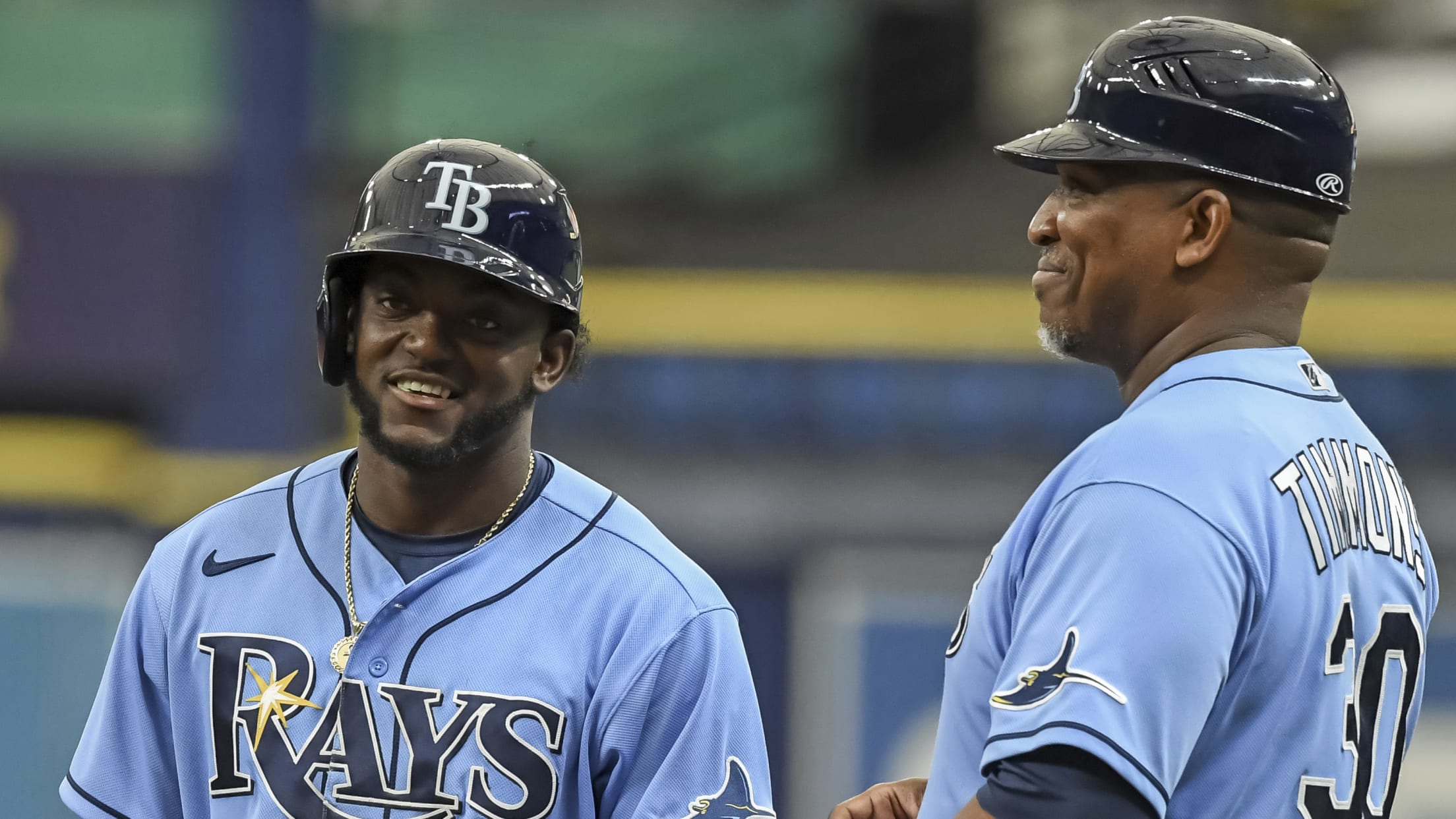 ST. PETERSBURG -- When Vidal Bruján signed with the Rays out of the Dominican Republic seven years ago, he weighed only 145 pounds -- "a lot smaller and a lot skinnier" than he is now, he said, laughing. His bonus was only $15,000, and his mid-October agreement hardly registered compared
Several Rays step up to bring skid to a halt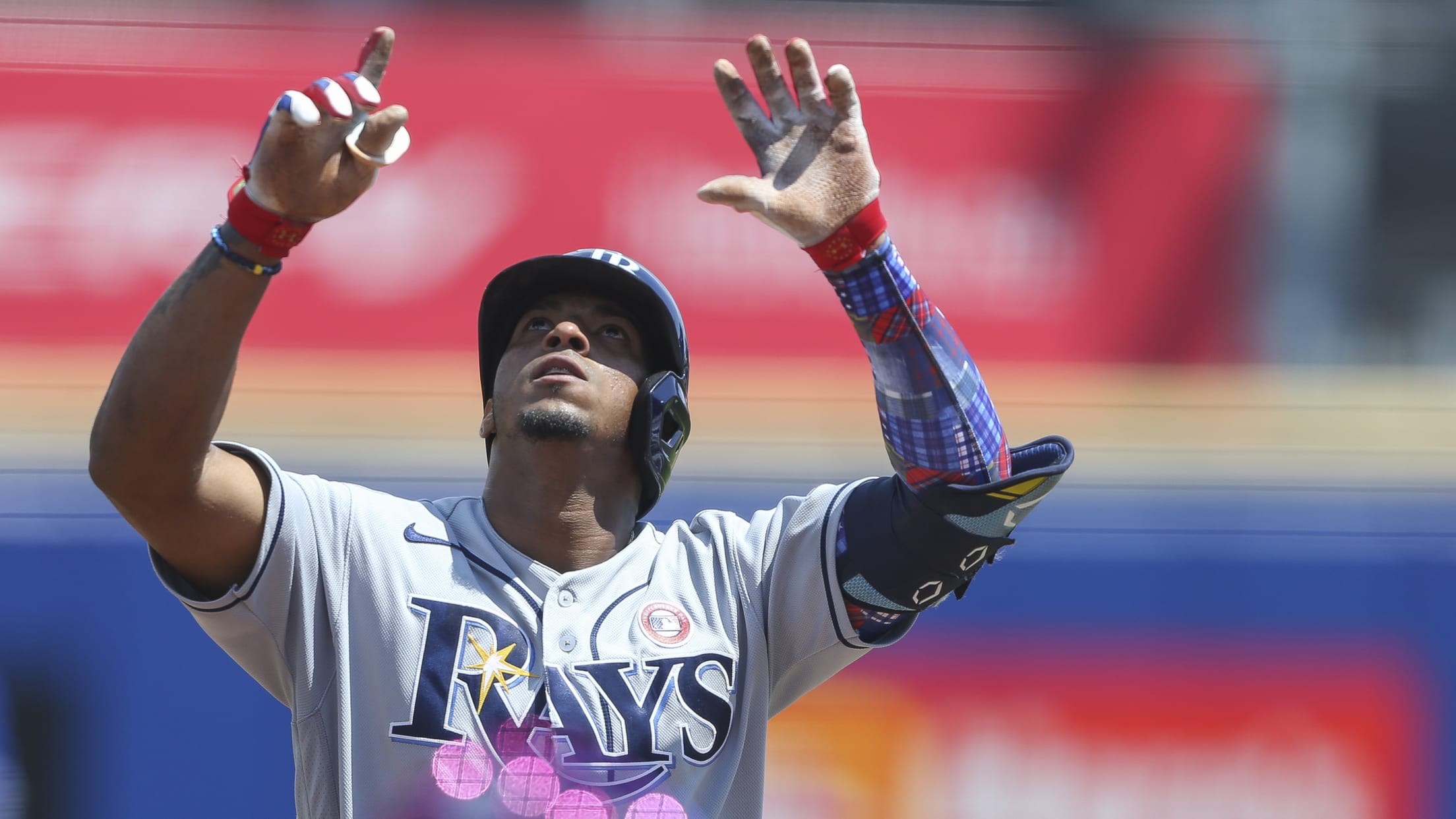 BUFFALO, N.Y. -- The Rays reported to Sahlen Field on Sunday morning on the wrong end of several streaks. They hadn't held a lead at the end of an inning in a week. The last time they shook hands to celebrate a win was eight days ago. Their last win
Notes: Franco adjusting; two head to Tokyo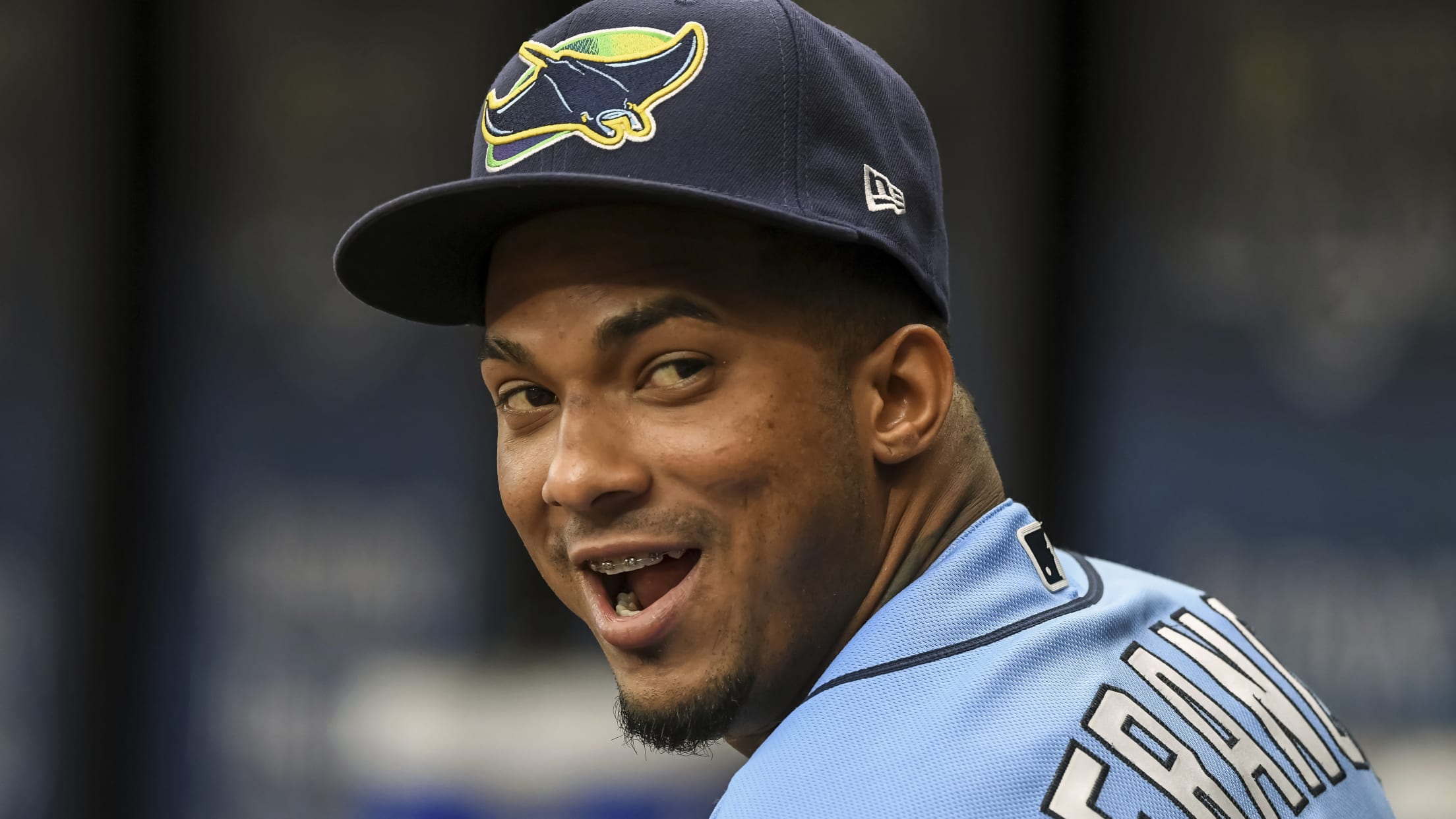 BUFFALO, N.Y. -- Wander Franco said he has learned a lot during his first week and a half as a Major League player, with the most helpful piece of advice coming from outfielder Manuel Margot about how to handle slumps at the game's highest level. "Margot told me: 'Just keep