Reds agree with second-round Draft pick Roa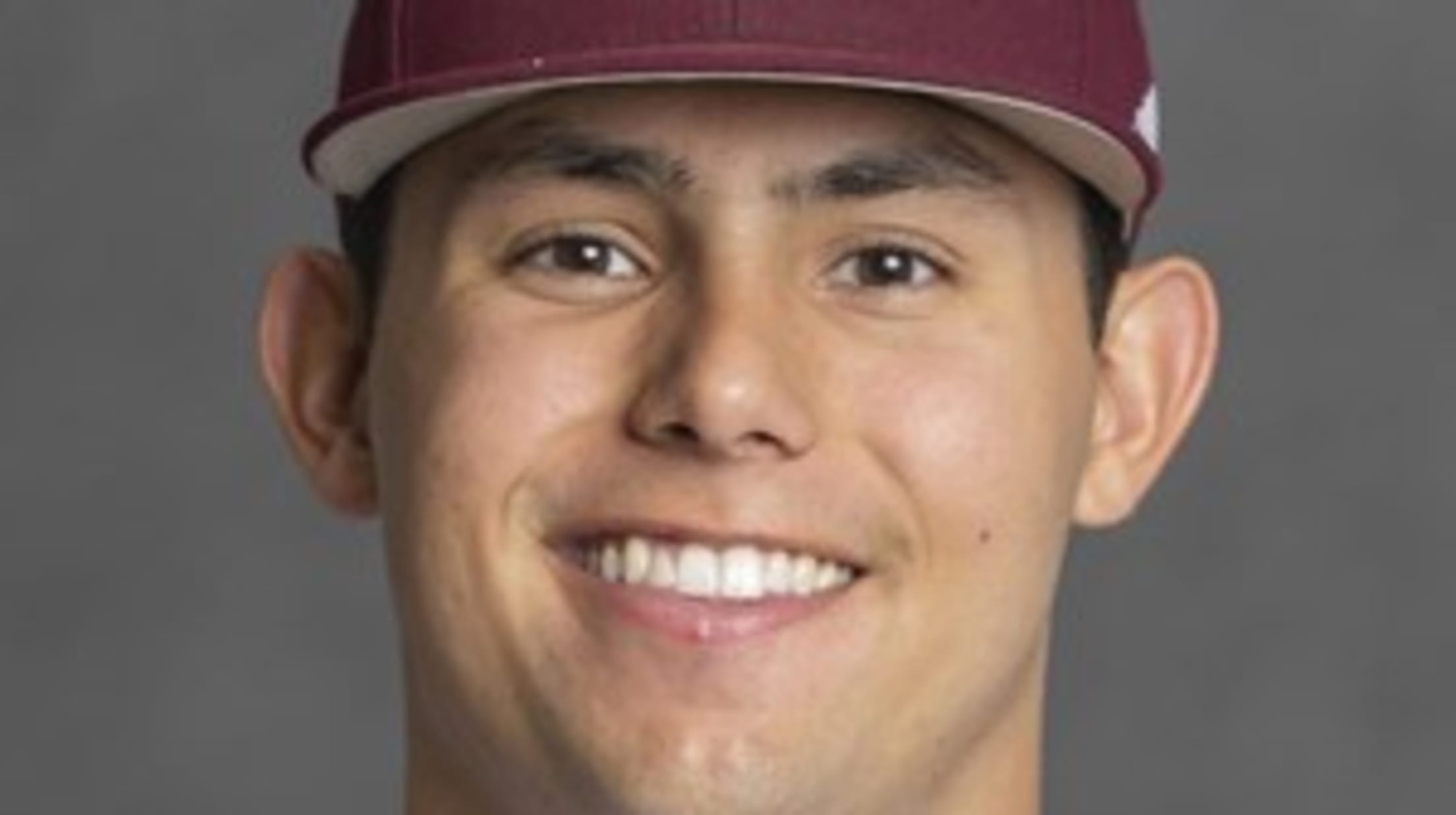 CINCINNATI -- The Reds have agreed to terms with right-handed pitcher Christian Roa, the club's second-round selection in the 2020 MLB Draft. The club will not make a formal announcement until the deal is finalized with a physical. • Meet the newest Reds: Austin Hendrick | Mac Wainwright | Bryce
Reds solidify deals with pair of righty draftees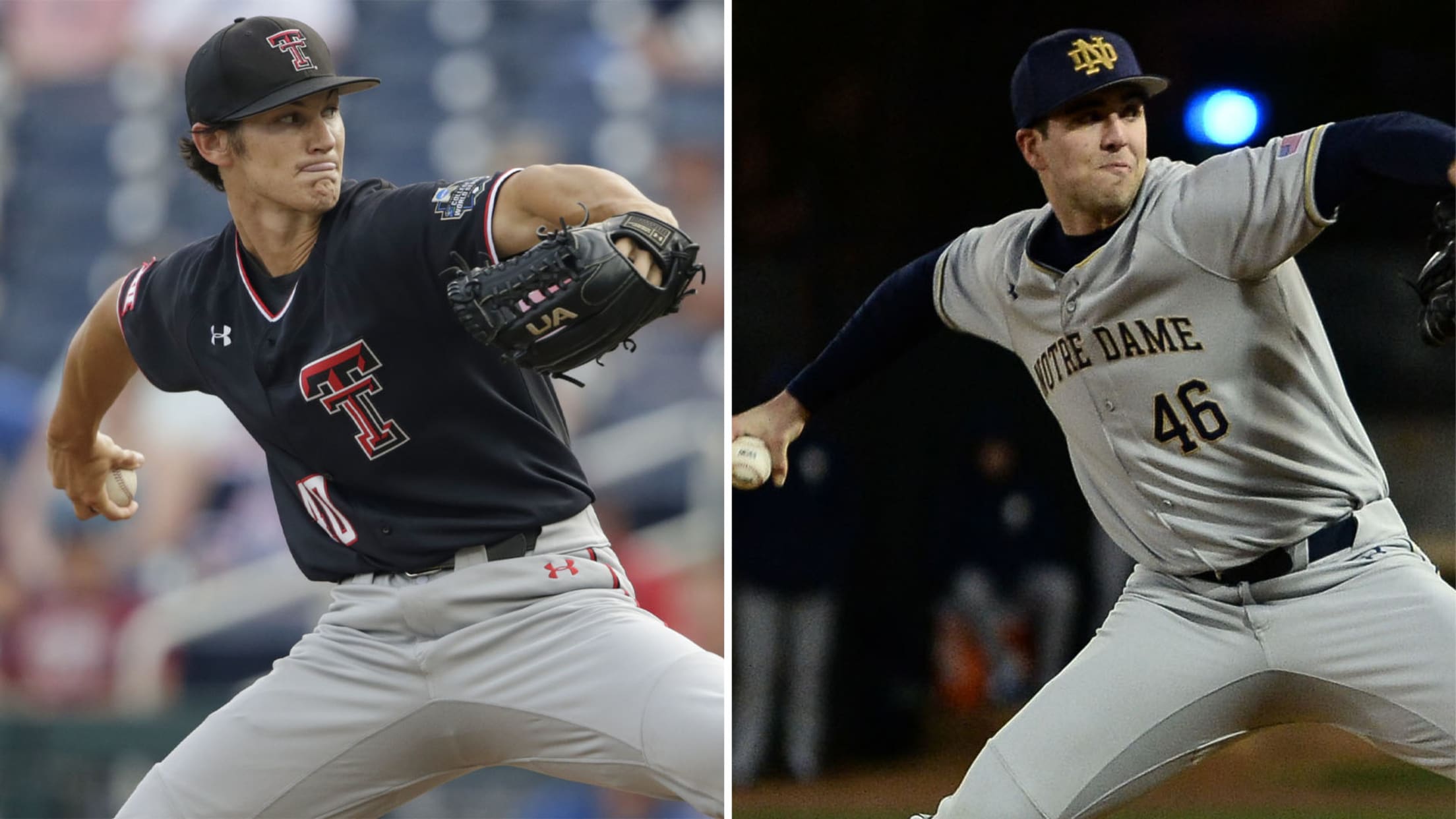 CINCINNATI -- The Reds announced on Saturday the signings of two more picks from the 2020 MLB Draft -- both right-handed pitchers -- in third-rounder Bryce Bonnin and fifth-round selection Joe Boyle. • Reds 2020 Draft Tracker Bonnin, taken as a junior out of Texas Tech, was ranked MLB Pipeline's
1st-rounder Hendrick signs with Reds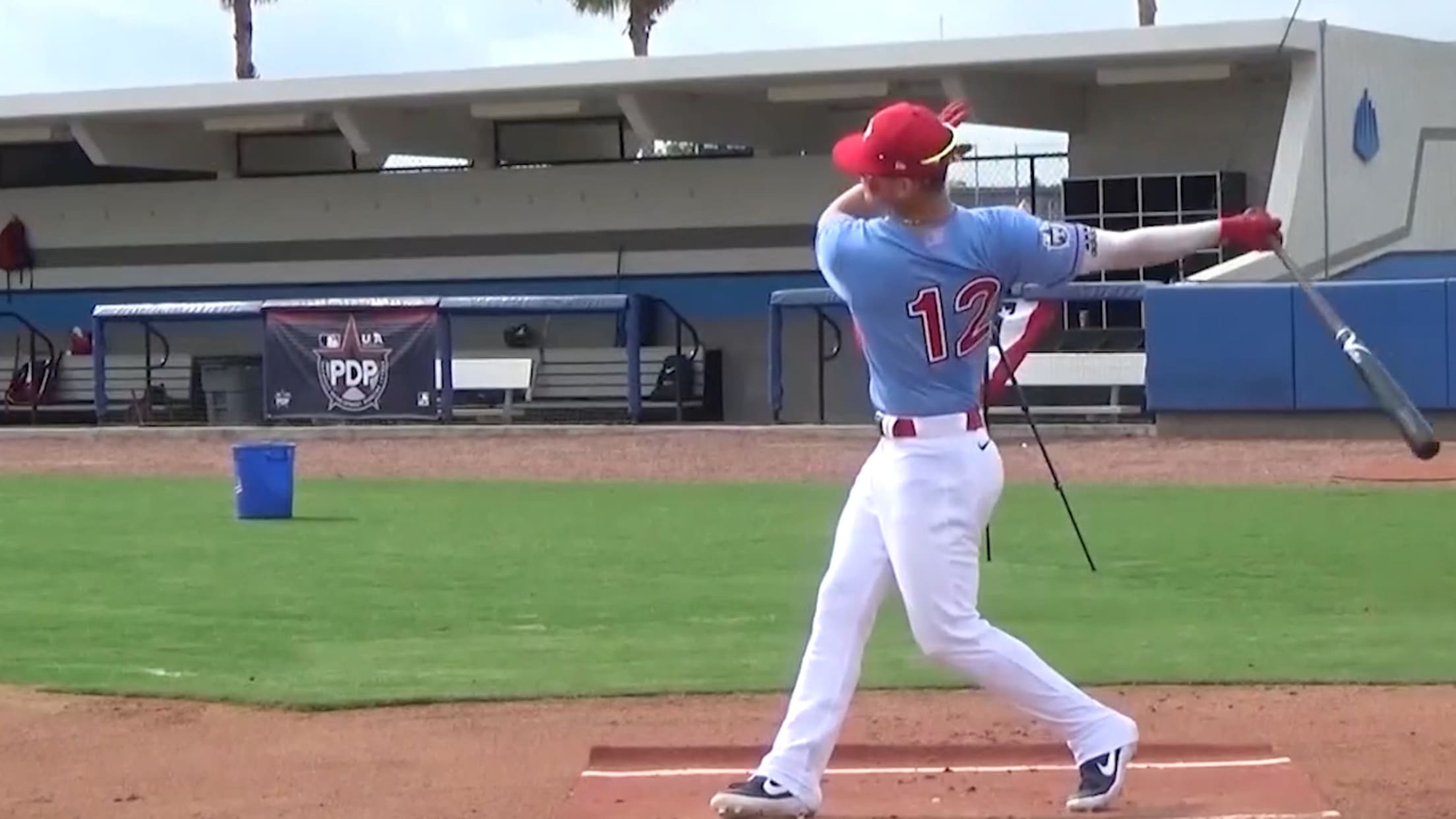 The Reds signed first-round Draft pick Austin Hendrick, the club announced on Friday. Hendrick, selected 12th overall, will get $4 million, per MLB.com's Jim Callis. That's just under the $4,366,400 slot value for the pick. The Reds haven't announced a figure. • Reds 2020 Draft Tracker | Reds add 2
Everything to know about the Reds' 2020 Draft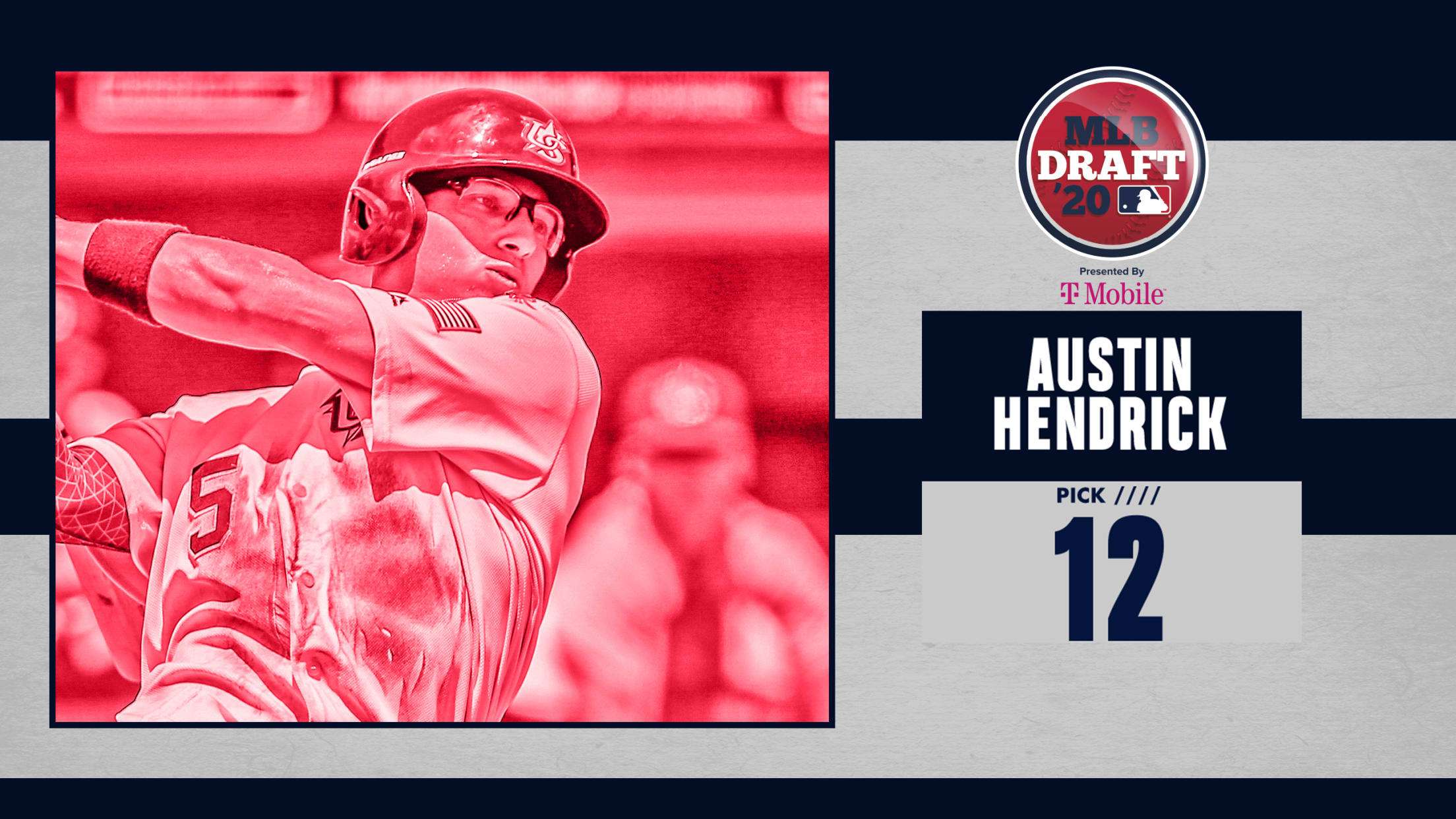 CINCINNATI -- The abbreviated 2020 MLB Draft is behind the Reds, but so much remains ahead in the coming days and weeks. The six players Cincinnati selected need to be signed and there are hundreds of non-drafted free agents who remain on the organization's board. In the first round, at
Texas A&M righty Roa tops Reds' haul on Day 2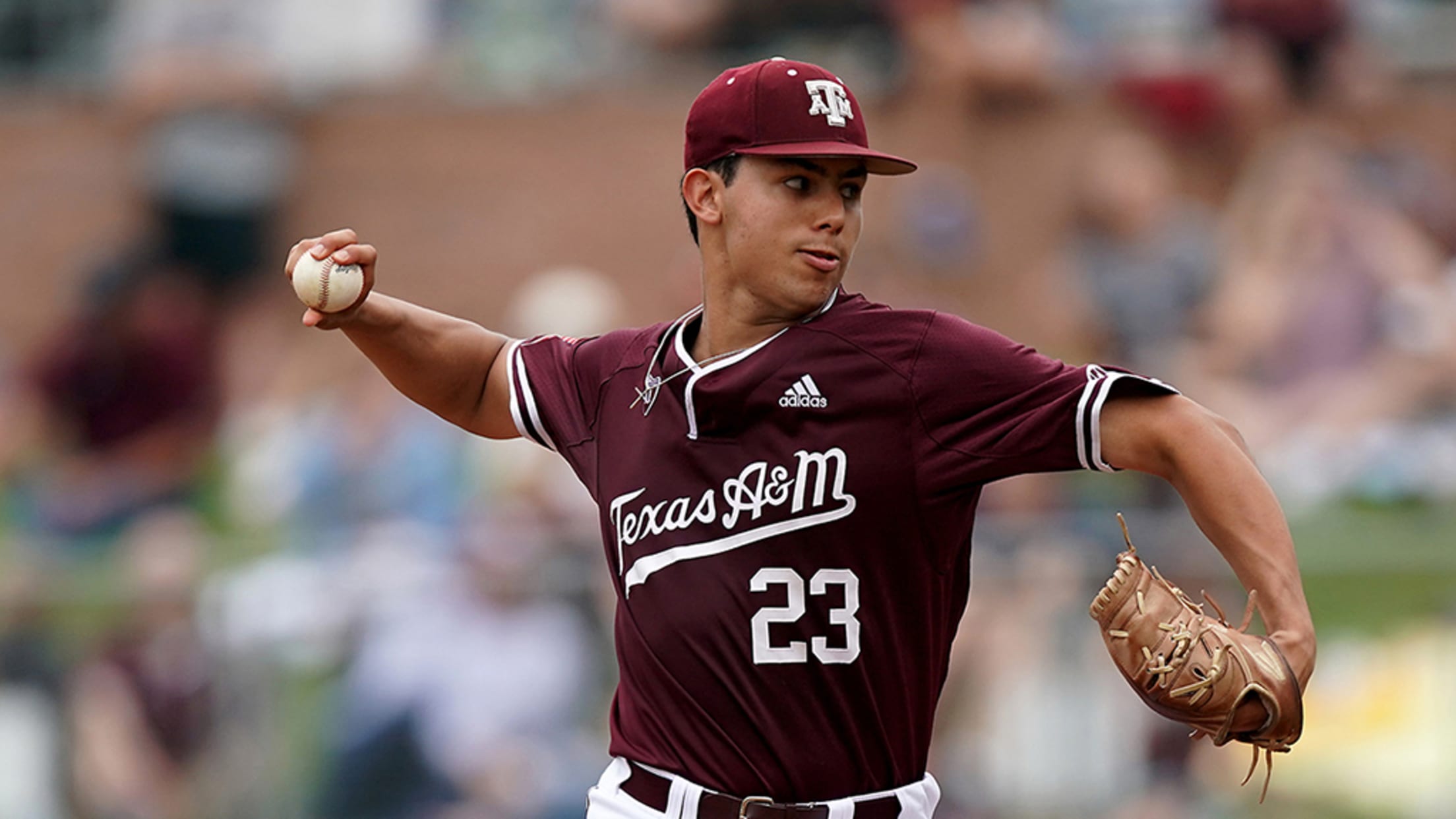 CINCINNATI -- In an even mix on Thursday, the Reds used their five picks on Day 2 of the 2020 MLB Draft to address both power pitching from the college ranks and projectable hitters from the high school level. Cincinnati's evening began with its second-round selection (No. 48 overall). The
For Reds' top pick Hendrick, 'it's just a start'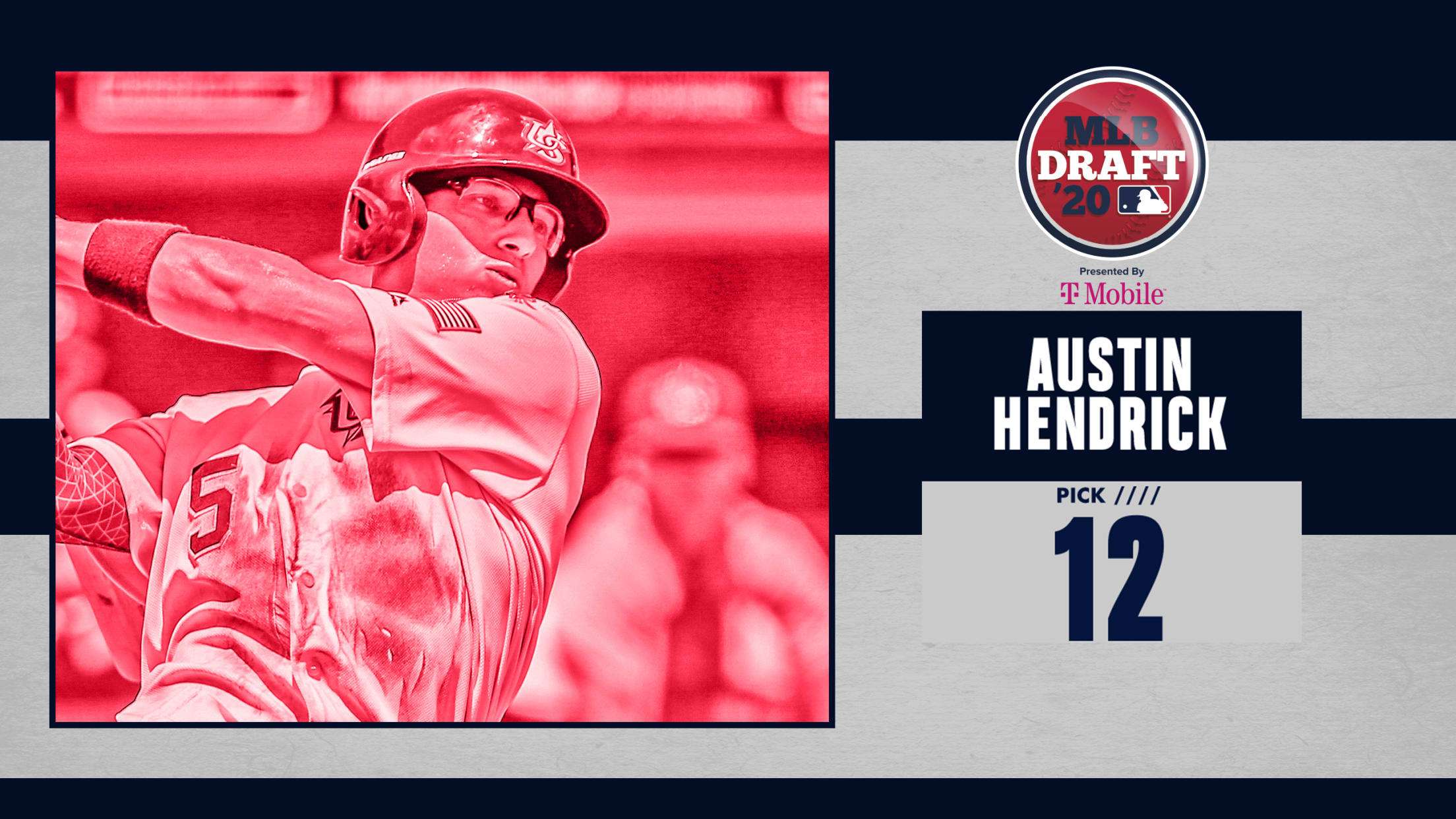 CINCINNATI -- As with so many high school seniors, the COVID-19 pandemic prevented Pennsylvania baseball star Austin Hendrick from celebrating some big milestones the normal way. There was no senior season of baseball or even a regular graduation ceremony. But on Wednesday evening, Hendrick was able to enjoy a thrill
Who might Reds select with No. 12 Draft pick?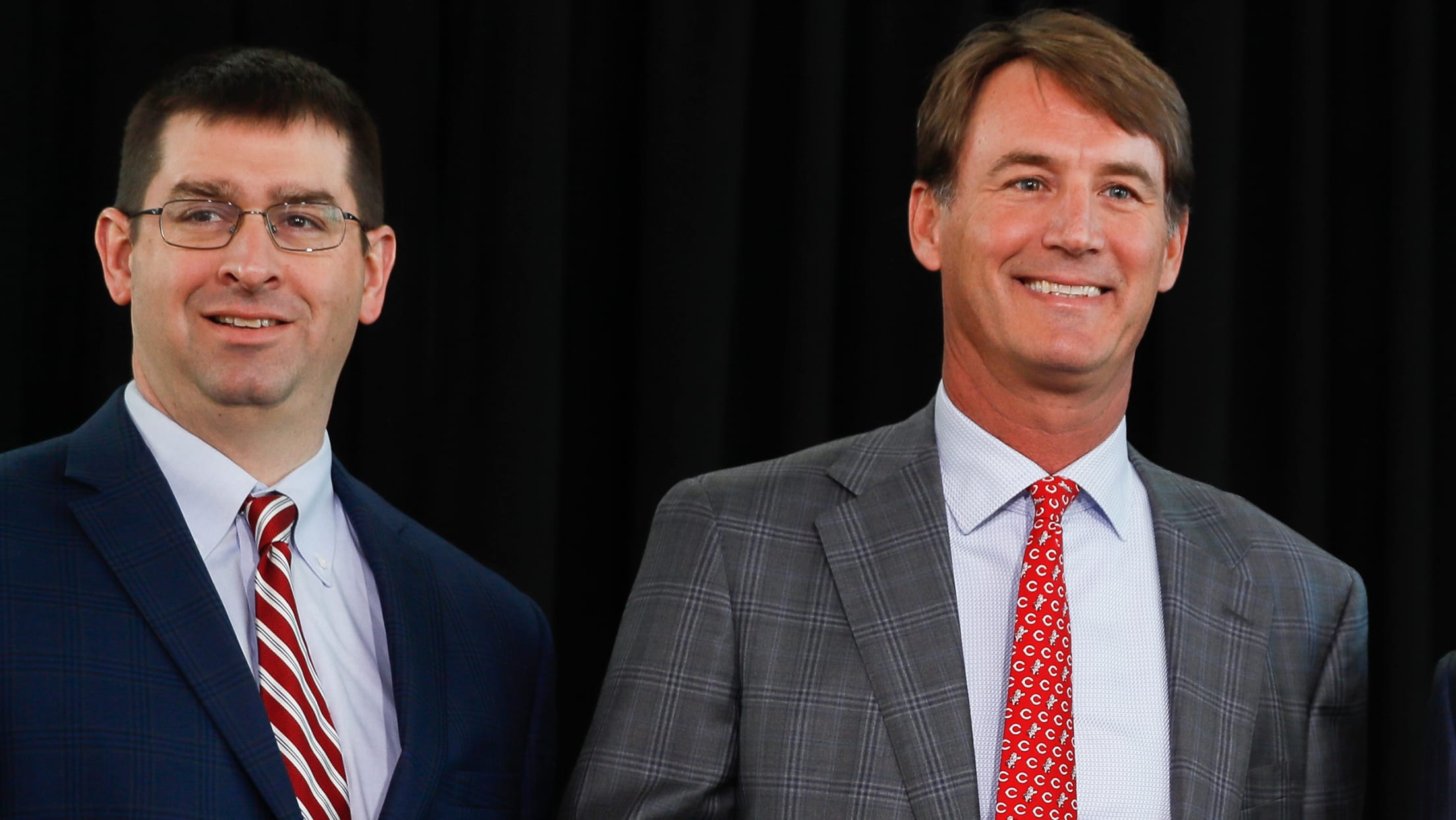 CINCINNATI -- Without a selection having been made yet, it's a stone-cold lock that the 2020 MLB Draft will be like no other previously held in baseball.
Top prospect's trick throw involves moving car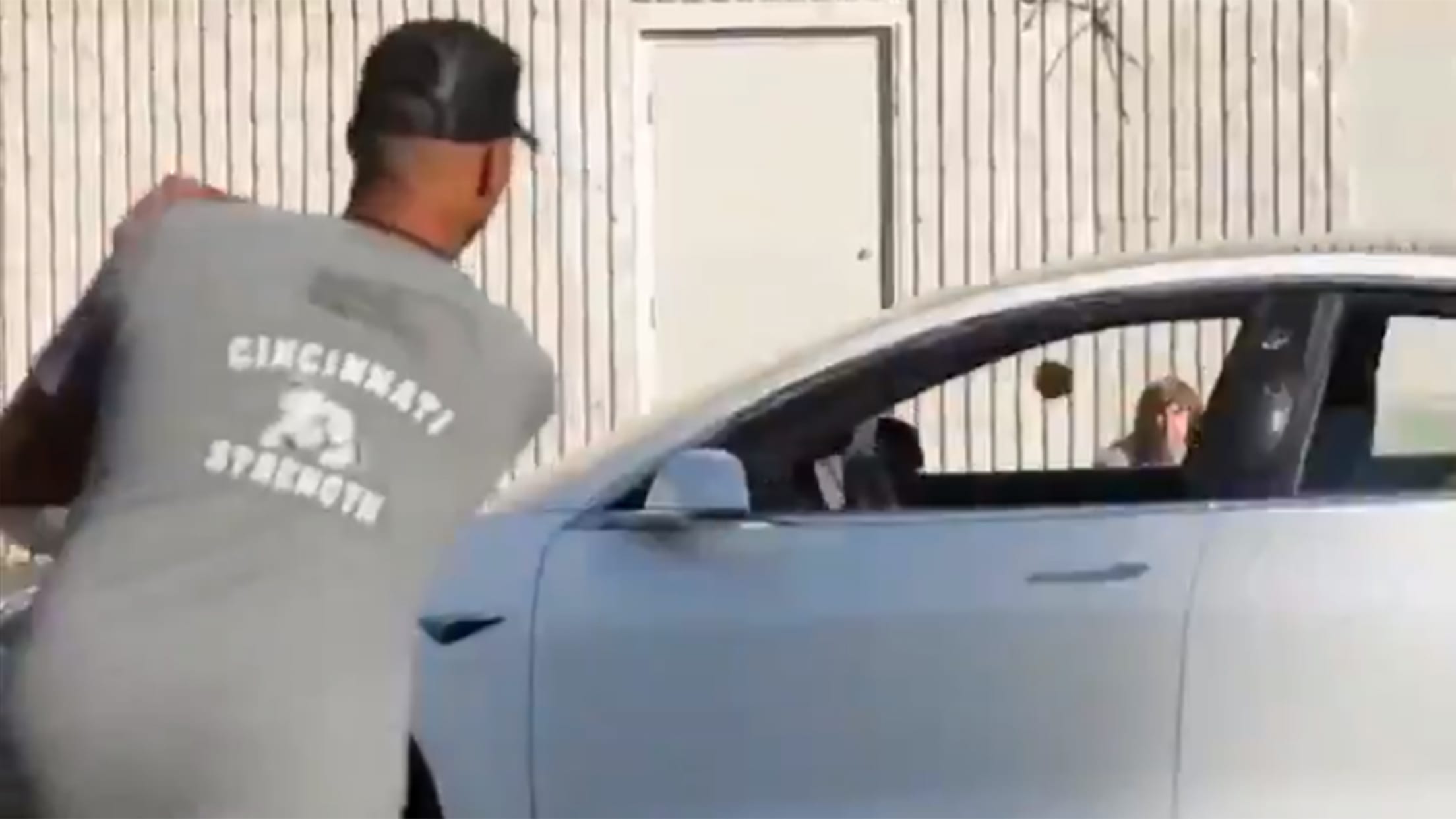 CINCINNATI -- If the fellas at Dude Perfect need a guest star, Reds pitching prospect Hunter Greene could be their guy. Greene was coveted in the 2017 MLB Draft -- and selected second overall -- for his triple-digit velocity. In a Sunday post across his multiple social media platforms, the
Here's the next wave of NL Central closers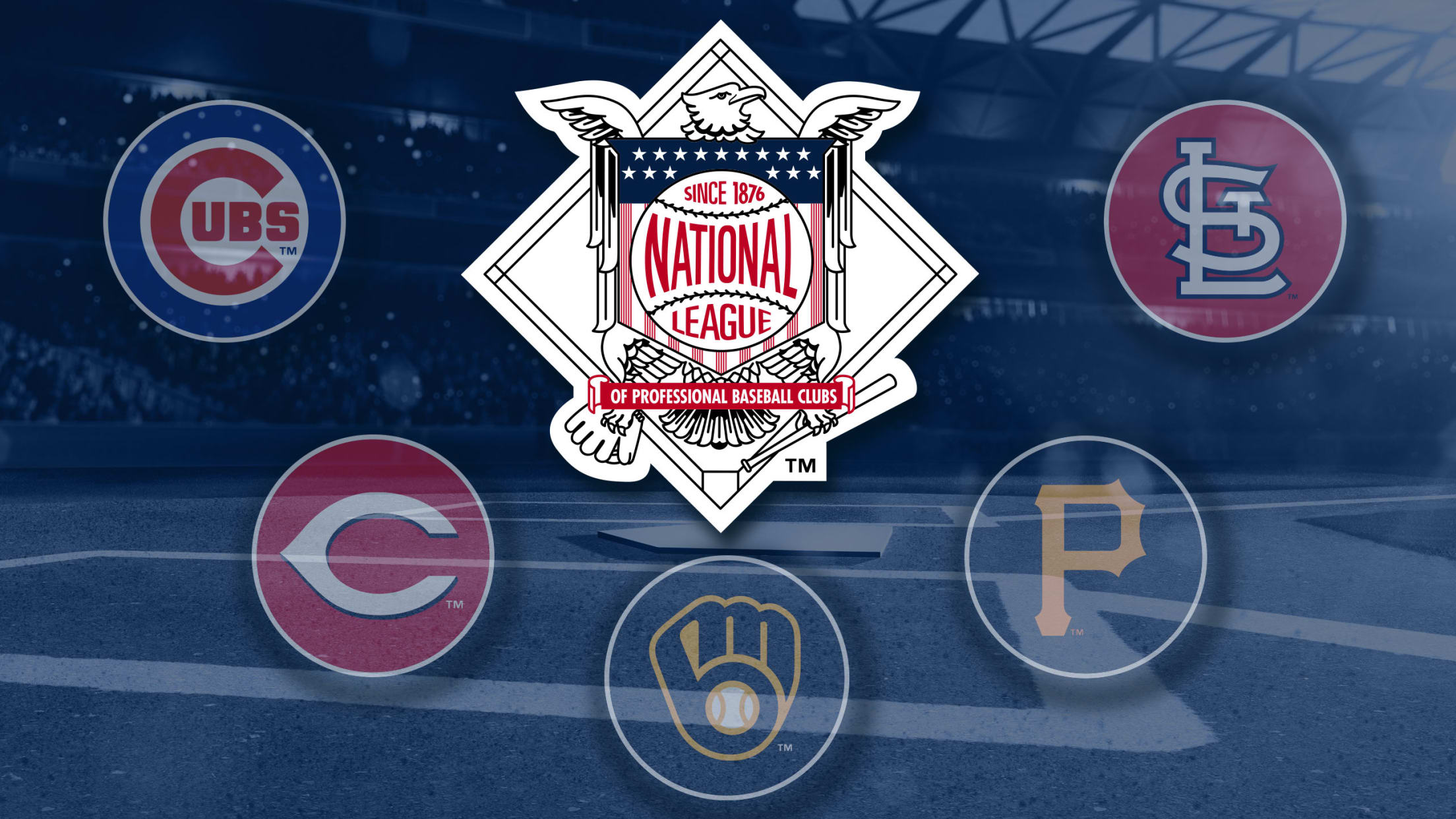 ST. LOUIS -- The closer's role has evolved over time, but there's never been any doubt of the importance of a reliable late-inning relief strategy. That's why closers hold such a key spot on a team's roster -- they're expected to notch the save and solidify their team's win as
30 prospects we'll be talking about in 2022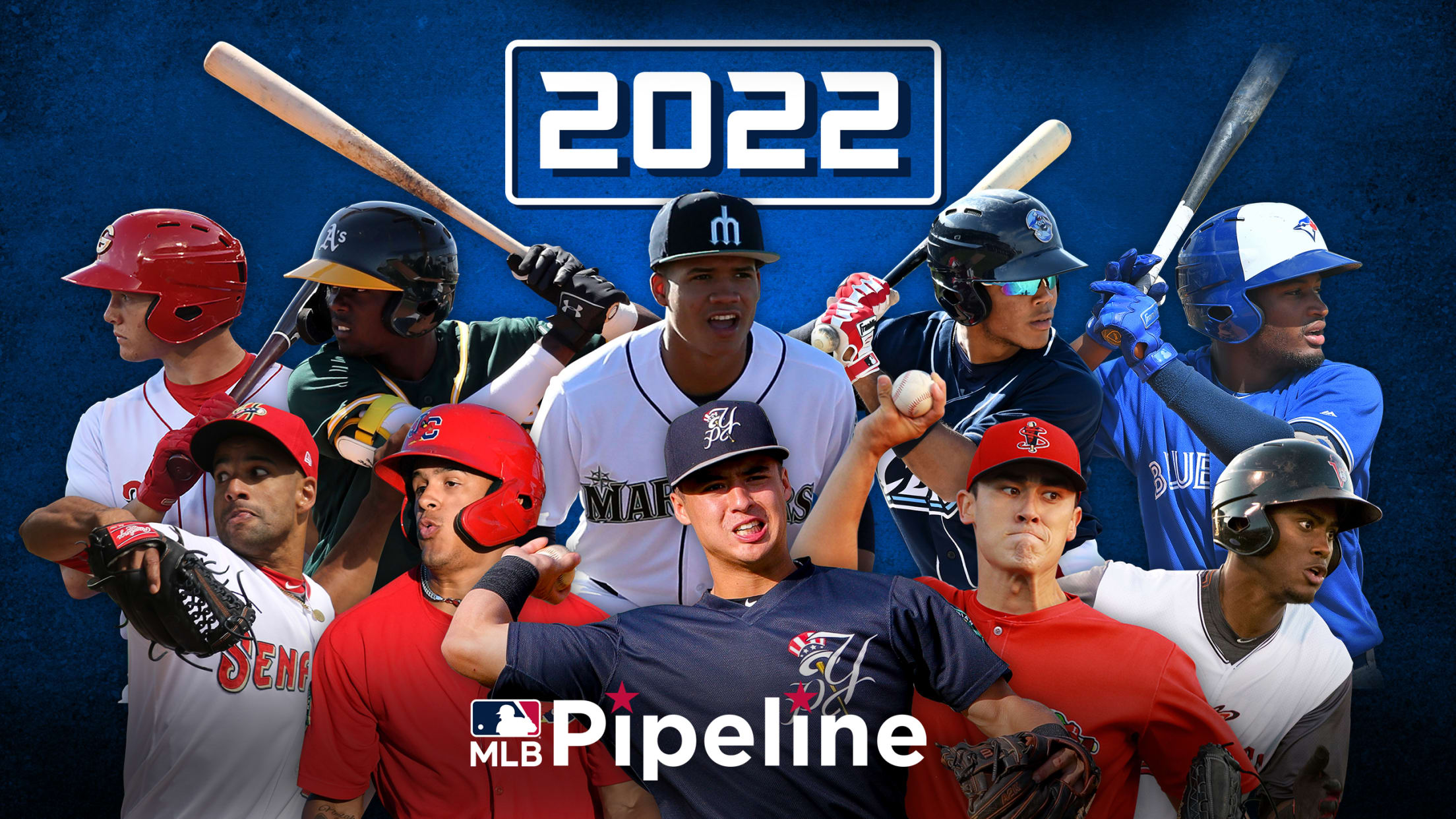 Right now, all baseball fans can do is look ahead to the future. We decided to take that to the extreme by looking two years down the road at which prospects we expect to be big names in 2022. The fact that 14 of the Top 20 players on MLB
Top prospect Lodolo shows his resilience
Lefty bounces back after allowing homer, says he felt 'really confident'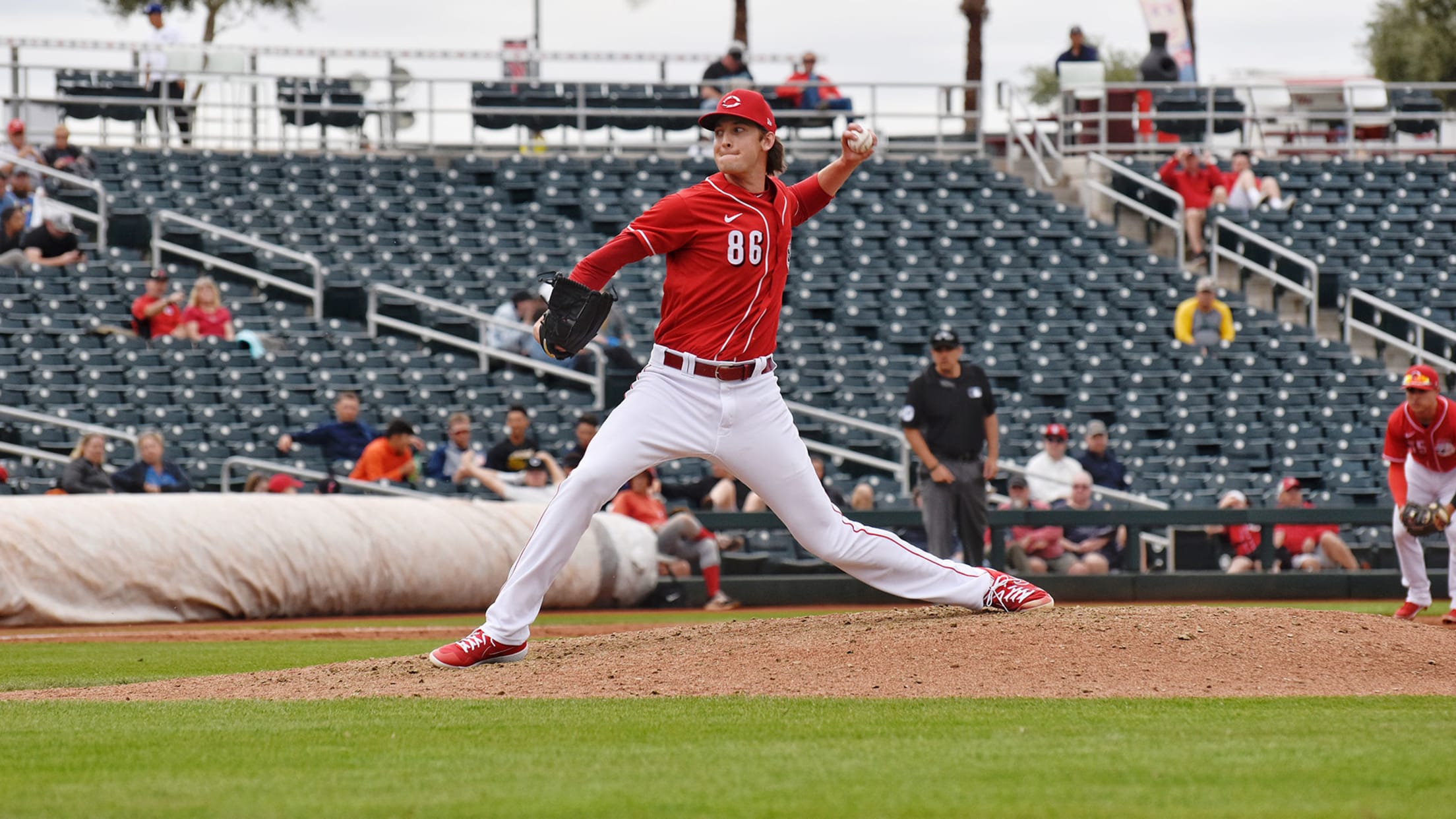 GOODYEAR, Ariz. -- Reds top prospect Nick Lodolo emerged from the bullpen in the top of the ninth inning to face the D-backs on Tuesday, and he calmly jogged to the mound. No butterflies. No jitters. Just baseball.
Here are the Reds' 2020 Top 30 Prospects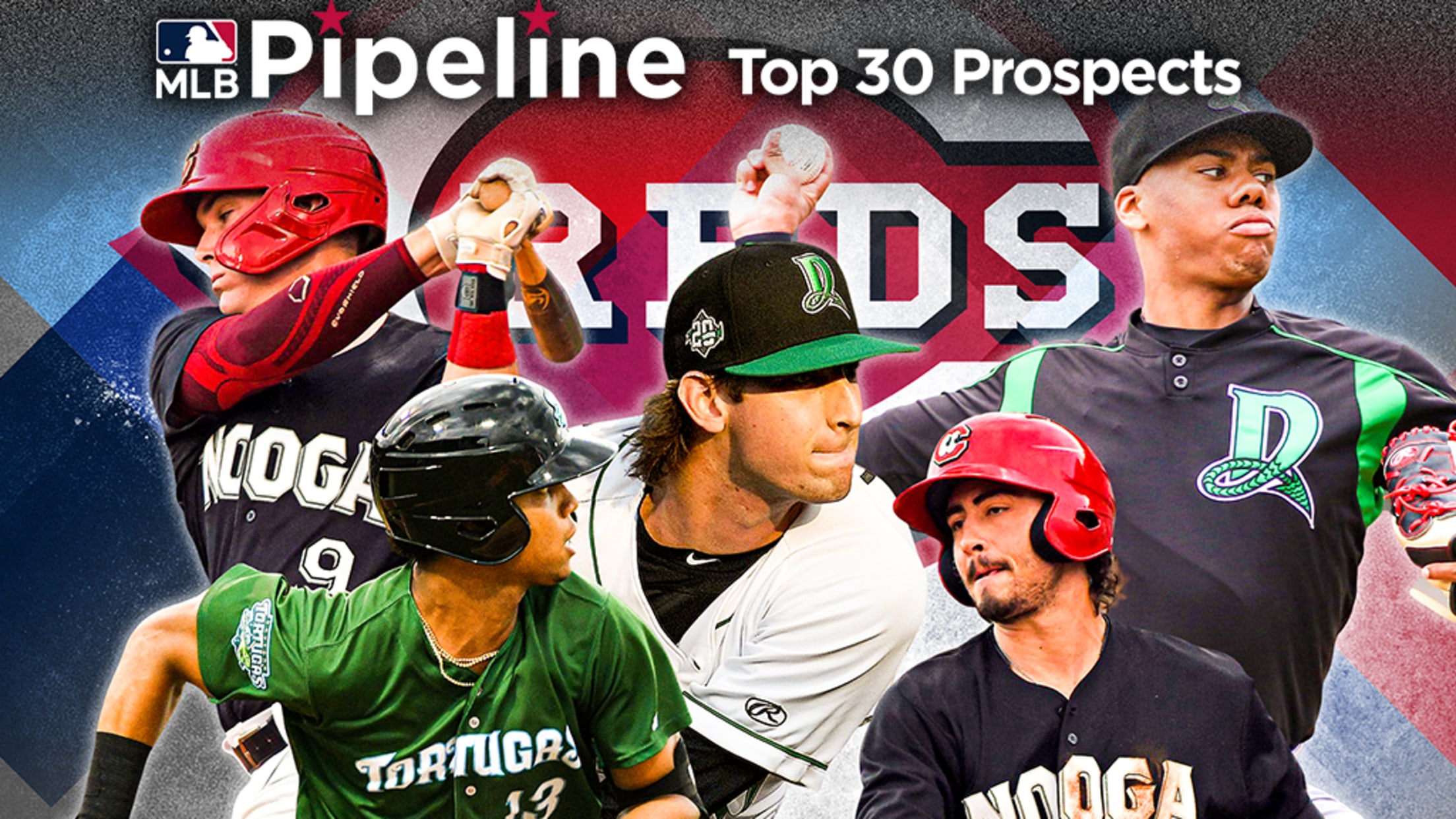 GOODYEAR, Ariz. -- Because trades had the Reds leveraging their farm system to acquire more proven talent in the offseason between 2018 and '19, many of the organization's top prospects were nowhere near close to helping the big league club. Several of Cincinnati's Top 30 prospects could help in the
Inbox: Is Garcia's spring enough to make bigs?
Beat reporter Mark Sheldon answers questions from Reds fans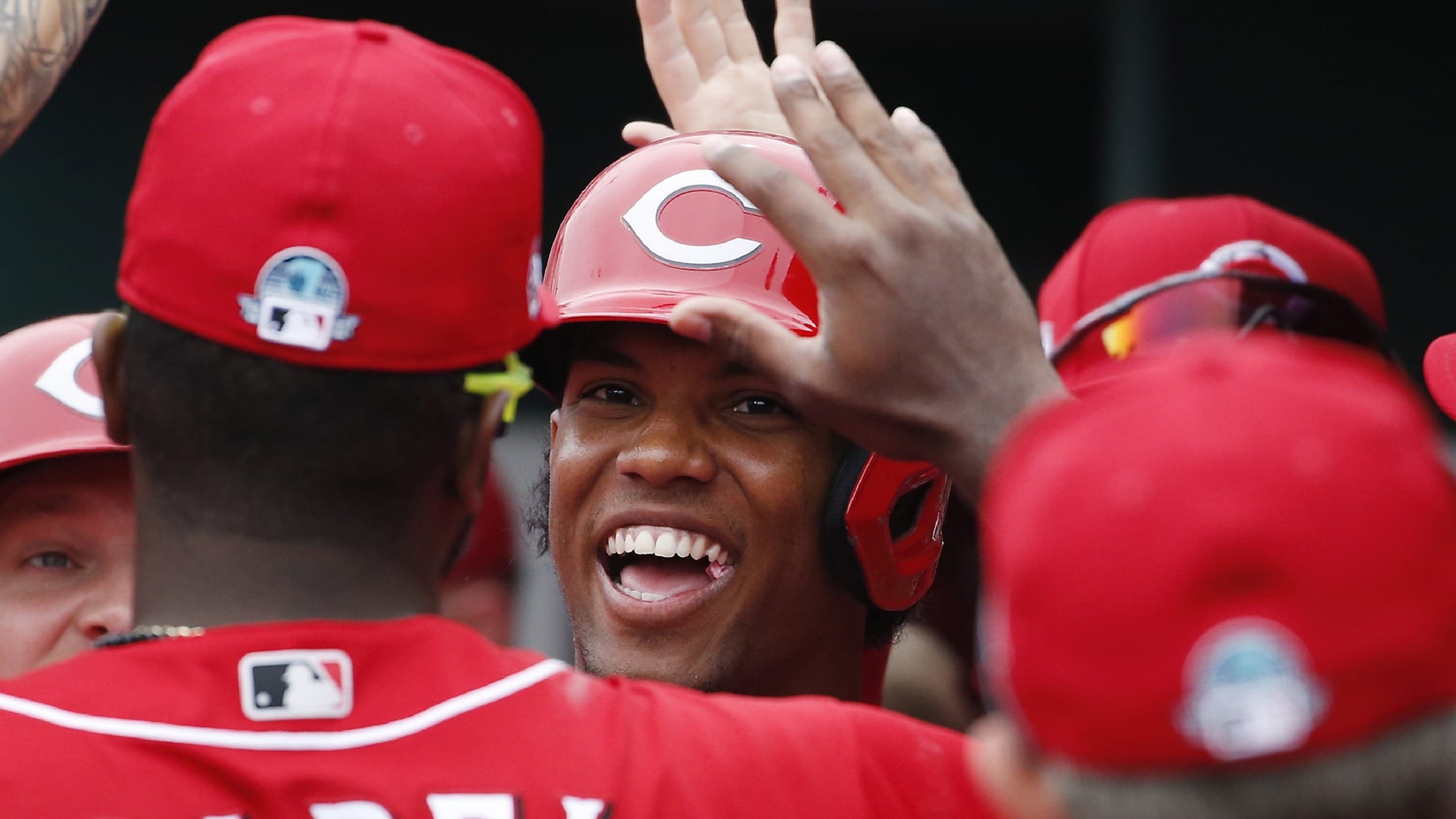 GOODYEAR, Ariz. -- The Reds have a rare off-day on their Spring Training schedule, and they are holding no workouts and playing no games. There is no better time for us to open the Reds Inbox and take a look at some of your questions. We'll start with two questions
Filthiest secondary pitches among top prospects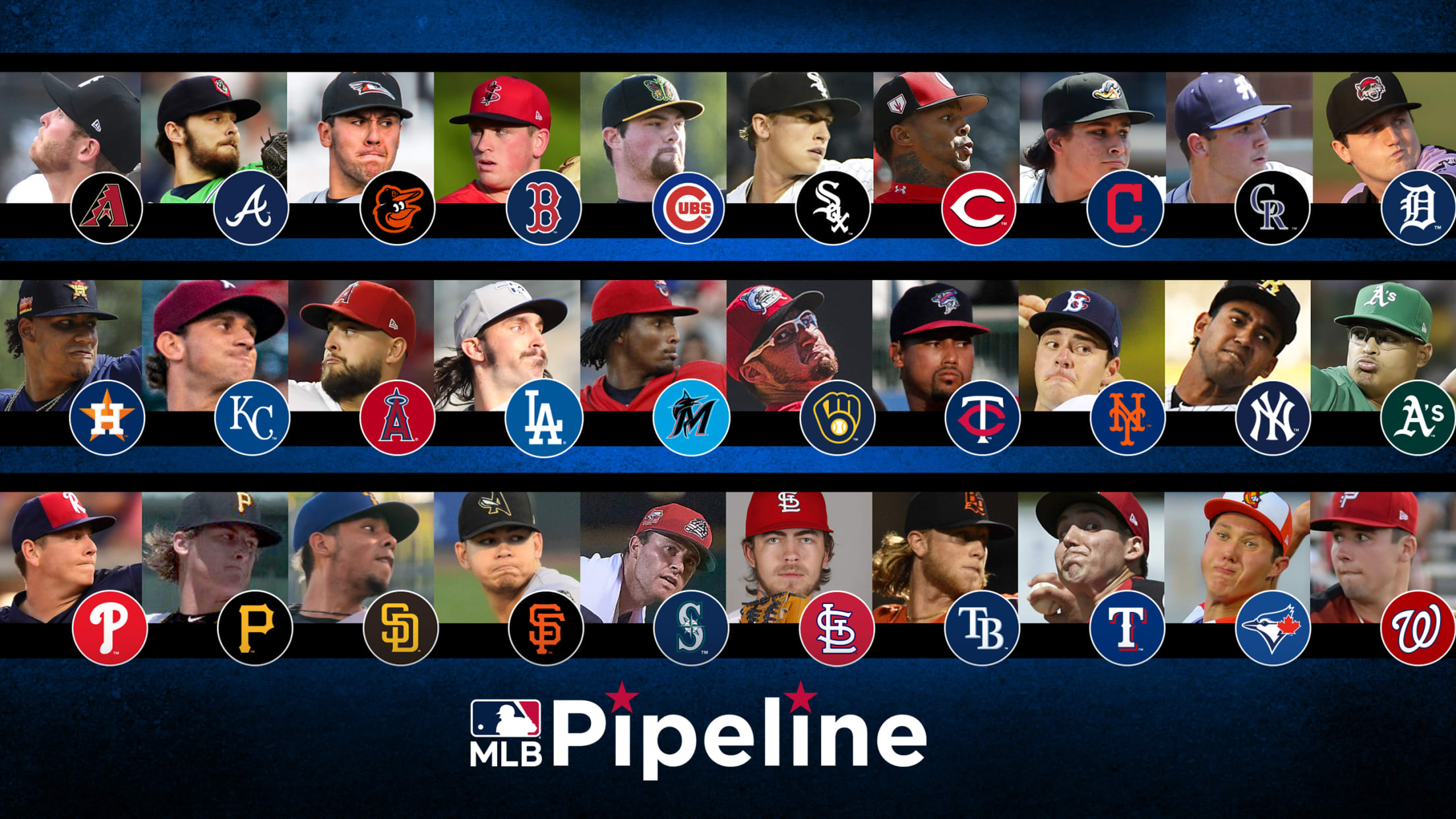 Feel to spin. Deception. Missing bats. Generating weak contact. These are all terms used in describing pitchers' secondary stuff. Whether it's a curveball, slider, changeup or occasionally something like a splitter or cutter, these are the offerings a pitcher often uses to put away hitters. And a lot of pitching
Each team's top power-hitting prospect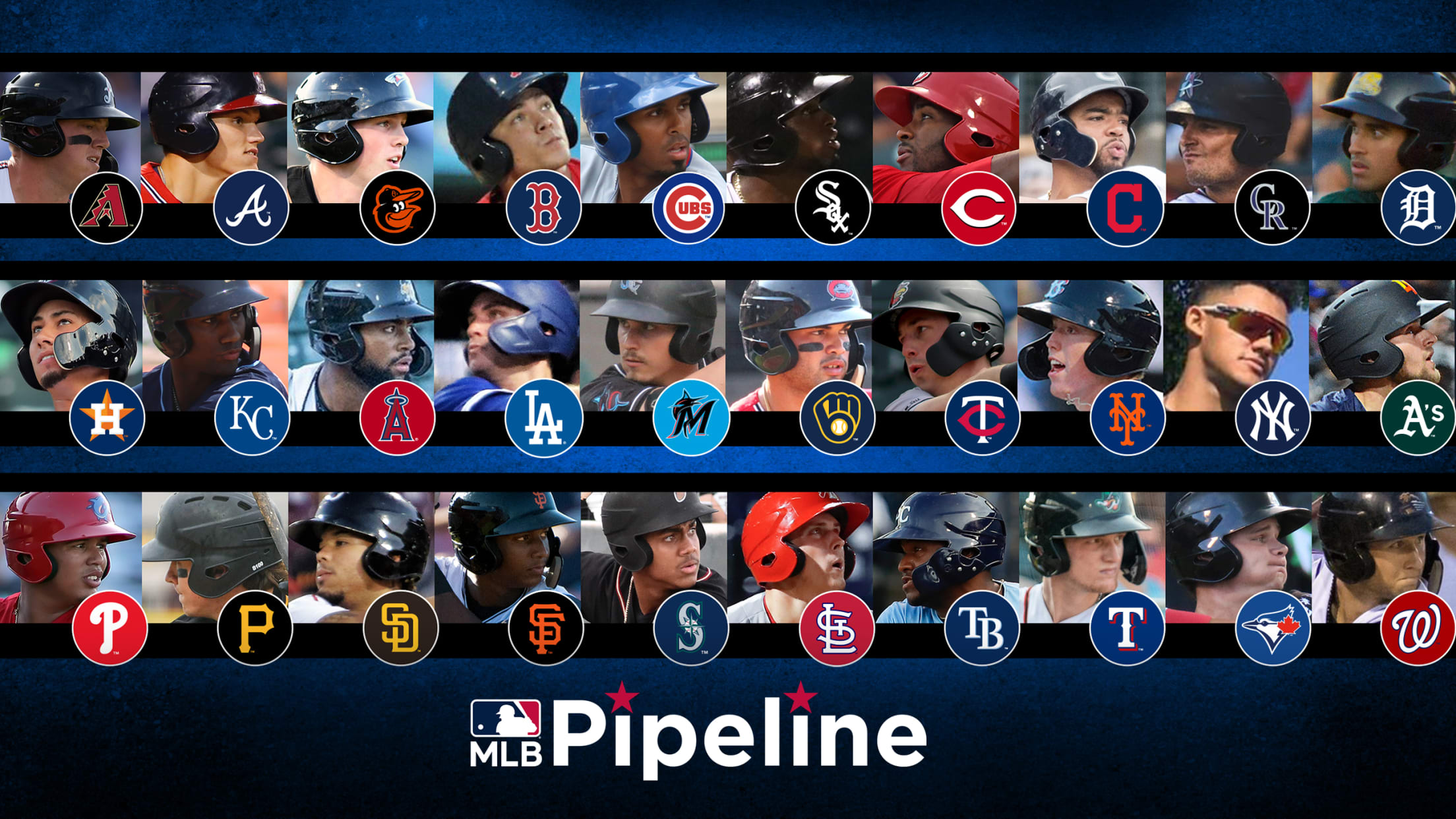 The 2019 Major League season will be remembered as the Year of the Home Run after players across baseball combined to hit a record 6,776 homers -- up from 5,585 in 2018 -- and 14 different teams set a new franchise record. National League Rookie of the Year Pete Alonso
Lodolo's rapid education extends to spring camp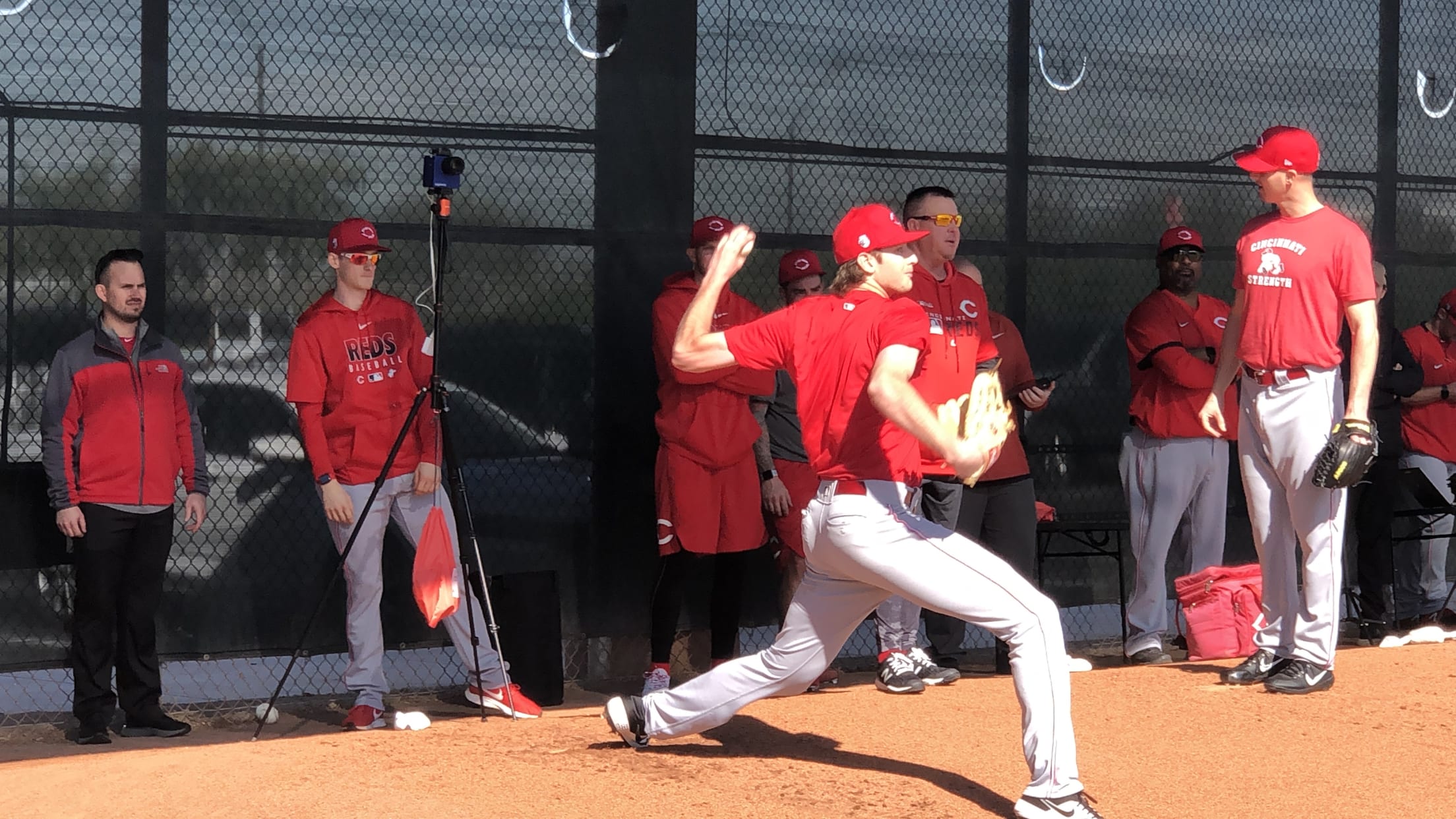 GOODYEAR, Ariz. -- Professional baseball life has come pretty fast at Reds starting pitcher prospect Nick Lodolo. The 6-foot-6 left-hander was the seventh overall pick by the organization in last summer's MLB Draft. Unlike most prospects at this stage however, Lodolo's first pro Spring Training is with the big league
One prospect to watch on each team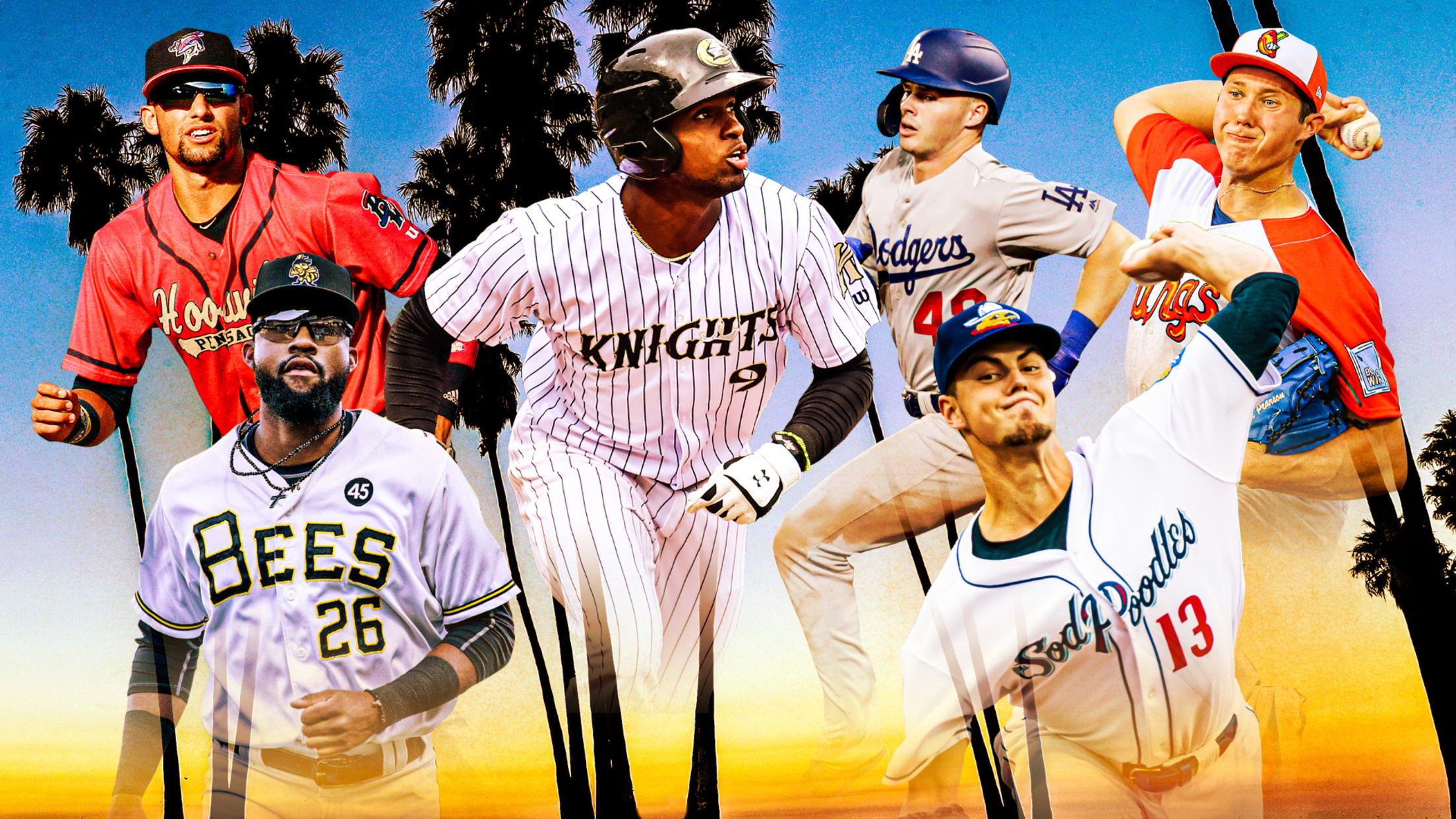 The future is now. As Spring Training gets underway, there will be position battles and players with much to prove. But there will also be highly touted prospects who will be putting their talents on display against Major Leaguers during Cactus League and Grapefruit League action. Here's a guide to
These prospects have the best fastballs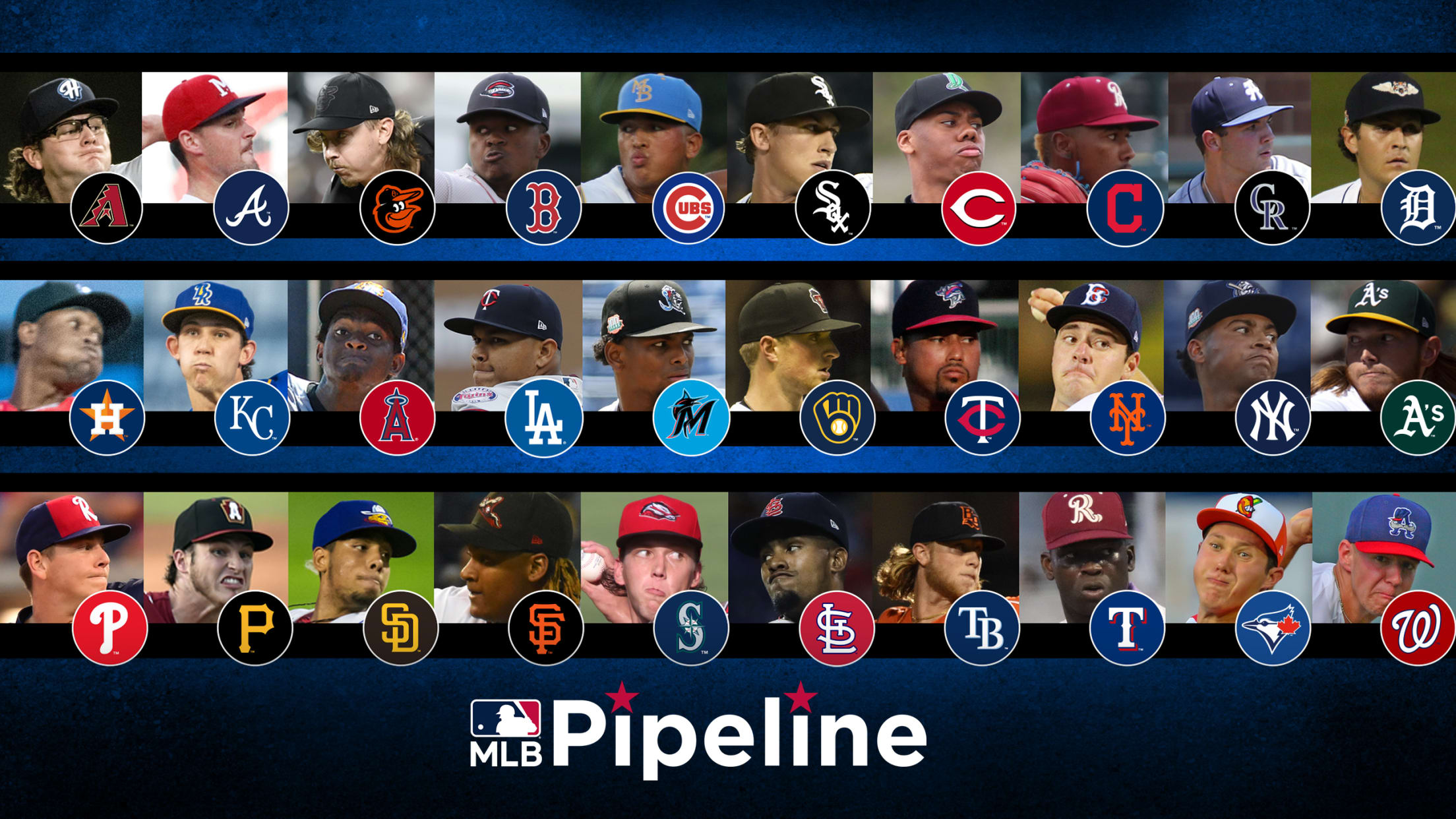 Perhaps nothing gets a ballpark buzzing more than a long home run or a sizzling fastball. Scoreboards display velocity so fans can marvel at how hard flamethrowers deliver their heat. The current king of big league fastballers is Jordan Hicks, who threw the 23 fastest pitches in MLB last year
Here is each team's fastest prospect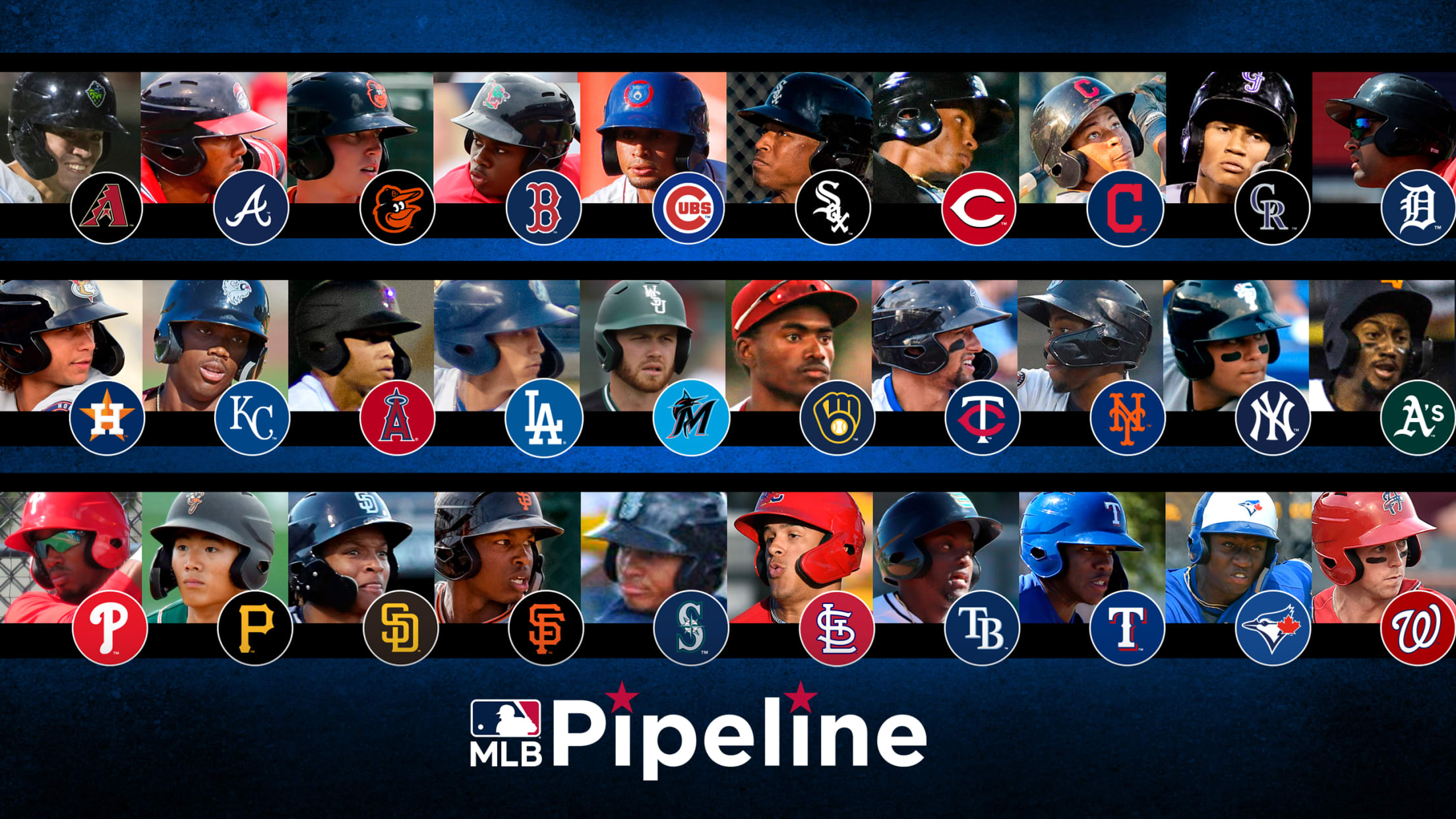 Think fast! That's what we're doing this week at MLB Pipeline. We assure this will be a quick read. That's because we're looking at the fastest players in each organization. This isn't just a list of top prospects, as many organizations have speedsters who might not have other tools that
Here's each team's best defensive prospect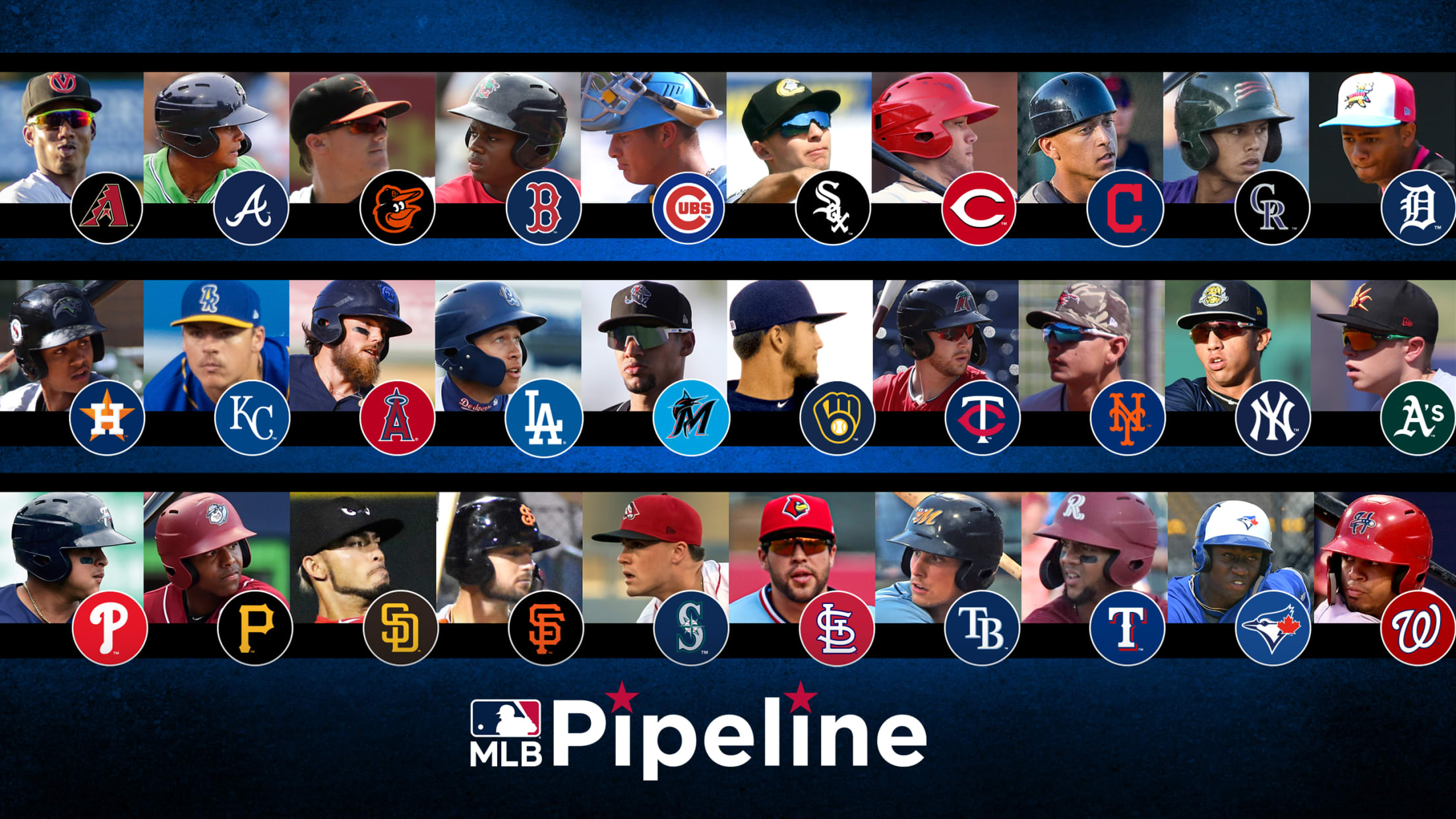 There is so much pressure on prospects to perform at the plate. If they don't hit, they don't get noticed and might not advance. Sometimes that means defensive acumen is underappreciated. But not here at MLB Pipeline. We recently announced our All-Defensive Prospect Team and asked executives who they thought
Higher call? '20 may be dream year for Reds' C
Notable progress in all-around game has Stephenson on verge of bigs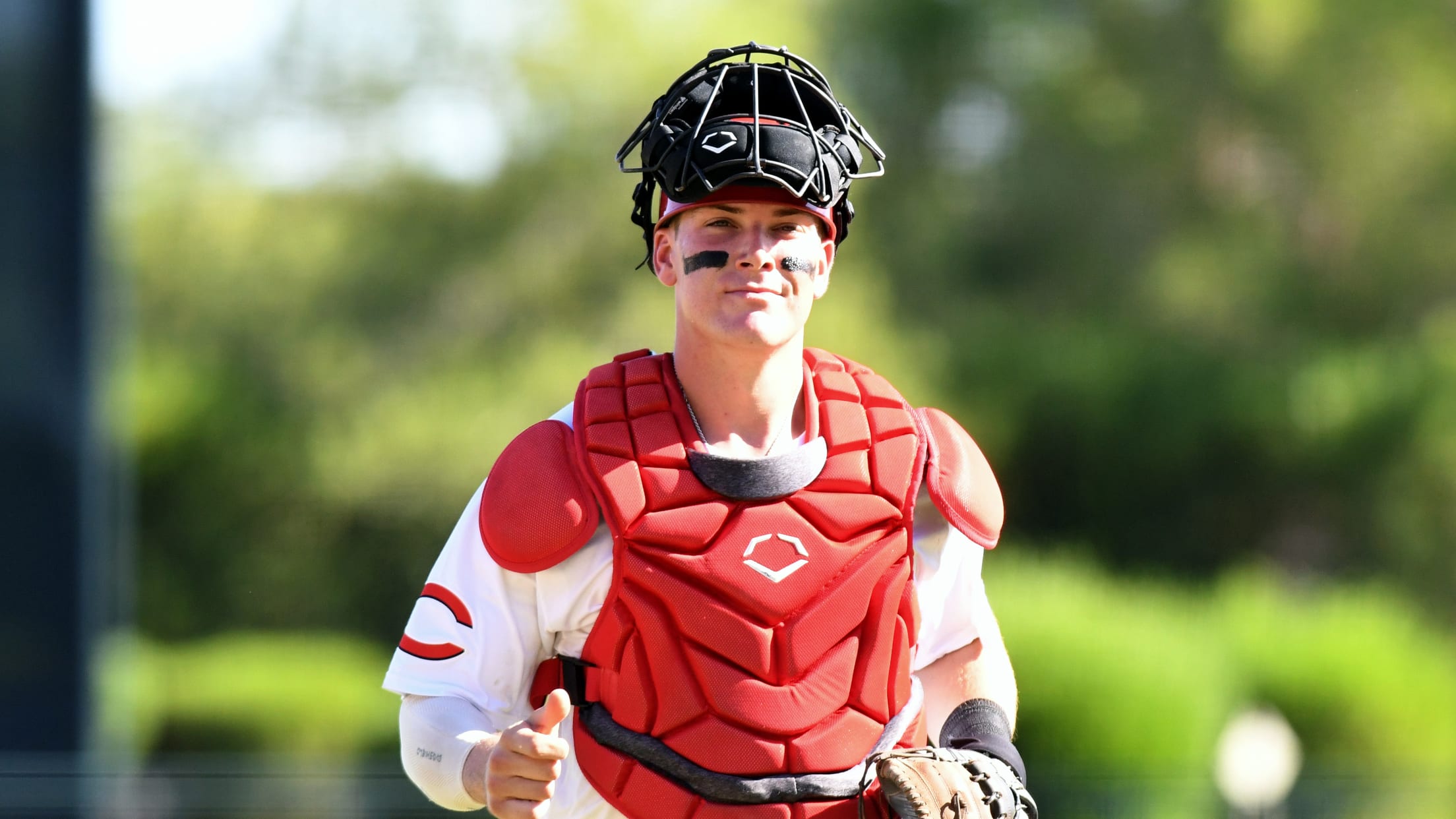 CINCINNATI – Reds top catching prospect Tyler Stephenson knows he's inching ever so close to reaching the big leagues. More pieces seemed to fall into place over the past year, setting him up to achieve his dream in 2020. First, Stephenson had the best hitting season of his pro career
Cincinnati prospects give back to community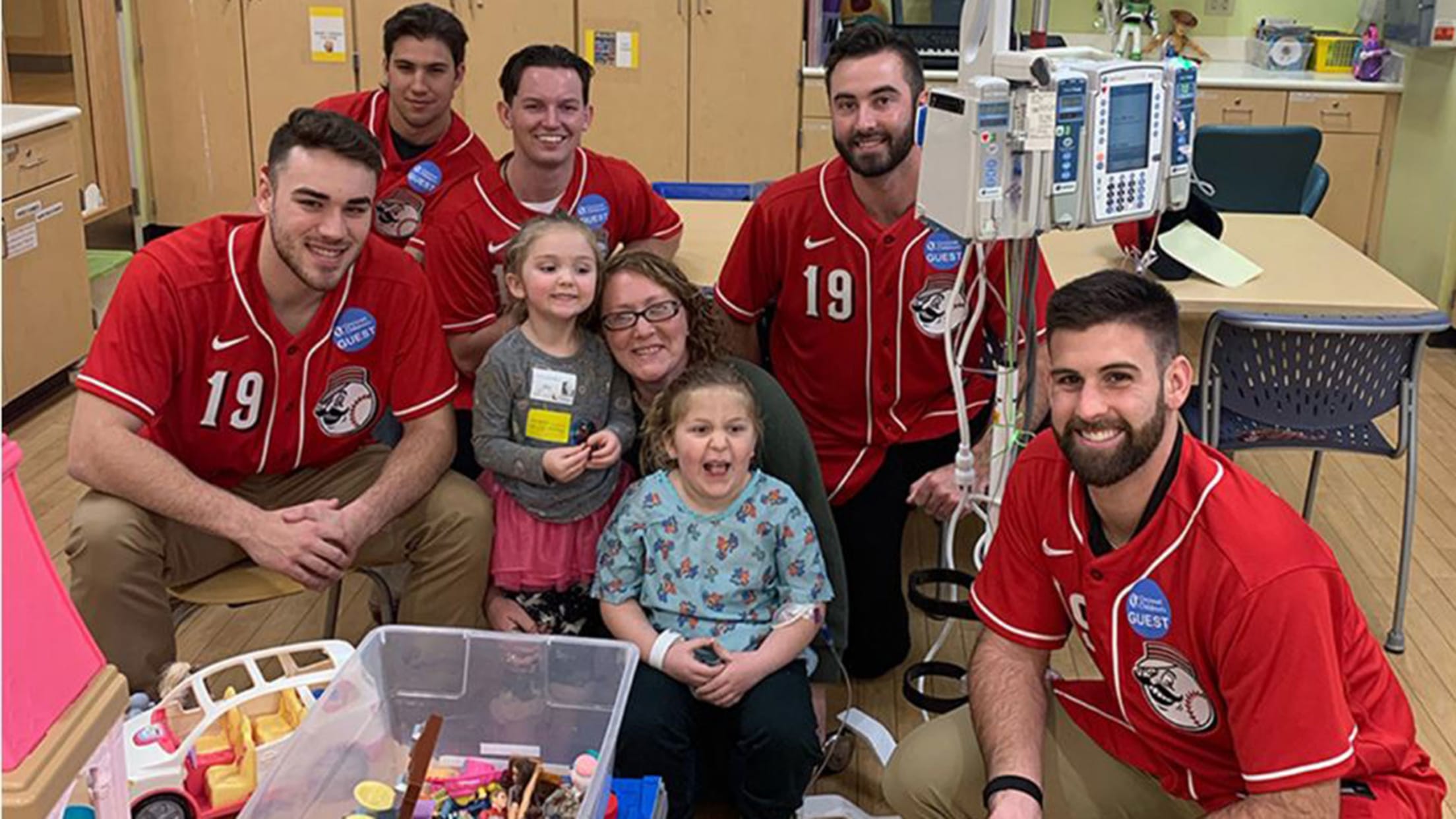 CINCINNATI -- For the fourth consecutive year, a group of Reds prospects took some time to lend a hand in the Cincinnati community before participating in the team's biggest event of the offseason, FOX Sports Ohio Redsfest presented by PNC Bank. Last Friday morning, 14 players split up between three
Reds acquire De León, add 4 others to 40-man
No. 4 prospect Santillan among players protected from Rule 5 Draft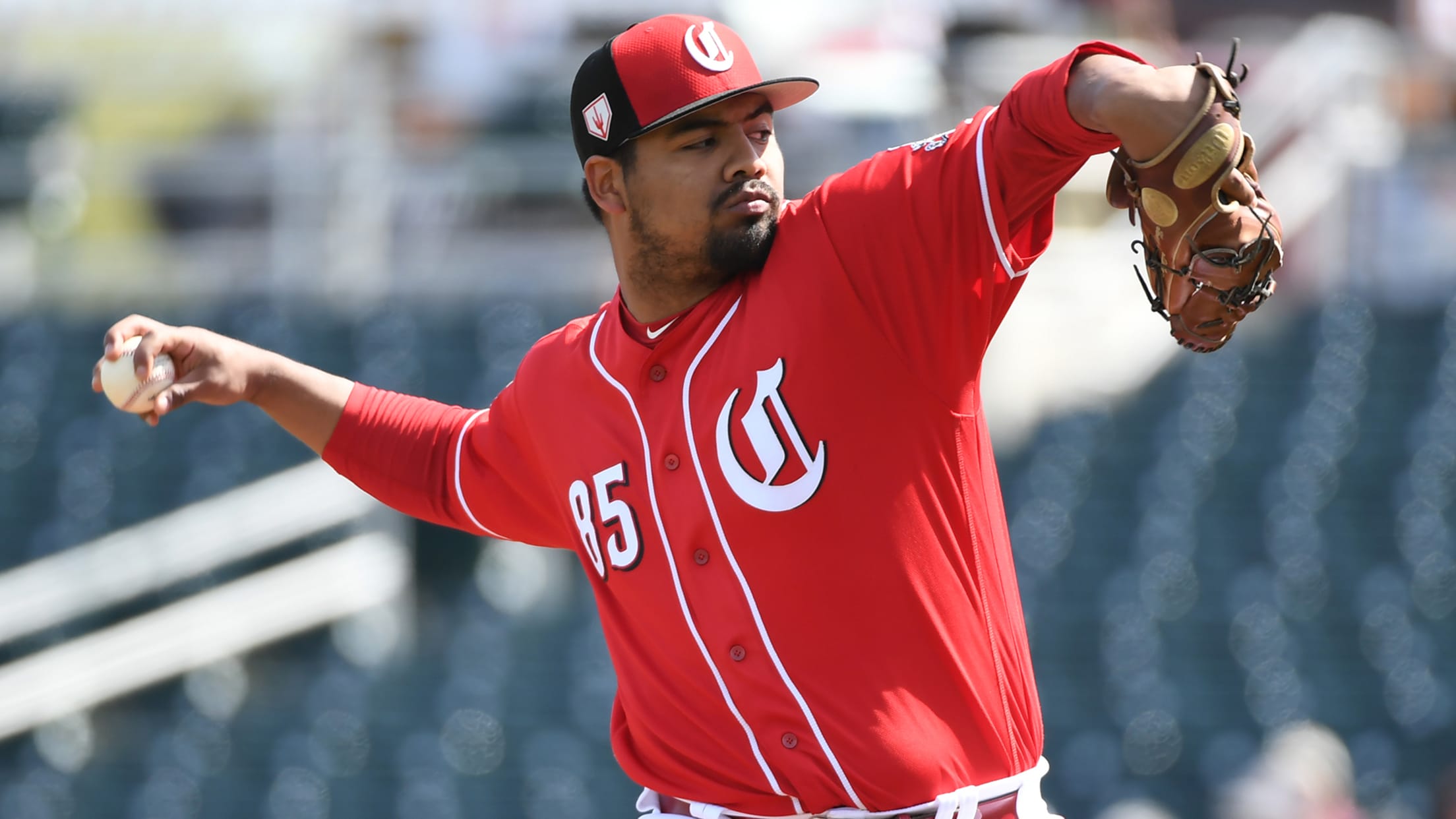 CINCINNATI – With the annual Rule 5 Draft looming next month -- when exposed players can be taken by other clubs -- the Reds added four prospects to their 40-man roster on Wednesday to protect them from being selected. The club also made a trade to acquire right-handed pitcher José
Reds Arizona Fall League updates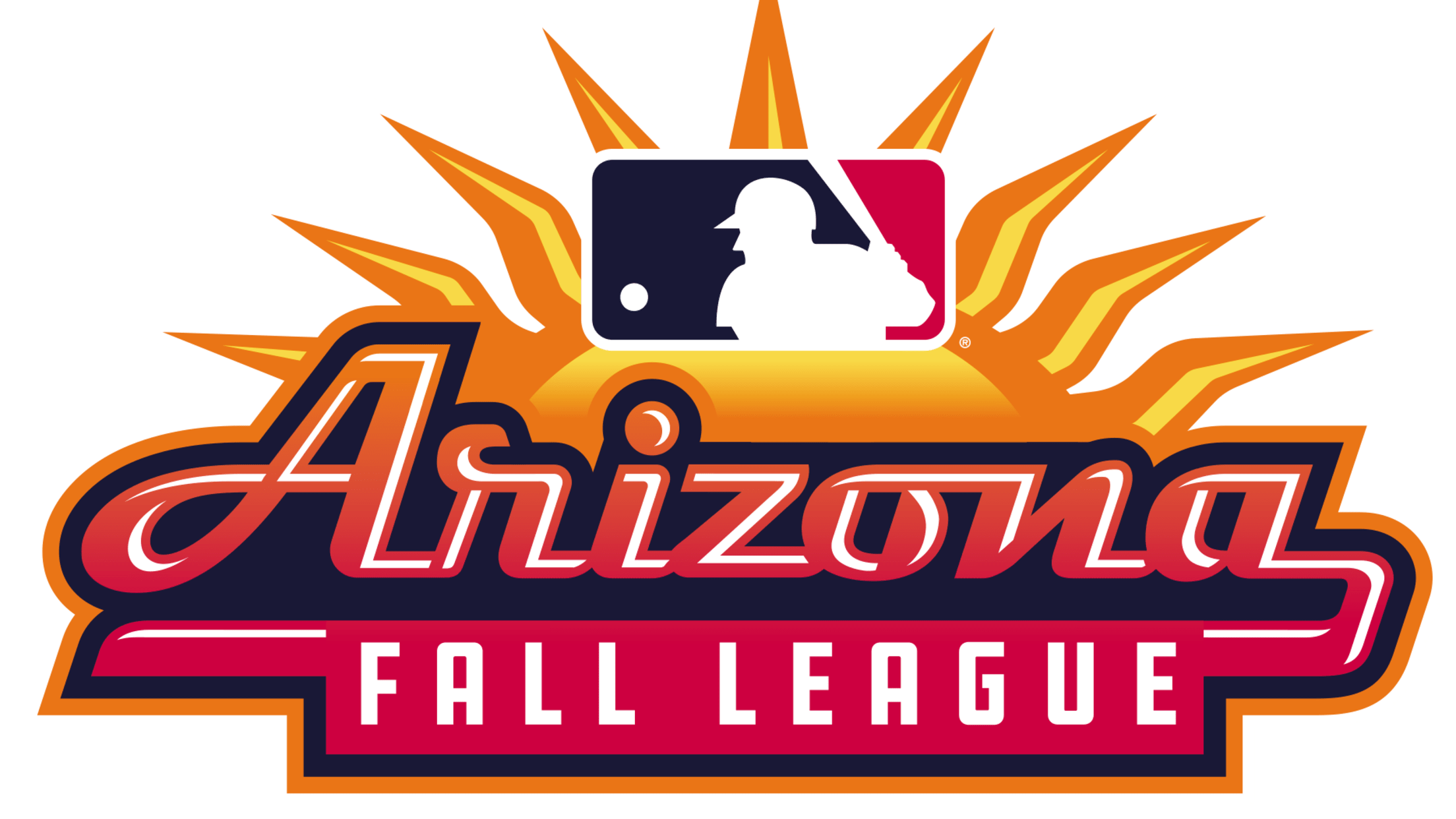 Eight Reds prospects are playing for the Glendale Desert Dogs in the 2019 Arizona Fall League: Third baseman Jonathan India (No. 3, MLB No. 93), catcher Tyler Stephenson (No. 7), shortstop Jose Garcia (No. 9), outfielder Stuart Fairchild (No. 16), right-hander Jordan Johnson, right-hander Diomar Lopez, right-hander Dauri Moreta, and
AFL preparing Stephenson for leap to Triple-A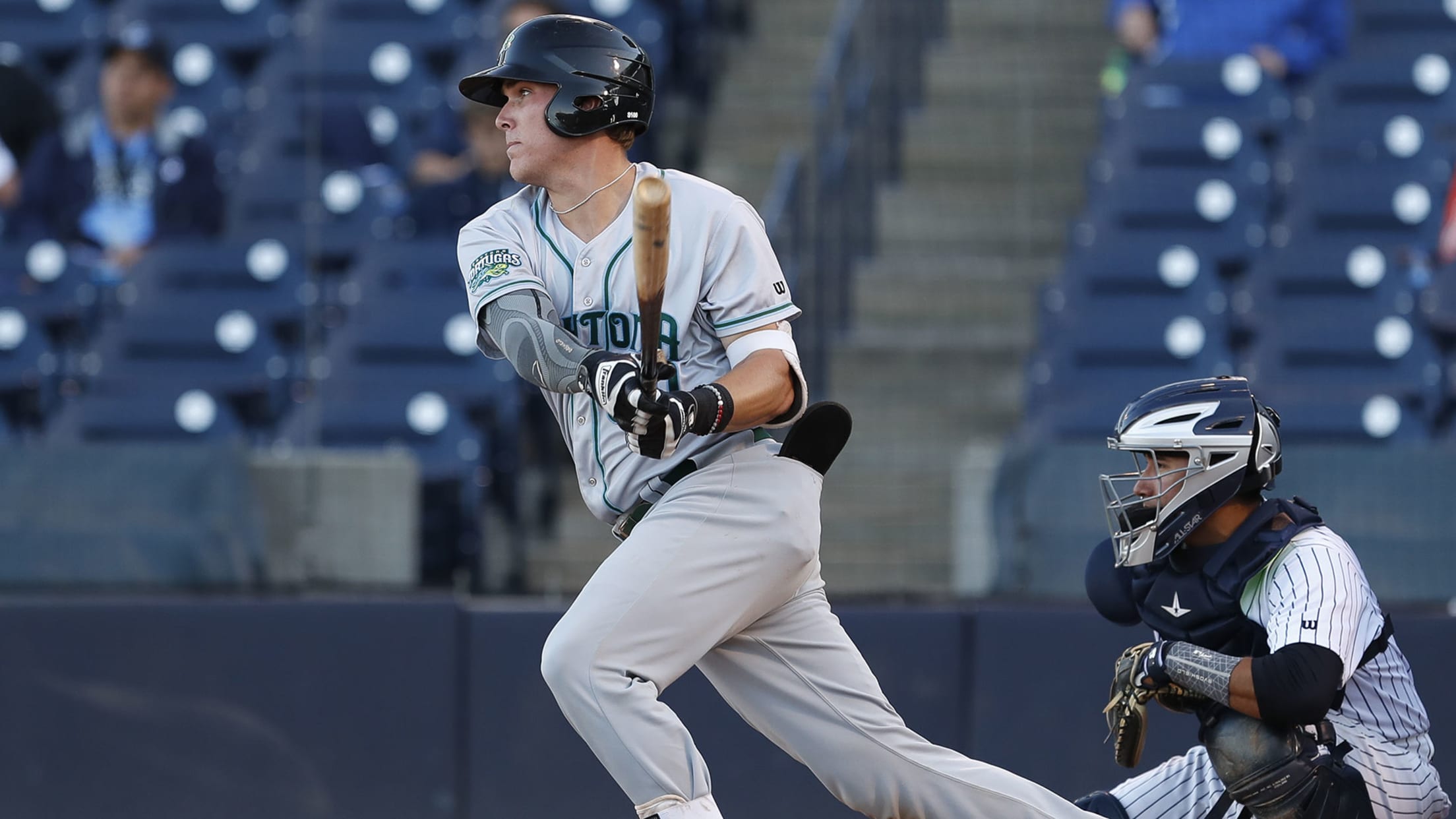 SCOTTSDALE, Ariz. -- The Reds have been patient with Tyler Stephenson's development since they selected him 11th overall in the 2015 Draft. He spent his first two full pro seasons at low Class A Dayton while battling injuries, and he has advanced a level at a time since. After Stephenson