Reds HOF offering Major League Clubhouse Tours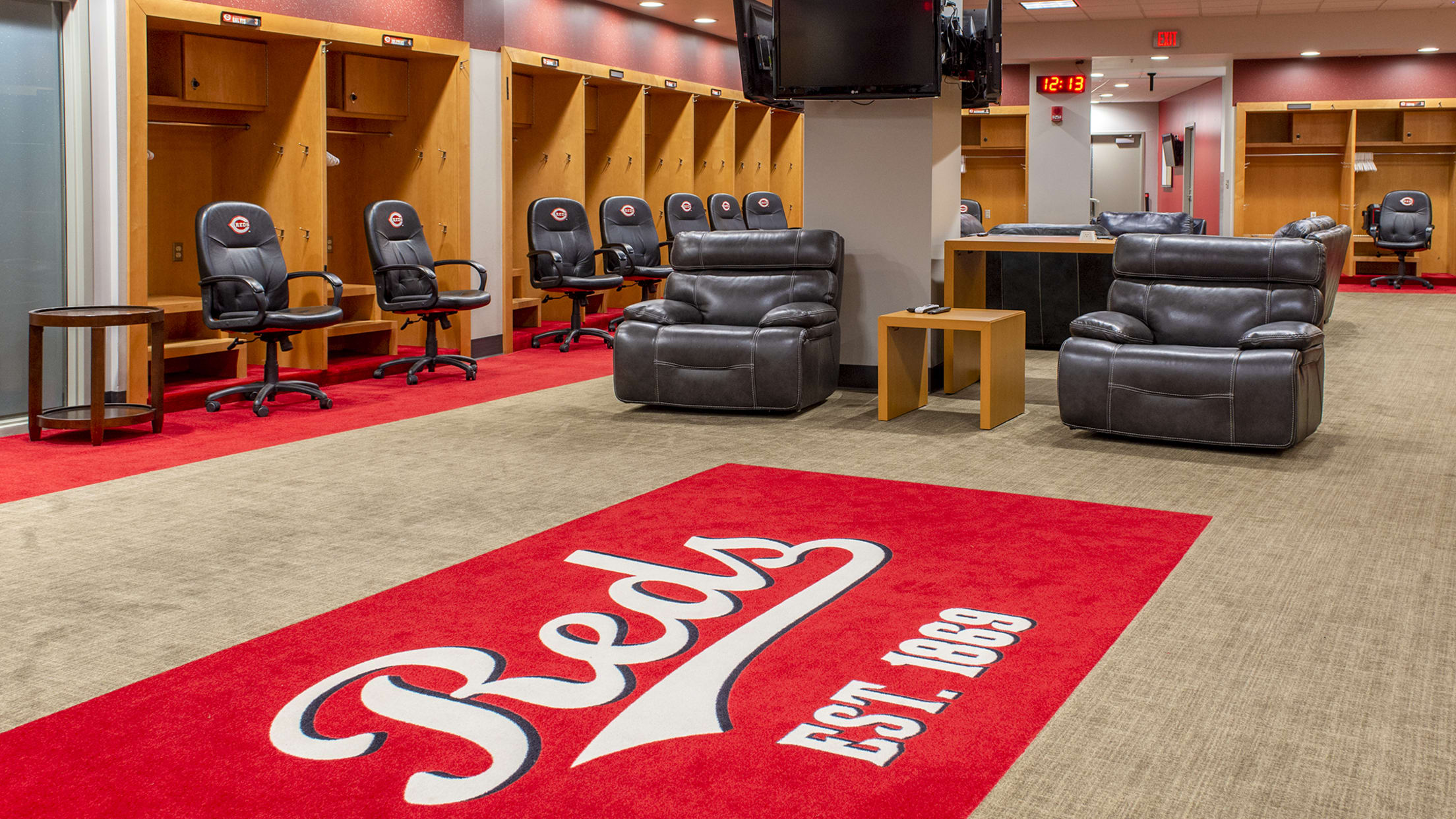 The Cincinnati Reds Hall of Fame & Museum presented by Dinsmore is once again offering offseason clubhouse tours of Great American Ball Park. The two-hour Major League Clubhouse Tours include the Reds and visitor's clubhouses, visitor's dugout and more exclusive areas. Tours begin Saturday, Oct. 12 and are available each
15th annual CBTS Marty Brennaman Golf Classic raises over $230K
The Reds Community Fund announced today that the fifteenth annual CBTS Marty Brennaman Golf Classic presented by Delta Air Lines raised more than $231,000 on Sept. 22 & 23 at Belterra Casino Resort. Hosted by Hall of Fame broadcaster Marty Brennaman, the event featured over 200 golfers and 51 celebrities
Homestand Highlights • Sept. 20-26 • Reds vs. Mets & Brewers
Friday, Sept. 20, 2019 – Reds vs. New York Mets, 7:10 p.m. (Gates open at 5:40 p.m.)
Fireworks Friday: Rozzi's fireworks set to a "90's Jams" soundtrack will begin approximately 10 minutes after the game ends.
Marty & Cowboy Live Radio Broadcast: Marty Brennaman and Jeff Brantley will
Annual 'Swing for your Seats' scheduled for Sept. 28
Hit a home run to win 2020 season tickets
CINCINNATI (Sept. 12, 2019) — The Cincinnati Reds are inviting current and prospective season ticket members to the fourth annual "Swing for your Seats" at Great American Ball Park on Saturday, Sept. 28 beginning at 9 a.m. Fans who put down a deposit on a renewal or new season ticket
Michael Lorenzen named the Reds nominee for the 2019 Roberto Clemente Award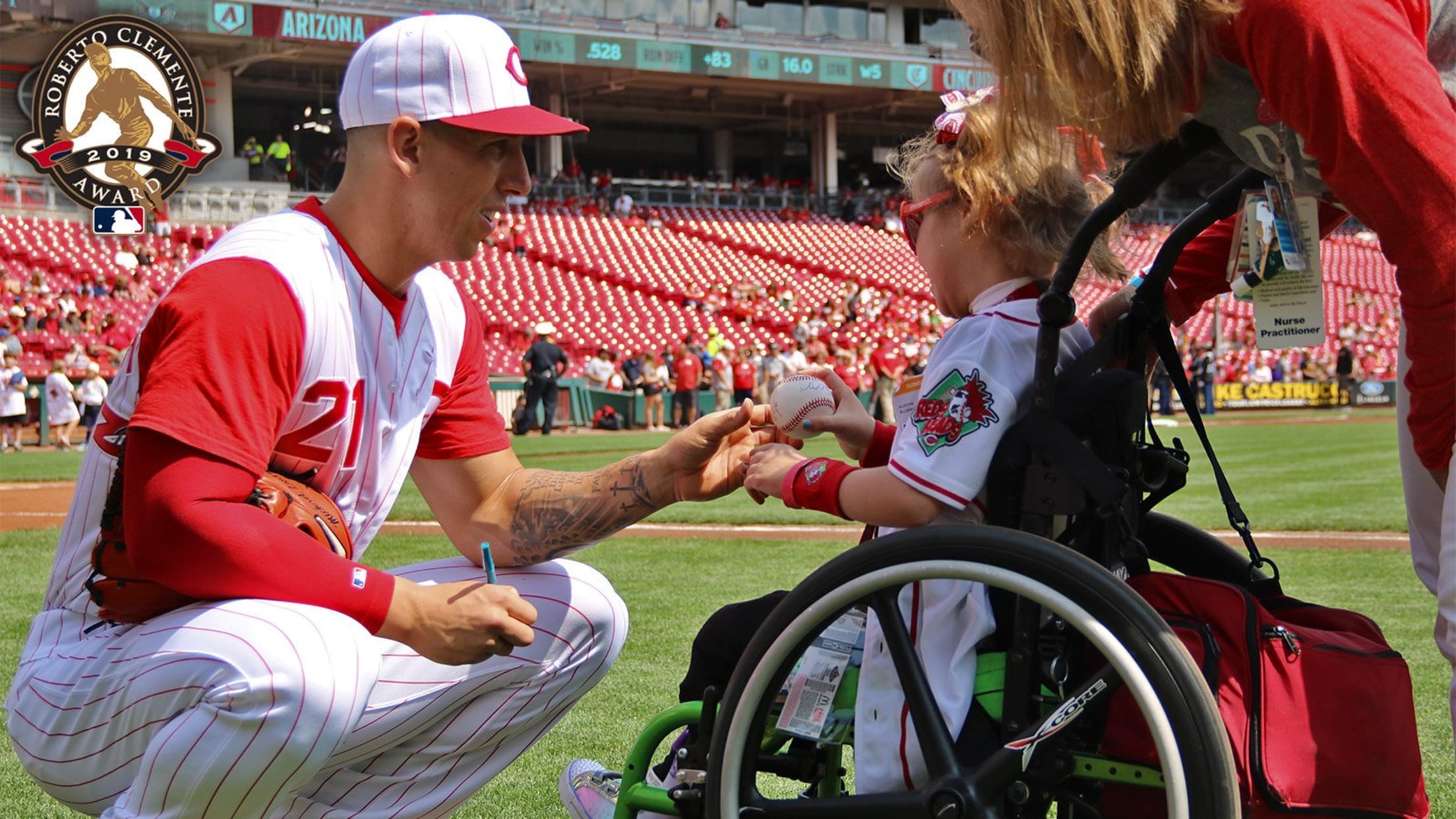 Major League Baseball today announced that Michael Lorenzen was named the Cincinnati Reds 2019 nominee for the Roberto Clemente Award, the most prestigious individual award for Major League players. The Roberto Clemente Award is the annual recognition of a Major League player who best represents the game of Baseball through
'Field of Dreams' Movie Night at GABP – Sept. 13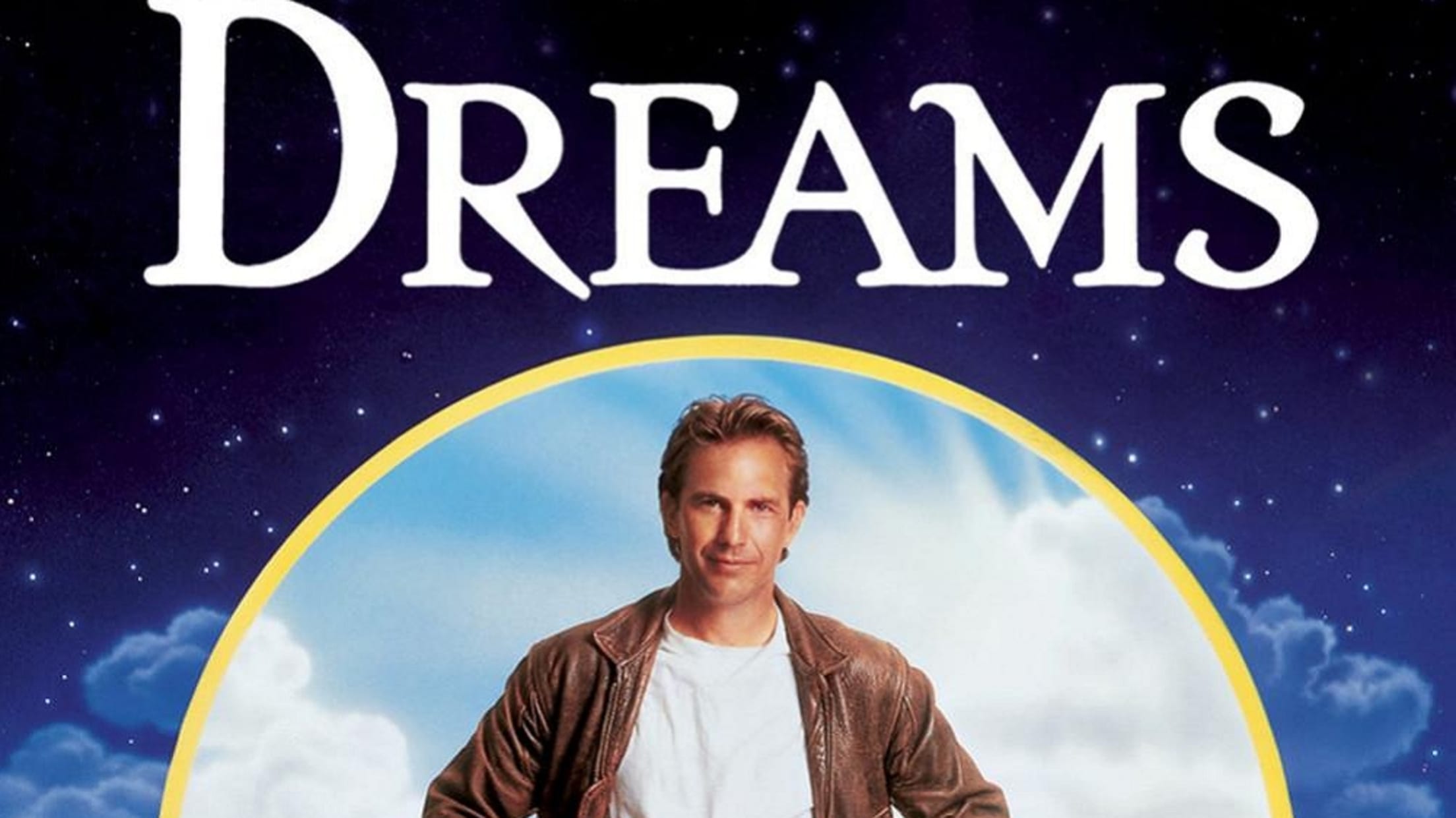 Fans are invited to a free showing of the iconic baseball movie Field of Dreams on Friday, Sept. 13 at 8 p.m. at Great American Ball Park, thanks to Cincinnati Bell. Enjoy this classic on its 30th anniversary while watching on the videoboards from the ballpark seats. Fans should enter
Reds celebrate 'Fiesta Rojos' on Sept. 6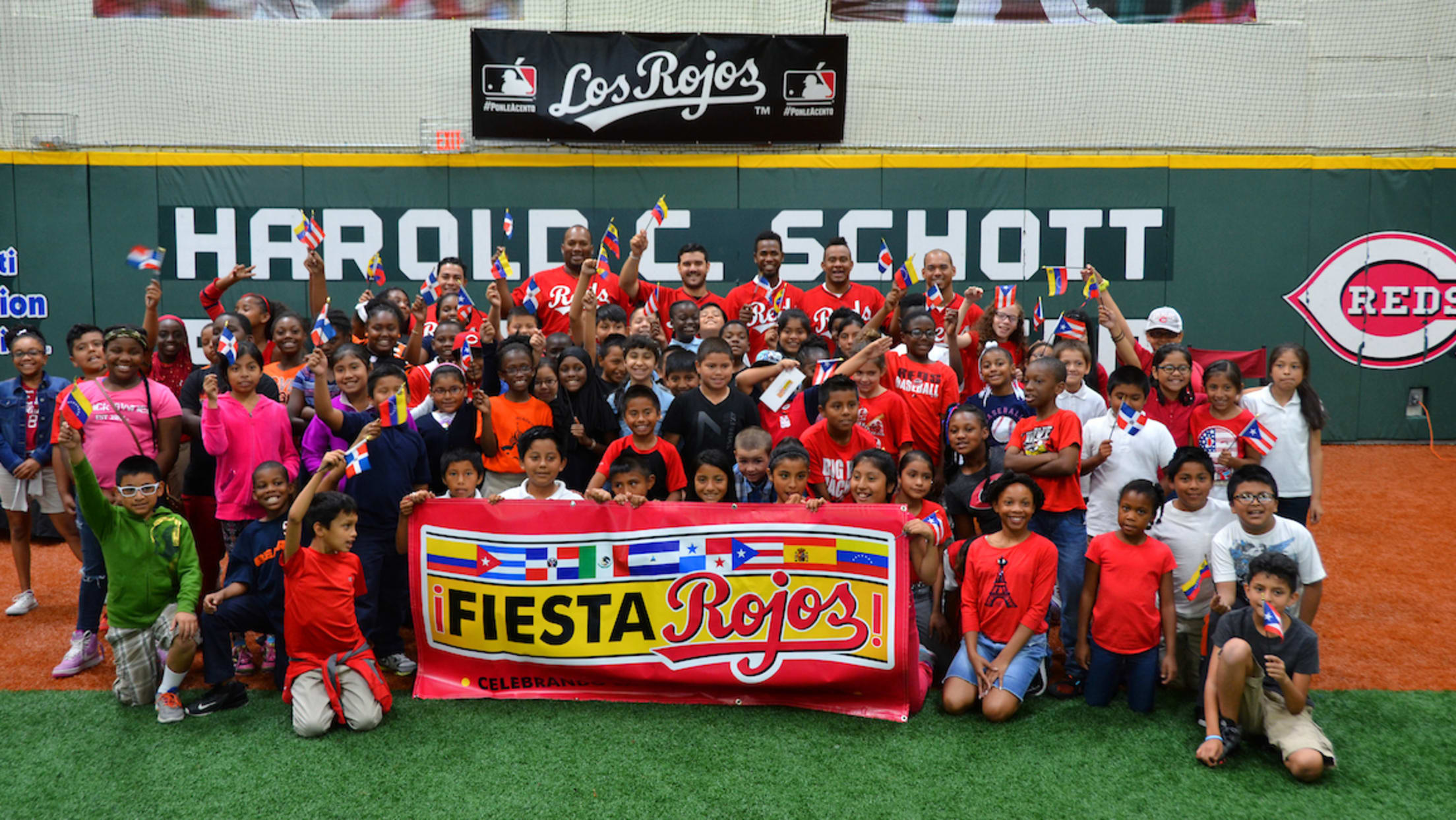 In honor of Hispanic Heritage Month, the Reds will celebrate "Fiesta Rojos" presented by Cincinnati/Northern Kentucky Toyota Dealers on Friday, Sept. 6 with the following events and activities in the community and at Great American Ball Park: • 11 to 12:30 p.m. at the P&G MLB Cincinnati Reds Youth Academy
2019 Reds HOF collectible bobblehead for September: Ted Kluszewski
Bobbleheads available Saturdays & Sundays in September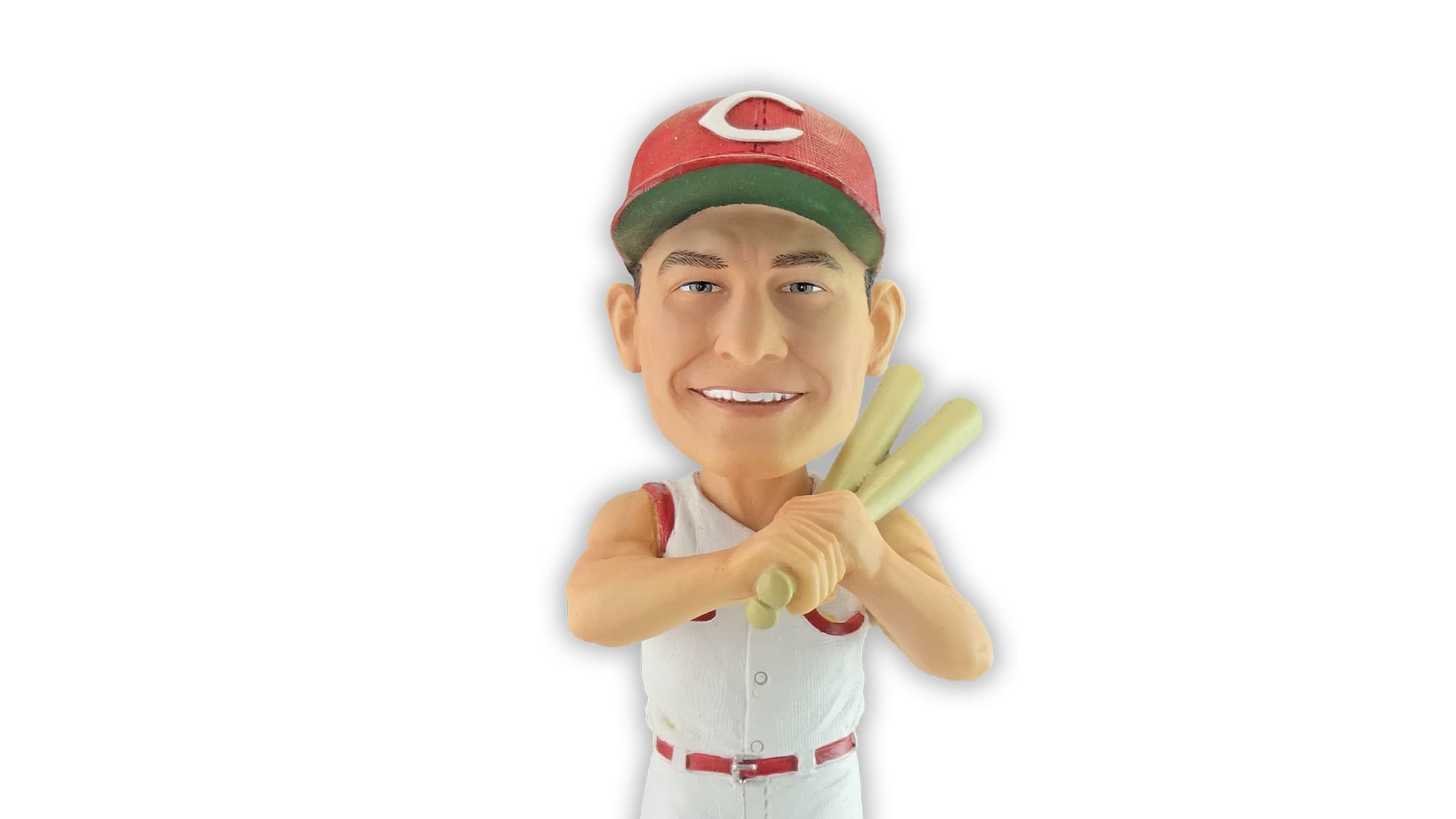 The Reds Hall of Fame & Museum presented by Dinsmore wraps up its 2019 bobblehead program in September, celebrating first baseman Ted Kluszewski. One of the most popular players in Reds history, "Big Klu" remains the most enduring symbol of Reds baseball in the 1950s. Known for his bulging biceps
Homestand Highlights • Sept. 2-8 • Reds vs. Phillies & Diamondbacks
Monday, Sept. 2, 2019 – Reds vs. Philadelphia Phillies, 2:10 p.m. (Gates open at 12:40 p.m.) • Mascot T-ball Game: The 17th annual mascot t-ball game will take place from approx. 1 to 1:30 p.m. featuring more than 20 mascots from local schools and businesses along with Rosie Red, Mr.
Reds Hall of Fame partners with FRCH NELSON for museum renovation project
Award-winning design firm reimagines new visitor experience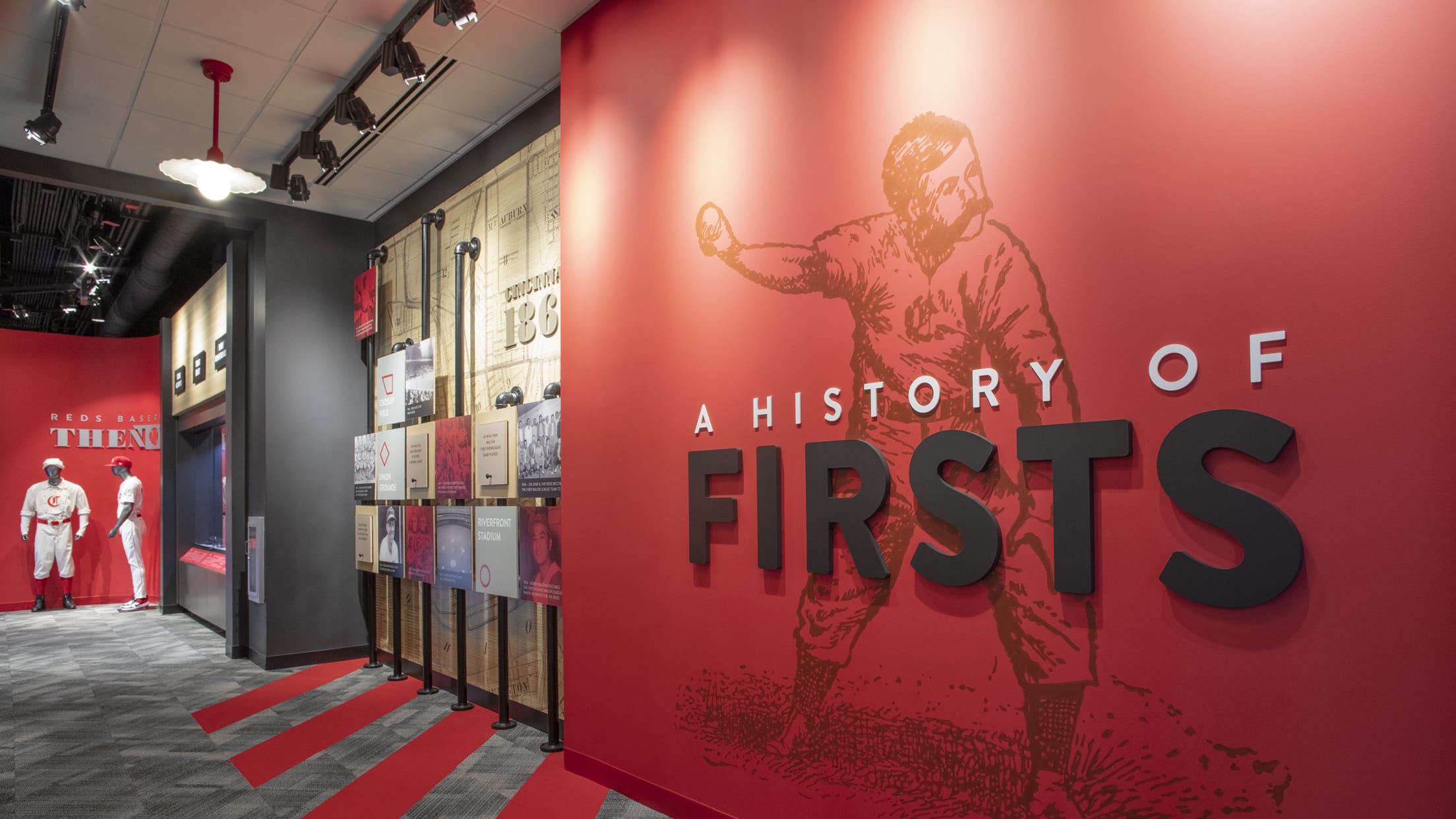 The Cincinnati Reds recently debuted their newly renovated Reds Hall of Fame and Museum presented by Dinsmore, to celebrate 150 years of Reds baseball. Designed in partnership with FRCH NELSON, the $5 million-dollar renovation refreshed the over 15,000 square feet of the largest team Hall of Fame in all of
Today the Reds recalled from Class AAA Louisville RHP R.J. Alaniz (#32, ah-lah-NIECE) and optioned to Louisville RHP Matt Bowman...on 5/31, Alaniz was claimed off waivers from the Mariners and was optioned to Louisville, where he went 1-2, 2.93 with 4 saves in 25 relief apps...in April, he made his
Marty Brennaman to be inducted into Reds Hall of Fame
2020 Reds Hall of Fame Induction Weekend, April 25 & 26
The Reds Hall of Fame & Museum announces that Cincinnati Reds broadcaster Marty Brennaman will be inducted into the Reds Hall of Fame in 2020. Brennaman was selected as the sole inductee for the Class of 2020 by the Reds Hall of Fame Board of Directors. "Our Board of Directors
Reds announce farewell tributes to Marty Brennaman
Special broadcasts and giveaways planned in September
The Cincinnati Reds announce plans for the final weeks of Marty Brennaman's 46-year career as the Reds play-by-play broadcaster. "Having Marty Brennaman's incredible career come to a close as we are concluding our 150th year of Reds baseball is pretty special," said Phil Castellini, Reds President and COO. Brennaman's final
Michelob ULTRA and the Reds bring together top Cincinnati fitness and wellness experts for a signature MOVEMENT event at Great American Ball Park on August 25th
Michelob ULTRA and the Cincinnati Reds are bringing ULTRA's signature fitness and wellness experience – MOVEMENT to Cincinnati at Great American Ball Park. MOVEMENT is a full-day event, offering the complete wellness experience, complete with workouts led by local studios, healthy fare and opportunity to mix and mingle with local
Homestand Highlights • August 5-11 • Reds vs. Angels & Cubs
Monday, Aug. 5, 2019 – Reds vs. Los Angeles Angels, 7:10 p.m. (Gates open at 5:40 p.m.) • National Anthem: Vocalist Sammi Garett and bassist Chris "Freekbass" Sherman will perform the National Anthem. • Moment of Silence: Prior to the singing of the National Anthem, the Reds will hold a
Reds Acquire All-Star RHP Trevor Bauer From Indians
Send OF Yasiel Puig to Cleveland In 3-Team, 7-Player Deal
Cincinnati Reds President of Baseball Operations Dick Williams today announced the acquisition of RHP Trevor Bauer from the Cleveland Indians as part of a 3-team trade in which the Indians received from the Reds OF Yasiel Puig and LHP Scott Moss and from the San Diego Padres OF Franmil Reyes,
Community Makeover in St. Bernard - Aug. 1
Frank Robinson Field and project dedication at 12:30 p.m.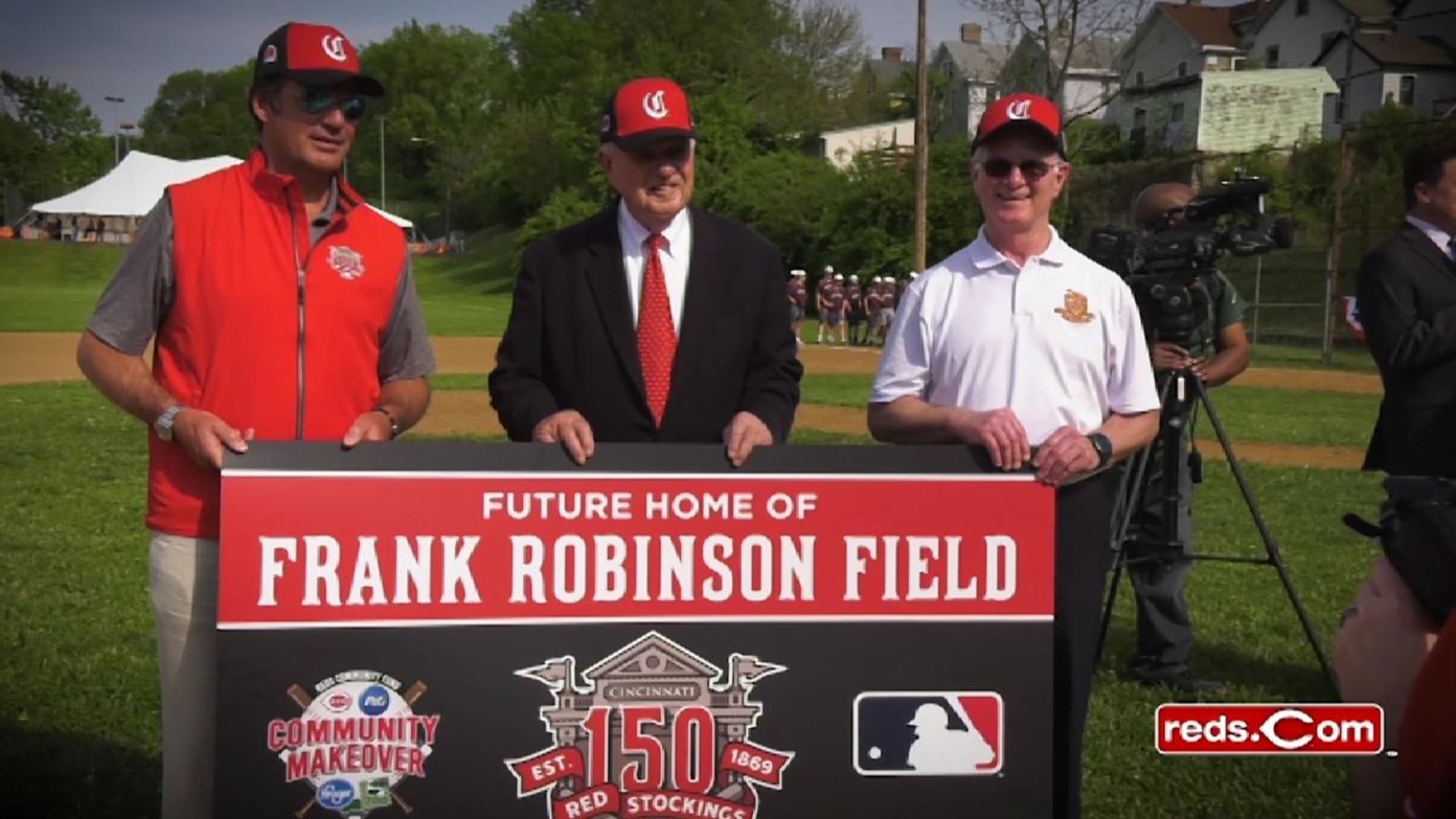 The Cincinnati Reds, Major League Baseball, P&G, the Cincinnati Zoo and Kroger are partnering for the 2019 Community Makeover community service project on Thursday, Aug. 1 in the Village of St. Bernard. The dedication ceremony of the project and Frank Robinson Field is scheduled for 12:30 p.m. featuring representatives from
Homestand Highlights • July 26-31 • Reds vs. Rockies & Pirates
Friday, July 26, 2019 – Reds vs. Colorado Rockies, 6:40 p.m. (Gates open at 5:10 p.m.) • Fireworks Friday & Zedd Postgame Concert: Post-game Rozzi's fireworks show followed by Grammy Award-winning artist Zedd performing a live 60-minute concert from the field. Free to all fans with a game ticket. •
How to stay cool at GABP, July 18-21
With the temperatures this weekend expected in the mid to high 90's and heat indices above 100, the Reds have recommendations for fans on how to stay cool and "heat smart" while enjoying the four games vs. the Cardinals July 18-21 at Great American Ball Park. HOW TO STAY COOL
Homestand Highlights - Reds vs. Cardinals, July 18-21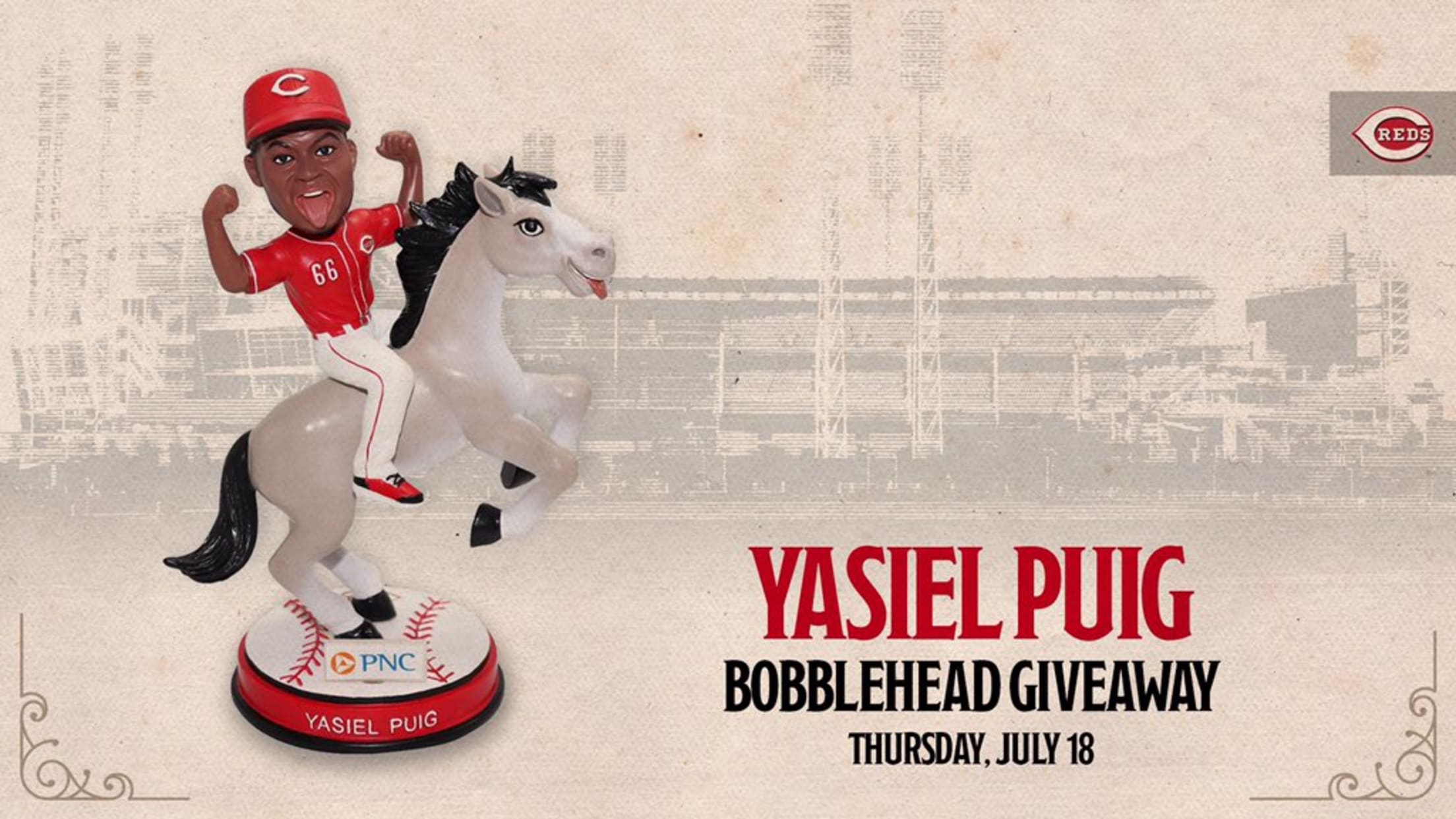 Thursday, July 18, 2019 – Reds vs. St. Louis Cardinals, 7:10 p.m. (Gates open at 5:40 p.m.) • Yasiel Puig "Wild Horse" Bobblehead: Bobblehead of the Reds outfielder with his tongue out and showing off his massive arms while riding a horse to the first 20,000 fans. • Reds All-Stars
Yoga on the field - August 10
Reds host "Sliding into Om" on August 10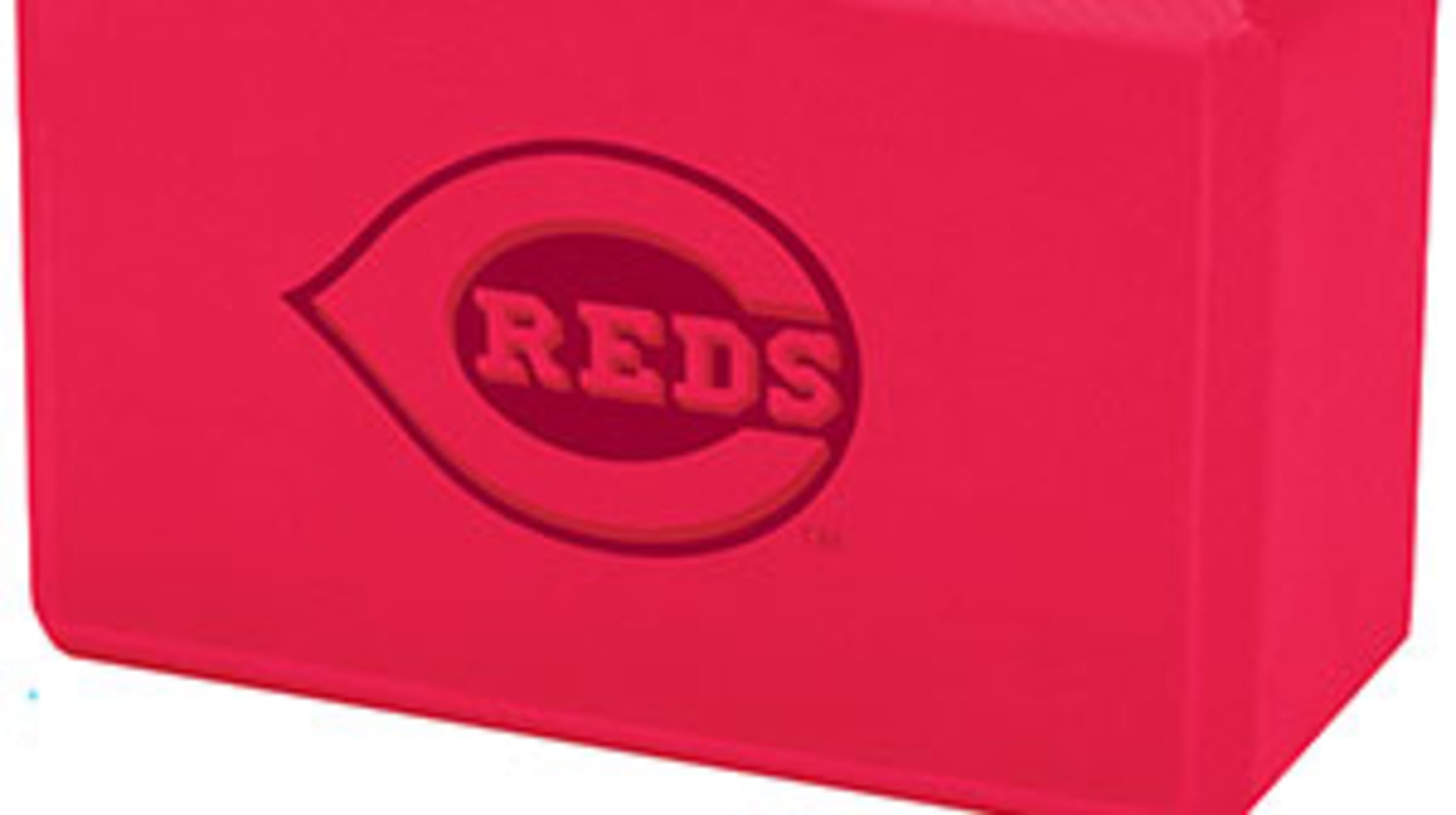 The annual "Sliding into Om" yoga event will be held Saturday, August 10 at 8:30 a.m. at Great American Ball Park. Sliding into Om features instructors from The Yoga Bar conducting a one-hour yoga session for all abilities and ages on the outfield grass at the ballpark. Fans have two
The Avett Brothers post-game concert – Sept. 7
Third act announced in Ohio Lottery Post-Game Concert Series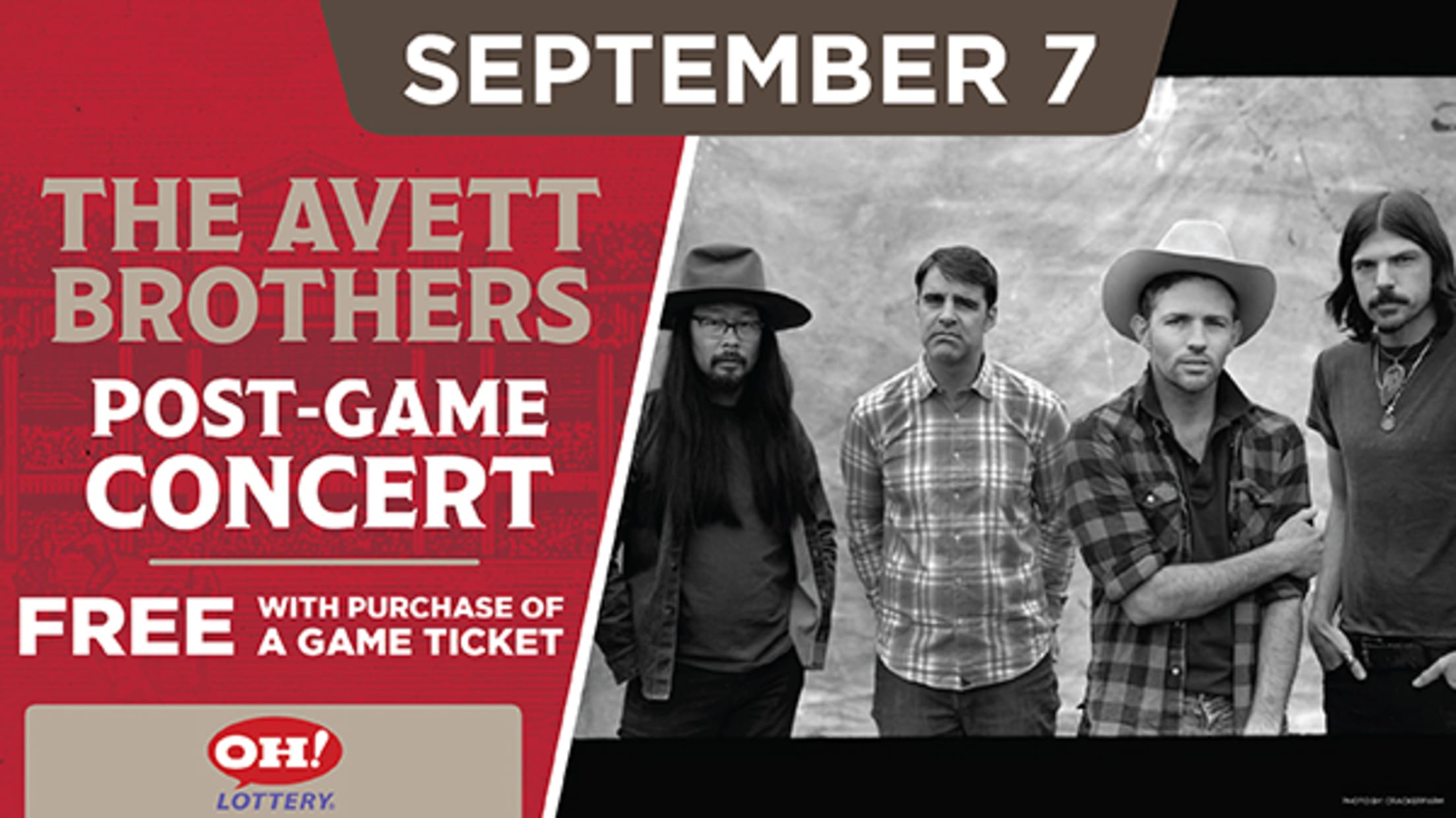 The Cincinnati Reds have announced The Avett Brothers are returning to Great American Ball Park to perform a post-game concert from the field on Saturday, September 7. The Reds vs. Arizona Diamondbacks game on September 7 will start at 4:10 p.m., with the 60-minute concert to follow. All fans with
Reds vs. Indians Series Highlights - July 6 & 7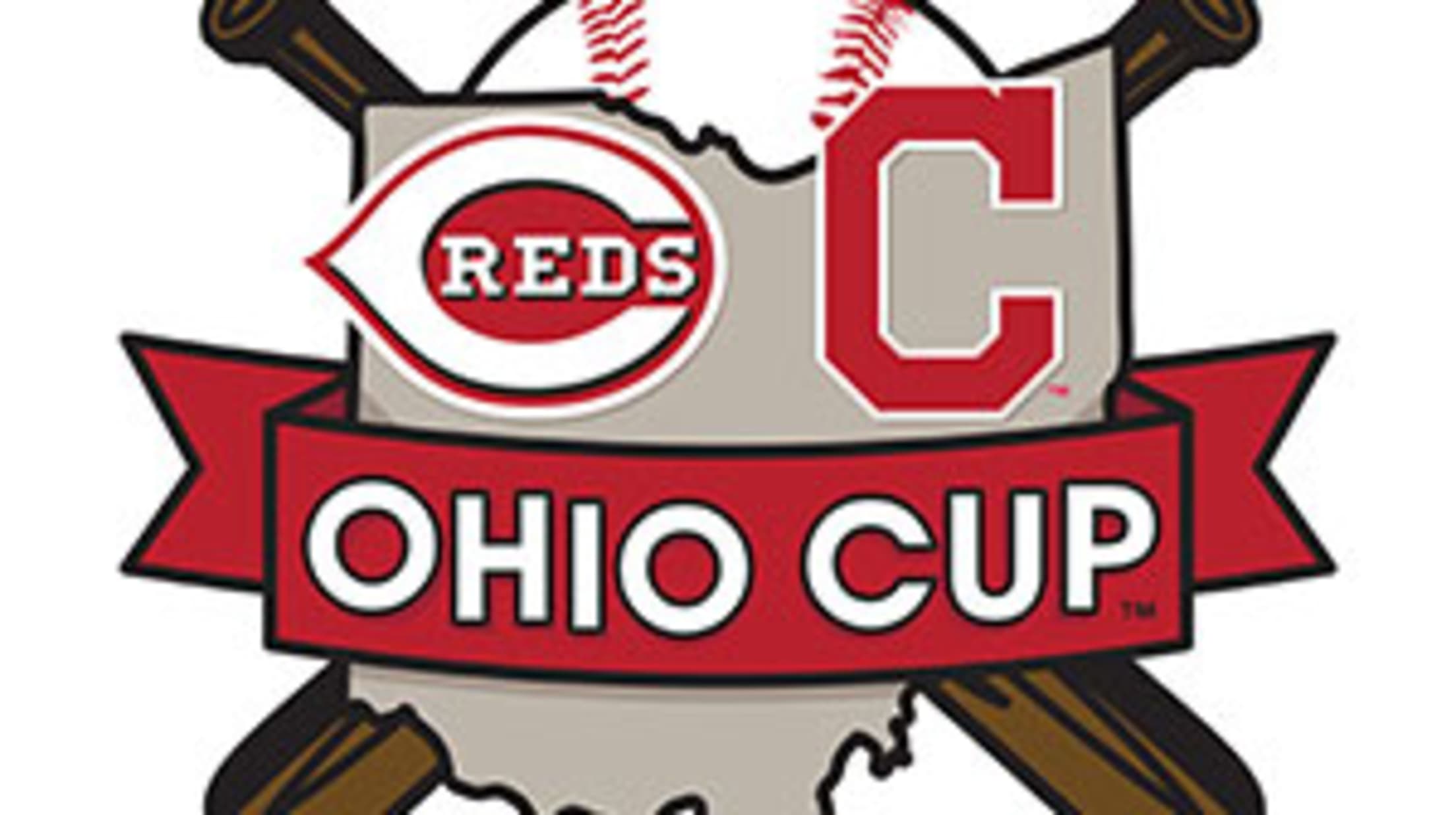 Ohio Cup Series: The annual Ohio Cup Series between the Reds and Indians is tied 1-1 heading into the two games at Great American Ball Park. The Reds are looking to sweep this weekend to secure the cup. Following Sunday's game, members of the Cleveland and Cincinnati media will vote
Gus Bell bobblehead at the Reds HOF in July
Bobbleheads available Saturdays & Sundays in July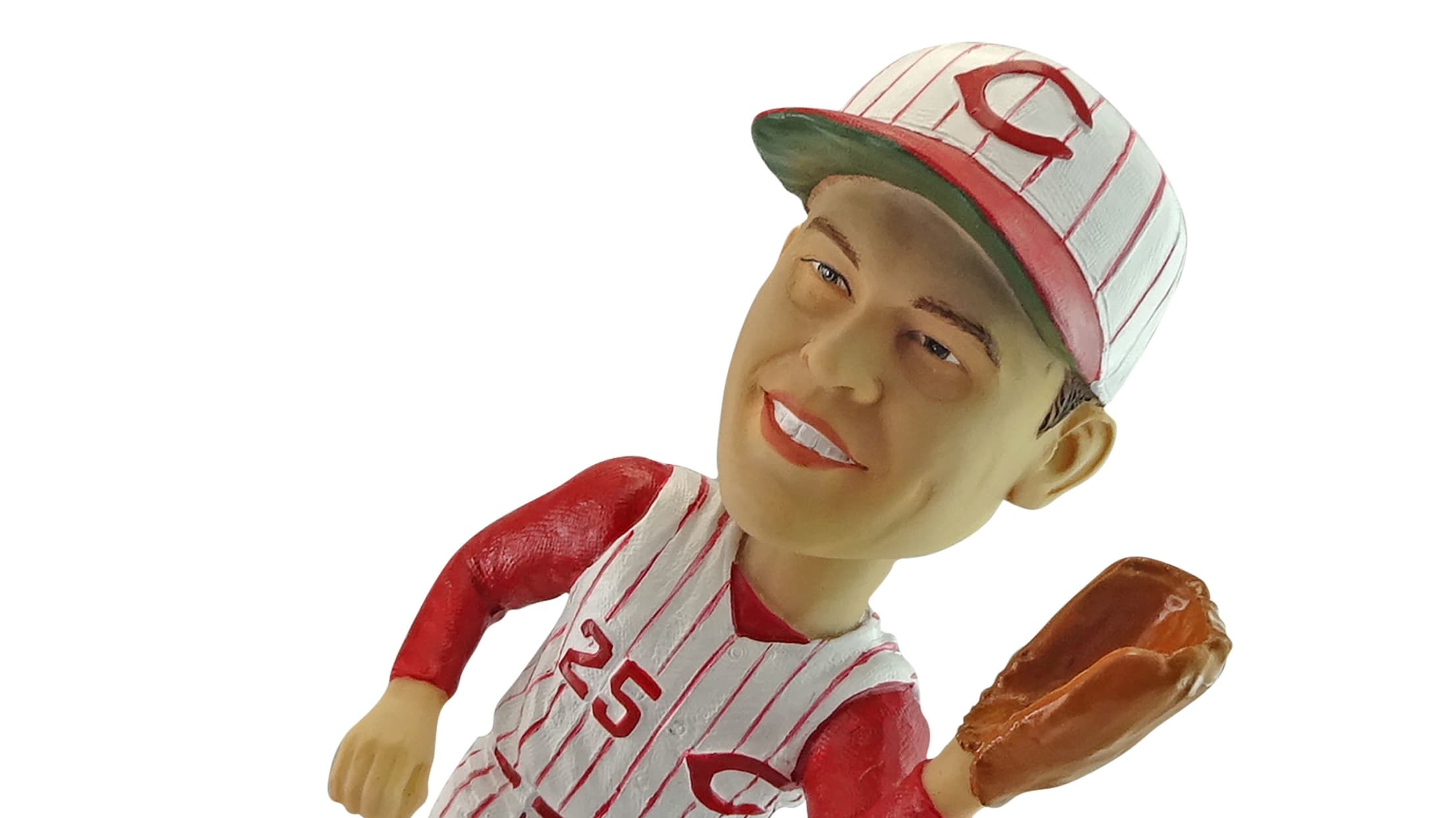 The Reds Hall of Fame & Museum presented by Dinsmore continues its 2019 bobblehead program in July, celebrating former outfielder Gus Bell. Bell played for the Reds for nine seasons from 1953 to 1961 and was a four-time All-Star. During the 1956 season, he hit 29 home runs including three
Reds 'Rockin' 150' Birthday Bash at Great American Ball Park – July 5
CINCINNATI (July 1, 2019) — The free Reds Rockin' 150 Birthday Bash open house at Great American Ball Park on Friday, July 5 celebrates the 150th anniversary of baseball's first professional team beginning at 5 p.m., culminating in a concert featuring three acts and a spectacular fireworks show. The online