High number, high hopes for prospect Rolison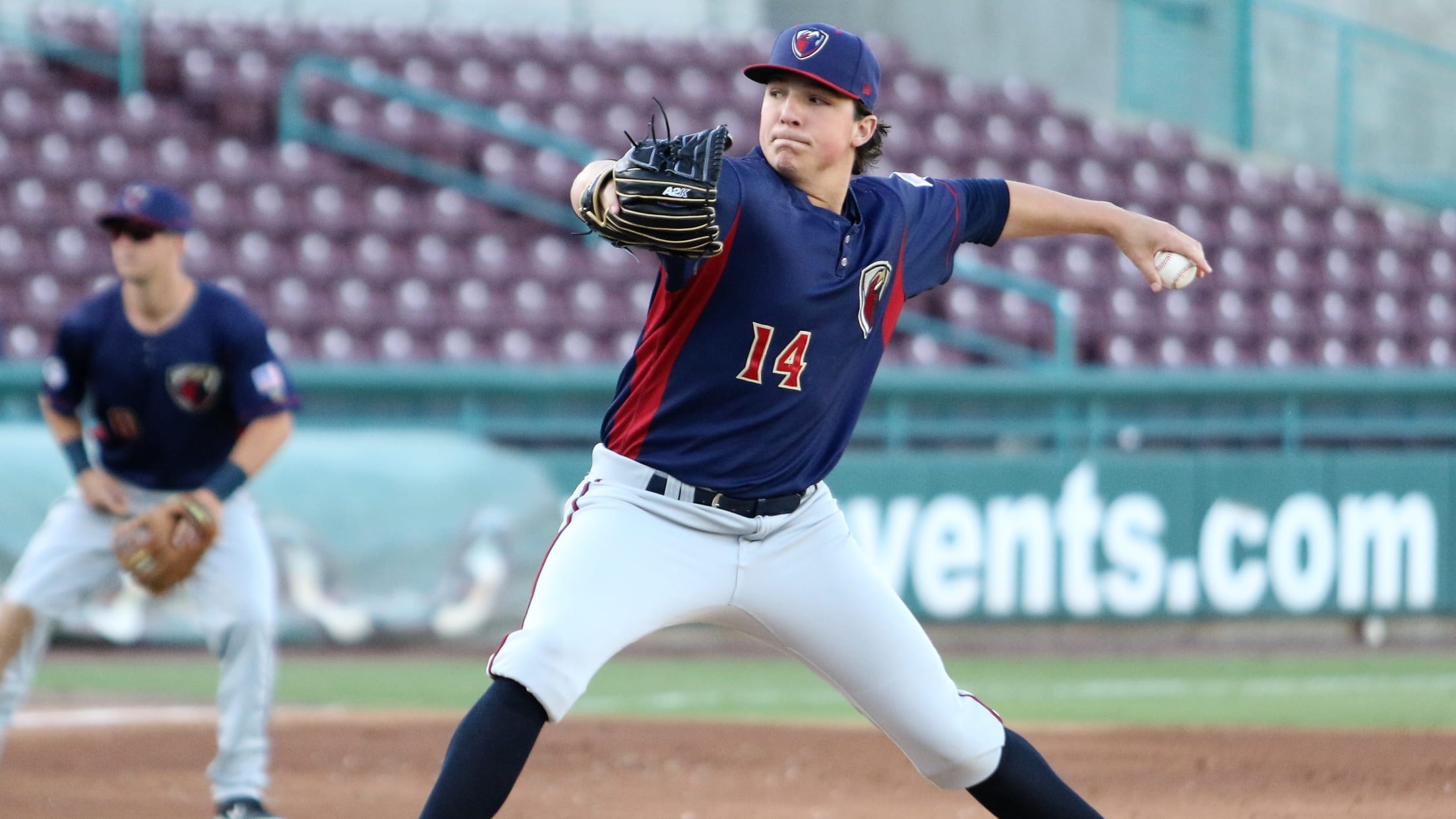 SCOTTSDALE, Ariz. -- The Rockies have left-handed pitcher Ryan Rolison's locker in the clubhouse, but tucked into an obscure corner. One must look to find him. His bullpen session Thursday morning, however, was appointment viewing. Manager Bud Black hung near his catcher. Pitching coach Steve Foster watched from behind the
Hilliard continues to help in fight against ALS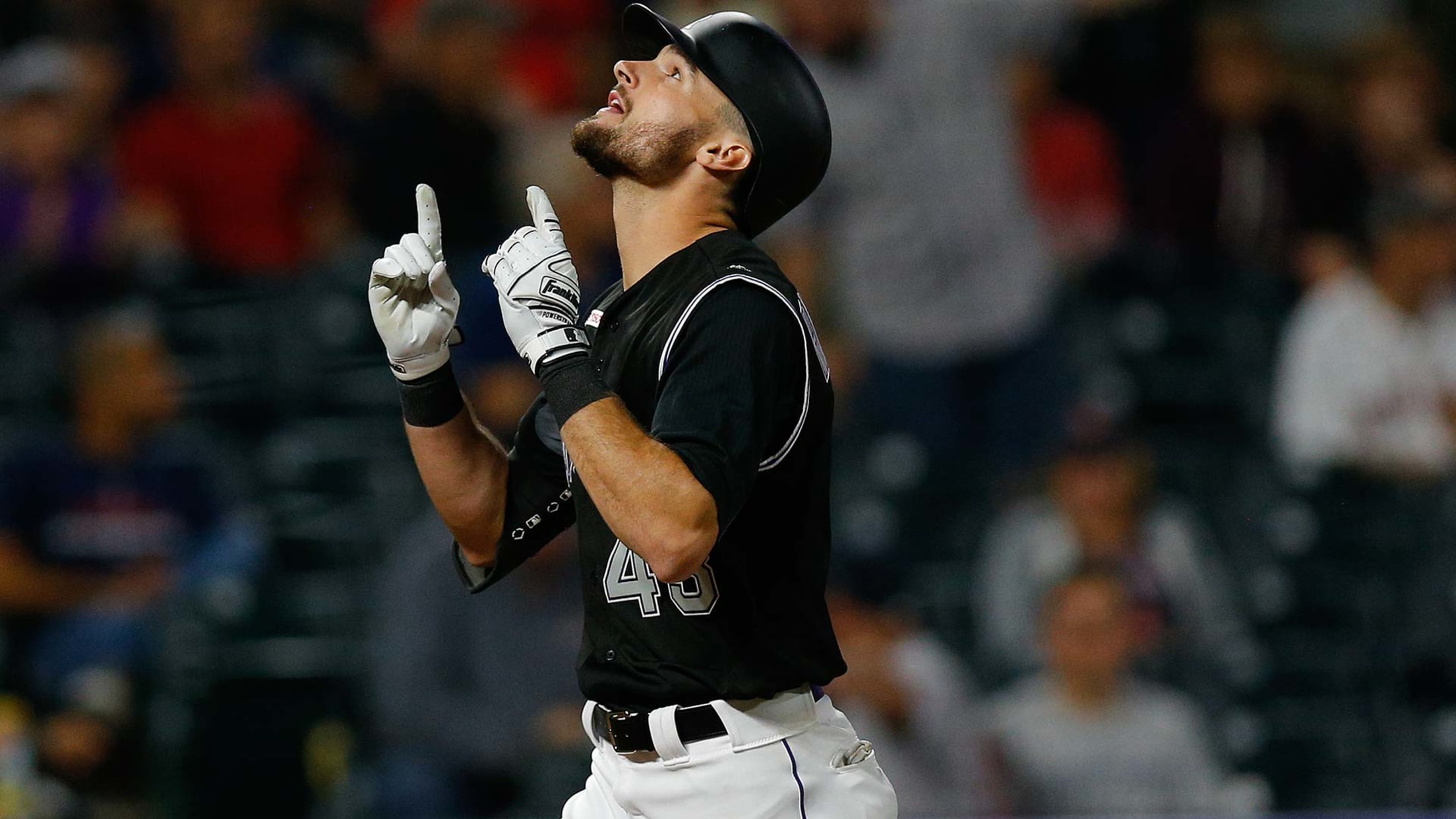 SAN DIEGO -- Outfielder Sam Hilliard is giving Rockies fans a unique opportunity to share in his family's fight against ALS, the disease that his father, Jim, has been battling since before his official diagnosis in 2018. MLB has launched its 2019 Winter Meeting Charity Auction to benefit five charities
Prospect Nevin morphing into 4-corner player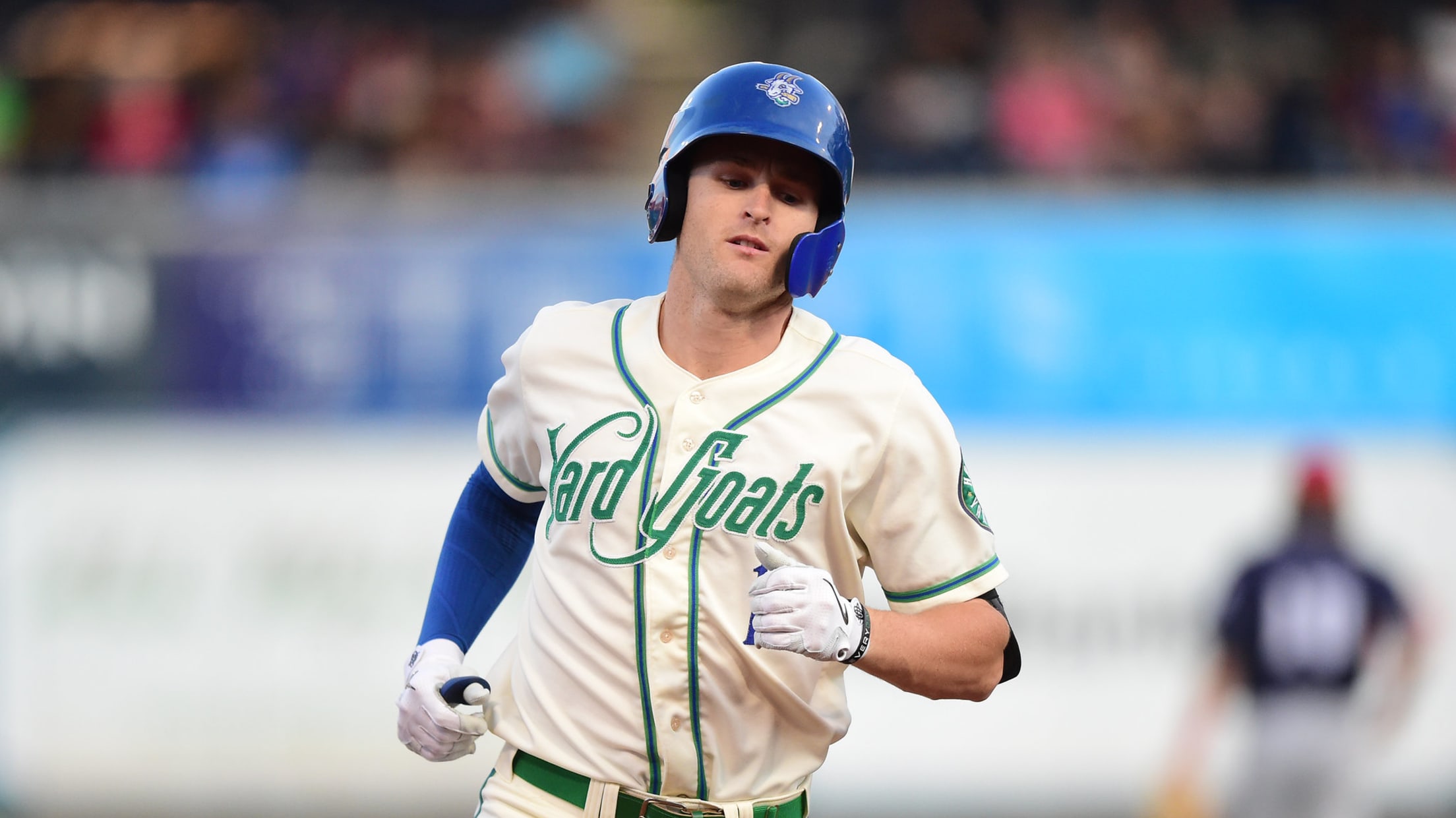 DENVER -- Headshots in a baseball cap make Rockies prospect Tyler Nevin hard to tell apart from his father, Phil Nevin, the Yankees' third-base coach. But Tyler's lean, athletic frame comes from his mother – Kristin Nevin, who met Phil while starring in volleyball at Cal State Fullerton. "Facially and
Bowden among 4 added to Rox's 40-man roster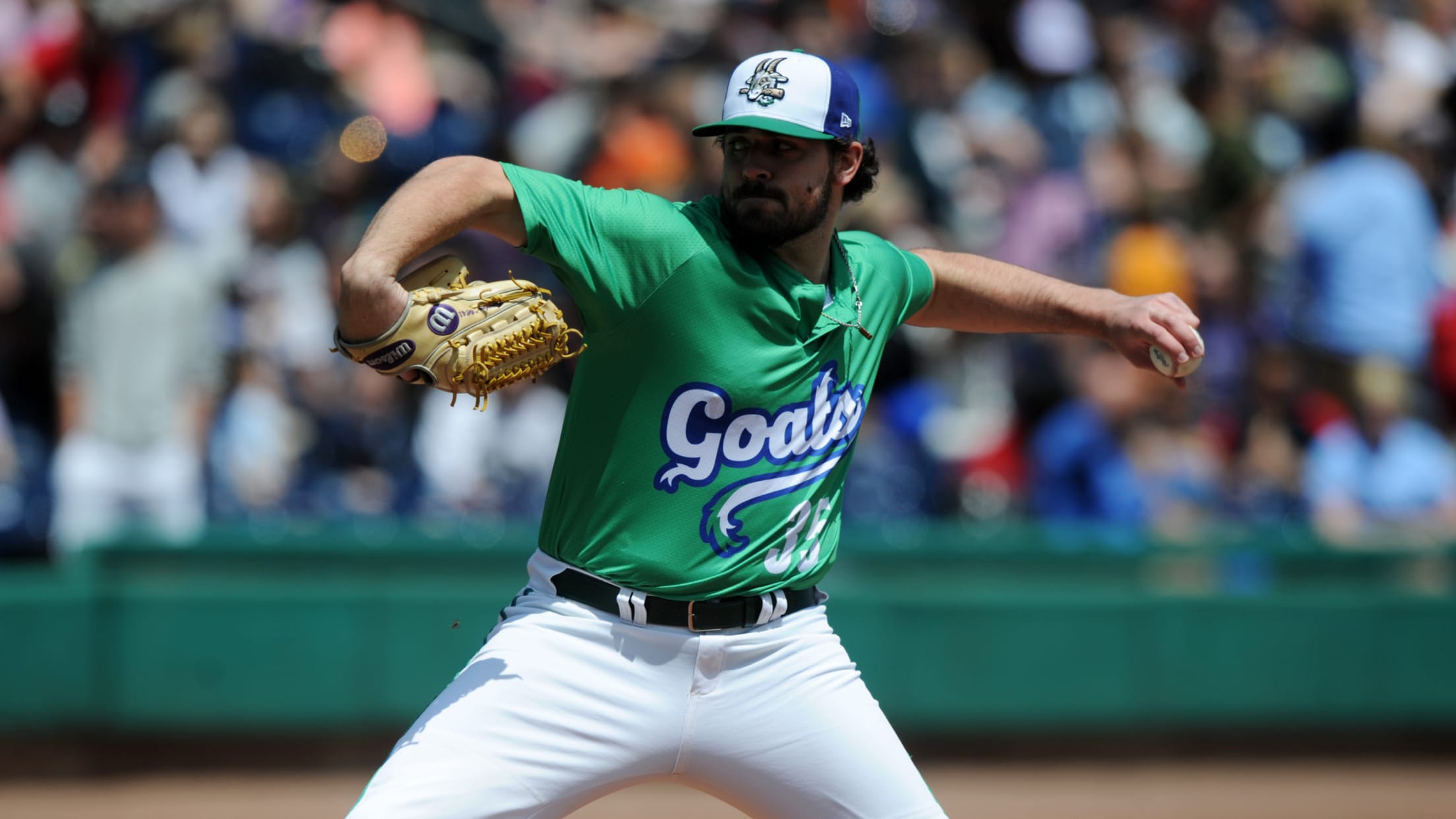 DENVER -- The Rockies placed four players on their 40-man roster Wednesday, including their No. 8 prospect, per MLB Pipeline: left-handed relief pitcher Ben Bowden, a second-round pick out of Vanderbilt in 2016 and one of the organization's most coveted players. Wednesday was the deadline for protecting players from exposure
This is the state of the Rockies' farm system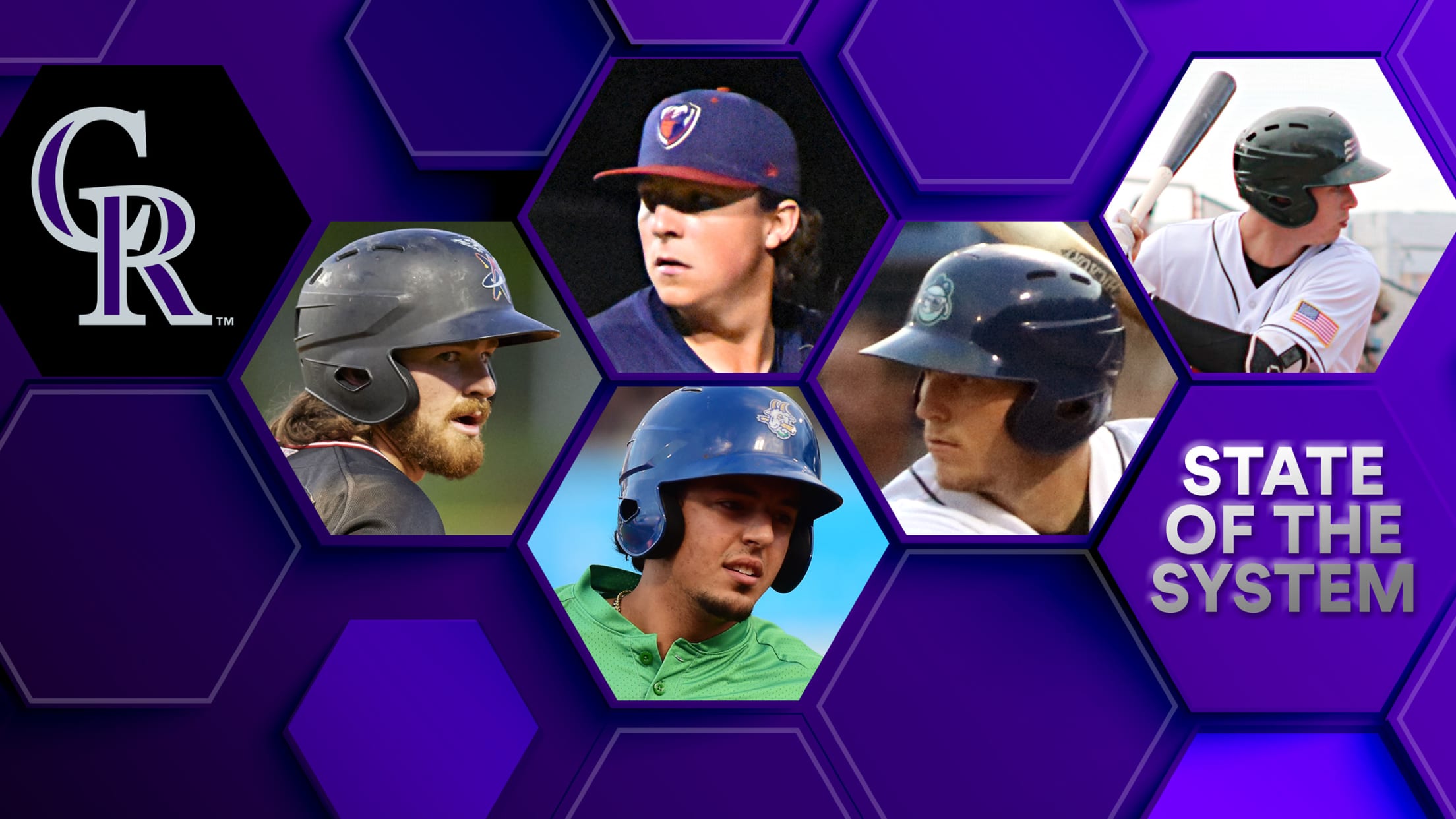 The Rockies made it to the postseason in 2017 and 2018 as a Wild Card team, advancing to the NLDS in '18. They did it with rosters that were among the most homegrown of all the playoff teams, particularly in terms of original draftees. Their roster was similarly homegrown in
Inbox: Checking in with Brendan Rodgers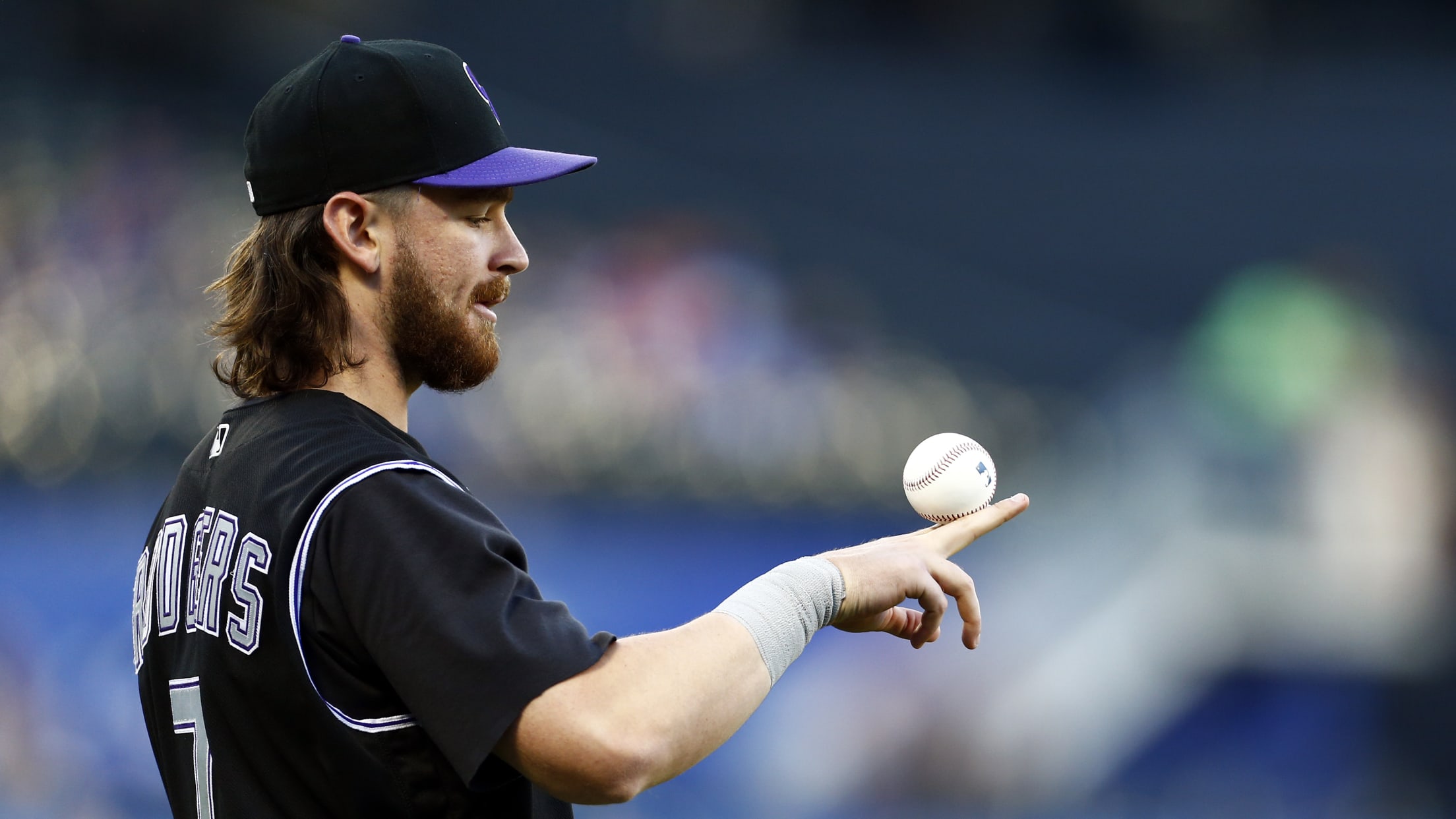 DENVER -- It's not often that the player being asked about in the Inbox is in position to help with the answer. We're in luck this week.
Rockies Arizona Fall League updates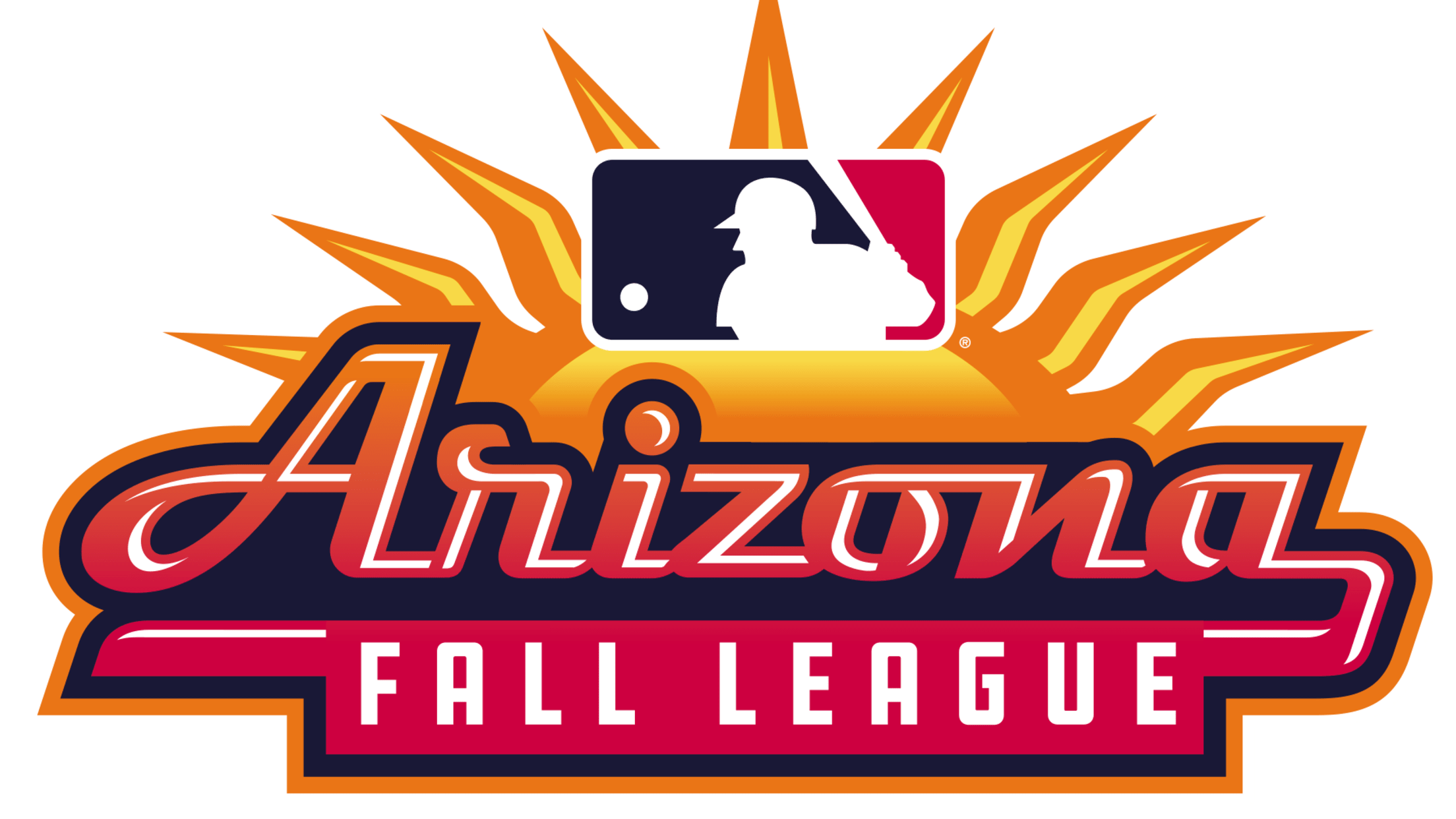 Seven Rockies prospects are playing for the Salt River Rafters in the 2019 Arizona Fall League: Third basemen Colton Welker (No. 3) and Bret Boswell, right-handers Ryan Castellani (No. 15), Ashton Goudeau, Antonio Santos and Alexander Guillen, and catcher Brian Serven. First baseman Roberto Ramos (No. 28) slashed .162/.295/.324 with
Pipeline names Rockies Prospects of the Year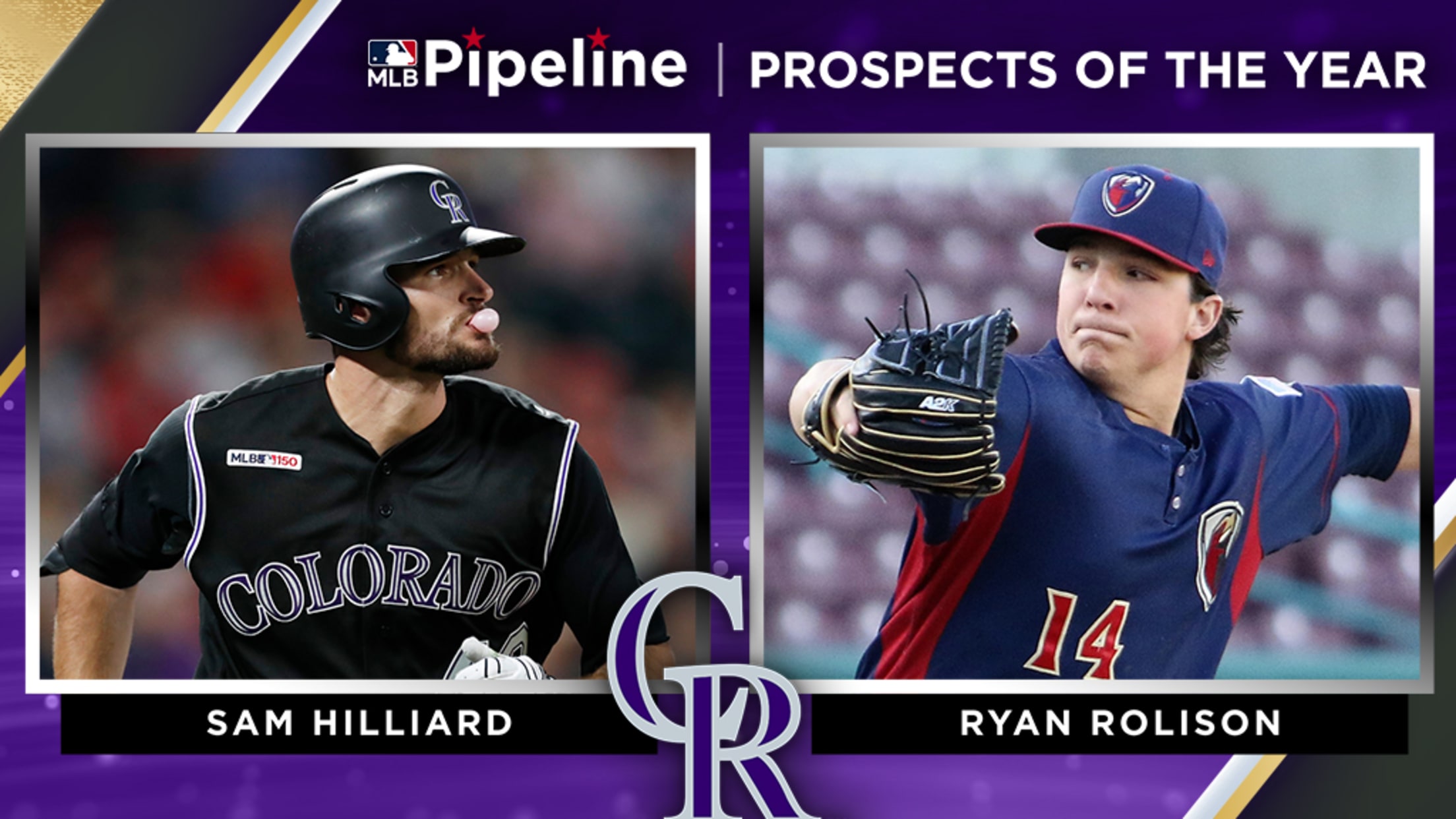 DENVER -- Aspects of the Minor League statistical performances of outfielder Sam Hilliard and left-handed starting pitcher Ryan Rolison justify their selections as the Rockies' MLB Pipeline Prospects of the Year. But, deeper than the numbers, their willingness and success at improving when challenged confirm the choices. Each team's Hitting
Cousins Fuentes, Arenado enjoy HRing together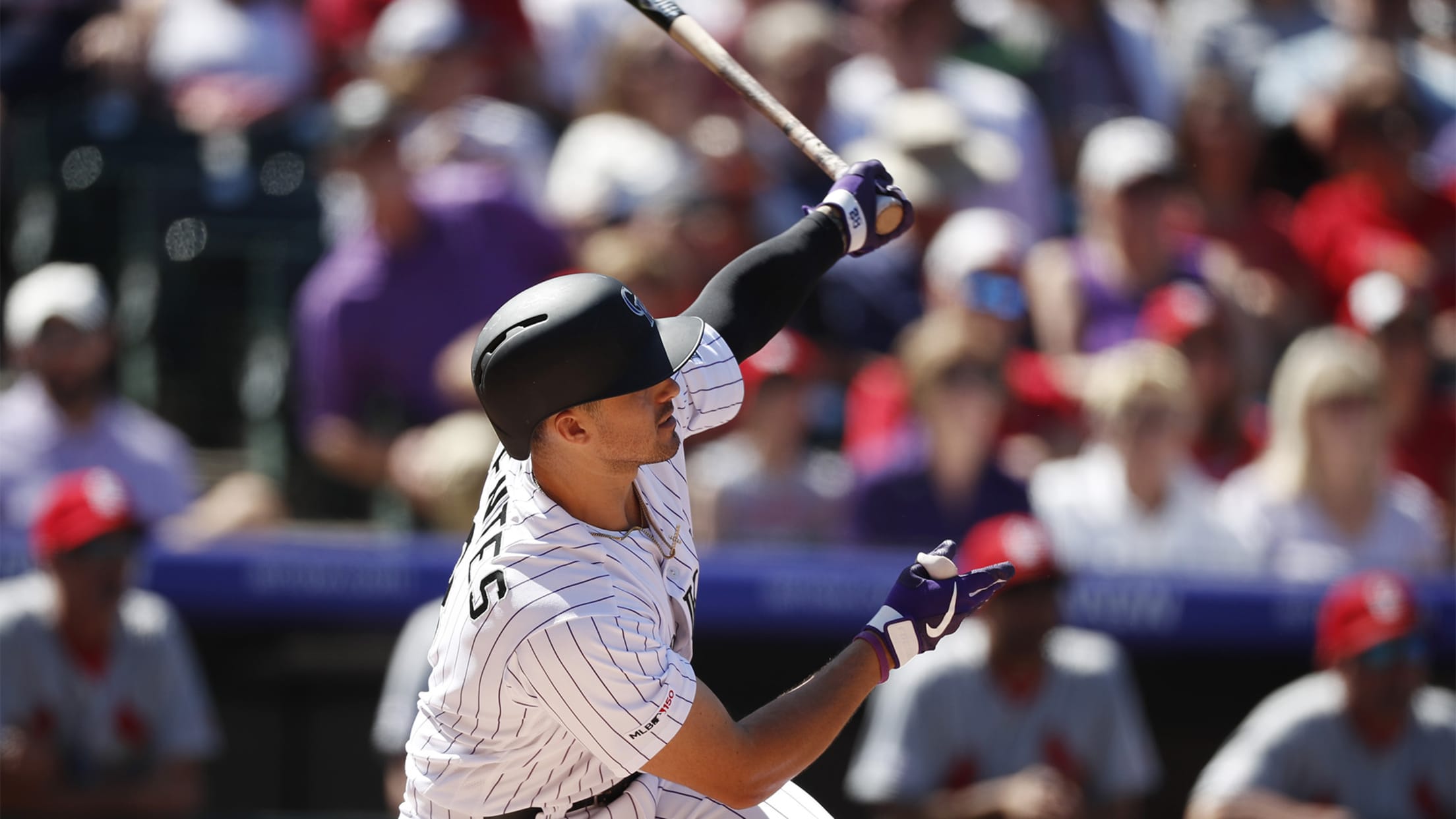 DENVER -- After securing a series win with back-to-back victories over the National League Central-leading Cardinals, the Rockies started six rookies in Thursday's finale, losing 10-3 on the strength of four leadoff Redbirds roundtrippers in the first four innings. The loss, combined with a Brewers win earlier in the day,
Prospect Garcia added to growing bullpen
Black not worried about task of managing 14 relievers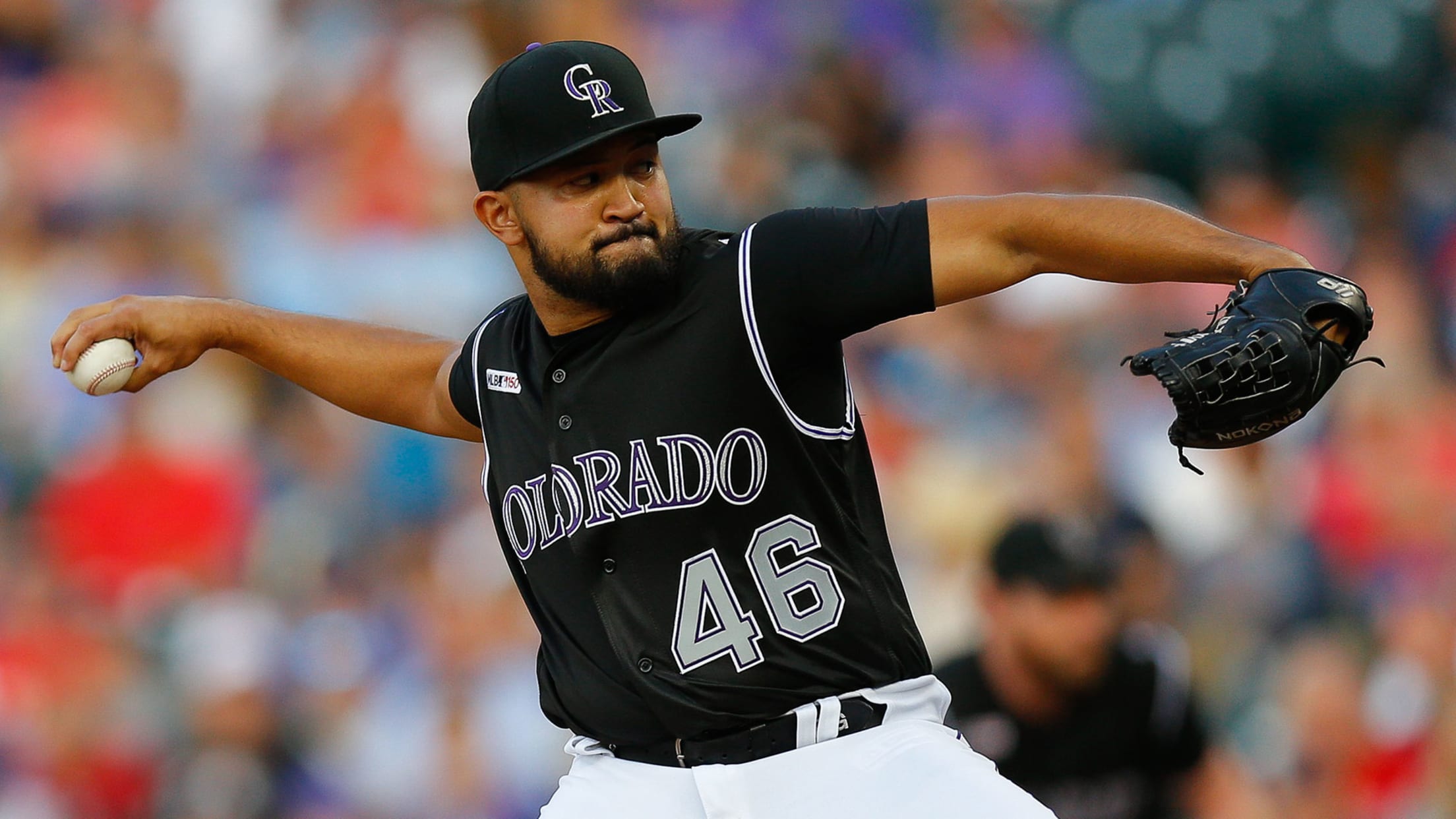 SAN DIEGO – The Rockies added another pitcher on Saturday, recalling right-hander Rico Garcia from Triple-A Albuquerque. Manager Bud Black said Garcia, a starter in the Minors who made one spot start for the Rockies last month, likely will be used for length out of the bullpen should a starting
Rockies call on first wave of reinforcements
Hoffman, Valaika, Pazos all see action vs. Pirates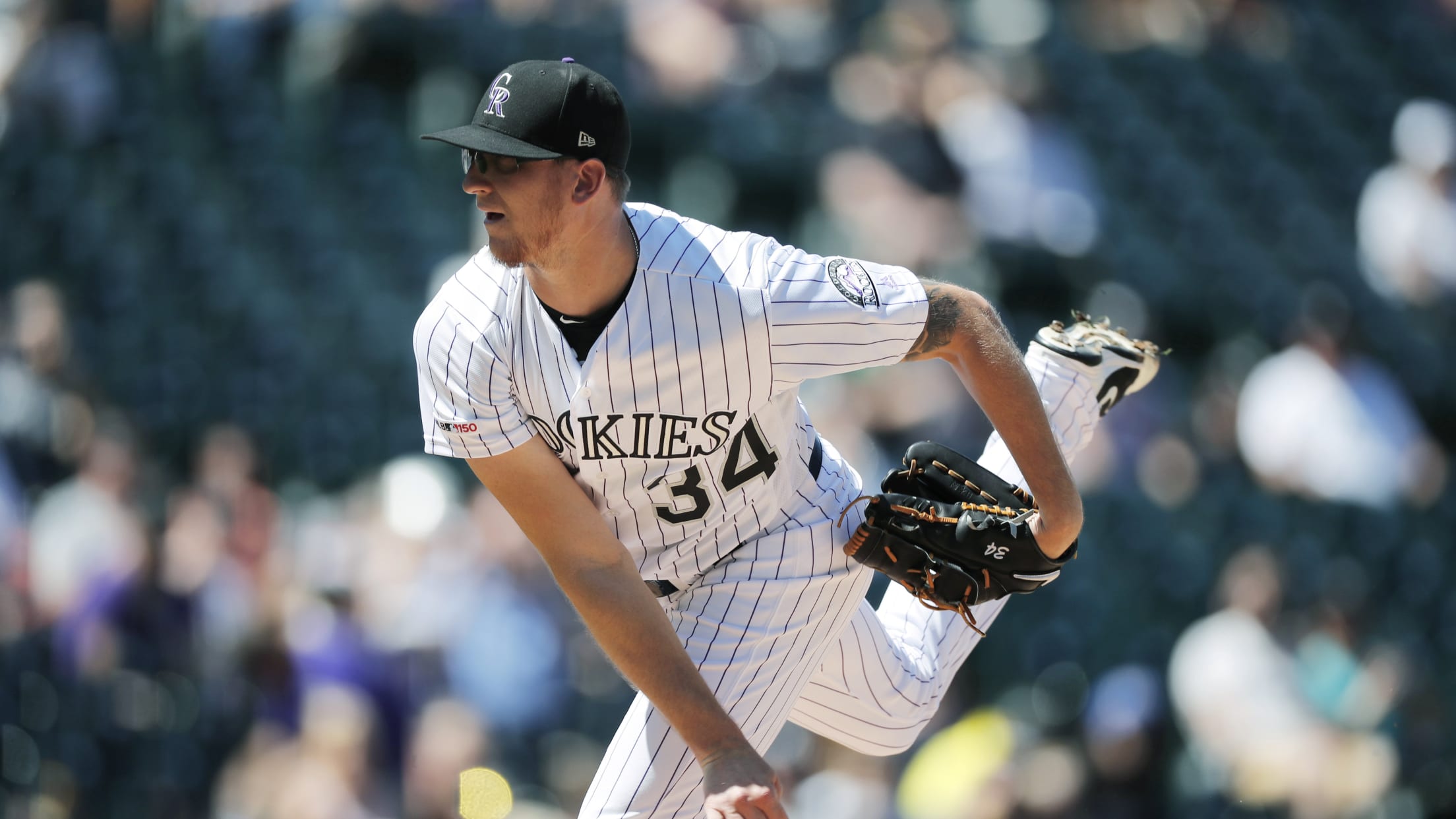 DENVER – Right-hander Jeff Hoffman returned from Triple-A Albuquerque on Sunday -- and made steps forward while pitching five innings in the Rockies' 6-2 loss to the Pirates -- in the first wave of September callups. Hoffman flashed some of the old issues -- an Adam Frazier home run on
Rockies rookie Hilliard showcases his speed
Outfielder legs out a triple, even shows elite speed on grounders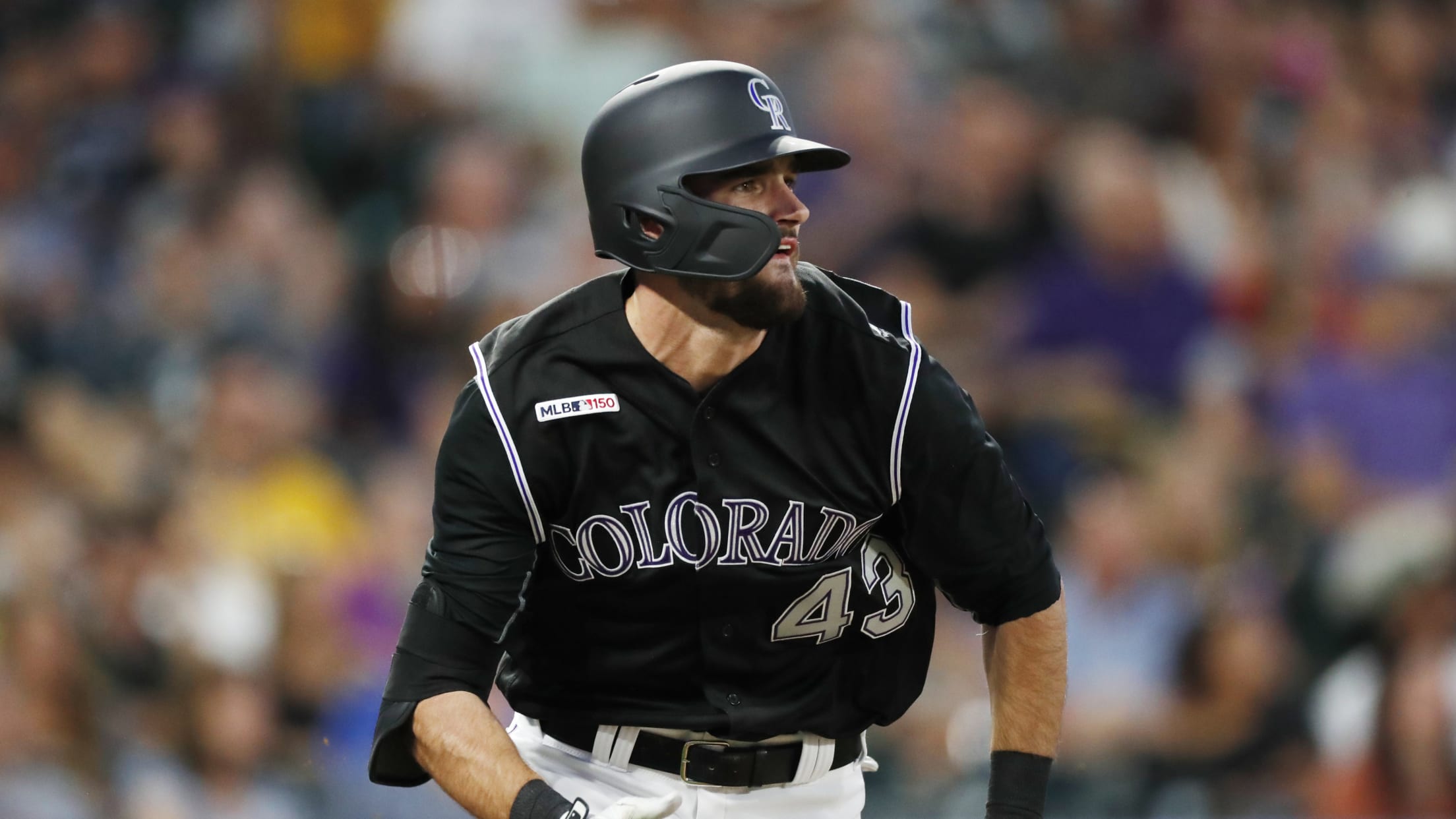 DENVER -- Sam Hilliard put his most unexpected tool on display Saturday night. Hilliard is listed at 6-foot-5 and 238 pounds, so power is expected -- and he homered in two of his first four games after debuting this week. But three times during the reeling Rockies' 11-4 loss to
'Command-shy' Garcia allows 3 homers in debut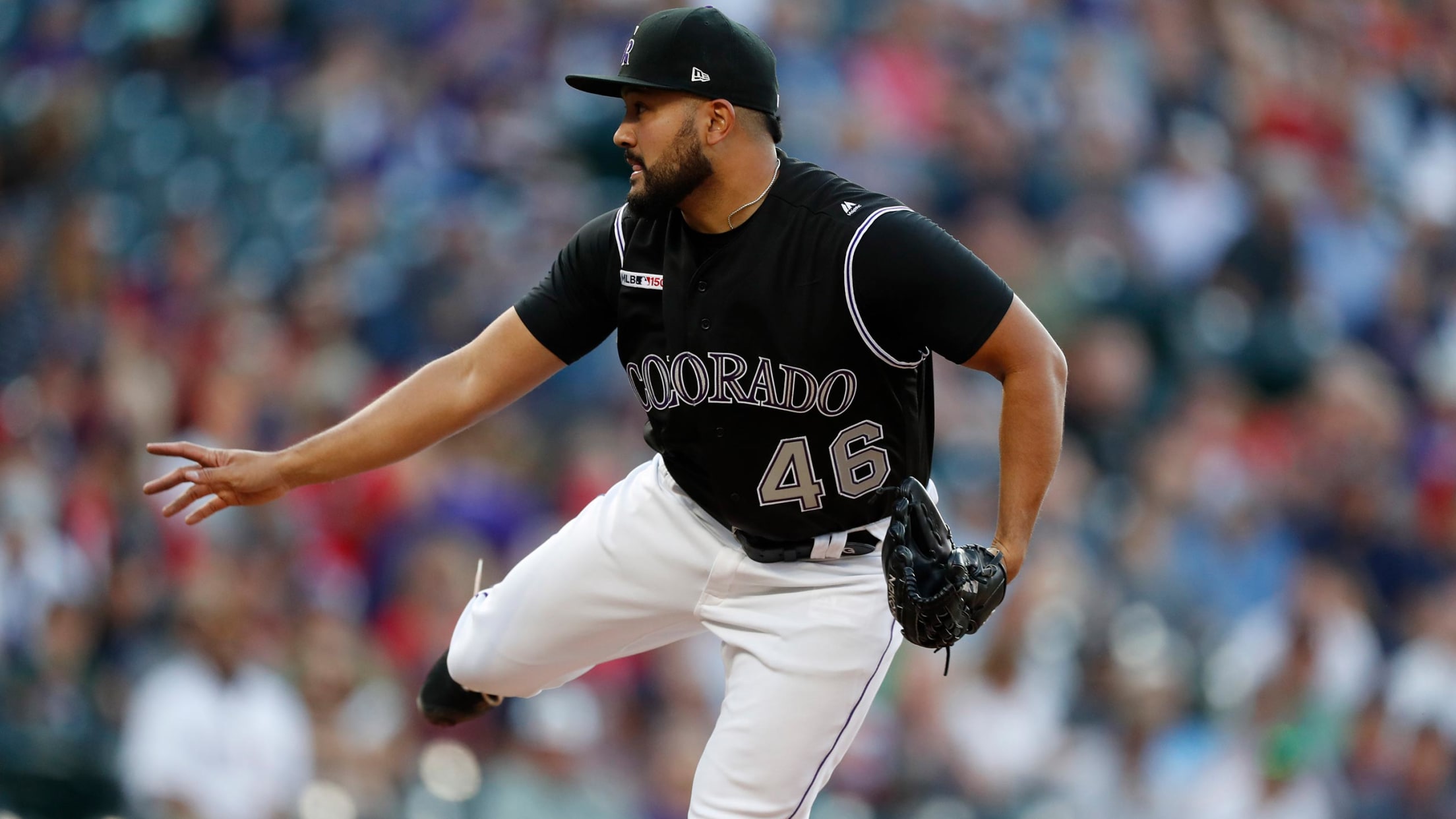 DENVER -- Rockies right-hander Rico Garcia had the highlight of his Major League debut immediately -- a strikeout of Red Sox leadoff hitter Mookie Betts. Beyond that, Garcia's five innings can be chalked up to a learning experience, as his club endured a 10-6 loss Tuesday night at Coors Field.
Hilliard mashes two-run homer for first MLB hit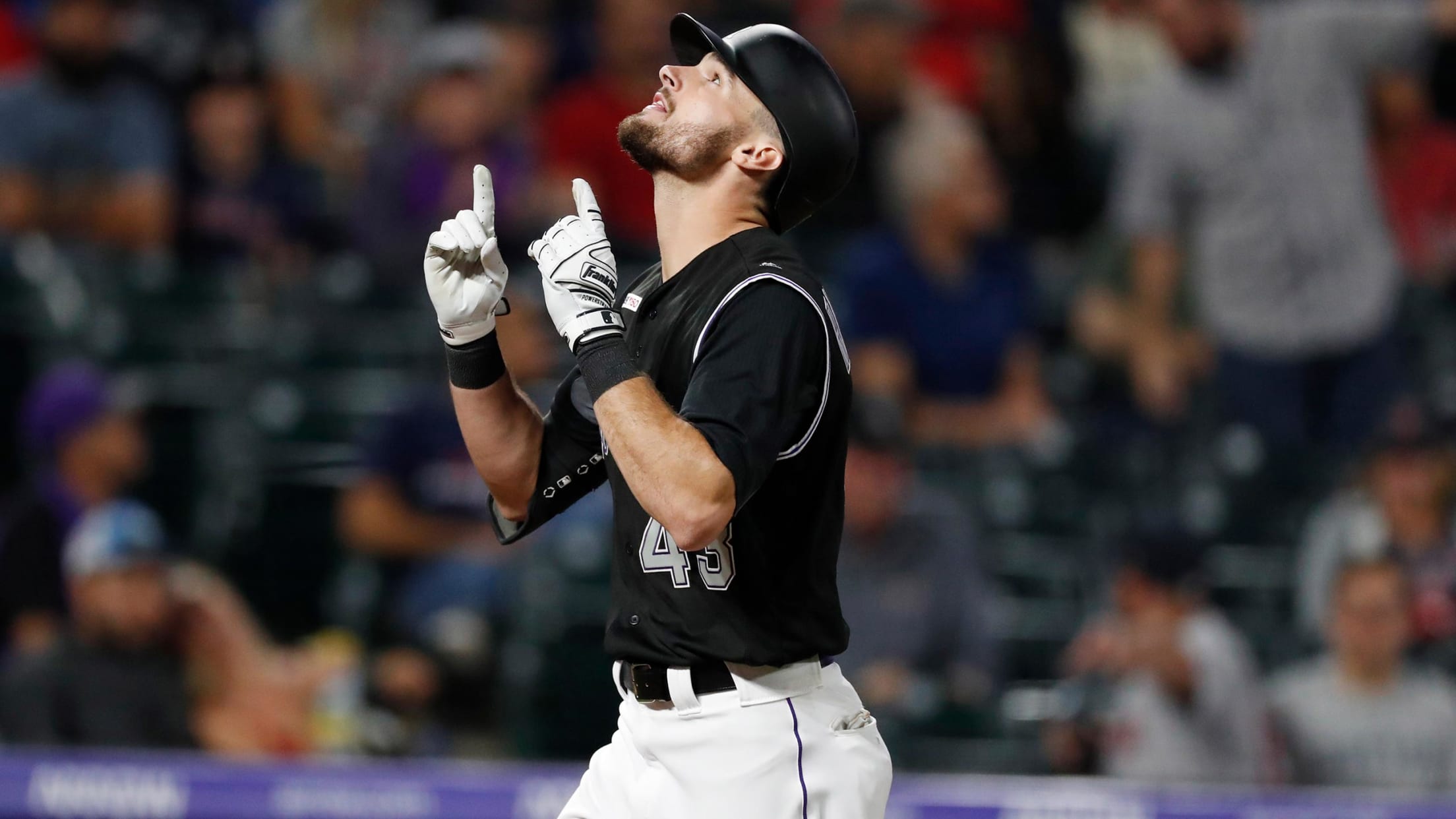 DENVER -- Did Sam Hilliard dream about hitting a home run in his Rockies debut? "Uh, yeah -- why not?" Hilliard said after sending his first Major League hit into the Rockies' bullpen in right field for a two-run homer off Josh A. Smith in the seventh inning of a
'More comfortable,' Daza adjusts to big leagues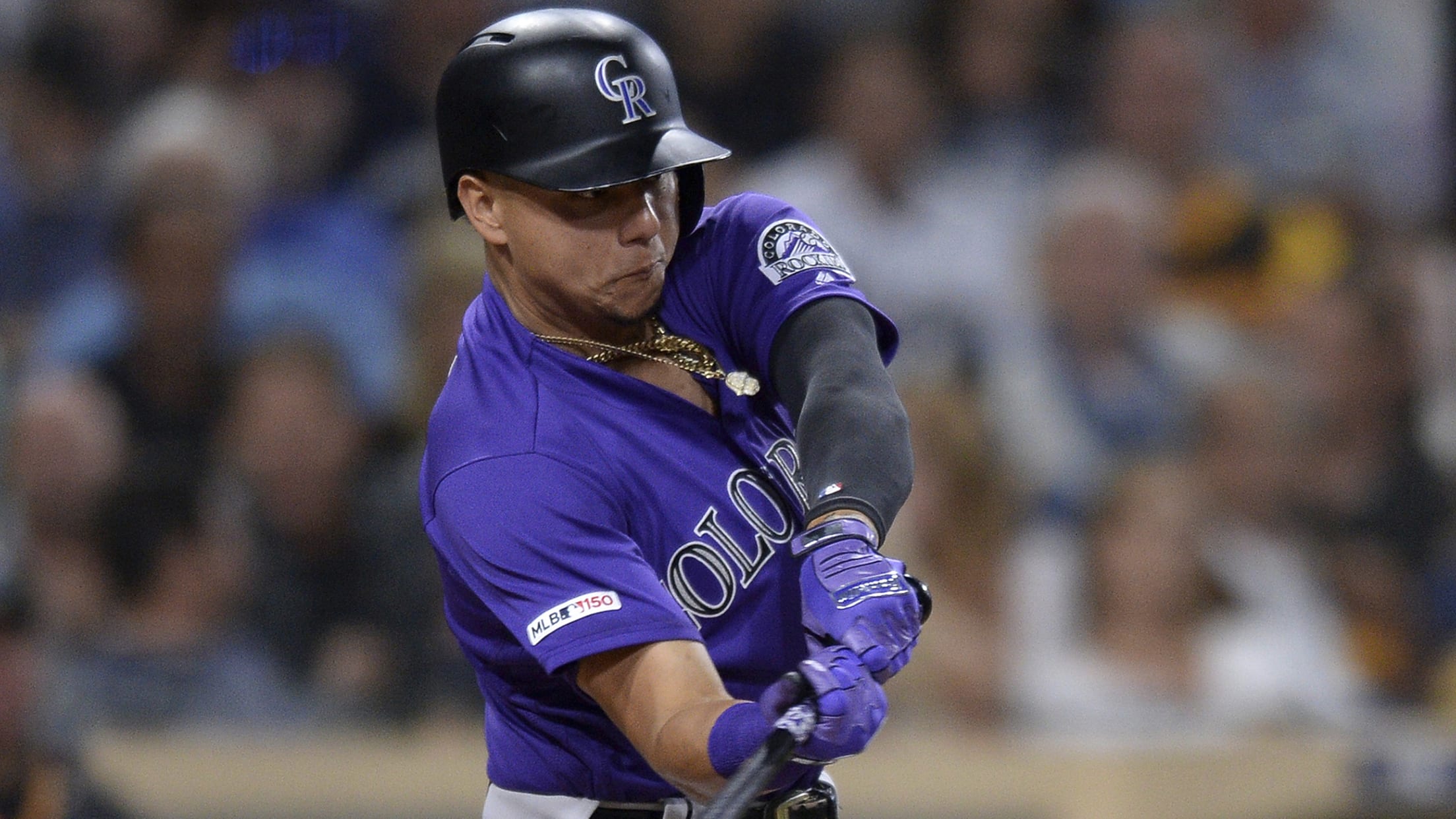 SAN DIEGO -- The Rockies have had a trying month that has landed them in last place in the National League West. But they haven't made wholesale changes to their lineup. For the most part, they are fielding known quantities and simply attempting to get all facets of their team
Rodgers has shoulder surgery; Oh's season over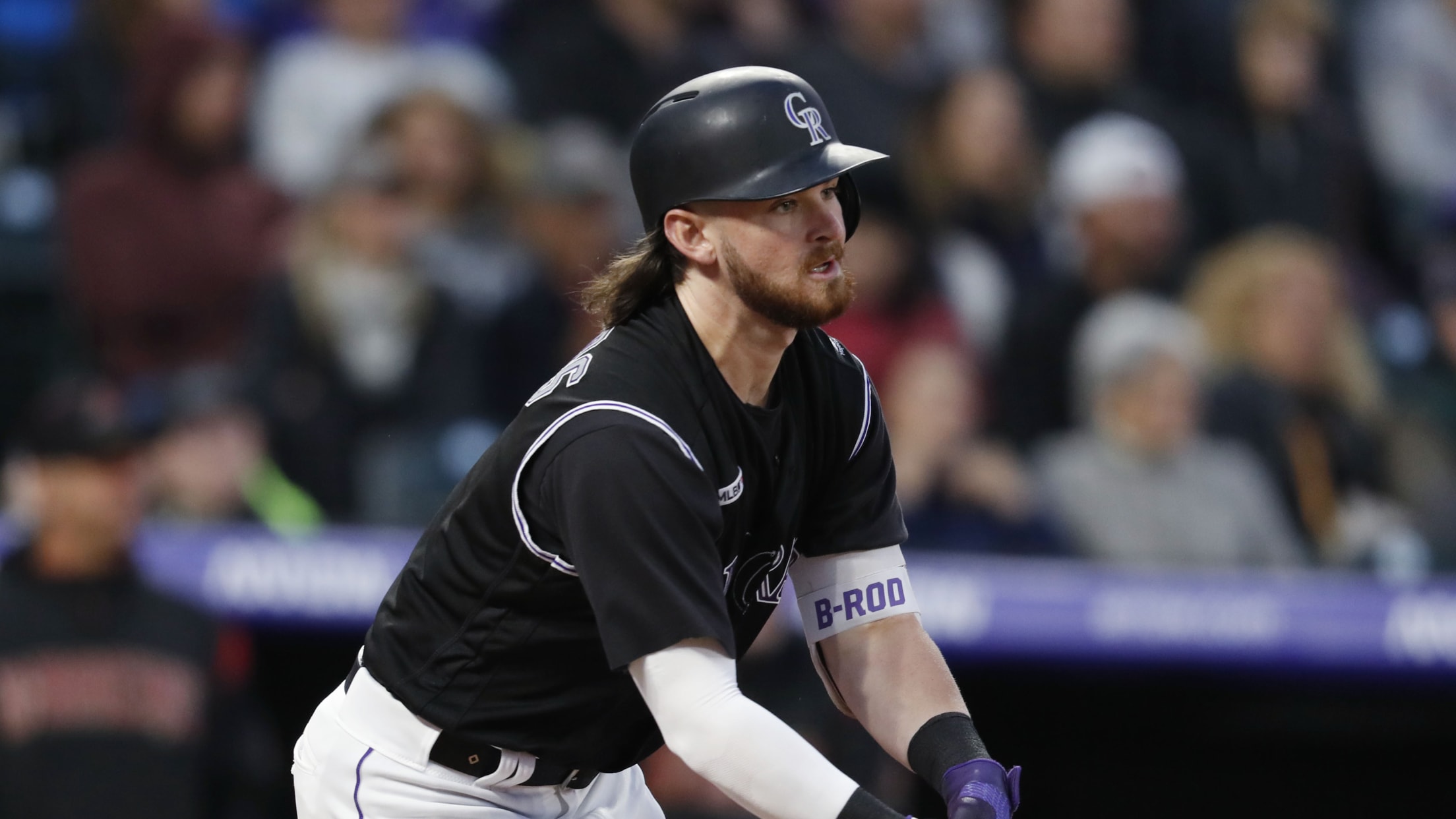 DENVER -- Rockies infielder Brendan Rodgers, the organization's top prospect according to MLB Pipeline, underwent shoulder surgery Tuesday to repair a torn right labrum, the club announced. Rodgers went to the 10-day injured list, retroactive to June 24, with what the club announced was a right shoulder impingement. The surgery,
Wolverines ace: 'Super-exciting' to join Rockies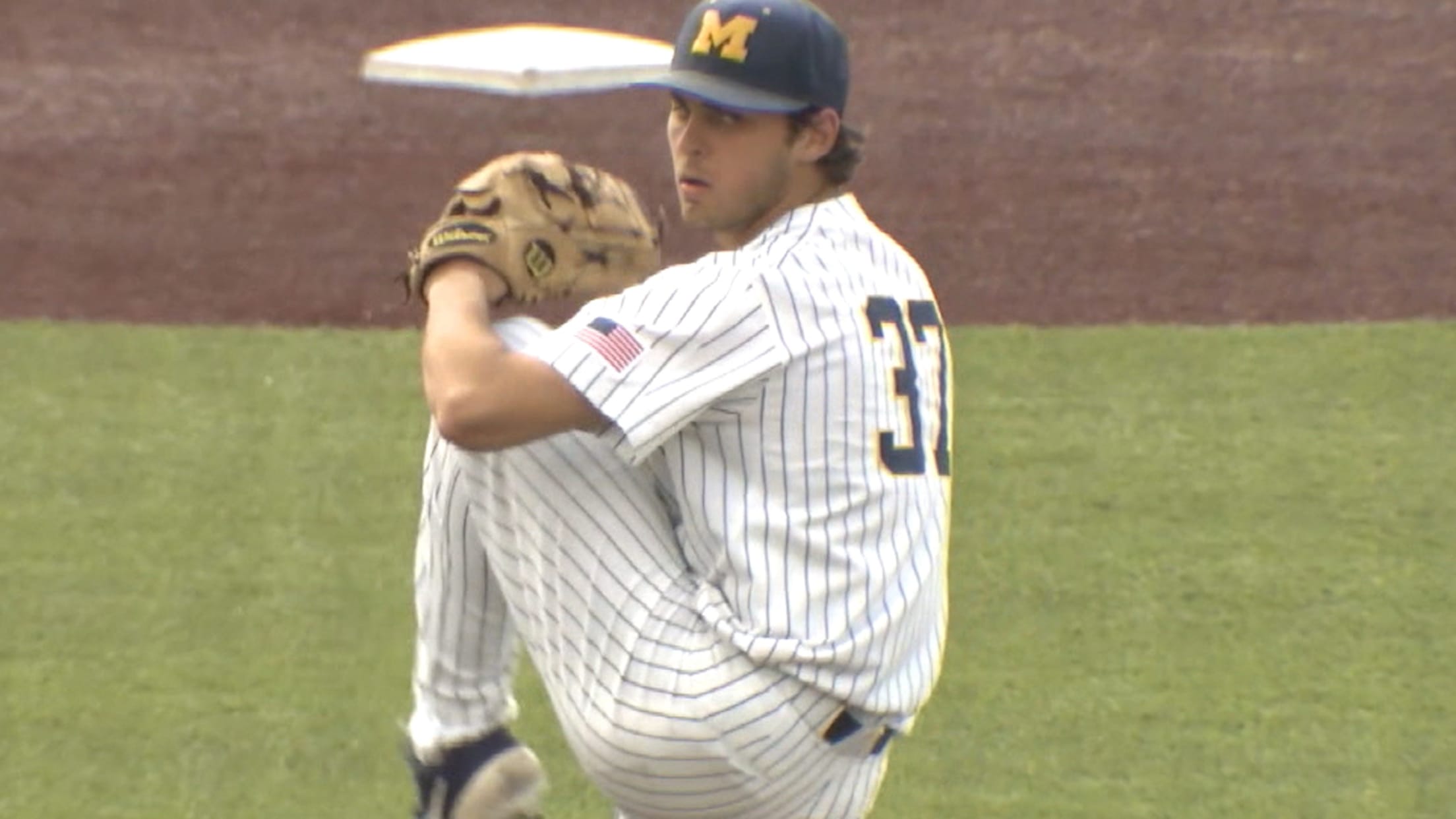 DENVER -- Righty Karl Kauffmann, who led the University of Michigan to the College World Series final before Vanderbilt took the title, said he did not know the Rockies were zeroing in on him and would take him 77th overall in this year's MLB Draft. But there was a connection
Rockies to sign SS Amador, No. 12 int'l prospect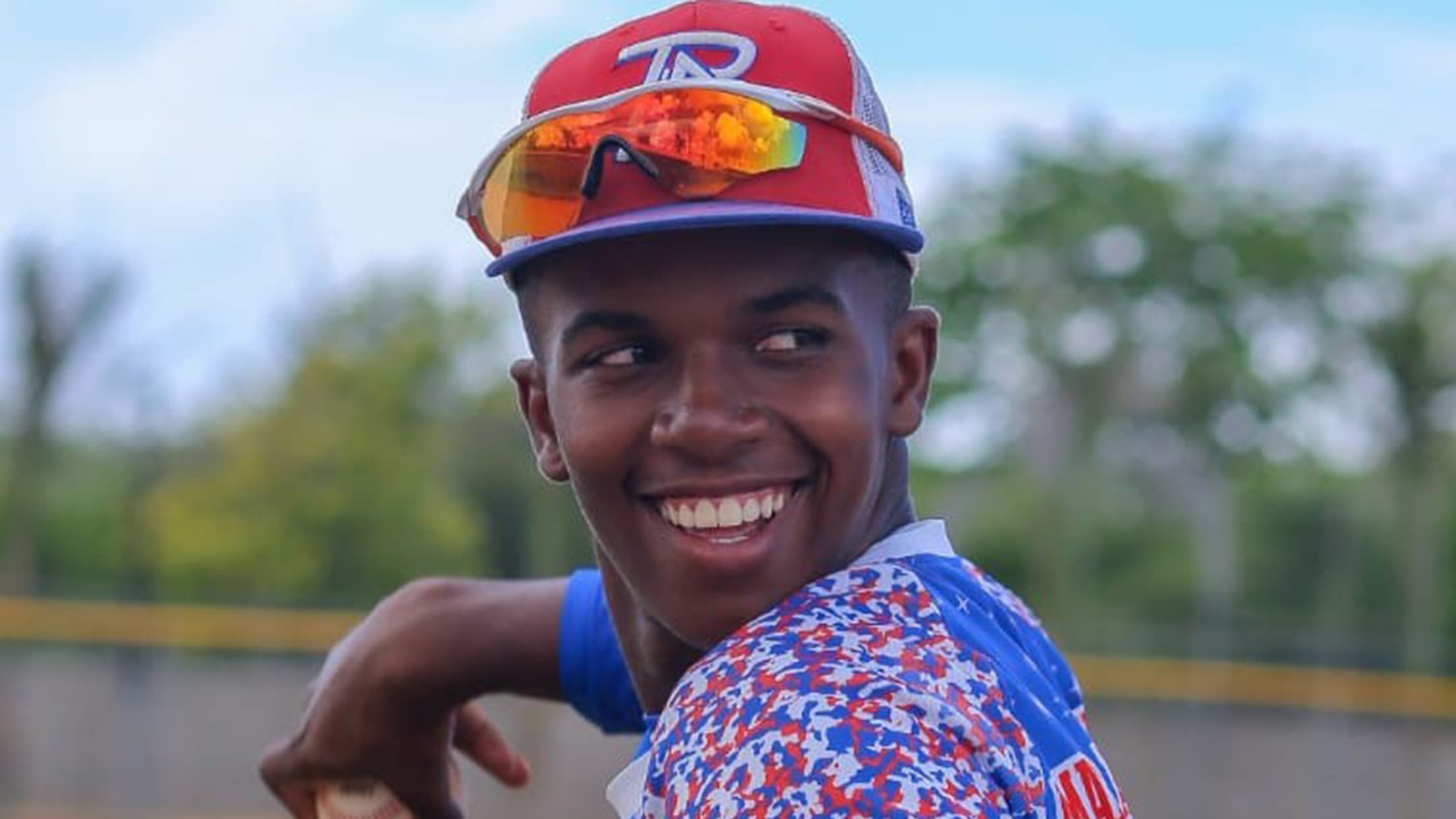 The Rockies are adding one of the top shortstops in this year's international class to their Minor League system. According to industry sources, the club has agreed to a $1.5 million deal with infielder Adael Amador, ranked No. 12 on MLB Pipeline's Top 30 International Prospects list.
Bowden to represent Rockies in Futures Game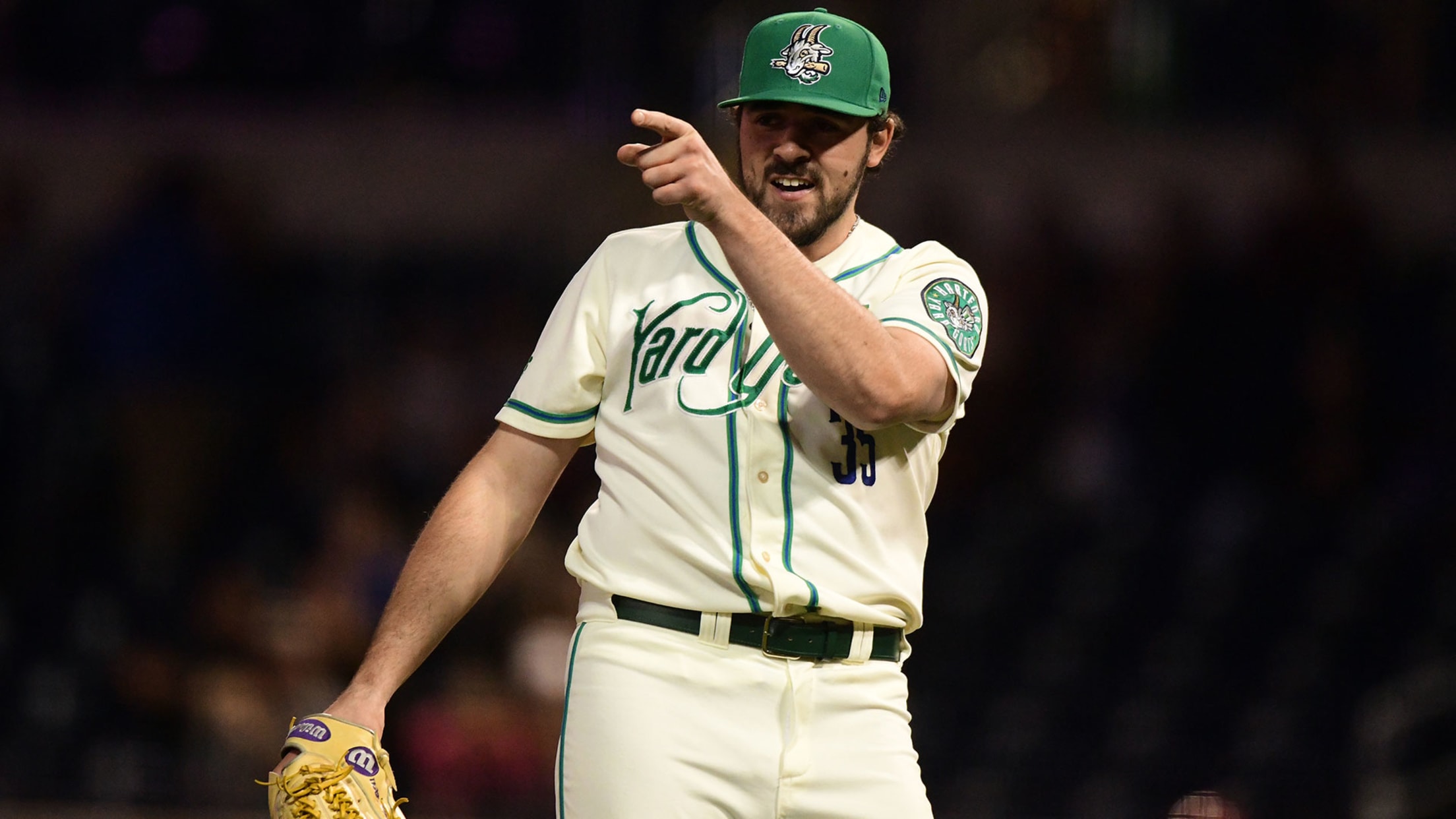 DENVER -- Lefty Ben Bowden, a reliever with an aggressive, fastball-based approach, who recently advanced from Double-A Hartford to Triple-A Albuquerque, will represent the Rockies on July 7 in the SiriusXM All-Star Futures Game, part of All-Star Weekend in Cleveland. Bowden, 24, a second-round MLB Draft pick out of Vanderbilt
Sore shoulder sends Rodgers to injured list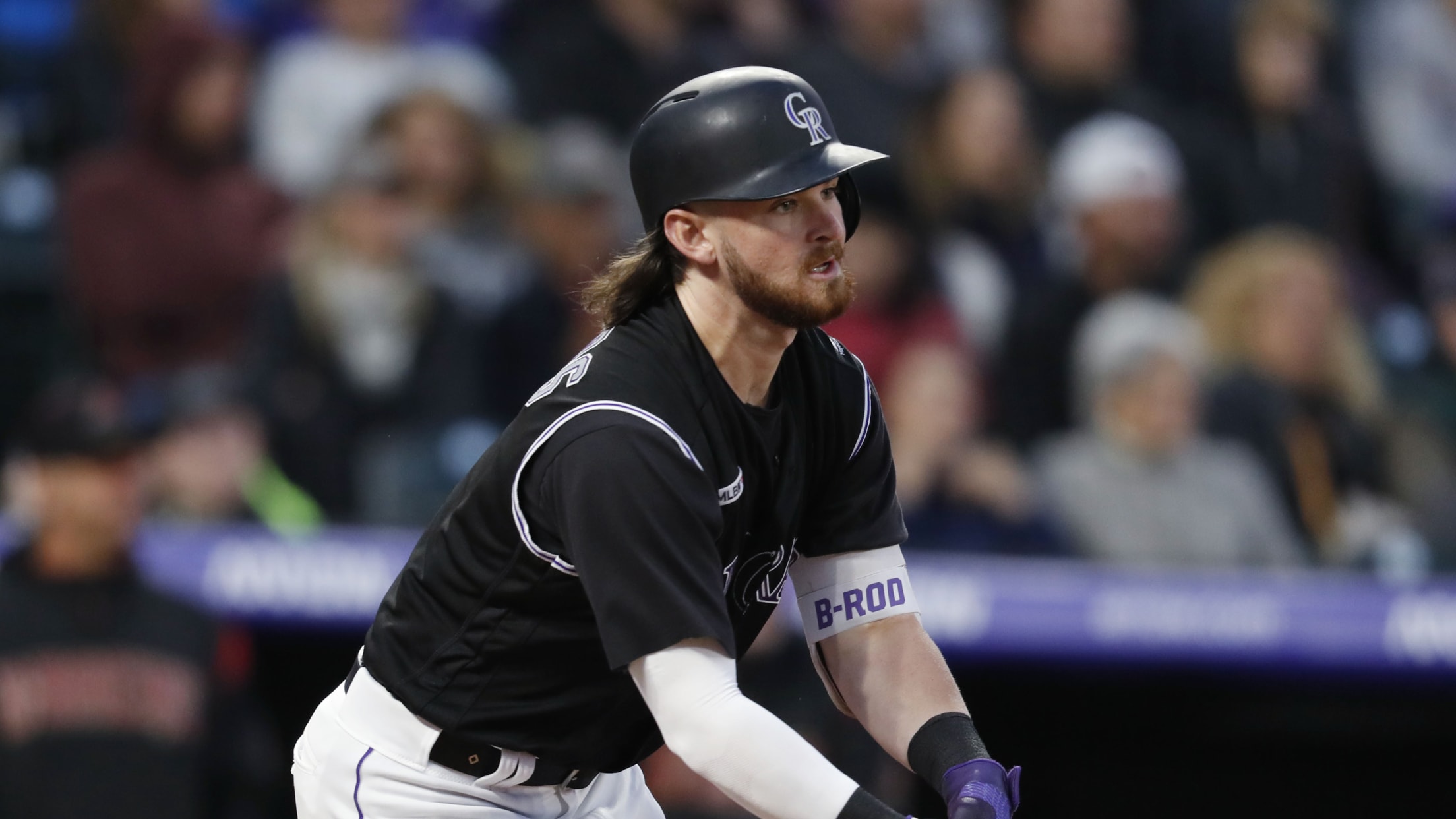 SAN FRANCISCO -- The Rockies placed rookie infielder Brendan Rodgers on the 10-day injured list with a right shoulder impingement, retroactive to Monday. That served as Tuesday's corresponding move for selecting the contract of right-hander Chi Chi Gonzalez, who started against the San Francisco Giants. Rodgers, 22, started at shortstop
Story (thumb sprain) on IL; no surgery needed
Colorado recalls No. 1 prospect Rodgers from Triple-A Albuquerque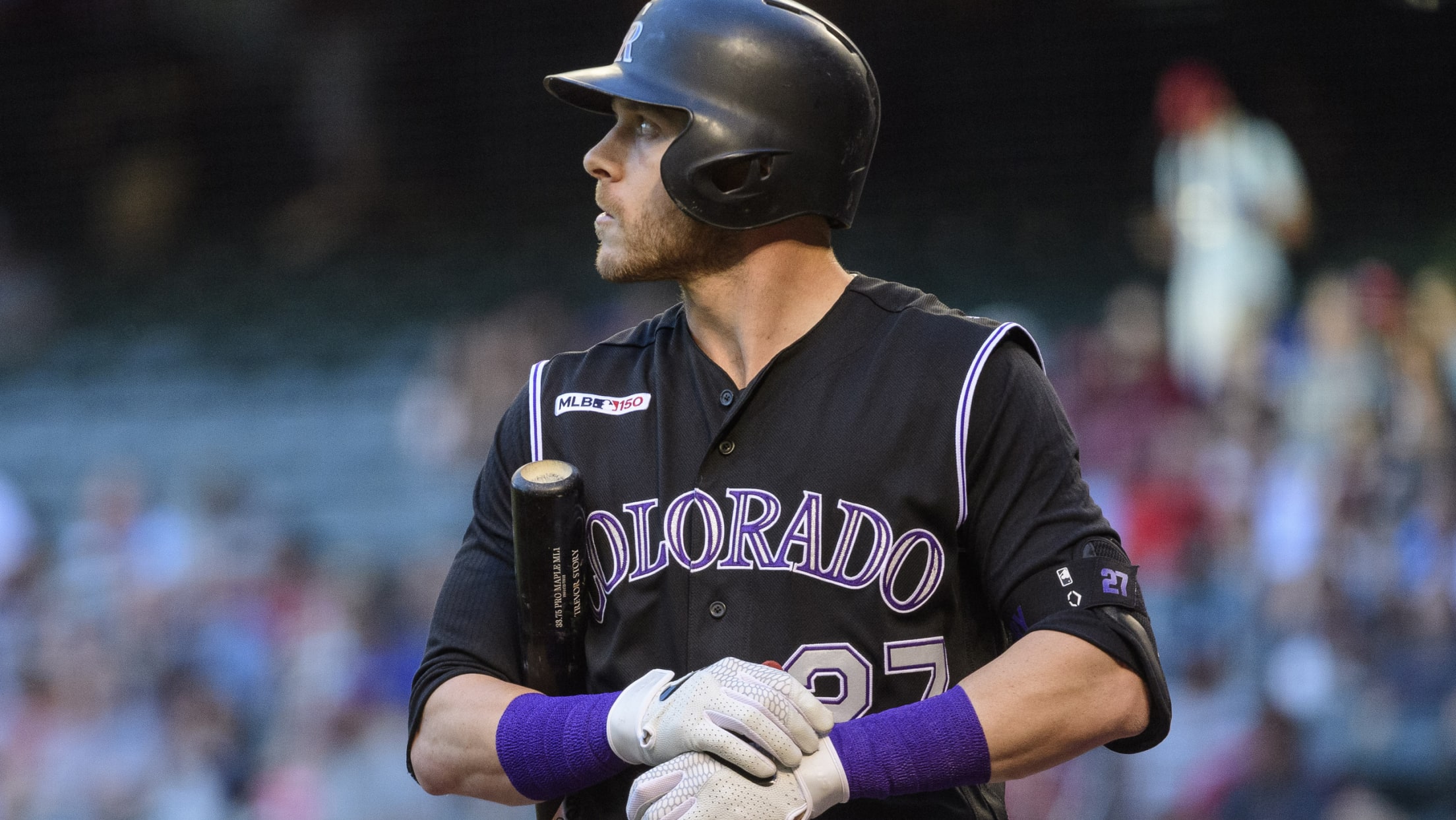 PHOENIX -- First, the bad news: The Rockies are going to be without shortstop Trevor Story for several weeks. The good news? It could have been much worse. After exiting Wednesday's game with a right thumb sprain, Story underwent an MRI and met with Dr. Donald Sheridan, a hand specialist,
Rockies sign 23rd overall Draft pick Toglia
Colorado signs seven additional picks; Valaika called up after Dunn DFA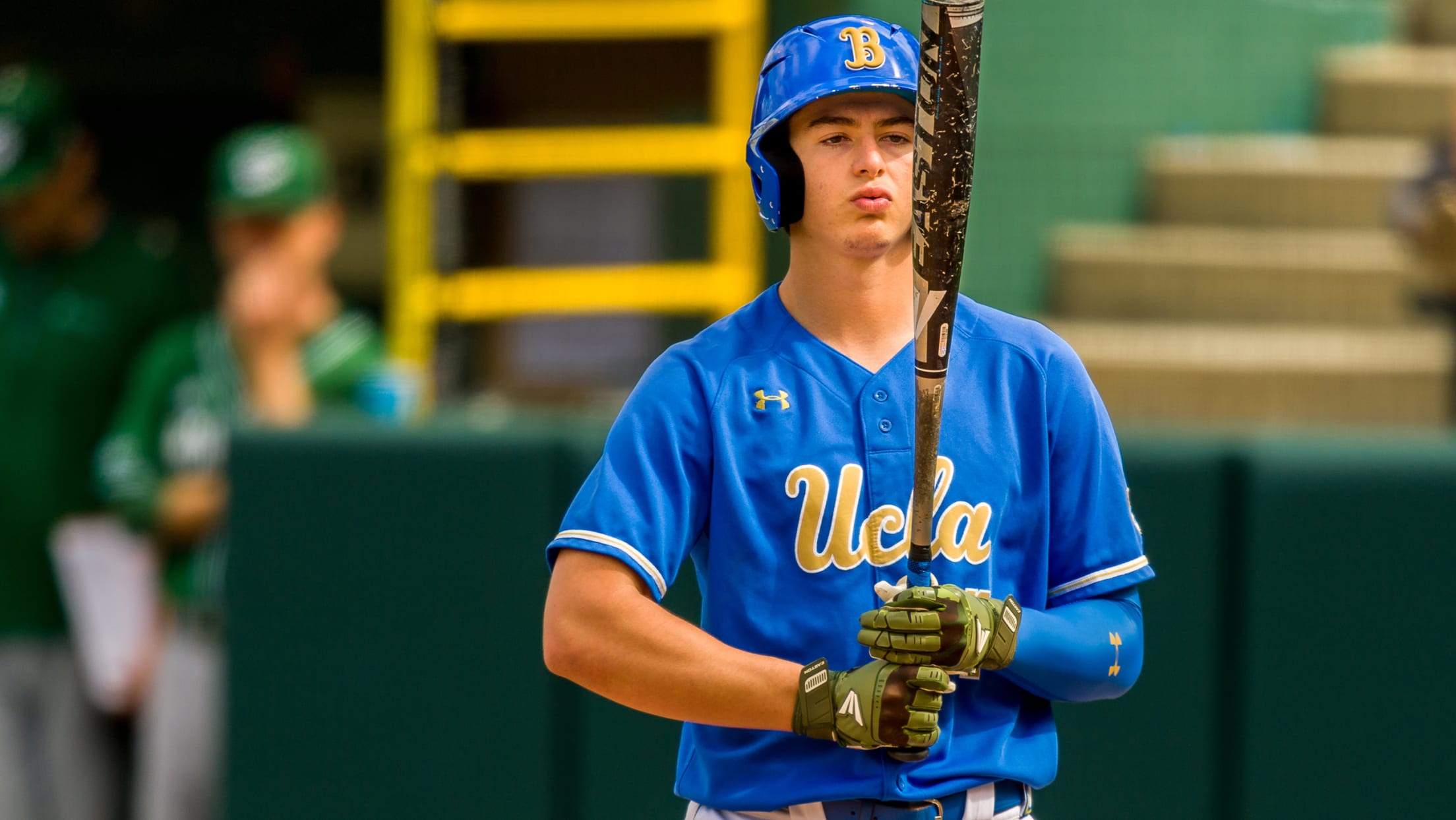 PHOENIX -- The Rockies have made significant progress signing their selections from the 2019 MLB Draft, and they can now add their first-round pick to the list. On Tuesday, the club agreed to terms with UCLA first baseman Michael Toglia, who was selected with the No. 23 overall pick. The
Rox option top prospect Rodgers, recall Tinoco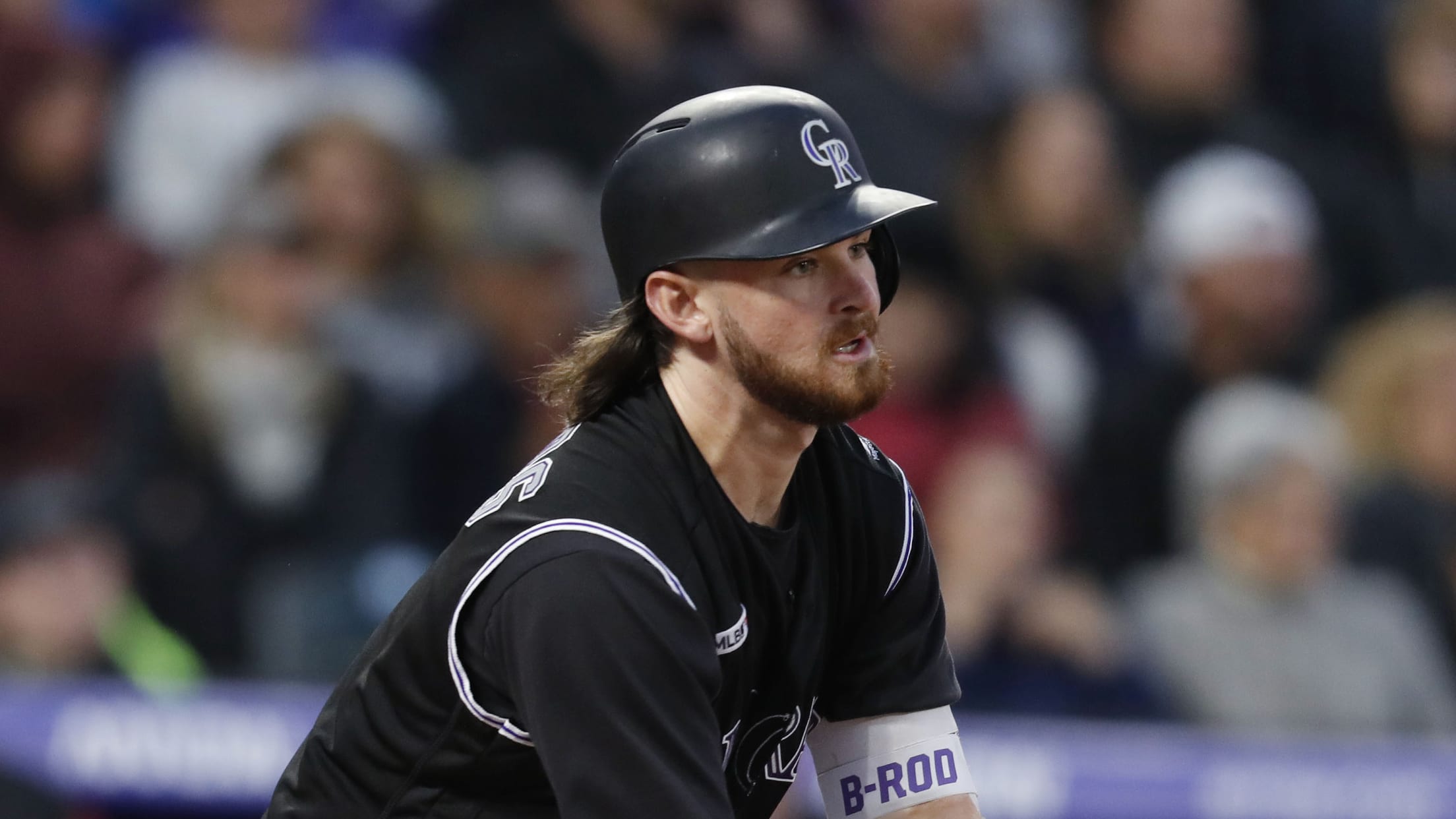 DENVER -- The first Major League stint for infielder Brendan Rodgers, the Rockies' top prospect, per MLB Pipeline, ended Saturday, partly because of a bullpen shortage but also because the numbers said it was time. The 12-inning mess Friday night, a 16-12 loss to the Padres, forced the Rockies to
Rox call up Lambert for MLB debut at Wrigley
Colorado's No. 4 prospect was club's second-round Draft pick in 2015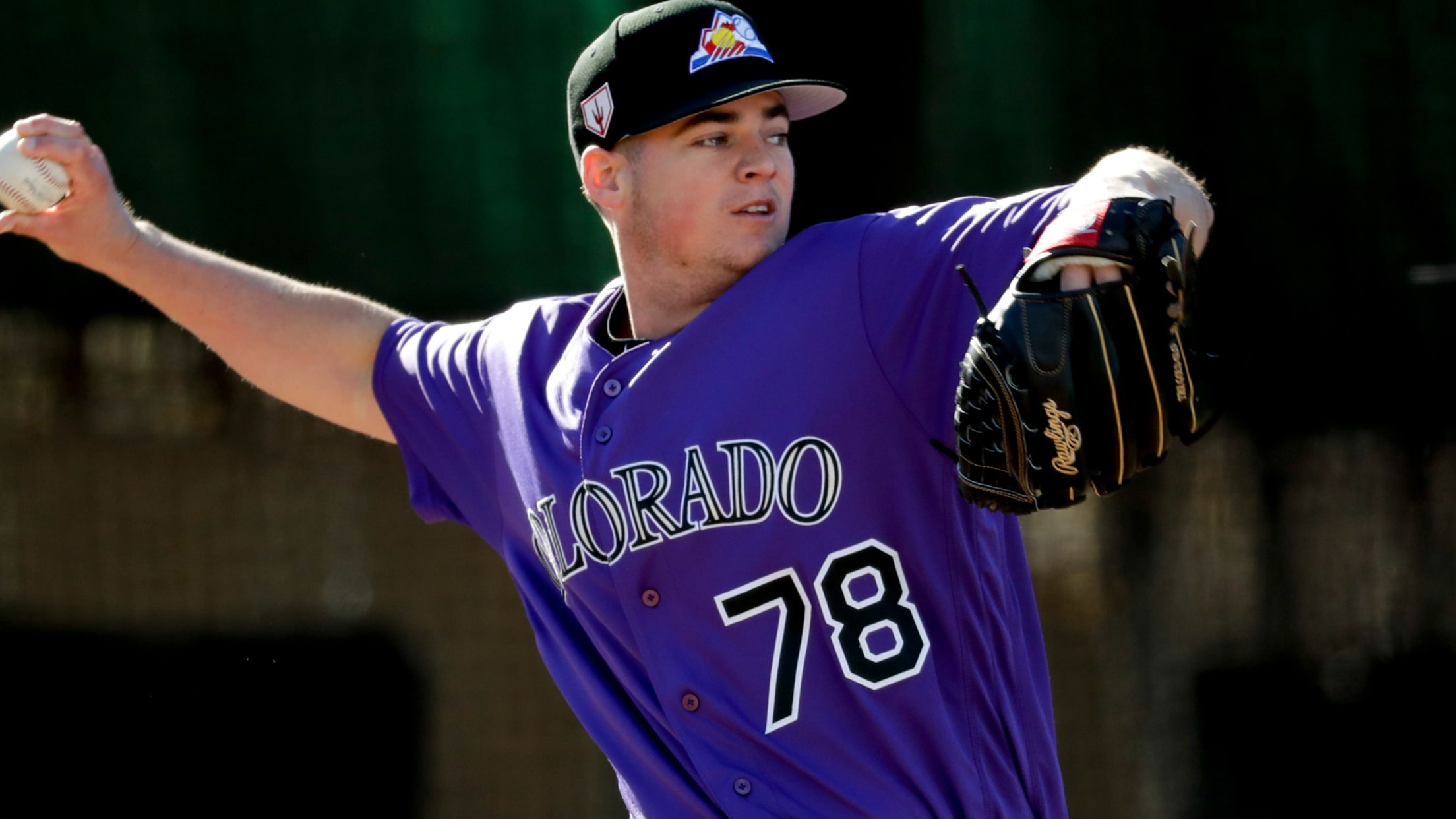 CHICAGO -- It was an open secret, shrouded in mystery, with no when or where. But there is finally clarity. Right-hander Peter Lambert, 22, the Rockies' No. 4 prospect according to MLB Pipeline, made his Major League debut Thursday afternoon in the series finale against the Cubs at Wrigley Field,
'I grew up at Coors': Torrealba follows dad to Rox
Yorvis drafted as culmination of sentimental, harrowing journey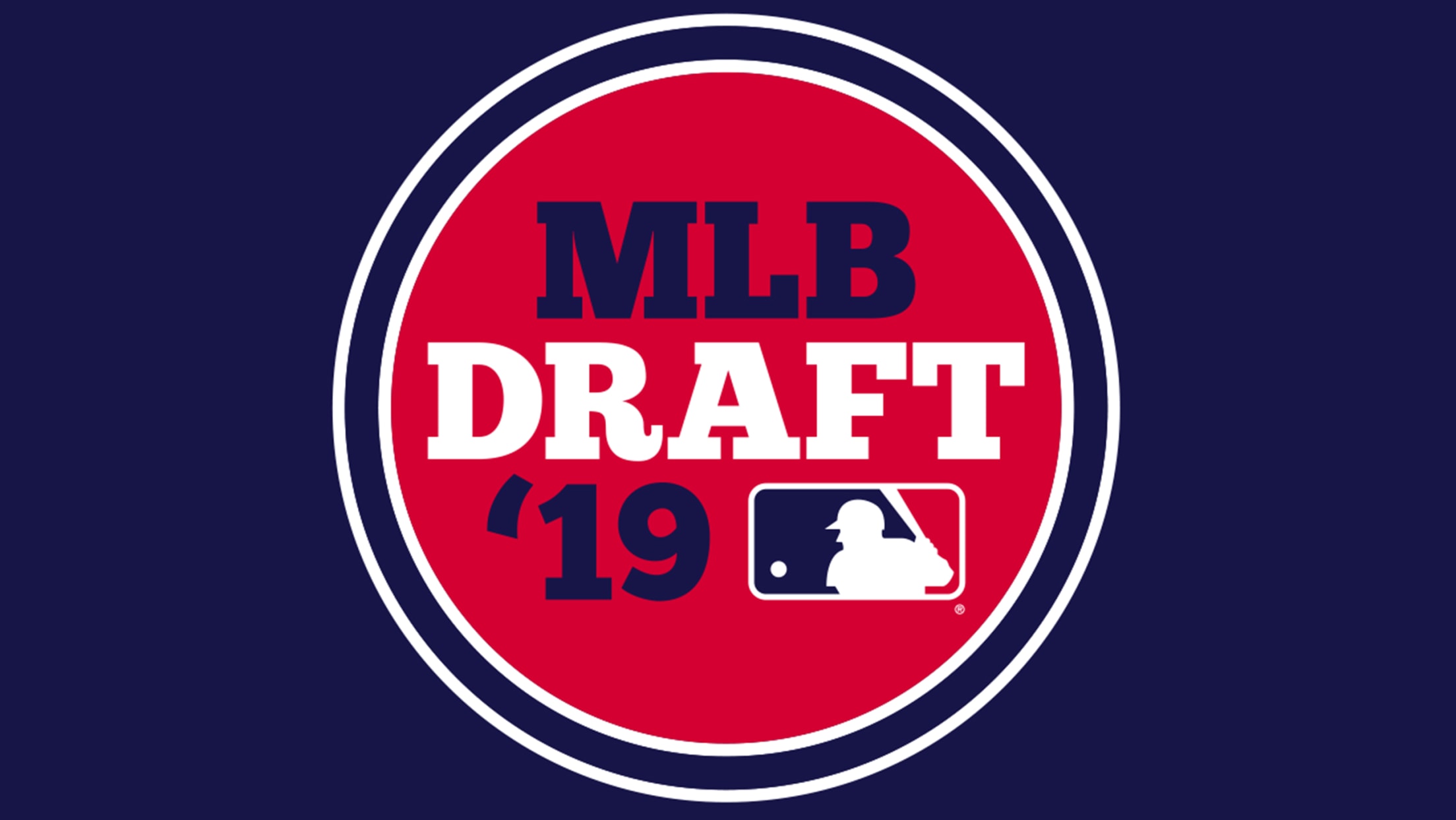 DENVER -- Yorvis Torrealba, son of former Rockies catcher Yorvit Torrealba, heard his phone ringing Wednesday afternoon. Yorvis, on an off-day during the Division II NCAA baseball tournament in which his University of Tampa Spartans are a win away from the national title game, looked at the caller ID. It