Injuries & Moves: Bullpen gets reinforcements; Hernández sent down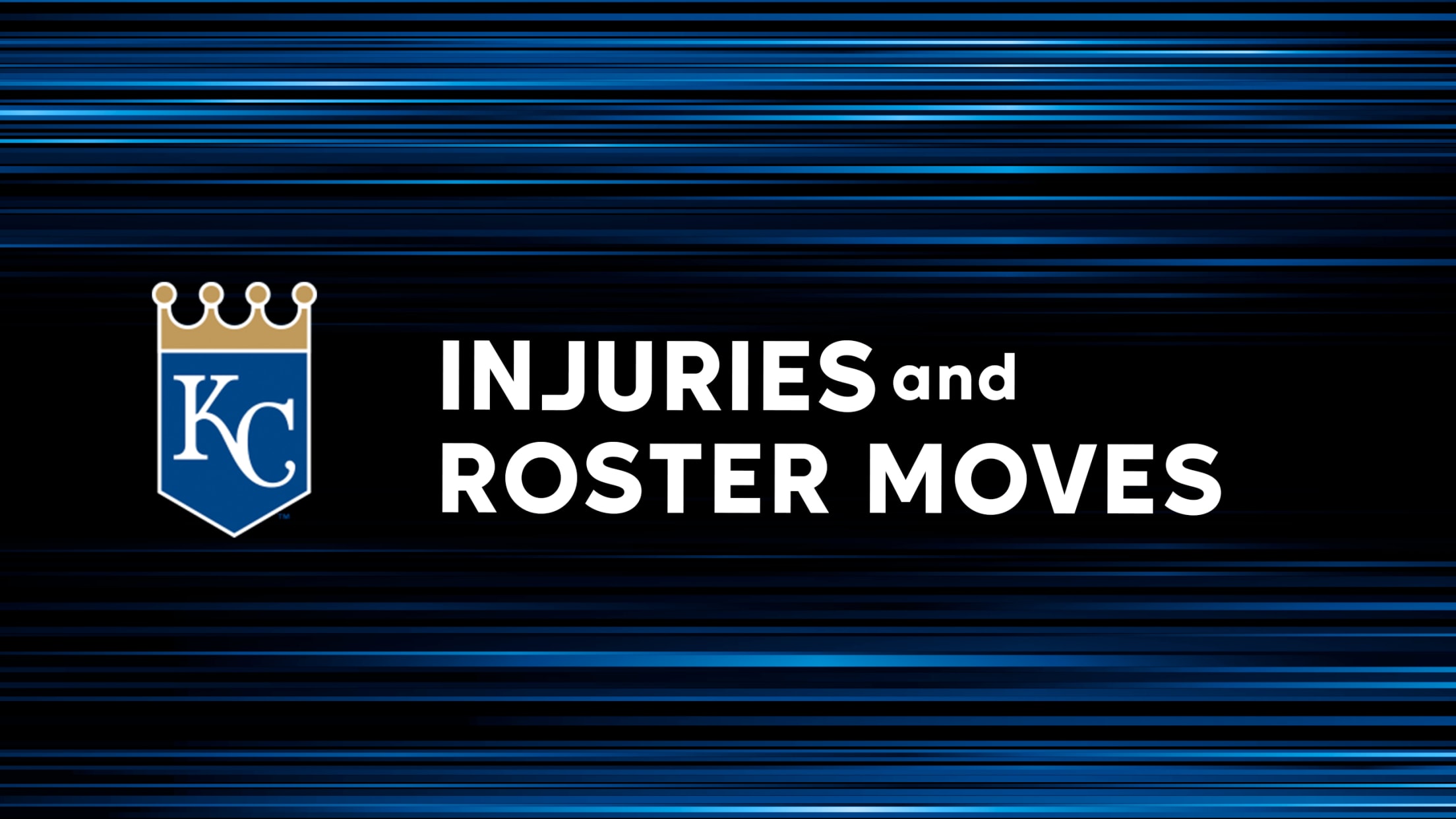 Keep track of the Royals' recent transactions and injury updates throughout the season.
Witt Jr. misses finale with wrist contusion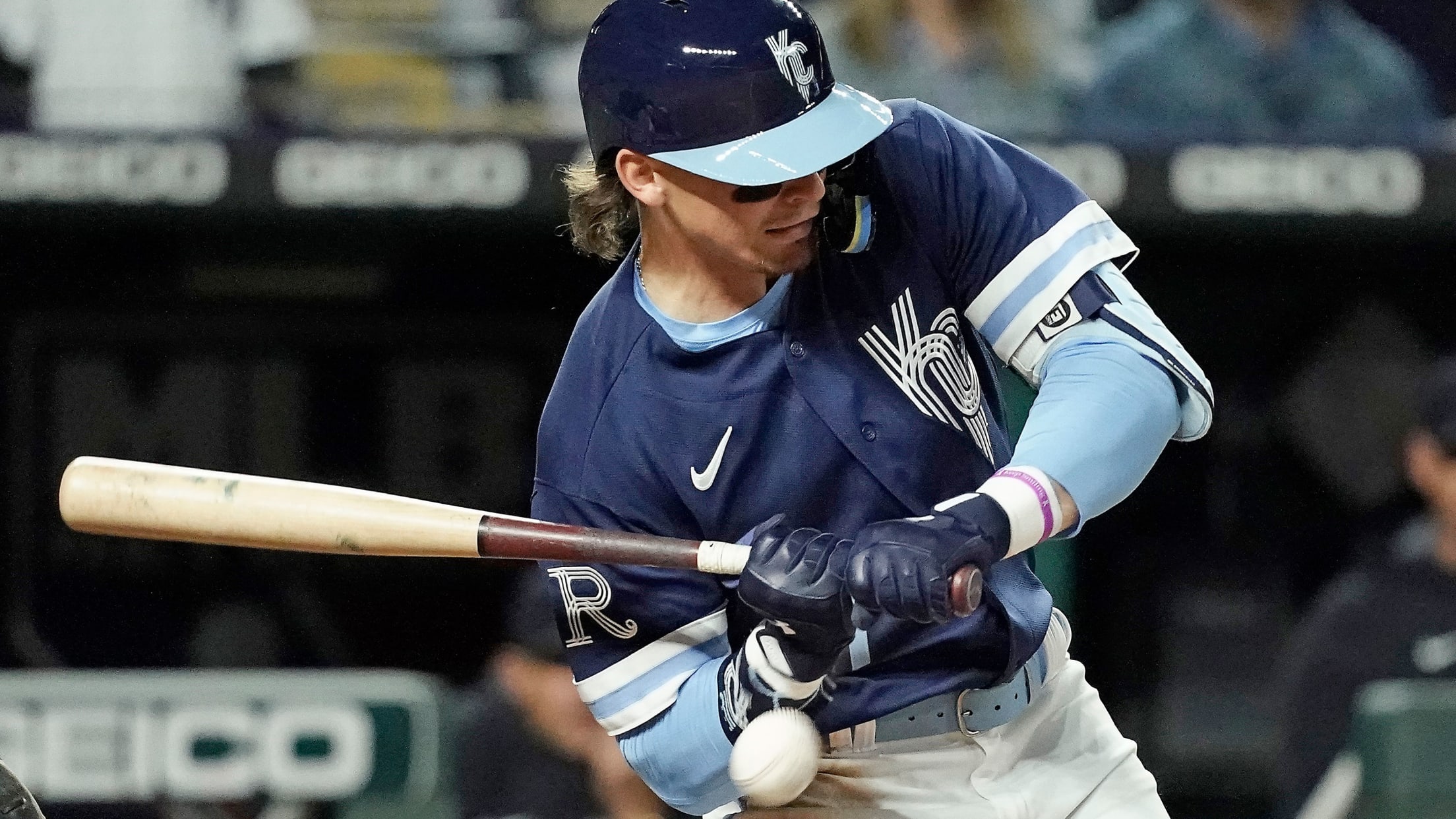 KANSAS CITY -- The Royals scratched third baseman Bobby Witt Jr. from the lineup about an hour before Sunday's series finale against the Yankees at Kauffman Stadium because of a right wrist contusion that Witt sustained Saturday night when he was hit by a pitch. Backup infielder Emmanuel Rivera swapped
Royals shift infield defense after Mondesi's 'unfortunate' ACL tear
Extra innings victory over White Sox 'a morale boost'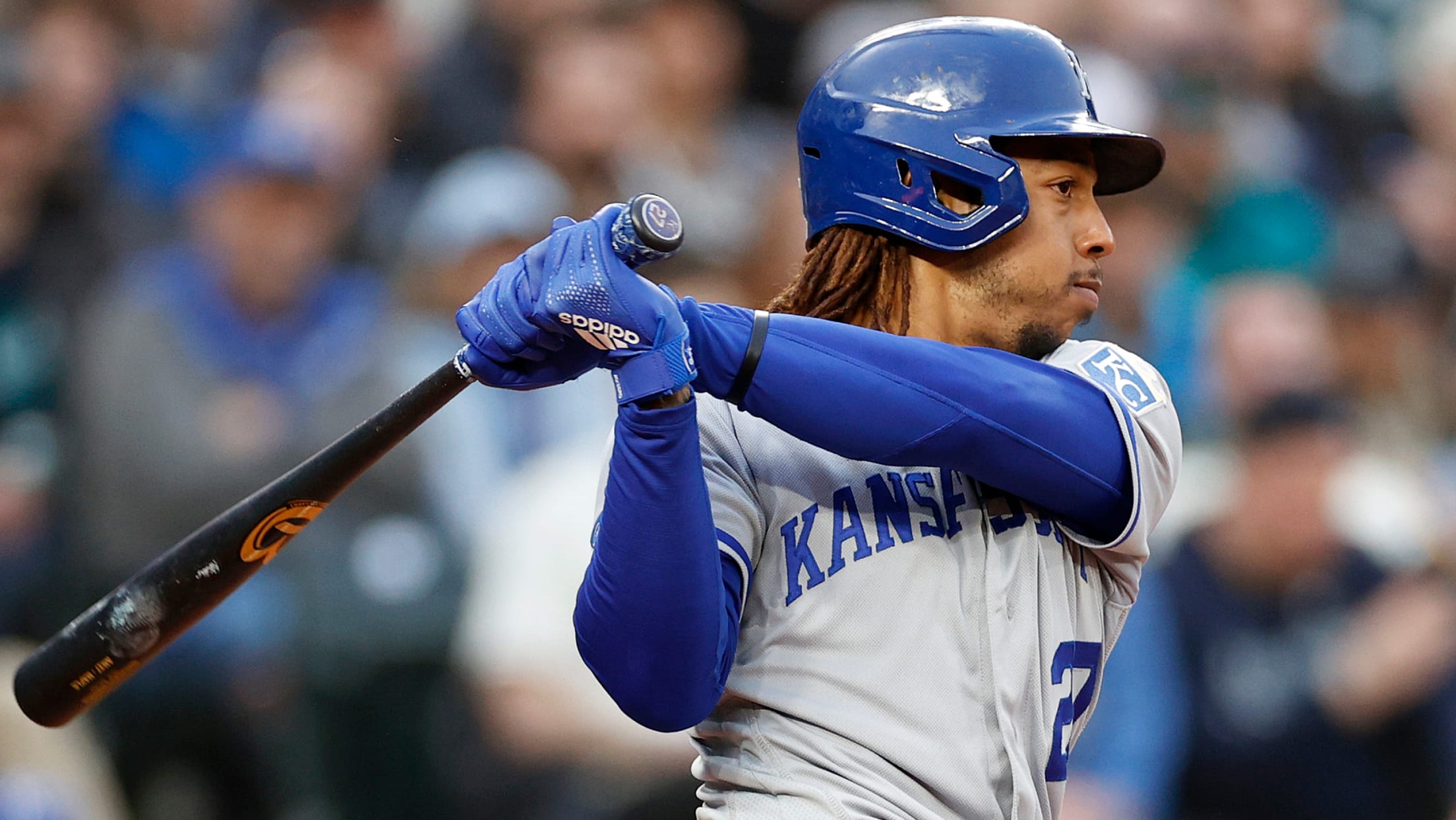 CHICAGO -- Kyle Isbel didn't take long to announce his return to the Royals on Thursday afternoon, knocking a two-run single in the 10th inning and sending Kansas City to a 5-2 series finale victory over the White Sox at Guaranteed Rate Field. And it's safe to say the Royals
Salvy exits game after HBP; X-rays negative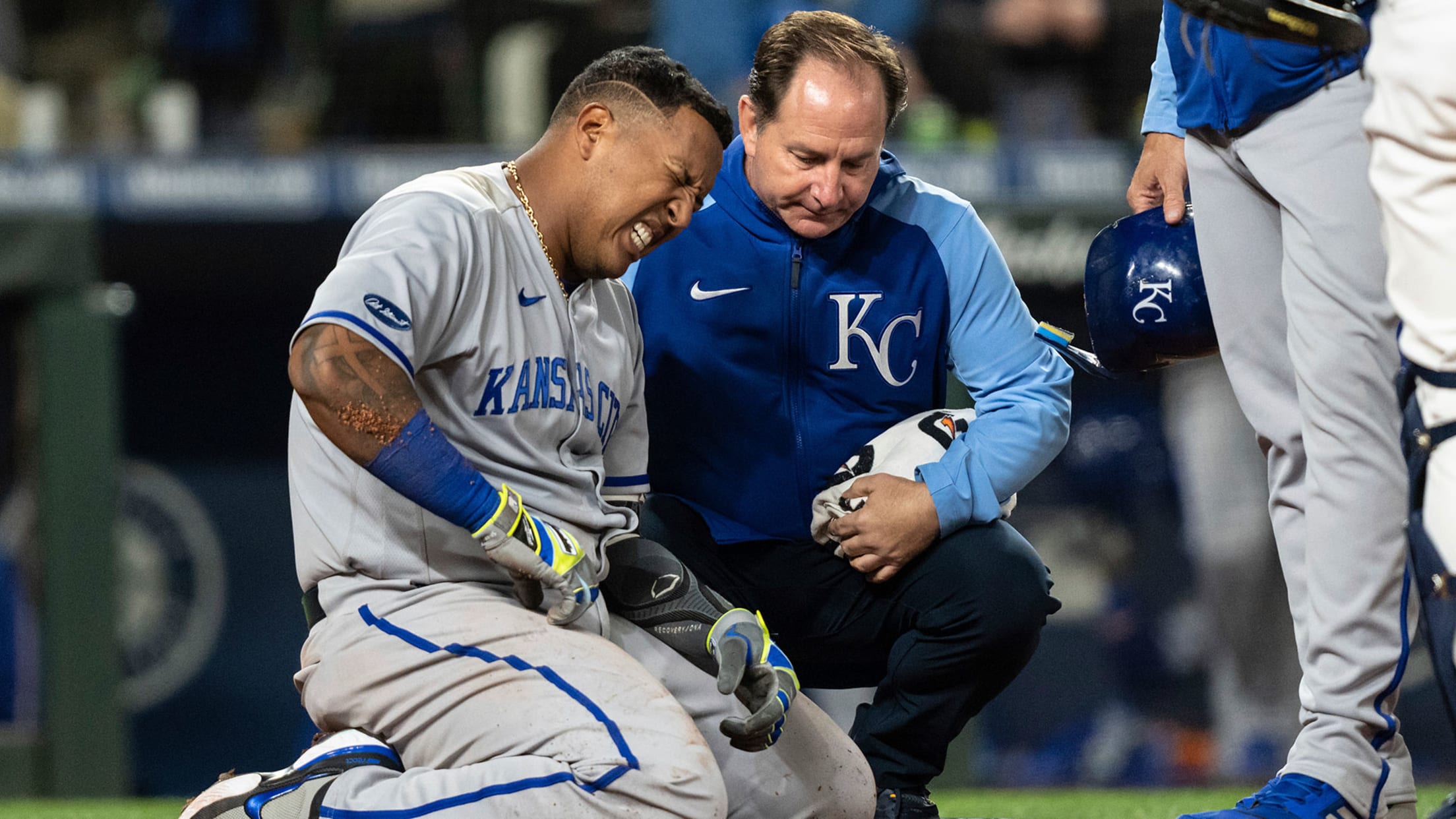 SEATTLE – Royals catcher Salvador Perez exited Saturday night's 13-7 loss to the Mariners after being hit on the left hand by a 94.1 mph pitch in the seventh inning. X-rays after the game were negative and Perez is considered day to day. Perez -- who leads the team with
Singer 'not overly concerned' about early exit
Right-hander leaves after only 18 pitches due to 'mid-arm' discomfort, MRI clean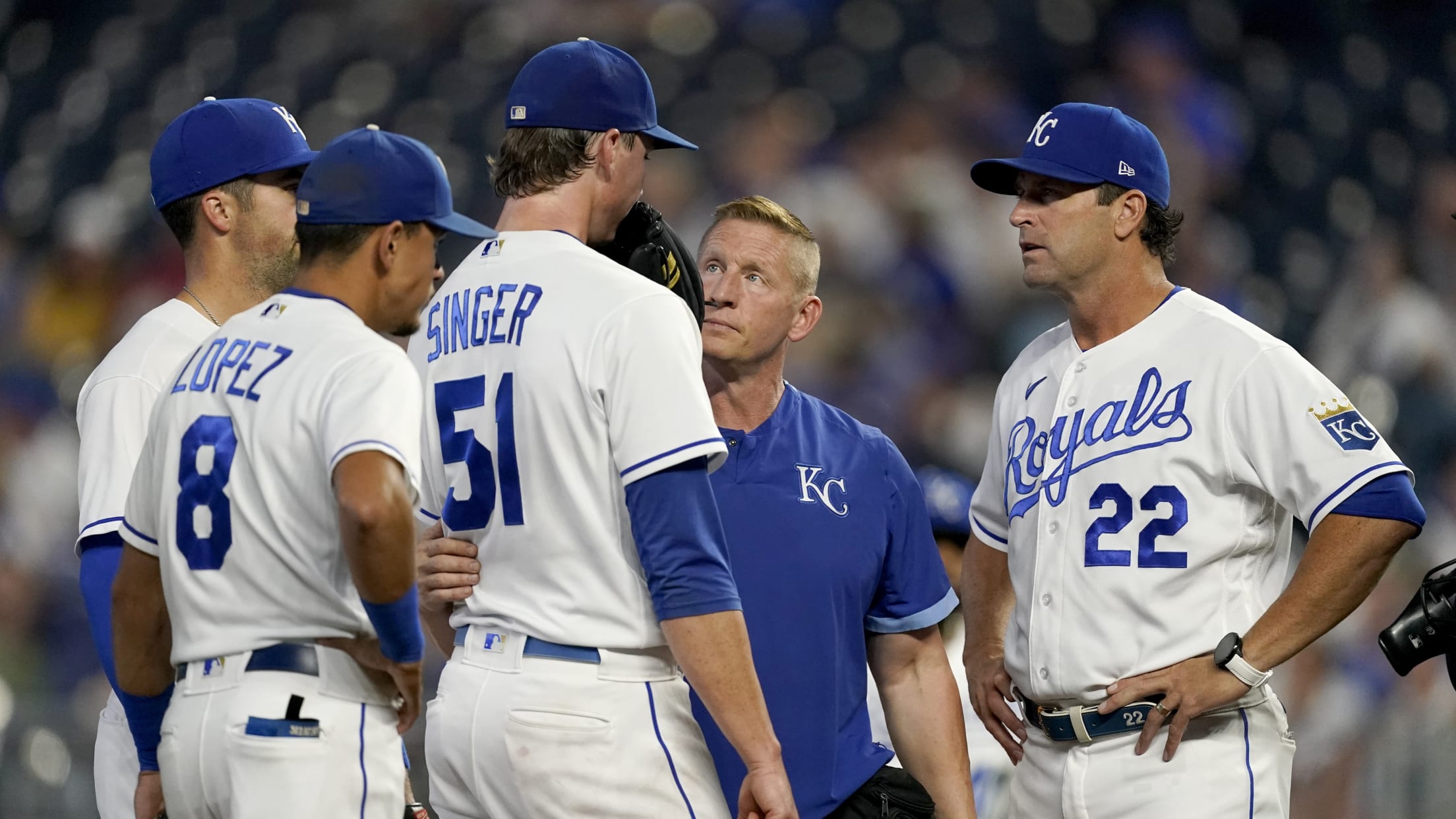 KANSAS CITY -- Brady Singer's 18th pitch in the first inning in Tuesday night's 6-4 win over the Indians caused both Whit Merrifield and Salvador Perez to run to the mound and signal manager Mike Matheny and trainer Nick Kenney in the Royals' dugout.
Keller looks to be 'feeling good' for 2022
Righty focused on offseason program, being healthy; McBroom sets HR mark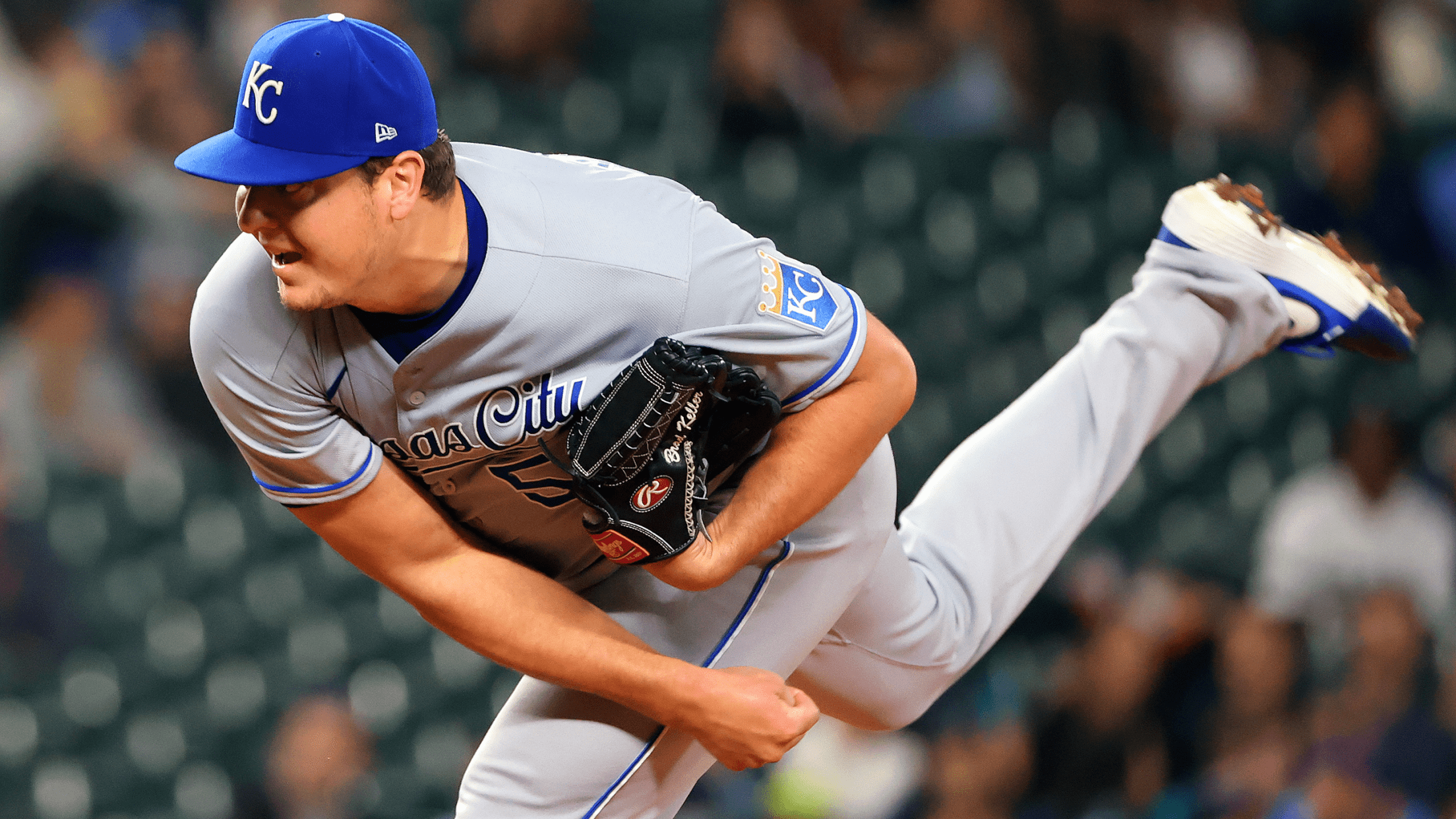 KANSAS CITY -- Brad Keller had known for some time that he wouldn't return to the mound in 2021, but with Friday's news that the Royals right-hander will be shut down the rest of the season, his focus solely turned on getting healthy for 2022. Keller has been on the
Lynch can't shake calf cramp, exits finale
Royals rookie lefty lifted as precaution, goes just 2-plus innings against A's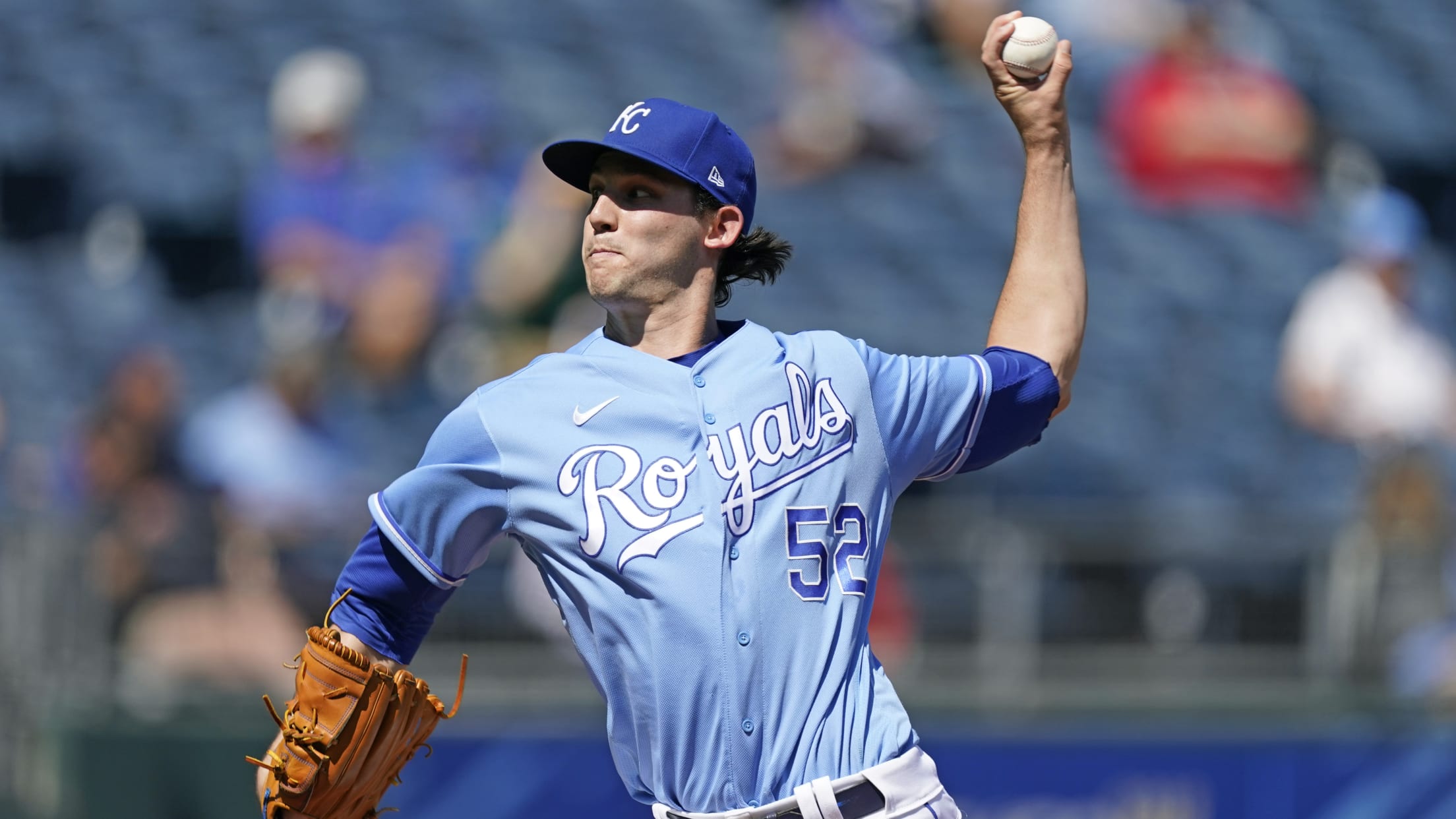 KANSAS CITY -- Daniel Lynch exited Thursday's 7-2 loss to the A's with left calf tightness in the third inning, but early returns on imaging and how he felt after the rubber match have the Royals lefty feeling optimistic that he'll get back on track with his next start. Lynch
Mondesi sees action with pregame workouts
Royals eyeing starting rotation plan; Childhood Cancer Awareness Day on tap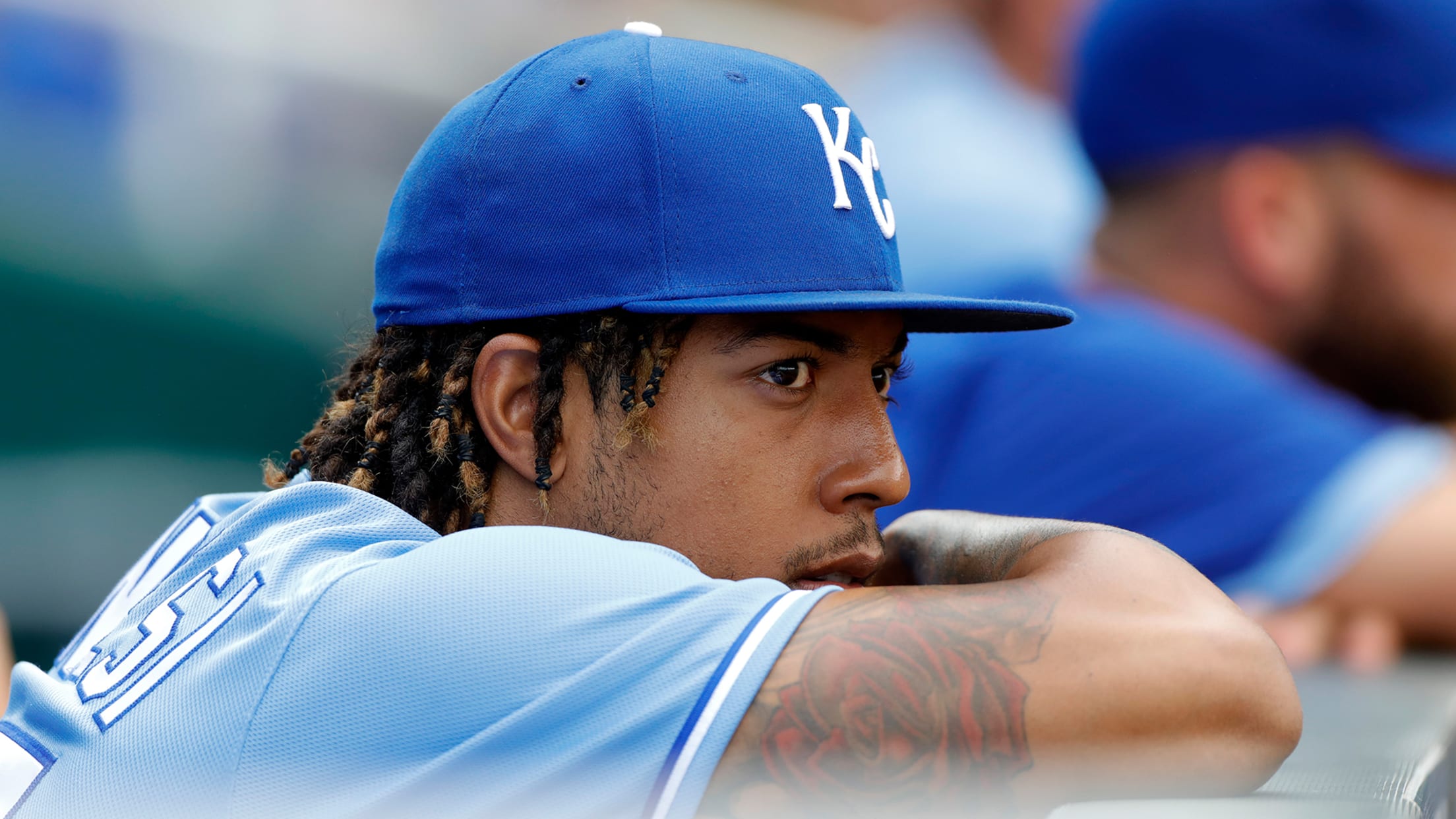 KANSAS CITY -- Royals shortstop Adalberto Mondesi worked out with the team on Tuesday at Kauffman Stadium, a signal that he's close to being activated from his rehab assignment as soon as Wednesday, when rosters expand from 26 to 28 players. Mondesi has played just 10 games this season because
Keller placed on IL with right lat strain
RHP left Thursday's start with shoulder discomfort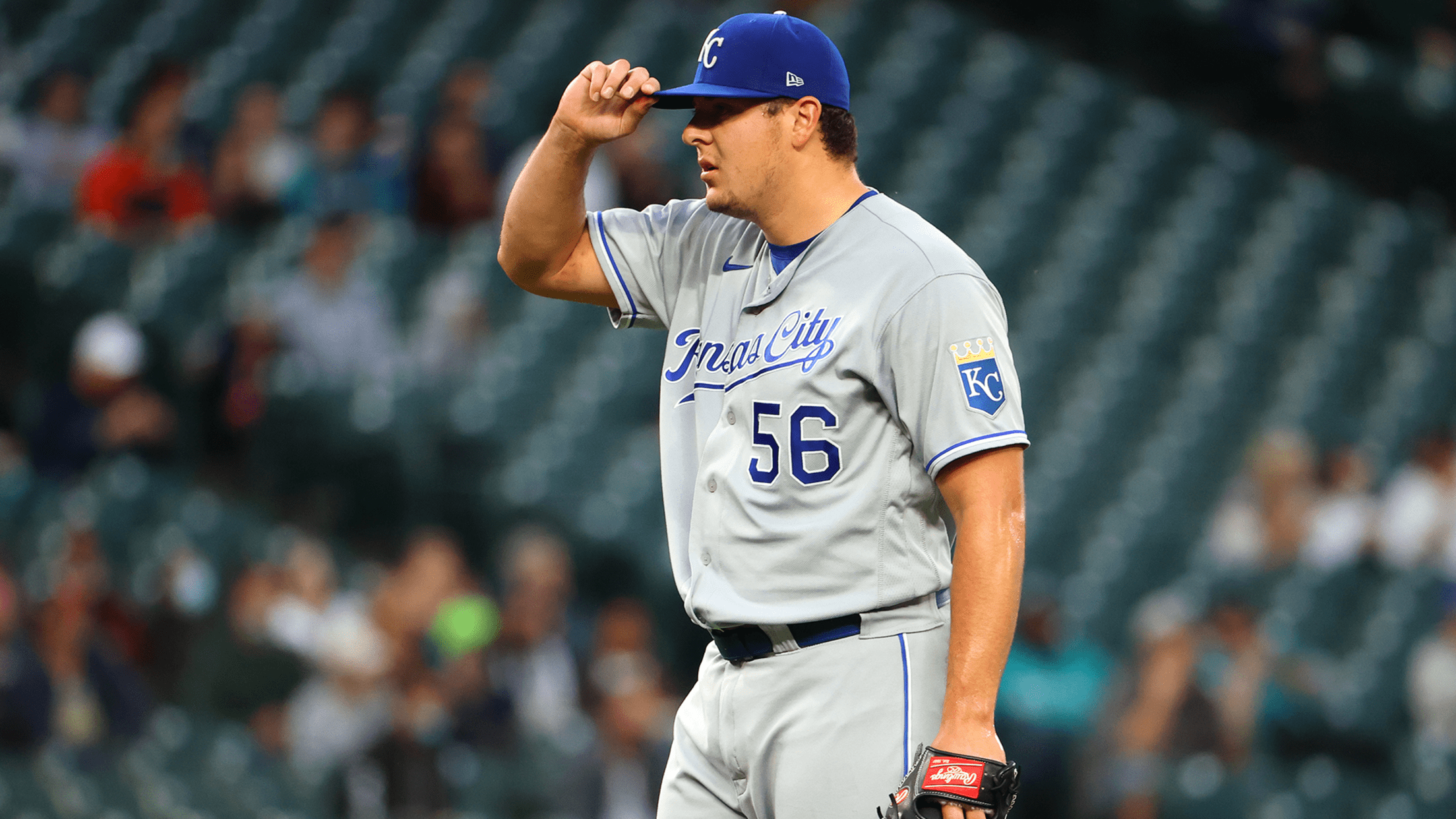 SEATTLE -- The lack of fastball command that caused Brad Keller to throw 79 pitches into the fifth inning against the Mariners wasn't as worrisome as the final pitch the Royals starter threw Thursday night. After a sinker down the middle led to Kyle Seager's home run in the bottom
Perez, on road to 40 HRs, scratched vs. Cubs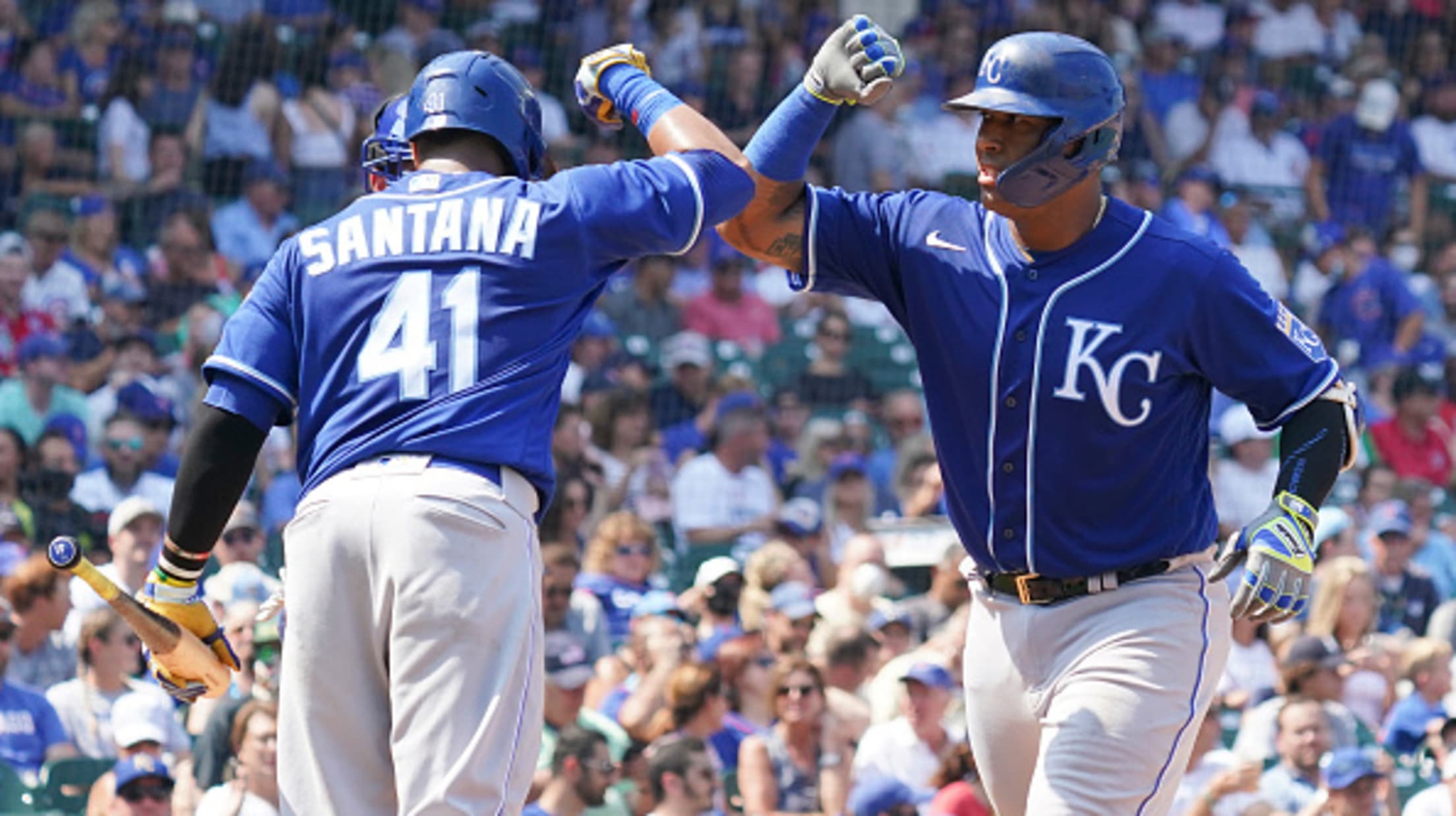 CHICAGO -- Salvador Perez was a late scratch from the Royals' lineup Saturday afternoon. Manager Mike Matheny had originally penciled Perez in to catch and bat third against the Cubs at Wrigley Field, but a lingering headache from Friday's game pushed Perez out of the batting order. Perez hit two
Mondi set back (right oblique), timetable TBD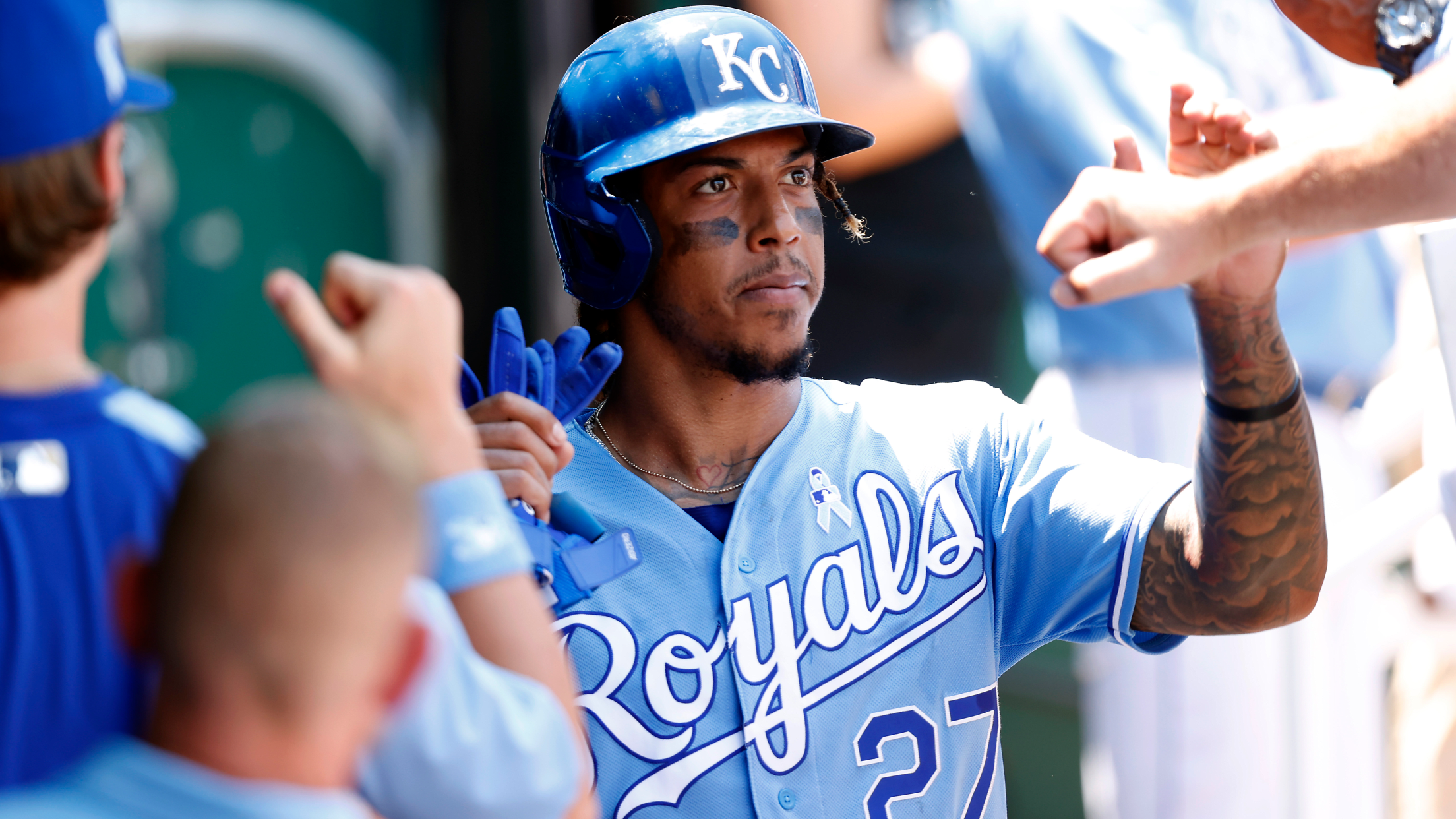 KANSAS CITY -- Adalberto Mondesi suffered a setback in his recovery from an oblique injury last weekend, another detour on the path to his return to the Major League club this season. The shortstop has been returned from his rehab assignment to be further evaluated after feeling tightness in his
Salvy scratched with non-COVID illness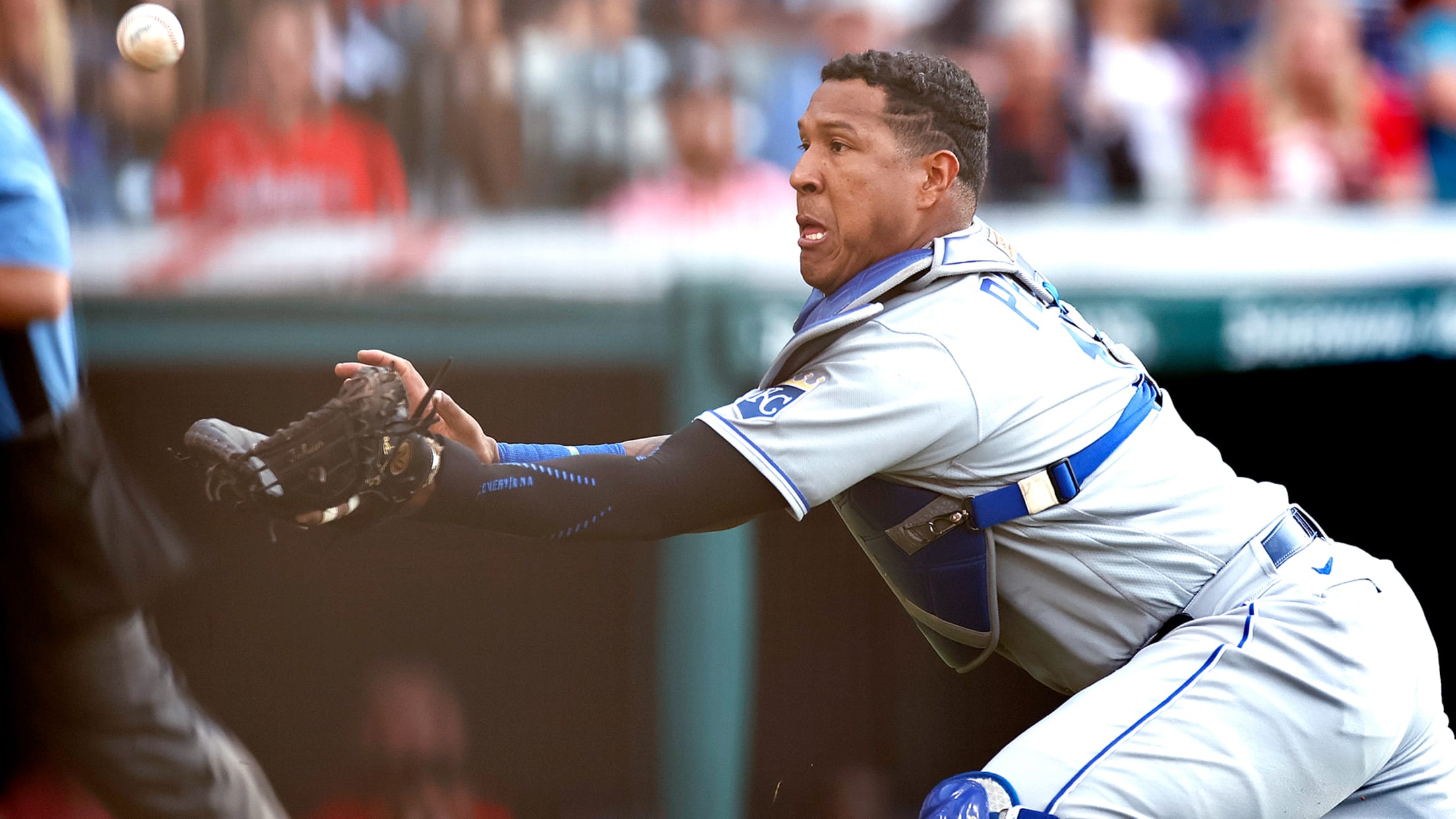 ST. LOUIS -- The Royals didn't have their starting catcher in the lineup for the series opener against the Cardinals on Friday night, but the club is optimistic it won't be without him for long. Salvador Perez was scratched due to a non-Covid-related illness. The All-Star catcher woke up feeling
Royals' rotation hits: Duffy, Singer on IL
Kansas City recalls McBroom, Zuber from Triple-A ahead of Brewers series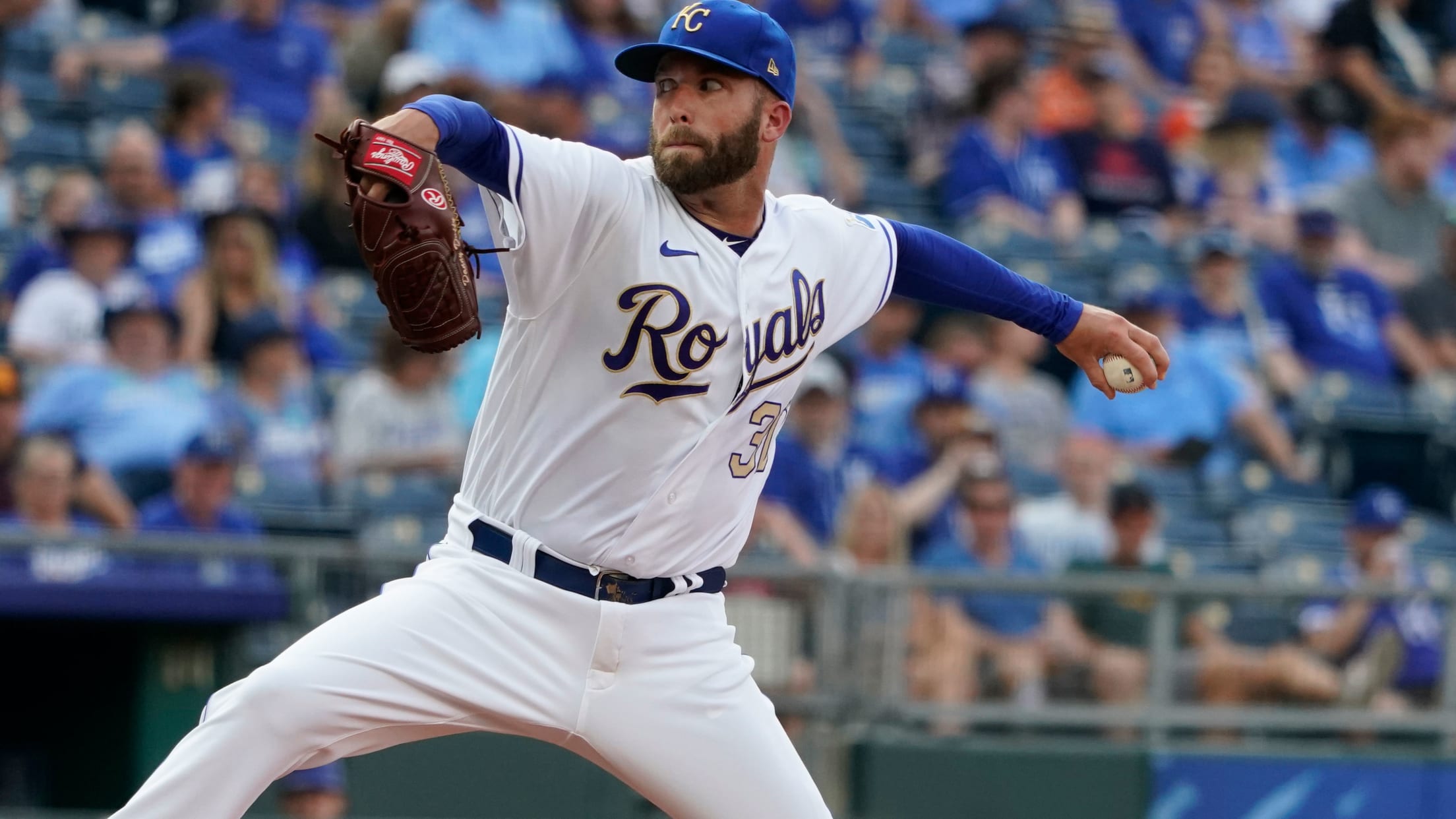 As the Royals look for ways to right the ship after dropping eight of their last 10 games and 29 of 37 dating to June 5, losing key parts of an already thin rotation was the last thing the team needed entering Tuesday's series opener against the first-place Brewers. Kansas
Salvy hit in face mask, dealing with headache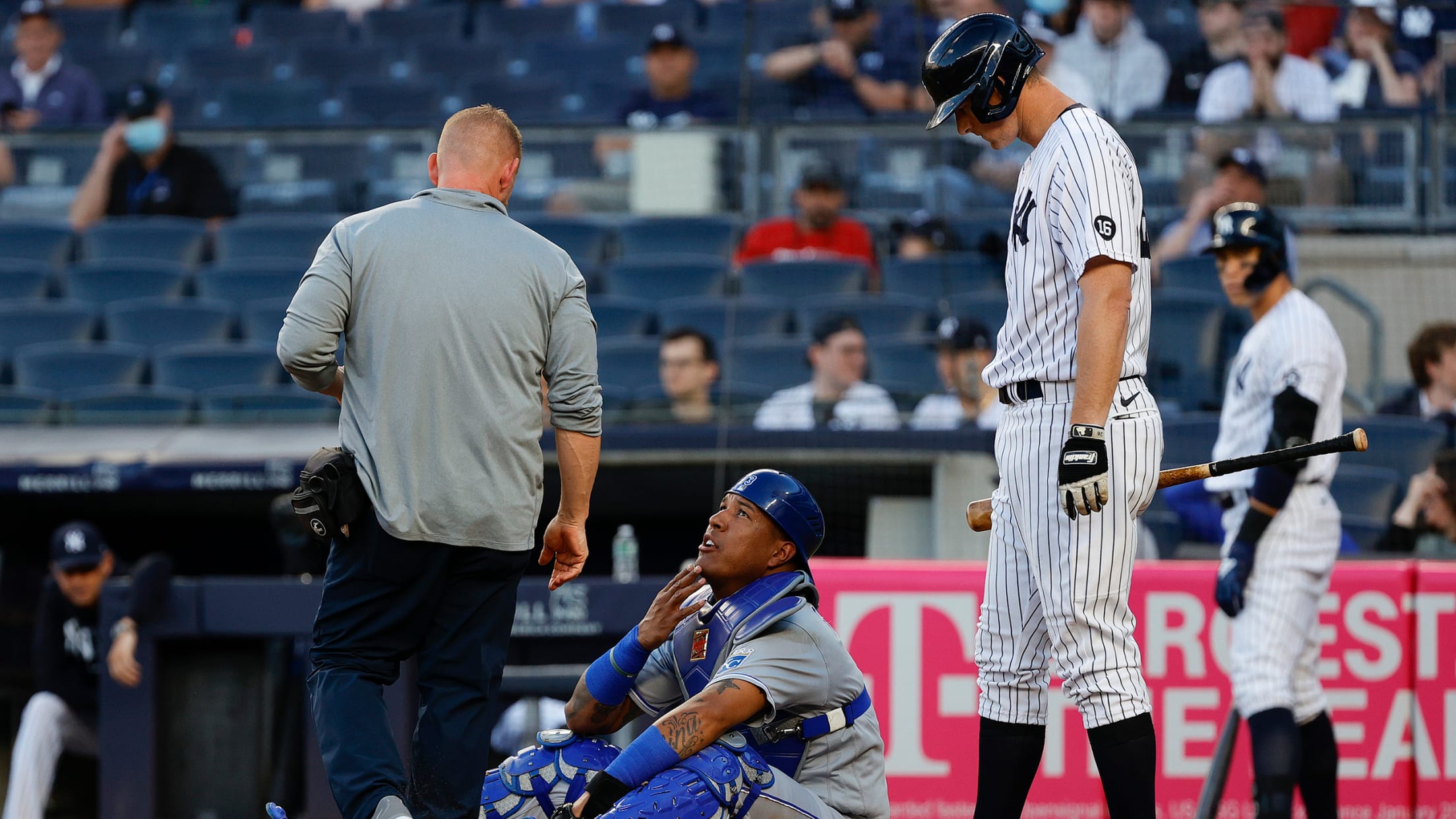 NEW YORK -- Salvador Perez exited the Royals' eventual 6-5 loss to the Yankees on Wednesday night in the fourth inning after taking a hard foul ball off his face mask in the first, but Kansas City received good news in that its veteran catcher passed initial tests ruling out
Duffy ready to return: 'I can get outs here'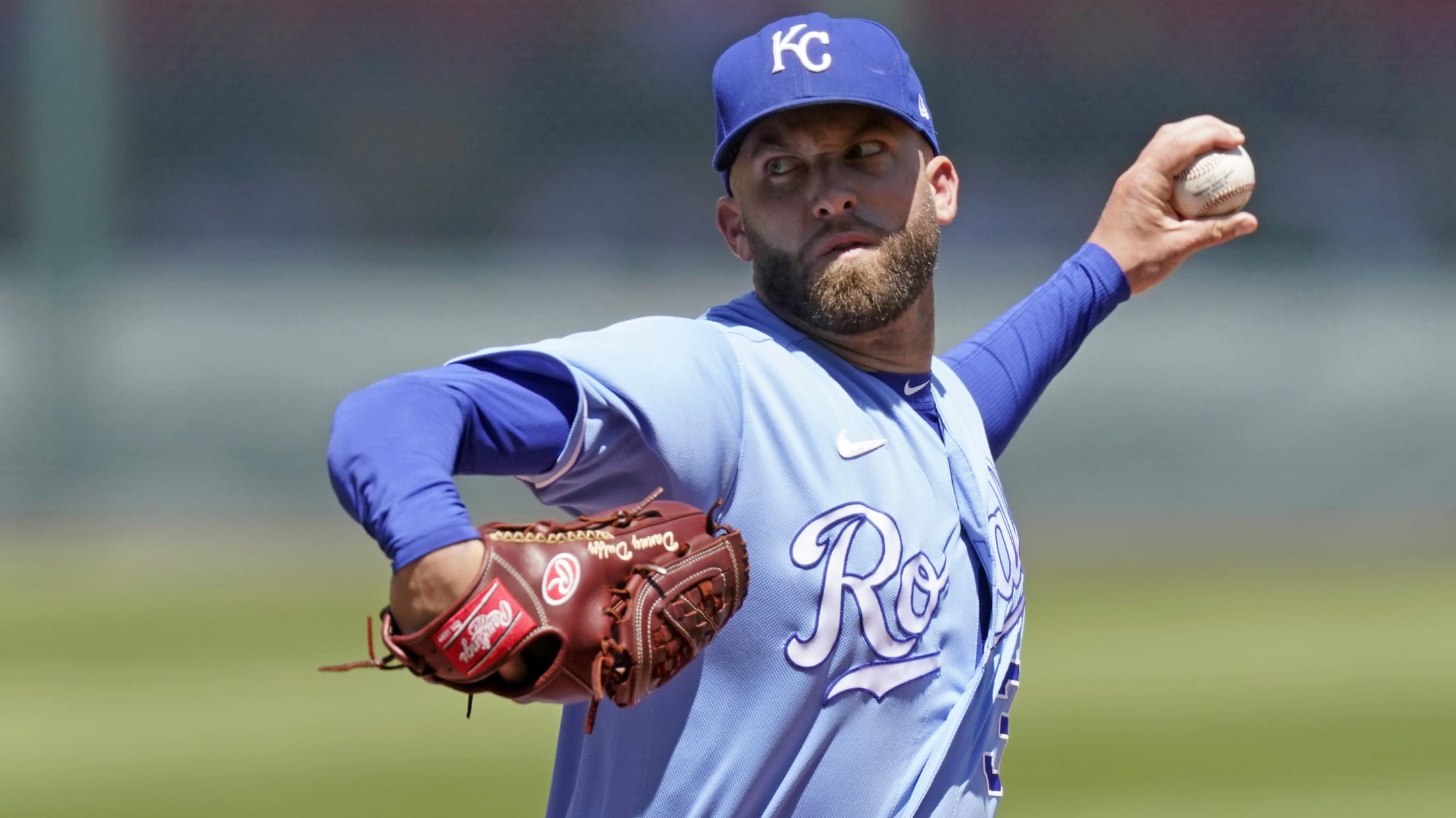 NEW YORK -- The Royals will get a boost to their rotation this week when Danny Duffy returns from the injured list to make Wednesday's start against the Yankees, manager Mike Matheny announced ahead of Tuesday's series opener. A corresponding move on the 26-man roster will be made then. Duffy
Mondesi to IL for 3rd time: 'We hurt for him'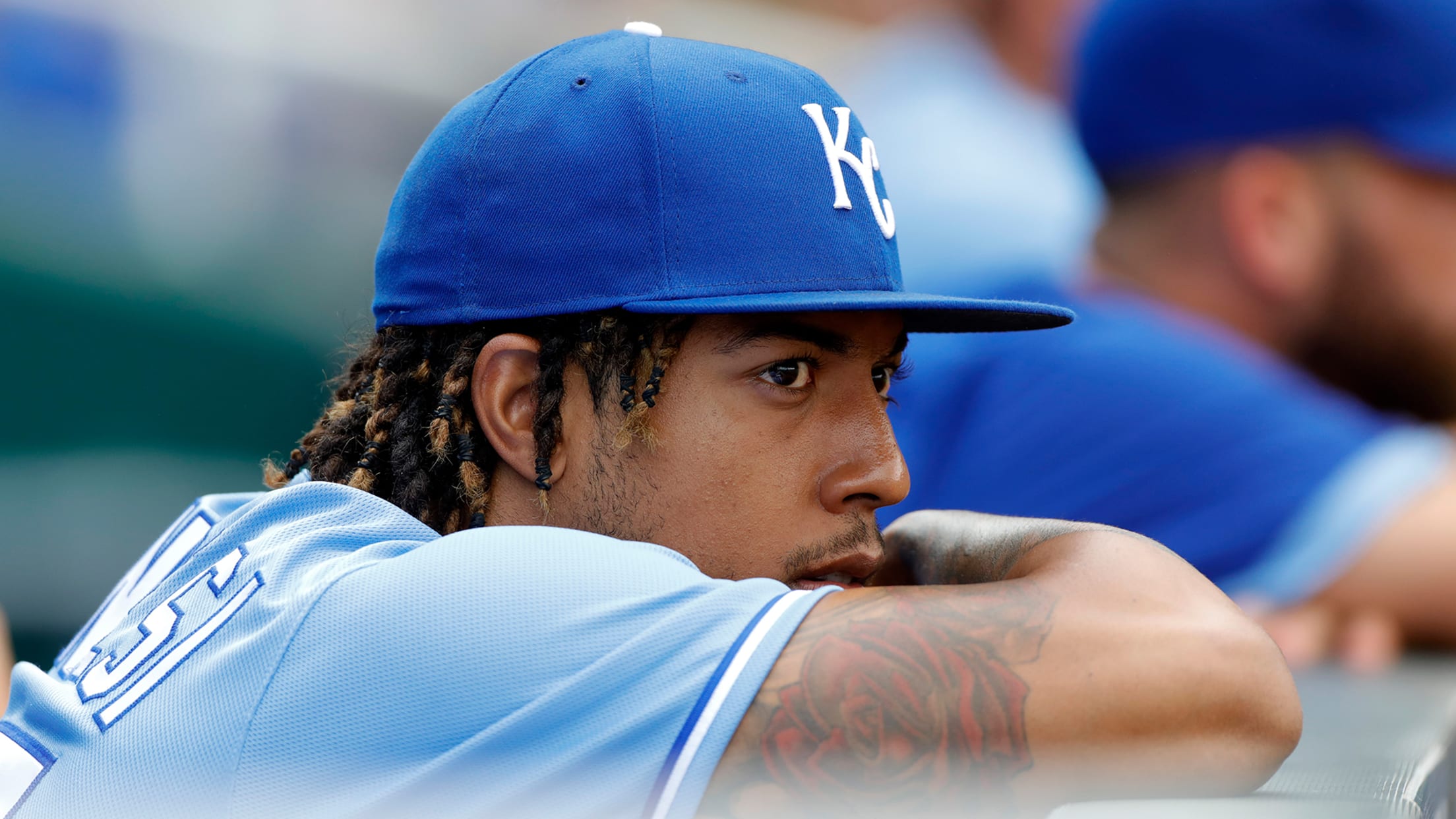 KANSAS CITY -- For the third time this season, Royals shortstop Adalberto Mondesi has been placed on the 10-day injured list. The 25-year-old has a left oblique strain that took him out of Sunday's series finale against the Red Sox, and it was severe enough that Kansas City made the
Mondesi (side discomfort) exits strong finale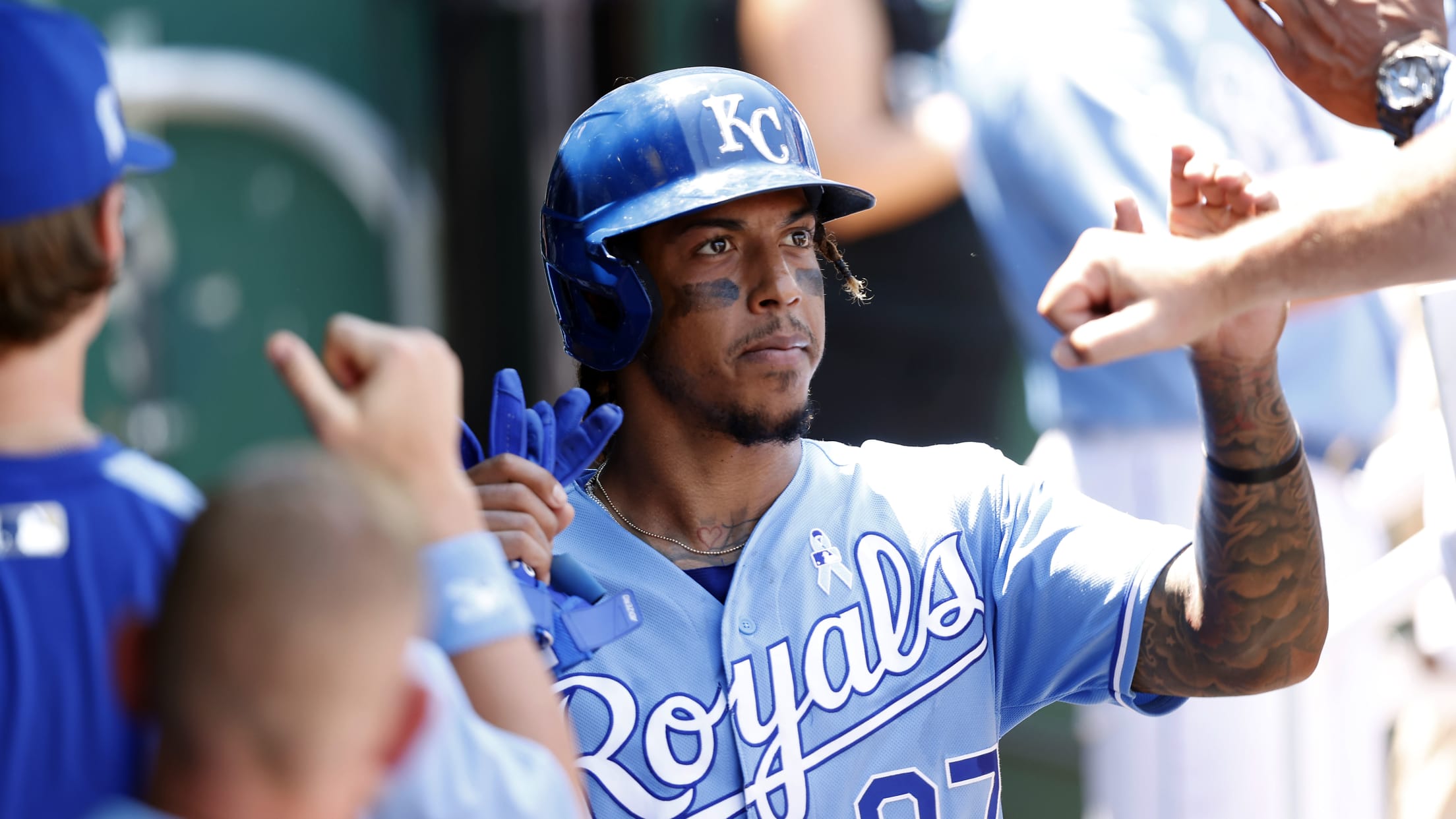 During the Royals' offensive outburst against the Red Sox in a 7-3 win on Sunday afternoon, Adalberto Mondesi was removed at the start of the top of the seventh inning with discomfort in his side. "He felt a little something. We're still getting some more information on it," manager Mike
Royals limit Singer (shoulder) in finale loss
Right-hander exits after 3 innings, 51 pitches as precaution due to tightness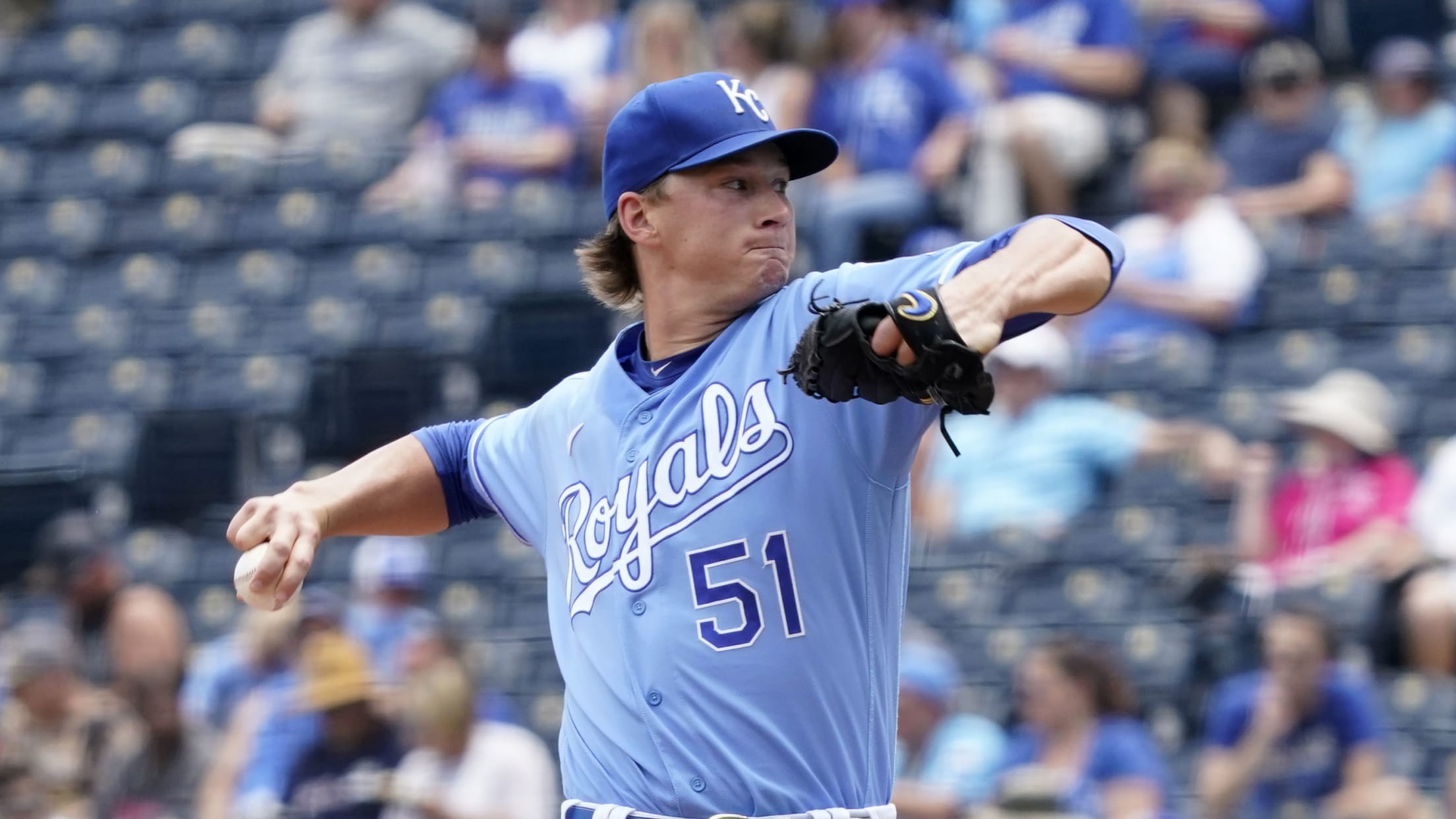 KANSAS CITY -- Before the 2021 season began, the Royals knew they would be cautious with pitchers' workloads as they jumped from the 60-game pandemic-shortened season in '20 to a full 162 games. Now that the 60-game mark has passed this year, those precautions will be heightened. Starter Brady Singer
Benintendi (rib fracture) put on IL: 'Not ideal'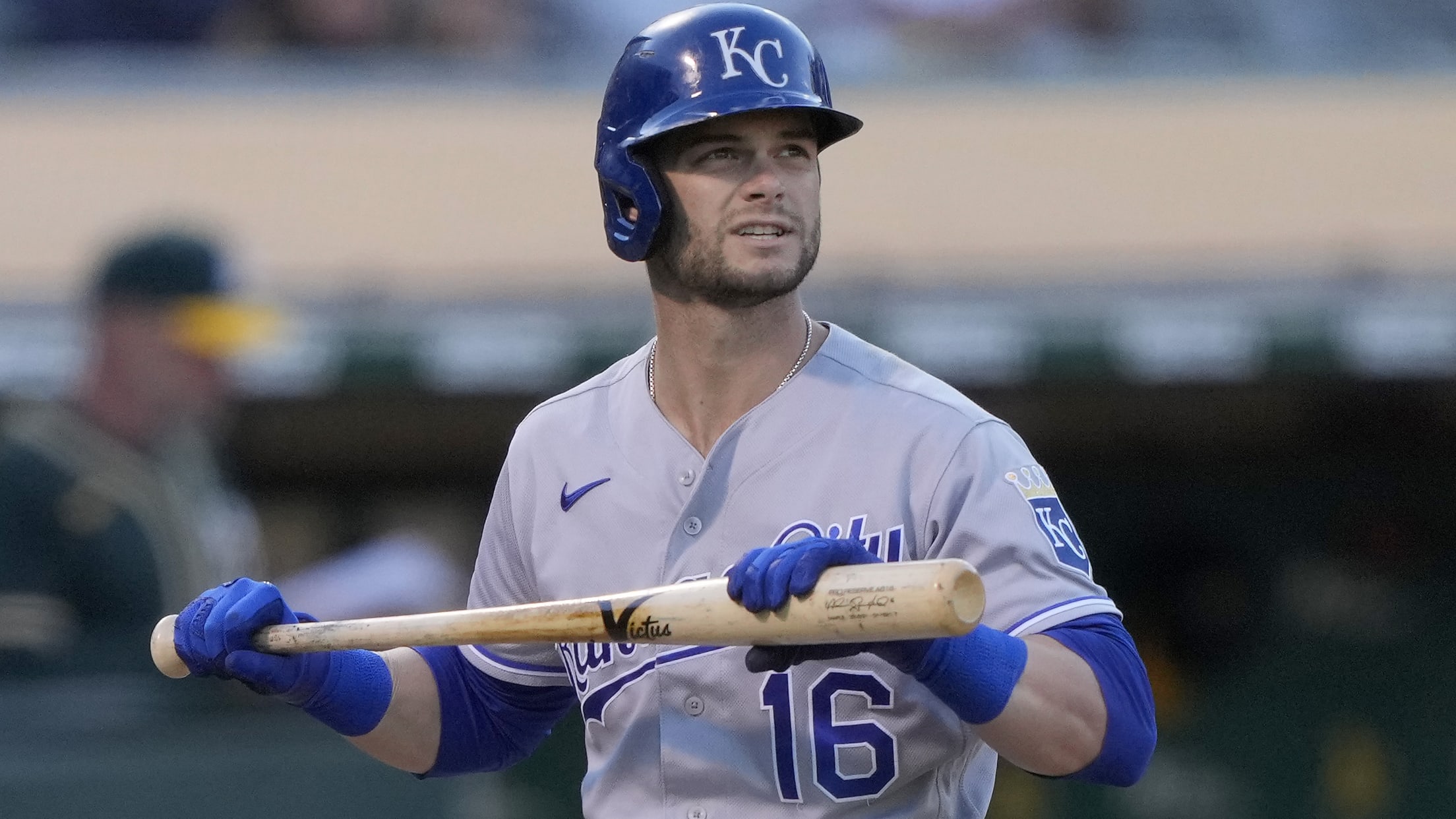 KANSAS CITY -- The Royals' lineup, having already seen bumps and bruises through the first two months of the season, will now be without one of their hottest hitters in Andrew Benintendi. The left fielder was placed on the 10-day injured list Monday with a right rib fracture, the club
Mondesi (left hamstring strain) lands on IL
Staumont back in KC bullpen; Olivares recalled, Zuber optioned to Triple-A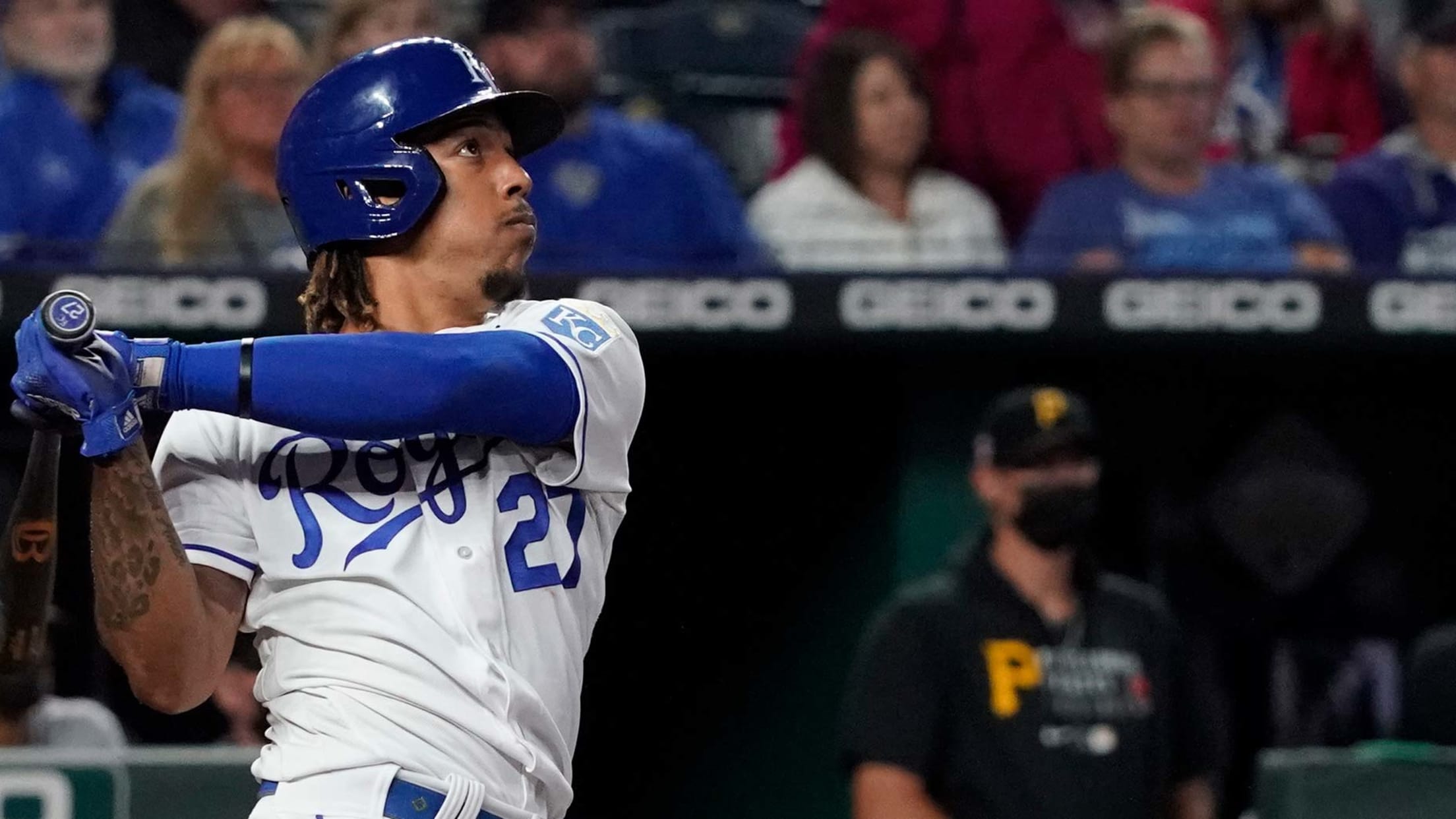 KANSAS CITY -- The move the Royals hoped to avoid when shortstop Adalberto Mondesi felt his left hamstring pull on a defensive play earlier this week eventually came on Sunday, when the club placed Mondesi on the 10-day injured list. The move is retroactive to Friday, meaning Mondesi is eligible
KC 'being smart' with Mondesi's hamstring
Matheny mindful of Merrifield's health during his consecutive-games streak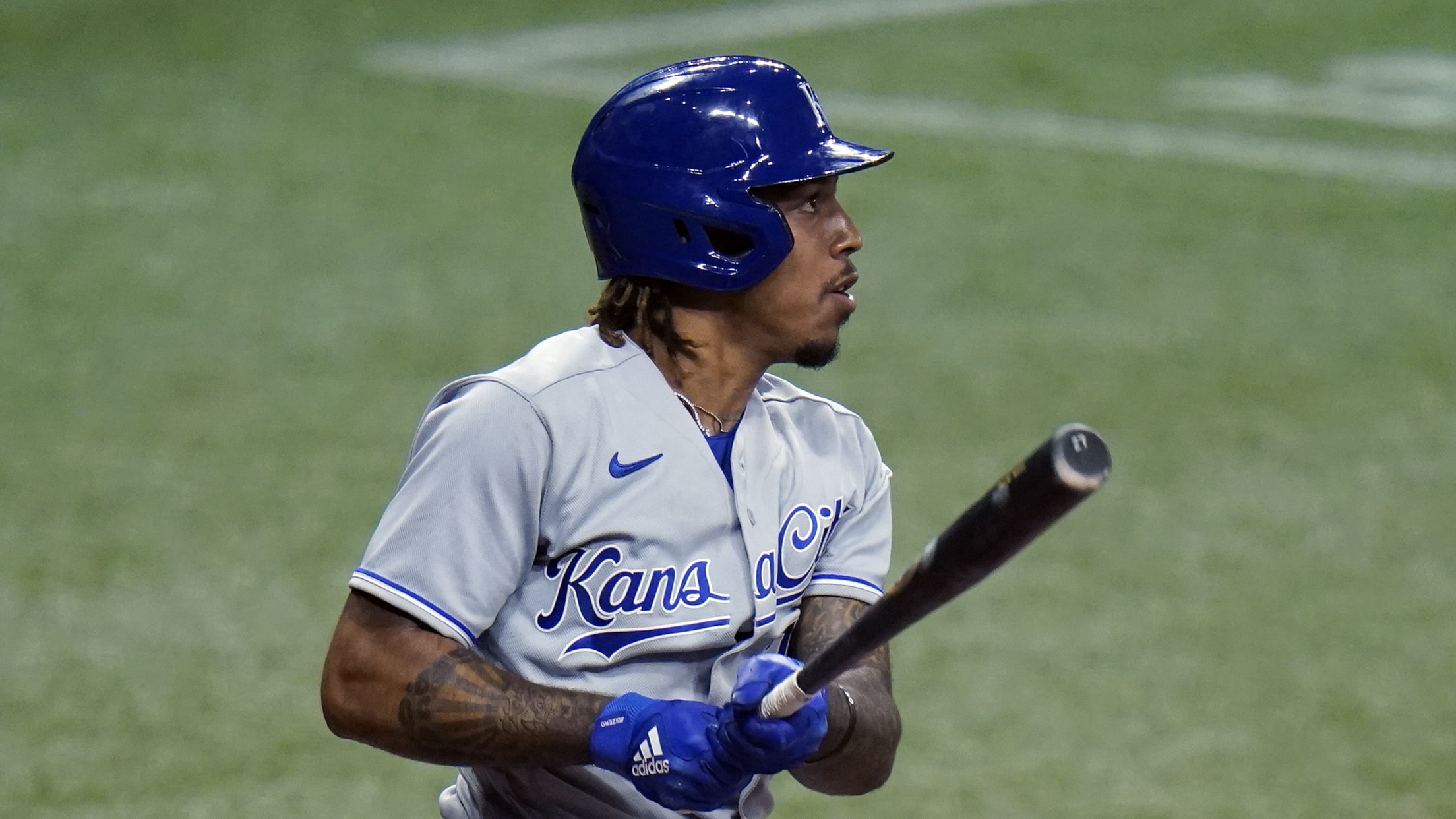 KANSAS CITY -- The Royals received good news on Tuesday morning regarding Adalberto Mondesi's left hamstring: The shortstop woke up feeling better than when he went to bed Monday night after tweaking his hamstring in the team's win over the Pirates. Mondesi exited Monday's game as a precaution, and the
Staumont (left knee sprain) lands on IL
Royals reliever slated to rest before rehab stint; Dozier back with KC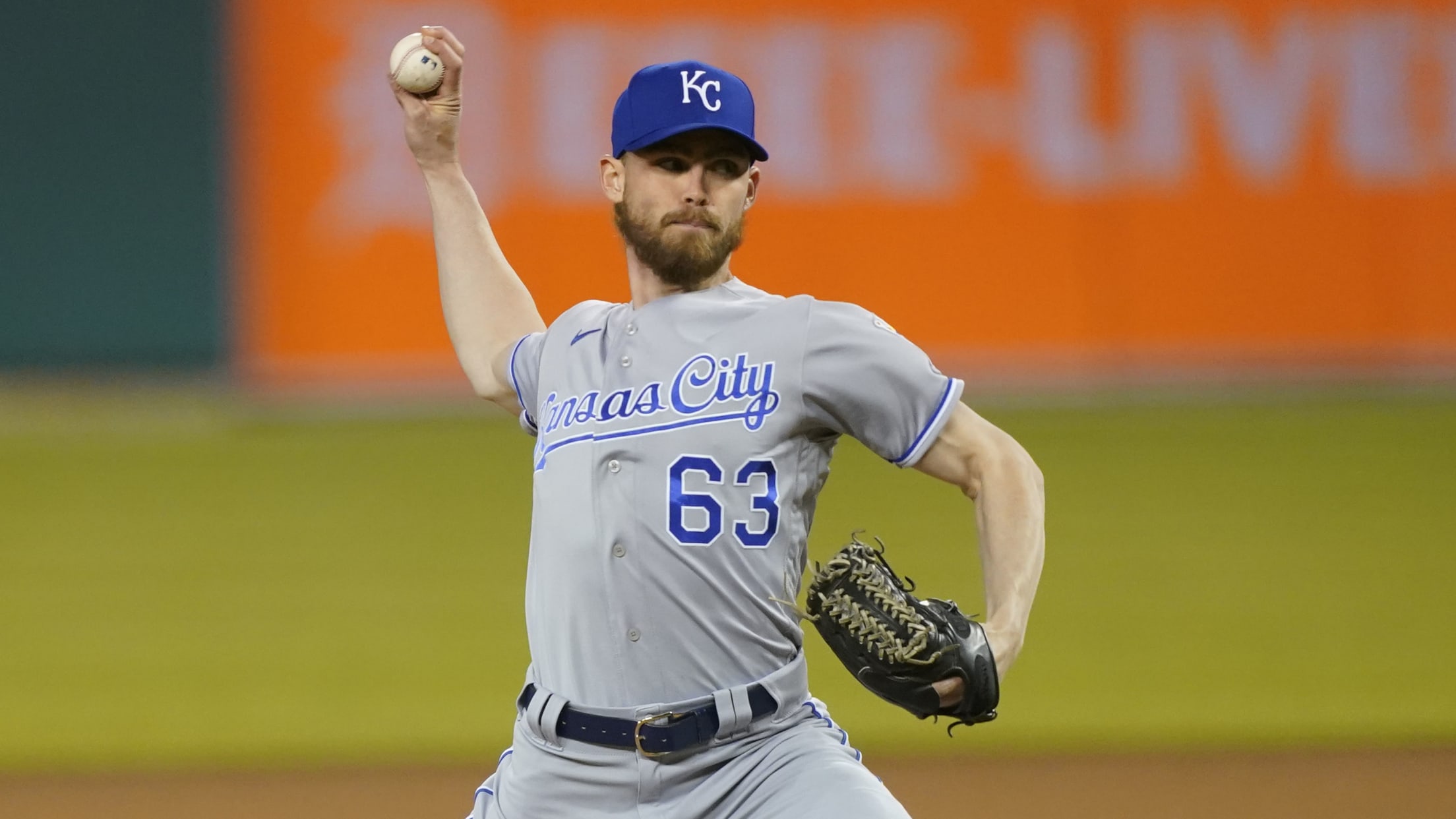 The Royals' bullpen was dealt a blow on Friday when hard-throwing reliever Josh Staumont landed on the 10-day injured list with a left knee sprain. Staumont's stint is retroactive to Thursday, and it was among a slew of roster moves by the club ahead of Friday's series opener against the
Hahn undergoing tests after rehab outing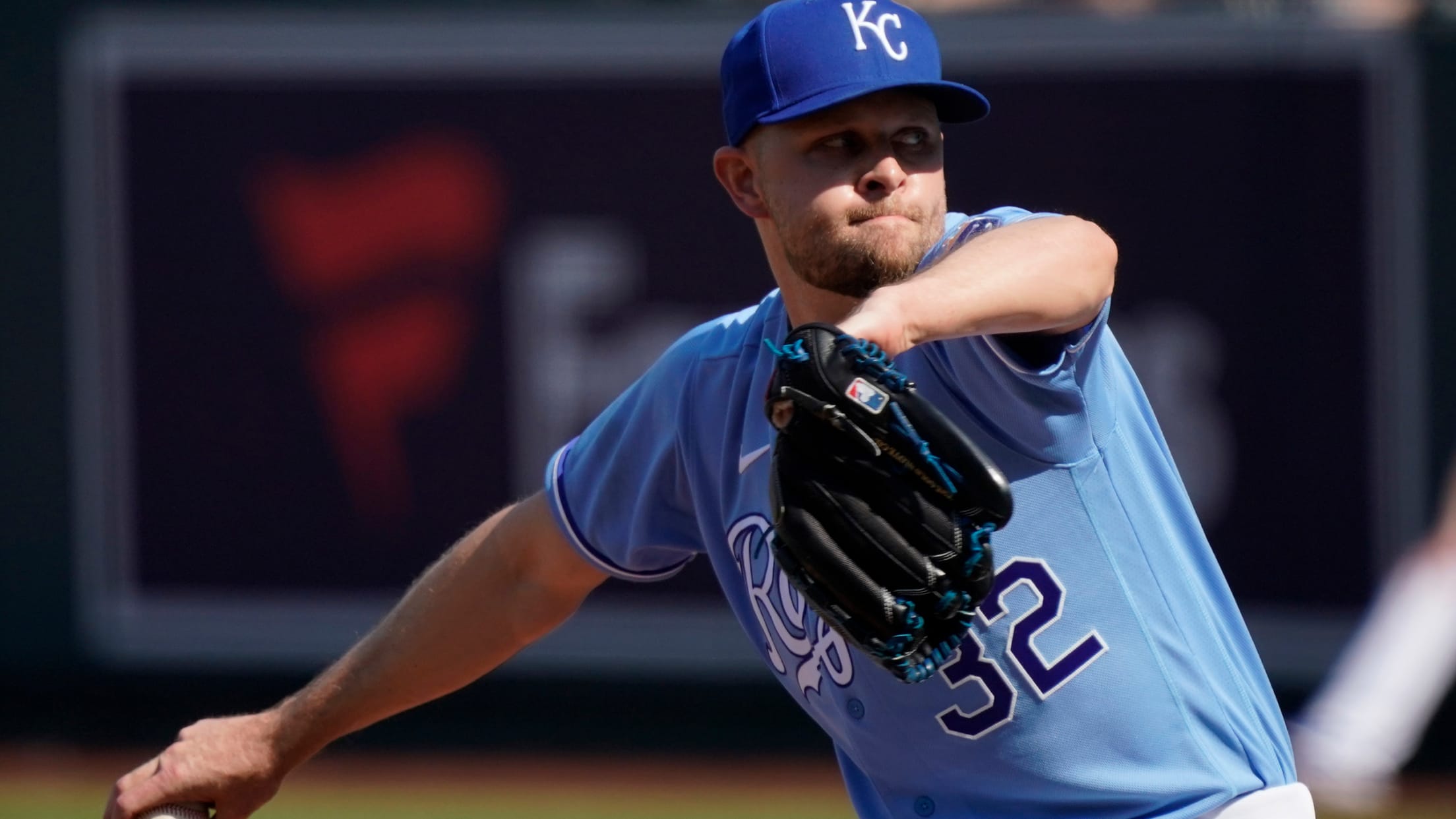 KANSAS CITY – The Royals returned reliever Jesse Hahn from his rehab assignment in Triple-A Omaha on Thursday, but the right-hander's timeline to return to the Kansas City bullpen is still uncertain. Hahn is undergoing more tests and evaluations with the Royals medical team after exiting Wednesday's game against the
Capacity at The K soon; Zimmer returns
Stadium will be 100 percent starting May 31; Mondesi's rehab shifts to Omaha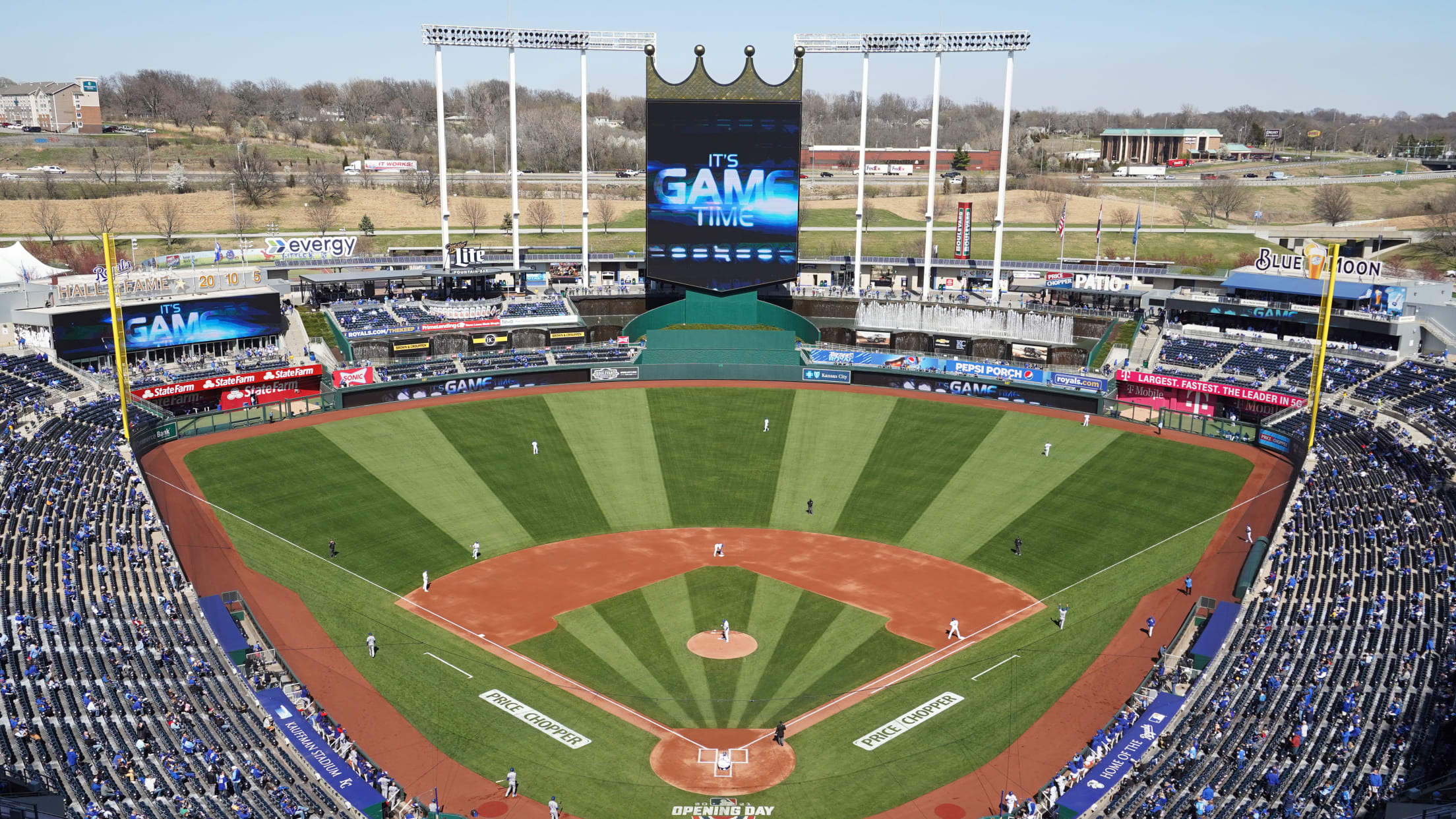 KANSAS CITY -- Royals games will return to full capacity at Kauffman Stadium starting on May 31, when they host the Pirates, the club announced on Tuesday. Single-game tickets will go on sale at 10 a.m. CT on Thursday on royals.com. Kansas City began the season at 30 percent capacity
Duffy labels IL stint as 'a speed bump'
Royals lefty (forearm flexor strain) relieved with negative MRI result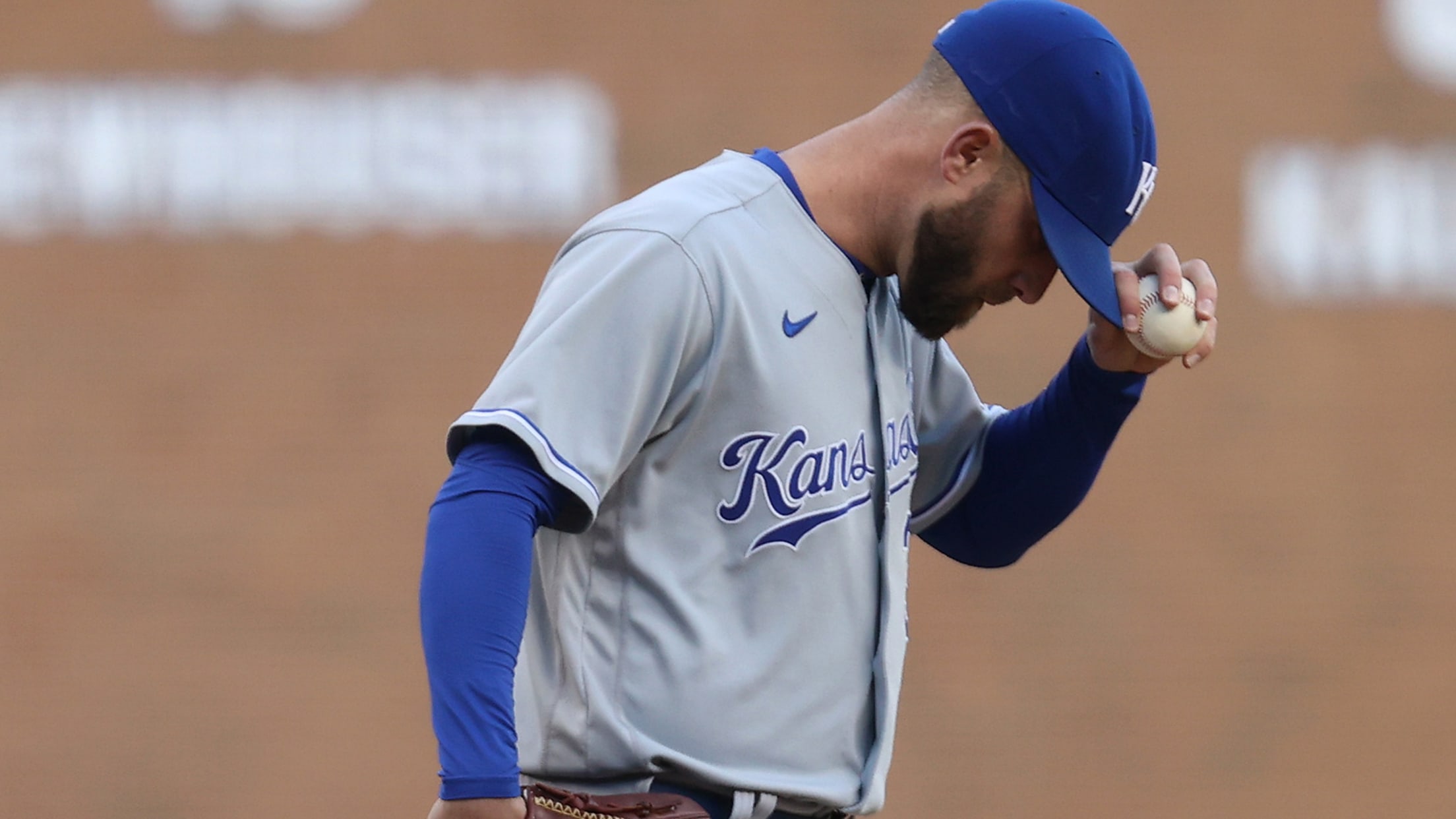 KANSAS CITY -- Danny Duffy's mind could not help but go to that day in May 2012, when he faced three White Sox batters in the first inning before feeling pain in his left elbow that ultimately led to Tommy John surgery. In the first part of this season, the