Successful '20 over for Holland (oblique)
Soler (right oblique) goes to IL; Royals activate Kennedy, recall McBroom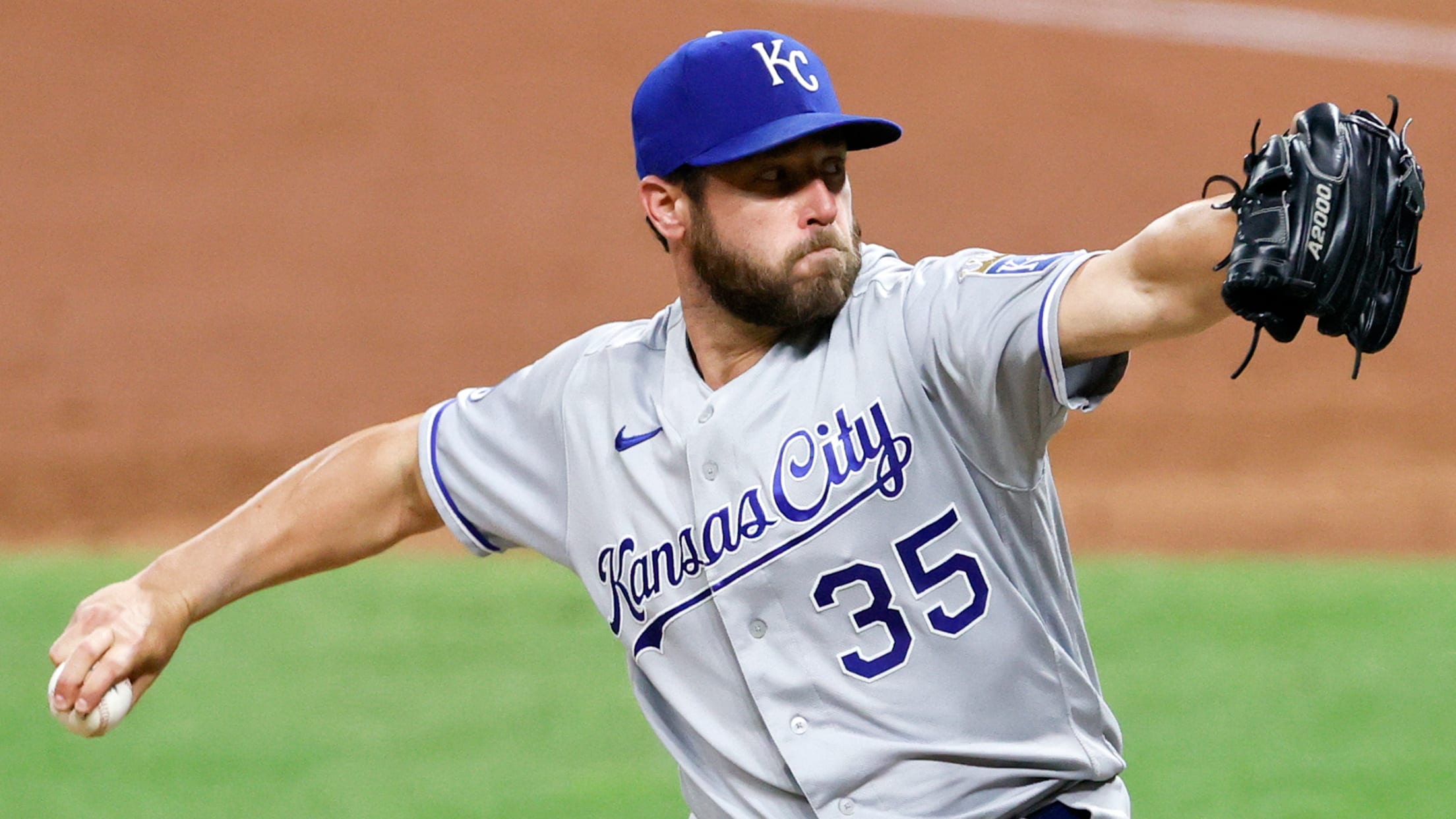 KANSAS CITY -- The return of Royals reliever Greg Holland to Kansas City in 2020 couldn't have gone much better. Holland, 34, signed with the Royals as a free agent last offseason, hoping to resurrect his career -- one that gained national stardom in his first go-round with Kansas City.
Zimmer progresses in '20 despite early end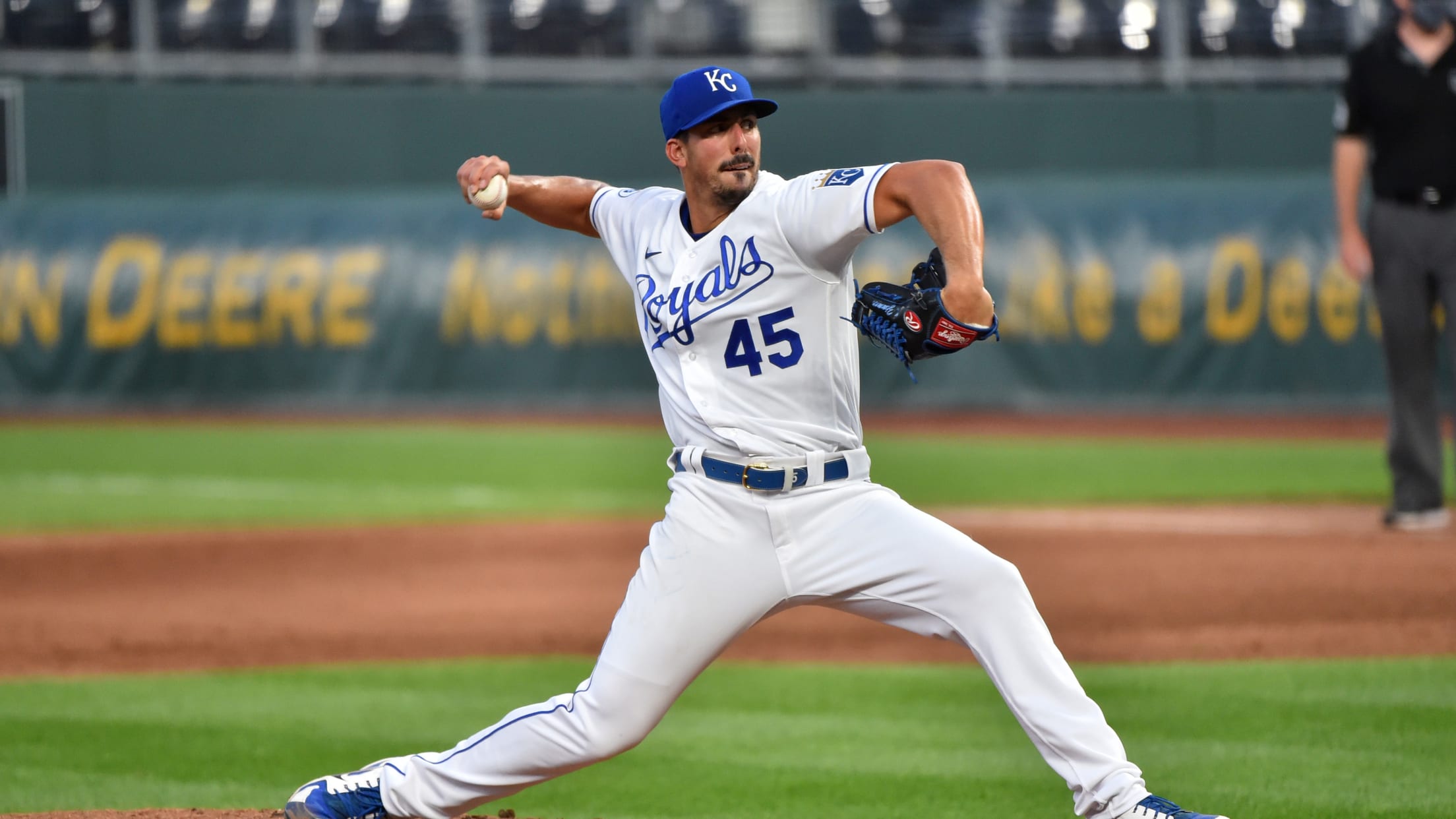 KANSAS CITY -- Royals right-hander Kyle Zimmer's season will not end the way he would have preferred. Regardless, Zimmer's season will go into the books as a huge success for the 2012 first-round Draft pick. Zimmer was placed on the injured list on Wednesday, ending his 2020 season after he
KC sends Junis down, places Harvey on IL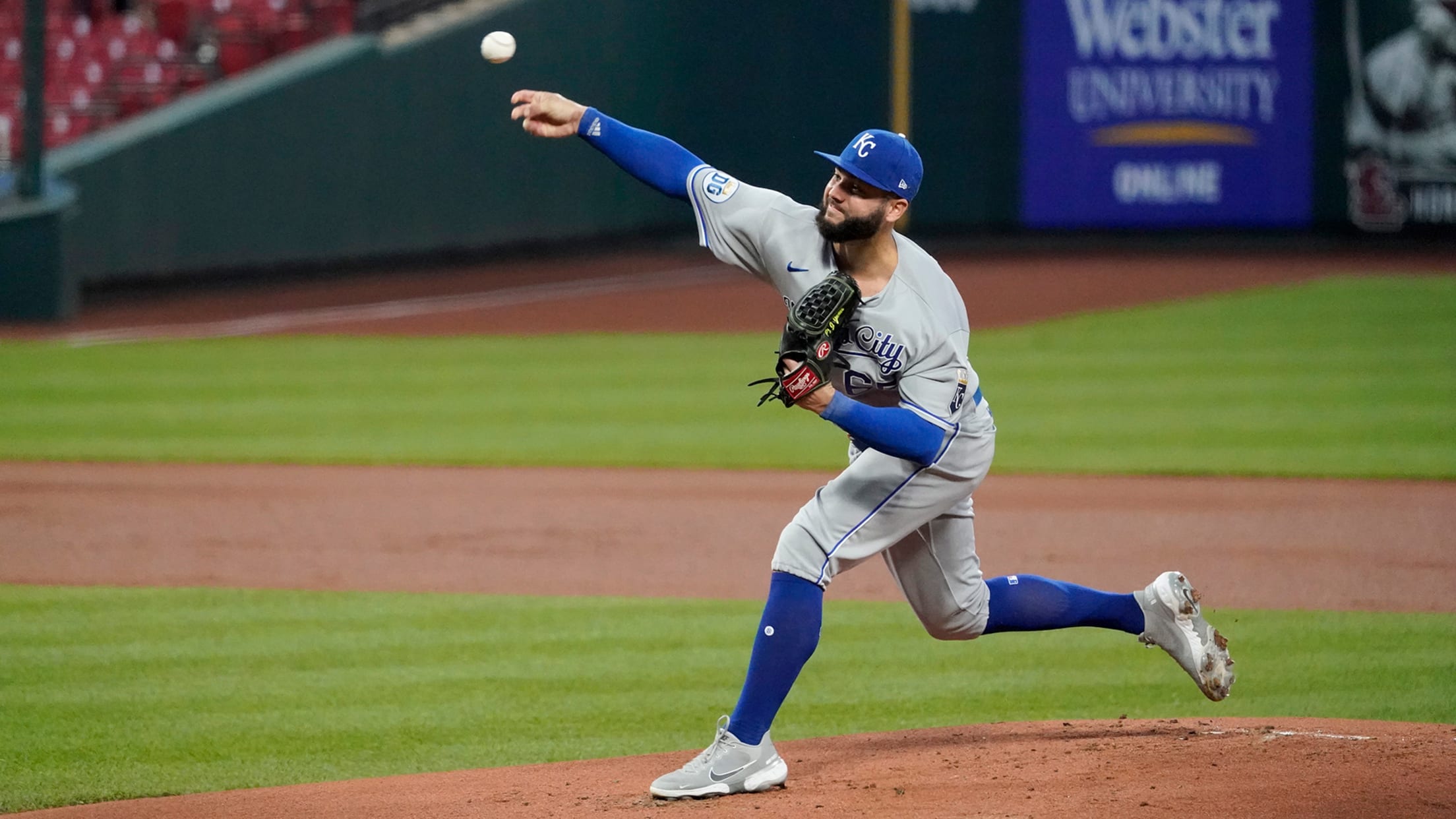 The Royals on Wednesday optioned right-hander Jakob Junis to their alternate training site, and also placed right-hander Matt Harvey on the injured list. The club then recalled infielder Erick Mejia and right-hander Scott Blewett to replace them on the 28-man roster. Blewett will go to the bullpen. Mejia was scheduled
Mondesi 'more comfortable'; Soler goes on IL
Royals add utility man Reynolds to roster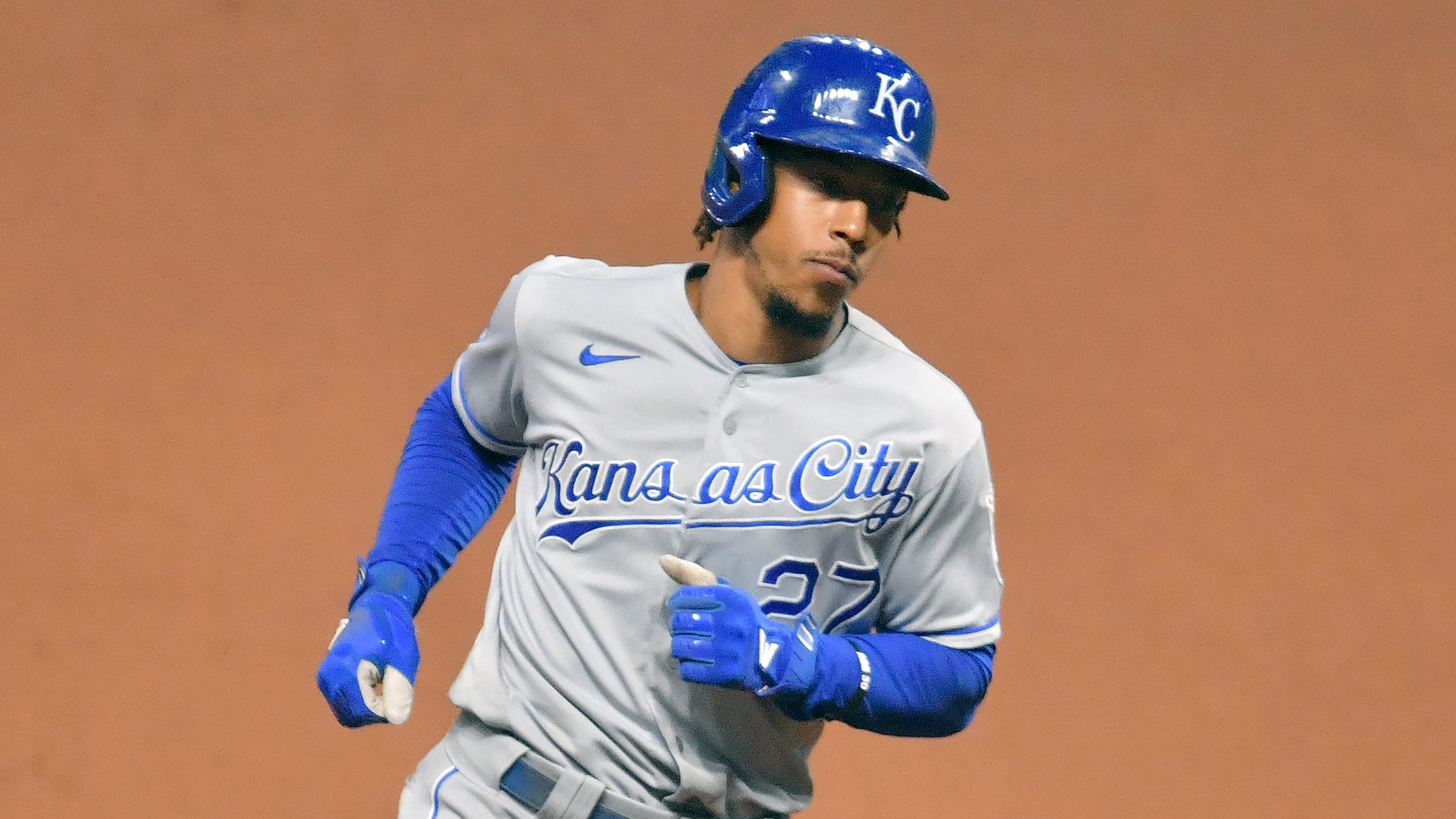 Finally, after a weeks-long slump -- the worst of his career -- Royals shortstop Adalberto Mondesi is looking like himself again, looking like the hitter that manager Mike Matheny envisioned would be a threat near the top of the order. And after going 6-for-16 with a double and a home
Soler (right oblique strain) goes on IL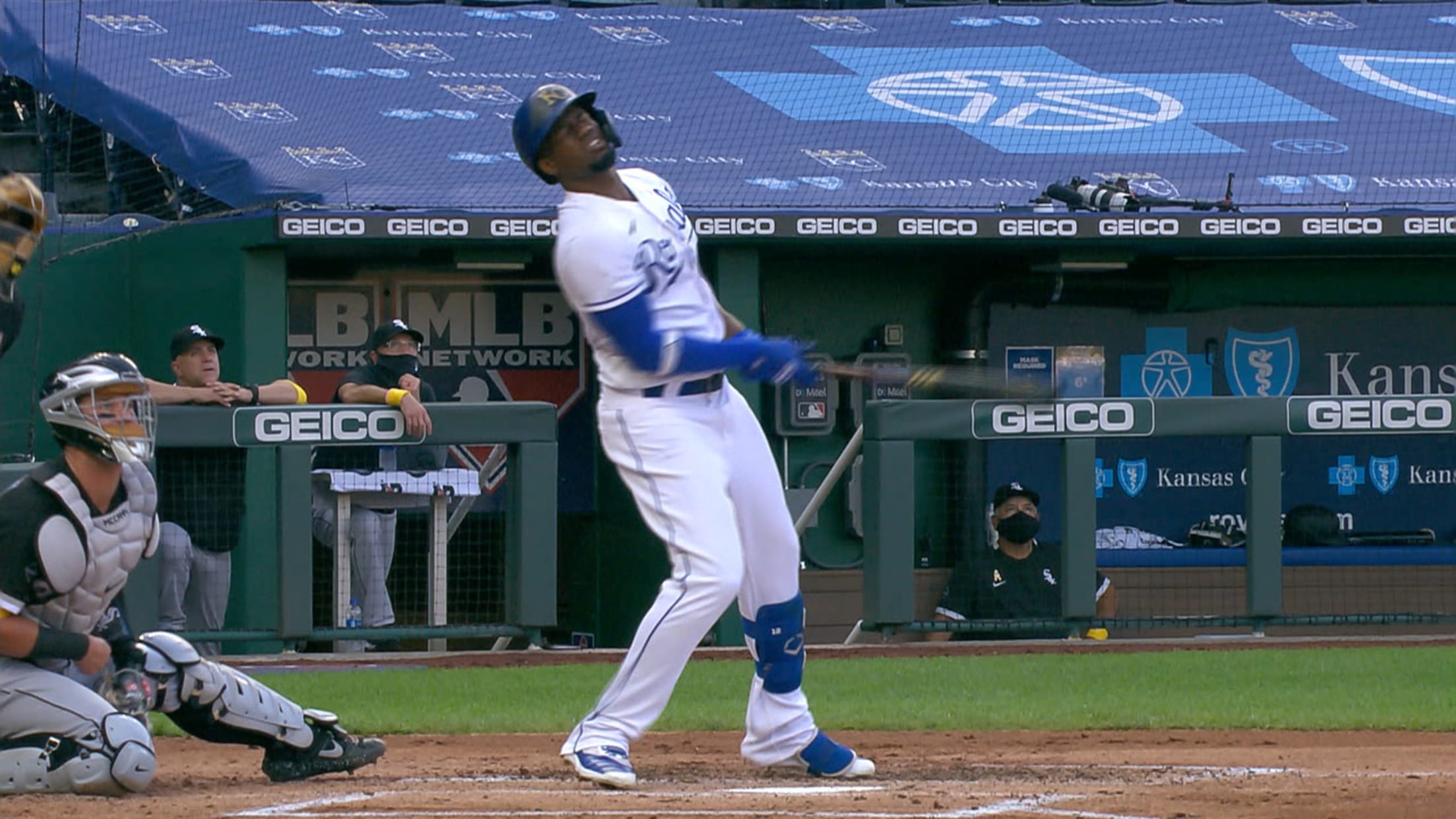 Royals slugger Jorge Soler was placed on the injured list on Tuesday, and utility man Matt Reynolds was selected from the club's alternate training site Soler, the reigning American League home run champion with 48, has been dealing with oblique and mid-back soreness. The 28-year-old is hitting .235 with eight
Junis hit by liner, optimistic despite early exit
Right-hander departs after 4th while Royals blanked by Tribe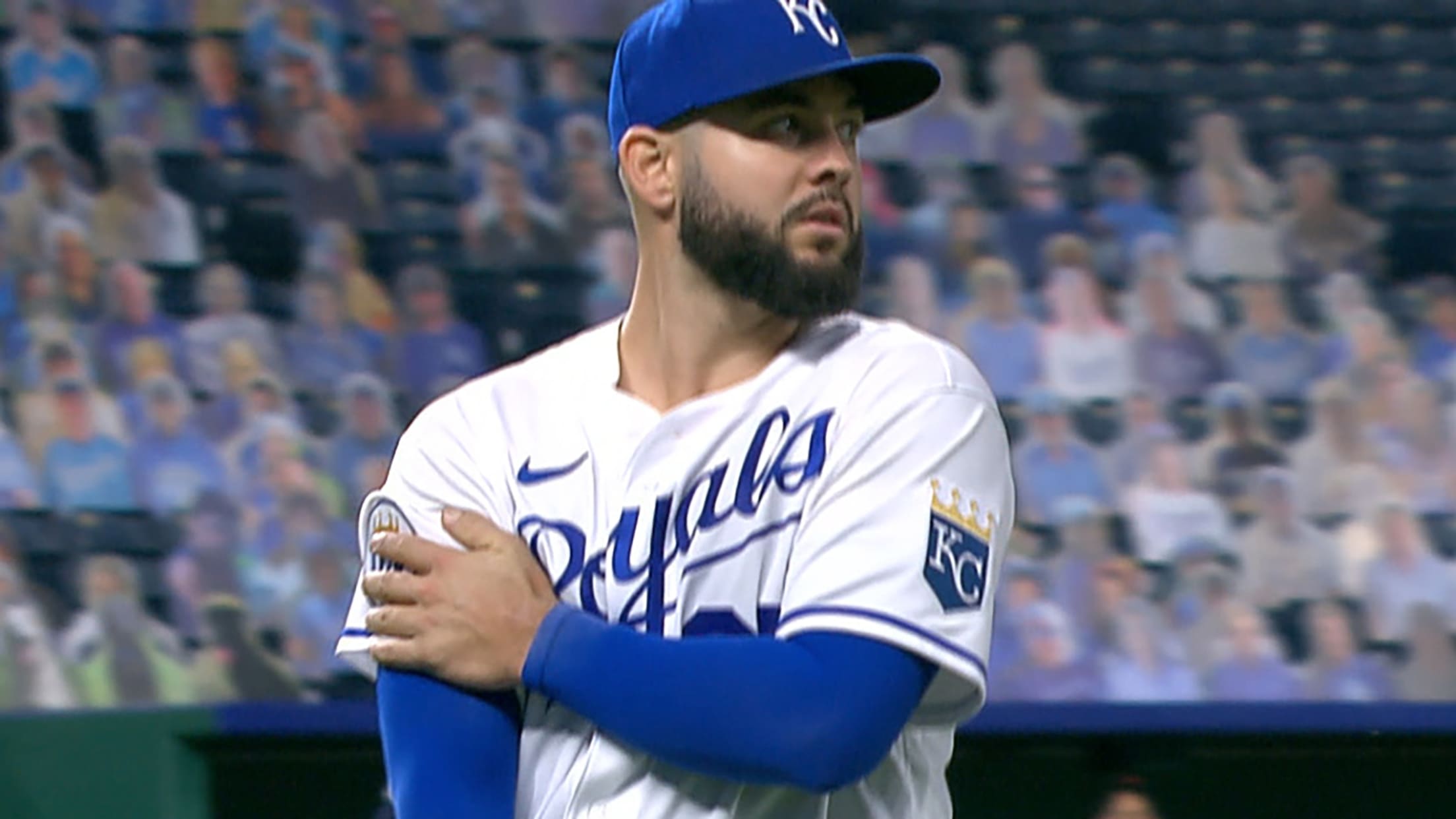 KANSAS CITY -- Royals right-hander Jakob Junis continues to confront misfortune in 2020. Junis started the season on the injured list before being activated in early August. He came back to make two starts before returning to the IL with back spasms. Now, in his second start back from that
Kennedy's season likely over with calf strain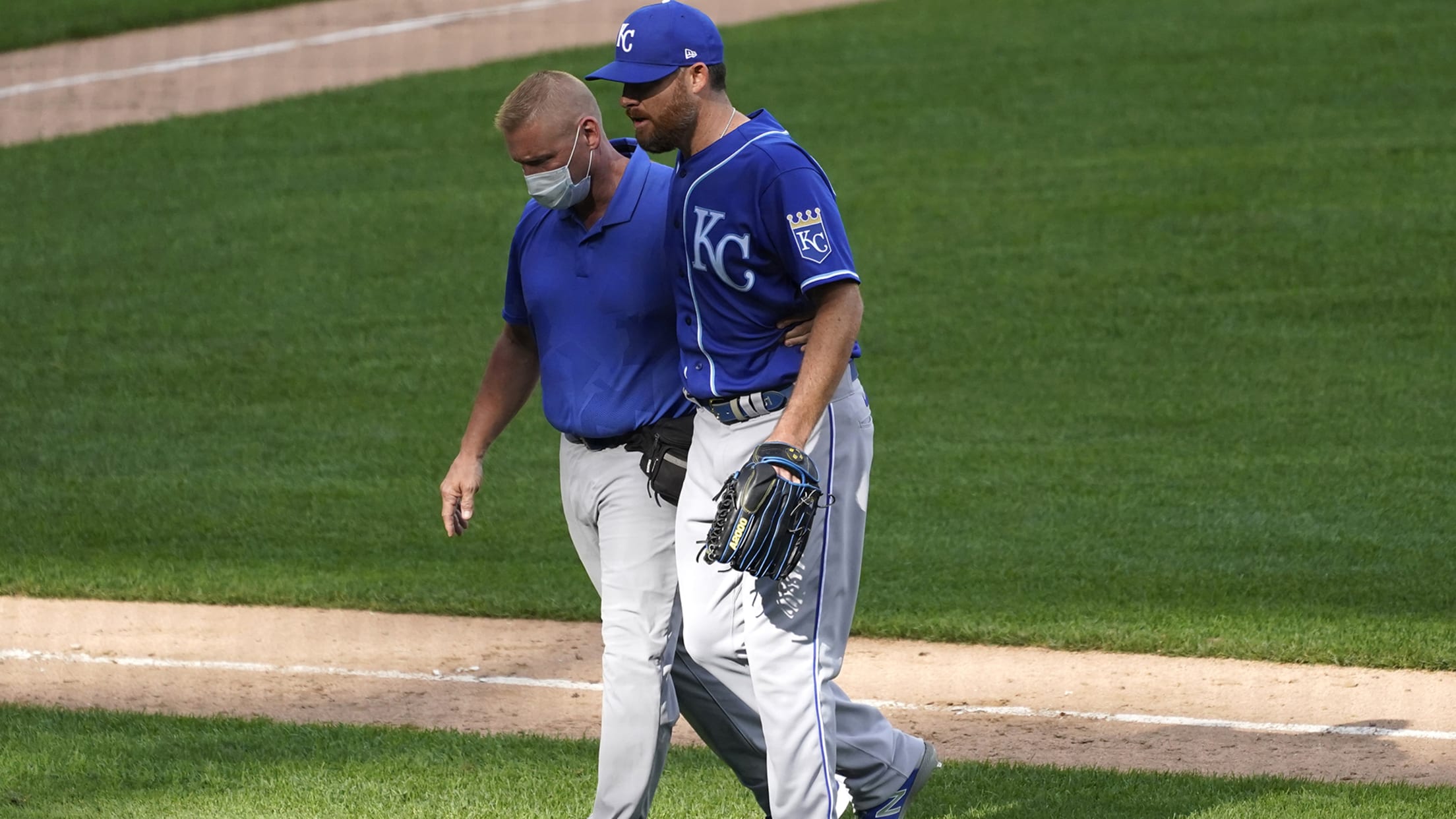 KANSAS CITY -- Royals right-hander Ian Kennedy's season is likely over after an MRI revealed a Grade 2 strain of his left calf, manager Mike Matheny said on Wednesday. Kennedy, who went on the injured list on Monday, would require at least three weeks of recovery time, Matheny said. After
Royals place Kennedy (calf strain) on IL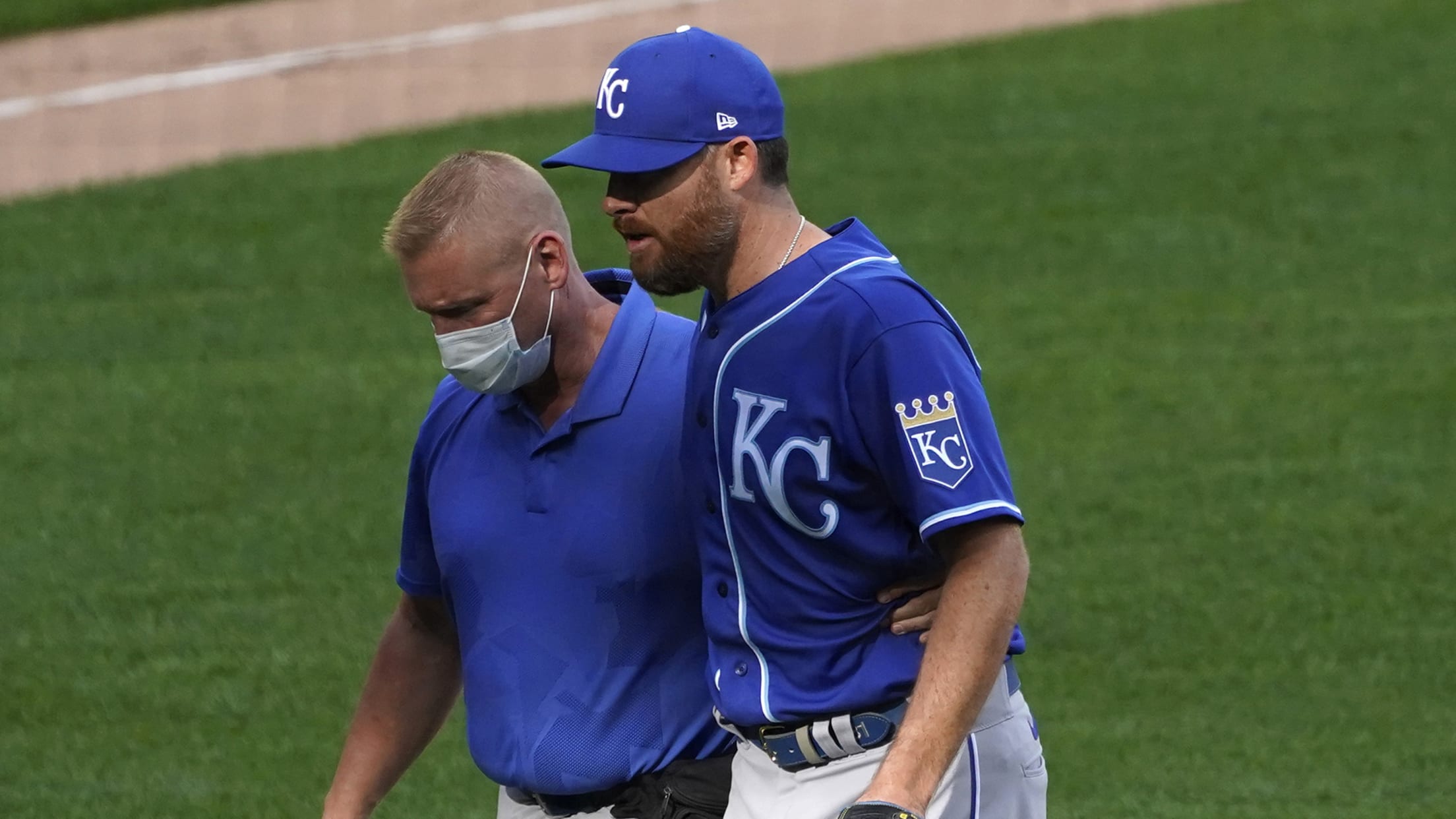 KANSAS CITY -- As expected, the Royals on Monday placed right-hander Ian Kennedy, a pending free agent, on the Injured List because of a left calf strain. The Royals recalled right-hander Chance Adams from their alternate site to replace Kennedy. The move was anticipated after Kennedy suffered the injury in
Eye ailment sends Salvy to injured list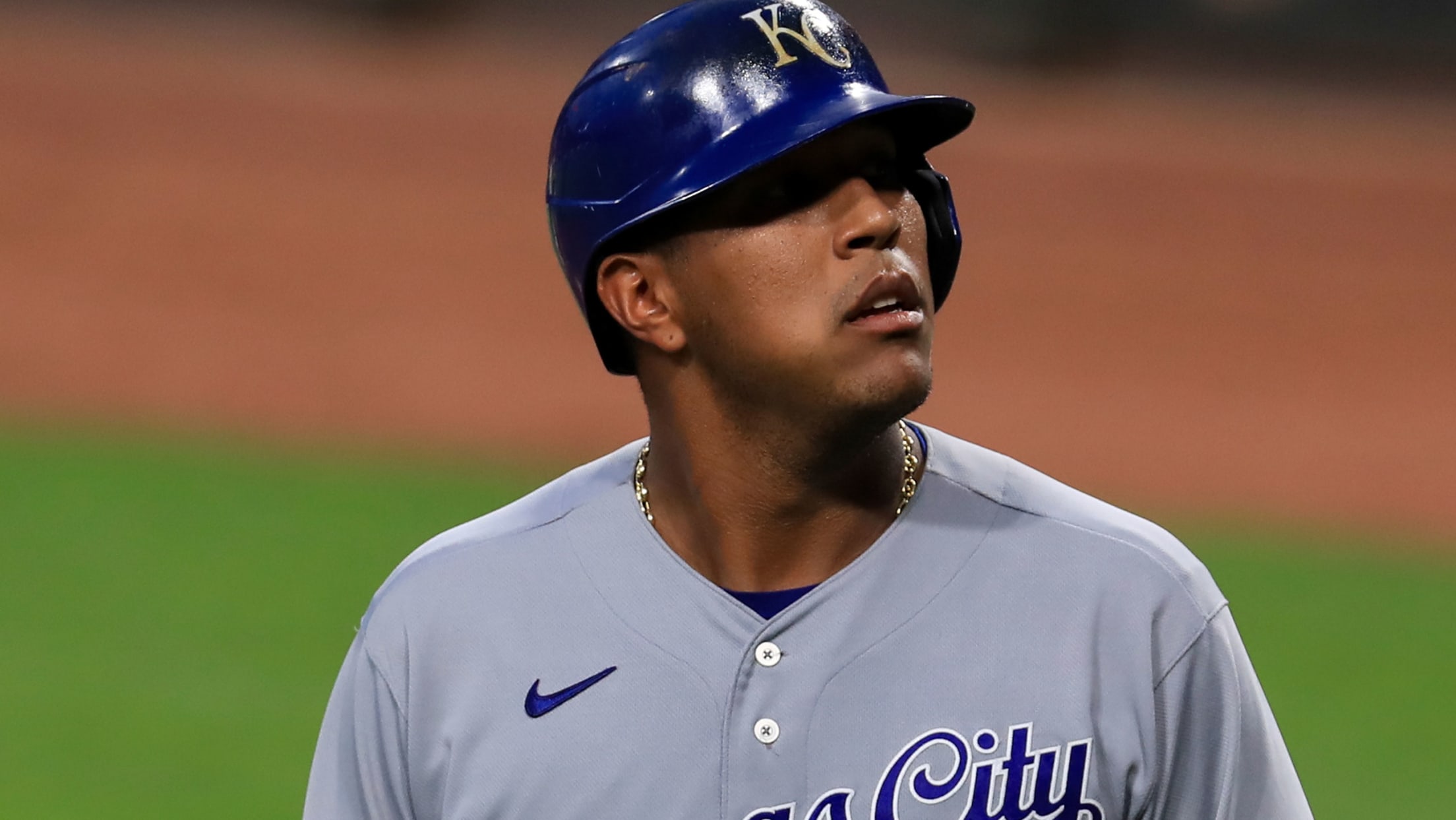 KANSAS CITY – Royals All-Star catcher Salvador Perez's lingering eye issue finally landed him on the 10-day injured list on Friday. The move is retroactive to Tuesday, and the Royals are hoping his condition will improve enough that he can return for the series in Chicago against the White Sox
Junis, set back, to open Royals' season on IL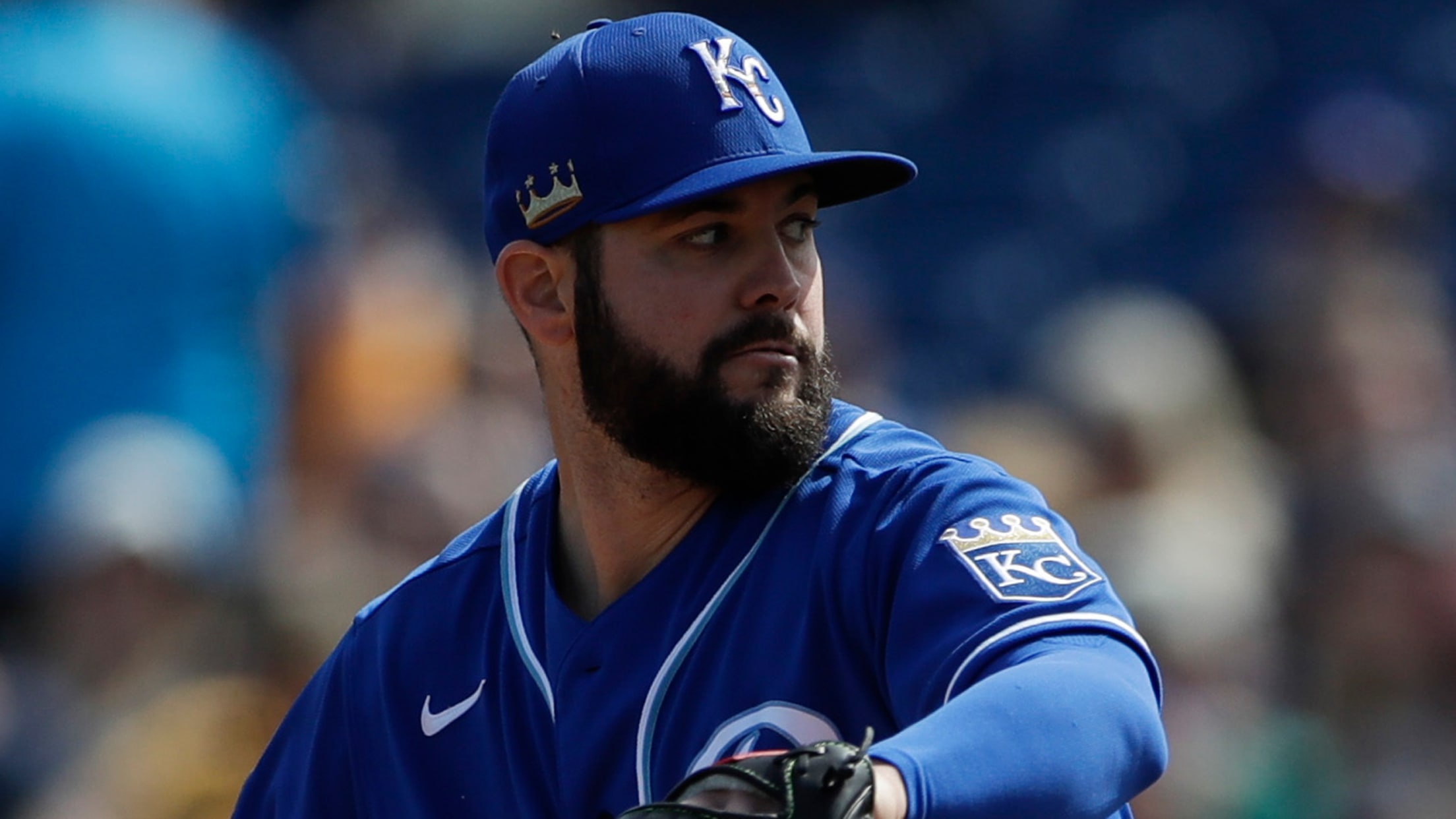 KANSAS CITY -- The Royals placed right-hander Jakob Junis on the injured list on Monday, simply to give him more time to amp up his pitch count for the regular season. Junis, 27, had been expected to be the No. 3 starter in the rotation. But he was not among
Notes: Hahn turns corner; Franco heats up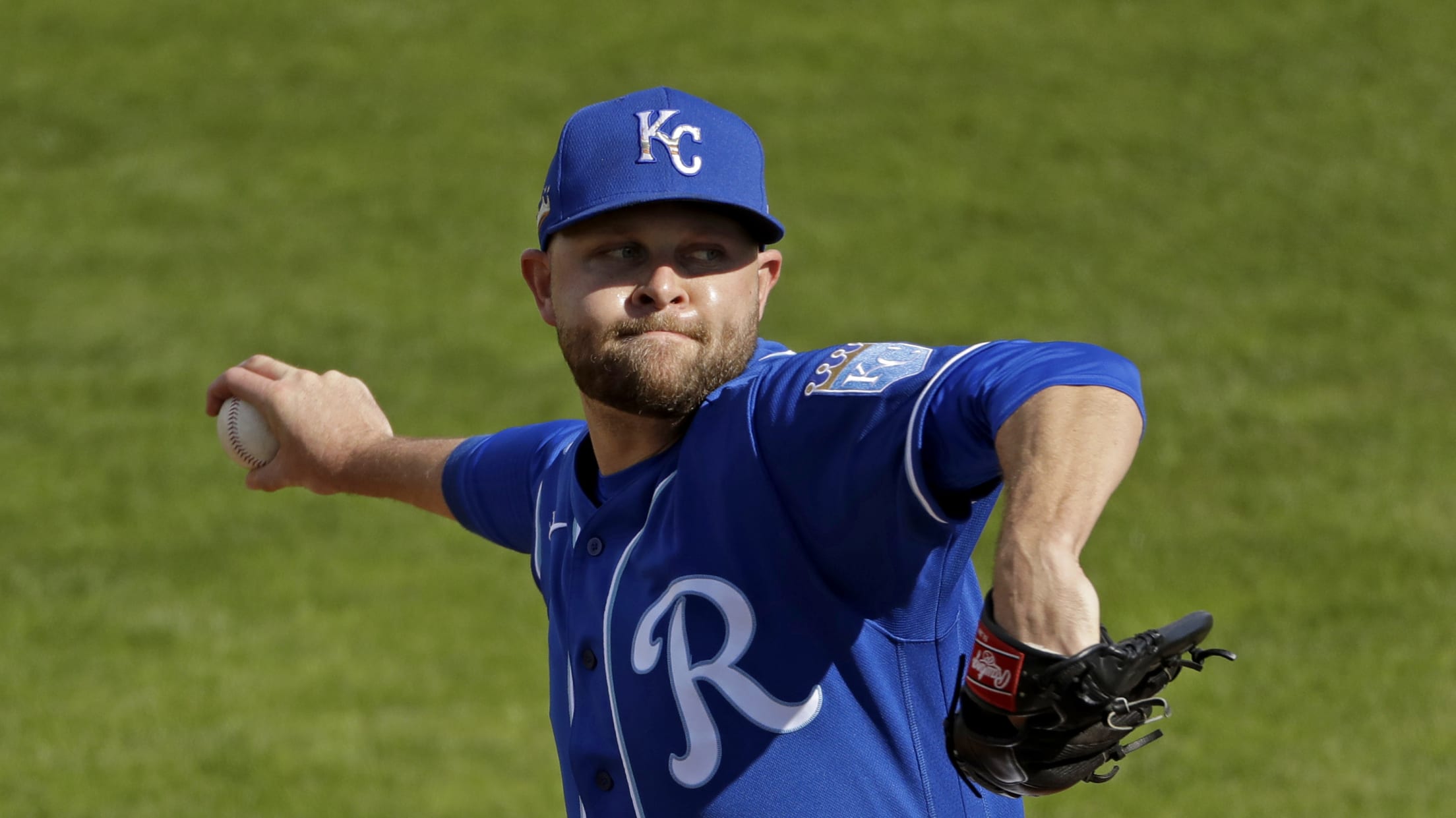 PEORIA, Ariz. -- Royals right-hander Jesse Hahn is in a difficult Spring Training fight for a spot in the bullpen. Hahn, whom the Royals acquired in the Brandon Moss trade from Oakland in early 2018, has yet to truly show his new team his capabilities as injuries have held him
Mondesi 'done' for season after injuring shoulder
Merrifield notches first 200-hit campaign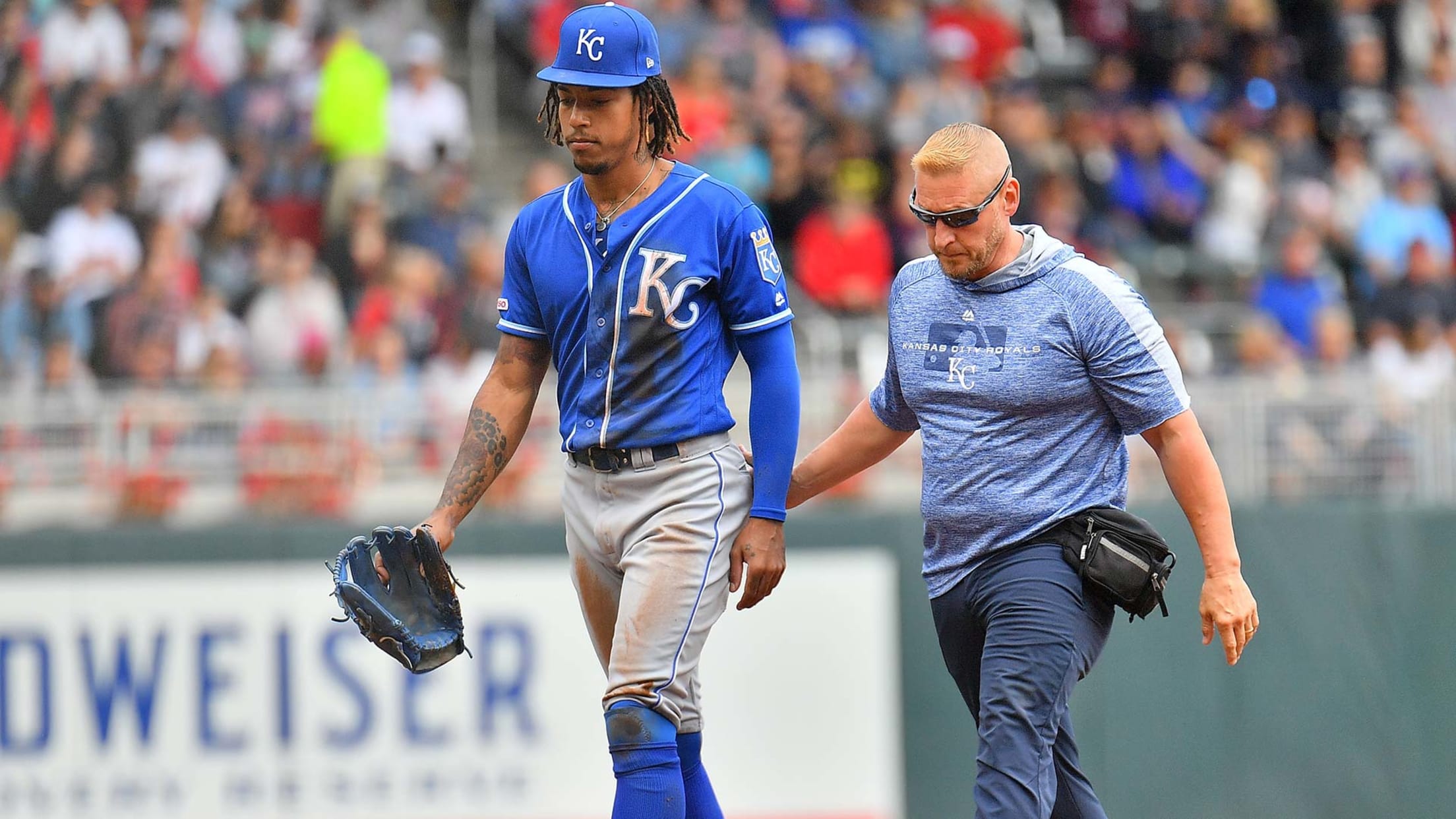 MINNEAPOLIS -- Royals shortstop Adalberto Mondesi left Sunday's 12-8 loss to the Twins at Target Field with what the club announced was a left-shoulder injury after he dove for a ball in the first inning. Mondesi ranged to his right to grab a line drive off the bat of Nelson
Royals shut down Keller due to arm fatigue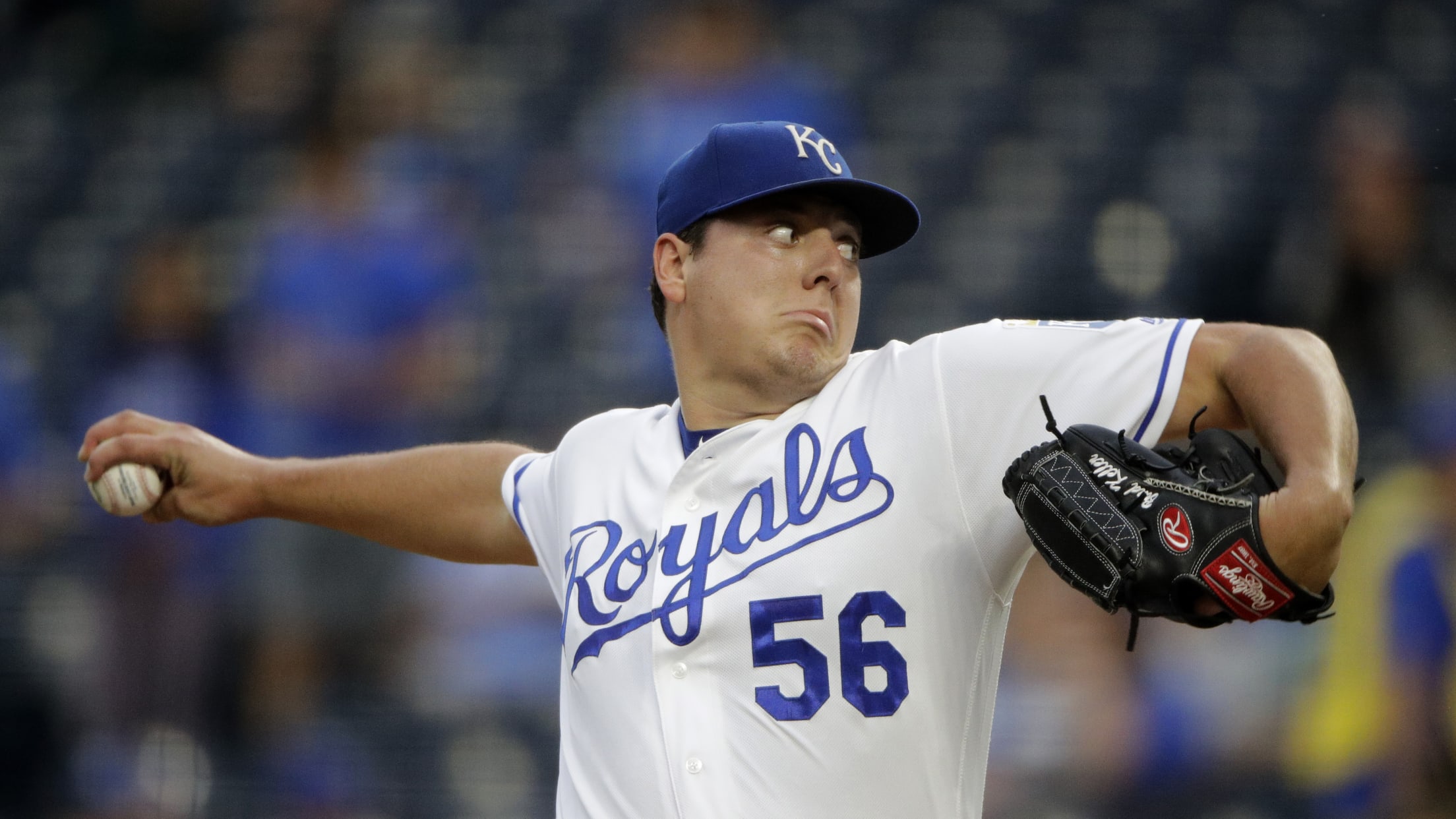 KANSAS CITY -- Royals manager Ned Yost said Wednesday that he was shutting down right-hander Brad Keller for the rest of the season because of arm fatigue. Keller lasted just 1 1/3 innings in a 19-4 loss on Monday to Oakland. He labored during that outing -- his shortest outing
Royals eye weekend returns for Duffy, Mondesi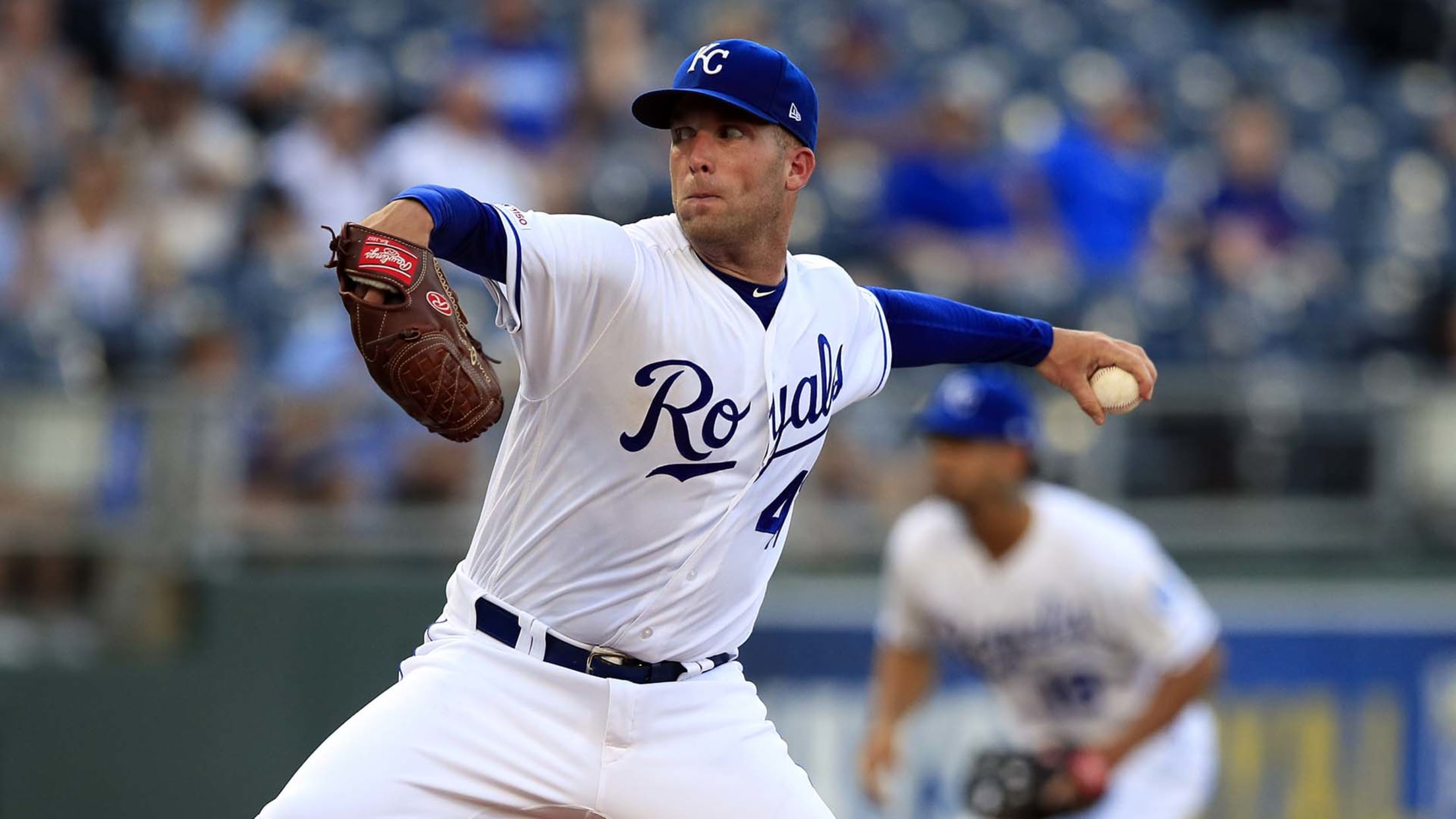 KANSAS CITY -- Left-hander Danny Duffy was back in the Royals' clubhouse on Monday after a one-start rehab stint with Double-A Northwest Arkansas on Sunday. Duffy, who is on the injured list because of a strained left hamstring, threw five innings and 72 pitches on Sunday, giving up one earned
Duffy feels good after 65-pitch sim game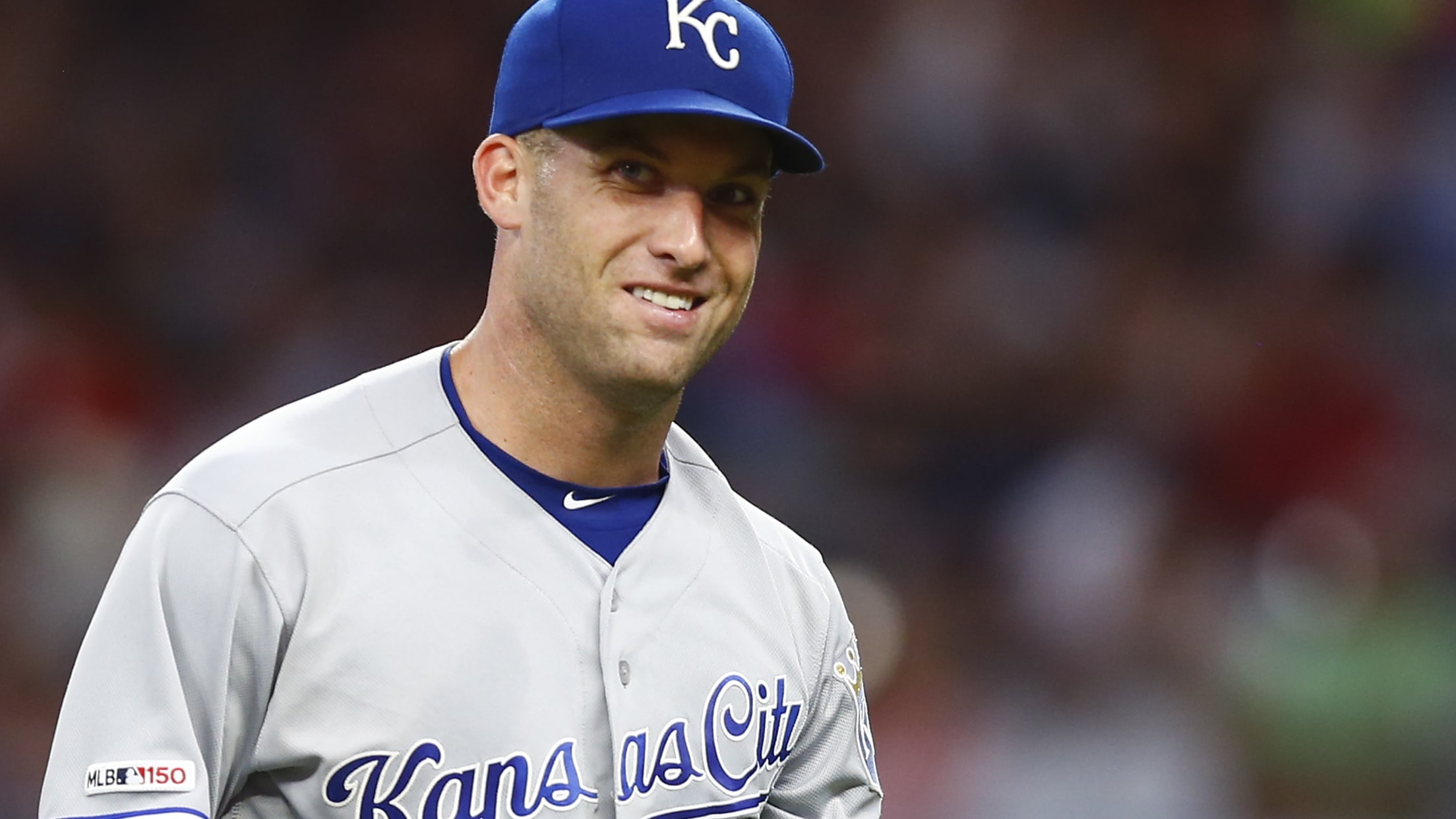 BALTIMORE -- Danny Duffy threw a four-inning simulated game before Tuesday's contest against the Orioles at Camden Yards, and the left-hander said he felt fine afterward. Royals manager Ned Yost said the team will see how Duffy and his strained left hamstring are doing on Wednesday. Yost said Duffy threw
Mondesi hits IL with partial shoulder dislocation
SS injured shoulder diving for popup Tuesday; Arteaga recalled from Omaha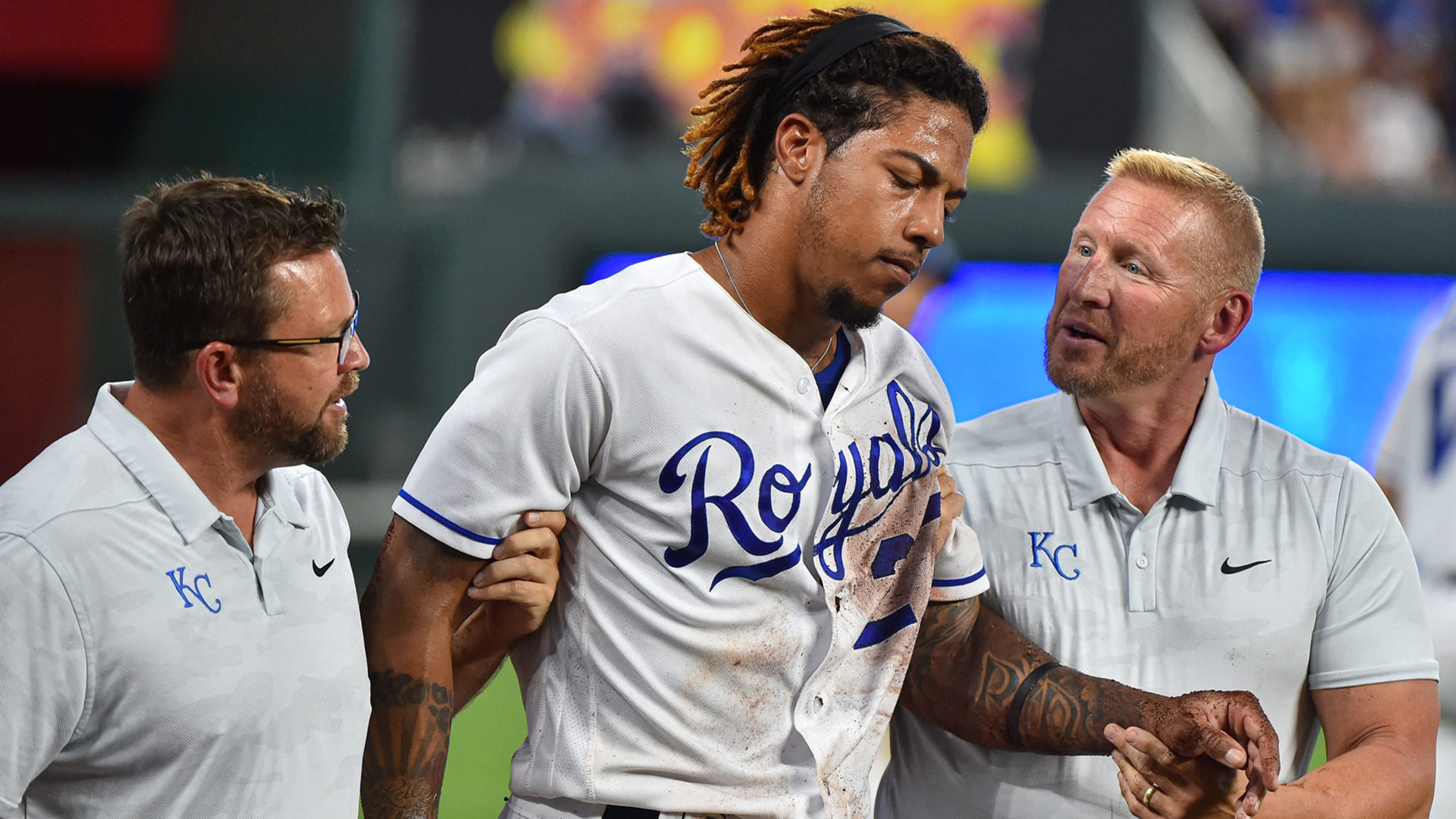 KANSAS CITY -- Royals shortstop Adalberto Mondesi, who has been enjoying a breakthrough season with a Major League-leading nine triples and 31 stolen bases, was placed on the 10-day injured list Wednesday with a left shoulder subluxation. The Royals recalled shortstop Humberto Arteaga from Triple-A Omaha to take Mondesi's place
Mondesi slated for MRI on injured left shoulder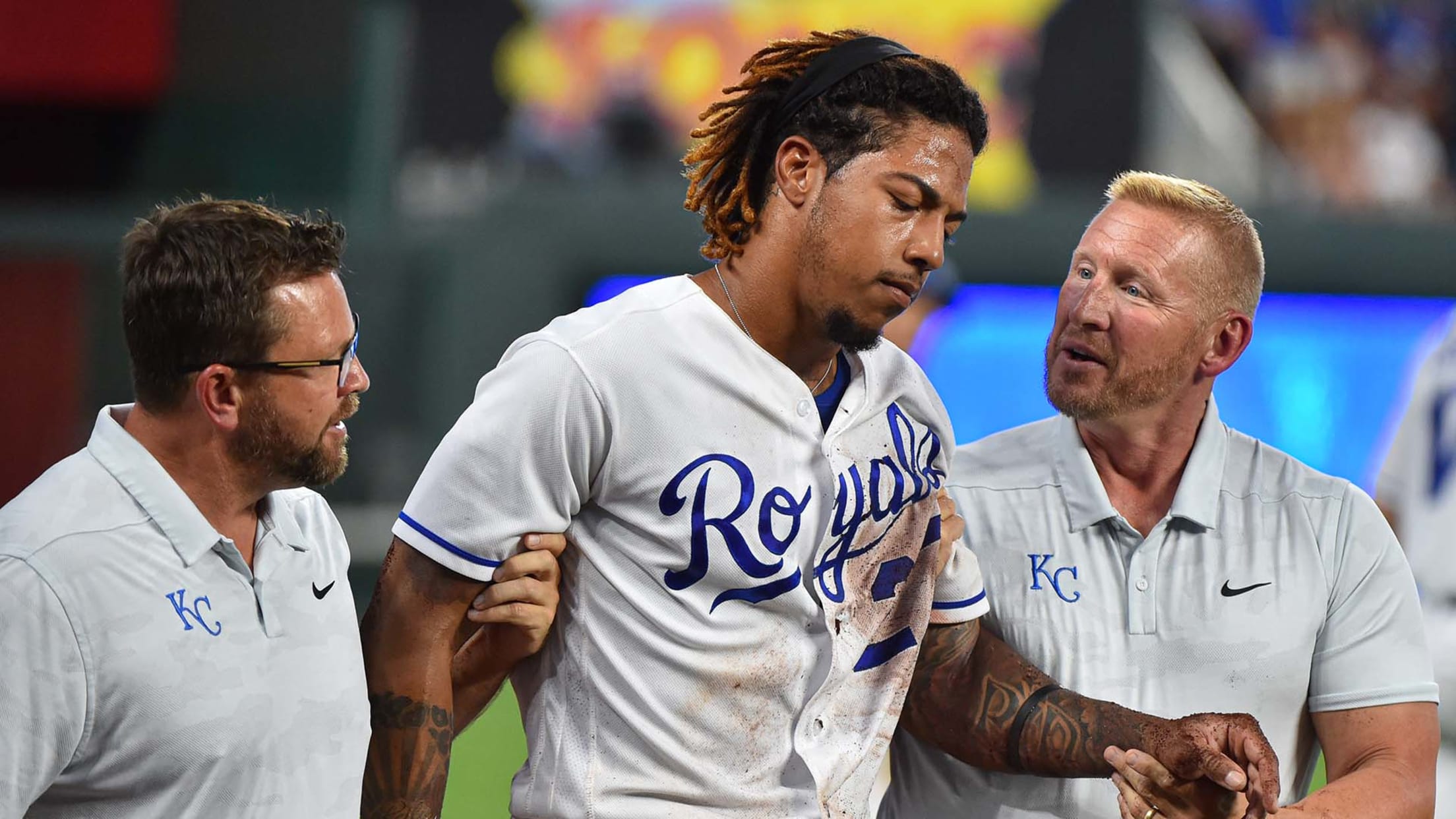 KANSAS CITY -- Royals shortstop Adalberto Mondesi left Tuesday night's 11-0 win over the White Sox in the fifth inning with a left shoulder injury. The club announced after the game that Mondesi would get an MRI as soon as possible, but that no results would be released until Wednesday.
Duffy takes liner off hand, sustains contusion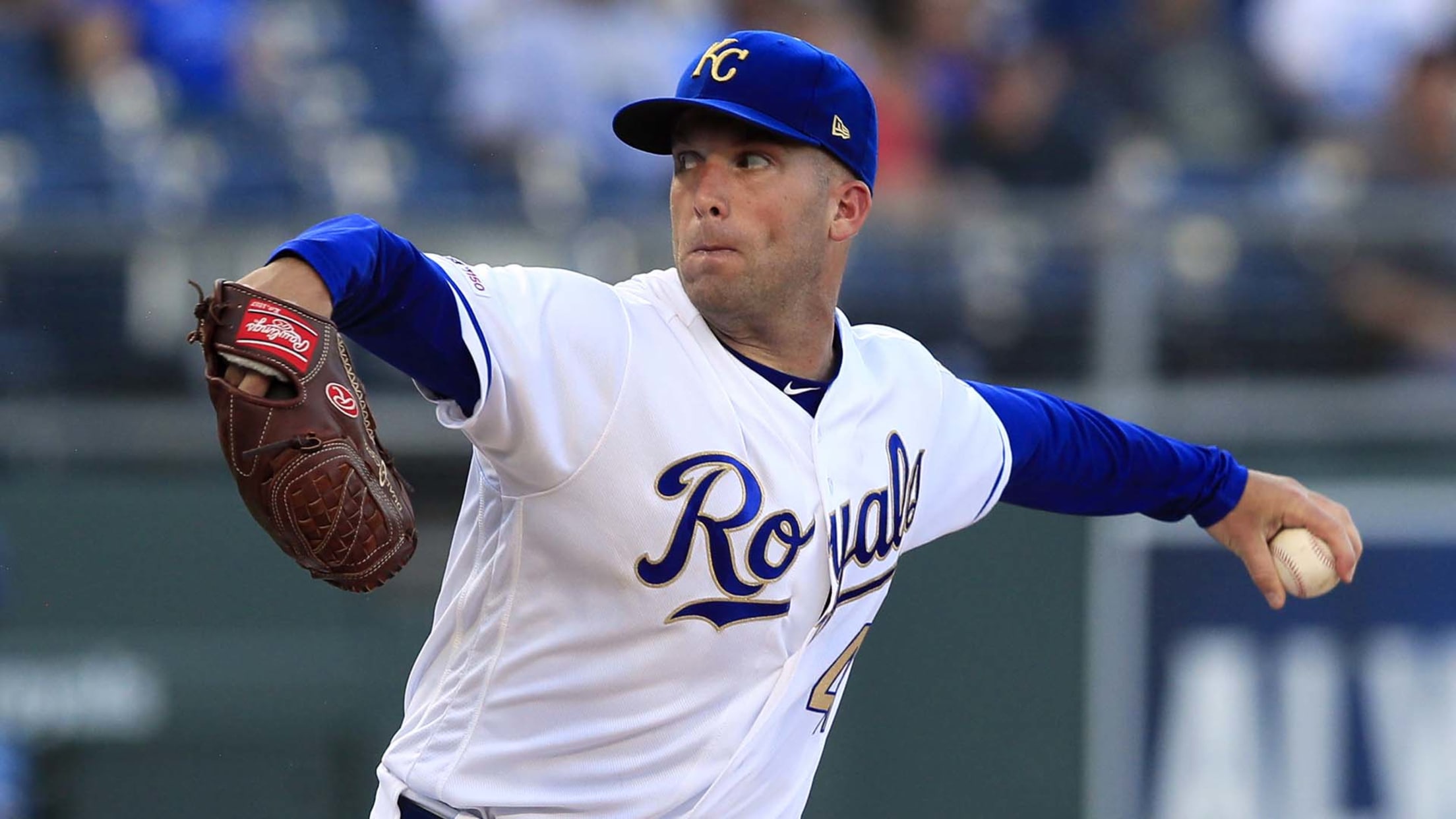 KANSAS CITY -- For the second time in the last five weeks, Royals starter Danny Duffy had to leave a game after getting hit with a line drive in Friday night's 8-5 win over the Tigers. X-rays taken on Duffy's left hand were negative as he's been listed by the
Mondesi out Wednesday with groin tightness
Shortstop considered day to day after aggravating injury Tuesday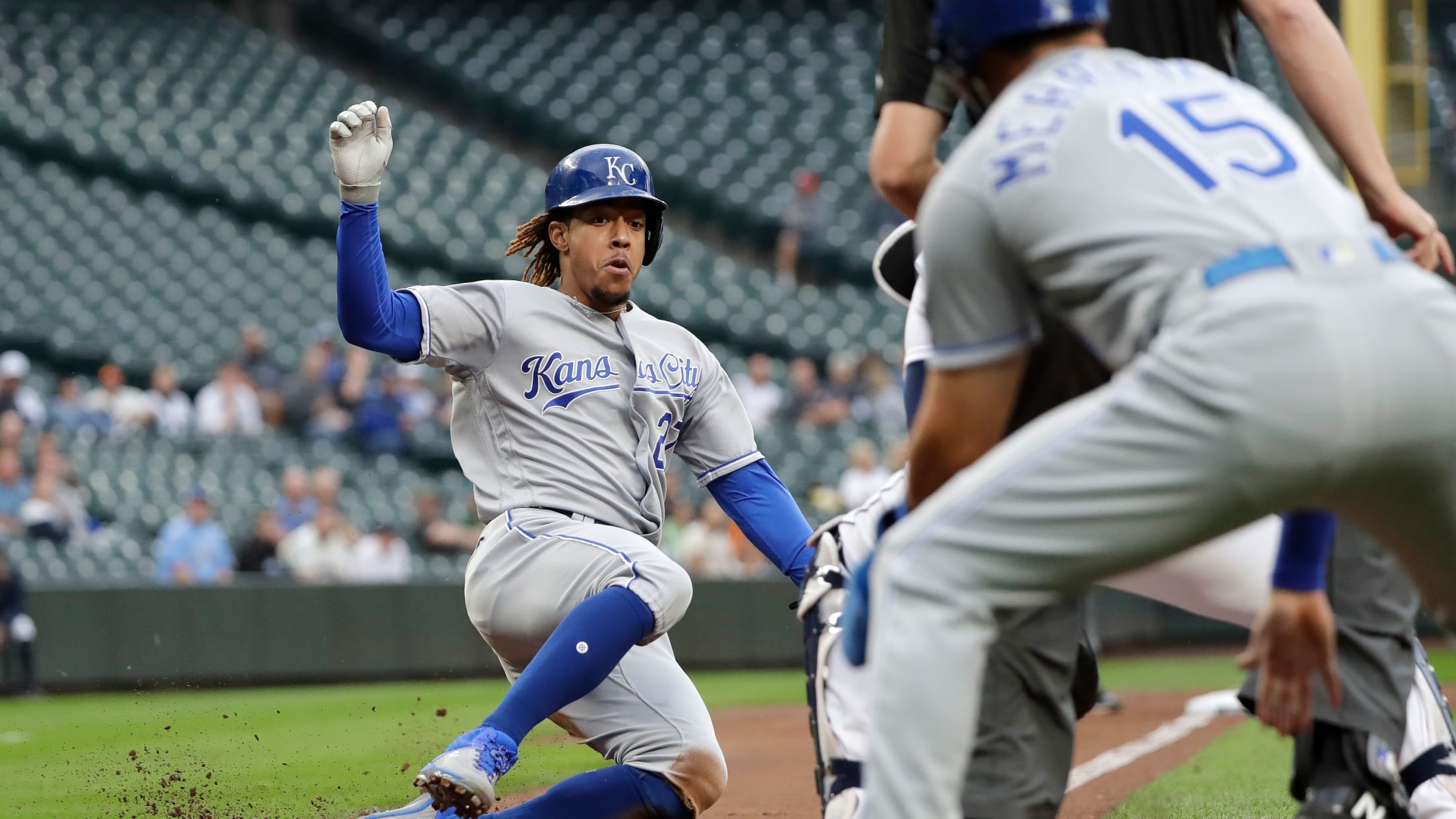 SEATTLE -- Royals shortstop Adalberto Mondesi left Tuesday's 9-0 win over the Mariners with right groin tightness, aggravating what had been an injury that he was dealing with late last week. He is considered day to day, though he was held out of Wednesday's series finale and did not take
Royals deliver clutch plays after Dozier's injury
Soler's go-ahead HR, defensive gems back Junis vs. Rangers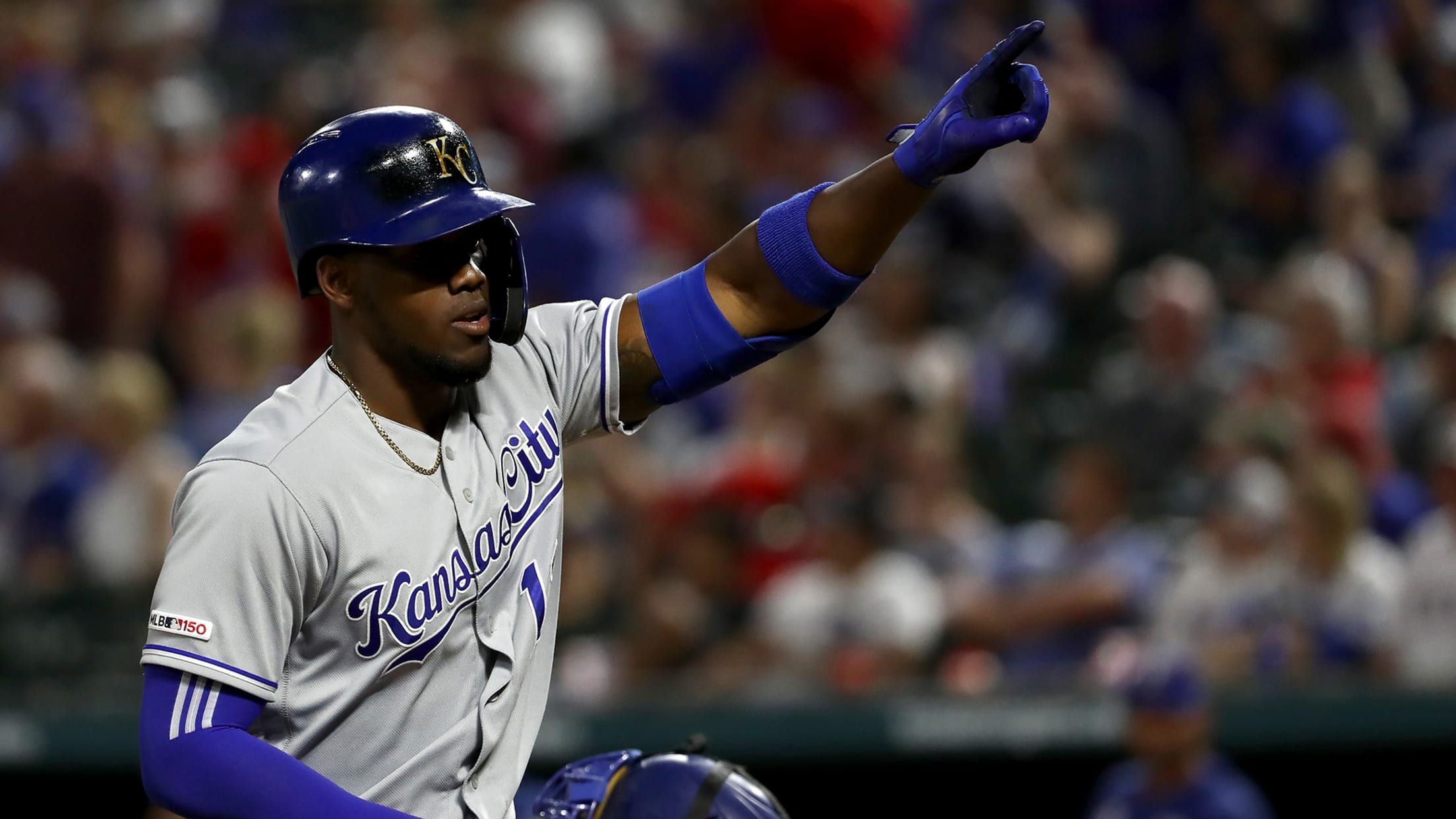 ARLINGTON -- Alex Gordon's unexpected entry into Thursday night's game against the Rangers, on a planned day off, yielded immediate benefits for the Royals in a 4-2 victory in the series opener at Globe Life Park. Unfortunately, it came at the expense of third baseman Hunter Dozier's departure due to
Duda placed on injured list with lumbar strain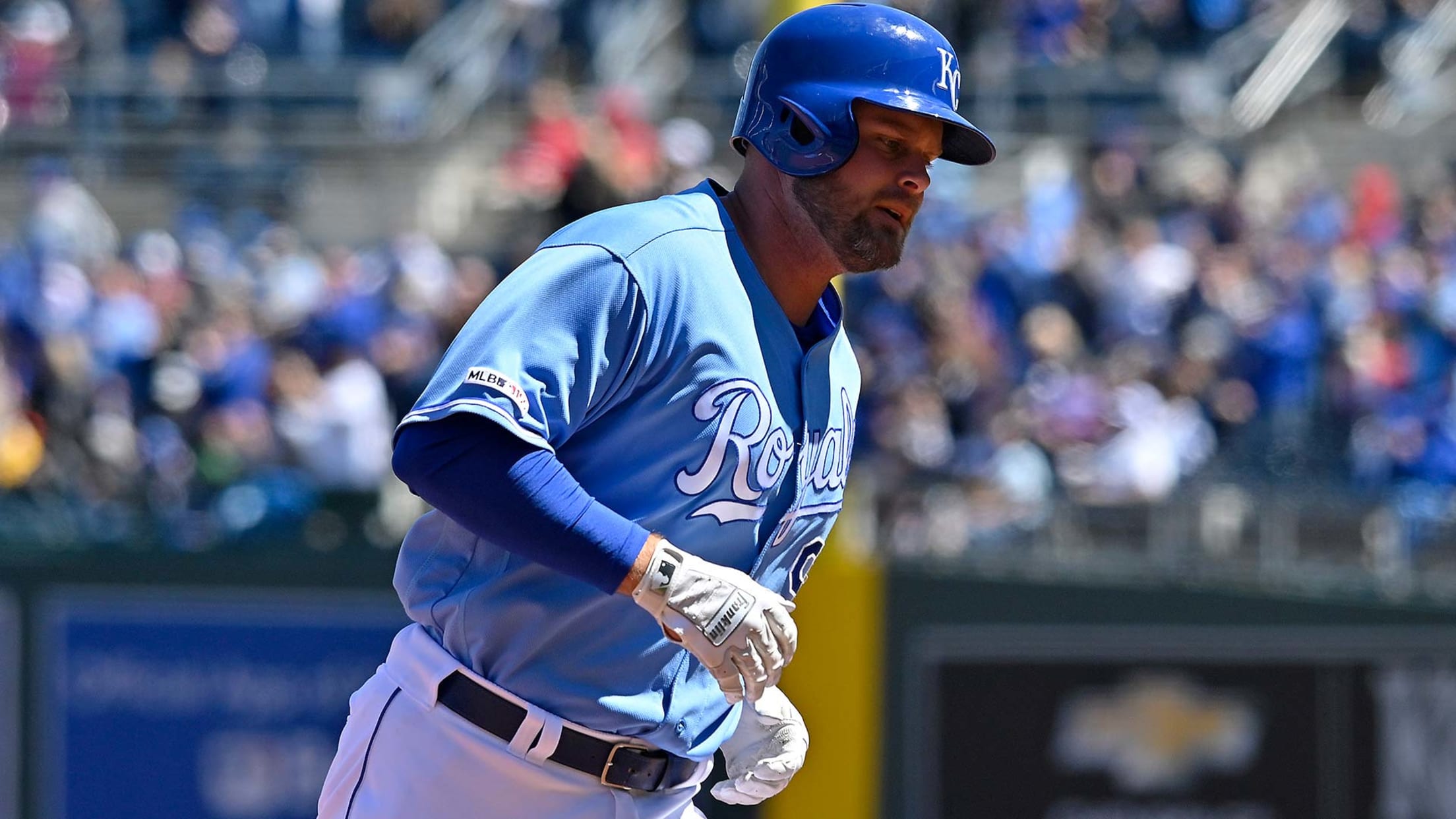 KANSAS CITY -- The Royals placed first baseman Lucas Duda on the 10-day injured list on Friday because of a lumbar strain and recalled infielder Kelvin Gutierrez from Triple-A Omaha. "This just snuck up on us," Royals manager Ned Yost said. "He came in and walked through the training room
Salvy can lean on Wilson for injury advice
Royals bullpen coach has been through Tommy John surgery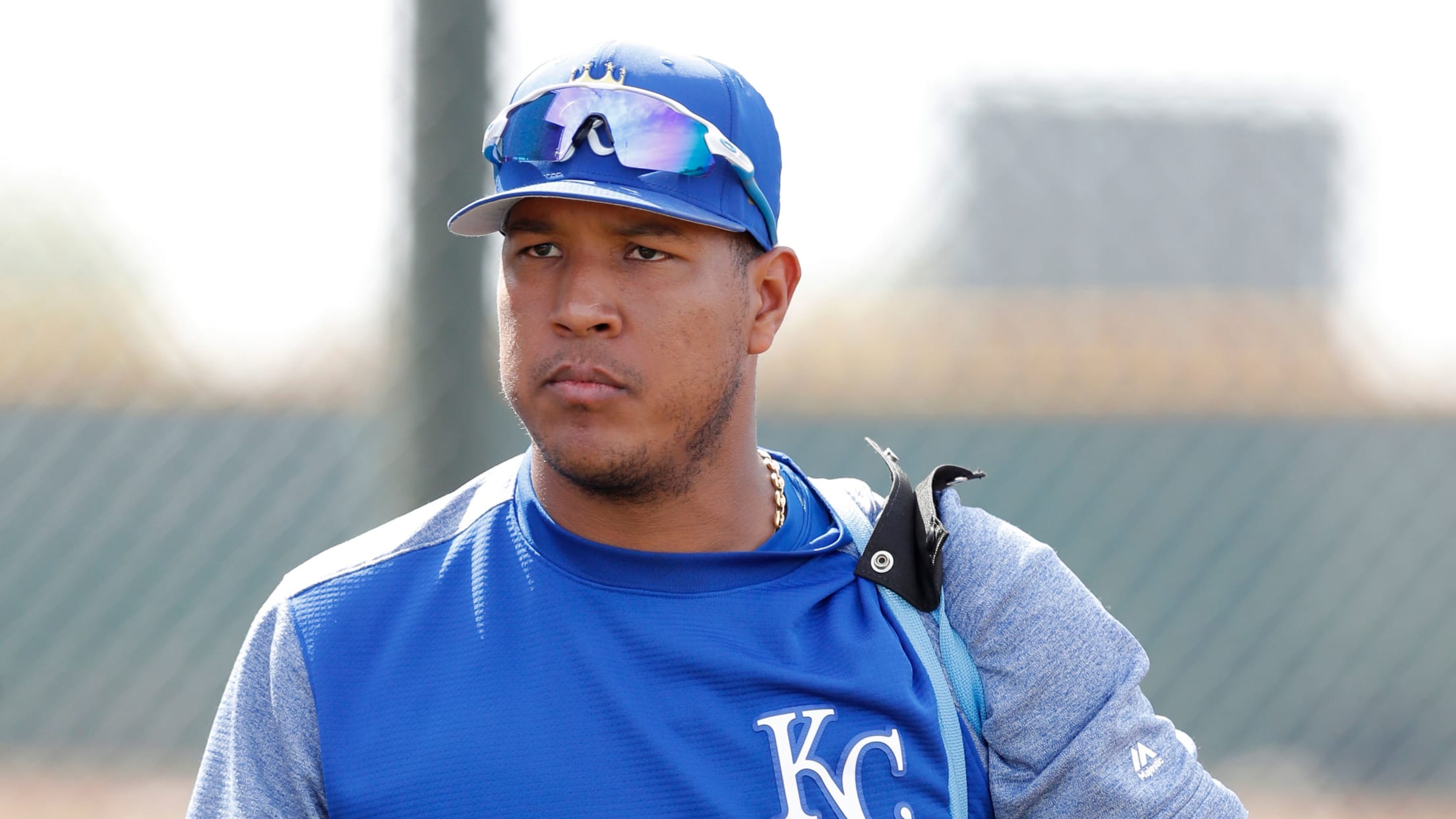 GOODYEAR, Ariz. -- Royals catcher Salvador Perez, who will have Tommy John surgery on Wednesday, has a great resource to confide in right in his own clubhouse: bullpen coach Vance Wilson. Wilson, a former Major League catcher, had not one, but two Tommy John surgeries when he was in the
TJ surgery reportedly recommended for Salvy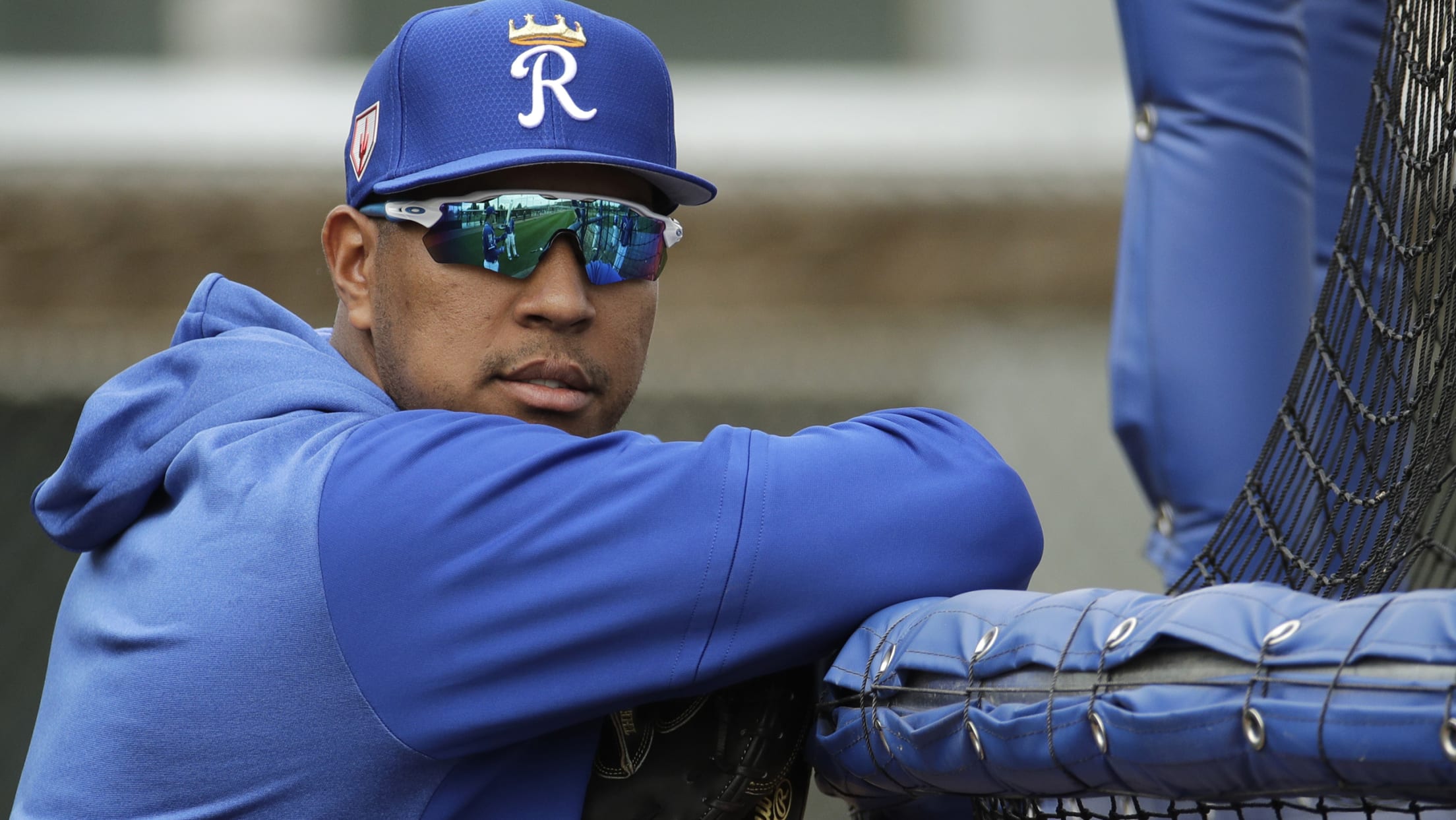 TEMPE, Ariz. -- Royals six-time All-Star catcher Salvador Perez is expected to undergo Tommy John surgery on his right elbow next week and miss the entire 2019 season, having received a recommendation of surgery, MLB Network insider Jon Heyman reported on Thursday night. The Royals have not confirmed the report