Notes: Harvey ramping up; Lacy joins pool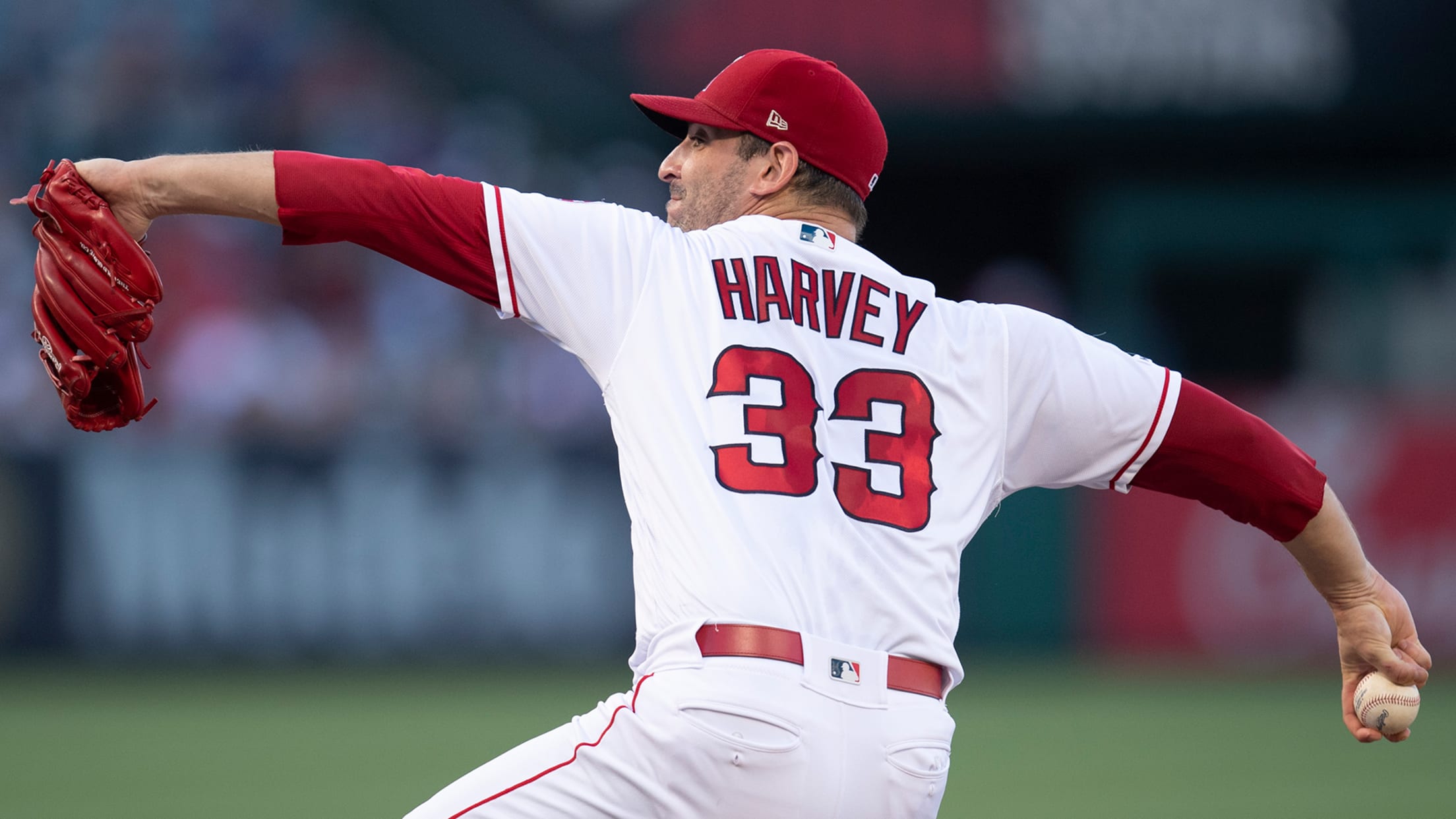 KANSAS CITY -- Right-hander Matt Harvey could be inching closer to working into the Royals' plans for 2020. Harvey, signed to a Minor League deal late last month, will throw in an intrasquad game again on Thursday at the team's alternate training site at T-Bones Stadium. And after that, Royals
Royals call up infield prospect Guzman
Cordero to 45-day IL; Lacy, Hernández to 60-man player pool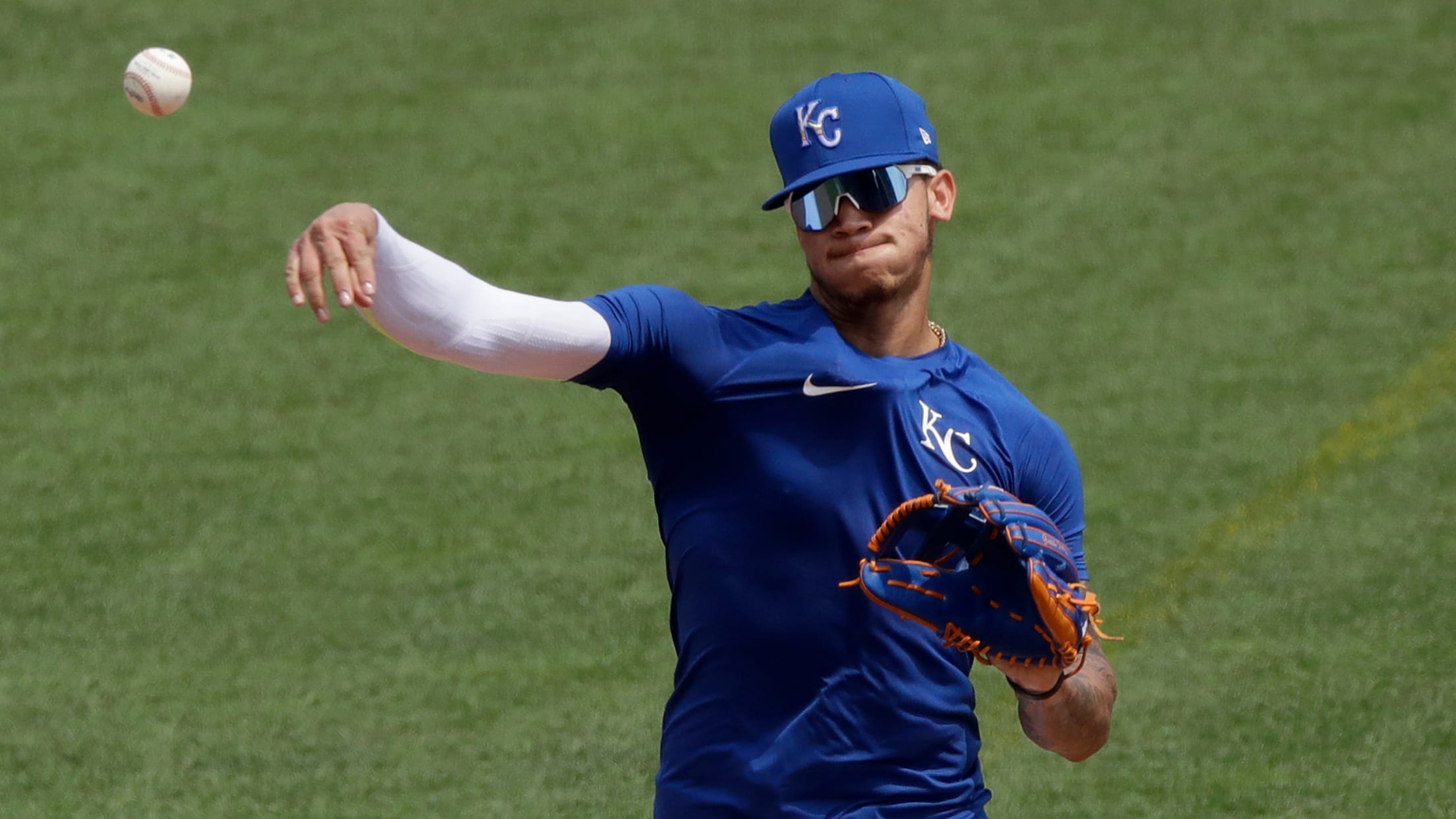 The Royals made a somewhat surprise promotion on Tuesday prior to their 6-5, 10-inning loss to the Reds in Cincinnati: They called up 21-year-old shortstop/infielder Jeison Guzman, who has yet to play above Class A Lexington. After right-hander Chance Adams was optioned to the team's alternate training site at T-Bones
Singer continues to grow with 1st MLB win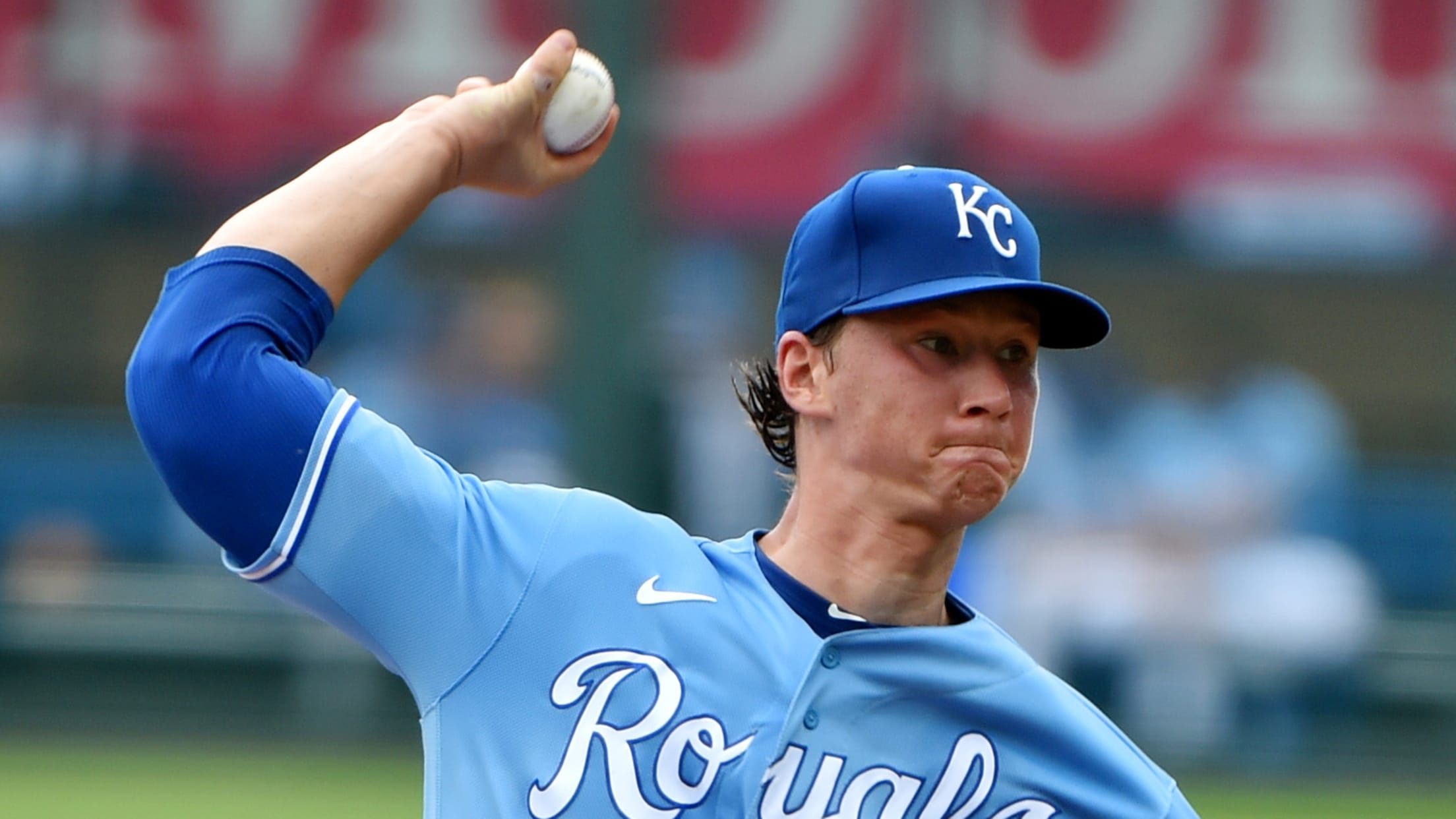 KANSAS CITY -- The big league education of Royals rookie right-hander Brady Singer continues. Sunday's lesson: Don't try to field 100-mph grounders with your bare hand. Singer, the Royals' No. 3 prospect per MLB Pipeline, did exactly that on a grounder from Minnesota's Byron Buxton. Fortunately, Singer wasn't hurt, but
Nerves? No more. Bubic deals in 2nd start
Royals prospect opens with 3 perfect frames in loss to Cubs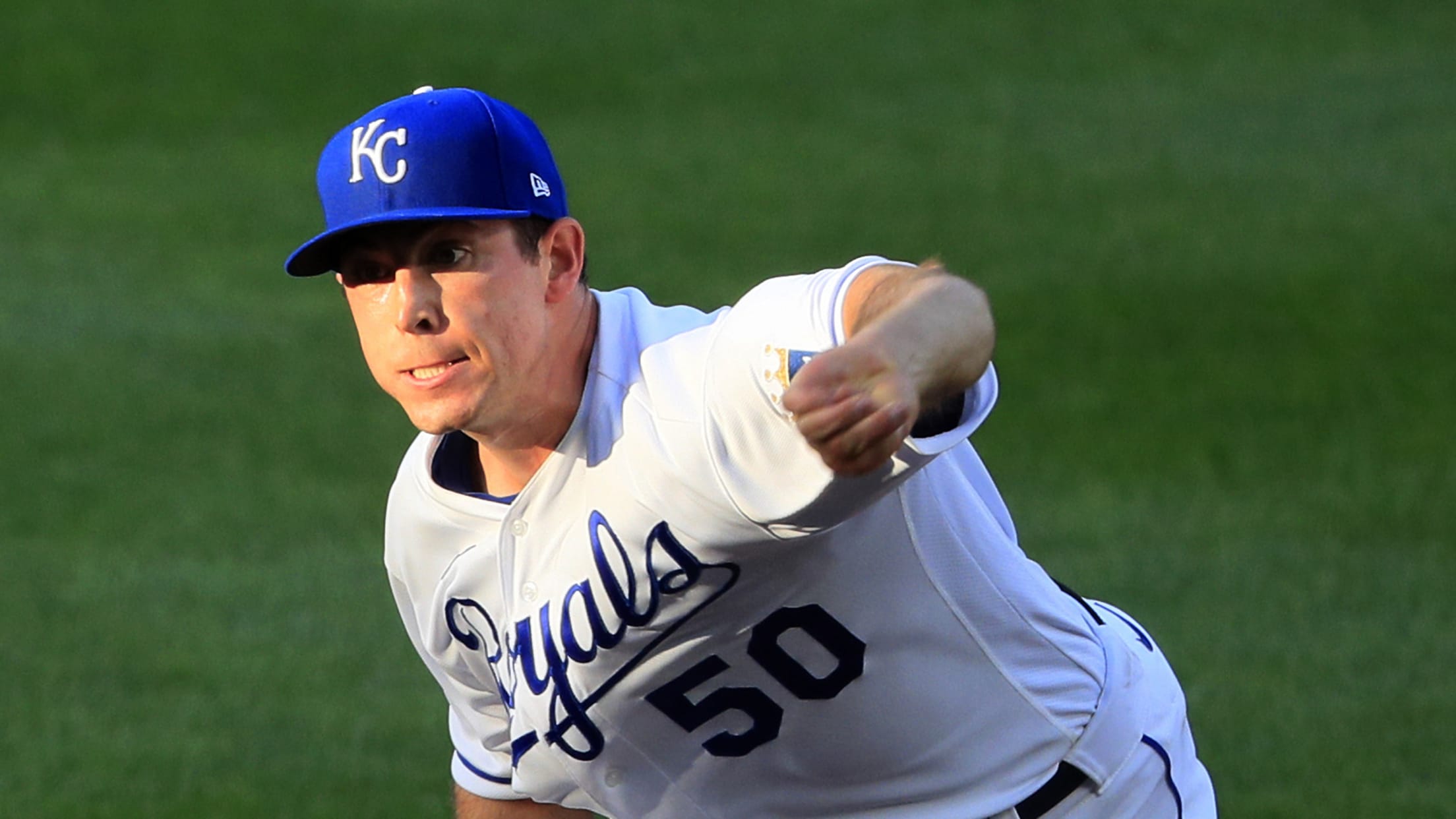 KANSAS CITY -- During Royals rookie left-hander Kris Bubic's MLB debut last week, he admitted that nerves got the best of him early. Bubic had no such issue Wednesday night as he mowed down the first nine Cubs he faced at Kauffman Stadium, striking out four. The Royals, however, lost,
Singer signals promise on b-day at Wrigley
KC No. 3 prospect K's 8, hurt by HRs before late rally falls short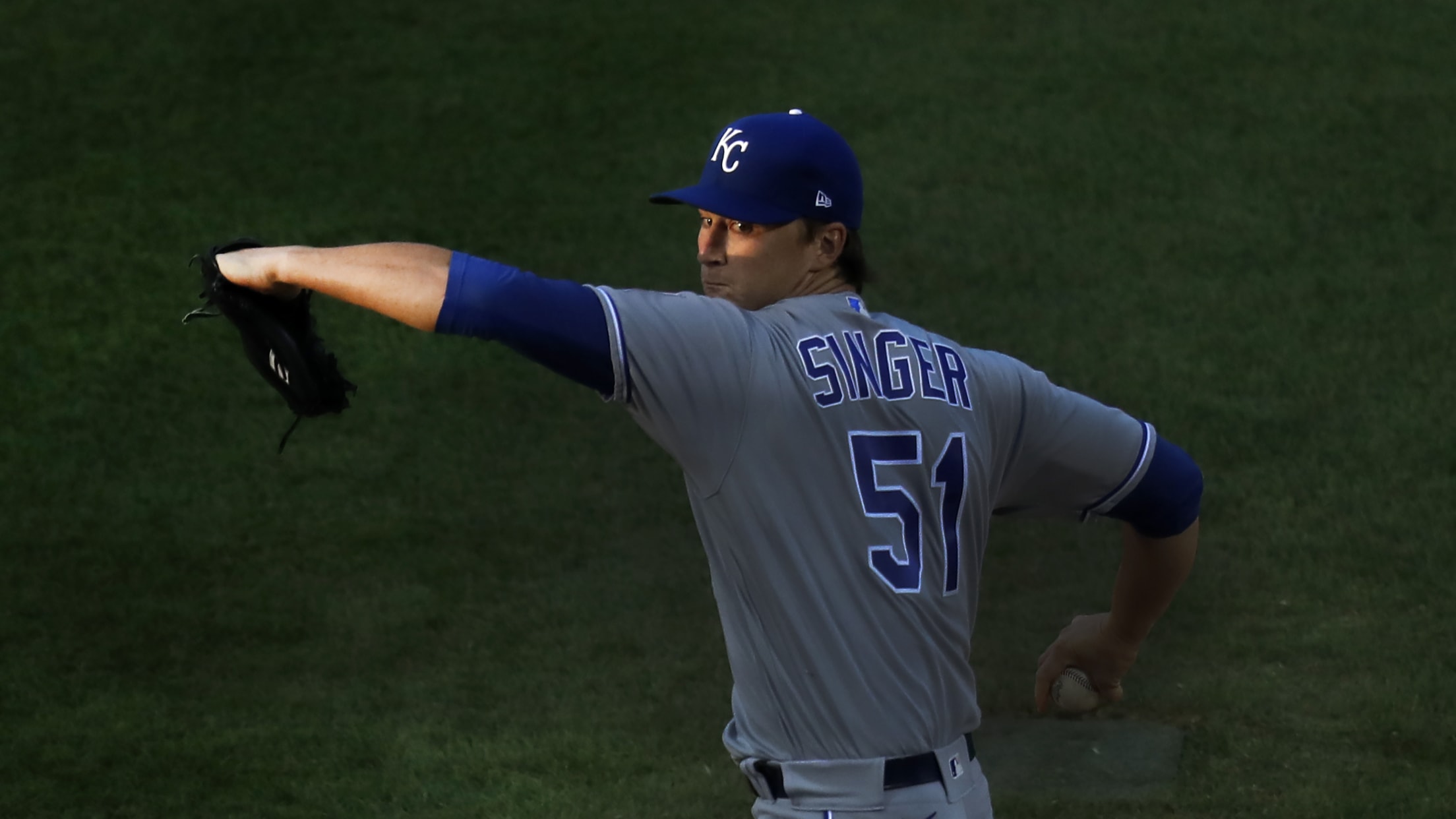 Brady Singer began his third Major League start by striking out Cubs leadoff man Kris Bryant on a slider that darted wickedly out of the strike zone. His finish in the fifth inning was equally impressive: a 92 mph heater that Javier Báez chased up in the strike zone and
Prospect Bubic faces Cubs in 2nd MLB start
Royals left-hander looks forward to reuniting with close friend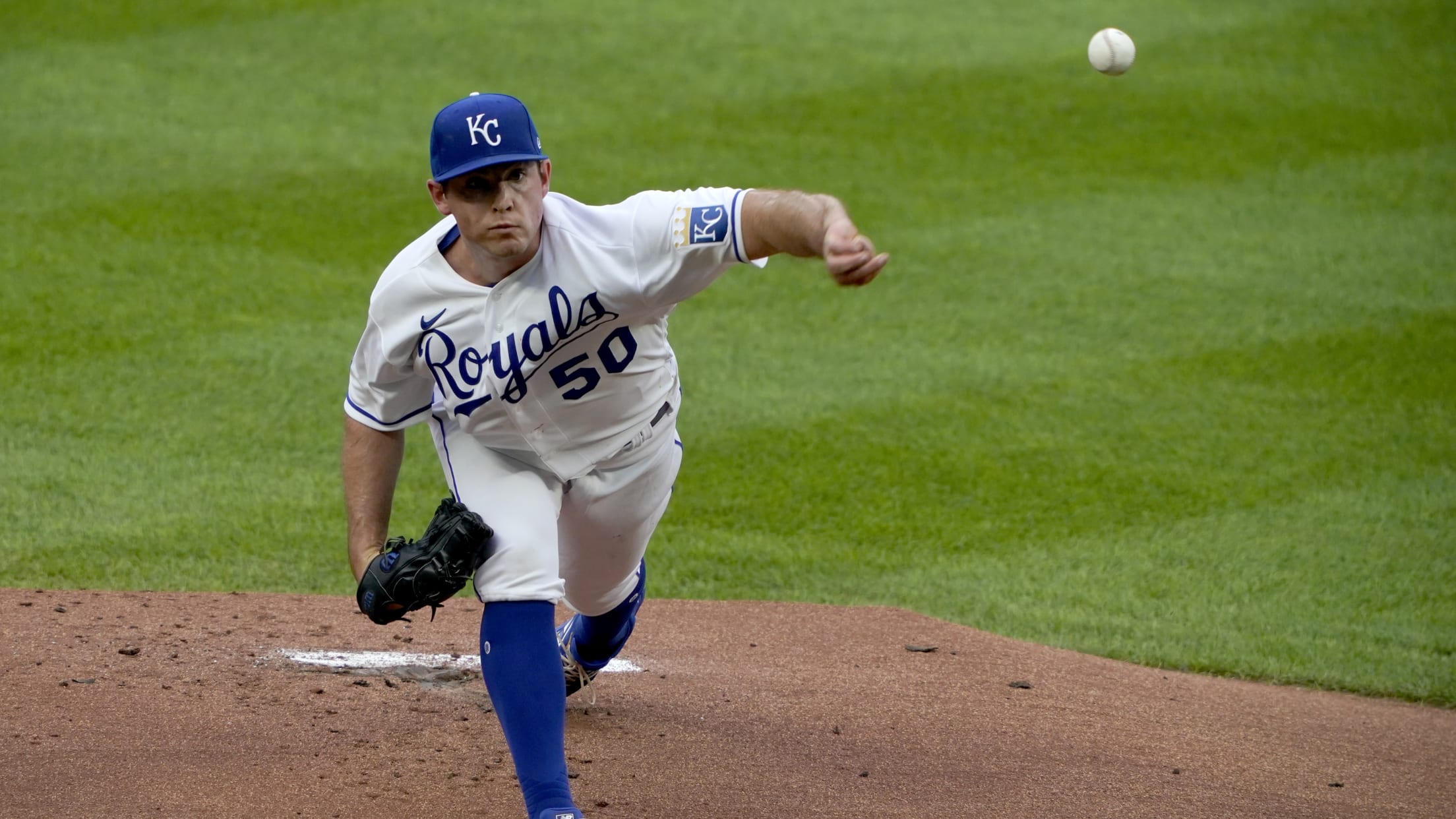 Royals left-hander Kris Bubic was determined to watch and learn and use his first taste of the Major Leagues as a massive learning experience. In that way, last week's debut served its purpose. That's also how he's approaching his second start, on Wednesday against the Cubs at Kauffman Stadium (7:05
Singer makes Wrigley start on 24th birthday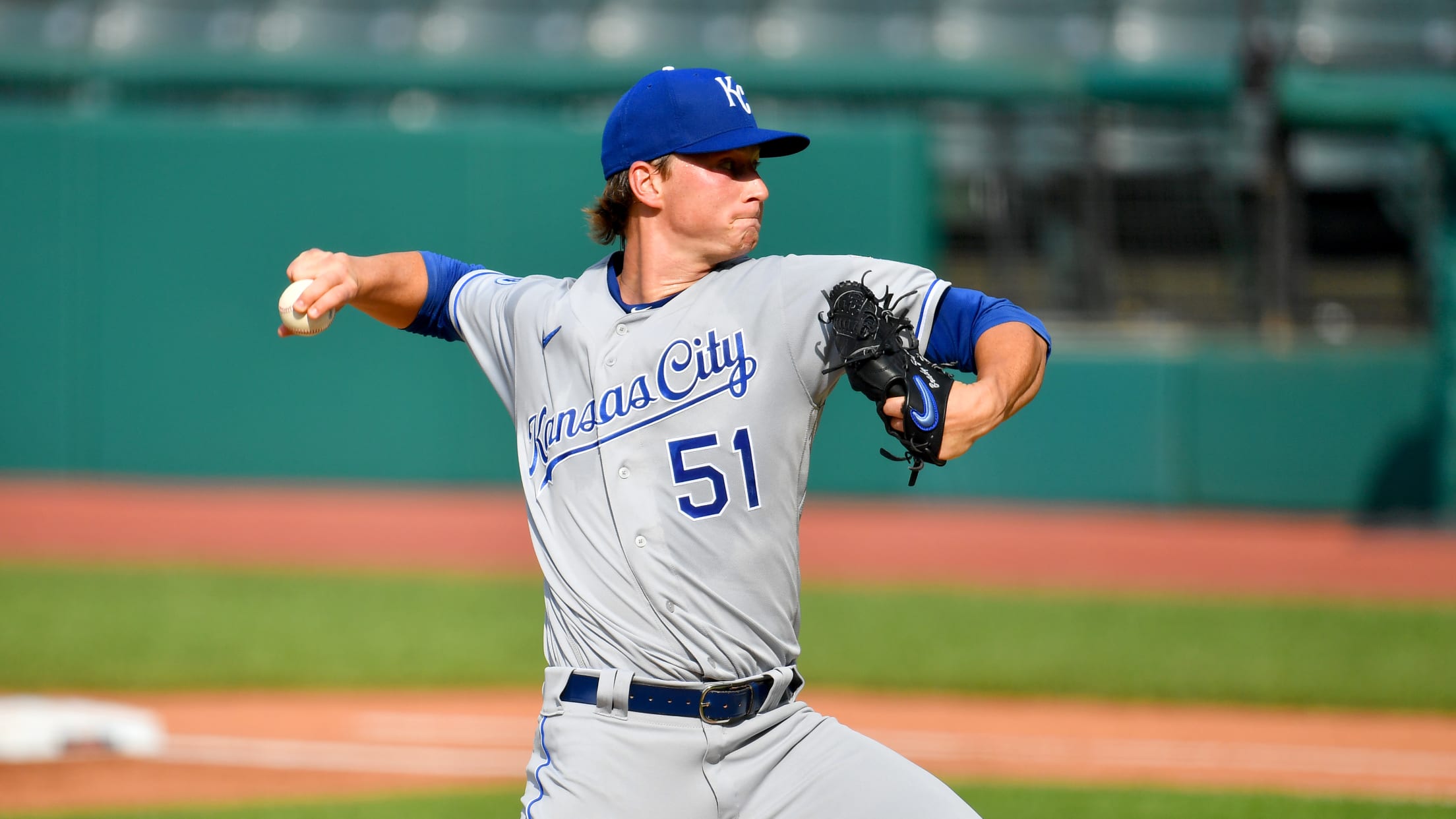 On Tuesday night at Wrigley Field, Royals rookie Brady Singer will make his third big league start on the day he turns 24 years old. And already, the right-hander has learned one valuable lesson at the highest level: Unlike in the Minor Leagues, a pitcher can't let down for one
No. 6 prospect Bubic comes into his own
Left-hander bounces back from early jitters in MLB debut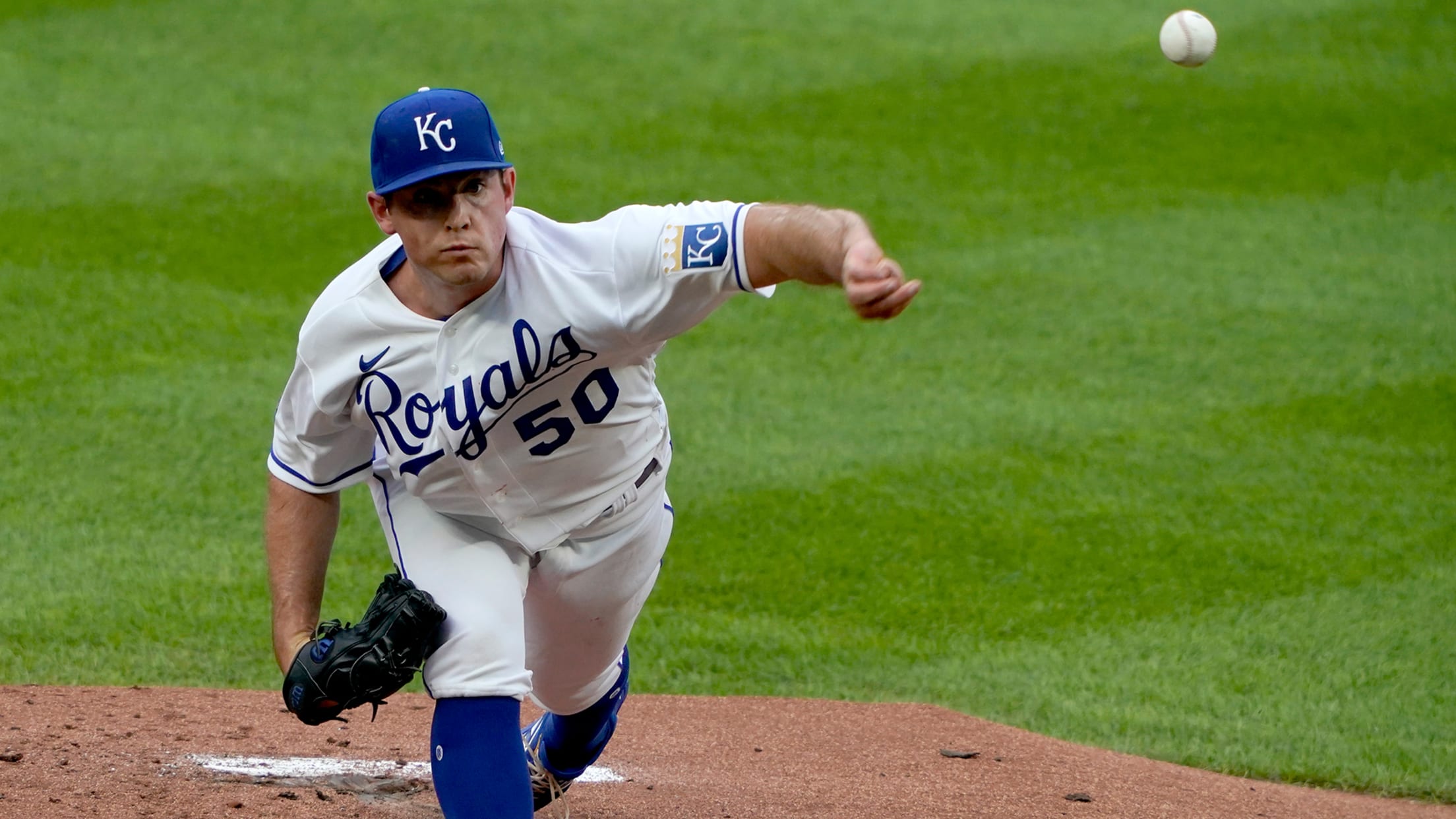 KANSAS CITY -- One would understand, and even expect, a young pitcher making his MLB debut to be a little nervous or perhaps too amped up. That seemed to be the case for left-hander Kris Bubic, the Royals' No. 6 prospect per MLB Pipeline and somewhat of a surprise choice
Singer sparkles before Royals win in 10th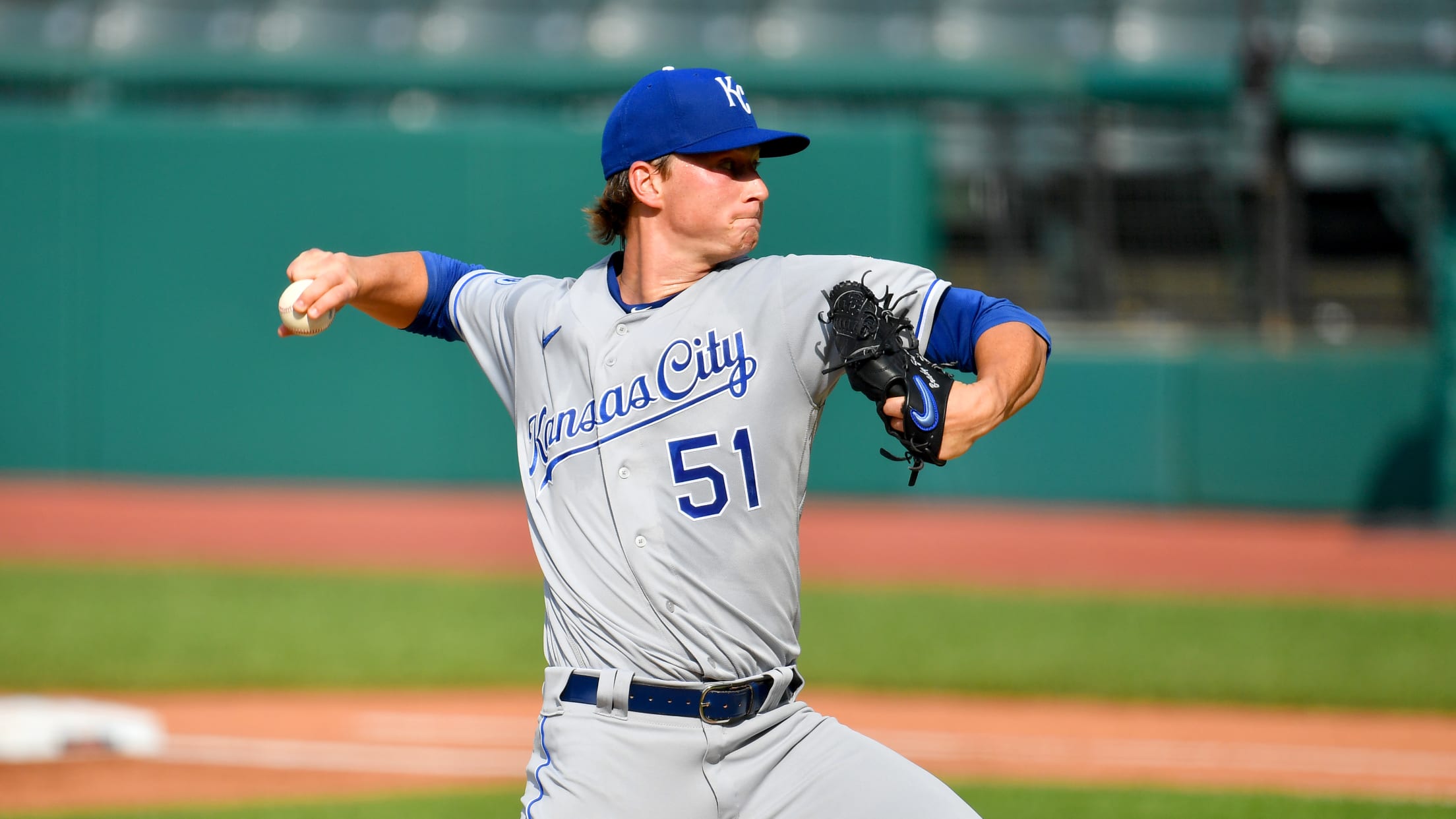 If right-hander Brady Singer is indeed part of the Royals' future, that future could be very bright. Singer, 23, made his Major League debut on Saturday evening at Cleveland and tossed five superb innings, giving up just three hits and two runs while striking out seven in the Royals' 3-2,
No. 2 prospect Singer primed for Sat. debut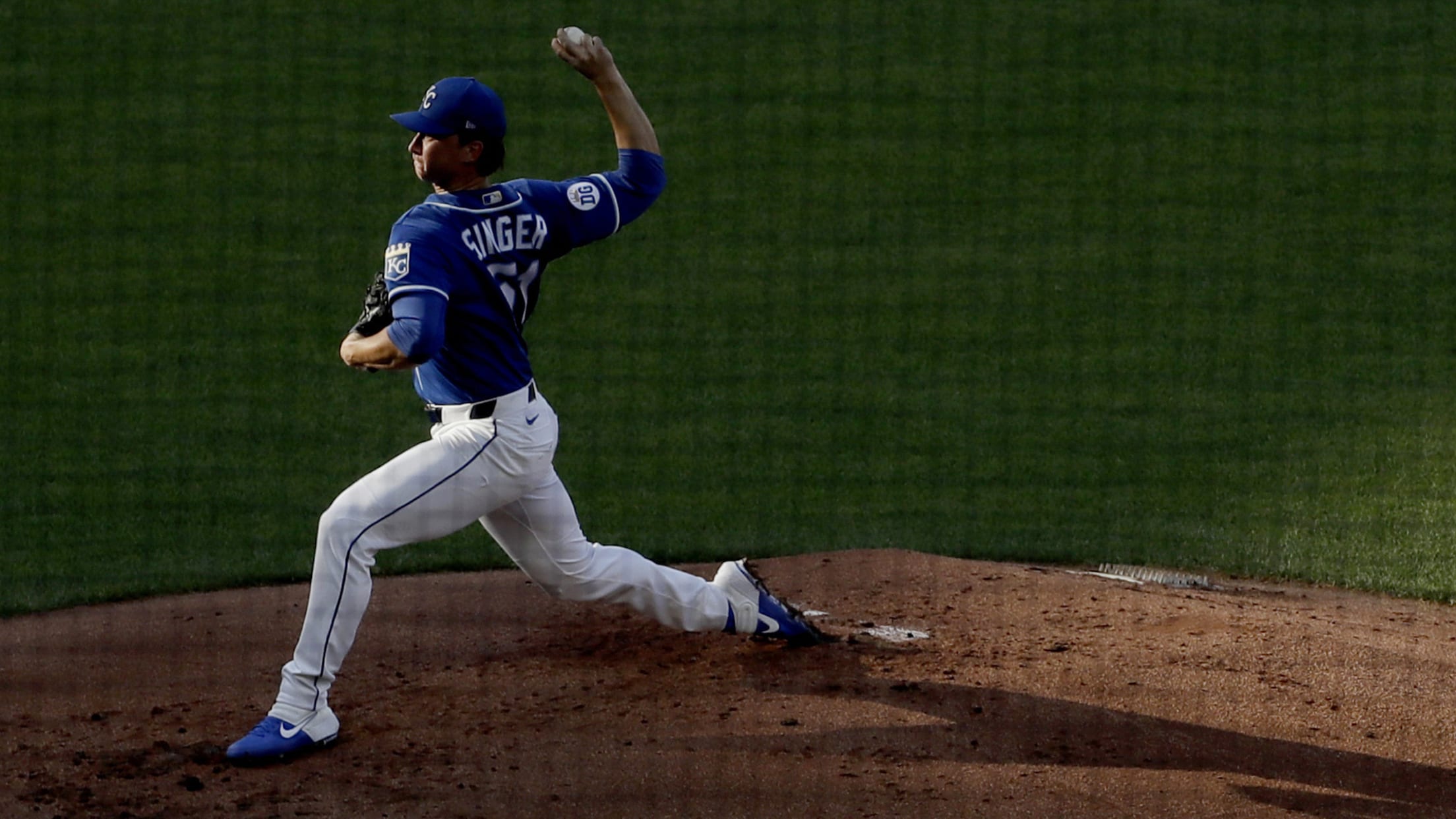 KANSAS CITY -- The future is now for the Royals. With their rotation dangerously thin after the temporary losses of Brad Keller and Jakob Junis, Kansas City is going with youth as one replacement, announcing that right-hander Brady Singer will make his Major League debut on Saturday in Cleveland. Singer,
Notes: Singer's roster chances, Soler power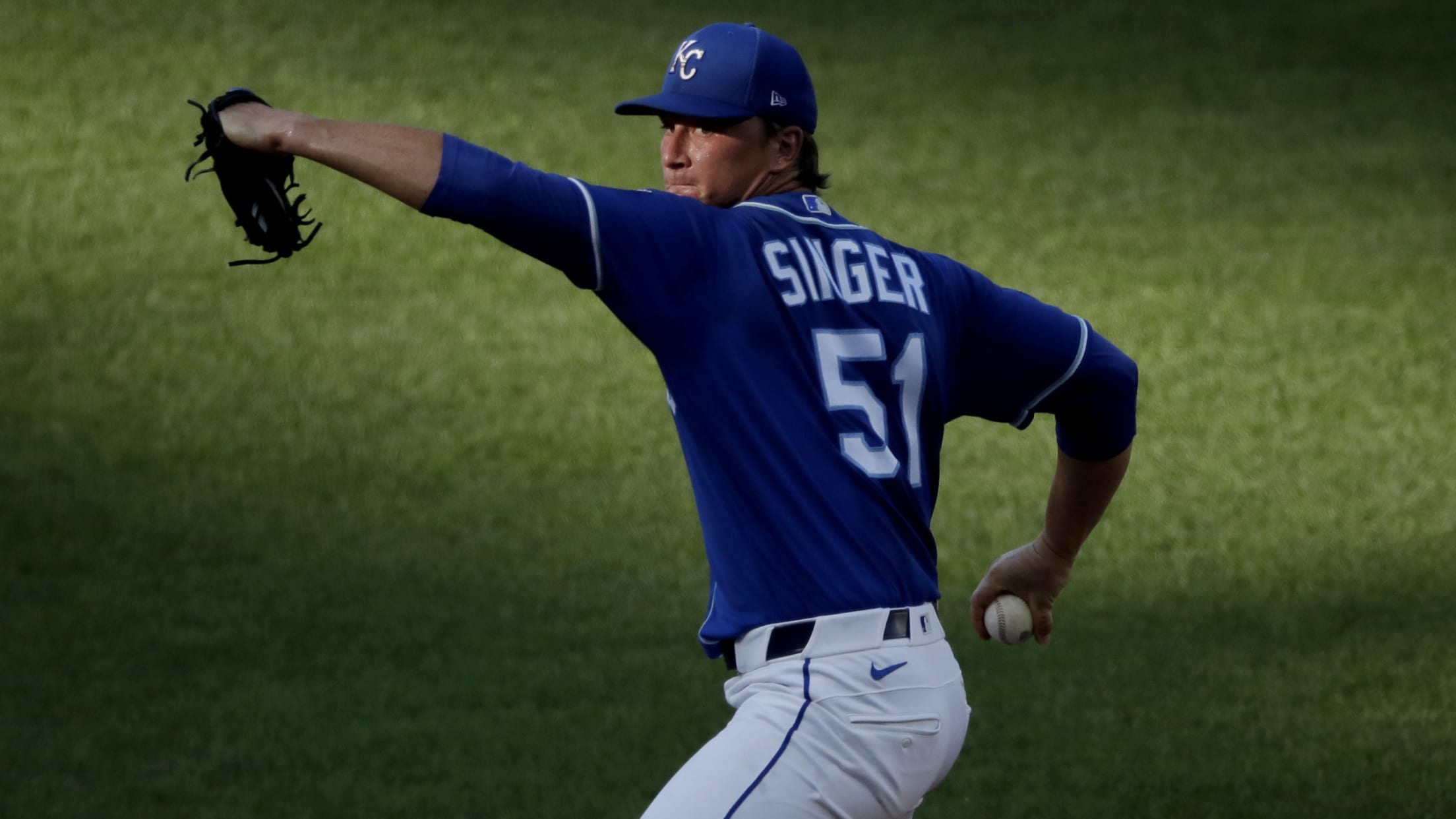 KANSAS CITY -- Right-hander Brady Singer, the Royals' No. 2 prospect per MLB Pipeline, already handles himself like a pro, especially with the media. Singer appears on the cusp of cracking the Royals' 30-man roster. But during a Zoom call Sunday with reporters, he wasn't taking the bait about whether
Witt, prospects display dazzling defense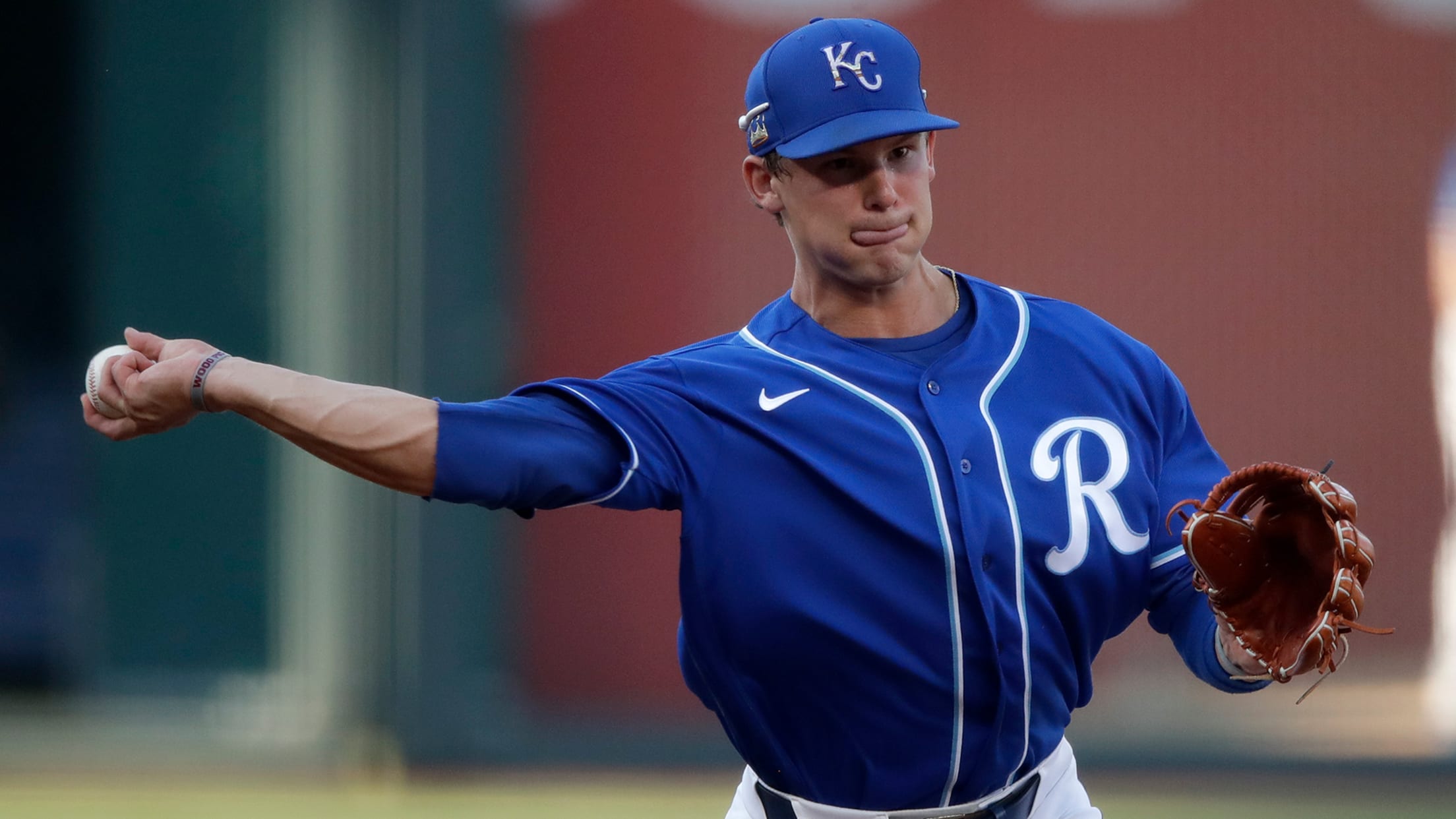 KANSAS CITY -- Call it the best defensive play made in Royals' Summer Camp so far, and it just happened to involve three prospects who could be giving Kansas City fans tremendous thrills in the fairly near future. Late in Saturday's intrasquad game at Kauffman Stadium, shortstop Jeison Guzman, the
Top farm systems: Left-handed pitchers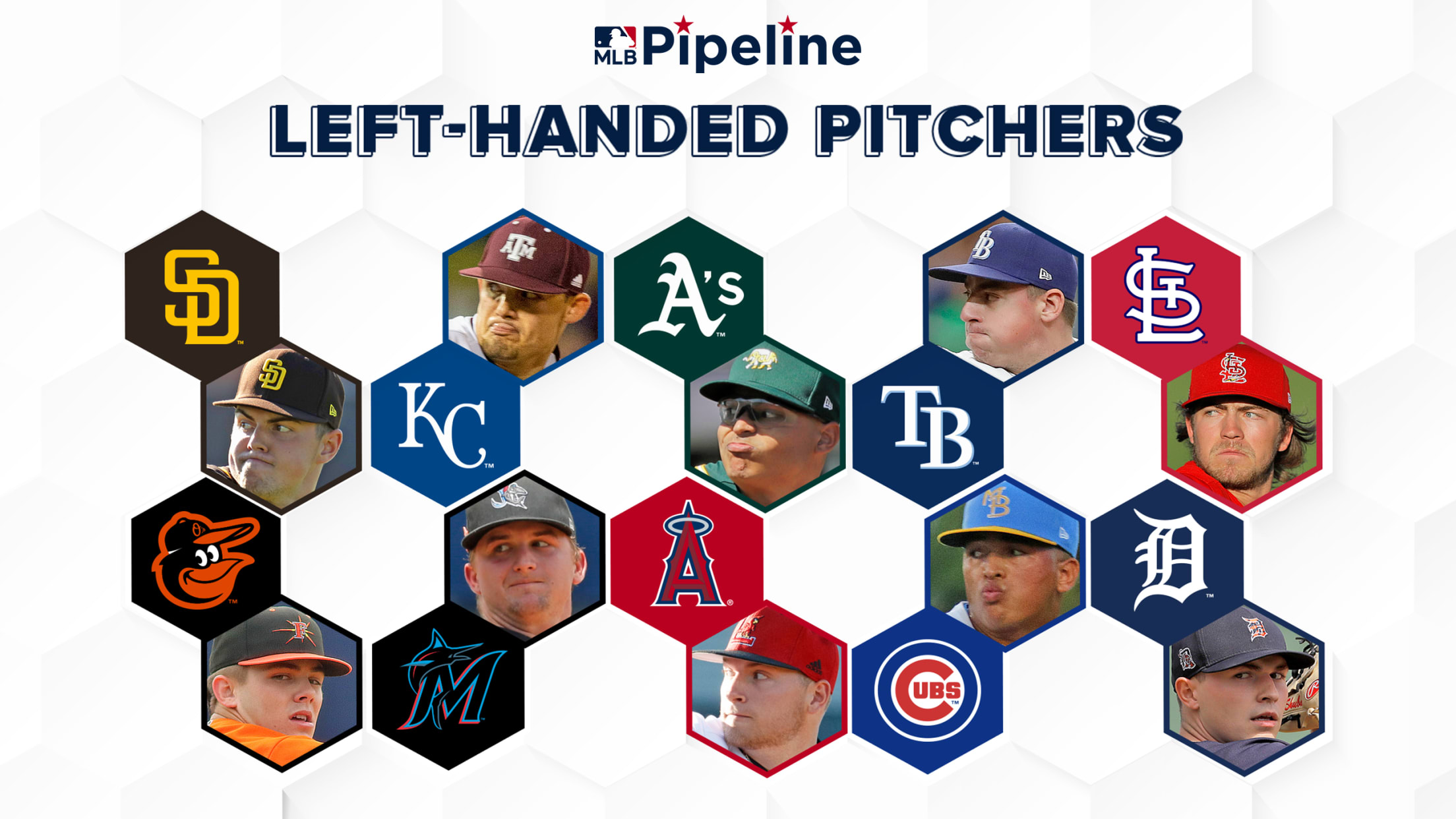 After beginning our deeper dive into all 30 farm systems by ranking the top organizations at catcher, corner infield and middle infield, MLB Pipeline closed out last week with a look at the 10 best systems based on outfield talent. That now brings us to pitchers -- left-handers, specifically, before
Day 1: Witt Jr. impresses Matheny with spunk
Dozier's parents recover from COVID-19 scare; Royals go hard in first workouts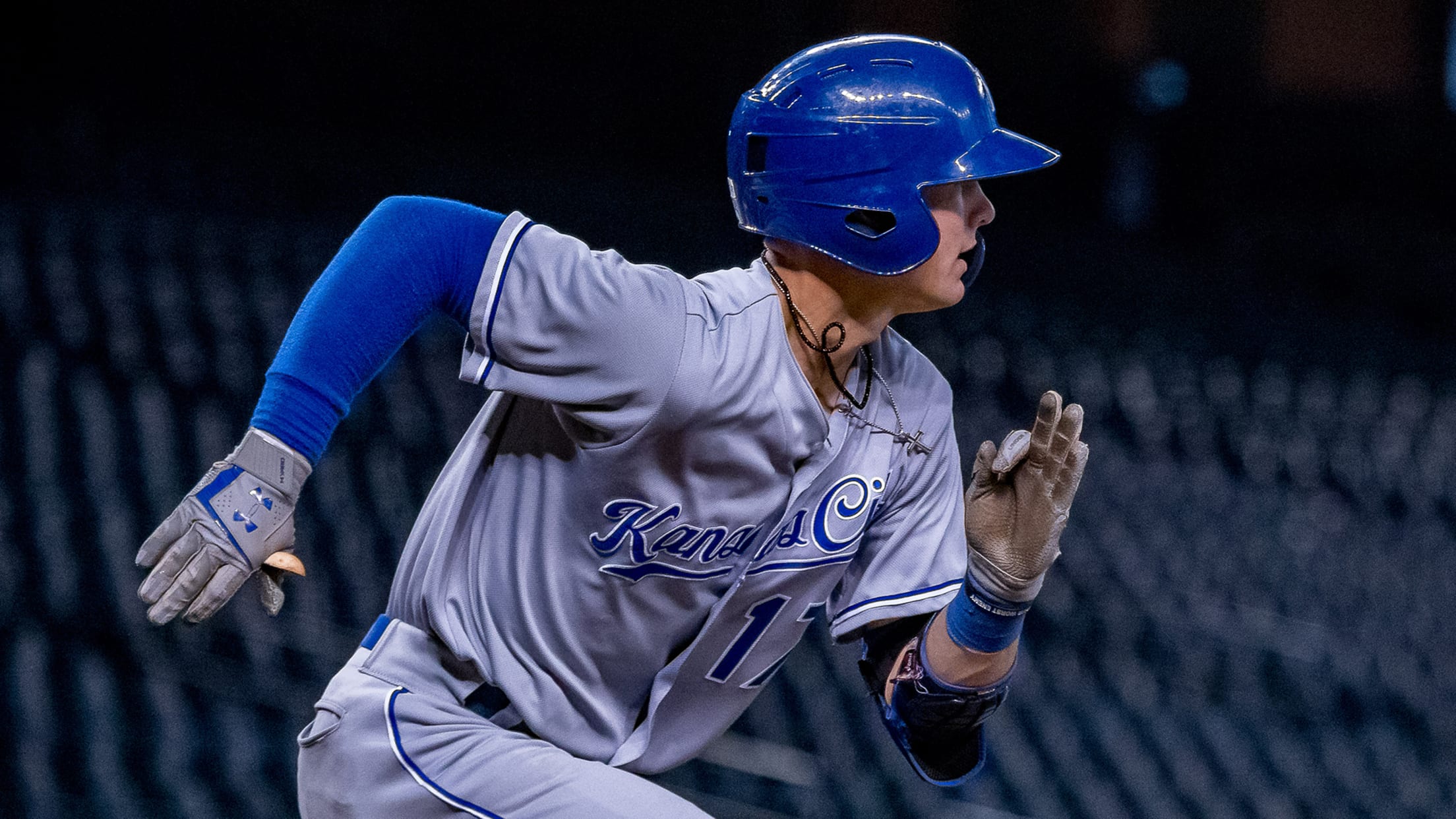 KANSAS CITY -- Like most managers, Royals skipper Mike Matheny isn't one to single out great performances during Spring Training, or in this case, Summer Camp. But there was one moment that Matheny couldn't resist discussing after the Royals' first day of Summer Camp on Friday at Kauffman Stadium.
KC's courting of prospects paying off in signings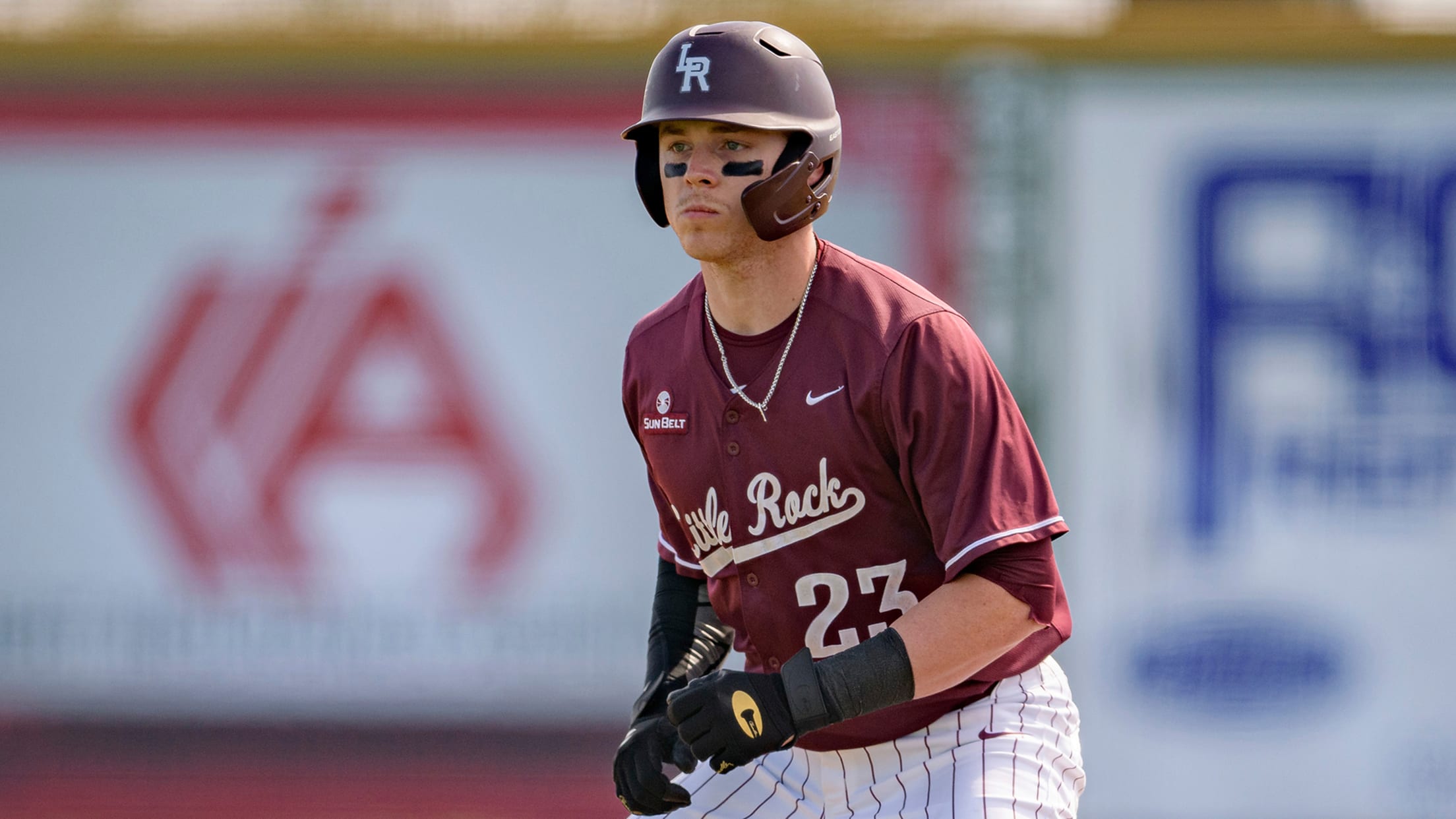 KANSAS CITY -- There has been talk around baseball for weeks now that the Royals were in great position to sign the top talent that went non-drafted in last week's MLB Draft. The Royals' position on not cutting salaries or releasing Minor Leaguers bolstered their reputation for undrafted players looking
KC signs all 6 Draft picks, 7 undrafted players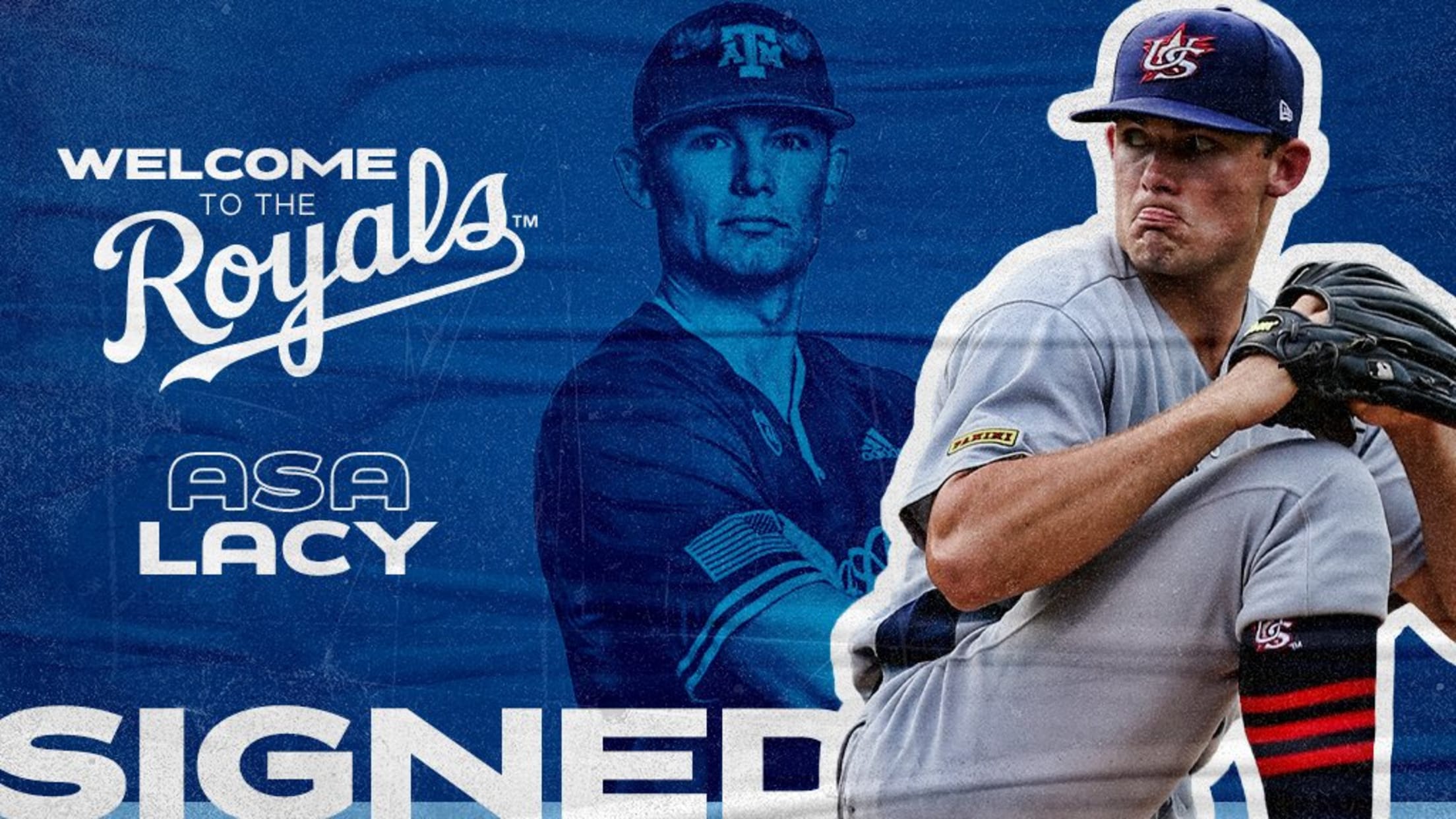 The Kansas City Royals announced Tuesday that they have agreed to terms with 13 players, including all six who were selected in the 2020 Draft on June 10-11: Asa Lacy, a left-handed pitcher from Texas A&M University in the first round (No. 4 overall); Nick Loftin a shortstop from Baylor
Royals 'very excited' with 2020 Draft picks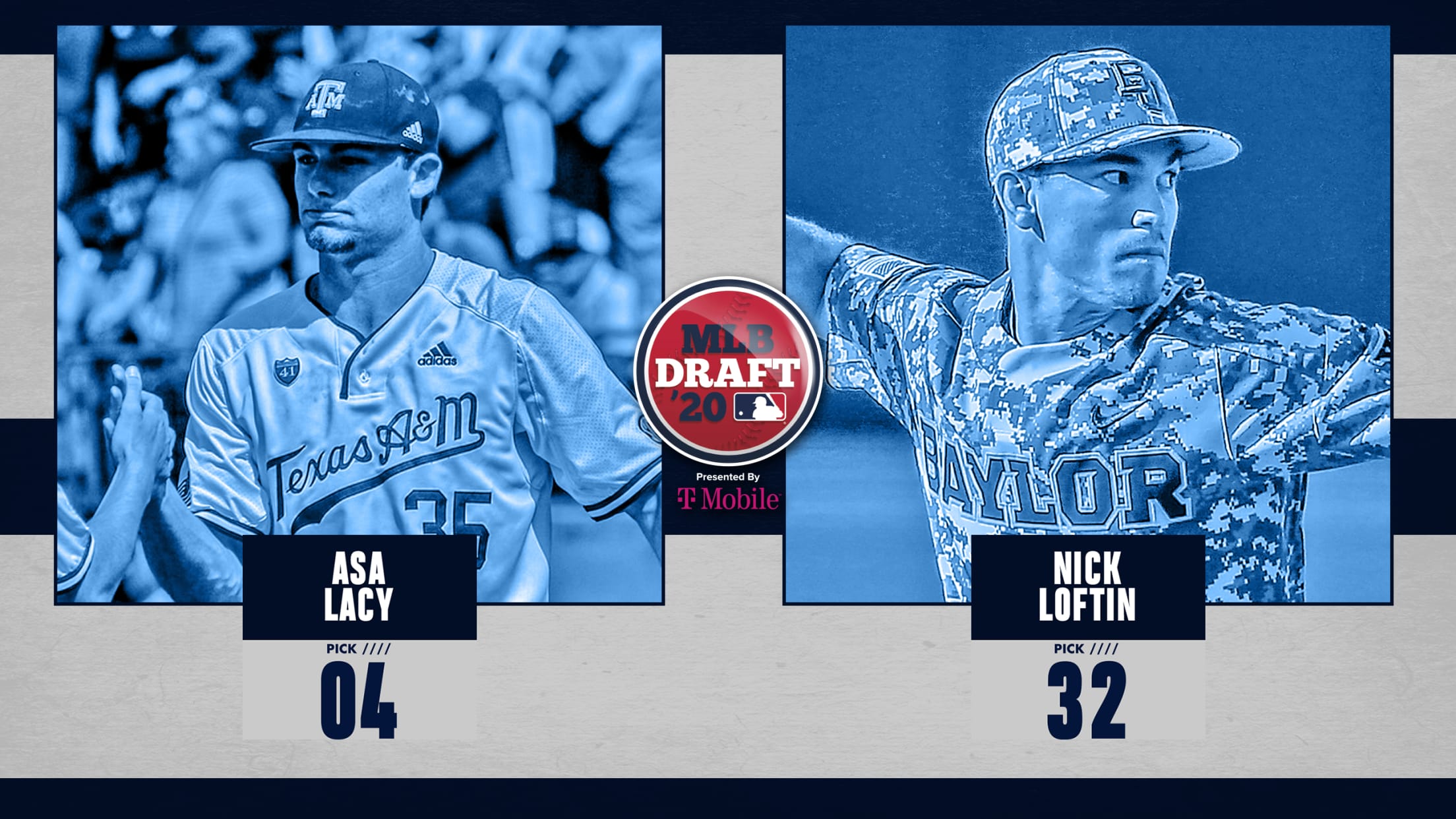 KANSAS CITY -- The Royals believe they landed the best left-handed pitching prospect in the country in Asa Lacy, and perhaps the next Whit Merrifield in super-utility man Nick Loftin during the two days of the 2020 MLB Draft.
KC lands 'polished' RHP Hernandez on Day 2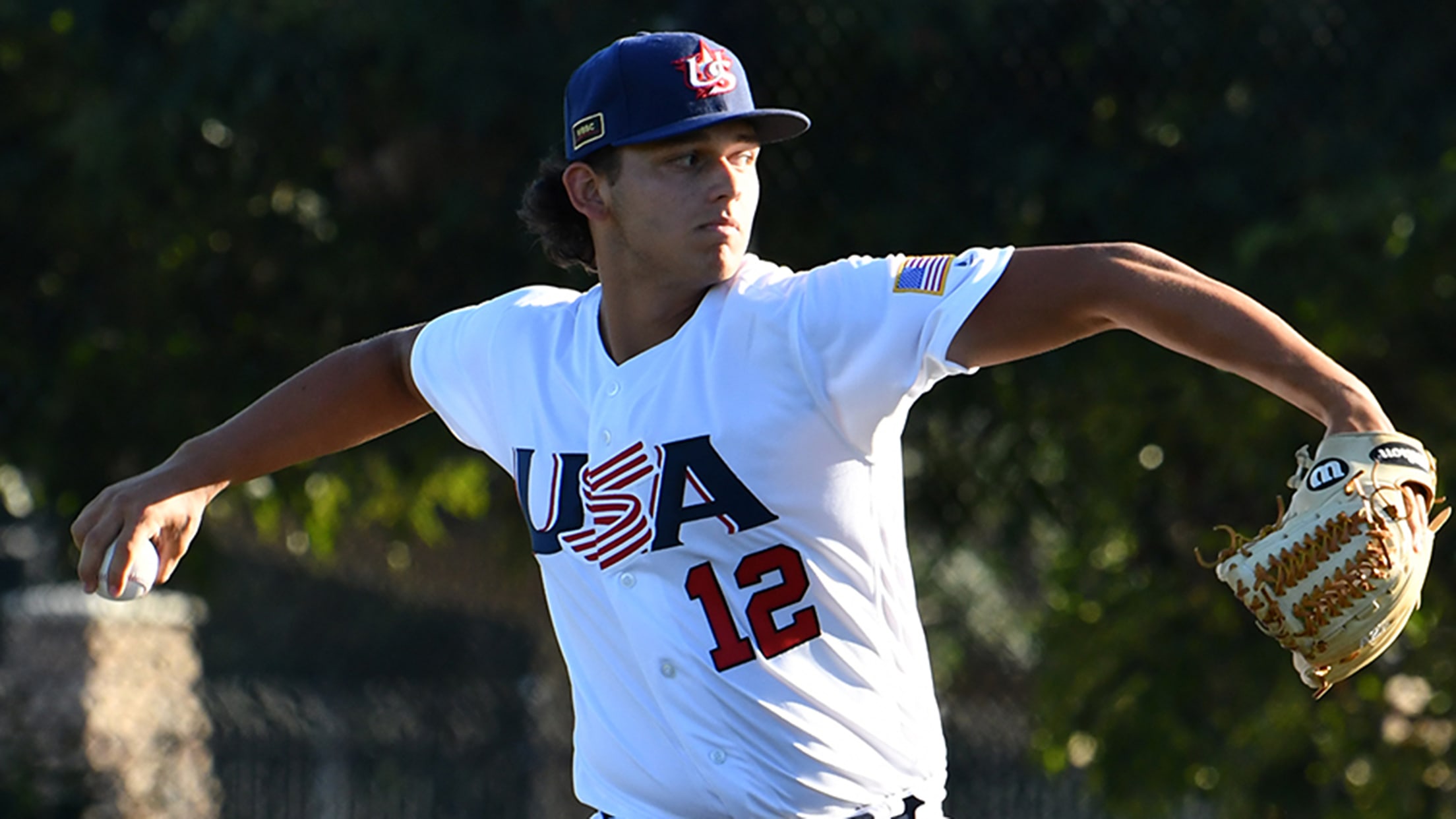 KANSAS CITY -- The Royals went heavy on college pitching in the last two MLB Drafts, and they did so again on Wednesday with their top pick, selecting left-hander Asa Lacy out of Texas A&M fourth overall. But on Thursday the Royals took a stab at upside, selecting 18-year-old right-hander
Pals Loftin, Lacy eager to play together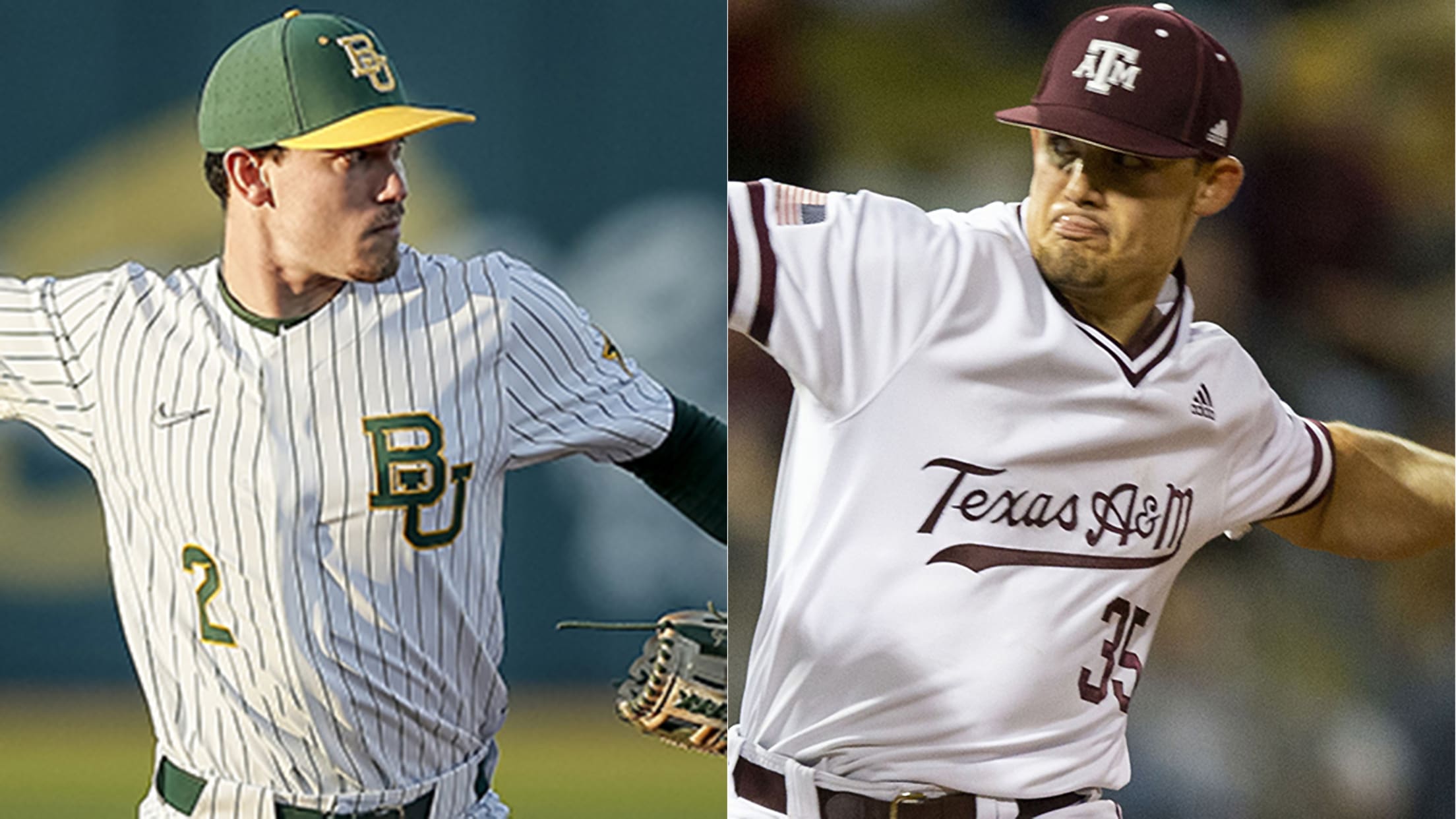 KANSAS CITY -- Going from the college ranks to professional baseball can be intimidating, so it helps to know you have a friend in a new organization. And coincidentally, that's exactly the case for the Royals' first two picks in the MLB Draft. Texas A&M left-hander Asa Lacy, the Royals'
Royals select versatile Baylor SS Loftin at No. 32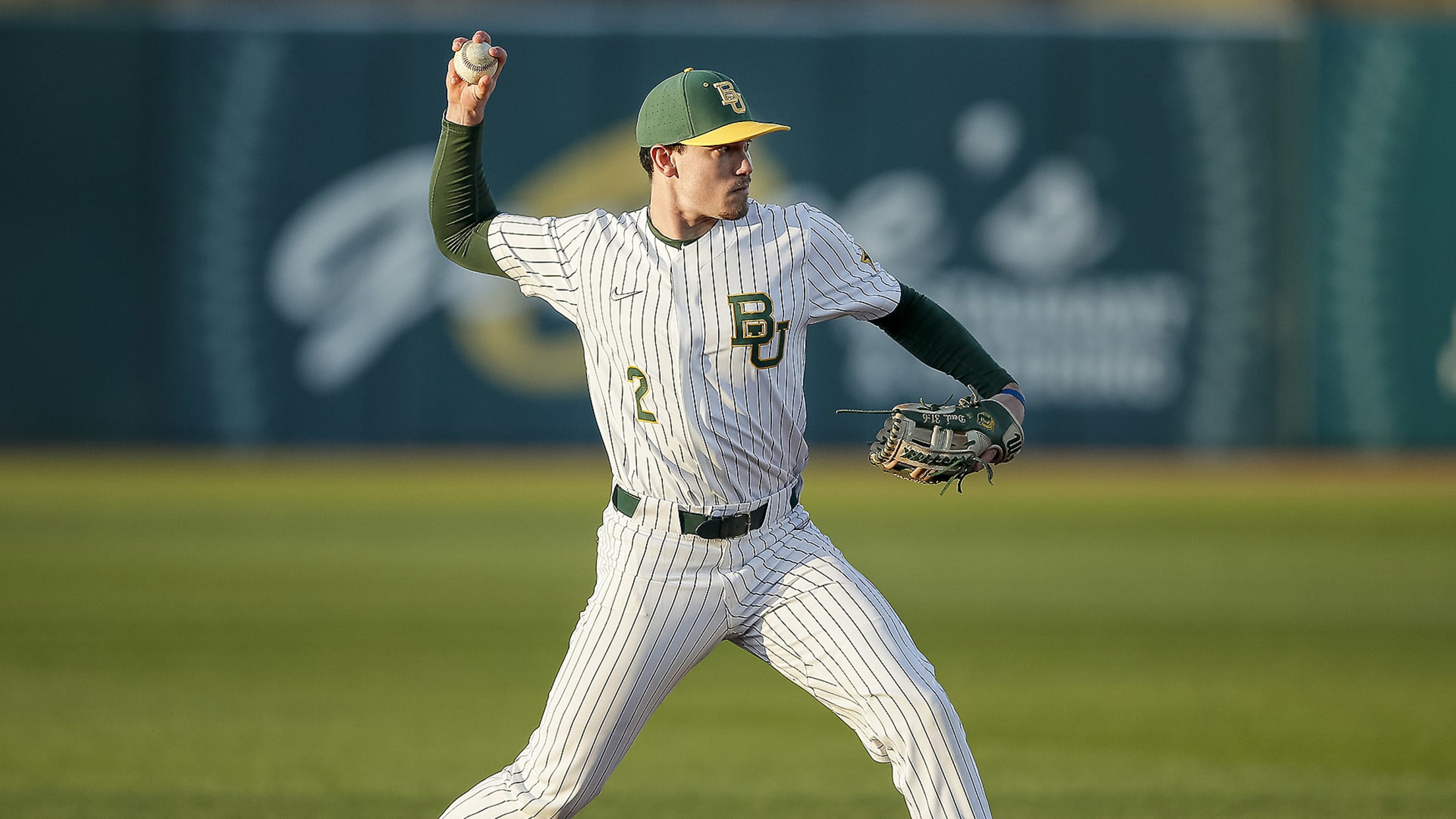 KANSAS CITY -- The Royals may have found their next Whit Merrifield.
Royals 'thrilled' to draft left-hander Lacy at No. 4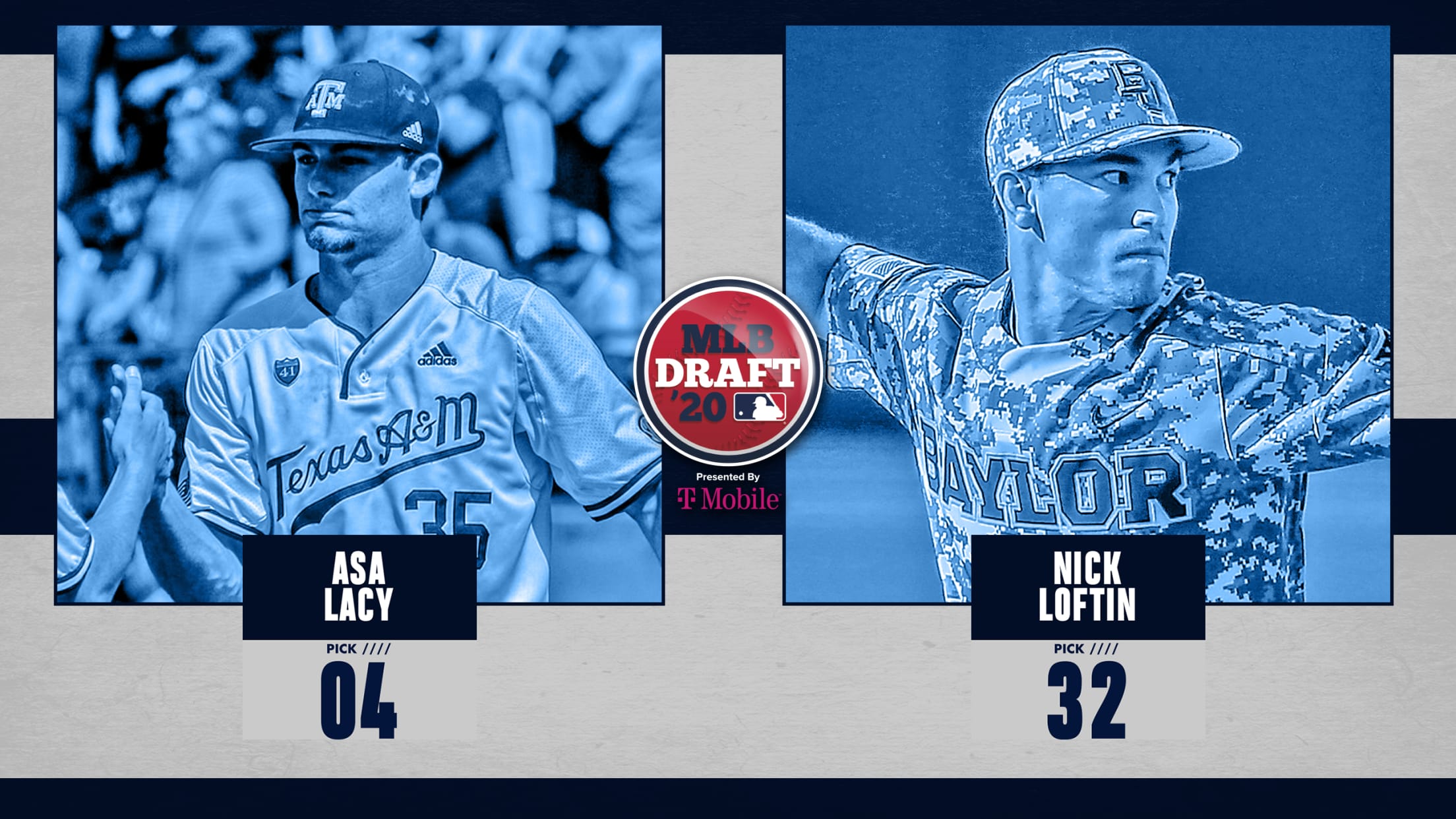 KANSAS CITY -- Are the Royals getting the next Blake Snell? Clayton Kershaw? Al Leiter? Those are just some of the comparisons to left-hander Asa Lacy, whom the Royals took with the No. 4 pick in the MLB Draft on Wednesday night. Lacy, a 21-year-old out of Texas A&M University,
Royals prepped for Draft but ready to shop late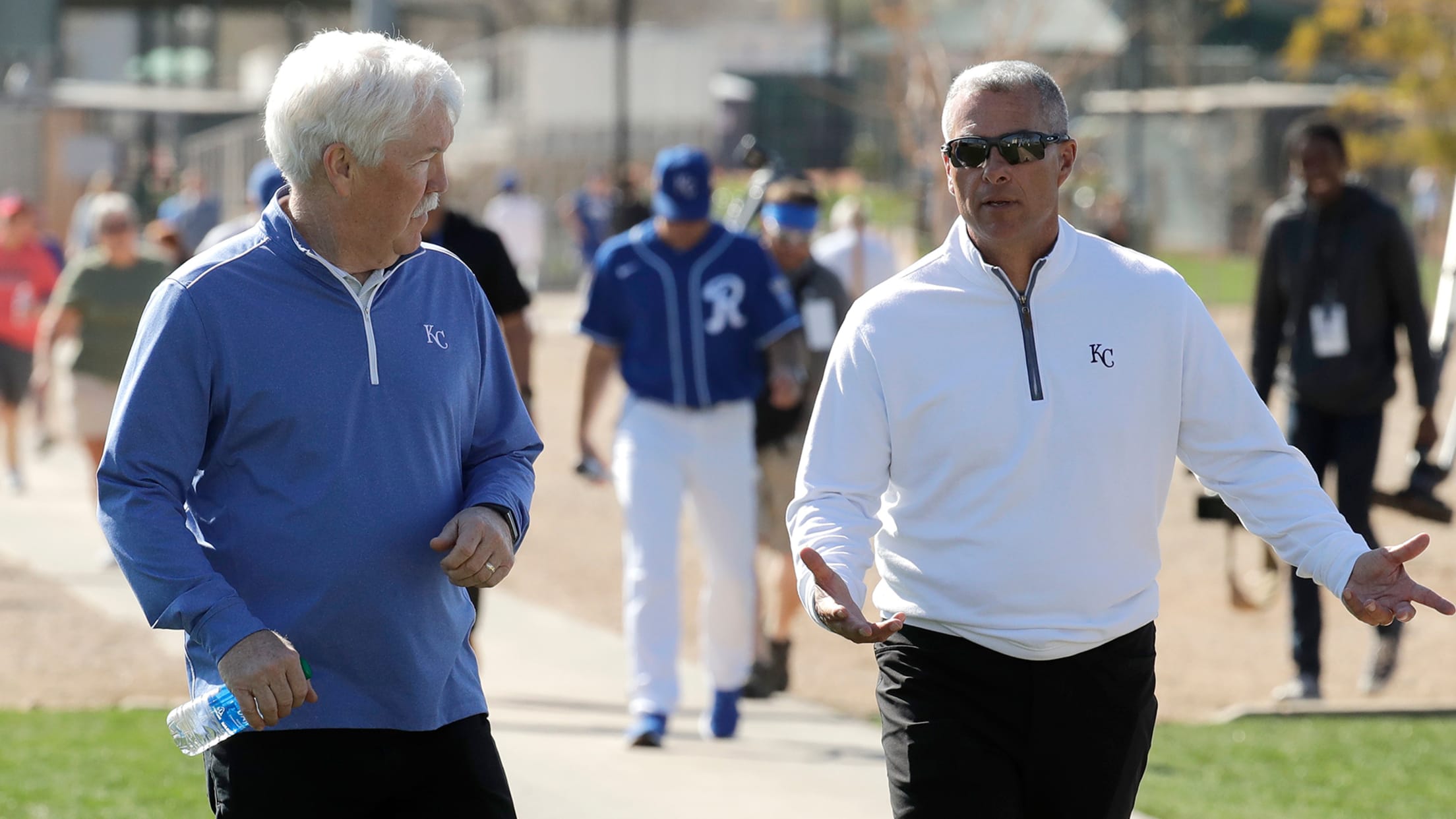 KANSAS CITY -- While much of the Royals' focus for next week's Draft will be on the five rounds -- reduced from 40 rounds in previous seasons -- they also have been preparing for the expected frenzy of signings of undrafted players once the regular Draft concludes. Those undrafted players,
Royals' Top 5 international signings of all time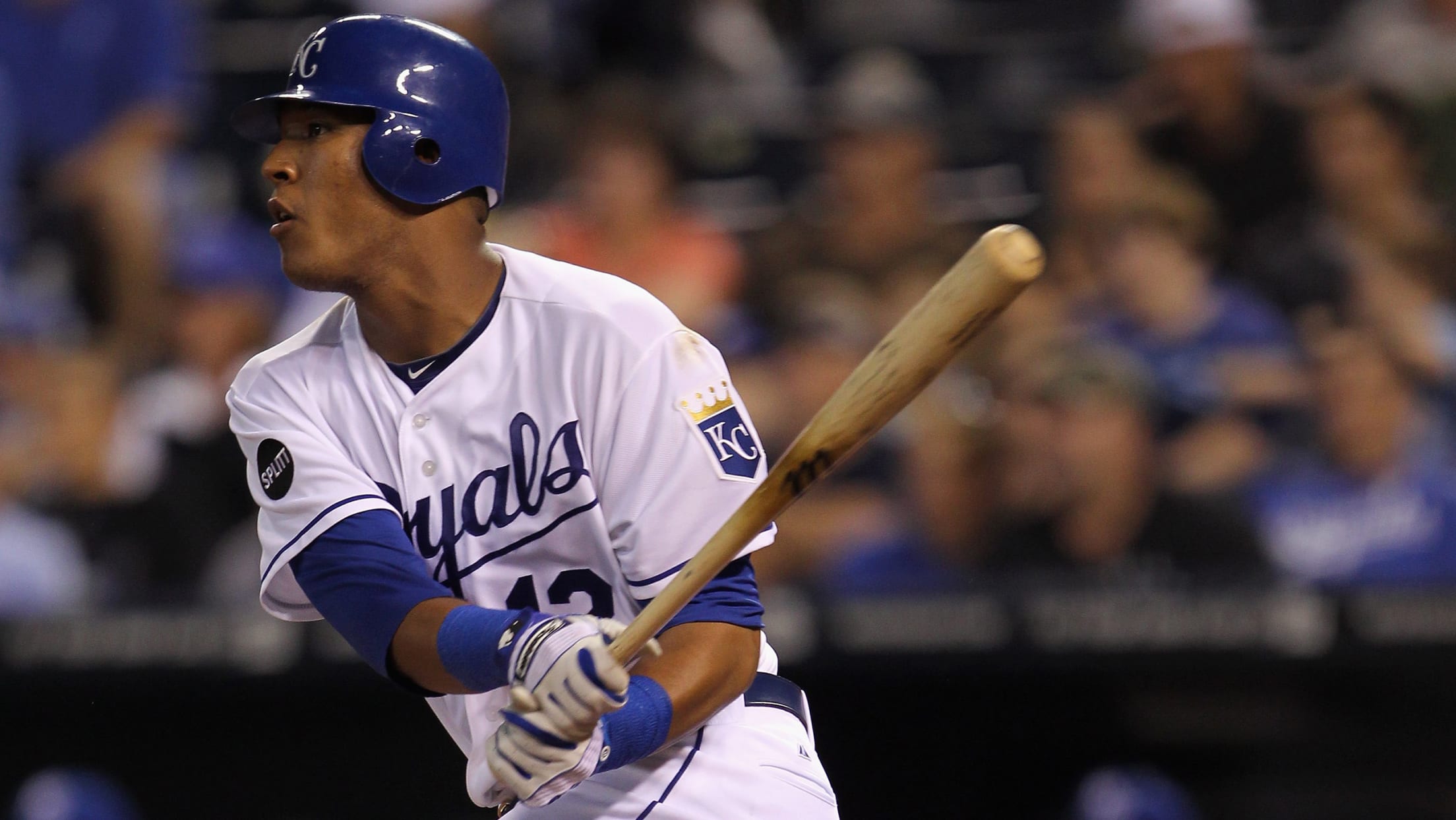 KANSAS CITY -- There is little doubt that the Royals' back-to-back World Series runs in 2014-15, and a championship in '15, wouldn't have been possible without general manager Dayton Moore's mission to beef up the team's international presence. For decades, any significant Royals international signings were virtually non-existent before Moore
Q&A: Royals' Heath on offseason, golf, DR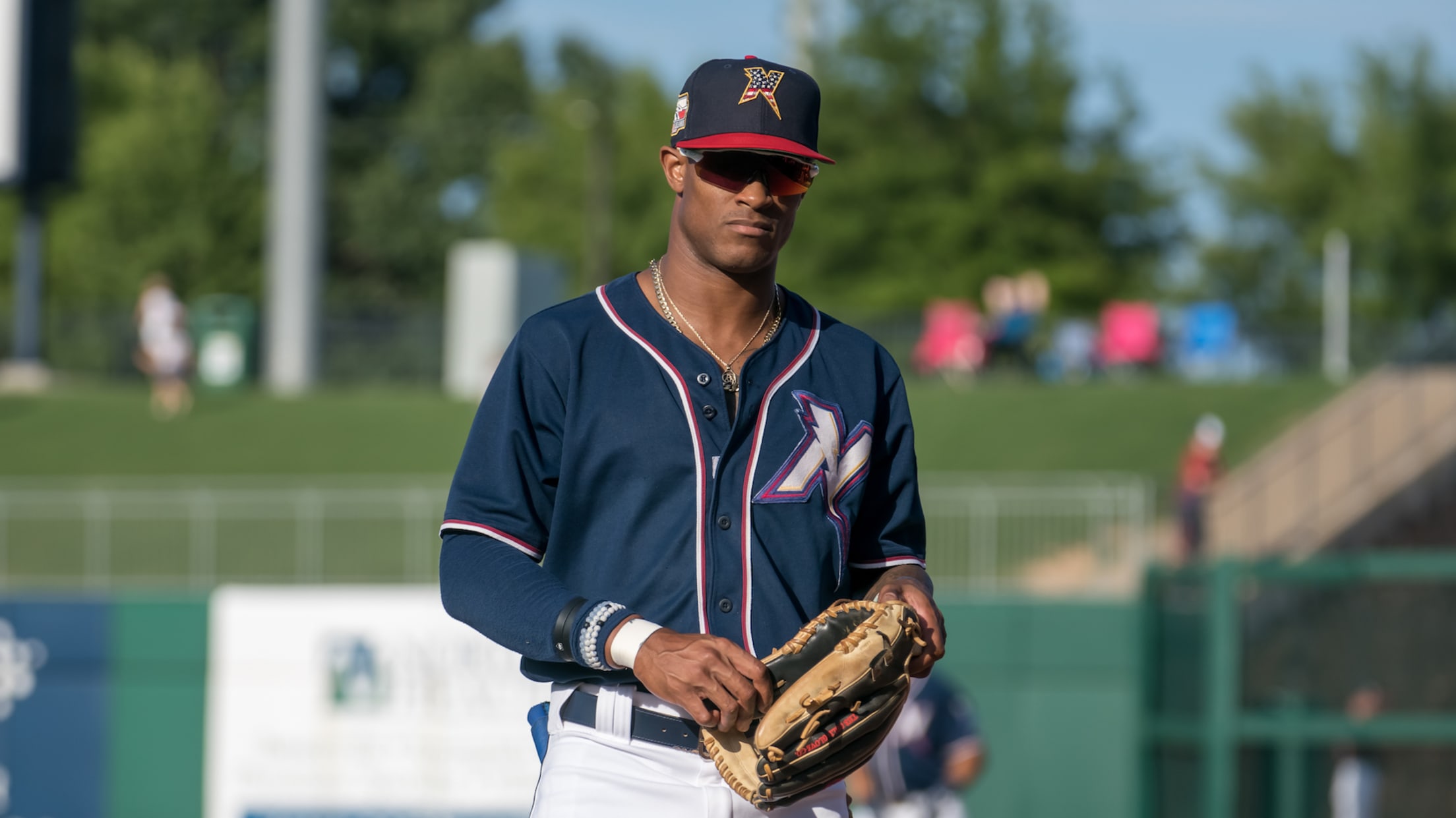 The Royals selected Nick Heath in the 16th round of the 2016 Draft. The 26-year-old outfielder, who checks in at No. 26 on the Royals' Top 30 Prospects list, reached Triple-A Omaha for the first time in 2019 and led all Minor Leaguers with 60 stolen bases (he was caught
30 prospects we'll be talking about in 2022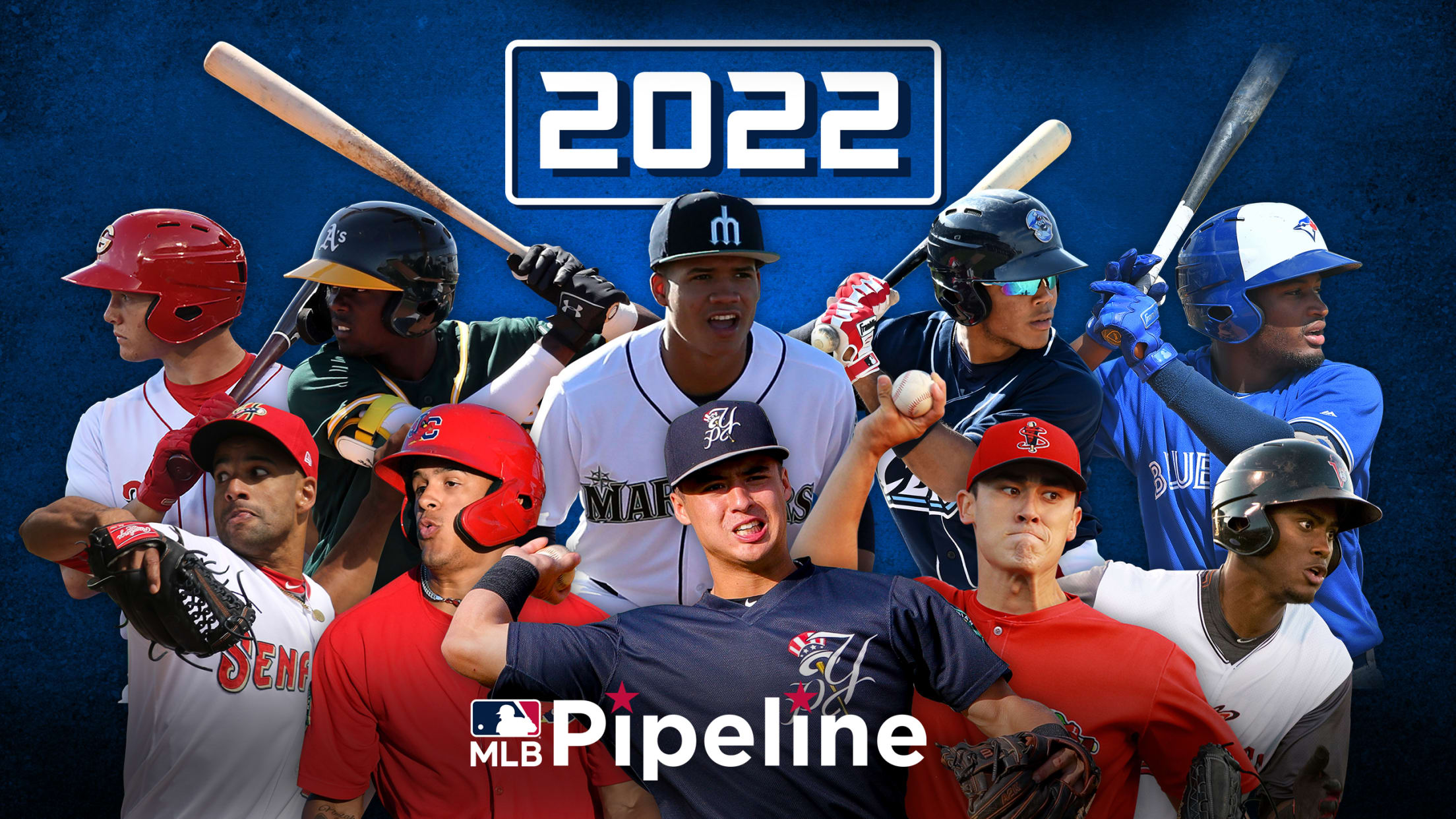 Right now, all baseball fans can do is look ahead to the future. We decided to take that to the extreme by looking two years down the road at which prospects we expect to be big names in 2022. The fact that 14 of the Top 20 players on MLB