Witt Jr. laces double and scores in win
Keeping tabs on the Royals' No. 1 prospect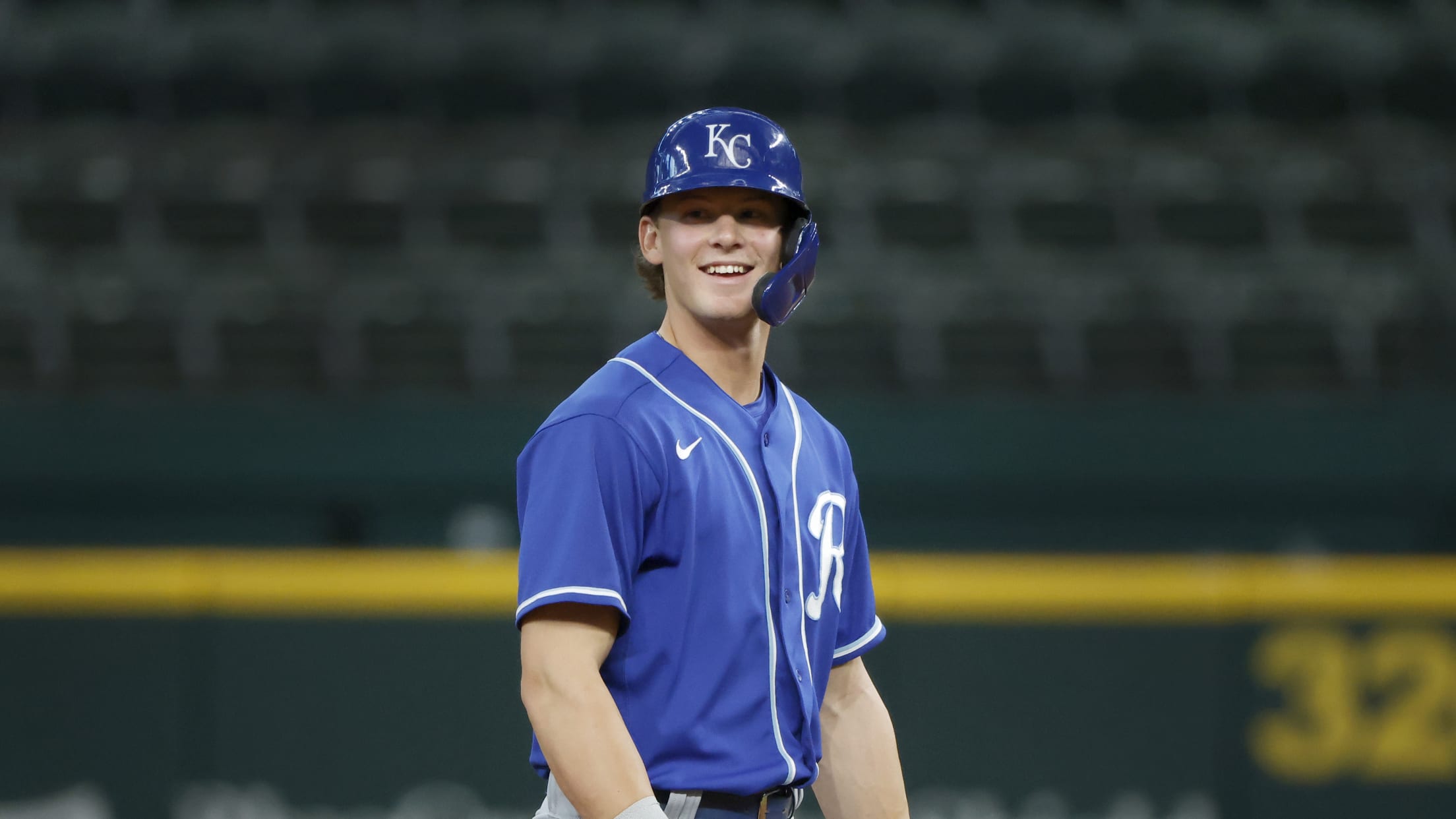 Sept. 23: Laces double and scores in win Bobby Witt Jr. might be close to a 30-30 season, but the No. 3 overall prospect showed he could still send the ball to all parts of the field on Thursday, lacing his 35th double of the season. Witt went 2-for-4 with
With renewed velocity, Coleman called up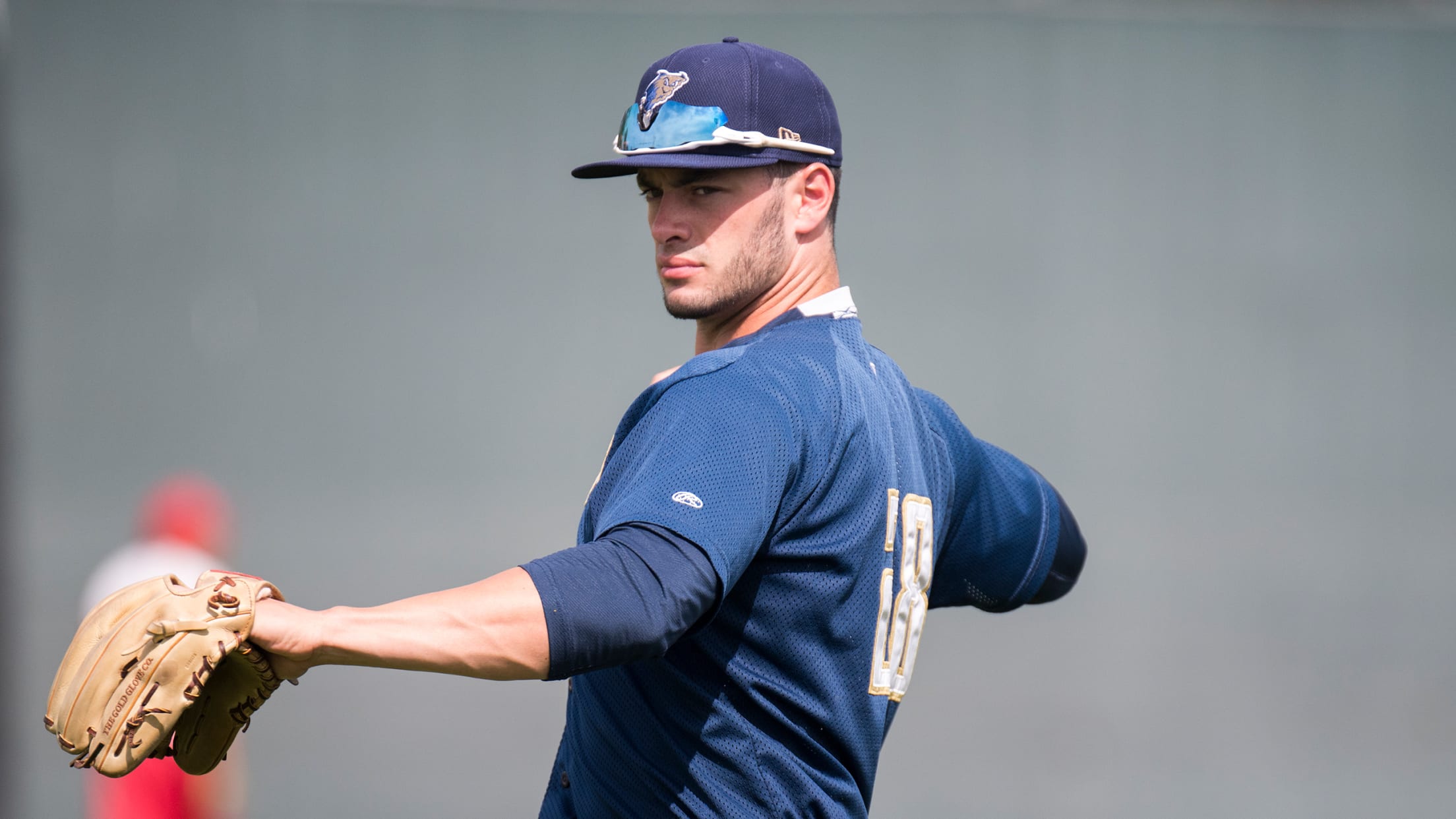 CLEVELAND -- On Sunday evening, as the Royals took off for Cleveland to begin their final road trip of the season, Dylan Coleman was given his first "Welcome to the big leagues" moment. The Royals right-hander, who was selected from Triple-A Omaha on Monday ahead of Kansas City's doubleheader against
Heasley debut adds to talented Draft class
Right-hander 'fearless' in 4 innings against Mariners, but yields costly HRs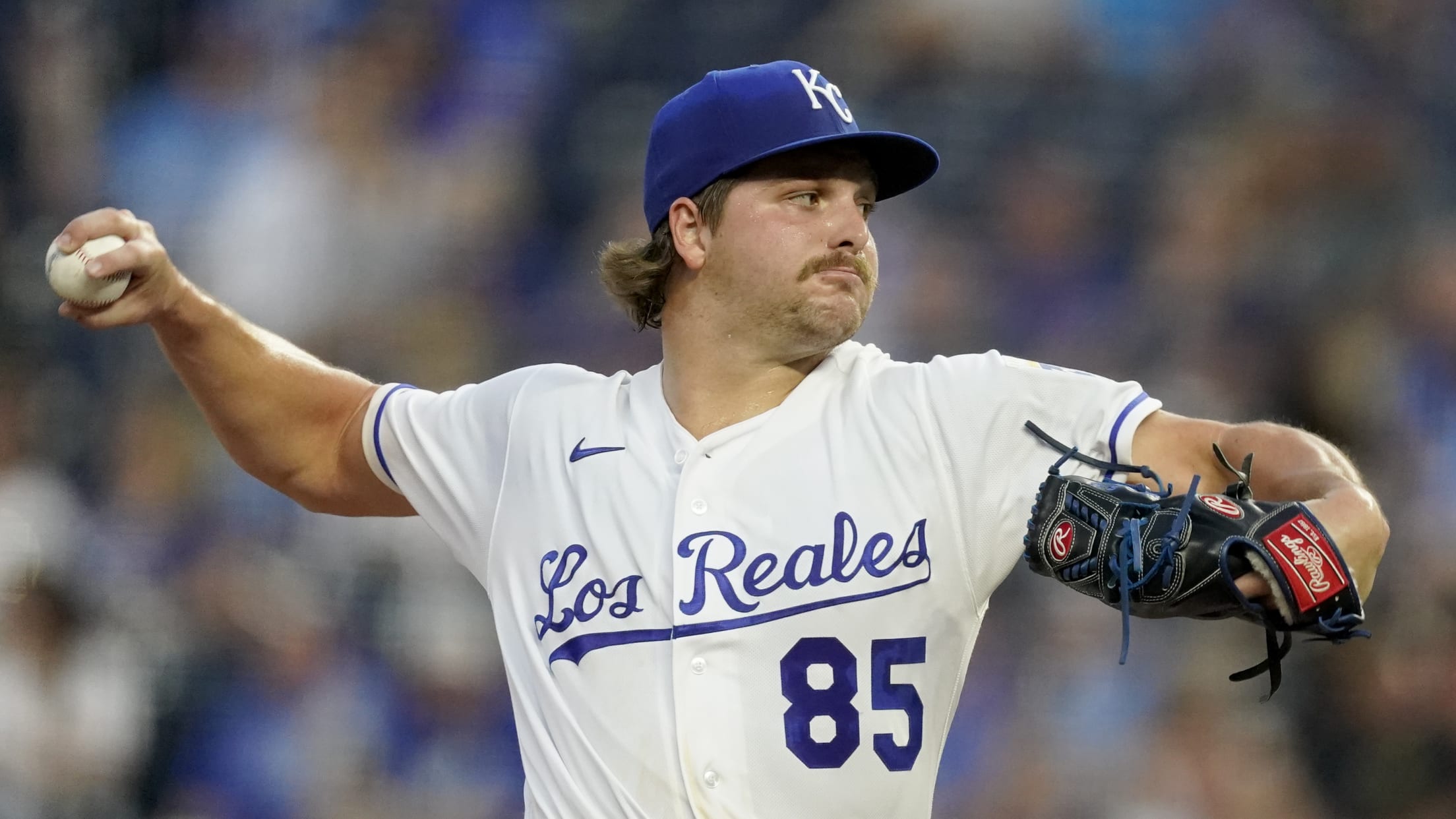 KANSAS CITY -- On Friday night at Kauffman Stadium, the Royals featured something that had never happened in baseball. When Jon Heasley took the mound for his Major League debut in Kansas City's 6-2 series-opening loss to the Mariners, the 2021 Royals became the first to have five pitchers from
Isbel making a fast impression on Royals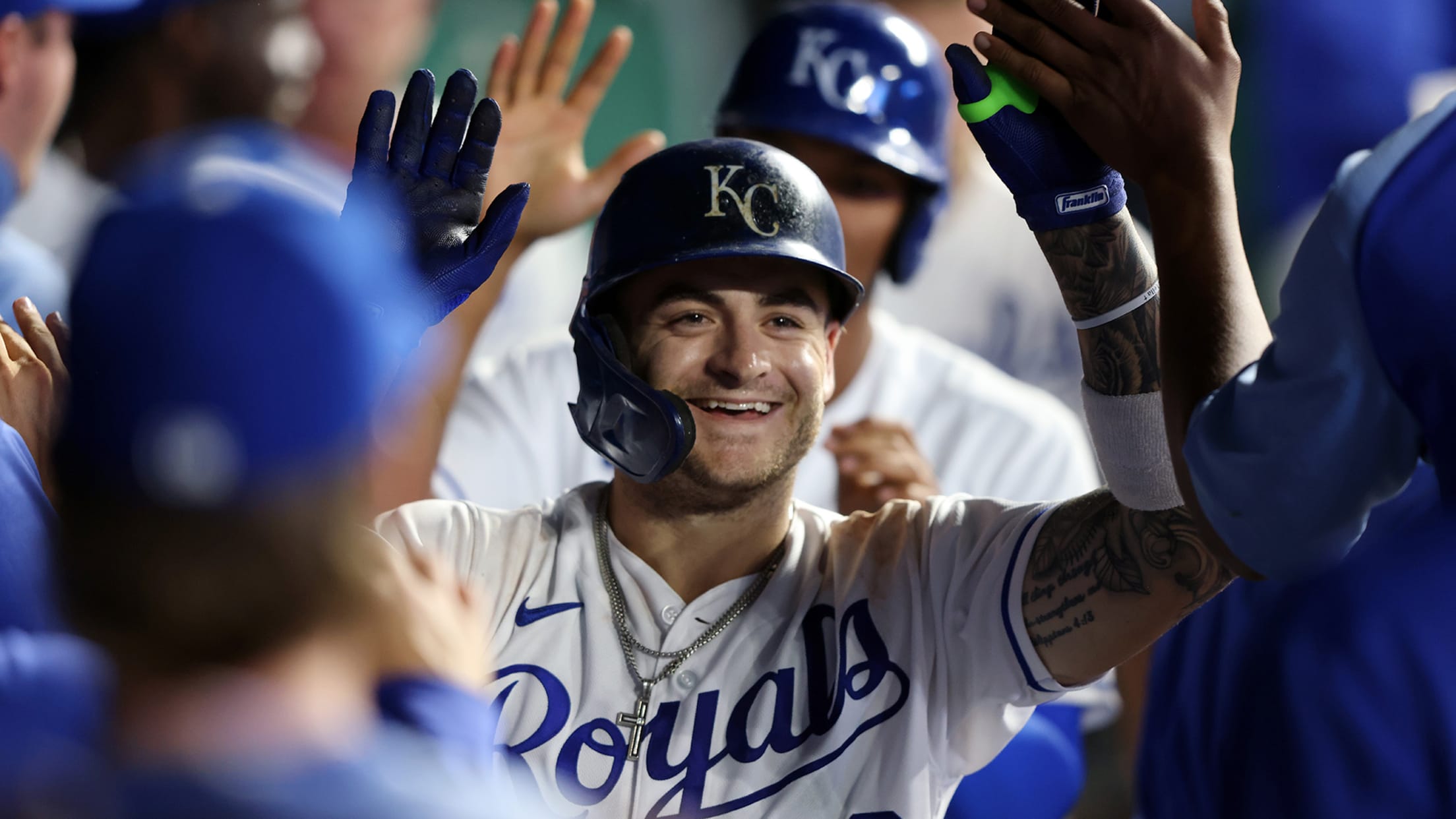 KANSAS CITY -- Kyle Isbel received one of the biggest Salvy splashes of the season after Tuesday night's win over the A's, when Salvador Perez and Whit Merrifield ambushed the Royals outfielder with a big cooler of ice water as he was doing his on-field interview. The celebration that greeted
Kowar strings together 6 frames with slider
Royals rookie right-hander shakes off tough 1st, notches career-high 7 strikeouts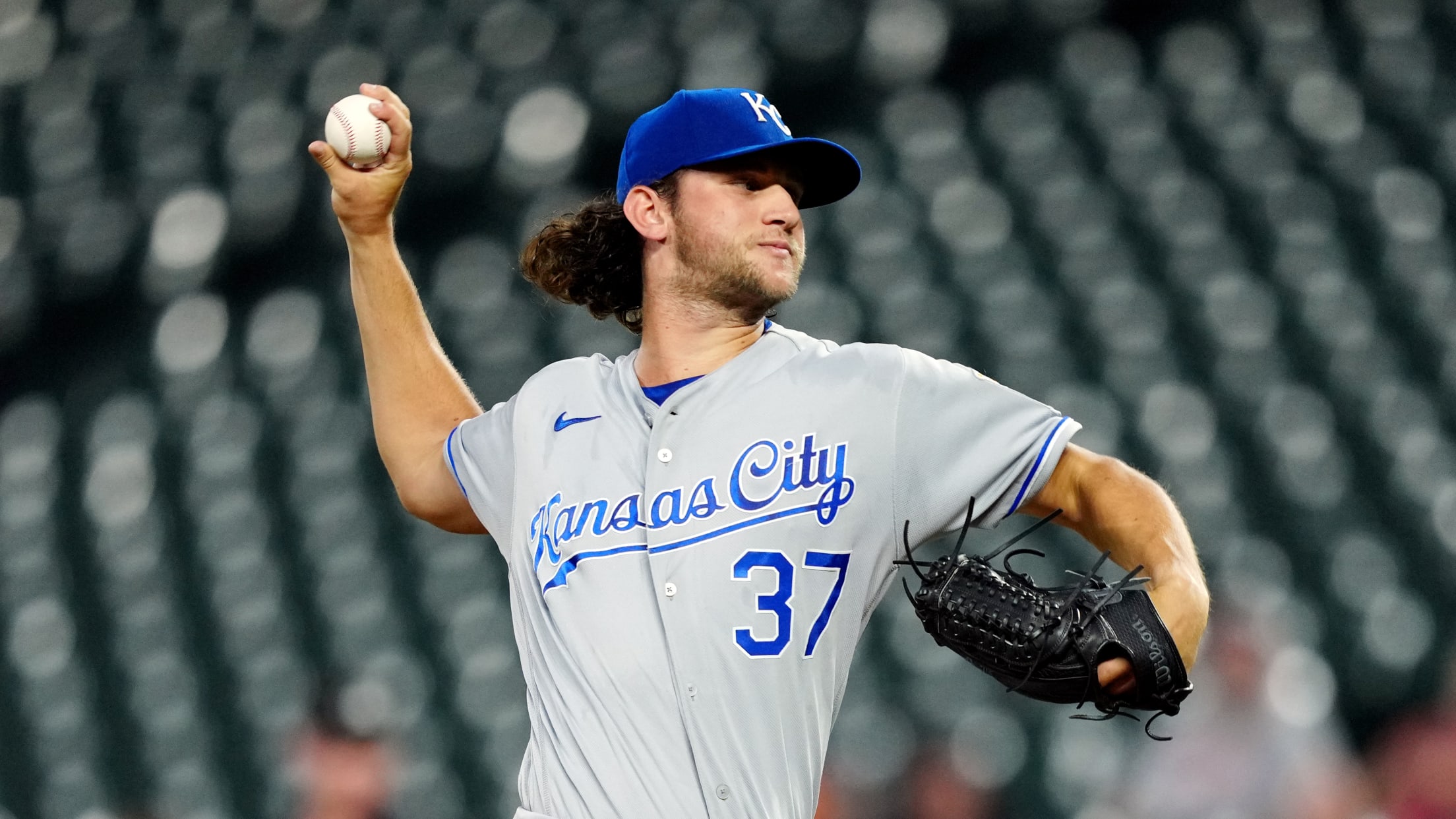 BALTIMORE -- It wasn't the start that right-hander Jackson Kowar wanted, but he made the most of it. After falling behind early on a pair of two-run homers, Kowar rebounded to retire 12 of the last 14 batters he faced in the Royals' 7-3 loss to the Orioles on Tuesday
Daily updates on Bobby Witt Jr. from Aug.
Keeping tabs on the Royals' No. 1 prospect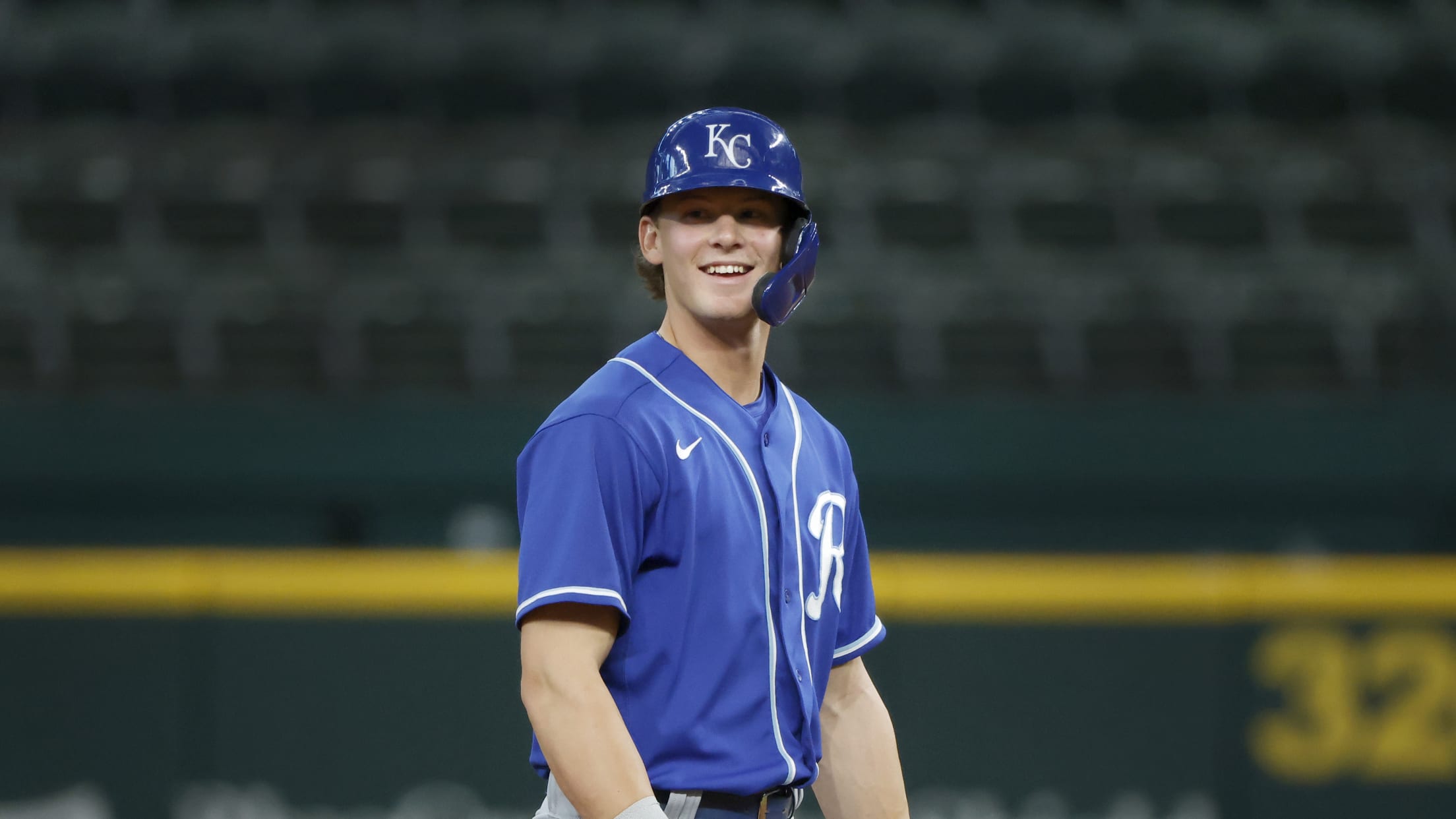 Aug. 31: Ends month with three RBIs Bobby Witt Jr. ensured that he would be the top dog in RBIs for August on Tuesday, as he drove in three runs in Triple-A Omaha's win over Toledo. The Royals' top prospect went 1-for-3 at the plate, bringing in two runs with
Rising system ranked No. 5 by Pipeline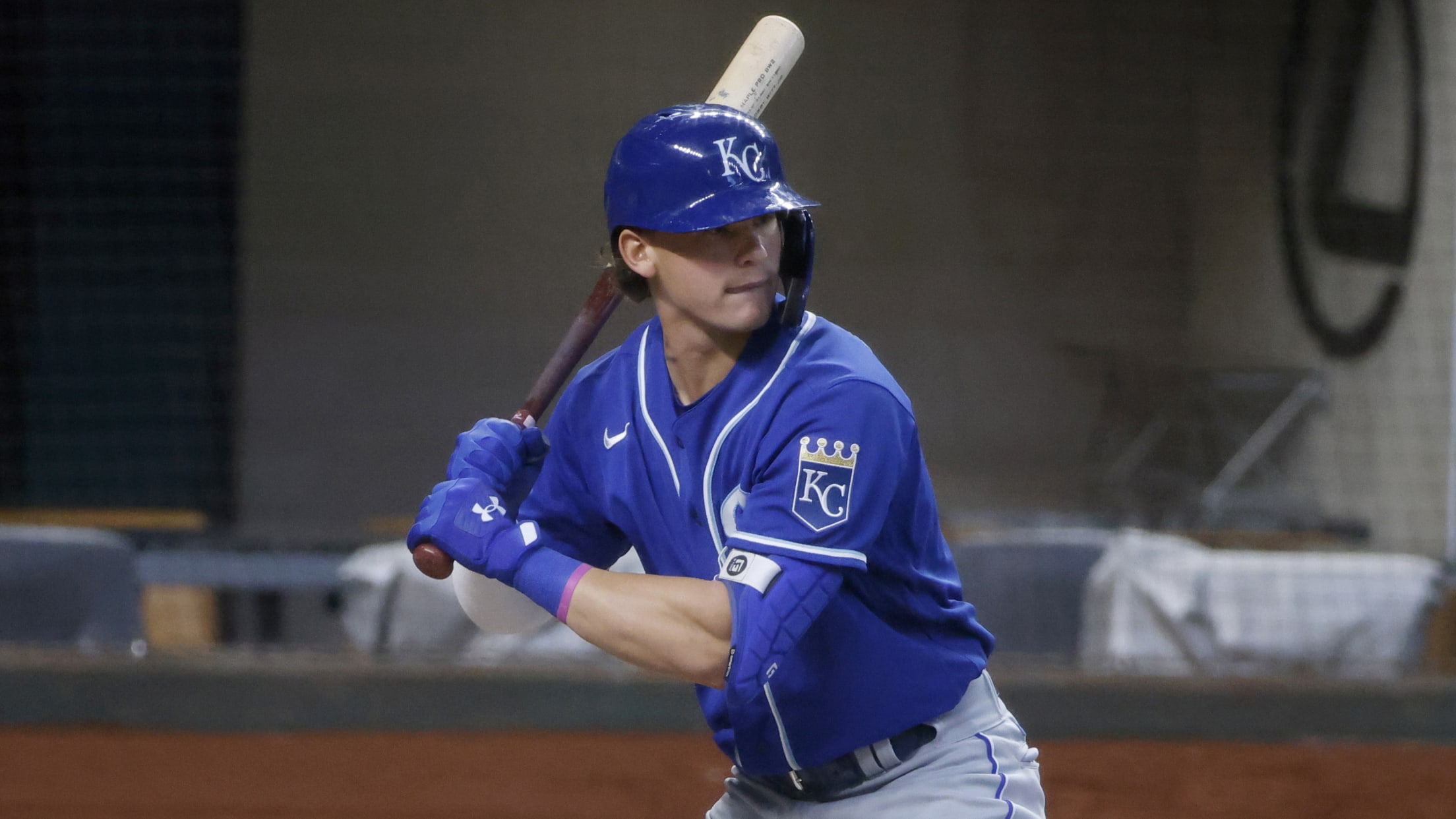 SEATTLE -- The Royals knew they had a solid farm system and tons of promising prospects when the 2021 Minor League season began. But watching their four affiliates play real games after having none last season further solidified their optimism about their future. Kansas City is listed at No. 5
Kowar fans 9, allows 2 hits in 6-plus innings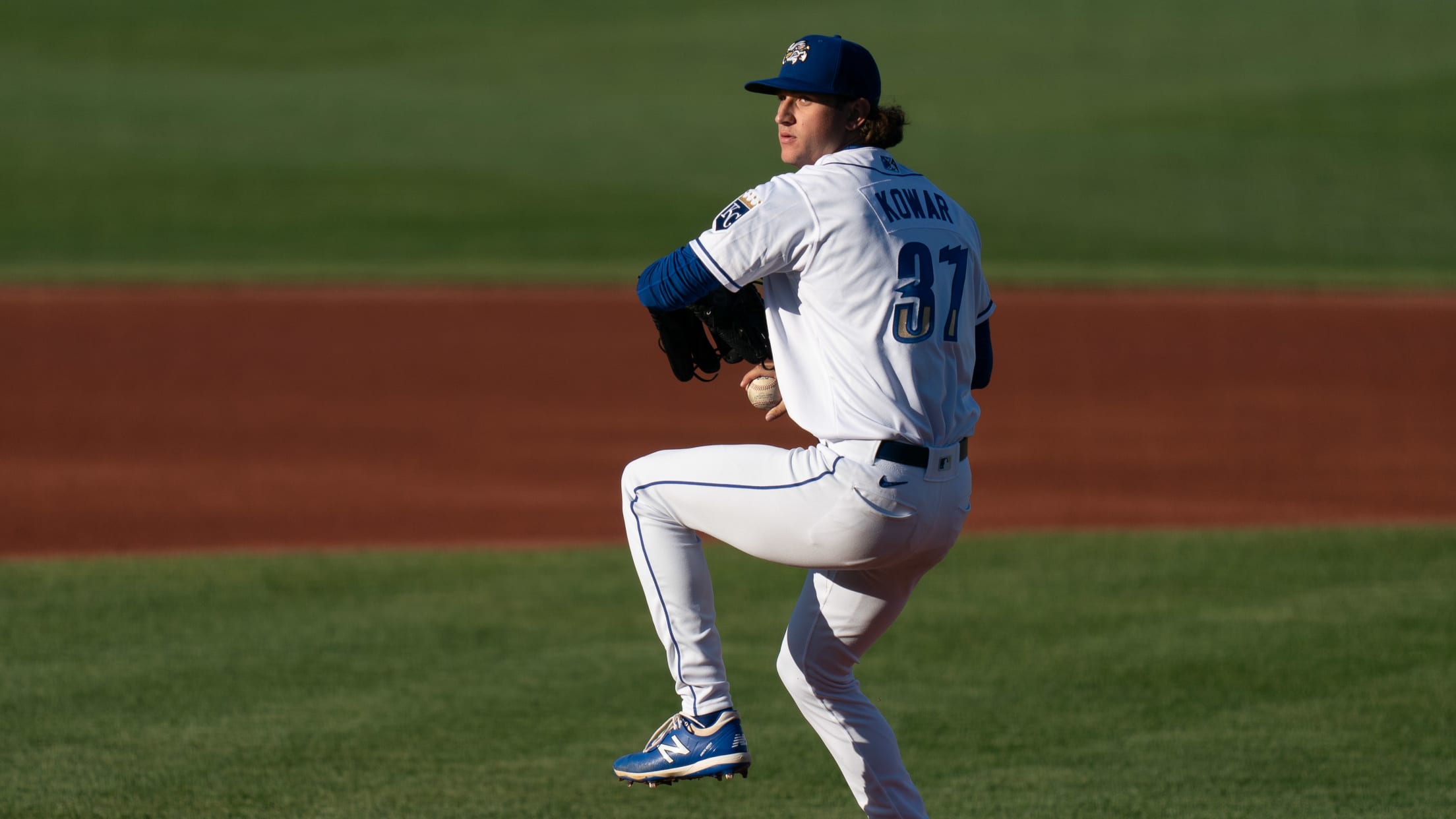 On a night full of strong pitching performances across the Minor Leagues, the Royals' top right-handed pitching prospect was nothing short of quality himself. Ranked No. 92 on MLB Pipeline's Top 100 prospects list, Jackson Kowar fanned nine and allowed just two hits and two walks across six-plus strong innings
Witt Jr. (3) among 6 Royals in Top 100 ranks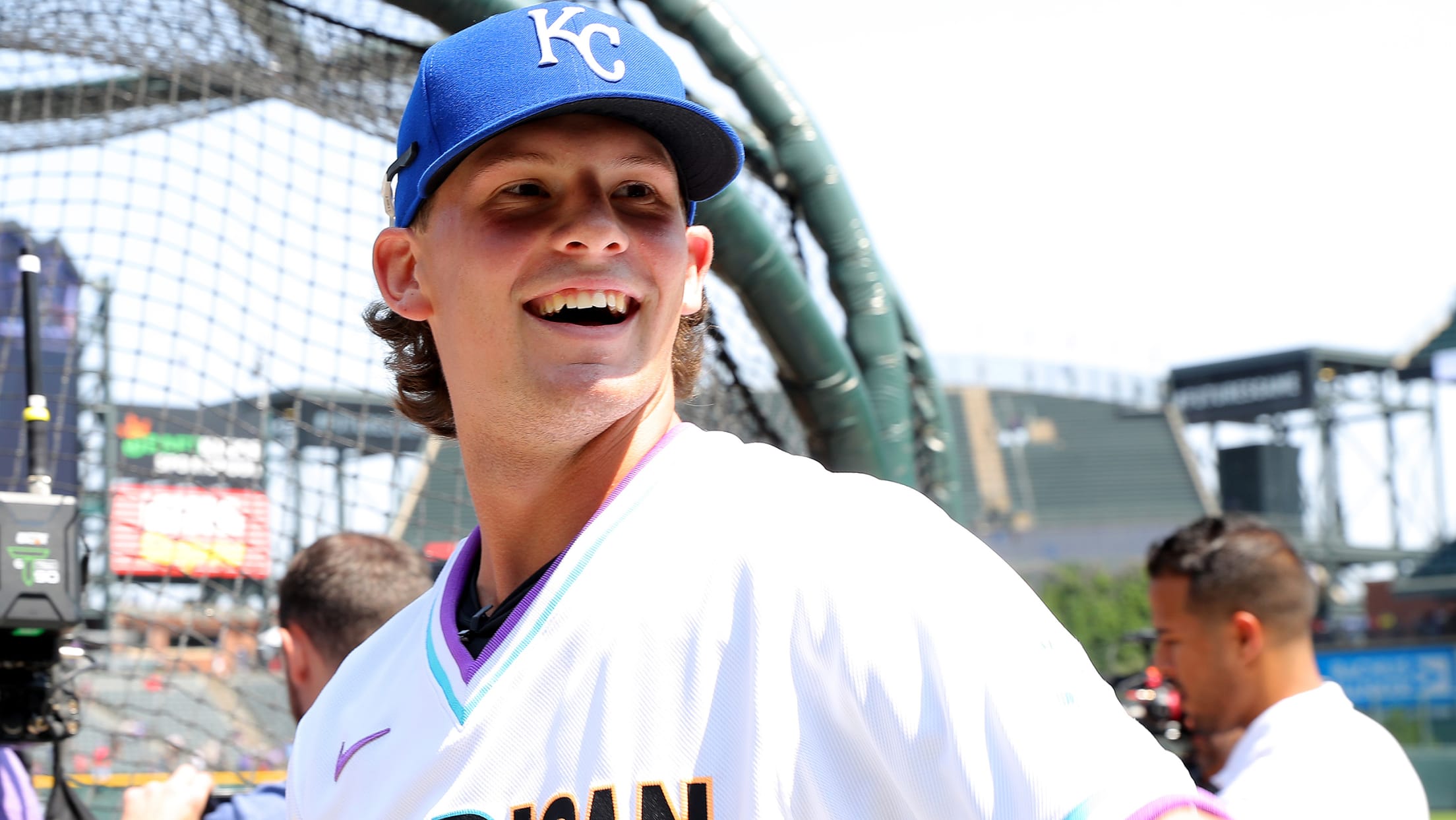 KANSAS CITY -- There's little left for Bobby Witt Jr. to prove in the Minor Leagues. He's succeeded at every level, he's overcome any hurdles thrown his way, and he's done both of those things with tremendous results in every facet of the game -- heck, he became the first
Perez on walks; Santana, O'Hearn heating up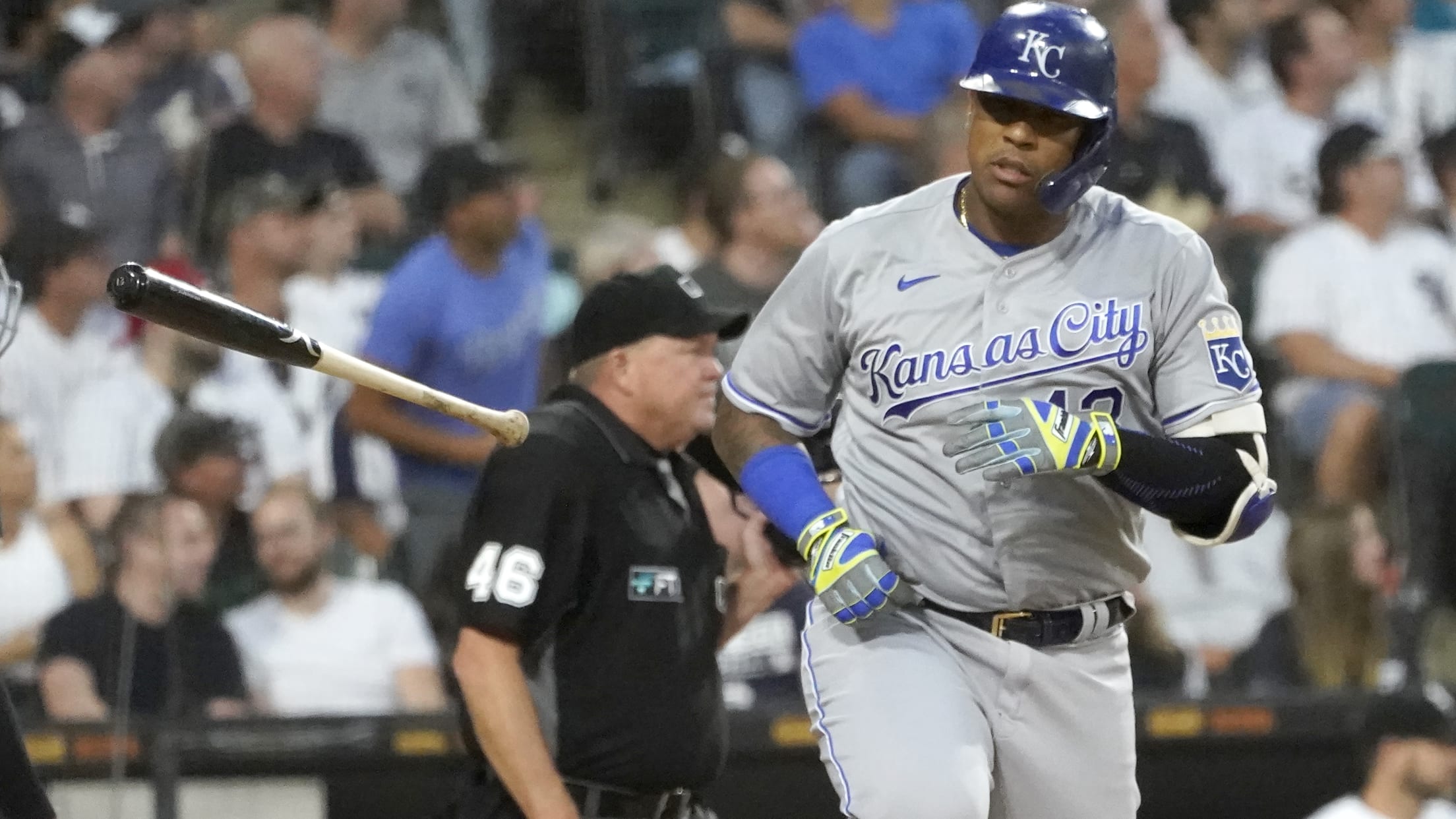 KANSAS CITY -- If you think you're seeing Salvador Perez perform at the plate like never before, you're right. In addition to his 30 home runs entering Tuesday, a single-season career best with still a month and a half to play, and his .830 OPS, which ranks third best in
Royals thrilled to have Kalich in their system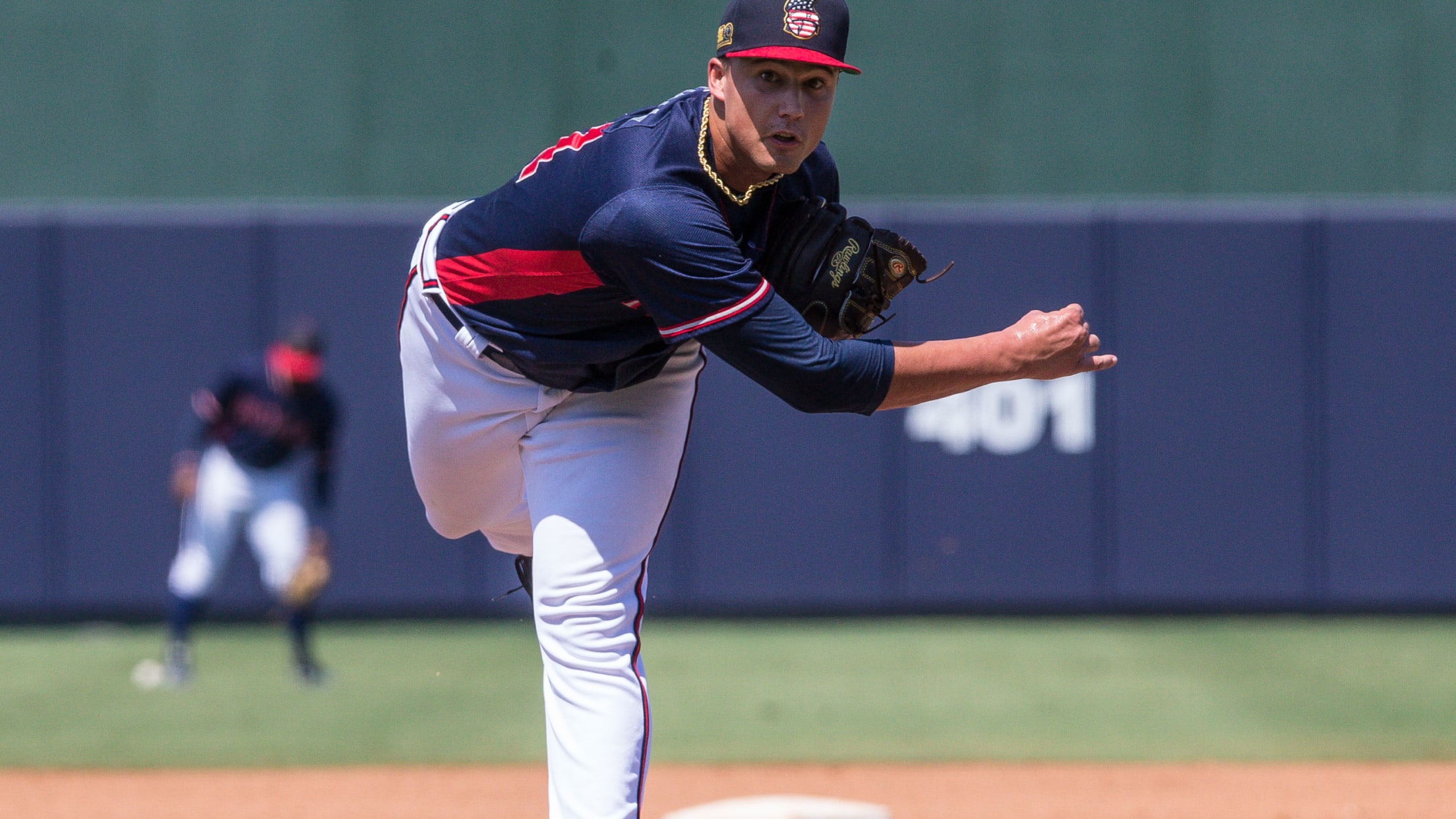 KANSAS CITY -- When the Royals and Braves were discussing a trade for Jorge Soler near the Trade Deadline in July, they were targeting pitching as a return, and among that group, one prospect they were familiar with from the 2019 MLB Draft stood out: Kasey Kalich. The Royals were
Melendez on 'surreal' promotion to Triple-A
Royals' top catching prospect was leading Double-A in HRs, RBIs, OPS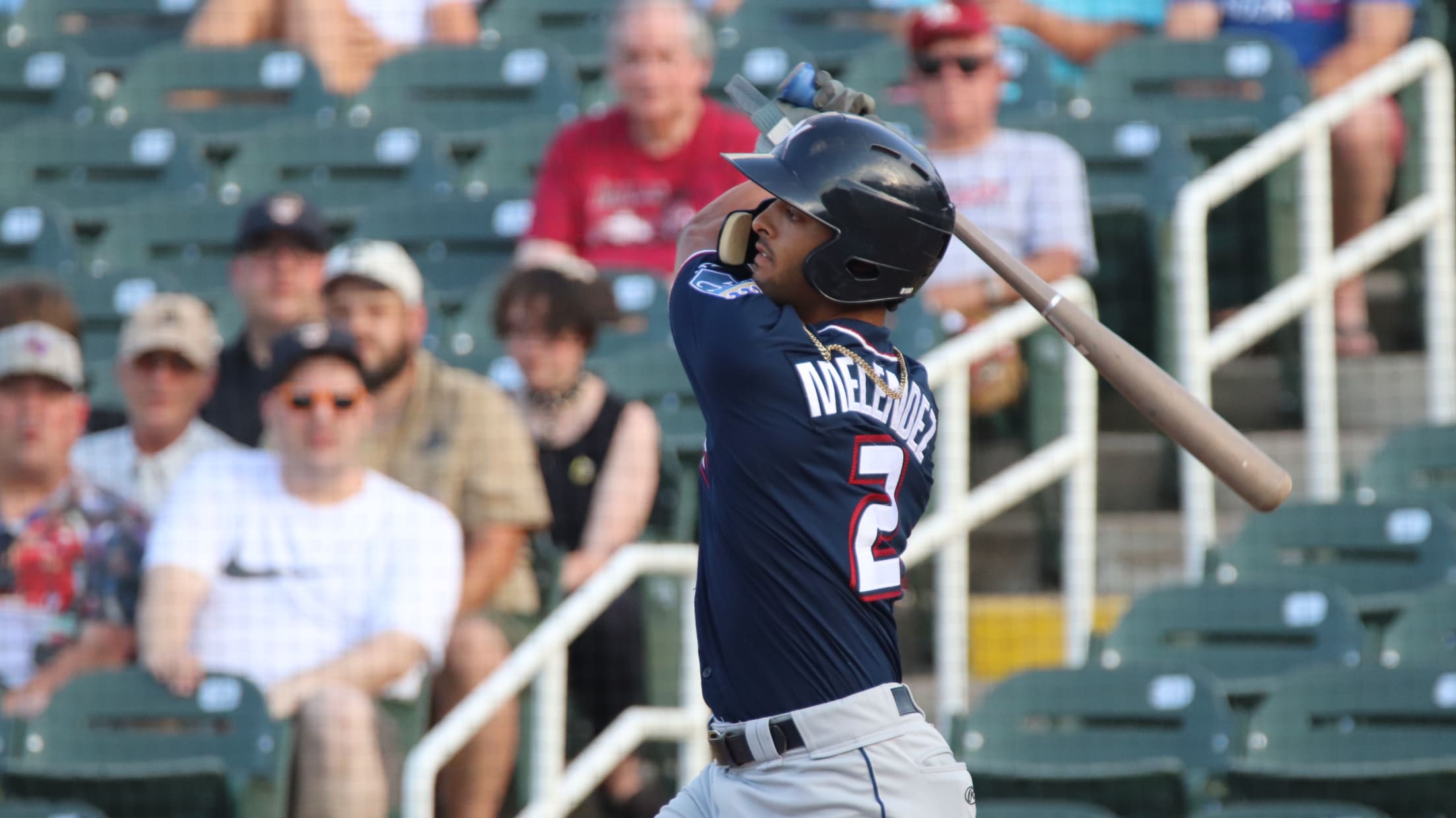 KANSAS CITY -- The Royals heard all that noisy contact MJ Melendez was making at Double-A Northwest Arkansas loud and clear. The organization's No. 13 prospect and top catching prospect, per MLB Pipeline was promoted to Triple-A Omaha on Monday. Melendez will join Bobby Witt Jr. and Nick Pratto on
Witt Jr. smacks grand slam, drives in 5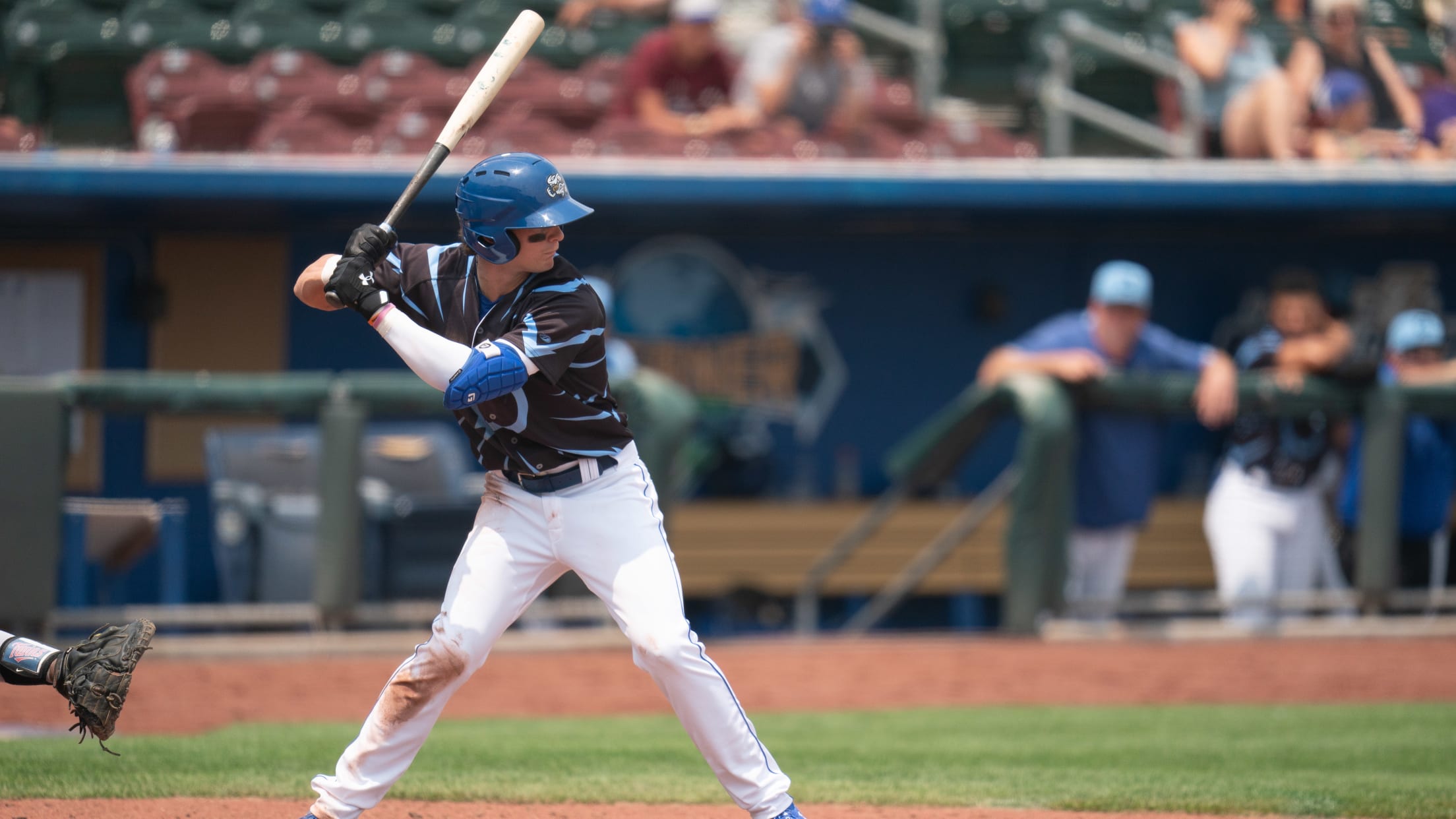 Bobby Witt Jr. is a lot of things, but on Saturday, he was something he hadn't yet been: Grand. MLB's No. 5 overall prospect launched his first career grand slam, a no-doubter over the tall right-center fence of Huntington Park, and that one swing accounted for four of the five
Loftin's cycle includes walk-off HR, 5 hits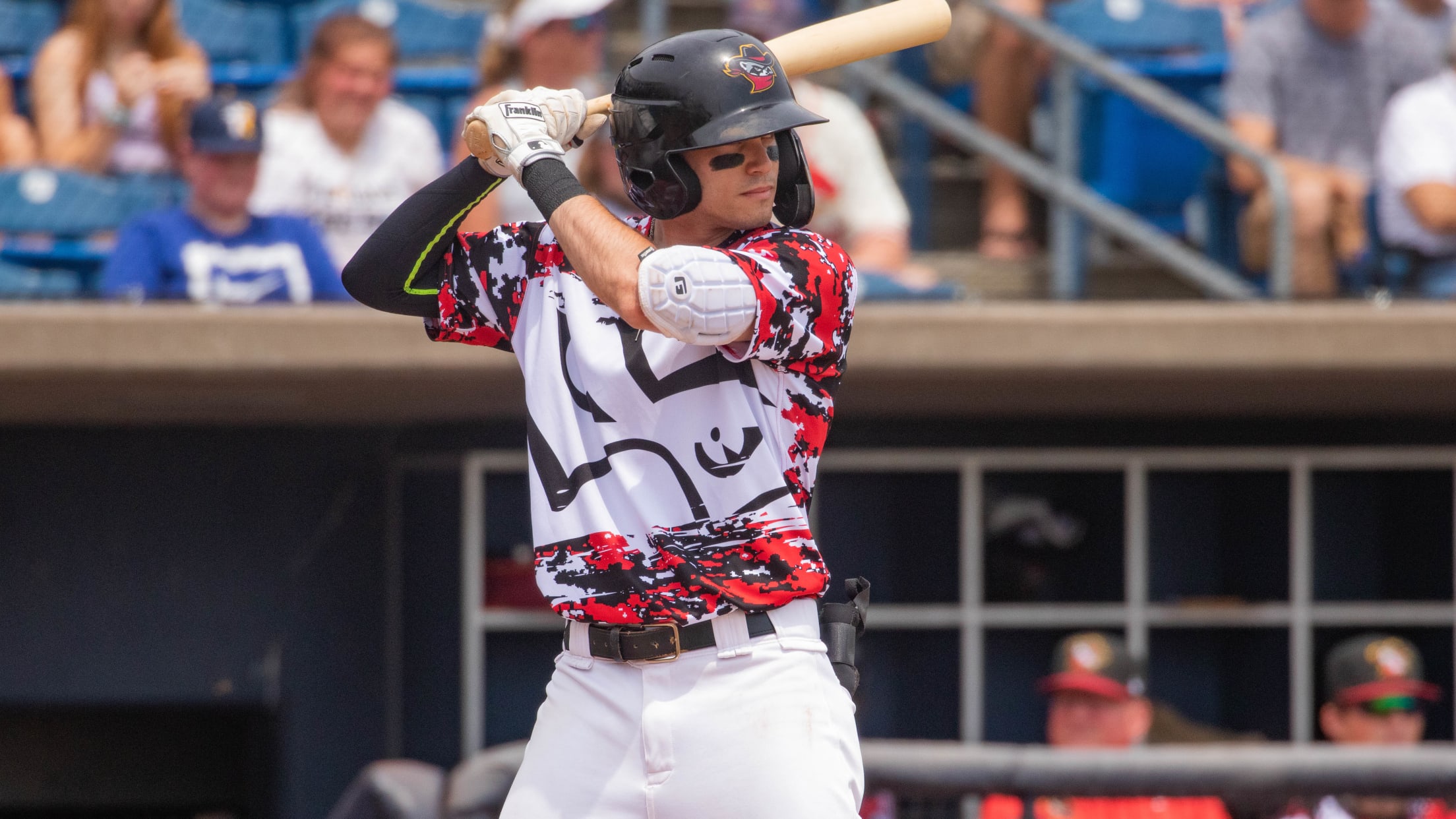 Hitting a walk-off home run is a feeling that baseball players dream about from their days as a Little Leaguer. Adding five hits and a cycle to a walk-off blast is a feat most big leaguers can only dream about. For Nick Loftin, those dreams were realized on Sunday afternoon.
Daily updates on Bobby Witt Jr. from July
Keeping tabs on the Royals' No. 1 prospect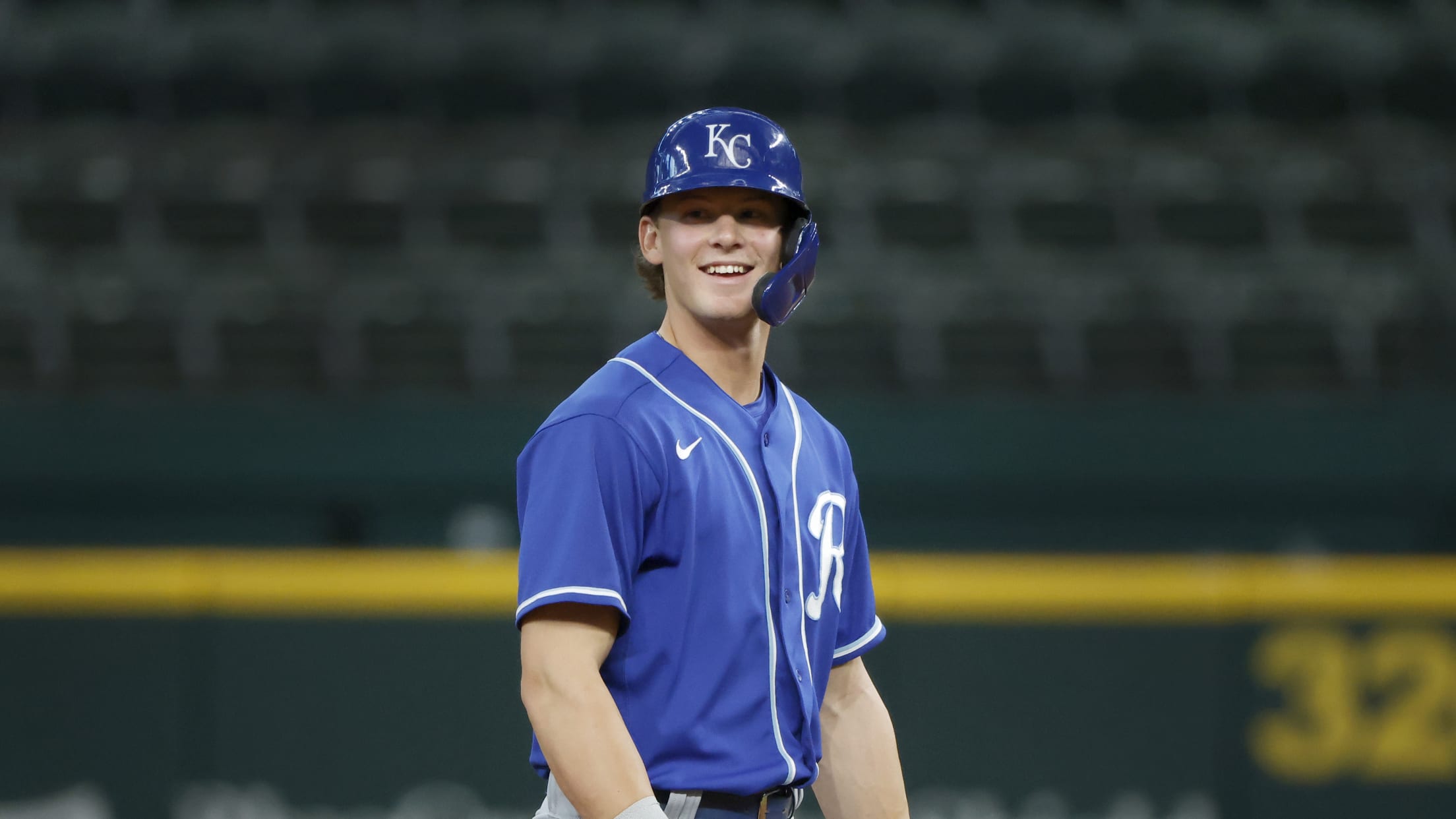 July 31: Doubles following hitless game Bobby Witt Jr. rebounded from a hitless game with yet another extra-base hit at the Triple-A level. Witt went 1-for-4 in Omaha's shutout loss to Toledo. Witt is hitting .314 with a .908 OPS during his time with the Storm Chasers. Gameday »
Royals promote Witt, Pratto to Triple-A
Talented prospects step away from Majors after dominating at Double-A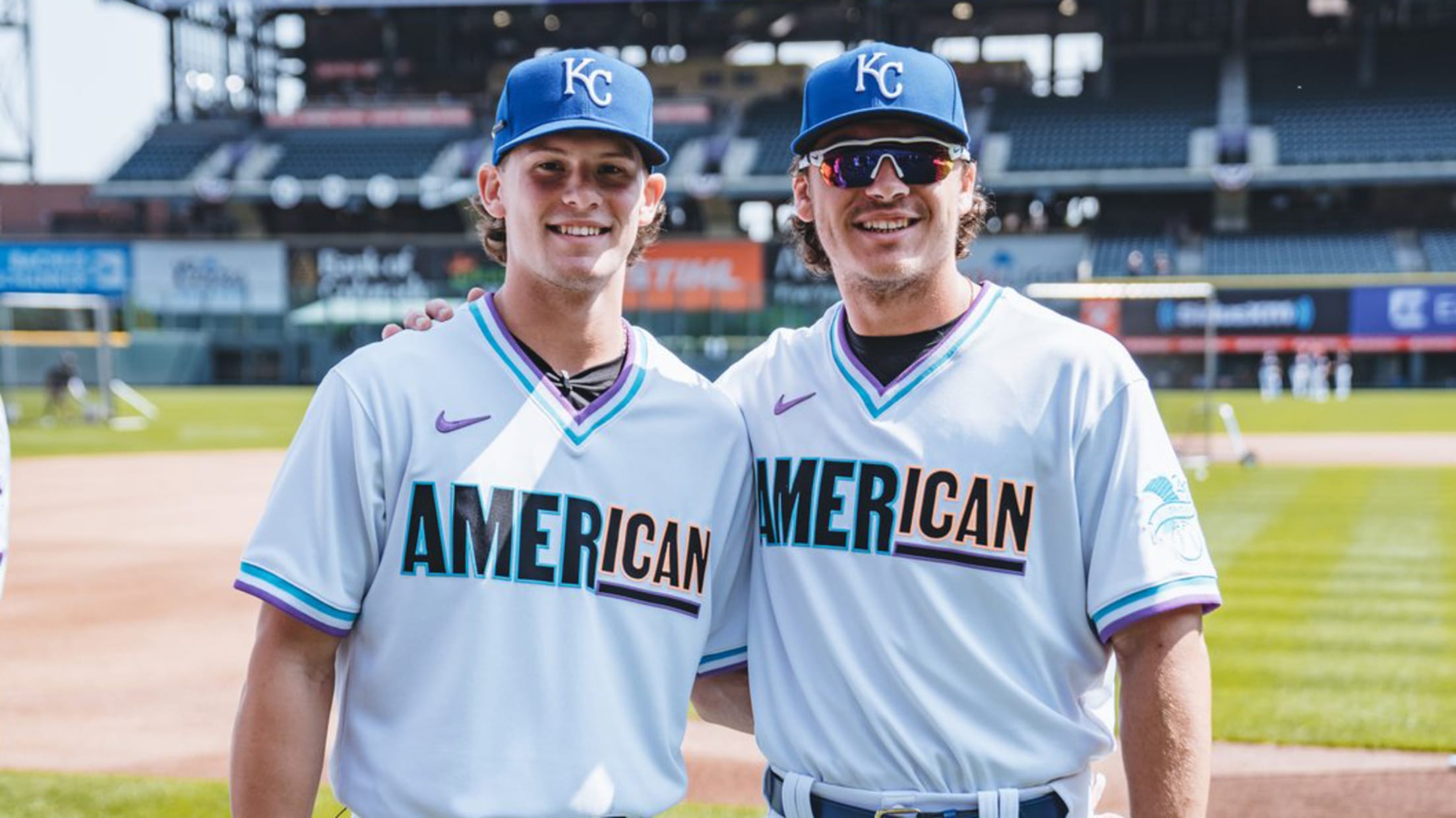 KANSAS CITY -- Royals prospects Bobby Witt Jr. and Nick Pratto have been on a lot of road trips together this season, whether it's around the country to play in Double-A stadiums or to the Futures Game in Denver last week. They took another one Monday, and it was the
Royals ink first-round Draft pick Mozzicato
Prep lefty loves Kansas City's 'amazing' barbecue and is ready to make impact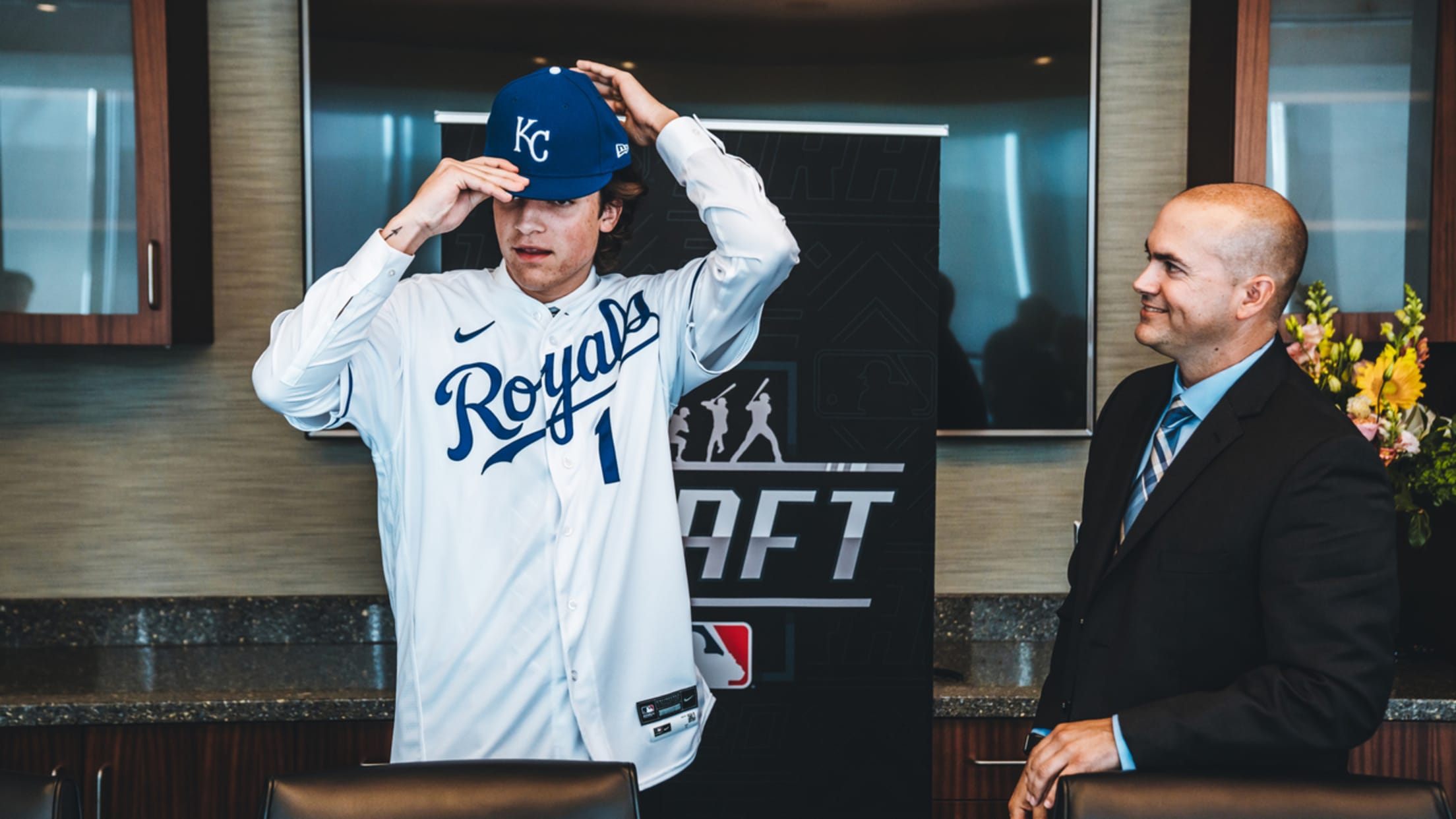 KANSAS CITY -- Frank Mozzicato felt right at home when he arrived in Kansas City for the first time this weekend. For starters, the No. 7 overall pick in the 2021 MLB Draft likes eating barbeque. "I think that's all I've ate this whole weekend," Mozzicato said on Saturday. "It's
Royals draft hometown kid Carter Jensen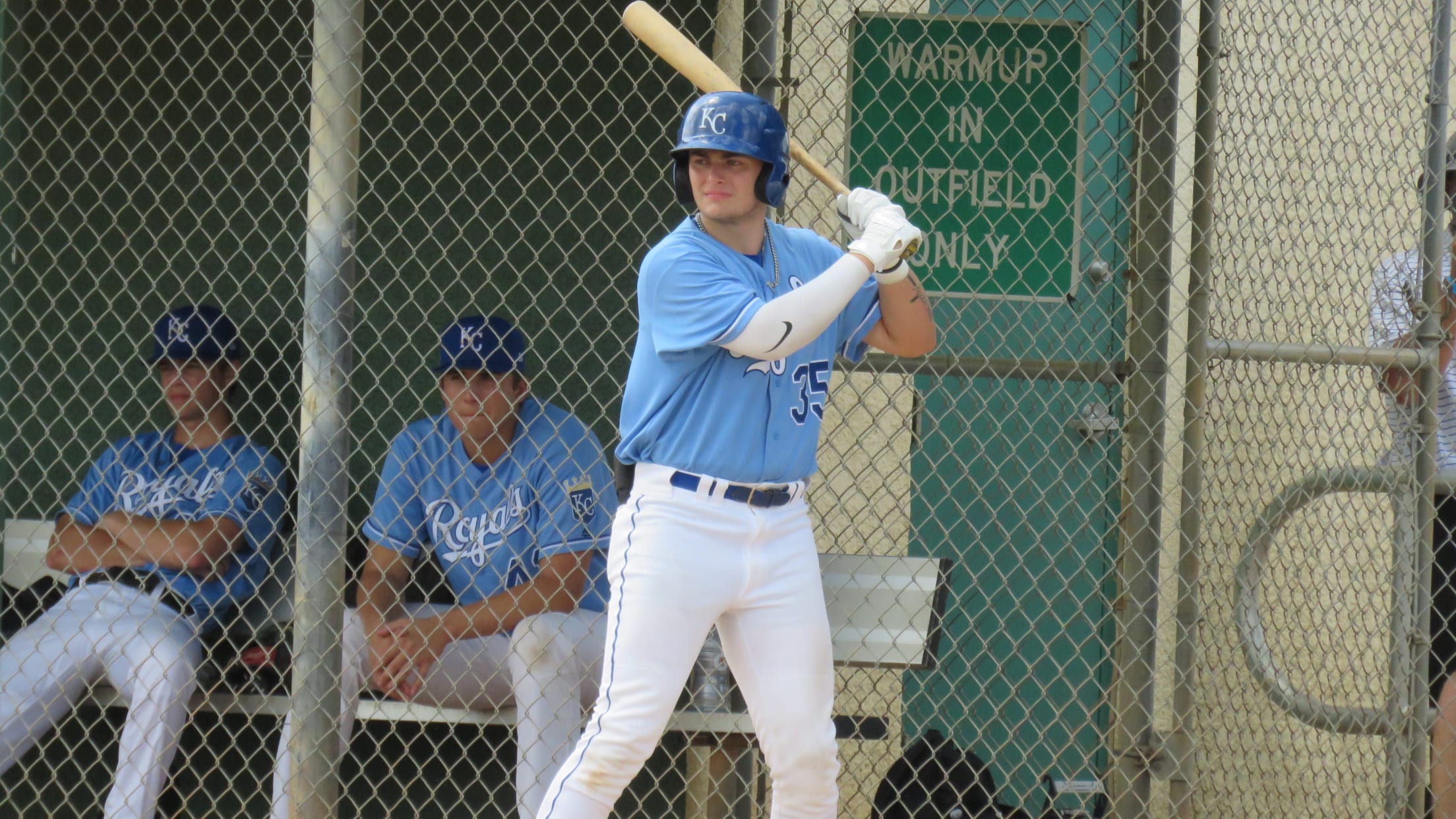 Carter Jensen couldn't count how many times he has sat in the stands at Kauffman Stadium and dreamt about being one of the players on the field. The Kansas City native and Park Hill High School graduate has gone to a lot of Royals games in his lifetime, always with
Breaking down the Royals' Day 2 Draft picks
Kansas prep star Kudrna among 5 pitchers tabbed by Kansas City in Rounds 2-10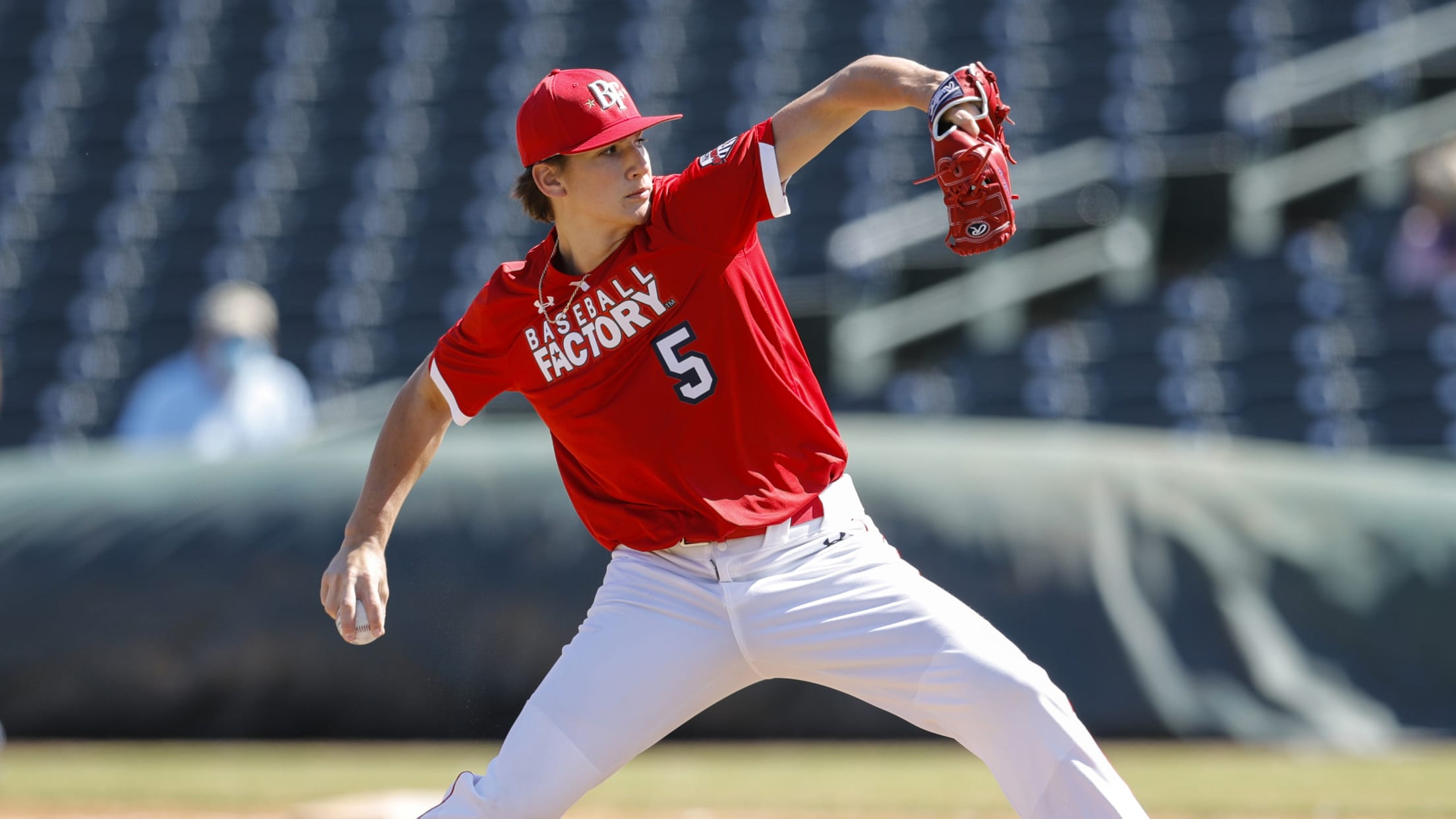 The Royals have been stocking up on pitchers in their farm system for years, and they continued that trend with their first two picks in the 2021 MLB Draft, but this year, they targeted prep arms earlier over collegiate pitchers. And that was by design, based on where their farm
KC takes high-upside lefty Mozzicato at No. 7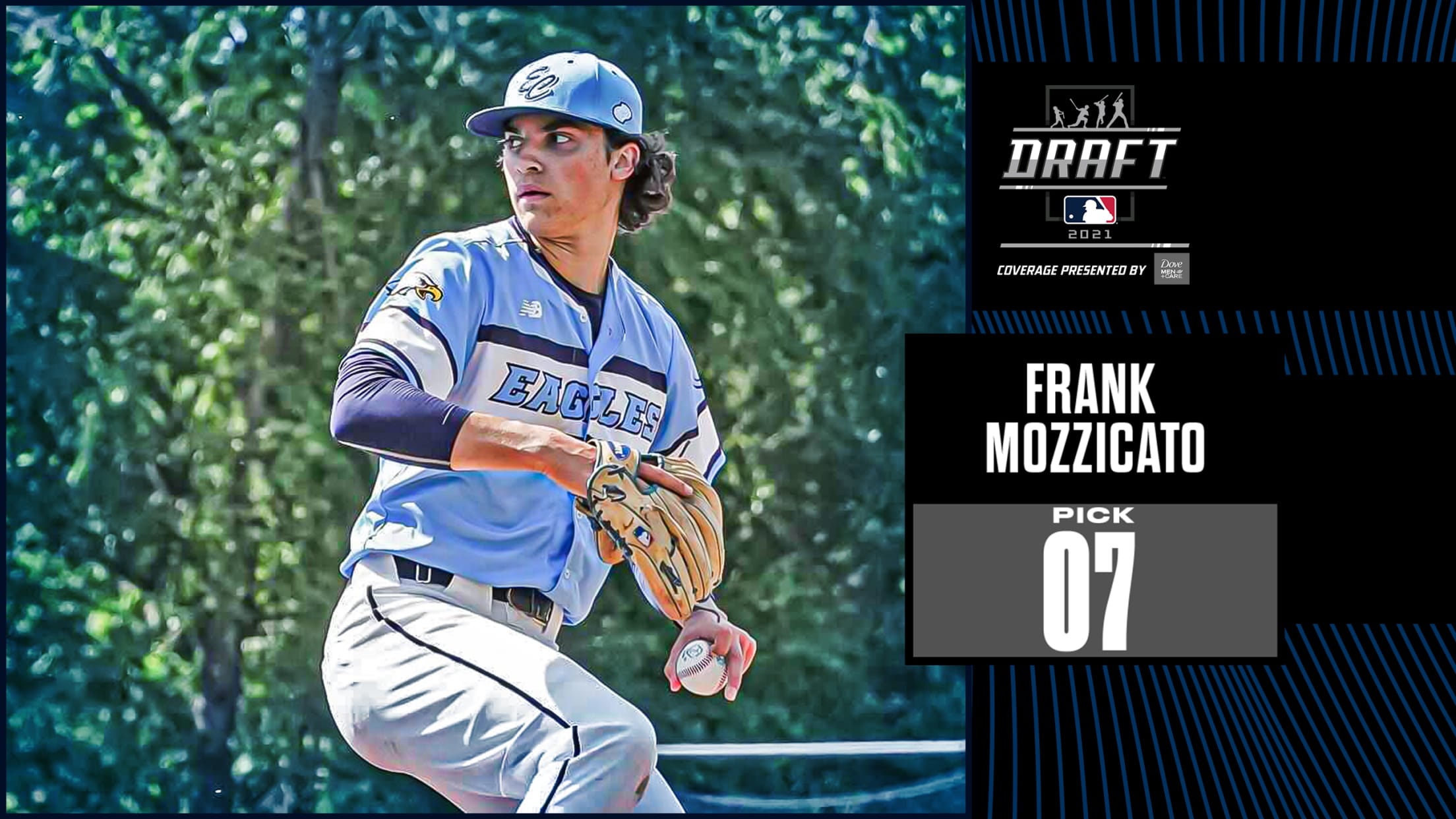 When Frank Mozzicato delivered the news to the 30-some people gathered in his parents' home Sunday night, he swore the house shook. The high school lefty from East Catholic High School in Manchester, Conn., had just told his family and friends that he was going to be selected No. 7
Royals in 'really good position' for Draft
Club is prepared, eyeing options for its No. 7 overall pick in Round 1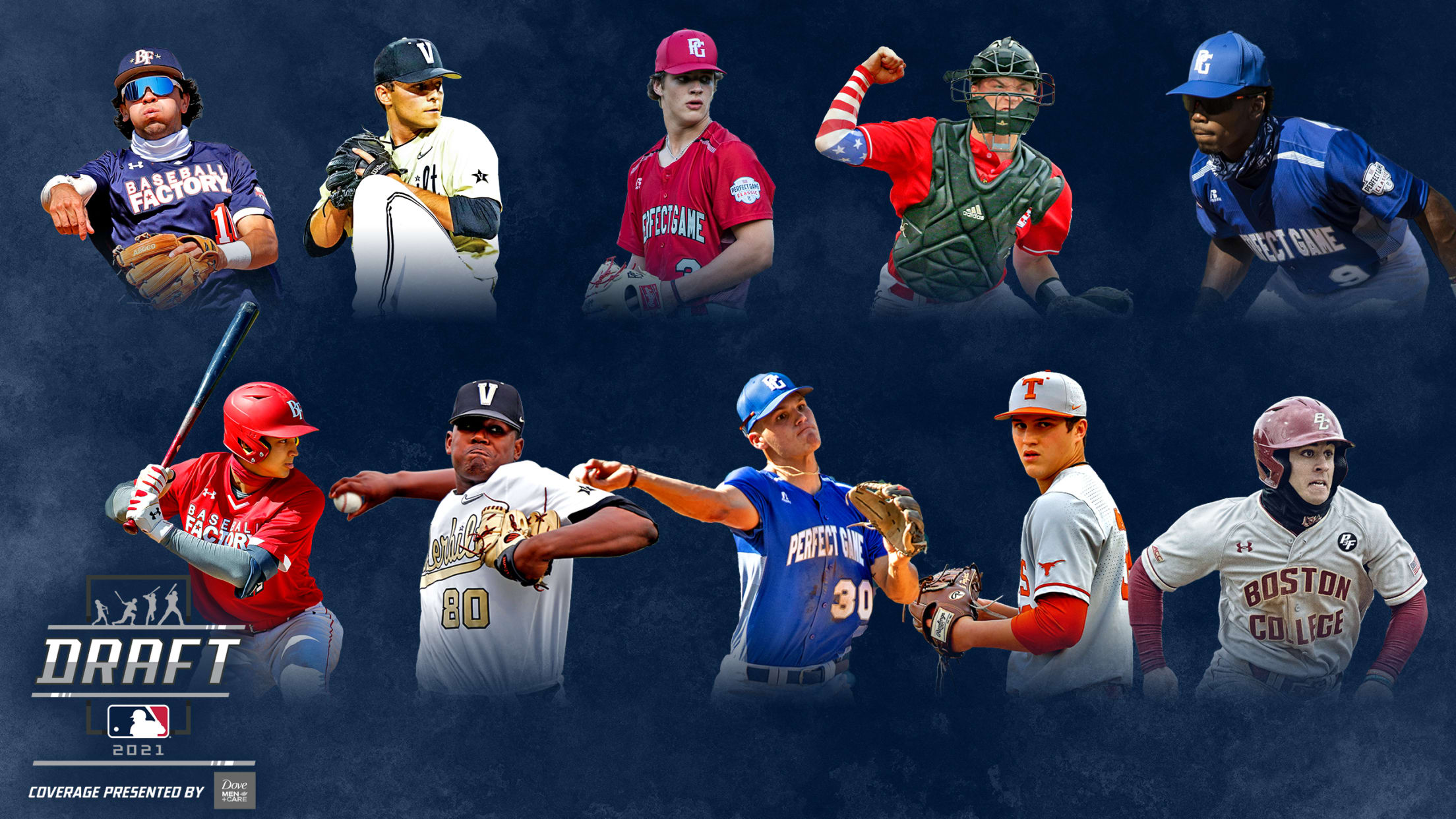 CLEVELAND -- In recent years, the Royals have shown a willingness to go different routes early in the MLB Draft based on where they were picking and what the Draft board looked like. In 2015, Kansas City took high school right-hander Ashe Russell; in '17, the Royals set their sights
Witt hits 13th homer, tallies trio of hits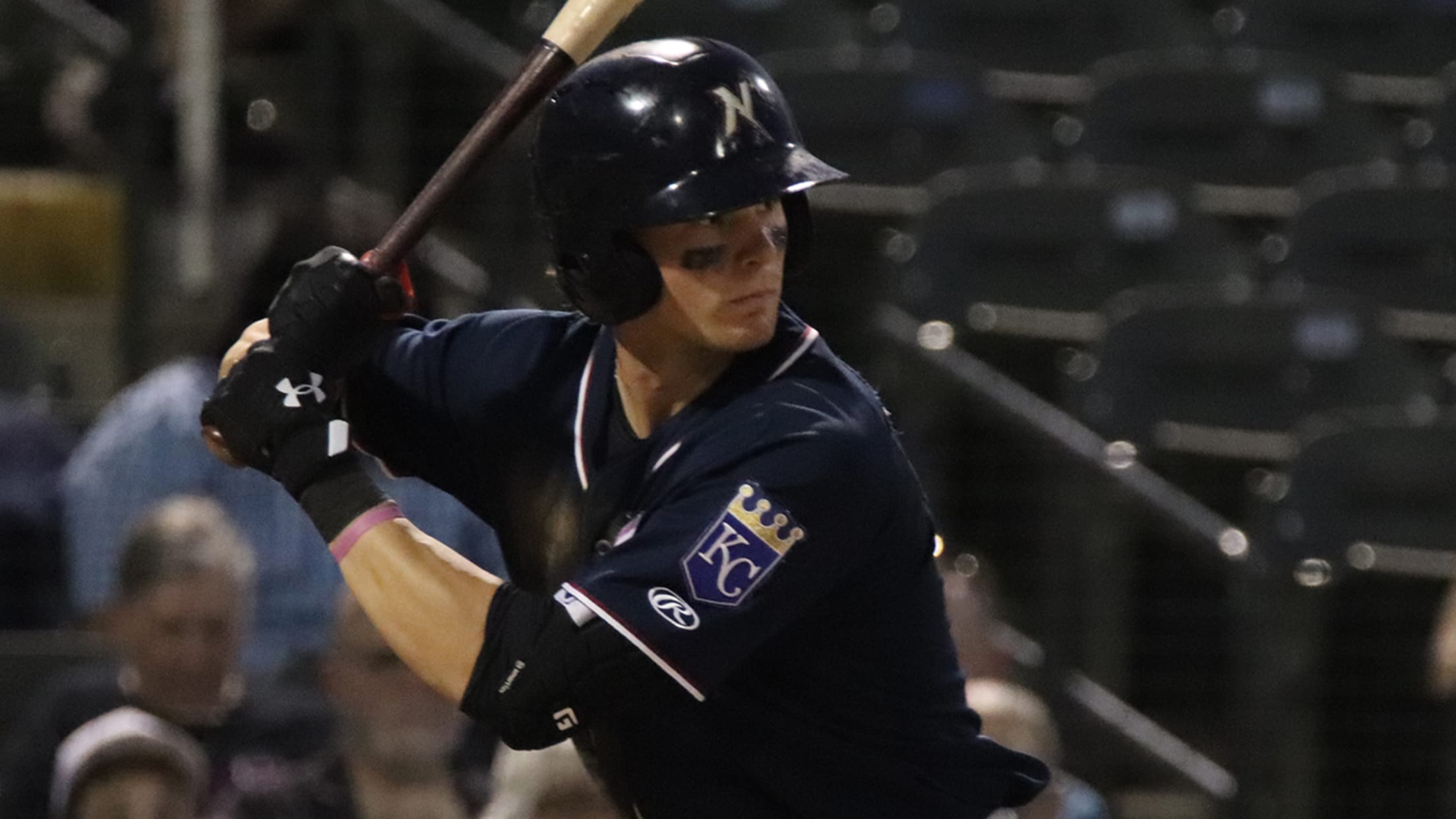 Bobby Witt Jr., the Royals' No. 1 prospect per MLB Pipeline (No. 7 overall) had a big night at the plate in Double-A Northwest Arkansas' 5-4 loss to Springfield on Saturday night. Witt went 3-for-4 with a double and his 13th homer of the season in just his 50th game
Witt, Pratto on big stage at Futures Game
Salvy poised for sixth All-Star start in updated voting tally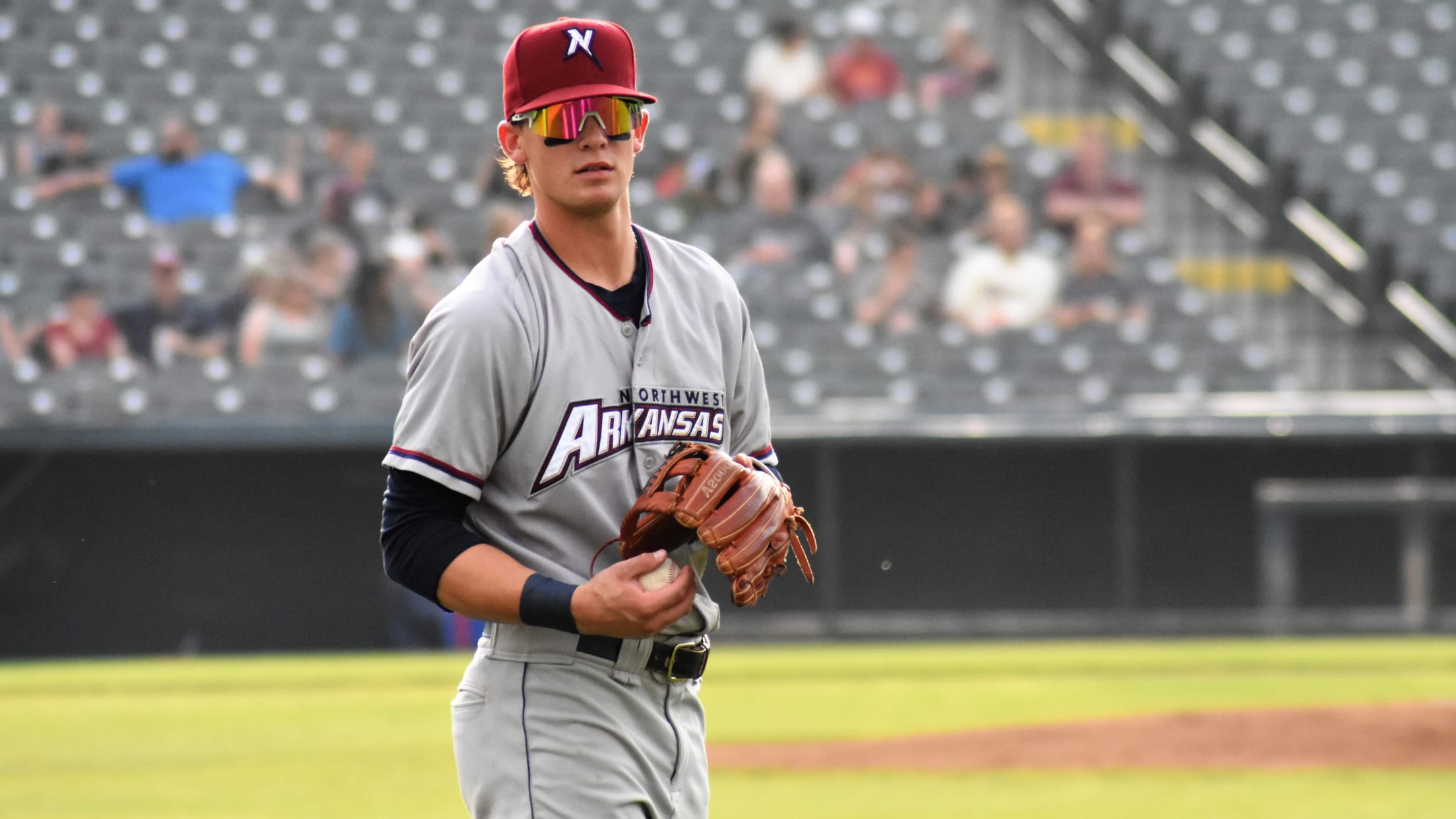 BOSTON -- Since he was drafted by the Royals with the second overall pick of the 2019 Draft, Bobby Witt Jr. has been pushed as one of the most anticipated prospects. So far, the Royals' top prospect is living up to the hype. One day after posting his fifth three-hit
Daily updates on Bobby Witt Jr. from June
Keeping tabs on the Royals' No. 1 prospect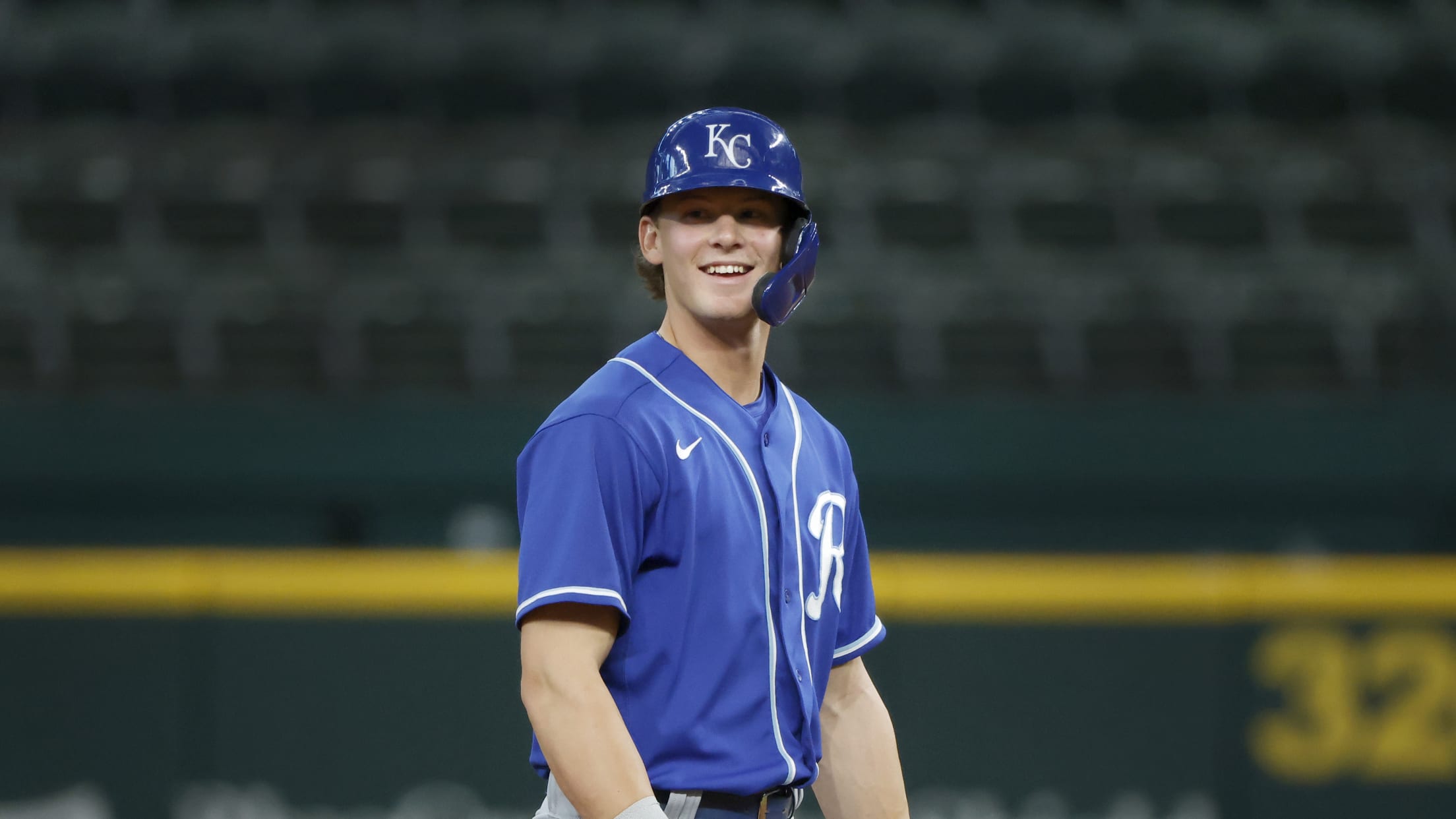 June 30: Concludes June with a two-hit night Bobby Witt Jr. closed his impressive month with a 2-for-4 performance Wednesday night. MLB Pipeline's No. 7 overall prospect finished June tied for third among all Double-A hitters with 35 hits and 62 total bases across the past month. Gameday » Witt
Witt hits 12th homer, drives in five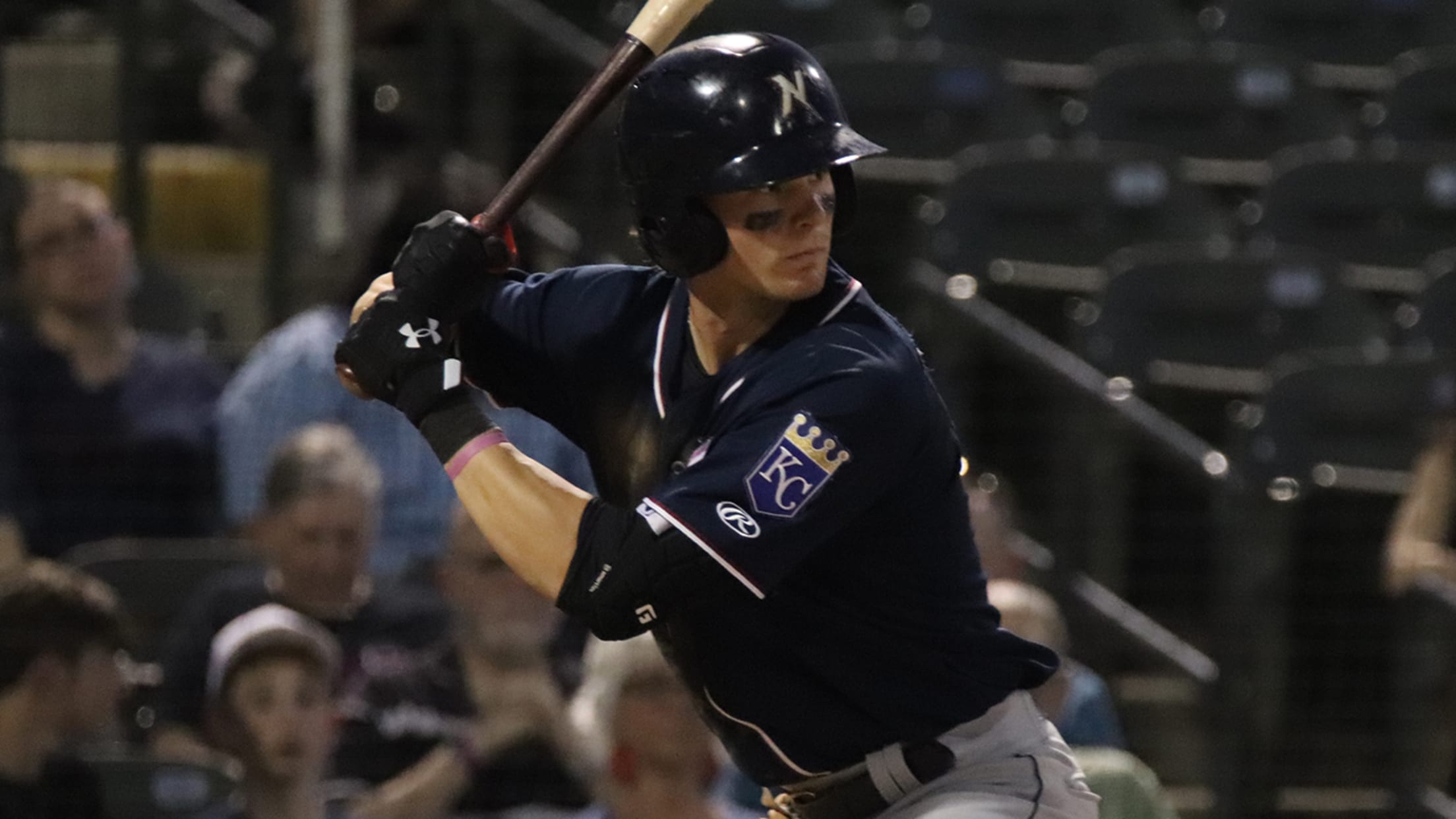 Bobby Witt Jr.'s dominant month of June just reached its crescendo. Kansas City's top prospect rewrote his personal record book Saturday night, recording a career-high four hits and five RBIs as the Northwest Arkansas Naturals rolled to a 9-5 victory over their in-state rivals, the Arkansas Travelers. Witt broke the