Q&A with Royals prospect Bobby Witt Jr.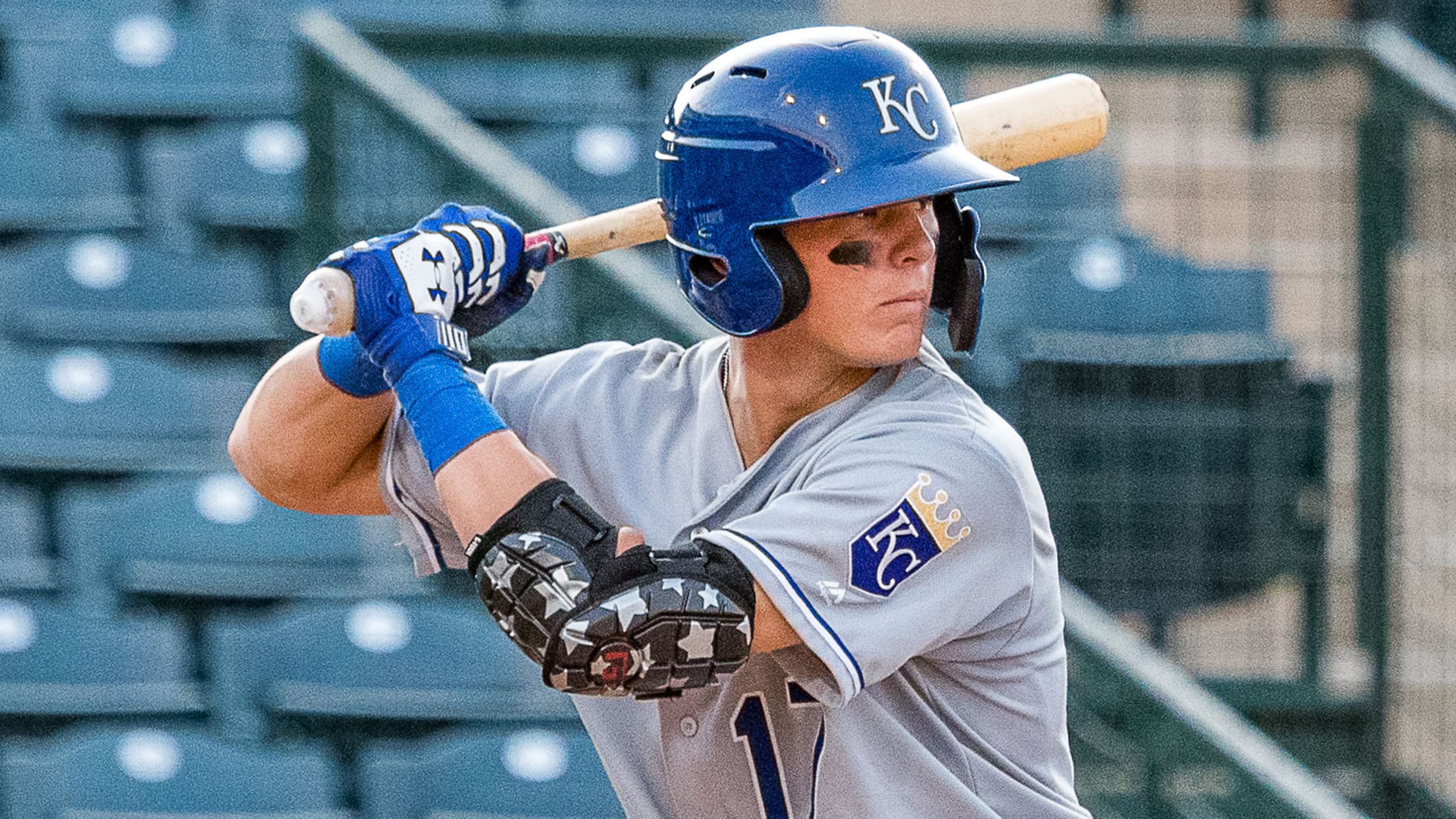 SURPRISE, Ariz. – Bobby Witt Jr. was the Royals' first-round pick of the 2019 Draft, taken No. 2 overall. The son of former big league pitcher Bobby Witt, Witt Jr. made his pro debut in the Rookie-level Arizona League and is currently the Royals' No. 1 prospect, and No. 10
Royals continue to evaluate prospect Singer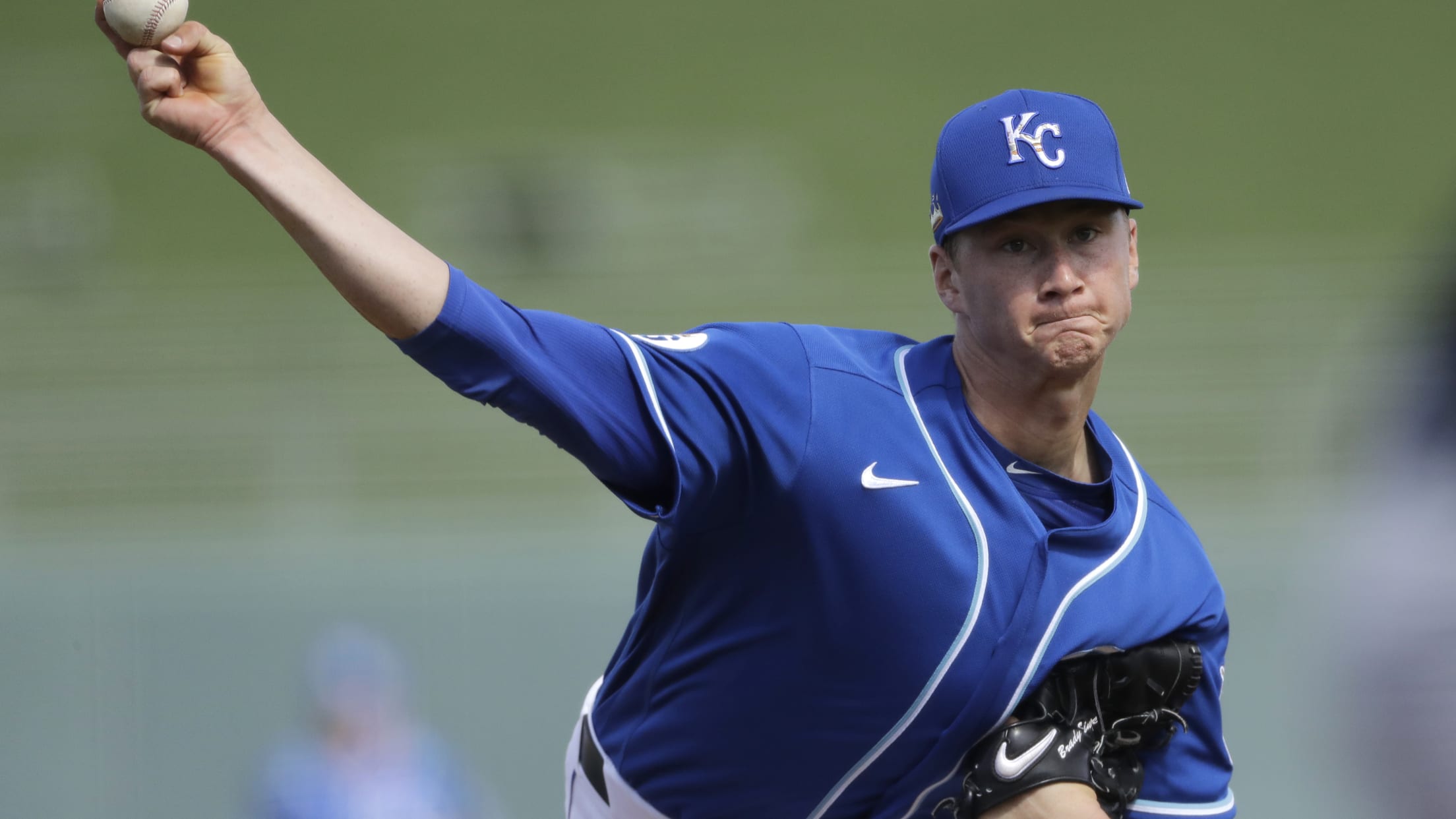 GOODYEAR, Ariz. -- Brady Singer's bid to break camp in the Opening Day rotation will indeed continue, even after his scheduled start in the Royals' matinee game against the Indians on Wednesday was canceled due to rain. Singer will be pushed back one day and pitch in relief in Thursday's
Notes: No. 5 starter unsettled; Keller on OD?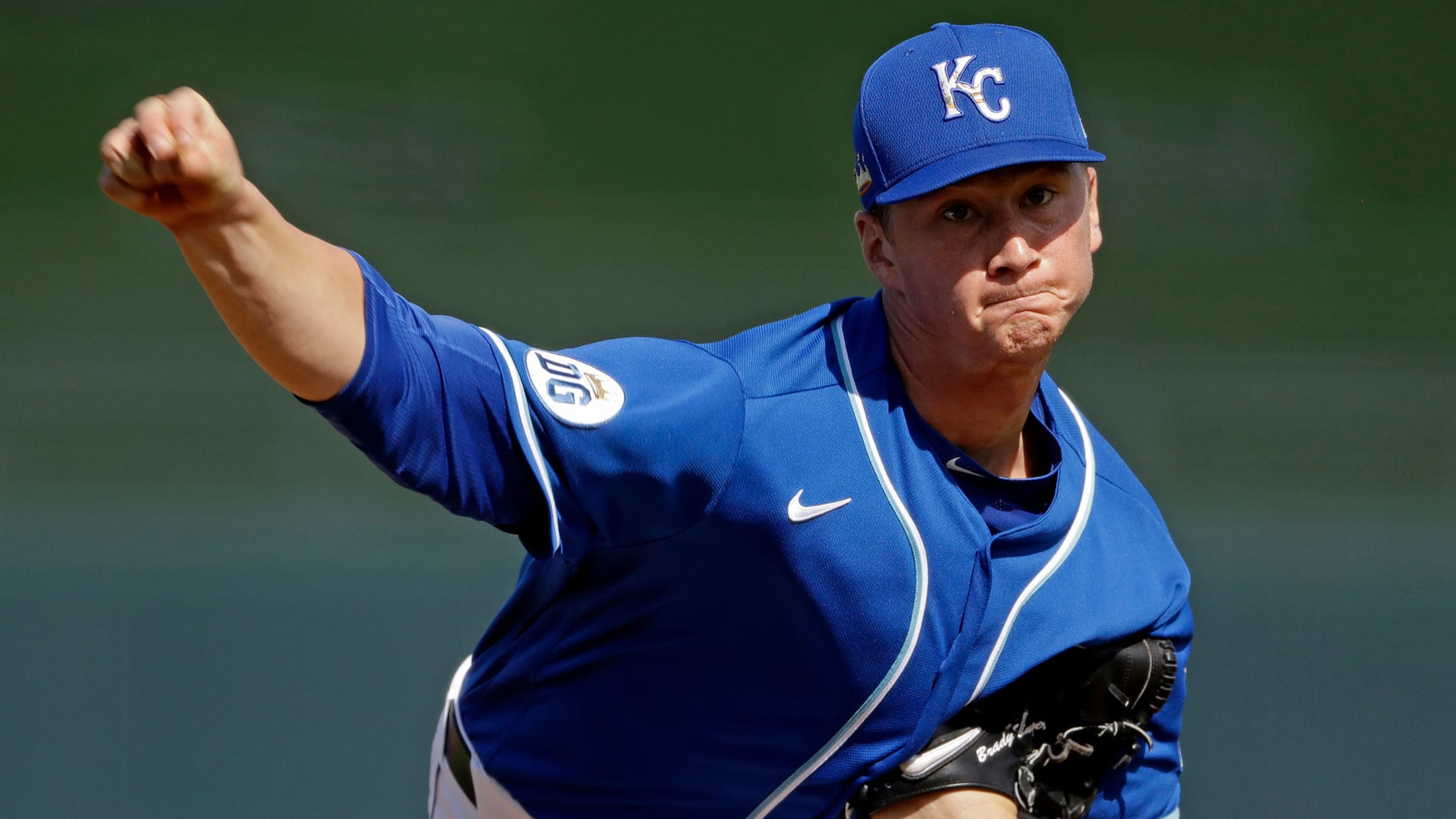 SURPRISE, Ariz. -- The front four of the Royals' rotation was set long before the team even arrived at camp: Brad Keller, Danny Duffy, Jakob Junis and Mike Montgomery. The fifth spot, however, remains the same mystery it was over the winter. Granted, because of early off-days, the Royals won't
Notes: Duffy's velo up; Mondesi nears debut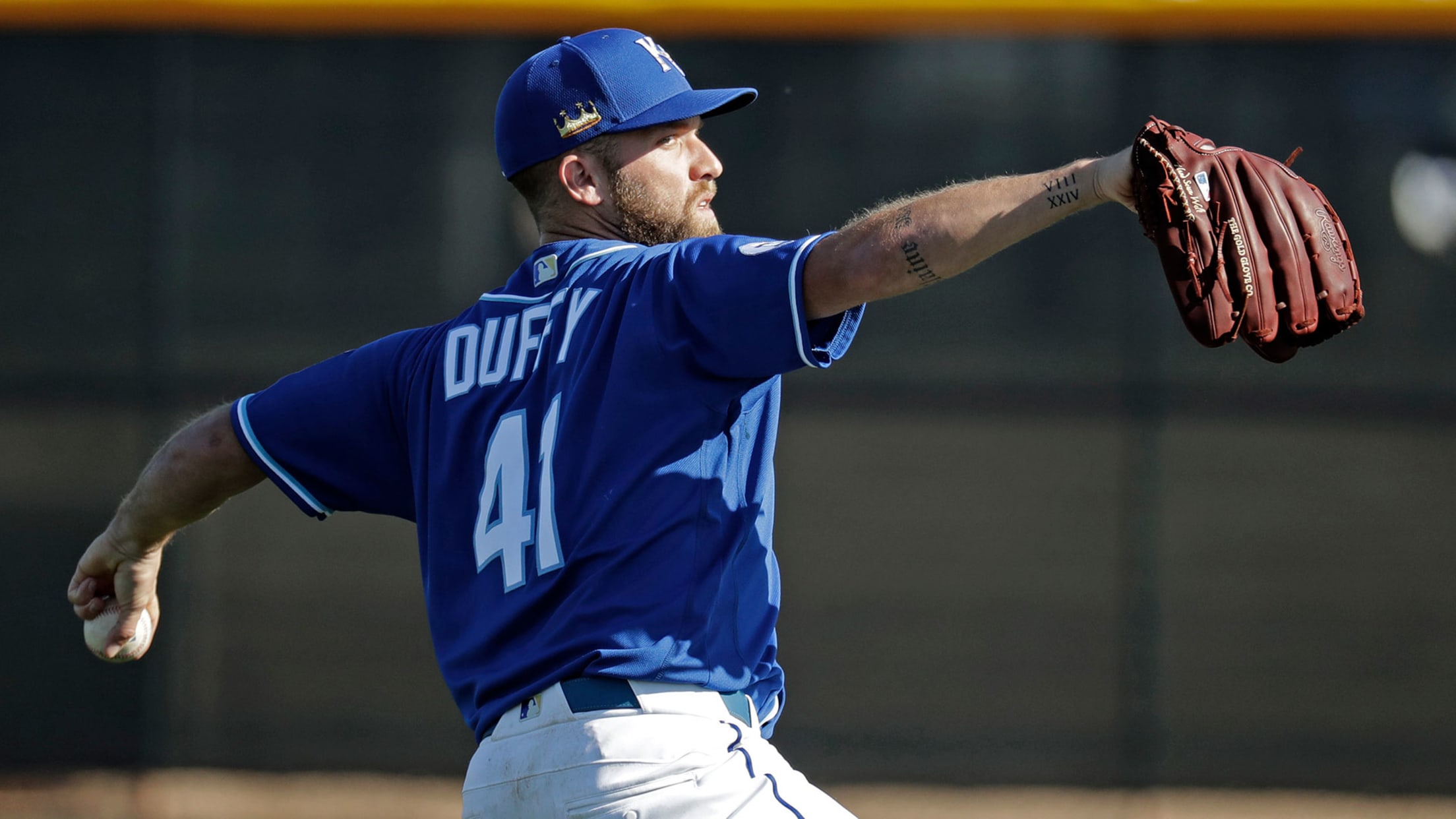 SURPRISE, Ariz. -- Royals left-hander Danny Duffy's spring debut went better than even he expected. Duffy, projected to be the Royals' No. 2 starter, threw two scoreless innings, gave up three singles and a walk, and struck out three against the A's on Sunday at Surprise Stadium. The Royals lost,
Filthiest secondary pitches among top prospects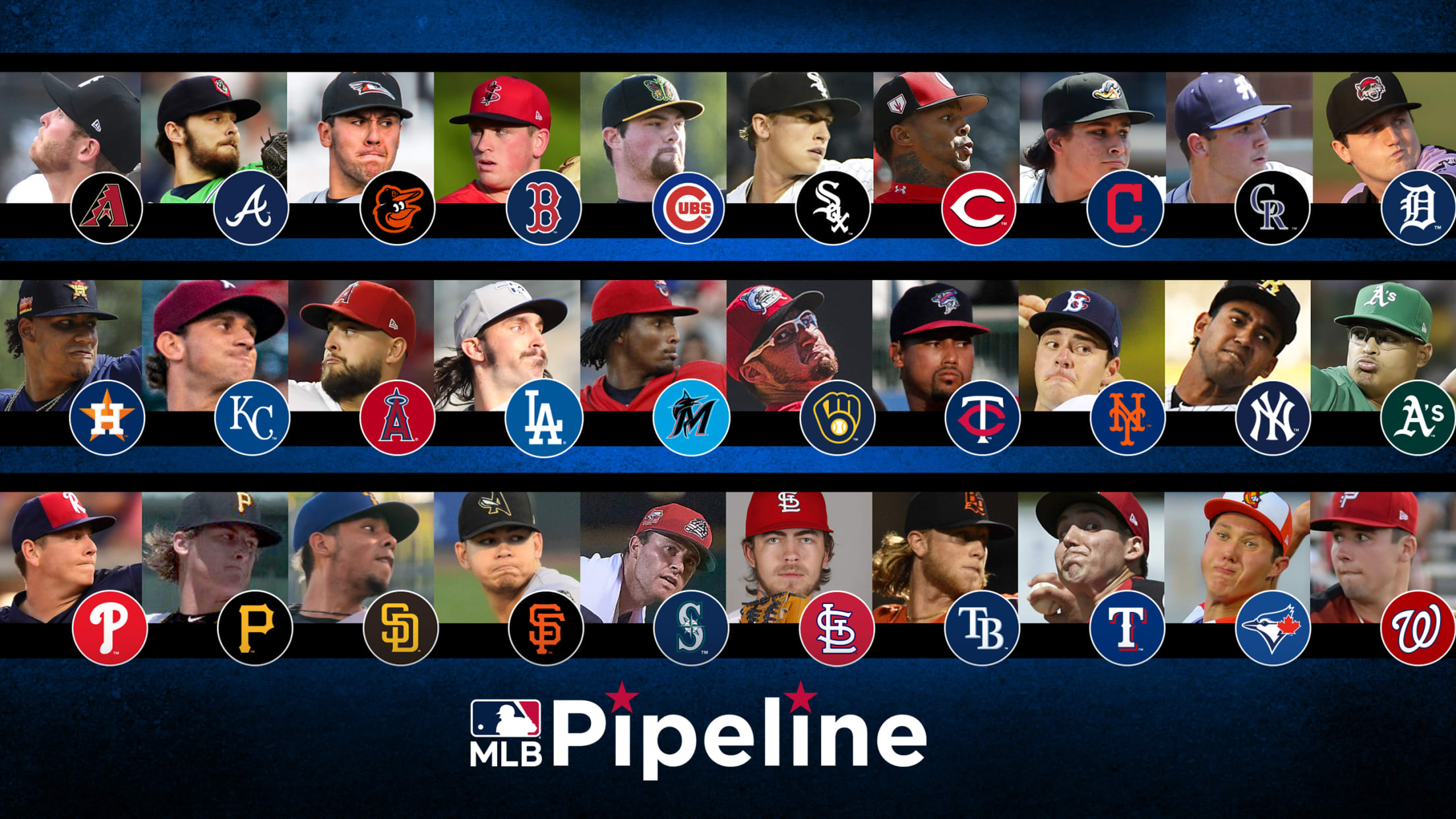 Feel to spin. Deception. Missing bats. Generating weak contact. These are all terms used in describing pitchers' secondary stuff. Whether it's a curveball, slider, changeup or occasionally something like a splitter or cutter, these are the offerings a pitcher often uses to put away hitters. And a lot of pitching
4 Royals pitching prospects make spring debuts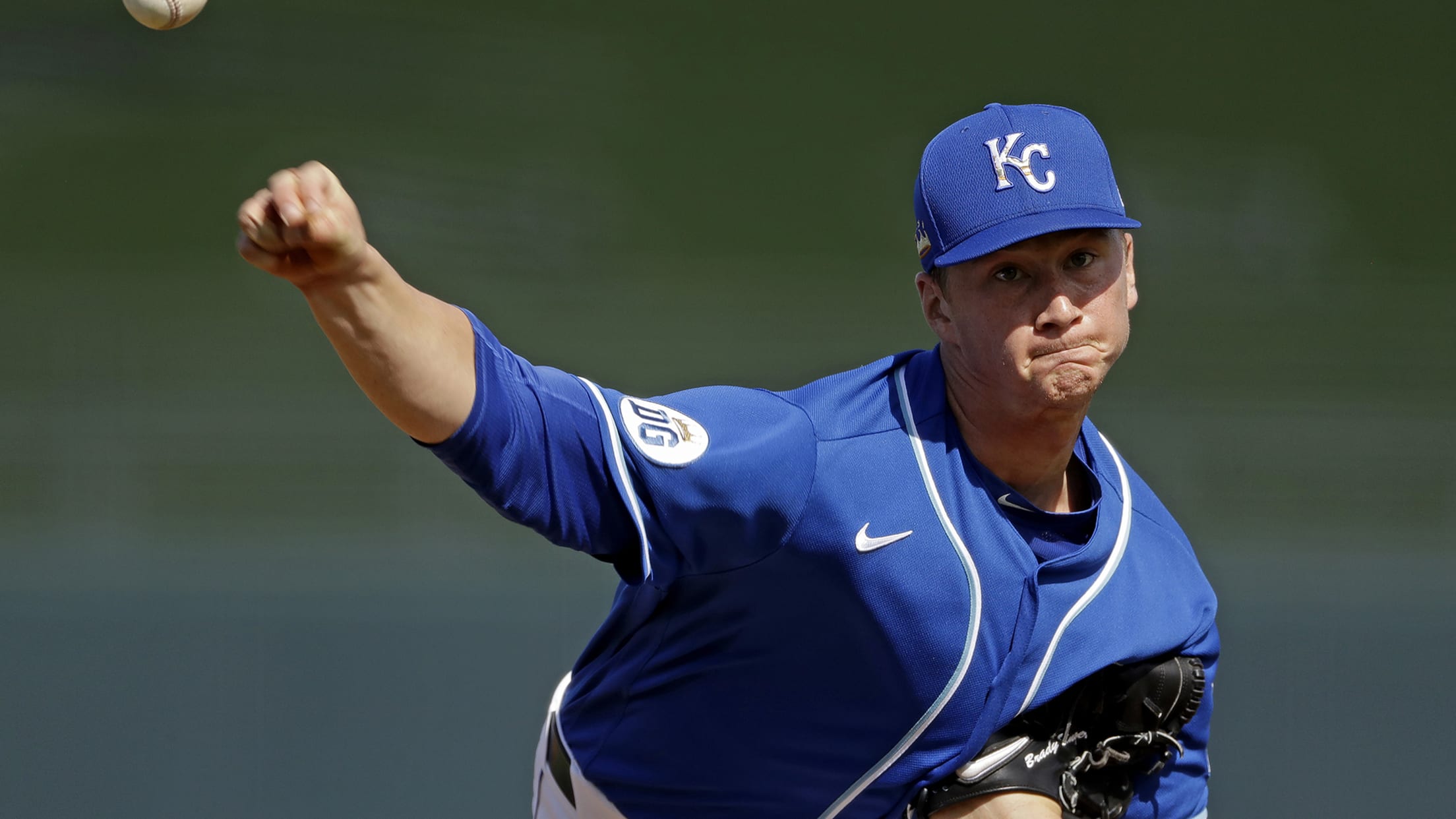 SURPRISE, Ariz. -- The Royals got a glimpse of their future on Sunday, as their top four pitching prospects all made their spring debuts, mostly in impressive fashion. Kansas City lost to Cleveland, 9-5, at Surprise Stadium, as right-handers Brady Singer, the Royals' first-round pick in 2018, and Jackson Kowar,
Singer learning from veterans in Royals camp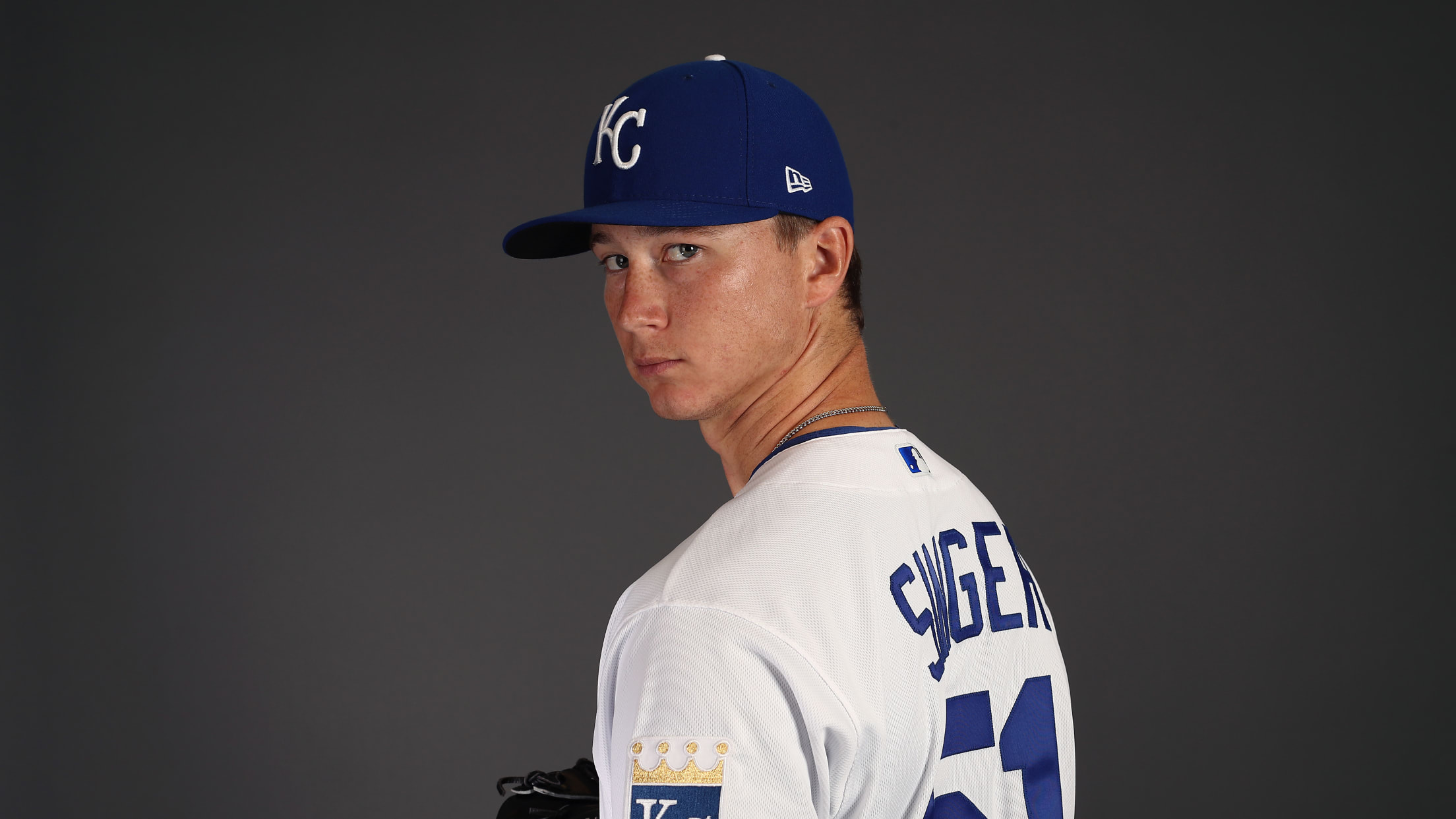 SURPRISE, Ariz. -- Brady Singer will have to wait a bit longer for his Cactus League debut. The Royals' No. 2 prospect and MLB's No. 59 overall prospect, per MLB Pipeline, Singer was scheduled to pitch in relief Saturday against the Angels. However, the game was rained out, so the
Each team's top power-hitting prospect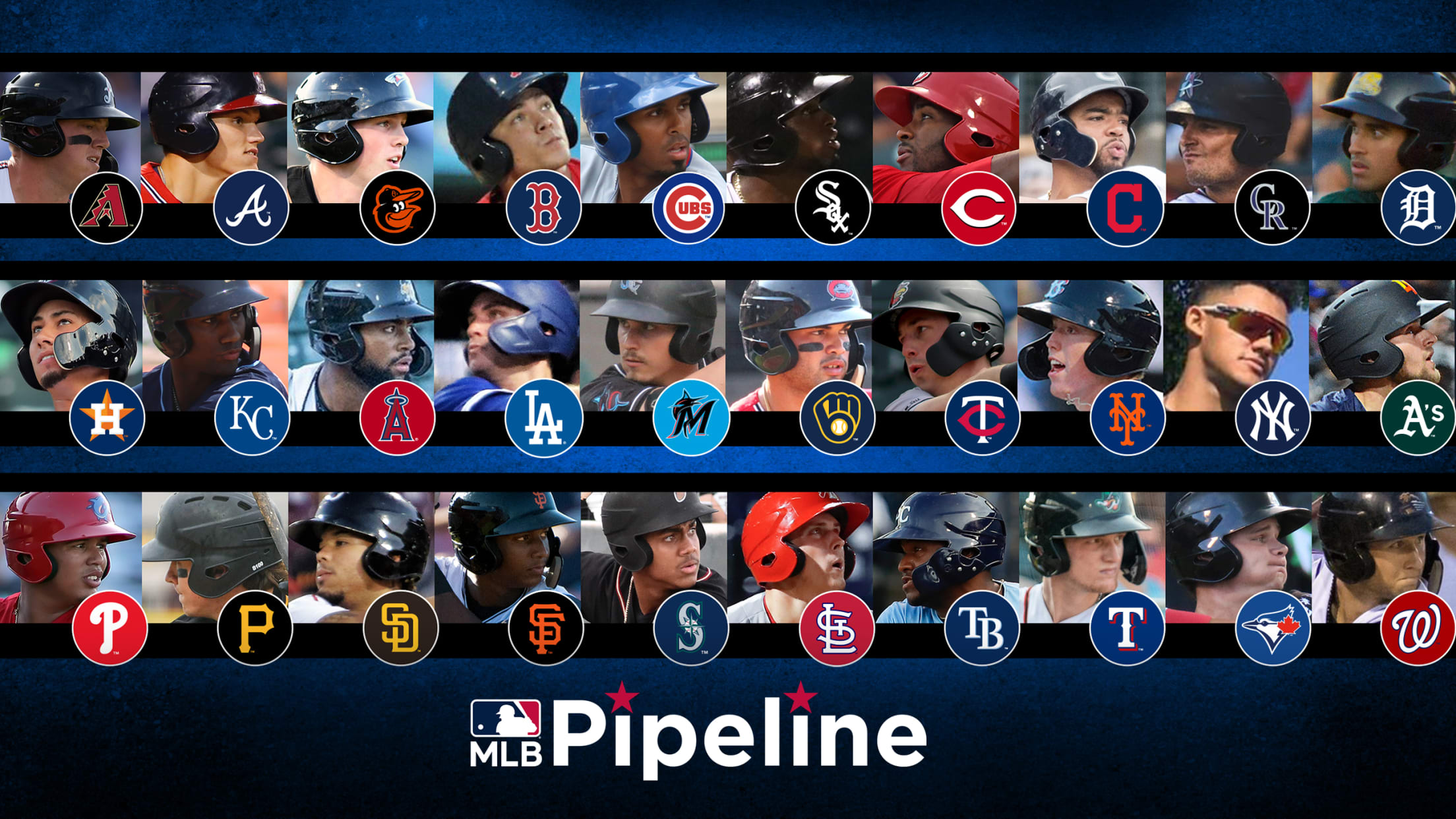 The 2019 Major League season will be remembered as the Year of the Home Run after players across baseball combined to hit a record 6,776 homers -- up from 5,585 in 2018 -- and 14 different teams set a new franchise record. National League Rookie of the Year Pete Alonso
The best outfield trio in the Minors is ...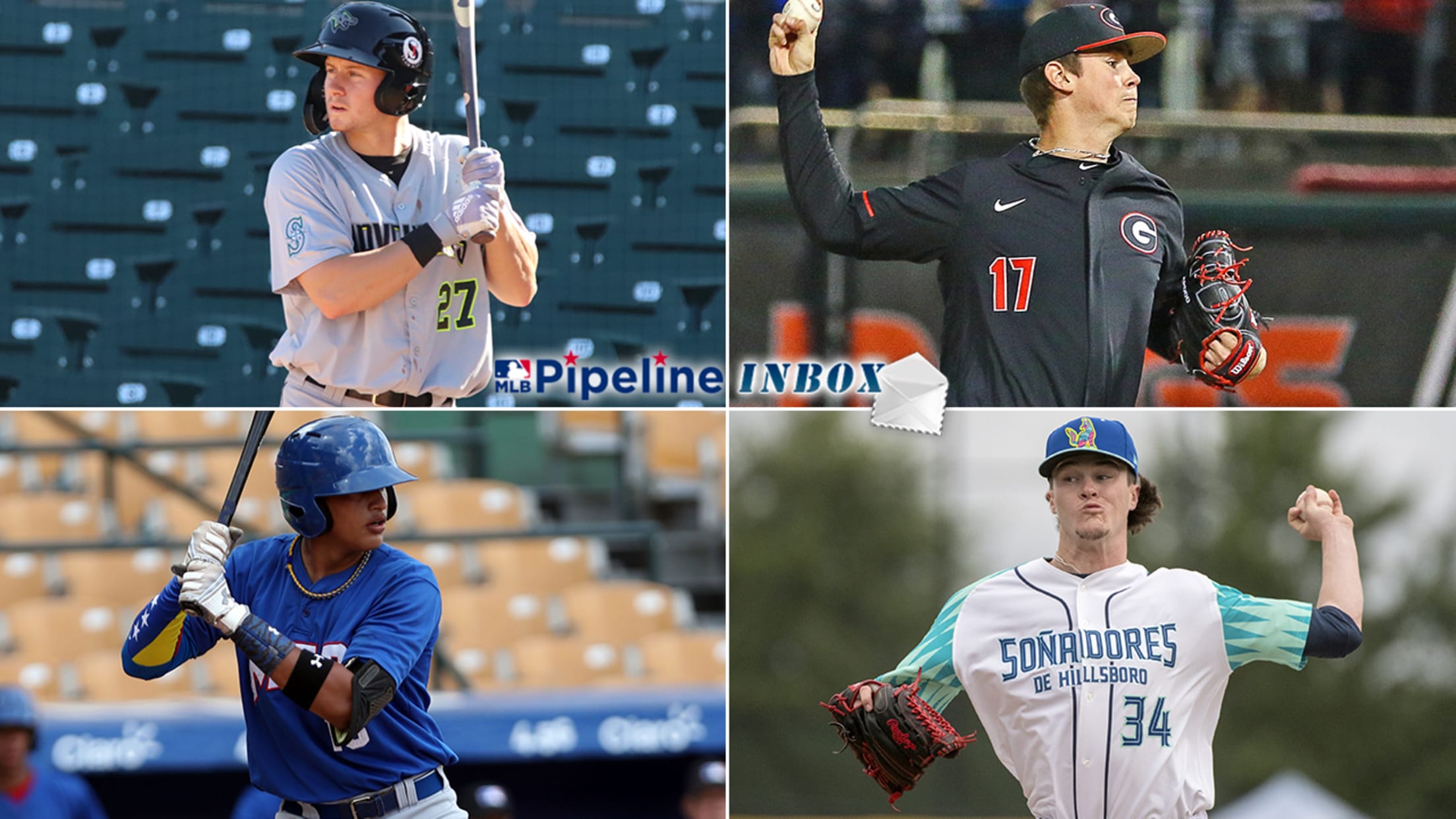 The most common question we're getting at MLB Pipeline -- and we're getting it multiple times a day -- is when we'll unveil our new organization Top 30 Prospects lists. I can't give a specific date yet, but I can say it will be in the next couple of weeks.
Developing young arms is Royals' spring focus
Club also closely monitoring recoveries of Perez and Mondesi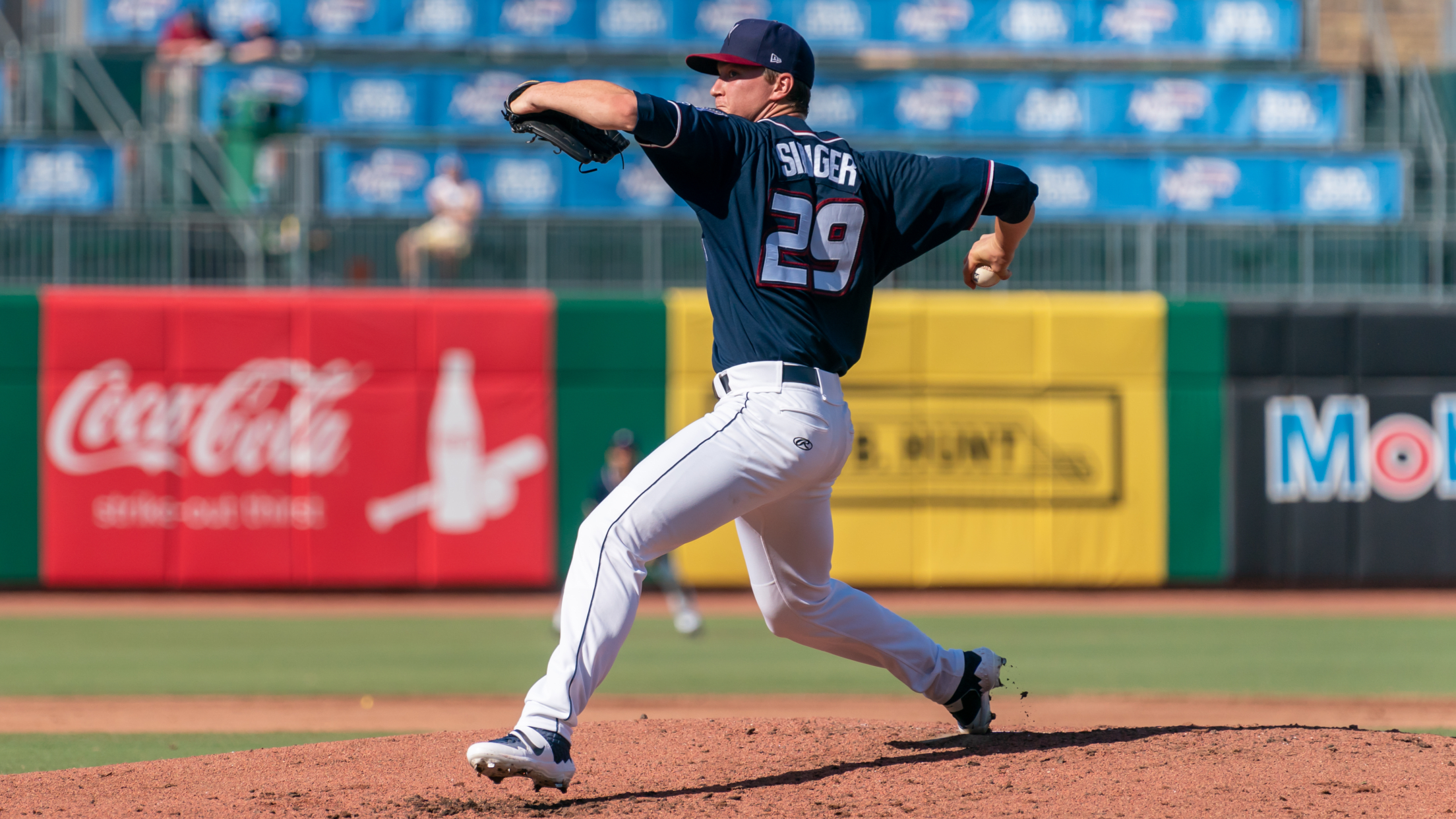 KANSAS CITY -- Certainly one story to watch in Royals camp this spring will be the recovery timelines of shortstop Adalberto Mondesi (left shoulder surgery) and catcher Salvador Perez (Tommy John surgery). The Royals are hopeful that both will be ready by Opening Day. But the most intriguing story of
Rosenthal, prospect Singer among KC's NRIs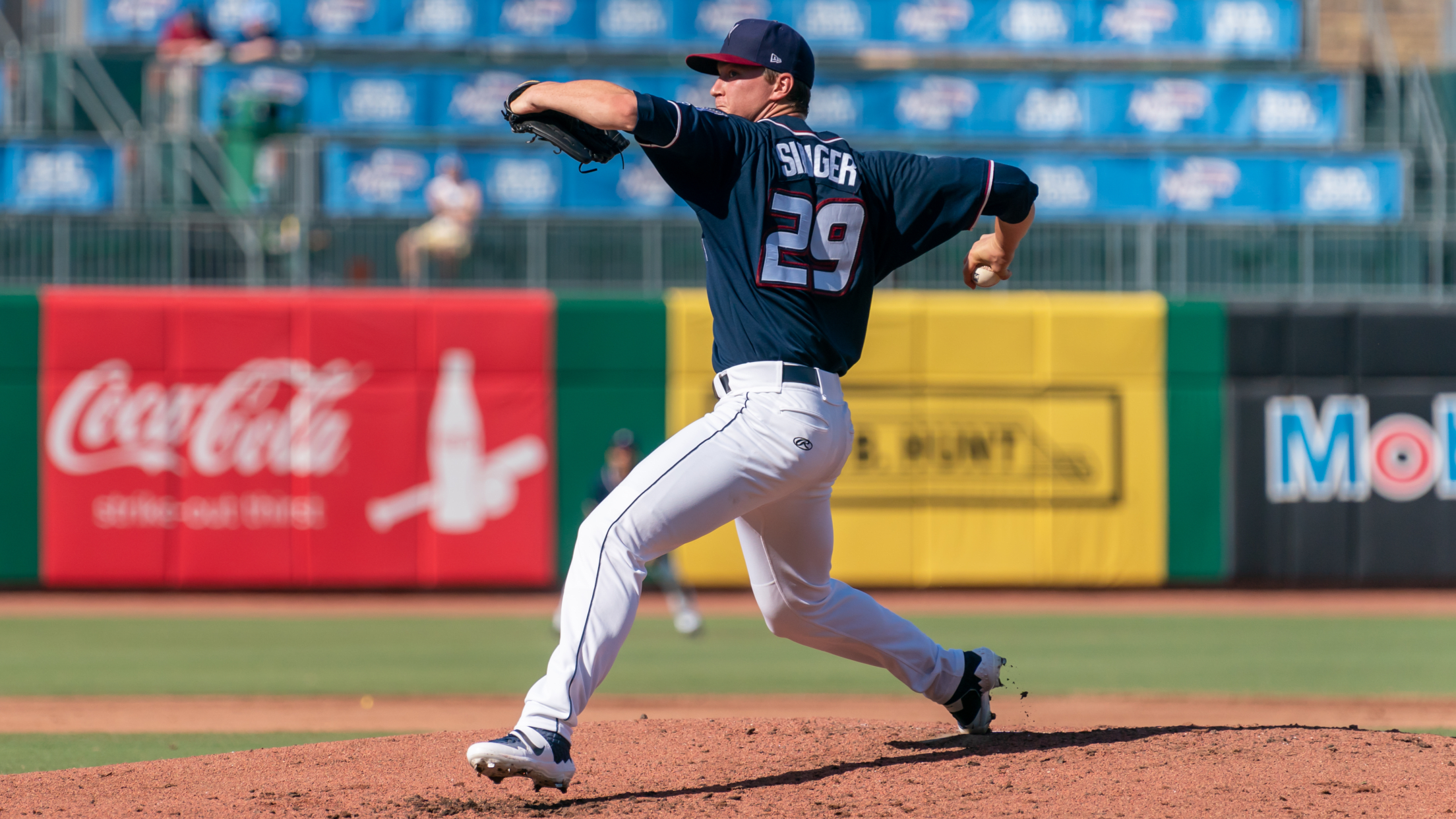 KANSAS CITY -- This could be a very interesting camp for the Royals. The rebuilding Royals announced their non-roster invitees to Spring Training, and there were some anticipated names, including right-hander Trevor Rosenthal, who is hoping to make a comeback. But the Royals also are inviting several prospects not on
Royals Arizona Fall League updates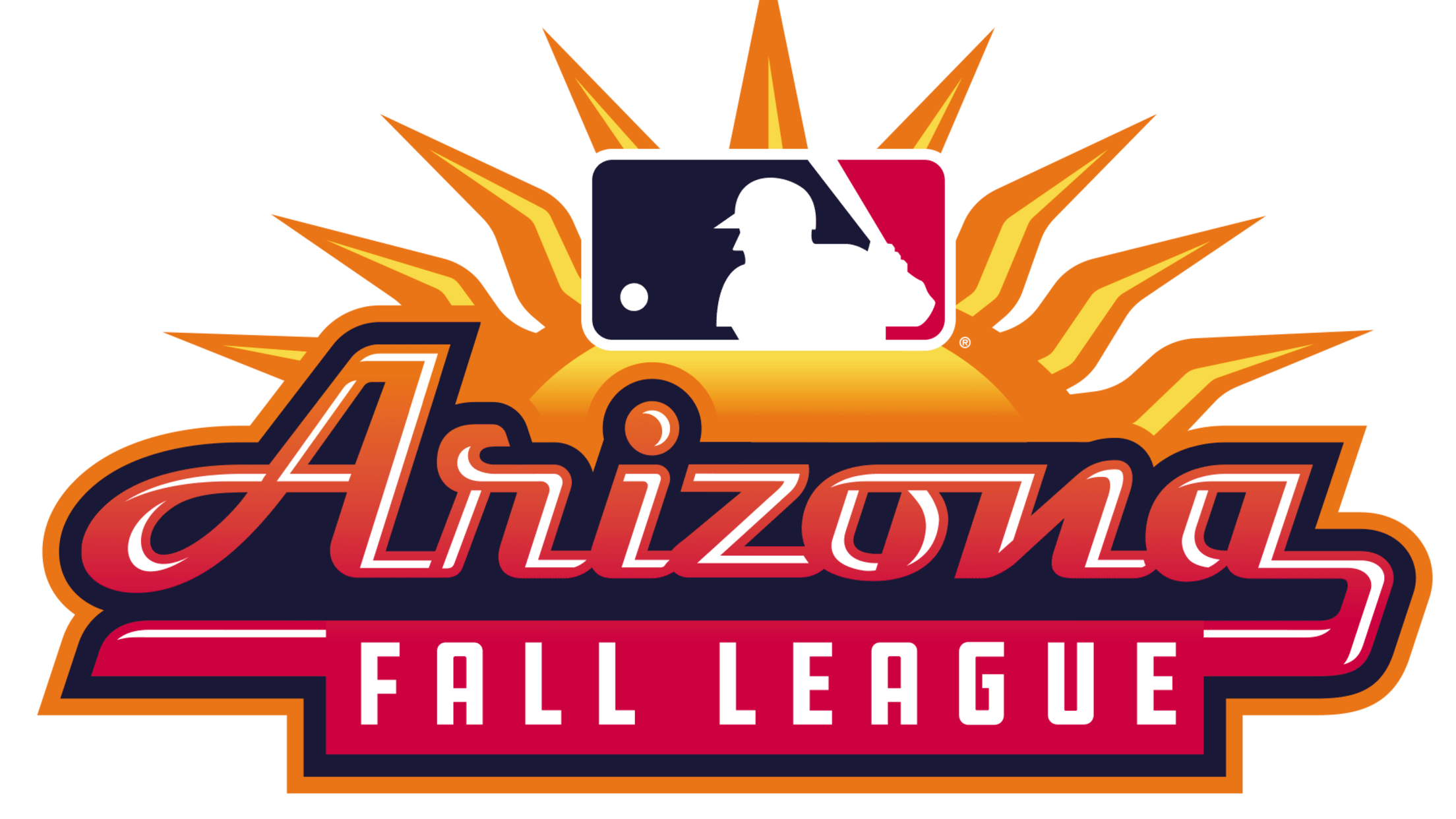 Eight Royals prospects participated in the 2019 Arizona Fall League: Left-hander Daniel Lynch (No. 3, MLB No. 69), outfielders Kyle Isbel (No. 8) and Brewer Hicklen (No. 15), second baseman Gabriel Cancel (No. 29), left-hander Daniel Tillo (No. 30) and right-handers Trevor Oaks and Tad Ratliff are playing for the
KC prospect Witt Jr. 'advanced beyond years'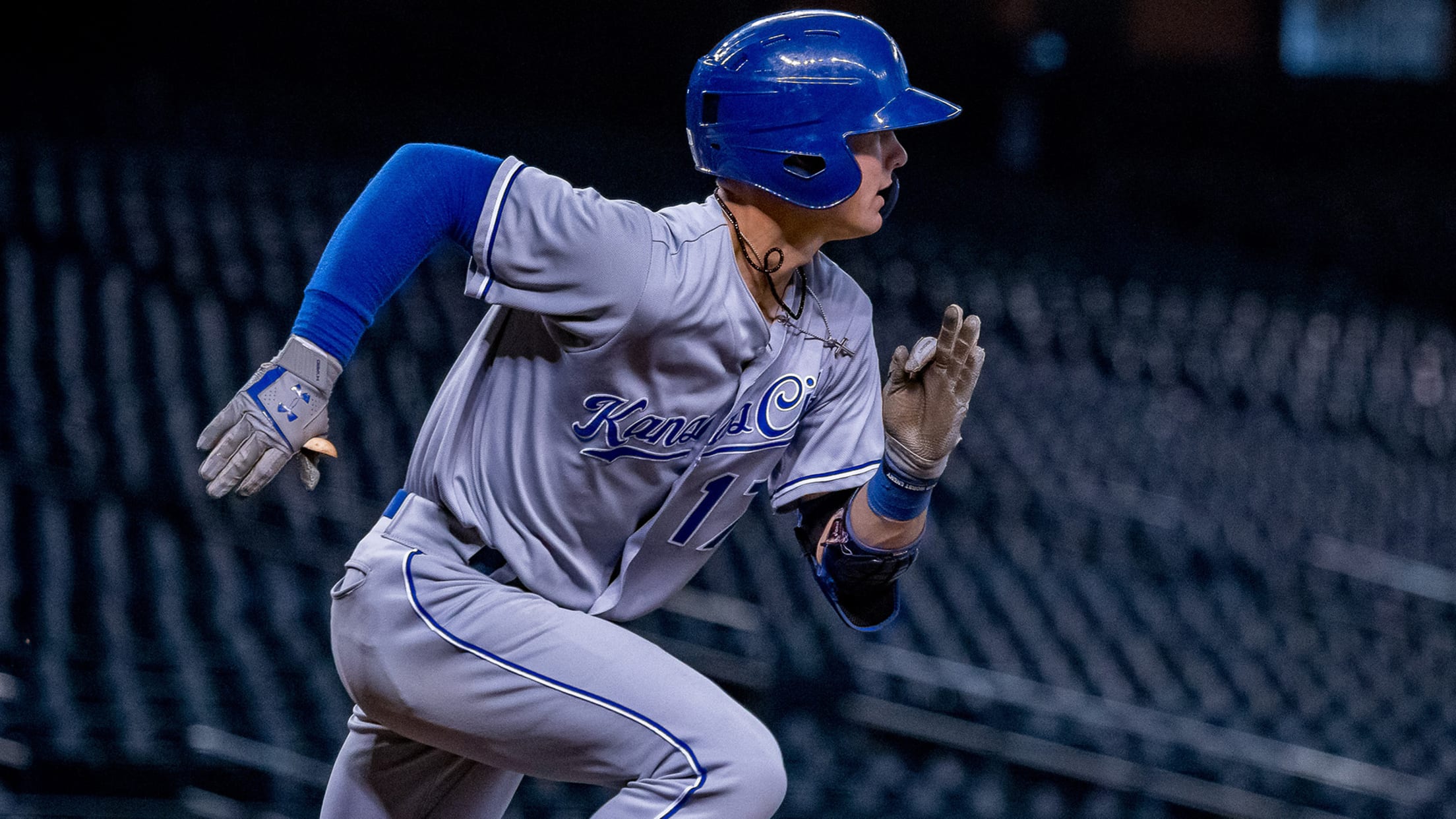 SURPRISE, Ariz. -- Shortstop Bobby Witt Jr., the No. 2 overall pick in the 2019 Draft and Royals' No. 1 prospect (per MLB Pipeline), said he learned a lot from his first few months of professional baseball with the Royals. Witt's overall numbers were not overly impressive in the Arizona
Tillo brings newfound consistency to Fall League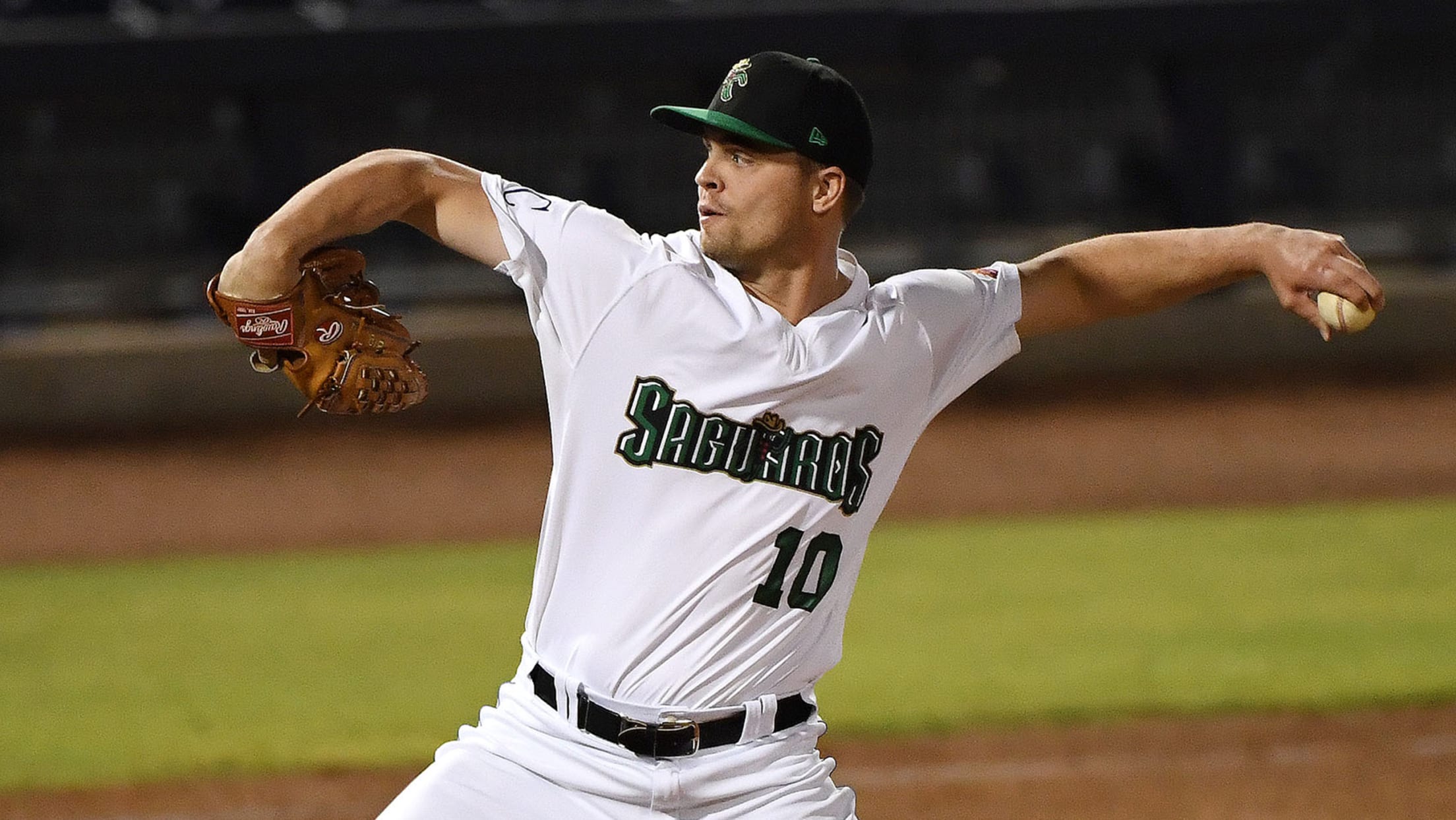 The jump to Double-A is typically thought of as the toughest leap for a prospect to make. Someone forgot to give Royals lefty Daniel Tillo that memo, even if he did recognize the challenge when he was moved up from the Class A Advanced Carolina League to the Double-A Texas
Pipeline names Royals Prospects of the Year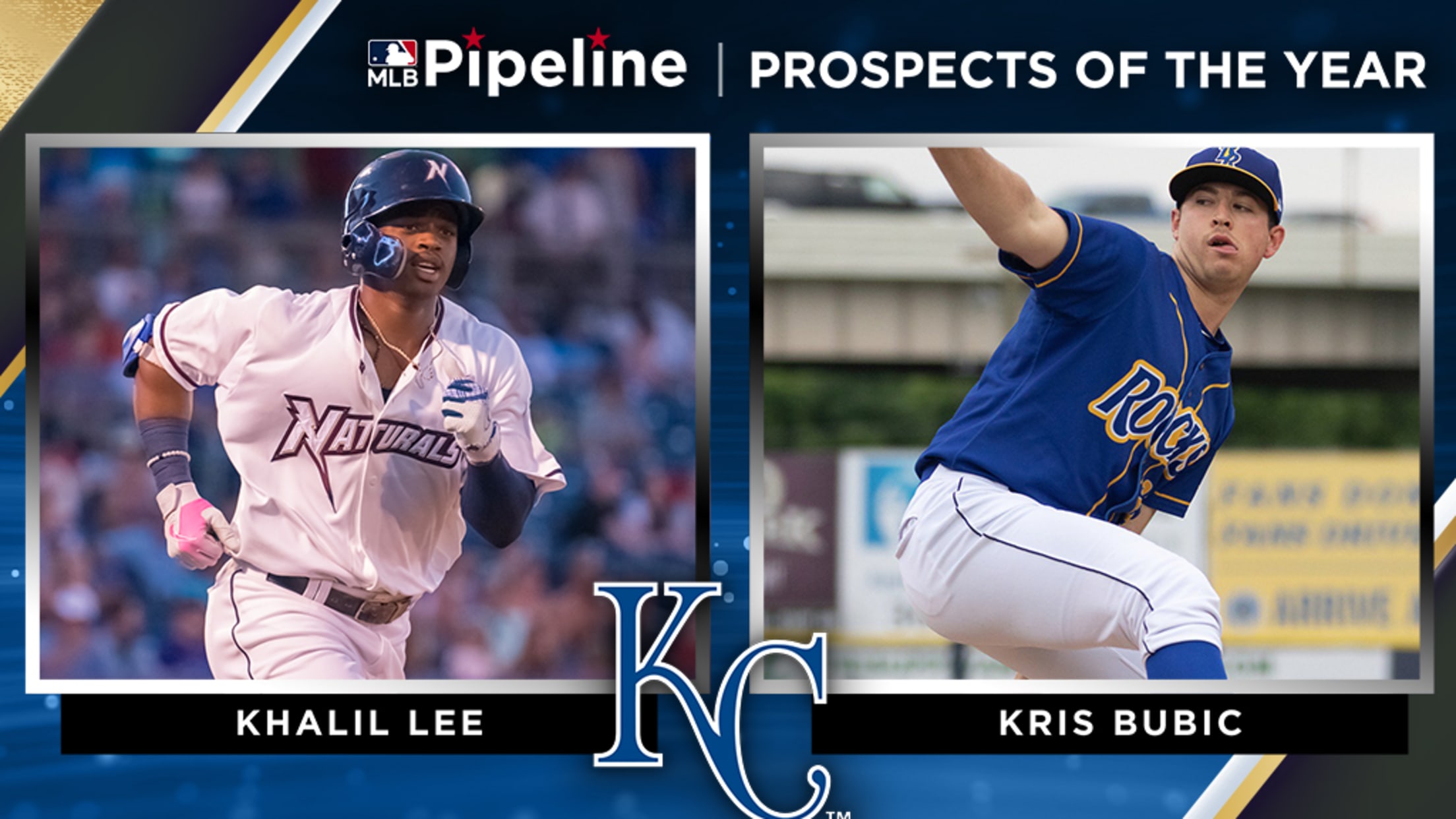 KANSAS CITY -- You've heard about Royals pitching prospects Brady Singer and Jackson Kowar, the club's No. 2 and No. 5 prospects per MLB Pipeline. But there is another Royals prospect who has caught the attention of fans and scouts: left-hander Kris Bubic. Bubic, a 22-year-old left-hander who was selected
McBroom's 1st RBI, Soler's 40th HR spark KC
Junis thankful for run support following shaky 2nd inning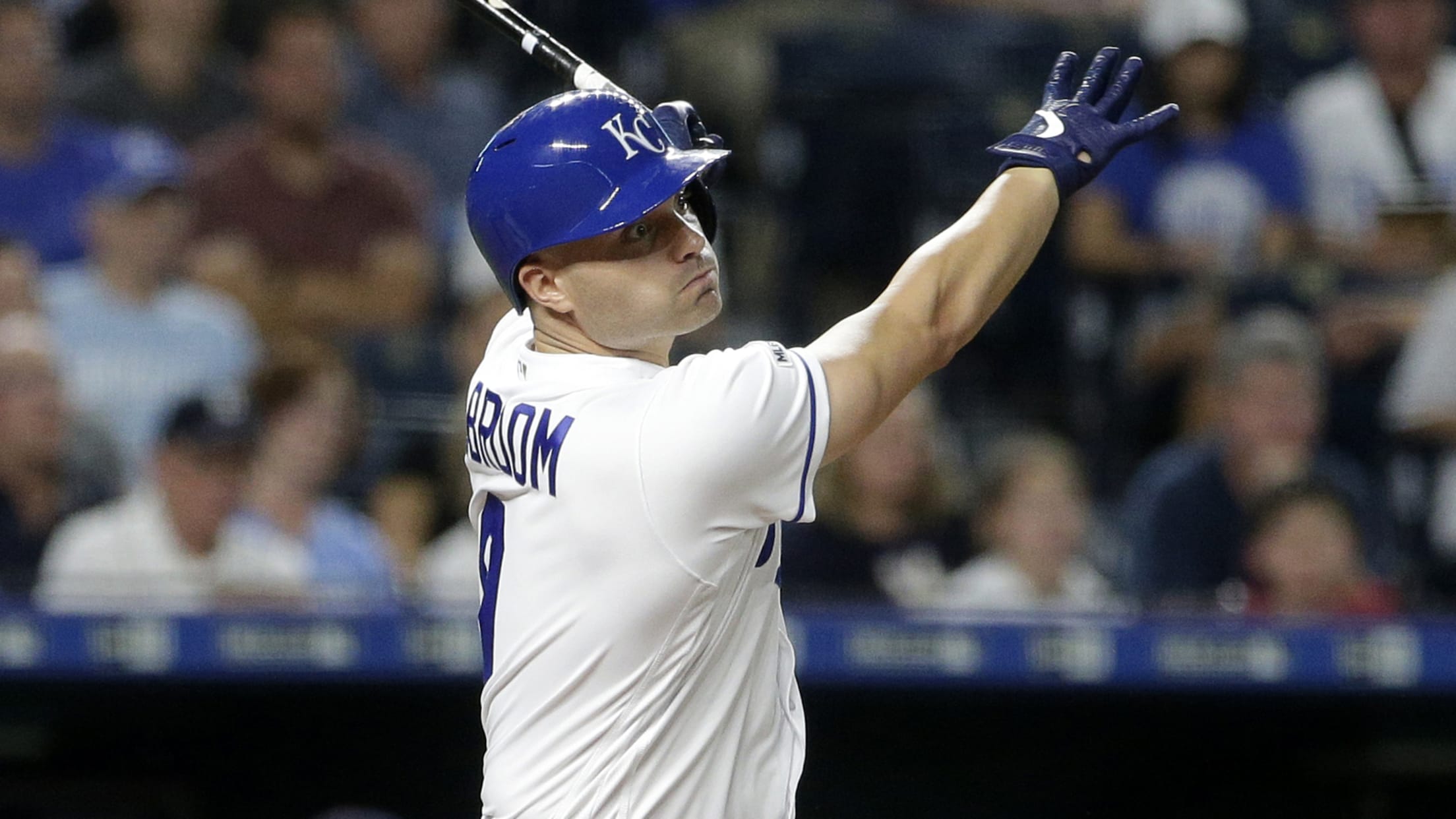 KANSAS CITY -- Ryan McBroom, just acquired on Saturday from the Yankees, delivered his first Major League RBI, which got the Royals rolling en route to a 5-4 victory over the Tigers on Wednesday night at Kauffman Stadium. The Royals, who have won four straight, will go for the three-game
Dini makes Royals debut memorable with 1st hit
Catcher promoted from Triple-A with Gallagher landing on IL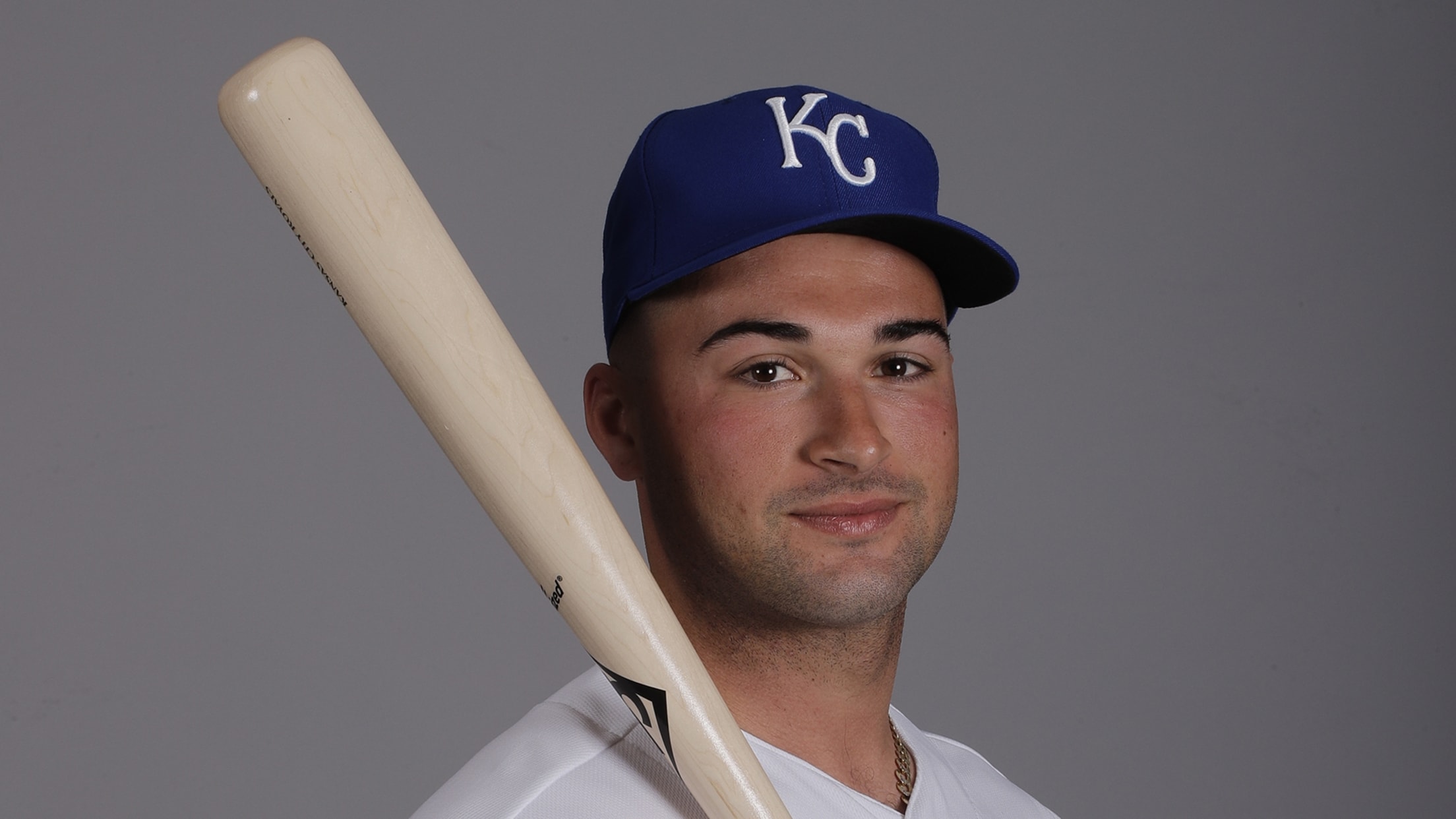 DETROIT -- The list of Royals players making their Major League debuts continues to grow. Triple-A Omaha catcher Nick Dini, 26, was promoted on Thursday, and he immediately was in the starting lineup for the series opener against the Tigers at Comerica Park. Dini, who is is the 10th Royals
Royals glimpse into their future against Indians
Starling extends hit streak, while young bullpen arms see action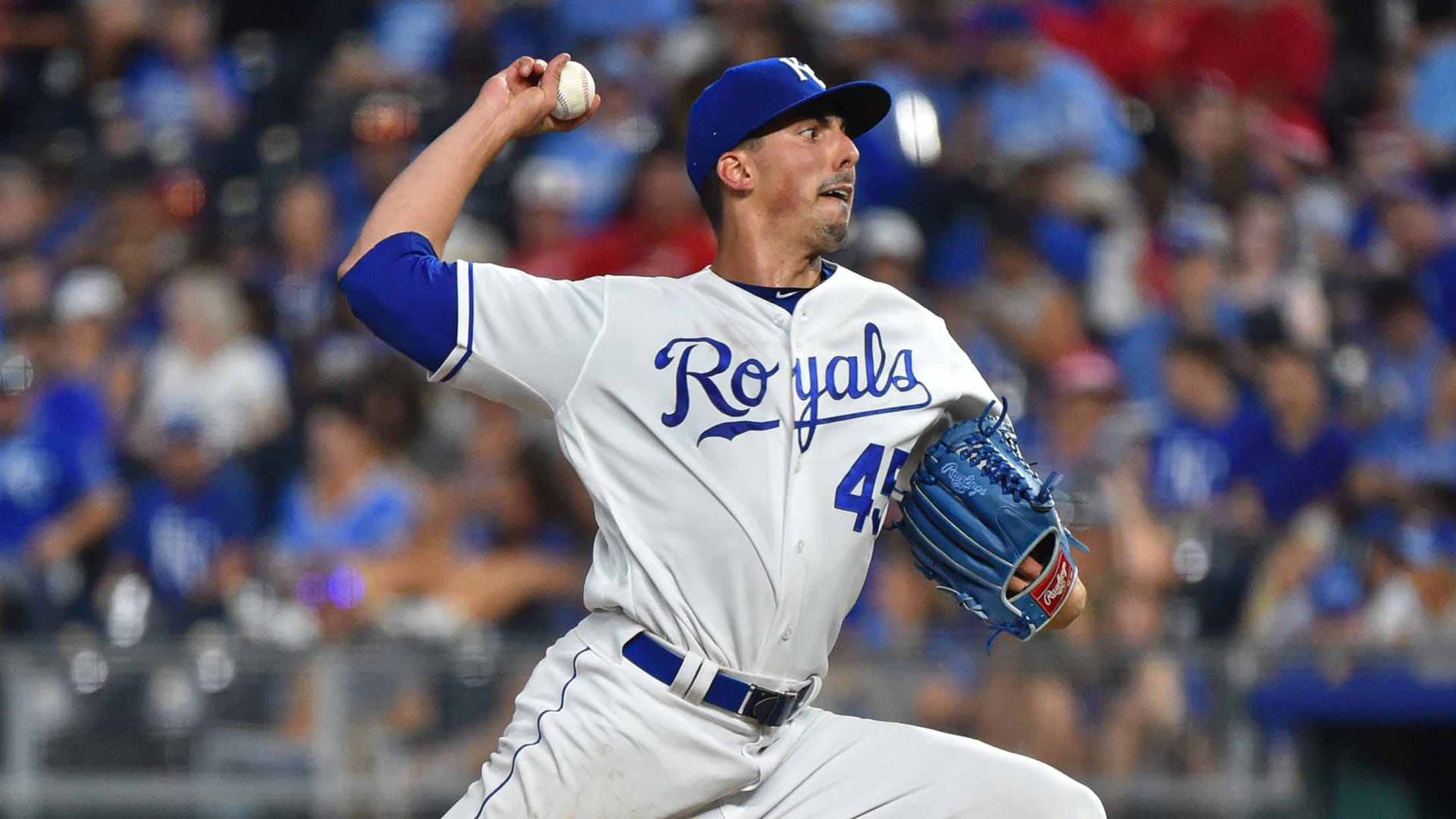 KANSAS CITY -- Amid the rubble of the Royals' second straight blowout loss to the Indians -- this one 9-1 on Saturday night at Kauffman Stadium -- was the mostly positive performances of four players who seemingly are part of the core of the team's future: Center fielder Bubba Starling,
Royals add Staumont to bullpen, DFA Peralta
Yost said reliever's clash with Viloria on Friday did not prompt the move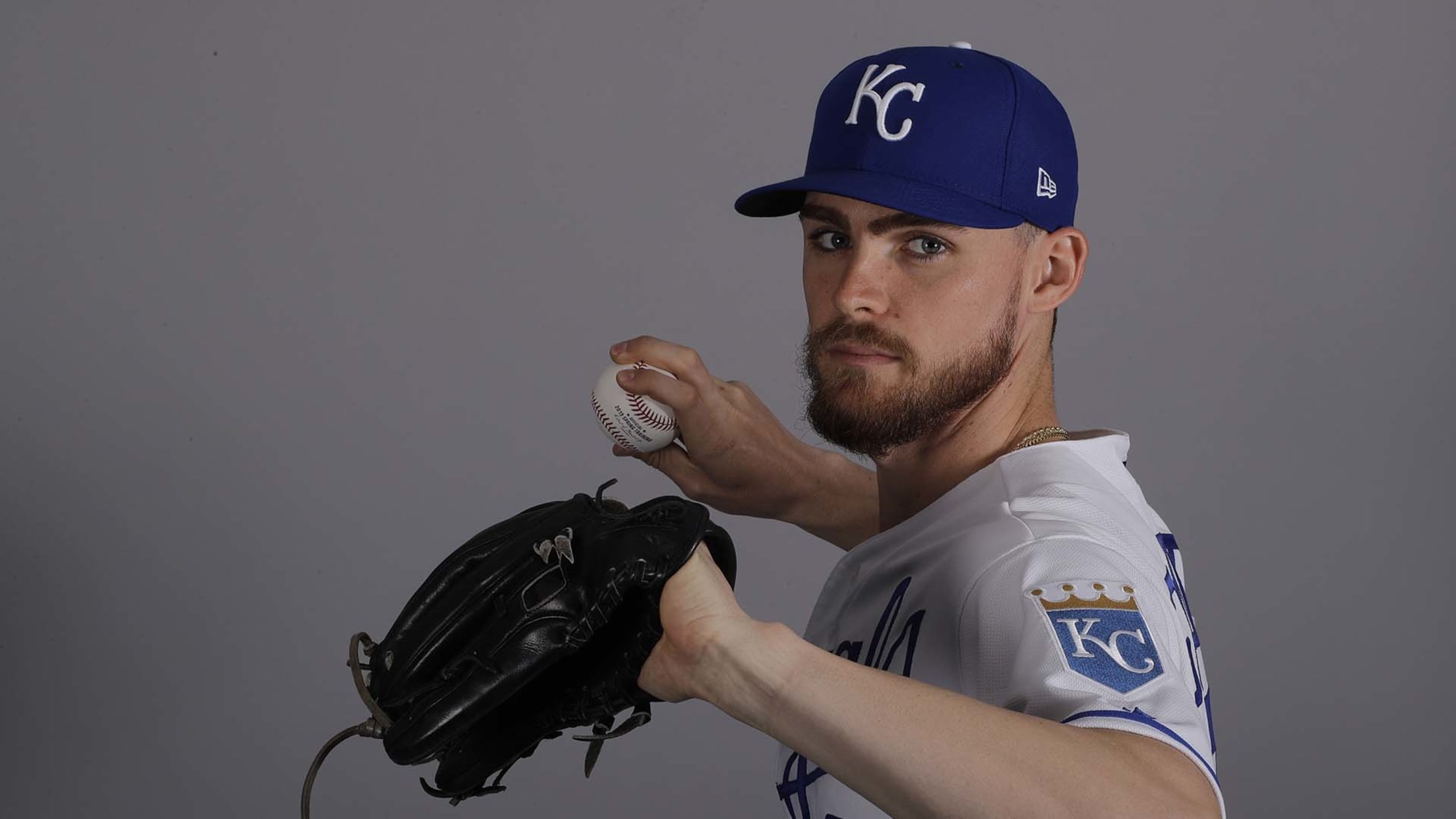 CLEVELAND -- On Friday night, Royals reliever Wily Peralta and rookie catcher Meibrys Viloria were clearly not on the same page, as evidenced by Peralta's numerous steps back off the rubber and two mound visits from Viloria. Then later in the inning, as the Indians were piling on three runs
Starling's bat sparks KC in Keller's fine start
Royals rookie logs first MLB hit, RBI in decisive 2-run 5th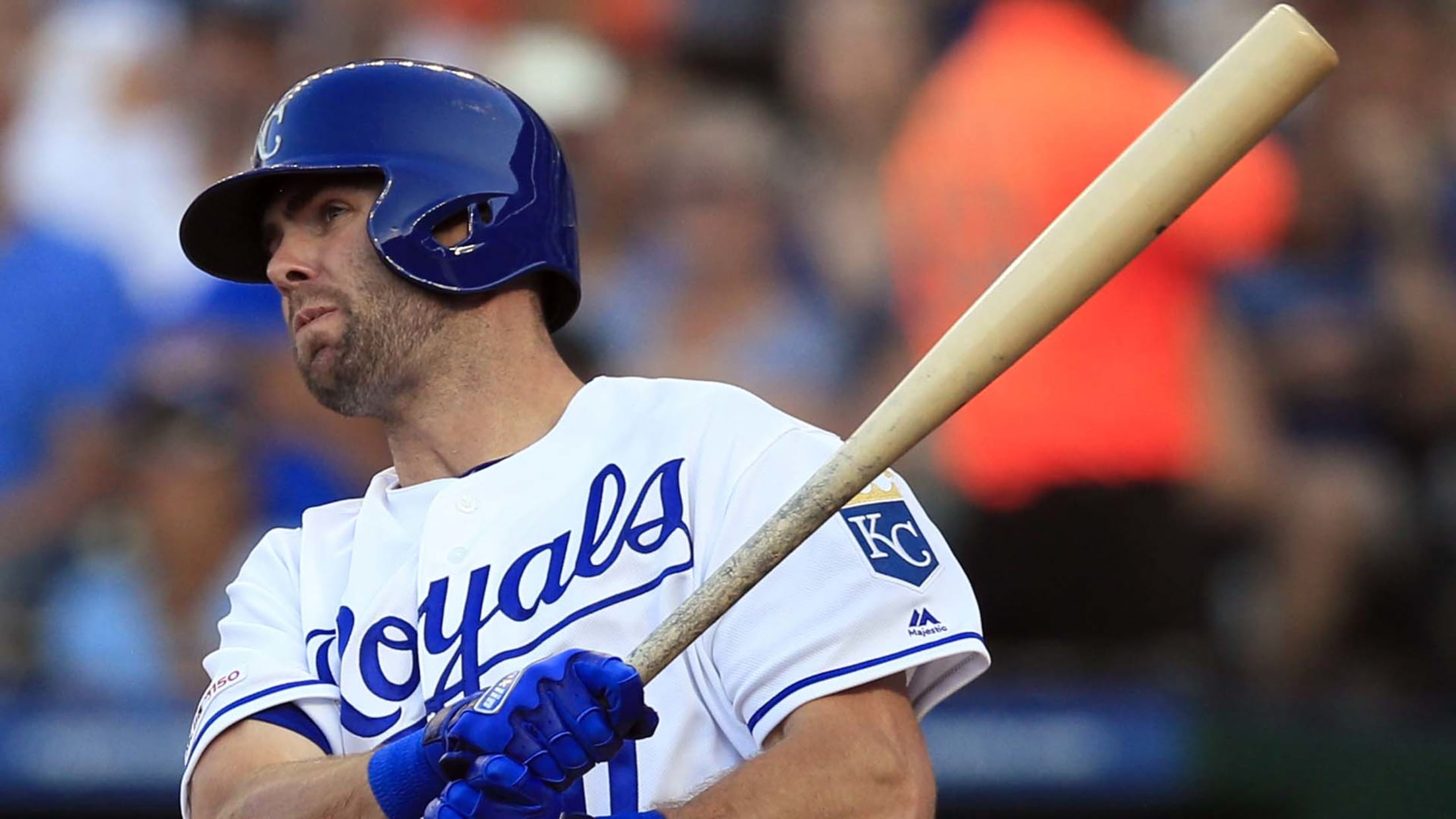 KANSAS CITY -- On Friday night, Royals rookie and hometown product Bubba Starling made his Major League debut. On Saturday, Starling, from nearby Gardner, Kan., delivered his first big league hit during a two-run fifth that propelled the Royals to a 4-1 win over the Tigers at Kauffman Stadium. Starling,
Starling will 'cherish' MLB debut with Royals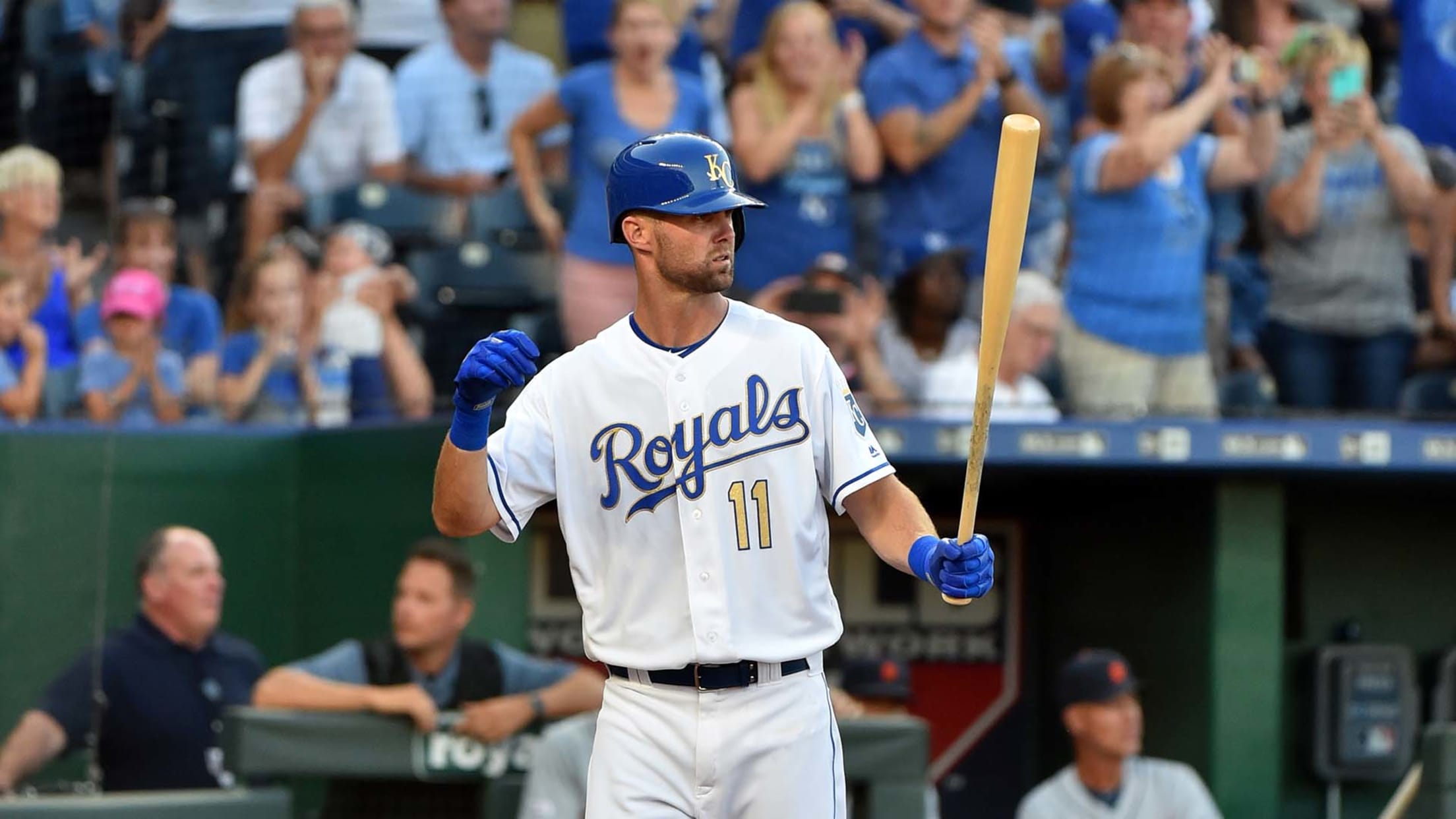 KANSAS CITY -- As Royals general manager Dayton Moore spoke of prospect Bubba Starling's long road to the Major Leagues, which finally came to fruition on Friday, Moore shared something personal. "Probably the most asked question I've ever had in this position since I've been here is, 'When is Bubba
Royals sign No. 5 int'l prospect Erick Pena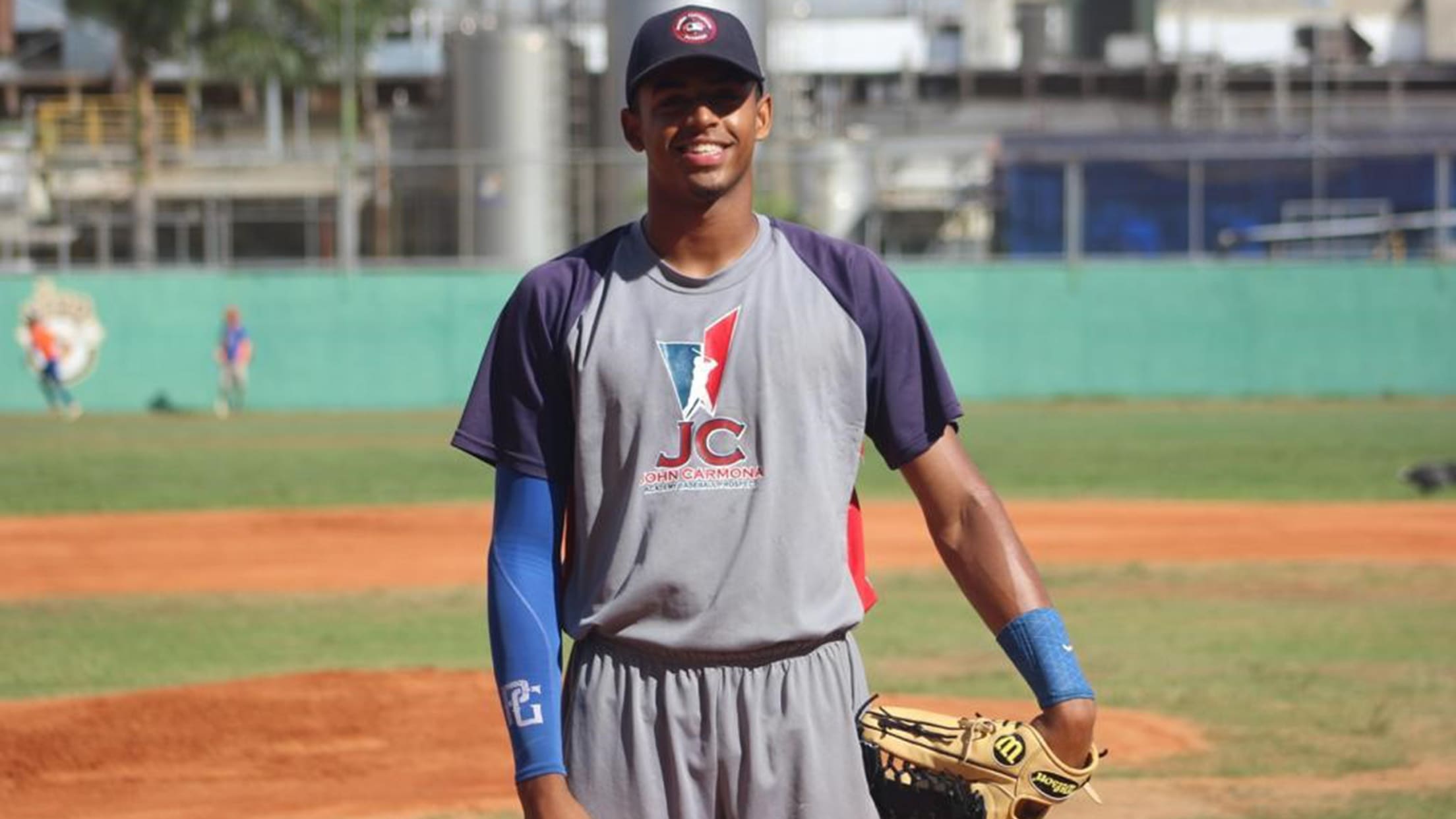 The Royals may have found their next Carlos Beltran. The club completed a deal with Erick Pena, No. 5 on MLB Pipeline's Top 30 International Prospects list, a prospect who reminds many evaluators of a young Beltran, who was drafted by the Royals in 1995. Pena signed for $3.8 million,
Singer, Bubic will rep Royals in Futures Game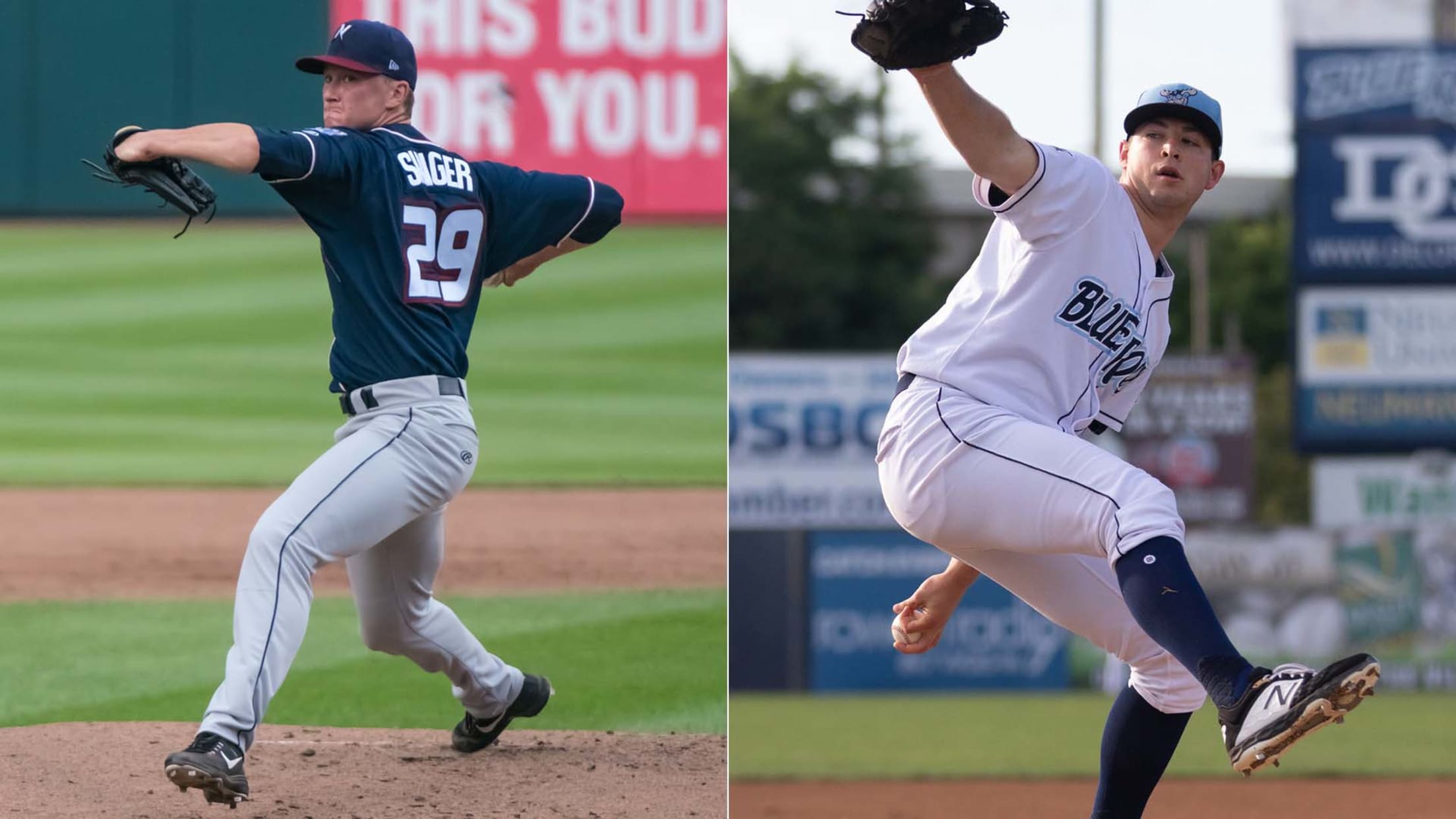 TORONTO -- The Royals are sending two of their brightest young prospects to the All-Star Futures Game. Brady Singer, ranked as the club's No. 1 prospect by MLB Pipeline, and No. 8 prospect Kris Bubic will represent the Royals in the prestigious event on Sunday in Cleveland. • SiriusXM All-Star
Here are future All-Stars from AL Central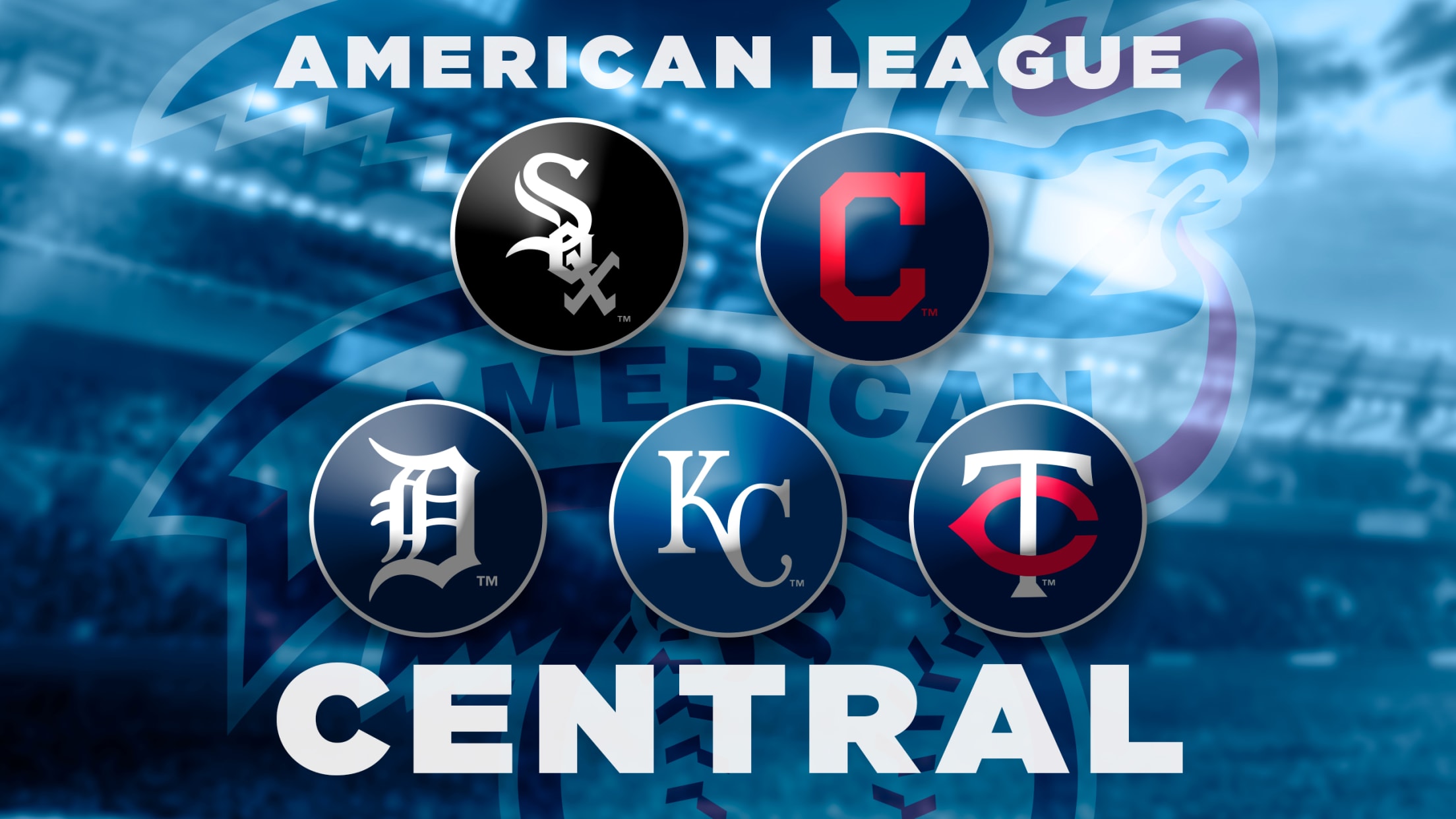 Next month's All-Star Game could feature a whole lot of Minnesota Twins and a selection of players from the rest of the American League Central. That's a reflection of the way the division race has played out. But the AL Central All-Star competition could become a lot more crowded before
10 things to know after Witt Jr. signs with KC
No. 2 overall pick in MLB Draft grateful for his opportunity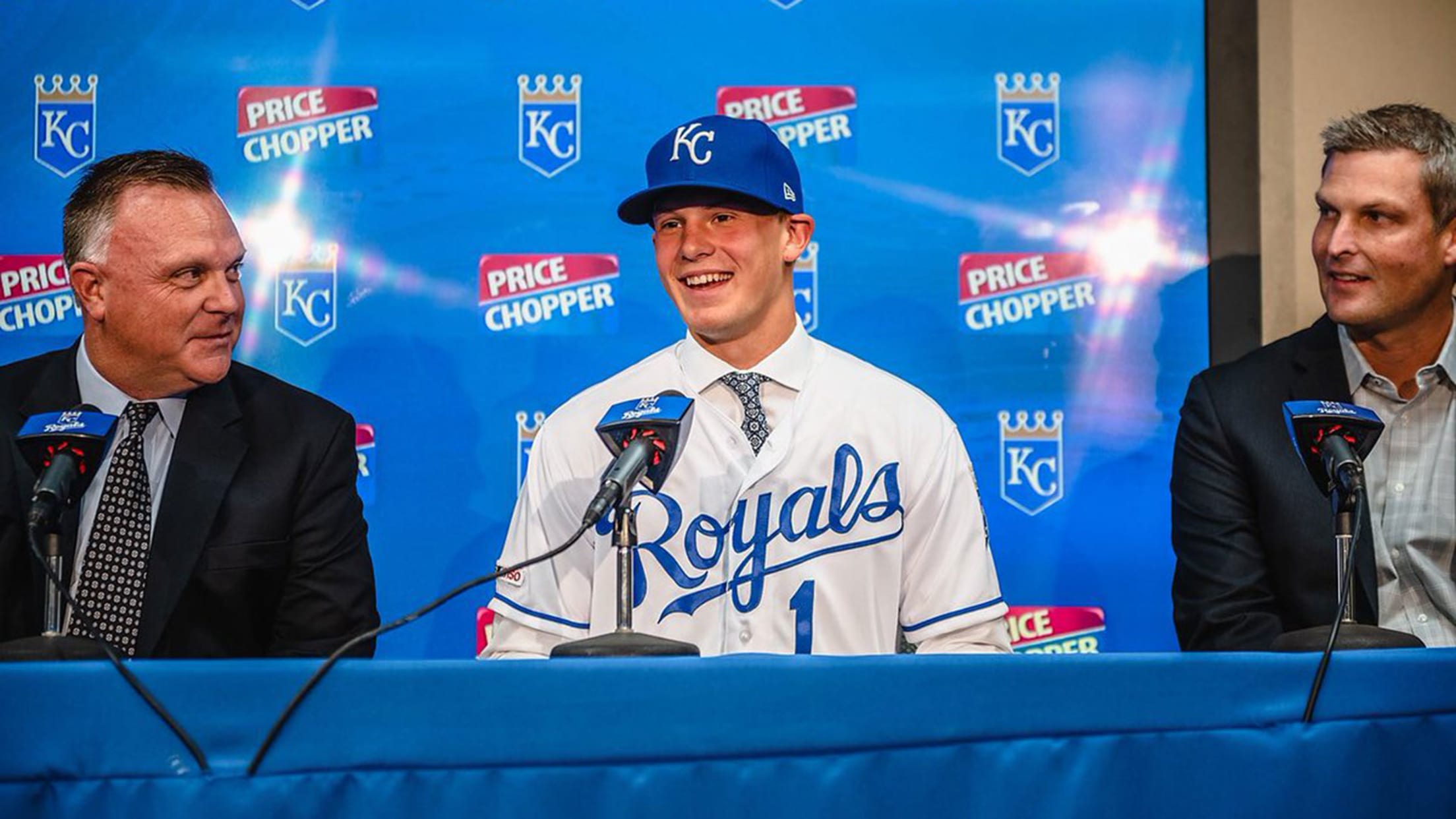 KANSAS CITY -- The Royals signed and introduced shortstop Bobby Witt Jr., the No. 2 overall pick in the 2019 MLB Draft, at a news conference on Wednesday afternoon at Kauffman Stadium. Here are 10 things you need to know about Witt: The contract The Royals did not confirm the