Injuries & Moves: Olson to debut Friday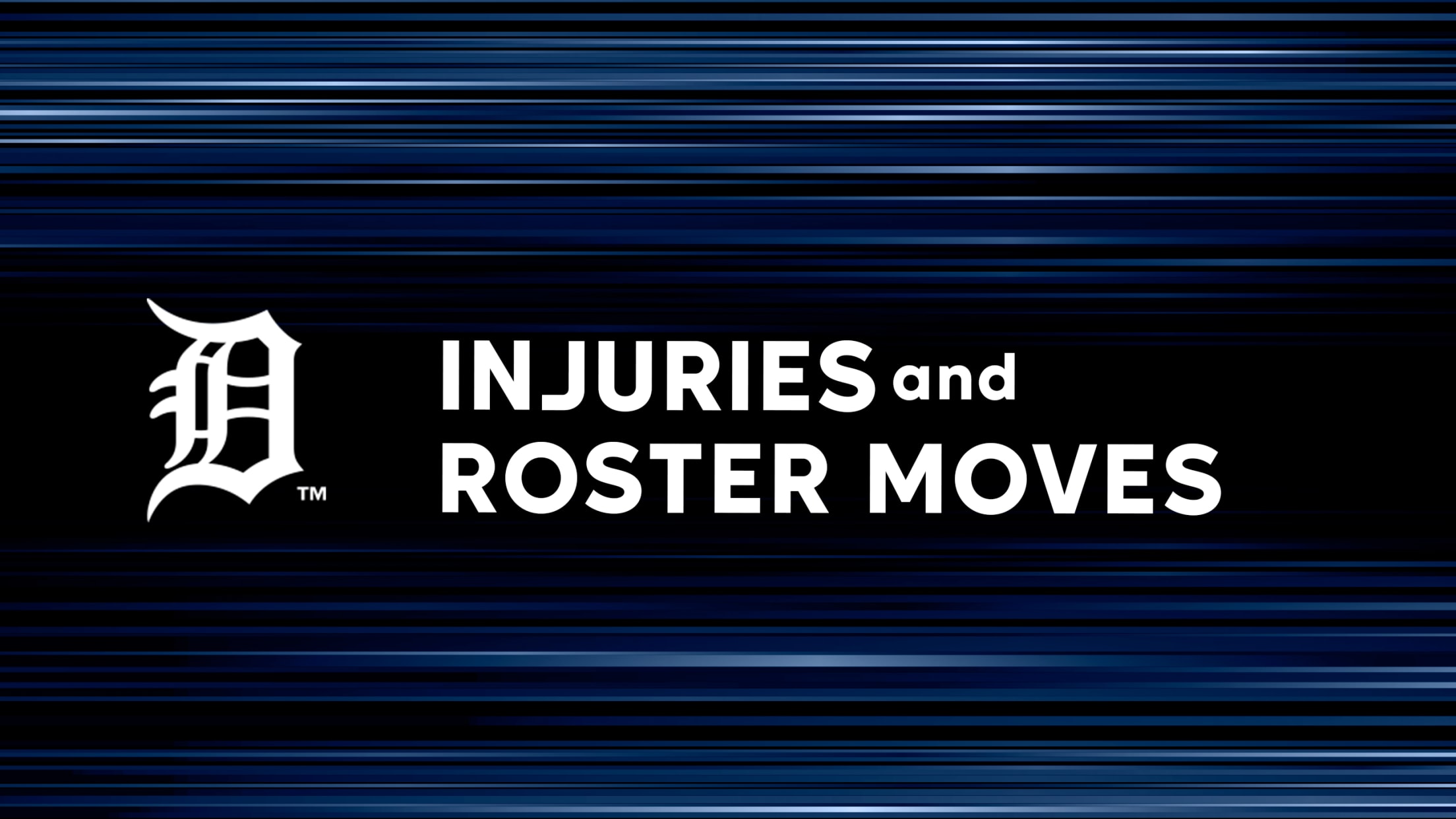 'Frustrated' Greene on IL; what it means for Tigers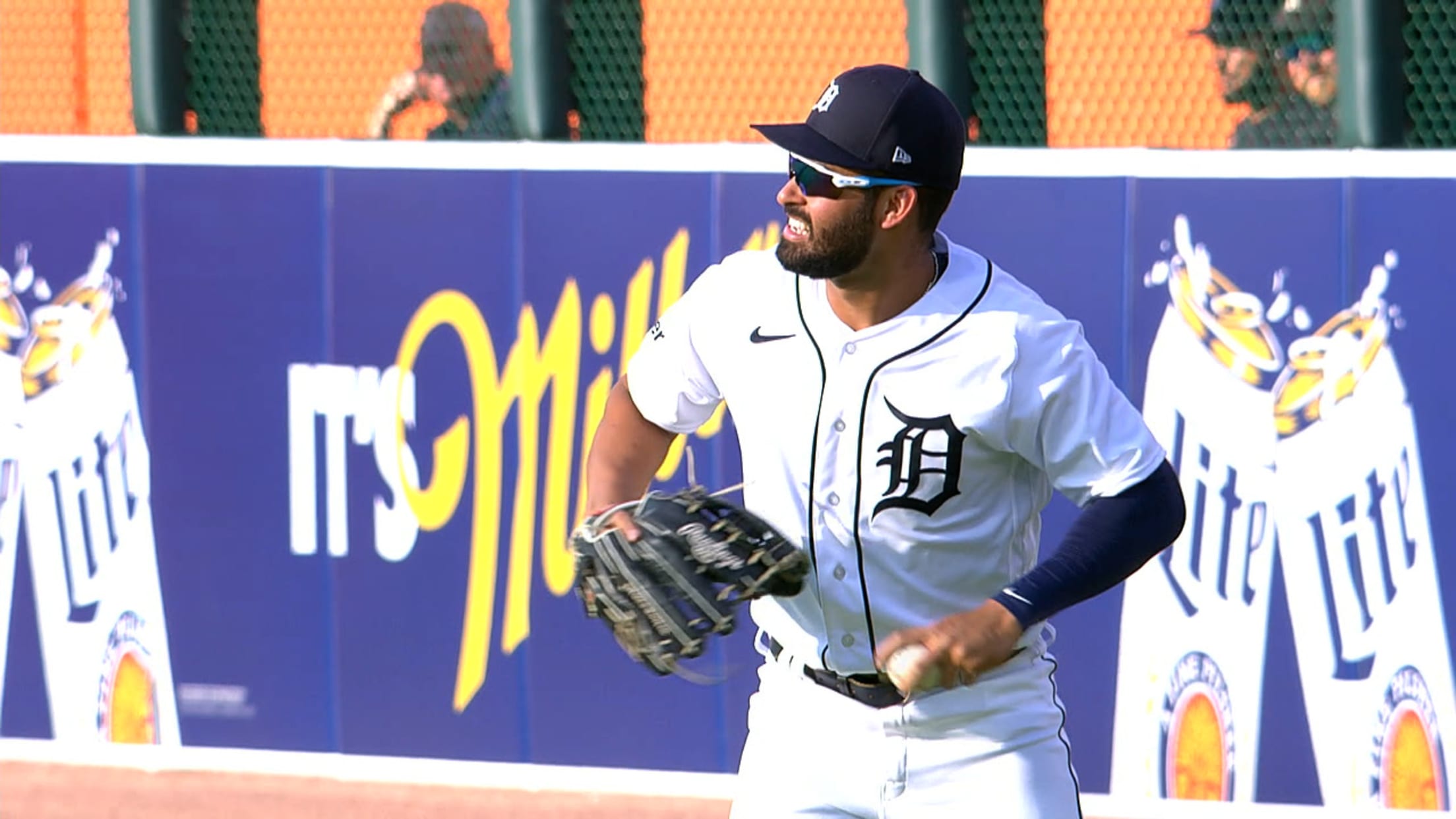 DETROIT -- For the second time in 15 months, the Tigers have lost promising young outfielder Riley Greene to a freak injury. This time, they lose him just as he was emerging as the key cog in the Tigers' resurgence in the American League Central. What looked initially like a
E-Rod placed on IL with left index finger injury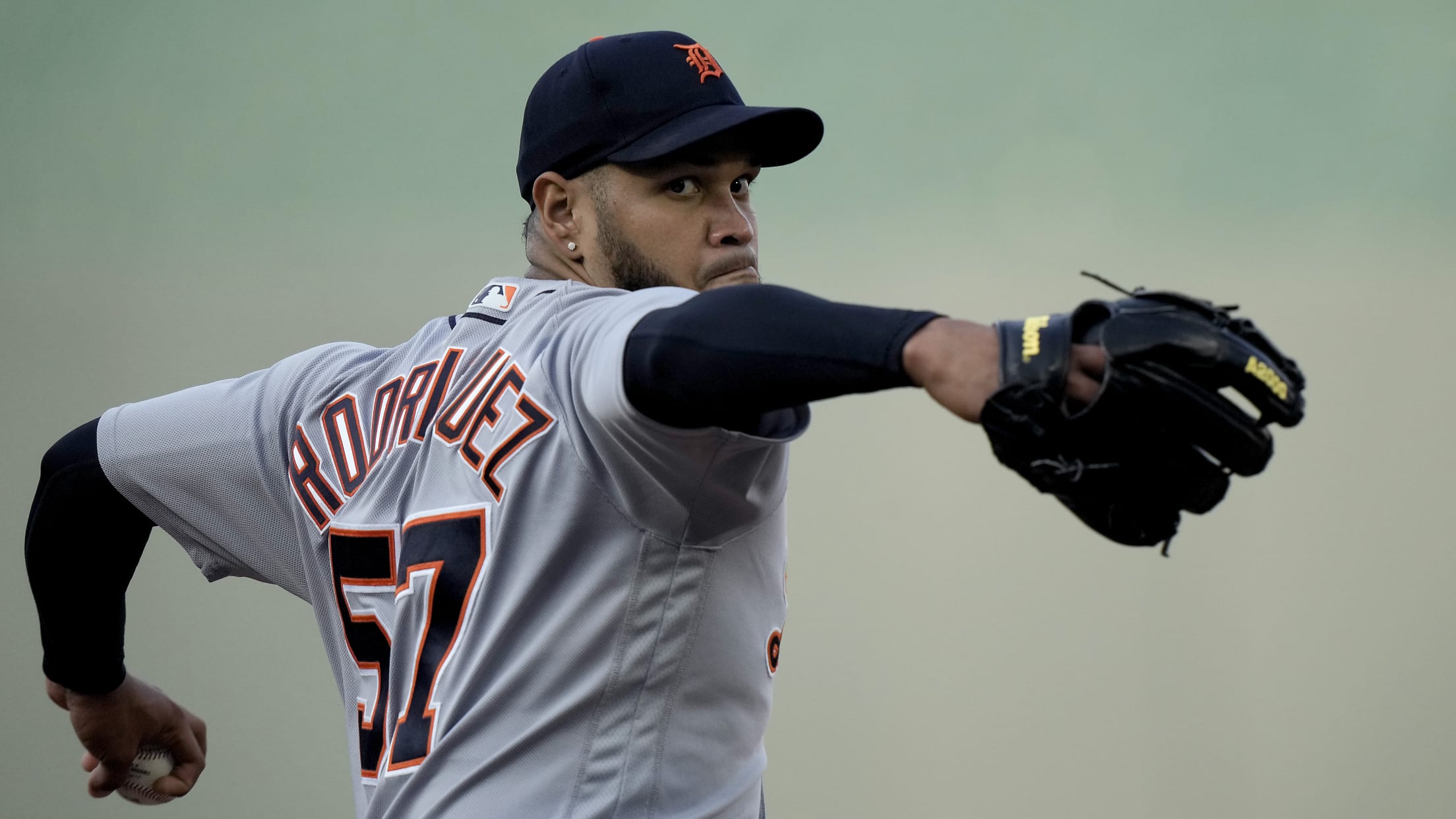 DETROIT -- Tigers left-hander Eduardo Rodriguez, whose emergence as a front-line starter has been a critical driver behind Detroit's improvement over the past month, went on the 15-day injured list Tuesday with an injury to his left index finger, putting the Tigers' bounceback season and potentially this summer's trade market
Báez (hand) day to day after HBP in finale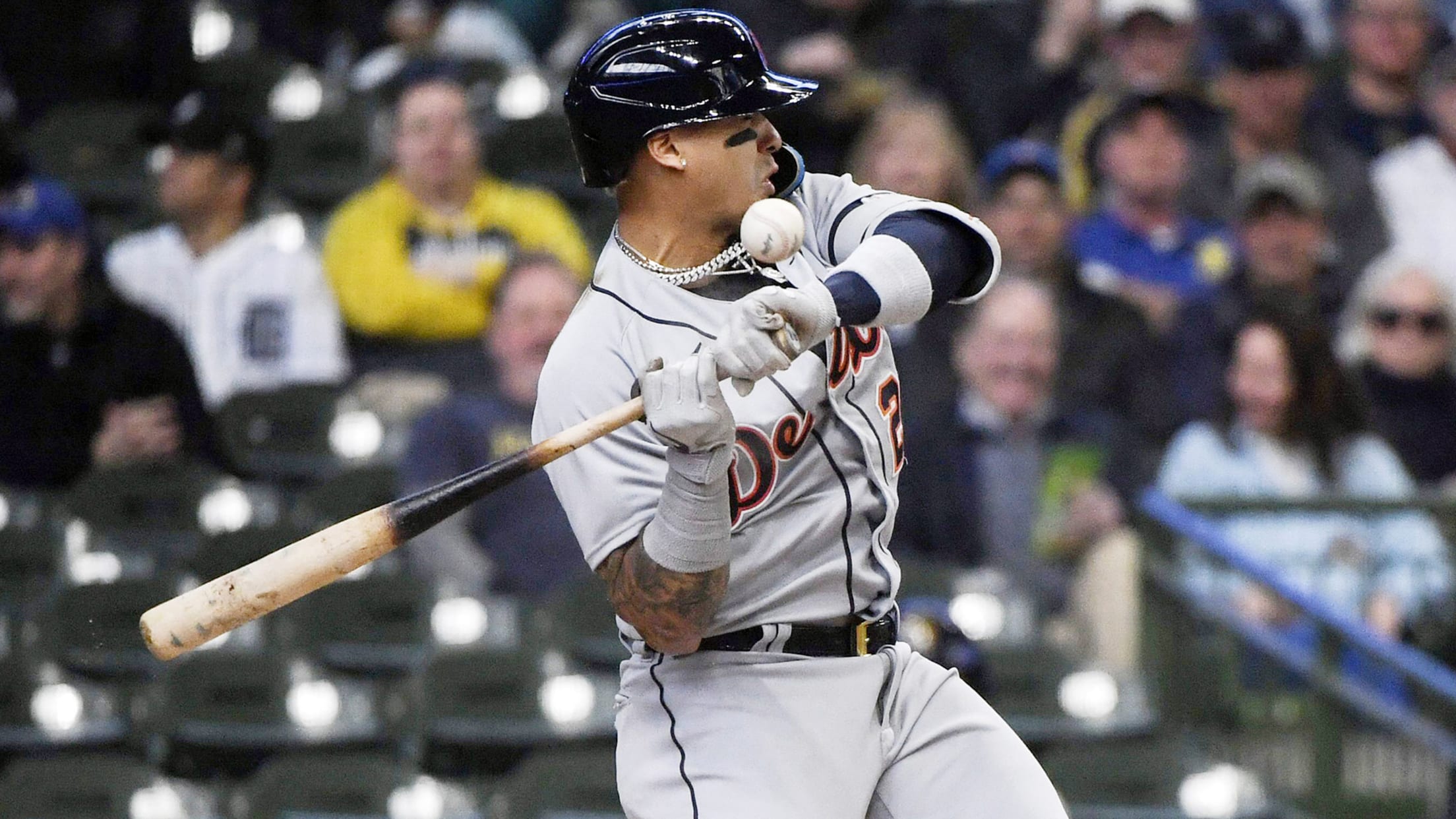 MILWAUKEE -- The sight of Javier Báez grimacing in pain in the batter's box, having taken a fastball off the base of his left hand, was just about the last thing manager A.J. Hinch needed in Wednesday afternoon's 6-2 loss to the Brewers. Just as Báez has been heating up
Manning suffers fractured toe in loss to Blue Jays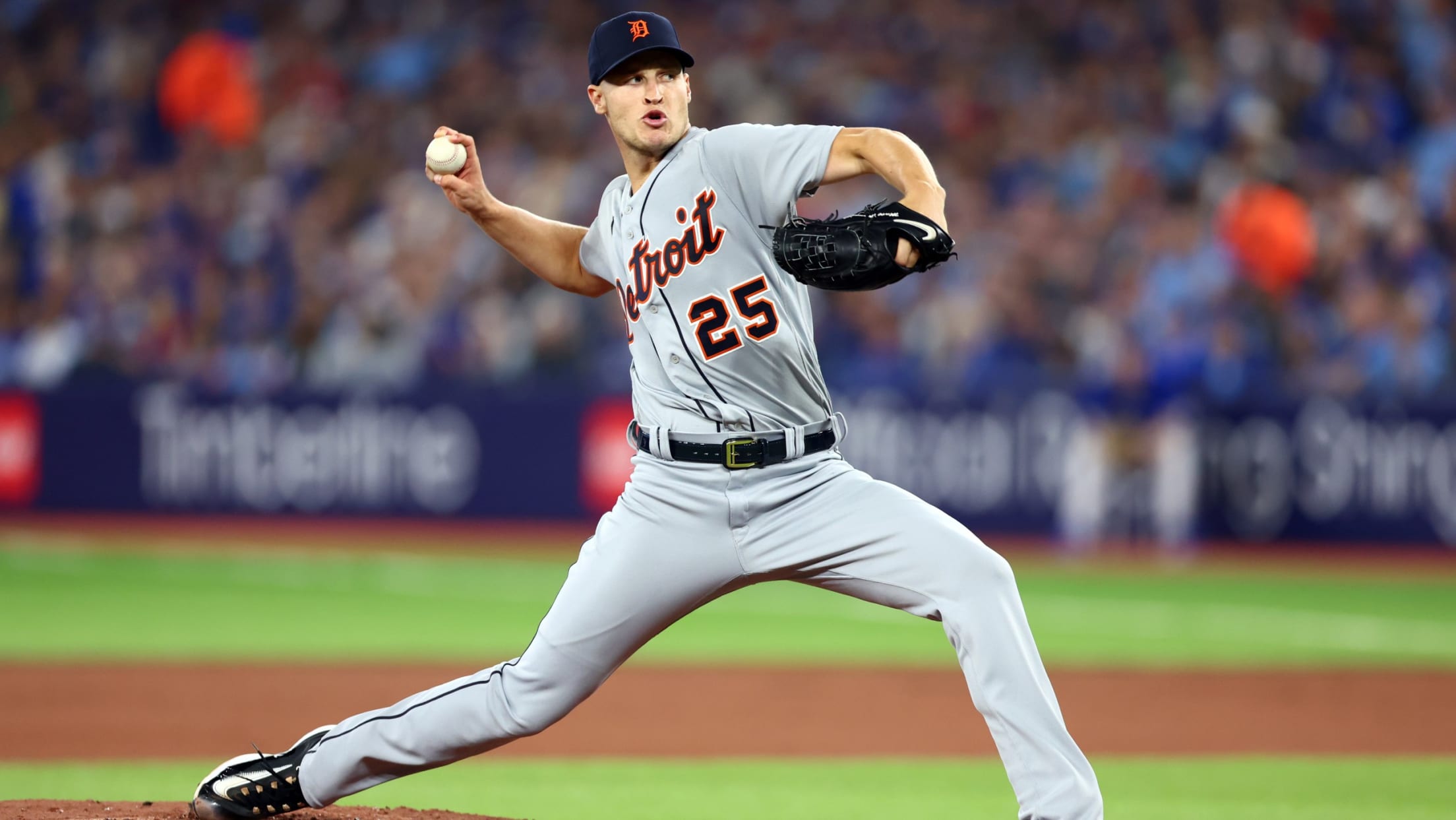 TORONTO -- Nick Maton hit the first home run of the redesigned Rogers Centre, which possibly could've been out of the previously designed, bigger outfield. Kerry Carpenter was robbed of a homer to center and hit another 400 feet out to the shadow of the center-field fence. But arguably the
Tigers' top prospect Jobe (back) out 3-6 months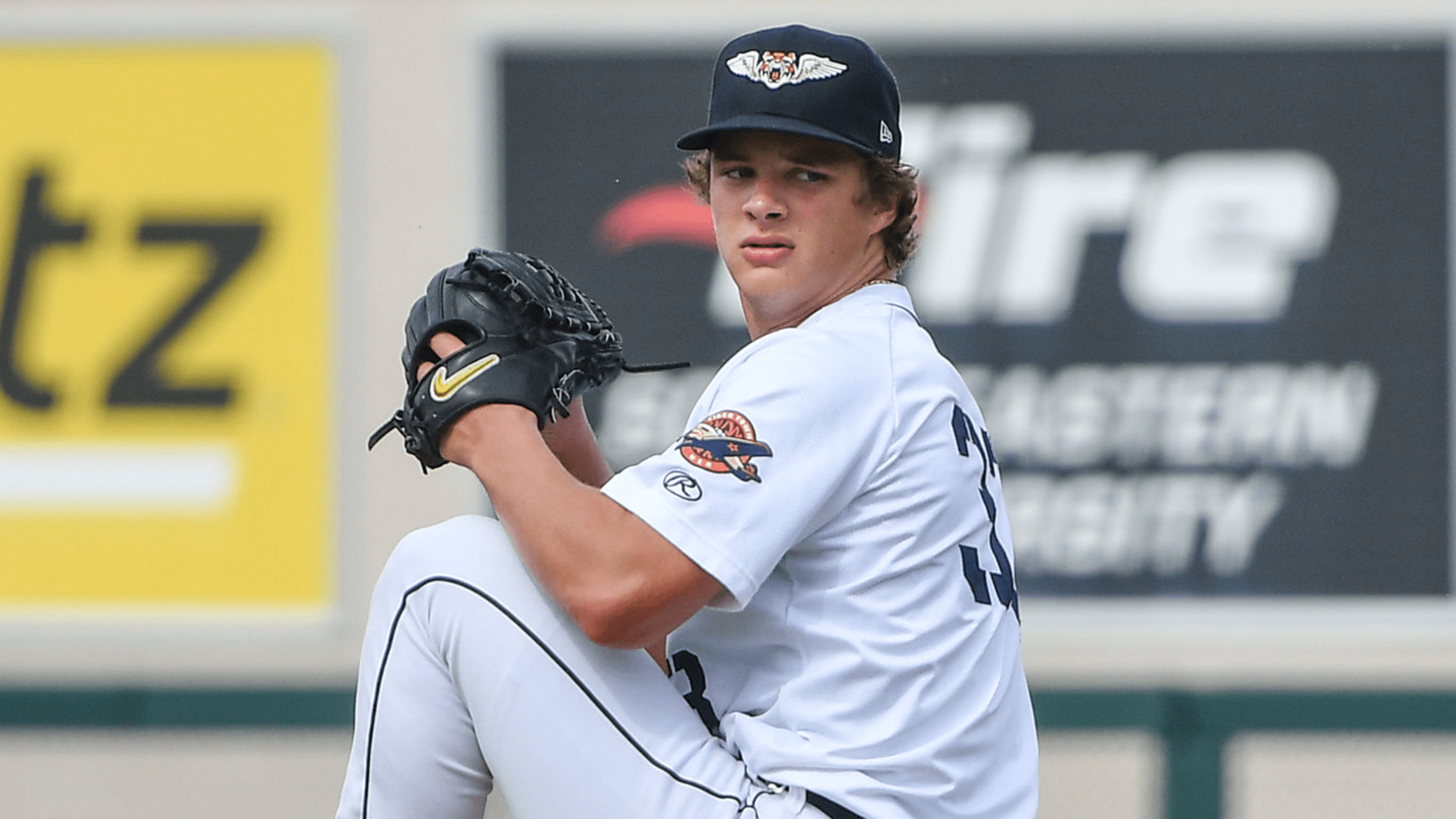 LAKELAND, Fla. -- Prior to the Tigers' game against the Phillies on Thursday night, the team issued medical updates on several of their Minor League players, including some unfortunate news about top prospect Jackson Jobe. Jobe, the No. 63 overall prospect per MLB Pipeline, will be sidelined several months with
'A great day': Turnbull makes first start since 2021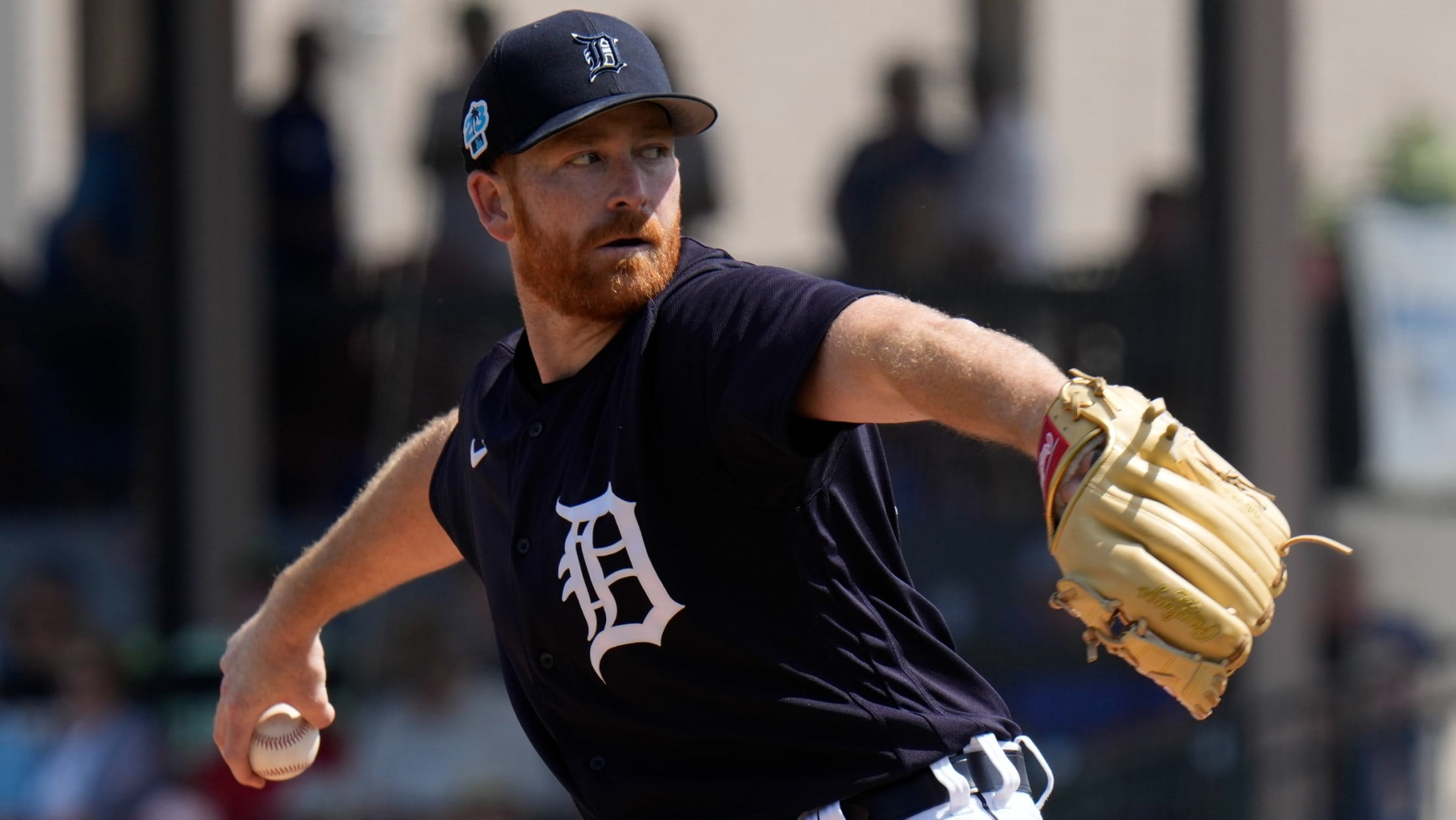 LAKELAND, Fla. -- Spencer Turnbull was walking off the mound at the end of his second and final inning on Saturday, grumbling about the run he allowed, when pitching coach Chris Fetter intercepted him in the dugout. "If you have anything other than the best feelings about today, I'm going
Mize reveals he had back surgery after Tommy John
Tigers righty says operation fixed issue that has 'gradually gotten worse over time'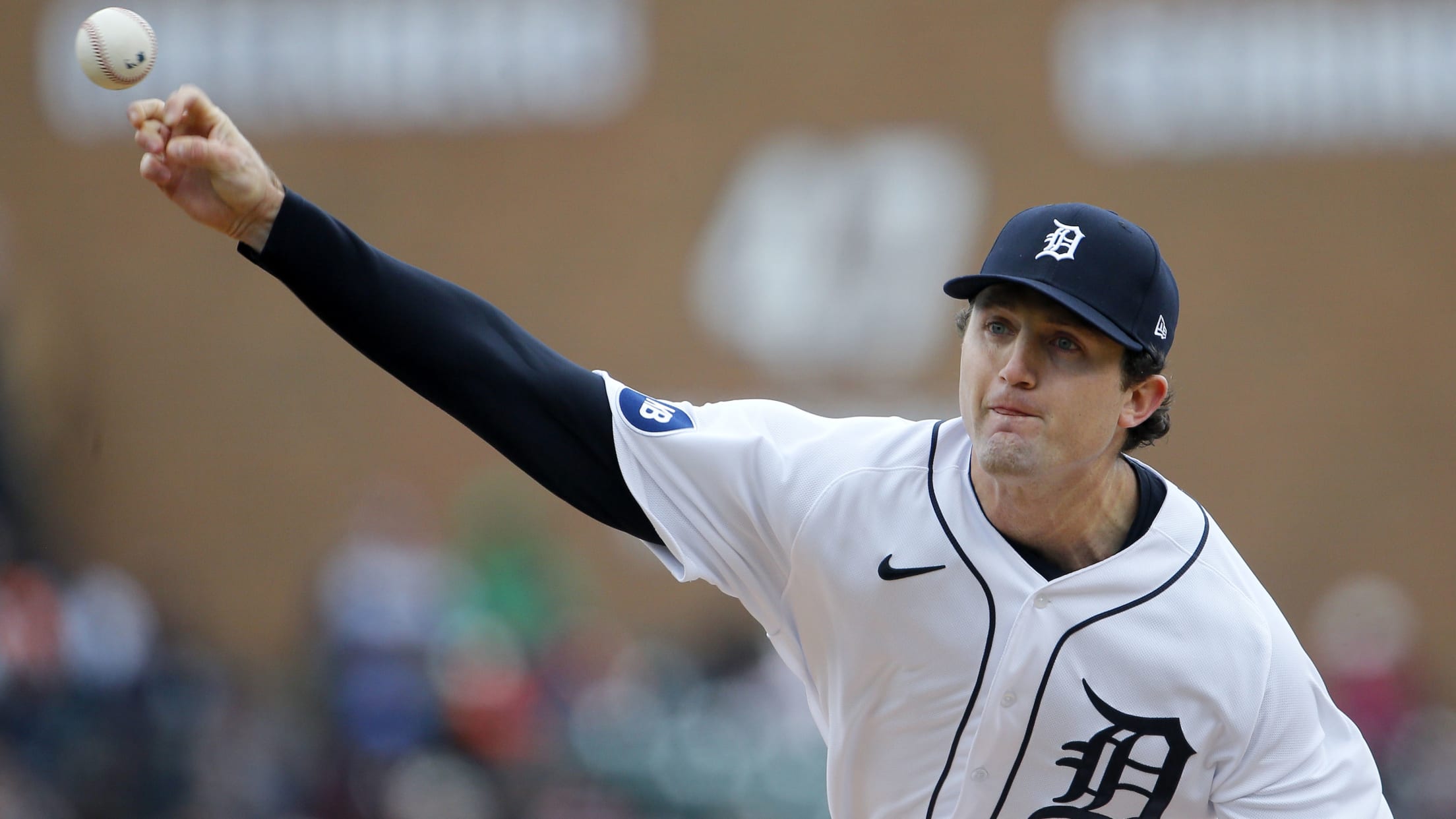 LAKELAND, Fla. -- Tigers right-hander Casey Mize, currently rehabbing from Tommy John surgery he underwent last June, revealed Wednesday that he also underwent surgery to address a longstanding issue with his back. The surgery, which took place after the Tommy John surgery, is not expected to impact Mize's rehab timetable.
Tigers 'concerned about Tarik' as rotation takes further hit
Norris deals 4 2/3 scoreless innings in 1st game back with Detroit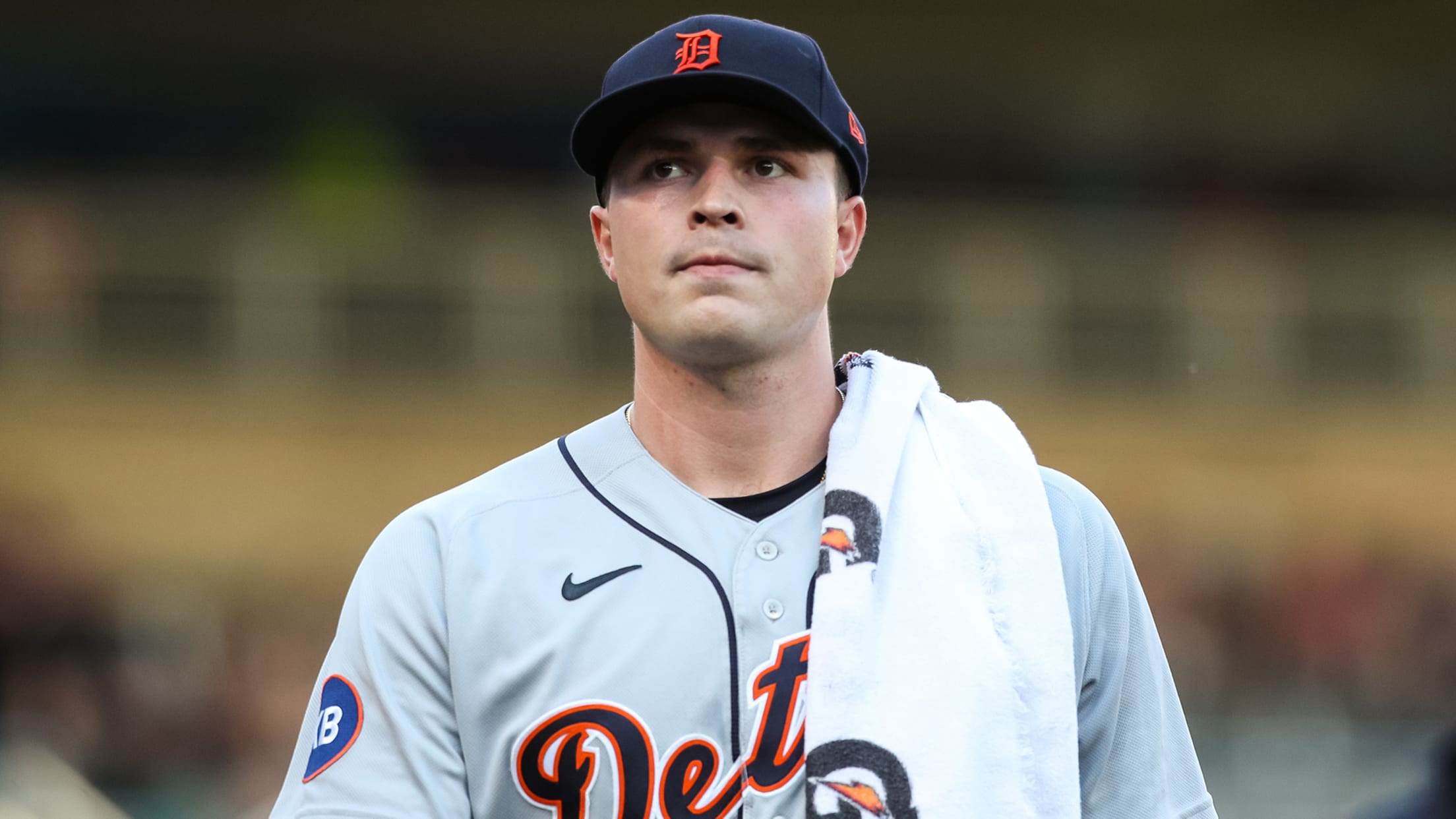 CHICAGO -- The Tigers are all too familiar with injuries to their young pitchers. Unfortunately, that news got worse for Detroit on Friday. Though there was nothing alarming with Tarik Skubal's imaging done last week on his left arm, there is now some concern with his injury. The 25-year-old was
Skubal 'optimistic' after fatigue forces early exit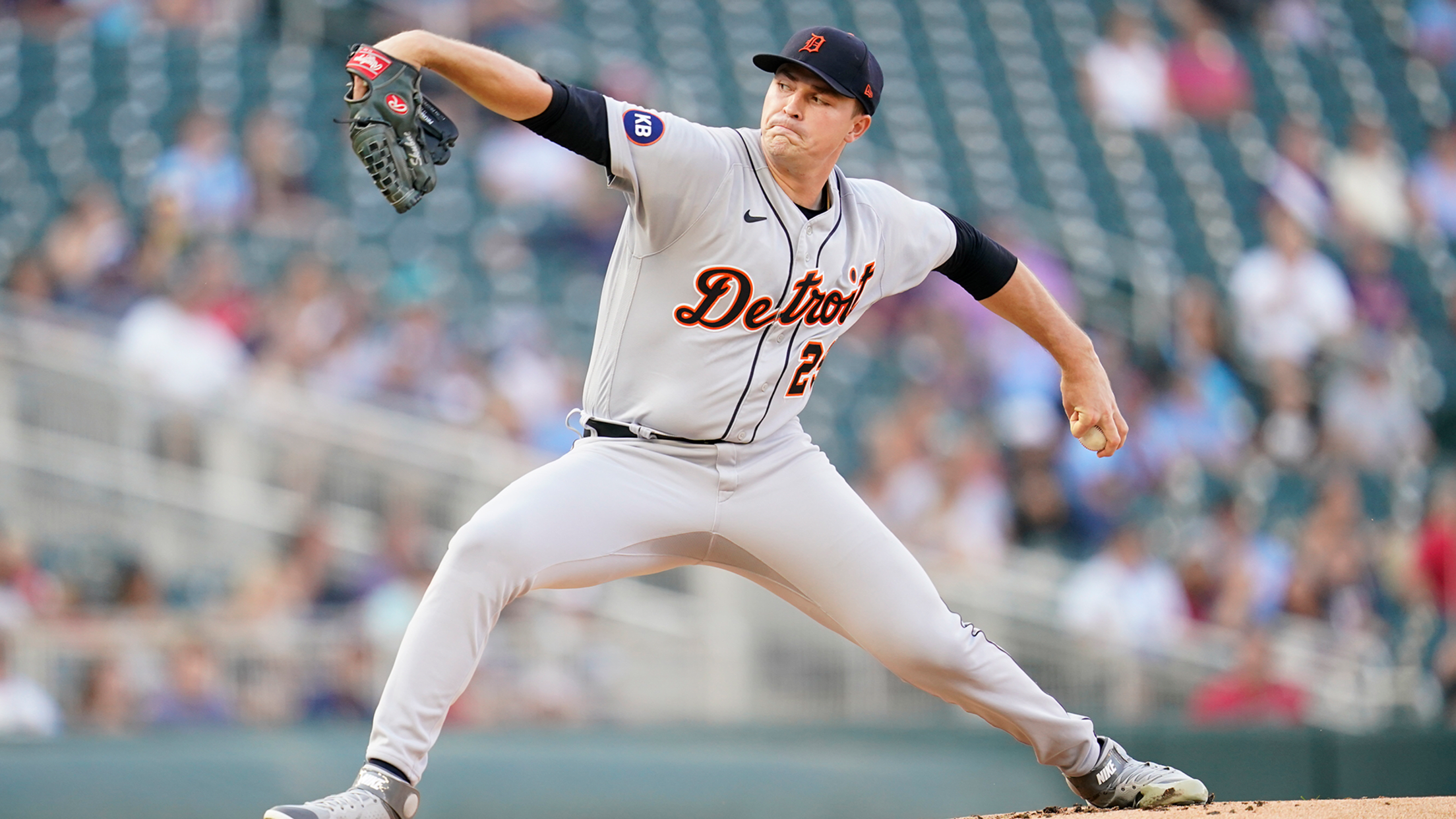 MINNEAPOLIS -- The sight of the Twins sending the Tigers to another walk-off loss is becoming all too familiar. So is the sight of another Detroit pitcher leaving with an injury concern. In the case of staff ace and potential trade candidate Tarik Skubal, however, the sight of the lefty
Torkelson doing OK after being hit on helmet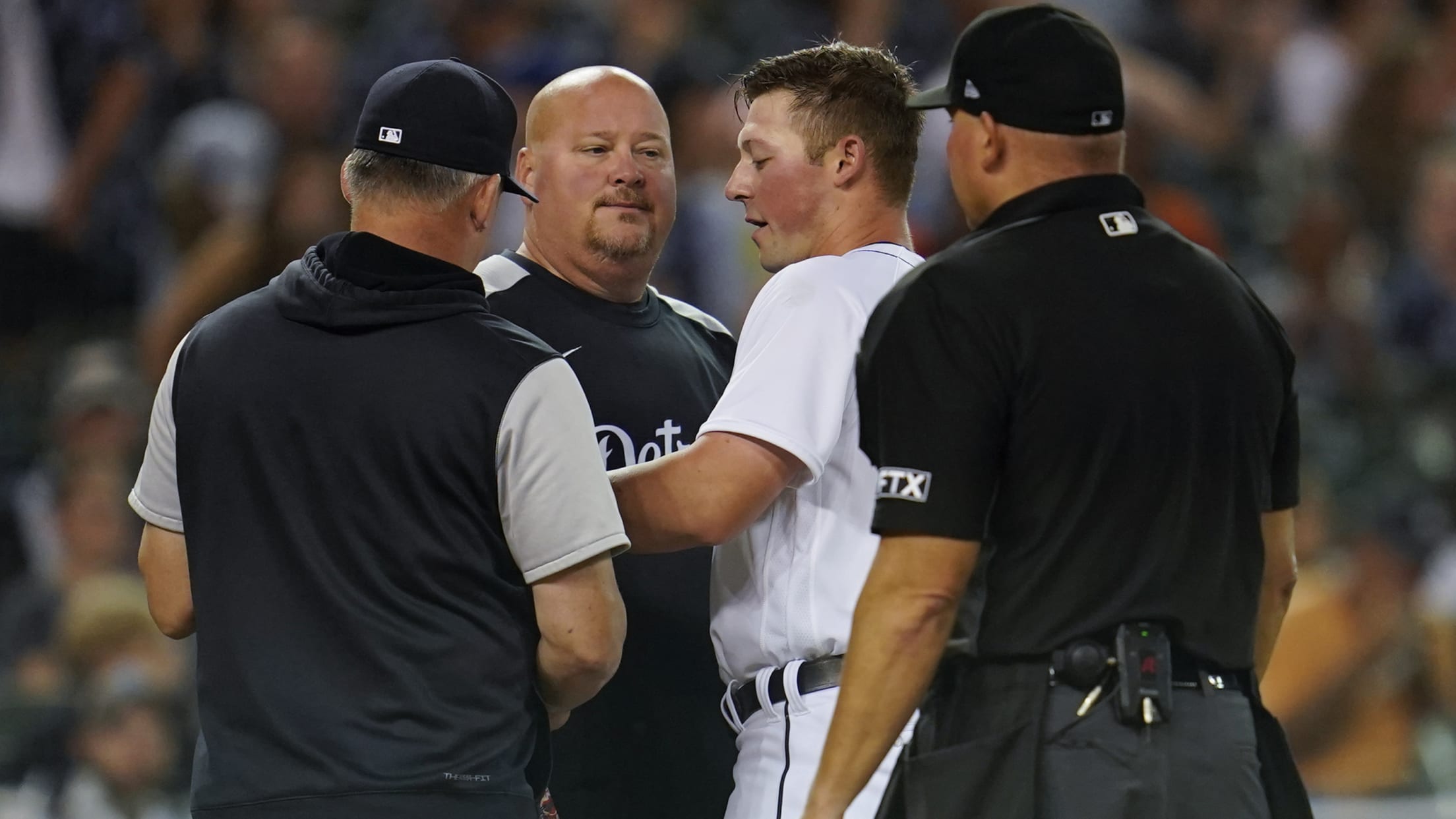 DETROIT -- The stoic reaction from Spencer Torkelson gave no hint that he had just taken an 88 mph pitch off the left side of his head. That's a credit to the protective helmet and added flap that he has been wearing all season. Still, the flushed look on the
Casey Mize needs Tommy John surgery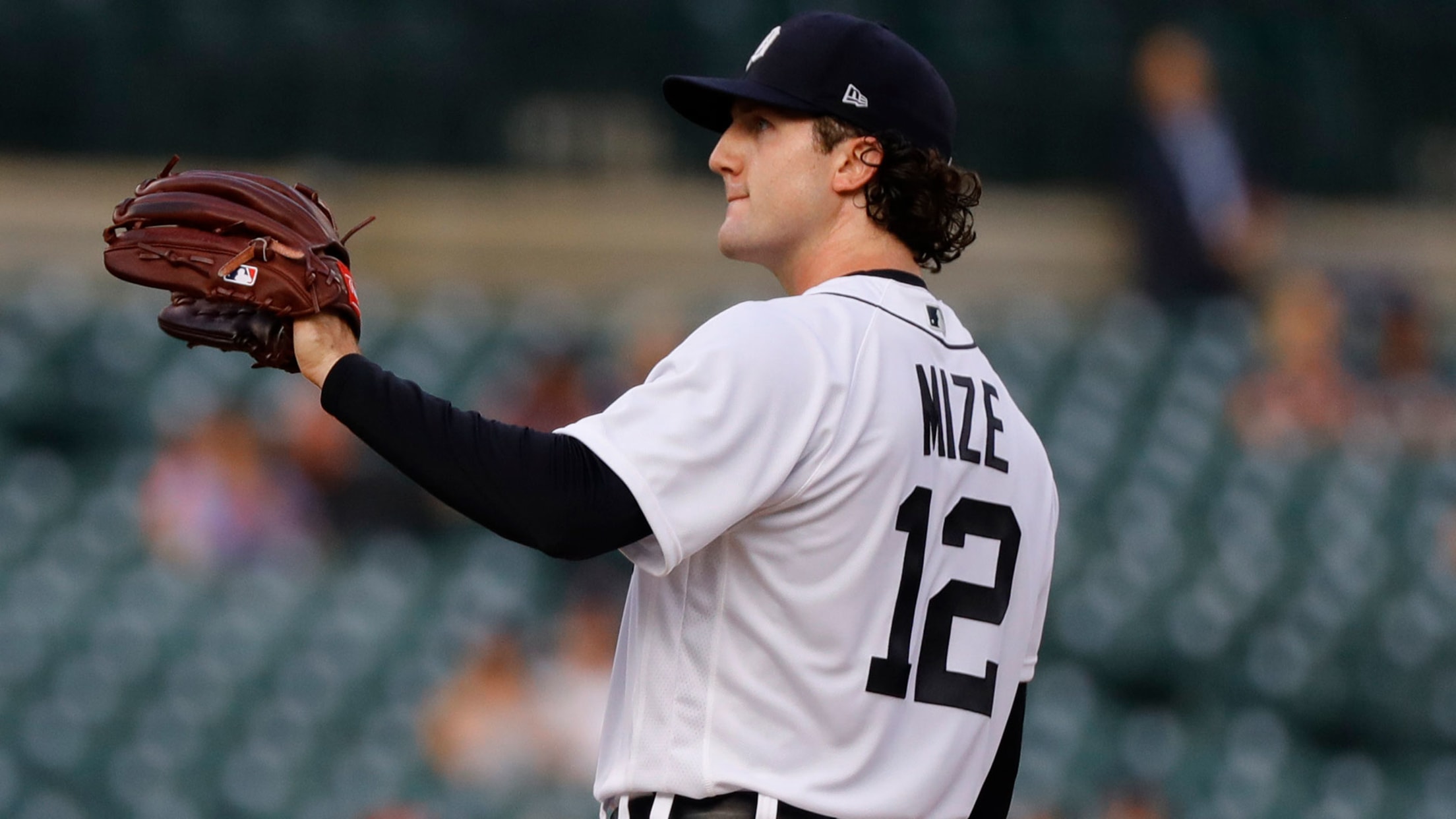 DETROIT -- Tigers right-hander Casey Mize will undergo Tommy John surgery to replace the ulnar collateral ligament in his right elbow, manager A.J. Hinch announced Friday. Mize is expected to have the surgery next week. The rehab process will sideline the former No. 1 overall pick for the rest of
Tigers' lineup searching for centerpiece bat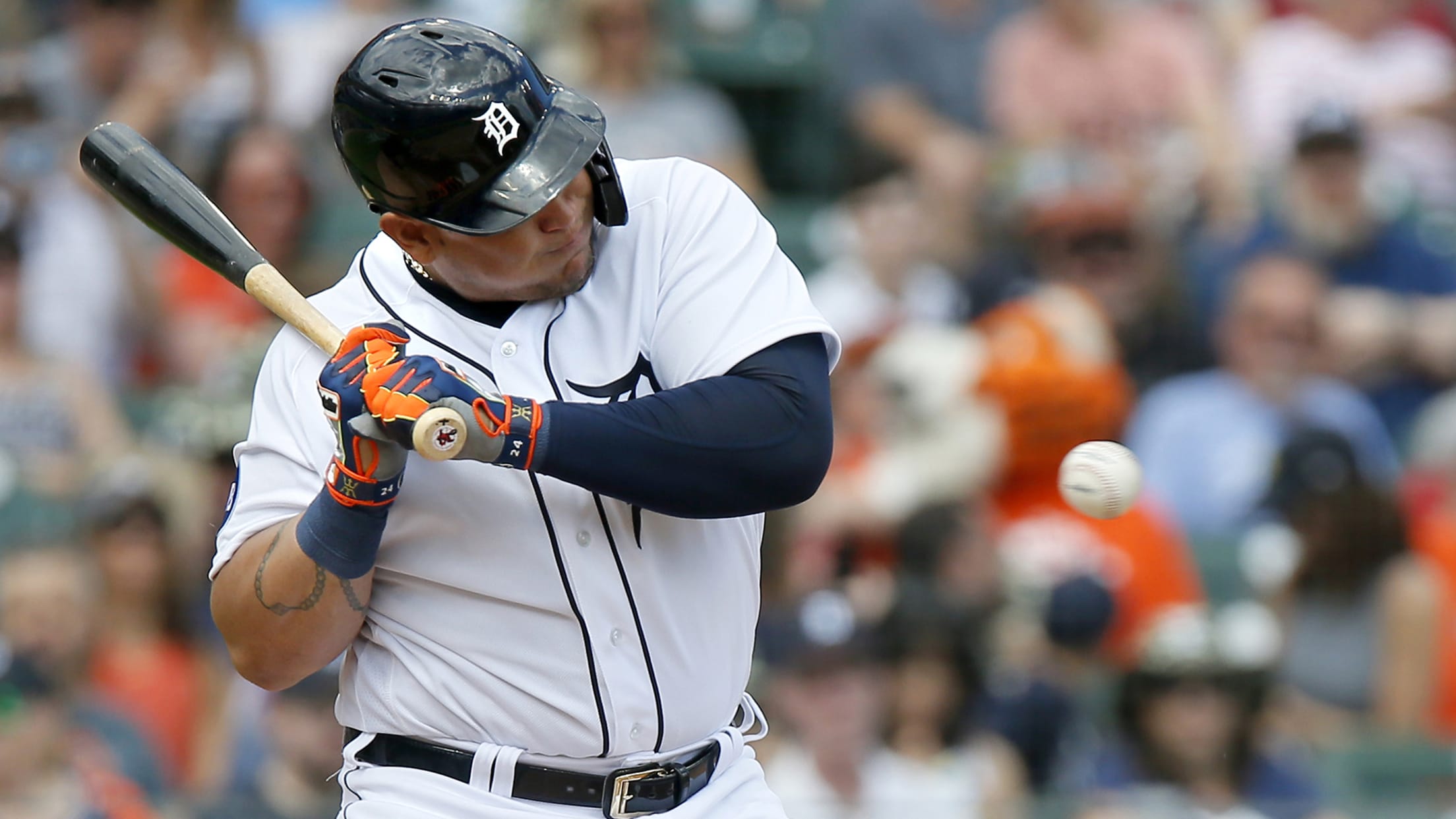 DETROIT -- Ballpark wedding proposals have become a regularity over the years, but one Tigers fan at Comerica Park on Saturday took it a step further: He proposed to get married at the ballpark, right then and there. She said yes.
E-Rod joins growing list of fallen starters
'Pinch' in left side forces Rodriguez out in first and is likely to send him to IL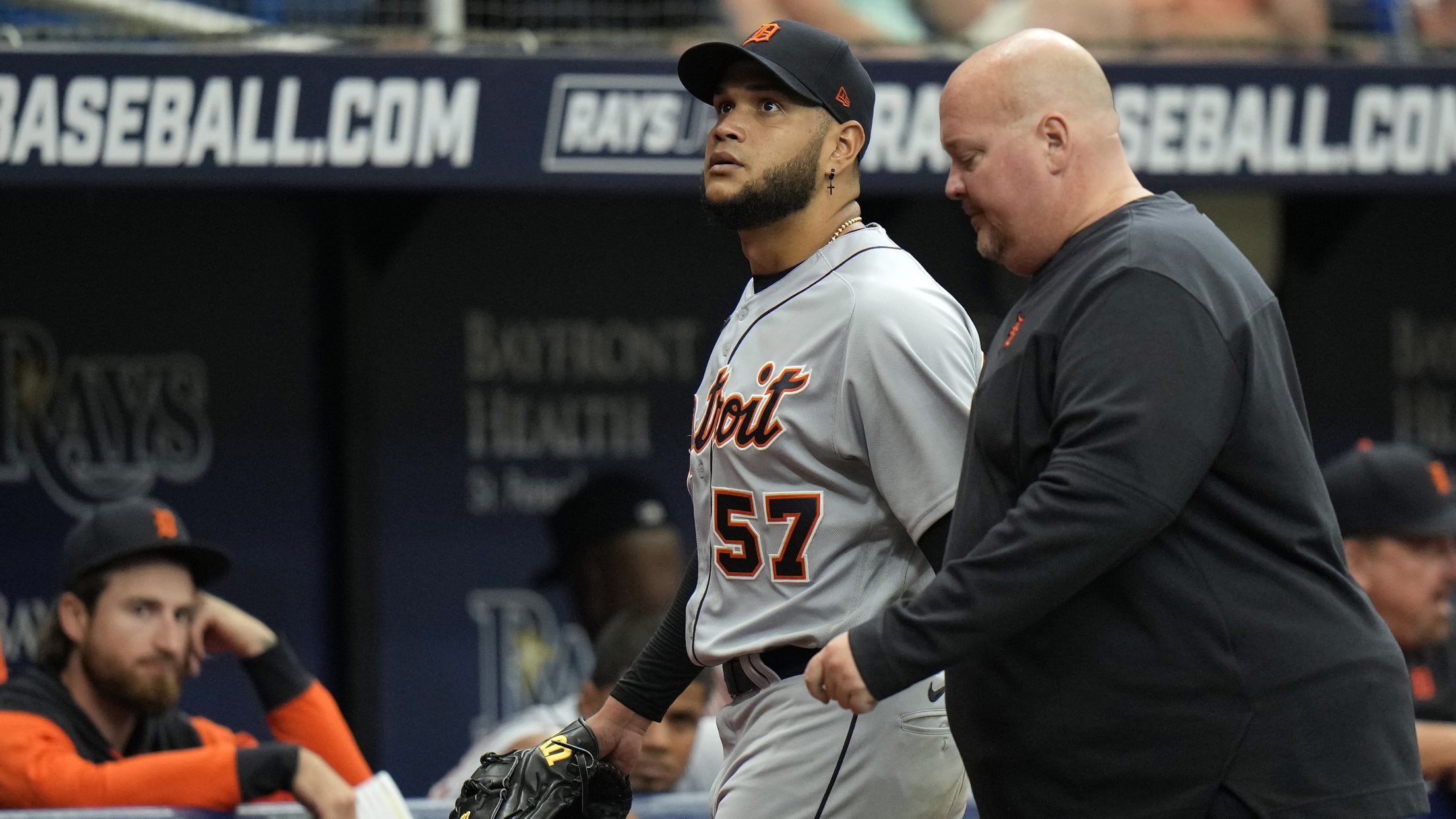 ST. PETERSBURG -- The injury bug has taken a bite out of the Tigers' starting rotation once again. Eduardo Rodriguez left Wednesday afternoon's 6-1 loss to the Rays with a trainer after throwing just 23 pitches and recording one out. Manager AJ Hinch said Rodriguez suffered a "left side" injury
Tigers pause Mize's rehab after rough start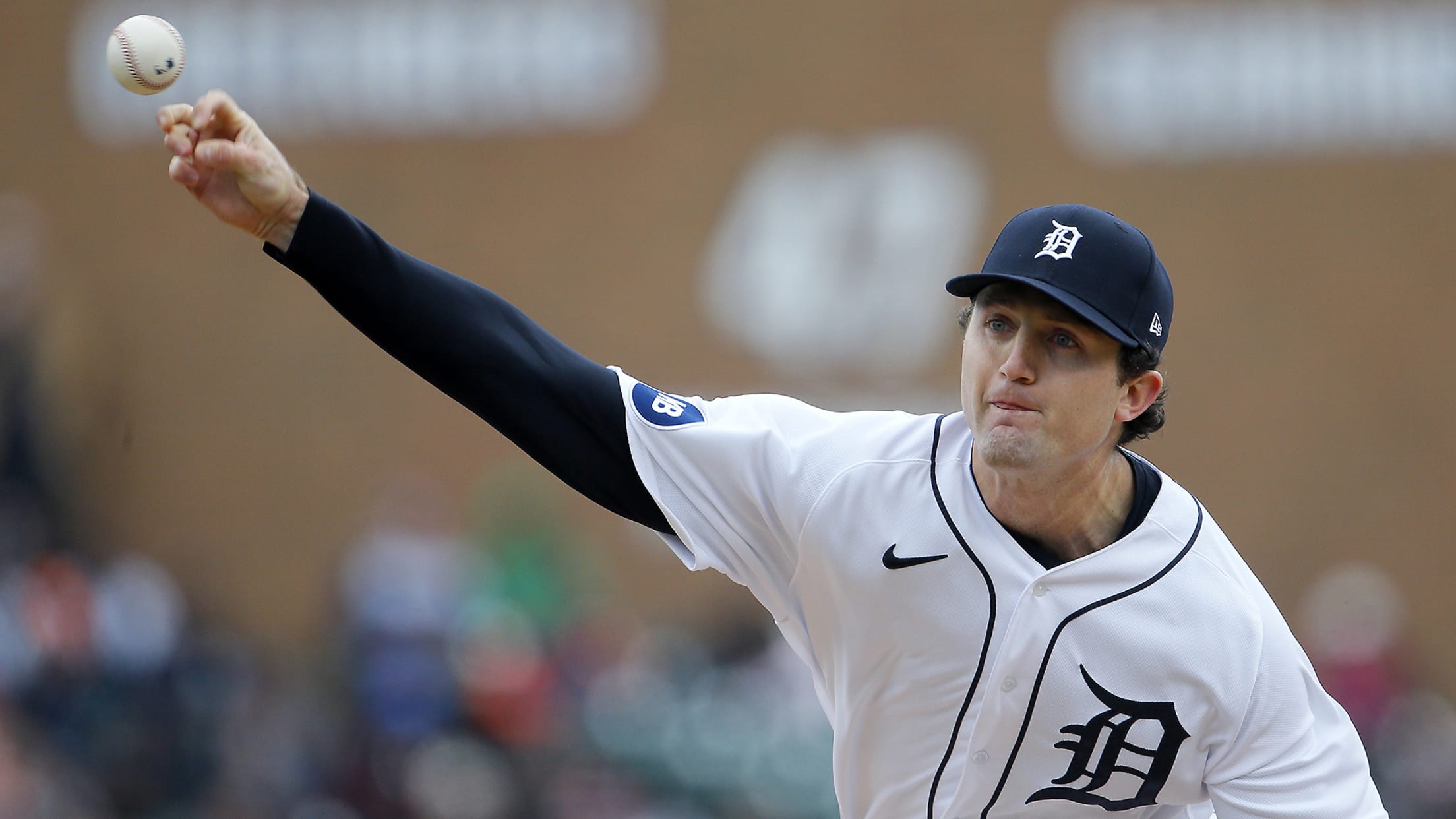 Casey Mize will pause his rehab assignment, the Tigers announced. They're not calling it a setback, but Mize's rough start for Triple-A Toledo on Thursday gave them reason to believe he's not ready to return to action. "Casey's going back to Lakeland. We're going to slow him down a little
Báez placed on 10-day IL with thumb injury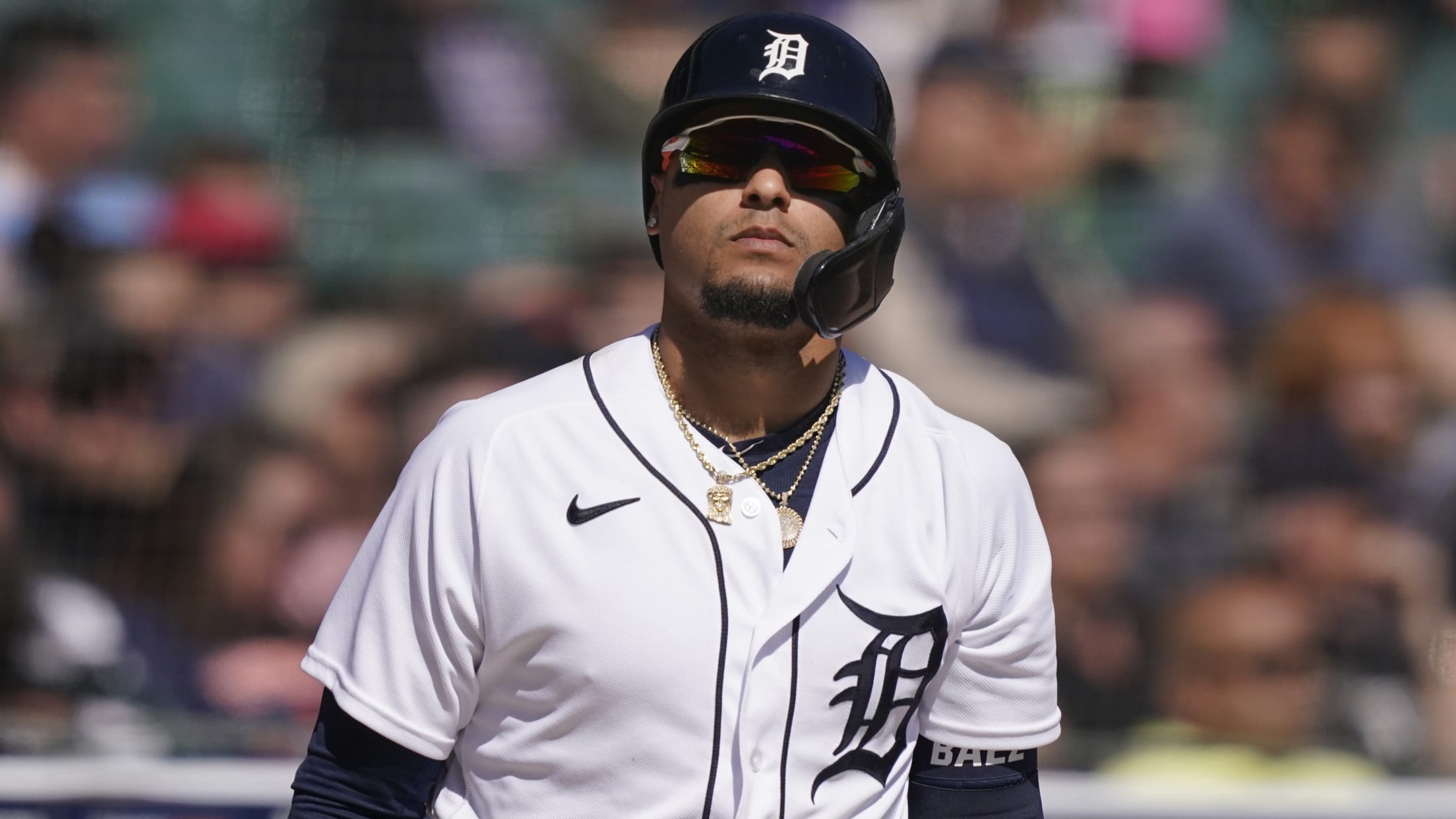 KANSAS CITY -- The Tigers placed shortstop Javier Báez on the 10-day injured list Saturday afternoon with right thumb soreness, adding to Detroit's growing injury woes just over a week into the season. The move was backdated to April 13. No corresponding move was announced Saturday, but infielder/outfielder Willi Castro
Injury concerns continue with Manning's 'precautionary' departure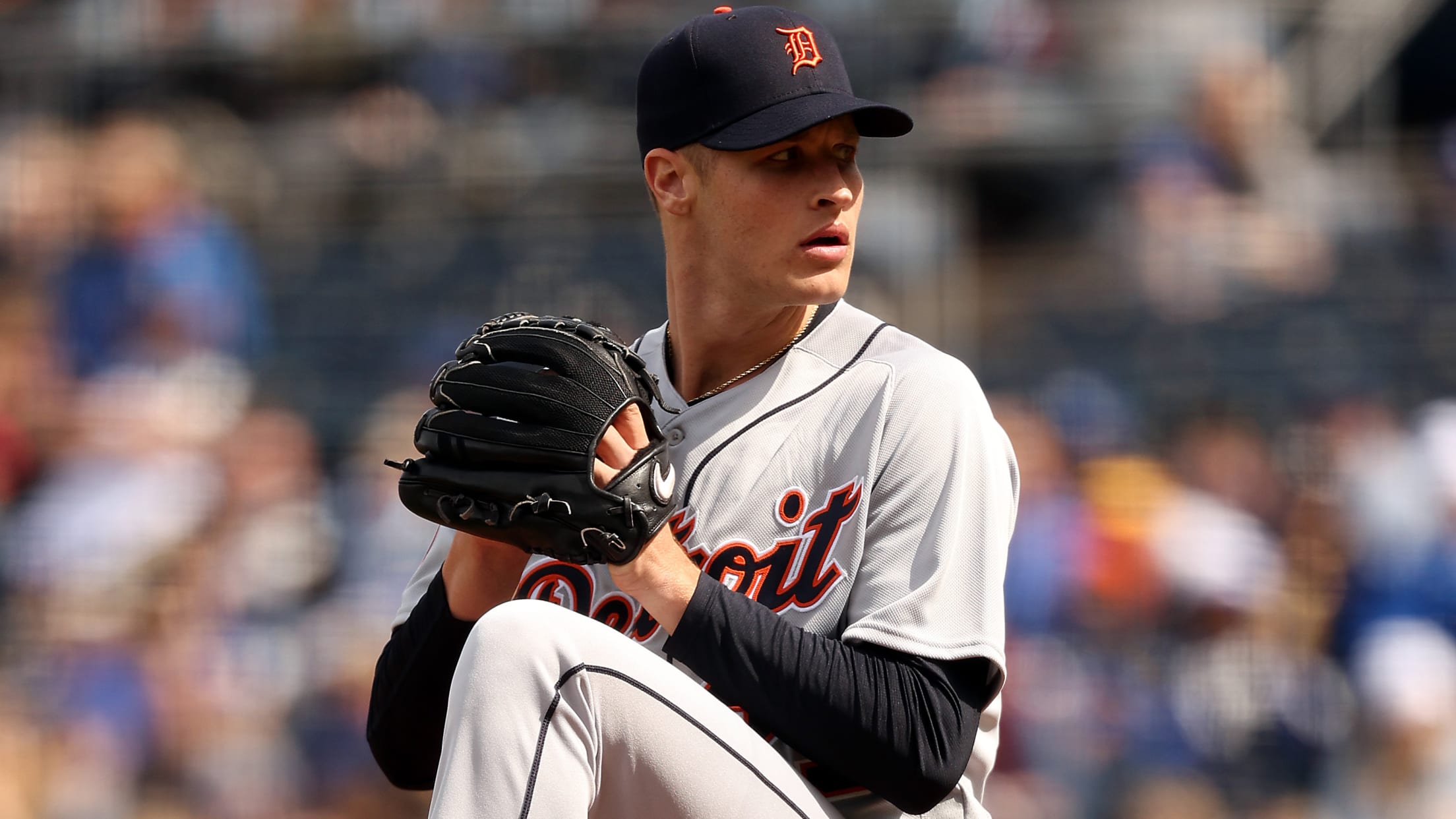 KANSAS CITY -- Pulling Matt Manning from Saturday's start against the Royals was one of the last things Tigers manager A.J. Hinch wanted to do. But one of the few things worse on the list would've been adding Manning to the Tigers' burgeoning injured list, which claimed fellow starter Casey
Mize hits 10-day IL with right elbow sprain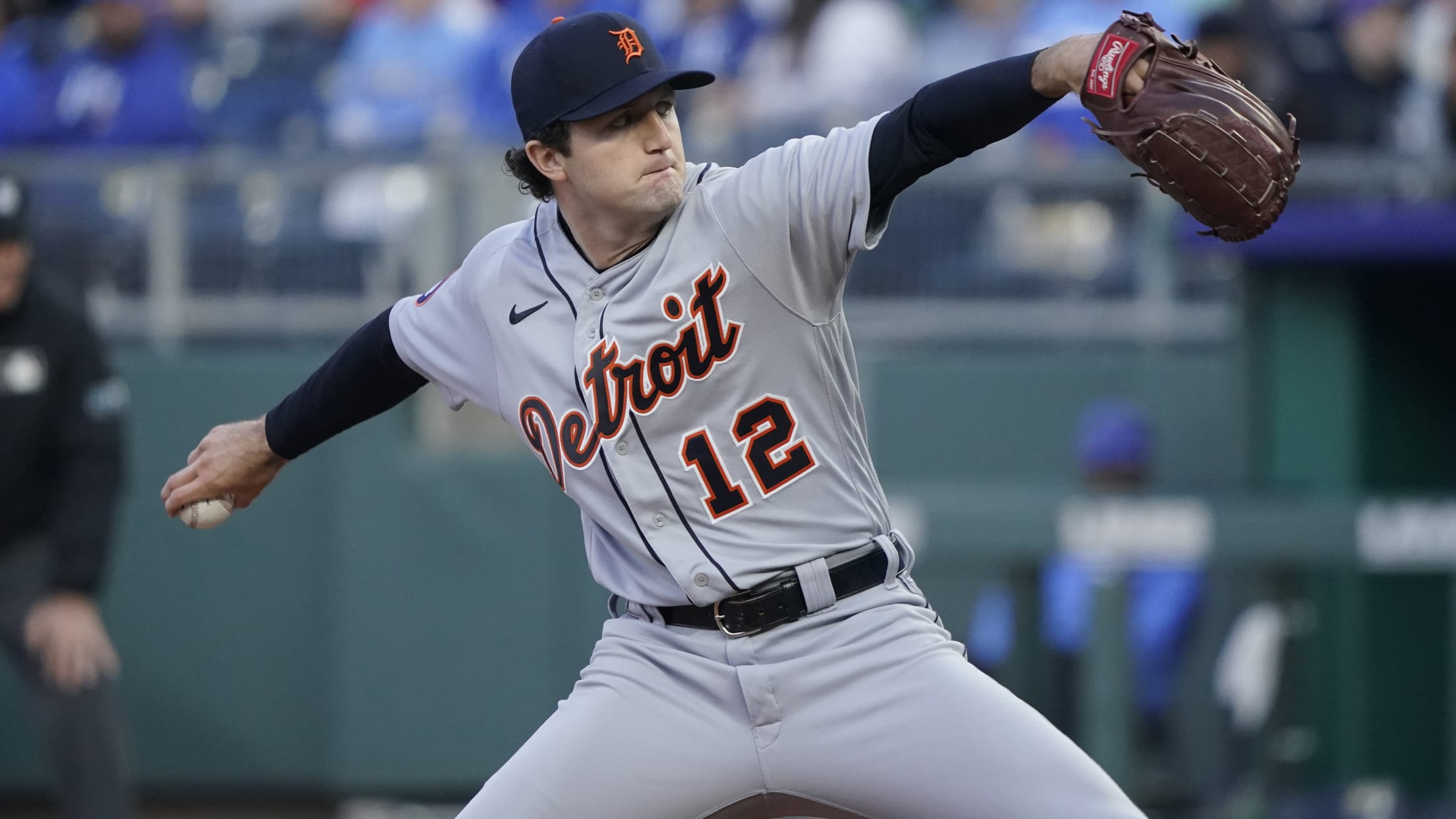 KANSAS CITY -- The Tigers have overcome injuries up and down their roster already this season, in large part because their core has stayed intact. When Casey Mize woke up Friday morning feeling extra soreness after his start against the Royals on Thursday night, they had a bigger concern. The
Greene 'bummed' but undeterred by injury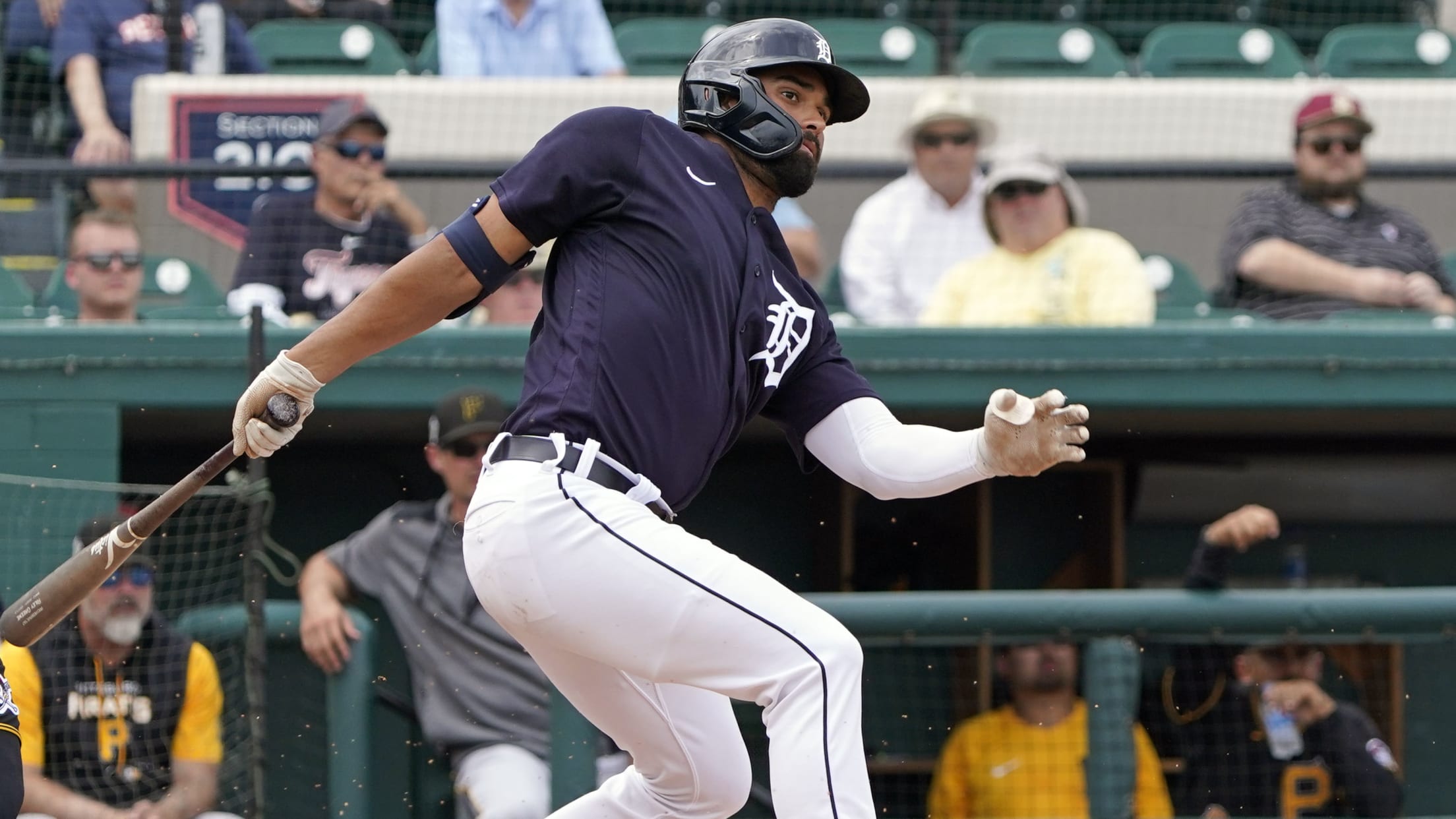 LAKELAND, Fla. -- Riley Greene sped around the Tigers complex on his scooter Tuesday morning with the same instinctive aggressiveness that he scooted around the basepaths with for most of Spring Training before his fractured right foot ended his hopes of making the Opening Day roster. "I need to get
Greene fractures foot, putting Tigers' OF mix in flux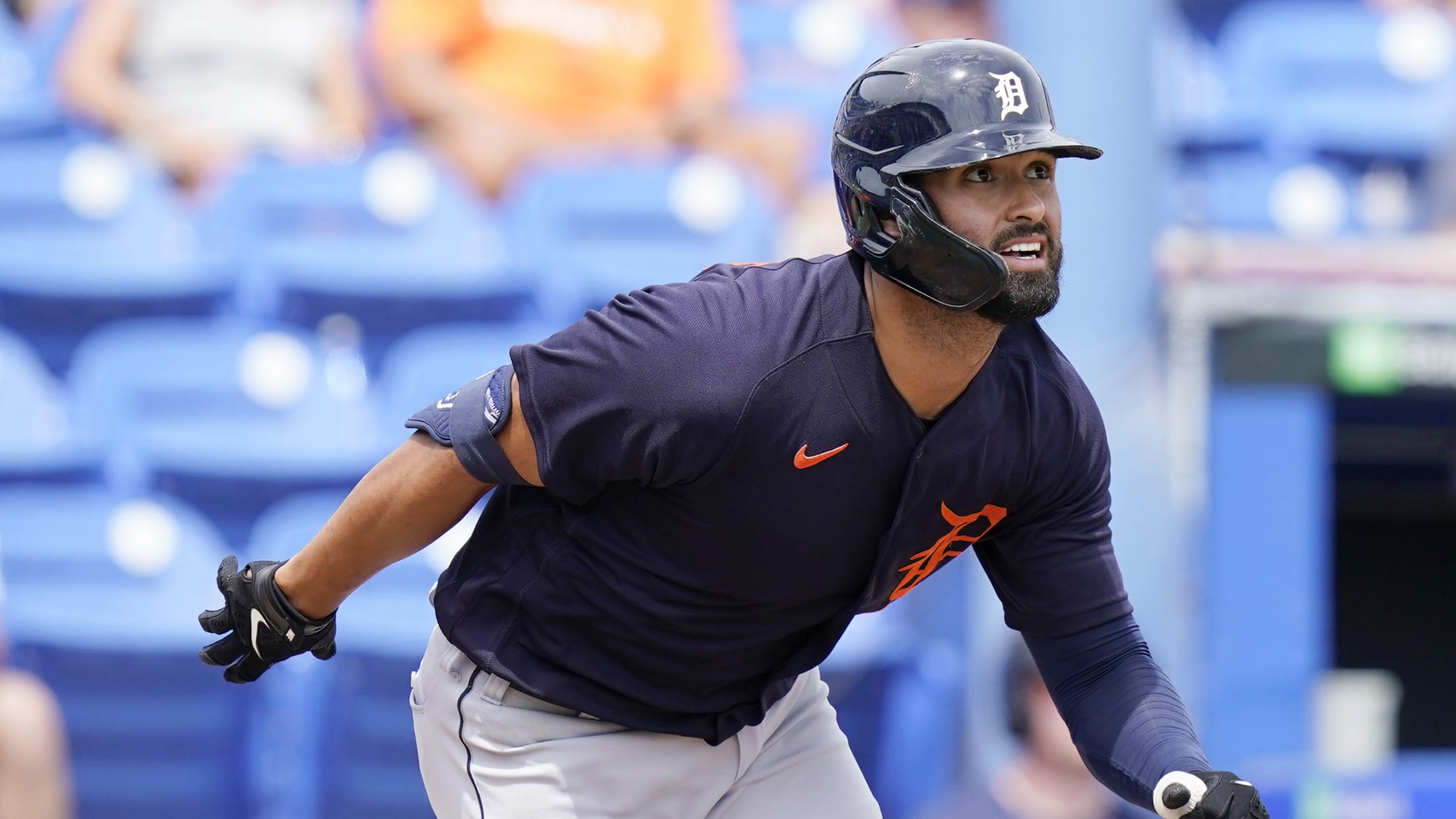 LAKELAND, Fla. -- Riley Greene's quest to be in center field on Opening Day at Comerica Park hit a tough-luck ending. The Tigers' No. 2 prospect suffered a fractured right foot Friday when he fouled off a pitch from the Yankees' Gerrit Cole. The fracture is not expected to require
Greene gets X-rays after fouling ball off foot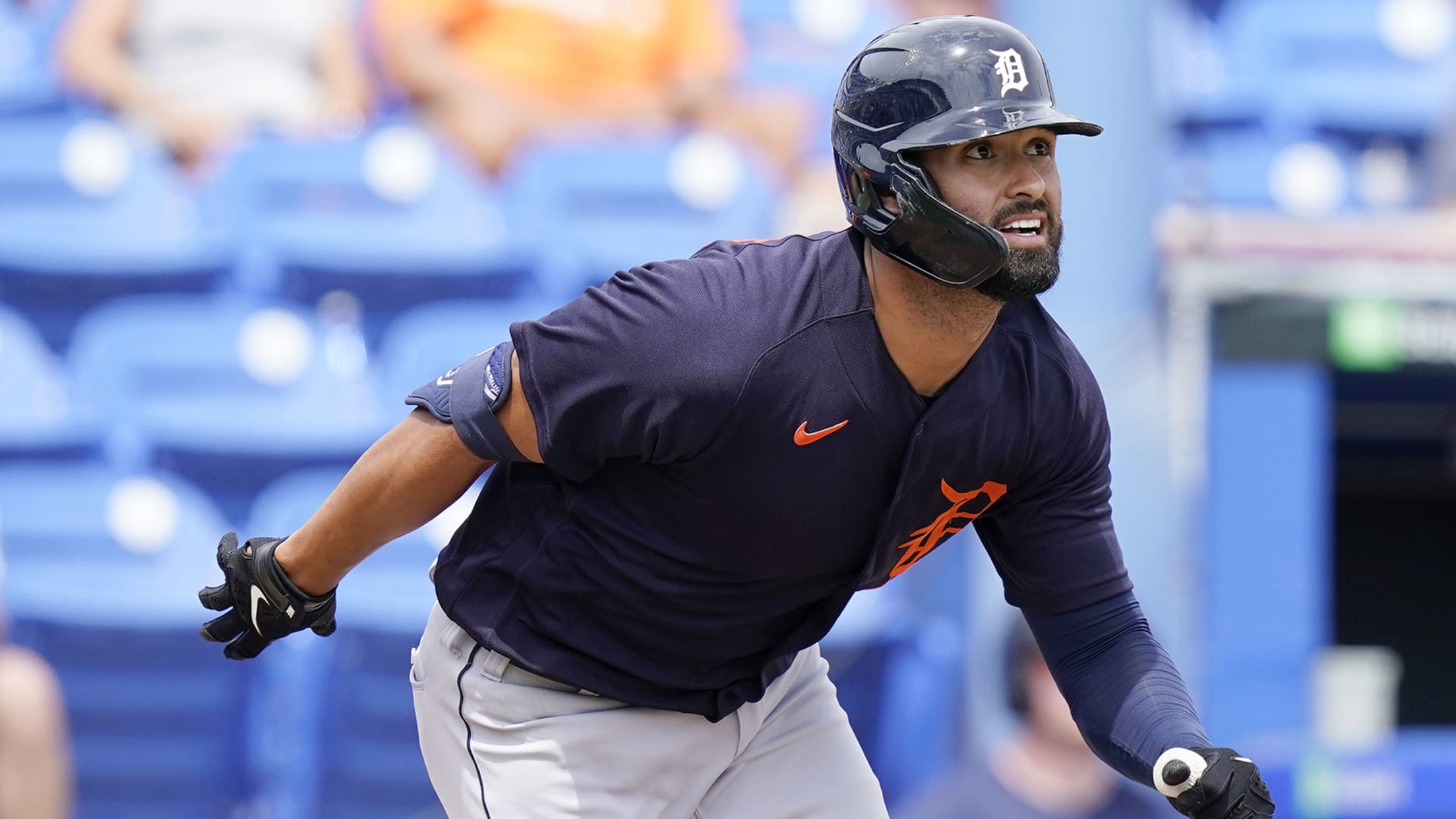 LAKELAND, Fla. -- What had been one of the best at-bats in Riley Greene's case to show he's ready for the Majors might well end up delaying his arrival in Detroit. The Tigers' top outfield prospect left Friday's game against the Yankees with an apparent right foot injury after tripling
Hill (left knee) wheeled off field in Tigers' win
Outfielder's second scary collision of season casts a pall over club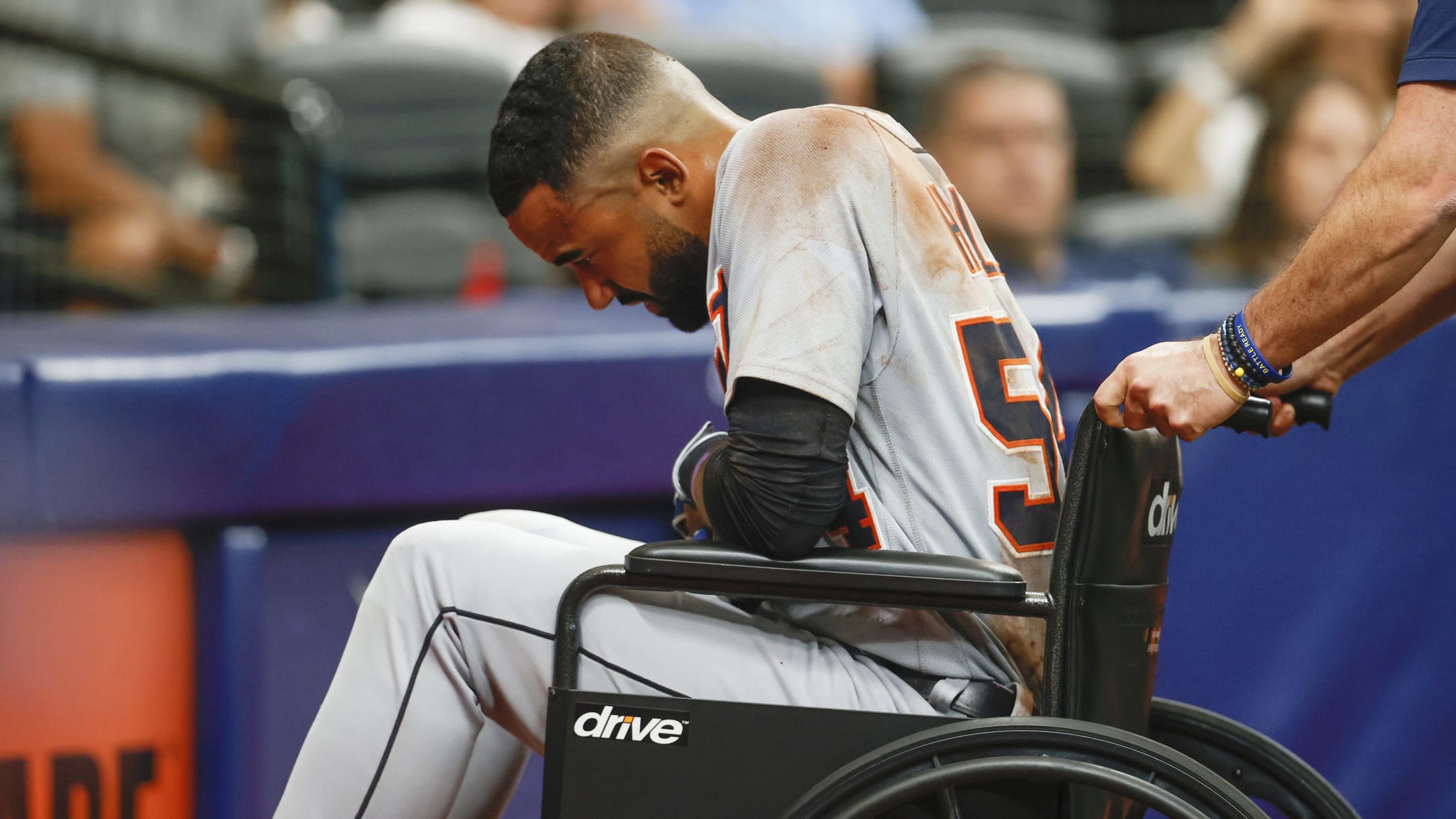 The Tigers left Tropicana Field on Friday night with a sour taste in their mouths after blowing a three-run lead in the ninth and falling to the Rays in extras. They left much the same way on Saturday evening, but the 4-3 win had nothing to do with it: Detroit
Notes: Boyd sidelined; Trammell joins staff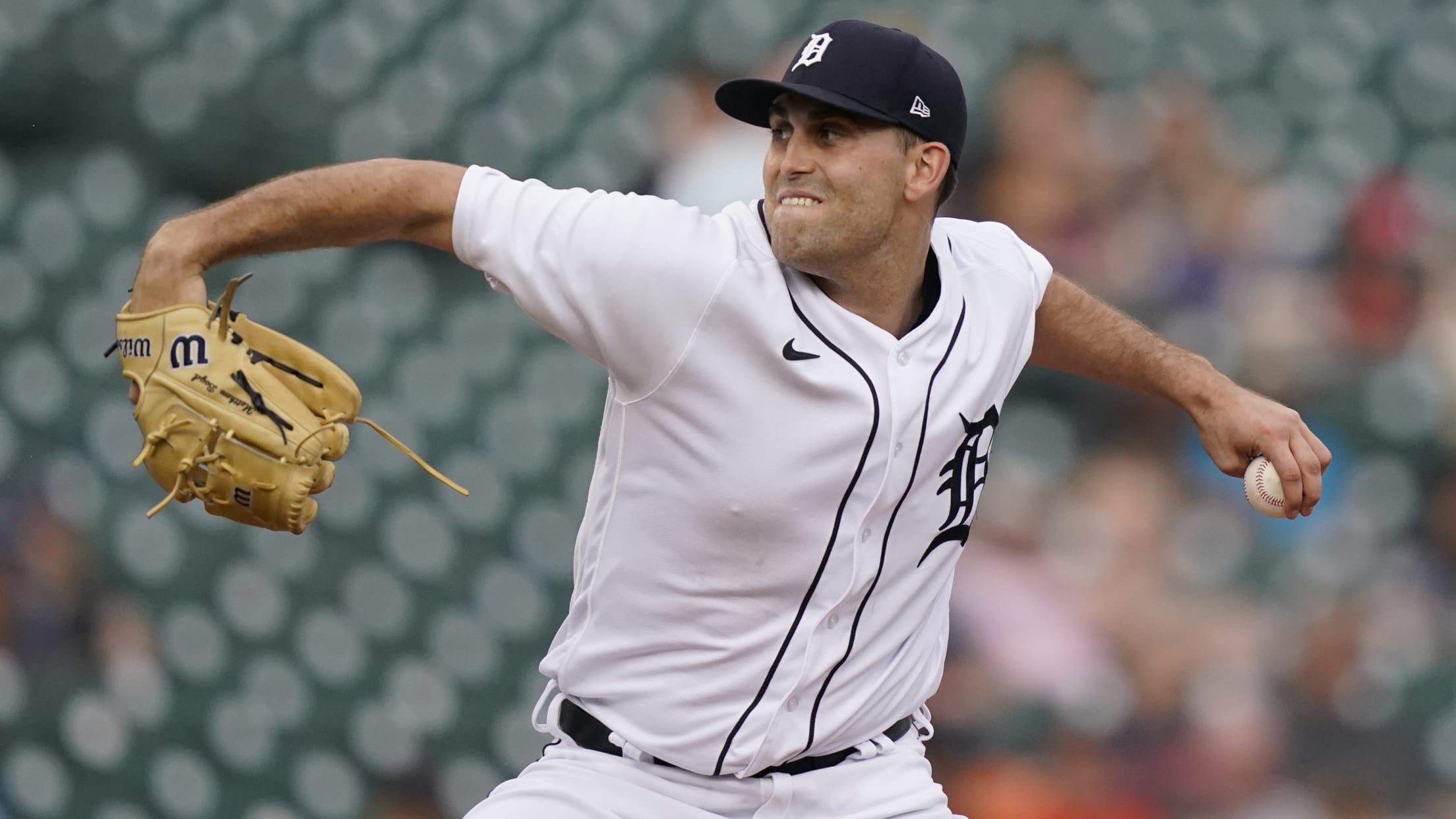 DETROIT -- Just as Matthew Boyd had gotten back into the heart of the Tigers' rotation for the stretch run, he could be out for the rest of this season, if not longer. The left-hander was scratched from his scheduled start Friday night against the Rays with recurring elbow soreness.
No-hit sensation Turnbull to have TJ surgery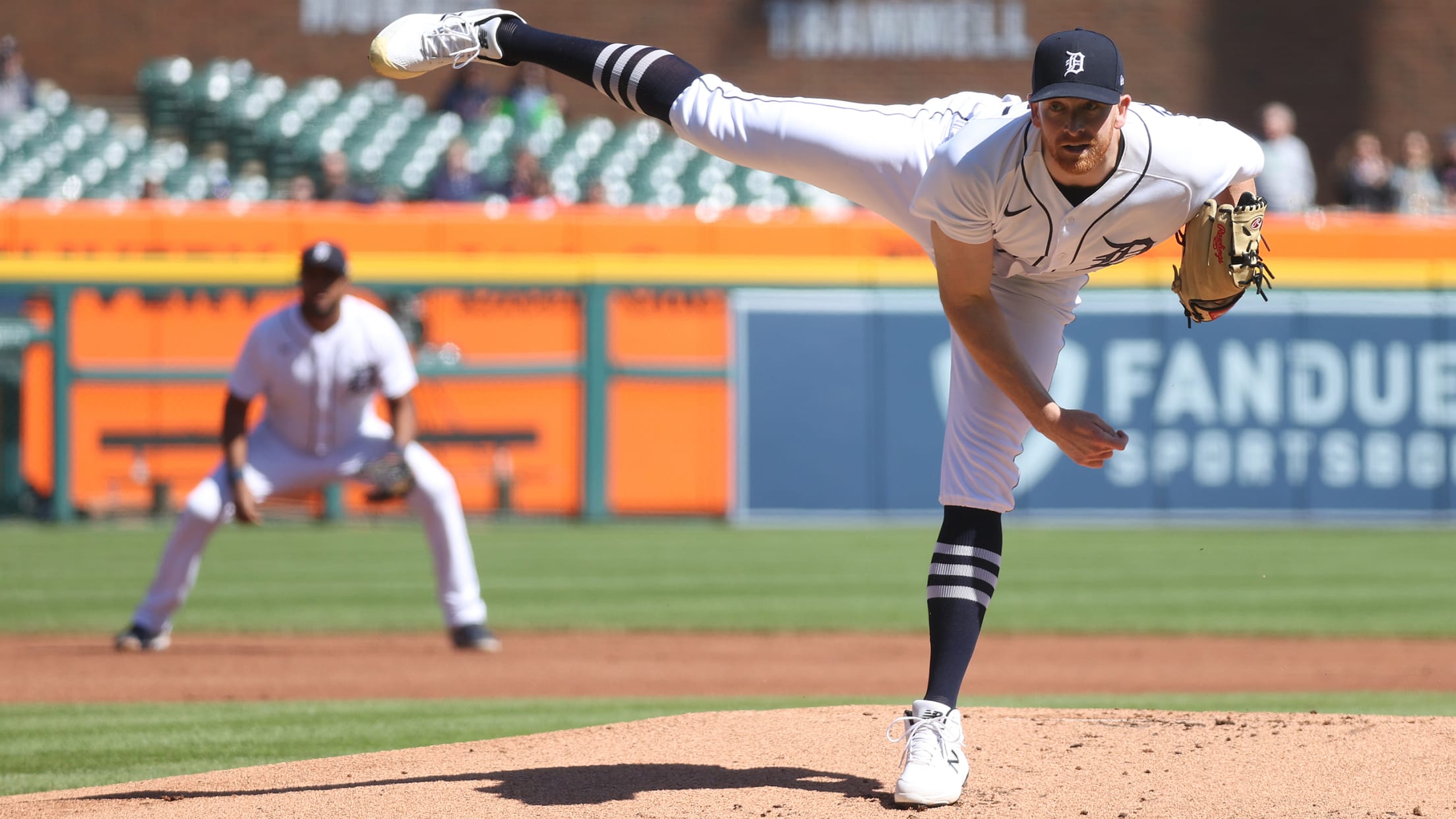 DETROIT -- Two months after Spencer Turnbull threw a no-hitter, his 2021 season is over, and his 2022 campaign is in serious jeopardy. The up-and-coming Tigers starter will undergo Tommy John surgery after tests revealed chronic damage in his right elbow. The news is a gut punch for a Tigers
Goodrum placed on IL with sprained finger
Infielder Paredes recalled from Triple-A as corresponding move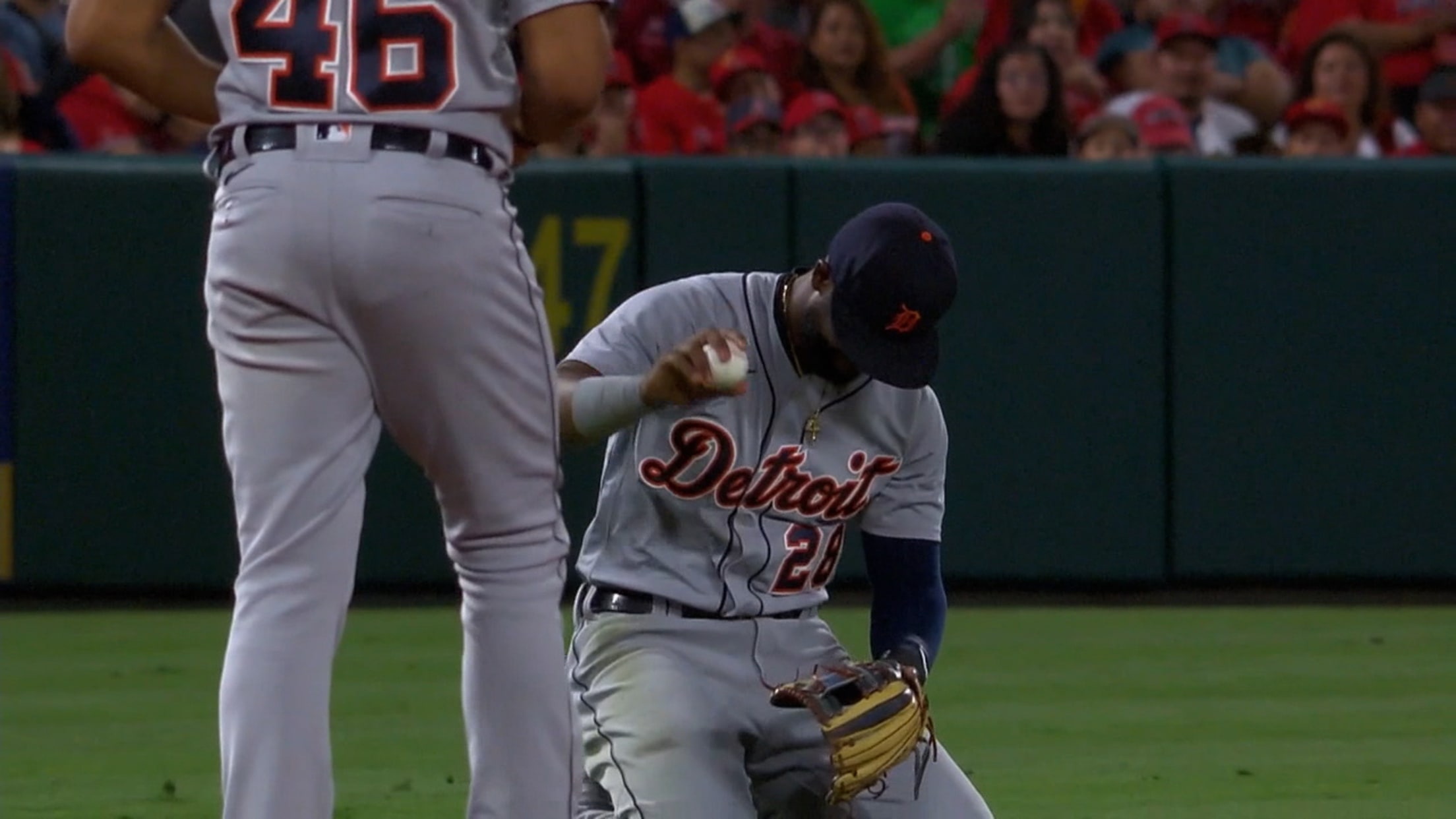 The finger injury that forced Niko Goodrum out of Friday's Tigers loss will keep him out a little while. It doesn't appear to be major, but the absence will be long enough for the Tigers to get another look at Isaac Paredes as a shortstop. The Tigers placed Goodrum on