Notes: Lefty Wentz eyes midseason return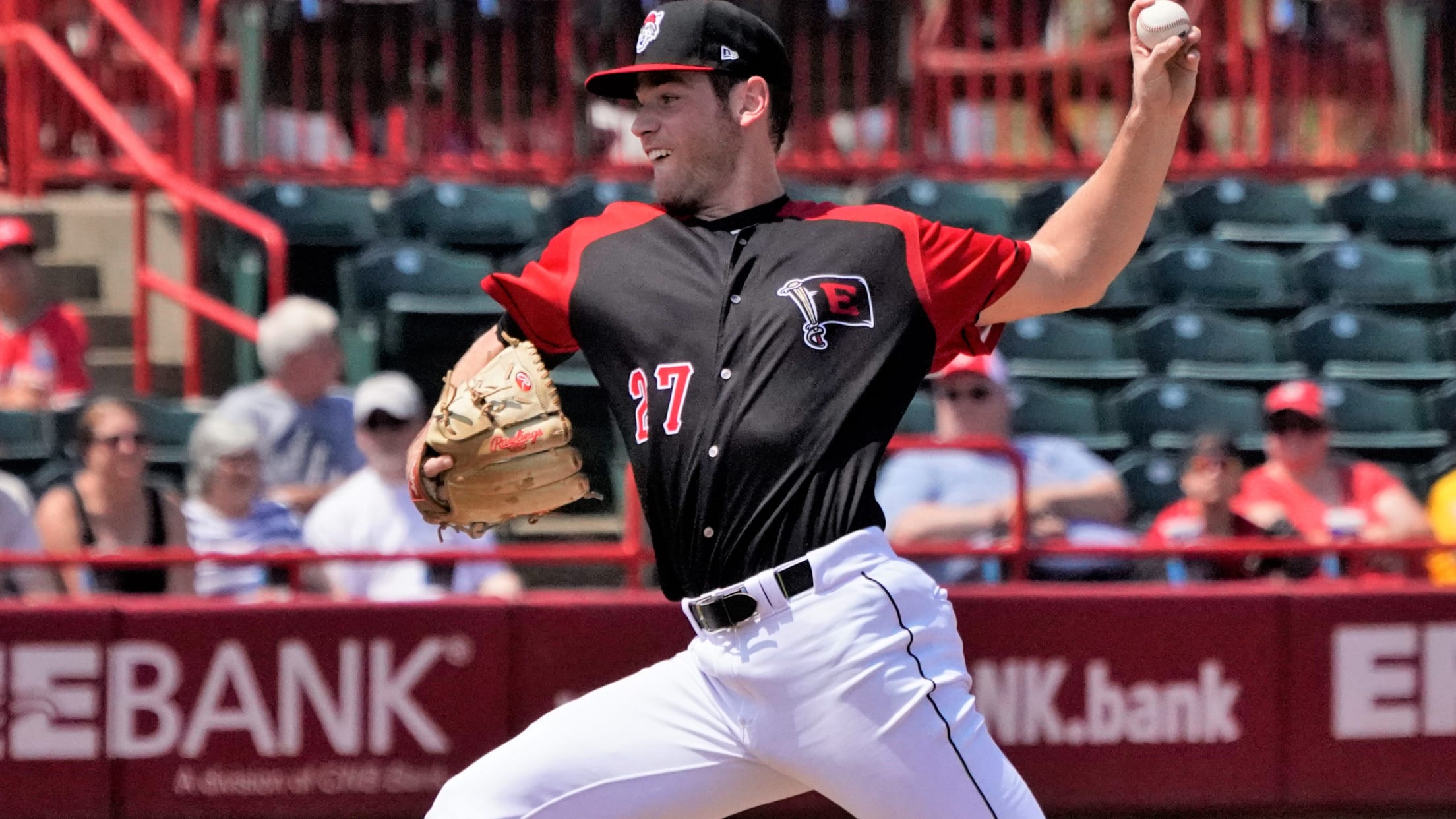 Joey Wentz is a 6-foot-5 left-hander with a quiet demeanor and an even-keeled temperament. He will not be mistaken for a professional infielder anytime soon. And yet, when the Tigers took the field for the normally mundane drill of pitchers fielding practice one morning a few days ago, his enthusiasm
If Hinch wants better at-bats, look to Jones
28-year-old tinkering with swing, discipline rehabbing from injury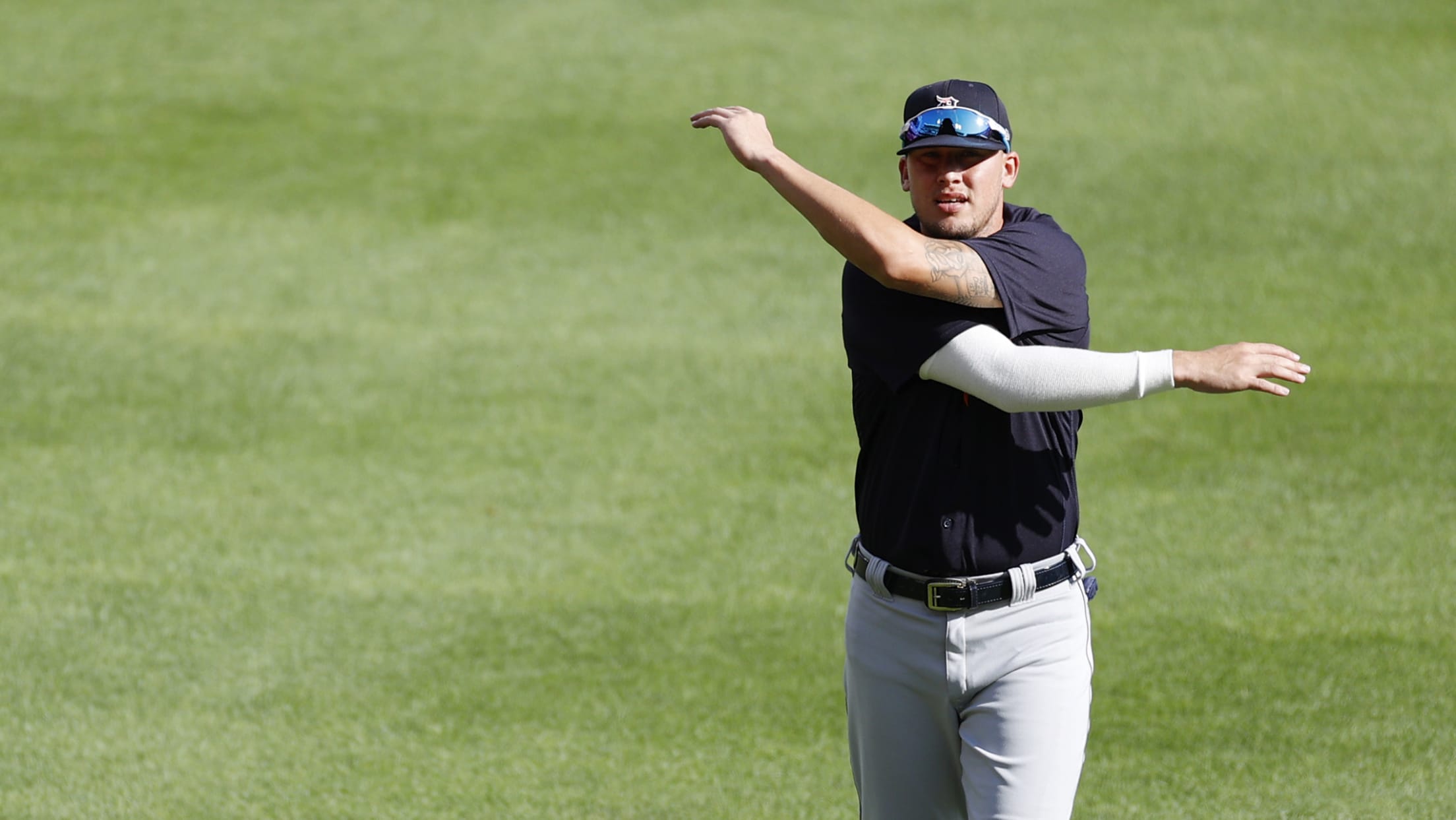 New Tigers manager A.J. Hinch has talked multiple times already about the need to reduce strikeouts and increase tenacity at the plate. He won't have to repeat it to JaCoby Jones. Jones has been working on cutting his strikeout rate the last few years. After fractures to his left hand
Tigers lose Castro duo to injuries vs. KC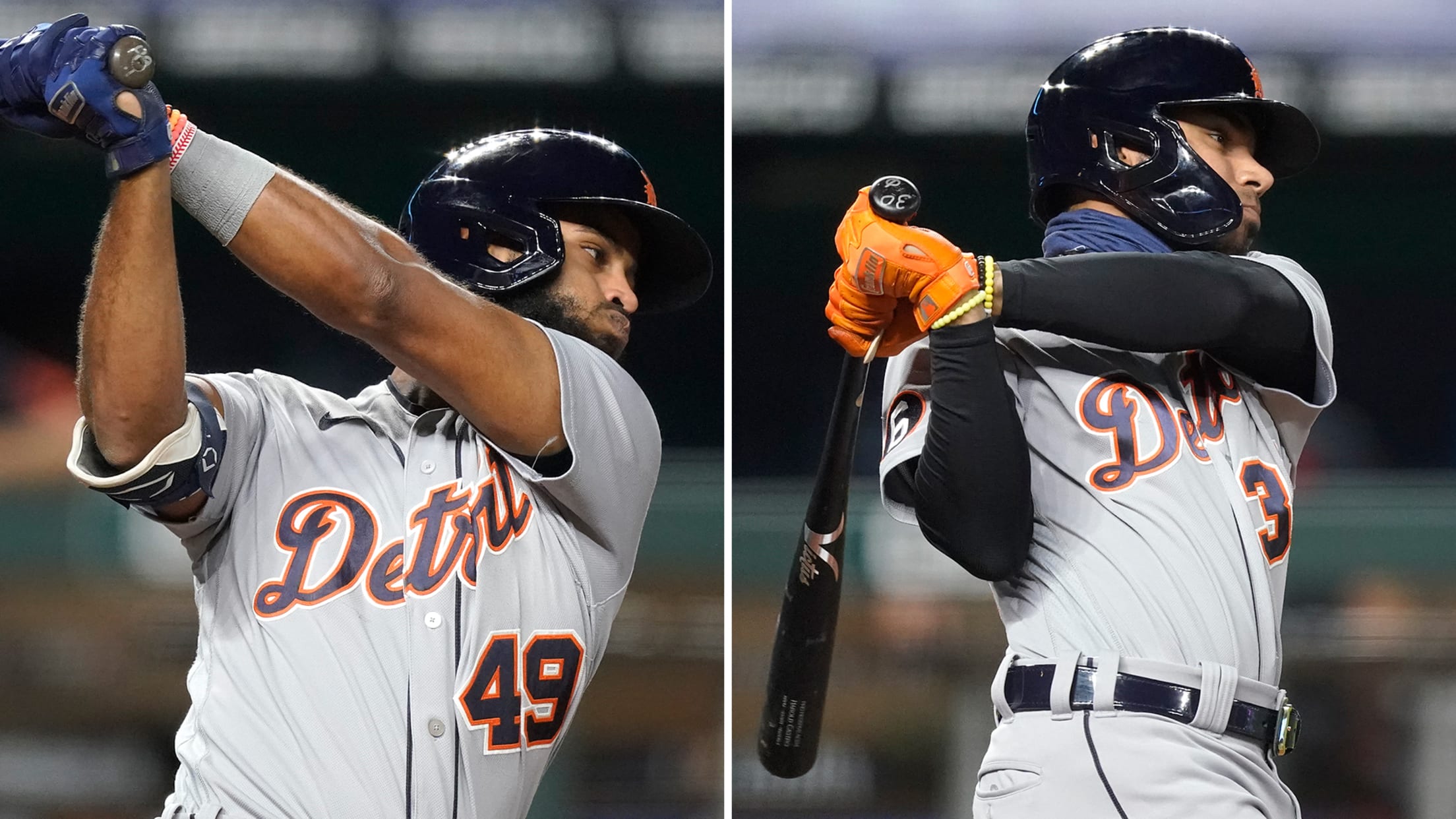 The Tigers, whose surprising start to the season fizzled thanks in part to injuries, are being tested for depth as their season winds down. Both shortstop Willi Castro and infielder Harold Castro left early during Saturday's 4-3 win over the Royals, forcing catcher Austin Romine to make his first appearance
Schoop's (wrist) season over; Dixon returns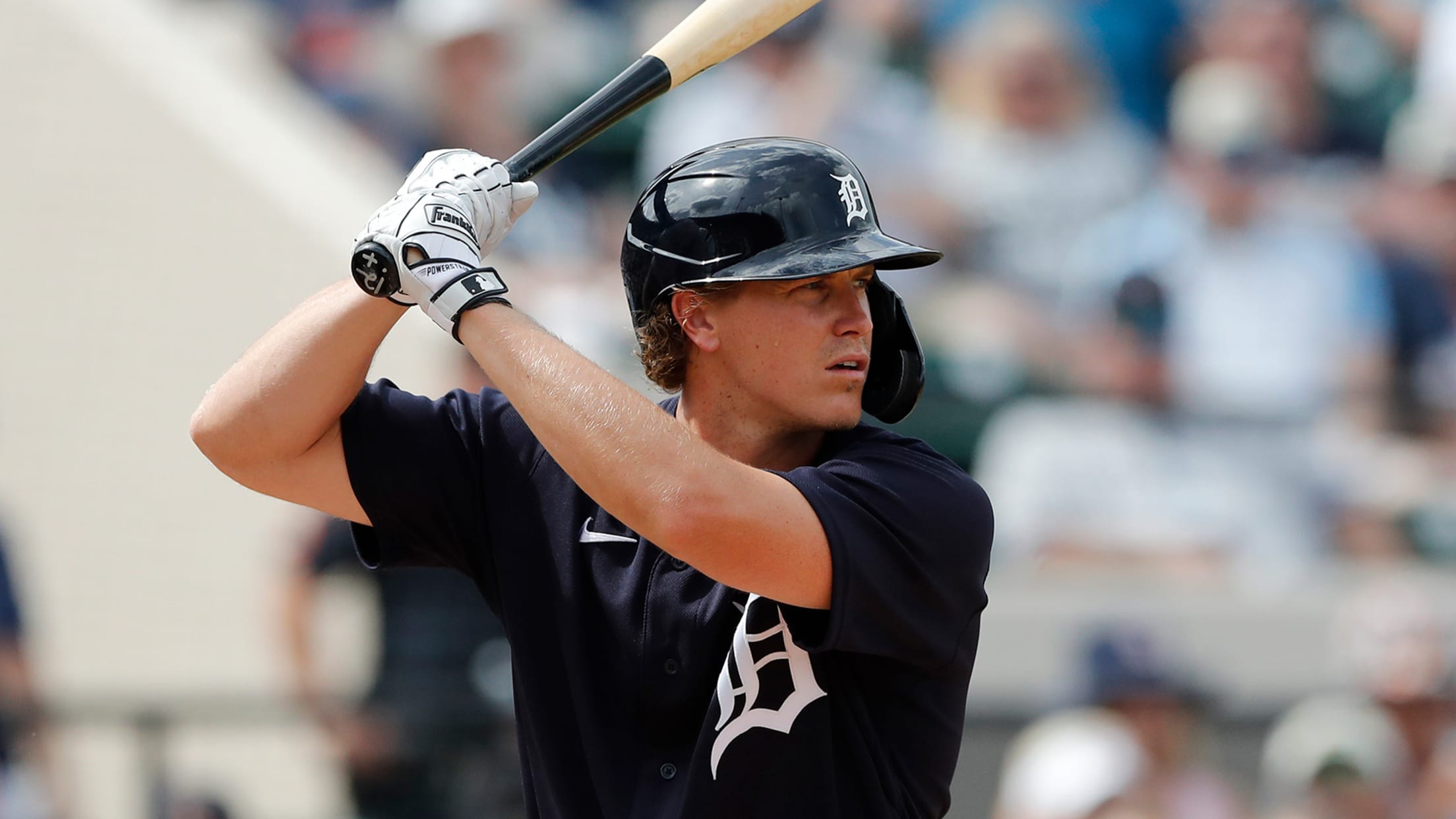 Brandon Dixon walked into Target Field on Tuesday afternoon thinking he was going to hang around as part of the Tigers' taxi squad, having spent the entire season at the alternate training site in Toledo, Ohio. Then interim manager Lloyd McClendon and general manager Al Avila called the utility player
Schoop (wrist) to 10-day IL; Goodrum returns
Catcher Haase called up from alternate site, Greiner optioned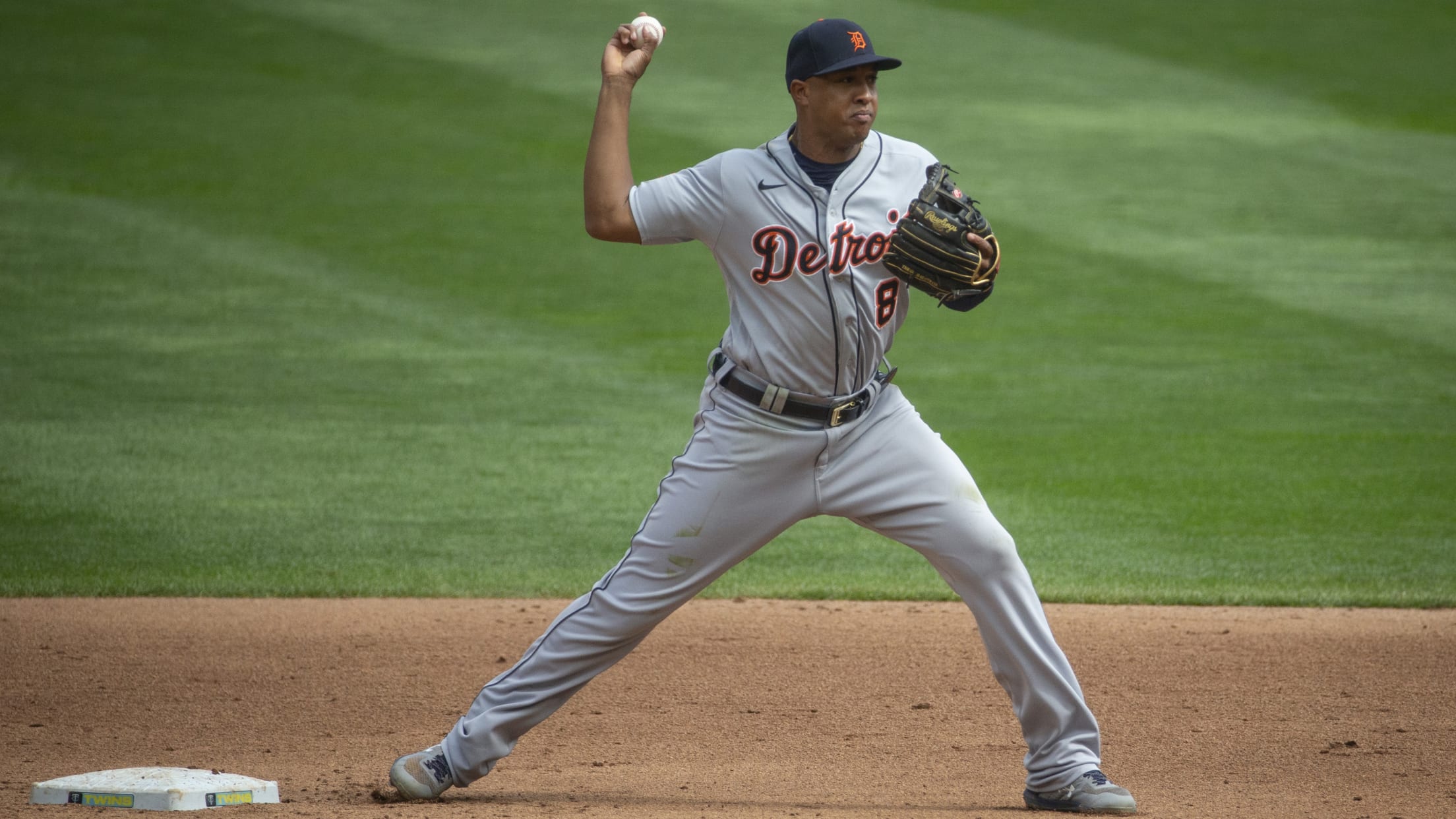 DETROIT -- The revolving door to the Tigers' infield swung again on Tuesday: Second baseman Jonathan Schoop was placed on the 10-day injured list with a right wrist sprain, and infielder Niko Goodrum was activated from the 10-day IL after missing just under two weeks with a right oblique strain.
'Everything's good': Schoop fine after HBP
INF Stewart optioned: 'We're just trying to get him swinging'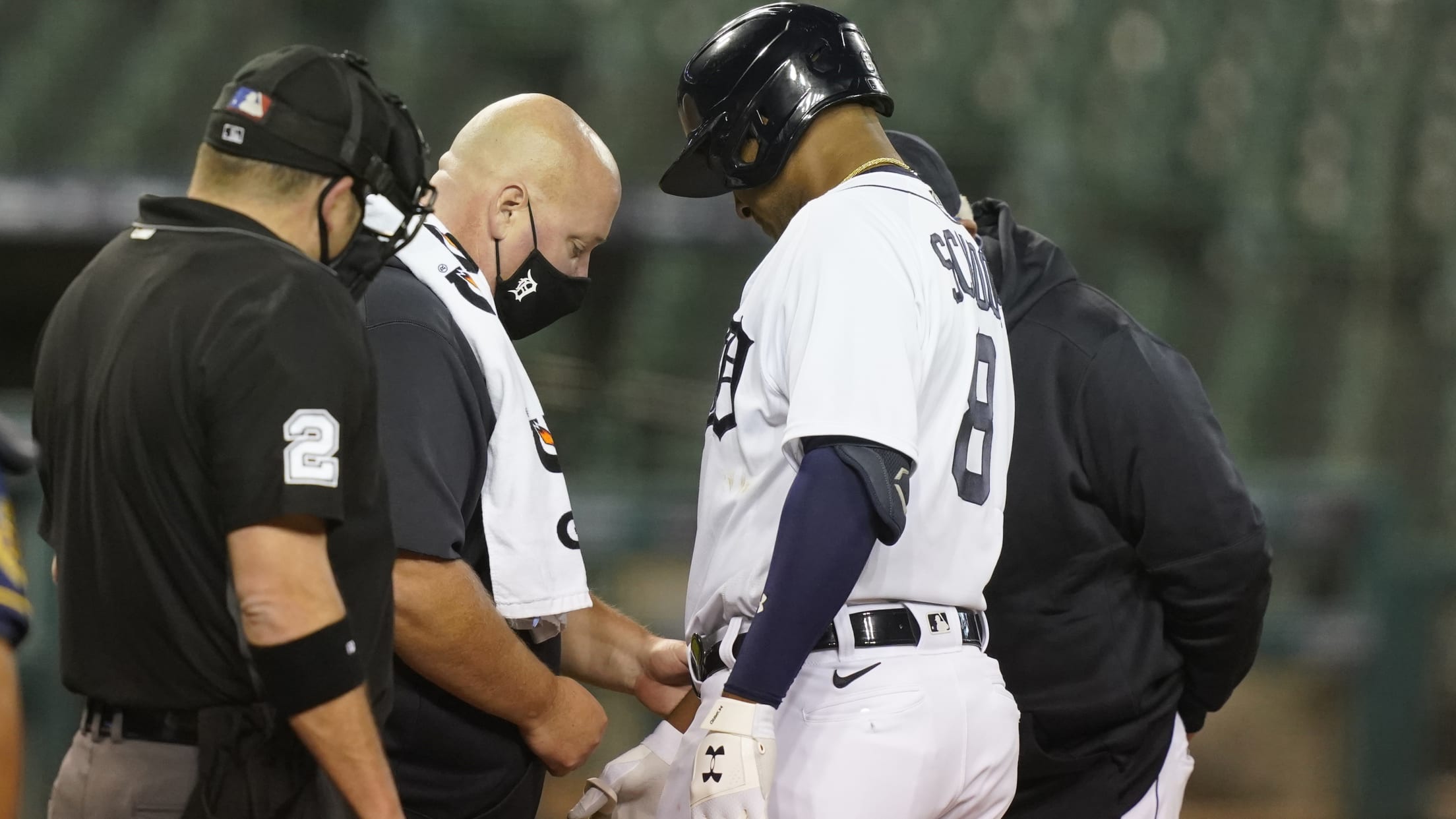 DETROIT -- For the second time in a week, the Tigers lost a key offensive contributor to a hit-by-pitch off the hand against the Brewers. This time, it was Jonathan Schoop, who left Tuesday's 8-3 win at Comerica Park with a right wrist contusion from an Adrian Houser fastball in
Tigers' Jones out for year with fractured hand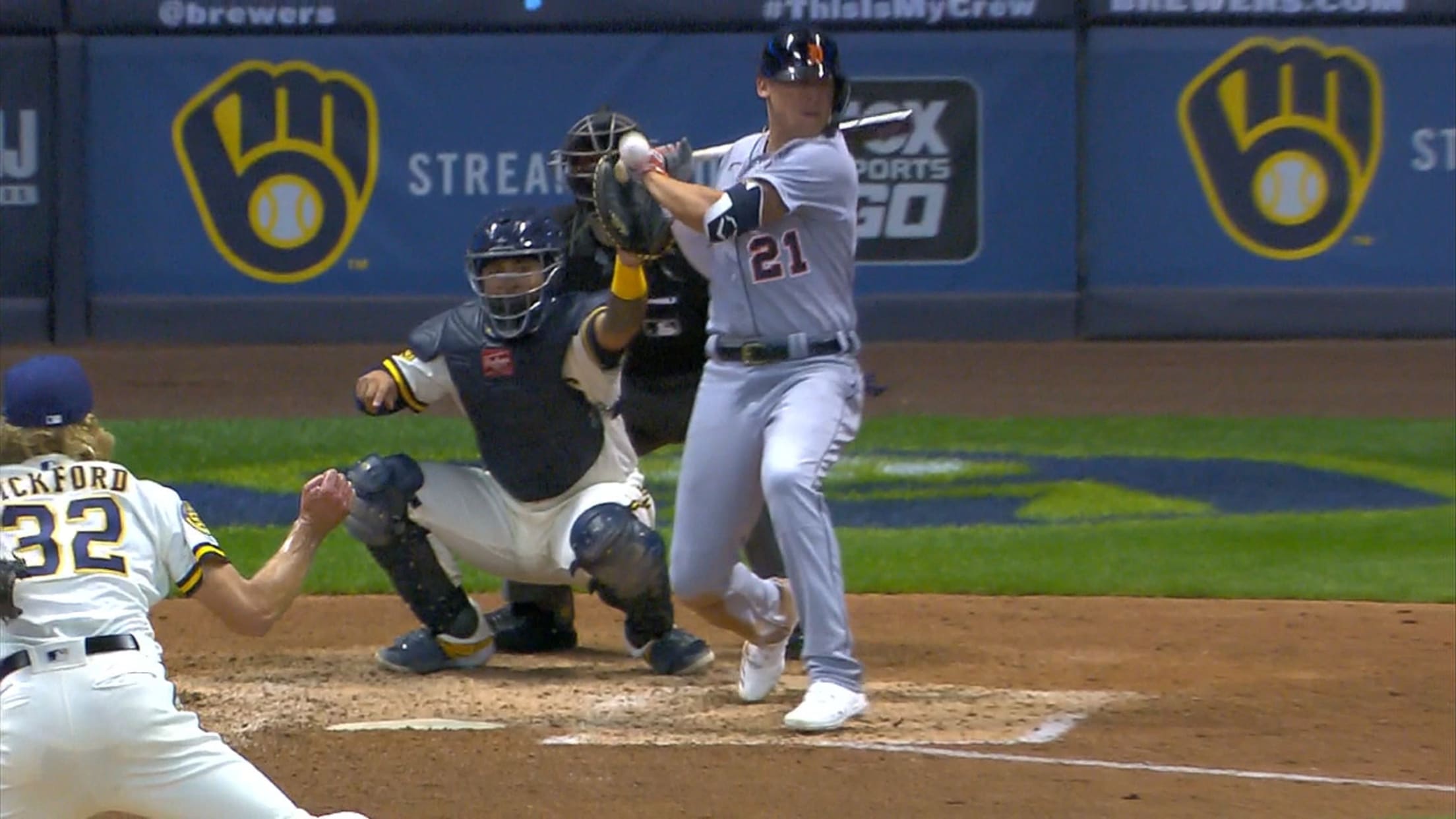 The Tigers' surprise charge into the American League playoff chase will have to continue without their standout center fielder. JaCoby Jones suffered a fractured left hand in Tuesday night's 12-1 win over the Brewers when he was hit by an eighth-inning pitch. The season-ending injury put an obvious damper on
Tigers shut down prospects Manning, Faedo
Precaution taken with pitching pair dealing with forearm strains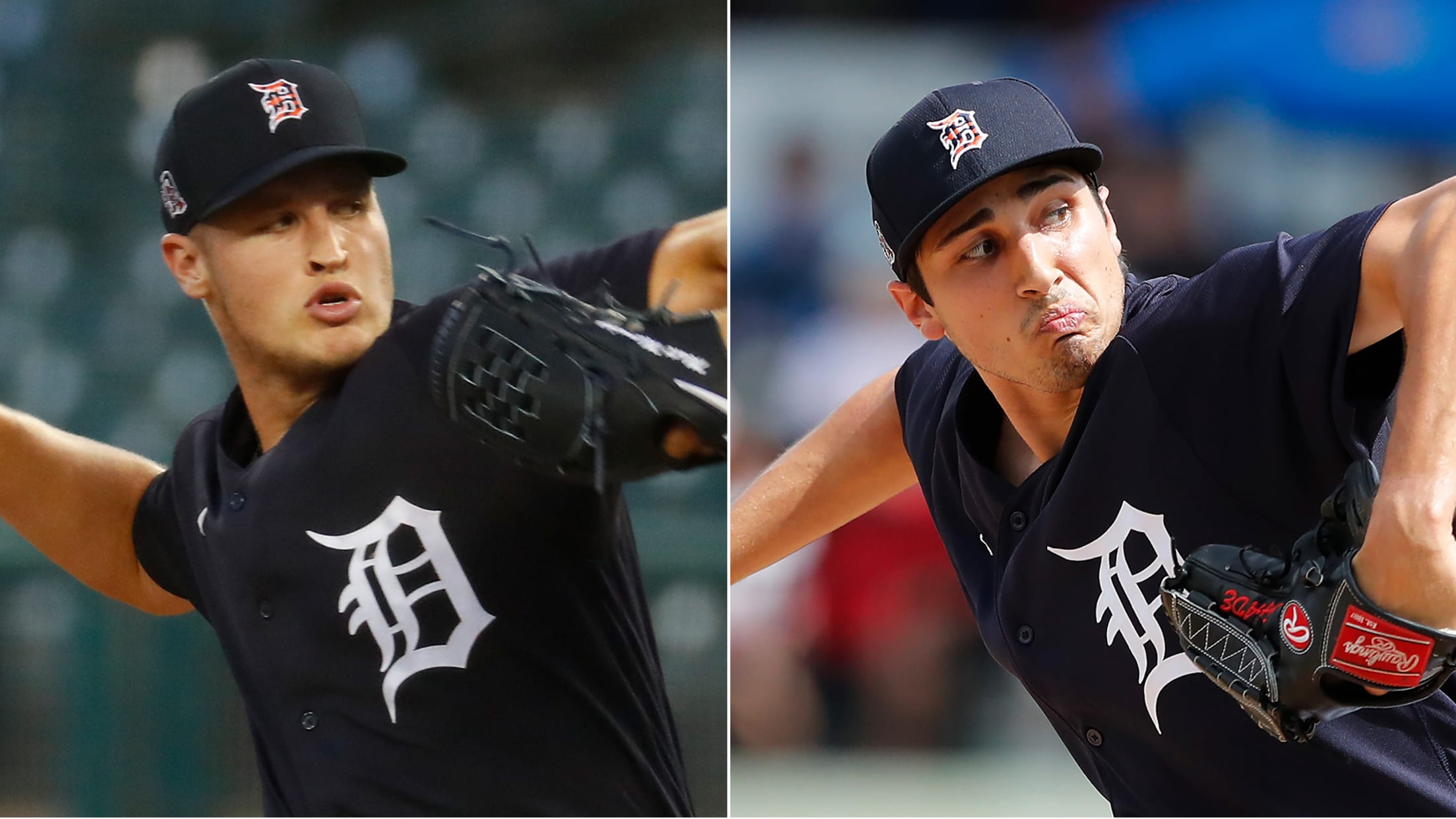 DETROIT -- Tigers pitching prospects Matt Manning and Alex Faedo will not be joining Casey Mize and Tarik Skubal in the big league rotation in 2020. The two have been shut down for the season after dealing with right forearm strains, general manager Al Avila announced. The decision was made
Nova to IL with right triceps tendinitis
Could Mize fill veteran's spot in rotation and make MLB debut?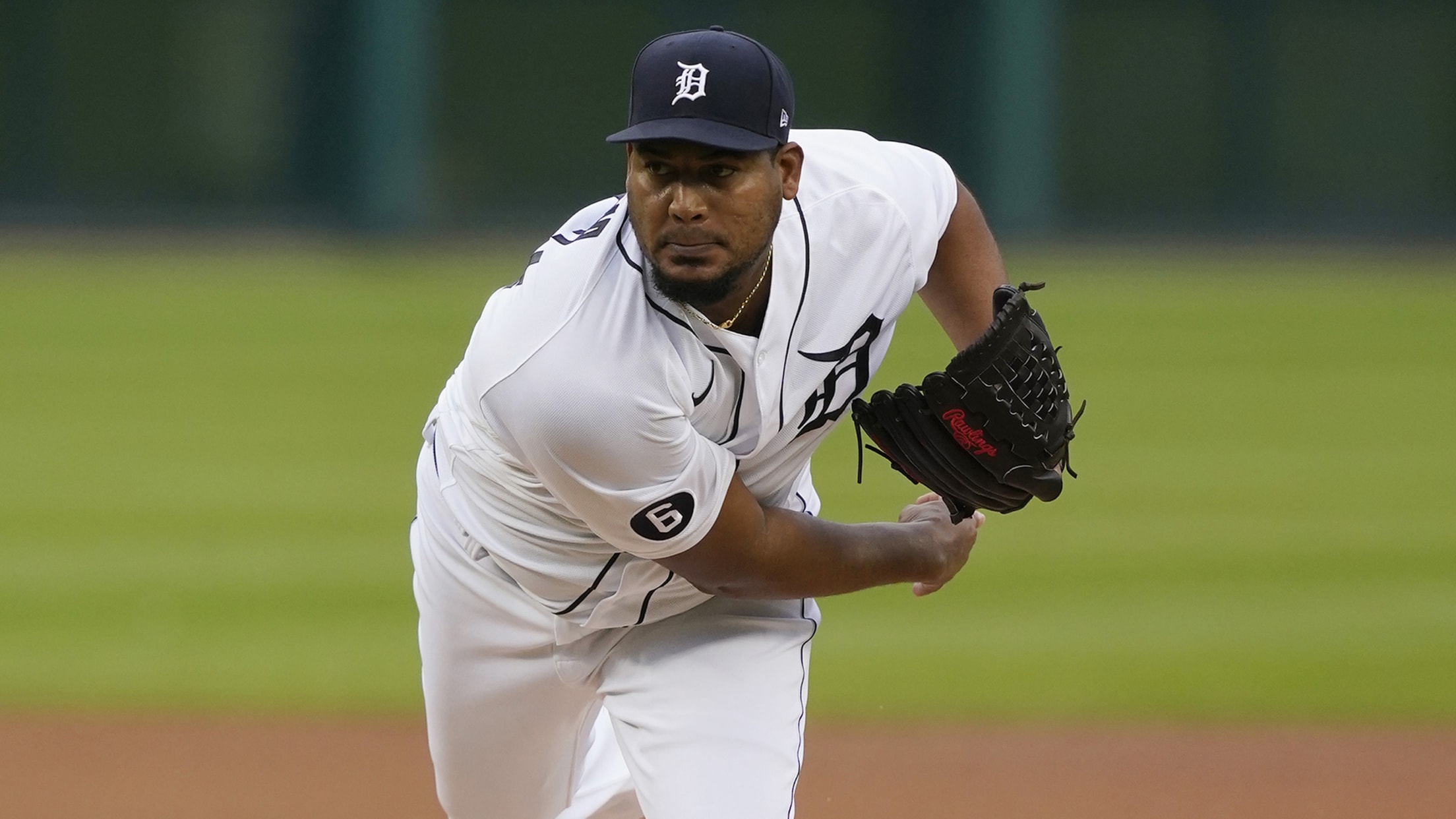 DETROIT -- The Tigers have two open spots in their rotation. Whether top pitching prospect Casey Mize will fill one of them is now up for speculation. Detroit placed struggling starter Iván Nova on the 10-day injured list with right triceps tendinitis Saturday, a day after he gave up eight
Cron to have season-ending knee surgery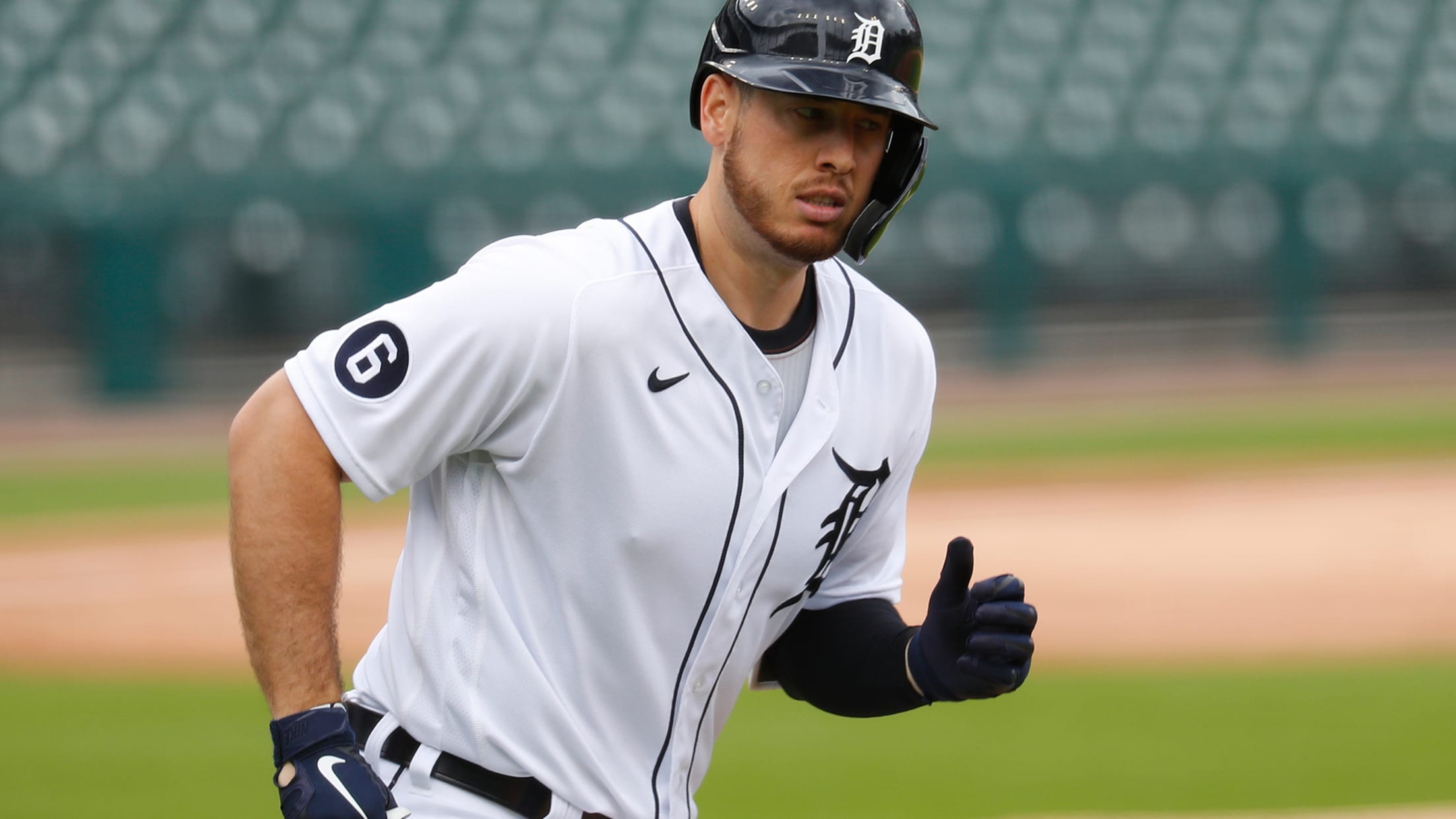 DETROIT -- Tigers first baseman C.J. Cron's season is over. The veteran slugger will undergo surgery to repair his injured left knee suffered on Monday. Cron, who hit four home runs and posted an .894 OPS in 13 games for Detroit after signing as a free agent in December, knew
Cron to be 'super smart' about injured knee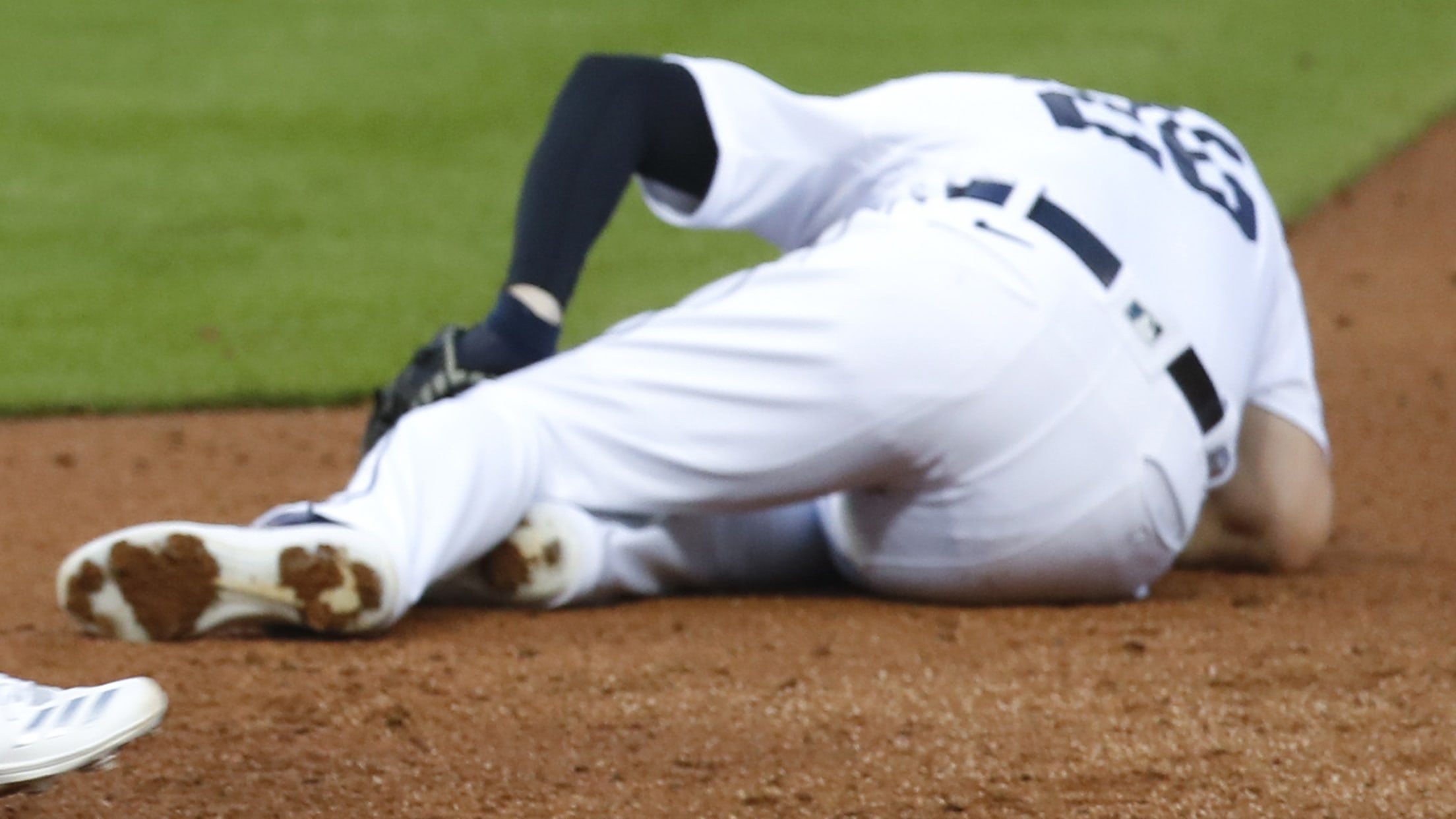 DETROIT -- C.J. Cron expects that he will need surgery at some point to repair the damage in his left knee sustained when he tried to field a ground ball on Monday against the White Sox. The question now is whether he can play out this season without making it
Cron (knee) on IL; Tigers recall Willi Castro
DETROIT -- The Tigers placed first baseman and cleanup hitter C.J. Cron on the 10-day injured list Tuesday with a left knee sprain. But considering how his injury looked after he hit the ground on a ground ball Monday, there's at least some relief in the chance he could play
Notes: Farmer to IL; Alexander on approach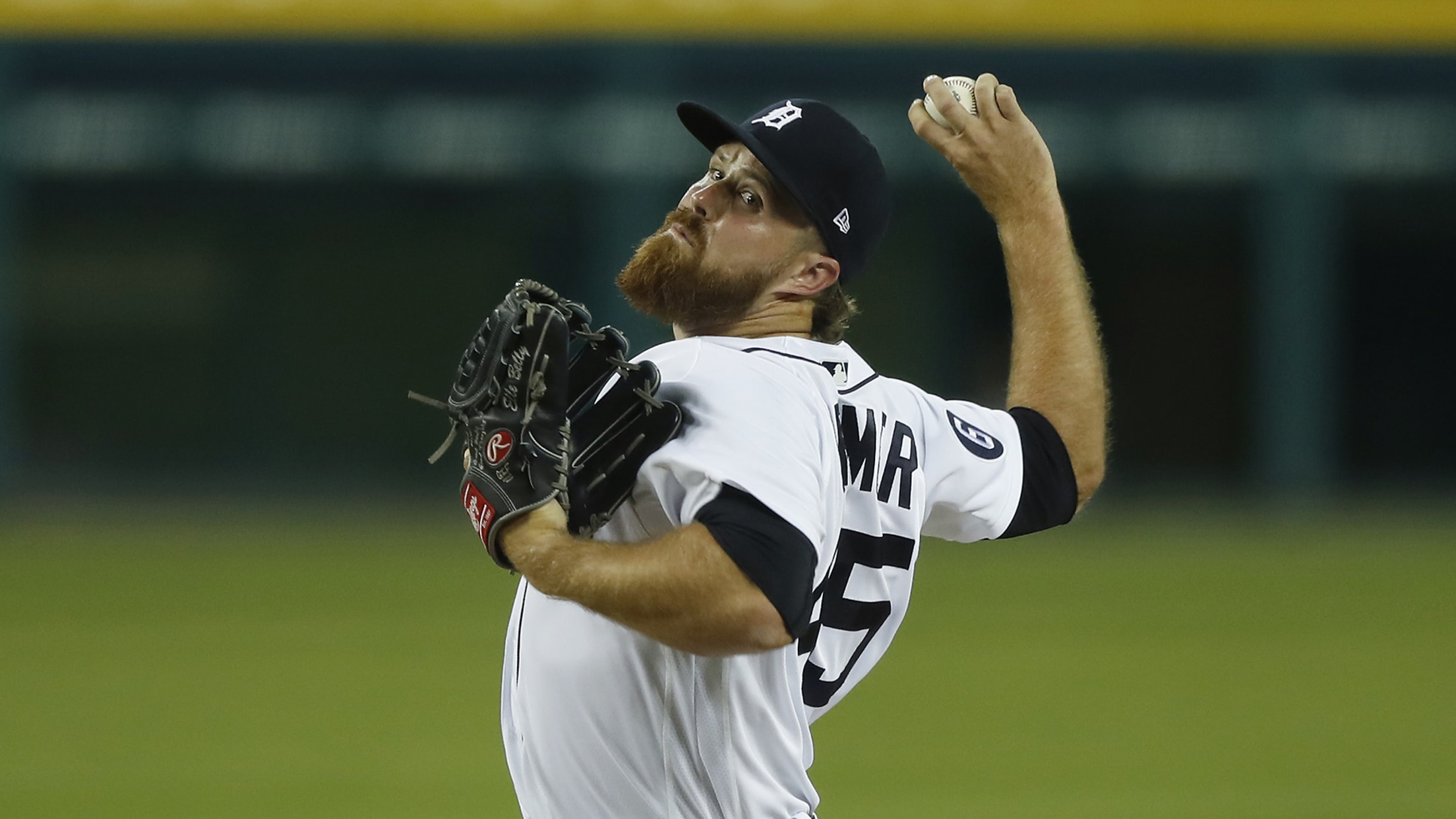 DETROIT -- The Tigers' bullpen has been arguably the brightest spot of Detroit's strong start this season. It now has the first test of its depth with the loss of setup man Buck Farmer. Farmer has been placed on the 10-day injured list with a left groin strain, the team
Jones (left abdominal tightness) day to day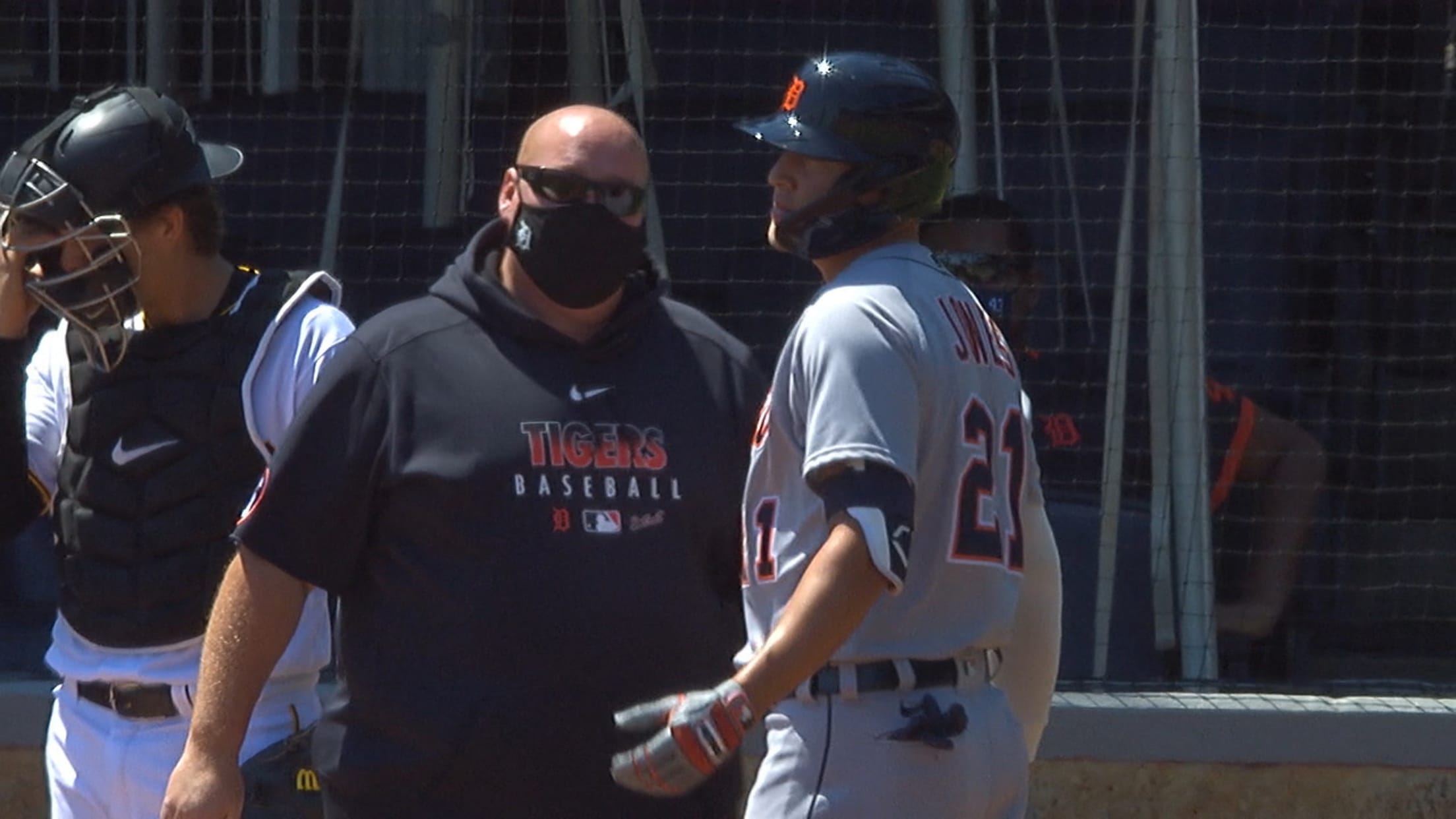 JaCoby Jones, whose offensive punch has made him one of the early-season surprises for the Tigers, left Sunday's 2-1 win over the Pirates with left abdominal tightness following an awkward third-inning swing. Jones is considered day to day, according to the team. With the Tigers set to begin a three-game
Maybin (quad) to IL; Demeritte recalled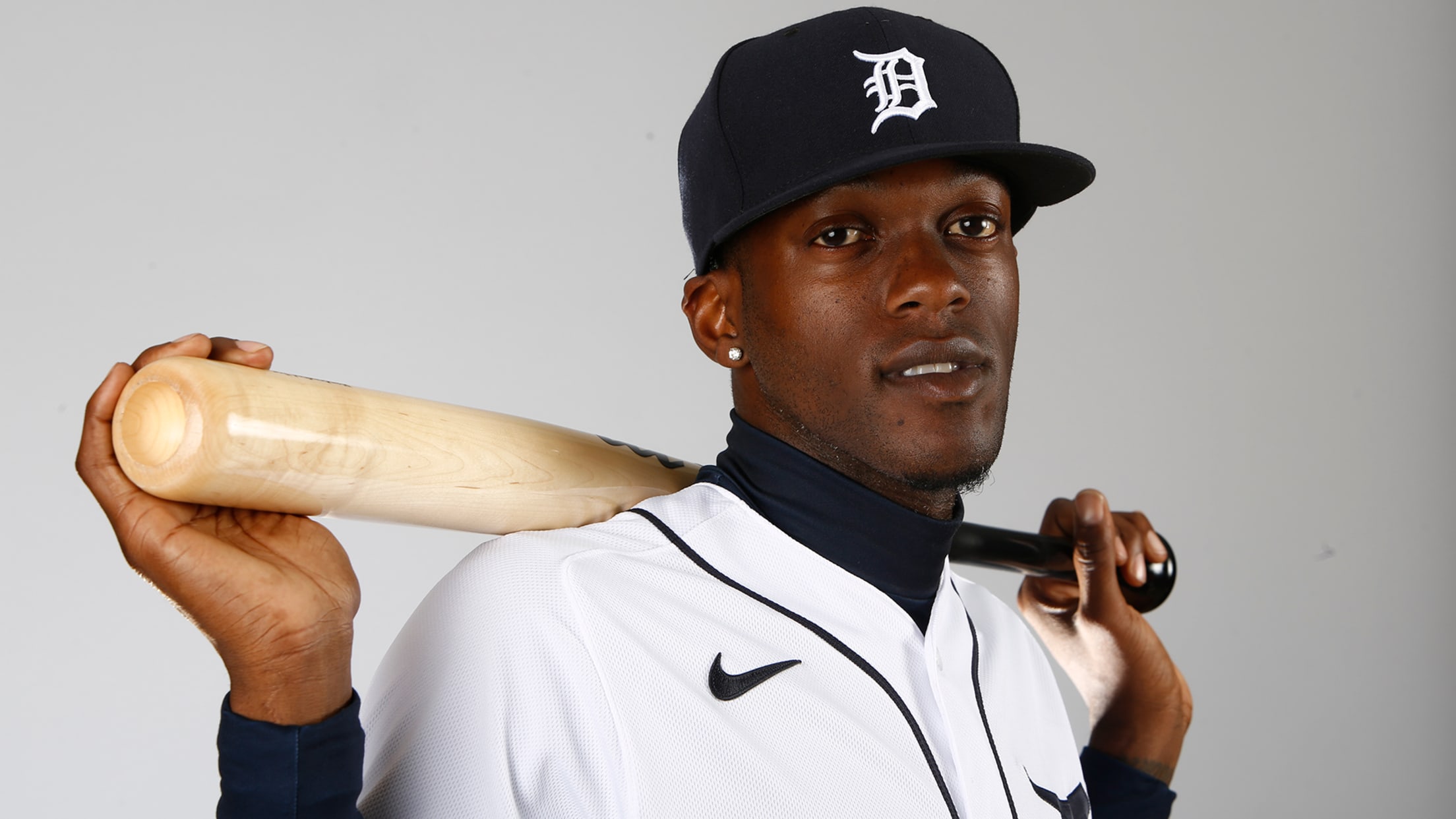 DETROIT -- The Tigers' efforts to start a ninth-inning rally Thursday might have cost them their veteran outfielder. Cameron Maybin left Thursday's 5-3 loss to the Royals with a strained right quad sustained while legging out an infield single. Maybin was placed on the 10-day injured list after the game,
Forearm strain lands Zimmermann on IL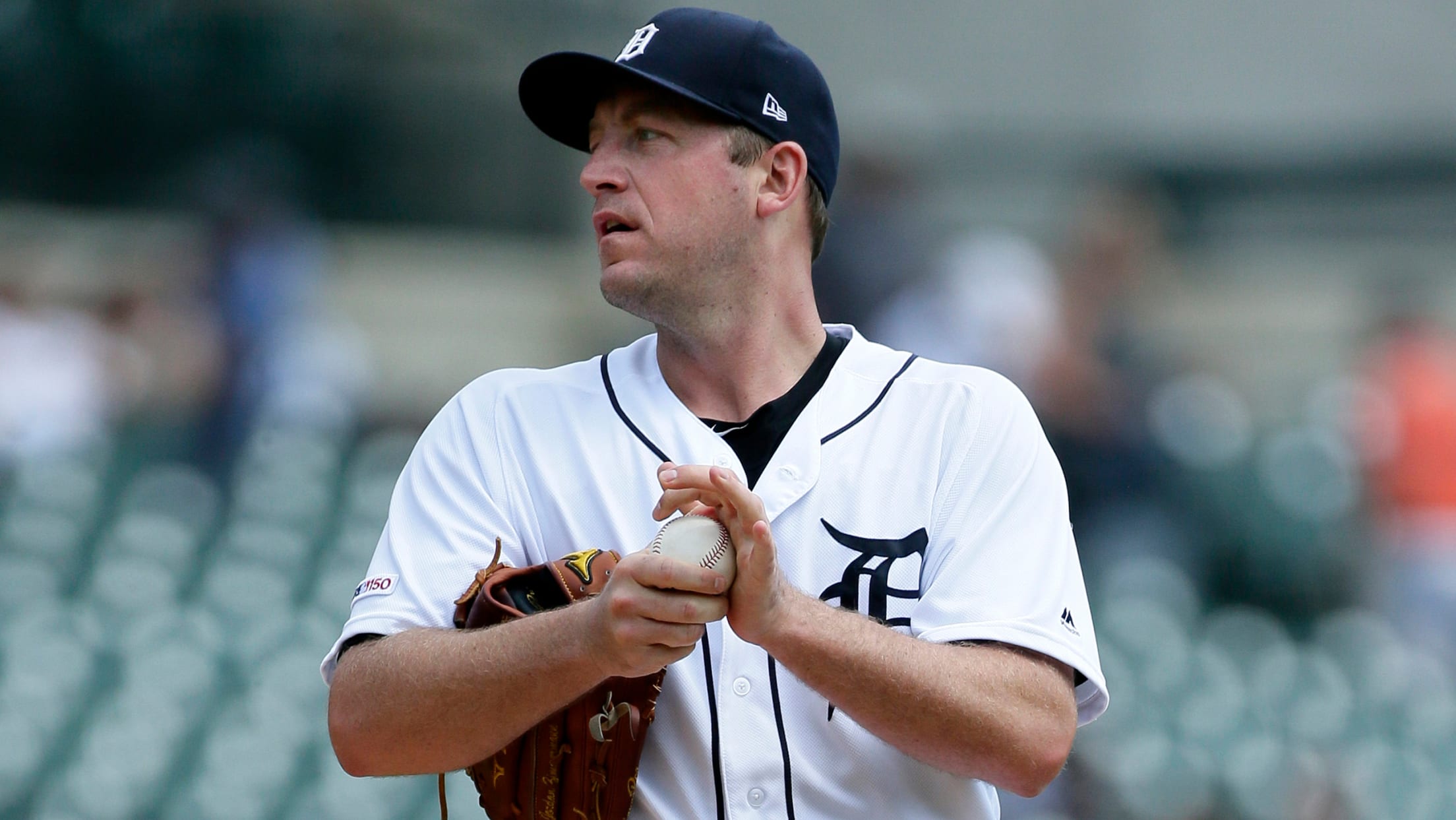 DETROIT -- Jordan Zimmermann's time in the Tigers' rotation could be over after the team placed the veteran right-hander on the 45-day injured list Saturday with a right forearm strain. Zimmermann was on turn to pitch in Friday's intrasquad game, but the 34-year-old was examined by a doctor after complaining
Goodrum (groin strain) headed back to IL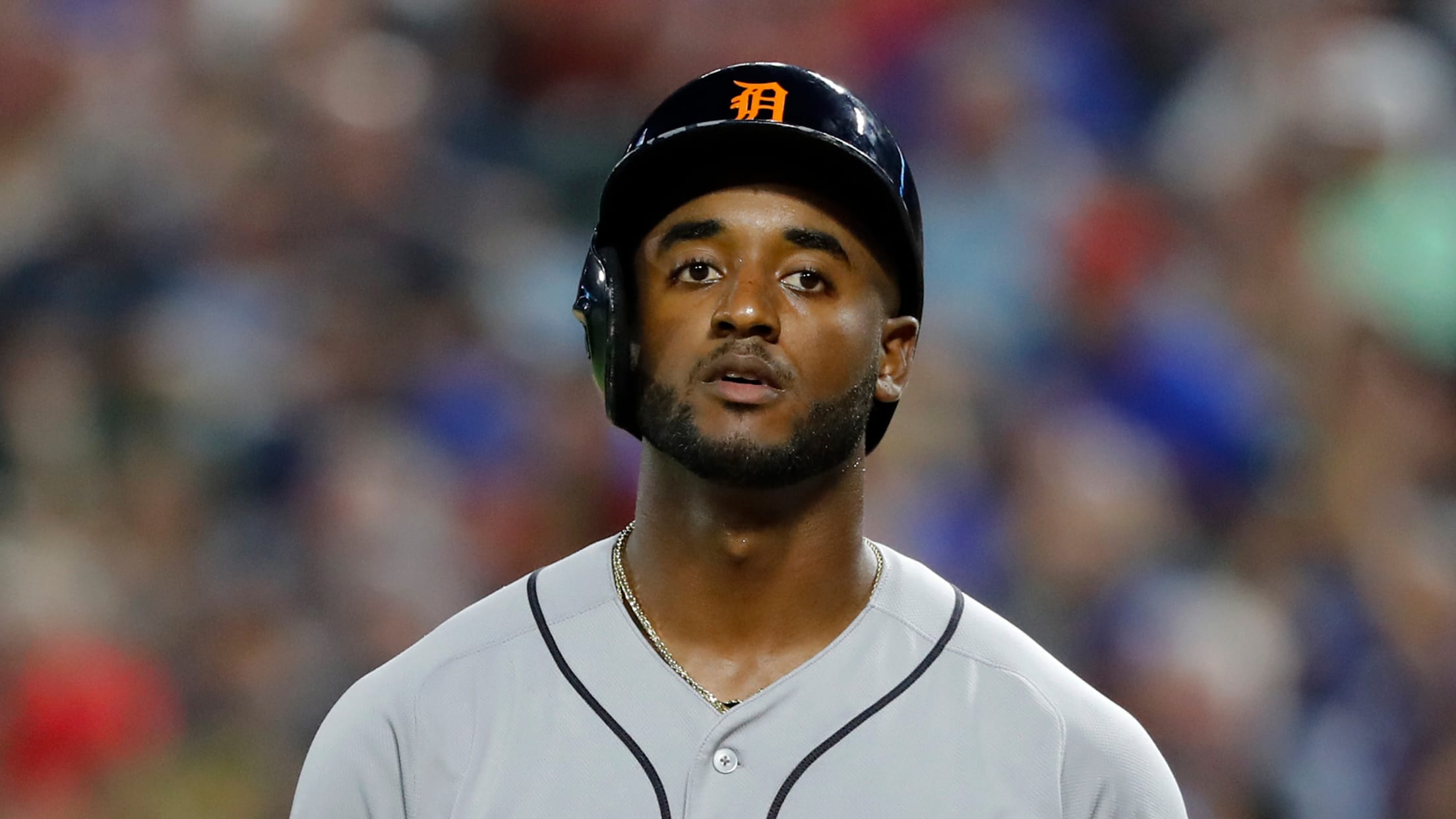 MINNEAPOLIS -- Just as the Tigers breathed a sigh of relief that Niko Goodrum was back from a groin injury, the versatile cleanup hitter is headed to the injured list after re-aggravating it on Friday. He left Detroit's 9-6 win against the Twins with a left groin strain. The Tigers
Rogers enjoys chance to play vs. former team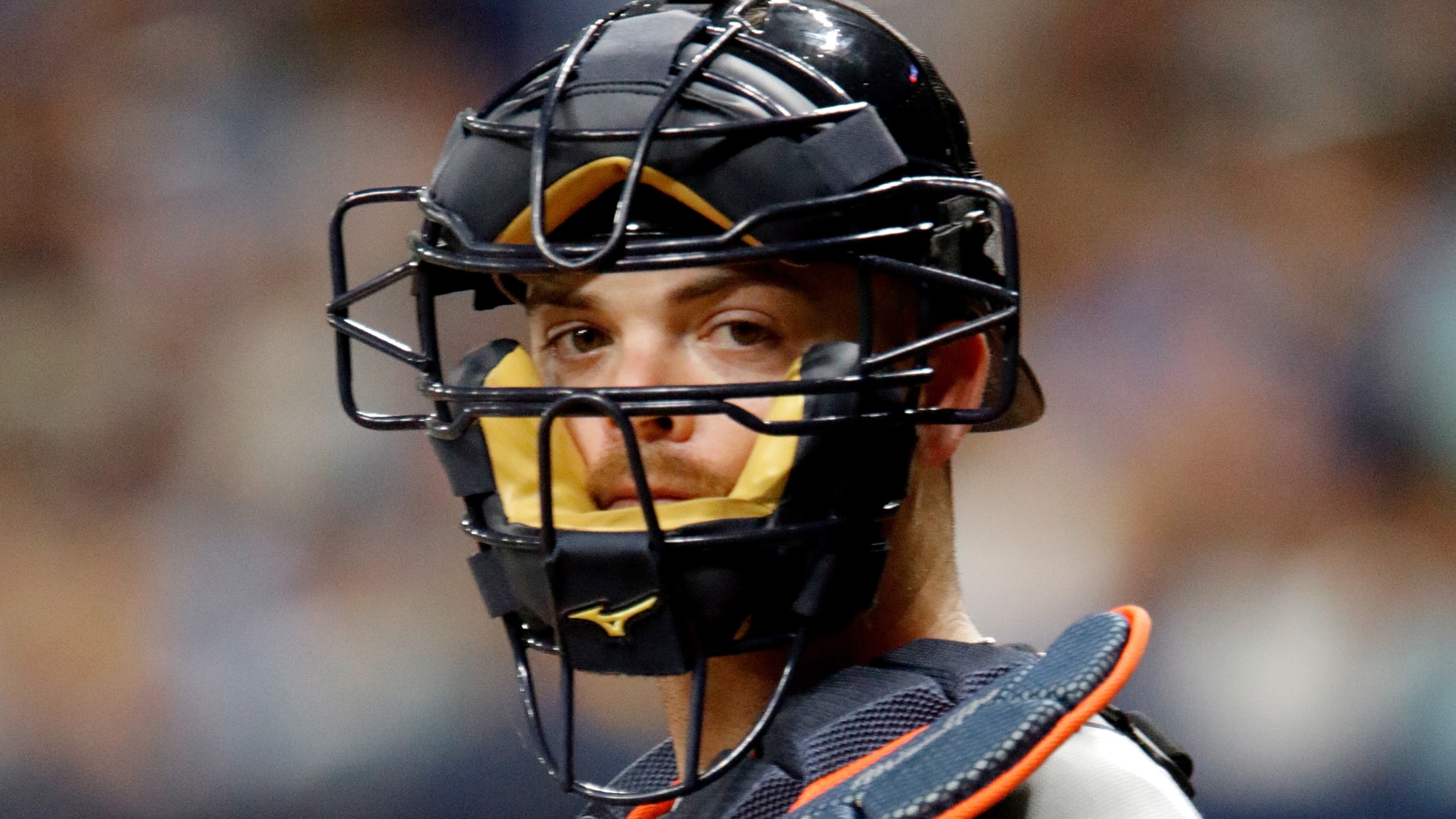 HOUSTON -- While it's true Jake Rogers wasn't the marquee name in the blockbuster trade that sent Tigers icon Justin Verlander to Houston two years ago, the catcher has the distinction of being the first prospect from that massive deal to reach the big leagues. This week, Rogers hopes to
Tigers lose Jones for season with fractured wrist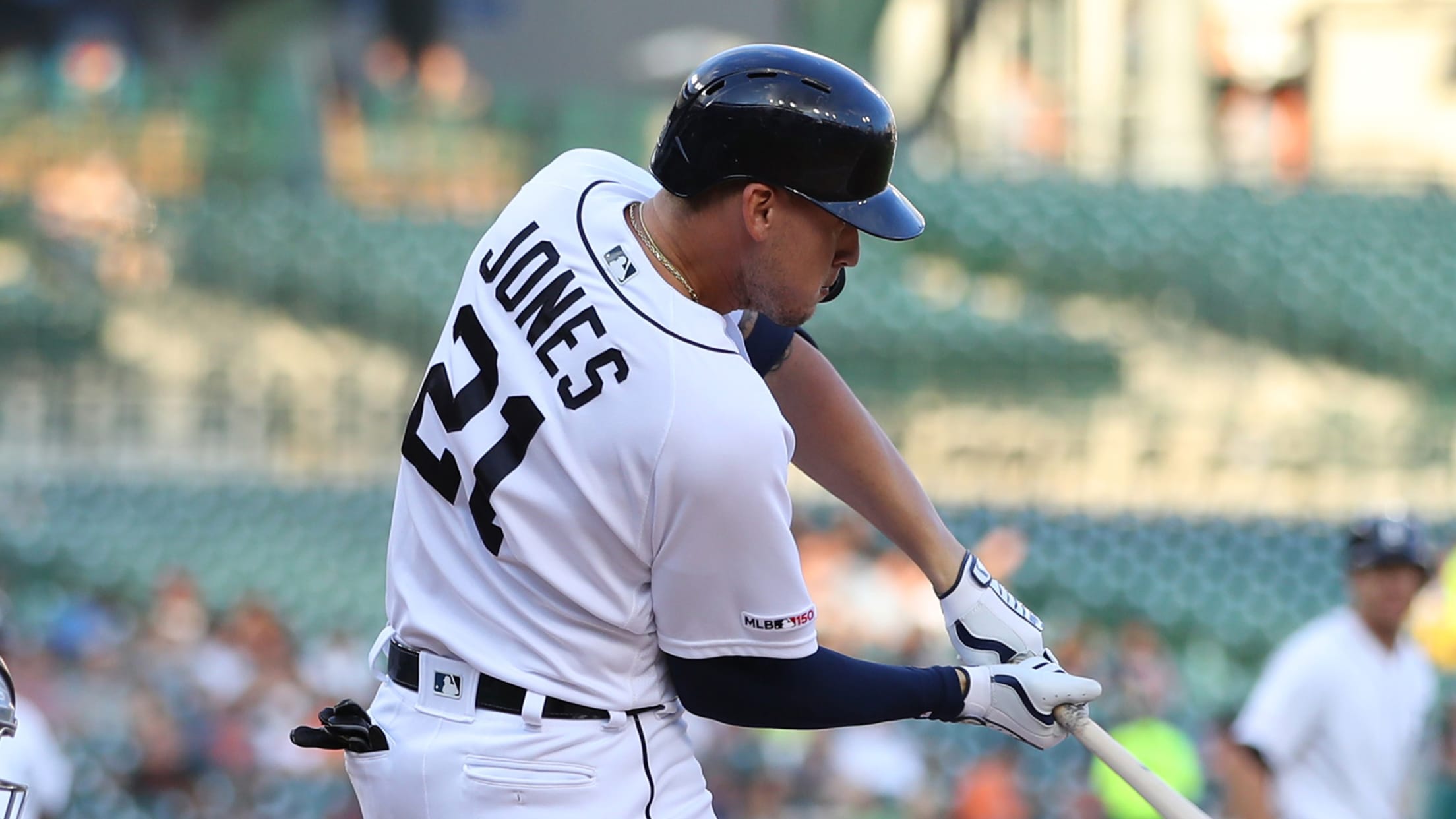 DETROIT -- The Tigers will have to get through the stretch run without their defensive standout in center field. JaCoby Jones is expected to miss the rest of the season after being diagnosed with a fractured left wrist. Jones initially was diagnosed with a left wrist contusion after being hit
Hardy to see Dr. Andrews about left elbow issue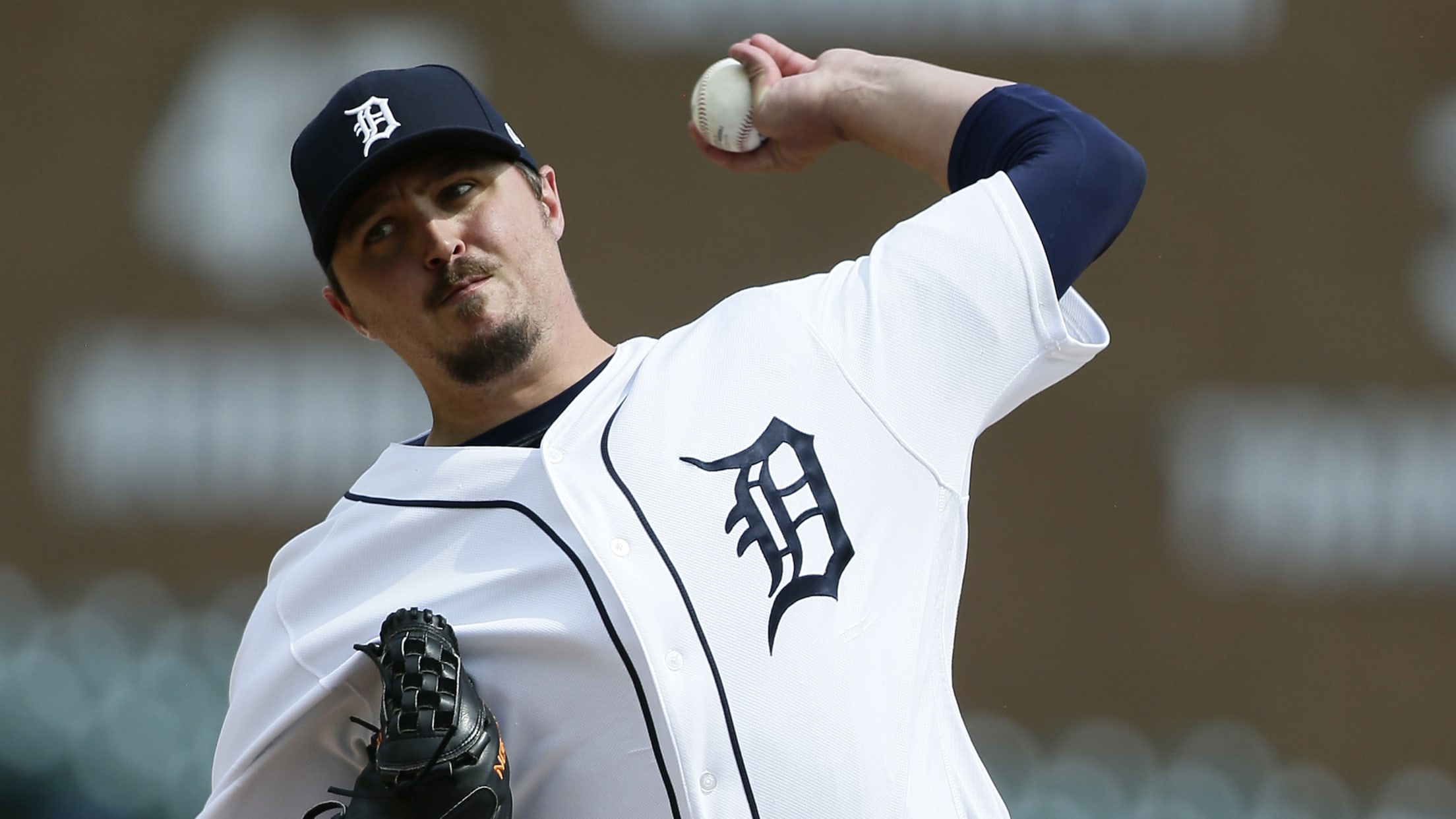 DETROIT -- Tigers left-hander Blaine Hardy's ongoing elbow issues will get a closer look from Dr. James Andrews. The reliever, who was optioned to Triple-A Toledo after Thursday's win over the Royals, will visit the noted orthopedic surgeon next week for a second opinion on his pitching elbow, which has
Tigers' Jones (bruised wrist) avoids serious injury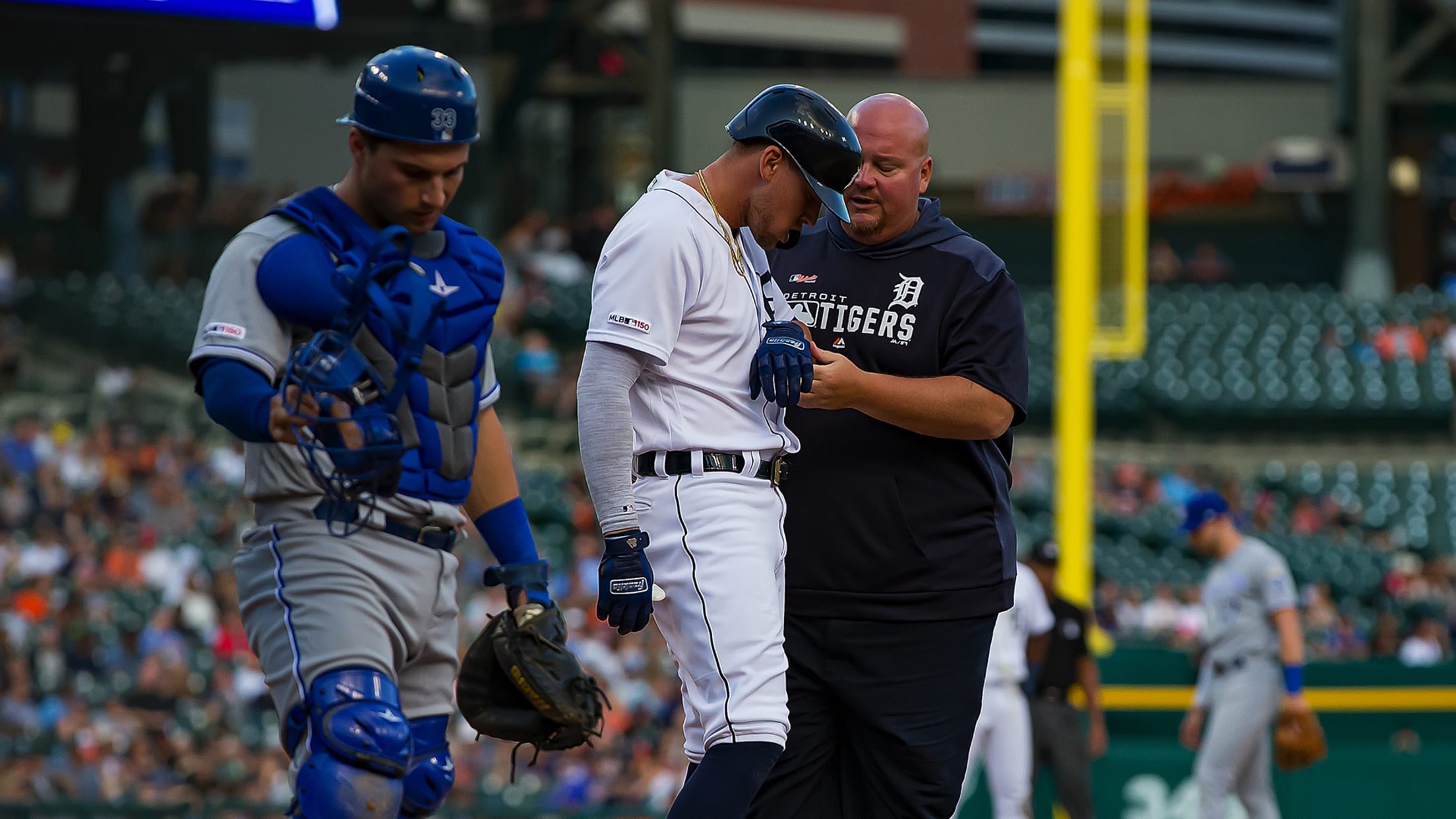 DETROIT -- Tigers center fielder JaCoby Jones left Thursday night's 10-8 walk-off win in the series opener against the Royals after taking a 95-mph fastball off his left wrist. He was diagnosed with a contusion and X-rays were negative. It's the latest potential injury concern for a club that currently
Zimmermann lands on IL with cervical spasm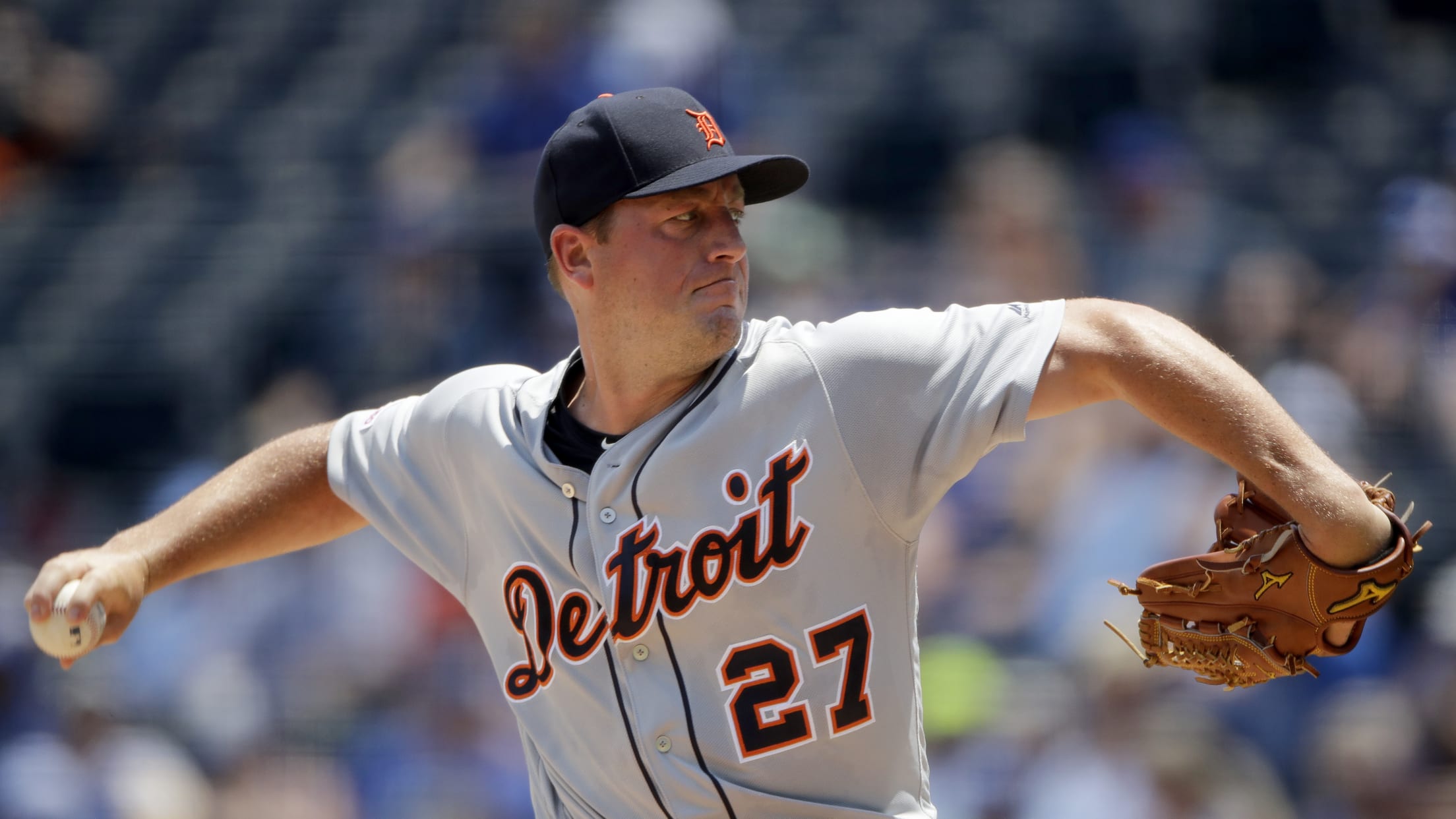 DETROIT – Just when Jordan Zimmermann seemed to be finding a workable repertoire of pitches again, an all-too-familiar injury bug popped again. The veteran right-hander was placed on the 10-day injured list Monday with what is being called a cervical spasm, similar to the neck and back issues that have
Stewart on concussion IL after collision with wall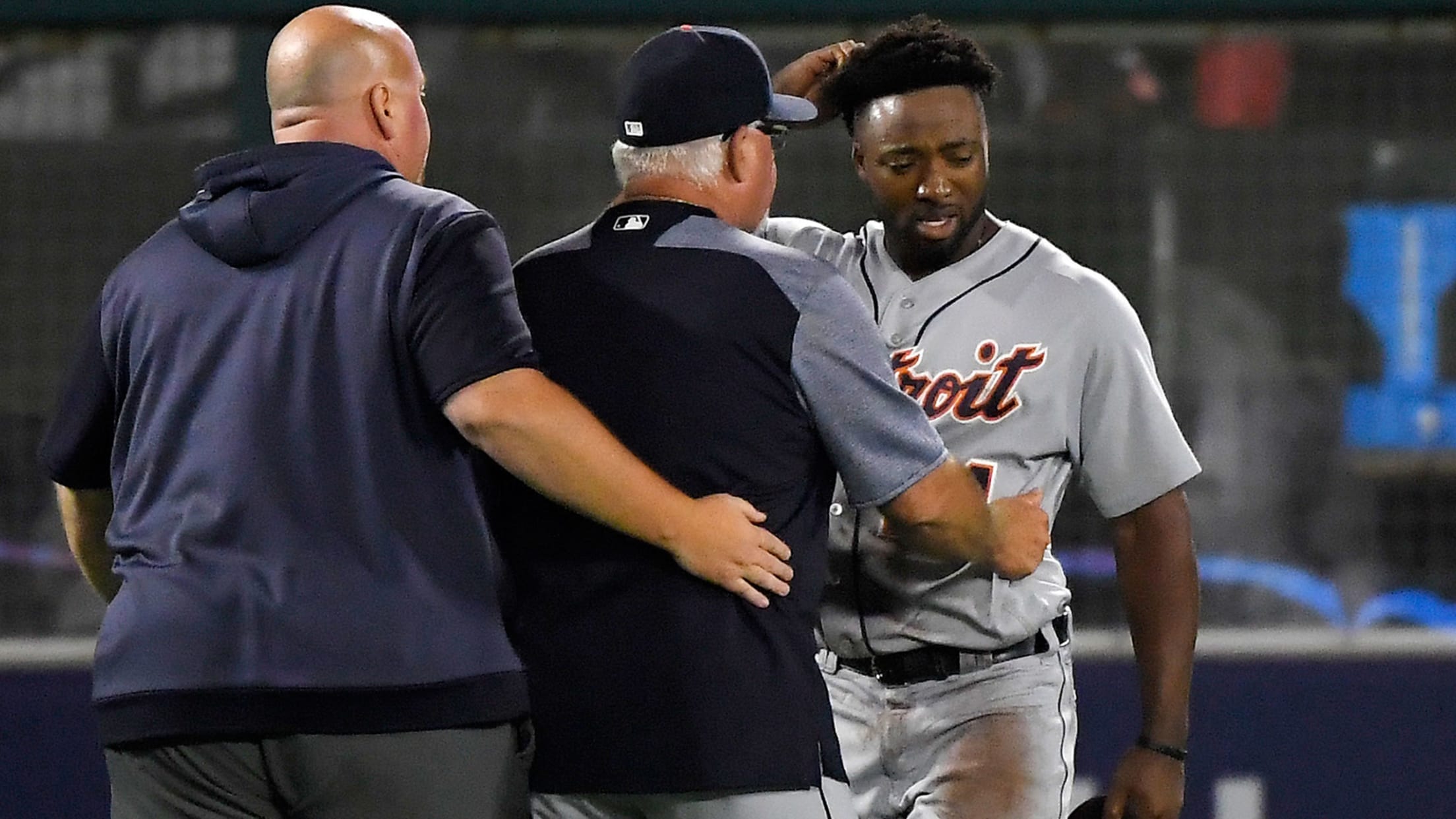 ANAHEIM, Calif. -- Tigers left-fielder Christin Stewart was placed on the seven-day concussion injured list Monday after he crashed into the left-field wall on a home run by Kole Calhoun. Stewart nearly made a catch on Calhoun's drive that bounced off the top of the wall and went into the
Greiner (back) gets to hit reset with IL stint
Gardenhire on Zimmermann's return to staff: 'Anything's feasible'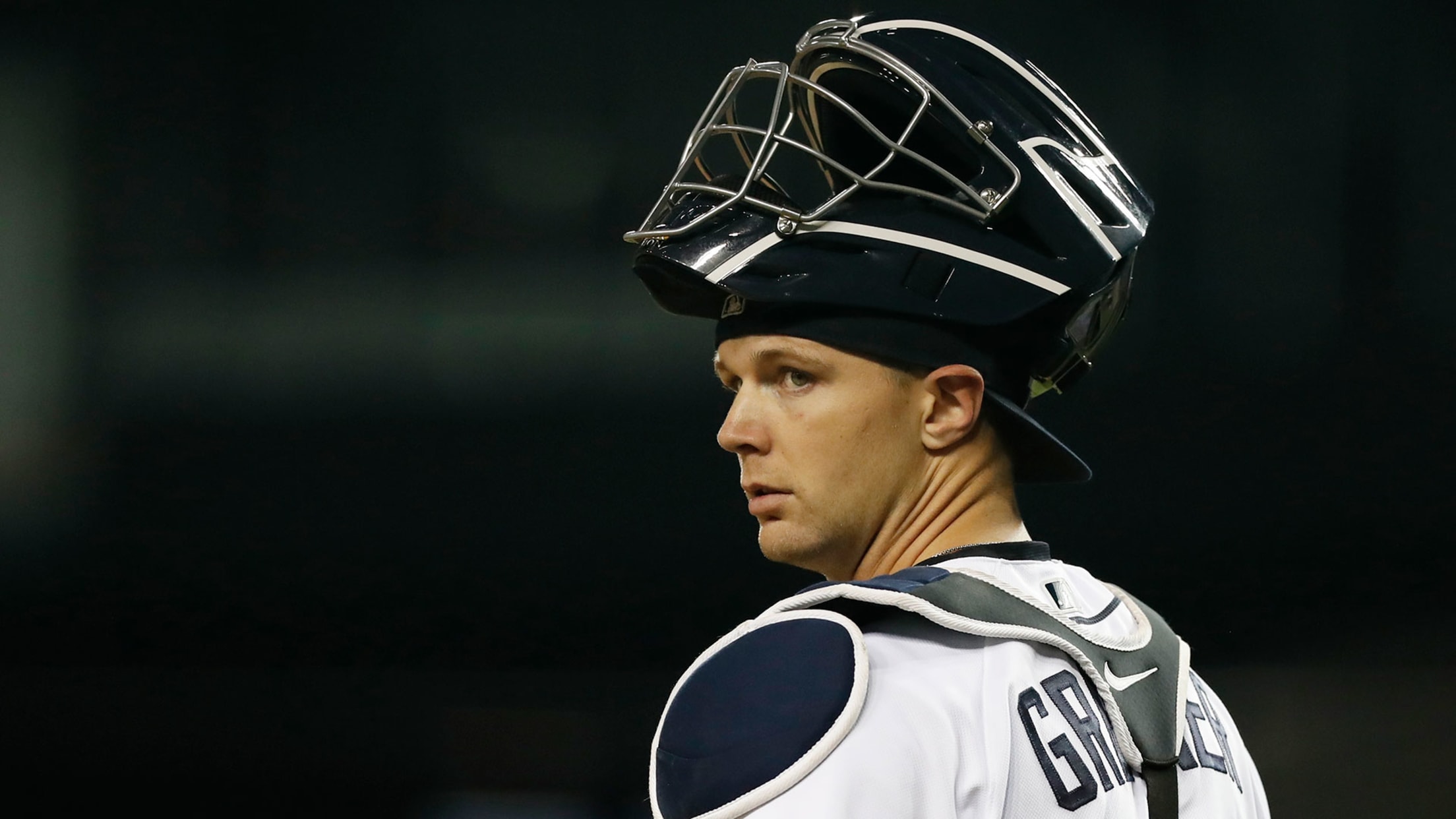 DETROIT -- The Tigers are giving Grayson Greiner a chance to heal his strained lower back before it gets any worse by placing the catcher on the 10-day injured list. But in the process, they're also giving him a reset button on a difficult stretch. Though Greiner has flashed power
Jones sustains elbow contusion on hit-by-pitch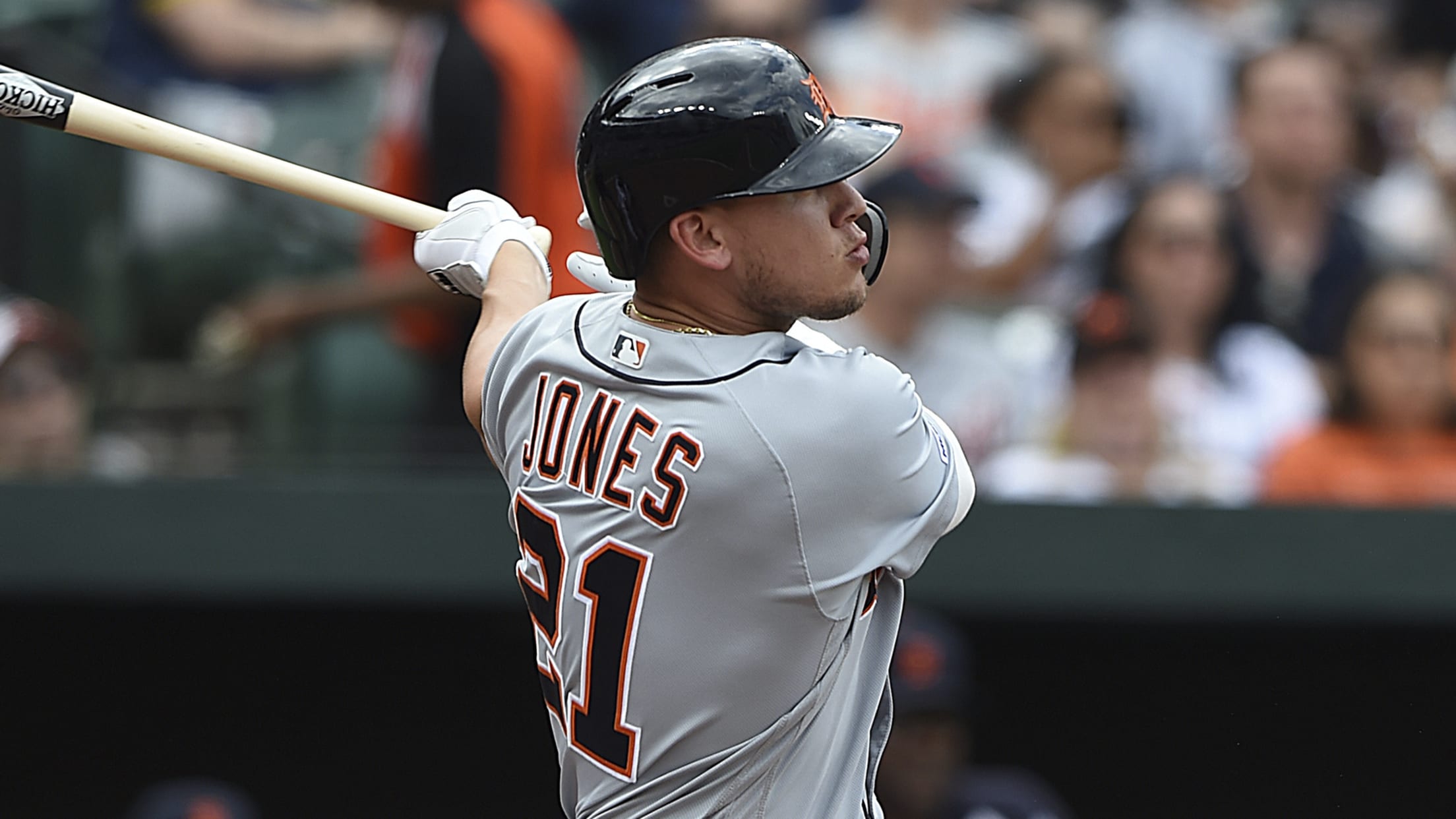 OMAHA, Neb. -- Tigers center fielder JaCoby Jones left Thursday night's 7-3 loss to the Royals with a left elbow contusion. Manager Ron Gardenhire said after the game that Jones will be re-evaluated in Detroit, as the club is set to open a series against the Indians on Friday night