Injuries & Moves: Faedo, Cameron recalled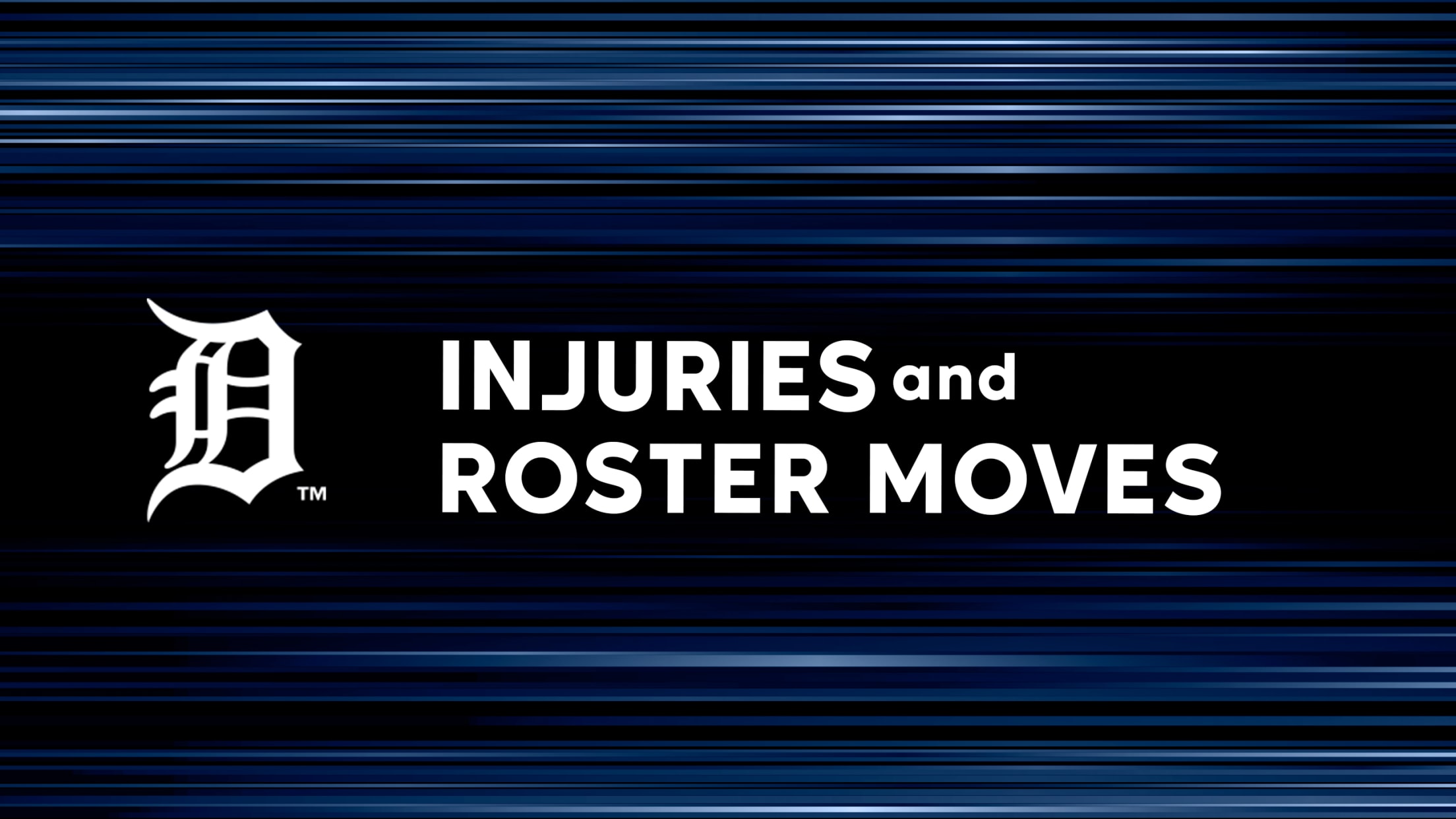 Keep track of the Tigers' recent transactions and injury updates throughout the season.
Tigers pause Mize's rehab after rough start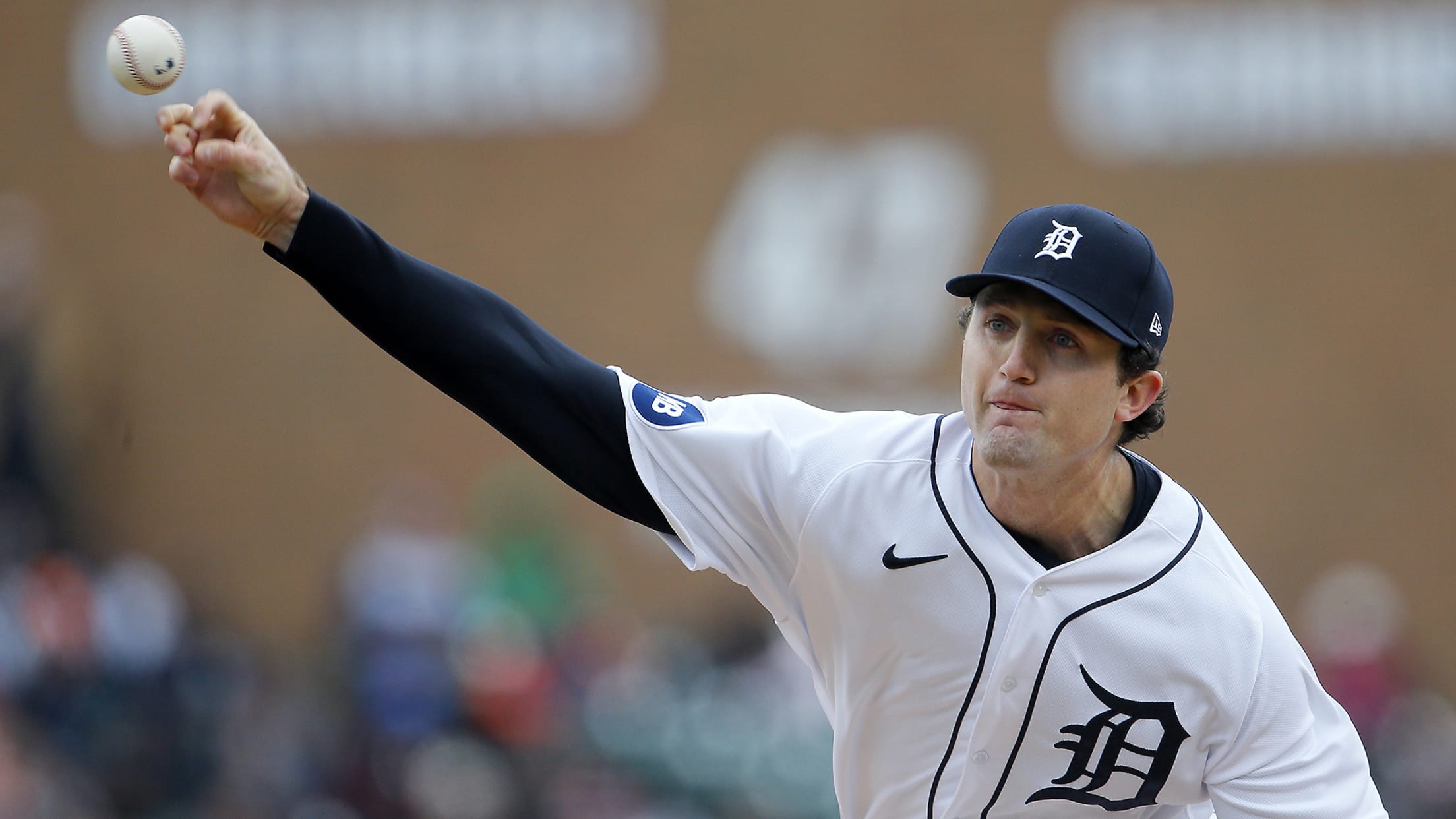 Casey Mize will pause his rehab assignment, the Tigers announced. They're not calling it a setback, but Mize's rough start for Triple-A Toledo on Thursday gave them reason to believe he's not ready to return to action. "Casey's going back to Lakeland. We're going to slow him down a little
Báez placed on 10-day IL with thumb injury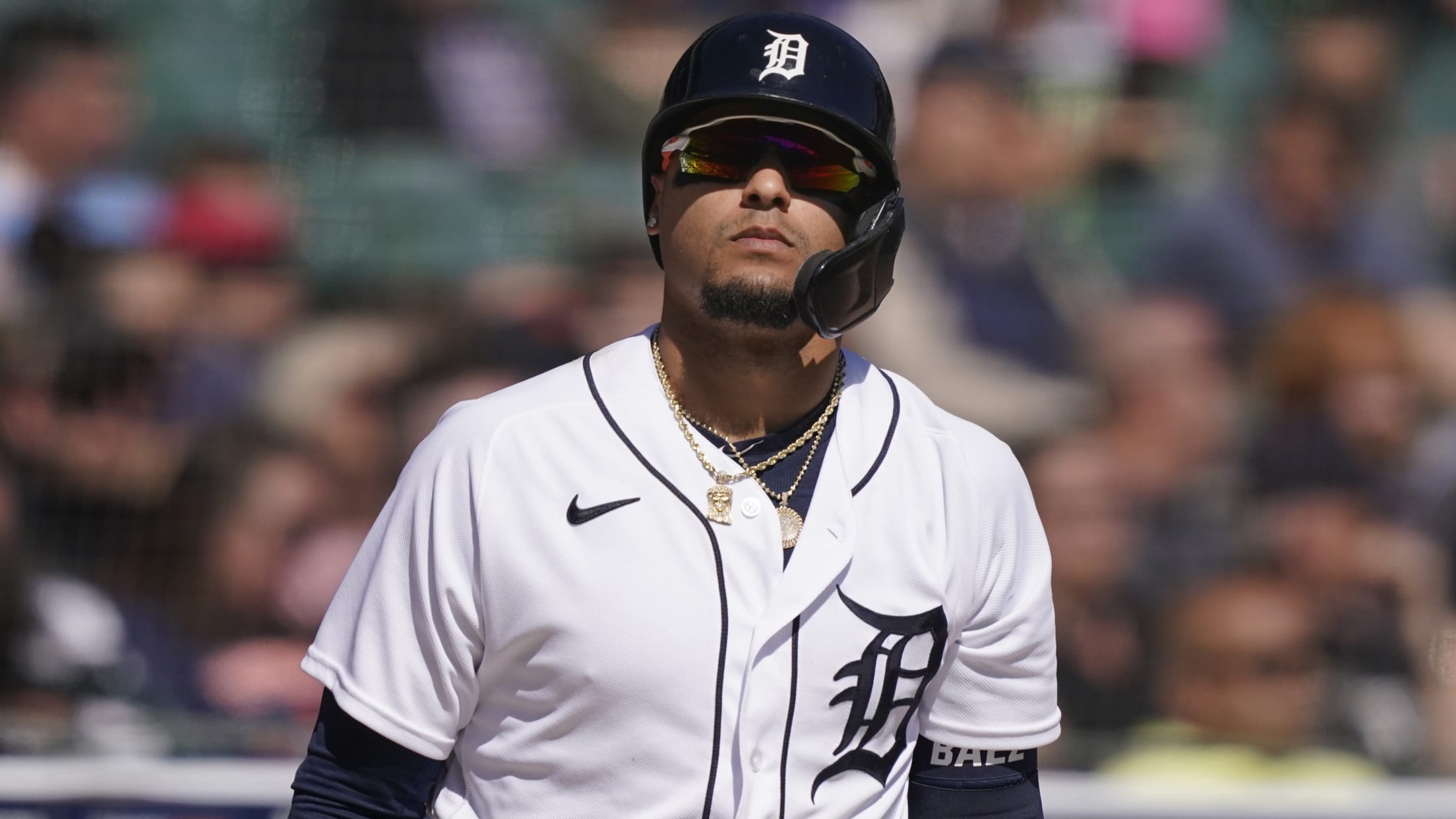 KANSAS CITY -- The Tigers placed shortstop Javier Báez on the 10-day injured list Saturday afternoon with right thumb soreness, adding to Detroit's growing injury woes just over a week into the season. The move was backdated to April 13. No corresponding move was announced Saturday, but infielder/outfielder Willi Castro
Injury concerns continue with Manning's 'precautionary' departure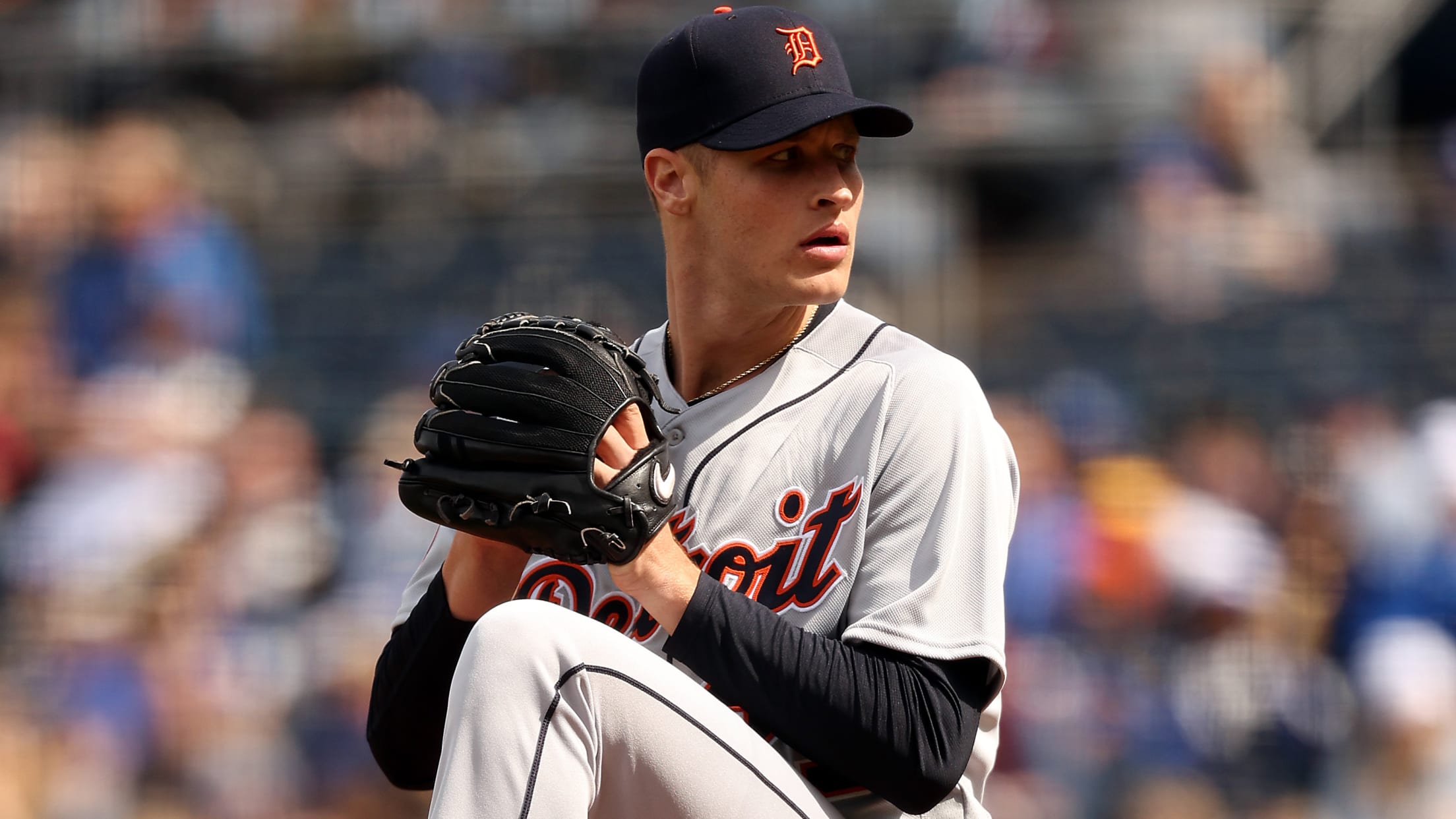 KANSAS CITY -- Pulling Matt Manning from Saturday's start against the Royals was one of the last things Tigers manager A.J. Hinch wanted to do. But one of the few things worse on the list would've been adding Manning to the Tigers' burgeoning injured list, which claimed fellow starter Casey
Mize hits 10-day IL with right elbow sprain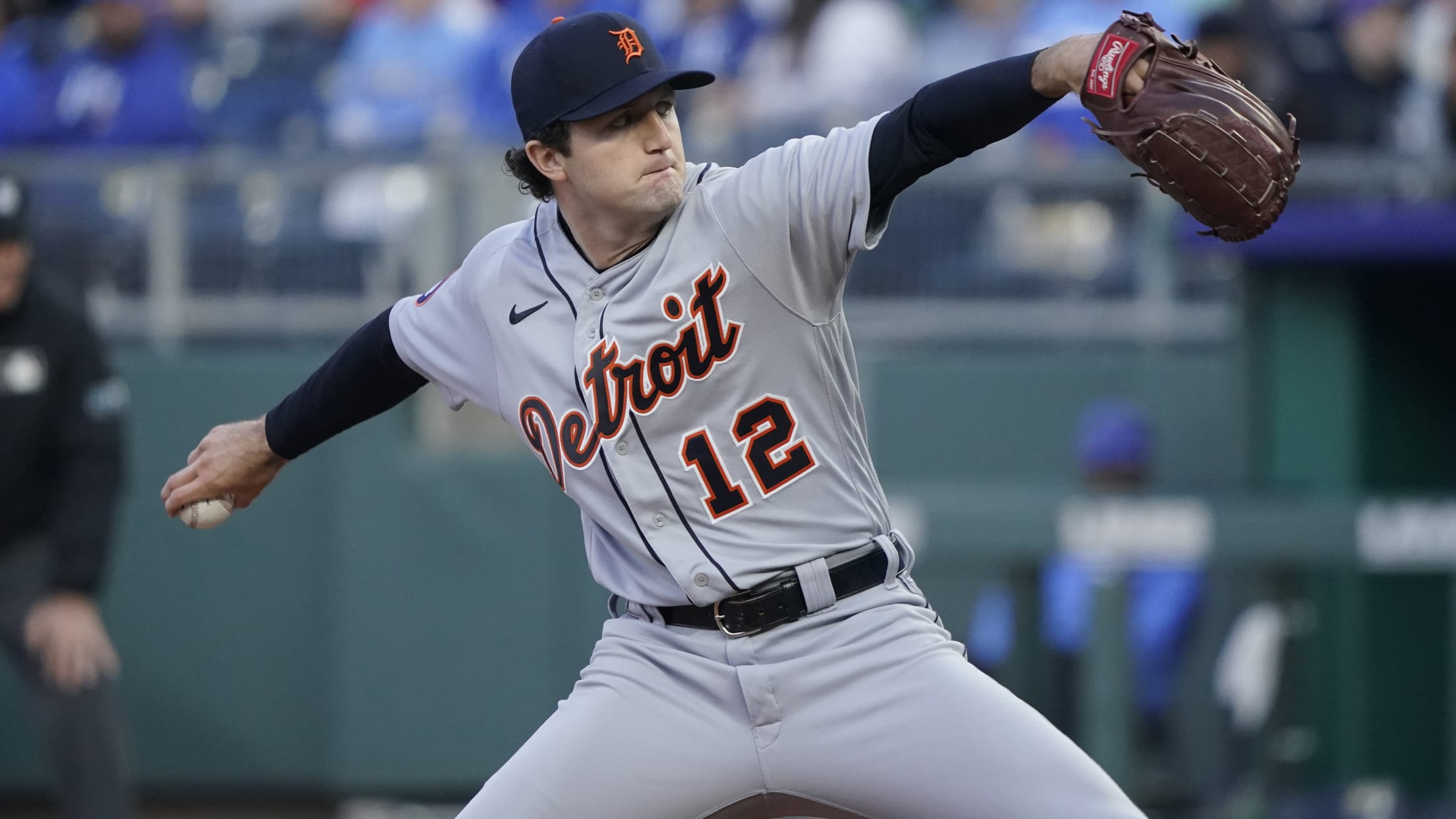 KANSAS CITY -- The Tigers have overcome injuries up and down their roster already this season, in large part because their core has stayed intact. When Casey Mize woke up Friday morning feeling extra soreness after his start against the Royals on Thursday night, they had a bigger concern. The
Greene 'bummed' but undeterred by injury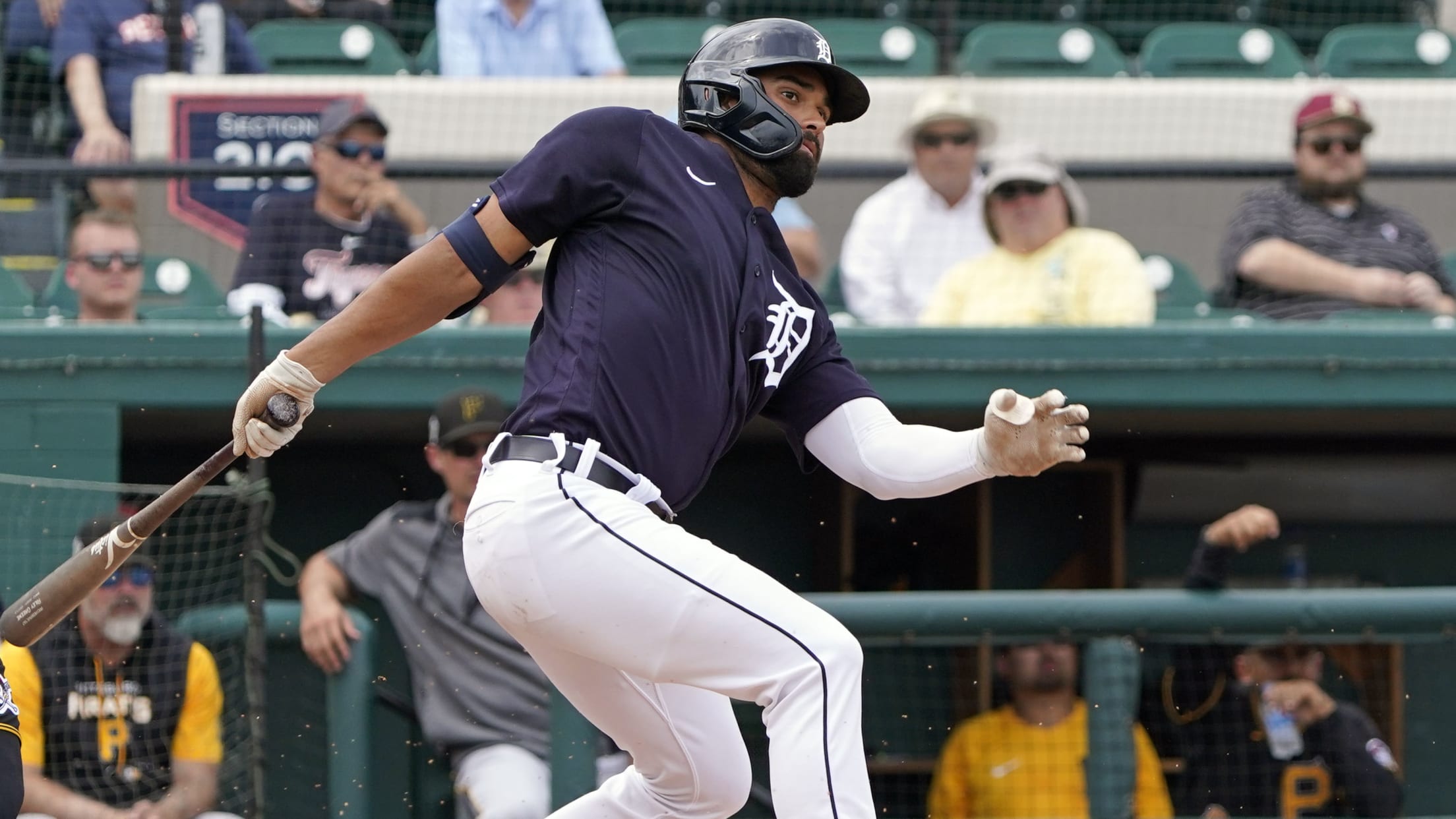 LAKELAND, Fla. -- Riley Greene sped around the Tigers complex on his scooter Tuesday morning with the same instinctive aggressiveness that he scooted around the basepaths with for most of Spring Training before his fractured right foot ended his hopes of making the Opening Day roster. "I need to get
Greene fractures foot, putting Tigers' OF mix in flux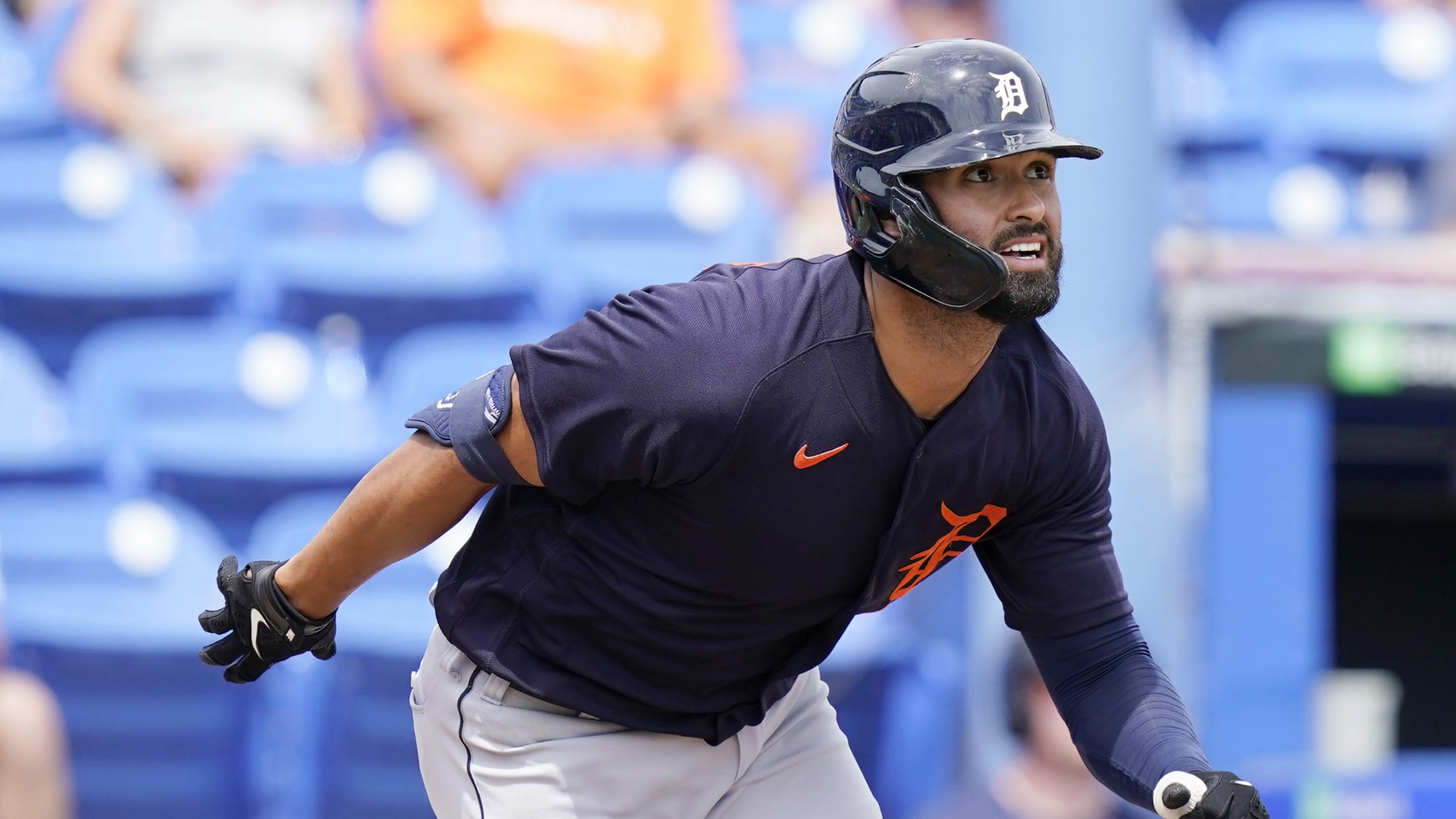 LAKELAND, Fla. -- Riley Greene's quest to be in center field on Opening Day at Comerica Park hit a tough-luck ending. The Tigers' No. 2 prospect suffered a fractured right foot Friday when he fouled off a pitch from the Yankees' Gerrit Cole. The fracture is not expected to require
Greene gets X-rays after fouling ball off foot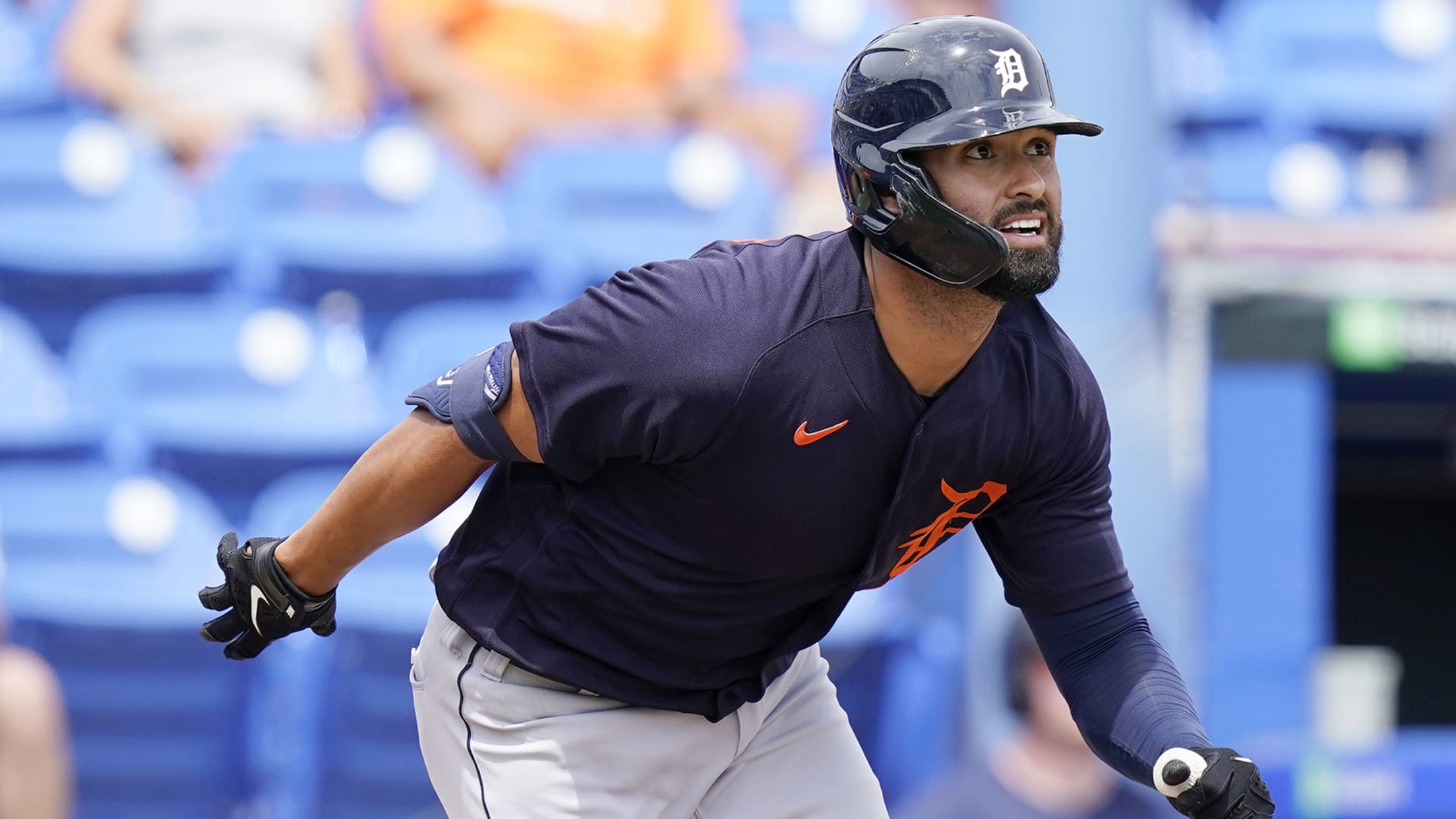 LAKELAND, Fla. -- What had been one of the best at-bats in Riley Greene's case to show he's ready for the Majors might well end up delaying his arrival in Detroit. The Tigers' top outfield prospect left Friday's game against the Yankees with an apparent right foot injury after tripling
Hill (left knee) wheeled off field in Tigers' win
Outfielder's second scary collision of season casts a pall over club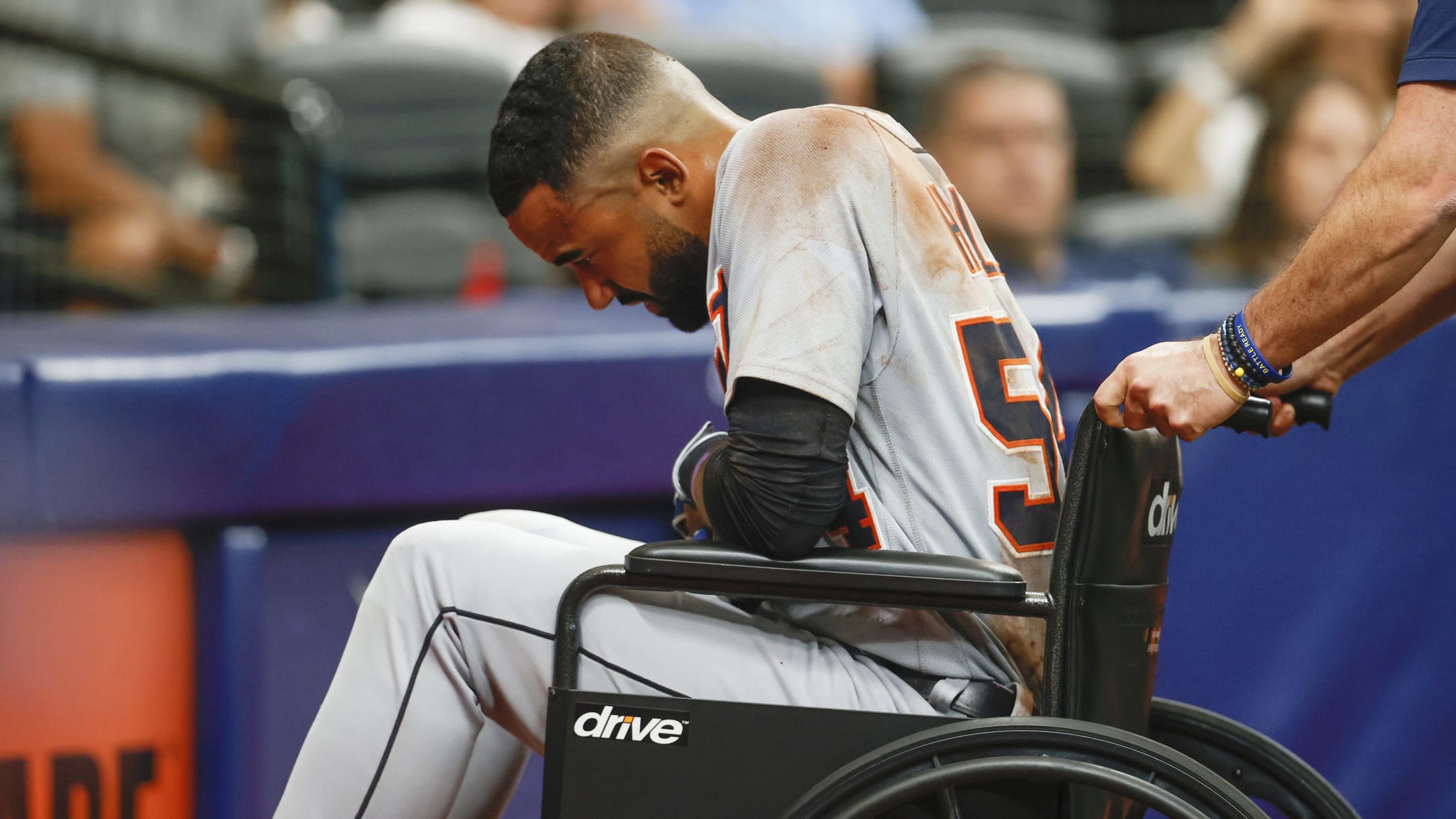 The Tigers left Tropicana Field on Friday night with a sour taste in their mouths after blowing a three-run lead in the ninth and falling to the Rays in extras. They left much the same way on Saturday evening, but the 4-3 win had nothing to do with it: Detroit
Notes: Boyd sidelined; Trammell joins staff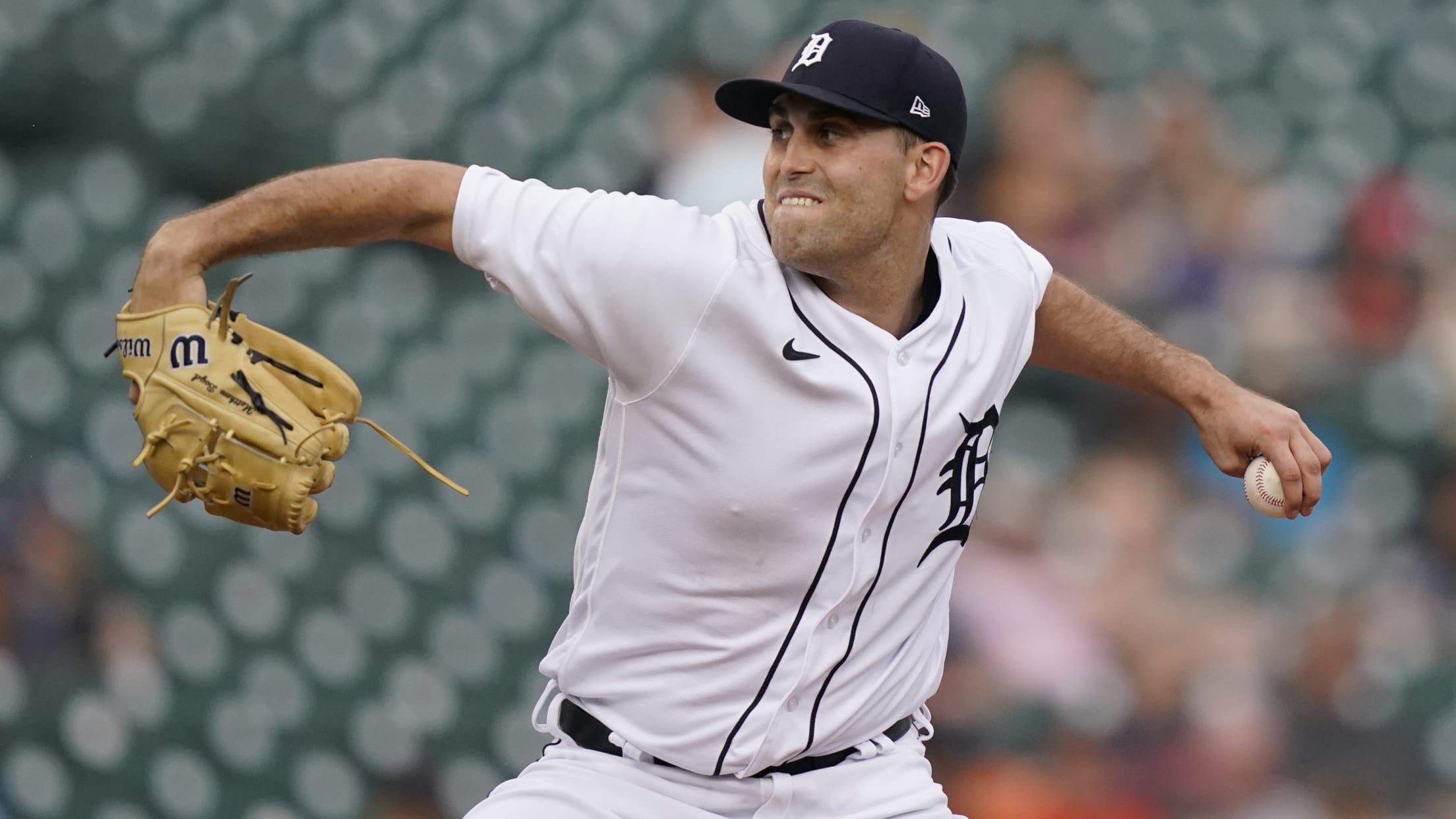 DETROIT -- Just as Matthew Boyd had gotten back into the heart of the Tigers' rotation for the stretch run, he could be out for the rest of this season, if not longer. The left-hander was scratched from his scheduled start Friday night against the Rays with recurring elbow soreness.
No-hit sensation Turnbull to have TJ surgery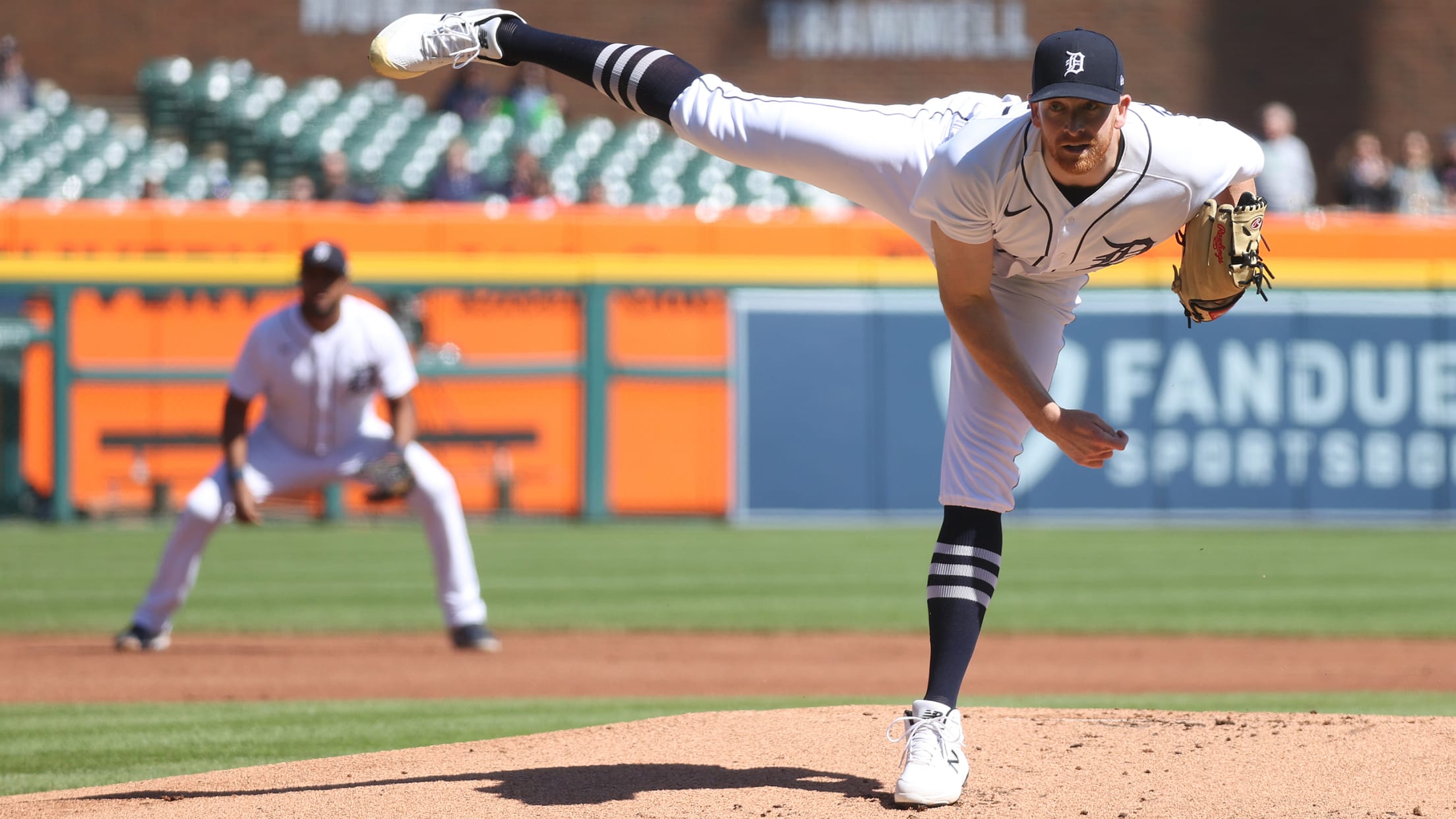 DETROIT -- Two months after Spencer Turnbull threw a no-hitter, his 2021 season is over, and his 2022 campaign is in serious jeopardy. The up-and-coming Tigers starter will undergo Tommy John surgery after tests revealed chronic damage in his right elbow. The news is a gut punch for a Tigers
Goodrum placed on IL with sprained finger
Infielder Paredes recalled from Triple-A as corresponding move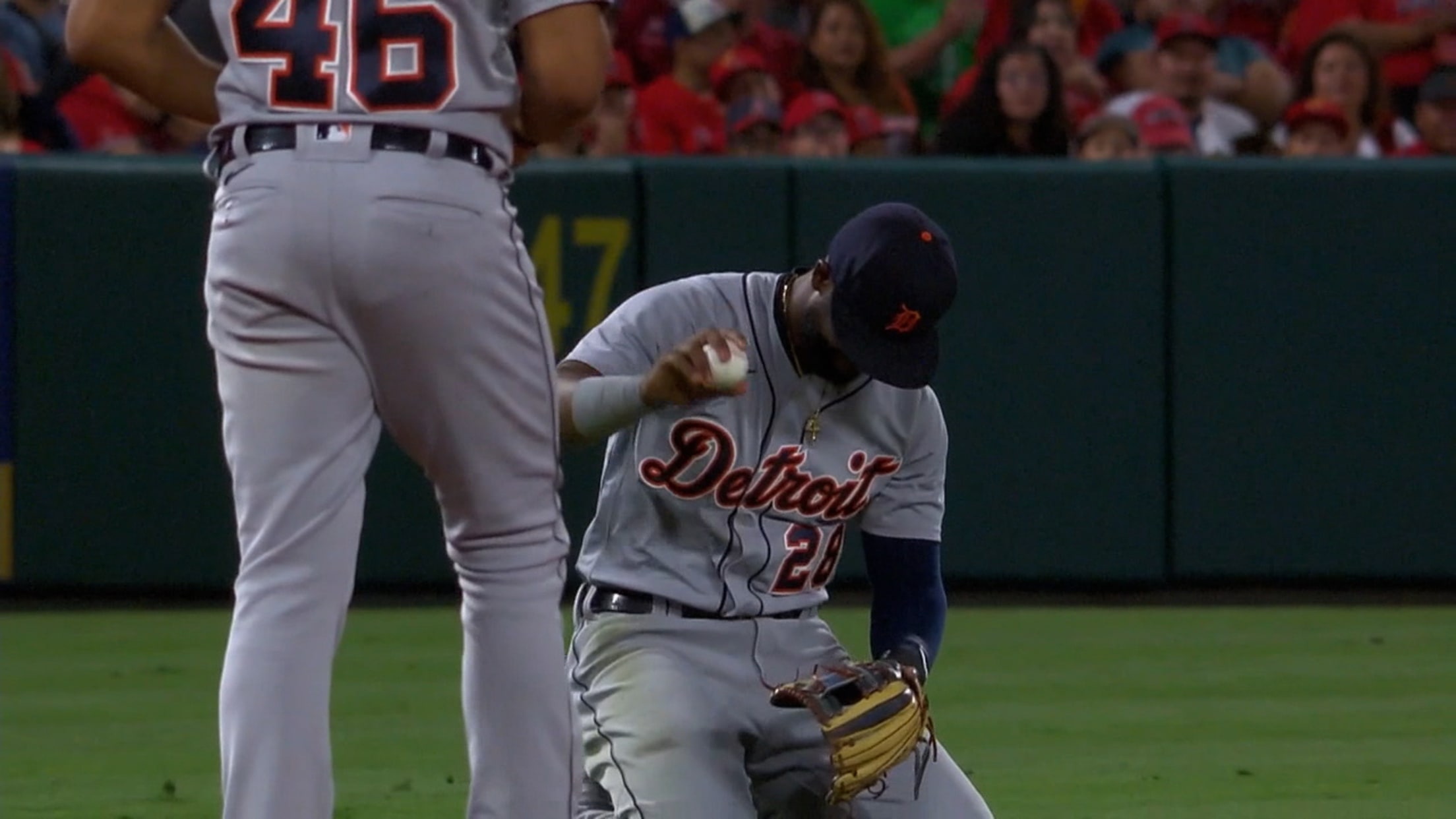 The finger injury that forced Niko Goodrum out of Friday's Tigers loss will keep him out a little while. It doesn't appear to be major, but the absence will be long enough for the Tigers to get another look at Isaac Paredes as a shortstop. The Tigers placed Goodrum on
Boyd (arm) exits start: 'This snuck up on us'
Reliever Lange (shoulder) also leaves, likely headed to injured list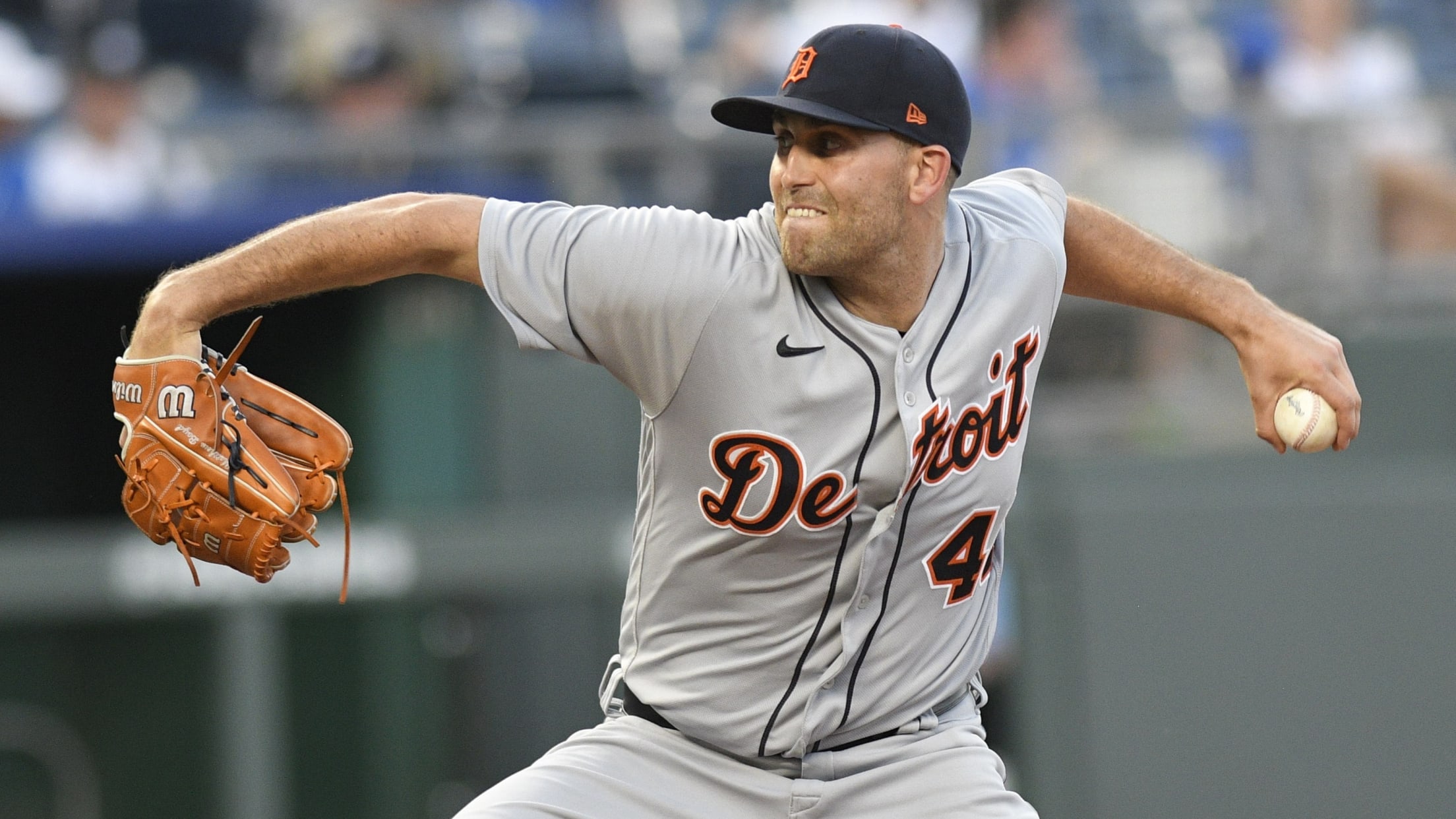 KANSAS CITY -- The Tigers' pitching injury woes worsened Monday, when starter Matthew Boyd left Detroit's eventual 10-3 win over the Royals in the third inning with what the team called left arm discomfort. Boyd spent Monday evening undergoing further evaluation. It's the second early exit for Boyd this season,
Hill, Holland on IL; Daz called up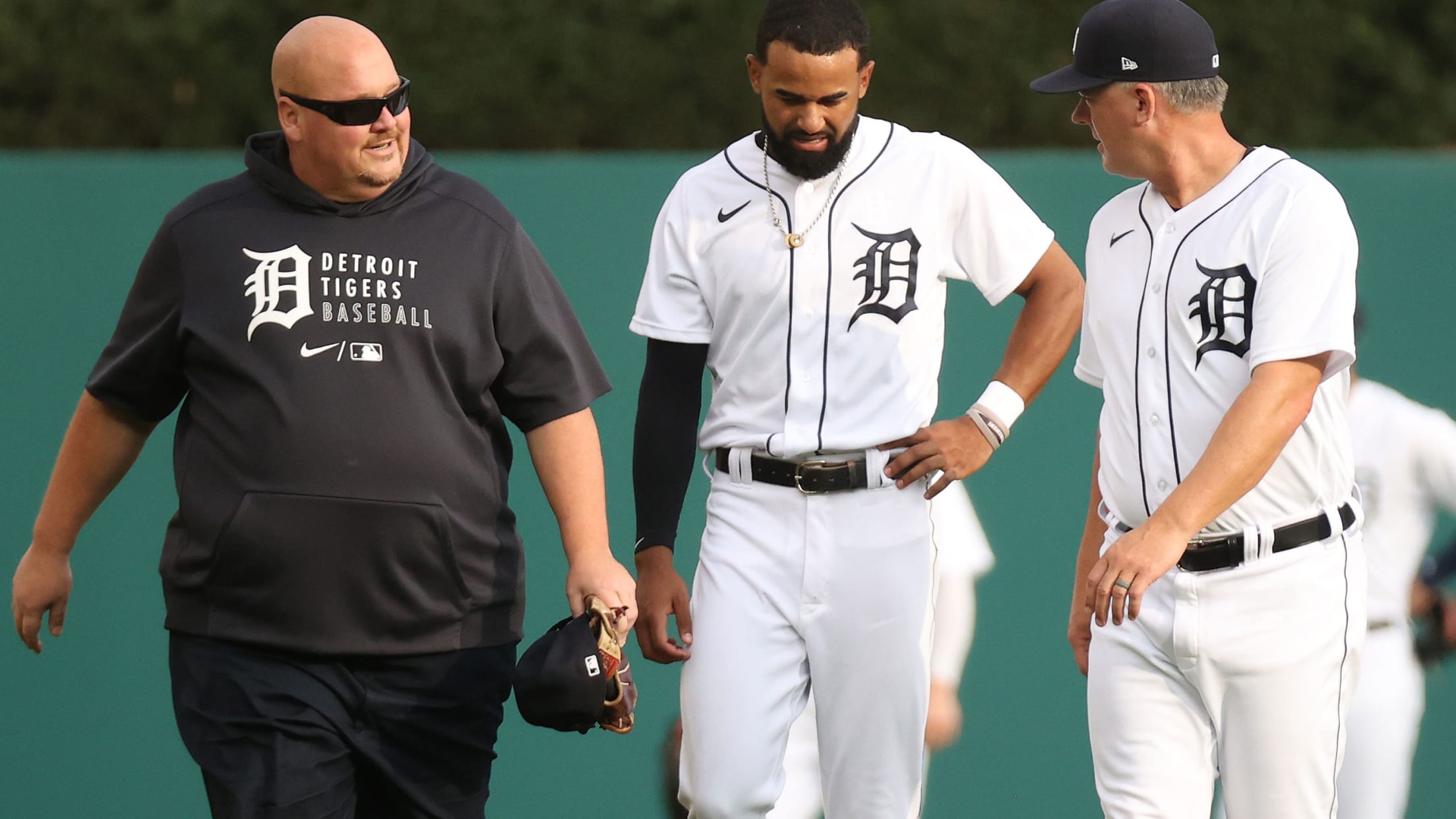 The Tigers placed outfielder Derek Hill on the 10-day injured list with a right shoulder sprain on Thursday, one day after he crashed into the center-field wall at Comerica Park for a catch to rob Kyle Seager of a hit in Wednesday's 9-6 loss to the Mariners. Hill was diagnosed
'Fearless' Hill pays price for catch at wall
Tigers rookie outfielder sustains right shoulder sprain; Hinch: 'We'll see'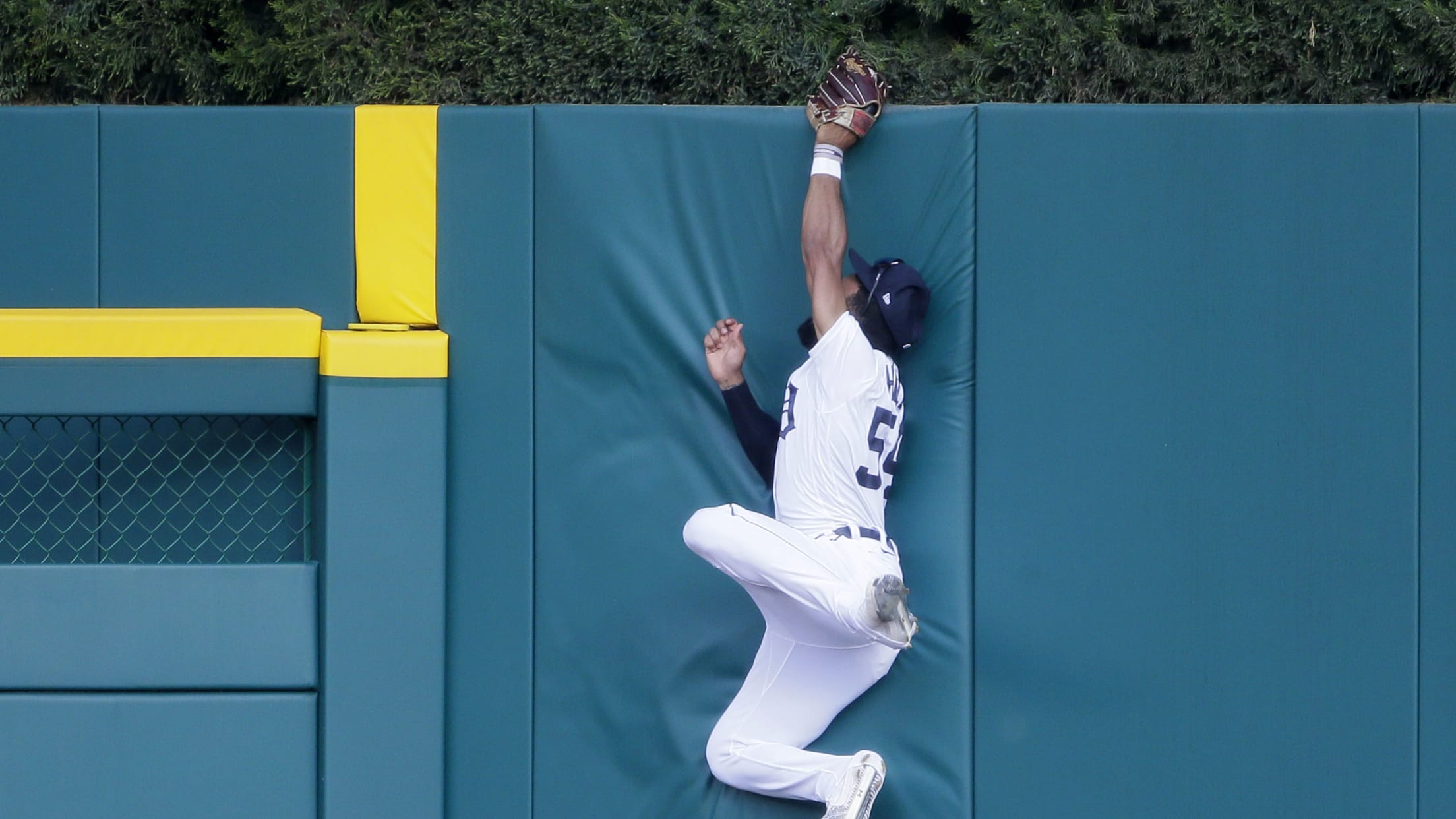 DETROIT -- Derek Hill's teammates have seen it before, the highlight catch on a ball seemingly over his head. That doesn't make catches like Wednesday night's grab in a 9-6 loss to the Mariners humdrum, but it doesn't make them surprising for the Tigers' No. 30 prospect, according to MLB
Tigers place Fulmer (right shoulder) on IL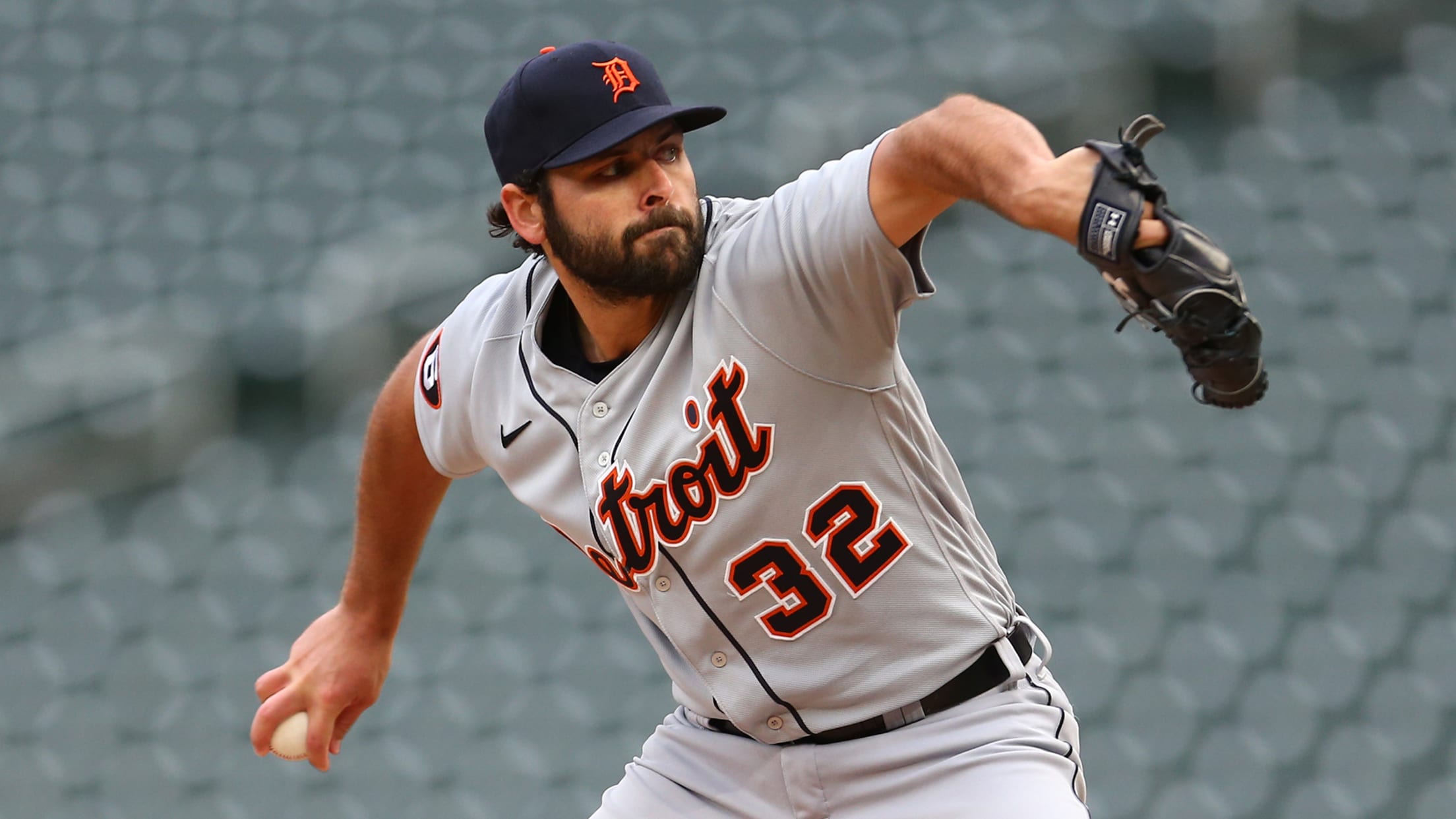 CHICAGO – What had been a break to let Michael Fulmer rest his arm following a big week out of the Tigers' bullpen is now an injury of greater concern. The team placed the 2016 American League Rookie of the Year on the 10-day injured list Sunday morning with a
Turnbull (forearm) to IL; Tigers mull next step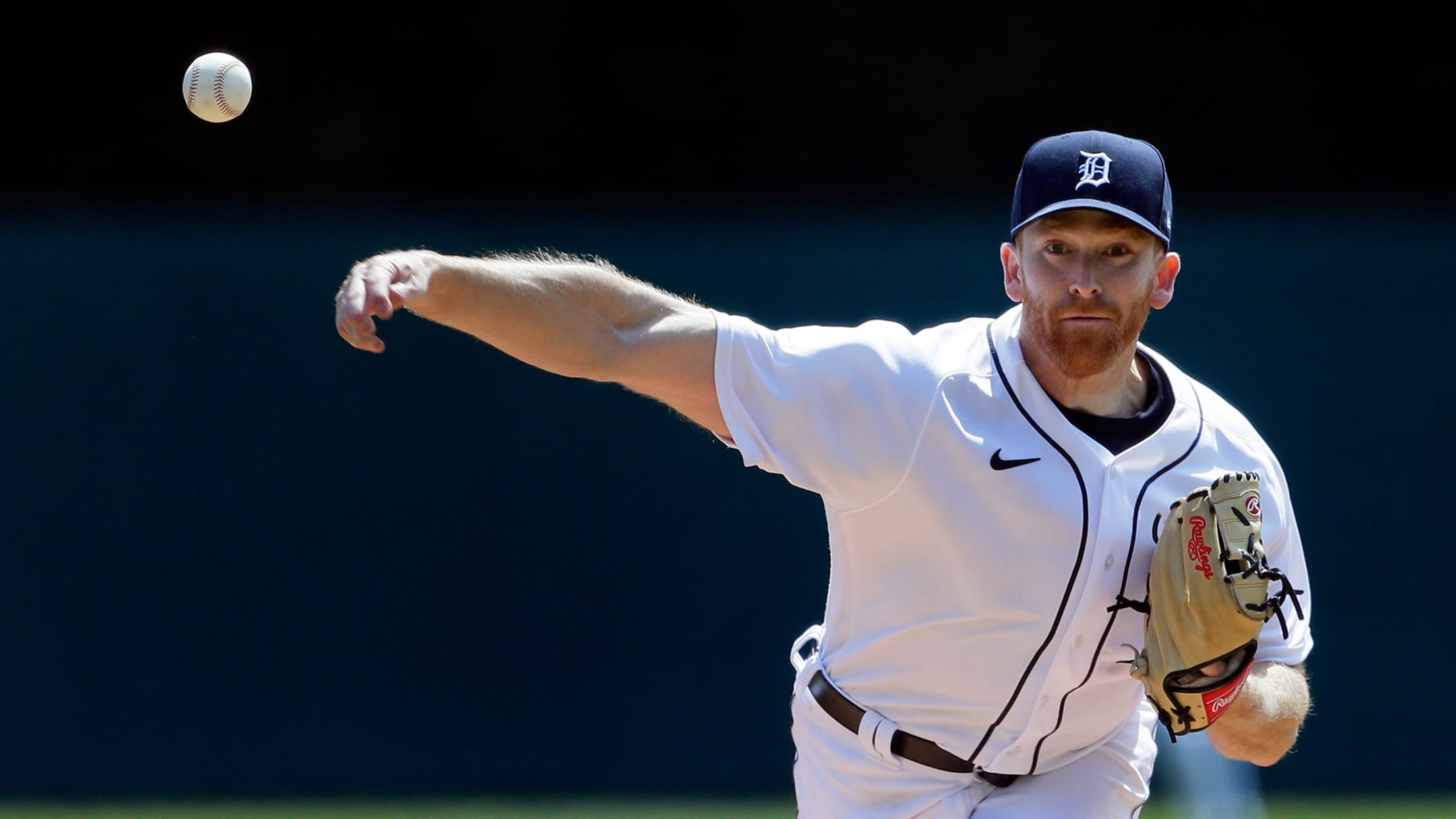 CHICAGO -- The Tigers wasted little time putting Spencer Turnbull on the 10-day injured list, doing so Saturday morning to add some much-needed pitching depth after using six relievers Friday night and missing another with fatigue. No further diagnosis was available as of Saturday morning on Turnbull, who left his
Turnbull's exit: 'Initial diagnosis positive'
ighty leaves start vs. Chicago after four innings with right forearm tightness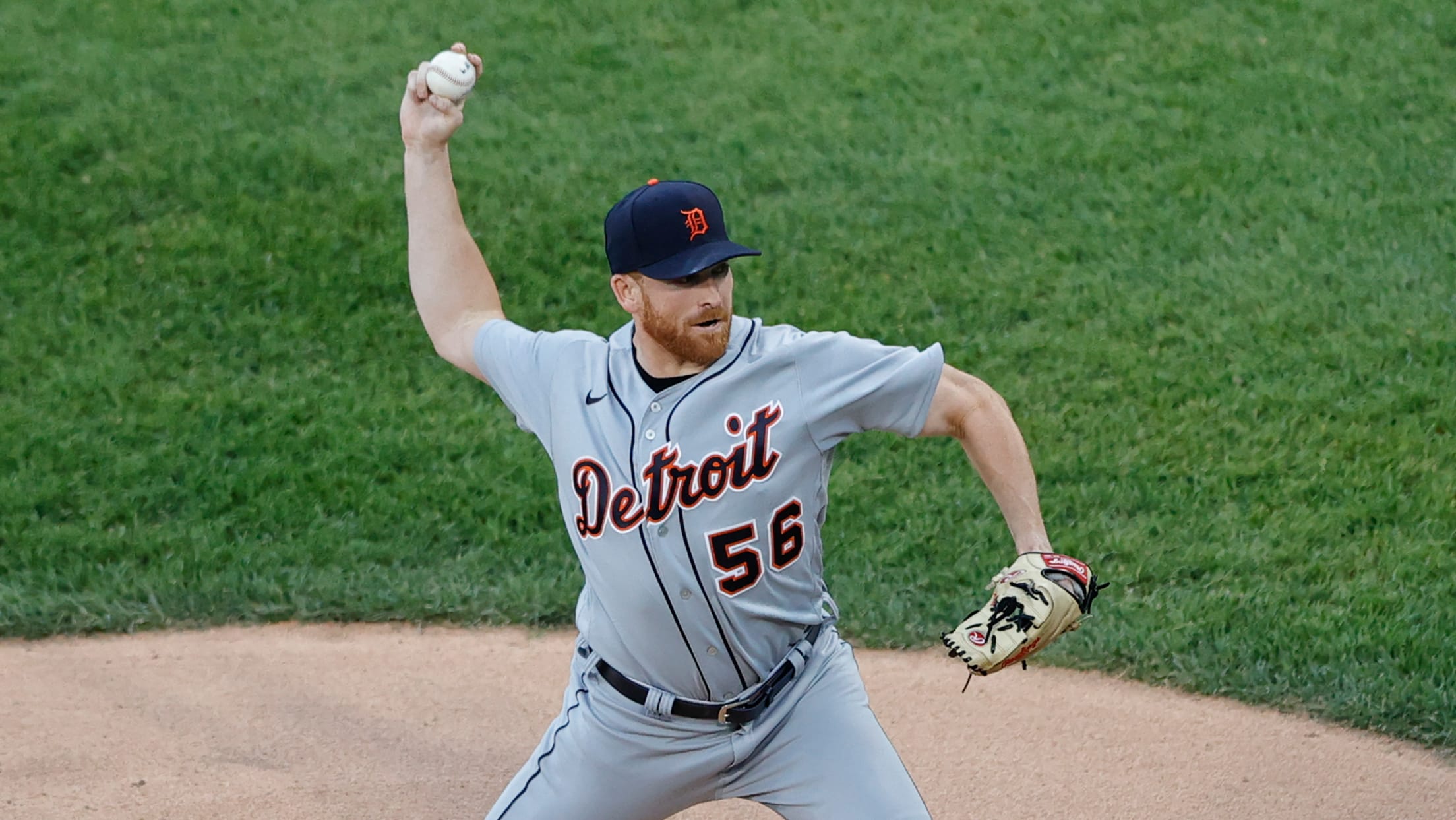 CHICAGO – The sight of Tigers' head athletic trainer at the dugout stairs wasn't good news as Spencer Turnbull walked off the mound at the end of the fourth inning Friday night. Turnbull had won a 12-pitch battle with White Sox slugger Yermín Mercedes, but something wasn't right. Shortly after
Notes: Ureña (forearm strain) to injured list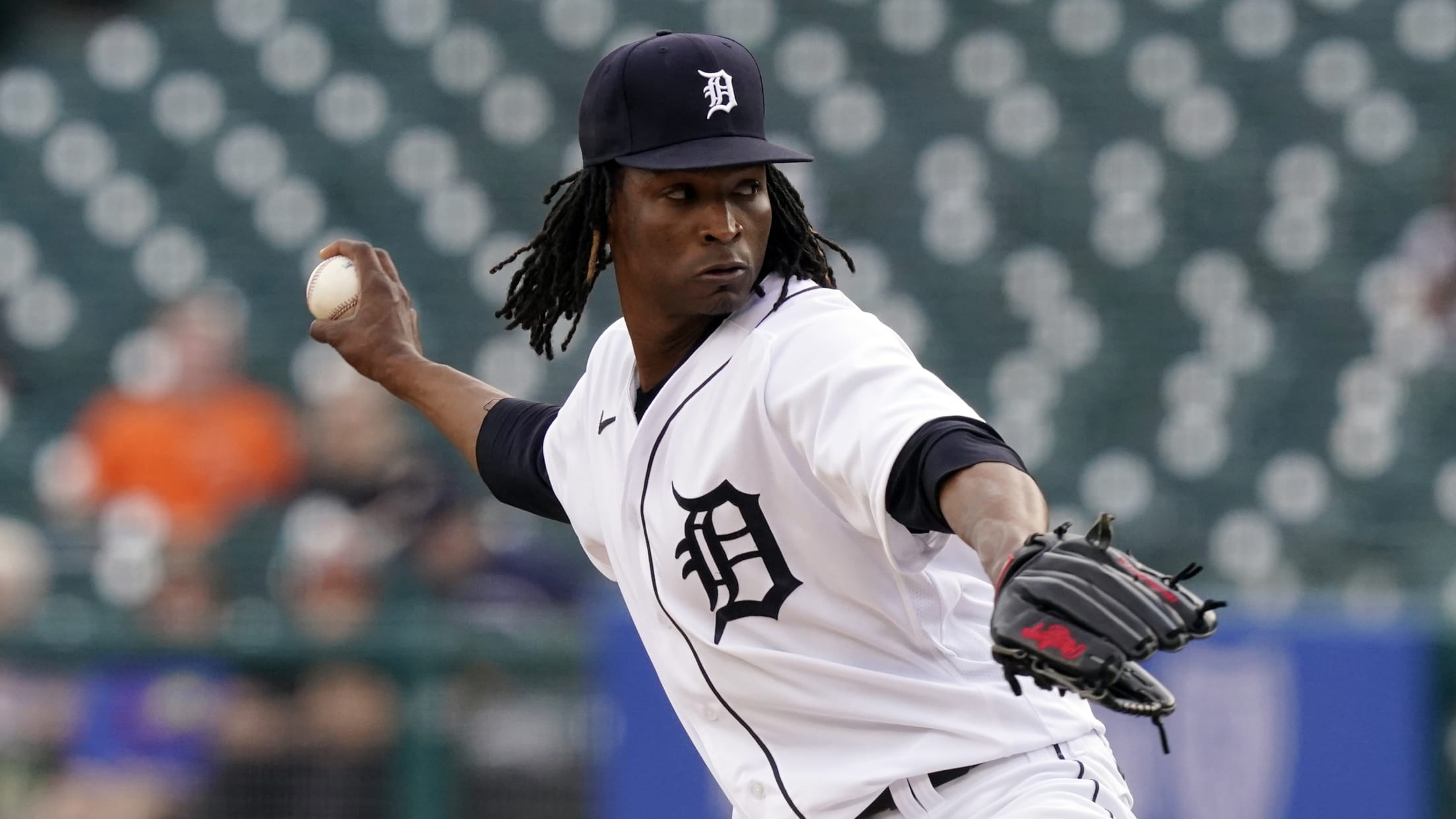 DETROIT -- As expected, the Tigers placed right-hander José Ureña on the 10-day injured list on Saturday with a right forearm strain. They're not expecting him to be on there for long. Though Ureña's lower right forearm strain sounds like a bad injury, given how often it seems to happen
Ureña (forearm) could have to skip a start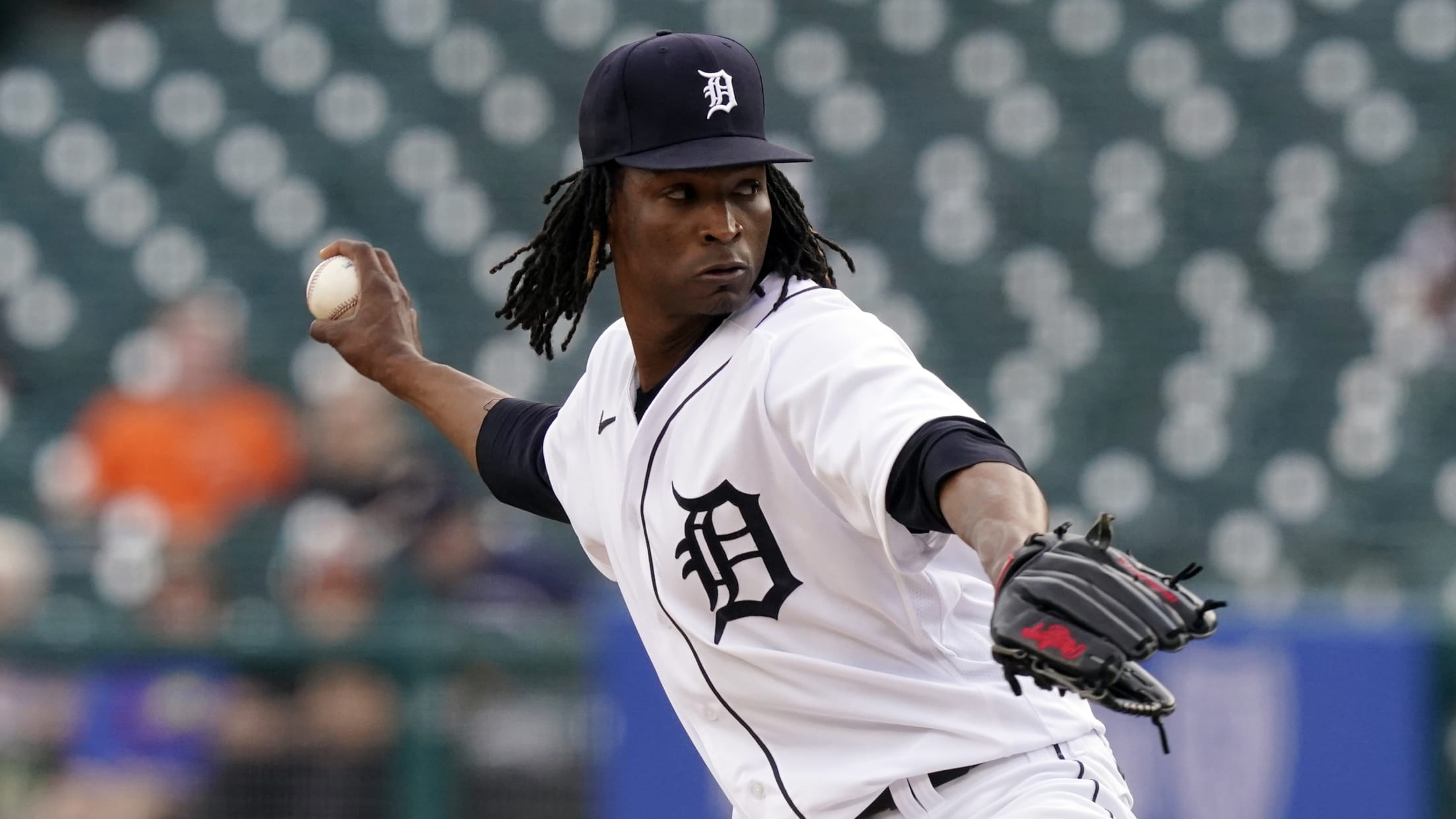 José Ureña's start against the Cleveland Indians on Wednesday ended a lot sooner than he and the Detroit Tigers expected. With two outs in the top of the sixth inning, the 29-year-old was removed from the game after he made one pitch to Eddie Rosario, ending a strong start in
Torkelson (hamstring) expects quick return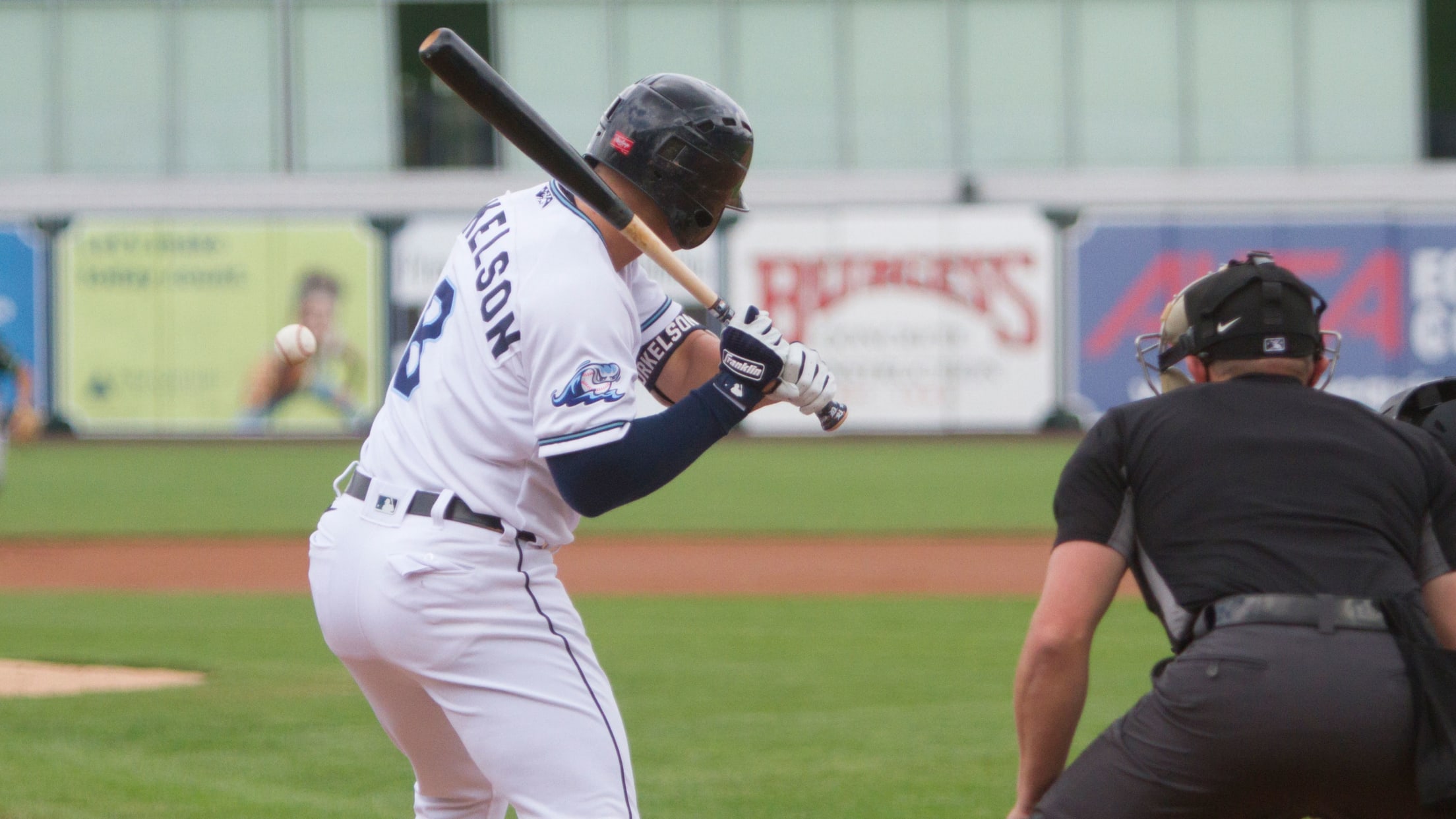 Spencer Torkelson's left hamstring tightness doesn't sound likely to keep the Tigers' top prospect, according to MLB Pipeline, out more than a few days at High-A West Michigan. He told Whitecaps radio broadcaster Dan Hasty on Tuesday that it's "not out of the equation" he could return to action by
Ramos (spine strain) on IL; Holland reinstated
OF Jones sent down to Triple-A Toledo, Reyes recalled from Mud Hens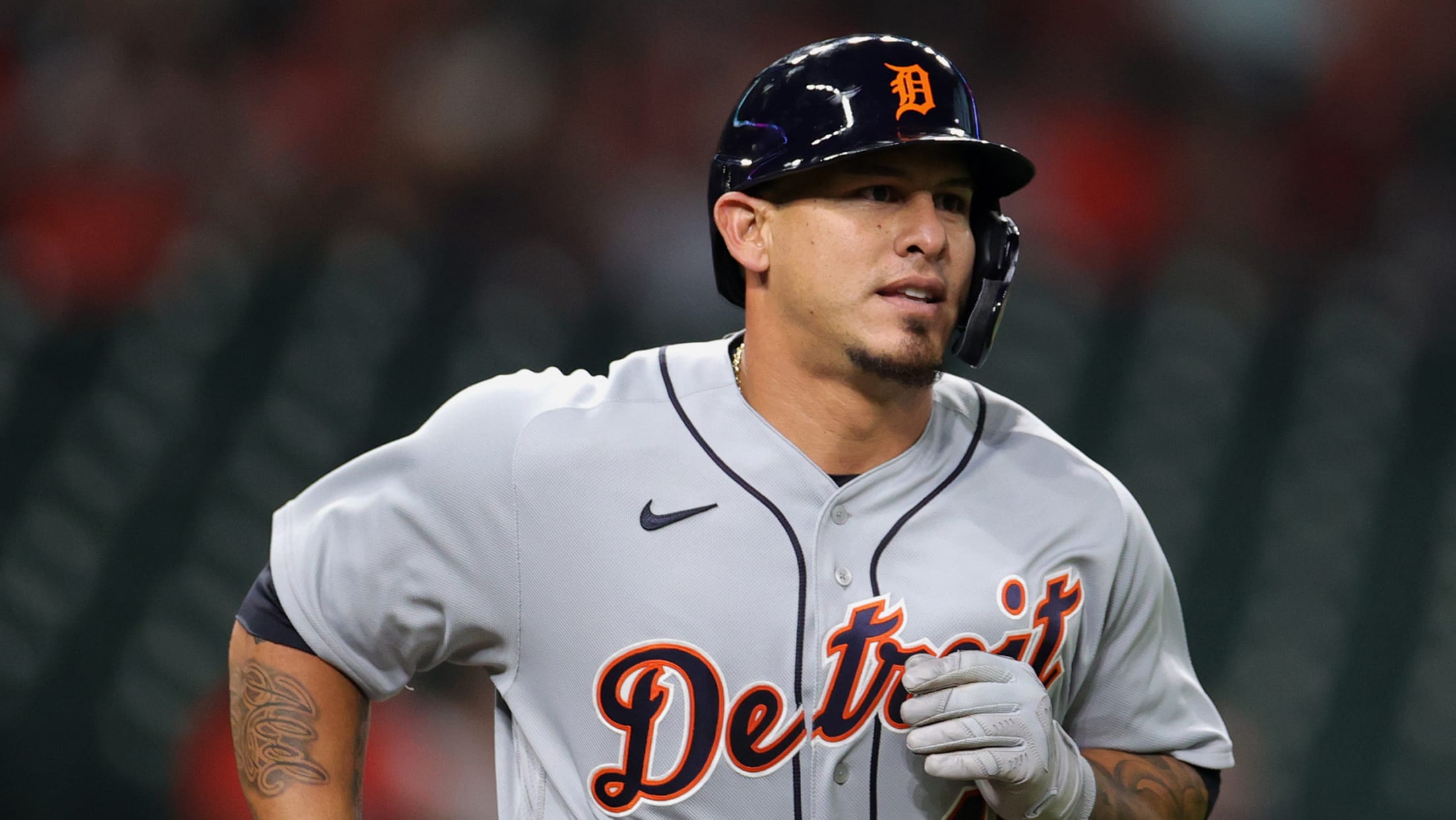 DETROIT -- For the second time this month, the Tigers placed catcher Wilson Ramos on the 10-day injured list with a lumbar spine strain. This time, his IL stint will likely last a while. Lefty reliever Derek Holland was reinstated from the 10-day IL to fill Ramos' roster spot. The
Top prospect Torkelson (hamstring) out early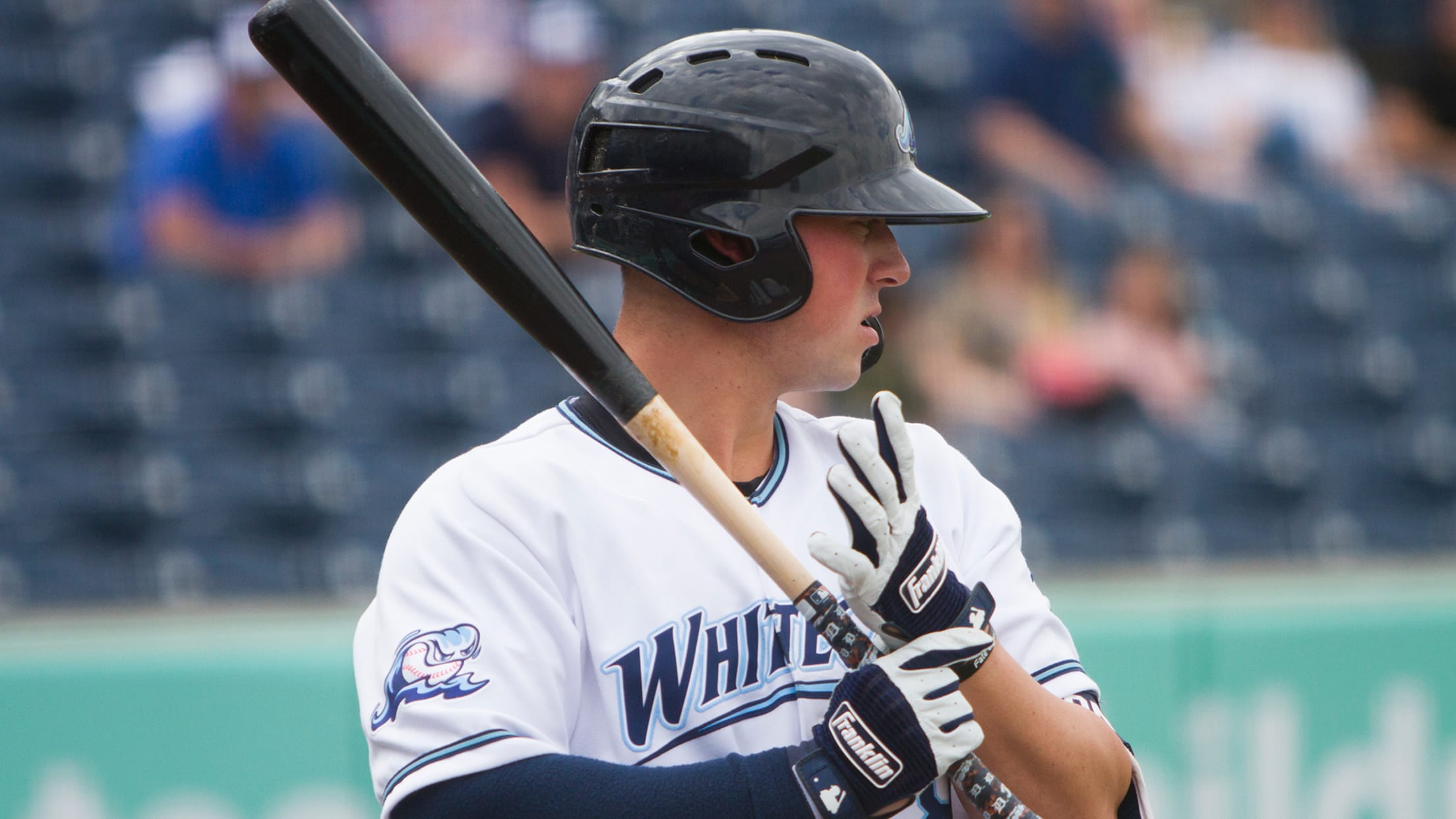 One day after Spencer Torkelson left the yard for the first time as a pro, the Tigers' top prospect gave fans a scare by leaving the game. However, his exit from the High-A West Michigan Whitecaps' series finale at Wisconsin on Sunday appears to be precautionary. Torkelson, the No. 3
Tigers place Greiner on IL, waive Pérez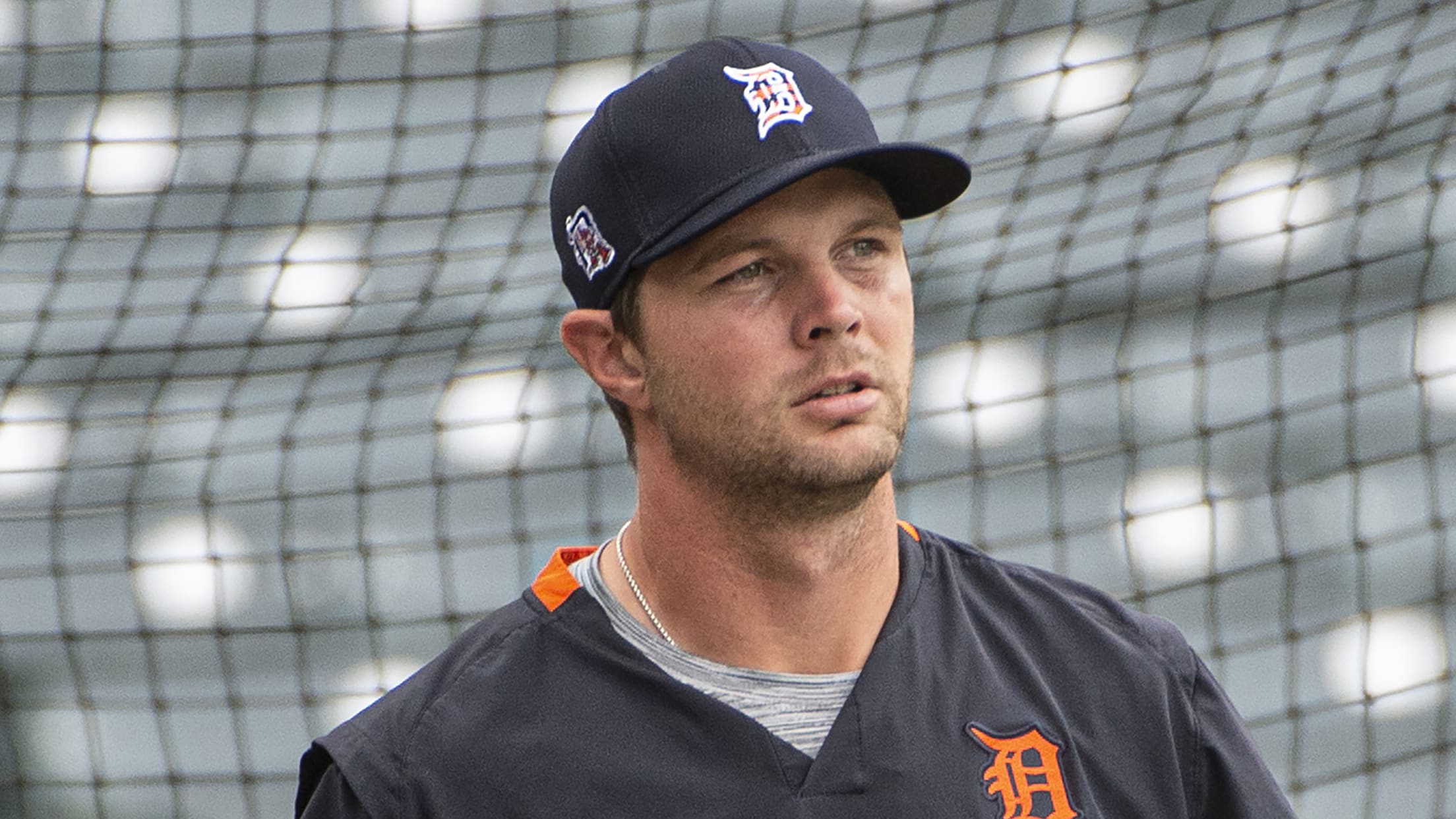 DETROIT -- While one Tigers prospect from the Justin Verlander trade is about to get his chance at a regular role, another is about to get released. Jake Rogers will get a stint as the Tigers' regular catcher, though not for the reasons he or the team would've wanted. The
Tigers optimistic Boyd won't miss much time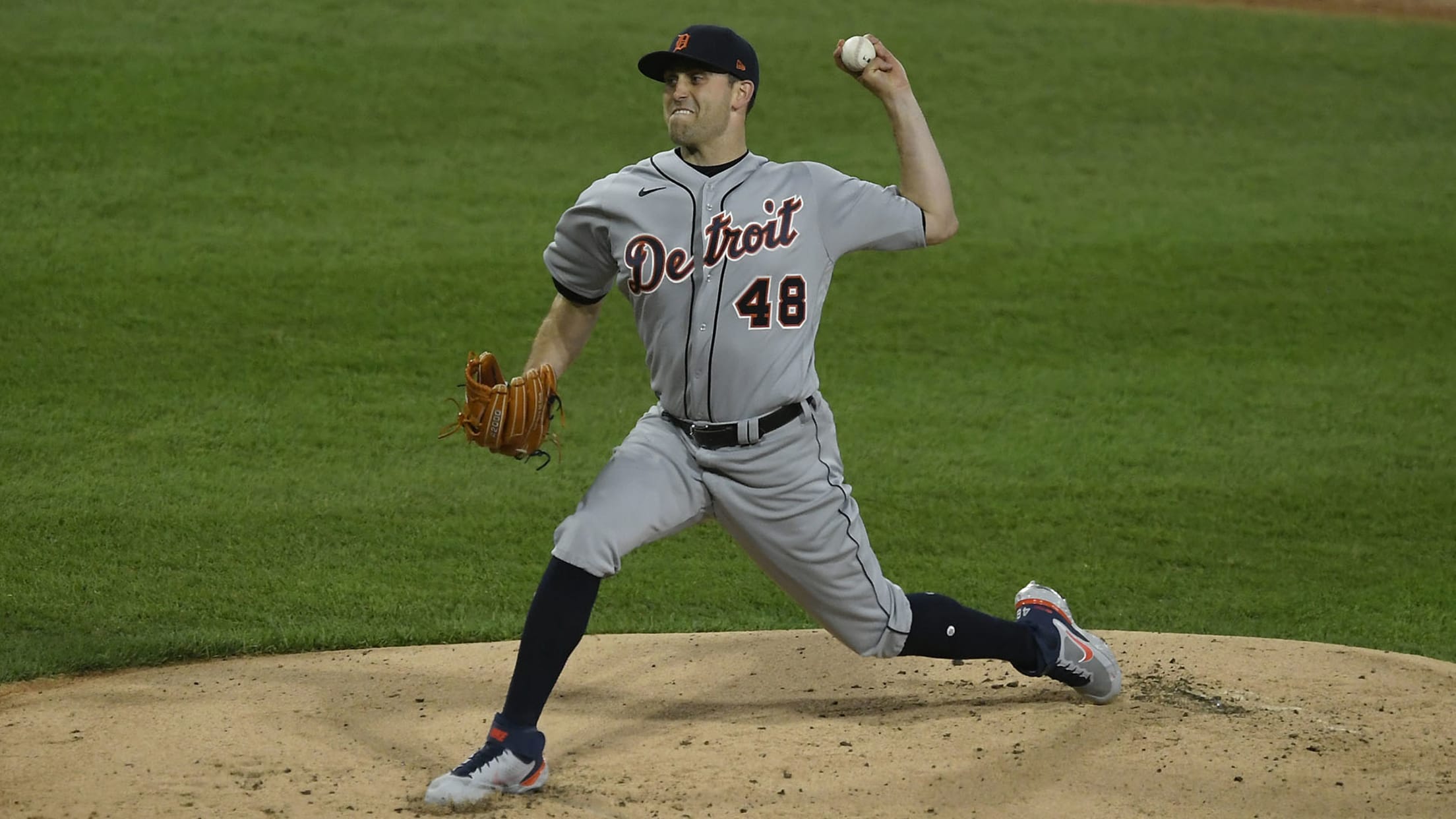 The first positive news Tigers manager A.J. Hinch received about his ace, Matthew Boyd, came as Hinch headed out for his morning coffee Friday after a late-night flight from Chicago to New York. "I was going to get coffee this morning, and he was walking on the street," Hinch said,