New rankings show Tigers' system strength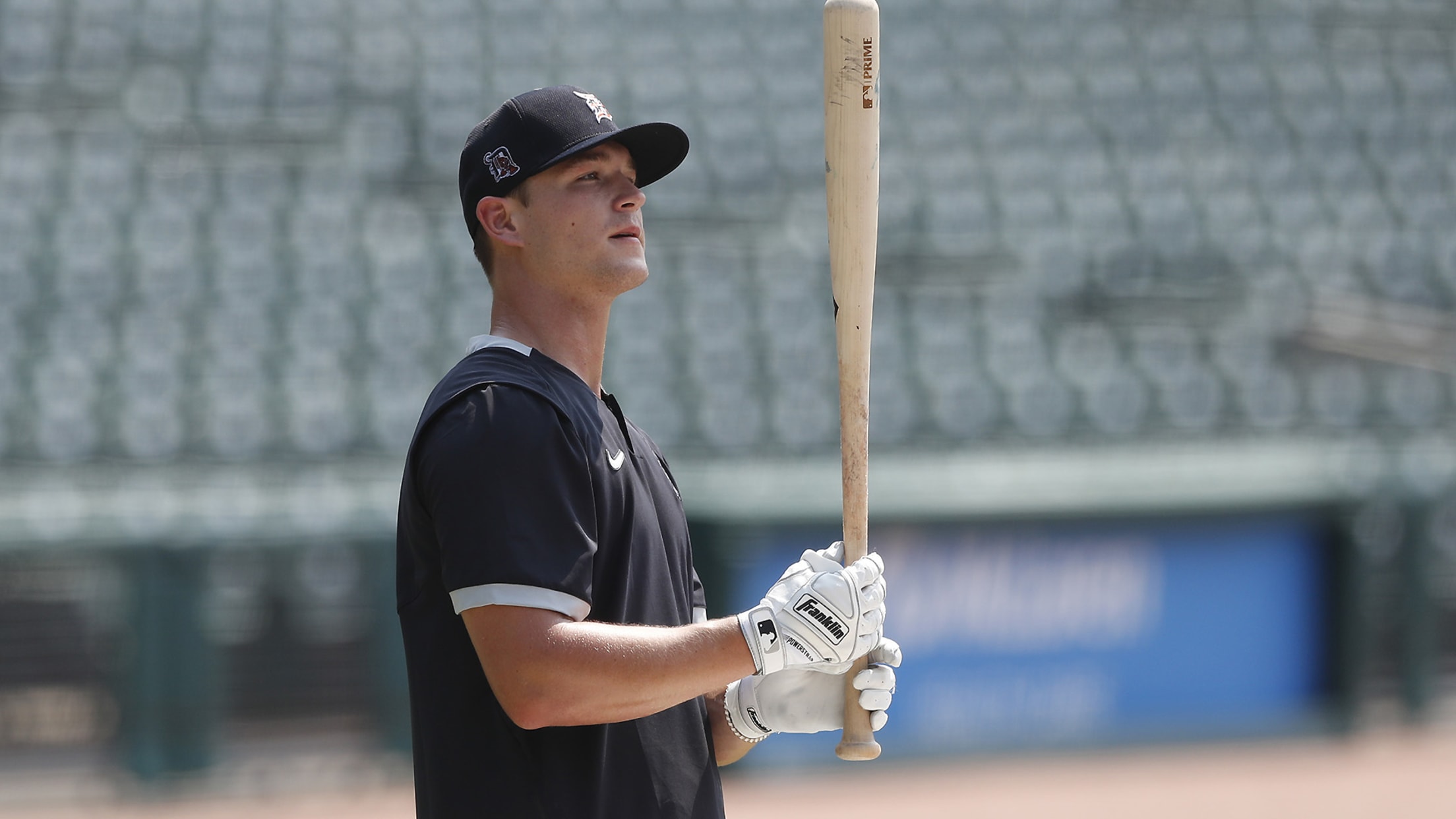 The Tigers now have a case in the debate for the strongest farm system in baseball, and it no longer rides almost entirely on pitching. MLB Pipeline's Top 100 Prospects list received its midseason update Tuesday, reflecting the addition of MLB Draft picks. With the arrival of top overall pick
Inbox: When will Mize make his MLB debut?
Beat reporter Jason Beck answers fans' questions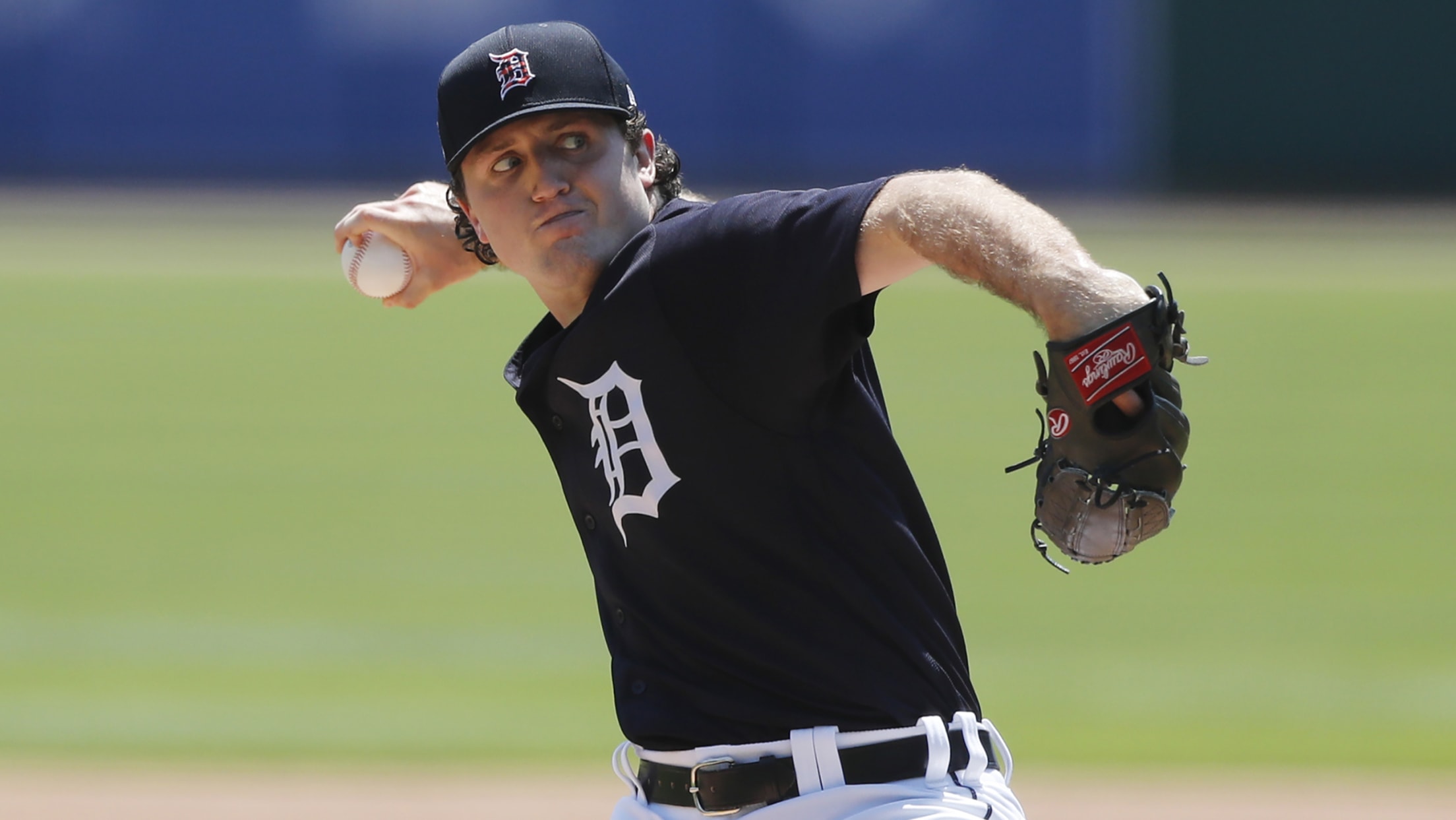 Monday was originally supposed to be the midpoint of the Tigers' stretch of 20 games in 20 days to begin their 60-game season. Then came the postponement of their four-game series against the Cardinals, who have been quarantined in Milwaukee while they deal with the impact of positive COVID-19 tests.
Tigers' schedule uncertainty extends to Mize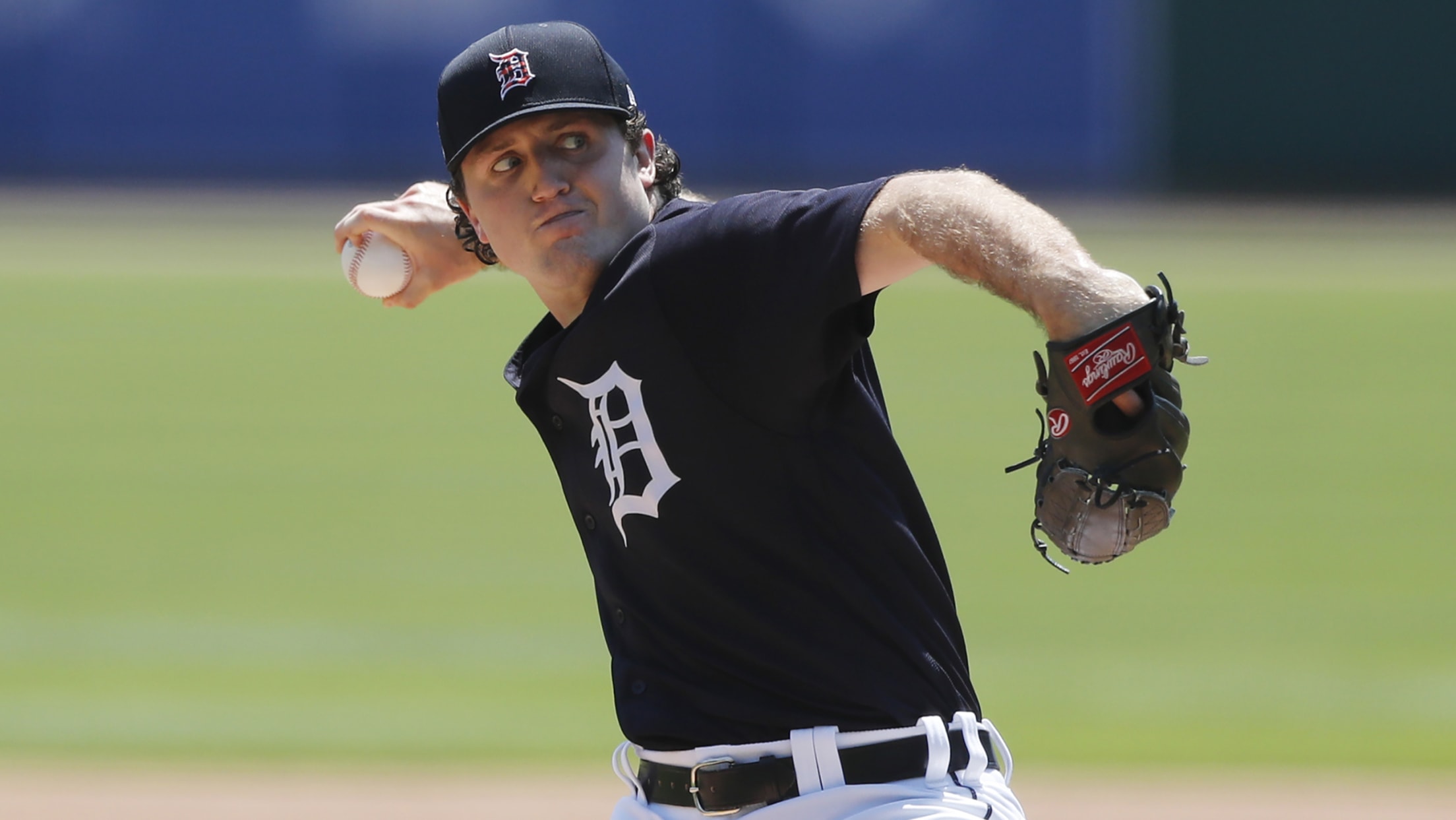 DETROIT -- The Tigers still haven't announced their starting pitcher for Sunday's series finale against the Reds. But manager Ron Gardenhire isn't tempering the anticipation it could be top prospect Casey Mize's Major League debut. "I think you guys kind of have a pretty good feeling about it," Gardenhire said
Notes: Countdown to Mize's debut?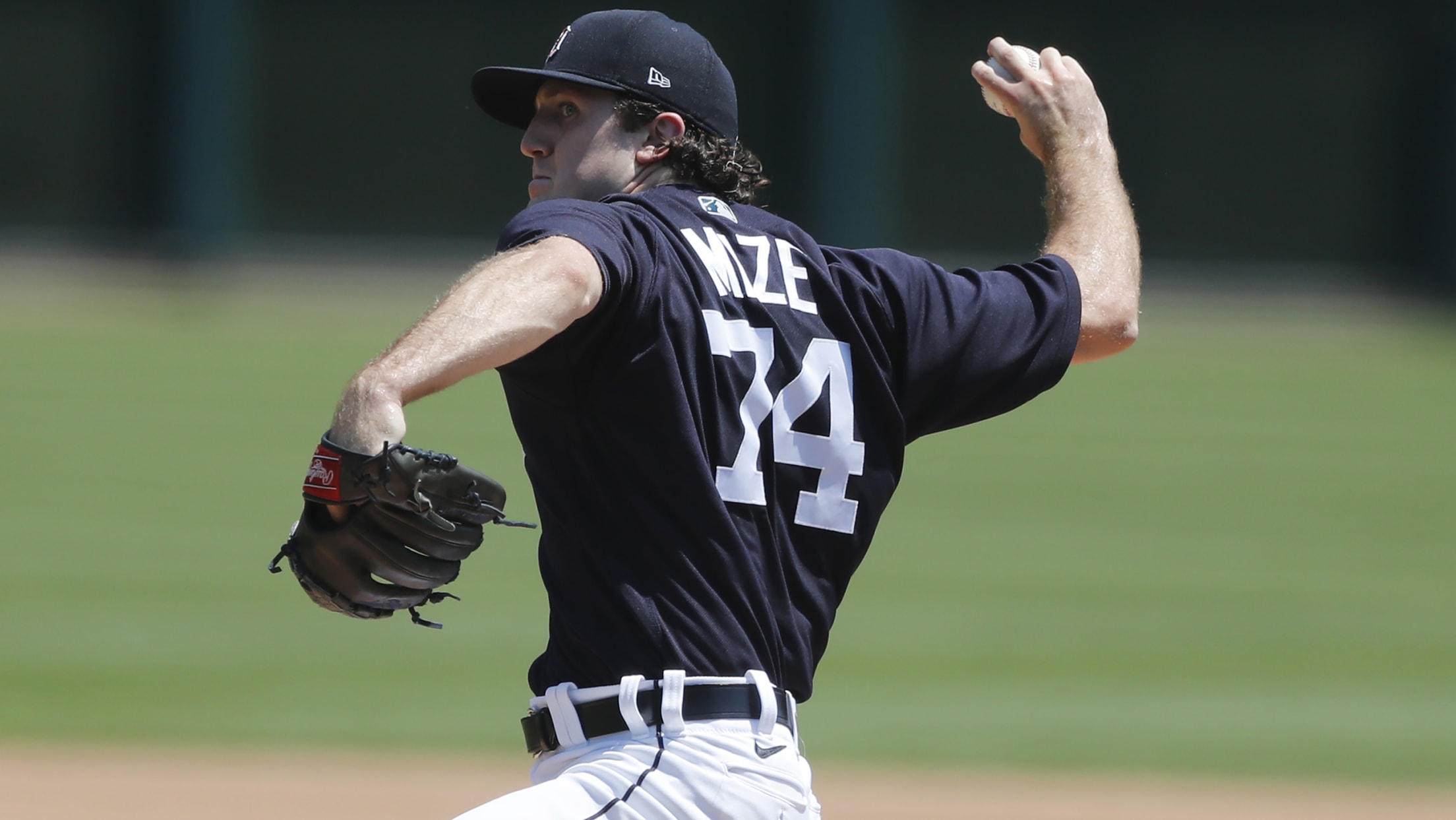 DETROIT -- The Tigers include probable pitchers for their upcoming games at the bottom of their pregame notes. The letters "TBA" have loomed over Sunday's series finale against the Reds for the last couple versions. Two days out, there's still no announcement on which pitcher will start that game for
Top prospect Mize doesn't make OD roster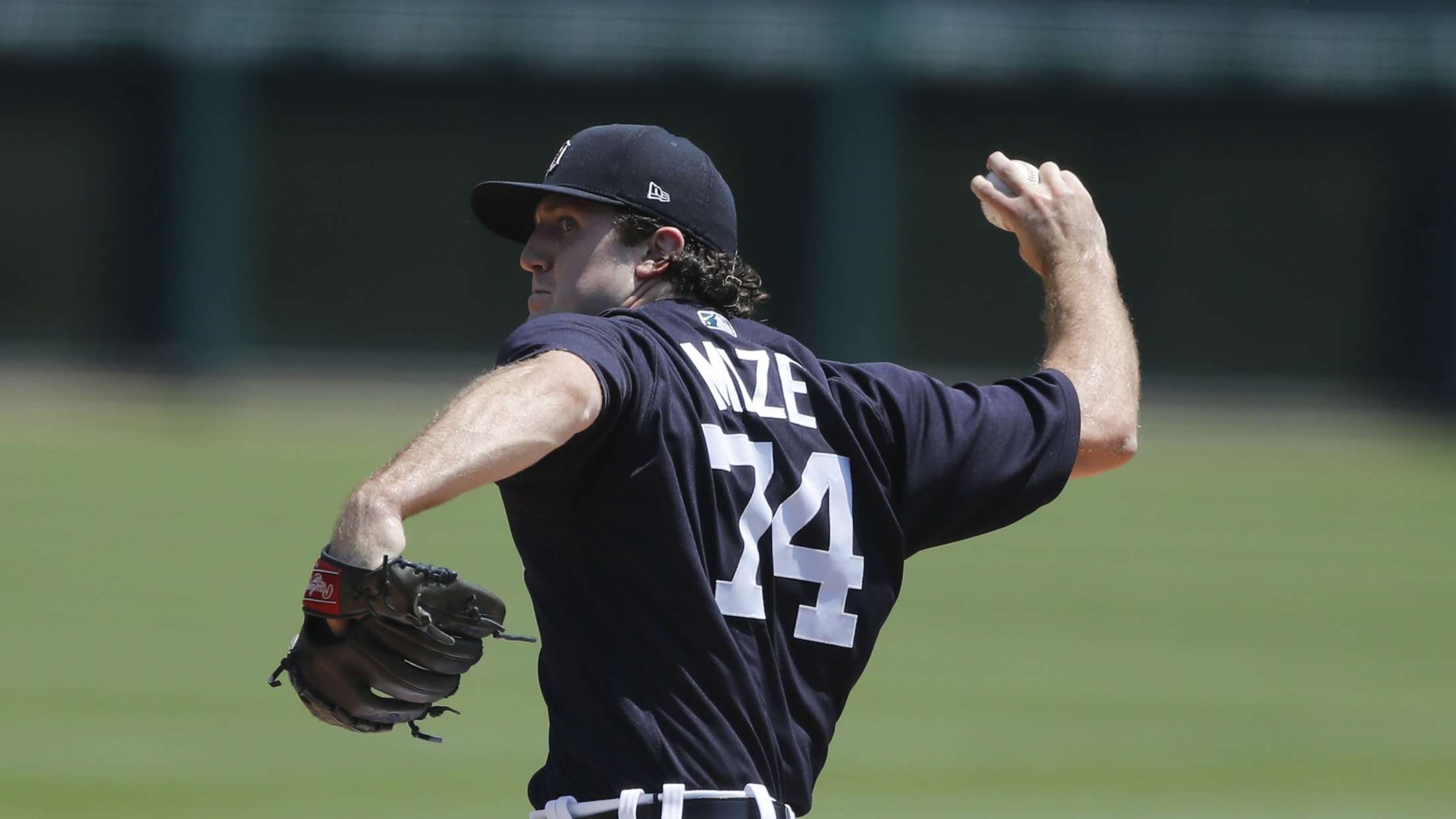 DETROIT -- Casey Mize will not be part of the Tigers' rotation to open the season. He might not have to wait long to join it. As expected, the Tigers reassigned their top prospect on Monday to their alternate training site in Toledo, Ohio, essentially this season's equivalent to sending
Notes: Hess joins camp; Norris still out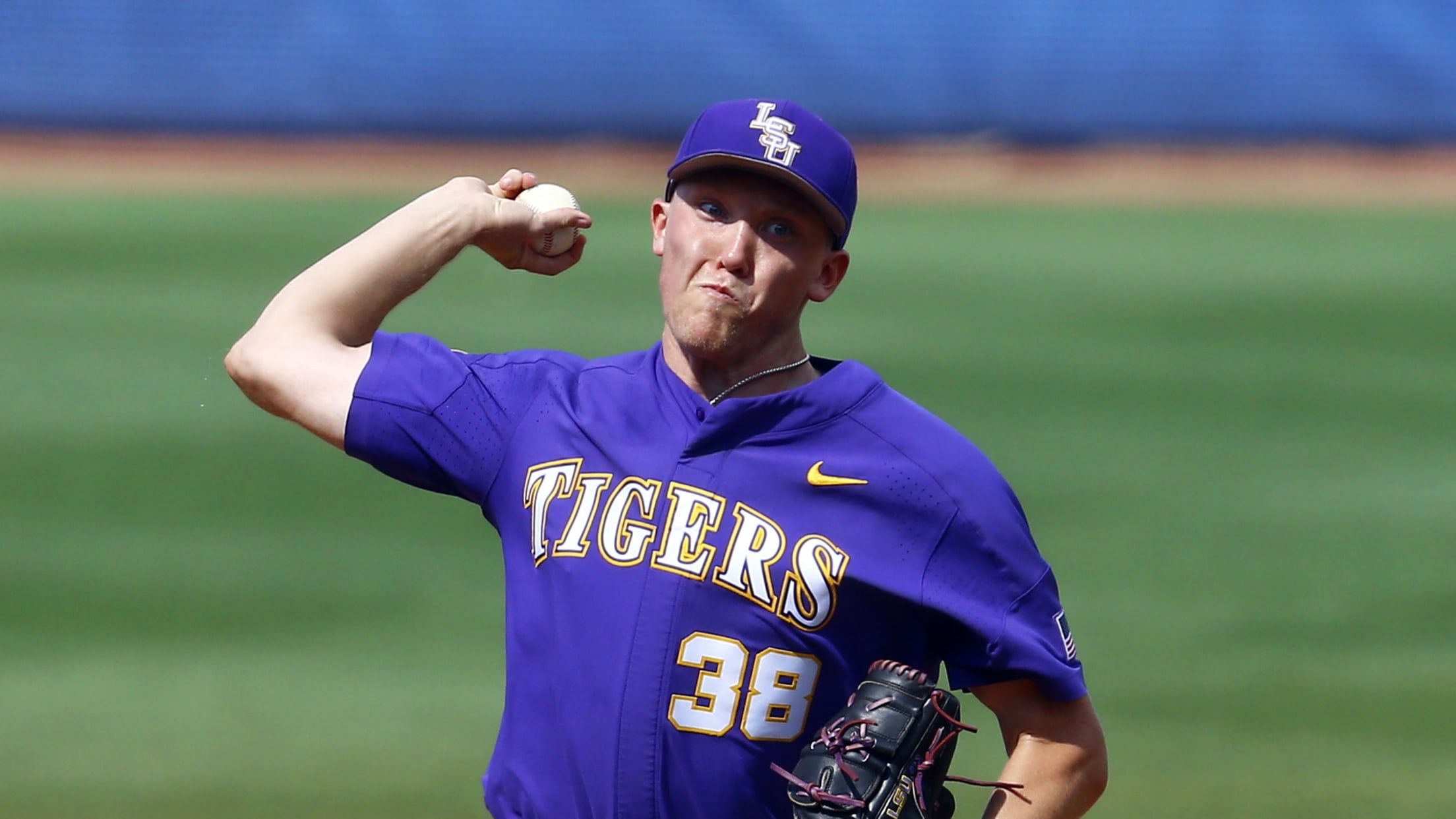 DETROIT -- The Tigers drafted LSU reliever Zack Hess last year thinking he could make his way on a fast track to Comerica Park. They weren't thinking he'd be here this quickly. He spent the past 4 1/2 months in Virginia throwing to hitters twice a week under the watch
Notes: Paredes ready; Fulmer throws live BP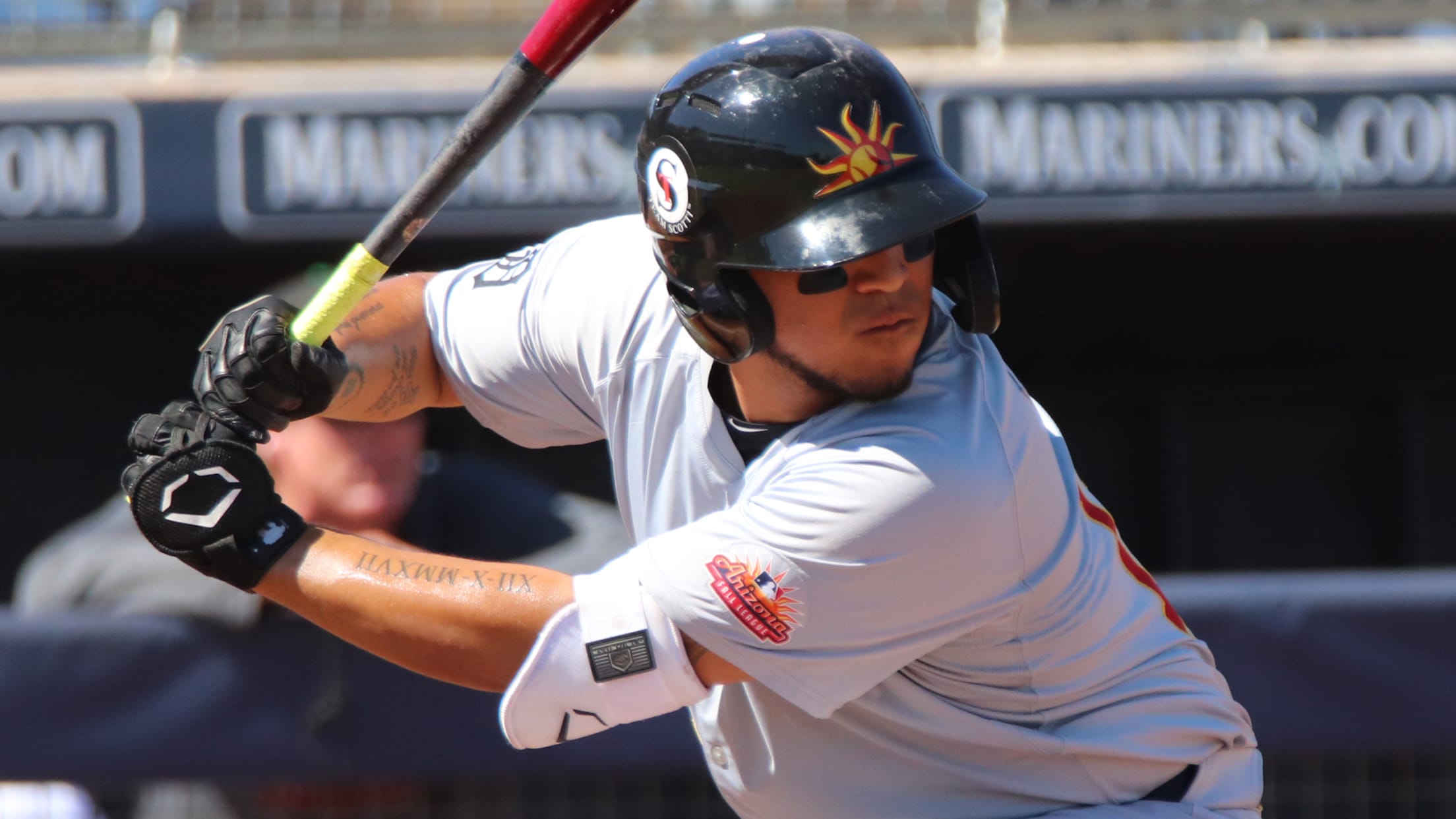 DETROIT -- Isaac Paredes might have been competing for a chance to start at third base at Comerica Park had he gotten a full Summer Camp. A positive test for COVID-19 denied him that opportunity. The Tigers' No. 5 prospect in MLB Pipeline's preseason rankings isn't going to dwell on
Hill tries to put speed to work on offense
Tigers prospect leaves intrasquad game with sore knee sustained Wednesday in diving catch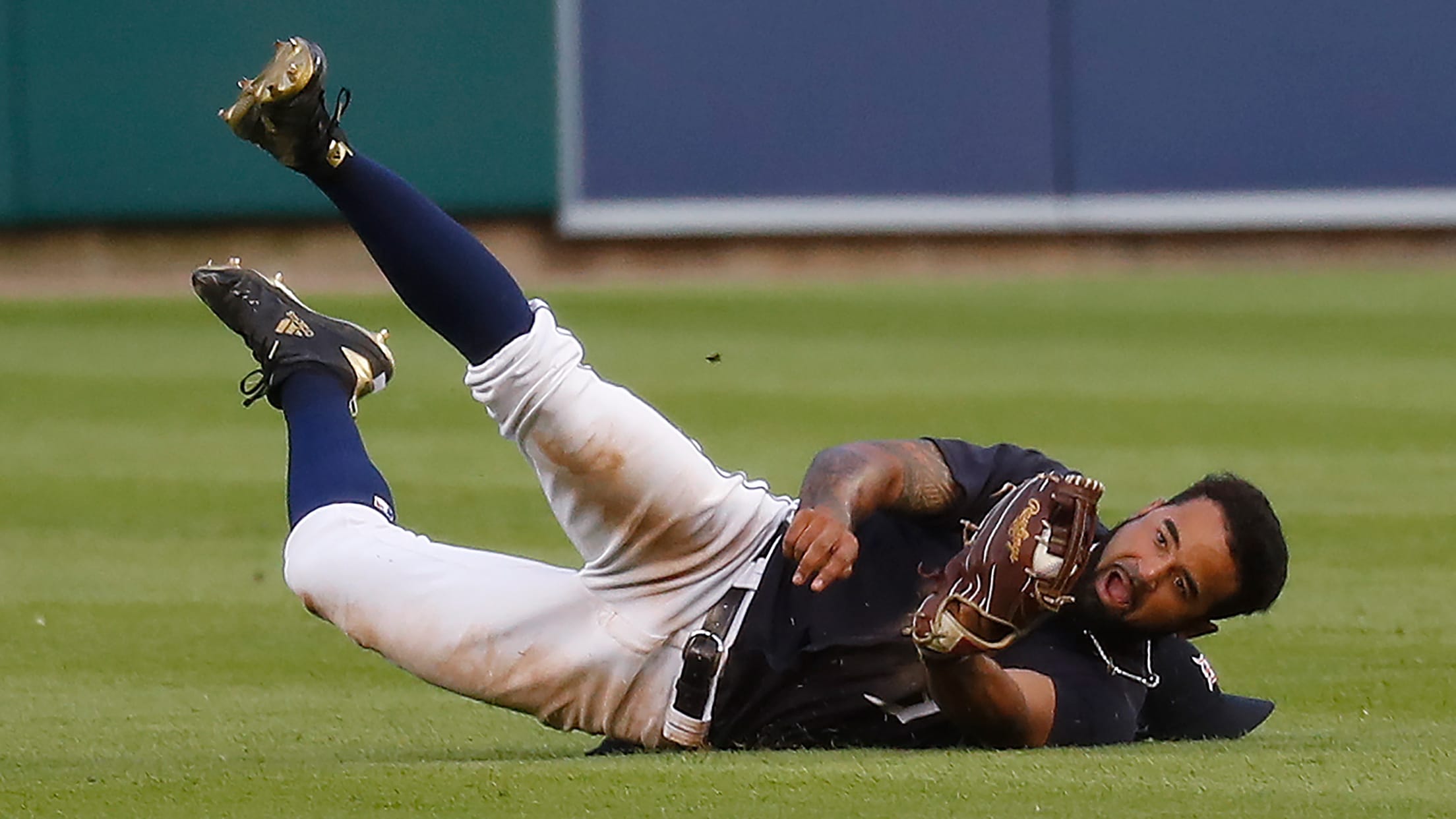 DETROIT -- Kirk Gibson called the triple as soon as Derek Hill's gapper hit the ground in left-center and started rolling toward the fence. Gibson had seen those hits enough times to know. In the end, Hill didn't even need to slide. Turns out, he wasn't even moving at full
Gardy on Mize: 'I'd like to have him right now'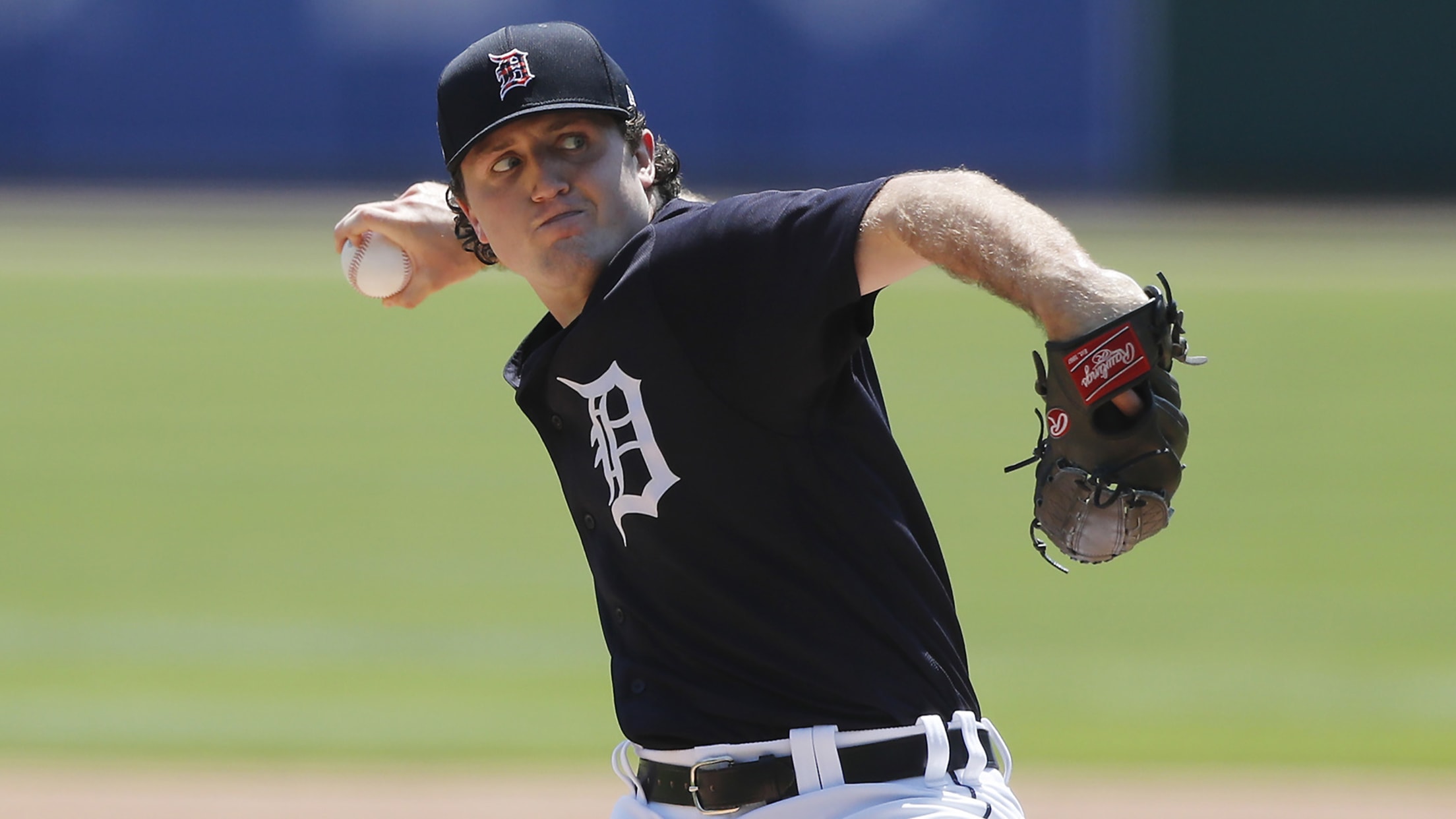 DETROIT -- Jim Leyland had plenty of phrases and stories during his Tigers managerial tenure. One philosophy that stood throughout his time, however, consisted of three simple words: Give me talent. He'll concede experience, or team chemistry, or character, or leadership, or whatever. But give him talent, and he'll beat
Tigers phenom turns in latest great camp catch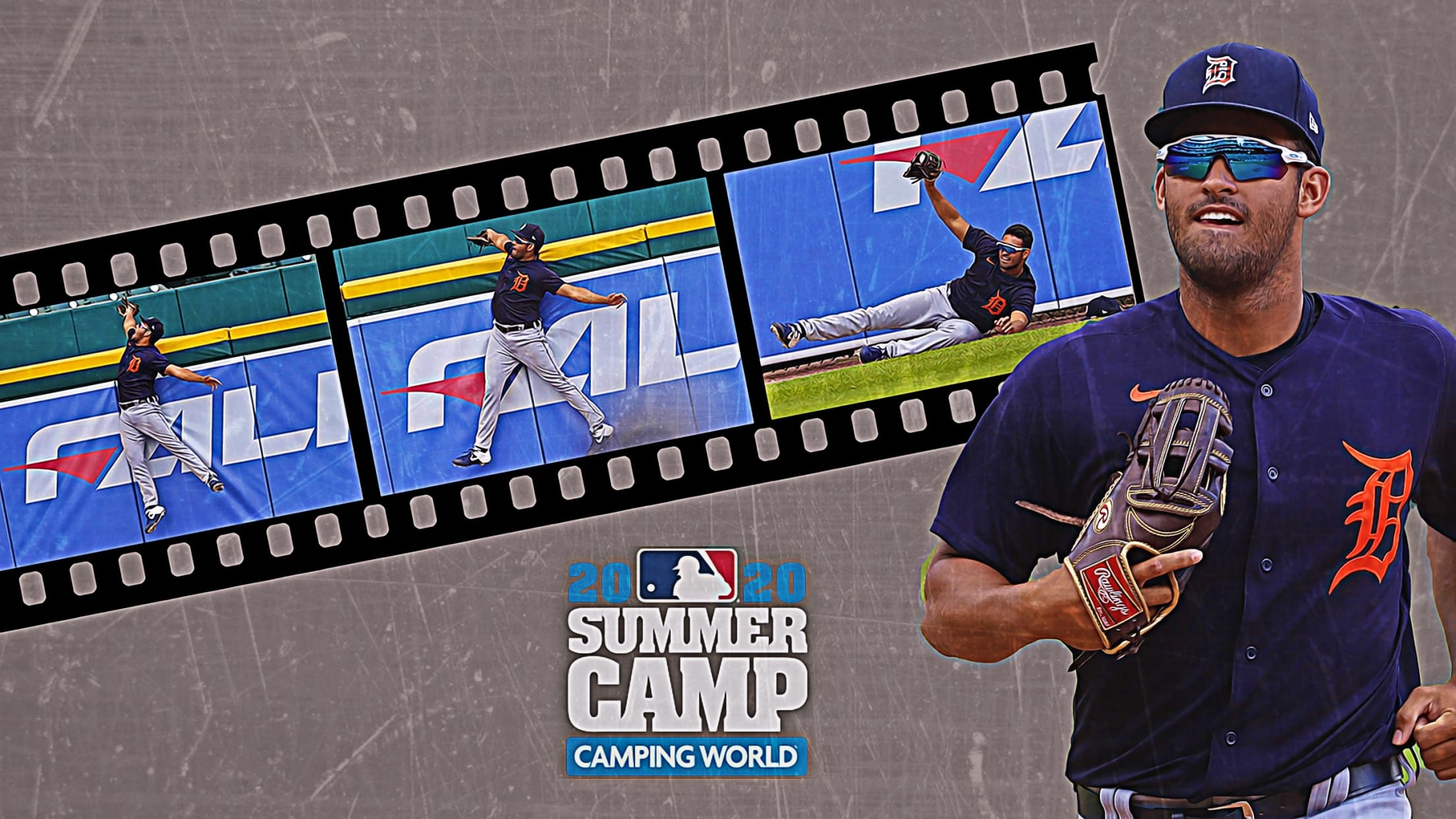 DETROIT -- The Tigers brought their top prospects to Summer Camp to gain valuable experience and advice from established Major Leaguers. Their outfield prospects are now taking turns stealing hits from them. And after Riley Greene's effort to reach over the fence and take a home run away from C.J.
Tigers' tech helps Burrows get back in sync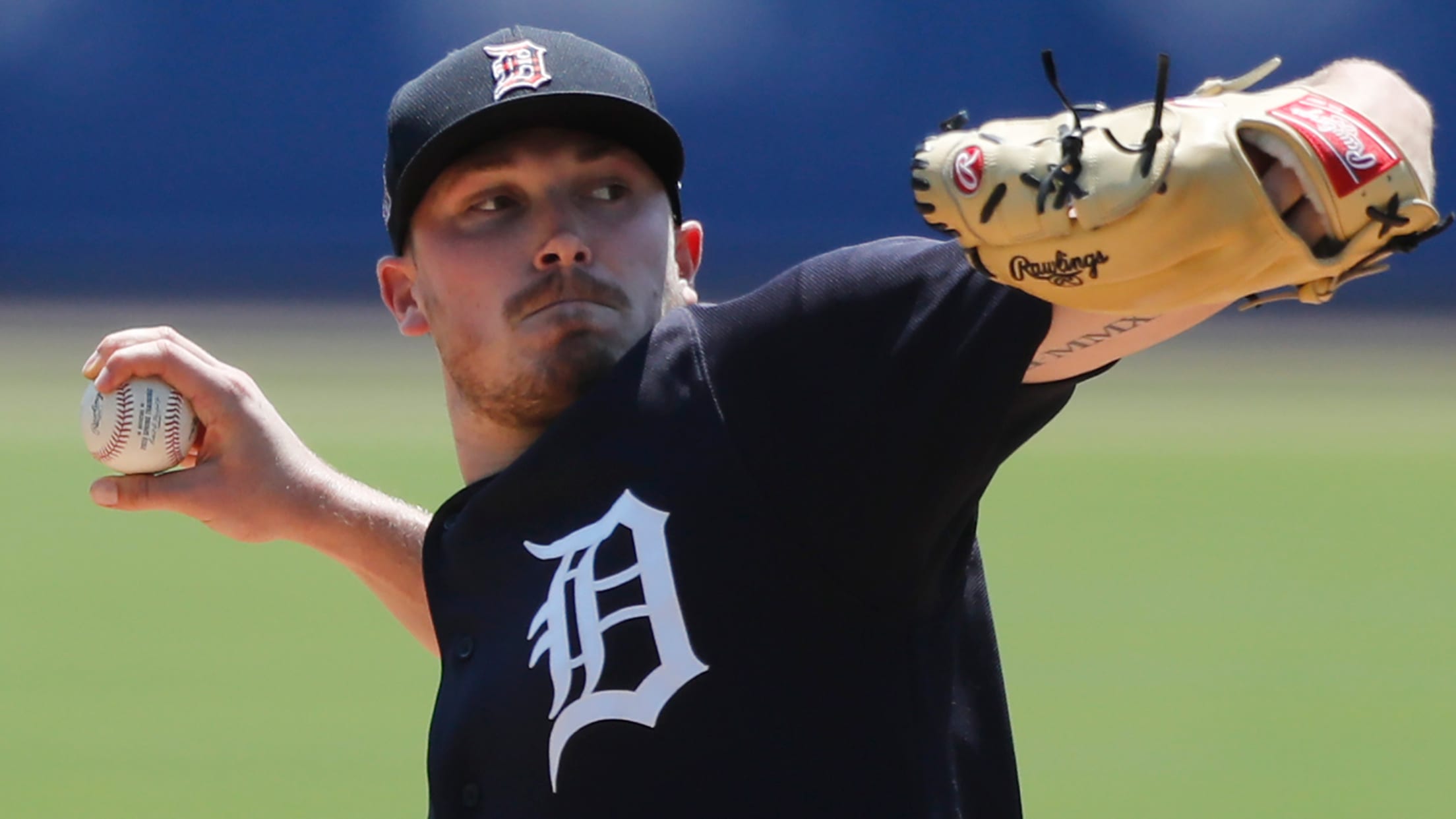 DETROIT -- Beau Burrows had been anticipating that moment to step on the mound at Comerica Park for the better part of five years, through the twists and turns of his difficult climb up the Tigers' farm system. Once he set foot there this week, it didn't matter that he
Greene relishing 2nd chance at 1st Majors camp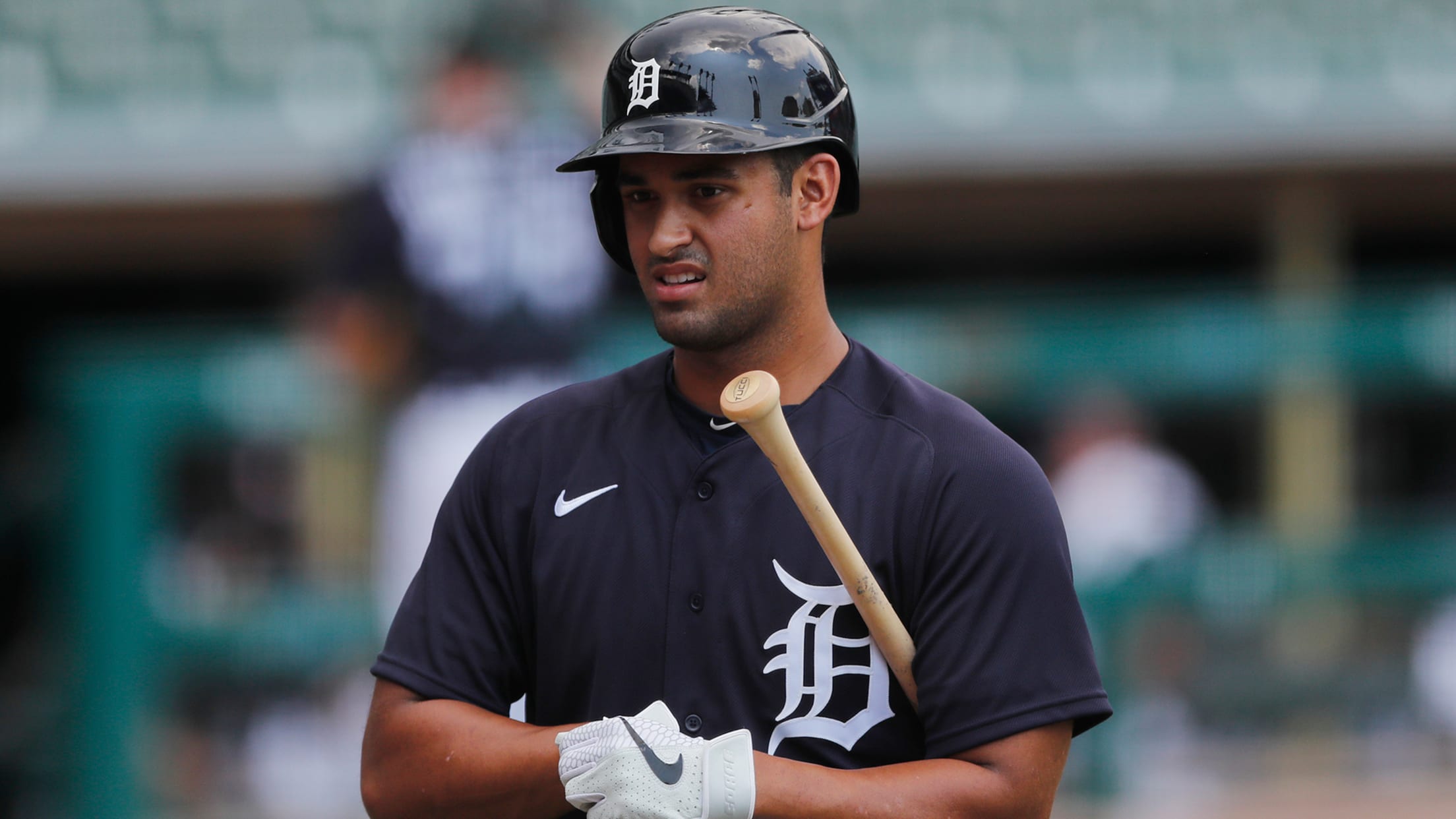 DETROIT -- The last time Riley Greene took the field at Comerica Park, he was launching home runs onto the right-field porch and hearing Miguel Cabrera joking that he wanted keep Greene there. That was last summer, when Greene was the Tigers' first-round Draft pick. The last time Greene took
Torkelson begins lessons at 'Camp Trammell'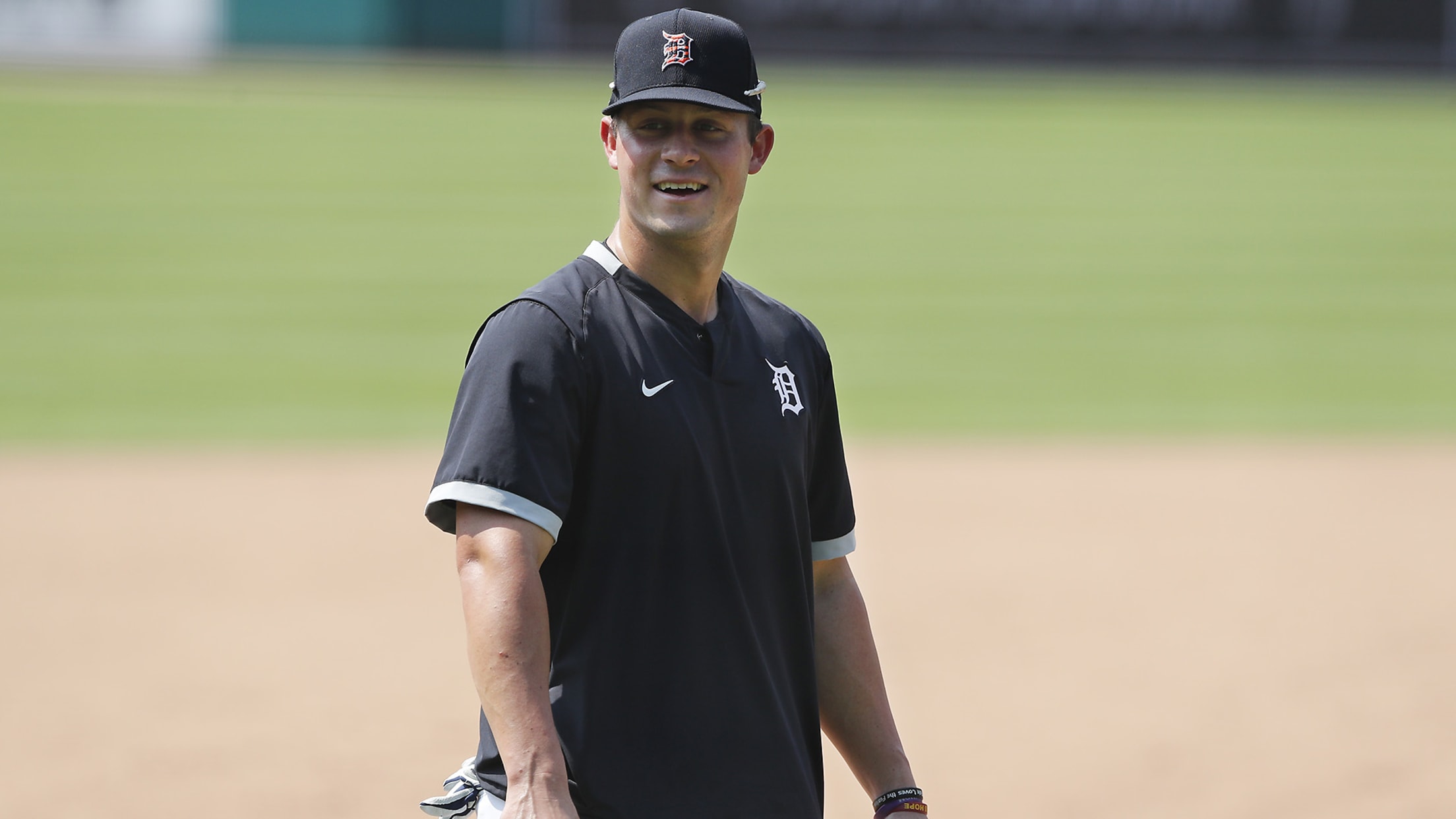 DETROIT -- Spencer Torkelson's first at-bat at Comerica Park came and went with no cheering crowd, no big announcement. It was a pinch-hit groundout to short in an intrasquad game on Wednesday afternoon against Tigers lefty reliever Nick Ramirez. Torkelson's bigger step came earlier in the day. When camp games
Top farm systems: Right-handed pitchers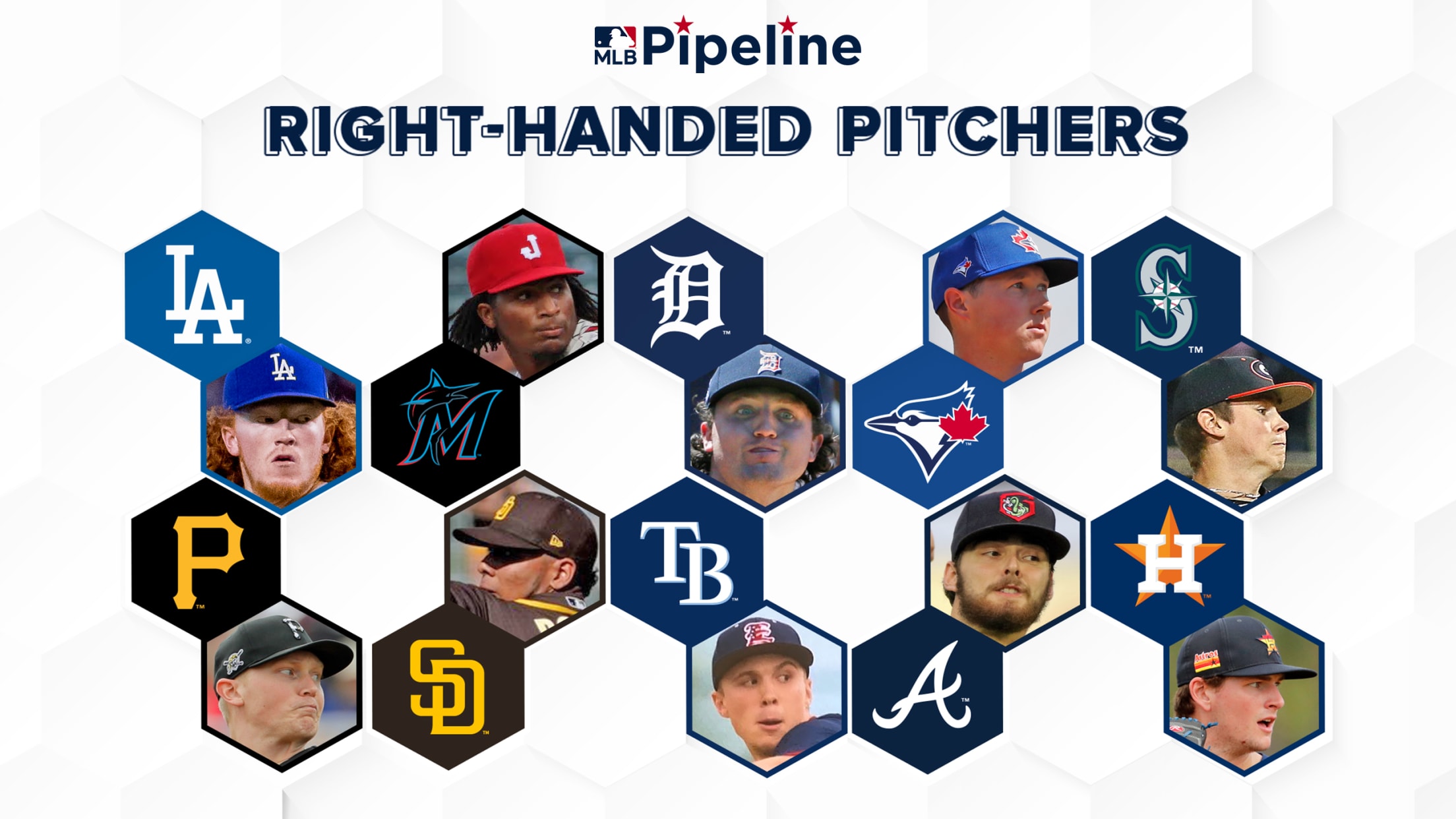 The time has come to put a wrap on our series taking a closer look at how all 30 farm systems stack up when ranked by position. We've already looked at left-handed pitchers, middle infielders, corner infielders and catchers, leaving us with just right-handers left to tackle. Below are our
'Wild week': Torkelson, Mize soak in Tigers camp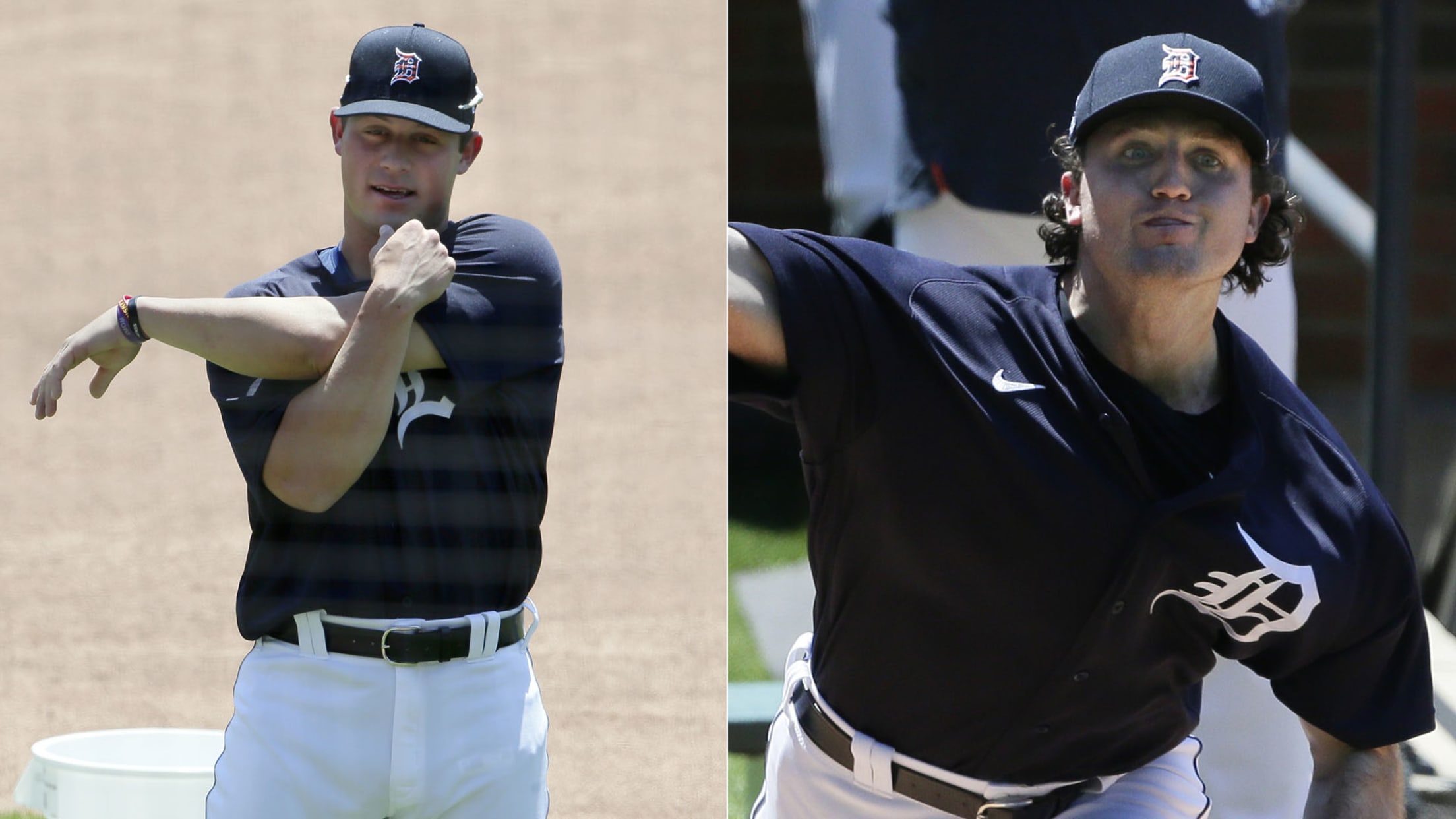 DETROIT – Matthew Boyd and Miguel Cabrera were talking in the Tigers' clubhouse when Spencer Torkelson walked by. "As he was walking down the hallway, Miggy started yelling at him: 'Hey, get on this side of the locker room soon. We need you,'" Boyd said. That was the welcome to
Top farm systems: Left-handed pitchers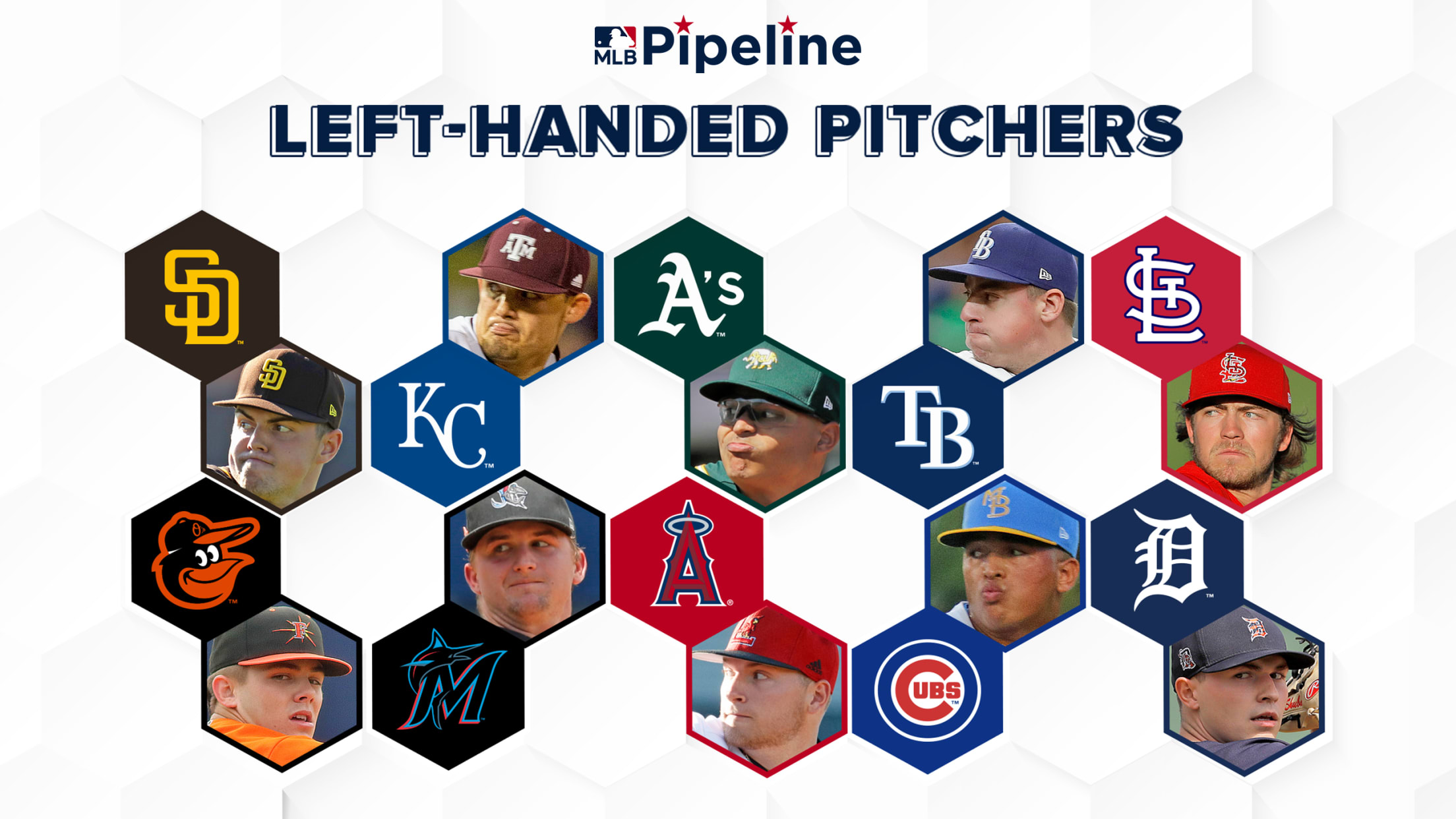 After beginning our deeper dive into all 30 farm systems by ranking the top organizations at catcher, corner infield and middle infield, MLB Pipeline closed out last week with a look at the 10 best systems based on outfield talent. That now brings us to pitchers -- left-handers, specifically, before
Notes: Gardy sees a bit of Mauer in Torkelson
Turnbull's dad aids in tuneup; Policelli impresses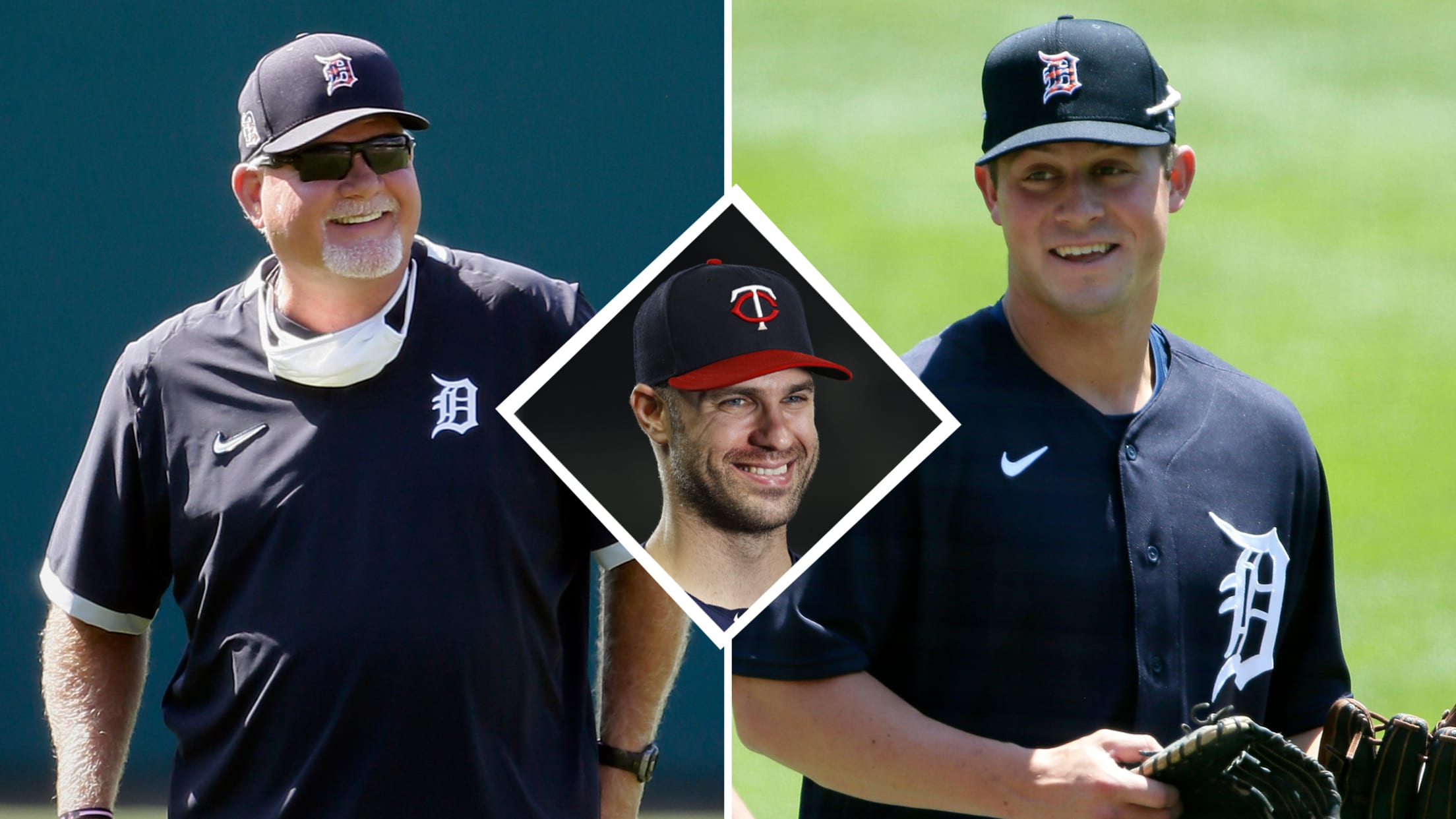 DETROIT -- Credit Tigers manager Ron Gardenhire for his words of wisdom for Spencer Torkelson to try to loosen up the top overall Draft pick on his first pro workout Saturday at Comerica Park. "I was trying to get a loan," Gardenhire deadpanned, "see what he had." OK, that wasn't
No. 1 overall pick Torkelson puts on show in BP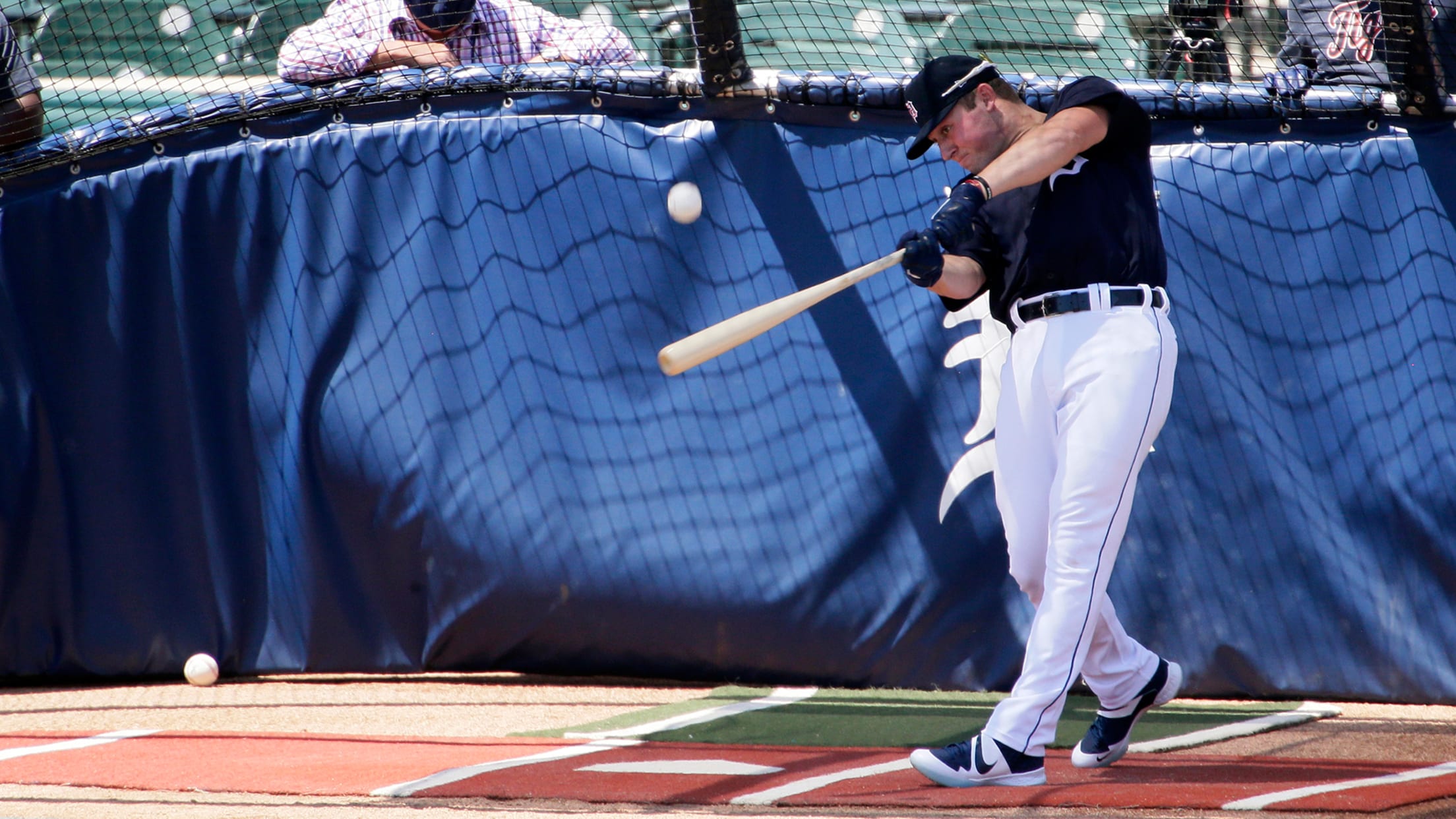 DETROIT -- Spencer Torkelson put on a show for the Fourth of July. Only the Tigers had the chance to see it. The buzz had been building during the day about Torkelson taking batting practice on Saturday afternoon, less than four weeks after the Tigers made him the first overall
Manning makes big impression at Comerica
Tigers' No. 2 prospect hopeful strong Spring Training will carry over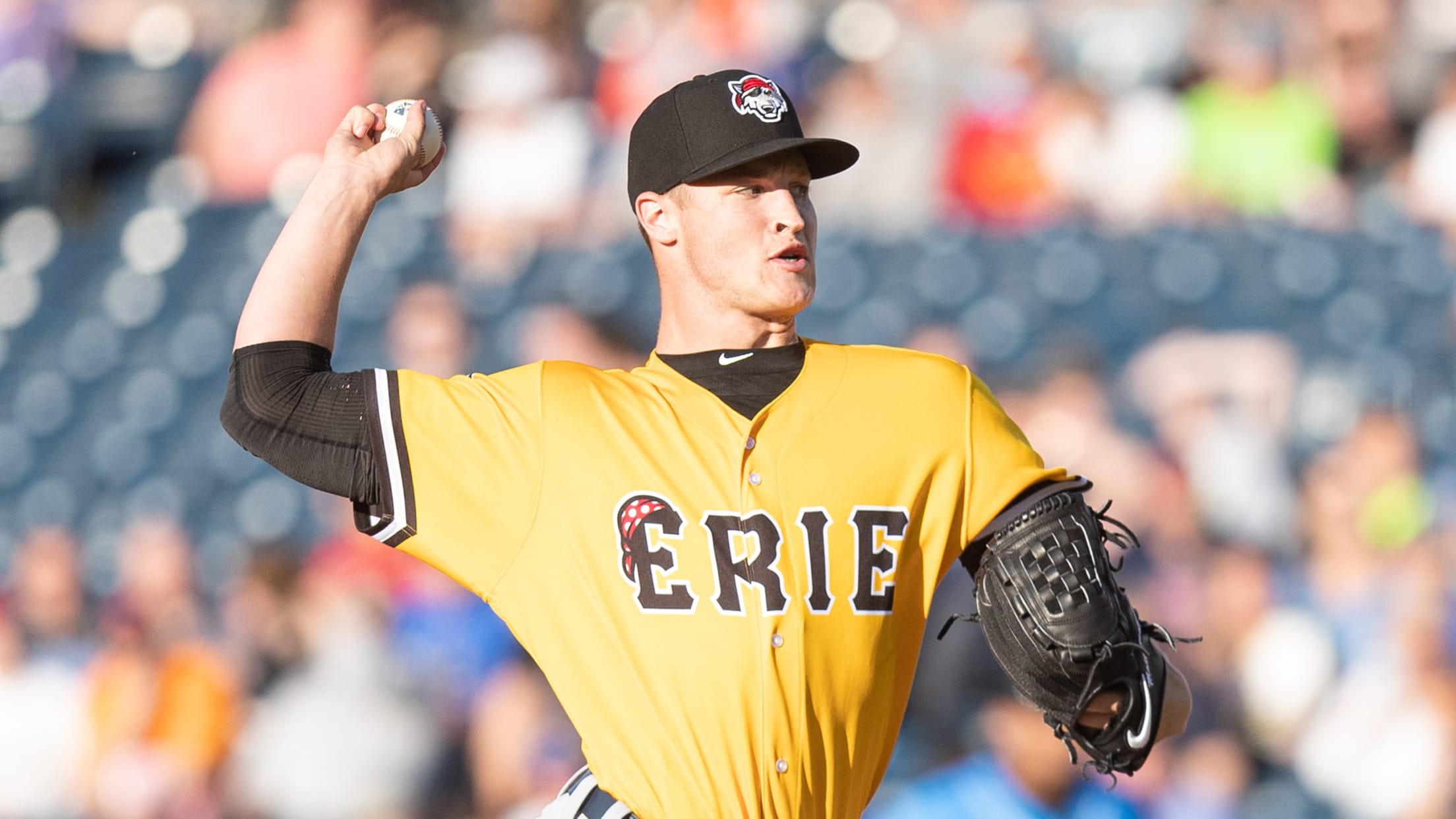 DETROIT -- The last time the Tigers were together in Spring Training, Matt Manning was looking forward to pitching against the Yankees on a Friday night in Tampa, Fla., a showcase under the lights against a lineup that was expected to include some Bronx regulars. The coronavirus pandemic scuttled those
Tigers finalize deals with 4 undrafted free agents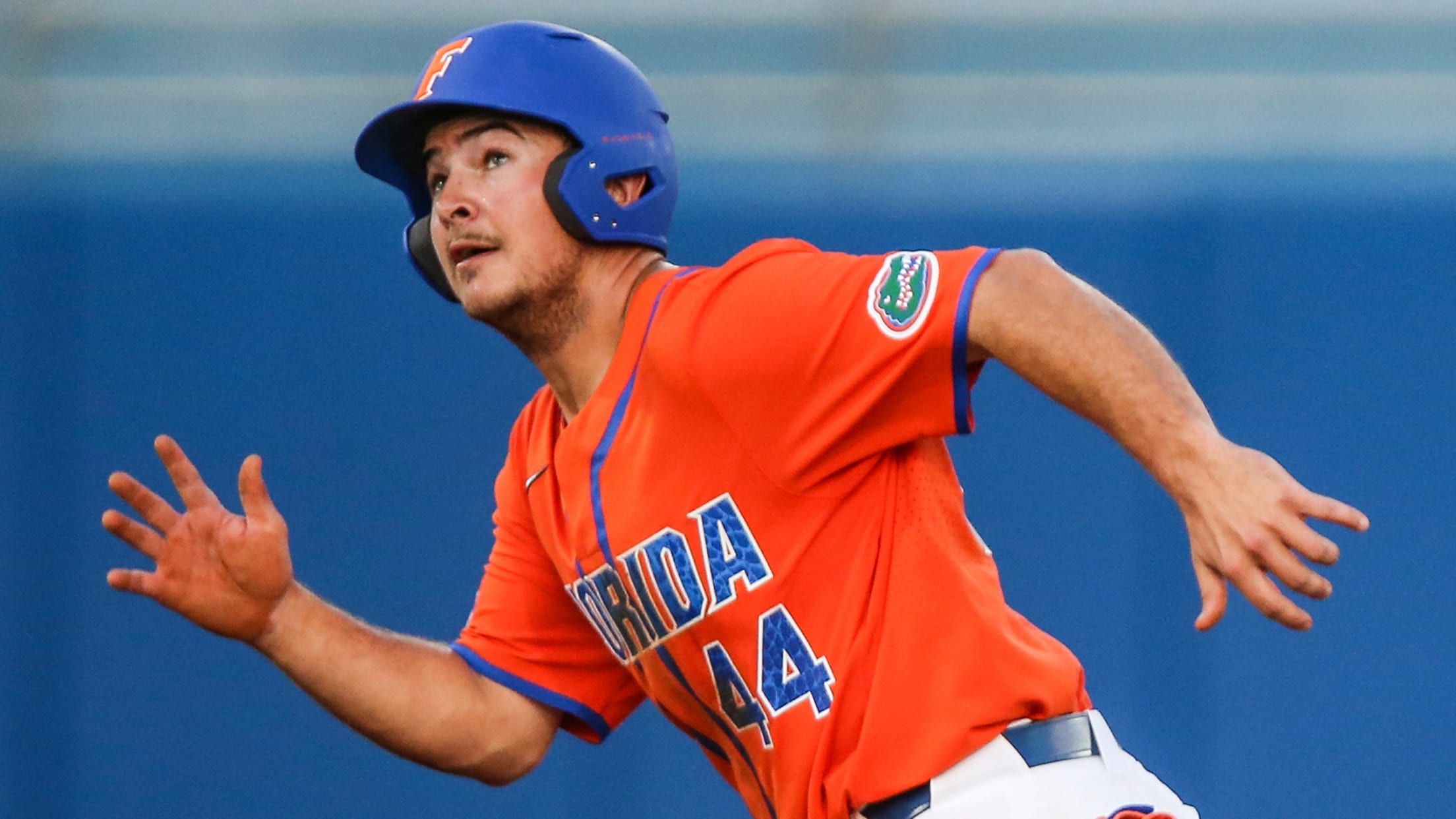 DETROIT -- Better late than never, the Tigers on Wednesday officially announced their first batch of undrafted free-agent signings. In addition to Loyola-Marymount first baseman Trevin Esquerra, whose agreement was reported last week, the Tigers signed University of Florida outfielder Austin Langworthy, College of Central Florida right-hander Carson King and
Tigers sign No. 1 overall pick Spencer Torkelson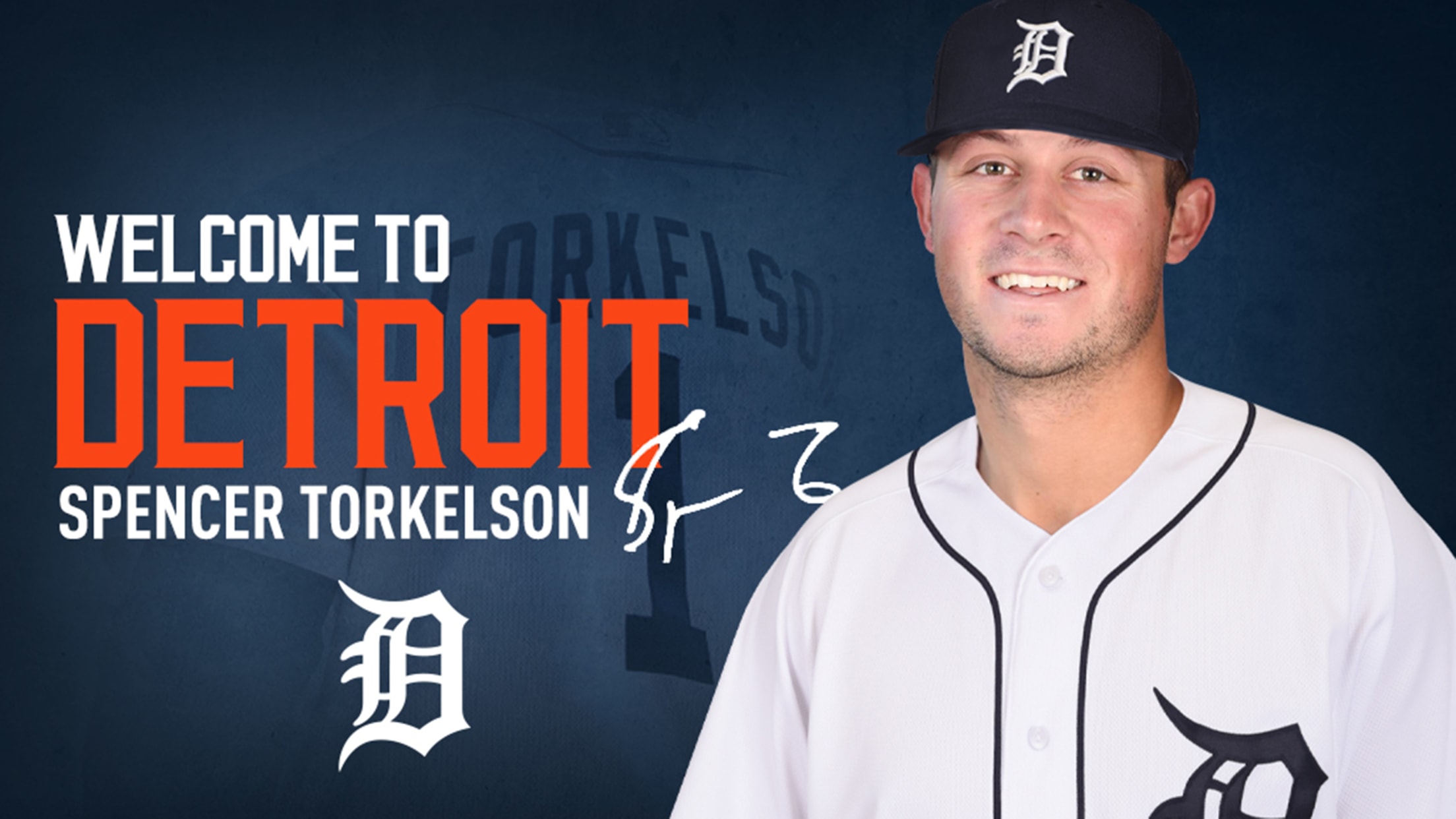 DETROIT -- Spencer Torkelson is officially a Tiger. The team announced it has reached an agreement with the top overall pick from this month's MLB Draft. Torkelson was also added to the Tigers' 60-man player pool for Summer Camp and will join them when full-squad workouts begin next Monday at
Sources: Tigers, top pick Torkelson near deal
DETROIT – The Tigers released their 60-man player pool for Summer Camp on Sunday without Spencer Torkelson's name on it. That is expected to change soon, as the Tigers work to finalize a contract with the first overall pick from the 2020 MLB Draft. Torkelson and the Tigers are close
Tigers agree to deal with LMU slugger Esquerra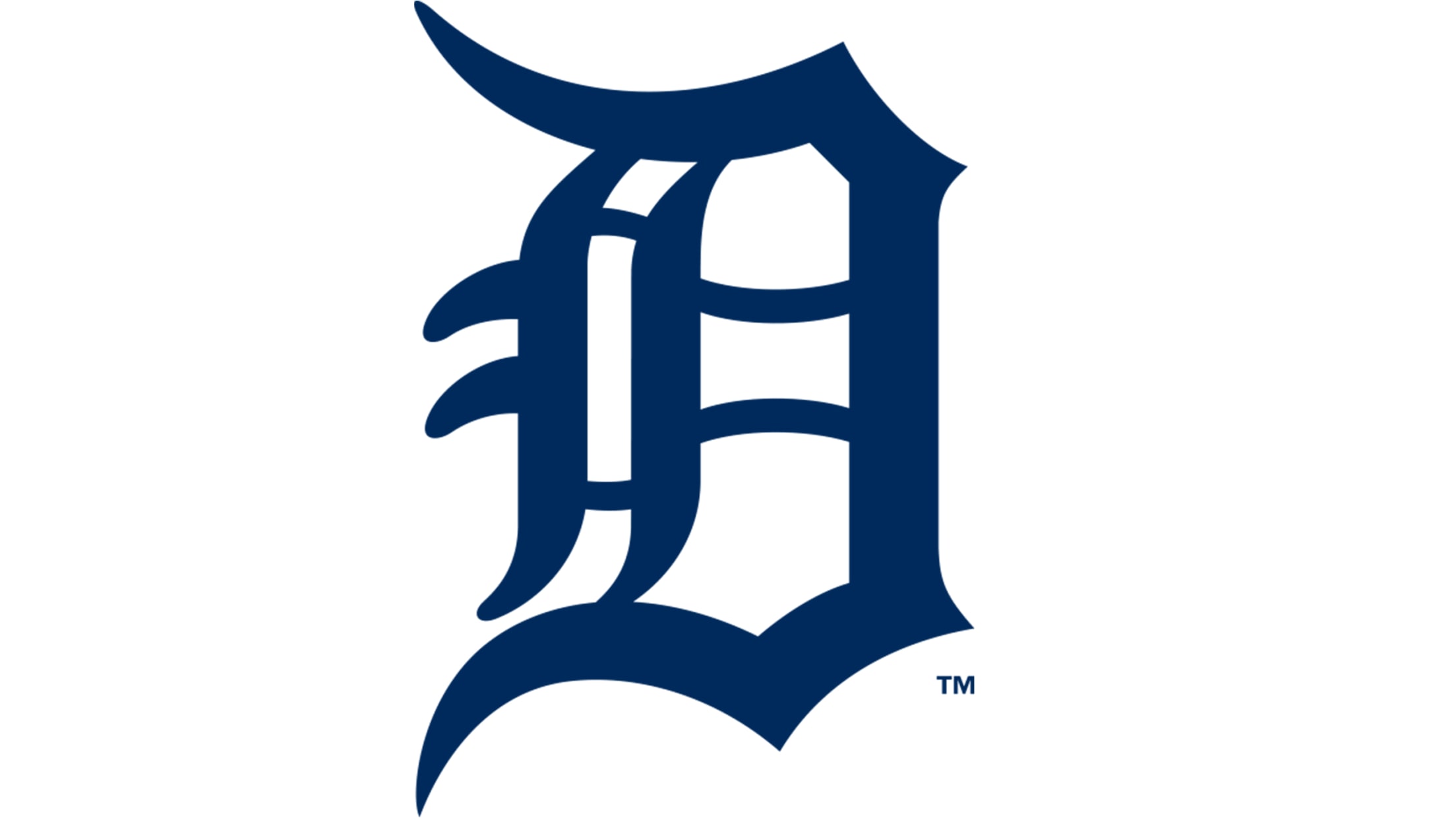 The Tigers have reached a deal with their first non-drafted free agent, agreeing with Loyola Marymount University first baseman Trevin Esquerra. The university announced Esquerra's deal on their Twitter account and website. The Tigers have yet to announce any non-drafted free agent signings. Esquerra just completed his senior season for
Tigers aim to balance roster depth, development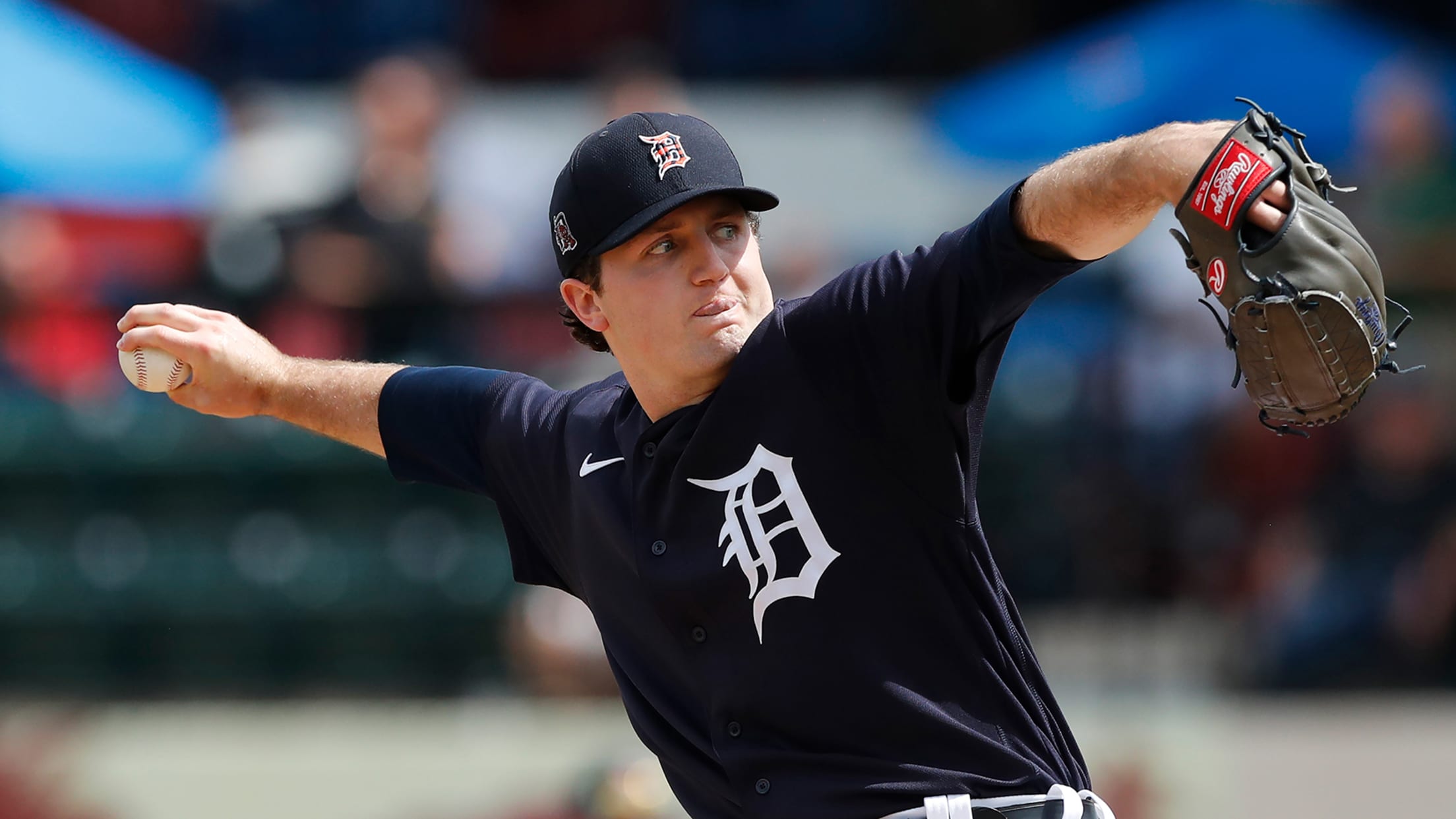 DETROIT -- The camera sat just over Casey Mize's right shoulder, possibly the most important body part in the Tigers' rebuilding effort, as Detroit's top prospect threw in the indoor facility he has been using near his Nashville, Tenn., area home. He announced on Twitter a couple hours earlier that
4th-round pick Workman, Tigers agree to deal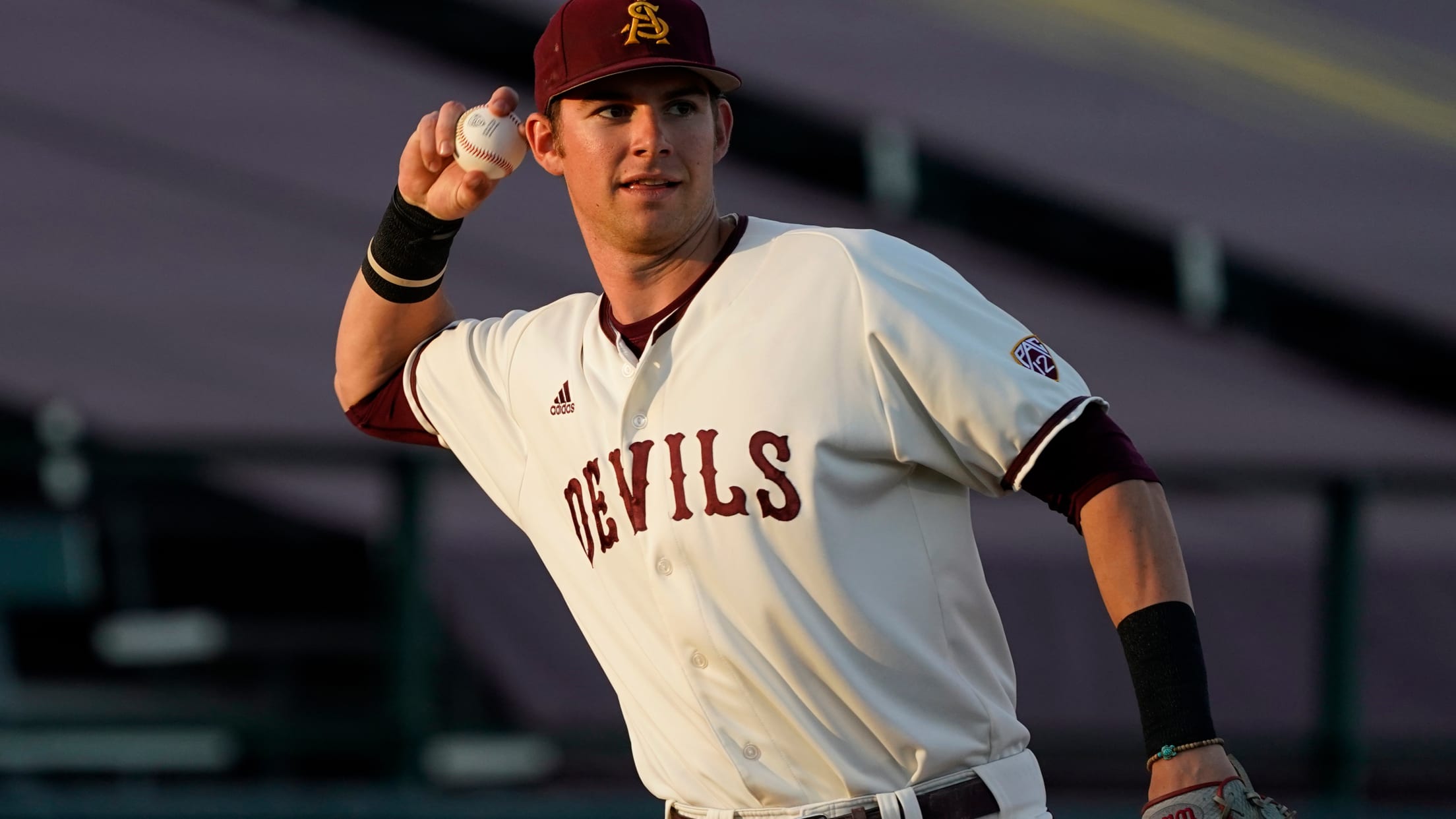 DETROIT -- The Tigers have agreed to terms with one third baseman they drafted from Arizona State, reaching a deal with fourth-round pick Gage Workman on Friday. Workman's slot value was $571,400. The deal leaves two Tigers picks from last week's MLB Draft left to negotiate. Top overall pick Spencer