Prospect Wentz's comeback year ends early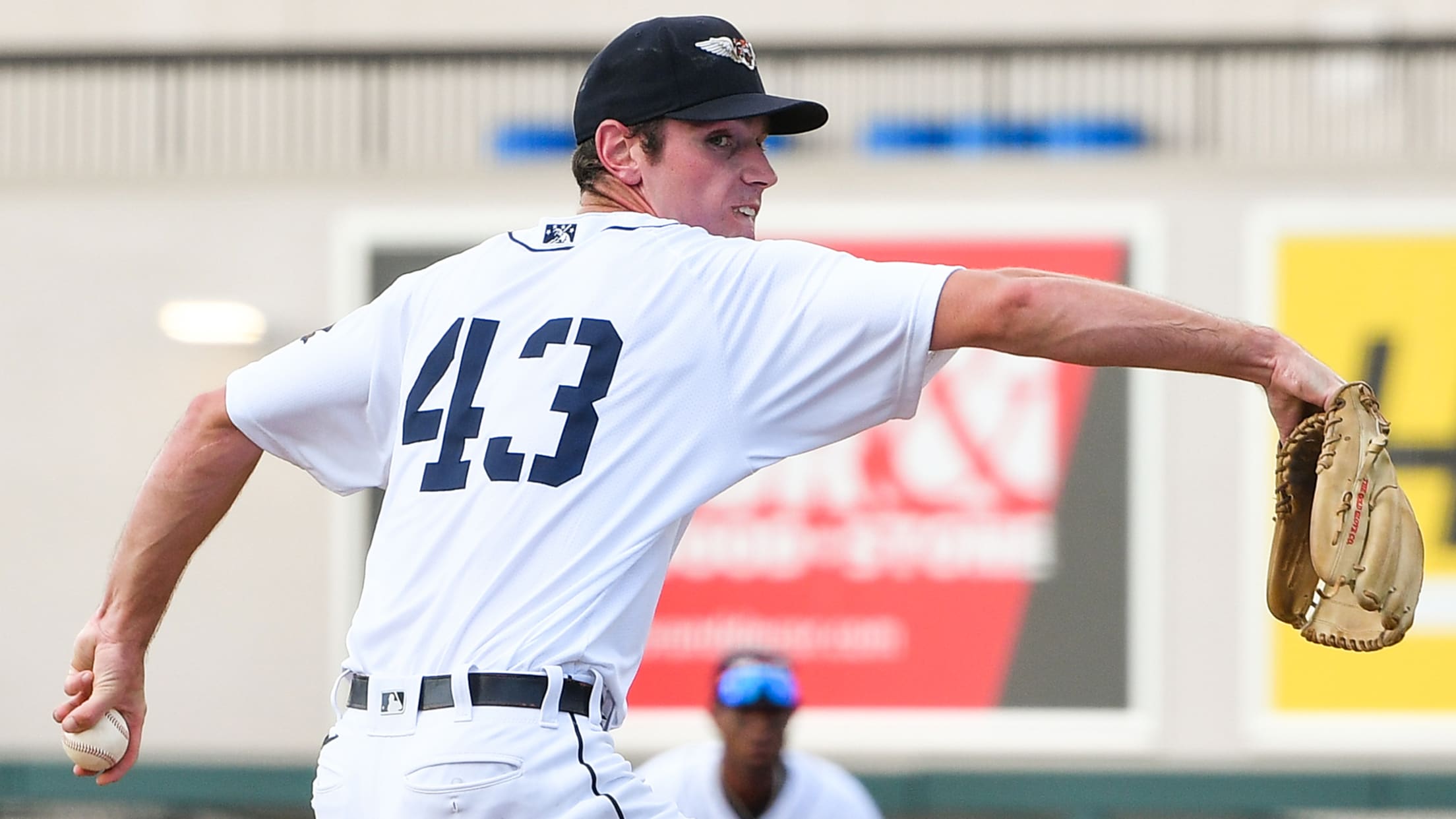 Tigers pitching prospect Joey Wentz's first season back from Tommy John surgery is over, a week earlier than his team. The big left-hander will not pitch in the final week of Double-A Erie's season, which ends on Sunday. The 23-year-old southpaw isn't injured, but fatigue and innings led the Tigers
Torkelson walks and scores in win
Keeping tabs on the No. 4 overall prospect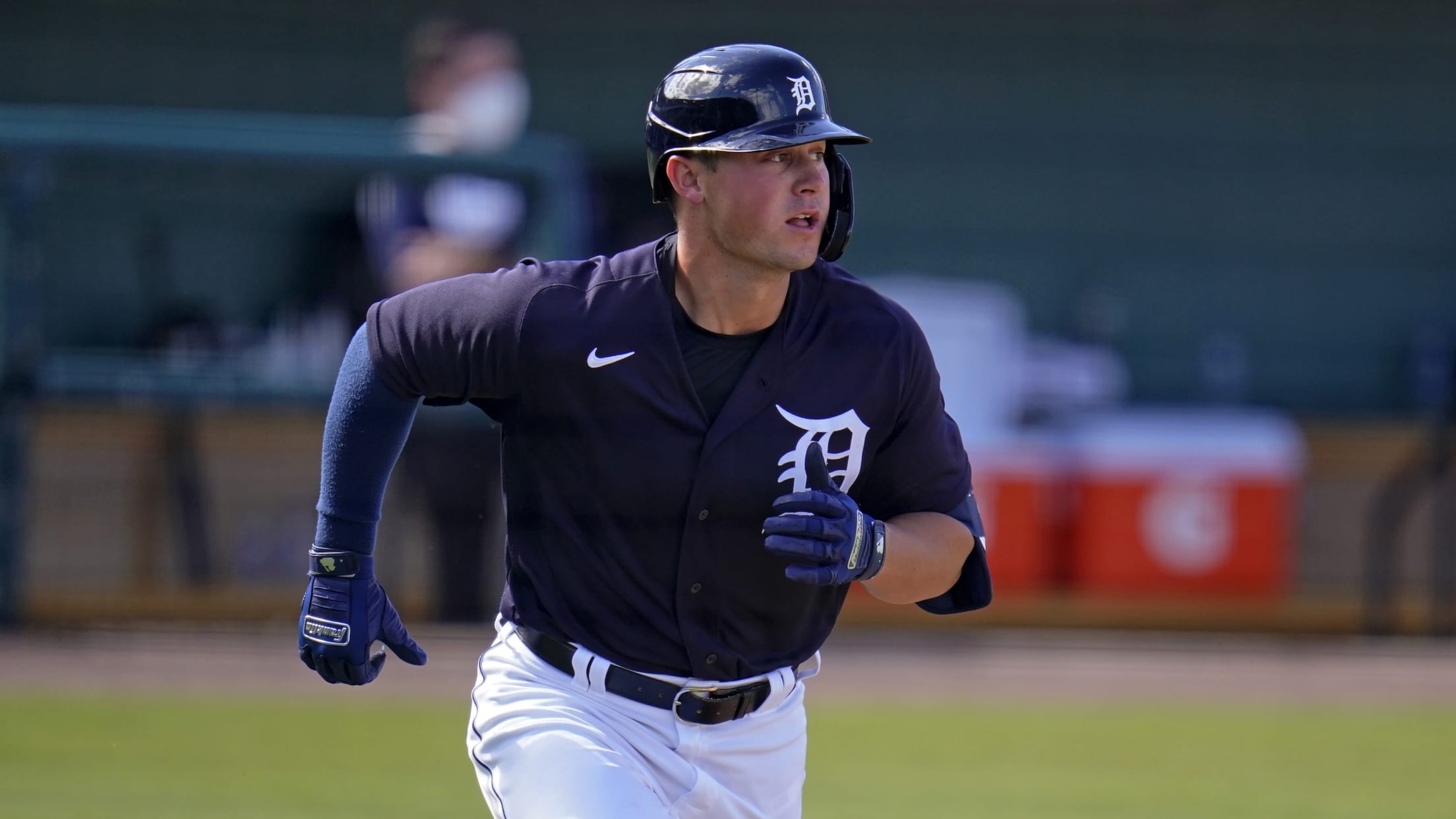 Sept. 15: Walks and scores in Toledo win Spencer Torkelson went 0-for-3 at the plate on Wednesday, but he still found his way across the plate in Triple-A Toledo's 8-7 win over Columbus, walking and scoring in the first inning. Torkelson has had a bit of trouble with the glove,
2022 sneak peek: Torkelson, Greene homer
In Pittsburgh, Tigers miss chances, drop second straight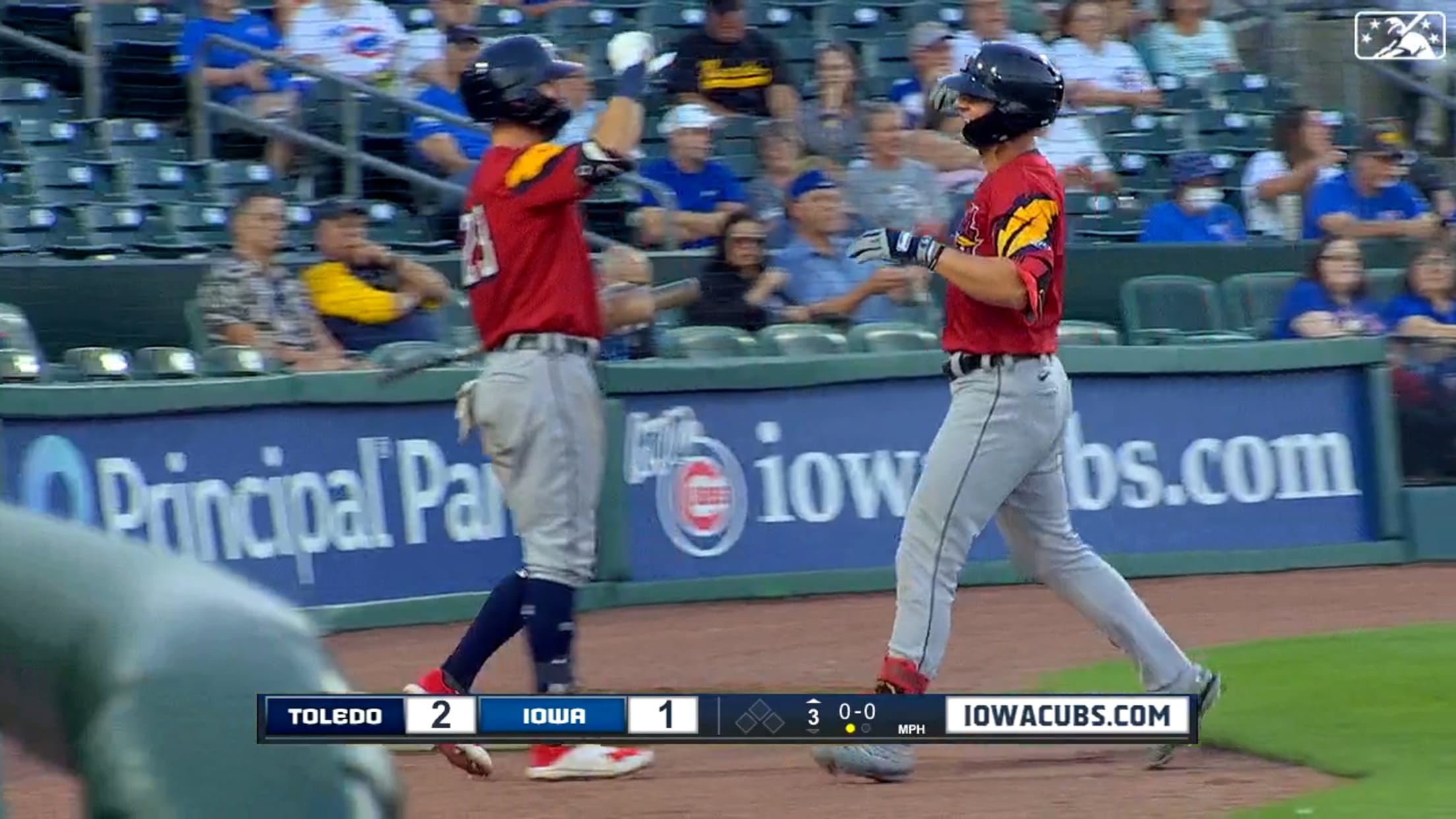 PITTSBURGH -- The future of the Tigers' lineup isn't far off. Maybe not so much on the map, where Spencer Torkelson and Riley Greene crushed home runs for Triple-A Toledo on the road in Iowa, a long way from PNC Park. But the more the Tigers' top two prospects slug
Hinch anoints Torkelson as Tigers' future 1B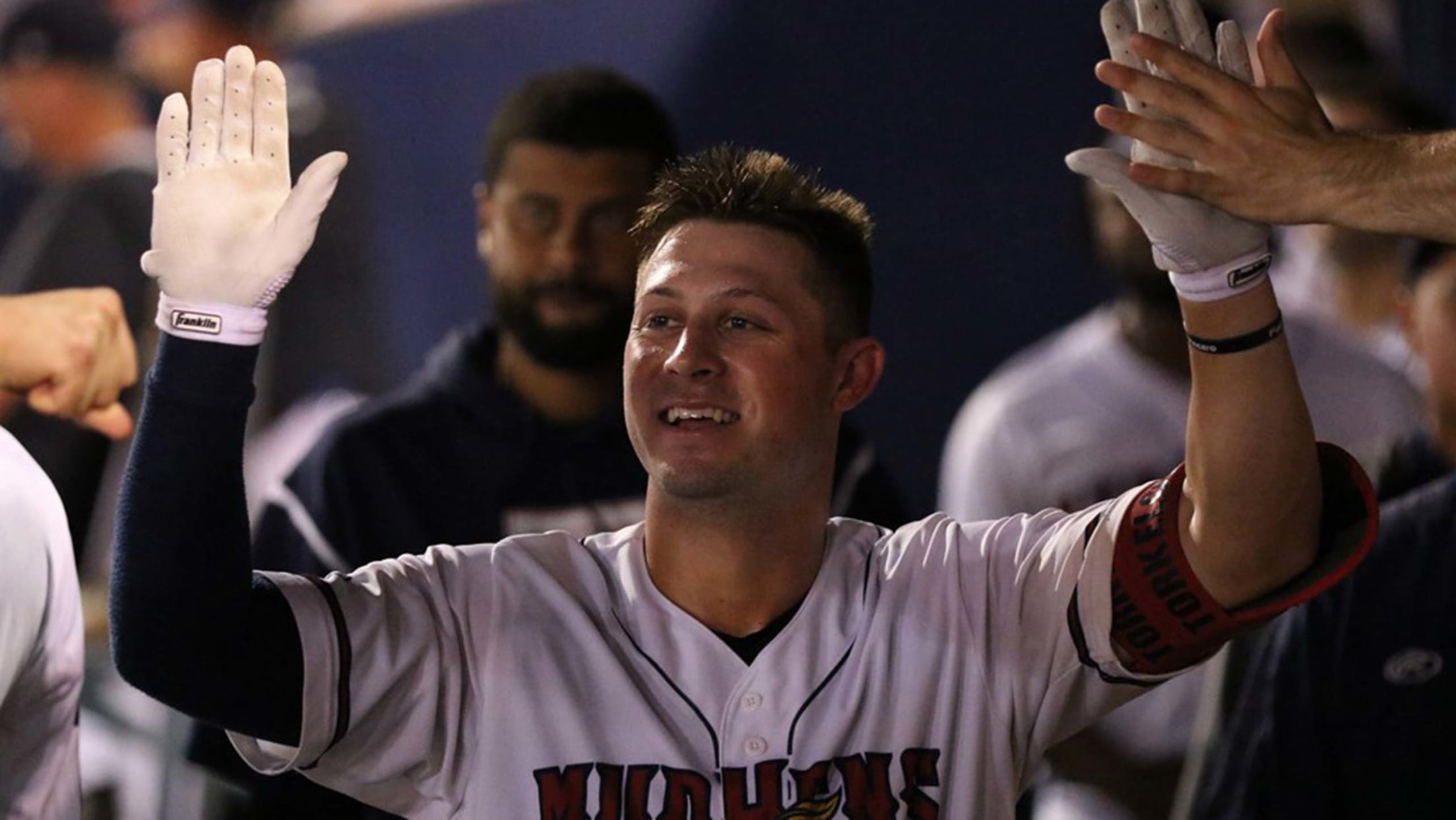 PITTSBURGH -- If there was any question about Spencer Torkelson's future position in Detroit as he settles in at first base at Triple-A Toledo down the stretch this season, Tigers manager A.J. Hinch seemed to take care of it Tuesday. Asked on MLB Network Radio about the versatility of his
Greene reaches 20 HR with multi-HR game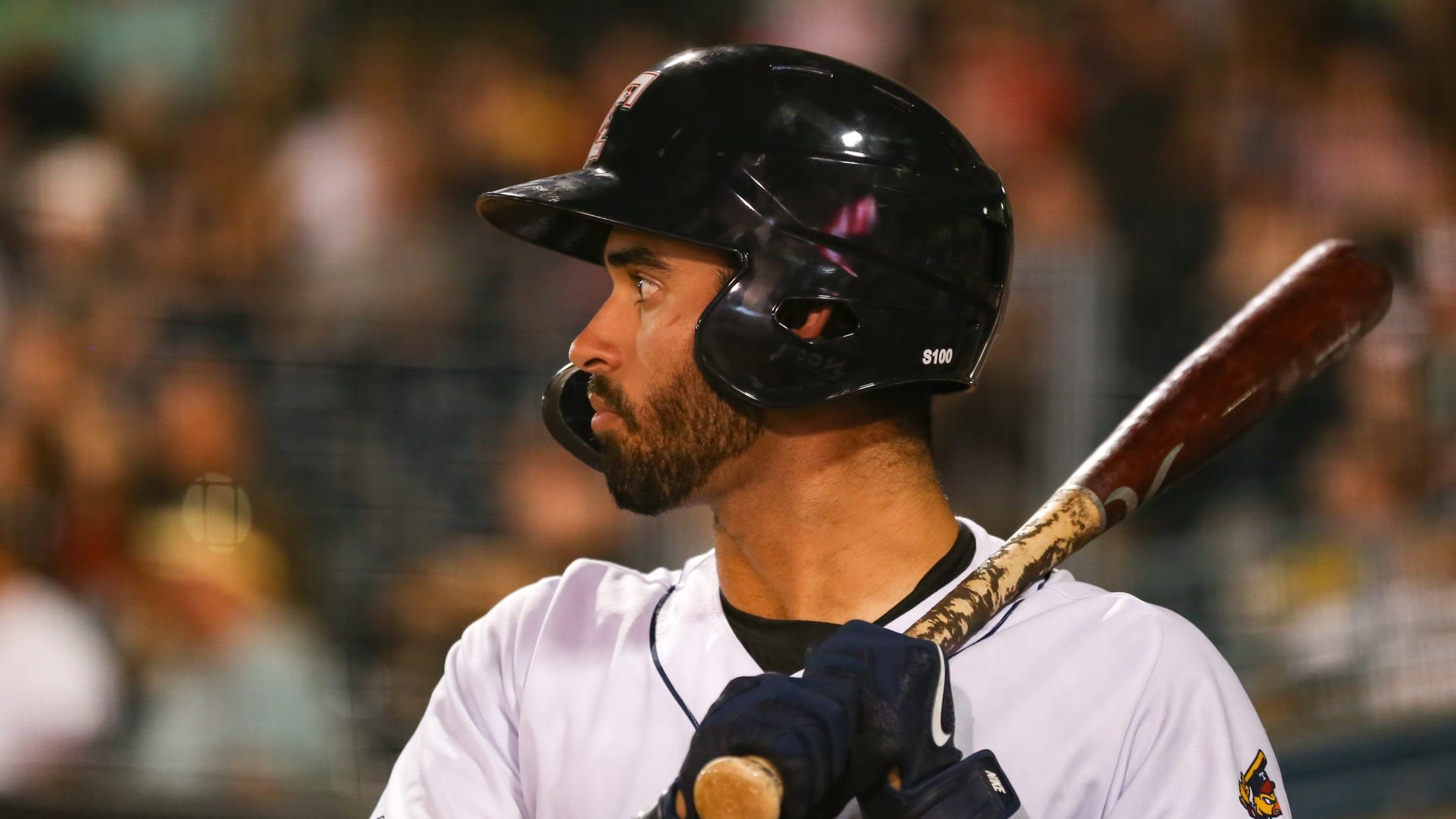 Riley Greene's first full season of baseball has included many highlights, hot streaks and milestones. His performance on Sunday afternoon allowed him to check another one off his list. Greene, MLB Pipeline's No. 7 prospect, cranked two home runs to reach the 20-home run mark for the first time in
Torkelson homers twice in Toledo victory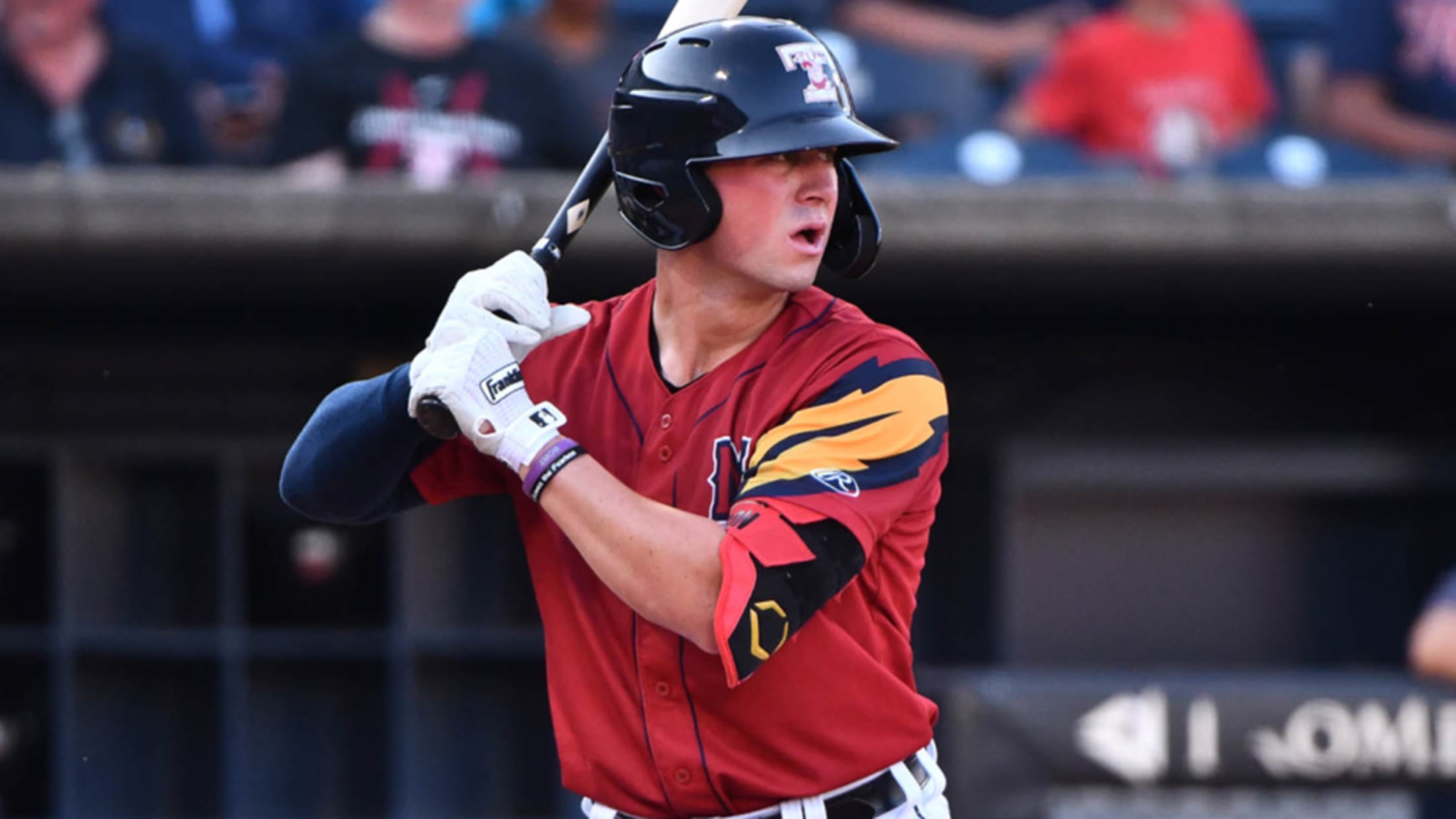 Spencer Torkelson continued his recent home run surge Wednesday as he went deep twice for the Toledo Mud Hens during the first game of a doubleheader against the Omaha Storm Chasers. Torkelson, MLB Pipeline's No. 4 prospect, connected for a two-run shot in the first inning and then added a
Daily updates on Spencer Torkelson from Aug.
Keeping tabs on the No. 4 overall prospect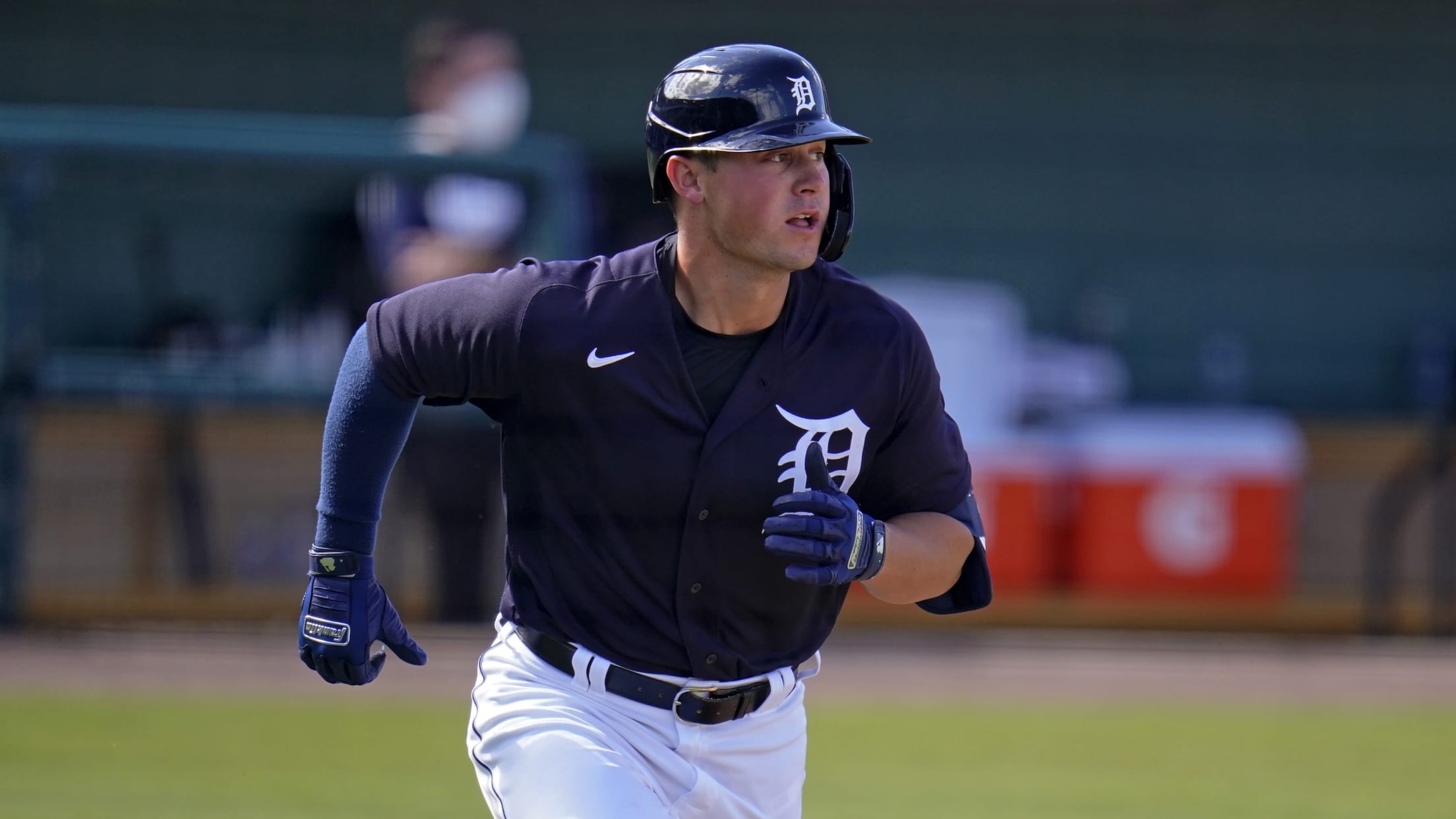 Aug. 31: Walks and scores in clash with Bobby Witt Jr. Spencer Torkelson had a modest day at the plate, as the No. 4 overall prospect walked and scored in a hitless day for Triple-A Toledo. Torkelson went 0-for-3 at the dish. The show was stolen by fellow top prospect
Kreidler makes good impression for Toledo
Tigers' No. 10 prospect eyeing jump to Majors in 2022; D. Cabrera promoted to Erie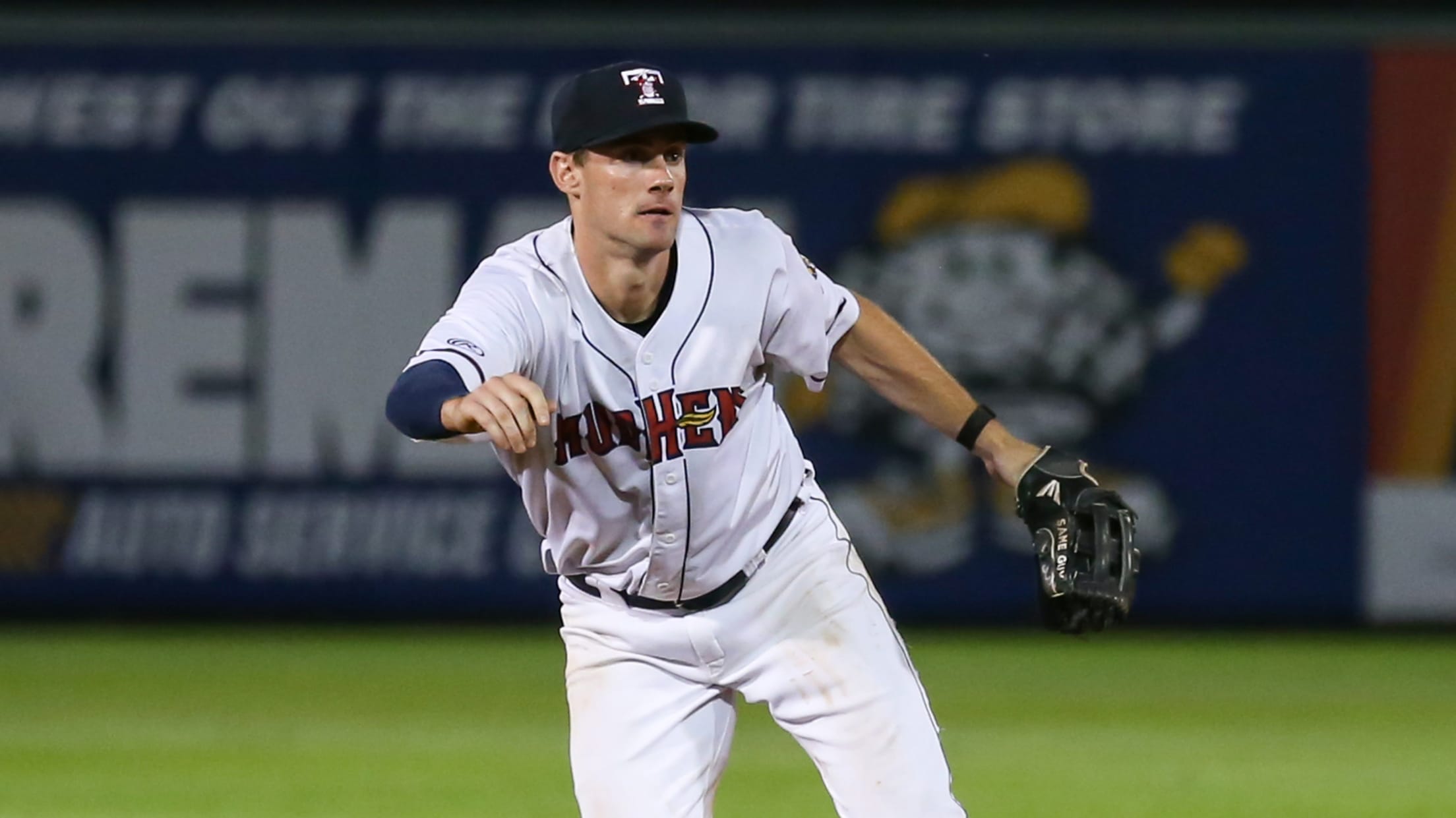 DETROIT -- Byron Buxton got one more chance to face the Tigers on Monday, nearly five months after his last meeting with them at Comerica Park in the season-opening homestand. Buxton at least didn't have to worry about hitting the ball to Ryan Kreidler again -- at least not this
Greene's cool keeping him hot at Triple-A
Tigers' No. 2 prospect adjusting quickly to more advanced pitching thanks to mature approach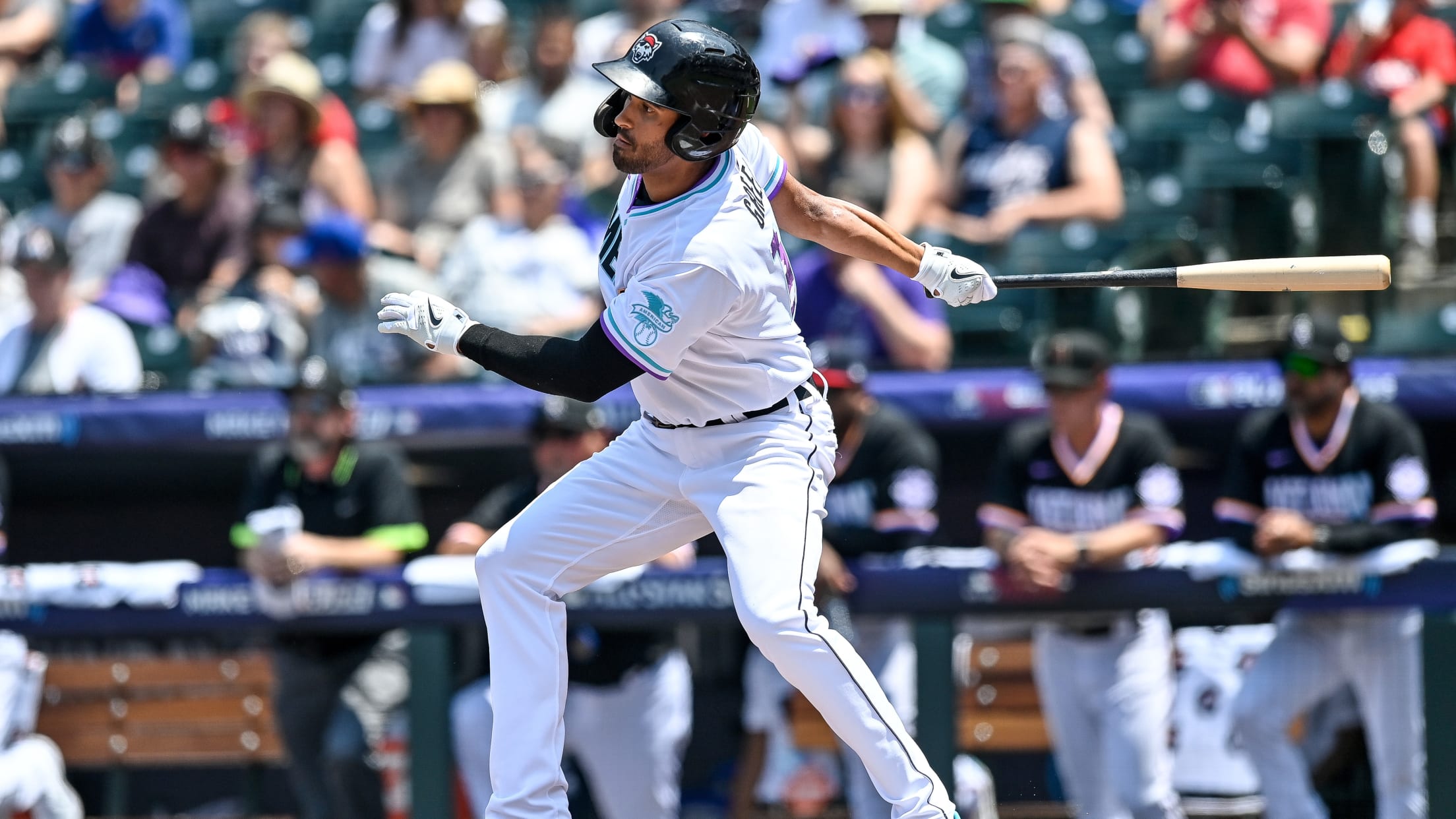 TOLEDO, Ohio -- Riley Greene has been putting up strong exit velocities ever since Spring Training with the Tigers. But he showed a hint of arm velo Wednesday night for Triple-A Toledo as he tossed his batting gloves into his helmet and handed it to a bat boy at the
Rising Torkelson hammers first Triple-A HR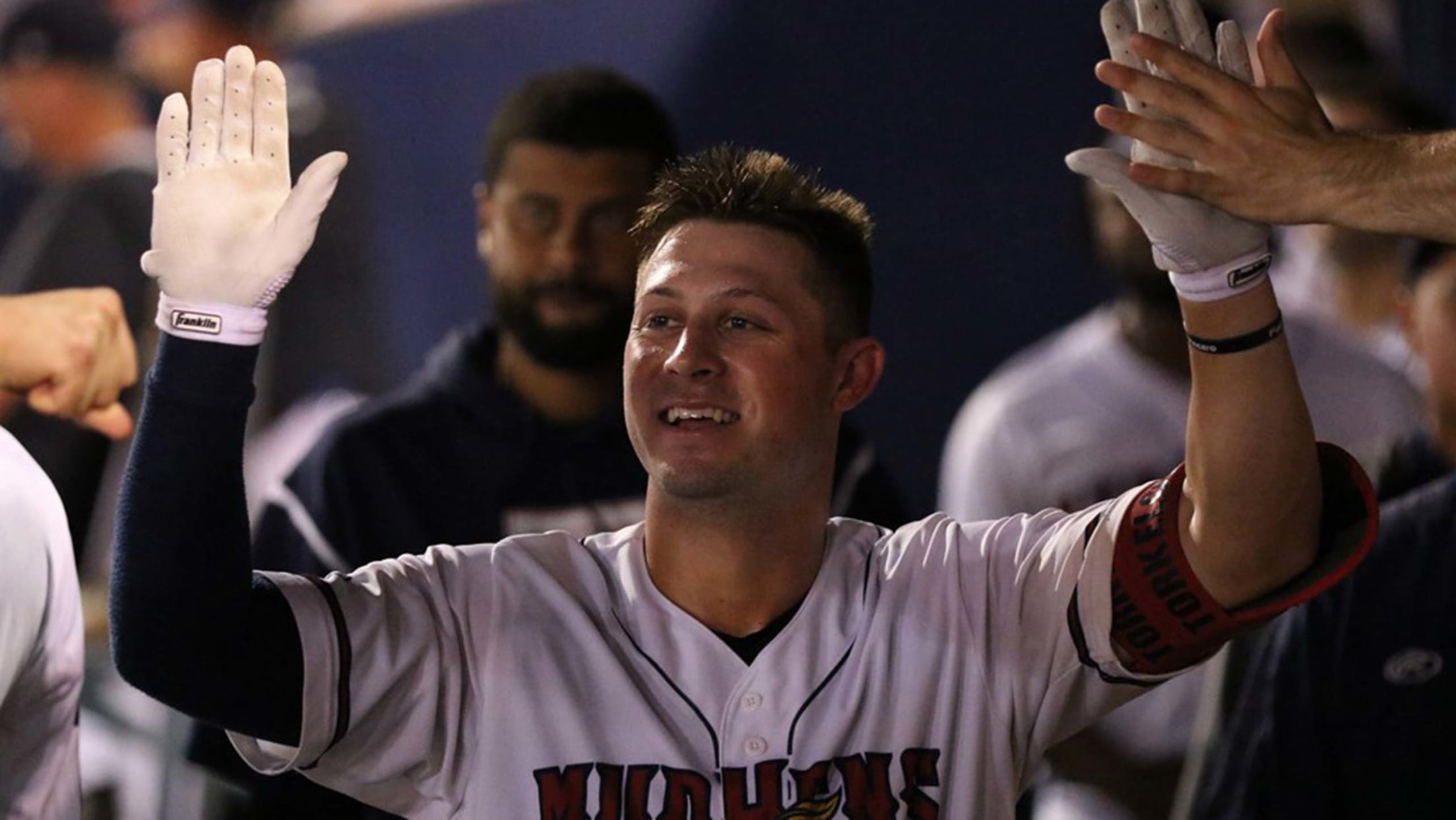 TOLEDO, Ohio -- Spencer Torkelson already has been through a slow start at a new Minor League level this season, only to break out of it with help from a home run. His first Triple-A homer might be a sign of things to come. One day before his 22nd birthday,
Notes: Prospect updates; Haase headed to IL
Cameron returns from 10-day IL; Garneau rejoins organization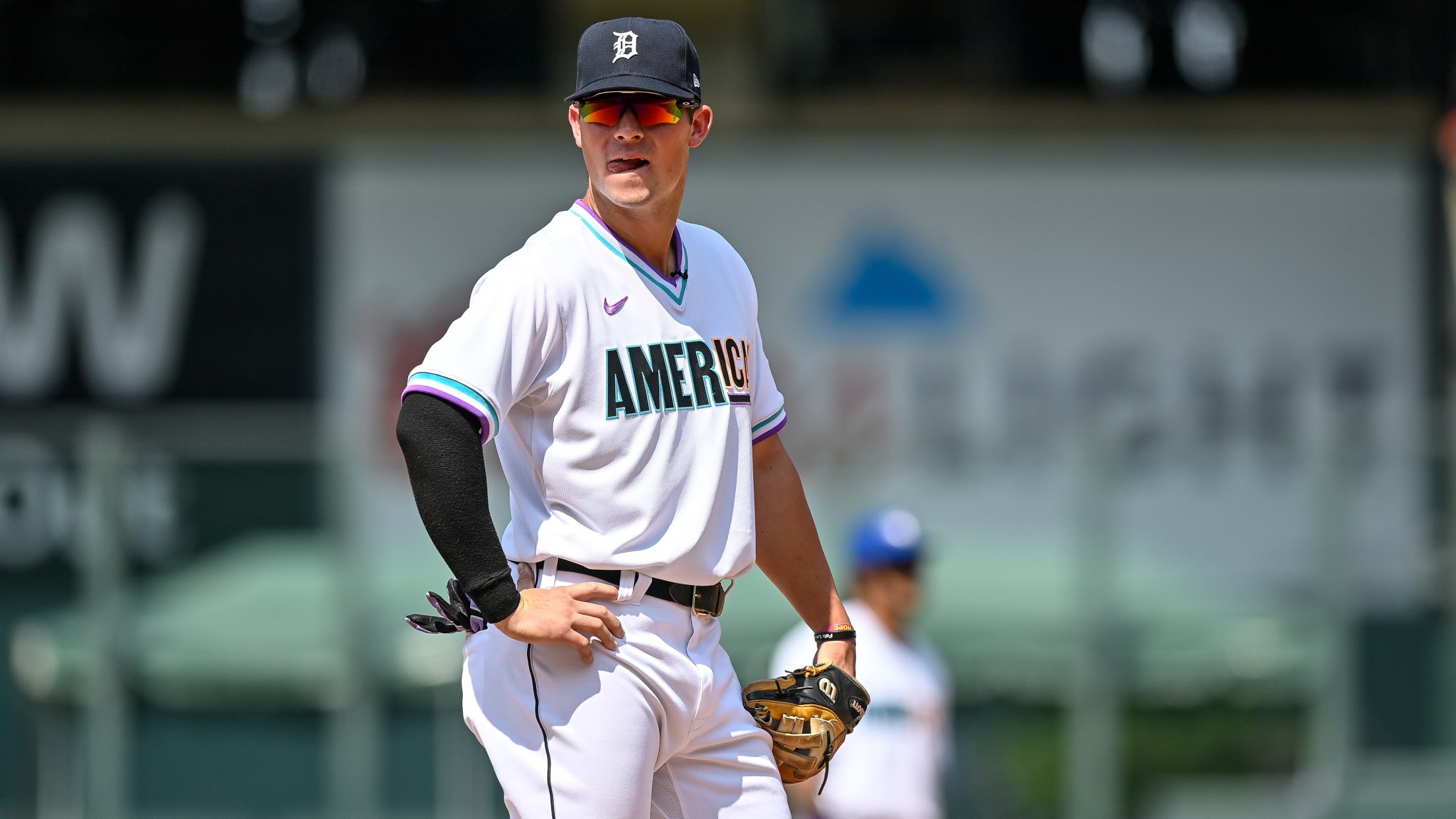 The Tigers have two of the top seven prospects on MLB Pipeline's Top 100 list, and three in the top 50, after its midseason update. Tigers top prospect Spencer Torkelson dropped a couple spots to No. 4 on the list, but outfielder Riley Greene jumped to No. 7. Both were
Tork, Greene ready for challenge of Triple-A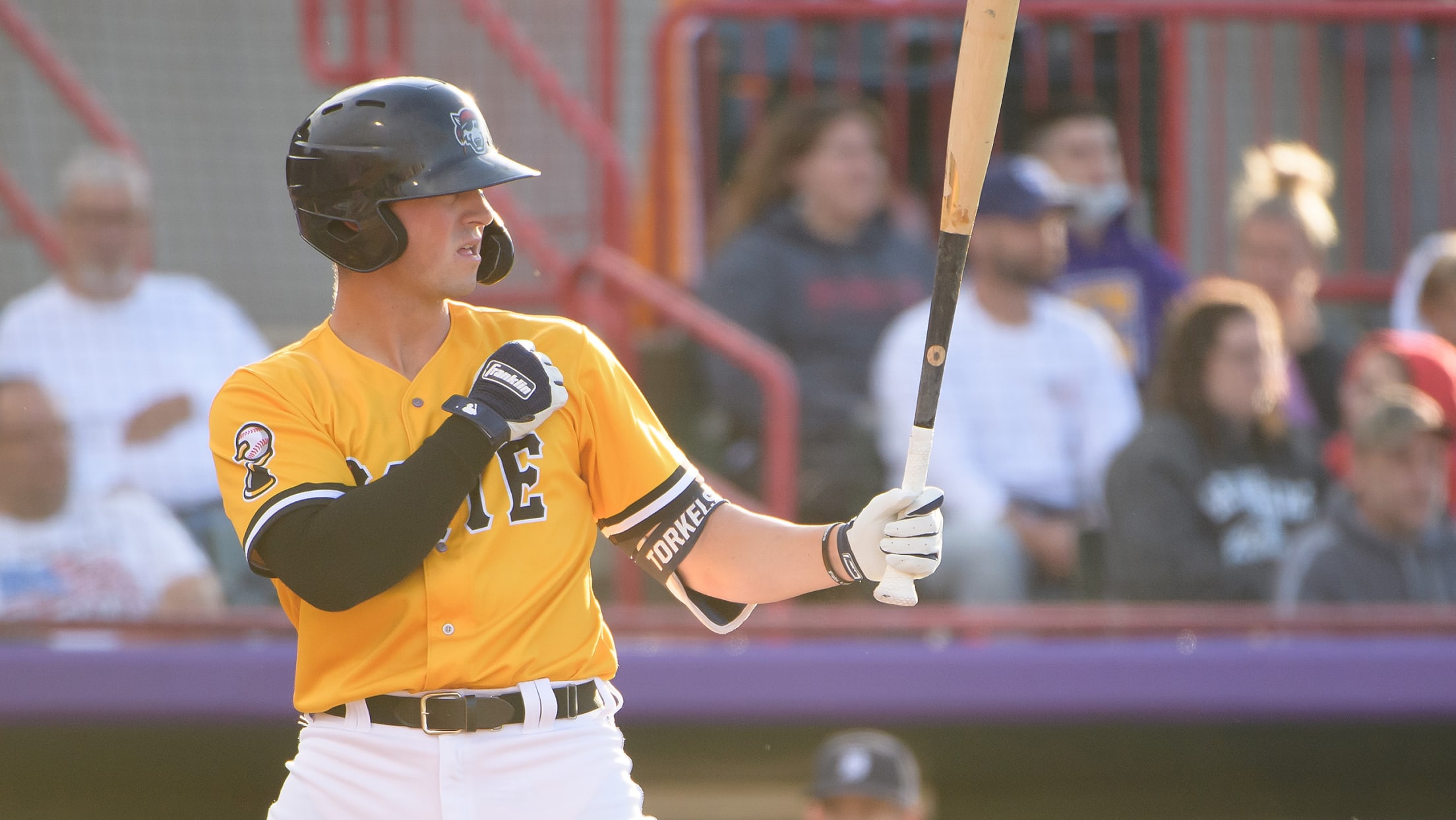 Spencer Torkelson was with his parents at their hotel room in Erie, Pa., when he got the call from SeaWolves manager Tom Prince that he was on the move. Riley Greene was with family, too, having dinner with his grandparents. Once the Tigers' top prospects and good friends realized that
What Tigers' Minors moves mean for future
Torkelson, Greene, Kreidler to Triple-A in flurry of promotions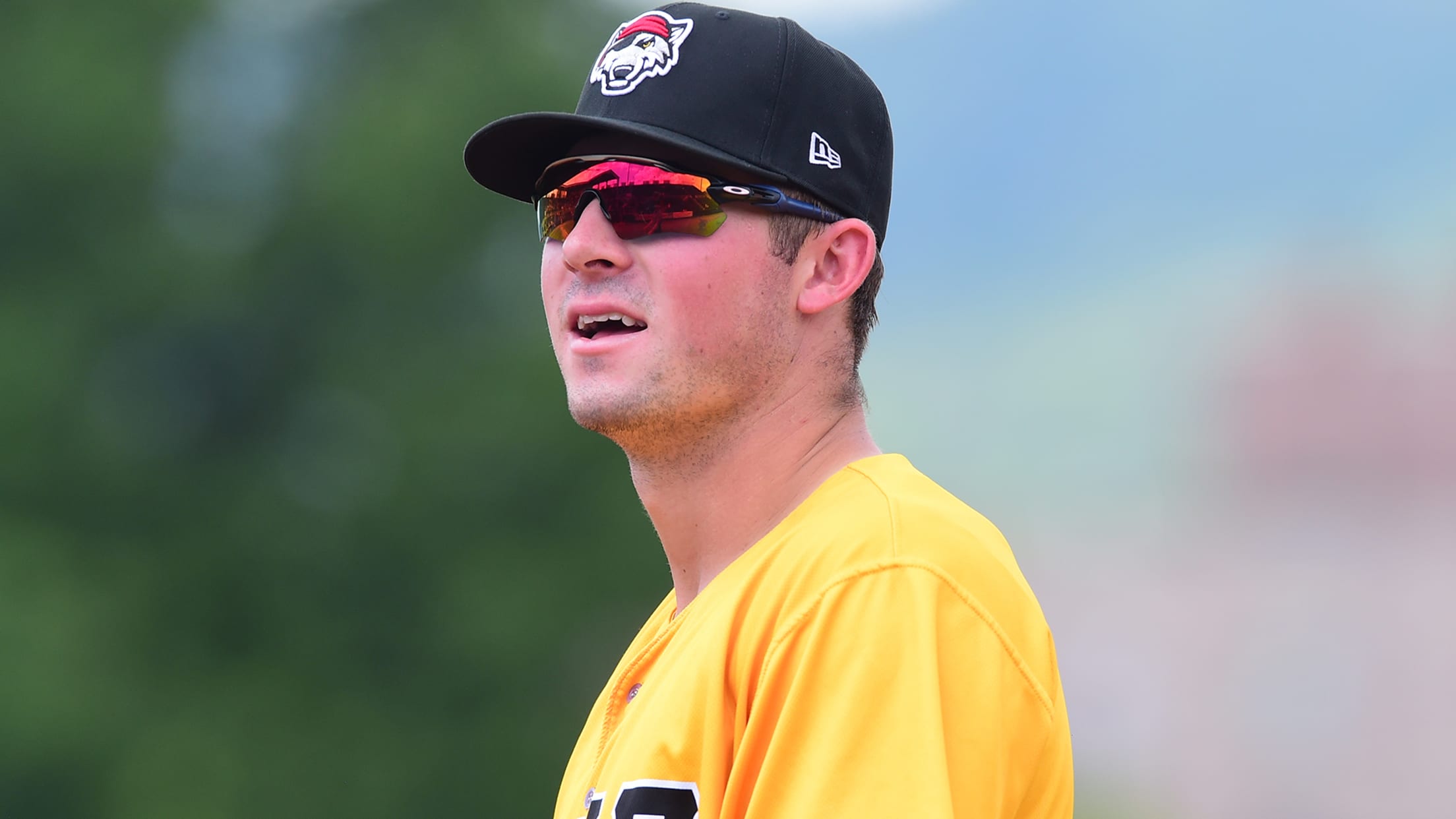 Spencer Torkelson and Riley Greene looked to be on a path to finish out the summer at Double-A Erie, head to big league camp with the Tigers next Spring Training, compete for a roster spot, then maybe open the season at Triple-A Toledo if they didn't make the Opening Day
1 step closer: Torkelson, Greene to Triple-A
No. 19 prospect Kreidler also headed to Toledo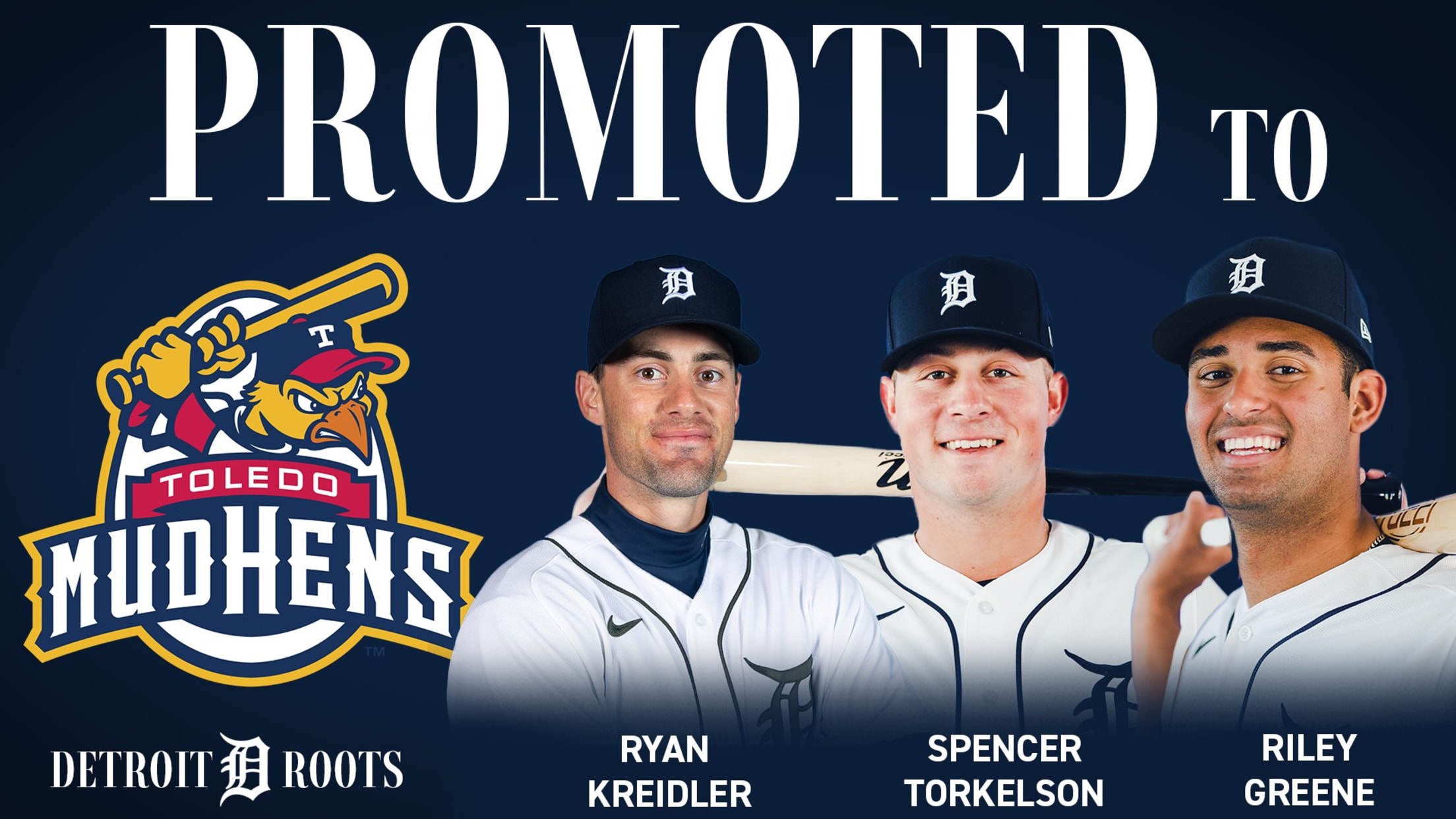 DETROIT -- No, Spencer Torkelson and Riley Greene aren't coming to the big leagues in 2021. But they'll finish out the summer right down the road. The Tigers announced Sunday night that they're promoting their top two prospects, along with shortstop Ryan Kreidler, to Triple-A Toledo. They're expected to make
Tork, Greene knocking on Toledo's door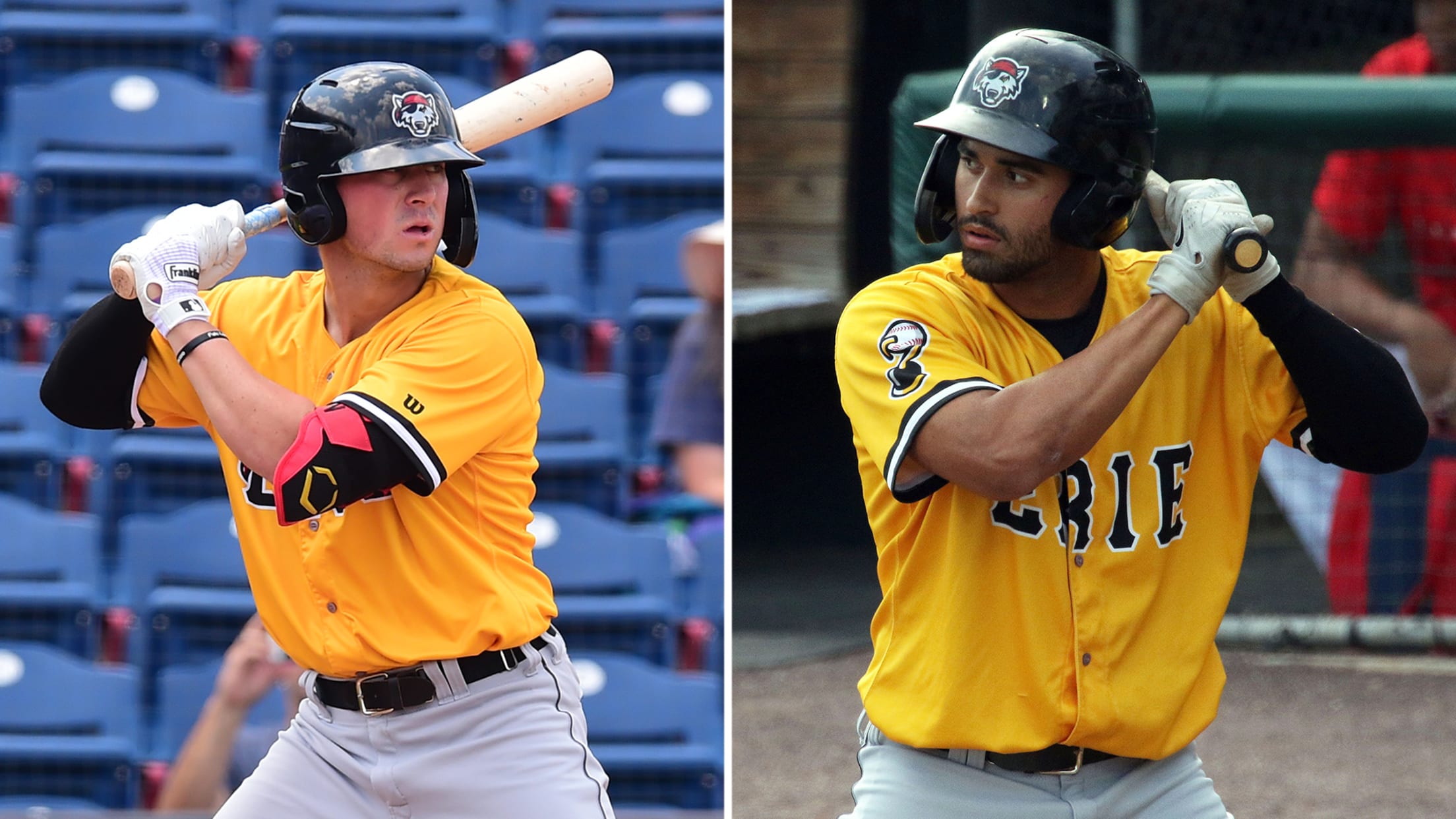 DETROIT -- No, Spencer Torkelson and Riley Greene aren't coming to the big leagues this season. "This season, we want them to develop fully in the Minors," manager A.J. Hinch said, "and they're doing a great job." Whether the Tigers' top two prospects could reach Detroit's doorstep and advance to
Tigers' Greene homers in 4th straight game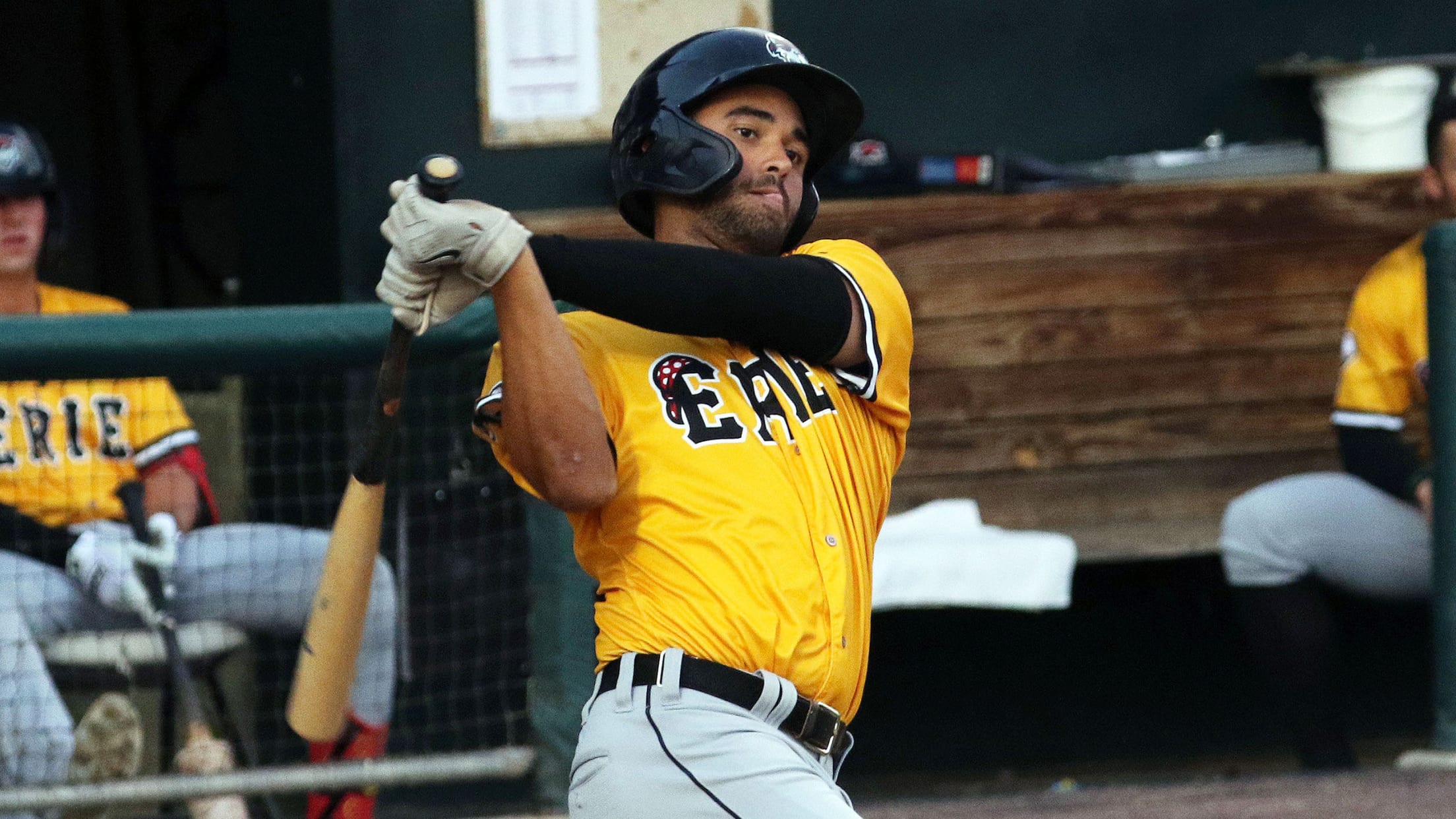 You'd be hard-pressed to find anyone on the planet more locked in at the plate right now than Riley Greene, the Tigers' No. 2 prospect per MLB Pipeline and No. 13 overall. Greene launched a three-run homer to left field in the third inning of Double-A Erie's 14-1 rout of
Robson gets chance with 'hometown' team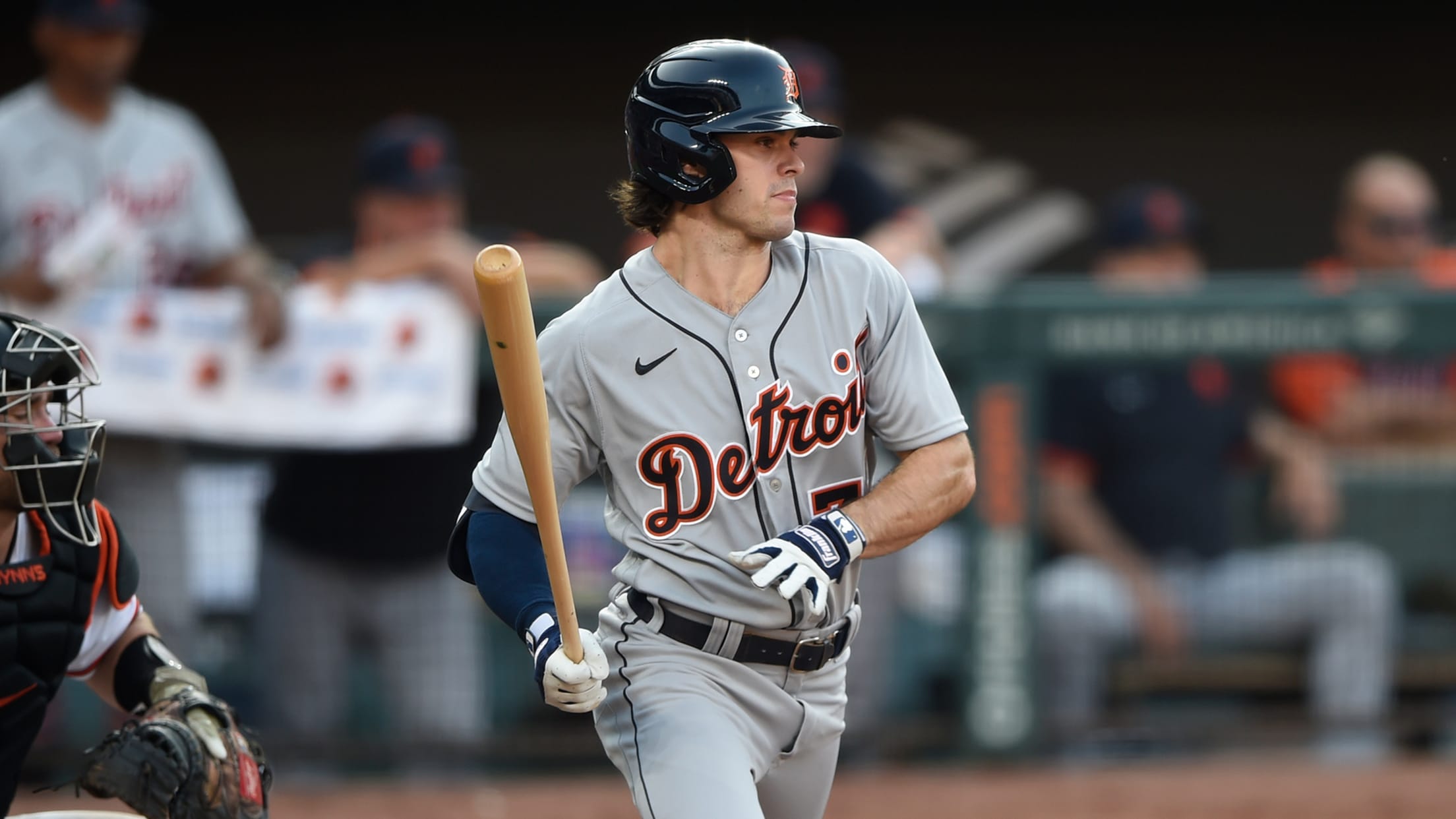 DETROIT -- Jacob Robson saw a storybook chance to play for his hometown team when the Tigers drafted the outfielder out of Mississippi State in 2016. He couldn't have imagined the journey that would draw him and his family to Comerica Park on Friday night for his first Major League
Greene homers in four-hit night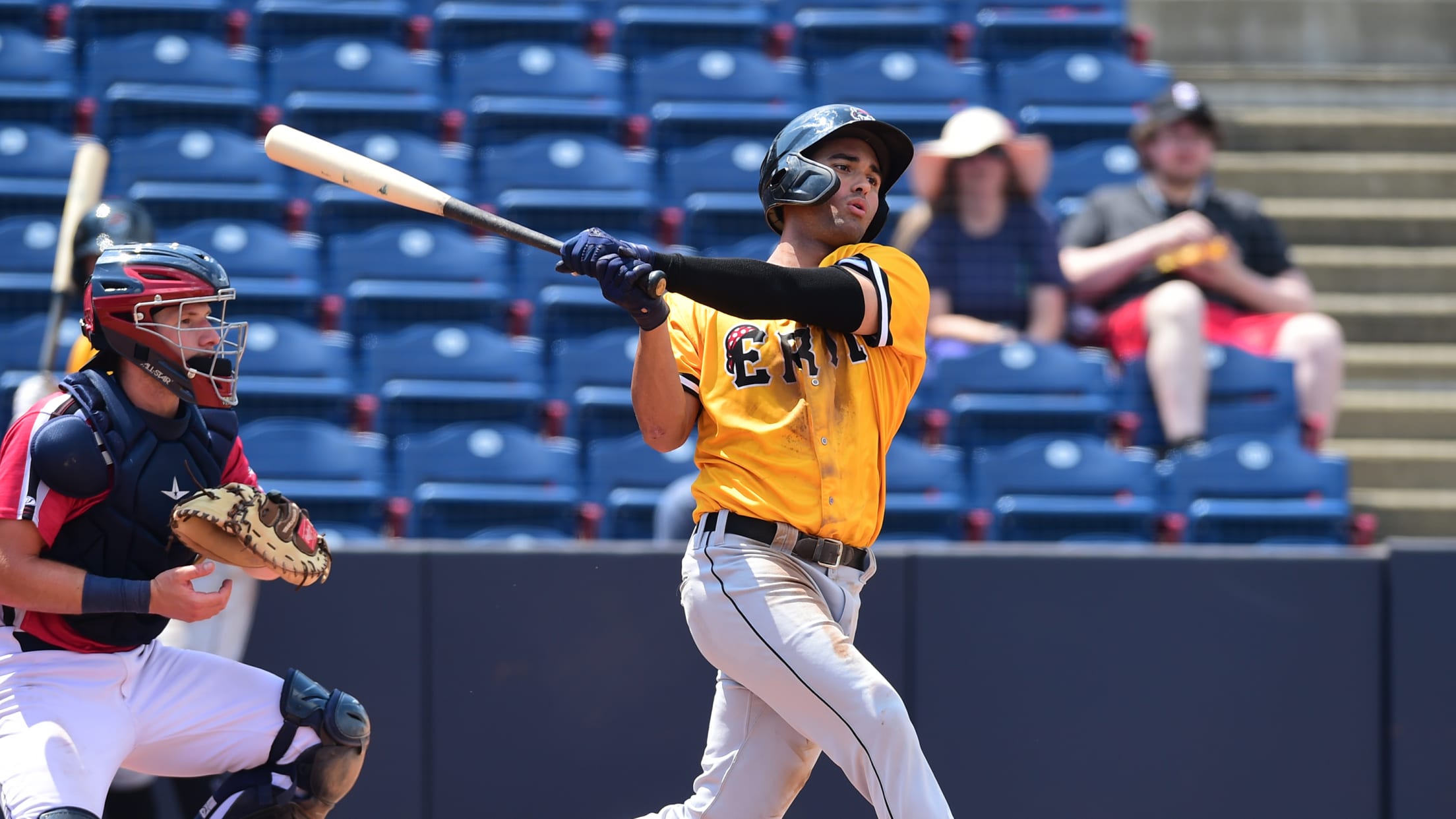 Through two weeks, August has been the month of Riley Greene, there is no doubt about that. The No. 5 pick in the 2019 Draft is experiencing the biggest power surge of his career and recording multihit games every other contest for Double-A Erie. In the SeaWolves' 9-3 win over
Torkelson goes 7-for-7 with 3 HRs in twin bill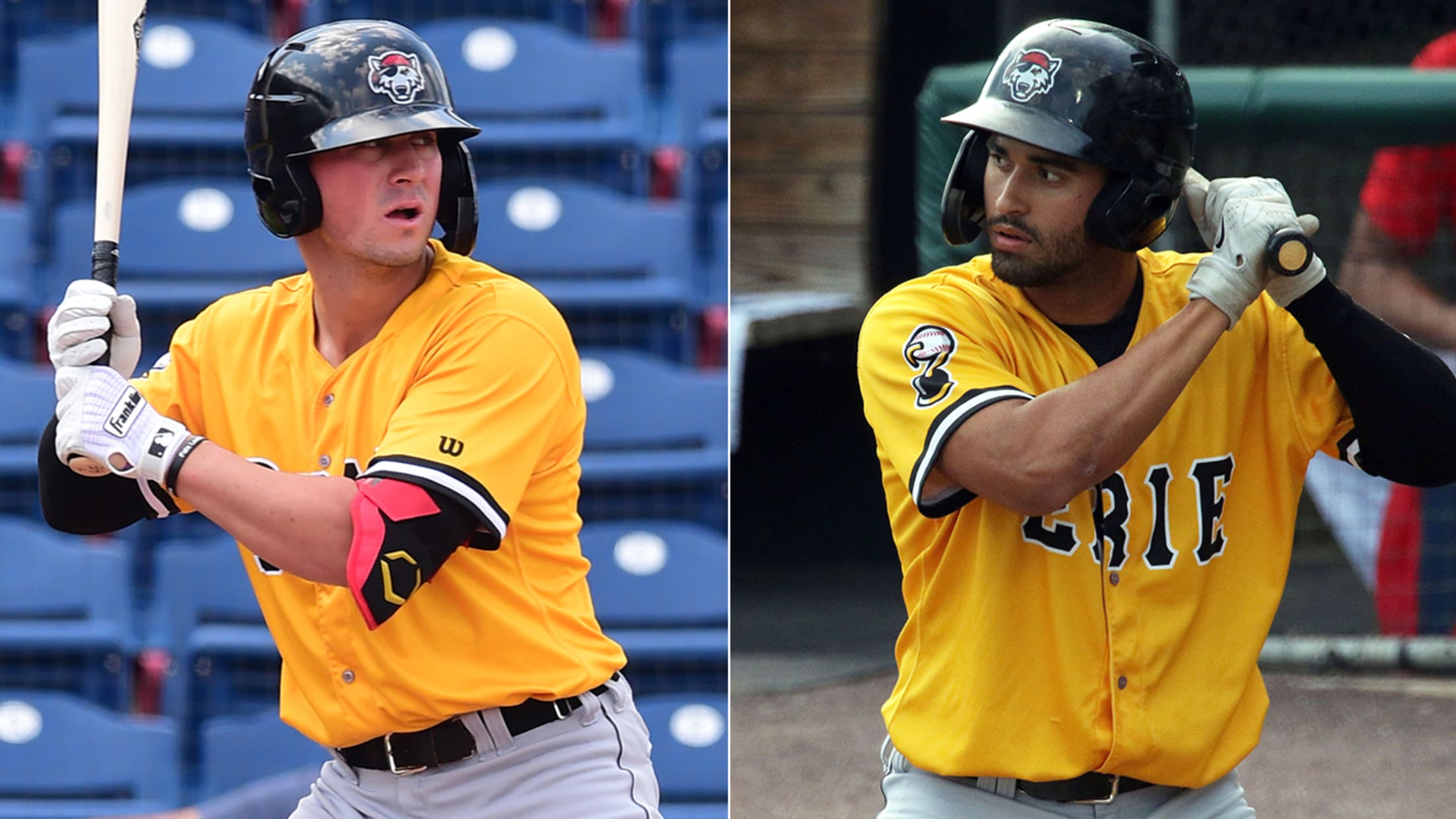 Playing with new equipment, a clear mindset and special guests in town, Spencer Torkelson was ready for Thursday's doubleheader. He showed it with one of the best days of his young professional career. Baseball's No. 2 prospect went a combined 7-for-7 with three home runs and a double while outfielder
Wentz seeking consistency; Dingler on IL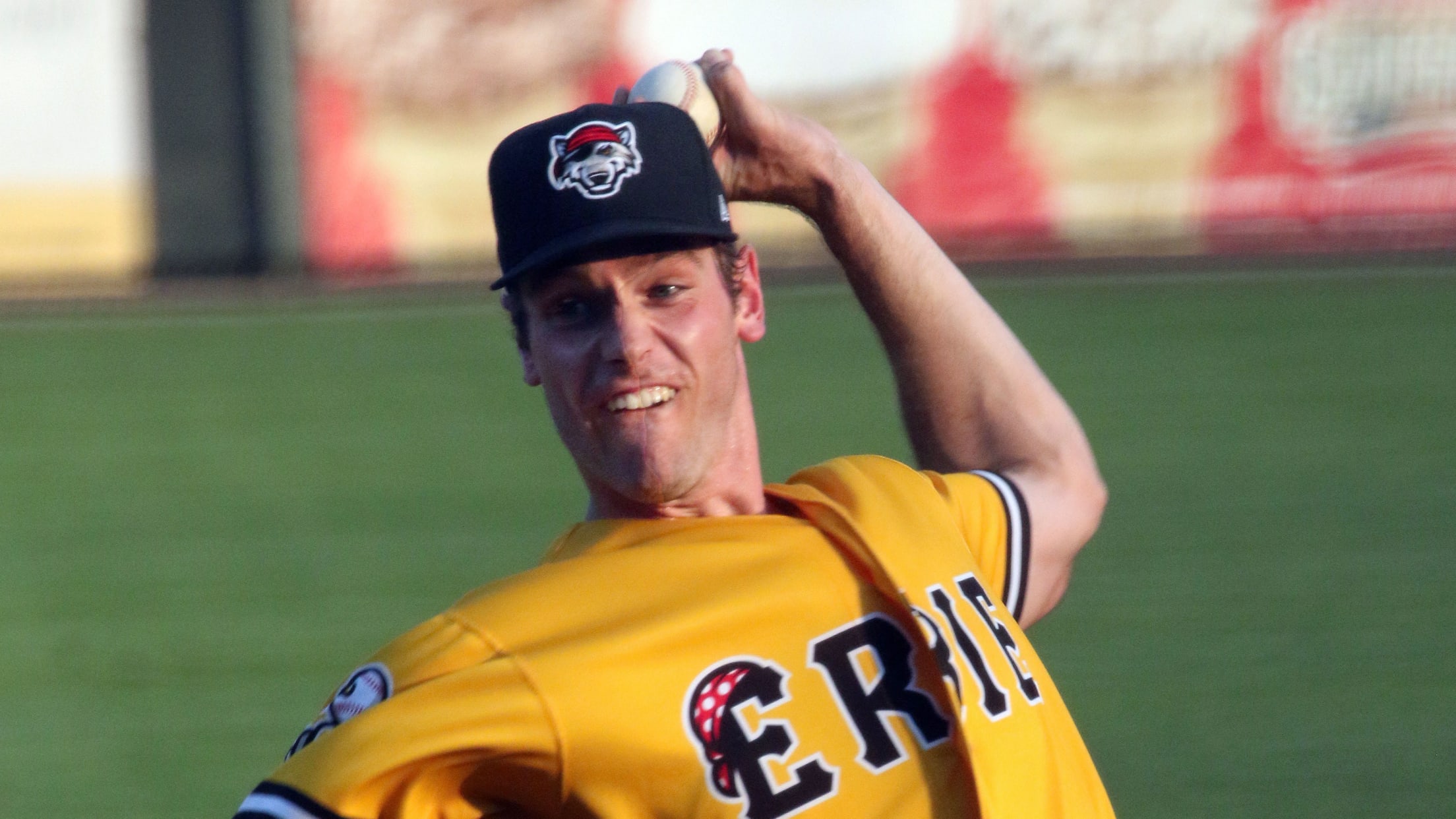 CLEVELAND -- Joey Wentz's comeback from Tommy John surgery hasn't been easy, but nobody expected it to be. But for the Tigers, it's part of the process to get their sixth-ranked prospect, according to MLB Pipeline, back on a track to compete for a spot in Detroit at some point
Daily updates on Spencer Torkelson from July
Keeping tabs on the No. 3 overall prospect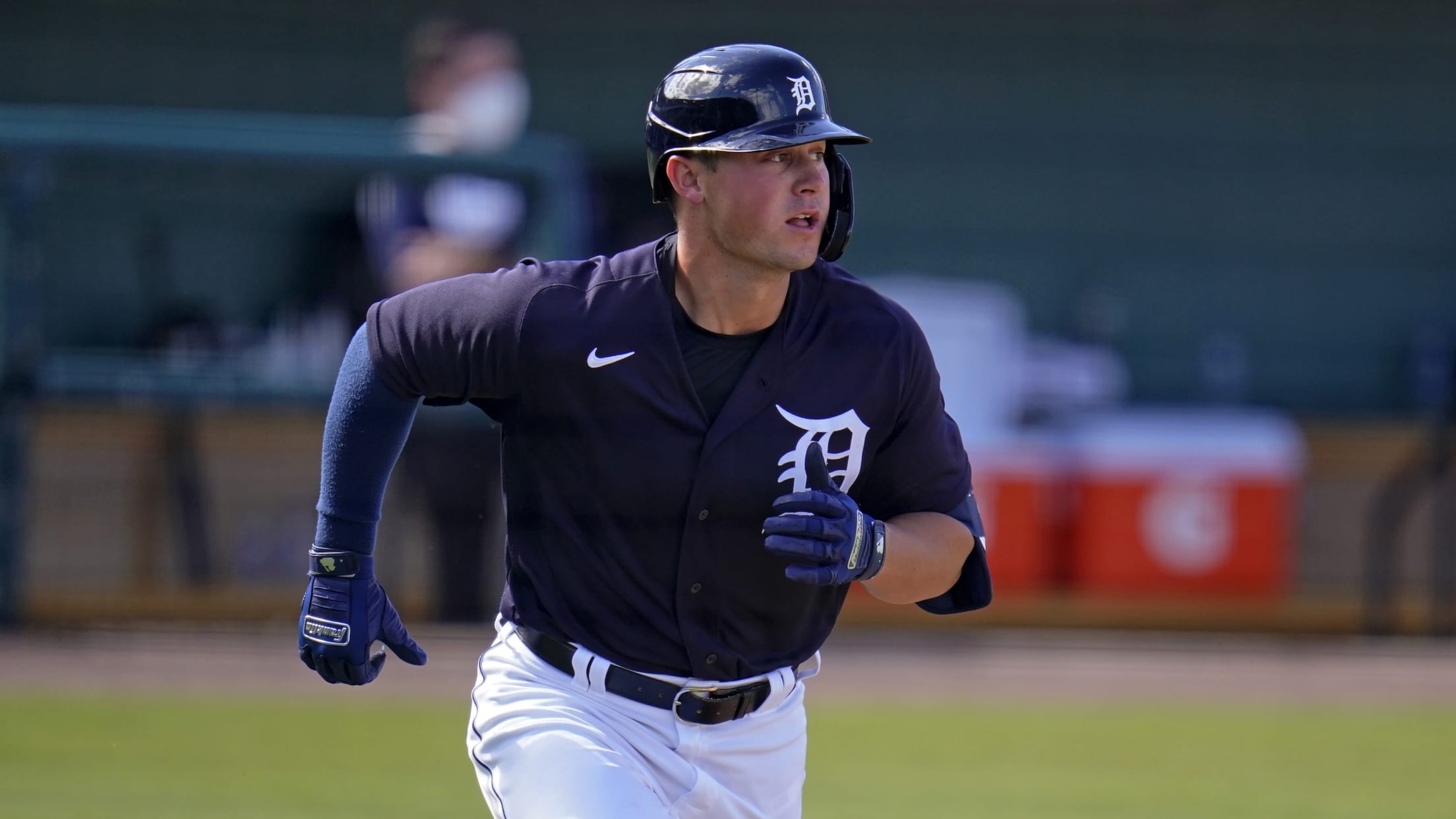 July 31: Smashes 15th homer of the year Spencer Torkelson is really starting to heat up, as he reached base three times for Double-A Erie on Saturday. He went 2-for-4 with two singles, a walk and an RBI in the SeaWolves loss. Torkelson has reached base three times in three
Tigers get Minors RHP Olson, deal Norris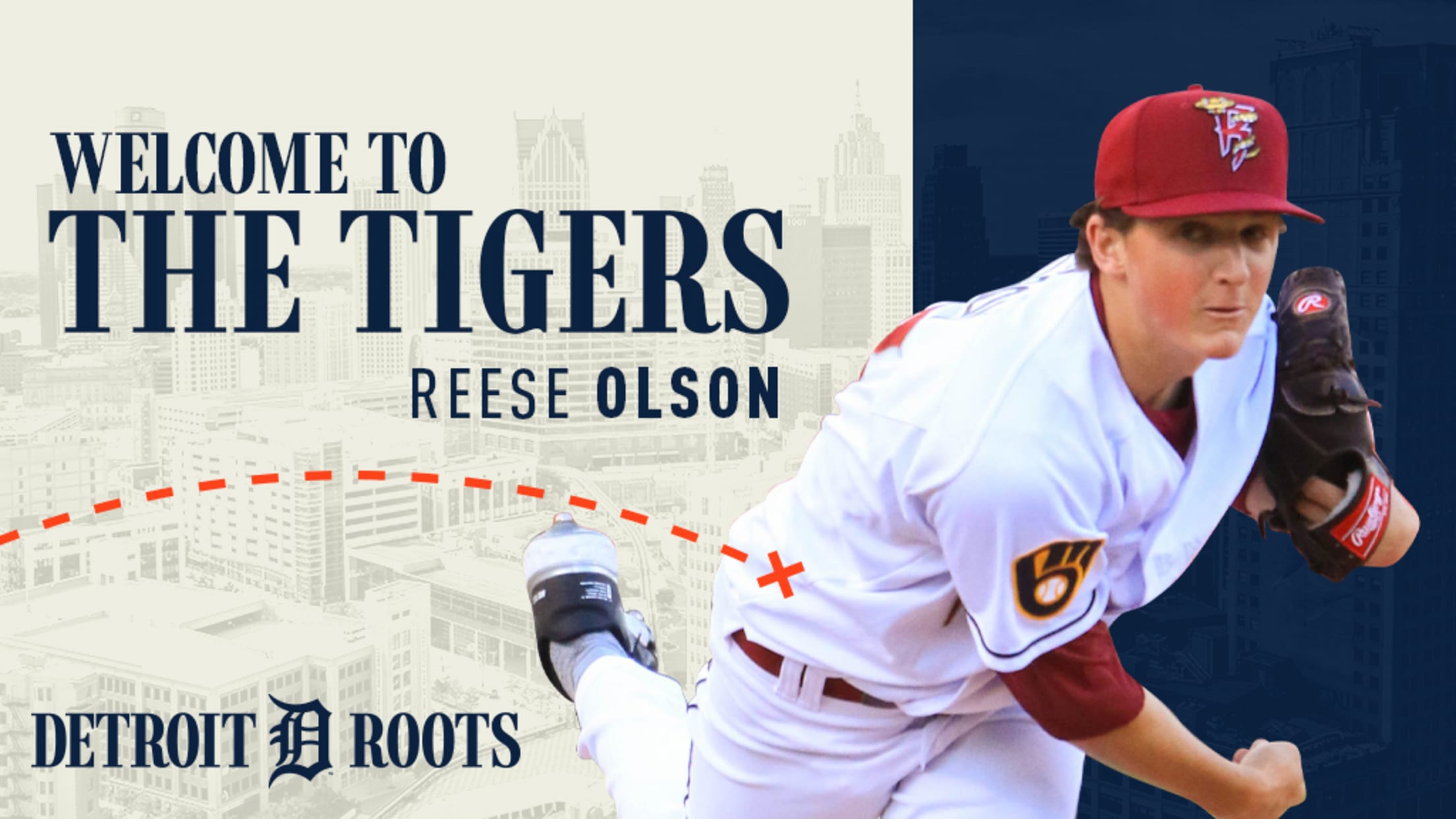 DETROIT -- Six years to the day after Daniel Norris joined the Tigers at the Trade Deadline, the left-hander found himself on the other end of a veteran-for-prospect deal. He leaves the team in a different stage of its process than when he joined it. Norris joins a division leader
Third-rounder Smith, Tigers agree to terms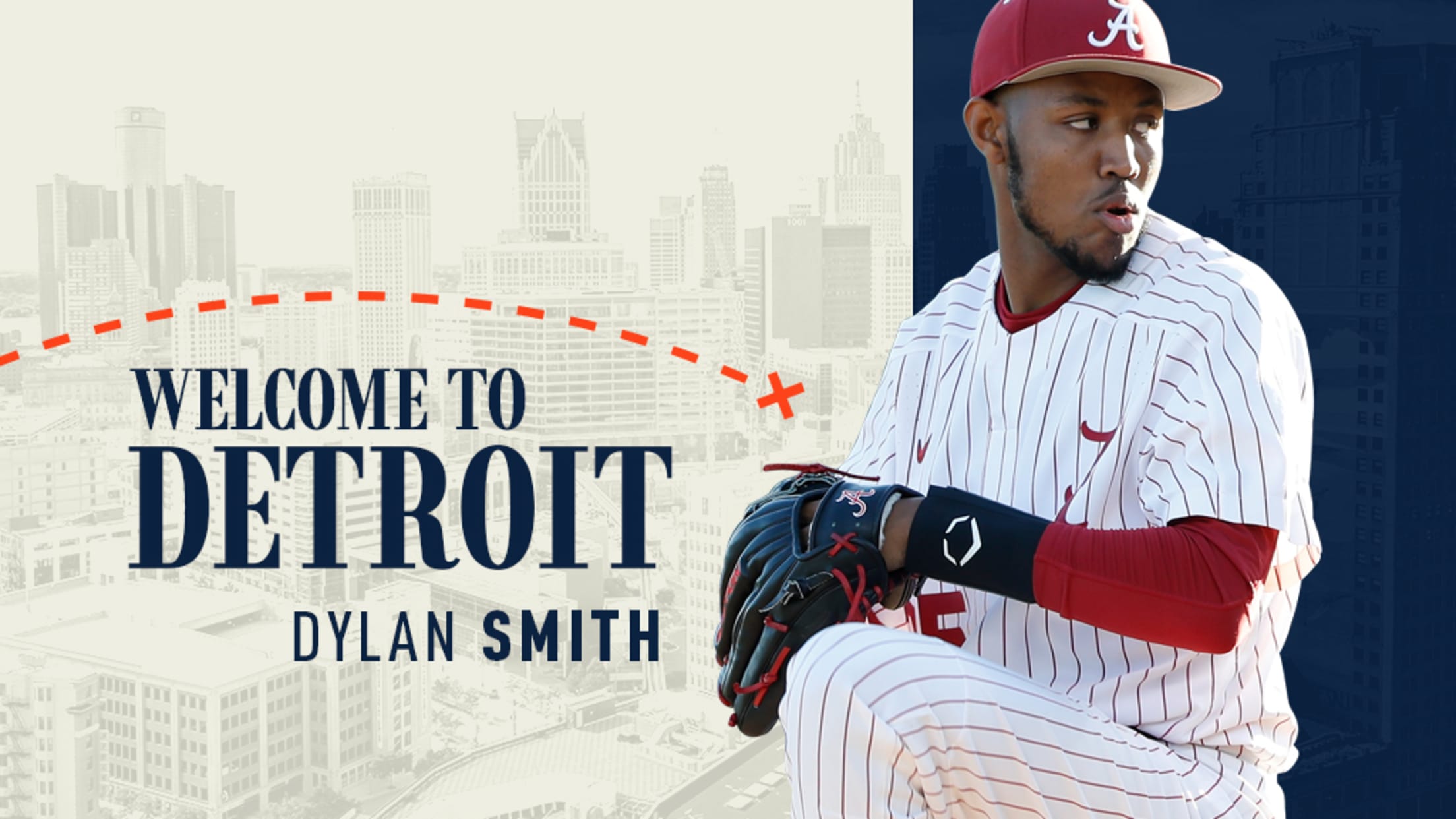 MINNEAPOLIS -- The Tigers have signed all 11 of their picks from the first 10 rounds of the 2021 MLB Draft earlier this month. It didn't come cheaply, but they believe it was worth the price. With Monday's announcement that third-round pick Dylan Smith has agreed to terms, the Tigers
Tigers sign No. 3 overall Draft pick Jobe
Team also inks 2nd-round selection Pacheco, 10th-rounder Schultz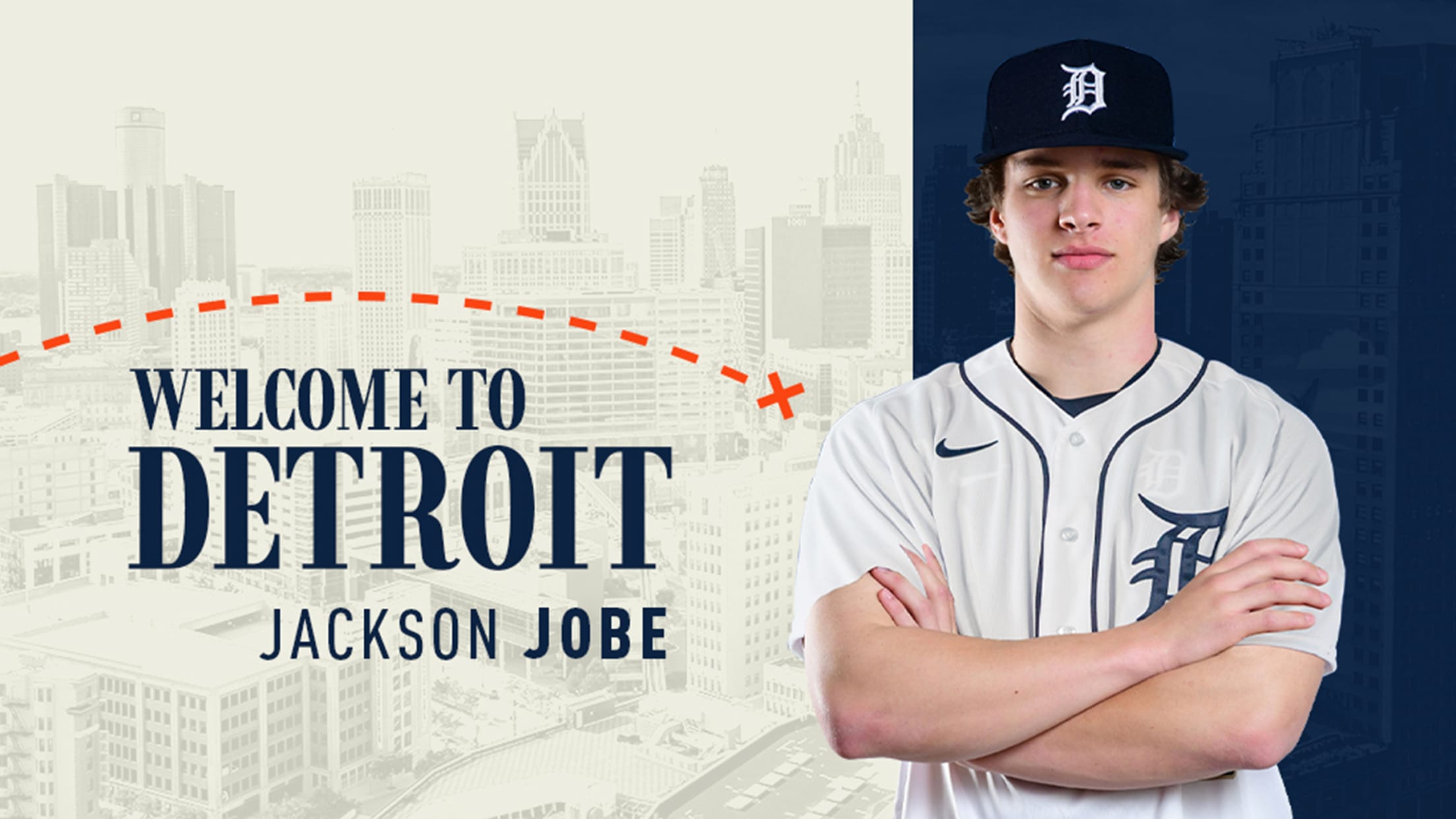 DETROIT -- Jackson Jobe and Izaac Pacheco have played against each other since they were 14, and became friends at the All-American game at Wrigley Field last fall. They talked on the phone repeatedly about their experiences going through the Draft process, and they ended up selecting the same agent
Tigers, Madden (No. 32 pick) agree to deal
Detroit also comes to terms with right-hander and 4th-round choice Mattison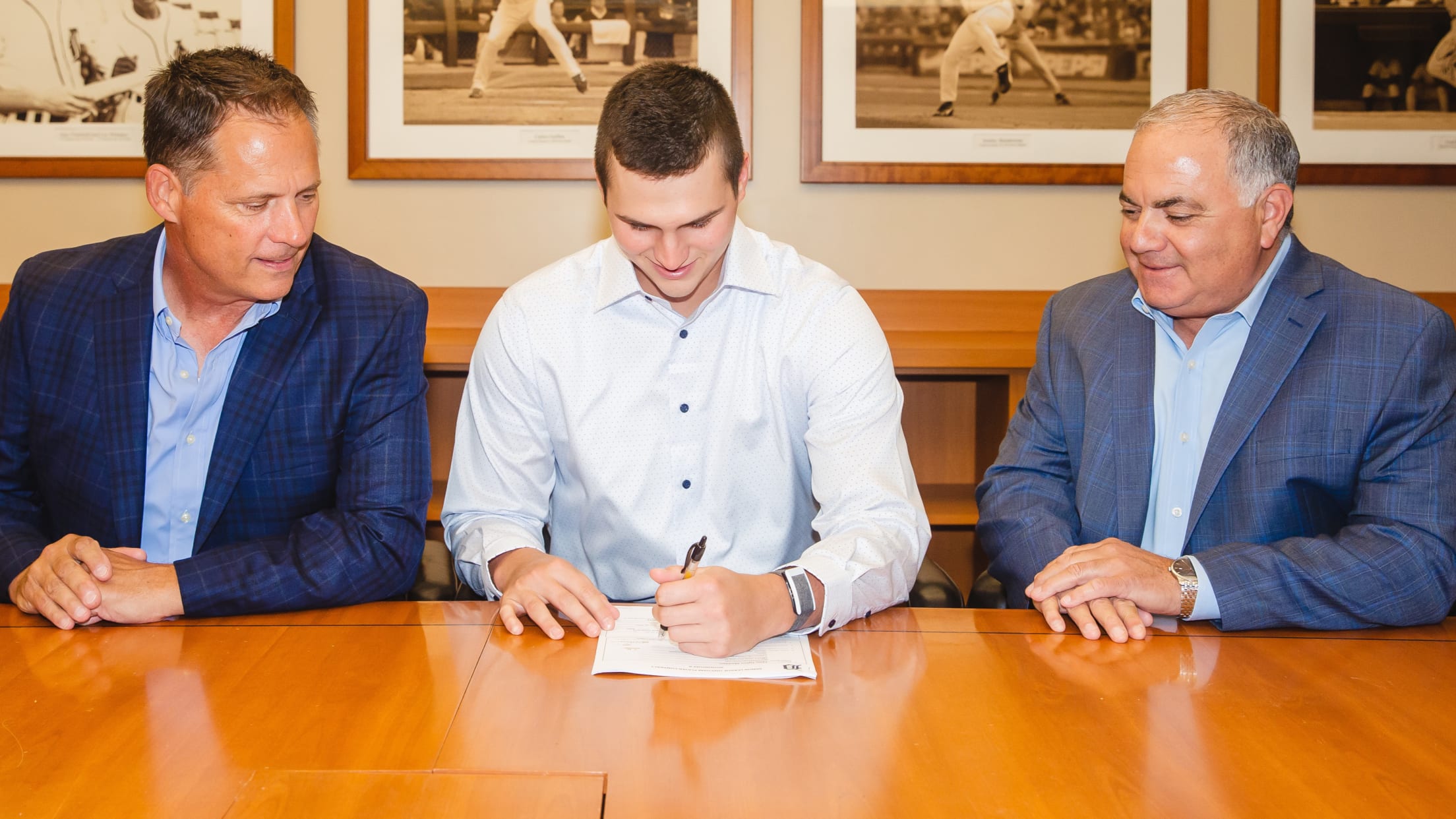 DETROIT -- A week had passed since the Tigers had selected Ty Madden with their comp pick late in the first round of the 2021 MLB Draft when the University of Texas right-hander finally had his welcome-to-the-pros moment. It came after the 32nd pick overall and his parents landed at