Braves add veteran Tomlin to pitching mix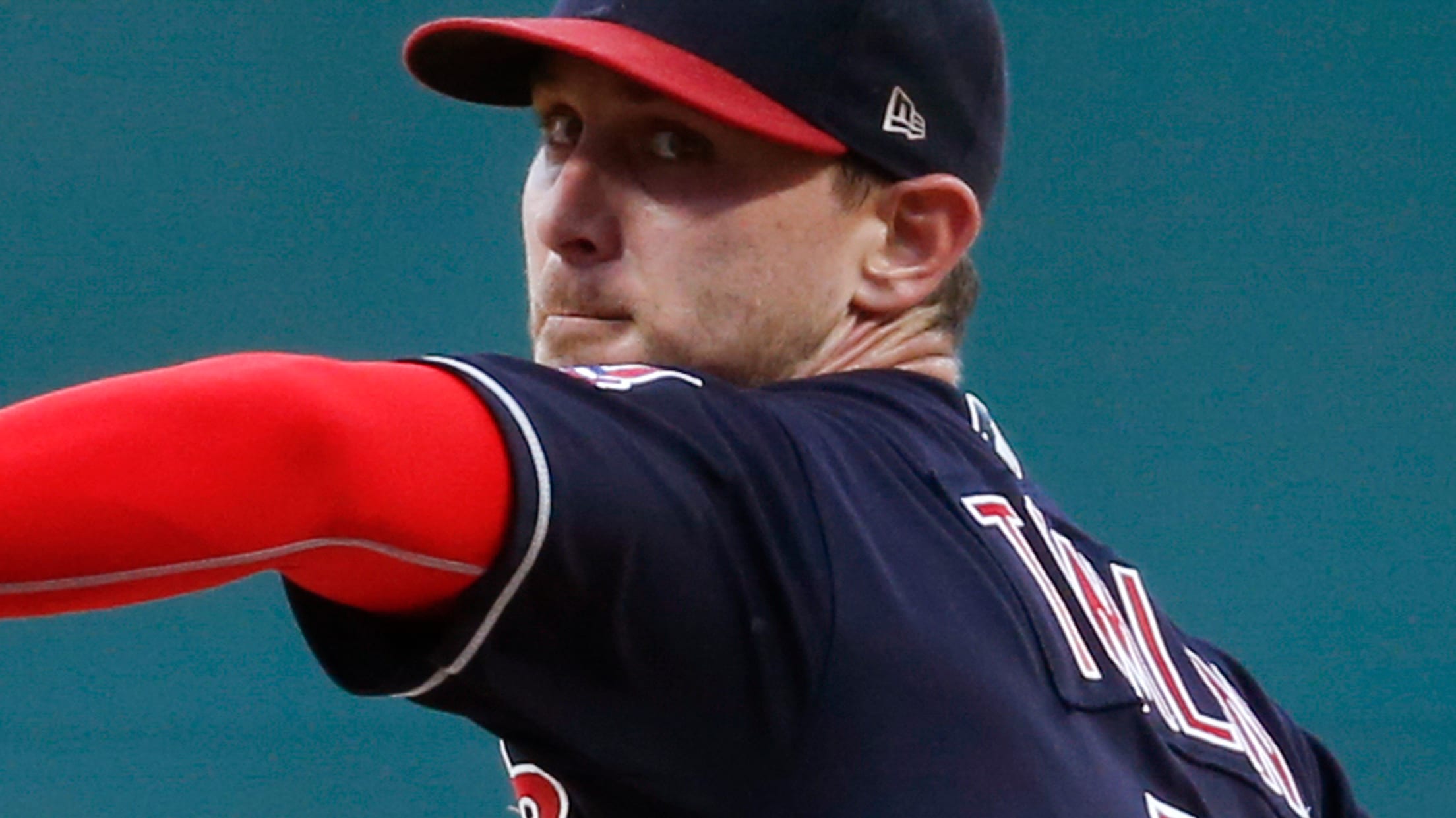 LAKE BUENA VISTA, Fla. -- Hesitant about using one of their top pitching prospects as a long reliever to start the season, the Braves signed Josh Tomlin to a Minor League deal on Thursday. Tomlin, 34, will start Saturday afternoon's game against the Mets. The Braves will then decide whether
Joyce added to Giants' outfield mix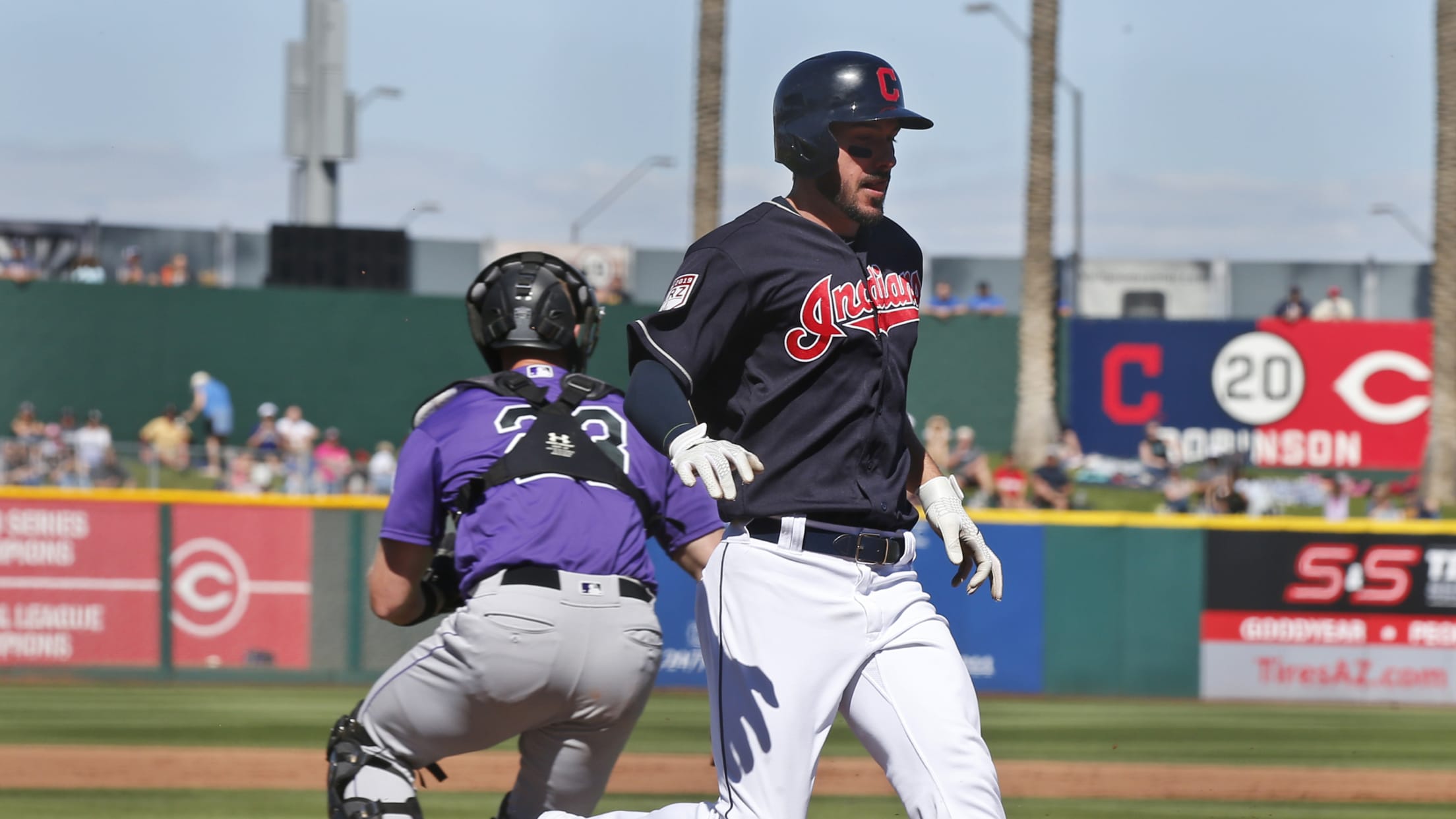 SCOTTSDALE, Ariz. -- The Giants introduced a late entrant to their outfield competition Wednesday, signing veteran Matt Joyce to a Minor League deal. Joyce, who became available after being released by the Indians earlier this week, reported to Giants camp after passing a physical and played against his former team
Rays, Lowe complete 6-year contract extension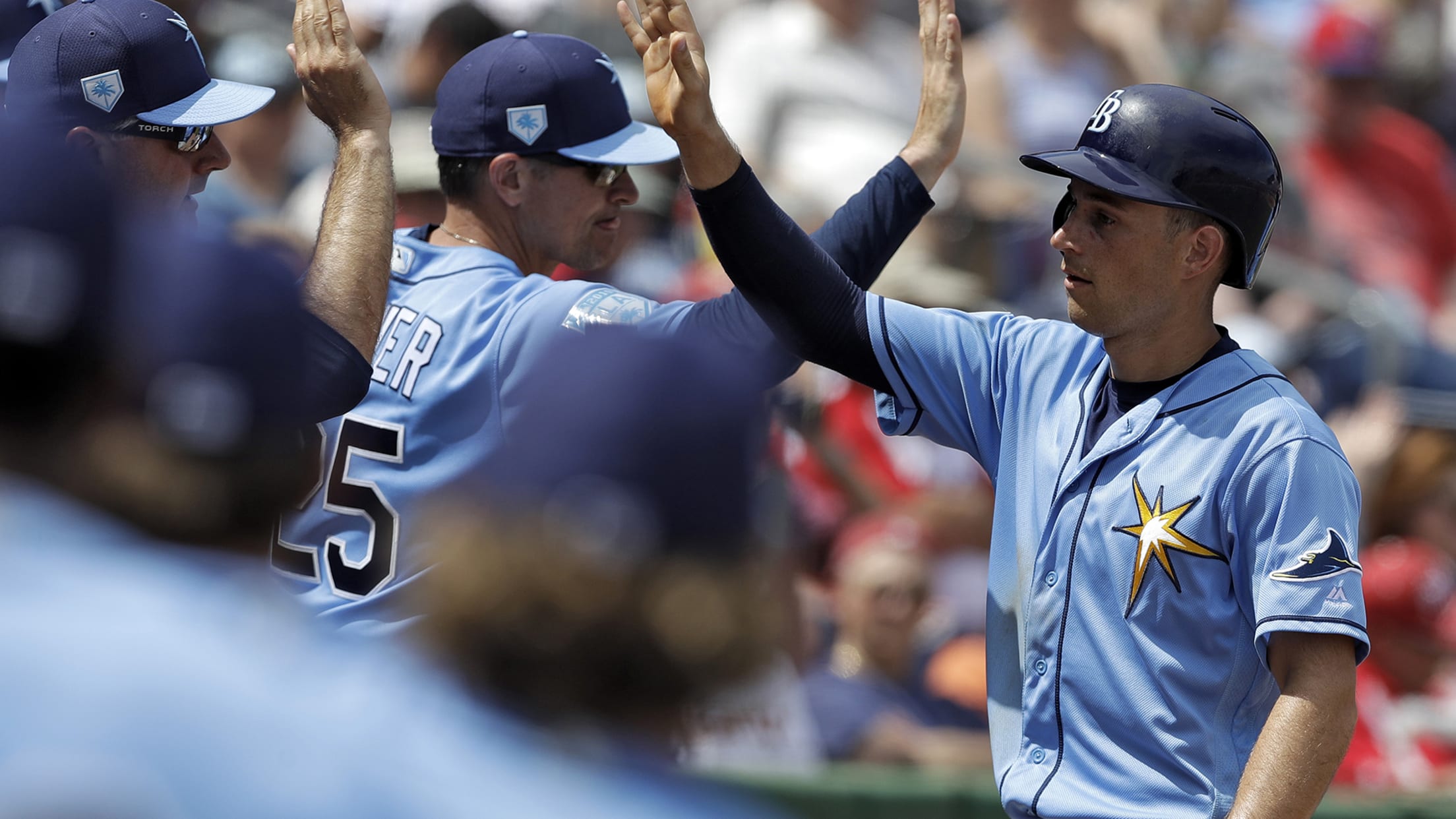 PORT CHARLOTTE, Fla. -- The Rays and infielder/outfielder Brandon Lowe have agreed to a six-year, $24 million contract extension with two club options, the team announced Wednesday. Lowe's extension runs through the 2024 season, with the Rays having club options for '25 and '26. With the deal, Lowe will make
Southpaw Sipp adds depth to Nats' bullpen
Veteran will be busy in an NL East loaded with left-handers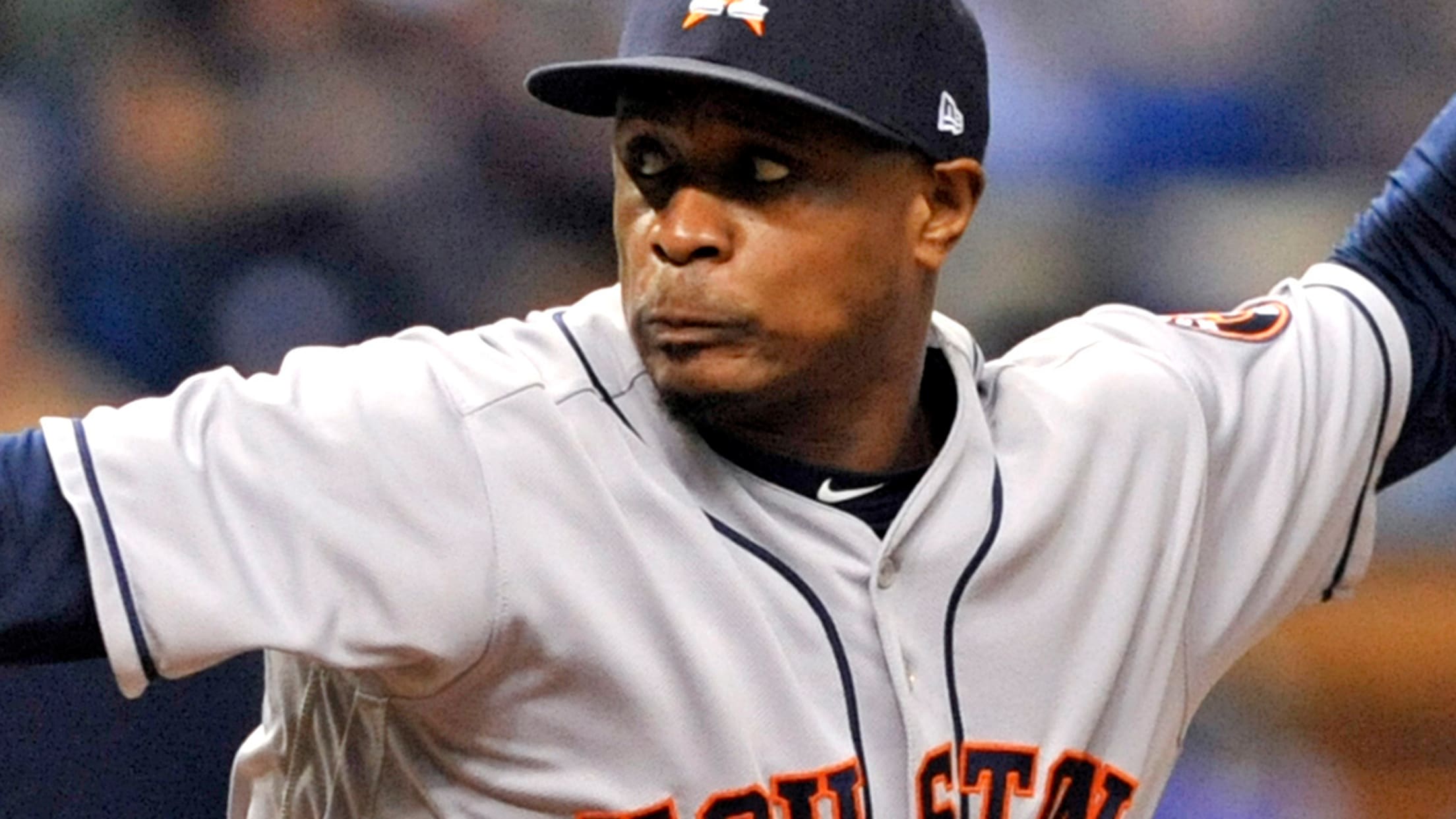 WEST PALM BEACH, Fla -- The Nationals and left-hander Tony Sipp have agreed to terms on a one-year deal with a mutual option for 2020, adding another lefty to a bullpen in need of one to compete in a National League East that includes Bryce Harper in Philadelphia, Robinson Cano
White Sox option top prospects Jimenez, Cease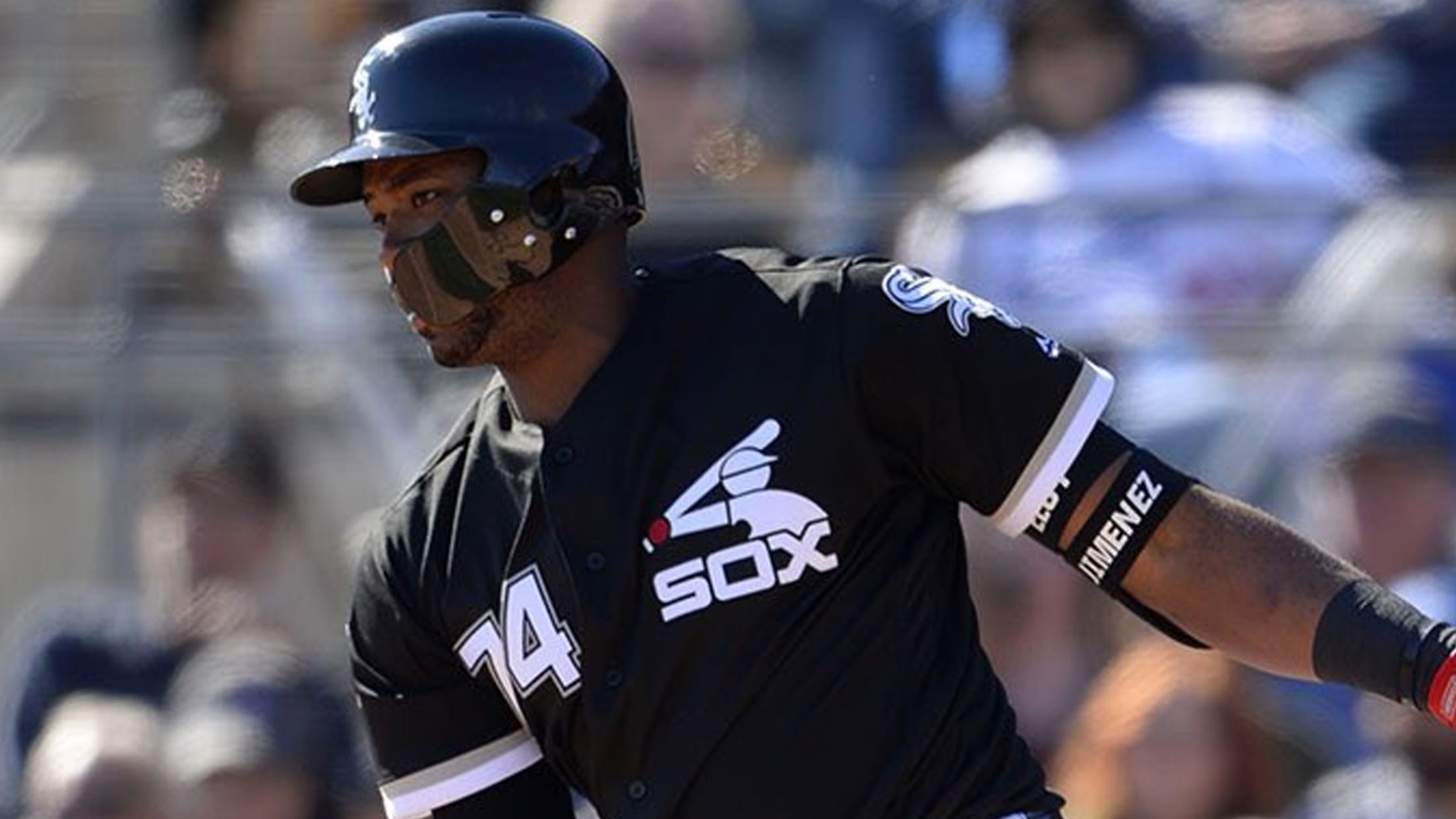 GLENDALE, Ariz. -- At some point in the not too distant future, Eloy Jimenez will be a fixture in left field and stationed in the middle of the lineup for the Chicago White Sox. That time will not begin at the outset for the 2019 season for the No. 3
Tebow undeterred by move to Minors
Former college football star stays positive, has many singing his praises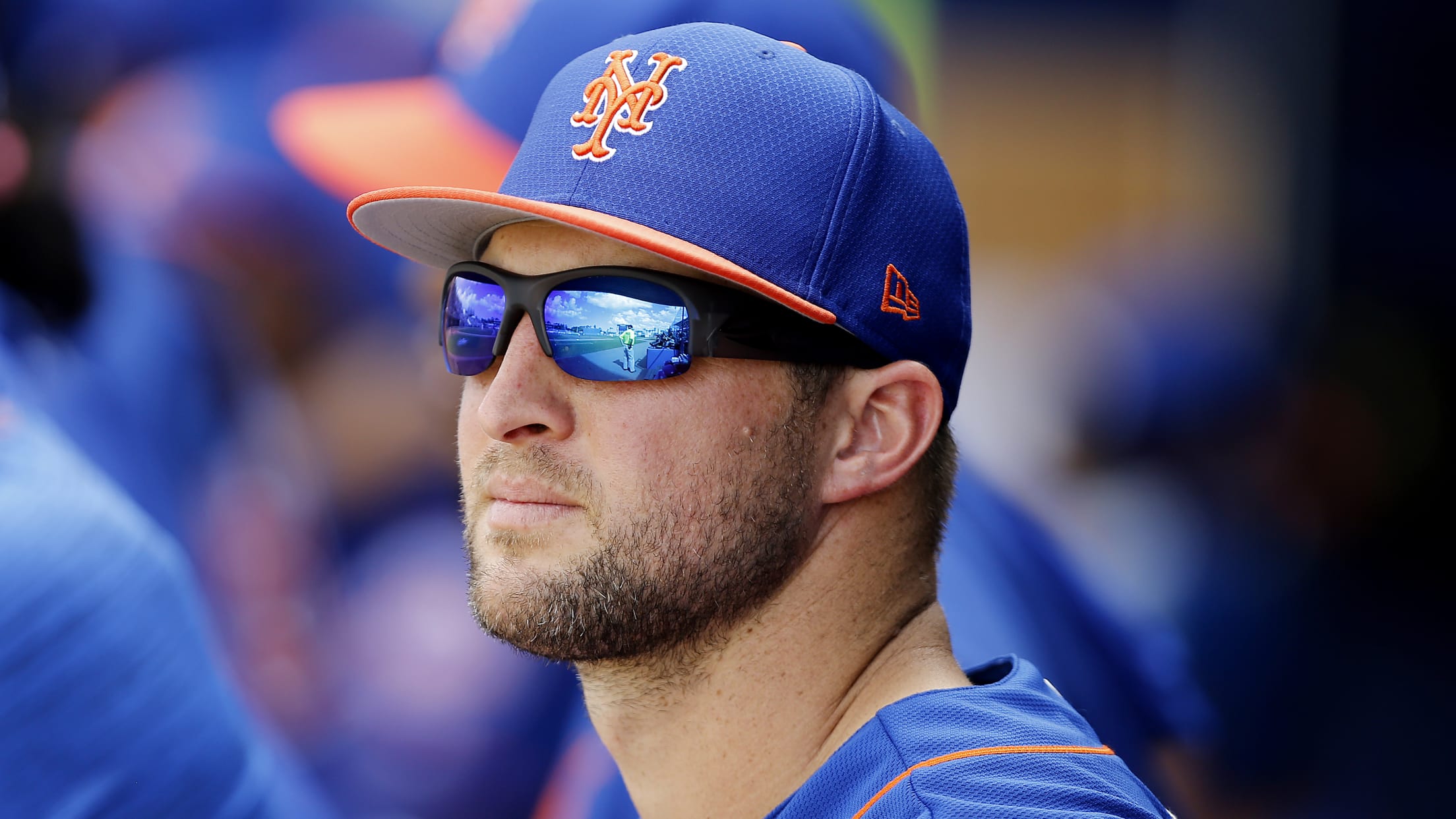 JUPITER, Fla. -- Unruffled by the news of his reassignment to Minor League camp on Tuesday, Tim Tebow packed his bags, said his goodbyes and traversed the short route to the other side of the Mets' complex in Port St. Lucie, Fla.. "It's only like three minutes away," Tebow said,
Top prospect Whitley among Astros' spring cuts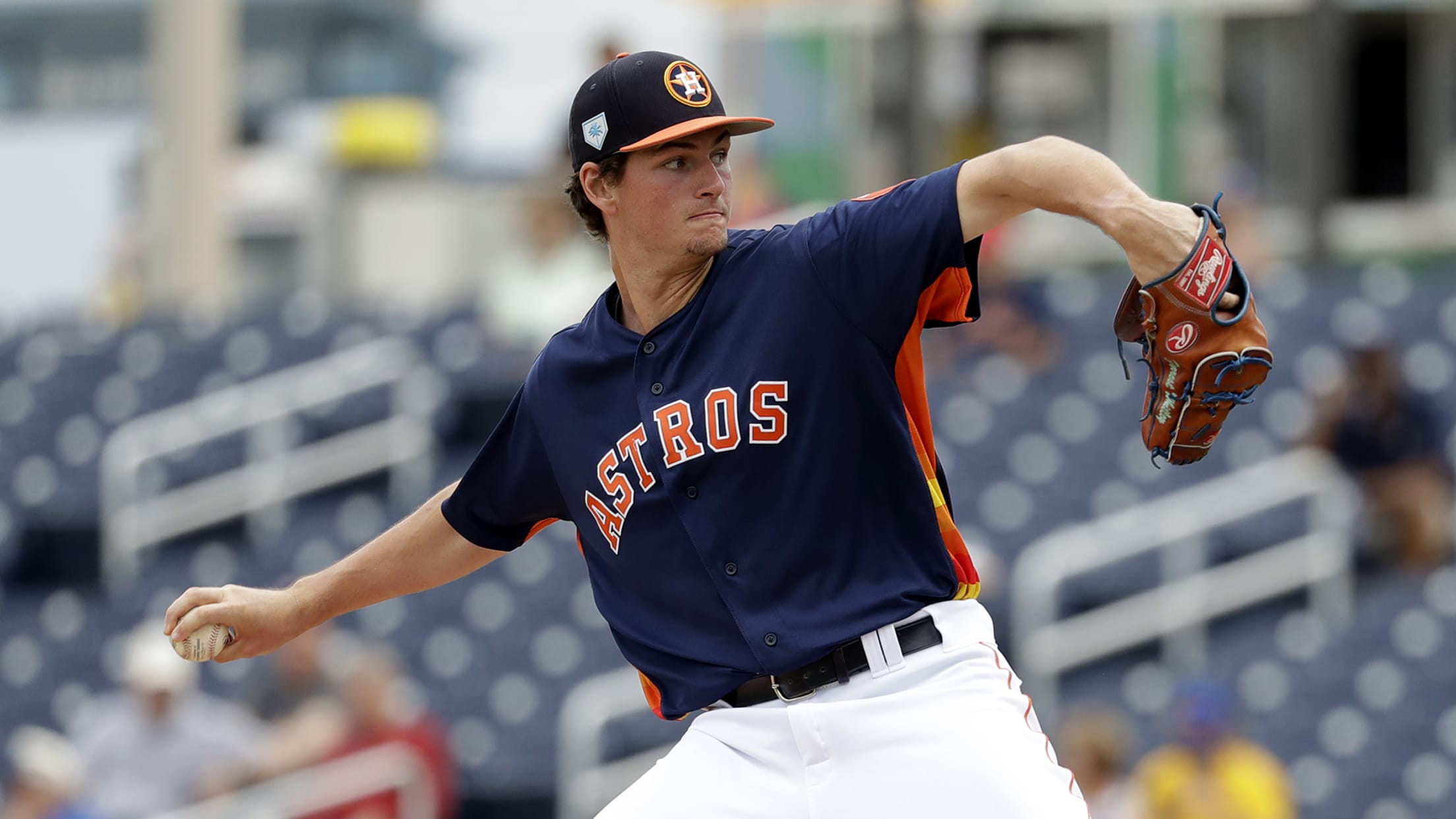 WEST PALM BEACH, Fla. -- The Astros made a third round of roster cuts on Tuesday that included most of the club's top pitching prospects, including right-handers Forrest Whitley, Corbin Martin and J.B. Bukauskas, and top outfield prospect Kyle Tucker. Seven players were sent to Minor League camp. The two
Royals make 1-year deal with Maldonado official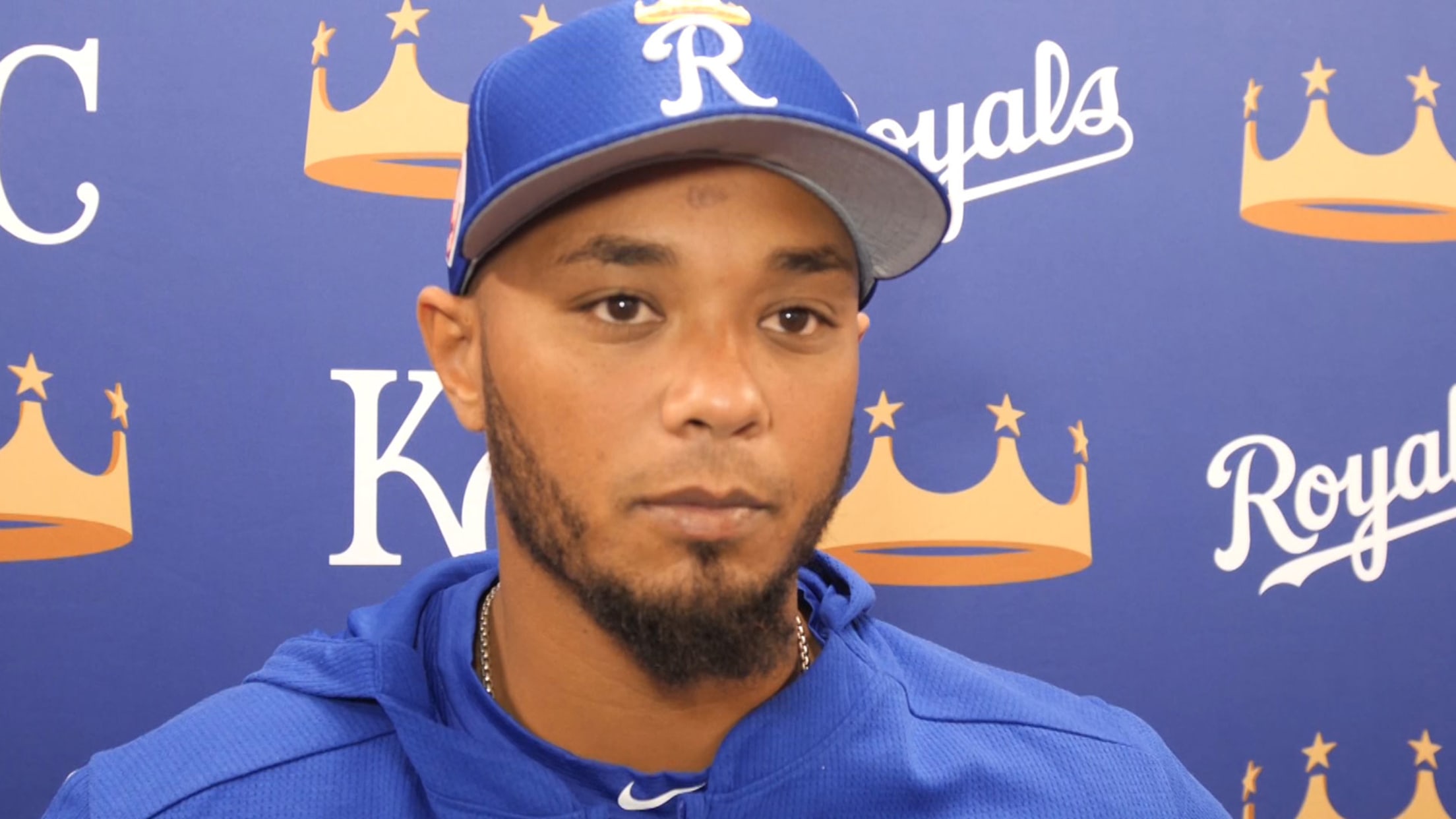 SURPRISE, Ariz. – New Royals catcher Martin Maldonado arrived in camp on Monday vowing he would be ready by the March 28 Opening Day game against the White Sox at Kauffman Stadium. Maldonado's one-year deal, with a base salary of $2.5 million and $1.4 million of potential performance bonuses, was
Prospect Chang among latest Indians moves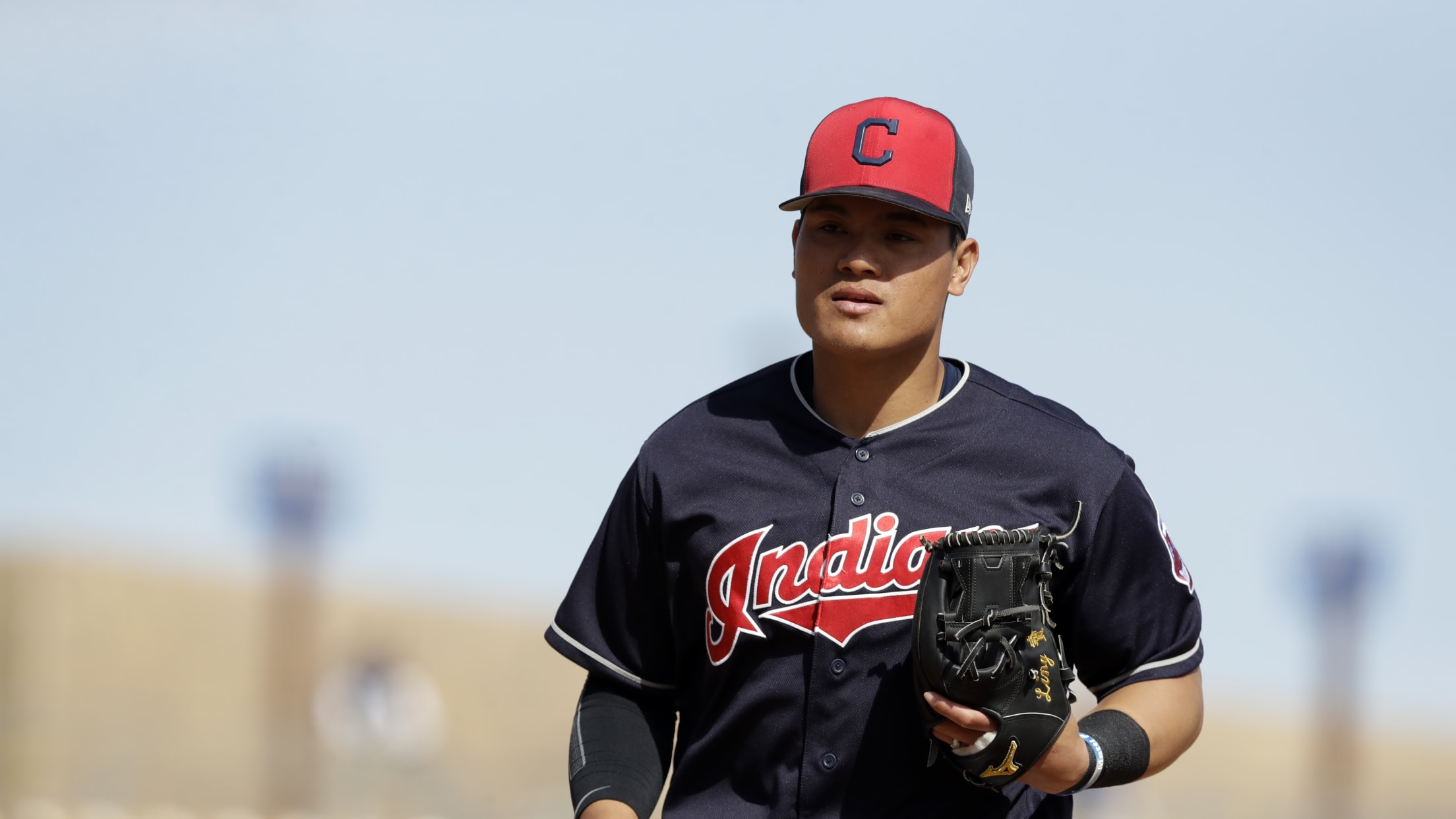 GOODYEAR, Ariz. -- With Francisco Lindor still questionable for Opening Day, Yu Chang was a top candidate to be the Indians' temporary shortstop. But an injured finger has played a large part in eliminating that chance. The Indians announced their second round of cuts on Monday afternoon, optioning Chang and
The news of Adam Jones' deal with the D-backs was broken by ... Dontrelle Willis?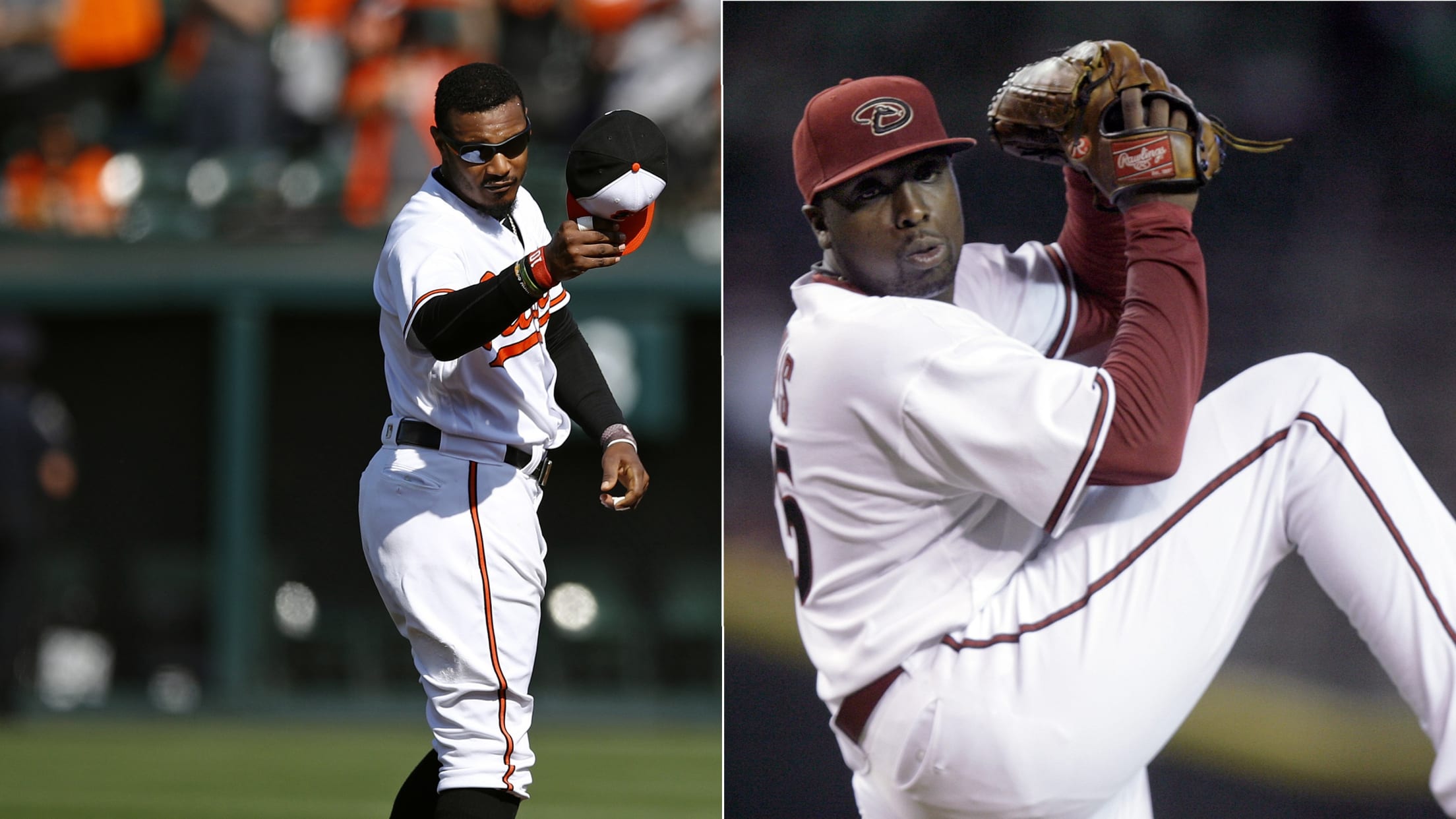 At long last, Adam Jones has a home for the 2019 season, as he and the D-backs reportedly agreed to a one-year contract. The signing makes sense, but perhaps the most interesting part of the transaction was the man who broke the news. It wasn't Ken Rosenthal, Jon Heyman or
Pirates option top prospect Keller to Triple-A
Pitcher among 8 in first round of spring camp cuts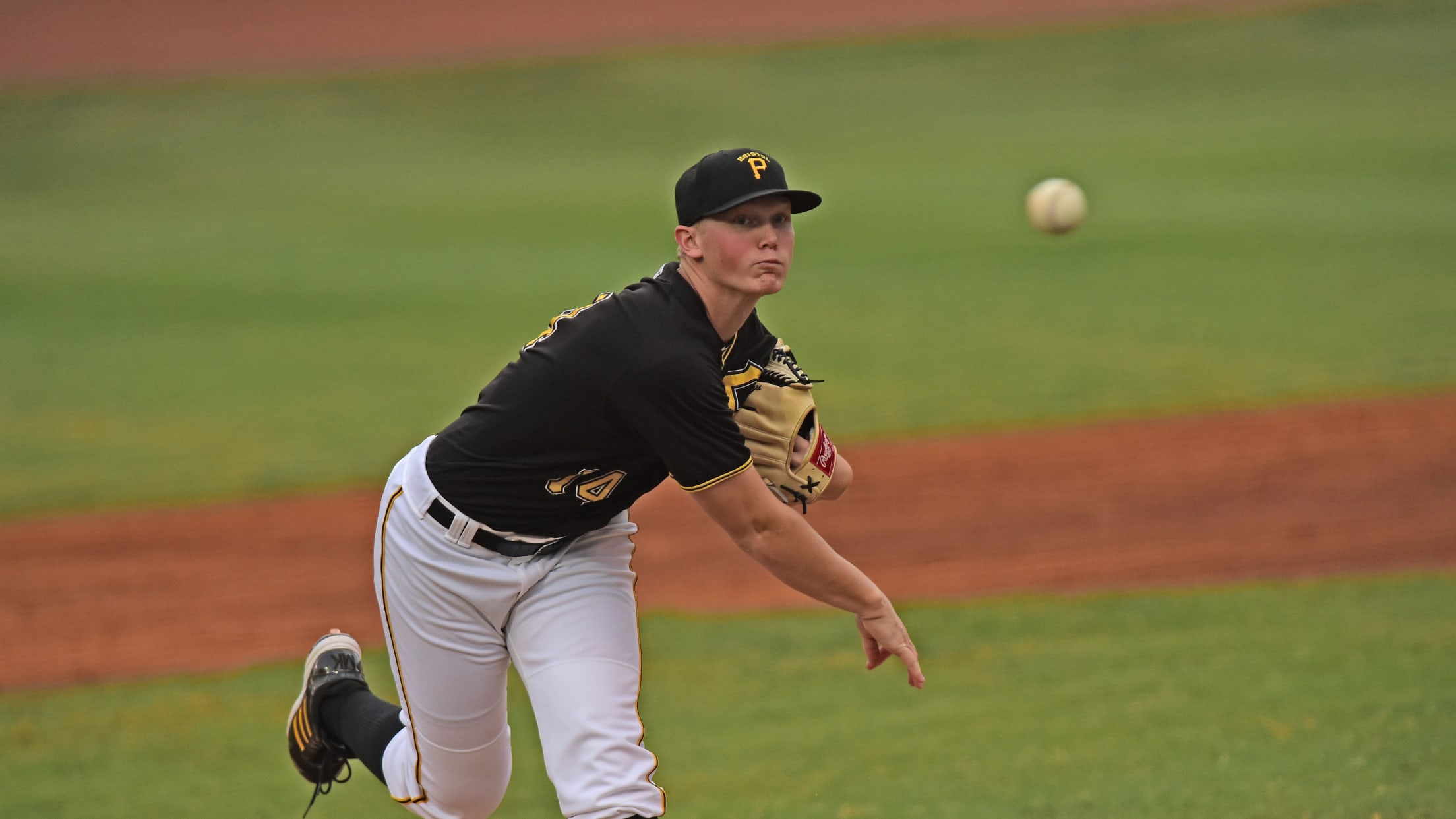 BRADENTON, Fla. -- The Pirates optioned top prospect Mitch Keller to Triple-A Indianapolis on Saturday as part of their first round of Spring Training roster cuts. Keller, the No. 19 overall prospect according to MLB Pipeline, allowed 10 runs on 10 hits and three walks while recording just one strikeout
Five legendary tales from Bryce Harper's journey to the largest free-agent contract in MLB history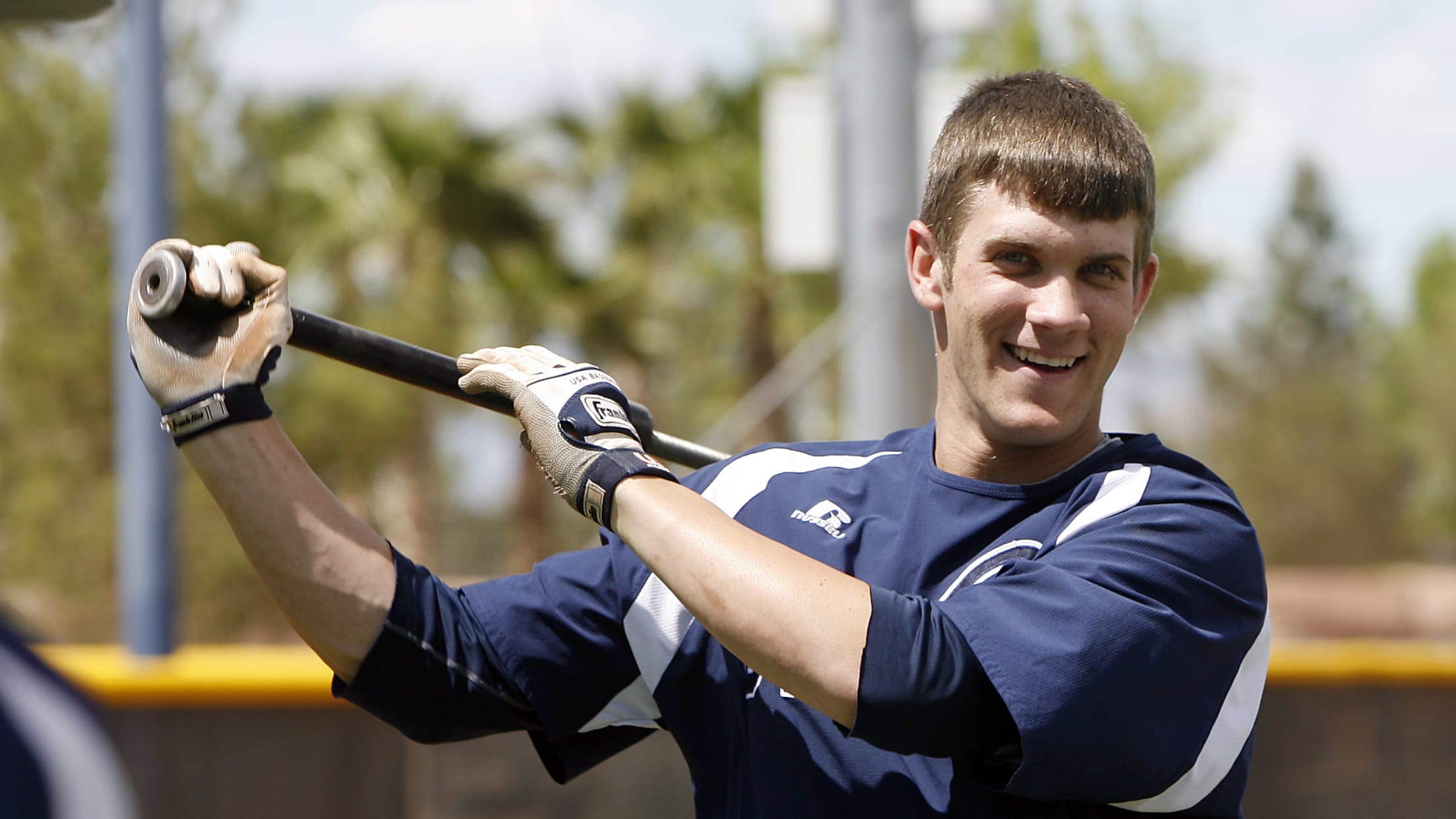 After a long winter of dominating the Hot Stove, Bryce Harper has agreed to join the Phillies for $330 million over 13 years, the largest free agent contract in MLB history. Though still just 26 years old, Harper has been squarely in the public eye for over a decade, having
Rangers acquire OF Granite from Twins
Texas sends RHP Moore, cash to Minnesota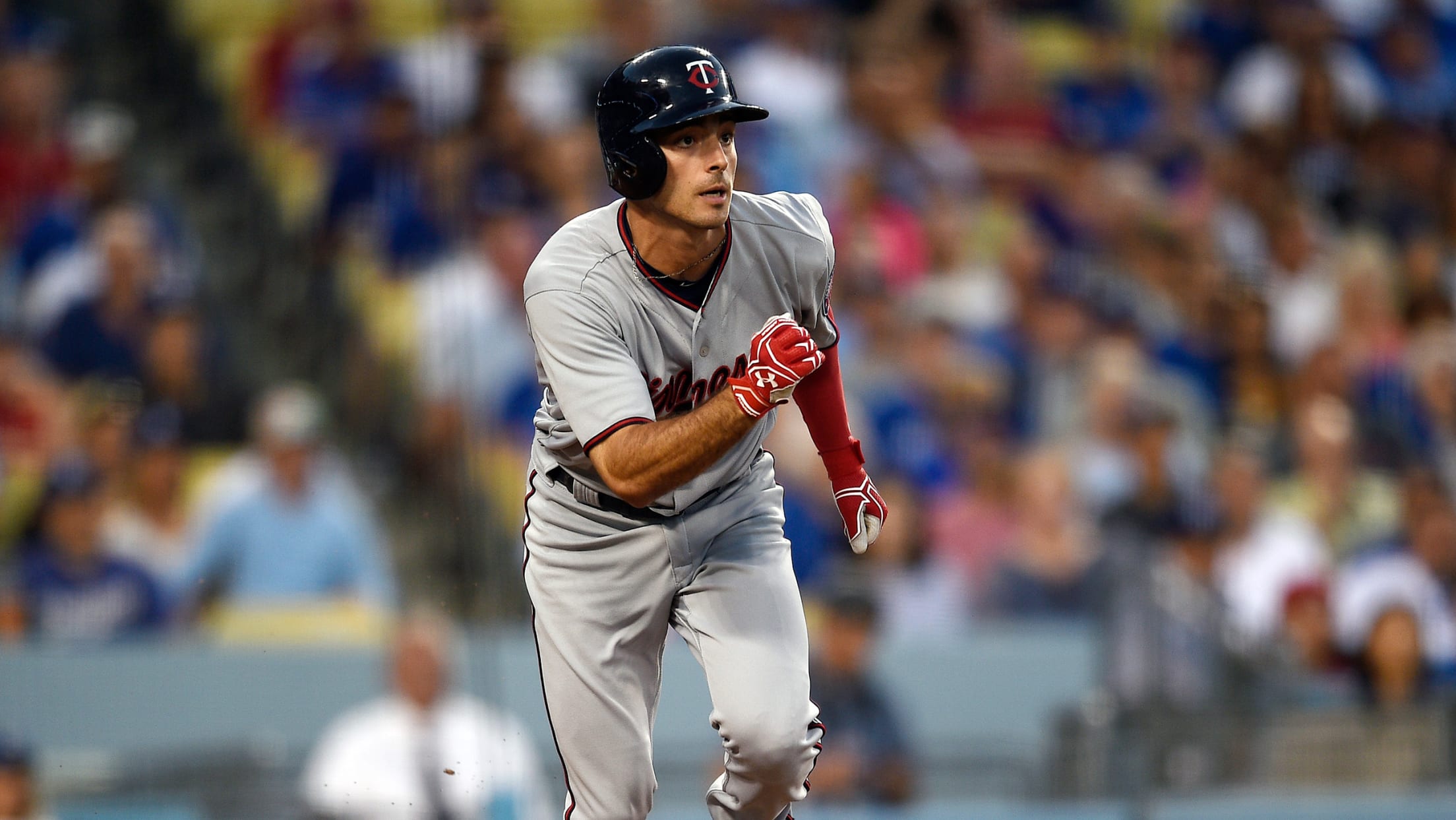 SURPRISE, Ariz. -- The Texas Rangers today announced that the club has acquired outfielder Zack Granite from the Minnesota Twins in exchange for right-handed pitcher Xavier Moore and cash considerations. To make room on the major league roster for Granite, the team has placed outfielder Scott Heineman on the 60-day
Hey Nationals fans, will you boo Bryce Harper when he comes back to D.C.?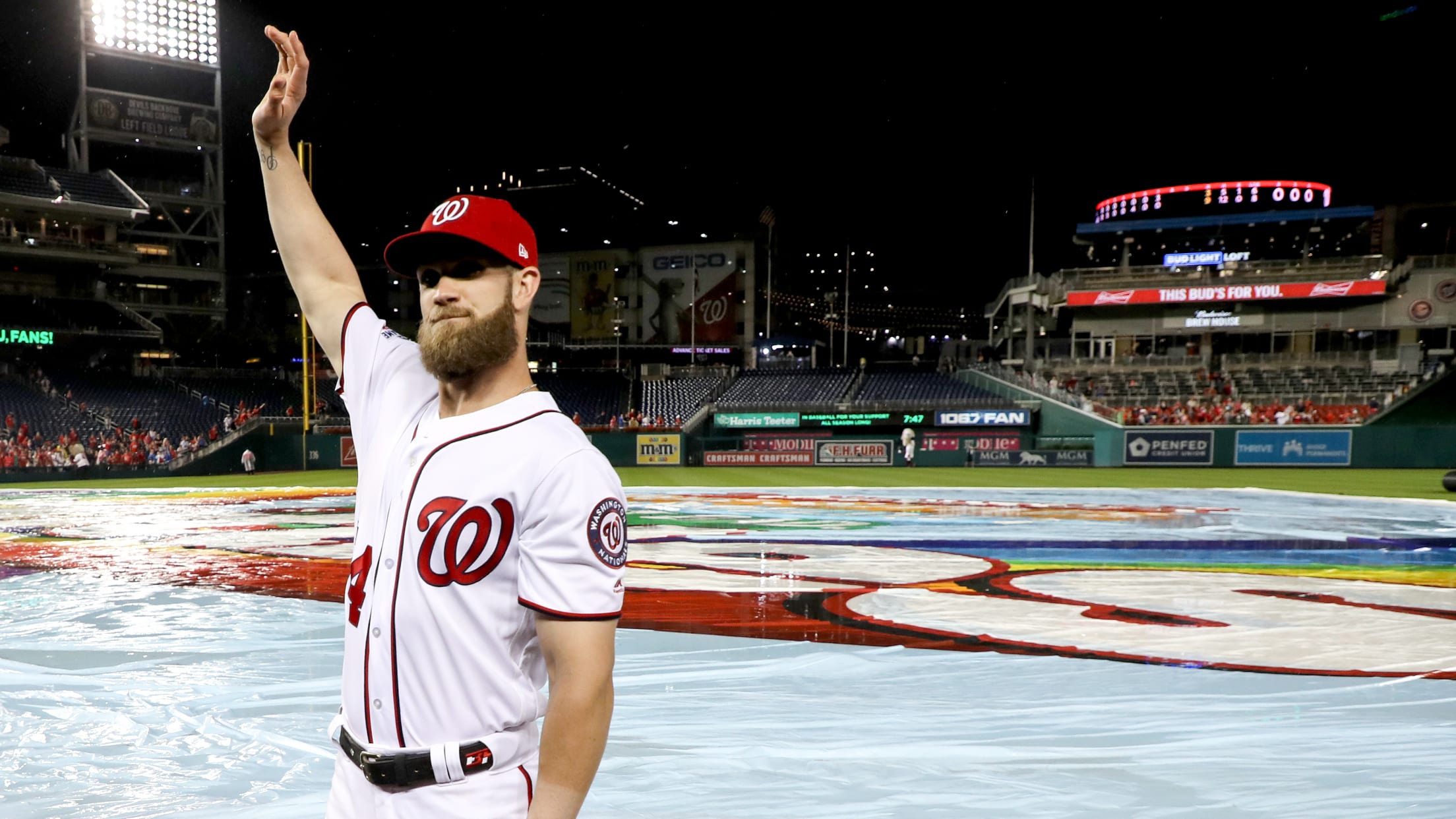 A message to Nats fans: Don't cry because it's over, smile because it happened. That dreaded day has finally come: The Bryce Harper era in D.C. is officially over. The club reportedly made the superstar outfielder a competitive offer, but at the end of the day he agreed to a
MLB: The Show now has a jersey for its cover star, Bryce Harper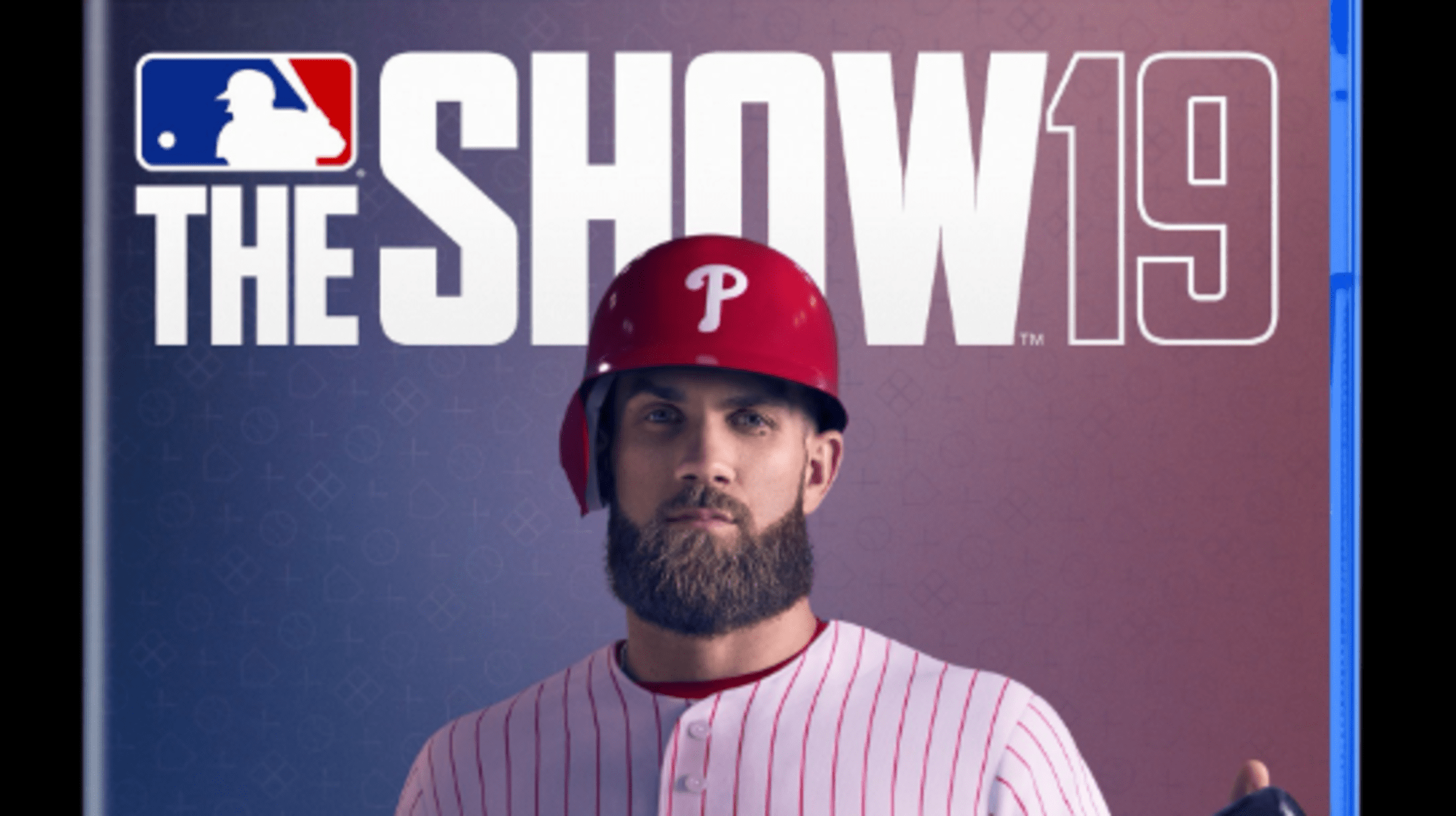 At the beginning of the offseason, it was announced that Bryce Harper would be on the cover of MLB: The Show 19 -- despite it being unclear where the coveted free agent would be playing in 2019. All winter, we wondered what jersey Harper would be wearing come Opening Day.
Giants made late push, but Harper picks Phils
Bochy: 'You've got to be thankful for what you have'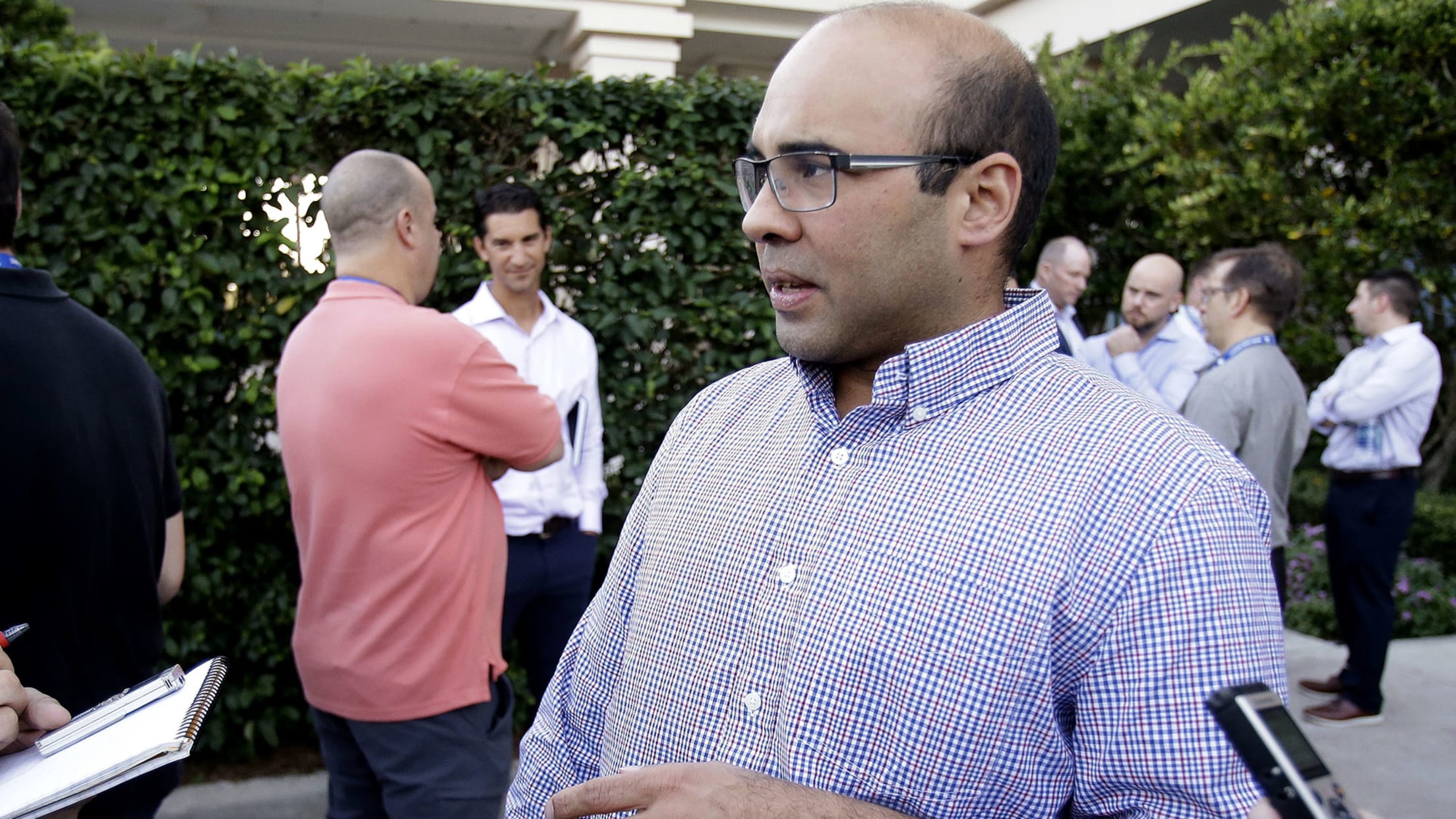 PHOENIX -- Bryce will not be coming to the Bay after all. Despite a late pursuit from the Giants, superstar Bryce Harper agreed to a record 13-year, $330 million deal with the Phillies on Thursday, sources told MLB.com. It is the largest contract in MLB history, topping the 13-year, $325
White Sox ink Ervin Santana to Minors deal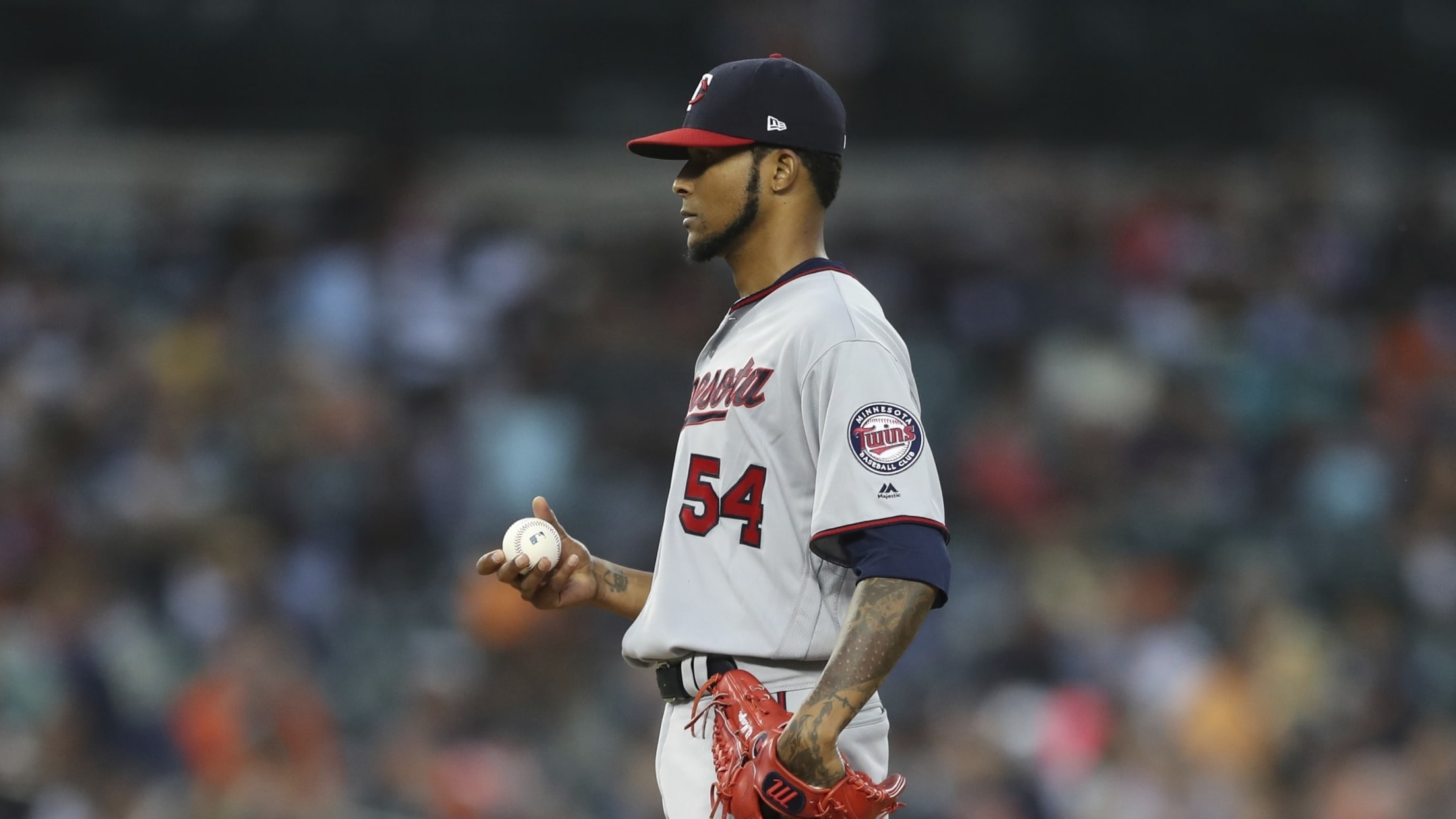 GLENDALE, Ariz. -- The White Sox signed right-handed hurler Ervin Santana on Friday to a Minor League deal with an invitation to big league camp. The deal was made official Saturday after Santana underwent a physical.
Reds sign Jose Iglesias to Minors deal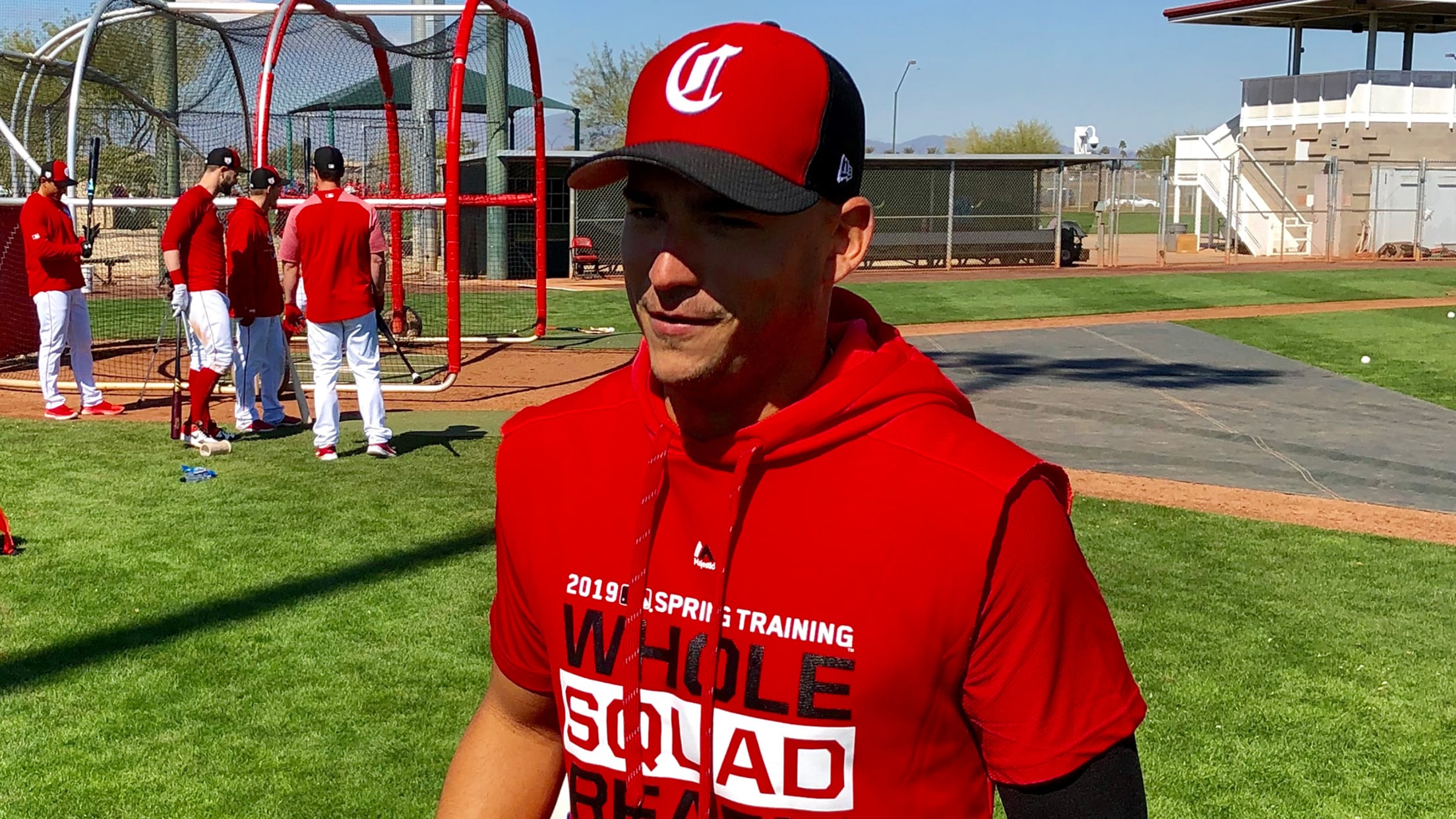 GOODYEAR, Ariz. –- The Reds' efforts to add players still hasn't ended. On Saturday, shortstop Jose Iglesias was signed to a Minor League contract and was invited to big league camp. Iglesias joined the team on the field for its workout shortly after he passed his physical. If he makes
Phils owner Middleton in Harper's hometown
Club's competition fading in pursuit of free agent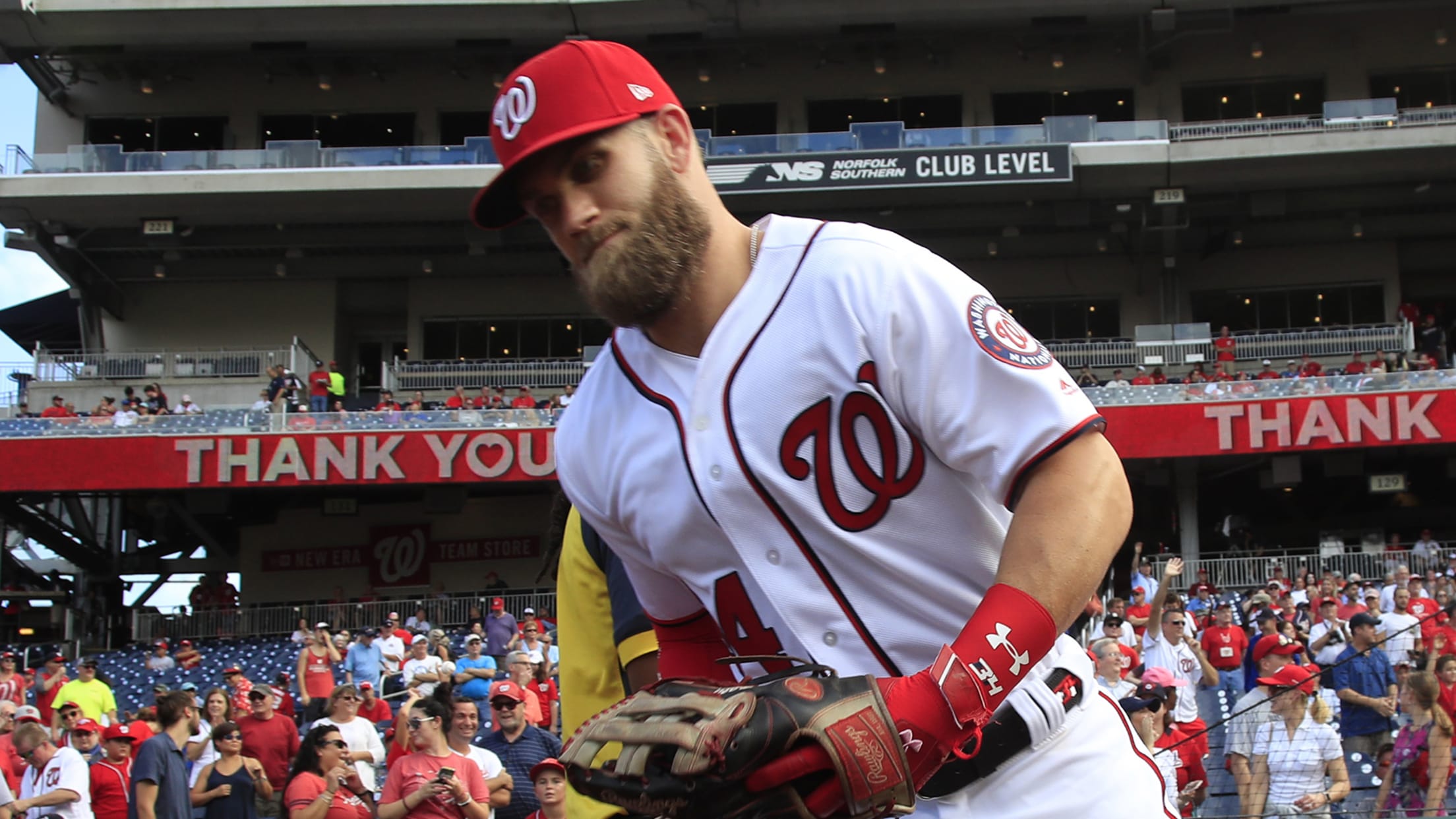 CLEARWATER, Fla. -- This is getting serious. A source confirmed an NBC Sports Philadelphia report on Friday night that Phillies owner John Middleton's plane was in Las Vegas, the hometown of Bryce Harper and his wife Kayla. MLB Network insider Jon Heyman reported that Middleton traveled without Phillies president Andy
Dietrich counting on versatility at Reds camp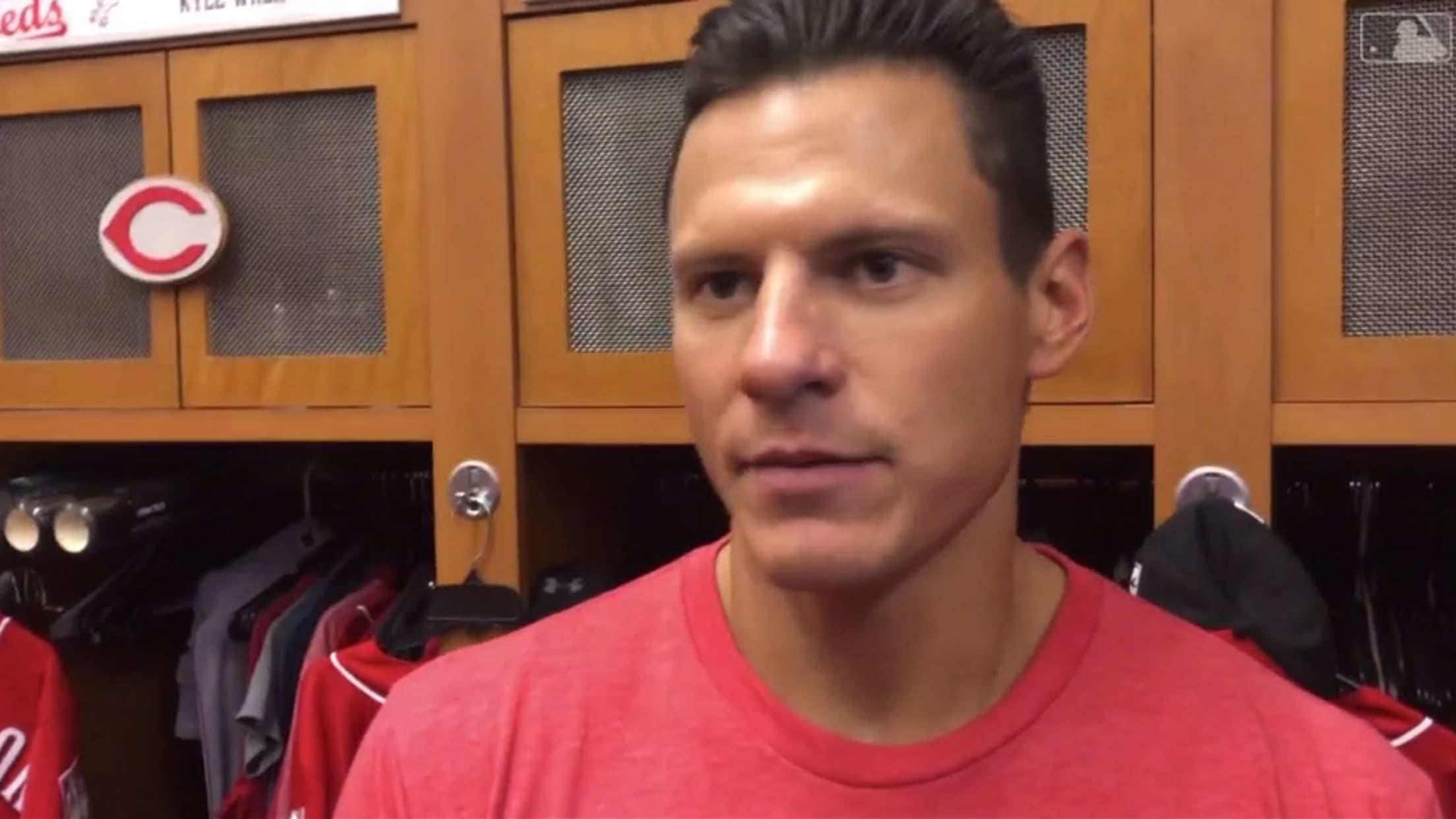 GOODYEAR, Ariz. -- Let go by the Marlins in November, Derek Dietrich spent his offseason staying ready, being patient and hoping to find the best fit on a new club. That proved to be the Reds, who signed Dietrich to a Minor League deal on Tuesday. Not only was he
Reds add Dietrich on Minor League deal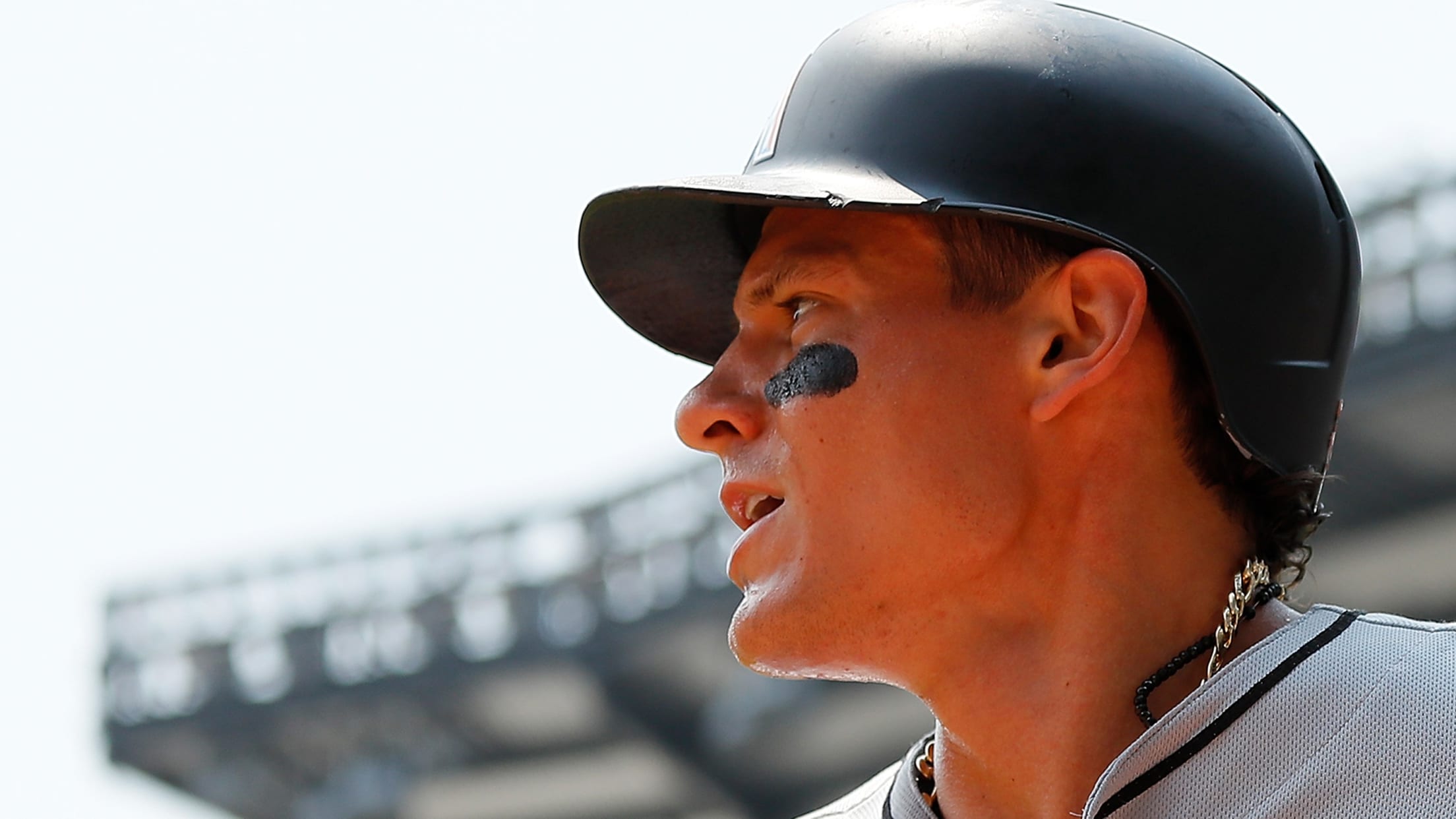 GOODYEAR, Ariz. -- Upon the passing of his physical on Tuesday, the Reds signed infielder/outfielder Derek Dietrich to a Minor League contract with an invitation to big league camp for Spring Training.If he makes the club, Dietrich will earn $2 million this season with the chance for an additional $500,000
Friars get lefty bullpen option by signing Loup
Veteran split time between Toronto and Philadelphia last season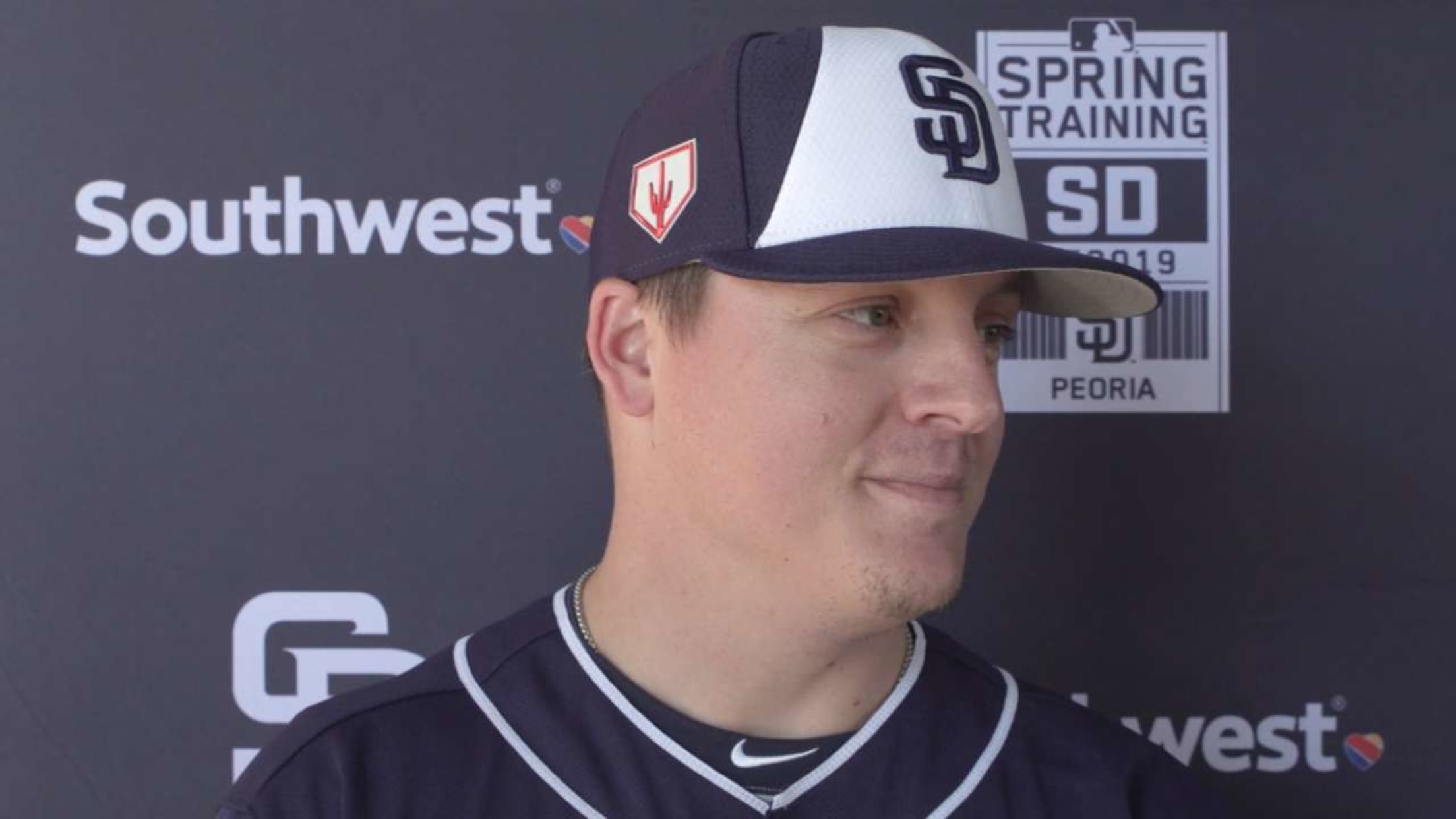 PEORIA, Ariz. -- The Padres' bullpen was one of the best in baseball last season, and the entire unit is set to return in 2019. But if there was one deficiency in camp, with Matt Strahm and Robbie Erlin shifting to the rotation, it was from the left side.They found
Giants reportedly adding Maybin to OF mix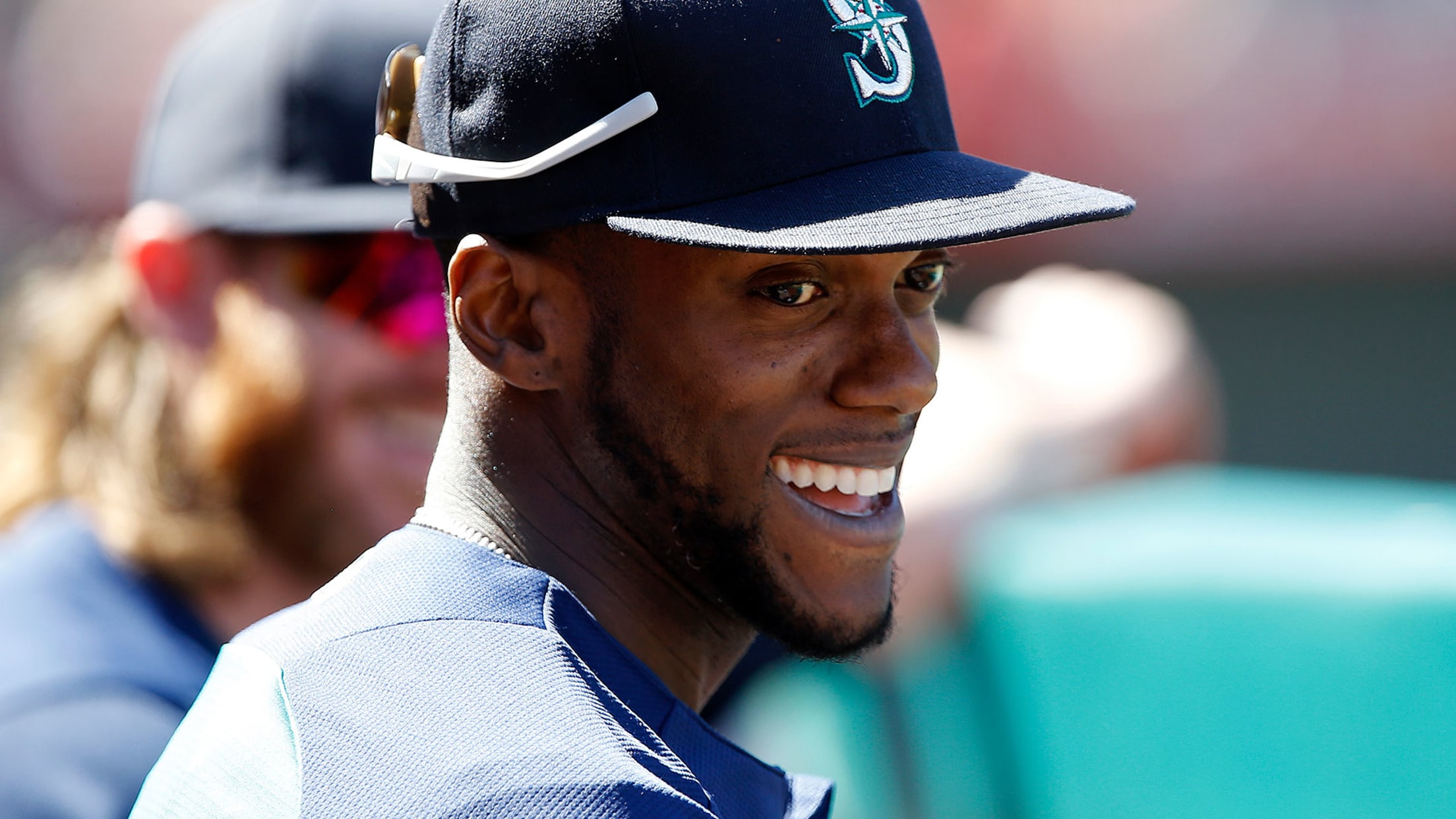 SCOTTSDALE, Ariz. -- Four days after signing Gerardo Parra, the Giants are close to adding another veteran reinforcement to their crop of outfielders.The Giants are working to finalize a Minor League deal with outfielder Cameron Maybin, MLB.com has confirmed. Andrew Baggarly and Ken Rosenthal of The Athletic were the first
Sevy confident after inking contract extension
Yanks' young ace agrees to 4-year, $40 million deal with club option for 2023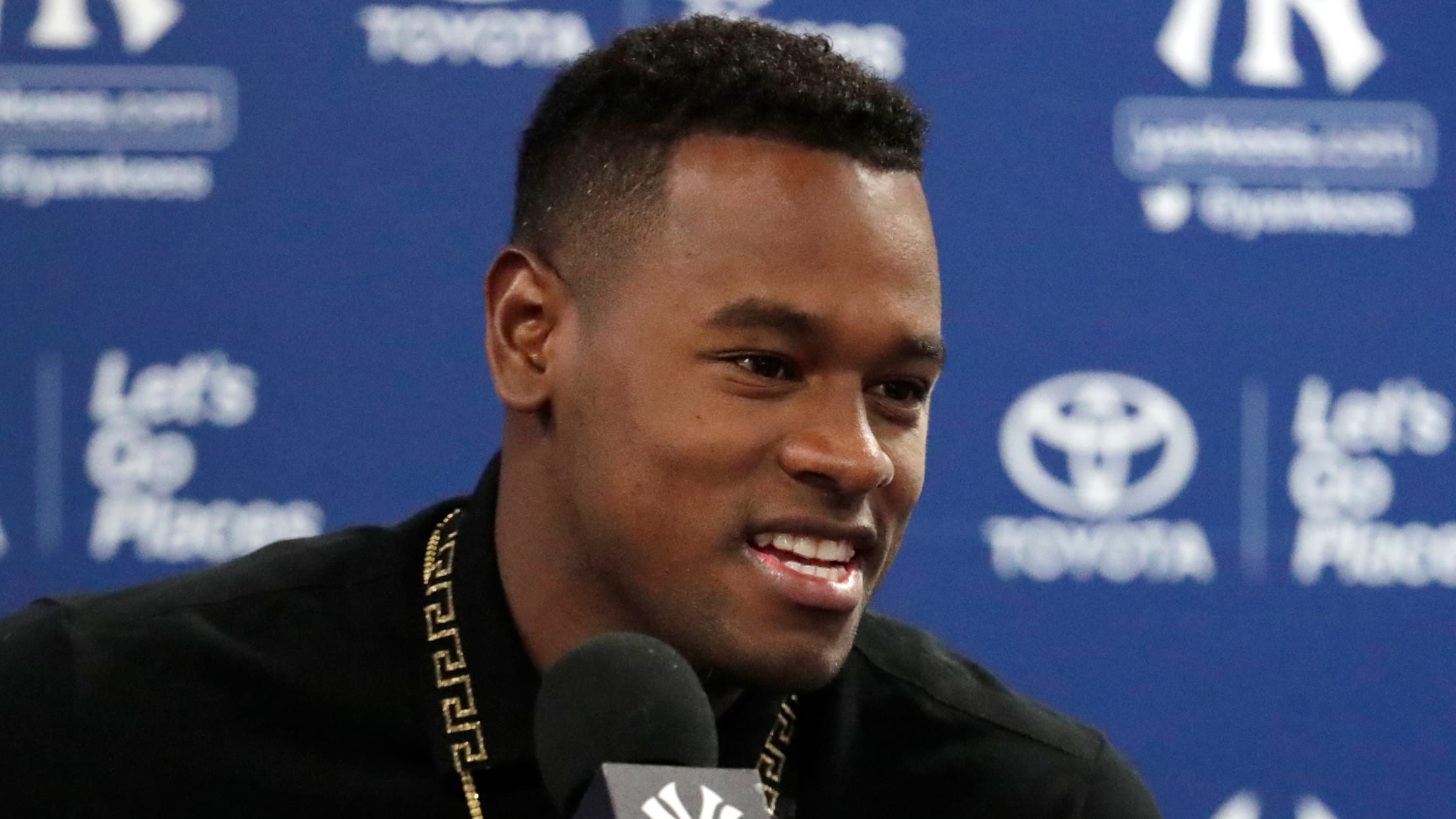 TAMPA, Fla. -- Luis Severino had been cautioned that arbitration would not be a fun experience, voicing a desire to avoid the process. About thirty minutes before he and the Yankees would have gone head-to-head in a St. Petersburg conference room, both sides instead celebrated an agreement that provides the
Veteran reliever Storen joins KC on Minors deal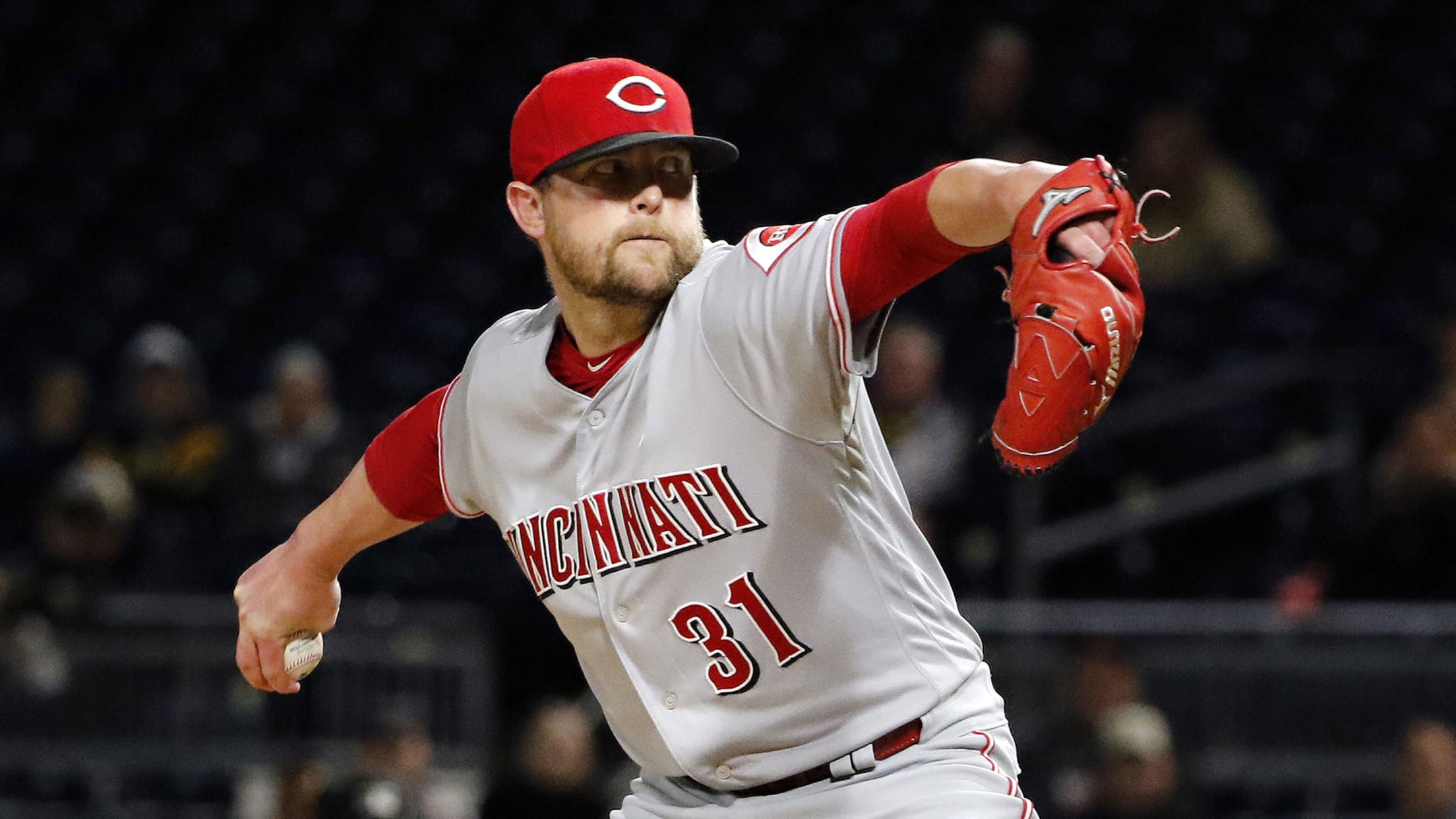 SURPRISE, Ariz. -- The Royals, who have had success in the past with reclamation projects such as Ryan Madson, added another potential one on Friday.The Royals announced that they have signed right-hander Drew Storen to a Minor League deal with an invitation to Spring Training. MLB Network insider Ken Rosenthal