Tanner Anderson rejoins A's; Martini optioned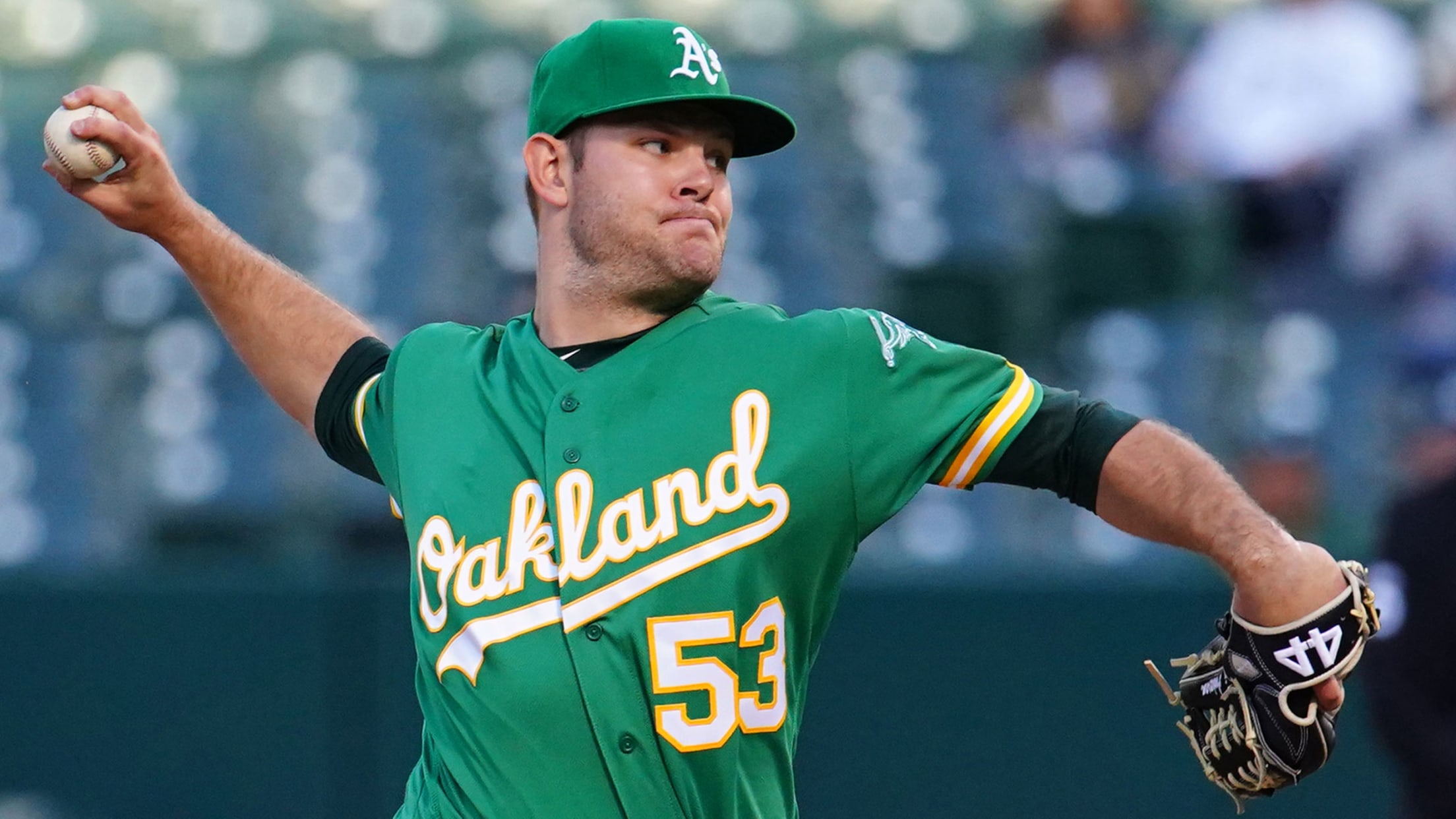 HOUSTON -- A somewhat stretched A's bullpen received a reinforcement on Tuesday when the club recalled right-hander Tanner Anderson from Triple-A Las Vegas. Outfielder Nick Martini was optioned back to Las Vegas, after a one-day stint in the big leagues. Anderson joins the A's for the second time in 2019.
Yonder Alonso joins Rockies; Oh designated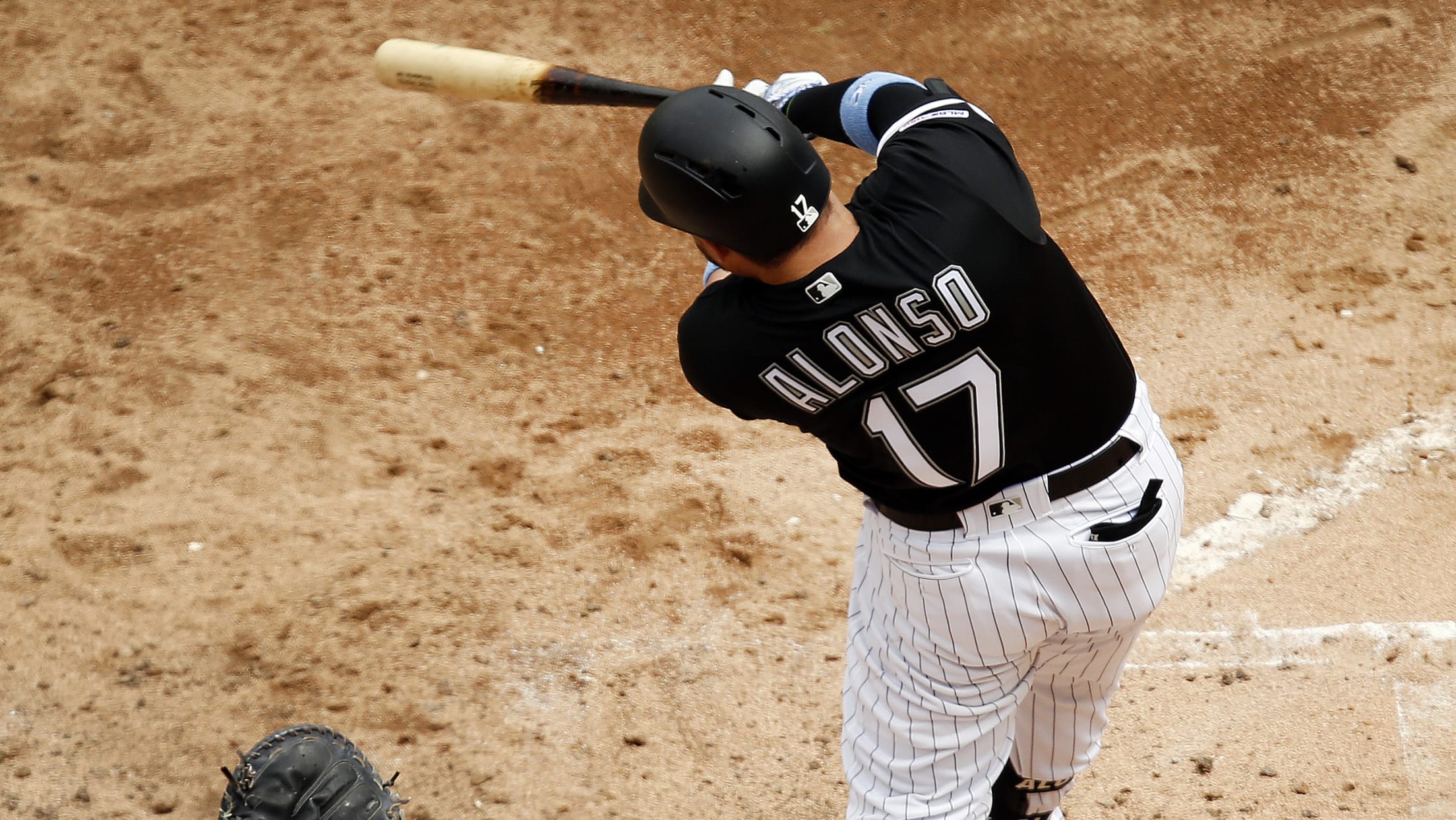 WASHINGTON -- Yonder Alonso hopes he can make his new opportunity a bright one for himself and the Rockies. Alonso rejoins manager Bud Black, his skipper in San Diego from 2012-15, with hopes of providing left-handed production and power. The 32-year-old struggled in sparing playing time with the White Sox,
Moreland back from IL; Hernandez optioned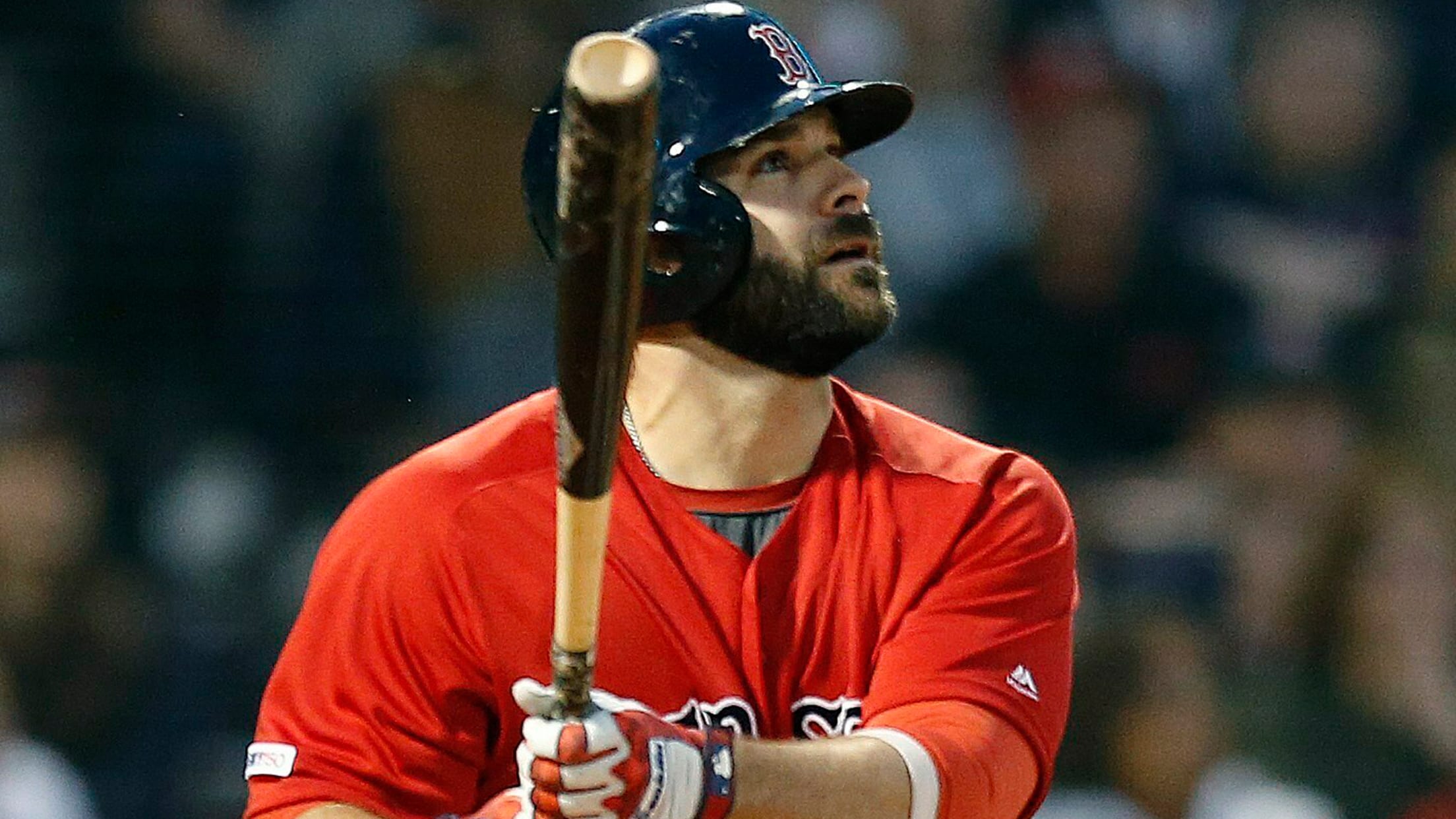 Prior to Tuesday's game against the Tampa Bay Rays, the Boston Red Sox returned first baseman Mitch Moreland from his injury rehabilitation assignment with Triple-A Pawtucket and reinstated him from the 10-day injured list. To make room for Moreland on the 25-man roster, the club optioned infielder Marco Hernández to
Yanks' options may be shrinking on SP market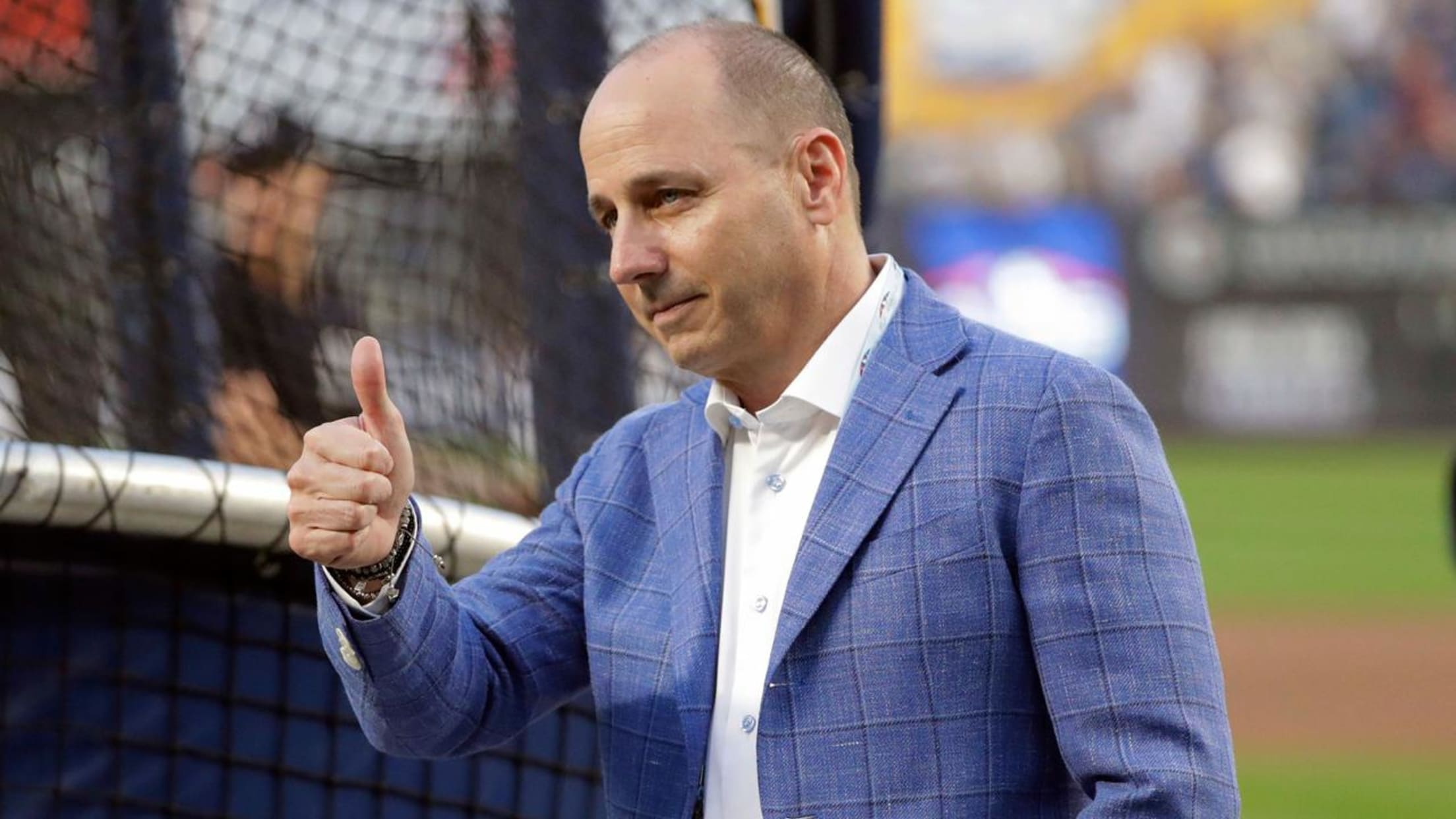 MLB.com is keeping track of all the latest Yankees-related free agent and trade rumors right here.
Is Bumgarner now likely to stay put?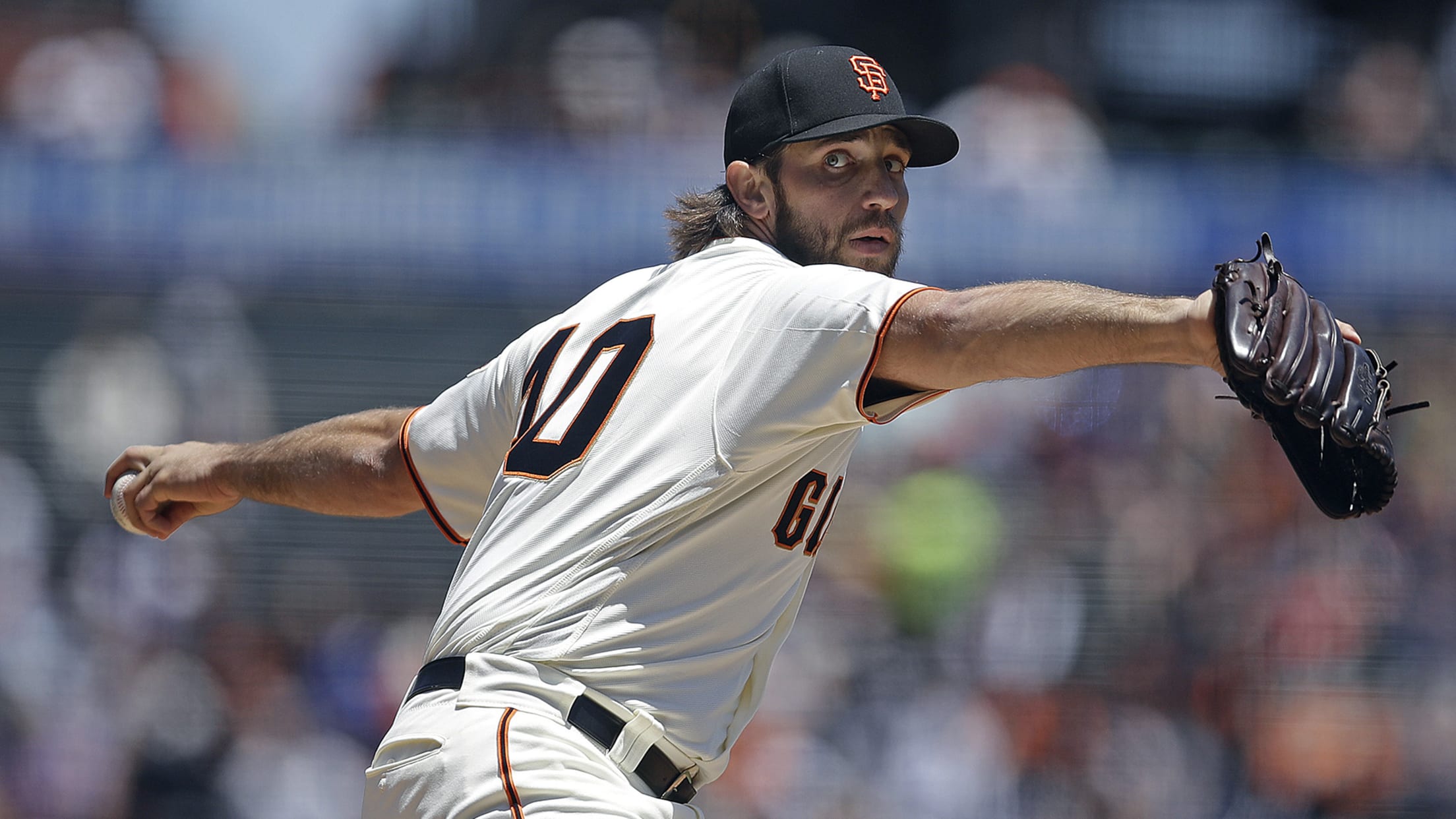 MLB.com is keeping track of all the latest news and trade rumors surrounding impending free agent Madison Bumgarner right here.
Diaz homers in first AB back from injured list
Infielder missed nearly two months with hamstring strain; Armenteros optioned to Triple-A Round Rock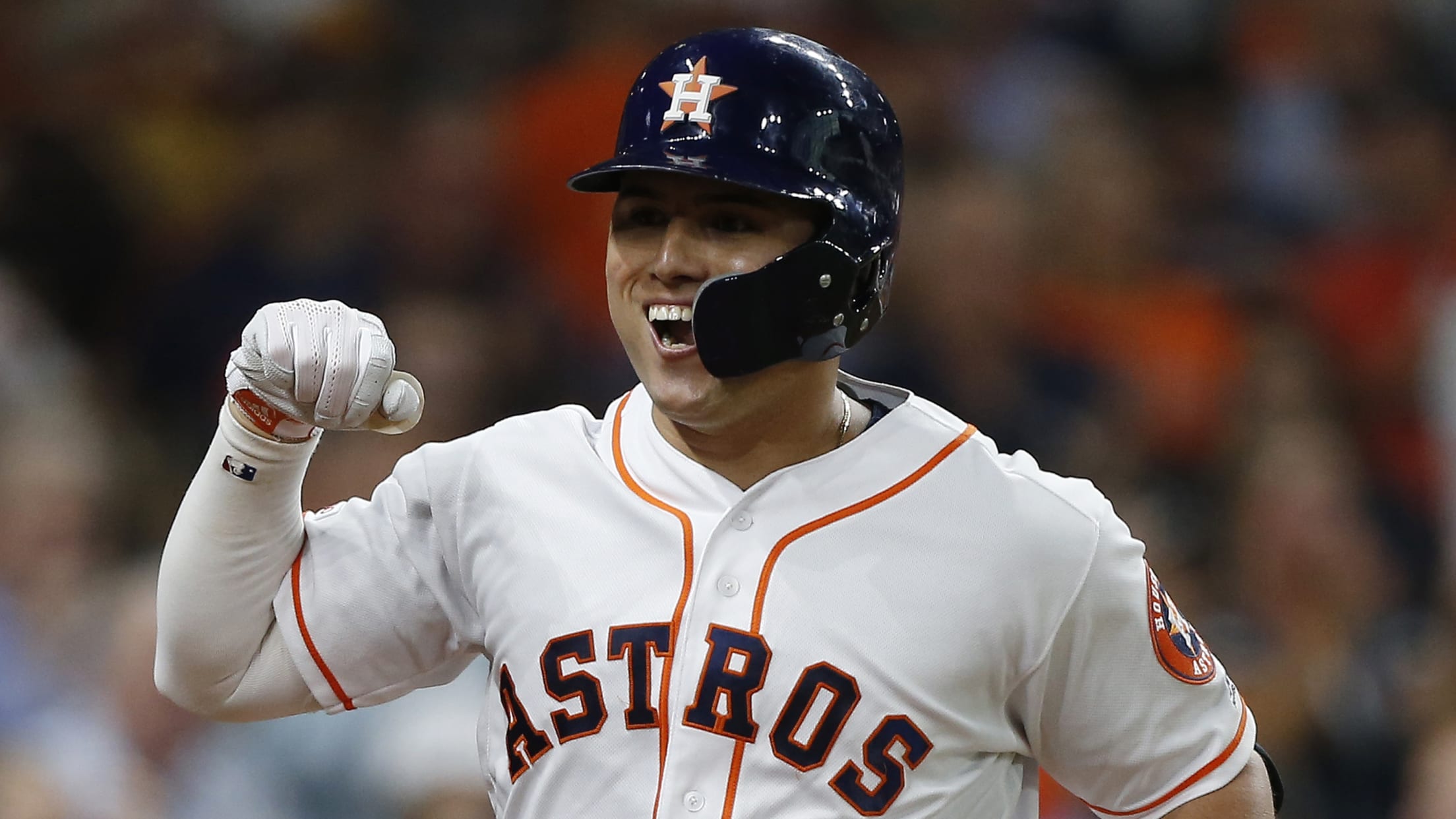 HOUSTON -- Astros infielder Aledmys Díaz hit a three-run homer in the third inning of Monday's 11-1 win over the A's at Minute Maid Park in his first at-bat since coming off the injured list. • Box score Diaz, starting at third base and batting ninth, was hit by a
Kelley (biceps) hits IL; Texas calls up Montero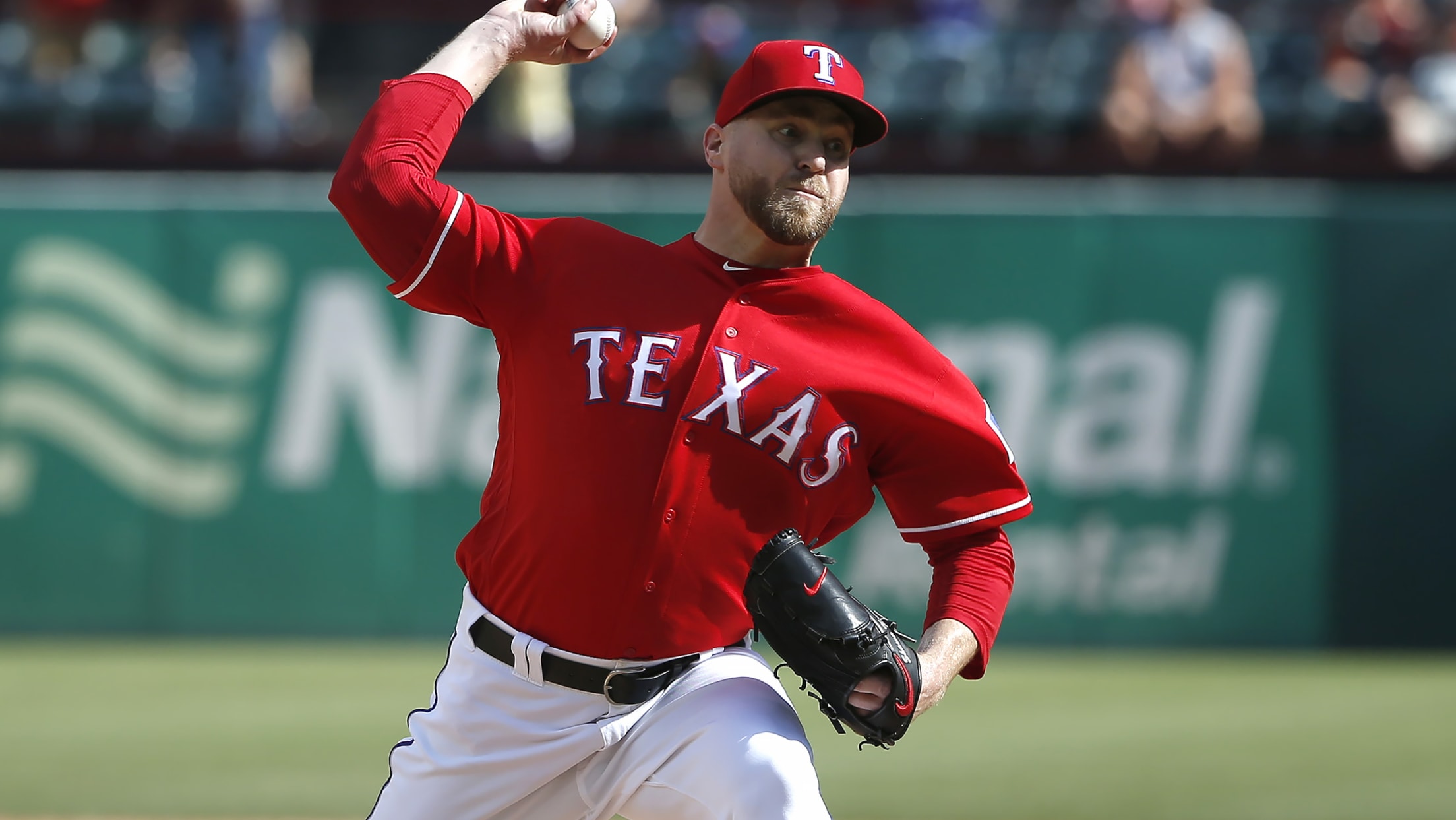 SEATTLE -- Rangers reliever Shawn Kelley thought his career might be over after he felt pain in his right shoulder while warming up on Sunday in Houston. He threw his glove in anger when he went into the dugout. Turns out, it wasn't as bad as everybody first though, although
Cubs option Edwards, add Wick to bullpen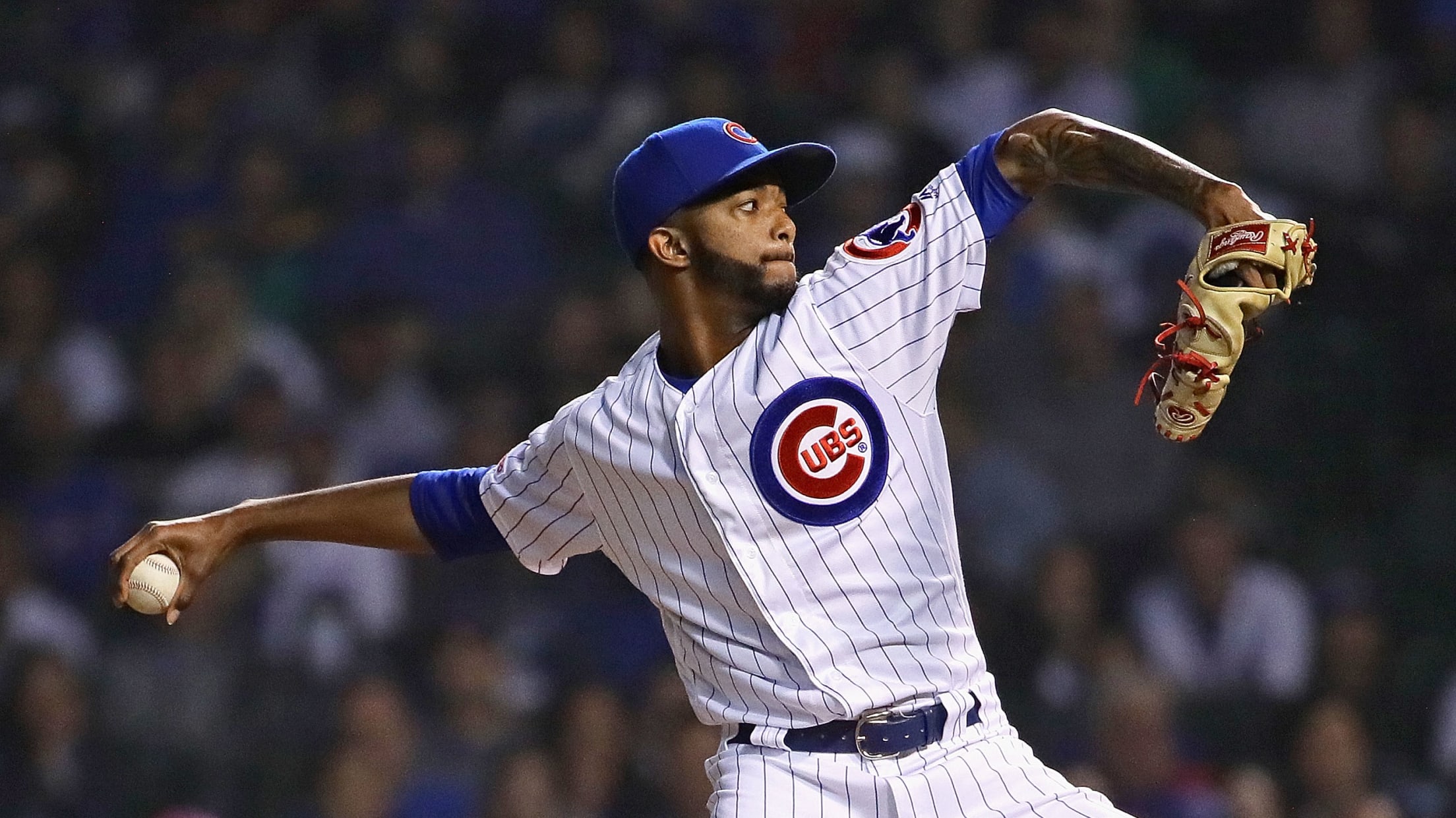 SAN FRANCISCO -- The Chicago Cubs today recalled right-handed pitcher Rowan Wick from Triple-A Iowa. Right-handed pitcher Carl Edwards Jr. was optioned to Triple-A following yesterday's game. Wick will be available for the Cubs tonight when they begin their three-game series at the San Francisco Giants. Wick, 26, joins the
Trade target Wheeler expected to return Friday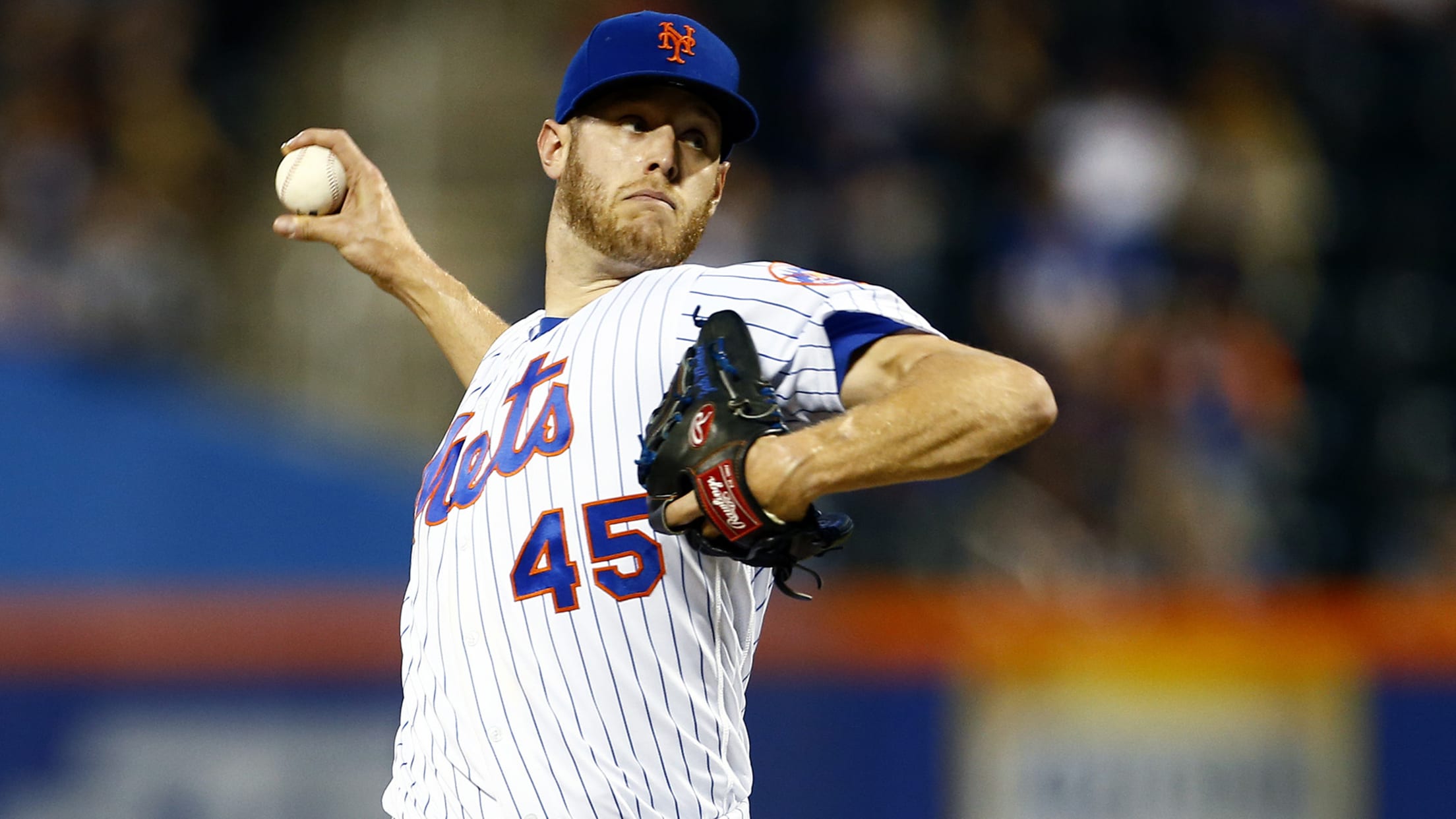 MLB.com is keeping track of all the latest news and trade rumors surrounding impending free agent Zack Wheeler right here.
Edwin Jackson returns to Tigers on Minors deal
Veteran right-hander back in environs of career-best 2009 season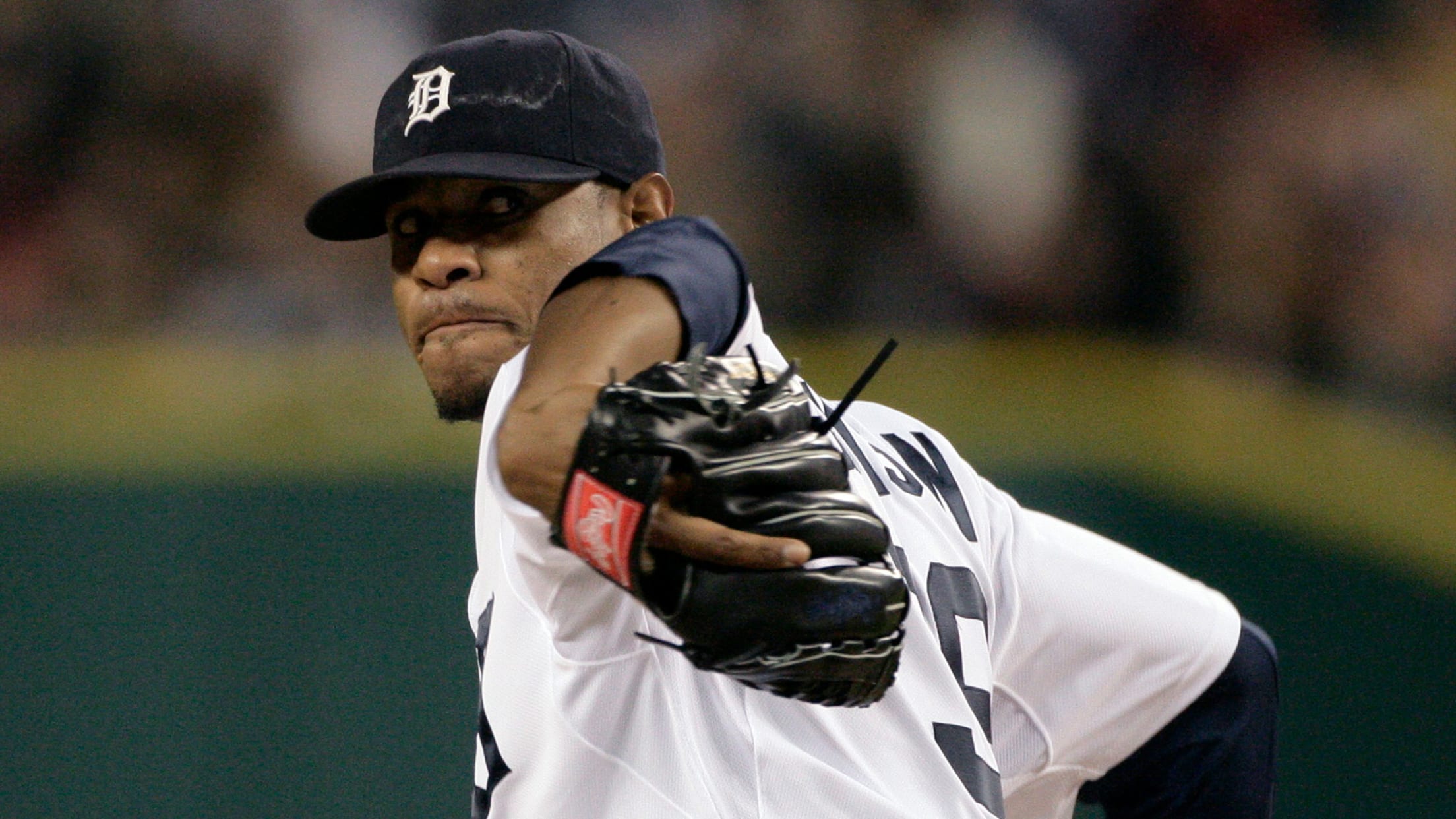 DETROIT -- A decade after Edwin Jackson became an All-Star with the Tigers, the right-hander is back, agreeing to a Minor League contract as the team looks for pitching depth for the stretch run. Jackson will report to Triple-A Toledo. While Jackson set a record earlier this year by pitching
Holland designated for assignment by Giants
SF selects contracts of Green, Menez; Jones also DFAed; Blach optioned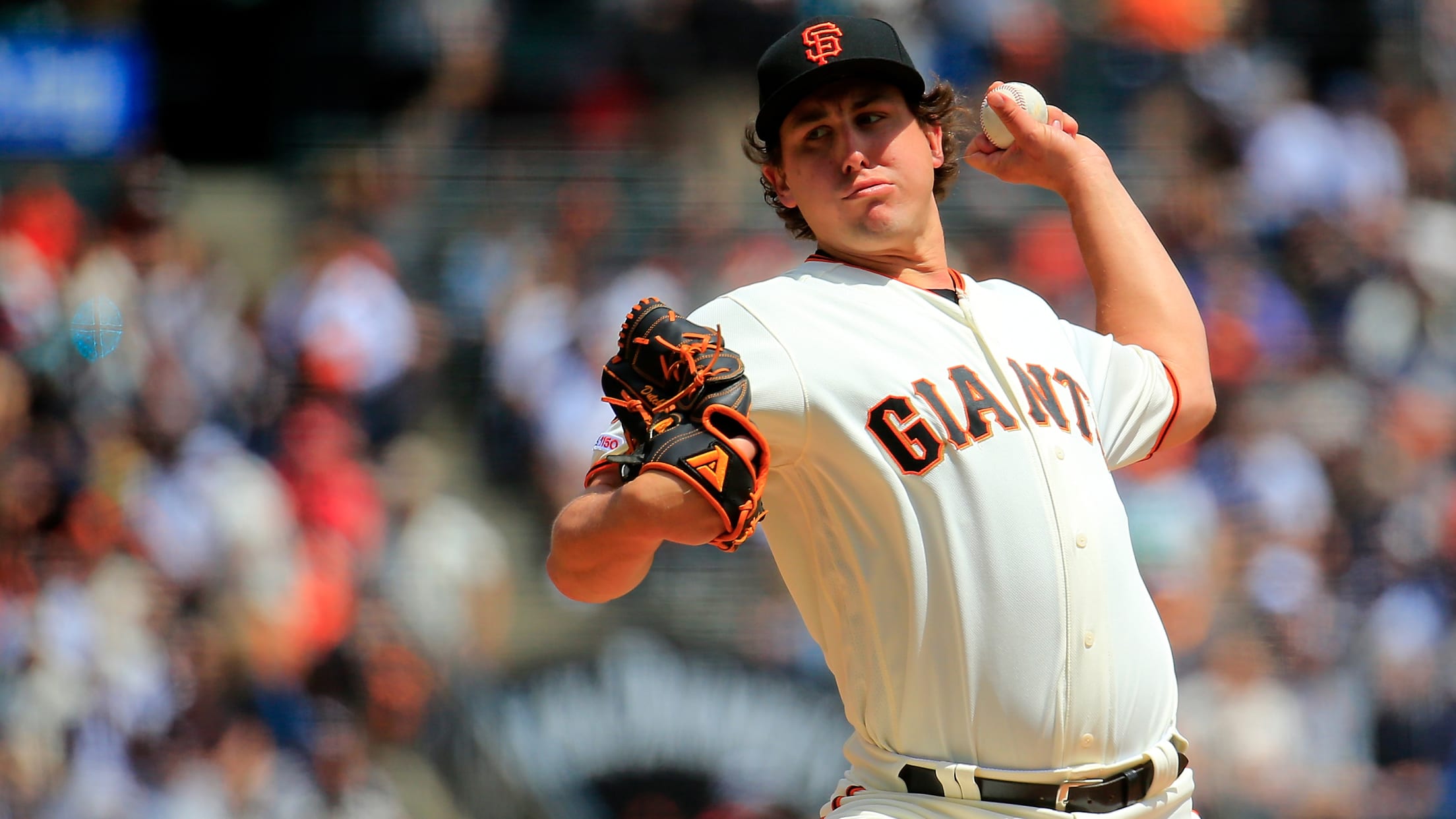 SAN FRANCISCO -- The Giants believe they gained flexibility in their pitching staff despite dropping a veteran from their bullpen contingent Sunday as left-hander Derek Holland was designated for assignment. Holland, 32, led the Giants in starts (30), innings (171 1/3) and strikeouts (169) last season. This year, however, he
Mariners acquire RHP Magill from Twins
Vogey dealing with left shoulder soreness; Strickland on the mend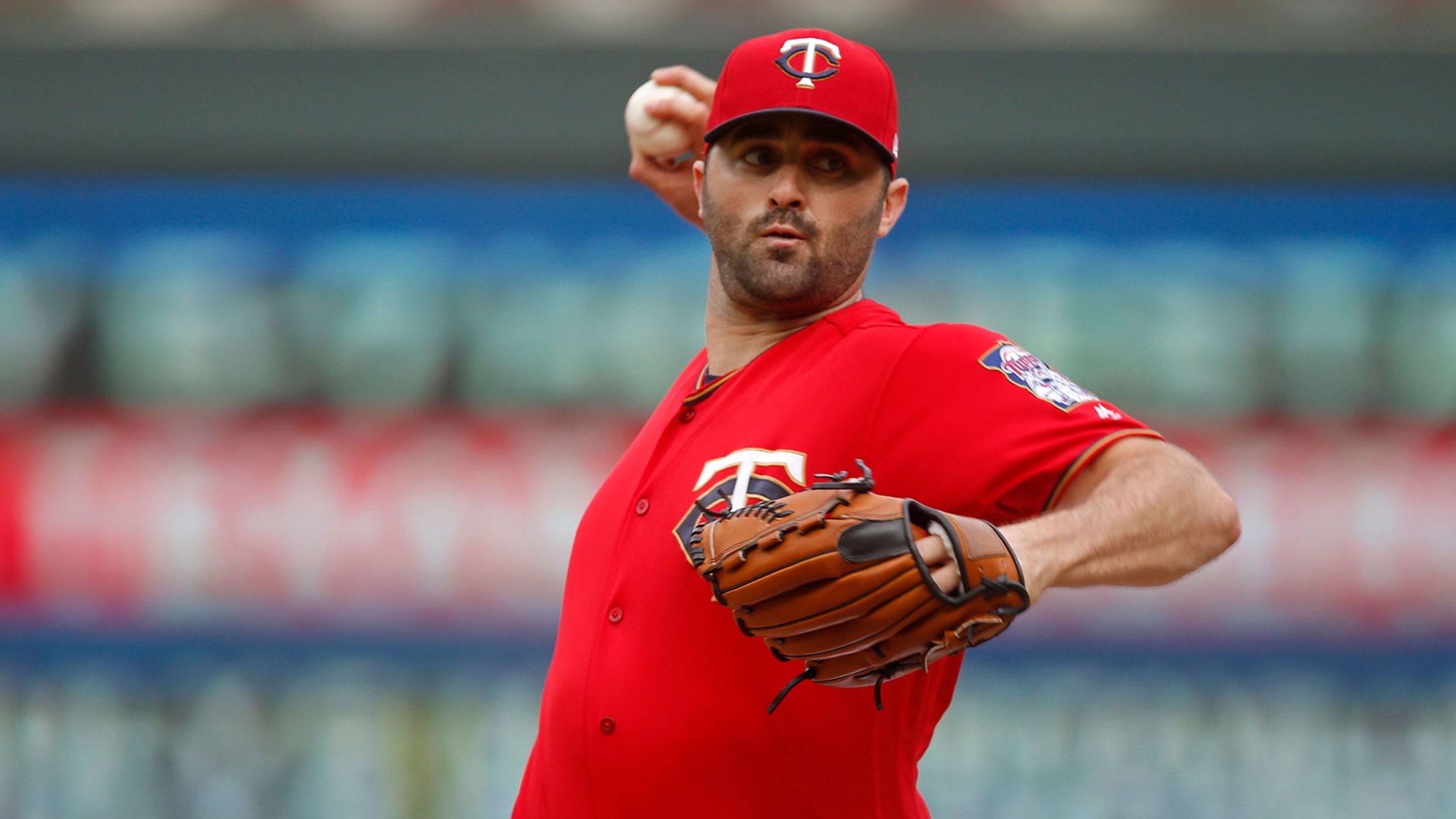 SEATTLE -- As they navigate through a step-back season, the Mariners have allocated a chunk of their relief innings to arms that began the season outside the organization, bringing in those pitchers for the chance to earn Major League innings. They added another such right-hander on Sunday, acquiring Matt Magill
Phillies add bullpen depth with righty Morin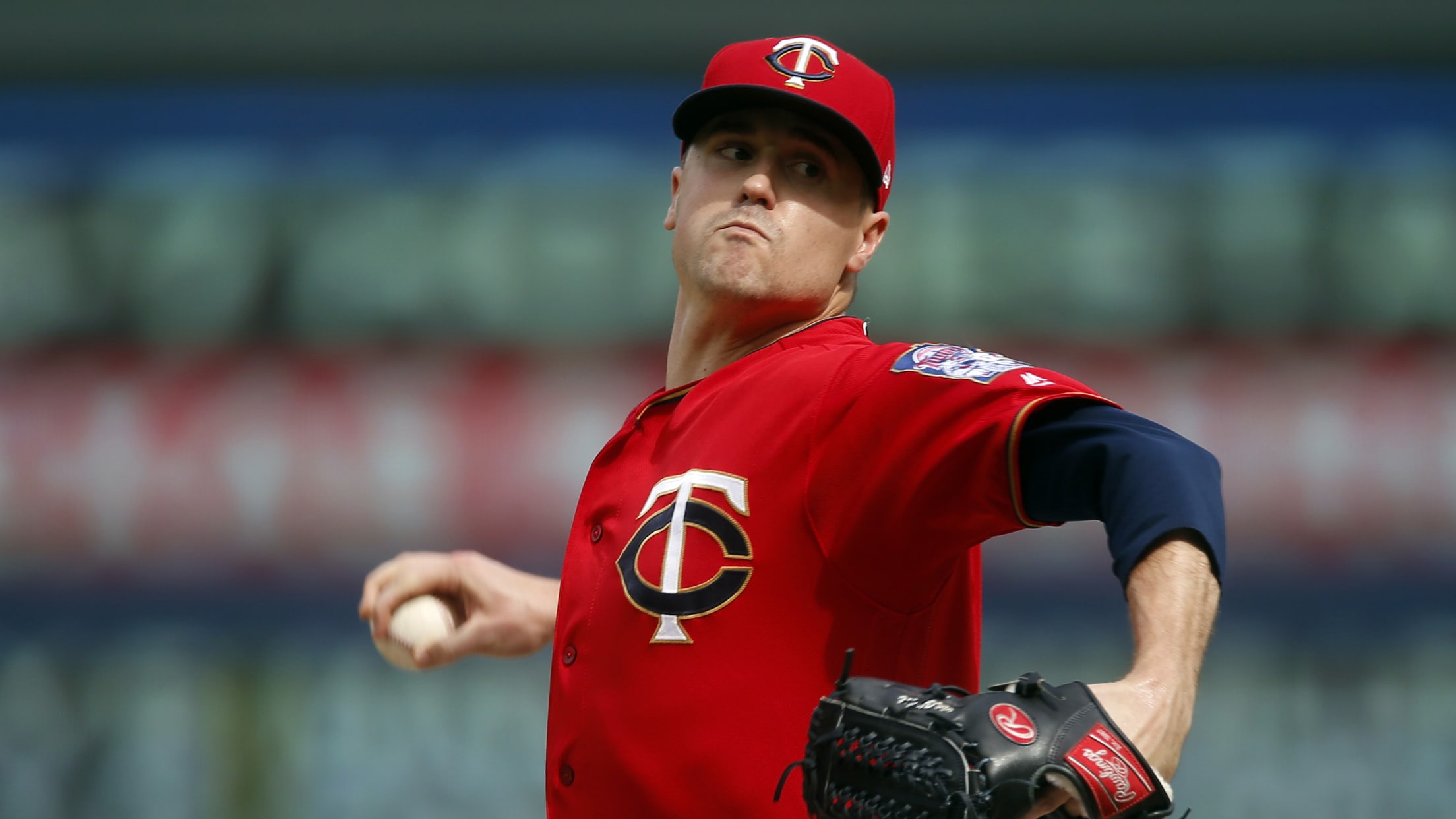 PITTSBURGH -- The Phillies continued to sidestep digging into the farm system to fill their roster needs with Saturday's acquisition of right-hander Mike Morin from the Twins. Philadelphia sent cash considerations to Minnesota to acquire Morin, who was designated for assignment on Tuesday by Minnesota. When a player's contract is
Hot-hitting Hiura's defense a 'work in progress'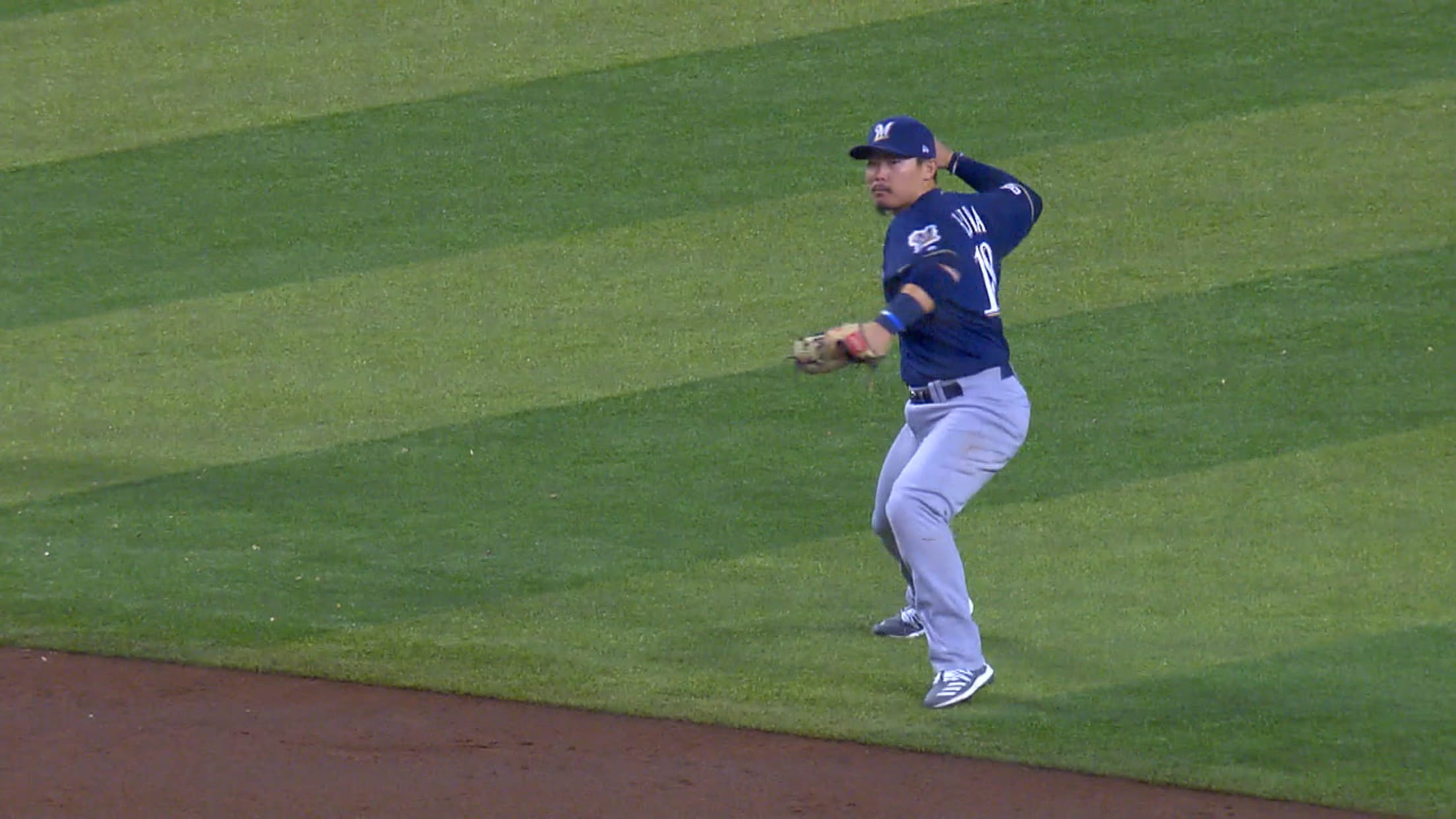 PHOENIX -- Keston Hiura can hit. There's never been any concern about that. However, his defense remains what Brewers manager Craig Counsell calls a "work in progress." While Hiura continues to rake and be a consistent force in Milwaukee's lineup since he was recalled for the second time this season
Andriese placed on IL, Crichton recalled
Pair of D-backs rookies vying for rotation spot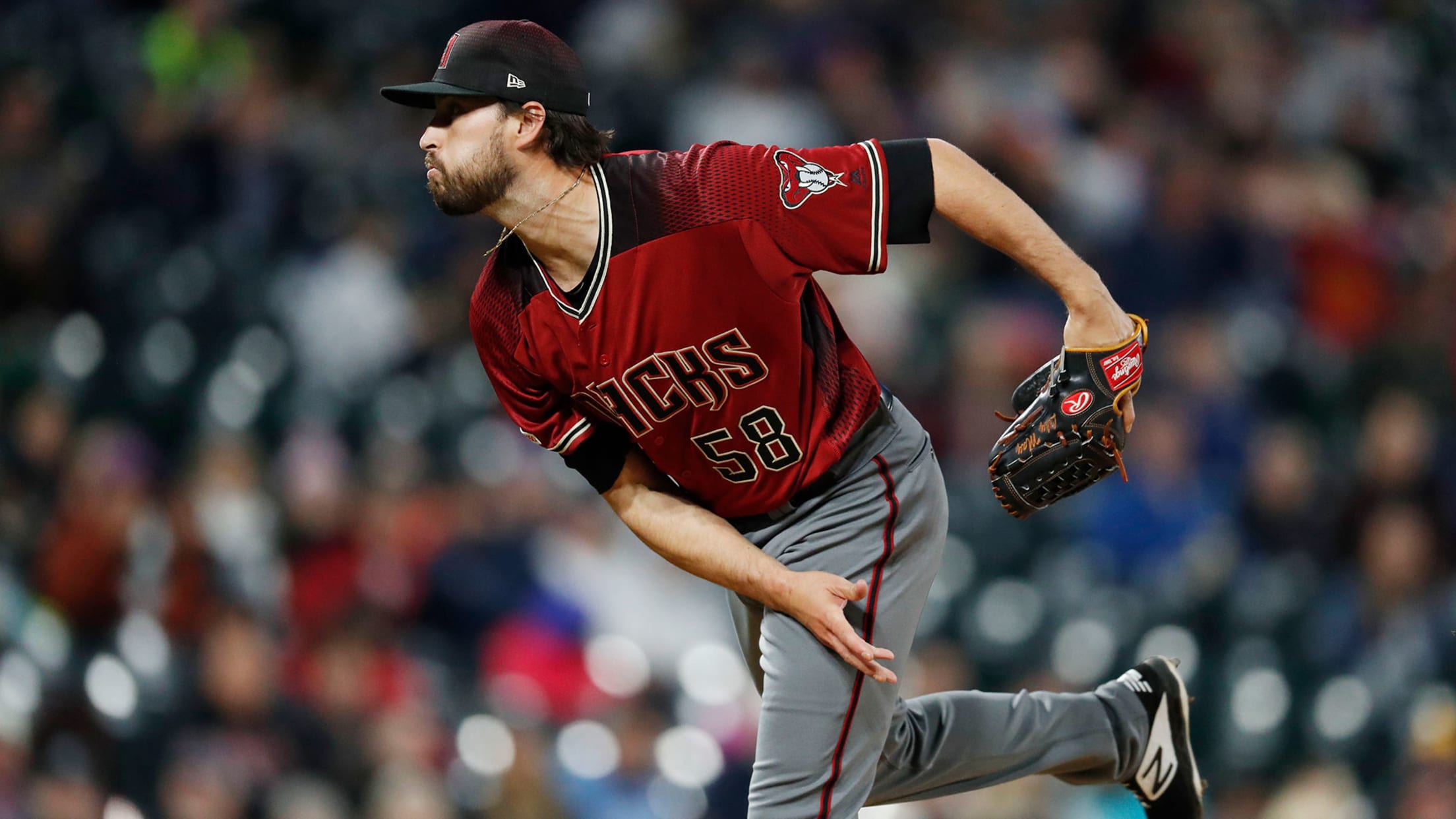 PHOENIX -- Right-hander Stefan Crichton was called up from Triple-A Reno on Saturday as the team placed right-hander Matt Andriese on the 10-day injured list with a left foot contusion. This will be Crichton's third stint with the D-backs. He has a 4.50 ERA in eight relief appearances. Andriese was
Harper filling unexpected role in Twins 'pen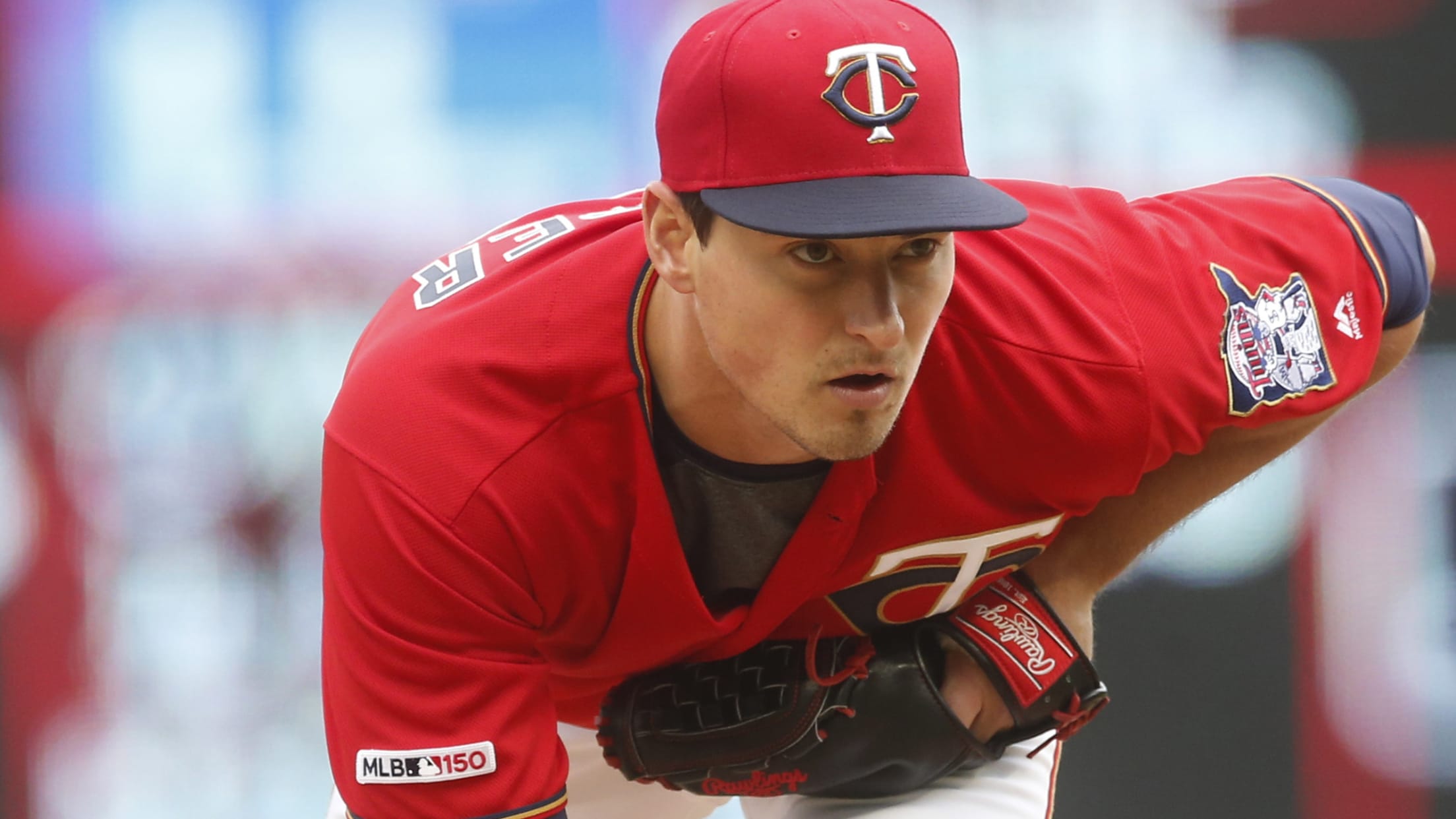 MINNEAPOLIS -- As the Twins approach the July 31 Trade Deadline, they have made several moves in recent days to trim the non-core members of their bullpen by designating Adalberto Mejía, Matt Magill and Mike Morin for assignment. That left Ryne Harper as the lone remaining pitcher among the former
Royals add Staumont to bullpen, DFA Peralta
Yost said reliever's clash with Viloria on Friday did not prompt the move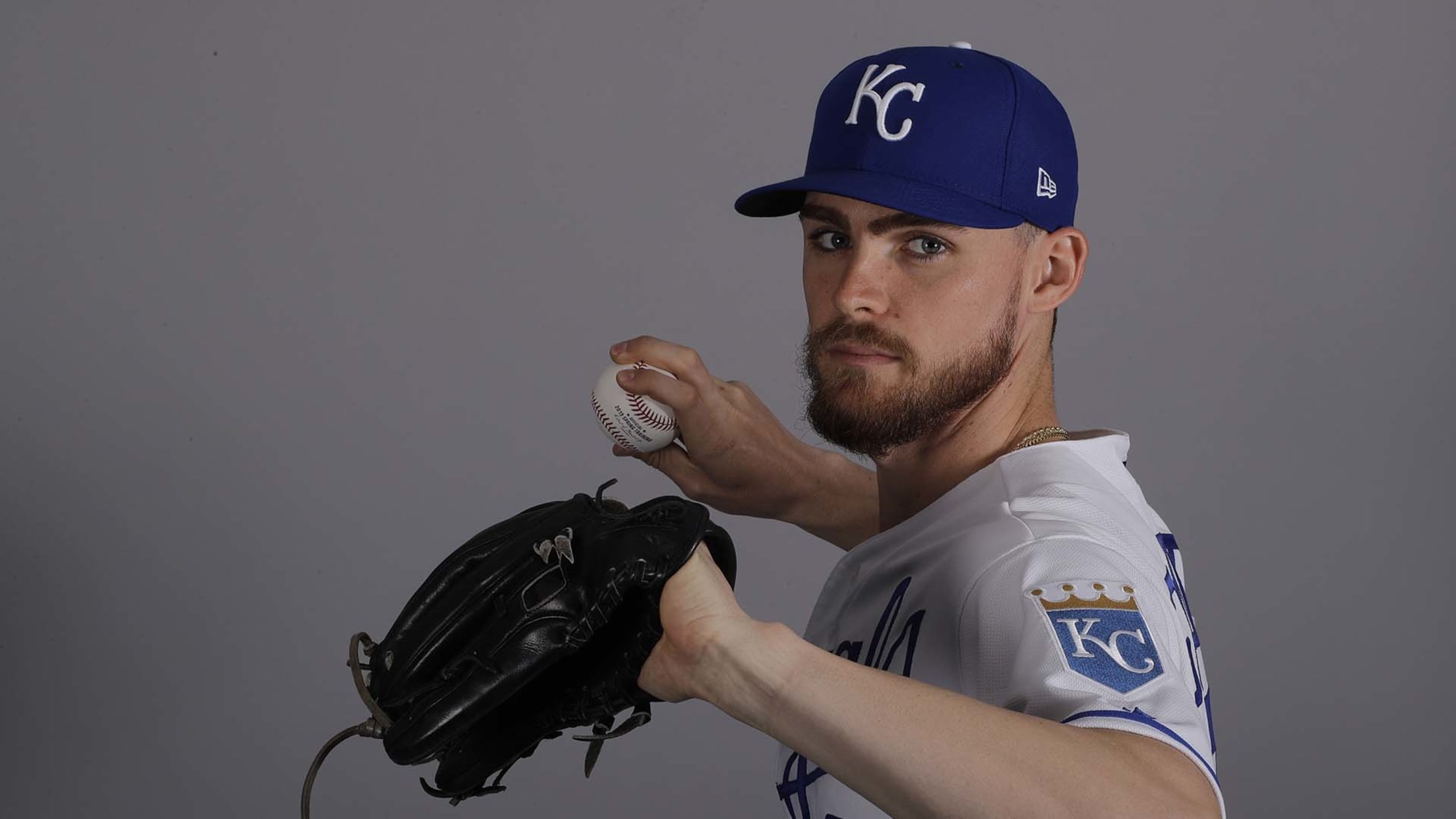 CLEVELAND -- On Friday night, Royals reliever Wily Peralta and rookie catcher Meibrys Viloria were clearly not on the same page, as evidenced by Peralta's numerous steps back off the rubber and two mound visits from Viloria. Then later in the inning, as the Indians were piling on three runs
Angels designate Matt Harvey for assignment
Pujols dealing with hamstring tightness; Middleton hits snag in return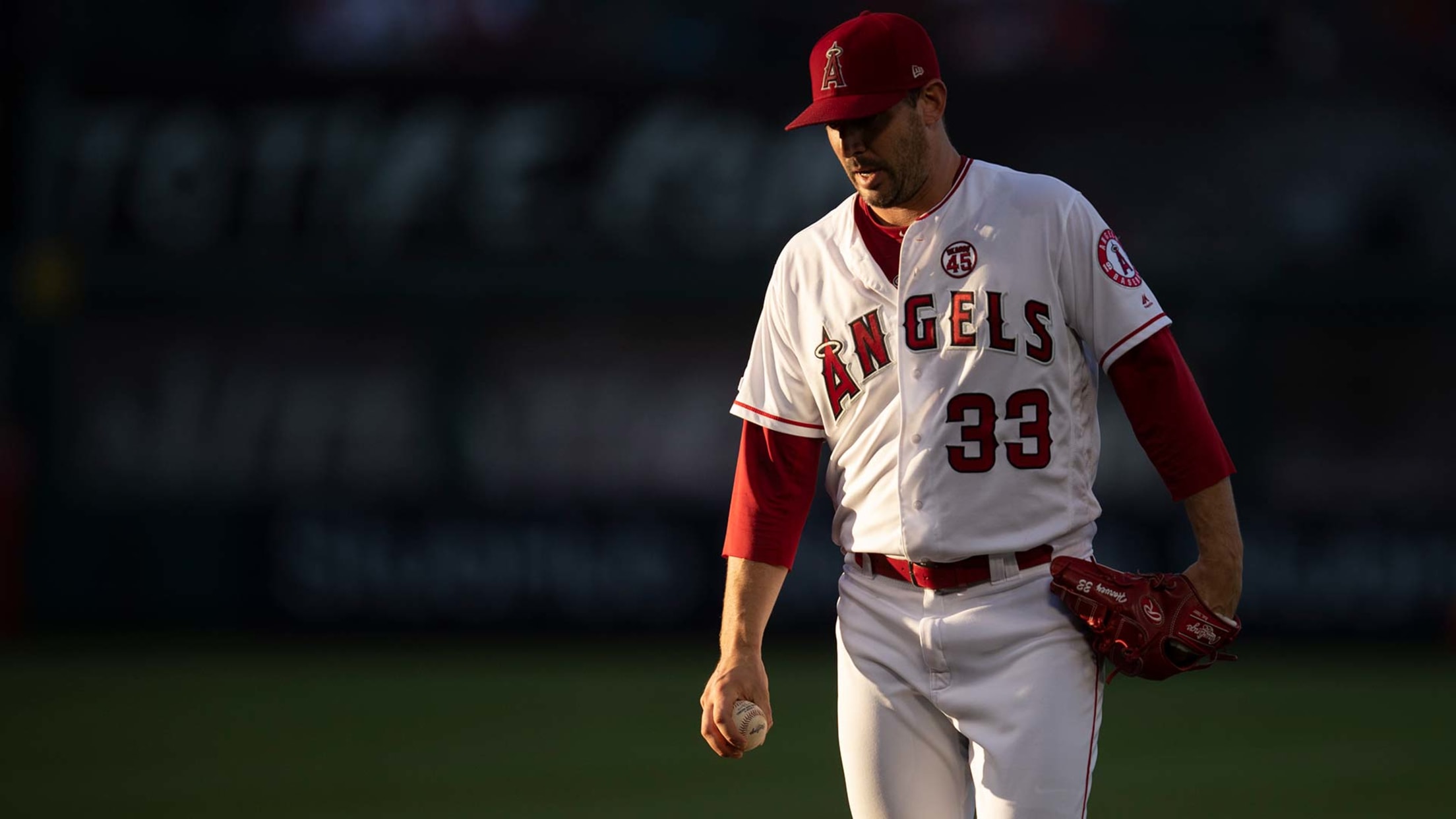 SEATTLE -- After yet another rough outing on Thursday against the Astros, the Angels designated veteran right-hander Matt Harvey for assignment before Friday's game against the Mariners. Harvey gave up six runs over six innings against Houston, giving him a 7.09 ERA in 12 starts. Among pitchers with at least
Dodgers recall Sadler, place Floro on IL
LOS ANGELES -– The Dodgers continued their bullpen shuffle on Friday, placing Dylan Floro on the 10-day injured list with neck inflammation and recalling Casey Sadler for the second time this week. Manager Dave Roberts attributed Floro's injury in part to the "crazy" trip from which the Dodgers just returned,
Font brings opener pedigree to Blue Jays roster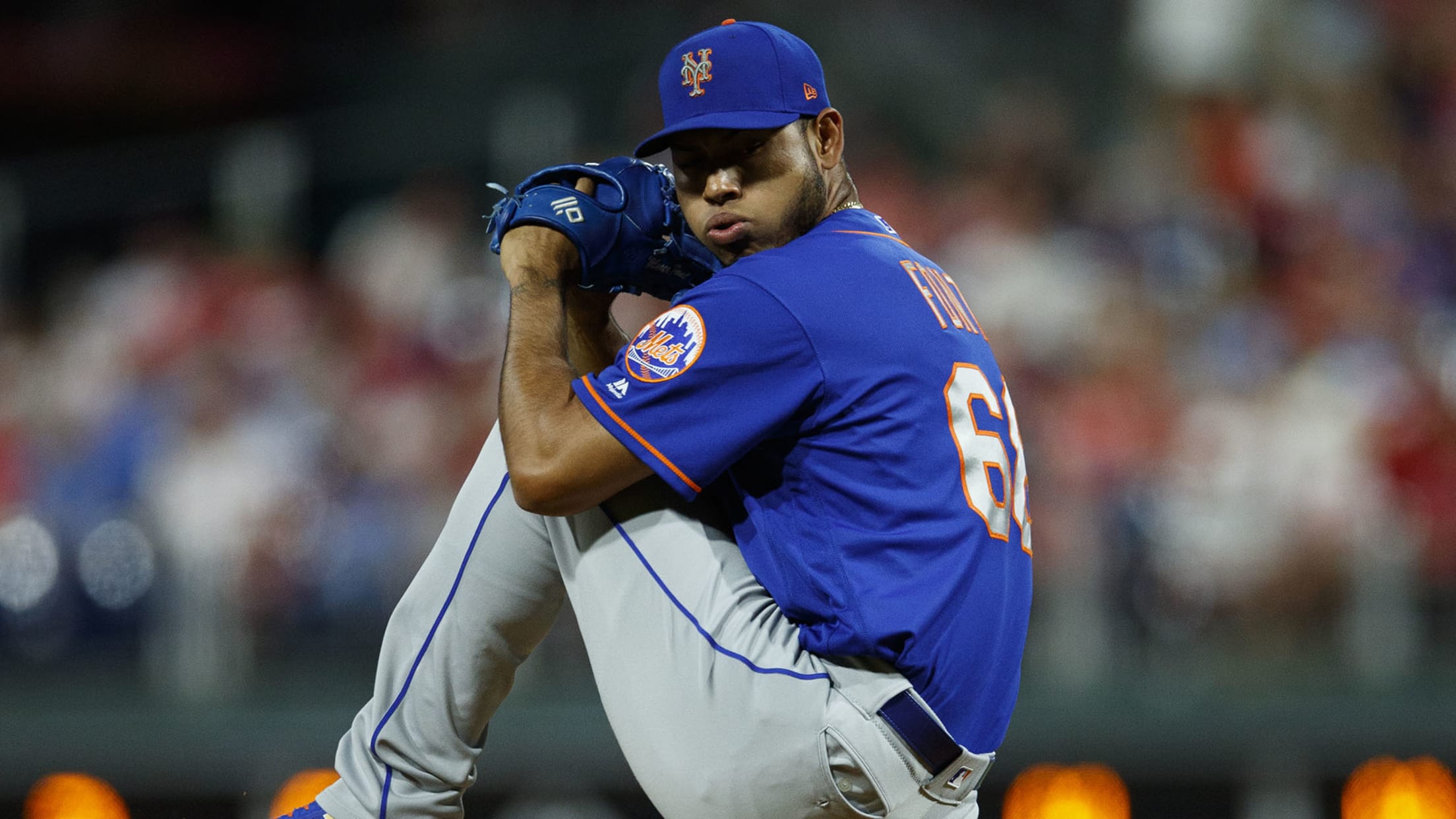 DETROIT -- The Blue Jays have another option for their opener role after right-hander Wilmer Font was added to the active roster prior to Friday's series opener against the Tigers at Comerica Park. Font was acquired by the Blue Jays on Wednesday from the Mets in exchange for cash considerations.
Edwards Jr. rejoins Cubs bullpen after IL stint
Chicago in need of impact lefty reliever before Trade Deadline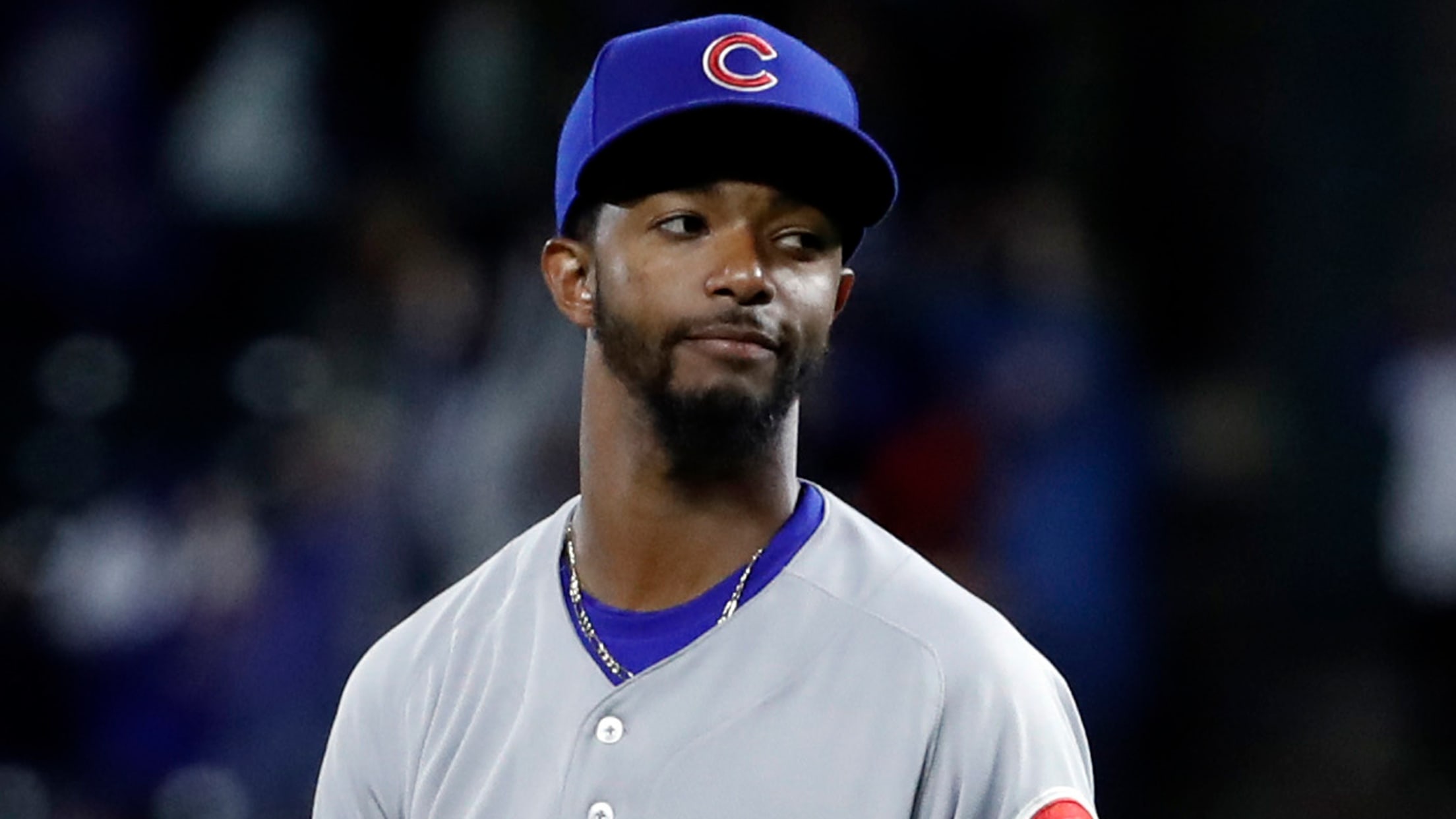 CHICAGO -- The Cubs are exploring a variety of avenues for upgrading their roster before the July 31 Trade Deadline, but the need for an impact lefty in the bullpen remains the most glaring. That was evident through the prism of one transaction prior to Friday's game against the Padres
Jerez recalled to add fresh arm to bullpen
Giants option Suarez to Triple-A Sacramento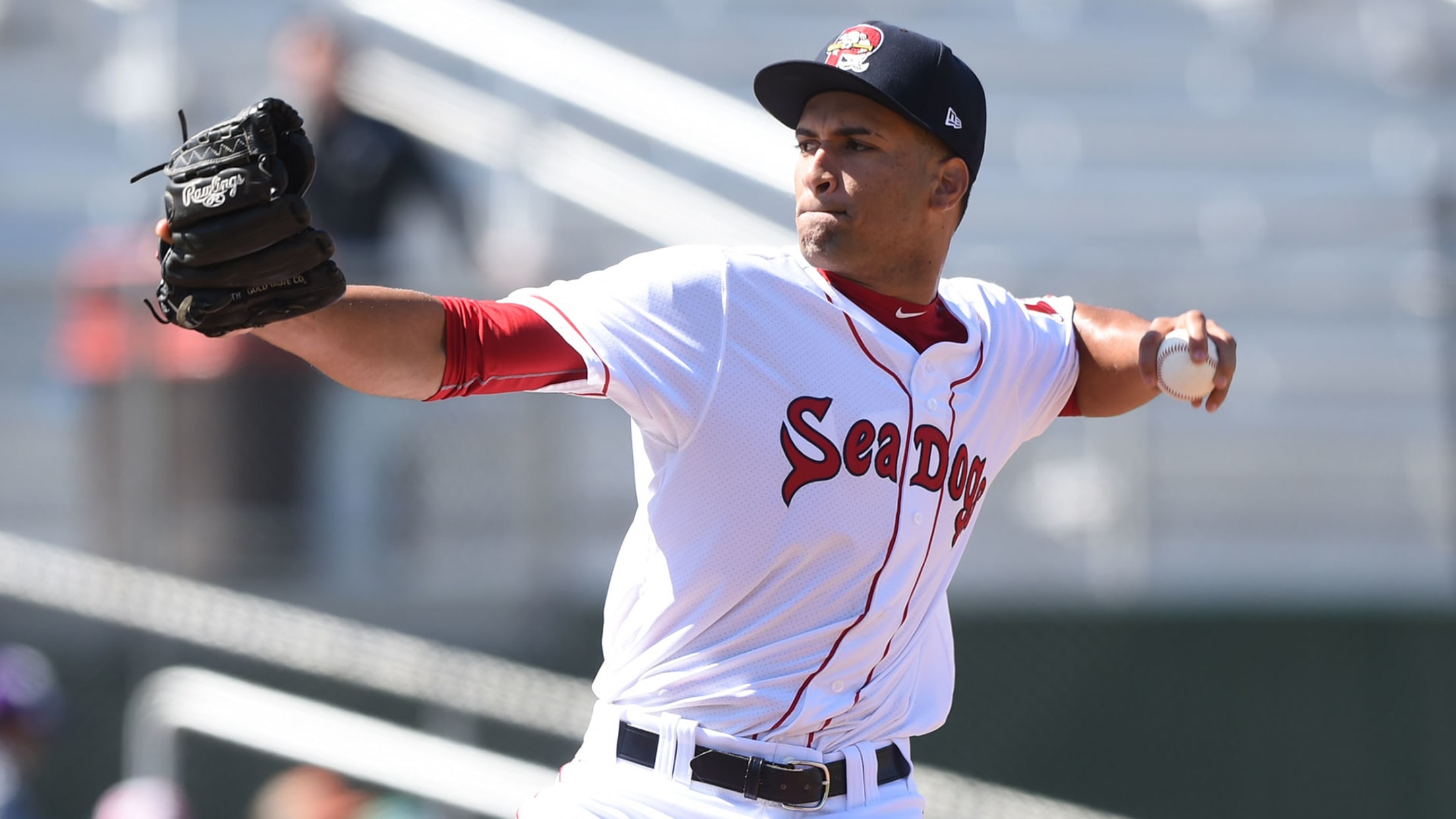 SAN FRANCISCO -- The Giants added a fresh arm to their bullpen for the start of their seven-game homestand Thursday, recalling Williams Jerez and optioning Andrew Suárez to Triple-A Sacramento. Suarez gave up three runs over 1 2/3 innings against the Rockies on Wednesday and was expected to be unavailable
Magill DFAd, Stewart recalled from Triple-A
May encouraged despite allowing homers; Buxton feeling good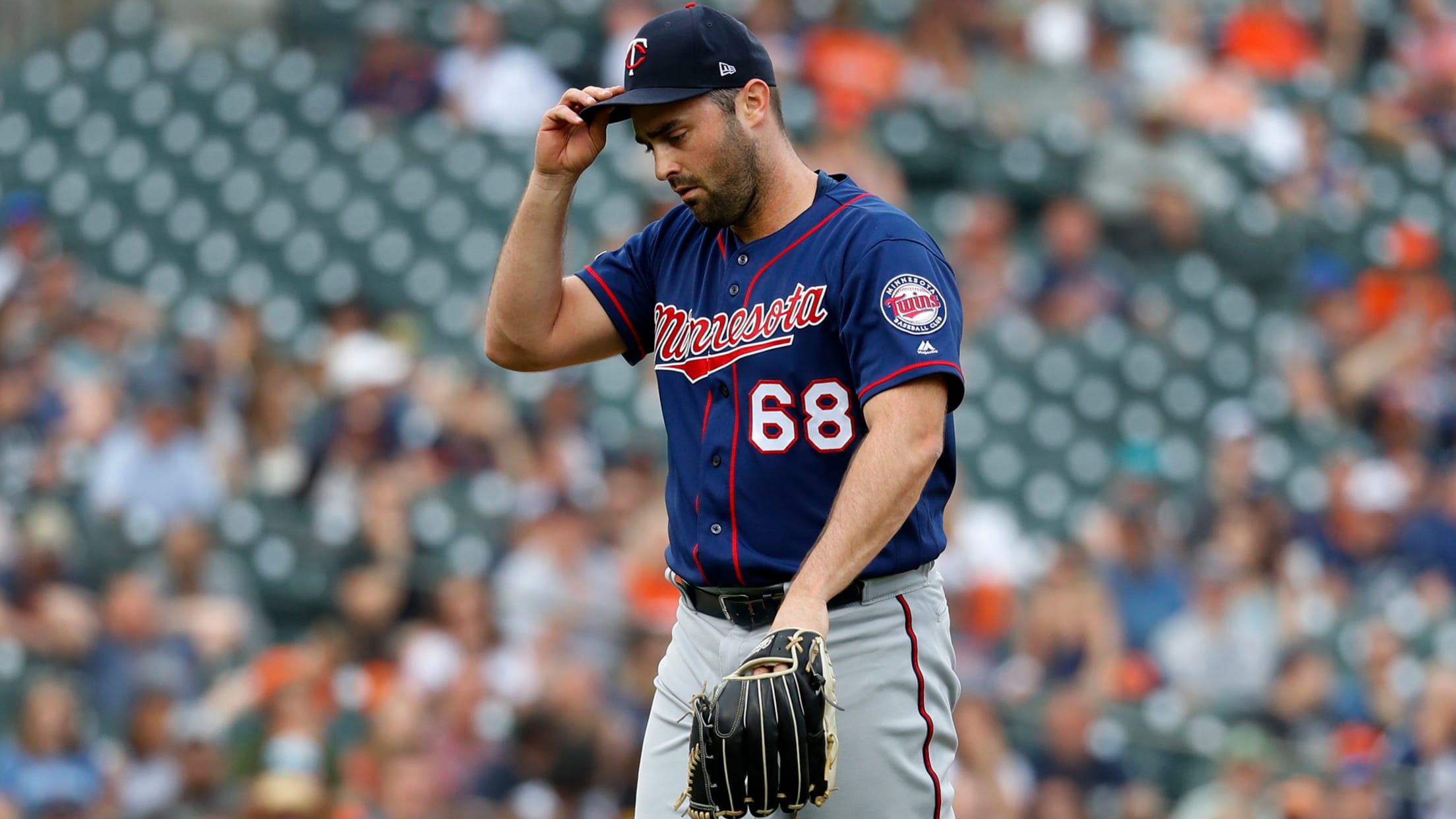 MINNEAPOLIS -- The trimming of the Twins' bullpen continued on Thursday, when right-hander Matt Magill was designated for assignment a day after he allowed six unearned runs in Wednesday's 14-4 loss to the Mets. In a corresponding move, Kohl Stewart was recalled from Triple-A Rochester. Fellow reliever Mike Morin had
Inciarte comes off IL; Braves recall Wright
Teheran, Soroka, Gausman to start final 3 games of set, respectively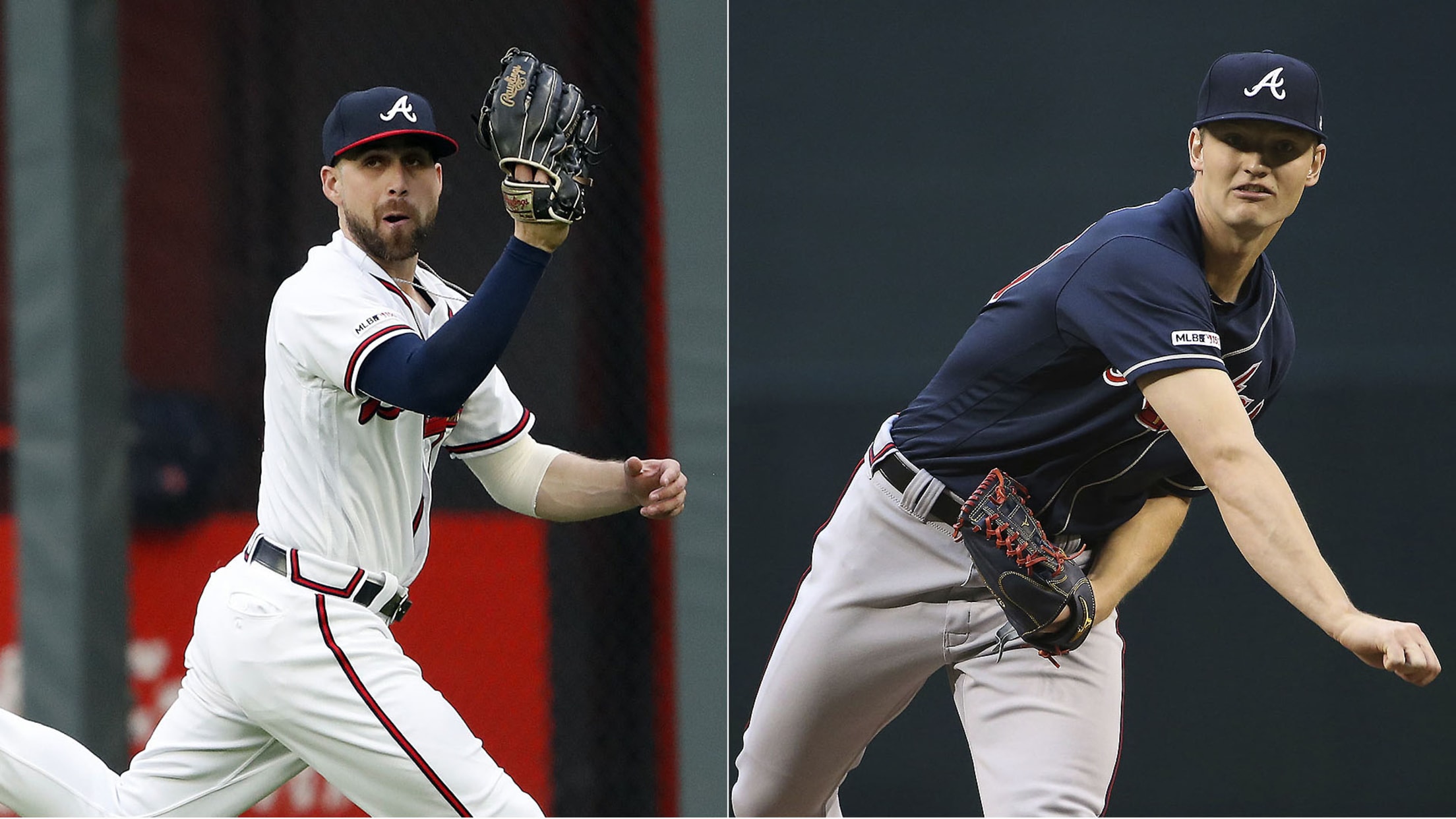 ATLANTA -- Ender Inciarte has returned from his two-month absence, but the Braves' three-time Gold Glove Award winner will now have to adapt to a backup role. "Just filling in," Braves manager Brian Snitker said Thursday, when asked how he plans to use Inciarte. "I'm going to play him today.
'Really bad luck' sends Reds catchers to IL
Spate of injuries prompts multiple moves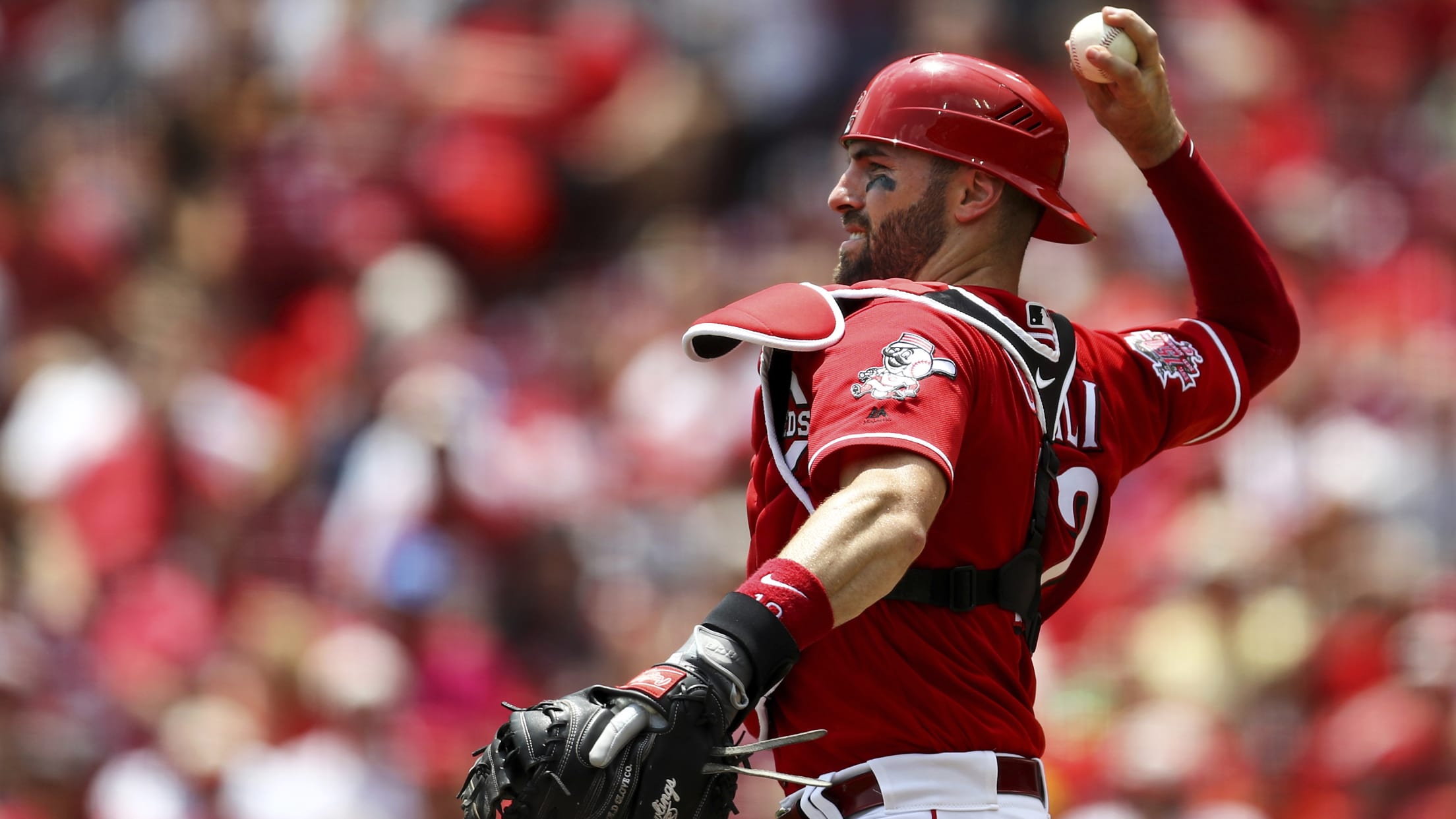 CINCINNATI -- The Reds had the luxury of carrying three catchers for most of 2019, but they are now without all three that they started the season with at a pivotal point in the schedule. A big shockwave hit the group Thursday when Curt Casali was placed on the 10-day