Mariners grant Anderson his release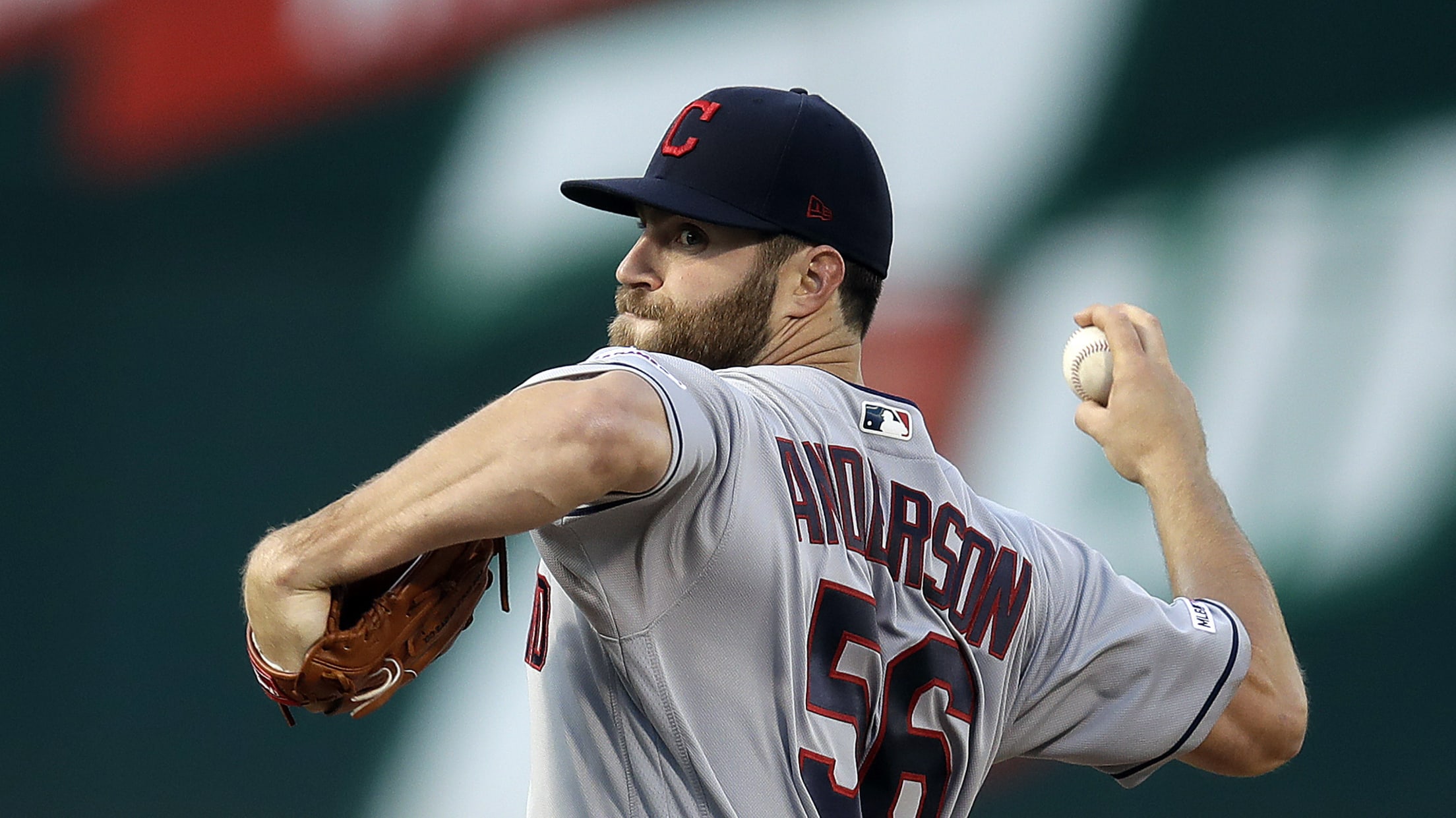 SEATTLE -- Veteran right-handed pitcher Cody Anderson, who dealt with elbow issues in Spring Training, was released by the Mariners last week prior to Major League Baseball's roster freeze, the club announced Friday. The 29-year-old had requested his release and is now a free agent. Anderson signed with the Mariners
Collins, Mercedes, Ruiz starting '20 in Triple-A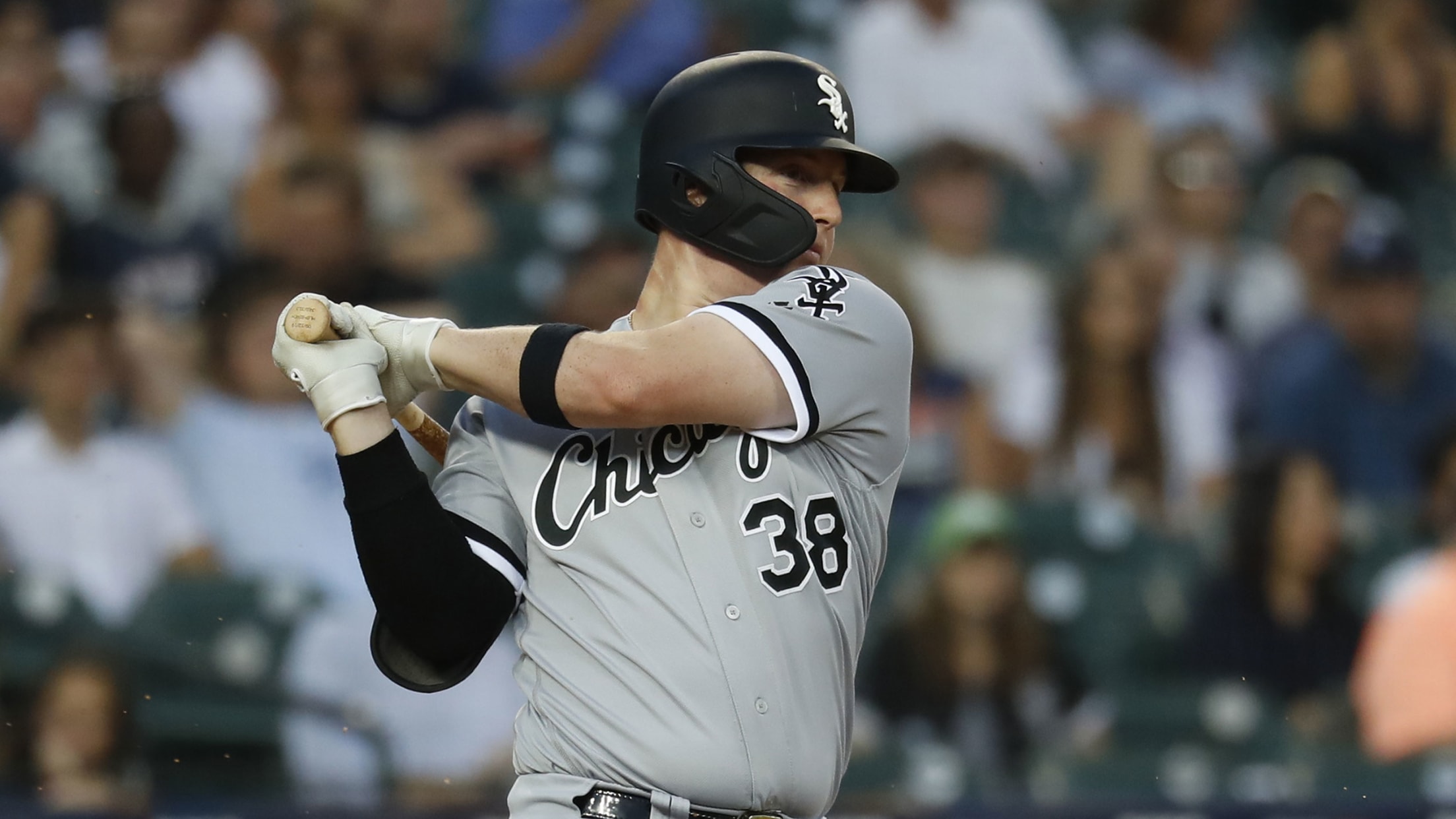 CHICAGO -- The White Sox made three procedural moves on Monday, optioning catchers Zack Collins and Yermin Mercedes and right-handed reliever José Ruiz to Triple-A Charlotte. Collins, the team's top pick in the 2016 Draft and No. 10 prospect per MLB Pipeline, falls behind Yasmani Grandal and James McCann on
Oneil Cruz, Will Craig among Bucs' roster cuts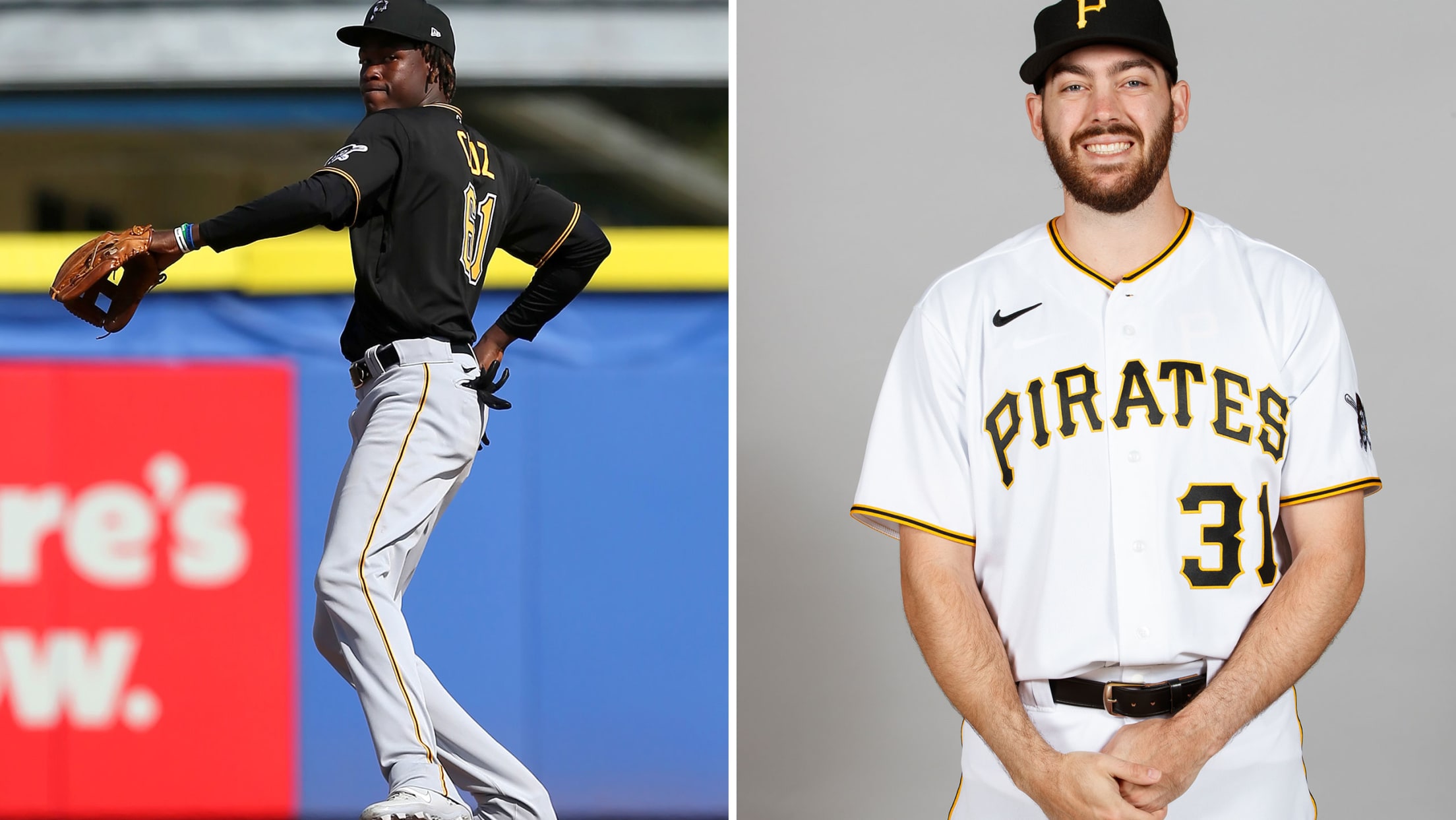 BRADENTON, Fla. -- The Pirates made their first round of Spring Training roster cuts on Monday morning, sending out six pitchers who are projected to begin the season with Triple-A Indianapolis. Eight hours later, they cut another group of young players, including two of their Top 30 Prospects. The Pirates
Notes: Rutschman to Minors; Phillips shut down
Orioles also return pair of Rule 5 pitchers to original teams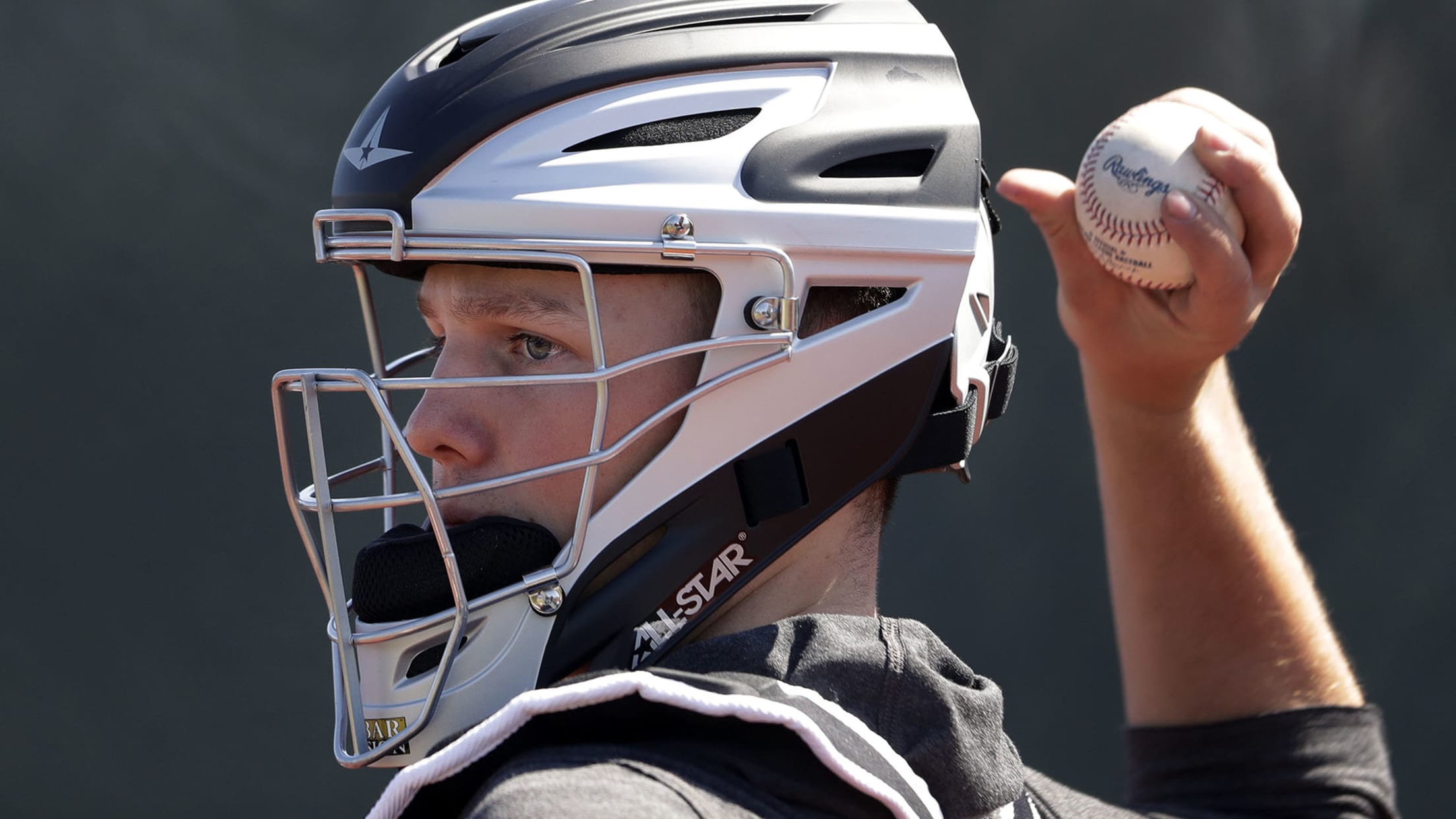 TAMPA, Fla. -- The Orioles made a series of roster moves on Friday before their 5-1 victory over the Yankees. Most notably, they sent their most celebrated prospect to Minor League camp, and they returned their two Rule 5 Draft picks back to their original clubs. Catcher Adley Rutschman was
Red Sox sign former Astros righty McHugh
First look at potential Opening Day lineup; Verdugo making weekly progress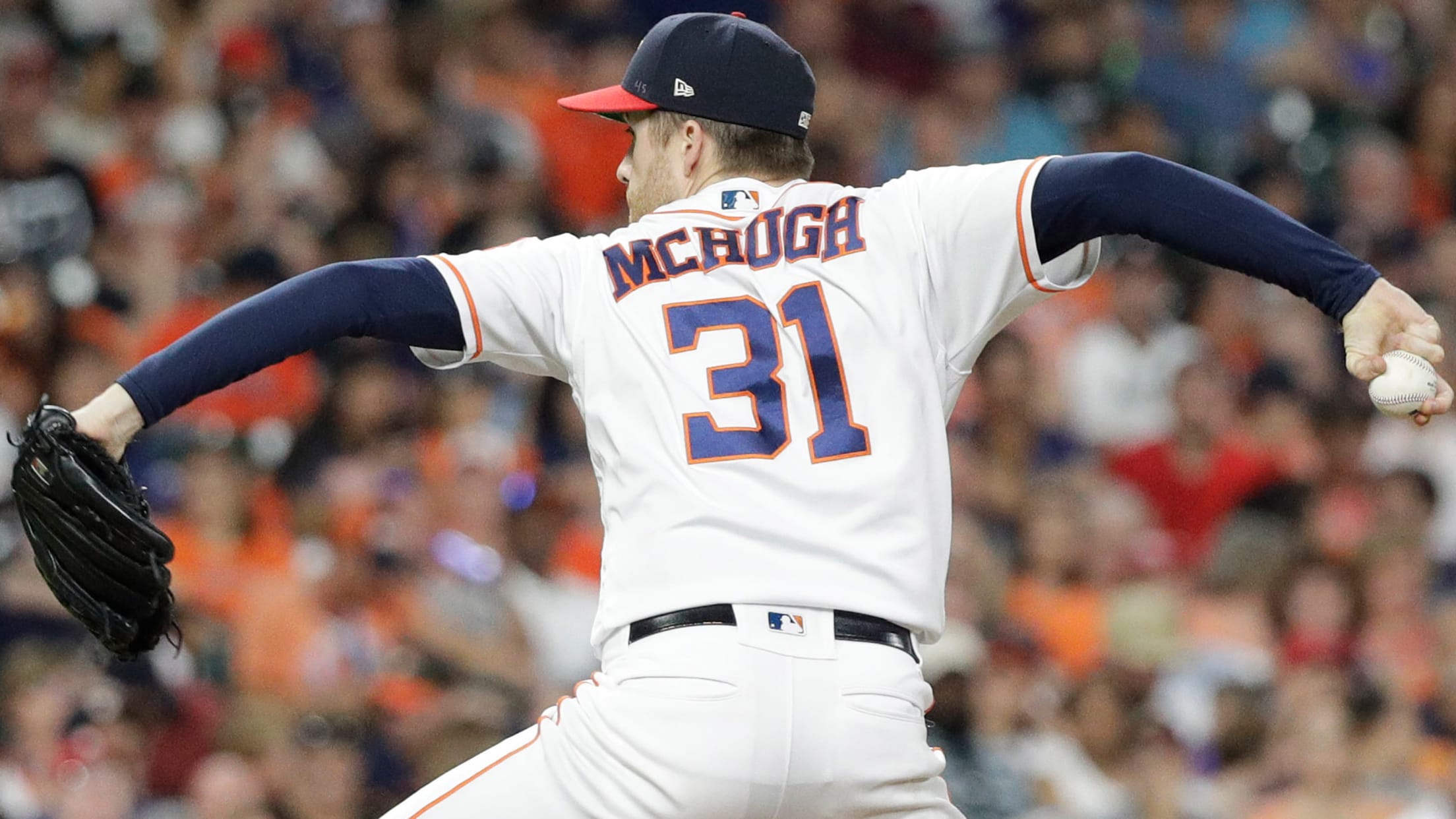 FORT MYERS, Fla. -- The Red Sox added a righty with experience and versatility on Thursday, signing Collin McHugh to a one-year, $600,000 contract with performance bonuses for innings pitched that can bring the total up to $4.25 million. However, McHugh, who is coming off a right elbow injury, isn't
5 takeaways from Yelich's big extension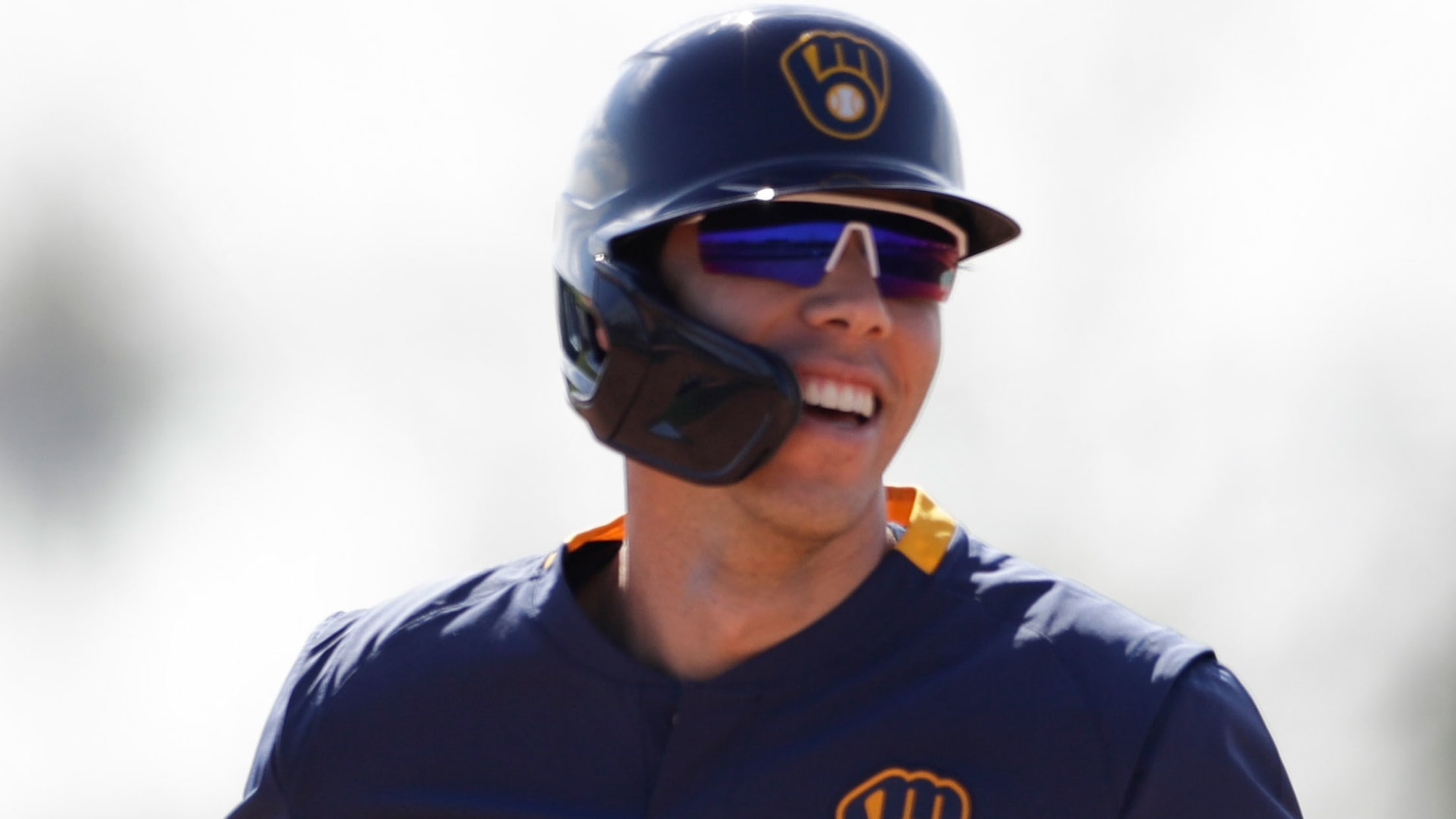 Christian Yelich was an excellent player as a Miami Marlin -- over his five years with the franchise, he compiled enough WAR, 18.9, to become the sixth-best player in franchise history -- but it wasn't until he became a Milwaukee Brewer that he blossomed into an inner-tier superstar. Who can
Notes: Álvarez DFA'd; Thomas has 2-HR inning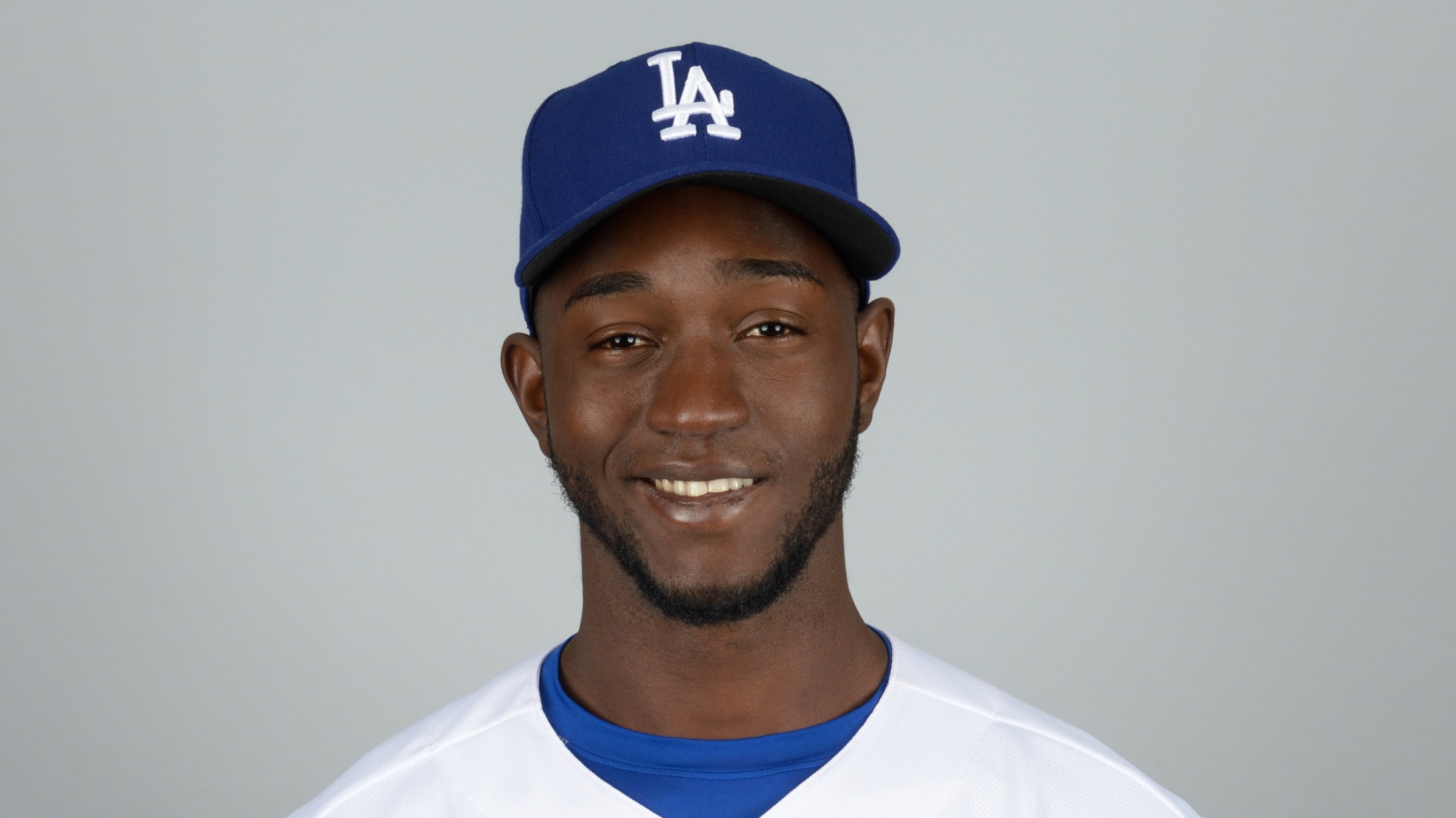 GLENDALE, Ariz. -- The Dodgers finally threw in the towel on Cuban pitching prospect Yadier Álvarez on Saturday, designating him for assignment one day after he was a late scratch from his first scheduled Cactus League appearance. Álvarez, who will turn 24 next week, was signed in 2015 for a
5-year contract extension for Brewers' Peralta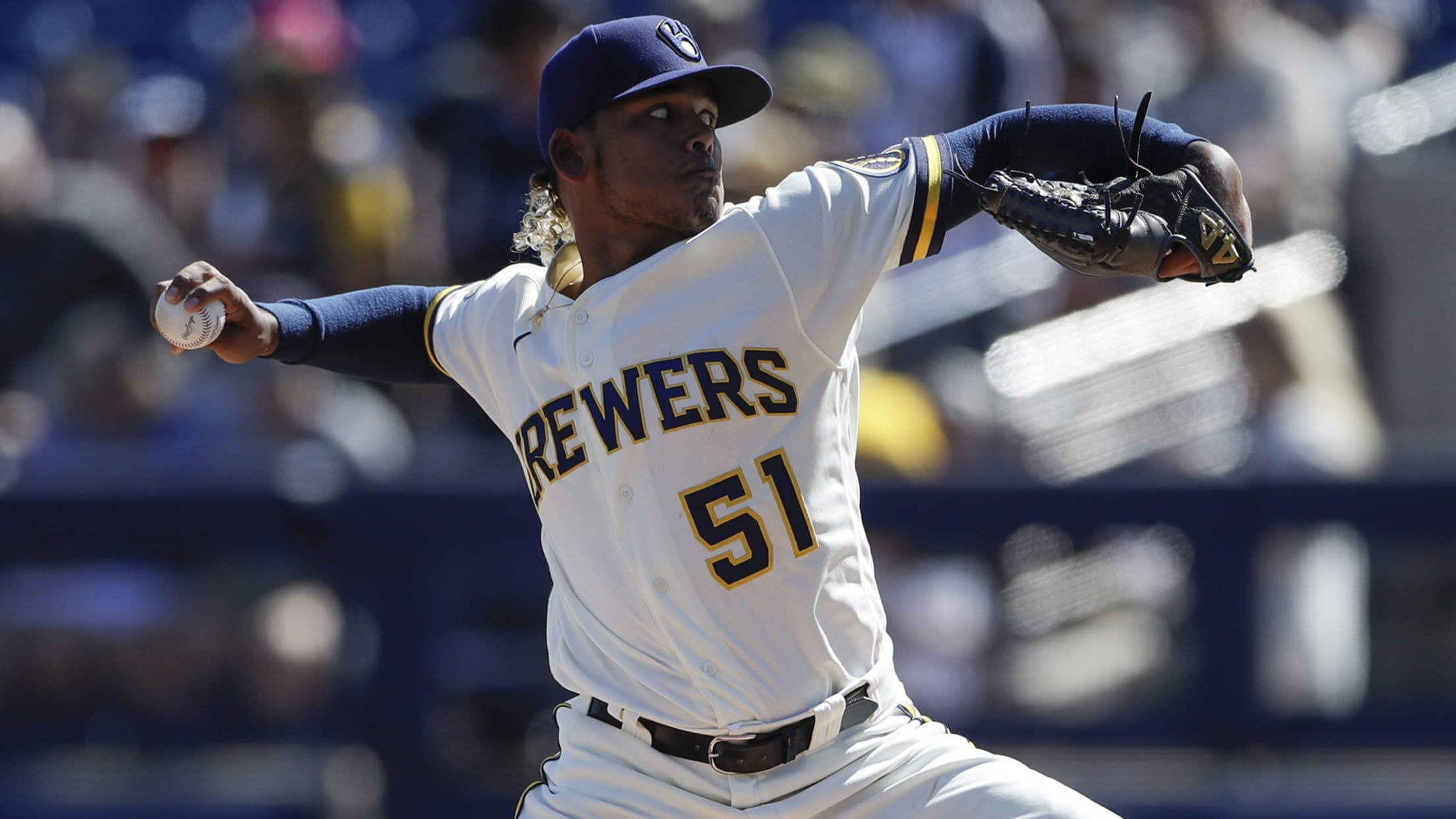 PHOENIX -- It remains to be seen whether Freddy Peralta's new slider will stick, or whether he will settle into a starting role or relief. But one thing is certain: Peralta will have some security while he finds his way after the Brewers and their 23-year-old right-hander agreed to a
Mazza, Duran impress; Pedroia to 60-day IL
Sale throws bullpen session; Red Sox claim righty Valdez from Mariners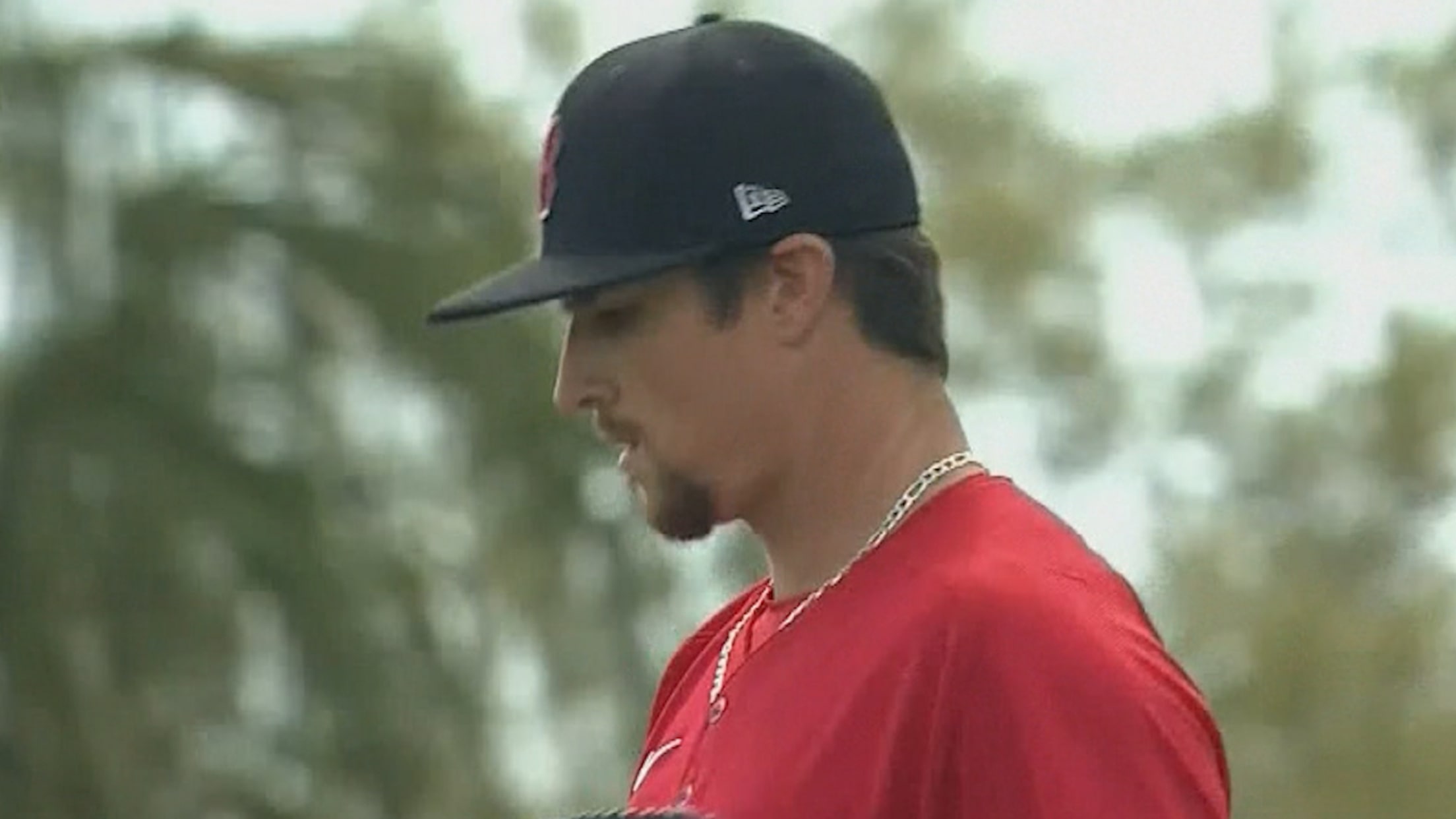 SARASOTA, Fla. – Righty Chris Mazza had pitched in the Minors for parts of eight seasons before at last making his Major League debut at age 29 for the Mets in 2019.
Adding Dozier gives Padres infield options
Veteran, who owns strong numbers against lefties, may give Tingler ability to platoon players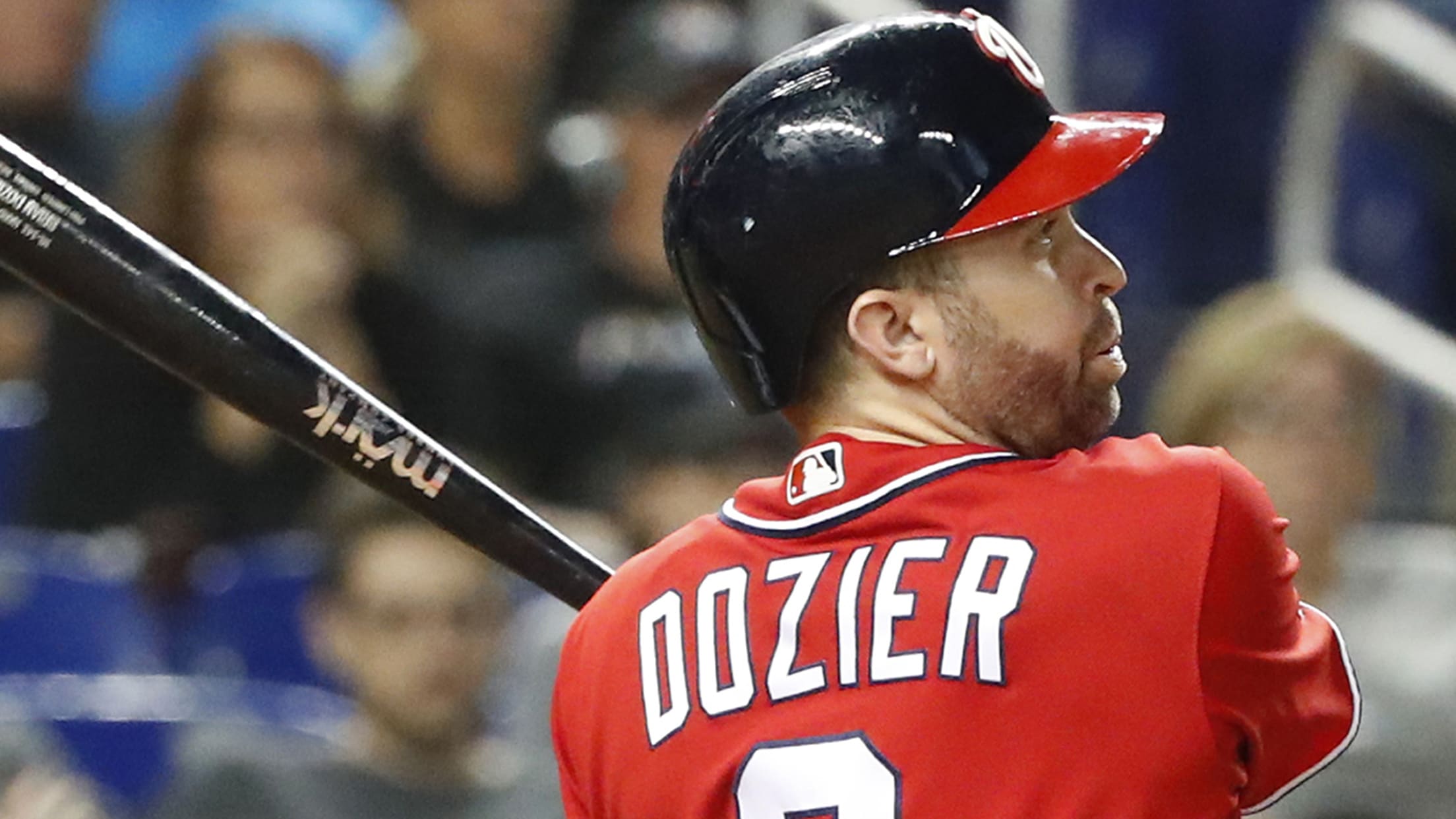 PEORIA, Ariz. -- The Padres added a veteran and a reigning World Series champ to their wide-open second-base race on Sunday. Brian Dozier agreed to a Minor League deal with San Diego, which includes an invitation to Major League Spring Training. The 32-year-old righty hitter is expected to join the
White Sox lock up Bummer with 5-year deal
Chicago also agrees with García, including option for 2021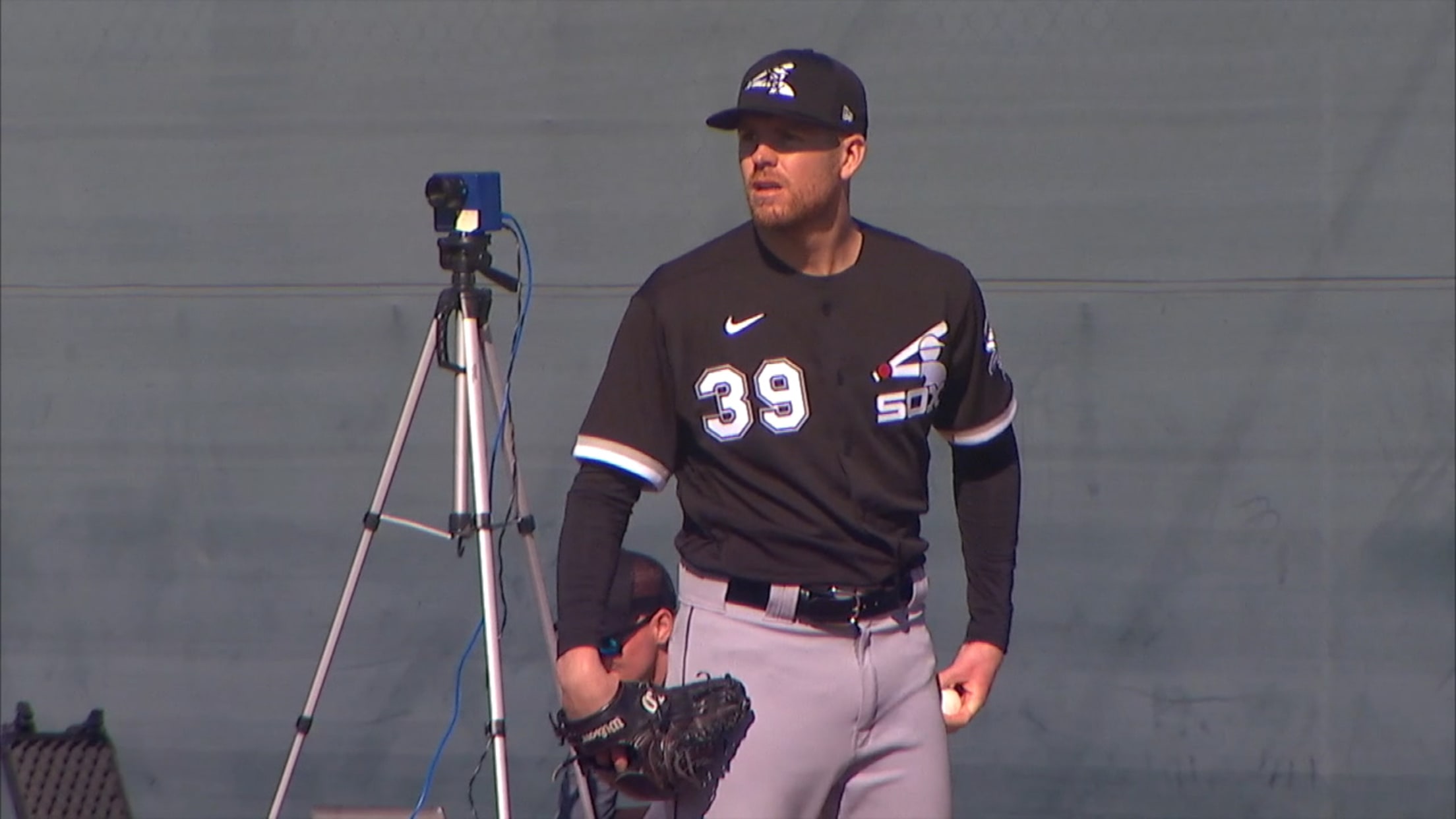 GLENDALE, Ariz. –- If we travel back to Spring Training 2019, then the five-year, $16 million deal agreed upon between left-handed reliever Aaron Bummer and the White Sox, as announced Saturday, would not have seemed possible. "It's kind of crazy that last spring I was getting my teeth kicked in,"
Brock Holt signs 1-year deal; 'good fit' with Crew
Versatile veteran's contract has club option for 2021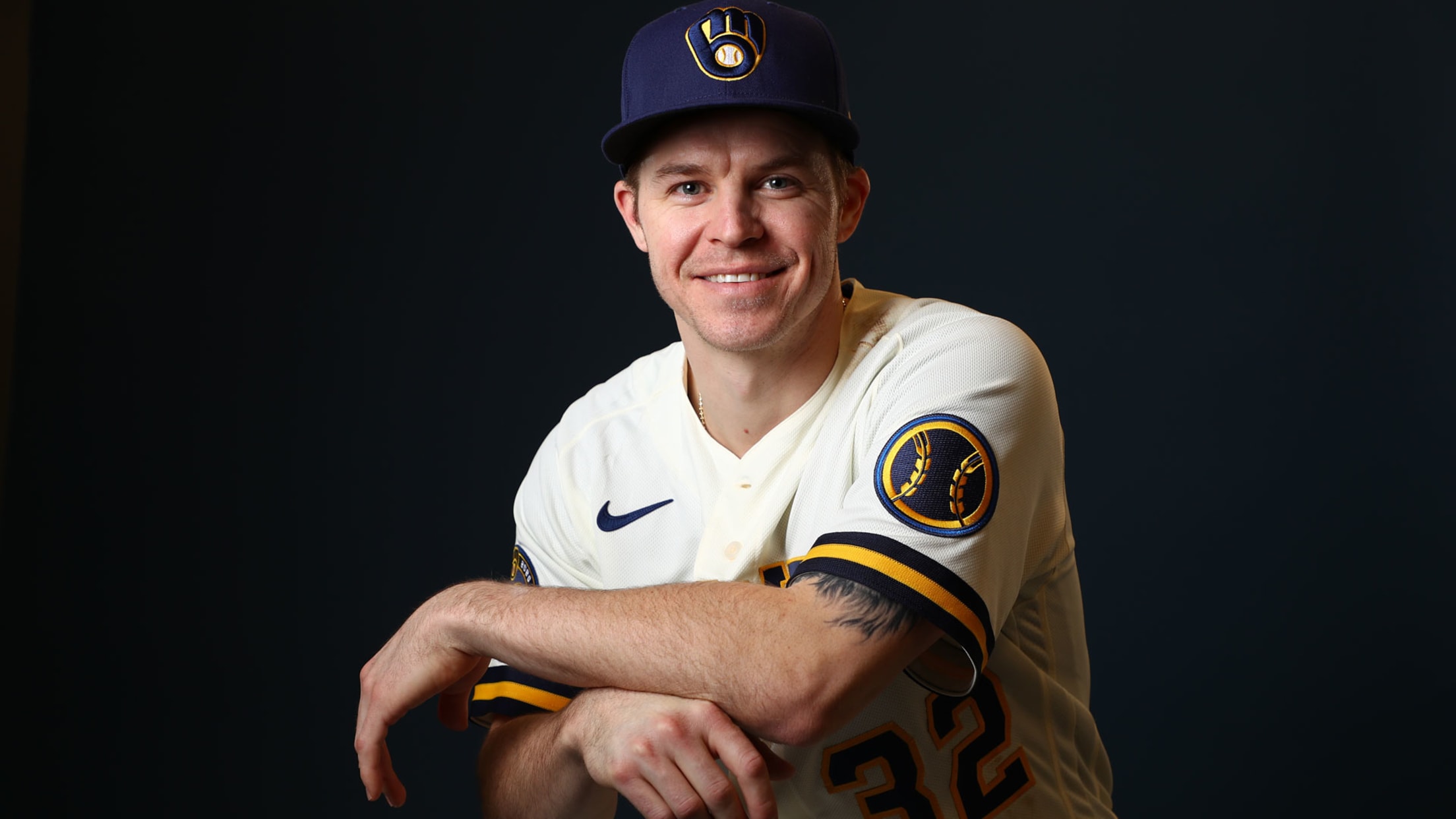 PHOENIX -- The Brewers finalized a deal with free-agent utility man Brock Holt on Wednesday morning, adding yet another multi-positional player to manager Craig Counsell's arsenal. Holt signed for one year with a club option for 2021, a common formula for the Brewers throughout their busy offseason. Terms of the
2019-20 free agents, position by position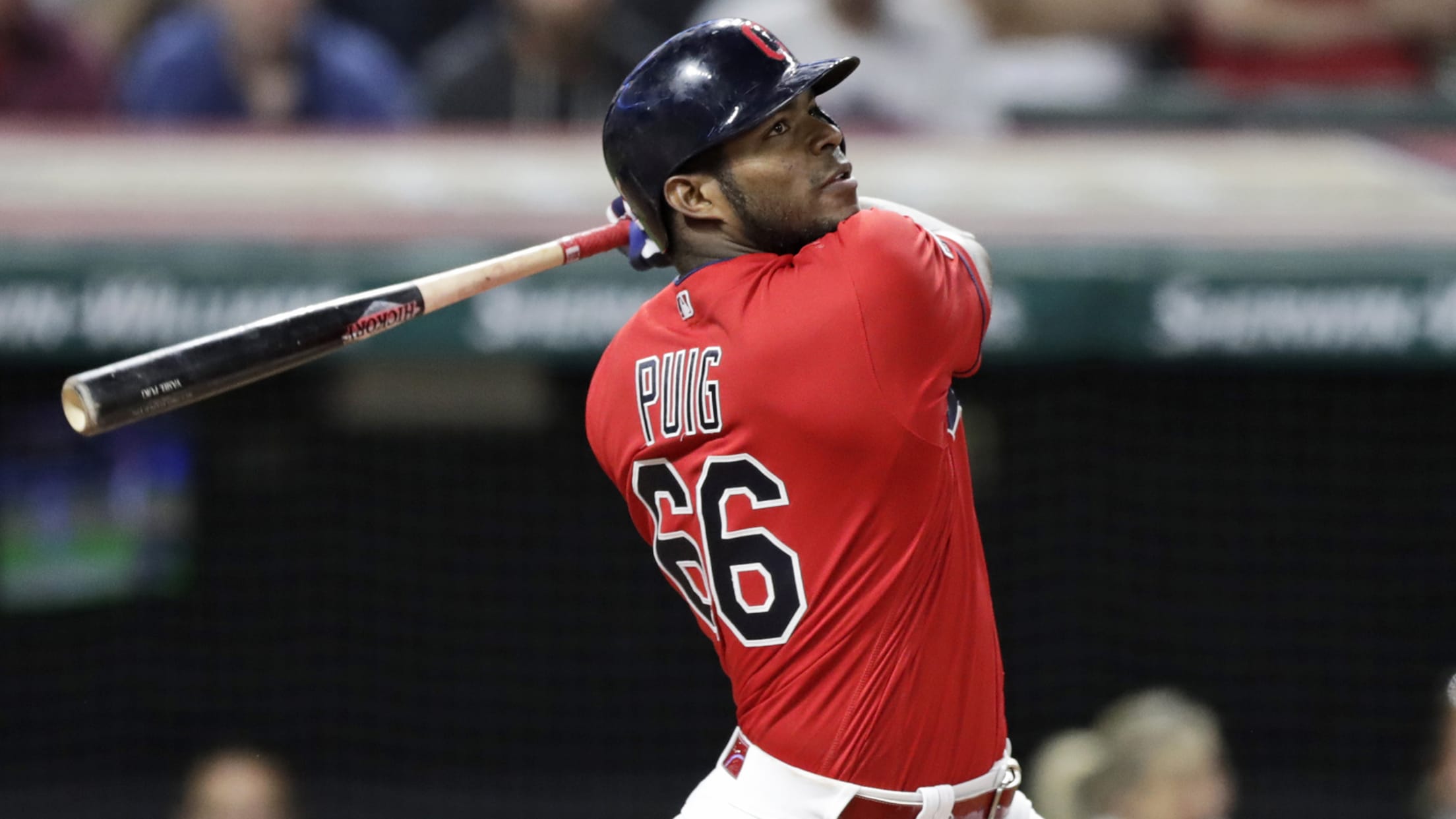 Although a number of star players signed contract extensions before the 2019 season commenced instead of testing the open market this offseason, the current free-agent class still included many interesting names. Below, you'll find the list of this year's crop of notable free agents. The list will be updated throughout
CarGo, Mariners agree to Minors deal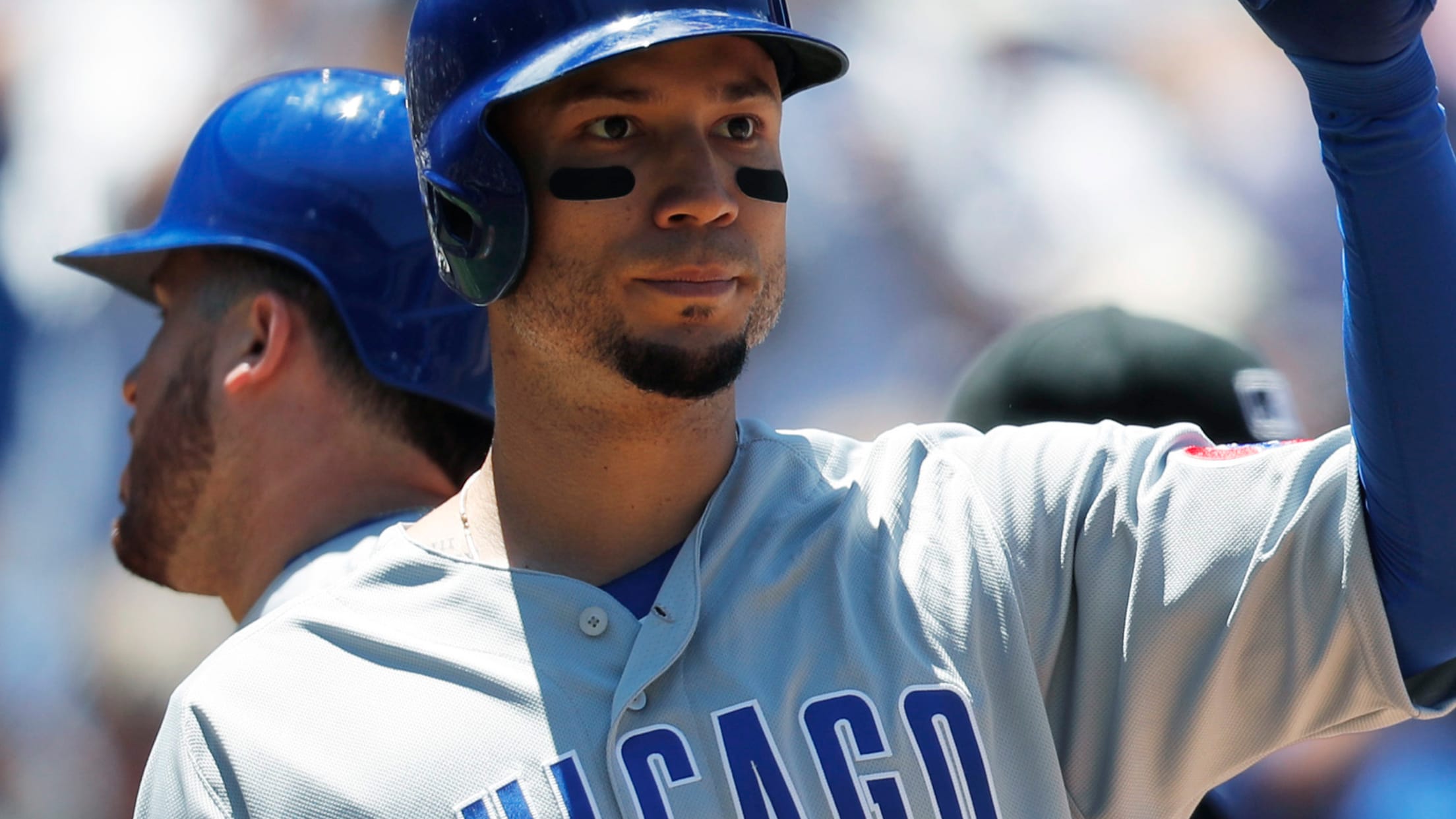 PEORIA, Ariz. -- A Mariners outfield competition built almost entirely around rookies took on a new name Tuesday as veteran Carlos González signed a Minor League contract with an invitation to big league camp, the club announced on Monday. The Mariners confirmed the deal after González passed a physical exam.
Astros add Hughes to 'pen mix on Minors deal
Correa healthy; Bregman cuts weight; Reddick's shoulder recovering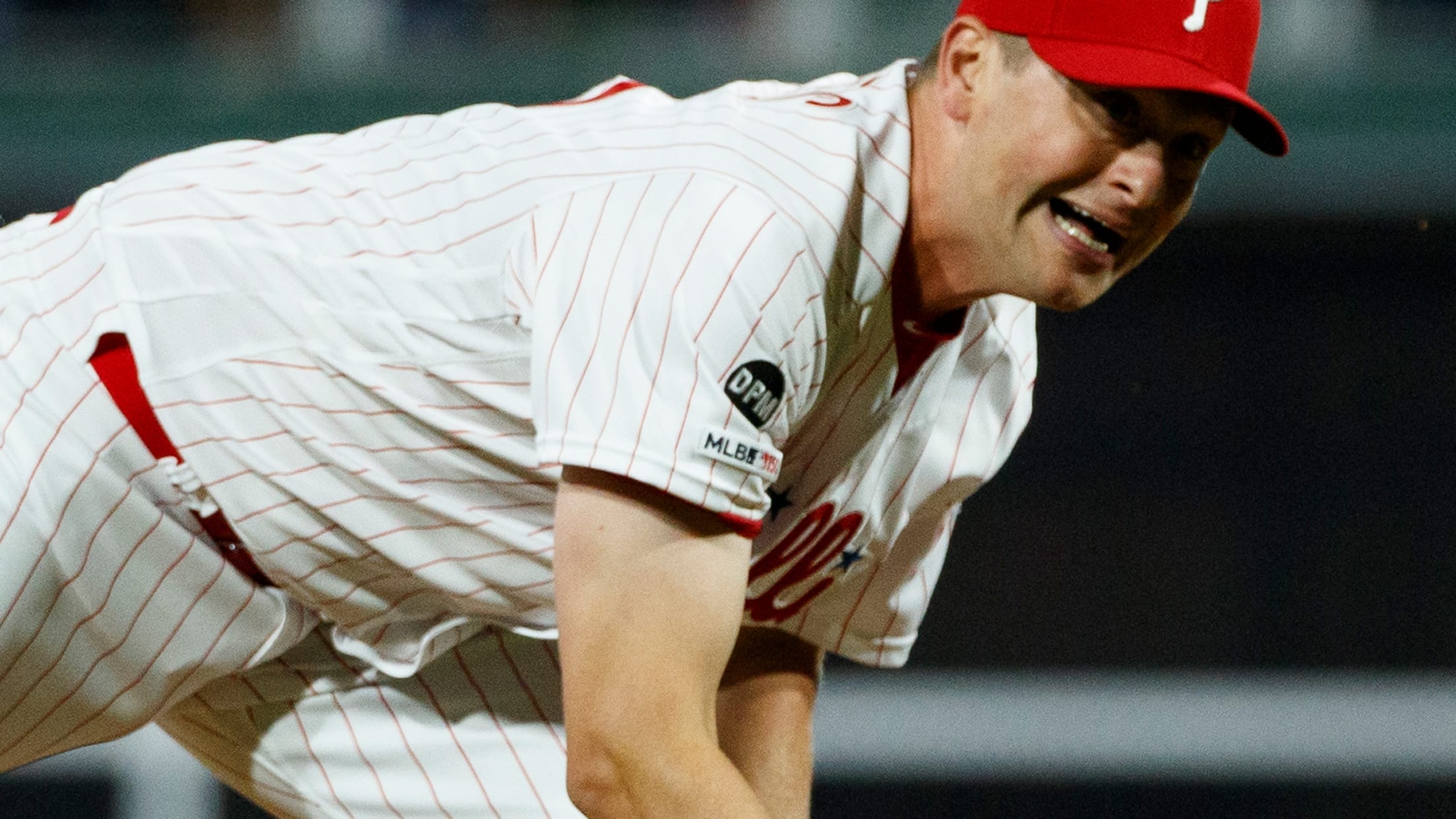 WEST PALM BEACH, Fla. -- The Astros signed veteran right-handed pitcher Jared Hughes to a Minor League contract with an invite to Spring Training on Monday. Shortly after the club made the announcement, the 6-foot-7 Hughes had a locker at camp and was eager to join his new team on
Brewers sign Suter to 2-year deal, avoiding arb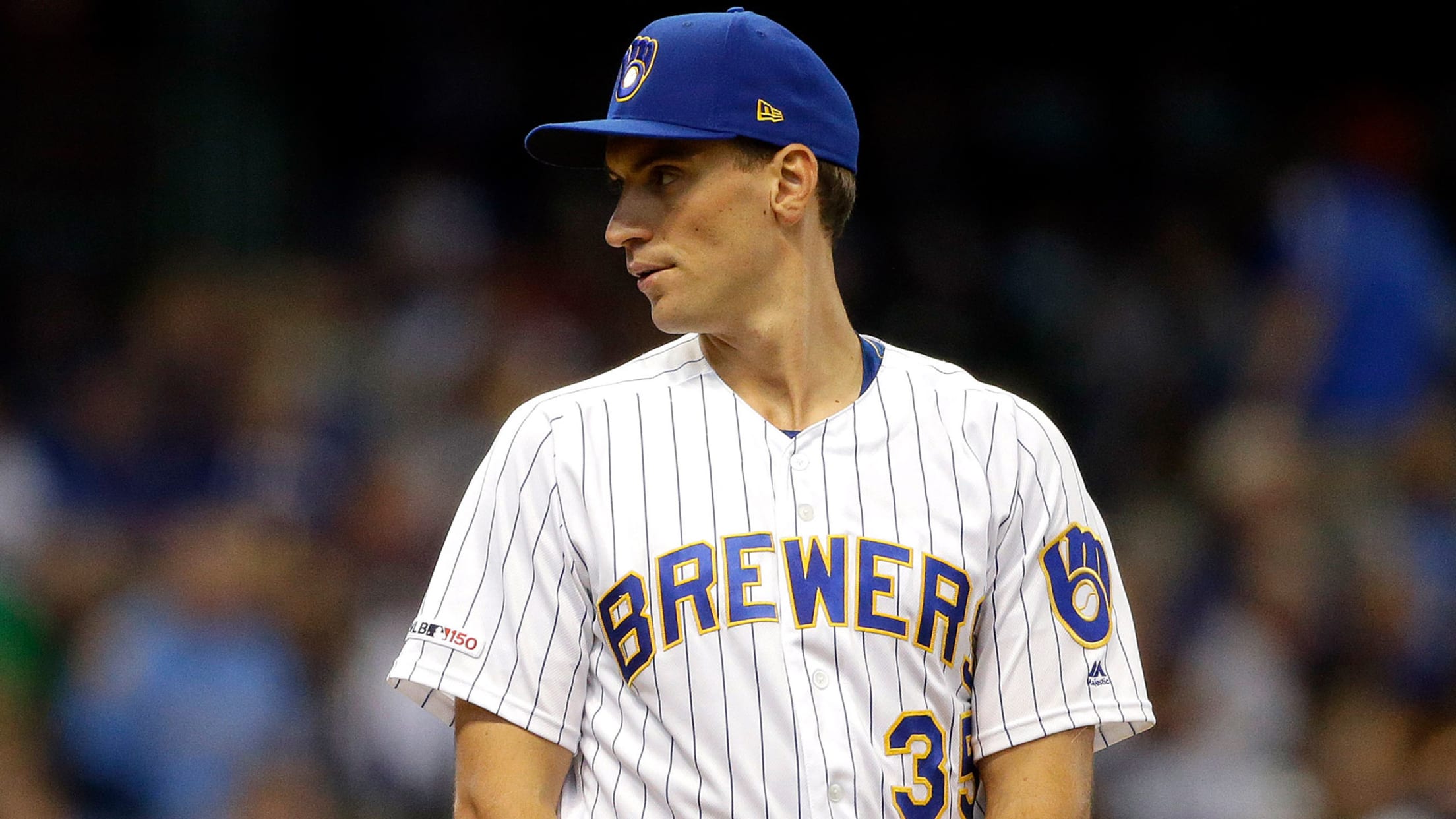 PHOENIX -- Reliever Brent Suter and the Brewers agreed to terms on a two-year contract Sunday, about 24 hours before the sides were scheduled to go to an arbitration hearing.
After 30 years of silence, Giants trade with A's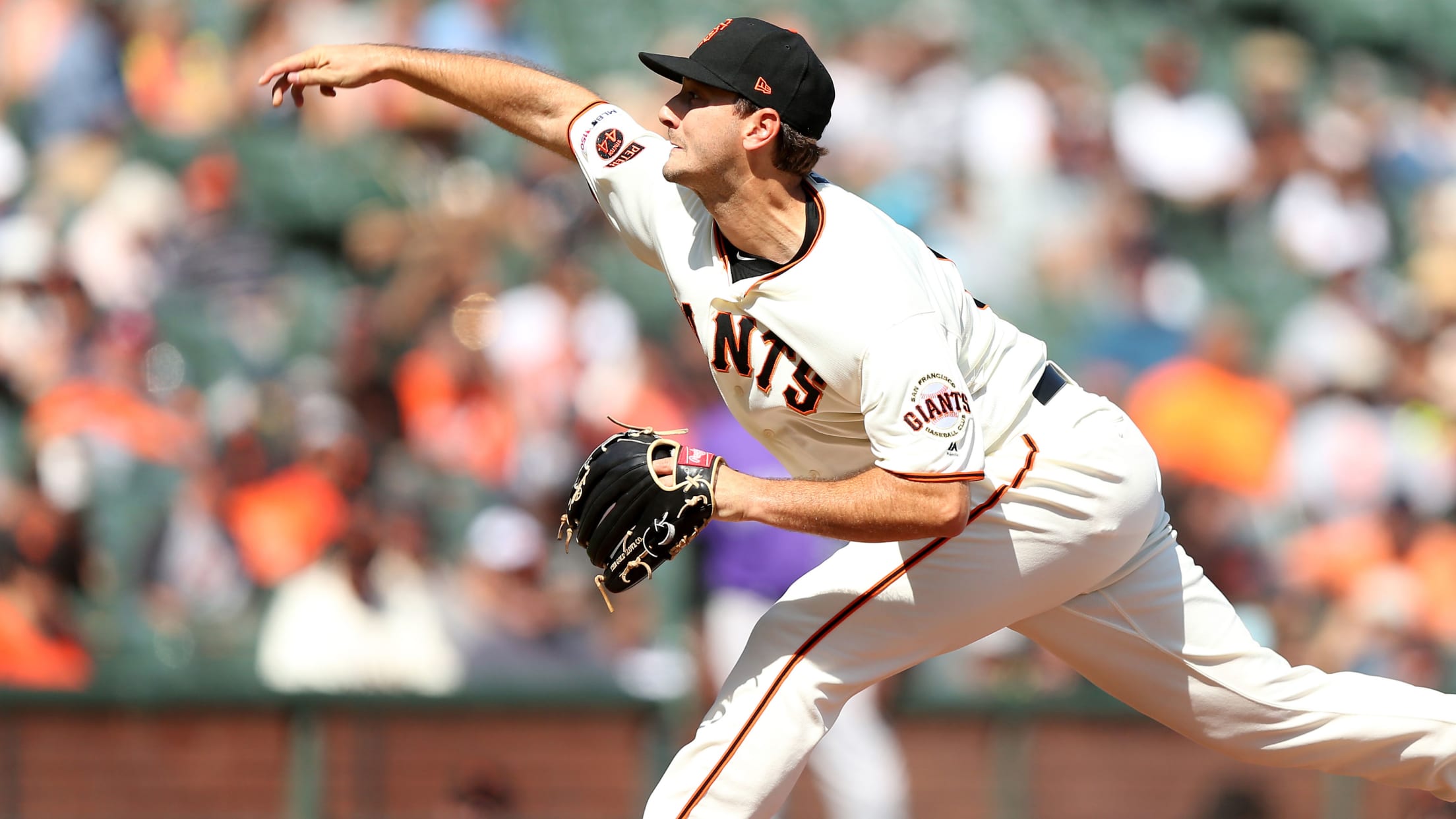 SCOTTSDALE, Ariz. -- The trade stalemate between the Giants and A's is over. The Giants dealt right-hander Burch Smith to the A's in exchange for cash considerations on Saturday, marking the first trade between the cross-bay rivals in nearly three decades.
A's, Giants make first deal together since 1990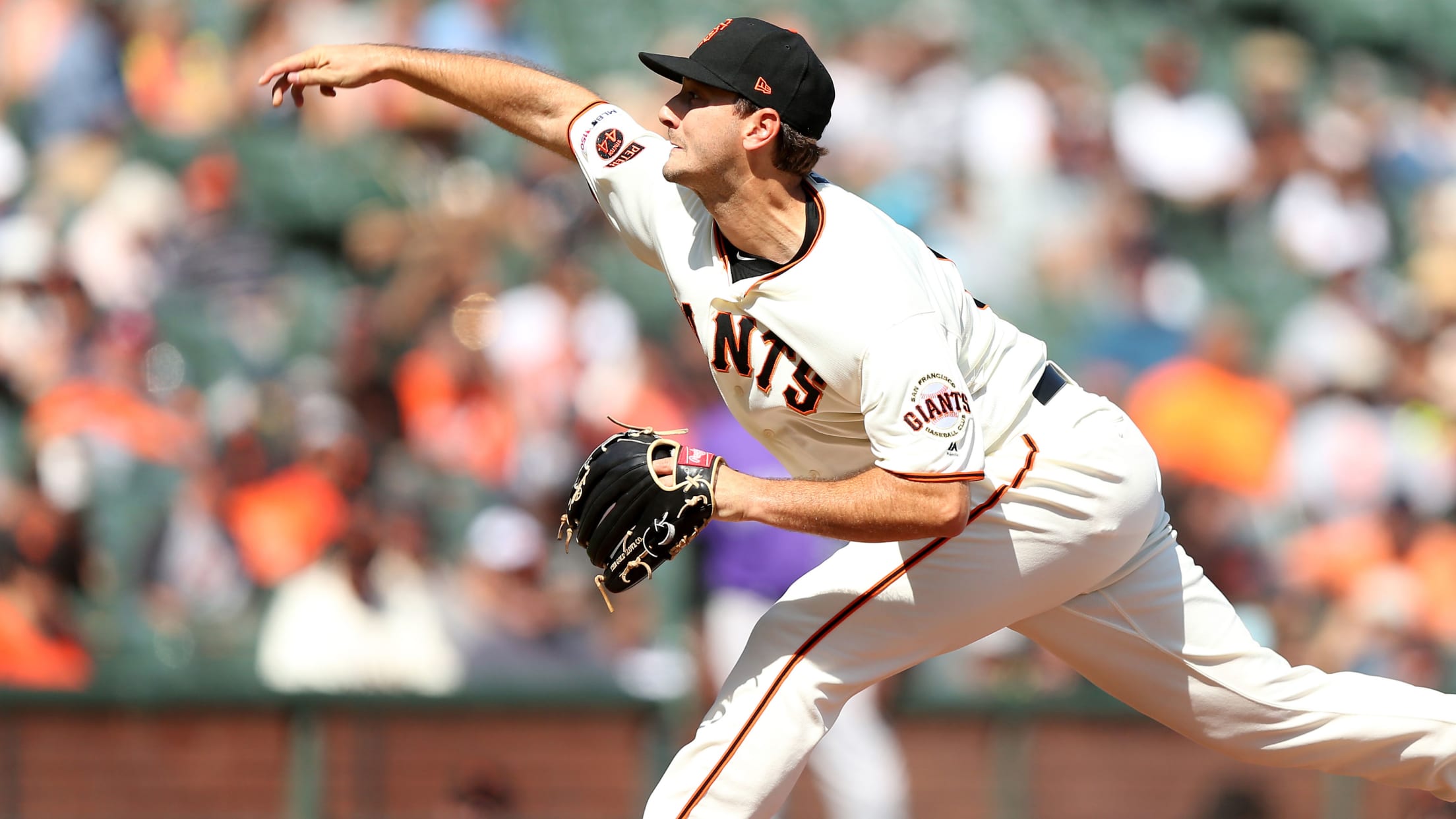 MESA, Ariz. -- A drought that was approaching nearly three decades finally came to an end on Saturday morning, when the A's struck a deal with their neighbors from across the Bay. The A's acquired right-hander Burch Smith from the Giants in exchange for cash considerations. To make room on
Lagares, Padres have Minor League deal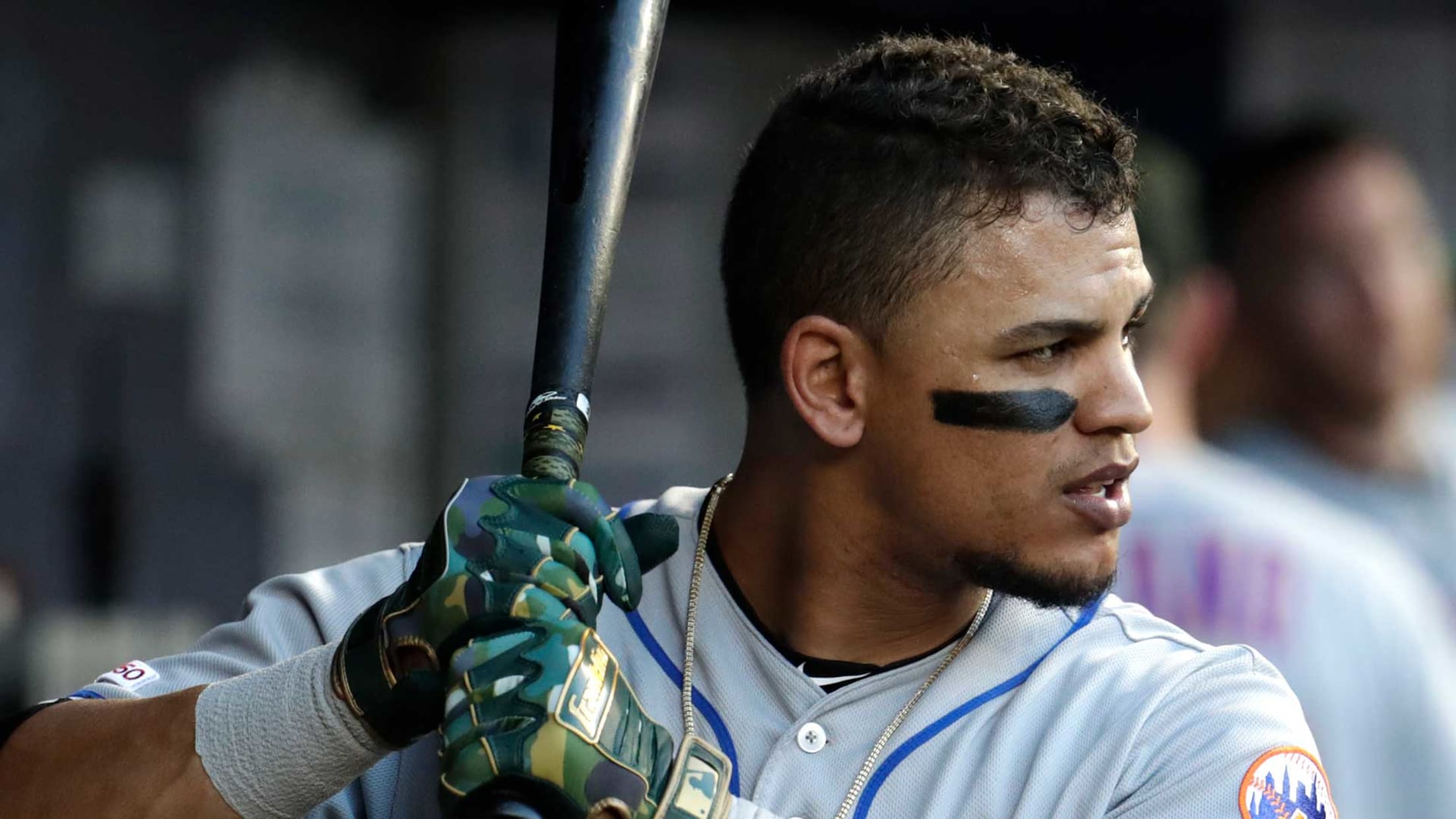 SAN DIEGO -- The Padres didn't waste much time finding a candidate to replace Manuel Margot in center field. On Monday, they signed outfielder Juan Lagares to a Minor League deal with an invite to big league camp. The deal is worth $1.4 million with another $1 million available in
Walker rejoins Mariners on 1-year Majors deal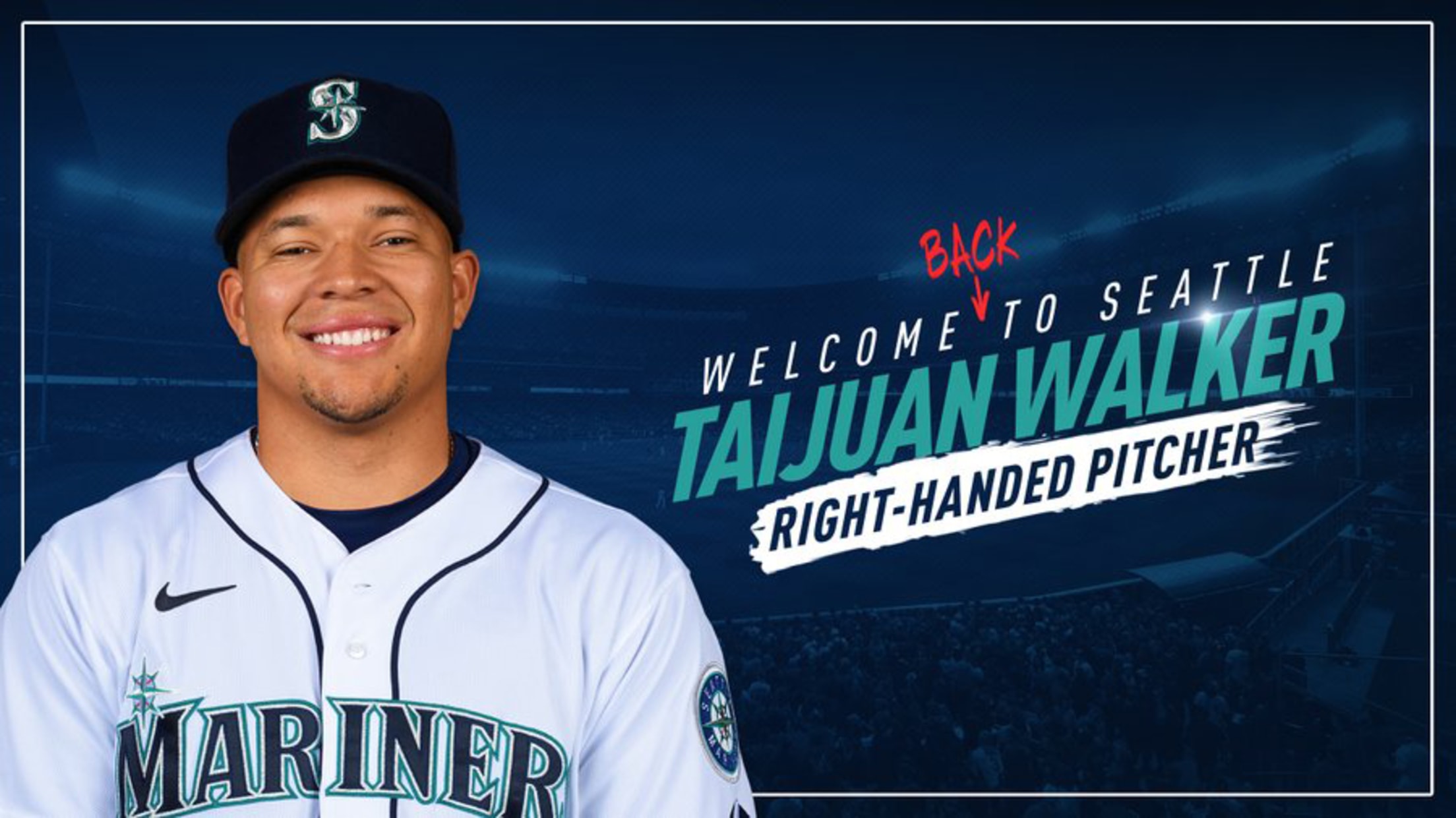 PEORIA, Ariz. -- Three years after being dealt to the D-backs by general manager Jerry Dipoto, Taijuan Walker reunited with the Mariners on Wednesday as the 27-year-old free agent signed a one-year Major League contract and will get a shot at a starting role with his former club. "We're excited
Maybin returns to Tigers on 1-year deal
Fulmer goes on 60-day injured list in corresponding move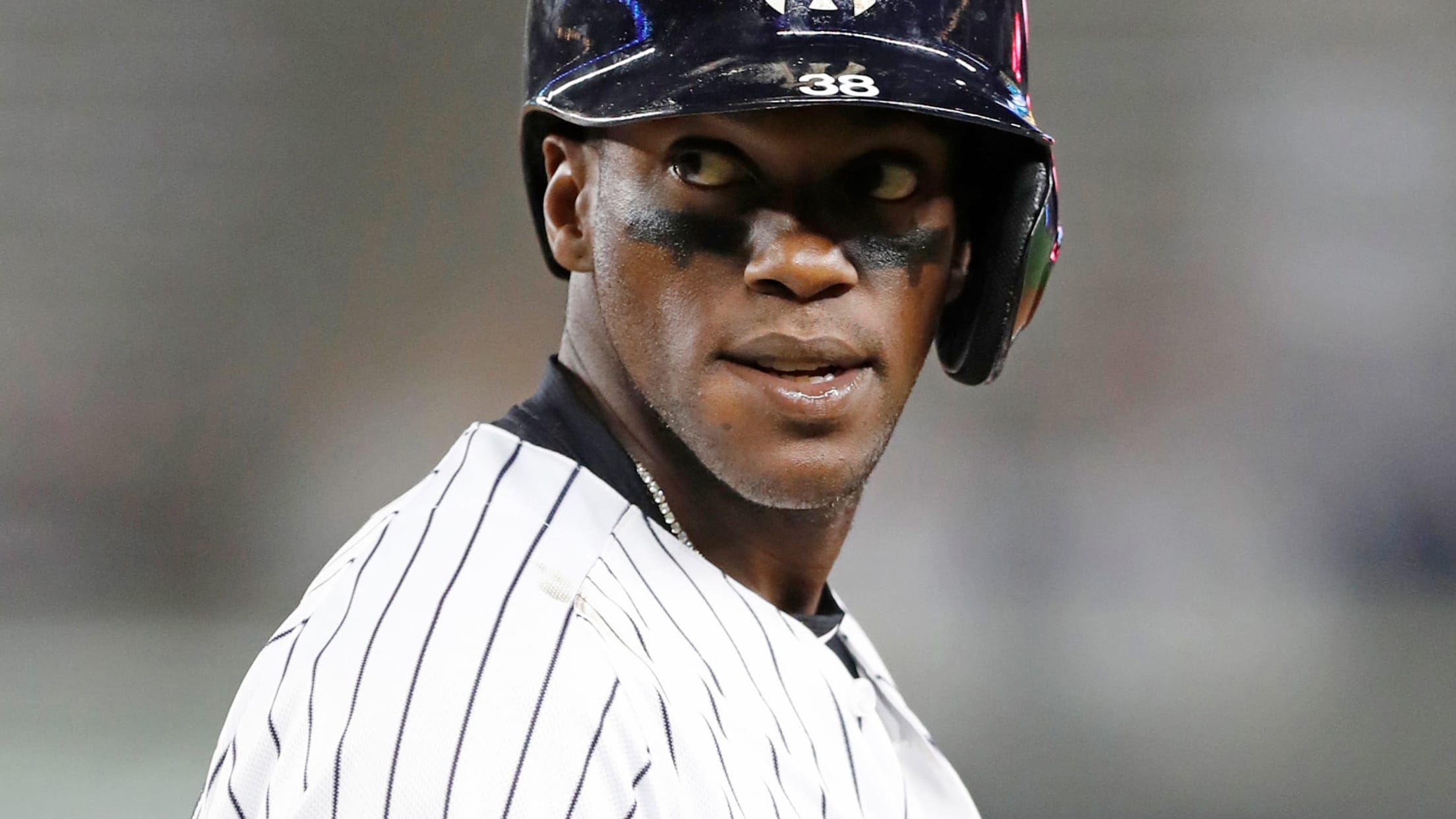 LAKELAND, Fla. -- Cameron Maybin knows his way to Tigertown. The Tigers have brought him back for a third stint. Detroit's need for a right fielder and Maybin's need for a landing spot in free agency for his 14th Major League season resulted in a reunion. The former Tigers top
Kipnis, hometown Cubs near deal (source)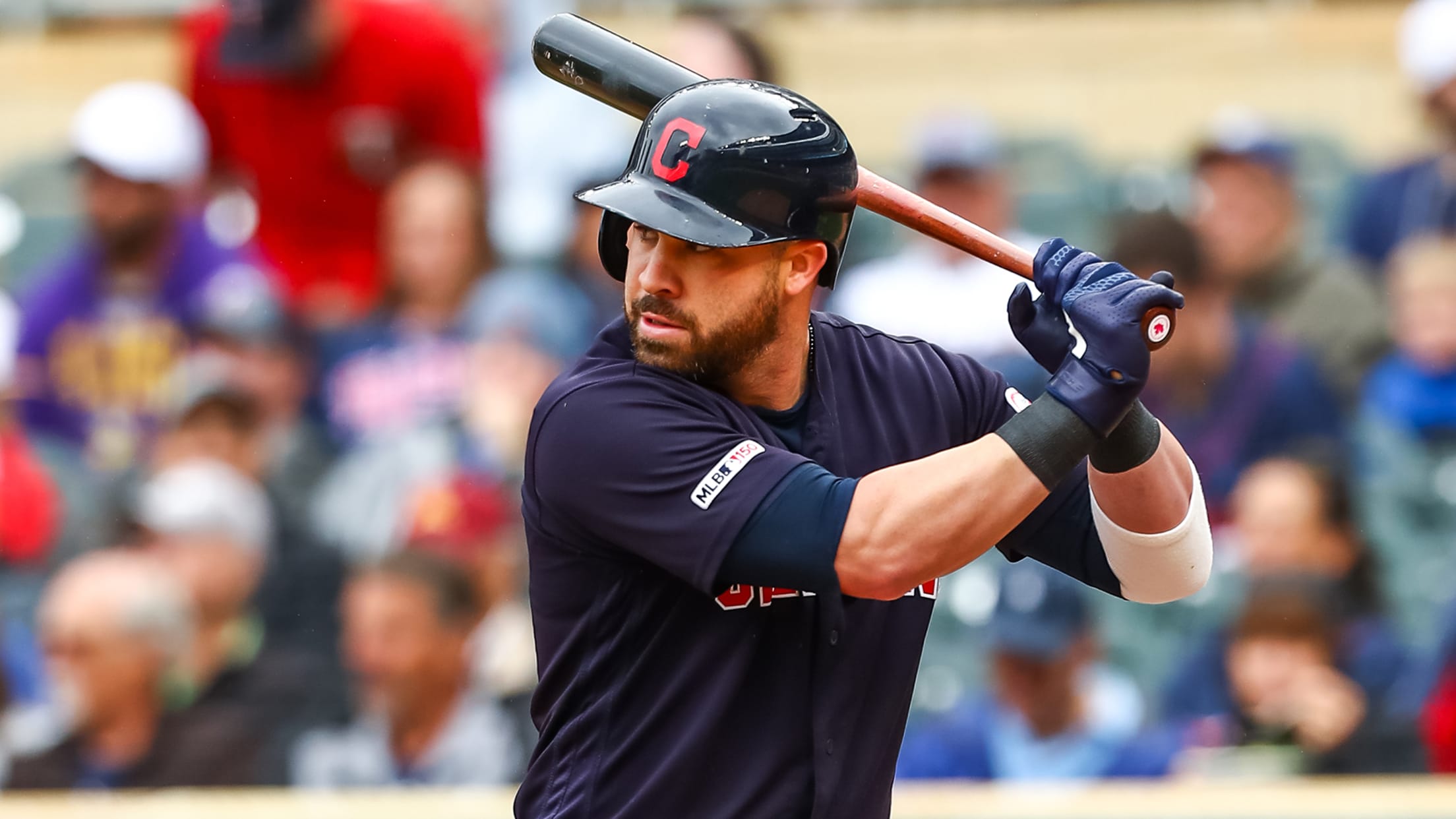 MESA, Ariz. -- By now, most Cubs fans are familiar with Jason Kipnis' backstory. He grew up in a suburb north of Chicago. He attended Glenbrook North High School, eventually reached the Majors with the Indians and even homered against the Cubs at Wrigley Field in the World Series. Now,
Chen, Mariners agree to Minors deal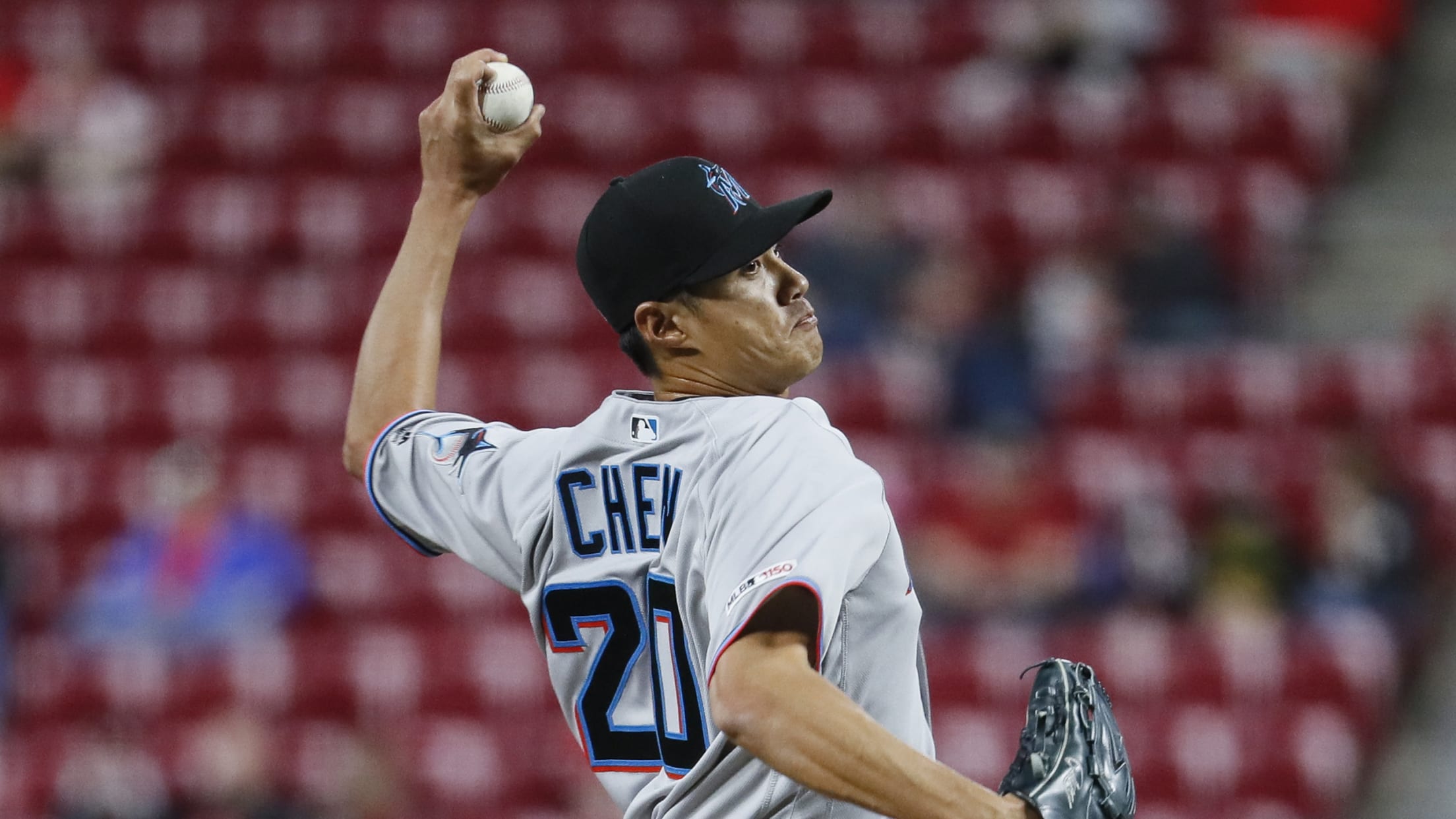 SEATTLE -- The Mariners added rotation depth on Tuesday, as the club announced a Minor League deal and an invitation to big league camp for veteran left-hander Wei-Yin Chen. A source first told MLB.com about an agreement on Jan. 30. • Mariners add late-inning option Hirano Chen, 34, was released
Mookie Betts is officially on his way to LA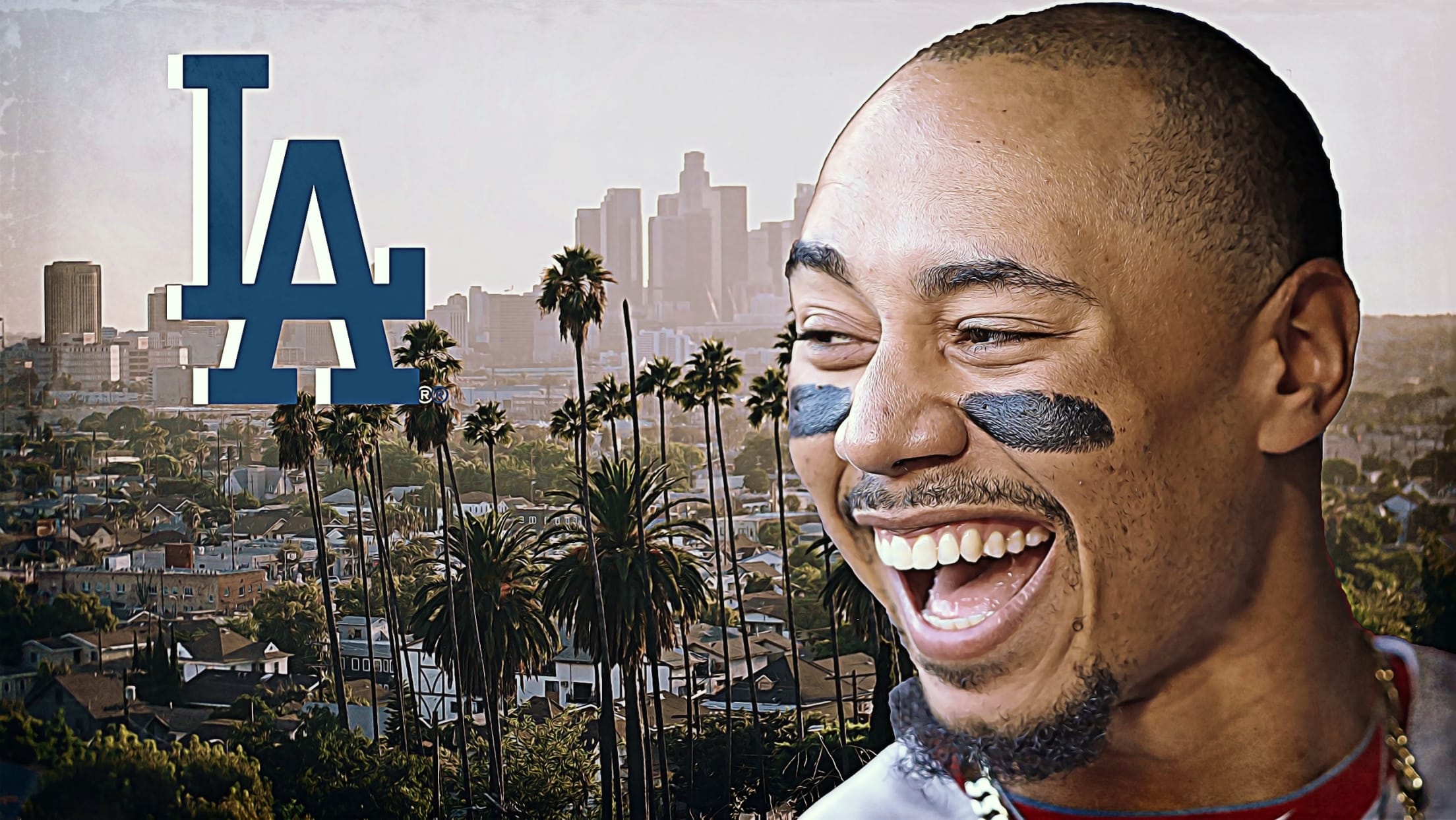 LOS ANGELES -- The Dodgers officially acquired 2018 MVP outfielder Mookie Betts on Monday night, as well as former Cy Young Award winner David Price and cash from the Red Sox for three young talents in one of the most game-changing blockbuster trades in recent history. The pair will be
List of every major move so far this offseason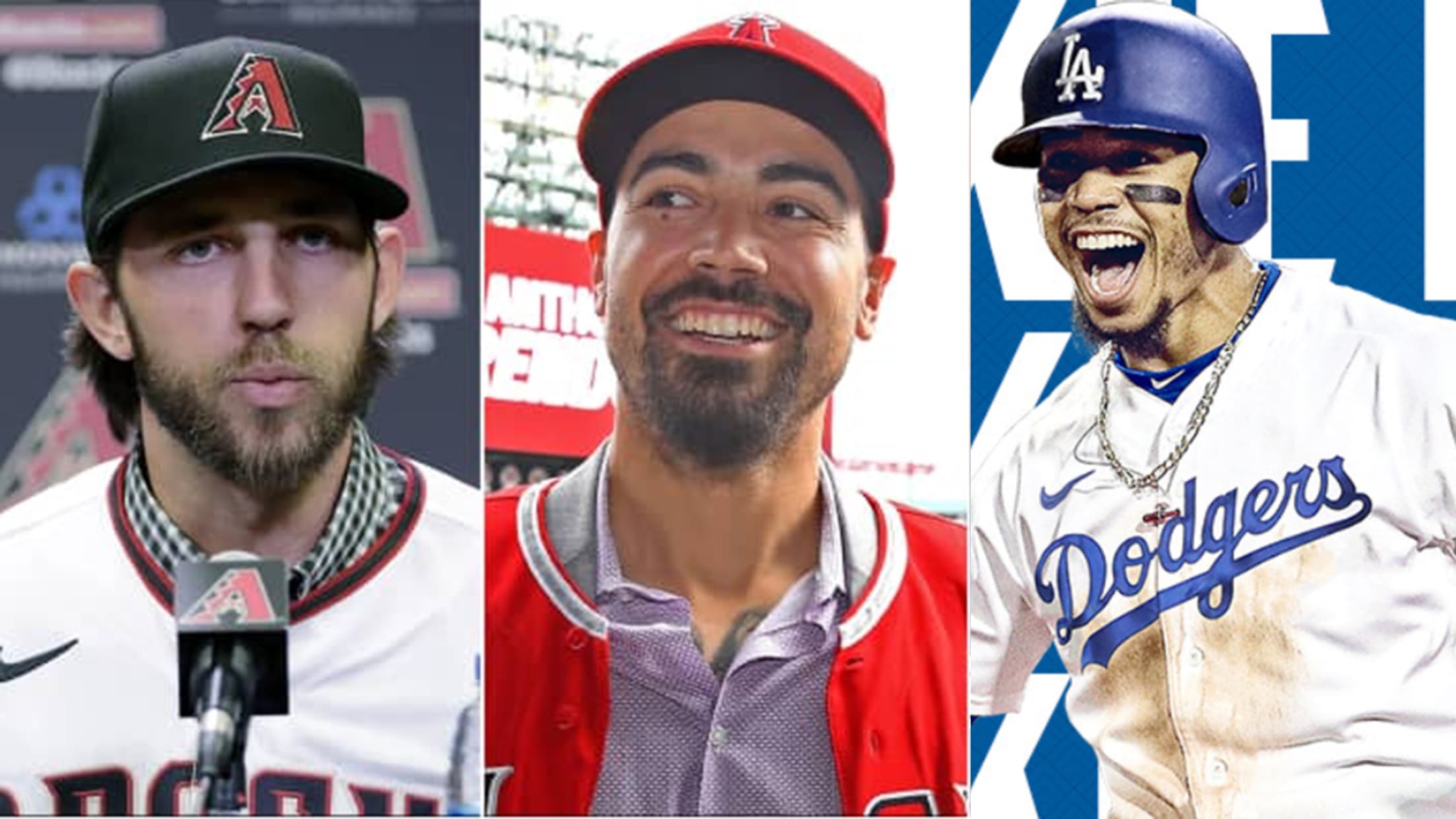 When you think of the offseason, you think of the biggest names and the largest deals -- understandably so -- but there's obviously a lot more that goes into it. As we did last year, we'll keep a running list of each one, with the latest moves at the top.