Ryan fans 7 straight Cubs, finishes with 11 K's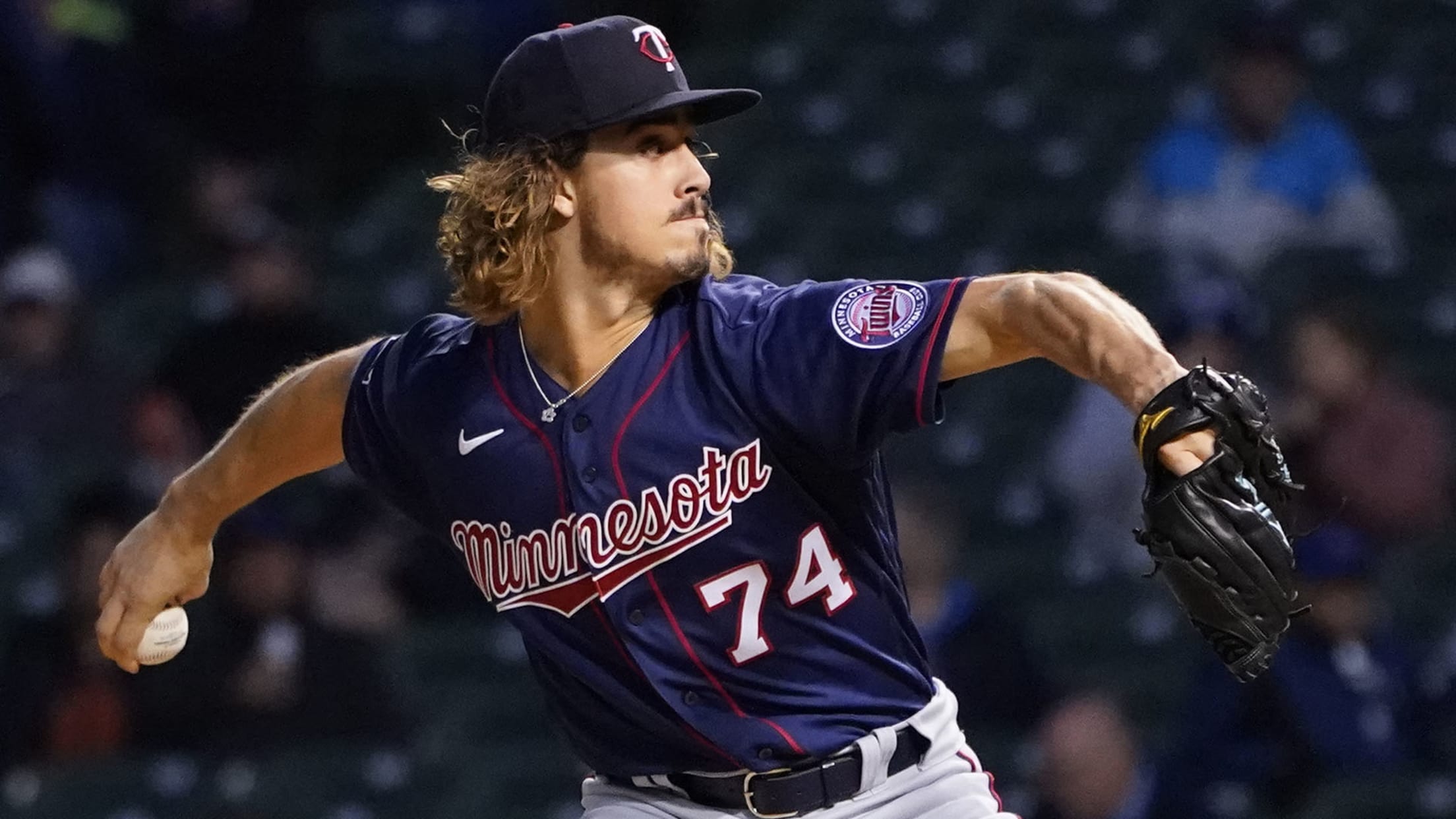 Joe Ryan's start to his outing turned out to be a sign for the Twins rookie on Wednesday night. Ryan needed 13 pitches to strike out the Cubs' side in order and didn't slow down on what became a career night for the right-hander. Ryan, the Twins' No. 6 prospect
Moran called up; Twins remember Sept. 11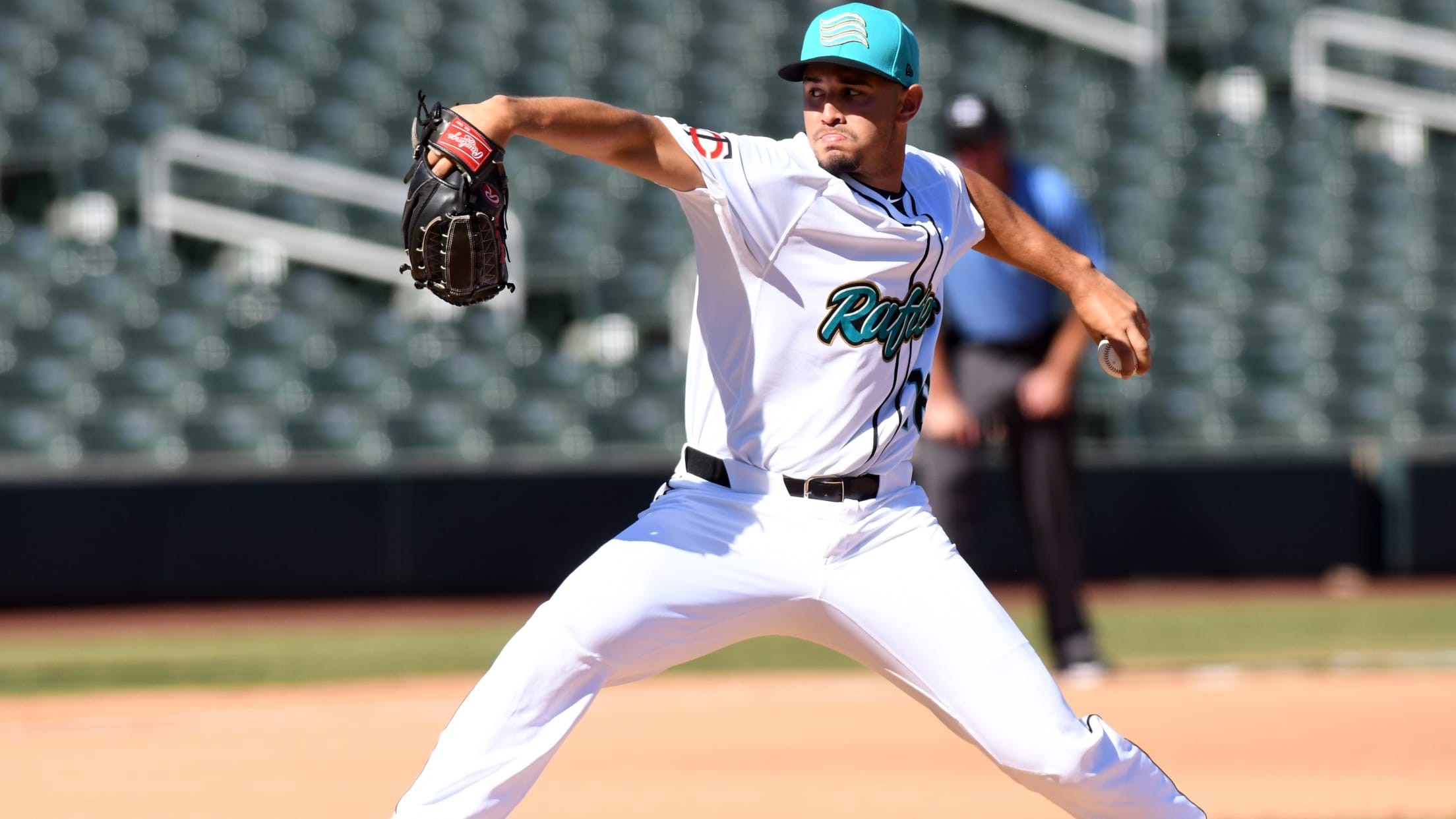 MINNEAPOLIS -- Jovani Moran says he hasn't yet gotten the chance to meet Johan Santana, even though the former Twins ace often hangs around during Spring Training. Even without a chance for Moran to pick the brain of the changeup master, the young lefty's changeup could be the key to
Ryan's excellent debut marred by one hiccup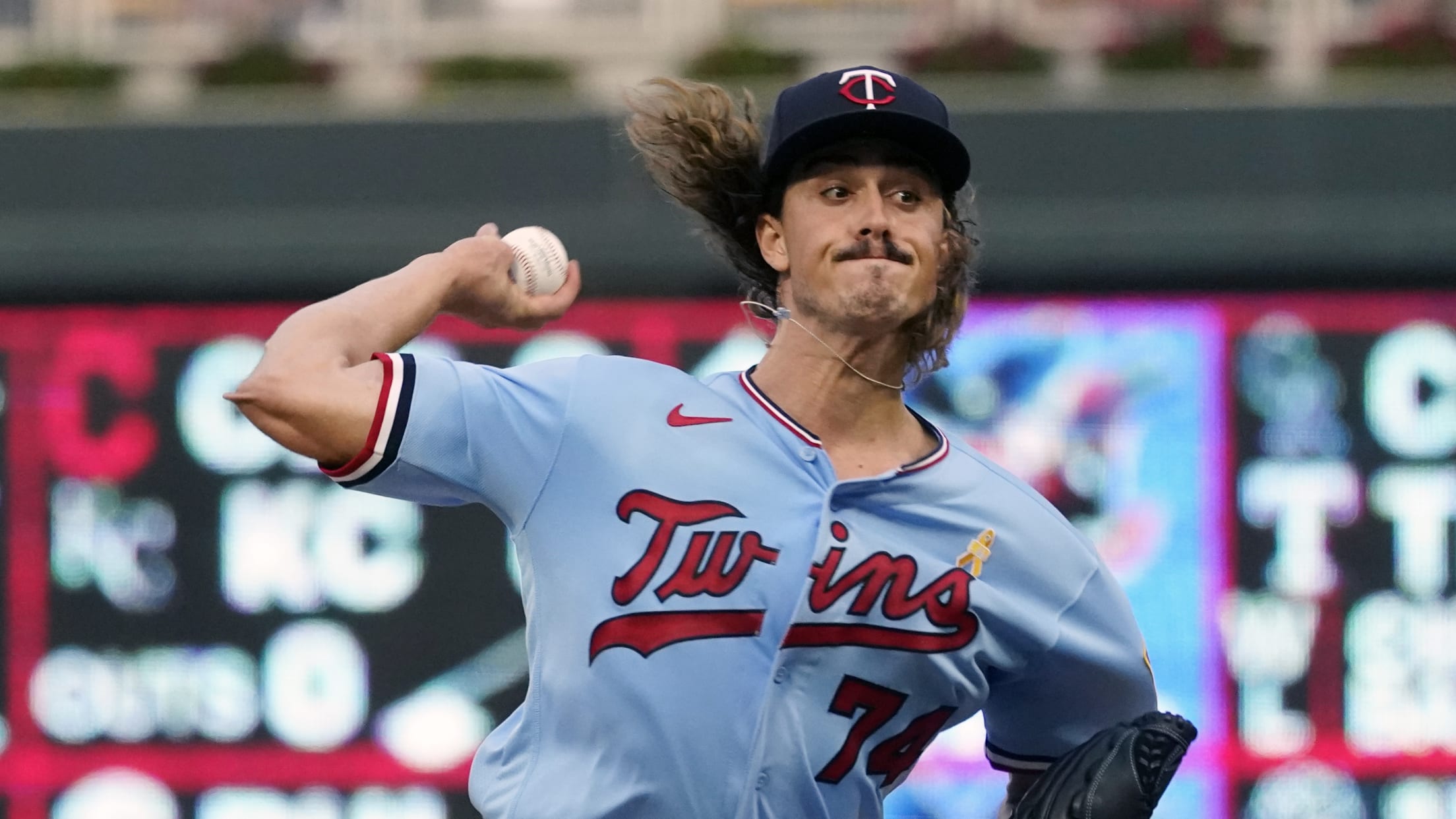 MINNEAPOLIS -- Joe Ryan brought his colorful personality and his dazzling fastball to Target Field on Wednesday night -- and he hauled in his own fan club, too, roughly 75 people strong, from parents to friends to childhood friends to his parents' friends to his friends' parents to the guy
Twins tab No. 6 prospect Ryan for MLB debut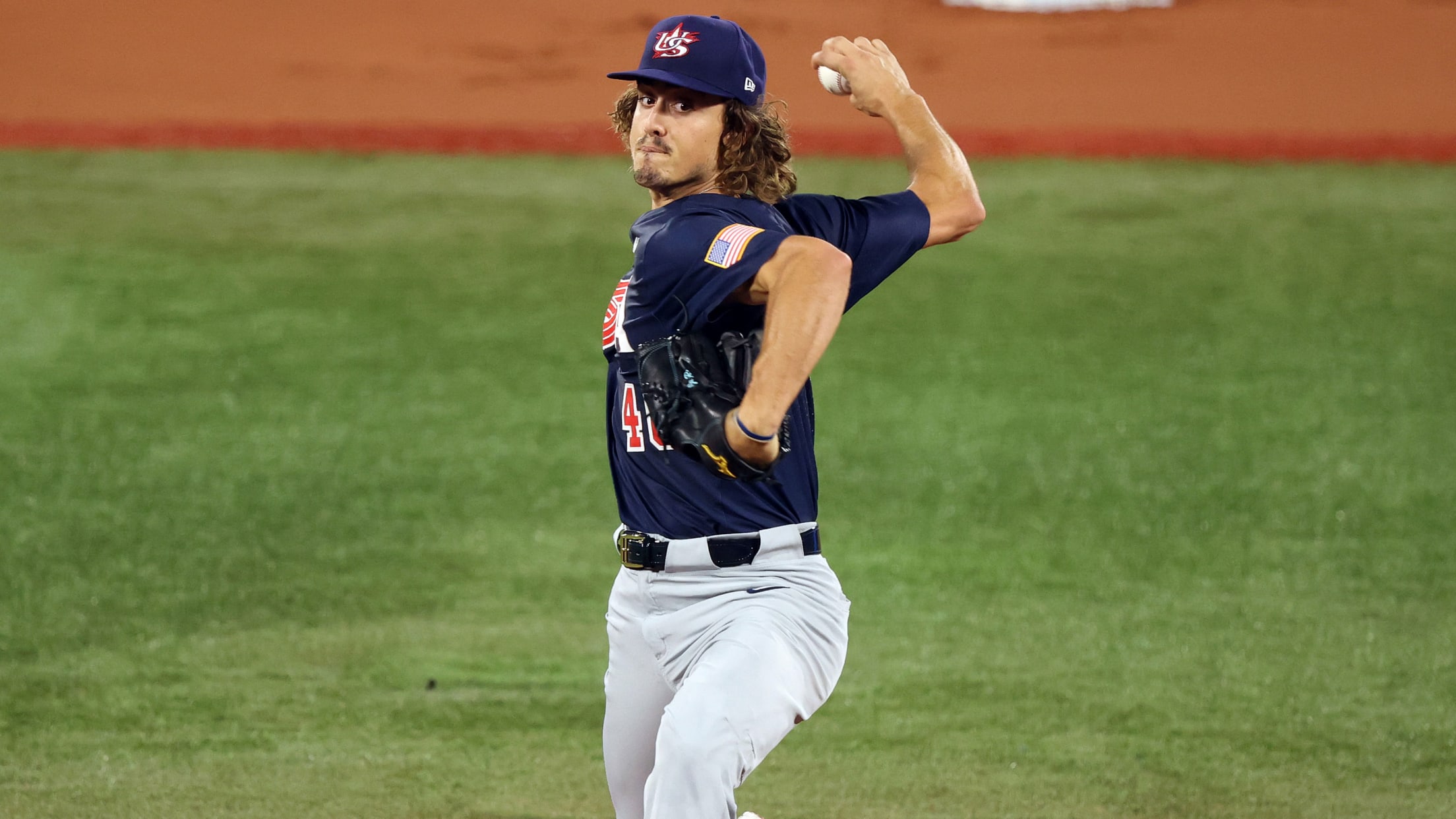 MINNEAPOLIS -- The rotation help is on its way. Right-hander Joe Ryan will be called up from Triple-A St. Paul to make his Major League debut as the Twins' starting pitcher in Wednesday night's game against the Cubs at Target Field, manager Rocco Baldelli announced Tuesday. Ryan, ranked the No.
Lewis, Martin back to back on new Top 100
Buxton (hand) will begin rehab assignment at Triple-A on Friday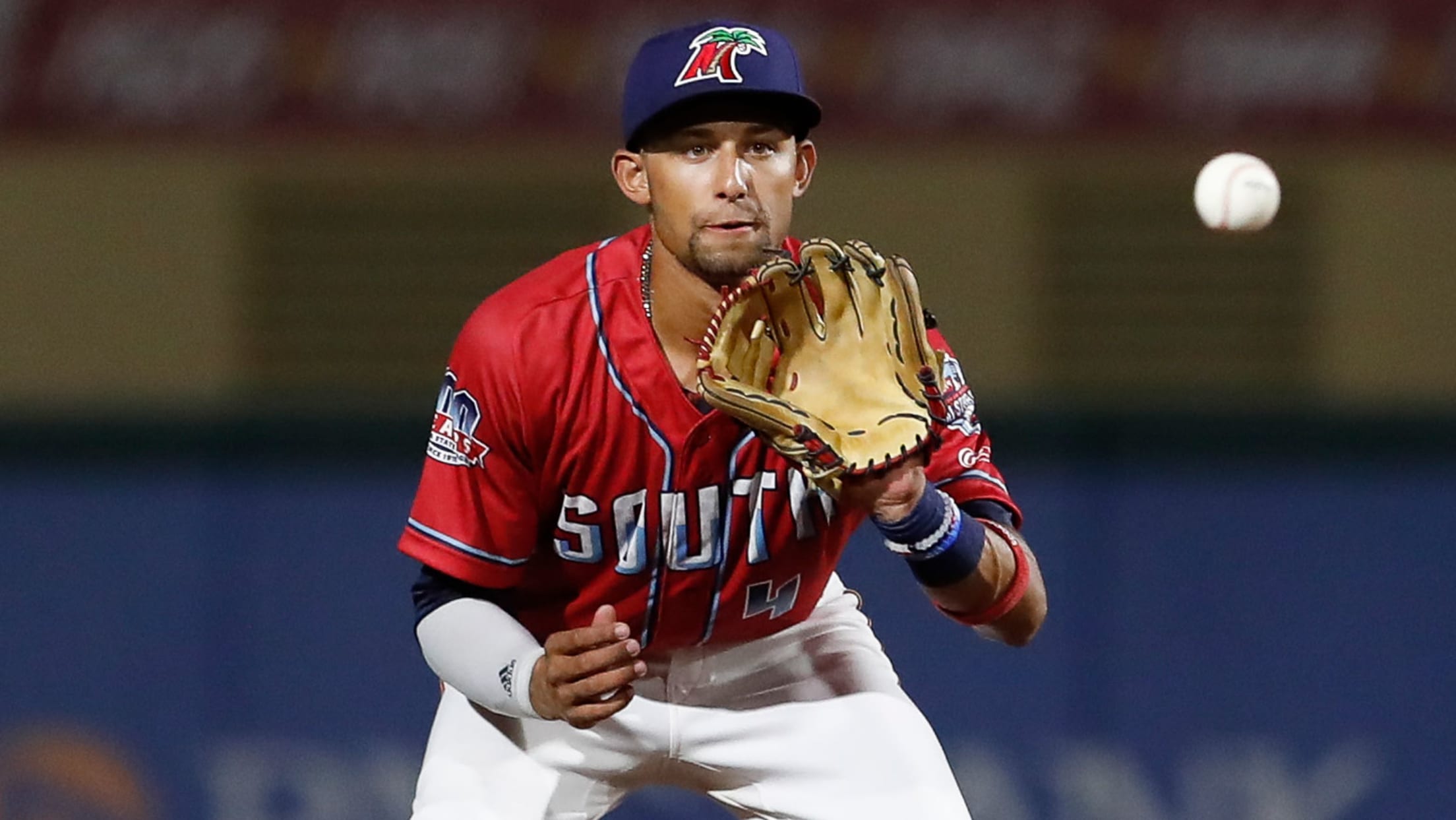 NEW YORK -- On Thursday, MLB Pipeline unveiled its midseason prospect rankings of baseball's farm systems and the Twins landed three players on the Top 100 overall prospects list. Shortstop Royce Lewis and outfielder/shortstop Austin Martin made the top half -- back to back, in fact, at Nos. 37 and
Olympian Ryan gets Twin Cities introduction
Silver medalist with Team USA, No. 8 prospect set to play for Triple-A St. Paul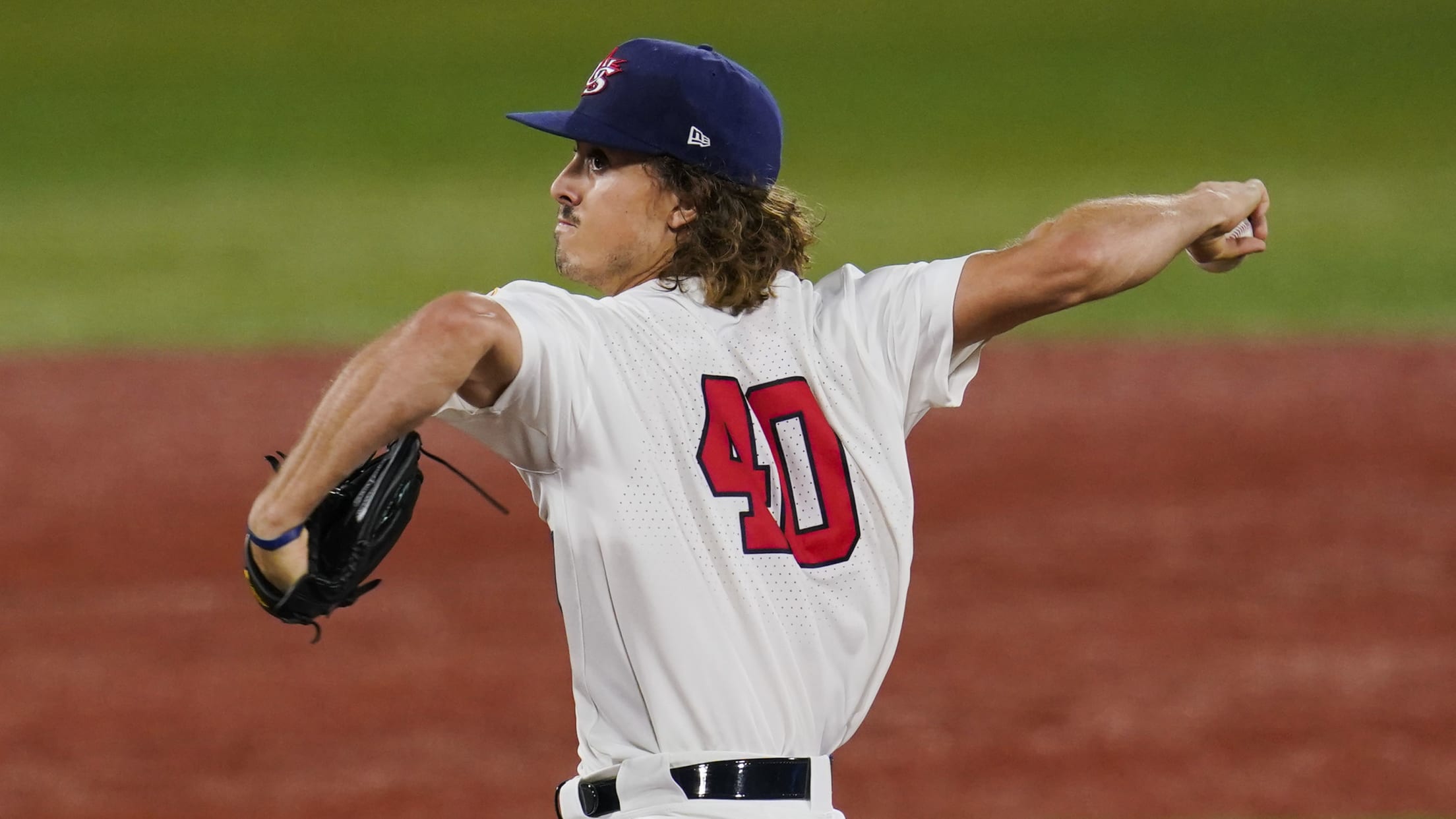 MINNEAPOLIS -- Team USA had just spent its first night in Tokyo when Mariners farmhand Eric Filia walked over and told a pair of his teammates that Nelson Cruz had been traded to the Rays. Someone would need to go to the Twins in return. Joe Ryan and Shane Baz,
Twins get 2 top Jays prospects for Berríos
Martin, Woods Richardson boast tremendous upside in substantial haul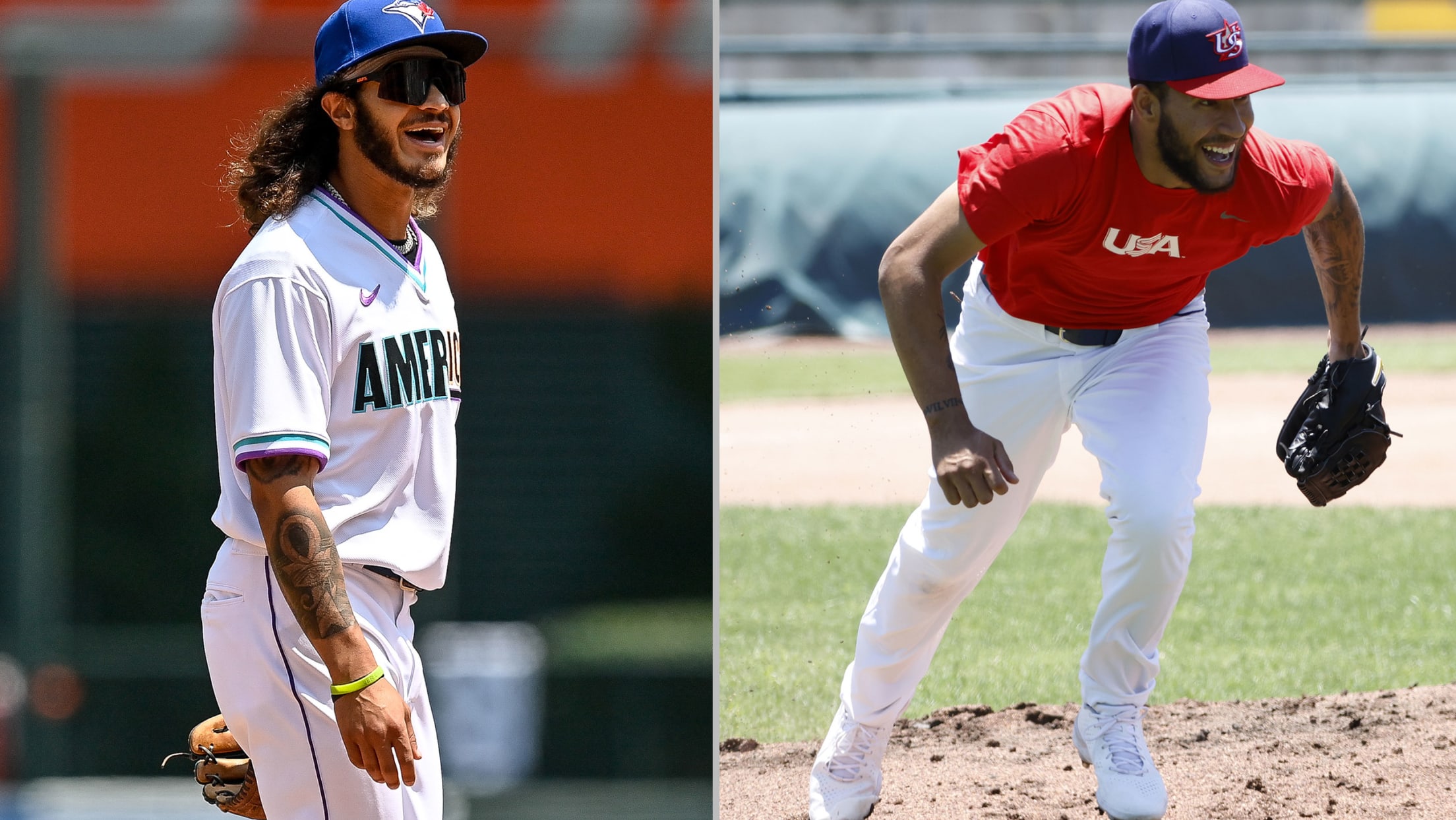 ST. LOUIS -- It was never going to be easy for the Twins to part ways with José Berríos, the homegrown and passionate right-hander who made two Opening Day starts for Minnesota and anchored the rotation for the better part of six seasons. But a difficult trade that sent Berríos
Breaking down Twins return in Berríos deal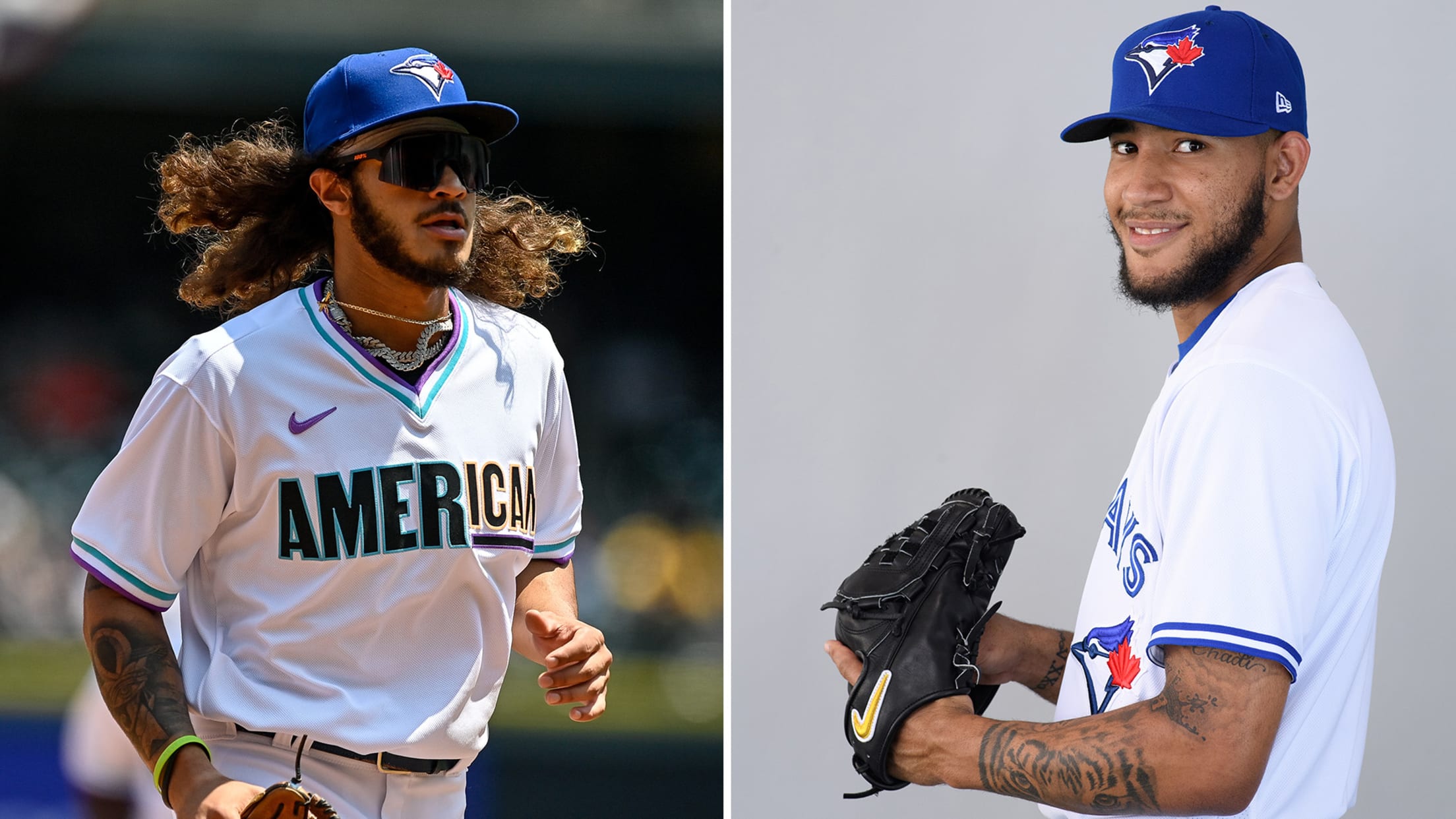 The Blue Jays pushed some big chips into the middle of the table on Friday by acquiring José Berríos from the Twins. The cost? Two Top 100 prospects. Toronto sent No. 16 overall prospect Austin Martin and No. 68 Simeon Woods Richardson to Minnesota for right-handed starting pitcher ahead of
First-round pick Petty, Twins ink deal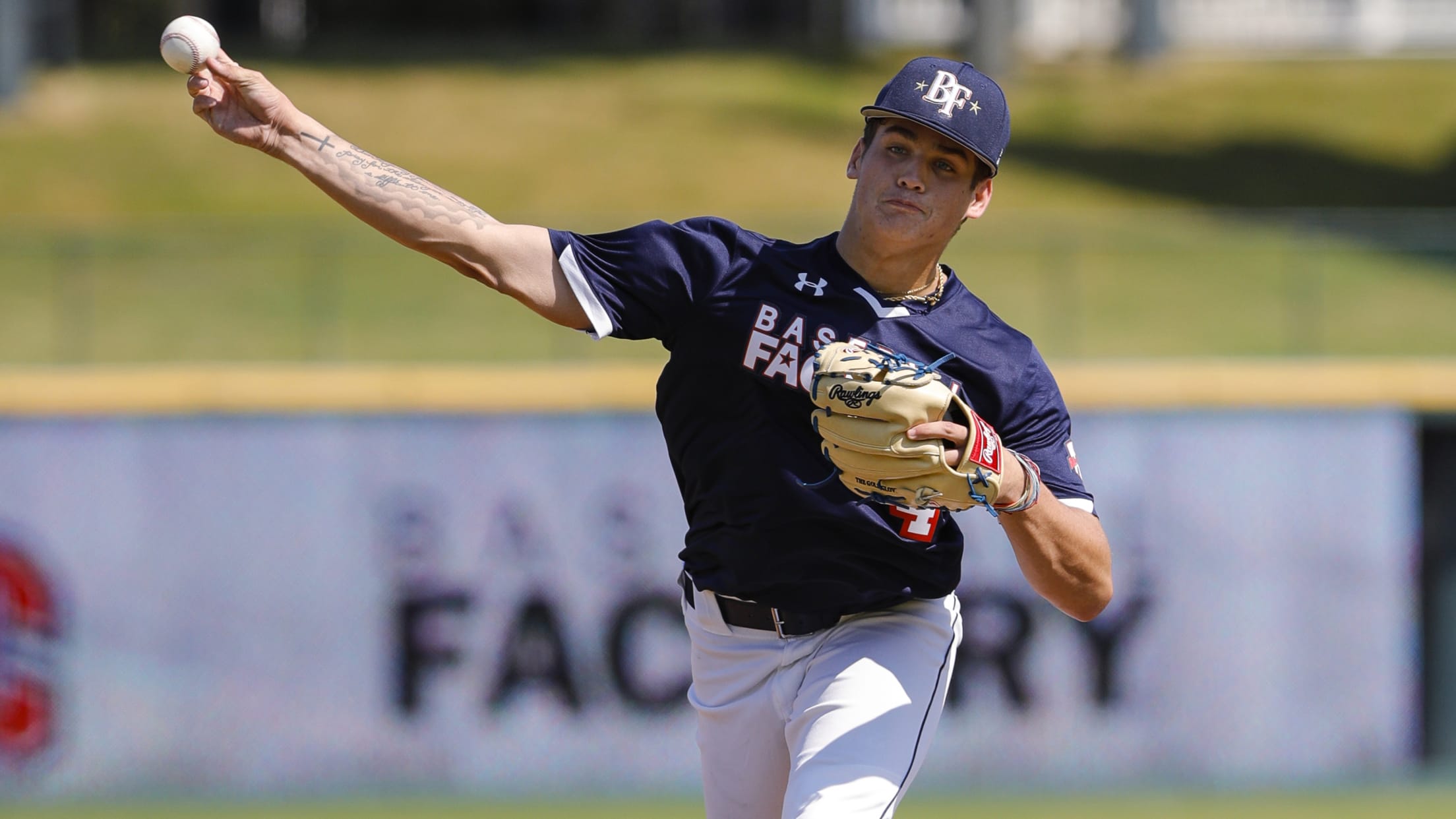 MINNEAPOLIS -- Chase Petty didn't get too good of a look at the tarp-covered Target Field mound as he walked around his future home field, but that's quite all right. If all goes well, he'll have plenty of time to get familiar with that bump in due time -- and
Twins acquire RHPs Ryan, Strotman for Cruz
All-Star slugger bids 'emotional' farewell to Minnesota, leaves lasting legacy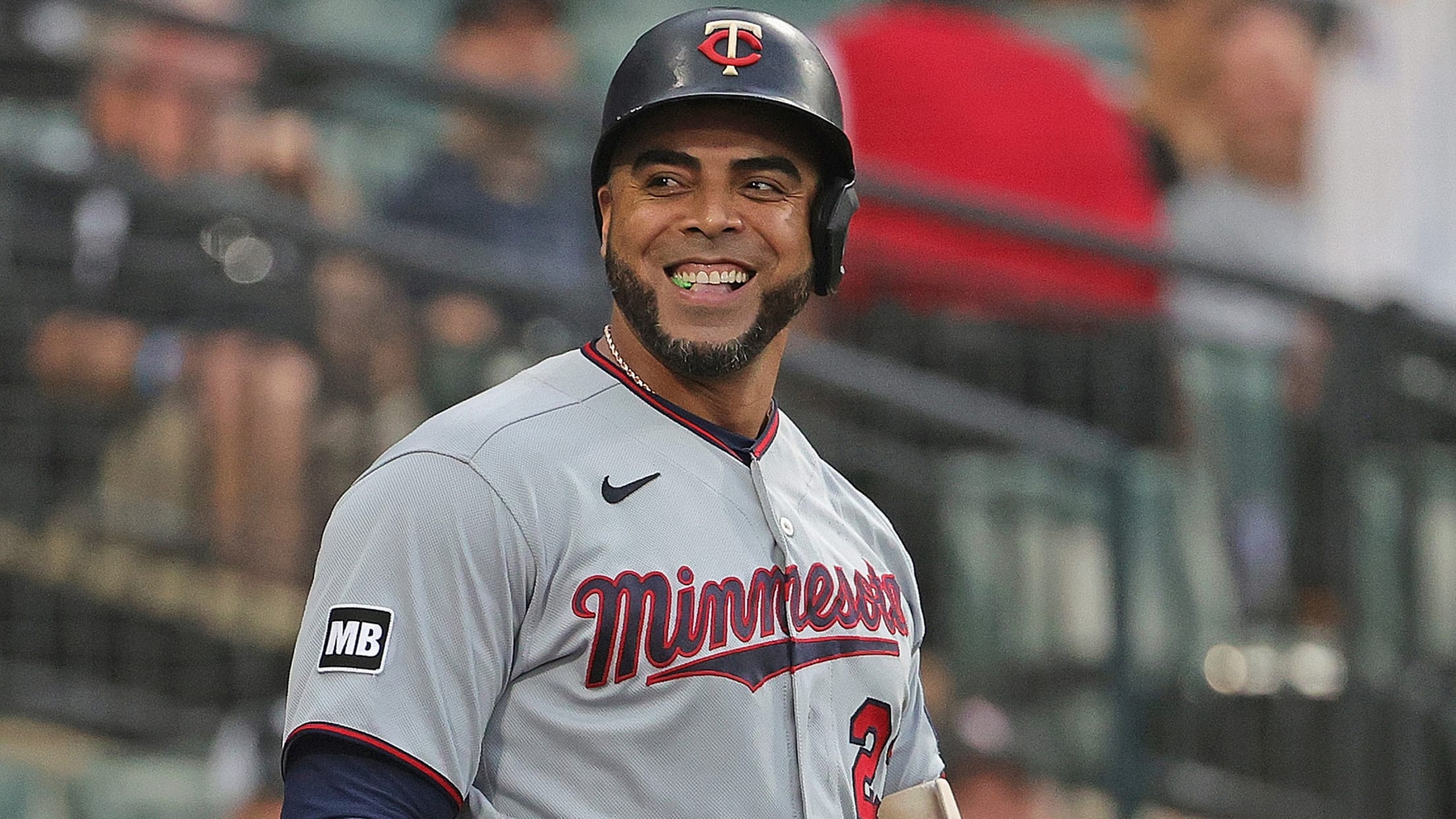 MINNEAPOLIS -- Everyone knew this day was coming. That didn't make it any easier -- not for the man himself, and not for a grateful organization to which he meant everything for nearly three years. Nelson Cruz is no longer a member of the Minnesota Twins after he was traded
Twins sign Draft pick Miller (36th overall)
Minnesota 2nd-rounder Hajjar also puts pen to paper; Baldelli jokes with Maeda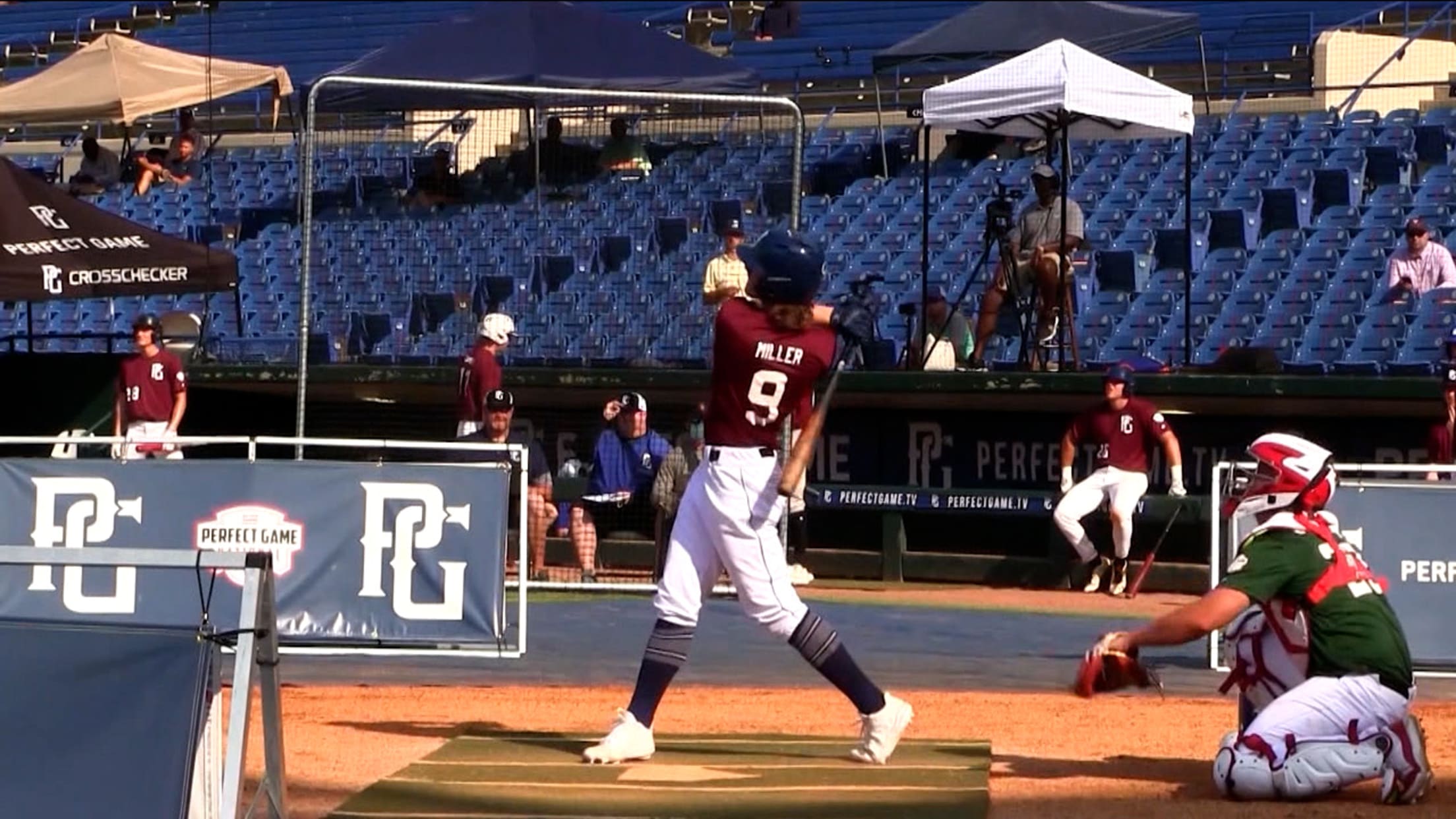 MINNEAPOLIS -- The ink had hardly dried on Noah Miller's first professional contract when he started to stoke the flames on the rivalry with Cleveland. To be fair, that's a family rivalry for the Twins' Draft pick, too, seeing as his older brother, Owen Miller, debuted for the American League
Baseball in the genes for Twins' pick Perez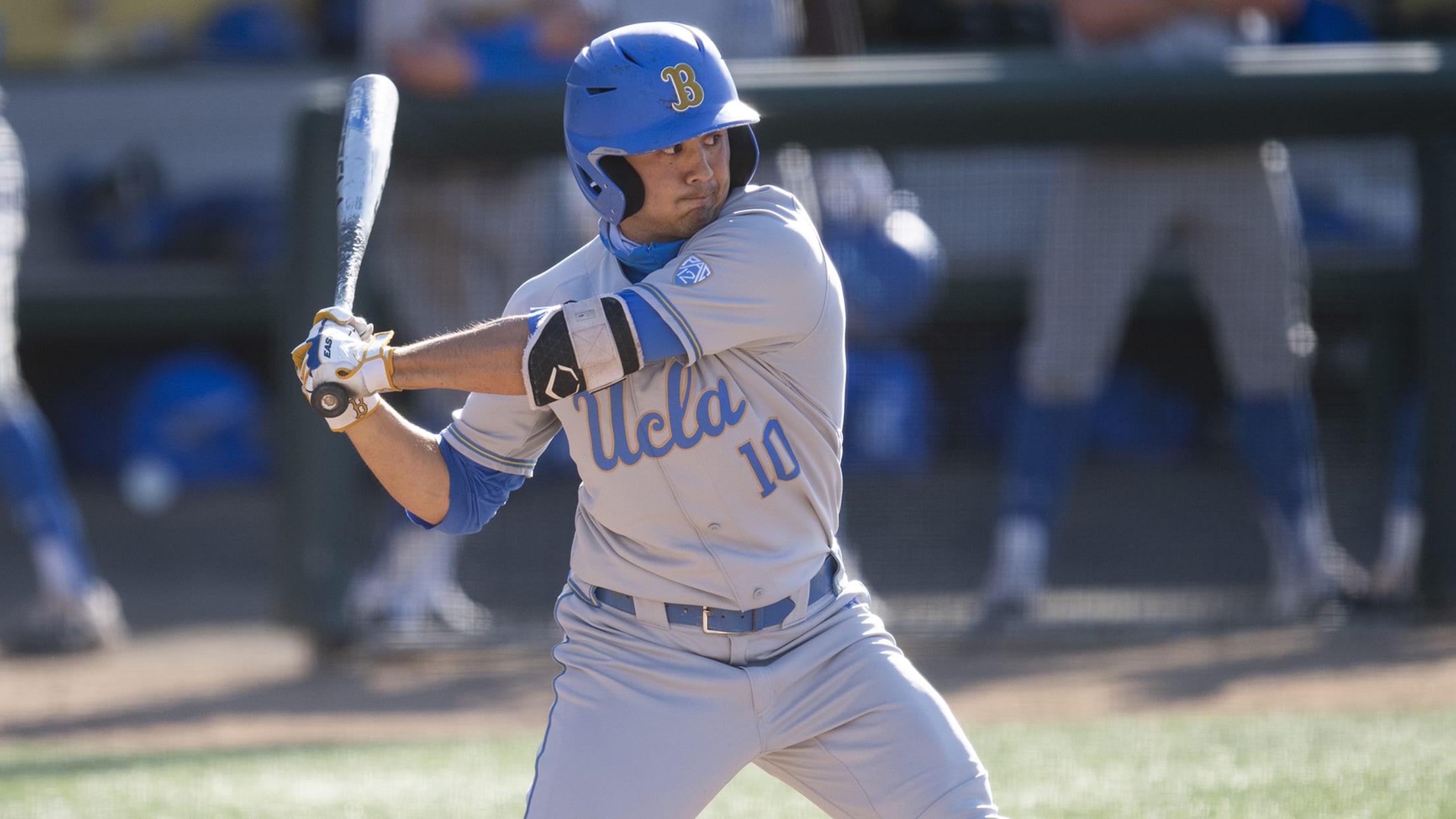 When Mikey Perez is described as a player who's well-coached, just know it makes perfect sense. Perez, a UCLA shortstop who the Twins selected in the 15th round of the 2021 MLB Draft, has two coaches for parents. His father, Gerardo, is the longtime varsity baseball coach at Gahr High
Breaking down the Twins' Day 2 Draft picks
Minnesota selects 4 pitchers, including Michigan lefty Hajjar, in Rounds 2-10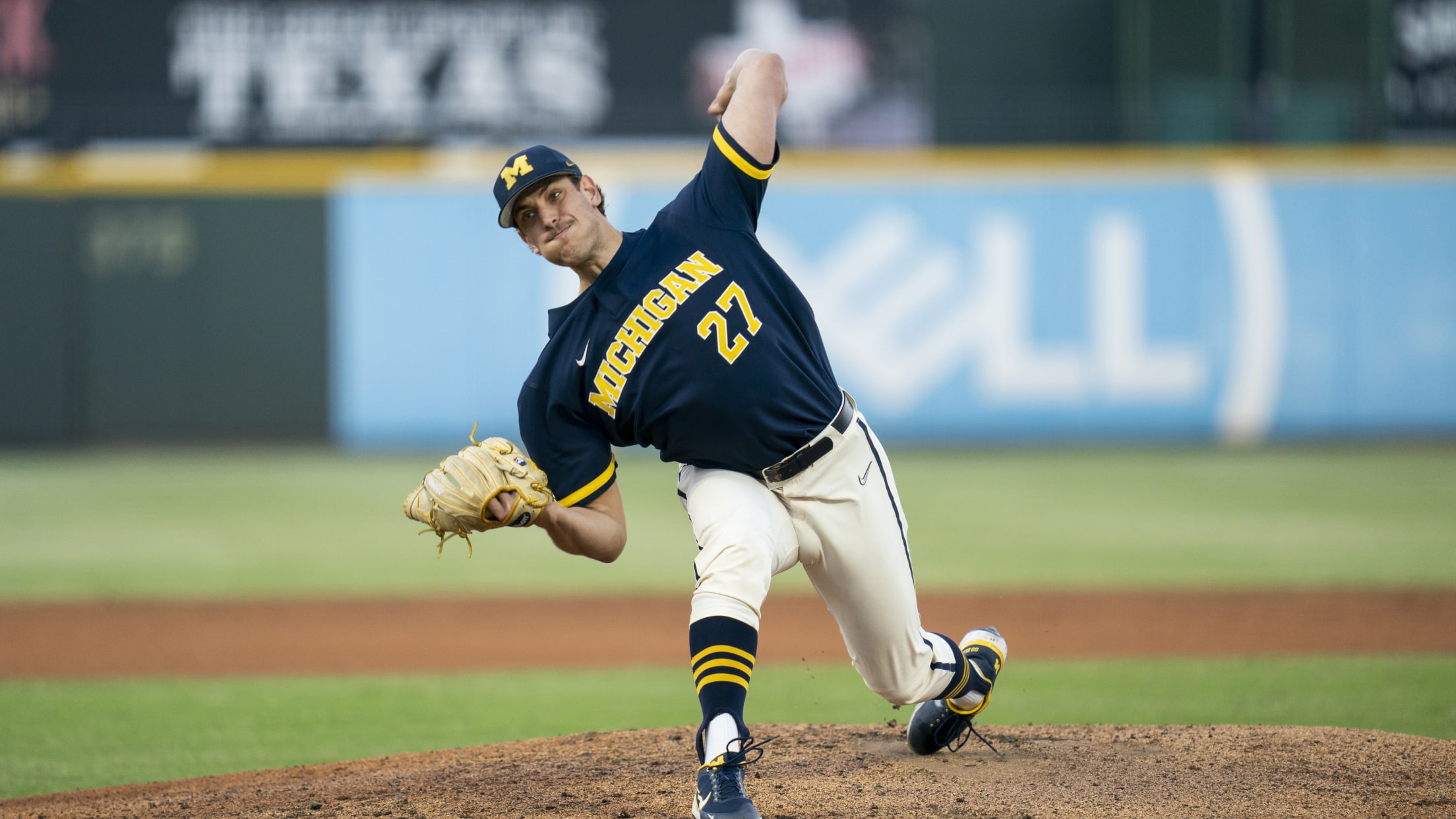 The Twins went a bit of an uncharacteristic route on Day 1 of the 2021 MLB Draft, nabbing a pair of prep talents in pitcher Chase Petty and shortstop Noah Miller.
Twins thrilled to land Petty, Miller on Day 1
Hard-throwing RHP taken at No. 26 touches 102 mph; Prep SS caps Draft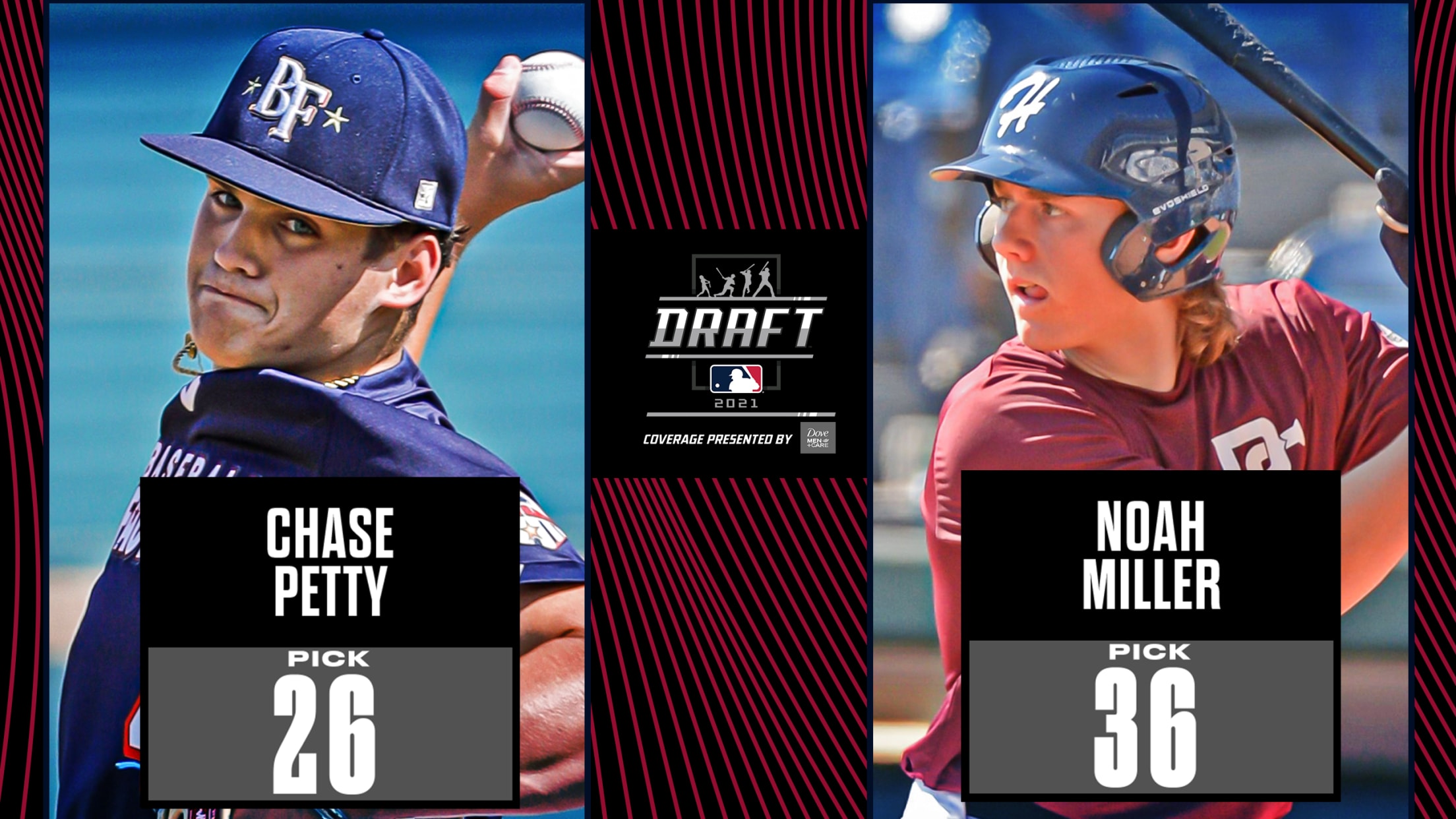 DENVER -- An organization that has traditionally been starved for top-tier velocity found one of the biggest fastballs of them all on Sunday night. For the first time since 2015, the Twins selected a pitcher with their first pick in the 2021 MLB Draft, taking 18-year-old right-hander Chase Petty and
Twins confident despite picking late in 1st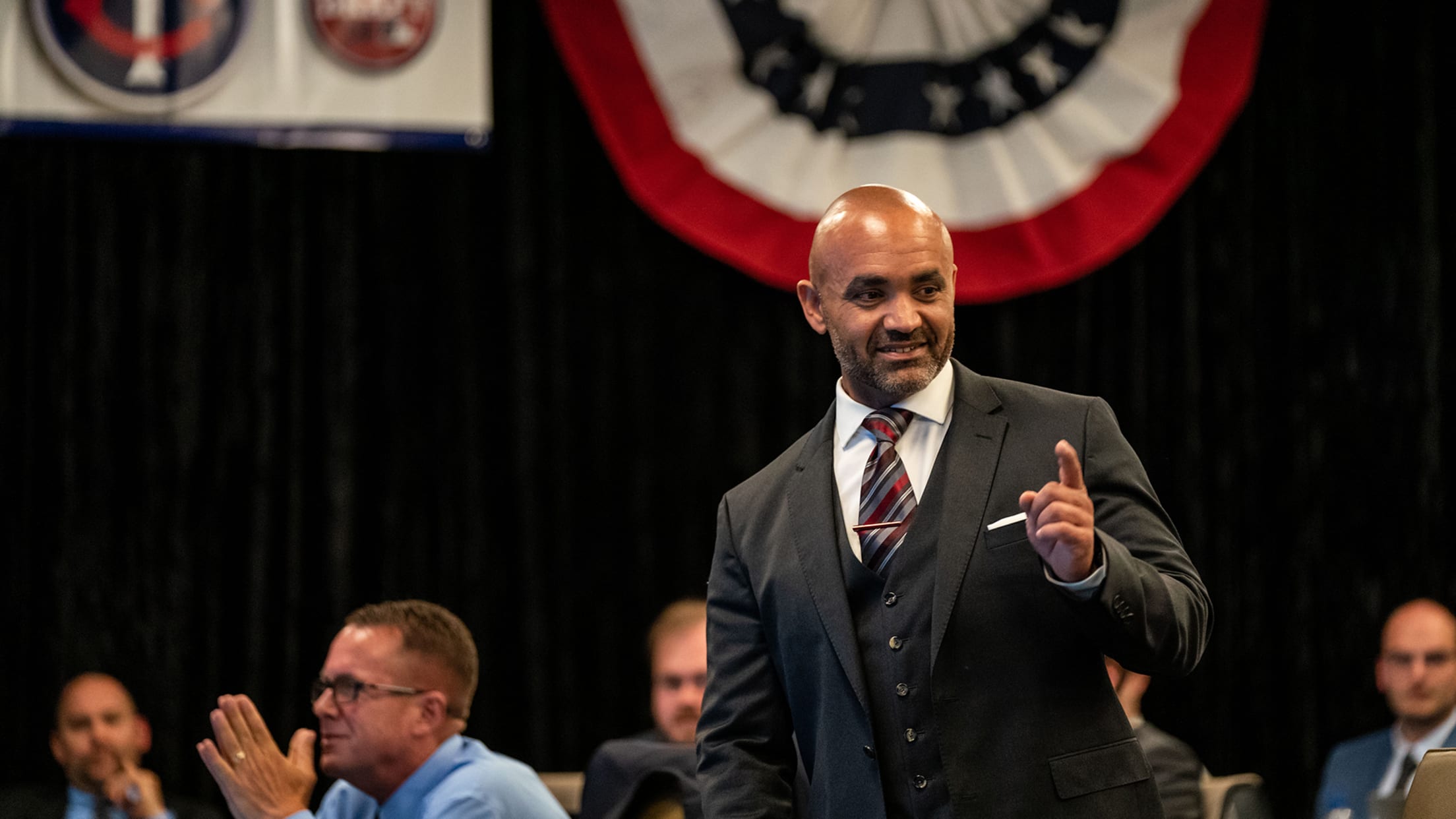 MINNEAPOLIS -- The way Twins scouting director Sean Johnson sees this Draft class, the depth of the college bats is as thin as he can remember. There's a good number of high school hitters out there, he says, but the true depth of this year's prospective draftees lies in its
Ober-achiever: 1st win a 'special moment'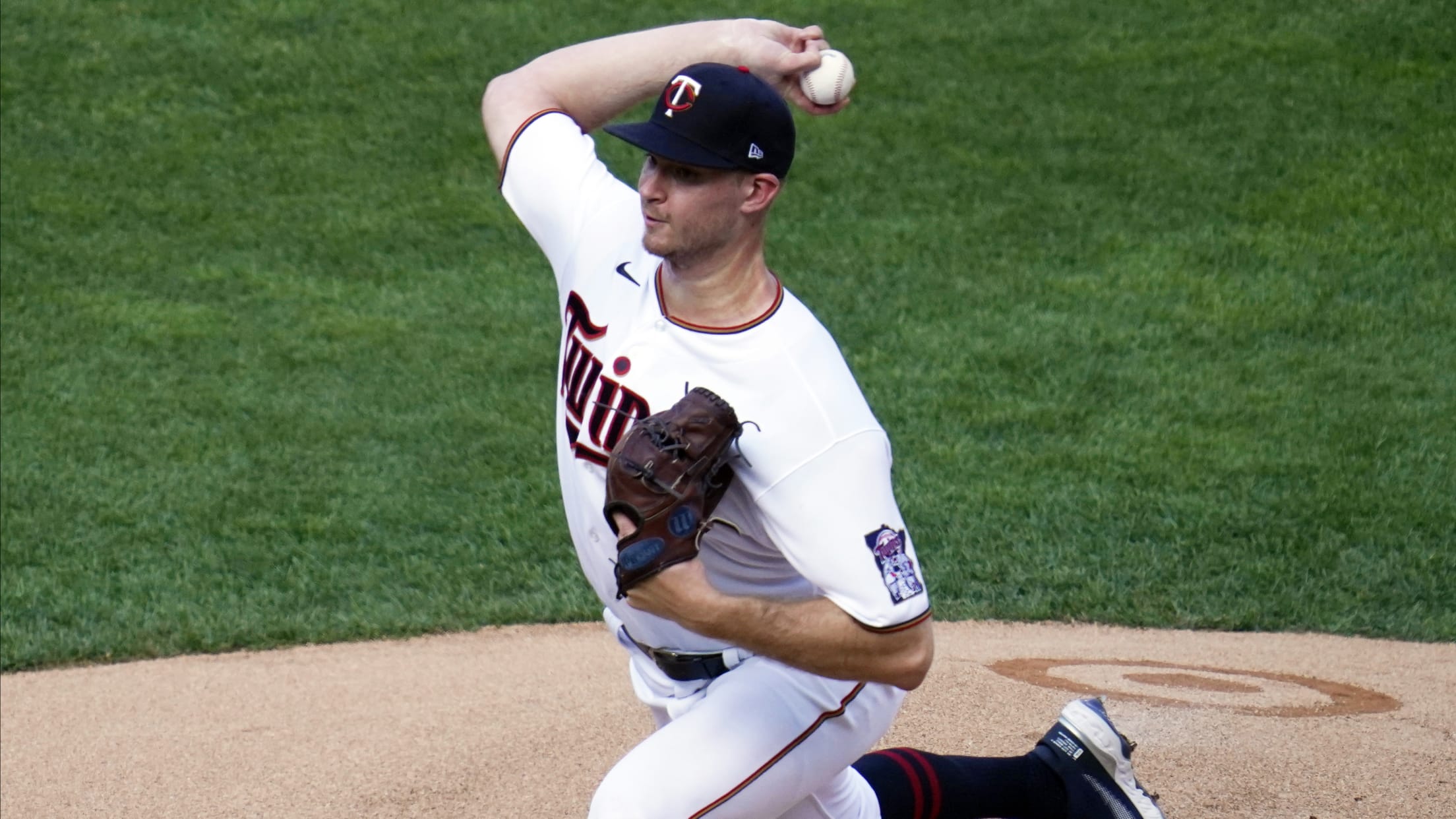 MINNEAPOLIS -- Two men on for the White Sox in the fifth inning with the Twins holding a three-run lead, No. 2 hitter Yoán Moncada due up and a rookie right-hander on the mound well past his season-high in pitches. That's usually a textbook situation for Minnesota manager Rocco Baldelli
Kirilloff's left ankle sprain a 'day-to-day issue'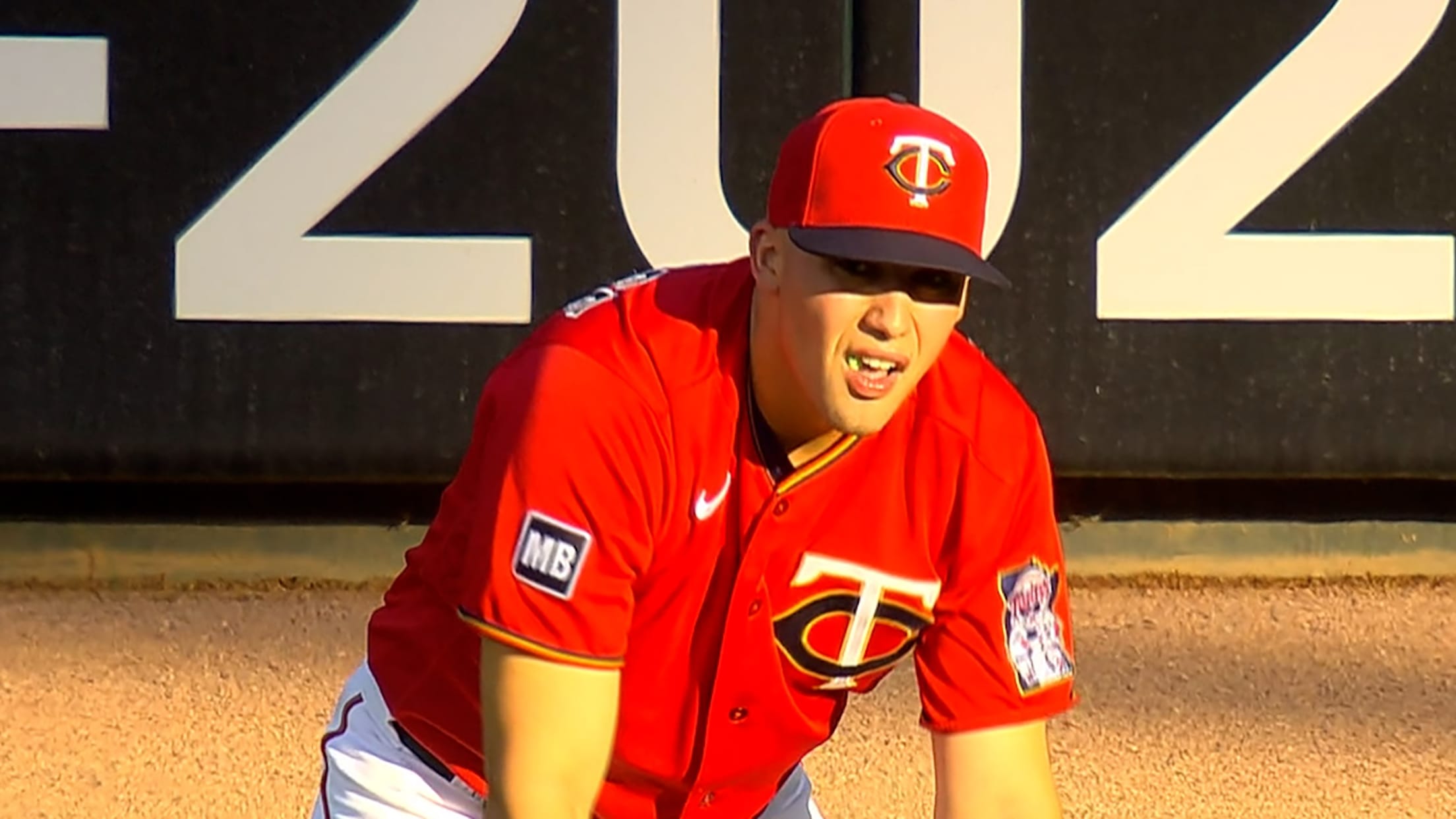 MINNEAPOLIS -- The Twins' outfield injuries had already long since spiraled out of control. And somehow, it appeared to get even worse on Thursday before the Twins received some encouraging news. Alex Kirilloff, Minnesota's No. 2 prospect per MLB Pipeline, exited in the second inning of the Twins' 7-5 walk-off
Versatile Gordon set to provide depth in CF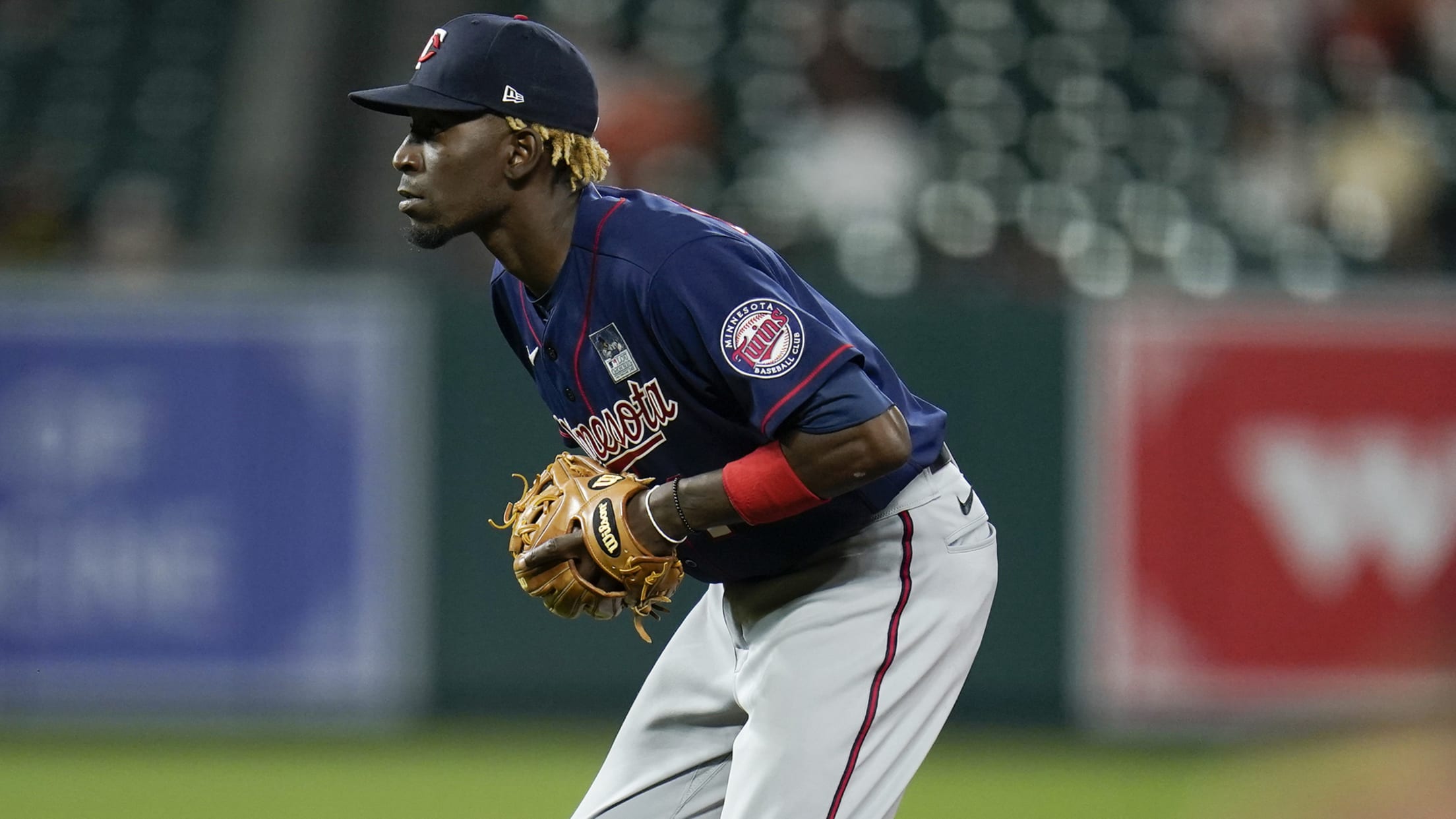 MINNEAPOLIS -- At this point, center fielders who have never previously played the position have become the norm for the Twins due to all of their injury issues. But the defensive substitution in the ninth inning of Wednesday's 9-6 loss to the Yankees took things to yet another level. That's
Gordon puts on hitting show for family in KC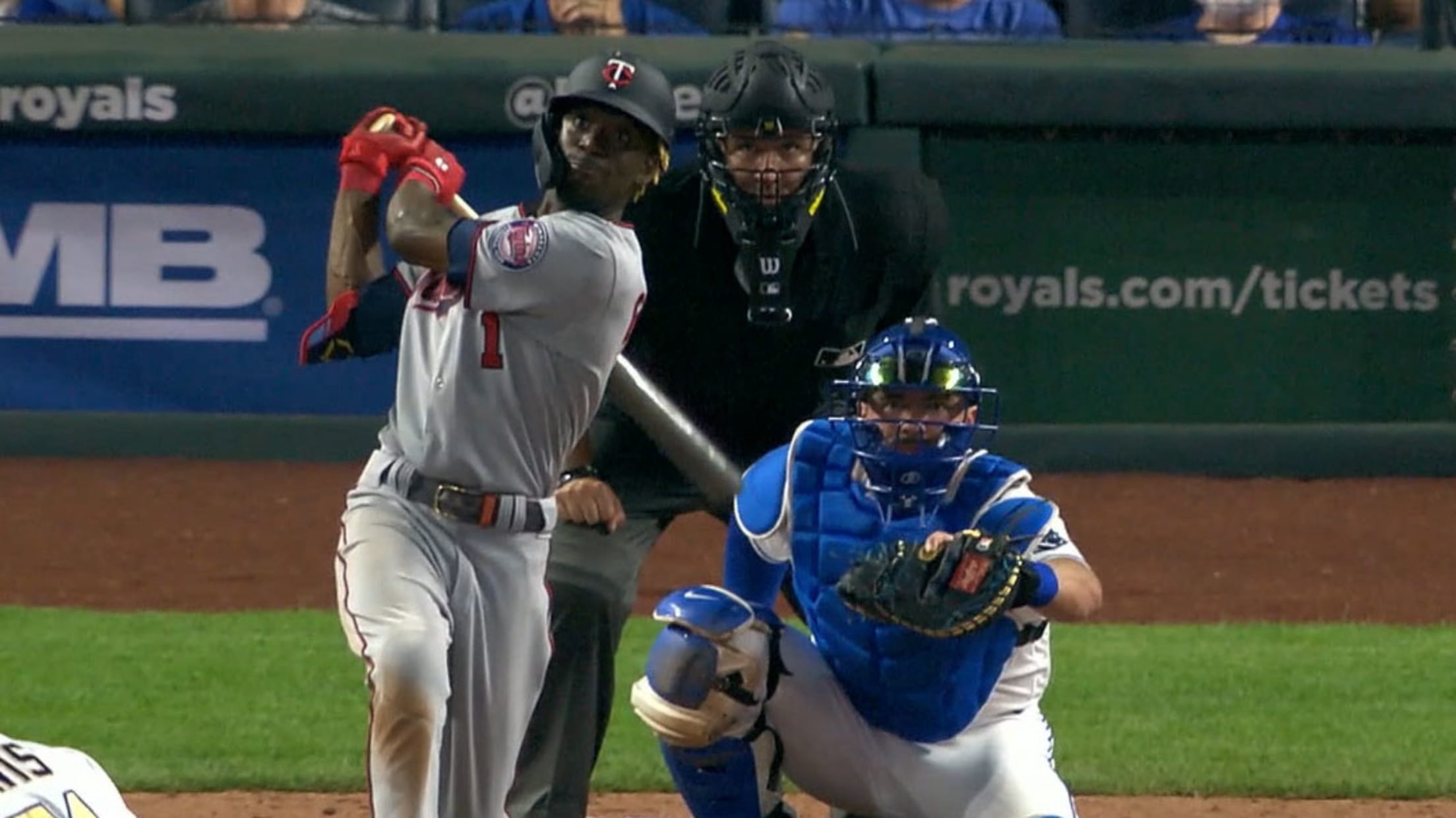 KANSAS CITY -- Whenever Tom Gordon watches his sons play baseball, he has a signal to help them find him in the stands -- two sharp whistles -- though he's no longer able to make it as shrill as he used to, and Dee Strange-Gordon and Nick Gordon sometimes have
Notes: Kirilloff, Dobnak return; injury news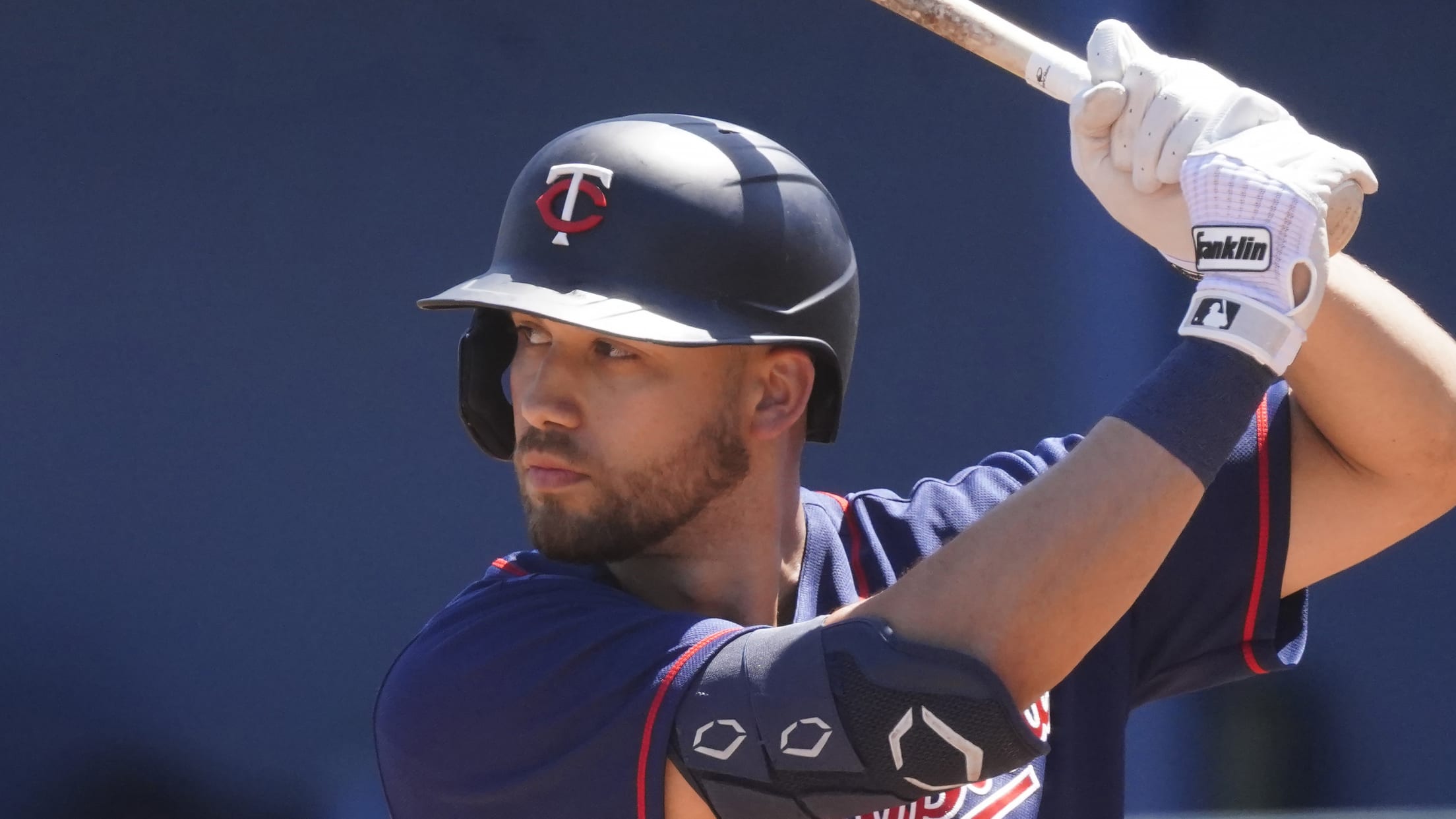 The Twins activated their No. 2 prospect, Alex Kirilloff, from the 10-day injured list on Friday and also recalled right-hander Randy Dobnak from Triple-A St. Paul to start against the Indians. Kirilloff, who missed the Twins' last 16 games with a right wrist sprain, was hitting .214 with four home
Notes: Kirilloff could return by weekend
Pineda to IL; Farrell selected; Ober reflects on MLB debut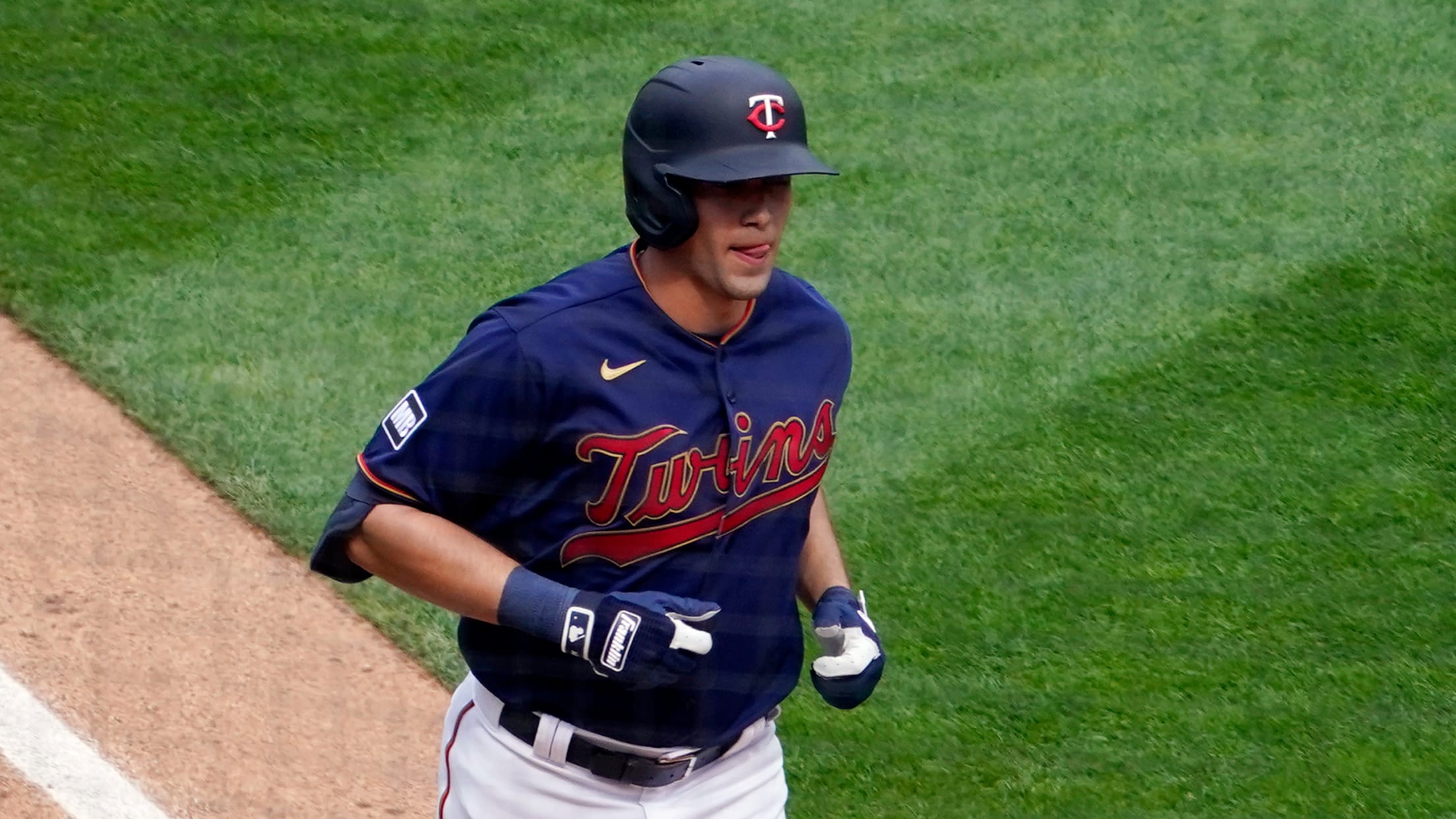 MINNEAPOLIS -- Alex Kirilloff will begin a rehab assignment with Triple-A St. Paul on Wednesday and could return to the Twins as soon as this weekend's series in Cleveland if everything goes well for the organization's No. 2 prospect per MLB Pipeline, manager Rocco Baldelli said. Kirilloff has been sidelined
Baldelli: Larnach confident, determined
No. 3 Twins prospect gets first MLB opportunity with start vs. Tigers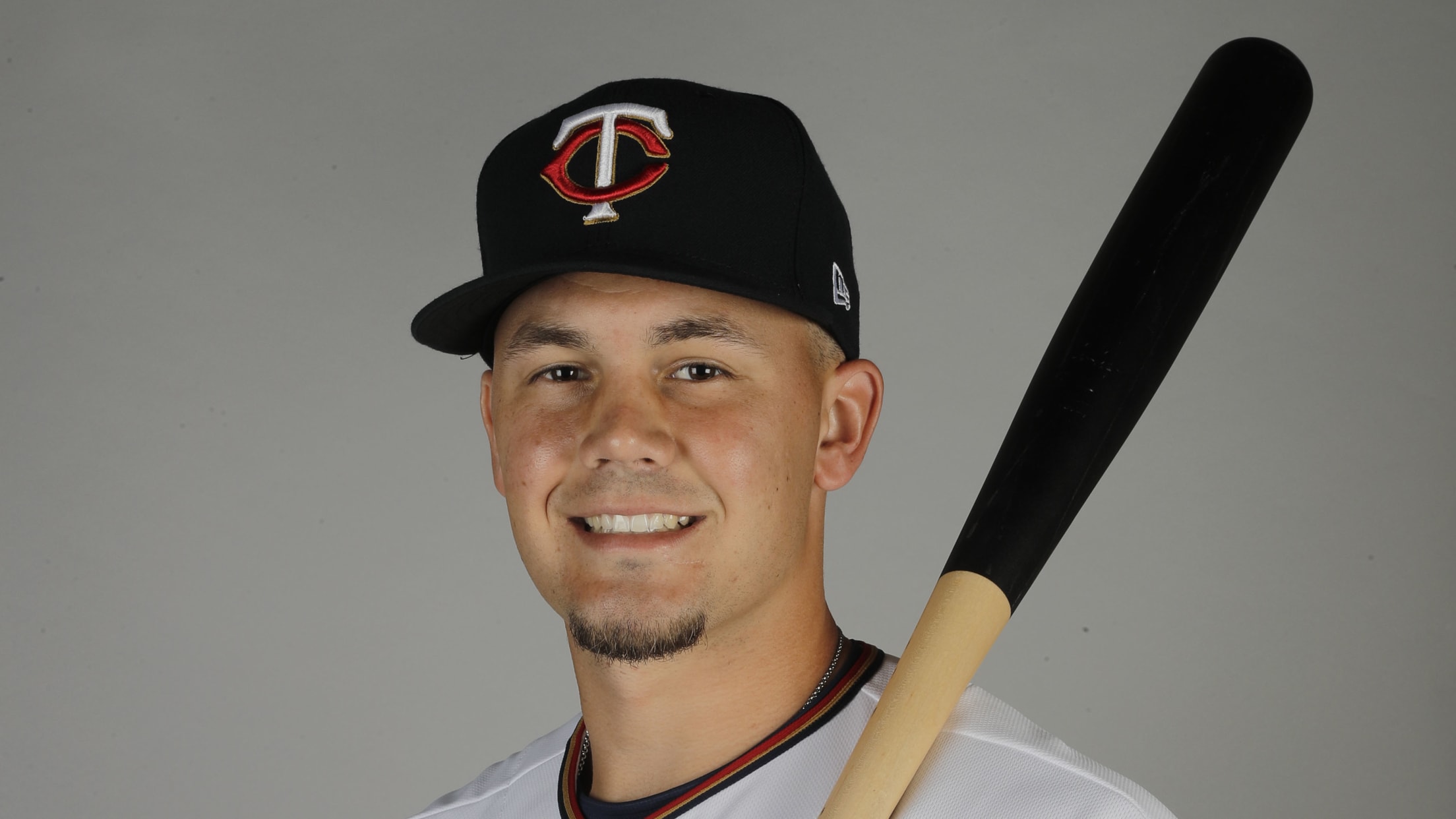 Friday was a whirlwind day for Trevor Larnach after he finally received his long awaited callup to the Major Leagues. Saturday afternoon was surely just as emotional as Larnach, ranked as the Twins' No. 3 prospect and 68th overall on the Top 100 list by MLB Pipeline, made his MLB
What to expect from Trevor Larnach in MLB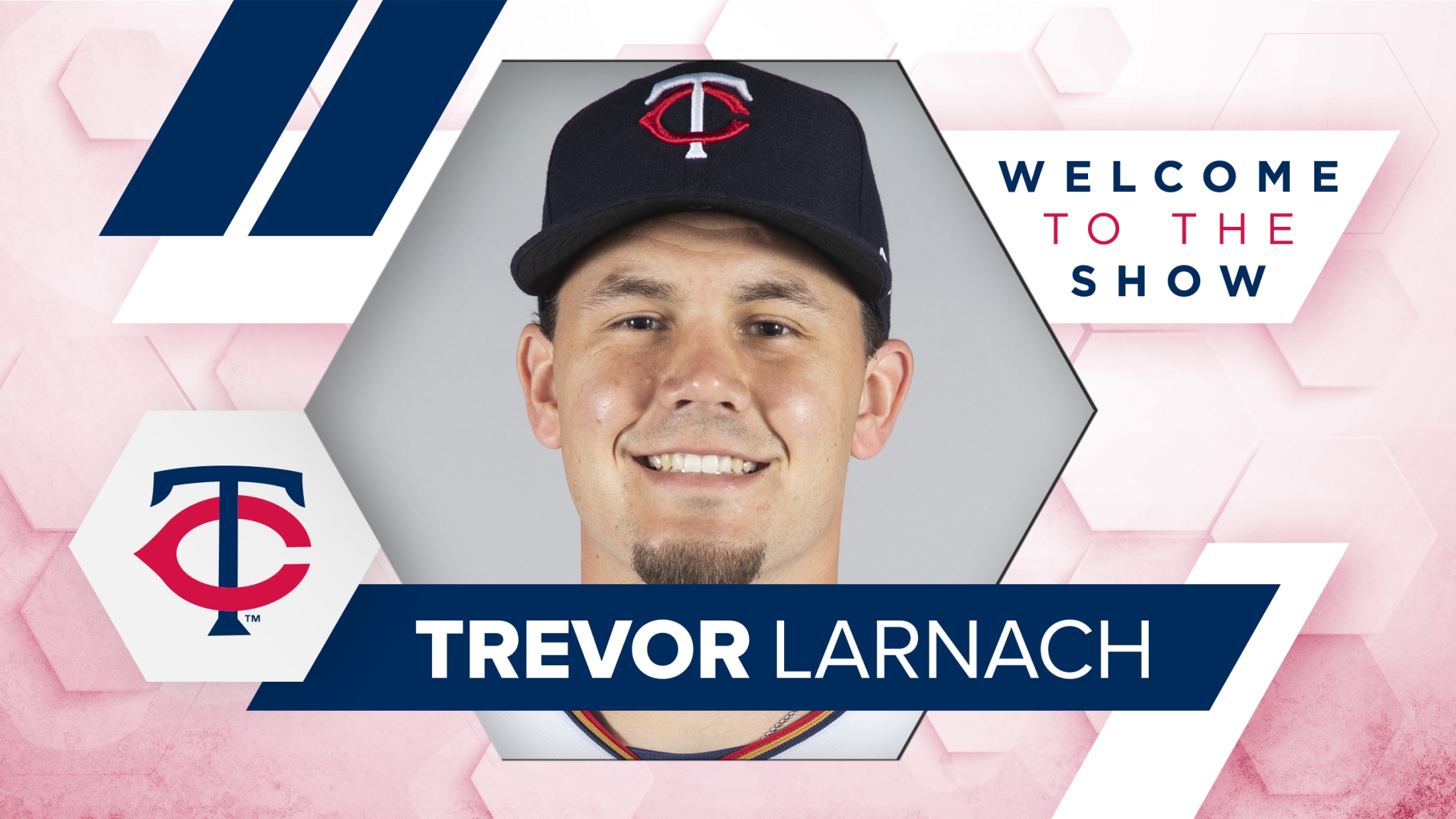 As the 2021 season began, most felt Twins outfield prospect Trevor Larnach would get the chance to break into the Twins' big league lineup at some point in 2021, or at least be at the ready when the need arose. That time came on Friday when Byron Buxton headed to
These 5 AL Central prospects ready for bigs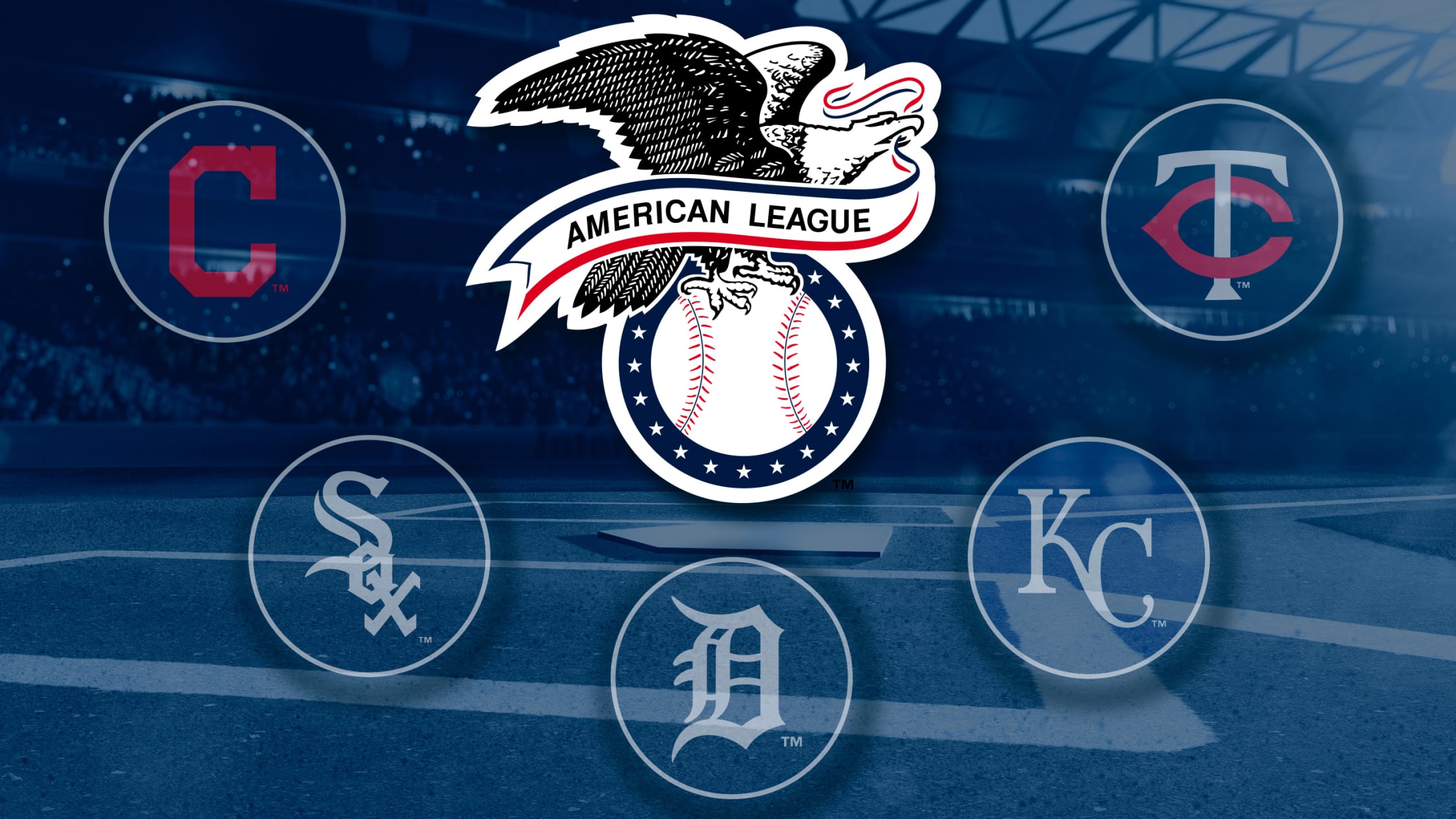 The Minor League season is off and running, giving teams a wide pool of prospects who are vying for an opportunity at the Major League level at some point. Some are knocking on the door already, while others could use this season to force their way onto big league rosters
Twins place Kirilloff on IL, activate Sanó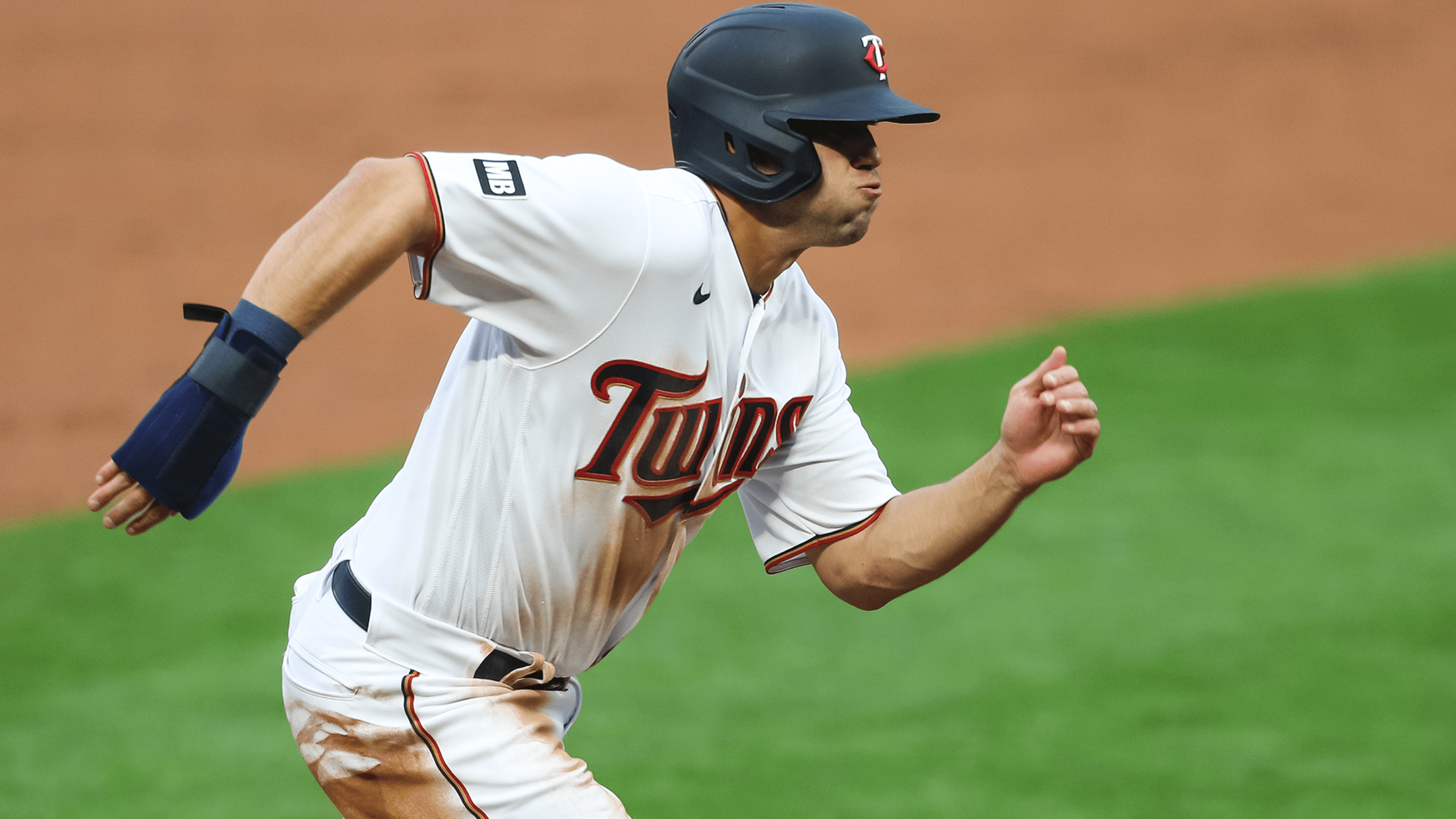 MINNEAPOLIS -- The Twins placed Alex Kirilloff on the 10-day injured list on Wednesday with a sprained right wrist after he saw a hand and wrist specialist in the Twin Cities earlier in the day. The club activated first baseman Miguel Sanó from the IL in a corresponding move. Kirilloff,