Injuries & Moves: Cueto joins club; Mendick optioned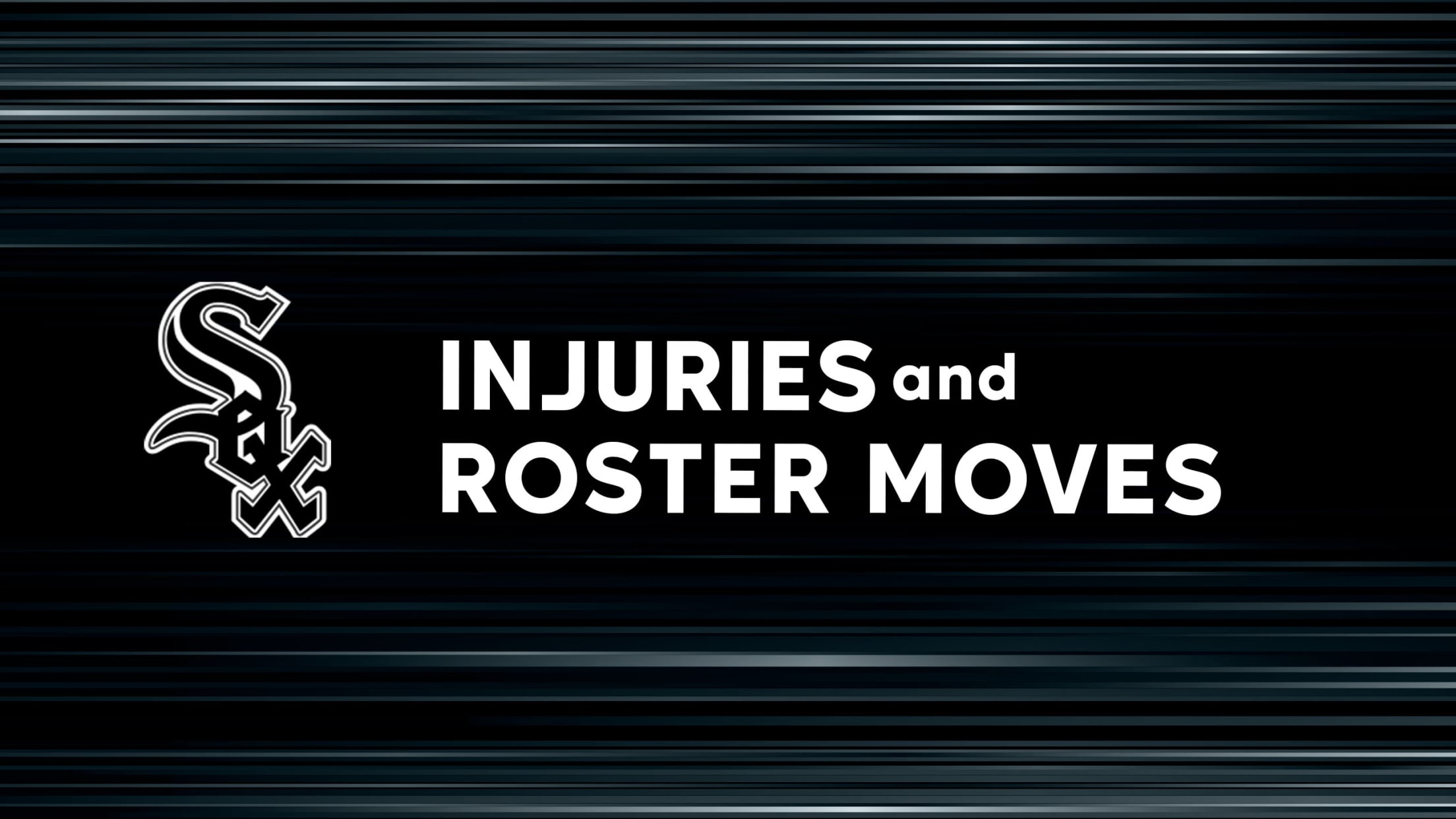 Keep track of the White Sox recent transactions and injury updates throughout the season.
Moncada 'excited' to start rehab assignment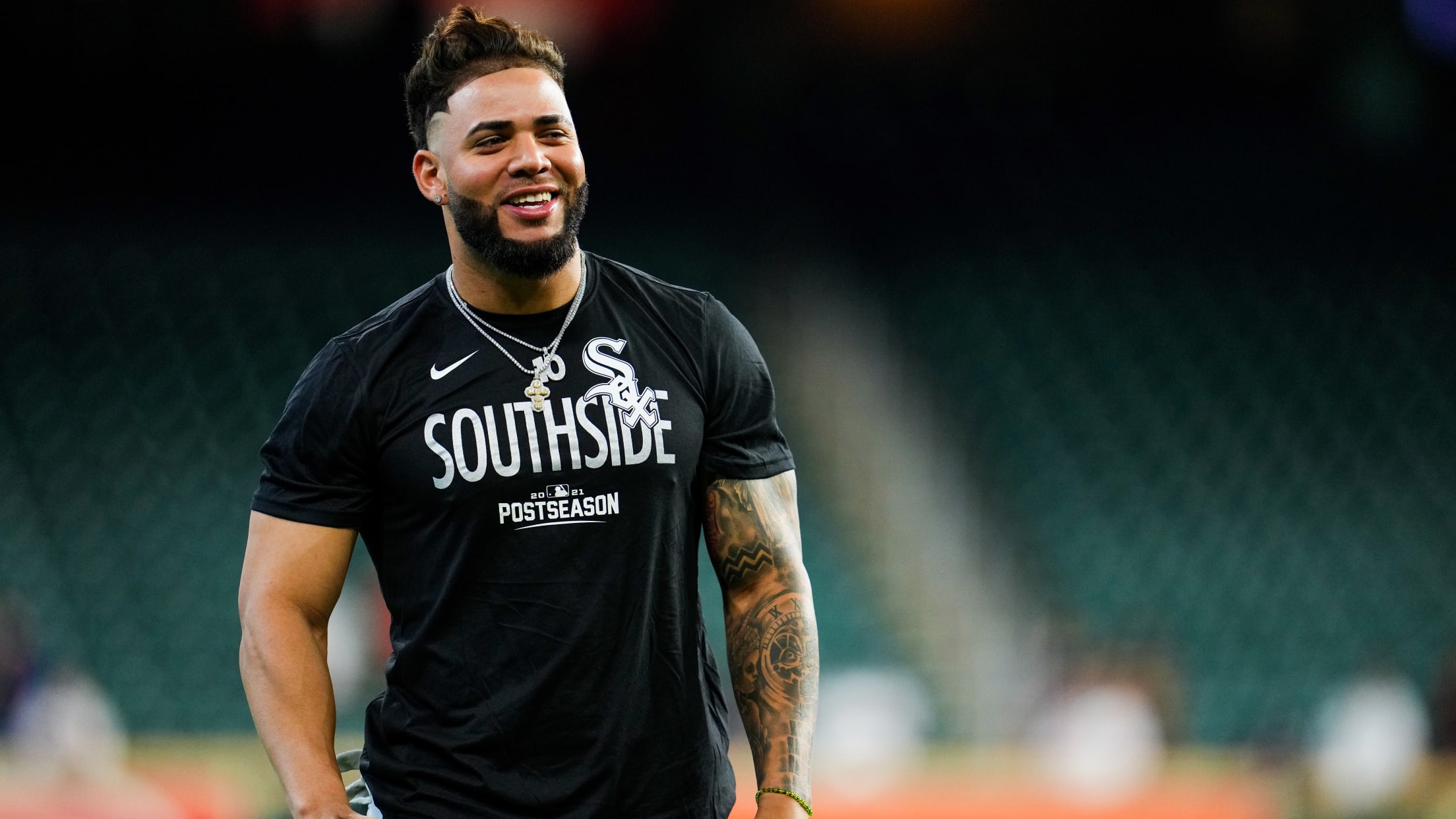 CHICAGO -- Yoán Moncada will begin an injury rehabilitation assignment to test his strained right oblique Friday with Triple-A Charlotte, as announced by the White Sox third baseman before Wednesday afternoon's contest against the Royals at Guaranteed Rate Field. "I'm excited," said Moncada through interpreter Billy Russo. "I'm excited to
Eloy out 6-8 weeks due to hamstring strain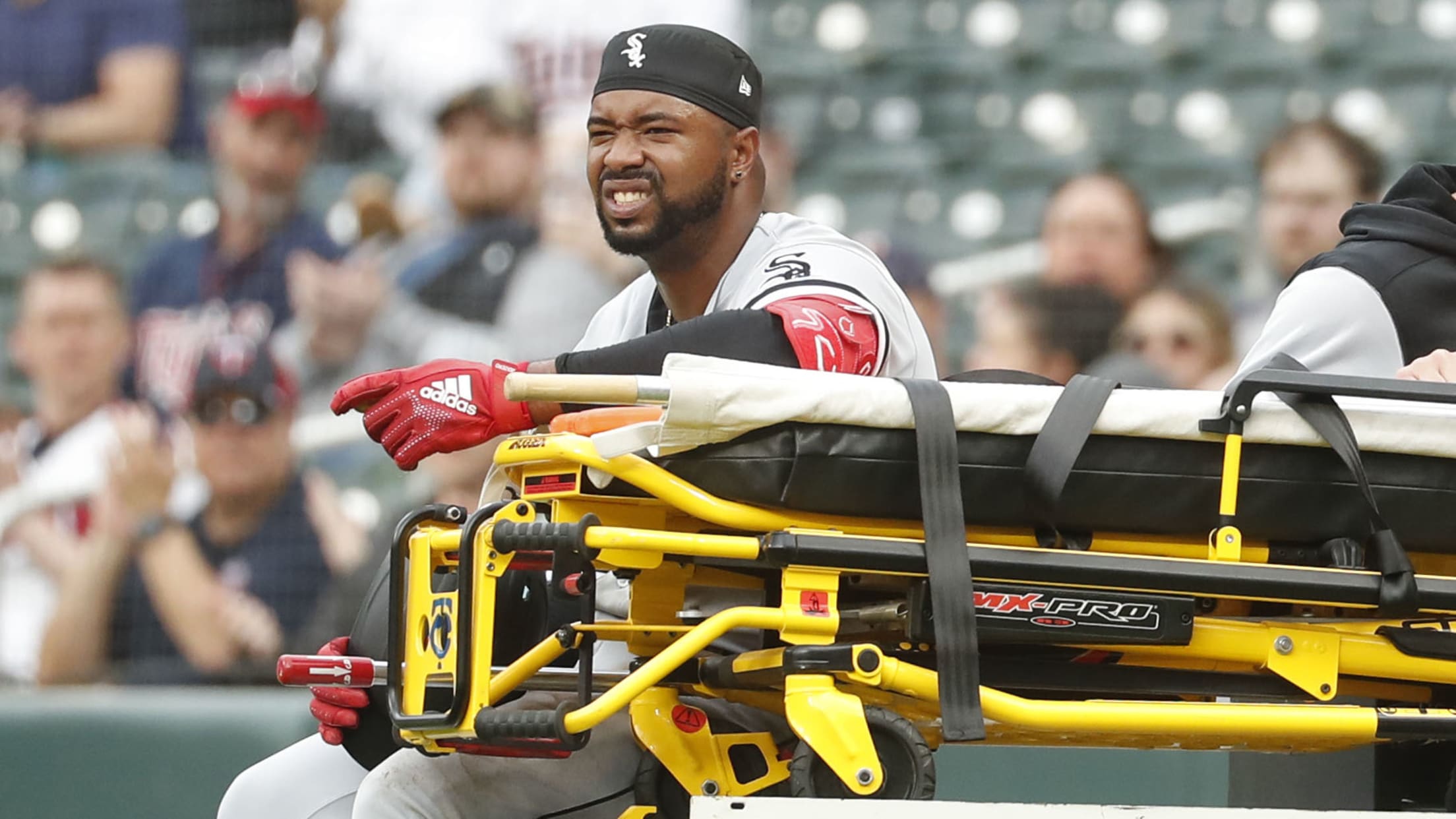 MINNEAPOLIS -- The White Sox lost for a sixth straight time in a less than inspiring 9-2 setback to the Twins on Saturday afternoon at Target Field. But there was virtually no concern about the outcome after the team dropped to 0-5 on this six-game road trip to Cleveland and
Bad to worse: Robert injured as White Sox swept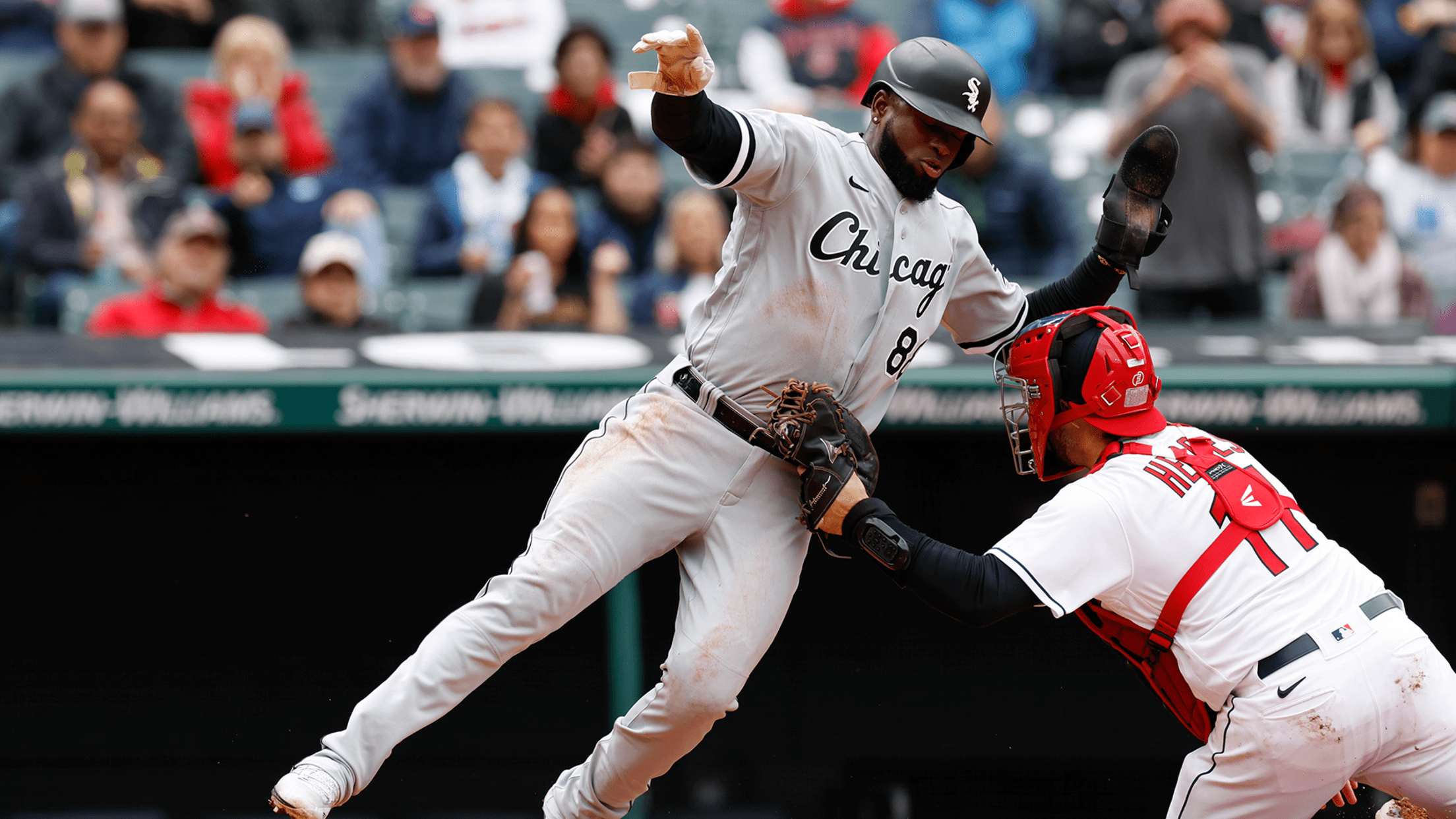 CLEVELAND -- Things went from bad to worse for the White Sox on Thursday.
Giolito goes on IL but is 'progressing nicely'
OF Pollock (hamstring) also heads to 10-day IL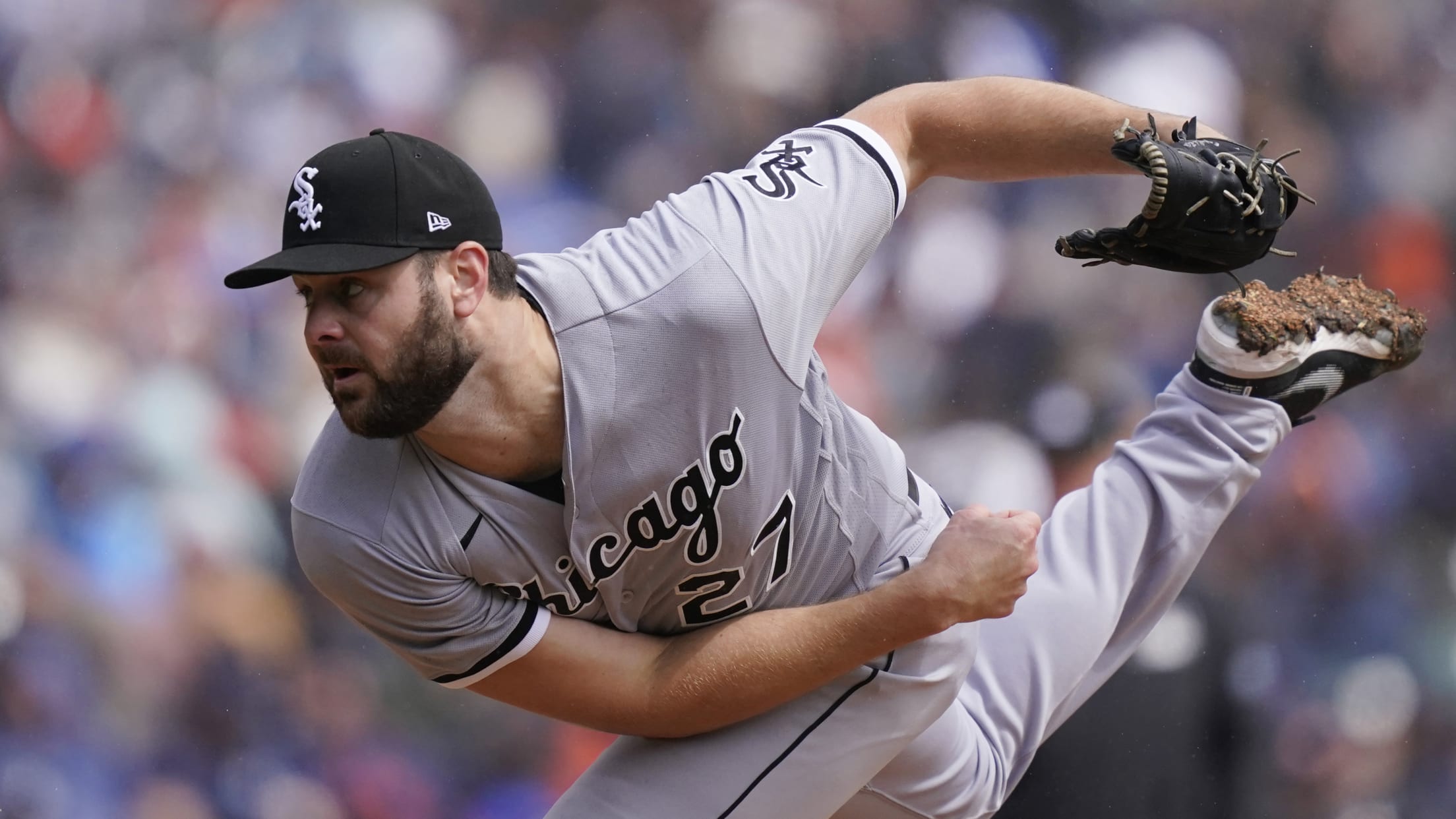 CHICAGO -- Lucas Giolito is feeling significantly better each day, but the White Sox ace was still placed on the 10-day injured list Tuesday (retroactive to April 9) with an abdominal strain. Giolito was joined by outfielder AJ Pollock, who was placed on the 10-day IL (retroactive to April 10)
Giolito likely to land on IL, miss a few starts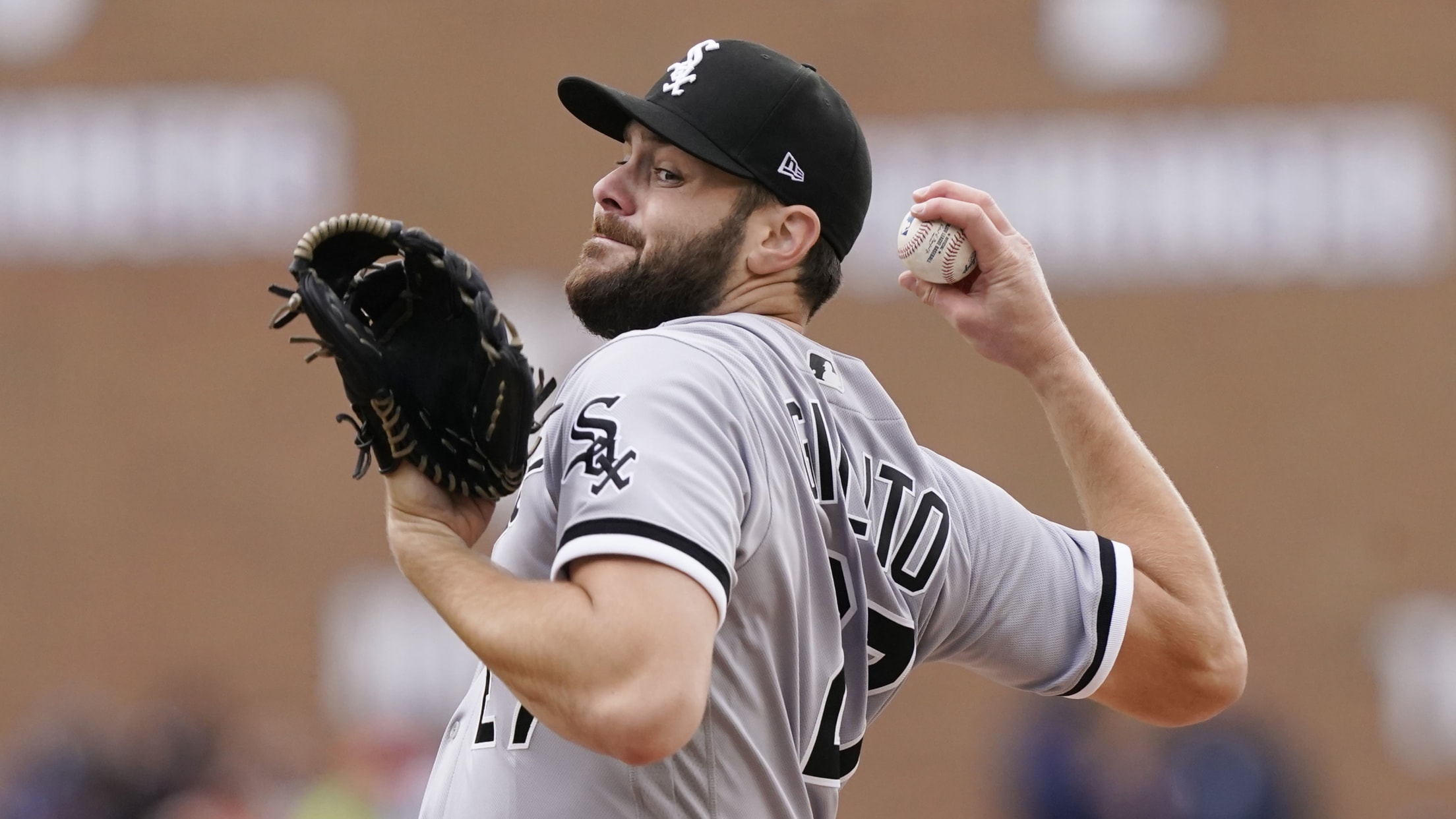 DETROIT -- White Sox right-hander Lucas Giolito didn't want to leave Friday's Opening Day start against the Tigers after four scoreless innings and 61 pitches. But he had no choice after feeling "a little tweak" in his lower left abdominal area on three straight pitches. Now the ace is hoping
3 lessons from White Sox Opening Day
Caution exercised with Giolito; pitching ups and downs; Pollock's wacky day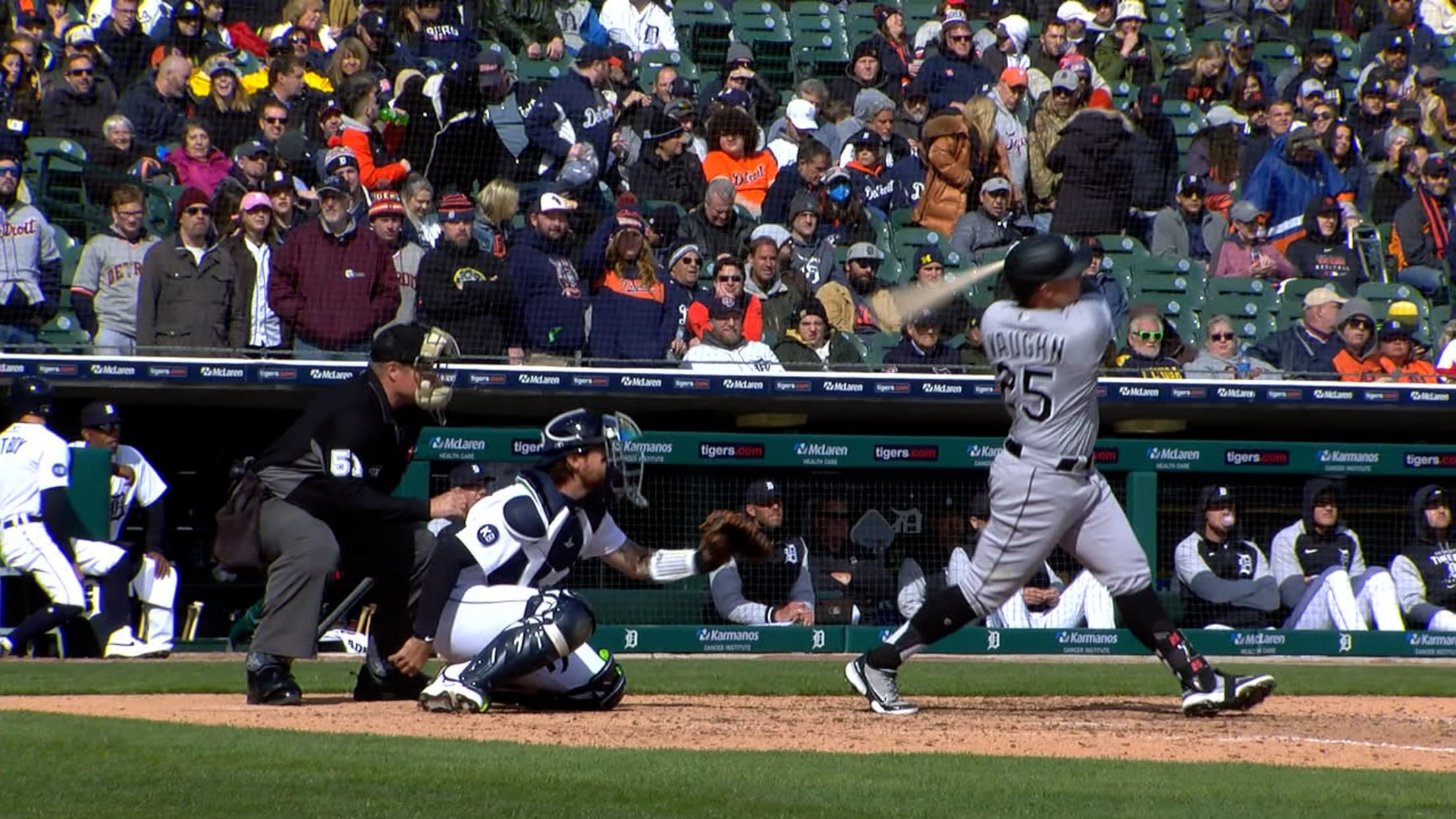 DETROIT -- It's only one game. That phrase is a mantra that will be uttered by the White Sox and Tigers' respective fan bases following Chicago's 5-4 loss Friday afternoon at Comerica Park. But if the Opening Day walk-off gave even the slightest indication of the 2022 American League Central,
Moncada (right oblique strain) starts '22 on IL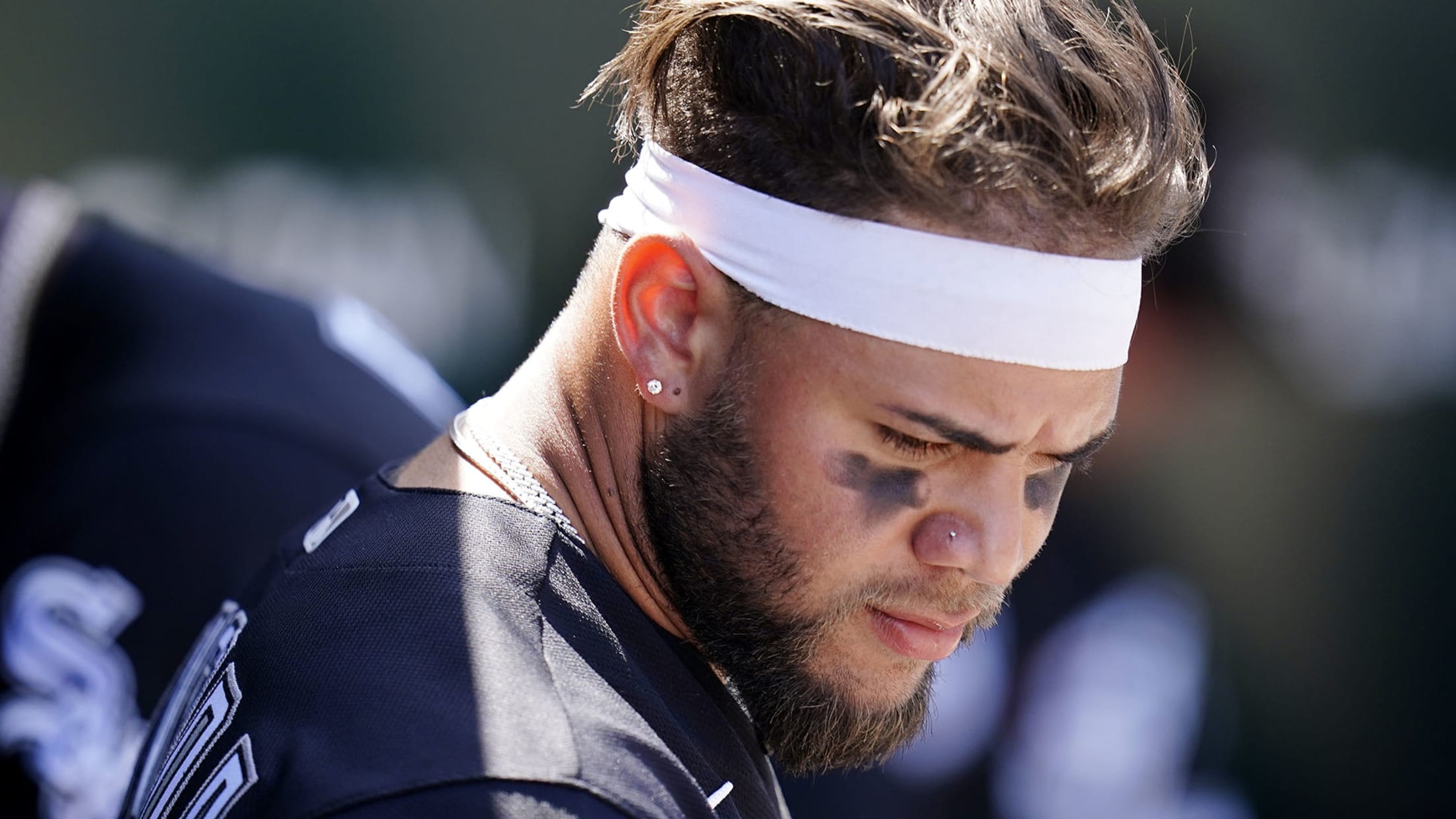 DETROIT -- Yoán Moncada was set on being part of the 2022 White Sox Opening Day lineup Friday afternoon at Comerica Park, even after being scratched from Tuesday's Cactus League finale in Arizona. But Moncada's right oblique strain made that goal an impossibility. The switch-hitting third baseman was placed on
Lynn to have right knee surgery, miss at least 4 weeks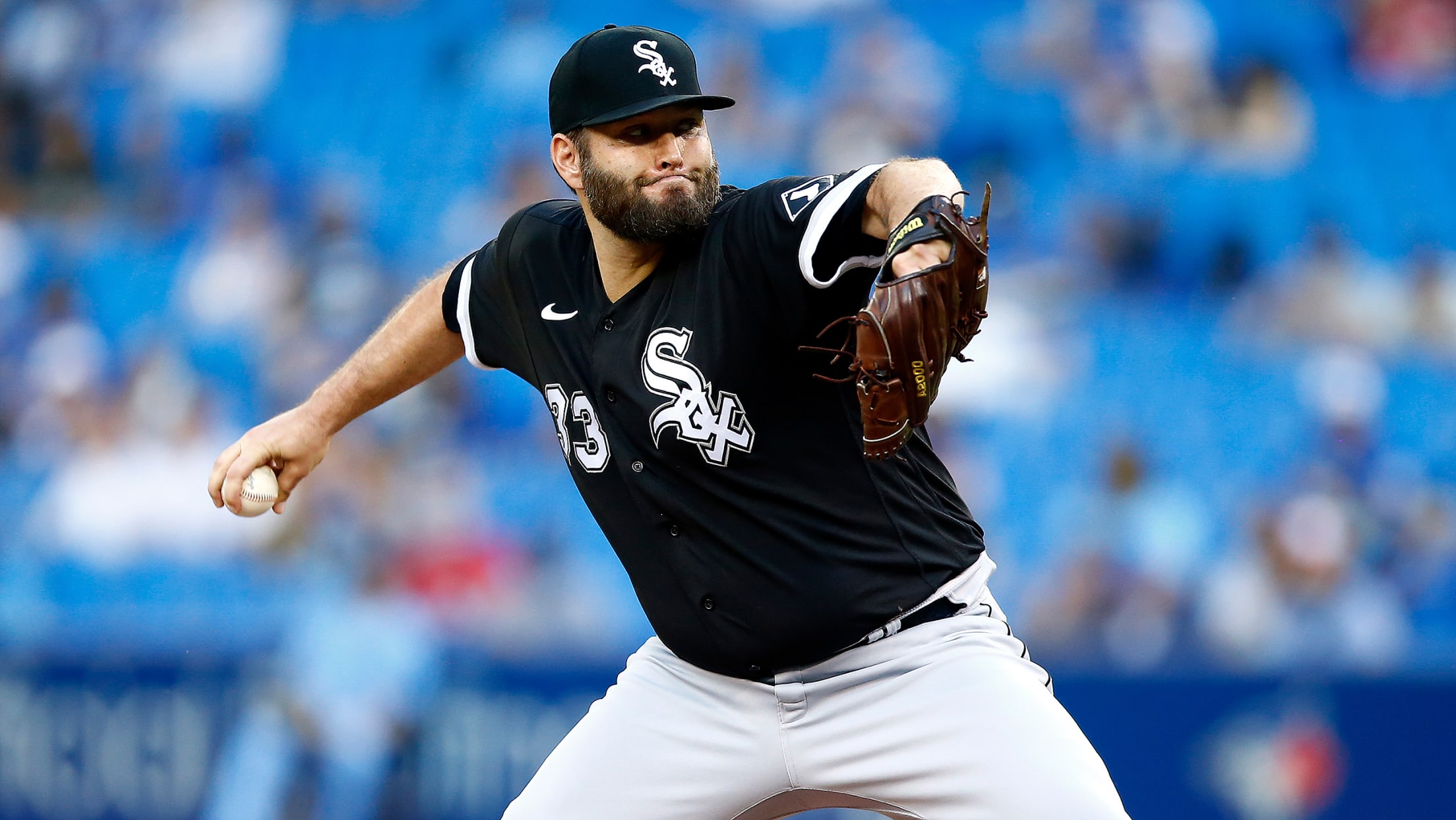 GLENDALE, Ariz. – Right-hander Lance Lynn will undergo knee surgery on Tuesday in Chicago to repair a slight tear in one of the tendons by his right knee, as announced by general manager Rick Hahn on Sunday. The procedure will last somewhere around 30 minutes, and he won't be throwing
Takeaways: Lynn (knee) exits; Pollock talks trade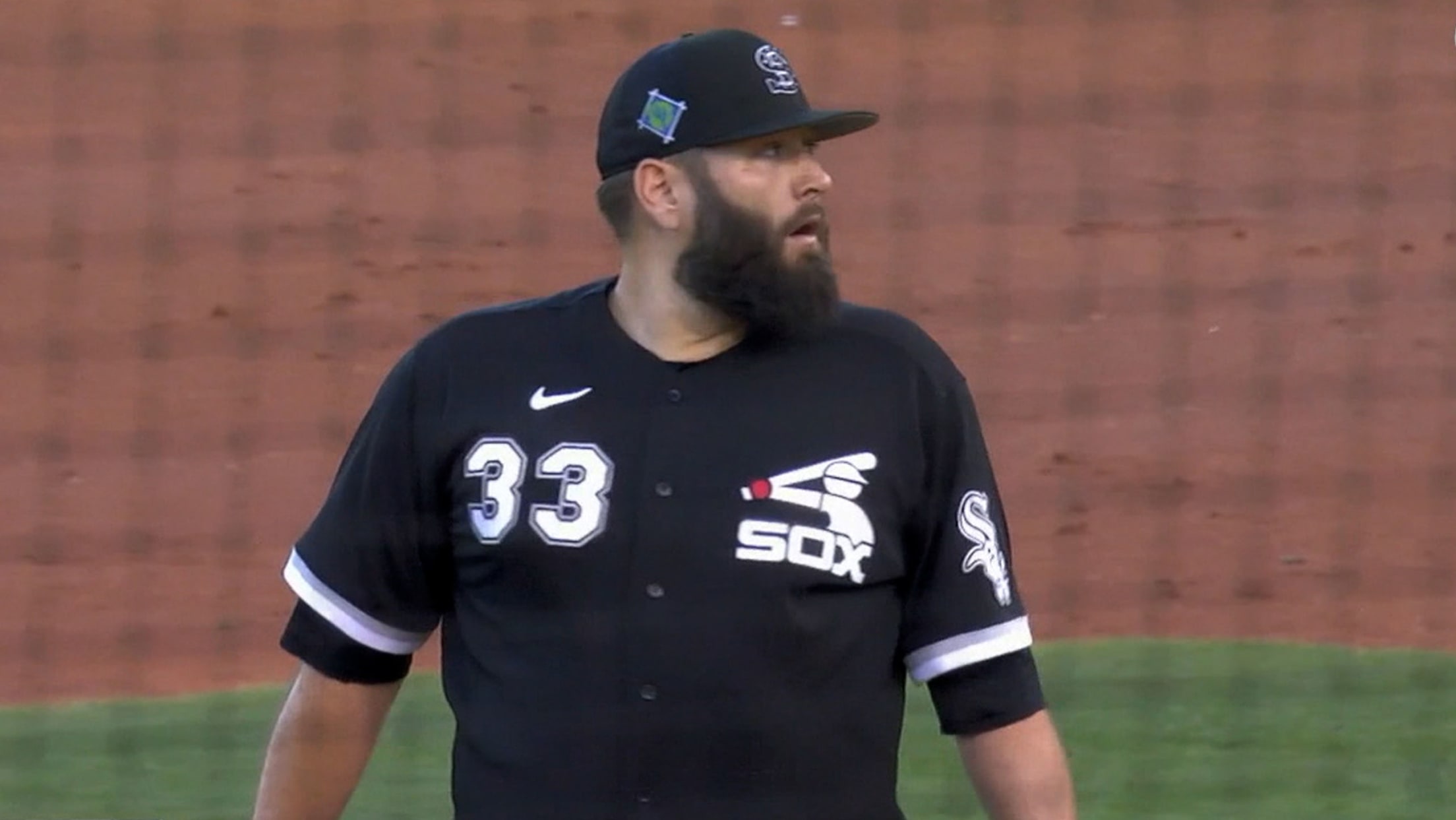 SCOTTSDALE, Ariz. -- Here are four takeaways from Saturday's Cactus League action for the White Sox. Lynn leaves exits early Lance Lynn left Saturday's start against the Diamondbacks at Salt River Field with right knee discomfort. The right-handed hurler will be further evaluated Sunday. The injury took place during a
Crochet set for Tommy John surgery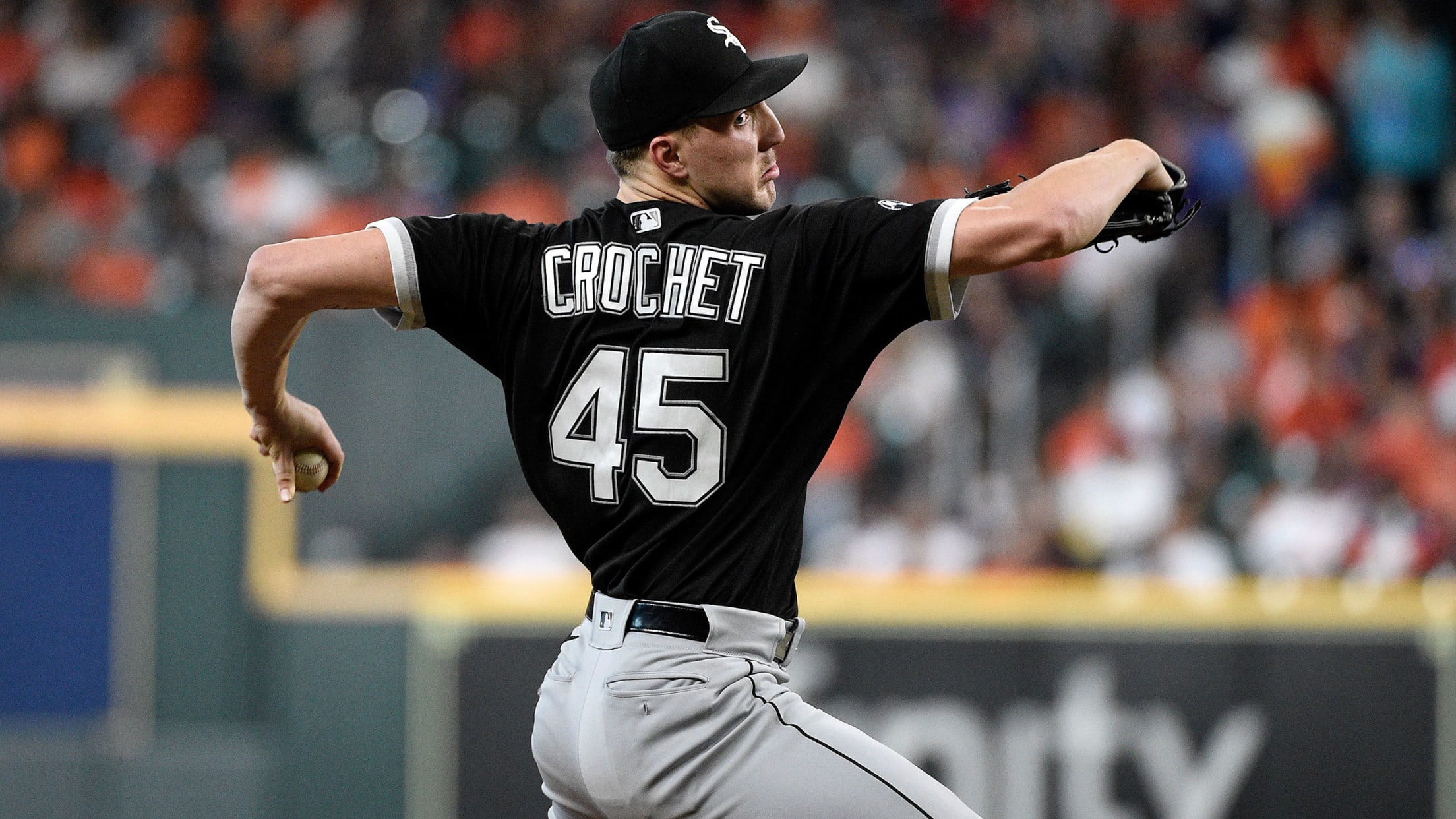 GLENDALE, Ariz. -- Reliever Garrett Crochet will undergo season-ending Tommy John surgery, as announced by the White Sox southpaw prior to Saturday's Cactus League game in Scottsdale. Dr. James Andrews will perform the surgery early this coming week. "Definitely not one that I thought I'd be doing today, that's for
Vaughn sidelined with hip pointer; right-field picture murky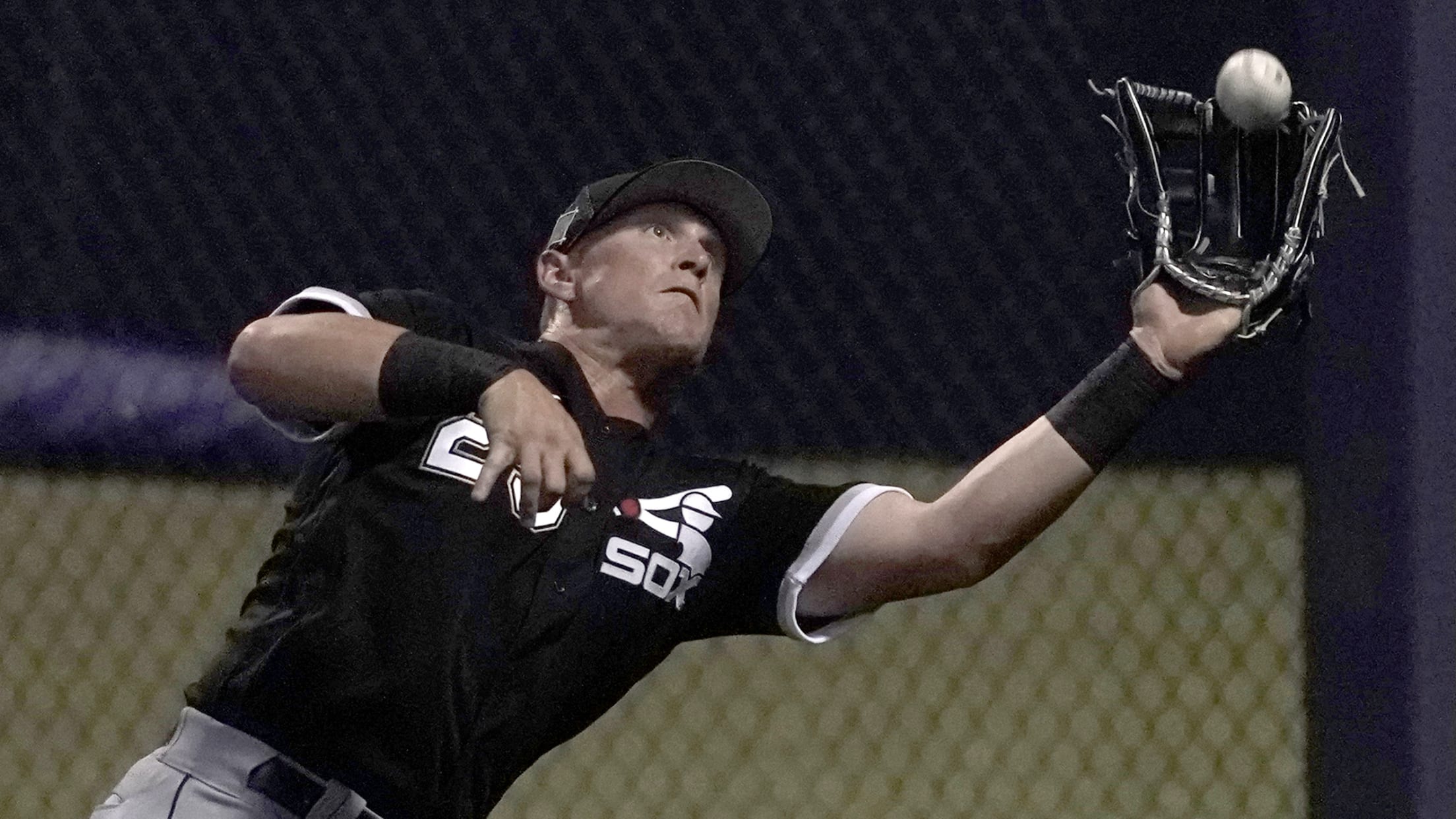 GLENDALE, Ariz. -- Andrew Vaughn was diagnosed with a hip pointer (bruised pelvis on his right side) Monday after making a diving catch in right-center field on Sunday. Vaughn will progress as his symptoms resolve and is projected to return to game action in the next one to two weeks,
Cease's gem upended by comebacker in win
X-rays negative on right-hander, who suffered a right triceps contusion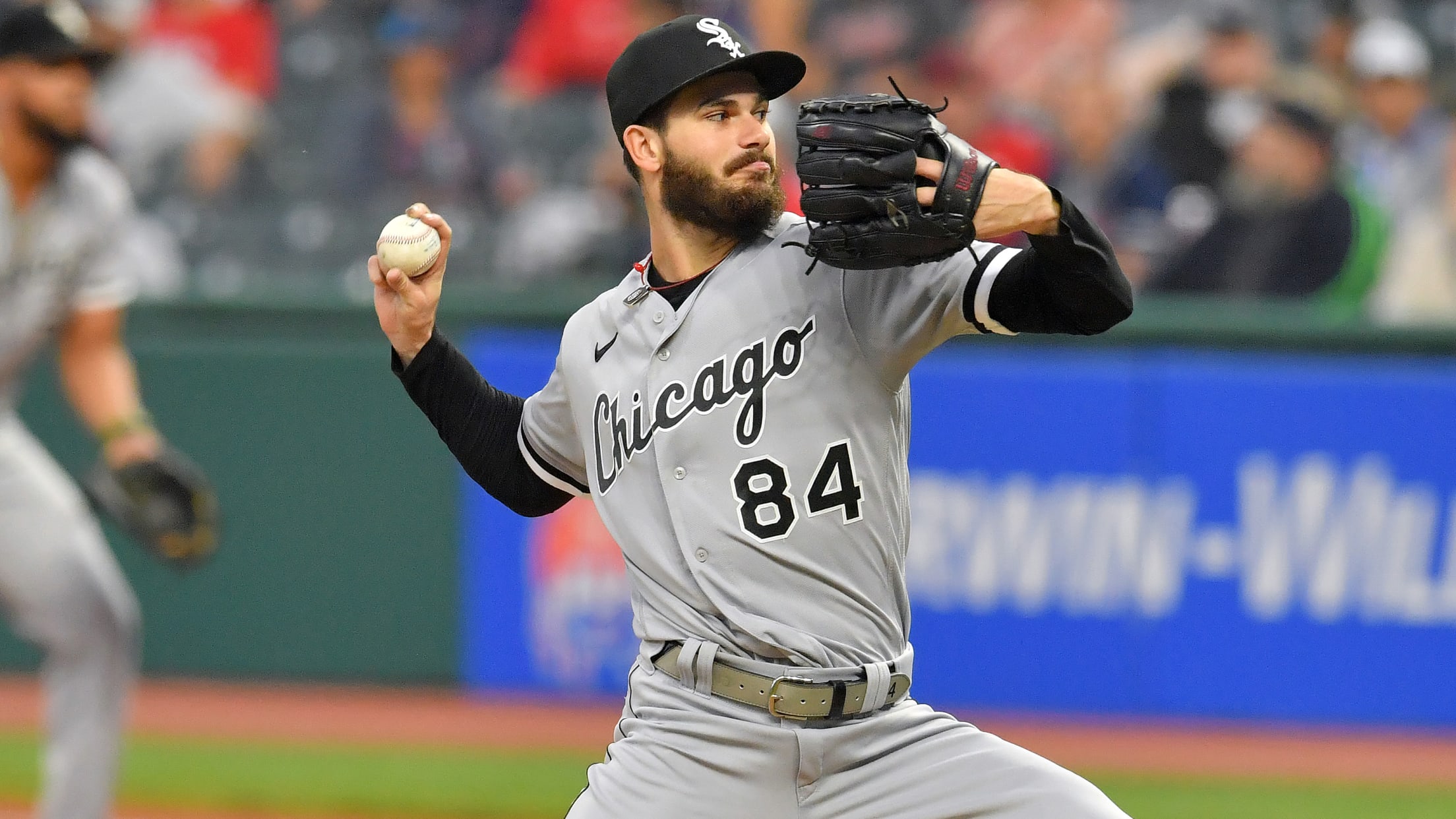 Even after a 1-0 victory over the Indians on Friday night at Progressive Field, the White Sox were holding their breath after right-hander Dylan Cease was struck on the pitching arm by a 110.4-mph comebacker. Cease was dealing. His slider and changeup were unhittable. But he left the game in
Marshall pushing his elbow to the 'limit'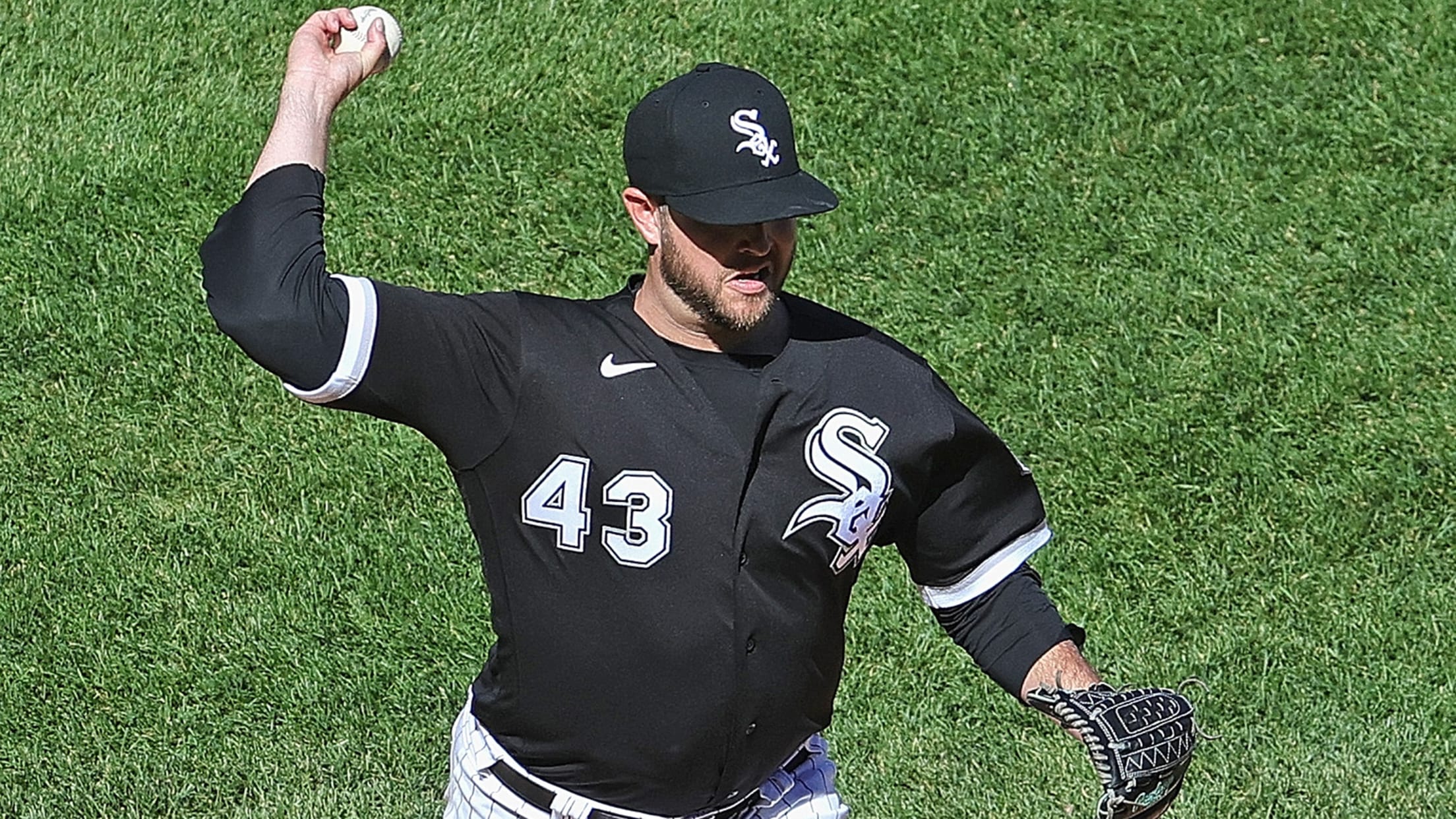 CHICAGO -- White Sox reliever Evan Marshall has not pitched in a big league game since June 29, when he allowed two runs over two-thirds of an inning in a 7-6 victory over the Twins. It was at that point when a decent-sized tear of the flexor muscle in his
Lance Lynn (knee) placed on injured list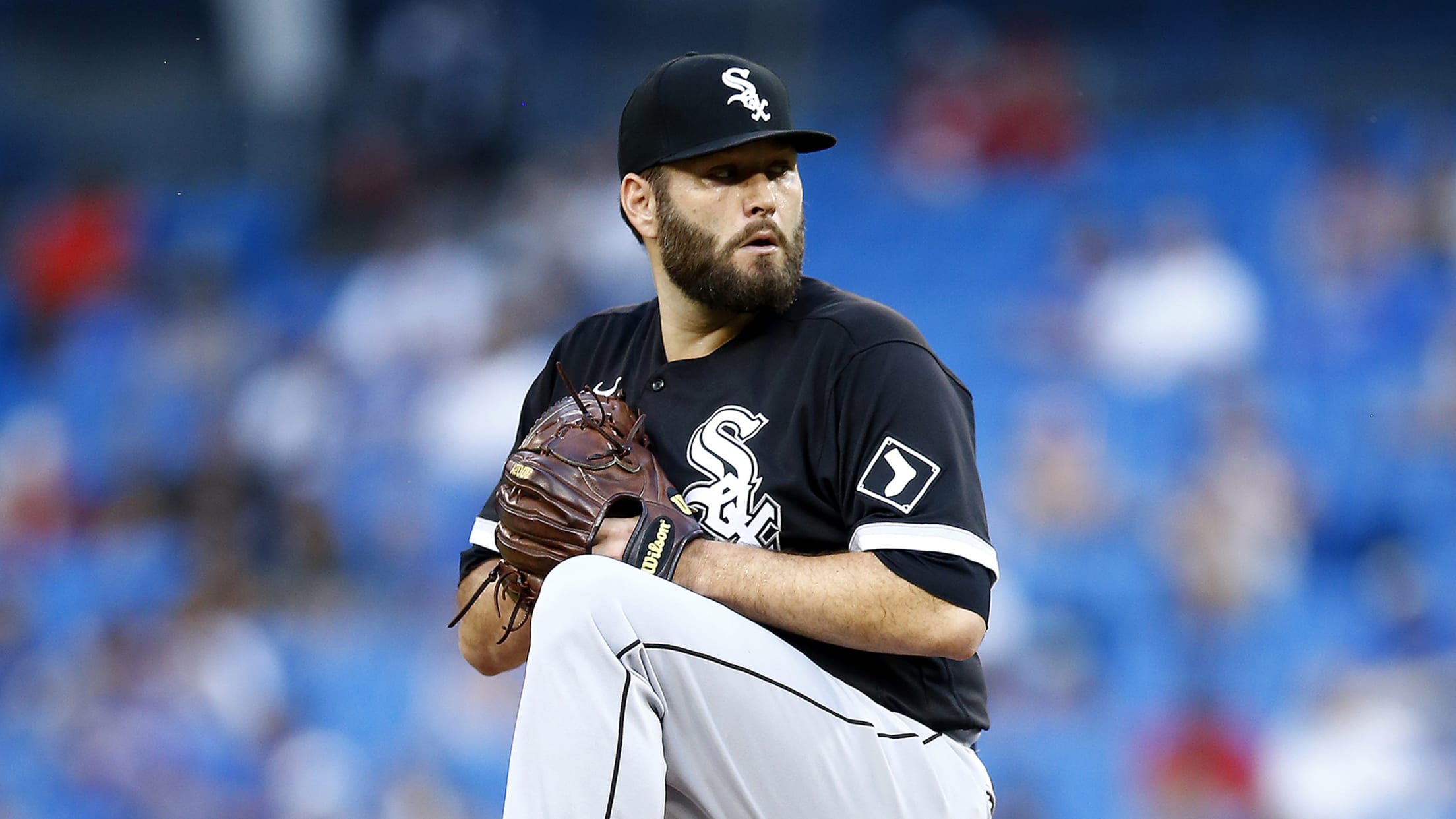 Prior to Tuesday's series opener vs. Pittsburgh, the Chicago White Sox placed All-Star right-handed pitcher Lance Lynn on the 10-day injured list (retroactive to August 29) with right knee inflammation and recalled infielder Danny Mendick from Triple-A Charlotte. Lynn, 34, is 10-4 with a 2.59 ERA (39 ER/135.2 IP) and
TA sits again, expected back today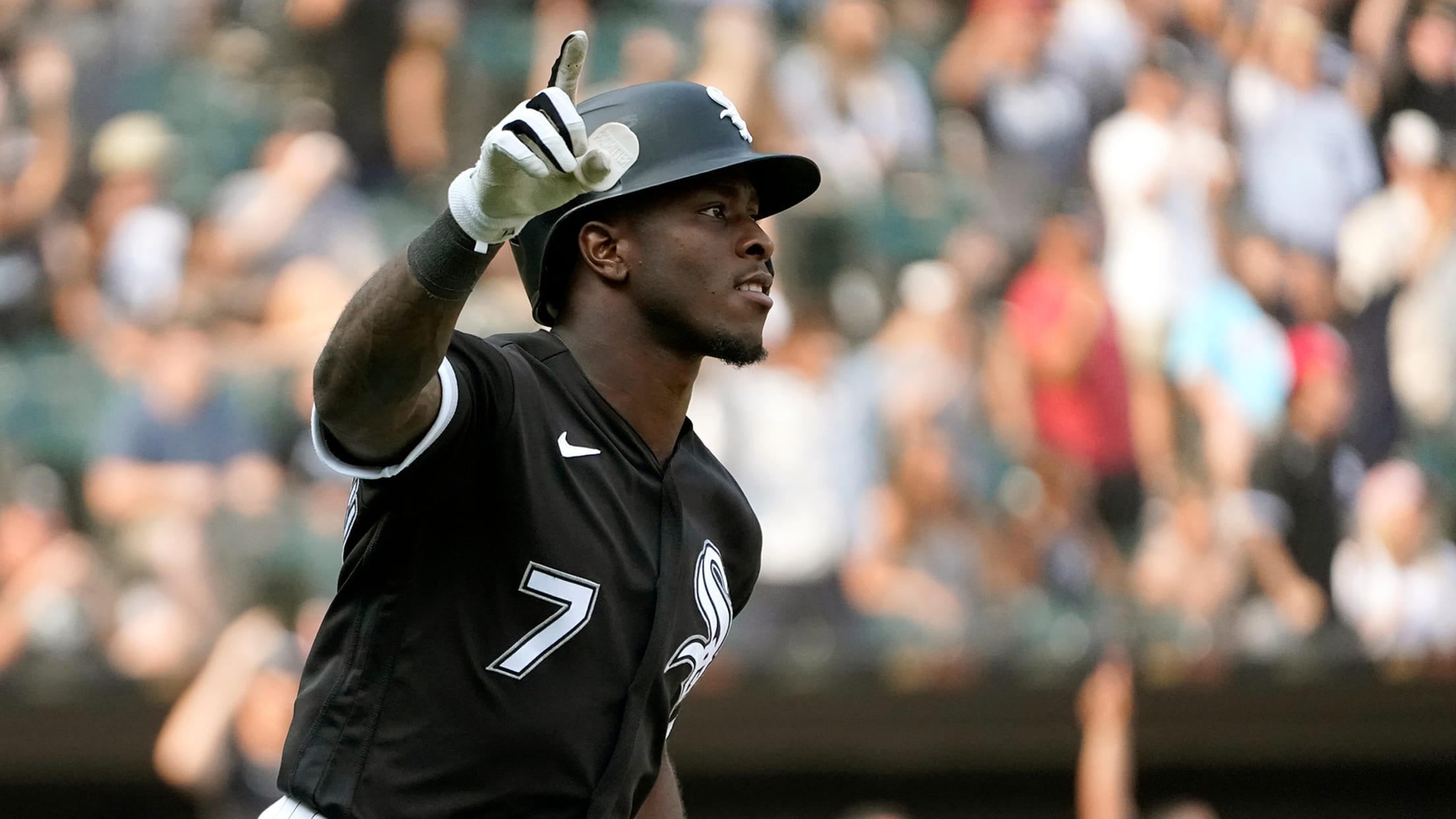 TORONTO -- The White Sox are playing the long game, and so is Tim Anderson. If Chicago was nursing a tight divisional lead, and the season was down to its final days, Anderson wouldn't have missed any time with leg soreness. Instead, as the White Sox boasted a nine-game lead
Notes: Rodón on Sale; La Russa talks replay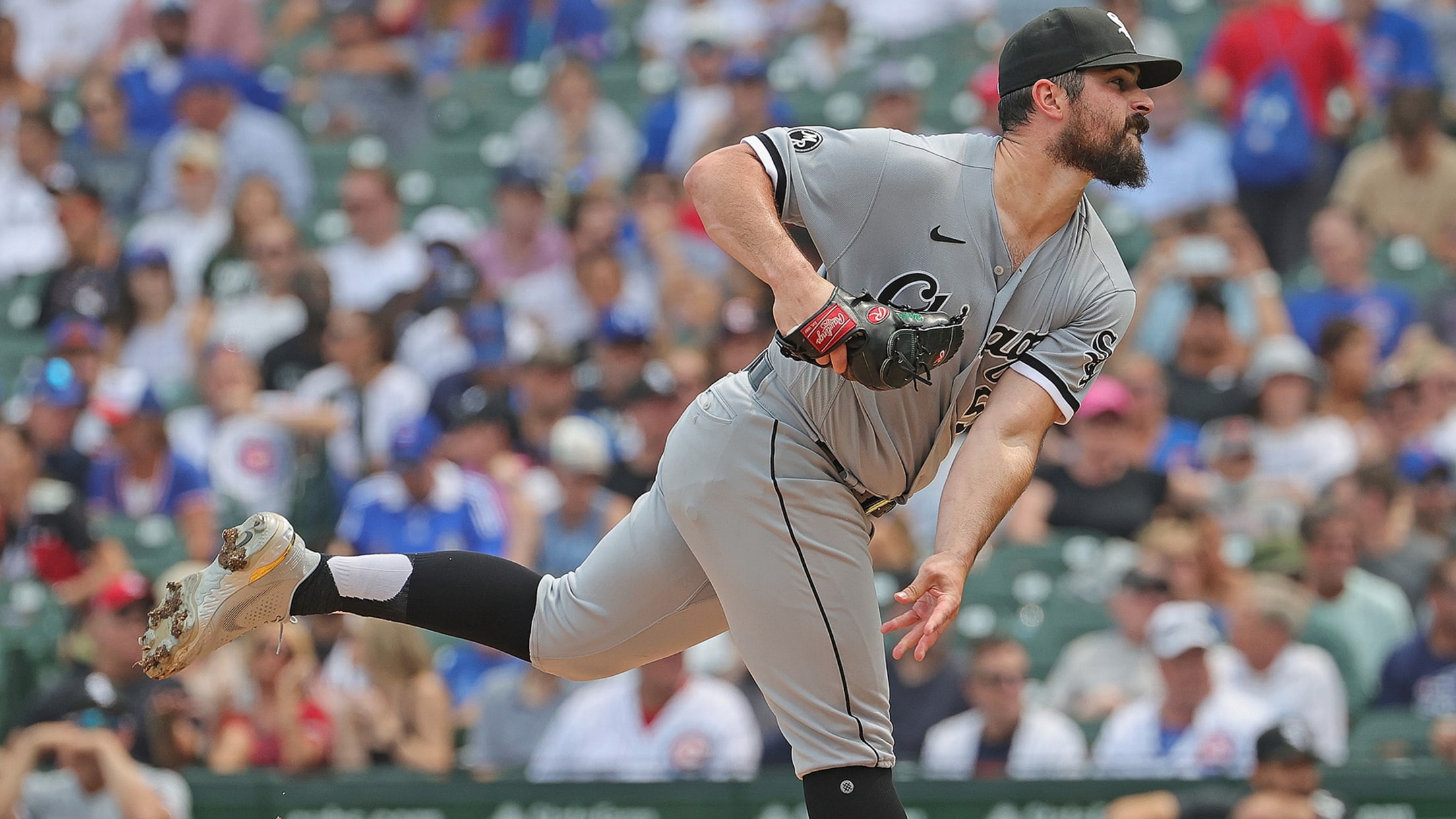 CHICAGO -- Carlos Rodón understands what Chris Sale was feeling upon his healthy return to the mound for Boston on Saturday afternoon, after last pitching for the Red Sox on Aug. 13, 2019, prior to undergoing Tommy John surgery. Rodón, who was in the White Sox rotation with Sale from
Rodón (shoulder) goes on injured list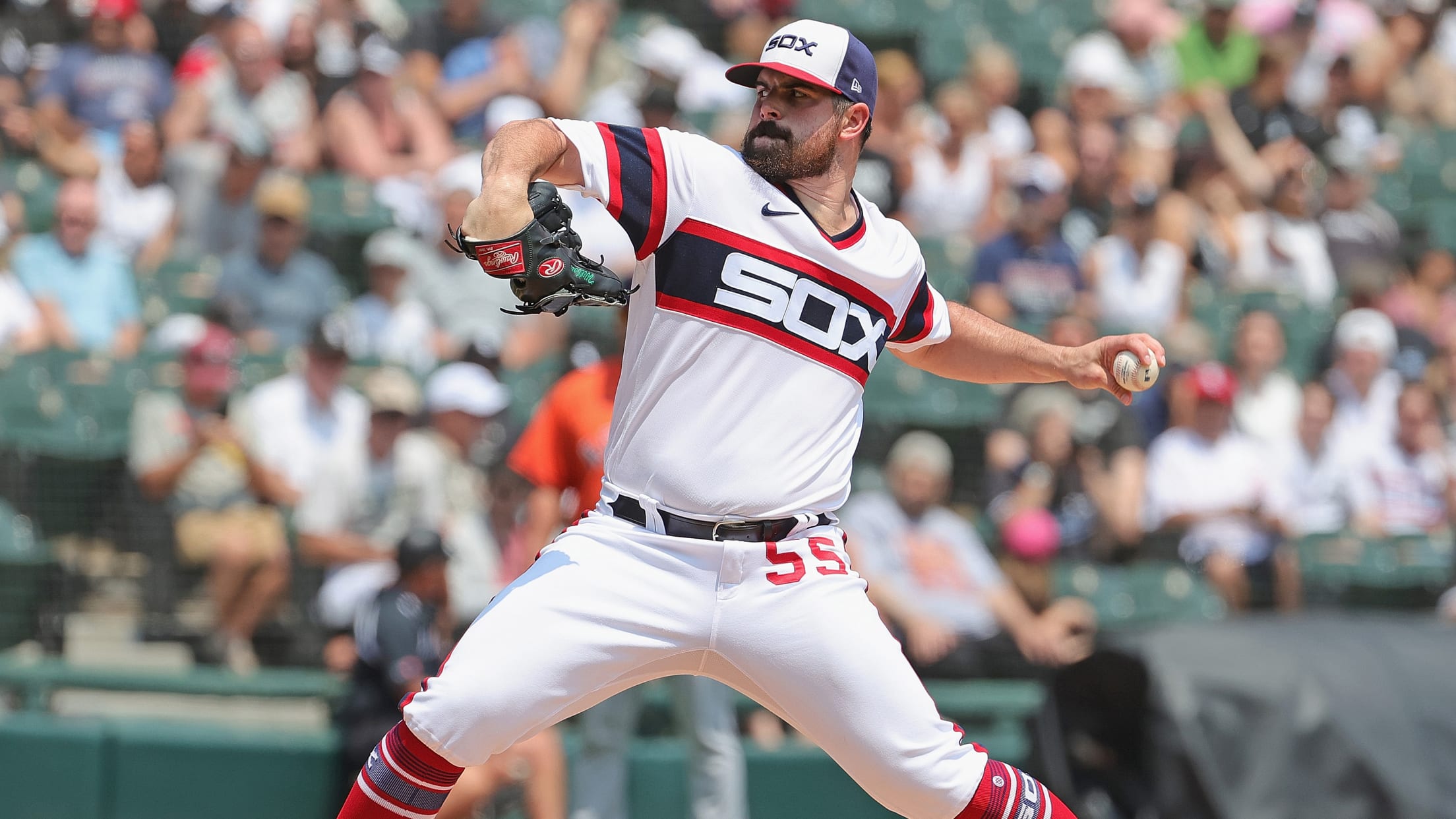 White Sox left-hander Carlos Rodón, who was scheduled to start the MLB at Field of Dreams Game against the Yankees on Thursday night, was placed on the 10-day injured list retroactive to Sunday with left shoulder fatigue. The club recalled right-hander Matt Foster from Triple-A Charlotte on Wednesday to take
'We're all fired up': Robert makes his return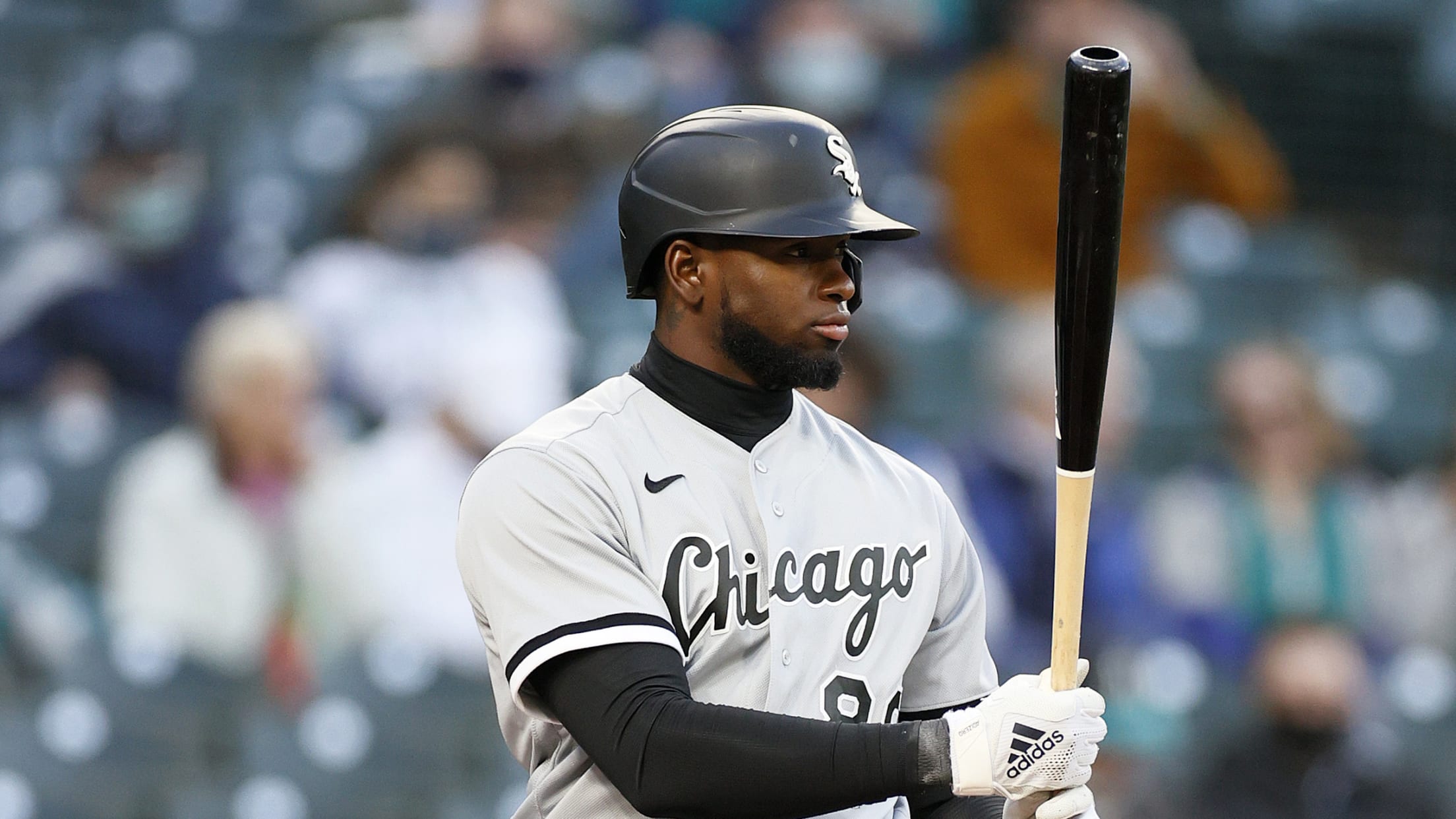 CHICAGO -- Luis Robert returned to the White Sox starting lineup, batting seventh, in an 11-1 victory against the Twins on Monday night at Target Field. The center fielder went 2-for-5 with an RBI double in the fifth inning and a single in the ninth. He misread a sinking line
Eloy makes season debut, batting 4th as DH
MILWAUKEE -- At long last, Eloy Jiménez is back. A little more than four months after tearing his left pectoral tendon while trying to haul in a home run during a Cactus League game, Jiménez was activated off the injured list Monday for the White Sox opener of a four-game
Notes: Grandal progresses; TA7 turns page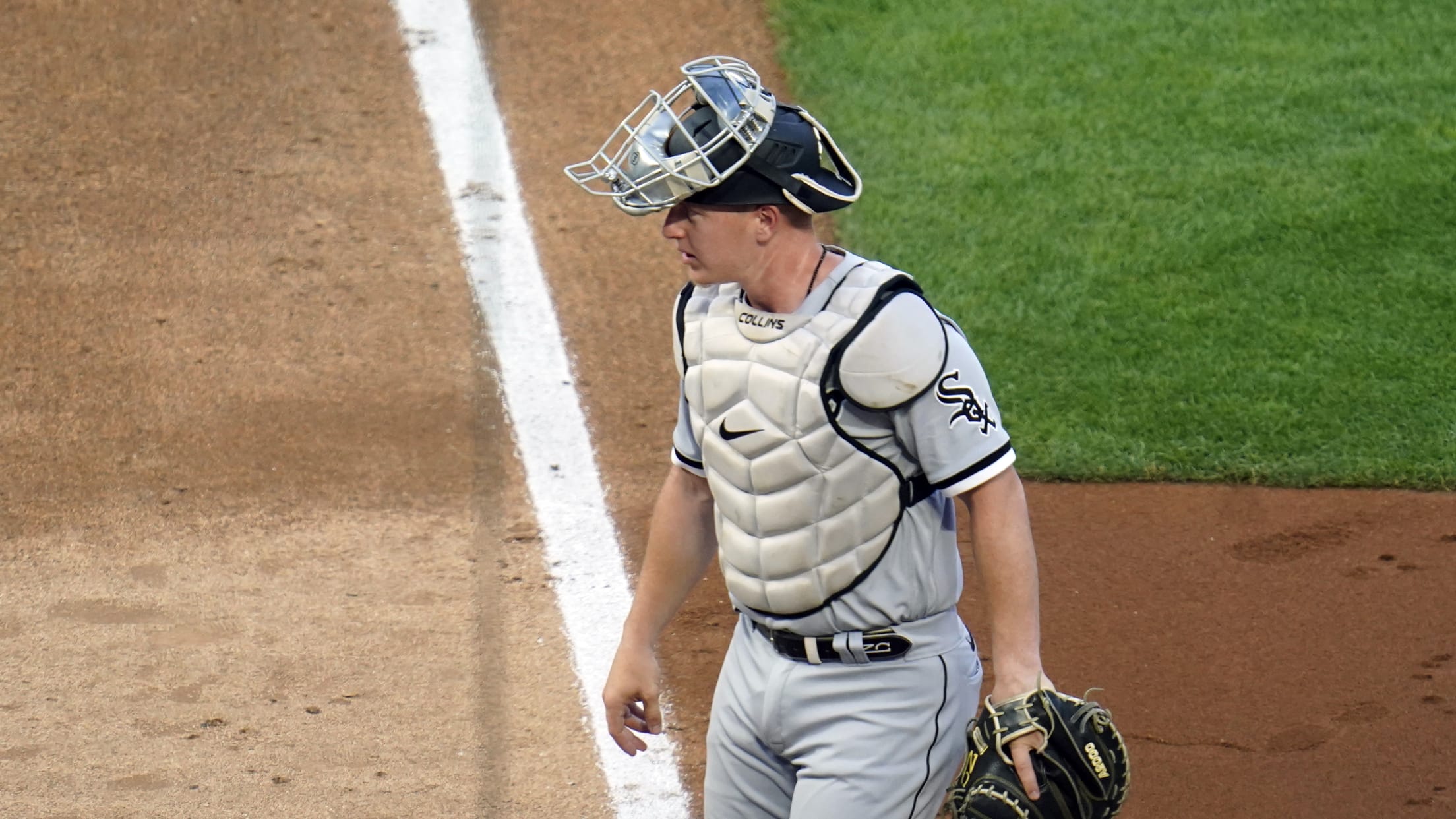 MILWAUKEE -- A little more than two weeks after he had surgery to repair a torn tendon in his left knee, catcher Yasmani Grandal said he's making good progress and hopes to be back in action sometime next month. "It wasn't as bad as we thought it would be," Grandal
Robert (hip) set to begin rehab assignment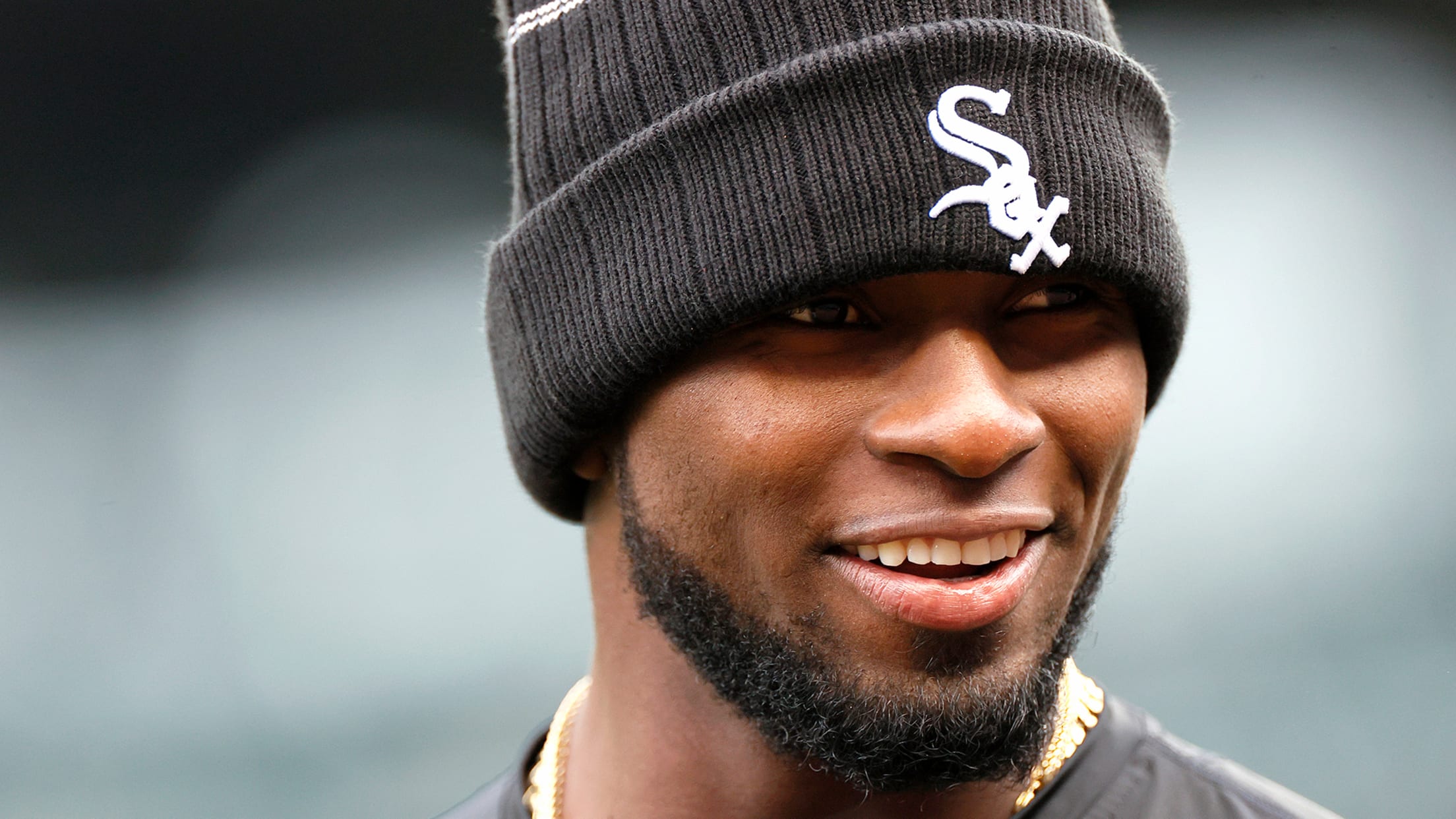 CHICAGO -- Center fielder Luis Robert was cleared to begin a Minor League rehab assignment with High-A Winston-Salem on Wednesday, moving an already excellent White Sox squad another step closer to full strength. Clearance came following Robert's workout on Monday at Camelback Ranch in Glendale, Ariz., where Robert has been
Jiménez homers in first rehab start for Dash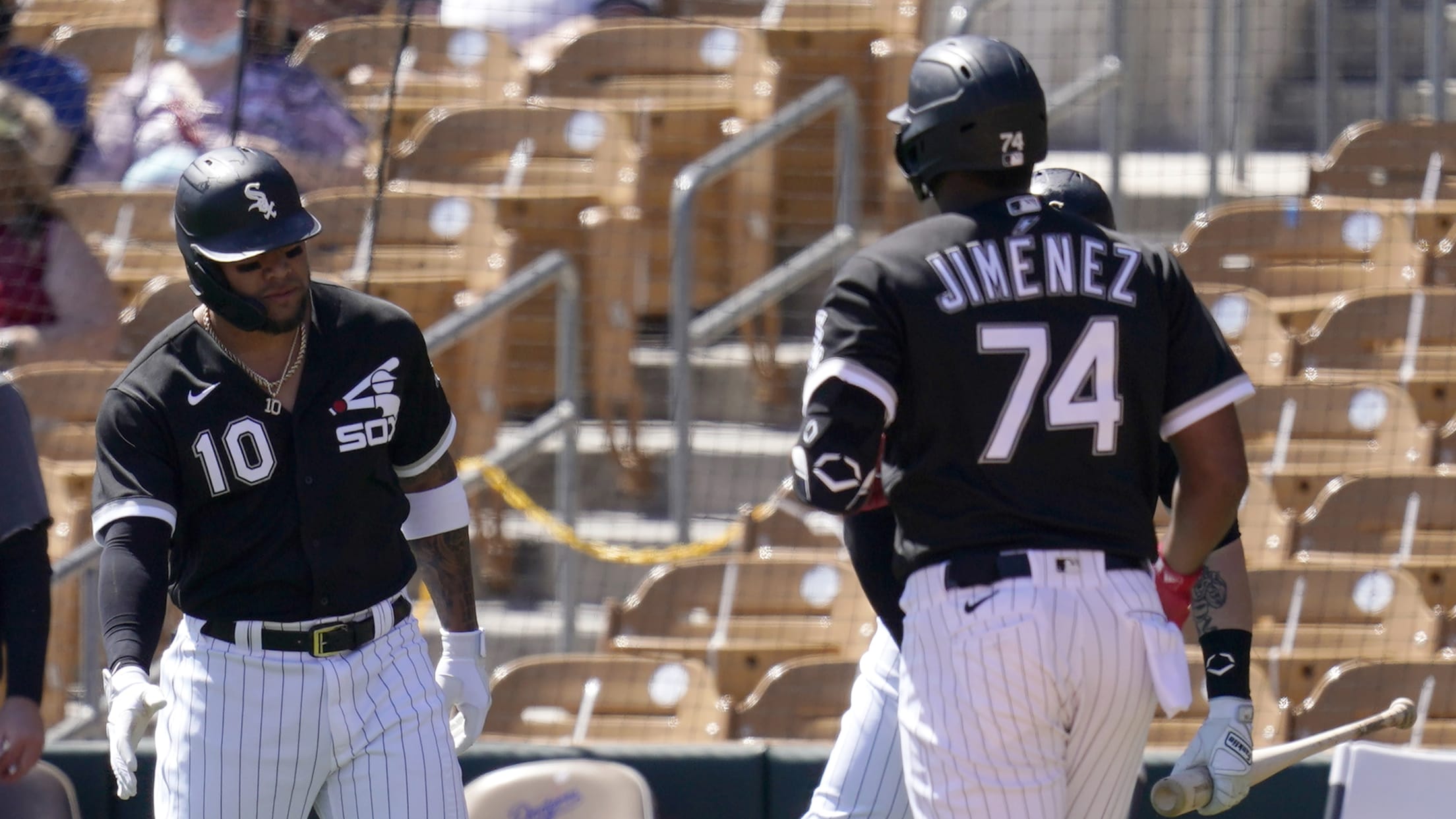 BALTIMORE -- Eloy Jiménez was assigned to High-A Winston-Salem on Friday to begin a rehab assignment after suffering a ruptured pectoral tendon in Spring Training. His first start was postponed due to rain, leaving White Sox fans and staff members on the edge of their seats for his return on
Jiménez to begin rehab assignment Friday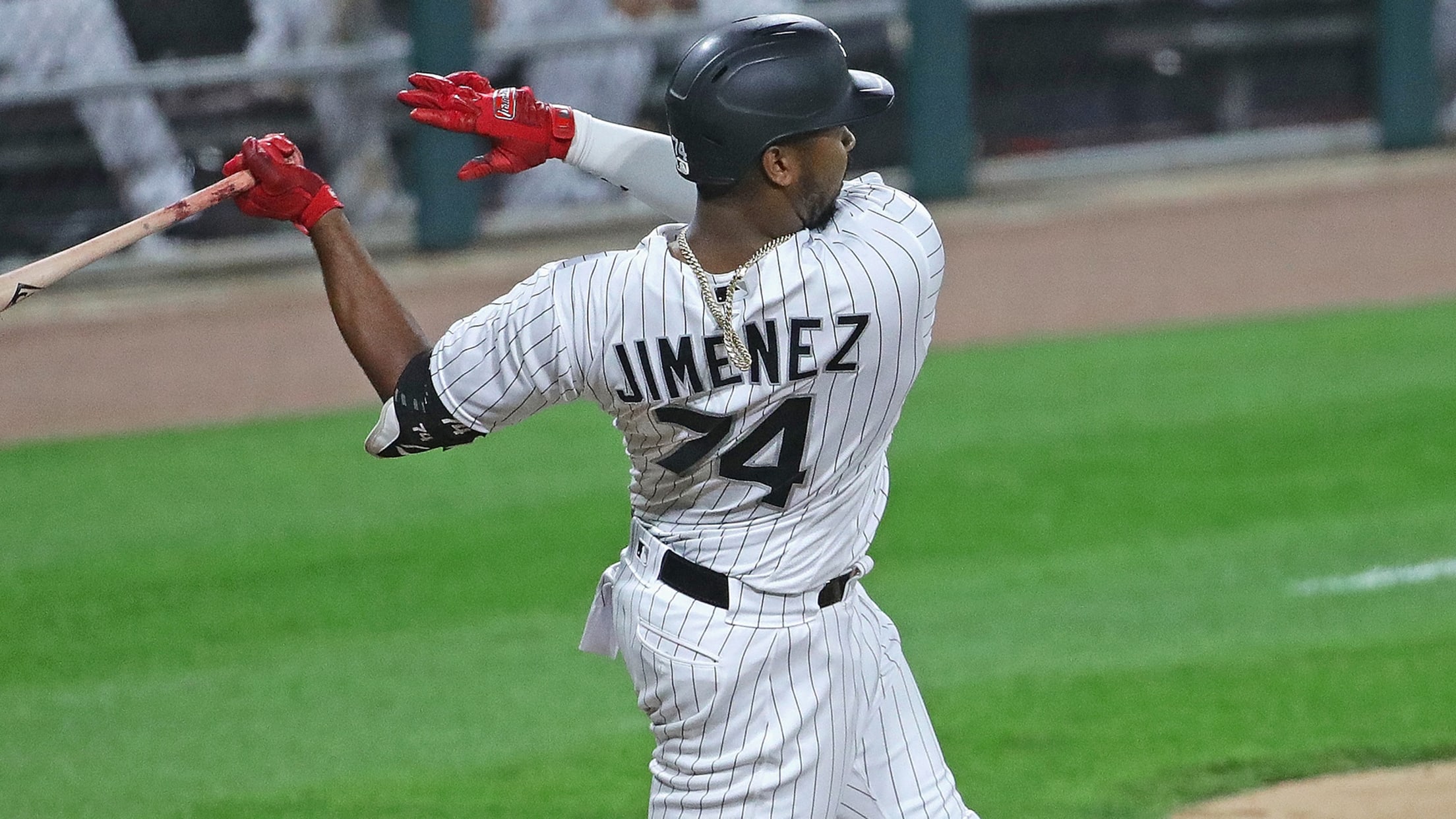 CHICAGO -- The White Sox appear to have a major addition coming for their American League Central-leading roster around the Trade Deadline, and they won't have to give up anything or anyone to bring him aboard. That addition, of course, is Eloy Jiménez, the Silver Slugger-winning left fielder who has
Grandal (torn knee tendon) out 4-6 weeks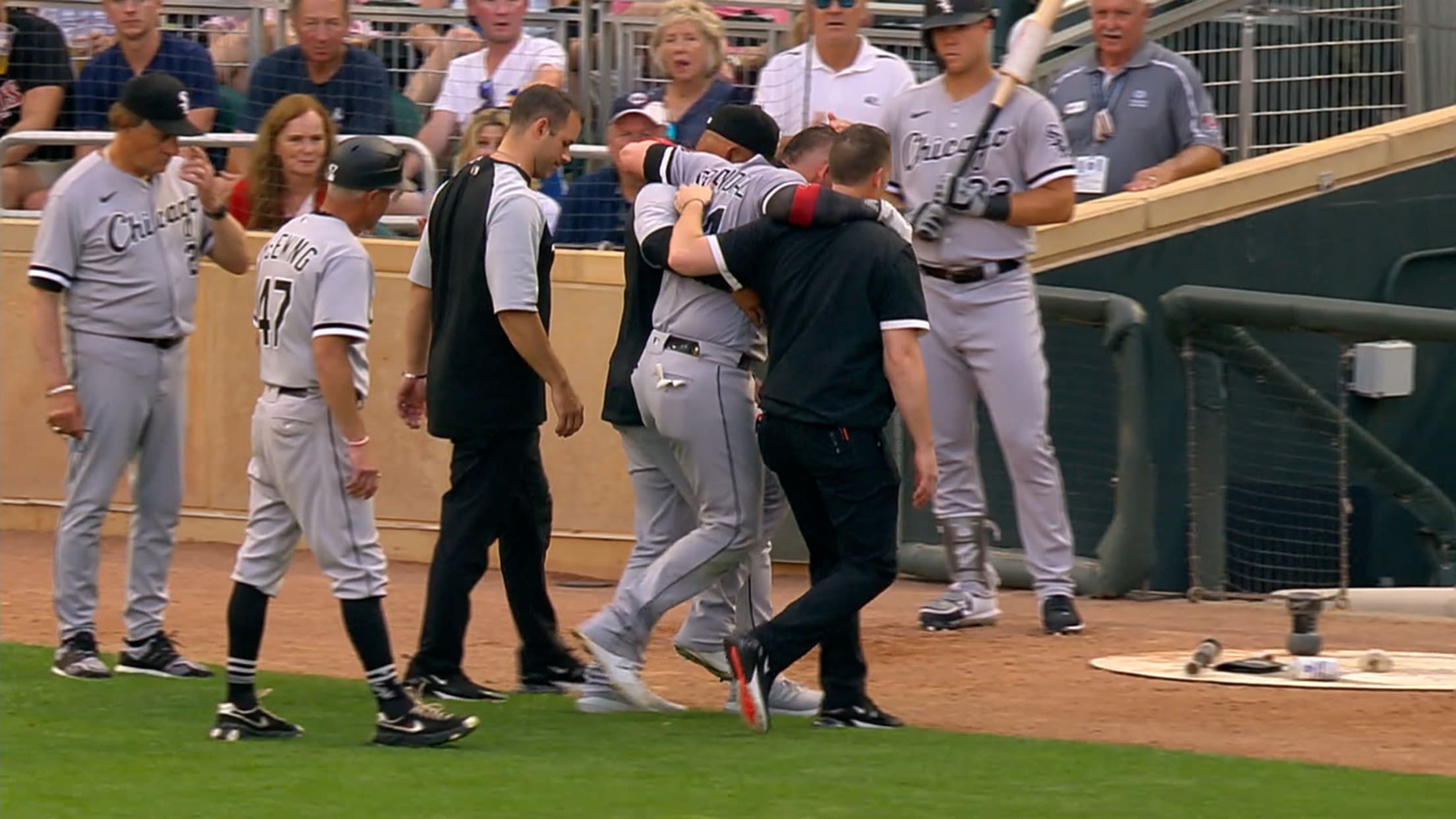 MINNEAPOLIS -- White Sox catcher Yasmani Grandal was placed on the 10-day injured list with a torn tendon in his left knee prior to Tuesday night's game against the Twins. The switch-hitter is expected to miss 4-to-6 weeks. Grandal checked his swing in a sixth-inning at-bat during Monday's 6-5 loss