Notes: Grandal hurt; Abreu on new skipper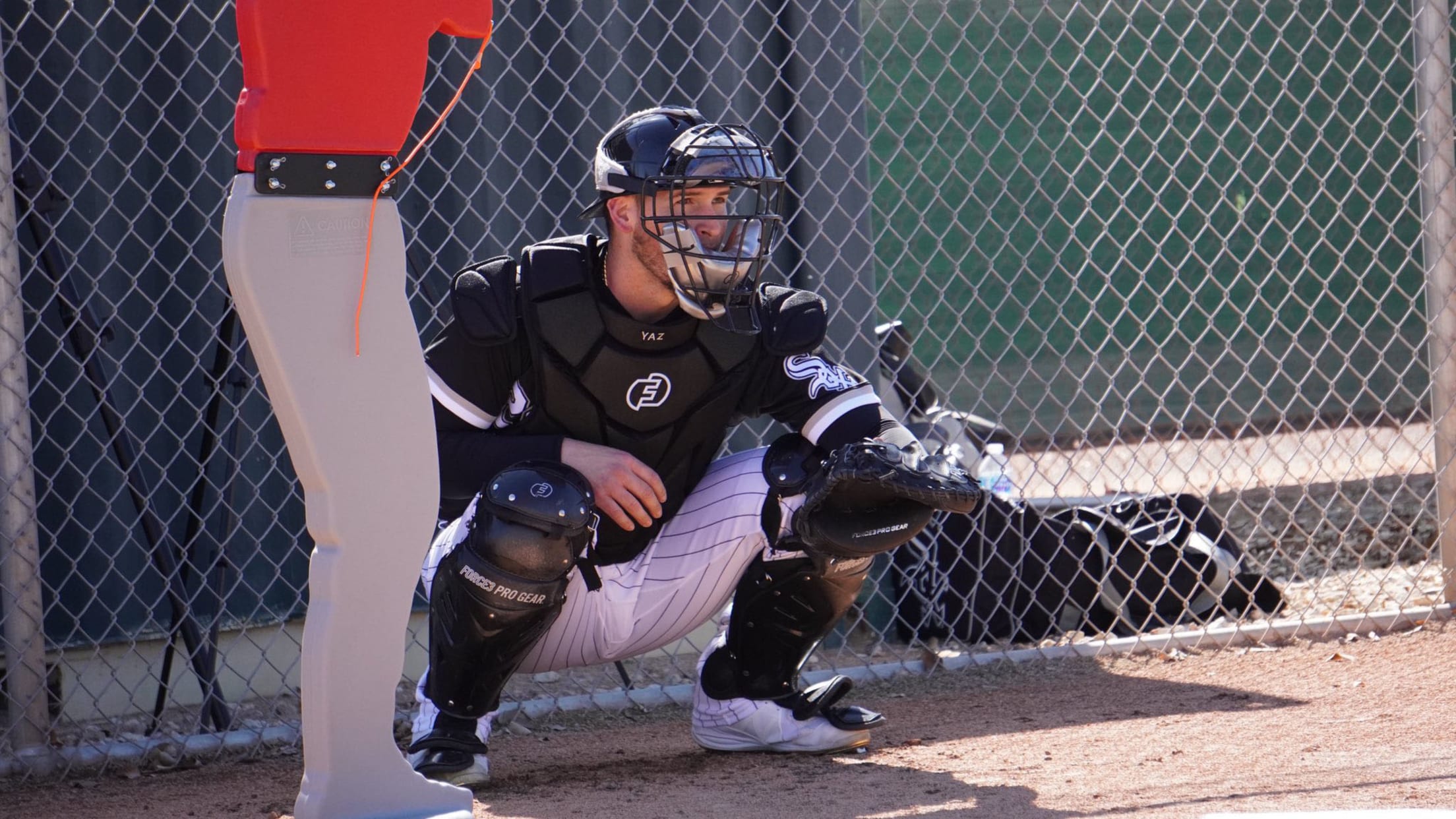 GLENDALE, Ariz. – Yasmani Grandal has been out of action since twisting his right knee running in drills Wednesday, and the White Sox catcher will not take part in either of the team's first two Cactus League contests. "He's got a little inflammation in his knee," said manager Tony La
Fry on track after surgery: 'I feel amazing'
White Sox reliever underwent back procedure in January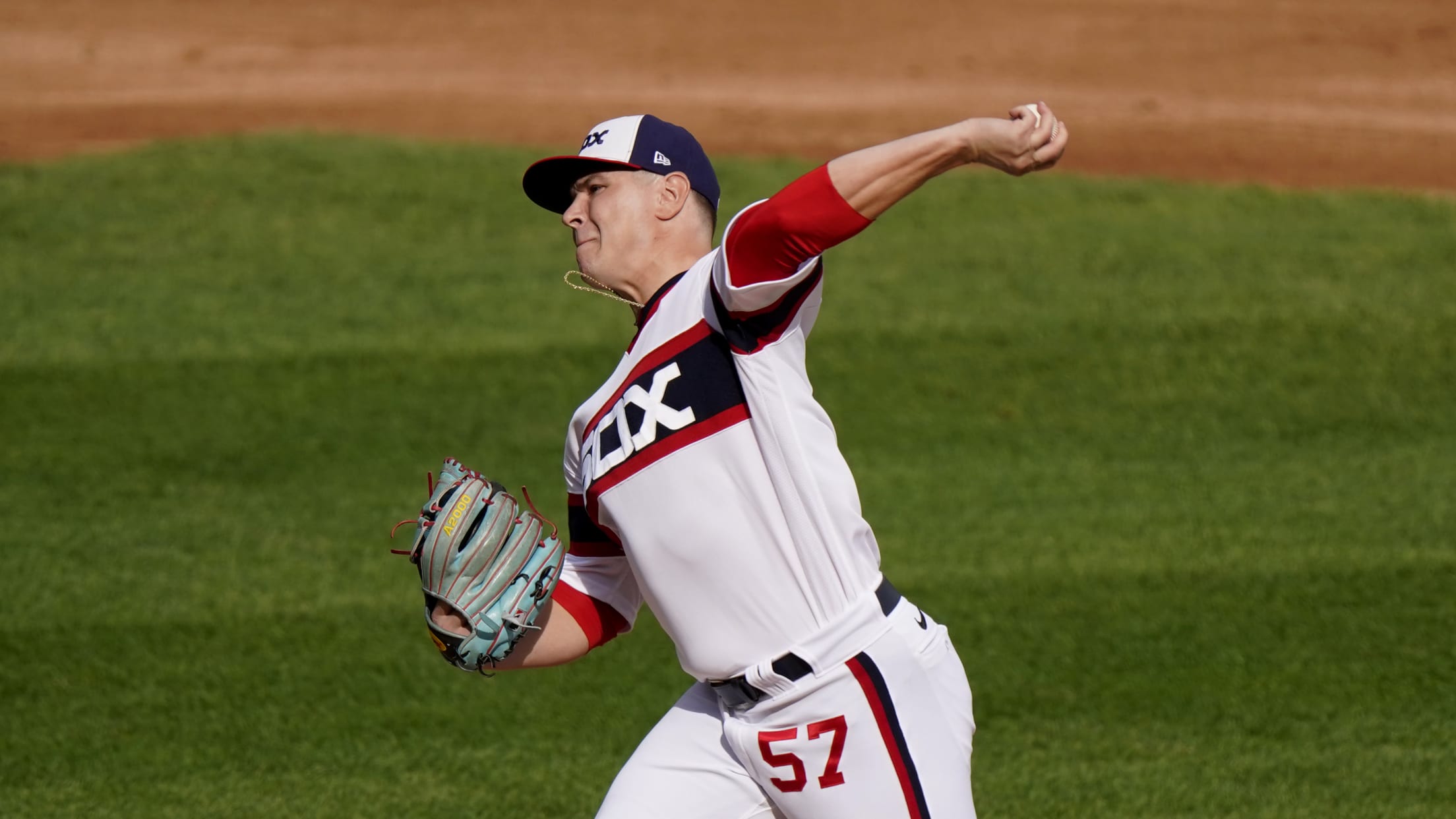 GLENDALE, Ariz. -- Jace Fry is looking forward to a fully healthy return somewhere around the start of May, following a microdiscectomy performed in January, with the White Sox reliever feeling as good as he has since back issues began in 2019. "I feel amazing. I feel healthy and symptoms
Crochet, Eloy exit, to be further evaluated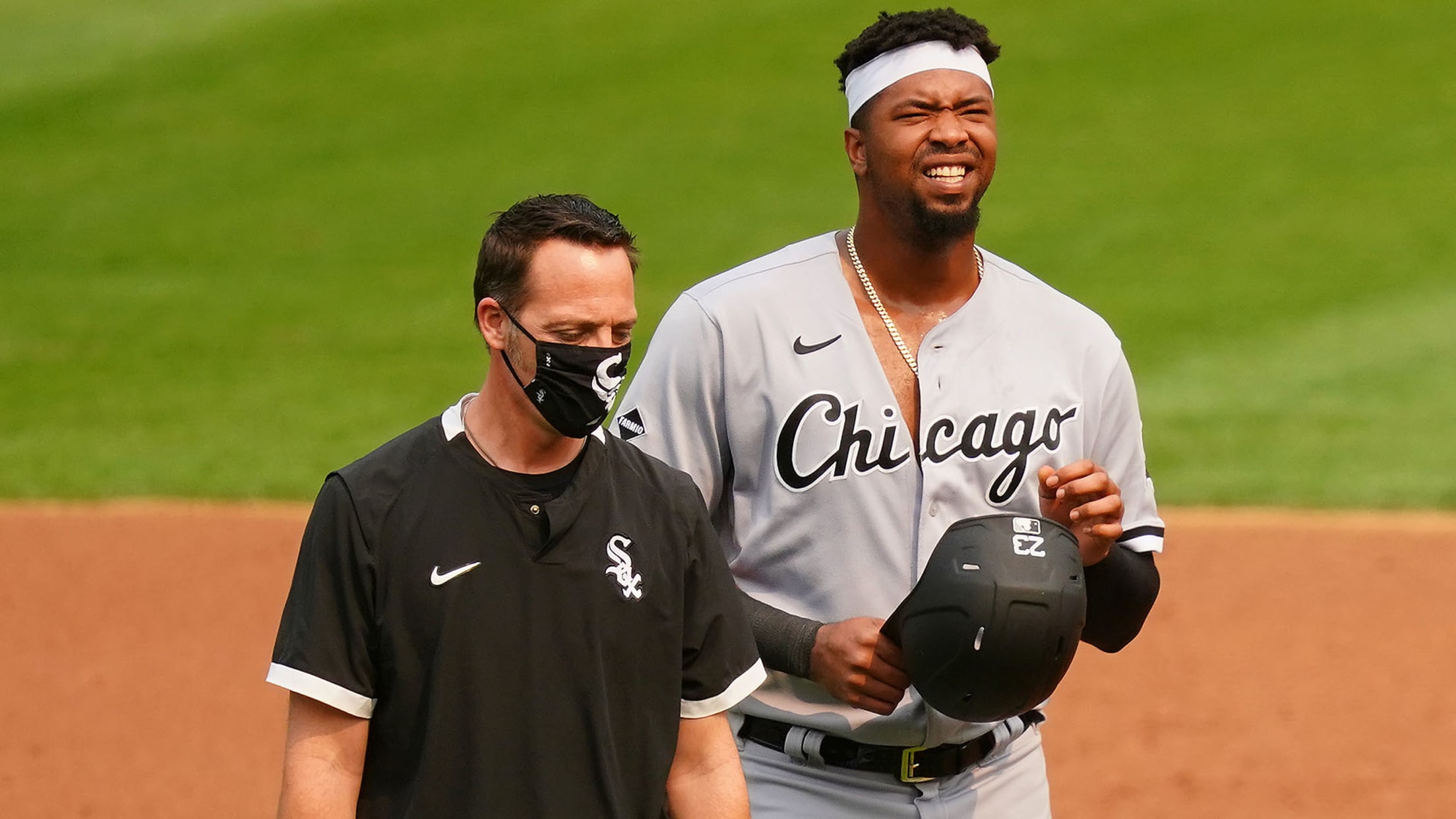 White Sox rookie left-hander Garrett Crochet and designated hitter Eloy Jiménez both departed early from a 6-4 loss to the A's during a deciding Game 3 of the American League Wild Card Series on Thursday at the Oakland Coliseum. The loss ended a promising 2020 White Sox season.
Eloy (foot sprain) not in Game 1 lineup
White Sox talk bouncing back from season's end, drawing a lefty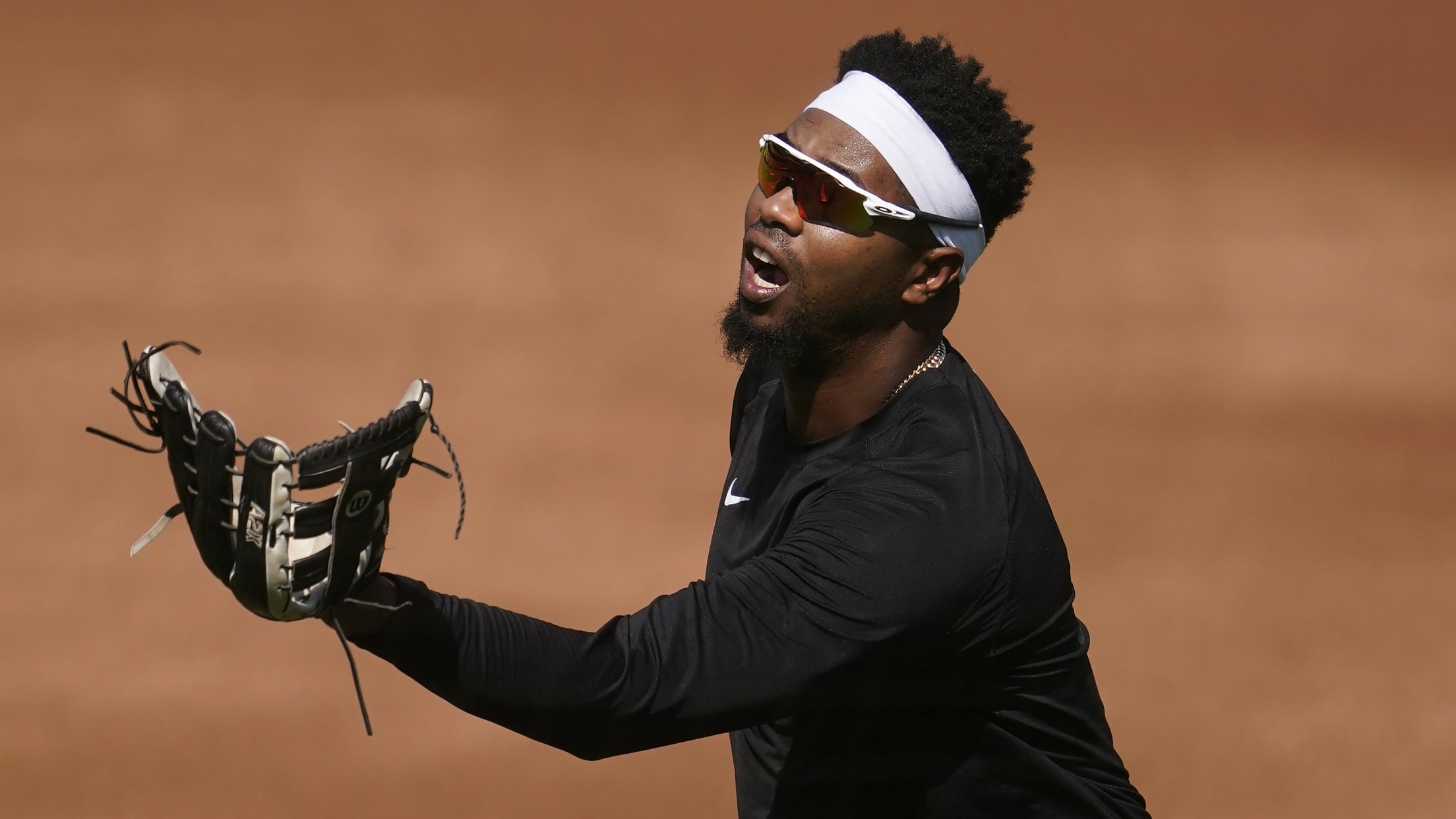 CHICAGO -- Eloy Jiménez believed he would start for the White Sox in Game 1 of the American League Wild Card Series at the Oakland Coliseum on Tuesday despite missing this past weekend with a right mid-foot sprain, but he was ultimately not in the lineup.
Notes: Eloy injury update; Marshall returns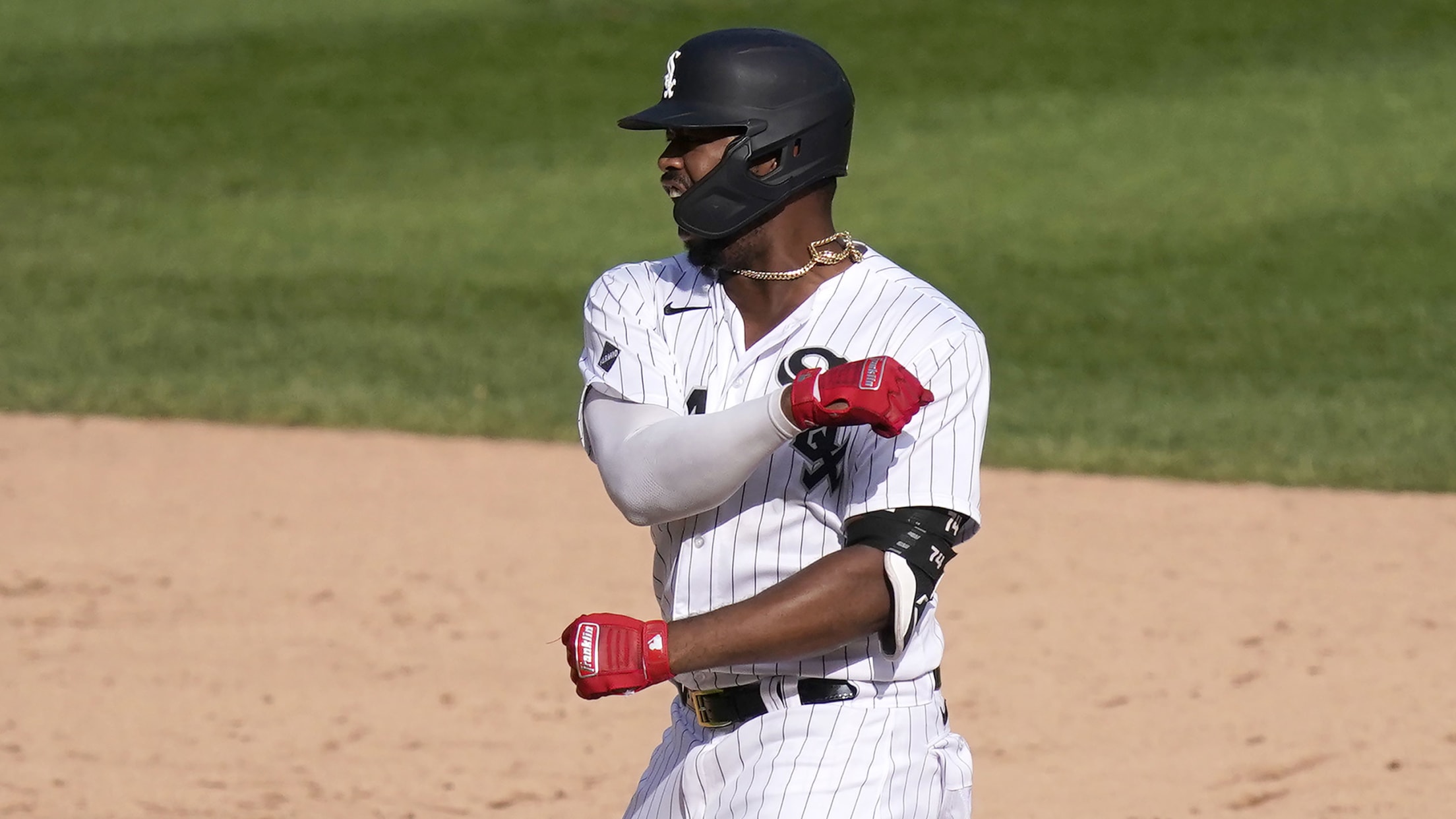 CHICAGO -- Eloy Jiménez is not expected to play this weekend against the Cubs in the final series of the 2020 season, as the White Sox left fielder was diagnosed with a right mid-foot sprain. Jiménez suffered the injury while scoring on Nomar Mazara's seventh-inning single Thursday in Cleveland and
Bummer throws sim game: 'He looked good'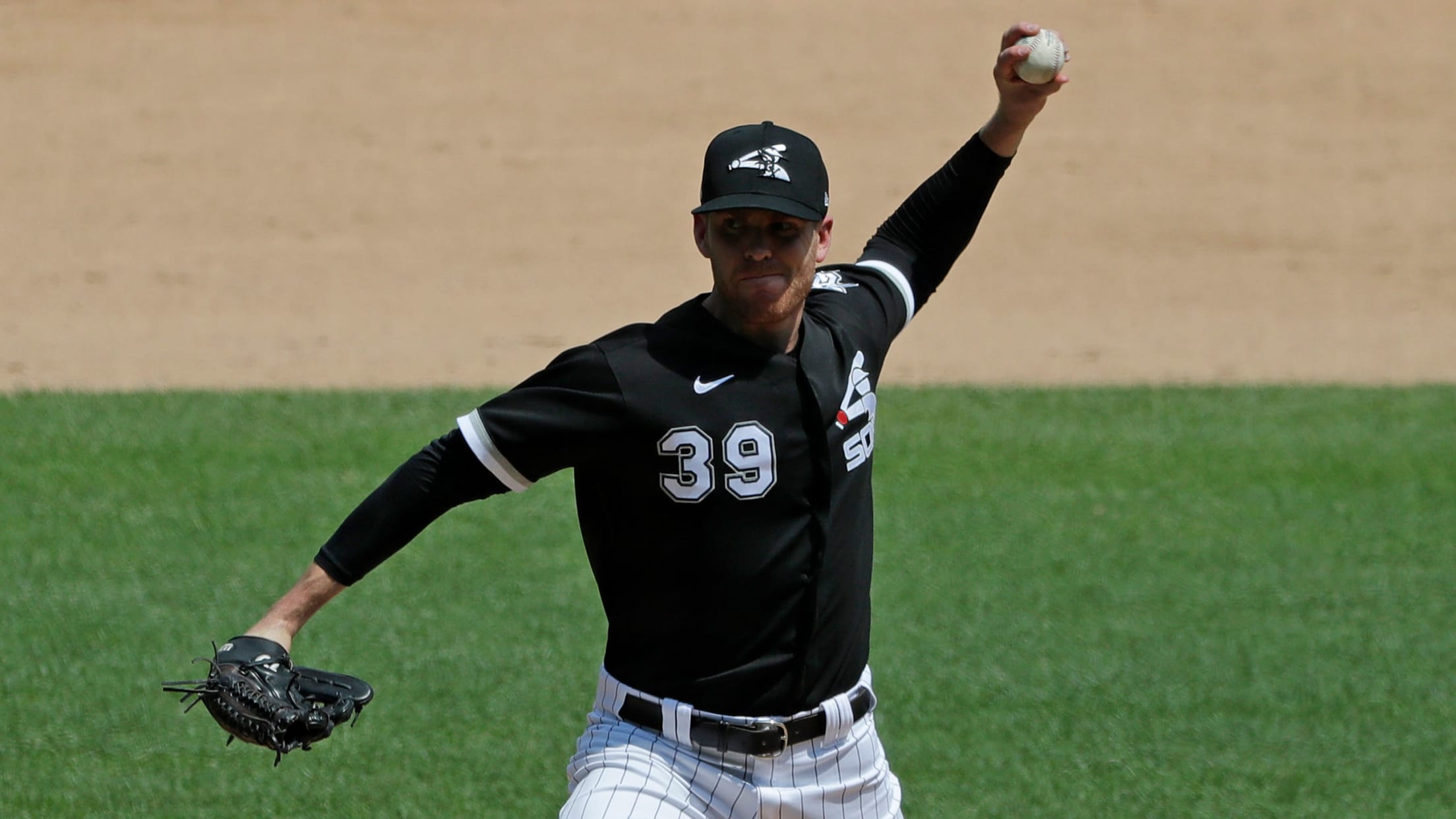 The White Sox remain hopeful that they will be able to add one of their strongest bullpen weapons to their postseason roster, and they were encouraged by the on-field activity on Saturday that indicated there was progress on that front. Left-handed reliever Aaron Bummer threw a 20-pitch simulated game at
Keuchel tweaks back in gem as Sox sweep
LHP exits after 5 IP, day to day with 'nagging' injury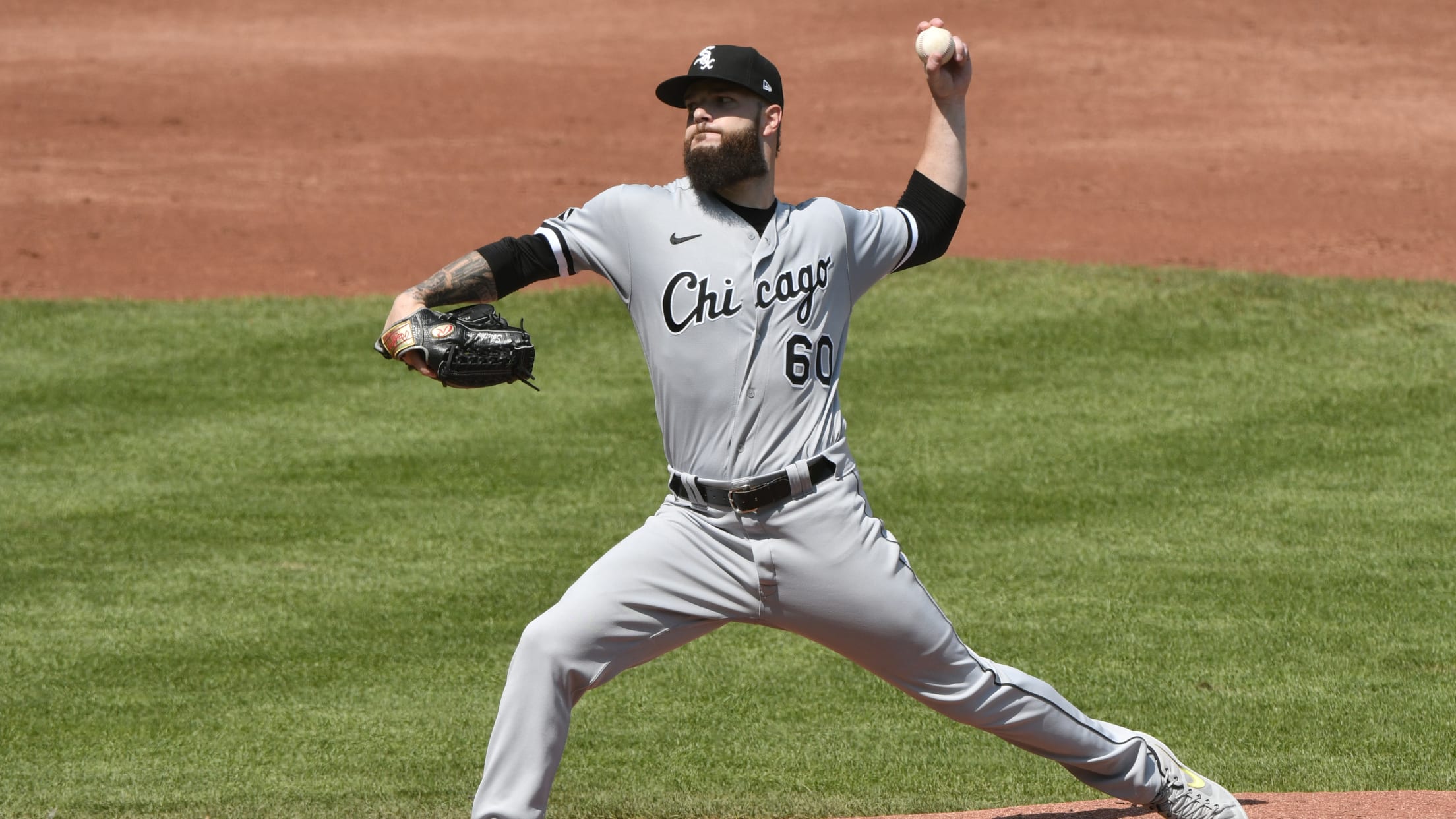 The White Sox maintained their hold on first place in the American League Central with an 8-2 victory over the Royals at Kauffman Stadium on Sunday. They completed a four-game road sweep of Kansas City and finished the season at 9-1 against the last-place team in the division. • Box
LHP Fry (back) to IL; RHP McRae called up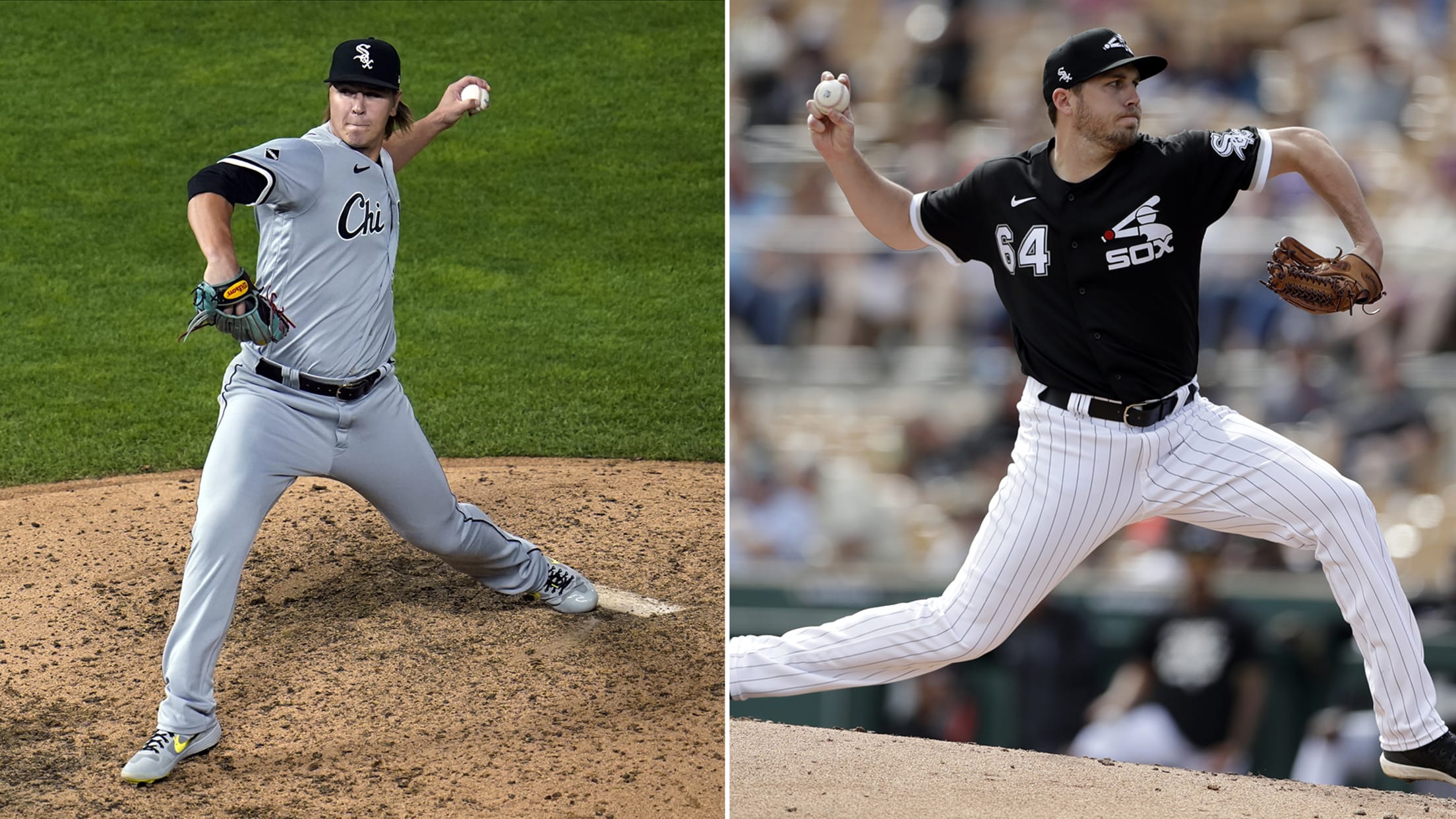 The White Sox's bullpen was hit by the injury bug on Saturday. The team placed left-hander Jace Fry on the 10-day injured list (retroactive to Sept. 3) with back spasms, purchased the contract of right-hander Alex McRae from the Schaumburg, Ill., alternate training site and transferred left-hander Aaron Bummer to
Notes: Bummer, Yolmer, Moncada updates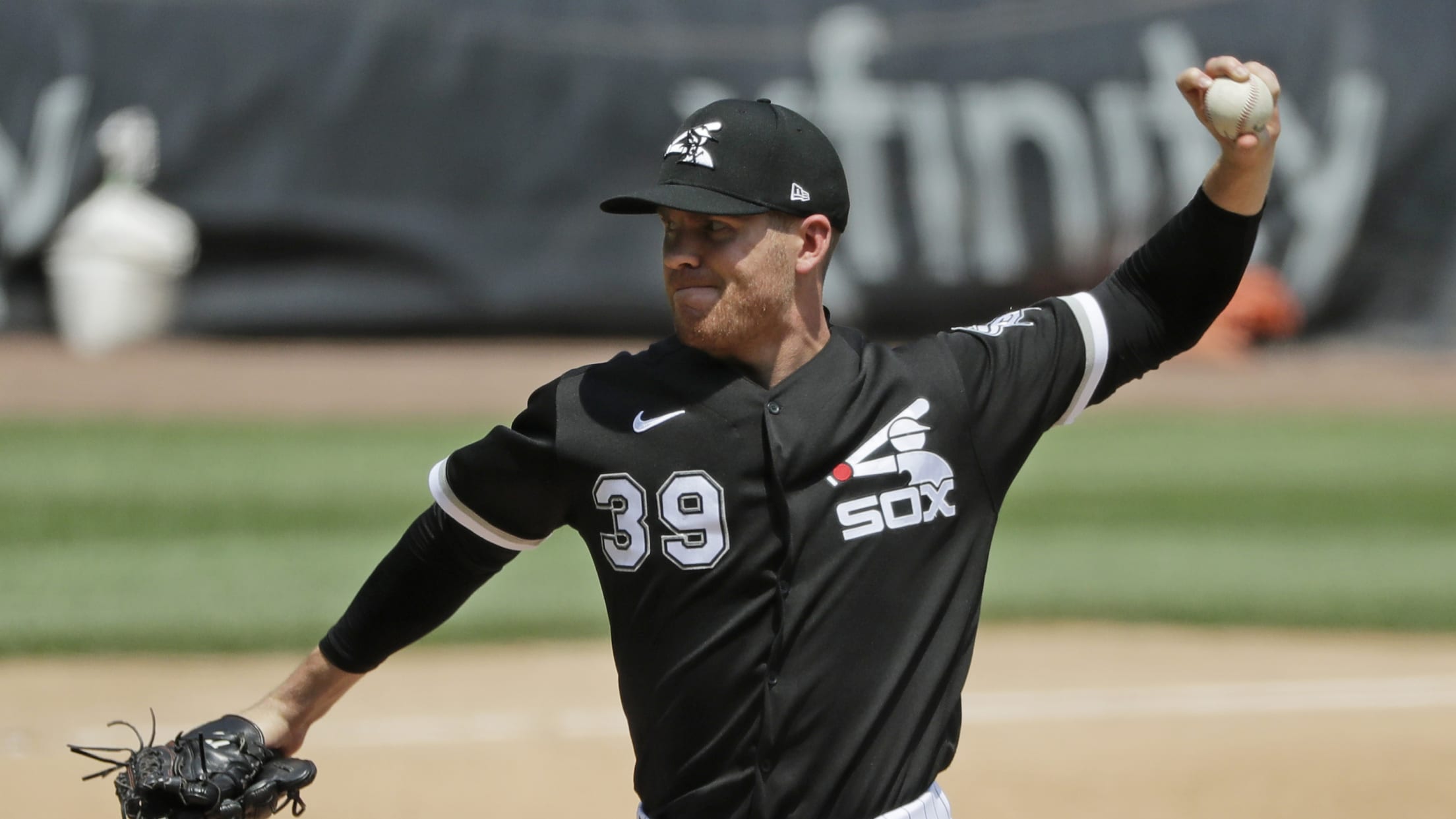 The White Sox remain optimistic concerning left-handed reliever Aaron Bummer's return to the team this season. But there's a chance Bummer, originally placed on the 10-day injured list on Aug. 8 with a left biceps strain, might not be back in this shortened 2020 campaign. General manager Rick Hahn explained
White Sox place Gio González on IL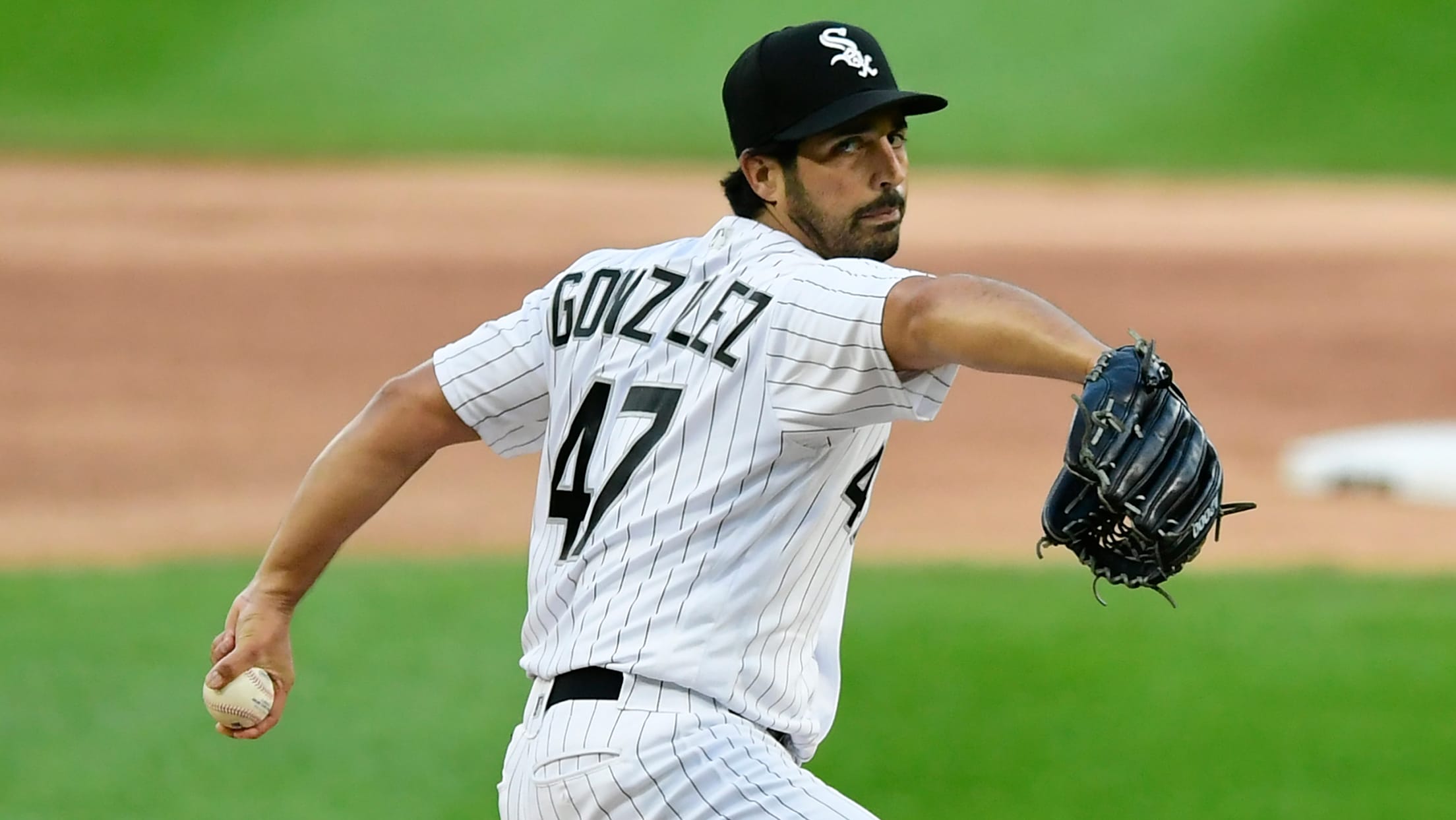 CHICAGO -- Left-handed pitcher Gio González was placed on the 10-day injured list (retroactive to Aug. 27) with a right groin strain prior to Sunday's series finale with the Royals. González, 34, has not pitched since Aug. 22 at the Cubs when he threw 3 2/3 scoreless innings in relief
Moncada exits vs. Royals with sore left leg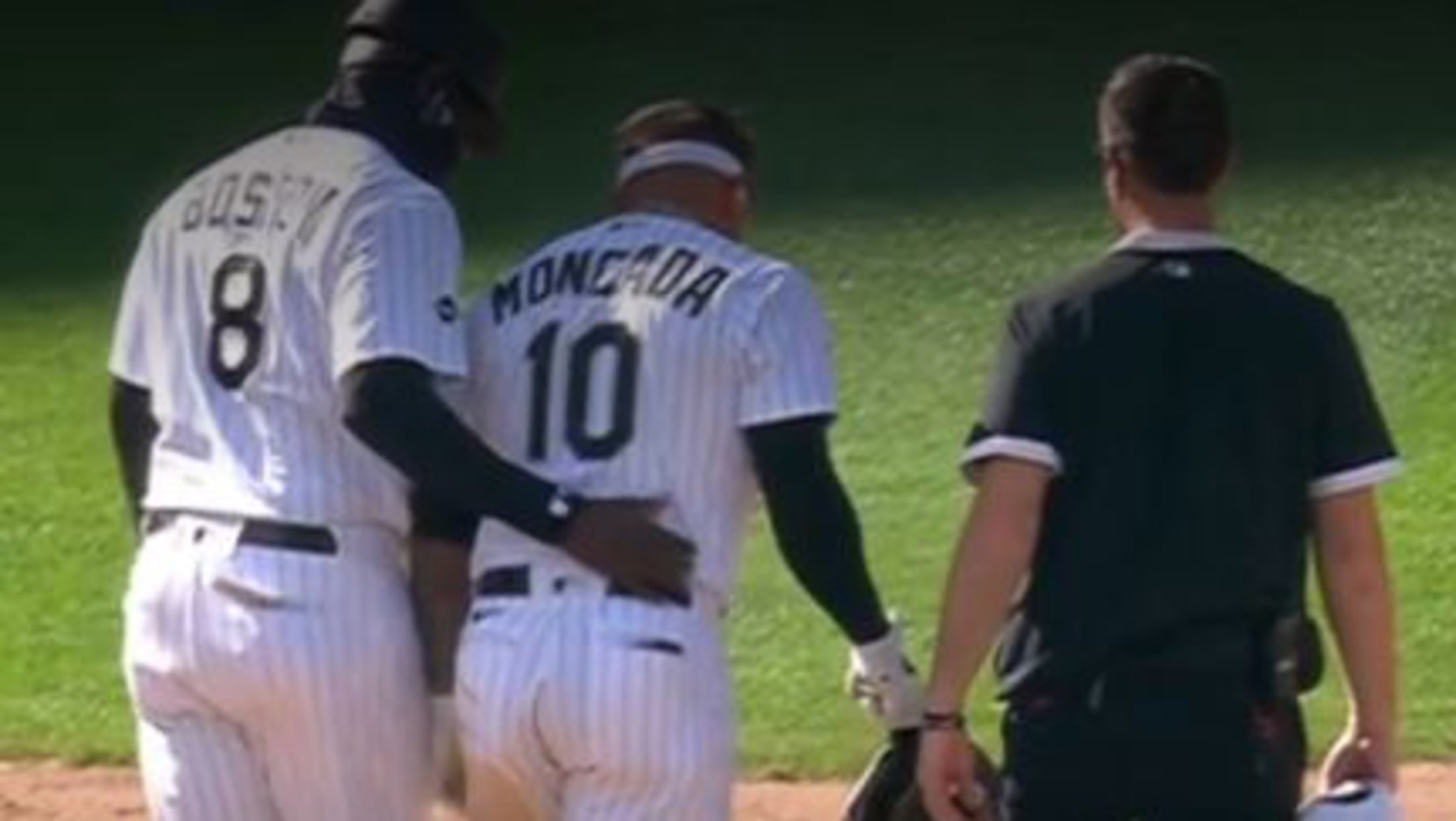 CHICAGO -- White Sox third baseman Yoán Moncada left with soreness in the back of his left leg during the ninth inning of Saturday's 9-6 loss to the Royals at Guaranteed Rate Field. Moncada reached base during the three-run ninth when Kansas City reliever Ian Kennedy threw Moncada's one-out tapper
Jiménez tweaks ankle in Giolito celebration
Left fielder walked off field on own power, to be reevaluated Wednesday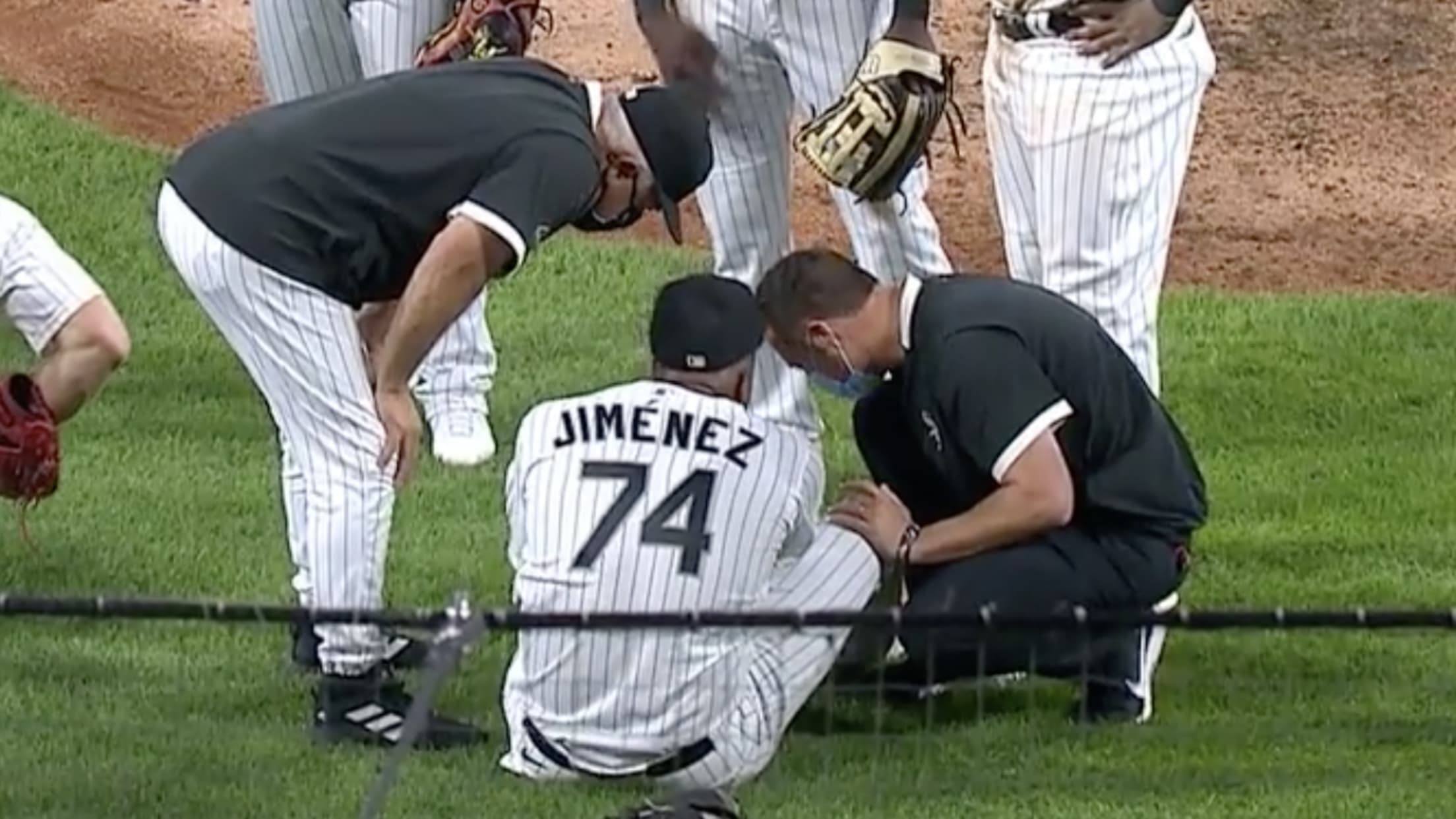 CHICAGO -- Eloy Jiménez twisted his ankle during the on-field postgame celebration following Lucas Giolito's no-hitter after a 4-0 victory for the White Sox over the Pirates on Tuesday at Guaranteed Rate Field. In the midst of the Zoom-related euphoria attached to Giolito's gem, there wasn't much information provided on
Grandal (lower back stiffness) day to day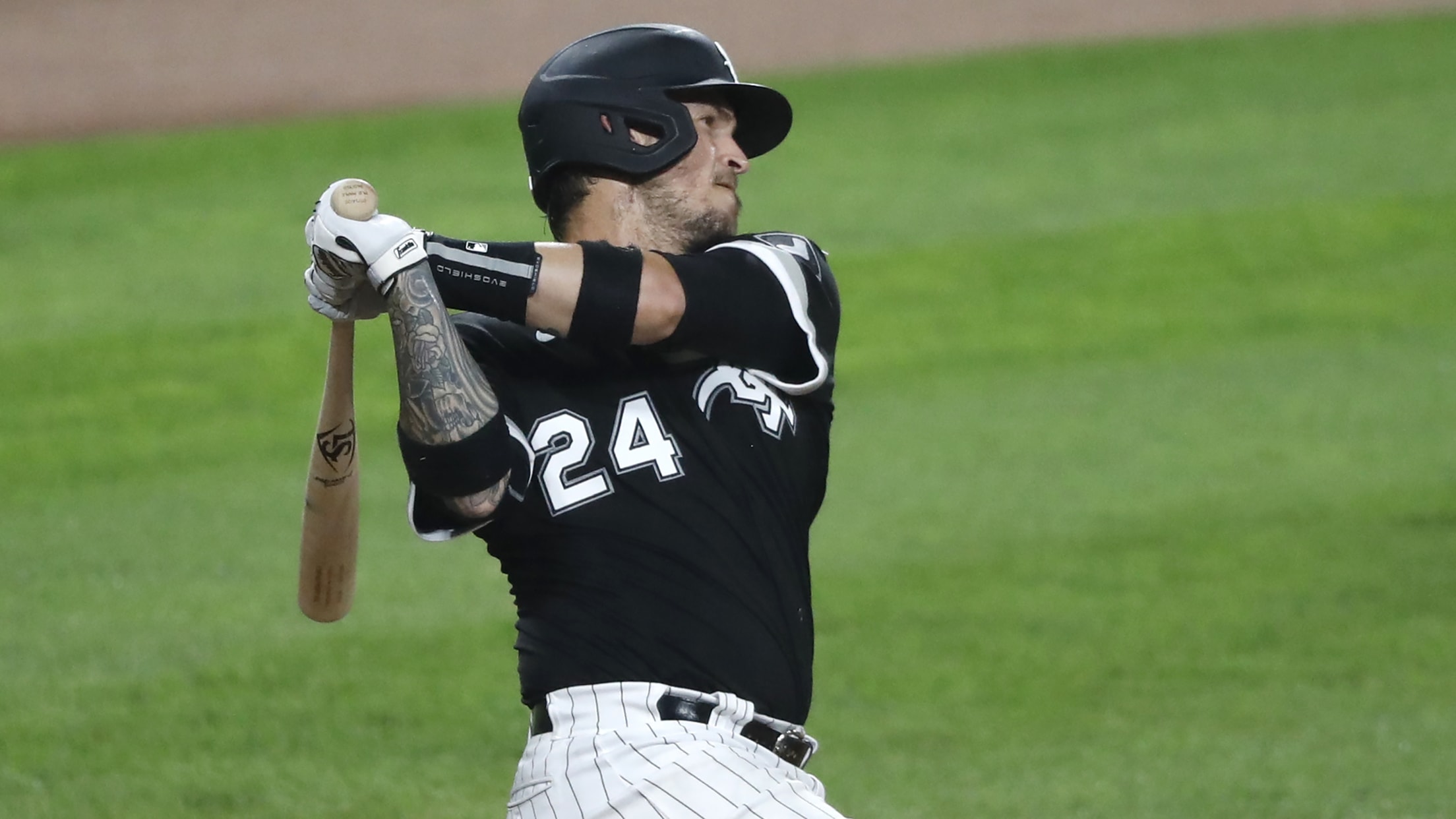 CHICAGO -- White Sox catcher Yasmani Grandal left with lower back stiffness in the sixth inning of Monday's 7-2 victory over the Tigers during the series opener at Guaranteed Rate Field. Grandal, who is one of the seven White Sox players to homer in the last two games, fielded an
Leury (thumb) to miss rest of regular season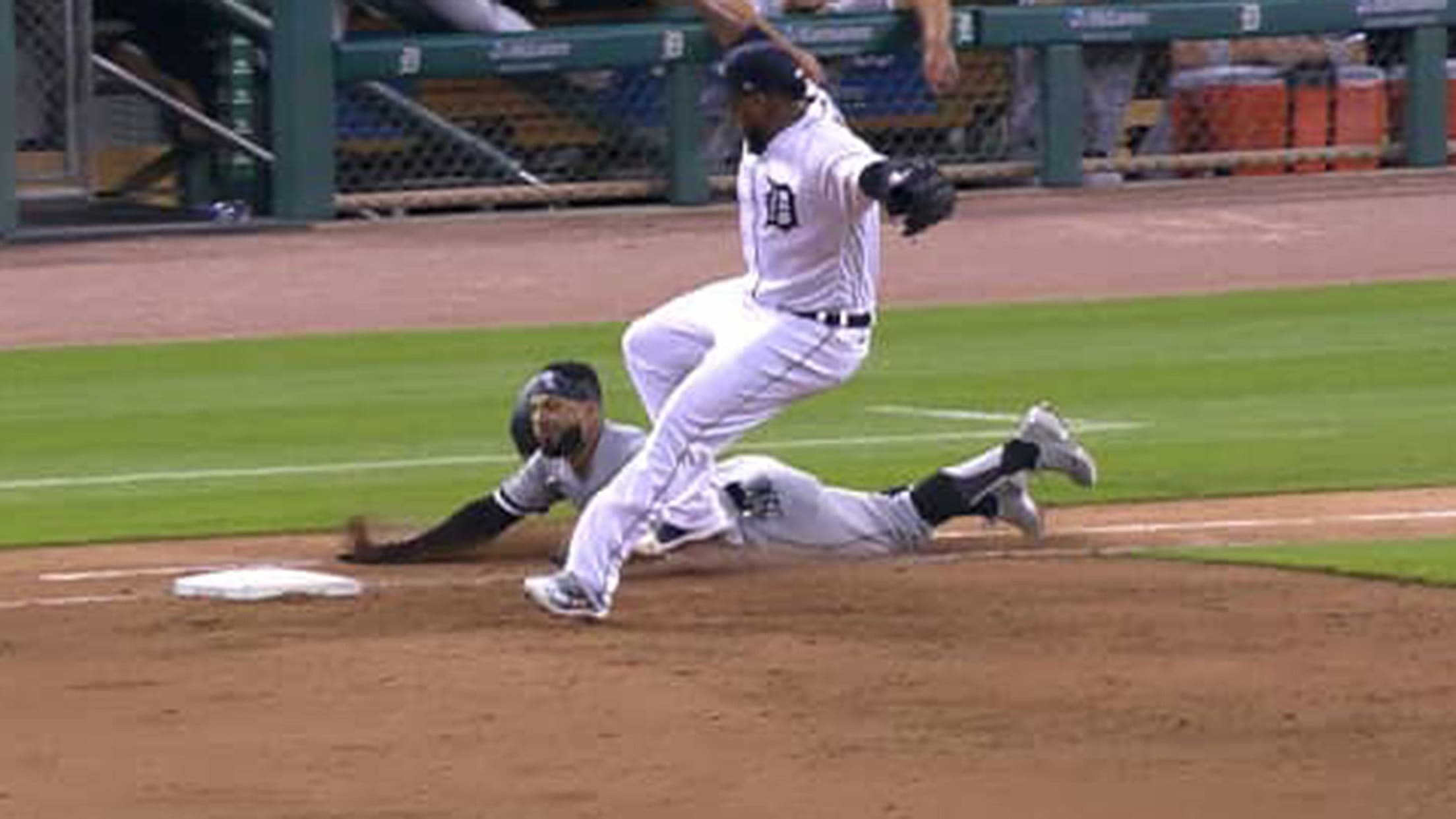 CHICAGO -- Leury García severed a ligament in his left thumb diving into first base for an infield hit on Monday in Detroit and will need surgery to correct the issue, per manager Rick Renteria. The veteran utility player was moved to the 45-day injured list prior to Saturday's doubleheader
Notes: Keuchel 'right'; TA7 returns; Garcia IL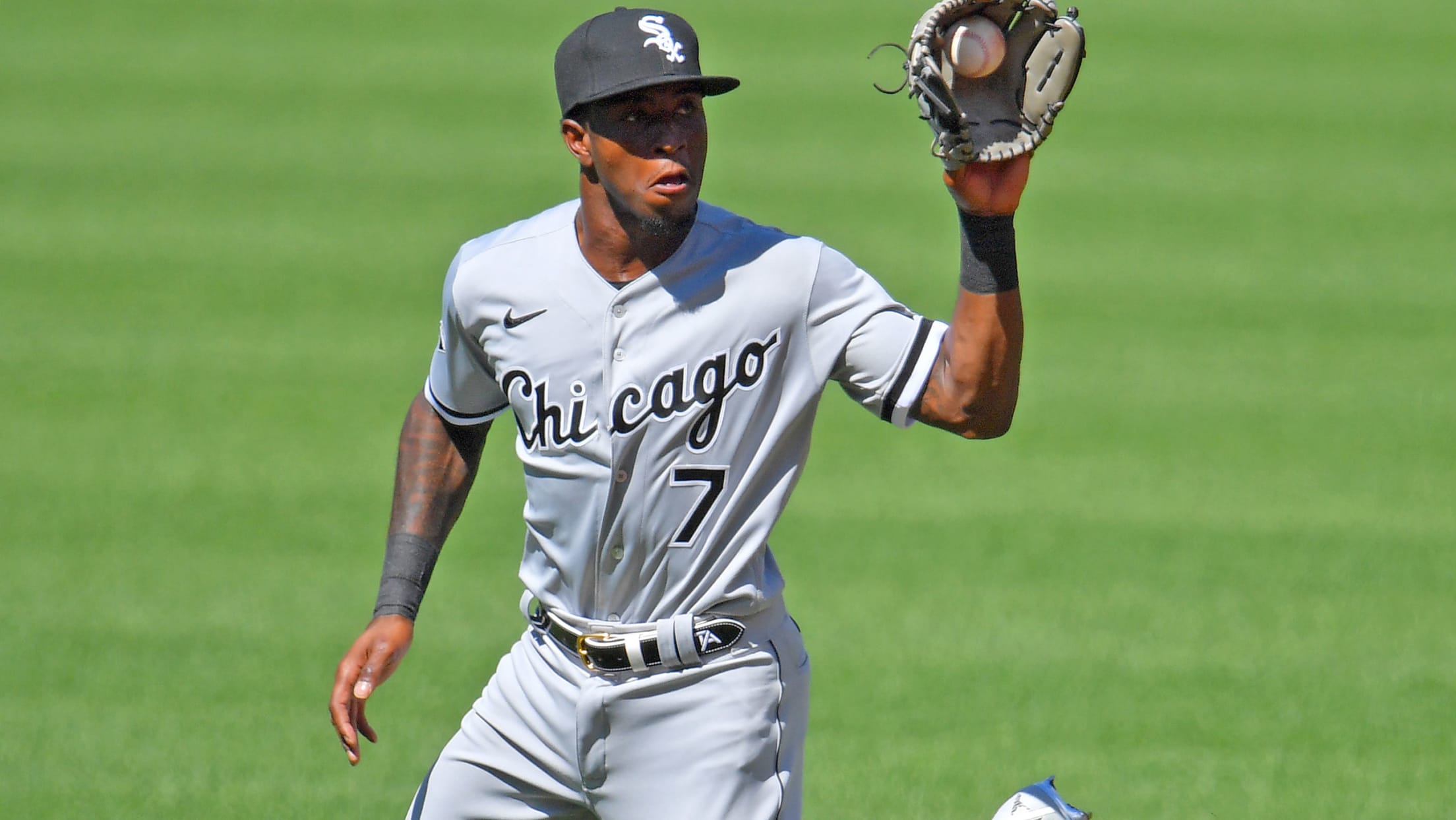 Dallas Keuchel chastised his White Sox teammates in a Zoom with media following Monday's lackluster 5-1 loss to the Tigers, specifically referring to some players going through the motions, subpar play overall and the "need to clean a lot of things up." But these pointed remarks from the veteran southpaw
Notes: Injury updates, roster moves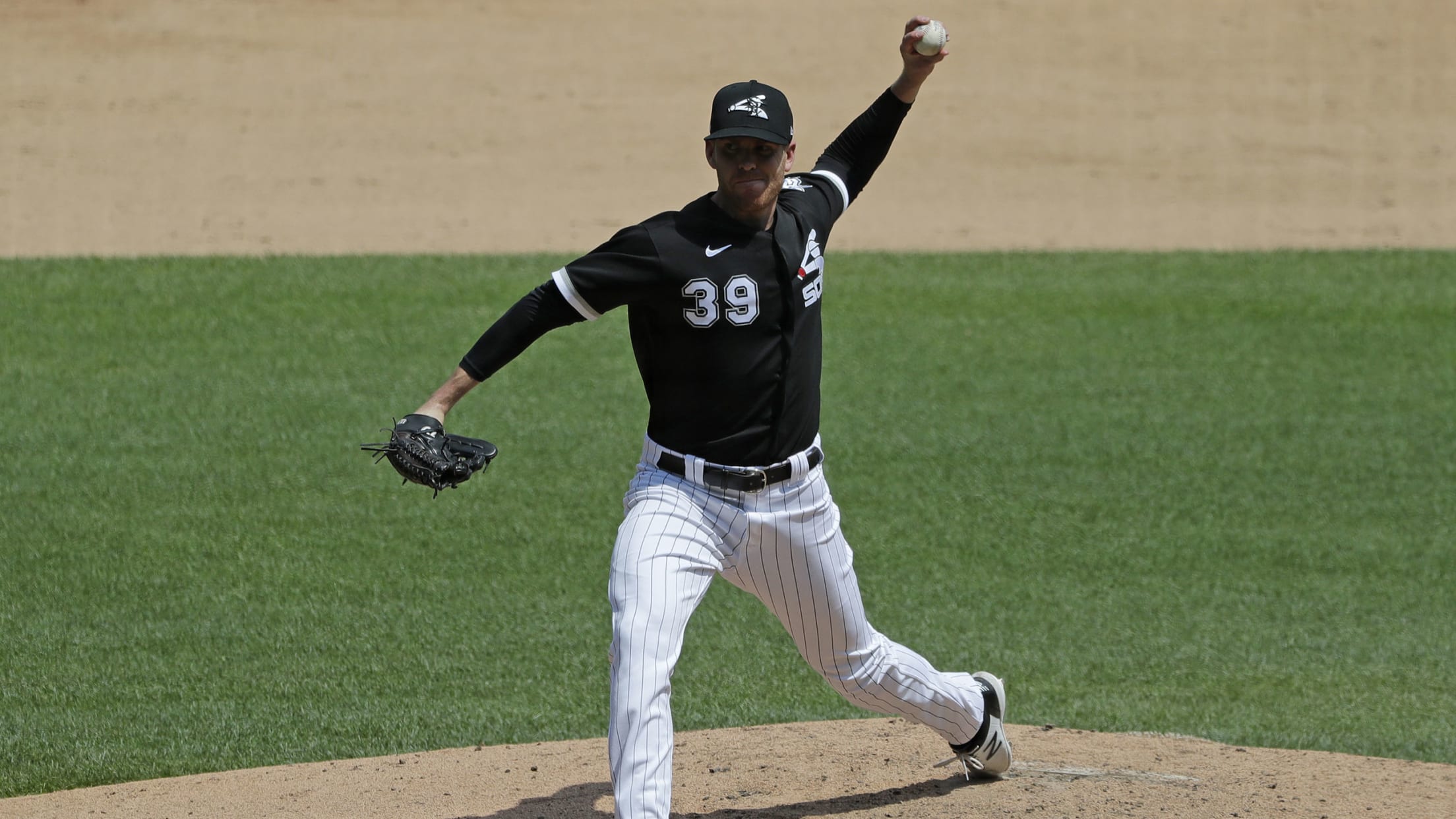 CHICAGO -- White Sox manager Rick Renteria provided a series of injury updates for his team prior to Sunday night's contest against Cleveland. Left-handed reliever Aaron Bummer, on the 10-day injured list with a left biceps strain, will work at the team's alternate training site in Schaumburg, Ill., while the
Notes: Bummer to IL; Burdi, Anderson arrive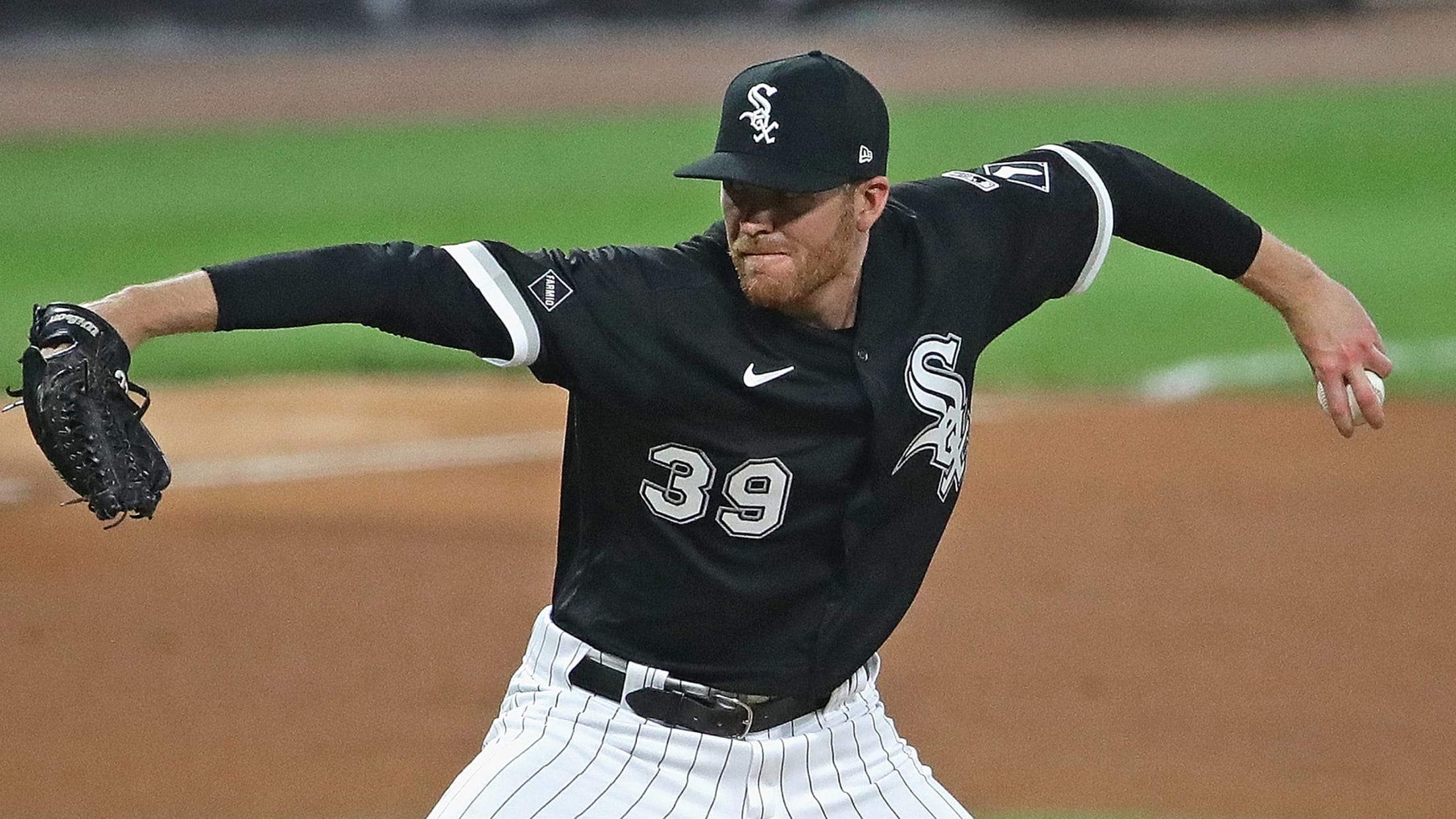 CHICAGO -- The White Sox placed left-handed reliever Aaron Bummer on the 10-day injured list prior to Saturday afternoon's contest with Cleveland due to a left biceps strain. Bummer, 26, departed Friday night's victory in the seventh inning, his second inning of work, after throwing a 95.2 mph sinker to
Madrigal to IL; White Sox roster at 28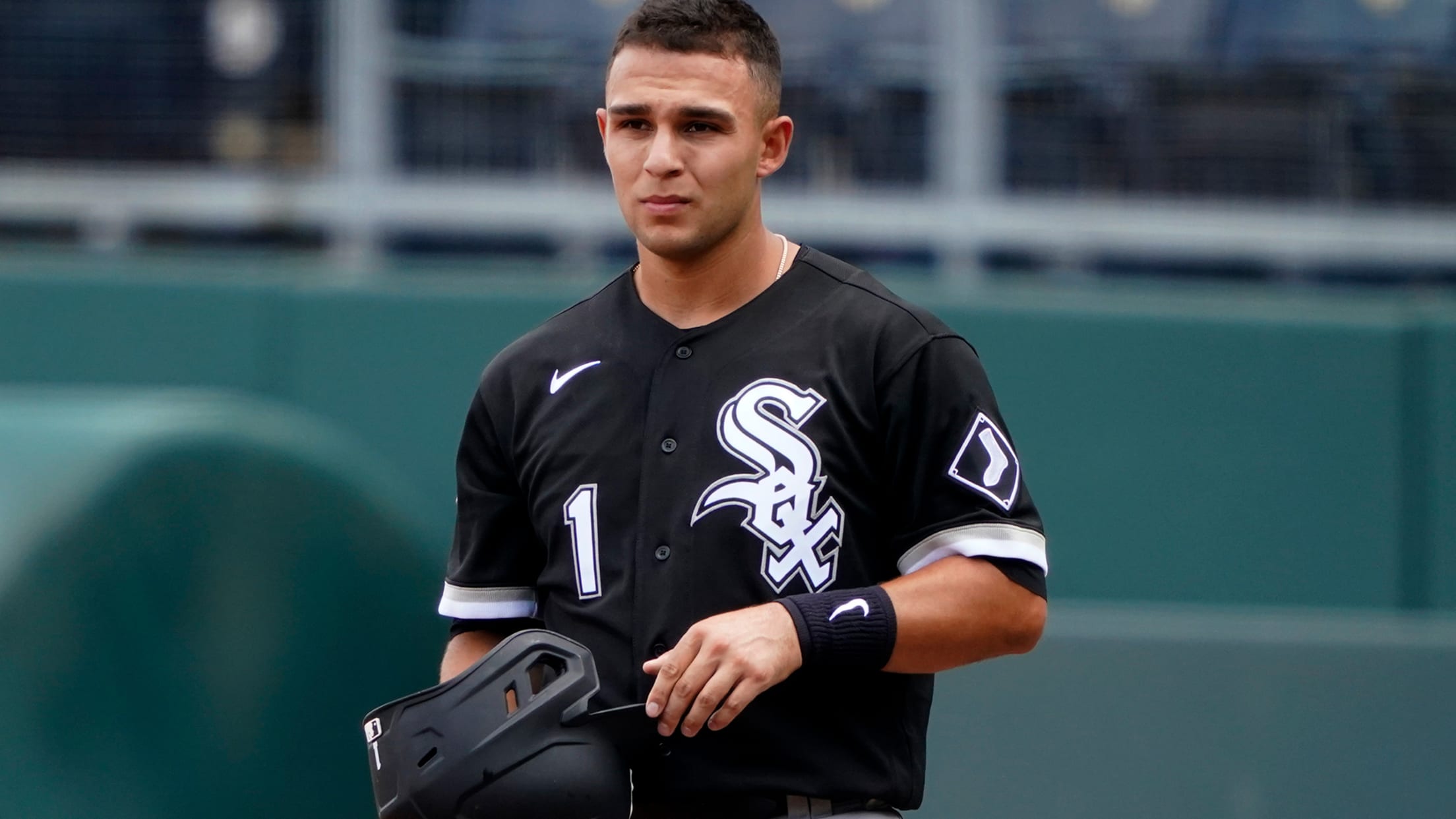 CHICAGO – White Sox second baseman Nick Madrigal was placed on the 10-day injured list Thursday with a separated left shoulder. The 23-year-old, the No. 4 White Sox prospect, per MLB Pipeline, spoke Thursday for the first time since sustaining the injury Tuesday at Milwaukee while sliding into third while
Madrigal (separated shoulder) to injured list
White Sox GM Hahn also provides injury updates on Encarnación, Rodón, López and Anderson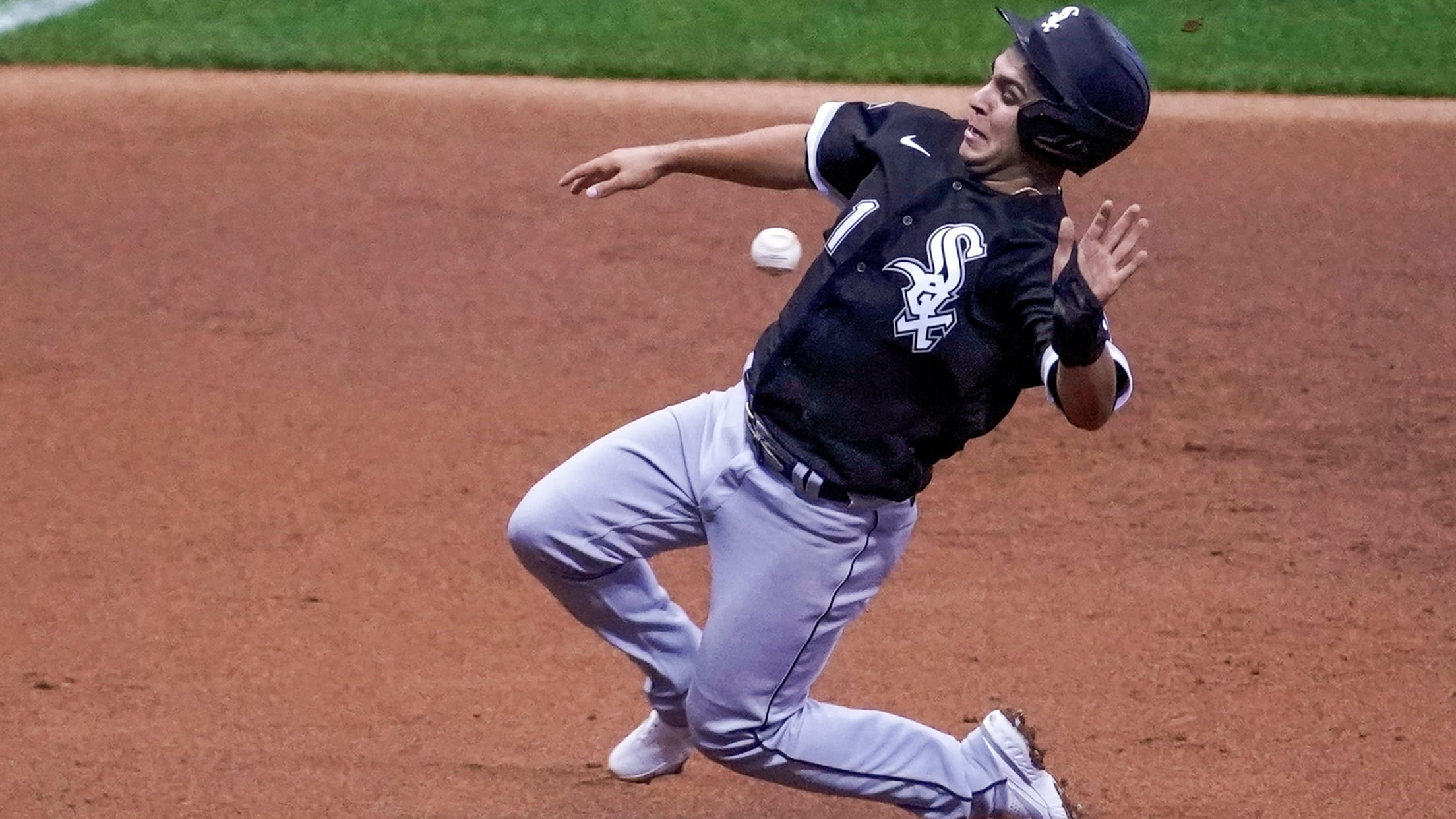 CHICAGO -- White Sox general manager Rick Hahn opened his 30-minute Zoom session Wednesday by updating the recent run of injuries for his team, marking one of the few negatives behind a 7-4 start to the 2020 season. "I guess winning the equivalent of 16.2 in a row comes at
Madrigal, Encarnación depart with injuries
The White Sox continue to post victories, extending their winning streak to six games via a 3-2 win over the Brewers on Tuesday at Miller Park. But they also continue to lose key players to injury. On the same day left-hander Carlos Rodón was placed on the 10-day injured list
White Sox win streak hits 5, but Rodón hurt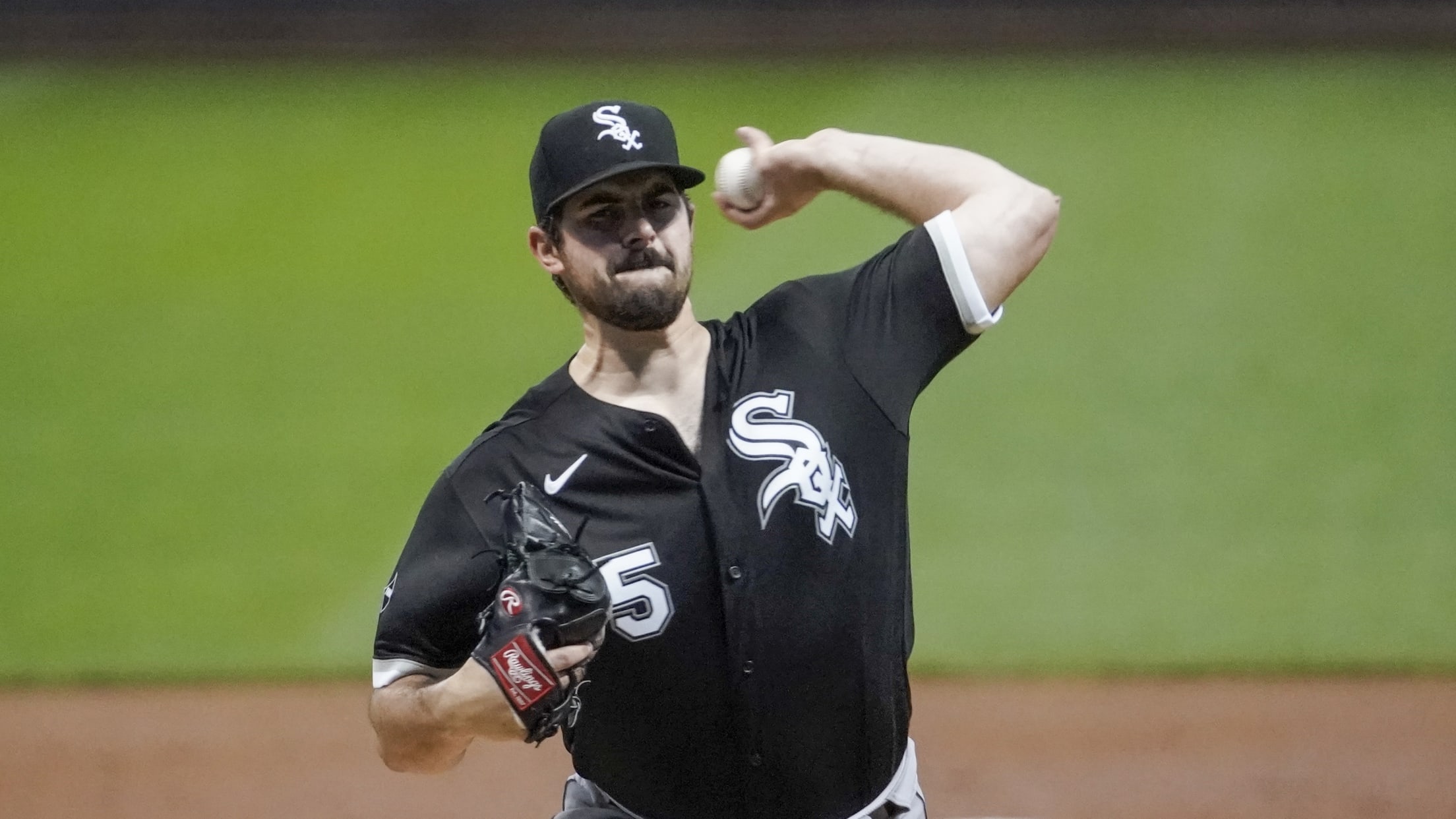 The White Sox extended their win streak to five with a 6-4 victory over the Brewers on Monday night at Miller Park, but it came at a price -- they lost their starting pitcher to injury, with no clear-cut replacements if one is needed. • Box score Six innings before
White Sox place Rodón (shoulder) on IL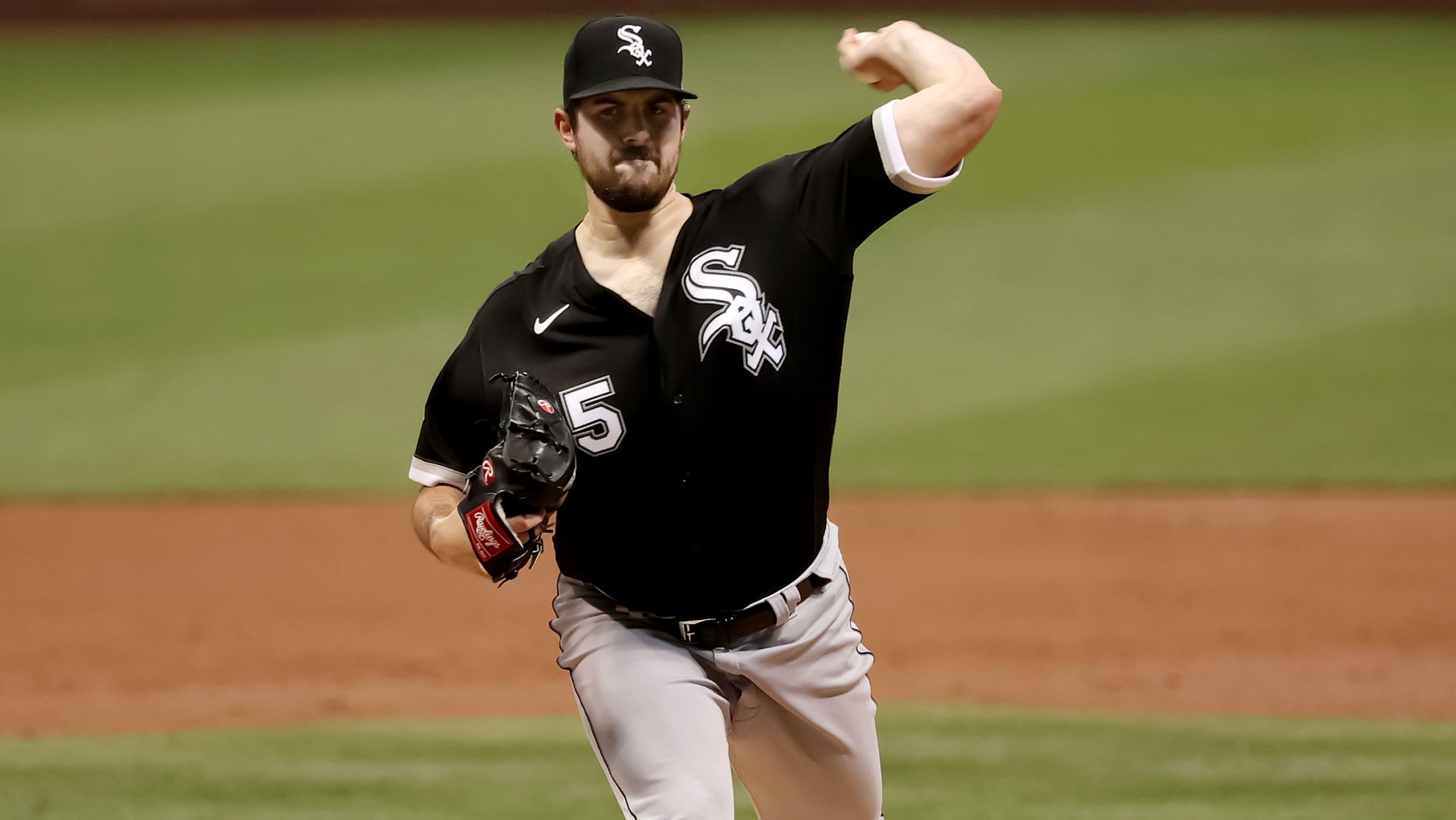 Carlos Rodón was placed on the 10-day injured list with left shoulder soreness prior to Tuesday's game against the Brewers. Rodón threw two scoreless innings in Monday's victory before departing after a noticeable velocity dip in the second. "Initially, he looked like he was a little disappointed, like anyone would
Anderson goes on IL with 'mild' groin strain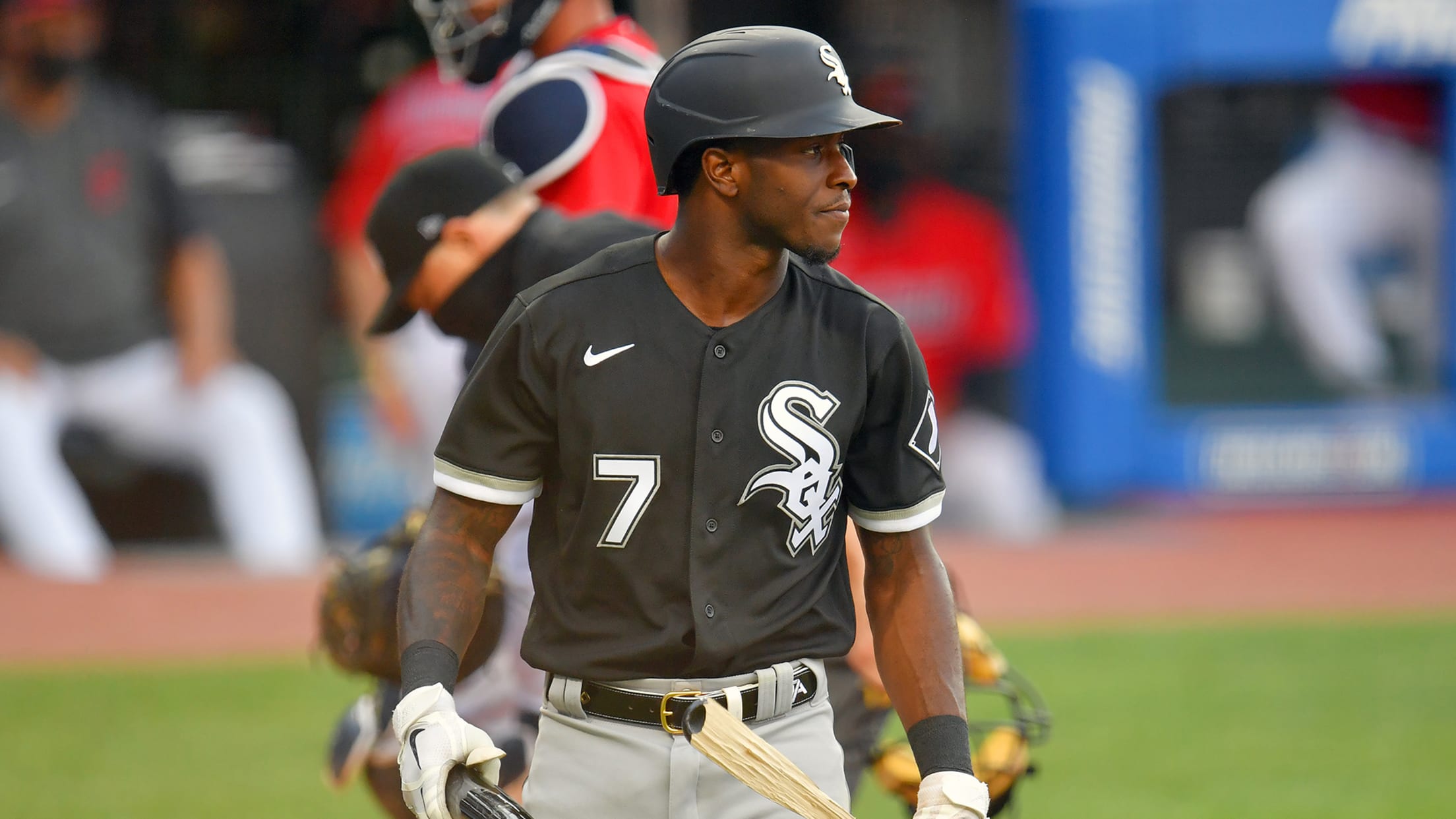 White Sox shortstop Tim Anderson was placed on the 10-day injured list with a strained right groin prior to Saturday night's contest against the Royals. Anderson was injured on an Adalberto Mondesi infield single during the third inning of the White Sox 3-2 victory at Kauffman Stadium on Friday, when
Notes: Reynaldo López (shoulder) goes on IL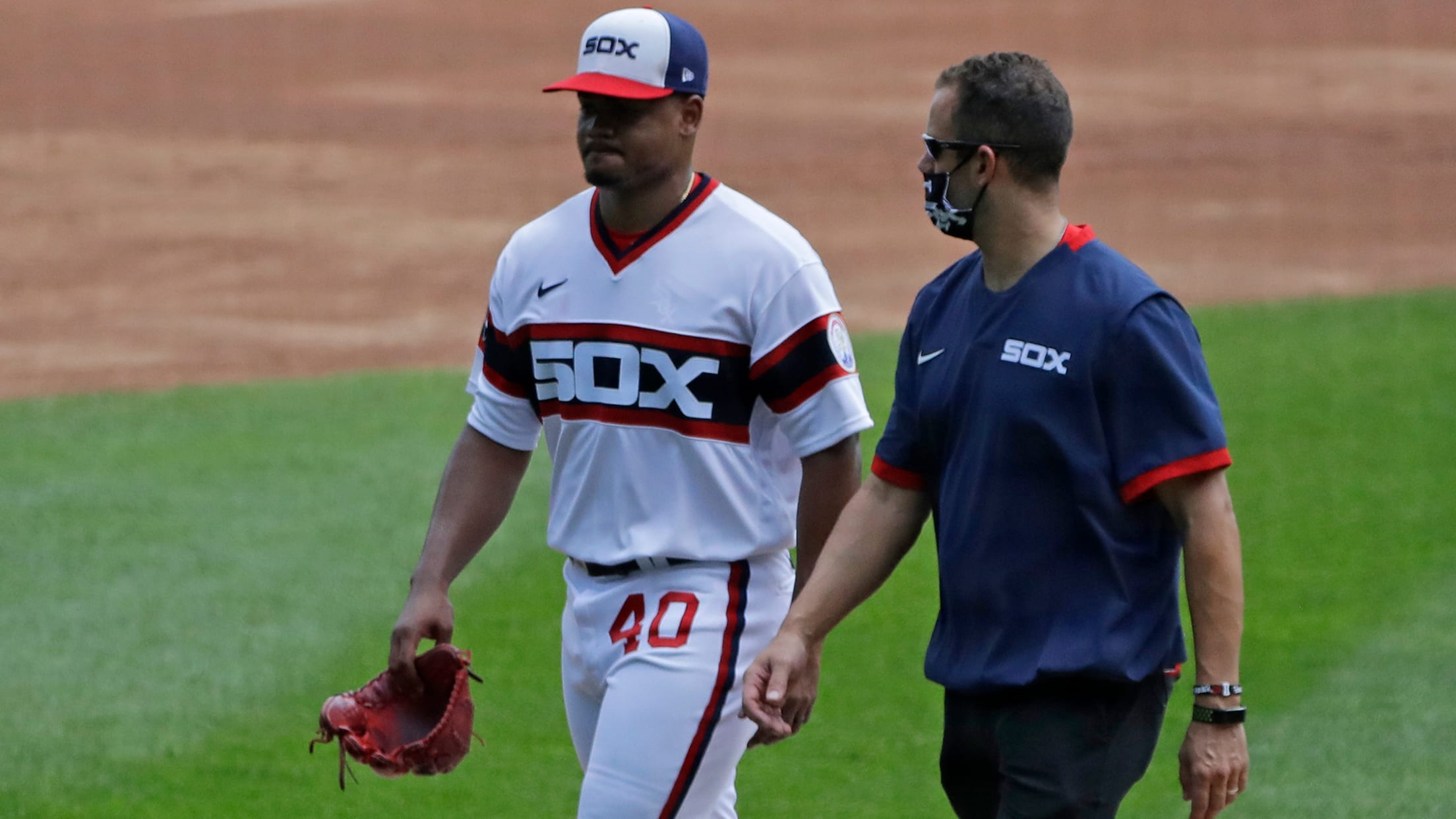 CHICAGO -- White Sox right-hander Reynaldo López was placed on the 10-day injured list Monday with right shoulder soreness after an MRI performed in Chicago showed inflammation. López left in the first inning of Sunday's 14-2 loss to the Twins after throwing the seventh pitch of an at-bat to Marwin
White Sox evaluating Eloy, López after exits
CHICAGO -- Starting pitcher Reynaldo López and left fielder Eloy Jiménez left the White Sox 14-2 loss to the Twins on Sunday afternoon before two innings were complete at Guaranteed Rate Field. López exited with right shoulder tightness with two outs in the first, and Jiménez came off the field