This Rockies Minor Leaguer K'd Arenado at 100 mph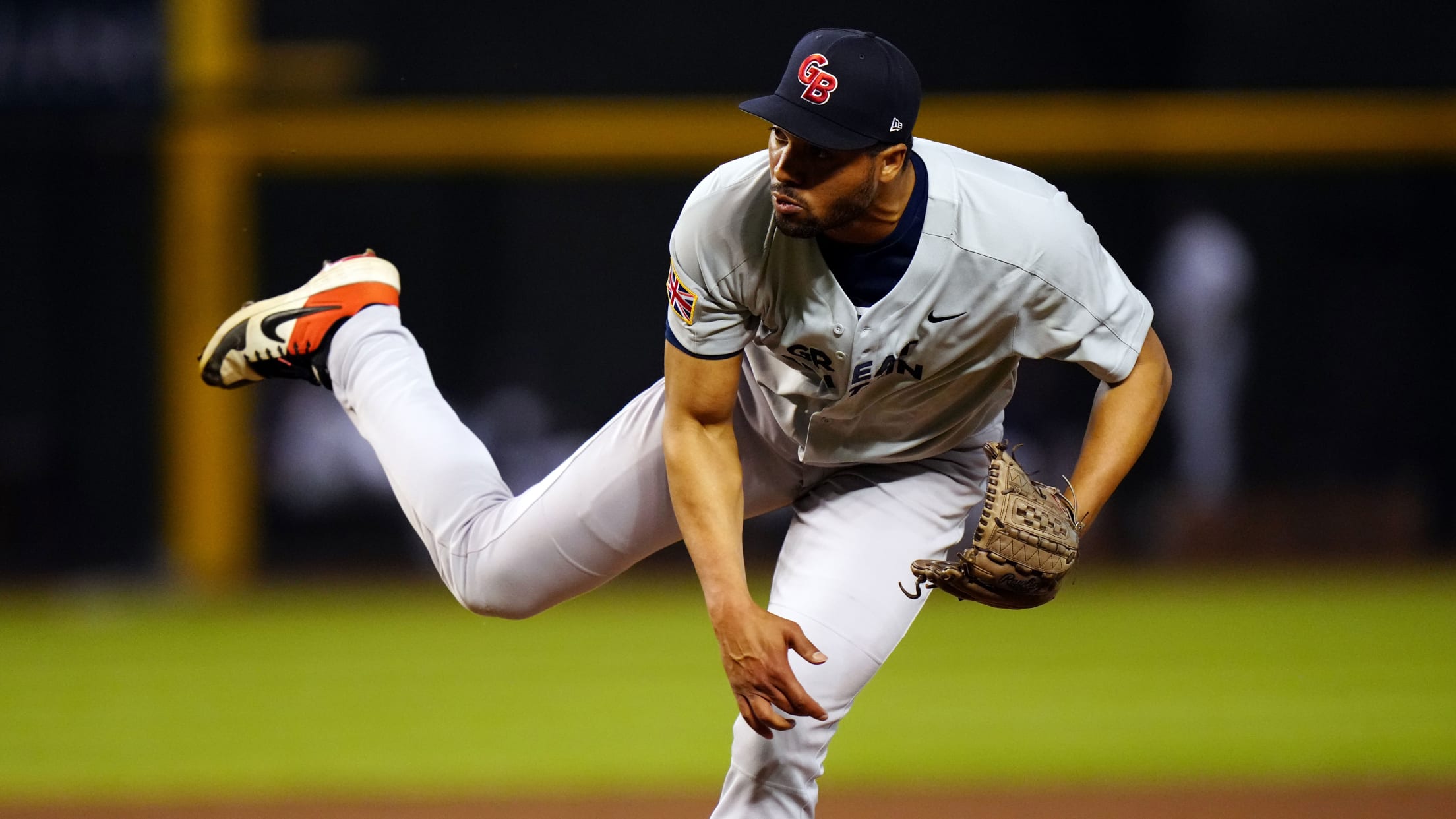 GLENDALE, Ariz. -- There aren't many people in the world who can say they struck out Nolan Arenado on three pitches -- especially with the world watching. Michael Petersen did. The right-hander, who stands 6 feet, 7 inches tall, raised eyebrows with his triple-digit fastball when his Great Britain team
Bullpen catcher (!) carries Mexico closer to quarters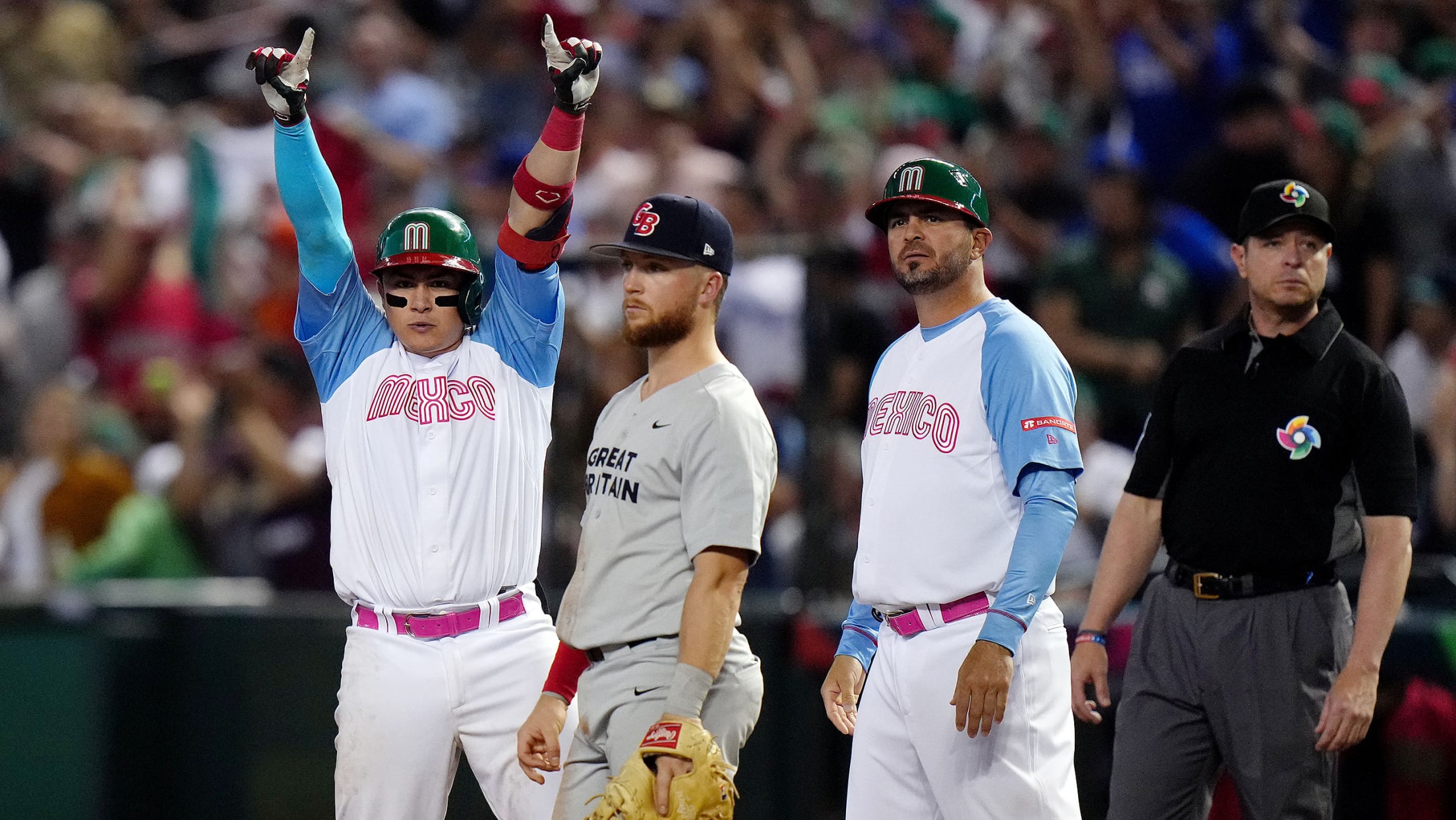 PHOENIX -- When Mexico first put together its roster for the 2023 World Baseball Classic, Alexis Wilson was on it – as the bullpen catcher. After knocking in both runs of a 2-1 win over Great Britain on Tuesday night at Chase Field, Wilson's name was still there – but
'Home run hero' Ford feted by British school kids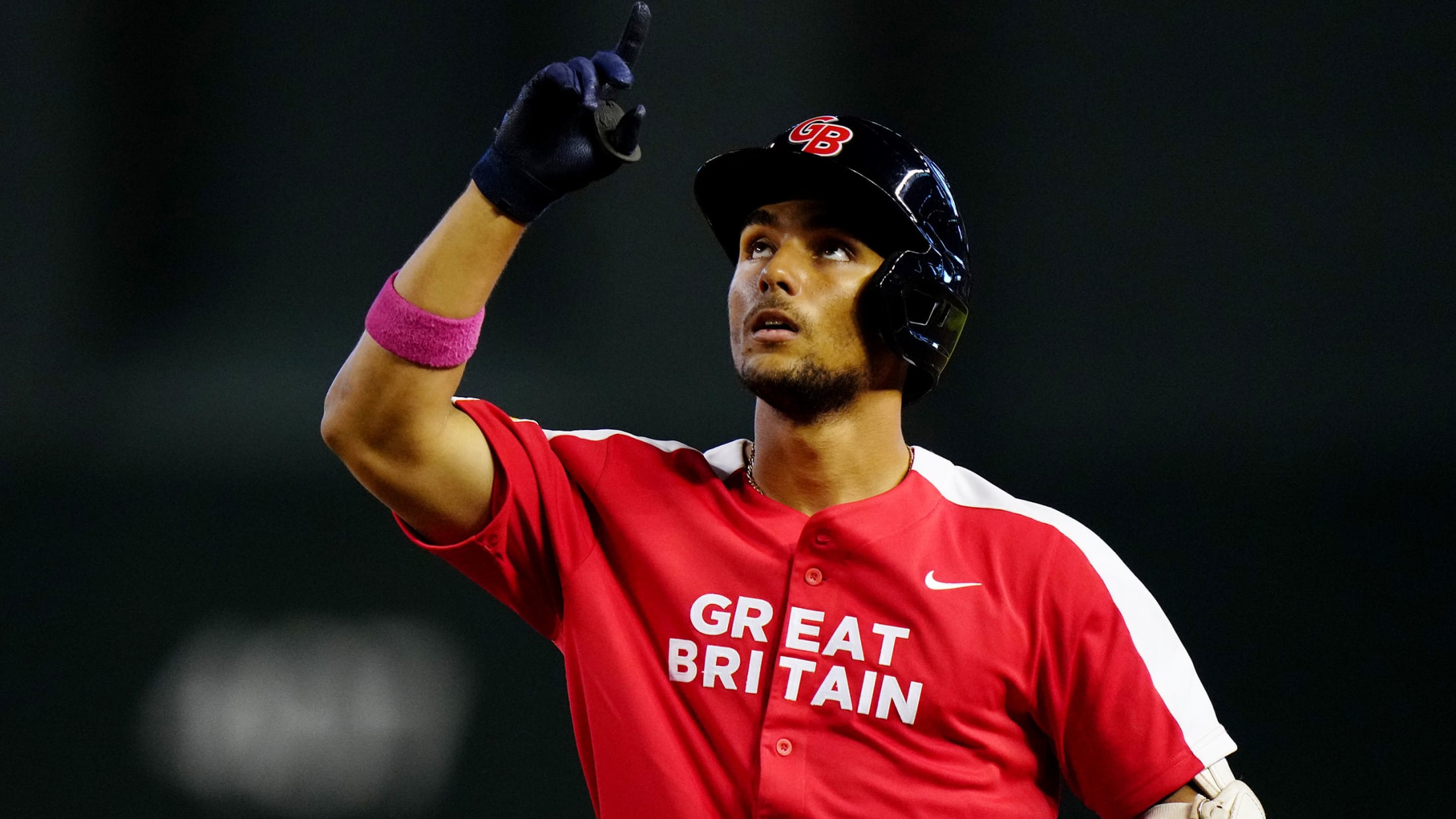 Harry Ford, the No. 49 prospect in baseball and No. 1 in the Mariners' farm system, has been called the face of British baseball. That fact is so well known that even a picture of Ford's face makes a room full of children in England cheer wildly.
Britain erases deficit, edges Colombia for first Classic win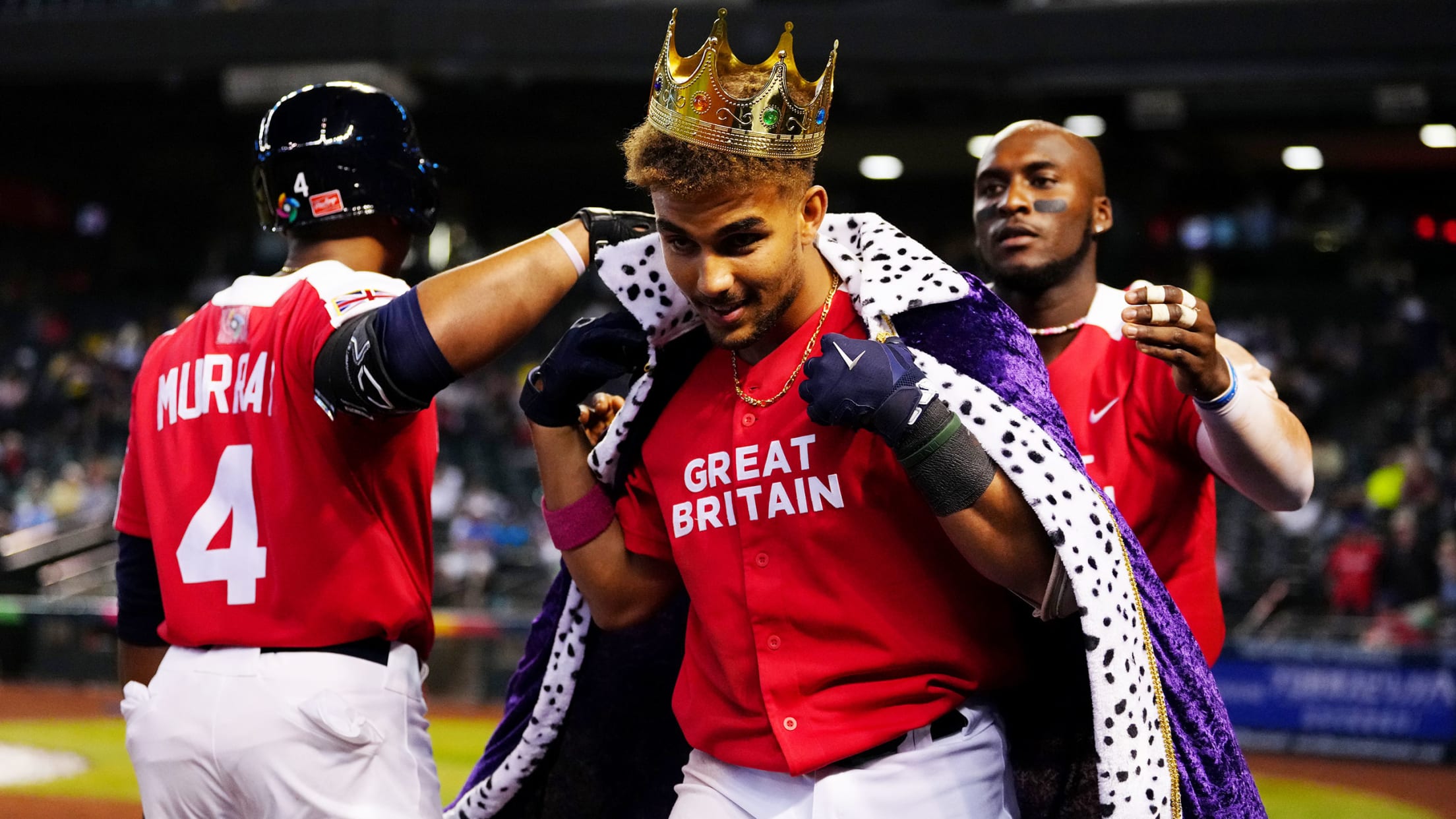 PHOENIX – The book of British baseball history received arguably its most important addition Monday afternoon since the game first began to take hold in the U.K. in the late 1800s. Great Britain topped Colombia, 7-5, at Chase Field, claiming its first World Baseball Classic victory.
Meet the Great Britain pitcher who owns Mike Trout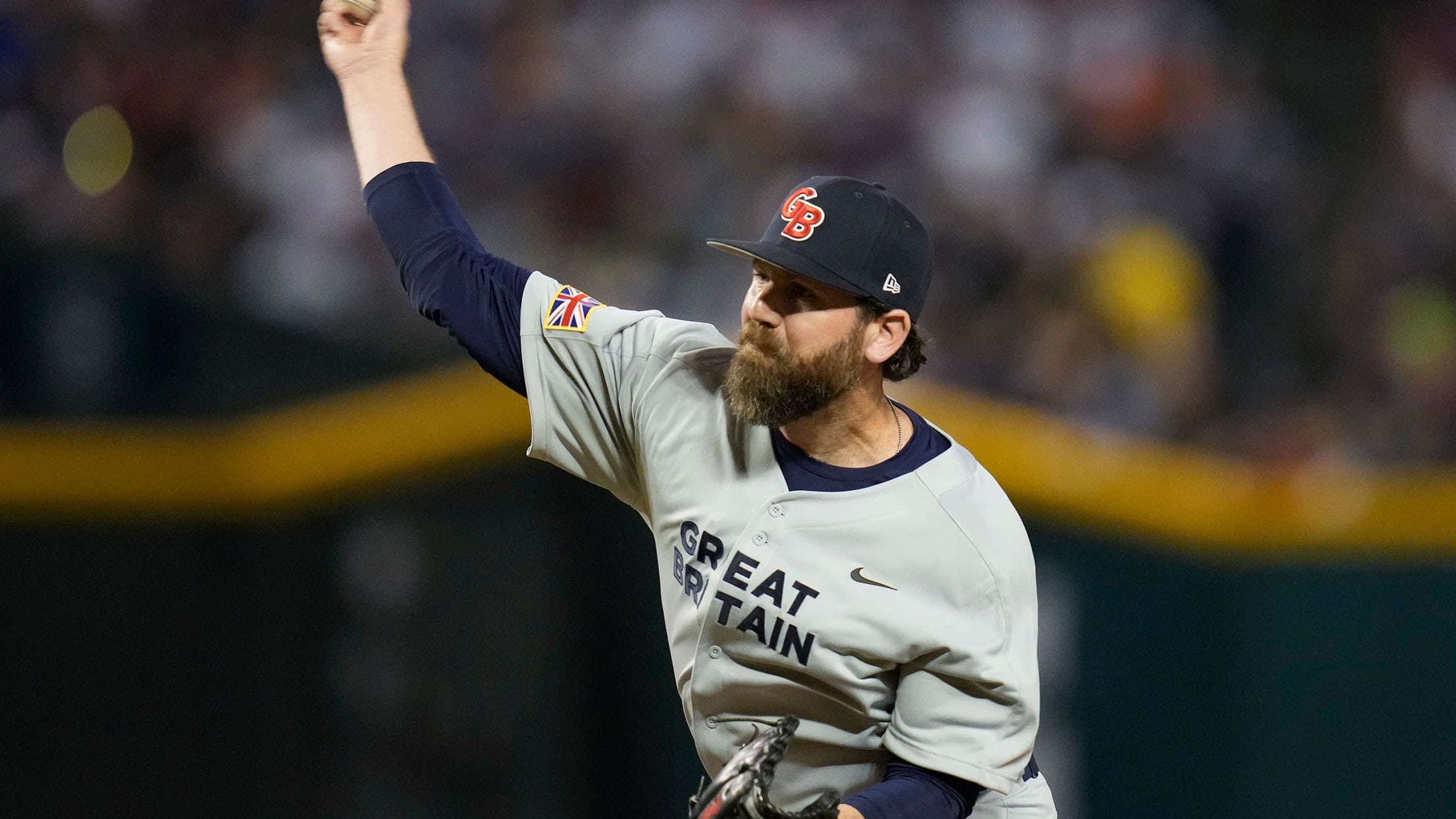 PHOENIX – Daniel Cooper is an Angels fan. What differentiates Cooper from the innumerable other fans of the Halos is that Cooper has reputedly held three-time MVP Mike Trout hitless across seven career plate appearances (0-for-6 with a walk, including back-field and exhibition at-bats). Cooper most recently got Trout Saturday
Canada tops Great Britain as teams set Classic record for runs
The five most exciting run-scoring plays from an offensive deluge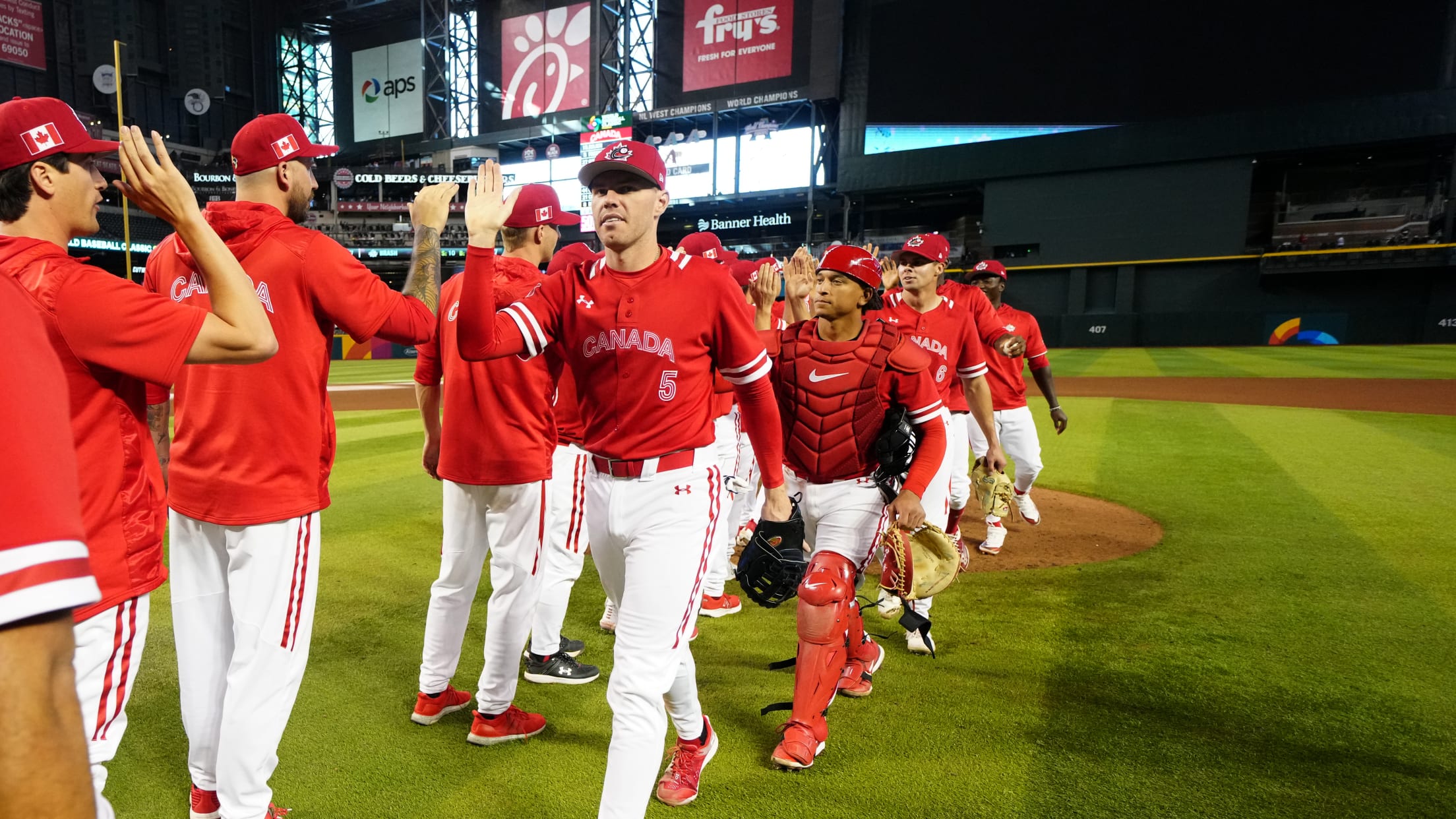 PHOENIX – It takes two to make history. Canada and Great Britain, the latter appearing in its first World Baseball Classic, combined to score 26 runs Sunday afternoon at Chase Field, setting a new record for runs scored in a game at the tournament. • Box score: Canada 18, Great
How Harry Ford became the future of British baseball
'The new standard is Harry Ford'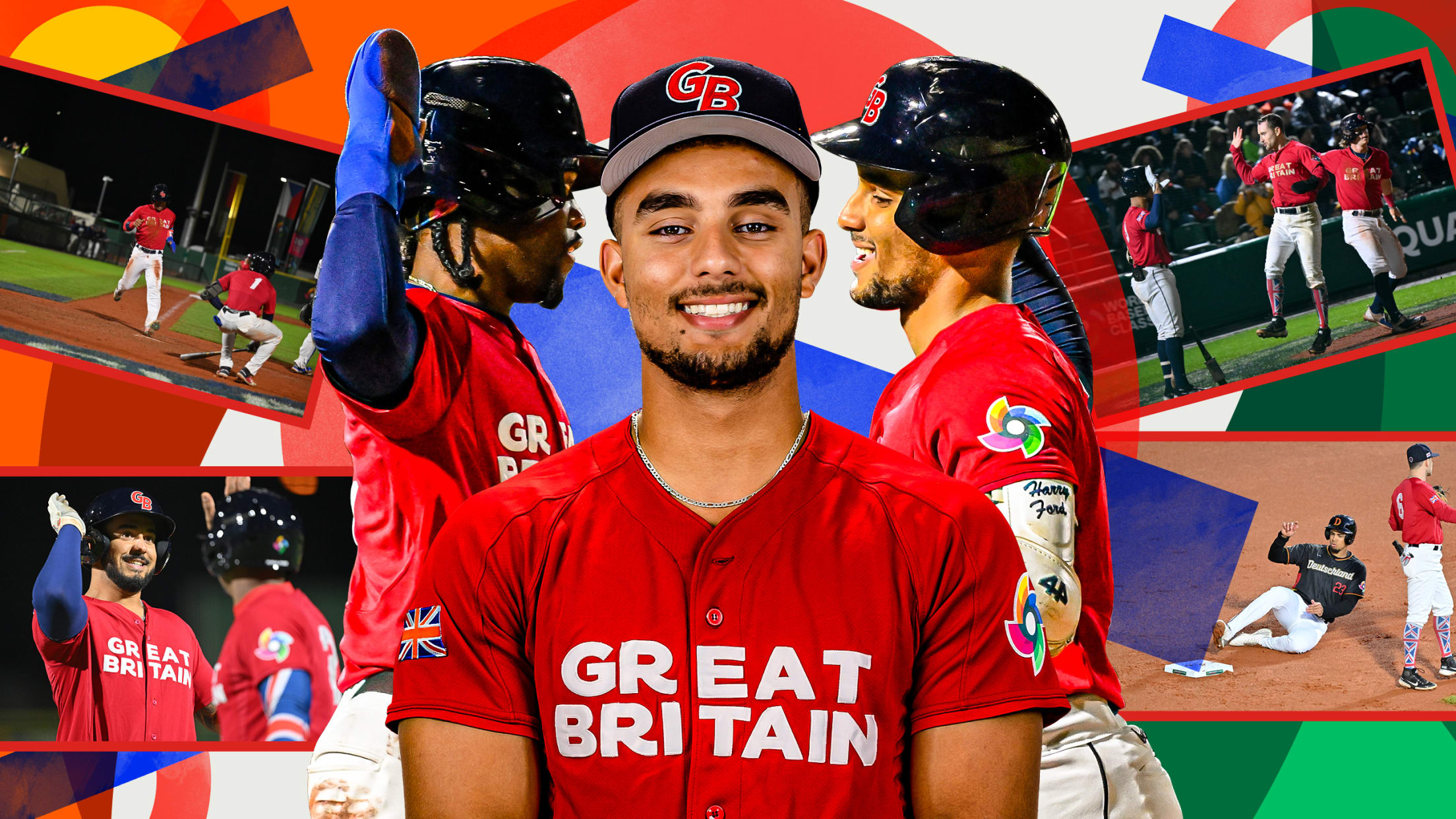 He bashed three home runs and drove in eight runs at the Regensburg World Baseball Classic Qualifiers. He terrified pitchers every time he stepped to the plate, and he almost singlehandedly delivered Team Great Britain to its first World Baseball Classic tournament.
Royal family at Britain-USA game? There was a crown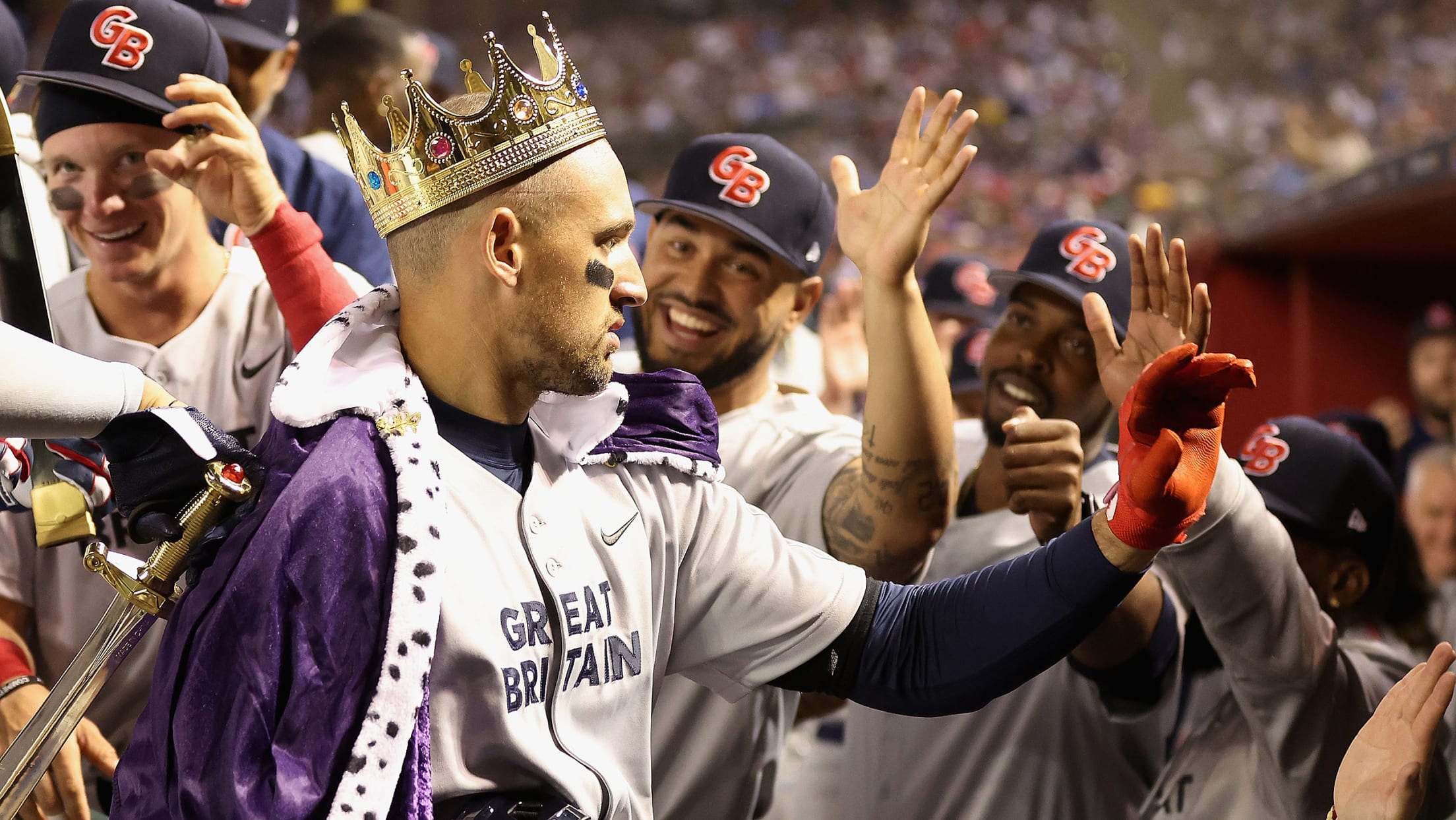 PHOENIX -- When Trayce Thompson jogged out for pregame introductions Saturday at Chase Field, the heavily leaning U.S. crowd appeared to save some extra boos in the bag. Just two pitches into his at-bat against Team USA starter and three-time All-Star Adam Wainwright, Thompson had the last laugh. Capitalizing on
Relentless US overpowers Great Britain to begin title defense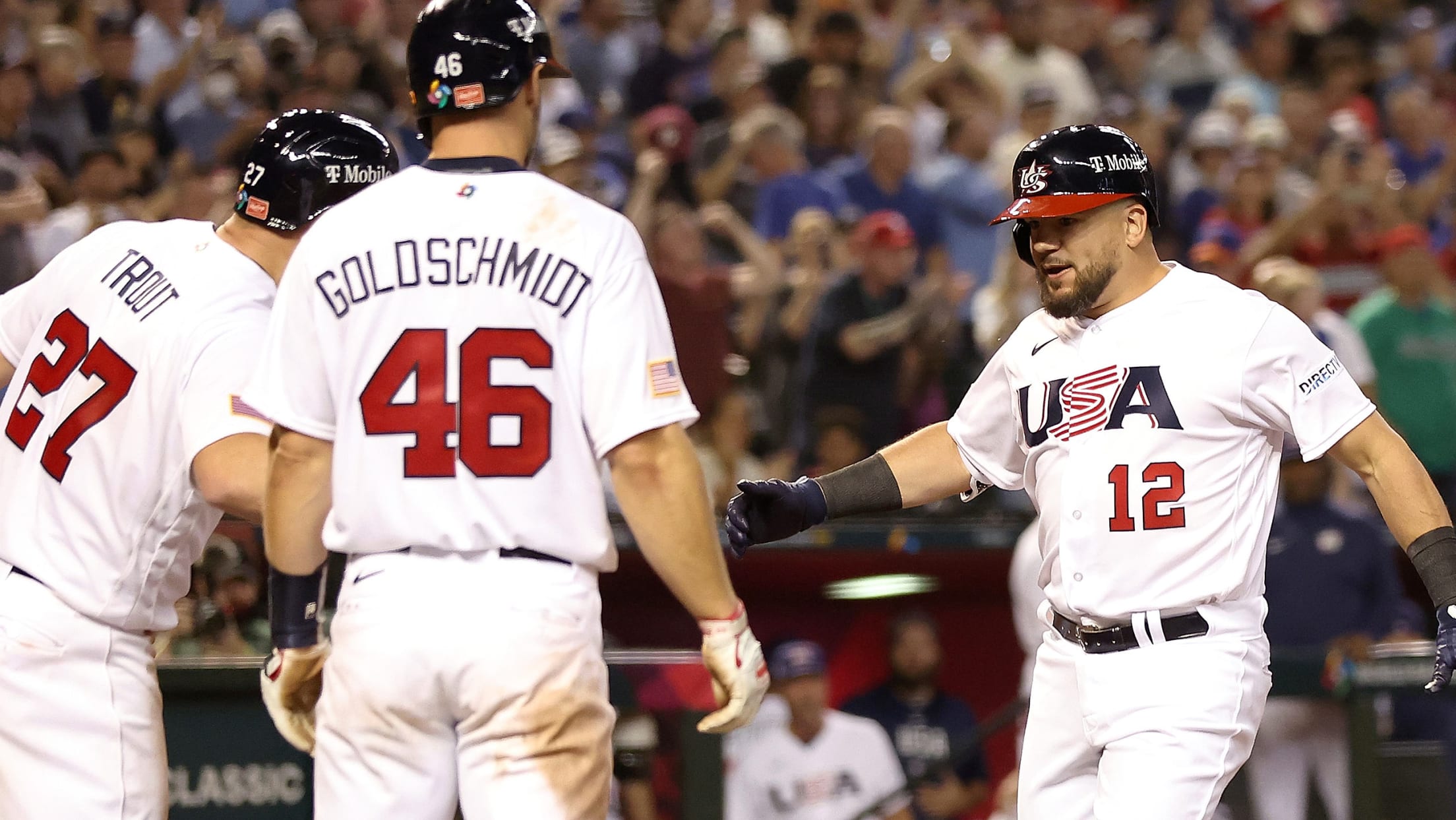 PHOENIX -- On paper, every iteration of Team USA's lineup looks potent. In practice, the Americans bore that hypothesis out Saturday night, cruising to a 6-2 victory over Great Britain to open Pool C play at the 2023 World Baseball Classic. The top eight hitters in the lineup all reached
Great Britain country guide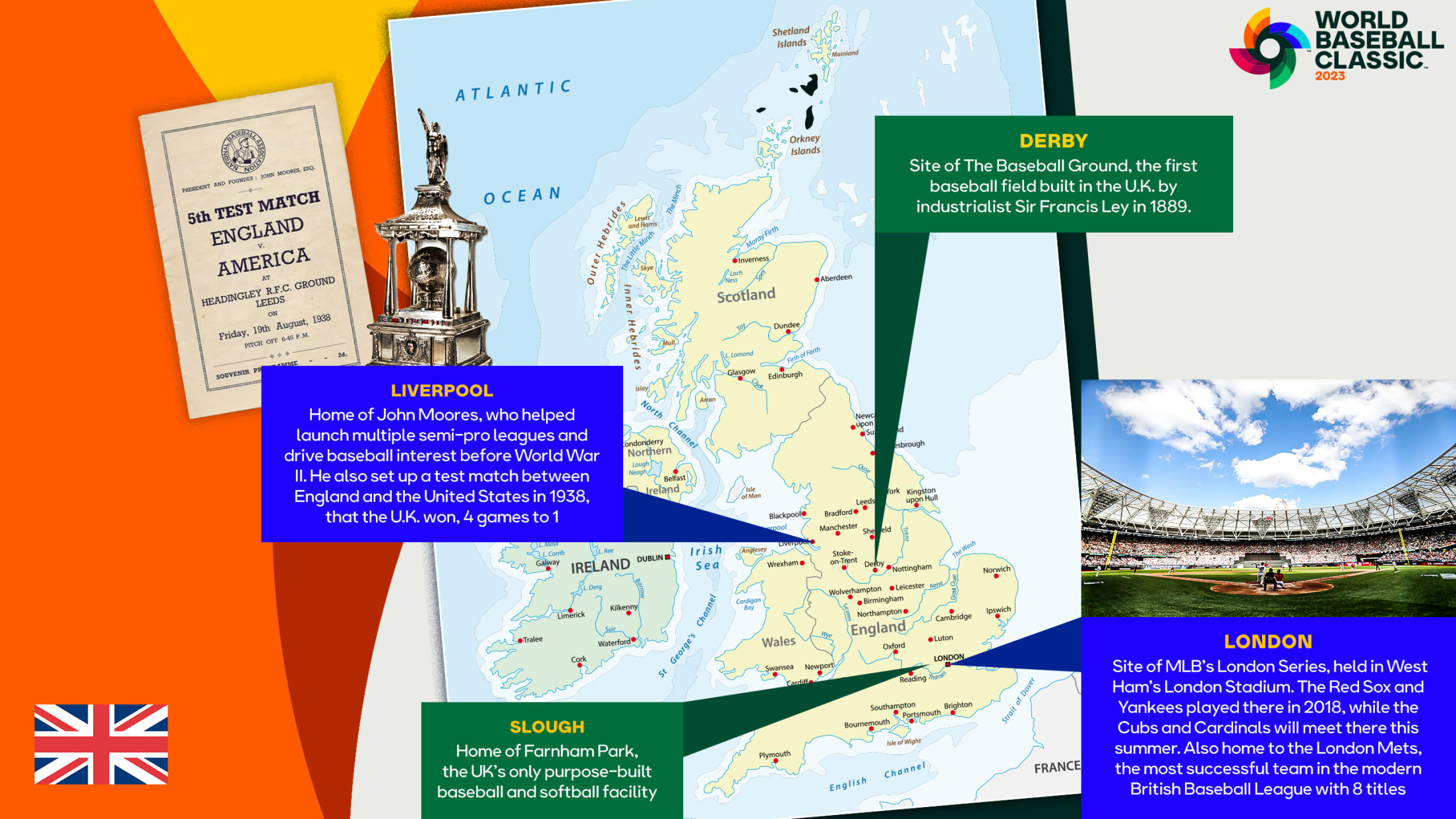 It's a new day for baseball in Great Britain. Yes, the country that gifted us rounders will be making its first appearance in the World Baseball Classic in Phoenix. After failing to make it to the Classic in previous qualifiers, new manager Drew Spencer reshaped the roster and brought in
Thompson, Great Britain teammates playing with 'sense of pride'
Outfielder has the most Major League experience on the roster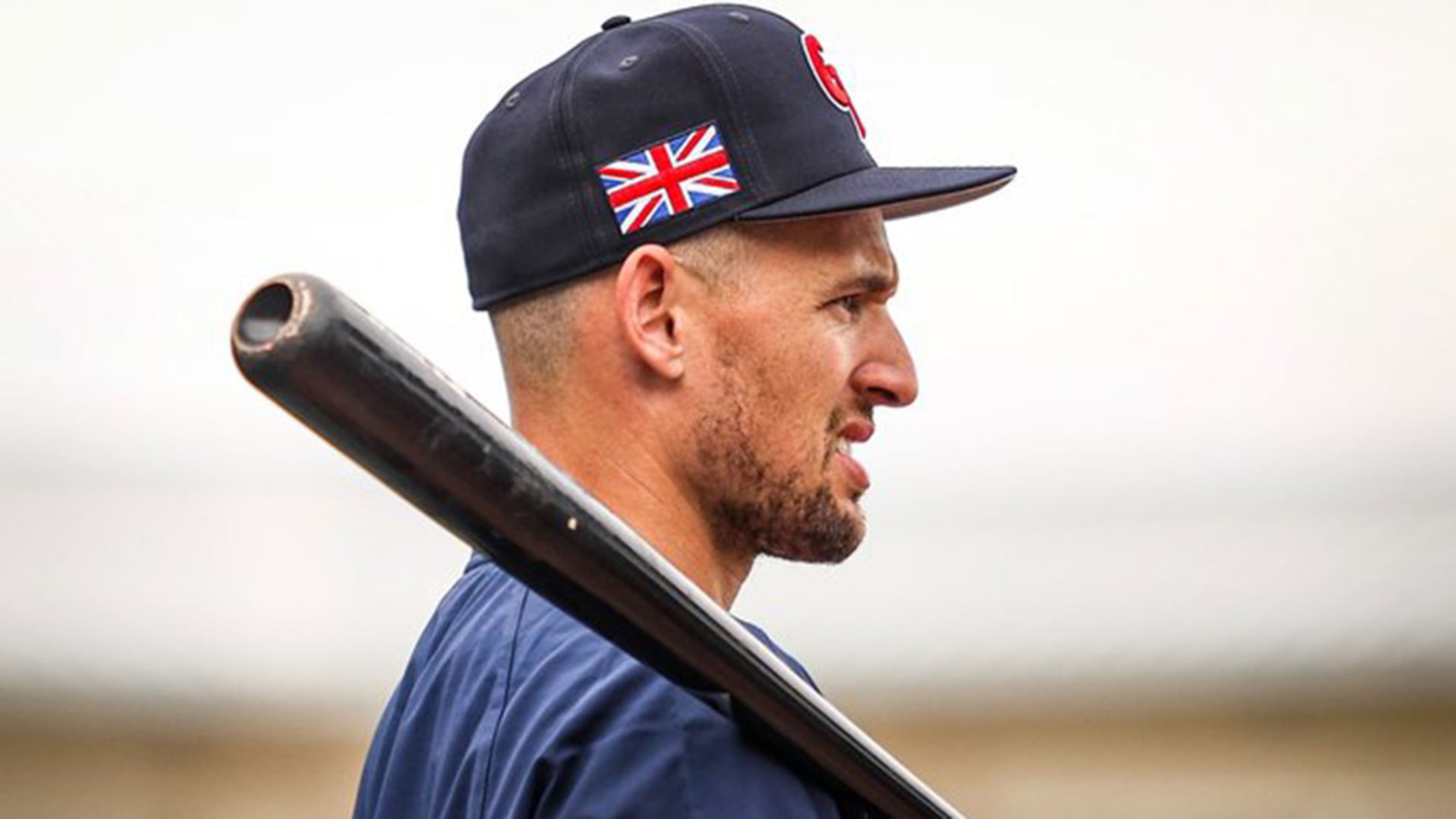 SURPRISE, Ariz. -- On Tuesday night at the Great Britain team hotel in the Phoenix area, manager Drew Spencer gathered all 52 members of the delegation -- from players to support staff -- in a conference room and posed a series of questions for each person. Who are you? Where
Dad beams as Ford leads breakthrough for Britain
Mariners' top prospect, father overjoyed as team qualifies for Classic for first time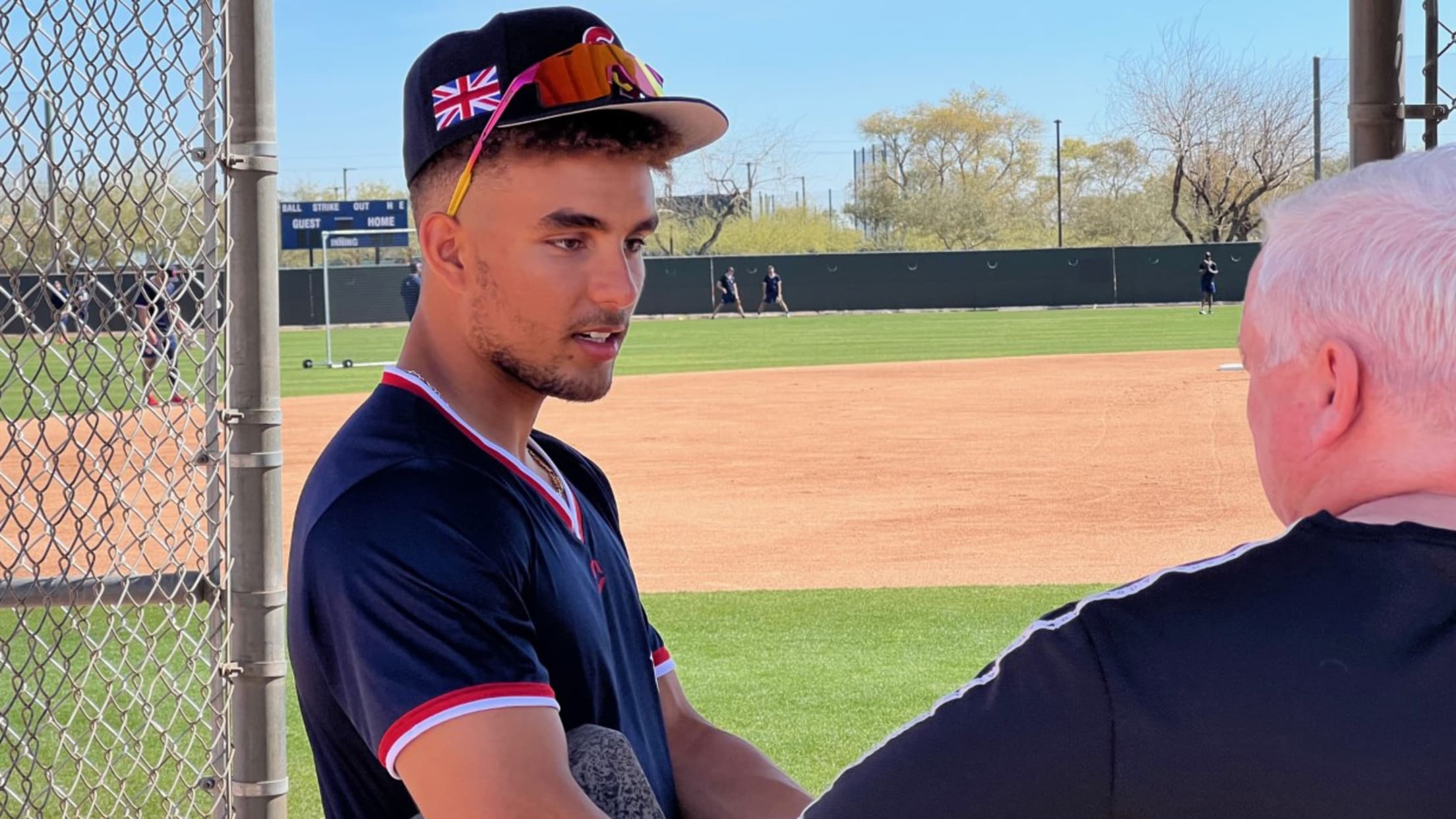 PHOENIX -- Mariners top prospect Harry Ford had barely figured out which direction to run around the bases when his dad started dreaming of him playing in the World Baseball Classic. Now, here they are. "It means the world to me," said Alan Ford, the proud dad. "I've been thinking
For Mets' Opp, life experiences led him to Team Great Britain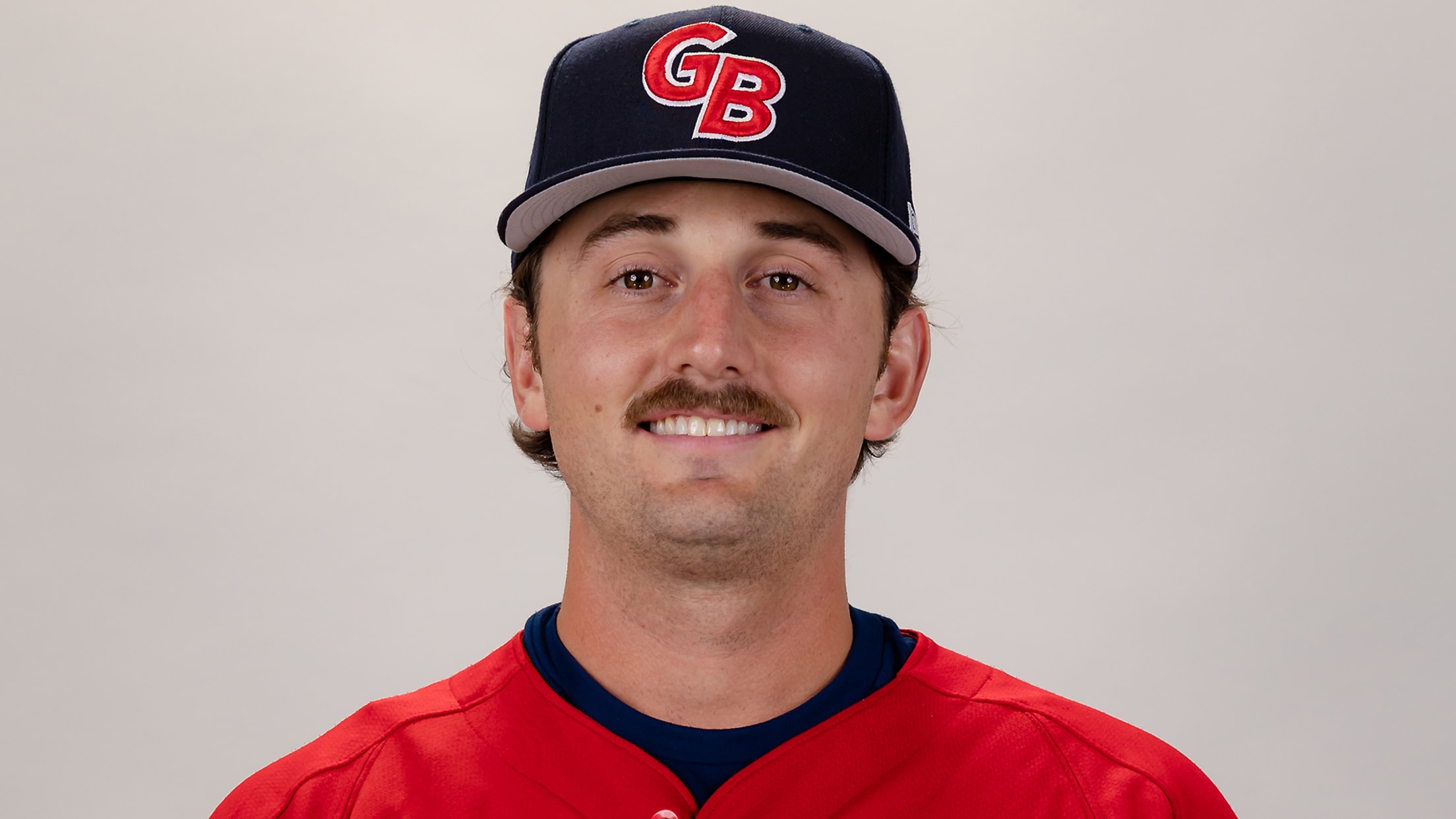 PORT ST. LUCIE, Fla. -- Cam Opp speaks like an American, acts like an American and would hardly be confused for anything else in the Starbucks line. And yet within the walls of his World Baseball Classic clubhouse, Opp, a Mets farmhand pitching for Great Britain in the tournament, possesses
World's stars align as Classic rosters announced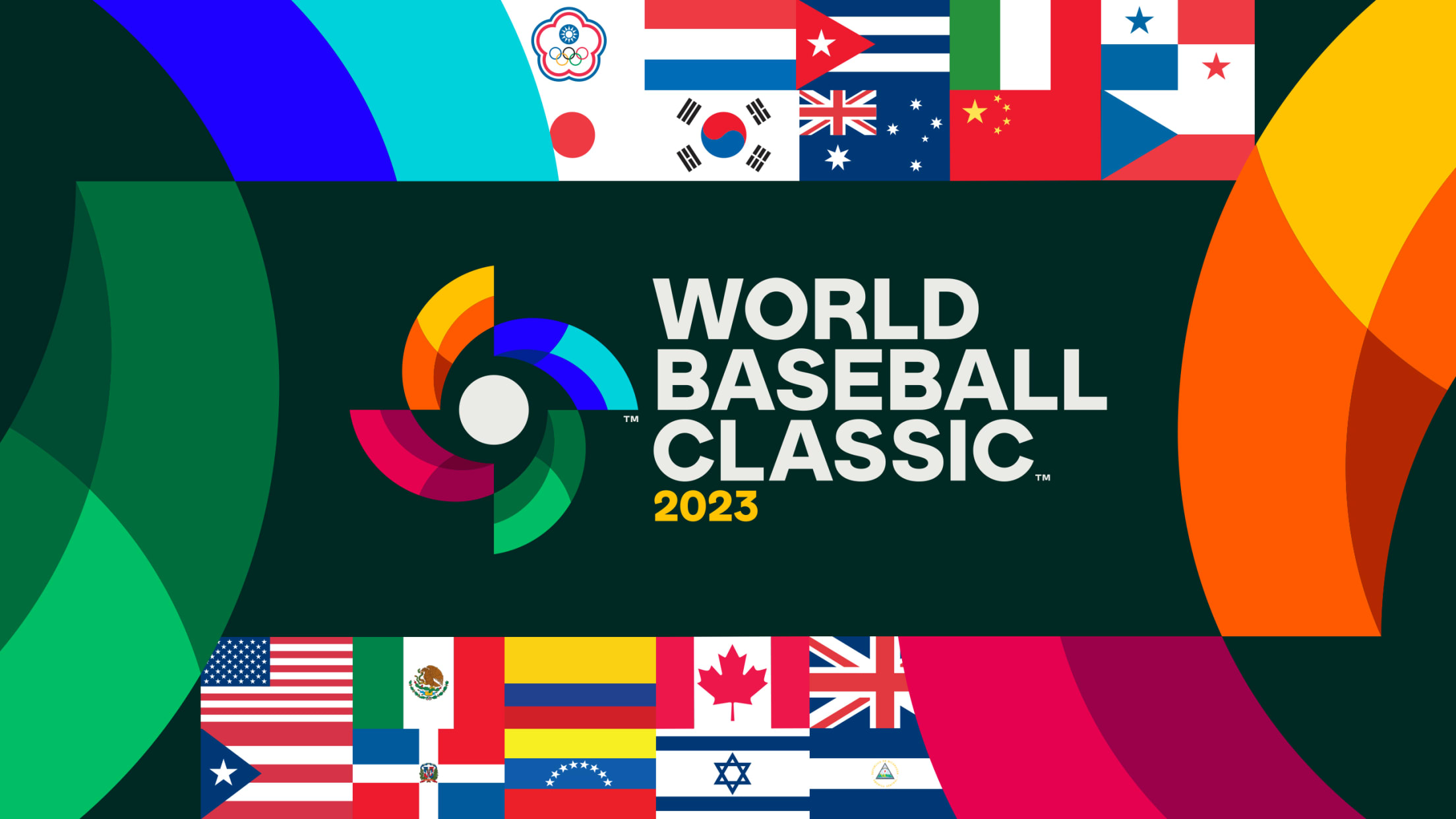 It's nearly here. After a six-year wait, the World Baseball Classic has returned, and it's bigger than ever. That's not hyperbole, either: The tournament field has been expanded to 20 teams, with three first-time participants in Great Britain, the Czech Republic and Nicaragua hoping for a Cinderella run. But they'll
Great Britain punches ticket to World Baseball Classic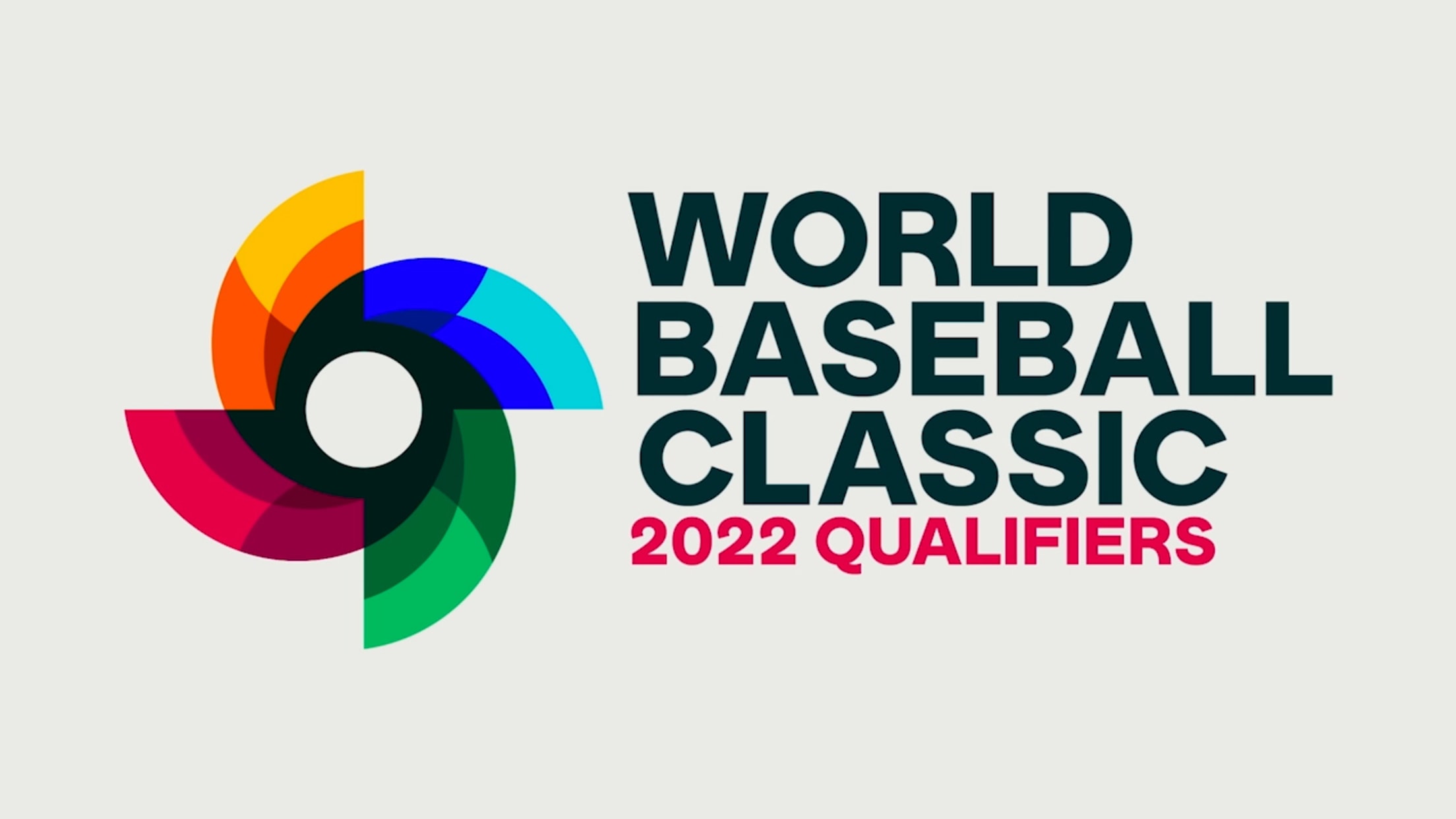 The Regensburg Qualifier in Germany at Armin-Wolf-Arena concludes today with Czech Republic vs. Spain, with the winner joining Great Britain in next year's World Baseball Classic. All qualifying games will be available to fans around the world on the World Baseball Classic YouTube and Facebook pages, as well as at
Great Britain makes stunning comeback to qualify for 1st World Baseball Classic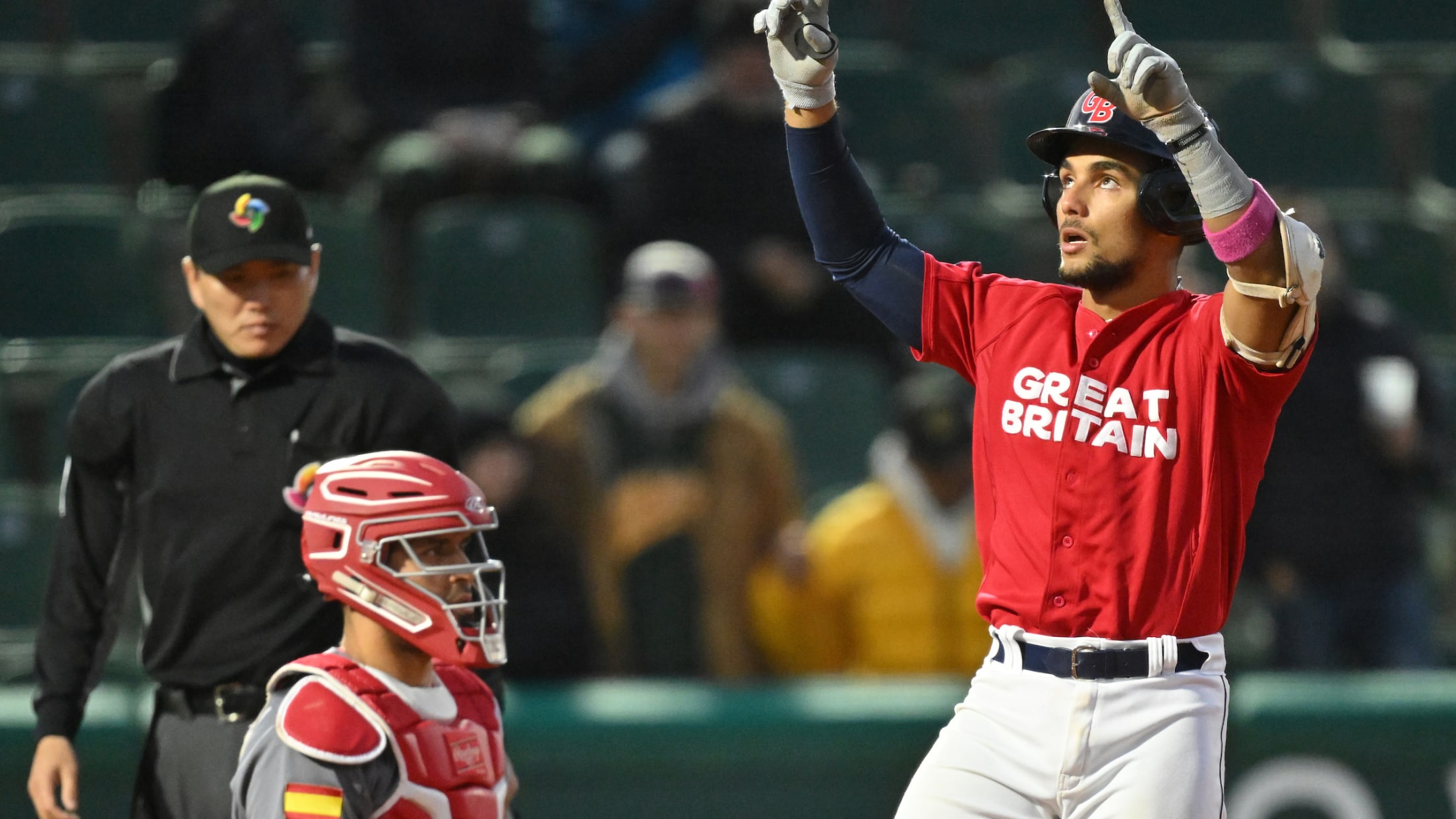 For nine innings, Spain held the lead. For nine innings, Spain and its team of former Major Leaguers and affiliated veterans looked certain to advance to its first World Baseball Classic since 2013. They jumped out to a 4-0 lead in the top of the first, before eventually seeing it
Top Mariners prospect Ford goes yard for Great Britain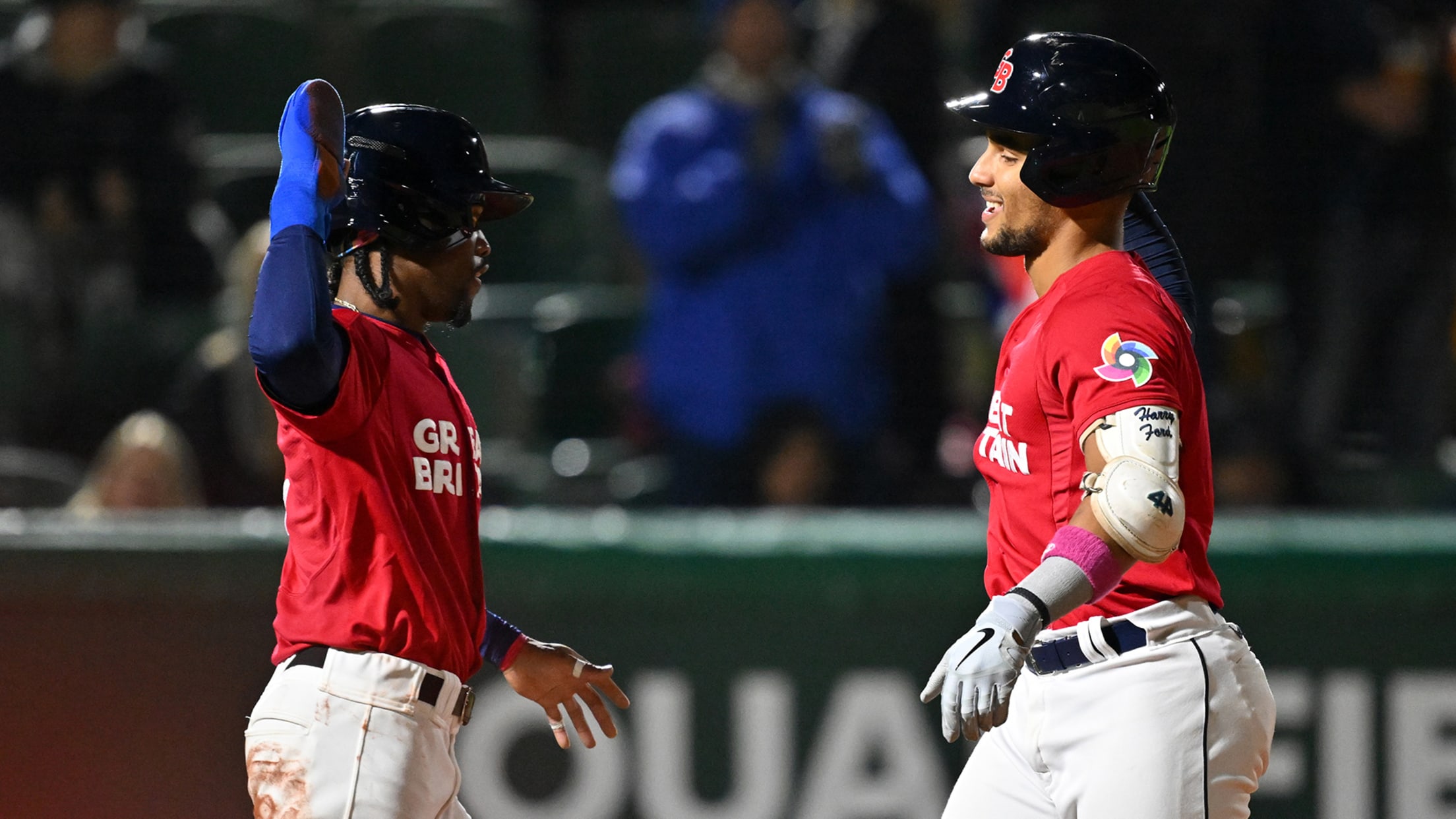 Less than a week ago, Harry Ford was playing for the Single-A Modesto Nuts, finishing up his first full professional season. Now, the Mariners' top prospect is doing his part to ensure Great Britain makes it to the World Baseball Classic for the first time. The six-team Regensburg Qualifier got
Here's how baseball has grown in England, from factory towns to HRDX
(A version of this story originally ran in 2018) When HRDX launches in London on July 9, it might seem like baseball's equivalent of landing on the moon – four teams going head-to-head in a brand new game of baseball. But while this version of the game is brand new,