Next for Ohtani after epic Classic? 'Win a ring with the Angels'
Two-way star fans eight in Minor League tuneup before Opening Day start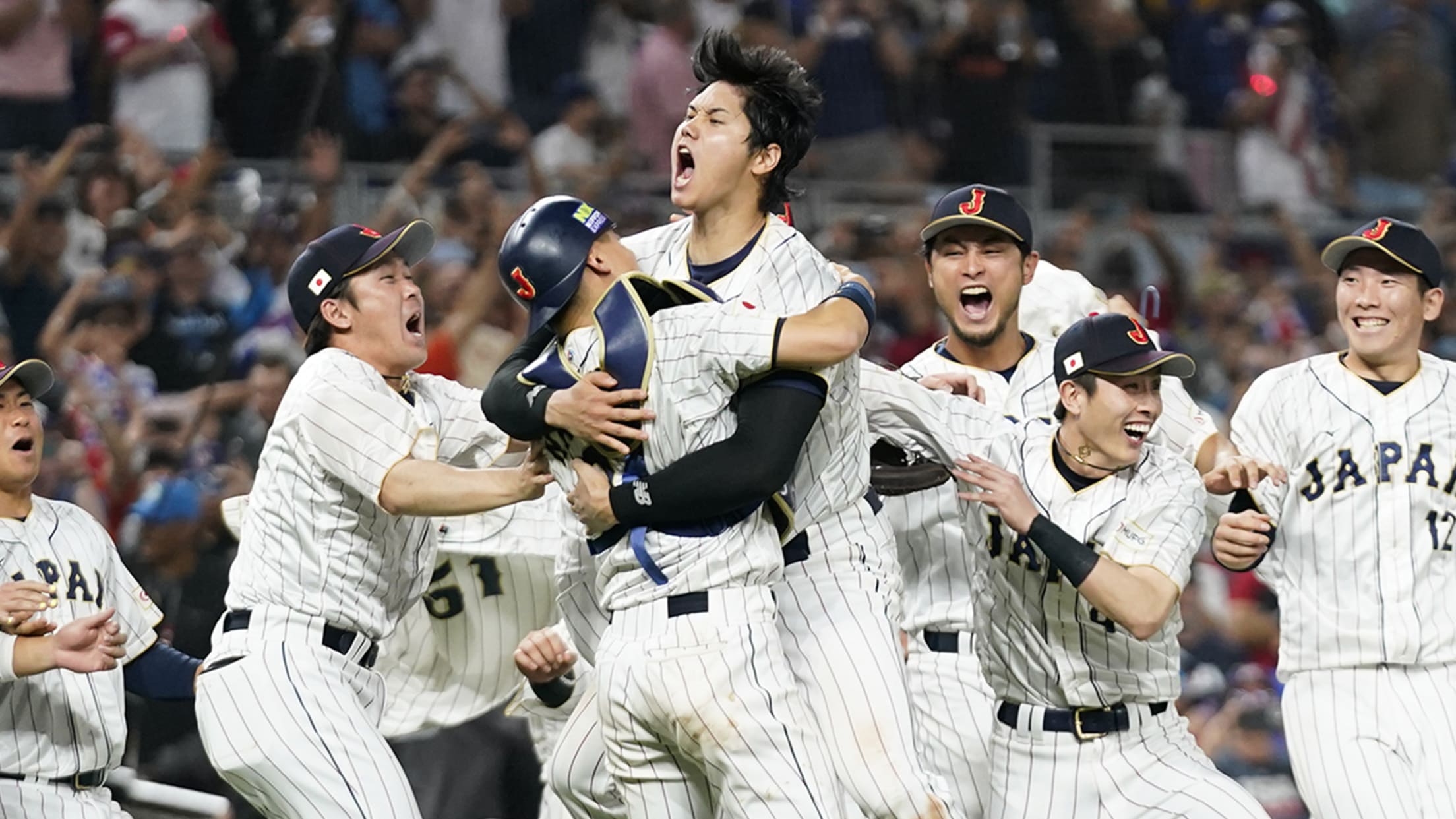 TEMPE, Ariz. -- It's fair to say the atmosphere was a bit different for Shohei Ohtani in his start in a Minor League game on Friday compared to his previous outing earlier in the week. Ohtani, fresh off picking up the save to lead Team Japan to the World Baseball
Darvish returns as Classic champ, but with schedule in flux
After 'beautiful' but limited experience with Japan, righty has work to do as season nears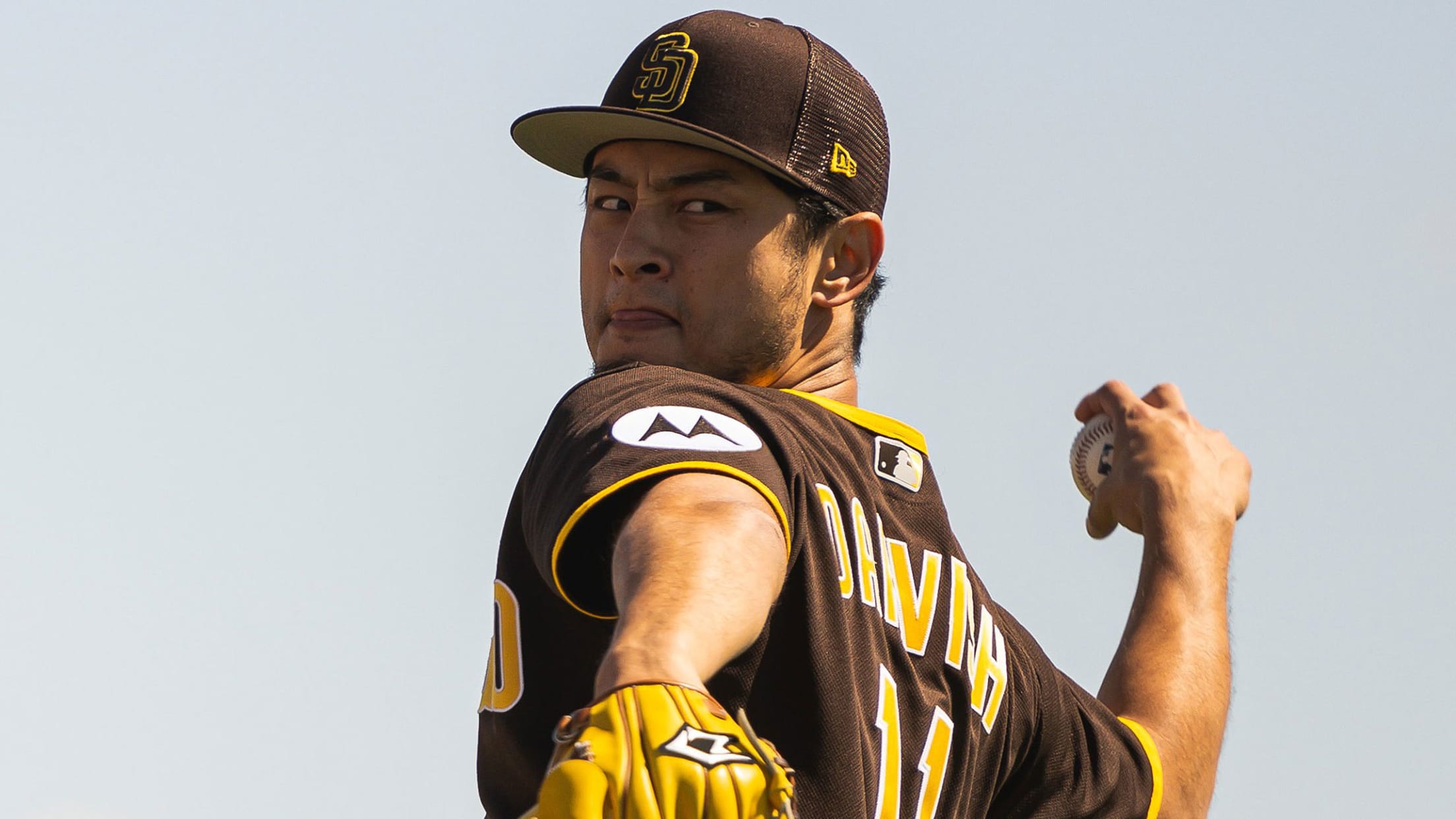 PEORIA, Ariz. -- It took Yu Darvish several minutes Thursday morning to make it from one end of the Padres' clubhouse to his locker on the other side. He entered the room -- there was Manny Machado, ready to greet him with a congratulatory hug. He took a step toward
Roki Sasaki's stuff is as amazing as we thought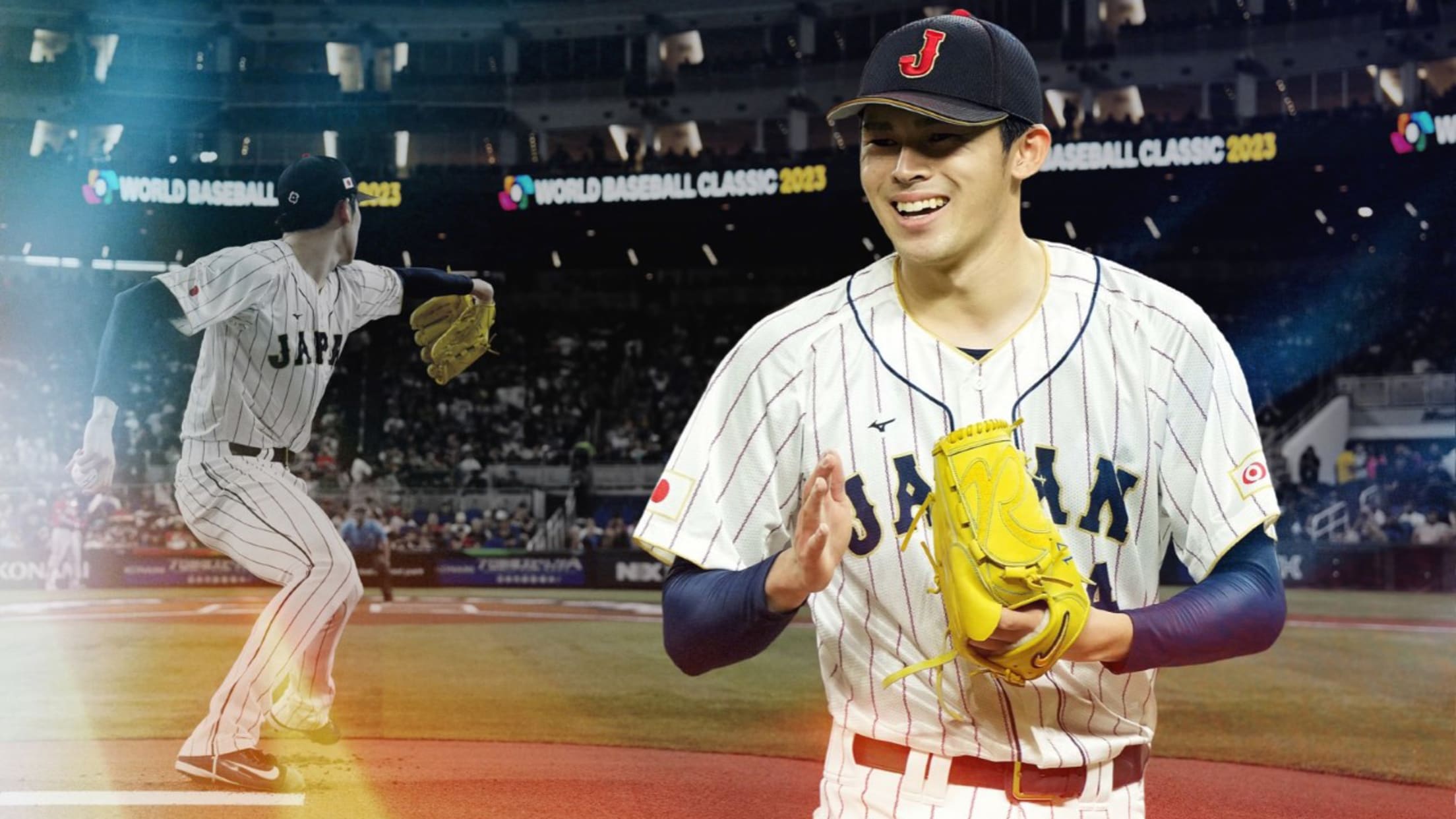 When the World Baseball Classic started, we knew what Roki Sasaki was already doing in Japan. We knew the 21-year-old might be one of the nastiest pitchers in the world. Now we have proof. Sasaki's phenomenal talent was on display in his WBC semifinal start against Mexico. And since he
Japan tops Team USA in dramatic finish to claim 3rd Classic title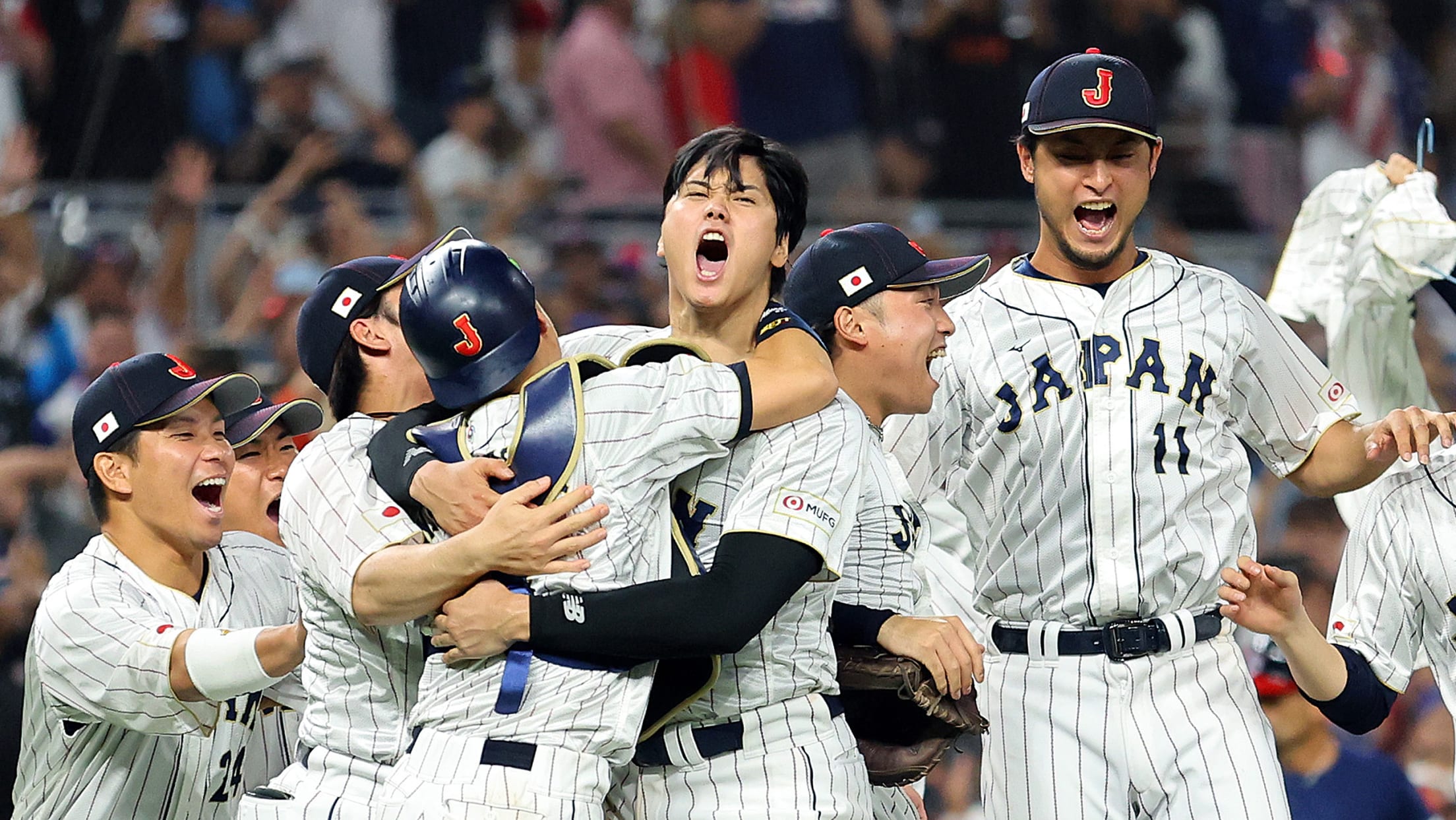 MIAMI -- In the end, it all came down to Shohei Ohtani vs. Mike Trout. The Angels teammates squared off for the final at-bat of the 2023 World Baseball Classic in a legendary matchup between two of the game's powerhouses as a sellout crowd of 36,098 at loanDepot park and
Ohtani's MVP performance leads '23 All-Classic Team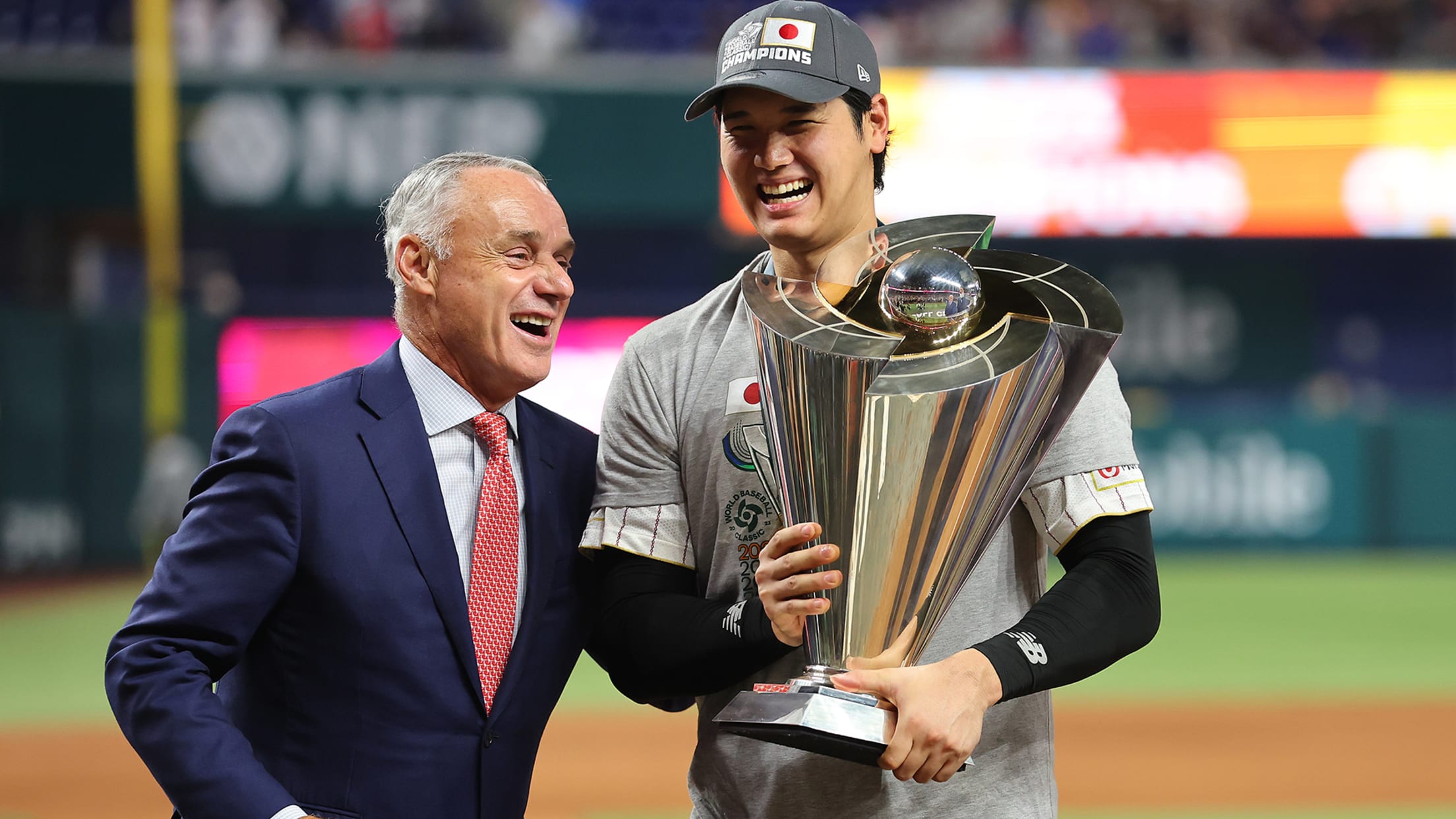 MIAMI -- It had been seven years since Shohei Ohtani had last been called on to close out a game. His manager was the same then as the one calling the shots in the World Baseball Classic, Hideki Kuriyama. The situation was nearly as important then – the Nippon-Ham Fighters
USA-Japan World Baseball Classic FAQ (LIVE on FS1)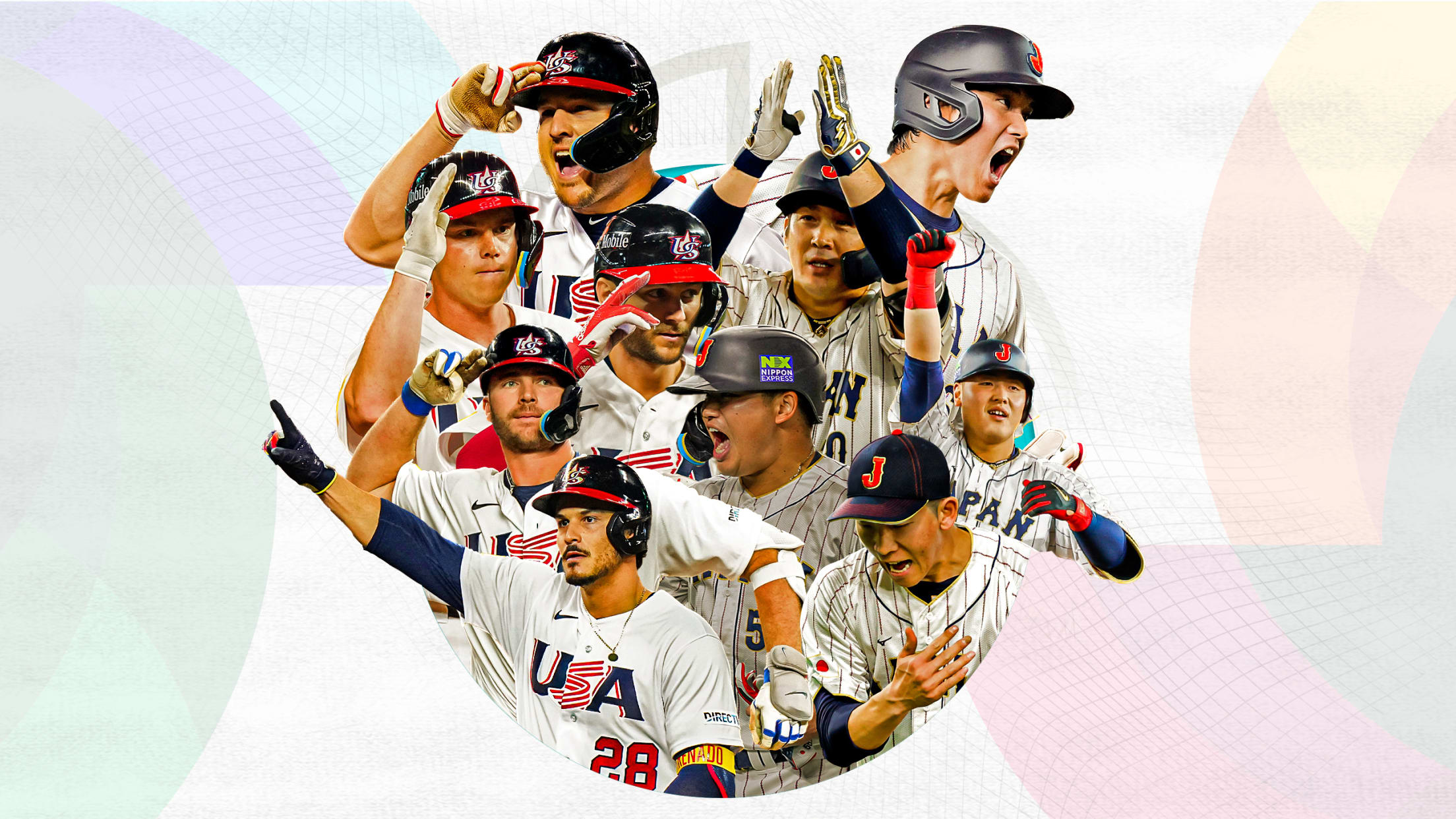 MIAMI – It's the matchup every fan and player dreamed of at the start of the tournament: Samurai Japan vs. Team USA in the World Baseball Classic final. "[I'm] proud to be wearing Japan across my chest, proud to be playing against the U.S., and I think it's good for
It's the absolute, ultimate, perfect ending: Ohtani vs. Trout
Japan's two-way superstar says he'll even be ready to pitch in relief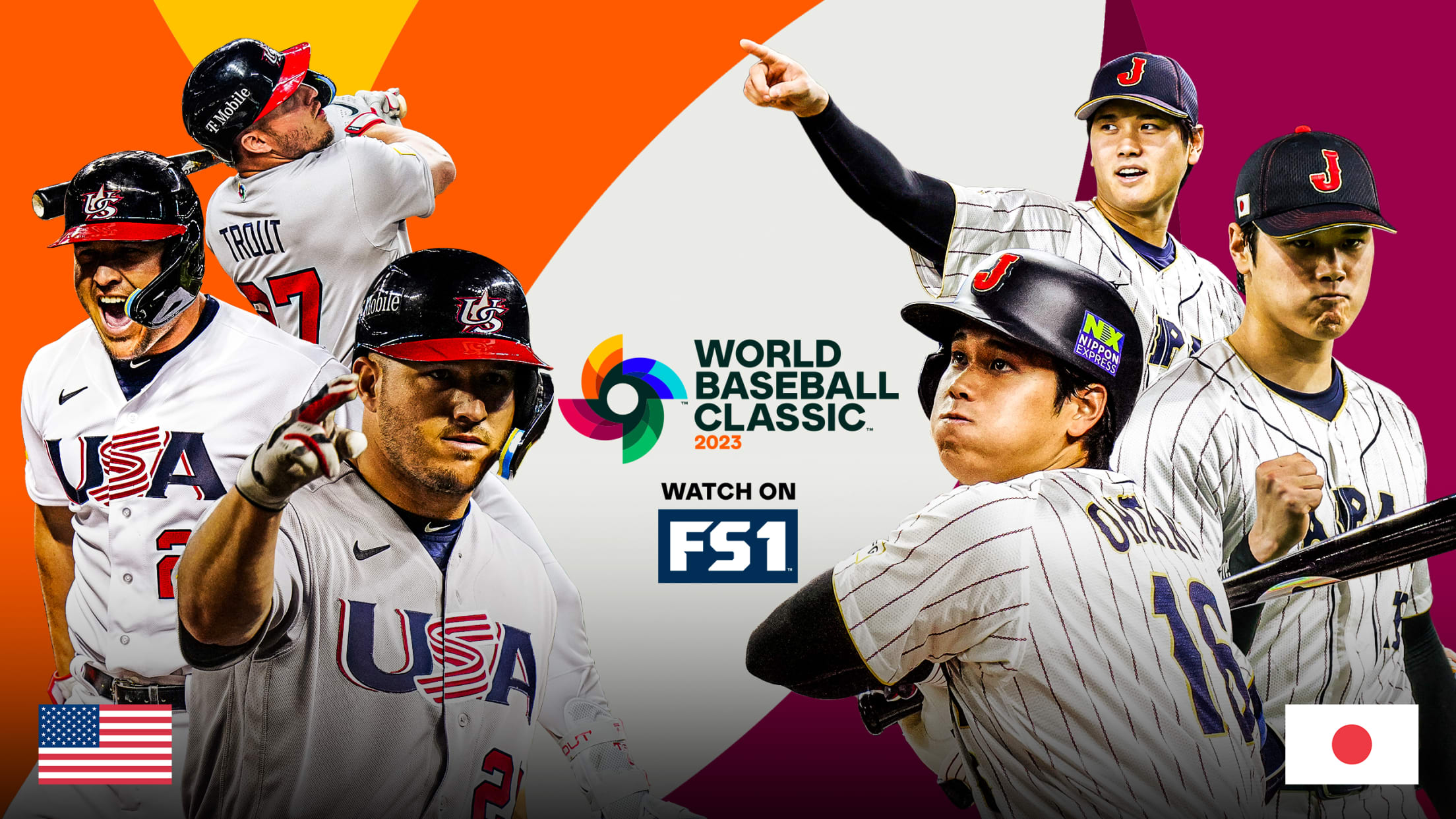 MIAMI -- It's here. The matchup the world has been waiting for: Shohei Ohtani vs. Mike Trout. On Tuesday evening, the two Angels teammates will take the field against each other in the USA-Japan championship game of the World Baseball Classic (7 p.m. ET, FS1). Both are All-Stars. Both have
Allow Masataka Yoshida to introduce himself to the world
Red Sox signee slugs crucial homer, sets Classic RBI record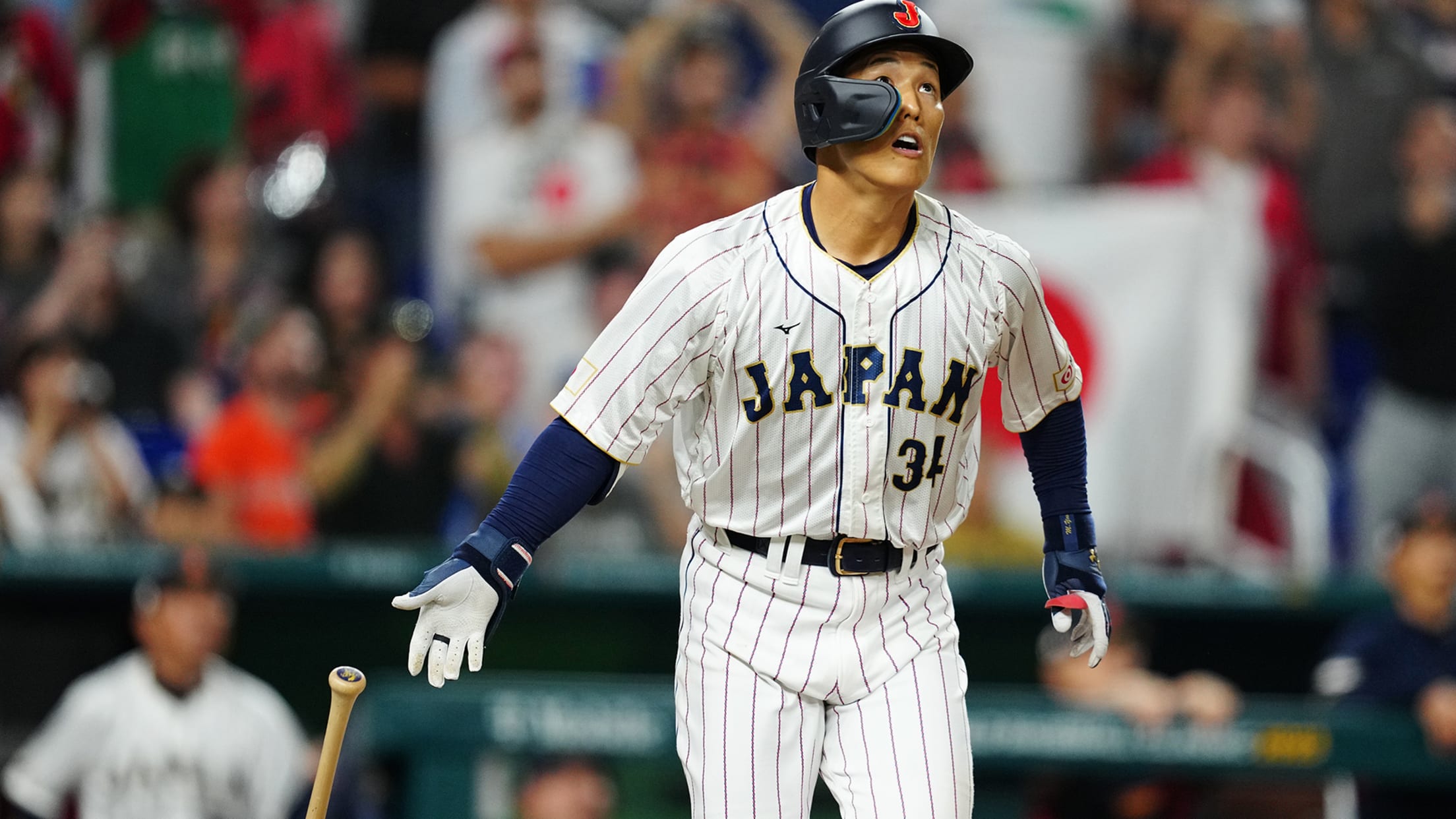 MIAMI – He may stand just 5-foot-8, but he's armed with a whip-like swing and an advanced approach at the plate. Trailing by three runs, with Japan seemingly unable to break through despite threatening almost every inning, Masataka Yoshida stepped to the plate on Monday night. With that signature swing,
USA, Japan poised to give baseball fans one shining moment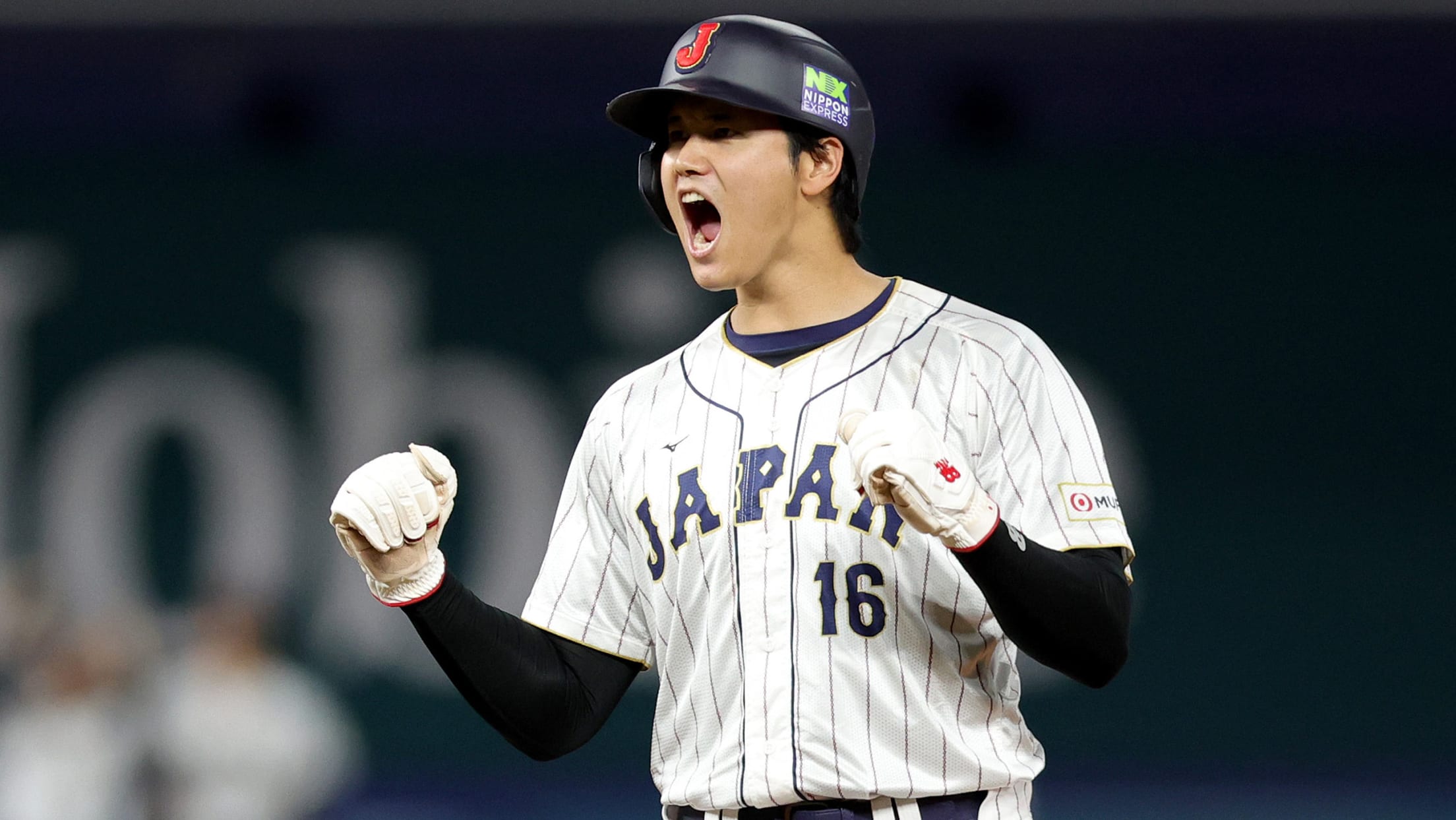 We get a game on Tuesday night at loanDepot park that will feel, for one baseball night in March, like the championship of the whole world, the championship game that most of us wanted to see at the start of the World Baseball Classic. It will be Team USA vs.
The Japanese call of Japan's walk-off win is a must-listen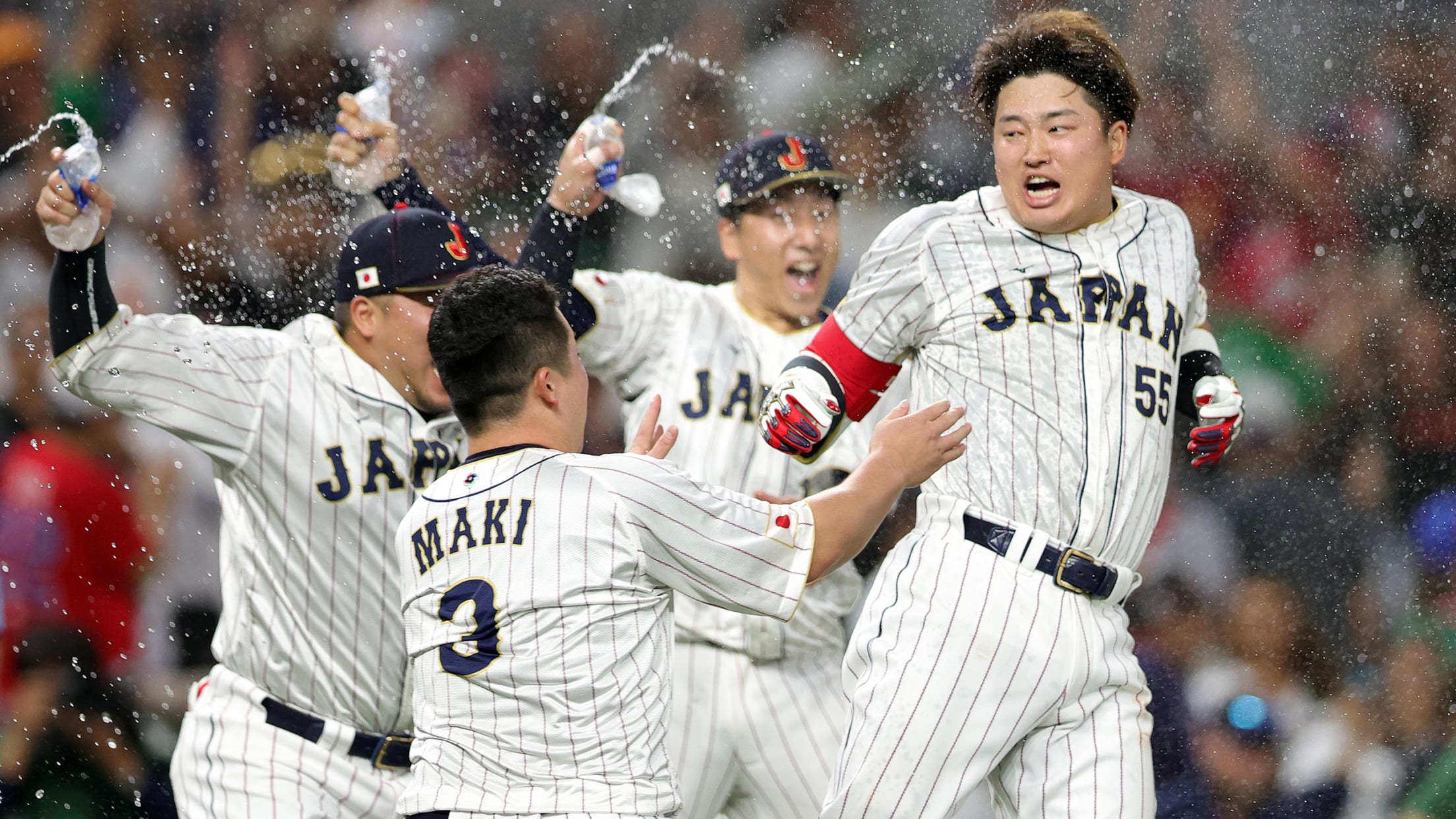 If you were tuned in to Monday night's World Baseball Classic matchup between Japan and Mexico, you took in one of the best games of baseball you're likely to see for a while -- one in which Japan ultimately walked off with a 6-5 victory into the final round of
Senga follows Team Japan as a fan this year
WEST PALM BEACH, Fla. -- Japan's early World Baseball Classic games generally began around 5 a.m. ET -- a challenging television schedule for those on the East Coast with a vested interest. Even Mets pitcher Kodai Senga was able to watch only highlights. Months before the tournament, Senga made what
Ohtani's mentor is perhaps the most interesting manager in the world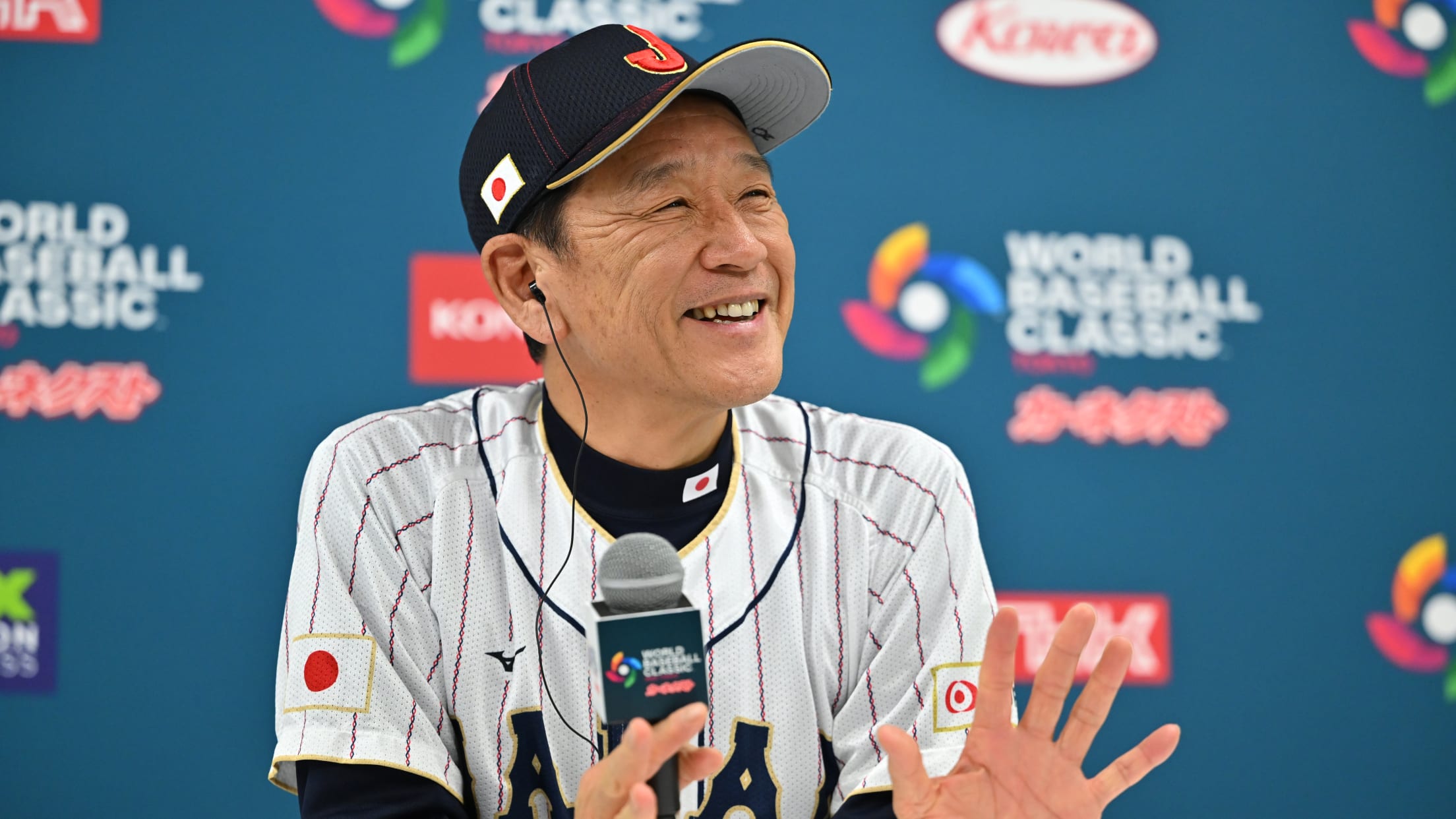 MIAMI -- There aren't many managers like Hideki Kuriyama. He played professionally in the NPB, but to hear him tell it, he barely escaped high school ball. "I wasn't good at baseball," Kuriyama told MLB.com through interpreter Luke Shinoda. "So, I continued playing baseball in college and then I didn't
'It's as if he's throwing his soul': Get to know Japanese ace Roki Sasaki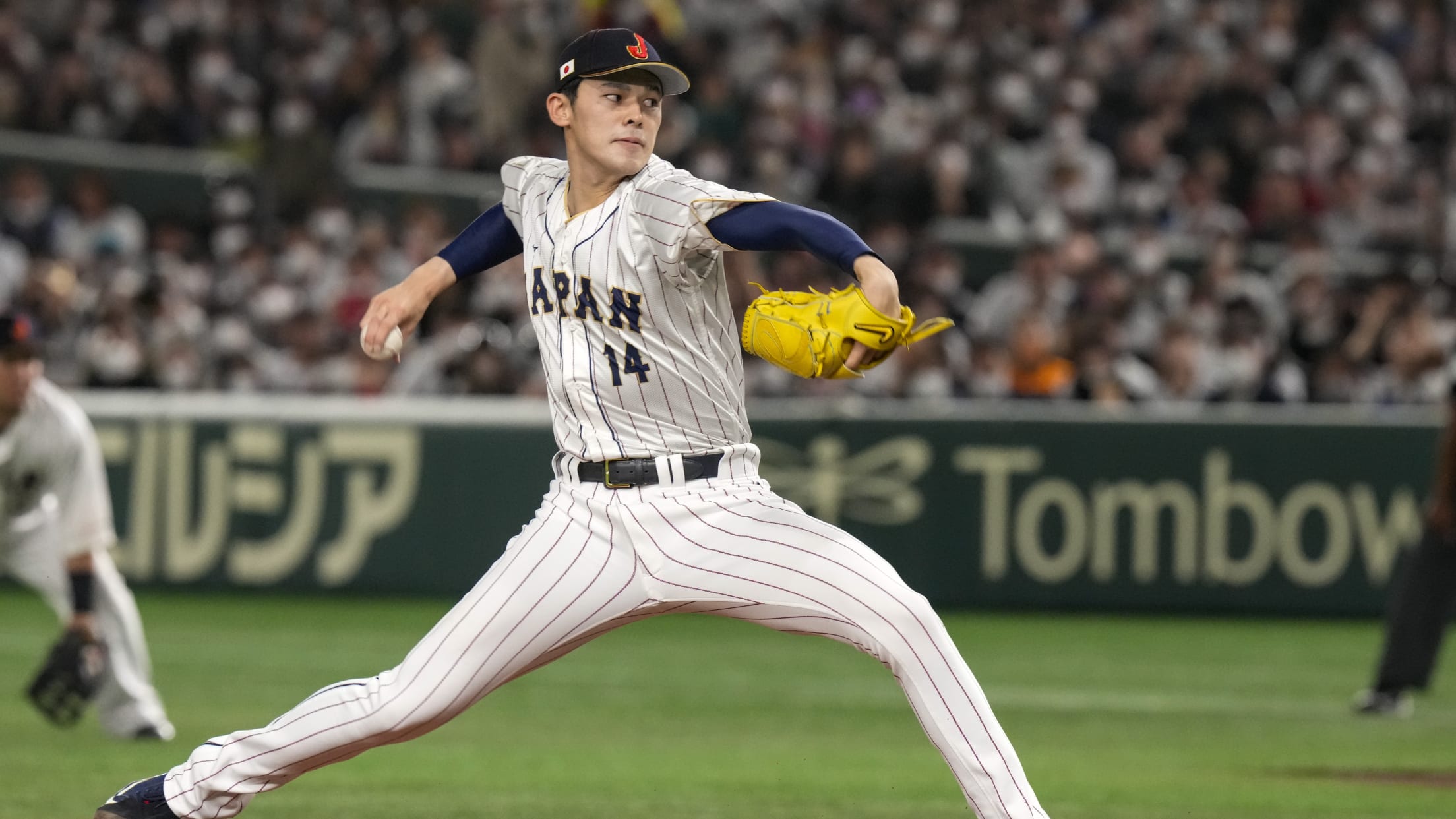 Every baseball fan should know the name Roki Sasaki. He's the 21-year-old sensation from Japan who's already the most electric pitcher in Nippon Professional Baseball. He's a once-in-a-generation talent in the class of Shohei Ohtani. He's finally on the global stage at the World Baseball Classic, where he'll start Japan's
Sparkplug Genda is a big part of Japan's success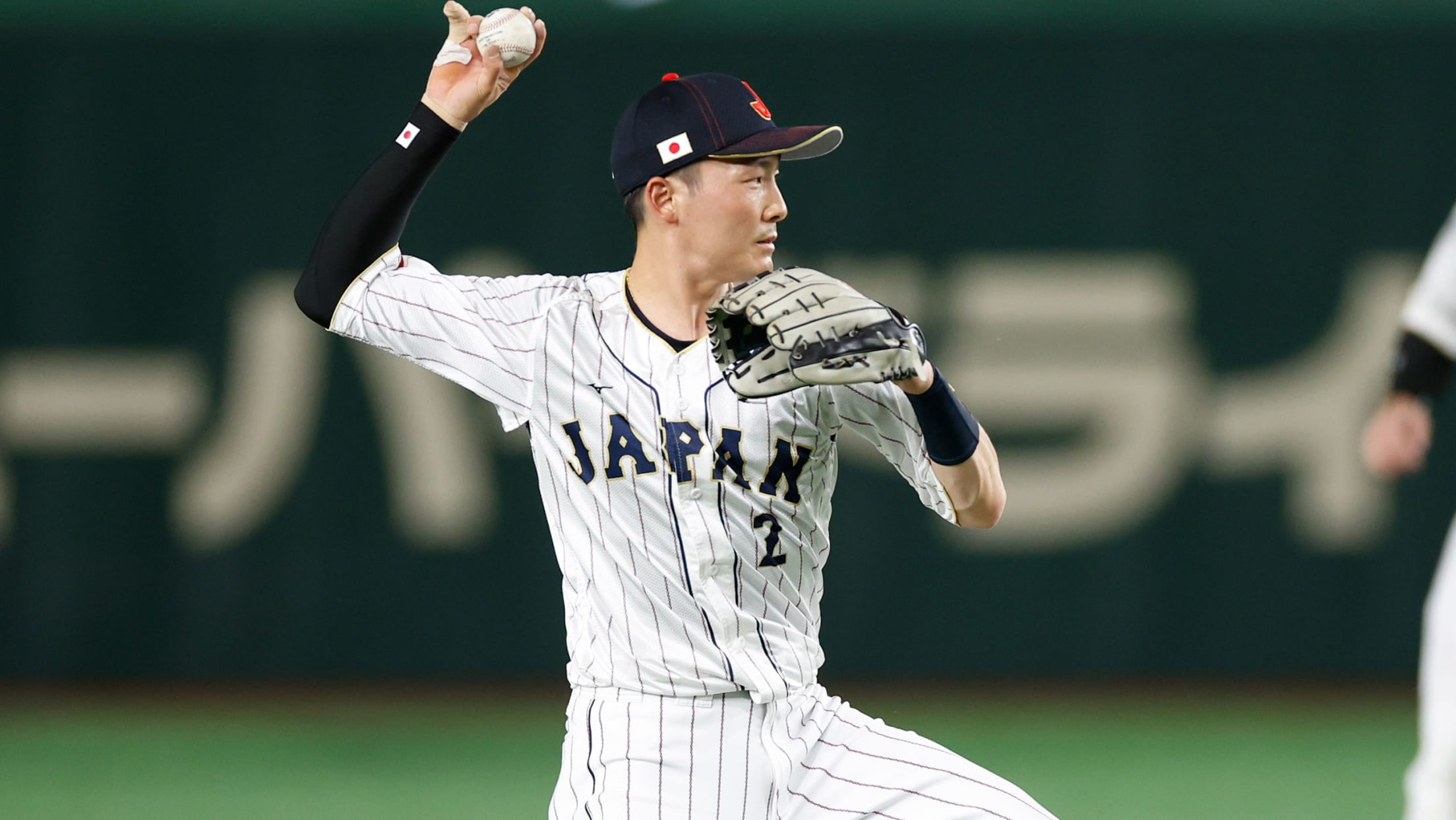 MIAMI -- He might not be a worldwide celebrity like Shohei Ohtani, nor does he have a big league contract like Yu Darvish, Lars Nootbaar or Masataka Yoshida. He might not have the kind of hardware that two-time Sawamura Award-winner Yoshinobu Yamamoto has, or a home run record like Munetaka
The 6 biggest Classic storylines left to follow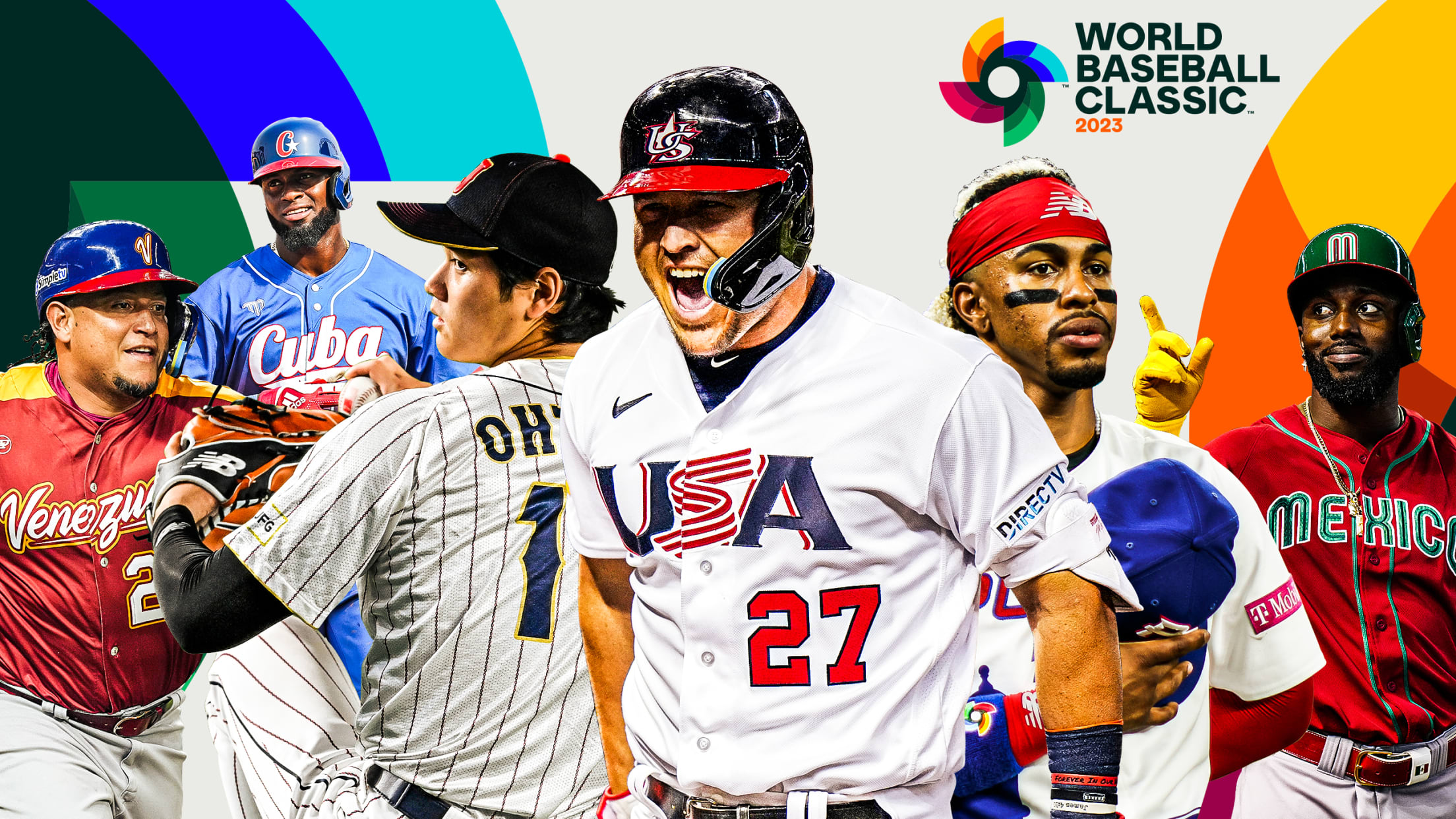 After Japan's 9-3 victory on Thursday, joining Cuba in the World Baseball Classic semifinals, the tournament now has only six teams left. On Friday night Mexico will play Puerto Rico in Miami for the right to play Japan on Monday, and then on Saturday the United States will square off
Ohtani, Darvish work in tandem to send Japan to semis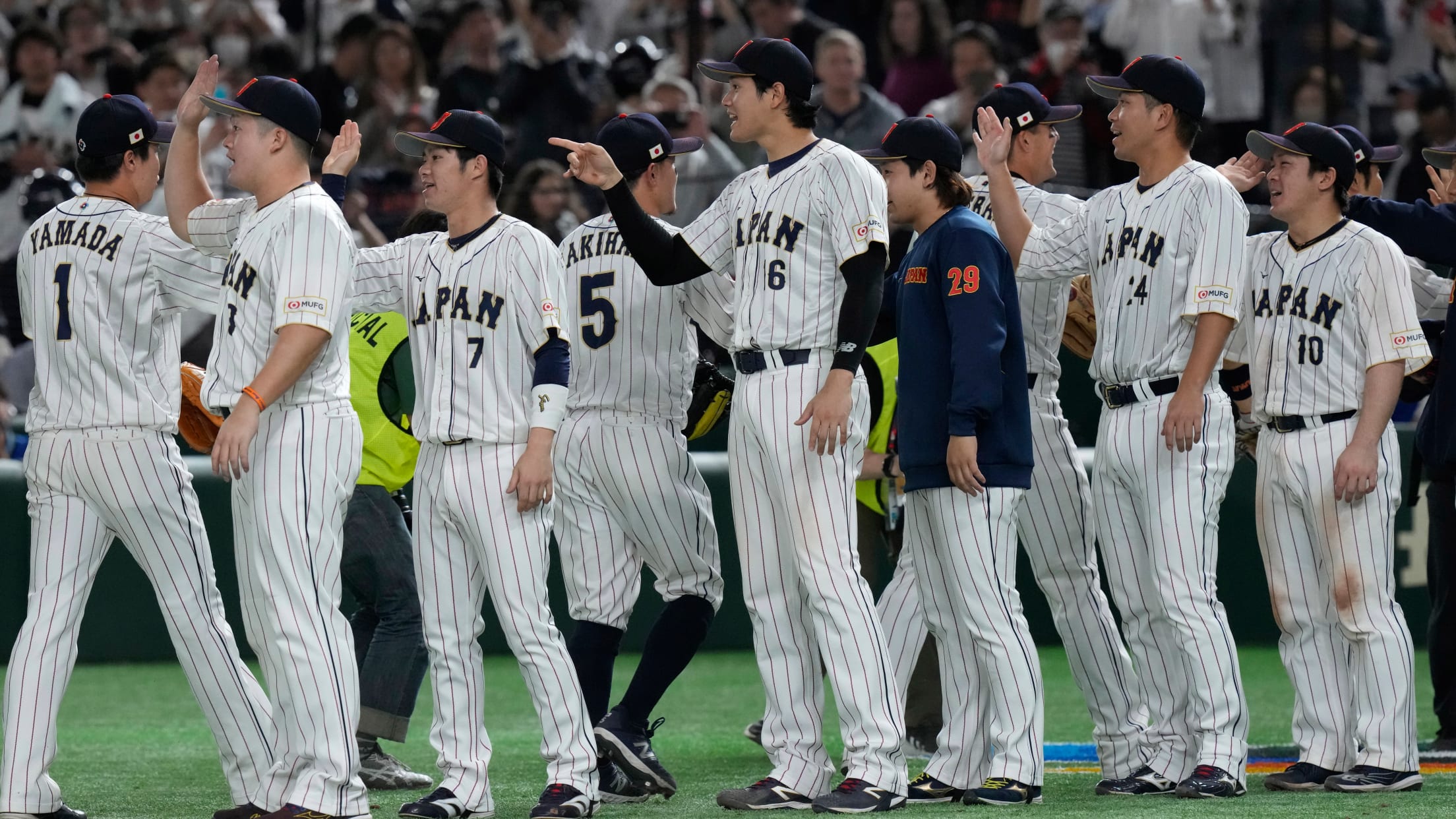 TOKYO -- Thirteen years. It had been 13 years and 242 Major League starts since the last time Yu Darvish was called out of the bullpen. The last time it happened, the right-hander was a 23-year-old stud for the Nippon-Ham Fighters who dreamt of pitching in the Major Leagues.
Czech electrician strikes out Ohtani, earns bragging rights for life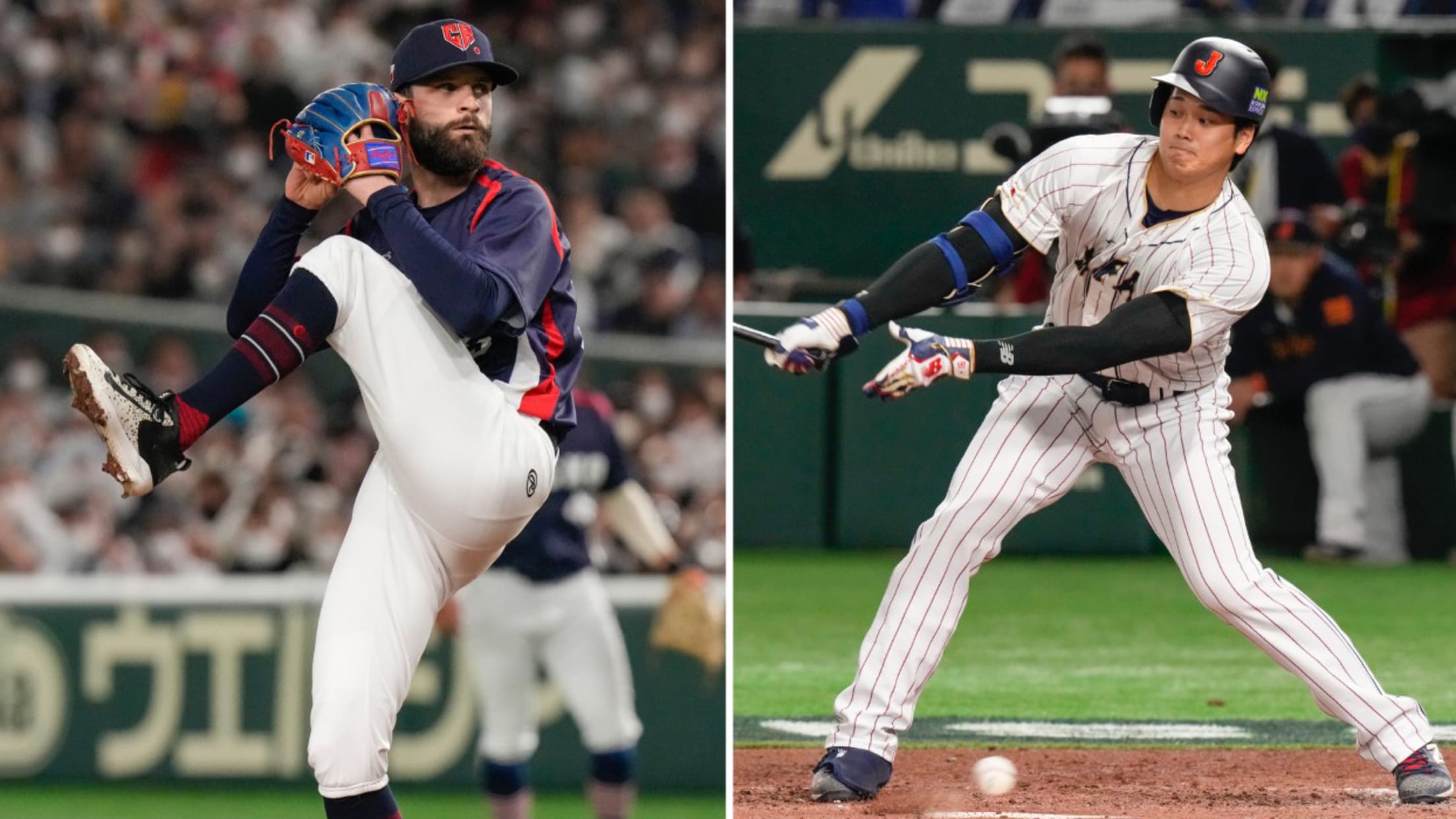 In the days leading up to the 2023 World Baseball Classic, players on the Czech national team, making their first appearance in the tournament, were asked which of their opponents they were most excited to face in the first round. The answer was unanimous -- everyone wanted a crack at
Darvish, Musgrove come with scheduling wrinkles
Spring planning for co-aces complicated by Classic, toe injury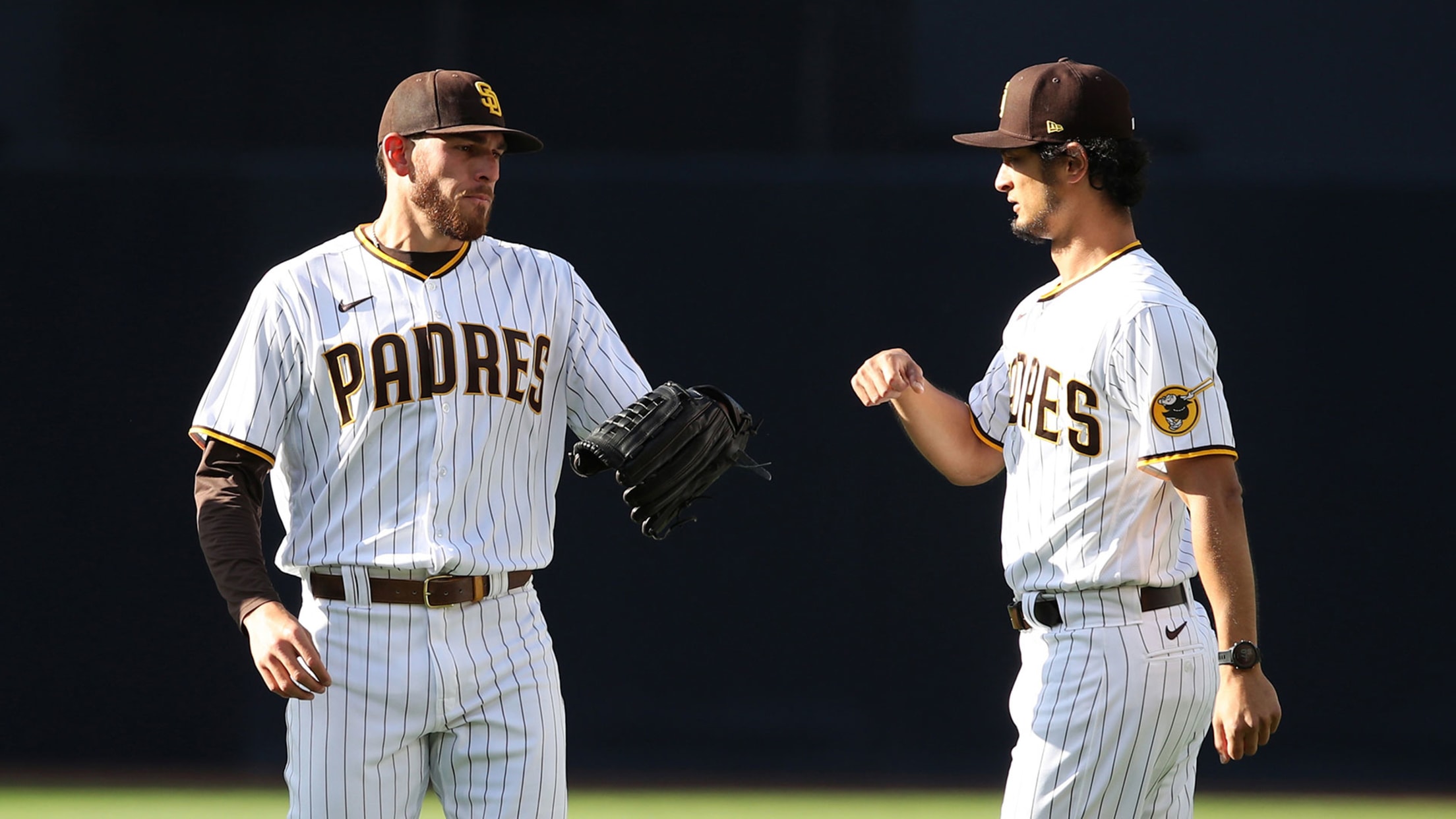 PEORIA, Ariz. -- The Padres, it seemed, had quite an Opening Day decision on their hands. Give the ball to the man they extended for five years and $100 million last summer. Or give the ball to the man they extended for six years, $108 million in January. One ace
Japan cruises to perfect Pool B record; Australia controls own fate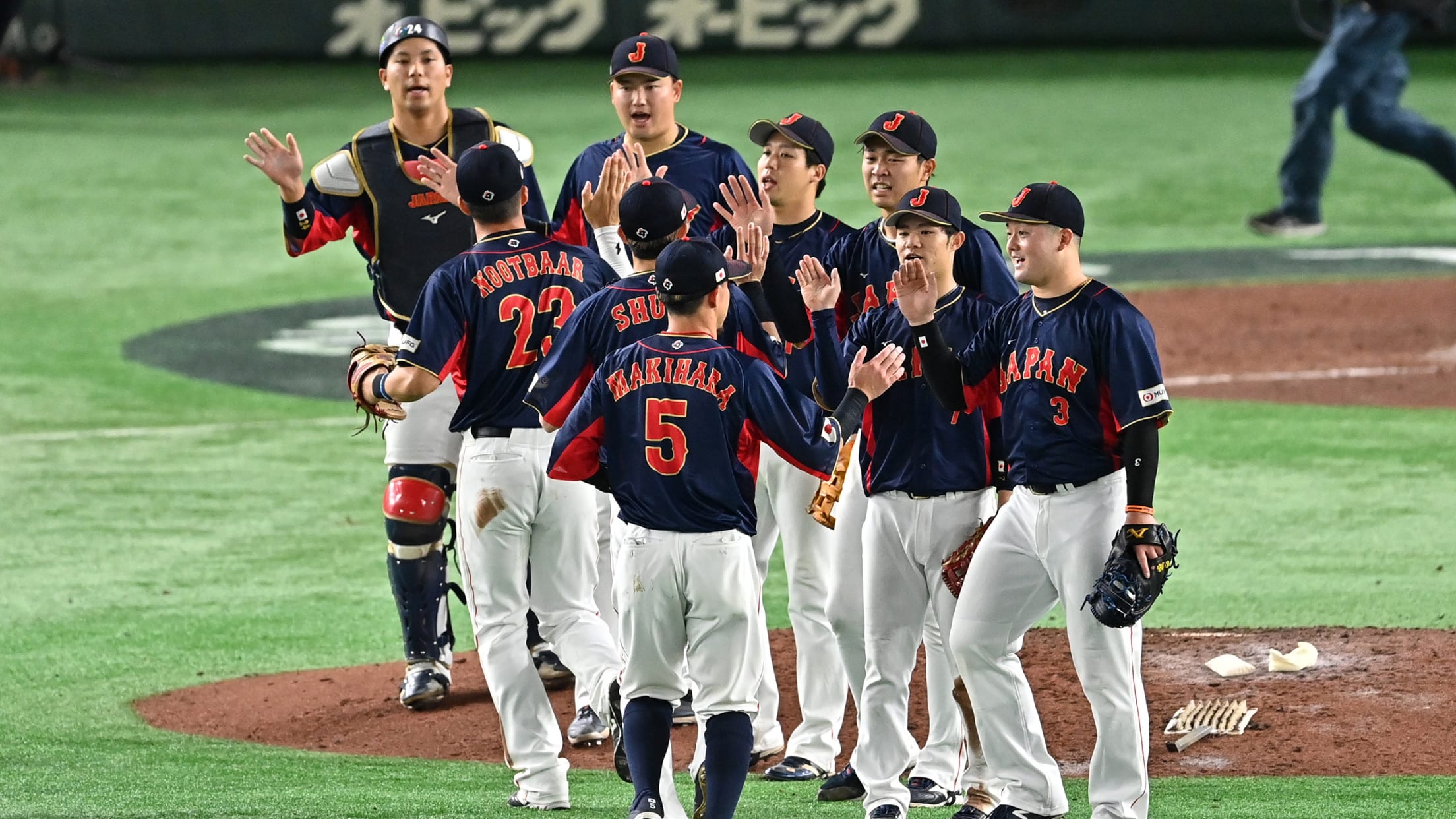 TOKYO -- Yoshinobu Yamamoto has won back-to-back Sawamura Awards – the Japanese equivalent of the Cy Young. Most fans in Japan assume a trip to the Majors awaits in his future. He wears No. 18, the number usually reserved for the staff ace in Japan. And yet, on this incredibly
Japanese fans -- politely! -- pass around Ohtani HR ball 
TOKYO -- There's plenty of footage of big league fans going all out for home run balls. Heck, we've seen videos of fans jumping over seats and even falling into rivers over foul balls. And yet, when Shohei Ohtani hit the first World Baseball Classic home run of his career
Japan uses dominant offense to put Korea on ropes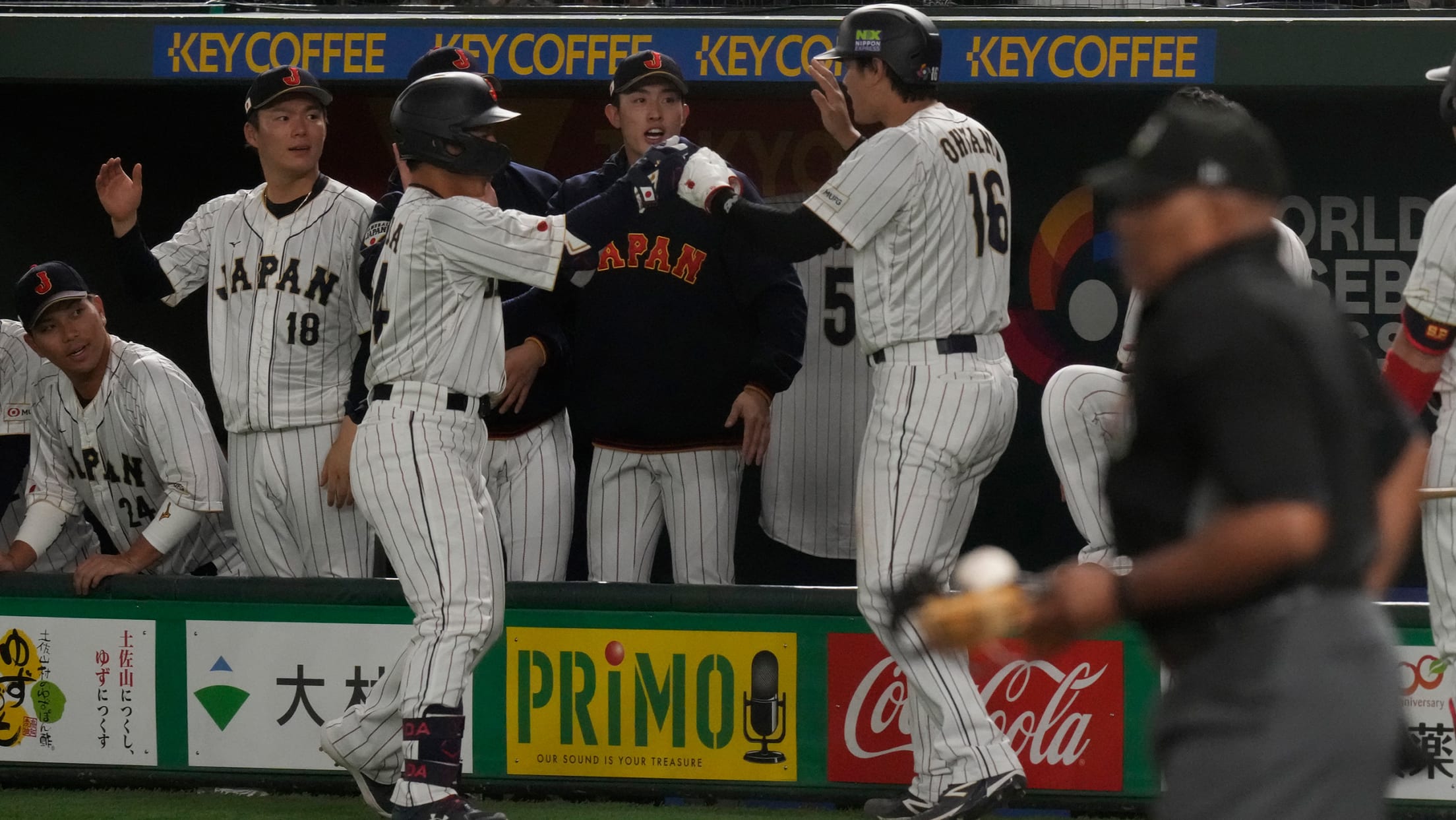 TOKYO -- On Friday night at a packed and boisterous Tokyo Dome, Team Korea found that there was no pitcher -- and no sequence of pitches -- who could quiet the Japanese bats. It used a remarkable 10 pitchers, and no arm, fastball or breaking pitch could solve the riddle
No surprise here: Ohtani dominates on hill, at plate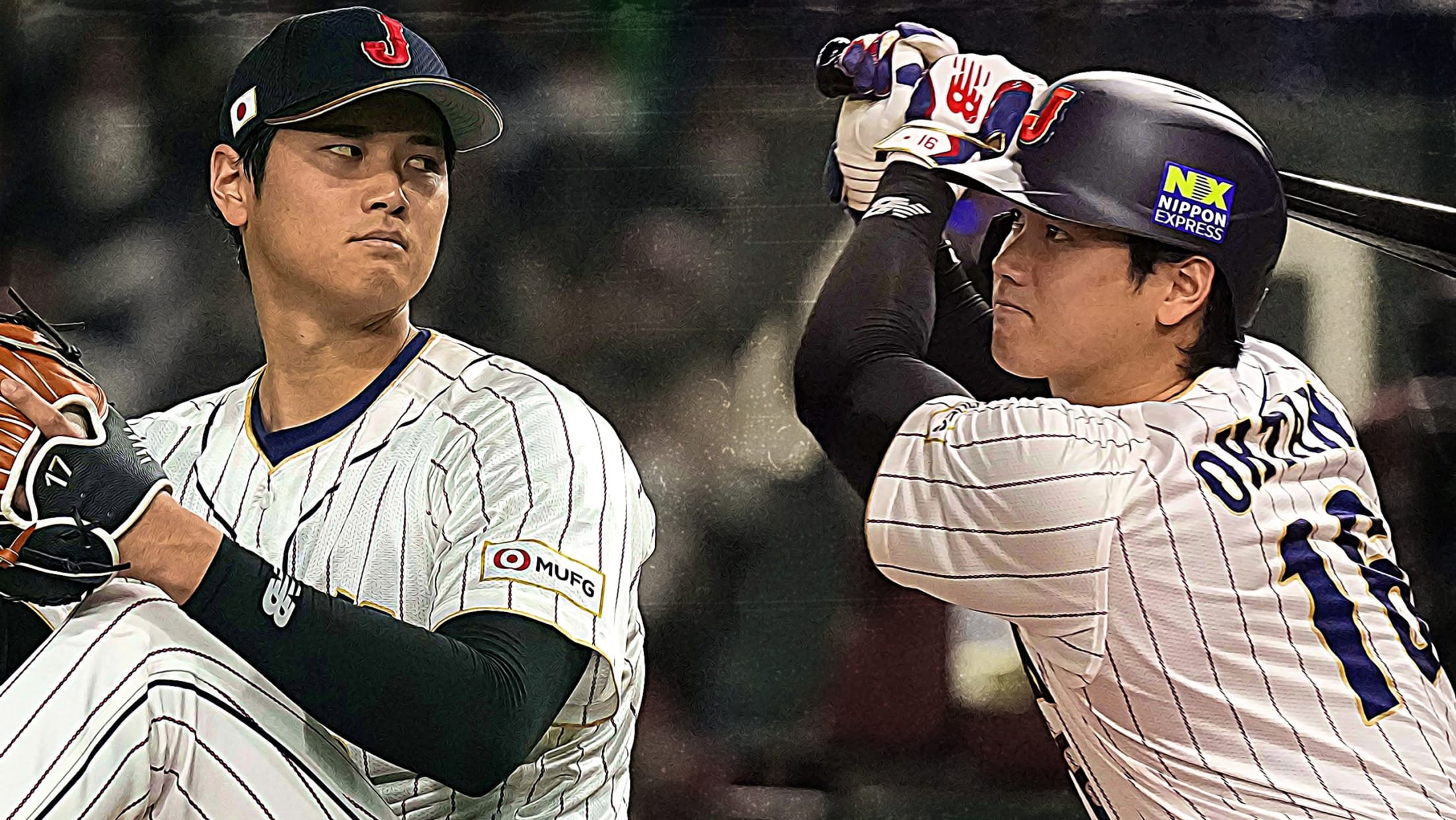 TOKYO -- There were 41,616 people inside the Tokyo Dome on Thursday night, but every eye, every cell phone and every ounce of attention was focused all on one man: No. 16 for Japan -- Shohei Ohtani. A deafening roar was released when his name was announced. It somehow grew
World's stars align as Classic rosters announced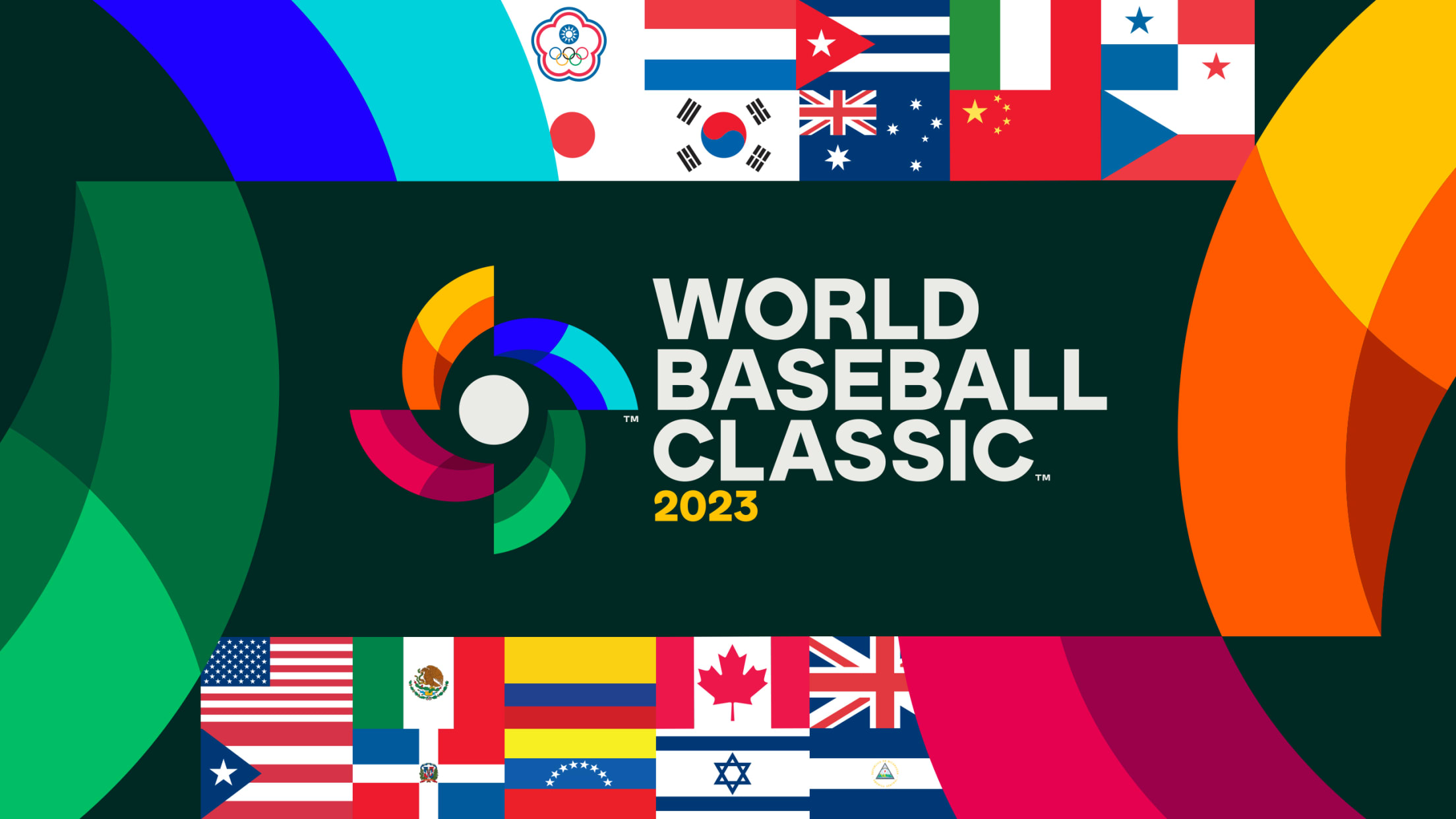 It's nearly here. After a six-year wait, the World Baseball Classic has returned, and it's bigger than ever. That's not hyperbole, either: The tournament field has been expanded to 20 teams, with three first-time participants in Great Britain, the Czech Republic and Nicaragua hoping for a Cinderella run. But they'll
Ohtani hits home run from his knee in return to Team Japan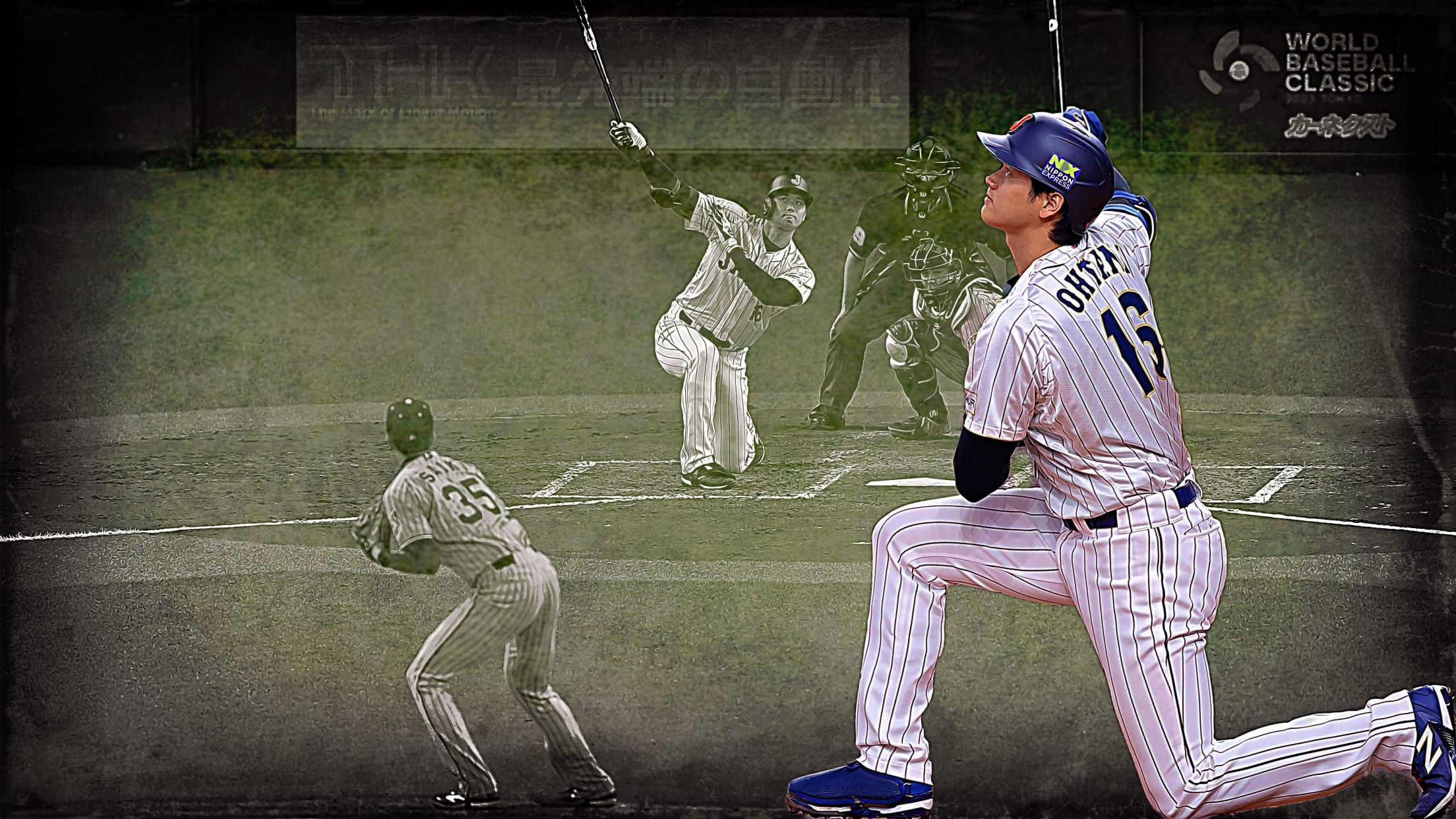 OSAKA, Japan -- The last time Shohei Ohtani donned the uniform of Samurai Japan, he was just 21 years old and was still two years away from joining the Angels and gracing America's shores. He last played for the team in an exhibition on Nov. 13, 2016, against The Netherlands,
In 'unfortunate decision,' Suzuki withdraws from Classic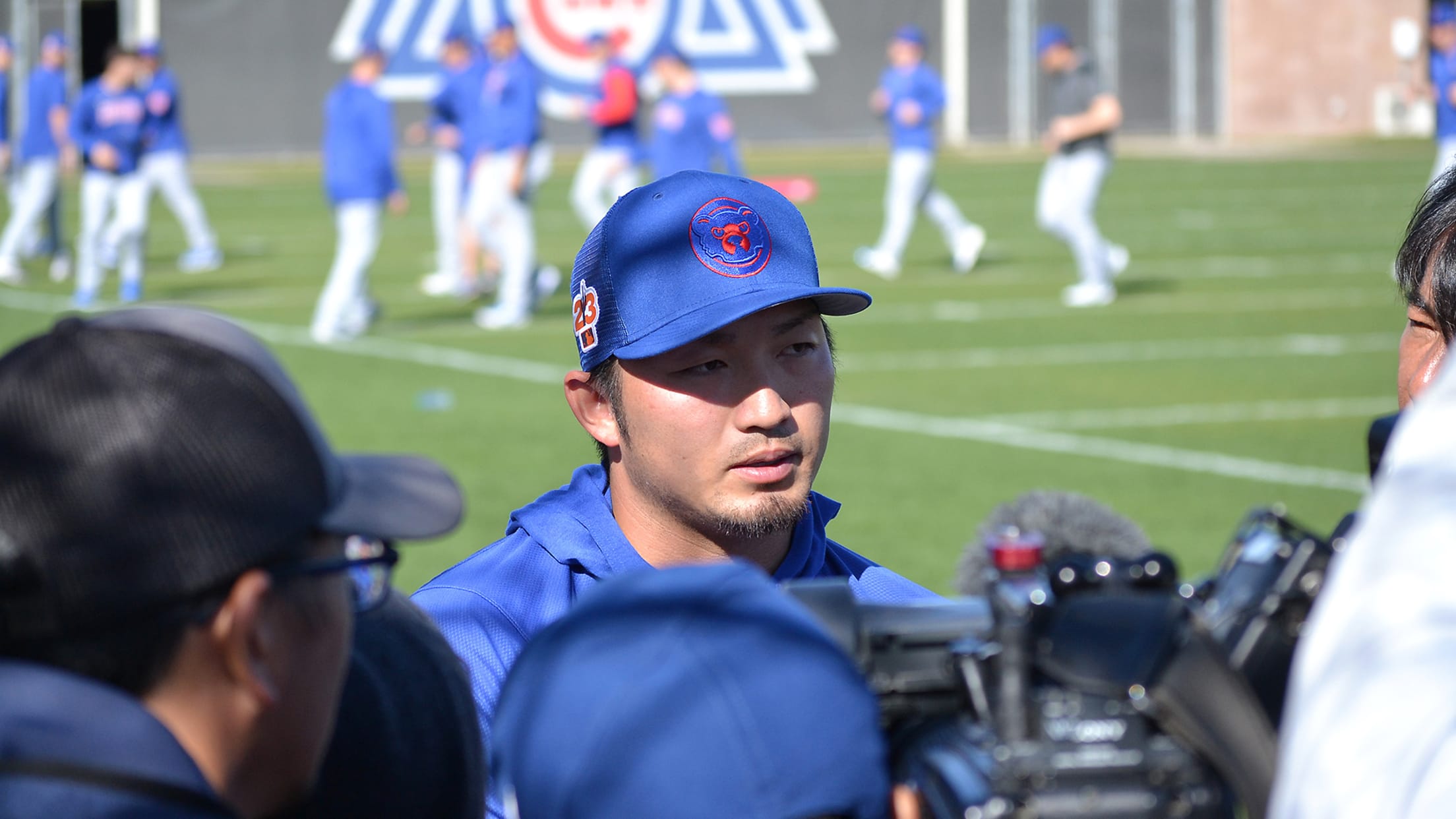 MESA, Ariz. -- Seiya Suzuki was hoping to help Japan regain its previous World Baseball Classic glory later this spring. But now, the Cubs outfielder is turning his focus to getting back to full strength for the start of his sophomore season in Chicago. Suzuki informed Team Japan on Monday