Edman plans to use Classic as a boost -- as soon as jet lag is gone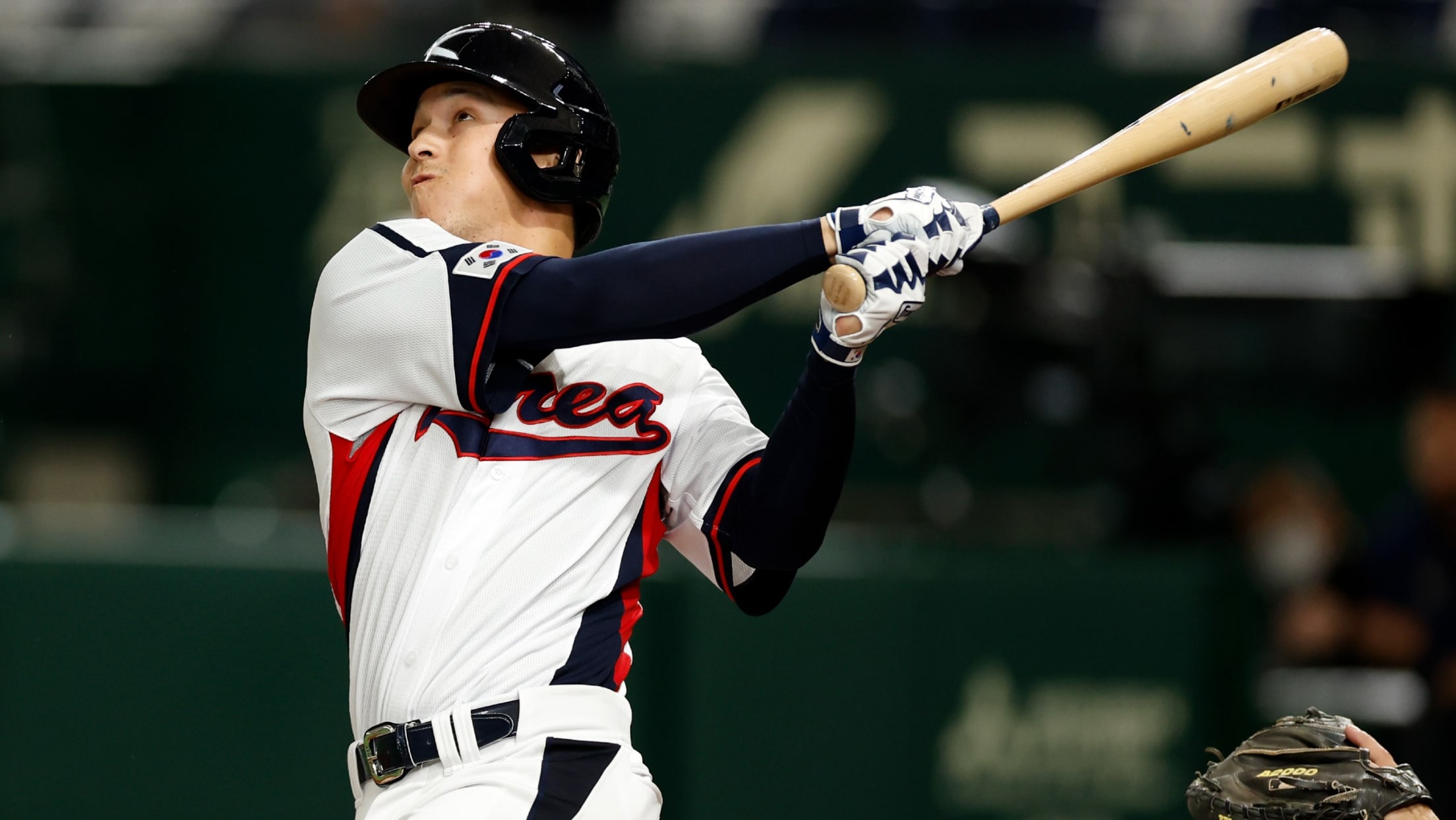 JUPITER, Fla. -- Just when Tommy Edman thought he was over the rigors of playing several three-plus-hour games, enduring a 20-hour travel day and adjusting to a 14-hour time difference between Japan and the East Coast of the United States, the Cardinals' standout shortstop got another stark reminder of the
Bogaerts, Kim back in camp after Classic stints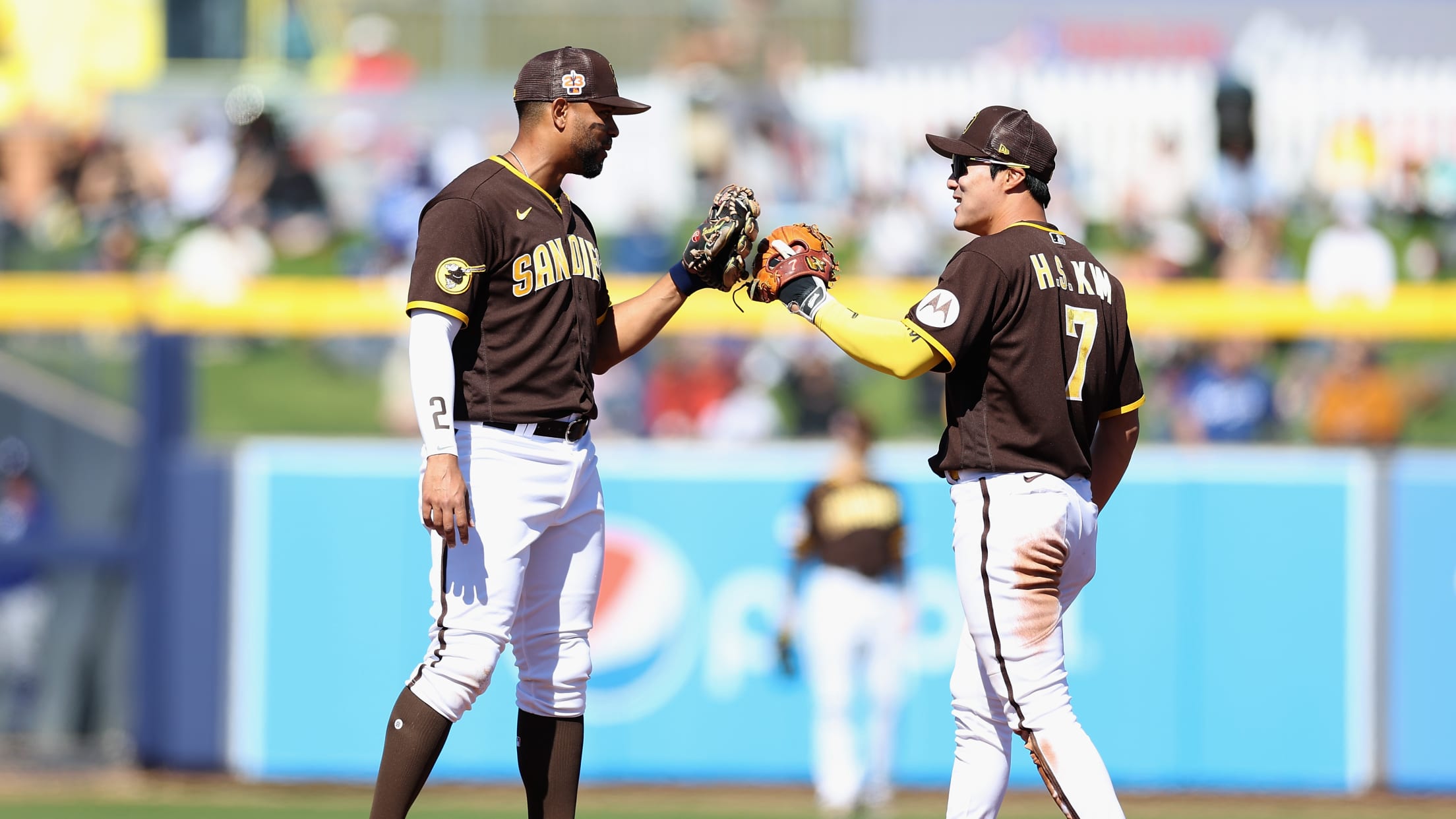 PEORIA, Ariz. -- The Padres' middle infield is back in Peoria -- far sooner than they would've hoped. Xander Bogaerts, whose Team Netherlands narrowly missed reaching the World Baseball Classic quarterfinals, returned to the Padres' clubhouse on Wednesday. He was in the lineup against the Guardians before that game was
Korea sets Classic record for runs scored in win over China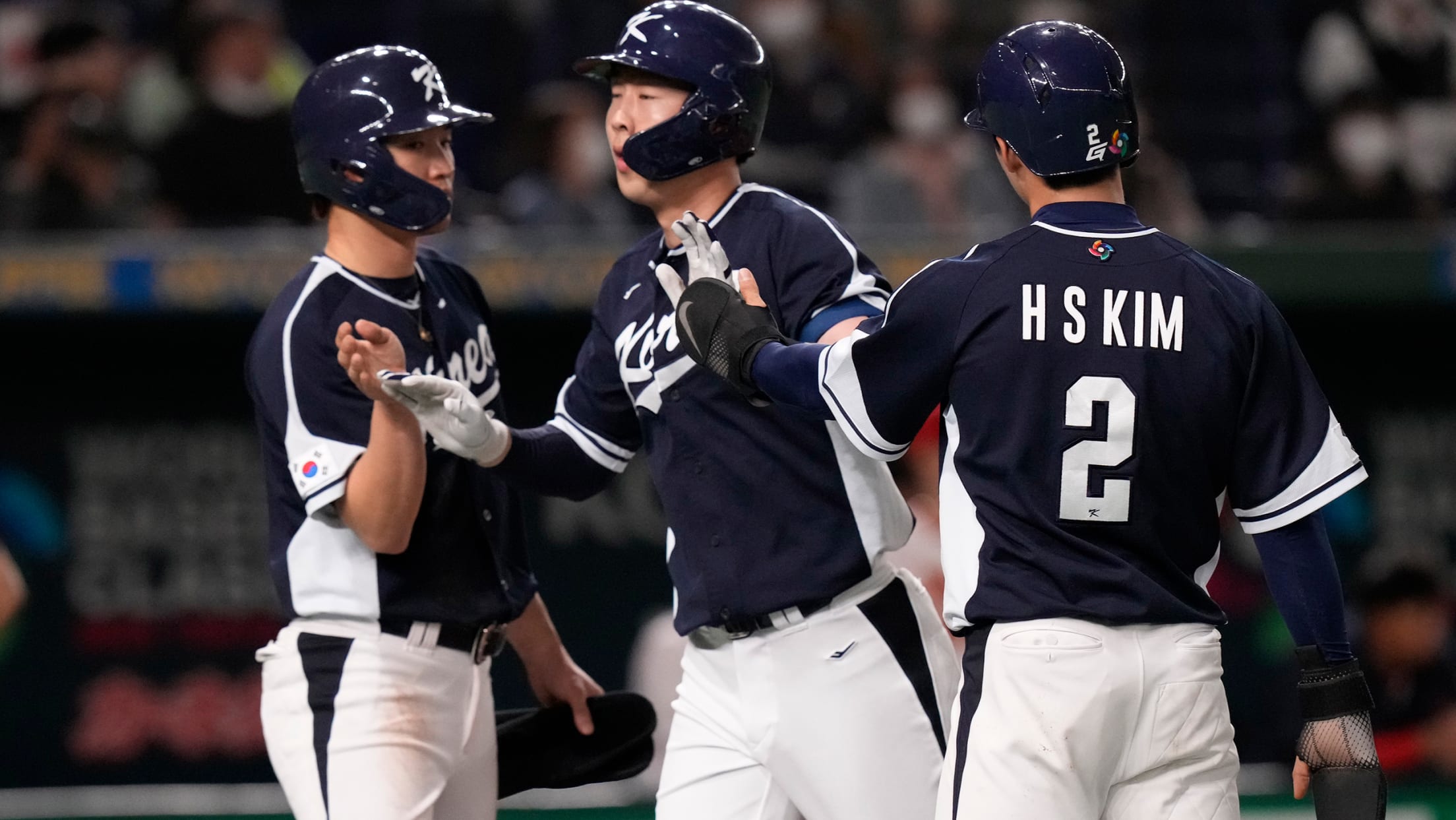 TOKYO -- The Korean hitters took out their frustration from a difficult week -- all in one night. Unfortunately for Team China, it happened when their pitchers were on the mound.
Korea stays alive with win over Czech Republic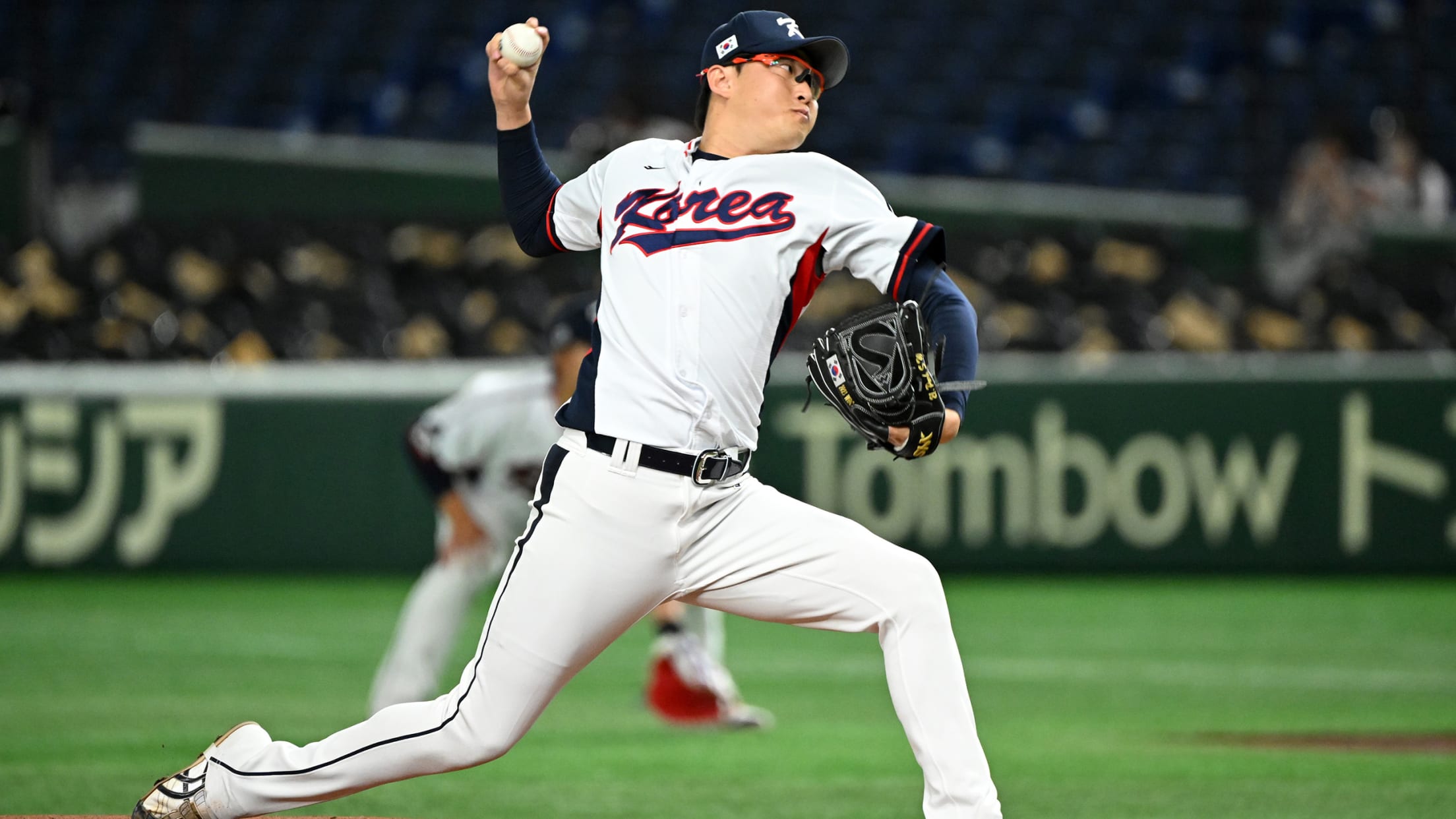 TOKYO -- Korea's World Baseball Classic dreams were almost dashed. Through two games, its pitchers had given up eight runs in a loss to Australia, and another 13 runs in the defeat against Japan – using an astonishing 10 pitchers along the way. • Box score Facing the surprising and
Japan uses dominant offense to put Korea on ropes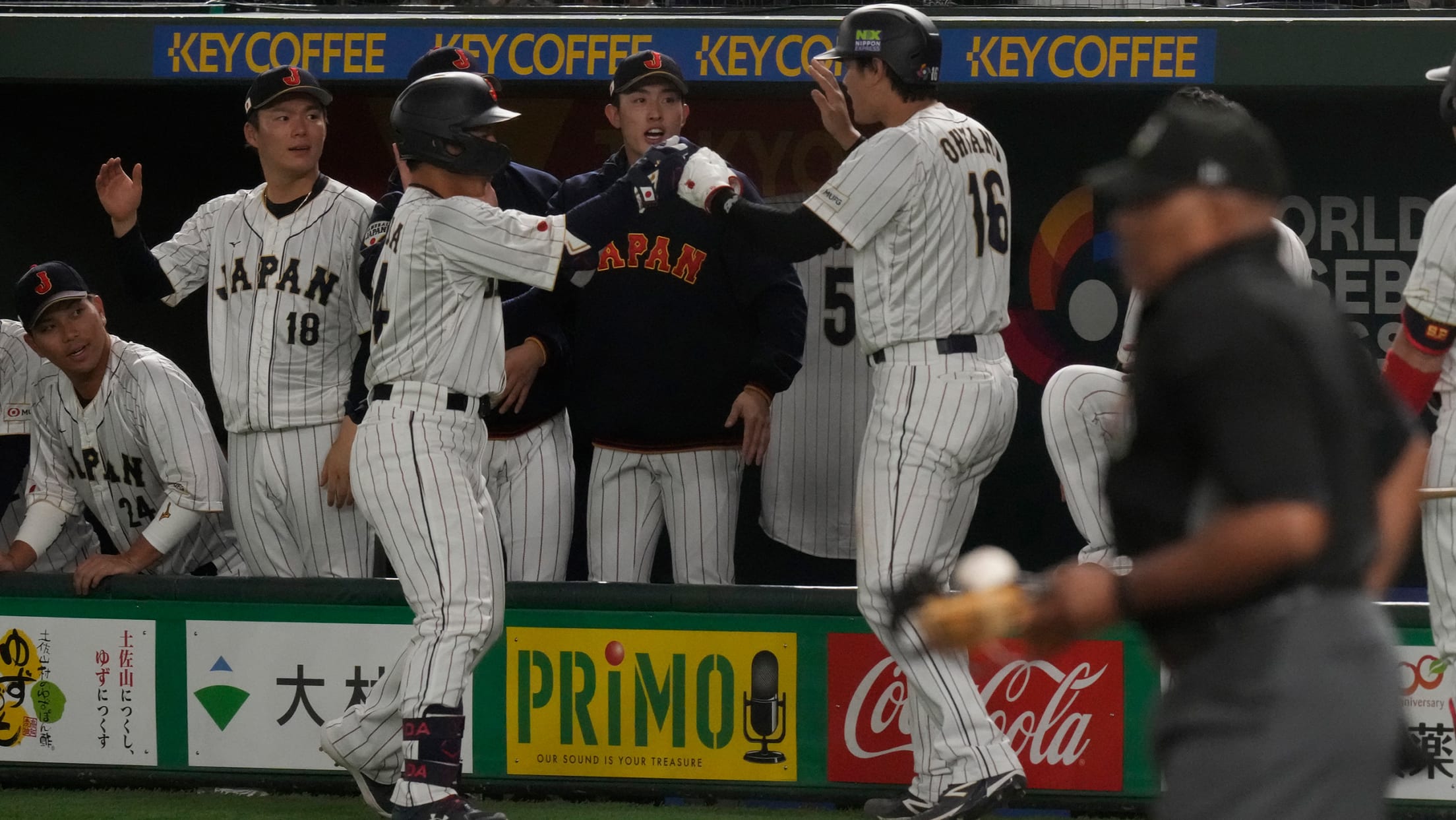 TOKYO -- On Friday night at a packed and boisterous Tokyo Dome, Team Korea found that there was no pitcher -- and no sequence of pitches -- who could quiet the Japanese bats. It used a remarkable 10 pitchers, and no arm, fastball or breaking pitch could solve the riddle
Aussie, Aussie, awesome! Korea stunned in Pool B opener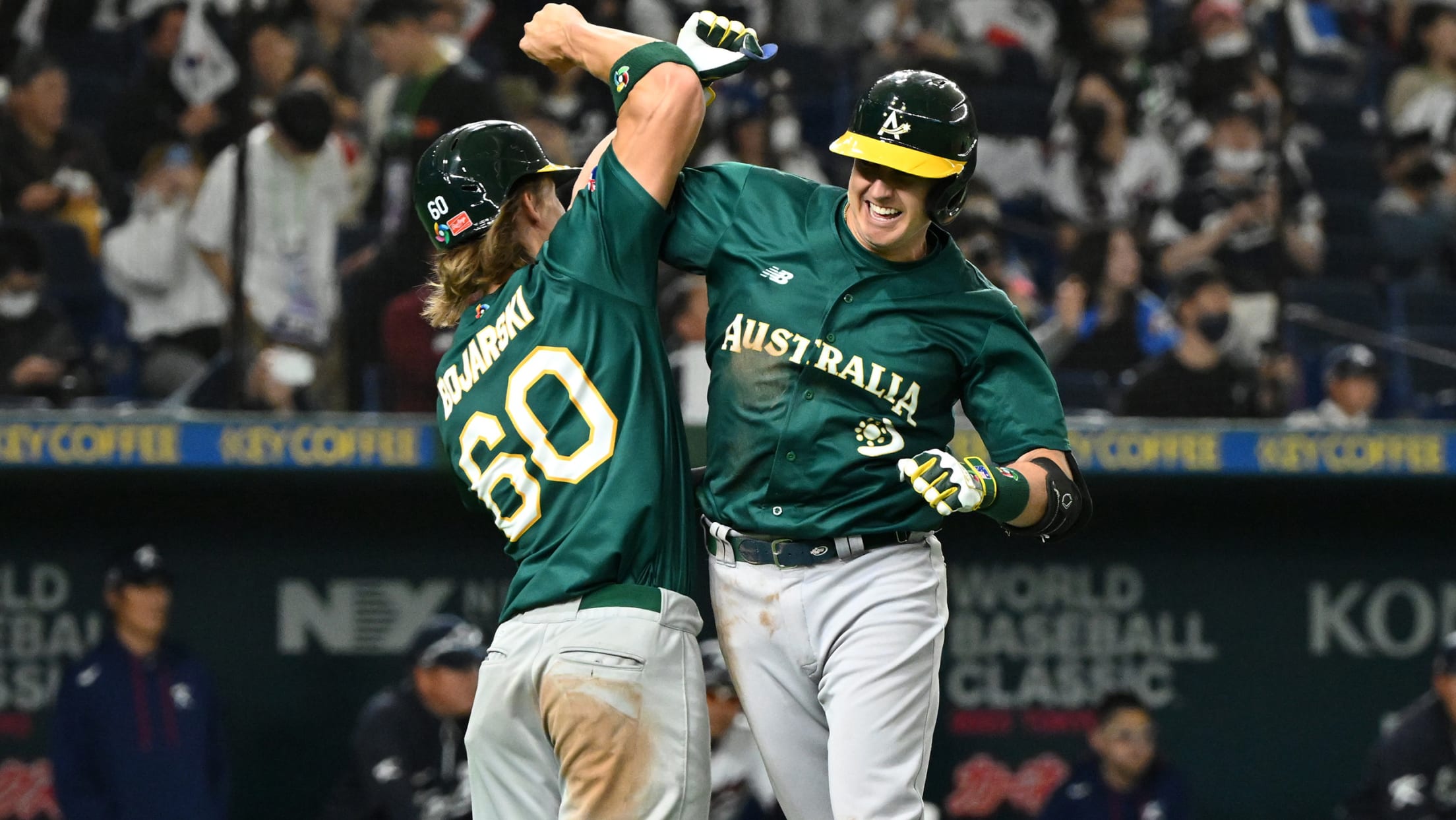 TOKYO -- Robbie Glendinning hit 19 home runs in Double-A last year and added six more this winter playing for Melbourne in the Australia Baseball League. Suffice to say, he'd definitely never hit a home run that was watched by so many people as he did on Thursday in the
This Korean slugger is MLB's next big star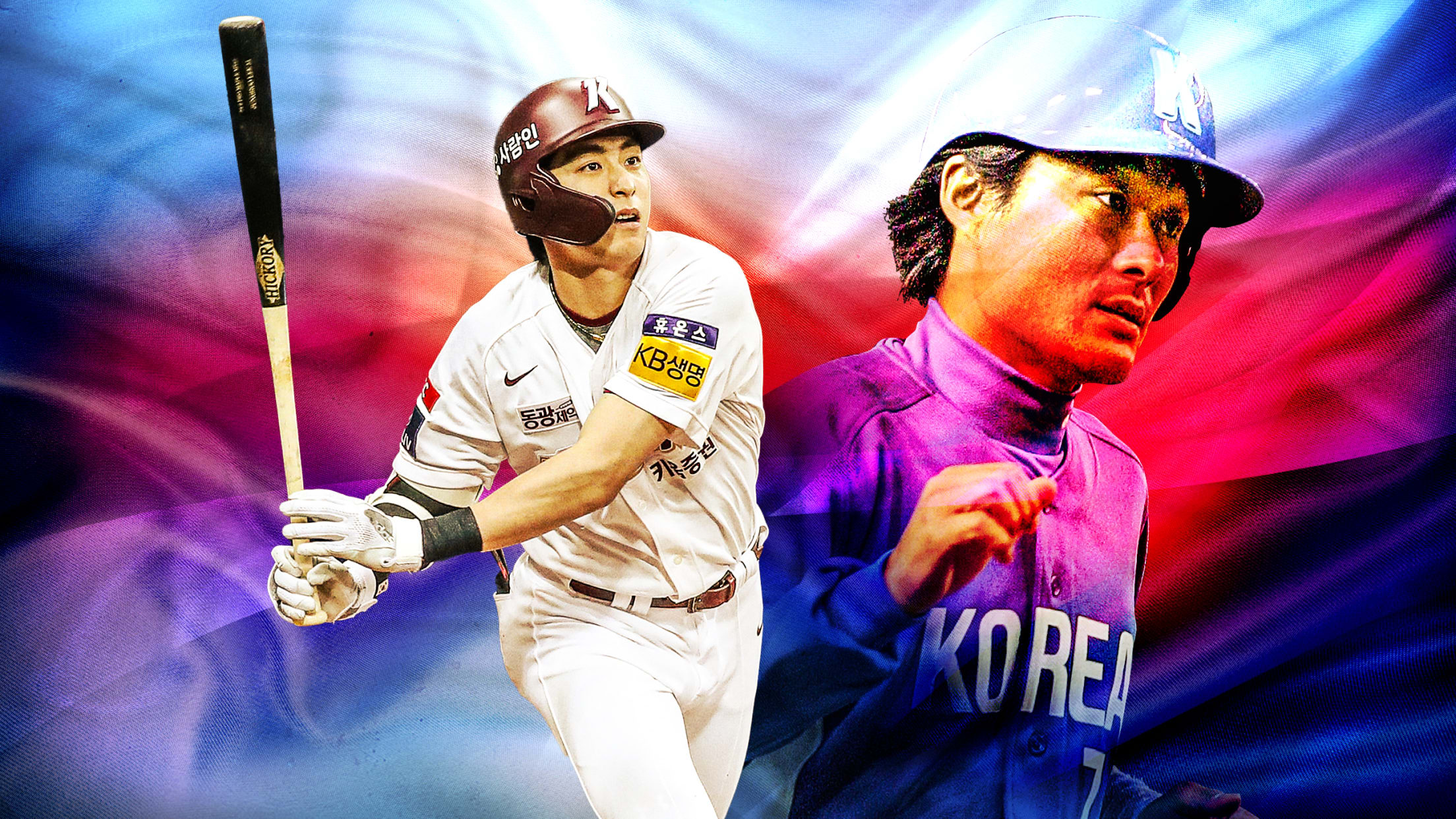 TOKYO, Japan -- When Korea faces Australia on Wednesday at 10 p.m. ET, the eyes of every Major League scout will be on one man: Korea's superstar outfielder Jung-Hoo Lee. The reigning KBO MVP Award winner is just 24 years old and can already be considered the complete package. He
Breaking down World Baseball Classic Pool B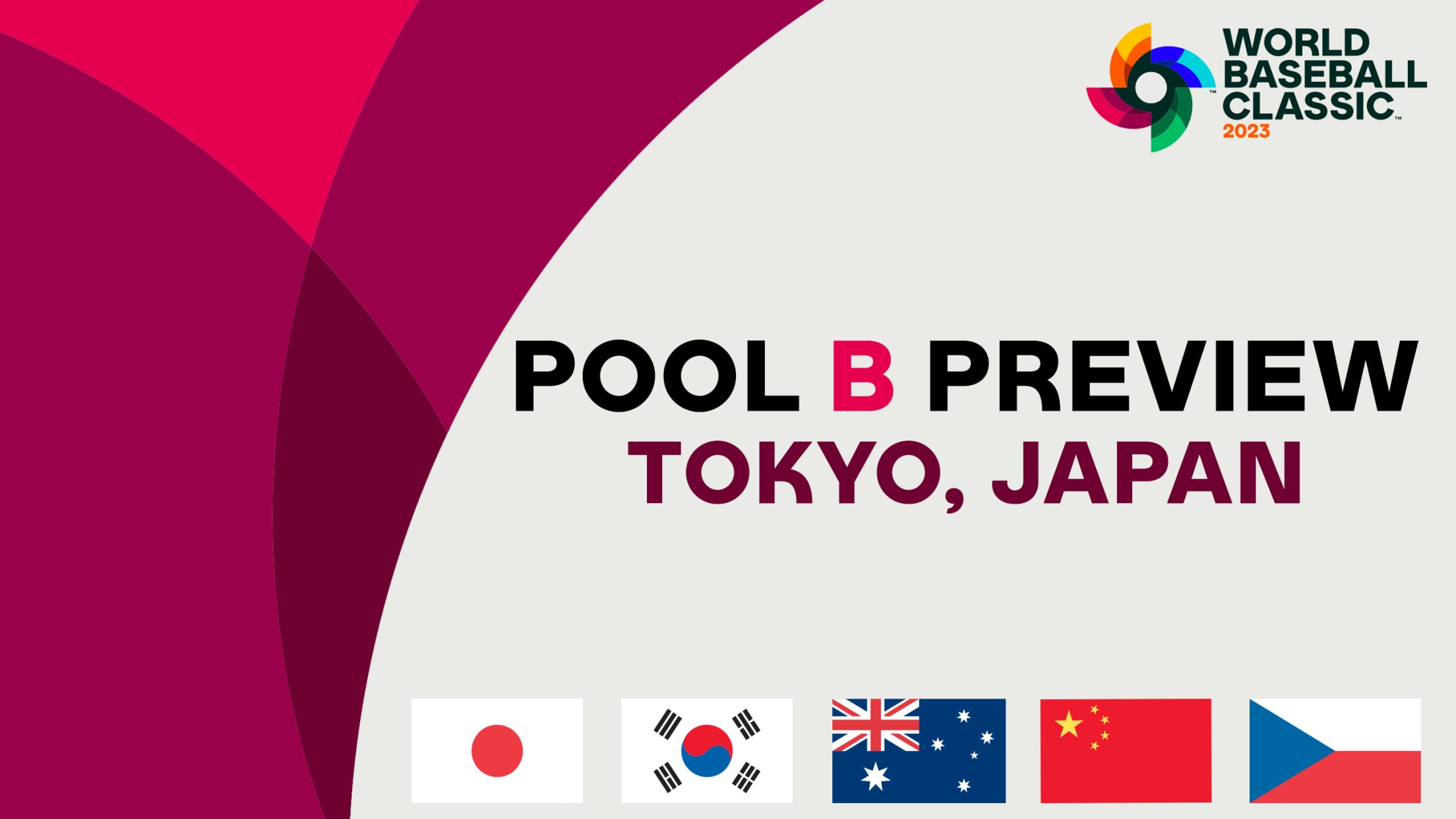 Japan The most successful team in WBC history, Japan won the first two events before finishing in third place in both 2013 and '17. With the talent stacked on this year's roster and a home-field advantage through the quarterfinals, Japan is once again looking to bring home some hardware.
World's stars align as Classic rosters announced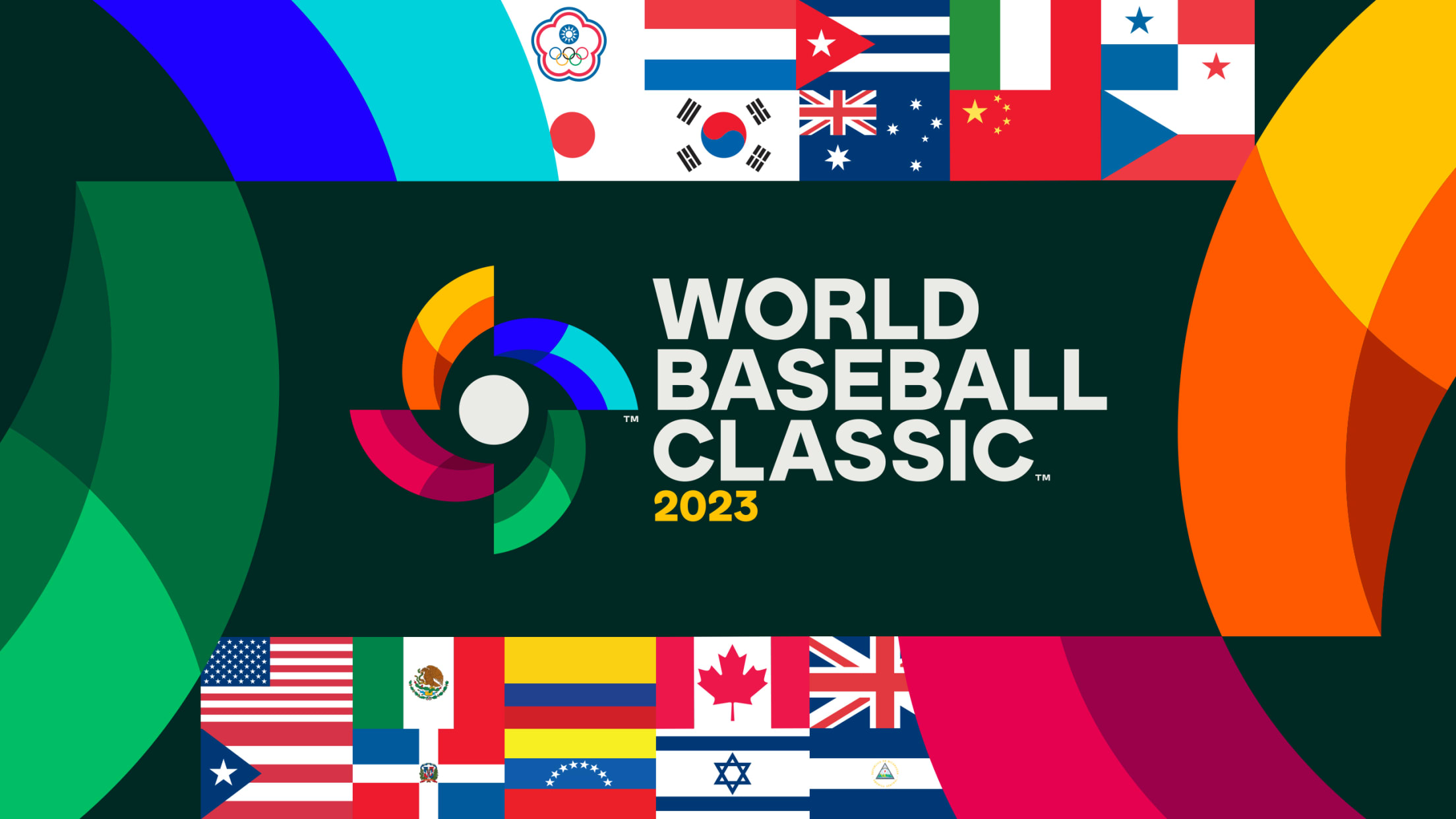 It's nearly here. After a six-year wait, the World Baseball Classic has returned, and it's bigger than ever. That's not hyperbole, either: The tournament field has been expanded to 20 teams, with three first-time participants in Great Britain, the Czech Republic and Nicaragua hoping for a Cinderella run. But they'll
History of baseball in South Korea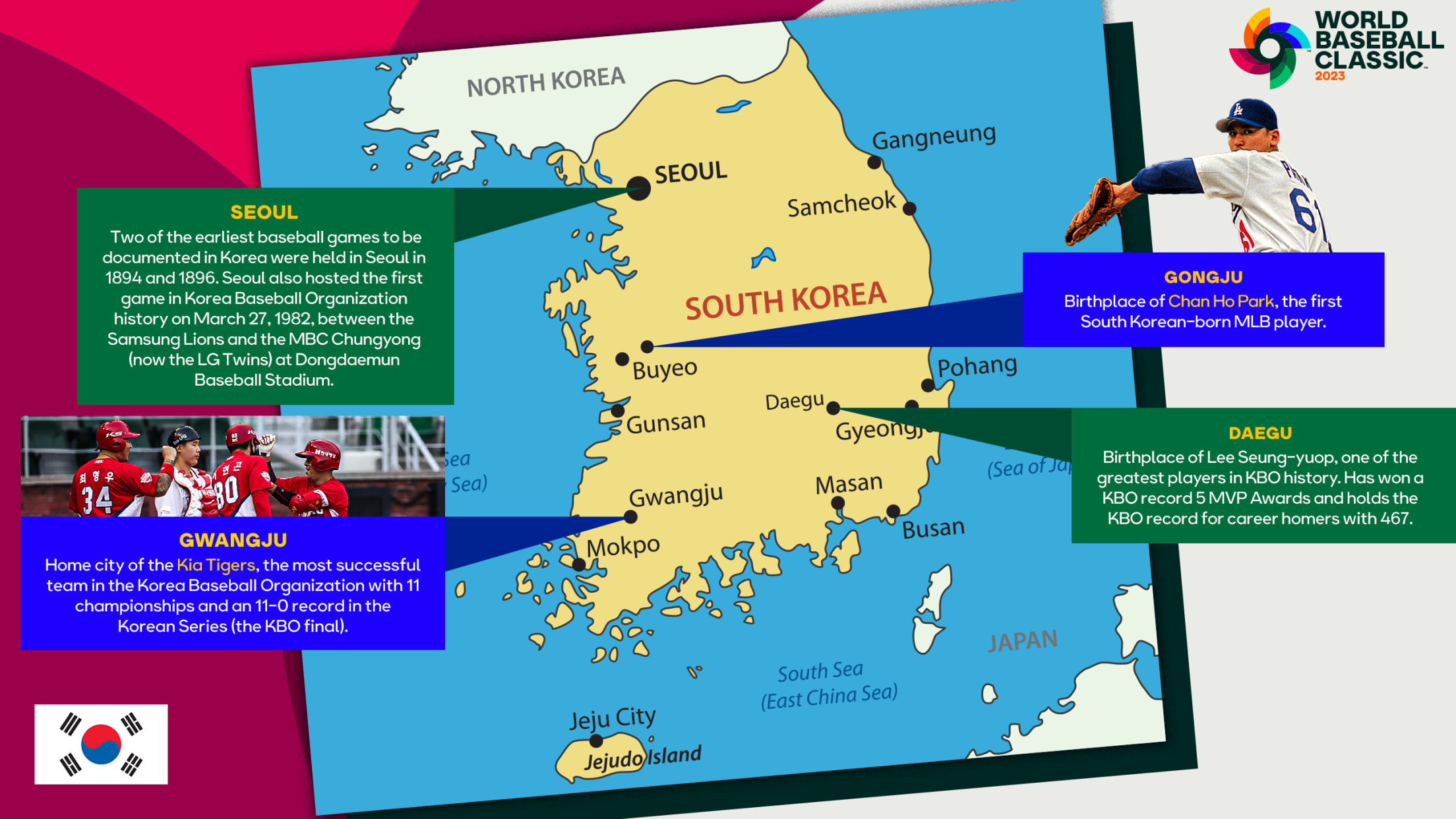 Baseball has become an integral part of South Korean culture since its introduction to the area more than a century ago, growing into a beloved pastime with unique customs and a fervent fan base. Philip L. Gillett, an American missionary with the YMCA, is credited with bringing baseball to Seoul
Edman looks to use Classic as springboard to big season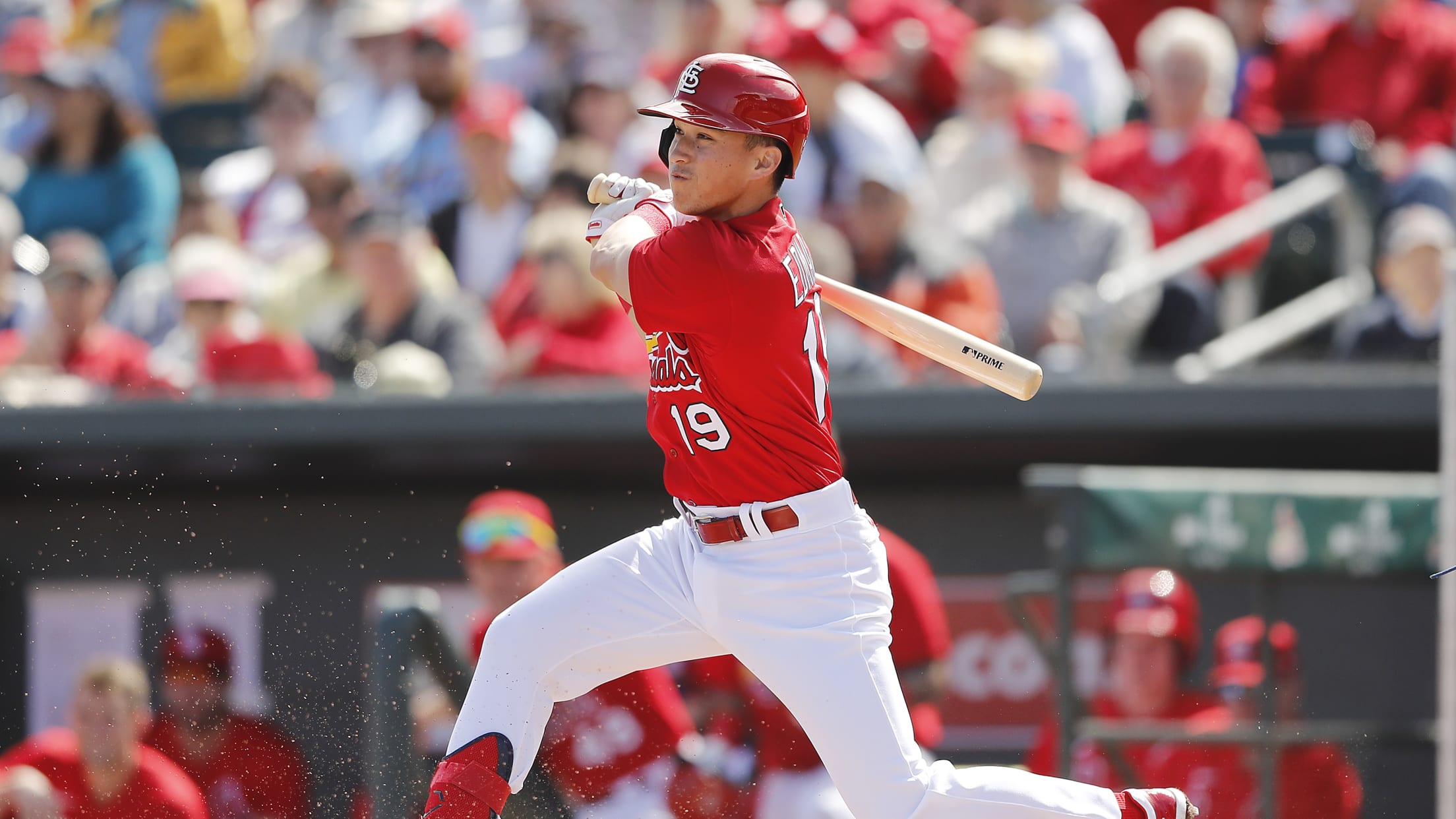 JUPITER, Fla. -- Leaders, as Cardinals manager Oli Marmol was saying prior to Monday's 12-7 Grapefruit League win against the Mets, come in all shapes, sizes and styles. Then, as Marmol was peering out on the field, he saw Tommy Edman fielding ground balls and mentioned the shortstop's distinct leadership
Pair of Major Leaguers, KBO MVP highlight Korea roster
The past two World Baseball Classic tournaments have not gone Korea's way. One of the world's baseball powerhouses, Korea finished third and second in the first two tournaments, respectively, but it failed to escape the first round in 2013 and '17. Korea's 2-1 loss to Israel in 2017 -- perhaps
The 53-year-old who might pitch forever
Dae-Sung Koo debuted in 1993 and is still going today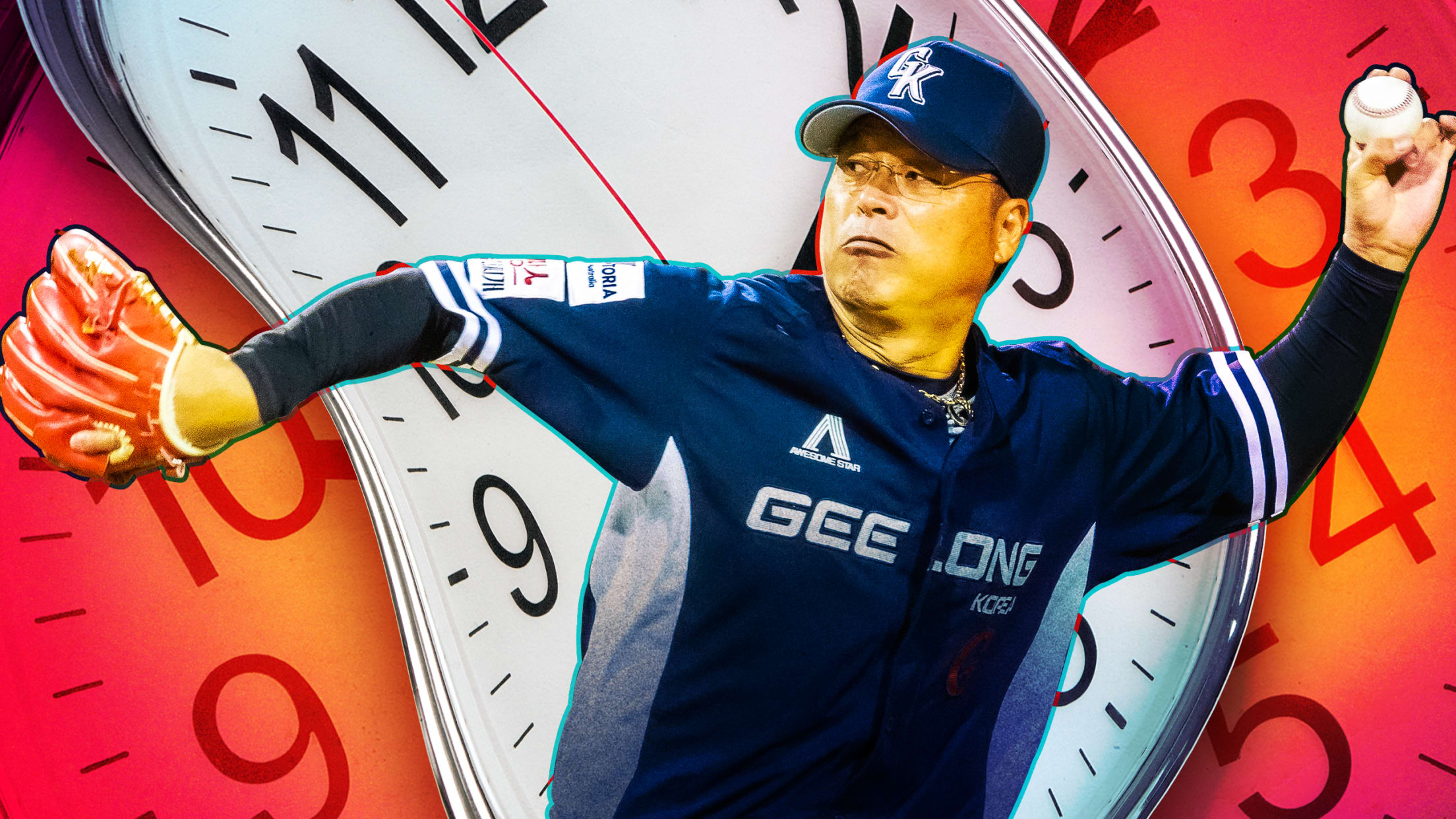 Dae-Sung Koo. The name, particularly if you're a Mets fan, might be rolling over again and again in your head. Dae-Sung Koo, that sounds familiar. Dae-Sung Koo ... he pitched, right? Dae-Sung Koo. Oh yes, of course. Dae-Sung Koo.