The Mexico Little League team that shocked the world
From the modest sandlots of Monterrey to the only LLWS perfect game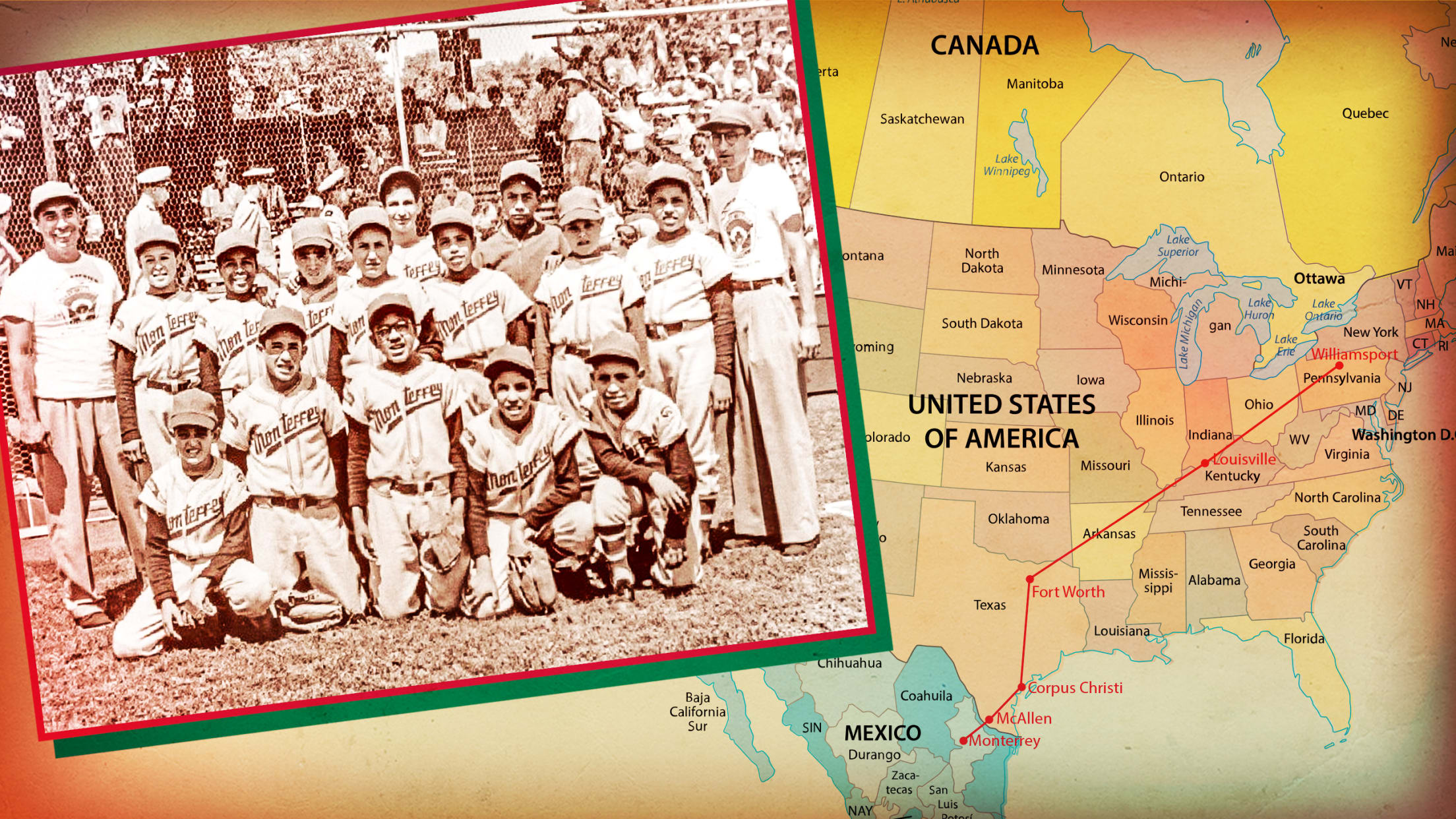 It's been nearly 70 years, but pitcher José "Pepe" Maiz García recalls his team's wondrous 1957 Little League World Series run like it was yesterday. It seems to be something that's just constantly replaying through his head. "Our coach Cesar Faz would always tell us, 'You have to have fun,'"
Randy robs a HR in the most casual way imaginable
MIAMI -- Give Randy Arozarena a TV show. Heck, put him in charge of a movie studio and an entire streaming service. The Rays outfielder and Team Mexico superstar has a knack for shining when the lights are brightest. He certainly did that again when he robbed Kazuma Okamoto of
Paredes comes up HUGE with 3 RBIs to power Mexico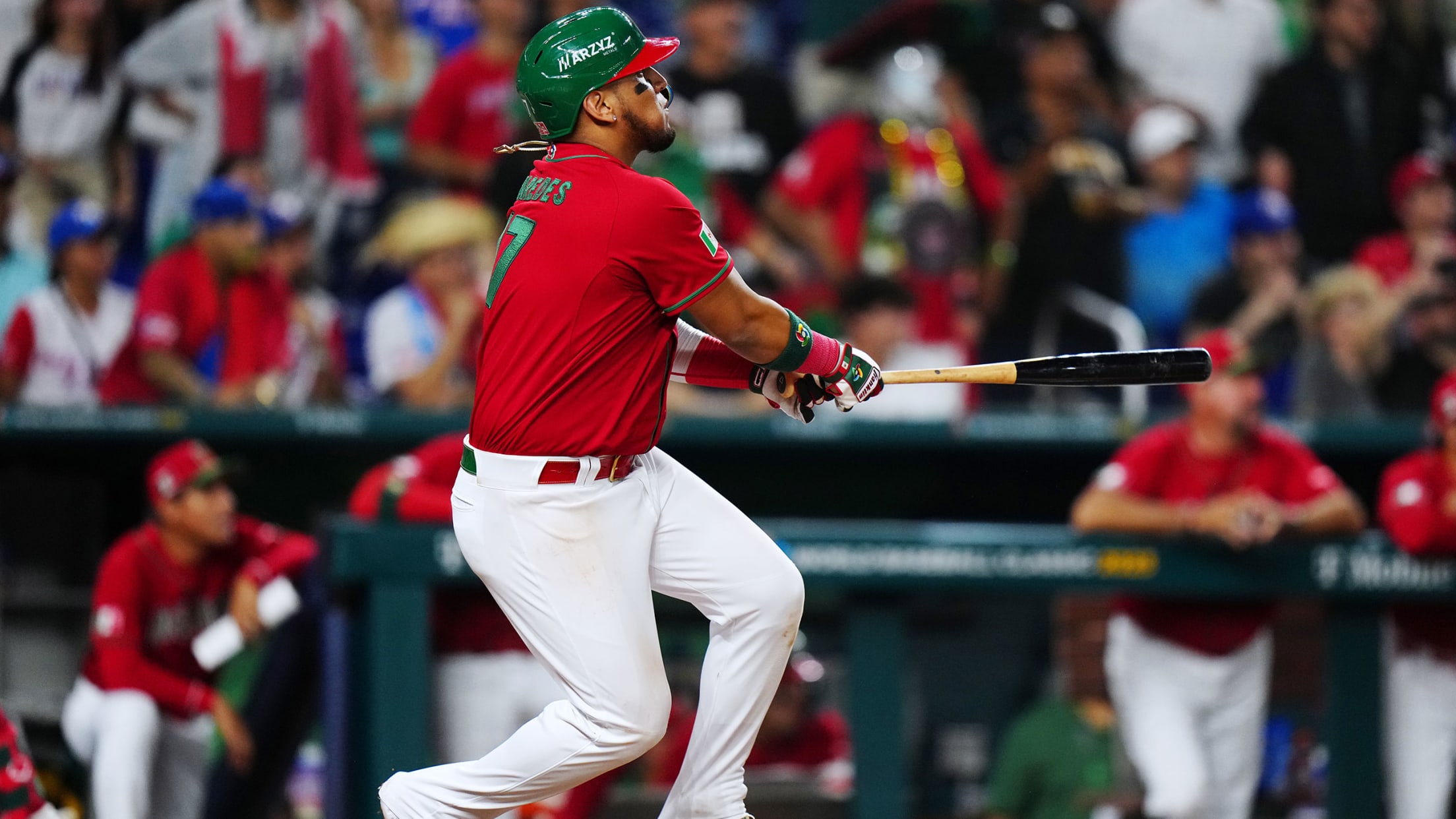 MIAMI -- Isaac Paredes' longest Major League home run measured 411 feet. What better way to top that – by one foot – than in a huge moment in the global spotlight? Paredes' solo home run off Marcus Stroman in the second inning of Mexico's 5-4 quarterfinals win against Puerto
Mexico's comeback thriller over P.R. sets up date with Japan in semifinals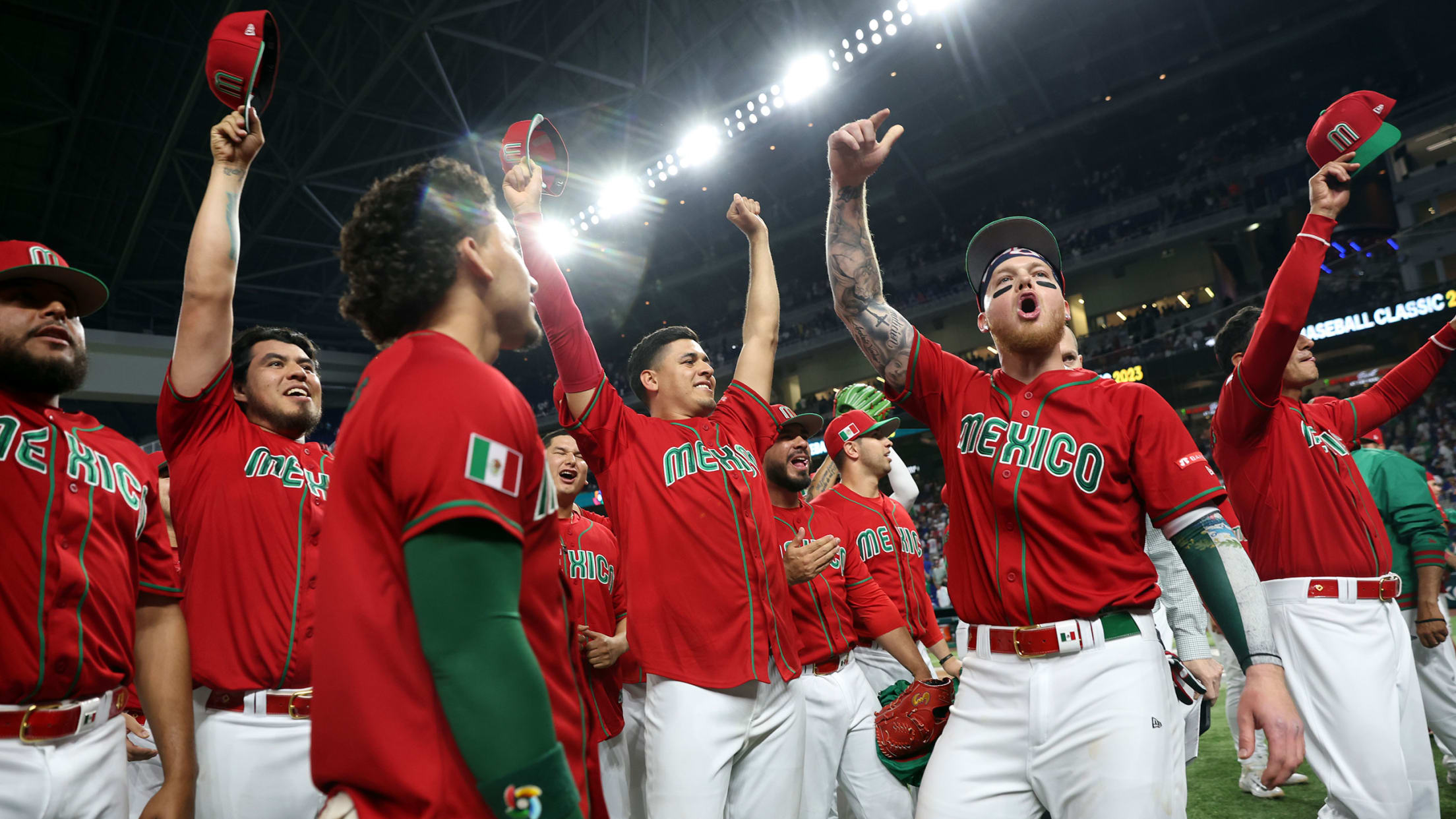 MIAMI -- As Mexico outfielder Alex Verdugo sat at the press conference podium on Friday afternoon at loanDepot park, he summed up the action that was about to transpire between Mexico and Puerto Rico in the World Baseball Classic quarterfinal matchup later that evening. "Everybody's ready to go out there
The 6 biggest Classic storylines left to follow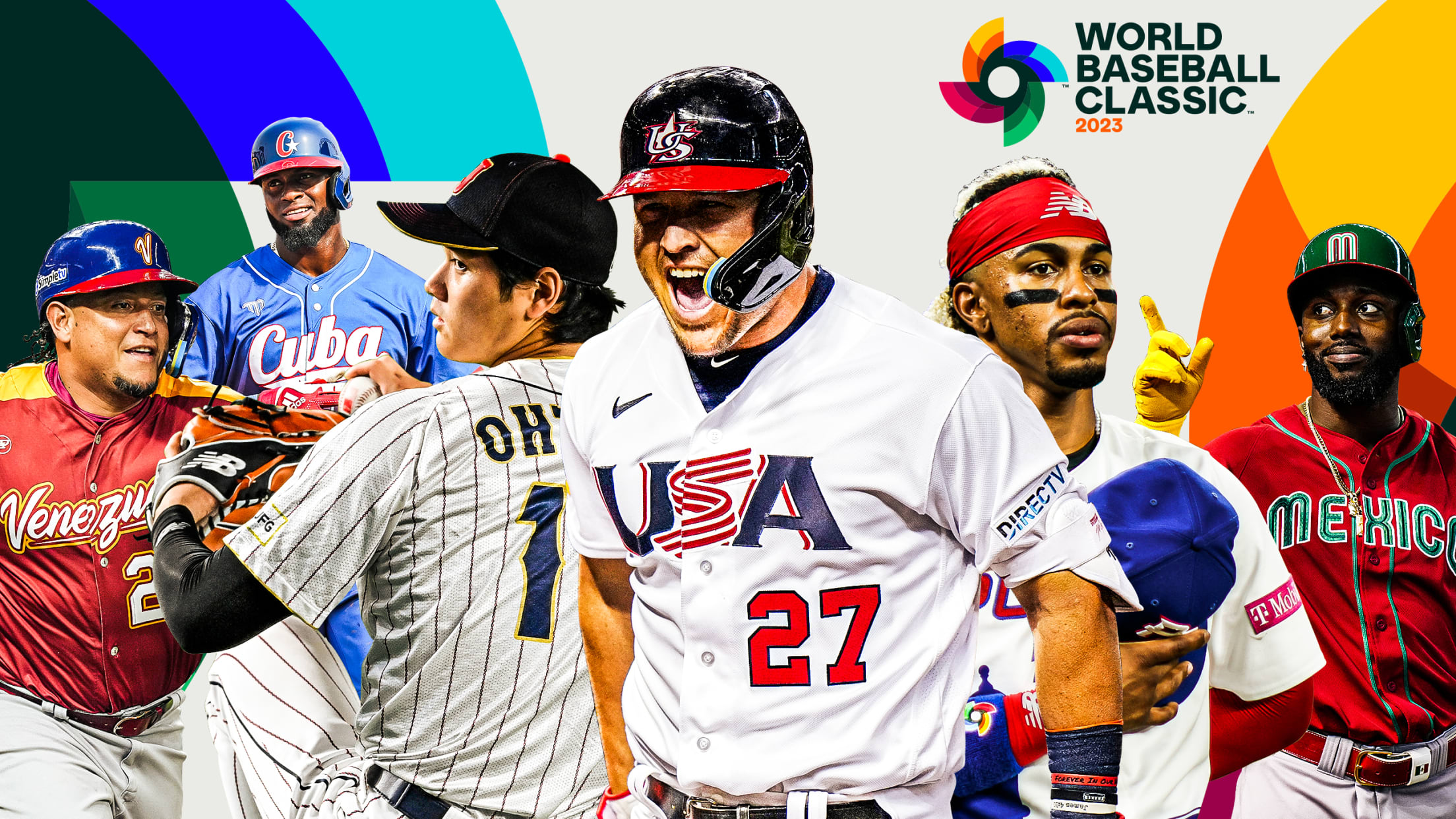 After Japan's 9-3 victory on Thursday, joining Cuba in the World Baseball Classic semifinals, the tournament now has only six teams left. On Friday night Mexico will play Puerto Rico in Miami for the right to play Japan on Monday, and then on Saturday the United States will square off
'It's a fiesta' for electric Arozarena as Mexico moves on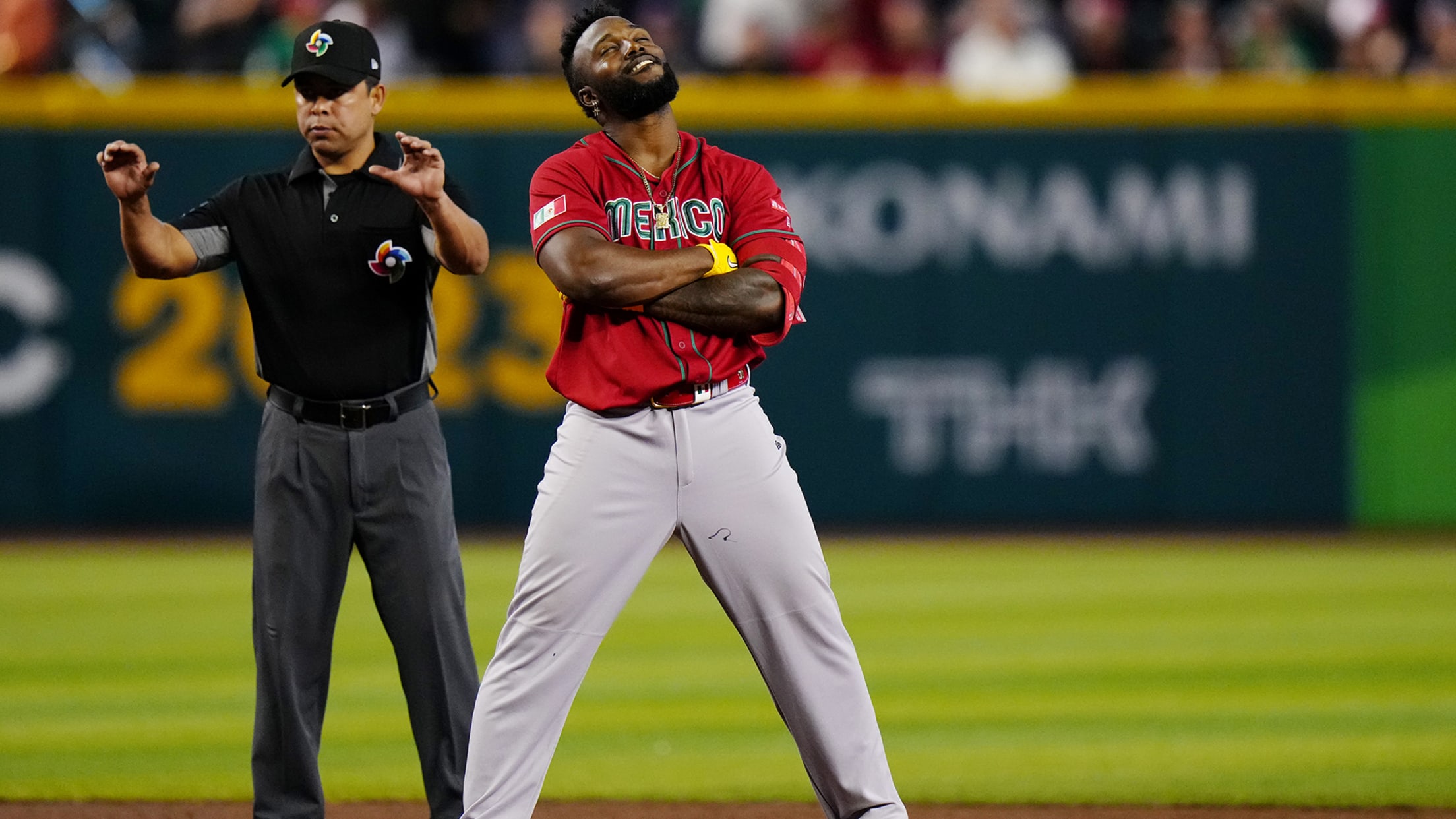 PHOENIX – Randy Arozarena is at it again. Mexico is headed to the 2023 World Baseball Classic quarterfinals, having claimed Pool C with a 10-3 victory over Canada on Wednesday afternoon at Chase Field. Arozarena, who delivered a postseason run for the ages with Tampa Bay in 2020, was once
Bullpen catcher (!) carries Mexico closer to quarters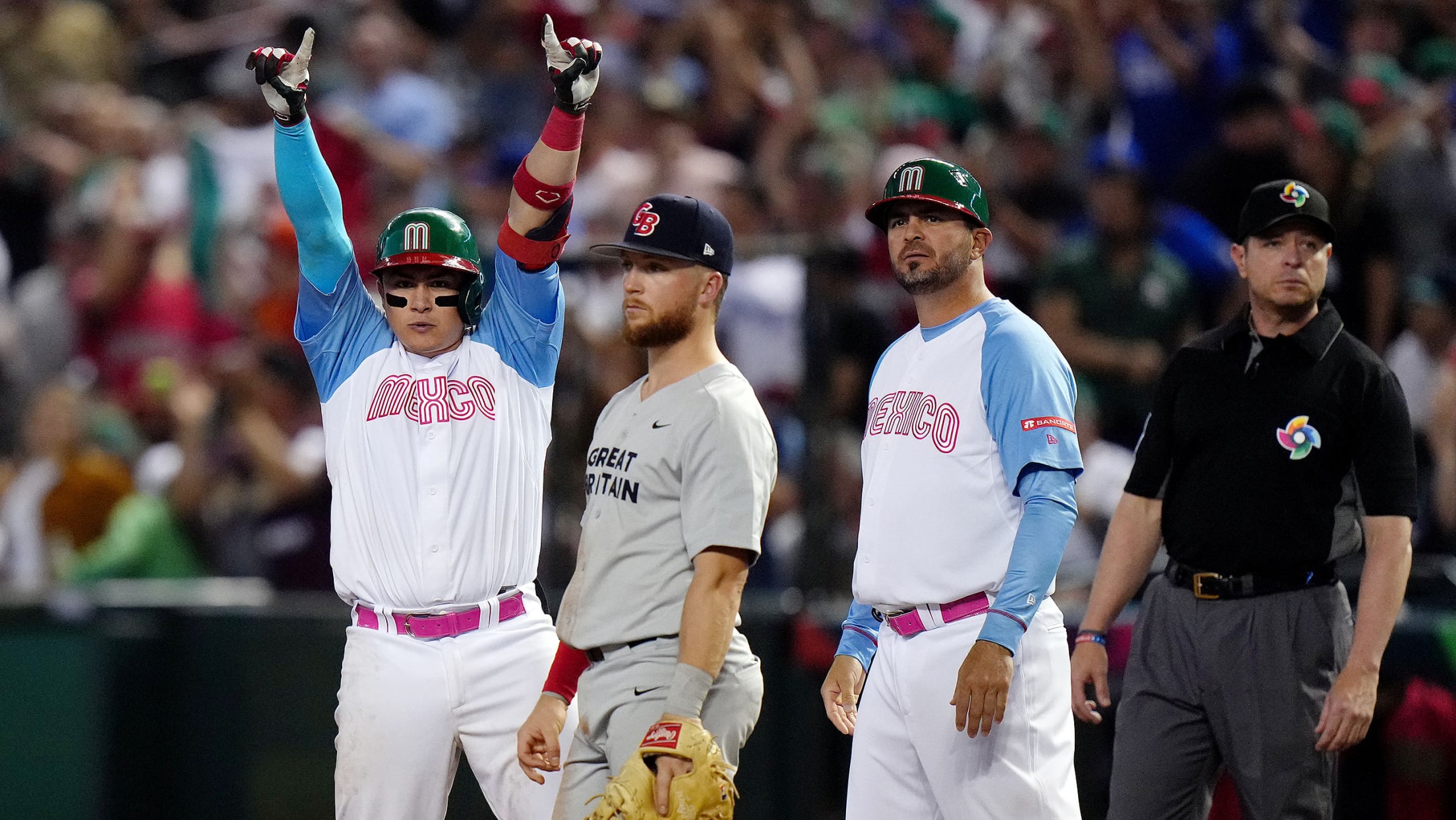 PHOENIX -- When Mexico first put together its roster for the 2023 World Baseball Classic, Alexis Wilson was on it – as the bullpen catcher. After knocking in both runs of a 2-1 win over Great Britain on Tuesday night at Chase Field, Wilson's name was still there – but
Sandoval earns Nevin's praise for Team Mexico win over USA
Davidson sharp vs. Mariners; catching decision looms for Angels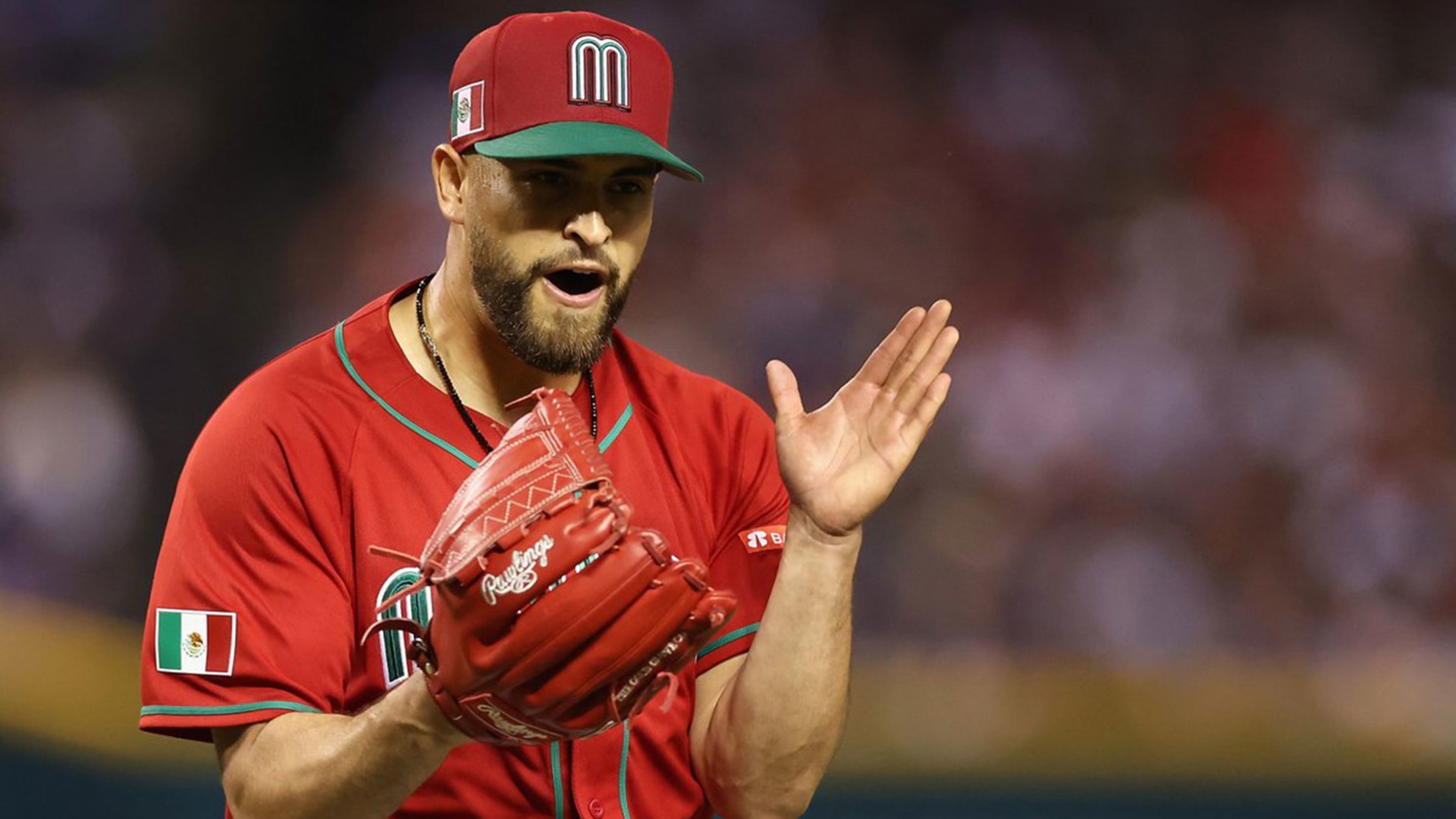 TEMPE, Ariz. -- Chase Field was packed on Sunday night for a raucous World Baseball Classic matchup between Team USA and Mexico. It was a decidedly pro-Team Mexico crowd that featured loud ovations and trumpets blaring as the team from south of the border piled on runs. Angels manager Phil
'Joeyyyy!' Nats elated over Meneses' Classic heroics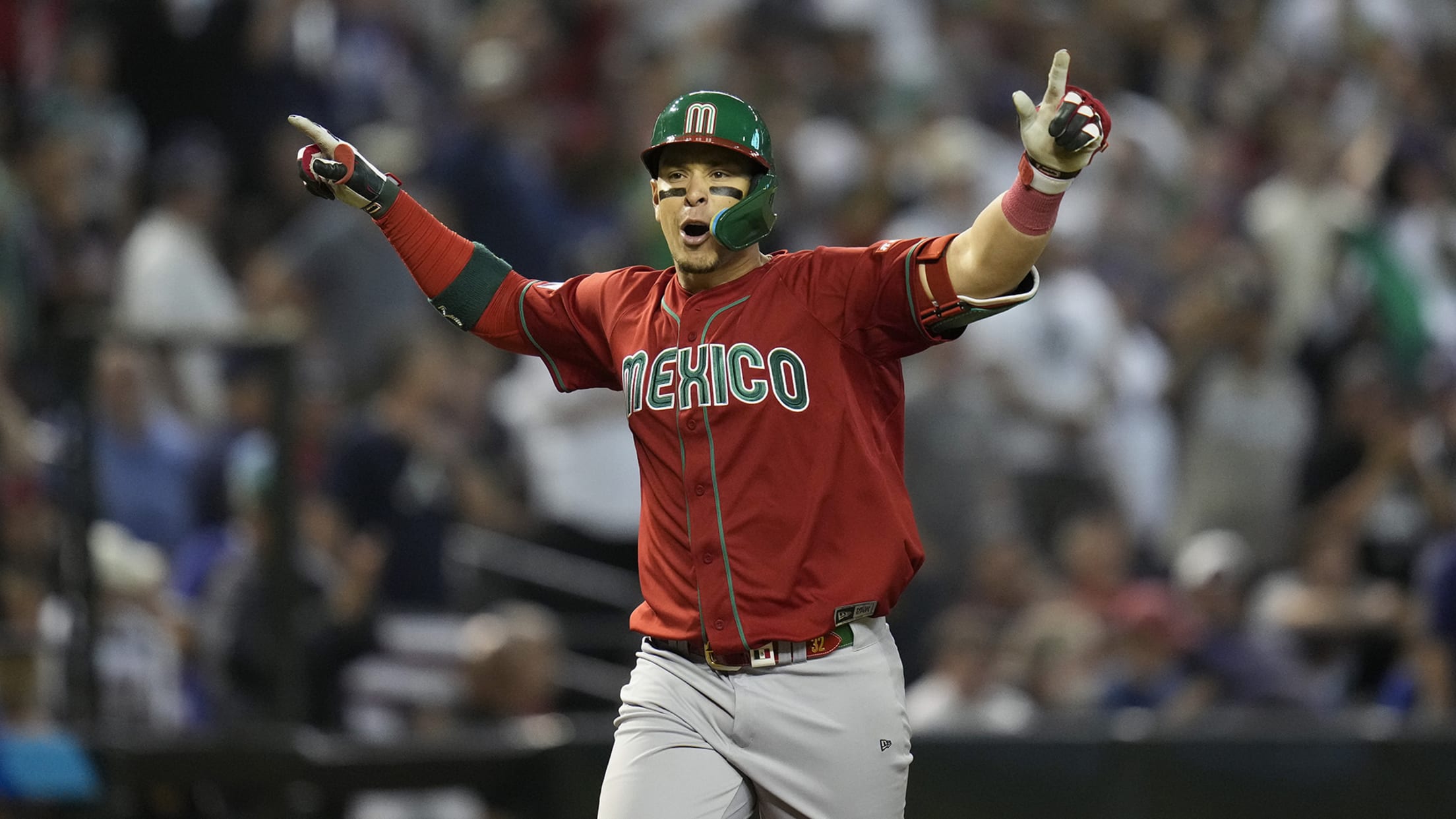 WEST PALM BEACH, Fla. -- Luis García was watching Nationals teammate Joey Meneses at the plate for Team Mexico in the World Baseball Classic on Sunday night when he had a strong feeling about what was going to happen.
Mexico flips the script, dominates Team USA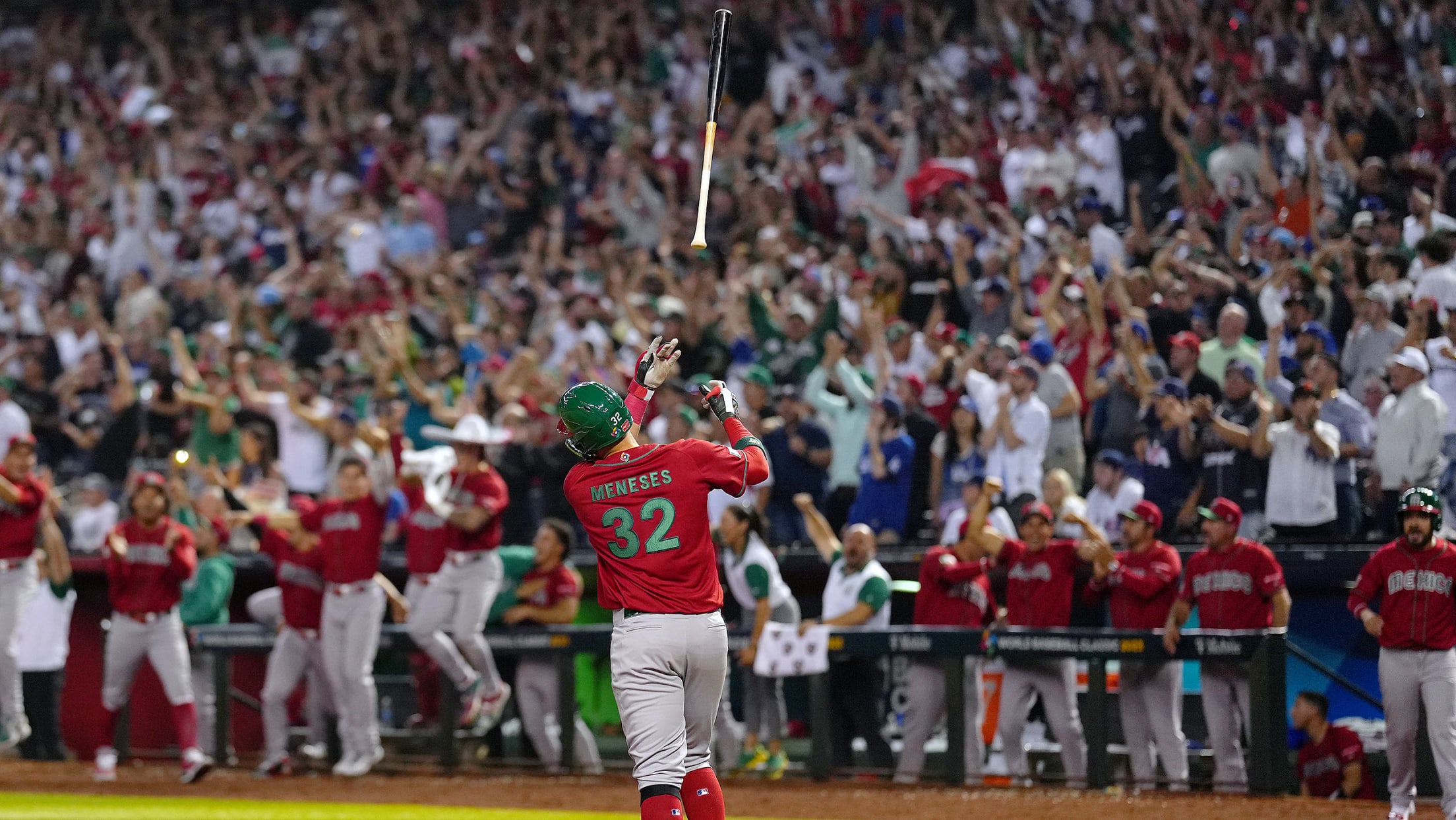 PHOENIX -- Joey Meneses, a native son from Culiacan, redeemed Mexico's Classic hopes and launched it to a spirited 11-5 victory over the United States on Sunday night at Chase Field, swatting two building-shaking home runs.
In Mexico-US rivalry, 'admiration and love' -- and fierce competition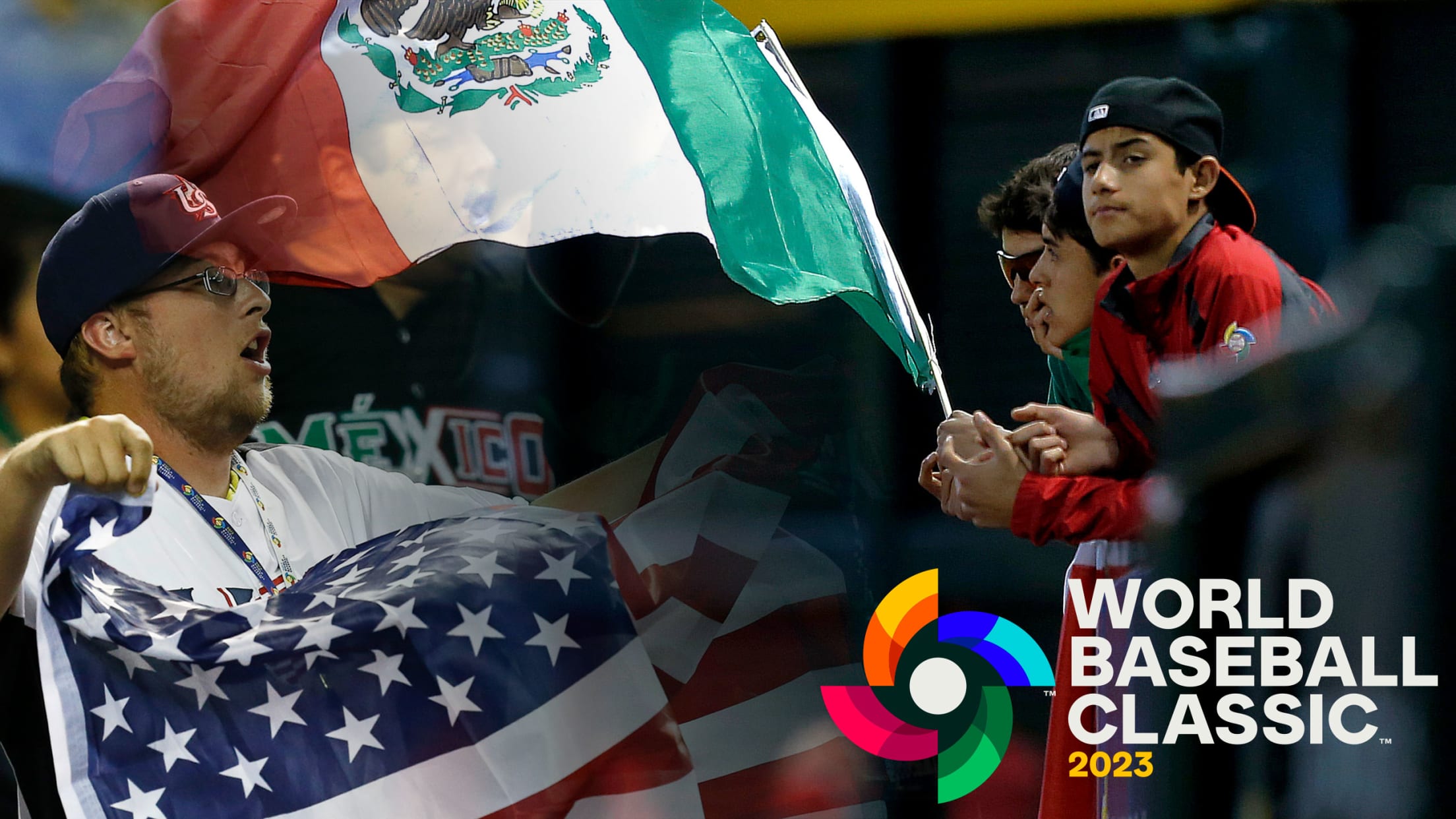 GOODYEAR, Ariz. -- Ten years have passed since Mexico and the United States met in a World Baseball Classic. On Sunday evening at 10 ET, they'll play before a sold-out Chase Field and national television audience on FS1.
Colombia stuns Mexico in extras to take thrilling Pool C opener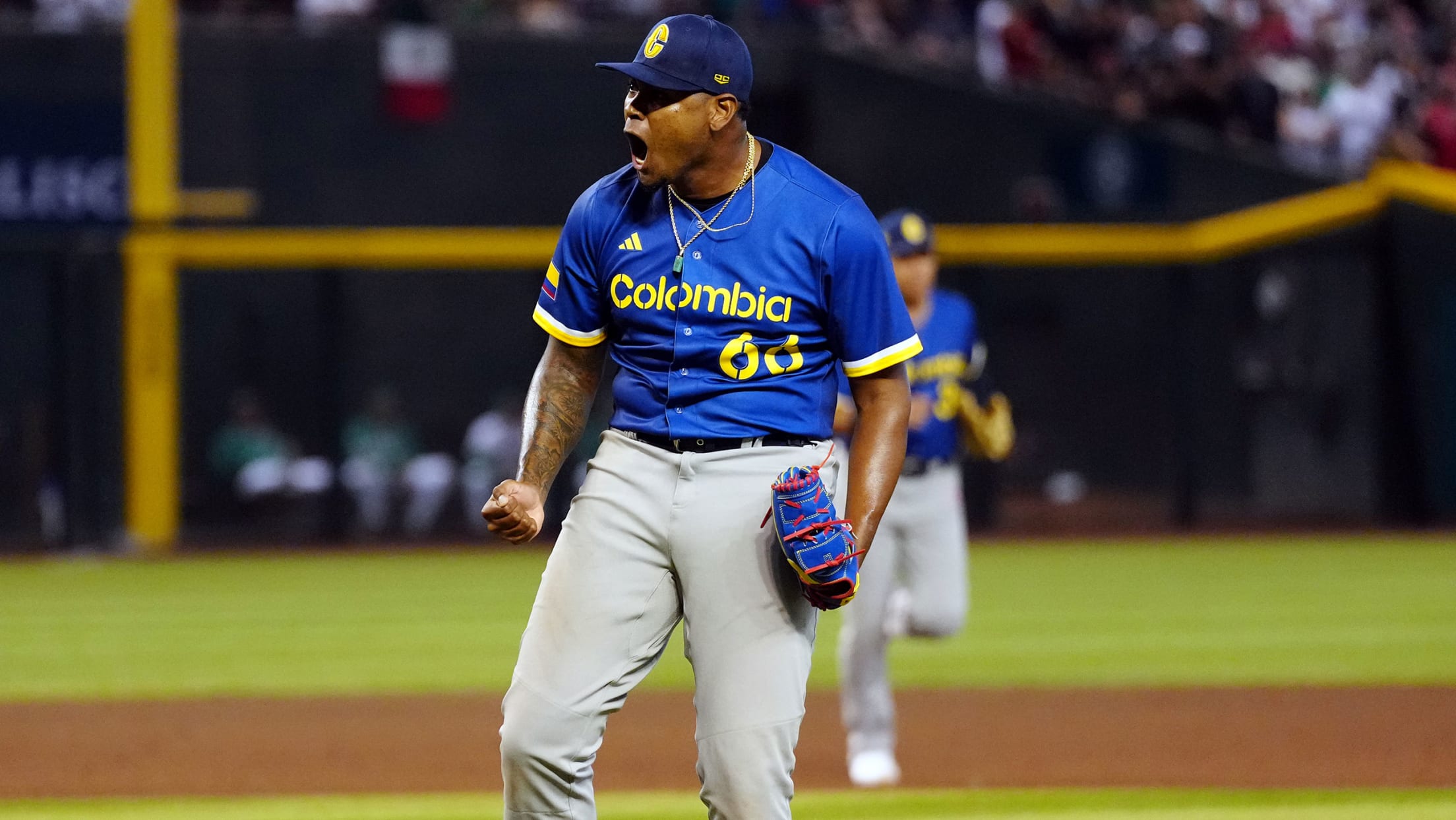 PHOENIX – Just hours before Colombia took the diamond for its opening contest of the 2023 World Baseball Classic, manager Jolbert Cabrera talked about how excited he was to see his mostly youthful squad in action. As he finished his session, he stopped right before he left the room to
Walker part of formidable Team Mexico rotation
Phillies right-hander proud to represent his family heritage in World Baseball Classic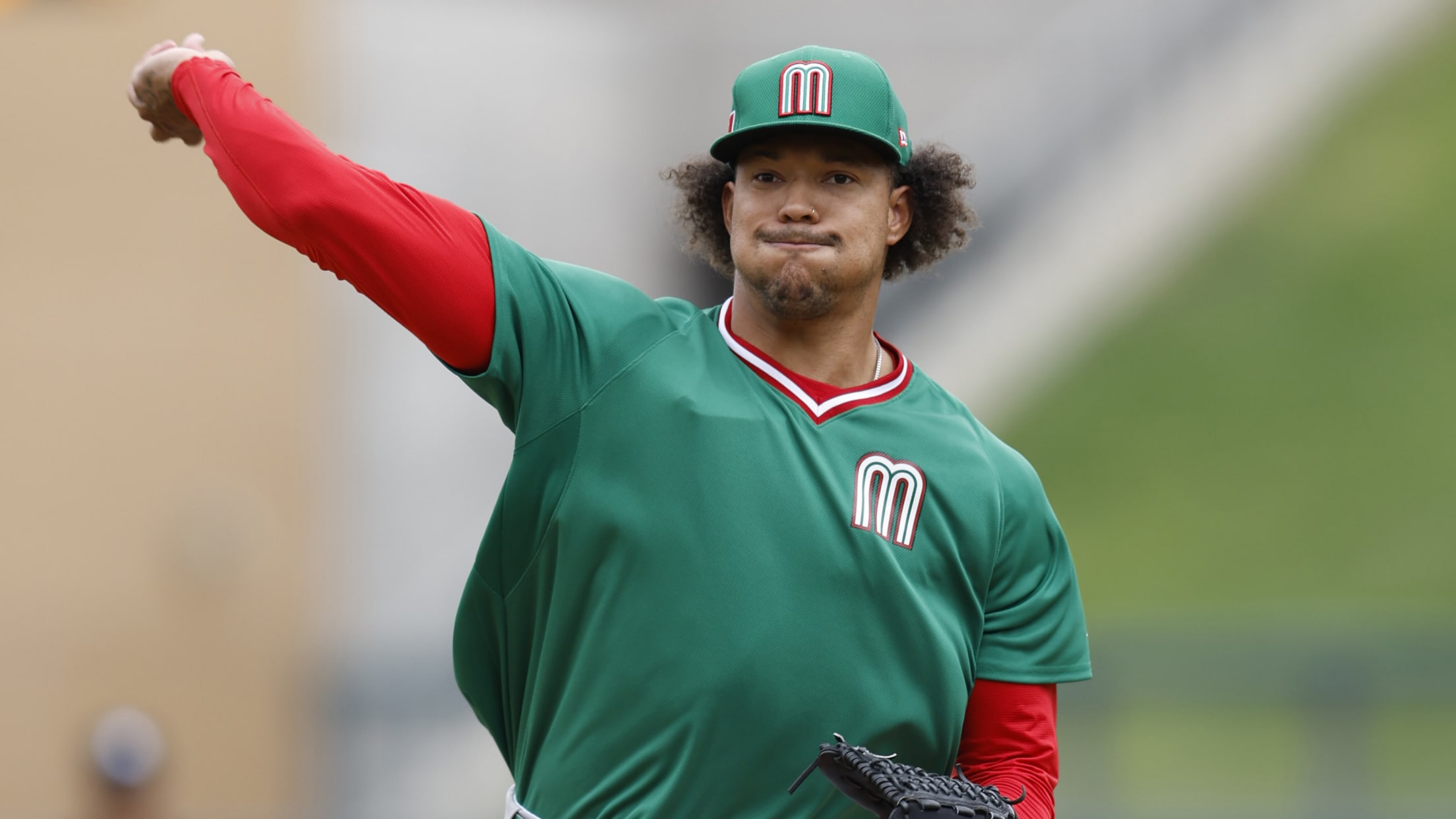 SCOTTSDALE, Ariz. – Taijuan Walker is sharing a Team Mexico clubhouse in the World Baseball Classic with fellow starting pitchers who, should things go the way certain teams hope, could face Walker in October. Walker is with the Phillies, the 2022 World Series runners-up. Lefty Julio Urías and the Dodgers
Tellez looks forward to Team Mexico 'winning it all'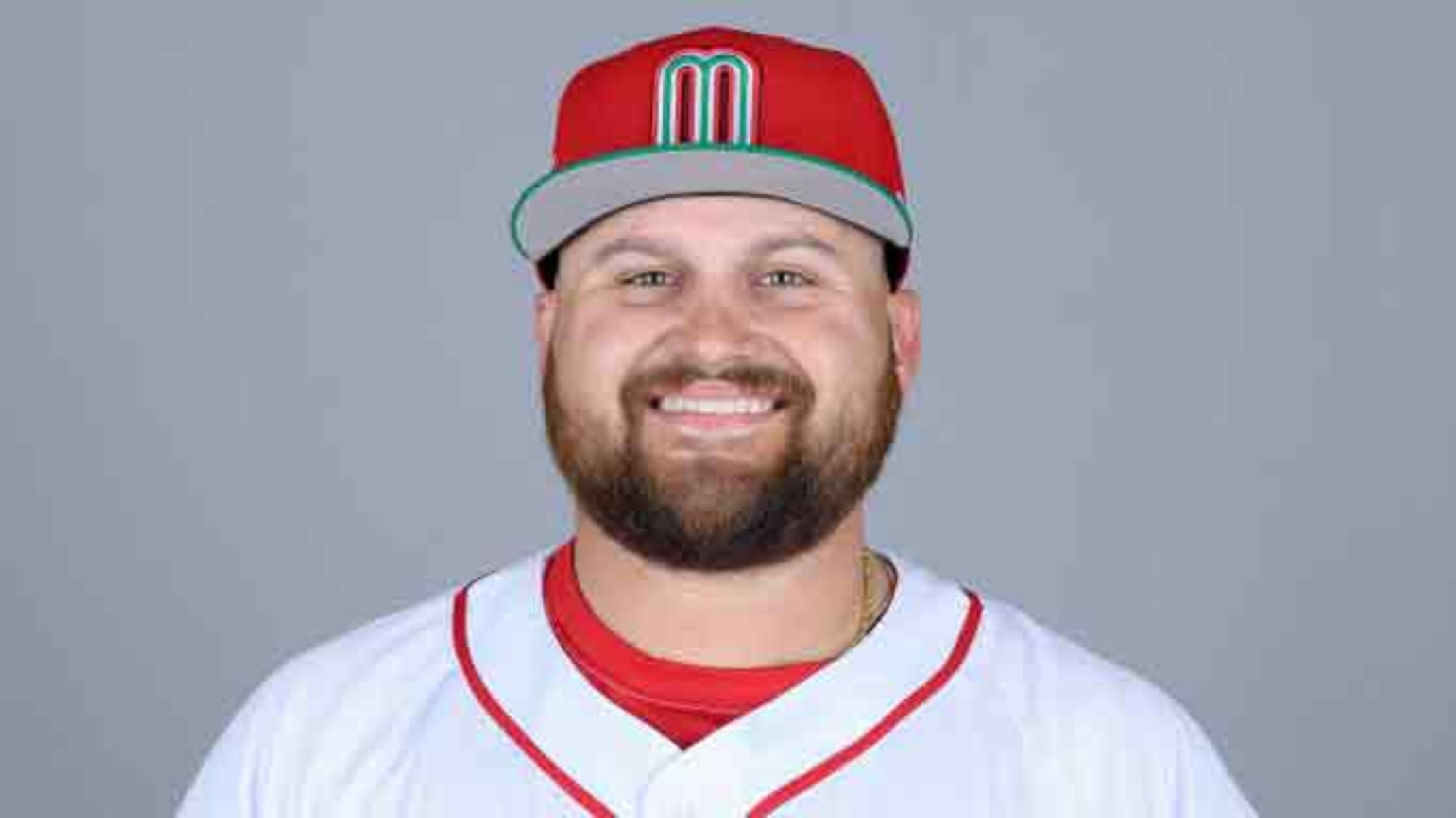 GOODYEAR, Ariz. -- Rowdy Tellez is already picturing what a celebration could look like. The Brewers' first baseman was split between two options: joining Team Israel or Team Mexico for the World Baseball Classic. He qualifies to compete for either team, based on his parents' roots, but he decided to
World's stars align as Classic rosters announced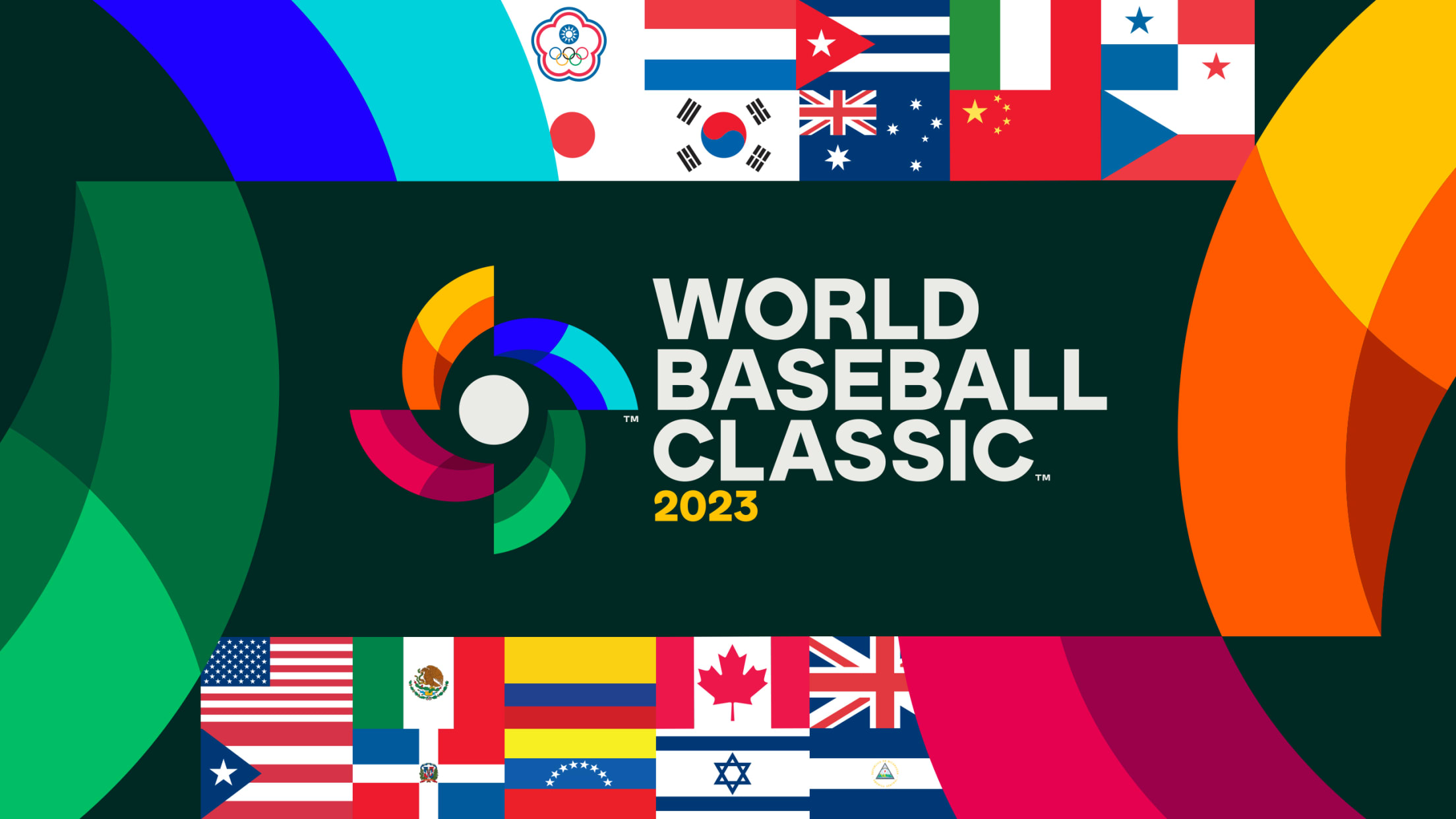 It's nearly here. After a six-year wait, the World Baseball Classic has returned, and it's bigger than ever. That's not hyperbole, either: The tournament field has been expanded to 20 teams, with three first-time participants in Great Britain, the Czech Republic and Nicaragua hoping for a Cinderella run. But they'll
Red Sox duo goes all out, brings in mariachi band as part of presentation on Mexico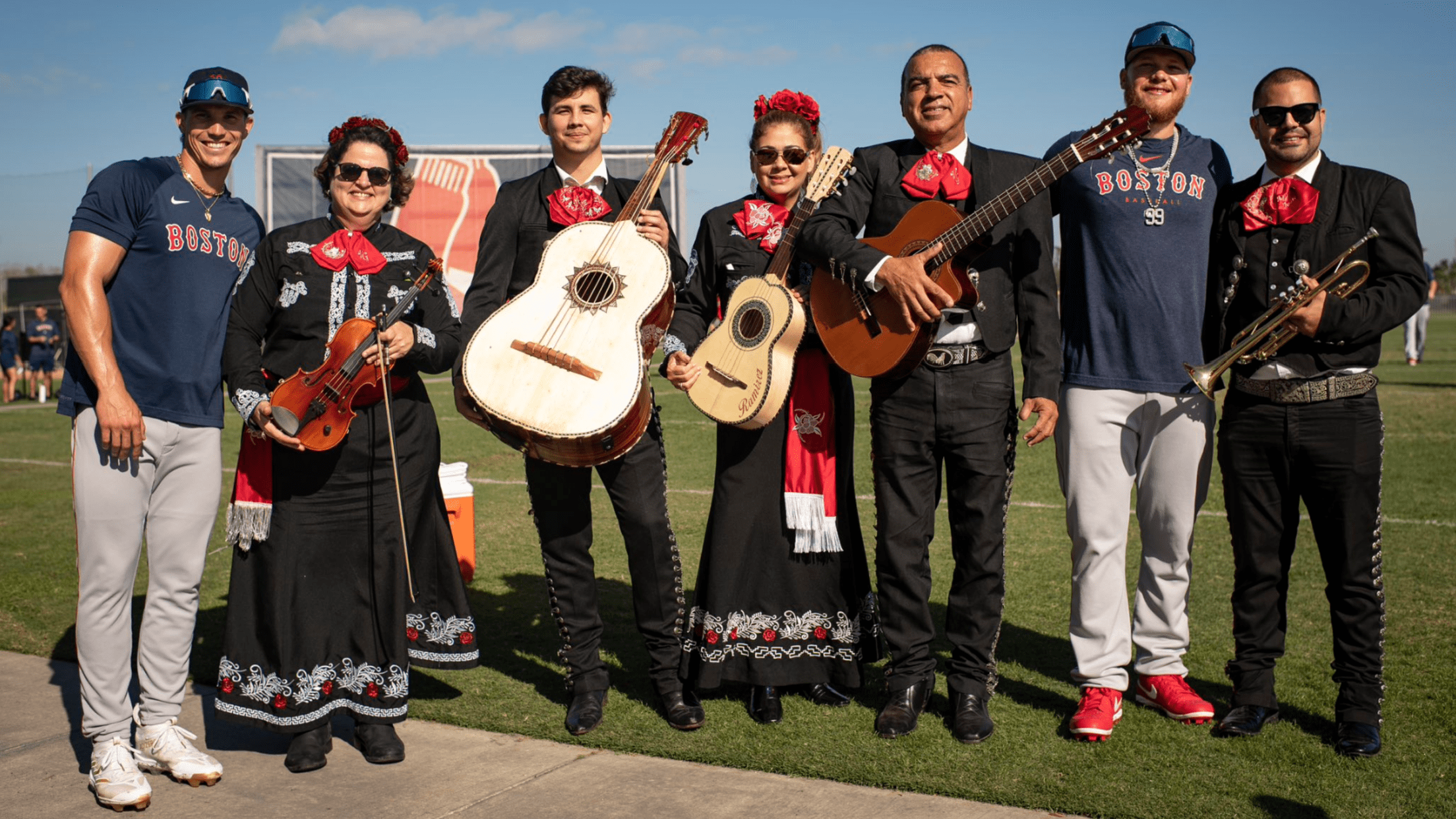 FORT MYERS, Fla. -- Red Sox camp was spiced up on Monday morning by the presence of a mariachi band that performed in the clubhouse and later on the field while the club conducted stretching exercises. How did this unique Spring Training development come about? Boston manager Alex Cora, in
Origins, history and evolution of baseball in Mexico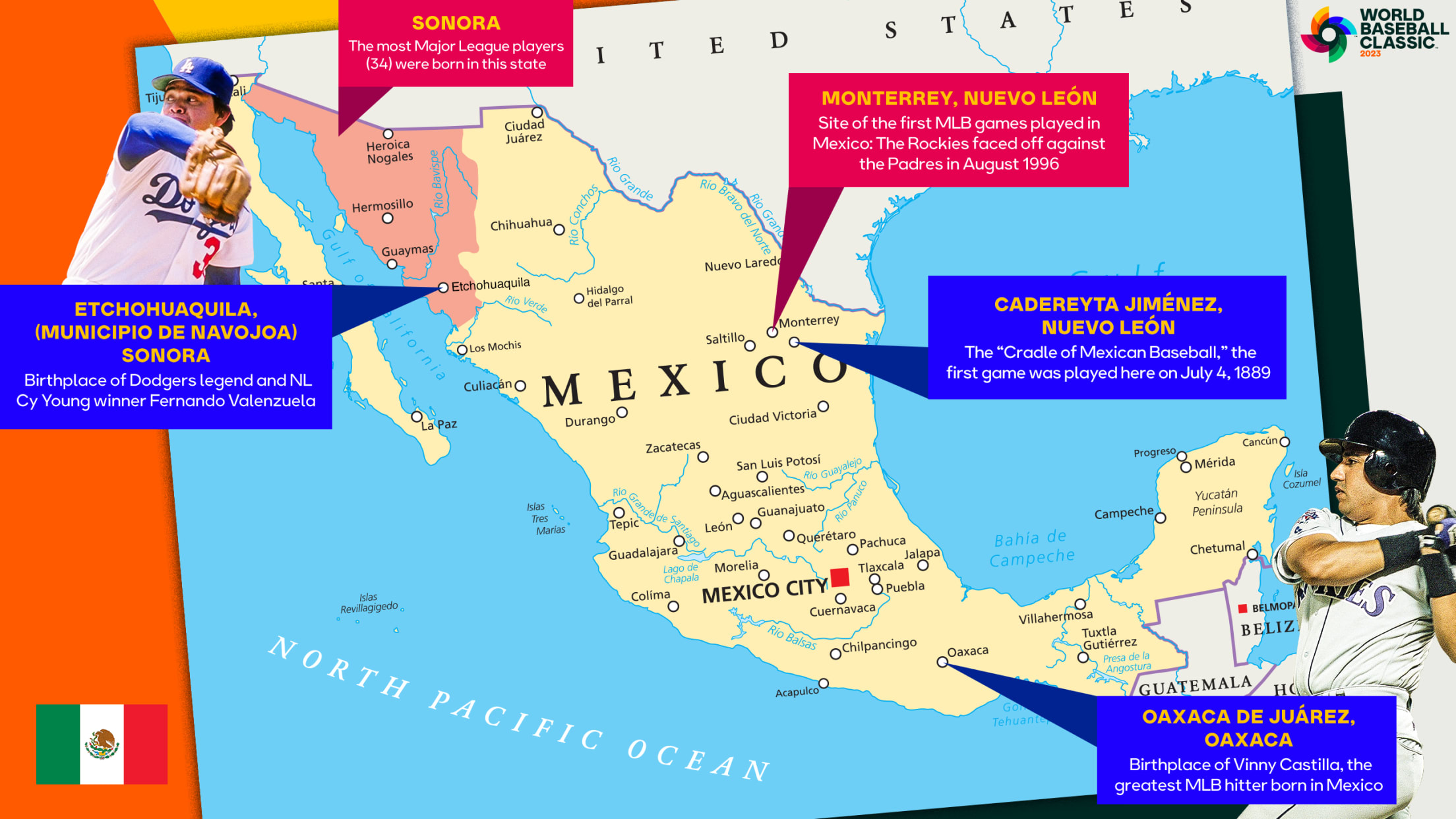 It is impossible to pinpoint precisely where the first baseball game was played in Mexico. Despite a few cities claiming the honor and many efforts to find the exact place, not even historians themselves can agree. But analyzing many of the studies, three cities emerge as the closest to being
Arozarena, Kirk highlight talented Mexico roster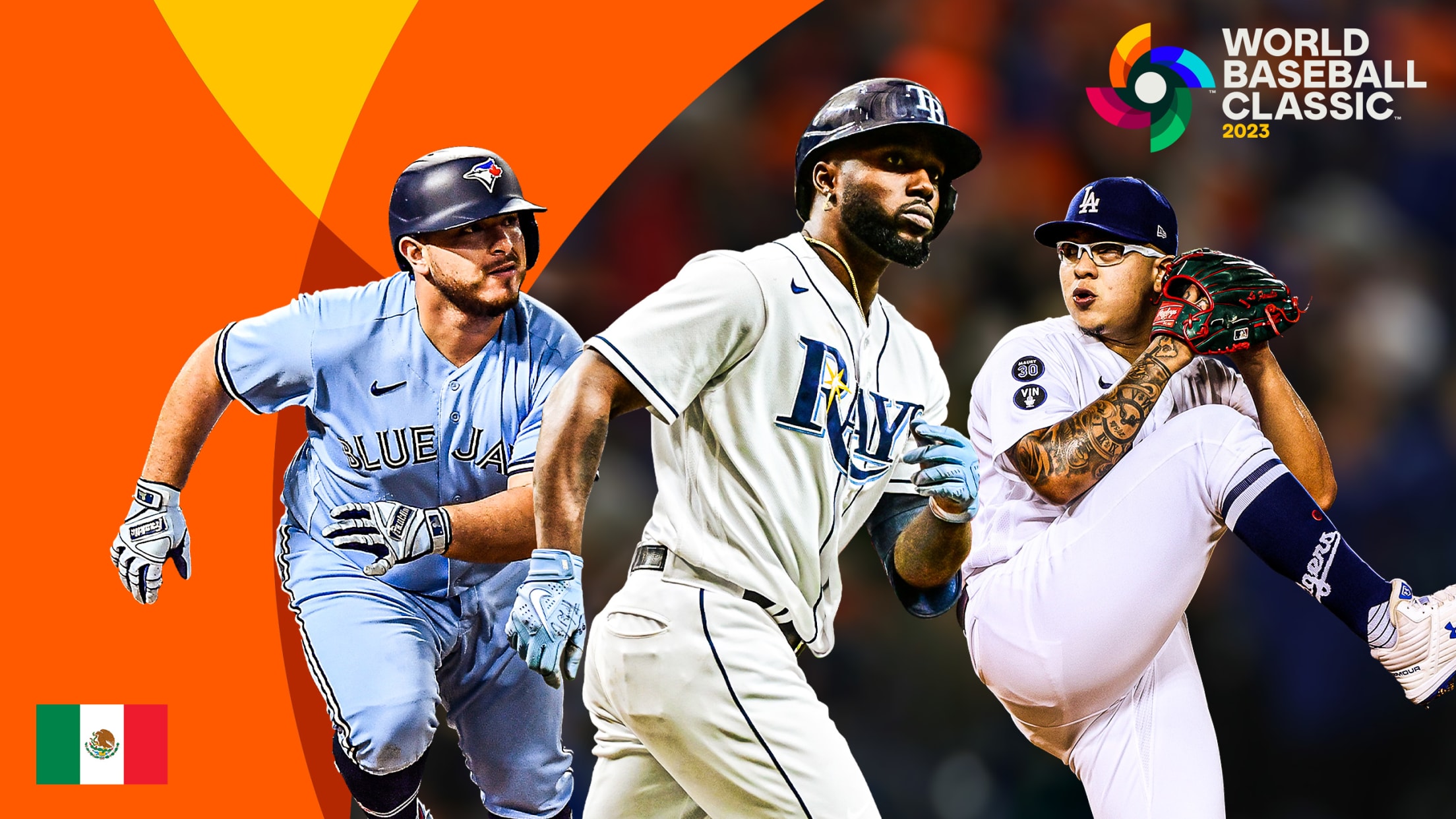 After early exits in each of the previous two World Baseball Classics, Mexico is back in 2023 with a talent-laden roster that could have the country poised for its deepest WBC run yet. With newcomers such as Julio Urías, Alejandro Kirk, Randy Arozarena, Rowdy Tellez, Patrick Sandoval and Taijuan Walker
How Tellez decided to rep Mexico in Classic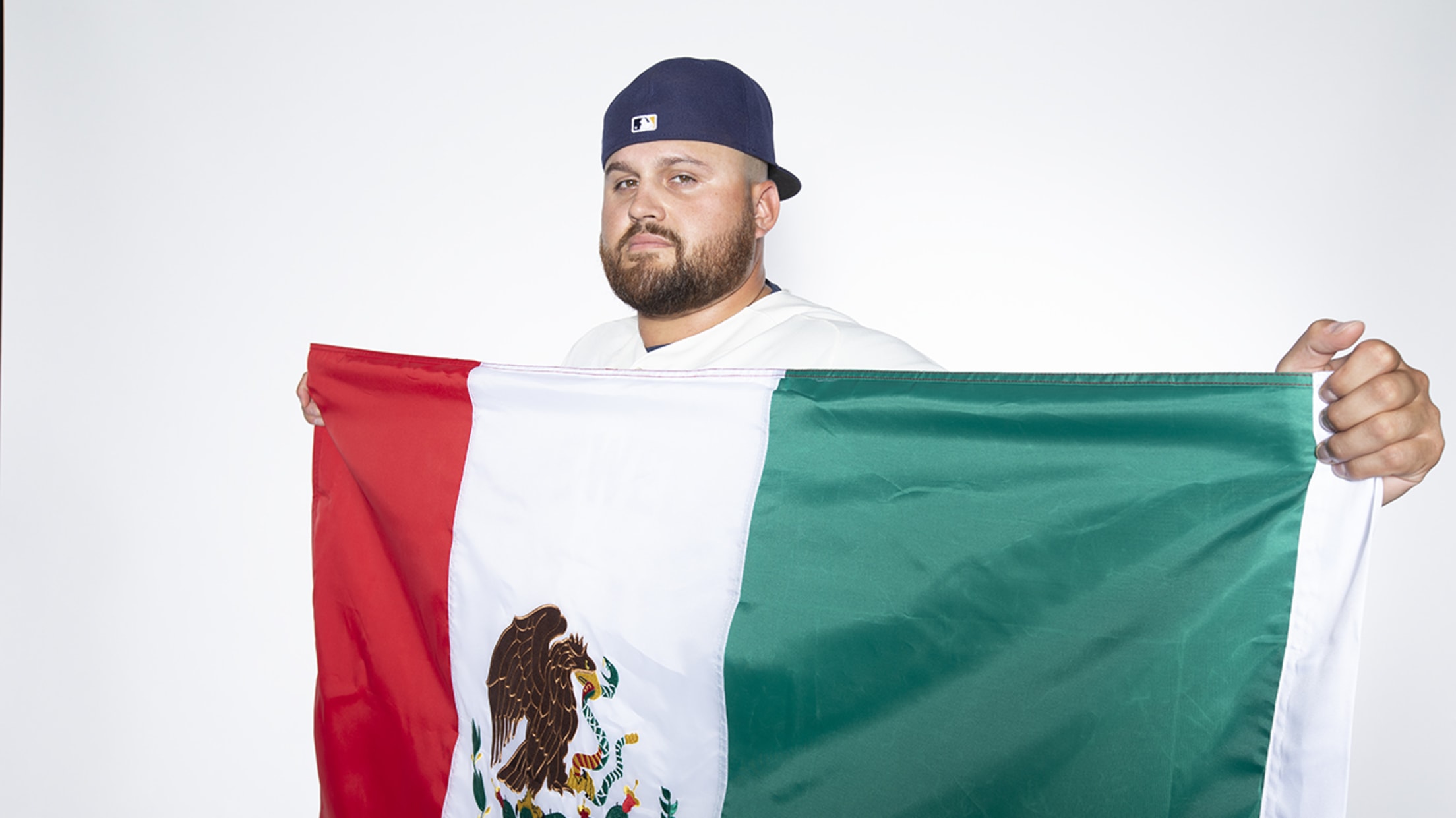 This story was excerpted from Adam McCalvy's Brewers Beat newsletter. To read the full newsletter, click here. And subscribe to get it regularly in your inbox.
Urías and Arozarena commit to Team Mexico for World Baseball Classic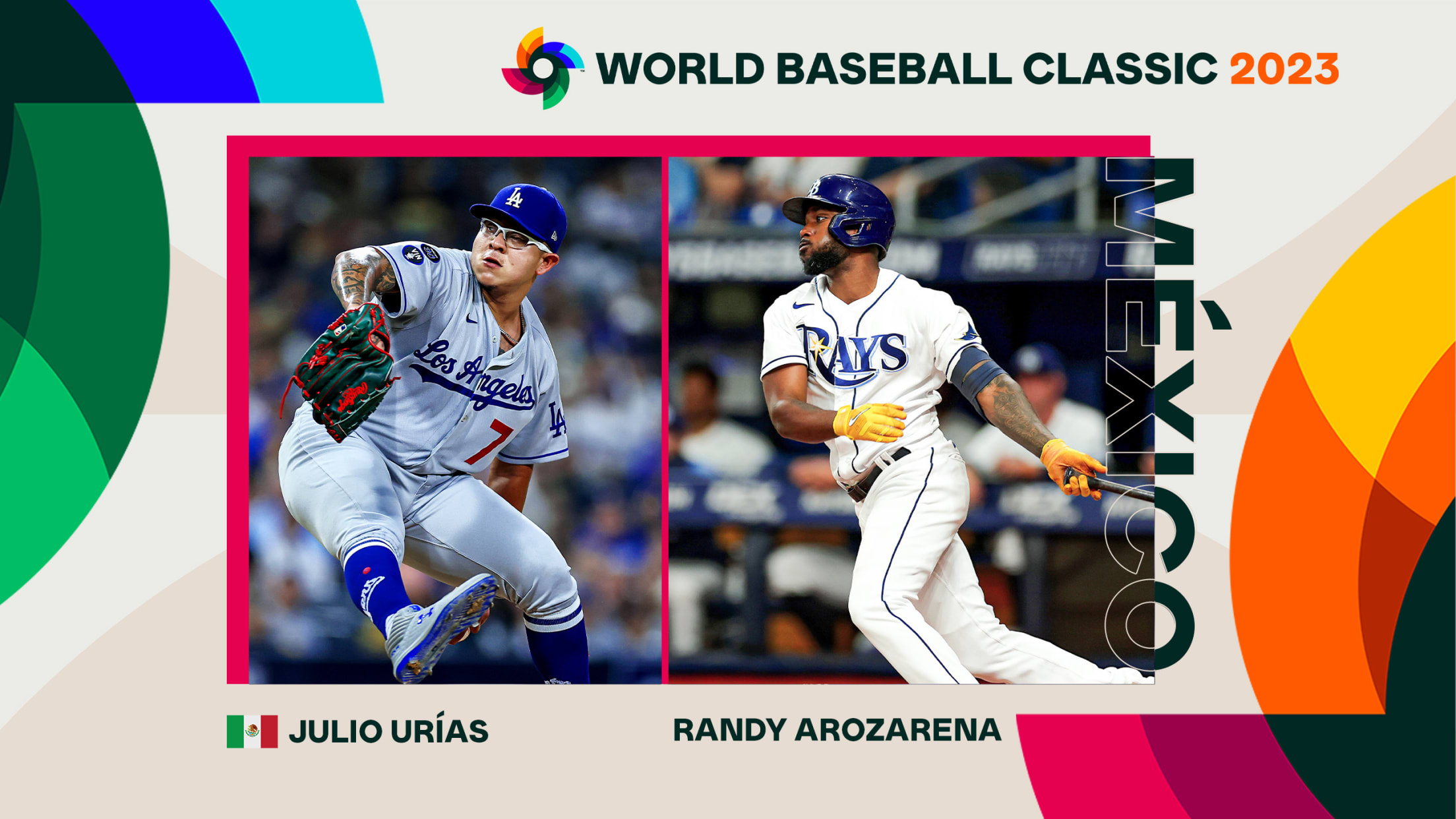 After being eliminated in the first round of play in each of the last two World Baseball Classic tournaments in 2013 and '17, Team Mexico will be hoping for a better showing at the 2023 tournament. If Thursday's announcement is any indication, the team will be looking to go a
'An honor for me': Urías to represent Mexico in World Baseball Classic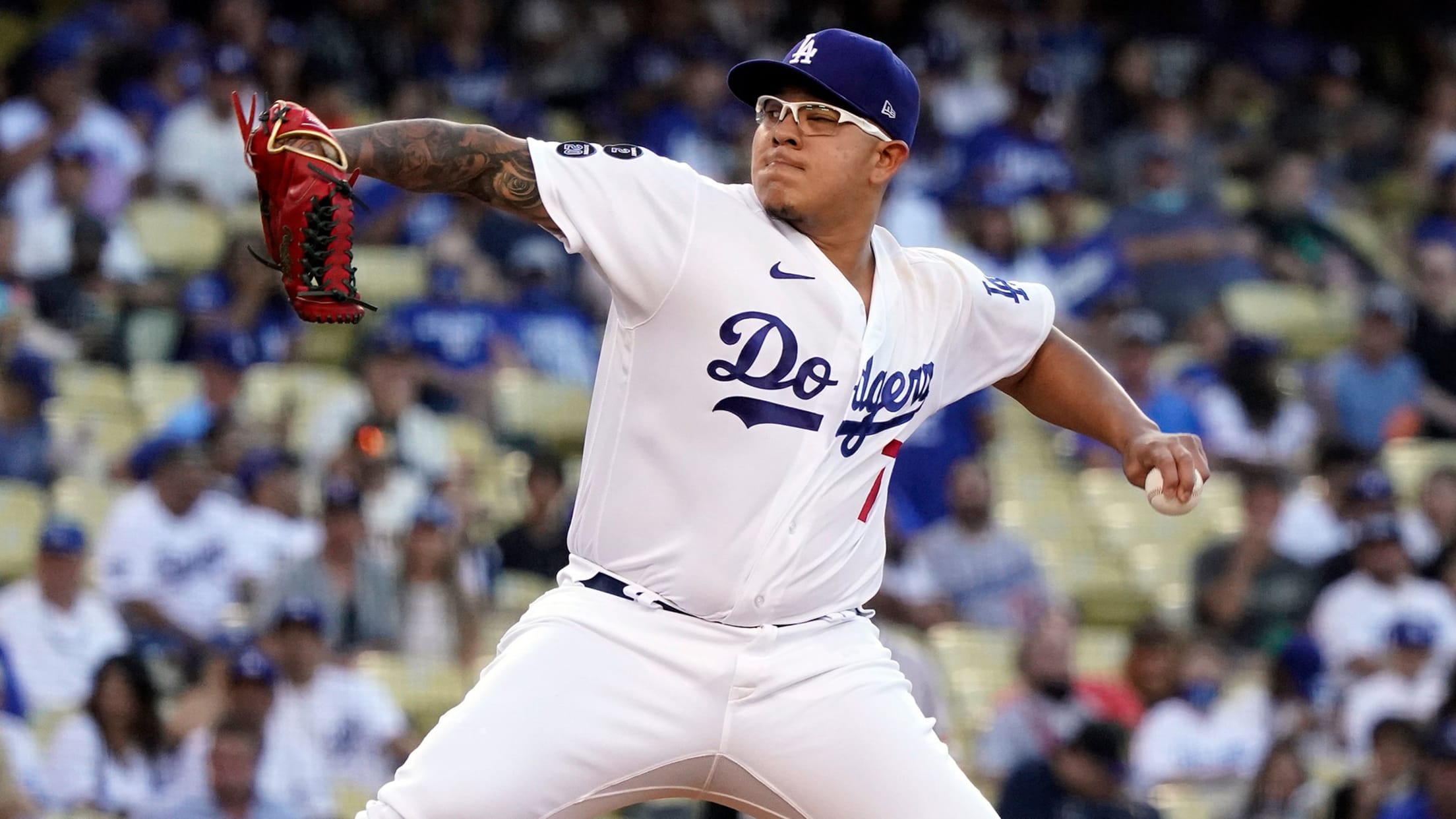 LOS ANGELES -- The Dodgers will be well represented in the upcoming World Baseball Classic. A few weeks ago, Mookie Betts, Trea Turner and Will Smith made their commitment to Team USA. Freddie Freeman has also said he'll play for Team Canada. On Tuesday, it was Dodgers ace Julio Urías'