Second 'was cool' in Classic, but Anderson's focus is short
White Sox infielder has blast playing new position for Team USA, draws praise from Trout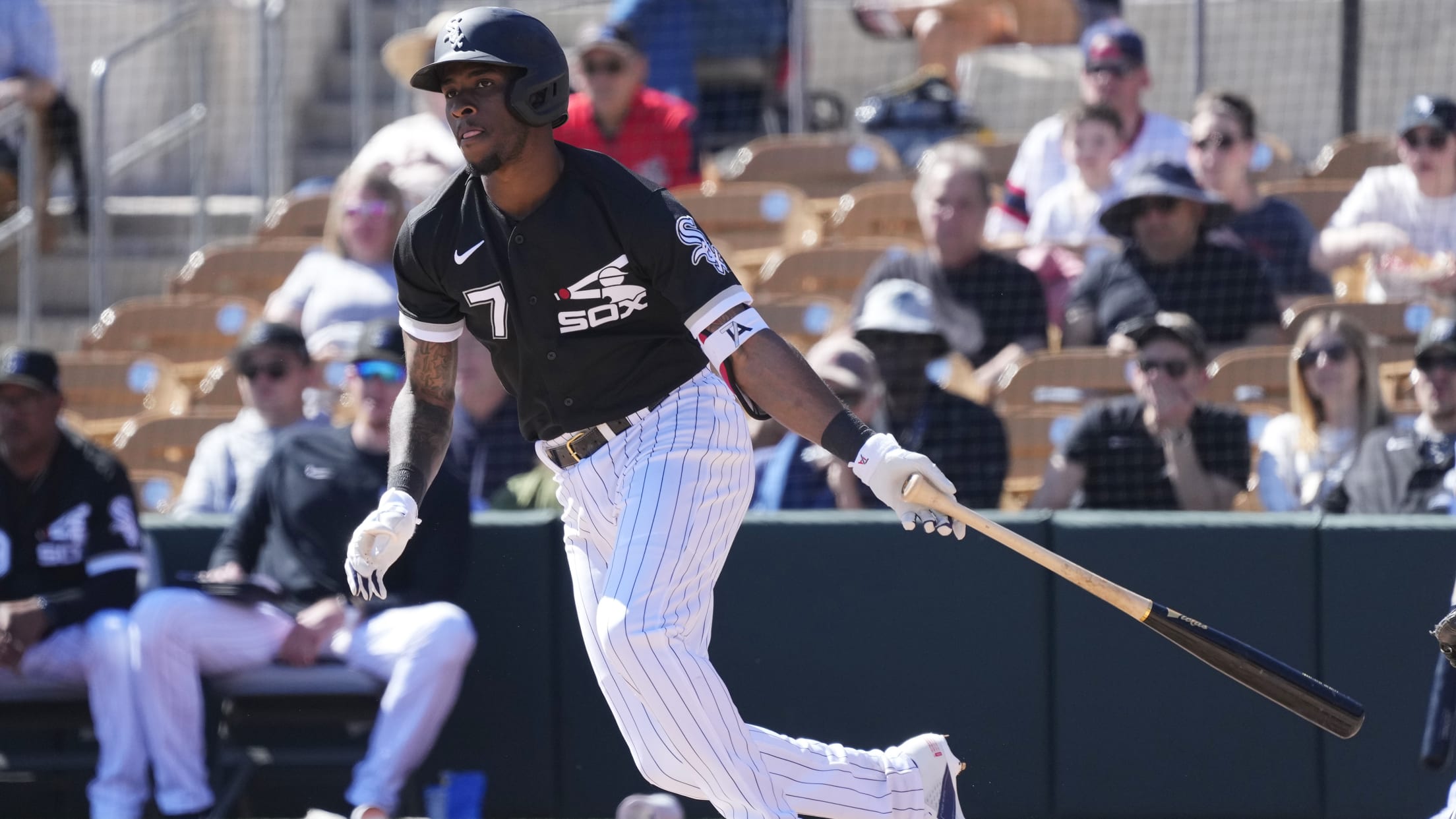 GLENDALE, Ariz. -- Yes, Tim Anderson started at second base for Team USA during five of his six games played in the World Baseball Classic. No, don't think the White Sox or Anderson have any thoughts of making that move even temporarily during the upcoming Major League season. "[Elvis] Andrus
Classic atmosphere has Alonso eyeing '23 postseason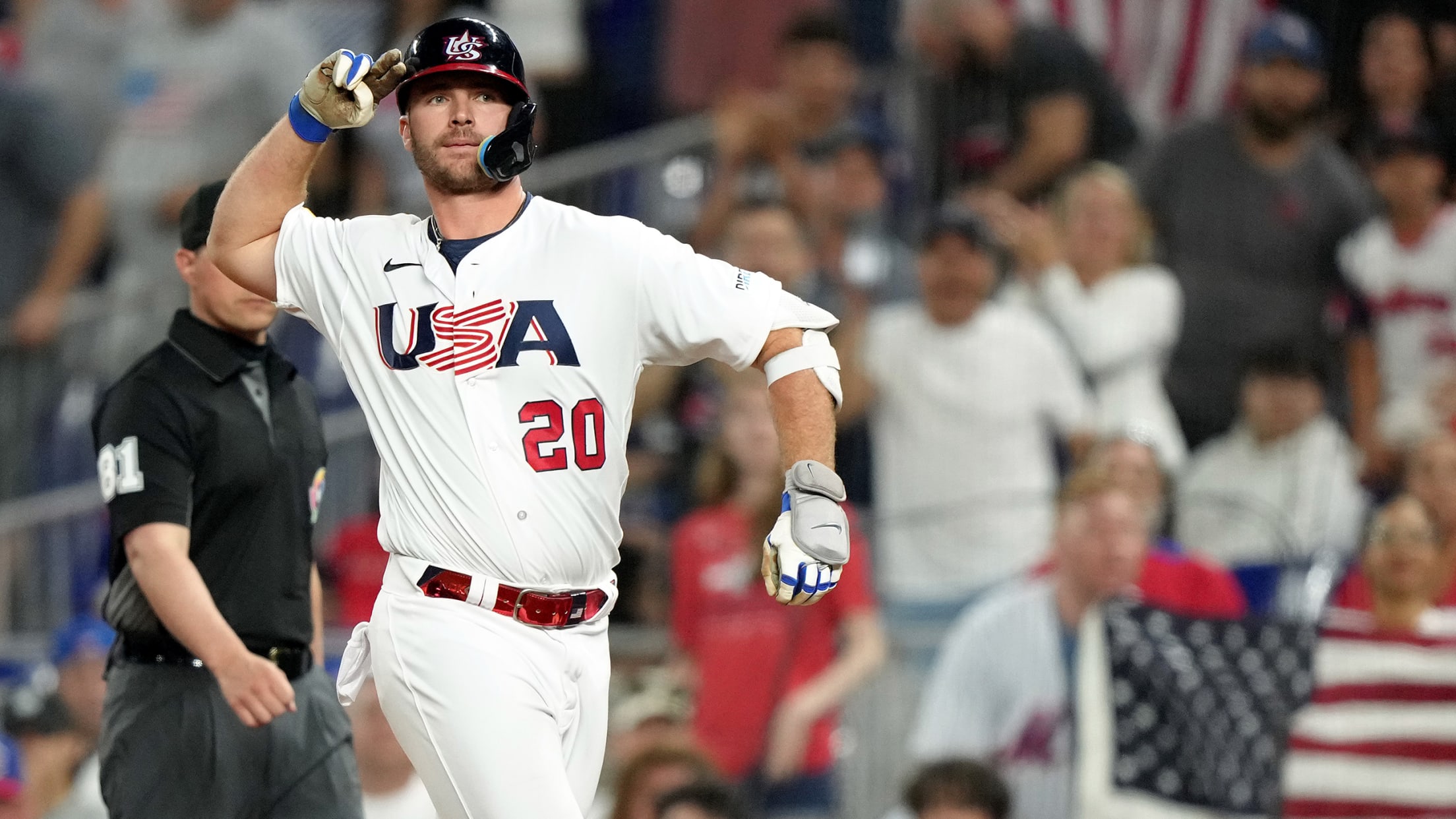 NORTH PORT, Fla. -- Over his four-year career, Pete Alonso has played in three postseason games. Total. All three took place this past October, when Alonso's Mets lost a best-of-three National League Wild Card Series to the Padres. "The result wasn't there," Alonso said, "but I wanted more." He did
Japan tops Team USA in dramatic finish to claim 3rd Classic title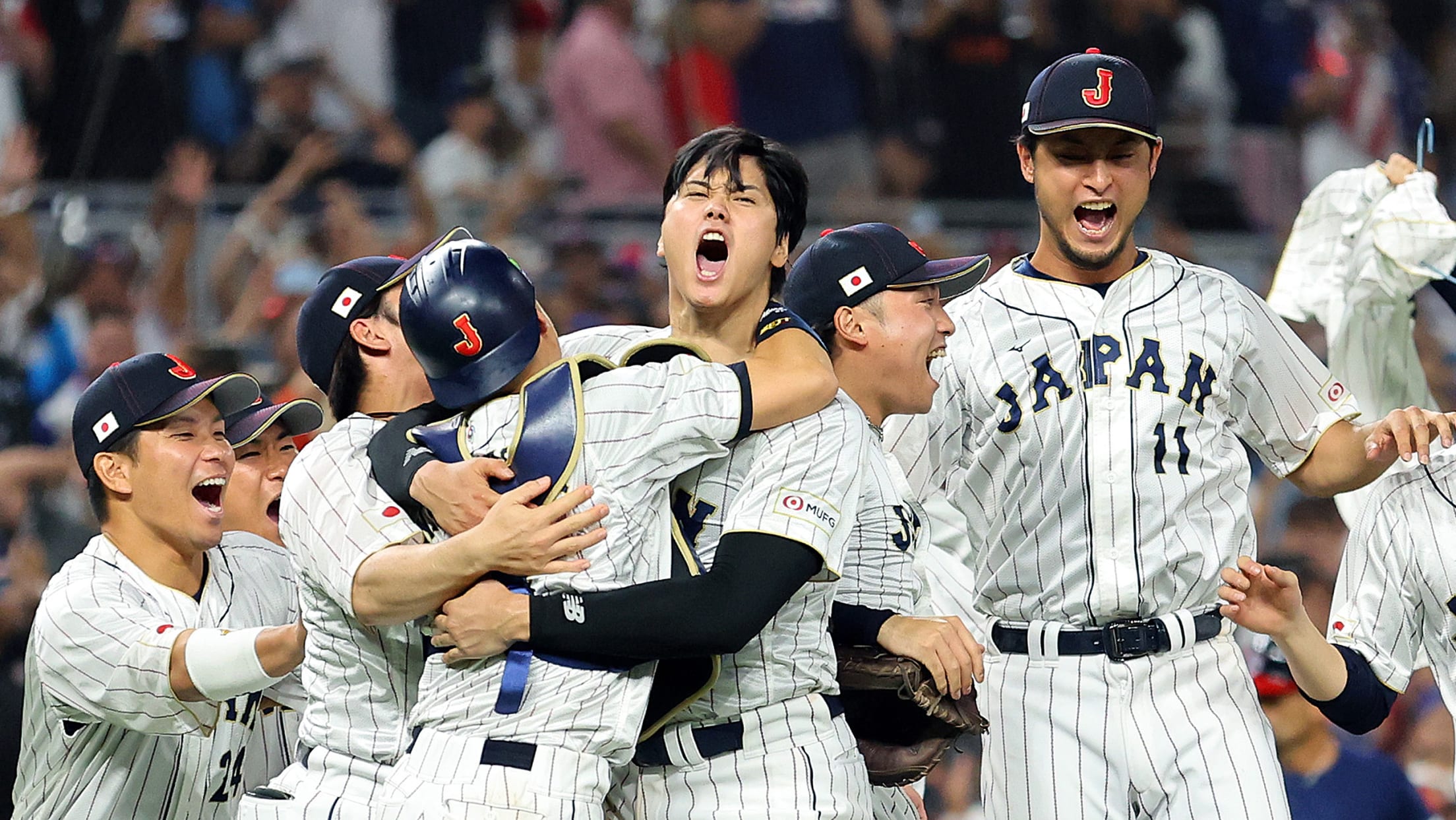 MIAMI -- In the end, it all came down to Shohei Ohtani vs. Mike Trout. The Angels teammates squared off for the final at-bat of the 2023 World Baseball Classic in a legendary matchup between two of the game's powerhouses as a sellout crowd of 36,098 at loanDepot park and
'It's great for the game of baseball': Team USA reflects on Classic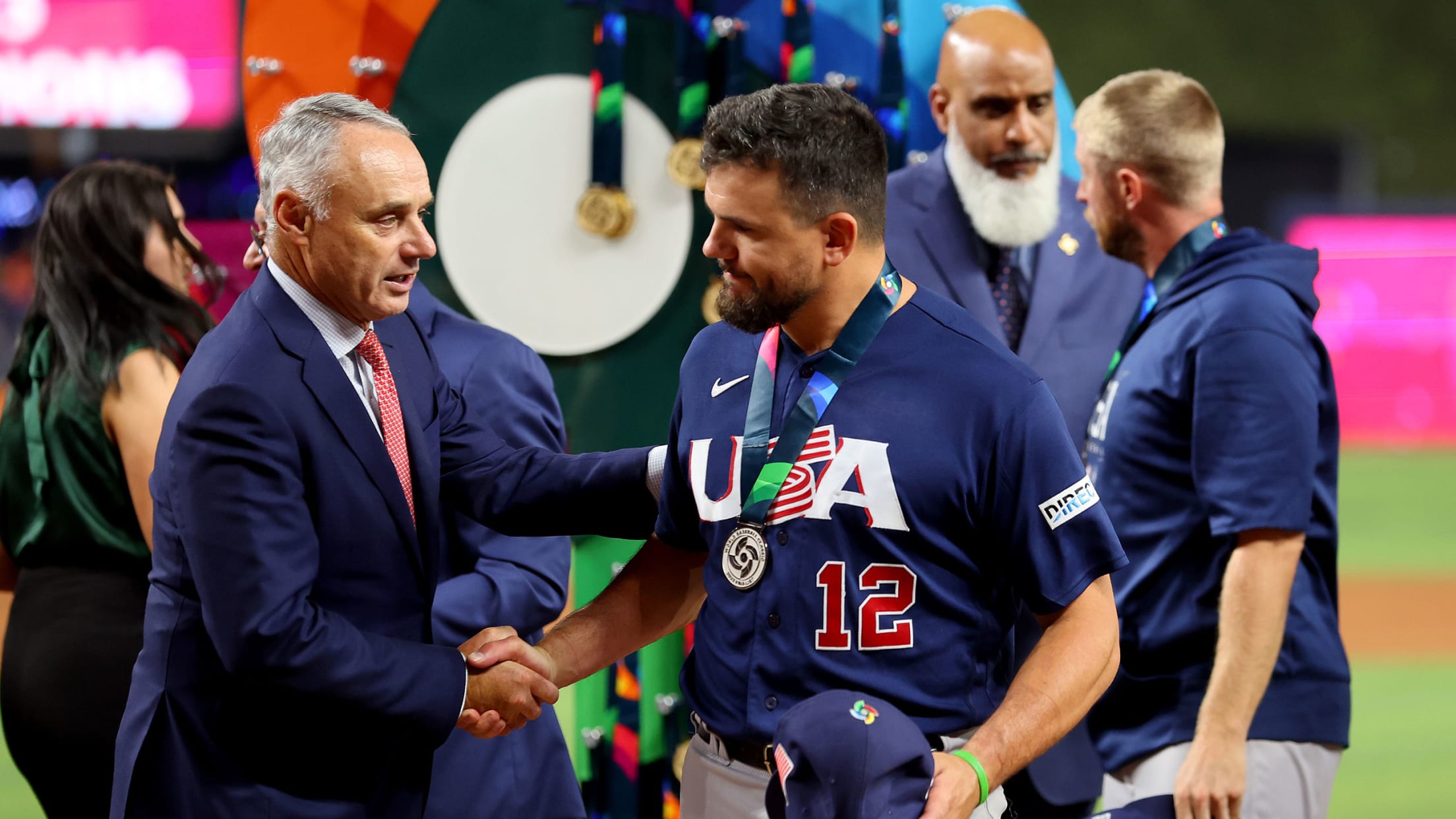 MIAMI -- Remember that sinking feeling you might have experienced after summer camp, or a really fun vacation? When you made friends you knew you'd probably never see again, or at least not until the next summer. You'd had the best summer of your life, but it abruptly ended and
Team USA's World Baseball Classic history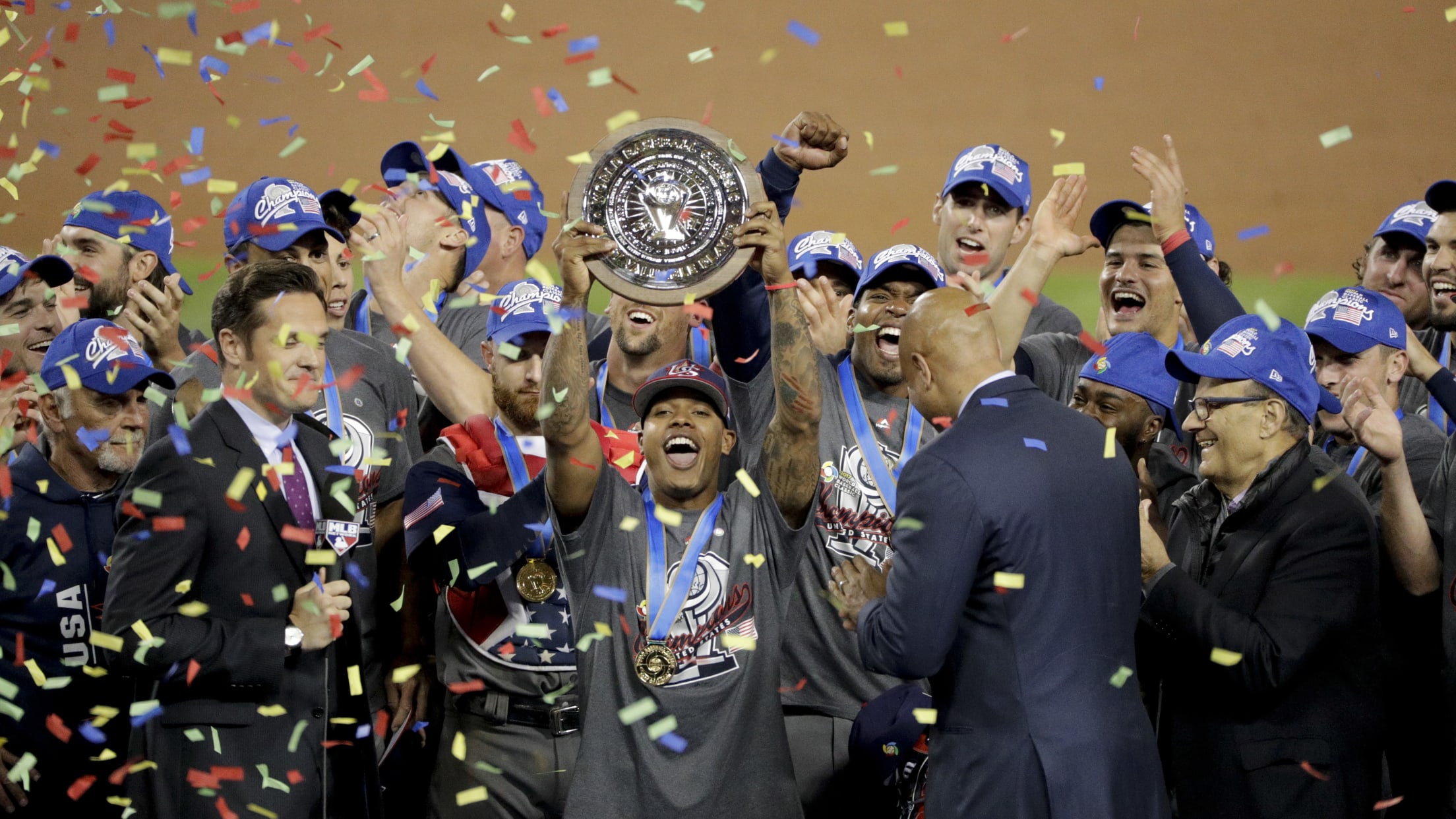 After a six-year hiatus, the World Baseball Classic returned with a bang in 2023, with a thrilling tournament culminating in Japan becoming the first three-time WBC champion. Team USA's latest run represented its second consecutive appearance in the championship game, as we take a look back at America's history in
Turner ties Classic record with 5th home run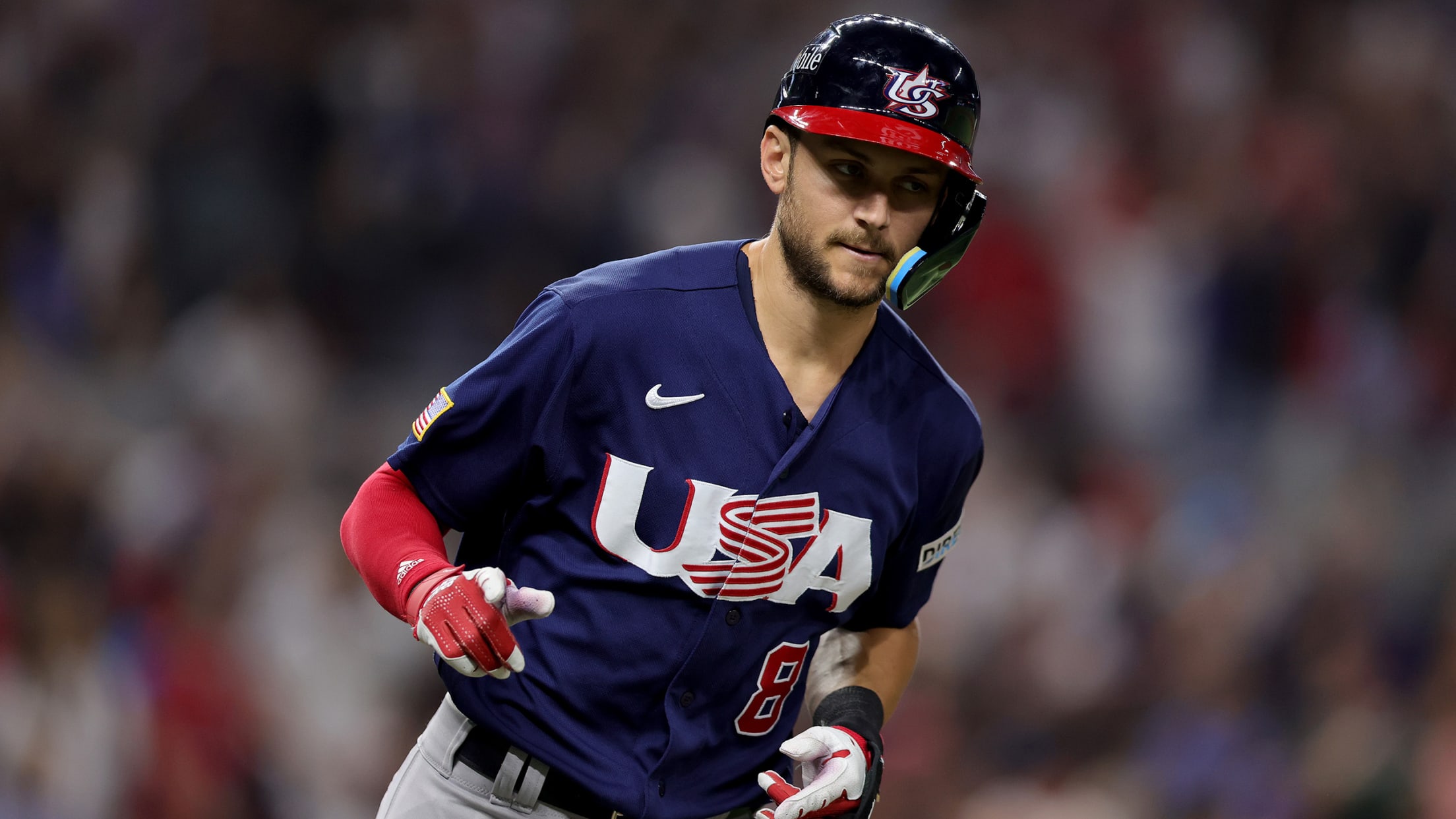 If there was one sequence we saw over and over in the 2023 World Baseball Classic, it was Trea Turner circling the bases. Turner homered yet again for Team USA in the WBC championship game on Tuesday night against Japan. He connected in the second inning for his fifth home
USA-Japan World Baseball Classic FAQ (LIVE on FS1)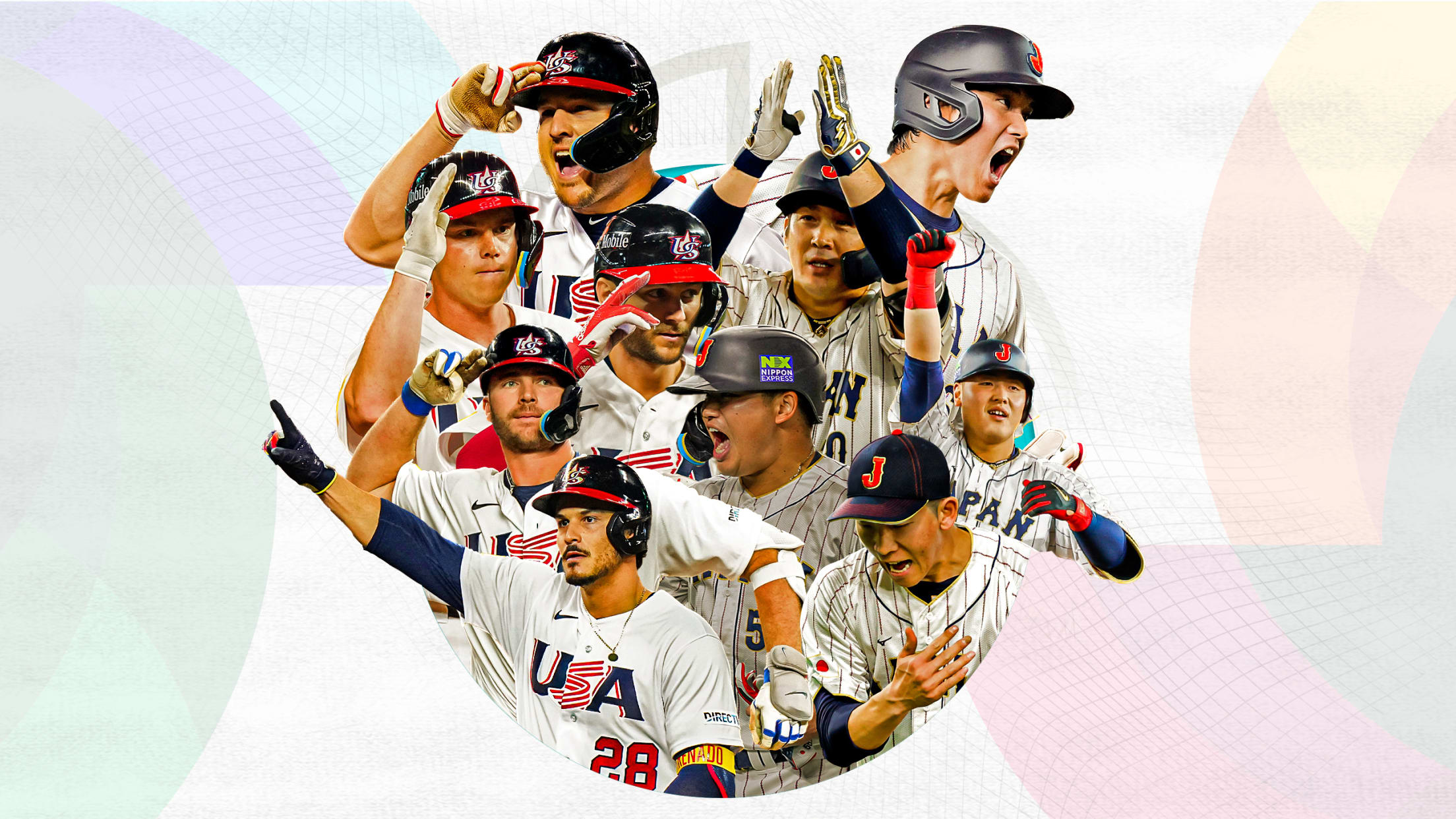 MIAMI – It's the matchup every fan and player dreamed of at the start of the tournament: Samurai Japan vs. Team USA in the World Baseball Classic final. "[I'm] proud to be wearing Japan across my chest, proud to be playing against the U.S., and I think it's good for
It's the absolute, ultimate, perfect ending: Ohtani vs. Trout
Japan's two-way superstar says he'll even be ready to pitch in relief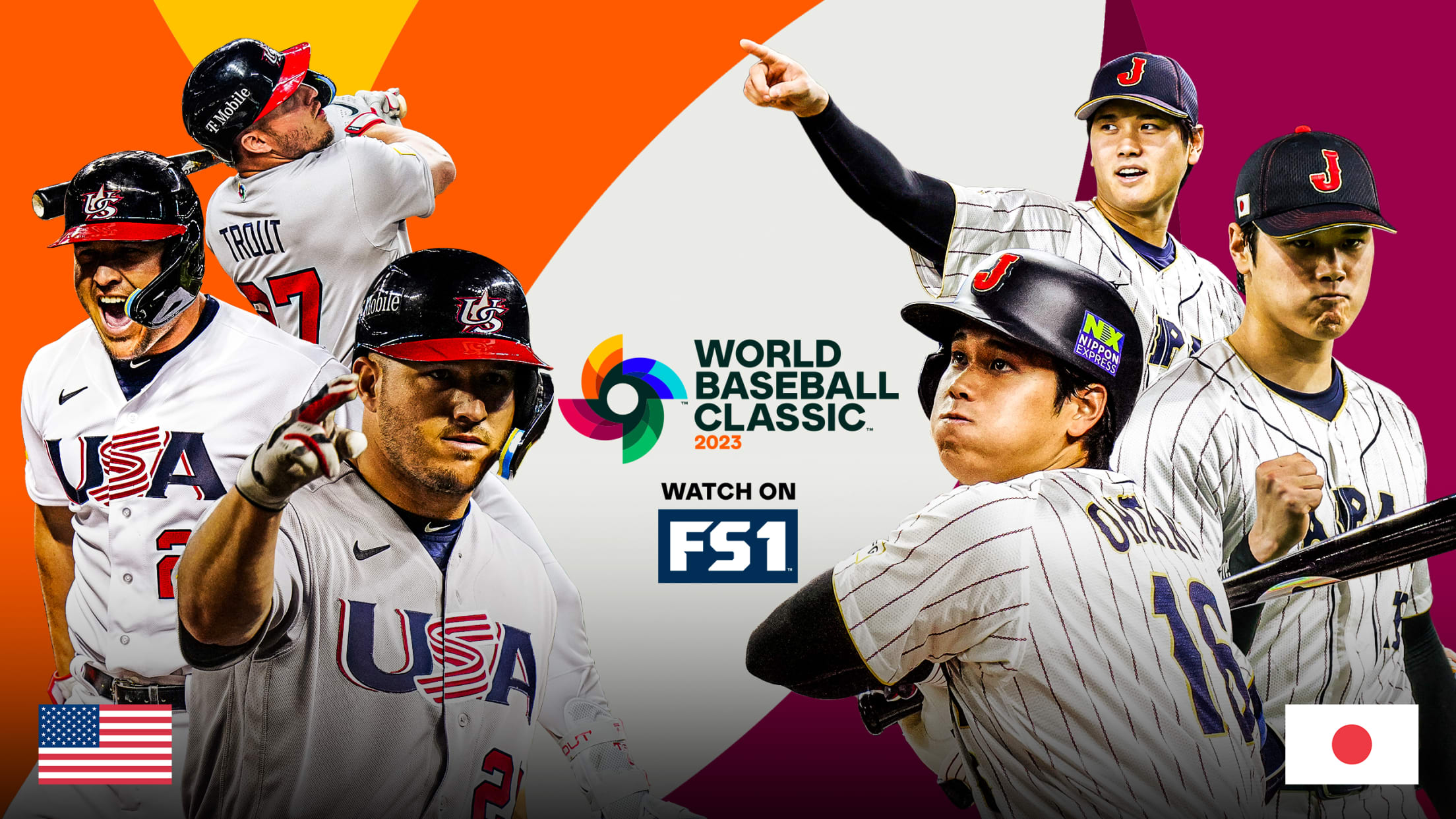 MIAMI -- It's here. The matchup the world has been waiting for: Shohei Ohtani vs. Mike Trout. On Tuesday evening, the two Angels teammates will take the field against each other in the USA-Japan championship game of the World Baseball Classic (7 p.m. ET, FS1). Both are All-Stars. Both have
USA, Japan poised to give baseball fans one shining moment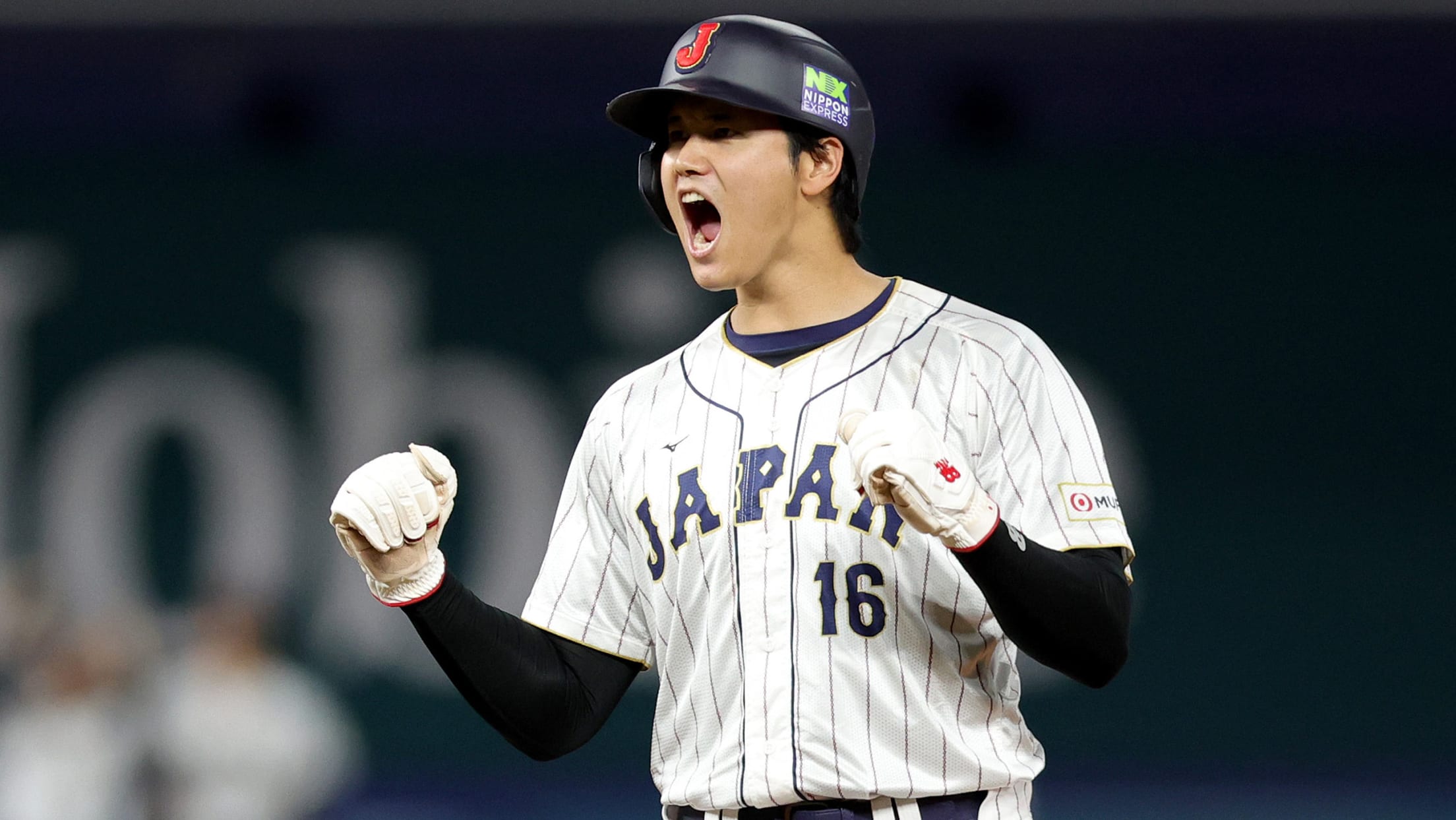 We get a game on Tuesday night at loanDepot park that will feel, for one baseball night in March, like the championship of the whole world, the championship game that most of us wanted to see at the start of the World Baseball Classic. It will be Team USA vs.
USA drubs Cuba, setting up chance to repeat as champs
Americans await winner of Mexico-Japan for Tuesday's title game
MIAMI -- Team USA is one win away from becoming back-to-back World Baseball Classic champions. With a 14-2 semifinal victory over Cuba on Sunday night at loanDepot park, USA advanced to face the winner of the Mexico-Japan semifinals game on Monday (7 p.m. ET on FS1).
Trea Turner does what only Ken Griffey Jr. had done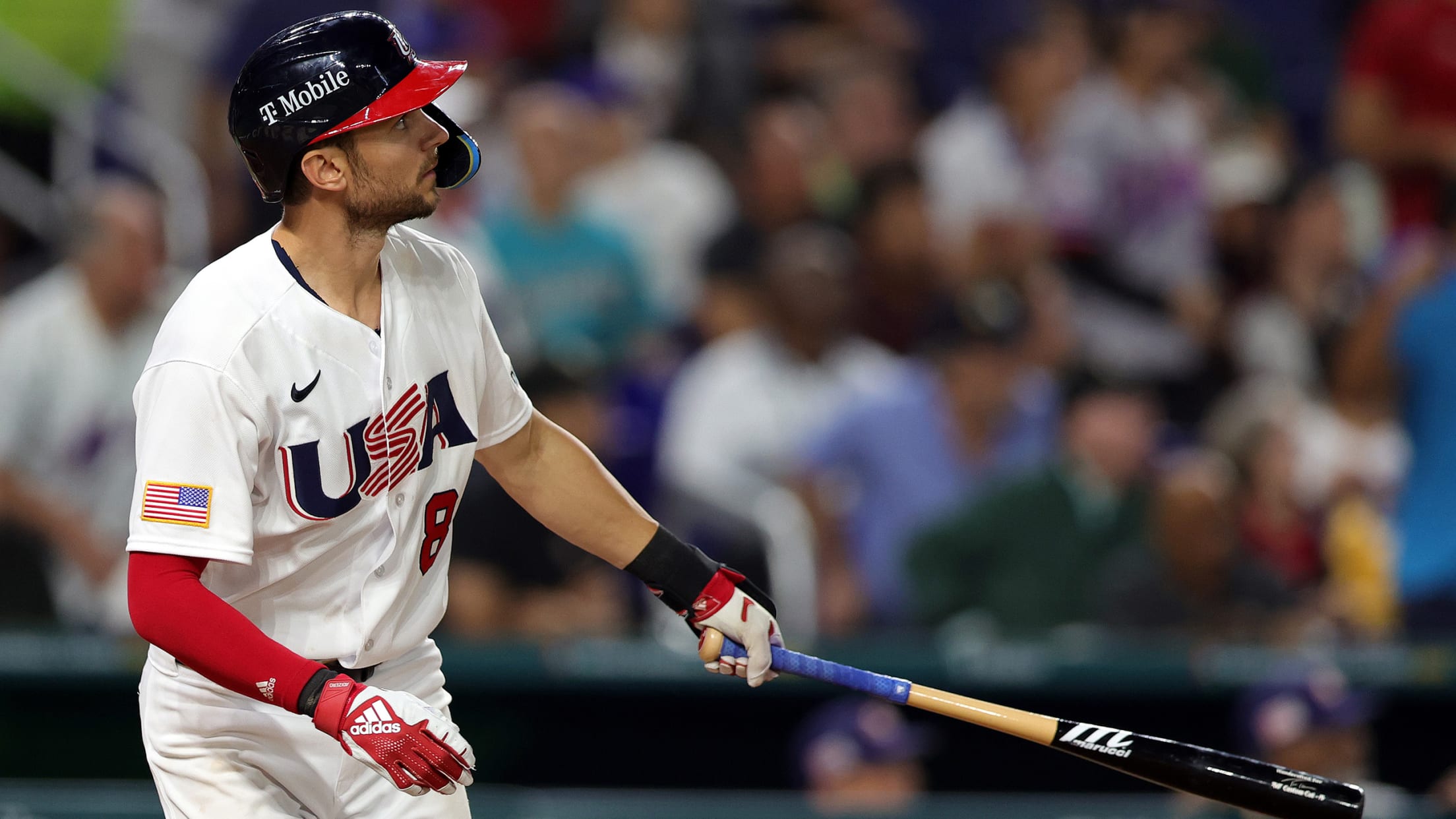 MIAMI -- Trea Turner's best known for his blazing speed – and perhaps his artful popup slides when he races around the bases. Over the last two nights though, he's turned into a hulking slugger, helping Team USA reach the World Baseball Classic final on Tuesday night (7 p.m. ET,
'Wish you were here': Harper keeps up with Team USA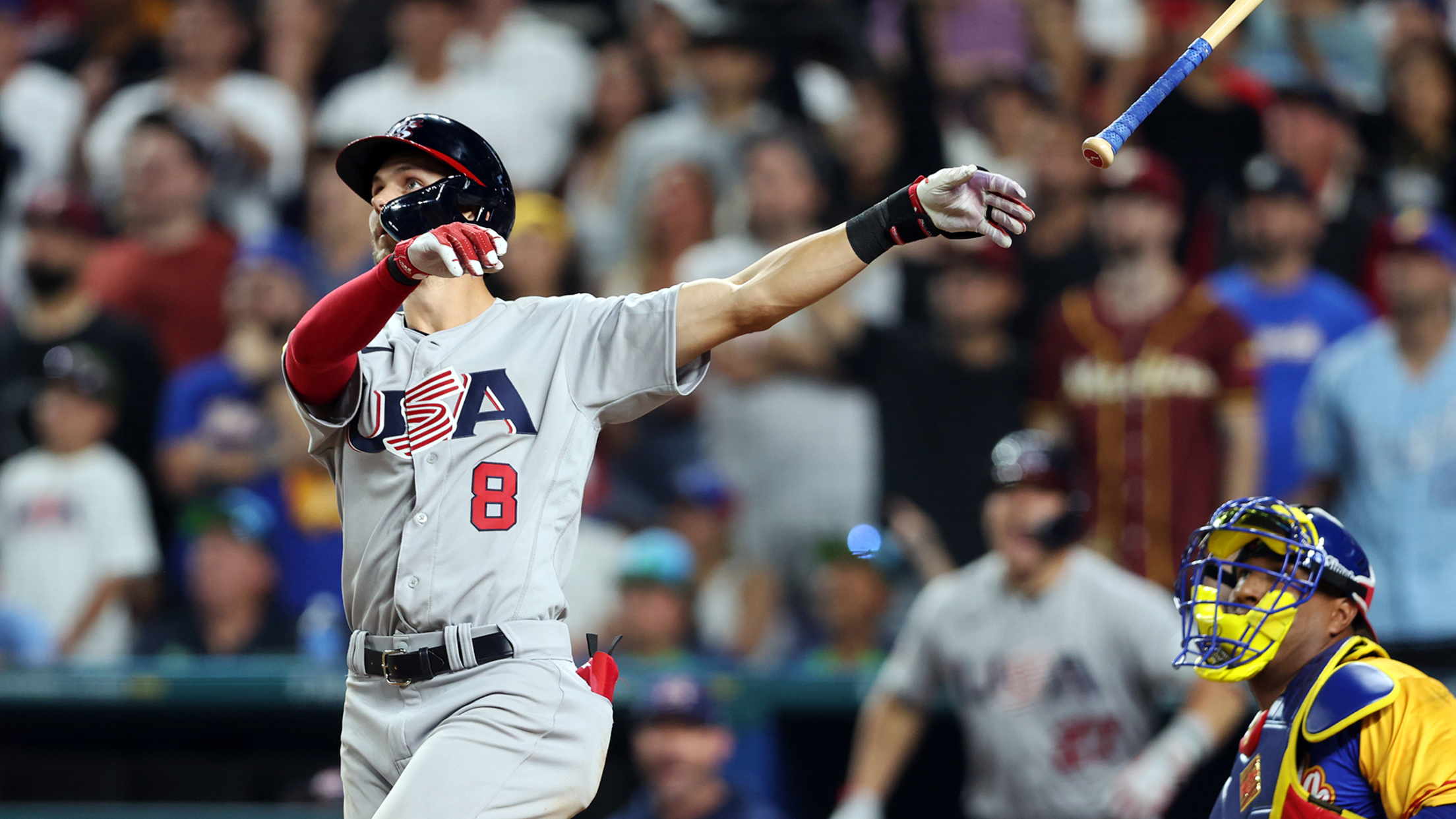 CLEARWATER, Fla. -- Bryce Harper watched every pitch of Team USA's dramatic 9-7 victory Saturday night in the World Baseball Classic. Afterward, he texted Phillies teammate and Team USA hero Trea Turner, who hit the game-winning grand slam in the eighth inning to beat Venezuela. Harper texted with Mike Trout
Black discusses Bard's outing for Team USA
Rockies closer off his game, doesn't record an out in tough Classic appearance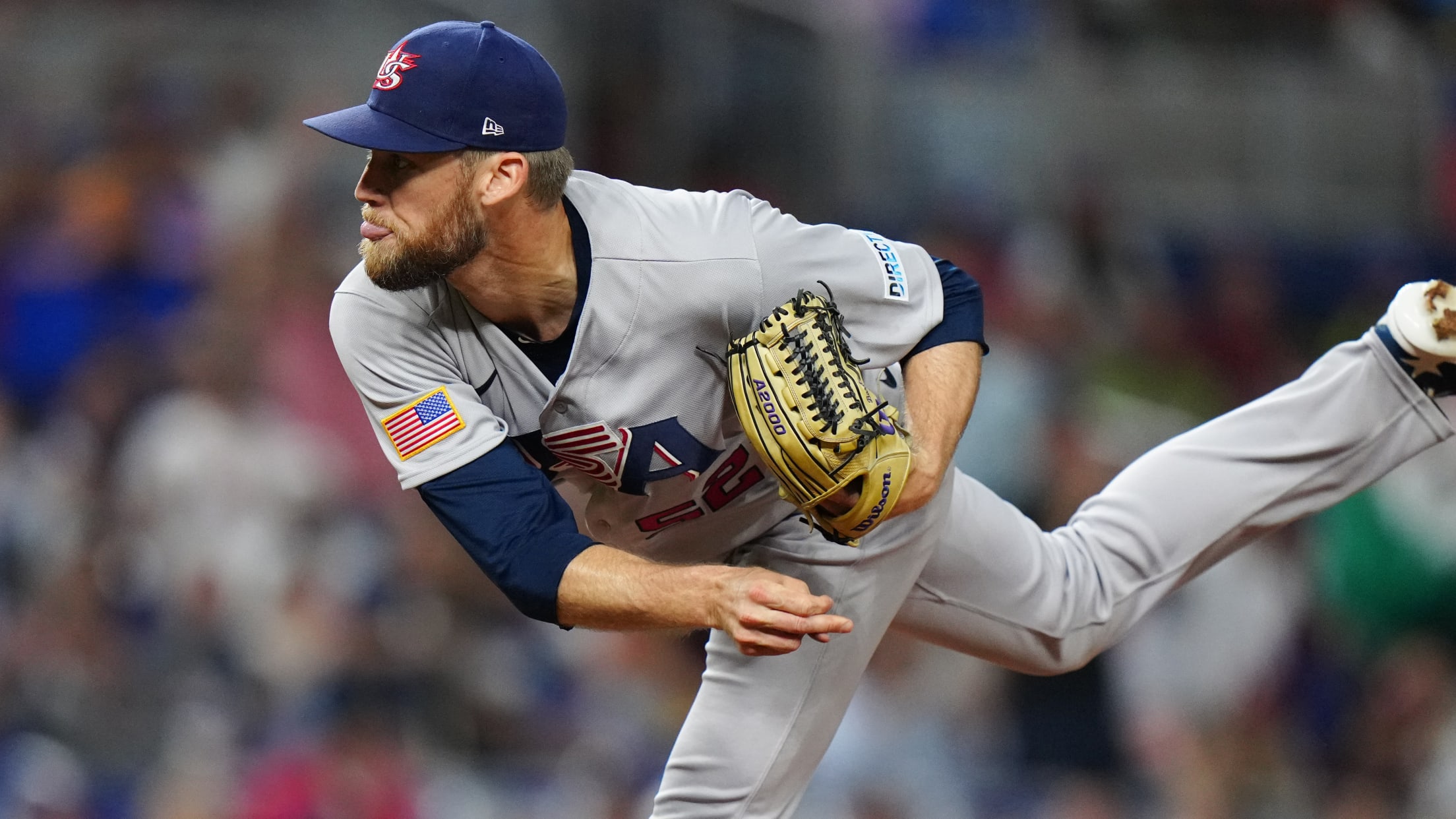 LAS VEGAS -- When Daniel Bard couldn't find the strike zone in the fifth inning of Team USA's quarterfinal matchup against Venezuela in the World Baseball Classic on Saturday in Miami, the entire baseball world saw a very good reliever melt down on a very big stage. Rockies fans hope
Man of many talents, Mookie adds coach's assistant to list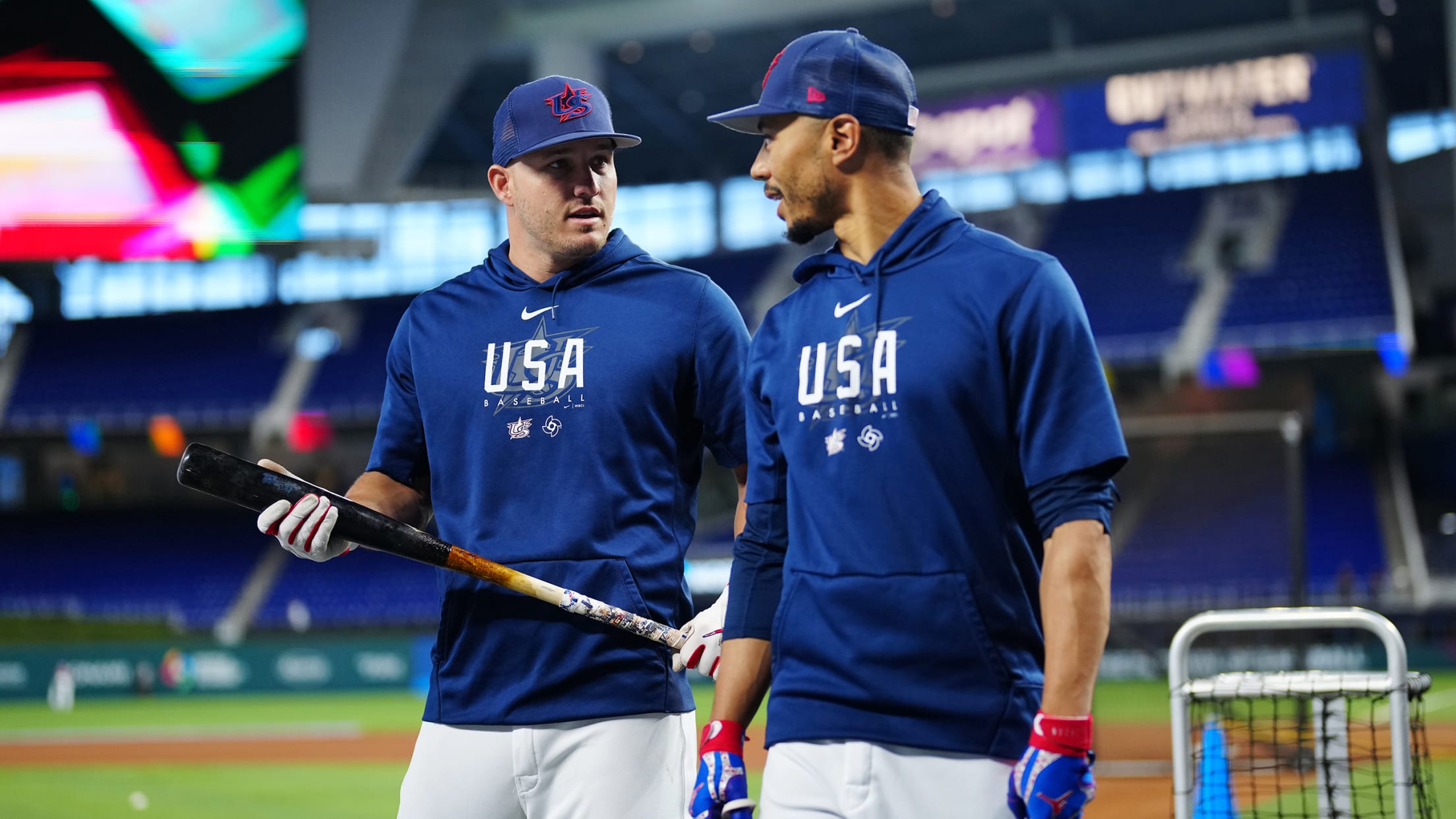 MIAMI -- Mookie Betts swapped roles when Team USA took the field for pregame warmups on Saturday and Sunday at loanDepot park. While his teammates were dispersed around the infield, the star outfielder stood alongside his coaches to assist in ground-ball drills as they prepared for World Baseball Classic competition.
With one mighty swing, Turner slams USA into semifinals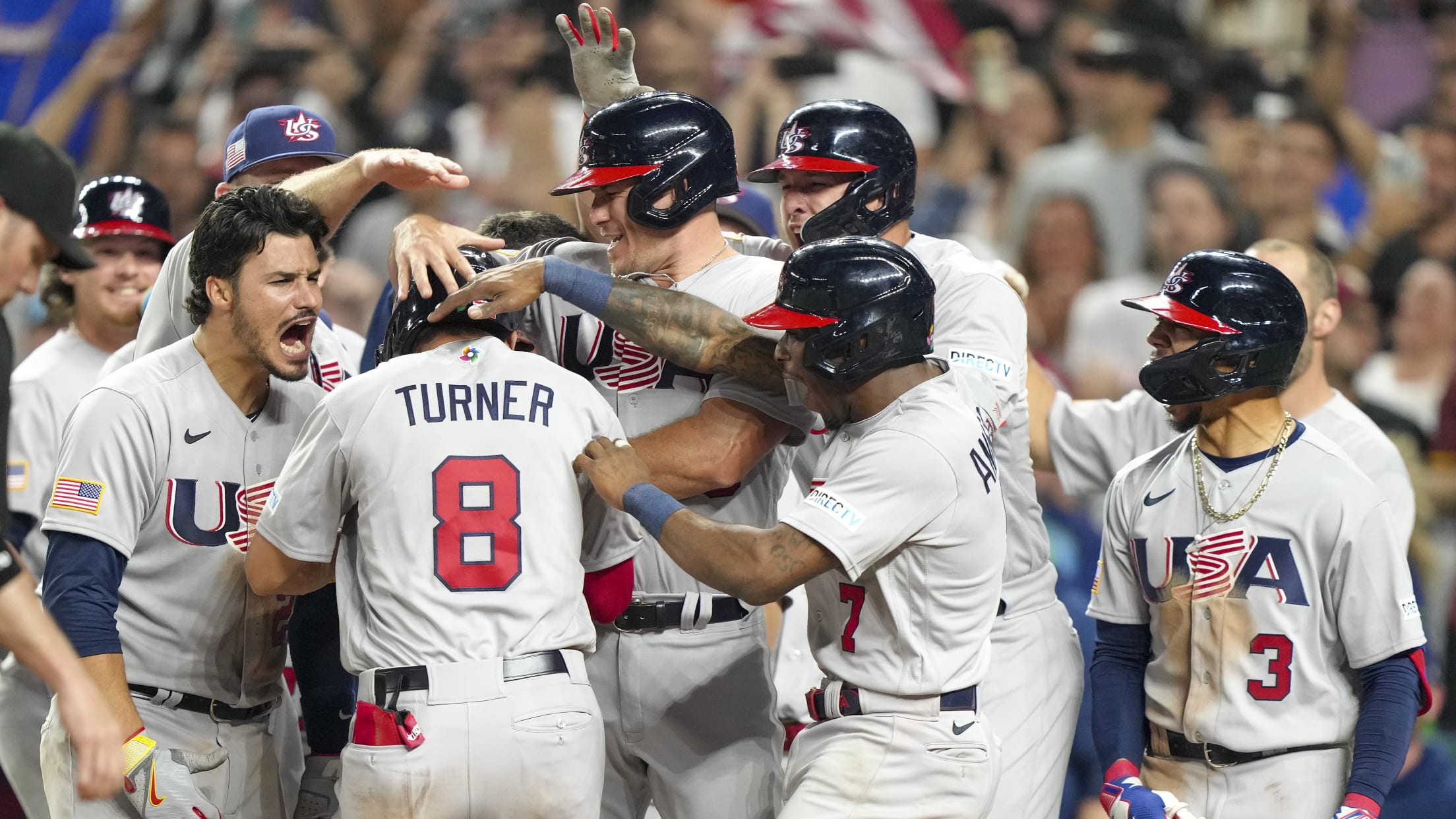 MIAMI – Jason Varitek did it in 2006. David Wright did it in 2013. A decade had passed since the last Team USA player had hit a grand slam in the World Baseball Classic. And when Trea Turner did it in the eighth inning on Saturday night at loanDepot park,
Ken Griffey Jr. can still hit dingers, and Team USA was loving it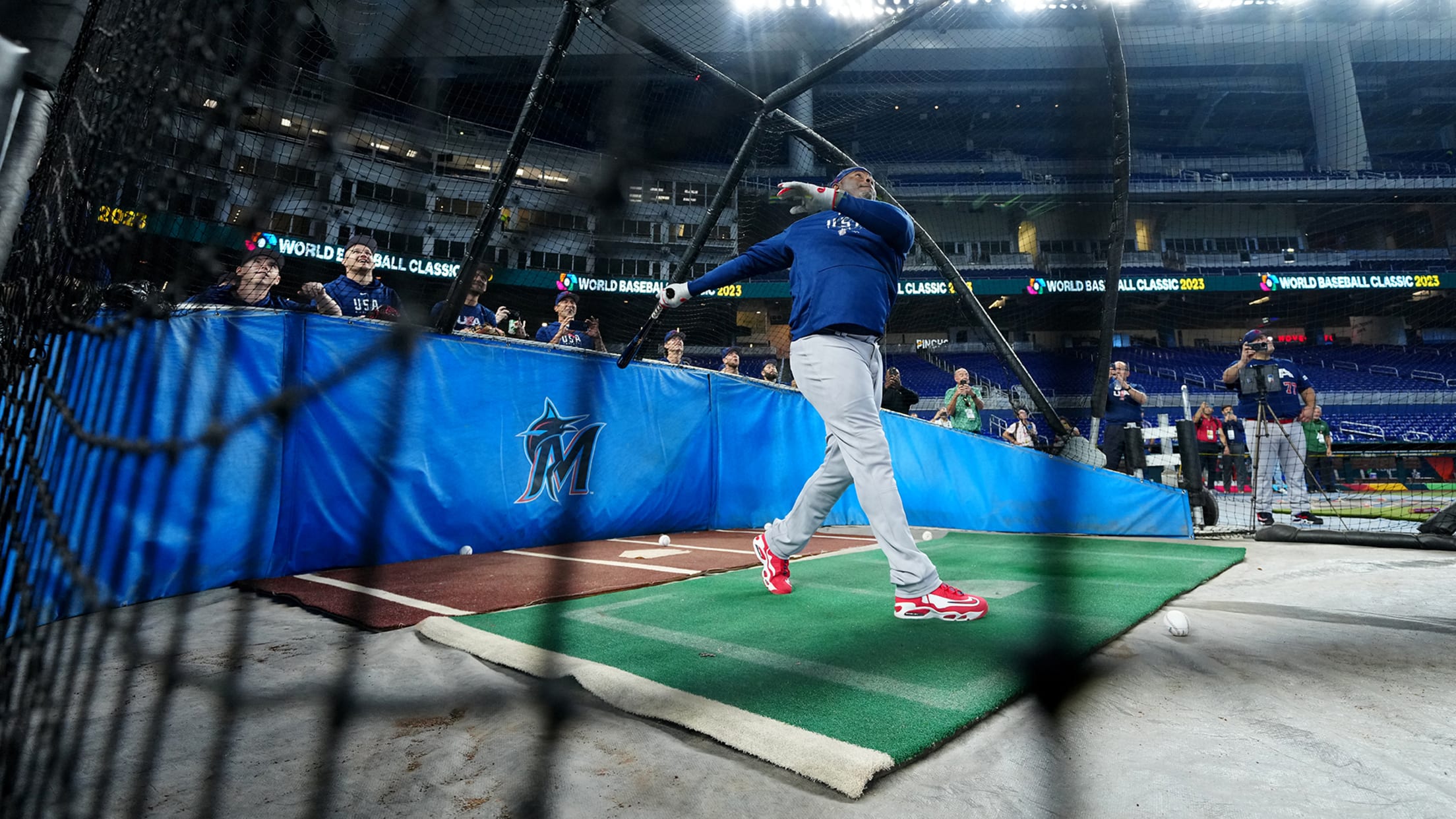 In Team USA's media availability on Friday, manager Mark DeRosa estimated that Ken Griffey Jr. was "half of the team's childhood hero." Not long after that comment, those same players got a chance to feel like a kid again by watching The Kid. Griffey -- DeRosa's hitting coach -- took
The 6 biggest Classic storylines left to follow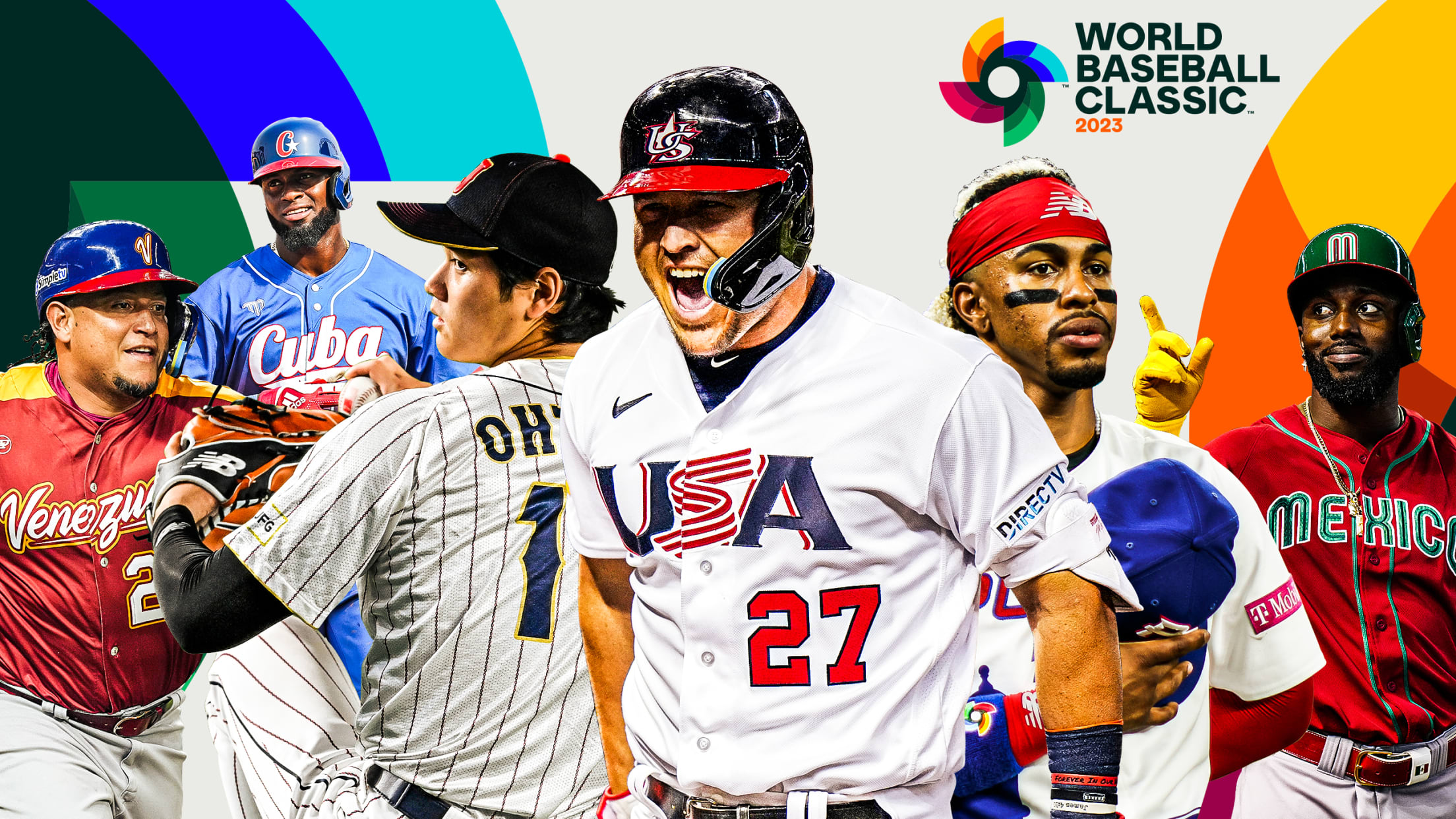 After Japan's 9-3 victory on Thursday, joining Cuba in the World Baseball Classic semifinals, the tournament now has only six teams left. On Friday night Mexico will play Puerto Rico in Miami for the right to play Japan on Monday, and then on Saturday the United States will square off
Trout puts USA on his back to Classic quarterfinals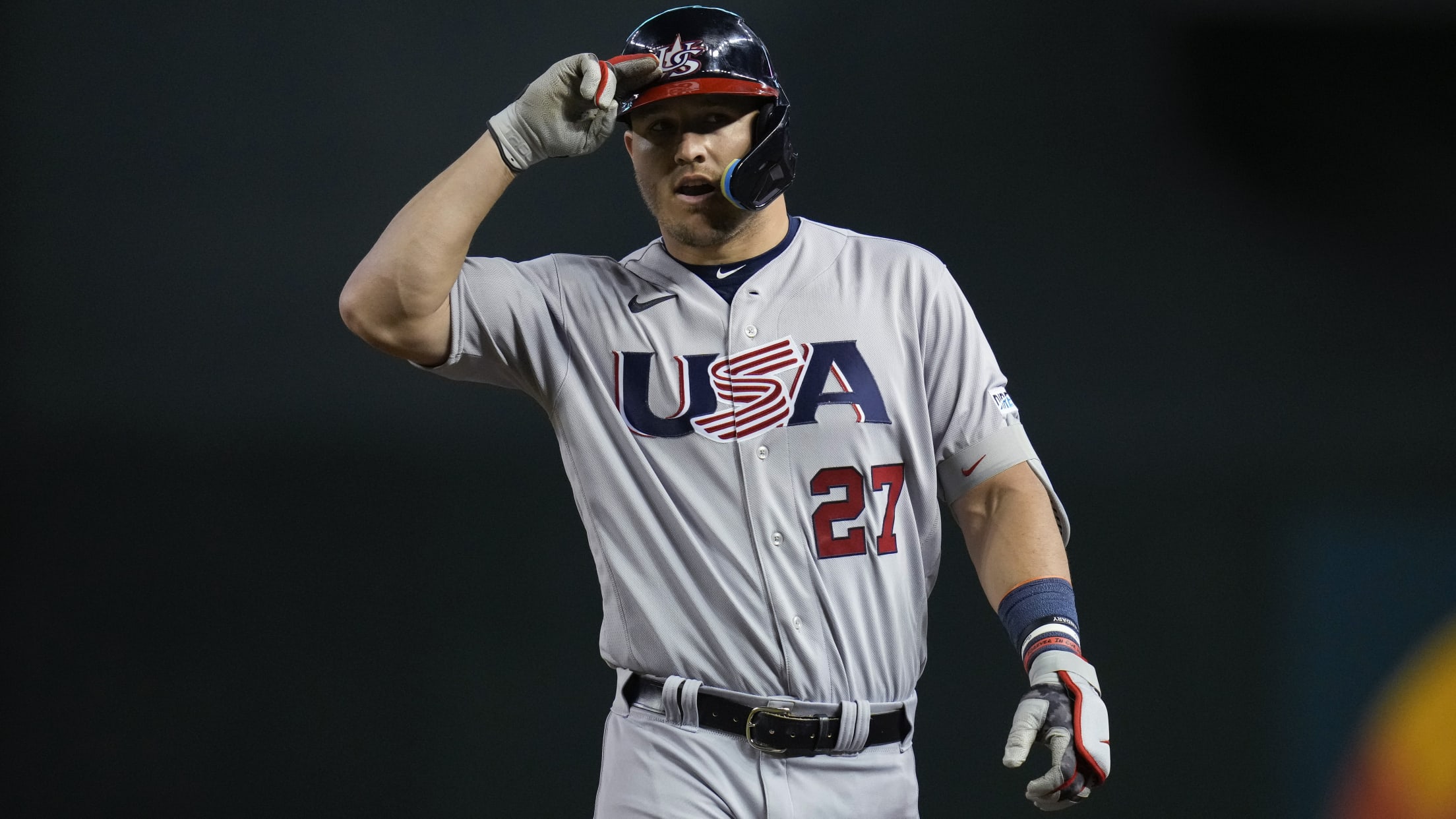 PHOENIX -- Team USA entered Wednesday's game against Colombia knowing that a win sealed them a date in the World Baseball Classic quarterfinals. In a lineup overflowing with superstars and a handful of likely future Hall of Famers, it was again the captain, Mike Trout, who led the way, going
Witt: Raucous Classic games 'get your juices going'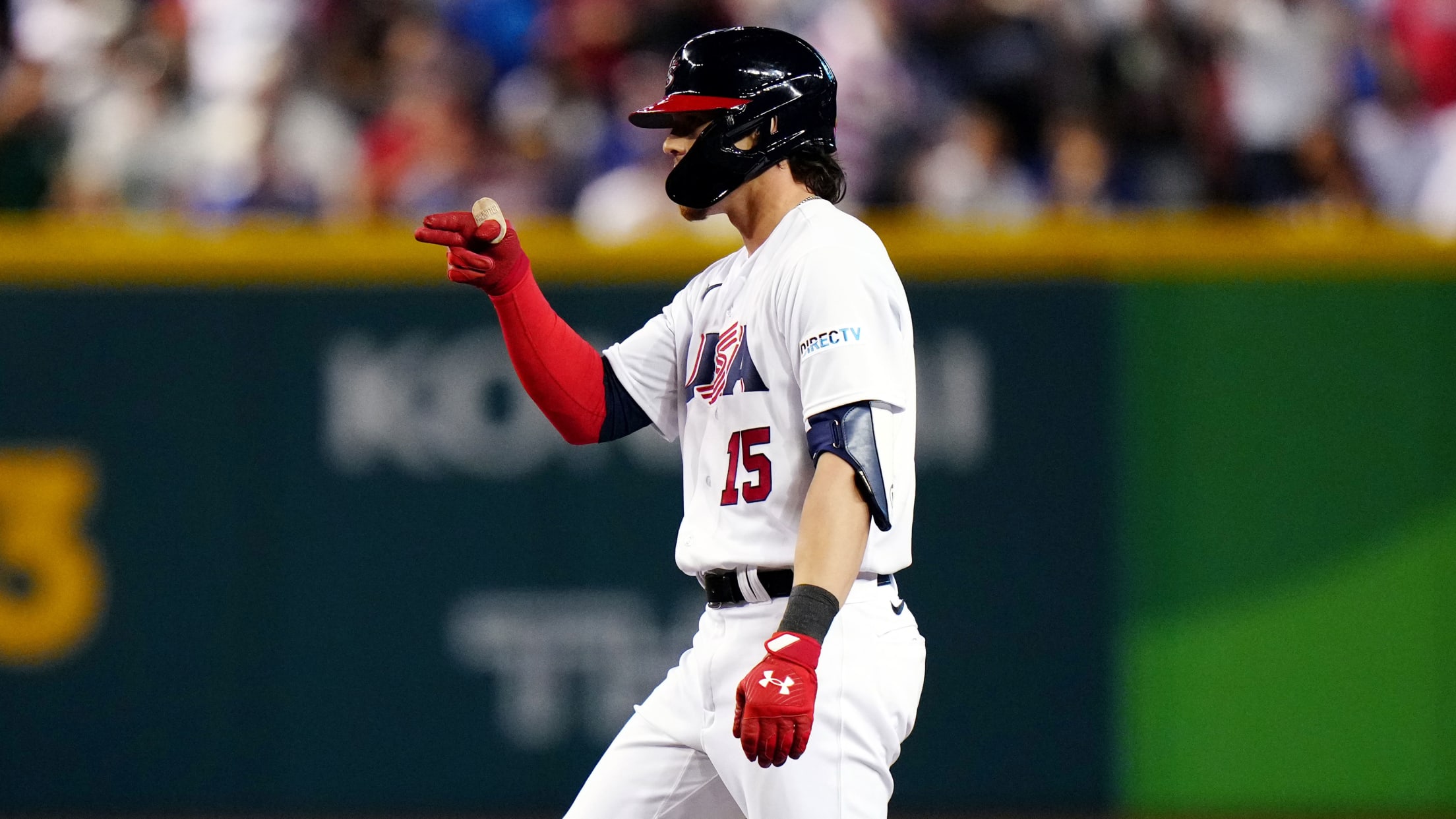 SURPRISE, Ariz. -- As half of the Royals' roster fell to the Mariners, 8-6, in Peoria on Tuesday afternoon and the other half trickled into the complex to get ready for the evening's 5-3 loss to the Reds at Surprise Stadium, there wasn't a ton of activity on the backfields
Trout, USA unleash big bats, one win from advancing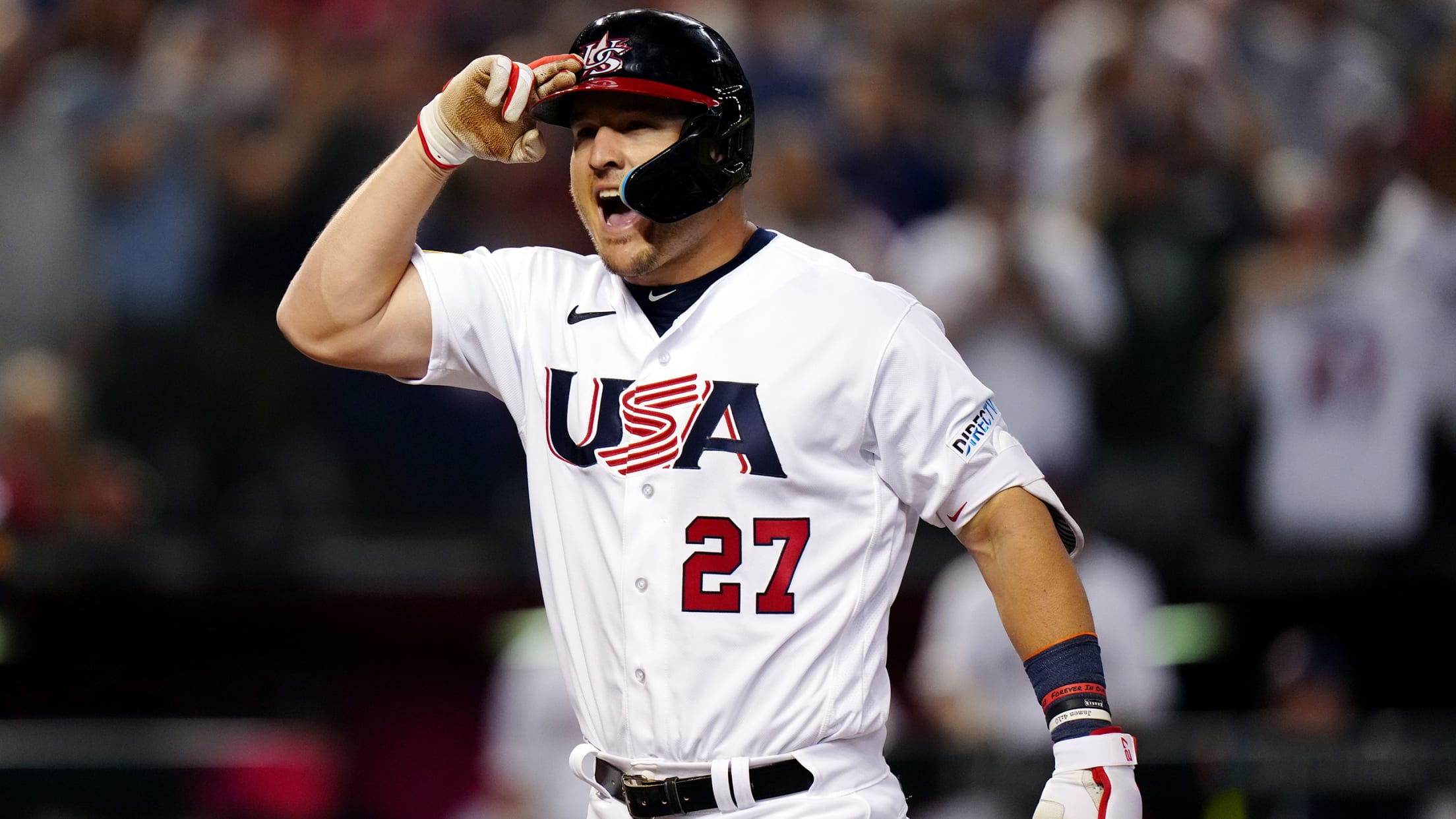 PHOENIX – Team USA manager Mark DeRosa walked into his press availability prior to Monday night's game against Canada with a plan of how he wanted everything to look. Starter Lance Lynn would quickly retire the side in the top of the first, allowing the top-of-the-order quartet of Mookie Betts,
Mexico flips the script, dominates Team USA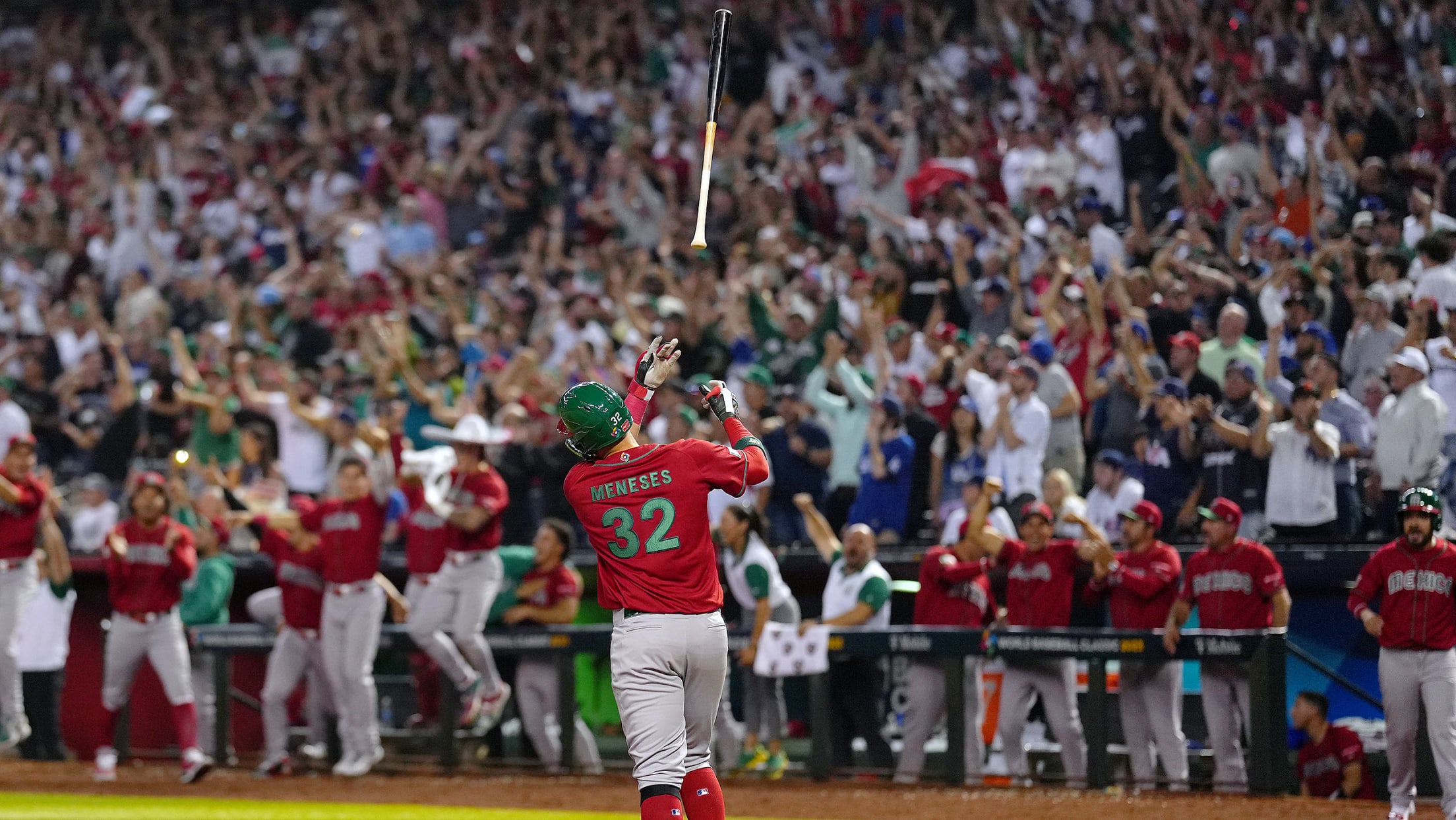 PHOENIX -- Joey Meneses, a native son from Culiacan, redeemed Mexico's Classic hopes and launched it to a spirited 11-5 victory over the United States on Sunday night at Chase Field, swatting two building-shaking home runs.
In Mexico-US rivalry, 'admiration and love' -- and fierce competition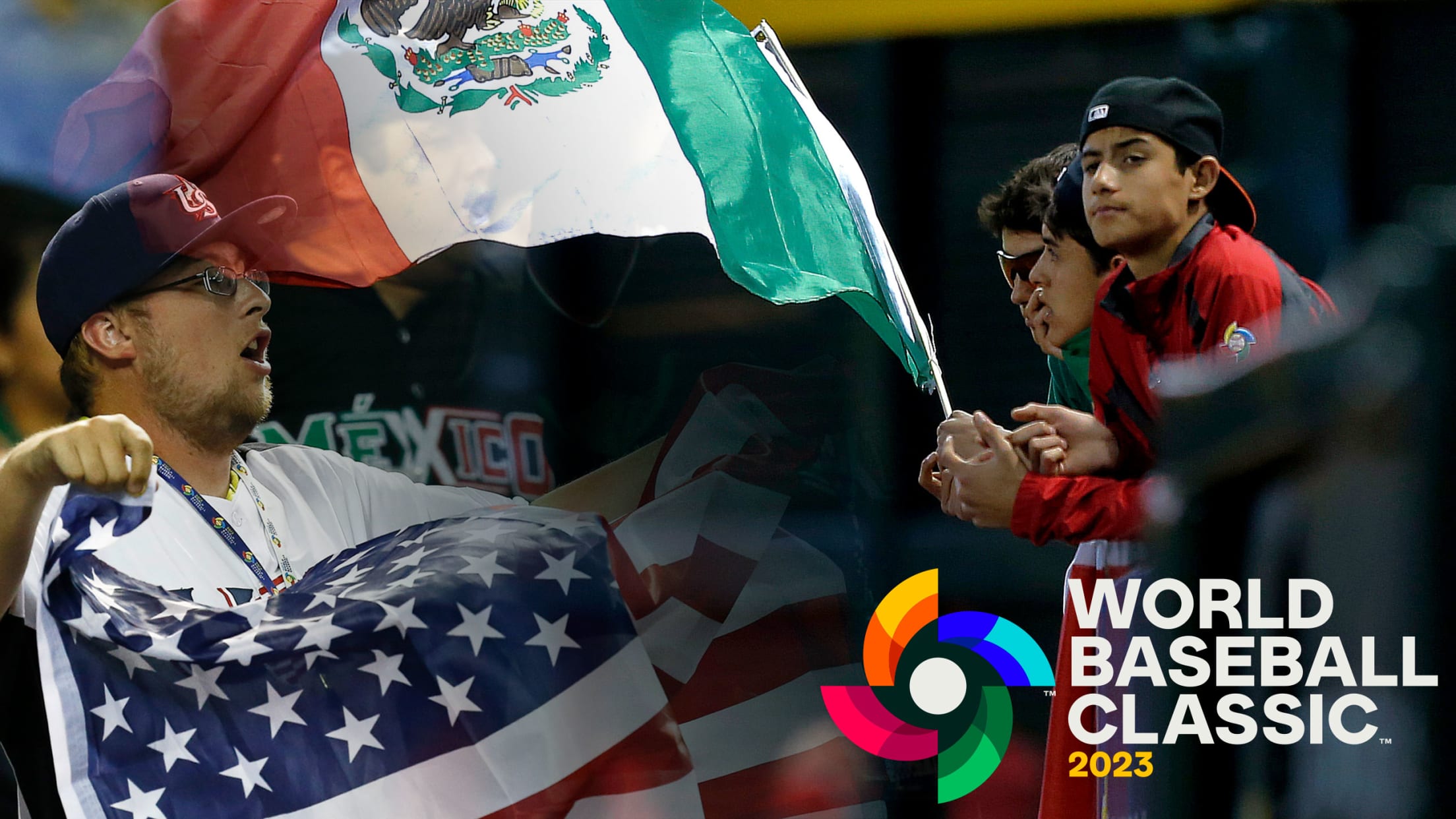 GOODYEAR, Ariz. -- Ten years have passed since Mexico and the United States met in a World Baseball Classic. On Sunday evening at 10 ET, they'll play before a sold-out Chase Field and national television audience on FS1.
Relentless US overpowers Great Britain to begin title defense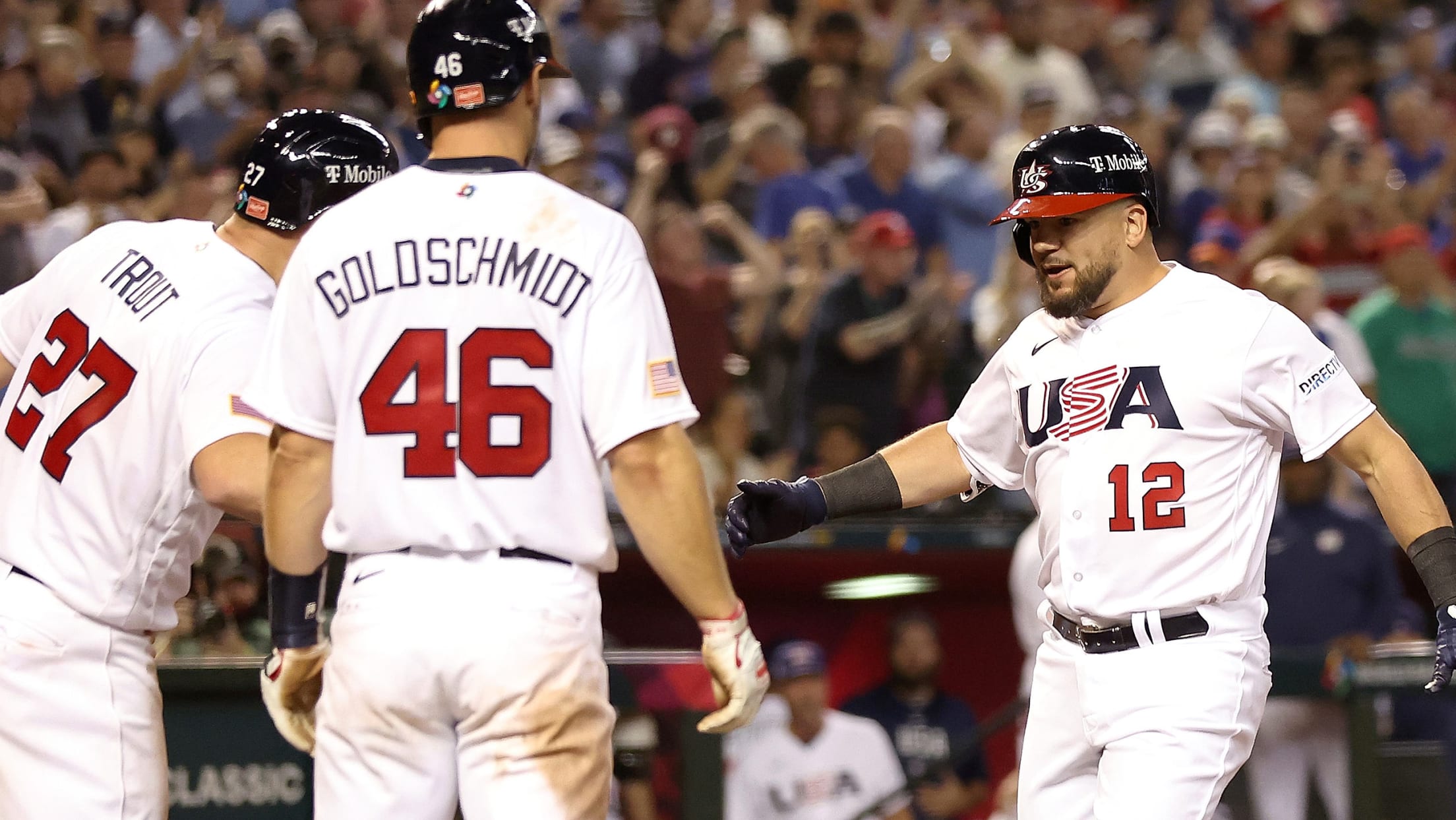 PHOENIX -- On paper, every iteration of Team USA's lineup looks potent. In practice, the Americans bore that hypothesis out Saturday night, cruising to a 6-2 victory over Great Britain to open Pool C play at the 2023 World Baseball Classic. The top eight hitters in the lineup all reached
Loup joins USA 'pen; Ohtani to pitch in quarterfinal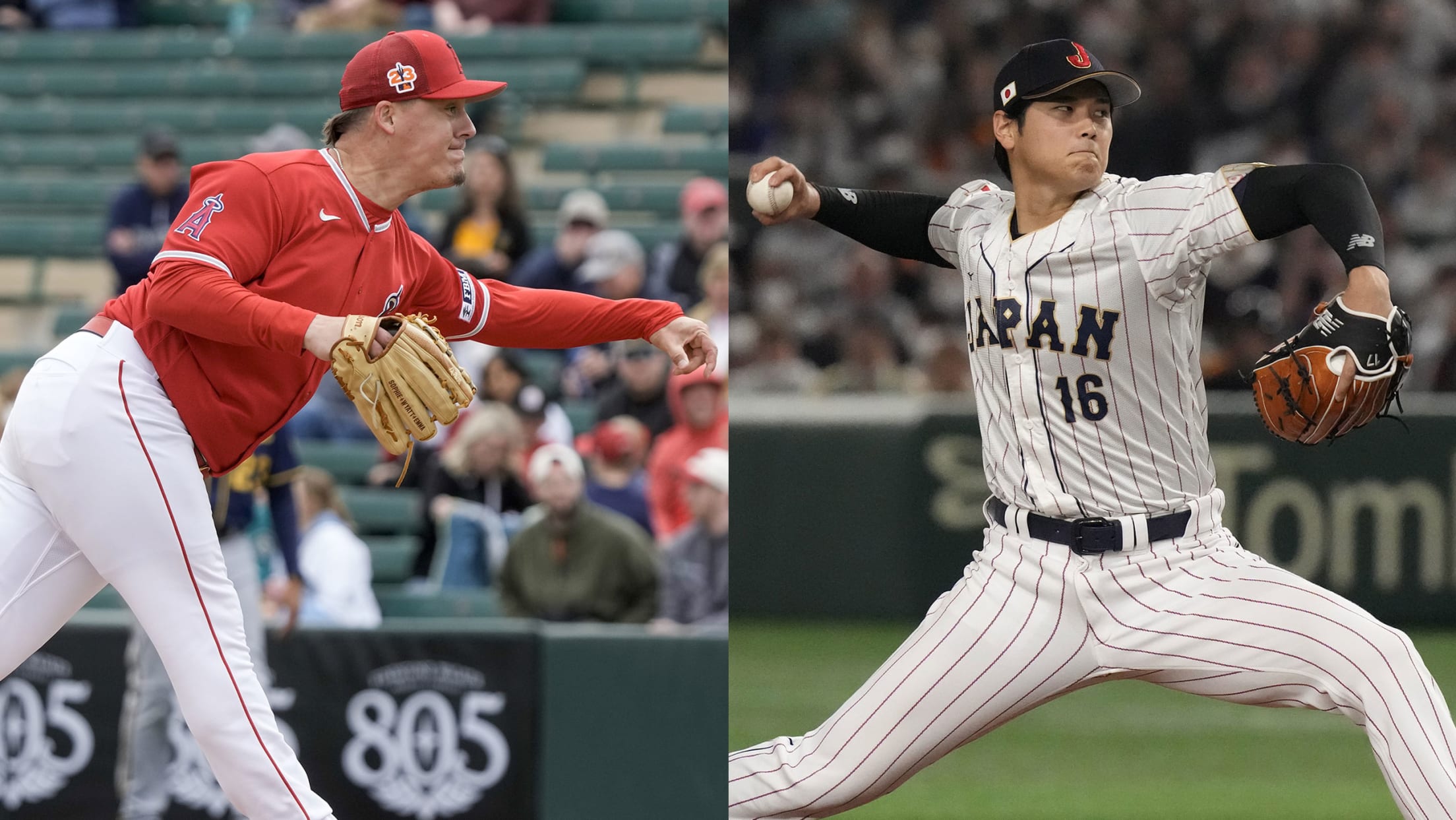 TEMPE, Ariz. -- Angels lefty reliever Aaron Loup was added to Team USA's roster for the World Baseball Classic on Saturday, replacing fellow lefty reliever Brooks Raley, who experienced tightness in his left hamstring. Loup pitched against Team USA in an exhibition game on Thursday and looked sharp, throwing a
Angels prospects cherish time with Team USA: 'It was an honor'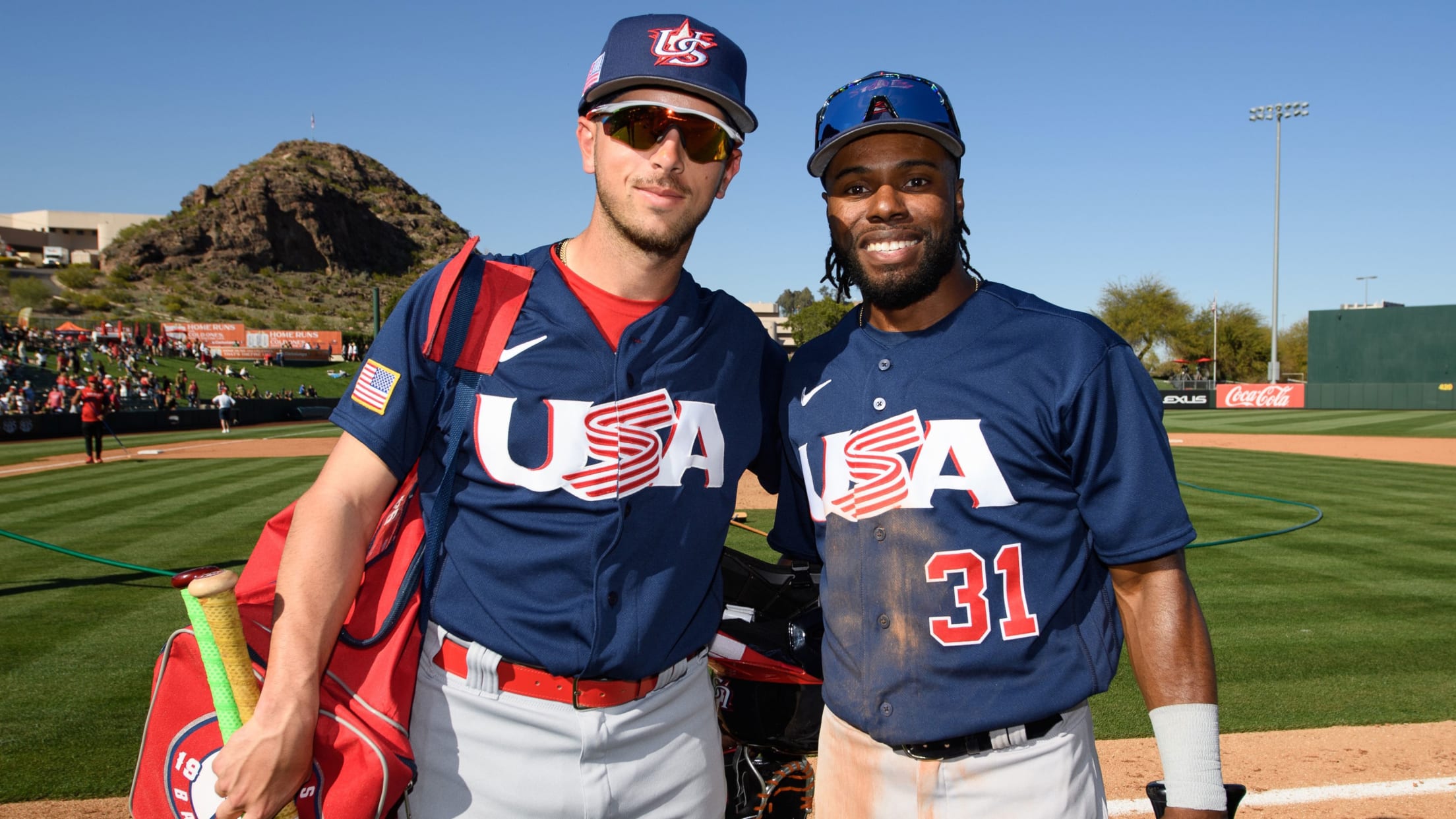 GLENDALE, Ariz. -- When Team USA manager Mark DeRosa called Angels skipper Phil Nevin to tell him he needed a couple extra players for late in Thursday's exhibition game between the two clubs, Nevin figured it was the perfect opportunity for a few of the Halos' top prospects to learn