No. 2 prospect Schmidt shut down 3-4 wks
Notes on Cole's first BP, Montgomery's status as sole lefty, Chirinos' mentality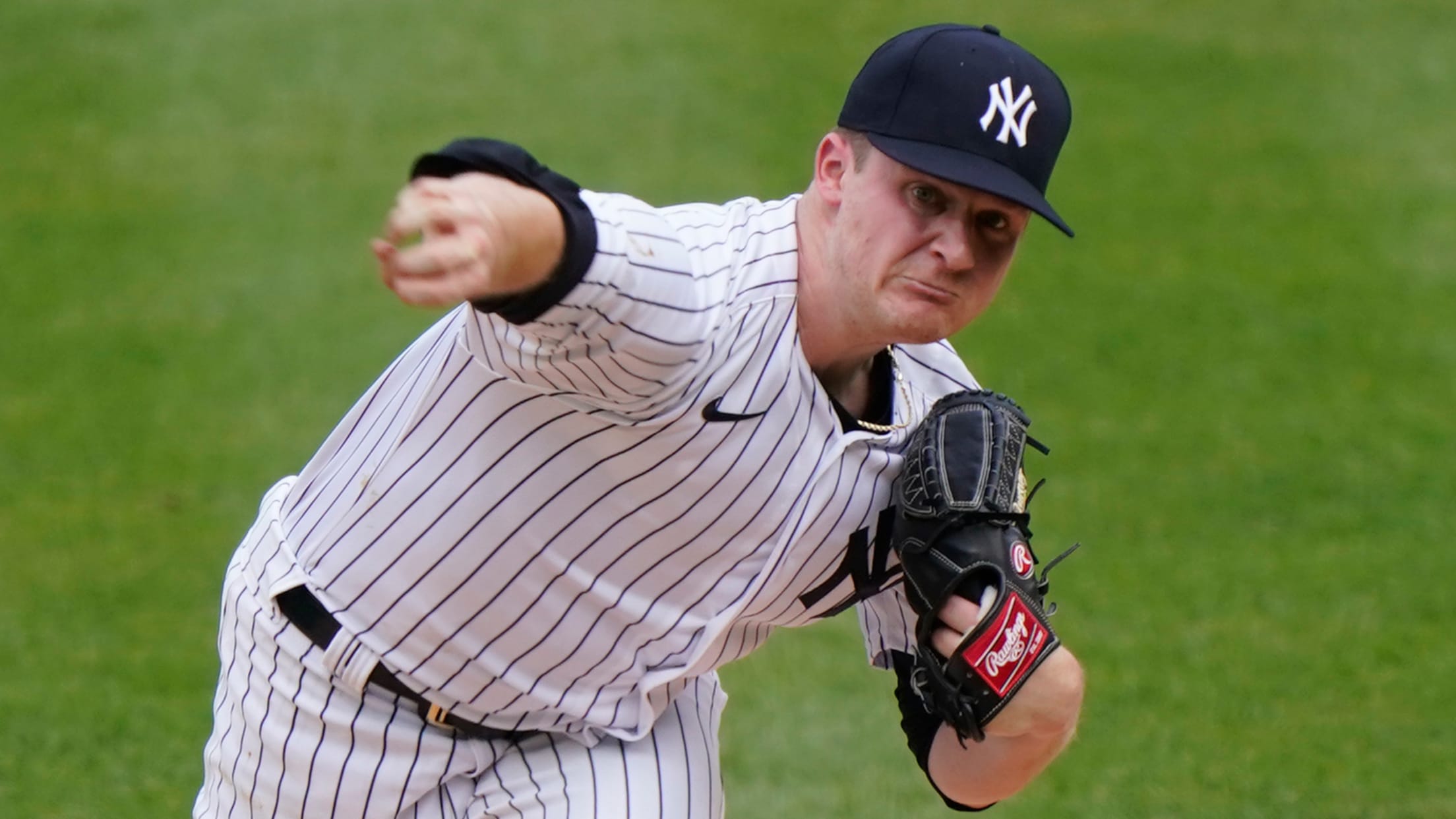 TAMPA, Fla. -- Clarke Schmidt, the Yankees' No. 2 prospect according to MLB Pipeline, will be shut down from throwing for at least three weeks after being diagnosed with a common extensor strain near his right elbow. Yankees manager Aaron Boone said that Schmidt experienced discomfort after tossing in the
Kluber's shoulder fine as he ramps up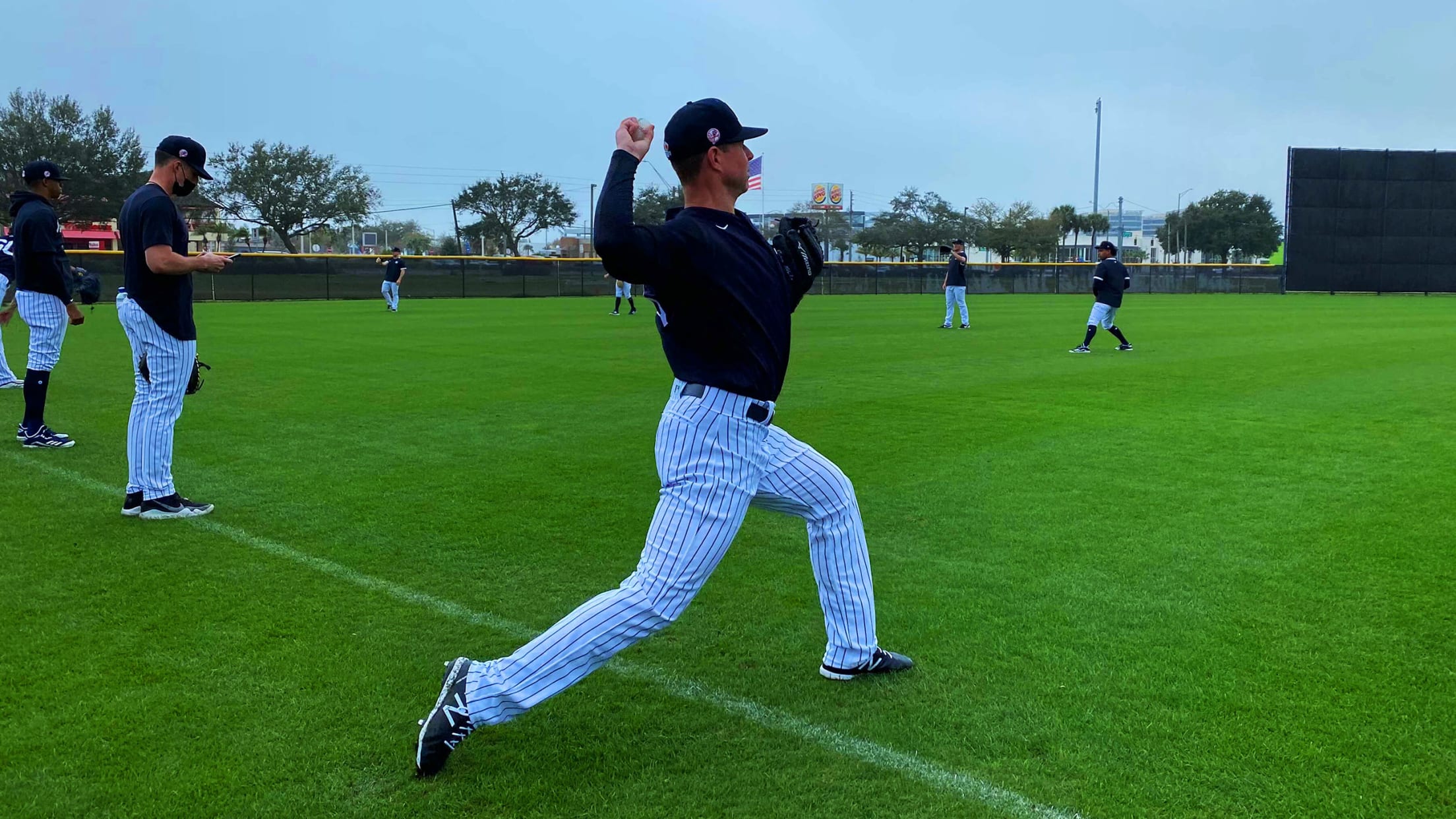 TAMPA, Fla. -- Talk is cheap at this point of the baseball schedule, but words will carry weight from two of the most significant 2021 Yankees. Any team that features both Corey Kluber and DJ LeMahieu on the roster must value conversation at premium prices. With Kluber and his "Klubot"
Voit 'ready to go'; Urshela eyes Opening Day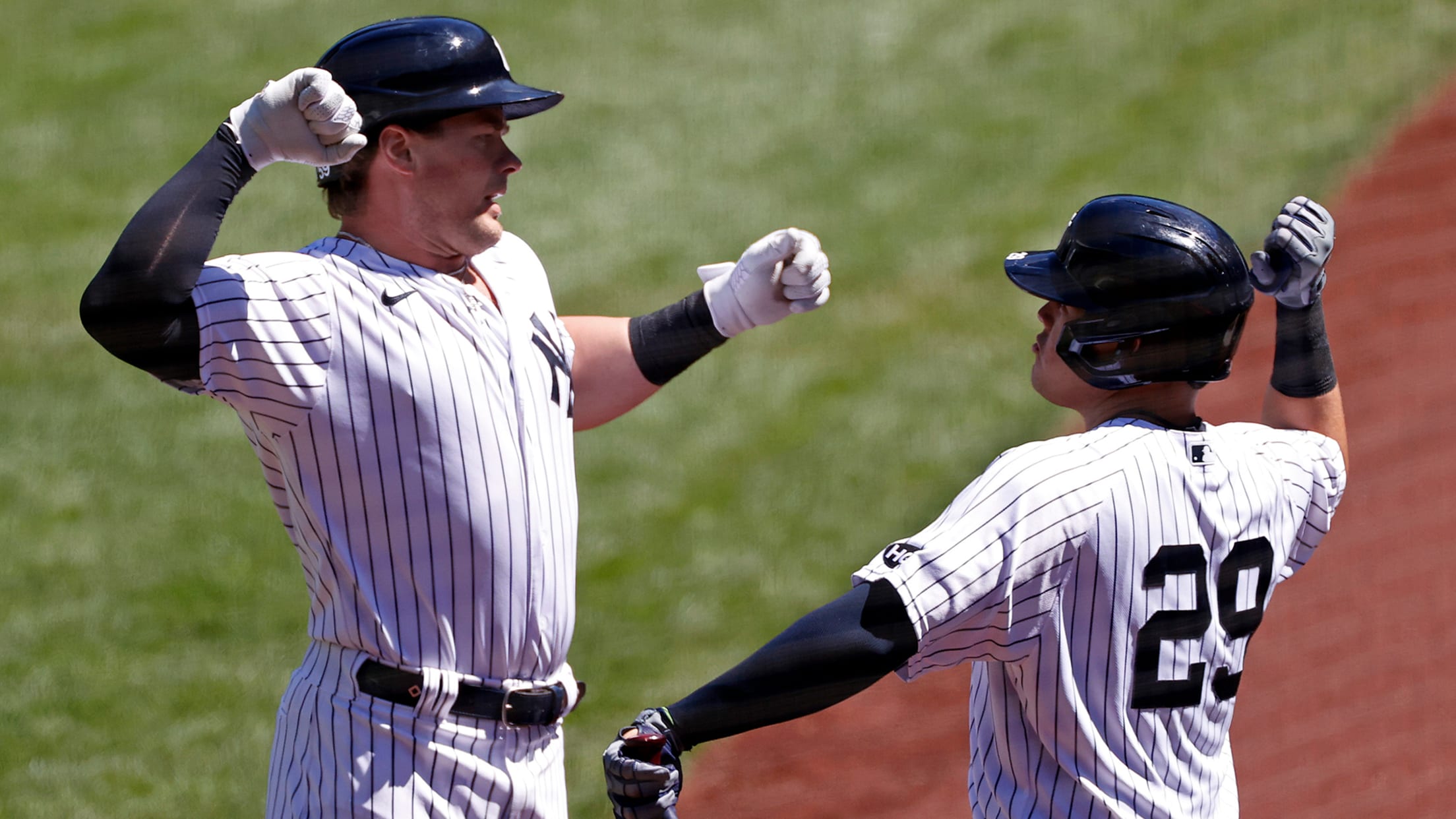 TAMPA, Fla. -- Luke Voit is taking nicely to his adopted hometown, sporting a fresh suntan while regularly tuning his car radio to the local sports talk stations, which have featured wall-to-wall Buccaneers coverage in advance of this weekend's Super Bowl. The Major Leagues' reigning home run leader plans to
Aaron Judge (right calf strain) back from IL
Paxton placed on 45-day injured list, could return during playoffs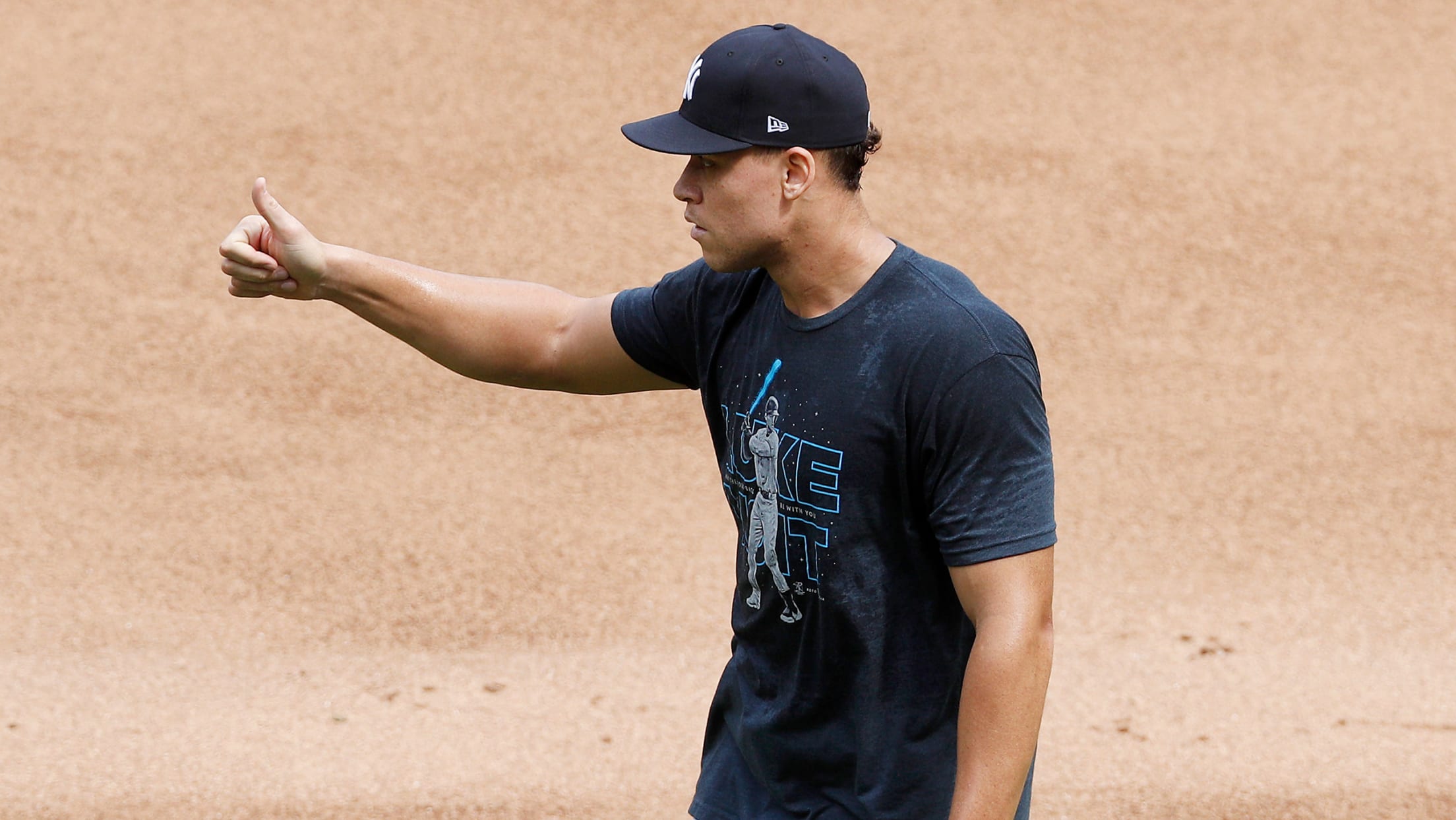 NEW YORK -- It's the season premiere of "All Rise: Part II." The Yankees once again welcomed Aaron Judge back to their starting lineup on Wednesday, confident that his return will last longer than his six-inning cameo 2 1/2 weeks ago. Judge hit second and played right field. "There's a
Judge, Stanton expected back this week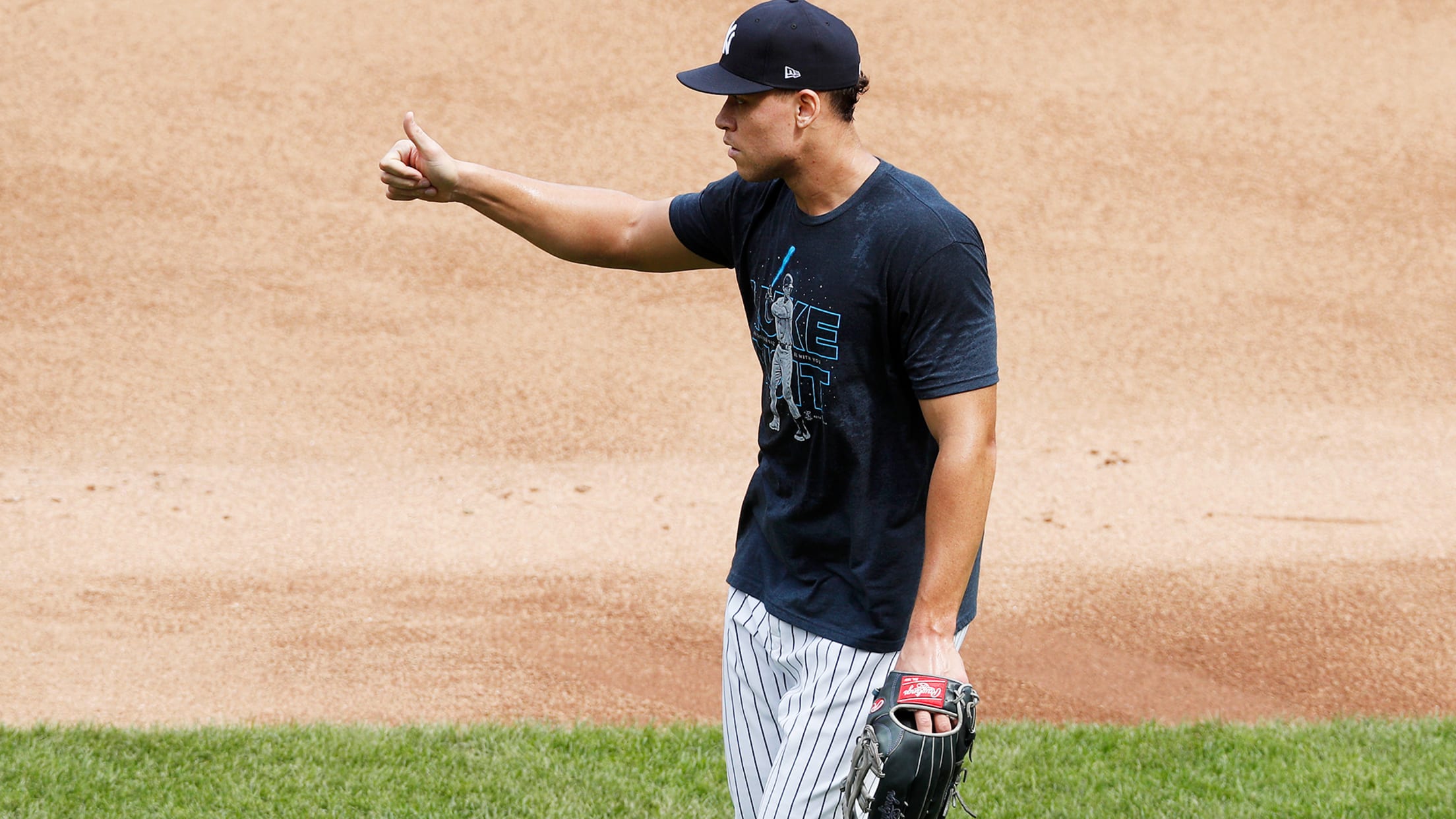 NEW YORK -- The Yankees expect to have Aaron Judge and Giancarlo Stanton back in the lineup this week, manager Aaron Boone said Monday on MLB Network Radio. Stanton hasn't played since Aug. 8 due to a left hamstring strain. Judge strained his right calf on Aug. 11 and aggravated
Gleyber (hamstring, quad) reinstated from IL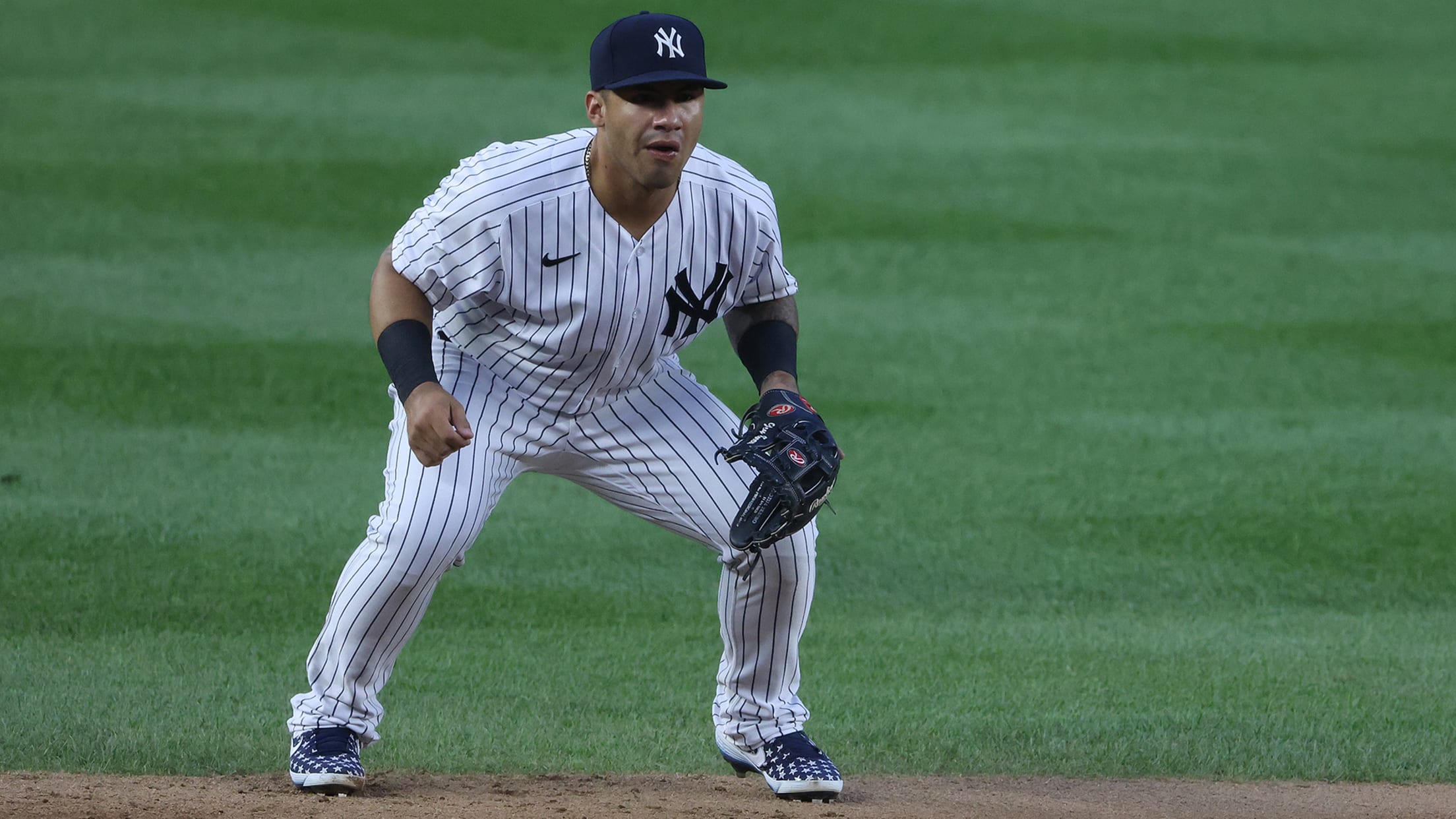 Gleyber Torres arrived in Baltimore's Inner Harbor on Friday, settling in to watch the second game of the Yankees' doubleheader with a room service order of grilled salmon and Caesar salad. Now the infielder is hoping to feast in one of his favorite ballparks. The Yankees made it a "Gleyber
Yankees place Urshela, Loaisiga on IL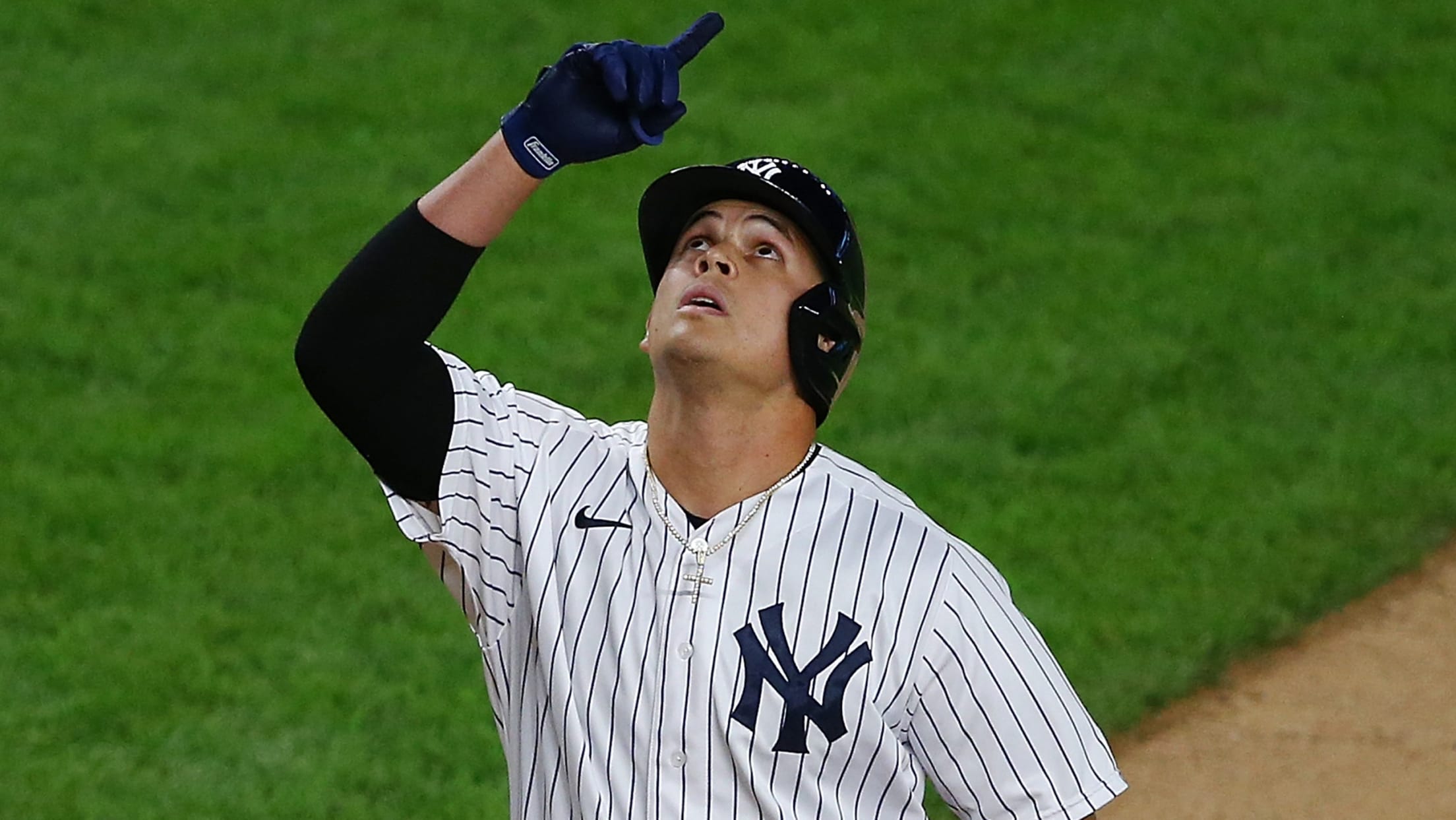 The Yankees' injury woes continued Friday as the club placed both Gio Urshela and Jonathan Loaisiga on the 10-day injured list. Urshela is dealing with a bone spur in his right elbow, while Loaisiga is sidelined by an unspecified non-COVID medical condition. Yankees manager Aaron Boone said Urshela aggravated his
Torres could return Sunday; Stanton update
NEW YORK -- Gleyber Torres wouldn't want to miss an opportunity to hit in one of his favorite ballparks. As the Yankees prepare to open a four-game series with the Orioles starting on Friday, they could welcome the shortstop back to the lineup by the end of the weekend, manager
Notes: Judge to IL; Jackie Robinson Day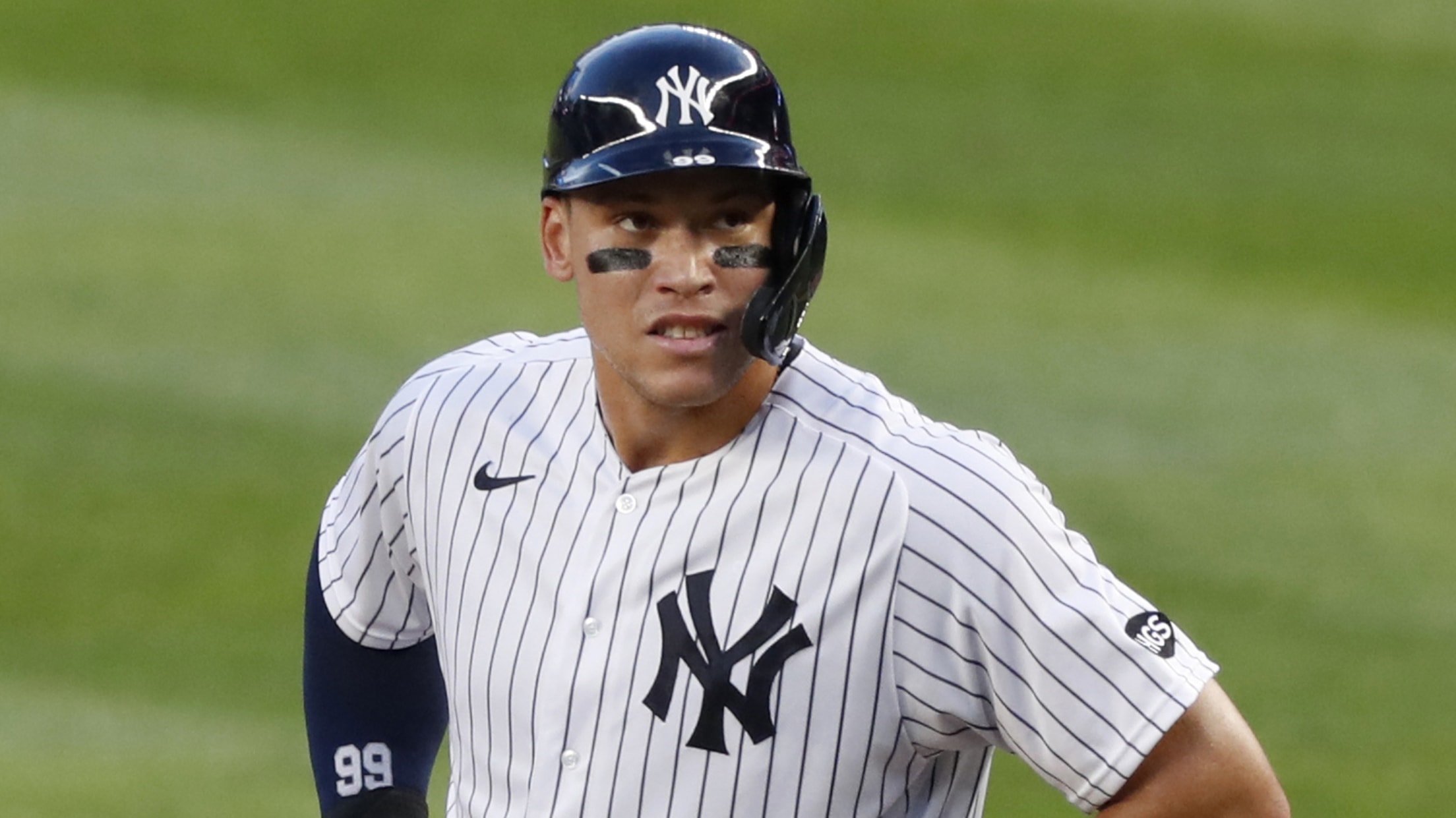 NEW YORK -- As Aaron Judge returned to the 10-day injured list due to a recurrence of his right calf strain, the Yankees promoted outfielder Estevan Florial, who made his Major League debut in the first game of Friday's doubleheader against the Mets. The 22-year-old Florial, a speedy left-handed hitter
Judge (calf) may return to IL; LeMahieu close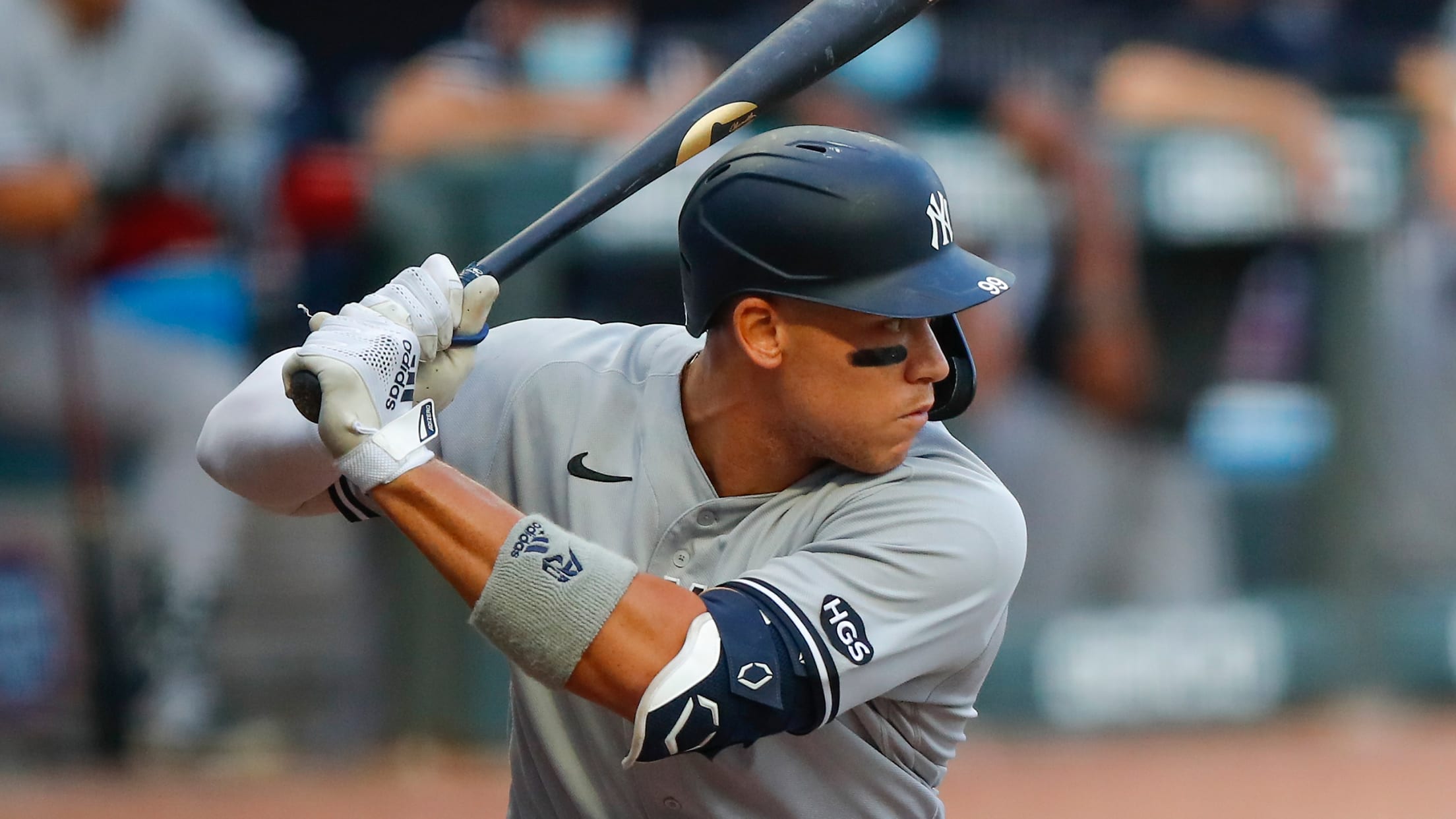 NEW YORK – While Aaron Judge could be returning to the injured list with a recurrence of his right calf injury, the Yankees are preparing to welcome DJ LeMahieu back to the lineup as soon as this weekend, manager Aaron Boone said Thursday on WFAN. On the 10-day IL with
Gleyber's timeline 2-3 weeks; Paxton resting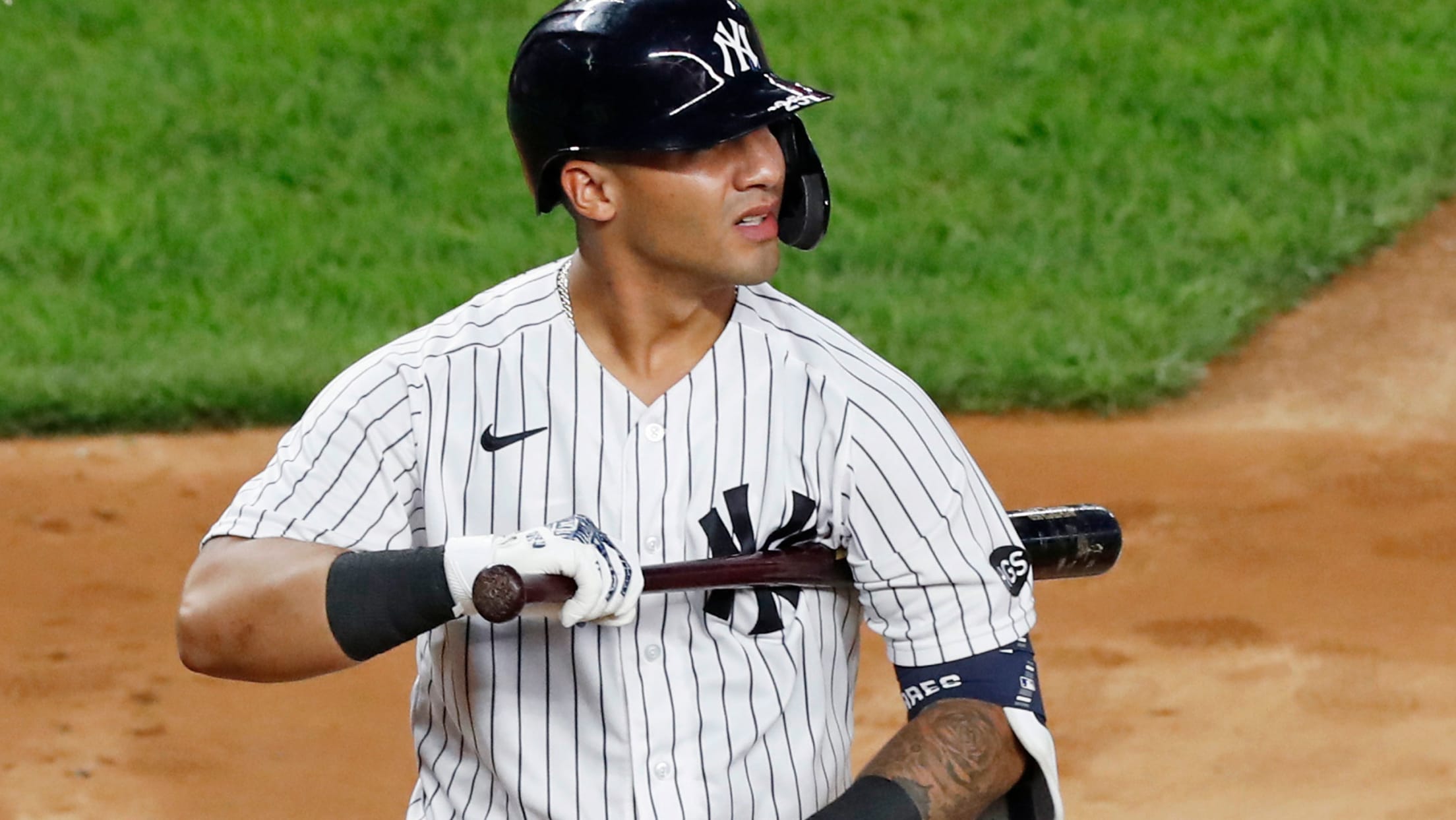 NEW YORK -- The Yankees overhauled their strength and conditioning program this past winter, hoping to avoid a repeat of their injury-marred "Next Man Up" storyline from 2019. One month into the 2020 campaign, they are inarguably participating in a sequel. The club announced on Friday that infielder Gleyber Torres,
Paxton has flexor strain in left arm (report)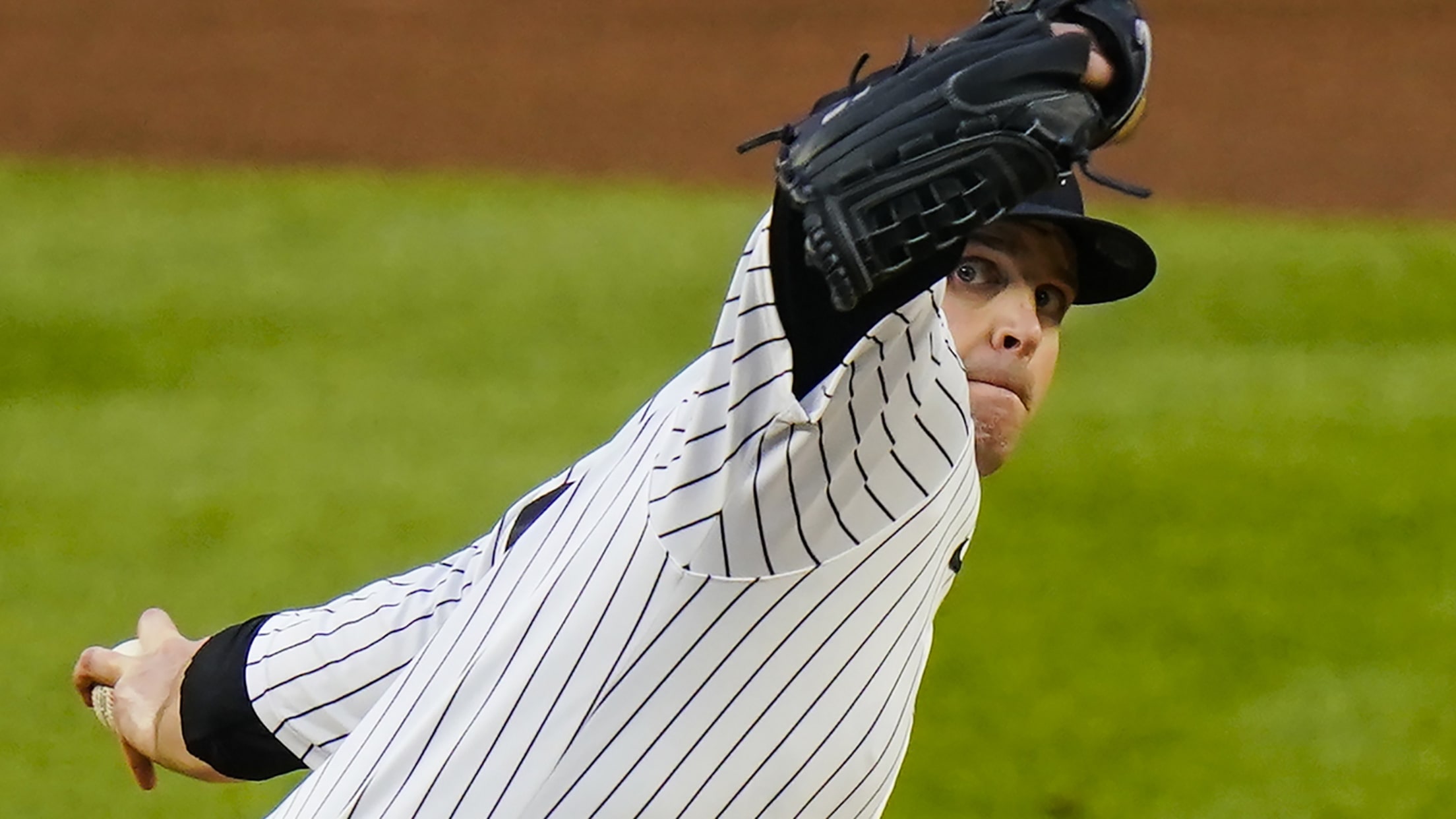 NEW YORK -- The Yankees received encouraging news on left-hander James Paxton, with an MRI revealing a strained left flexor tendon, according to MLB Network insider Jon Heyman. The club has not made an official announcement regarding Paxton, who reported tightness in his left elbow and forearm area as he
Gleyber exits Rays finale with tight hamstring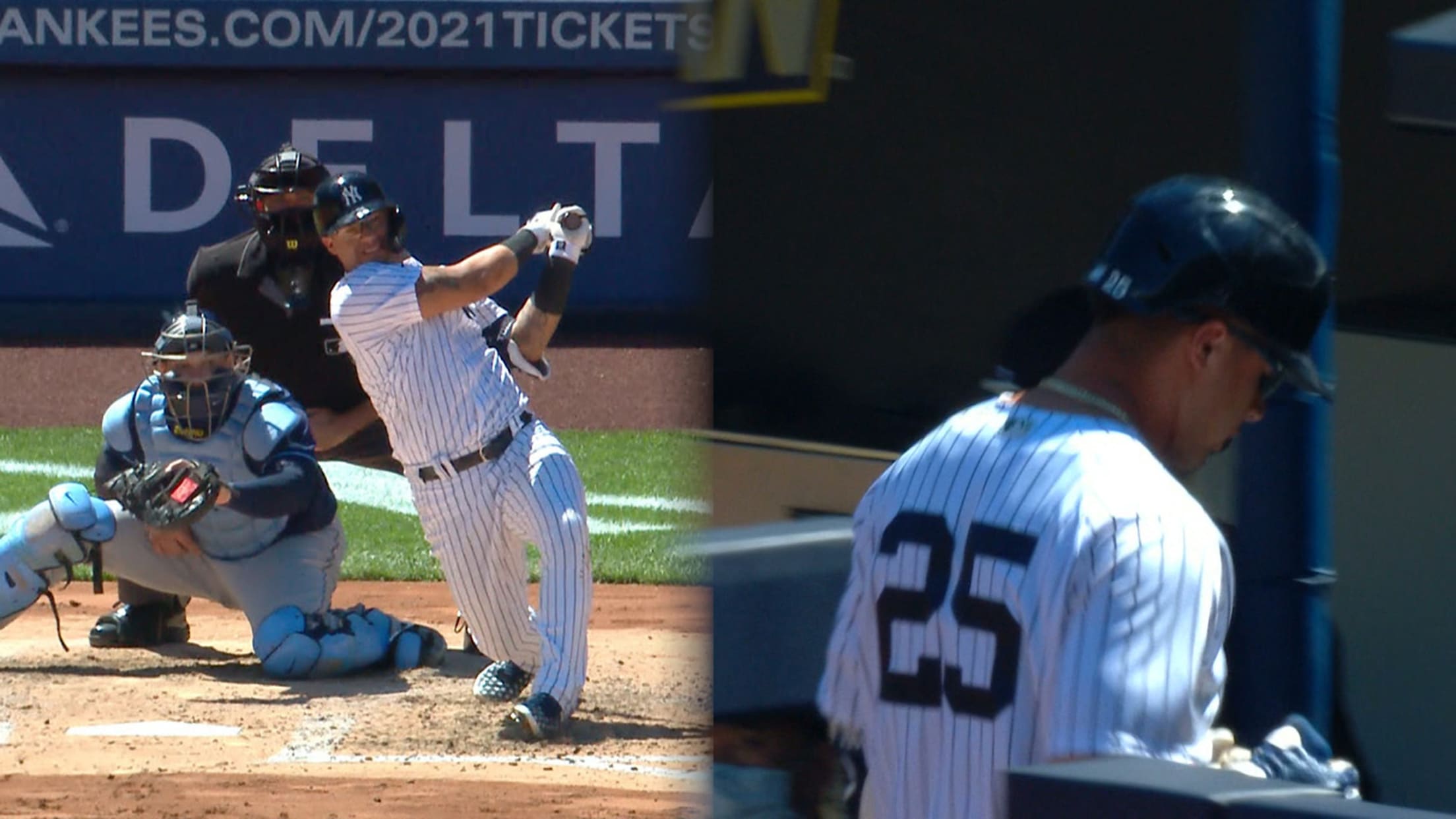 NEW YORK – The Yankees' ongoing battle with the injury bug continued on Thursday, as infielder Gleyber Torres was forced to exit the finale against the Rays with a tight left hamstring. Torres received ice treatment during the game, and manager Aaron Boone expressed optimism that Torres will not require
MRIs for Paxton, Gleyber after loss to TB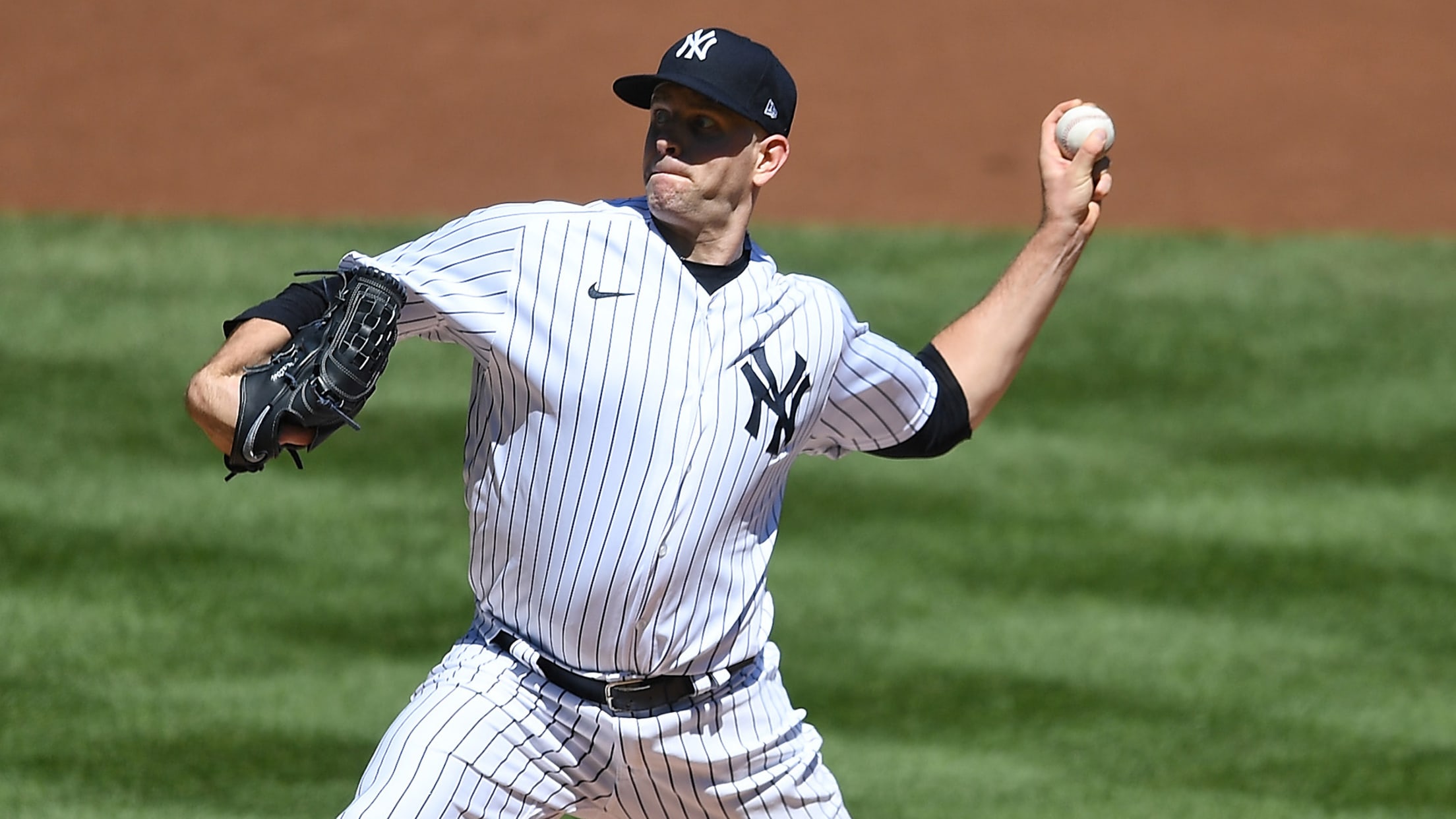 NEW YORK -- It was an afternoon of losses at Yankee Stadium on Thursday. James Paxton's bid for a no-hitter evaporated before he reported discomfort in the area of his forearm and elbow, Gleyber Torres departed with an injured left hamstring and the Yankees slipped out of first place in
Britton (hamstring) goes on injured list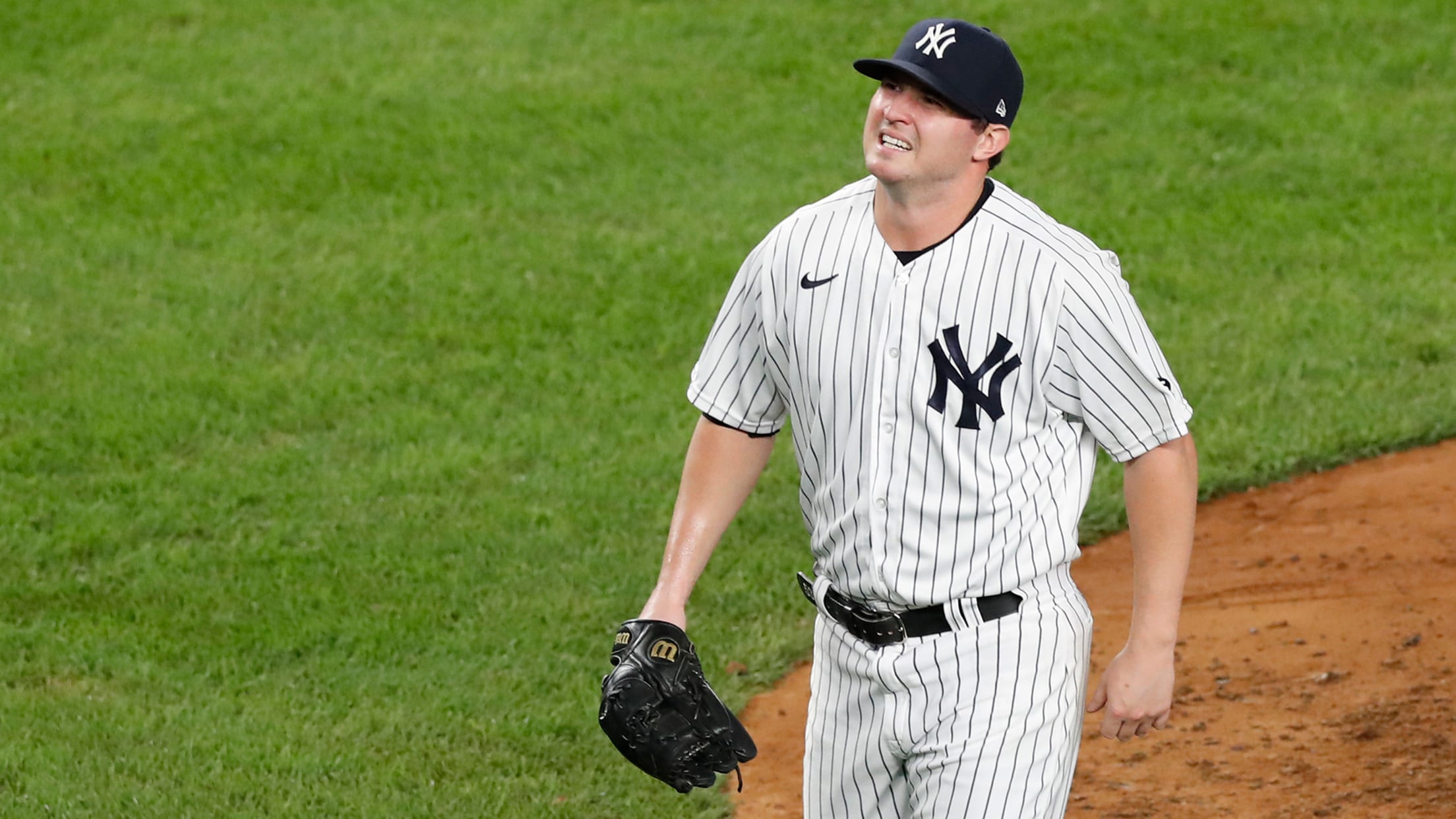 NEW YORK -- Zack Britton recorded a Major League-leading eight saves while filling in for Aroldis Chapman as the Yankees' closer, but the left-hander's first outing after being pushed back in the pecking order did not go nearly as well. Saddled with the loss in the Yanks' 4-2 defeat on
LeMahieu (thumb sprain) to IL; Andújar up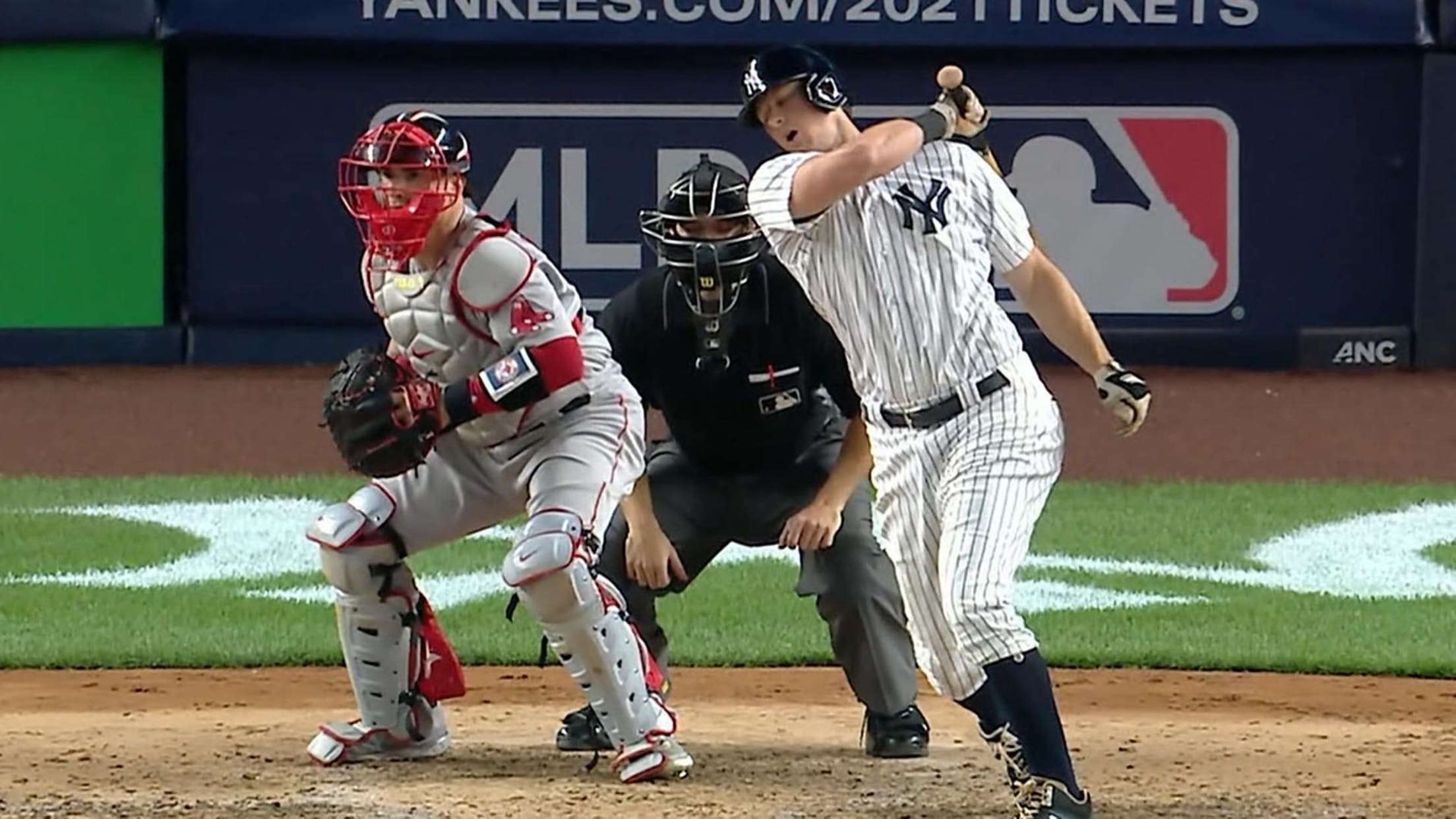 NEW YORK – DJ LeMahieu has joined star sluggers Aaron Judge and Giancarlo Stanton on the injured list, challenging the Yankees to continue calling upon their "Next Man Up" playbook from last season. LeMahieu was placed on the 10-day IL on Sunday with a left thumb sprain, one day after
Judge placed on injured list with calf strain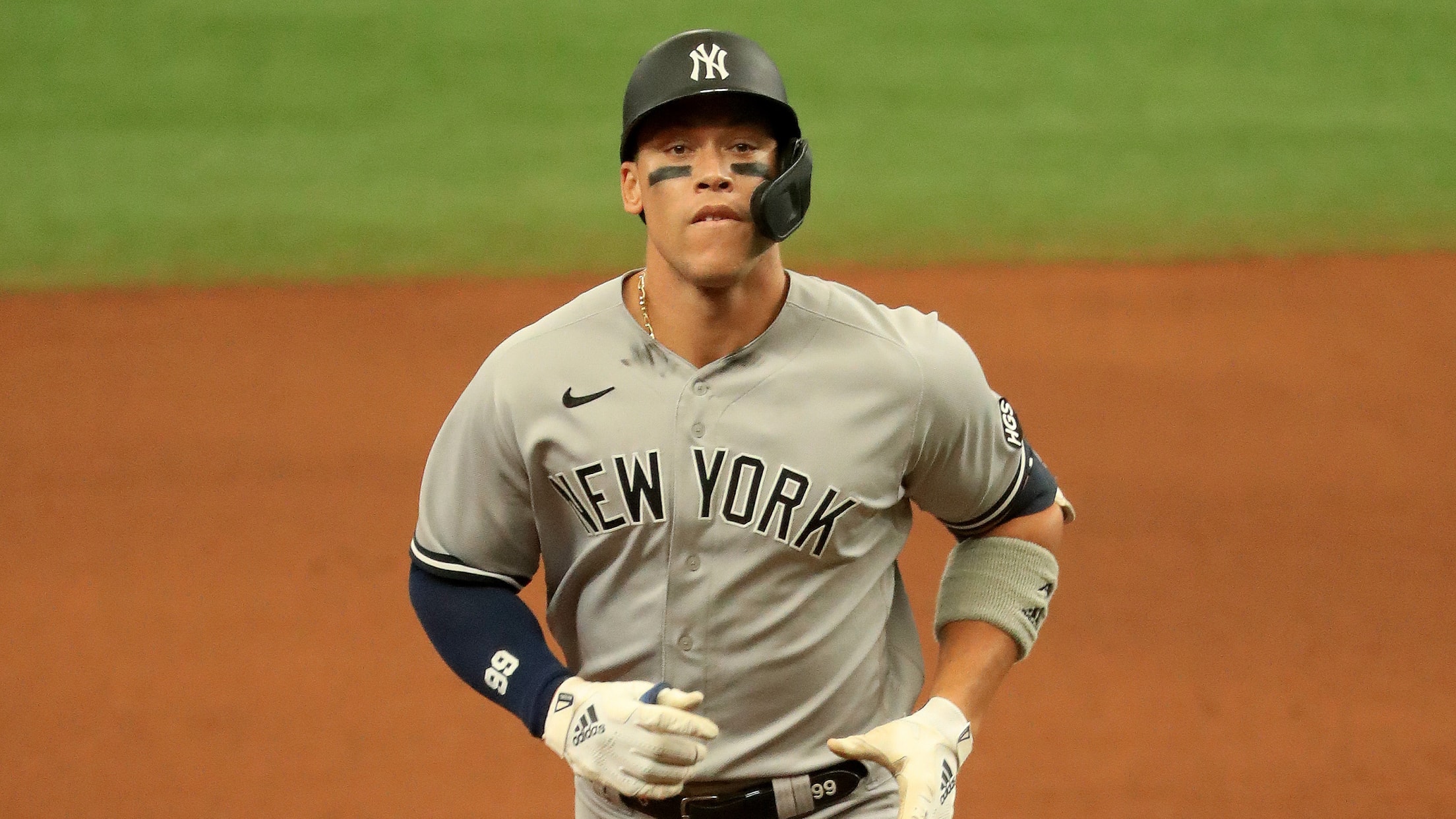 NEW YORK -- Aaron Judge has been placed on the 10-day injured list with a right calf strain, Yankees manager Aaron Boone announced prior to Friday's game against the Red Sox. Boone said that an MRI taken during Thursday's off-day revealed what the manager characterized as a "very mild" strain,
Judge sits with lower body tightness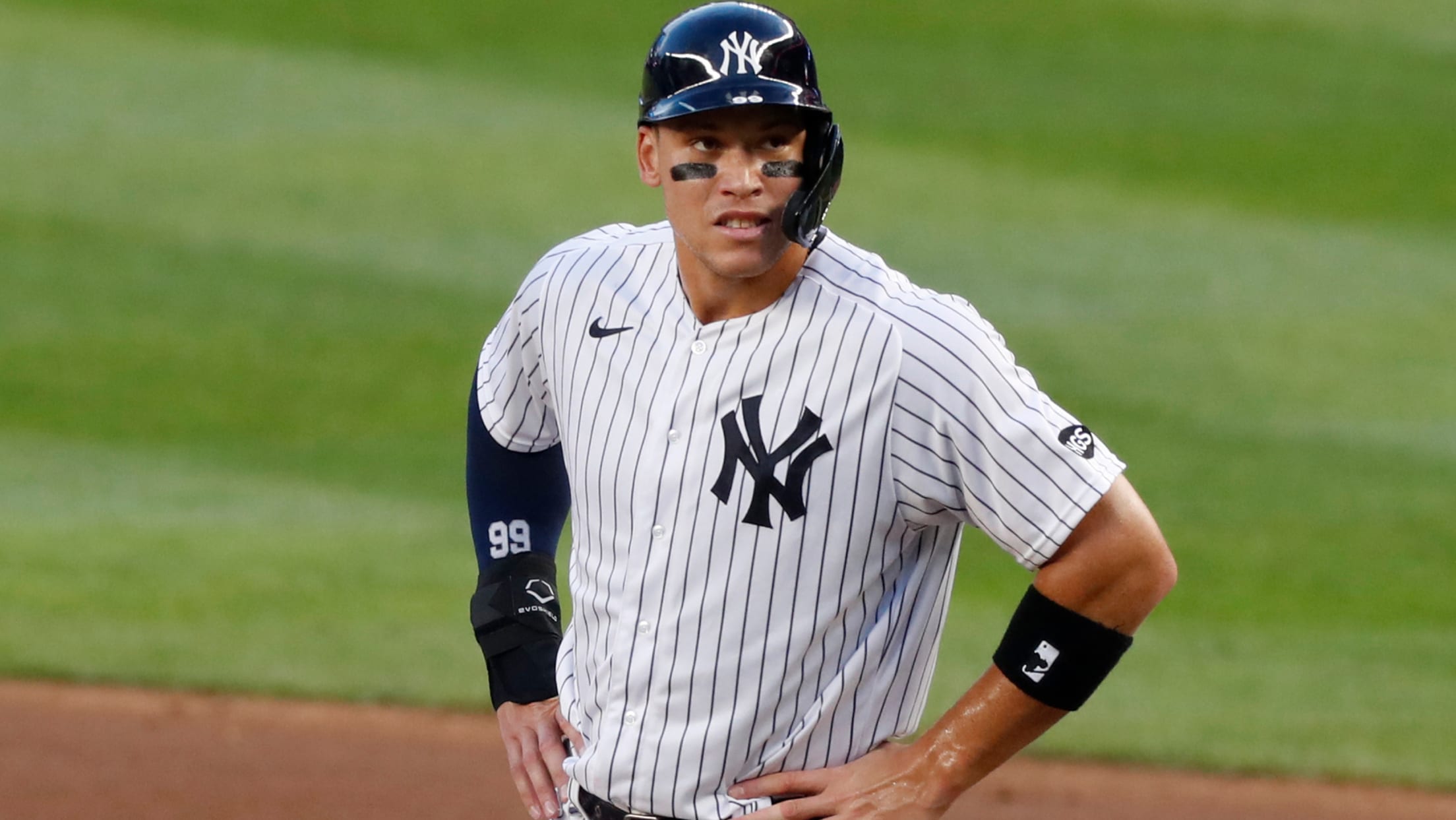 NEW YORK -- One night after being removed for a pinch-hitter, Aaron Judge was not in the Yankees' lineup on Wednesday as the slugger receives treatment for "lower body tightness," manager Aaron Boone said. Judge was lifted in favor of Mike Tauchman during the sixth inning of Tuesday's 9-6 victory
Stanton (hamstring) to IL, could be 3-4 weeks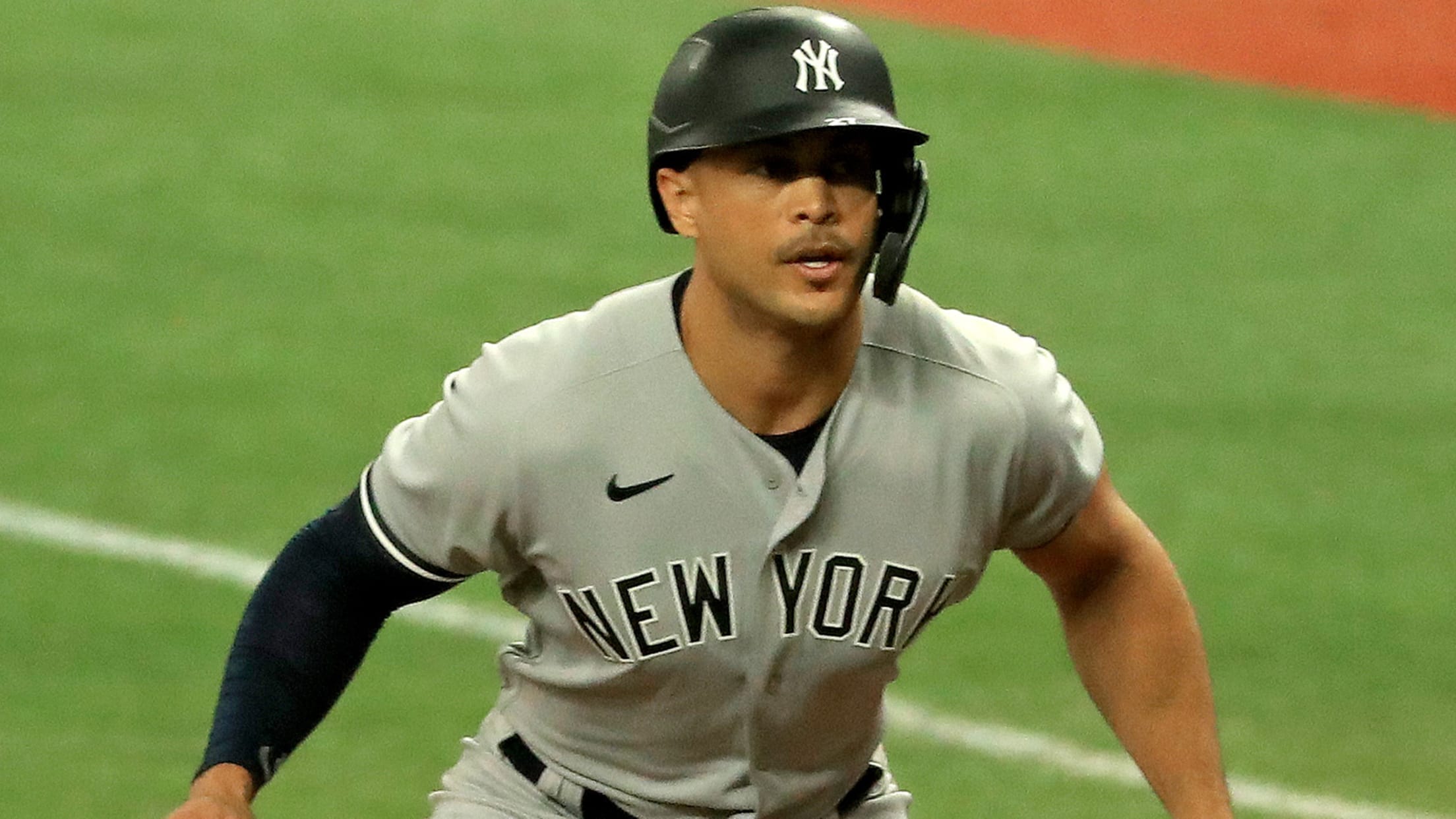 The combination of Giancarlo Stanton's leaner frame and lethal power permitted the Yankees to dream on big numbers, but after missing most of last season, the designated hitter could not avoid the injured list. Stanton was removed from a 5-3 loss to the Rays on Saturday, the second game of
Yanks place Higashioka on IL, sign Kratz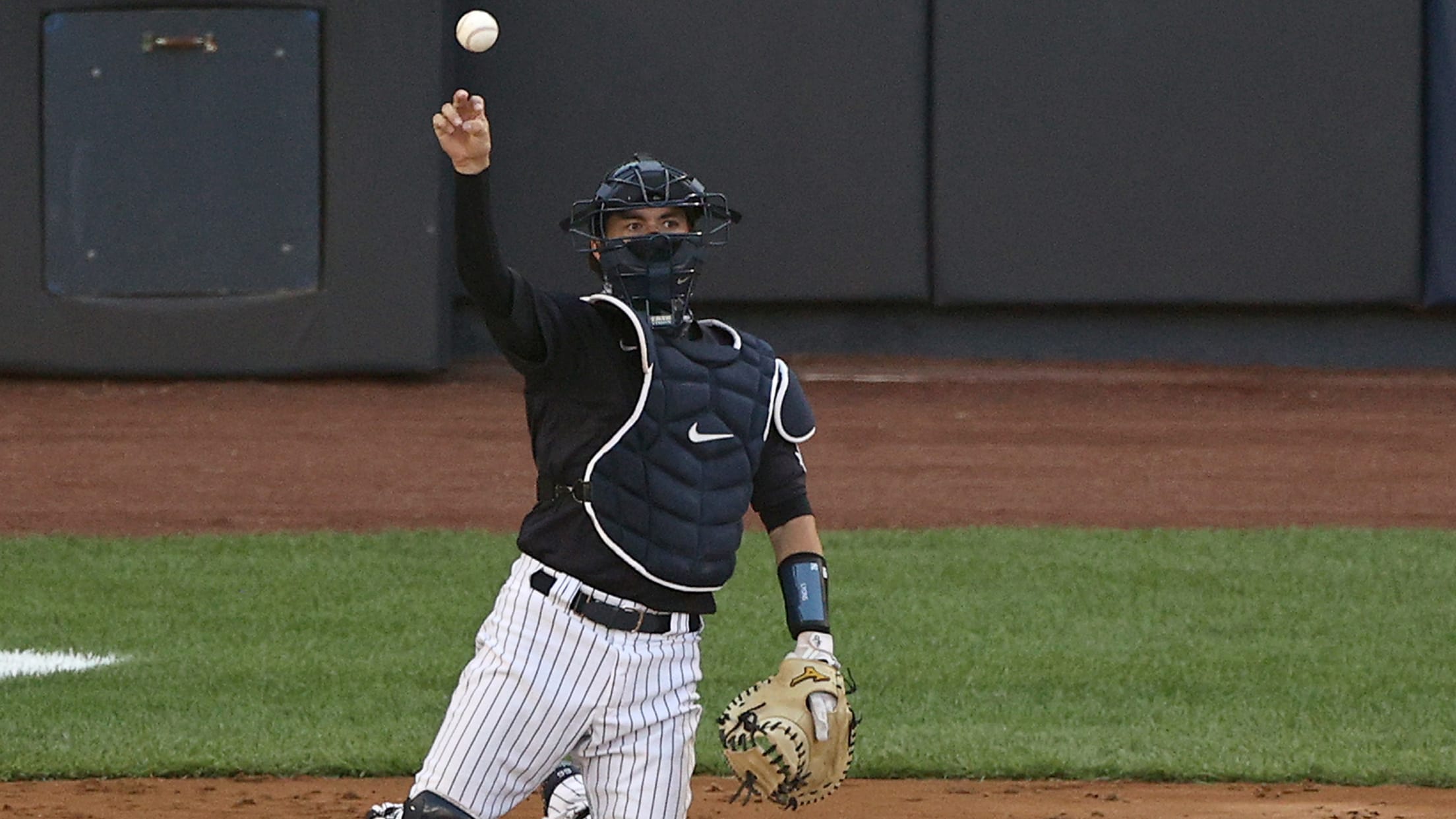 The Yankees have placed catcher Kyle Higashioka on the 10-day injured list with a right oblique strain, retroactive to Thursday, the team announced prior to Saturday's doubleheader against the Rays at Tropicana Field. The backup to Gary Sánchez, Higashioka has appeared in three games this season, producing two hits in
Kahnle has Tommy John surgery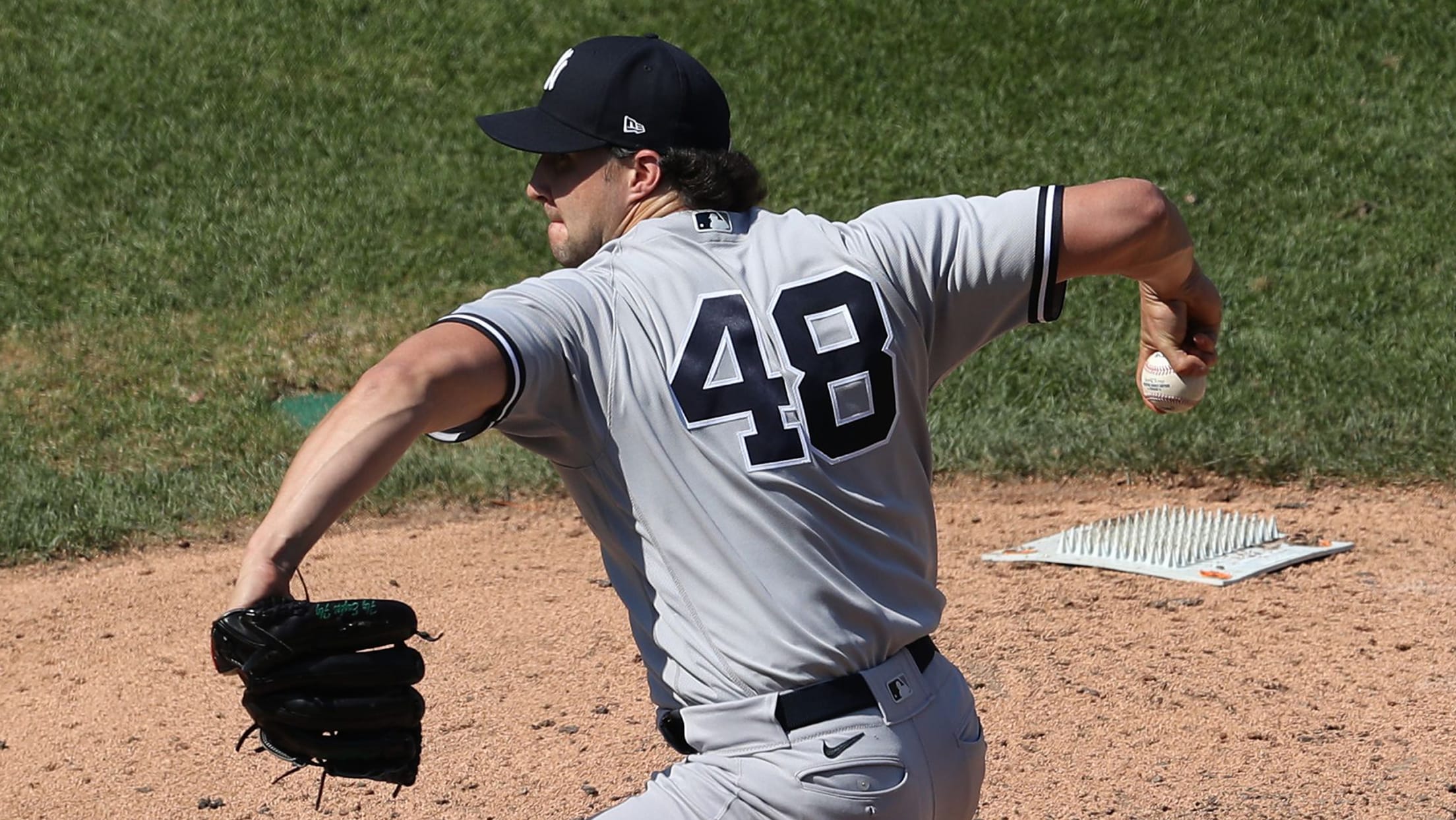 Yankees reliever Tommy Kahnle underwent Tommy John surgery on Tuesday. The procedure, which went as expected, ends his 2020 season. Kahnle underwent an MRI on Friday in New York that revealed damage to his right ulnar collateral ligament. He felt discomfort in his right forearm last Tuesday during an evening
Kahnle leaning toward Tommy John surgery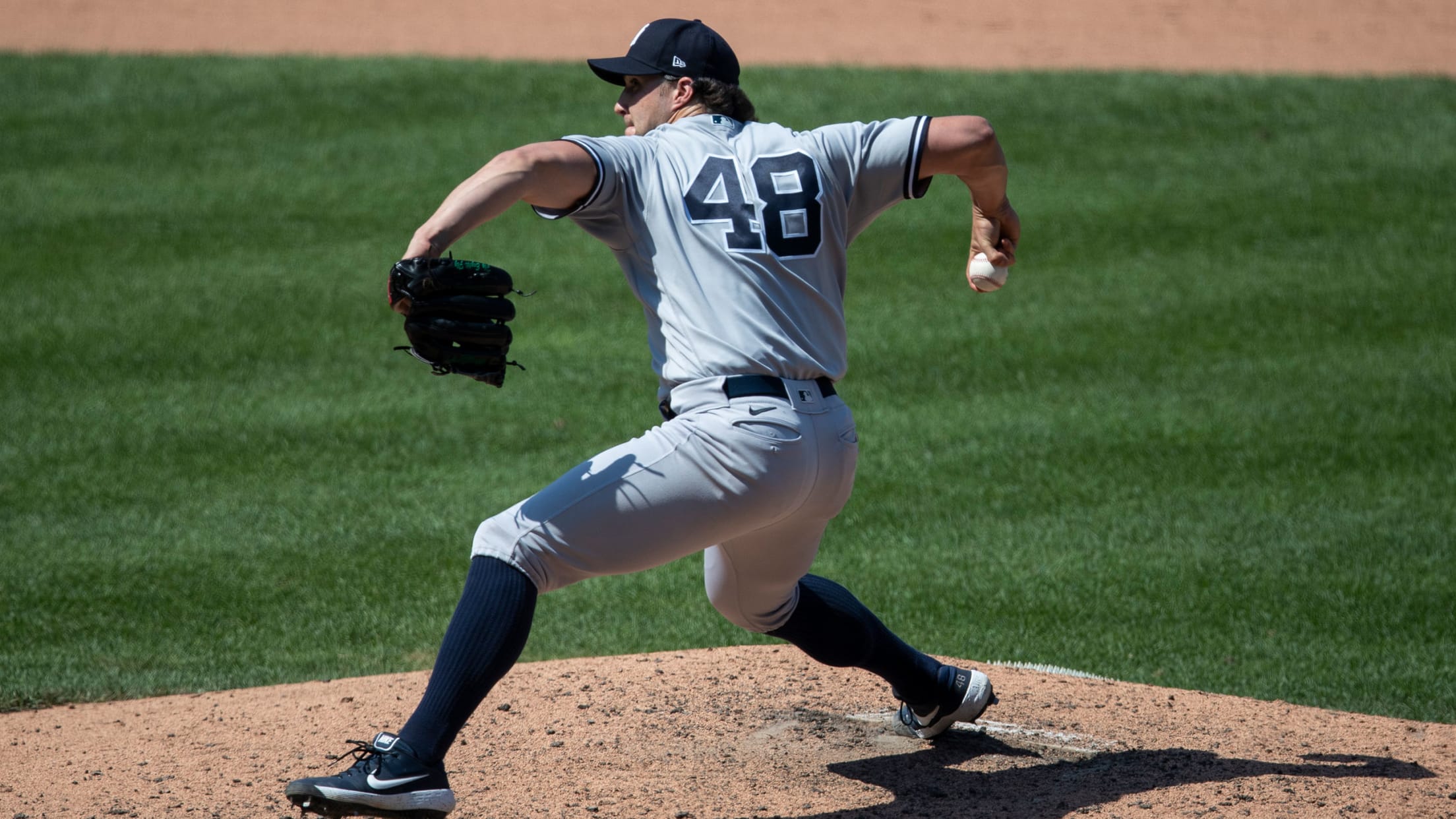 NEW YORK -- The Yankees are preparing to proceed without Tommy Kahnle in their bullpen for the rest of this season, with Tommy John surgery having been recommended for the right-handed reliever. Kahnle underwent an MRI on Friday in New York that revealed damage to his right ulnar collateral ligament.
Tanaka making progress: 'I feel very lucky'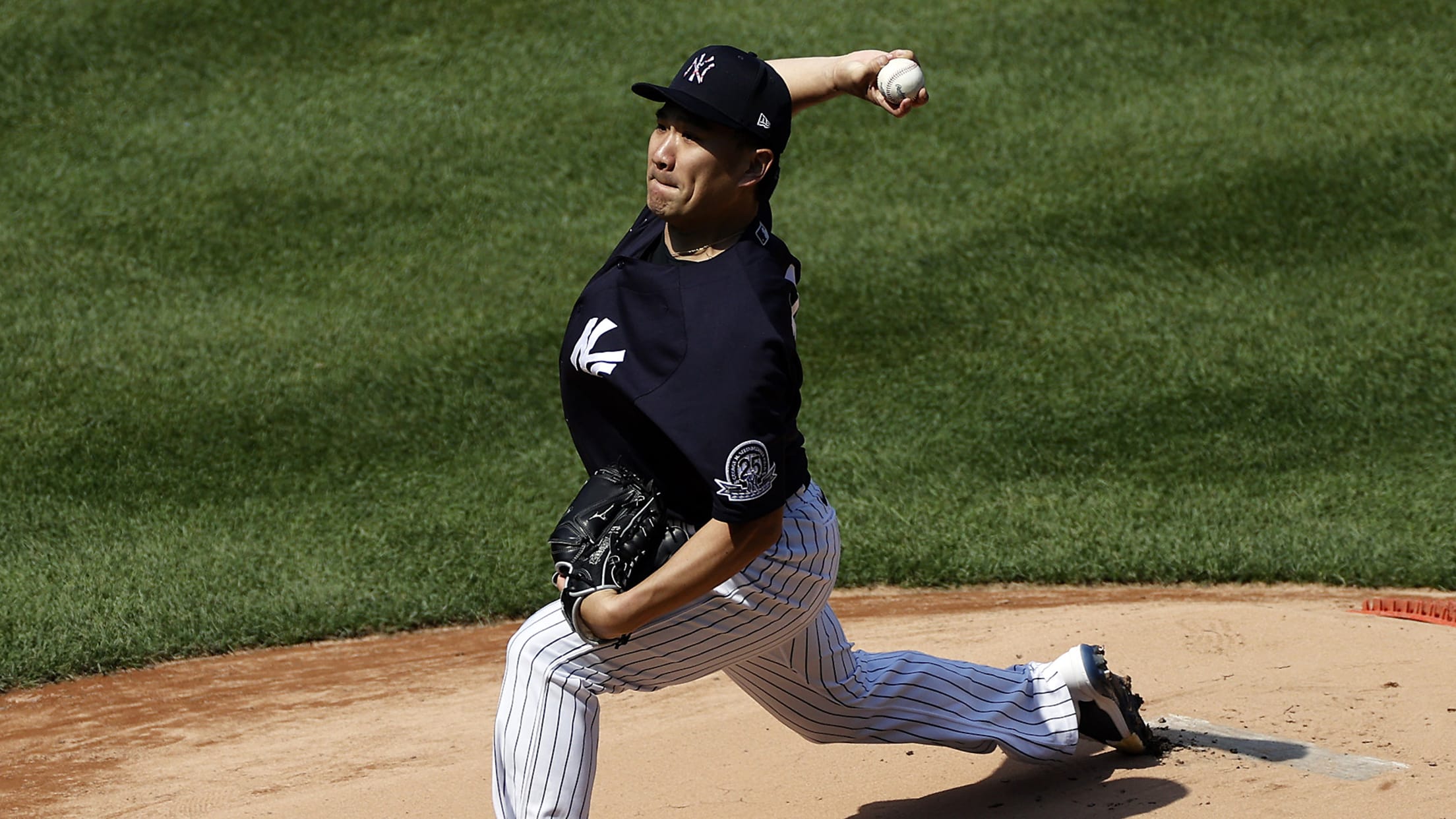 NEW YORK -- The scorching liner departed from Giancarlo Stanton's bat as a 112 mph blur, too quick for Masahiro Tanaka to recognize, let alone react to. The resulting scene is one that his Yankees teammates hope to never see again, but that hasn't stopped the righty from replaying the
On the mend, Judge raring to start hitting again
Fellow slugger Stanton (calf) also making good progress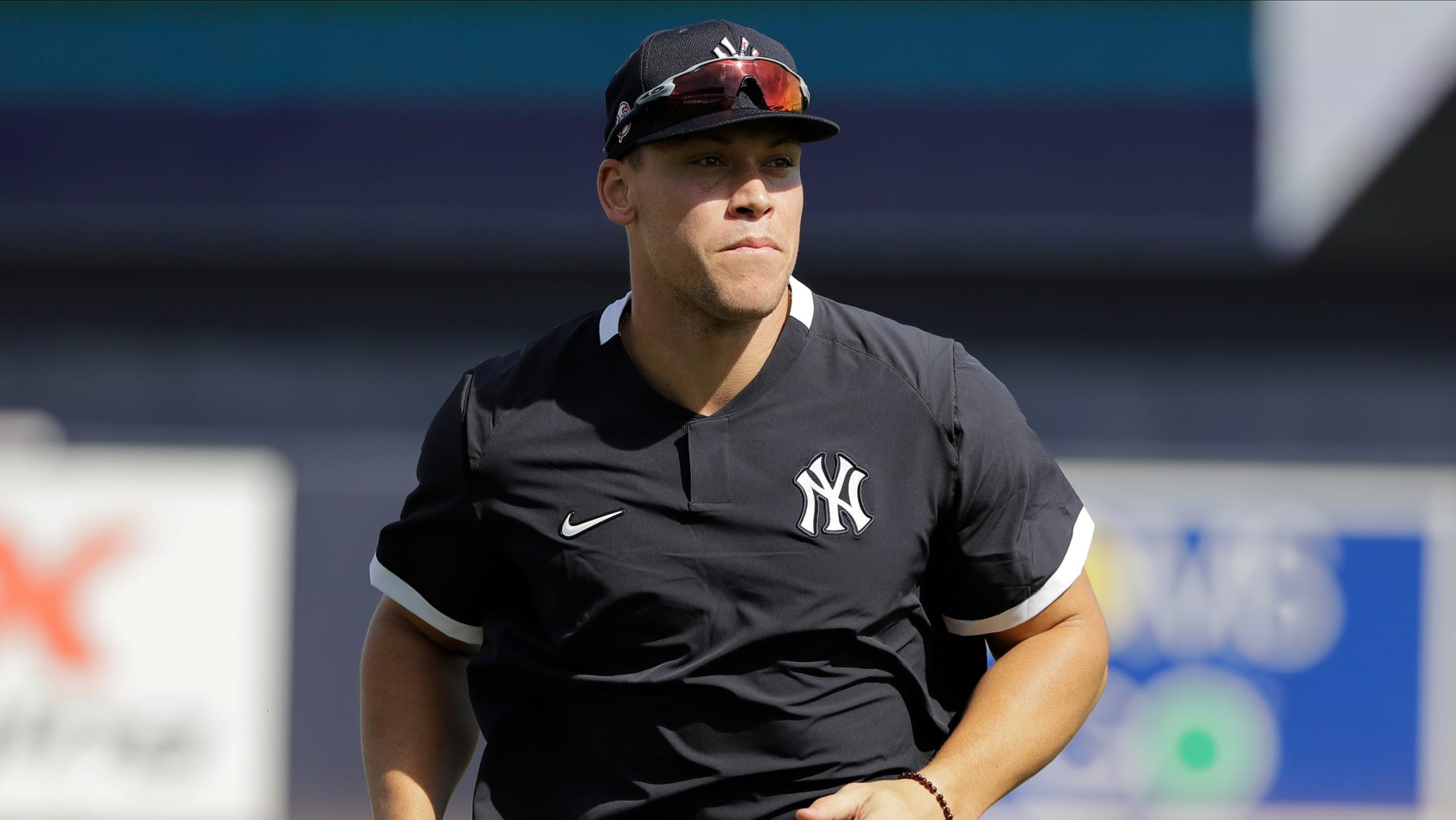 TAMPA, Fla. -- Searching for silver linings in baseball's pause due to the coronavirus pandemic, the Yankees have spoken frequently about the additional time that Aaron Judge has for his fractured right rib to heal. That doesn't mean it has been easy to keep the slugger out of the batting
Britton diagnosed with bruise after liner hits wrist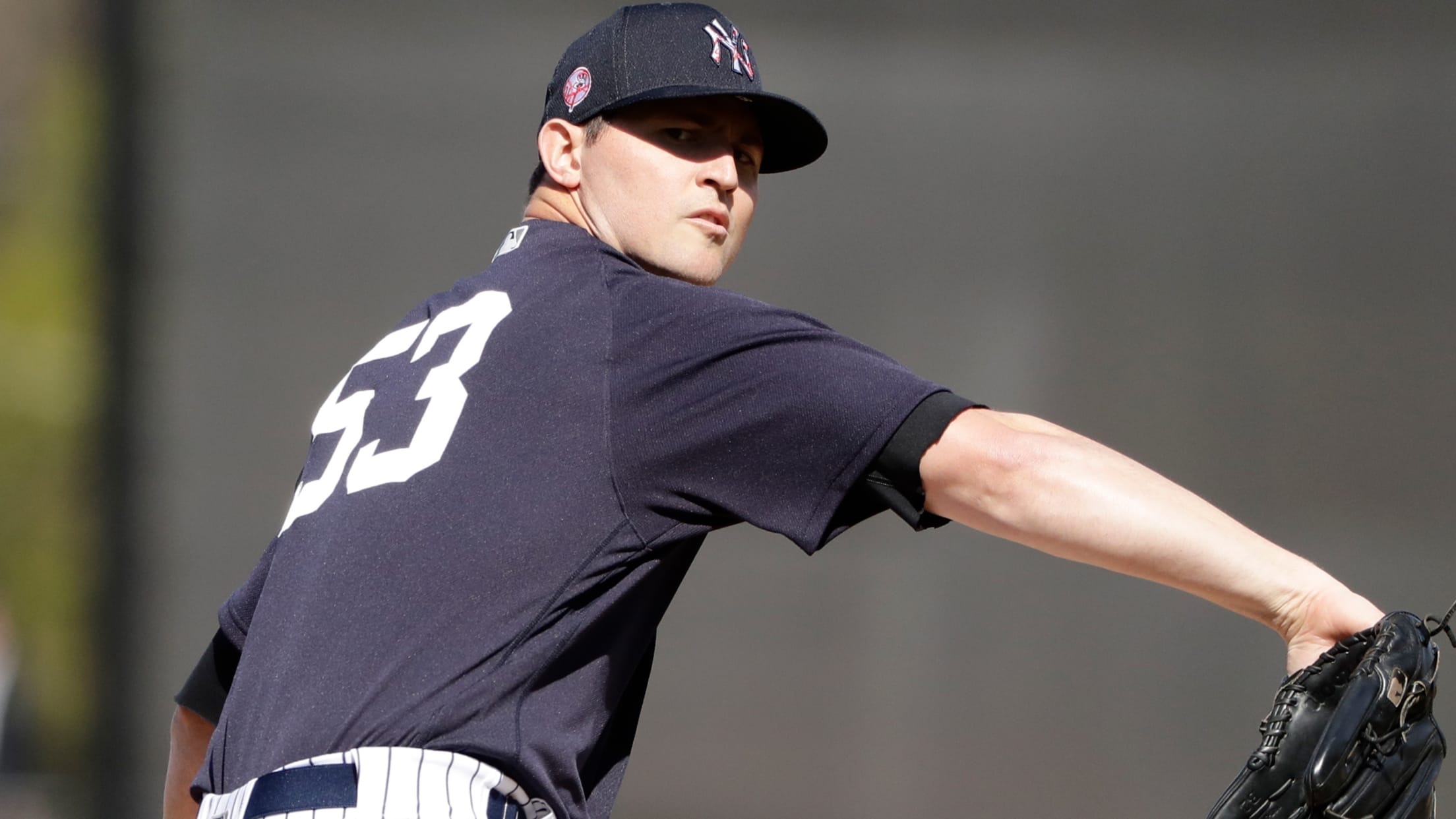 TAMPA, Fla. -- Tests proved negative for Yankees left-hander Zack Britton on Wednesday after he was struck in the right wrist by a line drive during live batting practice at George M. Steinbrenner Field. Britton was in obvious discomfort but walked off the field under his own power, accompanied by