Injuries & Moves: Judge to undergo imaging on toe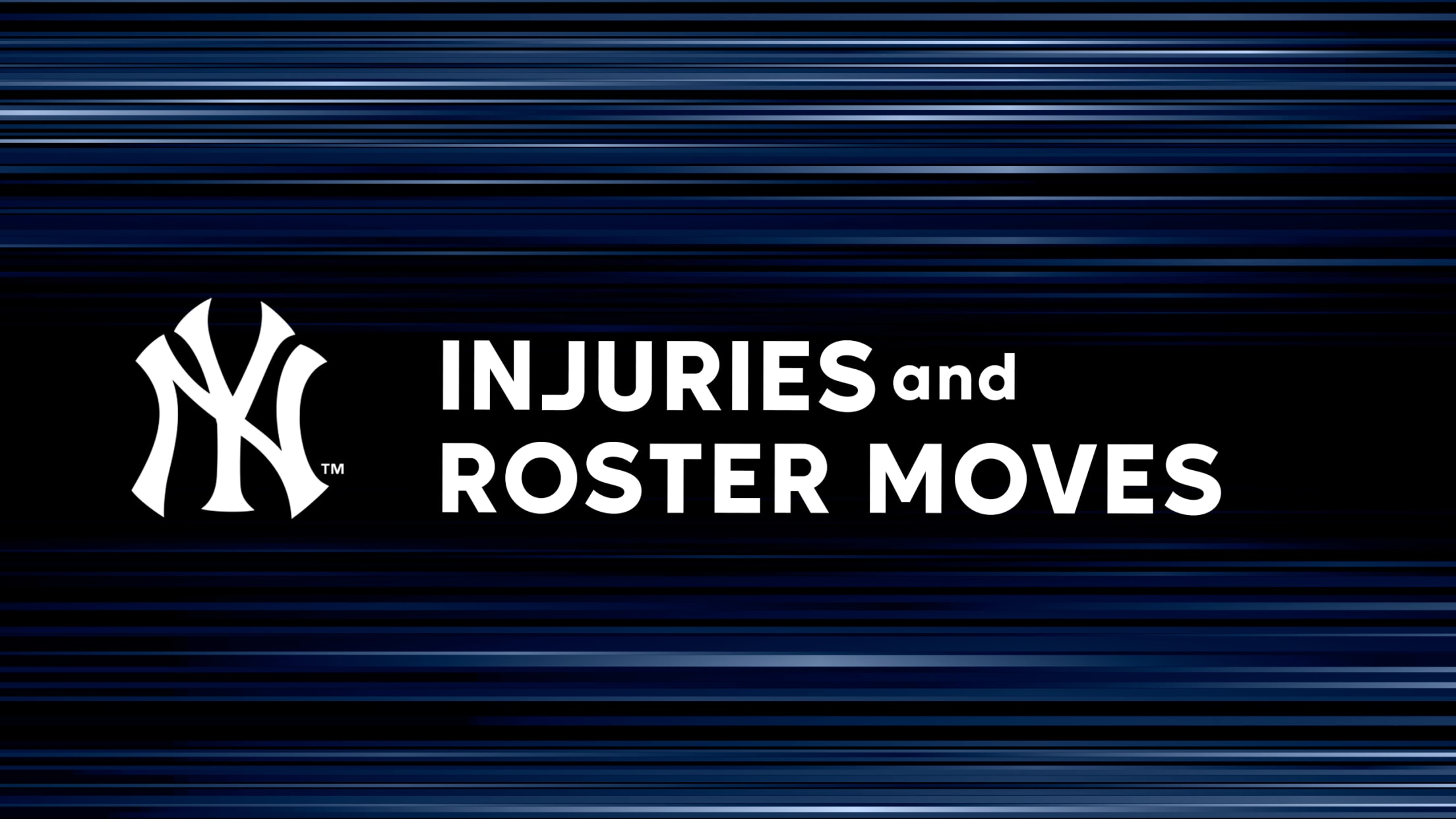 Cortes likely headed to IL with shoulder injury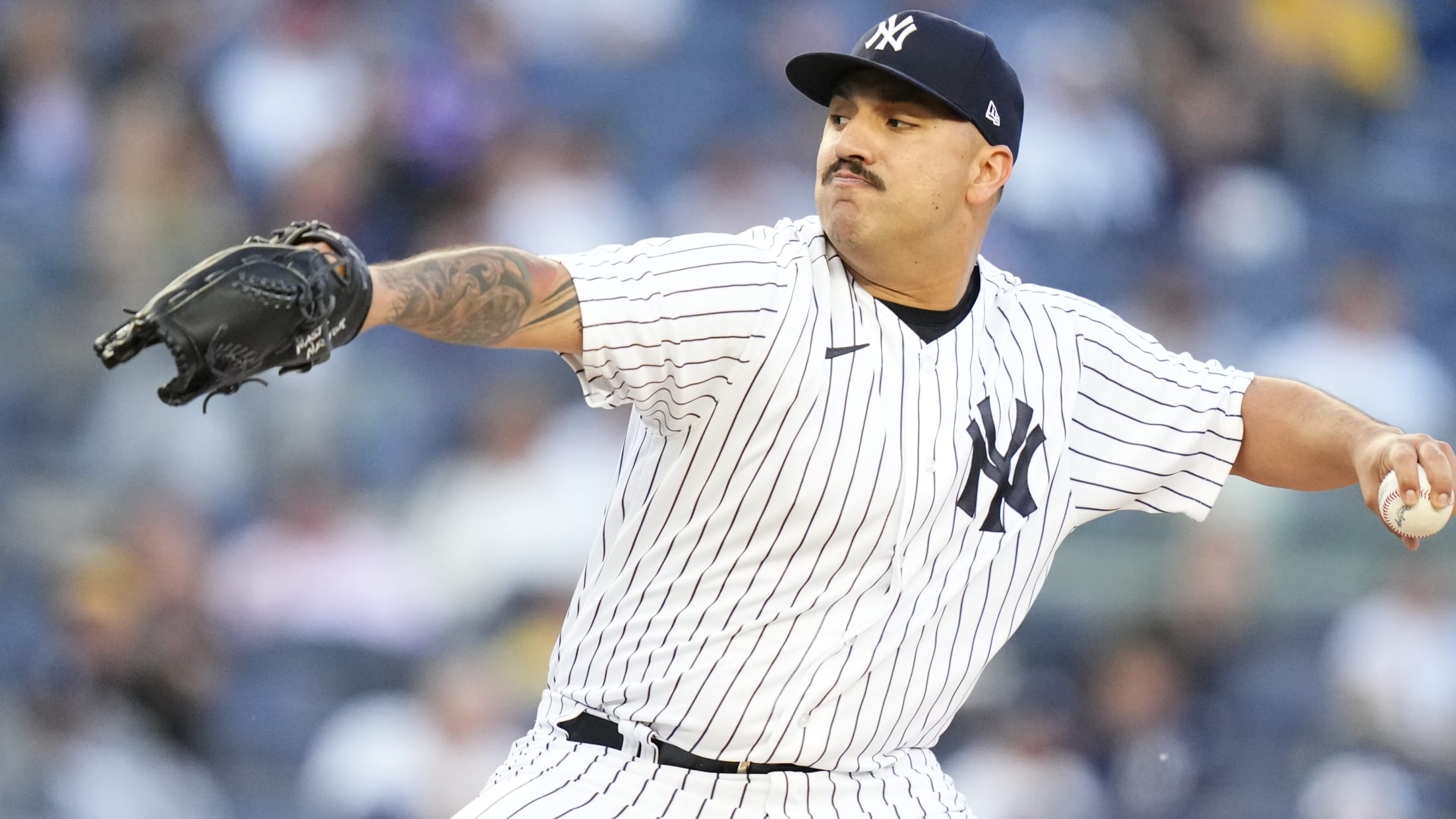 LOS ANGELES -- The Yankees' rotation depth will be further tested. Nestor Cortes is expected to land on the 15-day injured list with a left shoulder injury, manager Aaron Boone said prior to Sunday's series finale against the Dodgers. Cortes is expected to undergo an MRI on Monday or Tuesday
Stanton, Donaldson, Kahnle to rejoin Yanks in LA
SEATTLE -- The cavalry is coming. Giancarlo Stanton, Josh Donaldson and Tommy Kahnle are all jetting toward the West Coast, preparing to join what will be a more complete Yankees roster for Friday's series opener against the Dodgers in Los Angeles. The rehabbing Yankees trio departed New York on Wednesday,
Rizzo (neck) 'good' after injury scare
Yankees first baseman could be in the lineup as soon as Monday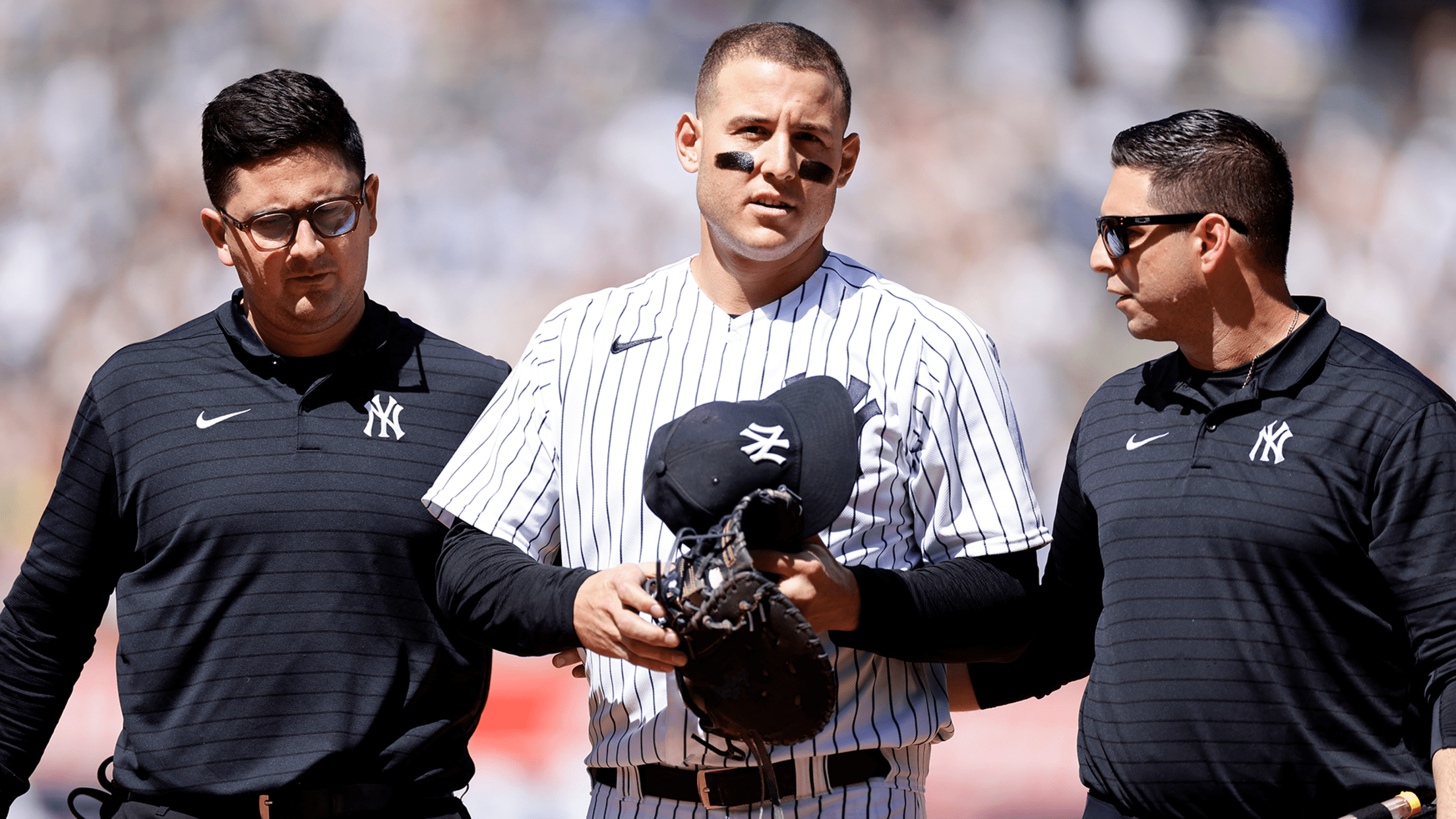 NEW YORK -- It was a scary scene at Yankee Stadium on Sunday afternoon, as first baseman Anthony Rizzo stumbled forward, his glove falling limply to his side before he went down to one knee on the infield dirt. While completing a double play to end the top of the
Rodón 'optimistic' cortisone shot will speed recovery
Lefty says he's been told back issue is 'chronic,' and he doesn't have timetable for return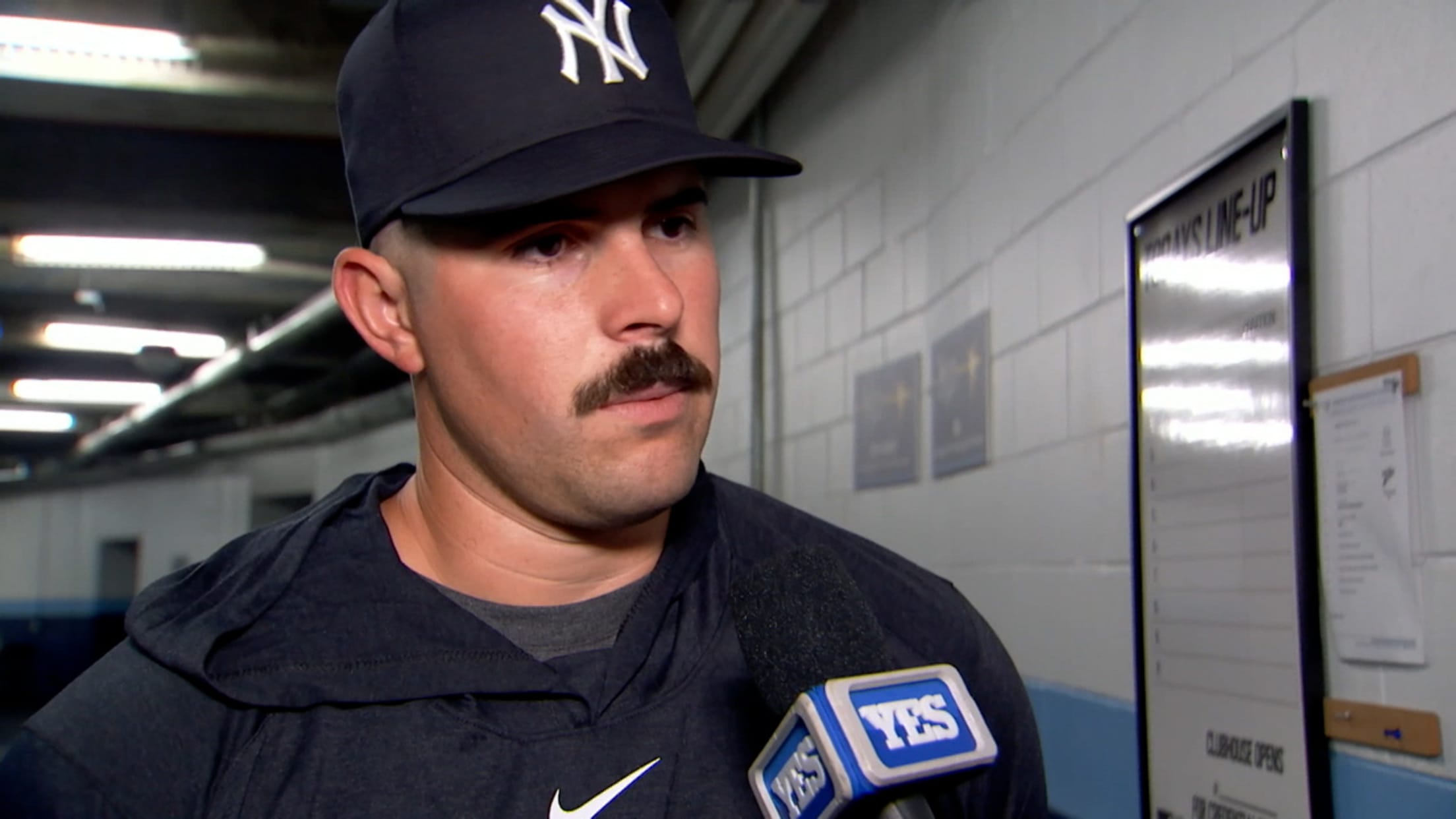 ST. PETERSBURG – Carlos Rodón is scheduled to receive a cortisone injection in his troublesome lower back early next week, and the Yankees' left-hander said he is "definitely optimistic" the treatment can address an issue that doctors have told him is "chronic." Rodón has not thrown a big league pitch
2023 Yanks can learn from the '19 team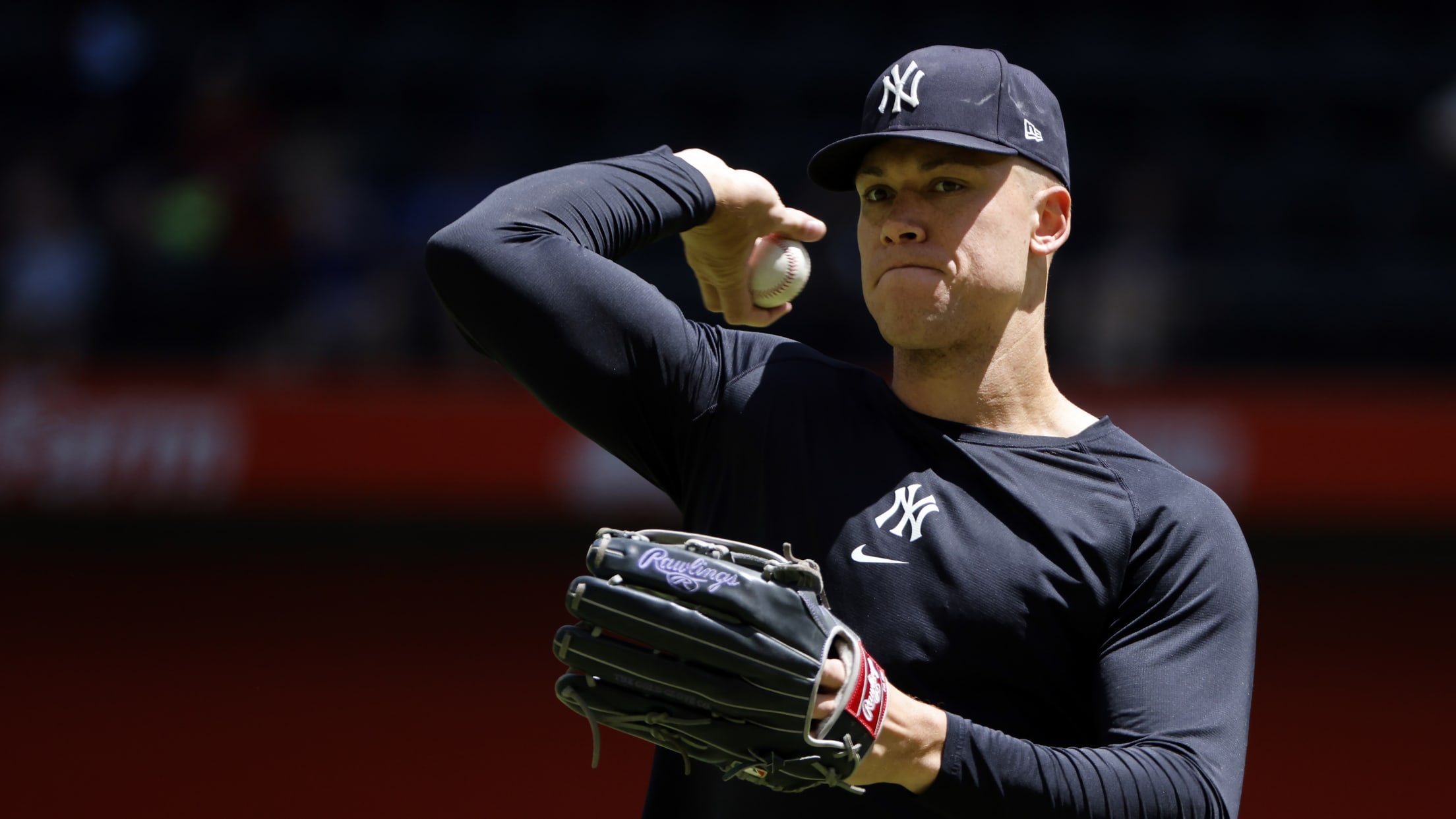 This story was excerpted from Bryan Hoch's Yankees Beat newsletter. To read the full newsletter, click here. And subscribe to get it regularly in your inbox.
Judge placed on 10-day IL due to right hip strain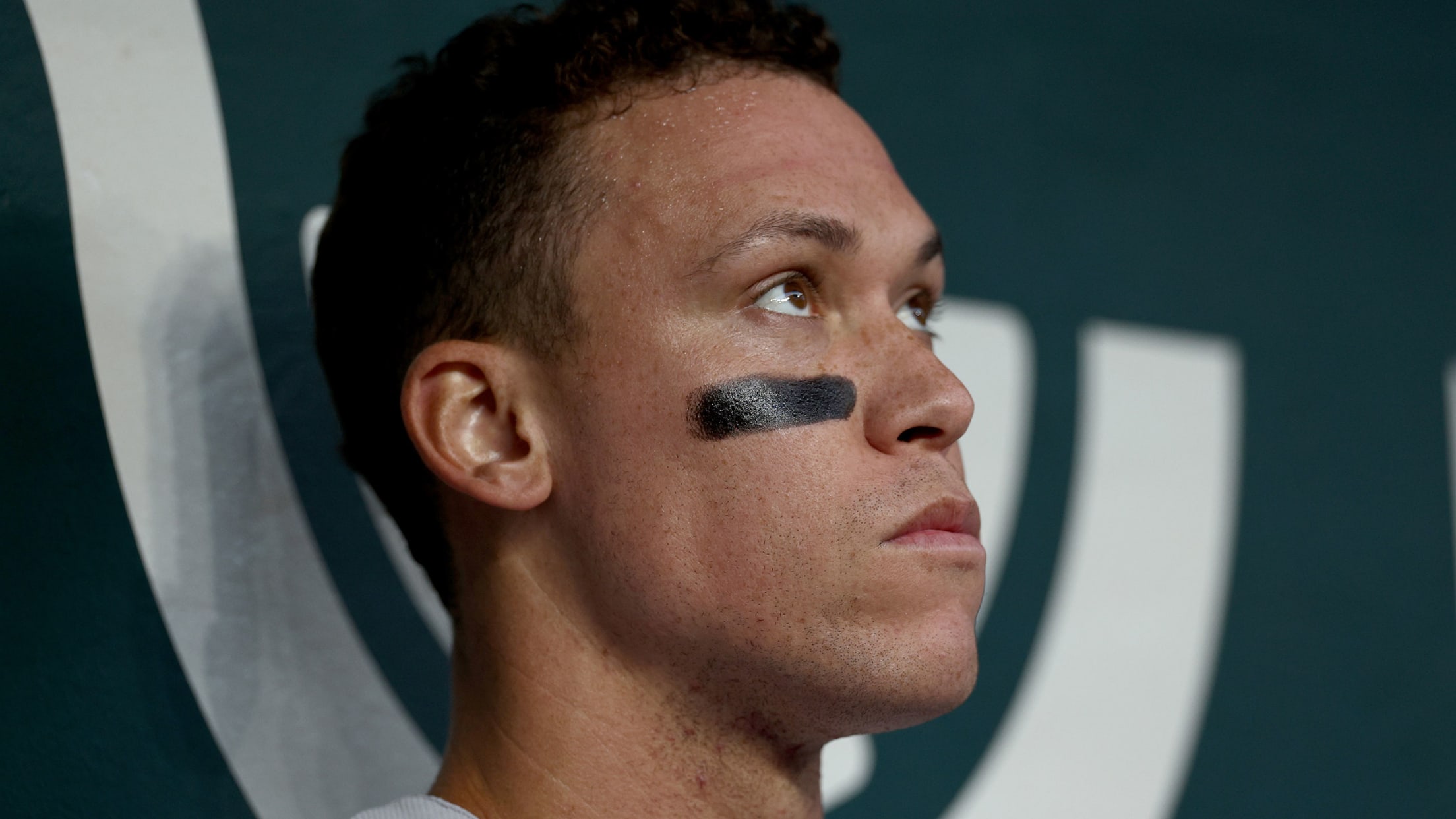 NEW YORK -- There had been, in Aaron Boone's words, "a lot of conversations" debating Aaron Judge's right hip strain and the Yankees' already-crowded injured list over the past few days -- a "will they/won't they" arc that was beginning to rival Pam and Jim from "The Office". Judge promised
Bauers exits 1 play into Yankees debut -- but what a play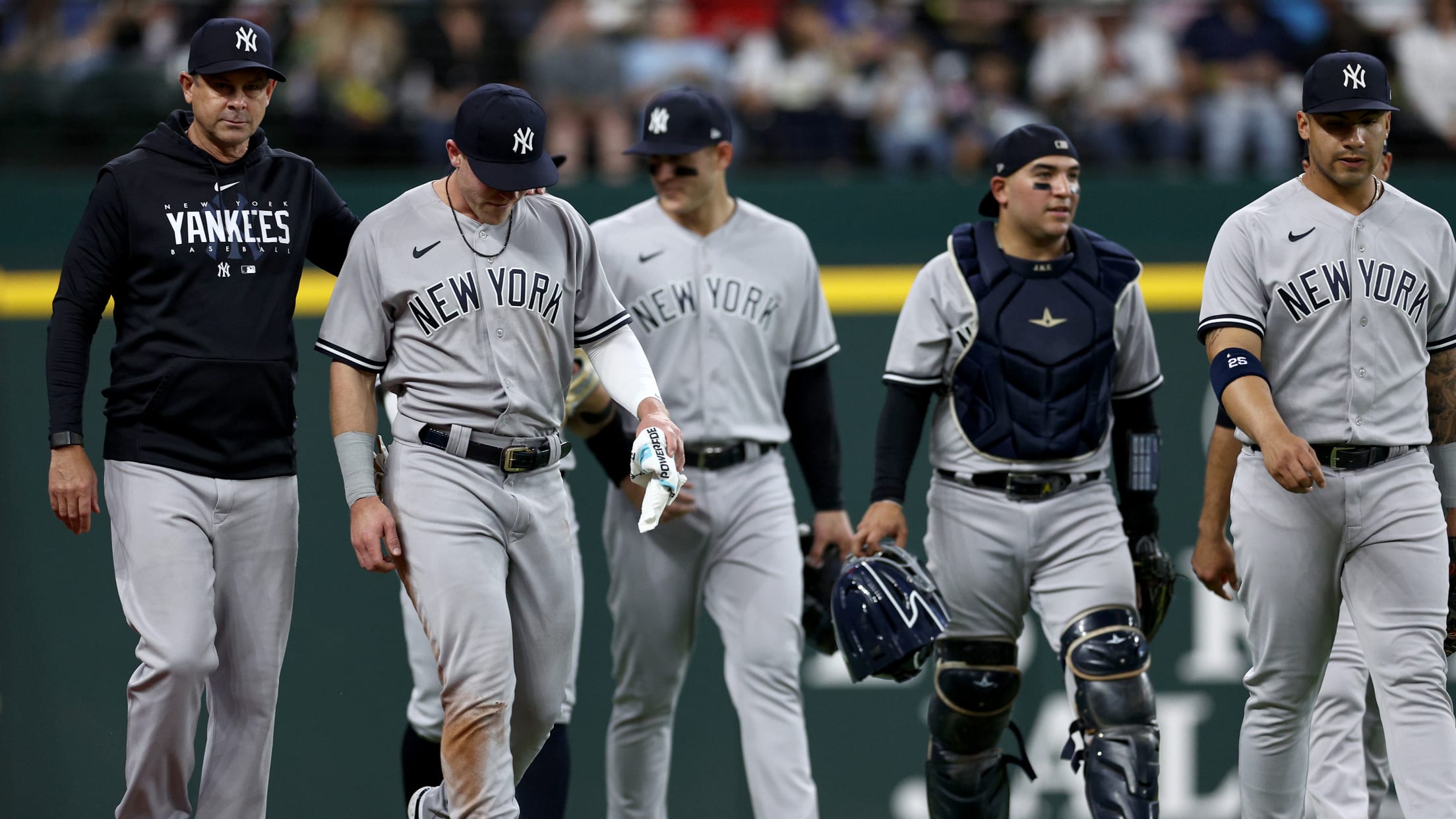 ARLINGTON -- Moments into his first game for the Yankees after being called up from Triple-A Scranton/Wilkes-Barre earlier Saturday, Jake Bauers made a running catch on the warning track in left field that was equal parts skill, instinct, courage and recklessness. He slammed into the wall at full speed after
Judge has mild right hip strain; Yanks to wait and see on IL
ARLINGTON -- In the ongoing saga surrounding when Aaron Judge will be able to return from his right hip injury, the Yankees got relatively positive news Saturday. The team disclosed that results from Judge's MRI on Friday showed a mild hip strain. The timetable for his return to the lineup
Judge has MRI on hip: 'We still don't have a clear picture of it'
ARLINGTON -- The Yankees had to face life without Aaron Judge for the first time this season on Friday night, now that their superstar captain is out with a right hip injury that may warrant time on the injured list. They missed him immediately in a 5-2 loss to the
Judge (right hip) exits: 'Not too concerned about it'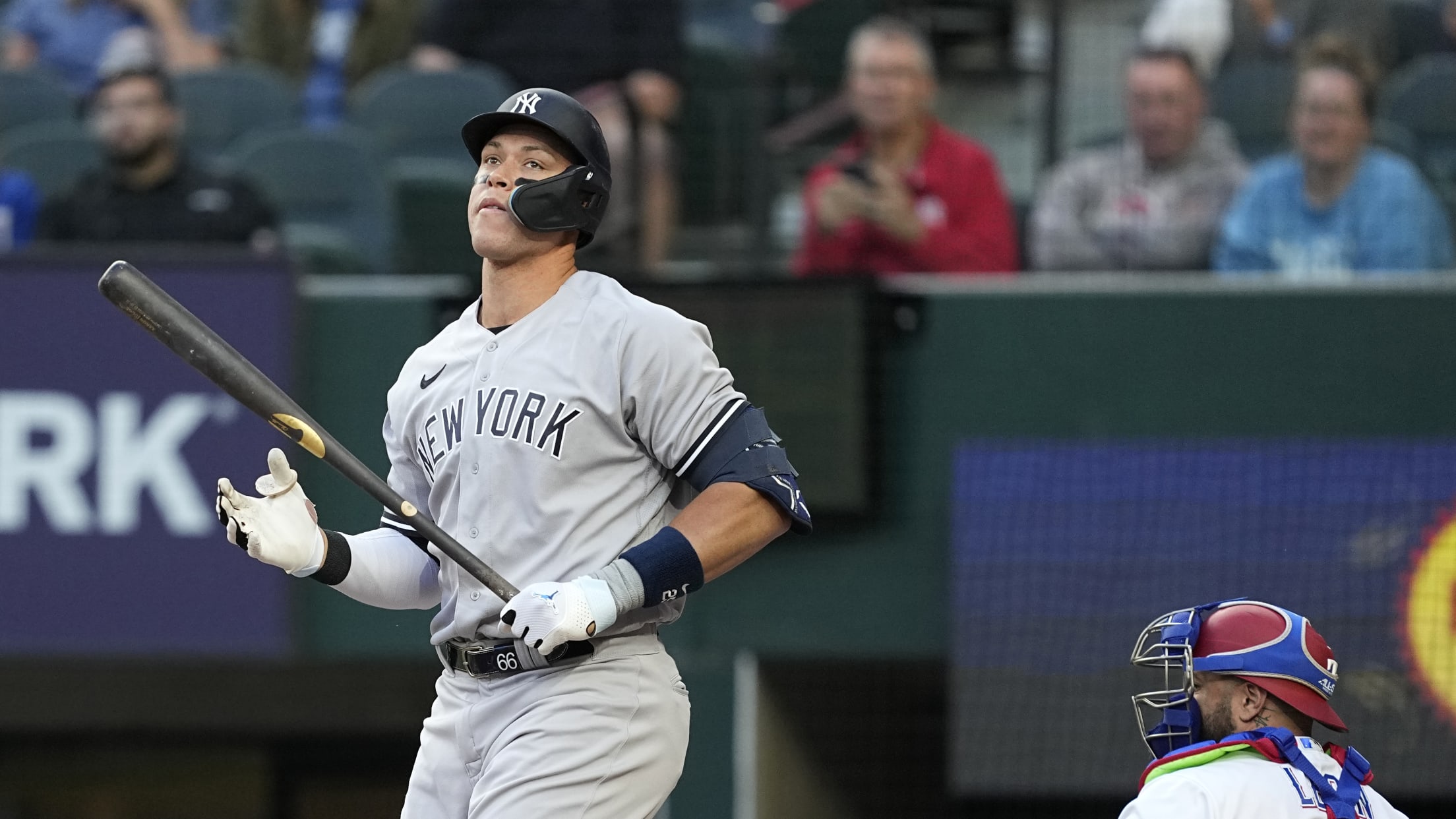 ARLINGTON -- A day after he appeared to hurt his right wrist sliding into a tag in Minnesota, Yankees right fielder Aaron Judge left Thursday's 4-2 win over the Rangers with right hip discomfort. The issue, which is likely to keep Judge from playing some or all of the remaining
This Yanks slugger is returning soon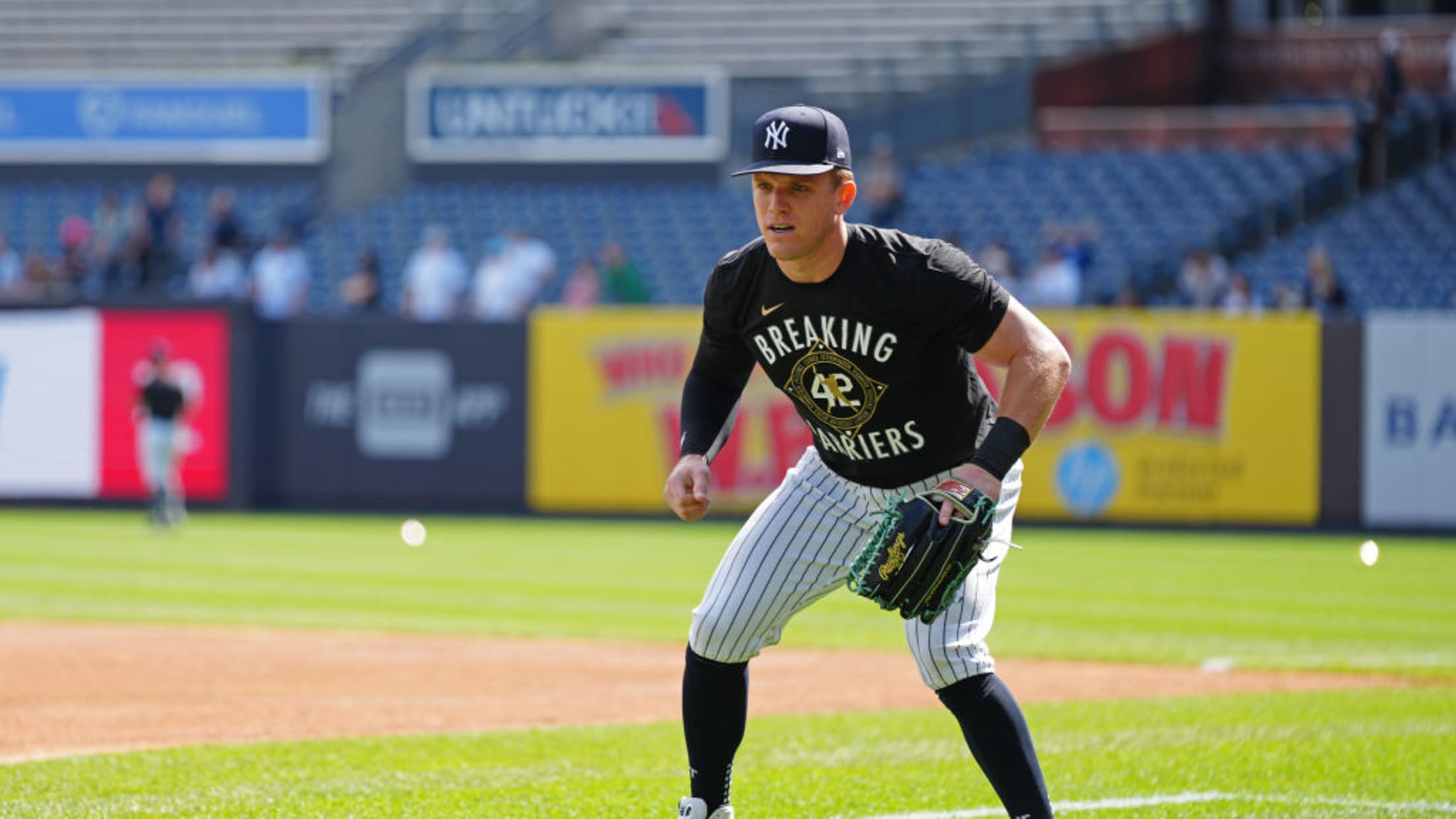 This story was excerpted from Bryan Hoch's Yankees Beat newsletter. To read the full newsletter, click here. And subscribe to get it regularly in your inbox.
Stanton (left hamstring) lands on IL, slated for MRI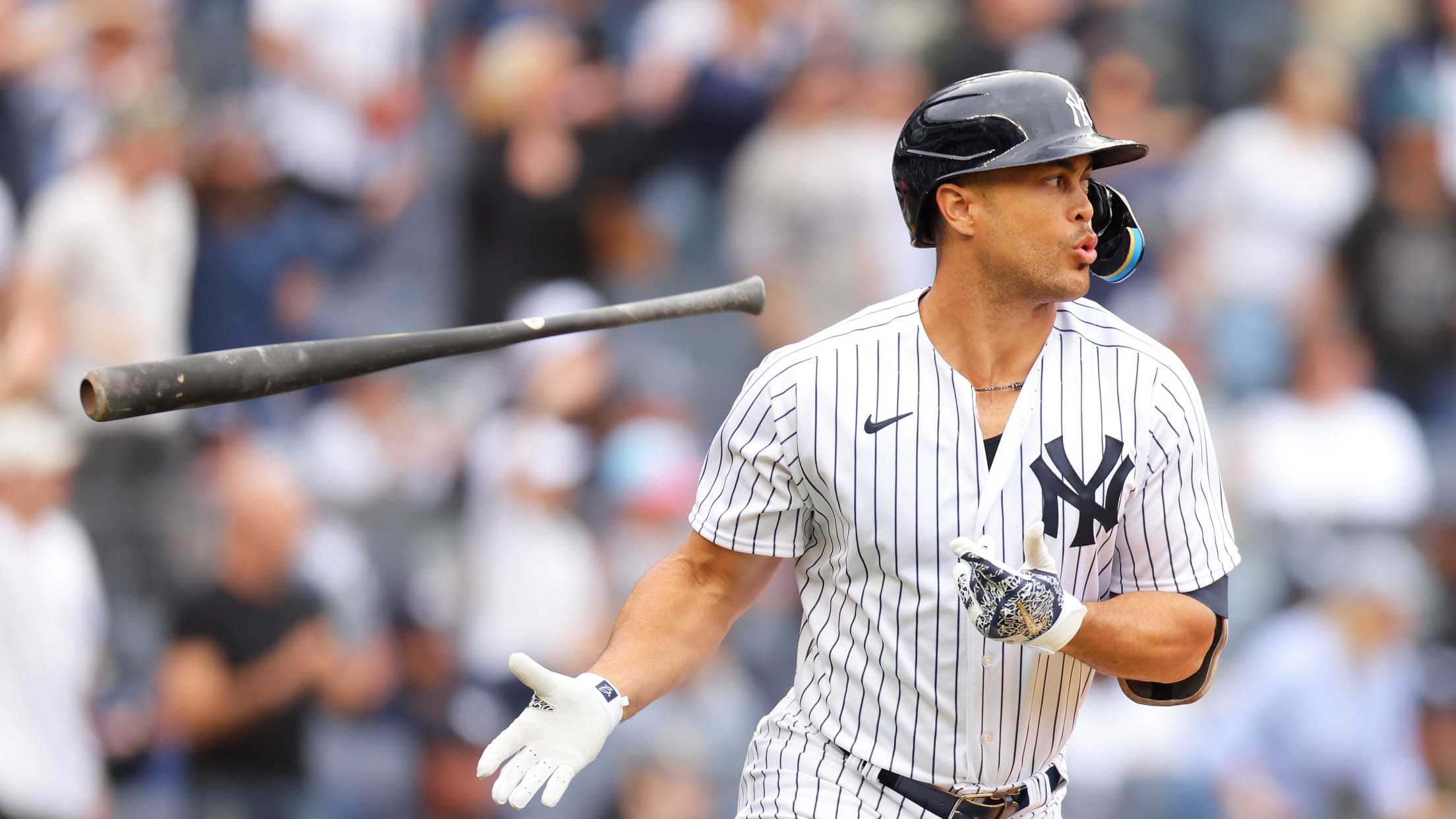 NEW YORK -- Giancarlo Stanton launched a booming drive off Yankee Stadium's left-field wall in the seventh inning of Saturday afternoon's 6-1 win over the Twins, the type of blast that prompted almost everyone in the ballpark to expect a home run: even the sound engineer, who triggered a celebratory
Severino has lat strain, likely to start season on IL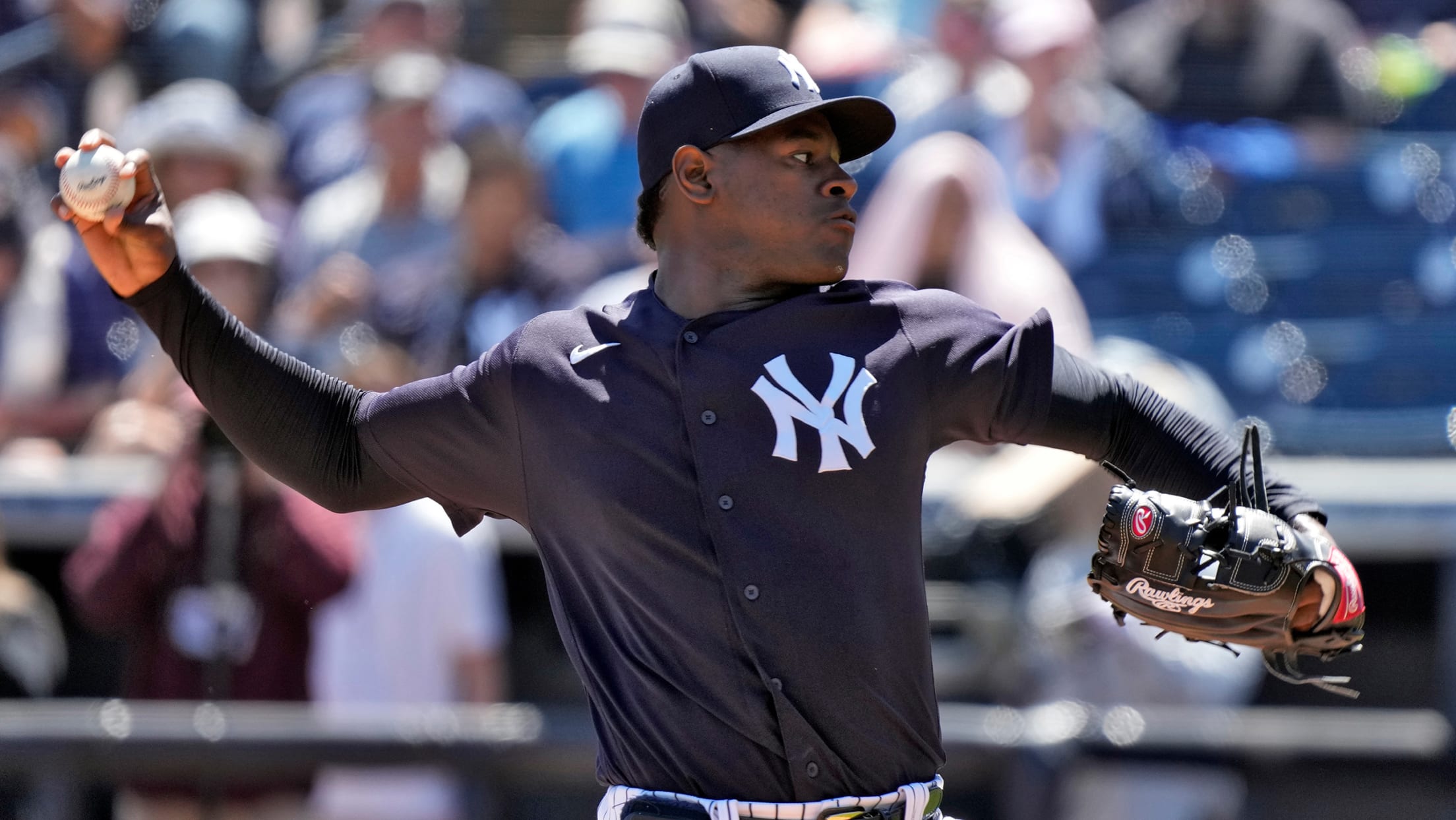 TAMPA, Fla. -- Yankees right-hander Luis Severino has been diagnosed with a low-grade right lat strain and is likely to begin the season on the injured list, manager Aaron Boone said on Saturday. Severino sustained the injury while working out following his most recent start on Tuesday against the Tigers,
With key players injured, which Yankees will step up?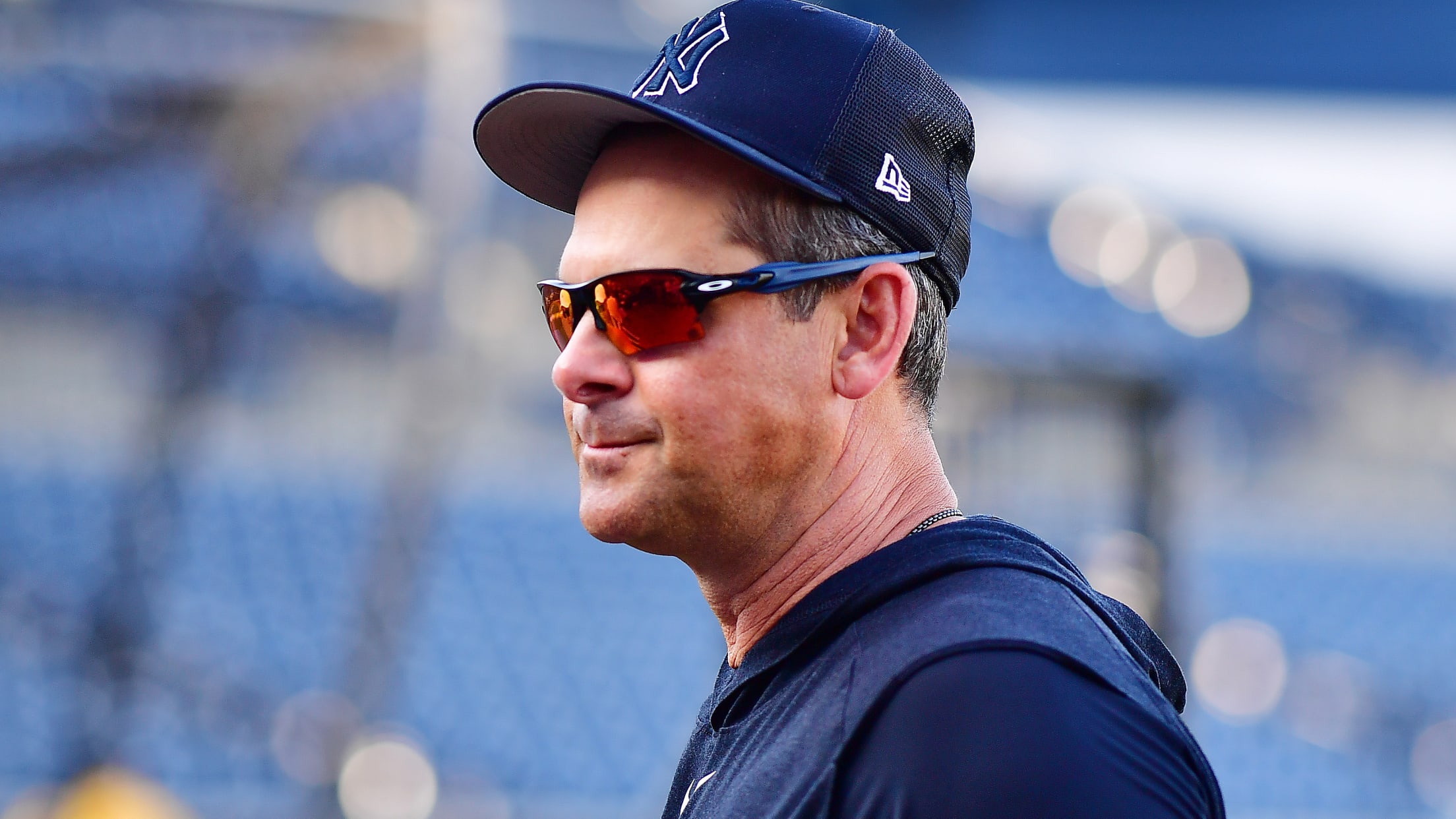 TAMPA, Fla. -- Harrison Bader stood near his locker at Steinbrenner Field on Saturday morning, the injured outfielder striking a philosophical note as he put a brave face upon a frustrating development. He will likely remain behind when the Yankees go north, continuing to mend a strained left oblique that
Bader has left oblique strain; Severino remains strong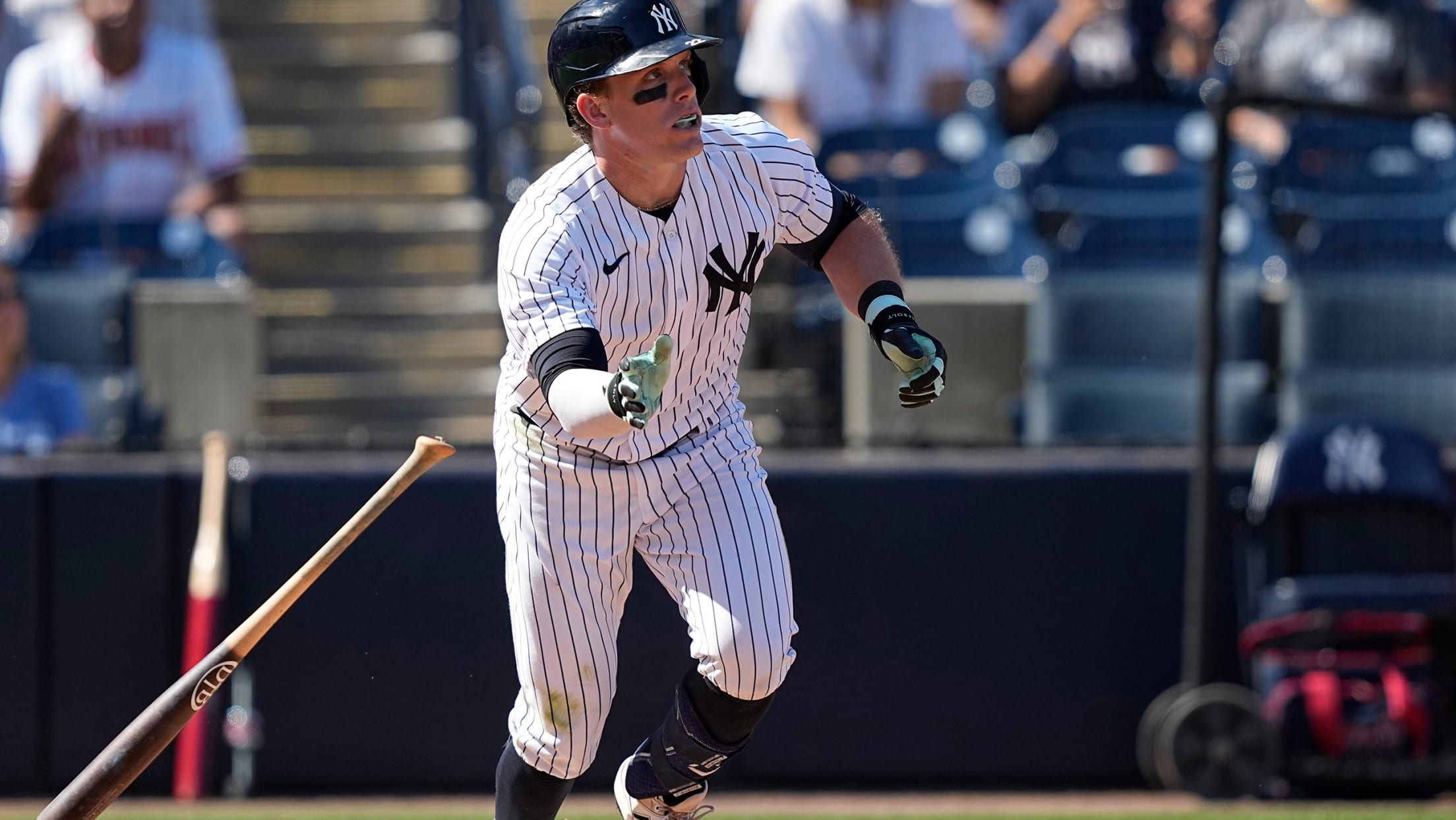 LAKELAND, Fla. -- The Yankees got some more concerning news on the injury front on Friday, when manager Aaron Boone confirmed that center fielder Harrison Bader, who was taken out of Wednesday's game with a strained left oblique, is likely to be out for Opening Day on March 30. "I
Rodón (left forearm strain) to begin season on IL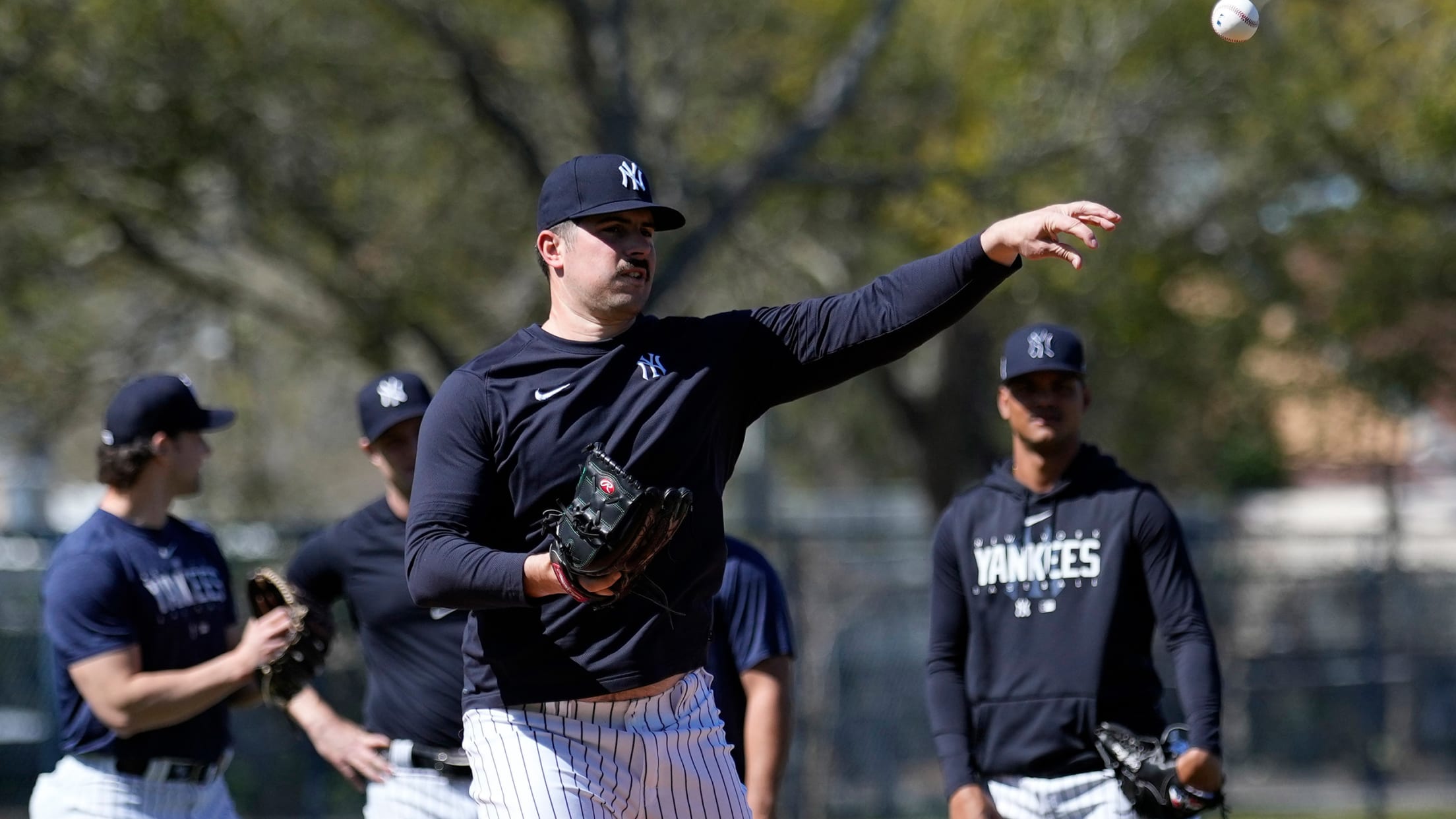 TAMPA, Fla. -- A blue spiral notebook with the Yankees' interlocking "NY" on the cover rested upon Brian Cashman's lap as the general manager sat in the home dugout at George M. Steinbrenner Field on Thursday morning, each detailed line within representing a new injury concern that will alter the
Montas to undergo shoulder surgery; 2nd-half return possible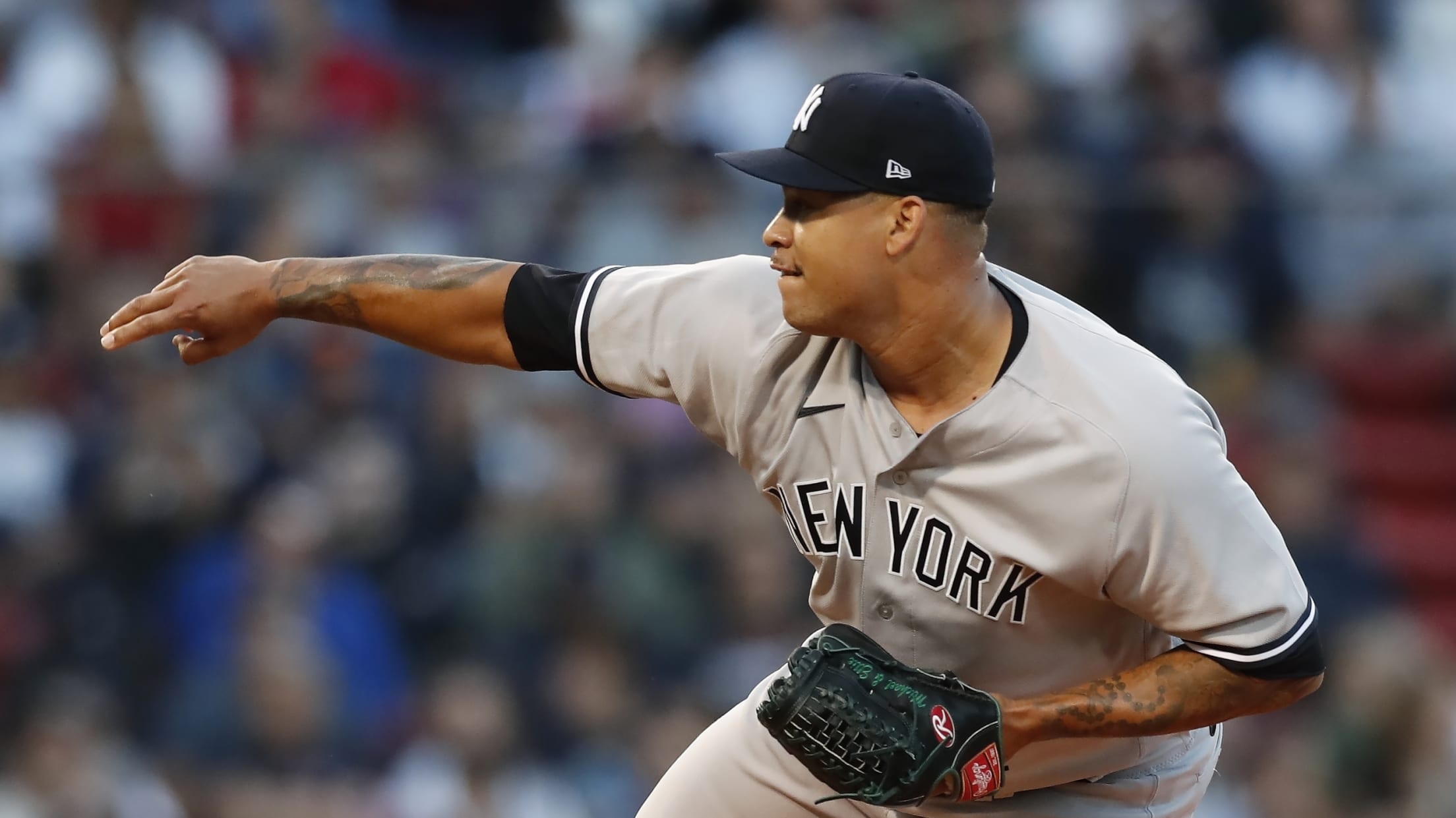 TAMPA, Fla. -- Frankie Montas is continuing to experience discomfort in his right shoulder and has decided to undergo arthroscopic surgery, Yankees manager Aaron Boone said on Wednesday. It is possible that the right-hander could return in the second half of the season. Montas' surgery is scheduled for Tuesday. He
Cortes (hamstring) a no-go for Classic, hopeful for start of season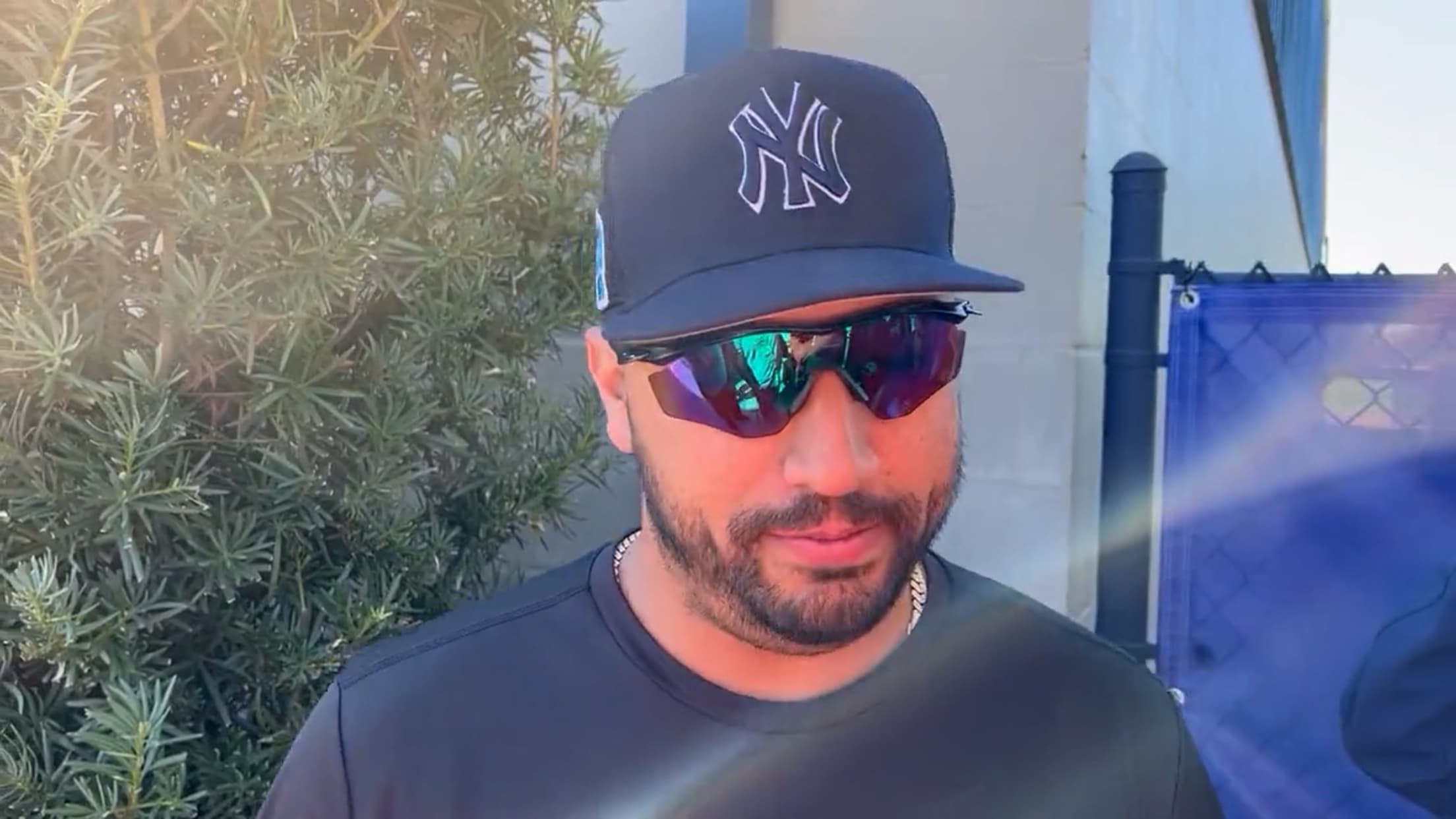 TAMPA, Fla. -- Nestor Cortes will not participate in the upcoming World Baseball Classic due to a Grade 2 strain of his right hamstring, but the Yankees left-hander remains optimistic that he will be ready for the beginning of the regular season. Cortes said that he sustained the injury while
Montas could miss opening of season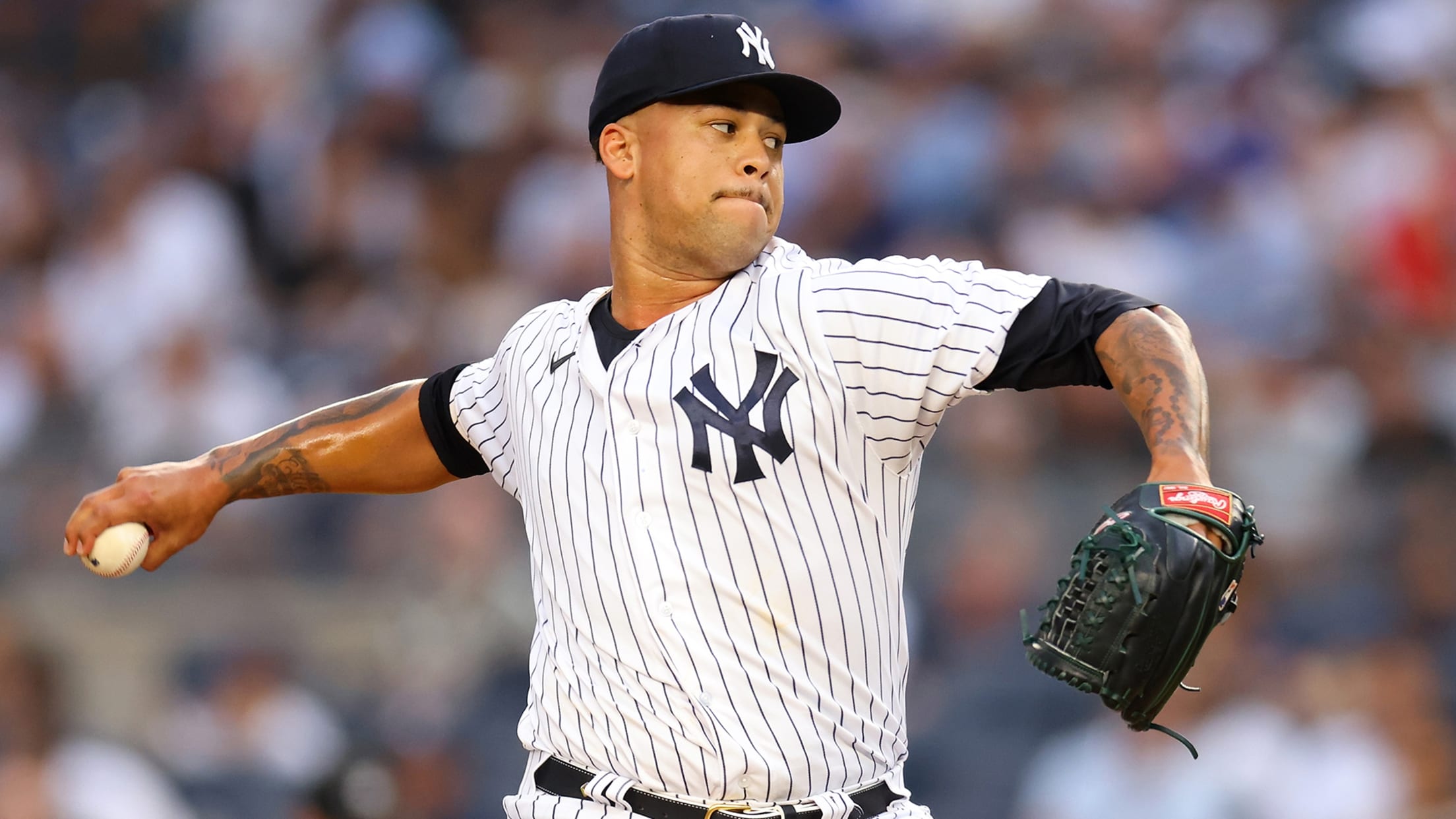 The Yankees are planning to begin the regular season without Frankie Montas in the rotation, as the right-hander continues to battle inflammation in his pitching shoulder. Montas is eight to 10 weeks behind in his offseason training and could miss the first month of the regular season, according to a
Yanks monitoring LeMahieu's status for ALDS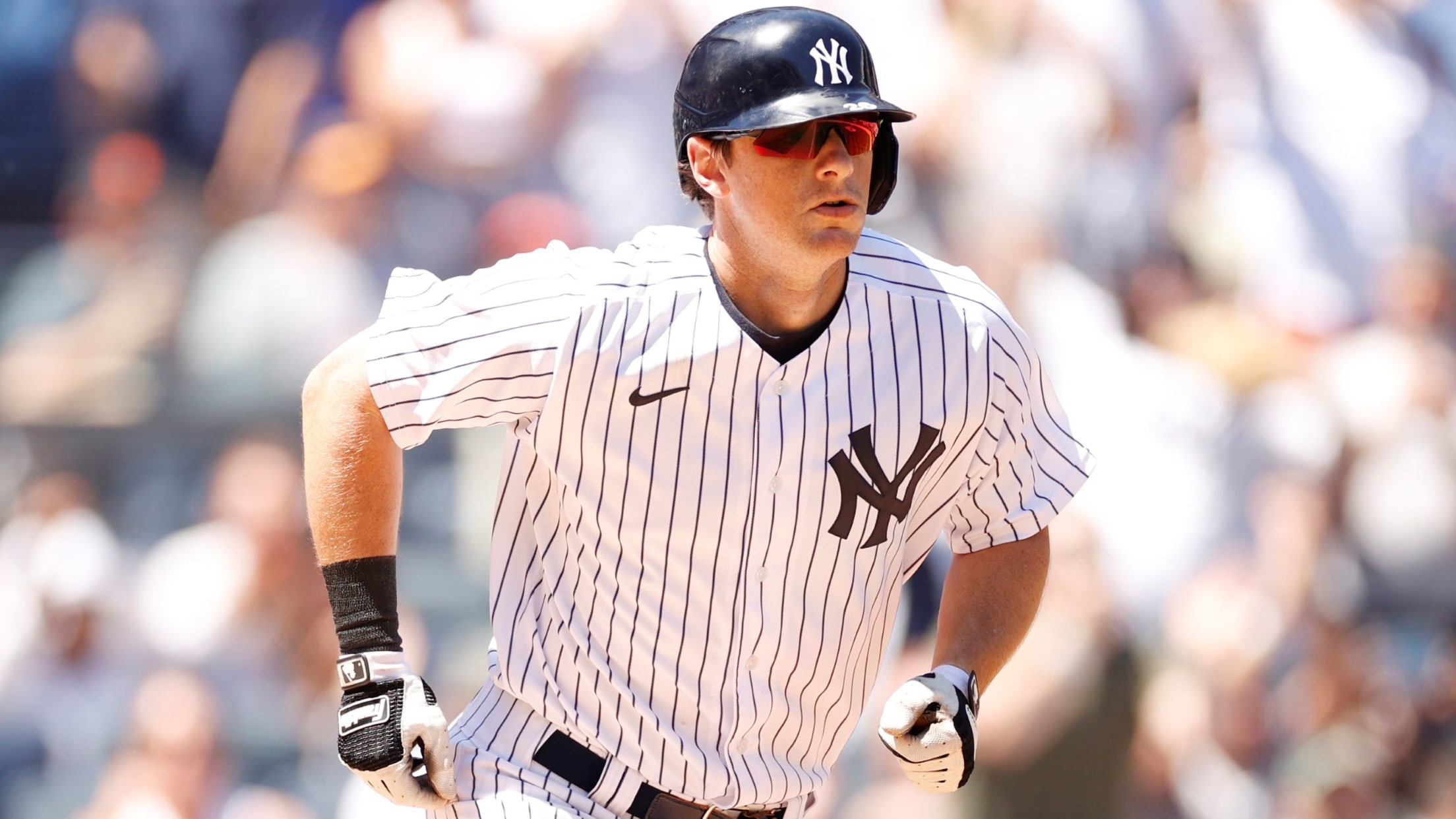 NEW YORK -- The Yankees are continuing to wrestle with several key decisions as they finalize their roster for the American League Division Series, including gauging the health of infielder DJ LeMahieu, who has been slowed in recent weeks by a right foot injury. • ALDS Game 1: Tonight, 7:30
Yanks' bullpen takes hit with Holmes, Britton injured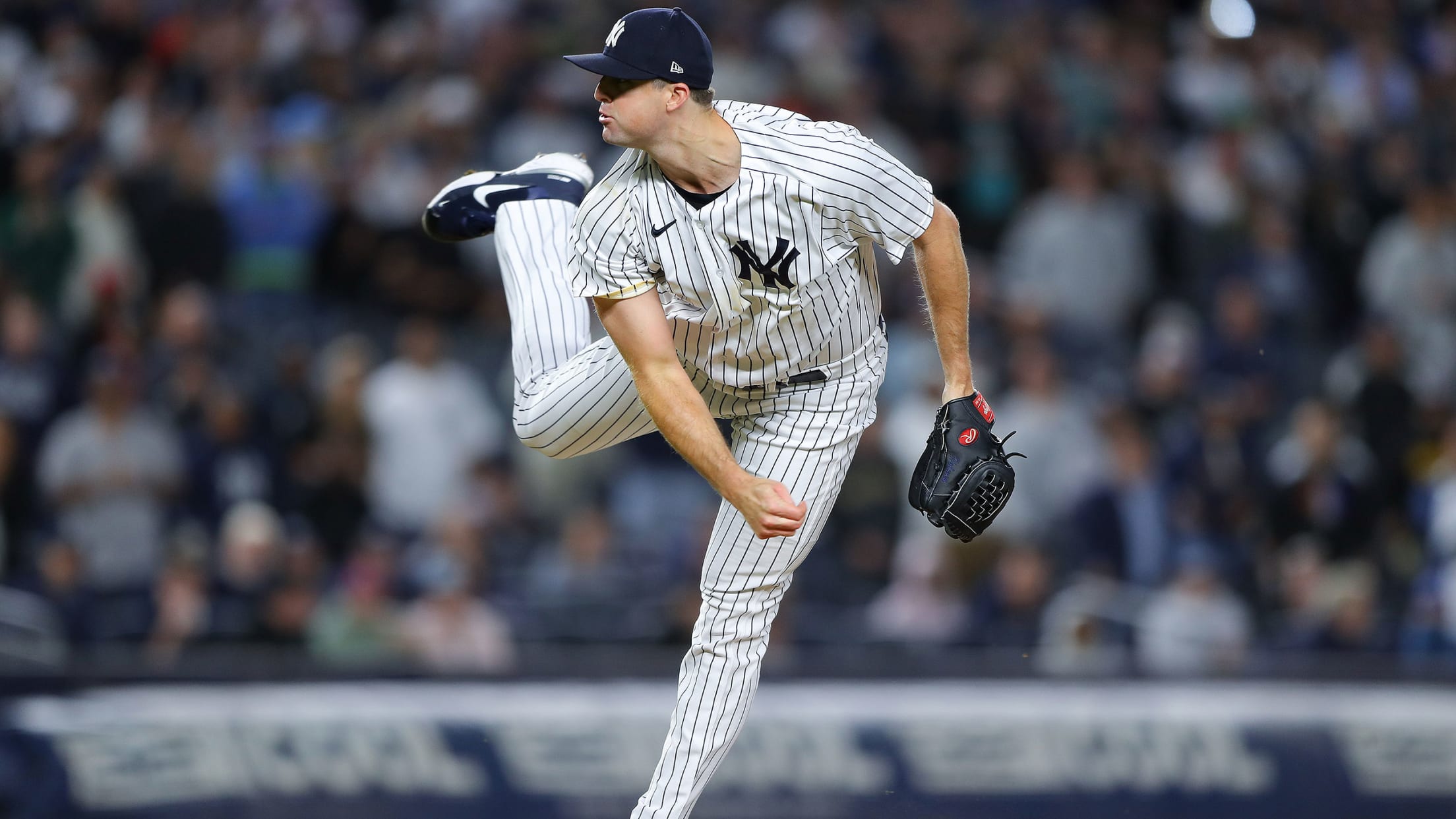 NEW YORK -- The Yankees have six regular-season games remaining, and with closer Clay Holmes expected to be unavailable until at least the American League Division Series, they must iron out an alternate road map to the ninth inning. Holmes sustained a right shoulder strain during an appearance in the
Marwin exits after being struck by throw to pitcher
Infielder 'blacked out for a second' but expected to avoid concussion protocol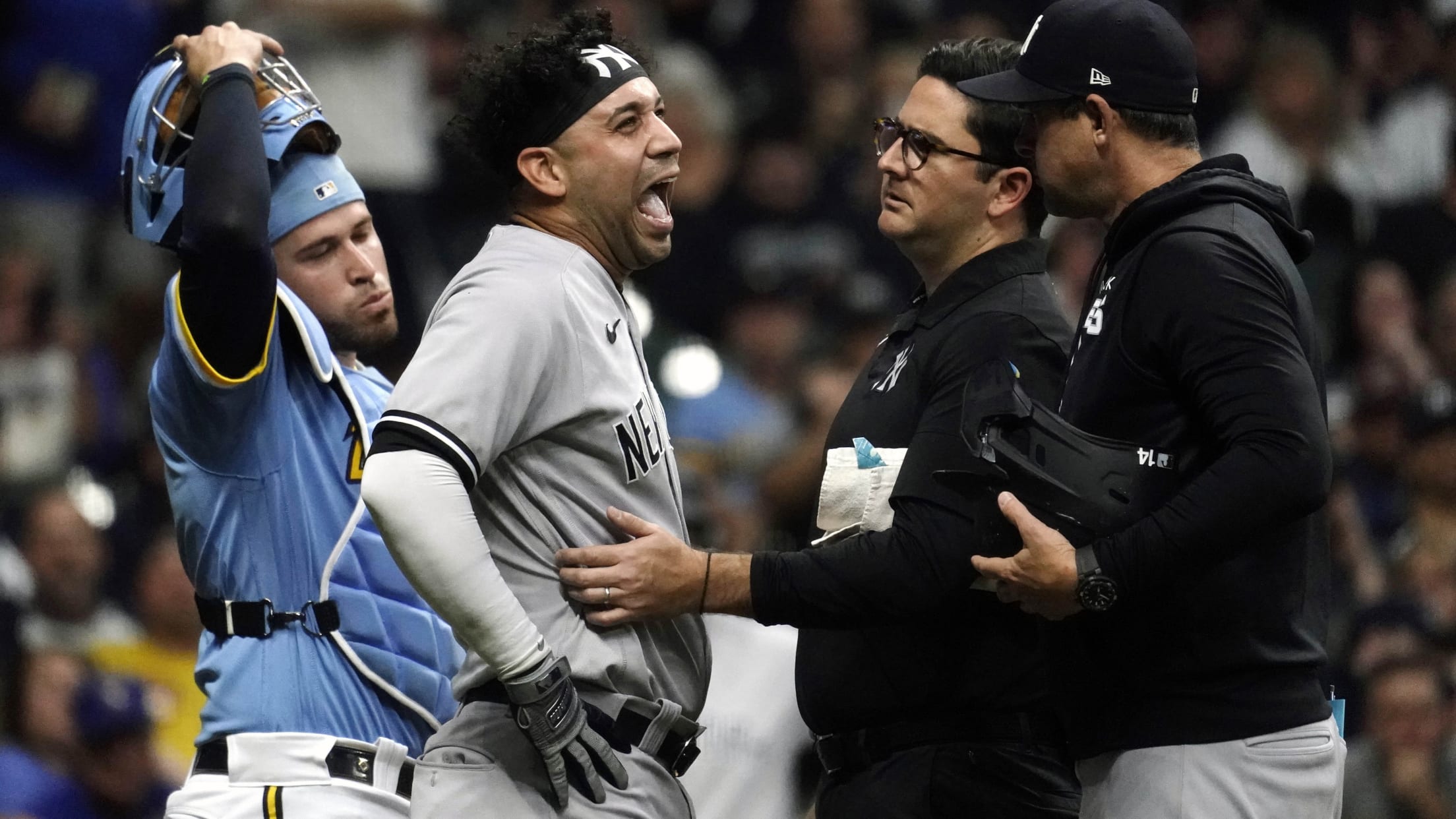 MILWAUKEE -- The first and only pitch that Marwin Gonzalez saw in the Yankees' 4-1 loss to the Brewers on Saturday was a third-inning Brandon Woodruff curveball snapping over home plate for a called strike. The Yankees' infielder kicked at the dirt, looked down at his cleats, and then --
Montas to have MRI due to right shoulder discomfort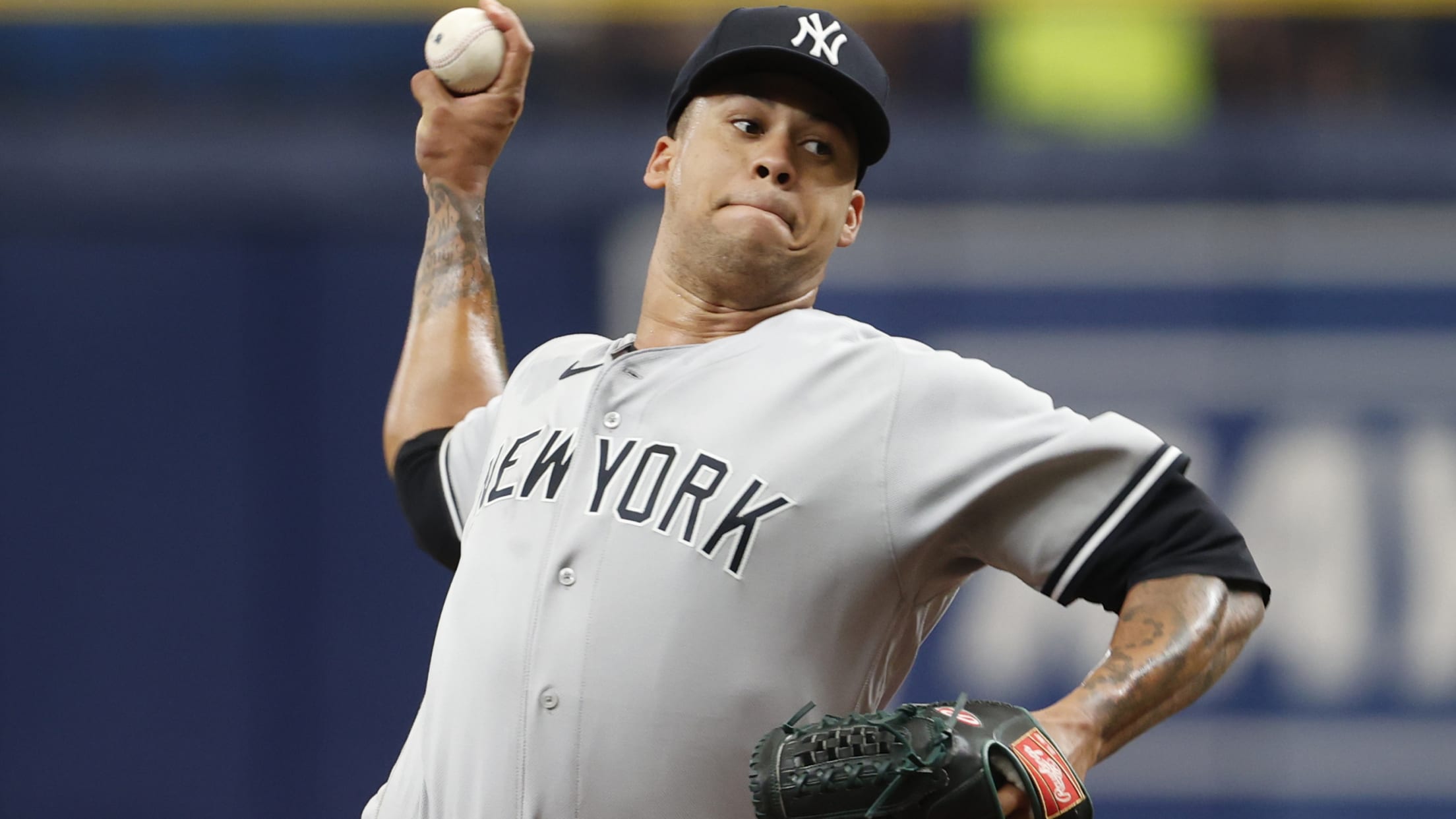 MILWAUKEE -- Frankie Montas has not pitched to expectations since being acquired by the Yankees prior to the Aug. 2 Trade Deadline, and now, the right-hander is set to undergo an MRI after experiencing discomfort in his pitching shoulder following New York's 7-6 loss to the Brewers on Friday. Montas
LeMahieu on IL for toe injury: 'It's clearly compromised him'
Boone 'concerned' about infielder returning in regular season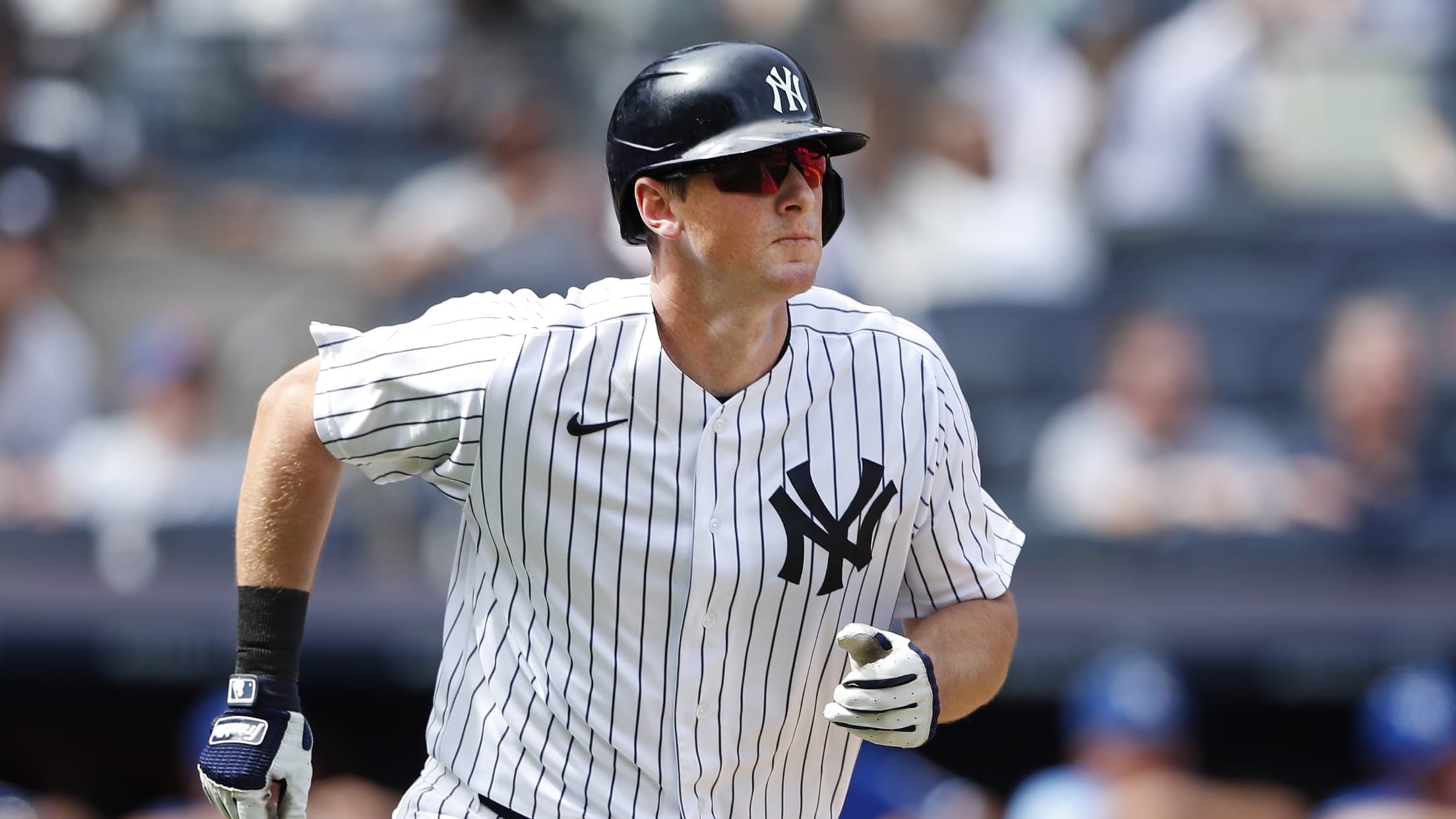 NEW YORK -- DJ LeMahieu's power was largely absent in the second half as he attempted to grind through an injury to his second right big toe, an issue that finally sent the Yankees infielder to the club's crowded injured list on Thursday. The move to place LeMahieu on the