Dominguez's 1st pro season comes to a close
Keeping tabs on the Yankees' No. 2 prospect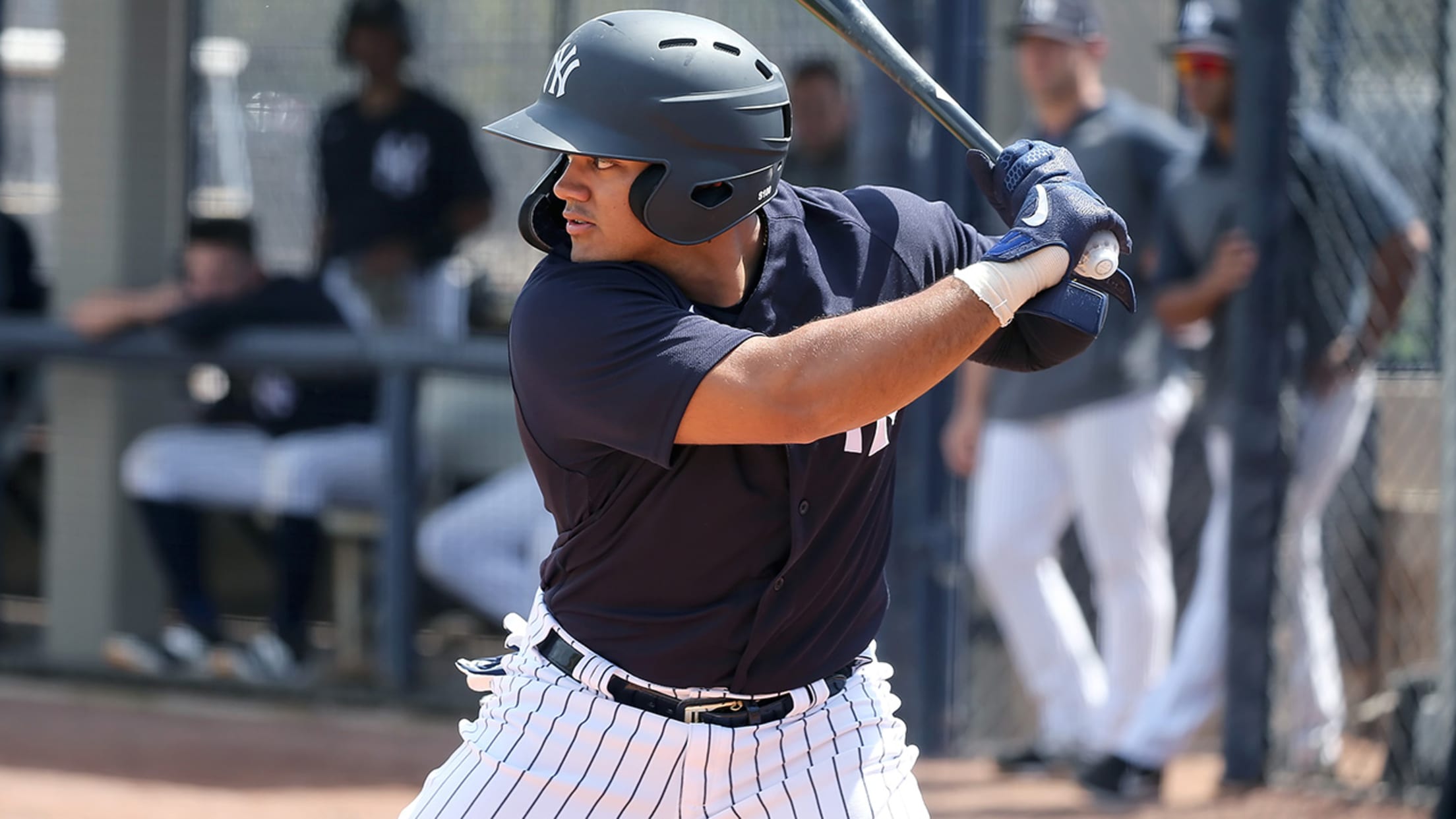 Sept. 24: Season ends with sweep in Low-A Southeast championship Jasson Dominguez's season came to end with a whimper on Friday, as the Tampa Tarpons were swept in the Low-A Southeast championship series by Bradenton. Dominguez failed to record a hit in the series, going 0-for-10 with two walks. Including
Volpe breaking out on way to Bronx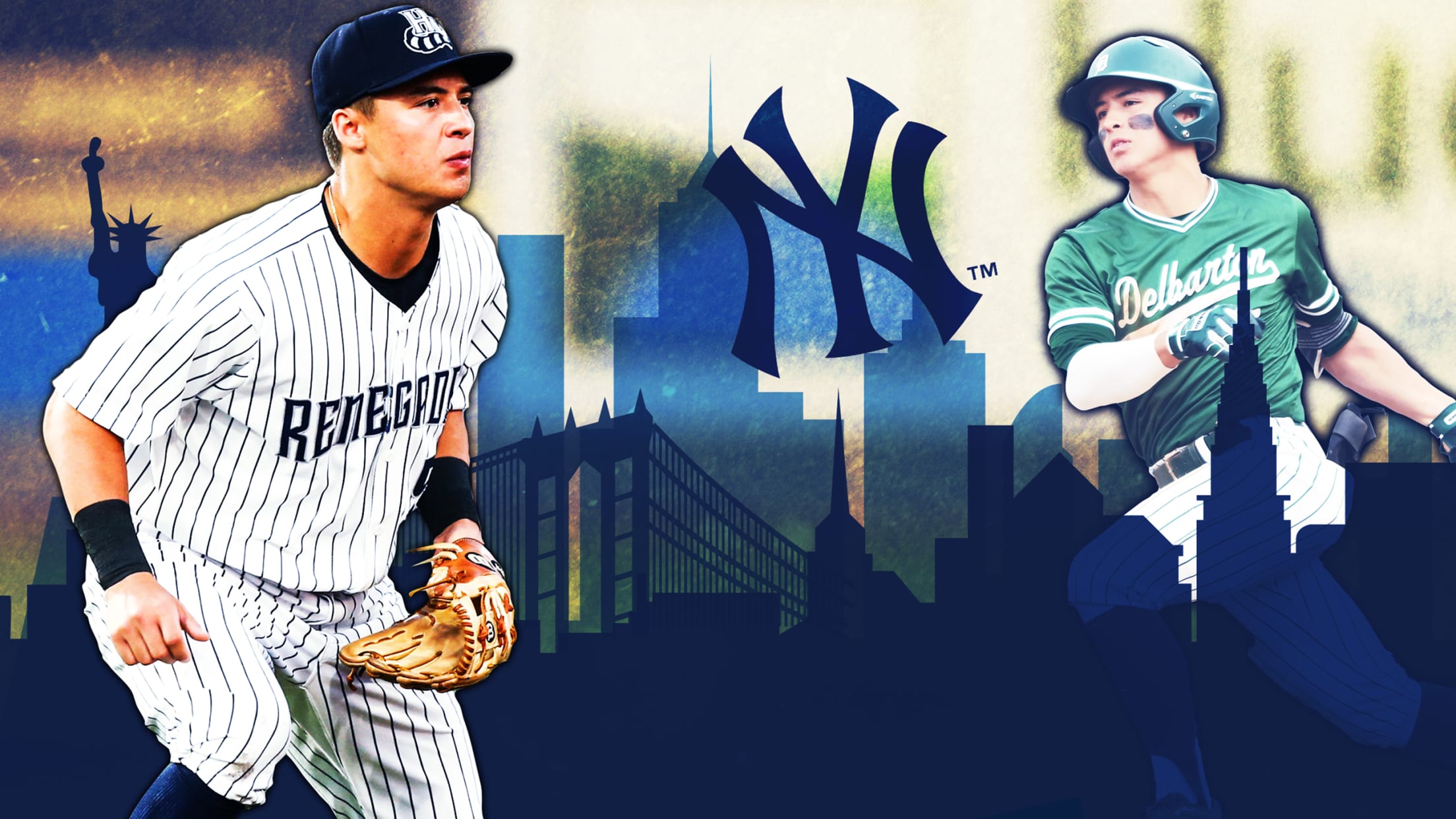 WAPPINGERS FALLS, N.Y. -- Alicia Keys sang of a concrete jungle. Found within that jungle are concrete diamonds. Anthony Volpe knows them well. Volpe grew up across New York City -- the Upper West Side, the Upper East Side, downtown -- before moving out to New Jersey at age 10.
Yanks' affiliate slams way to 14-run ninth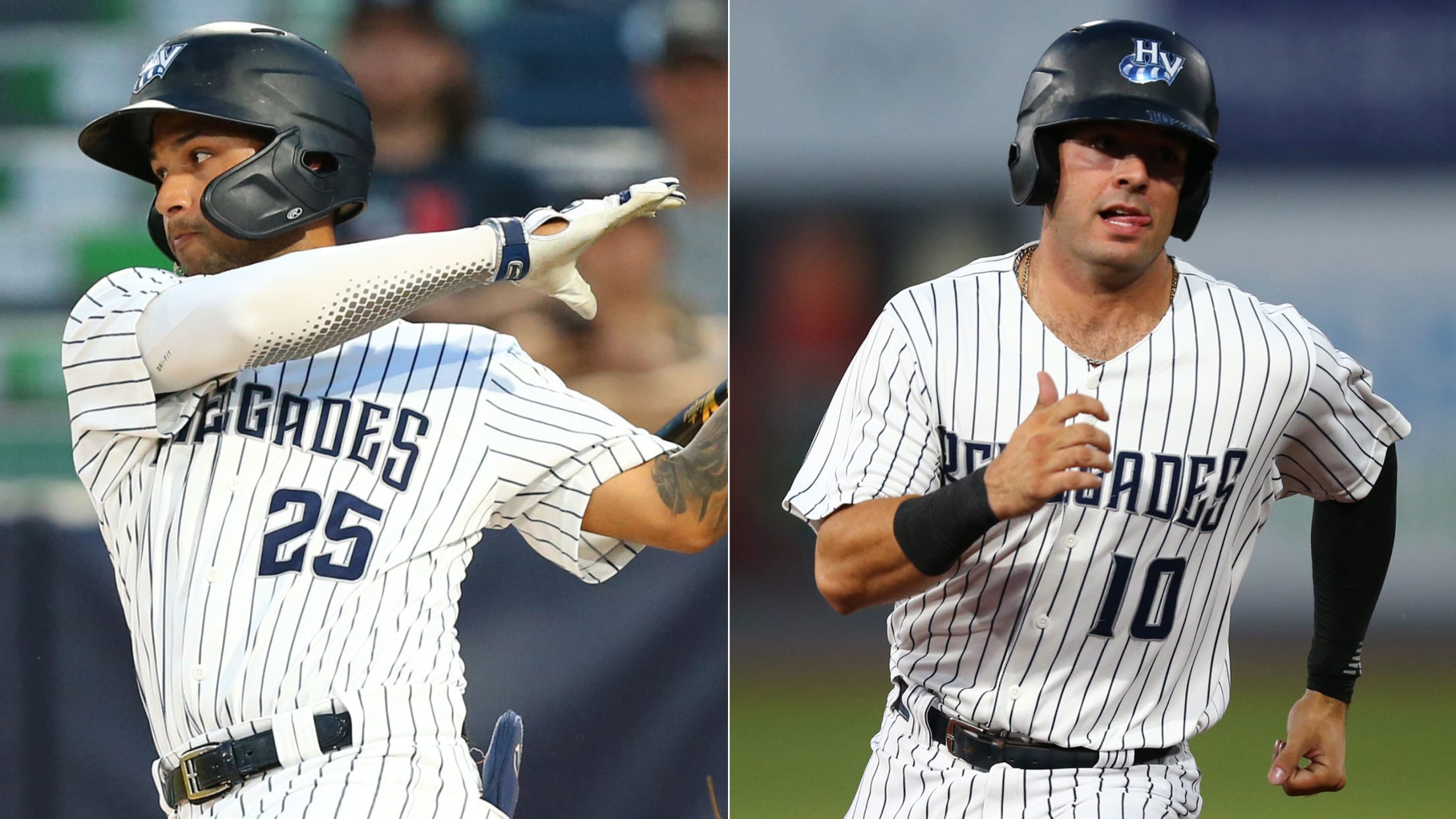 A pair of Yankees' top-30 prospects and a 14-run ninth inning propelled the High-A Hudson Valley Renegades to a monumental 23-4 victory Sunday night. Everson Pereira, New York's No. 13 prospect according to MLB Pipeline, struck the final blow by delivering a two-out grand slam, capping a three-homer performance which
Daily updates on Jason Dominguez from Aug.
Keeping tabs on the Yankees' No. 2 prospect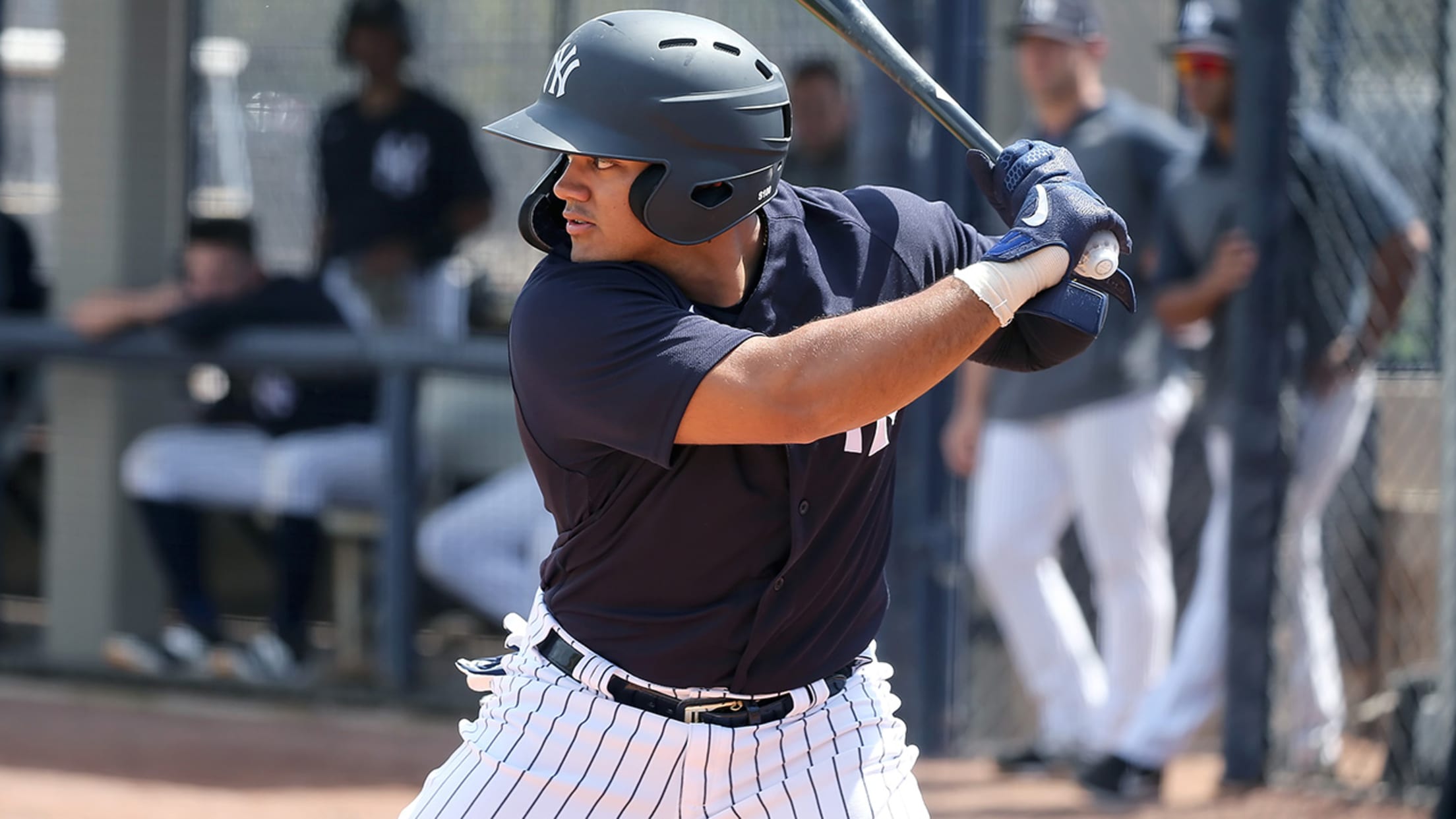 Aug. 31: Swats fourth homer to extend hit streak to 10 Jasson Dominguez provided a bright spot in Low-A Tampa's otherwise forgettable 19-7 loss, blasting his fourth homer of the year. The solo shot gave him his 14th RBI with the Tarpons and extended his hit streak to double digits.
Surplus in rotation 'good problem to have'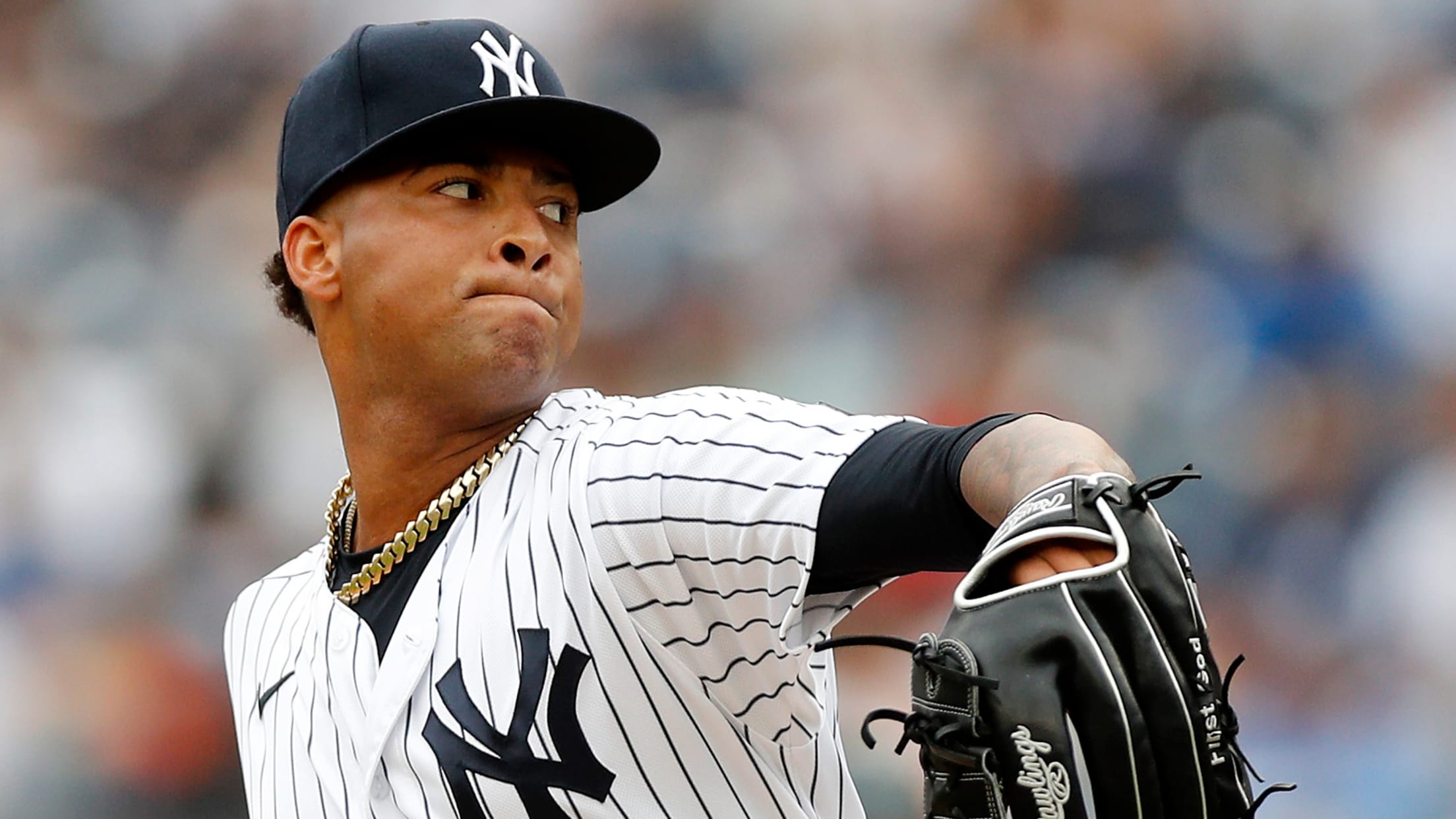 As the Yankees rolled to 10 consecutive wins entering Tuesday's contest against the Braves, their starting rotation has been a guiding force. It might seem long ago now, but at the beginning of August, that rotation was missing two key contributors: Gerrit Cole and Jordan Montgomery, each of whom spent
Now ranked No. 1 for NYY, Volpe walks it off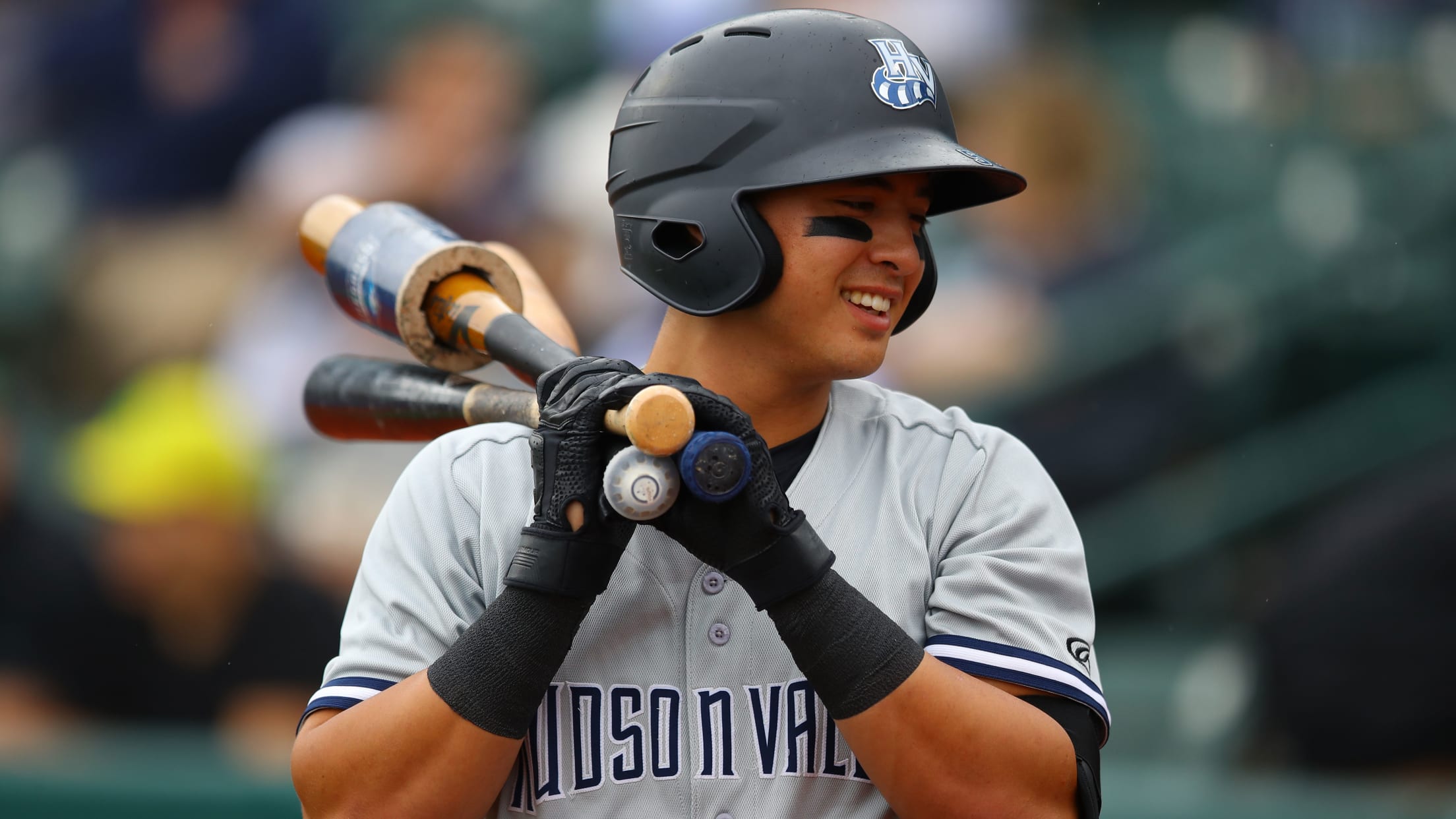 NEW YORK -- Once upon a time, a New Jersey-born shortstop took the Bronx by storm, embarking on a Hall of Fame career in pinstripes. Nobody is predicting a Derek Jeter-like career for Anthony Volpe, at least not yet, but the 20-year-old certainly got off to a good start in
Yanks eclipse Sox in AL WC: 'Long way to go'
Rookie Gil continues to make history with third consecutive scoreless start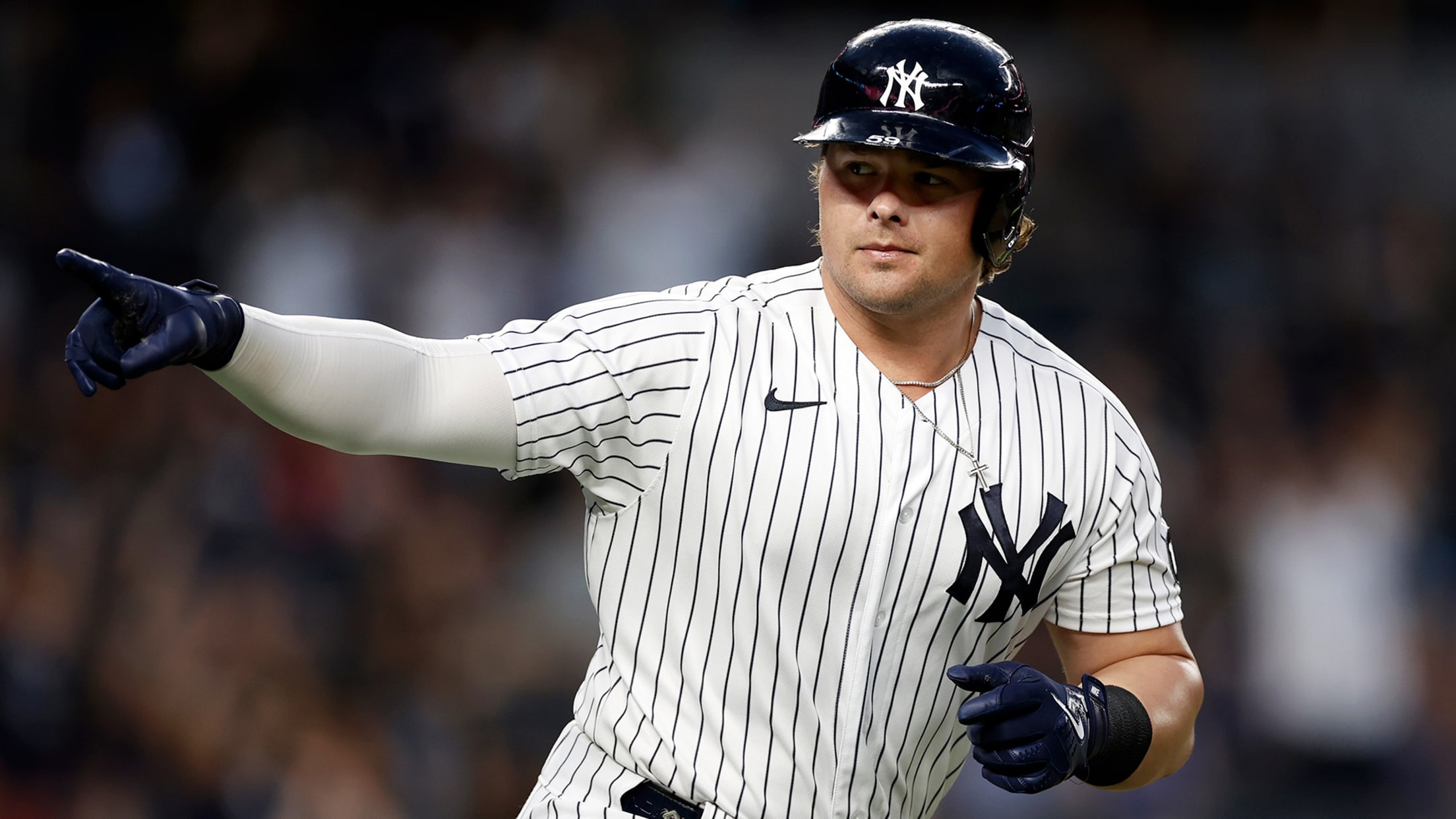 NEW YORK -- The on-field celebration was understated on the evening that the Yankees completed their improbable charge back into postseason position, having overtaken the Red Sox for an American League Wild Card spot. Within the clubhouse walls, they always expected to go on a run like that -- even
Boone impressed by Gil: 'The stuff is real'
After stellar debut, right-hander will start for Yankees again Sunday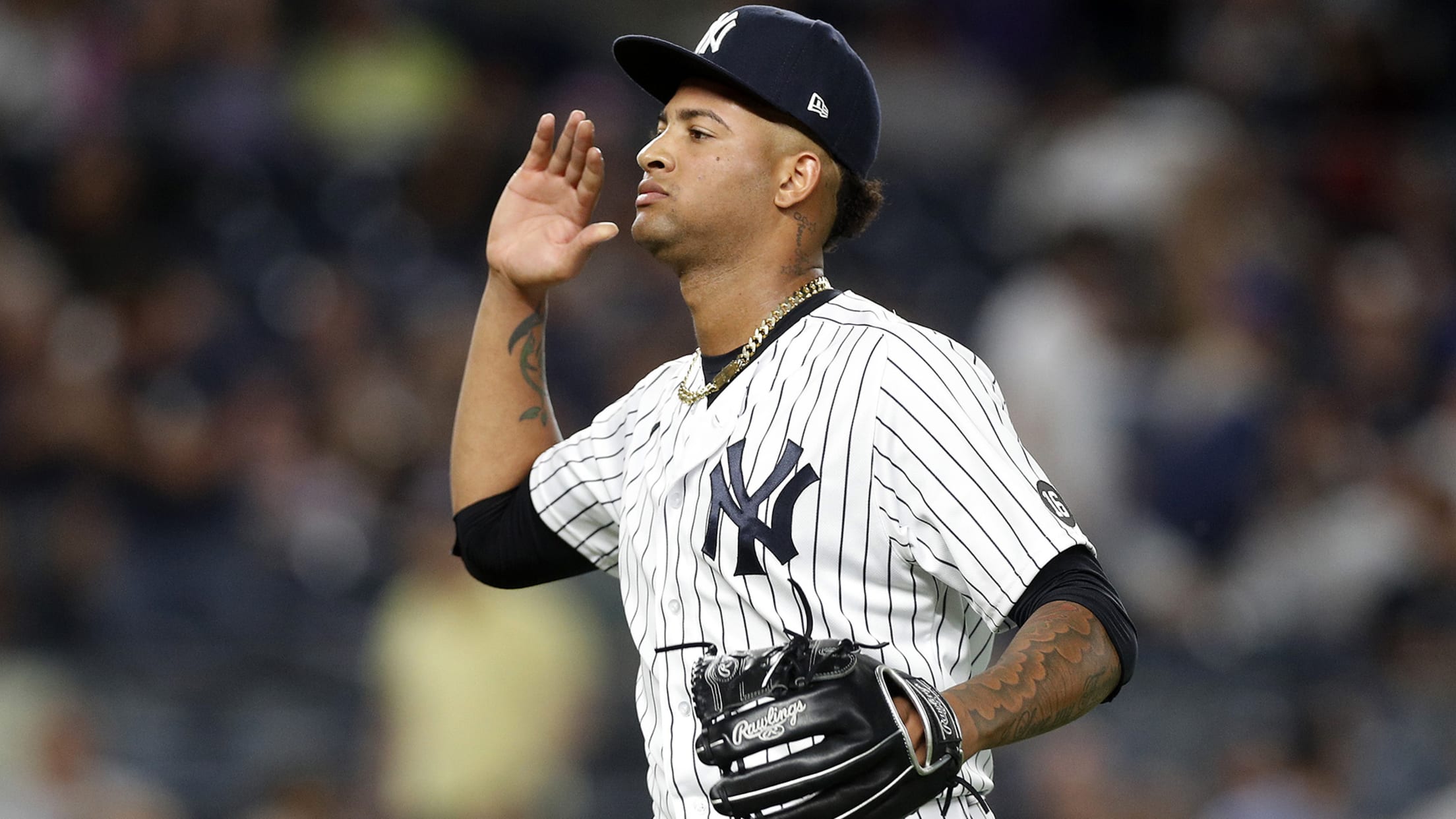 The day after Luis Gil's stellar MLB debut against the Orioles, Yankees manager Aaron Boone marveled at the rookie's ability to pound the strike zone. "That's what it's all about for him," Boone told reporters Wednesday. "The stuff is real. The fastball has a chance to be special, but his
Gil's MLB debut: 6 scoreless, W for Yankees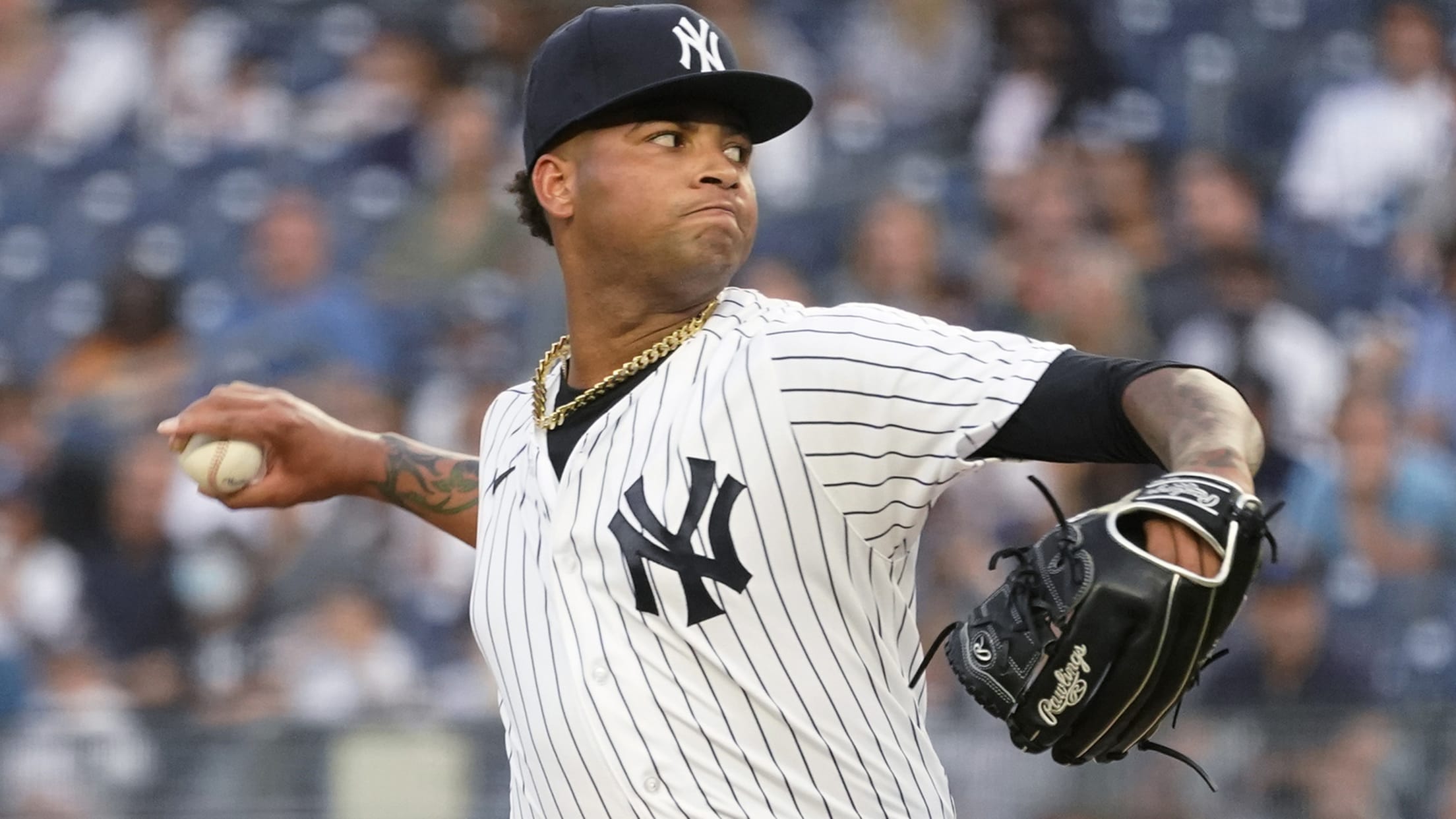 The Orioles were expected to face Yankees ace Gerrit Cole on Tuesday night at Yankee Stadium, but the right-hander was scratched Monday night after testing positive for COVID-19. The Yankees needed an emergency starter. In came right-hander Luis Gil, the team's No. 6 prospect per MLB Pipeline. He made his
Daily Updates on Jasson Dominguez from July
Keeping tabs on the Yankees' No. 1 prospect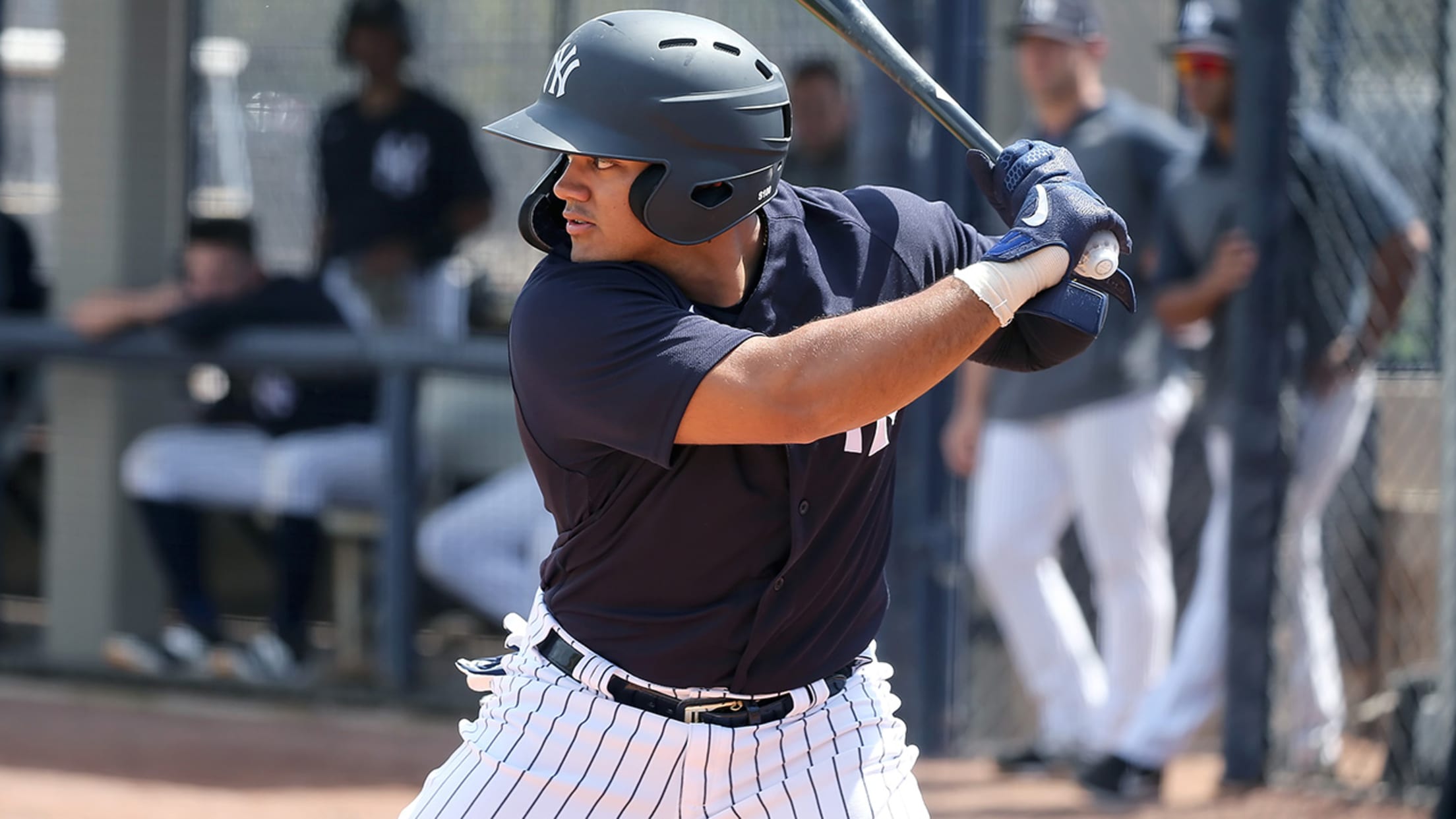 July 31: Singles and scores in win Jasson Dominguez laced a single and scored a run for Low-A Tampa on Saturday. Dominguez went 1-for-4 with a hit-by-pitch. He now has a hit in all but two games since joining the Tarpons. He is hitting .273 at the Low-A level. Gameday
Yanks 'incredibly excited' to get Gallo in trade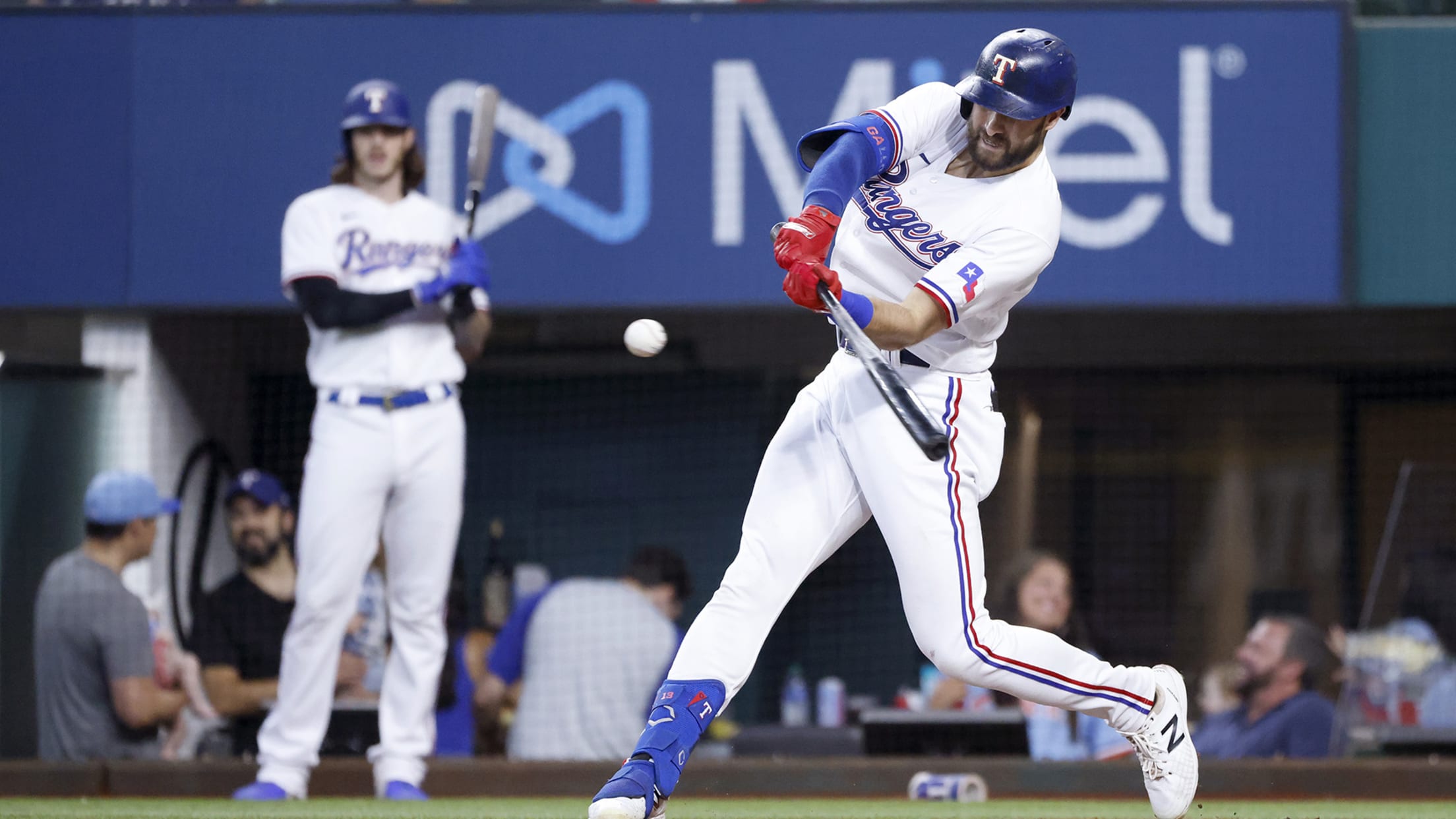 ST. PETERSBURG -- The Yankees can vividly picture what Joey Gallo would look like in pinstripes, boasting a left-handed uppercut swing that was seemingly created to launch balls into Yankee Stadium's inviting right-field seats. They will not have to wait much longer to see it for real. The Yankees have
Yanks' Triple-A affiliate throws no-hitter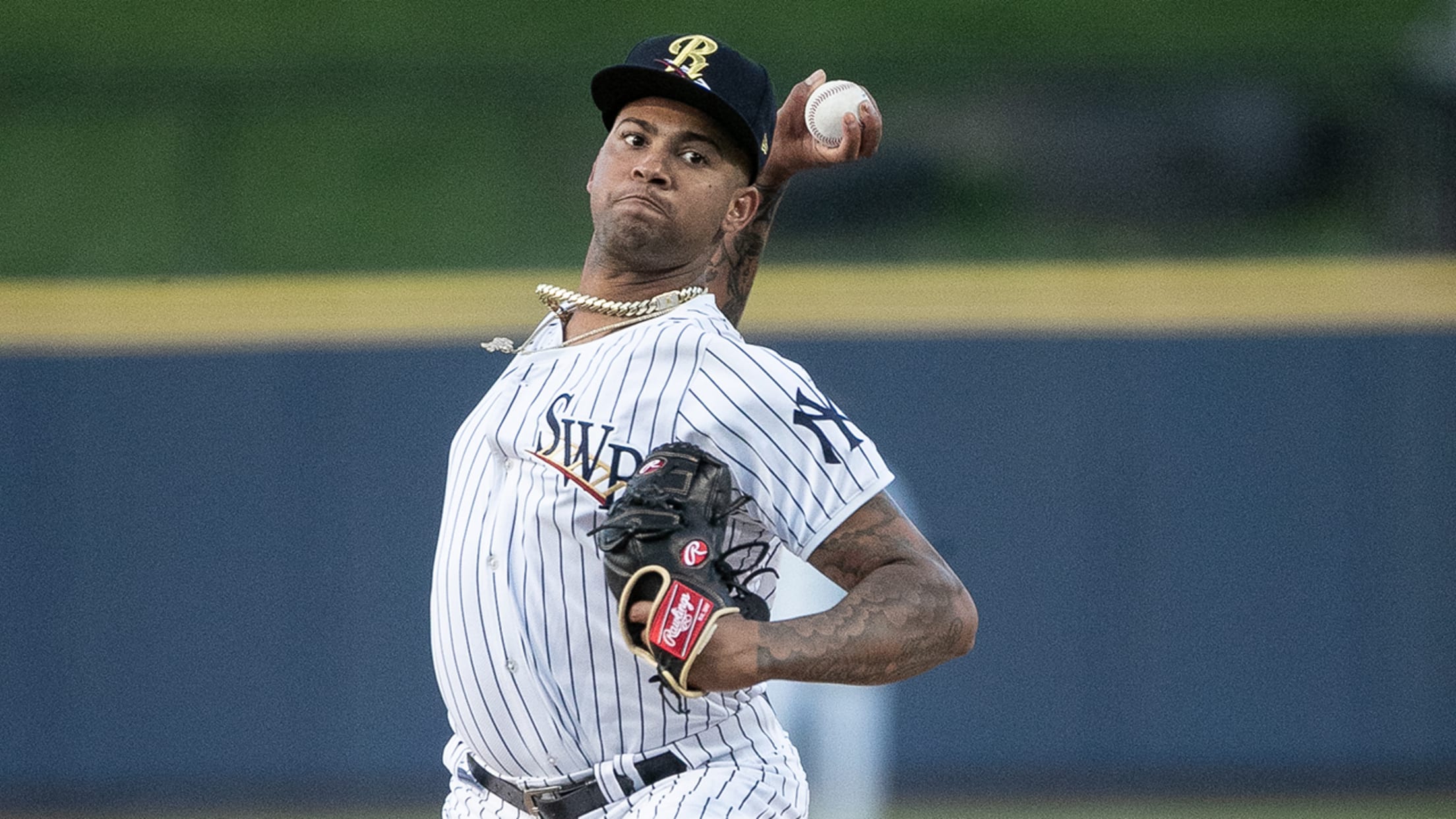 Luis Gil, the Yankees' No. 5 prospect, teamed with relievers Reggie McClain and Stephen Ridings on a combined no-hitter for Triple-A Scranton/Wilkes-Barre against Rochester on Wednesday night. It marked the first no-hitter for a Yankees Triple-A affiliate since May 20, 2004, when Chuck Tiffany threw one for Columbus. Jeremy Cummings
Allen's speed, Florial's pop propel Yankees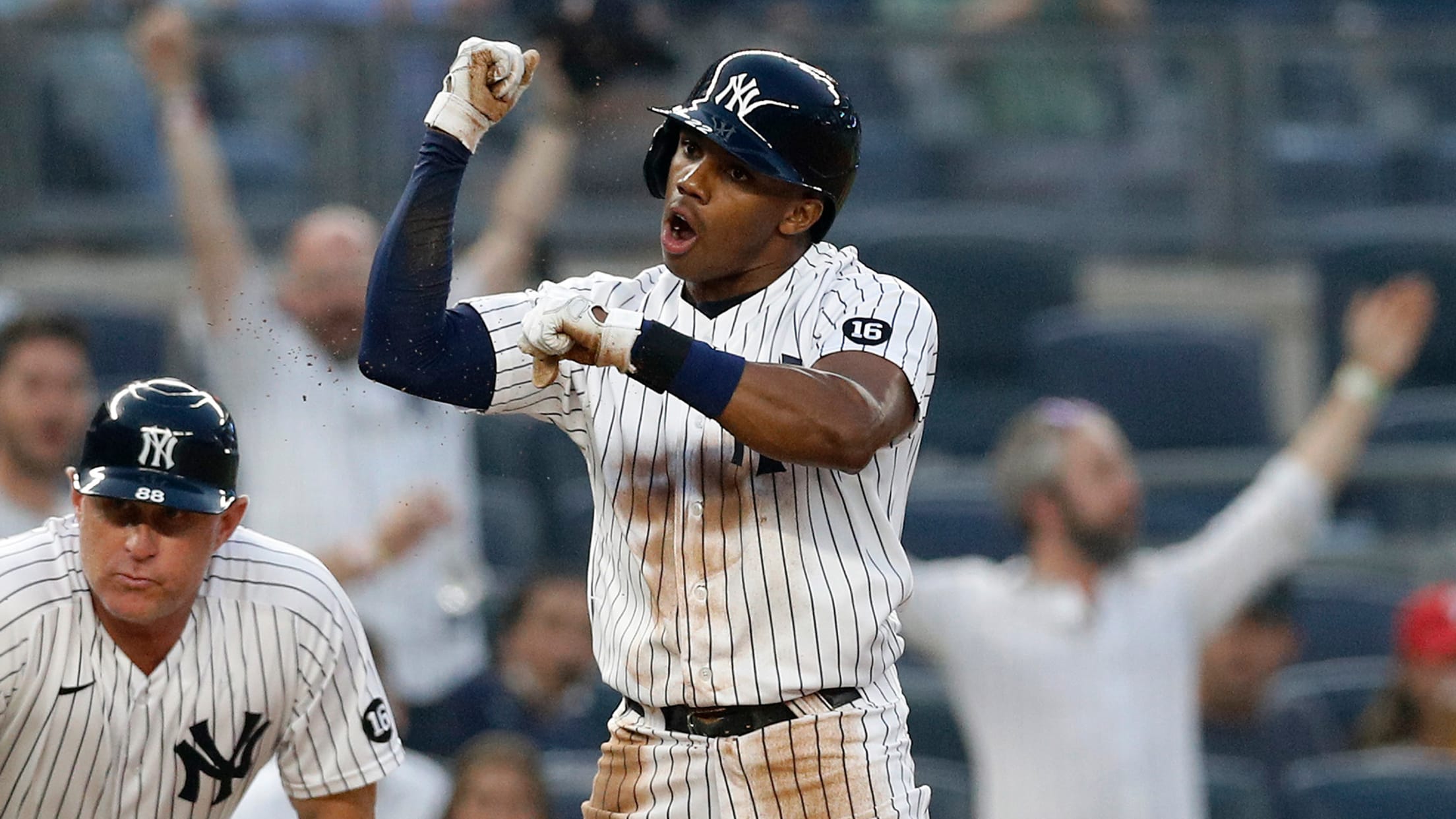 If not for the Yankees' unprecedented string of injuries in the outfield, Greg Allen would still be spending his days with Triple-A Scranton/Wilkes-Barre. After all, he made Tuesday night's start at Yankee Stadium in right field -- the usual domain of All-Star Aaron Judge, who is among the six Yanks
Yanks, 1st-round SS Sweeney agree (source)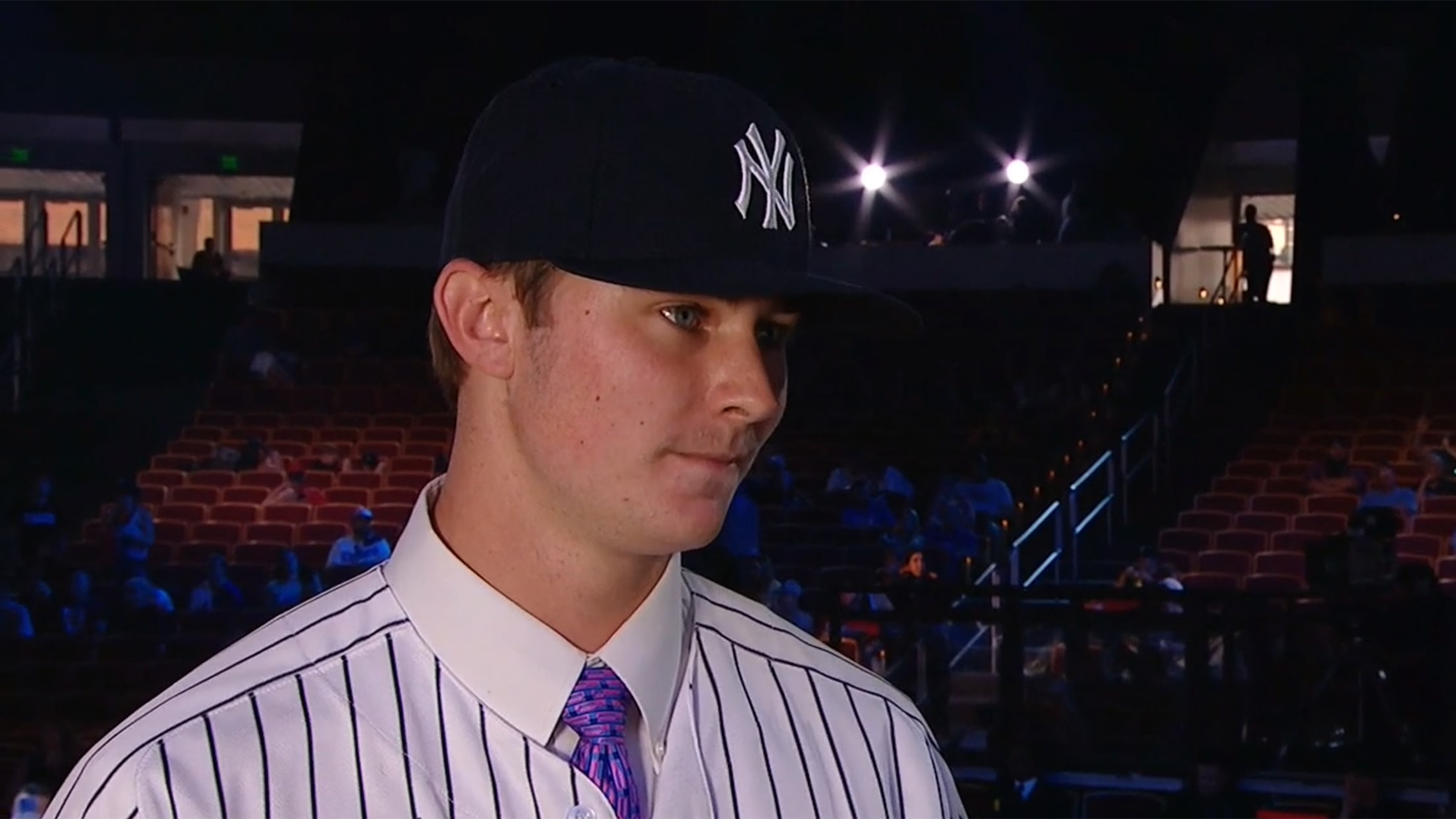 NEW YORK -- Trey Sweeney is ready to begin his climb toward The Bronx. The Yankees have agreed to terms with Sweeney, the club's first-round selection in the 2021 MLB Draft, a source told MLB.com's Jim Callis on Monday.
Dominguez has 2 RBIs, 2 hits in Low-A debut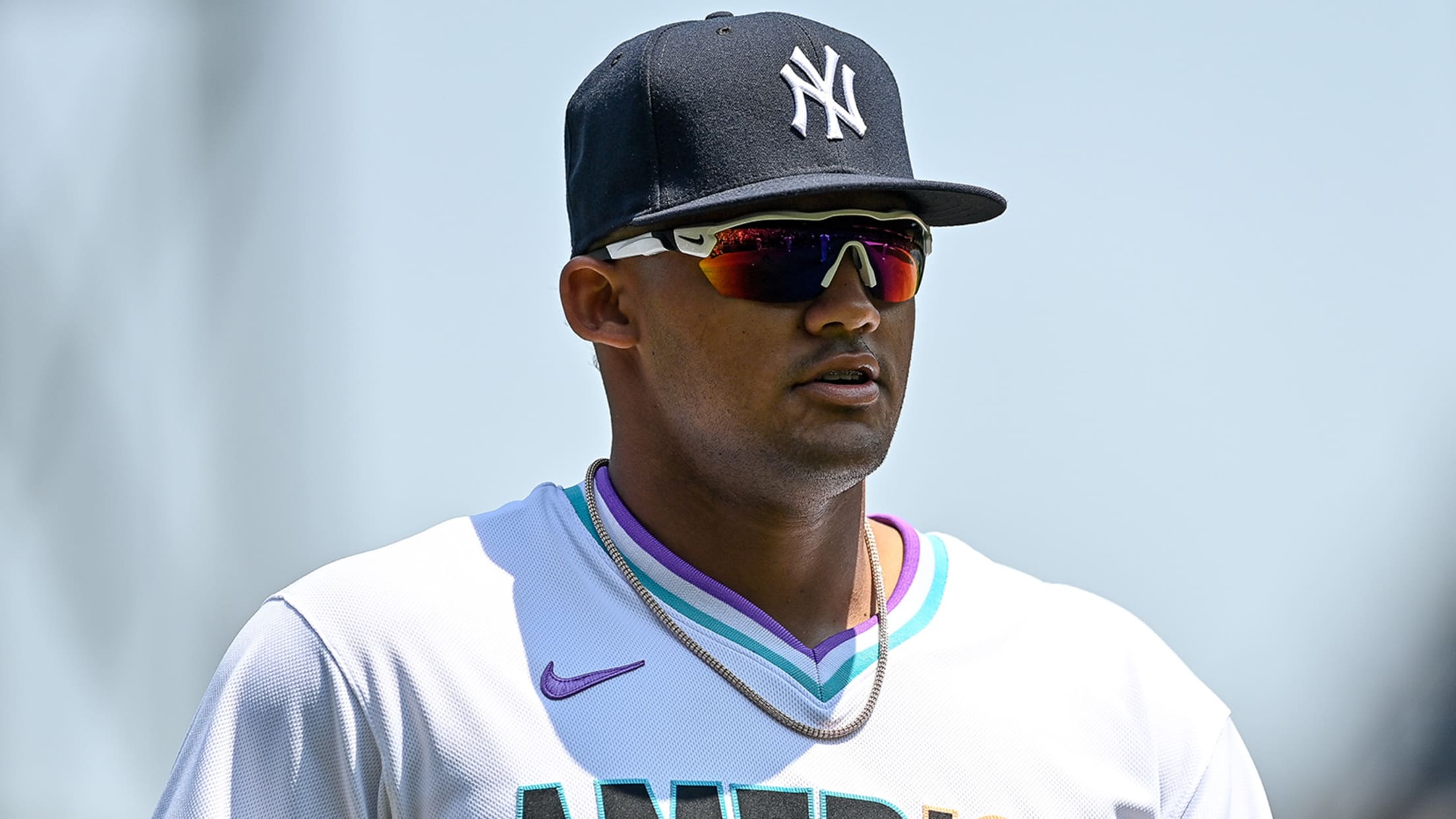 Yankees top prospect Jasson Dominguez was promoted to Low-A Tampa, the Yankees announced on Tuesday, marking the 18-year-old wunderkind's first exposure to a full-season league. A day later against the Lakeland Flying Tigers, Dominguez went 2-for-4 as the designated hitter, collecting two hits and two RBIs out of the leadoff
'Let's do this': SS Sweeney ready for Yankees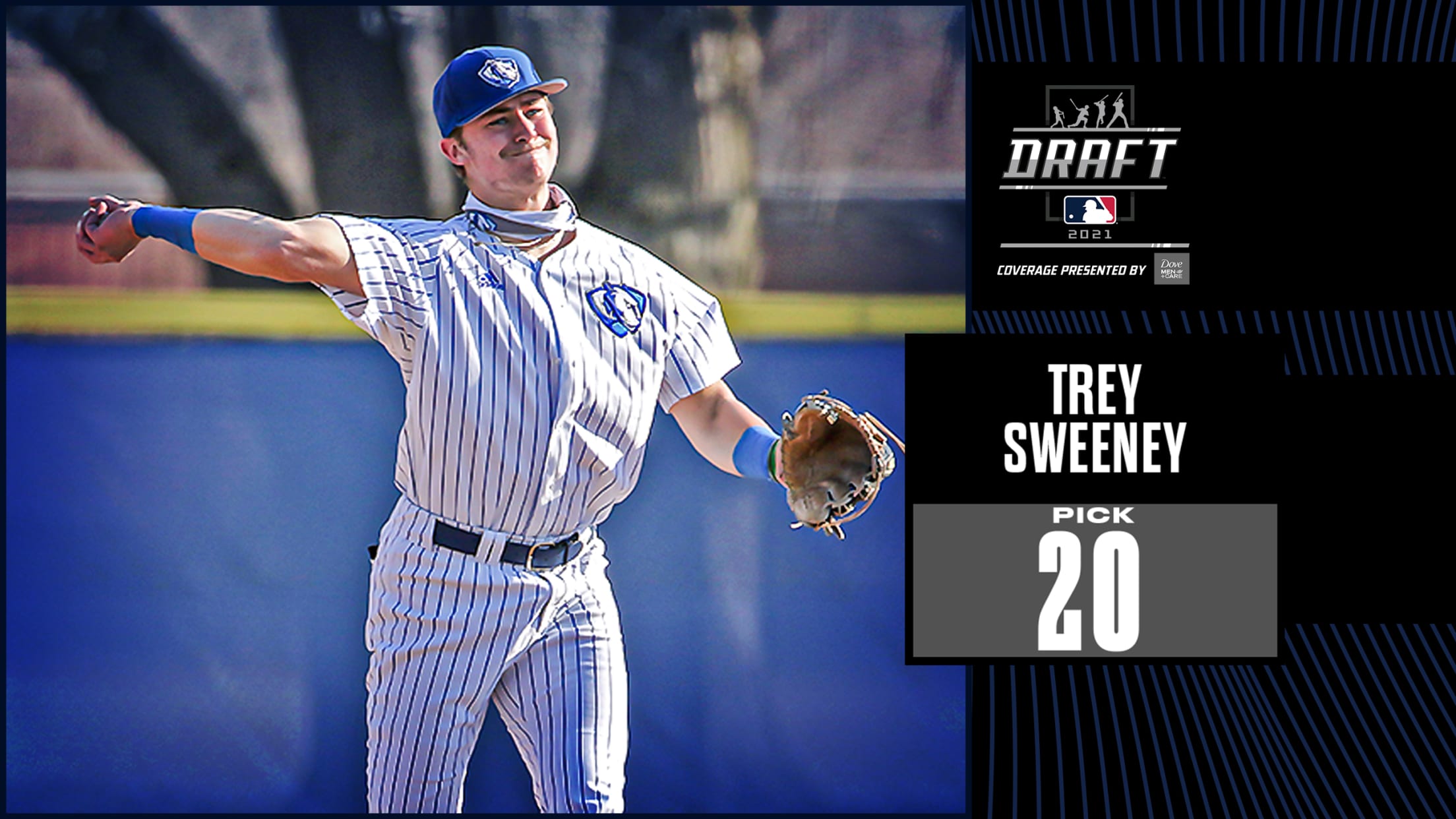 The Yankees are envisioning a future in which Trey Sweeney helps anchor the infield in the Bronx, selecting the Eastern Illinois University shortstop in the first round of the 2021 MLB Draft on Sunday night. Sweeney was taken with the 20th overall pick, and the 21-year-old attended the Draft as
Breaking down the Yanks' Day 2 Draft picks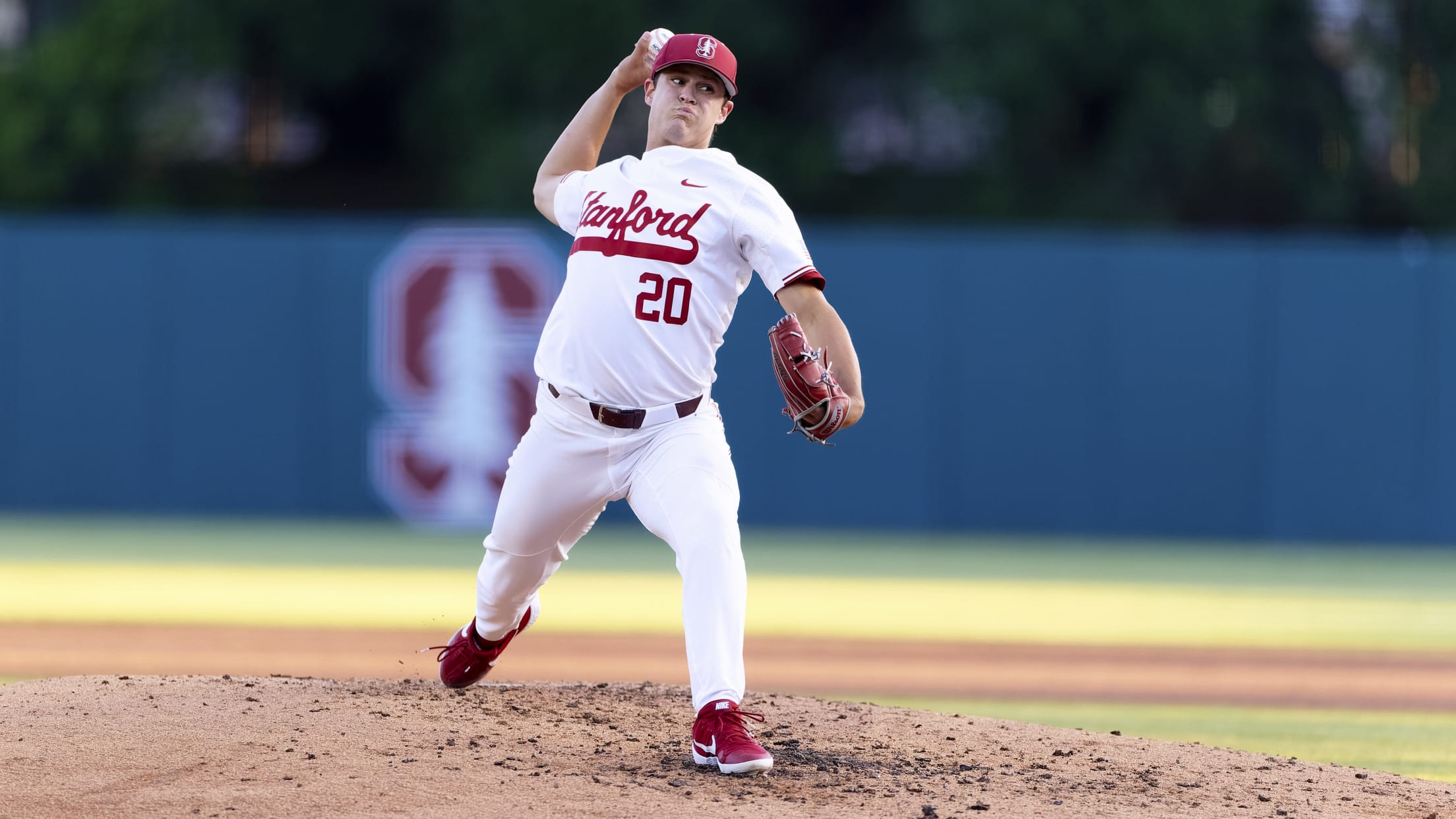 As the 2021 MLB Draft advanced through its second day, the Yankees are among the 30 Major League organizations scouring the amateur ranks for the stars of tomorrow.
Dominguez to take over @MLB Instagram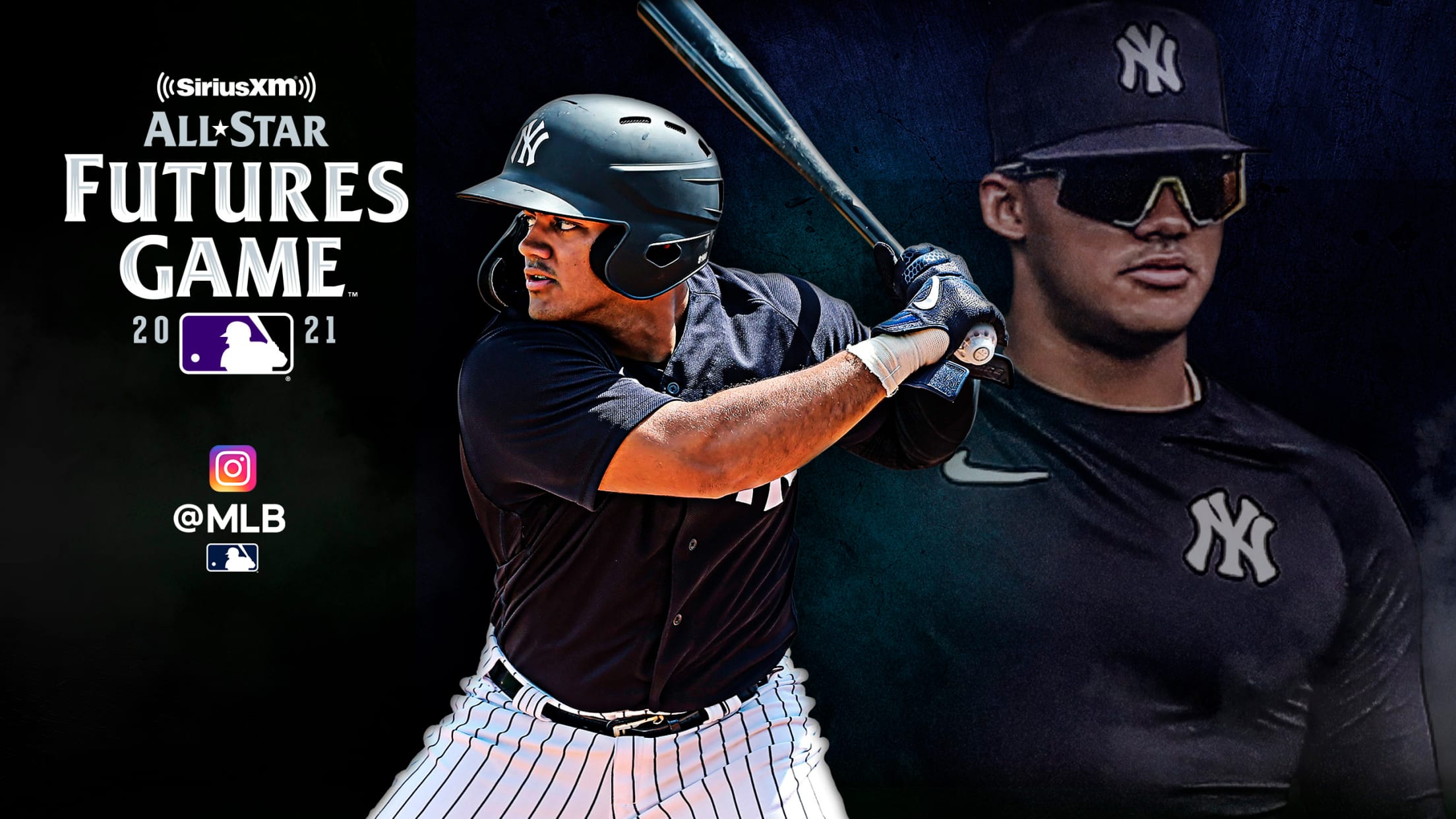 Jasson Dominguez, one of baseball's most promising prospects, is headed to Denver for the SiriusXM All-Star Futures Game, and you can follow his journey from his point of view all day Saturday. Dominguez will take over MLB's official Instagram account on Saturday, the day before Futures Game, which is scheduled
Cashman 'focused on nailing the Draft'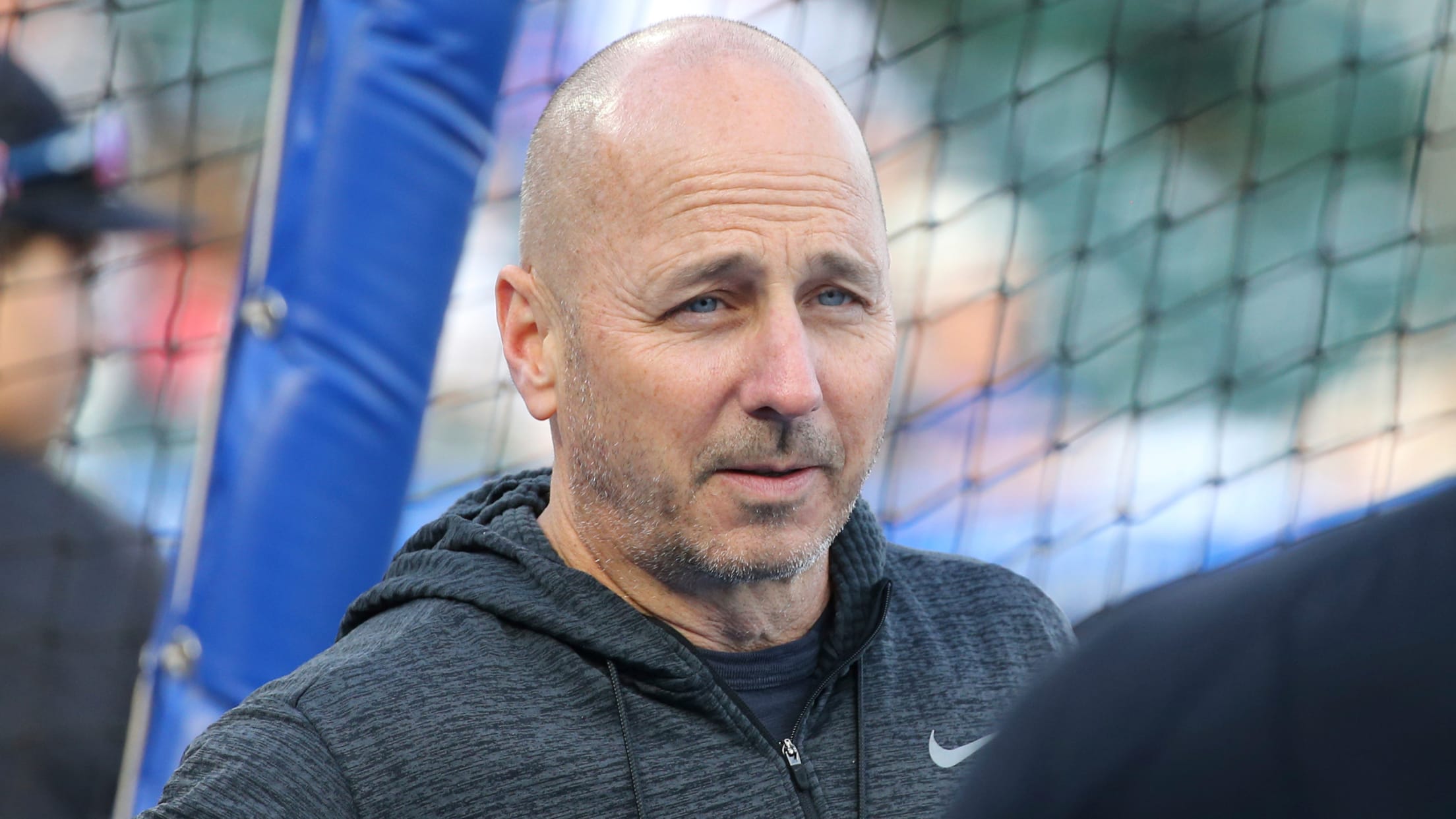 After a truncated 2020 MLB Draft in which they were limited to only three selections, the Yankees have great anticipation for the '21 MLB Draft, providing an opportunity to pump fresh talent into the organization's player development pipeline. Damon Oppenheimer, the Yankees' vice president and director of amateur scouting, is
Daily Updates on Jasson Dominguez from June
Keeping tabs on the Yankees' No. 1 prospect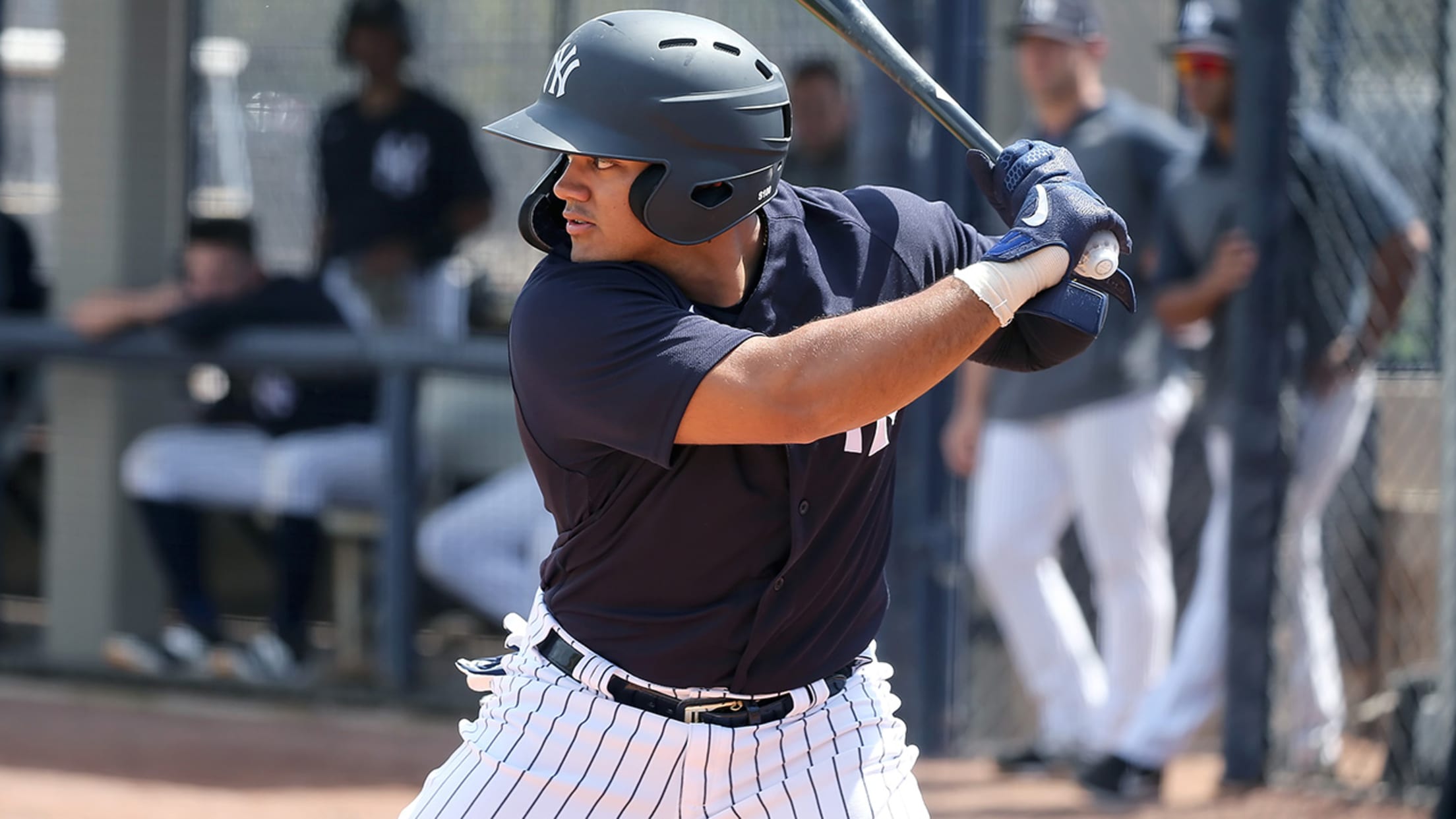 June 30: Dominguez continues strange start Three games into his professional debut, New York Yankees top prospect Jasson Dominguez continues to make an impact despite having not yet recorded his first career hit. The 18-year-old outfielder went 0-for-2 during Wednesday afternoon's seven-inning game but added a pair of walks and
Waldichuk extends scoreless streak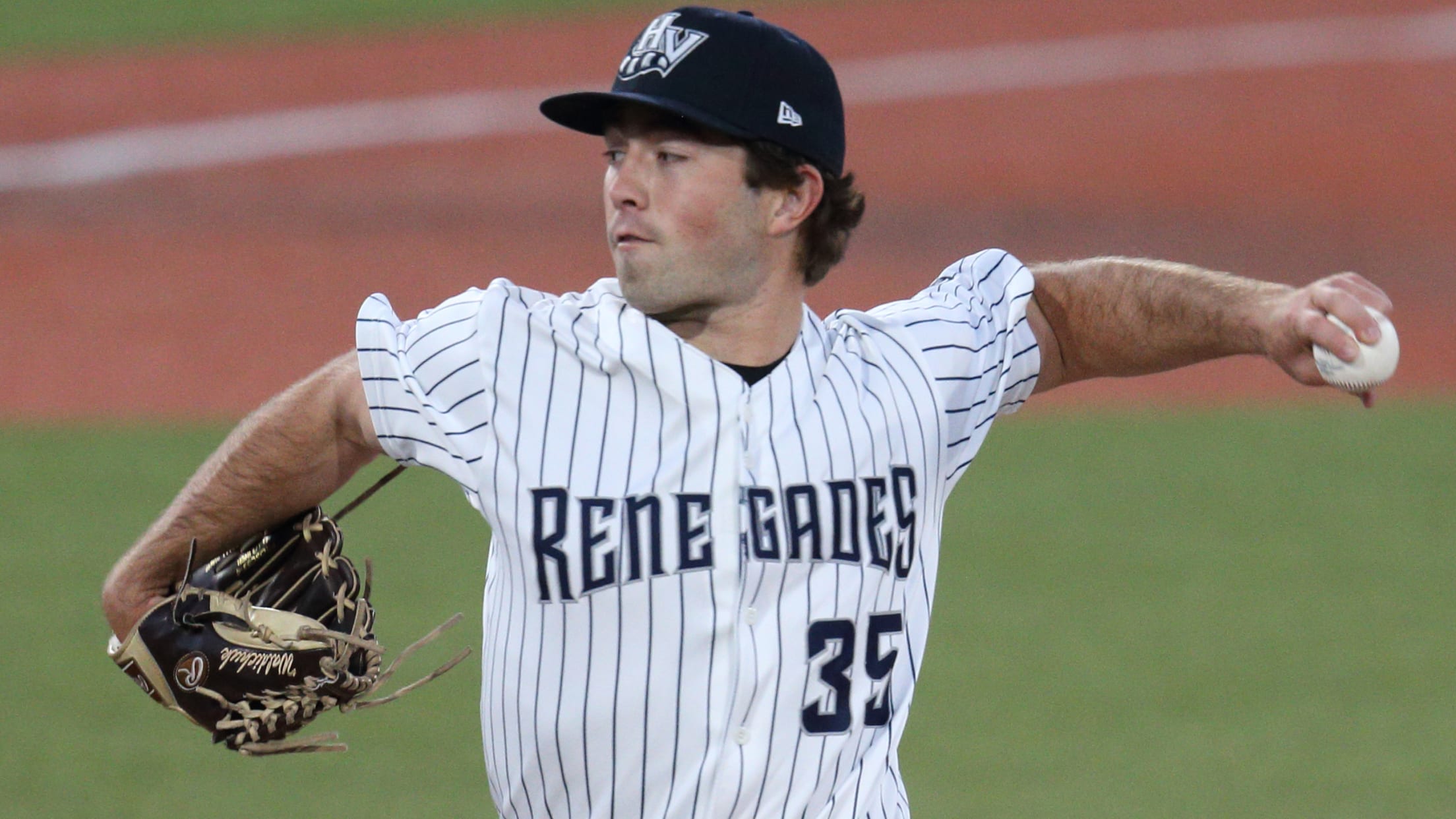 No one in baseball this season has been more unhittable than Ken Waldichuk. The 27th-ranked Yankees prospect extended his Minor League-best scoreless streak to 30 2/3 innings while taking a no-hit bid into the sixth on Friday night. The left-hander worked around a hit and three walks to fan 10
Daily updates on Jasson Dominguez from May
Keeping tabs on the Yankees' No. 1 prospect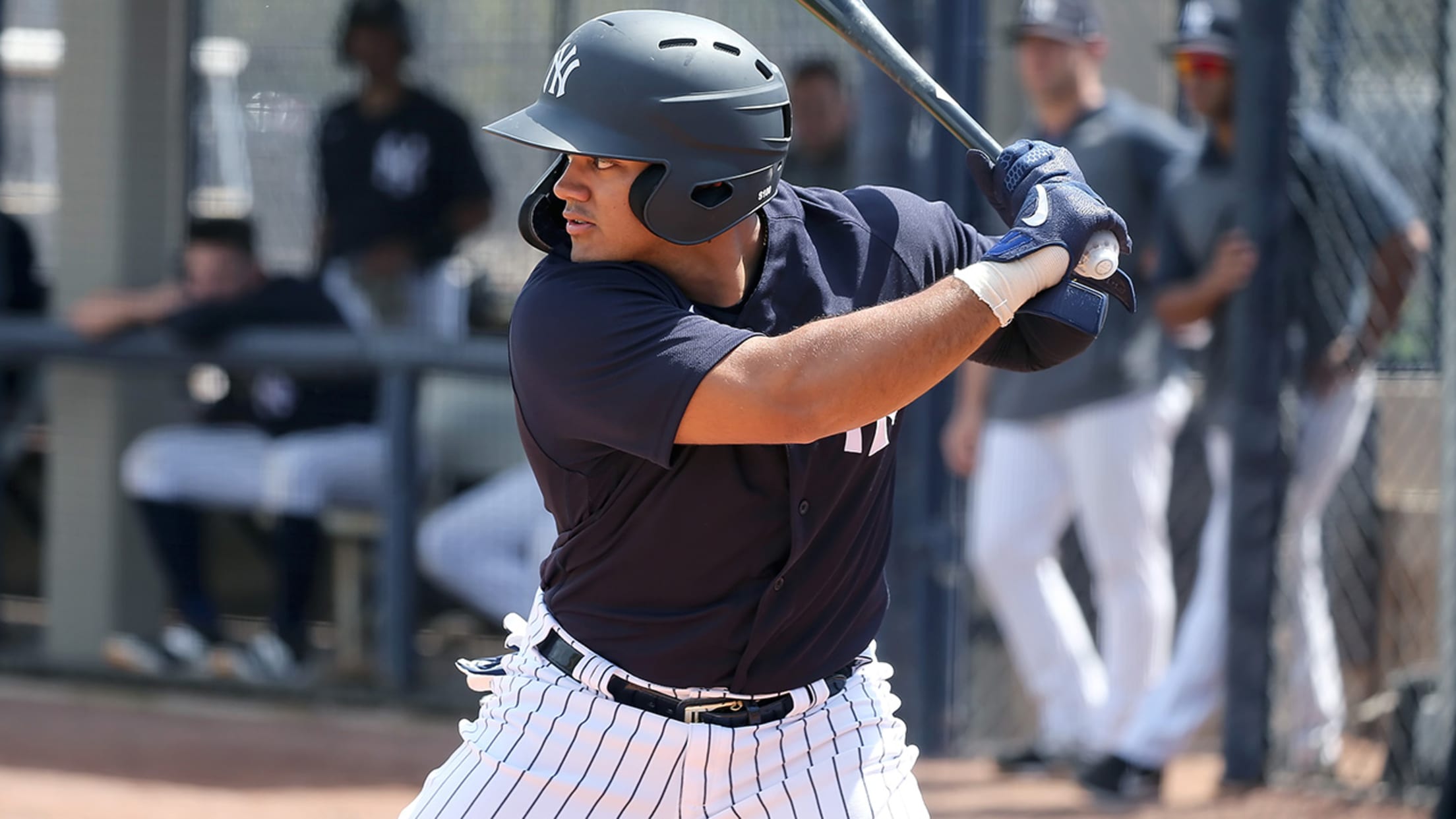 May 12: Dominguez back in action While he still hasn't made his professional debut, Jasson Dominguez is putting his sweet swing in display at the Yankees' Minor League complex. It's the first real stateside look at the 18-year-old phenom, dubbed 'The Martian,' who has drawn some lofty comparisons, including Bo
Yanks' Peraza tallies five-hit night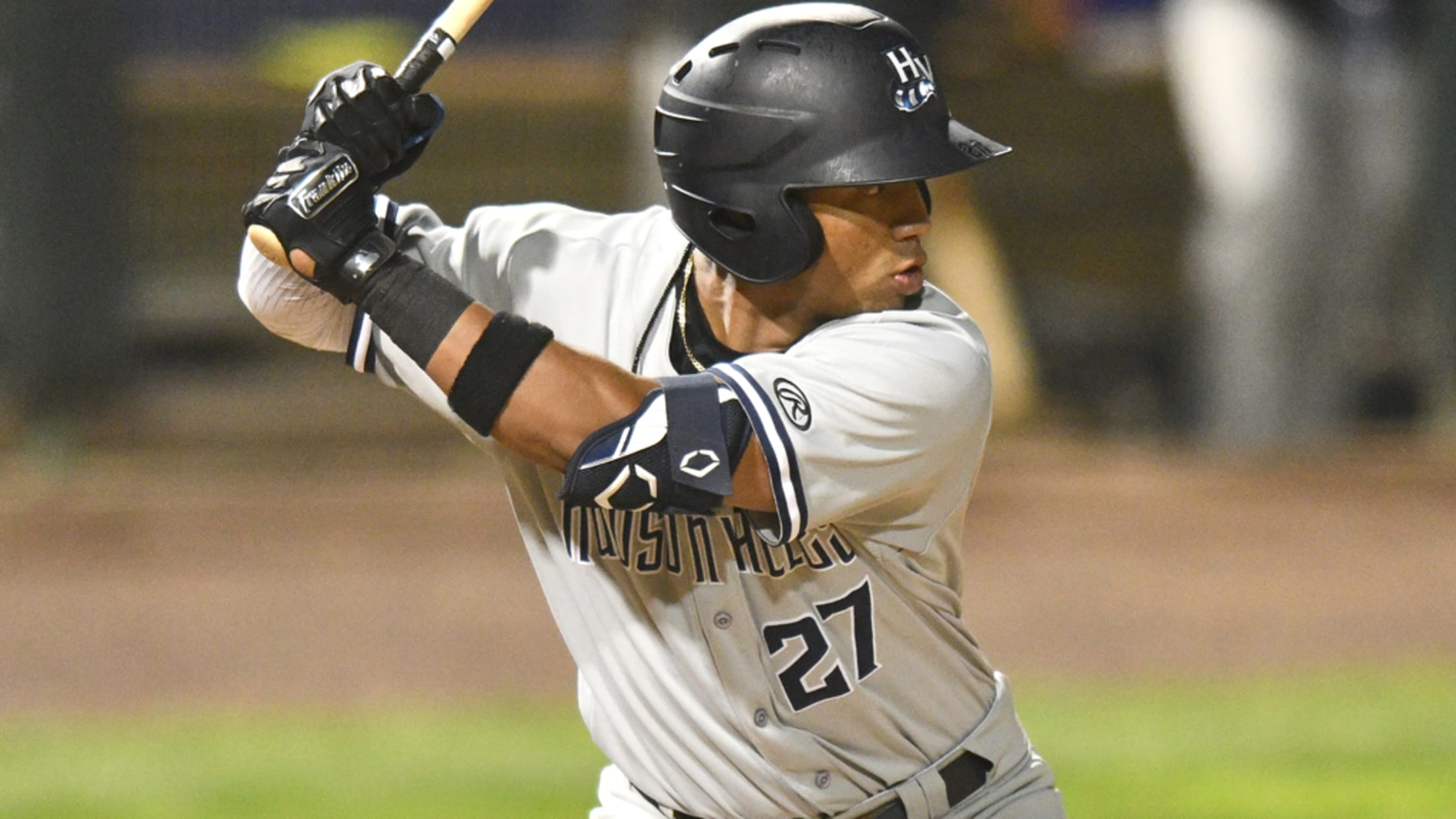 For Oswald Peraza, hits have been coming in bunches this season. Thursday night was the biggest crop yet. Fourth-ranked Yankees prospect Peraza pieced together the first five-hit game of his career, doubling three times and driving in three, as High-A Hudson Valley outlasted Jersey Shore, 11-8. "He's worked so much,"
Florial 'always ready'; Britton pays it forward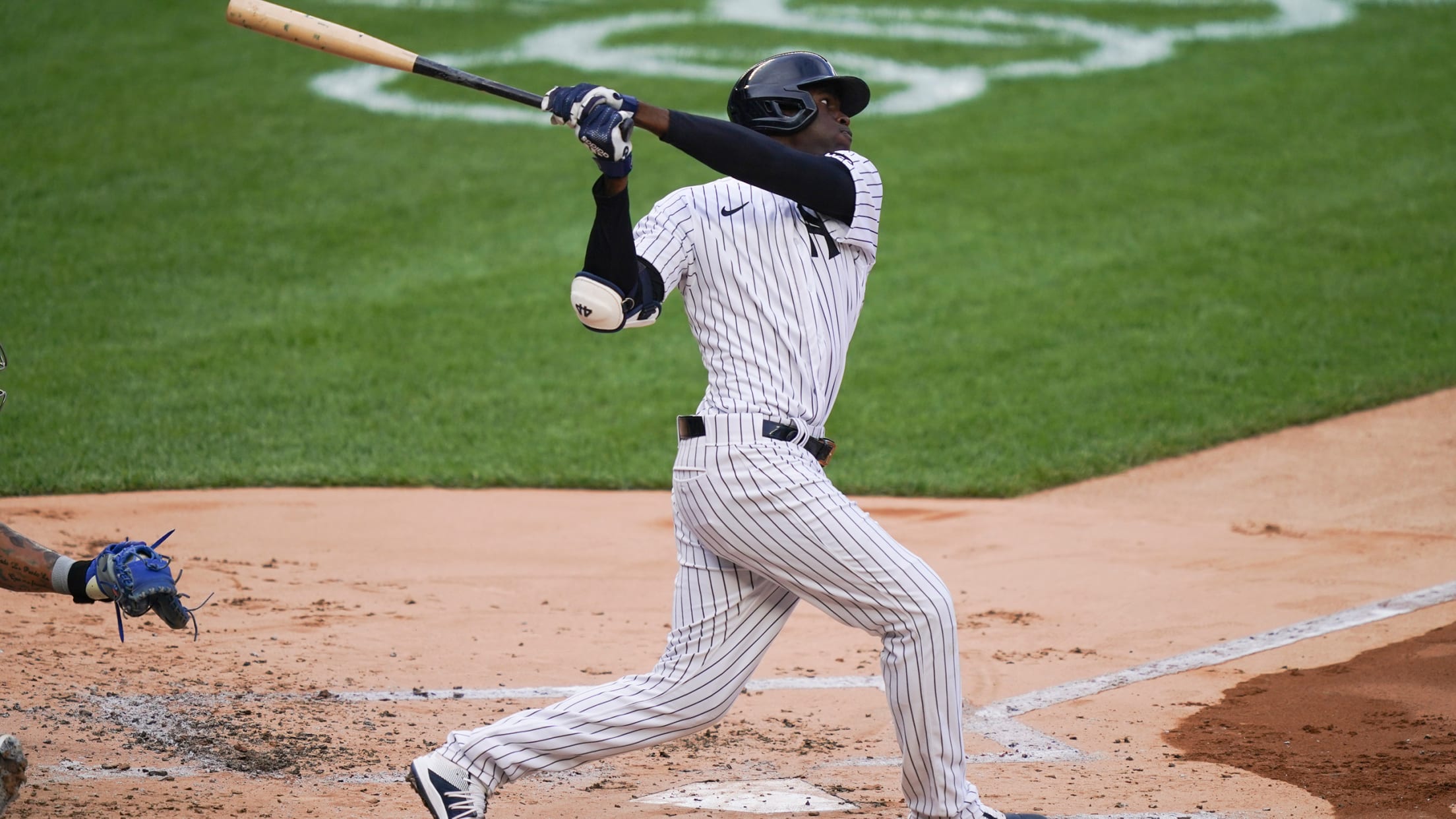 NEW YORK -- Estevan Florial had been monitoring the developing injury situation in the Yankees' outfield, so it came as little surprise when the big league club tapped his services for Thursday's doubleheader against the Blue Jays. "As a member of the team, you don't want your teammates to get
Deivi García fans 9: 'In the zone'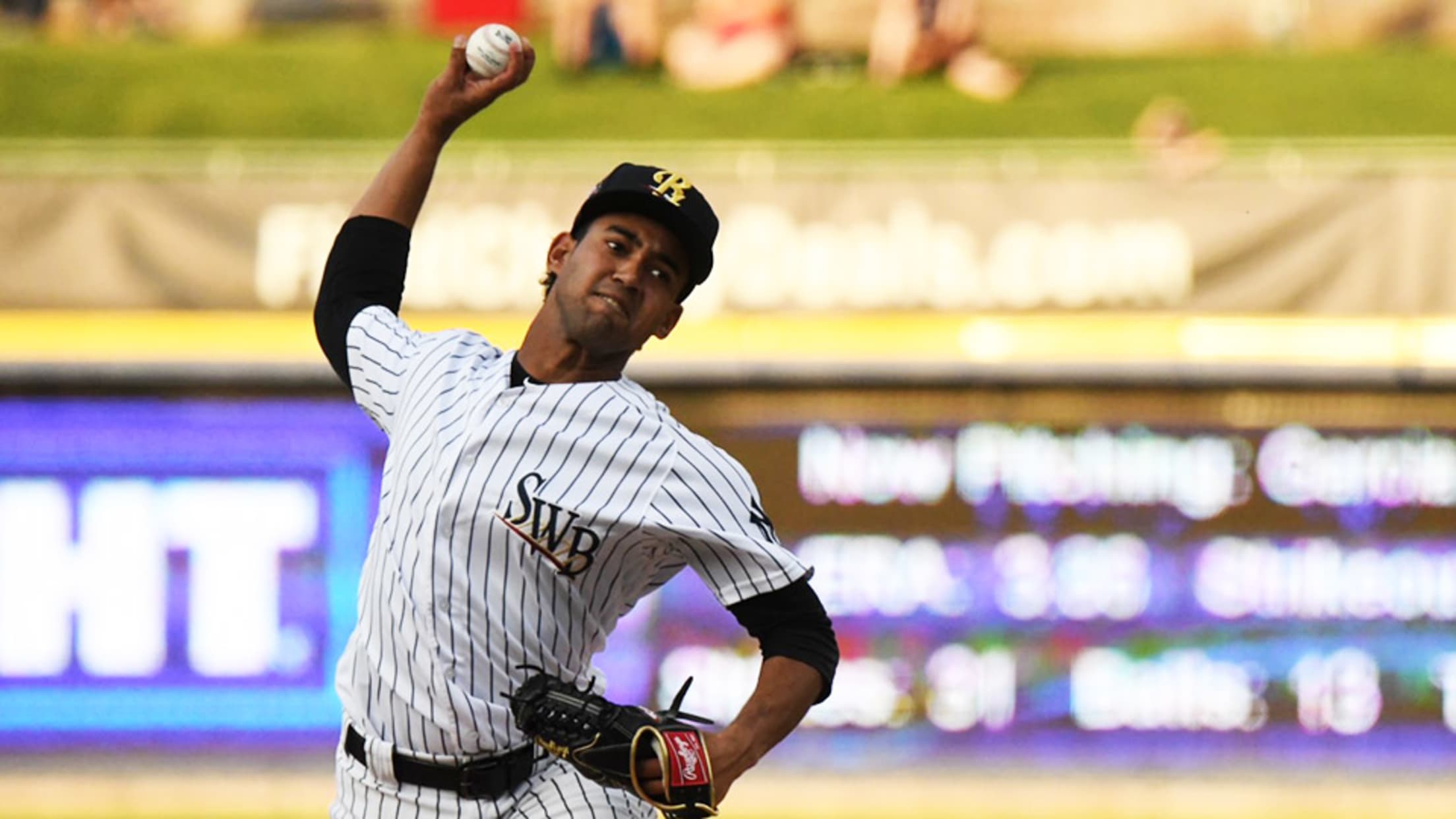 In his third start of the season at the Triple-A level, Deivi García baffled Lehigh Valley batters for five stellar innings. The Yankees' No. 3 prospect struck out nine, walked one and allowed one unearned run on two hits in Scranton/Wilkes-Barre's 3-1 victory on Sunday. García outdueled Phillies No. 1