Final tuneup gives glimpse of Yanks' lineup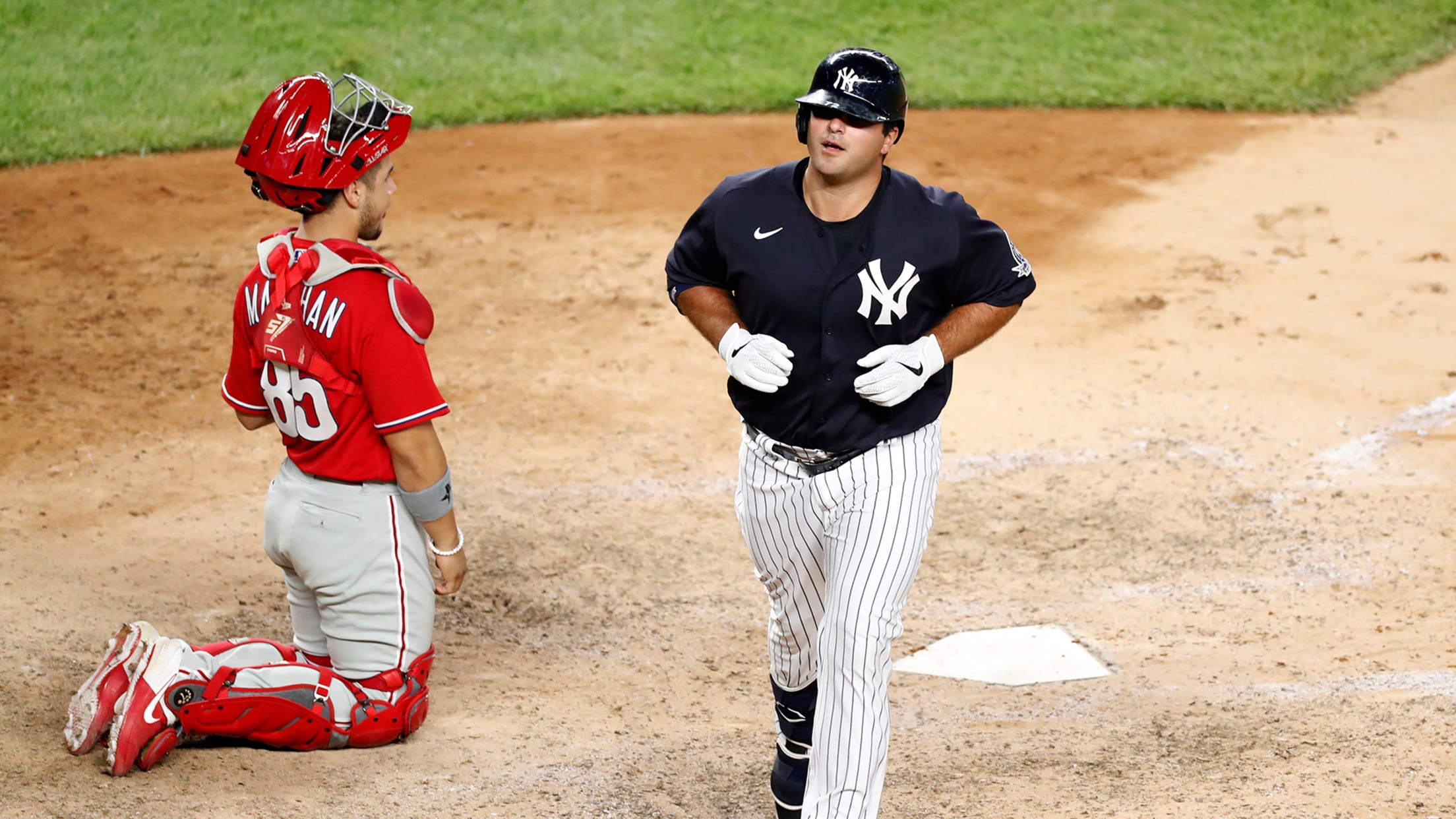 NEW YORK -- The dry runs are now complete for the Yankees, who feel like they have a solid grasp on what this pandemic-altered season will look and feel like. They're ready to accept the reality of omnipresent masks, artificial crowd noise and a few on-field rule tweaks, embracing the
Notes: Deivi kept ready with brother in DR
Judge takes swings in indoor cage; Tanaka making progress
NEW YORK -- Deivi Garcia raised his left knee from the Yankee Stadium mound on Monday afternoon, the Yankees right-hander showcasing silky smooth form as his body generated torque, delivering a hissing fastball over the outside corner of home plate. After months of throwing while under quarantine at his home
Top pick Wells ready to start Yankee career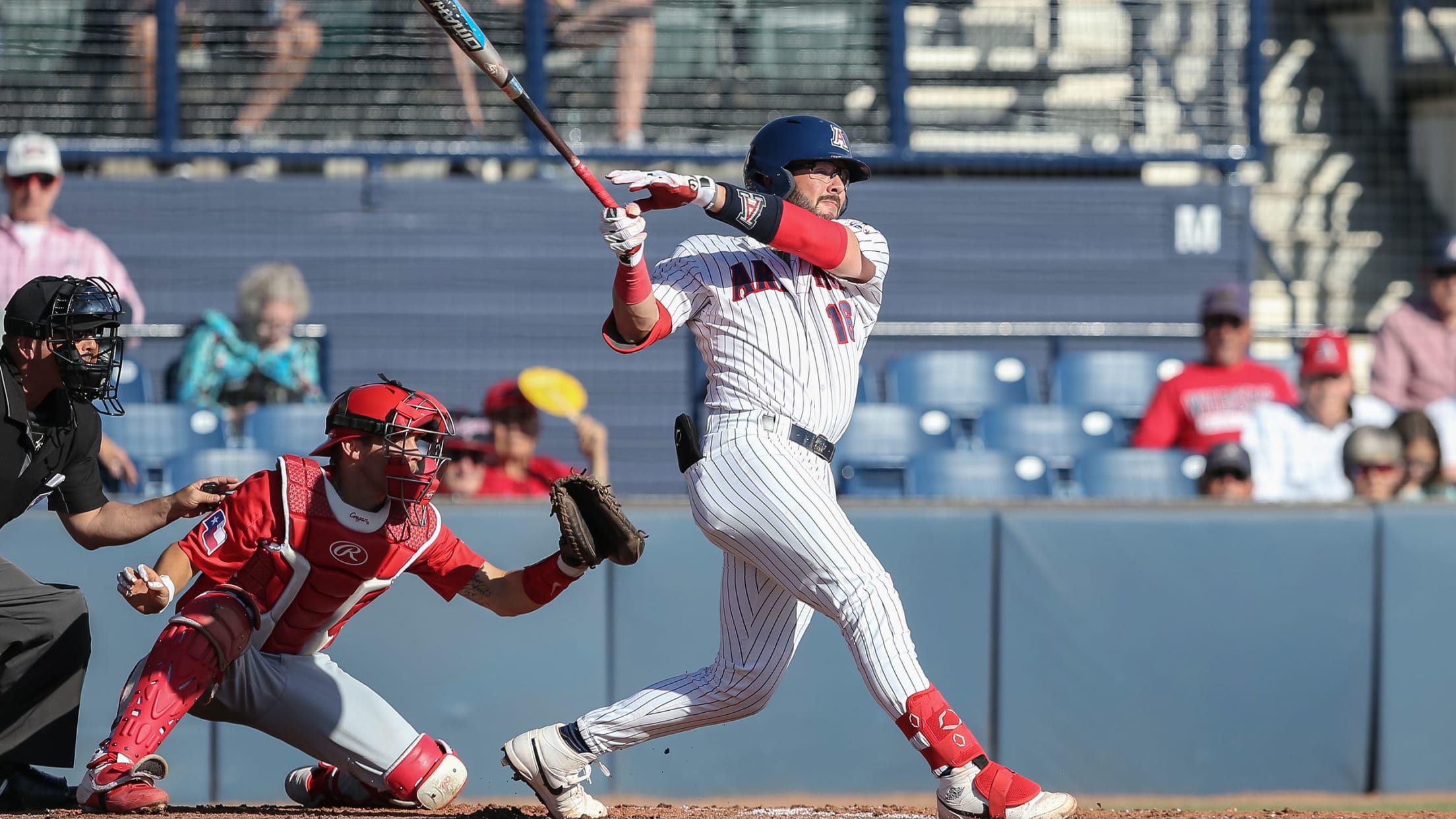 Austin Wells believes that it is only a matter of time before his left-handed stroke powers baseballs over the outfield walls at Yankee Stadium. The slugging catcher announced on Thursday that he has agreed to a contract with the Yankees, who selected him in the first round of the 2020
Pair of college OFs agree to deals with Yanks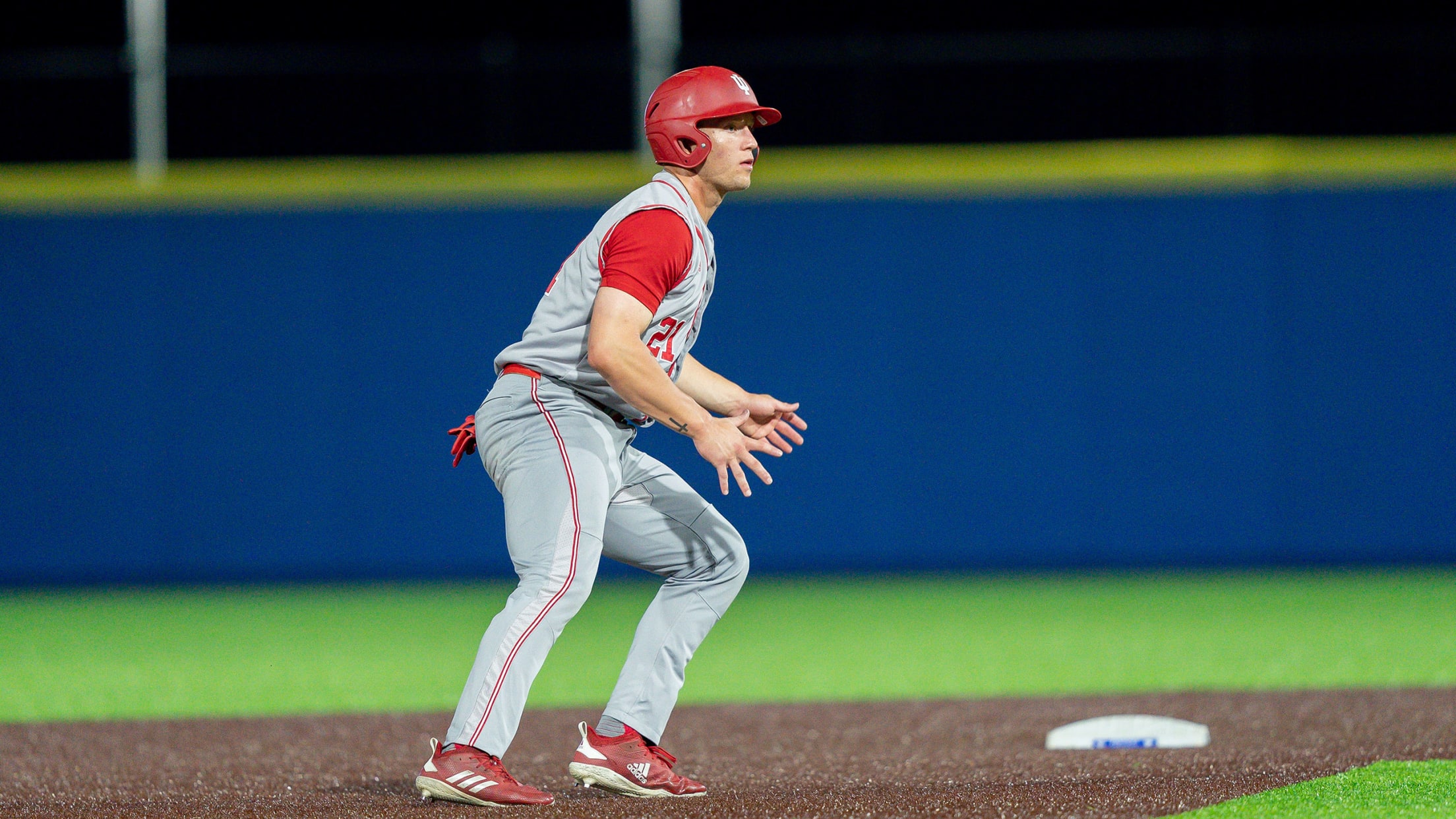 TAMPA, Fla. -- The Yankees are actively adding talent to their organization following last week's MLB Draft, agreeing to terms with Indiana University outfielder Elijah Dunham and University of Nebraska outfielder Aaron Palensky as non-drafted free agents. The club has not confirmed the signings. Dunham told the Evansville (Ind.) Courier
Yankees agree with 4 undrafted college pitchers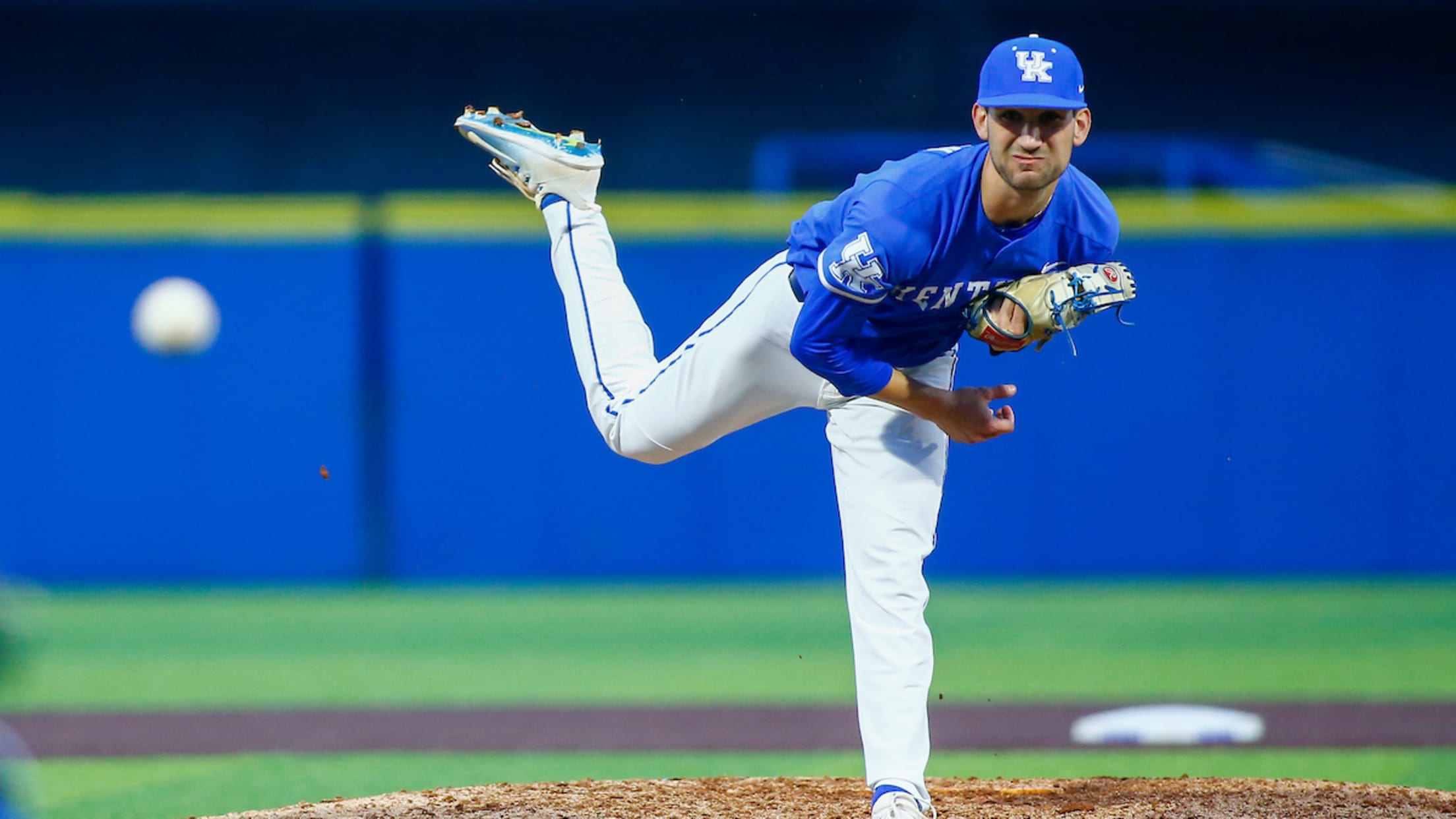 TAMPA, Fla. -- The Yankees have agreed to terms with four nondrafted free agents following last week's MLB Draft, according to MLB.com's Jonathan Mayo. Right-handed pitchers Carson Coleman, Ocean Gabonia, Trevor Holloway and Jarod Lessar are all set to join the Bombers' farm system. Each player will receive a signing
Yanks 'excited' about club's 2020 Draft class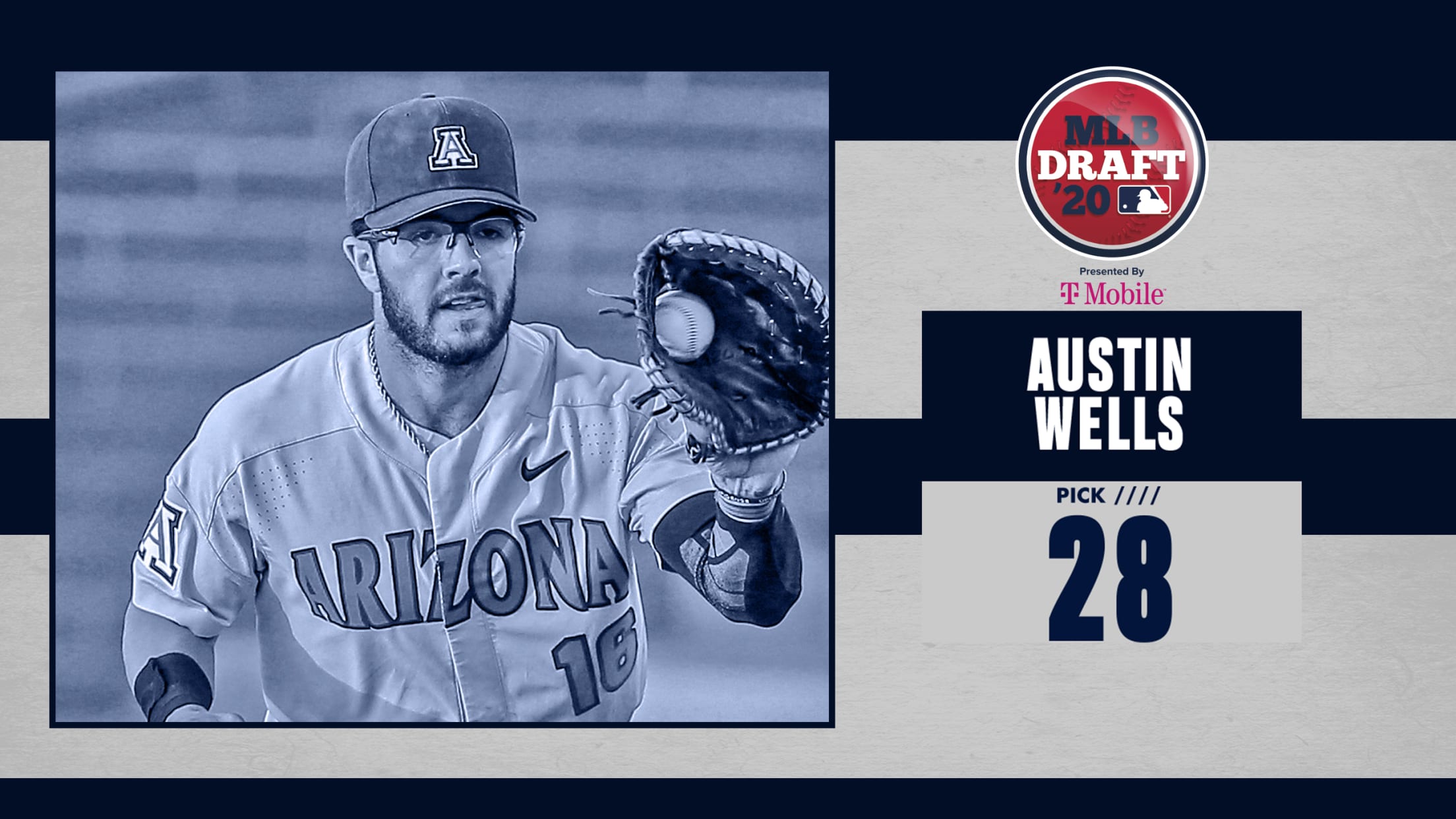 TAMPA, Fla. -- It was the most unique experience of Damon Oppenheimer's 15-year tenure helming the Yankees' MLB Draft efforts, with the coronavirus pandemic challenging scouts to scour the Internet for game video and experiment with Zoom calls in order to boil the nation's vast amateur talent pool down to
Yanks add promising talent in Hauver, Way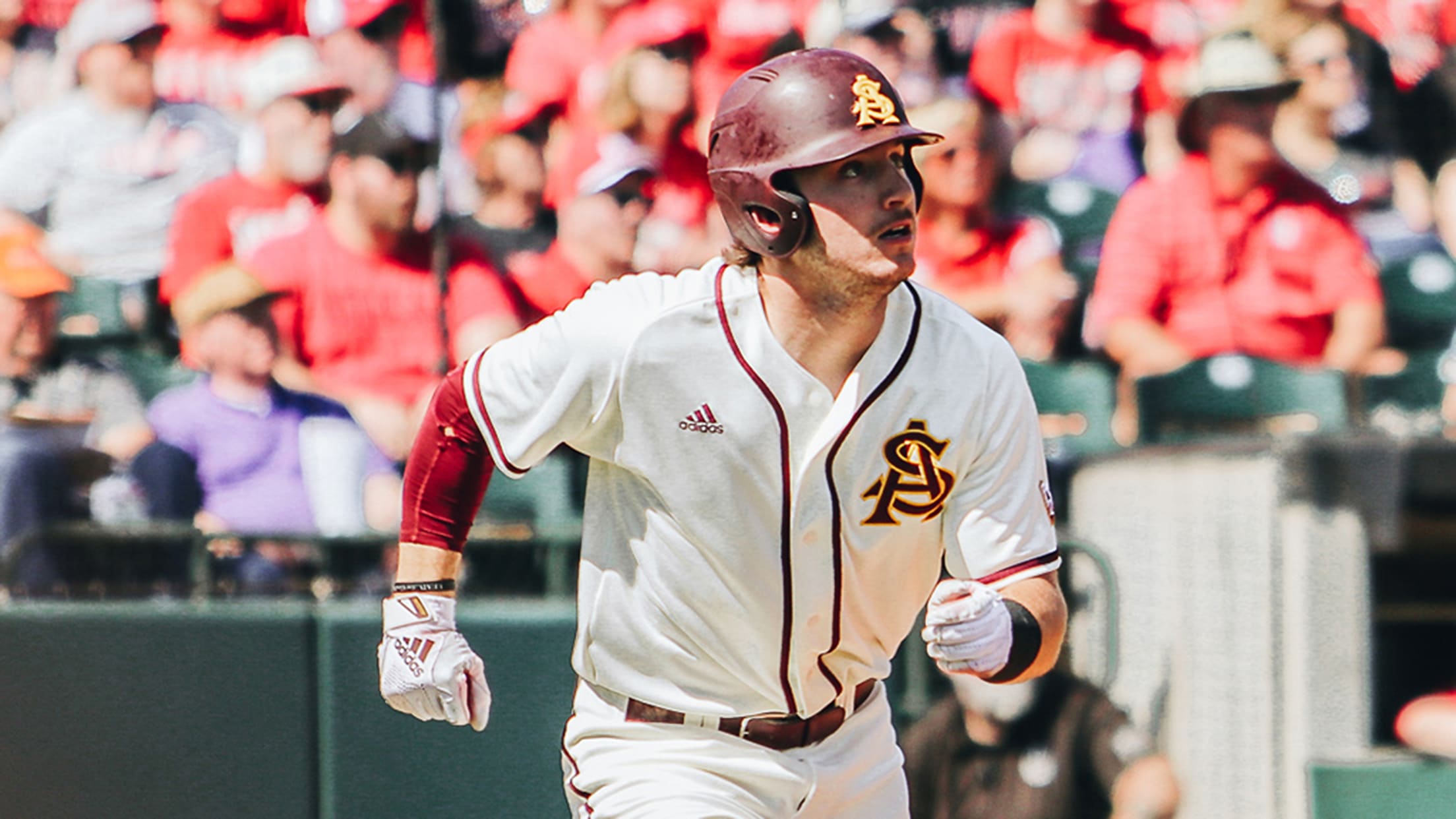 TAMPA, Fla. -- The Yankees continued to seek high-ceiling talent as the MLB Draft extended into its second and final day on Thursday, beginning with their selection of Arizona State University second baseman Trevor Hauver in the third round (99th overall). A left-handed-hitting 21-year-old, Hauver batted .339/.494/.695 with six doubles,
Yankees draft slugging catcher Wells a 2nd time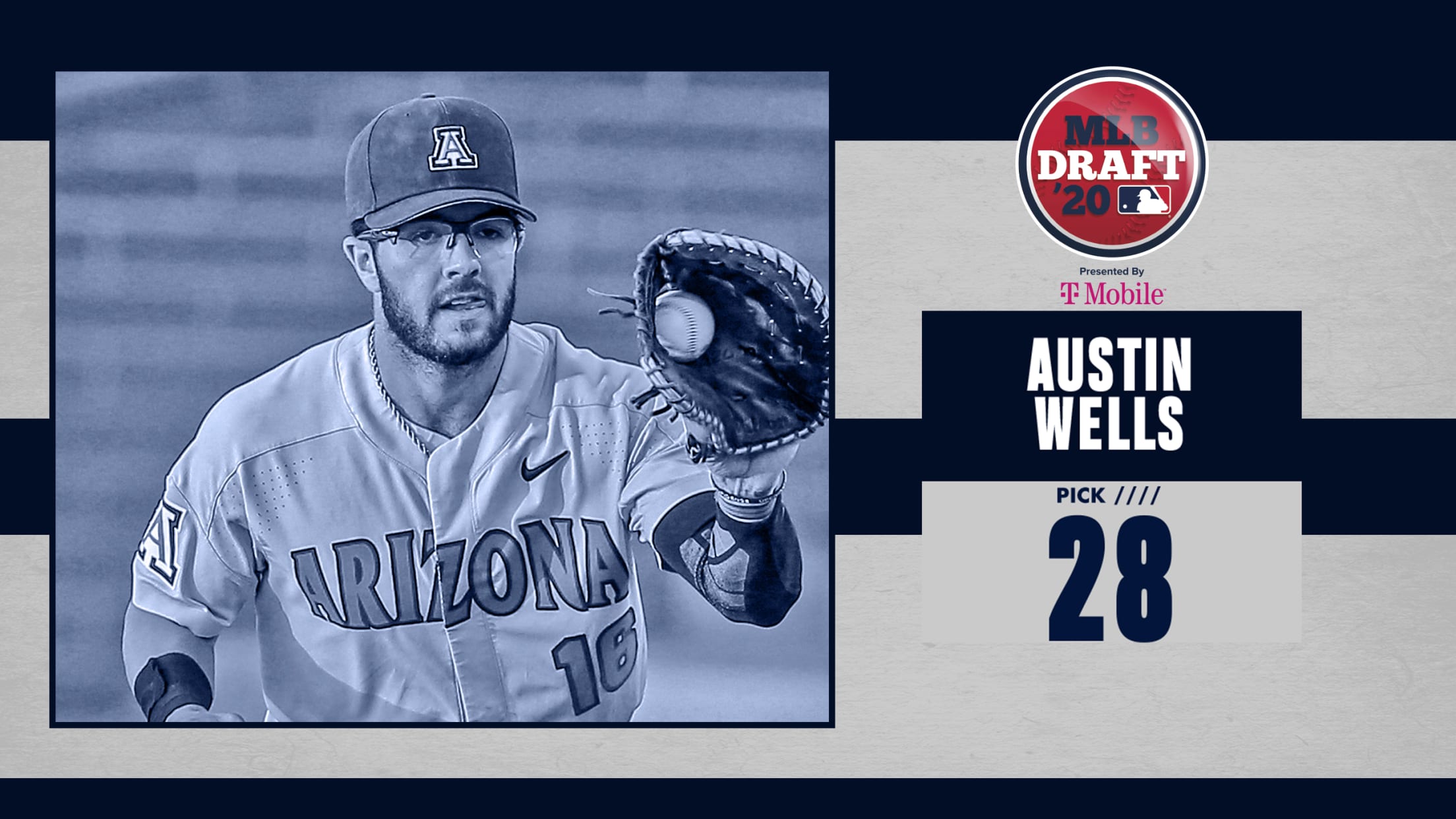 TAMPA, Fla. -- The Yankees have been keeping tabs on Austin Wells for years, envisioning how his left-handed stroke could translate to the hitter-friendly dimensions of Yankee Stadium. That could soon become reality, as the organization selected the slugging University of Arizona catcher on Wednesday with the 28th overall selection
Yankees prepped for a 'unique' 2020 Draft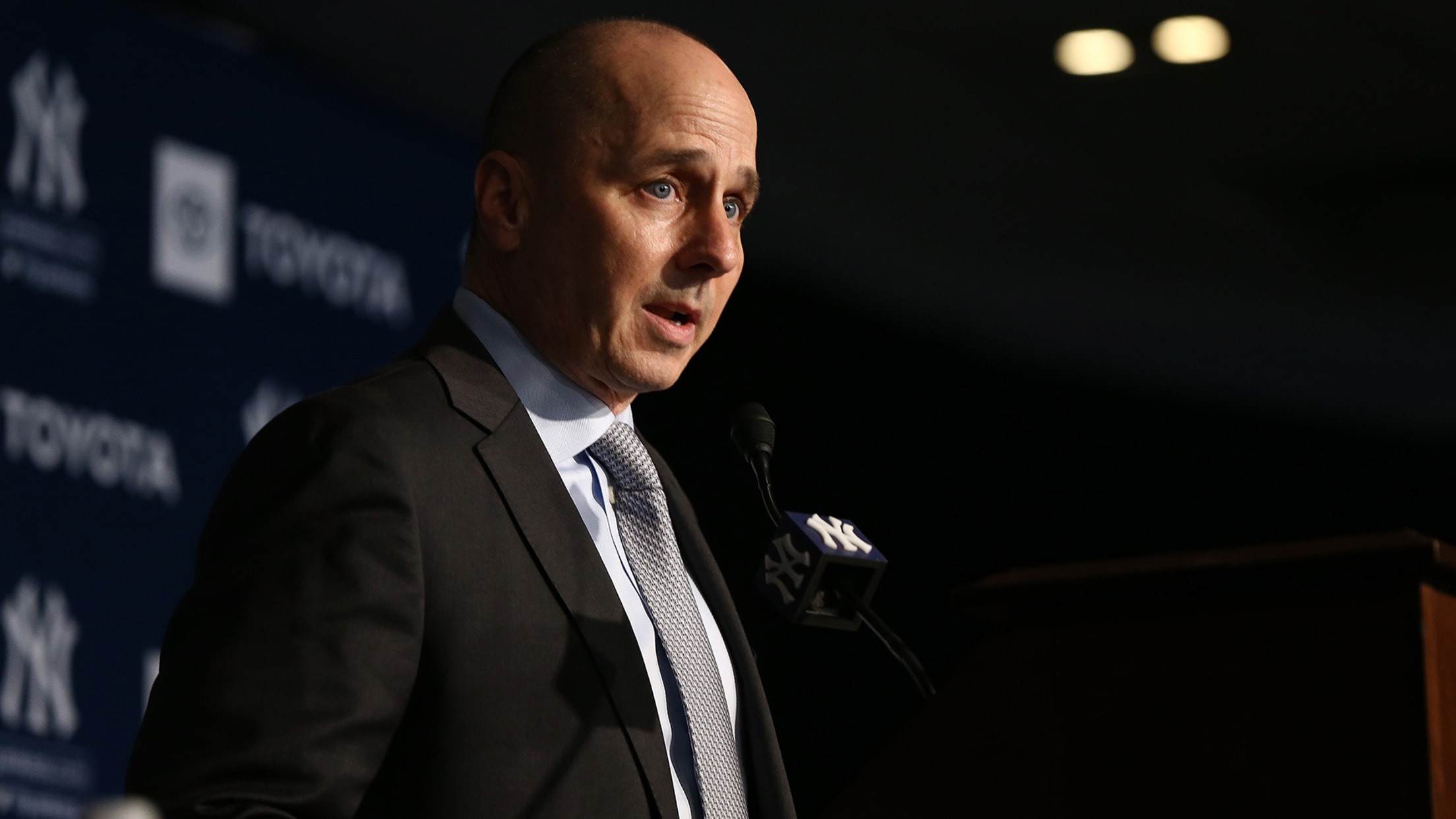 TAMPA, Fla. -- Under normal circumstances, the Yankees' talent evaluators prepare for the MLB Draft by visiting countless diamonds across the nation, setting their eyes upon the brightest high school and collegiate talent. For Damon Oppenheimer, the club's vice president and director of domestic amateur scouting, this will be the
Yanks prospect brings new meaning to 'delivery'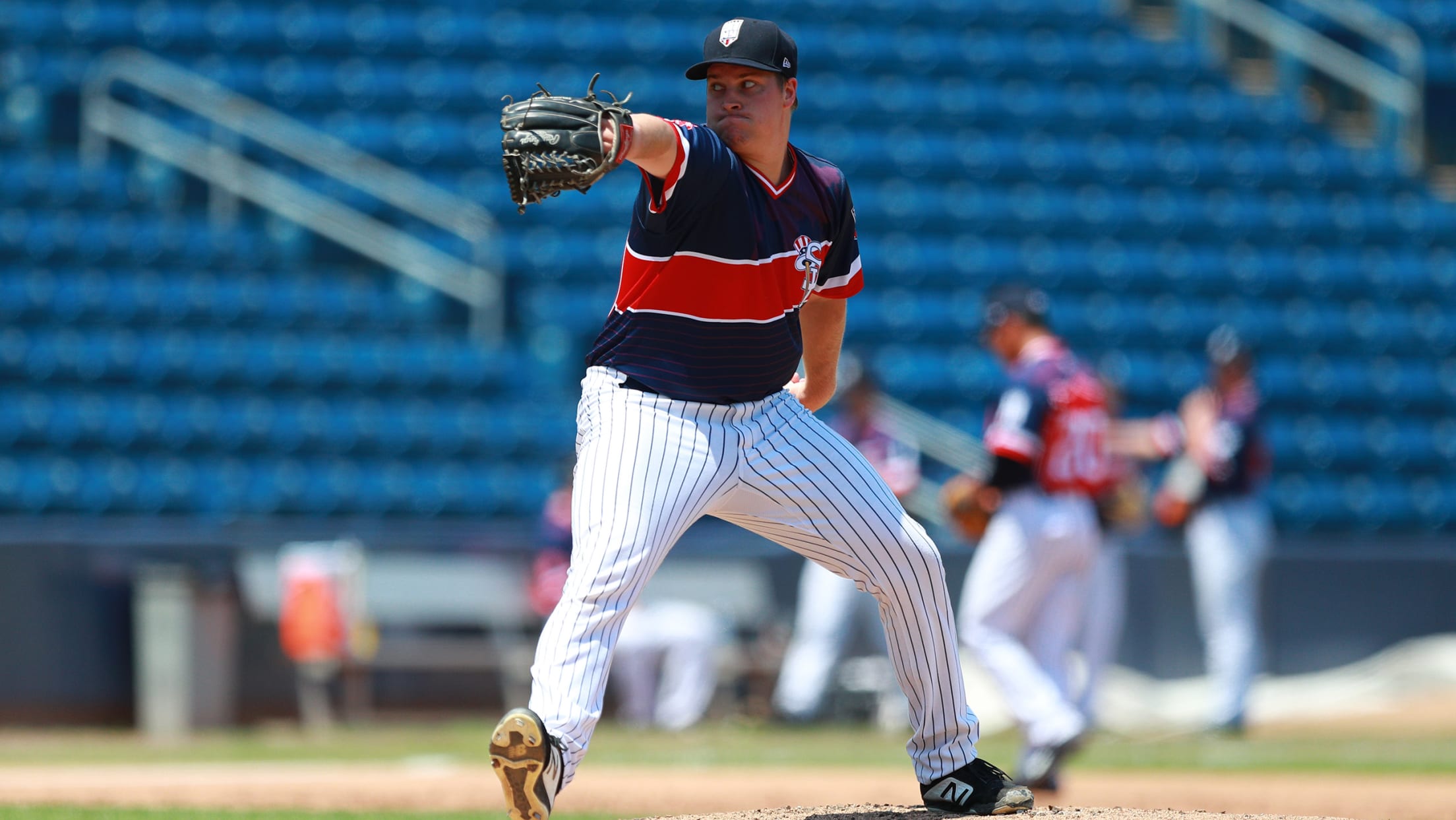 TAMPA, Fla. -- Yankees prospect T.J. Sikkema boasts the ability to vary his arm angle in a fashion that has reminded some club officials of a left-handed Orlando Hernandez, but in all of his years pitching in the big leagues, "El Duque" never attempted a delivery quite like this. With
Yankees' Top 6 international signings of all time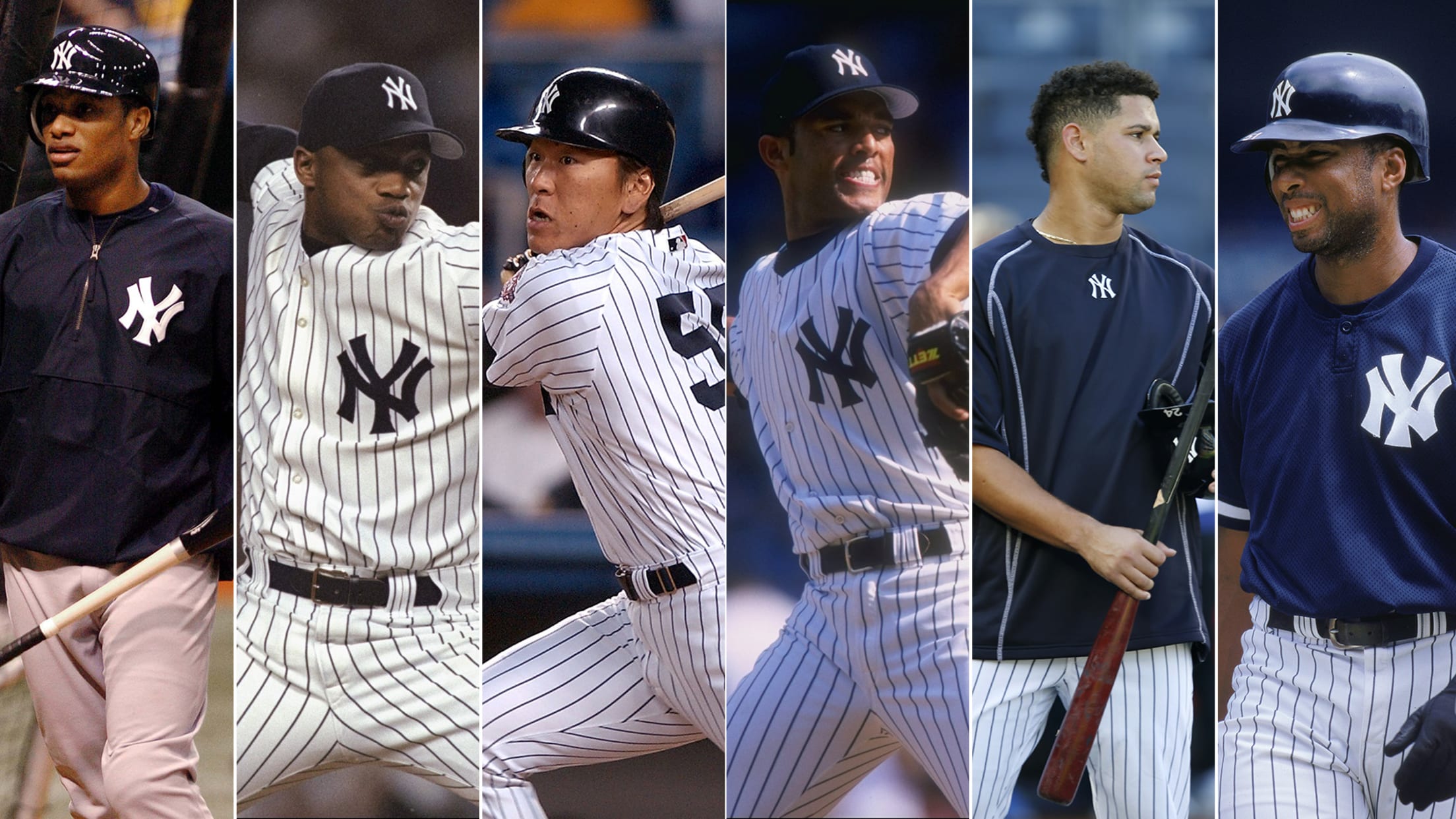 During a typical international signing period, the Yankees' preference is to use their available bonus pool on a variety of players, understanding that the science of forecasting prospects is imprecise. Yet when their evaluators had the opportunity to scout Jasson Dominguez, they agreed that his potential elite-level talent made it
Yanks pick Brien Taylor had it all. What happened?
Rizzi recalls Yanks' 1991 No. 1 overall pick who never made the bigs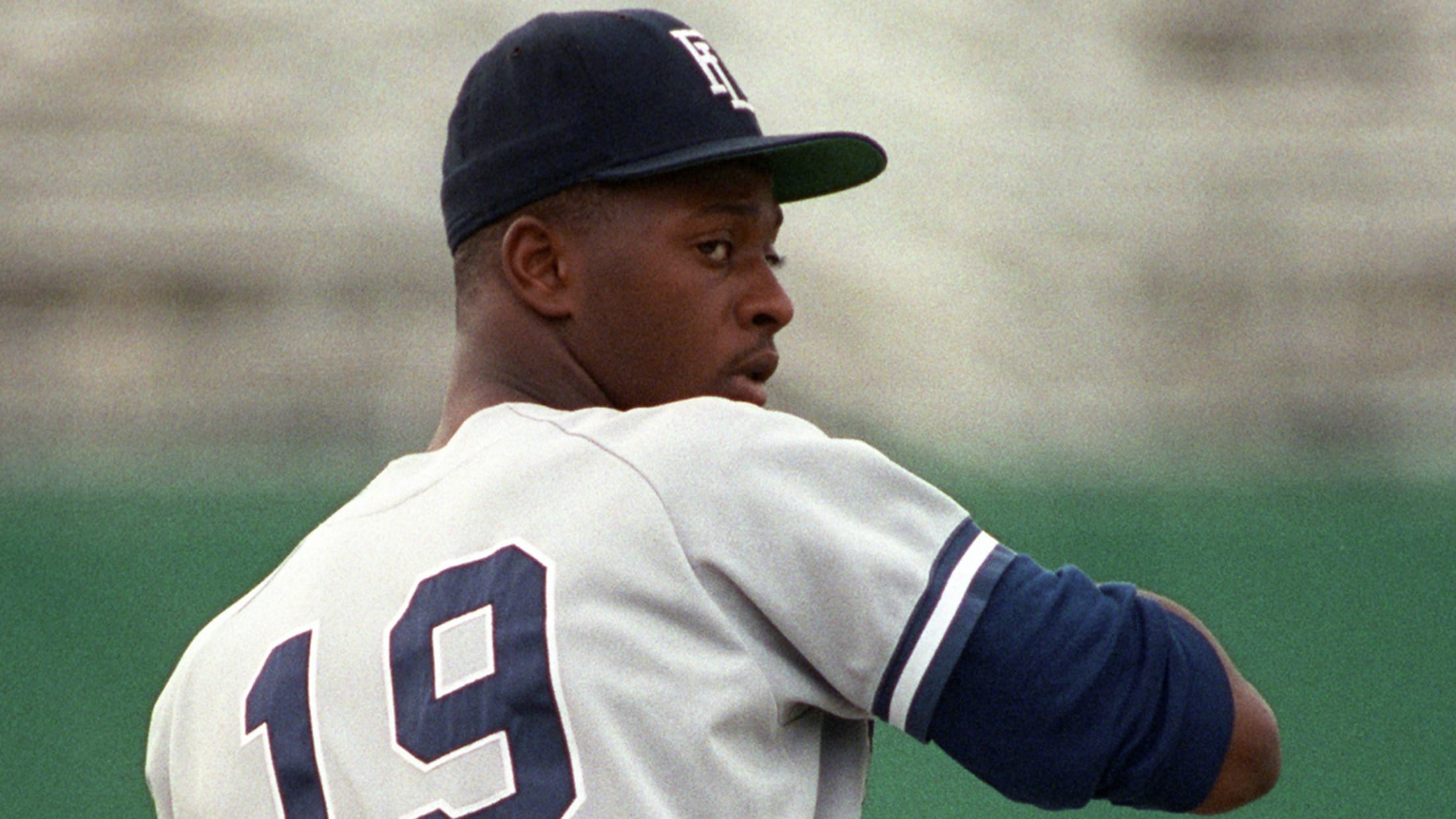 There's absolutely no doubt in his mind. Ron Rizzi has seen countless players in his 53 years in the game, and it's been almost three decades since he saw the man whose name he's about to answer, but when asked whether there's one player who stood out among the rest,
30 prospects we'll be talking about in 2022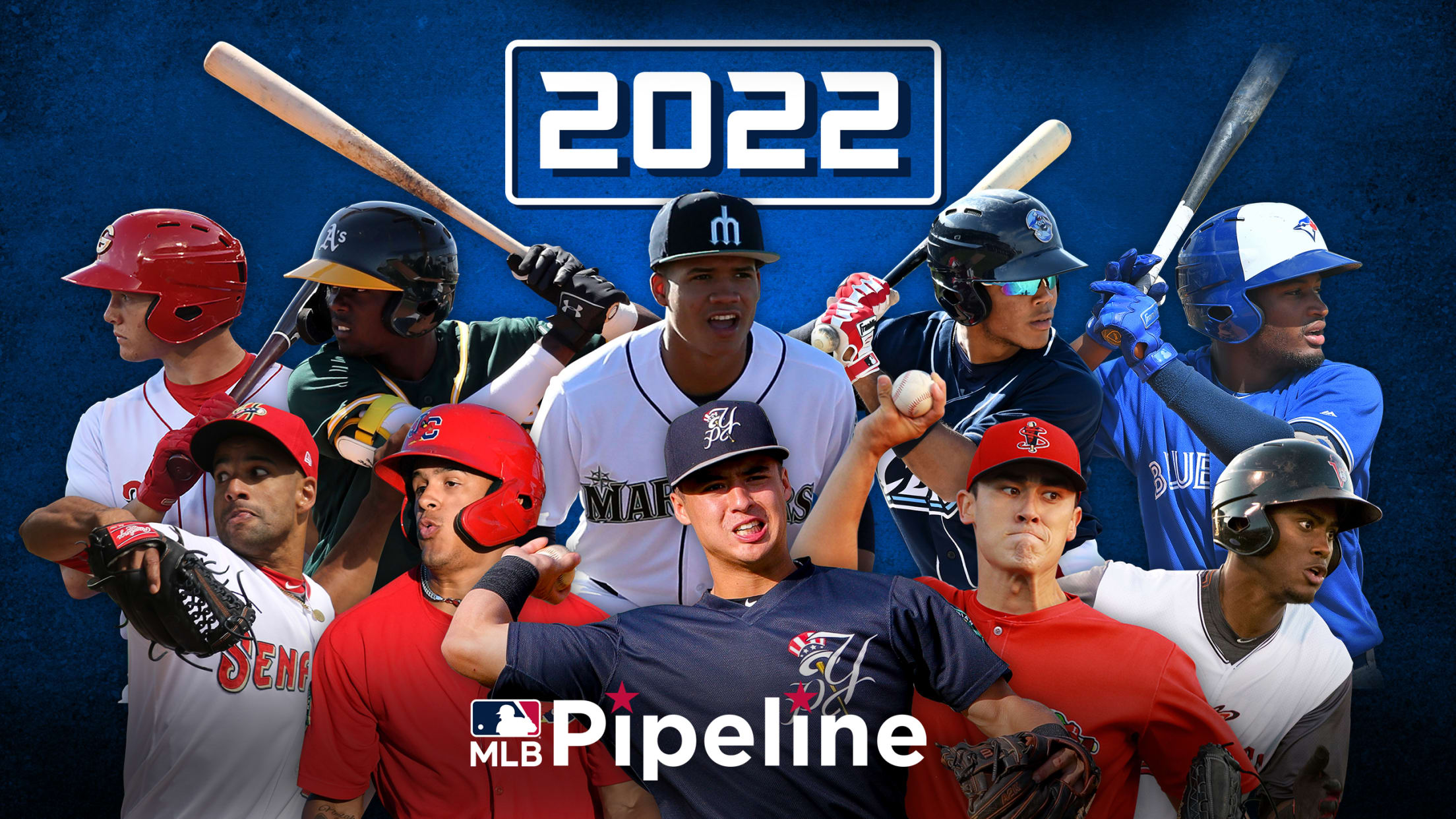 Right now, all baseball fans can do is look ahead to the future. We decided to take that to the extreme by looking two years down the road at which prospects we expect to be big names in 2022. The fact that 14 of the Top 20 players on MLB
Yanks option prospect Garcia, 3 more to Minors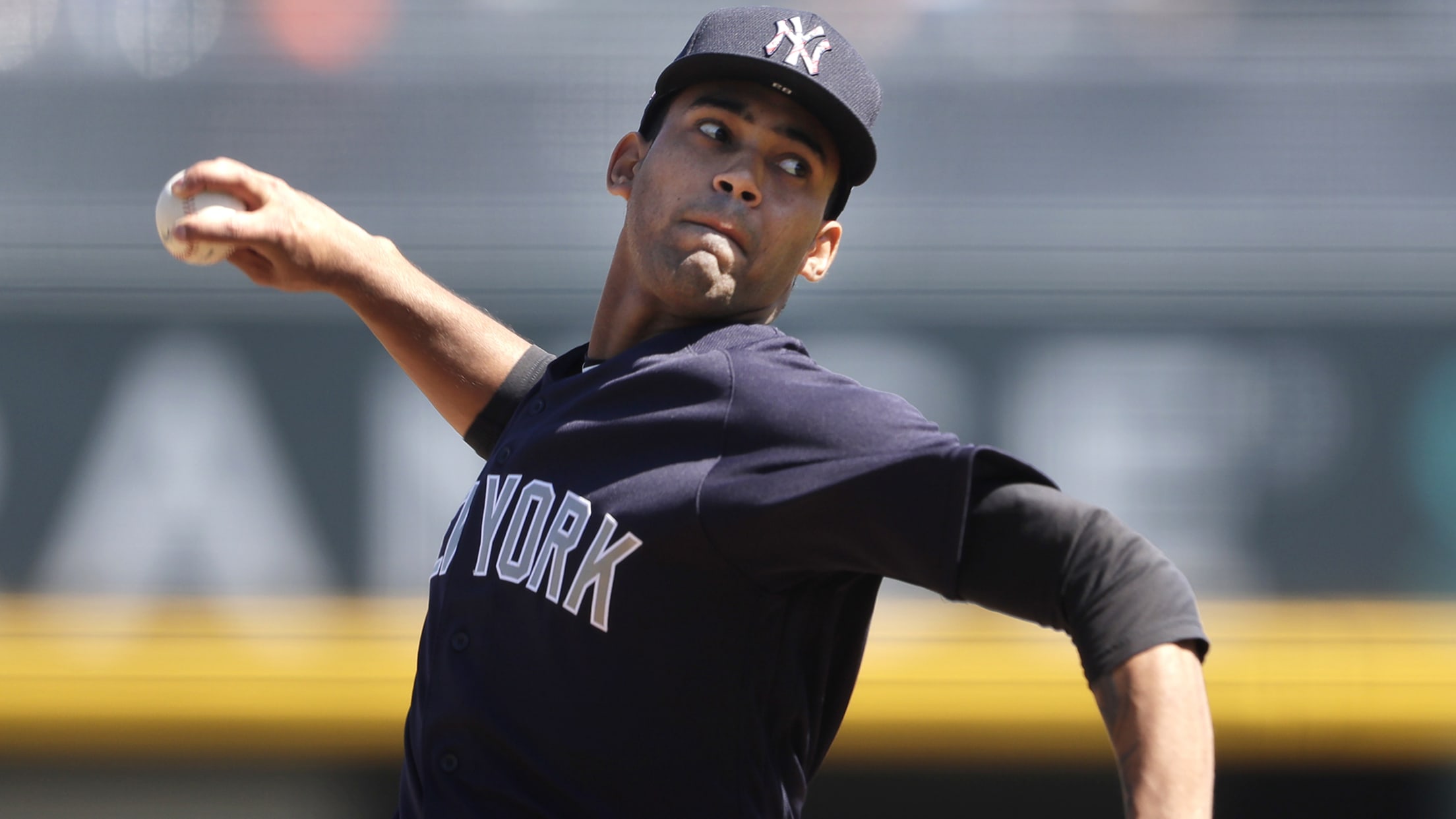 TAMPA, Fla. -- The Yankees made four roster moves on what would have been Opening Day, optioning infielder Thairo Estrada, right-hander Deivi Garcia, right-hander Ben Heller and right-hander Michael King to the rosters of their Minor League affiliates on Thursday. Estrada, Heller and King were optioned to Triple-A Scranton/Wilkes-Barre, while
How season delay impacts AL East clubs
The indefinite delay of Major League Baseball due to the coronavirus pandemic has left teams with much more time for evaluation than originally planned. In the American League East, the uncertainty of when the games will begin has unique implications for each team. Here is a look. Blue Jays Toronto's
Q&A with Yankees prospect Anthony Volpe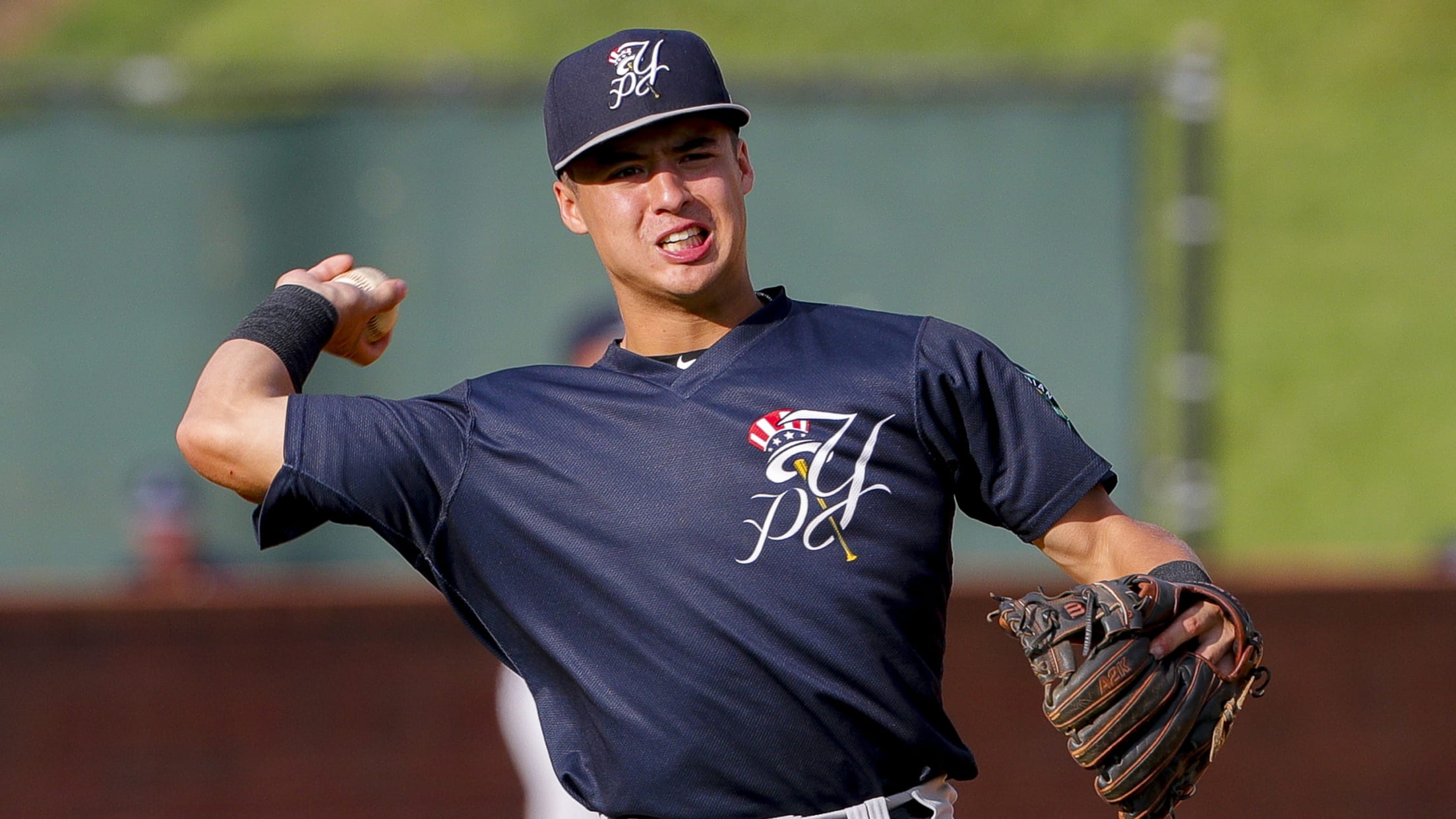 TAMPA, Fla. -- One of the more advanced high school players in the 2019 Draft, Anthony Volpe turned down a Vanderbilt commitment to sign with the Yankees for $2,740,300 as the No. 30 overall pick. Mononucleosis hampered The Delbarton School (Morristown, N.J.) product in his pro debut, during which he
Here's a look at the Yankees' farm entering 2020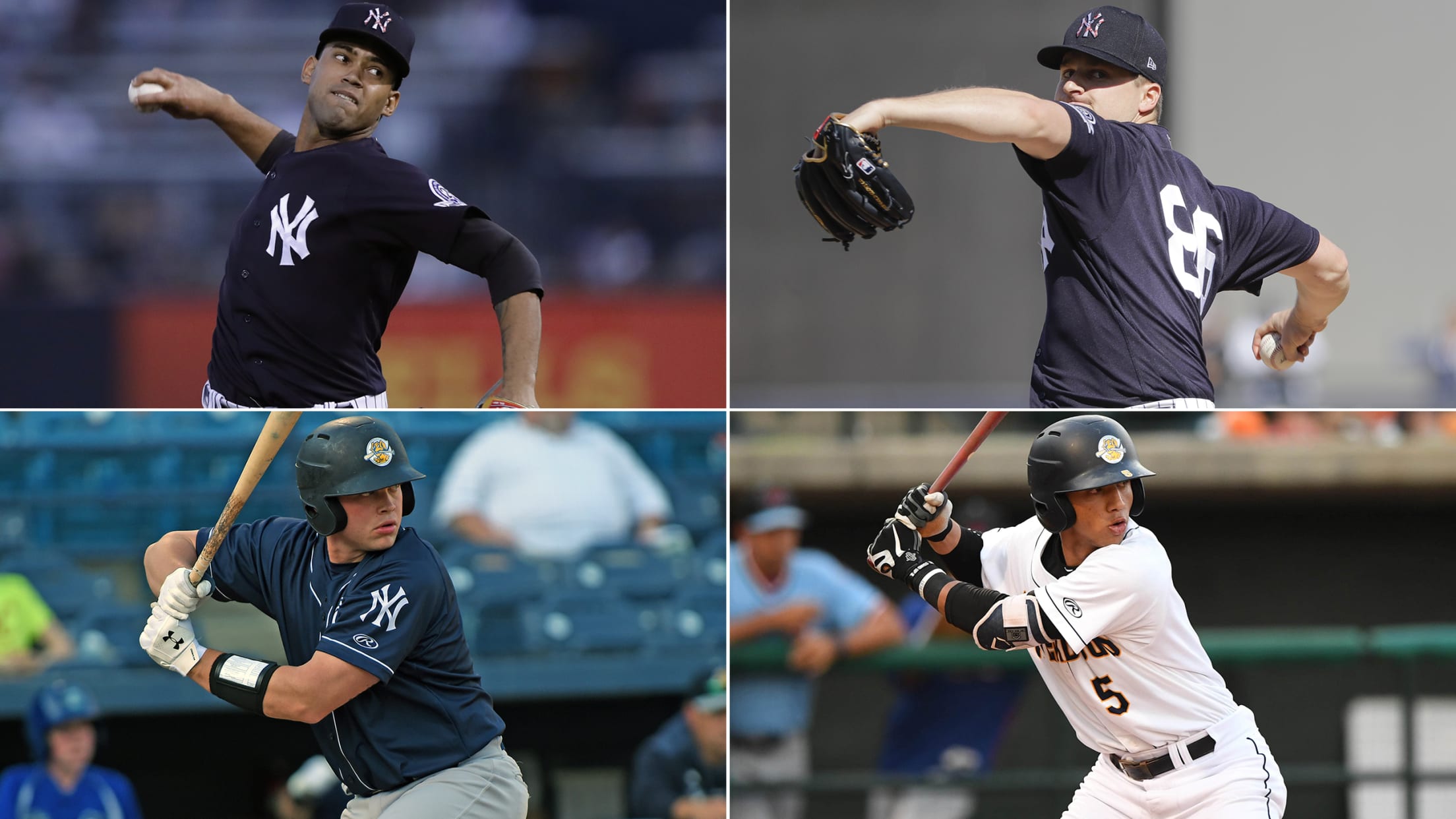 TAMPA, Fla. -- The Yankees system has cranked out one potent bat after another in recent years. Gary Sanchez, Aaron Judge, Miguel Andujar and Gleyber Torres have placed in the top three in American League Rookie of the Year balloting during the last four seasons, and Sanchez, Judge and Torres
NYY Minor Leaguer tests positive for COVID-19
TAMPA, Fla. -- A Yankees Minor League player has tested positive for the coronavirus, general manager Brian Cashman said on Sunday, marking the first known case to impact the Major League Baseball world. The team is not divulging the player's identity, citing HIPAA regulations, and Cashman said that the player's
Notes: Prospects honored; Chapman debuts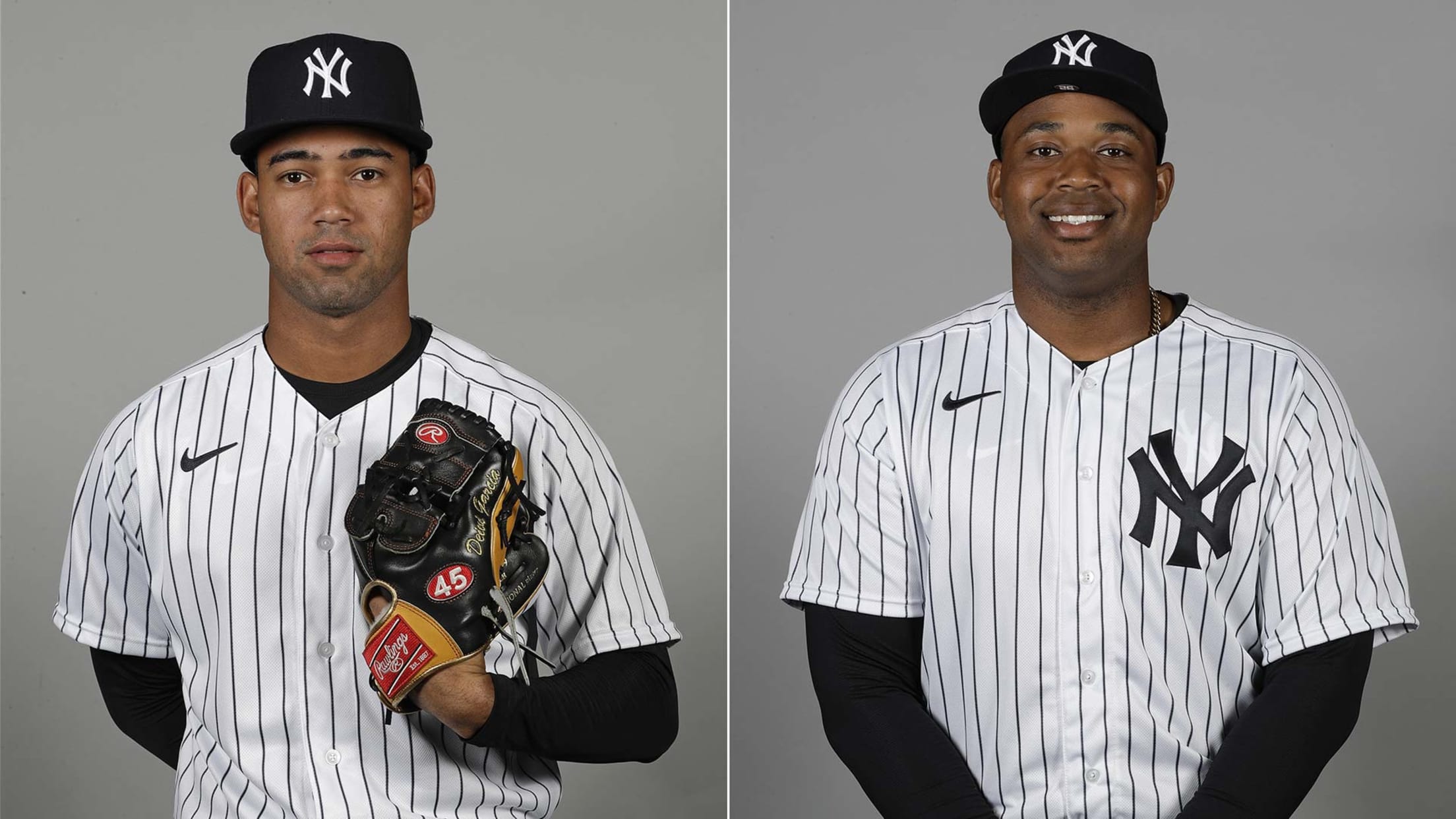 TAMPA, Fla. -- The Yankees have announced that right-hander Deivi Garcia and first baseman Chris Gittens were selected as the winners of the 2019 Kevin Lawn Award, representing the Yankees' Minor League Pitcher of the Year and Player of the Year. The players received their awards before the Yankees' game
Yanks No. 3 prospect Garcia lives up to fanfare
Manager Boone calls 20-year-old's makeup 'kind of off-the-charts'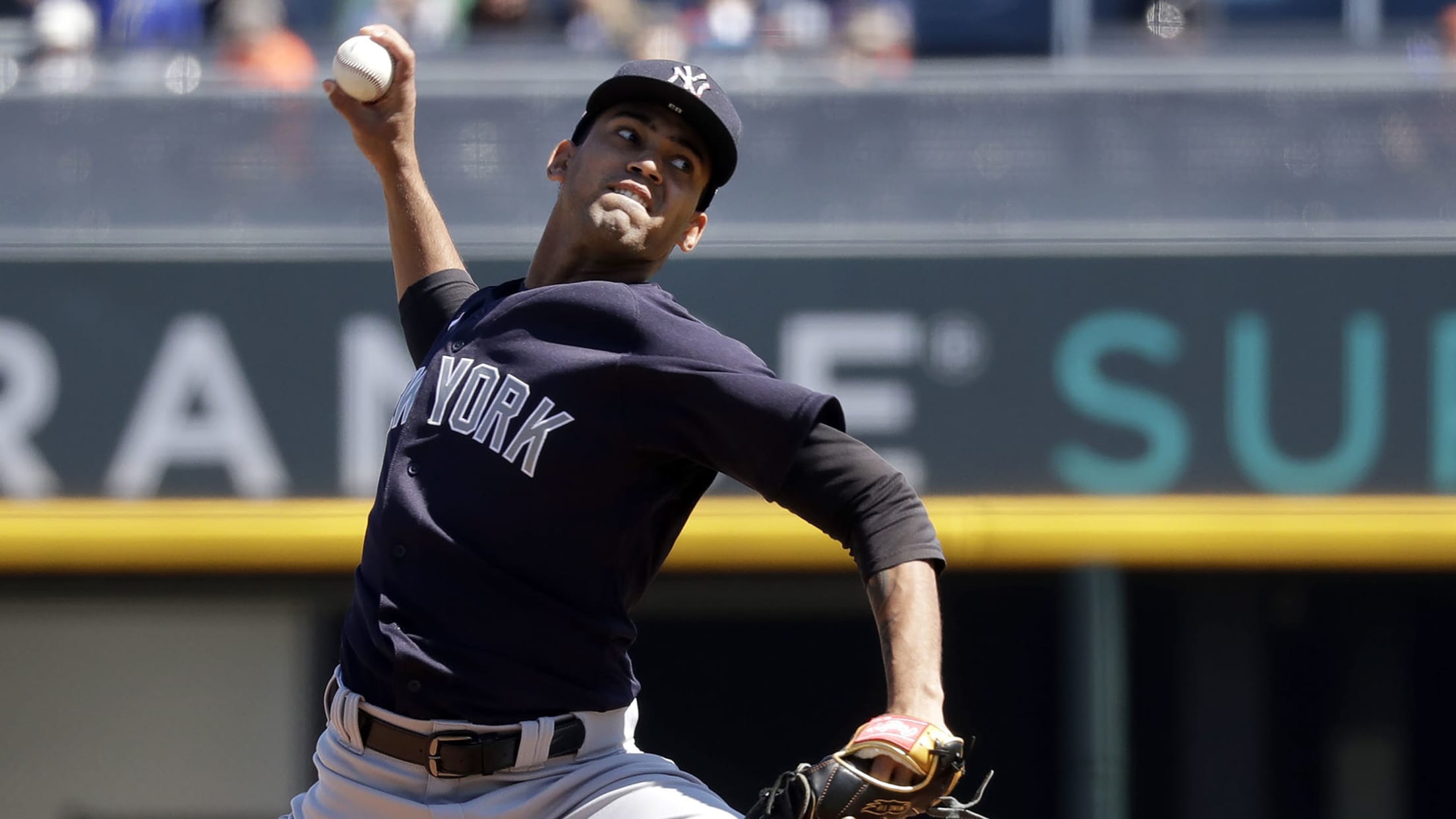 NORTH PORT, Fla. -- There's a lot riding on Deivi Garcia's first big league Spring Training. Consider this: At just 20 years old, New York's No. 3 prospect, according to MLB Pipeline, has already put himself in position to break camp with the Yankees as a part of the rotation.
Yanks' young arms make Boone 'dream' of future
Chapman throws live batting practice; Judge update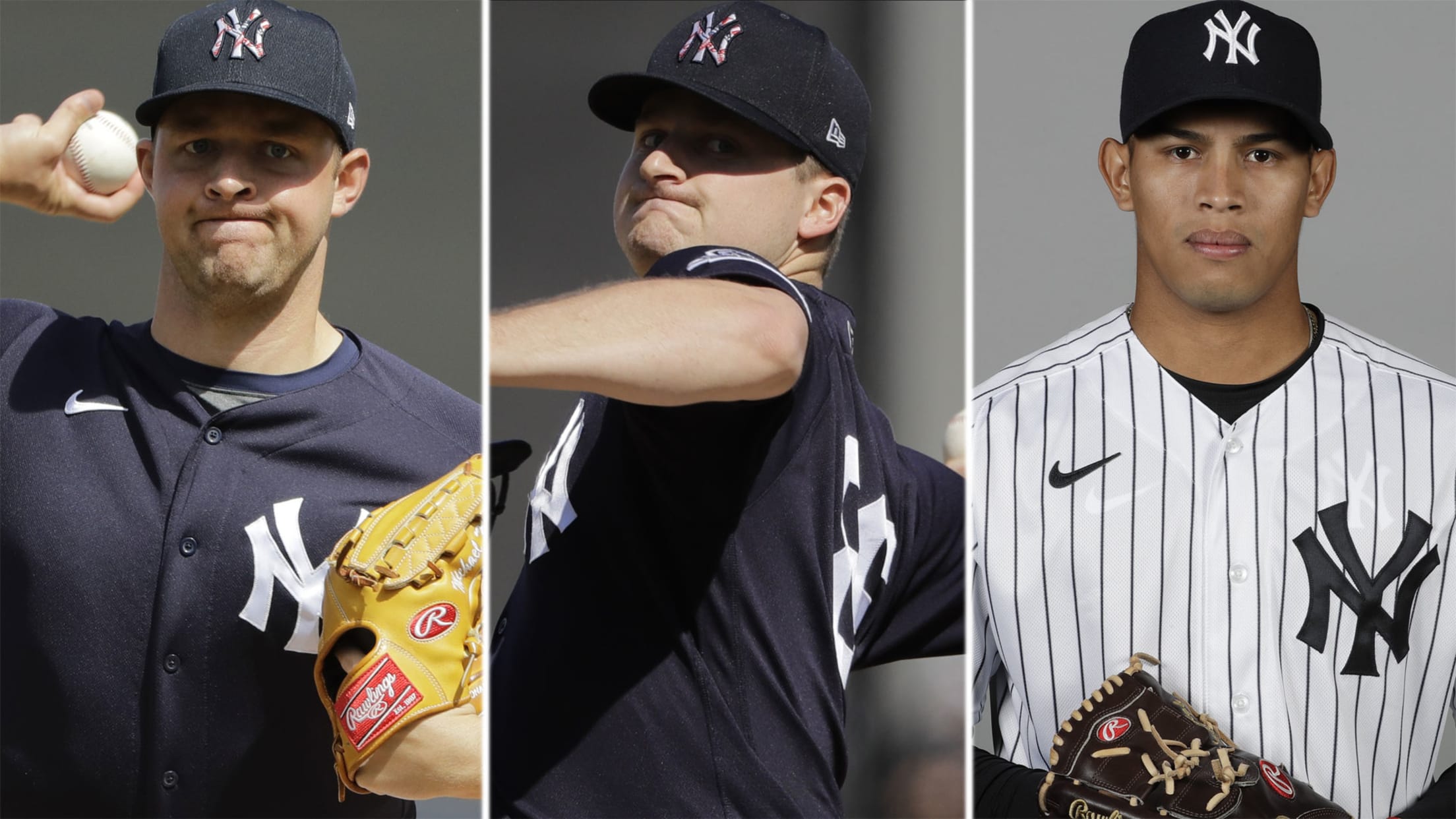 TAMPA, Fla. -- Three young arms. Six shutout innings. Seven strikeouts. The Yankees got a glimpse of their future on Thursday, when young right-handers Michael King, Clarke Schmidt and Jonathan Loaisiga were at their best against the Rays. King, the No. 25 prospect in the Yankees' system per MLB Pipeline,
Filthiest secondary pitches among top prospects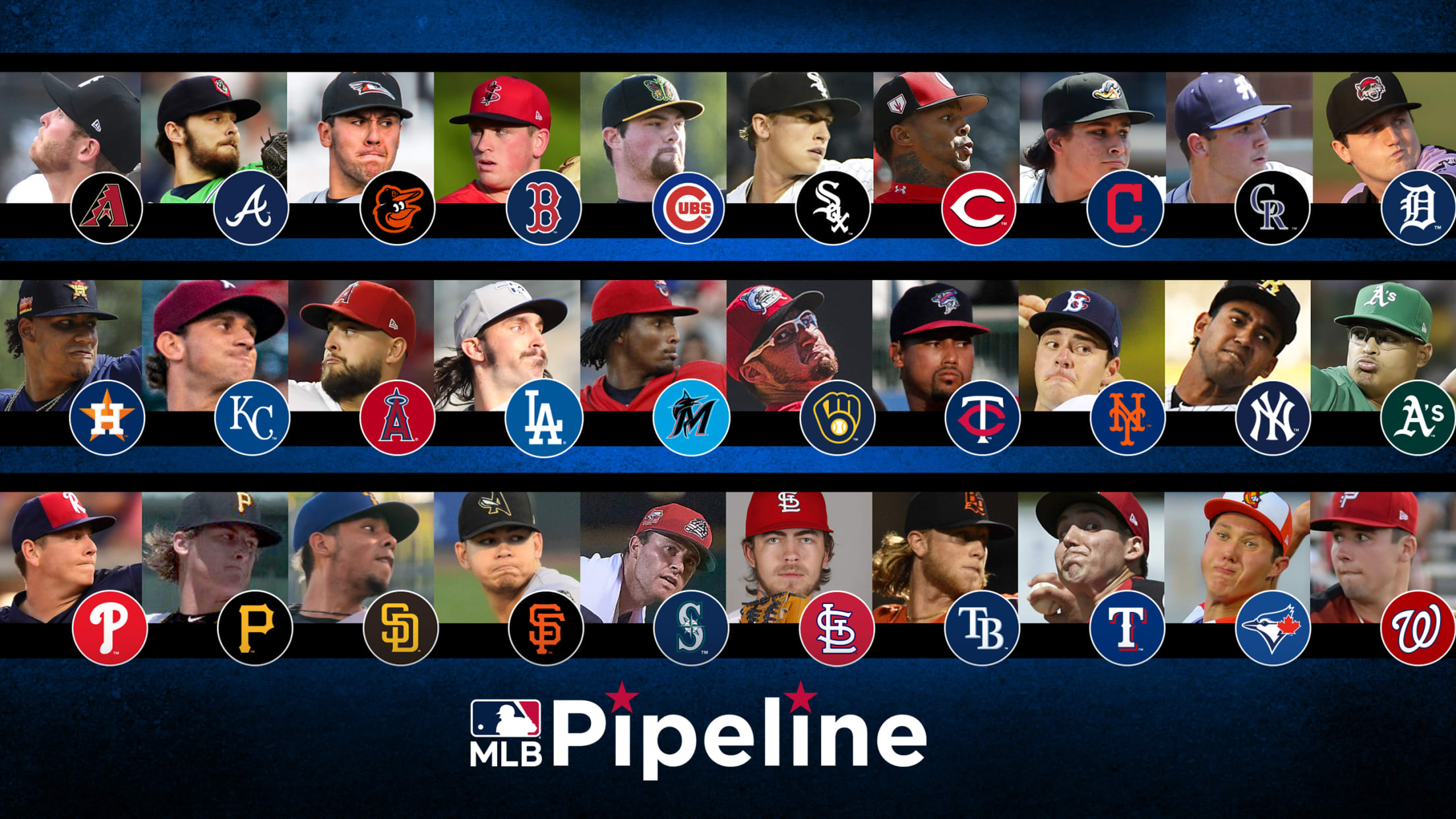 Feel to spin. Deception. Missing bats. Generating weak contact. These are all terms used in describing pitchers' secondary stuff. Whether it's a curveball, slider, changeup or occasionally something like a splitter or cutter, these are the offerings a pitcher often uses to put away hitters. And a lot of pitching
Here are the Yankees' 2020 Top 30 Prospects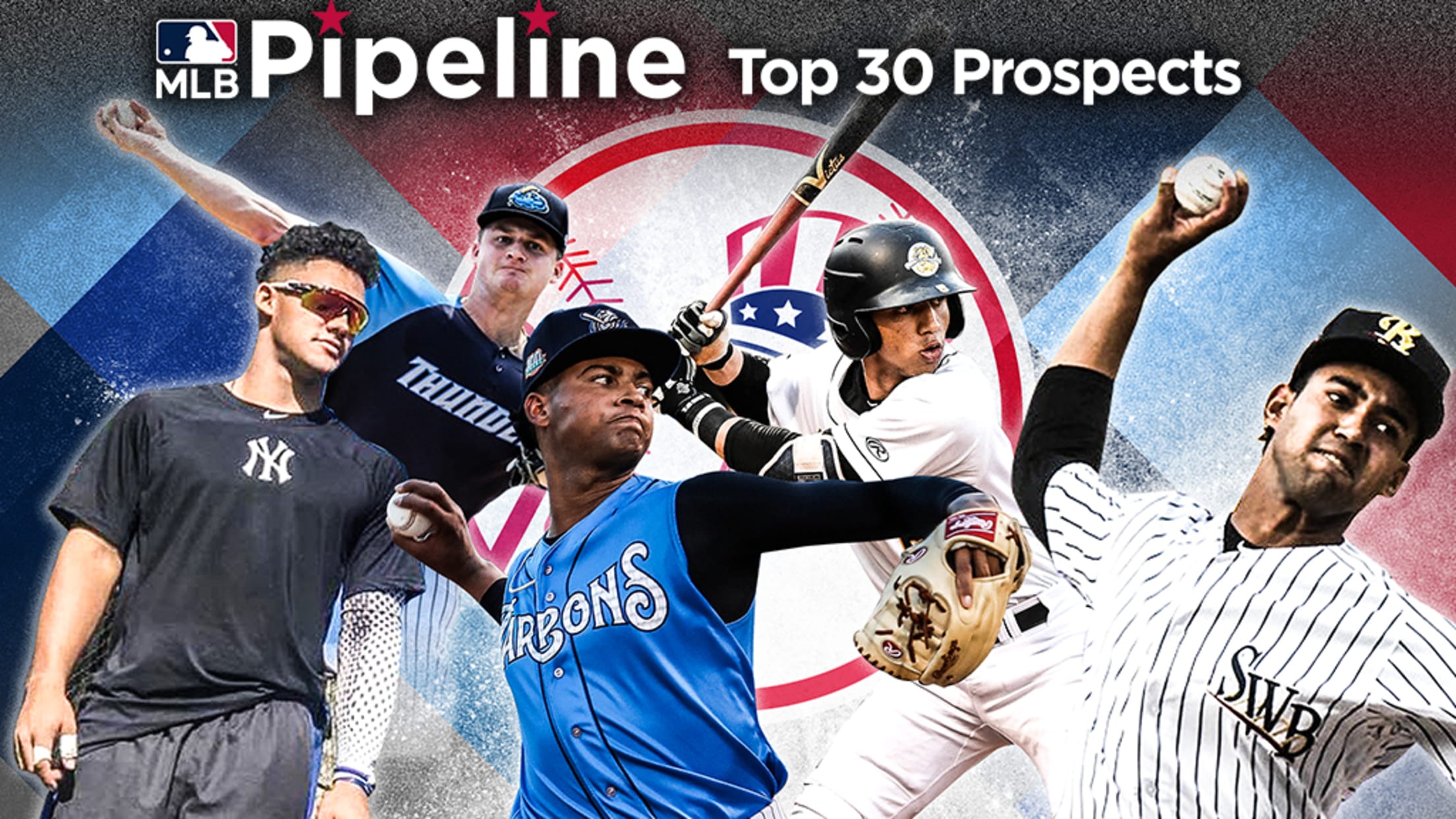 The Yankees have the cash to land any free agent they covet -- here's looking at you, Gerrit Cole -- but their ability to sign and develop young talent has contributed significantly to their back-to-back 100-win seasons. In the last four years, they've graduated four position players who have finished
Notes: Monty's heater; Judge, 'Martian' updates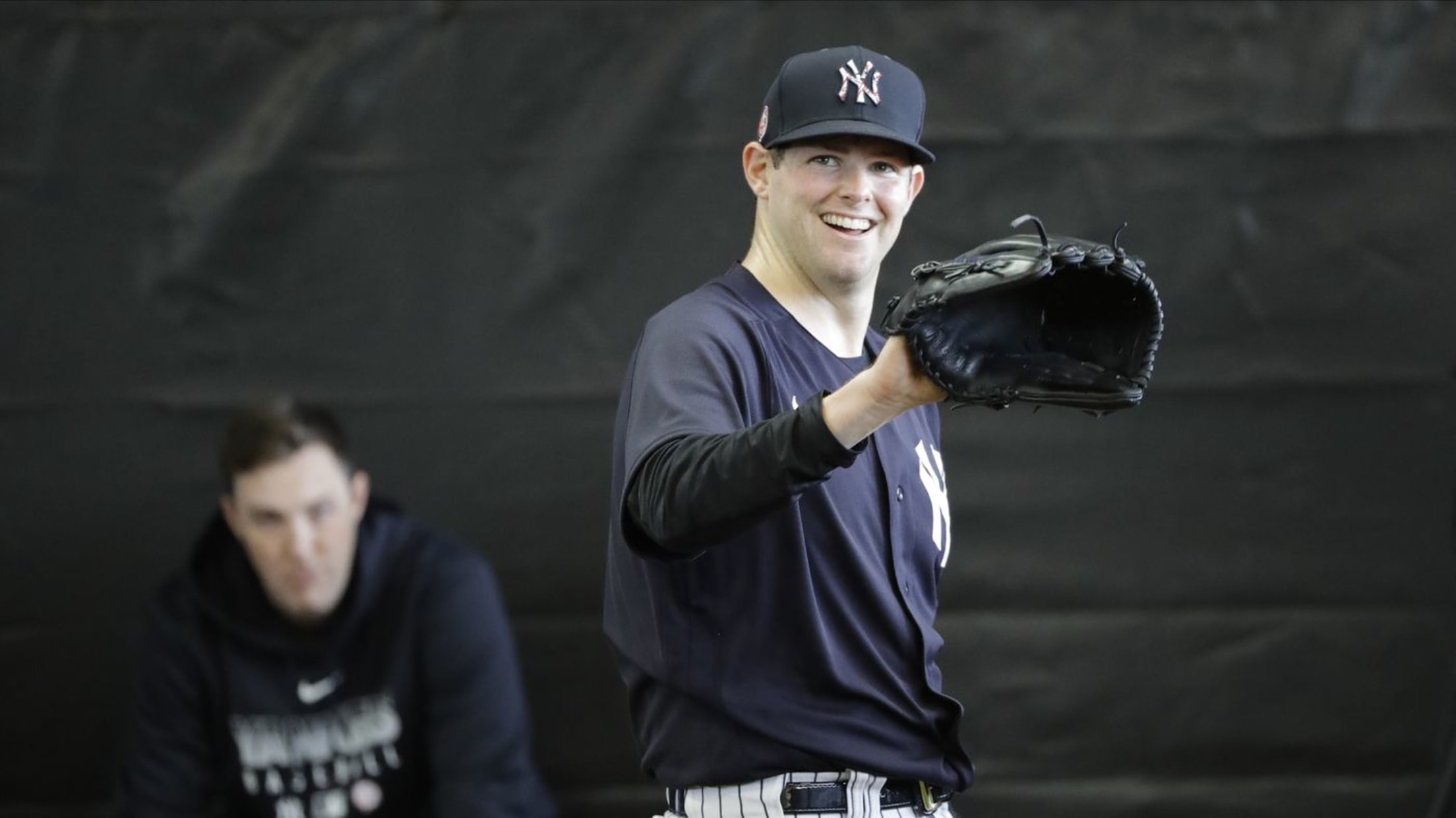 TAMPA, Fla. -- Jordan Montgomery is showcasing some extra heat this spring, which could make a difference as the left-hander begins his battle for a rotation spot. Montgomery touched 94 mph on the George M. Steinbrenner Field radar gun in his first Grapefruit League appearance of the year on Monday
Each team's top power-hitting prospect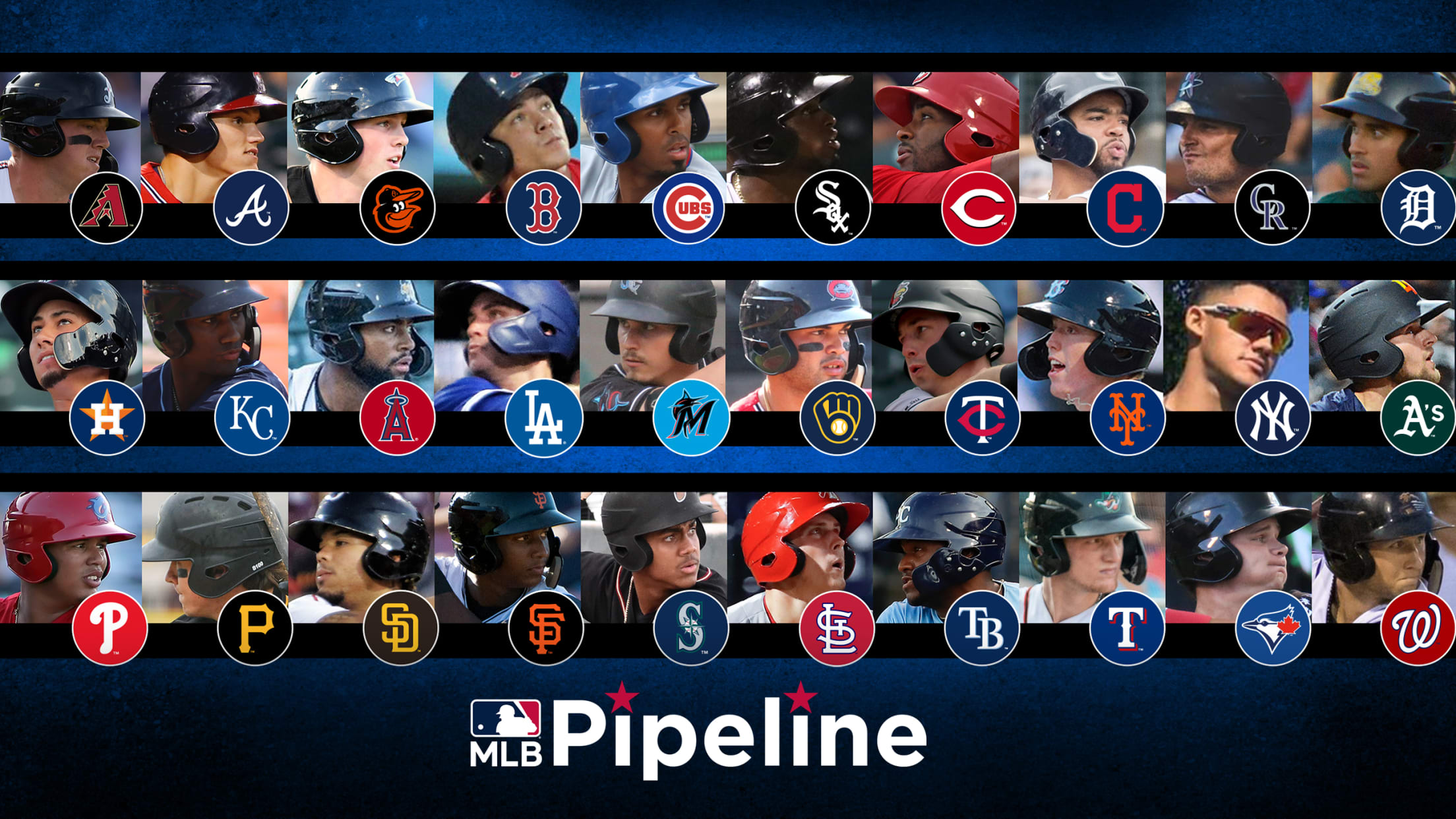 The 2019 Major League season will be remembered as the Year of the Home Run after players across baseball combined to hit a record 6,776 homers -- up from 5,585 in 2018 -- and 14 different teams set a new franchise record. National League Rookie of the Year Pete Alonso