Jankowski to miss 3 months with broken wrist
Outfielder sustained injury attempting diving catch Sunday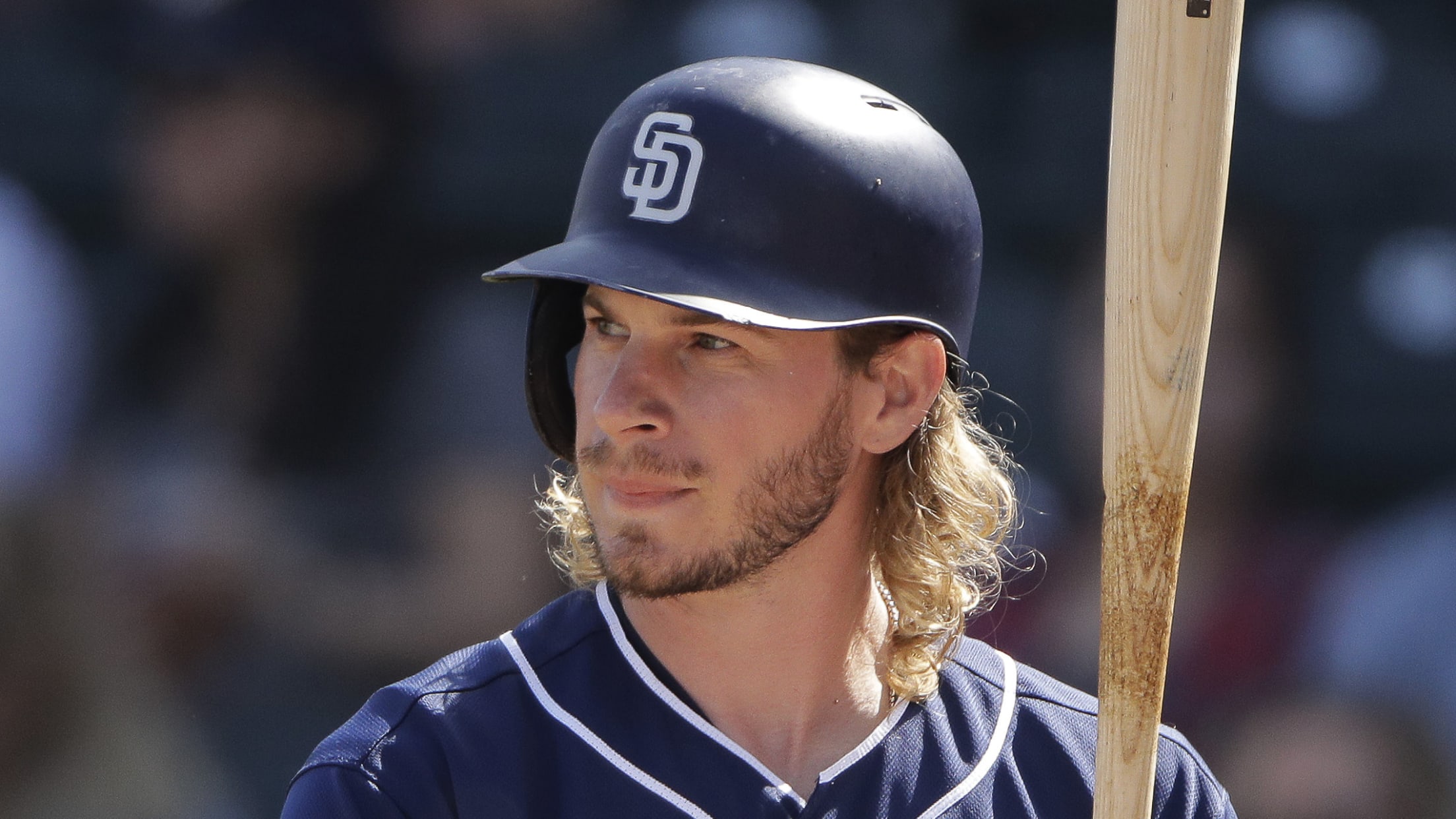 PEORIA, Ariz. -- Padres outfielder Travis Jankowski will miss approximately three months as he recovers from surgery on a broken bone in his right wrist, manager Andy Green confirmed on Tuesday. The 27-year-old speed-and-defense threat sustained the injury on Sunday while making a diving attempt to catch a fly ball
PEORIA, Ariz. -- Padres outfielder Travis Jankowski will miss approximately three months as he recovers from surgery on a broken bone in his right wrist, manager Andy Green confirmed on Tuesday.
The 27-year-old speed-and-defense threat sustained the injury on Sunday while making a diving attempt to catch a fly ball in a Cactus League game against the Rangers. An MRI on Monday revealed a scaphoid fracture, and Jankowski is expected to undergo surgery later this week.
The Padres' outfield mix is a deep one, and Jankowski was never likely to win a starting role. But it doesn't make the injury any easier to swallow.
"Hate seeing somebody like Travis getting hurt," Green said. "He provides a very unique skill set within that group. We were expecting him to be very much a part of our mix, and we still are."
There was a clear place on the Padres' roster for Jankowski -- a left-handed bat who can play all three outfield spots at an elite level. Jankowski also swiped 24 bags in 31 opportunities last season. The club had plans to use him as a weapon off the bench -- whether as a defensive replacement or stolen-base threat.
"He brings something special to the table," Green said. "Speed, the ability to defend, those are really strong attributes in him. We don't have anyone who's really the same level as him in that regard."
Jankowski batted .259/.332/.346 last season over 117 games after he missed almost the entirety of the 2017 campaign with a broken bone in his right foot.
The injury might clear up a muddled picture in the current outfield group -- where six players had presumably been competing for five spots. Wil Myers, Franmil Reyes, Hunter Renfroe, Manuel Margot and Franchy Cordero all seem likely to break camp with the Padres now, though prospect Josh Naylor still holds an outside shot.
Jankowski's absence means Cordero will almost certainly be called upon. Cordero is the only left-handed bat (not including Naylor) and like Jankowski, Cordero can play all three spots in the outfield.
"It's great to have that depth," Green said. "You're going to end up calling on it every single year. People say, 'You've got too many guys for too few spots in the outfield.' It seems to work itself out -- never in the way that you want it to."