Paddack makes deep run at Padres' first no-no
Rookie right-hander holds Marlins hitless until the eighth inning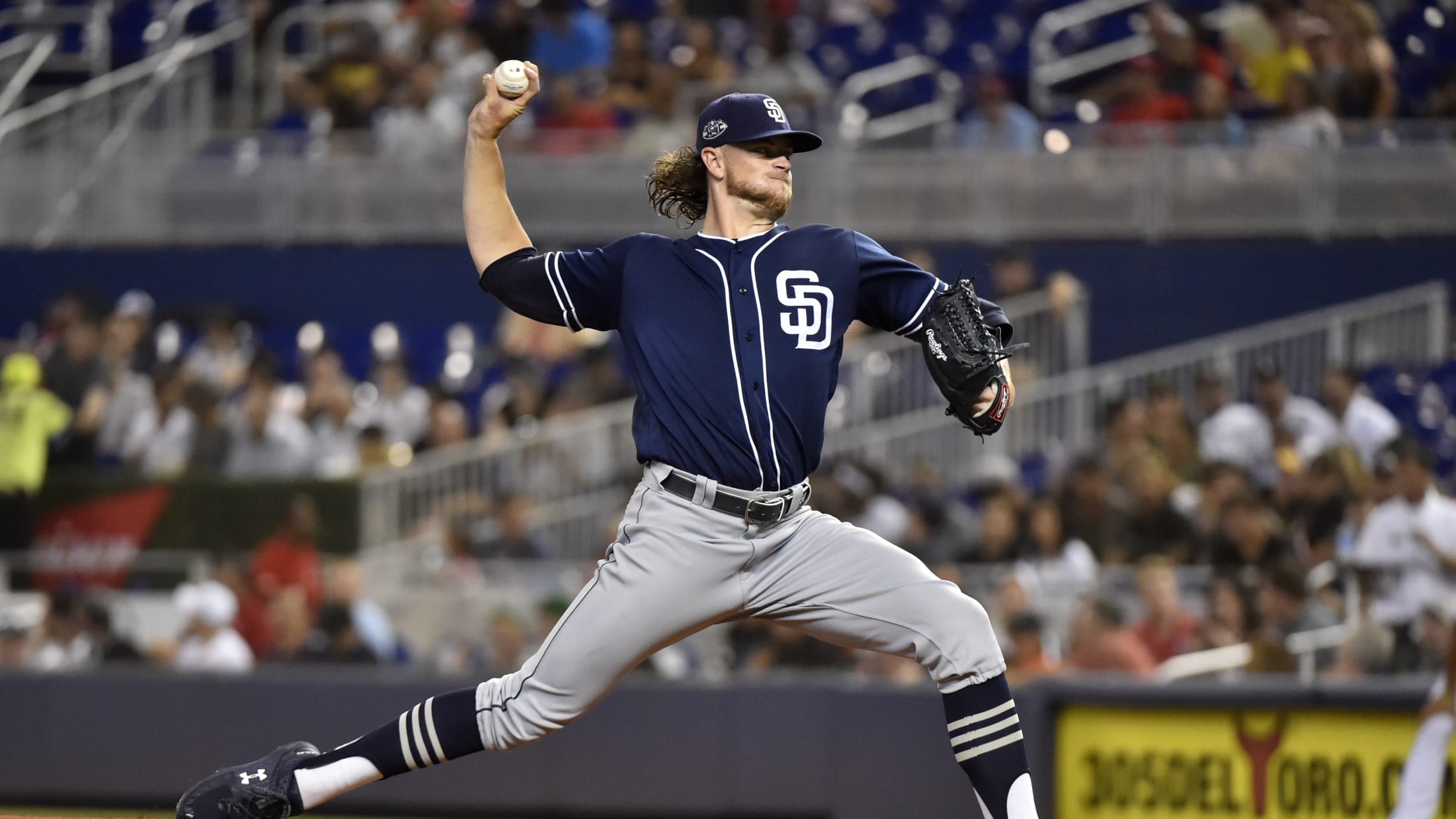 MIAMI -- Facing the team that drafted him, Chris Paddack flirted with history on Wednesday night. In the end, he wasn't perfect. But he showed the Marlins precisely what they're missing. The Padres' rookie right-hander rode a perfect game into the sixth and a no-hitter into the eighth before Starlin
Munoz gearing up for big spots with Padres
Tatis already an award winner; Hedges reinstated; Allen optioned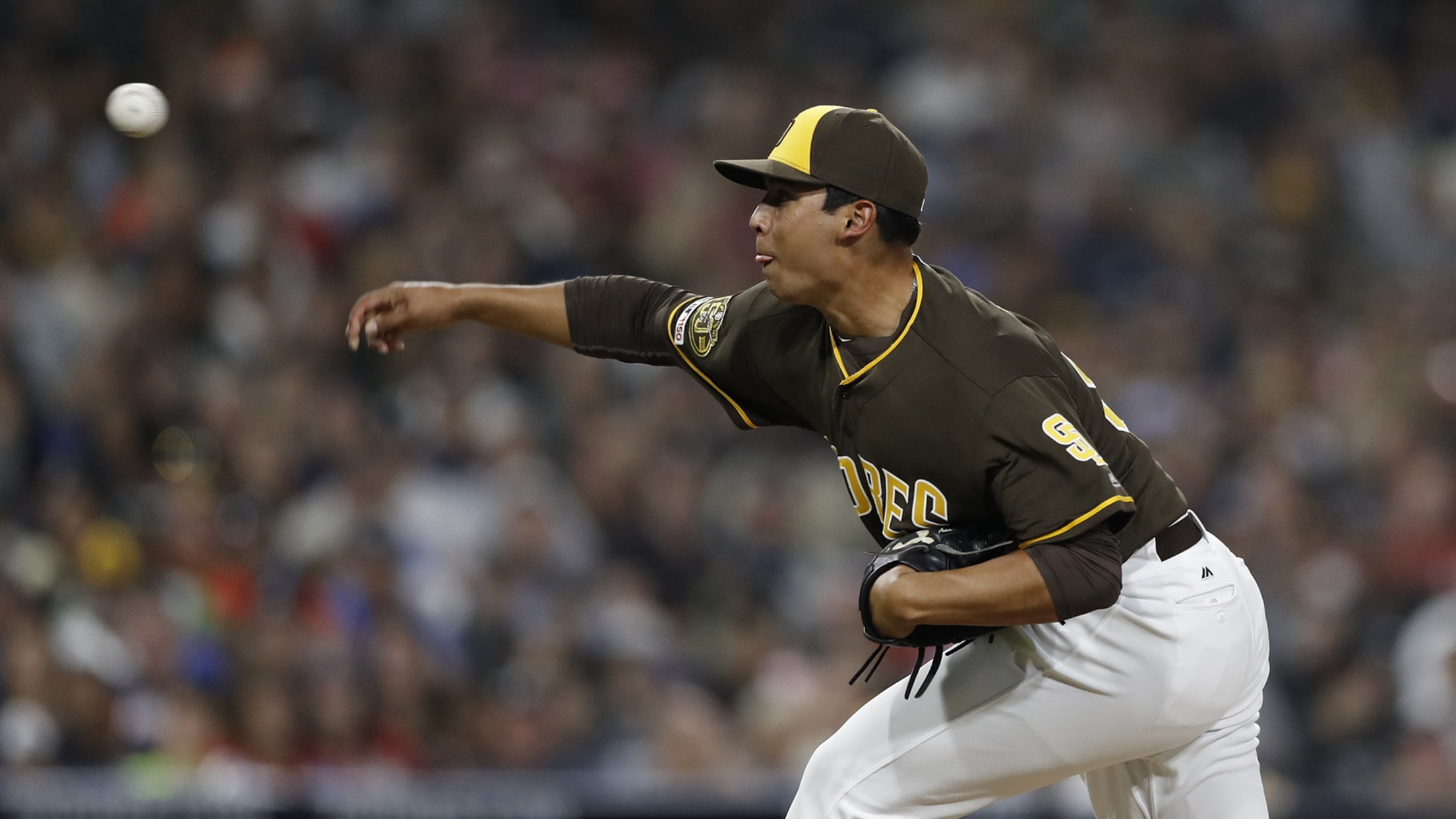 MIAMI -- Sooner or later, Andres Munoz is going to pitch high-leverage relief innings for the 2019 Padres. Given the way he's started his big league career, sooner seems like the better bet. Munoz, the Padres' No. 18 prospect per MLB Pipeline, has made two appearances since he was called
What will Padres' Trade Deadline strategy be?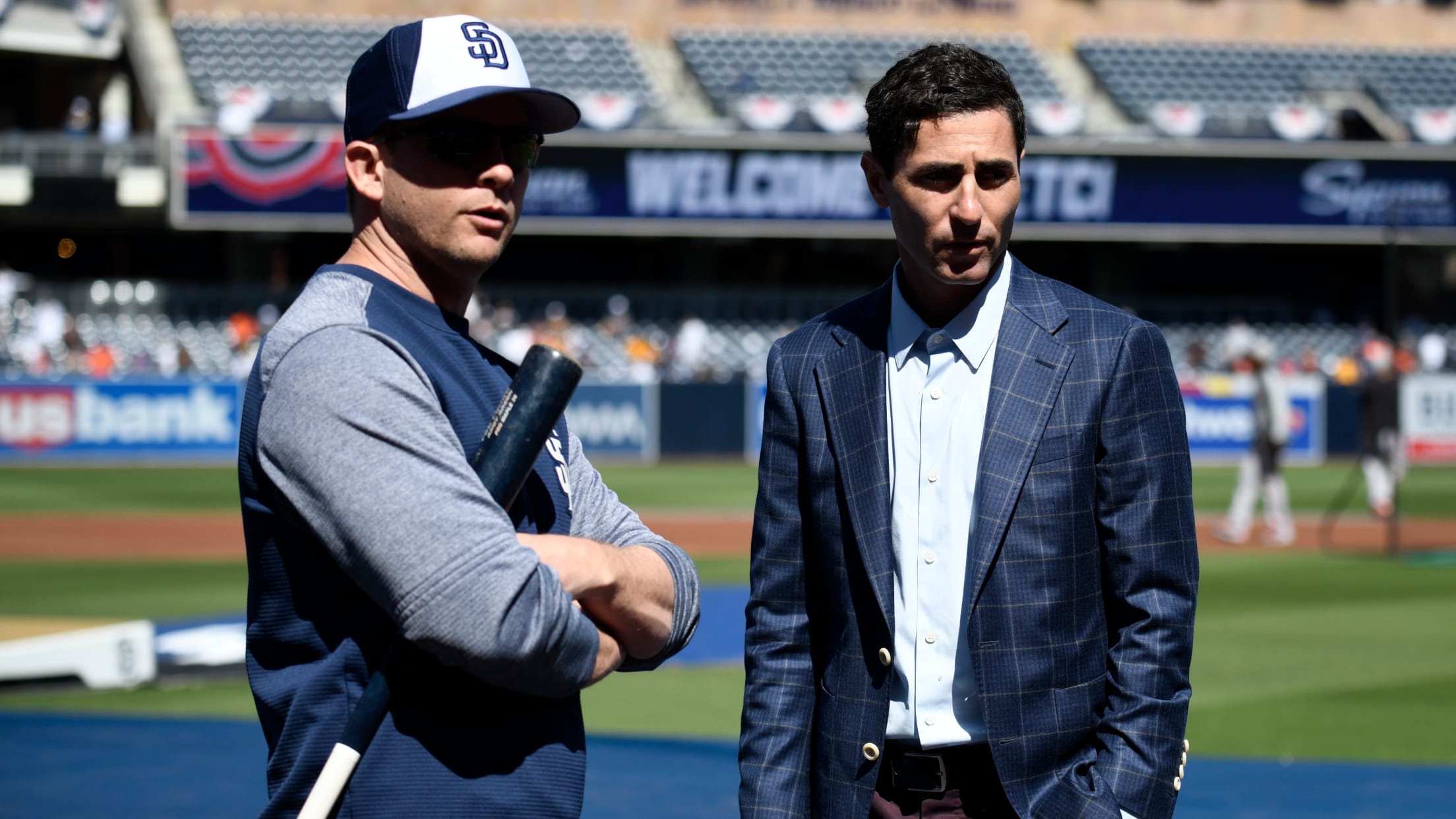 SAN DIEGO -- The Trade Deadline is just over two weeks away, and there might not be a team in baseball with more options than the Padres. San Diego owns the sport's top-ranked farm system. It owns controllable big league pieces. It's lingering on the fringes of contention in a
Wednesday's top prospect performers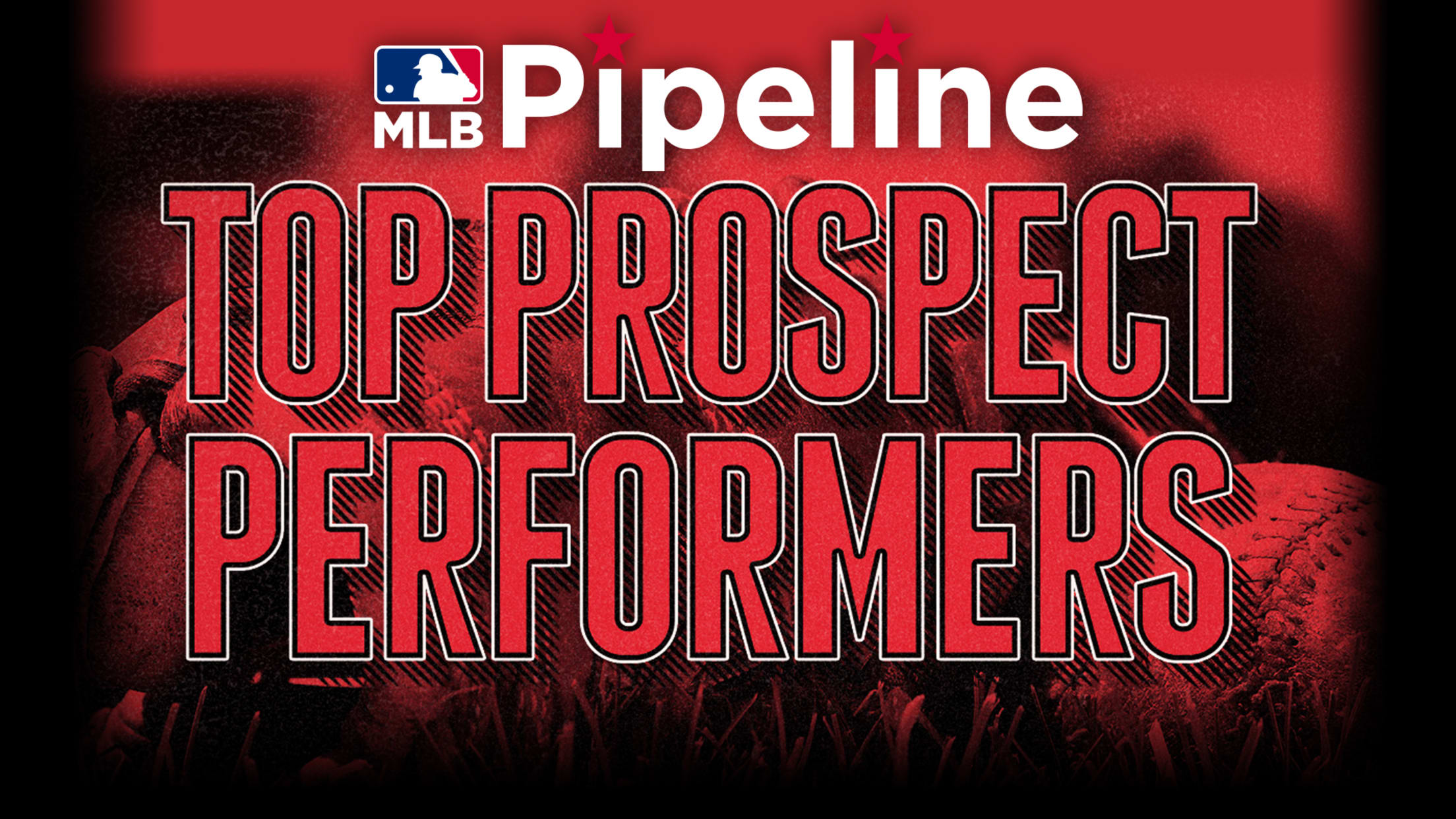 Here's a look at Wednesday's top Minor League performers from each team's Top 30 Prospects list: AMERICAN LEAGUE EAST Blue Jays: Bo Bichette, SS (No. 1, No. 8 in MLB) -- 2-for-4, 2 HR, 3 RBI (Triple-A Buffalo) Make that three straight multihit performances for Bichette, who extended his hitting
Here's each team's Heart & Hustle Award winner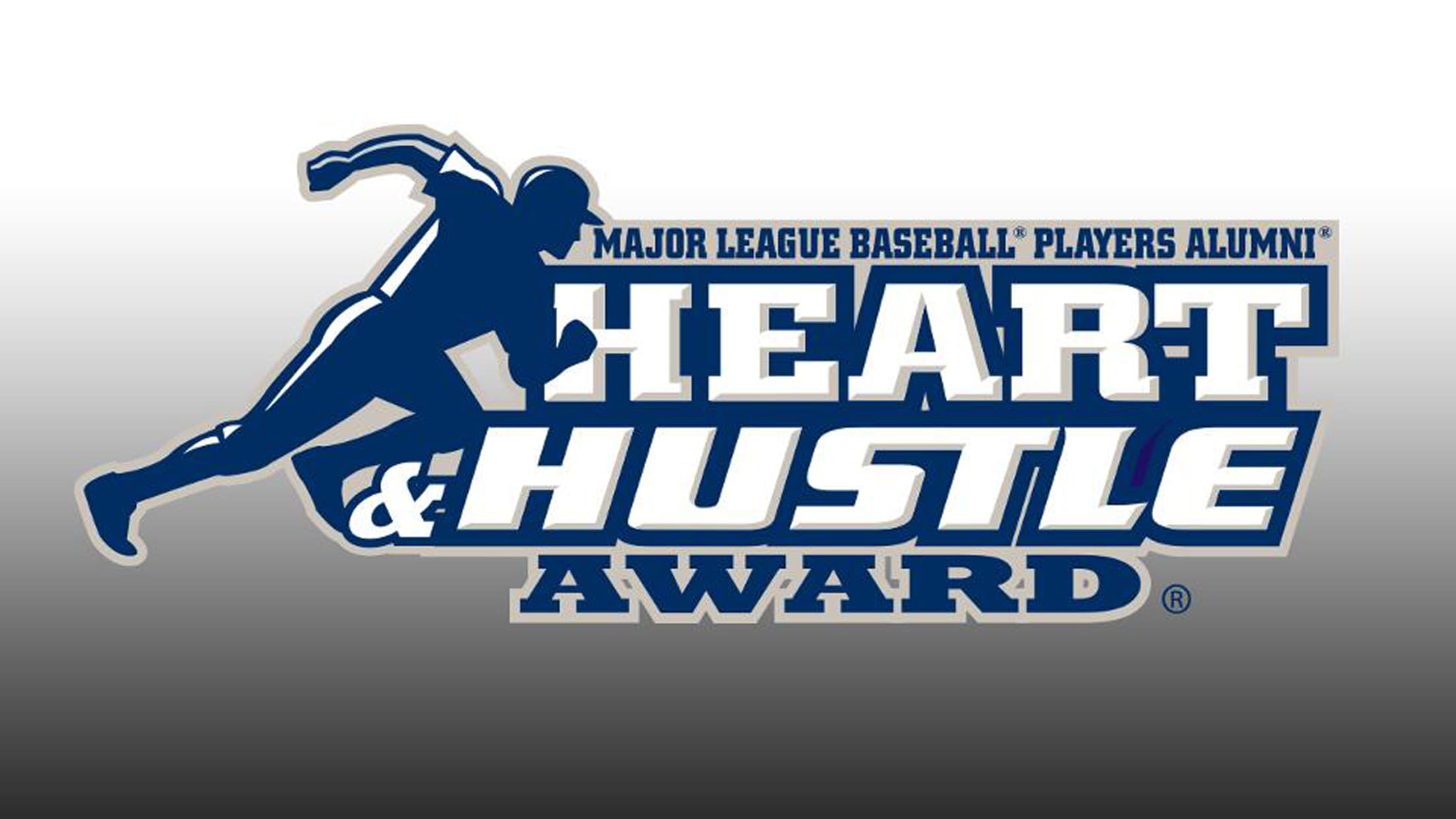 COLORADO SPRINGS, Colo. -- The Major League Baseball Players Alumni Association announced the 30 preliminary winners of the 2019 Heart and Hustle Award on Tuesday. This esteemed award honors active players who demonstrate a passion for the game of baseball and best embody the values, spirit and traditions of the
Youth falls short for Padres in series opener
Rookies Allen, Naylor struggle in opening loss to Marlins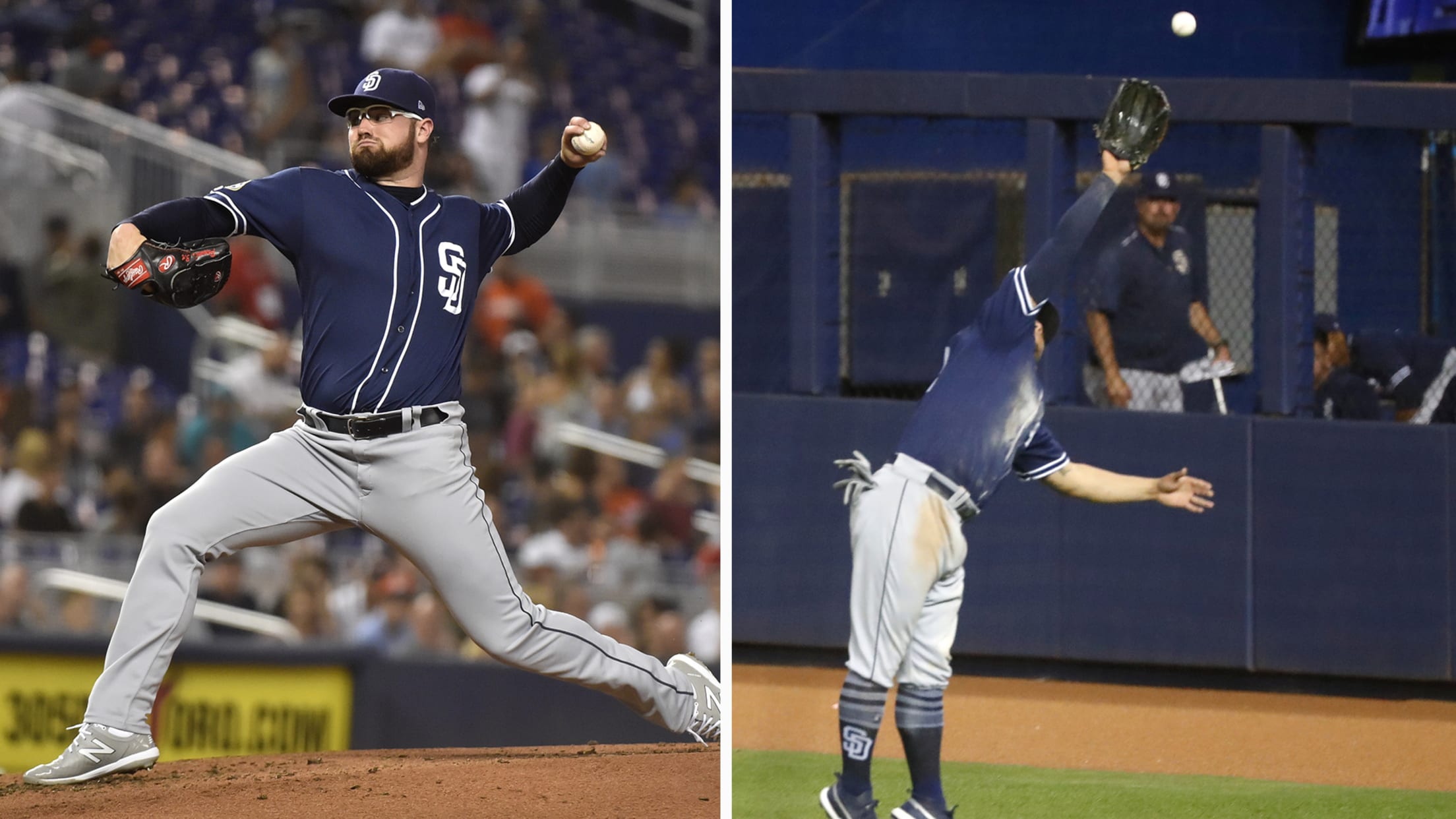 MIAMI -- Fernando Tatis Jr. makes it look so easy. Chris Paddack, too. But for a young ballplayer arriving in the Major Leagues, the transition is never easy. In some cases, it can be brutally difficult. On a disheartening night for the Padres, it's worth pausing to remember that. Two
Margot extends hot streak in opener vs. Marlins
Notes on Padres' record, relief pitching, Renfroe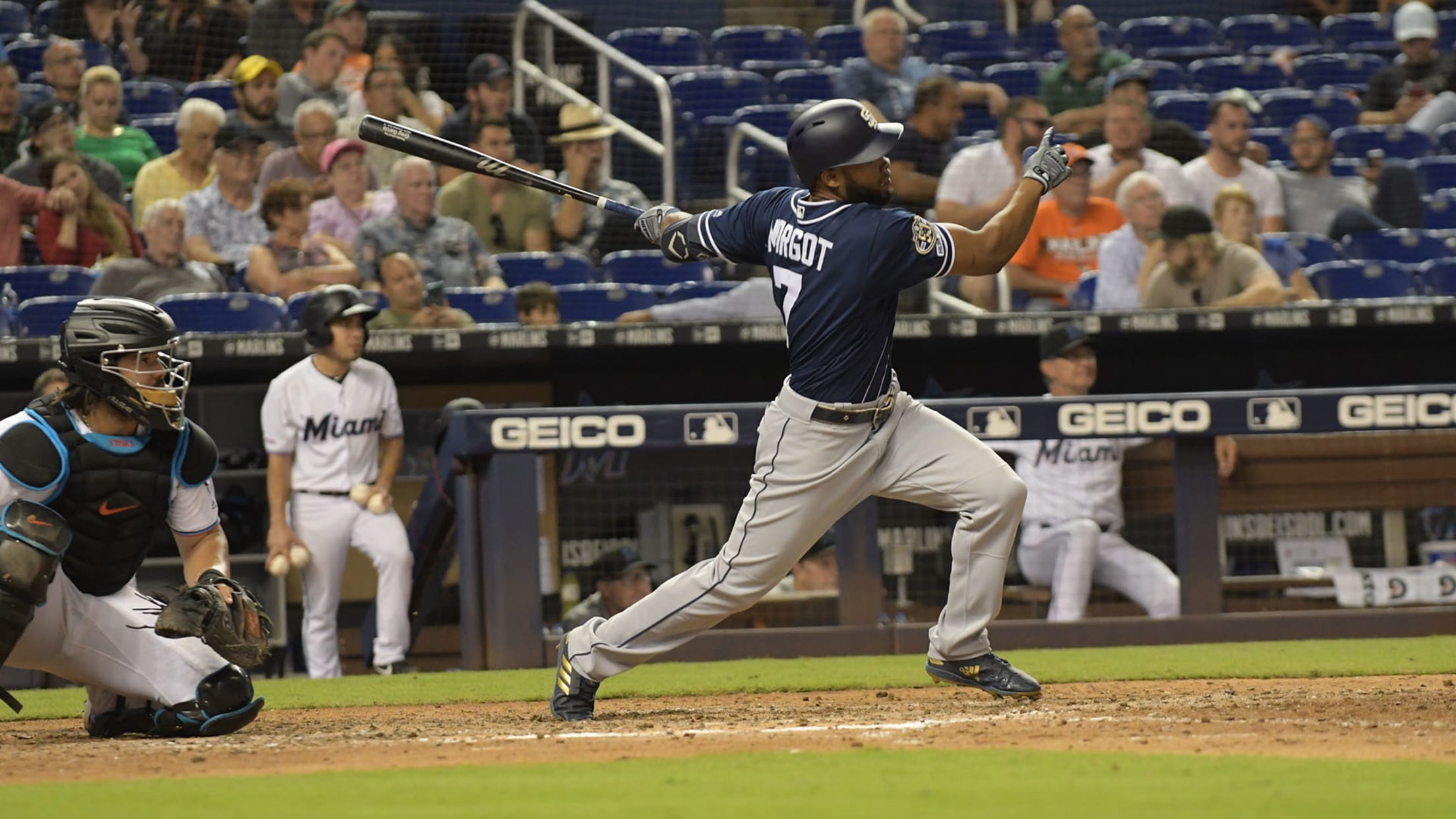 Bill Center, longtime sportswriter for U-T San Diego, is an employee of the Padres. Manuel Margot's home run in Miami Tuesday night was the center fielder's third in six games and fourth in 14 games after he had gone homerless over 54 games since April 14. Margot's 2-for-4 also extended
This slide by Tatis Jr. defies all logic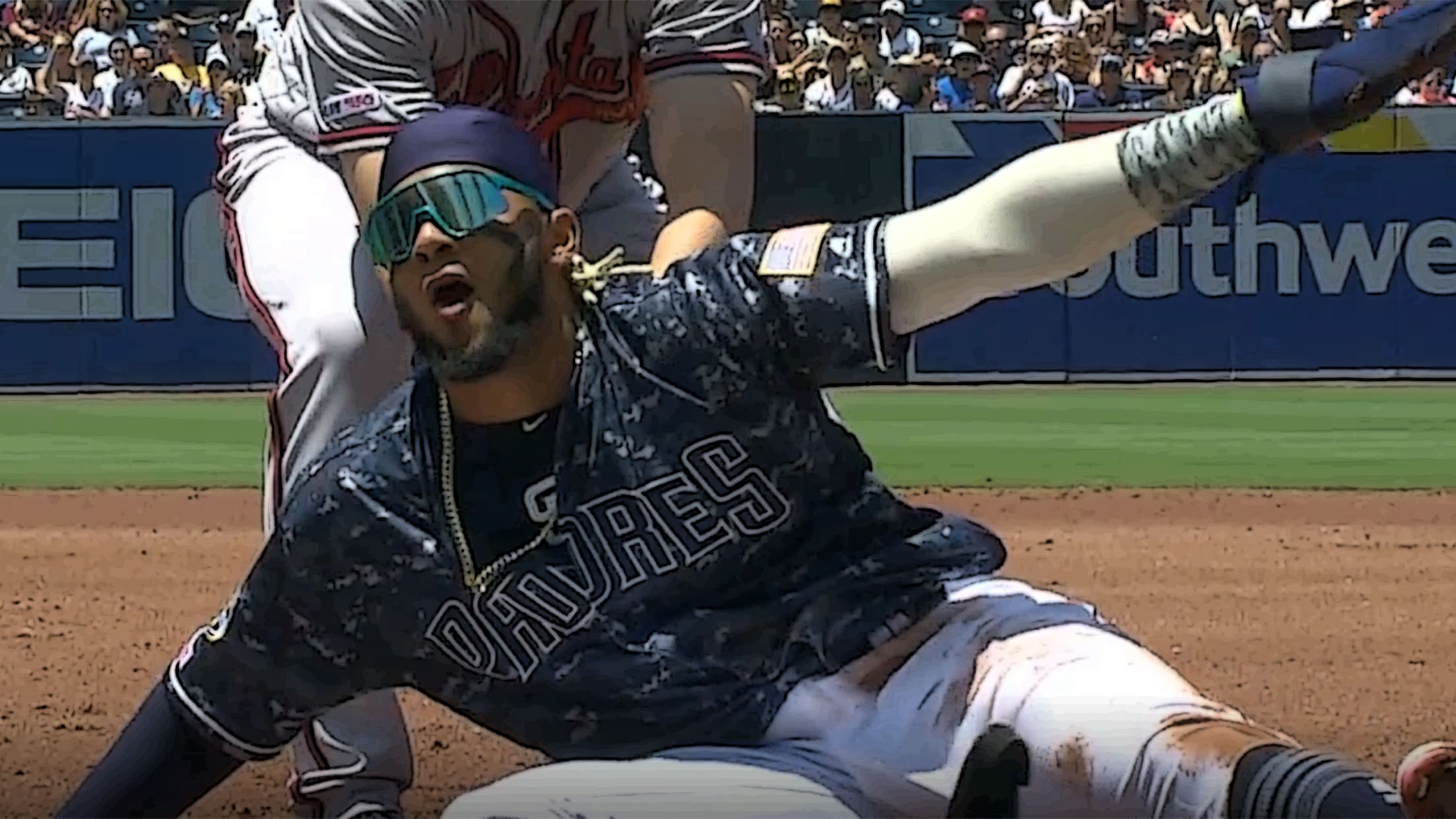 SAN DIEGO -- Fernando Tatis Jr. doesn't make many mistakes on the basepaths. But, hey, it's more fun when he does. That's when Tatis' raw athleticism takes over. And there aren't many baserunners with a better combination of instincts and agility than the Padres' 20-year-old rookie phenom. In a 4-1
Paddack has reason for 'a little more adrenaline'
Padres rookie to face the Marlins, who traded him in 2016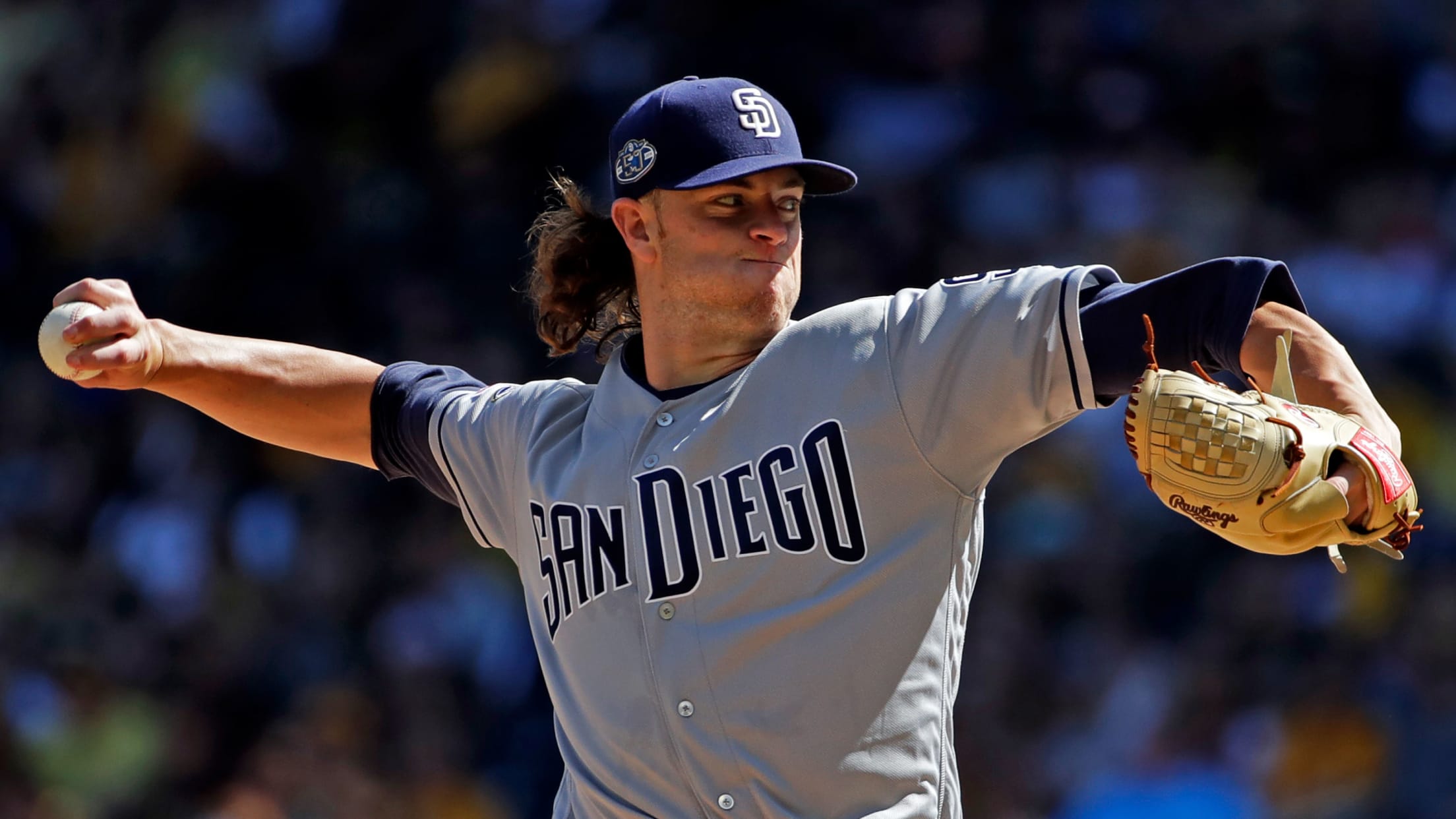 SAN DIEGO -- Chris Paddack fell asleep at 4 a.m. that fateful morning in June 2016. He was jolted awake by a phone call to his hotel room three hours later. Paddack recalled being in something of a dazed, dreamlike state when a member of the Marlins' front office informed
Padres hit the road unbowed after Braves sweep
Quantrill throws six scoreless innings in his best big league start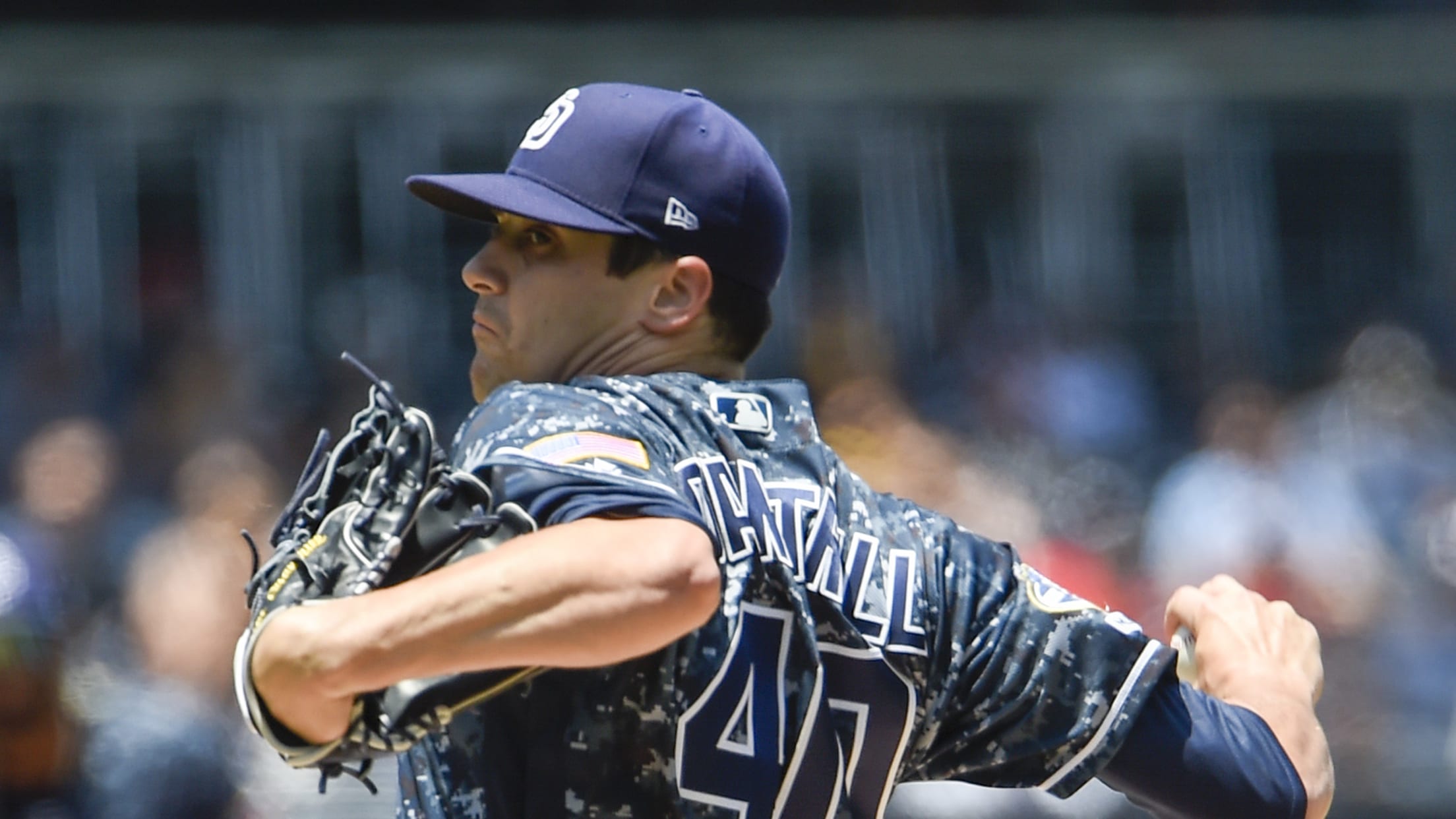 SAN DIEGO -- A week ago, the Padres hit the All-Star break sitting at .500 with endless possibilities heading into this month's Trade Deadline. Ultimately, their performance early in the second half would shape their Deadline strategy. So far, they're playing like sellers. Had the Padres swept the Braves this
Tatis could soon rank among offensive leaders
Notes on home record, Hedges, Hosmer, Machado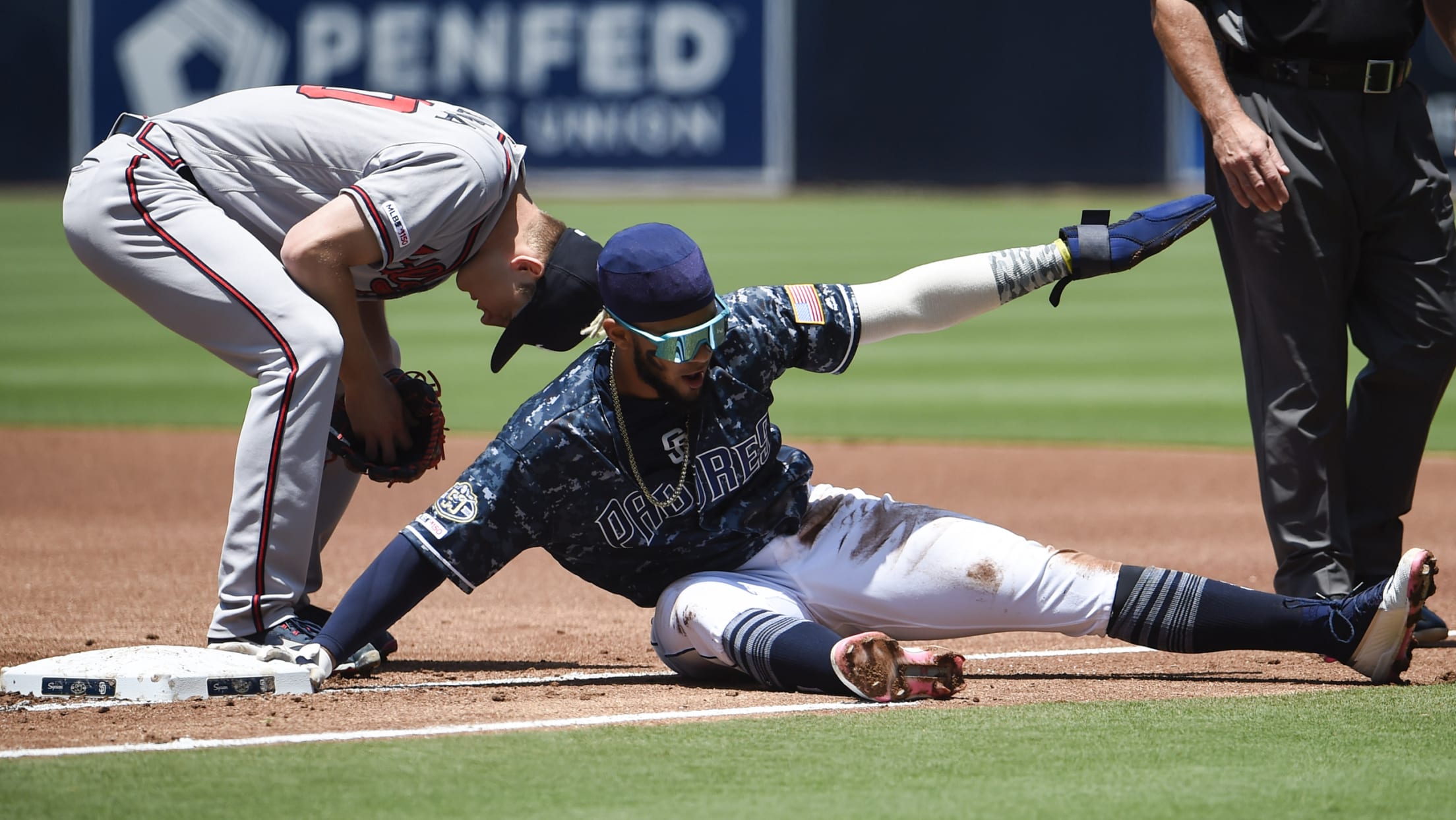 Bill Center, longtime sportswriter for U-T San Diego, is an employee of the Padres. The only reason why Fernando Tatis Jr. isn't ranked among the National League leaders in a number of categories is because he missed 34 games earlier in his rookie season with a left hamstring strain. But
5 NL West players who will dictate the Deadline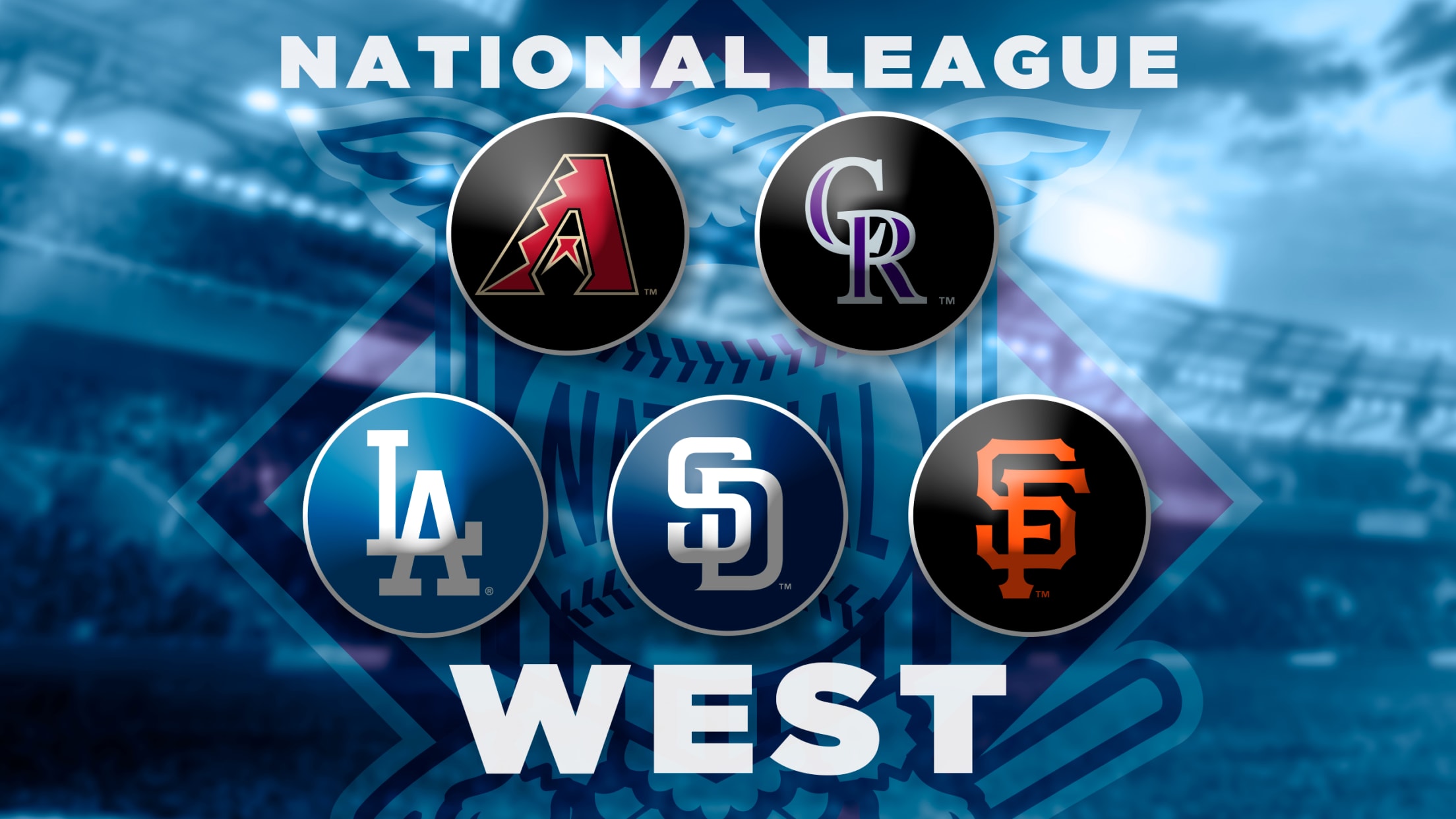 The adjustment to the Trade Deadline means that July 31 approaches with even more uncertainty than usual this year. There will be no waiver trades in August, which adjusts the math, as teams determine what they need and what they're willing to part with. So the next 20 days become
Pitching depth gives GM Preller a strong hand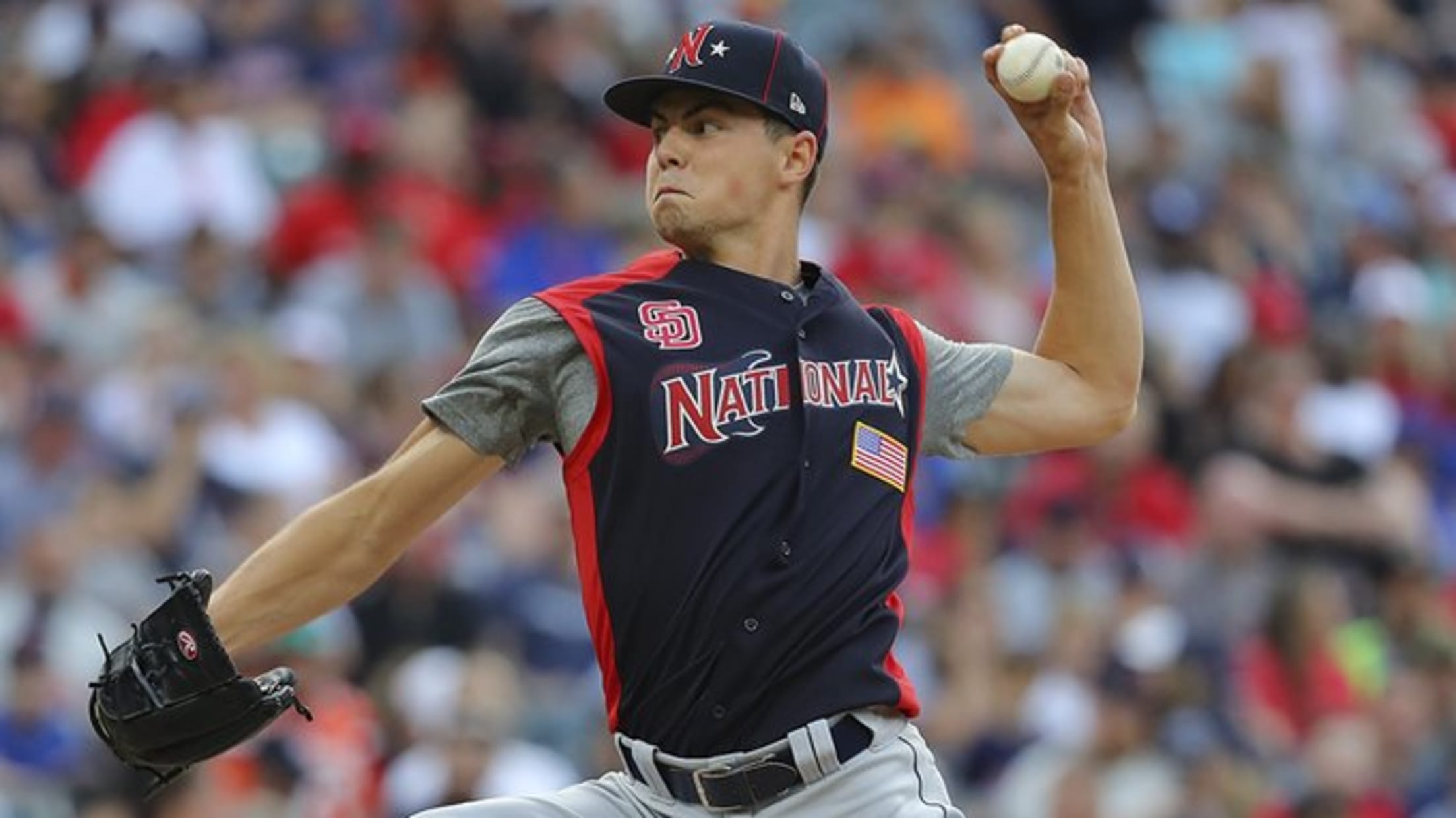 SAN DIEGO -- For the first time in at least half a decade, the Padres have some legitimate Major League rotation depth. Three rookie starting pitchers are presently making an impact in San Diego, with more young arms on the way. "It's the most upside, from a talent perspective, that
Here's 1 bold prediction for each team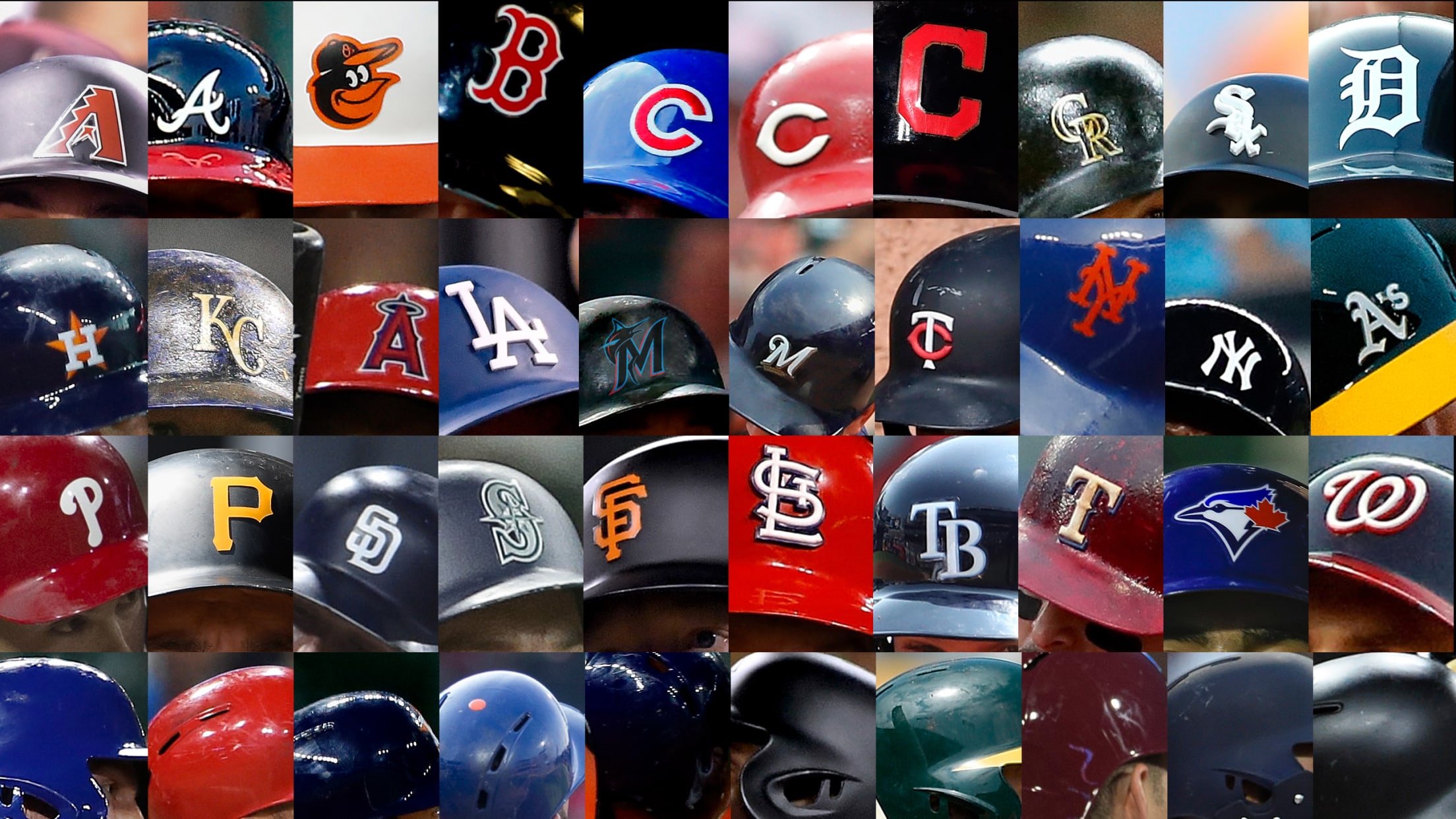 The All-Star break is an opportunity to take a step back from the standings and our individual teams and simply enjoy stress-free, frictionless baseball for a couple of days. We get to catch our breath … before matters start getting crazy. This year in particular, madness is in store: Both
Yates makes early appearance in Padres' loss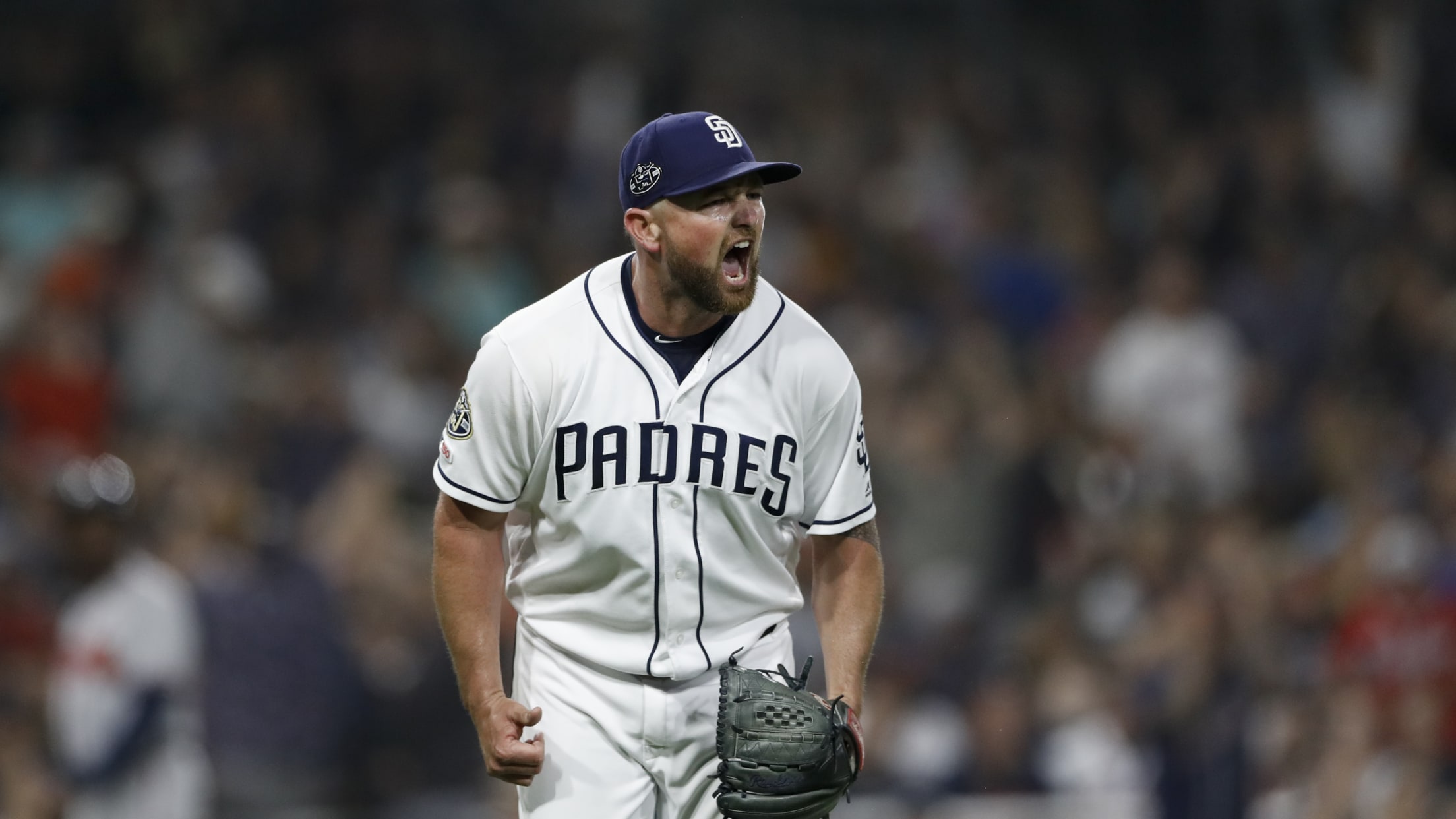 SAN DIEGO -- Gerardo Reyes had thrown only five pitches when Padres manager Andy Green sprung from the top step of his dugout in the eighth inning Saturday night at Petco Park. That's the nature of the Padres' bullpen these days. They're fighting to gain ground in a crowded National
Munoz clocks 100 again and again in debut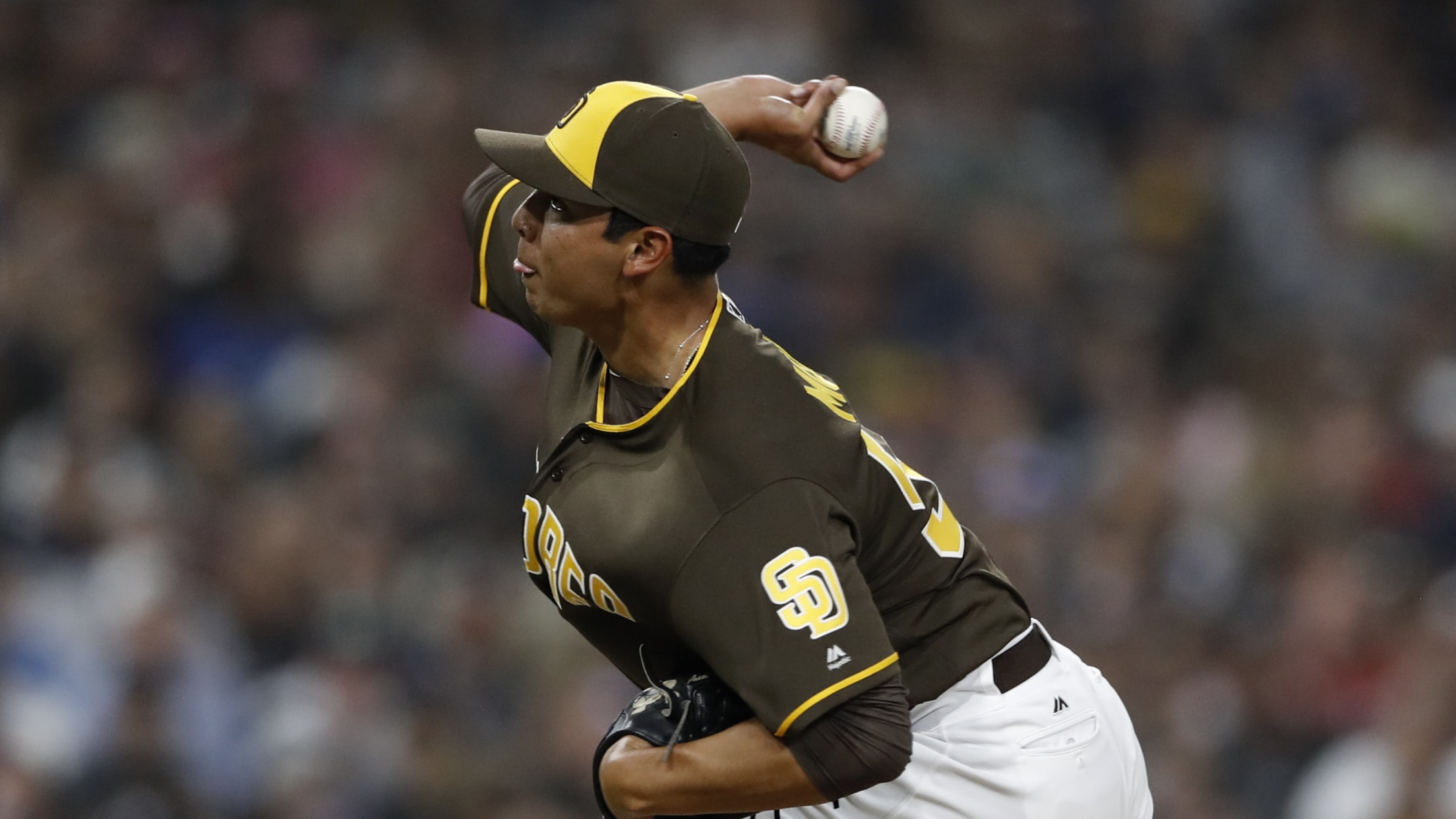 SAN DIEGO -- Andres Munoz threw one fastball, and just like that, his legend was born at Petco Park. The 20-year-old Padres prospect hit 100.6 mph with the first pitch of his big league career, and when the left-field scoreboard lit up with "101," a restless ballpark came to life.
Padres reshape bullpen with Munoz, Strahm
SAN DIEGO -- After a taxing first half, the Padres' bullpen needed a boost. It arrived Friday in the form of two very intriguing roster decisions. San Diego promoted flame-throwing right-hander Andres Munoz and then announced that lefty Matt Strahm, who had spent the entire season in the rotation, will
Padres still shaping Trade Deadline strategy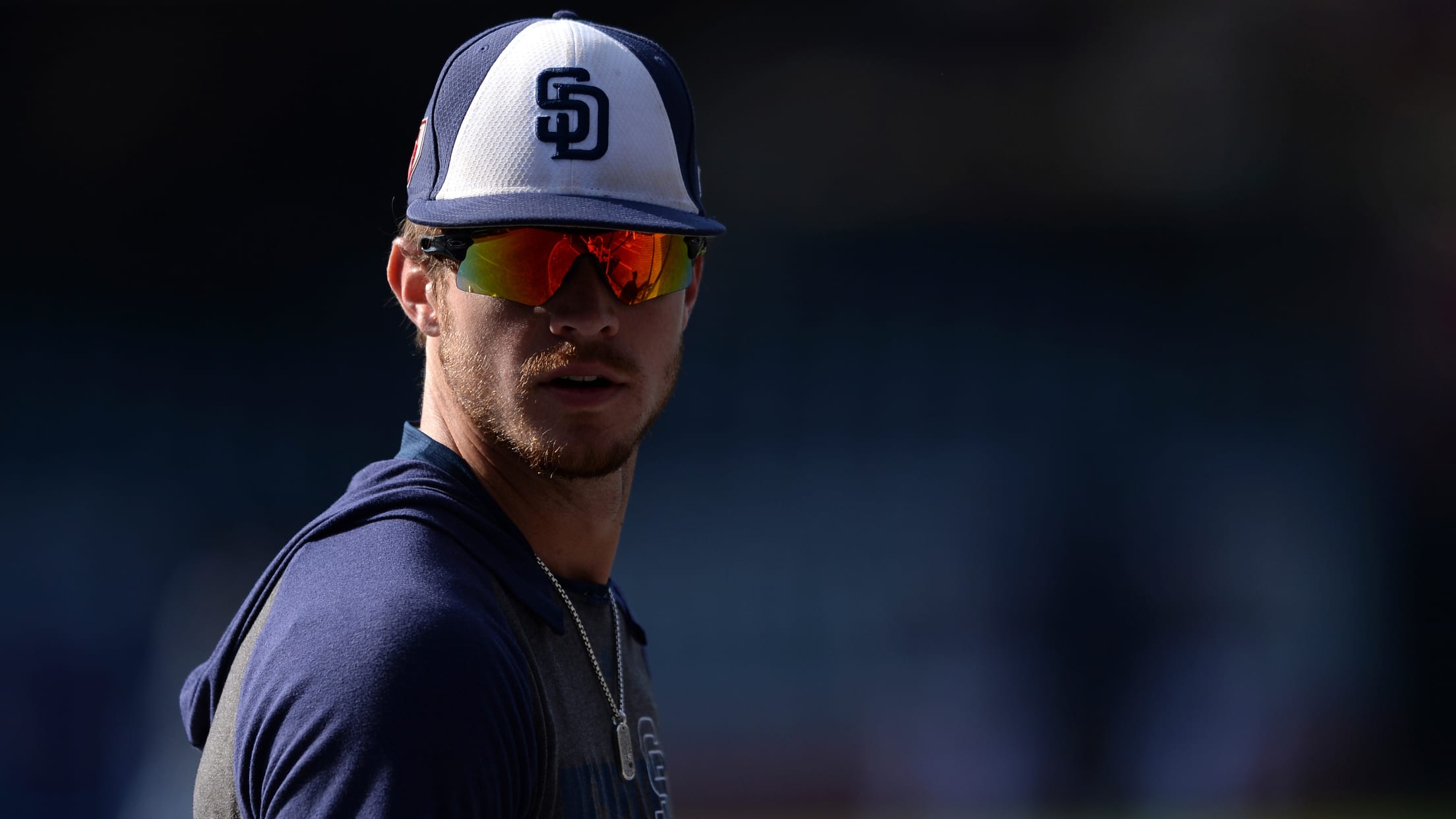 SAN DIEGO -- A week ago, the Padres' season was on the brink. They'd been swept at home by the last-place Giants, and they were facing the daunting prospect of four games at Dodger Stadium to finish the first half. But San Diego rallied to win three of four in
Here are 2019 PG All-American Classic rosters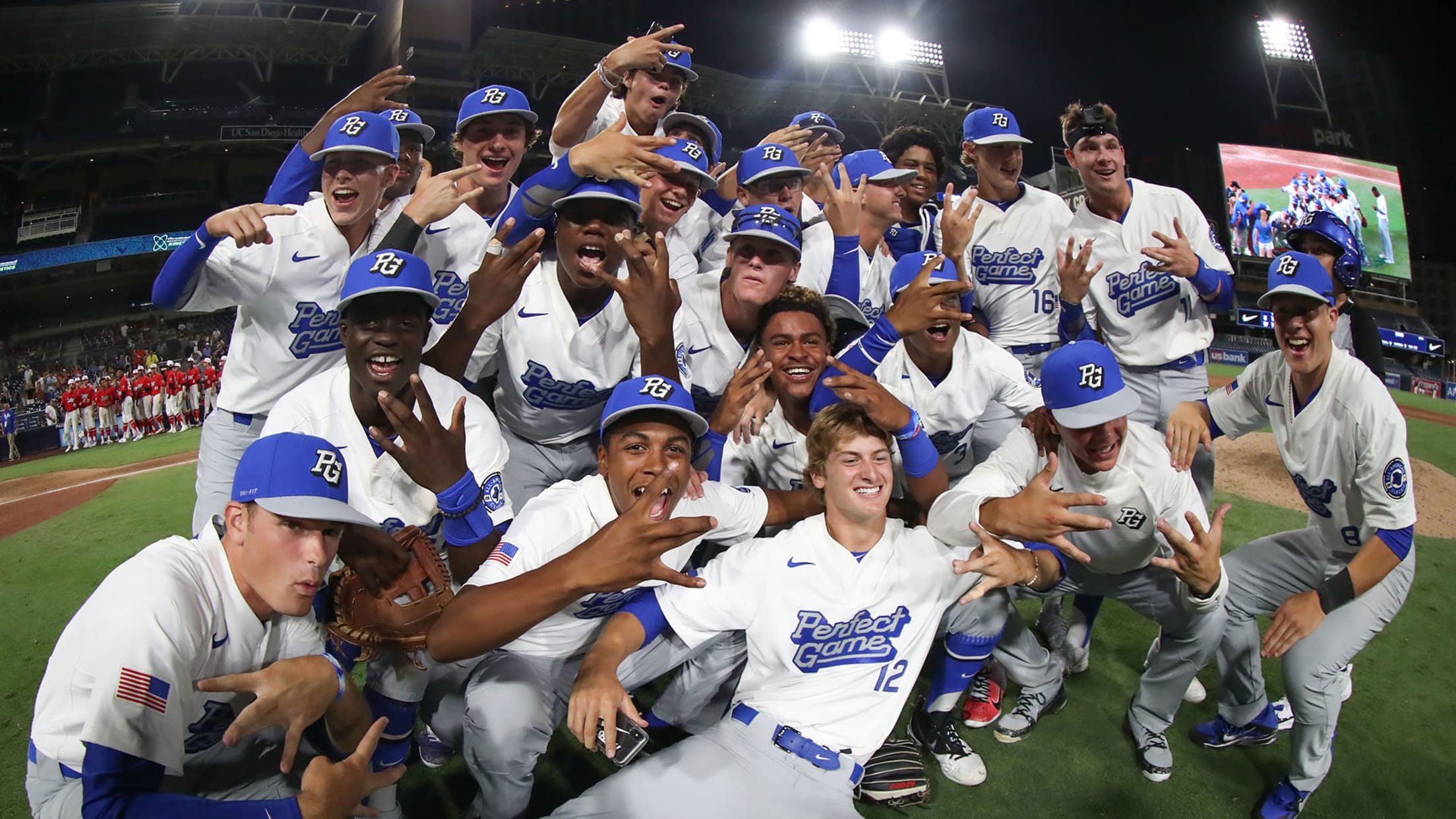 Some of the top high school players in the country will be on display during the 17th annual Perfect Game All-American Classic on August 11 at Petco Park in San Diego. The game, which will be televised on MLB Network and streamed online at MLB.com, will feature several players projected
Prospects we'd like to see in '20 Futures Game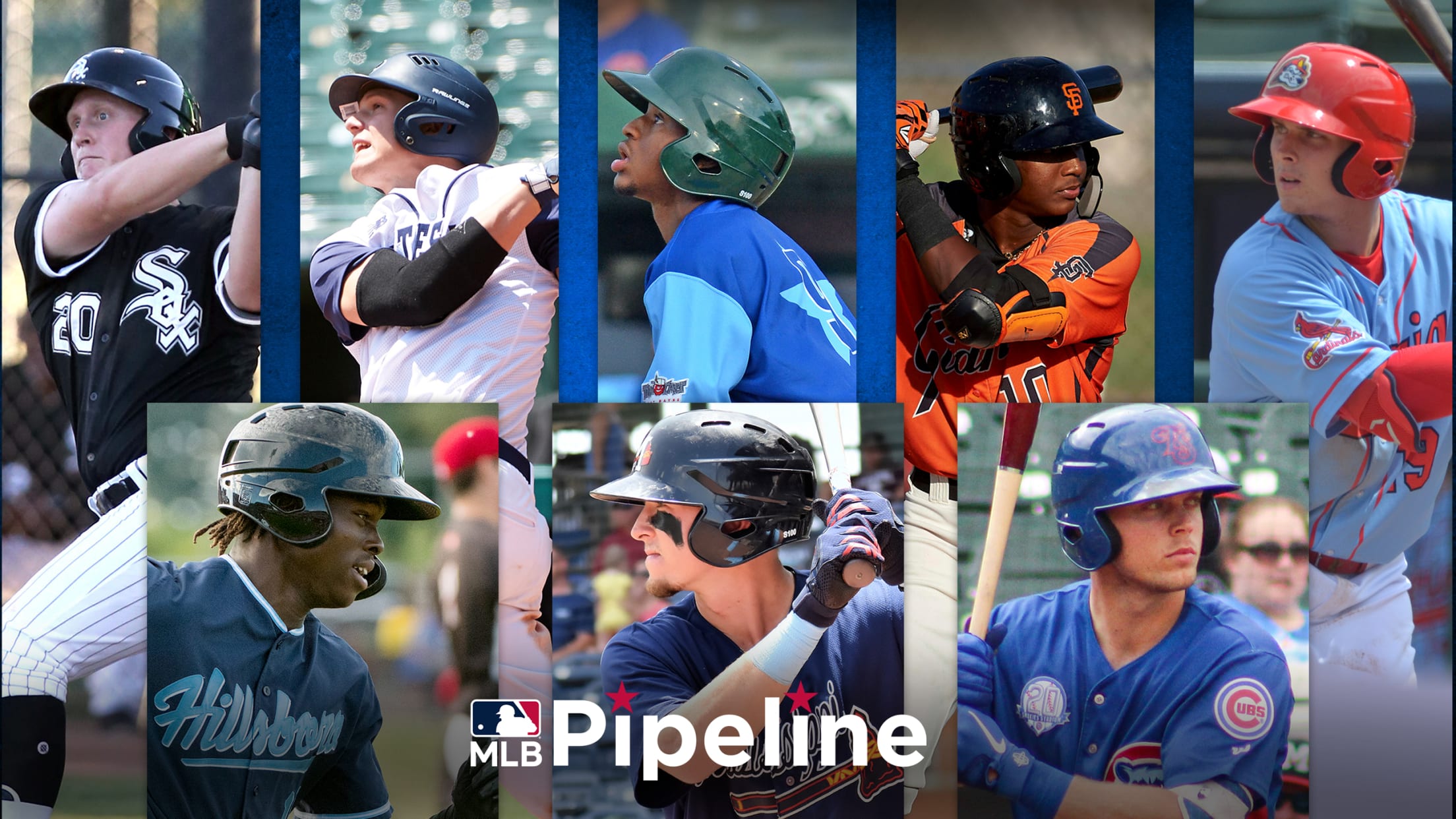 Many of the top prospects in baseball showcased their talent last Sunday in the 21st annual SiriusXM All-Star Futures Game, which saw the American and National League squads play to a 2-2 tie in eight innings. While it proved a pitching-dominated event, those who tuned in were offered a glimpse
Yates' first-half numbers speak volumes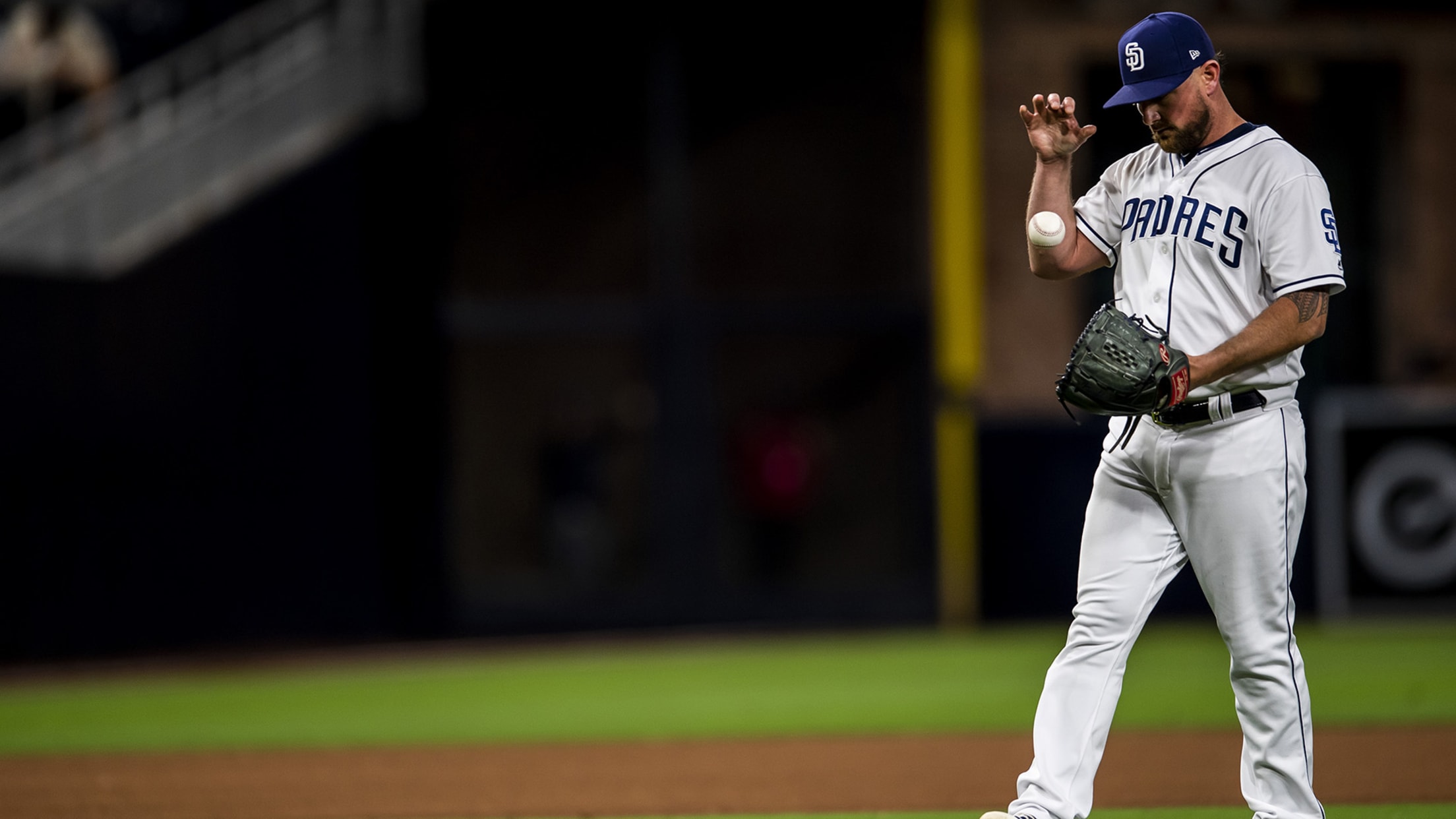 Bill Center, longtime sportswriter for U-T San Diego, is an employee of the Padres.
2-HR finale in LA capped big month for Tatis Jr.
Notes on LHP Lauer, OFs Renfroe and Reyes, Hosmer, Wingenter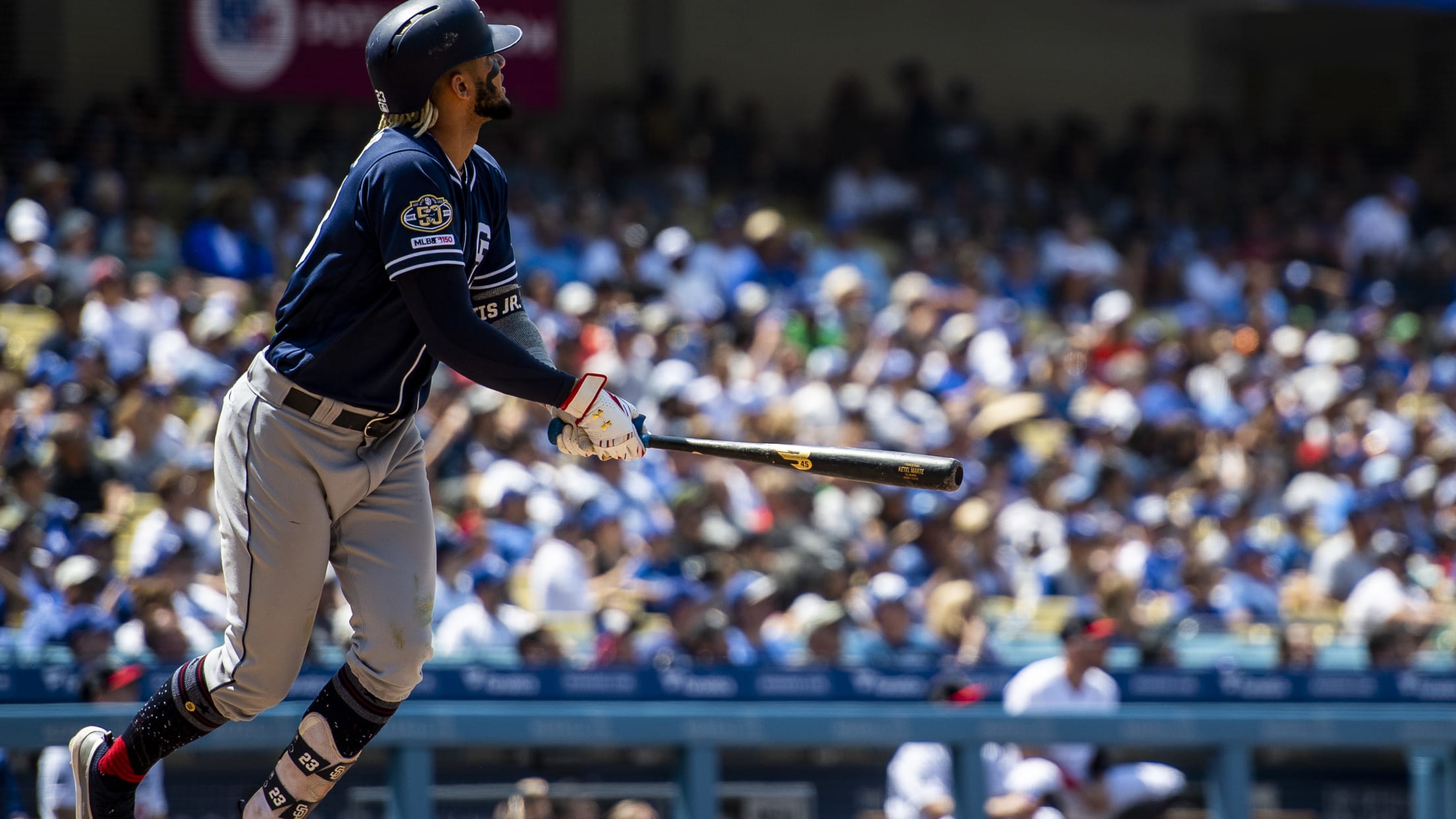 Bill Center, longtime sportswriter for U-T San Diego, is an employee of the Padres. Twenty-year-old Fernando Tatis Jr. last Sunday capped the first half of his rookie season by becoming the youngest player to hit two homers in a game at Dodger Stadium, as well as the youngest Padre to
Yates unused as NL's closer in ASG defeat
Padres' relief ace would have pitched 9th inning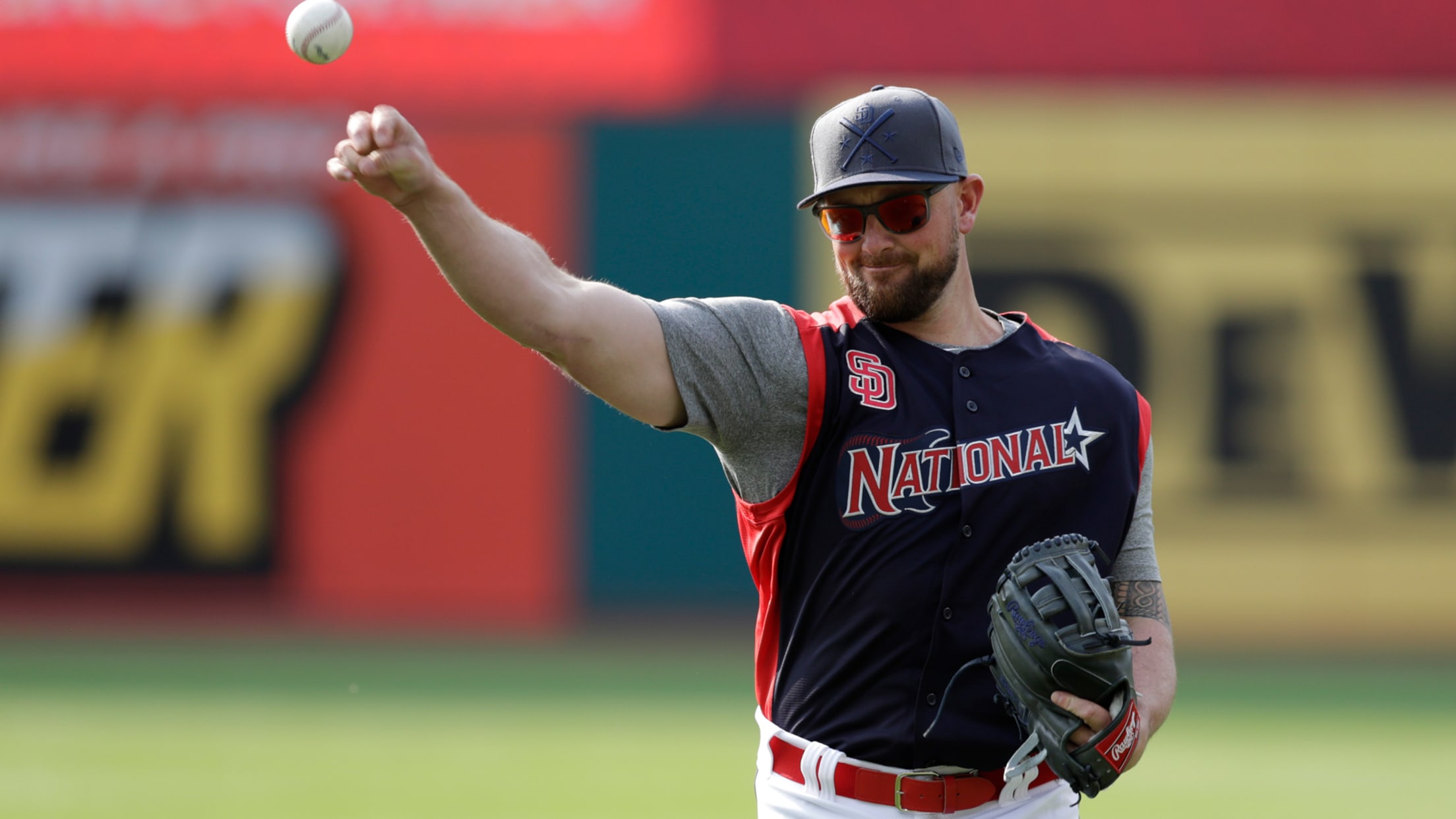 Just think of it as a well-earned day off for Padres right-hander Kirby Yates to soak in the Midsummer Classic. The Padres' relief ace spent the first half as arguably MLB's top closer, posting a 1.15 ERA with 60 strikeouts in 39 innings. He racked up a Major League-leading 30