Padres' center-field race as wide open as ever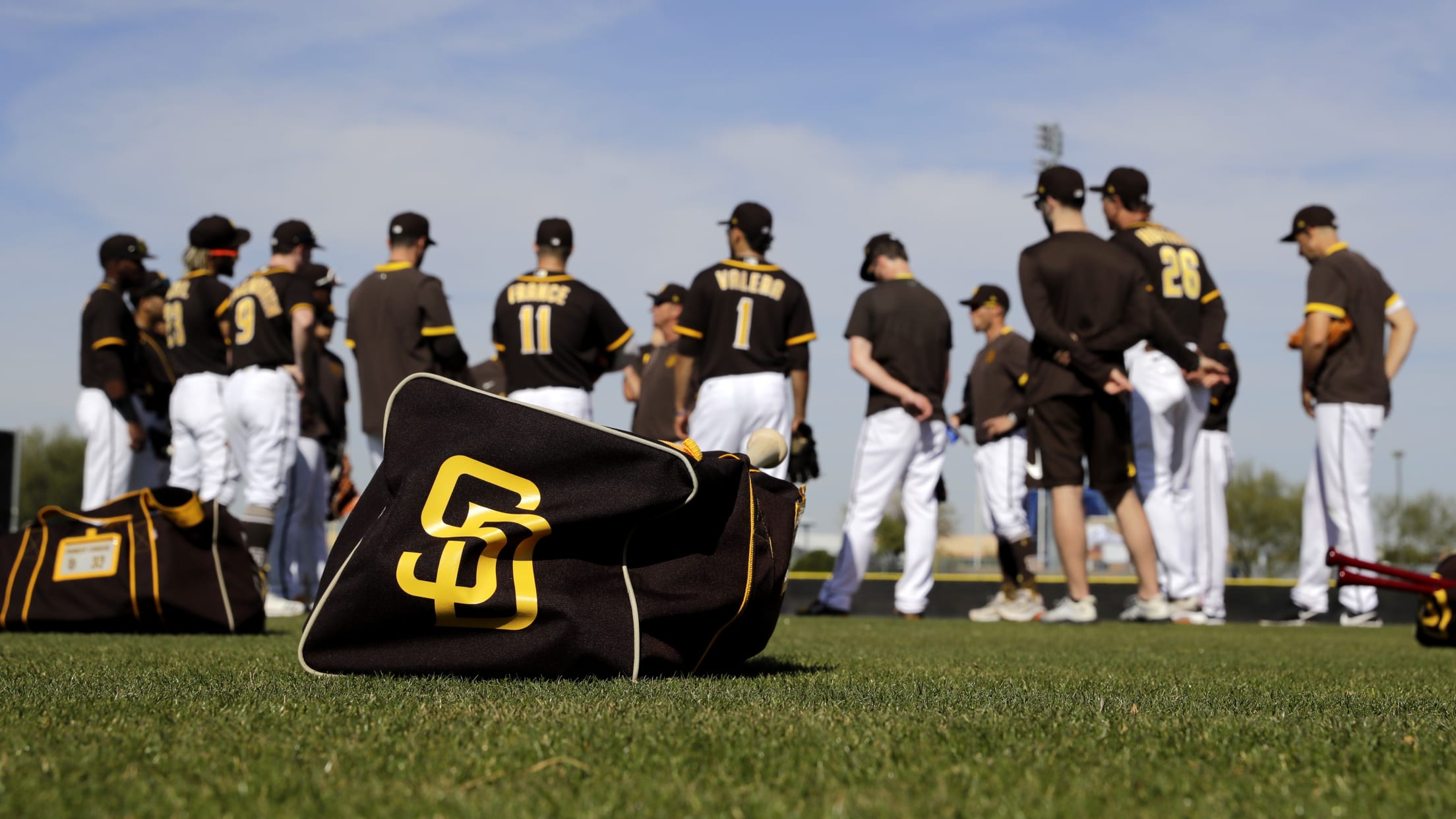 PEORIA, Ariz. -- The Padres entered February with question marks surrounding their center-field situation in 2020. And that was before they traded Manuel Margot to Tampa Bay.
Each team's top power-hitting prospect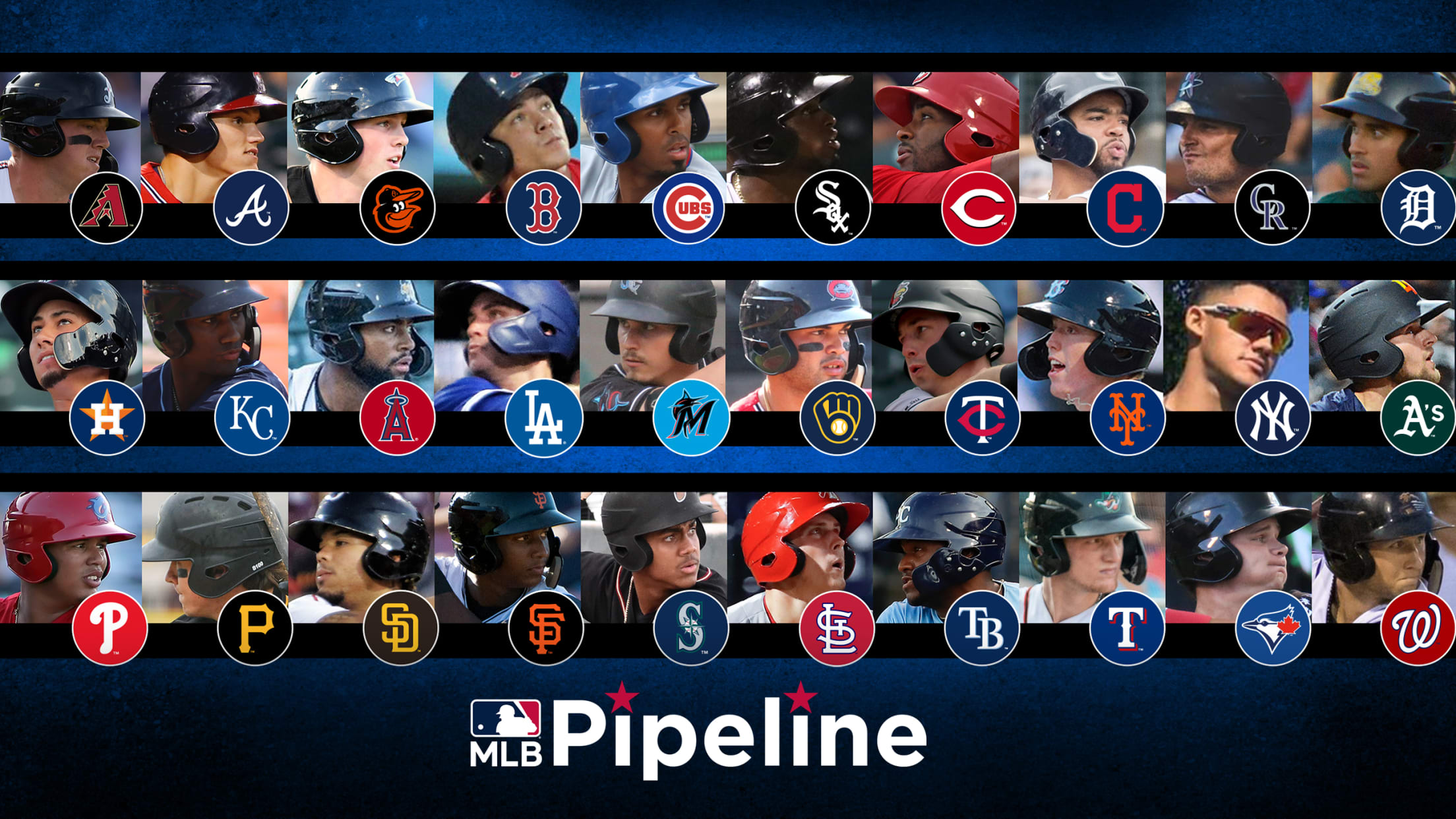 The 2019 Major League season will be remembered as the Year of the Home Run after players across baseball combined to hit a record 6,776 homers -- up from 5,585 in 2018 -- and 14 different teams set a new franchise record. National League Rookie of the Year Pete Alonso
Reins off Lamet; no comment on Myers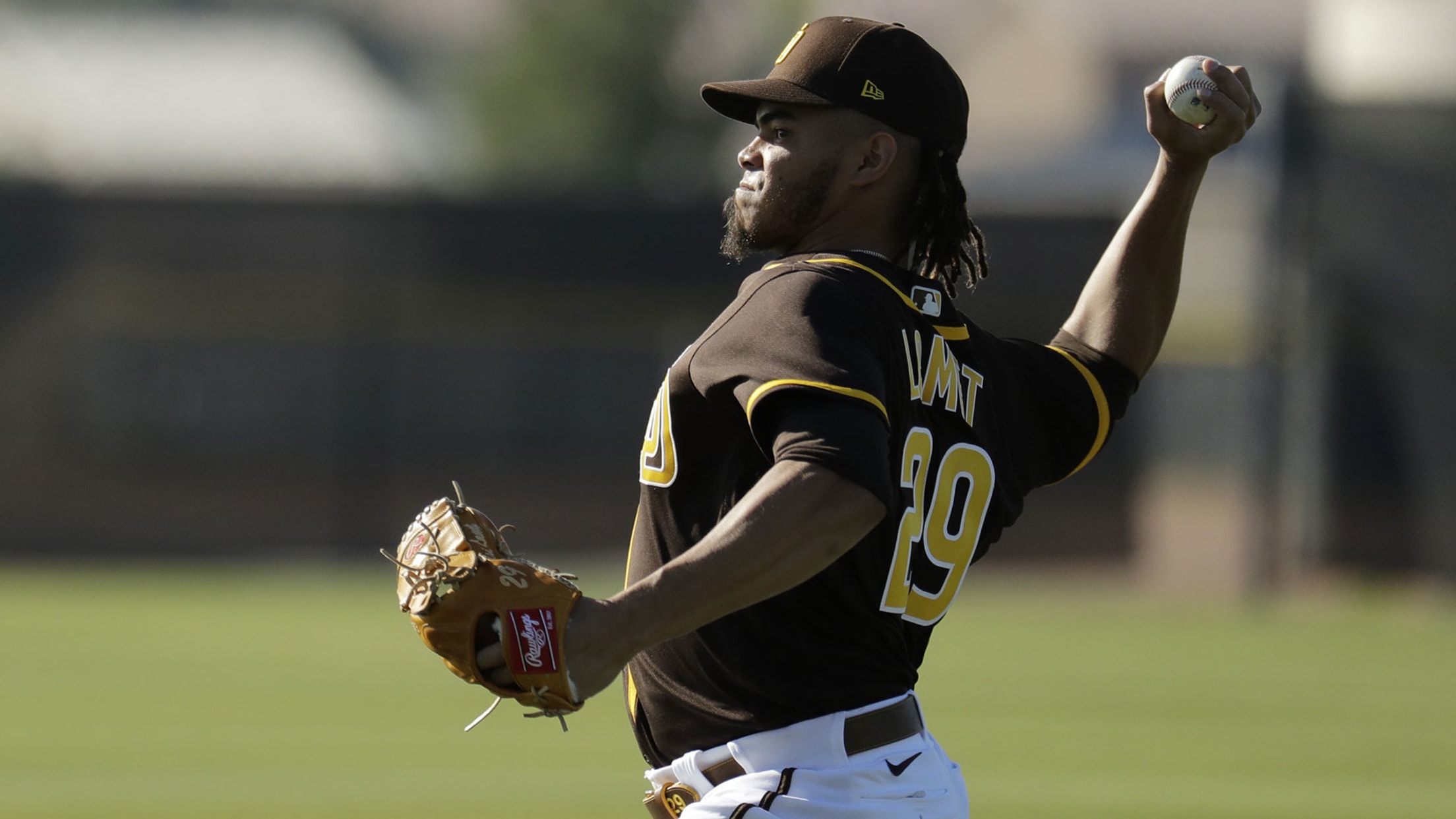 PEORIA, Ariz. -- Dinelson Lamet never got his chance to be an ace. Following a strong rookie season in 2017, Lamet was preparing for precisely that opportunity the following Spring Training before he left his final spring start with forearm tightness. A few weeks later, Lamet underwent Tommy John surgery,
5 observations from Week 1 of Padres camp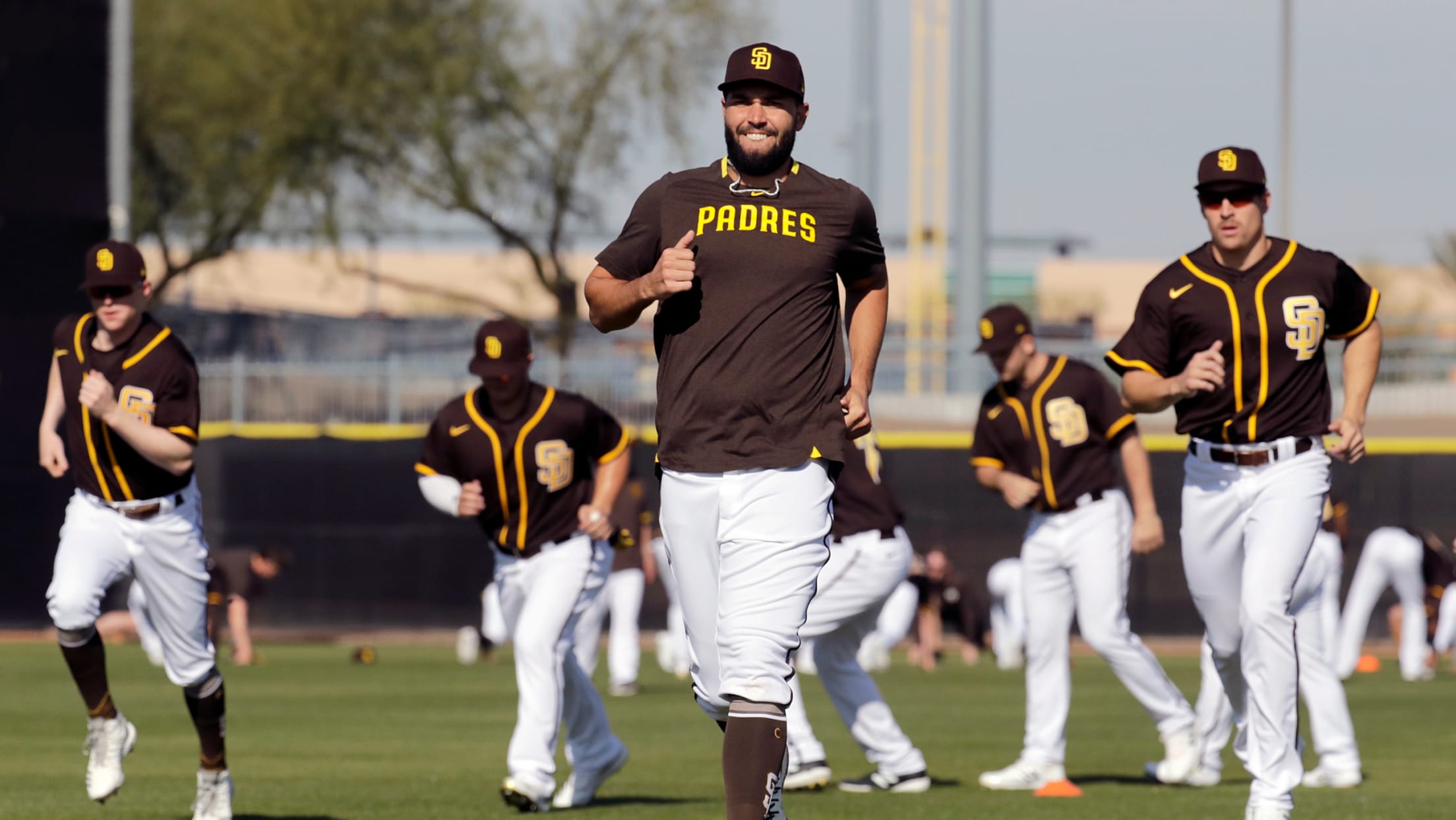 PEORIA, Ariz. -- It's been a week since Padres pitchers and catchers reported to Spring Training at the Peoria Sports Complex. The Friars have yet to play any Cactus League games and position players have only taken part in two mandatory workouts. But there's still plenty to glean from the
Here are 10 dark horse Cy Young candidates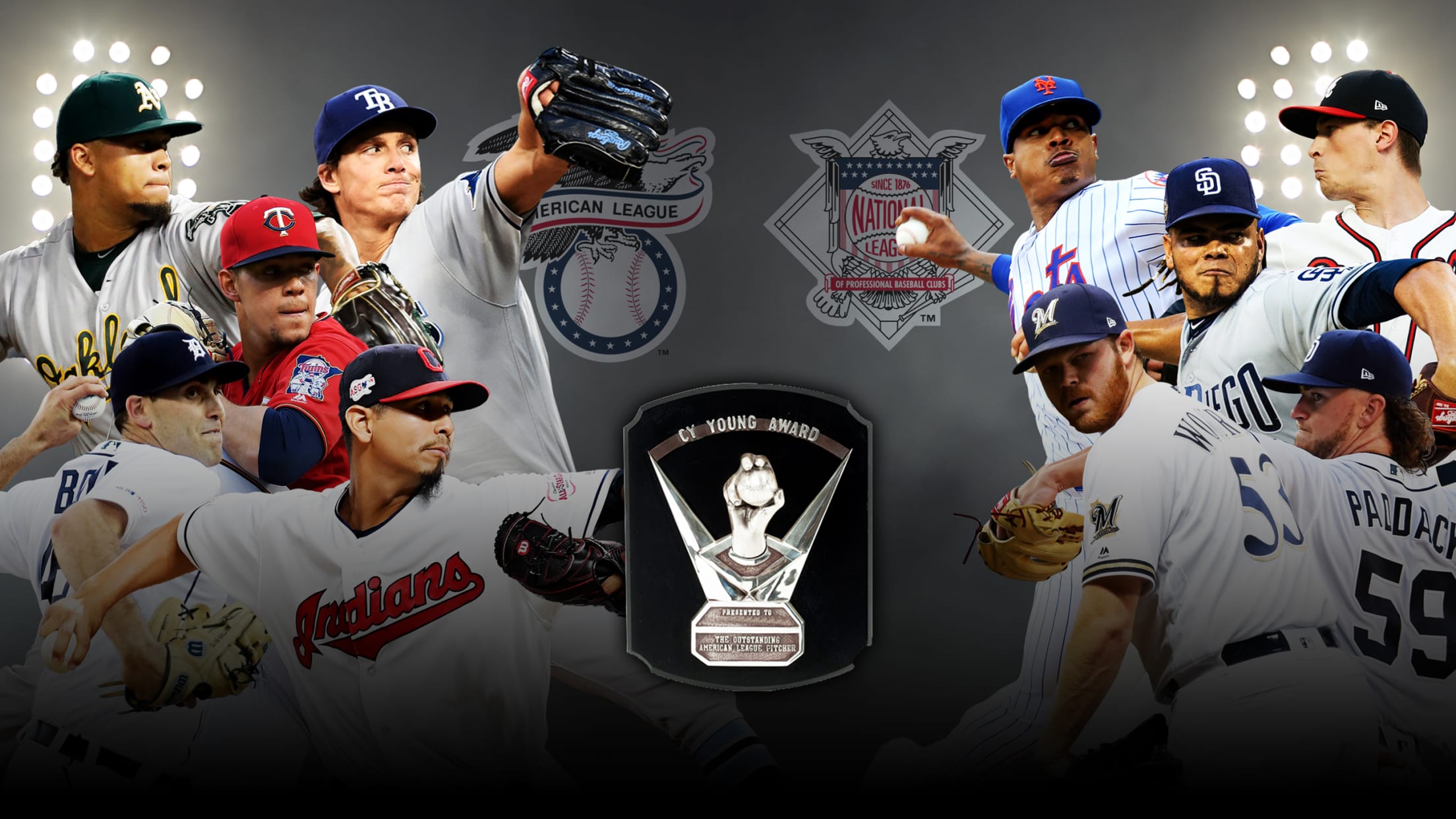 Last season's Cy Young Award winners could hardly have been considered surprises. In the American League, Justin Verlander was coming off a runner-up finish in 2018, and is likely on his way to the Hall of Fame. In the National League, Jacob deGrom won for the second year in a
What will SD's Opening Day roster look like?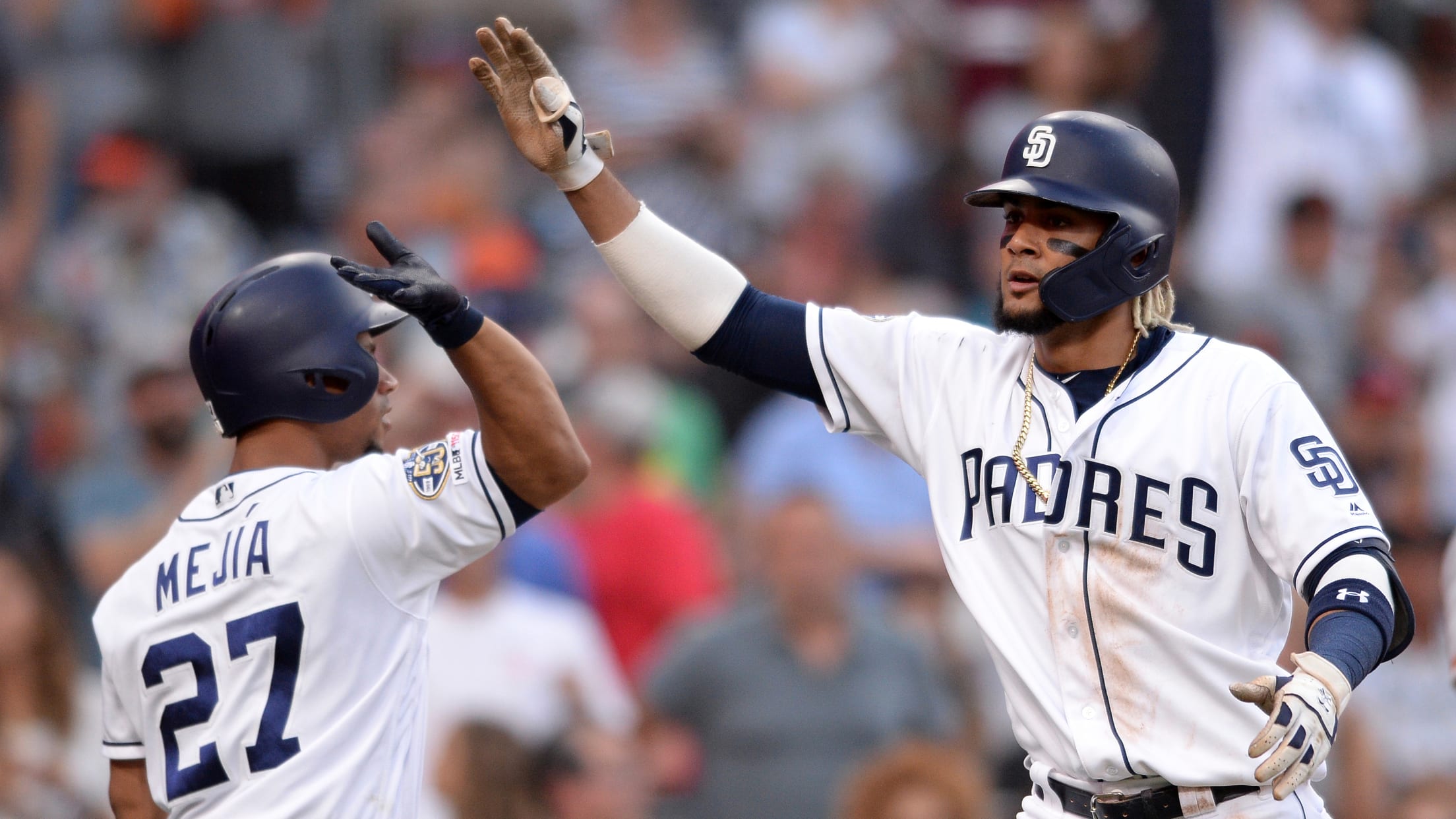 PEORIA, Ariz. -- The Padres' full squad reported to big league camp on Monday with the team's first formal workout under new manager Jayce Tingler slated for Tuesday morning. It's a surprisingly stable roster -- especially compared with past Spring Trainings -- though position battles are expected in the infield,
Padres Spring Training FAQs, important dates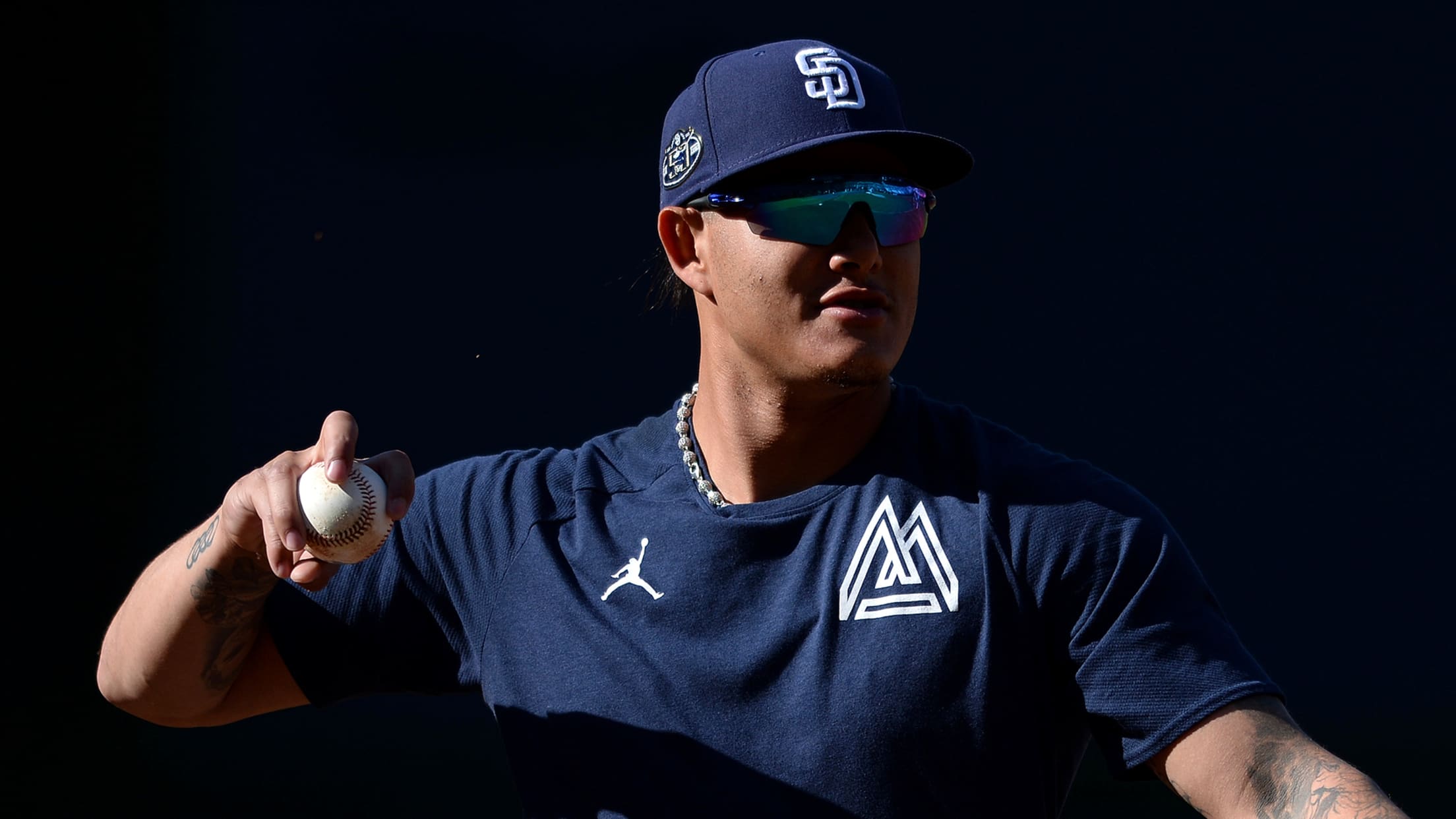 PEORIA, Ariz. -- Manager Jayce Tingler's first Spring Training at the helm of the Padres is underway. Thirty-eight pitchers and six catchers reported to Padres camp at the Peoria Sports Complex on Wednesday. Next week, they'll be joined by a full host of position players. In total, 69 Padres are
MLB.TV is ready to bring the heat in 2020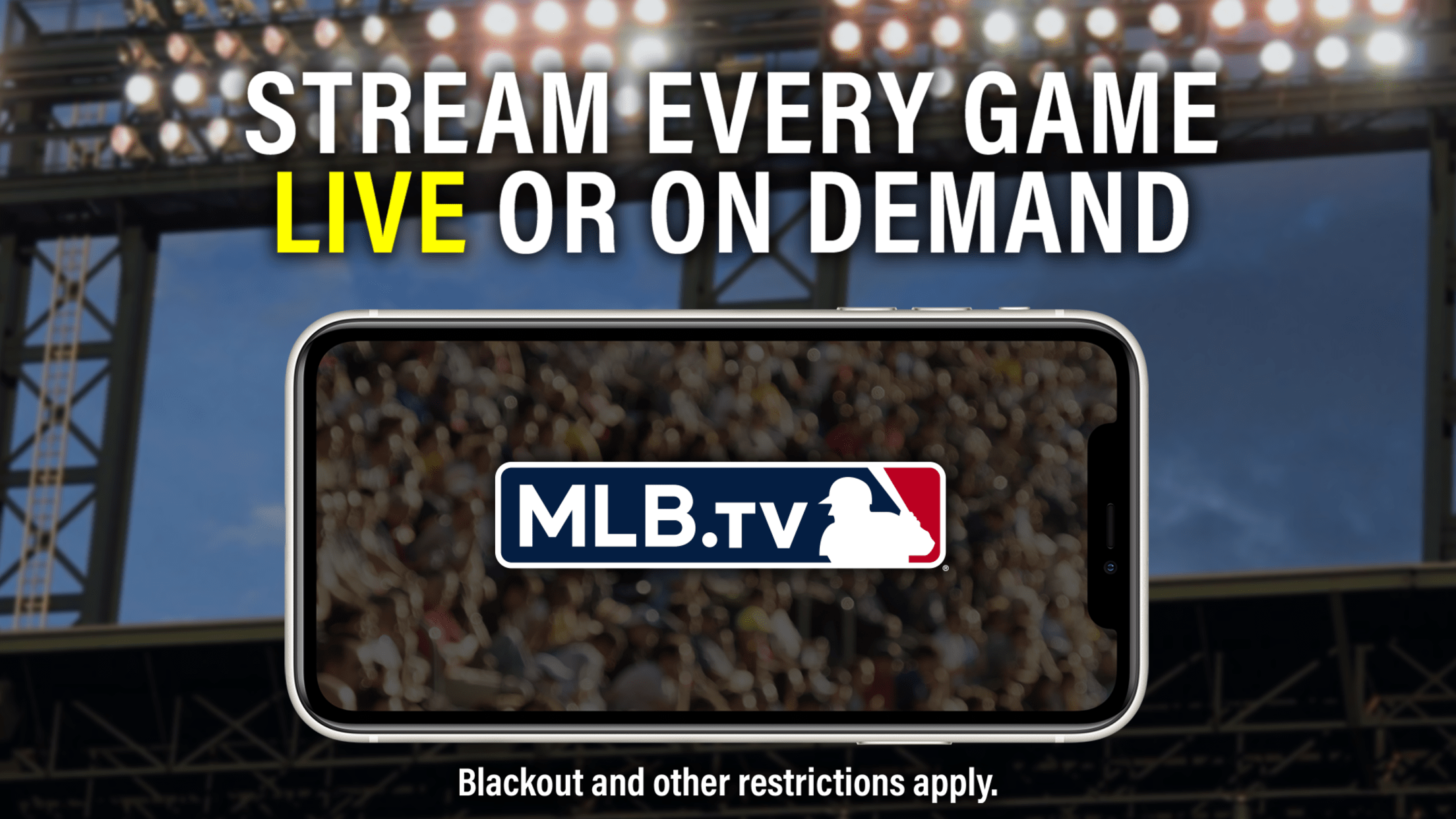 Can't wait to see Mike Trout crushing baseballs out of Angel Stadium again? Have you been waiting for months for Javier Báez to make new magic on the field? Spending your days imagining how Gerrit Cole will look throwing 99-mph fastballs in Yankees pinstripes? We get it. The 2020 season
Notes: Gore 'nasty' vs. Tatis; Quantrill gets nod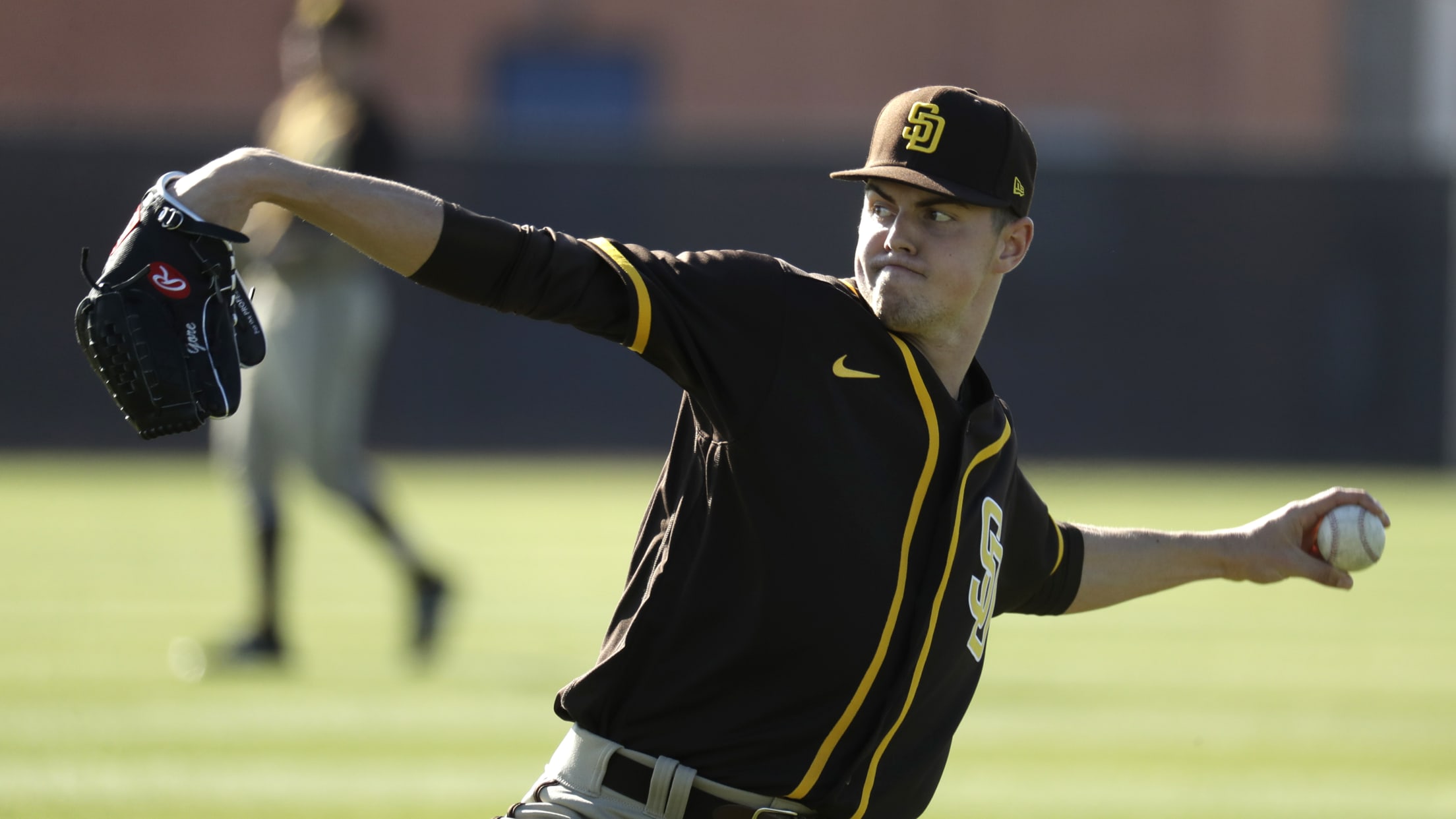 PEORIA, Ariz. -- The Padres aren't exactly easing MacKenzie Gore into his first big league camp. The lineup for Gore's second live batting practice session of Spring Training on Wednesday: Manny Machado, Jurickson Profar, Greg Garcia and Fernando Tatis Jr. -- a quartet of certifiable big leaguers, including a pair
Most crucial questions for each NL West club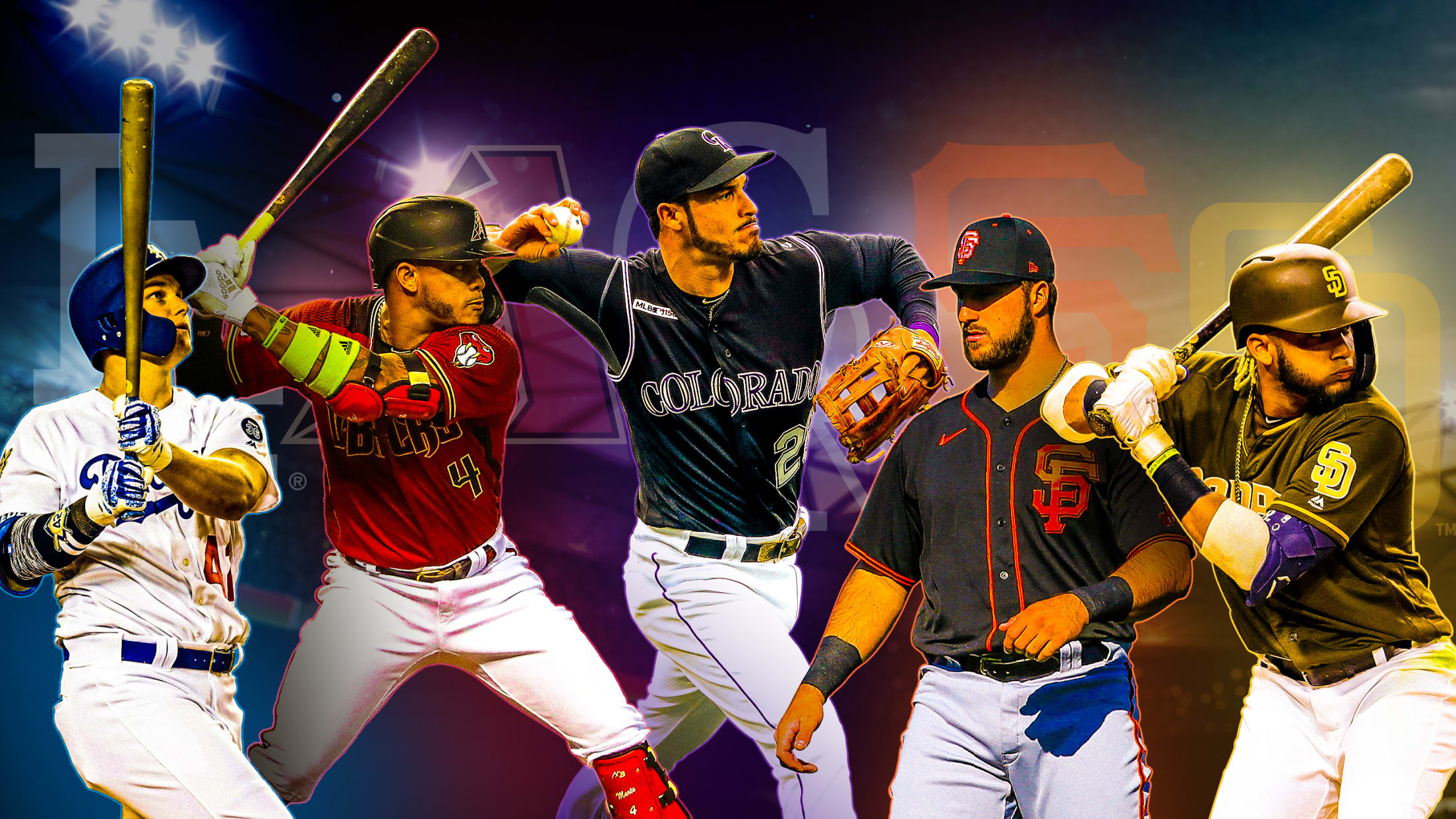 If you're just joining us, we've been previewing the 2020 baseball season, division by division, for over a month now. Here's what you've missed so far: Previously: AL Central | AL West | NL East So, today: The National League West! Our previews will be extended games of 25 Questions,
Manny on '20: 'They're still afraid of me'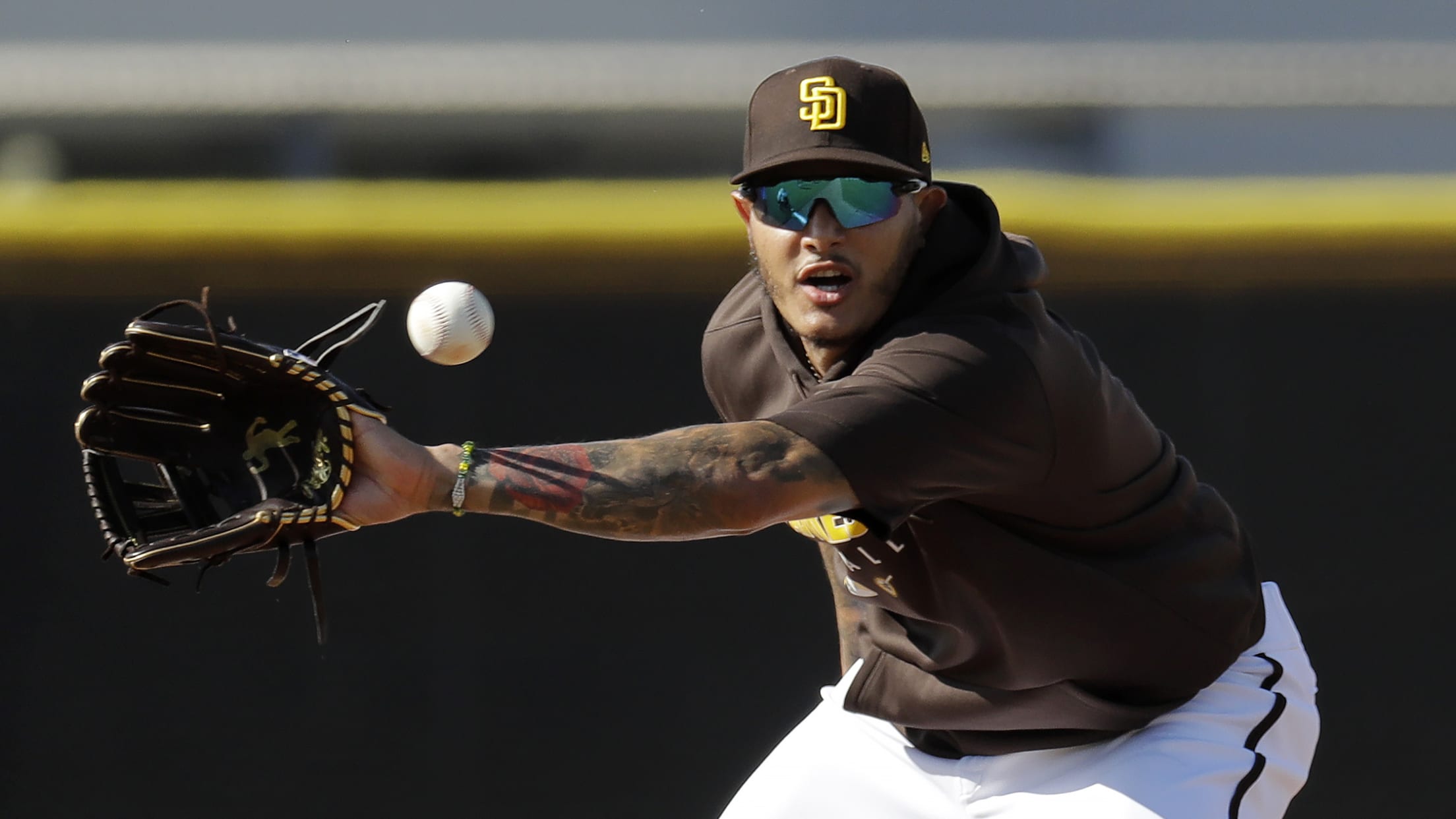 PEORIA, Ariz. -- A.J. Preller was in his office last February when he learned, via Twitter, that Manny Machado had chosen to sign with San Diego. The Padres' general manager broke into a grin and briefly started dancing. Fernando Tatis Jr. was in the batting cage when he received that
'This is our decade': SD eyes bright future
Tingler addresses team; Hosmer looking ahead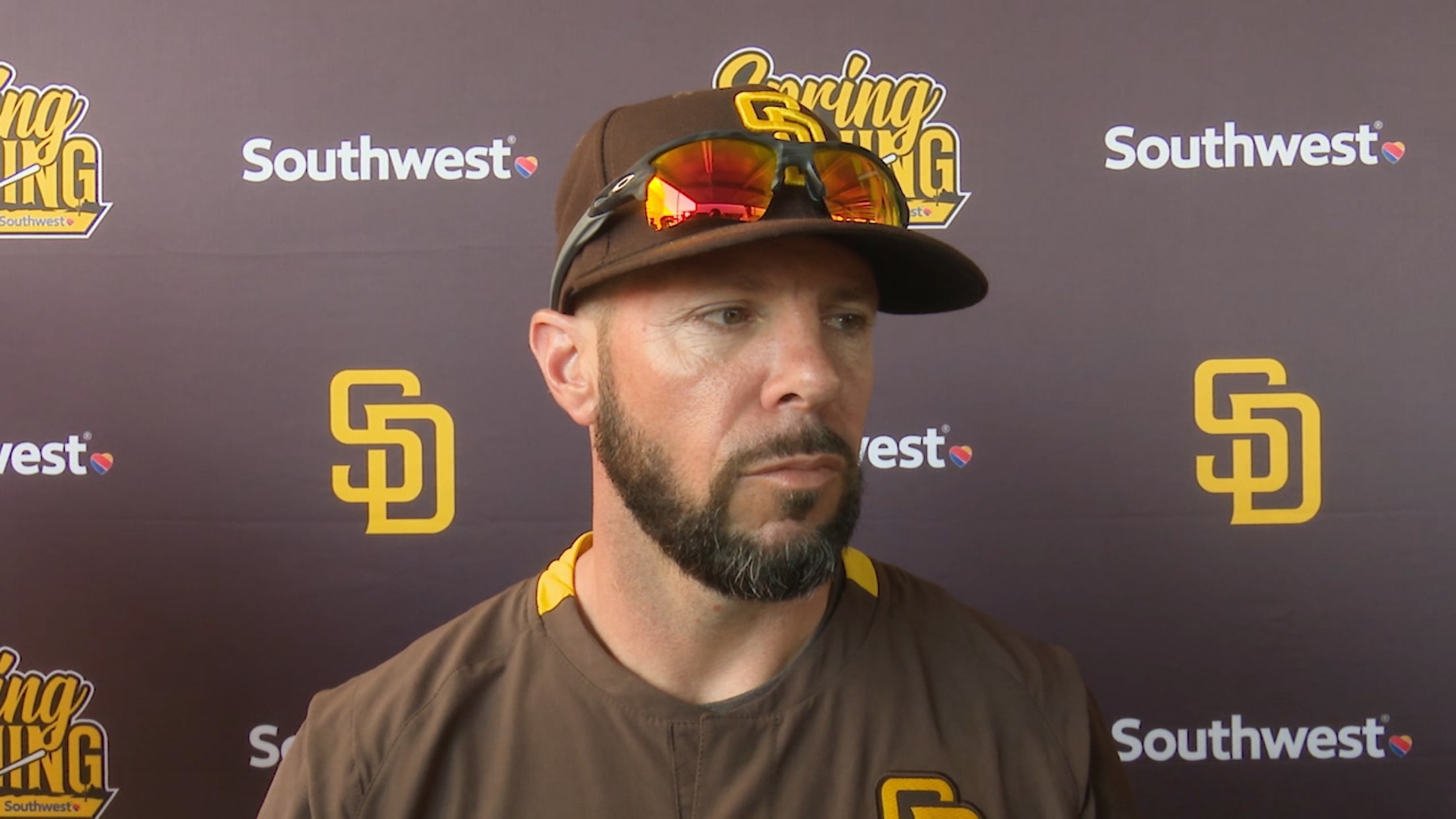 PEORIA, Ariz. -- Every spring, on the first day of full-squad workouts at Padres camp, the team's ownership group addresses the media. The optimism is always palpable -- but never quite like this. "It's Day One," said general partner Peter Seidler. "This is our decade. We've talked about it, and
Quantrill intent on earning spot: 'I can dominate'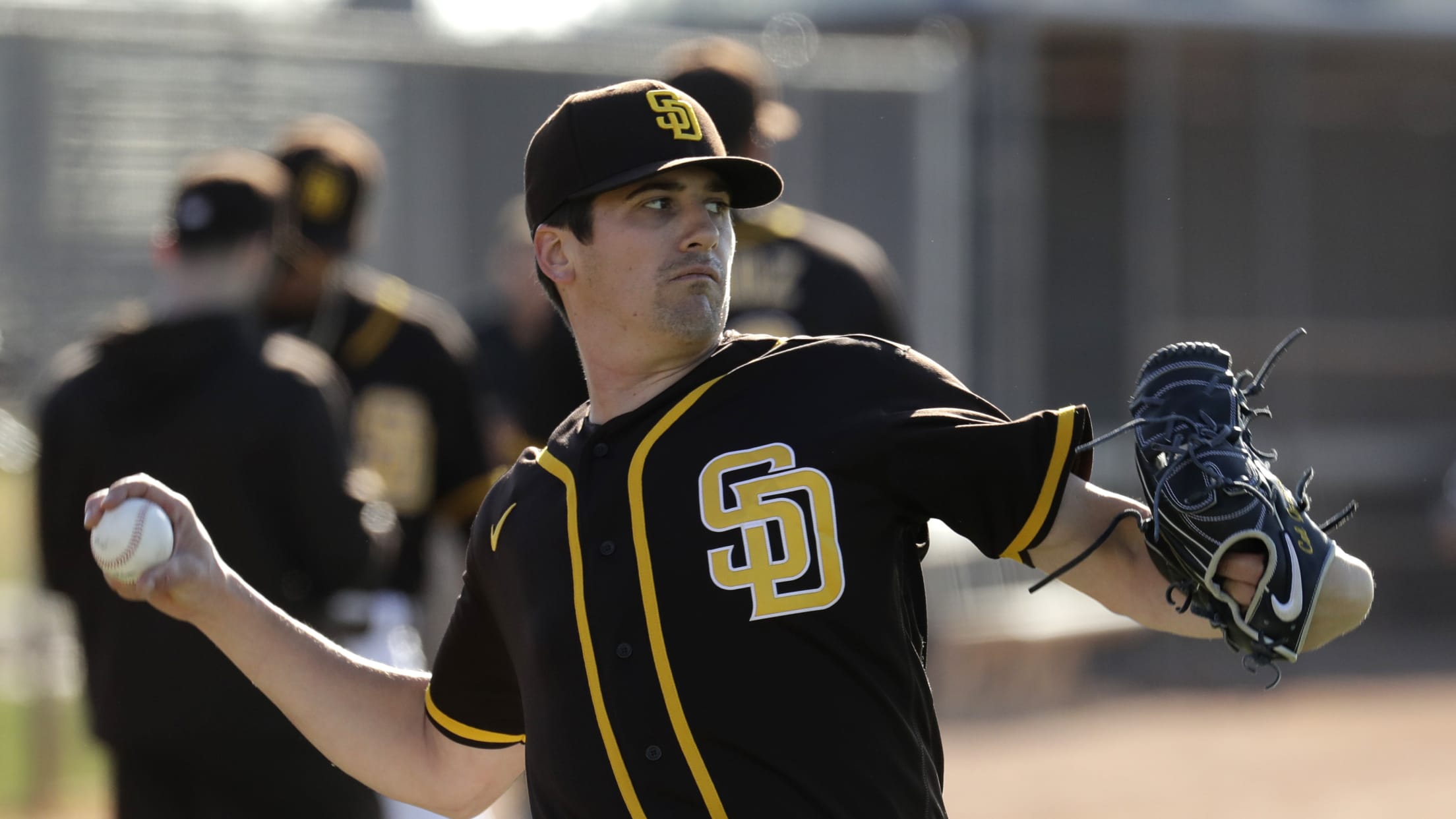 PEORIA, Ariz. -- The first five months of Cal Quantrill's 2019 season couldn't have gone much smoother. The right-hander earned his big league callup in May, and by June, he was a serviceable weapon who could pitch in practically any role. In early July, Quantrill was handed a starting job,
Veteran Rothschild set to shepherd young arms
Postseason pedigree, managerial experience a boon for Padres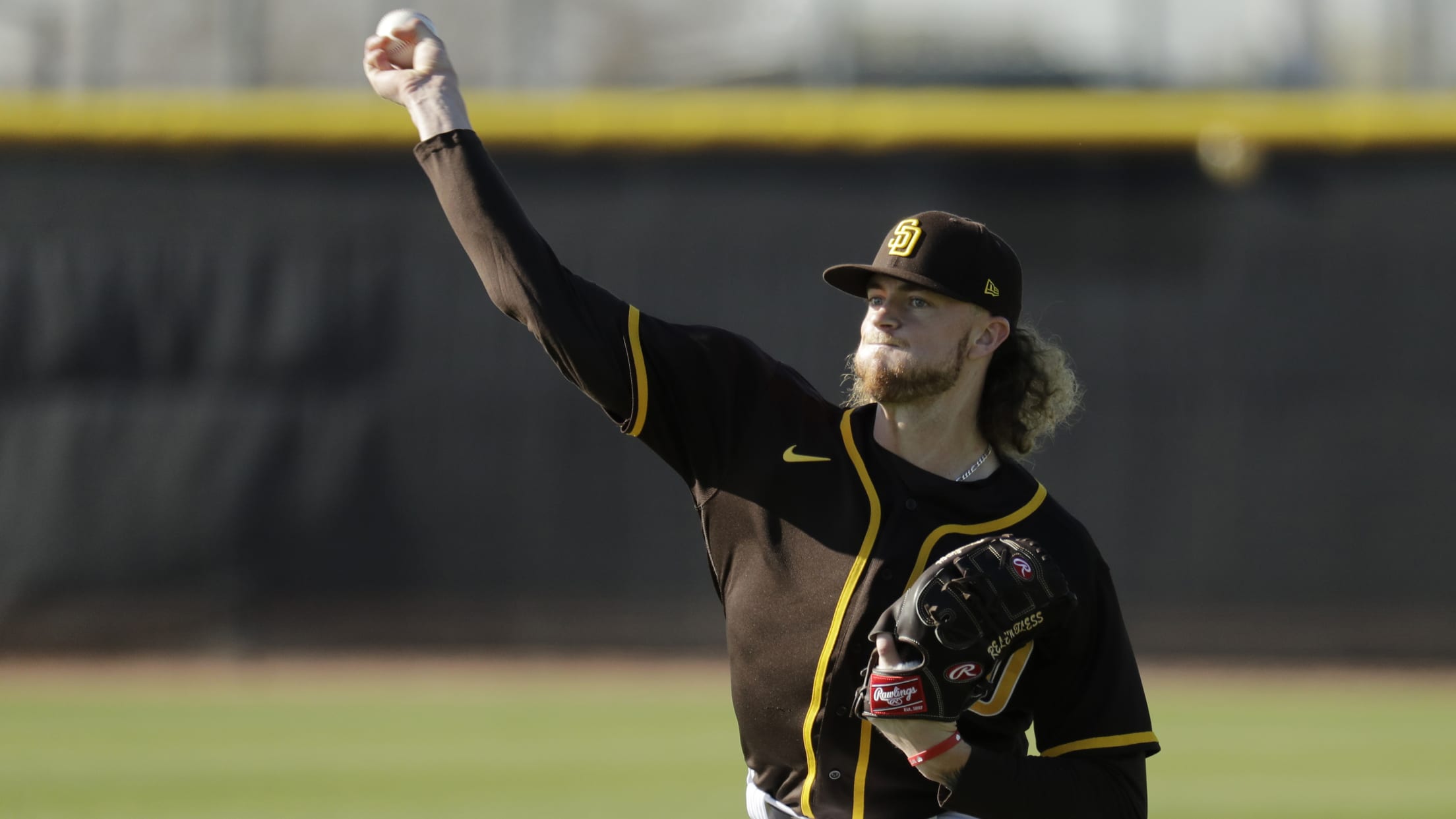 PEORIA, Ariz. -- The Padres deeply hold their belief that the group of pitchers in camp this spring is largely the same group of pitchers that will launch the team into contention. The timetable is unclear. But Padres camp features a handful of the game's best pitching prospects, plus exciting
Paddack improves curve; Richards returns
Cronenworth makes push for Padres' 26th man as 2-way player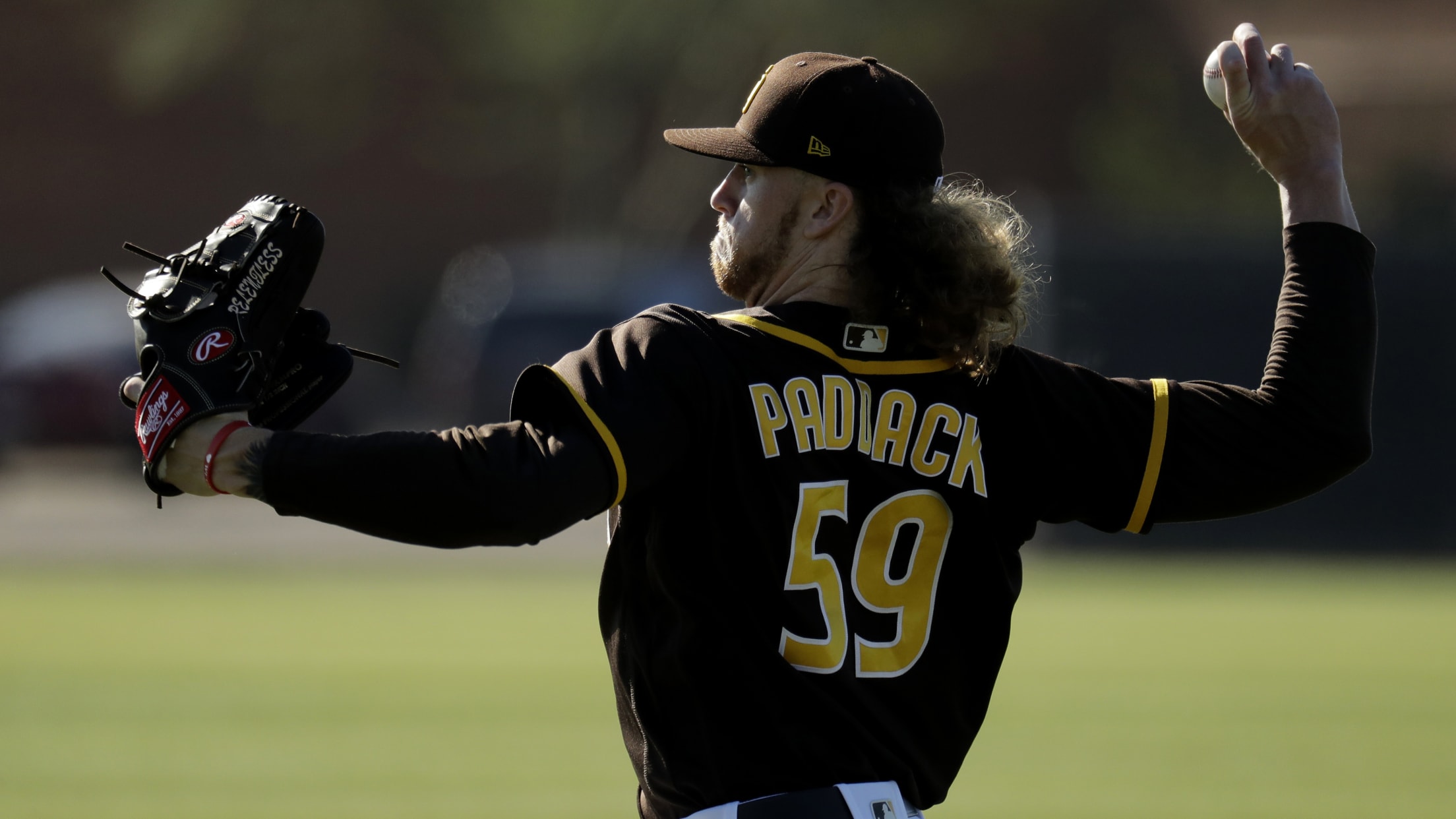 PEORIA, Ariz. -- Three-fifths of the Padres' projected rotation faced hitters in a live batting-practice session at Padres camp on Sunday. Chris Paddack, Dinelson Lamet and Joey Lucchesi all made life difficult for a handful of position players who had reported to camp early.
Myers reports, takes trade speculation in stride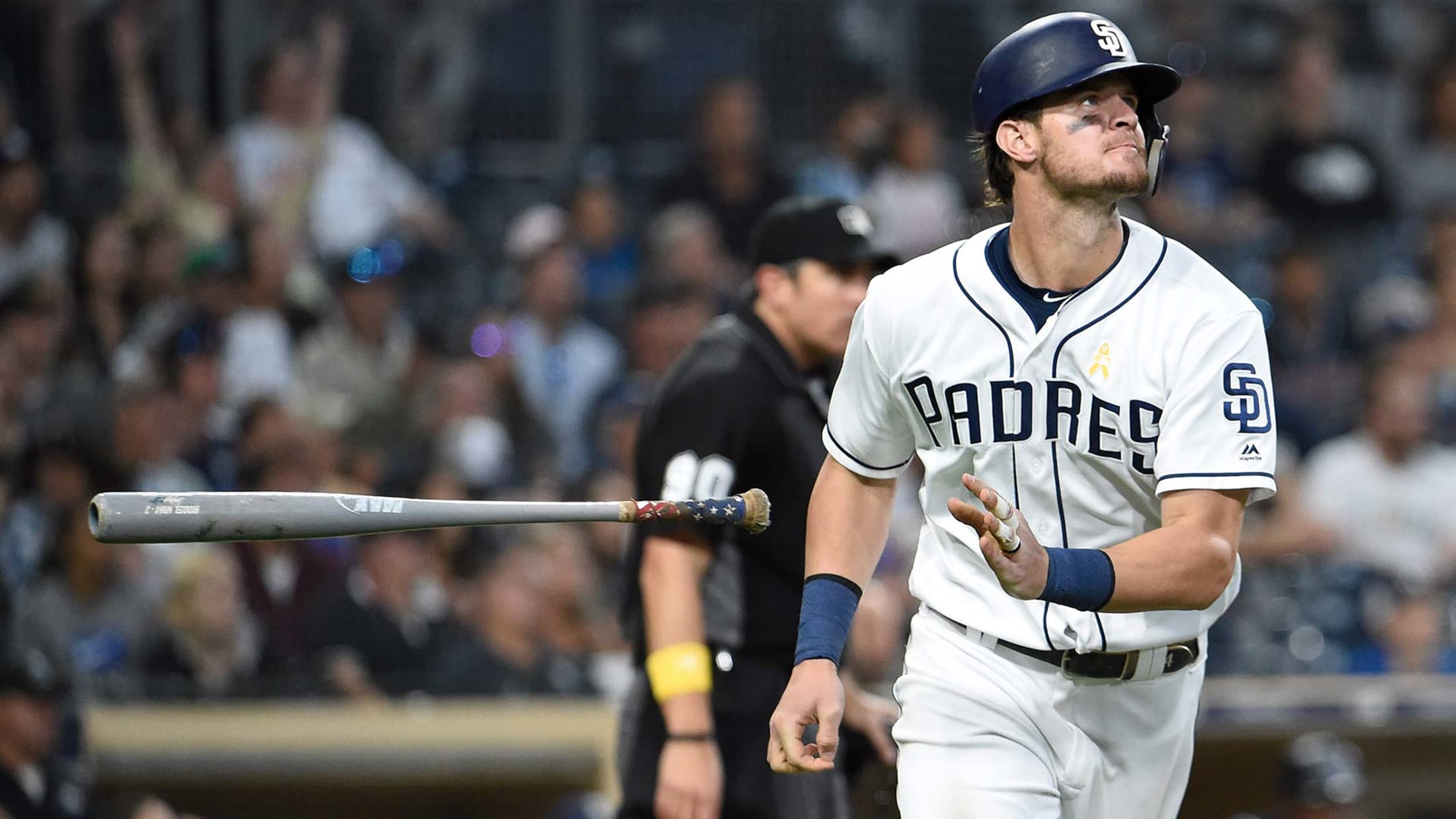 PEORIA, Ariz. -- By now, it's a ritual of Padres camp. Wil Myers spends his offseason in North Carolina enduring rumors about where he might be traded. Then, he arrives in camp, ready to discuss that speculation, none of which ever comes to fruition. "I've been in trade rumors for
Padres to give Profar reps exclusively at second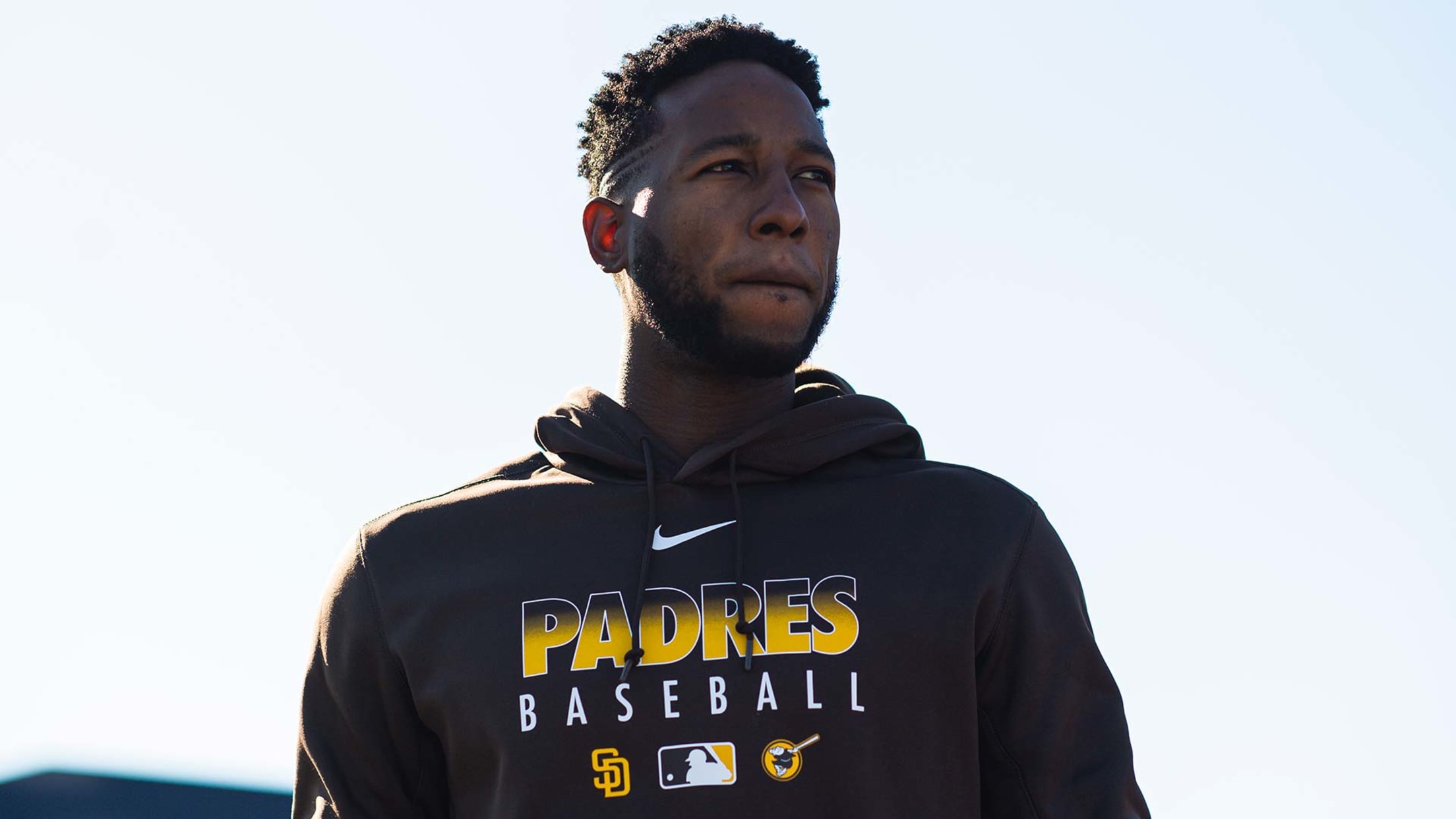 PEORIA, Ariz. -- Over six seasons in the big leagues, Jurickson Profar has spent time at all four positions in the infield, and he's dabbled in the outfield, too. But the 26-year-old switch-hitter is in Padres camp as a second baseman exclusively, manager Jayce Tingler said. Tingler left open the
Breakout candidates for every club in 2020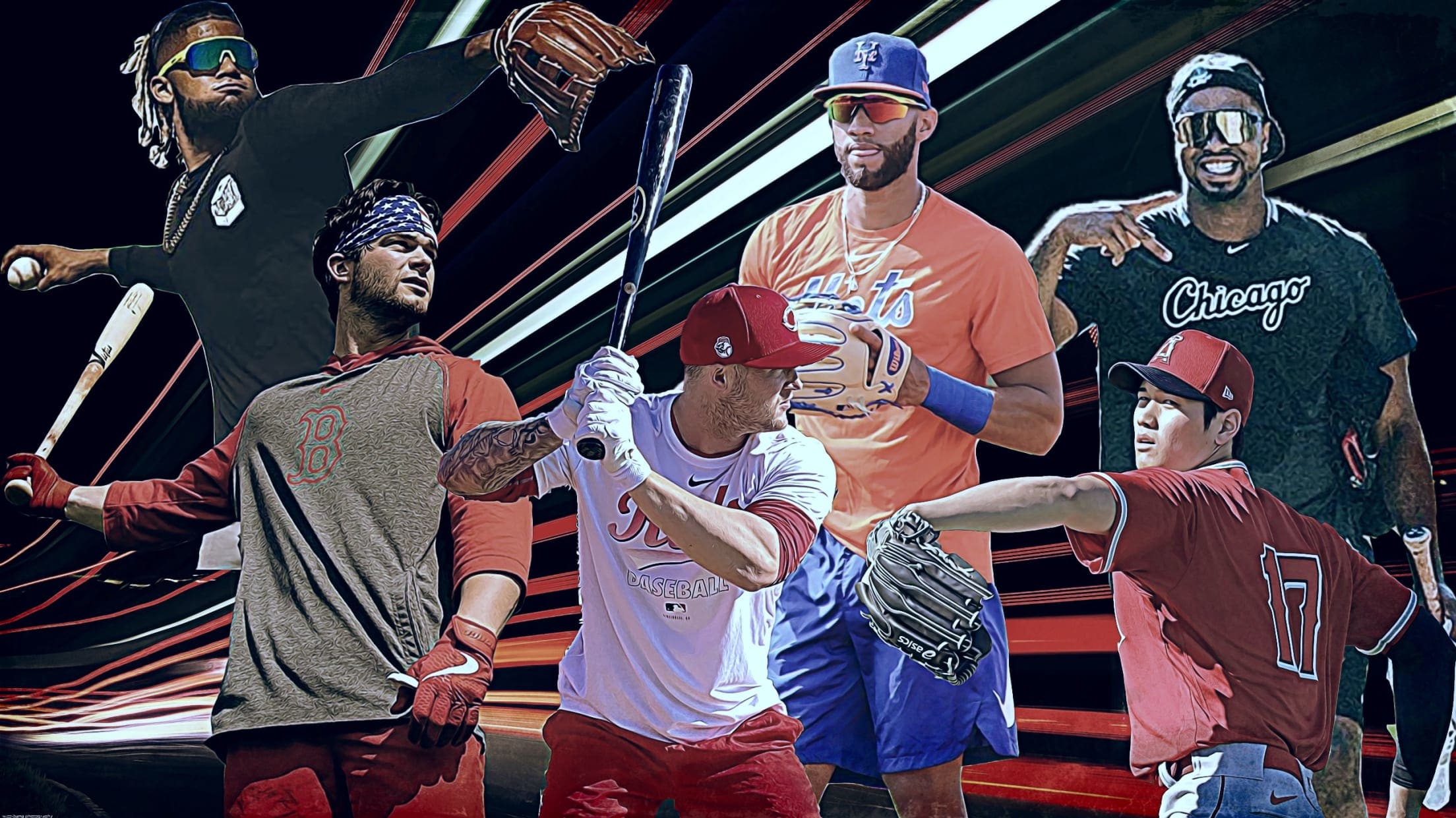 No matter how many free agents you sign or big trades you make, the best way for any team to improve immediately is to have breakthrough seasons from their young players, that season in which it all comes together for them ... that season they make the leap. We saw
Gore on Paddack's path, even if not same speed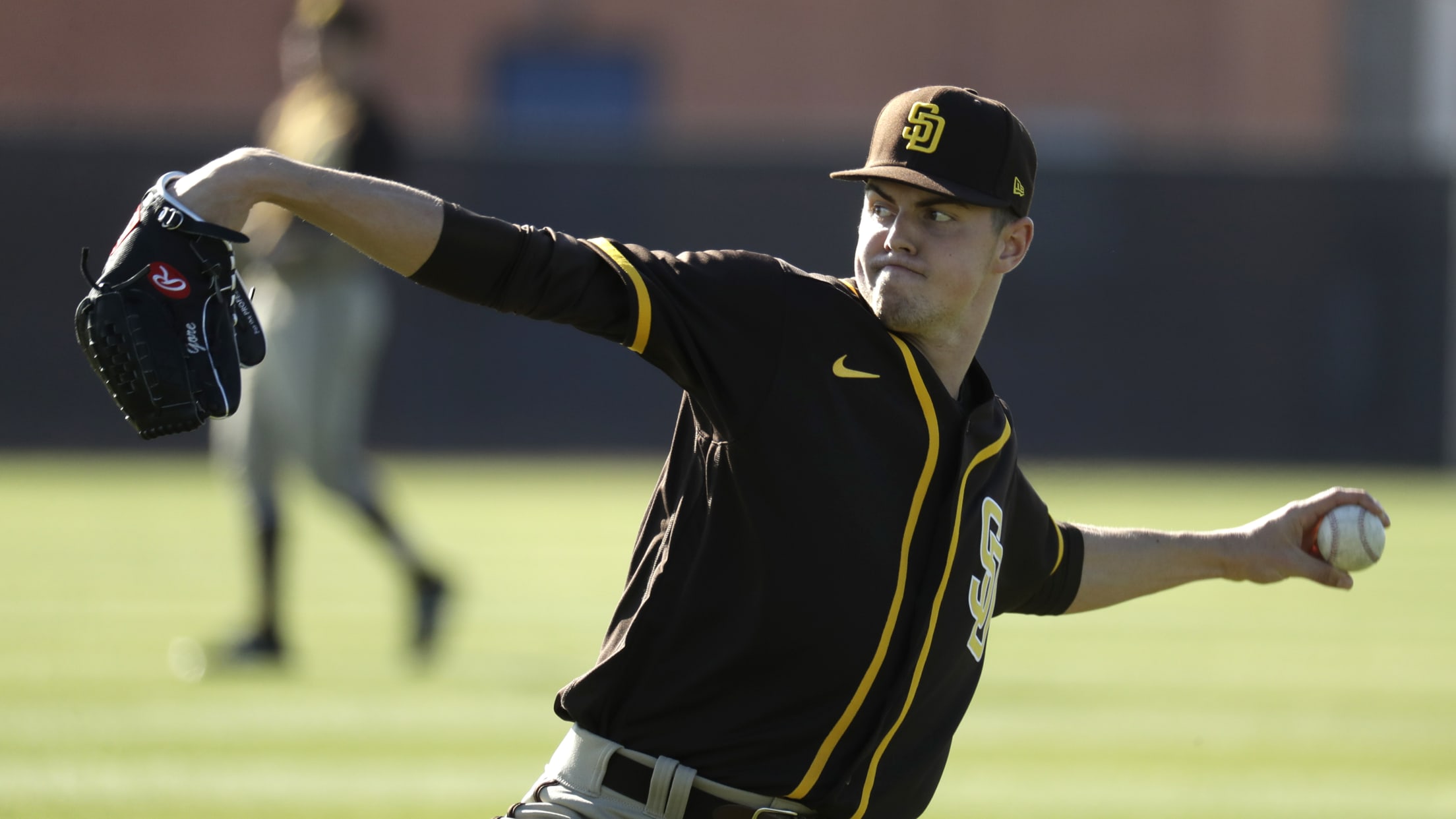 PEORIA, Ariz. -- MacKenzie Gore is the top-ranked pitching prospect in baseball, on a team starved for a championship. He's in big league camp at age 20, in an organization with a reputation for shuttling its young players quickly to the big leagues. Gore knows these things, of course. The
Notes: Padres' rotation; Lagares eyes roster spot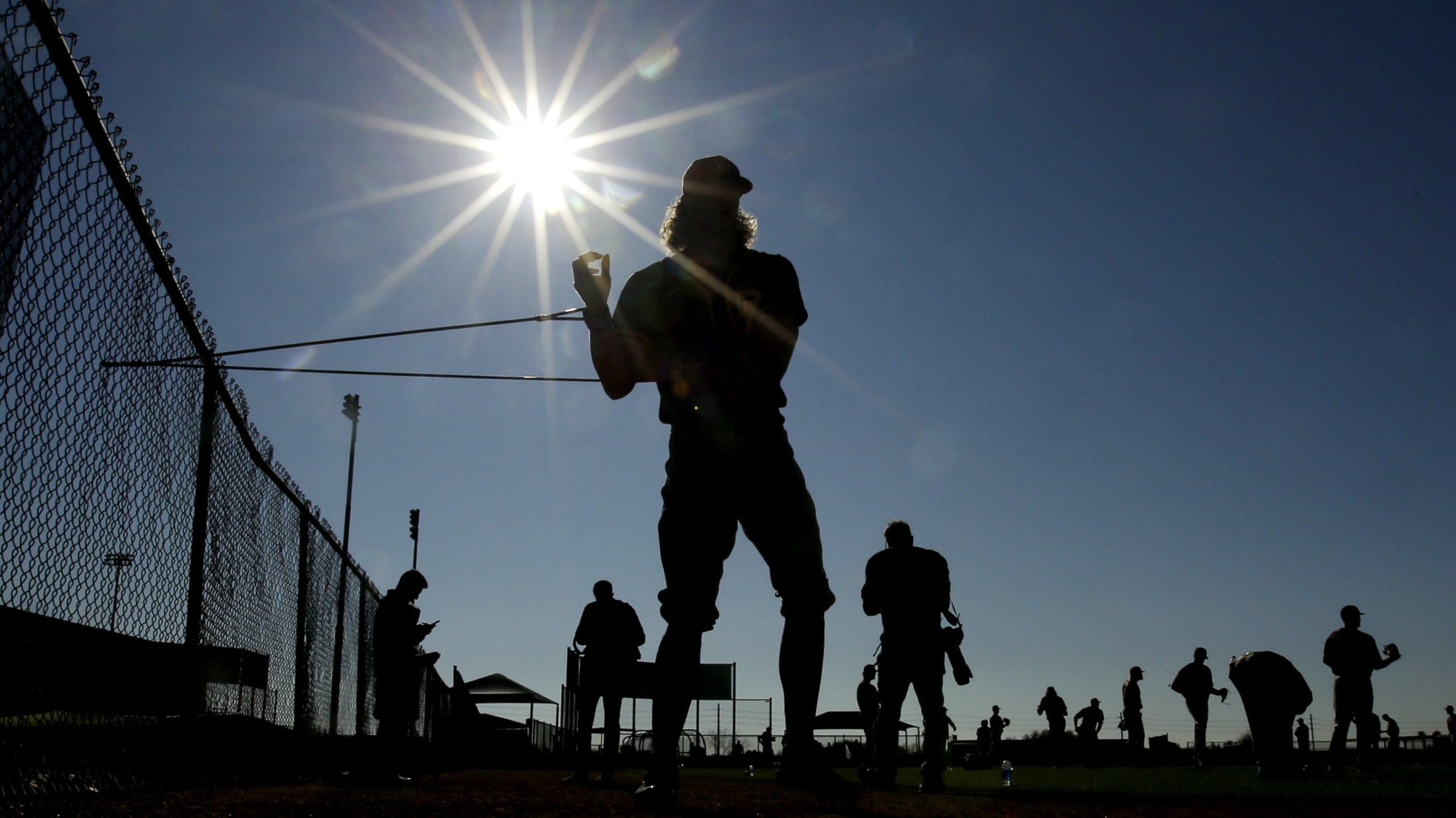 PEORIA, Ariz. -- The Padres arrived in Arizona this week with a measure of rotation stability. That's unusual around these parts at this time of year. As recently as last season, Spring Training opened with all five slots available in the San Diego rotation. The past few years have been
Opening Day lineup, rotation, closer predictions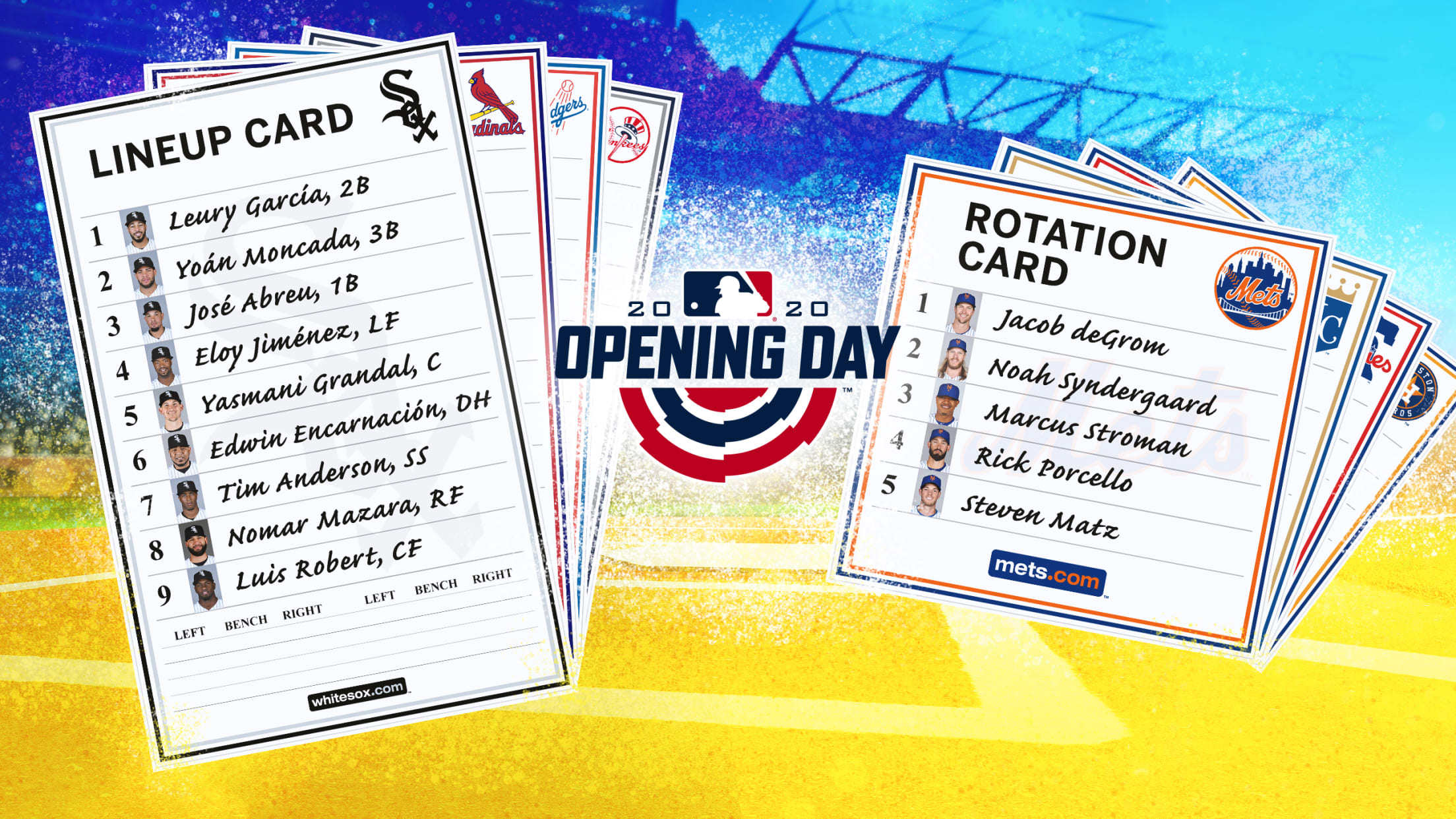 Gerrit Cole will be in Yankees pinstripes. Anthony Rendon joins Mike Trout and Shohei Ohtani in Anaheim. The Reds have added three new hitters to their lineup. Madison Bumgarner is no longer a Giant. There have been many seismic changes around baseball this offseason, and with pitchers and catchers getting
4 Spring Training predictions for Padres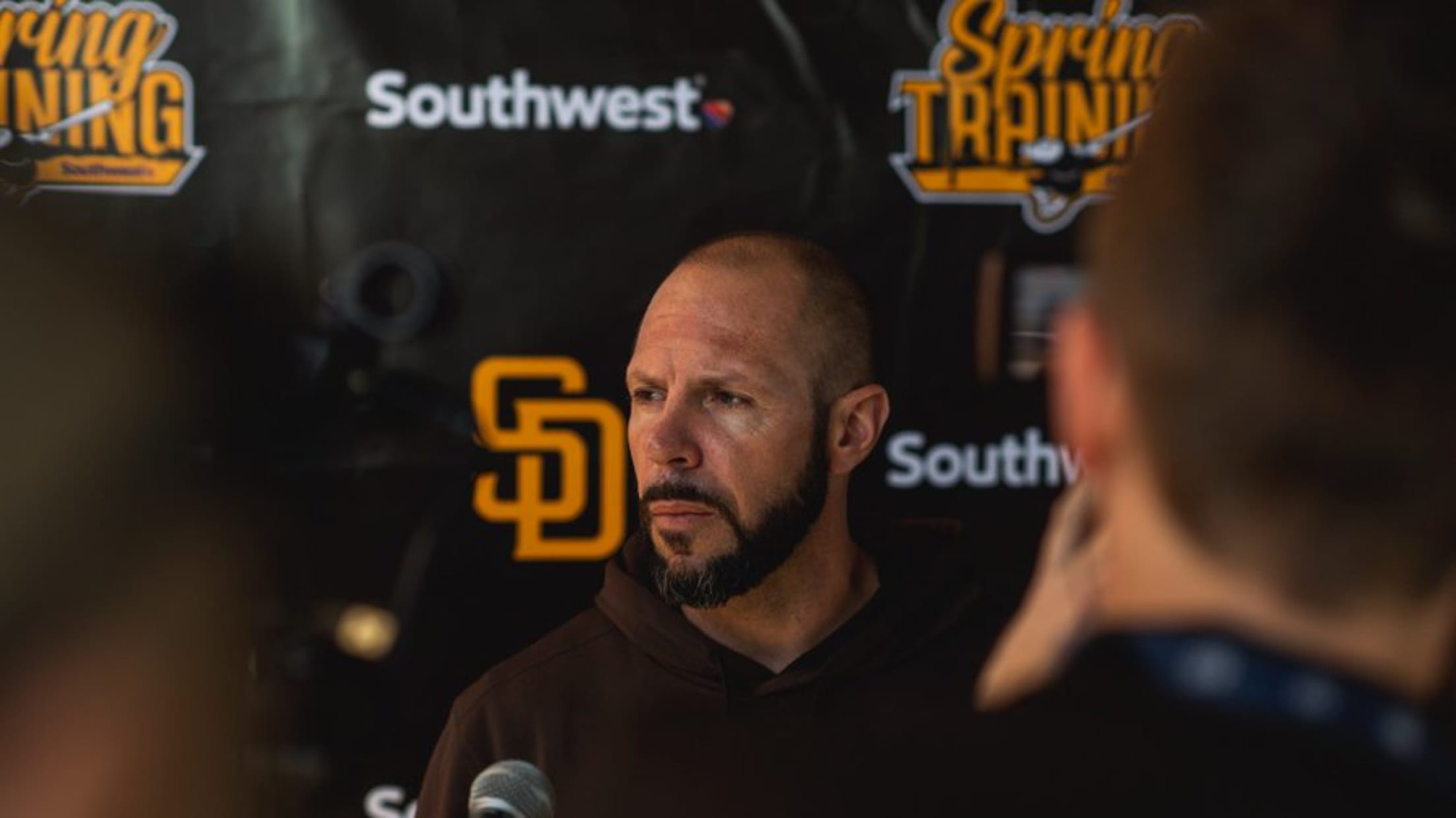 PEORIA, Ariz. -- Pitchers and catchers reported to Padres camp in Peoria, Ariz., on Wednesday, and they're slated to work out for the first time on Thursday.
'I have a lot to prove': Pham brings edge to SD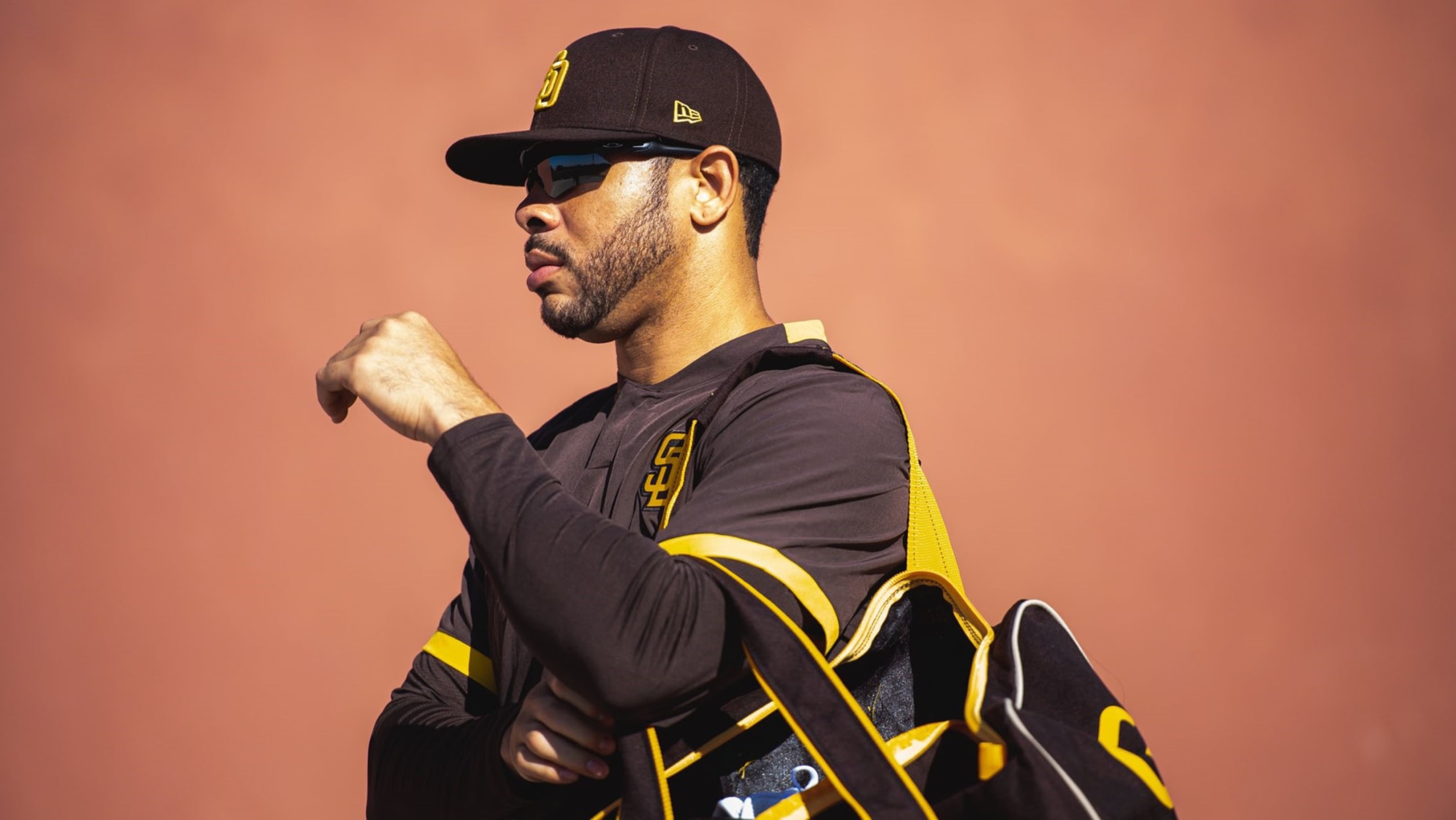 PEORIA, Ariz. -- Tommy Pham distinctly remembers his trip to San Diego last summer. The Rays were fighting for a Wild Card berth, and they won two of three games at Petco Park, pushing the fading Padres further from contention. Evidently, three months before he was dealt to San Diego,
As decade changes, Padres hope results do, too
GM Preller has forecasted the '20s as when the Padres turn the corner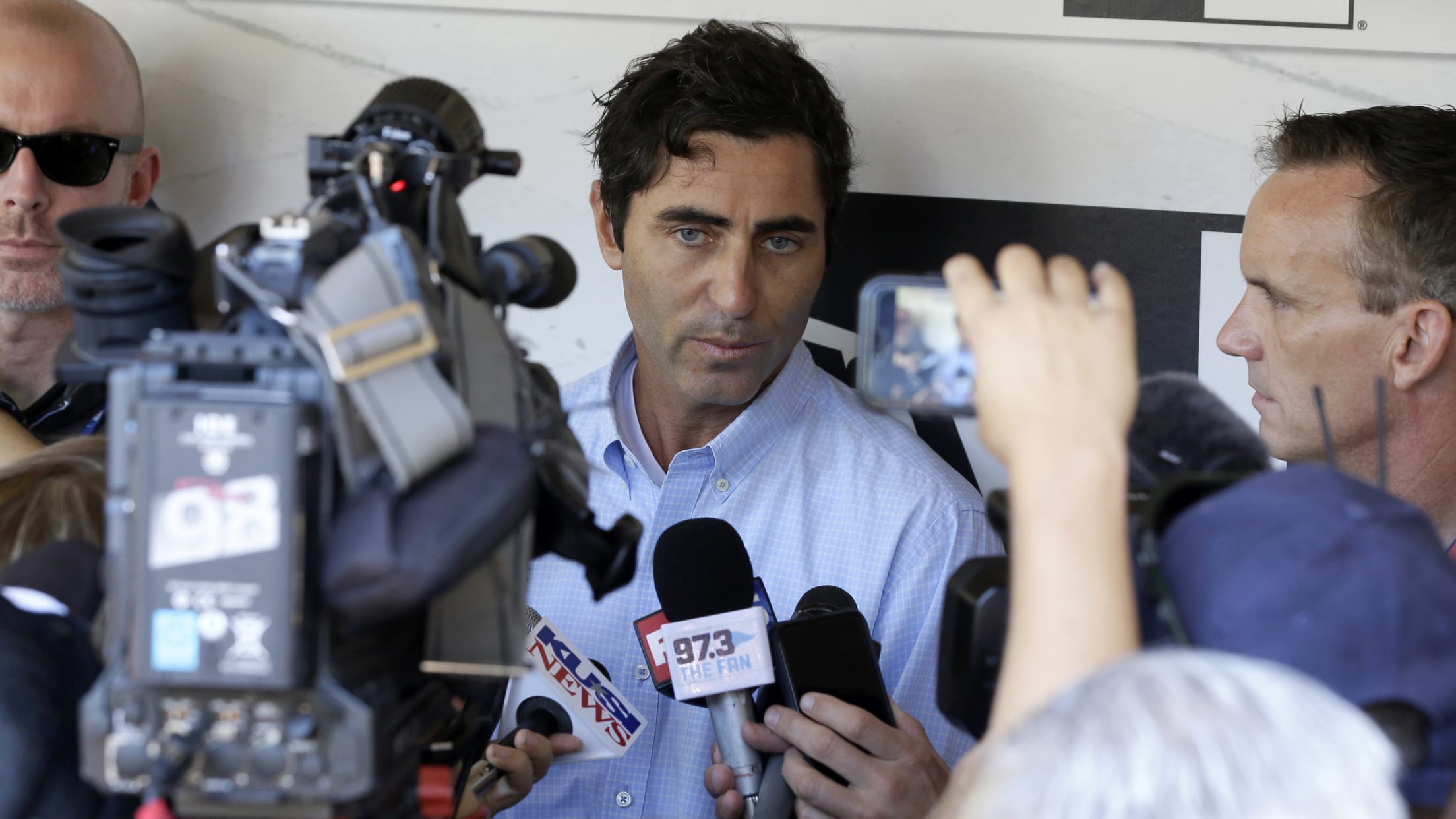 SAN DIEGO -- Two years ago, the Padres spent a franchise-record $144 million on Eric Hosmer. Last winter, they doubled that total -- and then some -- to sign Manny Machado. They followed each of those signings with a press conference in the Colonnade Room at the Peoria Sports Complex.