Lucchesi's career K night sets stage for Renfroe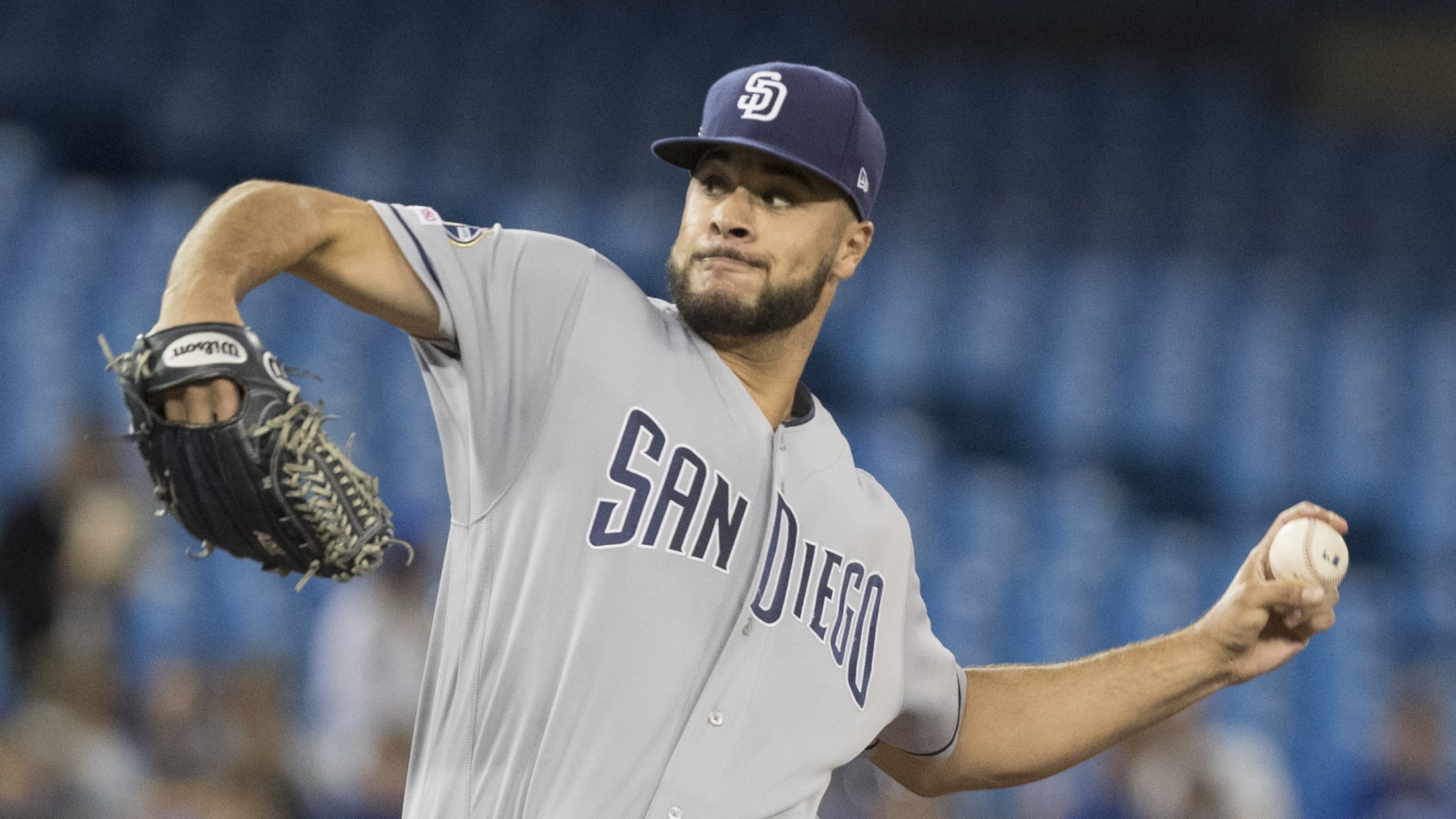 TORONTO -- For the first four innings on Friday night in Toronto, Padres starter Joey Lucchesi laid the groundwork for what had the potential to be a career outing. It still was in some ways, with Lucchesi's 11 strikeouts marking a new personal best in the Padres' 6-3 win over
Prospect Naylor makes debut in native Canada
San Diego places Dickerson on 10-day injured list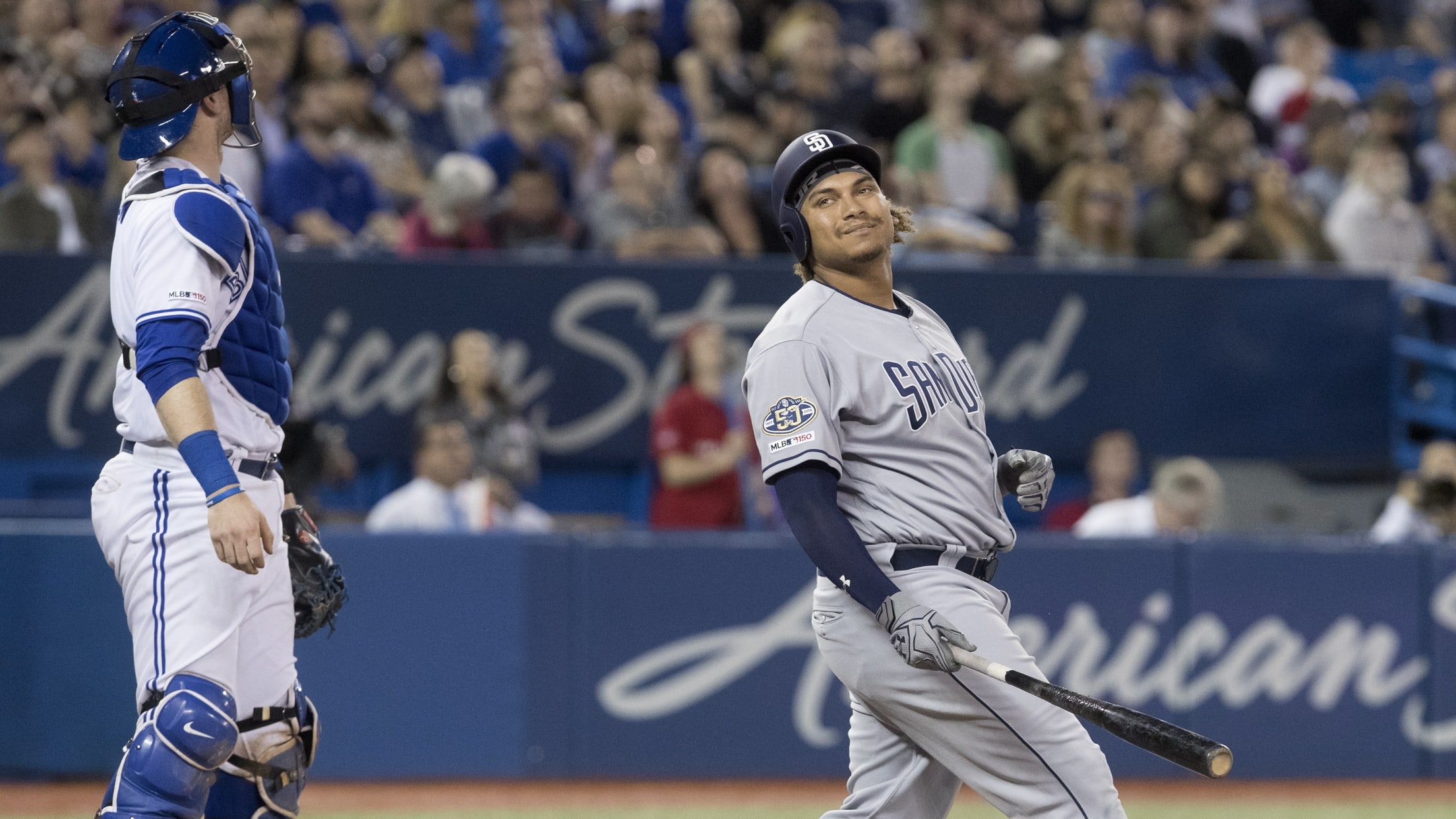 TORONTO -- The San Diego Padres expanded their Canadian contingent just in time for Friday's series opener in Toronto, promoting their No. 9 prospect, Josh Naylor, to the roster for his Major League debut. The power-hitting Naylor is from nearby Mississauga, Ontario, so he expected a large group of friends
Friday's top prospect performers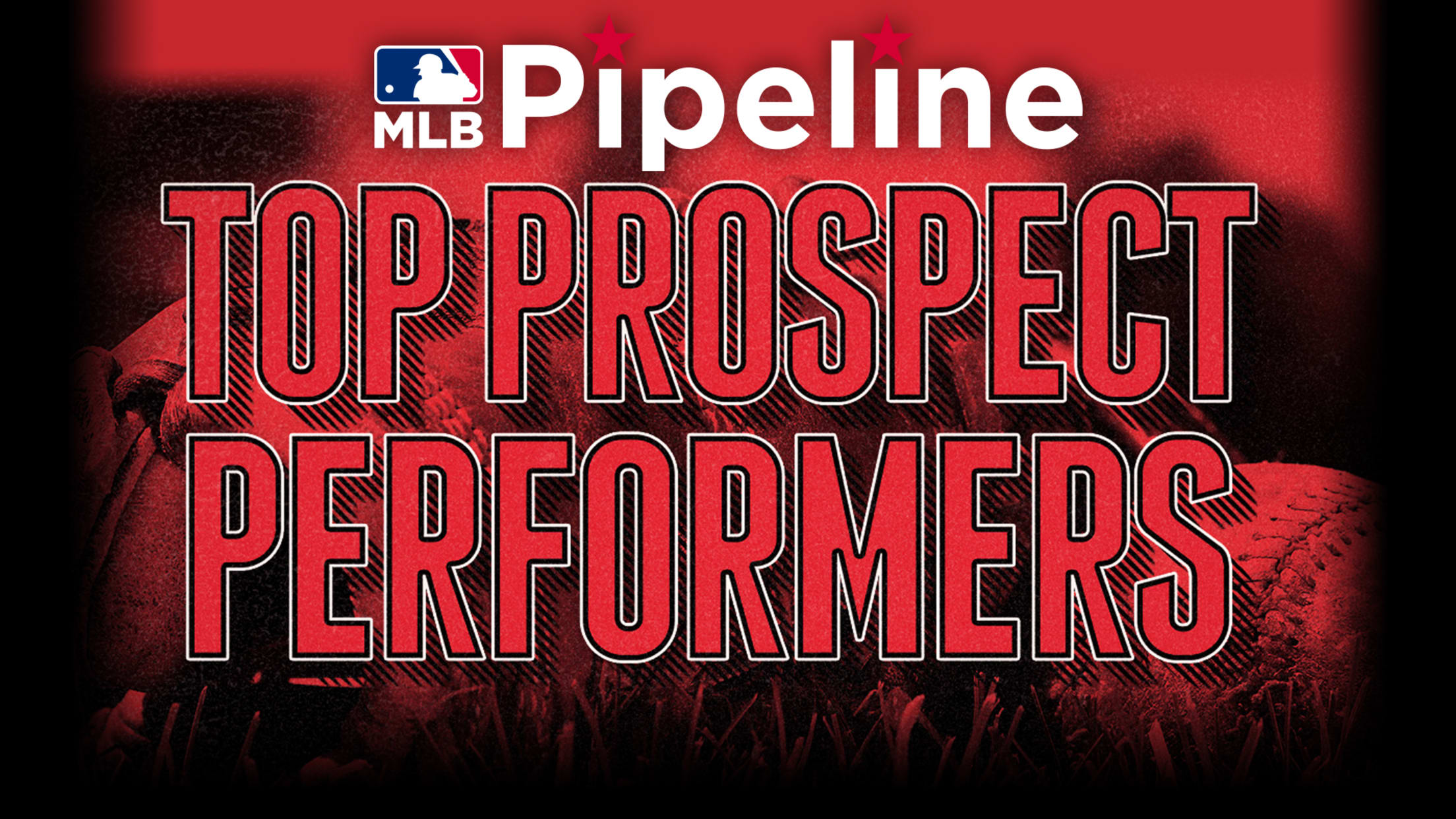 Here's a look at Friday's top Minor League performers from each team's Top 30 Prospects list:
Here's the formula for sweeping the D-backs
Notes on Hosmer, Machado, Garcia, Hedges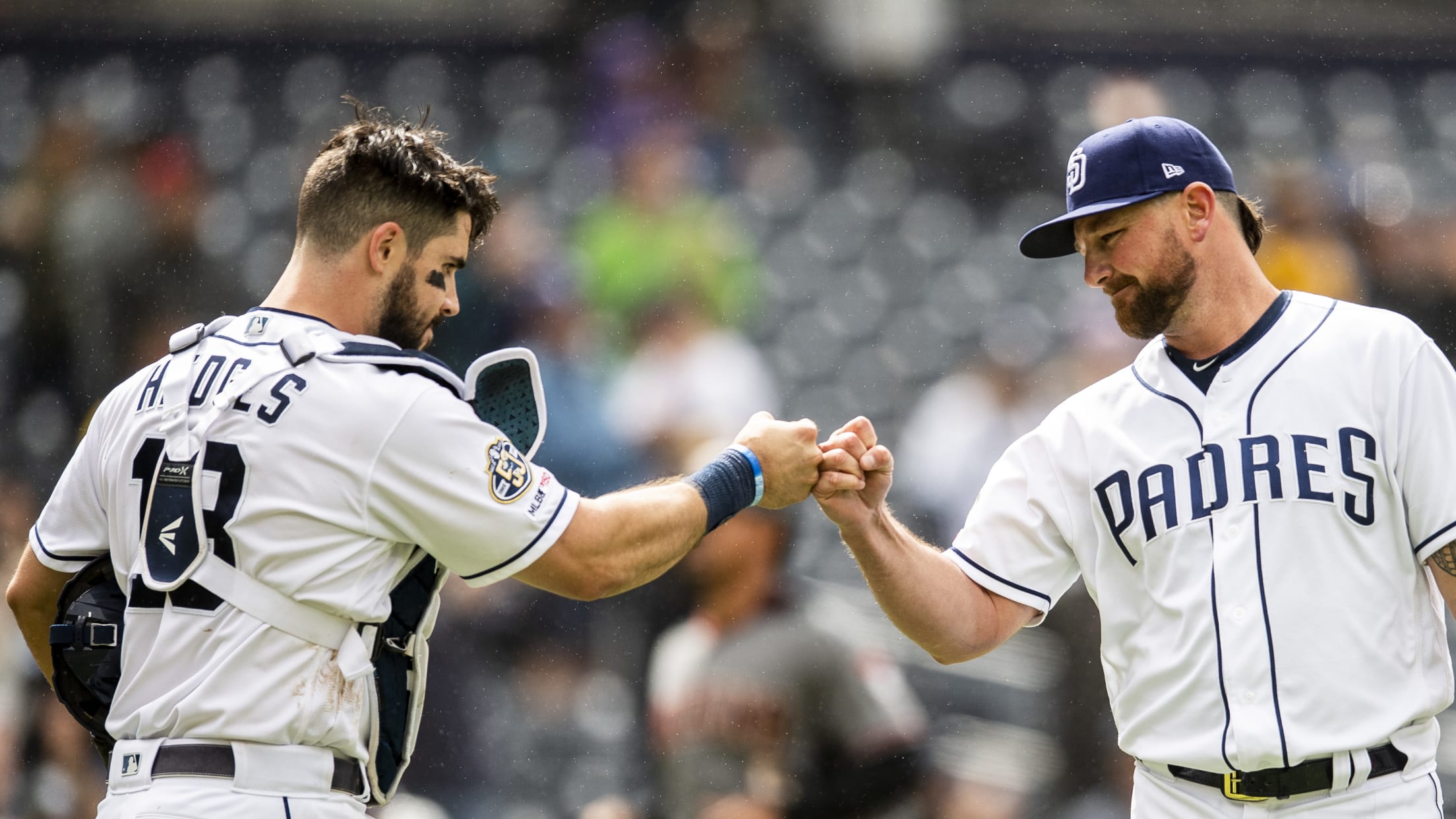 Bill Center, longtime sportswriter for U-T San Diego, is an employee of the Padres. Before the Padres open a six-game, Interleague road trip at Toronto and the New York Yankees and employ a designated hitter for the first time this season, let us look back on how San Diego swept
One key number for each NL West team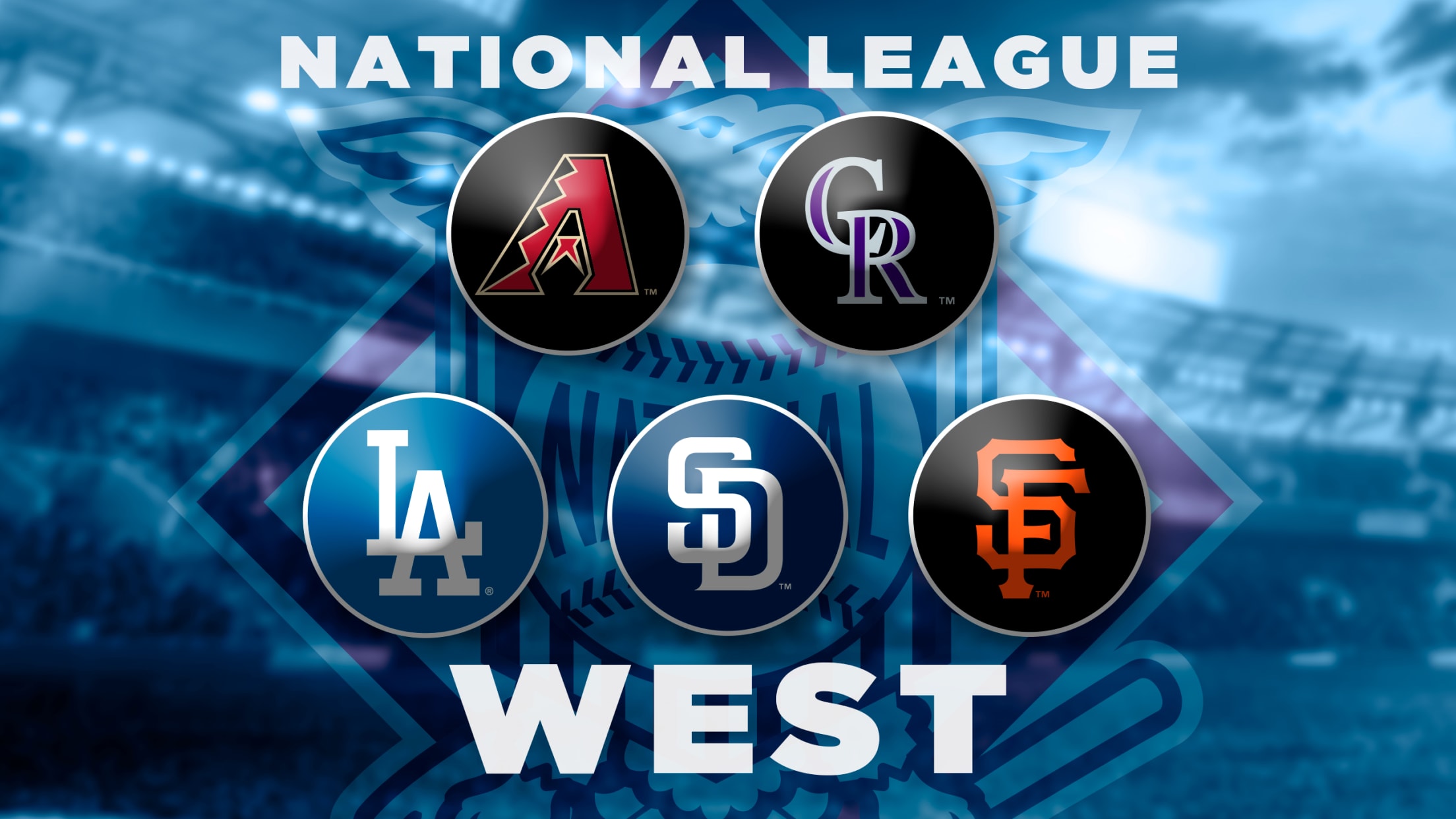 The National League West picture is growing clearer as the Memorial Day milepost approaches. The Dodgers have jumped out to a big lead once again, but the rest of the division is crowded, with potentially as many as four teams that could find themselves in the Wild Card hunt. With
Here's the latest mock draft for the full 1st round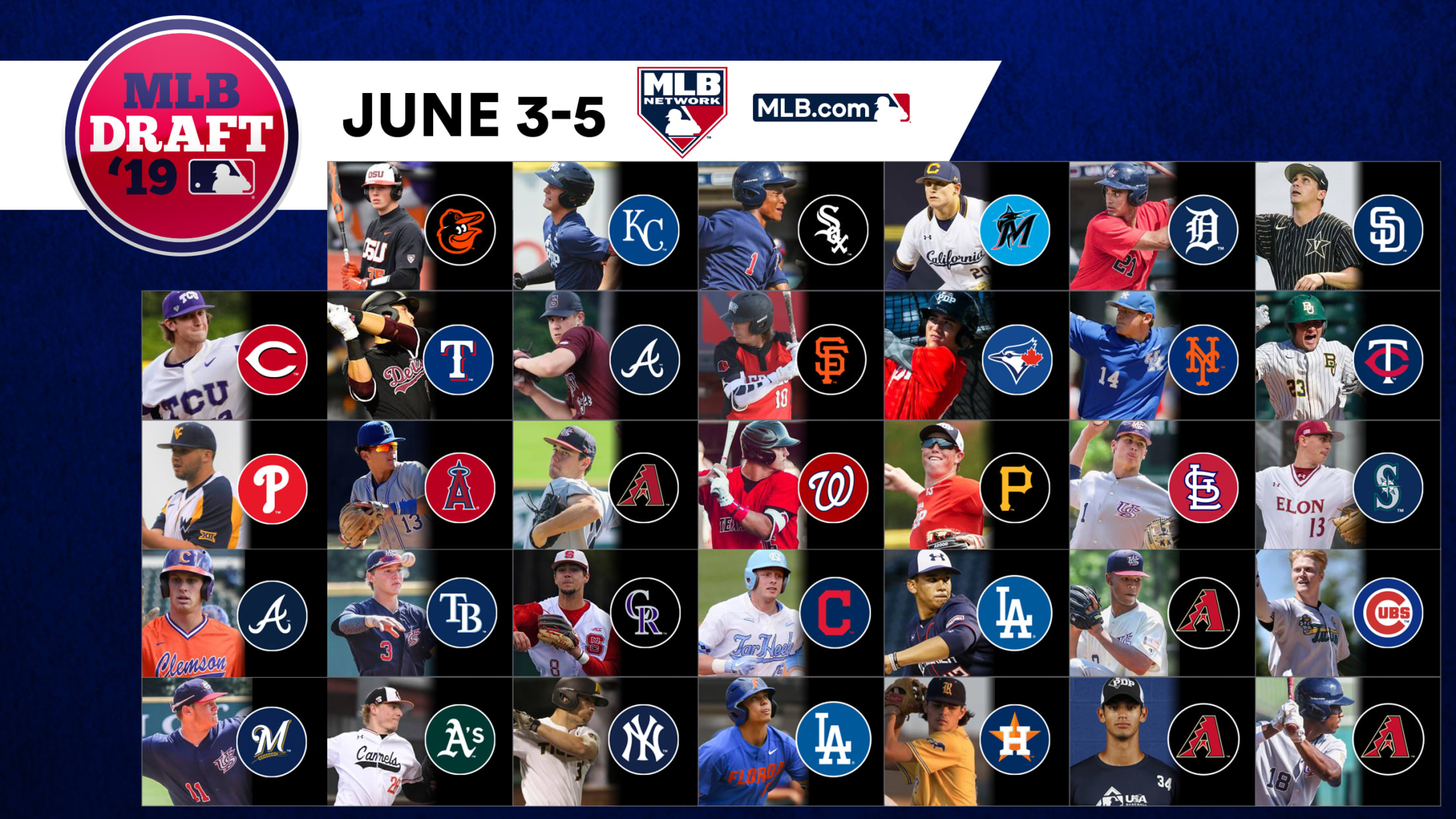 Who will go first in the 2019 MLB Draft? Nearly all scouting directors not picking No. 1 overall believe that Oregon State catcher Adley Rutschman is the obvious best choice for the pick. And most believe he will end up being taken by Baltimore. But there's still an alternative narrative:
Here are all 30 clubs' reps for the 2019 Draft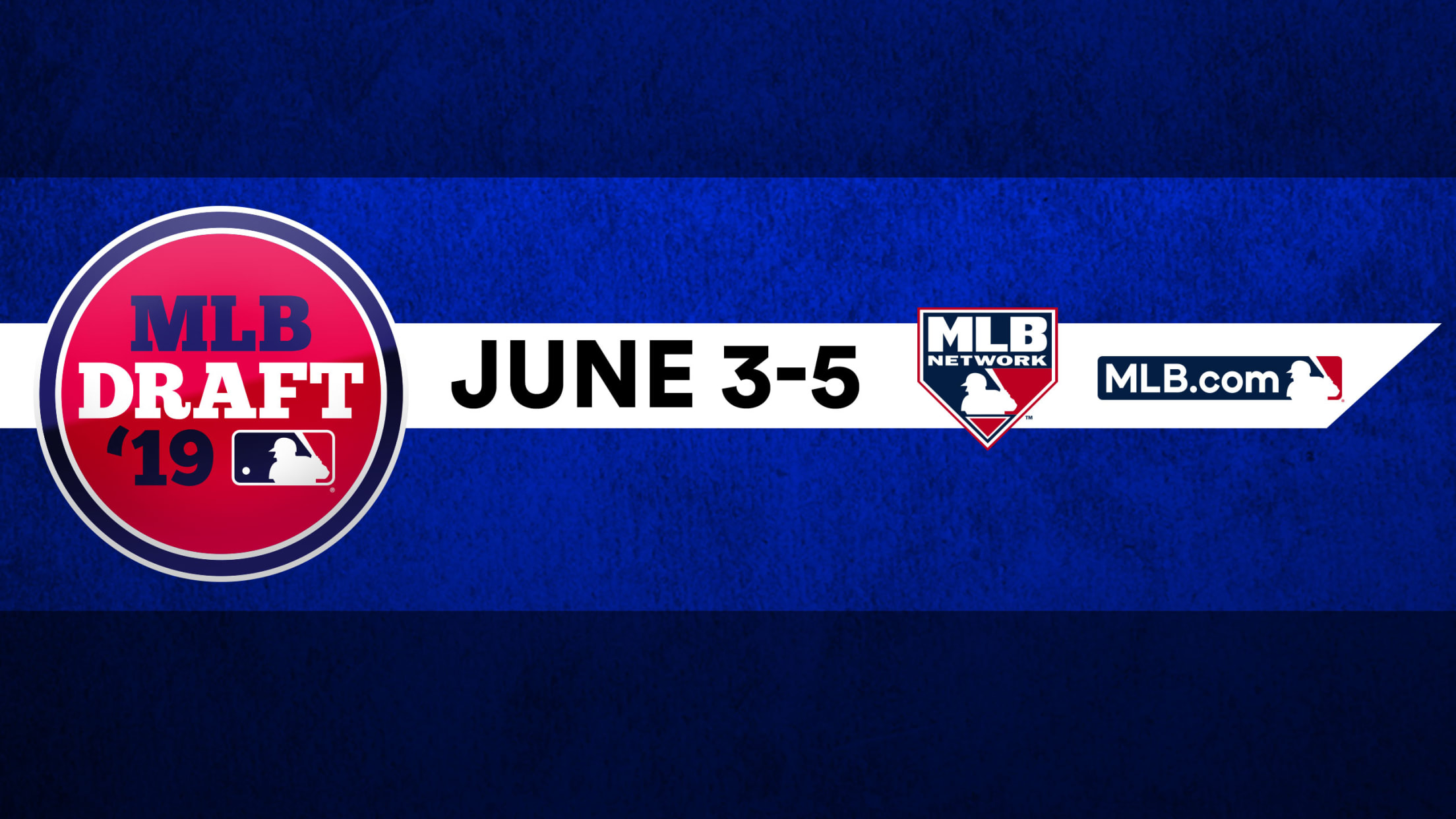 Eighteen former Major League All-Stars — including three Hall of Famers, two Most Valuable Players, two batting champions and two Cy Young Award winners — are among the baseball luminaries scheduled to represent the 30 clubs at Major League Baseball's 2019 Draft, it was announced Thursday. Amateur players who will
Four takeaways after Padres' series sweep
A power trio; a rotation and closer in the zone; and a resilient bunch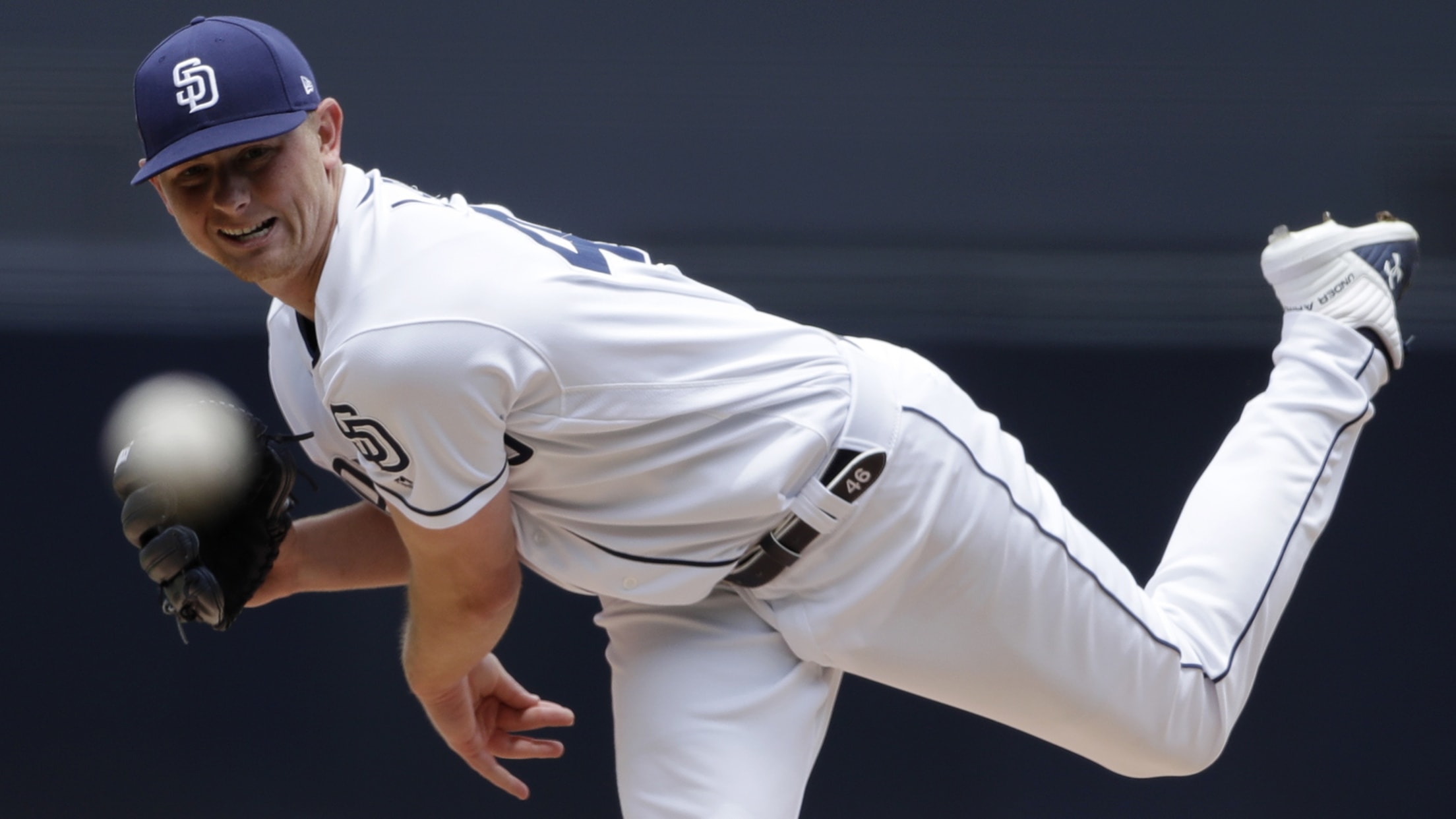 SAN DIEGO -- The Padres celebrated the season's 50-game mark in style, with an easy 5-2 victory over the D-backs at Petco Park on Wednesday afternoon. San Diego sits above .500, in second place in the National League West and squarely among a crowded group of early NL Wild Card
Reyes looking forward to reunion with Vlad Jr.
Toronto road trip will be a homecoming for Quantrill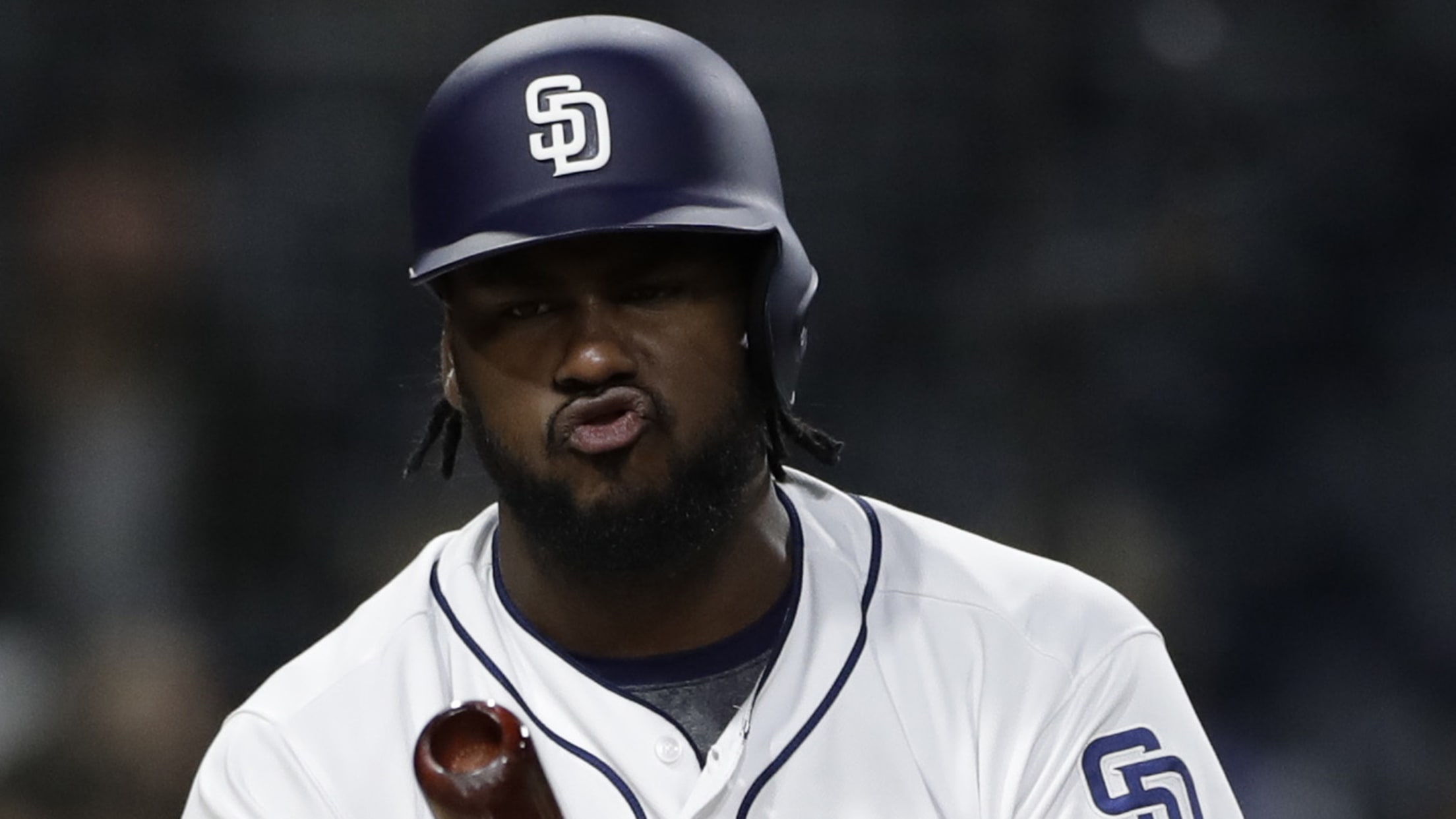 SAN DIEGO -- The Padres head to Toronto this weekend, and it seems unlikely that Fernando Tatis Jr. will be deemed healthy and able to return from the left hamstring strain that sidelined him late last month. That means no showdown between Tatis and Vladimir Guerrero Jr. -- the sport's
Hosmer, Machado provide spark vs. Greinke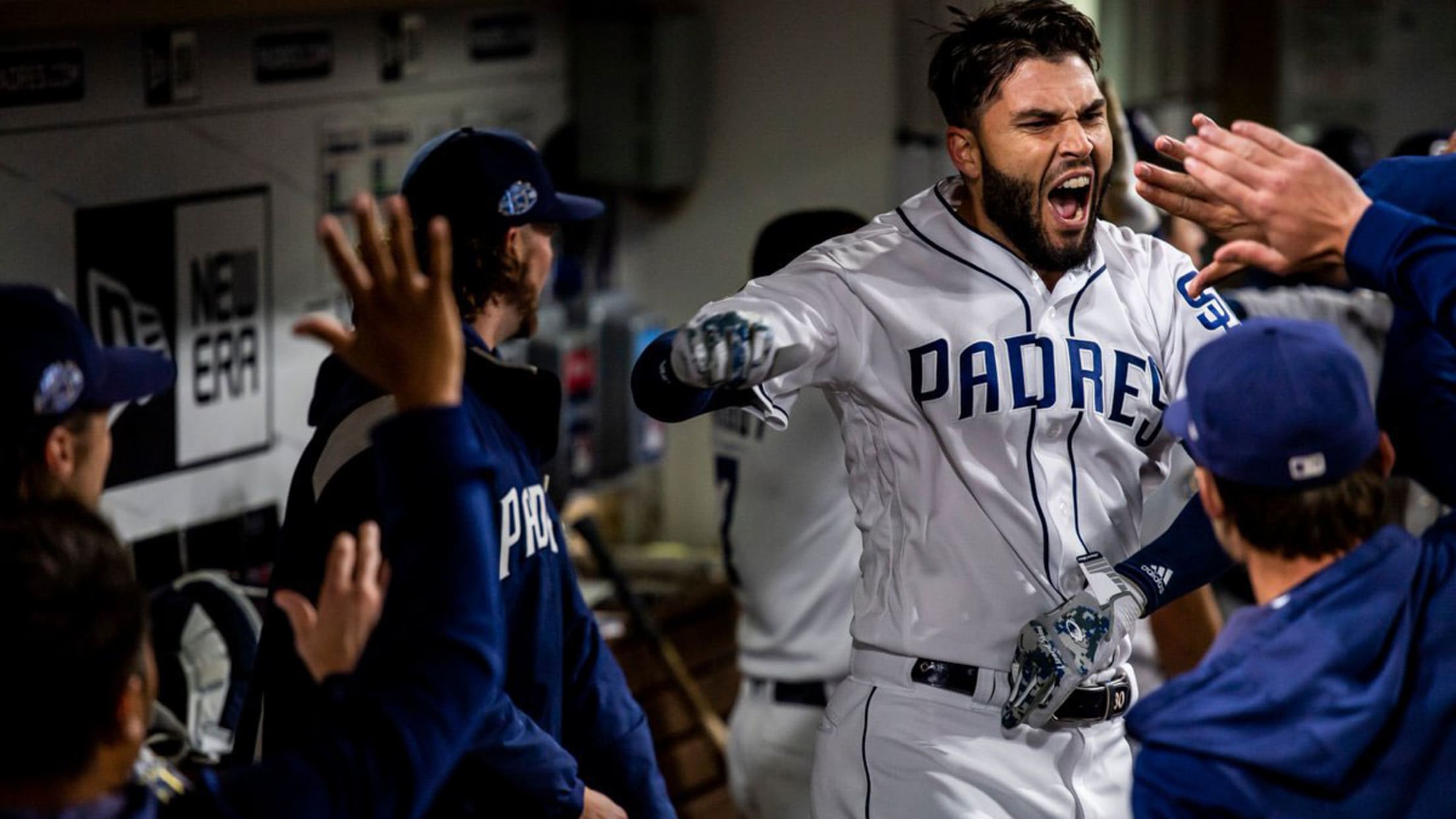 SAN DIEGO -- In the middle of their lineup, the Padres are getting what they paid for. That's $444 million worth of production, to be exact. For most of the season, the rest of the San Diego offense has slumped. The lineup isn't deep enough, and it's been reeling from
Padres need Mejia to be healthy and productive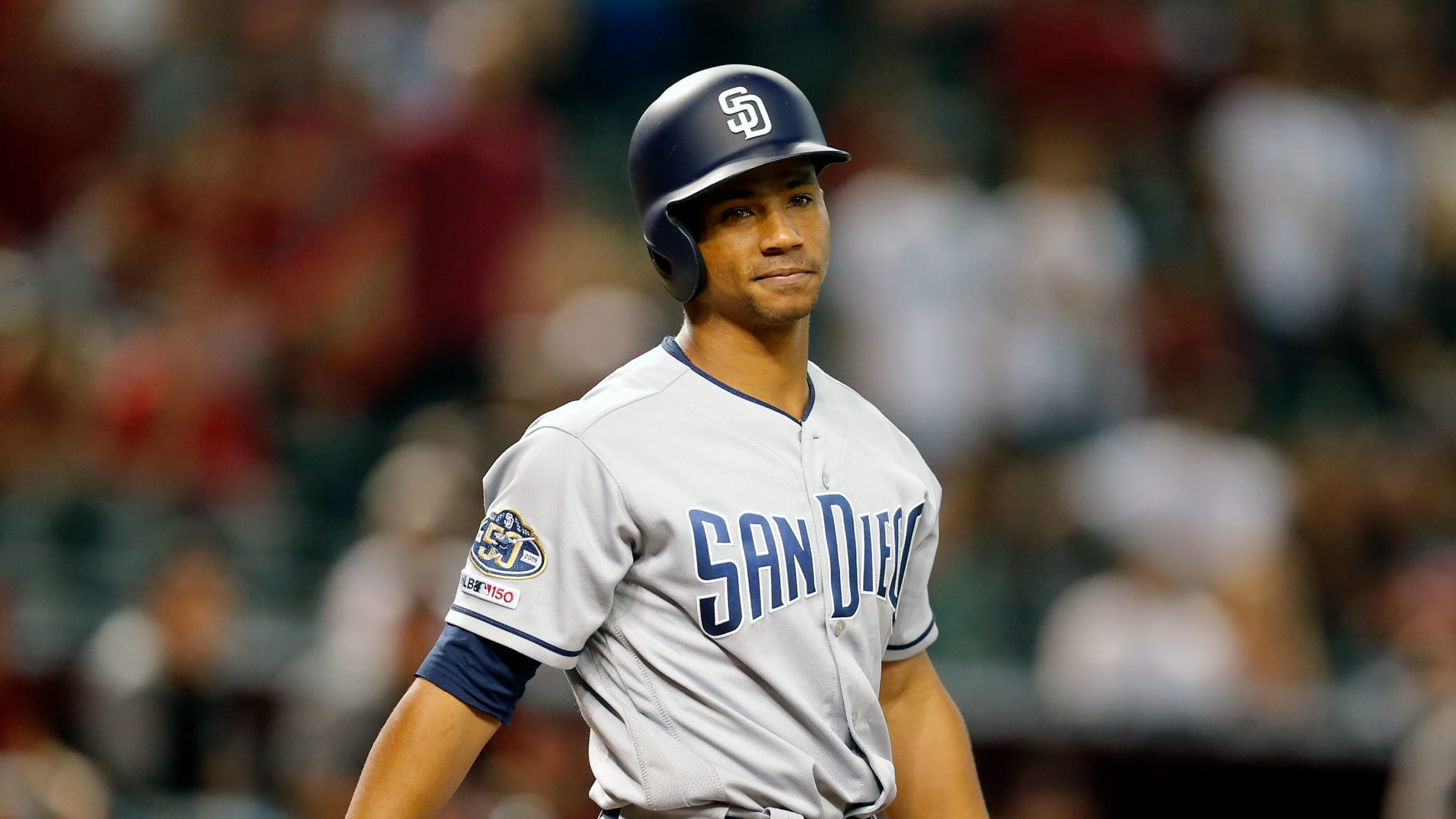 SAN DIEGO -- Padres catcher Francisco Mejia is headed to Triple-A El Paso for a rehab assignment. His health is only half of the equation. By all accounts, Mejia's balky knee is close to full strength. His ice-cold bat is another issue. "We'll get him consistent at-bats throughout the rehab
Kirby Yates' numbers this season are striking
Notes on Paddack, Reyes, Myers, Stammen, Machado
Bill Center, longtime sportswriter for U-T San Diego, is an employee of the Padres. Closer Kirby Yates picked up his Major League-leading 18th save in 18 chances Monday night in the Padres' 2-1 win over the Diamondbacks at Petco Park. But that is far from Yates' only astounding number this
Padres' young stars shine brightest vs. D-backs
Reyes' 15th home run backs Paddack's 7-strikeout gem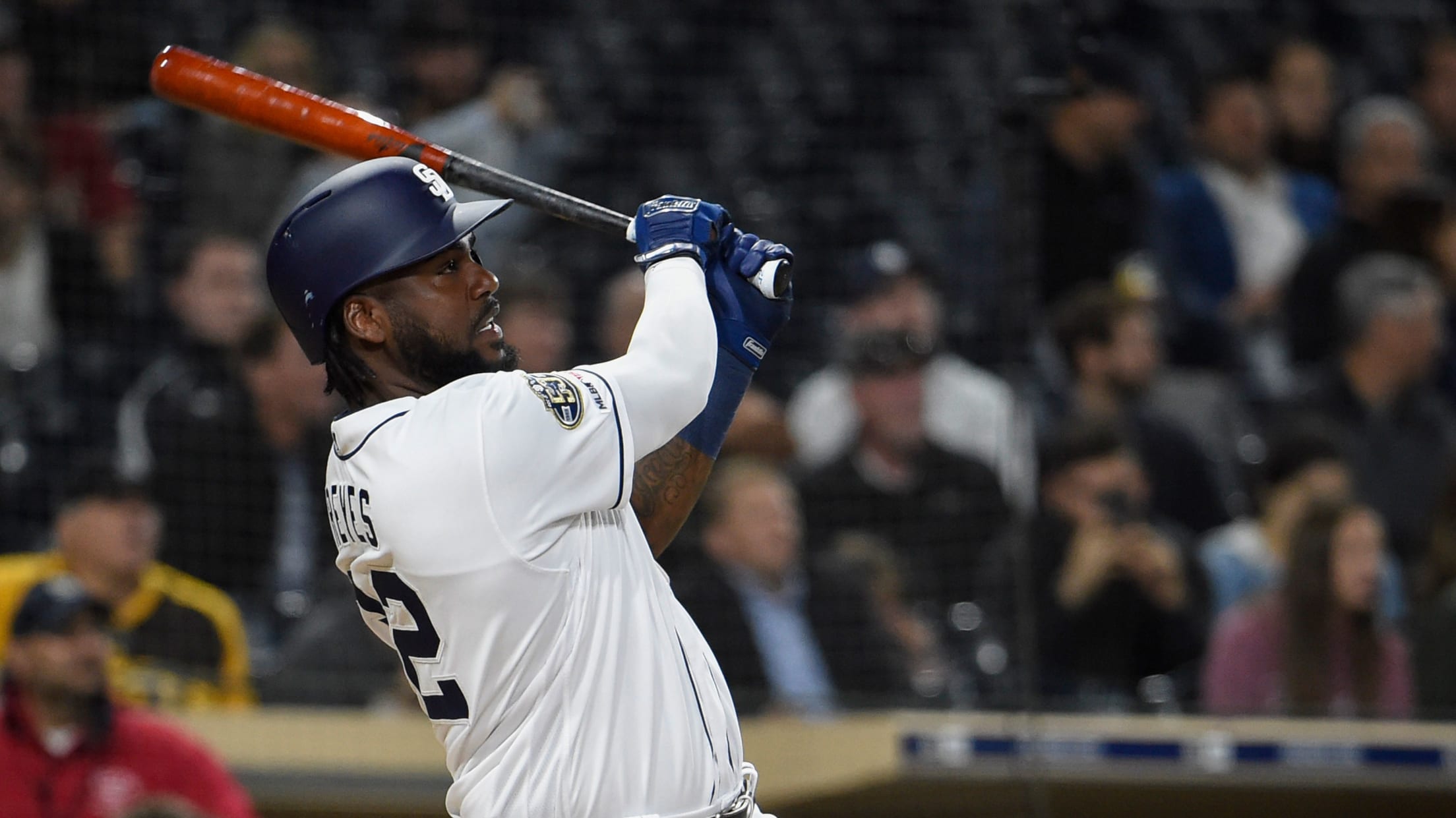 SAN DIEGO -- The Padres' offense has its flaws. So does the rotation. But the Padres' offense has Franmil Reyes, and the rotation has Chris Paddack, and sometimes that's good enough. On Monday night, it was. Paddack worked six excellent frames to bounce back from his first poor start as
Myers eyes rebound: 'The strikeouts are terrible'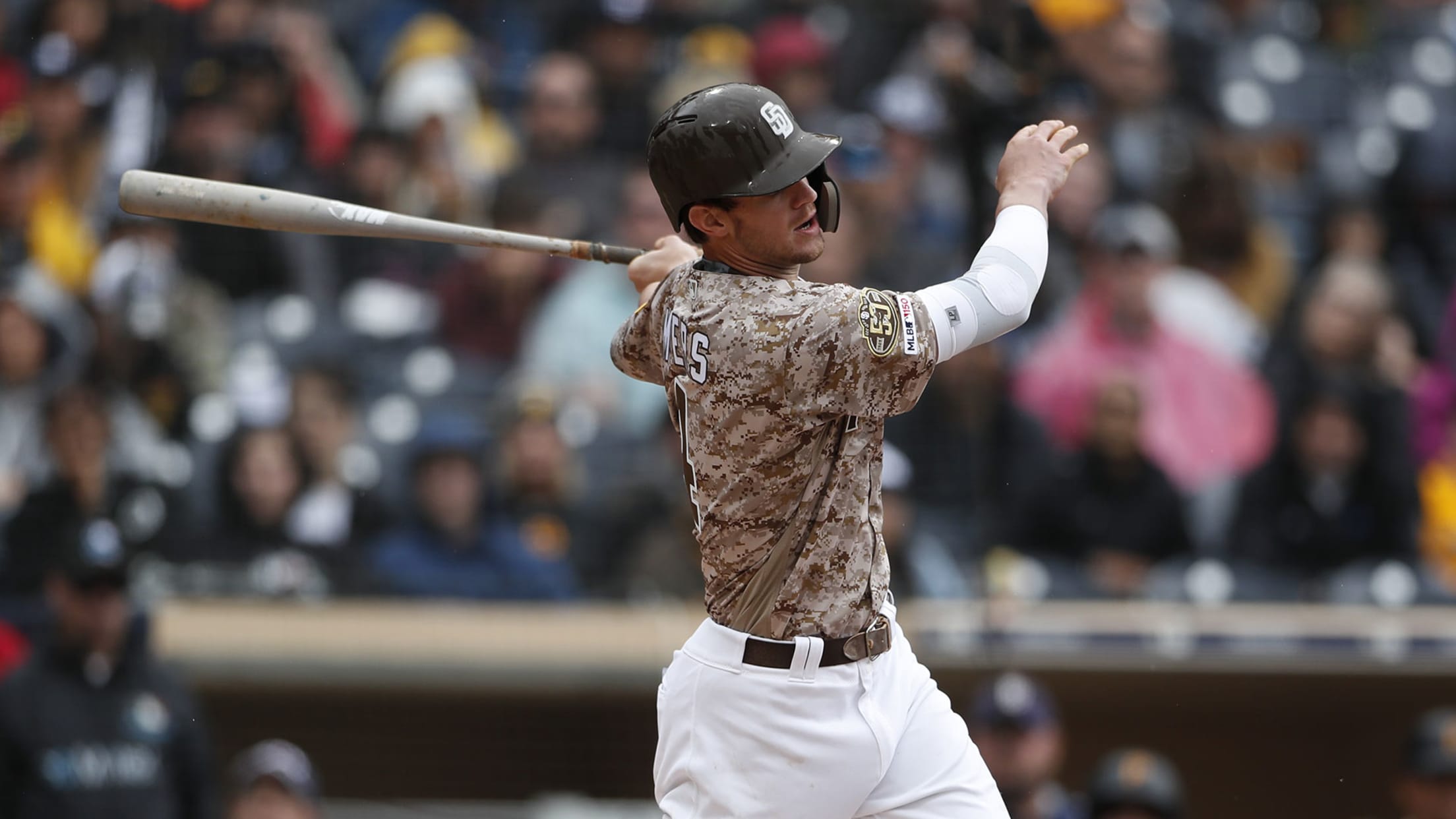 SAN DIEGO -- Wil Myers has slumped before. He's a streaky hitter, after all, and his tenure in San Diego has been defined by high highs and low lows. In his good seasons, Myers' hot streaks have outlasted his slumps. In his bad seasons, the reverse was true. But Myers
Padres hit crossroads after Quantrill, bats falter
Three potential solutions to enhance offense, starting staff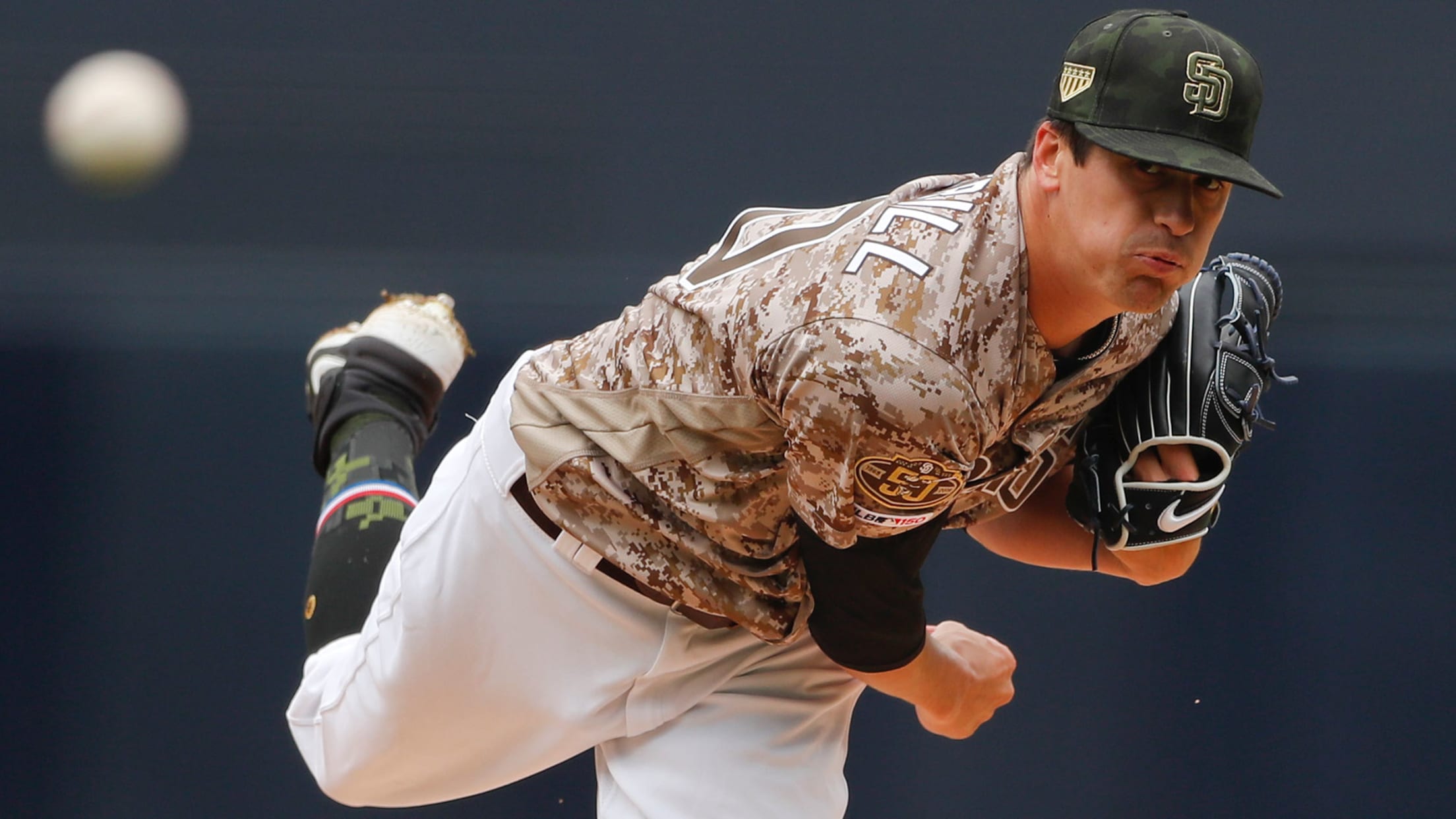 SAN DIEGO -- The Padres capped a disappointing week with a disheartening realization: Despite their hot start -- and the excitement that came along with it -- they've now dropped below .500 for the first time in 2019. Cal Quantrill was roughed up for four runs in the first inning
The toughest guy to strike out on every team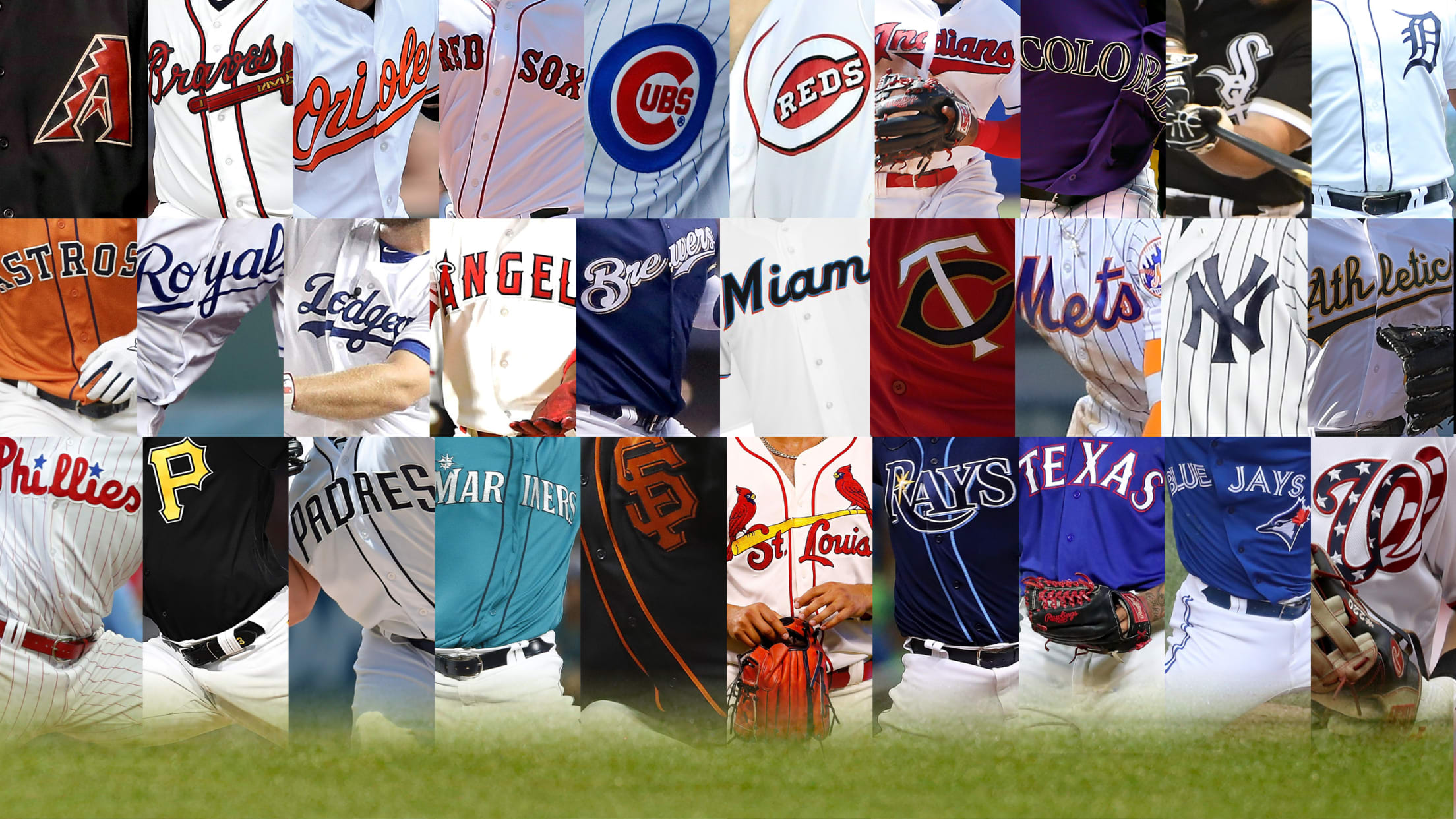 The world of baseball has embraced the strikeout in a way that is sometimes obsessive: For the second consecutive year, we're on pace for more strikeouts than hits. Even the best hitters in baseball don't sweat the strikeouts anymore. It's all part of the game. This ends up making those
Padres option Margevicius, summon Quantrill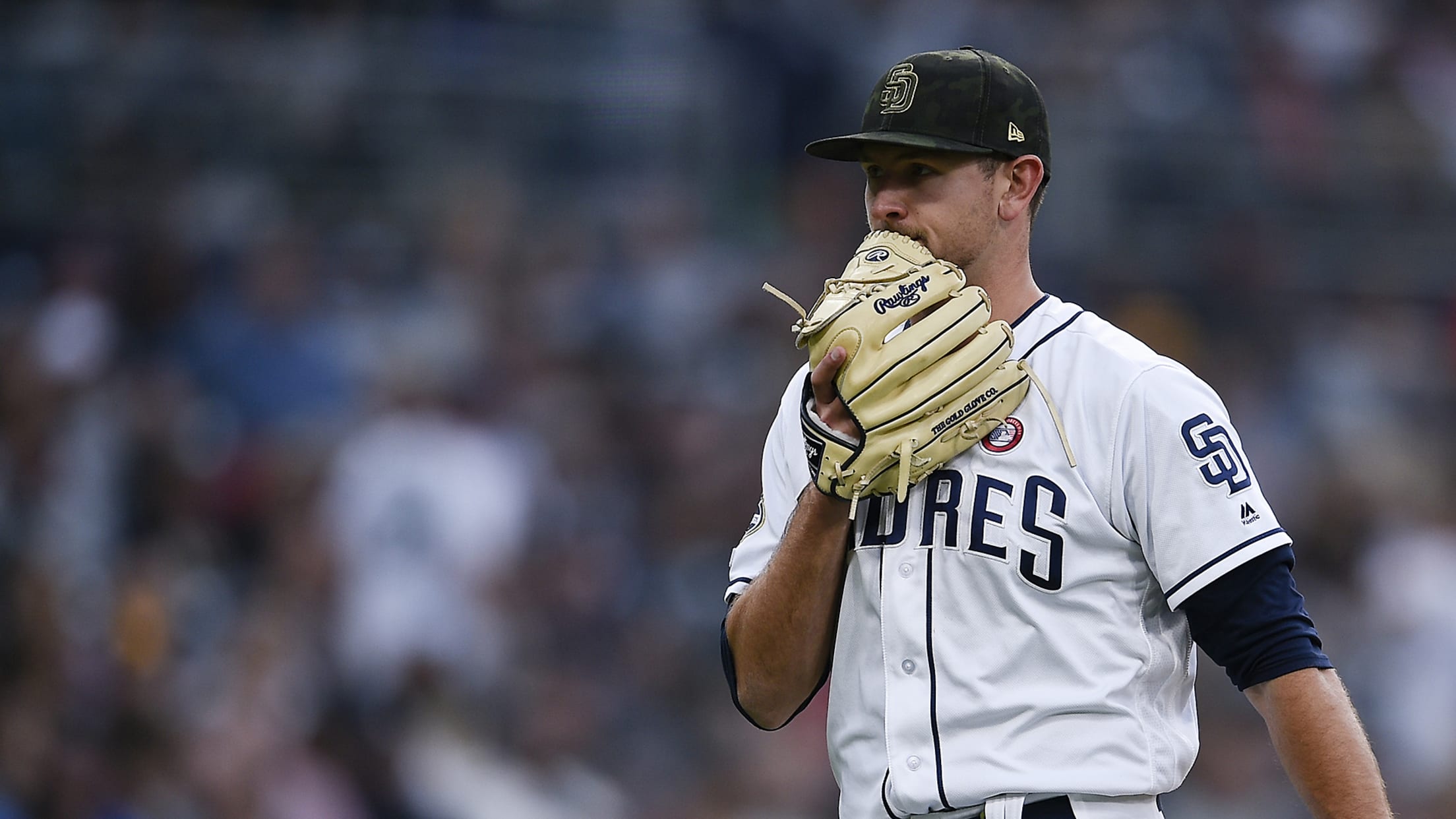 SAN DIEGO -- Nick Margevicius' excellent April gave way to a rough May, and after the worst start of his young career Saturday night, the rookie left-hander was optioned to Double-A Amarillo on Sunday. Margevicius' demotion meant opportunity for right-hander Cal Quantrill, who was promoted. Meanwhile, Trey Wingenter was activated
Lucchesi outmatched despite strong start
Padres lefty strikes out 6 in career-high-tying 7 innings vs. Bucs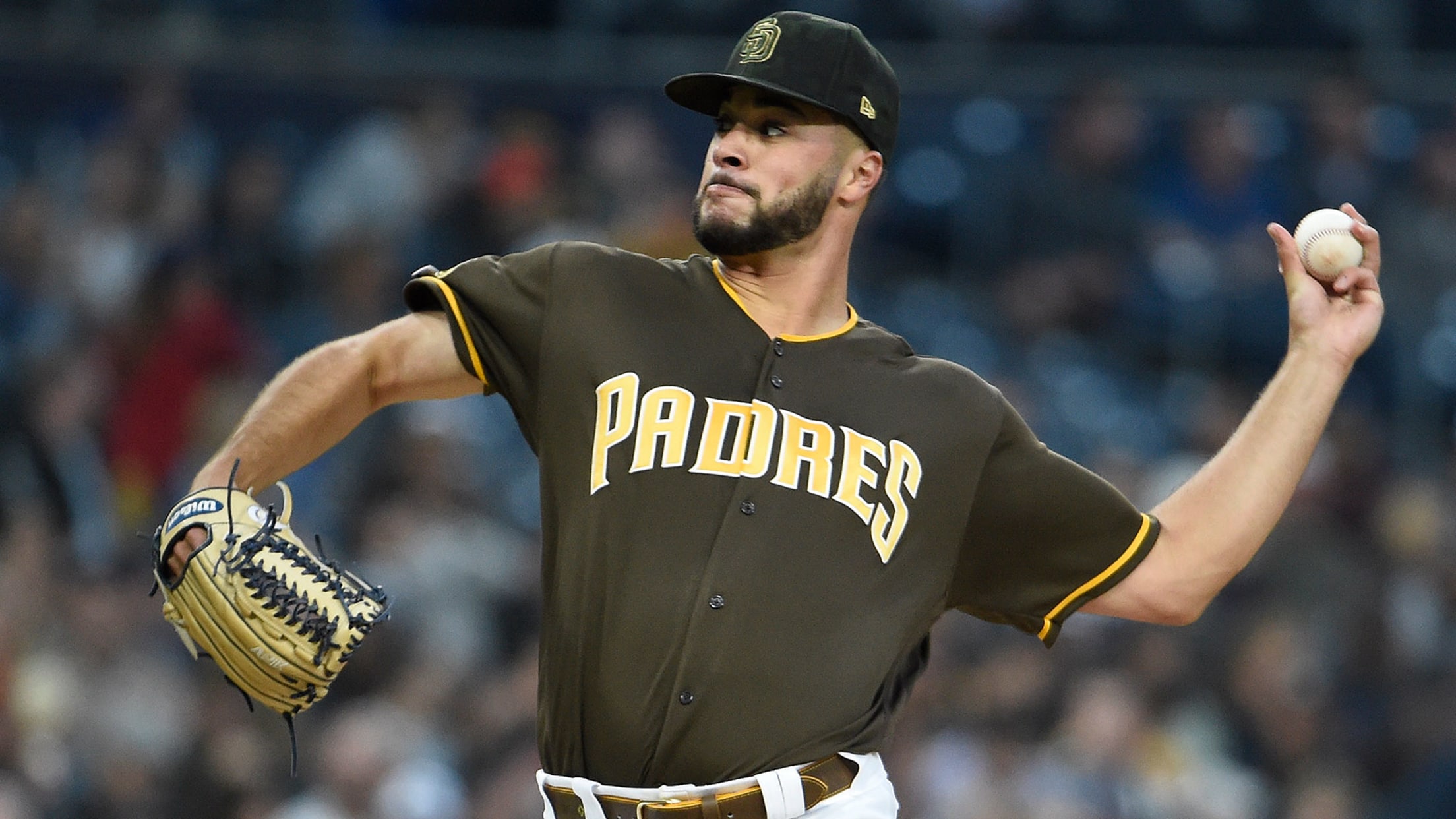 SAN DIEGO -- Joey Lucchesi had another strong outing, but his only reward was a series of back slaps. The Padres fell to the Pirates, 5-3, despite Lucchesi's solid performance on Friday night at Petco Park. "Yeah it kind of sucks a bit,'' Lucchesi said. "But you have to stay
Margevicius 'going to work through' rough patch
Padres lefty surrenders 4 home runs in short start against Bucs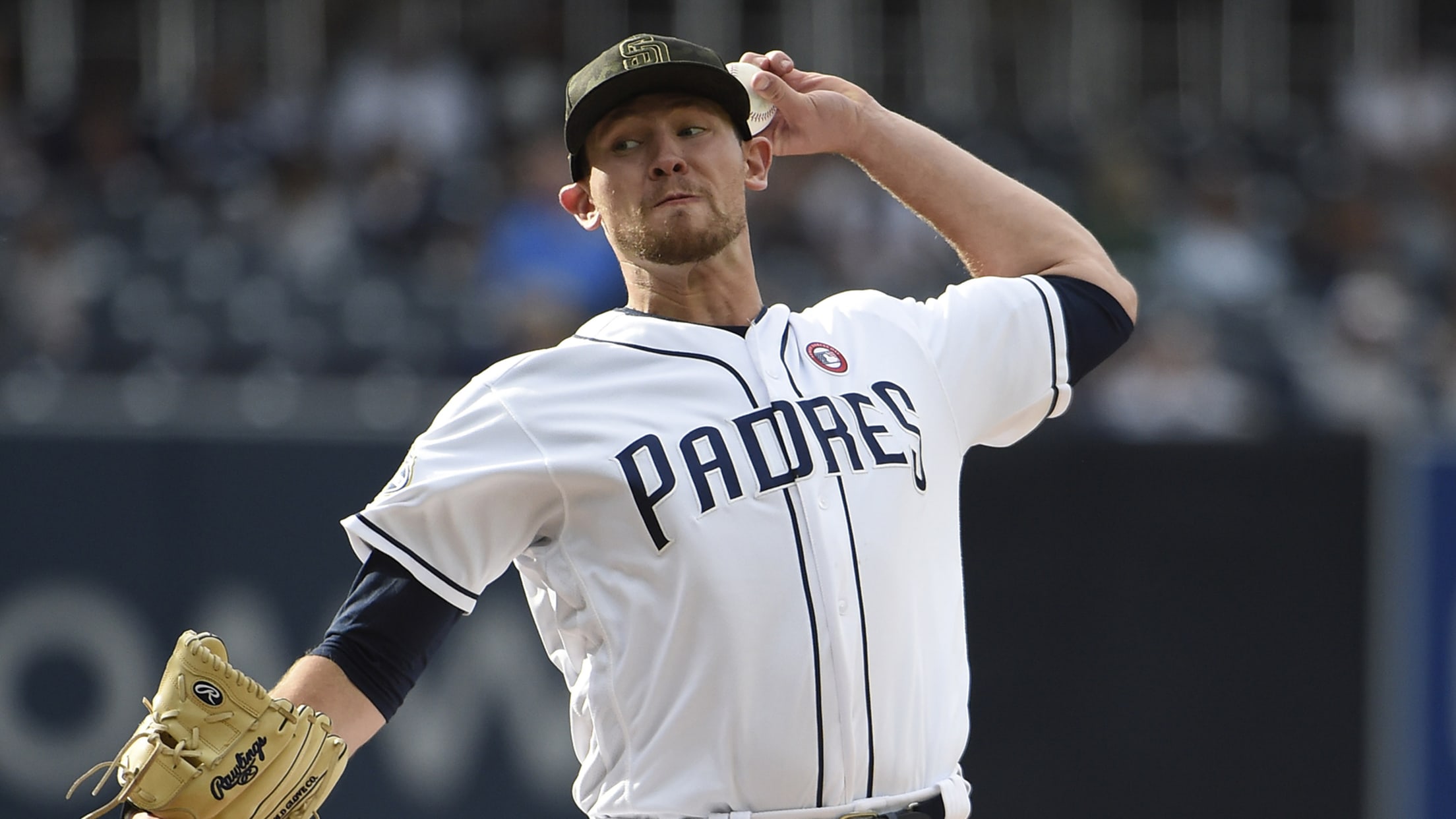 SAN DIEGO -- Since before Spring Training, the Padres have been vocal about their desire to create in-house rotation competition this season. Turns out, they might be staging an impromptu rotation battle this weekend. At the end of camp, Nick Margevicius was named the surprise fifth starter over Cal Quantrill
Kinsler 'regrets using profanity' after homer
Question from infielder's daughter causes him to evaluate actions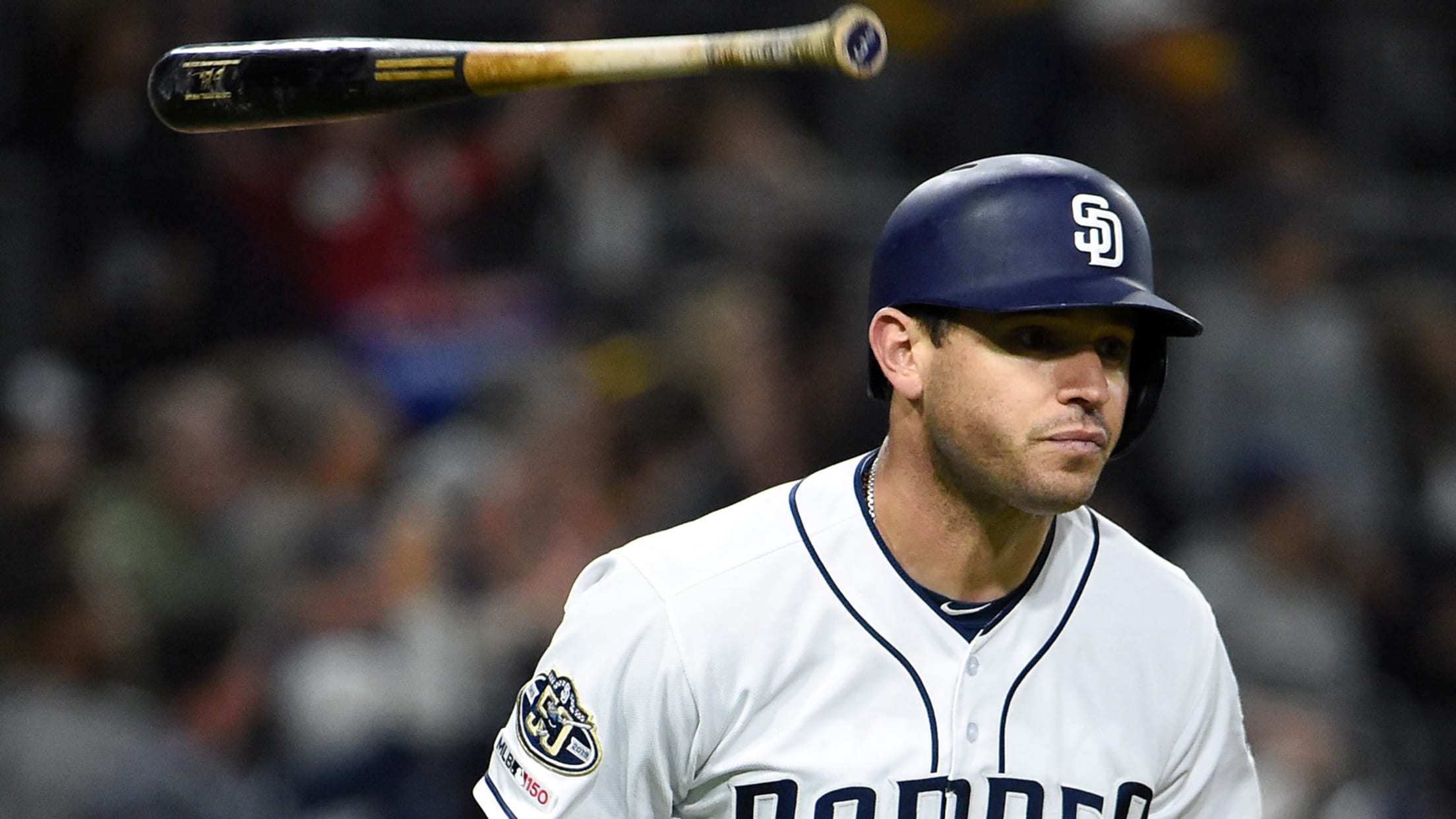 SAN DIEGO -- Padres second baseman Ian Kinsler answered all the questions from the media before Friday's game with the Pirates. But only after a long talk with someone in his family. "When you get a call from your 10-year-old daughter asking you what happened and why you did that,
Lauer, Lucchesi work deeper against Pirates
Plus notes on Machado, Reyes, Hosmer, France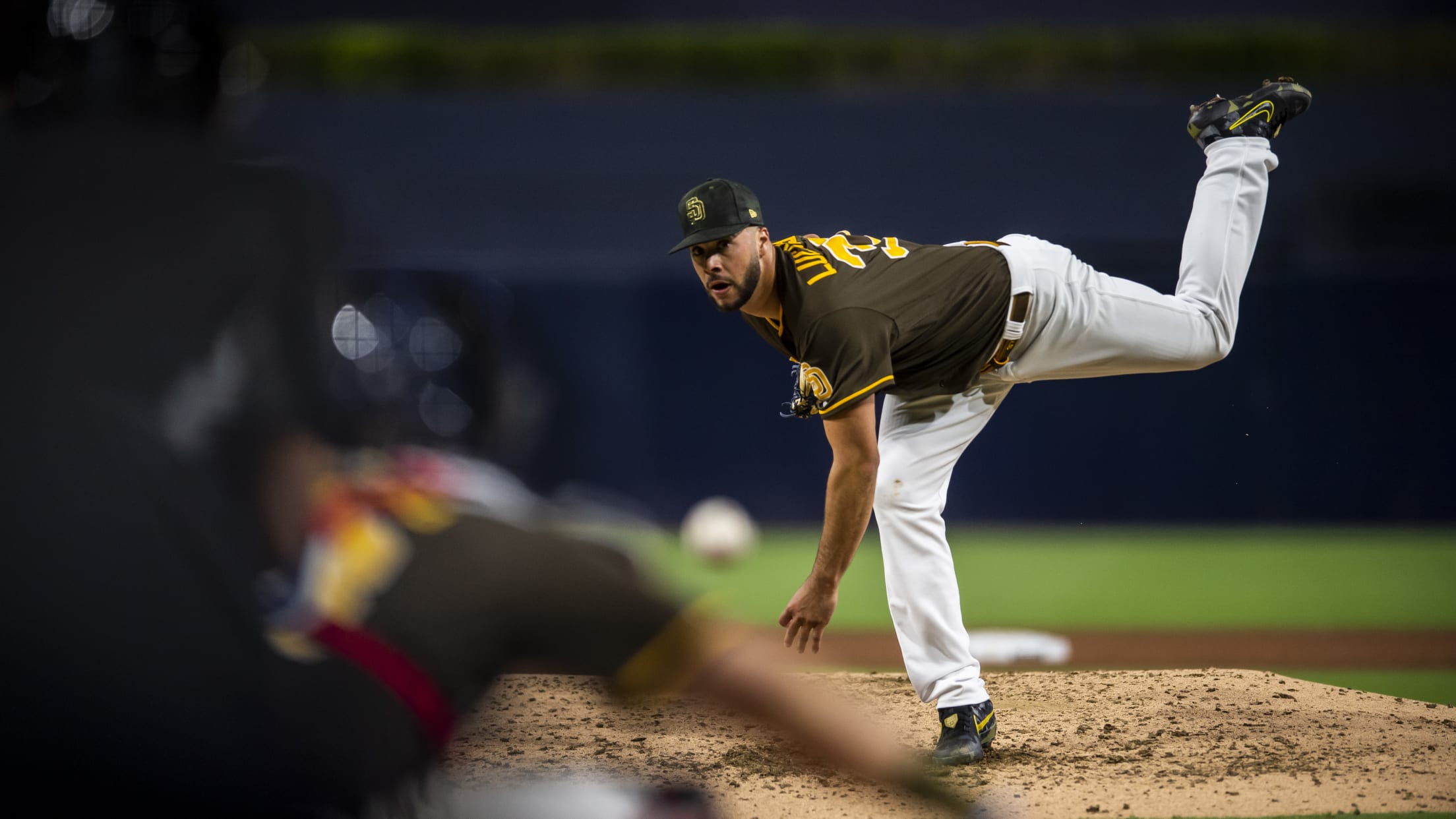 Bill Center, longtime sportswriter for U-T San Diego, is an employee of the Padres. One of Padres manager Andy Green's wishes -- actually two -- have been granted during the first two games of the series against the Pittsburgh Pirates at Petco Park. Green has been looking for top-of-rotation starters