Padres aggressively eyeing controllable arms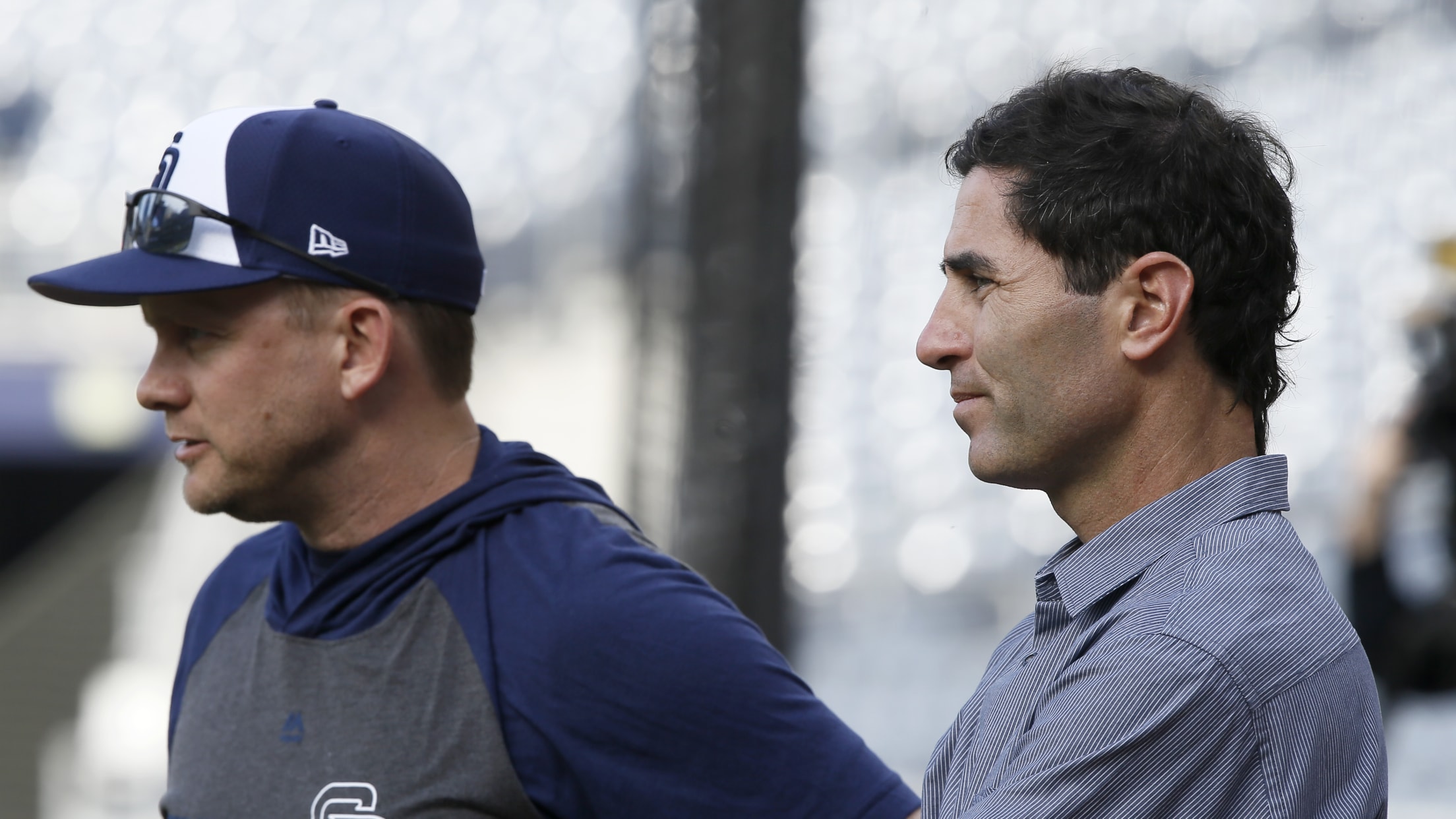 NEW YORK -- The Padres have spent the better part of two seasons searching for controllable frontline starting pitching. Ahead of next week's July 31 Trade Deadline, very little has changed on that front. One important factor has changed, however: the calendar. Suddenly, there's a Deadline looming next week. If
Inbox: Which Padres OF is likely to be traded?
Beat reporter AJ Cassavell fields fans' questions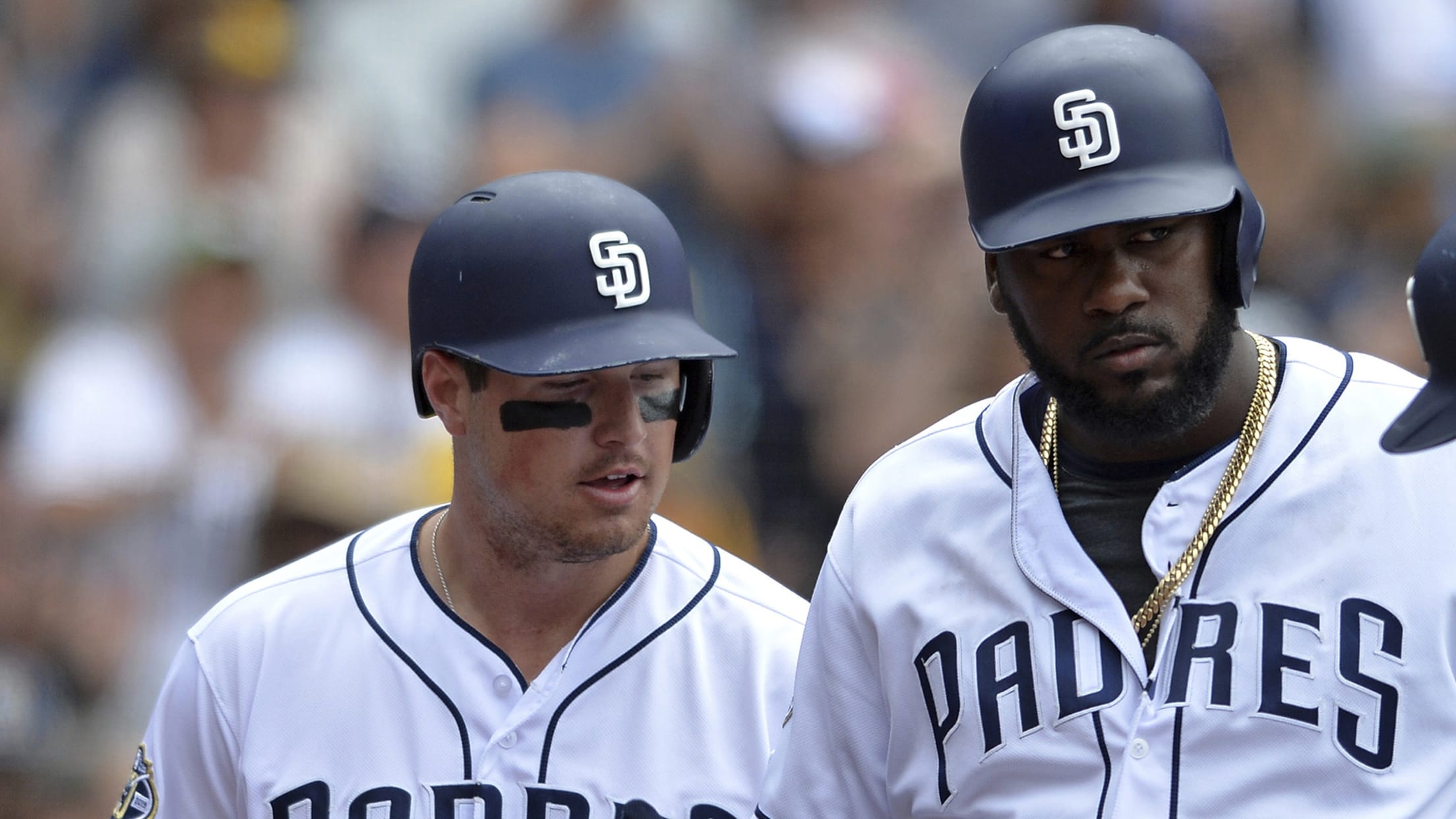 The Padres have about a week to settle on a path for the Trade Deadline. Even with their recent struggles, they remain one of the market's most intriguing teams. They could buy, they could sell, and they have plenty of pieces to do both. That leaves us an awful lot
Padres' youngsters combine to down Cubs
Mejia hits key homer as Morejon, Quantrill are stingy on mound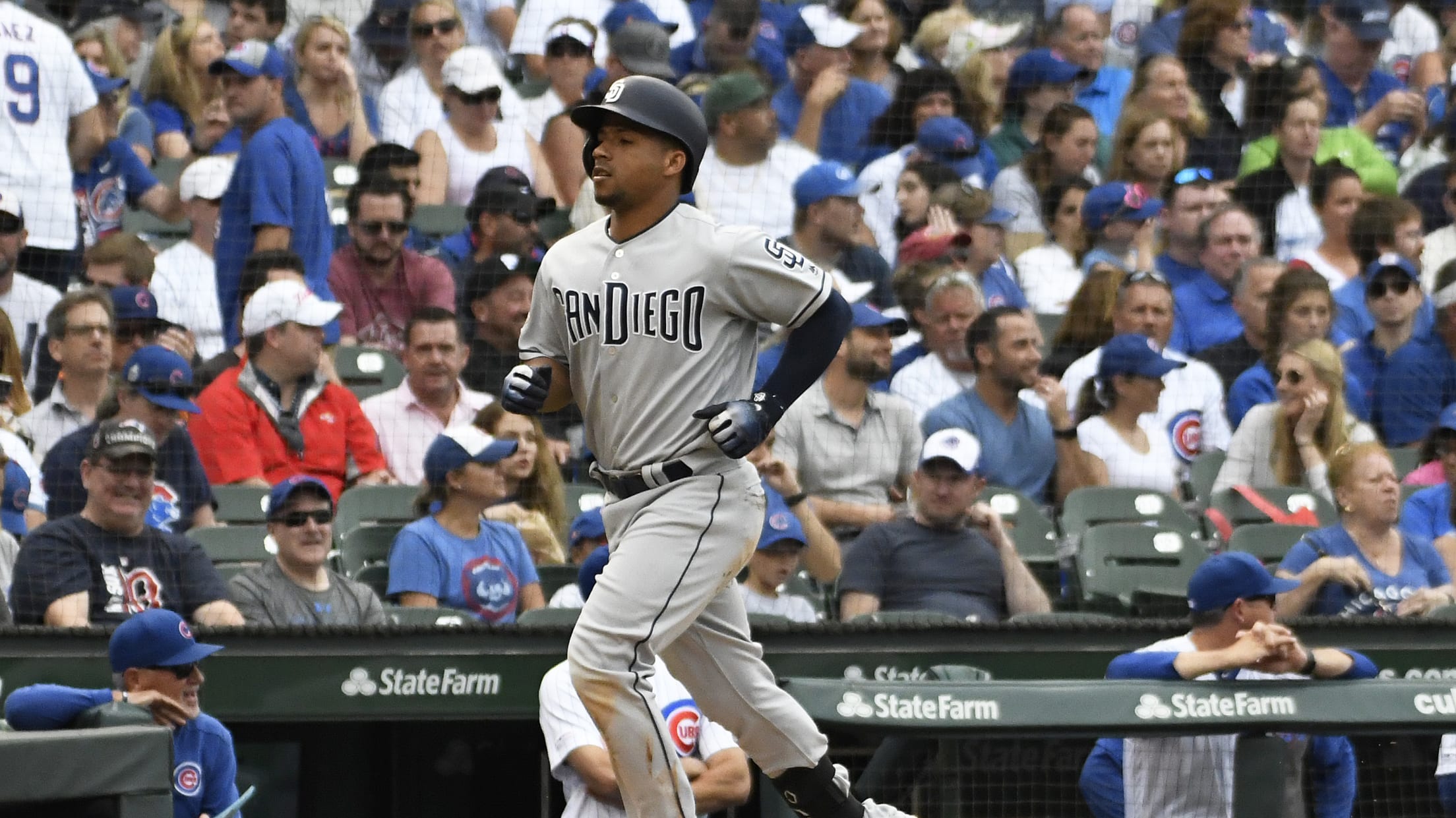 CHICAGO -- When general manager A.J. Preller began reconstructing the Padres' farm system several years ago, days like Sunday were what they had to be hoping for. As one of the youngest teams in the Majors, the Padres are expecting big things from their young players in pursuit of their
SD roster contains 3 of Padres' 7 youngest
Notes on won-loss records, Quantrill, Hosmer, Tatis, Yates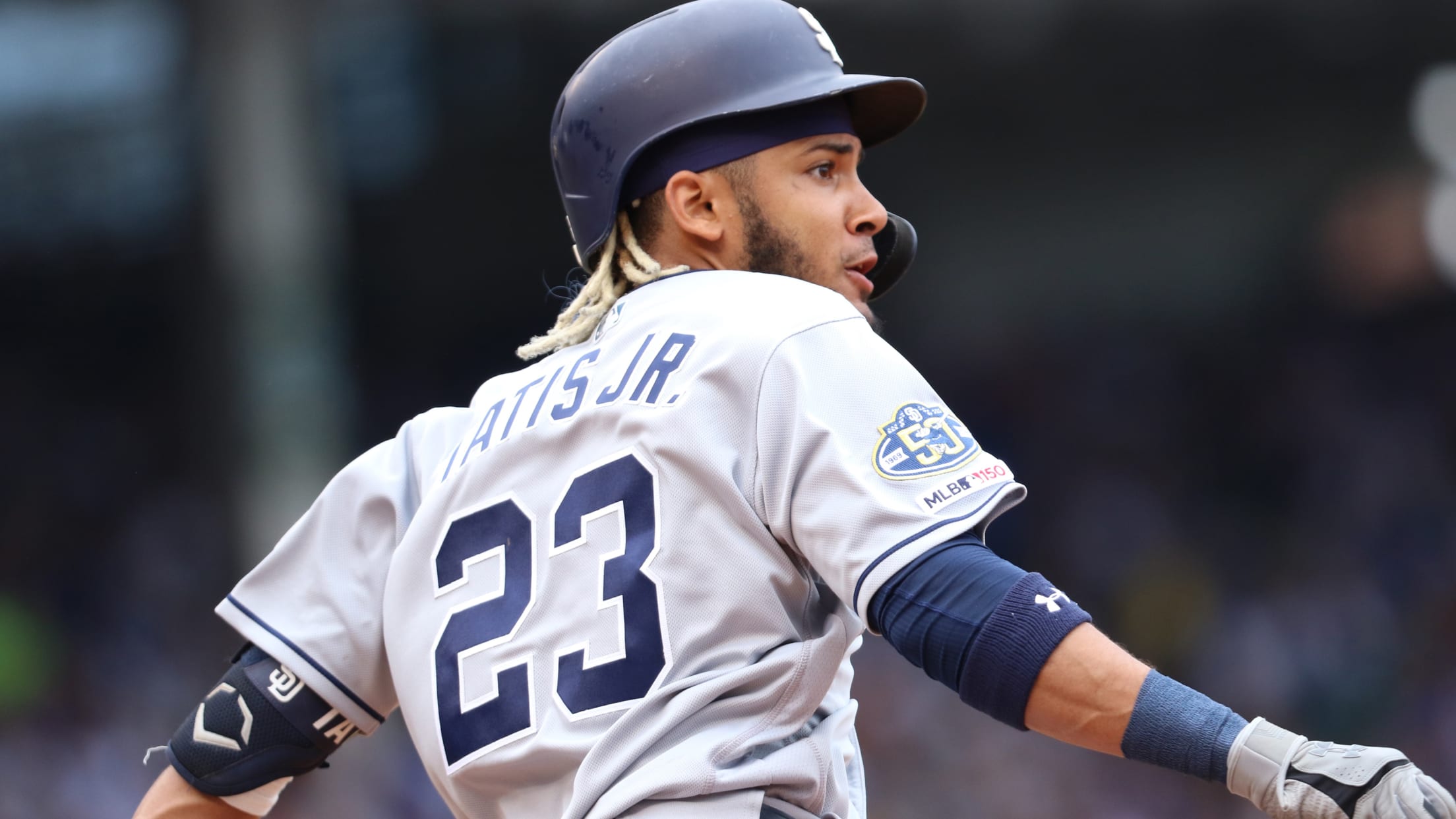 Bill Center, longtime sportswriter for U-T San Diego, is an employee of the Padres. Three of the seven youngest players to play for the Padres are currently with the ballclub. Shortstop Fernando Tatis Jr. debuted on Opening Day as the fifth-youngest player in the history of the franchise at 20
Naylor, Wingenter to Triple-A as pitchers arrive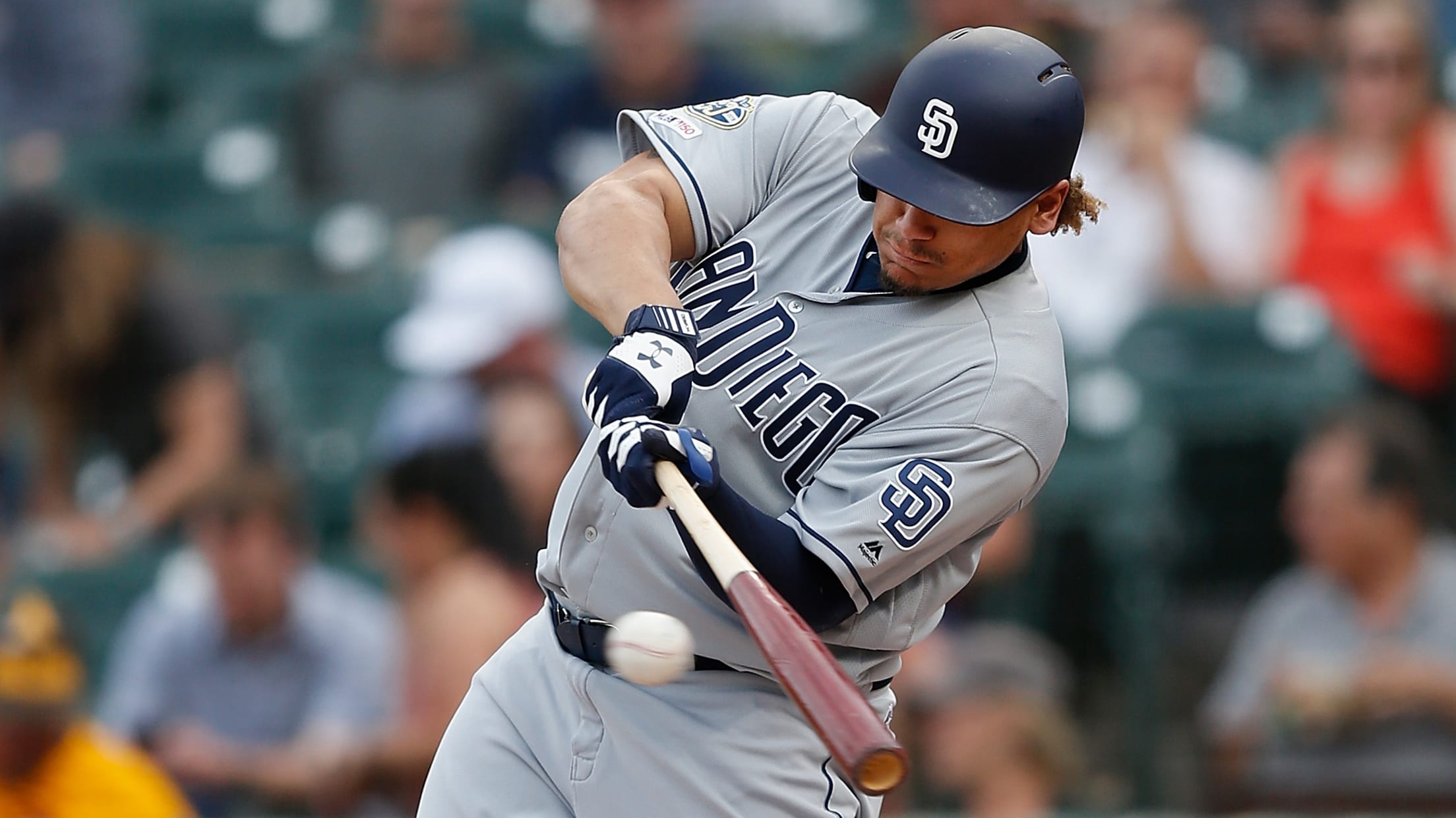 CHICAGO -- The Padres made the promotions of left-hander Adrian Morejon and right-hander Michel Baez official Sunday before their series finale vs. the Cubs. In order for Morejon and Baez to be added to the 40-man roster, the team moved right-hander Adam Warren to the 60-day injured and recalled right-hander
Monday's top prospect performers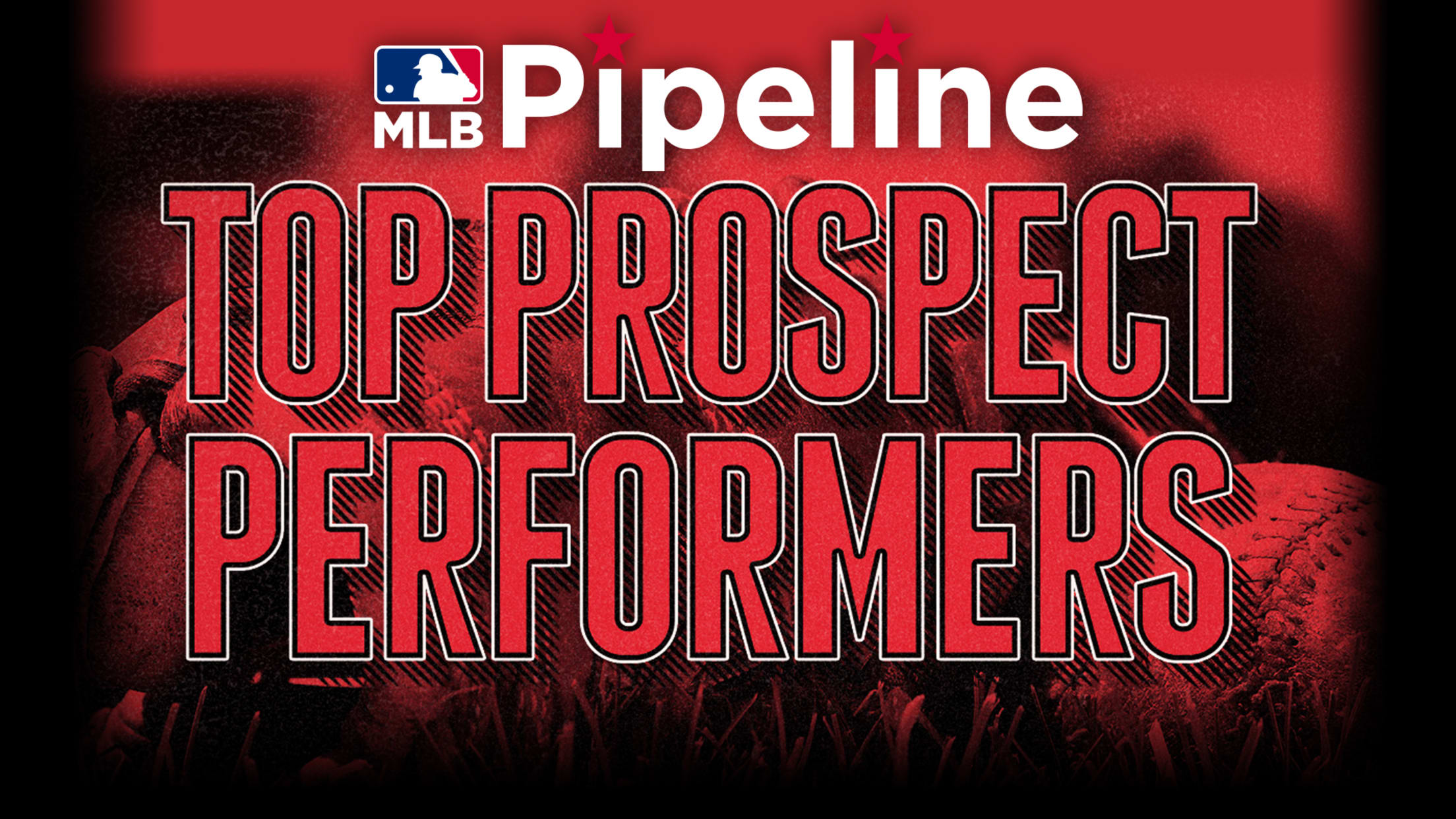 Here's a look at Monday's top Minor League performers from each team's Top 30 Prospects list: AMERICAN LEAGUE EAST Blue Jays: No Blue Jays prospects had noteworthy performances in the Minor Leagues on Monday.
Padres recall No. 19 overall prospect Urias
San Diego will call up pitchers Morejon, Baez on Sunday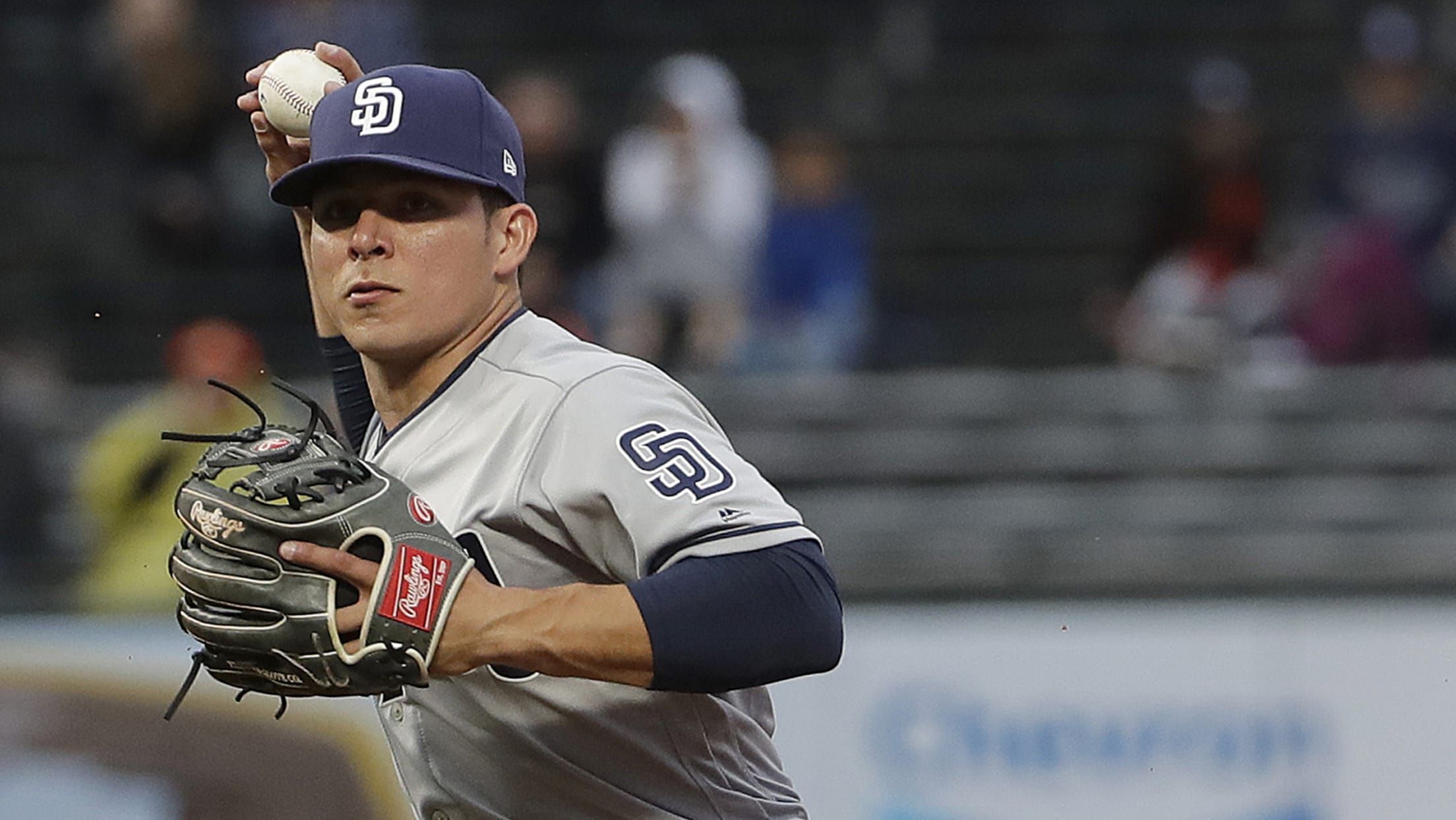 CHICAGO -- It was only a matter of time before Luis Urias got another chance to be back in the big leagues. The Padres recalled their No. 2 prospect from Triple-A El Paso prior to Saturday's 6-5 loss against the Cubs at Wrigley Field. Urias was in the starting lineup
Margot a regular in CF due to offensive surge
Notes on Munoz, Tatis, Machado, Hosmer, Naylor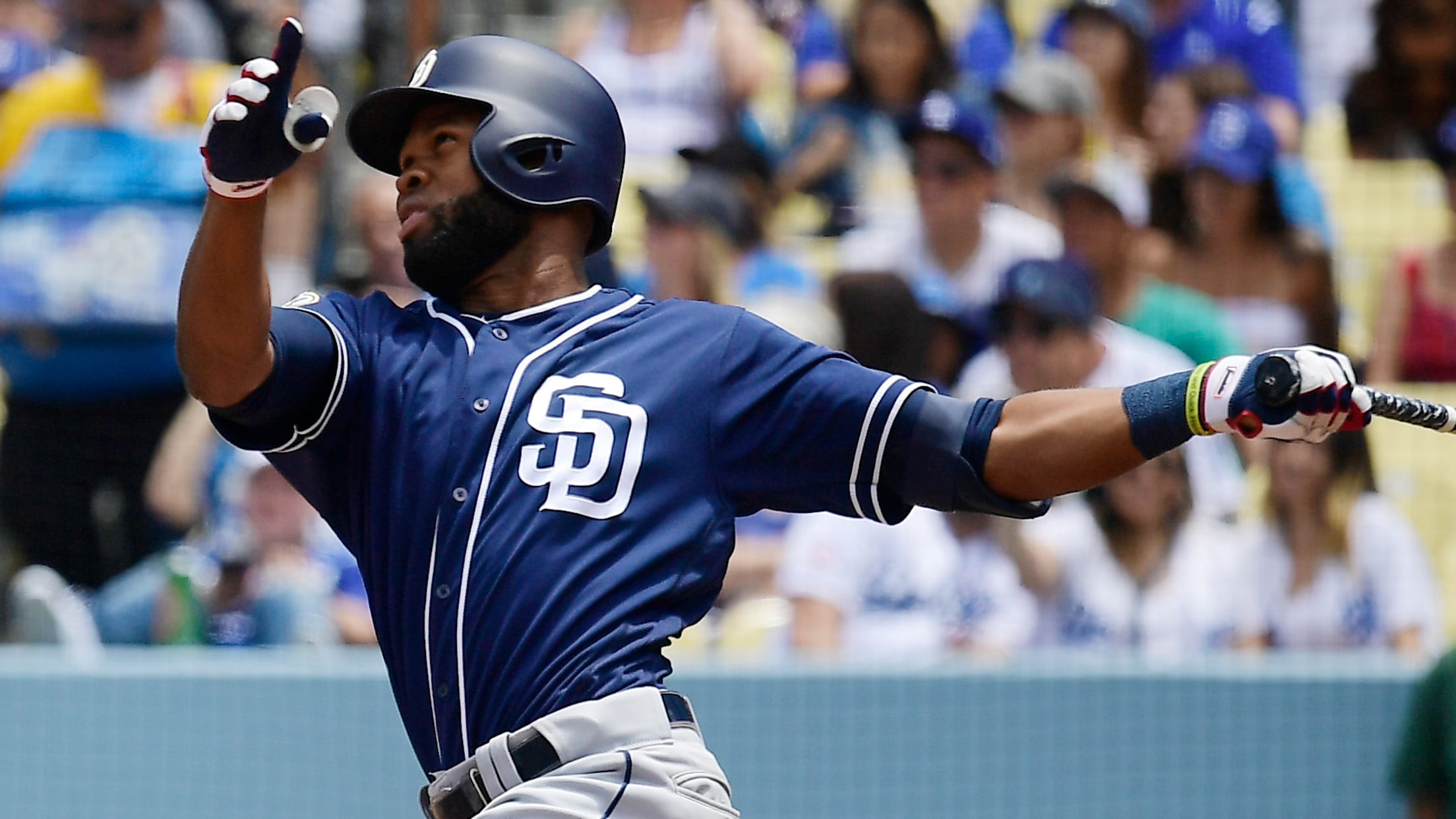 Bill Center, longtime sportswriter for U-T San Diego, is an employee of the Padres. The re-emergence of Manuel Margot as the Padres' center fielder has turned Wil Myers into, at least temporarily, a reserve. Since getting a pinch-hit double on June 22, Margot has started 17 of the Padres' past
Padres eyeing late-August return for Richards
Recovering from Tommy John surgery, veteran makes first rehab outing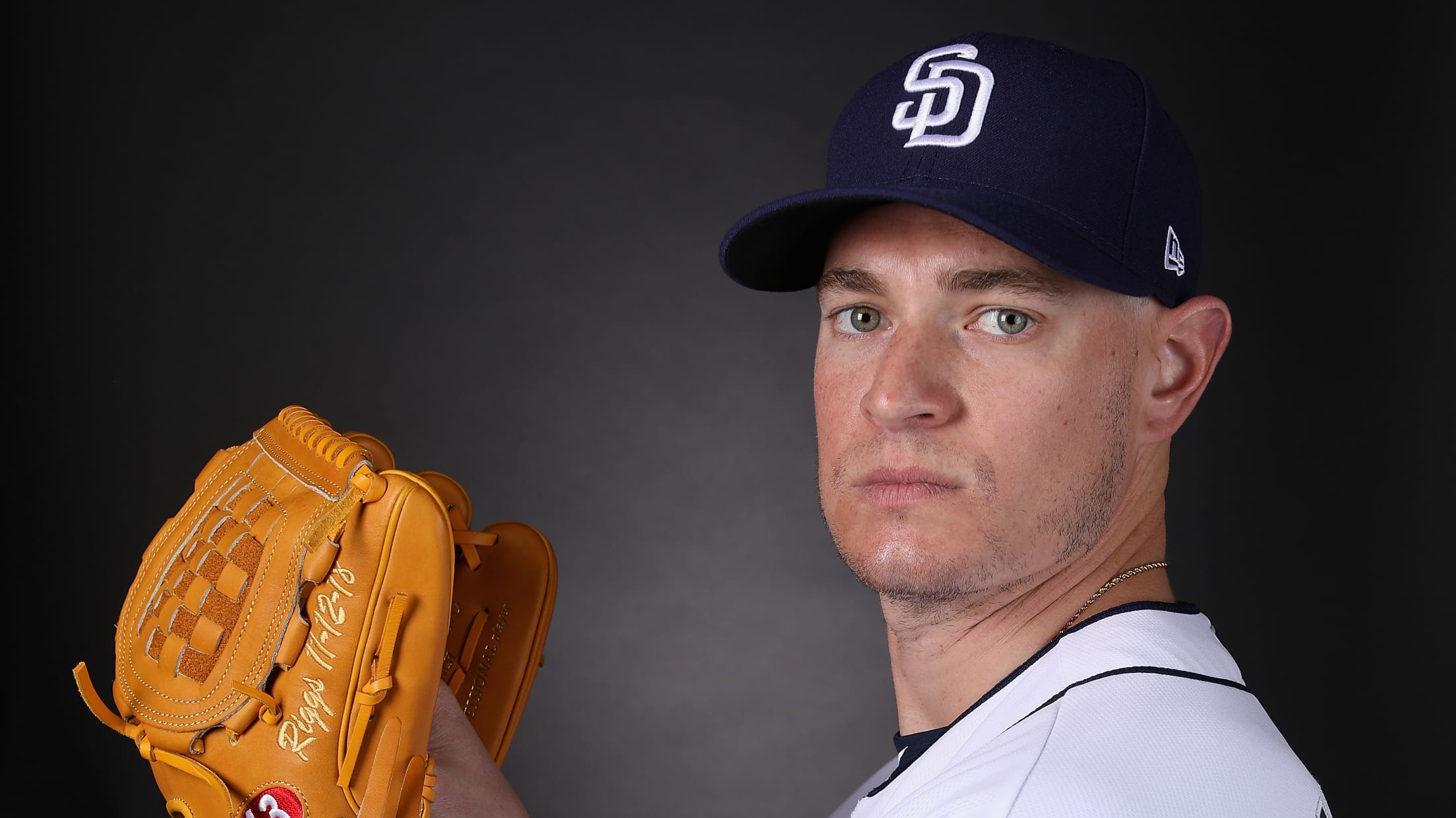 CHICAGO -- Garrett Richards' road back from Tommy John surgery has become much clearer in the last week as the 31-year-old right-hander saw his first game action since undergoing the procedure in July 2018. Richards threw two innings for the Arizona League Padres on Wednesday, allowing one run on two
Padres hit 3 HRs as wind wreaks havoc in loss
Hitting conditions turn unfavorable; Manny hits 200th homer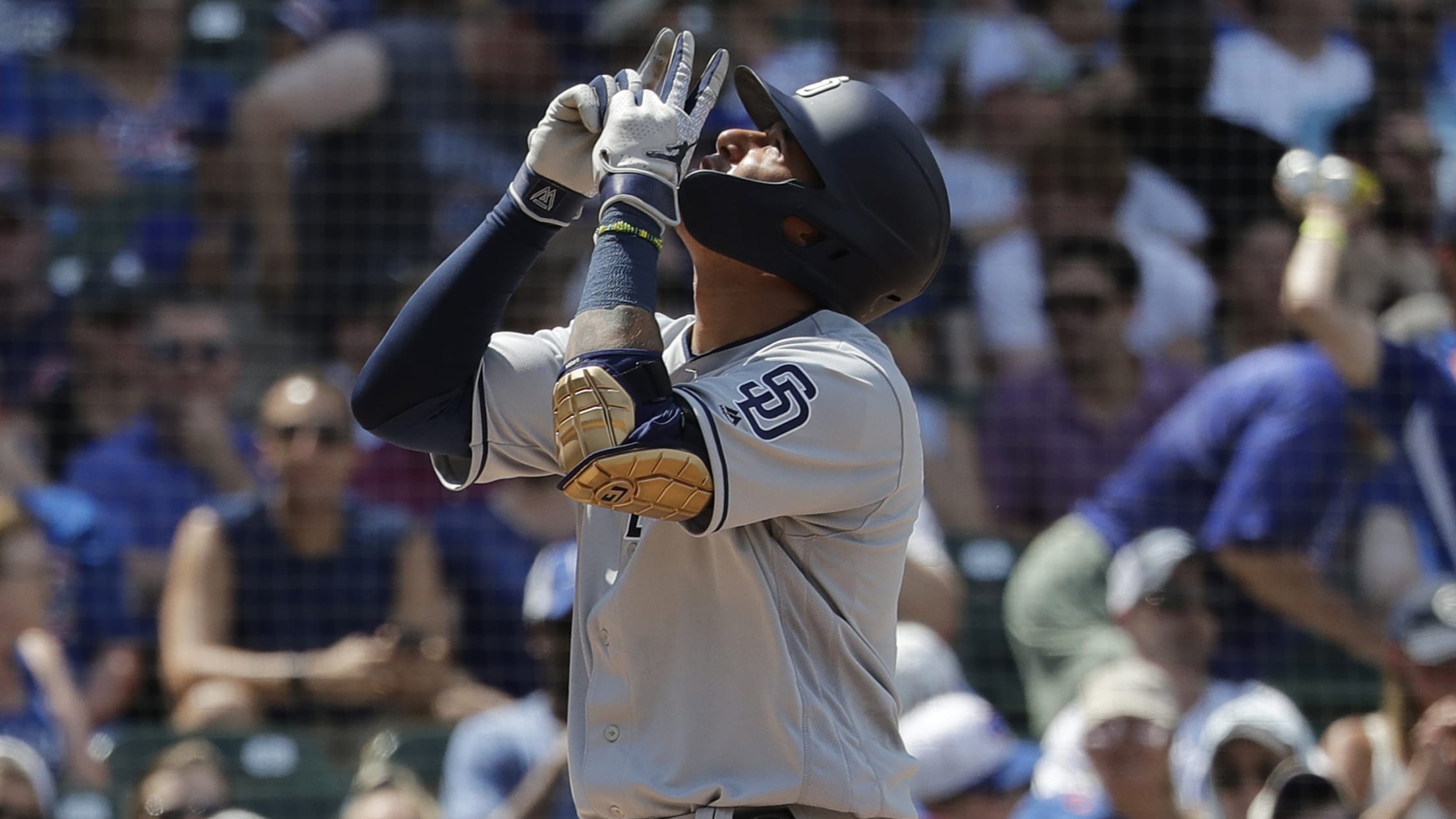 CHICAGO -- The way the Padres started on Saturday, you would've thought they would be on pace for 10 runs or more. San Diego put on an early power display at a hot and lively Wrigley Field that had a heat index of 107 degrees at first pitch. As a
Late miscues cost Padres in Wrigley opener
San Diego drops to 1-6 since All-Star break; Machado, Naylor homer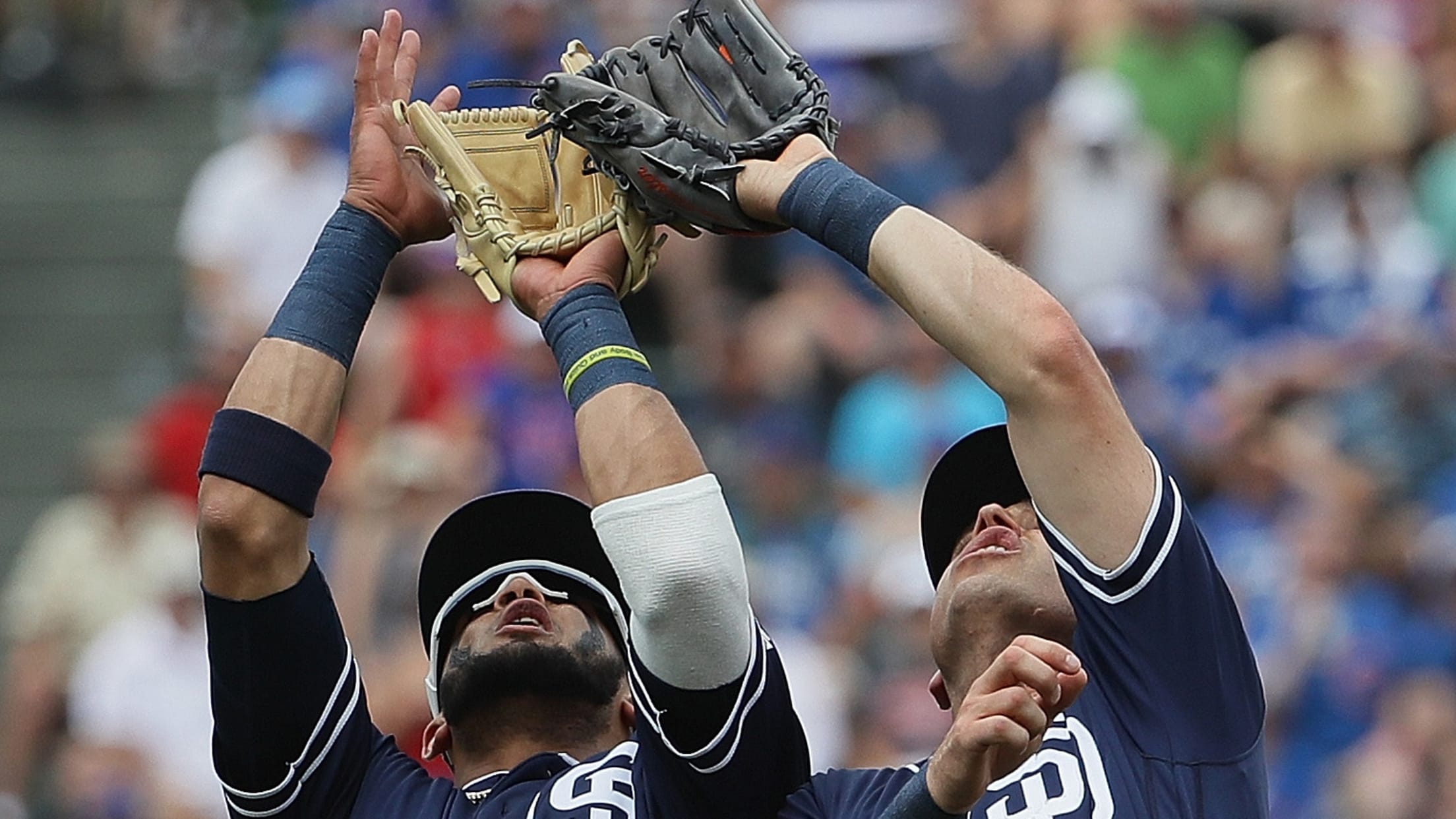 CHICAGO -- The Padres have played seven games since returning from the All-Star break and are 1-6 over that stretch, with the team's poor defense contributing to that. San Diego's recent defensive issues managed to be the difference once again as the Padres committed two more costly errors in Friday
Tatis, Margot, 3 more takeaways from Miami
After slow second-half start, Padres enter season-defining stretch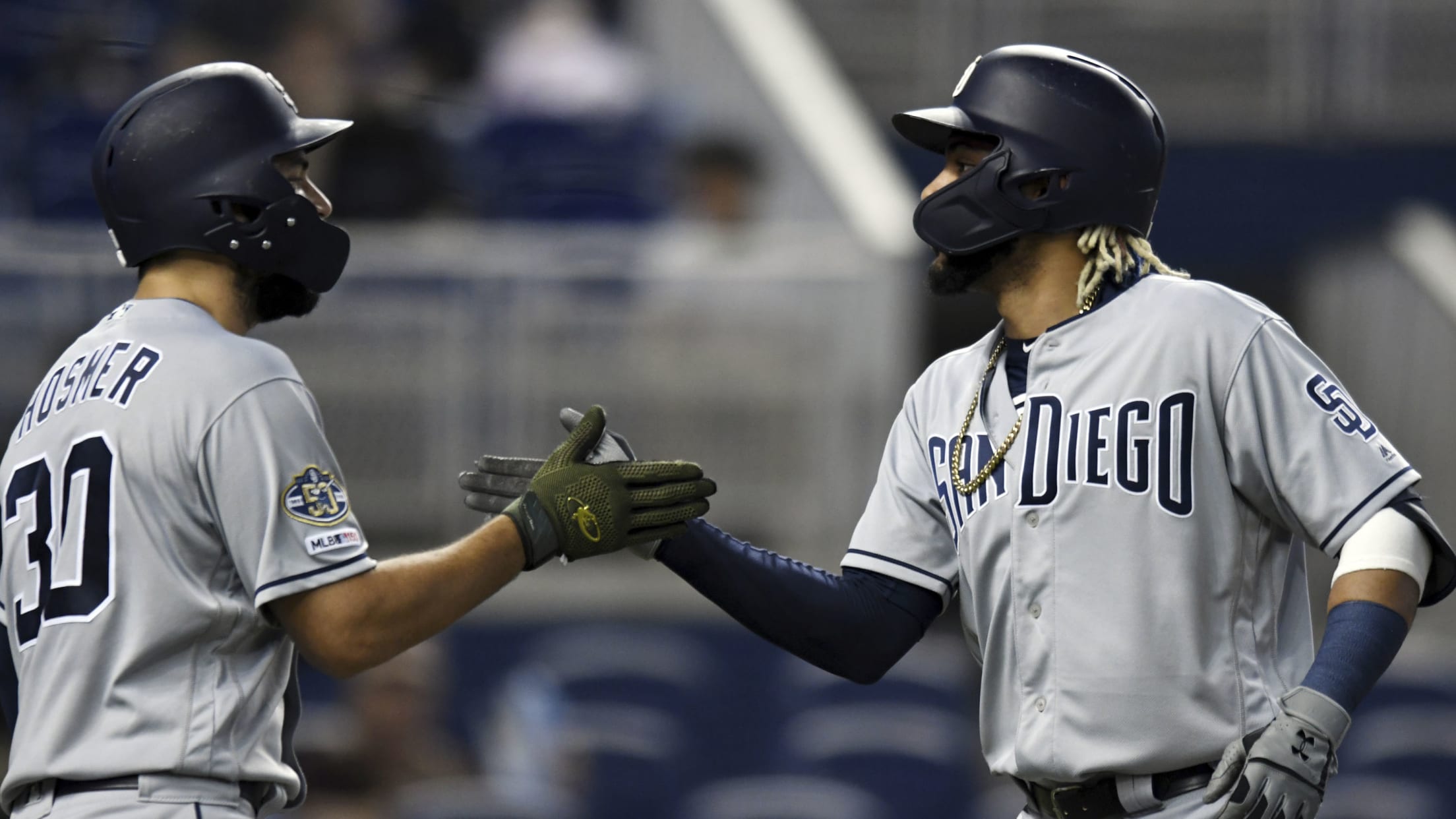 MIAMI -- Brian Anderson's walk-off double nestled into the left-field corner at Marlins Park, capping Miami's 4-3 victory on Thursday afternoon. As Anderson was mobbed at second base, nine Padres slumped their way toward the dugout -- and a disheartening 1-5 start to their second half. It began with so
Center: Paddack to throw SD's 1st no-hitter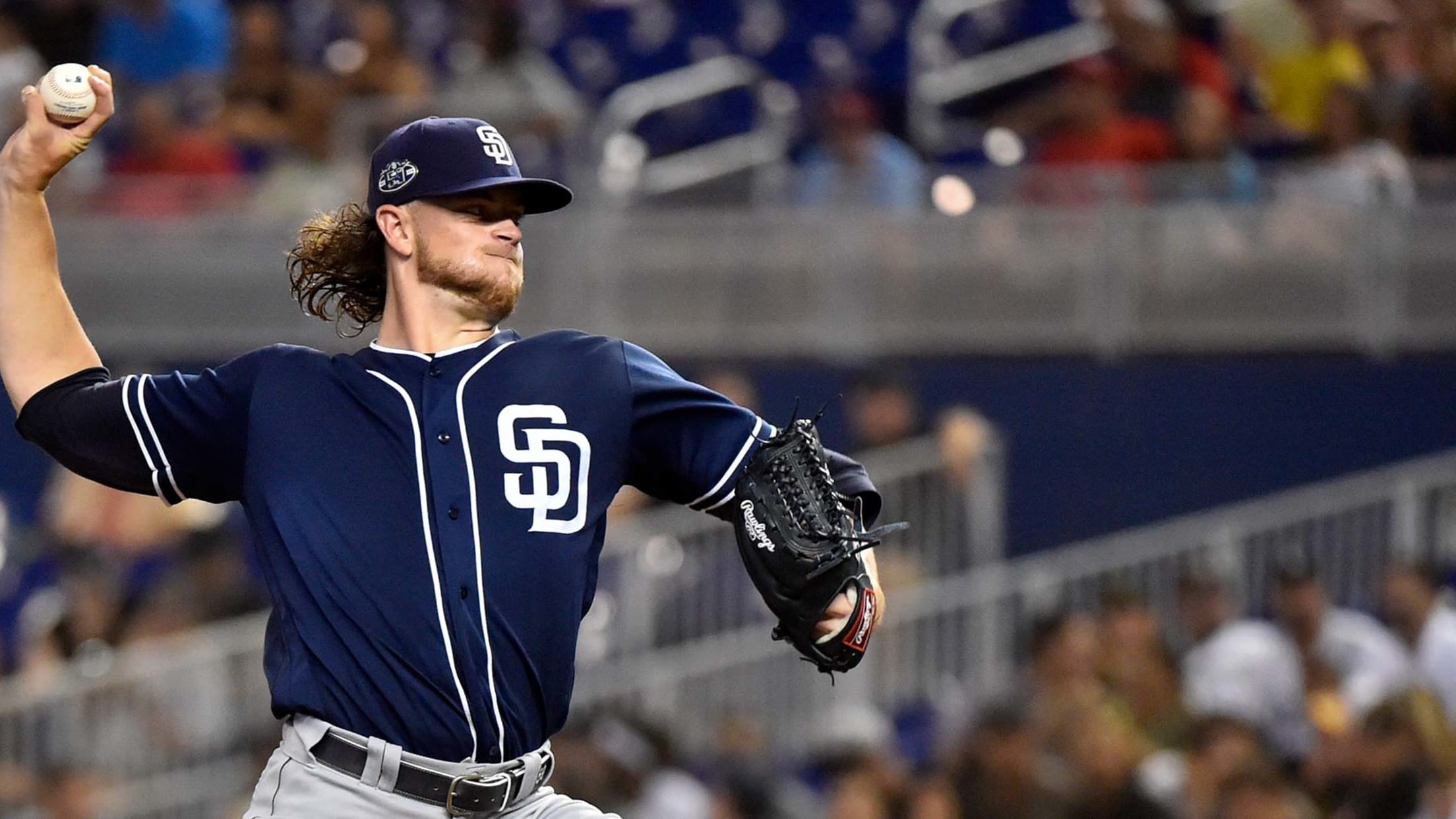 Bill Center, longtime sportswriter for U-T San Diego, is an employee of the Padres. Chris Paddack has moved to the top of the list I've kept for years. It all started shortly after July 21, 1970. That was the night that original Padres manager Preston Gomez pulled right-hander Clay Kirby
What will Padres' Trade Deadline strategy be?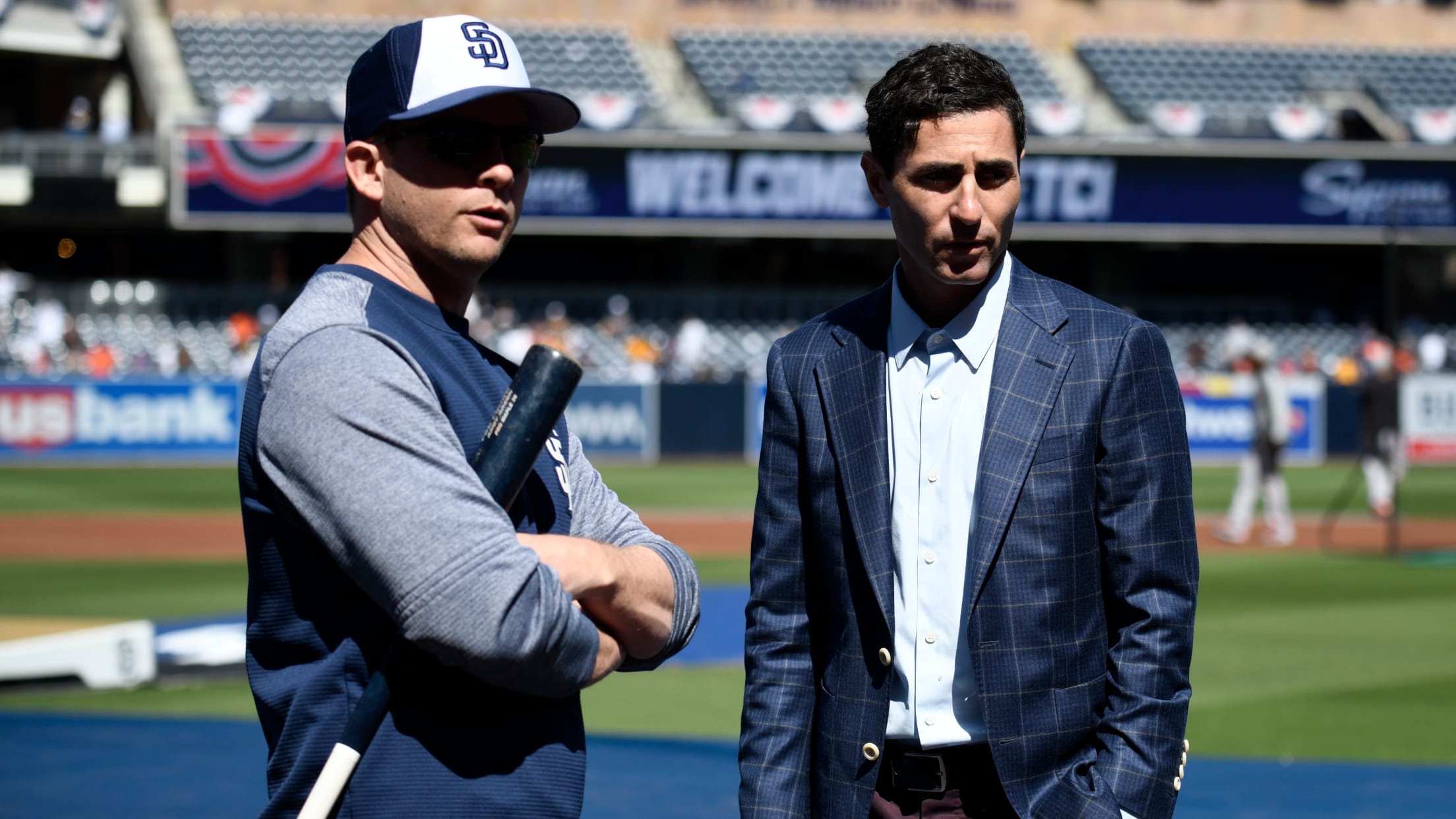 SAN DIEGO -- The Trade Deadline is just over two weeks away, and there might not be a team in baseball with more options than the Padres. San Diego owns the sport's top-ranked farm system. It owns controllable big league pieces. It's lingering on the fringes of contention in a
Paddack throws 'em a curve: a 3rd go-to pitch
In near no-no, rookie shows he's got more than fastball, changeup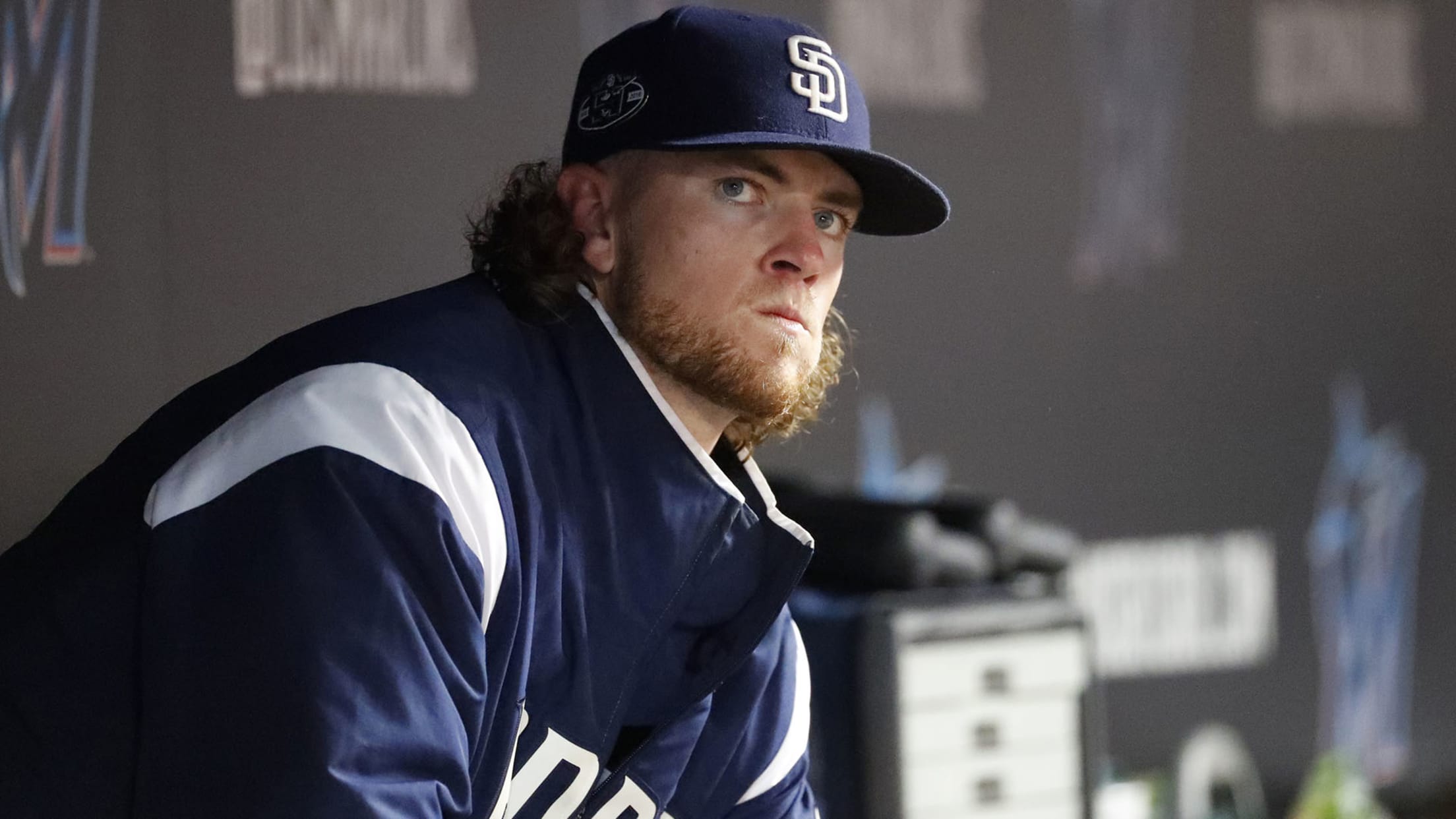 MIAMI -- In all likelihood, Chris Paddack would've become a very good big leaguer with only two pitches. He can place his high-octane fastball anywhere he wants it, and his changeup starts on the same plane before falling off the table. Then again, Paddack isn't one to settle for "very
These 30 prospects could draw trade interest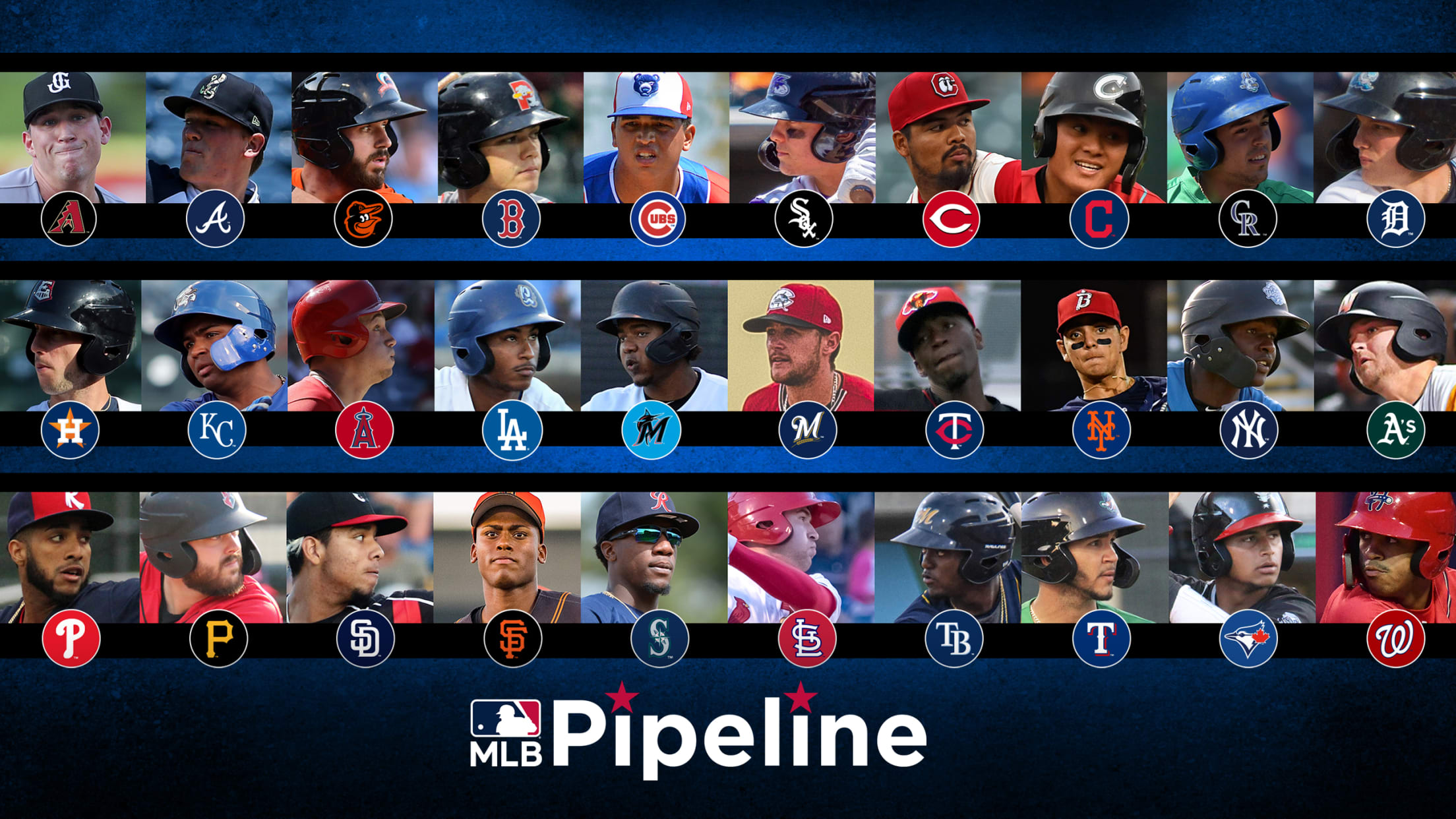 The July 31 Trade Deadline looms, with a rule change this year now forbidding the use of waivers to make deals afterward. So if teams want to bolster their rosters and enhance their postseason possibilities via trades, they'll have to do so in the next couple of weeks. With that
What will NL West teams do at the Deadline?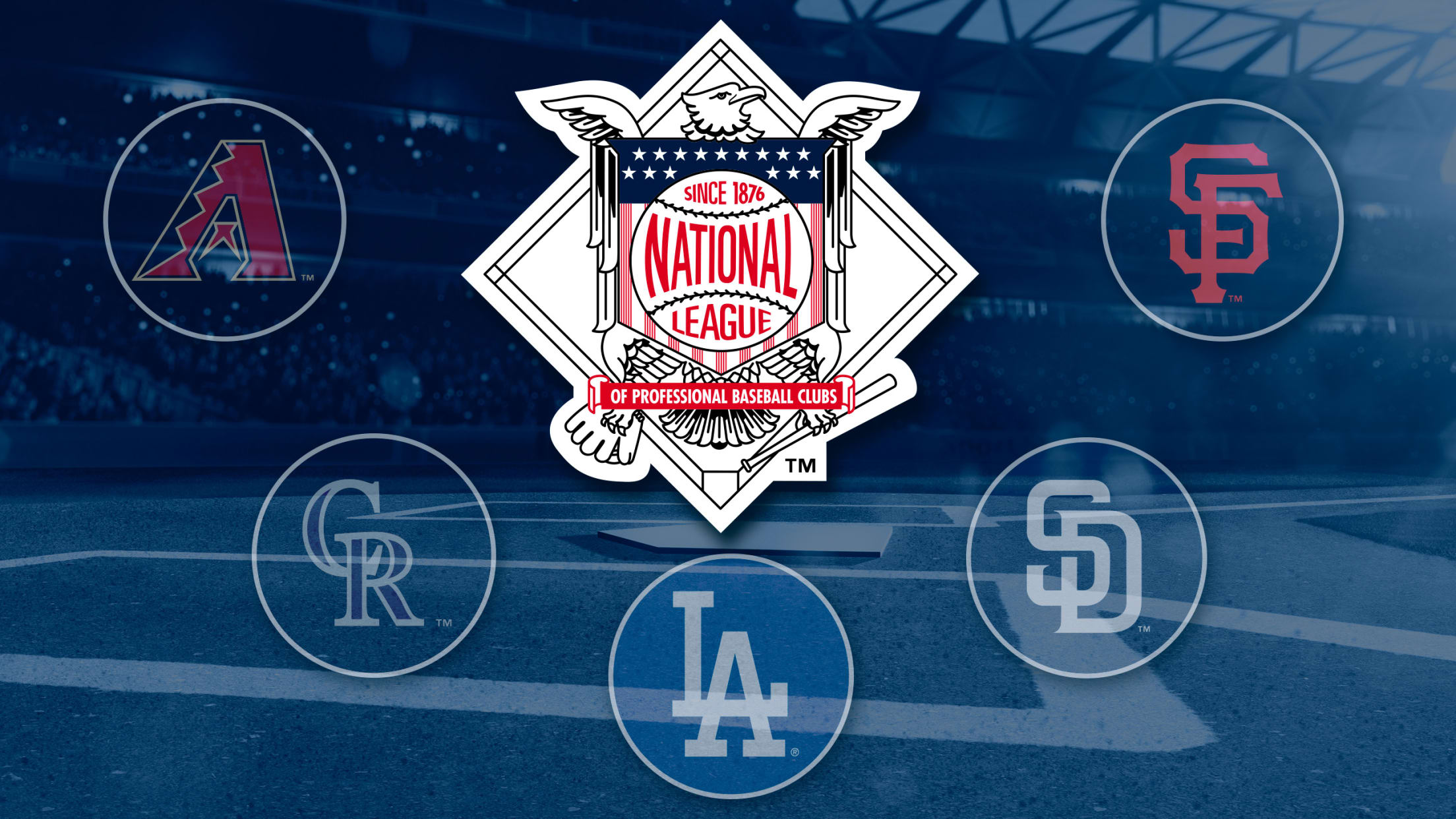 With less than two weeks remaining until the Trade Deadline, the National League West remains one of the sport's most intriguing divisions. The Dodgers have a huge lead, but their Deadline strategy will be fascinating. The other four teams, meanwhile, are all still contenders -- even if they're currently on
Paddack makes deep run at Padres' first no-no
Rookie right-hander holds Marlins hitless until the eighth inning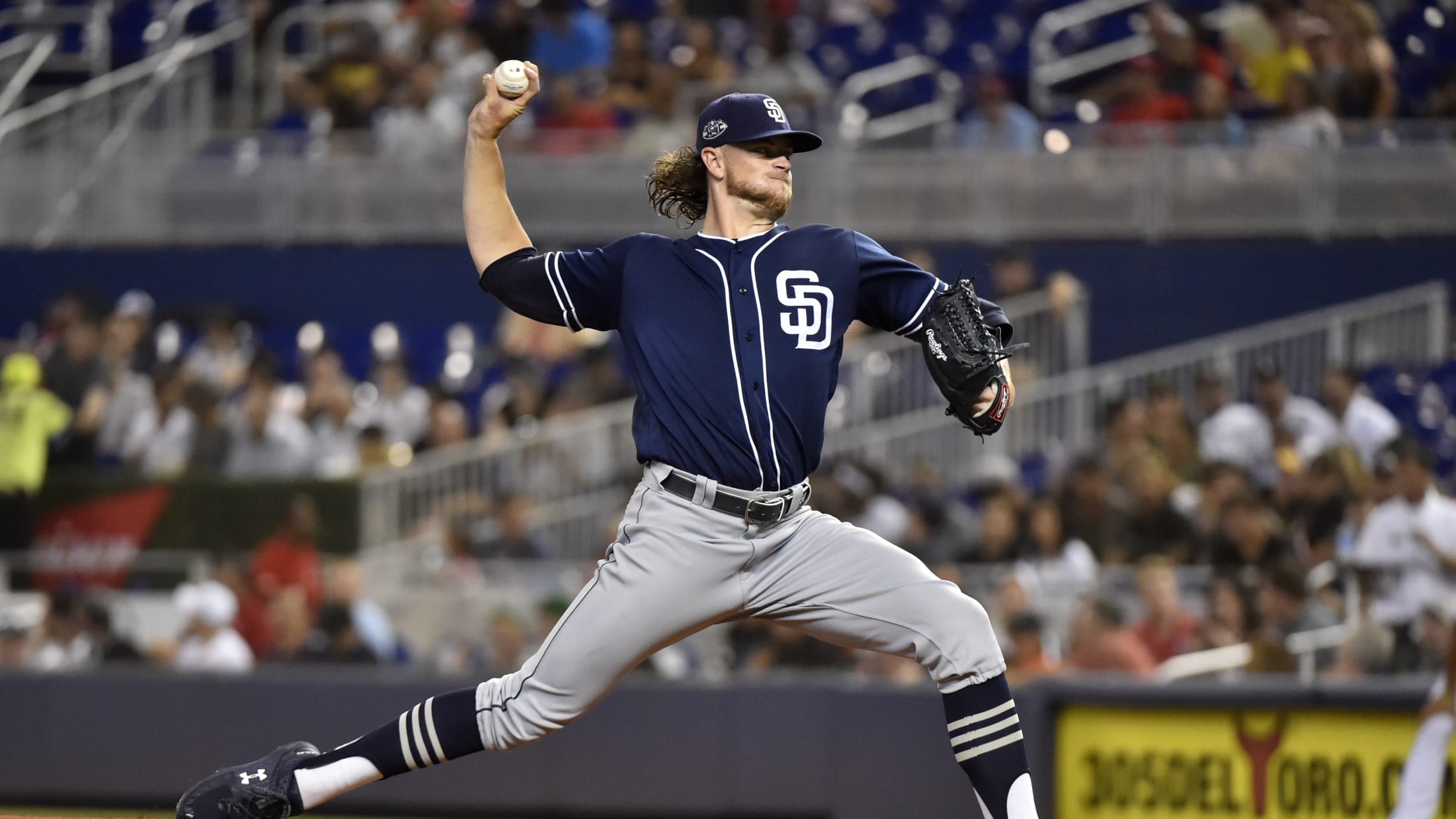 MIAMI -- Facing the team that drafted him, Chris Paddack flirted with history on Wednesday night. In the end, he wasn't perfect. But he showed the Marlins precisely what they're missing. The Padres' rookie right-hander rode a perfect game into the sixth and a no-hitter into the eighth before Starlin
Munoz gearing up for big spots with Padres
Tatis already an award winner; Hedges reinstated; Allen optioned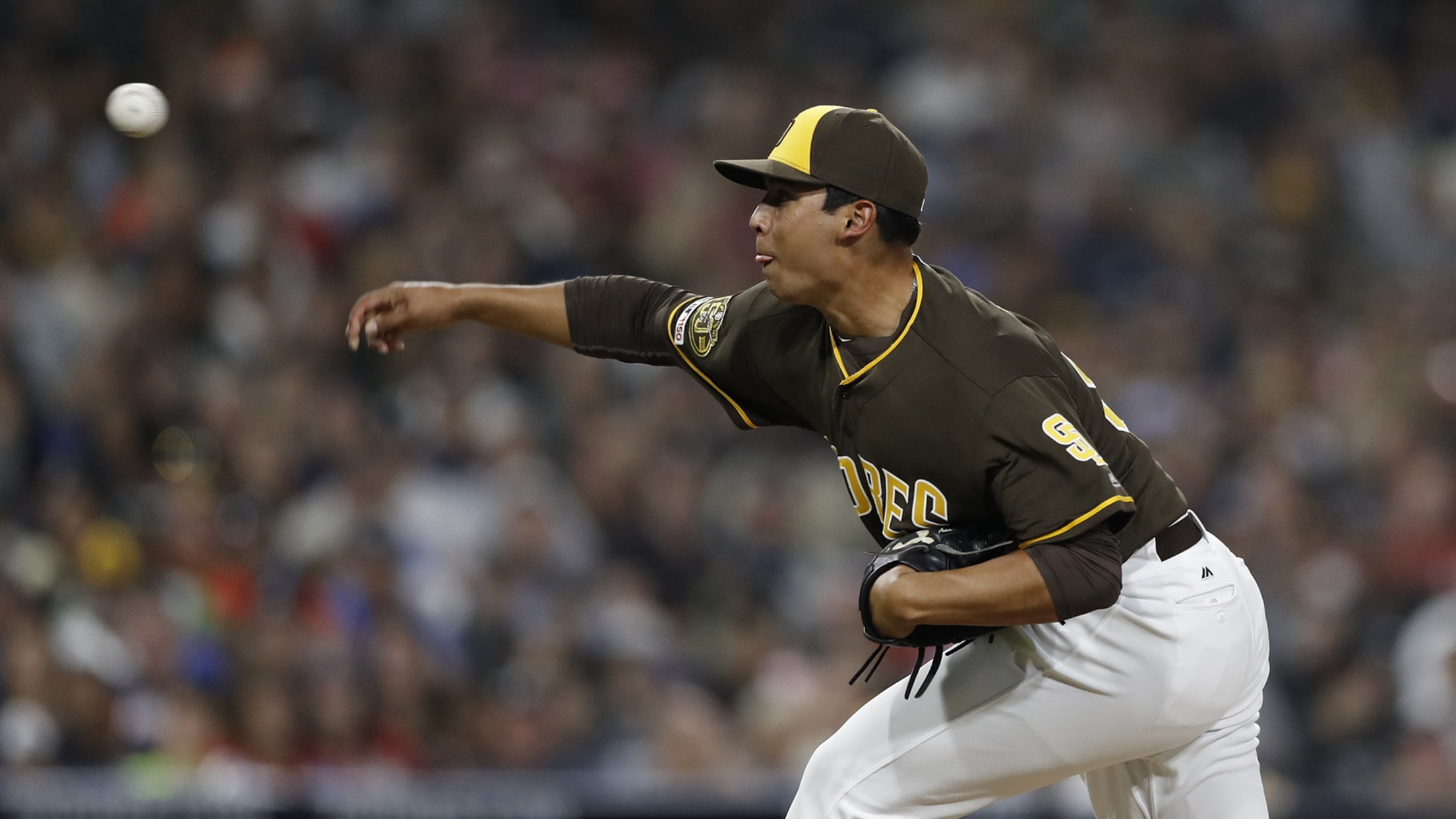 MIAMI -- Sooner or later, Andres Munoz is going to pitch high-leverage relief innings for the 2019 Padres. Given the way he's started his big league career, sooner seems like the better bet. Munoz, the Padres' No. 18 prospect per MLB Pipeline, has made two appearances since he was called
Here's each team's Heart & Hustle Award winner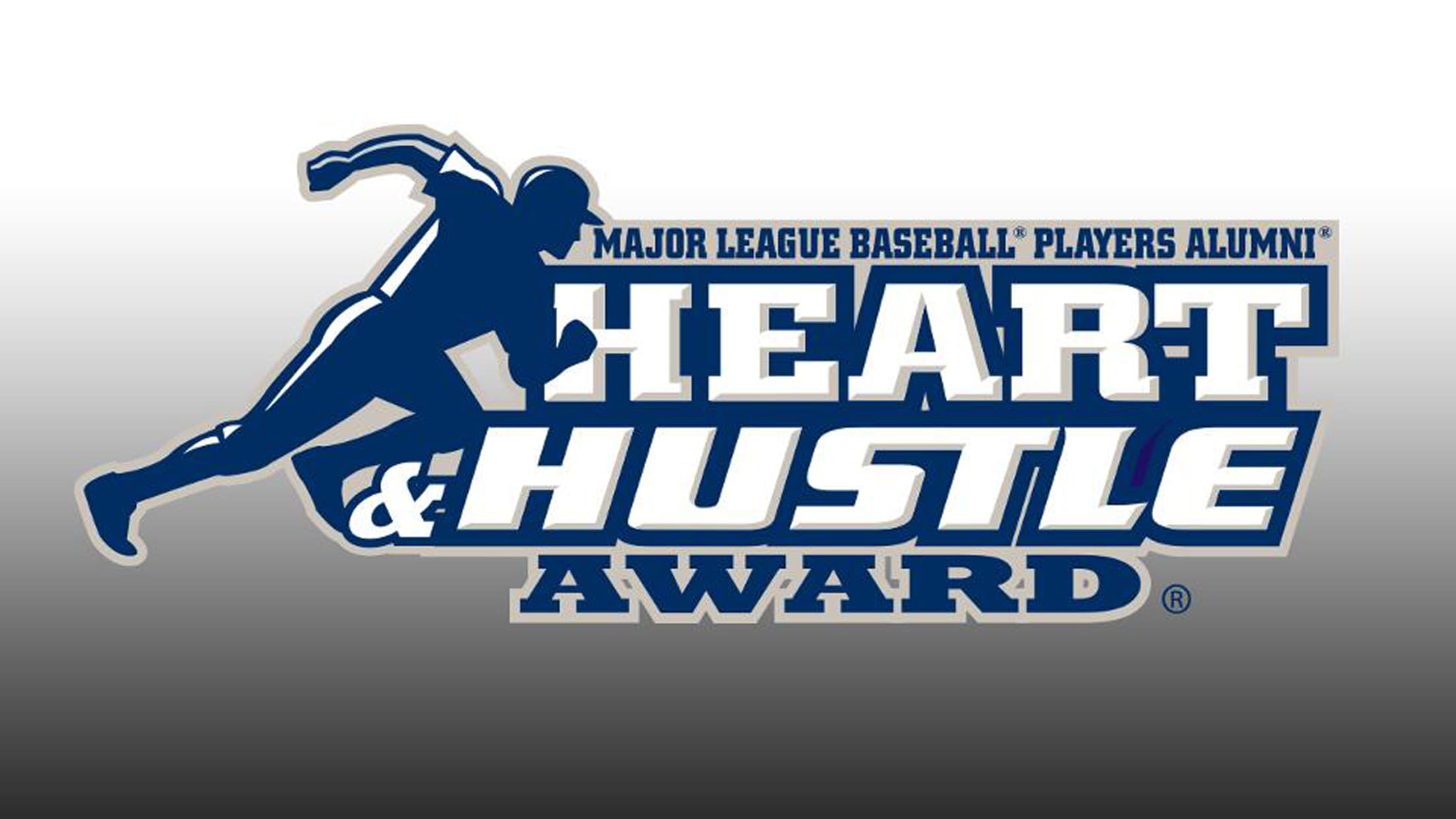 COLORADO SPRINGS, Colo. -- The Major League Baseball Players Alumni Association announced the 30 preliminary winners of the 2019 Heart and Hustle Award on Tuesday. This esteemed award honors active players who demonstrate a passion for the game of baseball and best embody the values, spirit and traditions of the
Youth falls short for Padres in series opener
Rookies Allen, Naylor struggle in opening loss to Marlins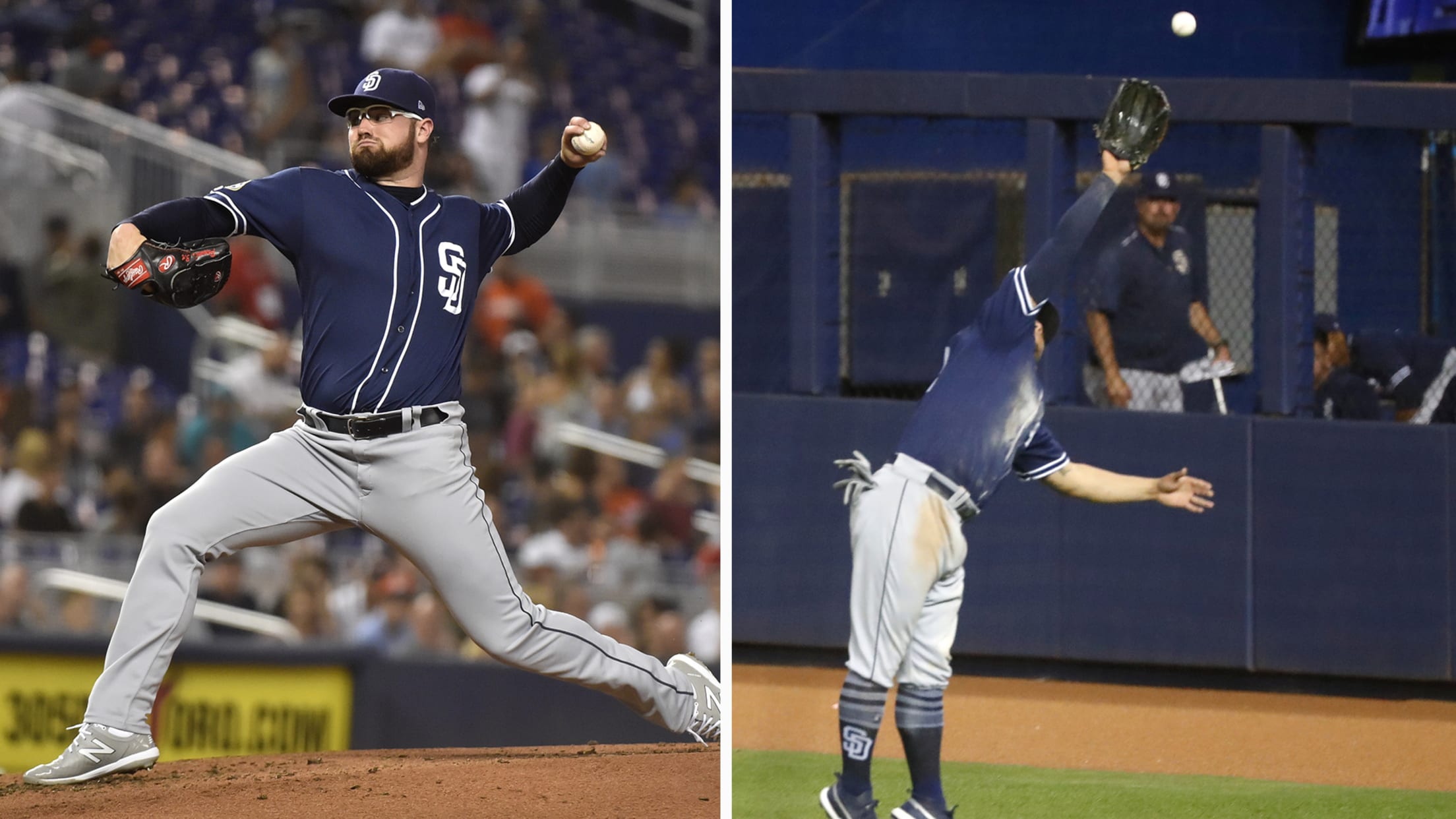 MIAMI -- Fernando Tatis Jr. makes it look so easy. Chris Paddack, too. But for a young ballplayer arriving in the Major Leagues, the transition is never easy. In some cases, it can be brutally difficult. On a disheartening night for the Padres, it's worth pausing to remember that. Two