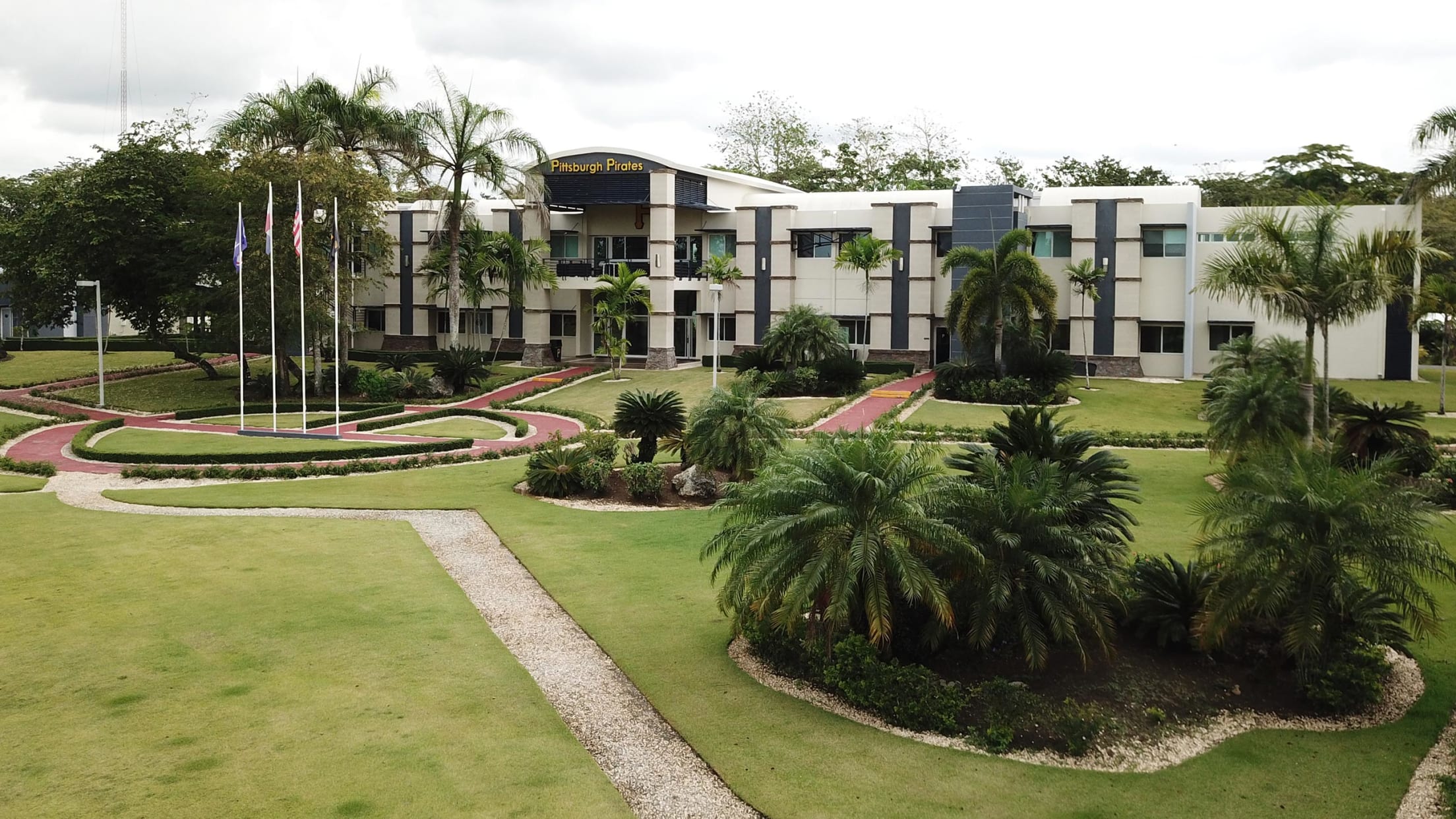 The Pittsburgh Pirates have officially opened the team's Latin American headquarters and baseball training complex in the Dominican Republic. The complex, located in the municipality of El Toro, demonstrates the organization's commitment to providing the tools necessary to build and sustain a championship caliber organization.
The campus style complex features two and one half fields, covered batting cages, bullpens, a clubhouse capable of holding more than two full teams, weight rooms, trainers' rooms, classrooms, conference rooms, recreation rooms, administration offices and a dormitory capable of housing 90 players, coaches and personnel.
It serves as the Latin American headquarters for the Pirates baseball operations, as well as the training and housing facility for players on the ballclub's Dominican Summer League roster and other players invited to train at the academy.
"We are proud to open what is now recognized as one of the best baseball training complexes in the Dominican Republic and throughout Latin America. I am extremely pleased that we now have a complex that is equal to the quality of the people we have leading our Latin American baseball operations," said Pirates Chairman Bob Nutting. "This is a tangible demonstration of our desire to provide the tools and resources necessary to maximize every opportunity to find and develop quality talent. Finding and developing talent in the rich Latin American markets, as well as in other international markets, is a top priority for our club."
Much like the renovated Pirate City complex in Bradenton, Fla., that serves as the home for the Pirates Spring Training and the ballclub's Gulf Coast League entry, this complex serves all the needs of the ballclub's baseball operations staff and players in one centralized location.