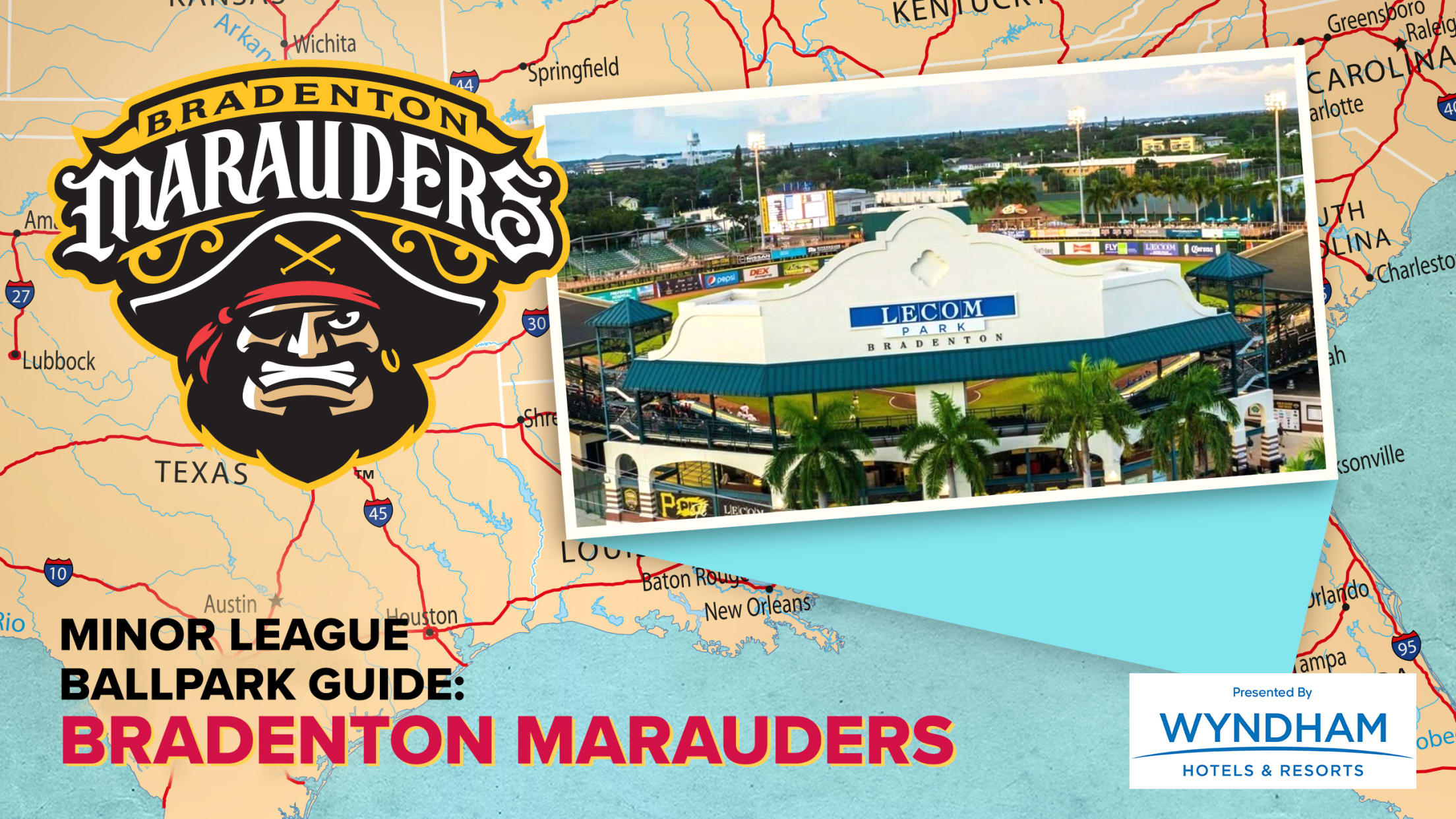 Scroll
Explore Bradenton's LECOM Park
Welcome to LECOM Park in Bradenton, Florida, a city that celebrated its 100th year of hosting baseball in 2023.
Bradenton Marauders (Affiliate of the Pittsburgh Pirates since 2010)
Established: 2010
League: Florida State League
Ballpark: LECOM Park (opened 2010)
Championships: 2016 (Florida State League), 2021 (Low-A Southeast)
Notable alumni: Gerrit Cole, Jameson Taillon, Mitch Keller, Ke'Bryan Hayes, Josh Bell, Gregory Polanco, Pedro Alvarez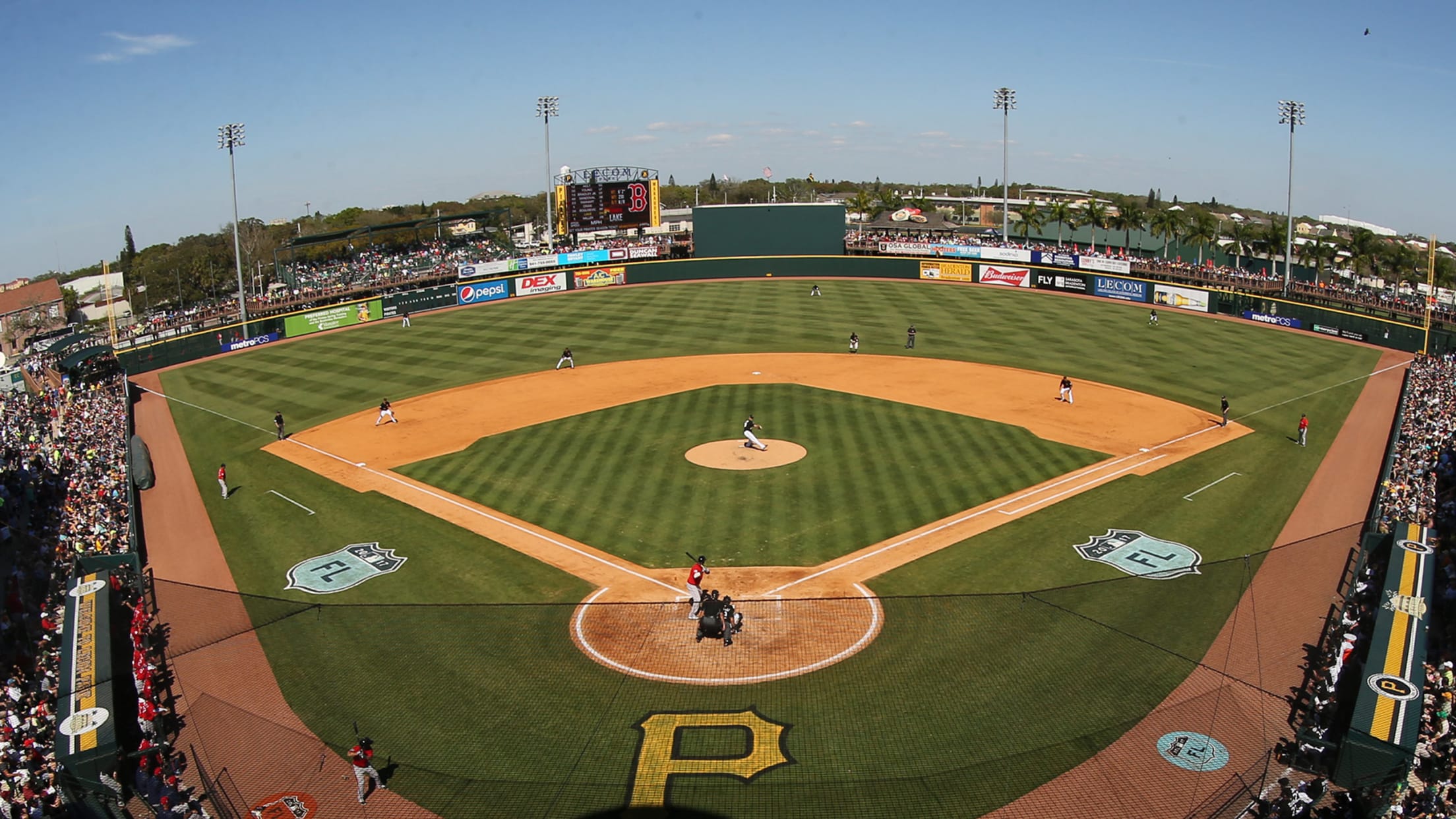 The Pirates moved their Spring Training home from Fort Myers, Florida, to Bradenton in 1969, right on the eve of their run of excellence in the '70s, but baseball in the City of Bradenton dates back to the early 20th century.
From 1919 to 1926, the Bradenton Growers played in the Florida State League, one of the circuit's six original teams. The Growers originally played at Ninth Street Park, located slightly east of LECOM Park.
Now the second-oldest ballpark in the Minor Leagues, LECOM Park opened in 1923. When it debuted, it was known as City Park, a 1,300-seat facility that reportedly cost $2,000. City Park became Ninth Street Park (1927), Braves Field (1948), McKechnie Field (1962), and ultimately, LECOM Park (2010).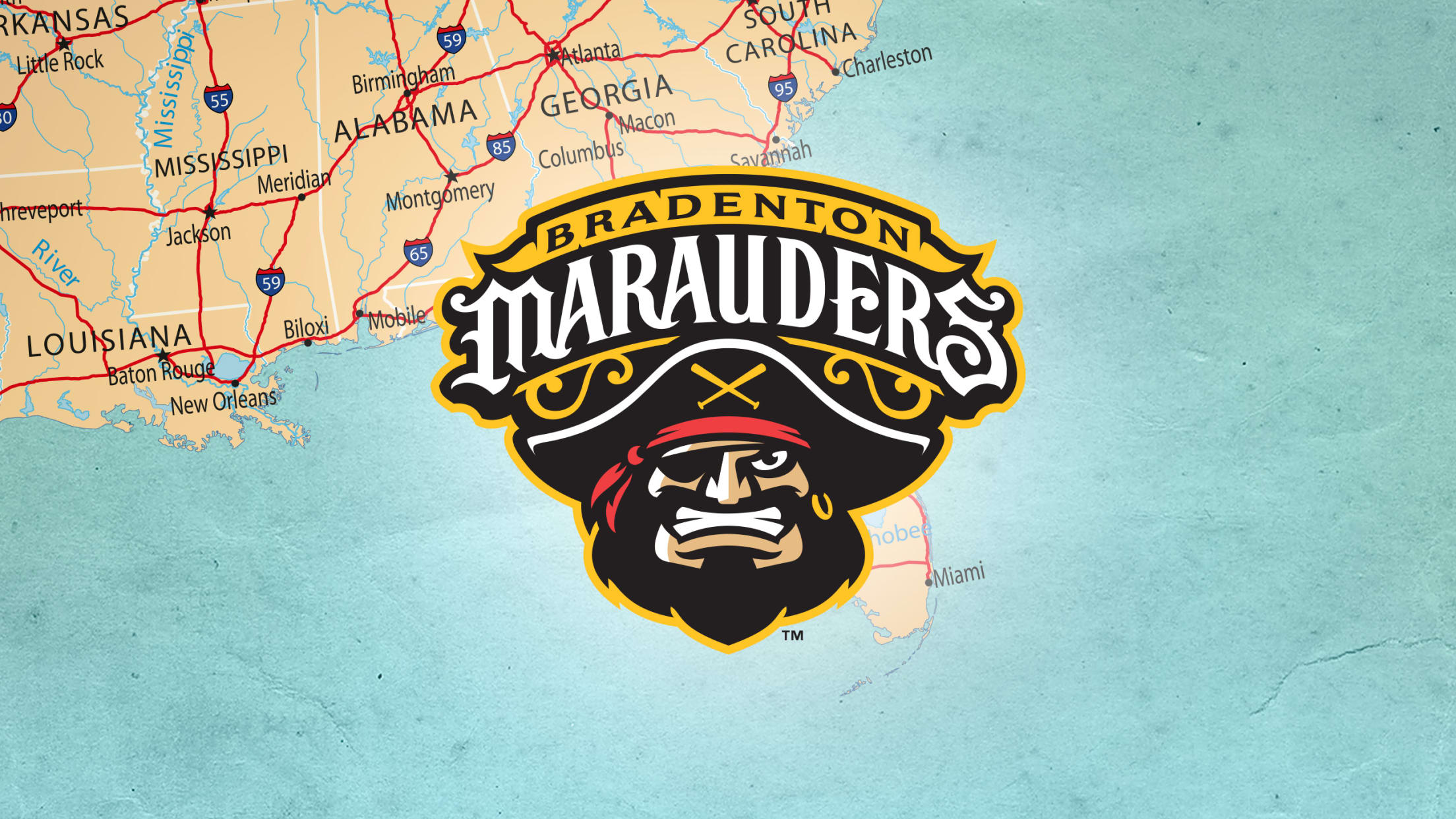 LECOM Park has a long history of hosting Major League Spring Training. It has been home to the St. Louis Cardinals (1923-1924, 1926, 1930-1936); Philadelphia Phillies (1925-1927); Boston Red Sox (1928-1929); Boston Bees (1938-1940); Boston/Milwaukee Braves (1948-1962) and Kansas City/Oakland Athletics (1963-1968). The Pittsburgh Pirates have played their Spring Training games there since 1969.
Given its roots, LECOM Park is, unsurprisingly, the oldest stadium utilized for Spring Training games. Additionally, it is the third-oldest stadium actively used by a Major League team, trailing only Fenway Park (which opened in 1912) and Wrigley Field (1914).
The Bradenton Marauders, Pittsburgh's affiliate in the Florida State League, played their inaugural season in 2010 after relocating from Sarasota, Florida. This marked the first time a Minor League team played in Bradenton since the Growers' final season in 1926. The Florida State League, previously a High-A circuit, was reclassified as Single-A in 2021 as part of a larger reorganization of Minor League Baseball.
LECOM Park
Ballpark location (via Google Maps)
Marauders Roster
Marauders Schedule
1611 9th St. W.
Bradenton, FL 34205
(941) 747-3031
Capacity: 8,500
Dimensions: 335 feet down the lines, 375 feet to left-center and right-center and 400 feet to center
Park Factors (2021-22)
100 = league average
Runs: 108 | Homers: 152 | Hits: 103
Florida State League environment: 4.66 runs per team per game (lowest among 11 full-season leagues)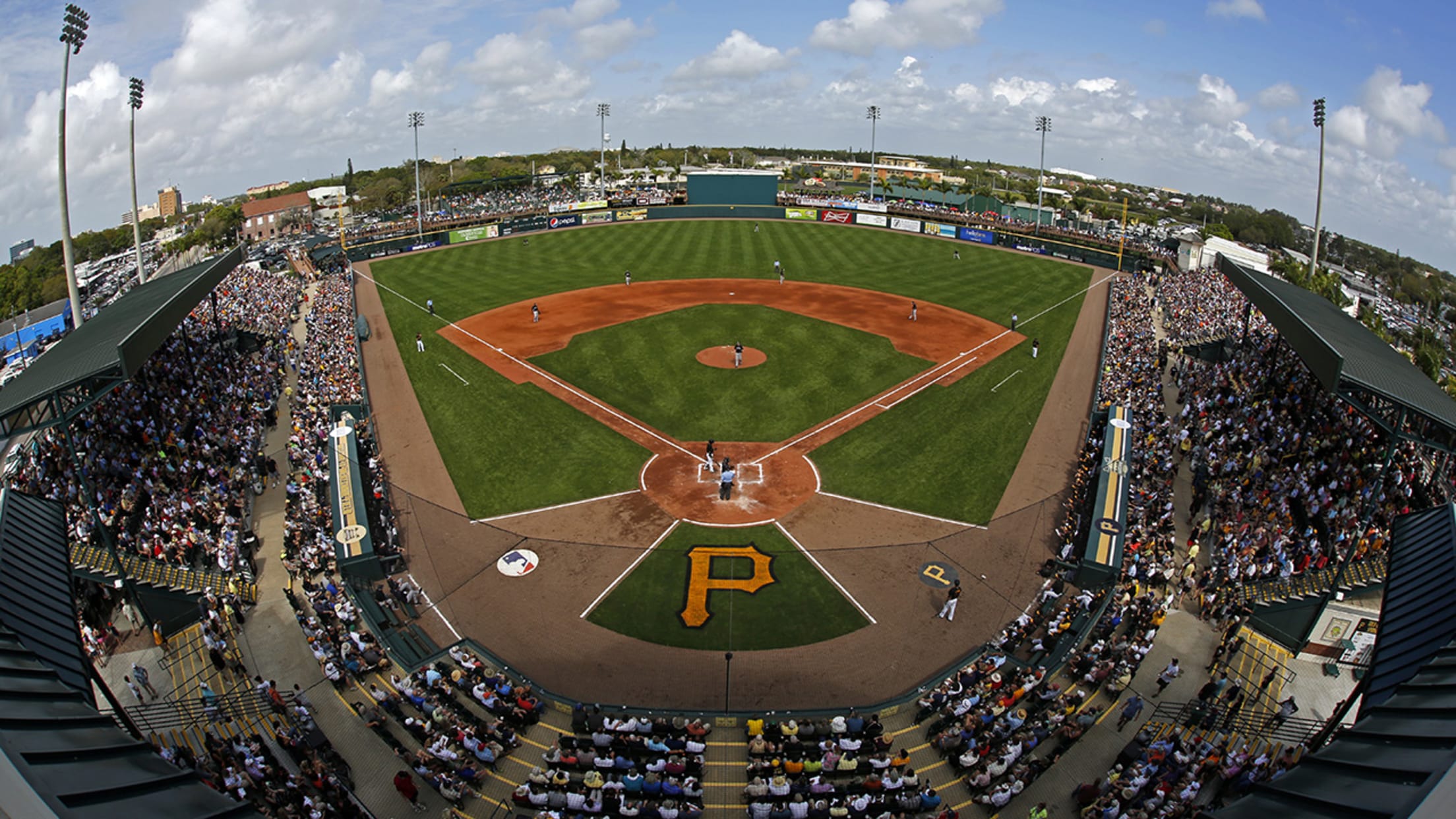 The centerpiece of LECOM Park is the 19,000-square-foot boardwalk that spans the whole outfield, and in turn, provides fans with the opportunity to entirely walk around the ballpark. For those looking to enjoy an adult beverage and soak up the sun, there is a tiki bar in right-center field with a view of the action.
The home bullpen is located in right field, while the away bullpen is in left. Fans standing on the boardwalk can peer into the bullpens and observe pitchers gearing up for their appearances.
The boardwalk is one of many additions and improvements that have been made to LECOM Park over the years, and its original capacity of 2,000 has more than quadrupled. It nonetheless retains a throwback charm, thanks to its cozy covered grandstand and Spanish Mission-style architecture.
For those looking to relax and get away from the game, LECOM Park features a Fan Plaza with lots of grass, towering palm trees and lawn chairs down the first-base line. The Plaza features a bar as well.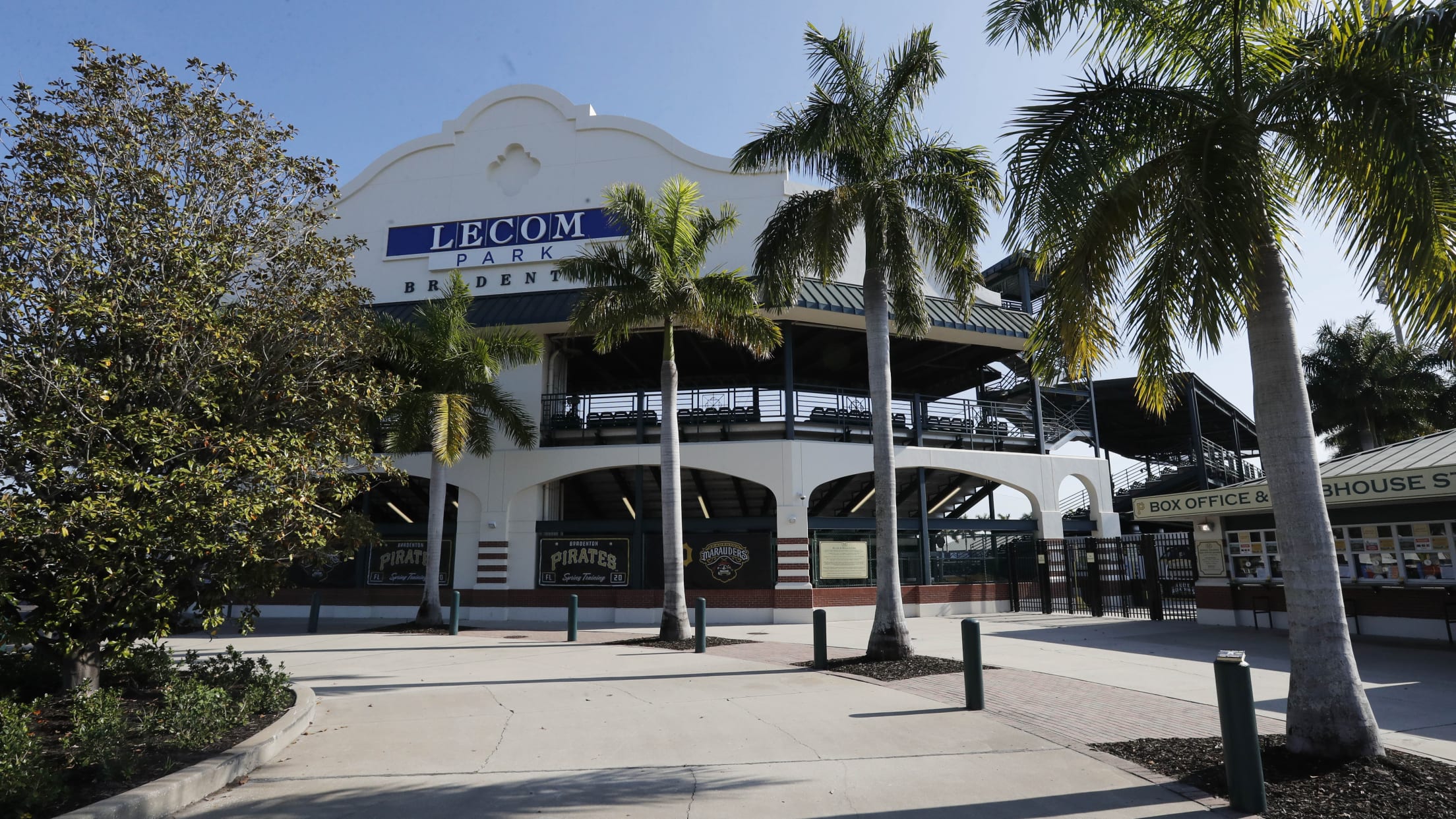 Concessions
The Marauders stick to the classics at LECOM Park, offering traditional ballpark food such as hot dogs, burgers and chicken fingers. Food can be found in the Fan Plaza as well as concession stands behind home plate. 
As far as beverages, a variety of beer can be found throughout the ballpark, most notably in the Fan Plaza and the tiki bar in right-center field.
Mascot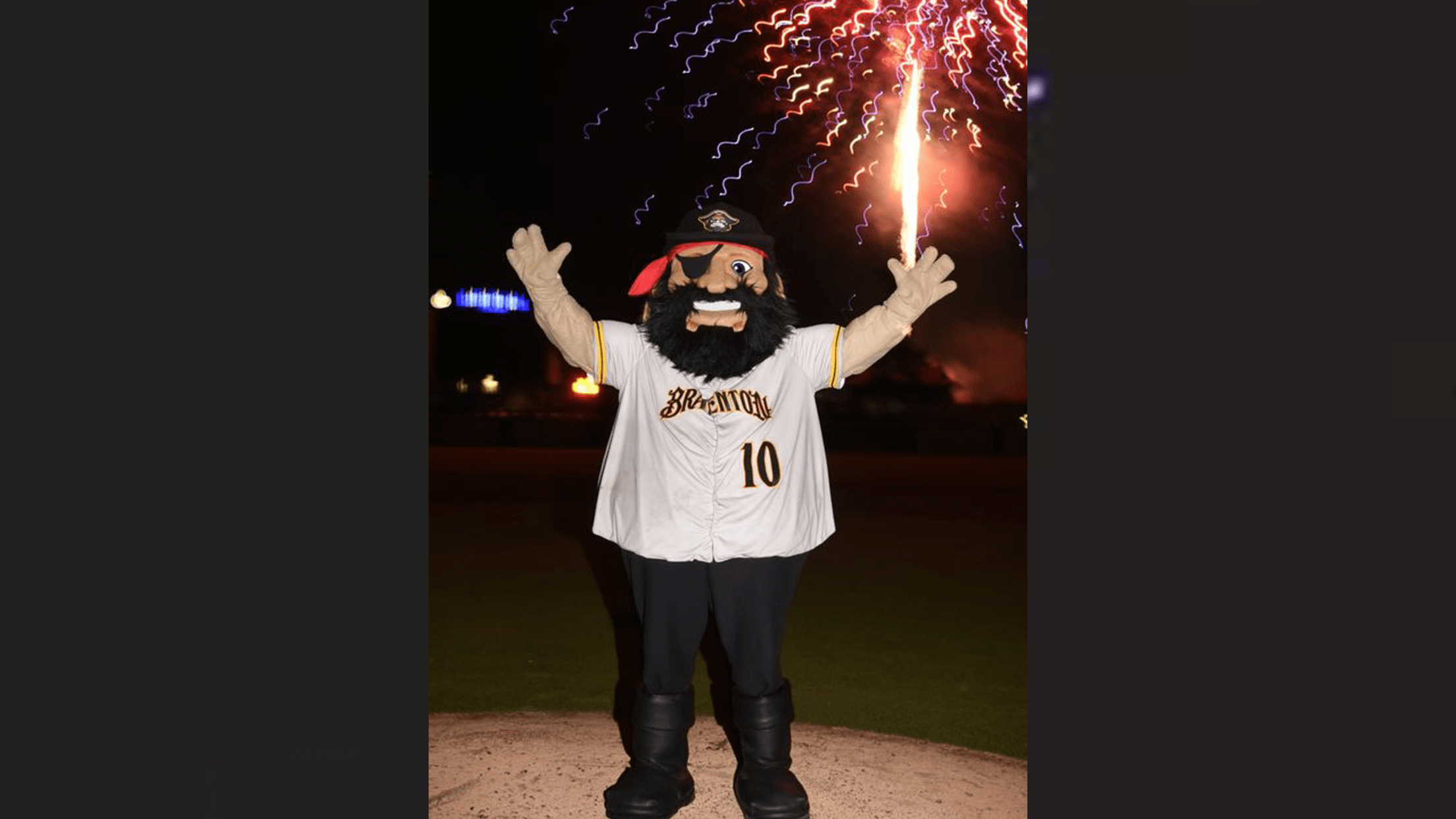 Marty the Marauder -- a burly, bearded pirate -- gave up the sailing life for the ballpark in 2010. Marty keeps his looting and pillaging to a minimum these days, staying on the straight and narrow while focusing his energies on cheering for the Marauders, doling out robust high-fives and posing for selfies with fans.
Local Attractions
Located within walking distance of LECOM Park is The Village of the Arts, "an eclectic live-work community made up of colorful historic cottages that house everything from award-winning restaurants to specialty shops, studios, healing arts, bakeries and Bradenton's best art galleries."
Continue traveling north toward Palmetto for the Riverwalk. There are various attractions, such as the Rossi Waterfront Park and the Riverwalk Skatepark, alongside downtown Bradenton's showpiece. The most notable establishment on the Riverwalk is Pier 22, an award-winning restaurant with views of the river in question, the Manatee.
Bradenton's downtown area features several other attractions as well, including the Bishop Museum of Science and Nature, the ArtCenter Manatee and the Manatee Performing Arts Center.
Food and Drink
About half a mile north of LECOM Park is Turner Donut Shop, a Bradenton staple for more than half a century that serves up breakfast sandwiches, fresh coffee and classic donuts.
Along with the aforementioned Pier 22, other notable restaurants in Bradenton include Sage Biscuit Café, Tide Tables, The Ugly Grouper, Swordfish Grill & Tiki Bar, Tiramisu Ristorante Italiano, Lucky Frog Restaurant and Food + Beer.
Bradenton boasts a lot of breweries as well. Magnanimous Brewing is a great place for a postgame brew, as it's located right across the street from the ballpark on the first-base side.
Lodging
There are plenty of hotel options, chain and local, all within 15 minutes of the park.
Moving On
There's no shortage of Minor League teams in Florida, with the closest being the Clearwater Threshers, Dunedin Blue Jays, Fort Myers Mighty Mussels, Lakeland Flying Tigers and the Tampa Tarpons. All of these Florida State League teams play in the Spring Training homes of their respective Major League parent clubs.
The Road to Pittsburgh
All of Pittsburgh's Minor League affiliates are locating in the Eastern Time Zone, but the affiliates are fairly spaced out. The journey begins in Florida and moves up to North Carolina and Pennsylvania before heading west to Indiana.