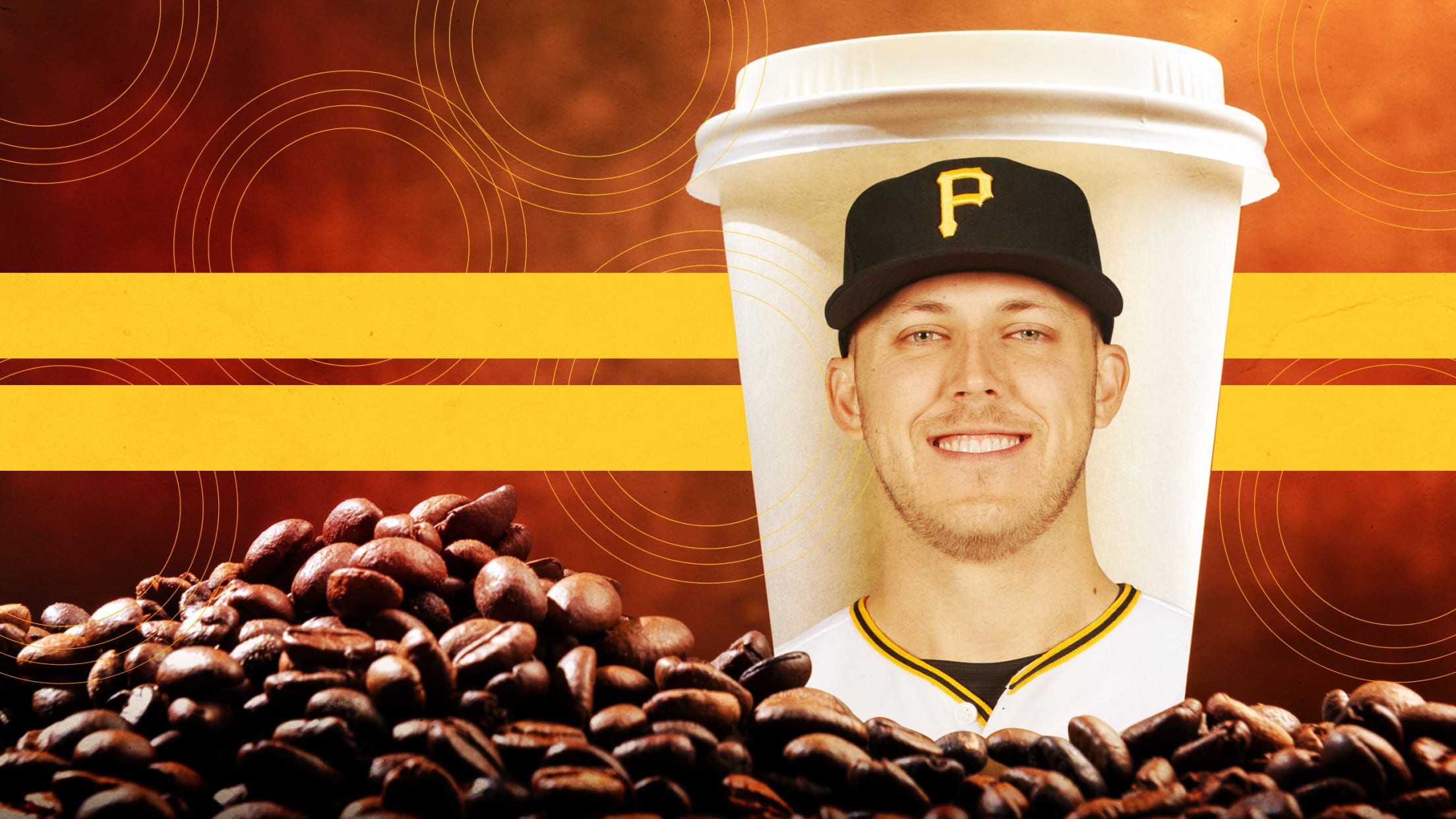 Scroll
Jameson Taillon wants to make you a cup of coffee
Coffee -- really good coffee -- is fast becoming a trend in clubhouses around the Major Leagues. It may not be quite as ubiquitous as peanut butter and jelly sandwiches are in the NBA, but the world of fine coffee has its own language. It's one that's shared between trainers, coaches and players who have decided to toss out the watery, burnt and quite frankly nasty clubhouse joe in exchange for freshly ground single-origin beans brewed in a pour over like the Chemex -- a decidedly sci-fi name for a very simple carafe.
Former big leaguer Chris Heisey made news when he brought his setup into the Nationals' clubhouse in 2016. Padres pitcher Mike Clevinger is in on the trend.
Then there's Jameson Taillon, the Pirates' right-handed ace. He loves coffee. He's obsessed with it. In the past, he kept a coffee blog, taking photos of his cup in front of each shop. Like all good bloggers, he ranked his top five, with Blue Bottle taking the top spot. He keeps a commercial burr grinder -- necessary for getting consistent-sized grinds that allow the bean's full flavor to emerge -- in Pittsburgh, but has a hand grinder in Houston where he's spending the winter and continuing his rehab from last year's Tommy John surgery.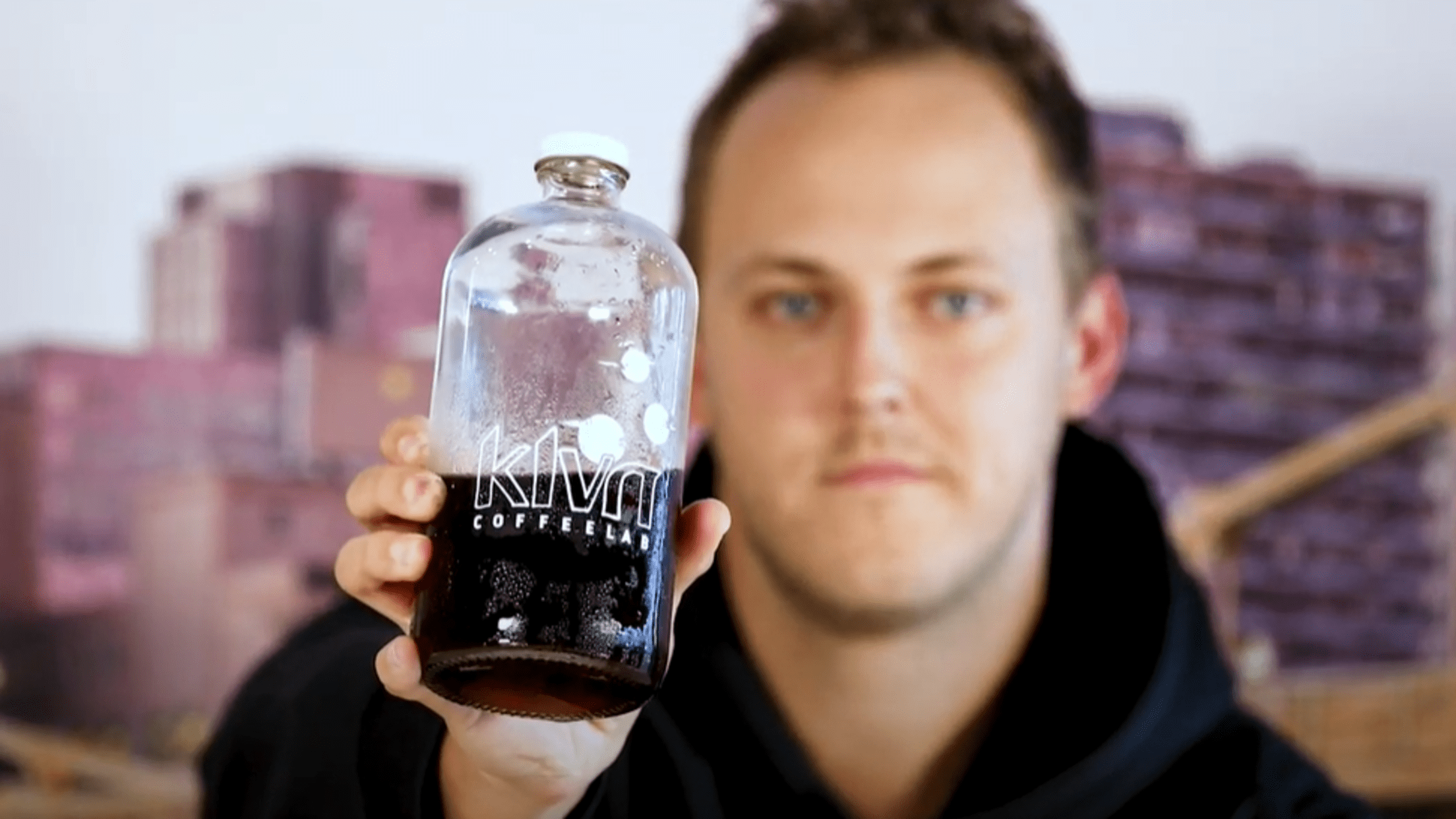 "Up in Pittsburgh, I've got a really nice Baratza Encore grinder, but it's just too big to travel with and it'd be absurd for me to buy a second one for here," Taillon told MLB.com in a recent phone call. "So I have this little hand burr grinder. It takes a pretty good while and it'll burn your forearms out a little bit. So, I'll make sure I go with my left hand. But yeah, it's still a task. I haven't gotten any stronger."
Taillon may adore coffee, it may even be his very first thought when he wakes up each morning, but what he really loves is people.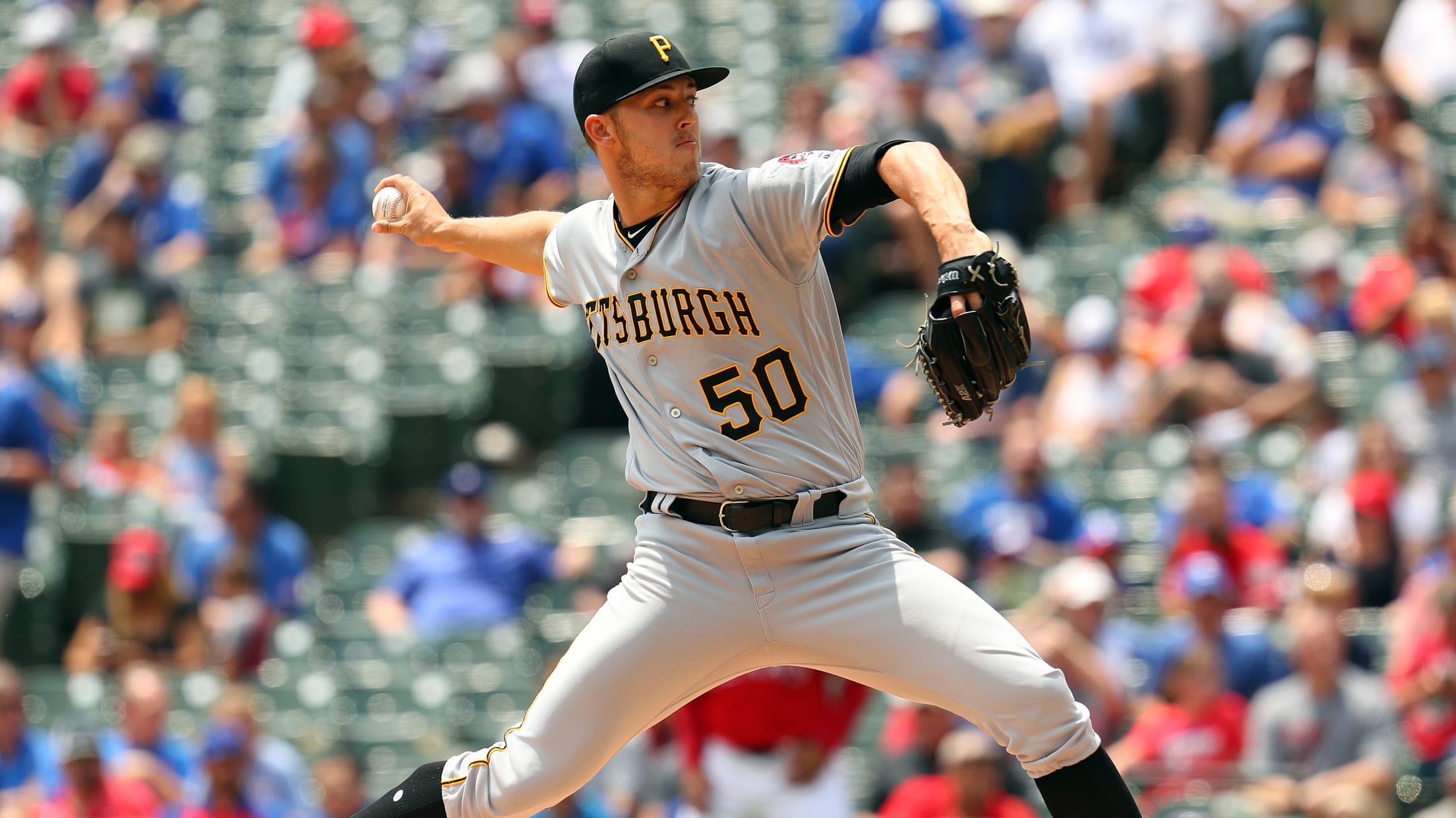 The pandemic has forced Taillon to skip going to shops, and he's instead loaded up his home with pounds upon pounds of freshly roasted beans to support his favorite local roasters. (He recently celebrated his 29th birthday and received even more bags of coffee as gifts from friends and family.) But what he misses most are the conversations with baristas and store owners.
"It's crazy, the coffee community and coffee industry," Taillon said. "There are just so many really, really good people. The conversations I've had over the years in the coffee shops with baristas and managers. It's a really cool community, and I'm definitely happy to support all these businesses."
Taillon didn't grow up loving coffee. Like so many coffee drinkers, his first memories are of waking up to the smell of coffee brewing as his father made himself a cup before heading to work in the morning. The change started when Taillon was in Double-A Altoona, where he slowly weaned himself off chain store coffee loaded with milk and began experimenting with orders at places like Starbucks and the more daring local shops he could find.
"I'm just a curious person at heart," Taillon said. "I'm always interested in different things. So, that's how it was with coffee. And then with travelling and the baseball lifestyle, you have so much time at the hotel and mornings when you're on the road. So, I started just getting on Yelp and checking out what the best coffee shops were at whatever city we were going to."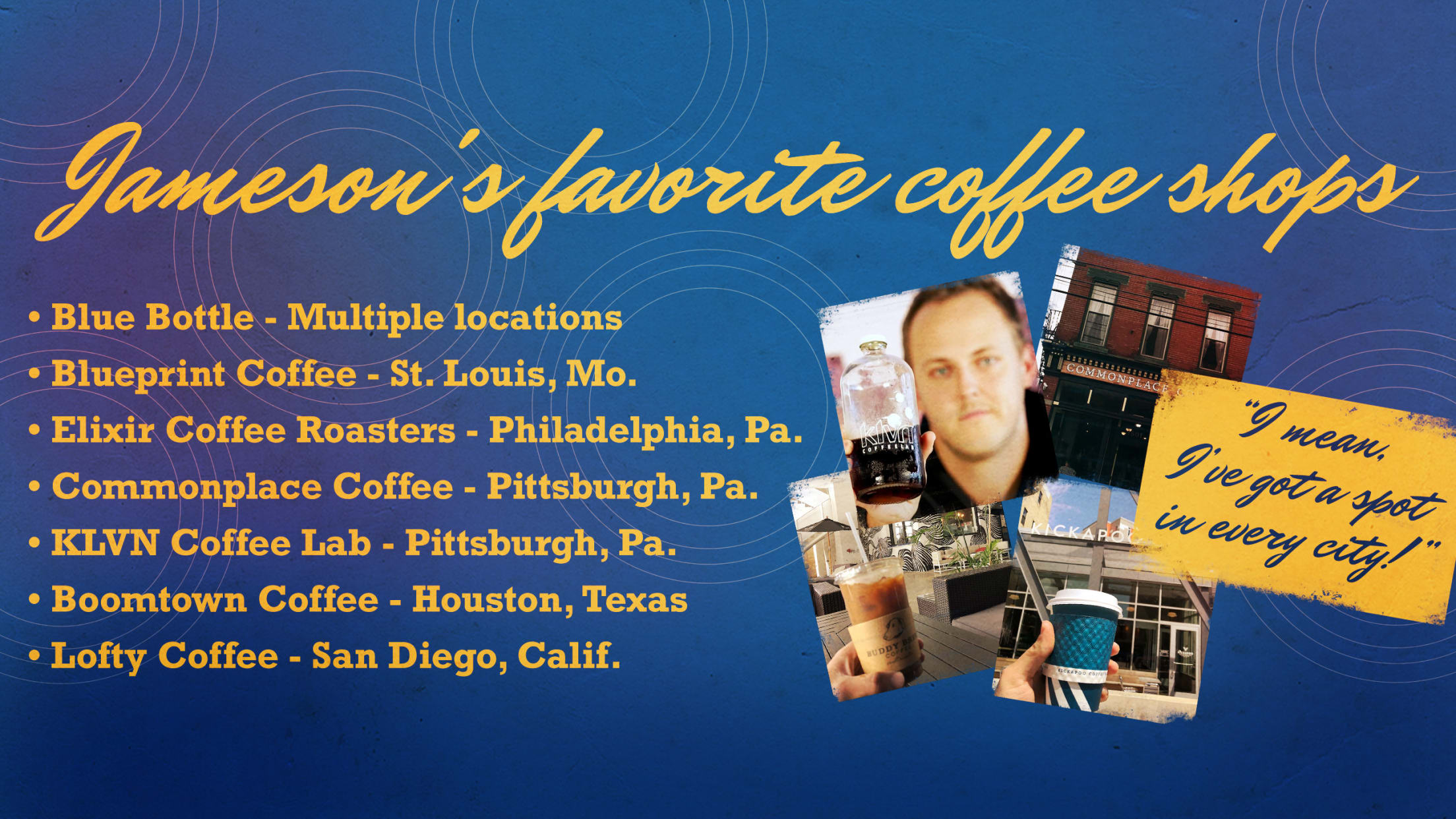 The morning we spoke, Taillon drank his usual go-to: a simple pour over made in his Chemex. He'll usually grab a cold brew for an afternoon pick-me-up, but oddly enough for a coffee fanatic, that's where he'll draw the line. He stops at two cups, with three as the upper limit. He drinks even less on the days that he starts.
"Start days are a big deal," Taillon said. "And I think coffee is a great way to set the tone for the day. I like to measure it, grind it properly, I boil the water to the perfect temperature. Some people say waking up and making your bed is a great way to start the day. For me, a great cup of coffee just sets the tone for what's to come.
"If we're in Pittsburgh, I'll wake up, make a really nice big breakfast and then I'll usually make a pour over with enough for two cups for myself," Taillon added. "Then, once I'm done with that, that is it for the day. You know, it elevates your heart rate and gets you kind of dehydrated, so probably after like 10 or 11 a.m. on start days, I don't touch it. I get enough adrenaline and enough of an energy spike just from being in the big leagues and competing against the best. Usually, the day after I pitch I'm right back on the train."
He had some guidance along the way. Former Pirates third baseman Jung Ho Kang's translator, H.K. Kim, was fastidious about his coffee and had meticulous notes.
"It was like a science equation," Taillon said. "He had a little handwritten notebook full of brewing notes and flavor profiles. I just thought it was fascinating. So, every night that I wasn't starting before the game, I'd go into the kitchen with him and we'd make pour overs for the guys and then we'd go hand it out."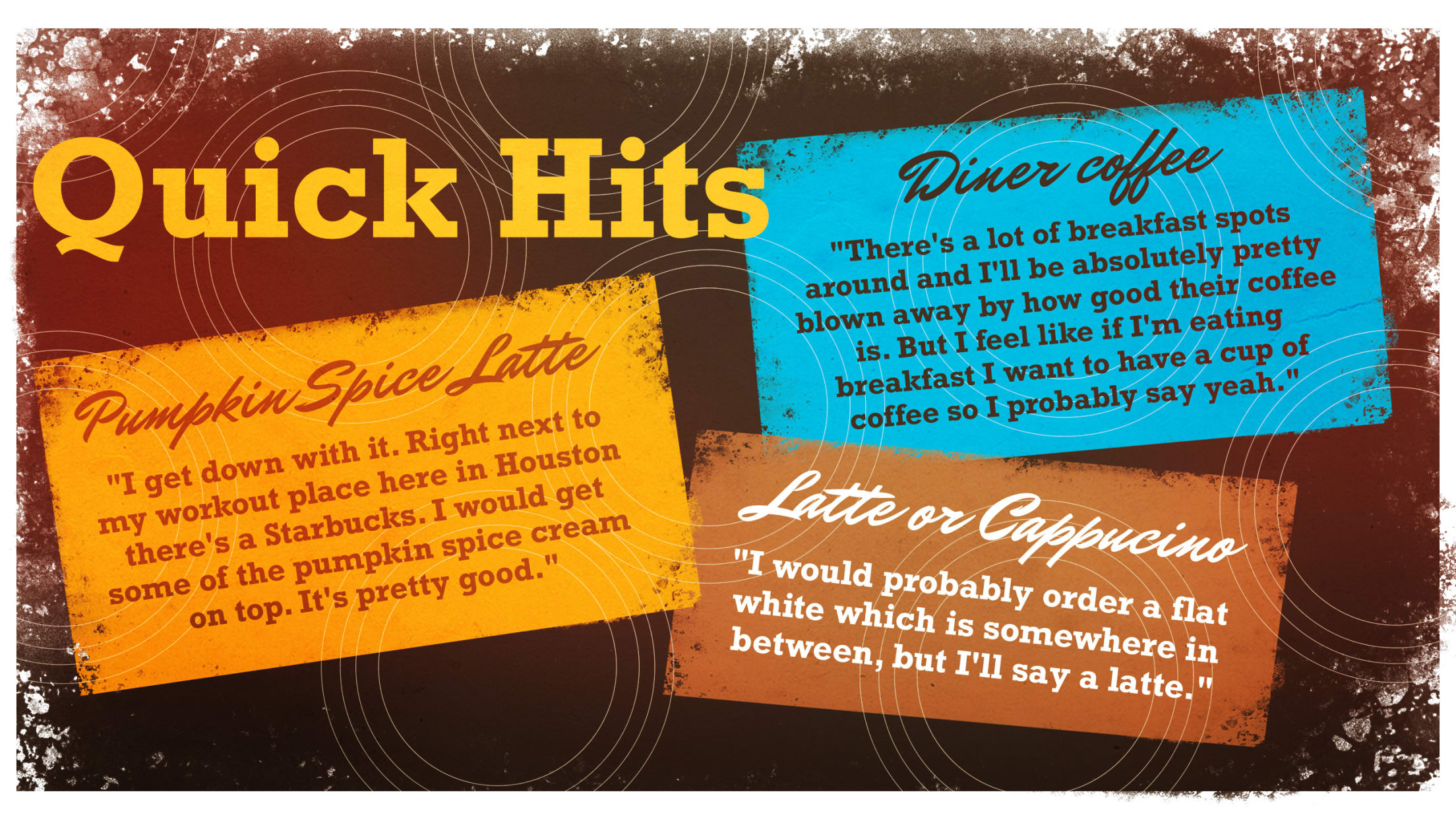 The Pirates' staff -- players, coaches, trainers, anyone around who loved coffee -- put together a spreadsheet that was shared amongst themselves like a secret codex. Each person would input the new shops and drinks they tasted, allowing this underground club to follow in each other's steps.
"We've got some coffee snobs and nerds on our team," Taillon said with a laugh. "So, I love talking about it with them. We love making cups together and for each other before games. I've really enjoyed just trying coffee from all over the world and meeting people from all the coffee shops all over the country that I've gone to."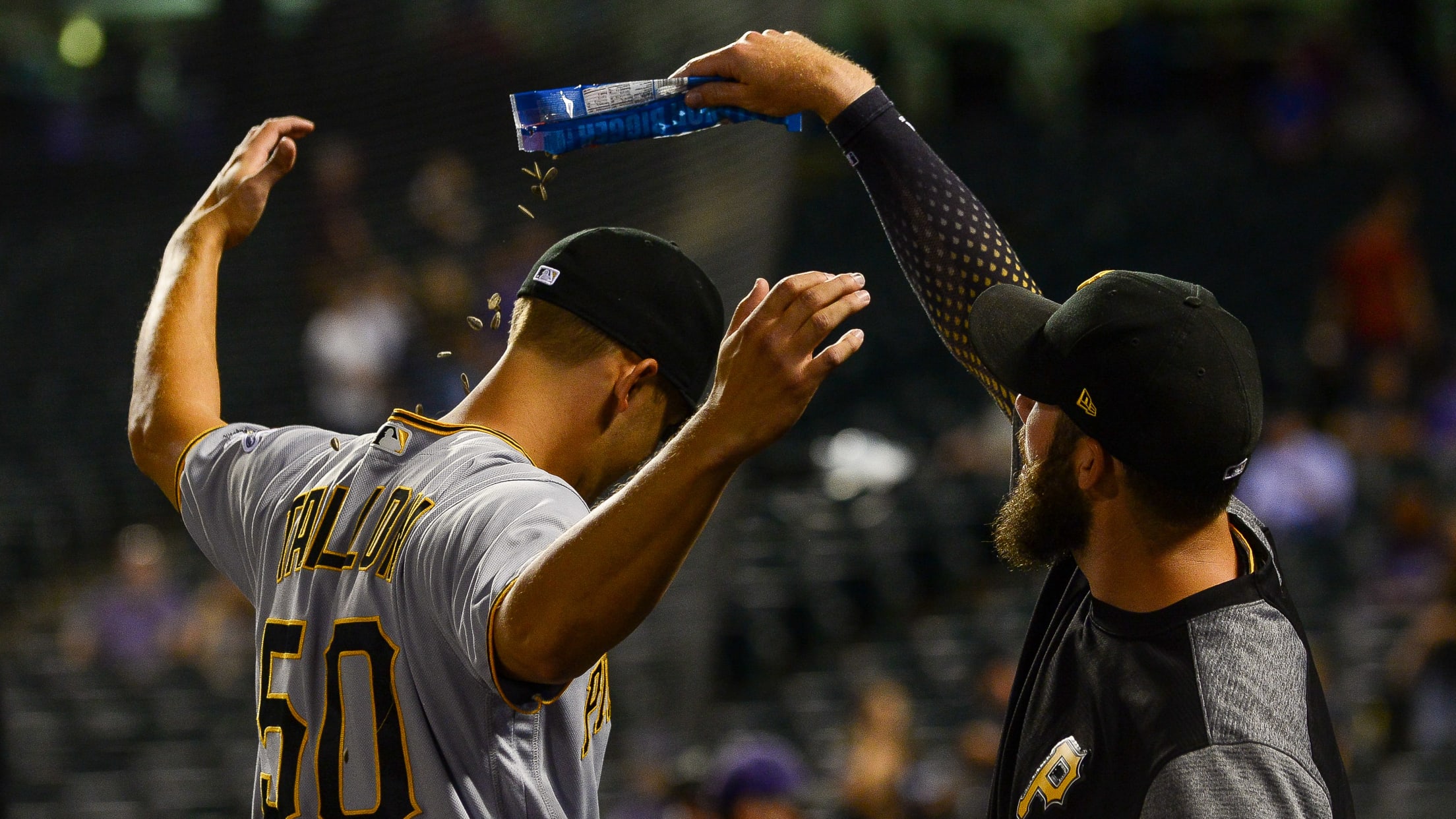 Though Taillon wants to share his love of a good brew with everyone he meets, he understands that it's not for everyone. He doesn't want to be the pretentious coffee snob pushing his tastes upon you.
"It's interesting," Taillon said, "the more into coffee I've gotten, the more I appreciate the process and I understand that not everyone will. It would be like someone who's obsessed with craft beer trying to change someone who drinks Keystone Lite, right? I would just say for a lot of people, let me make you a cup. Just keep your mind open to it, I think you'll definitely be able to tell and taste the difference."
Thanks to Taillon's very own blend from Pittsburgh's Commonplace Coffee, that has already happened. The proceeds of each bag go directly to Lending Hearts, a local non-profit organization that supports children and young adults living with cancer.
After meeting the shop's owner, T.J. Fairchild, the two got to talking. Taillon told Fairchild about his favorite coffees and flavors, how he prefers the bold flavors of Central and South American coffees versus the brighter and more floral notes from beans grown in African countries. Fairchild came back with a blend that Taillon tried and quickly loved.
Fans enjoy it, too.
"I've heard from a lot of people that want to support charity or support me, they'll be like, 'I usually just make Folgers at home, but I decided to buy yours.' And, 'I tried it and it's really opened my mind to different coffees,' or, 'I can tell I don't know much, but I can tell it's much smoother,'" Taillon said. "So, that's been a rewarding part of it, too."
That's led to Taillon's most recent project, The Grind, which he hosts for the Pirates' YouTube channel. Inspired by the civic action he saw from his teammates and the world around him following George Floyd's death and the Black Lives Matter protests over the summer, Taillon wanted to use his platform to help elevate the voices of his teammates. In each episode, Taillon and a fellow Pirates player discuss -- over a cup of coffee -- topics that don't usually come up in a postgame interview.
"I encourage guys to have that meaningful conversation, whether it's about a charity they support or a social injustice, things that are really important to them," Taillon said. "That's been really rewarding. I've learned a lot about my teammates.
"I would love to be able to expand this, talk to guys in other sports, talk to just figures in the community and cities," Taillon added. "I think that's where I'm headed with it."
So, does the Pirates pitcher see himself opening up a shop one day when his playing career is over? Not necessarily. While he would love to be behind the bar, meeting new people and making them a fantastic cup of coffee, he has a slightly different vision for his future.
"I would love to own a food truck-type thing that goes around and makes coffee for people," Taillon said. "I'm thinking, on a weekend, you go to the local Little League baseball fields, you're parked there, you're making all the coffee for parents who are out there for 7 a.m. games. I think that'd be really cool."
credits:
Michael Clair writes for MLB.com. He spends a lot of time thinking about walk-up music and believes stirrup socks are an integral part of every formal outfit. Art by Tom Forget