HELLA MEGA TOUR AT PNC PARK
August 19, 2021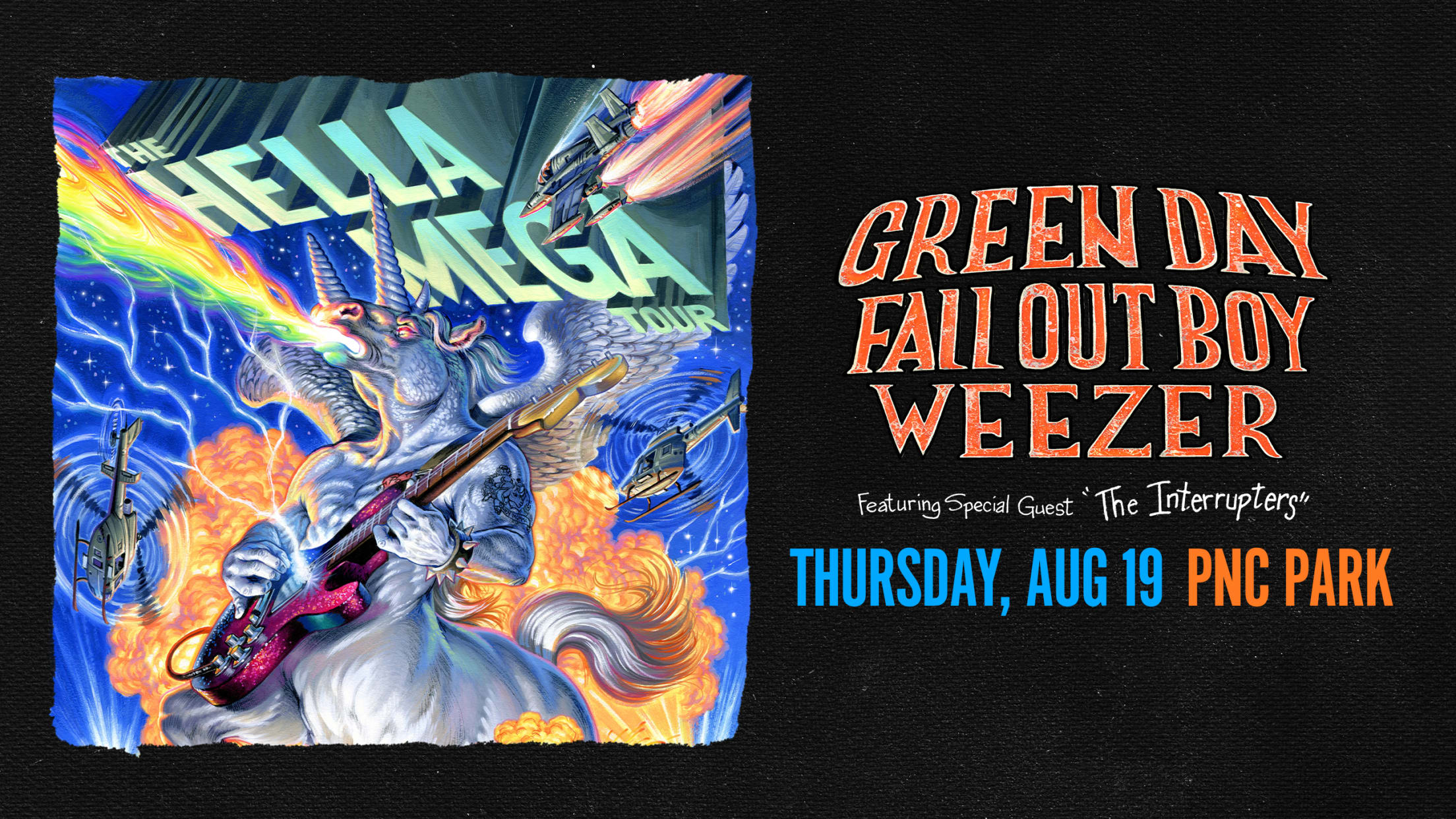 The Hella Mega Tour featuring Green Day, Weezer and Fall Out Boy and special guest The Interrupters at PNC Park is Thursday, August 19, 2021.
Event Info:
All guests should follow current CDC guidelines. We recommend that all fans wear a mask in public indoor spaces within PNC Park, regardless of vaccination status.
Event Parking Lots open at 2 pm.
Gates open at 4pm.