2023 Pirates Fundraising Program
Join the Pittsburgh Pirates in telling your organization's story to the fans that fill PNC Park each night. By partnering with the Pirates, you will have the opportunity to raise funds and awareness for your cause through a discounted ticket offer to send out to your network. $3 - $5 from each ticket sold will be donated back to your organization. Every ticket sold gets you closer to exclusive experiences such as recognition during the game or player autographed items. This program is eligible for all 501 c3 organizations.
Fundraising program is available for select Monday – Thursday home games.
A $250 non-refundable deposit is required to reserve your date and hold 100 tickets. Once your date has been confirmed, we will build an exclusive link for you to distribute to your network of volunteers, board members, sponsors, supporters, and members.
FUNDRAISING OPTIONS

SEATING MAP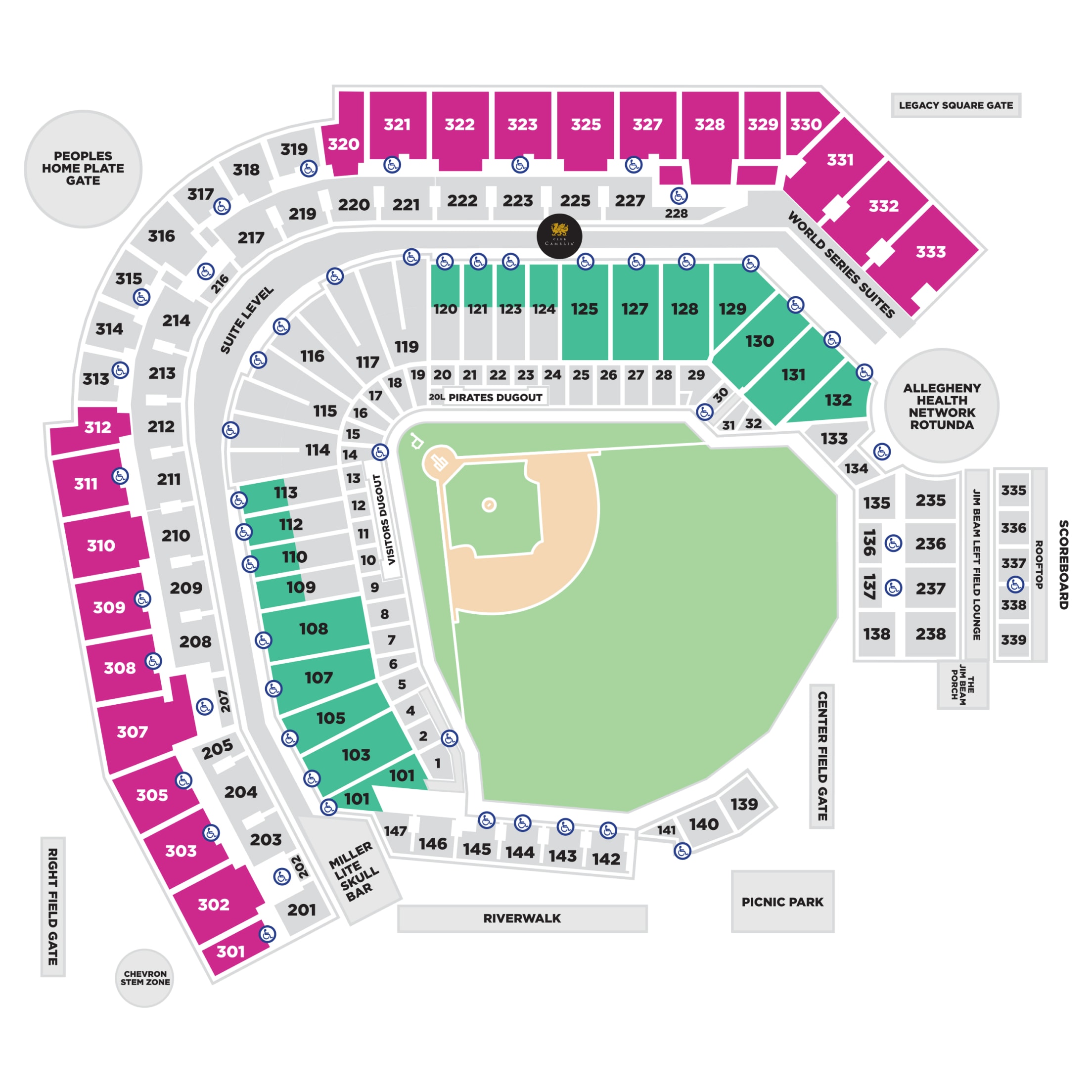 Lower Level - $5 donation back
Upper Level - $3 donation back
CONTACT US
For more information on placing fundraising with the Pirates, please email [email protected] or call 1-800-BUY-BUCS.