SEASON TICKET HOLDER BENEFITS

AUTO RENEWAL
Your renewal is easier than ever this year! You are automatically enrolled in the Autorenewal season plan and no action is required. Your account will be automatically rolled over with it's current seats and benefits.
No Hassle Autorenewal
Pirates Points
Flexible Ticket Exchanges
Exclusive Events with Pirates Management
Missed Game Ticket Replay
Up to 8 Additional Game Tickets per game at STH Rate
Extended Payment Plan Option
Early Gate Entry
Early Access to Purchase Additional Games
Presale Opportunities (Spring Training & PNC Park events & concerts)
Prize Locker

Subscription to MLB.tv®* Valued at $129.99
*Blackout and other restrictions apply. Blackout restrictions subject to change. High speed internet access is required. For more information, click here. For a full list of supported devices, visit mlb.tv/devices. Notwithstanding the terms generally applicable to MLB.TV or otherwise presented to you, the MLB.TV subscription made available to you through this special benefit will not automatically renew.
PIRATES POINTS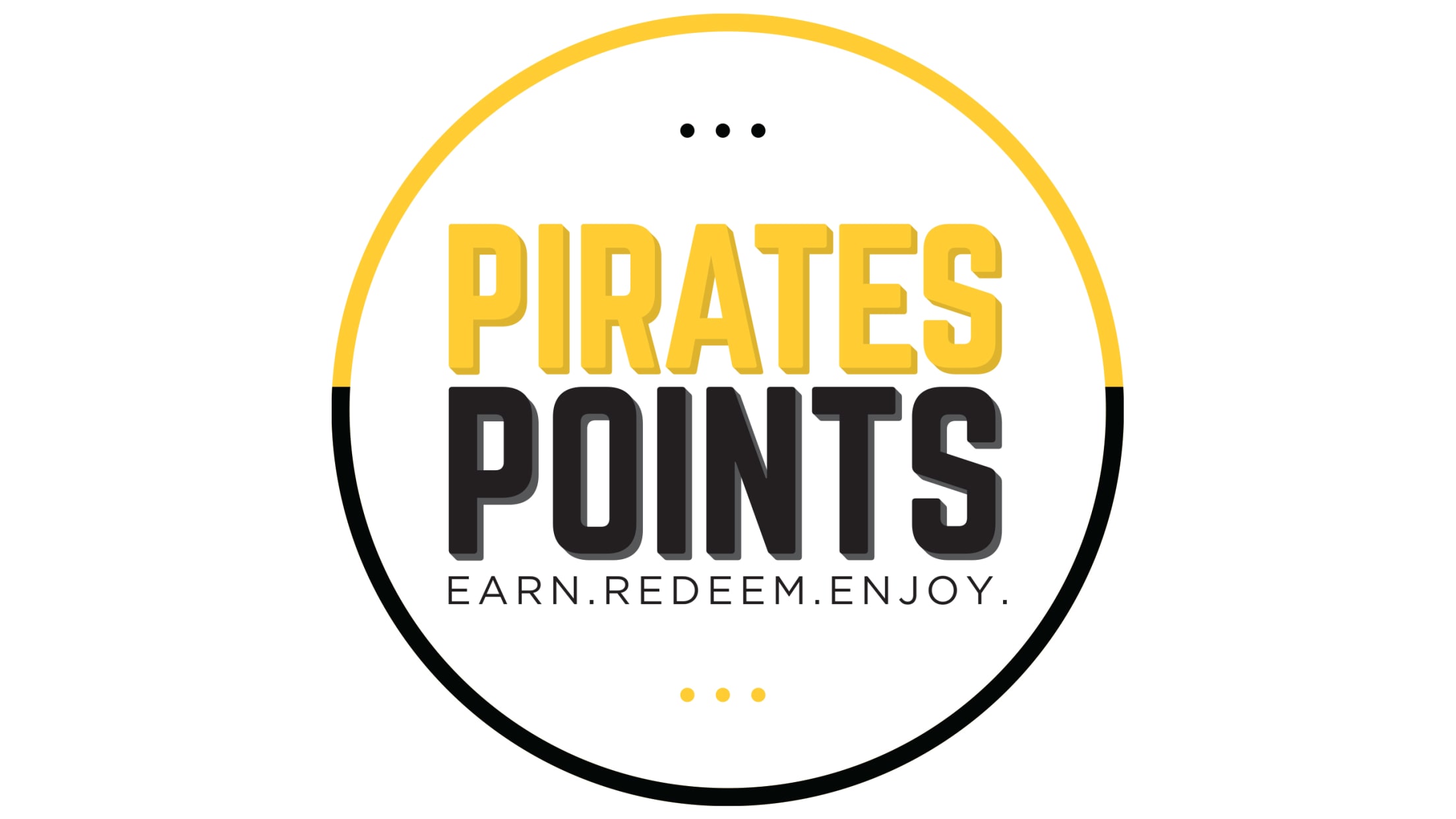 Choose from STH-only experiences, Loaded Value, merchandise, autographs, & more!
Be on the lookout for ways to add to your Pirates Points total!
Some of the experiences and merchandise available this season:
EXPERIENCES
Season Ticket Holder Tailgates, Catch on the Field, STH of the Game, Field Days, & More to Come!
MERCHANDISE
Promotional giveaways, wireless headphones, Brumate, cooler bag, kids accessories, pet essentials & more.
Redemption of Pirates Points is subject to availability in the Pirates sole discretion.
Pirates Points have no cash value and cannot be redeemed for cash.